bobspirko.ca | Home | Canada Trips | US Trips | Hiking | Snowshoeing | MAP | About

Goat Bed Peak
Red Rock Canyon NCA, Nevada
October 18, 2016
Distance: 8.3 km (5.2 mi)
Cumulative Elevation Gain: 437 m (1434 ft)
There are no mountain goats in Red Rock Canyon, but that didn't stop someone from naming a small point in the park, "Goat Bed Peak." But there are "beds," small ground clearings, but these could be only attributed to bighorn sheep.

Goat Bed Peak lies east of Graycap and can be reached by starting up Kraft Mountain Loop from Calico Basin. Dinah and I followed the trail, breaking off when it turned west. We crossed a drainage and came across another trail, paralleling the ascent ridge. We followed it until we were within reach of a saddle that was past the cliff bands. The ridge can be reached more directly, but we wanted to avoid the cliff bands and keep our trip to a class 2 ascent.
After gaining the ridge, we plodded easily to the summit. Despite the modest elevation gain, the views were fine: we could see south to Potosi Mountain and west to La Madre Mountain. There was even a summit register bearing the misnomer, Goat Bed Peak. It's not a name I would have chosen!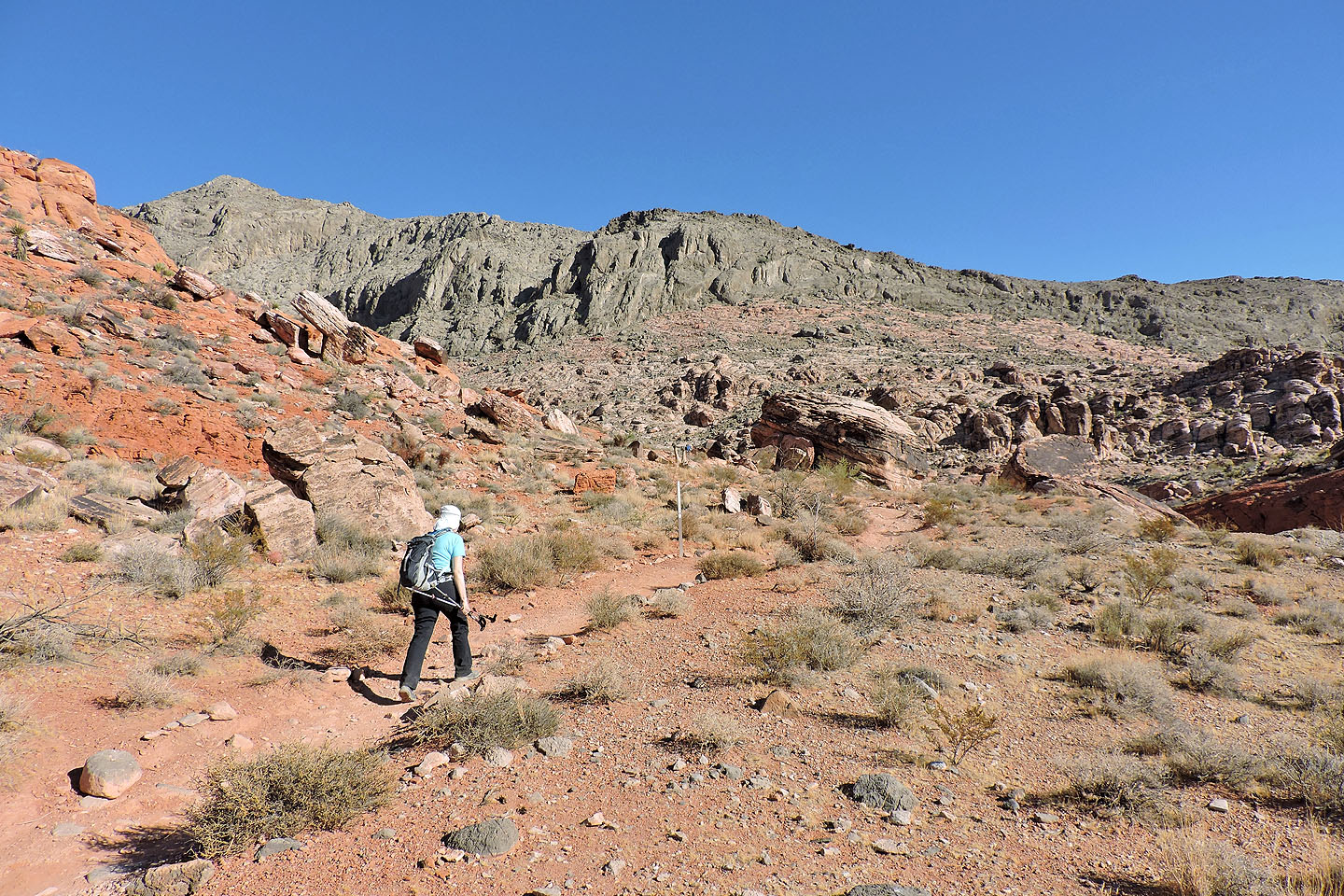 Goat Bed Peak comes into view on our left as we pass the east end of Kraft Mountain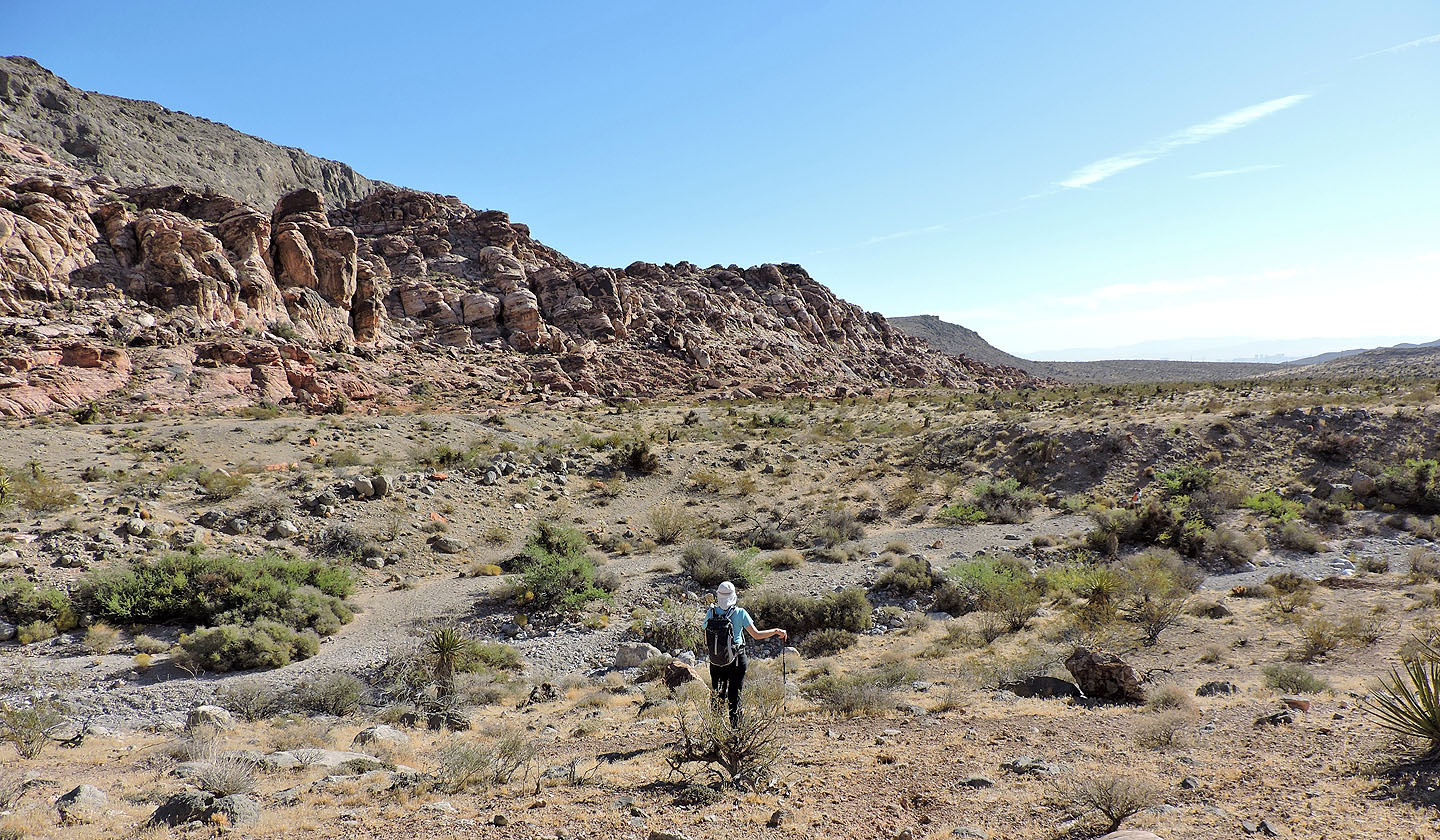 We looked for a place to cross the wash ahead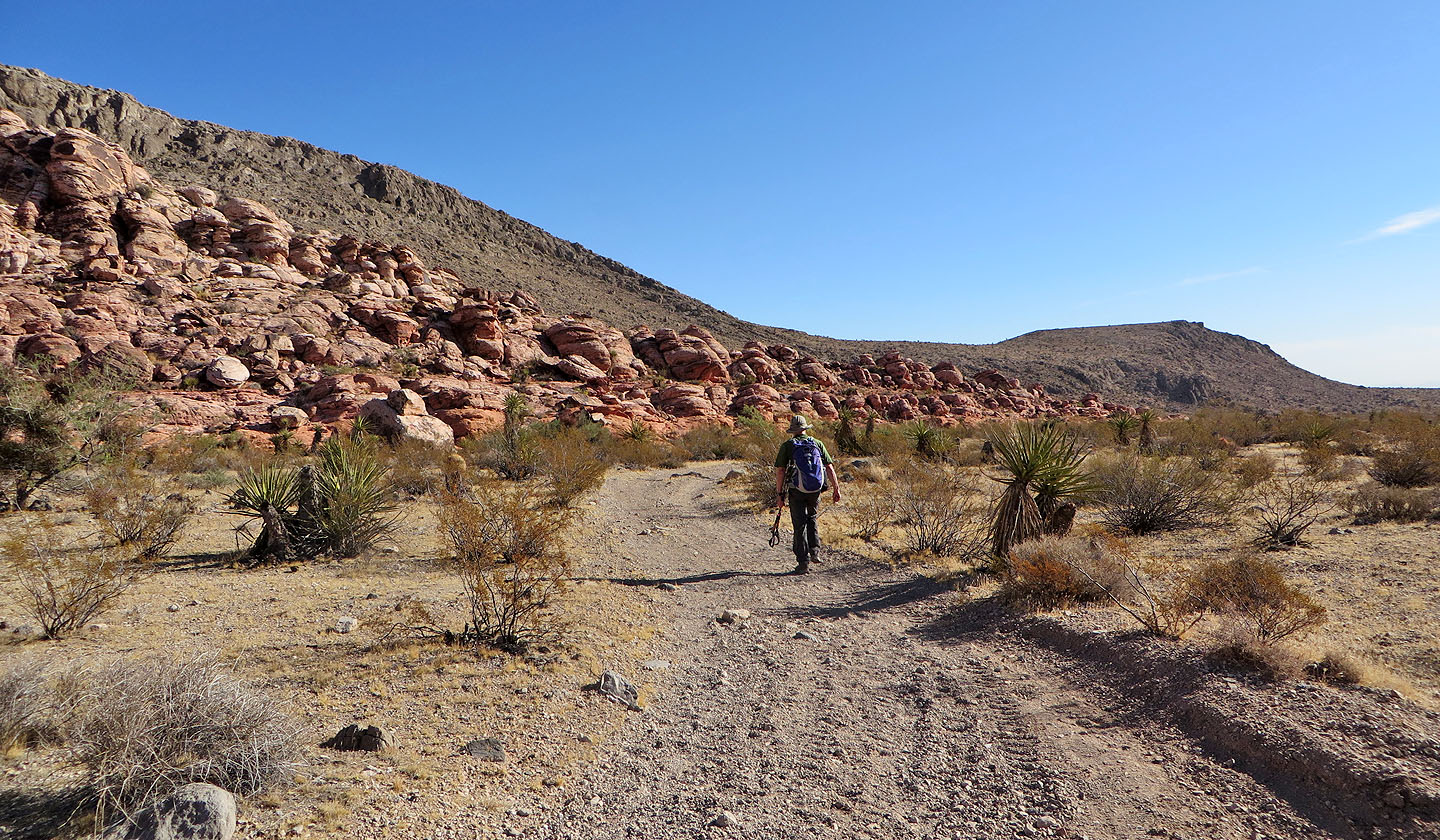 After passing the intervening red sandstone spur we'll look for a place to gain the ridge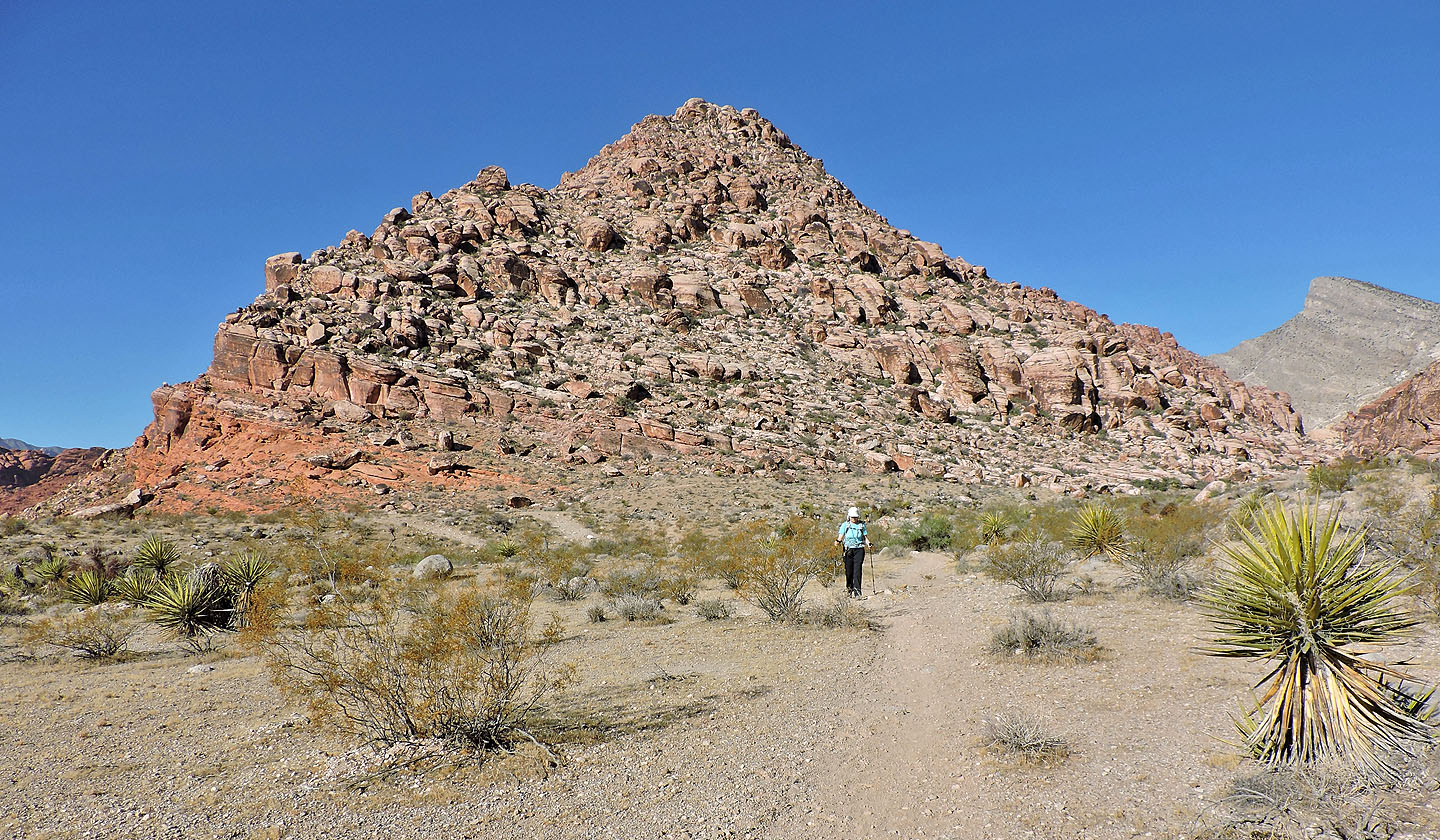 Looking back at the east end of Kraft Mountain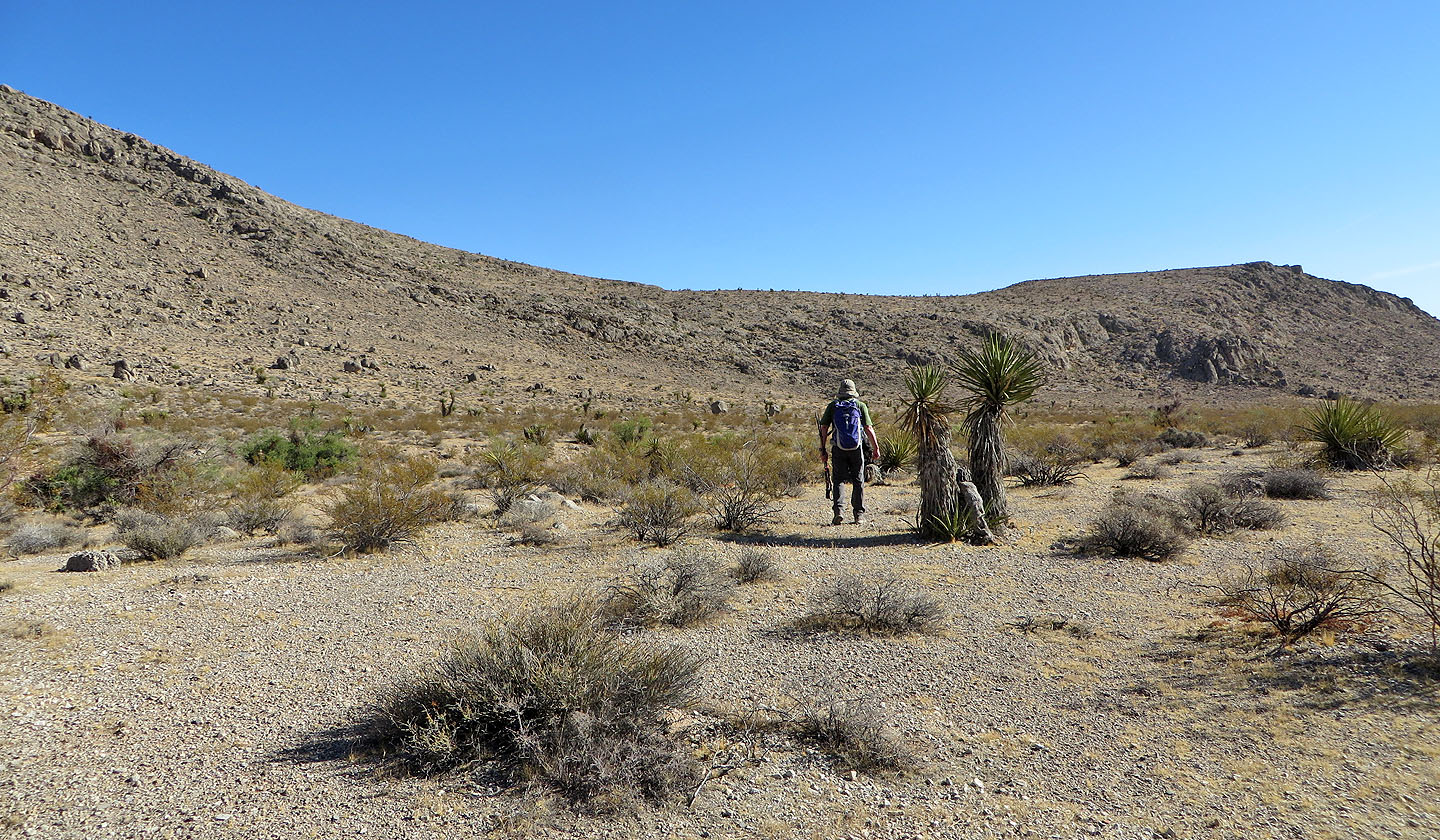 We can see where the cliff bands appear to end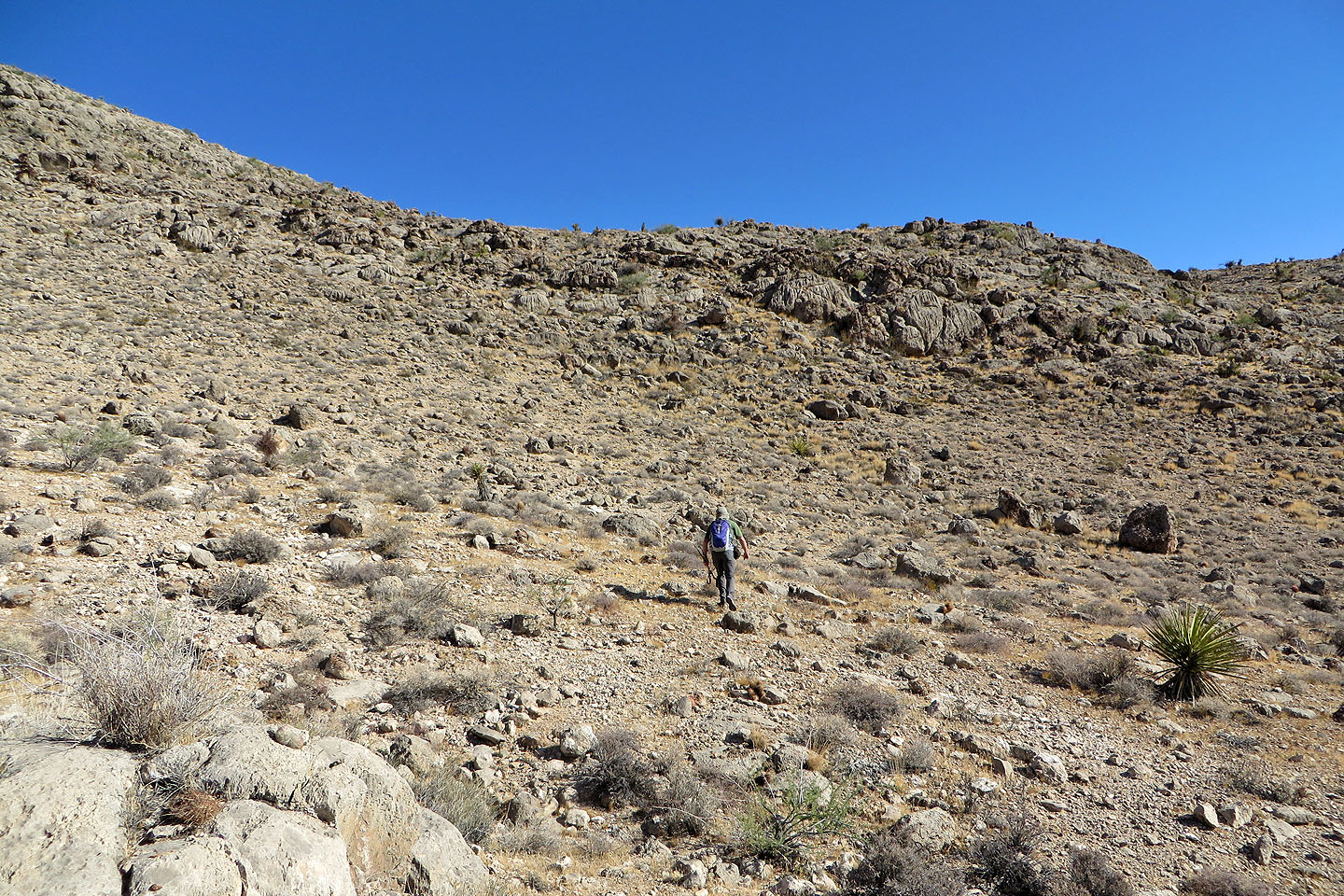 The slope ahead is steep but only a class 2 climb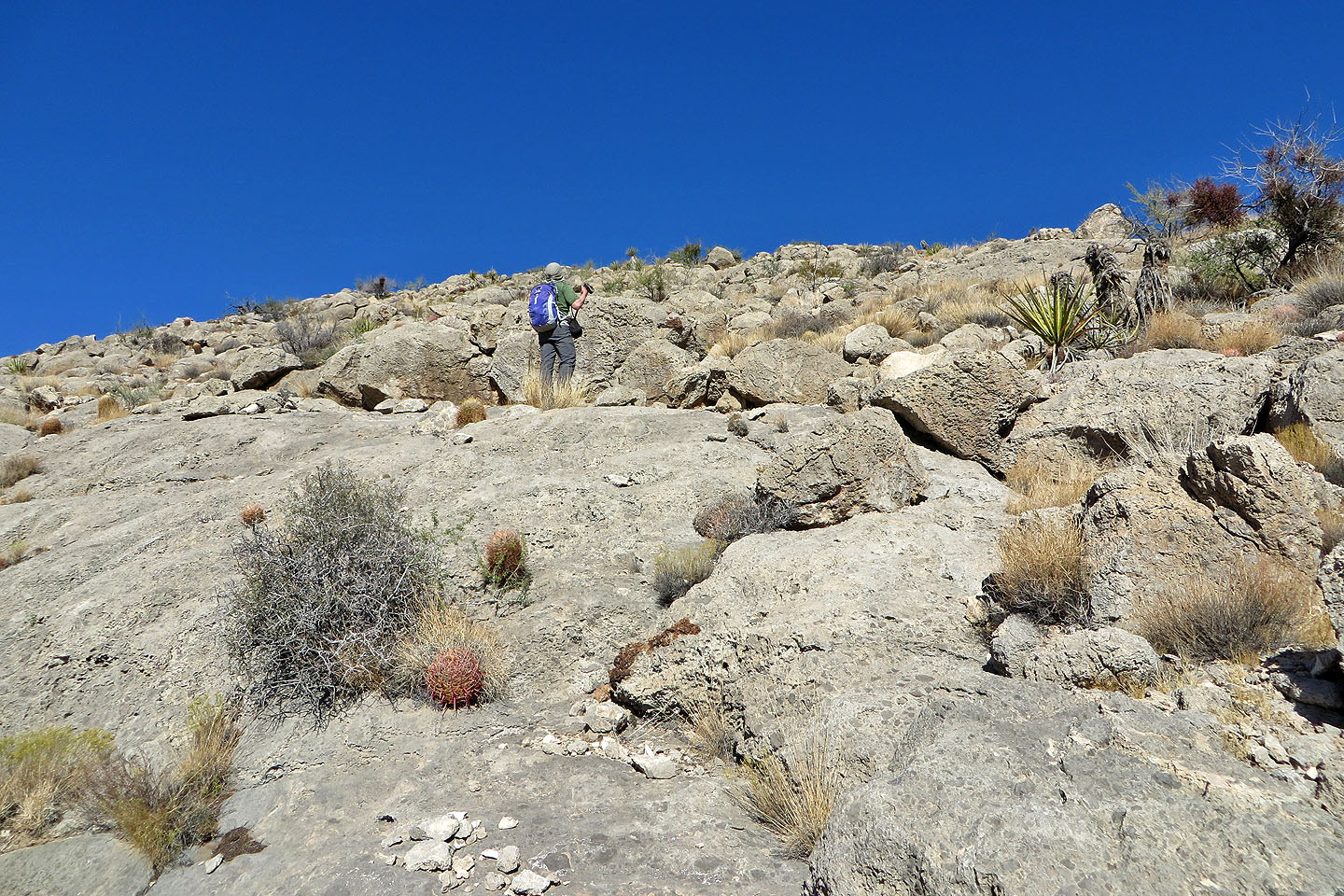 Slabs make the ascent easier than we expected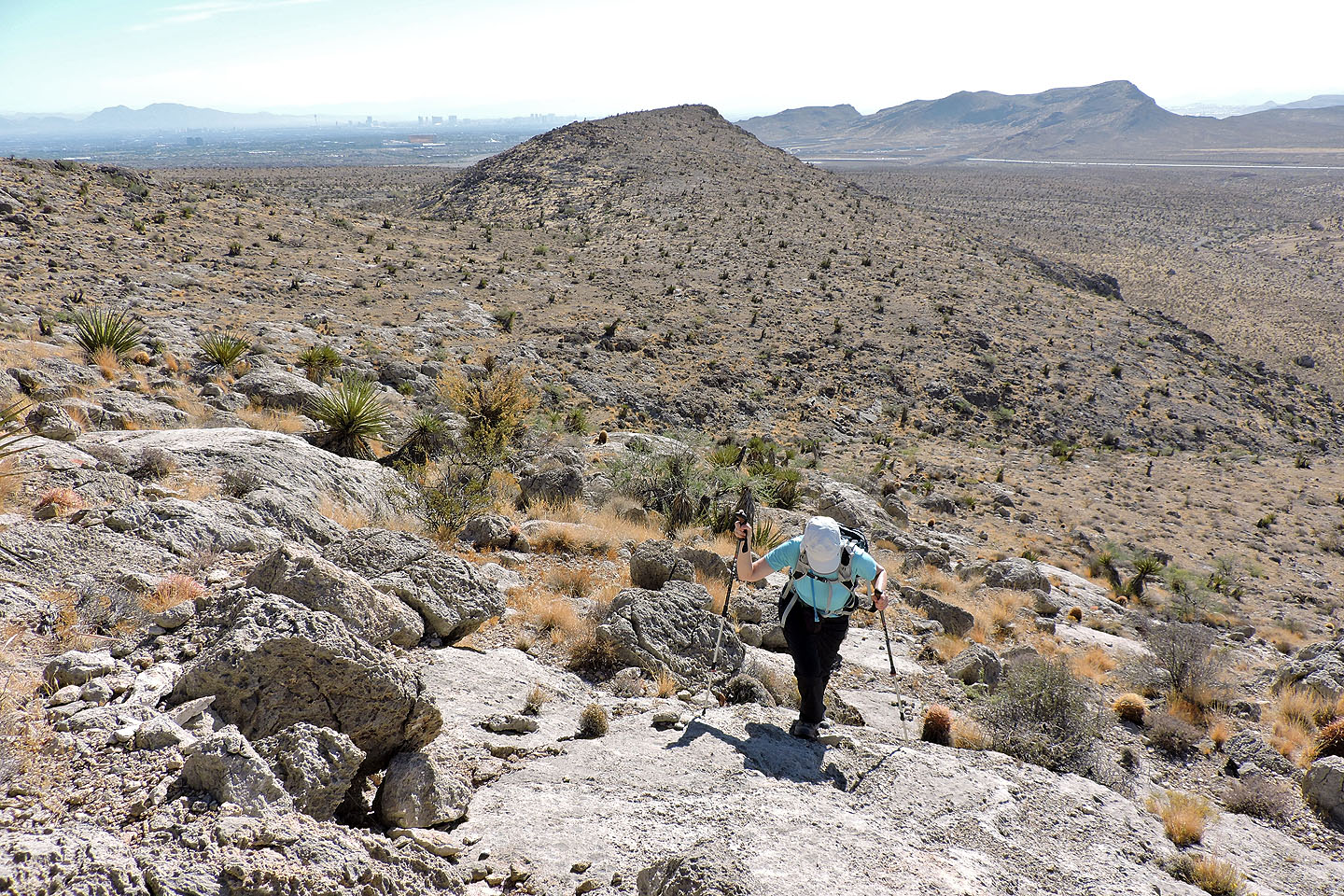 Looking back

After gaining the ridge we found Goat Bed Peak directly ahead of us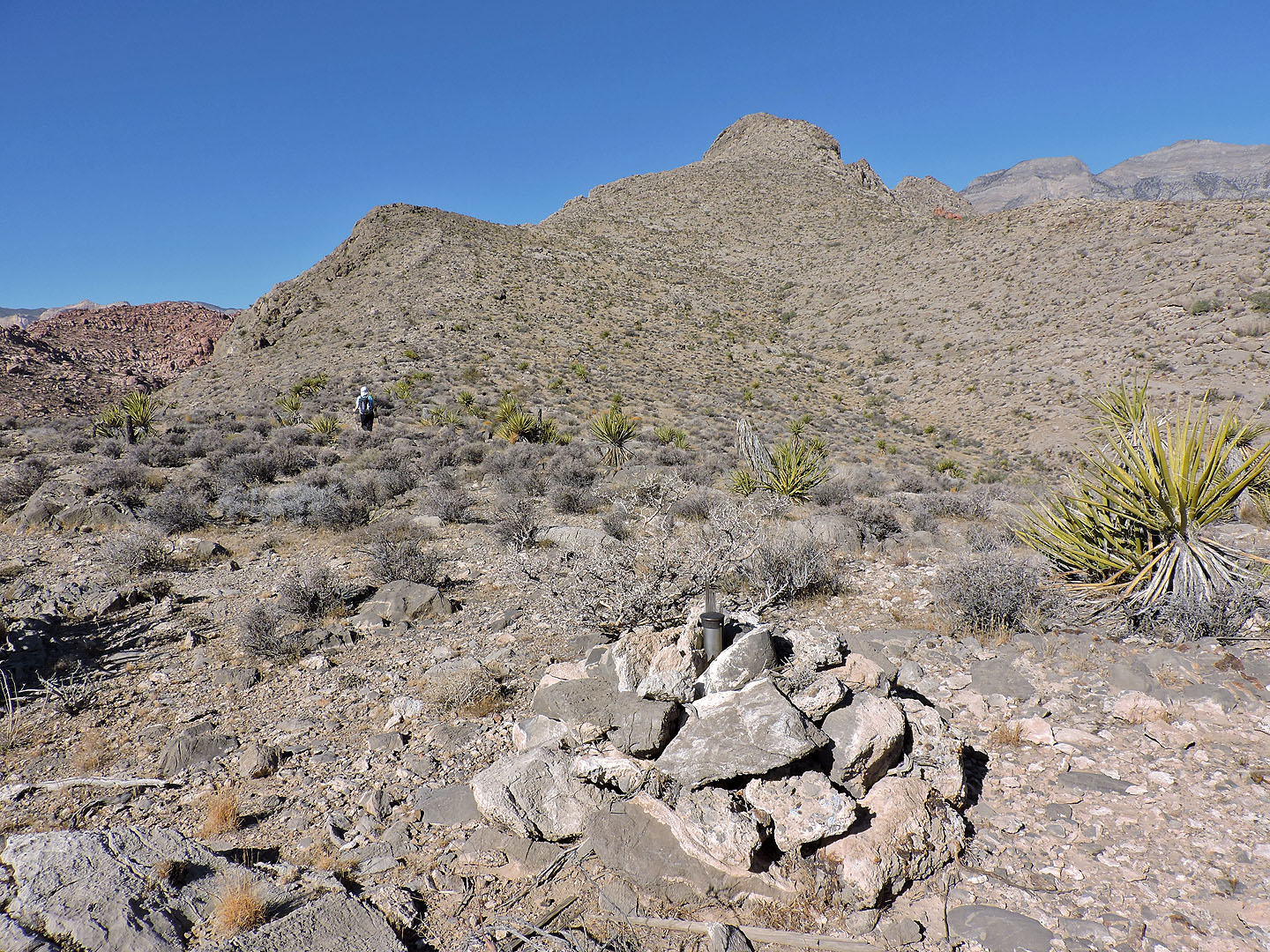 The ridge is featureless except for this survey marker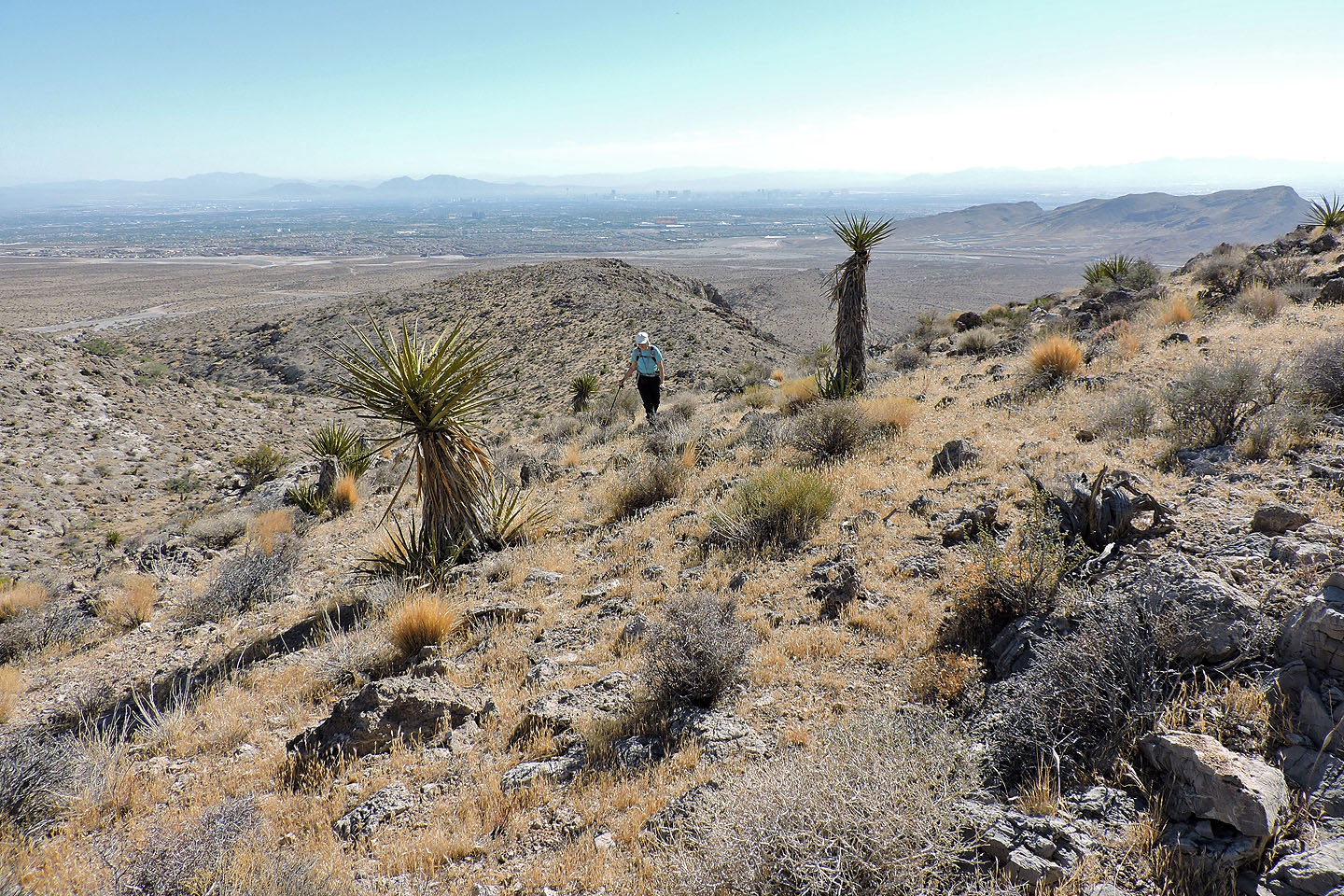 Looking back at a hazy Las Vegas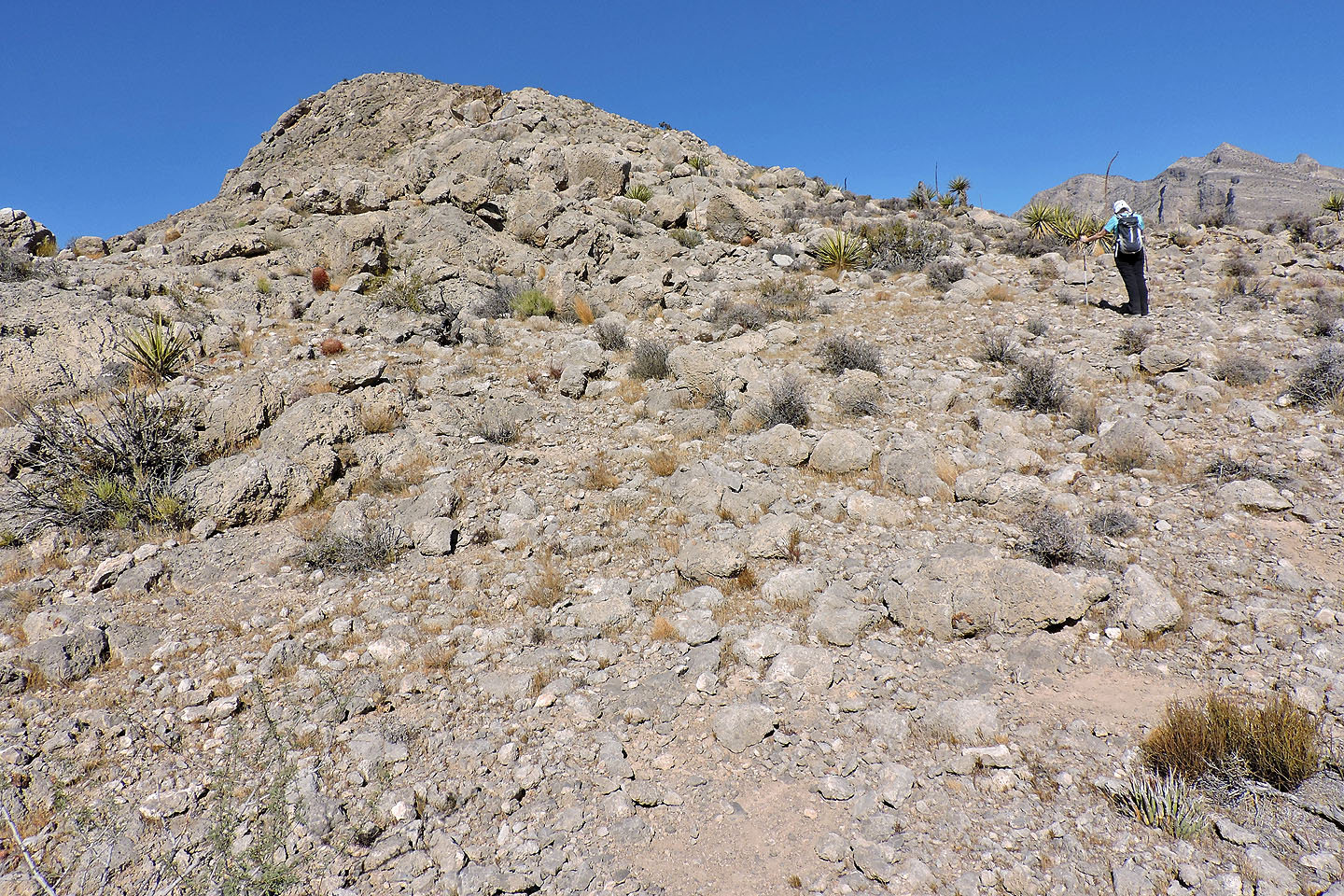 In the lower right, are what must be bighorn sheep "beds"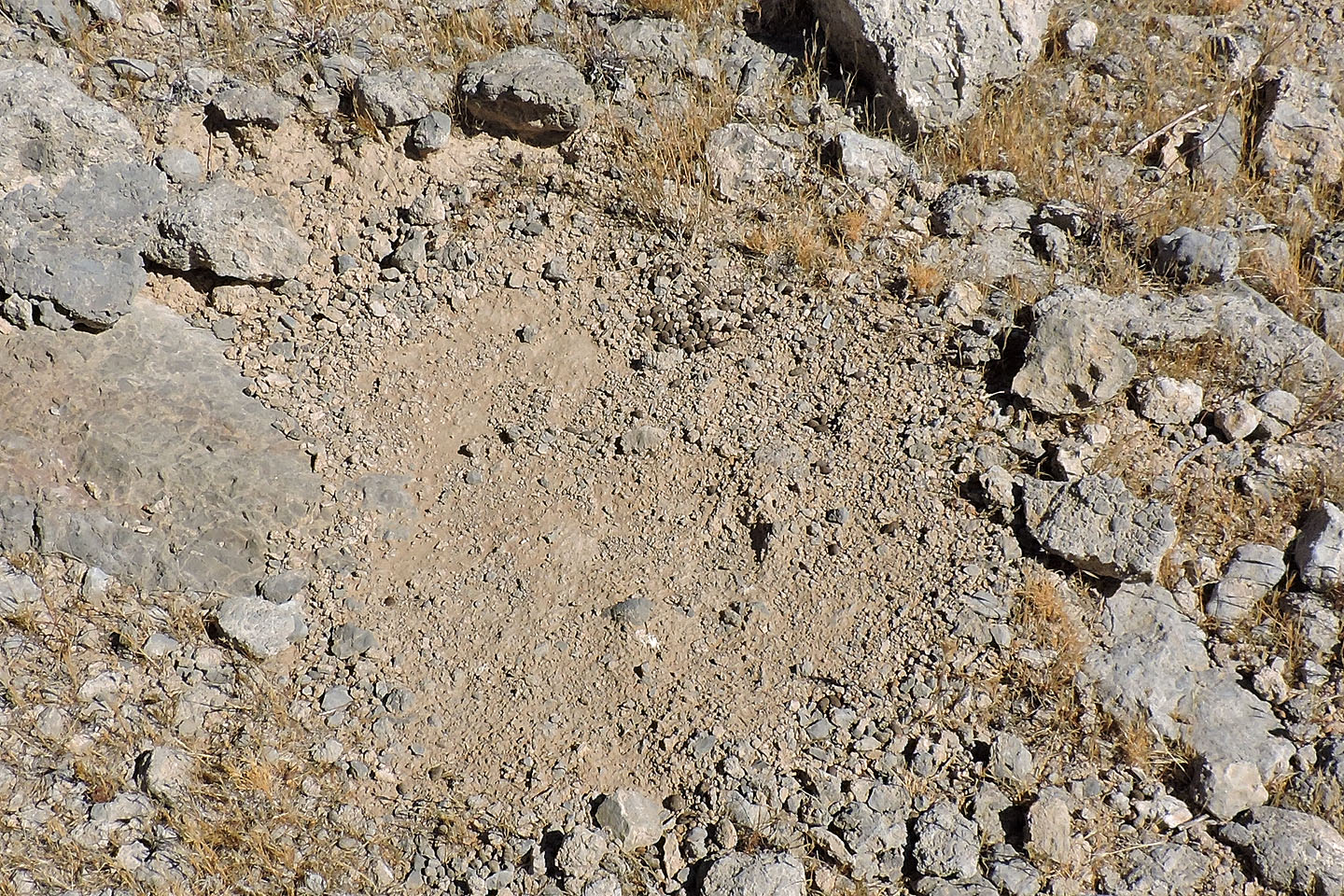 Many of the beds held scat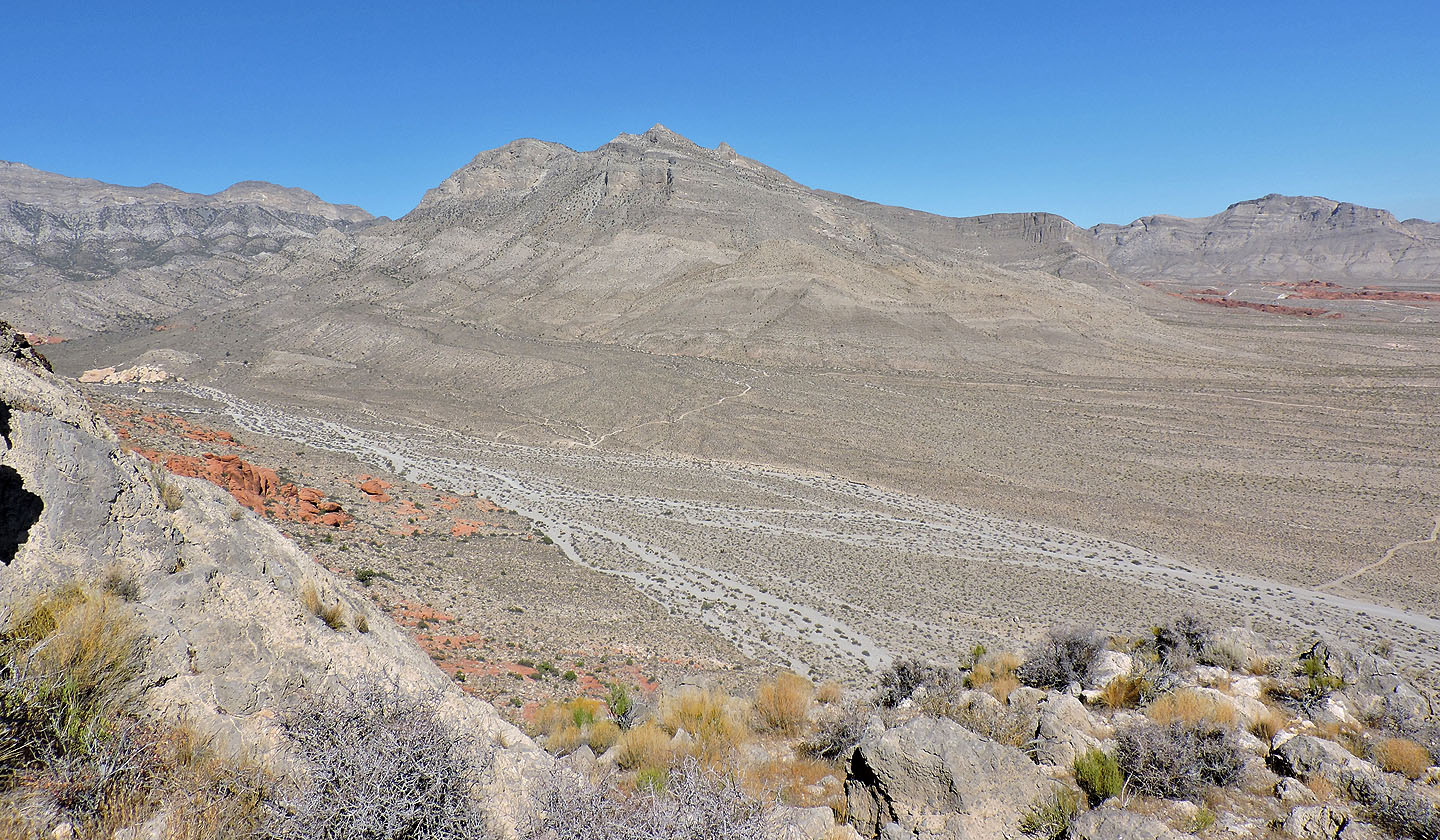 To the north is Damsel Peak

Coming up to the summit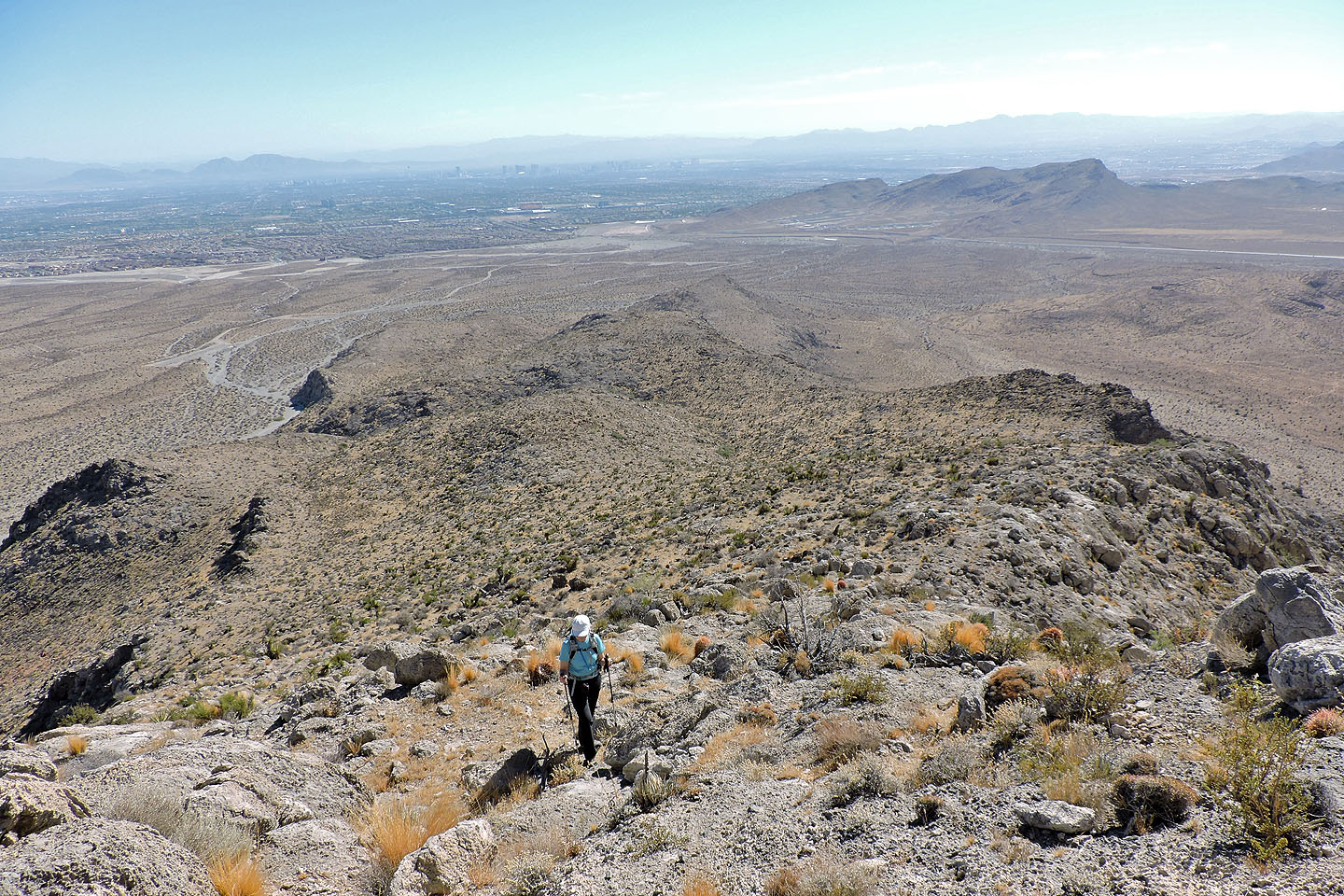 Looking back along the ridge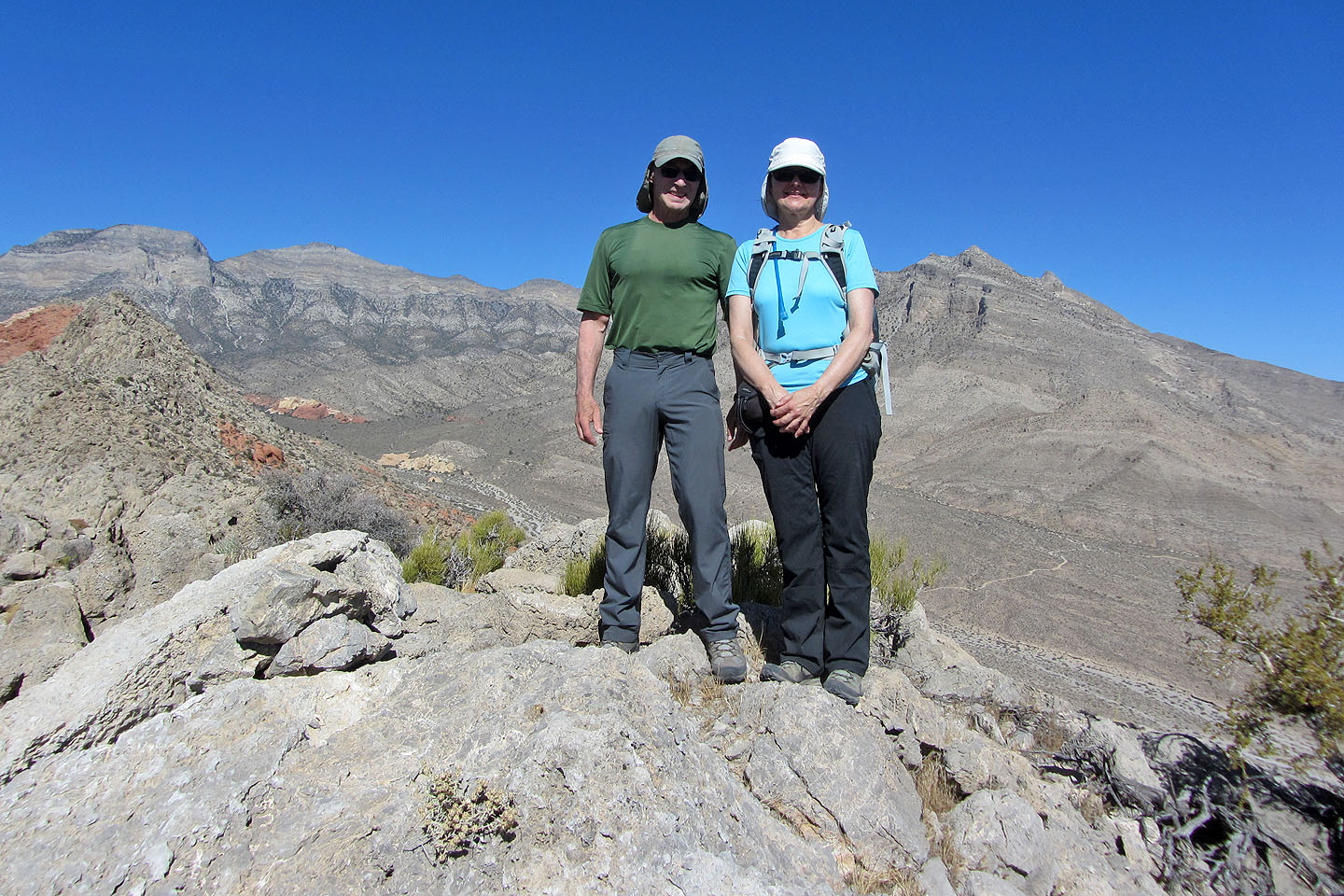 On the summit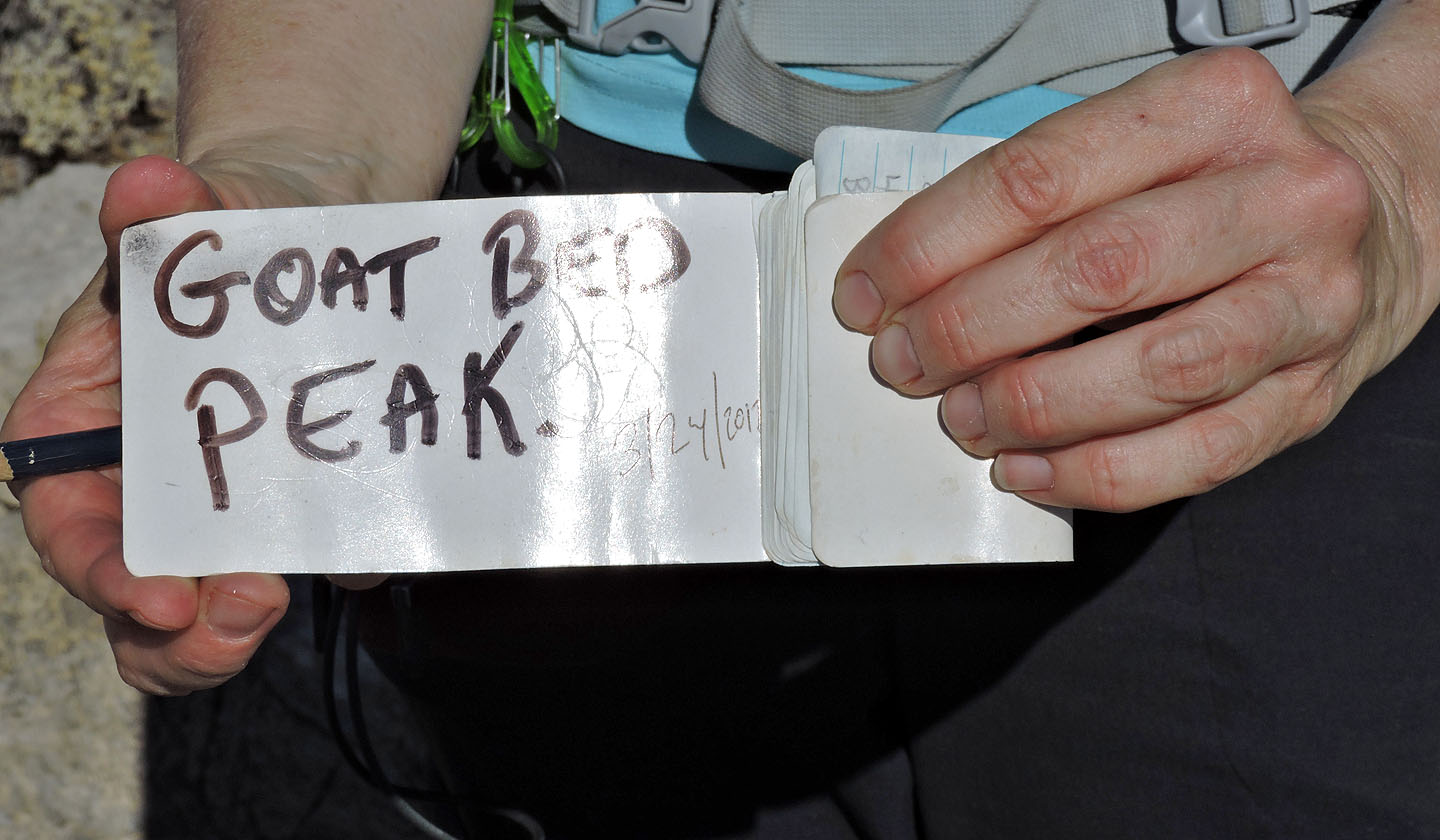 There's even a summit register: "Goat Bed Peak 3/24/2012"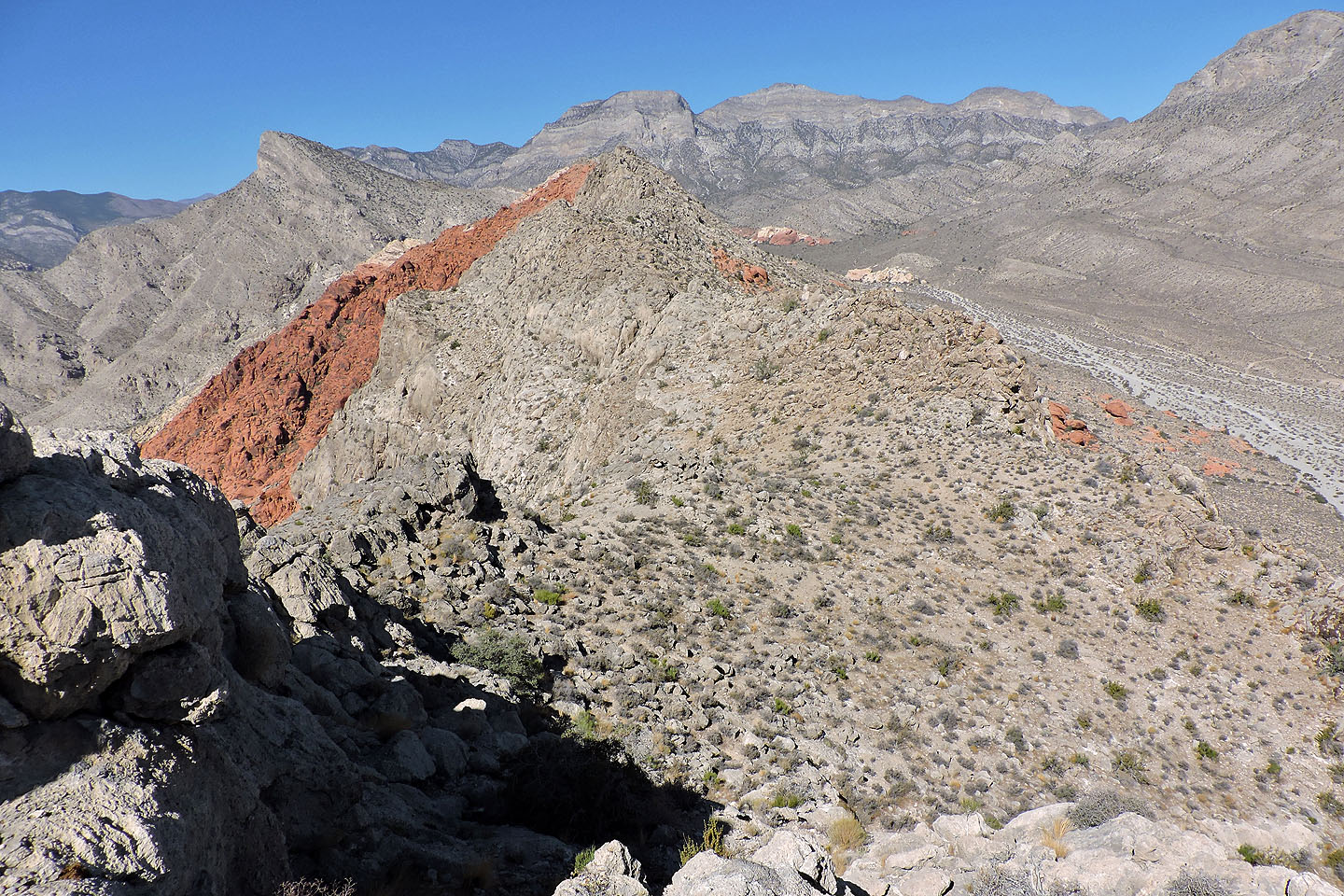 It's possible to continue along the ridge to climb Graycap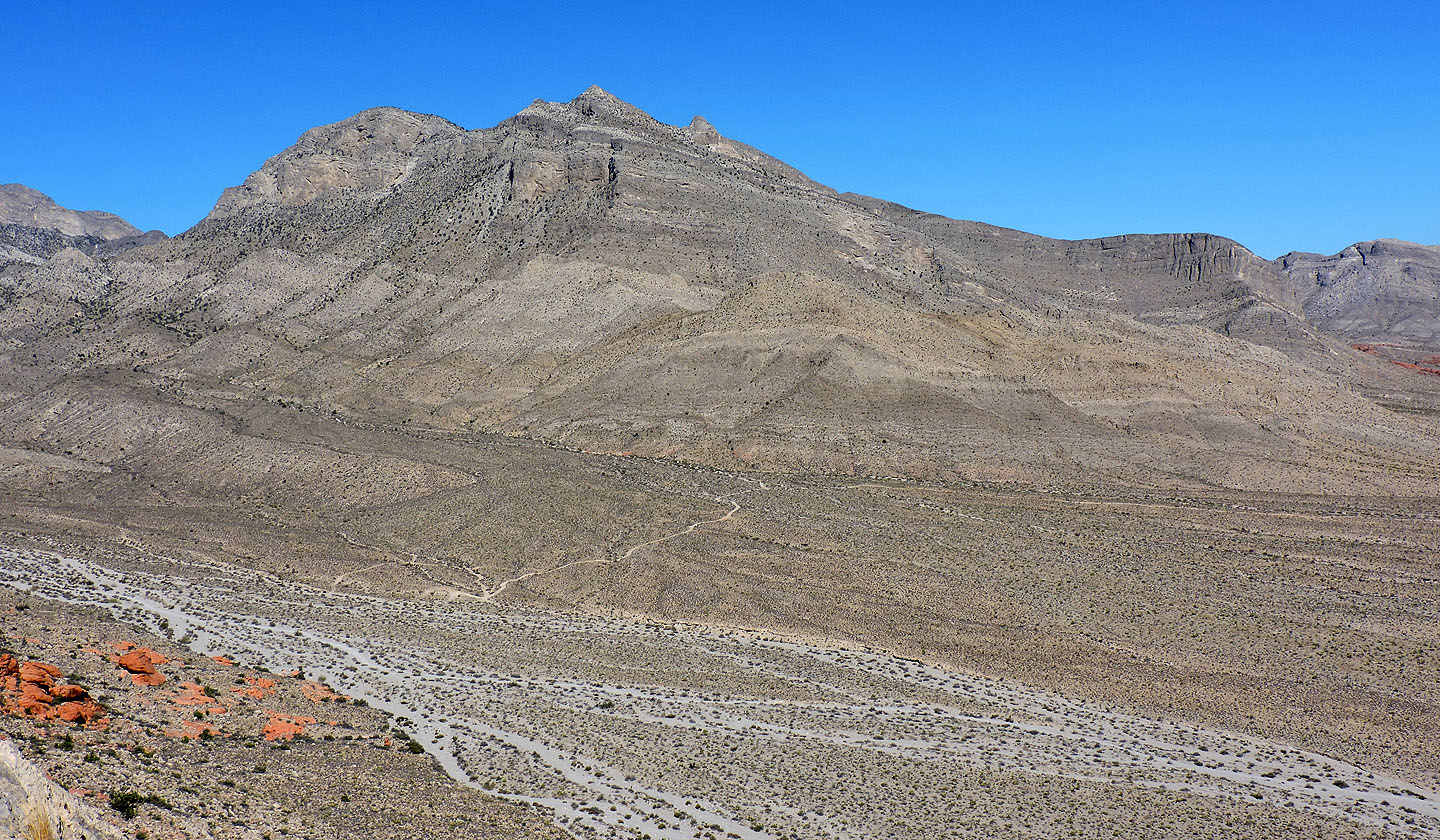 Gottlieb Peak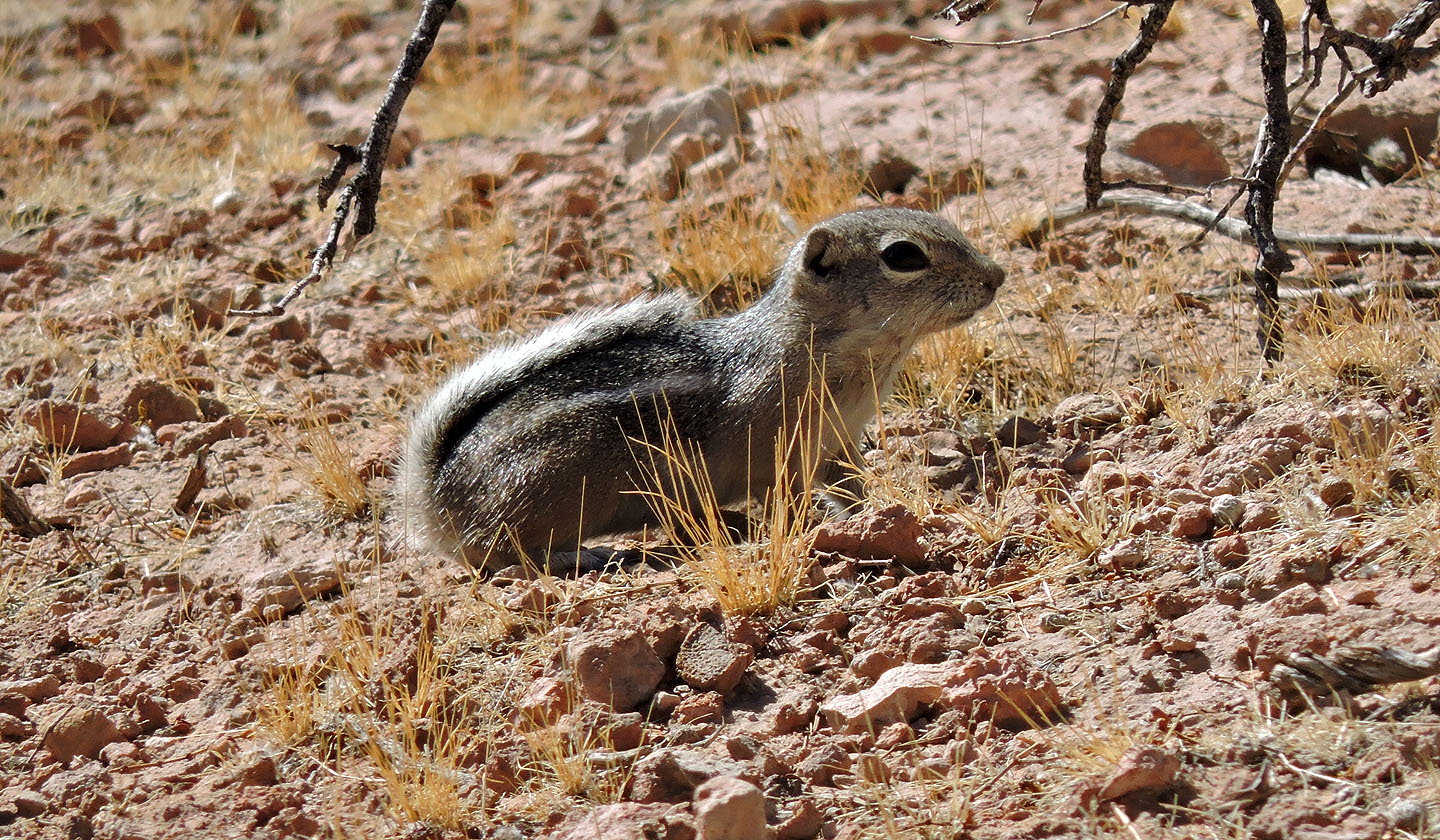 On our way back, 100 m from the parking lot, we noticed this white-tailed antelope squirrel. Usually they flee but this one was probably used to people.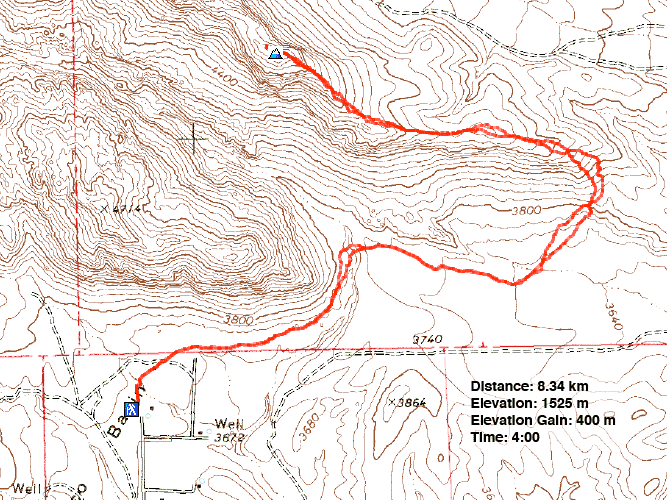 La Madre Mountain (5.2 mi, 4803 ft, 1312 ft)