bobspirko.ca | Home | Canada Trips | US Trips | Hiking | Snowshoeing | MAP | About

Cockscomb Peak
Spring Mountains, Nevada
September 28, 2012
Weighing in at under 3000 m, Cockscomb Peak is surrounded by higher and more impressive mountains. But when it comes to an enjoyable ascent, I doubt if many peaks in the Spring Mountains can compare. Dinah and I have climbed a few peaks in Spring Mountains and seen the tops of many, but Cockscomb is the only summit we know that is clear of trees and man-made structures. And with its engaging route, one with changing scenery, you have a delightful little peak.
Summitpost provides a sparing route description for Cockscomb Peak, enough detail to get you up, but it doesn't mention the old mine along the way or the beautiful bristlecone trees and the numerous pinnacles on the ridge. Here's what it does say. Hike up a canyon to a trail leading to Stanley B Springs. From the springs, turn right and head up another canyon. After a time, look for a place to ascend the ridge on your left (we ascended just past some flagging). The ridge leads to a saddle, but it was so well-concealed by pinnacles and rock outcrops, that it left us guessing where it was exactly. But once on the saddle, the peak was only a few minutes away.
As I mentioned the summit is bare, so you can appreciate uninterrupted views of several peaks, including Griffith Peak and Mount Charleston. Anyone having traversed Griffith to Charleston will enjoy seeing the long ridge between them. After taking in the views, we returned the same way.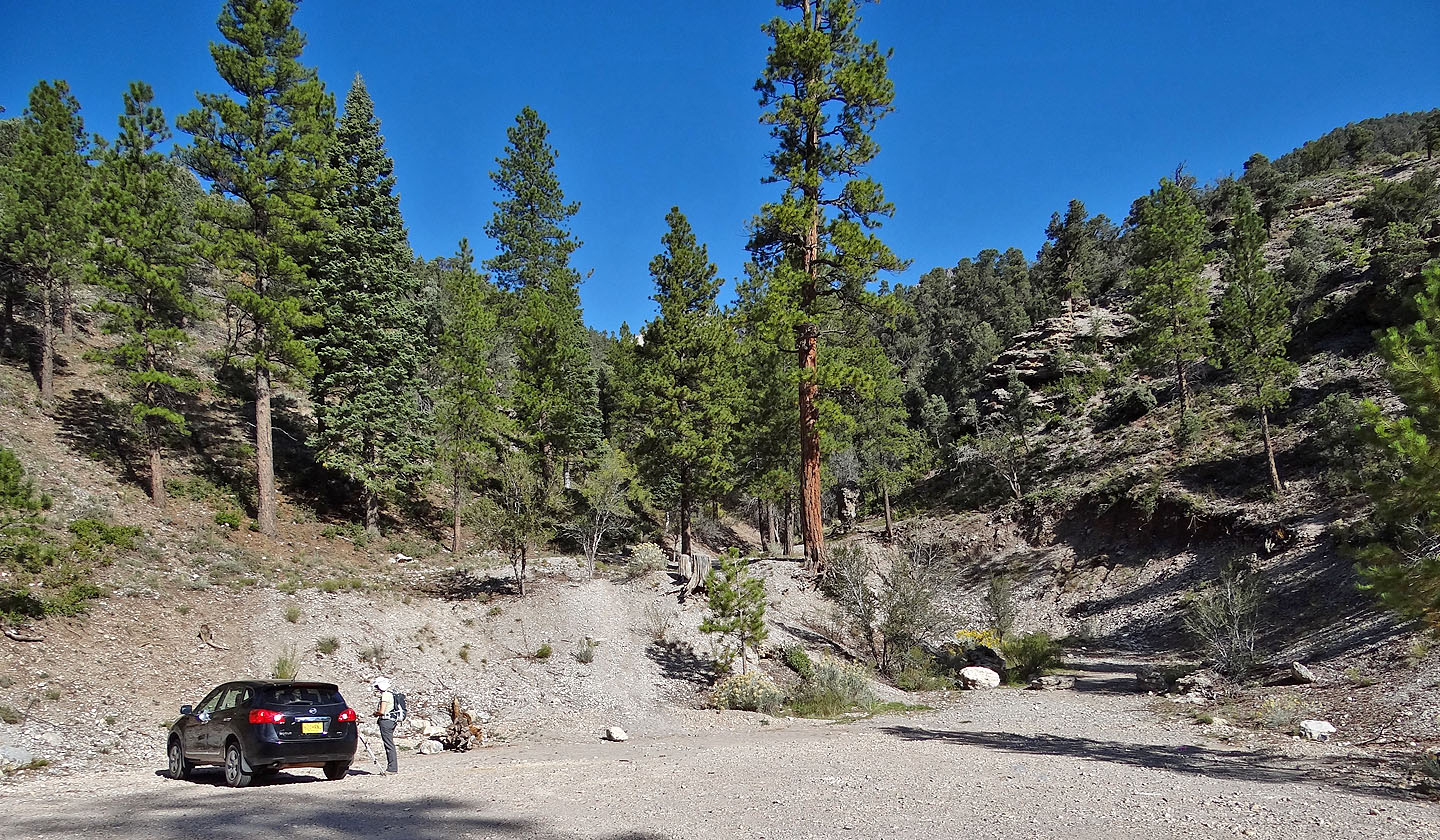 The trailhead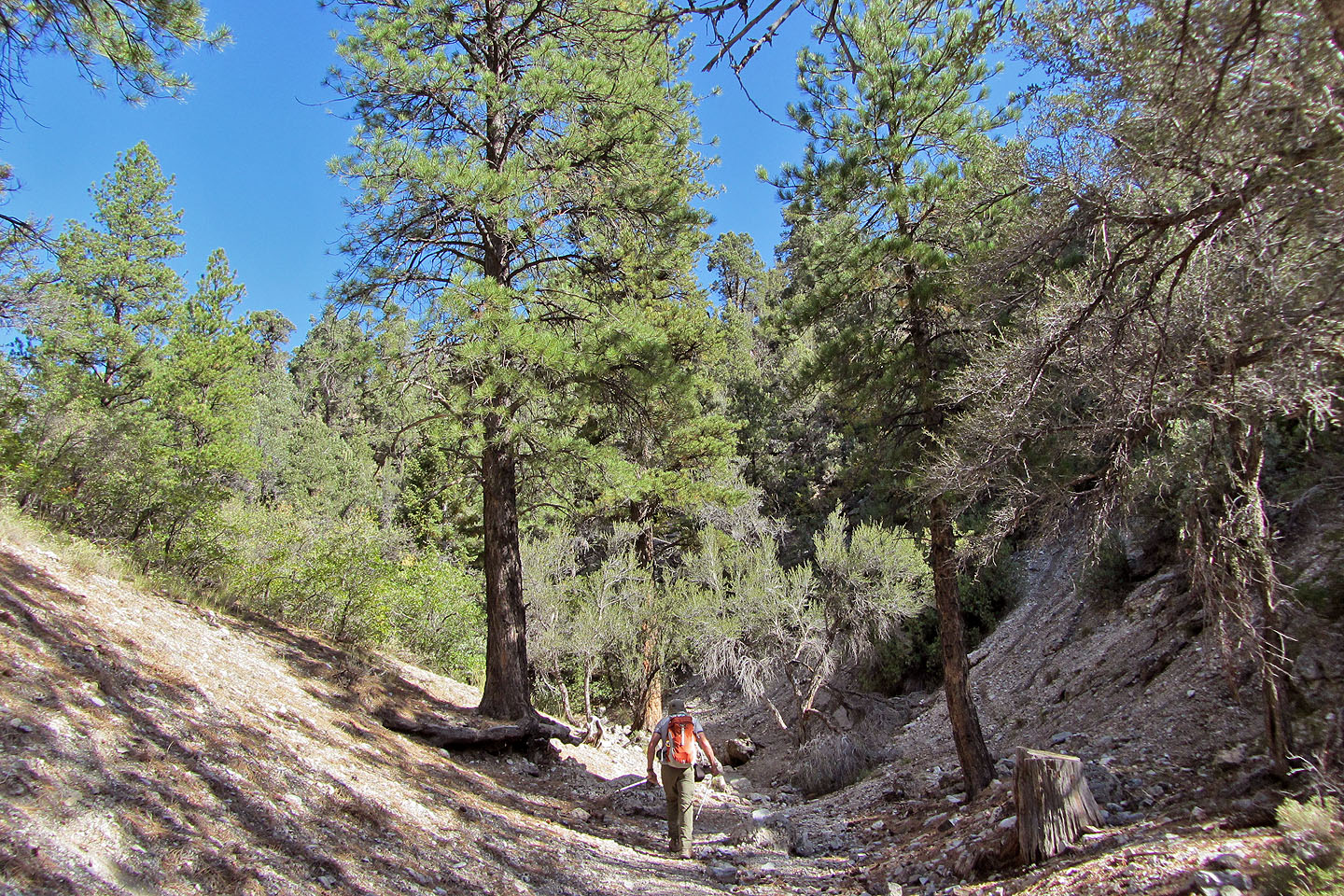 Starting up the canyon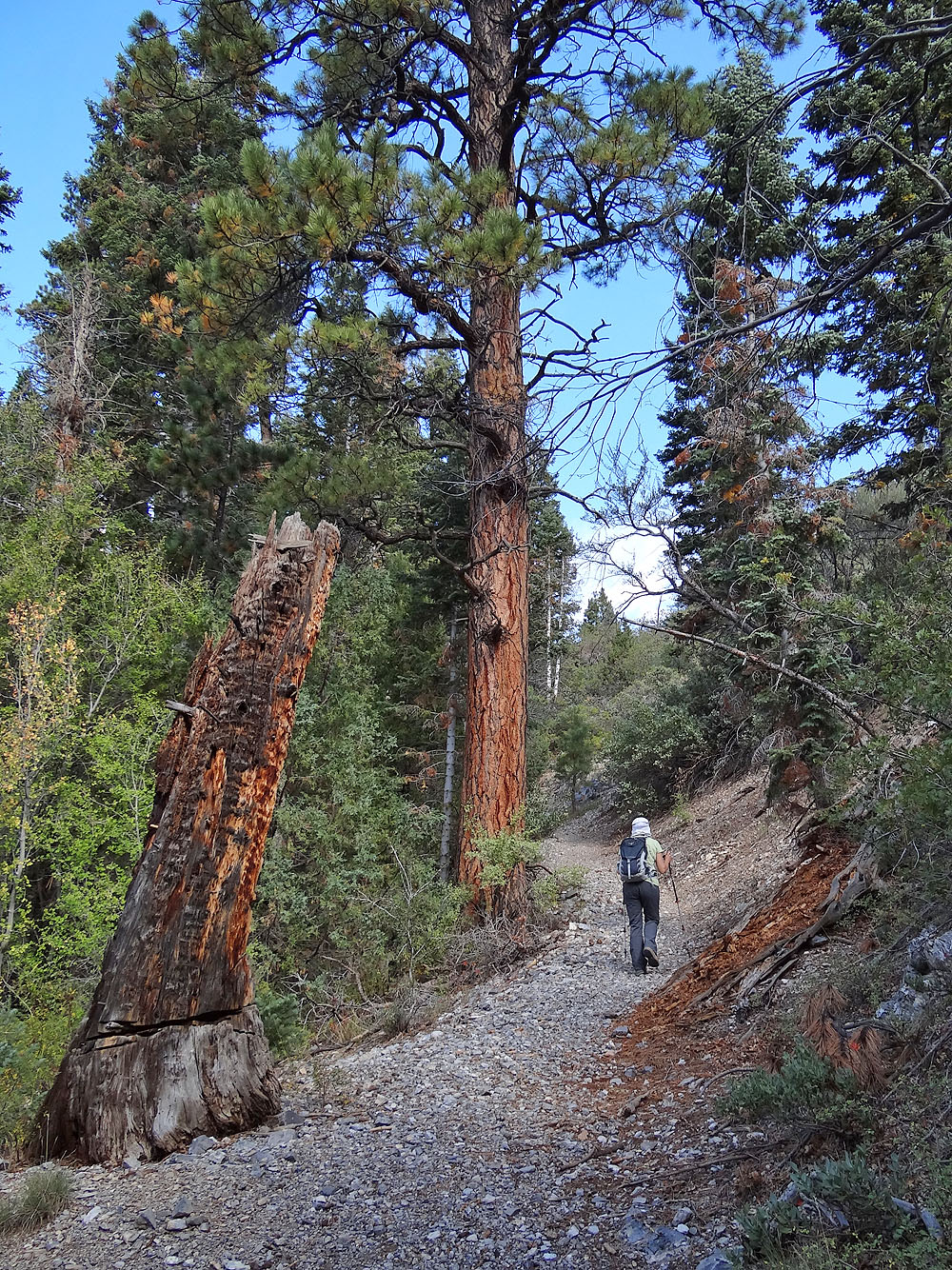 On the trail near the spring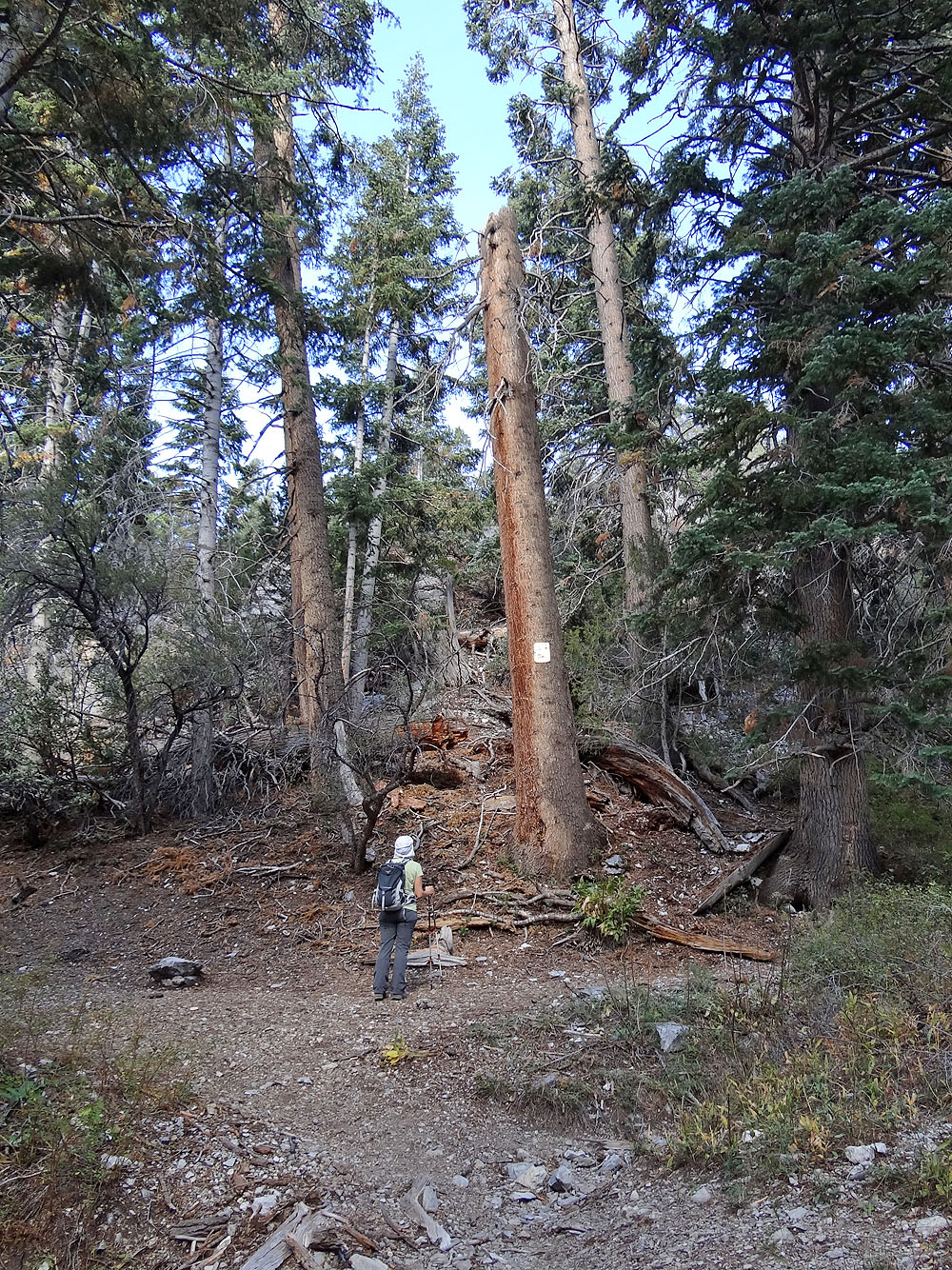 At Stanley B Springs, Dinah reads the sign (mouse over)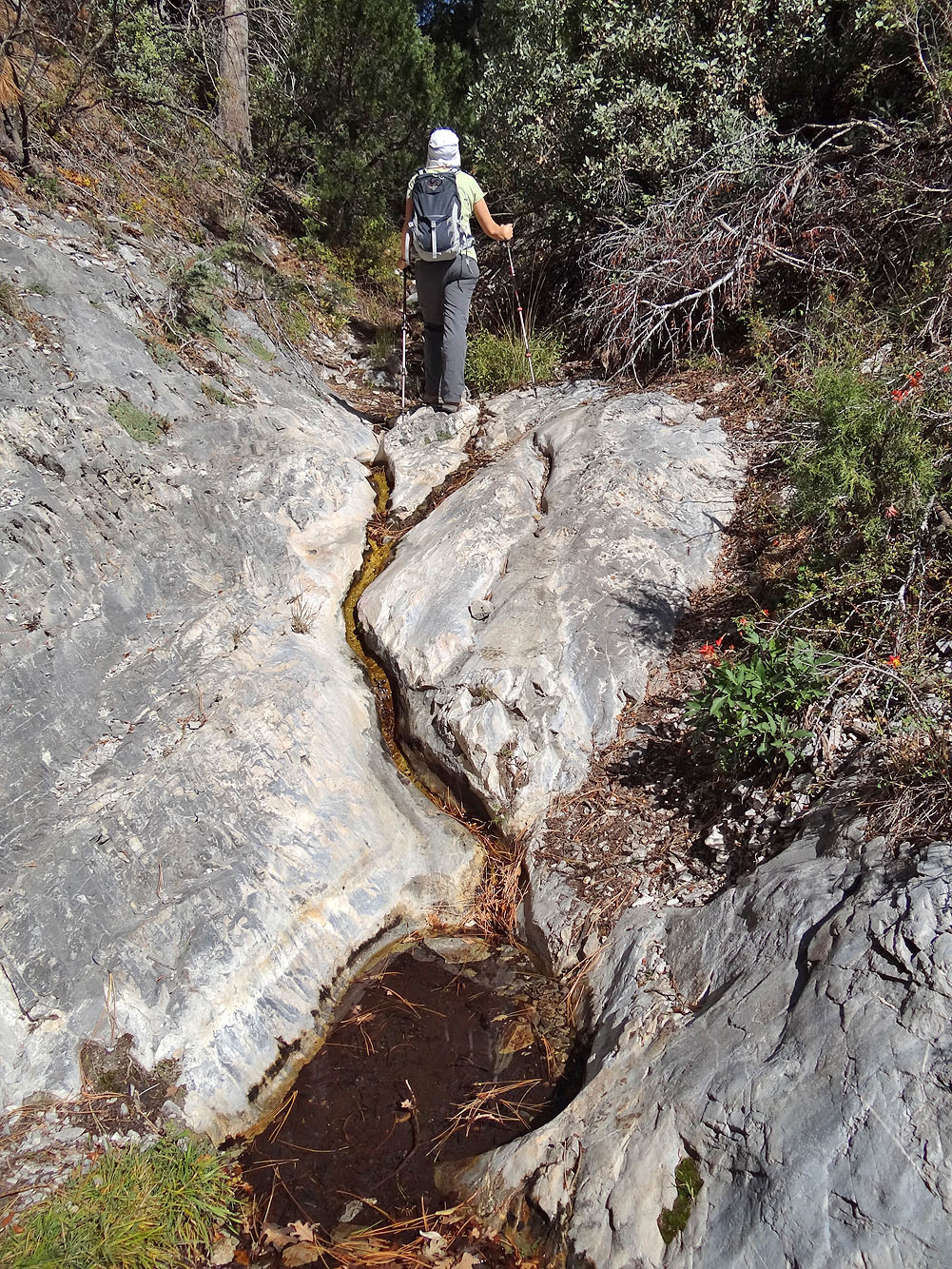 Following the canyon after the spring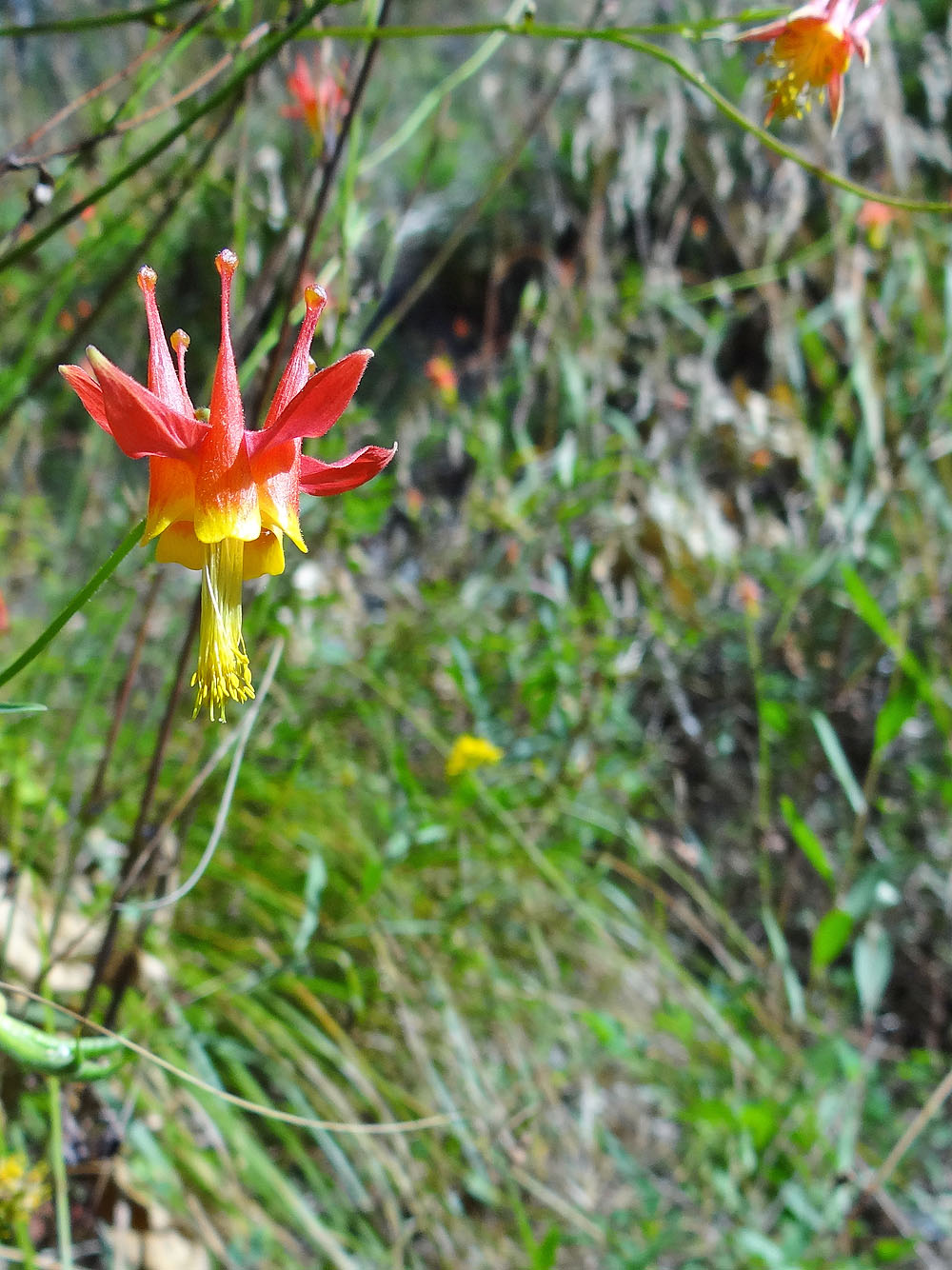 Western columbine by the spring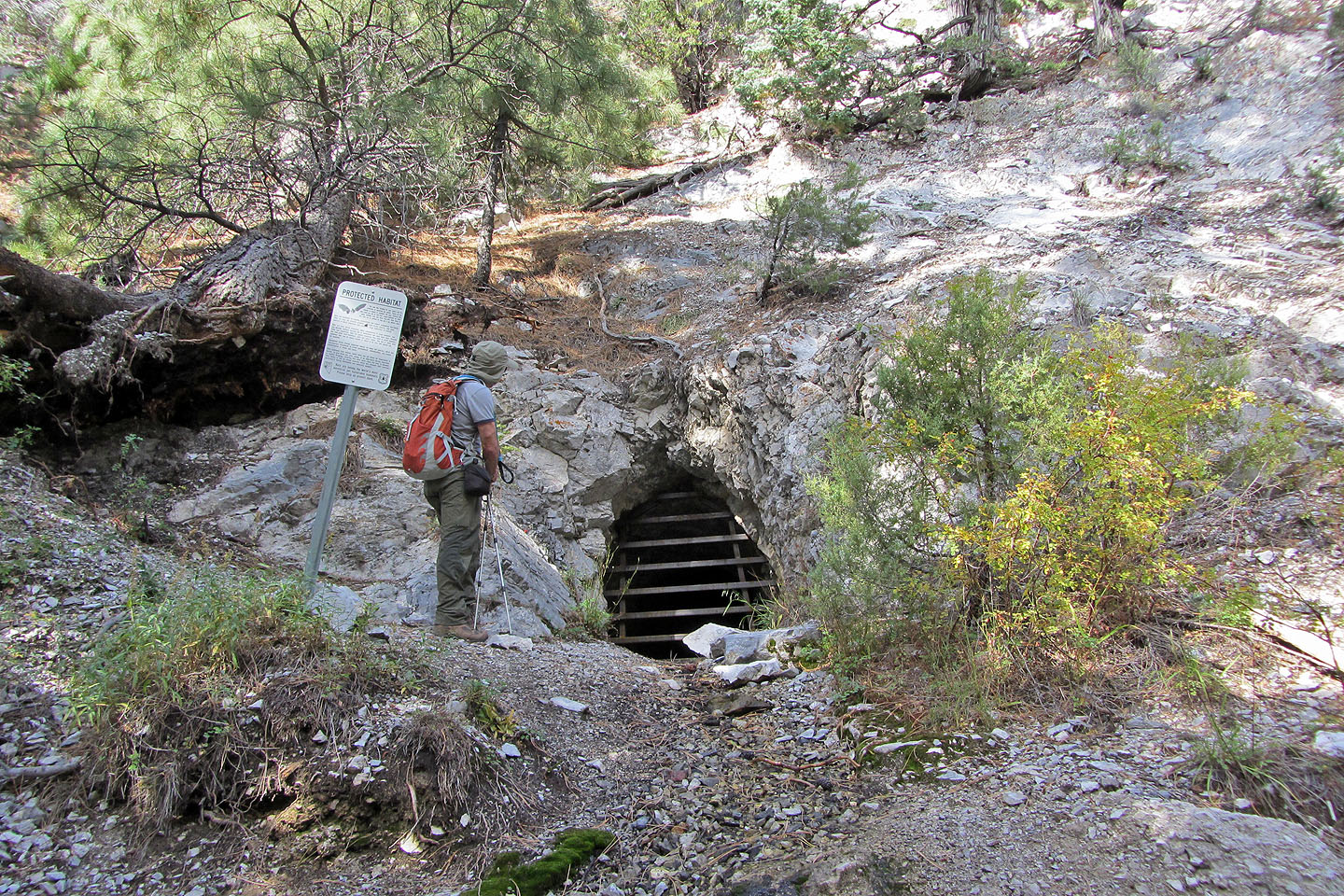 100 m after the spring is an old mine (mouse over to read the sign)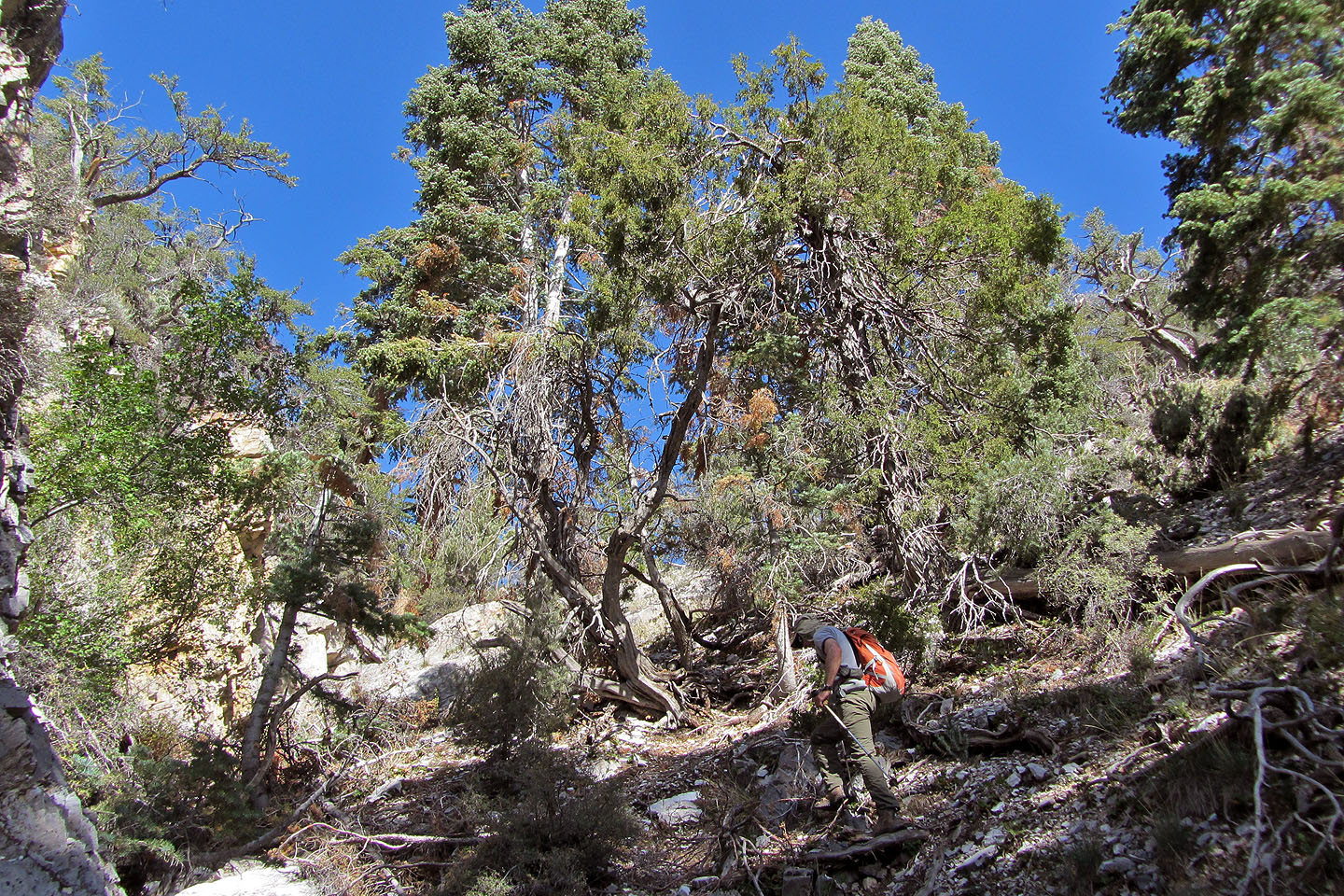 Going up the canyon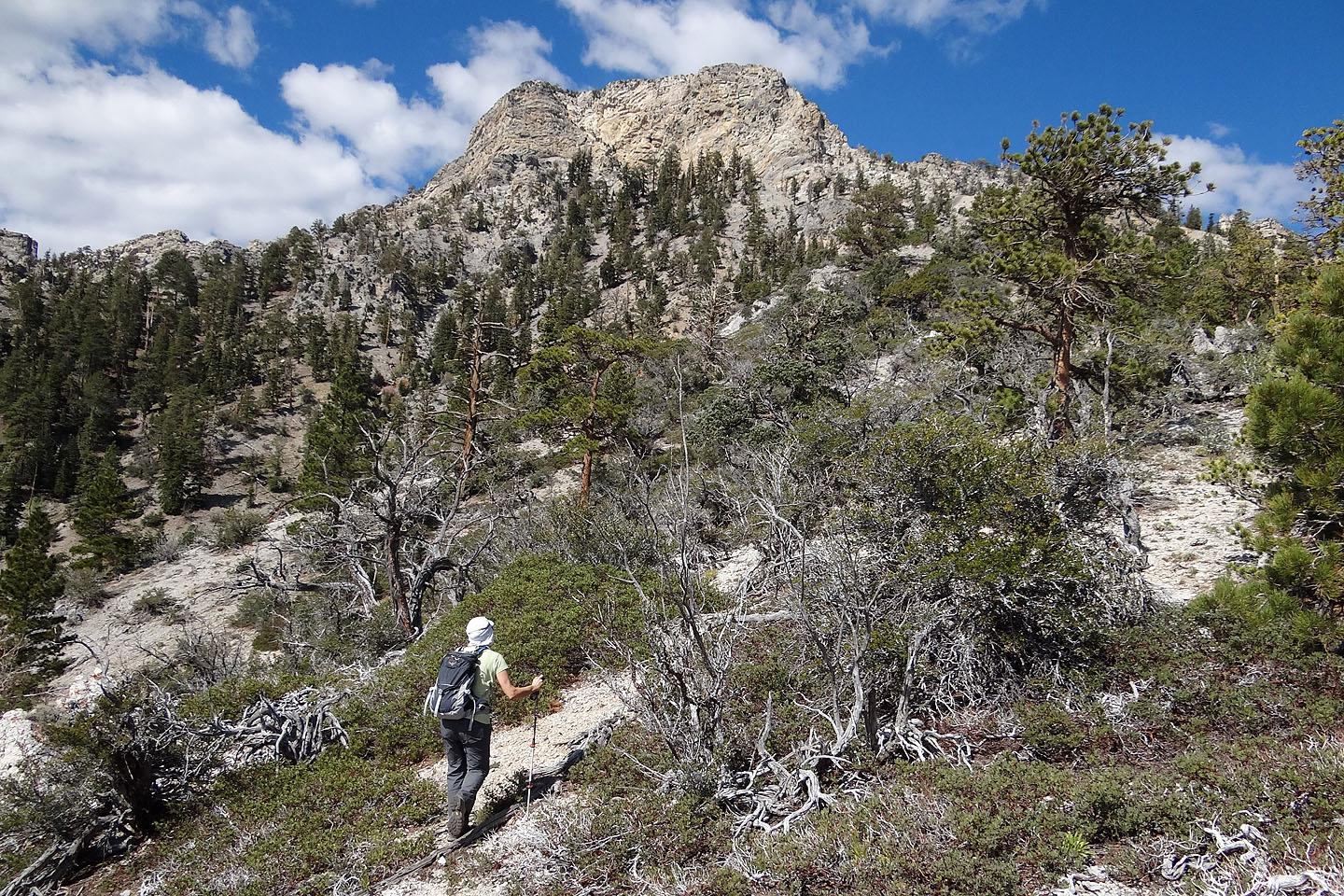 On the ridge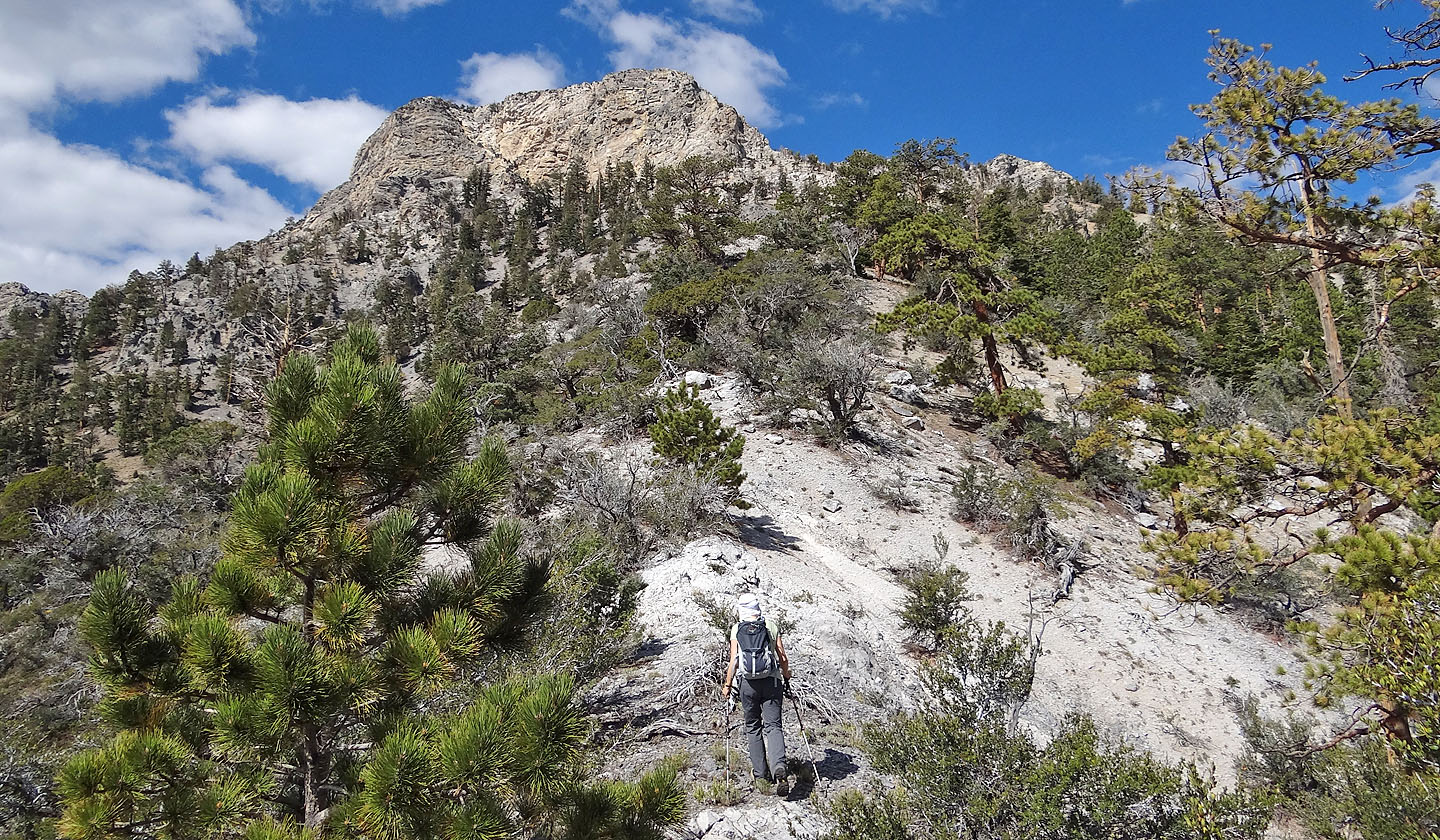 The summit is the rocky point barely visible on the right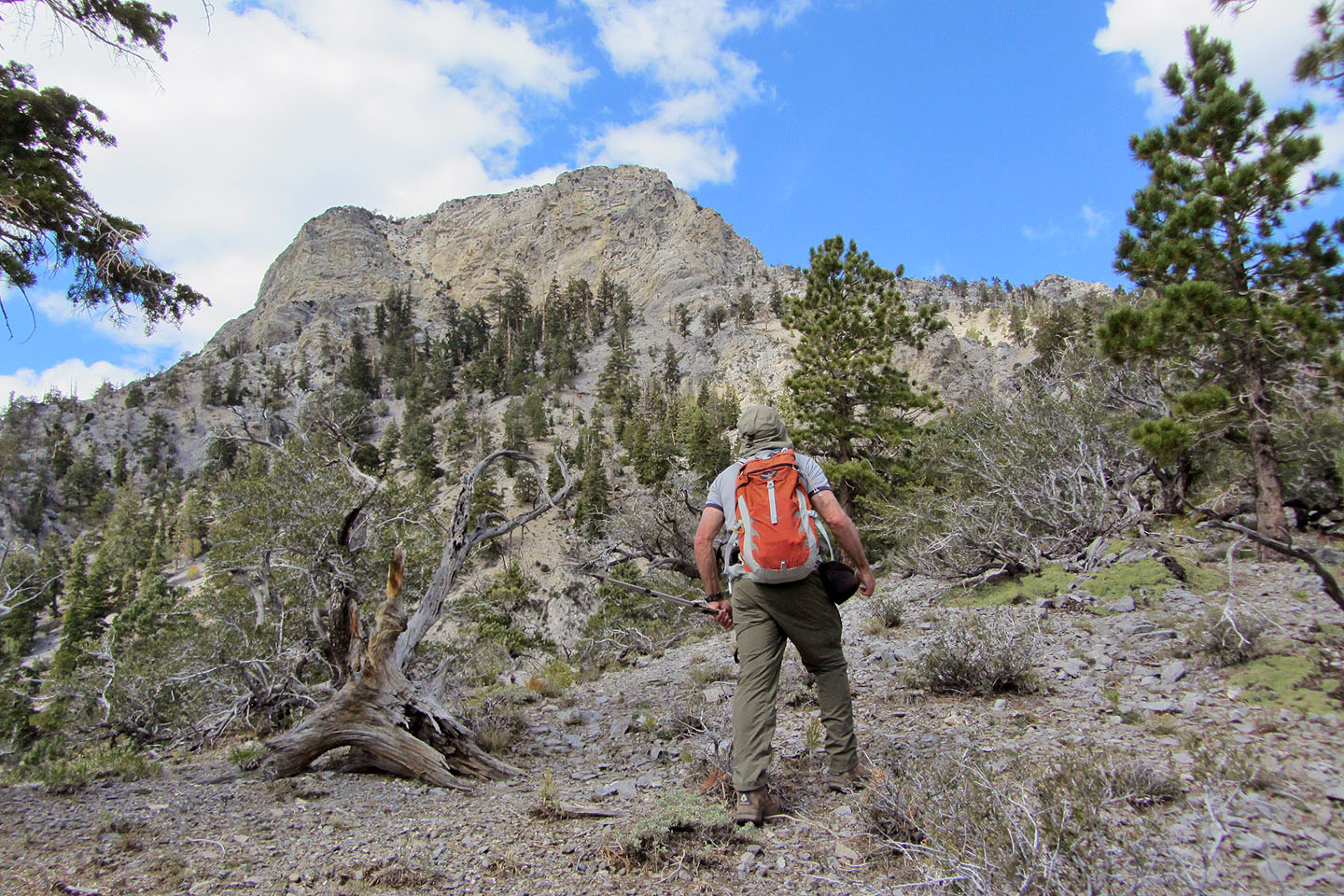 The point above has no name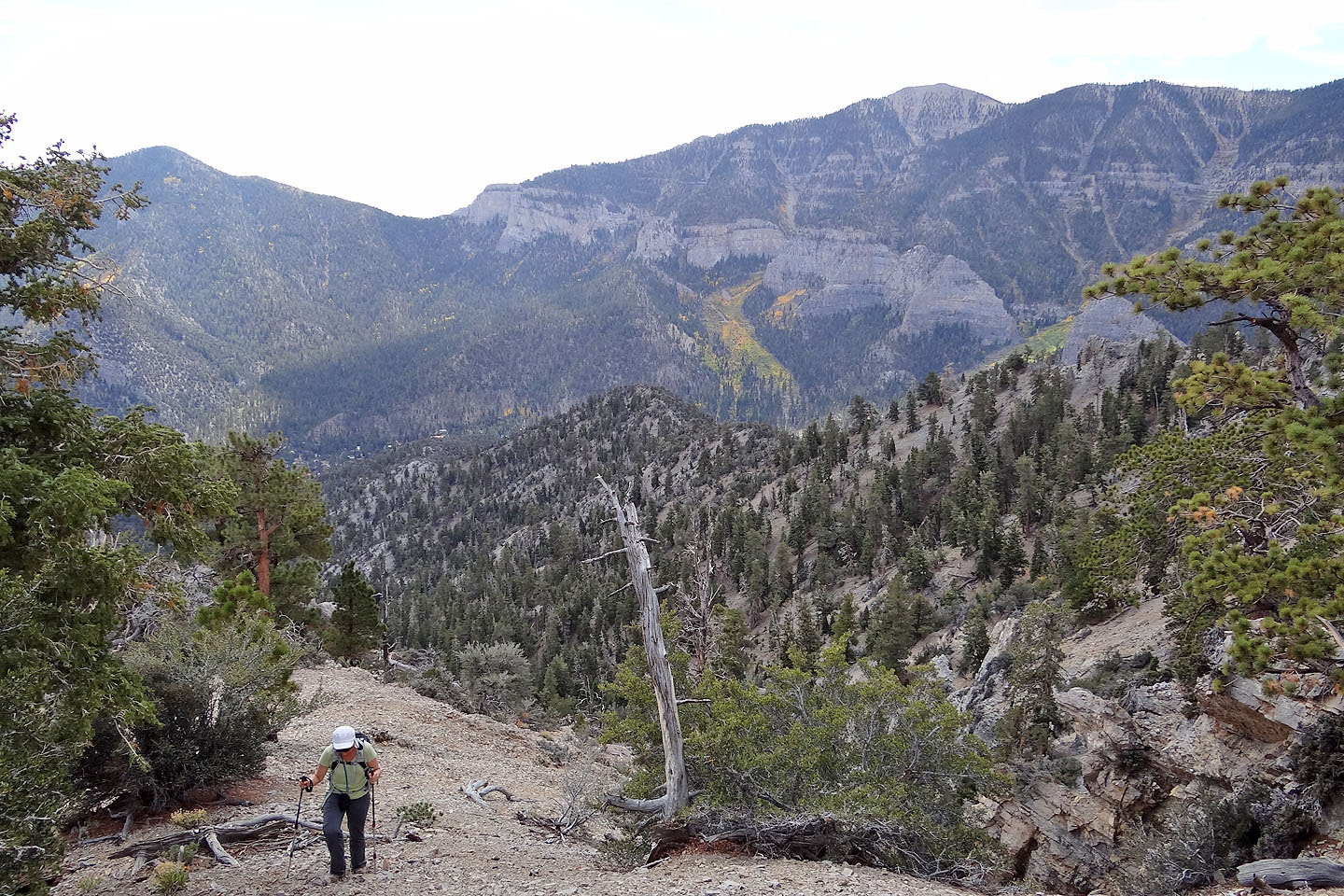 Griffith Peak (right) lies south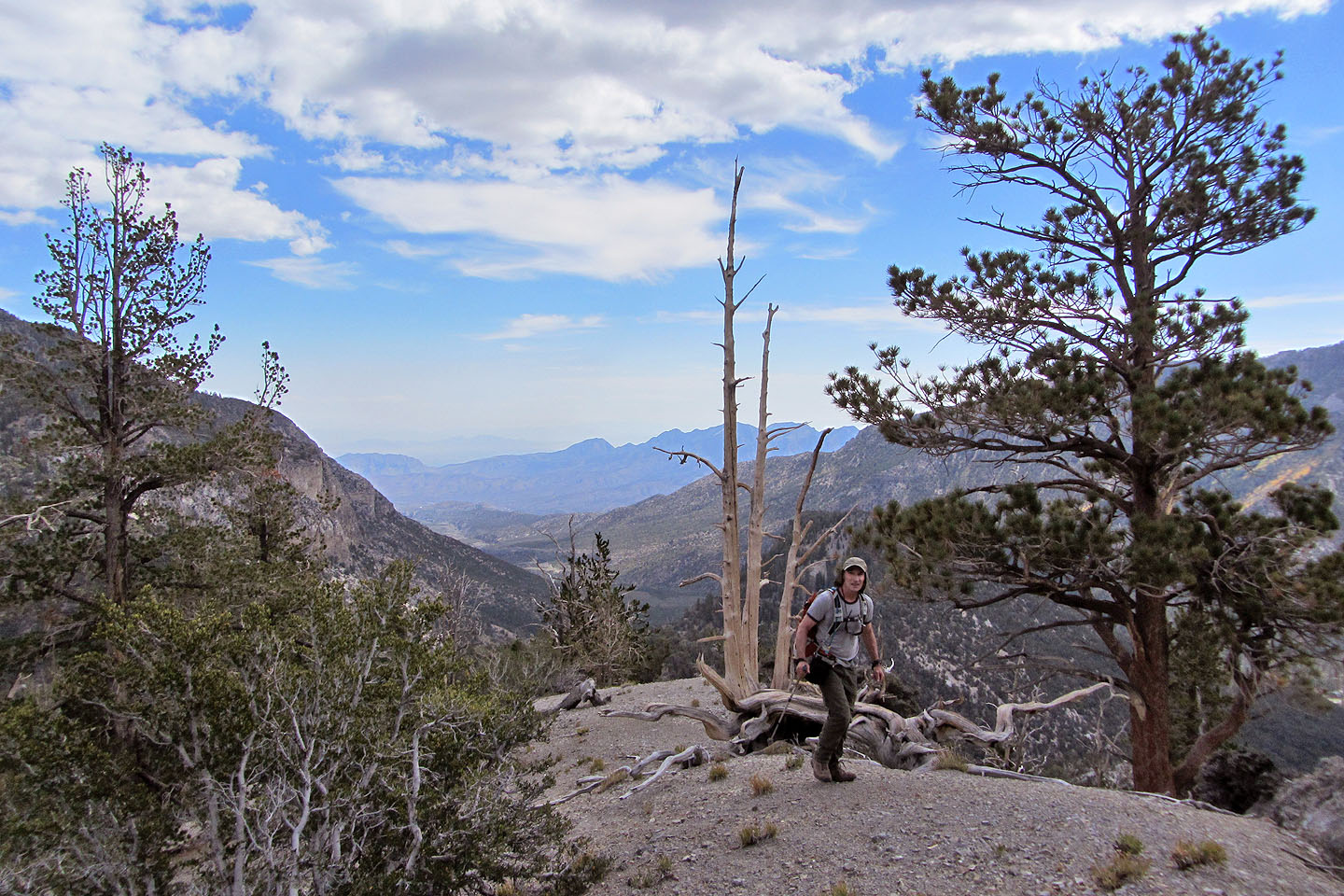 Looking back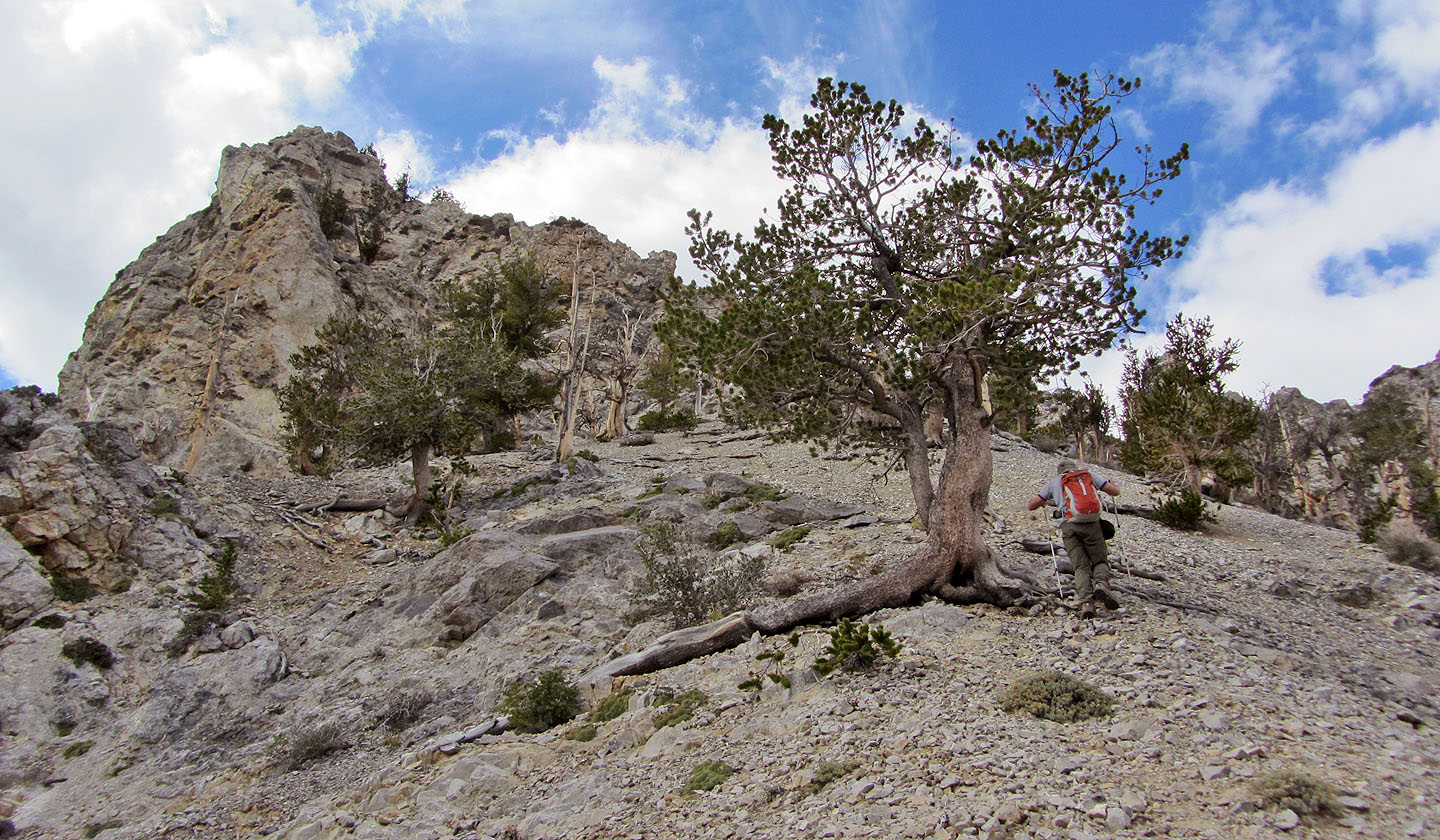 Views ahead were limited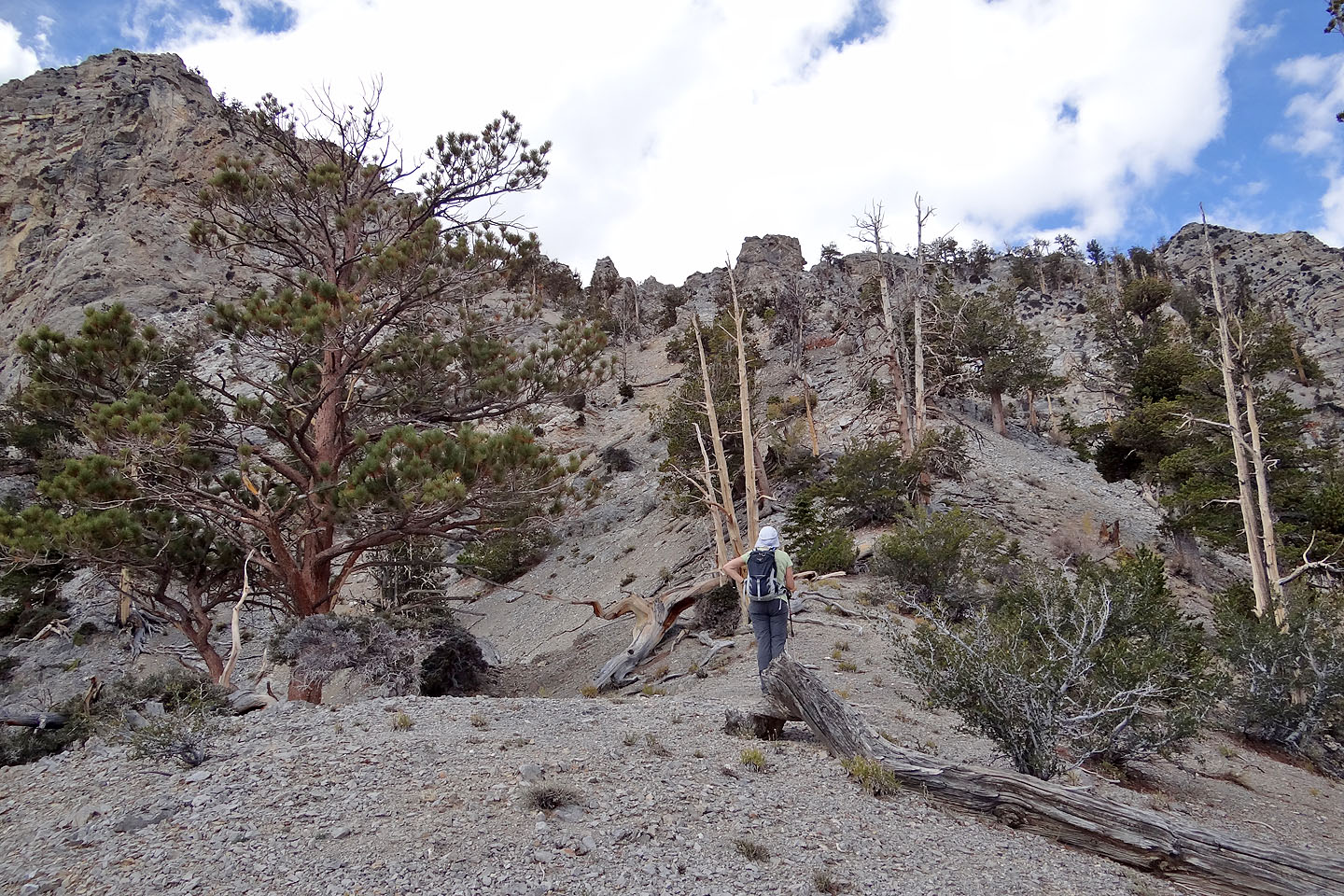 The pinnacles ahead can be easily avoided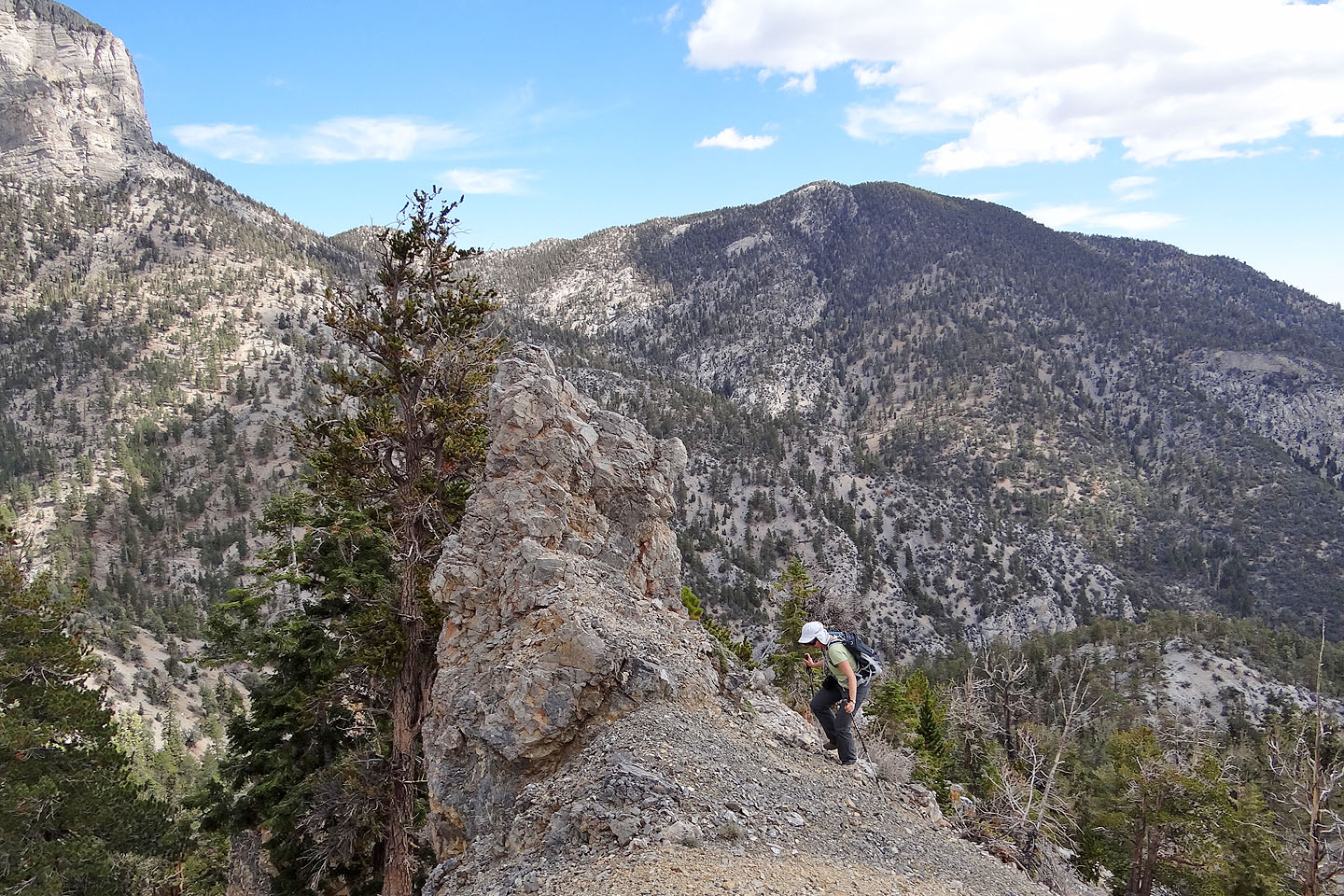 Behind is Mummy's Toes and Fletcher Peak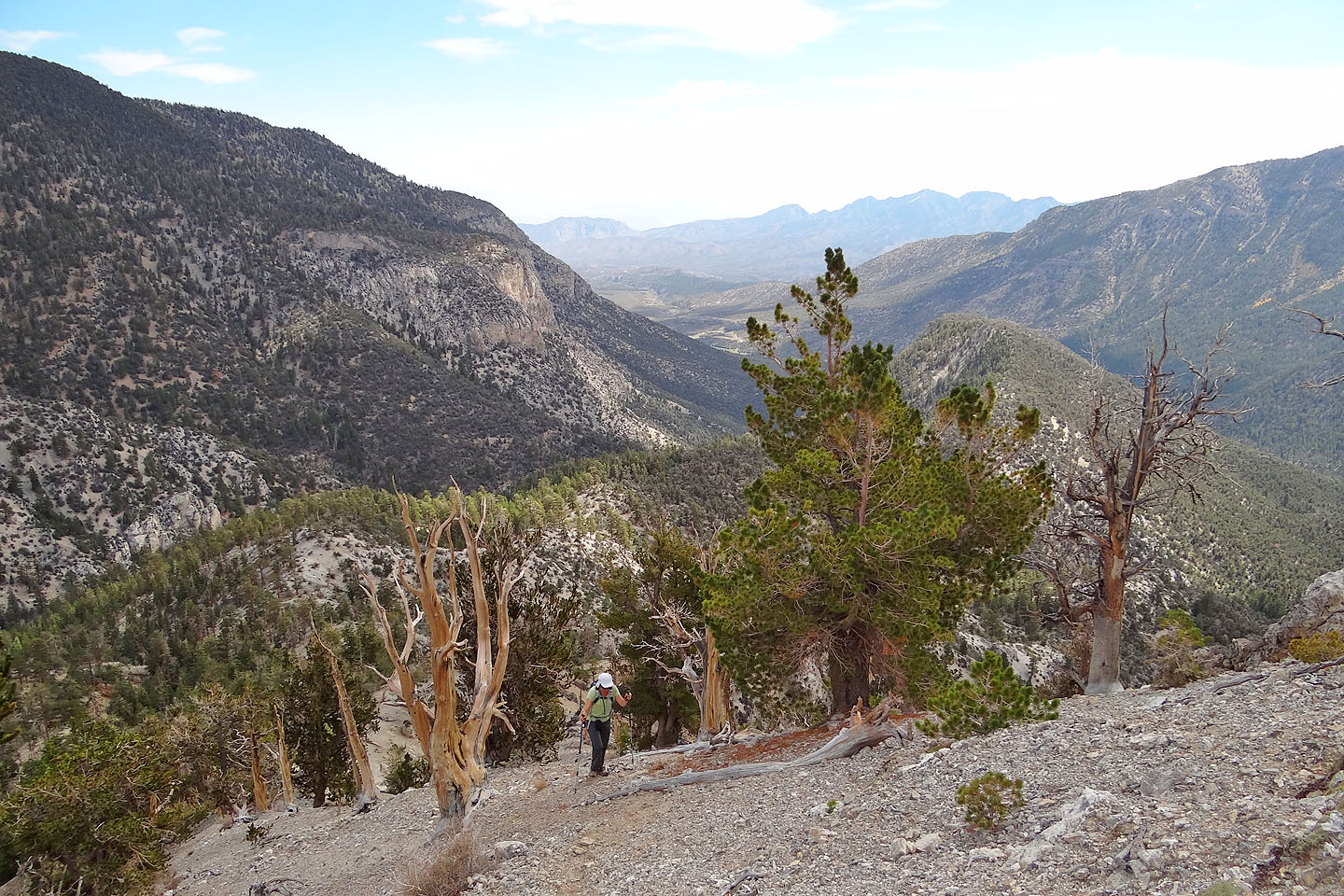 Looking down Kyle Canyon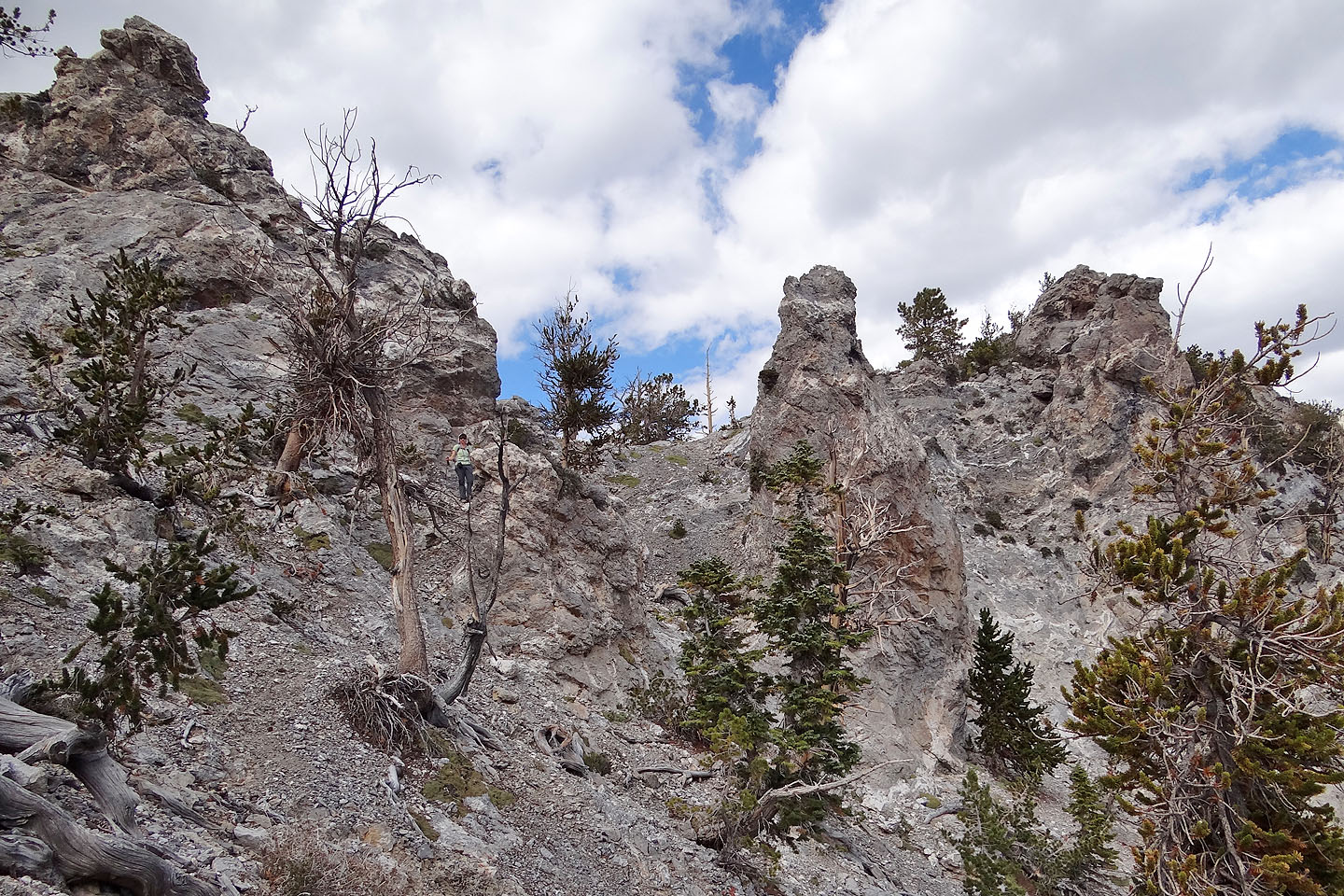 Dinah waits for me left of and just below the saddle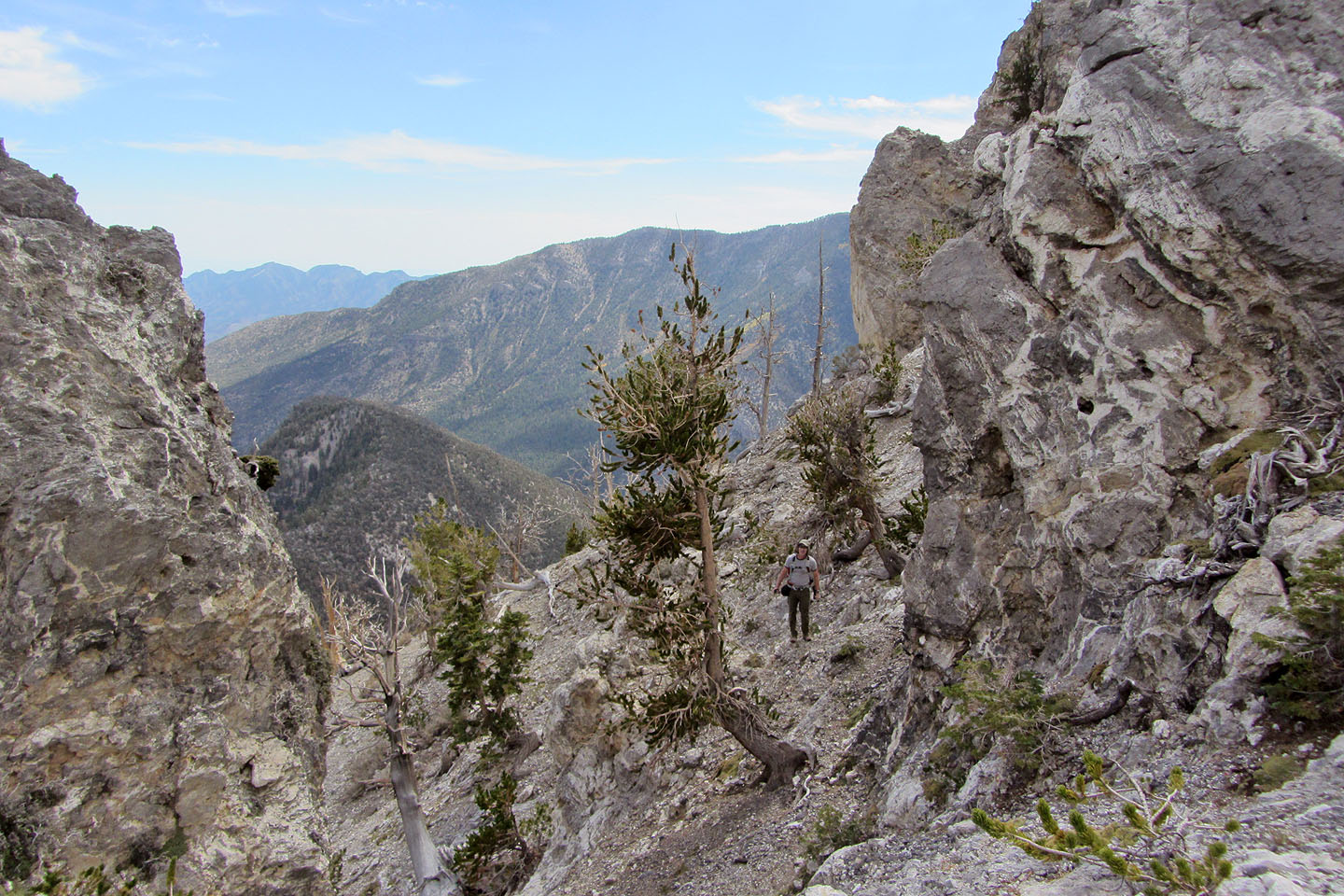 Looking back at me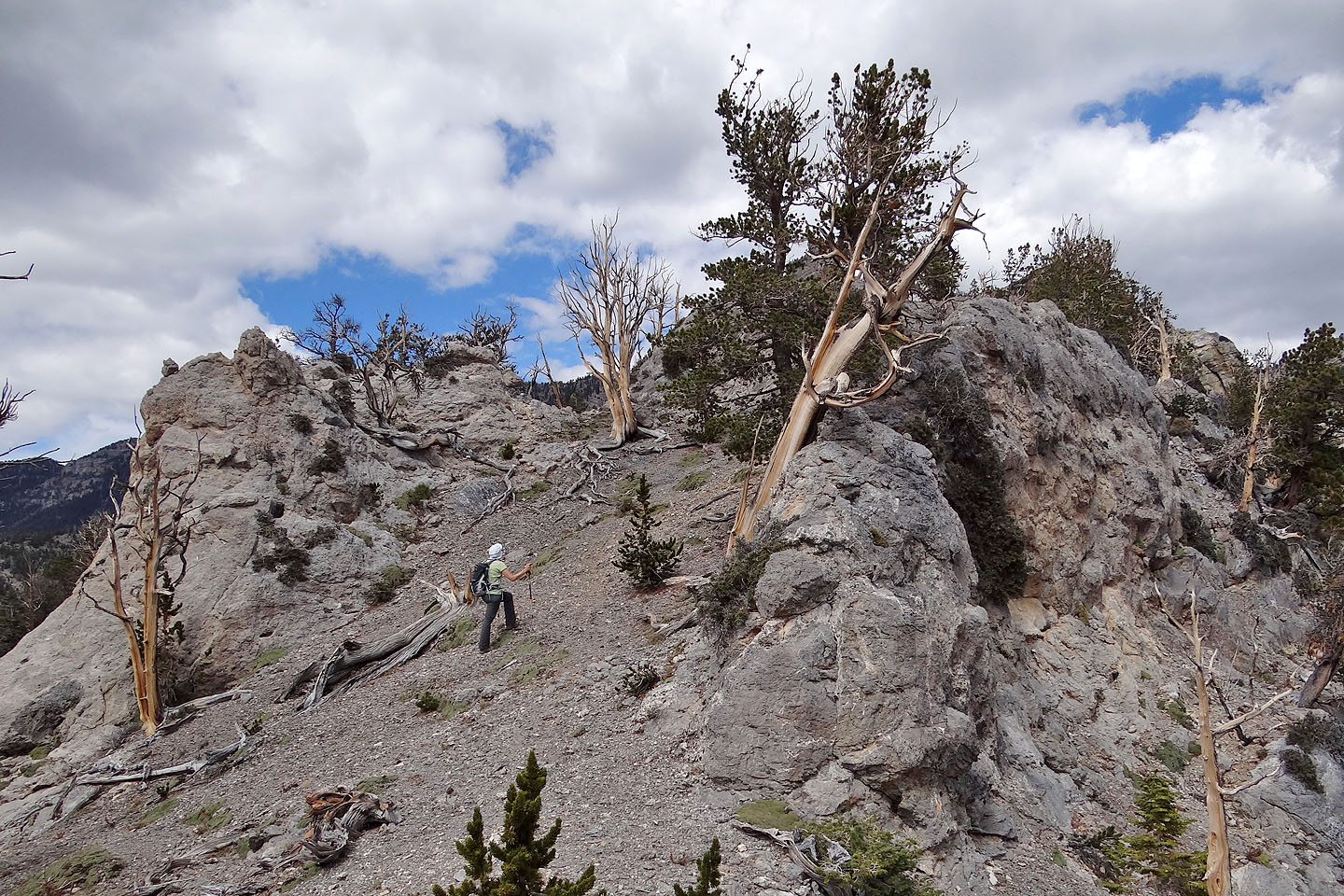 Hiking up the ridge from the saddle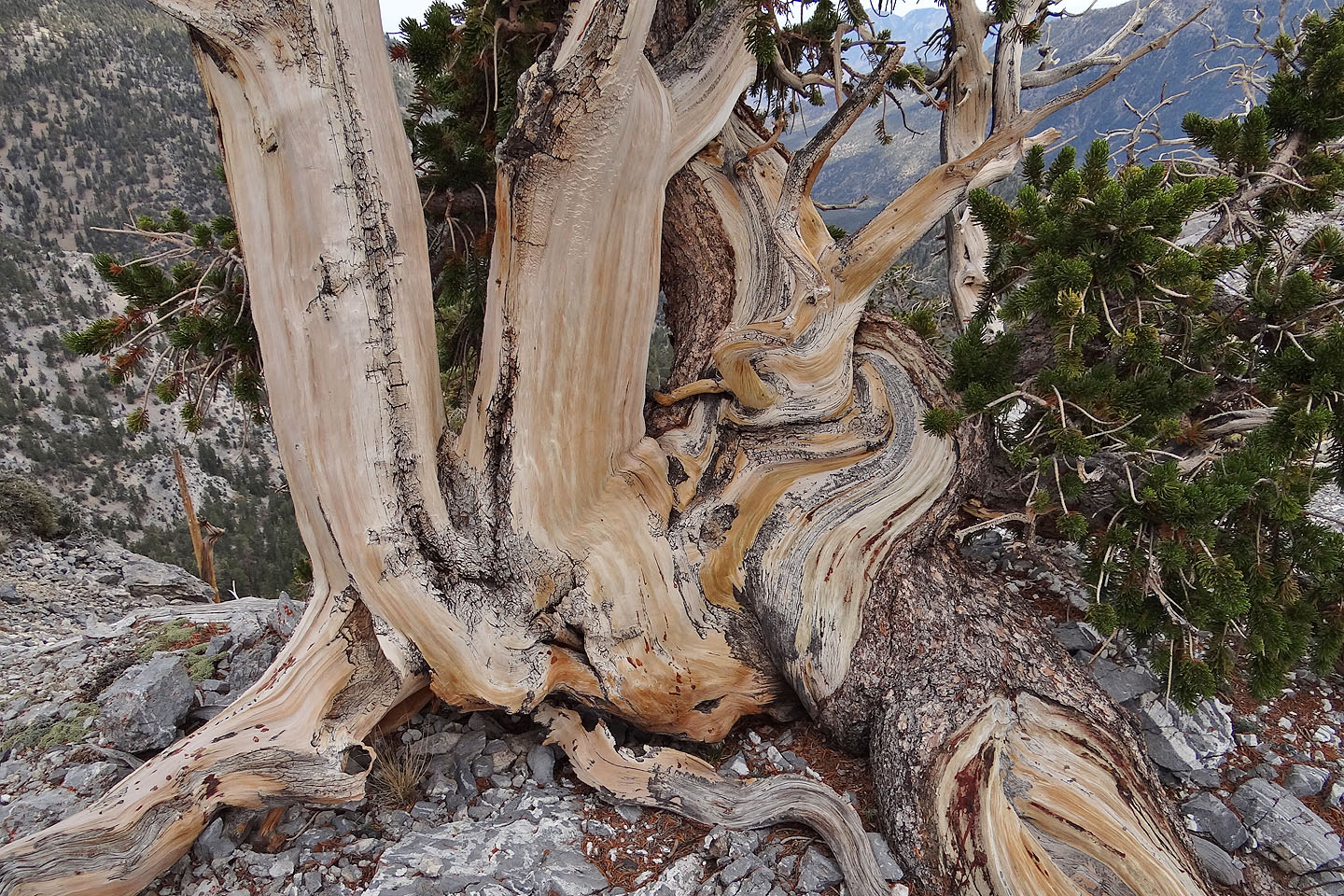 Love these old trees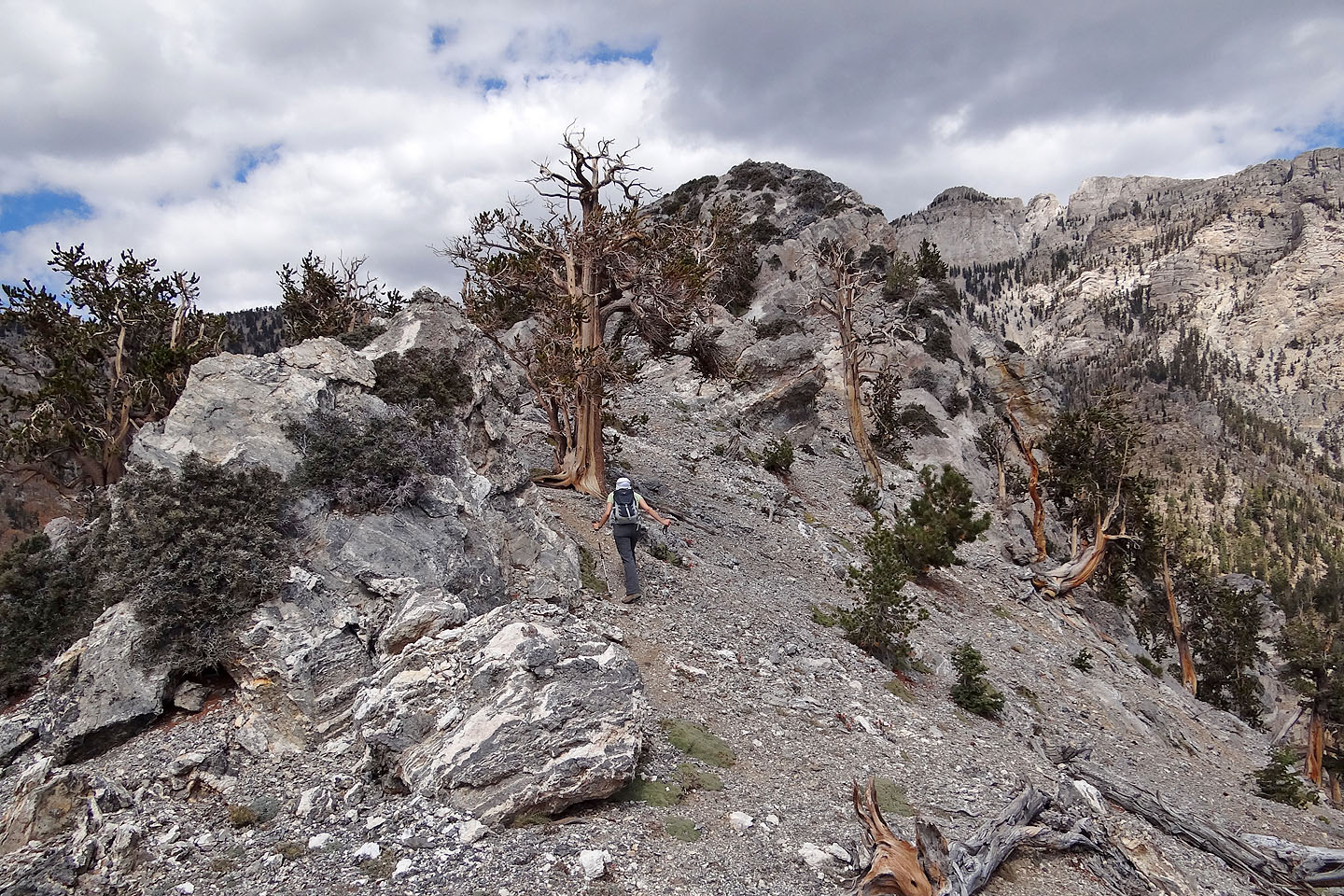 The summit is straight ahead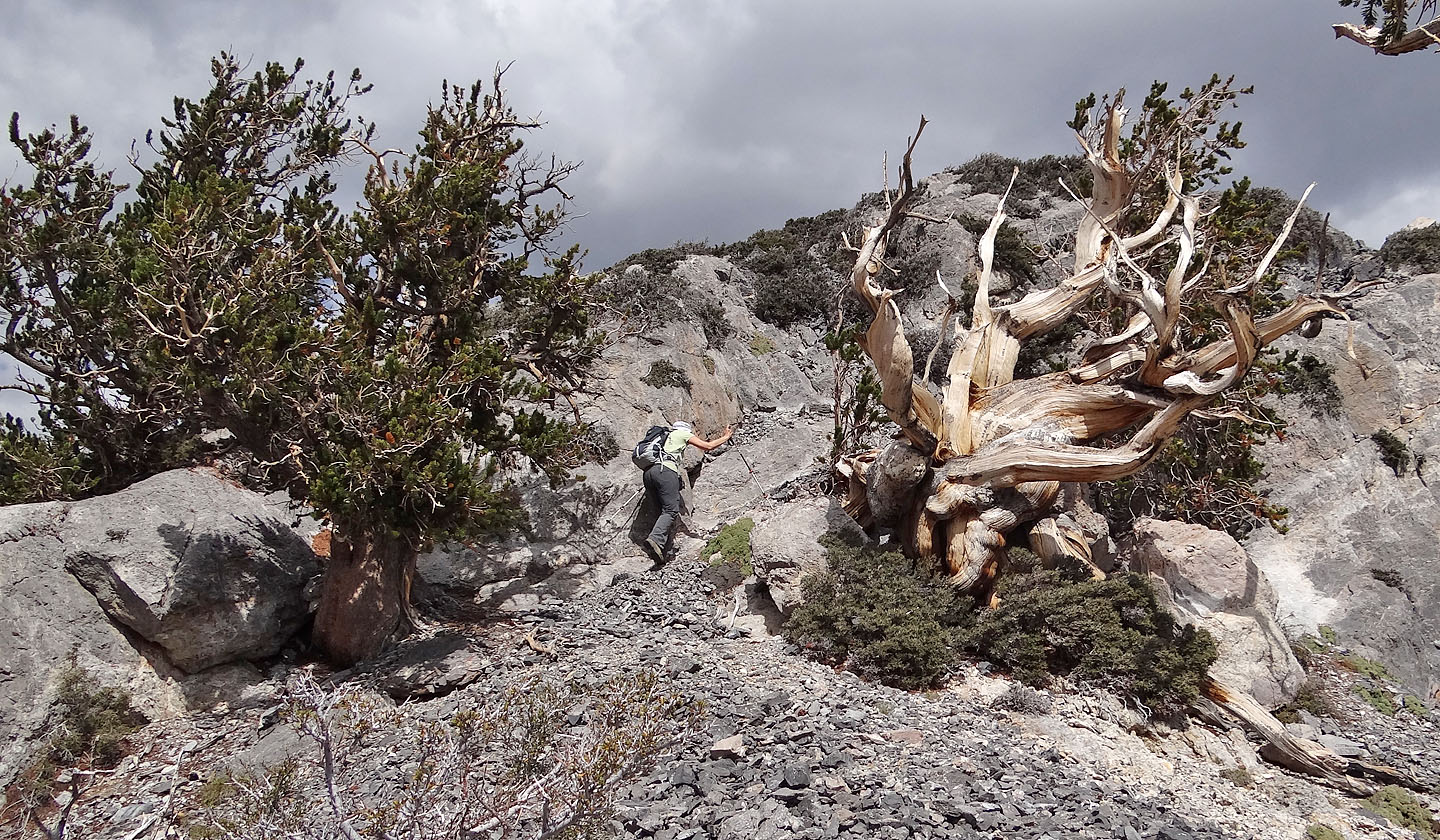 On the way to the summit, Dinah passes a large, old bristlecone pine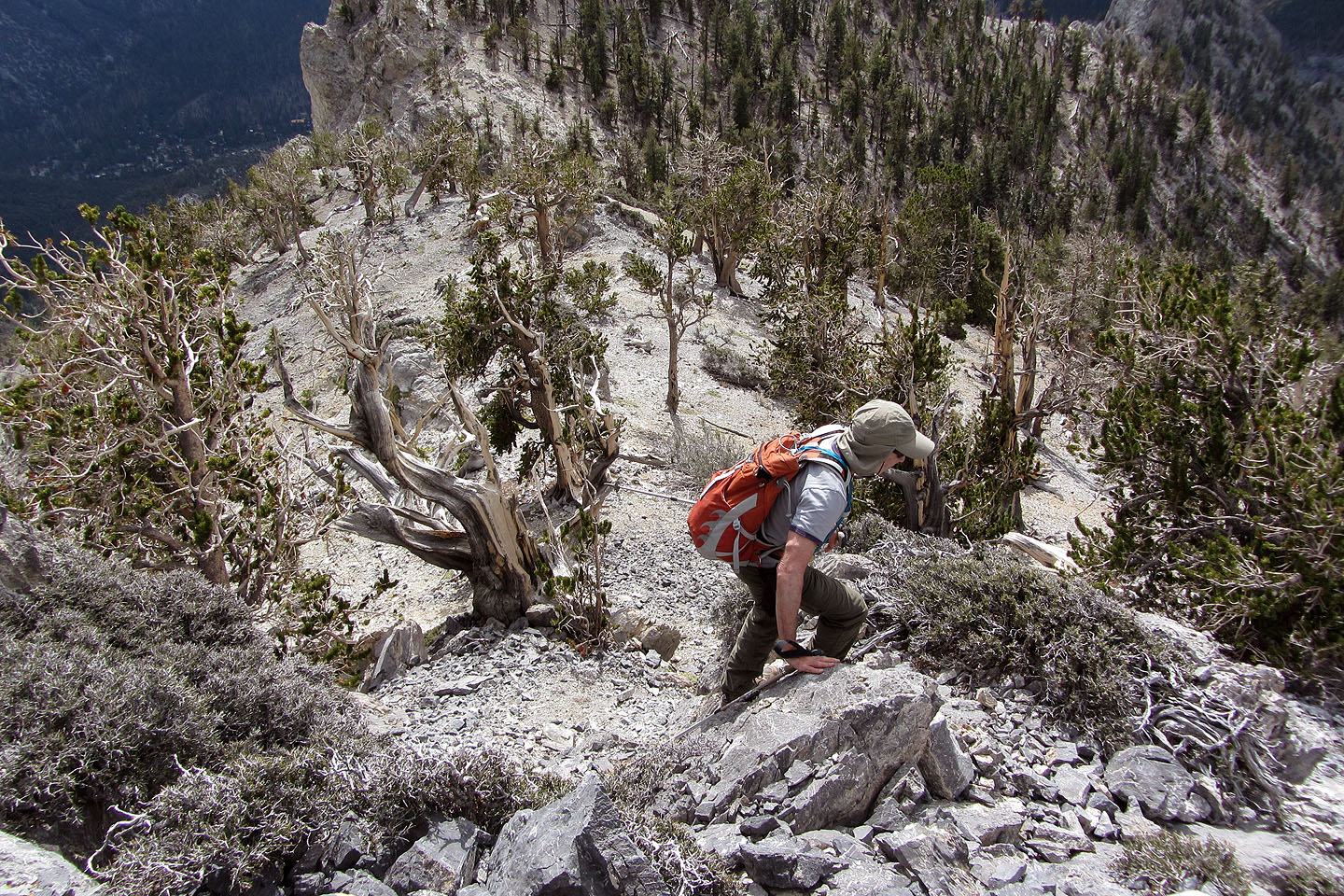 Looking back at the same tree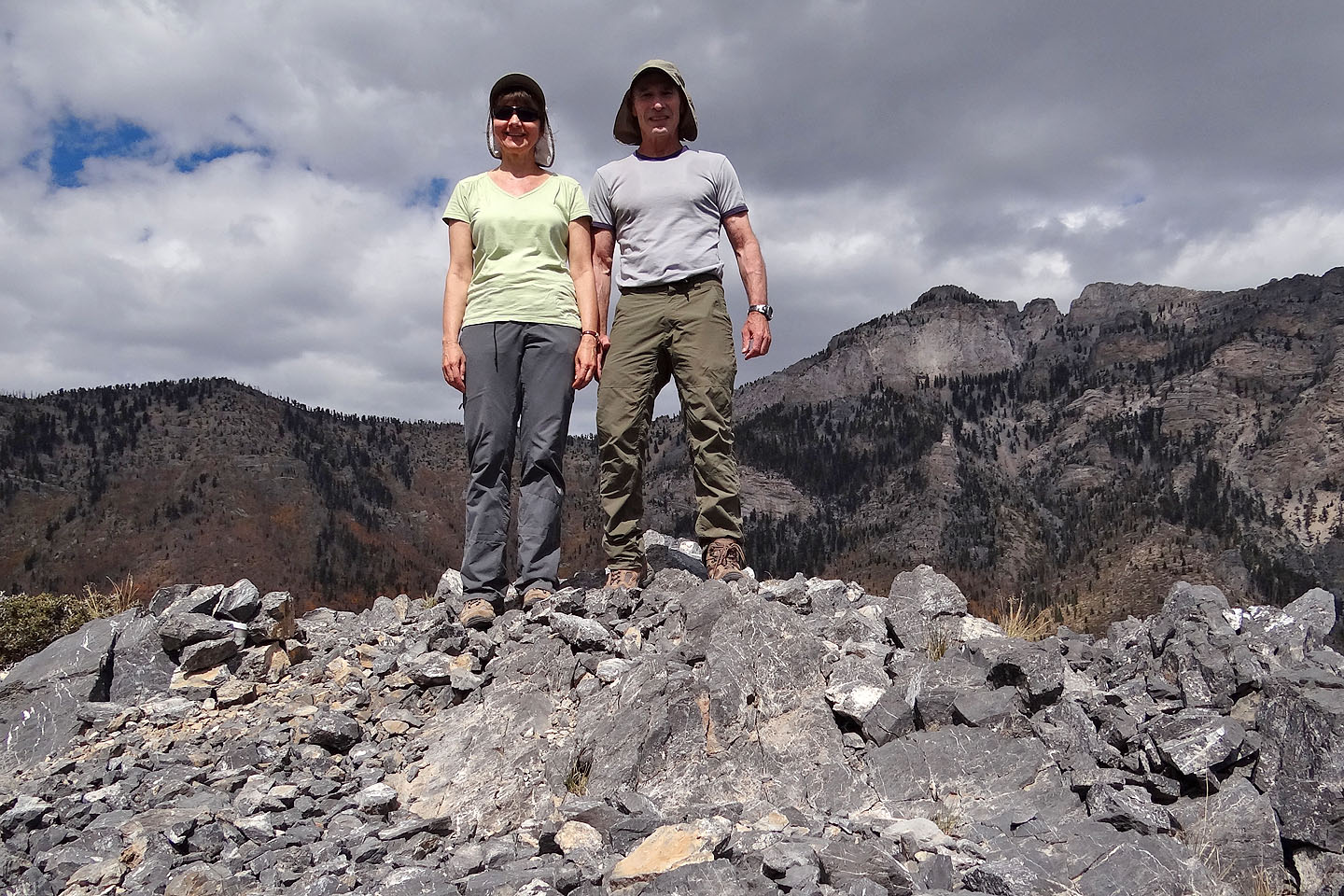 On the summit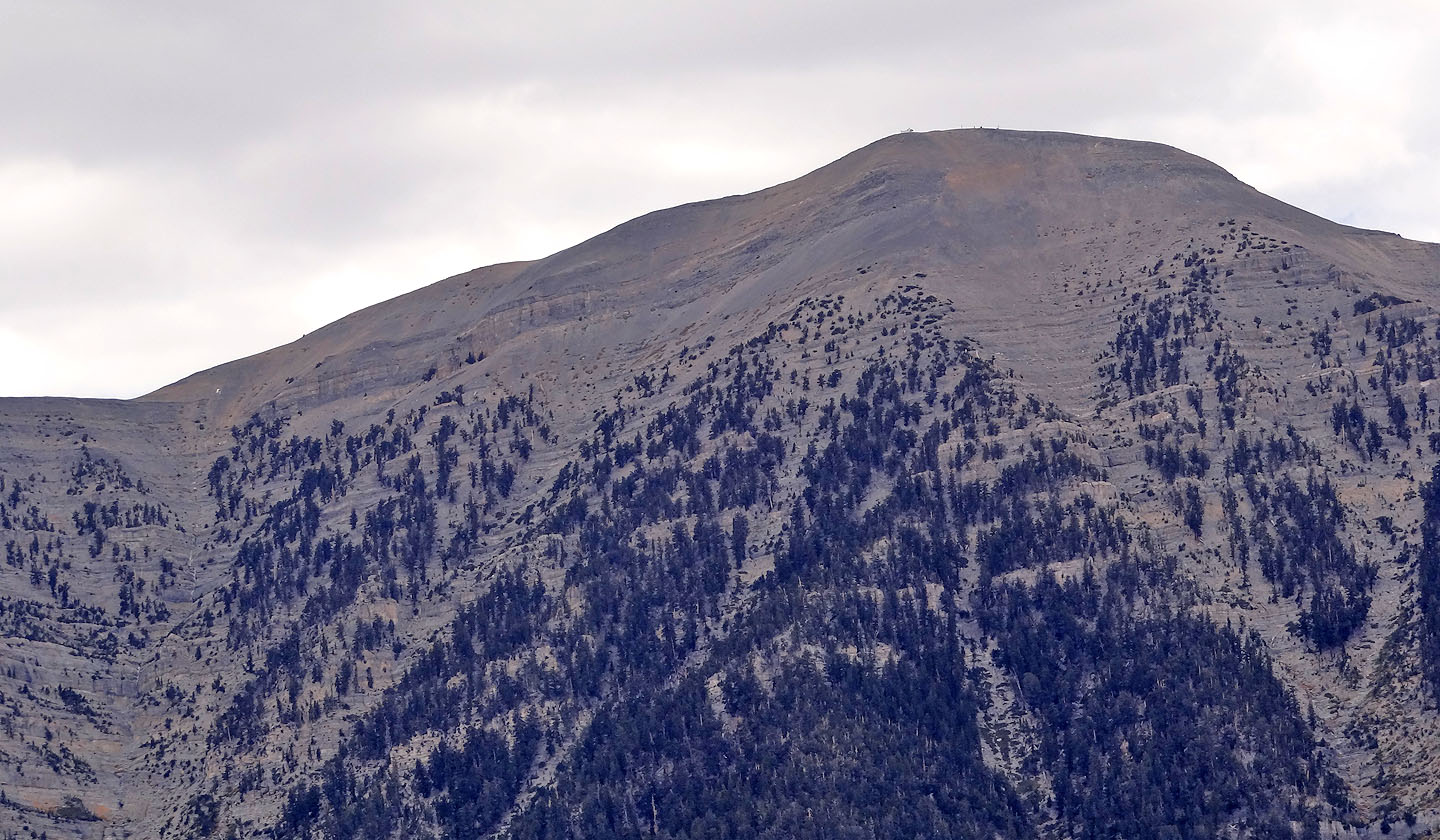 Mount Charleston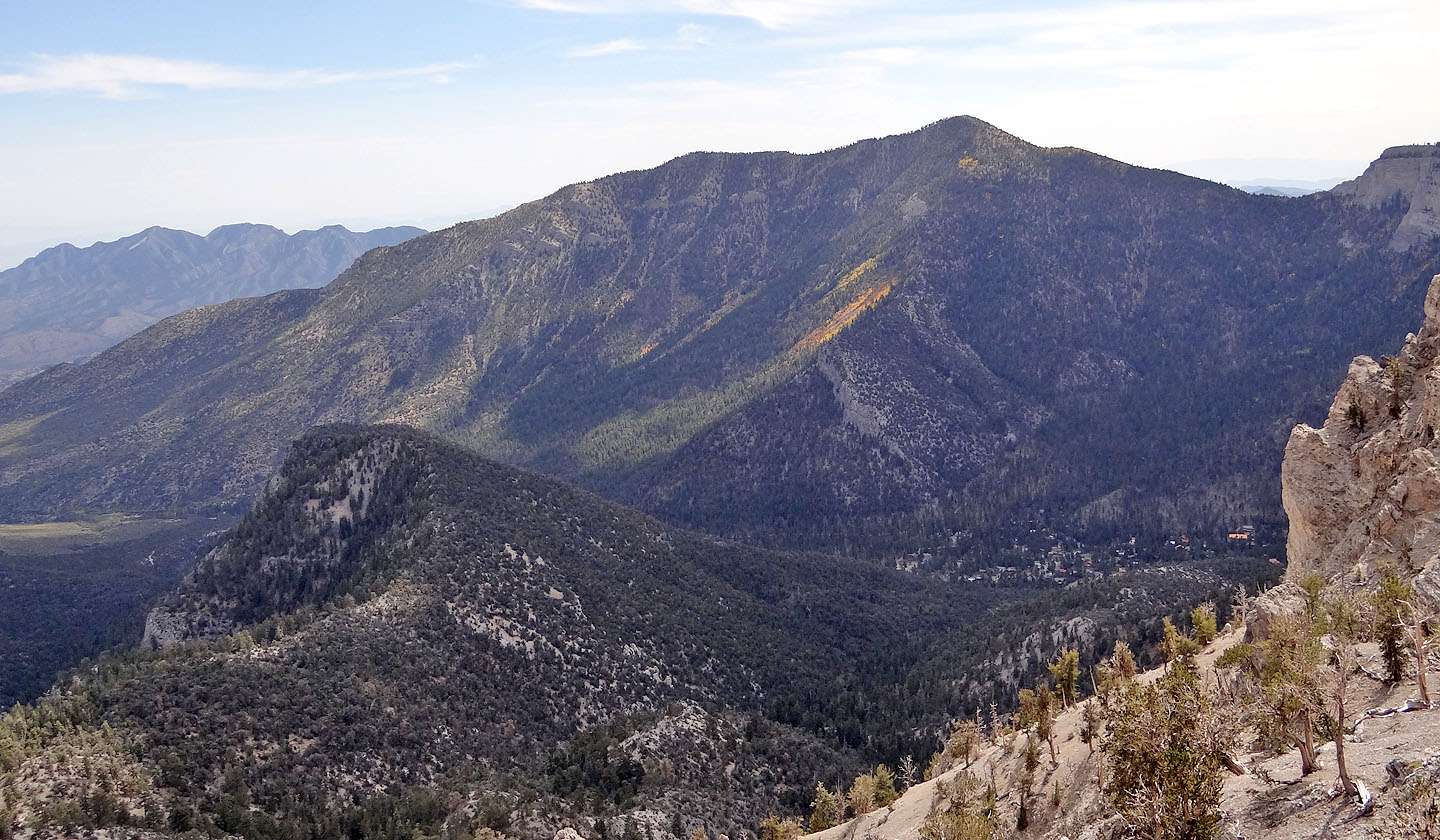 Harris Mountain lies south

On the way back down, we passed a rock balanced on a pinnacle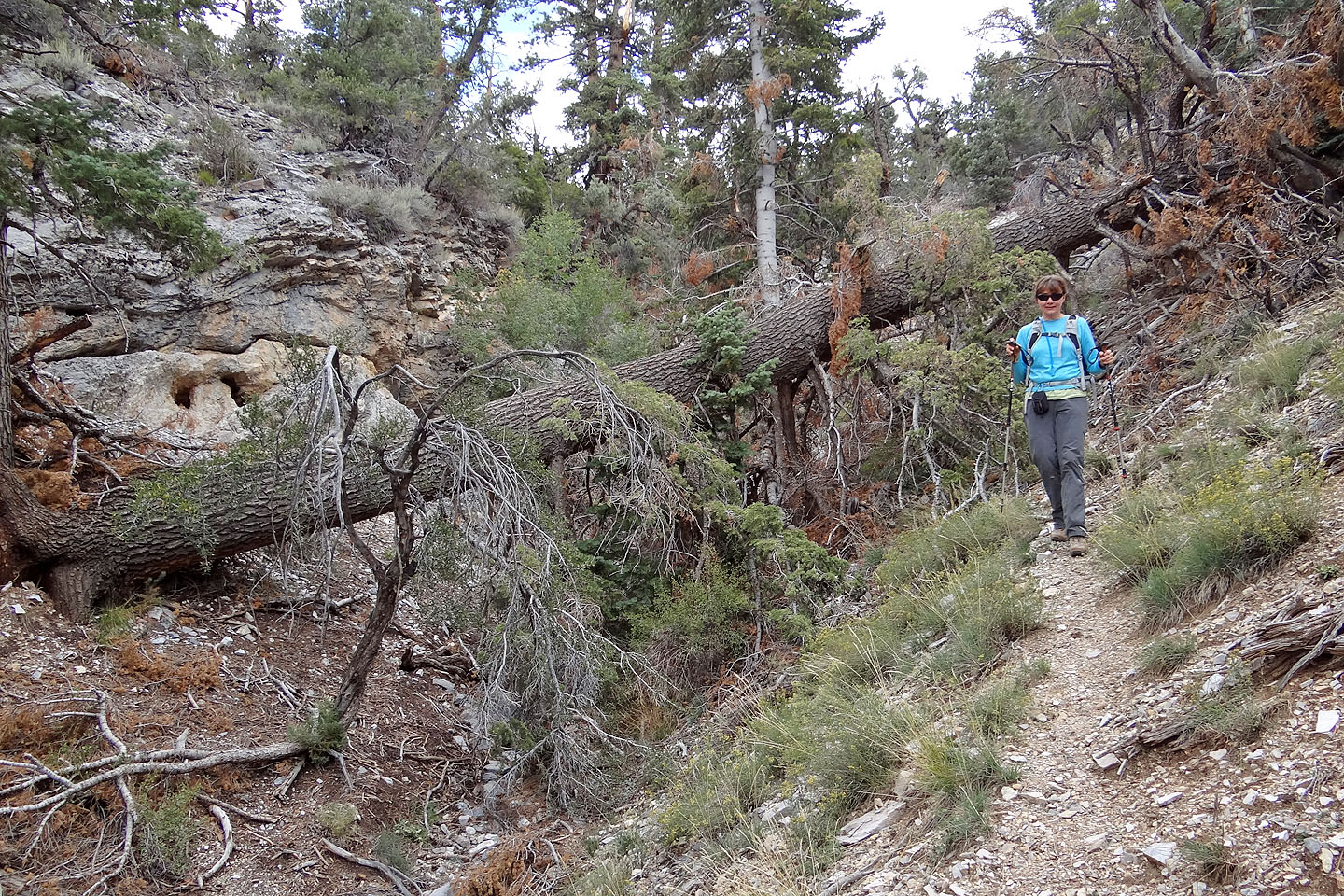 Back on the trail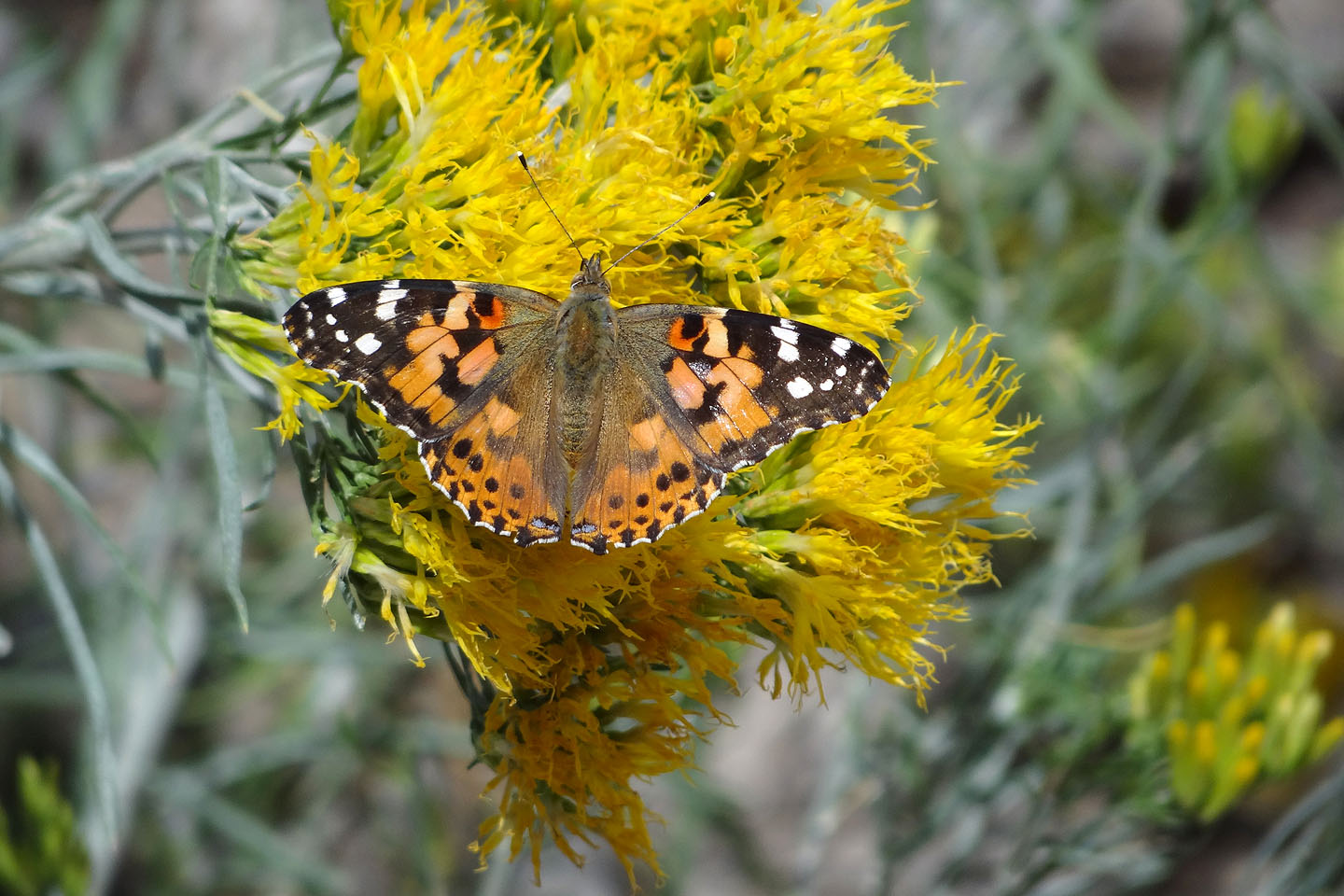 Back at the trailhead there were several of these butterflies flitting about the flowers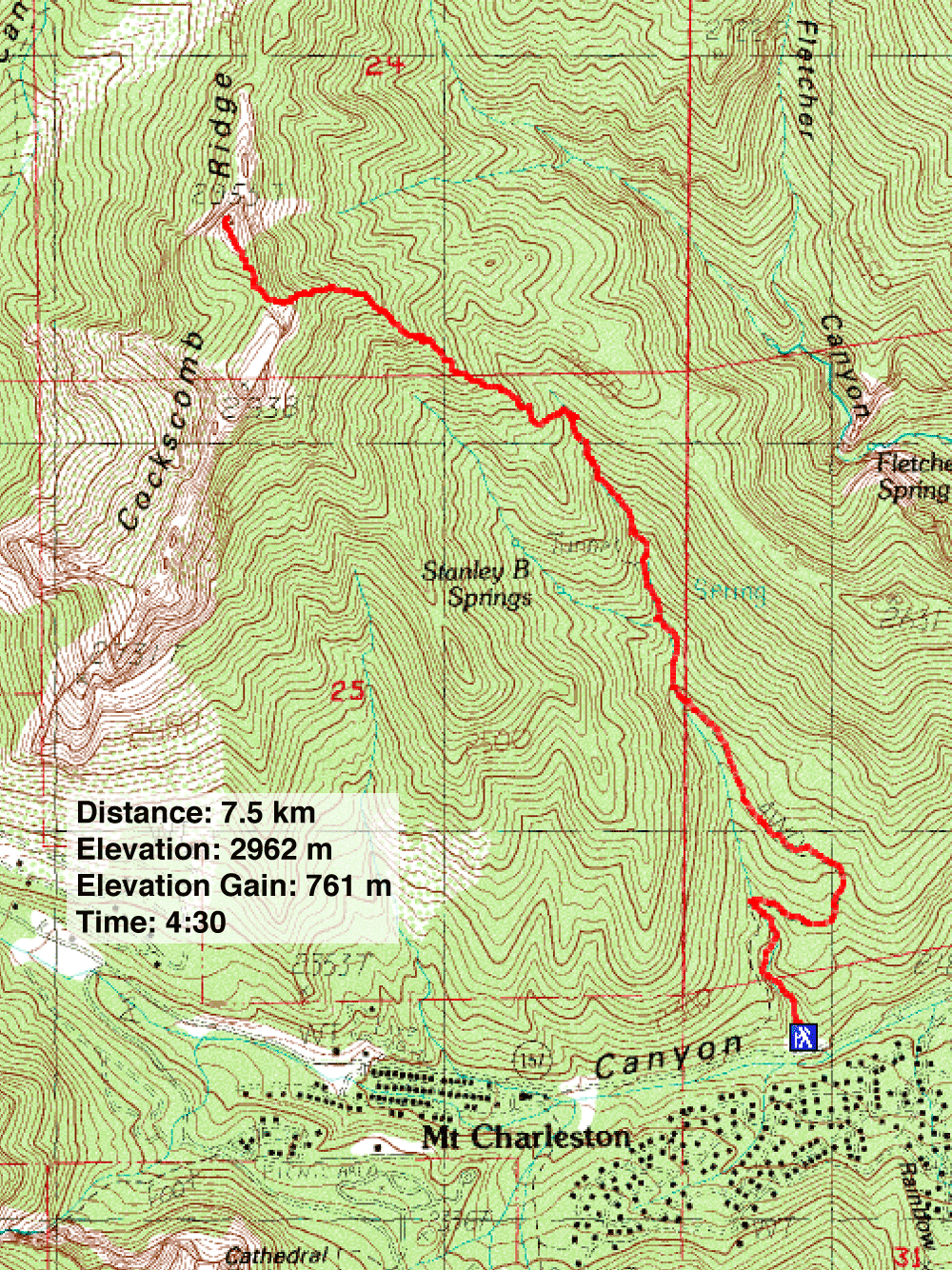 Charleston Peak Topo (4.7 mi, 9718 ft, 2497 ft)