bobspirko.ca | Home | Canada Trips | US Trips | Hiking | Snowshoeing | MAP | About

Cathedral Rock
Spring Mountains, Nevada
April 24, 2013
Hikers are drawn to the Spring Mountains range not only for its 3,000-metre peaks, but also for its easier hikes such as Cathedral Rock. Although Cathedral Rock rises over 300 m straight up from the floor of Kyle Canyon, it's an undemanding hike to the top due to a trail that gently corkscrews up to the summit. The broad trail replete with switches makes this a popular hike with the tourists.
The usual start at Cathedral Rock picnic area was closed due to construction, so Dinah and I started from Echo Rock picnic area, which added a kilometre each way. Although the summit views are confined to Kyle Canyon – think of what you'd see being only partway up a bowl – they are worth the small effort.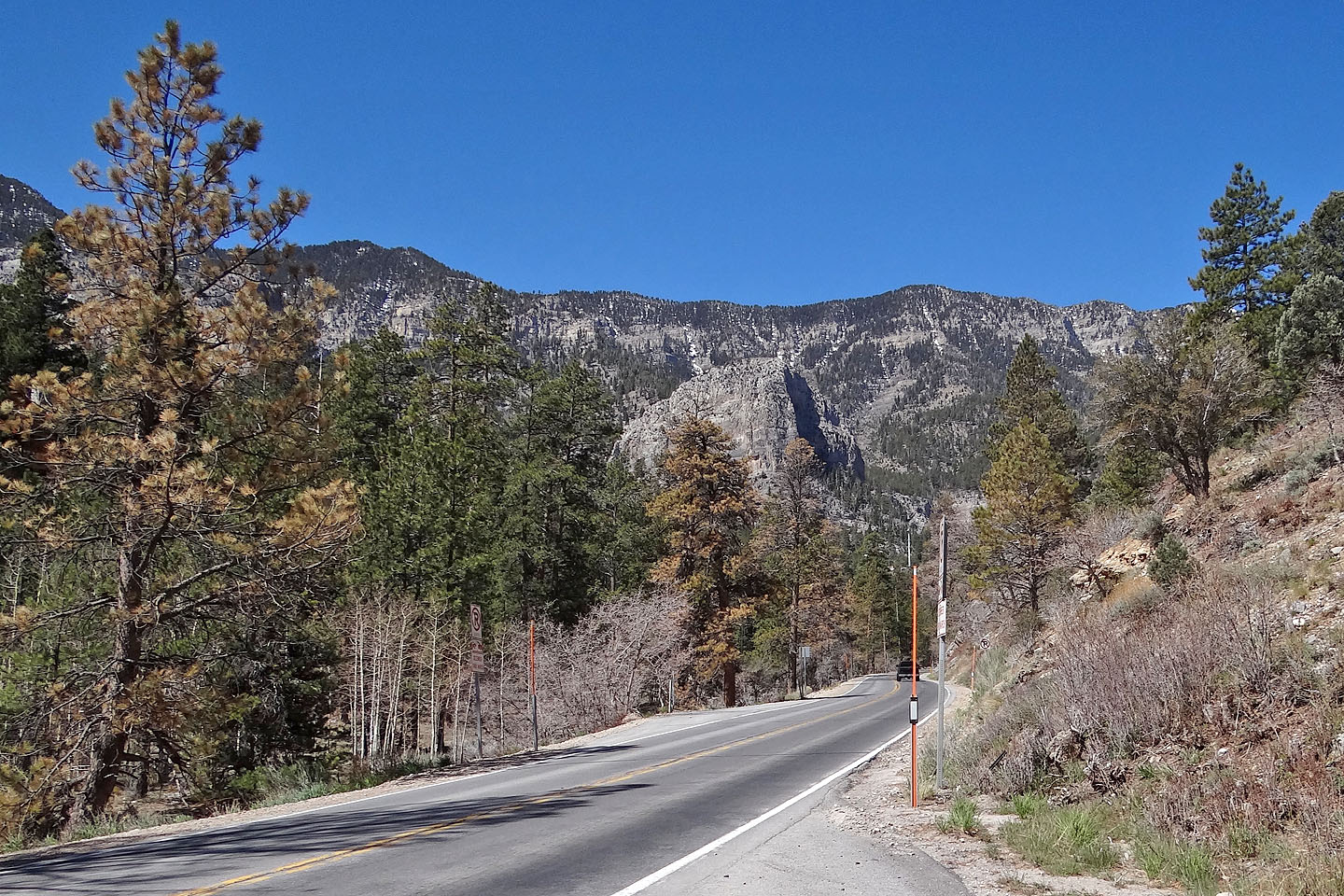 Cathedral Rock seen above Kyle Canyon Road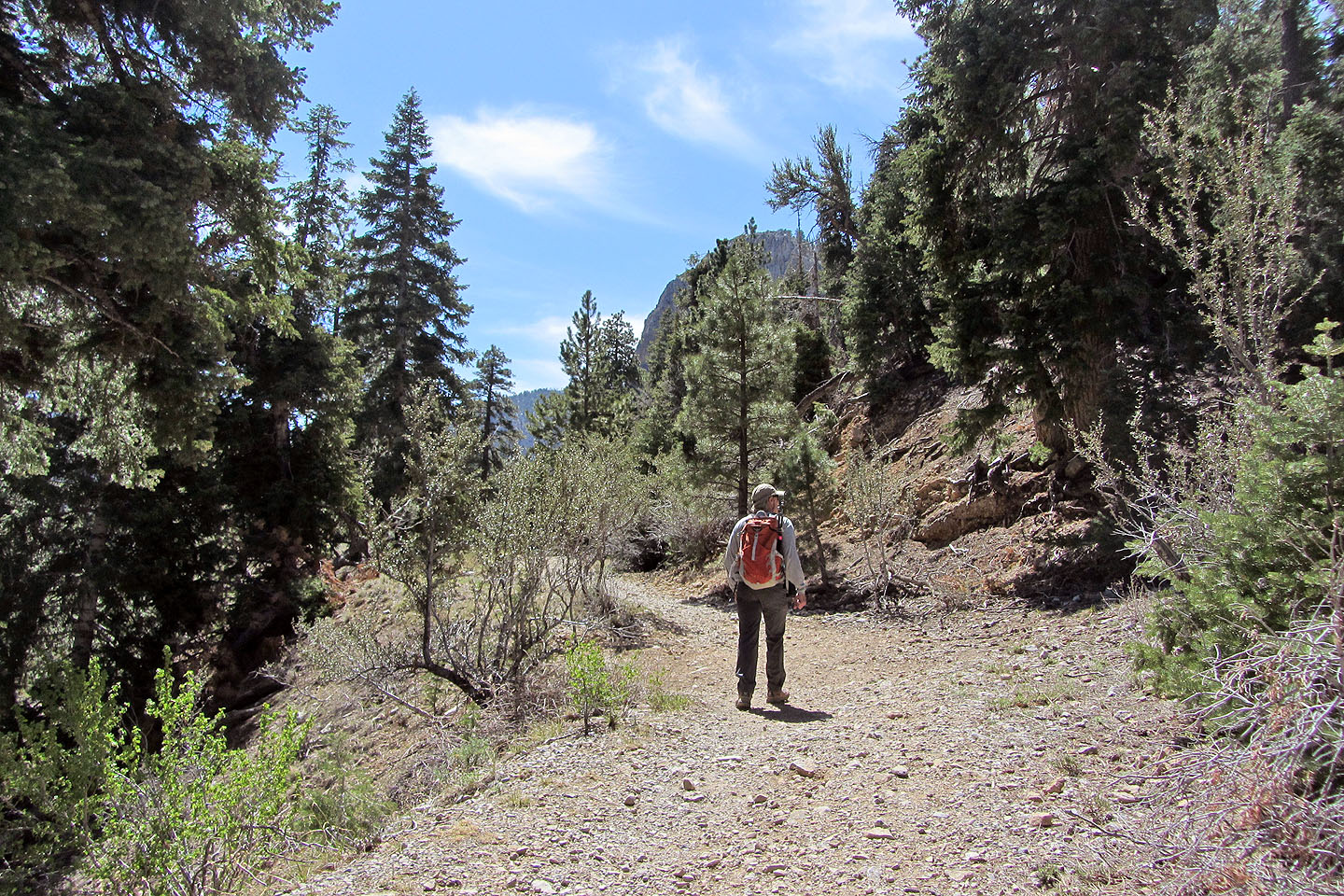 Hiking up Echo Trail, Cathedral Rock ahead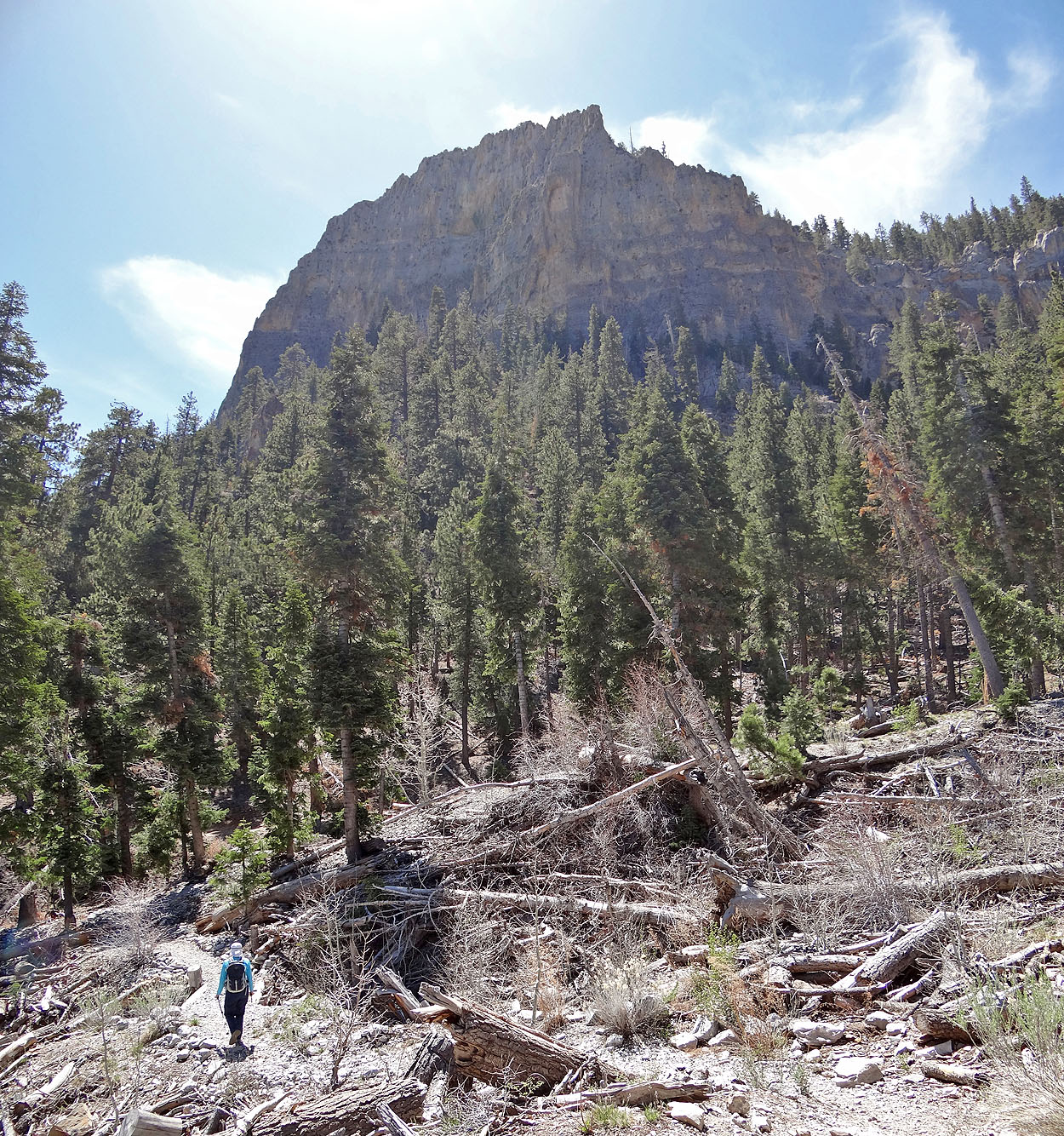 The north face of Cathedral Rock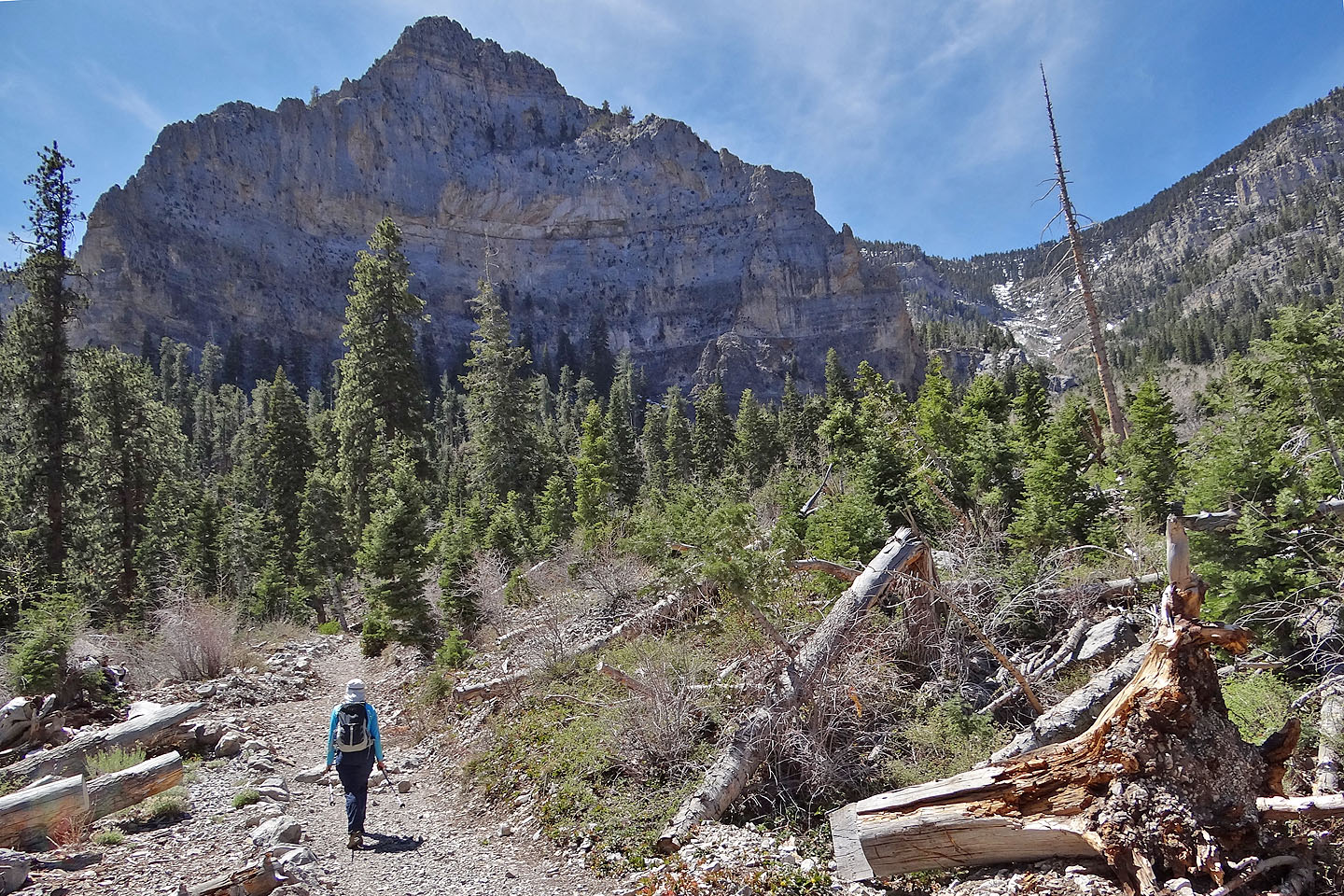 After the trail passes under Cathedral Rock, we see Echo Rock ahead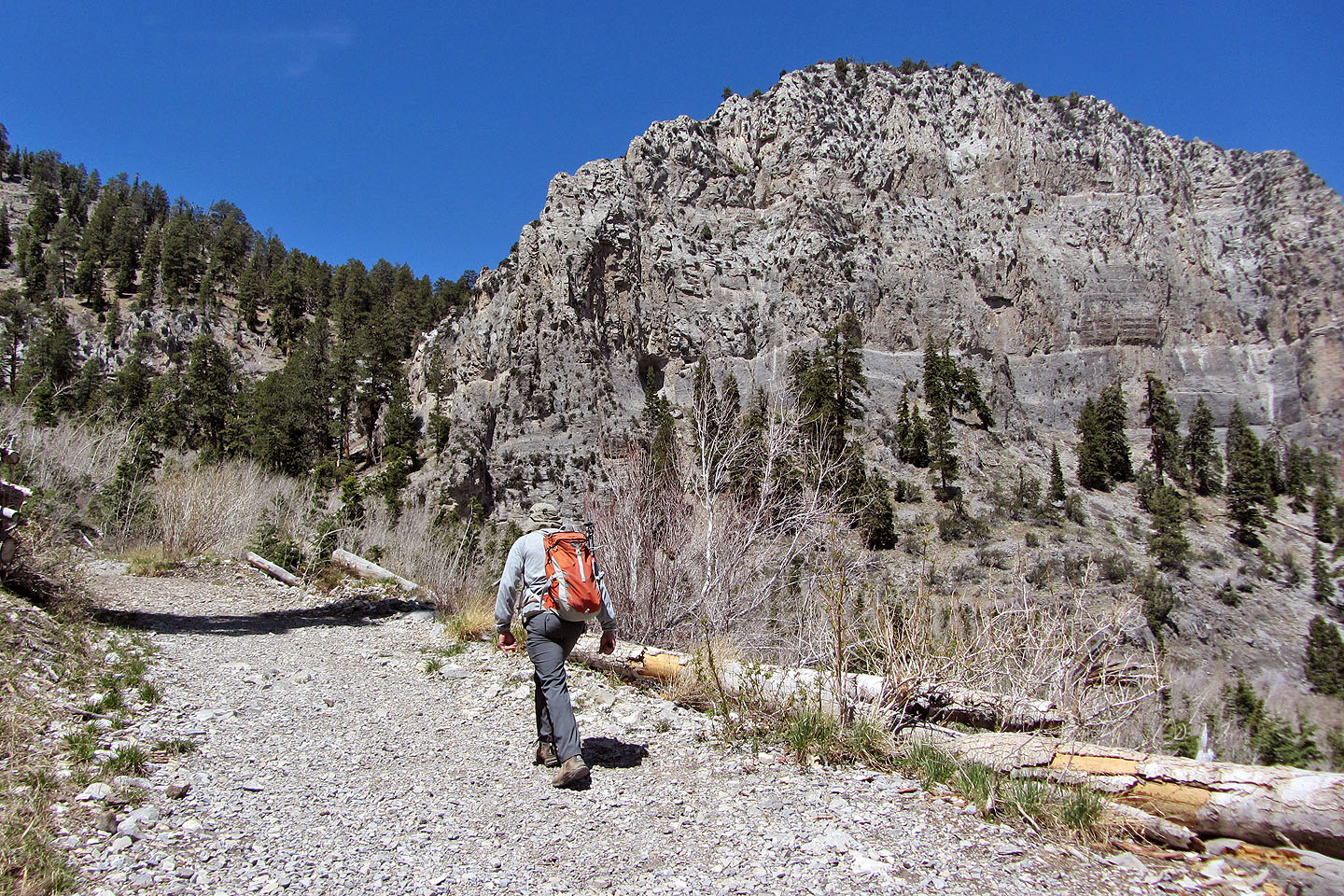 After turning on a switchback, the west face of Cathedral Rock appears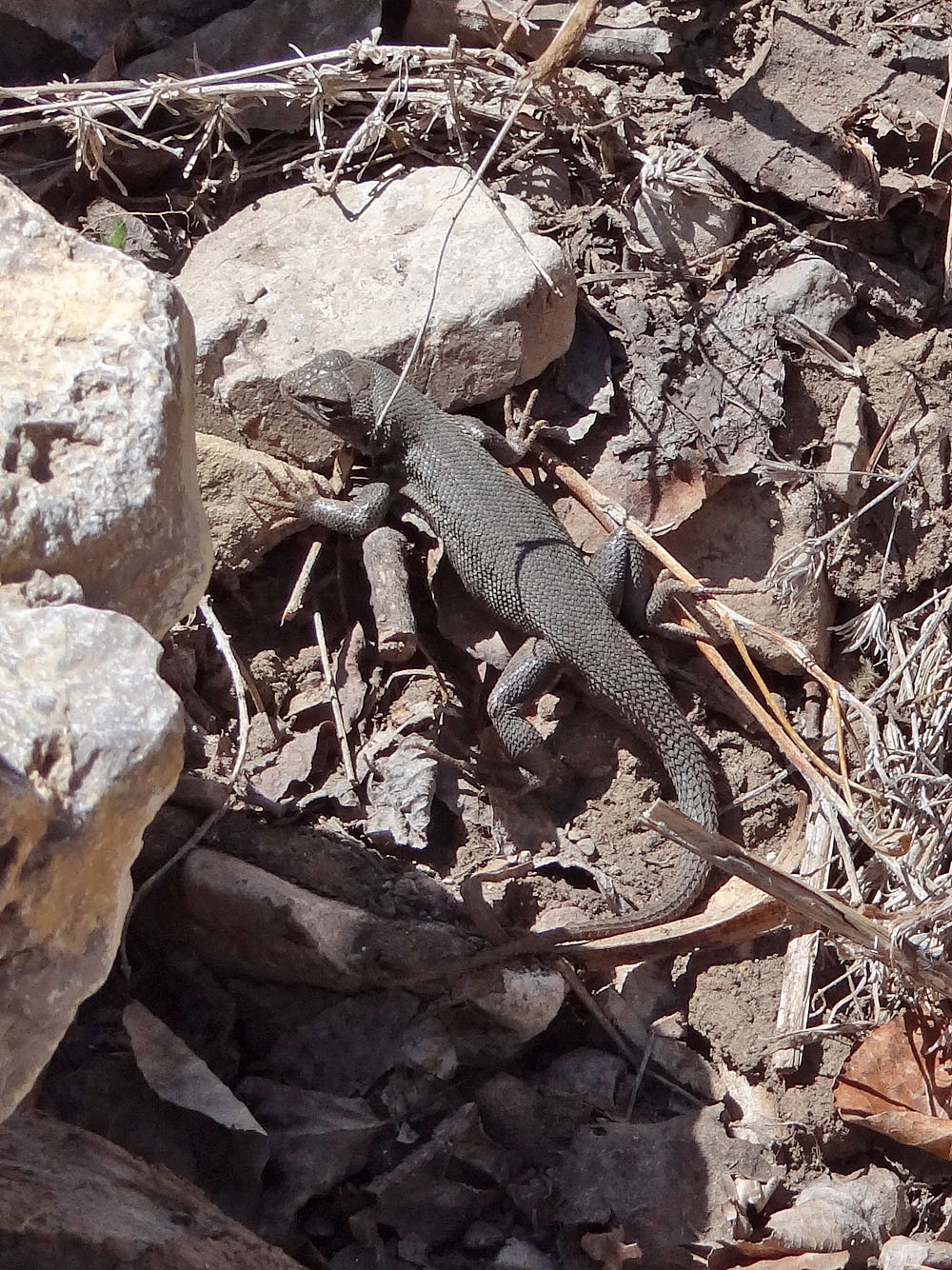 Great Basin fence lizard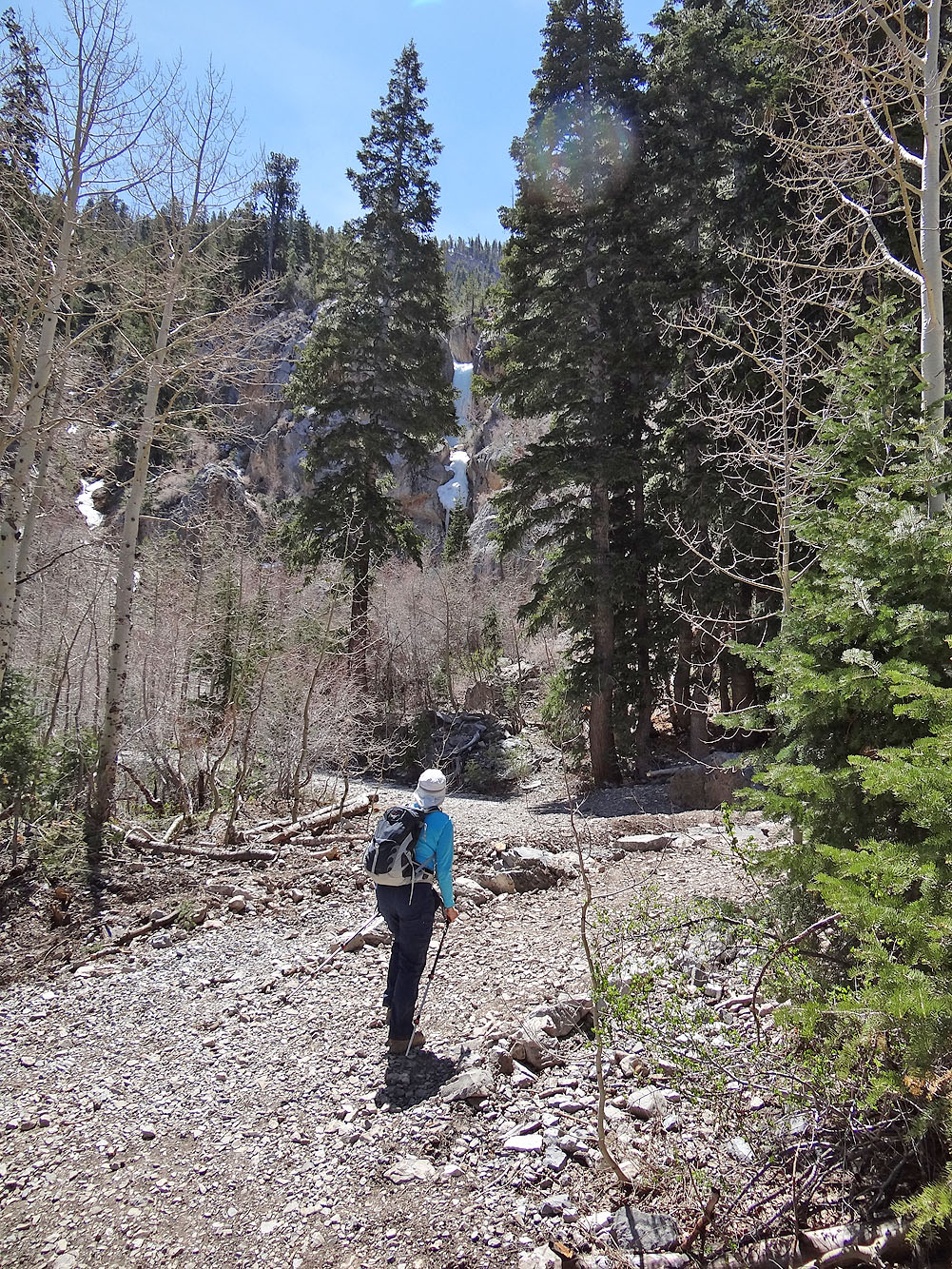 The trail passes an icefall (mouse over to zoom in)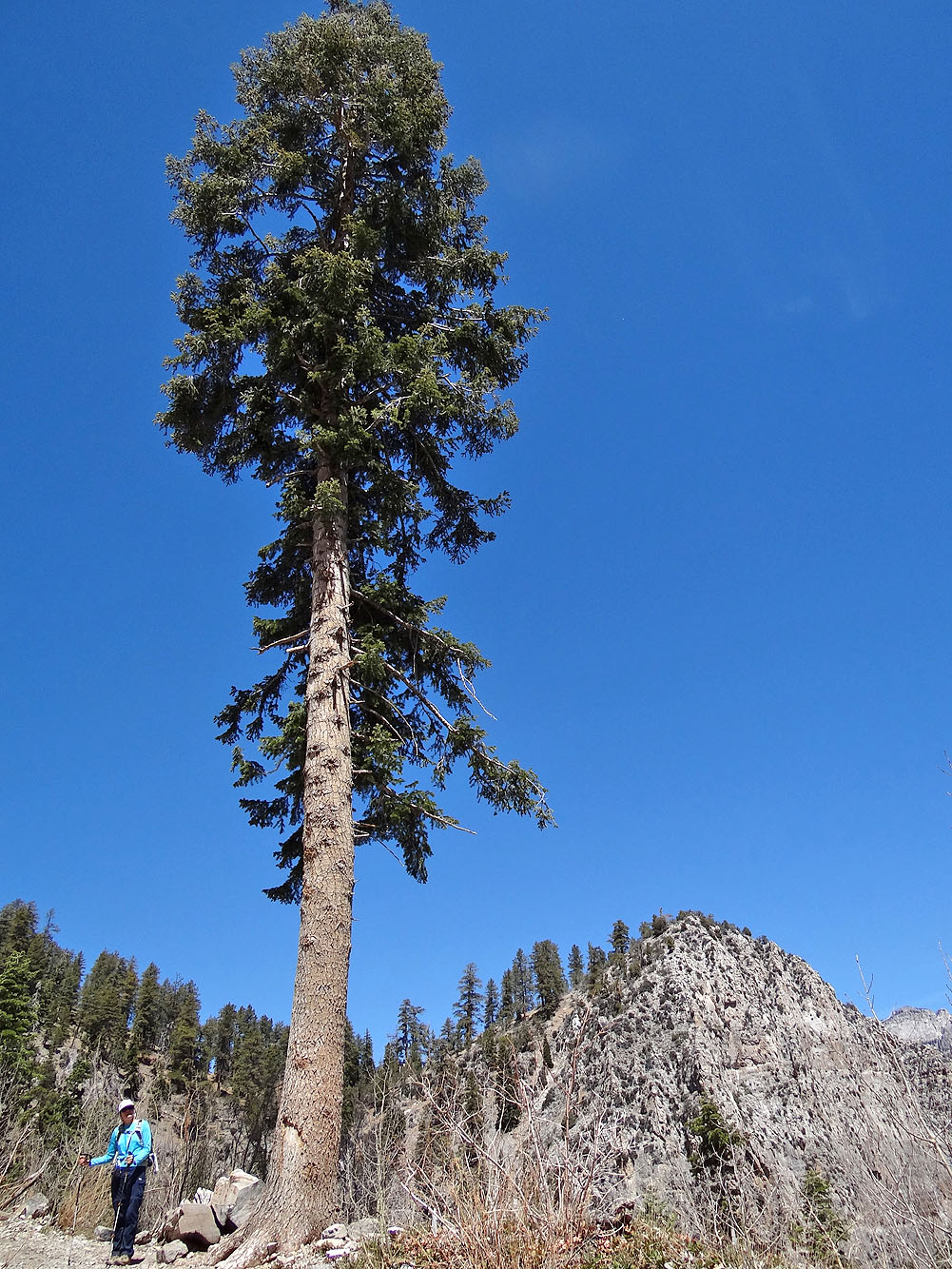 The trail leads to the saddle next to Cathedral Rock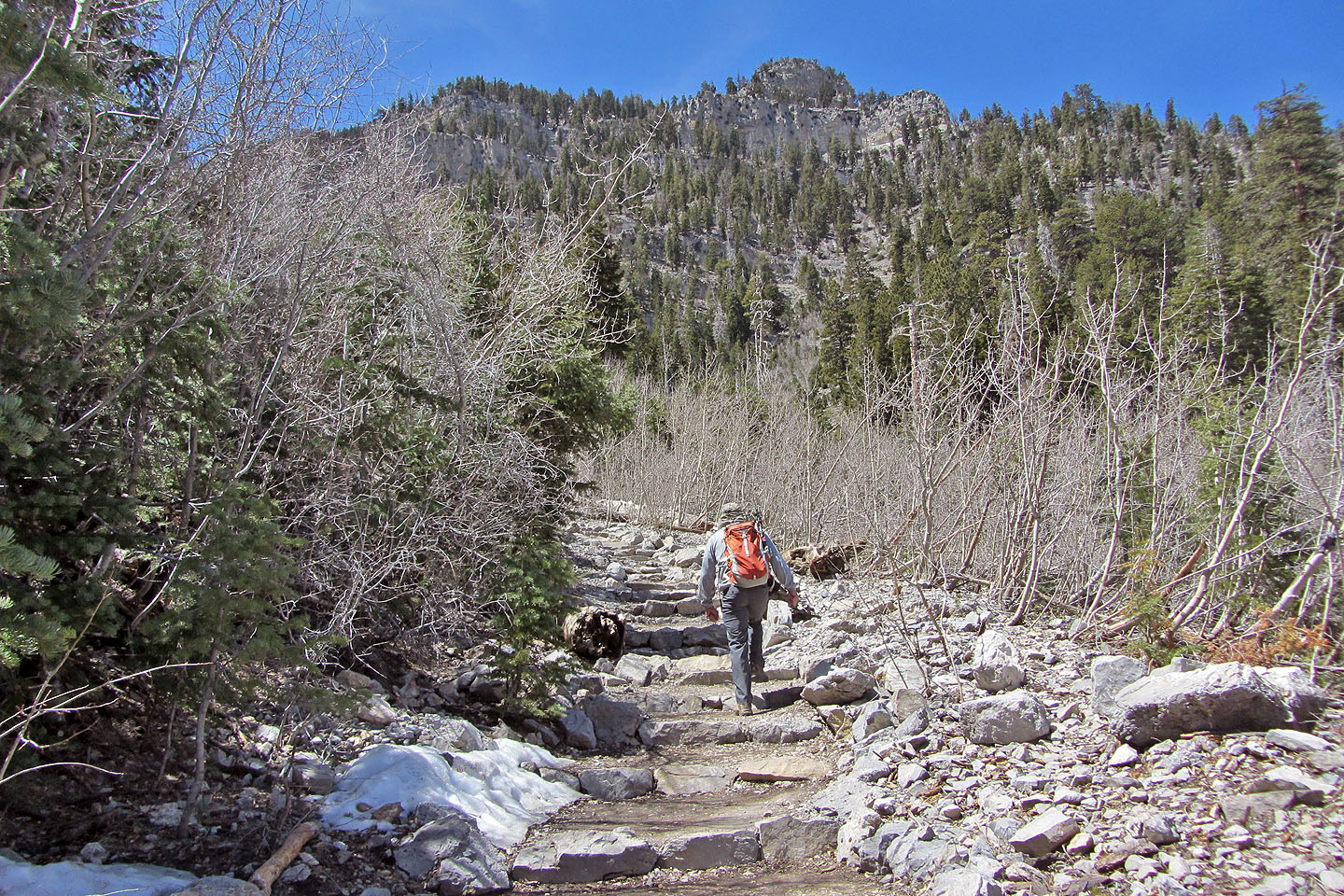 Snow lingers by a set of stone steps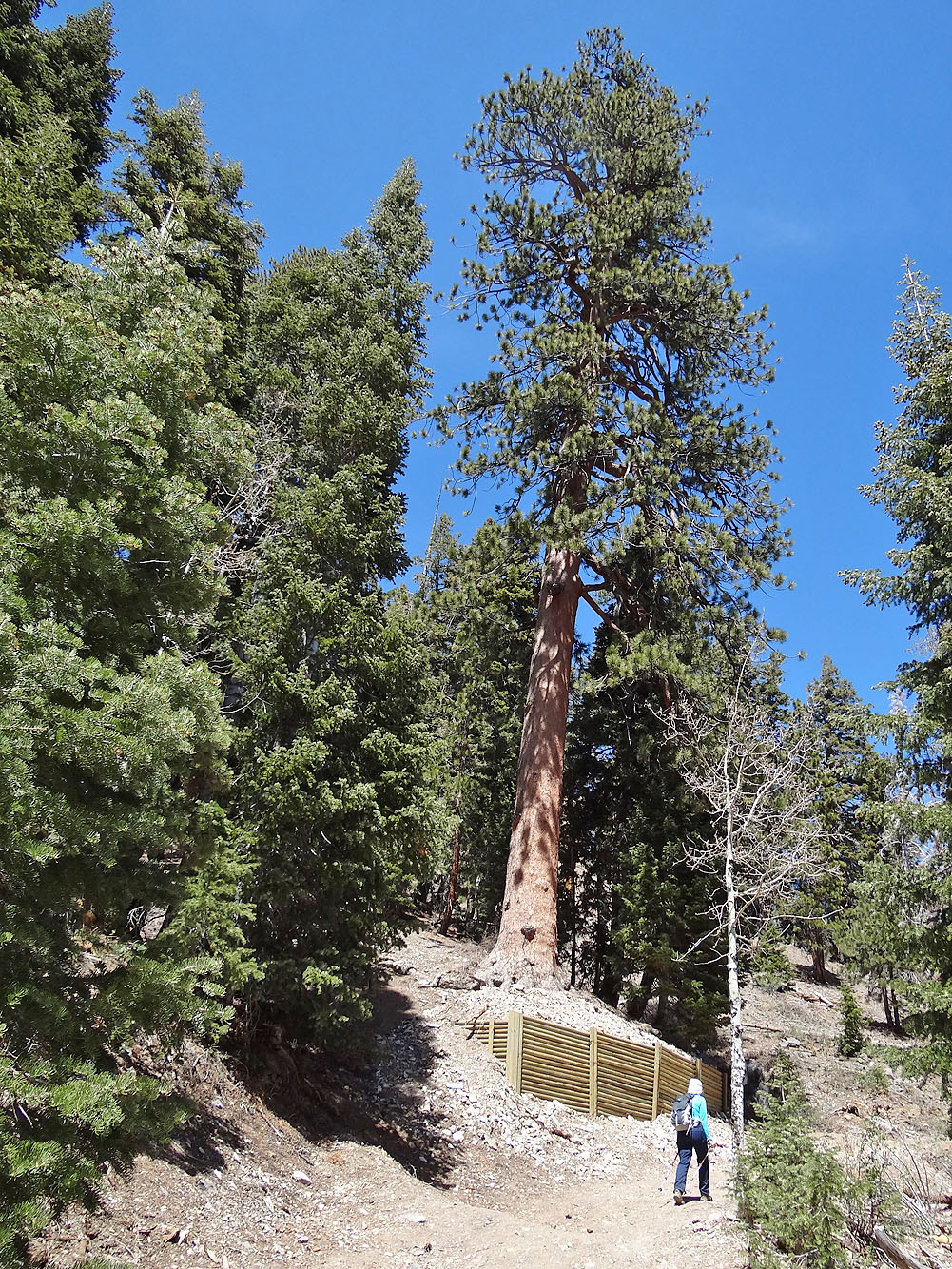 We passed a towering Ponderosa pine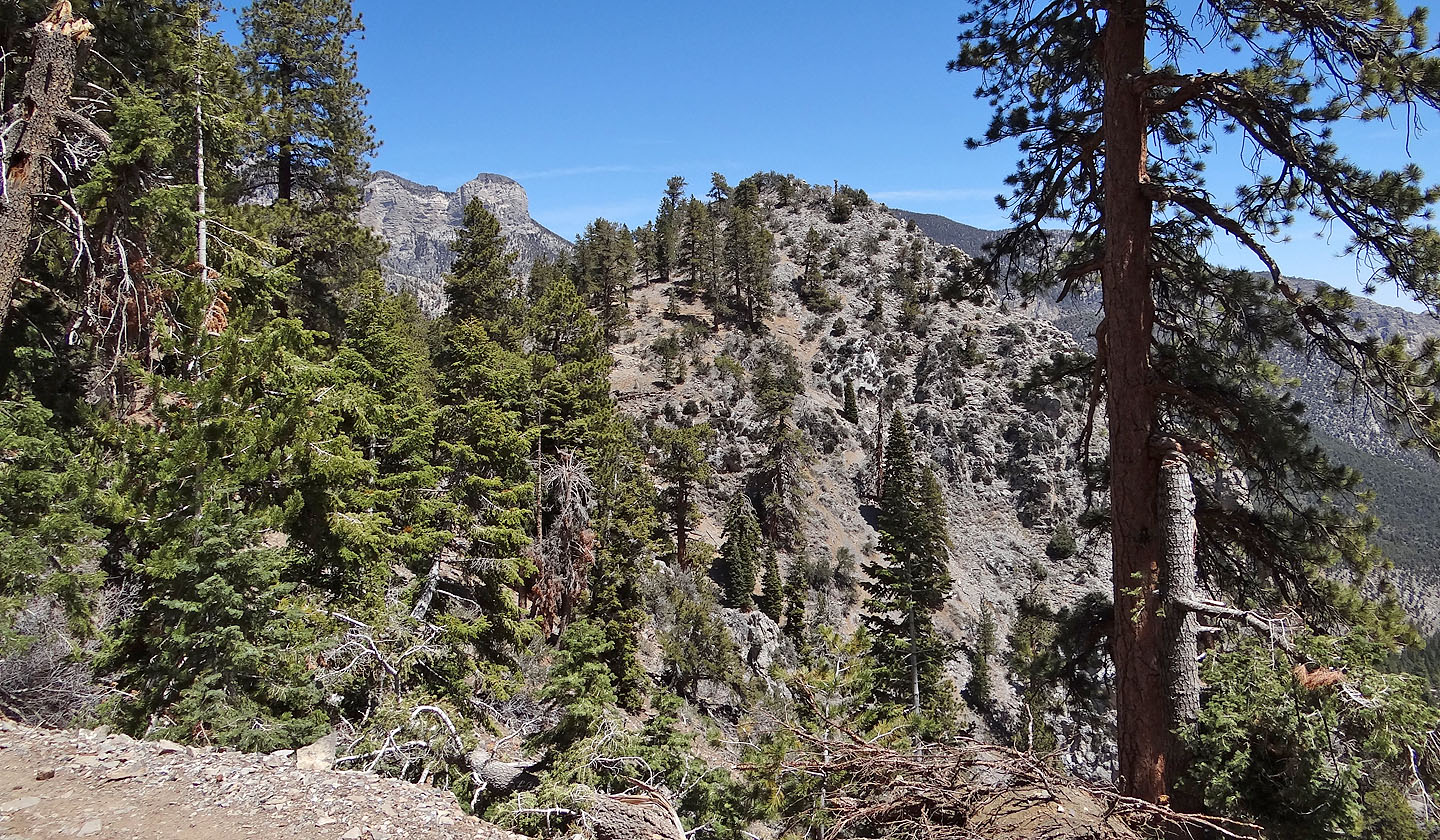 View of the summit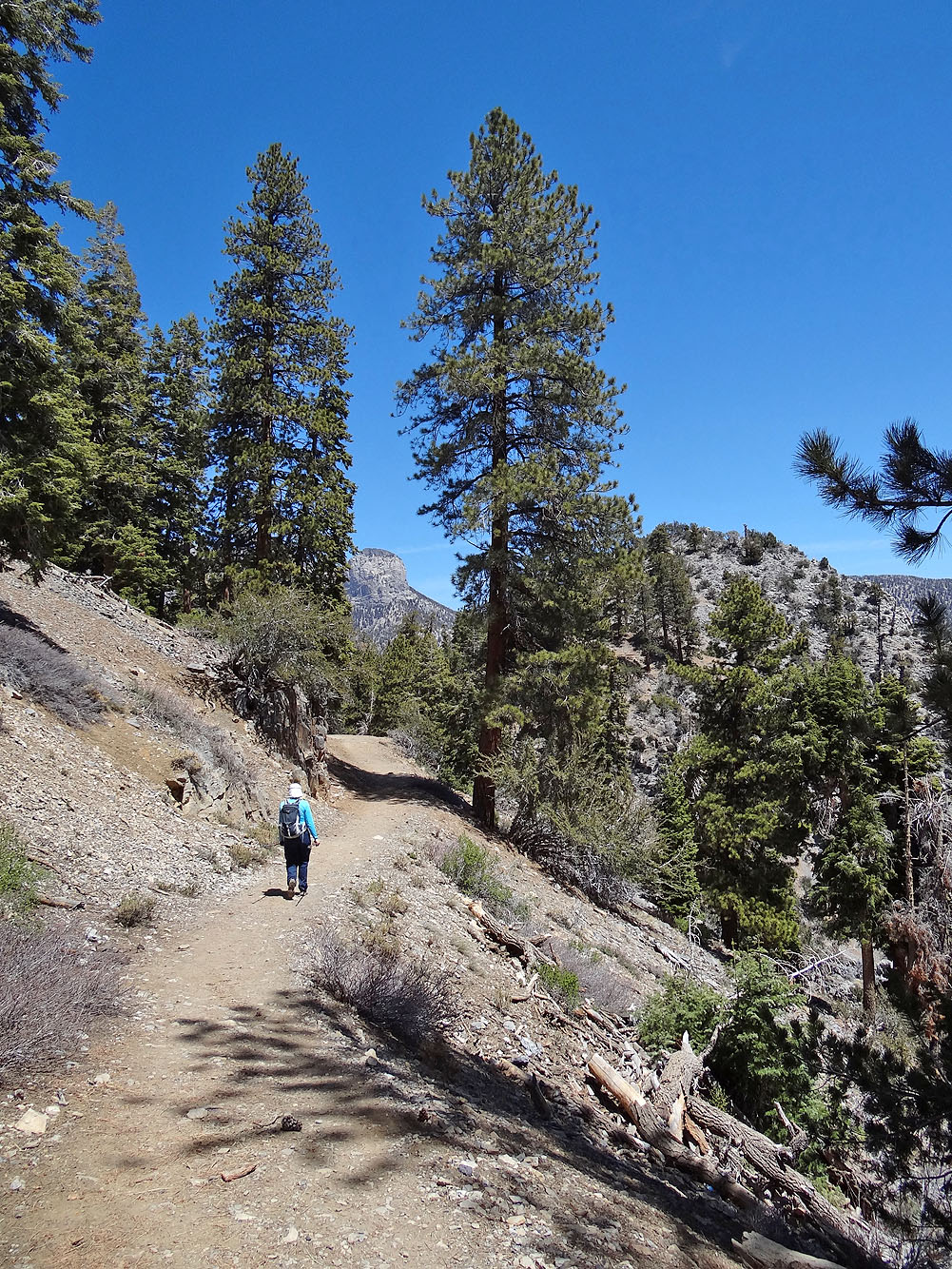 Hiking to the saddle next to Cathedral Rock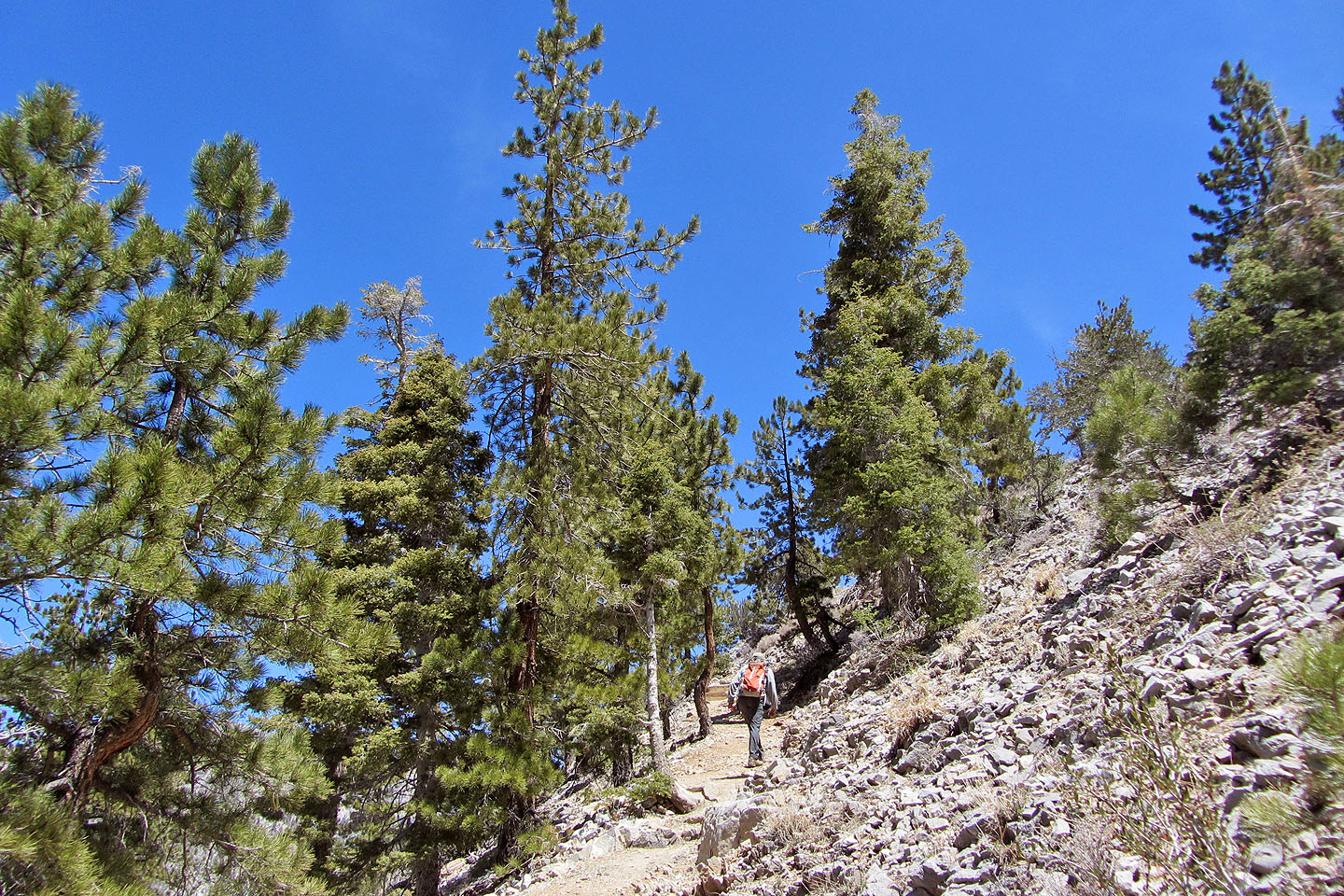 The trail switchbacks just below the summit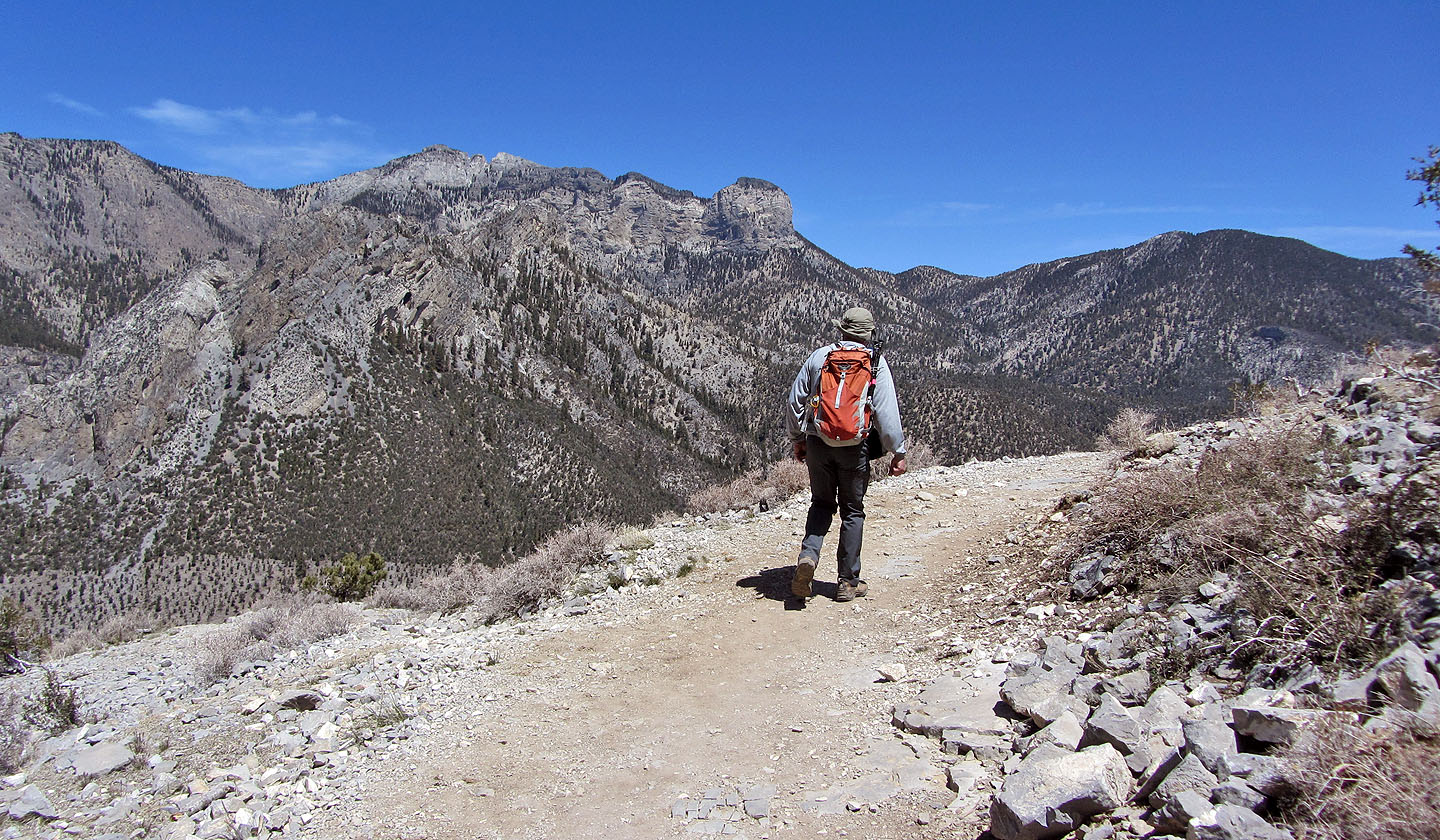 Almost on the summit. Fletcher Peak on the right.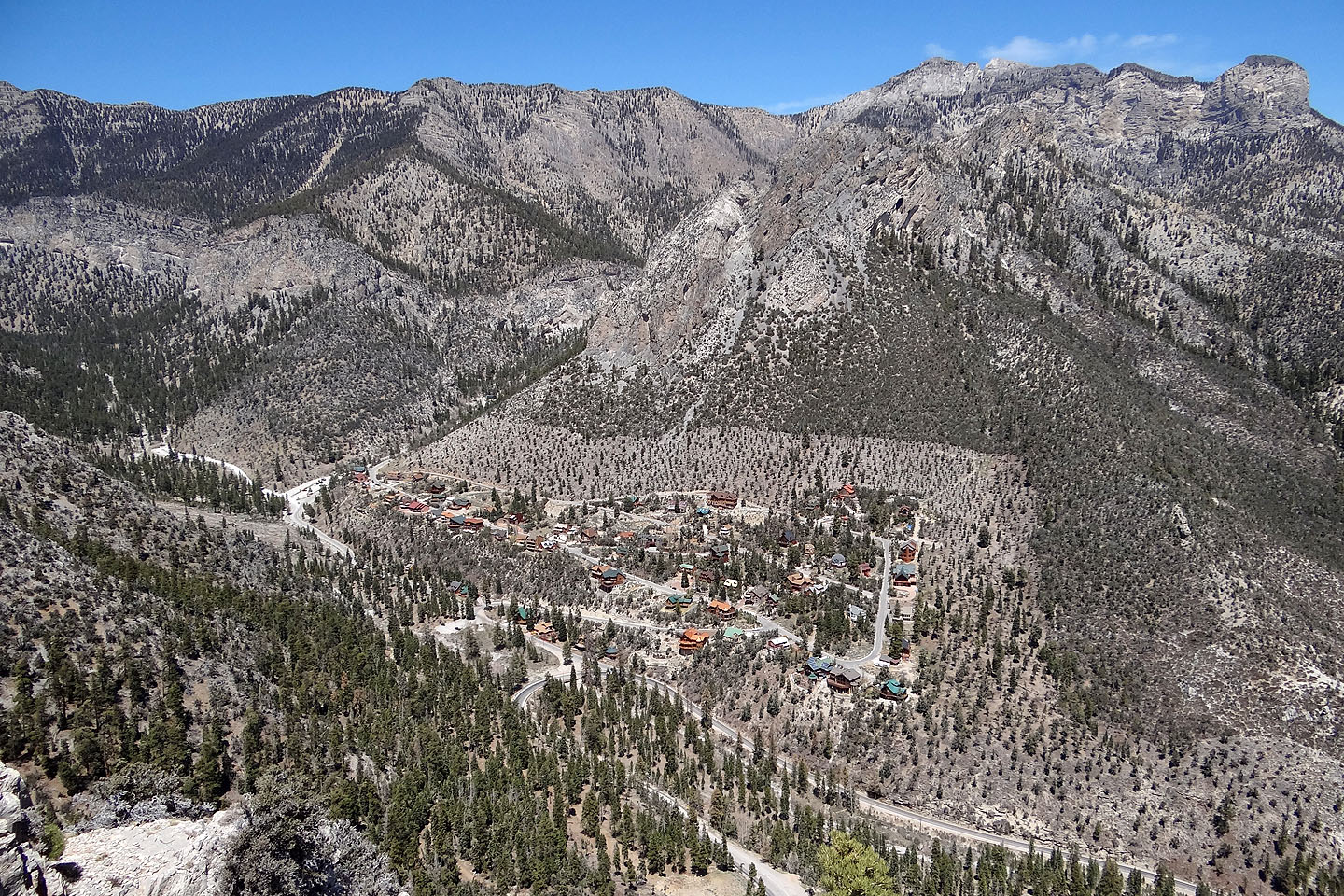 Mummy Mountain (right) overlooks homes in Kyle Canyon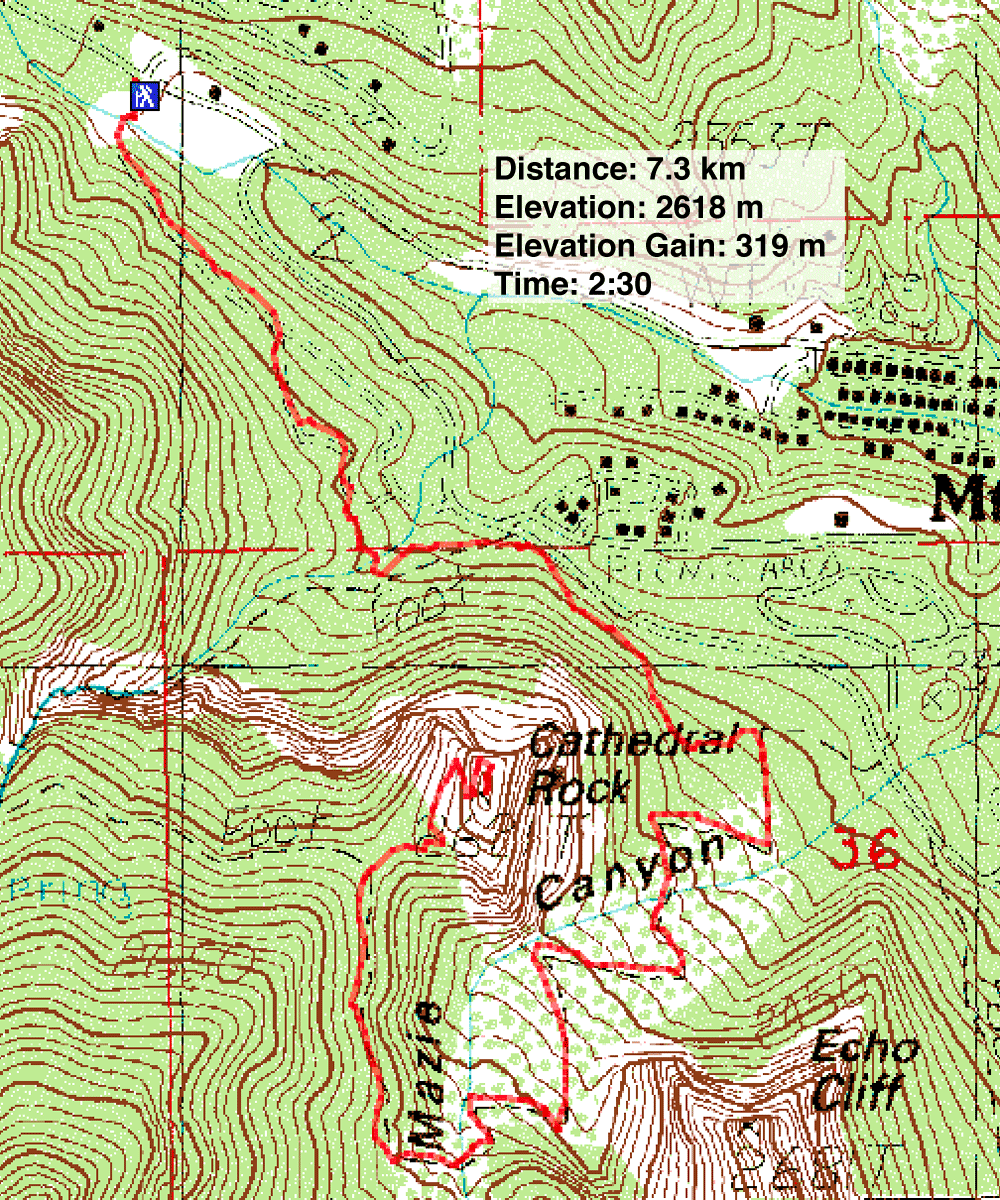 Charleston Peak Topo (4.5 mi, 8589 ft, 1047 ft)