bobspirko.ca | Home | Canada Trips | US Trips | Hiking | Snowshoeing | MAP | About

Peanut and Butter Peaks
Lake Mead National Recreation Area, Arizona
January 23, 2018
Distance: 6.8 km (4.2 mi)
Cumulative Elevation Gain: 360 m (1181 ft)
It's hard to take peaks named Peanut and Butter seriously. Indeed, they are more like tame hills than rugged peaks, which further underscores their nutty names. But small as they are, they offer surprising far-ranging views.
Shin, Dinah and I parked at a pull-out just off Hwy. 93 at the start of Black Joe Mine Road, the same road used to access Mount Wilson. After walking through the tunnels under the highway, we reached a broad wash. As we sauntered 1.7 km down the wash, we hardly noticed the slight grade. We would, though, lose 100 m of elevation before turning left into a side wash. When the side wash forked, we kept right until we came to an easy spot to ascend the ridge on our left. The ridge leads to the two peaks.
The first peak, Peanut, is the highest of the two, while Butter hardly qualifies as a separate peak, being a mere five-minute walk away. Both peaks have summit registers. These are not popular peaks: there was only one ascent each year in the last four years – by the same party!
On our return, we dropped into the wash north of Peanut and followed it until we connected with our ascent route. Peanut and Butter Peaks aren't exciting ascents, but we enjoyed hiking in a different desert area. Our timing, however, would have been better had we waited one day: January 24 is National Peanut Butter Day.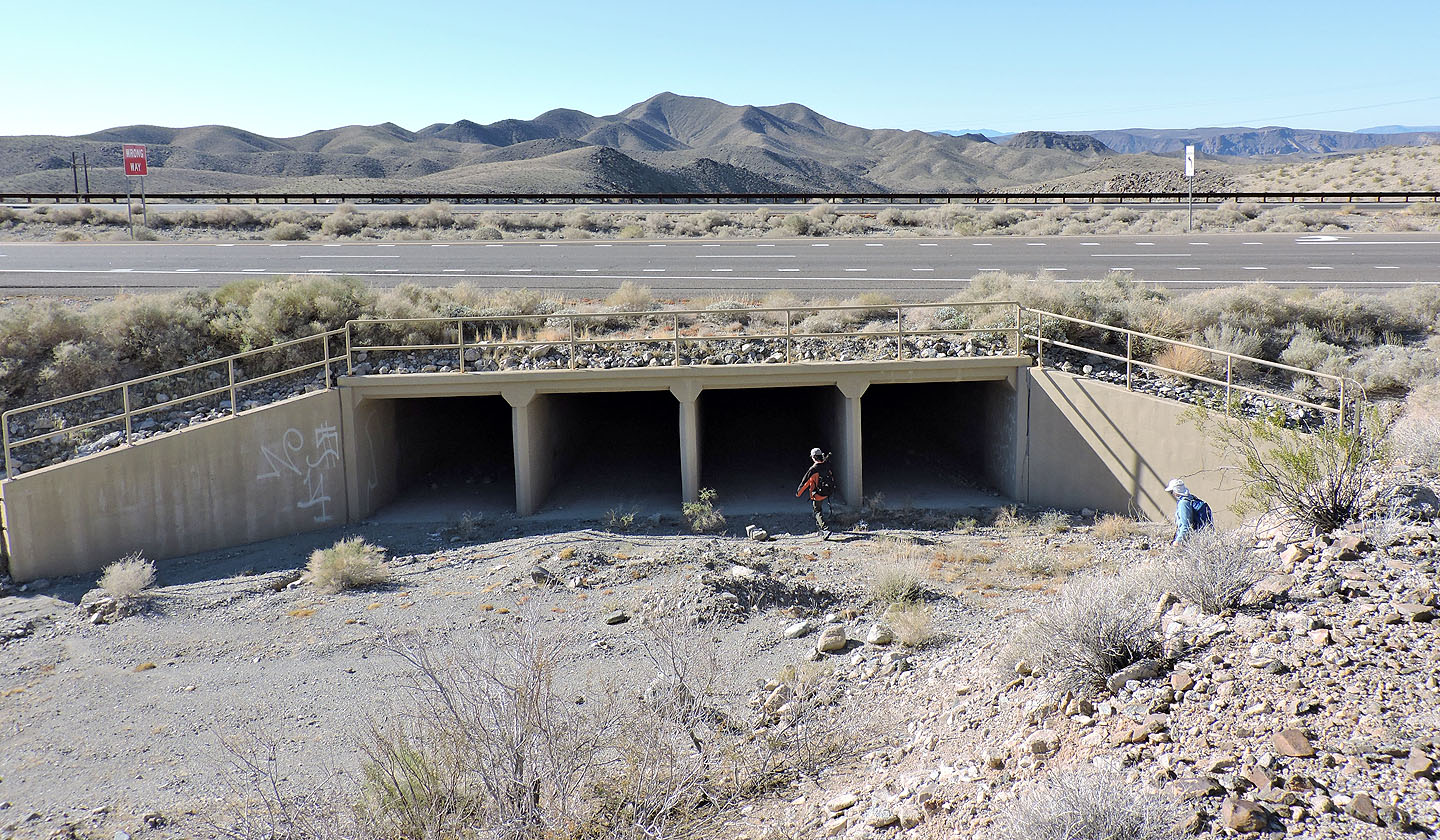 After parking, we walked through the tunnels under Hwy 93. Peanut Peak can be seen in the distance.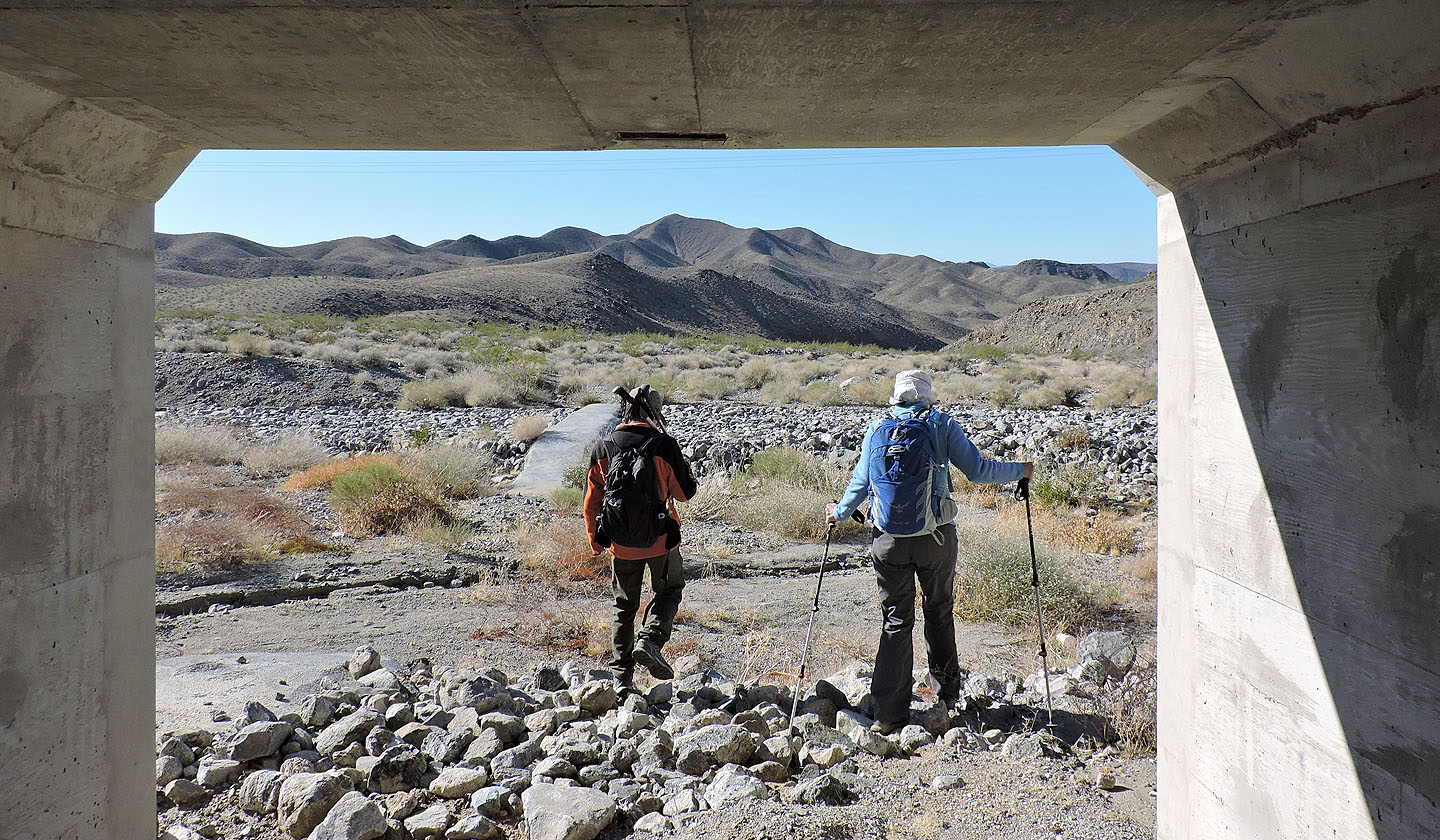 Entering the wash on the other side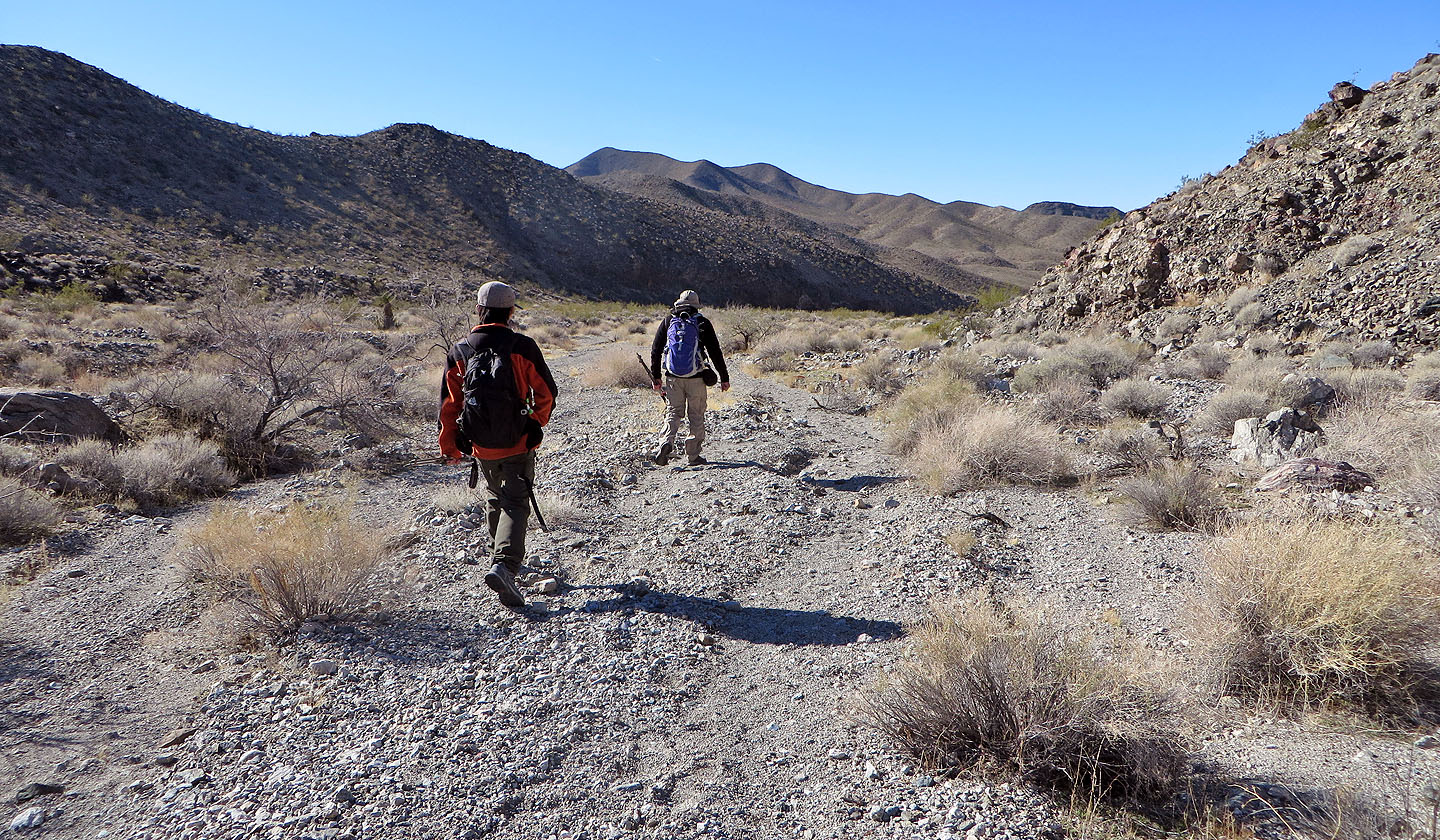 Setting off down the broad wash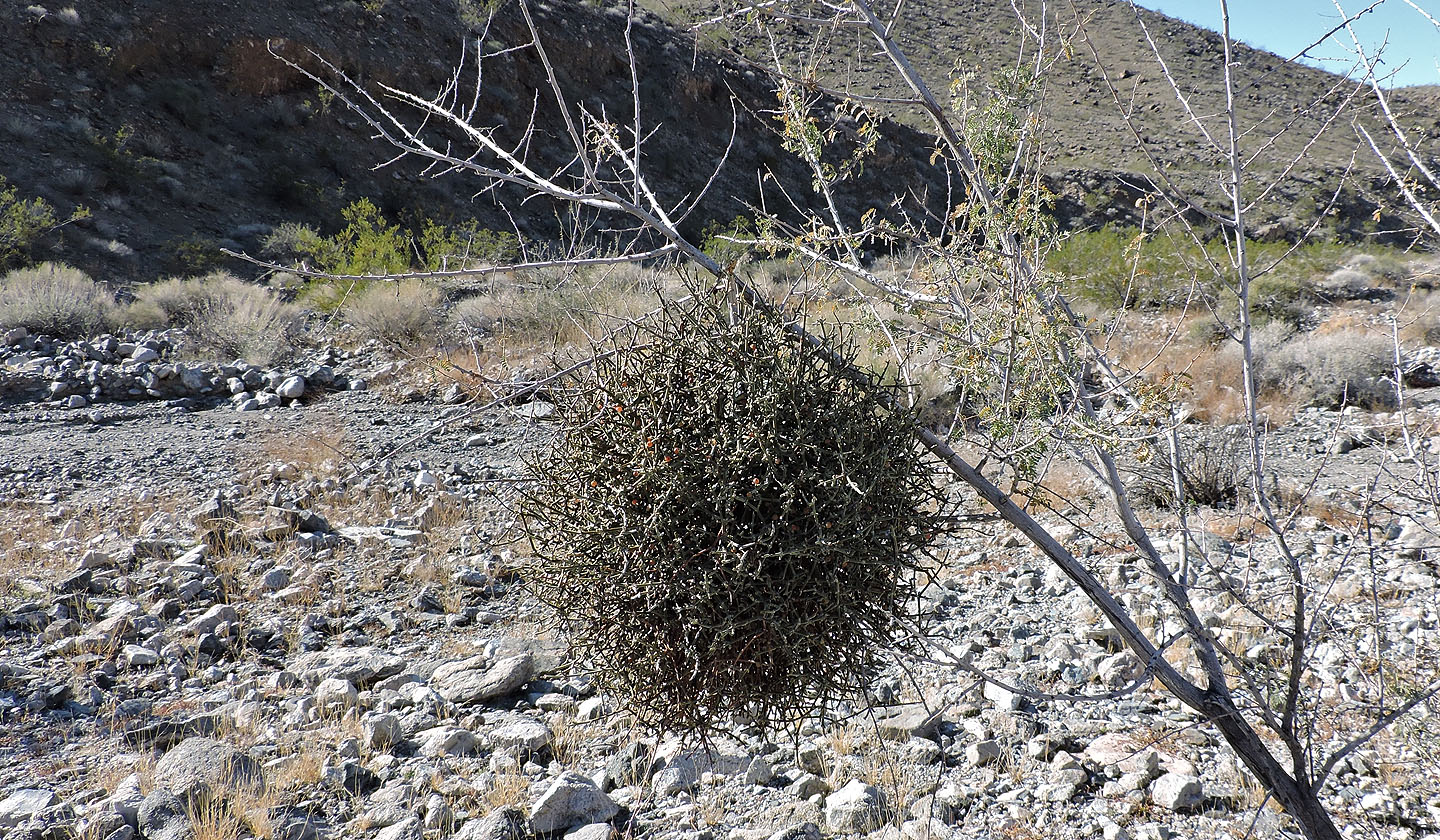 Mesquite mistletoe, a leafless parasitic plant, hangs from a shrub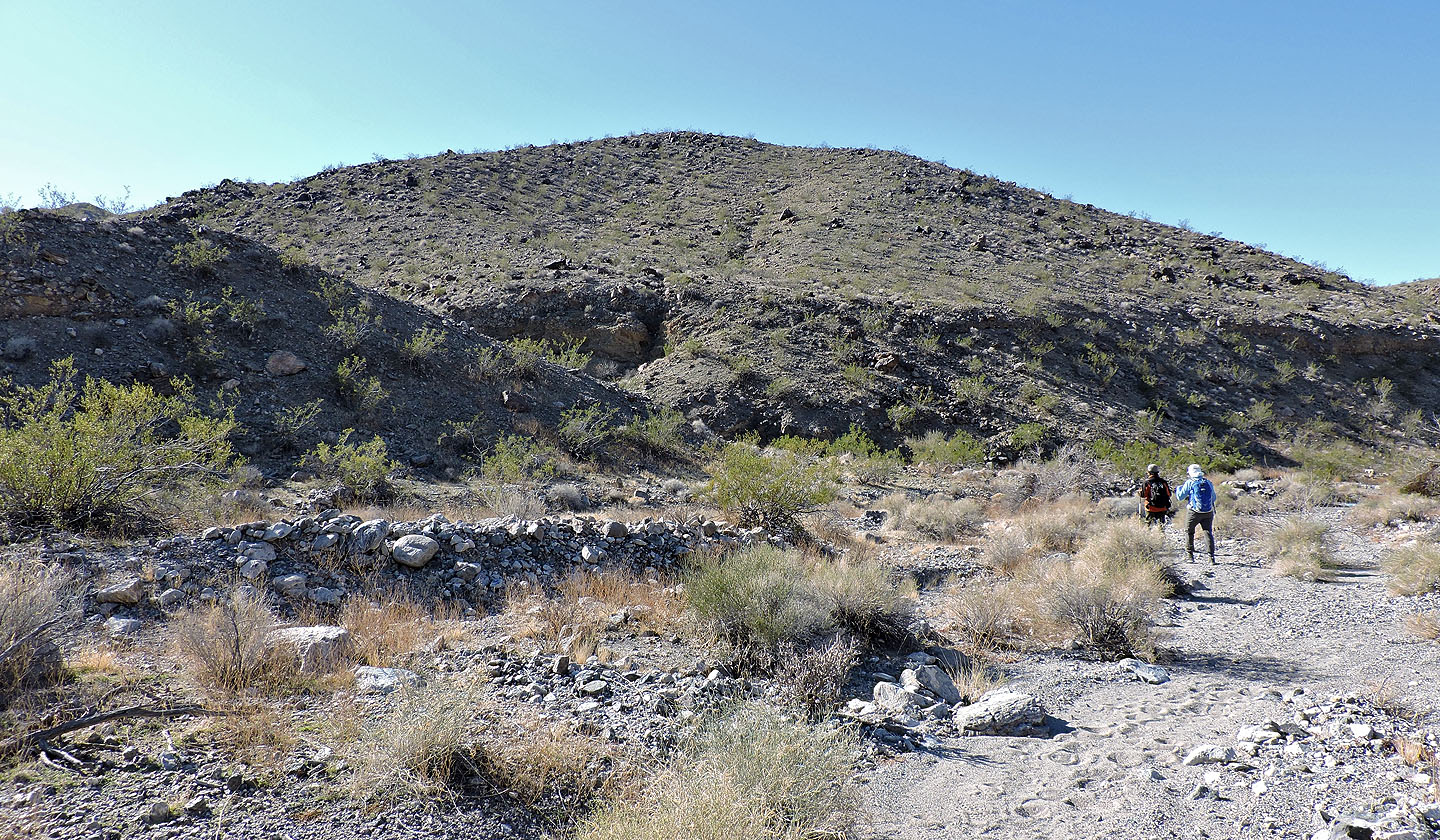 We left the main wash and entered a side wash on our left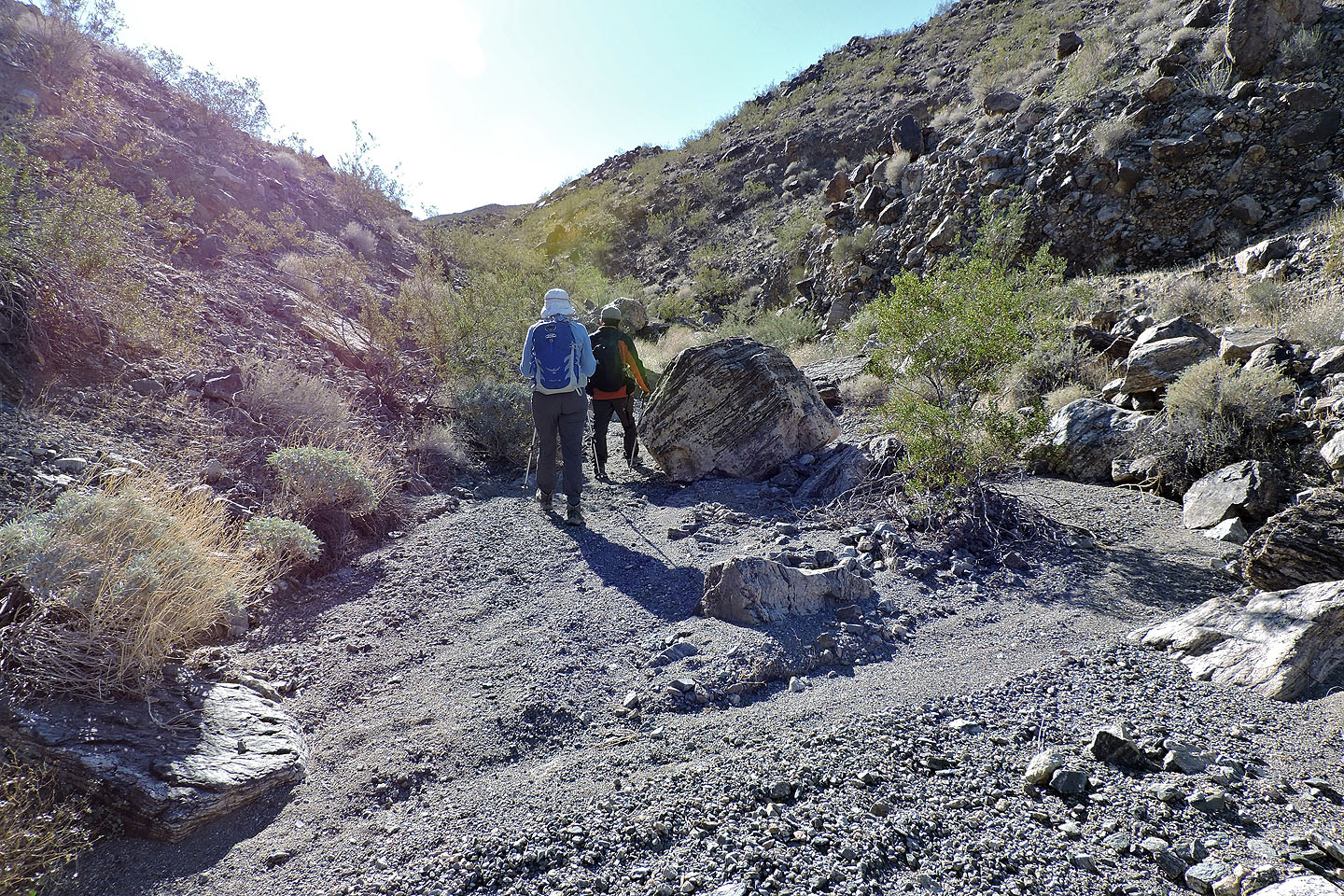 Hiking up the side wash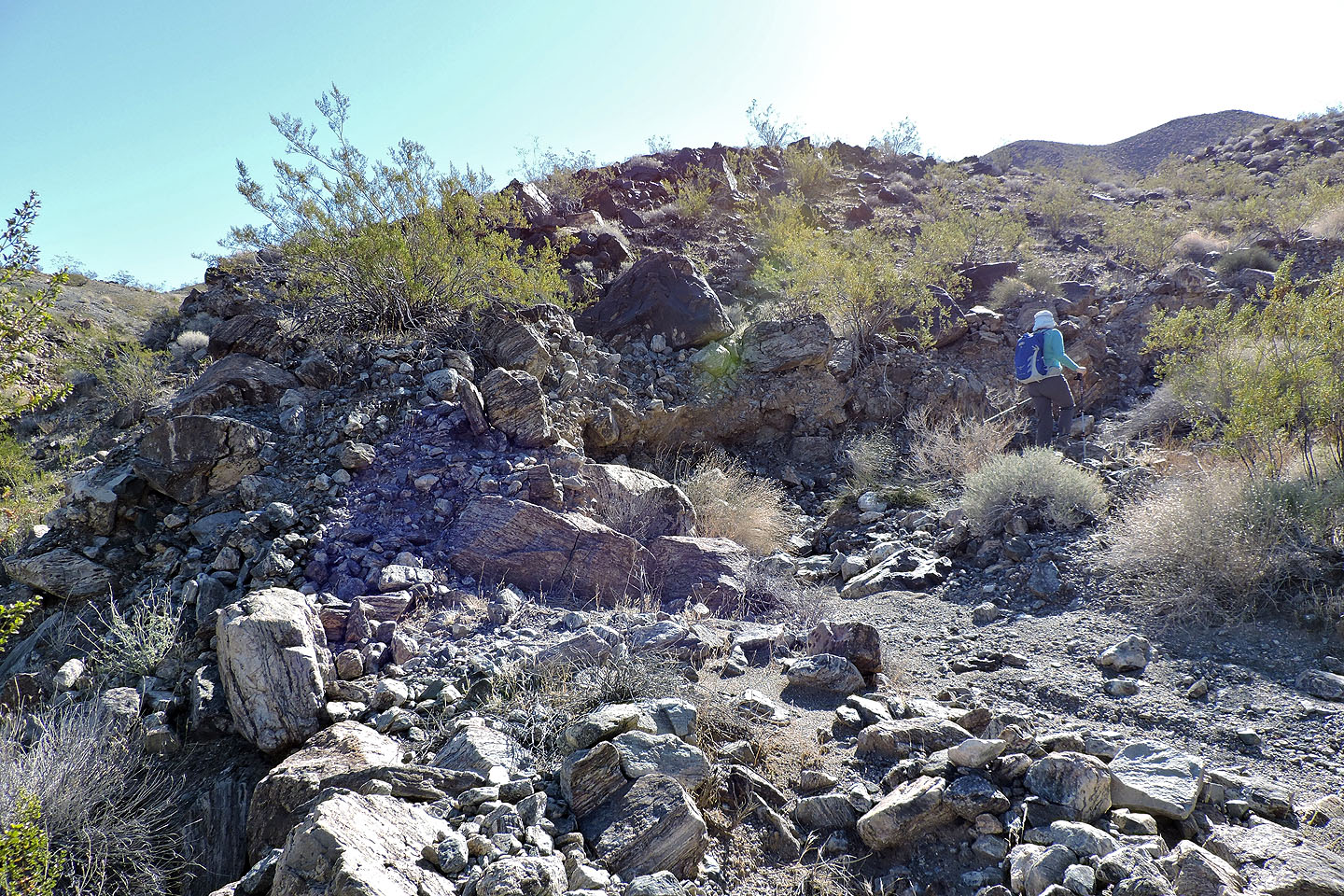 When we reached a fork, we kept right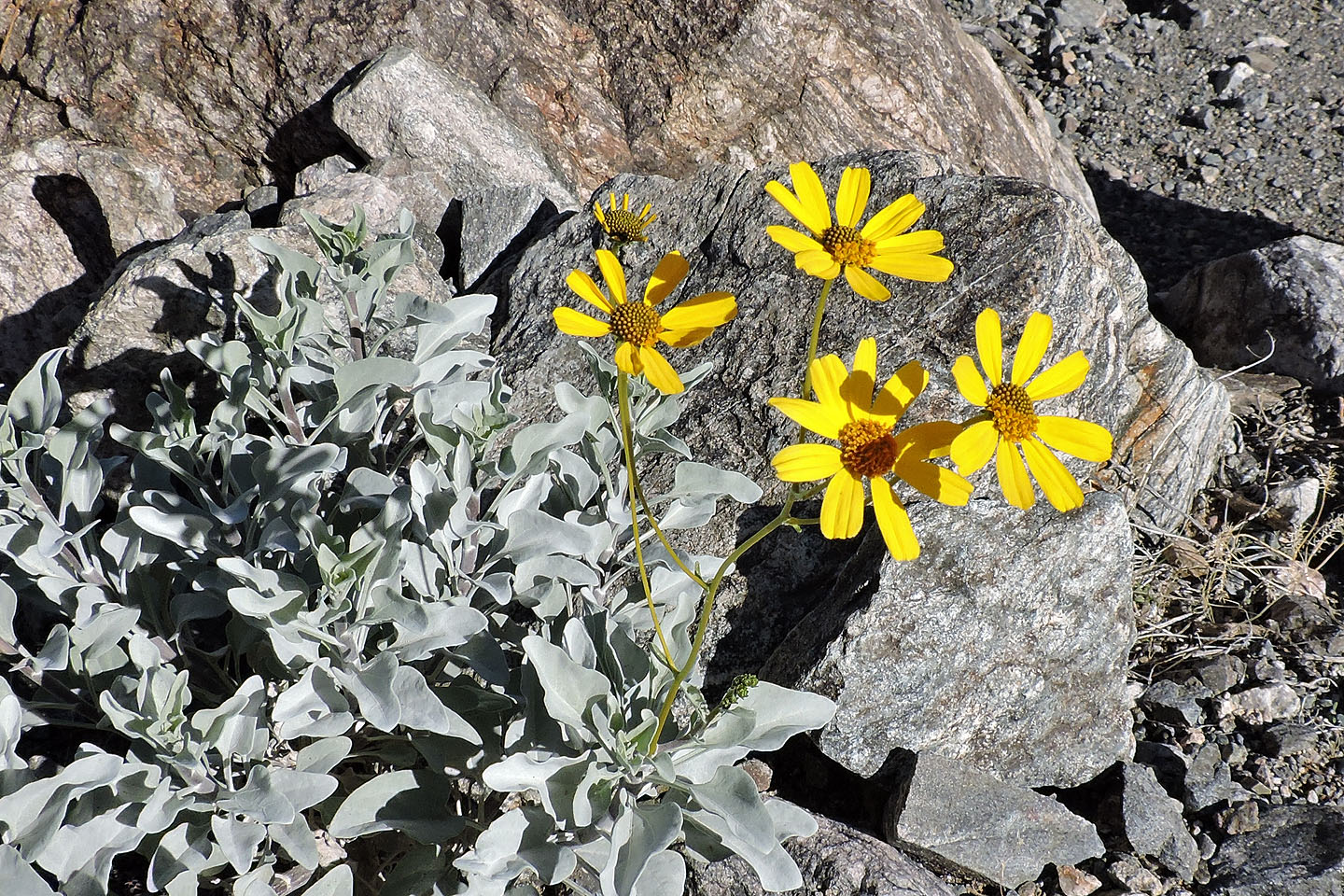 Brittlebush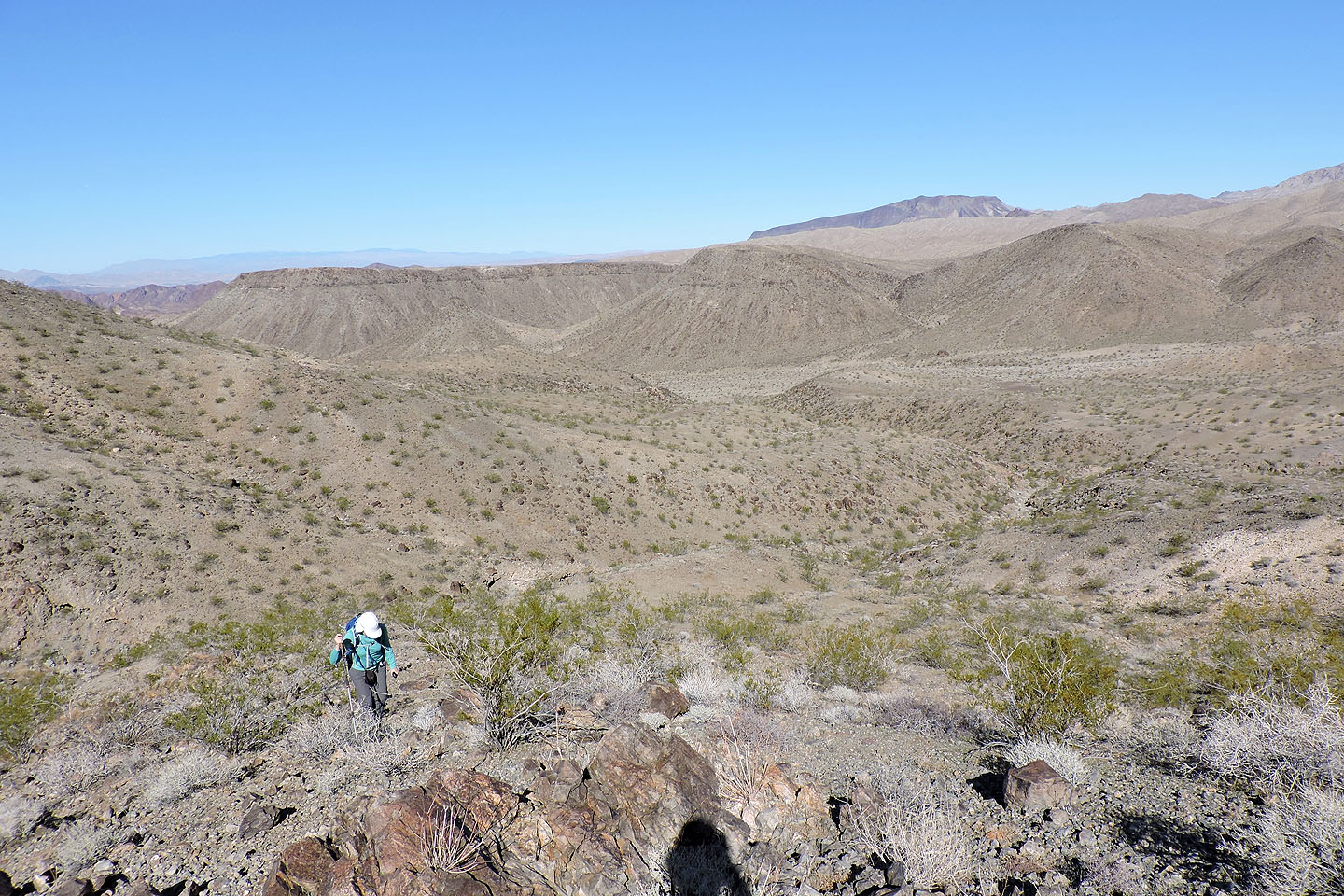 A short time later, we started up the ridge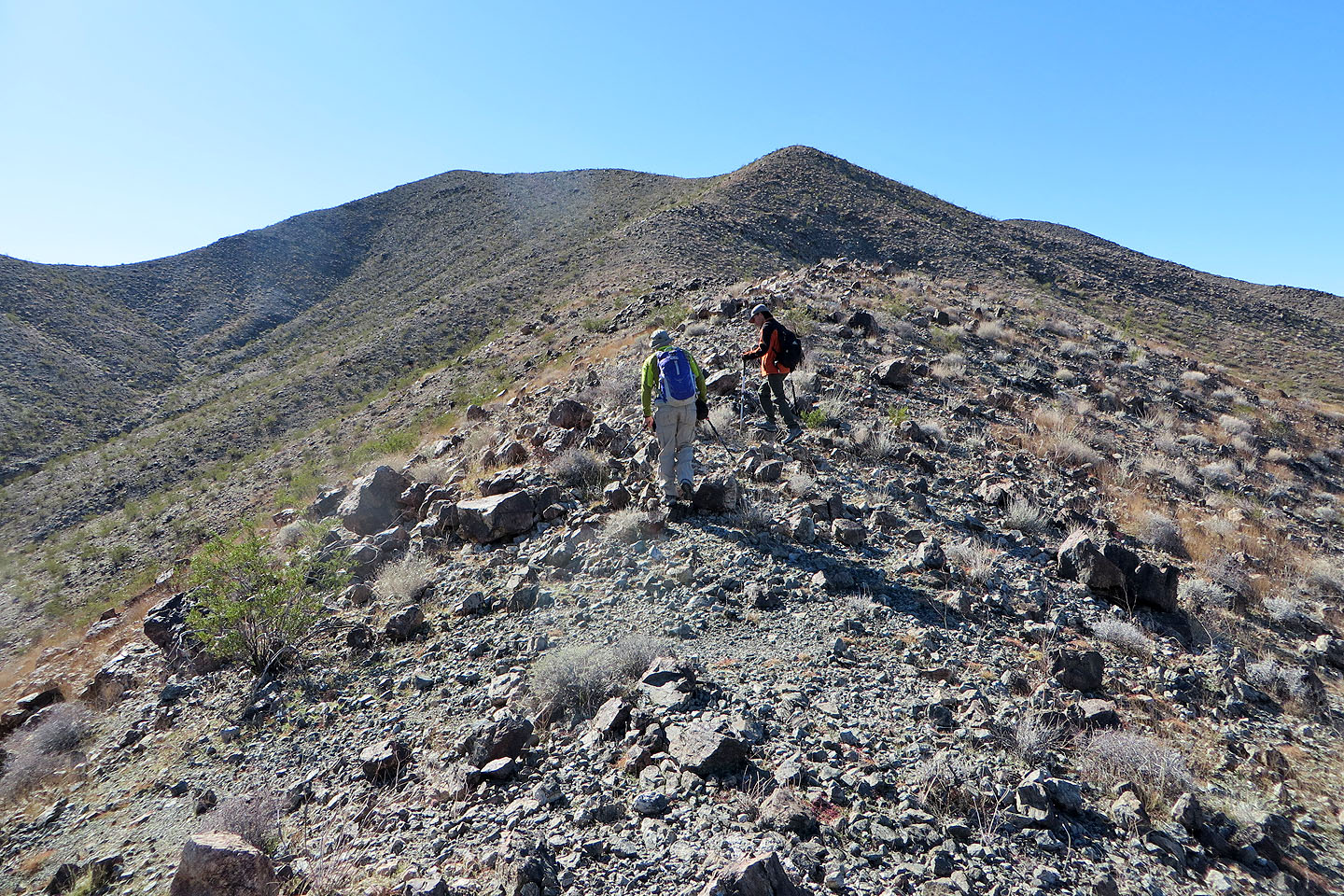 On the ridge heading to Peanut Peak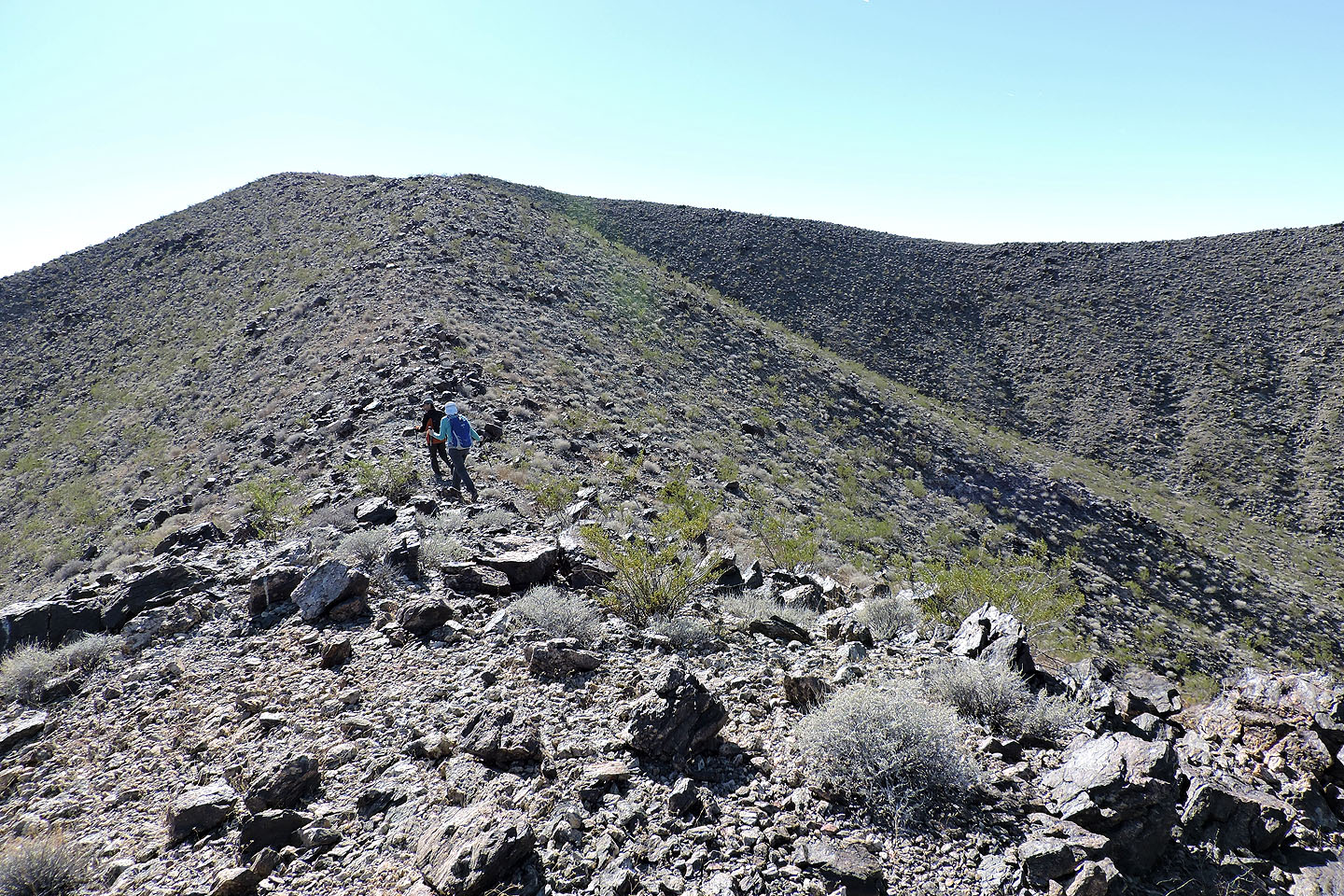 The summit is ahead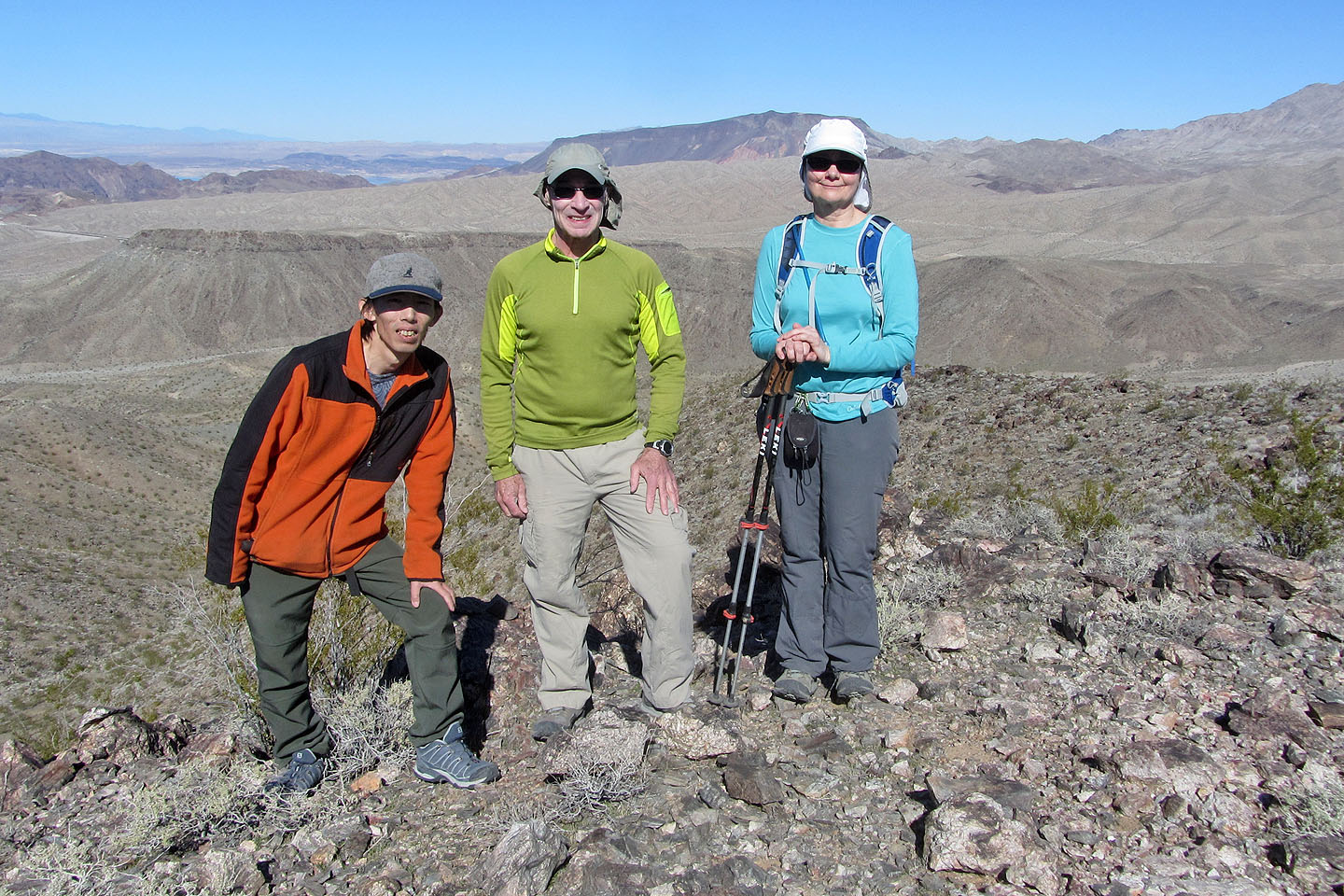 On the summit of Peanut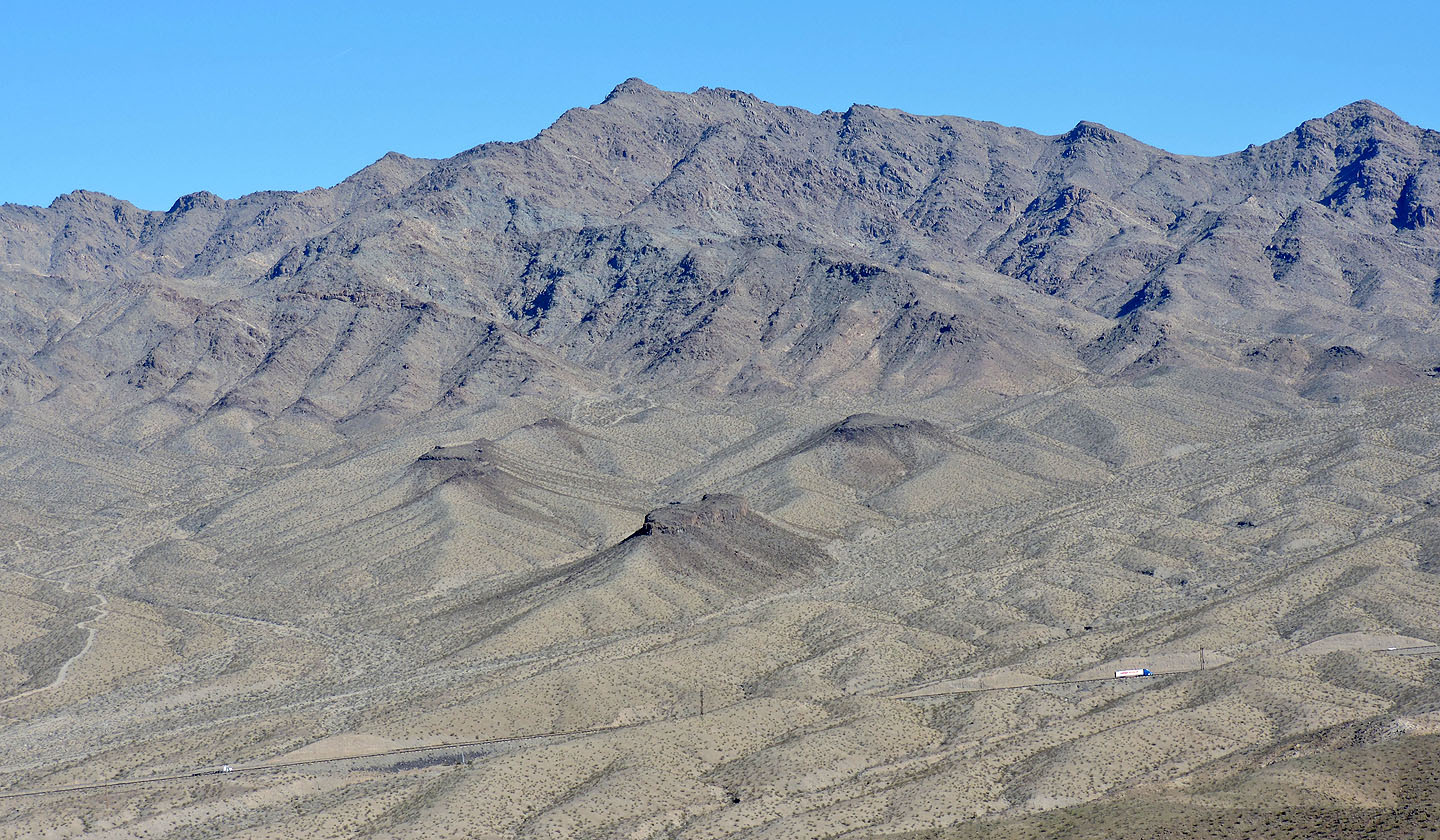 Mount Wilson lies northeast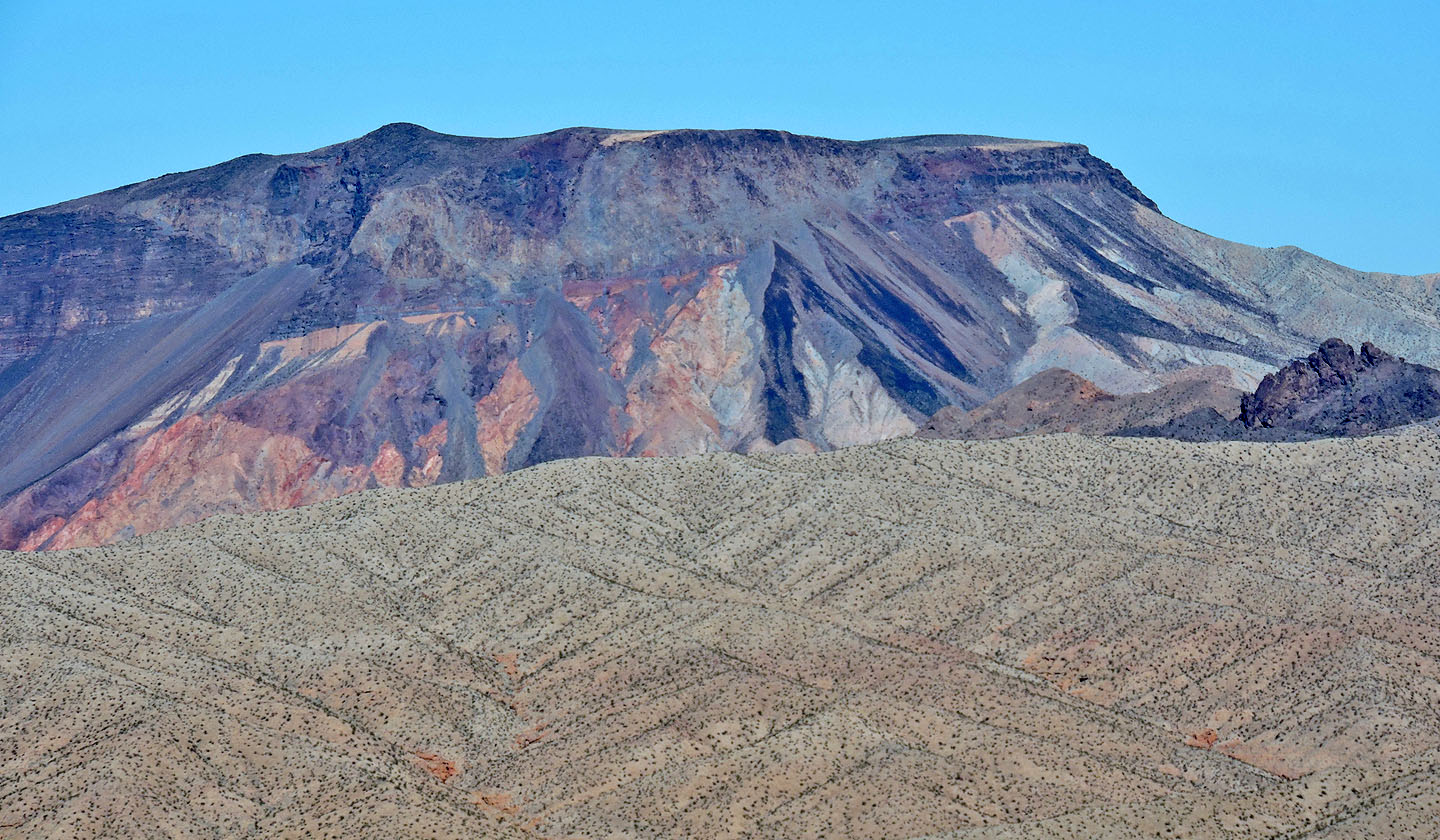 Fortification Hill is north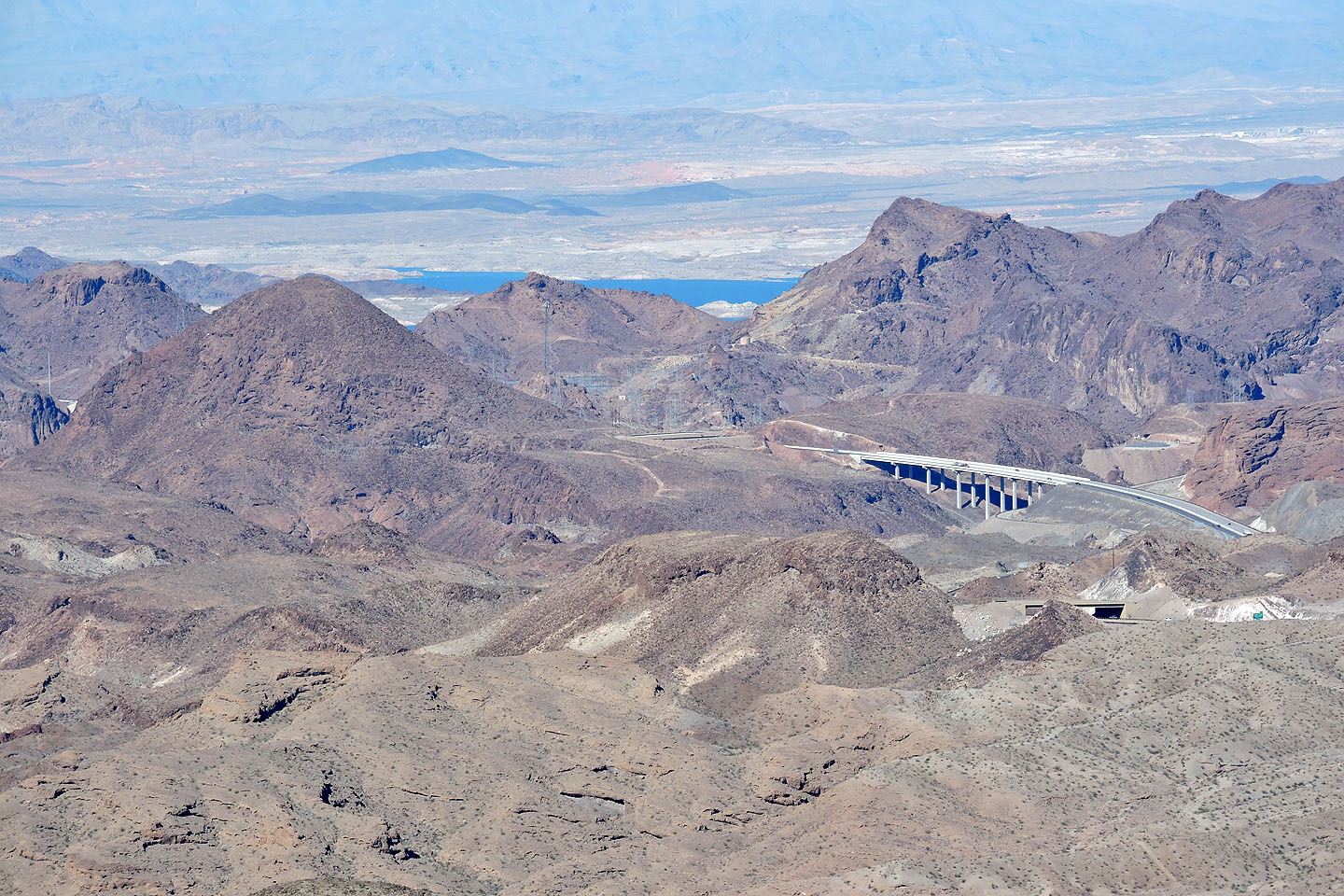 The rounded point in the foreground, left of Pat Tillerson Bridge, is Sugarloaf Peak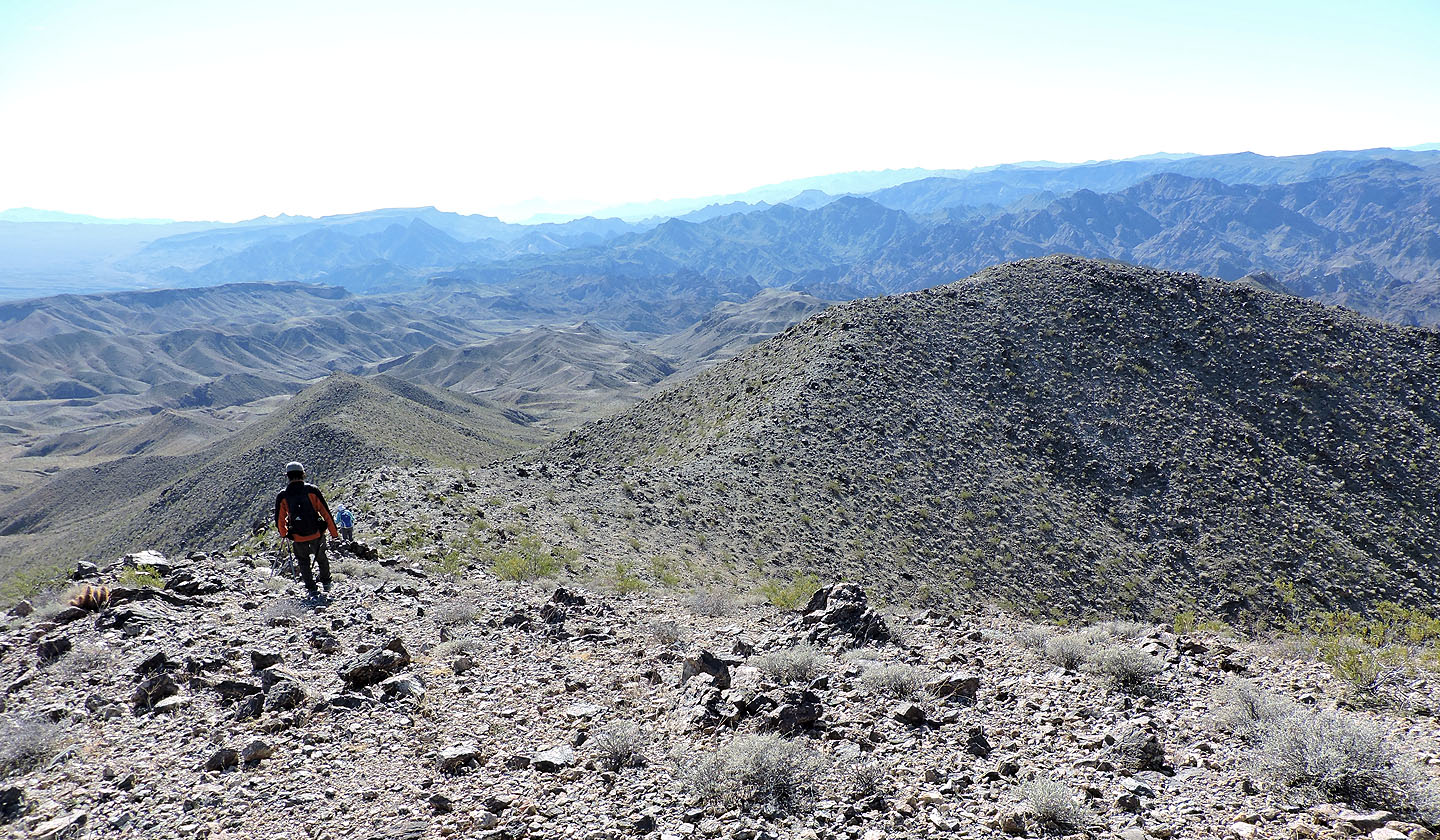 Shin and Dinah head to Butter Peak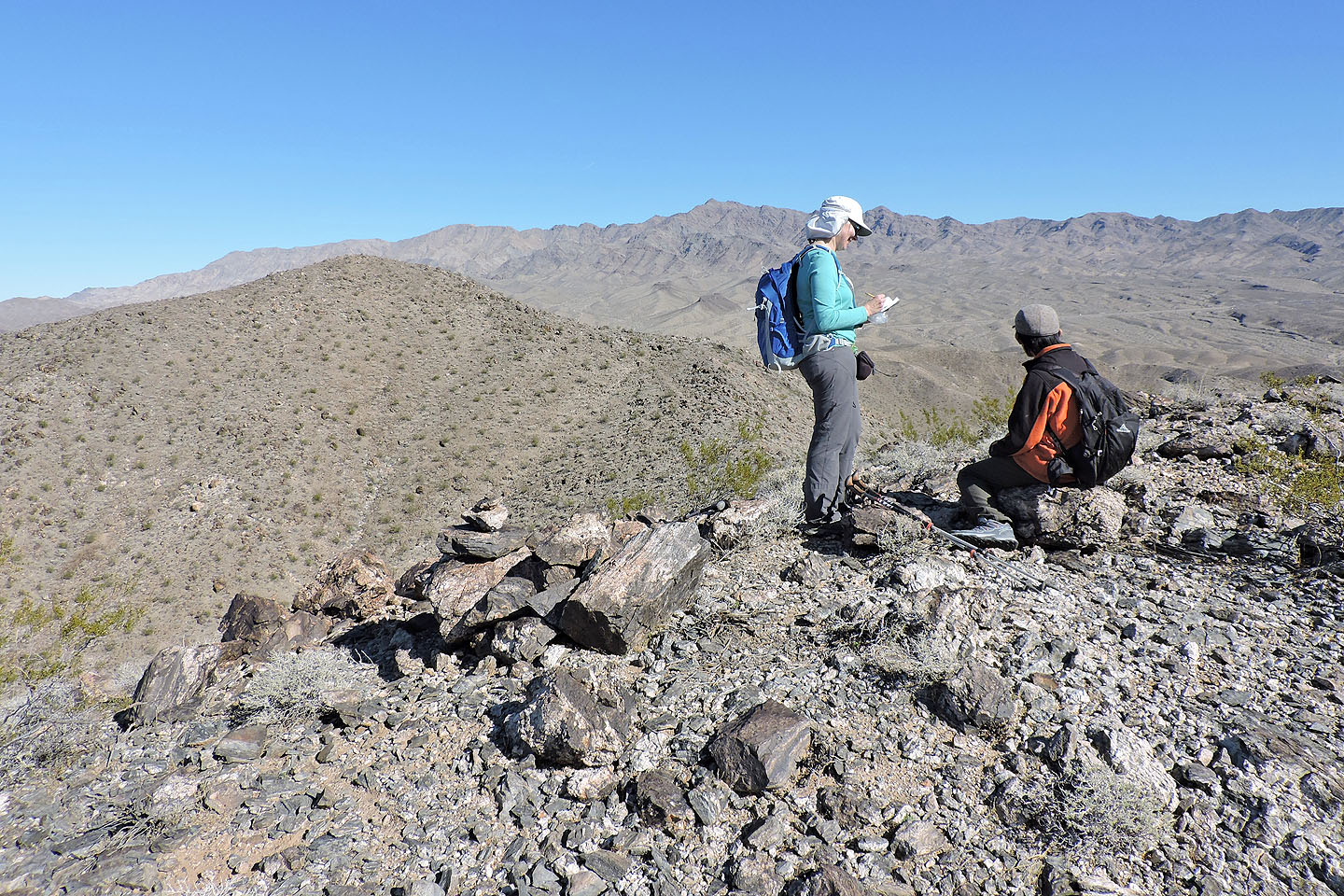 Dinah signs the register on Butter with Peanut in the background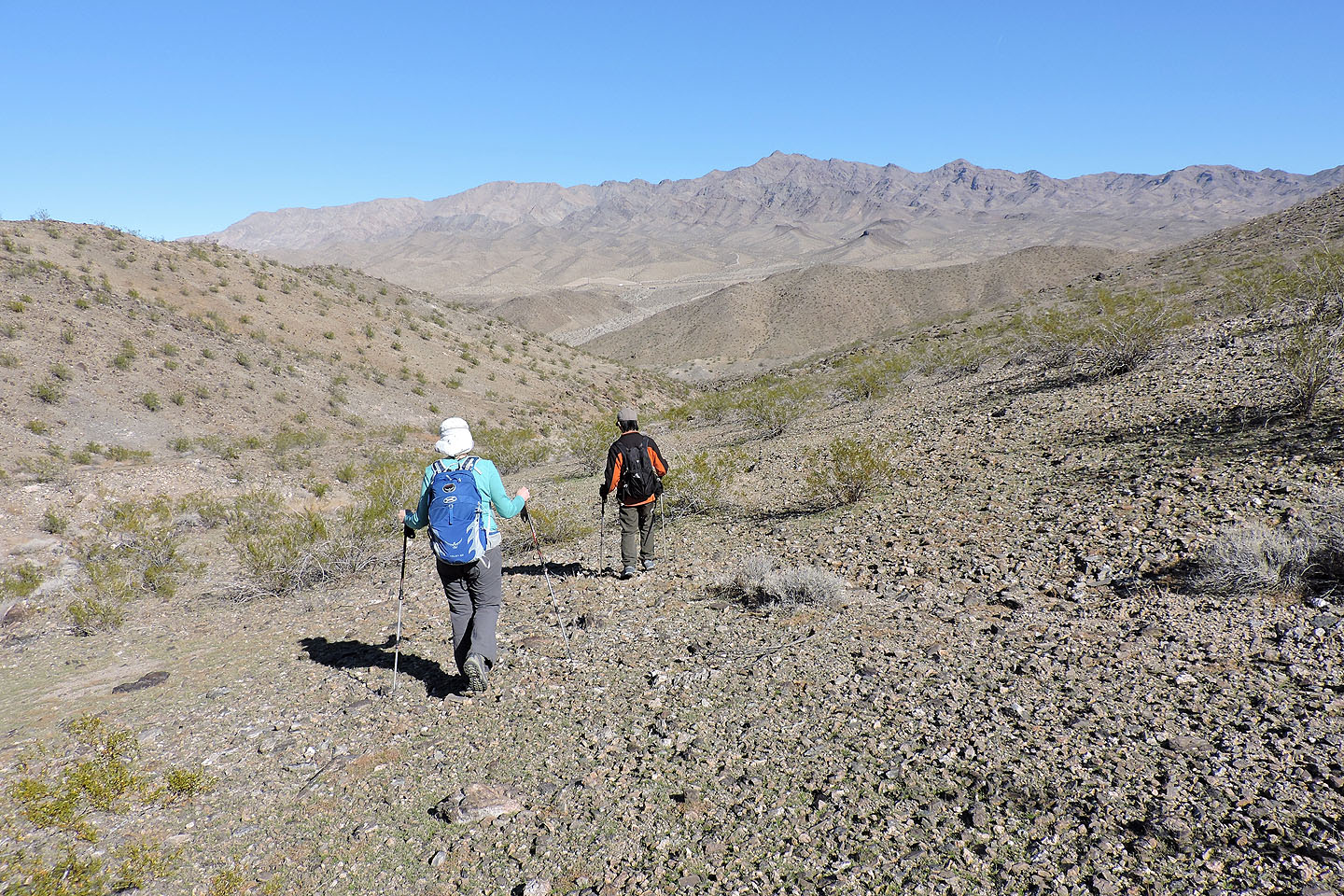 Heading back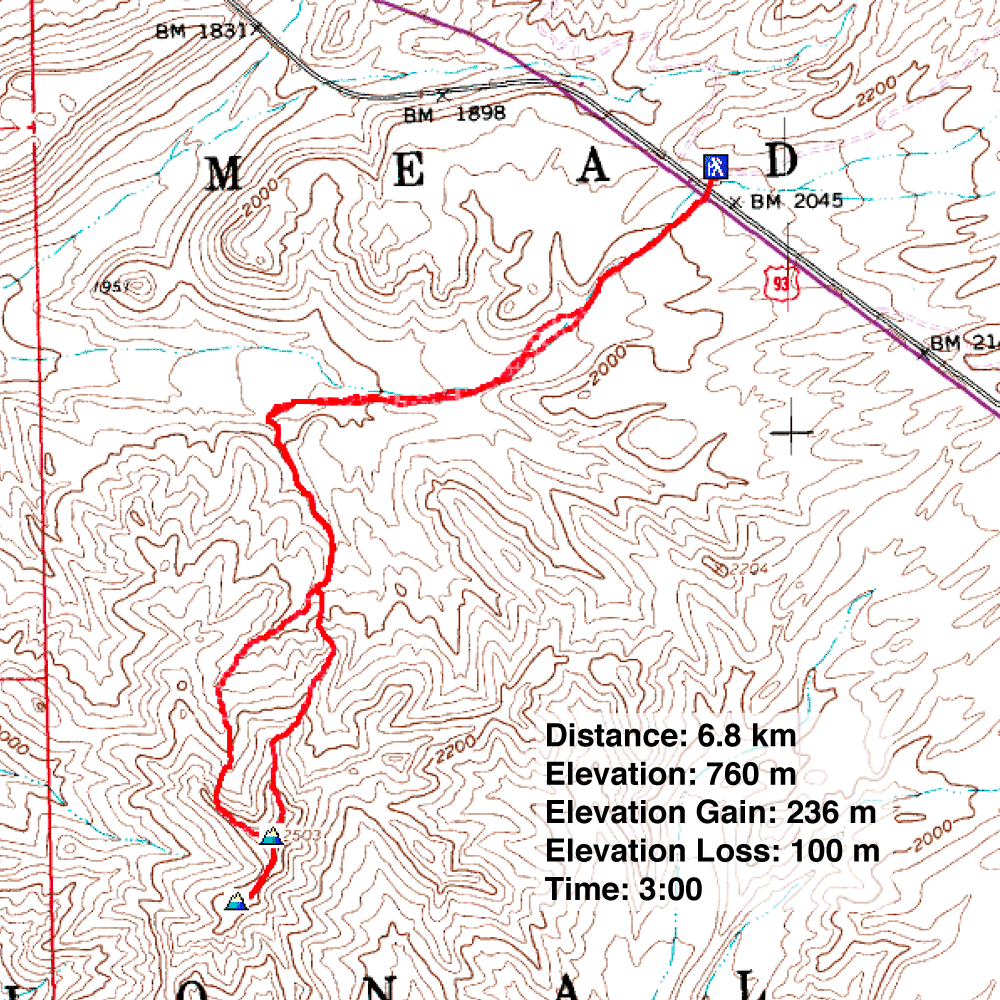 Ringbolt (4.2 mi, 2493 ft, 774 ft, 328 ft)