bobspirko.ca | Home | Canada Trips | US Trips | Hiking | Snowshoeing | MAP | About
Little Lougheed V
Kananaskis
January 2, 2006
After four ascents of Little Lougheed, Dinah and I decided to share this winter gem with RMB forum members as a kick-off scramble for 2006. Along with familiar faces, we were glad to meet some new members for the first time.
Our group of ten started off under blue skies. A short tramp through the woods brought us to the edge of the boulder field. After getting past the boulder field we arrived on the ridge where traveling was a mere hike. About halfway up the mountain, a loud crack stopped us in our tracks and we turned to watch in awe as an avalanche came down the face of Mount Sparrowhawk.
Continuing on, we passed the treeline and slogged up talus slopes to the summit. After a pleasant stay on top, we proceeded back down. When we reached the knoll above the boulder field, most decided to try descending the length of the field. Given the hidden snow-covered holes in the rocks, it was not a risk-free task. A few would receive bruises before reaching the end of it. But we were all smiles when we returned to the cars.
2001 Trip (includes route description)
2003 Trip
2004 Trip
2005 Trip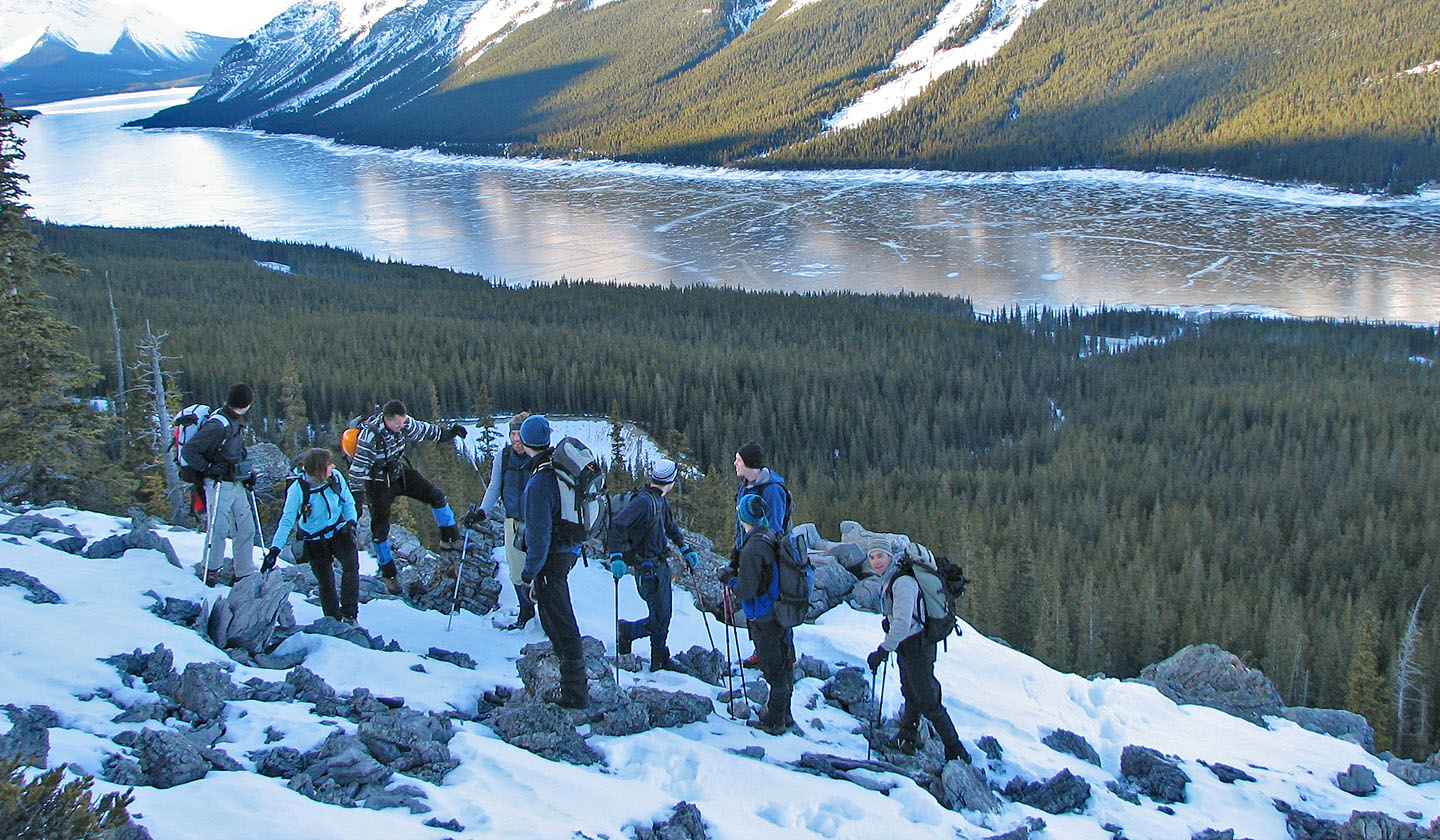 Our pauses on the boulder field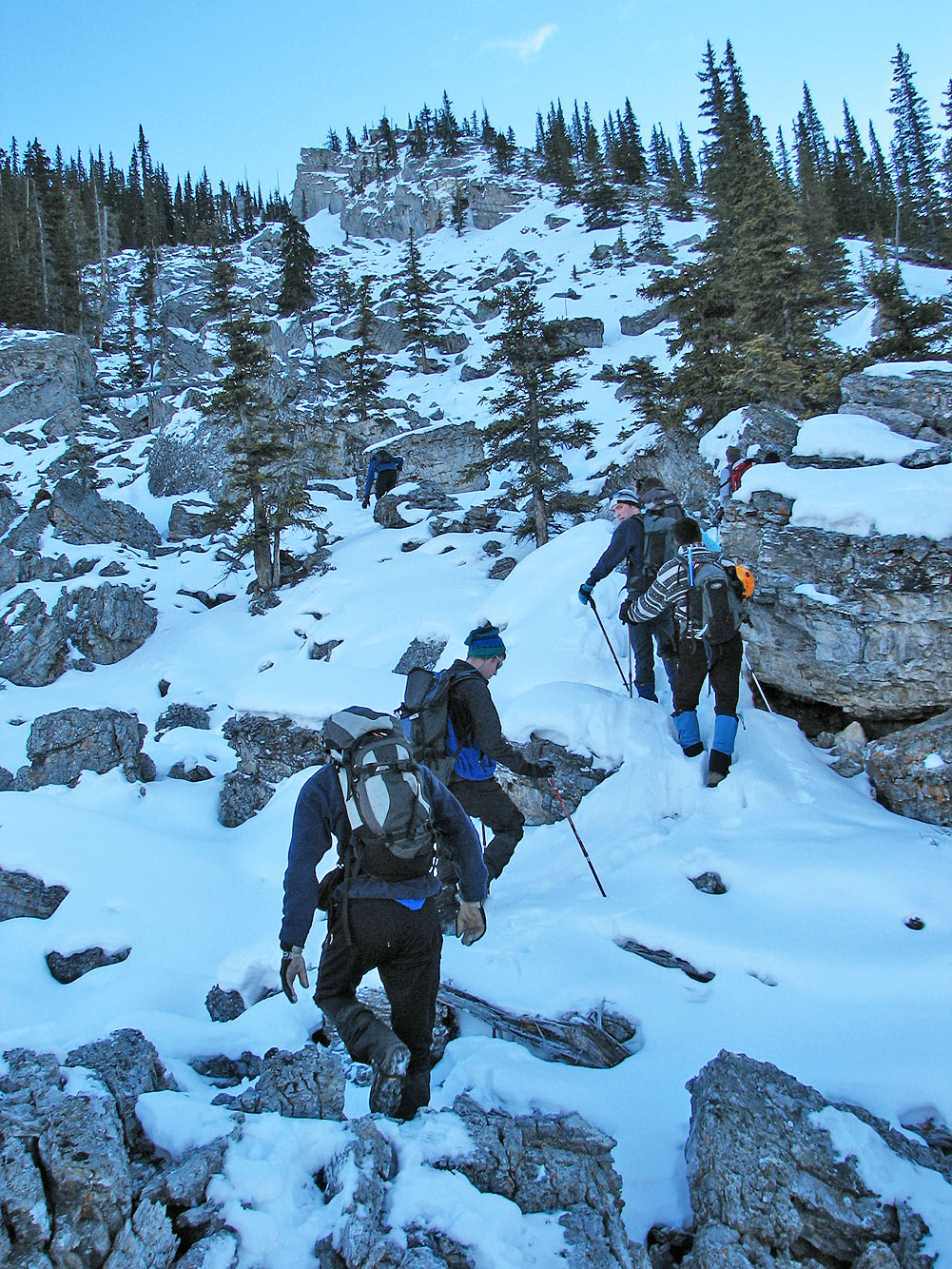 Working our way through the boulders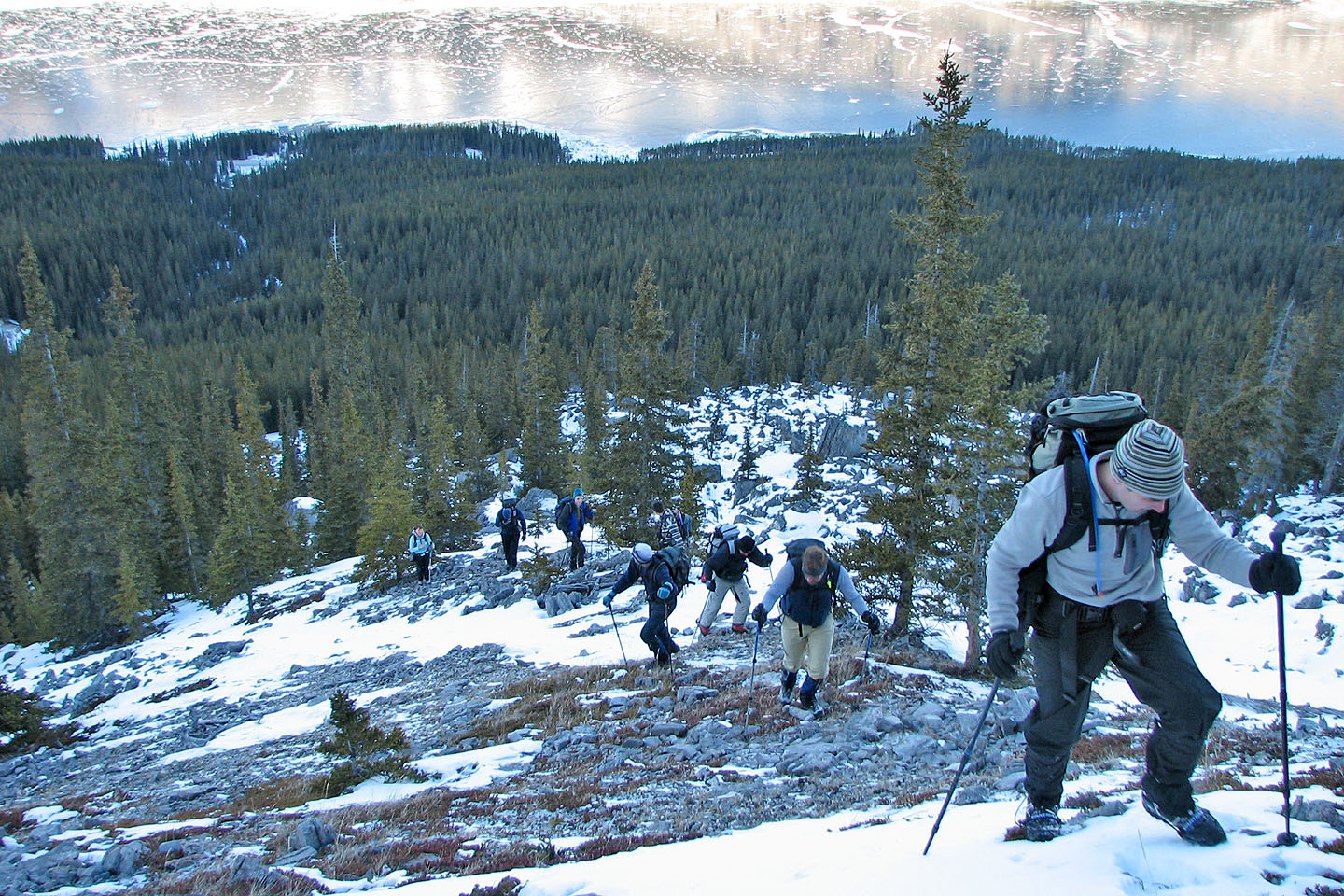 Looking back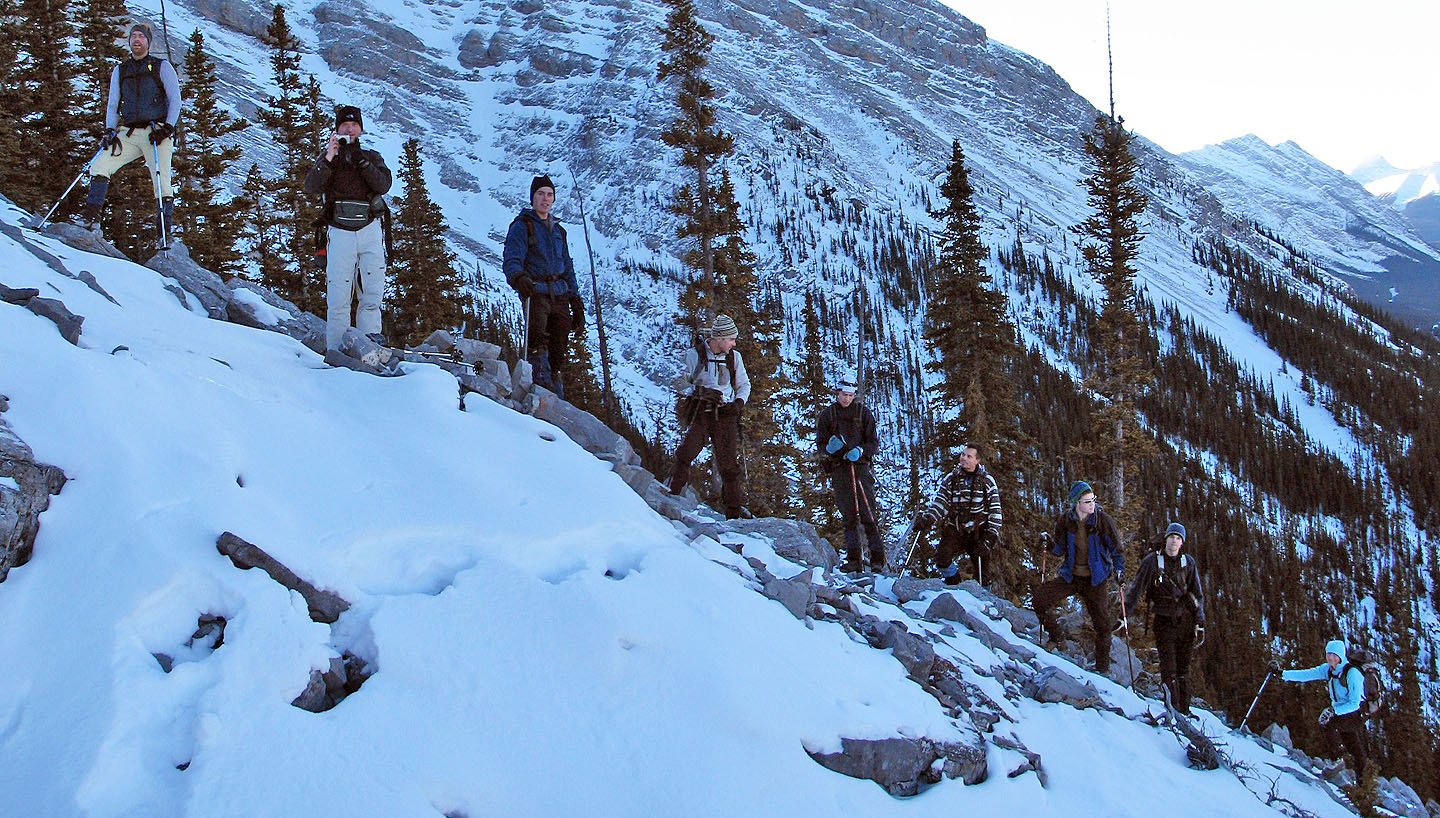 JP, Raff, Jason, Kelly, Frank, Andrew, Pete, Vitto, and Dinah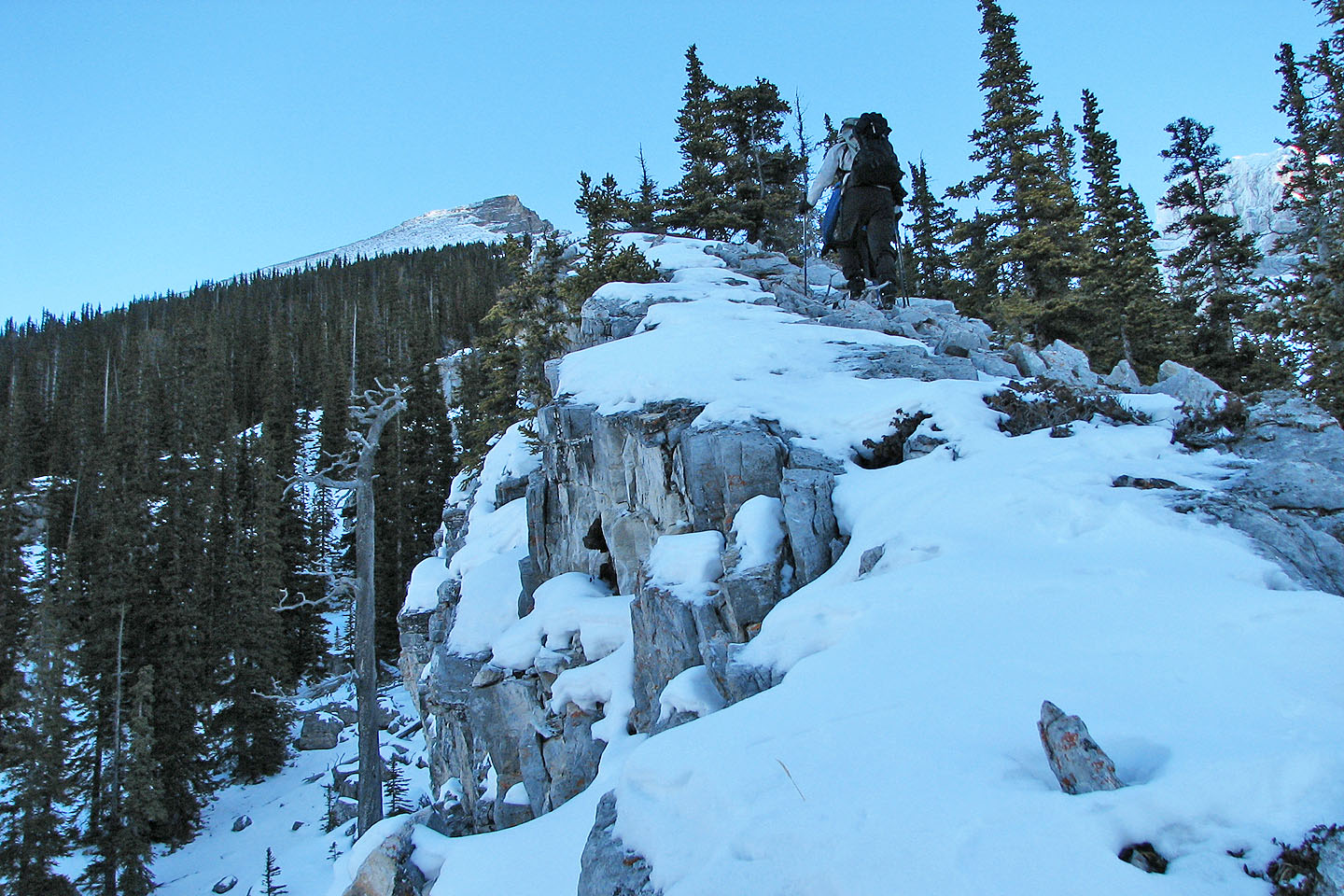 Above the boulder field with the summit in sight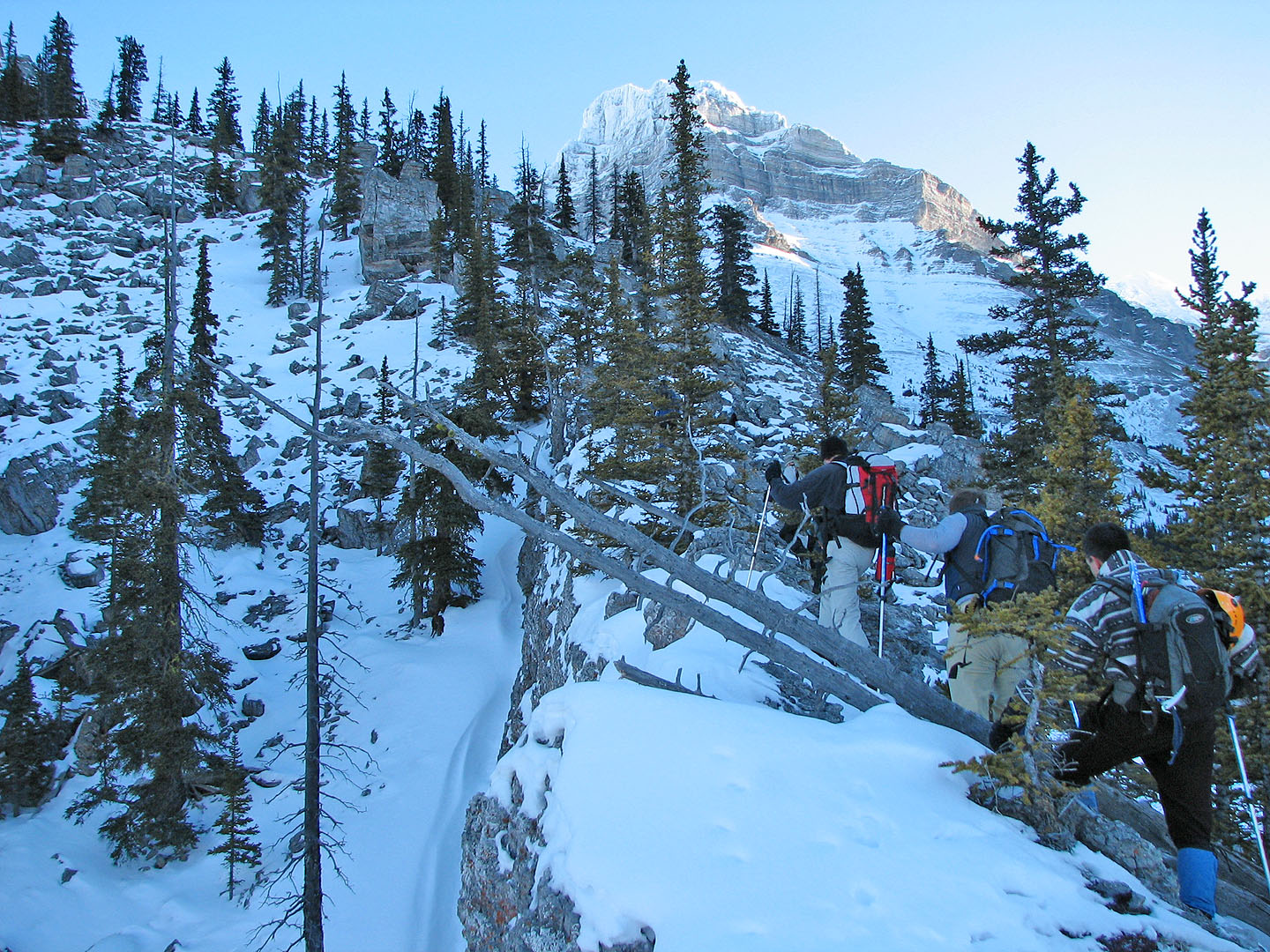 Mount Lougheed on our right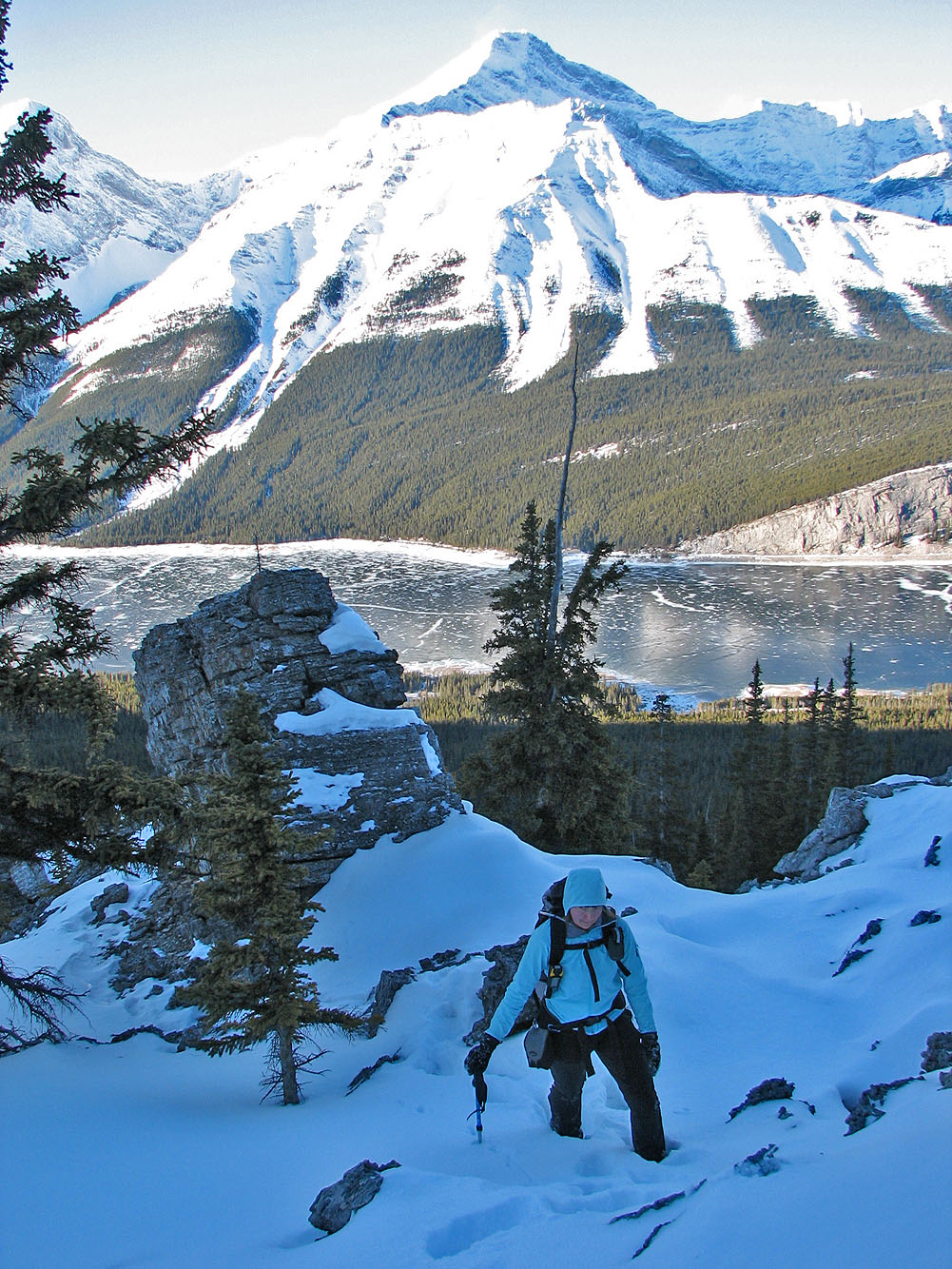 Looking back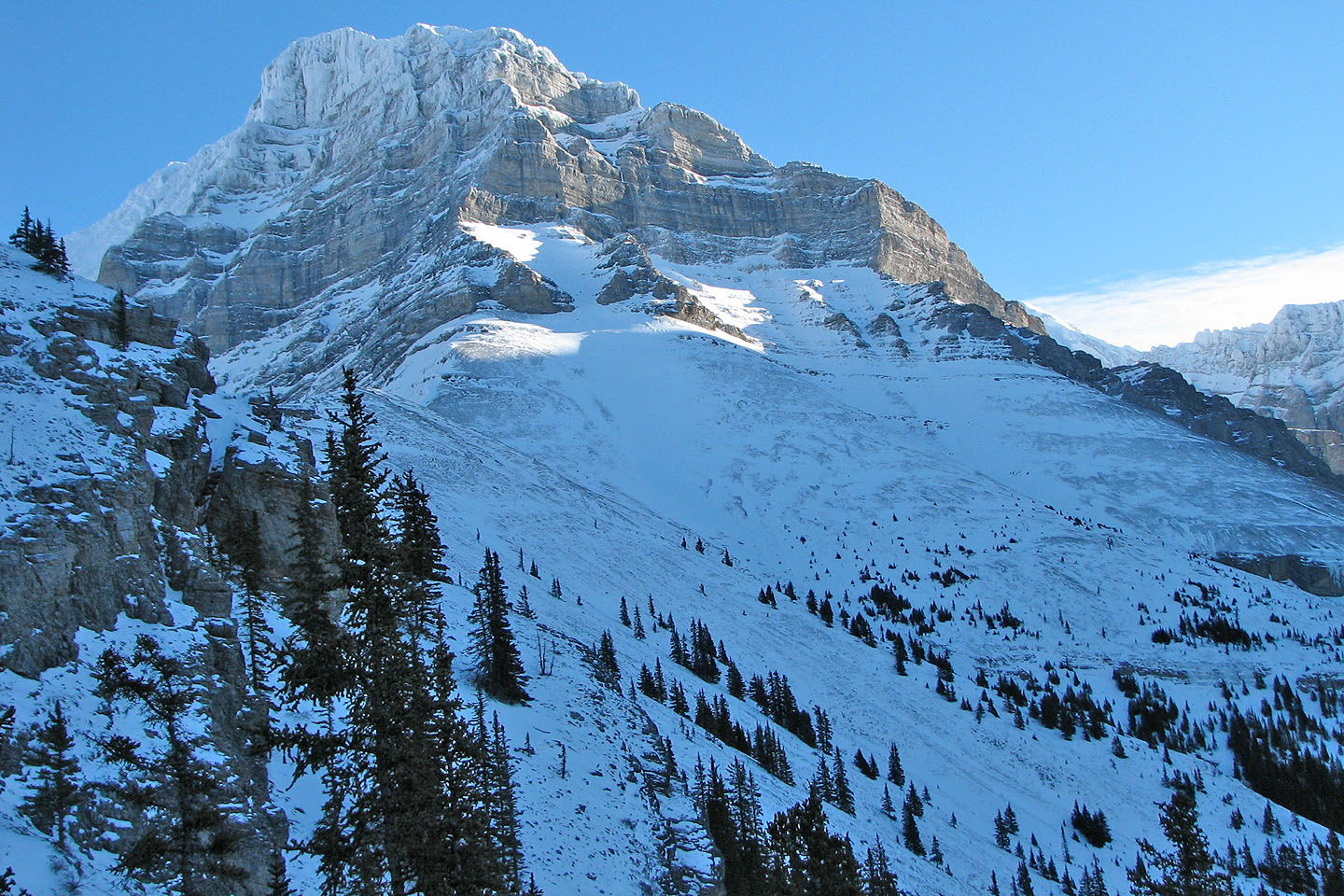 Another view of Mount Lougheed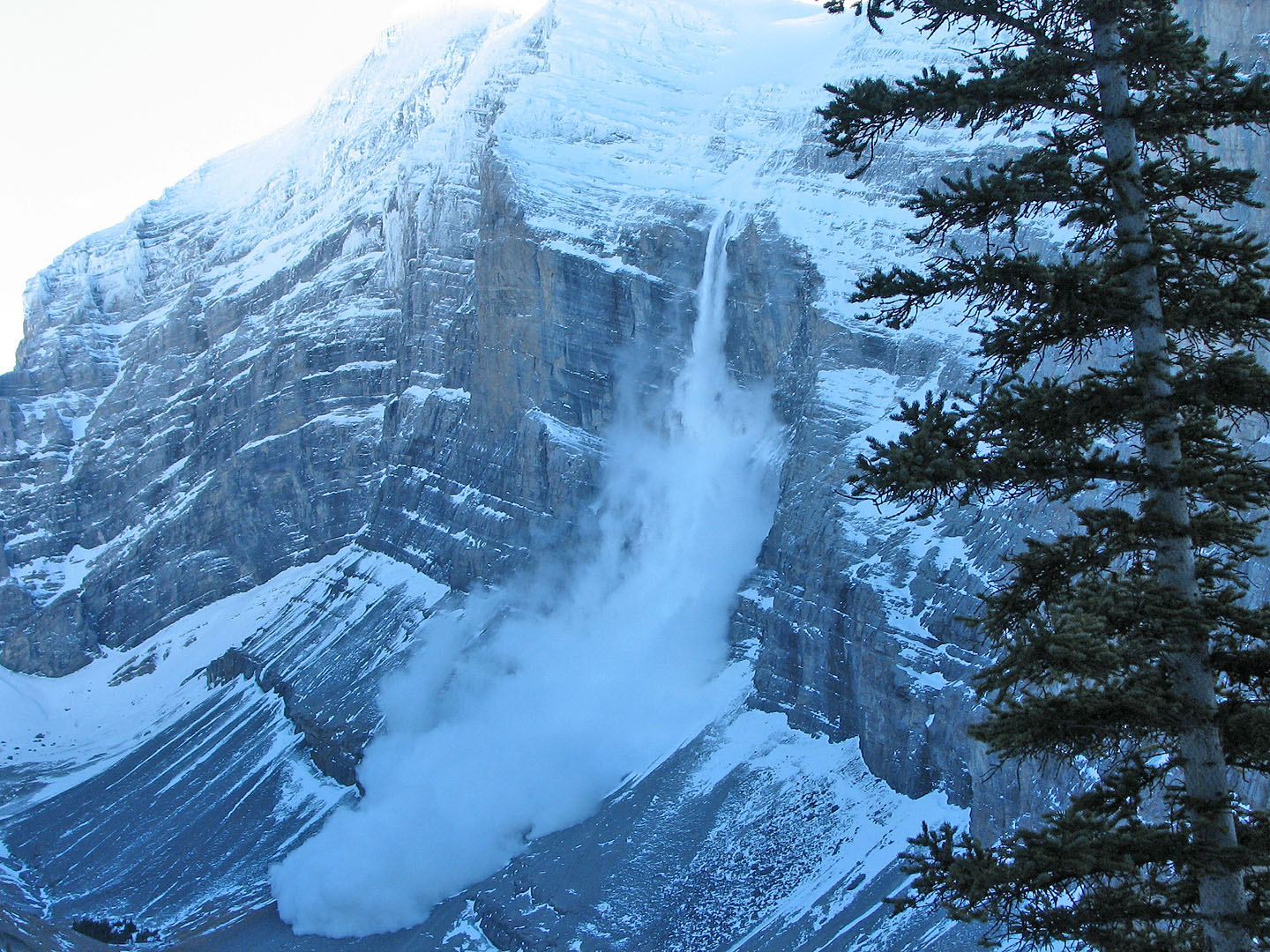 Avalanche off the north face of Mount Sparrowhawk

Avalanche movie (0:48)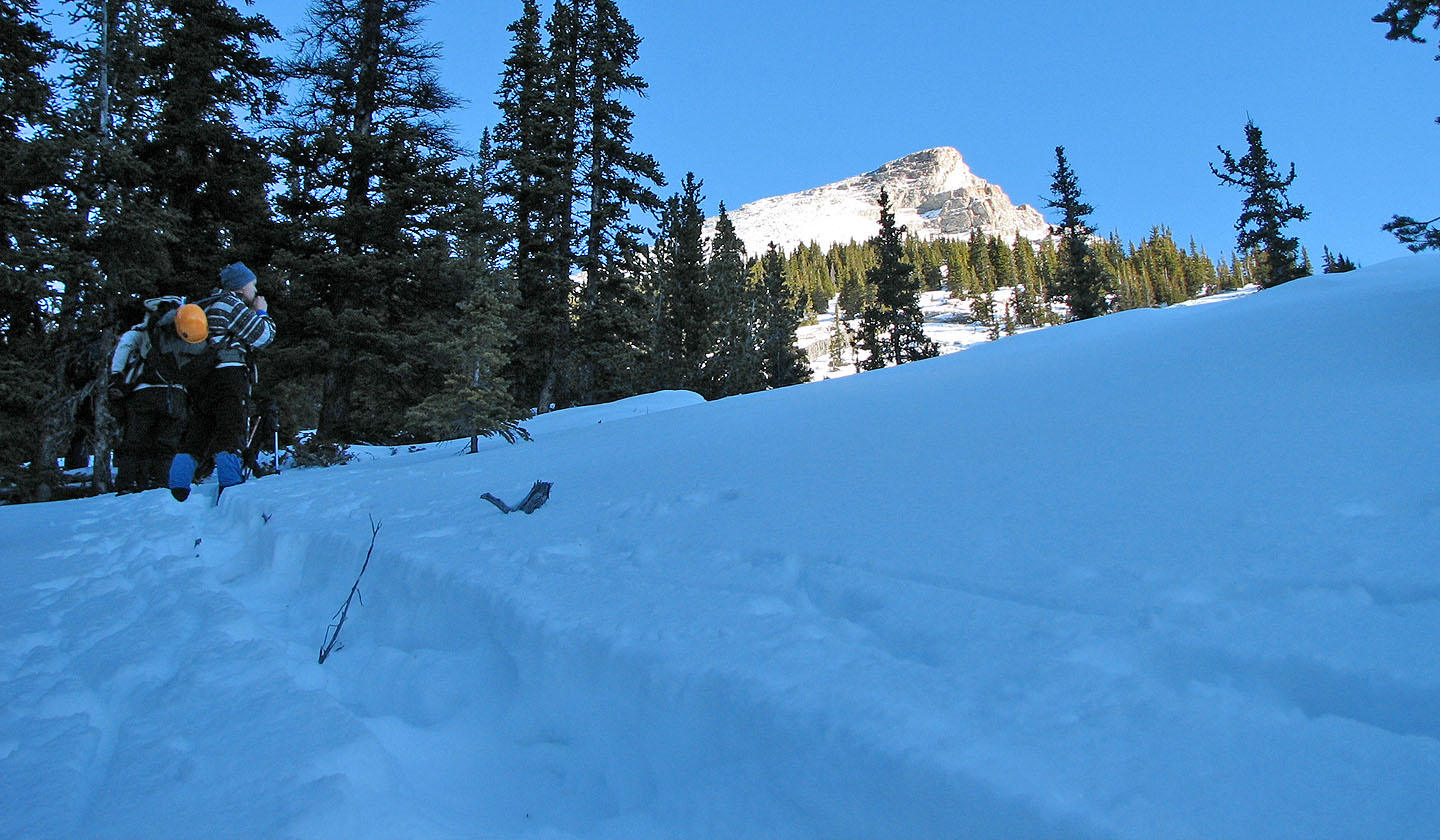 Slogging through the snow to the summit. Andrew's camera never seems to leave his hand!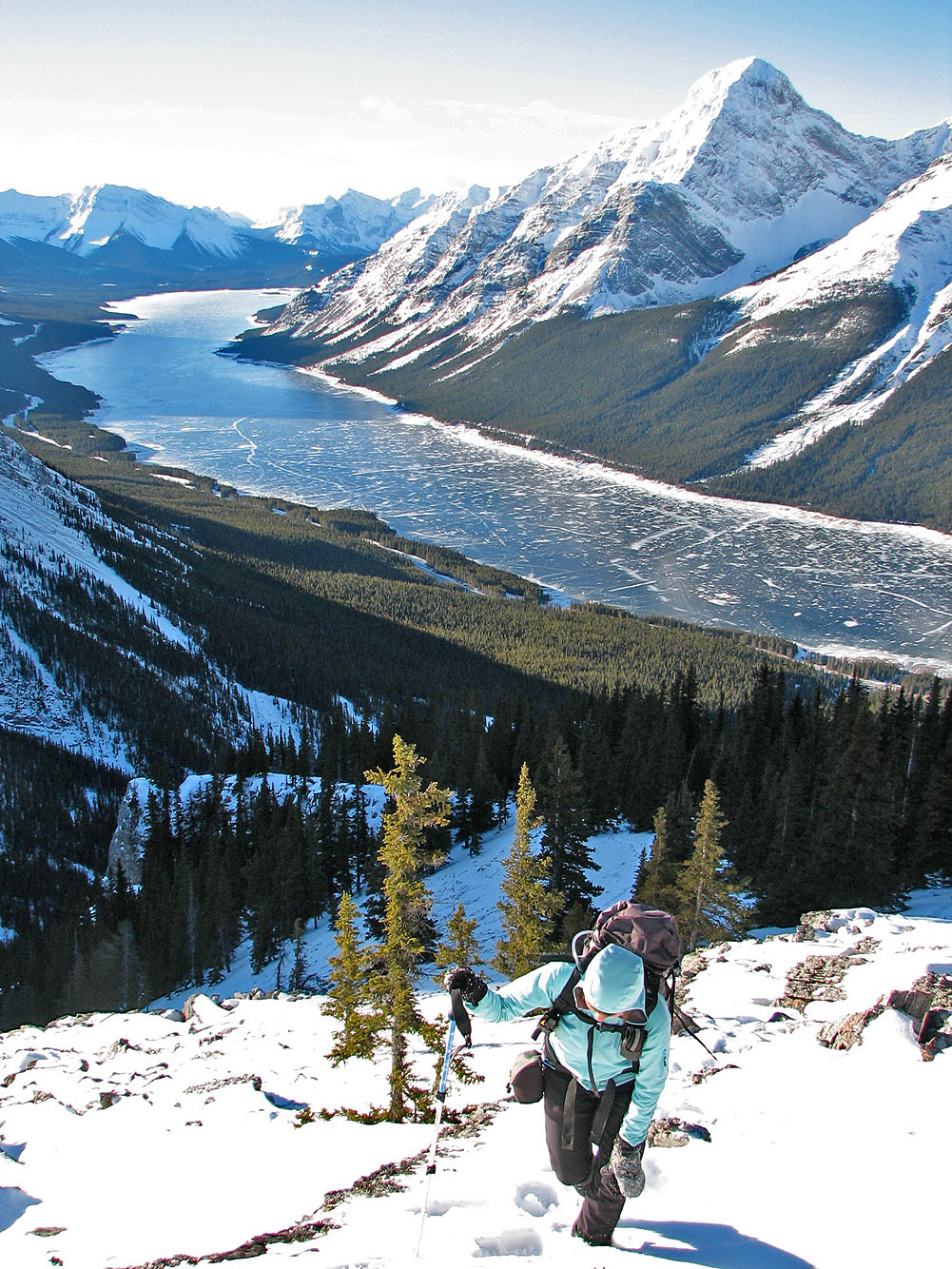 Minutes away from the summit. Mount Nestor on the right.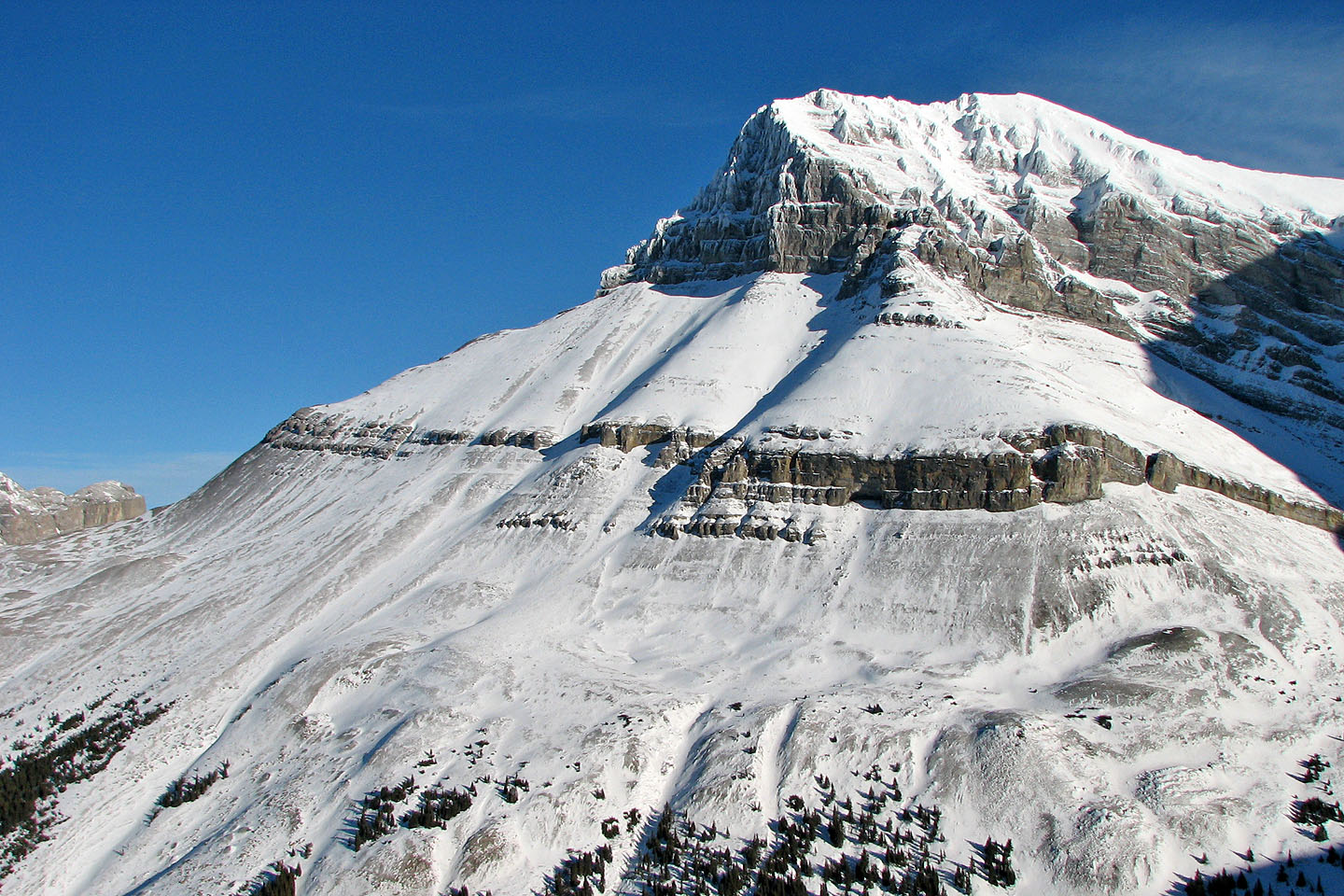 First peak of Mount Lougheed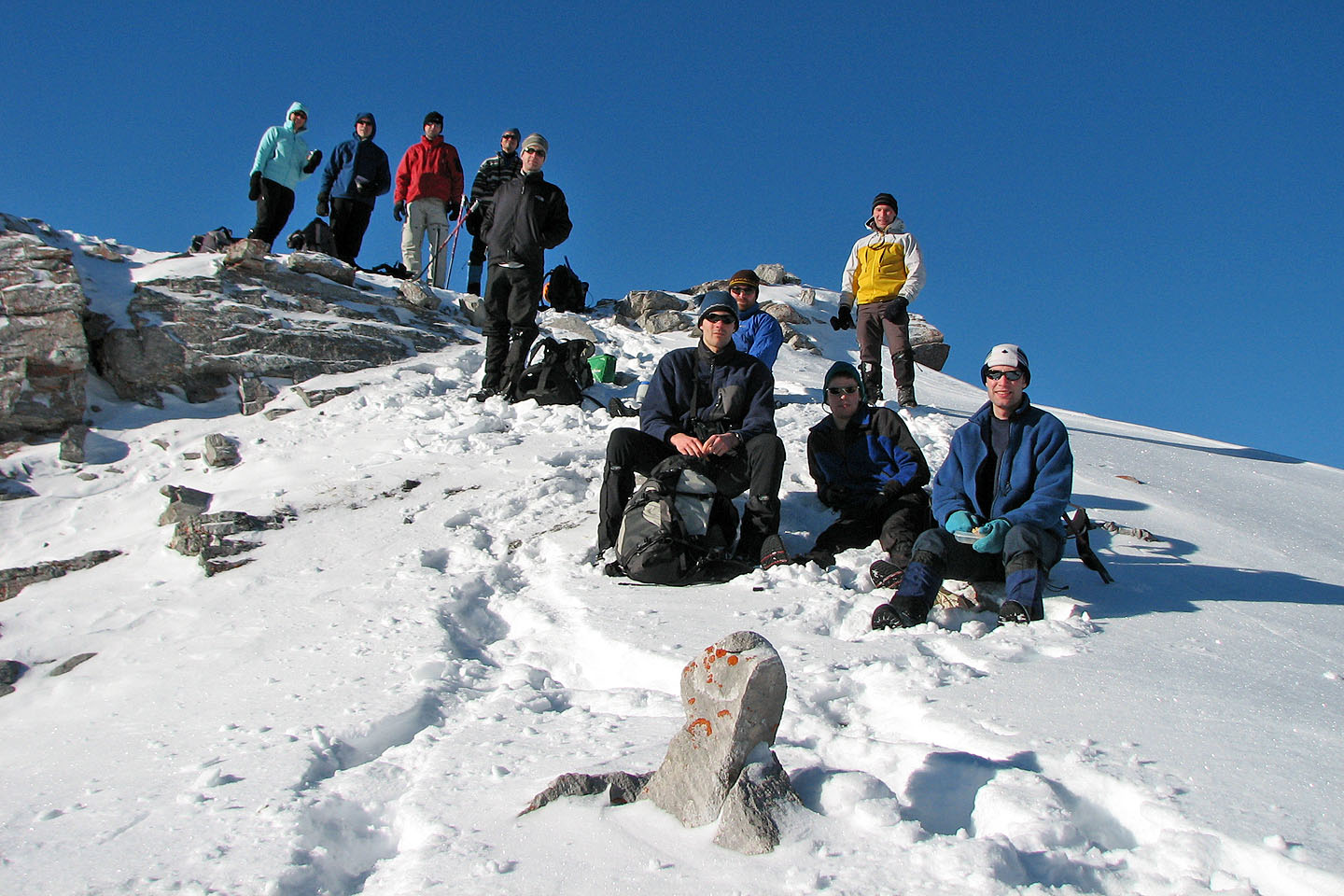 Group shot taken on the summit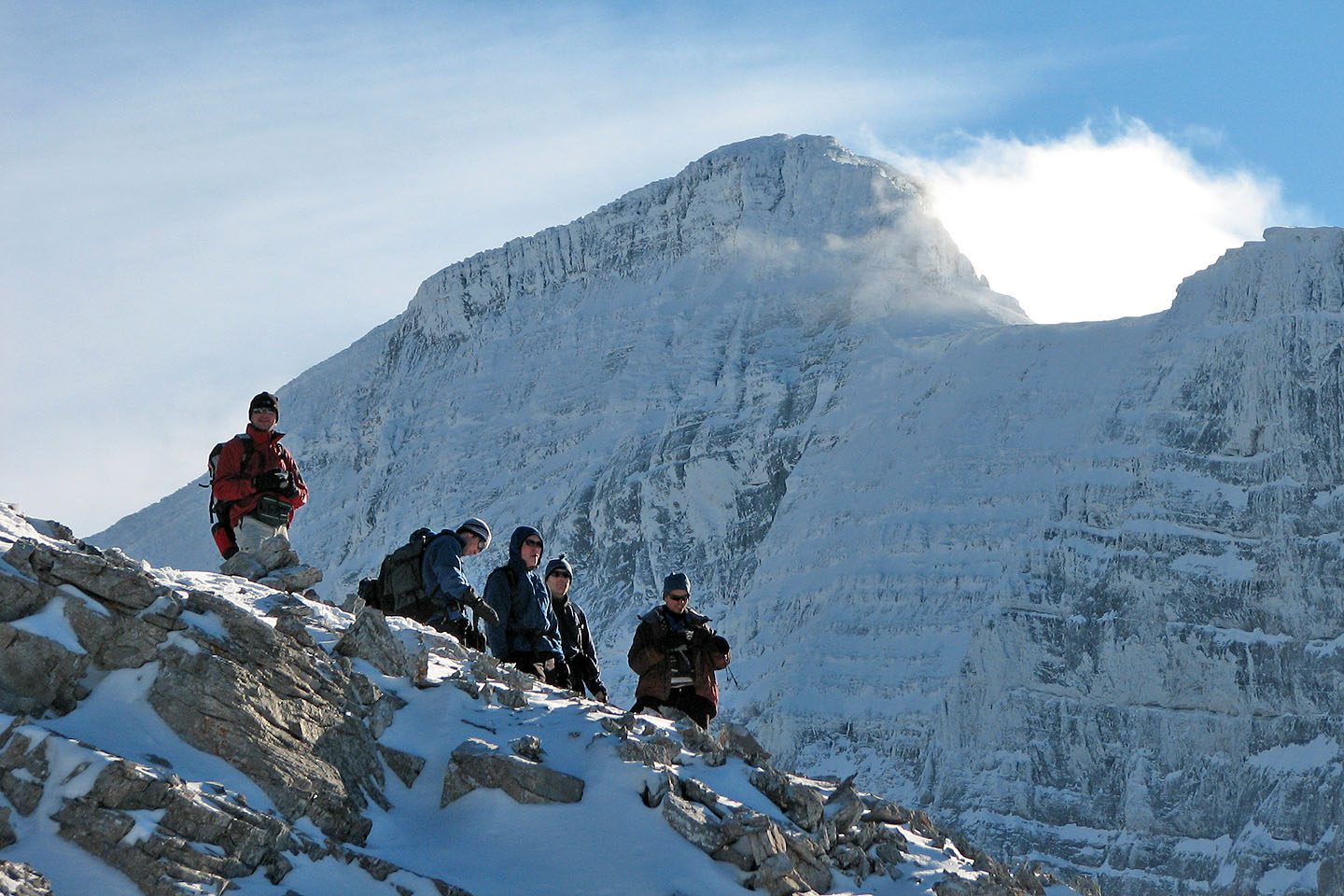 Lounging on the summit with Mount Sparrowhawk as a backdrop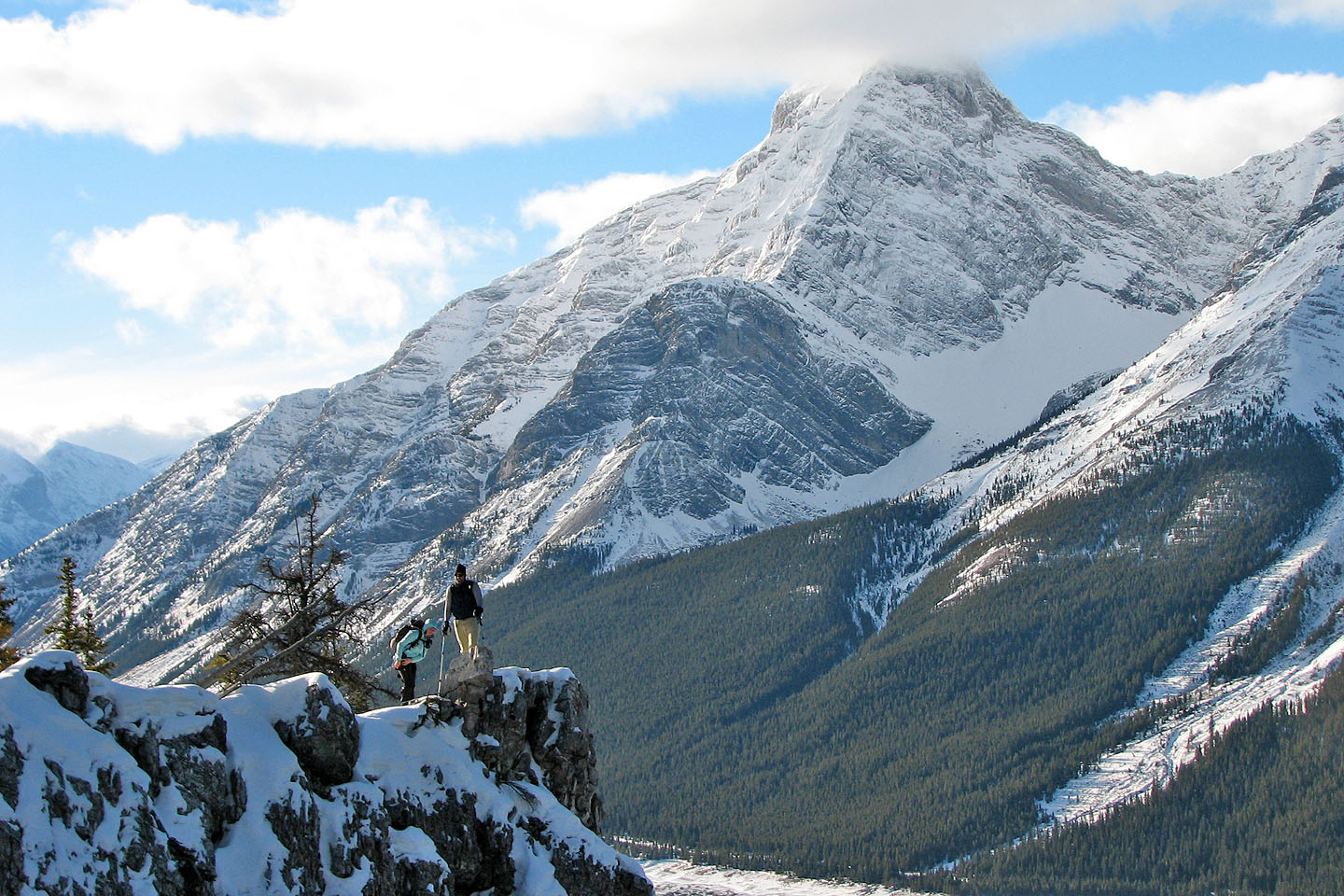 JP and Dinah above the boulder field (mouse over for a close-up)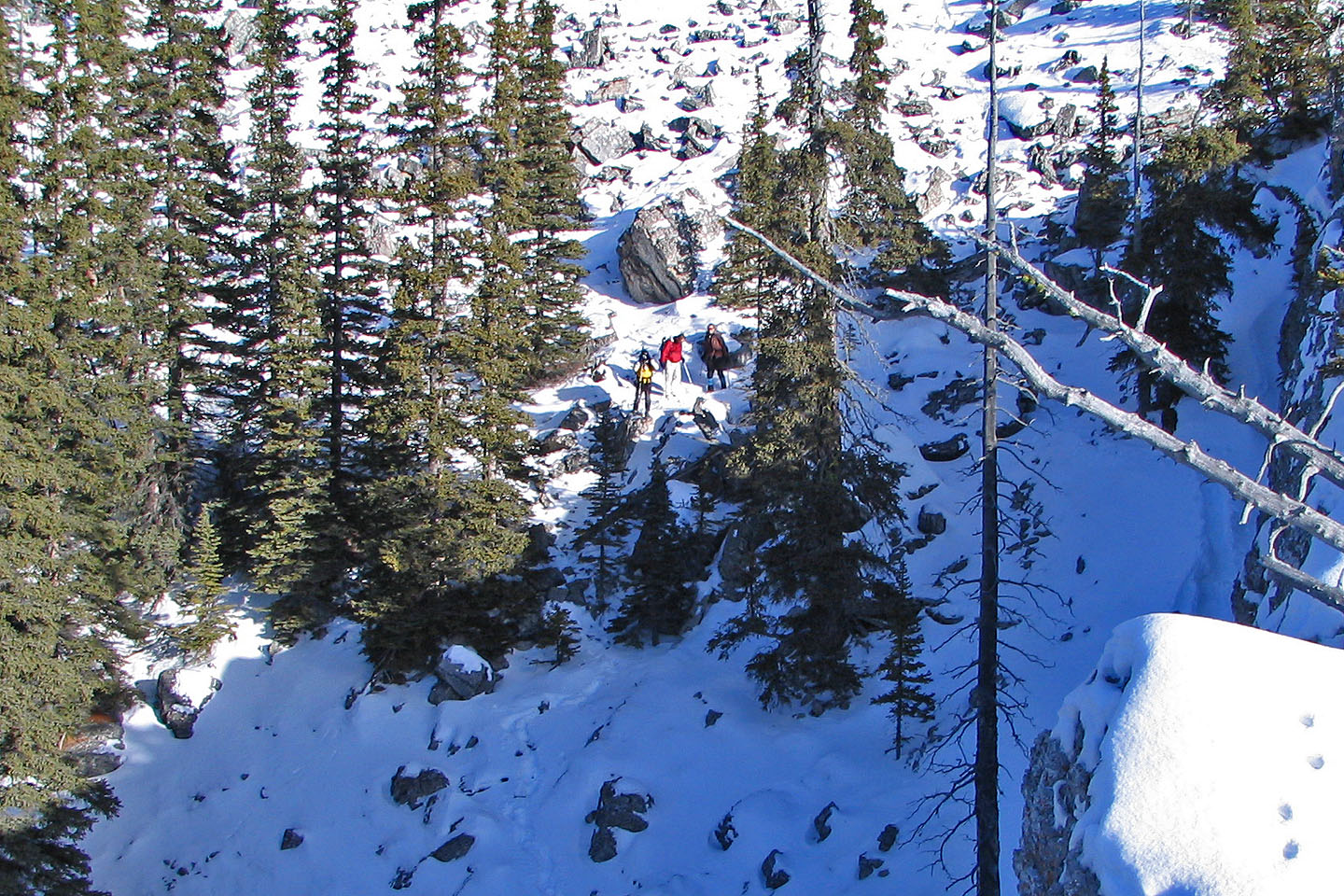 Reverse view, looking down at myself, Raff and Andrew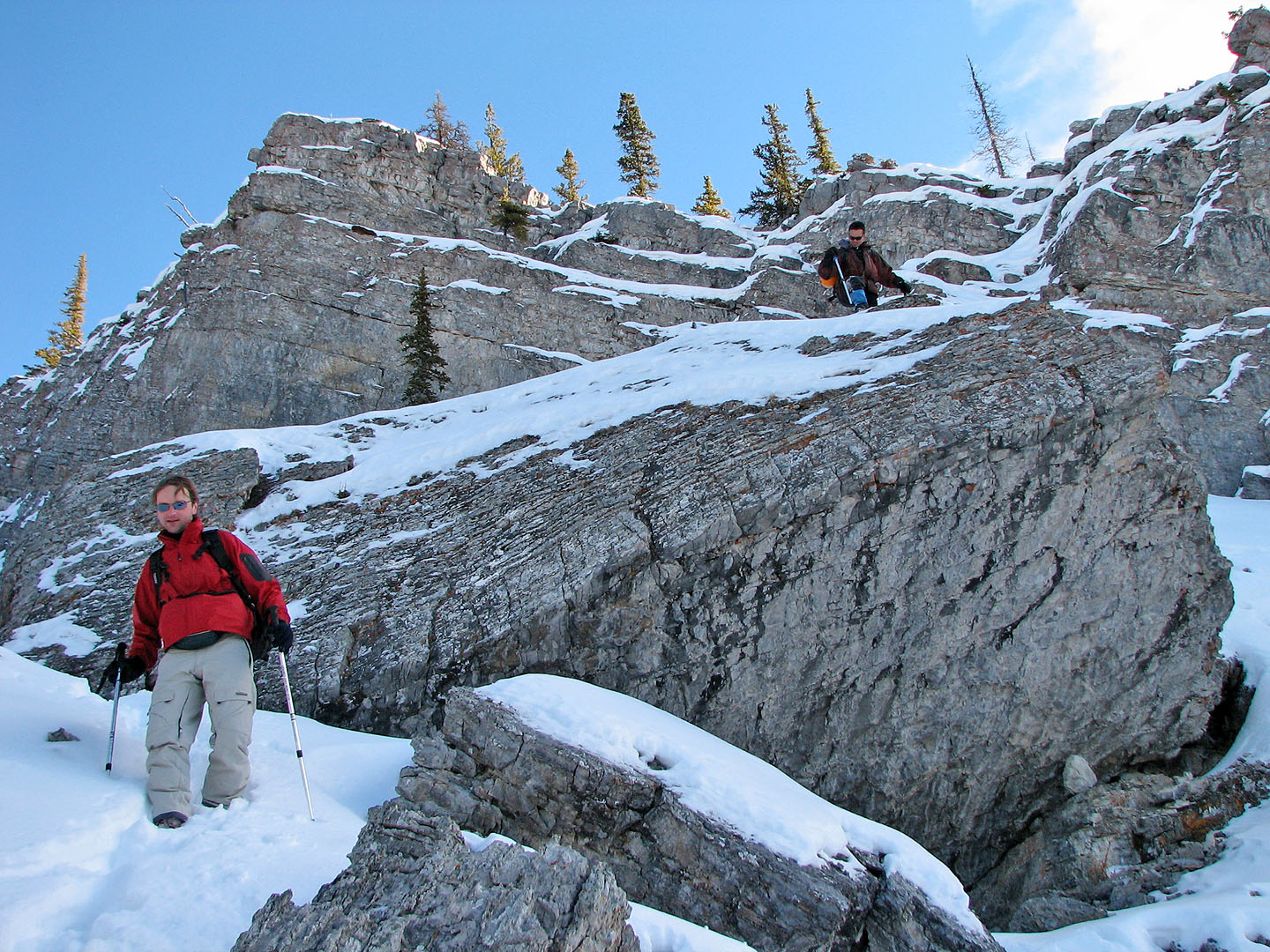 Raff skirts around a boulder that Andrew is perched on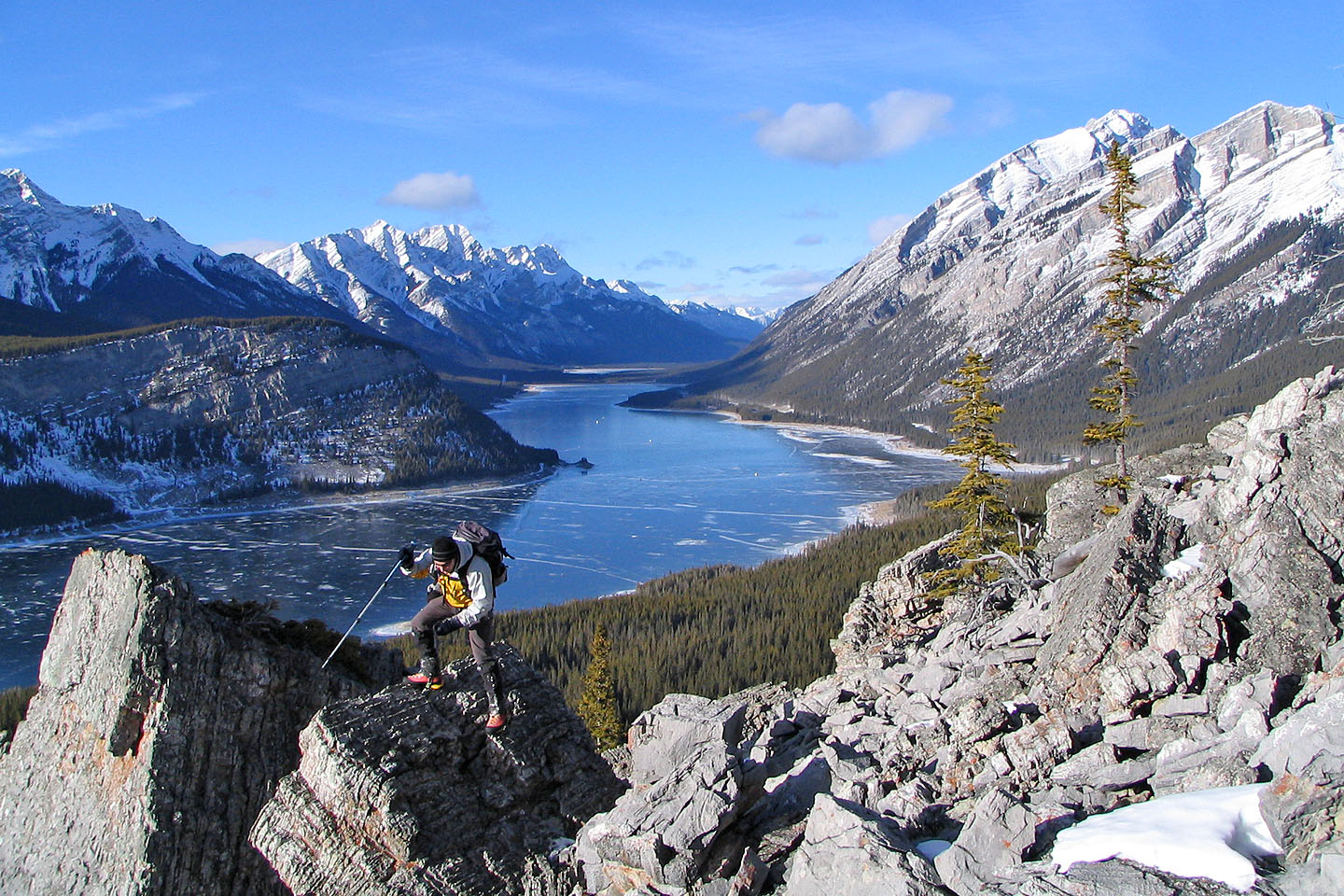 Spray Lakes Reservoir sets the background on our descent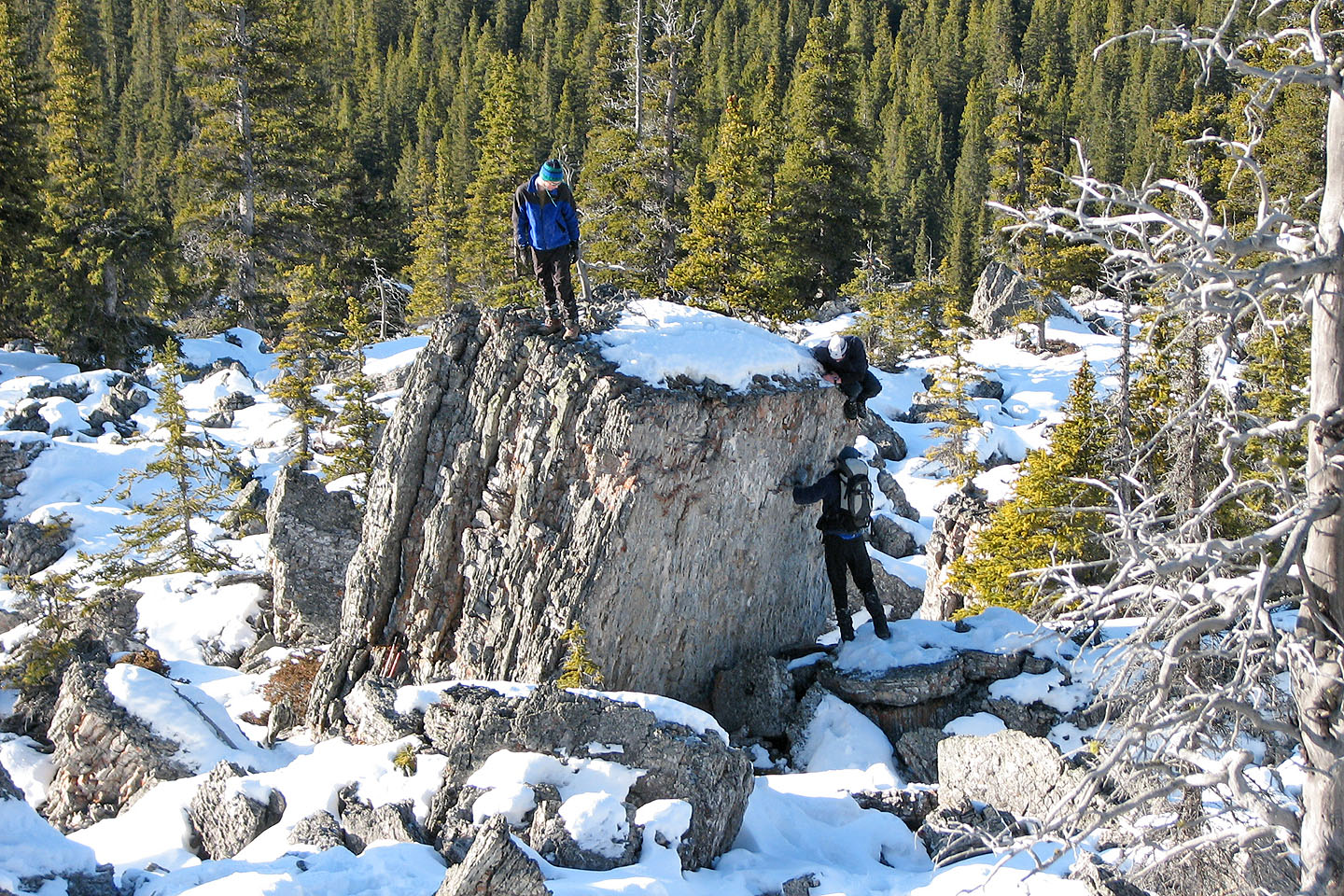 Pete, Frank and Vitto do some bouldering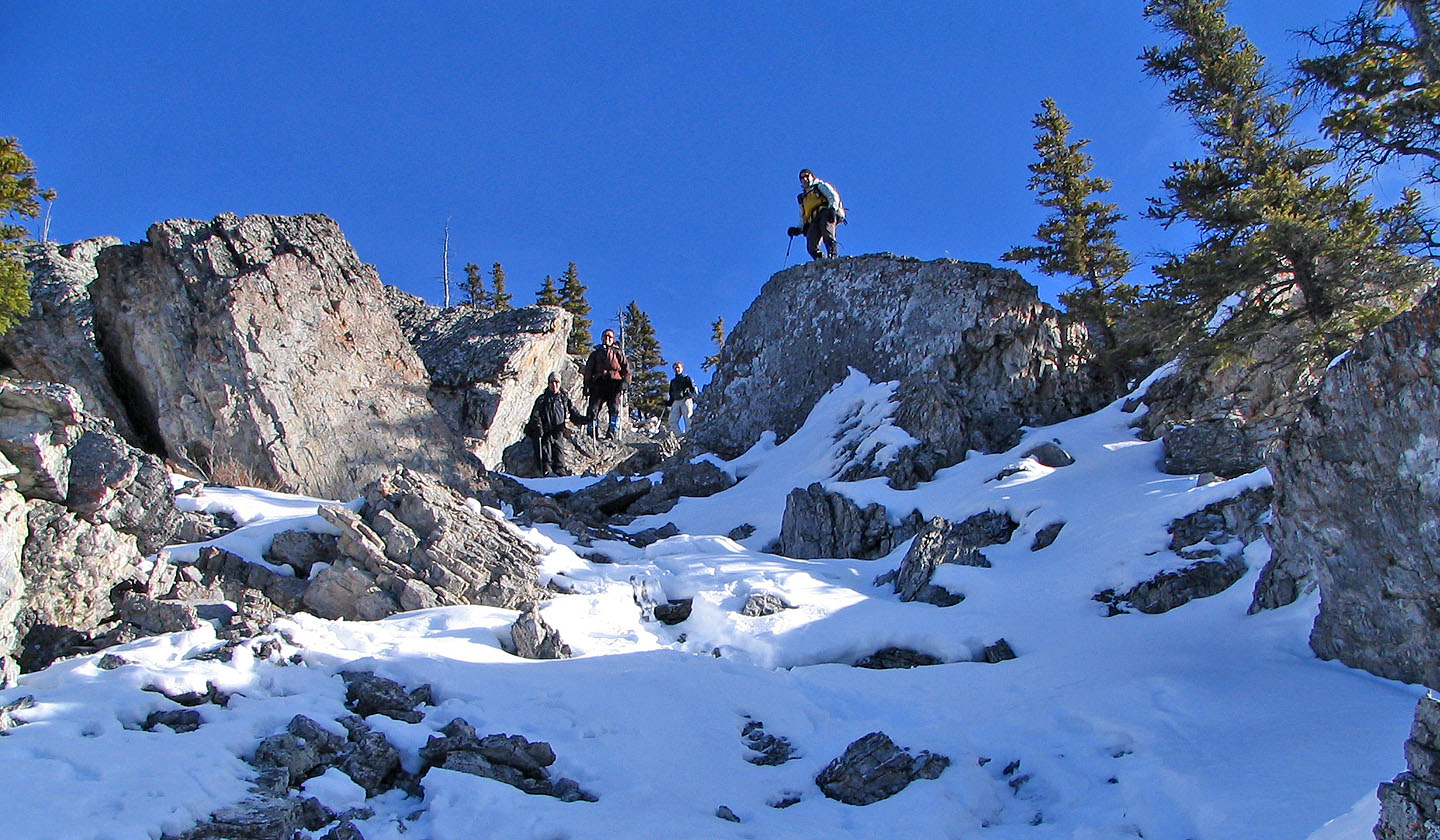 Kelly, Andrew, Raff and myself as we near the end of the boulder field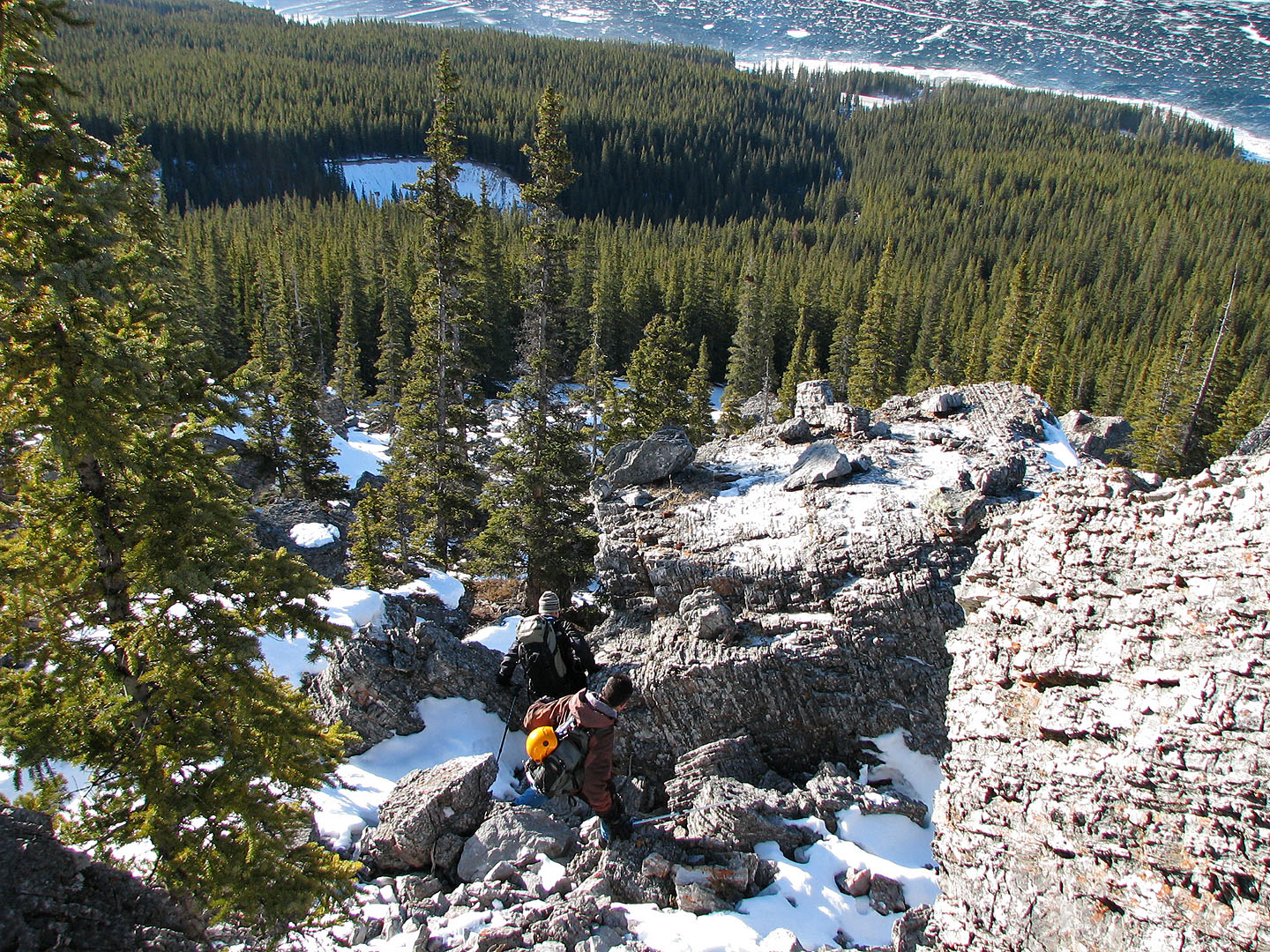 We'll soon be back in the trees