bobspirko.ca | Home | Canada Trips | US Trips | Hiking | Snowshoeing | MAP | About


View west from Windy Point Ridge
Foran Grade and Windy Point Ridge
Kananaskis, Alberta
March 14, 2009
Distance: 10.6 km
Cumulative Elevation Gain: 470 m
Foran Grade and Windy Point Ridge are rather small peaks in the front range. When hiked separately, they are considered half-day trips. But when combined while hiking in deep snow and starting nearly 2 km from the trailhead, it's still a half-day trip!
Since Hwy. 546 was closed for the season, we started at the gate and walked up the road to the foot of Forum Ridge. Although there are hiking trails for both Foran Grade and Windy Point, we didn't use the trails much and made our own way up both peaks. (For the usual route when the road is open, see Windy Point Ridge.)
After following the ridge to the unexciting, treed summit of Foran Grade, we dropped 90 m down to the pass and climbed Windy Point Ridge. We ascended an open slope only to find the summit is mostly treed.
After a short summit stay, we backtracked through the trees and then followed a trail to the next high point south. After going over it, we left the trail and started down a scree slope. That's when we noticed some fascinating rock formations that called for a closer look. We traversed the rocky slope to inspect two shallow caves and a huge rock flake. Our curiosity satisfied, we descended to the highway and walked 3 km back to the car.
Foran Grade may be forgettable, but Windy Point Ridge offers good views and a chance to explore interesting rock formations. Perhaps that balances the hike.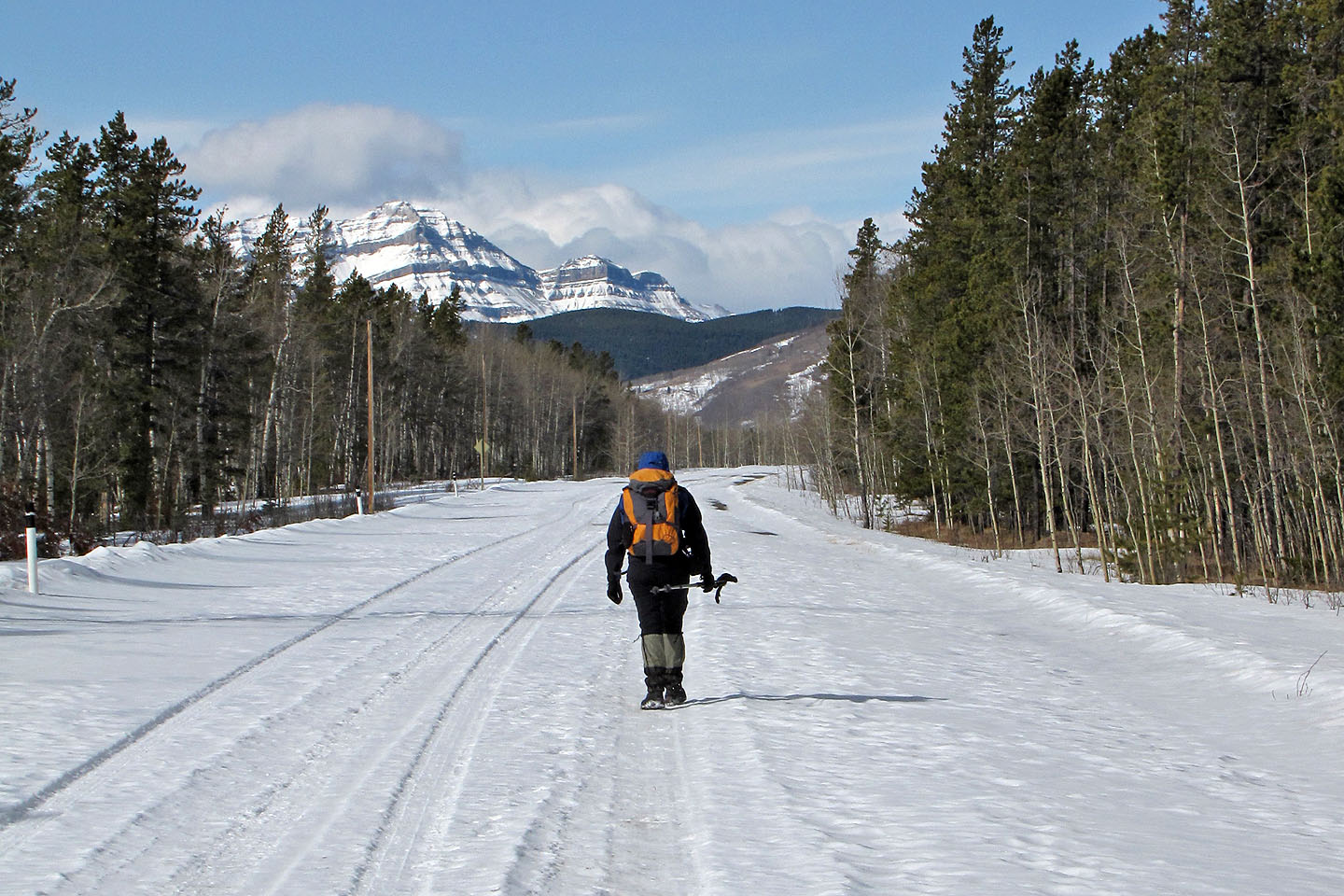 Hiking up the highway, the lower slopes of Foran Grade ahead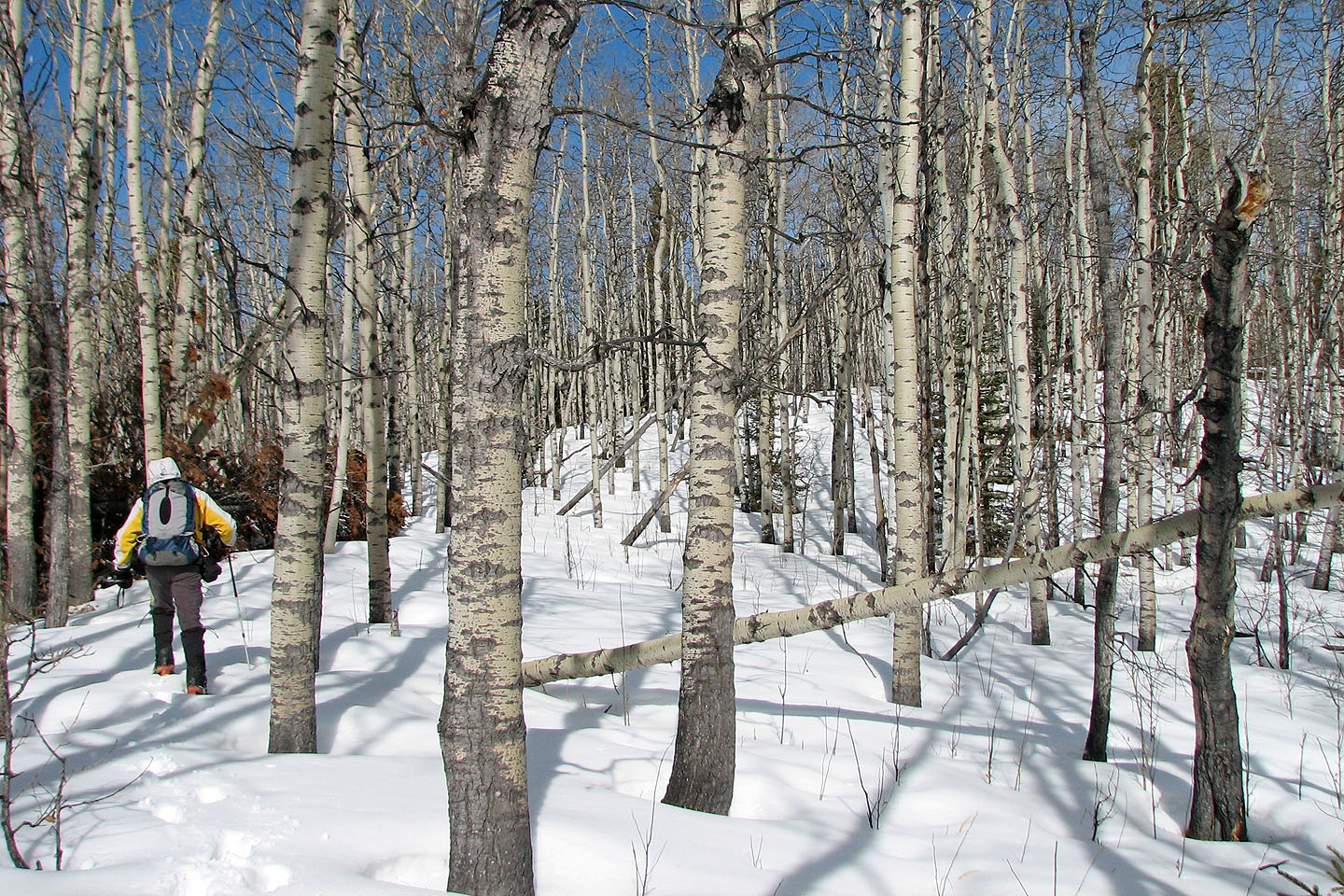 Starting up Foran Grade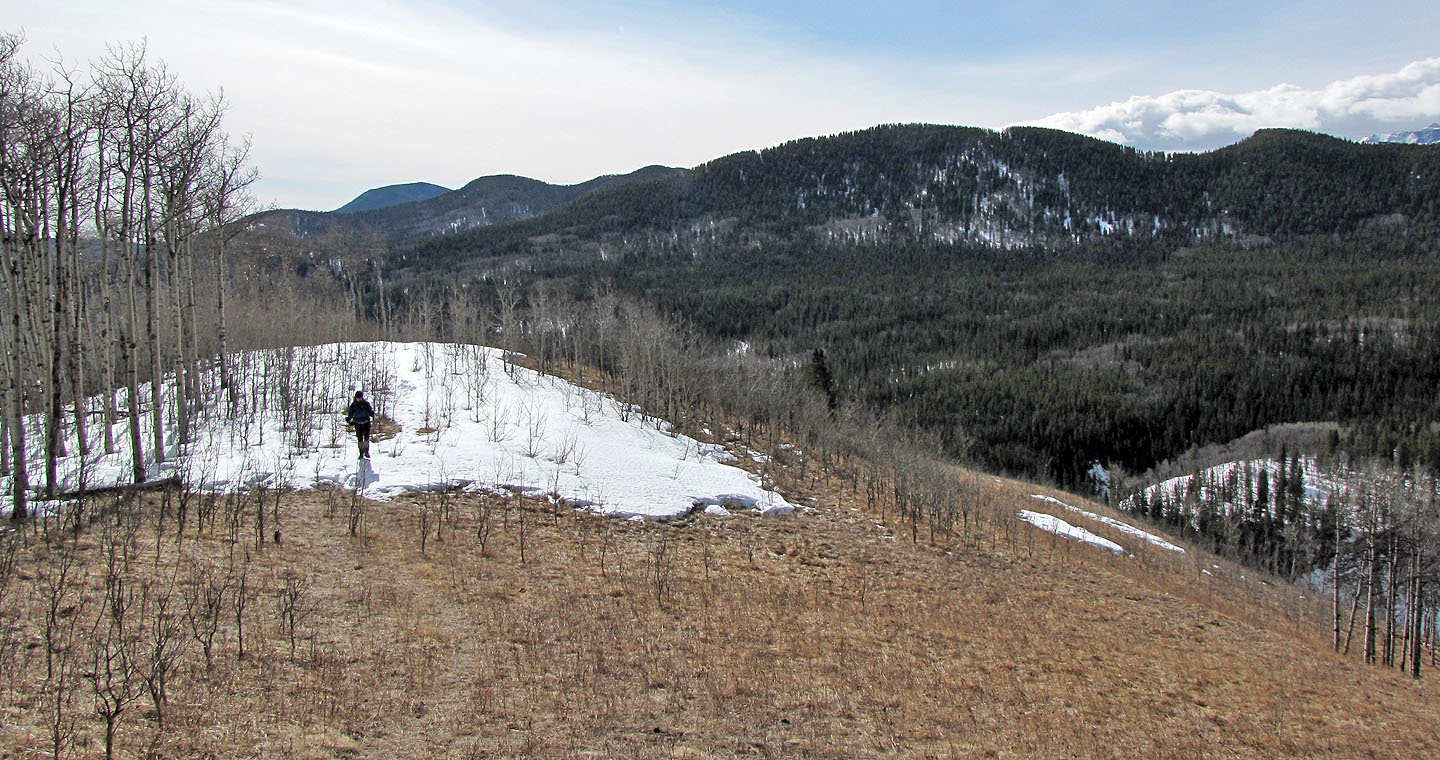 On the ridge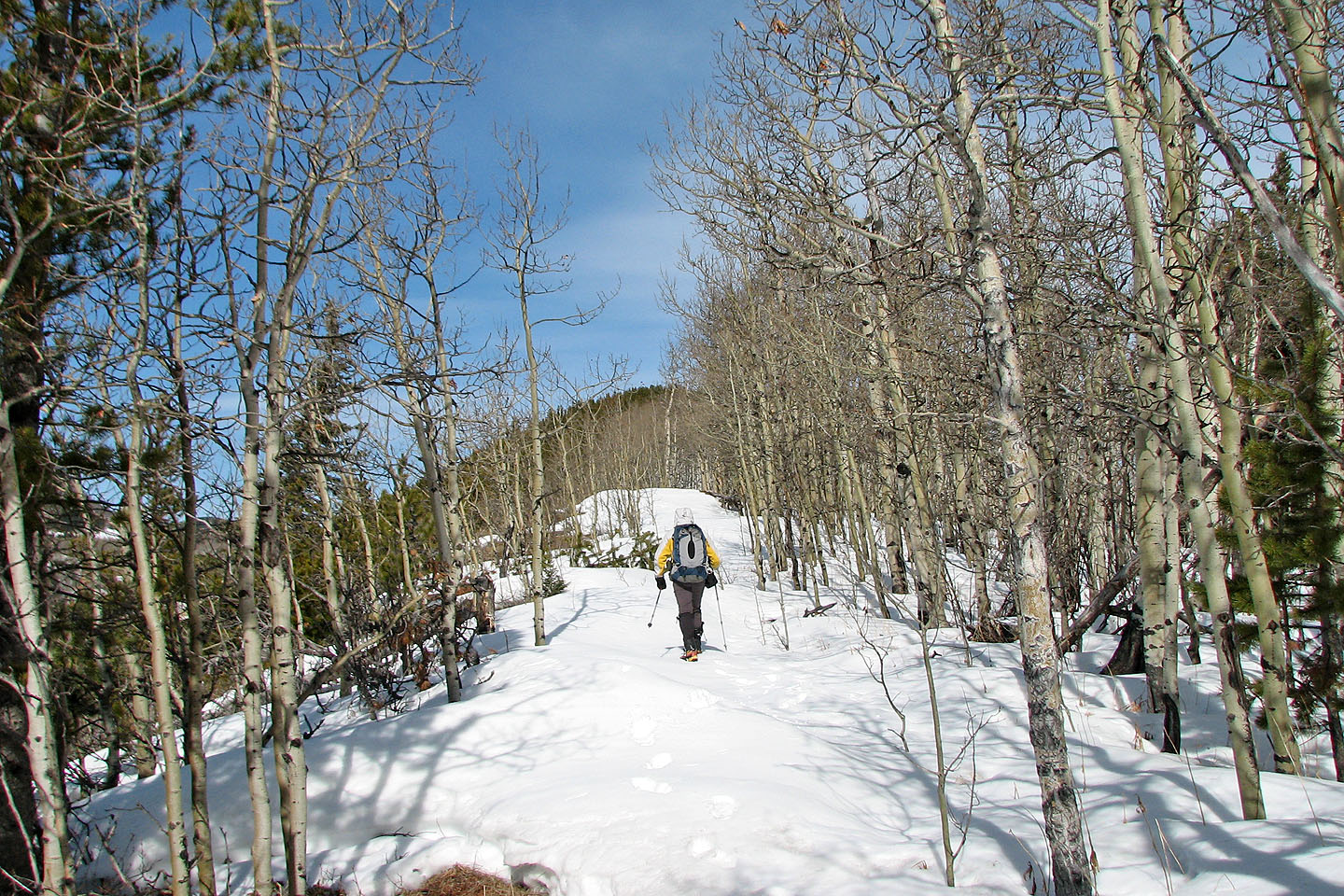 Heading to the summit of Foran Grade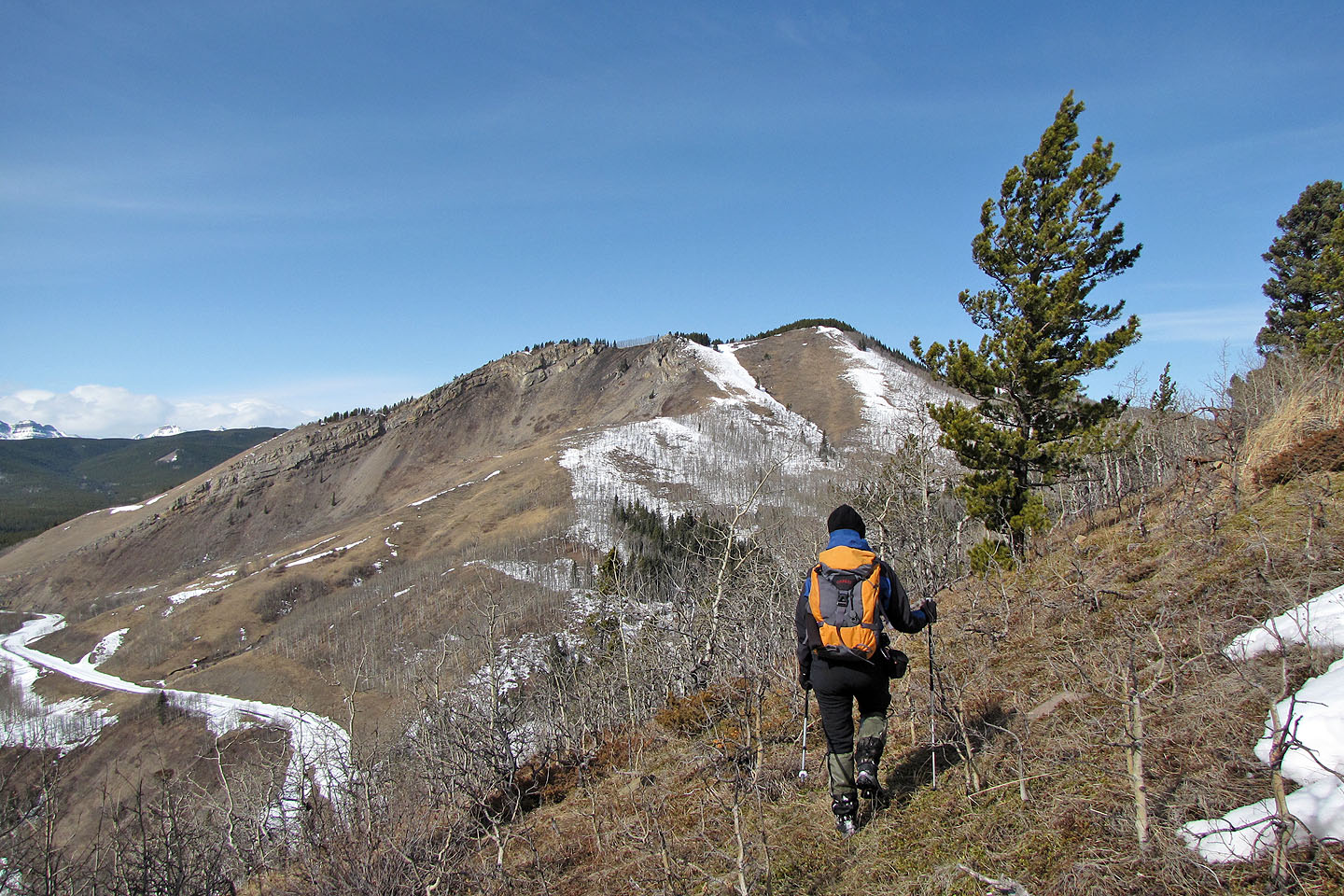 Windy Point Ridge comes into view (mouse over for a close-up)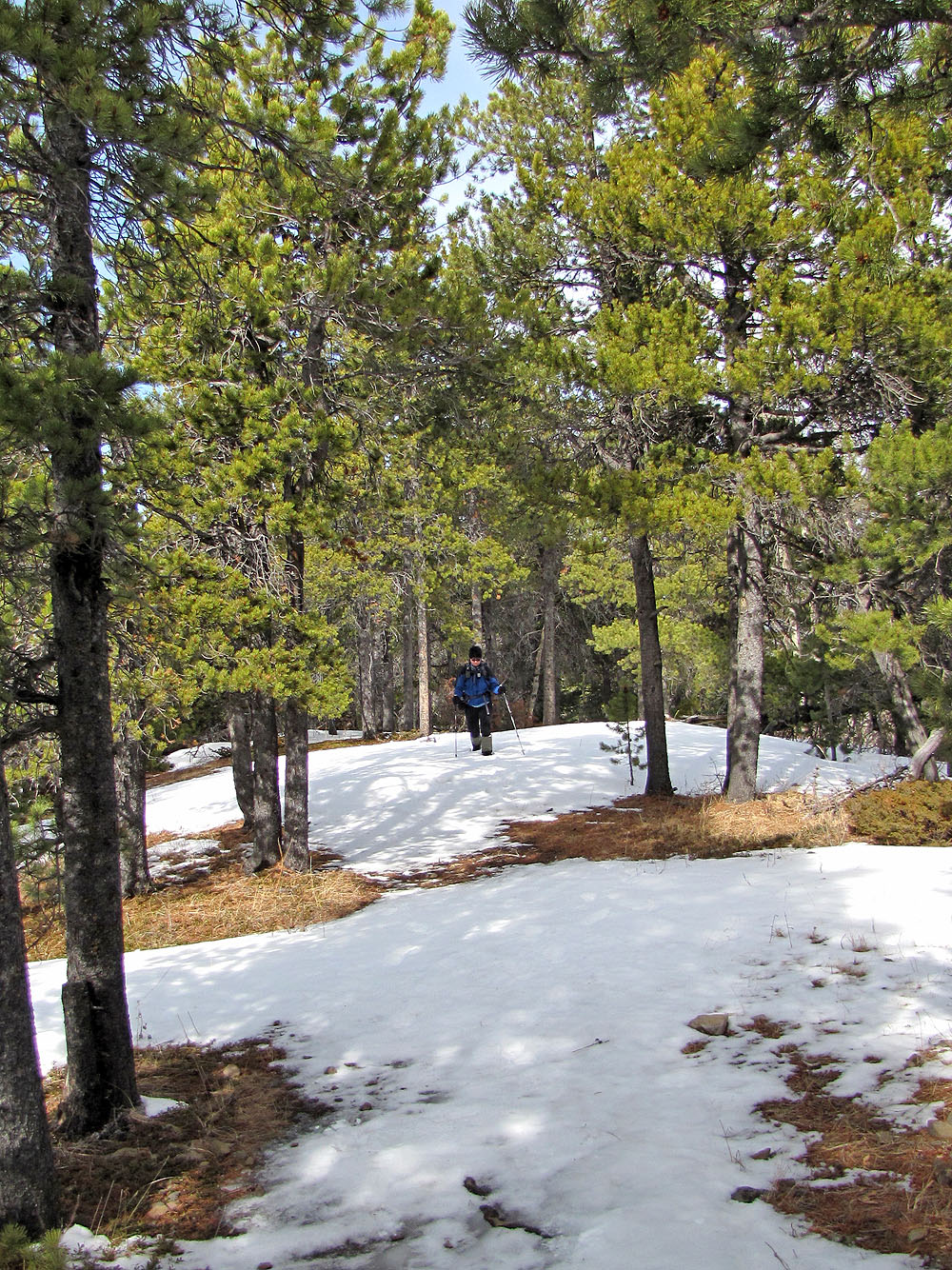 The uninspiring summit of Foran Grade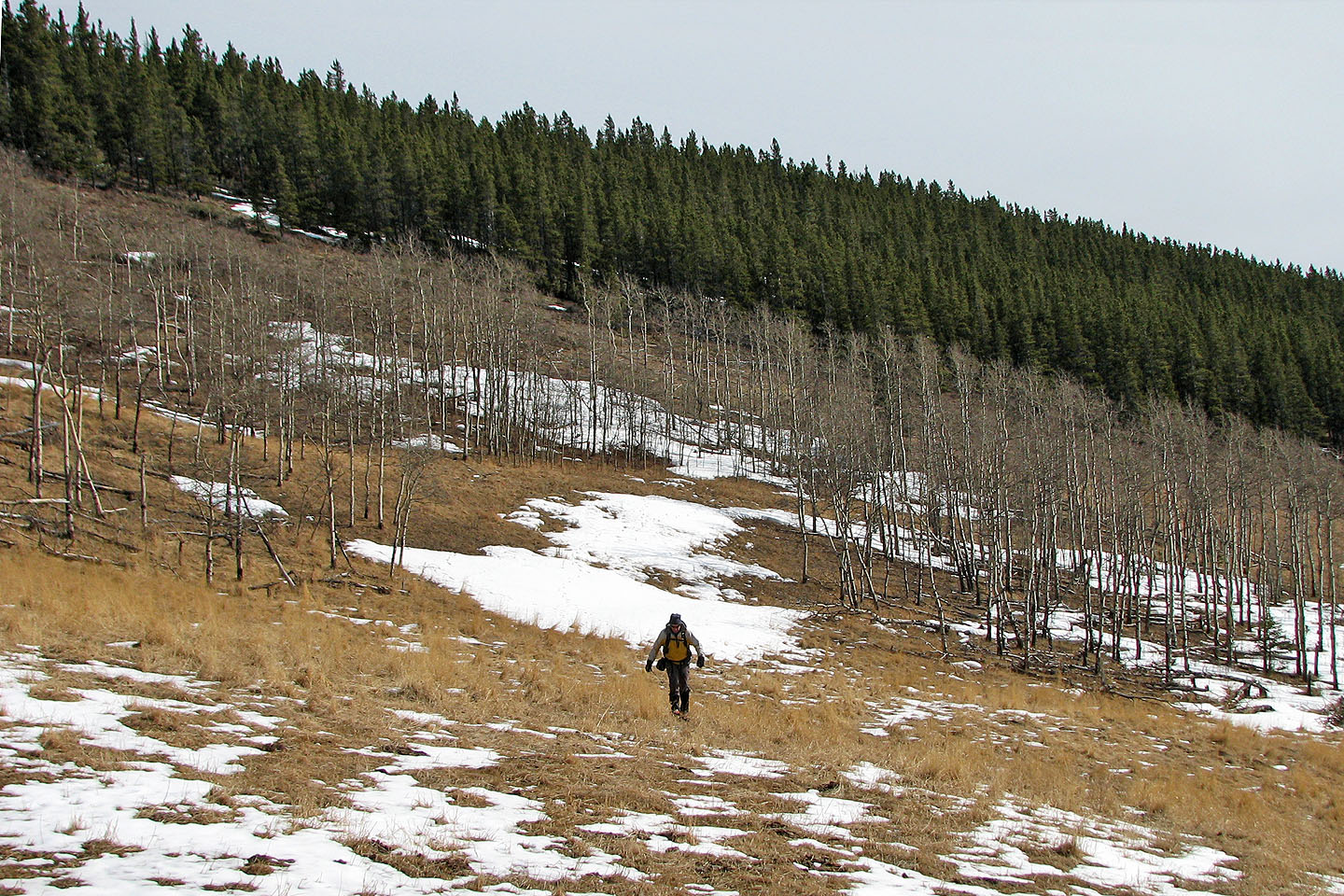 Looking back at the bands of vegetation on Foran Grade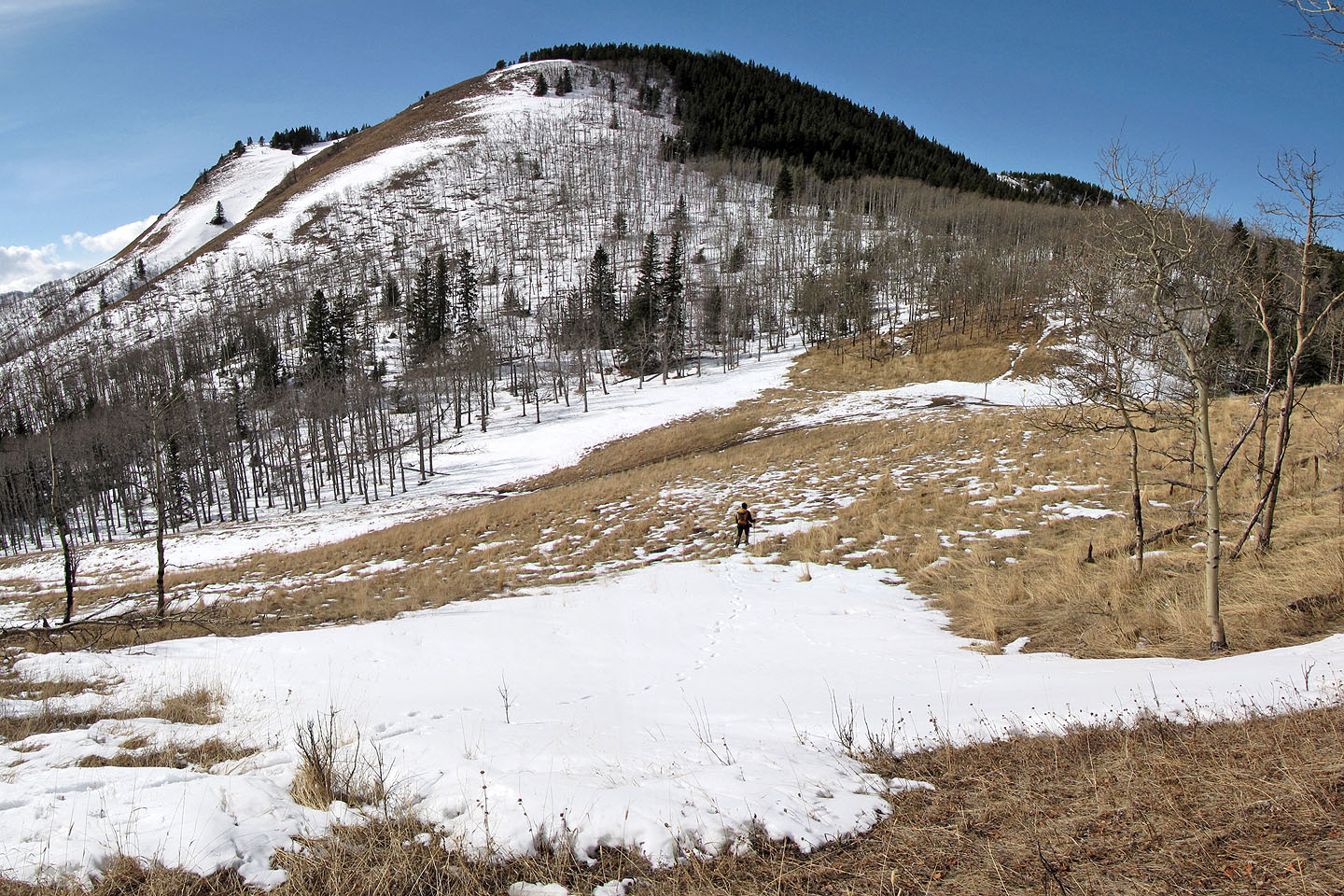 Heading to Windy Point Ridge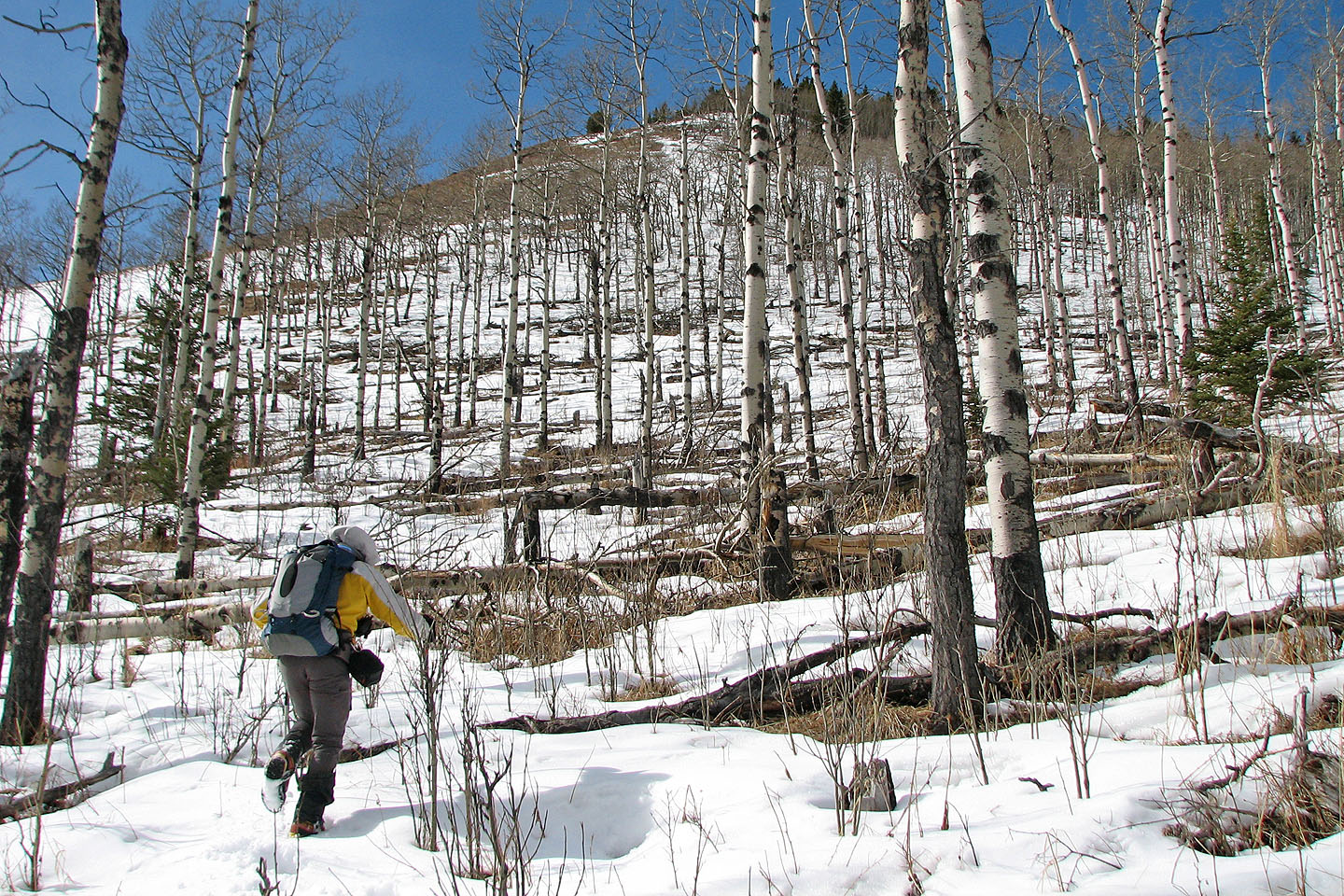 Starting up Windy Point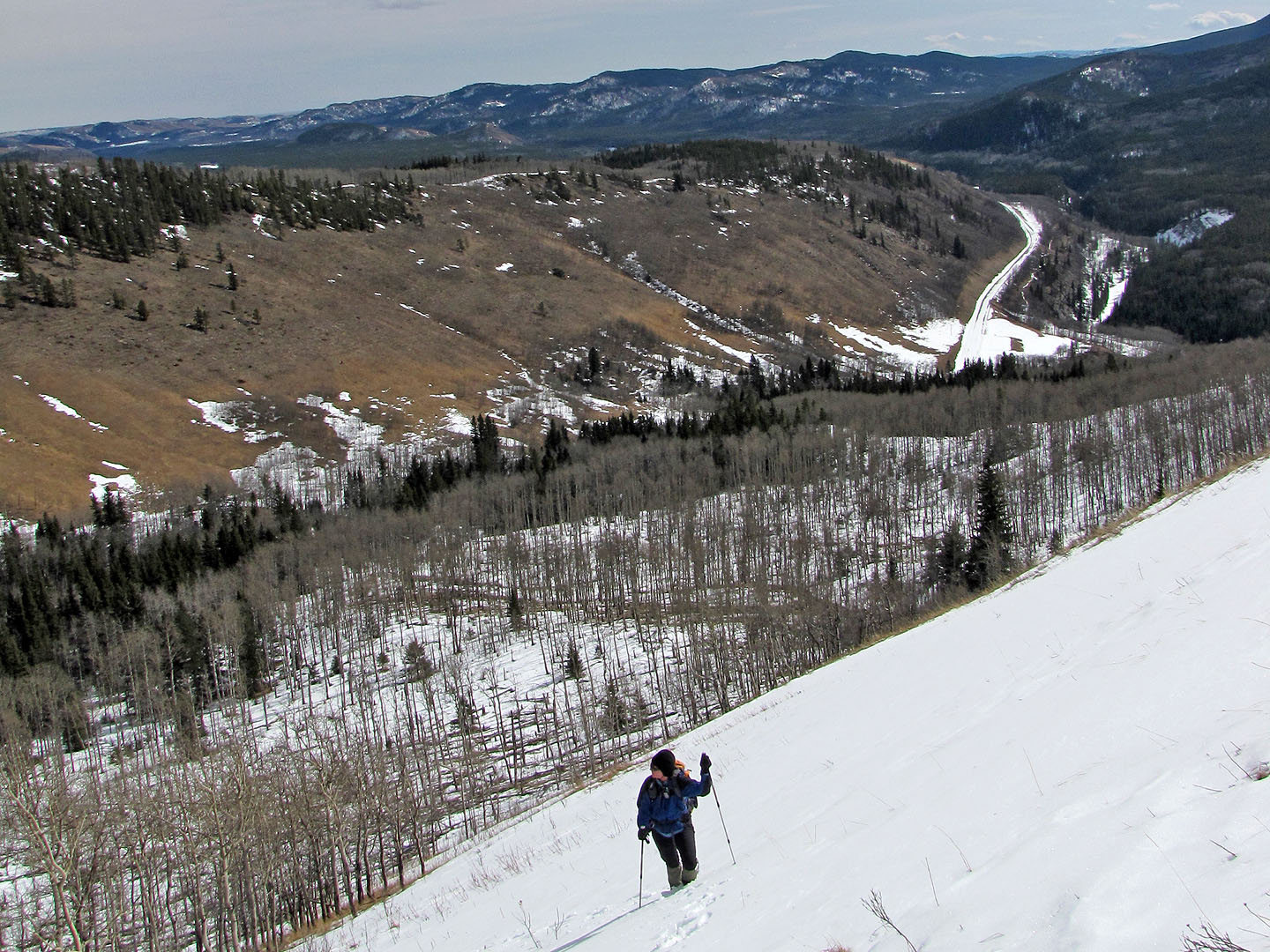 Foran Grade stretches out behind us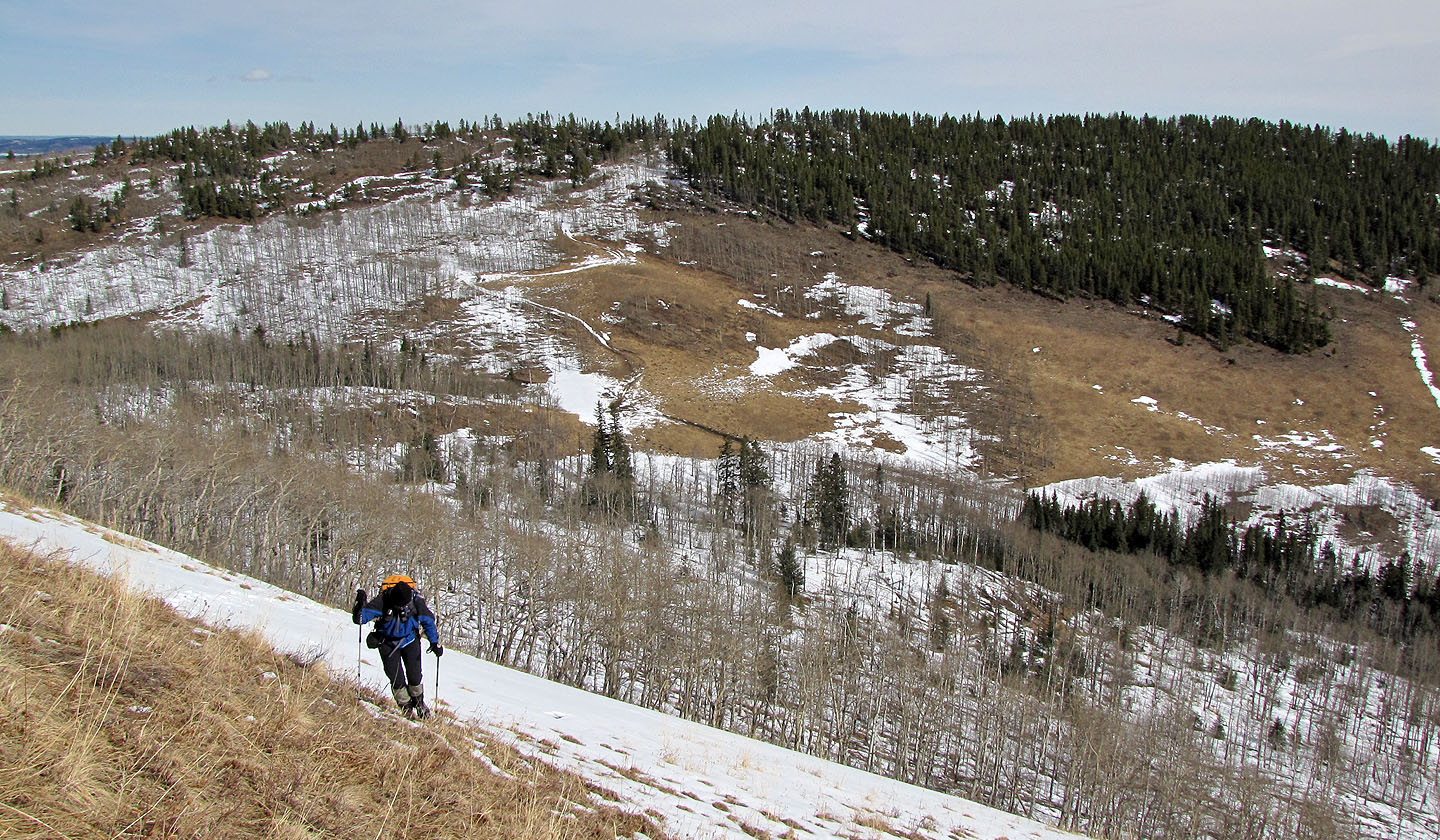 Looking back at the summit of Foran Grade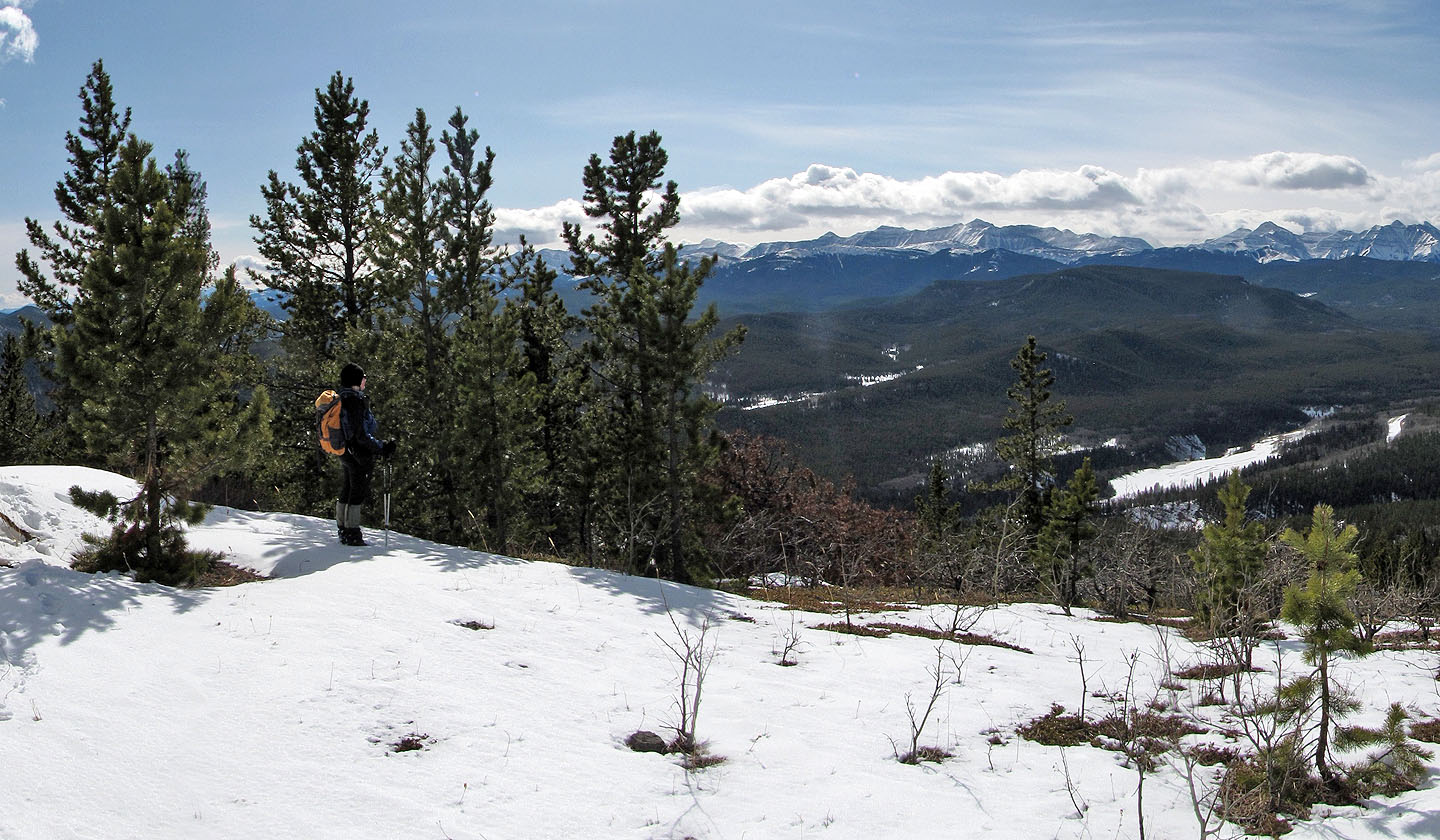 On the summit of Windy Point Ridge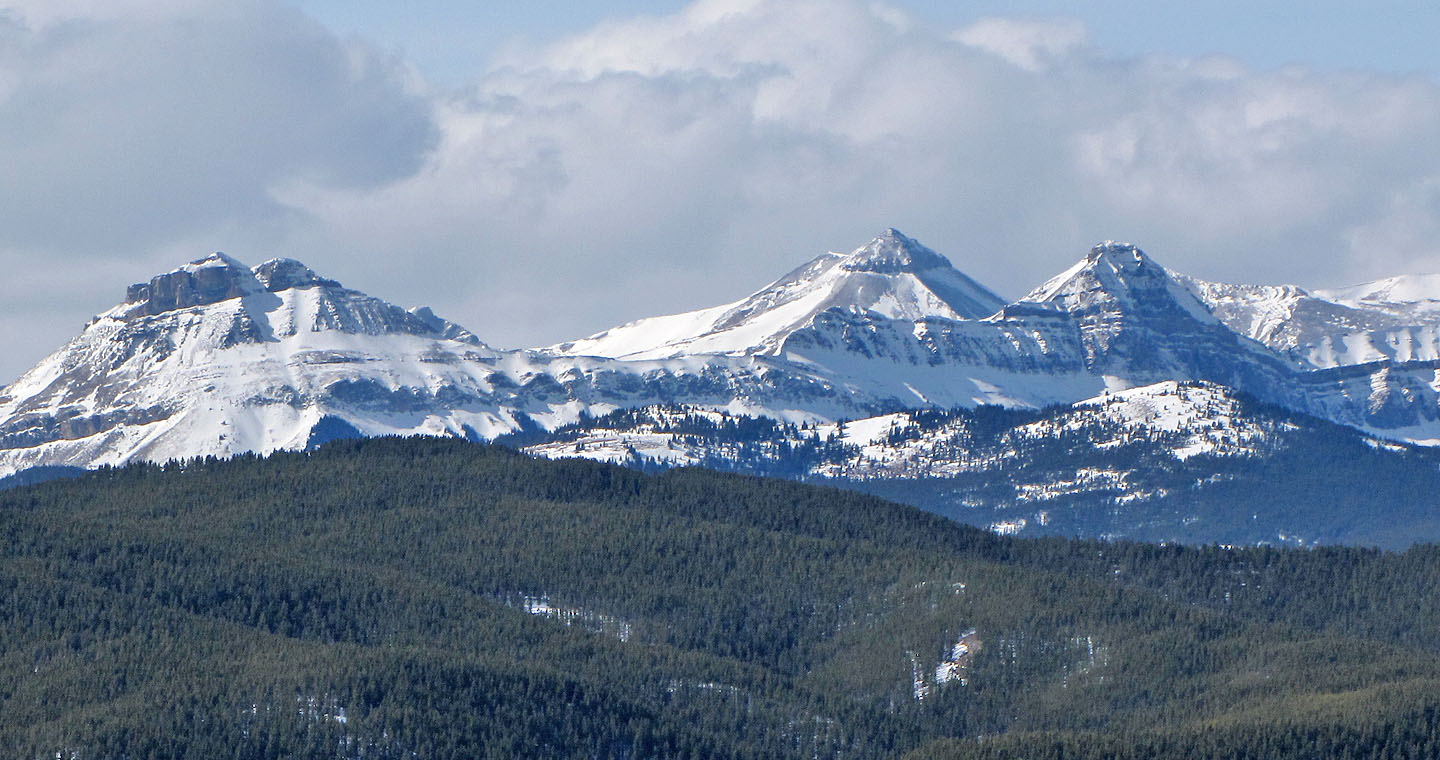 Mount Rose, Banded Peak and Threepoint Mountain from Windy Point Ridge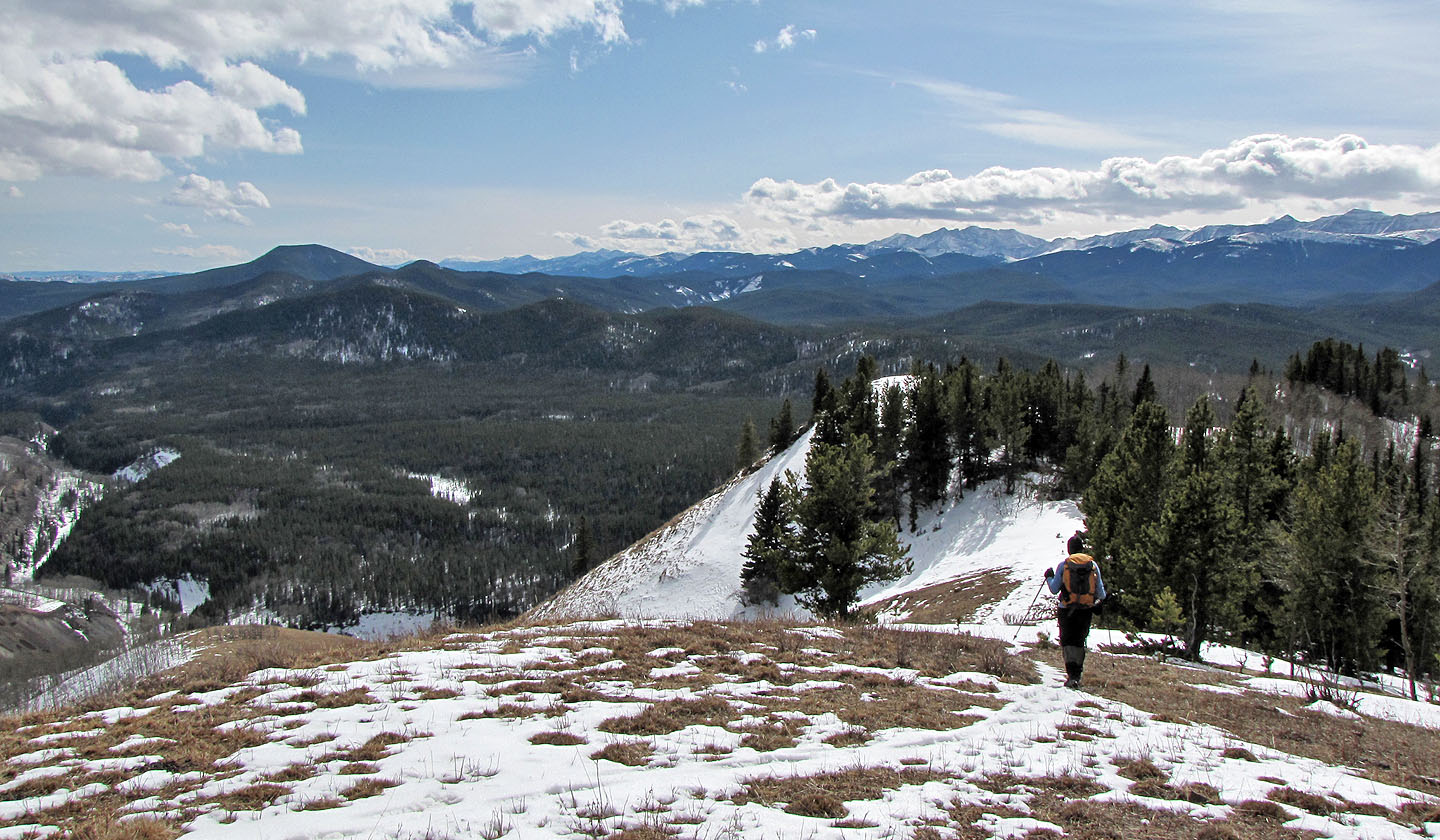 From the summit, we headed heading south to the next high point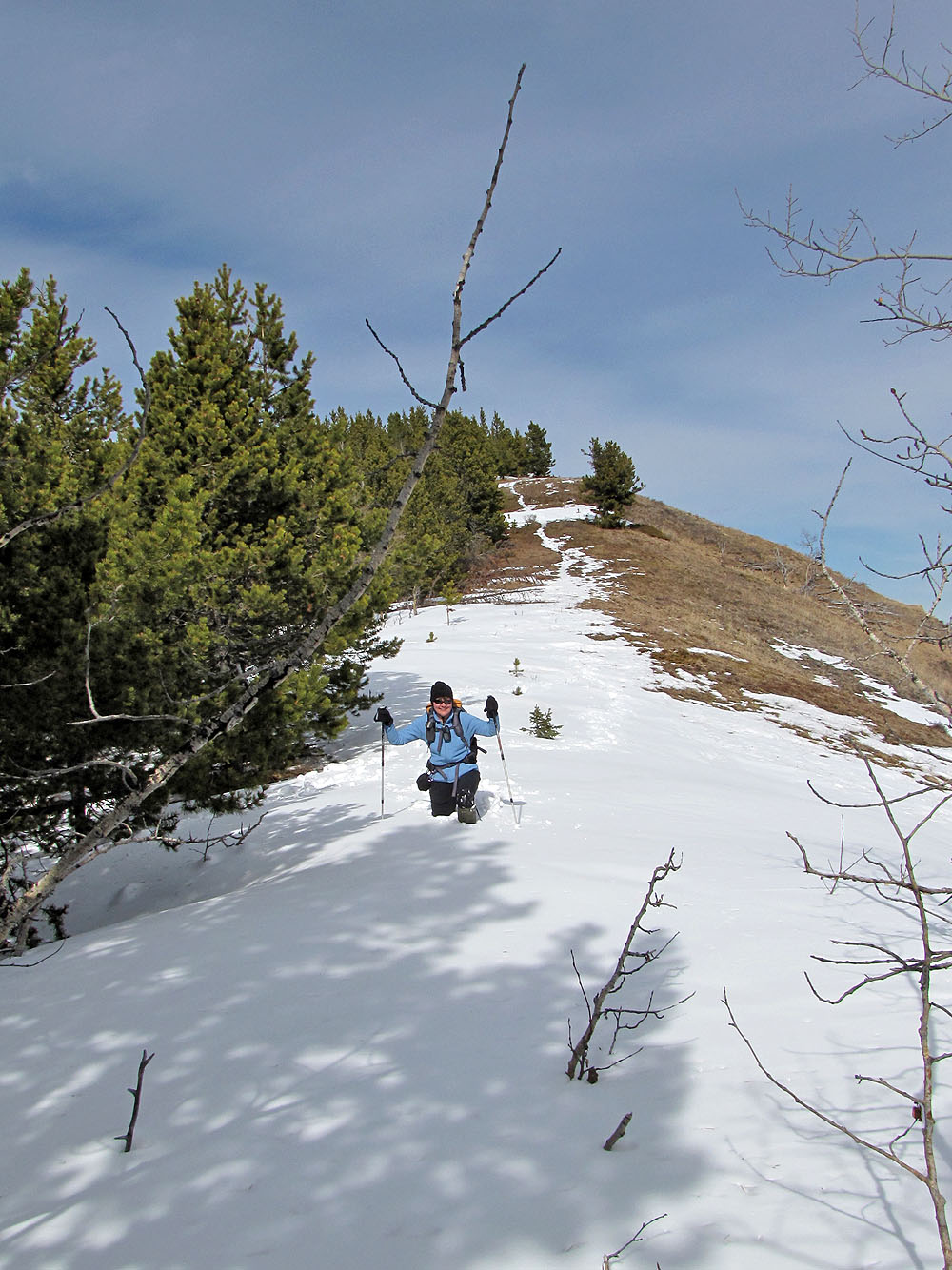 Dinah struggles in deep snow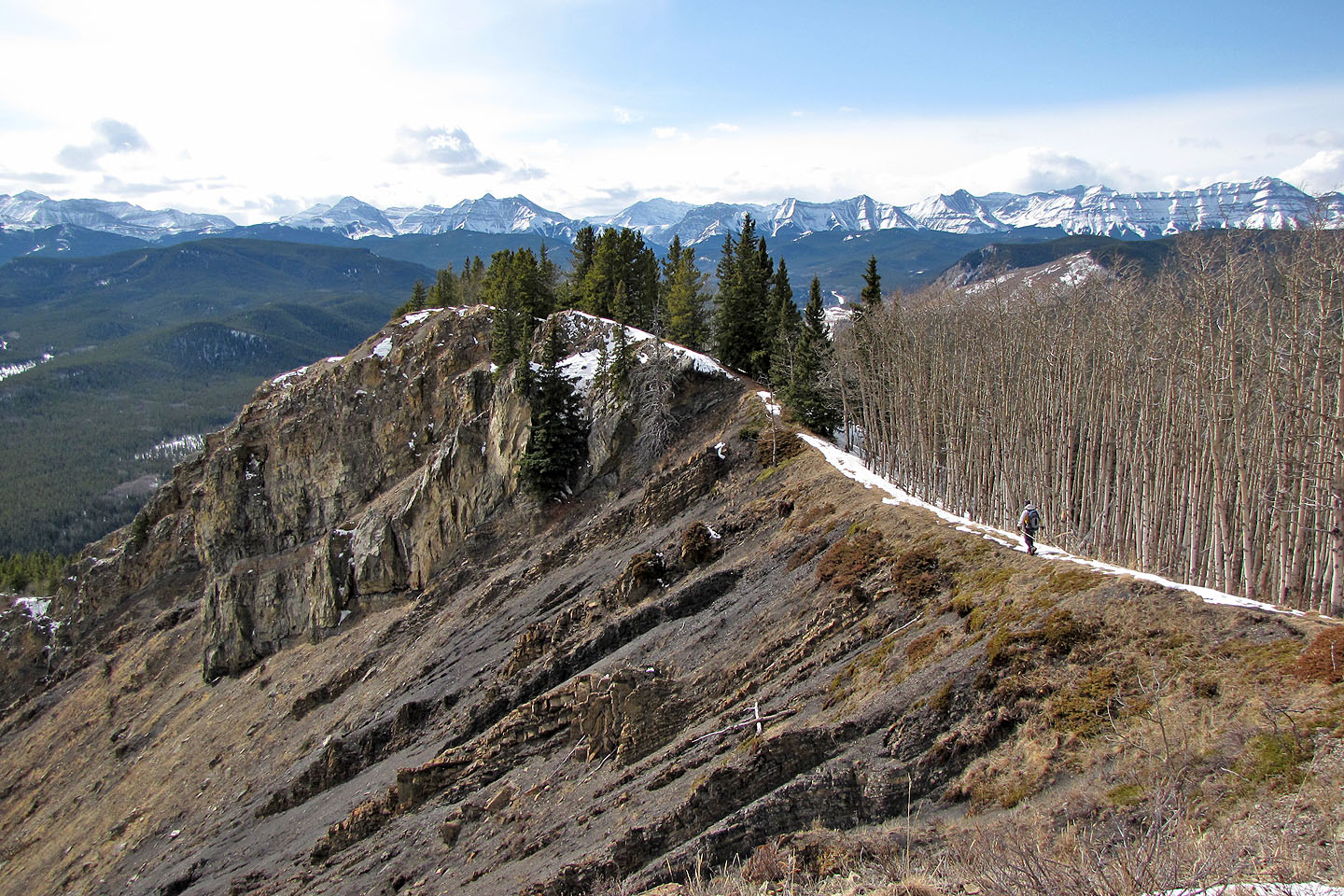 We followed the trail a short way before descending the scree slope on our left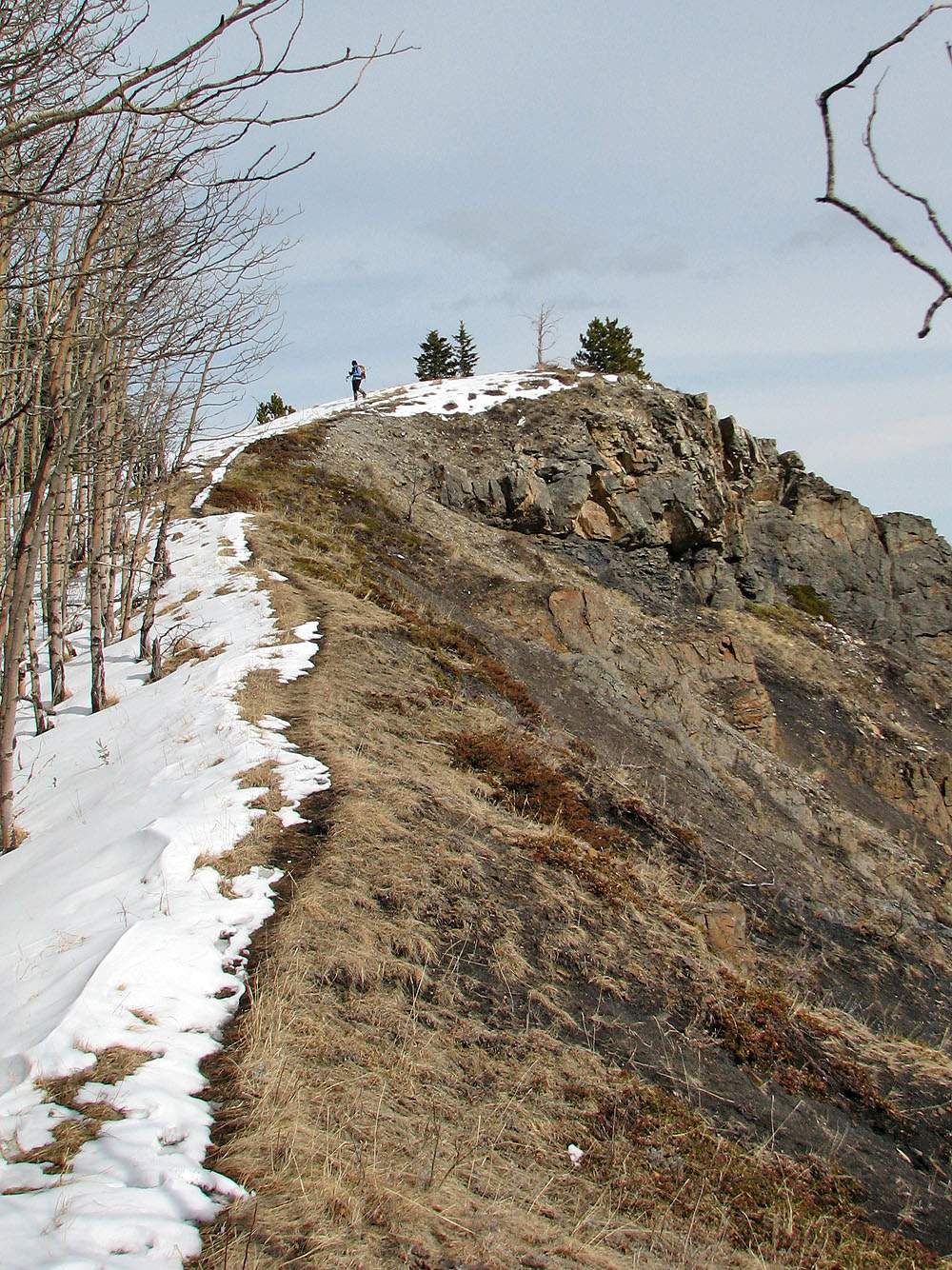 We'll soon start looking for a spot to leave the trail and take a shortcut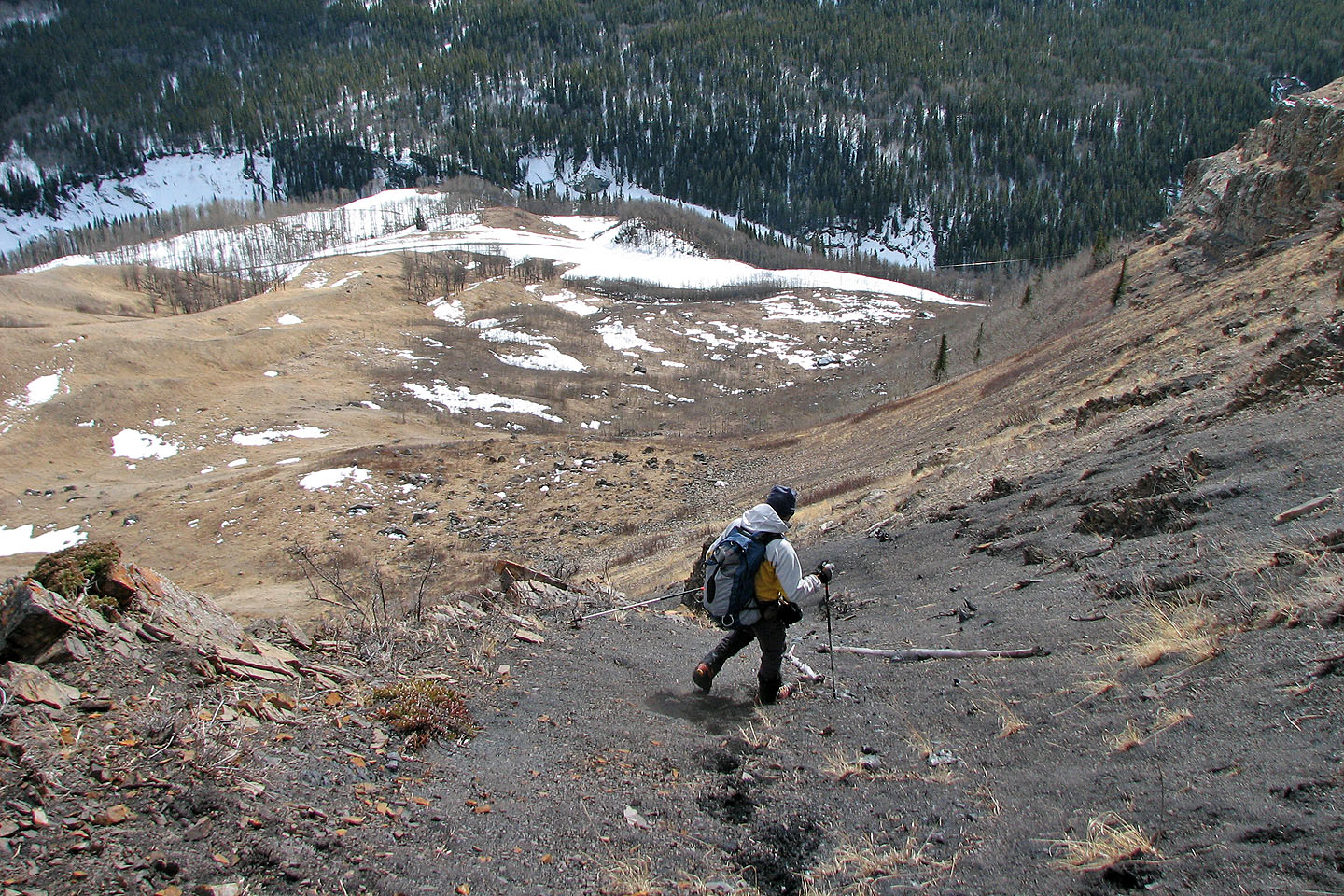 Good, fast scree here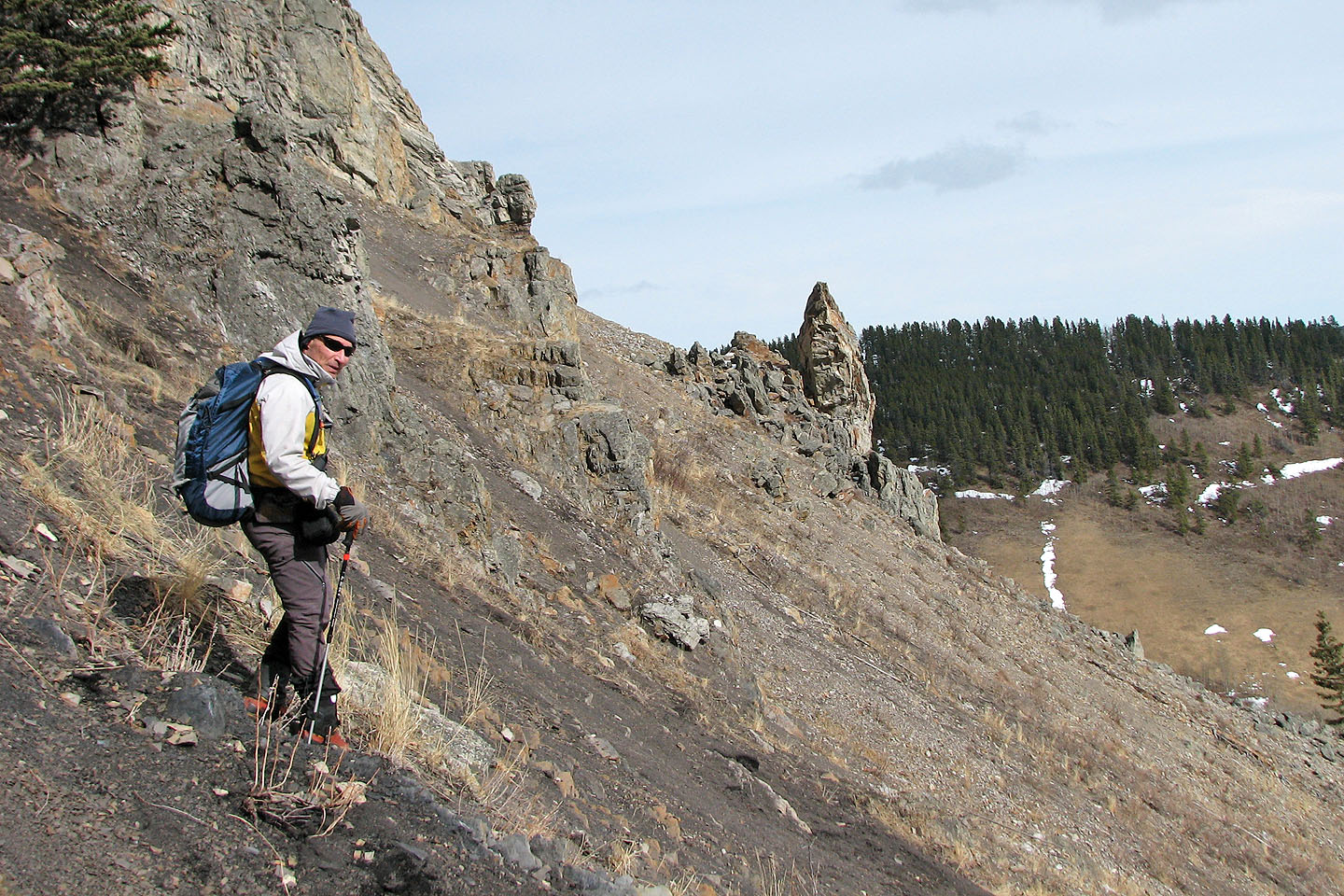 We stopped when we saw the rock flake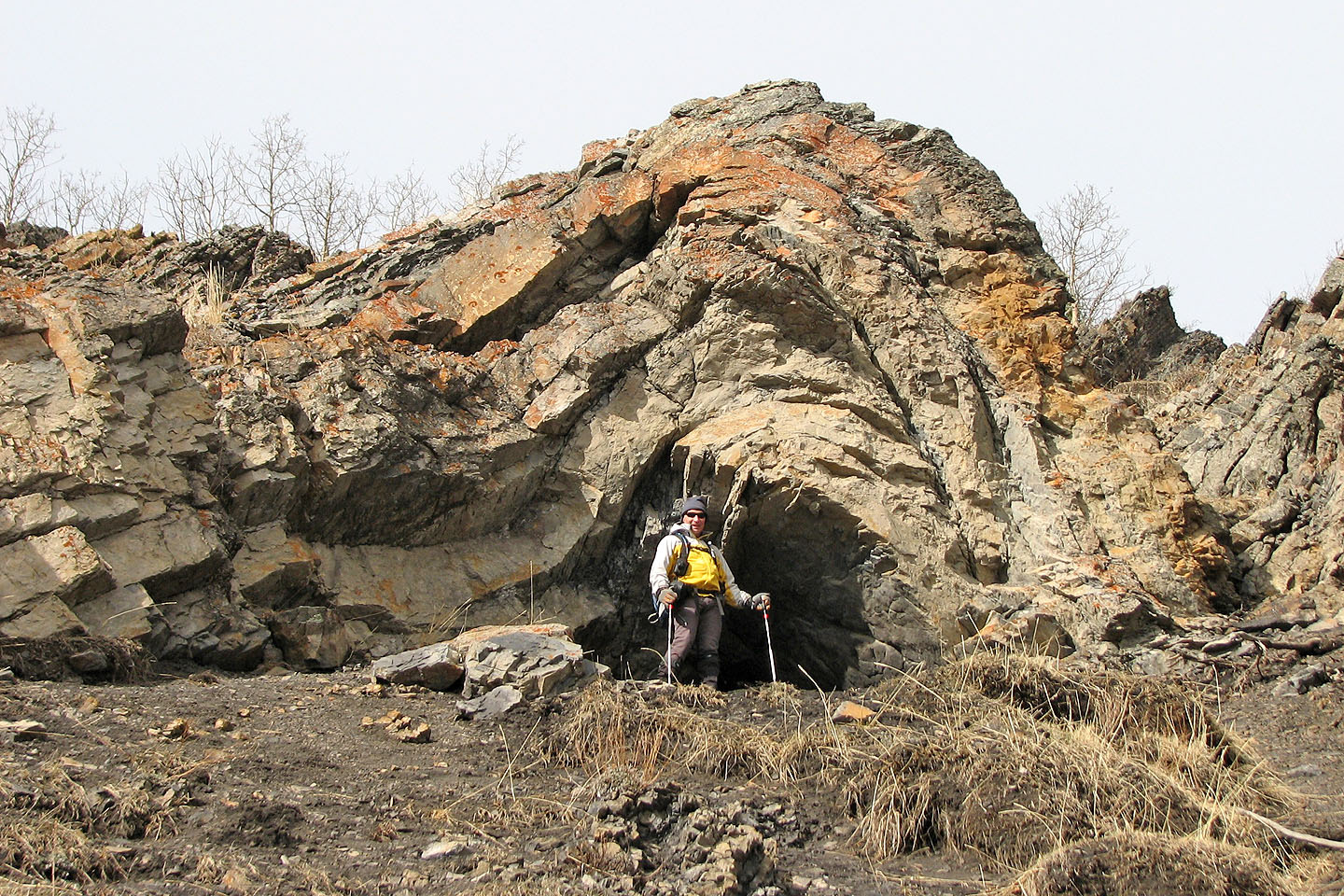 Small cave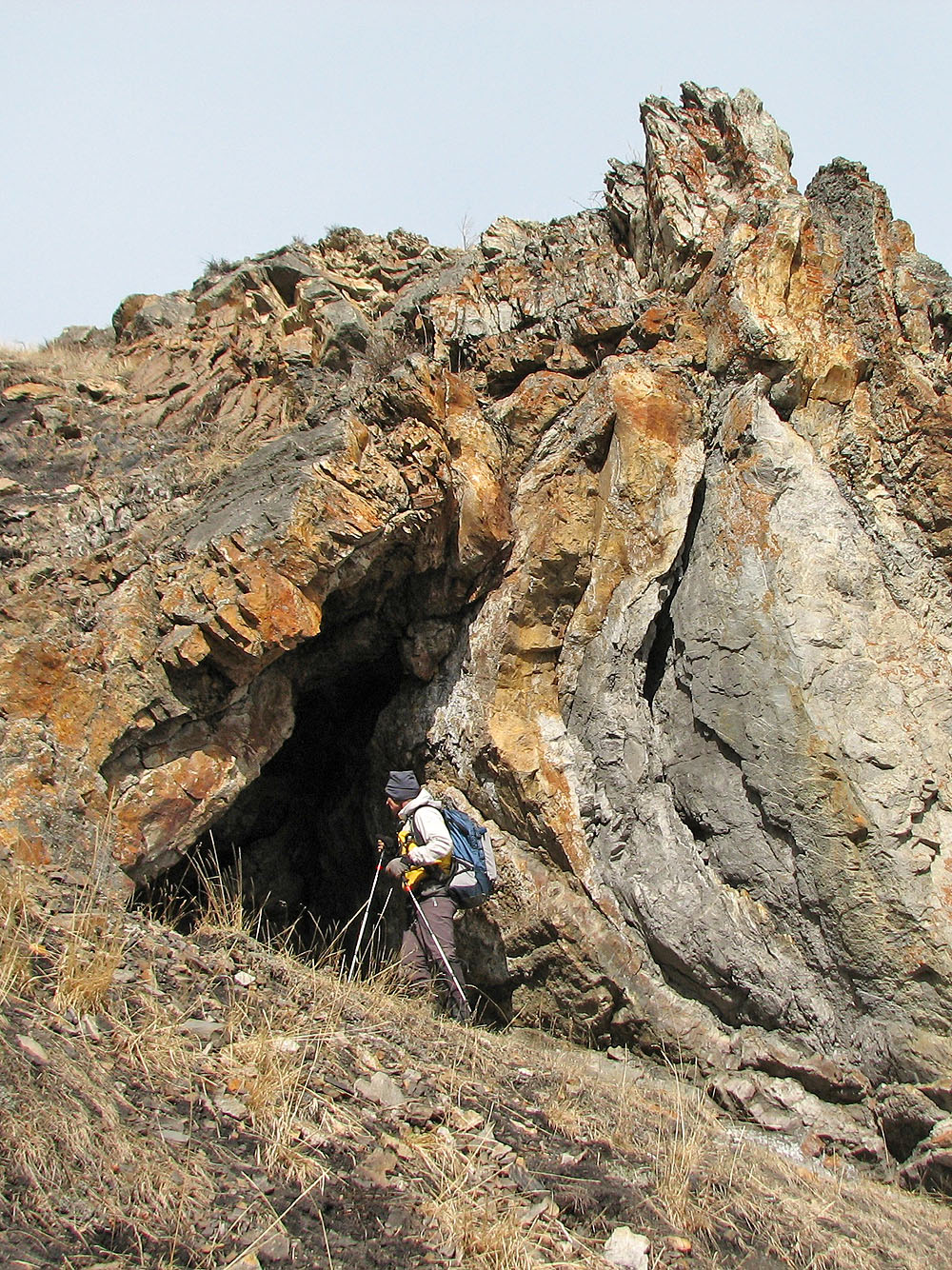 Checking a larger cave (mouse over to see out of the cave)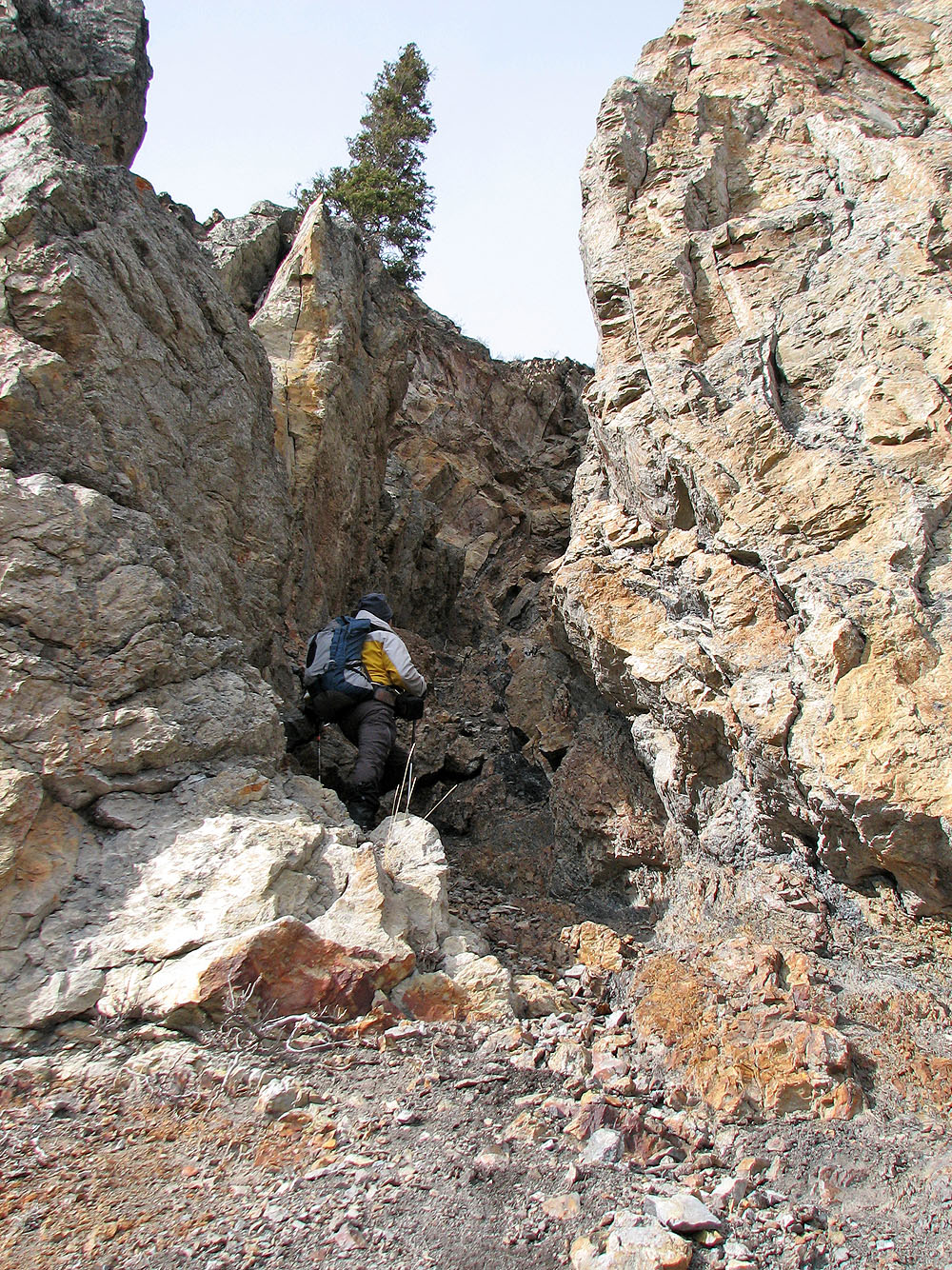 Looking up what appears to be a long chimney. A possible scramble route?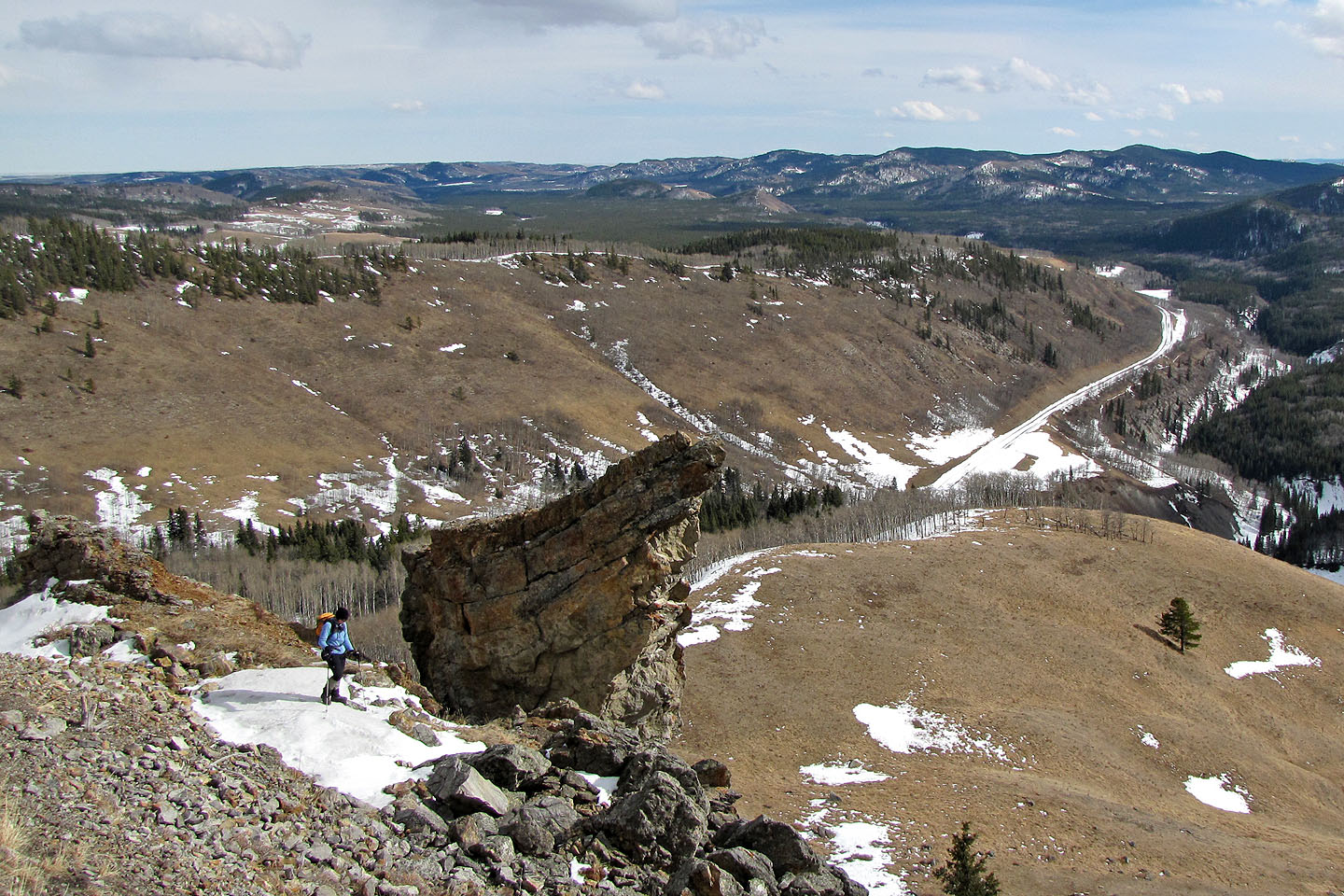 The rock flake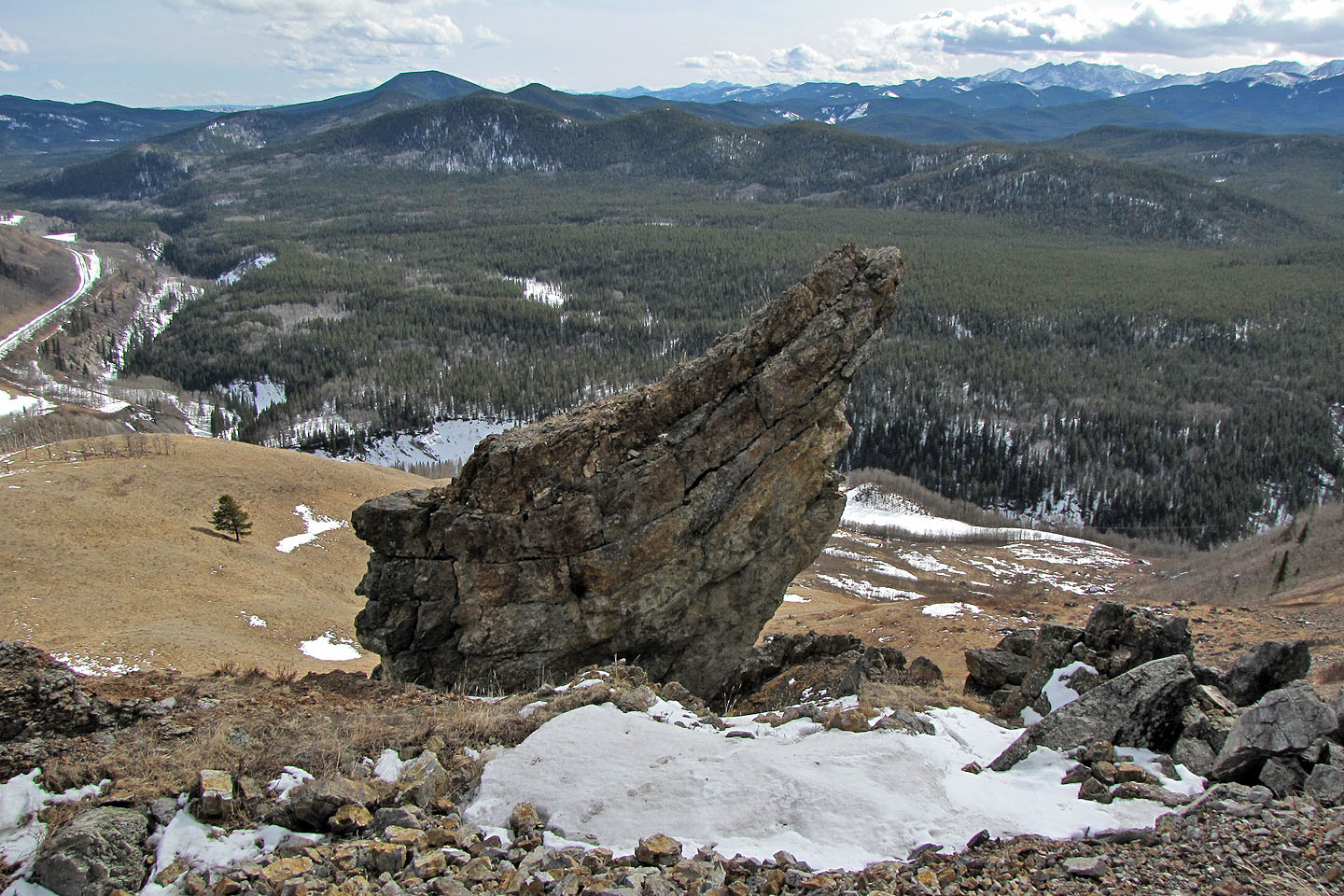 Another view of the flake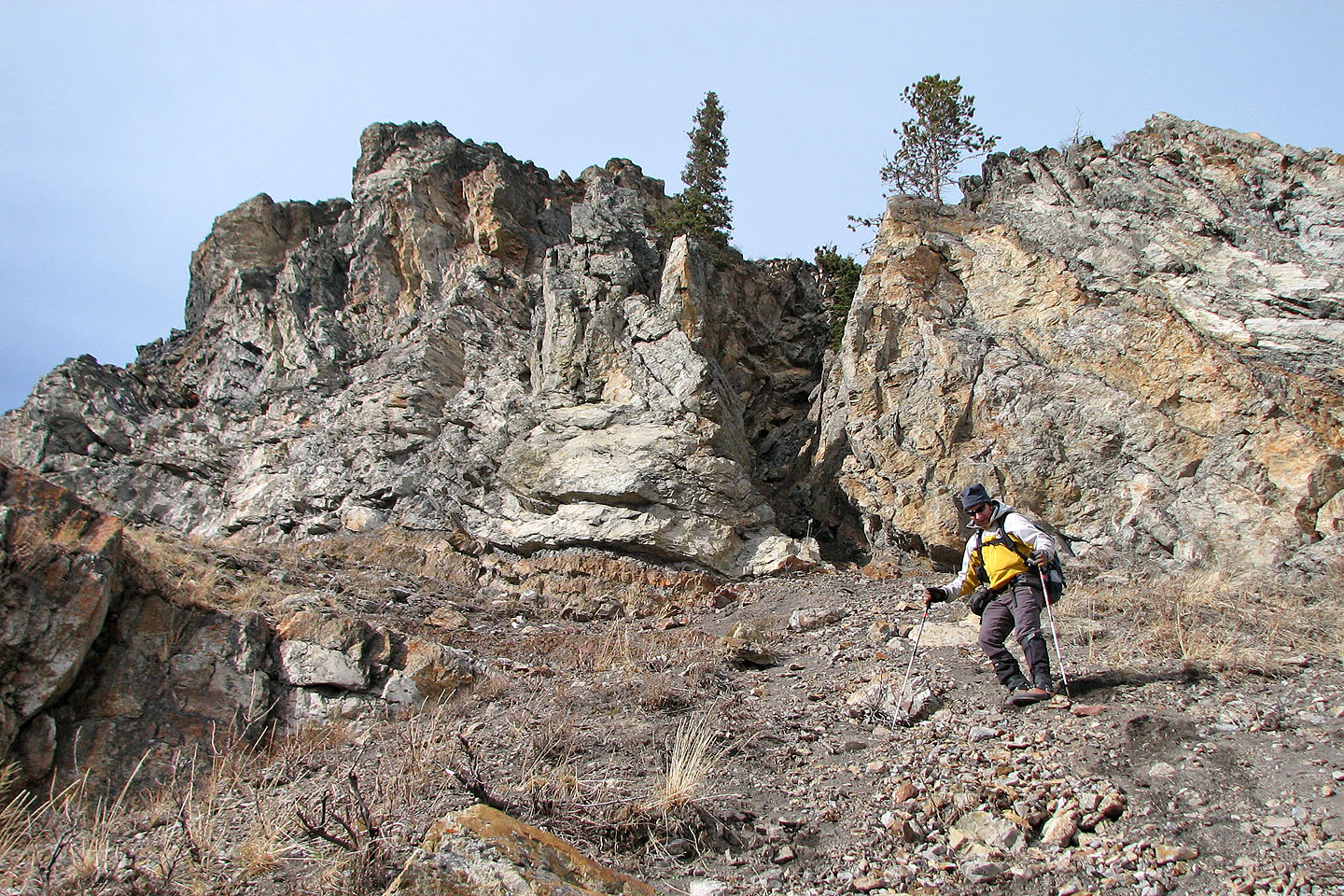 Heading down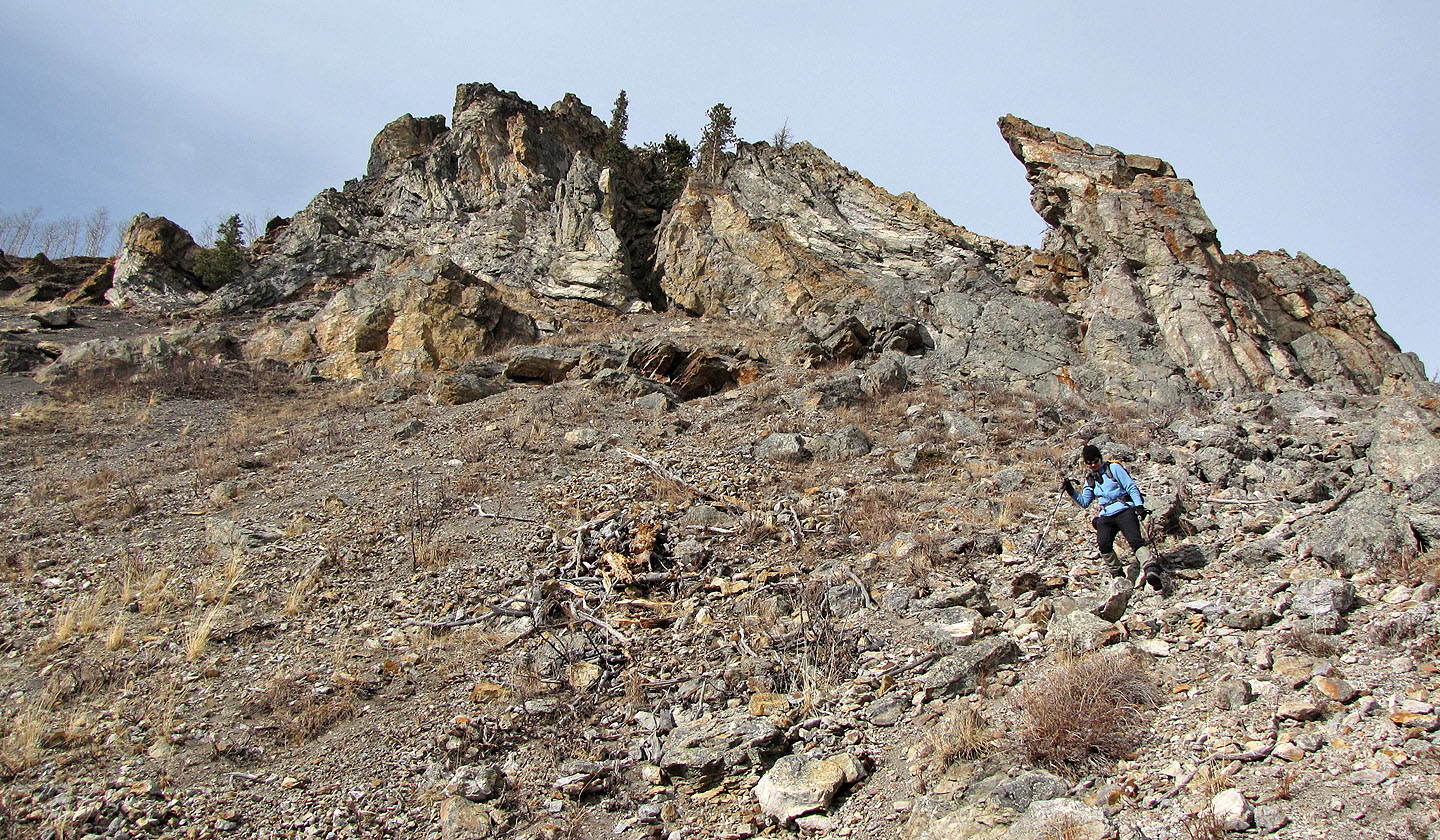 Looking back at the chimney and the flake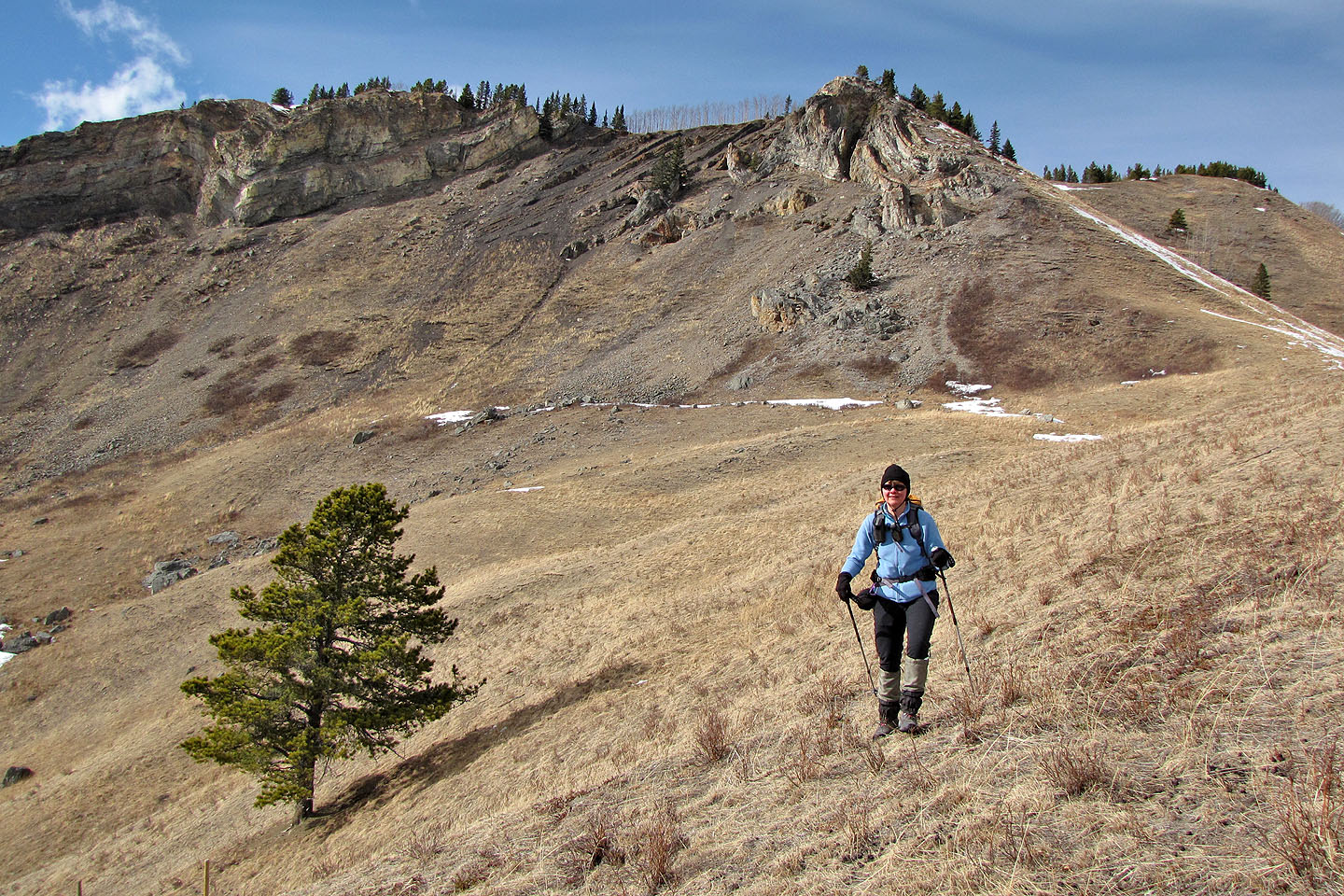 Heading back to the highway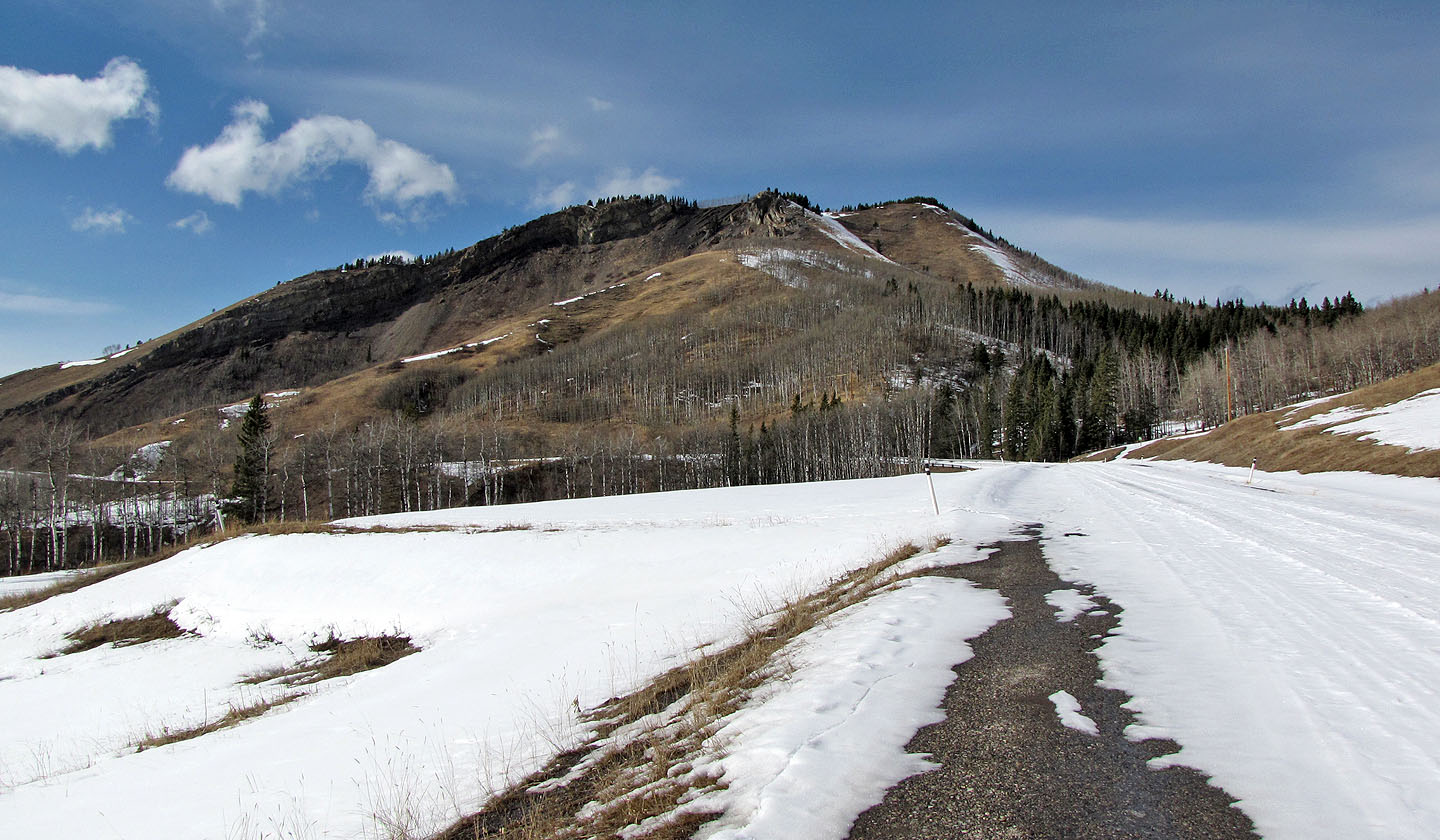 Windy Point Ridge from the highway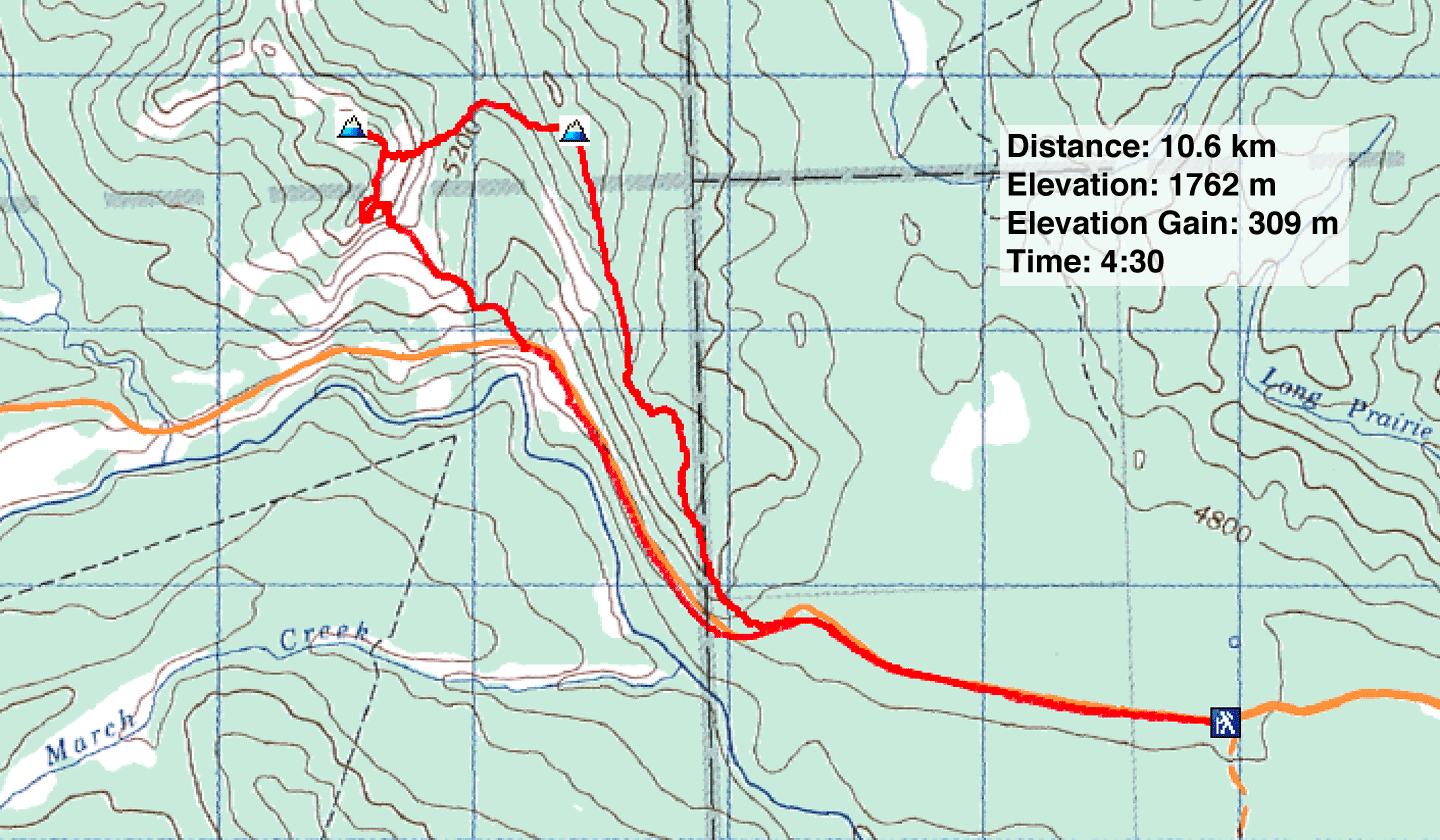 82 J/10 Mount Rae