bobspirko.ca | Home | Canada Trips | US Trips | Hiking | Snowshoeing | MAP | About

Parker Ridge
Banff National Park, Alberta
July 31, 2008
Distance: 10.7 km
Cumulative Elevation Gain: 750 m
Dinah and I headed off to Jasper for the long weekend, but en route on Highway 93 – the Icefields Parkway – we stopped to ascend Parker Ridge. Actually, we did both the tourist hike and a climb up a ridge with a bit of easy scrambling near the summit.
Parker Ridge is a tourist jam and only gains 200 m, but following the route described in Don't Waste Your Time in the Rockies, we reached a wonderful viewpoint. From the parking lot, we started up the trail for Parker Ridge. At the saddle, we turned right and made our way to the end of the east ridge of Mount Athabasca. After climbing 420 m from the saddle, we reached a rocky outcrop. We spent several minutes taking in the extensive alpine scenery before returning the same way. When we got back to the saddle, we followed the Parker Ridge trail to reach the best view of Saskatchewan Glacier.
Parker Ridge and the extension are a worthwhile break from the five-hour drive from Calgary to Jasper. Our hike took under 4 hours, including time spent talking to tourists who stopped us on the way back to ask about our trip.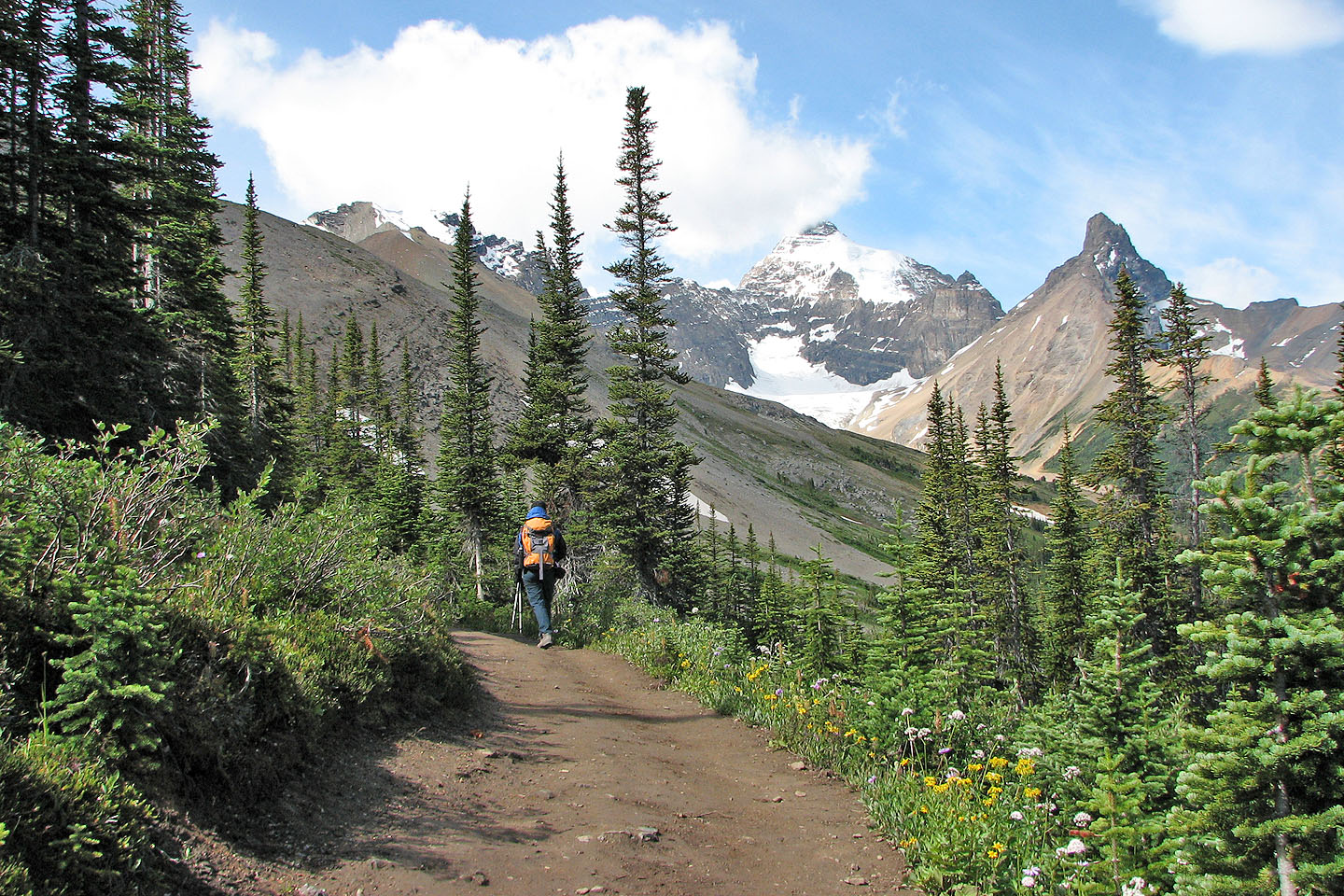 Hiking up the tourist trail, Mount Athabasca (centre) and Hilda Peak (right) come into view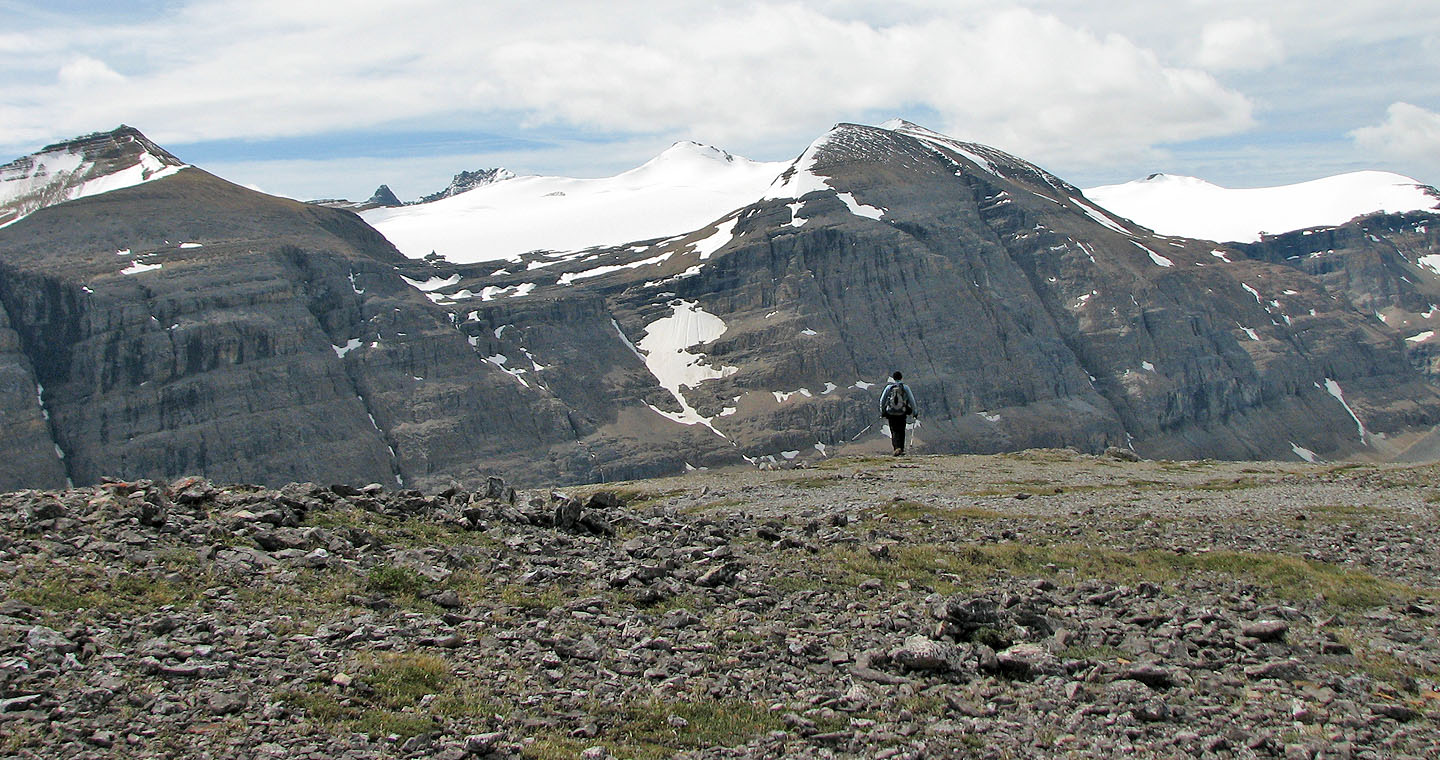 On the saddle between Parker Ridge and our summit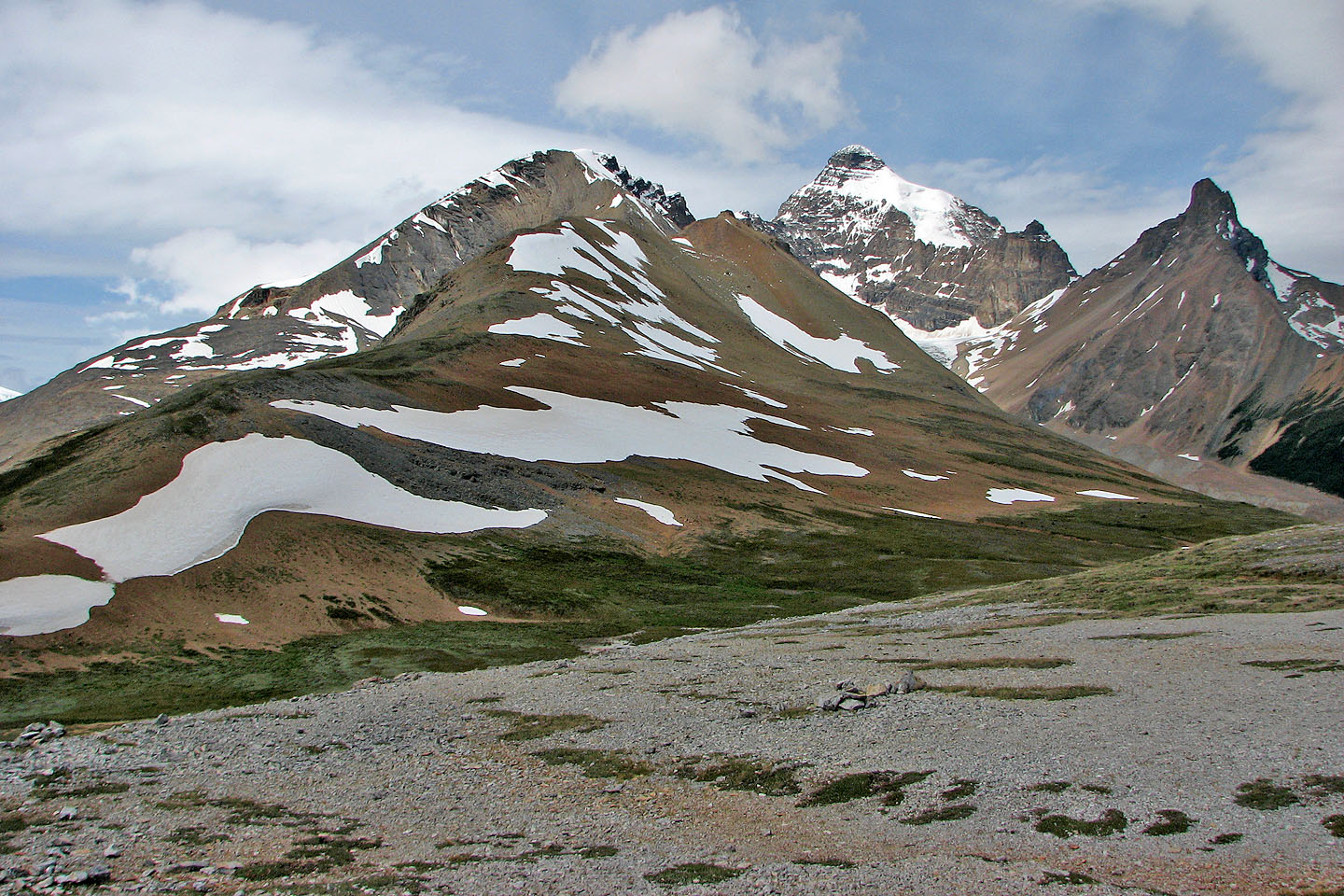 From the high point where the trail ends, we headed to the ridge in front of us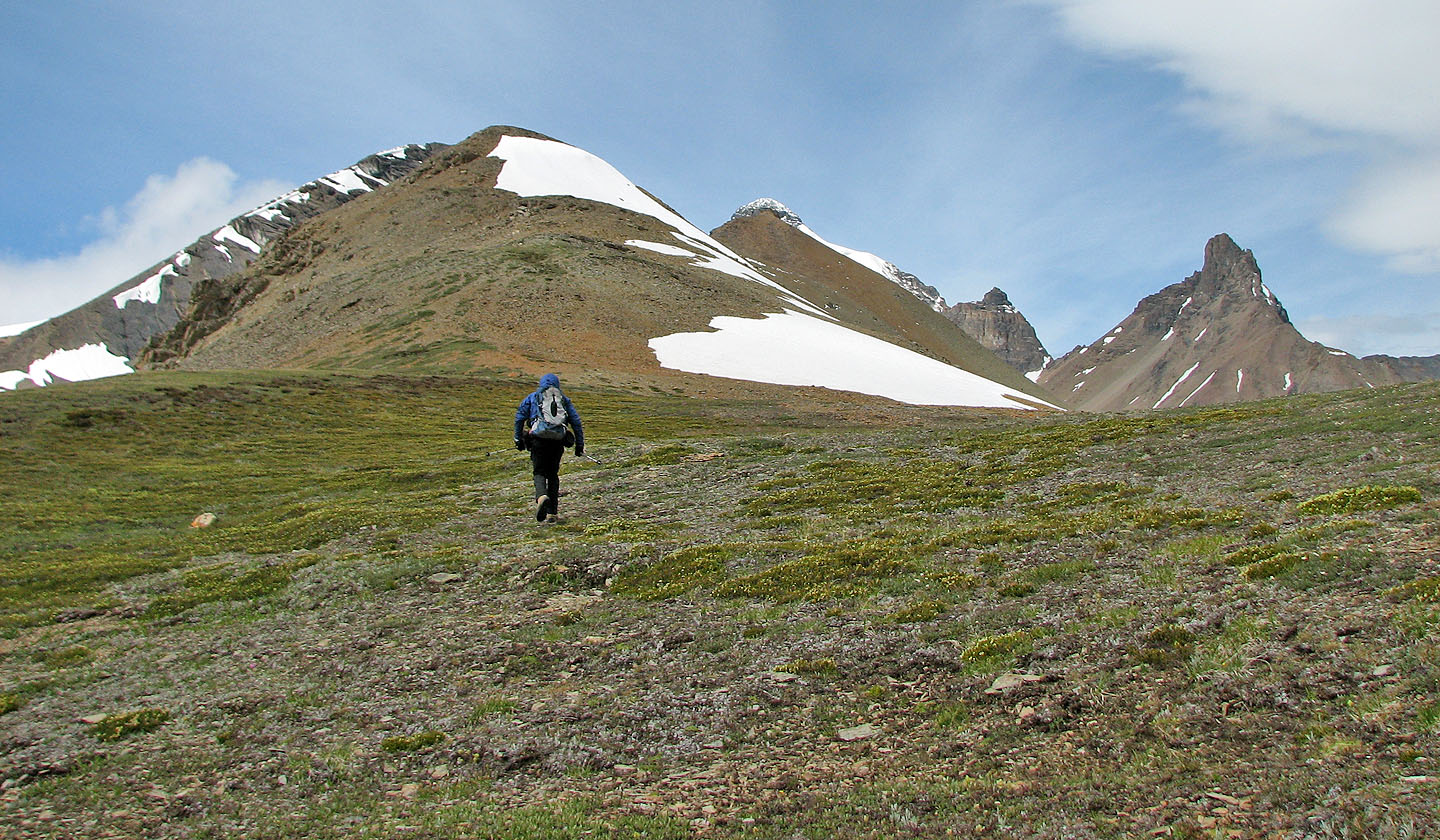 After leaving the trail, we hiked up the ridge. Our objective is the brown point in the centre that obscures Mount Athabasca.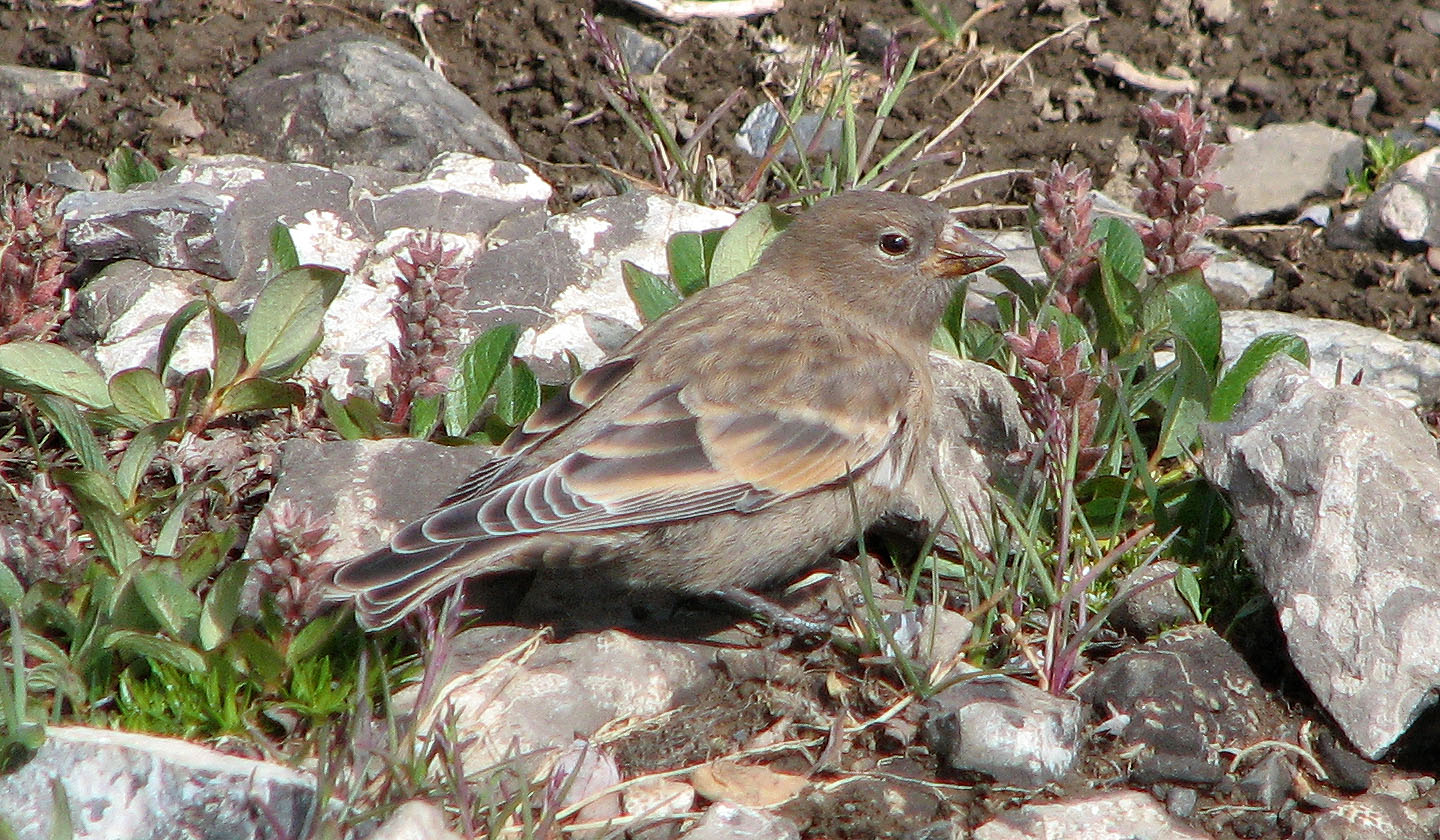 Unknown bird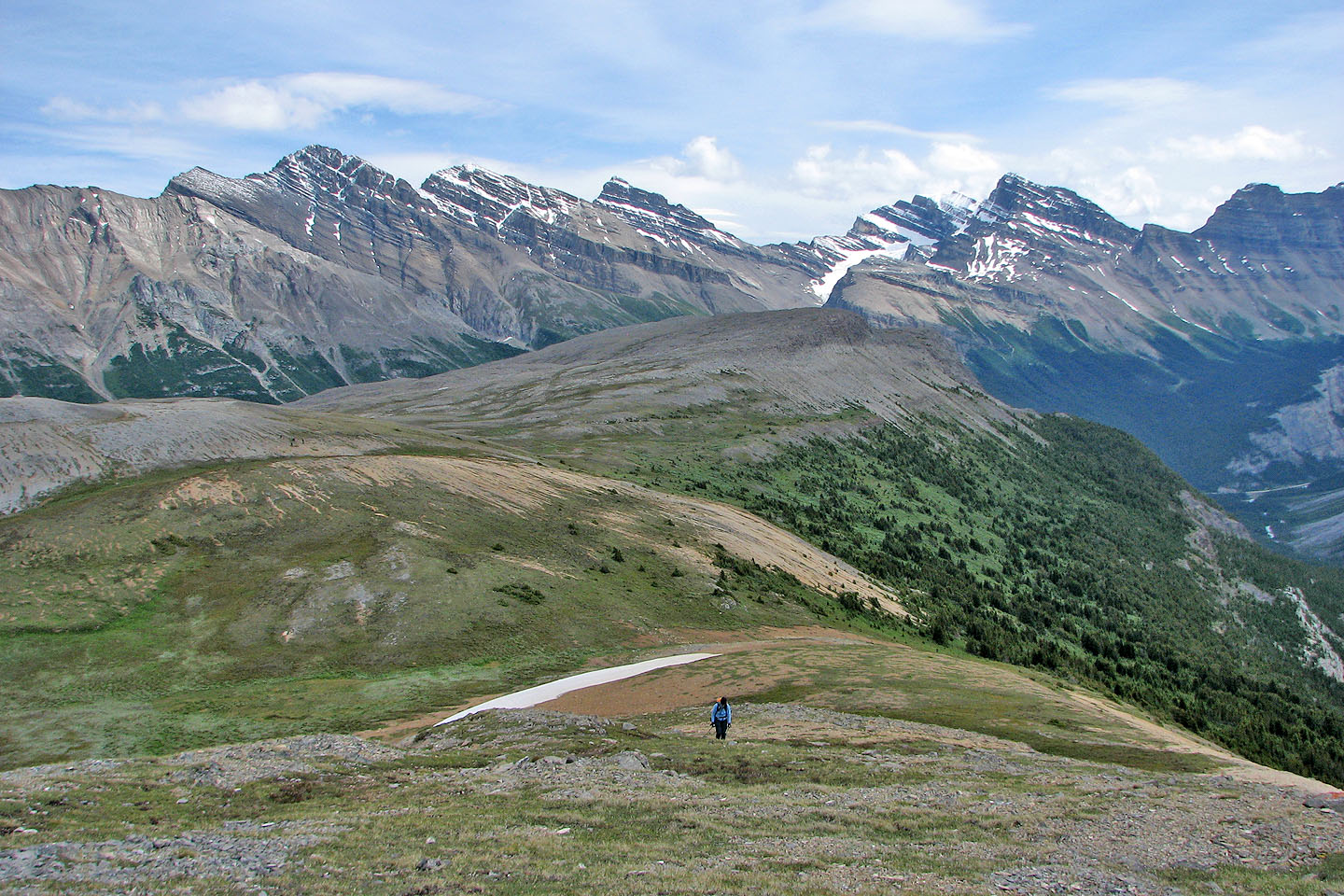 Looking back at Parker Ridge (centre)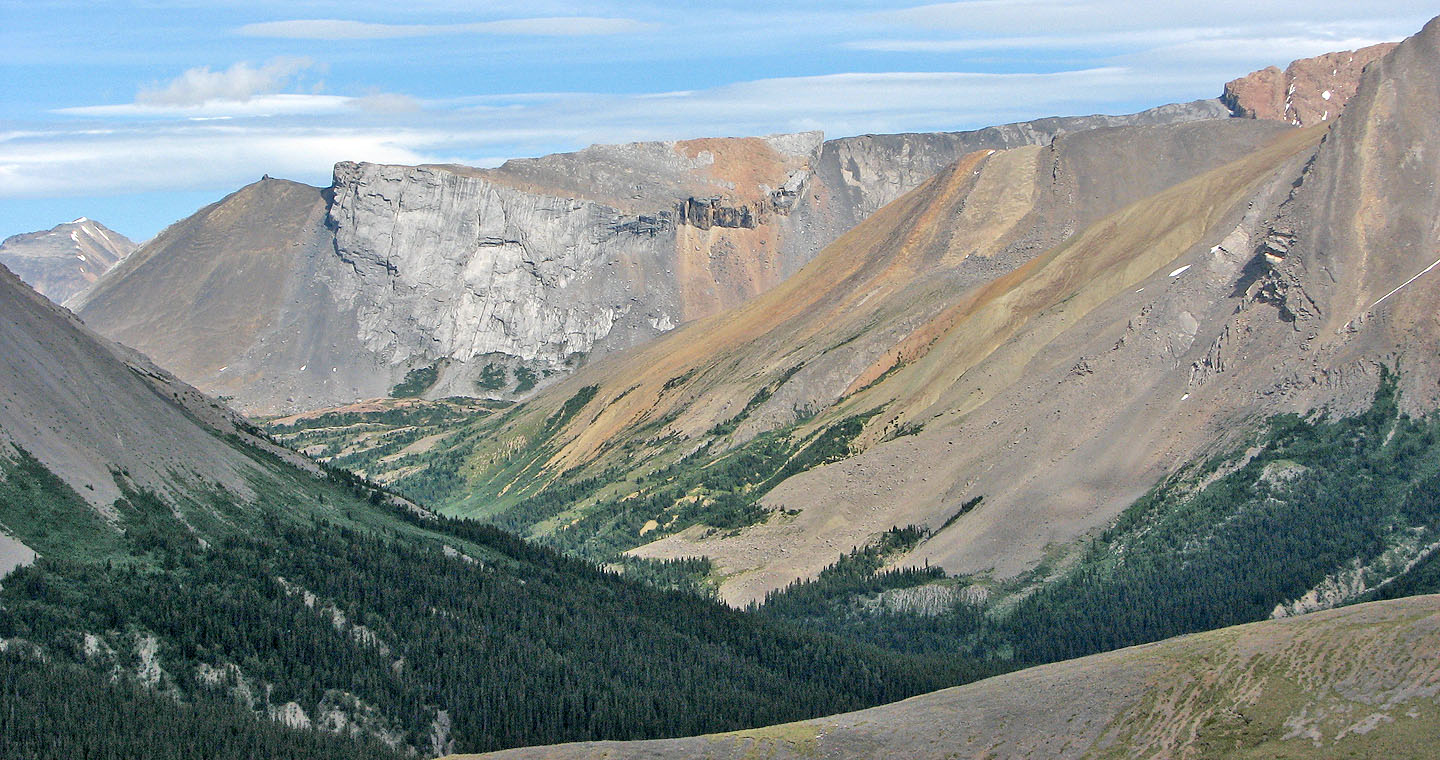 Looking down at Nigel Pass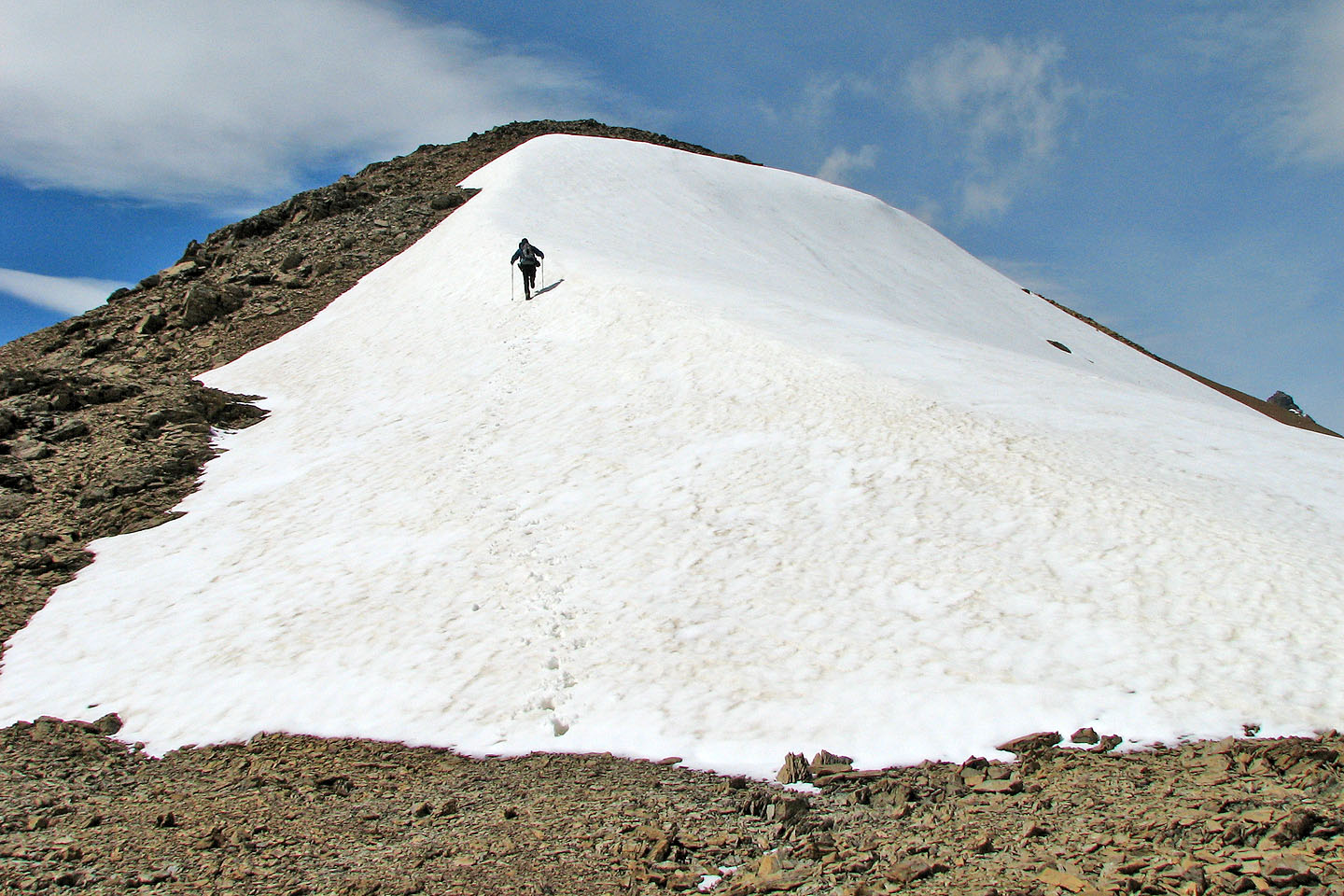 We took advantage of the firm snow to hasten our ascent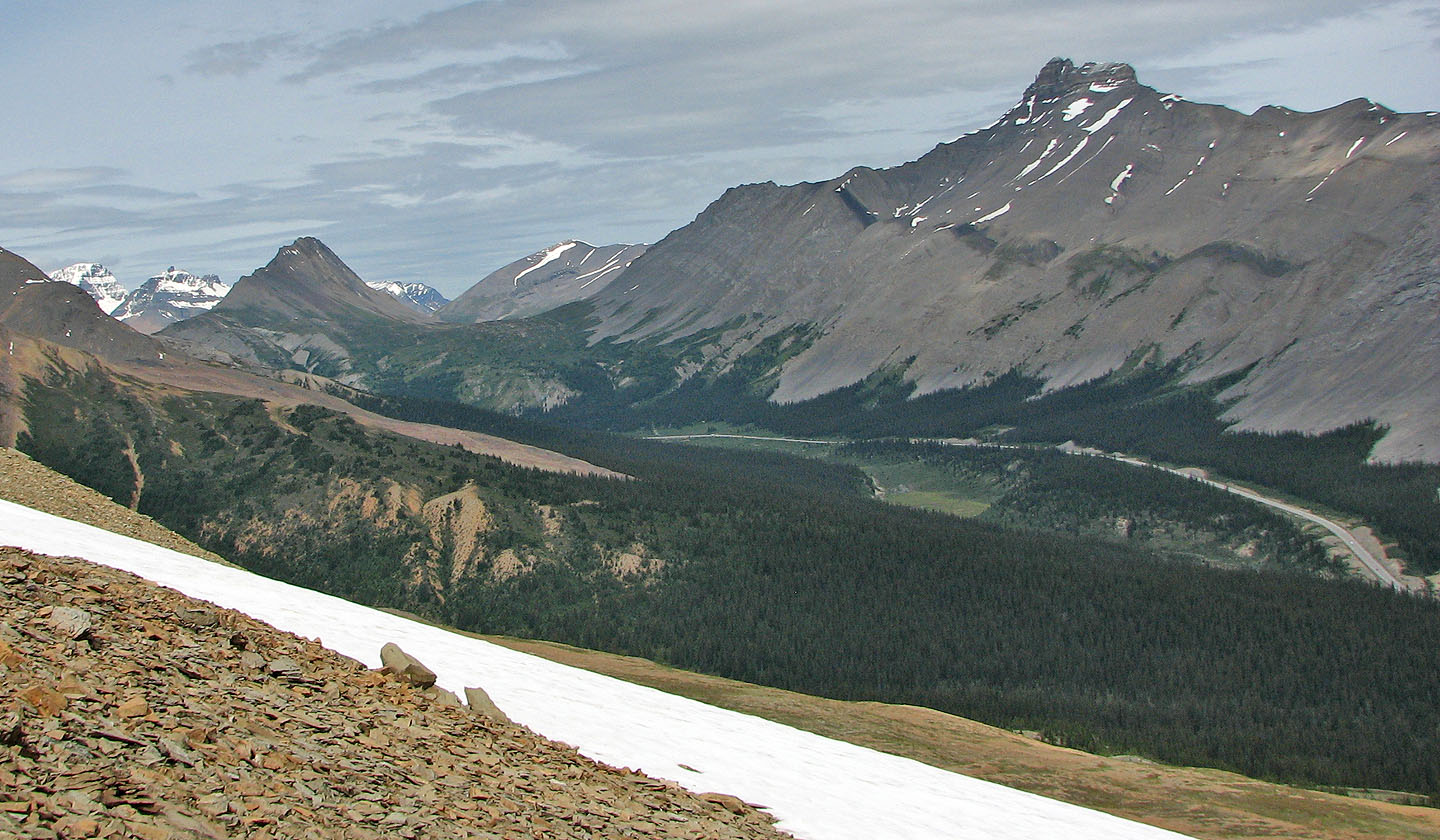 Mount Wilcox, Tangle Ridge and Nigel Peak (mouse over for a close-up of Nigel)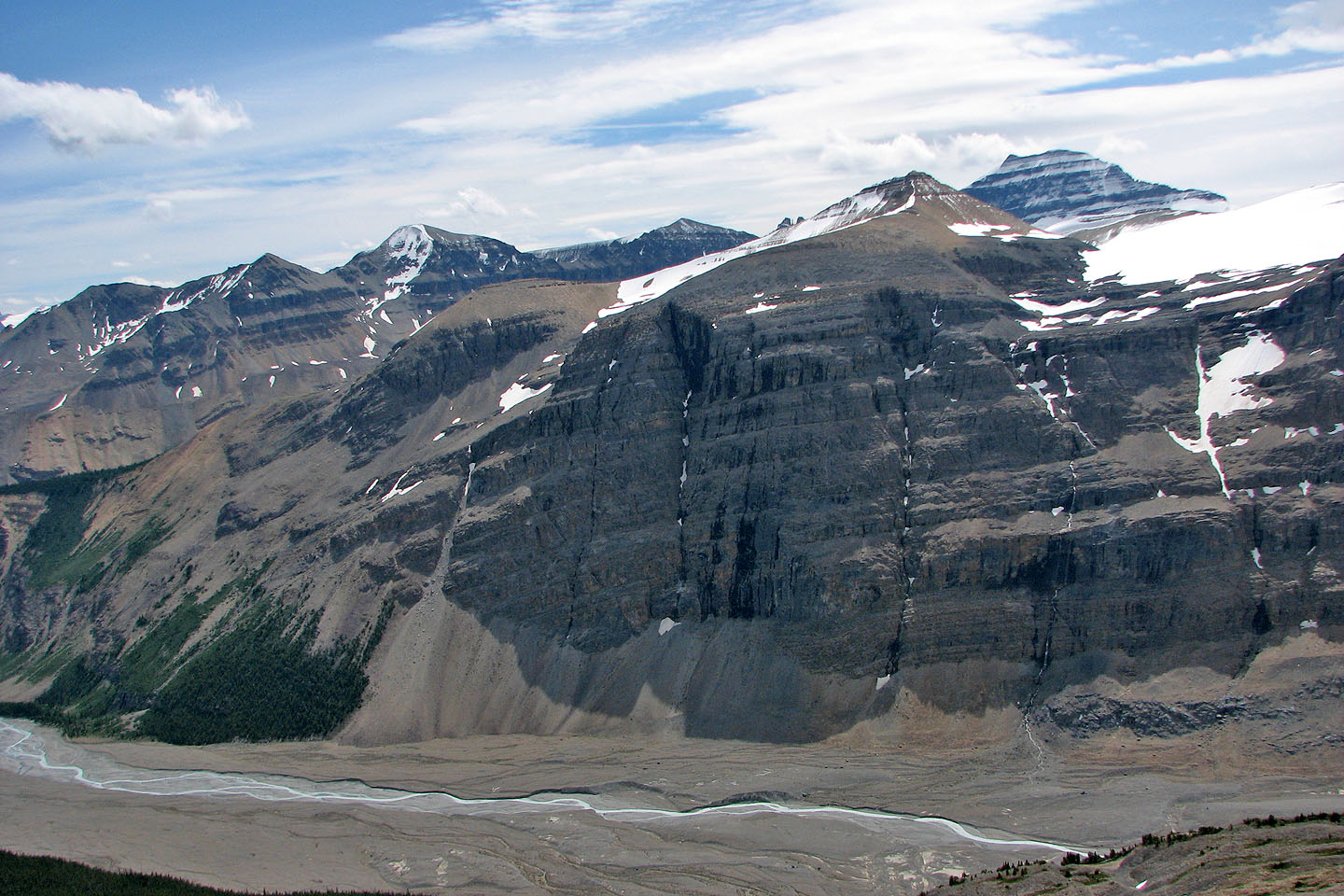 Big Bend Peak fills the foreground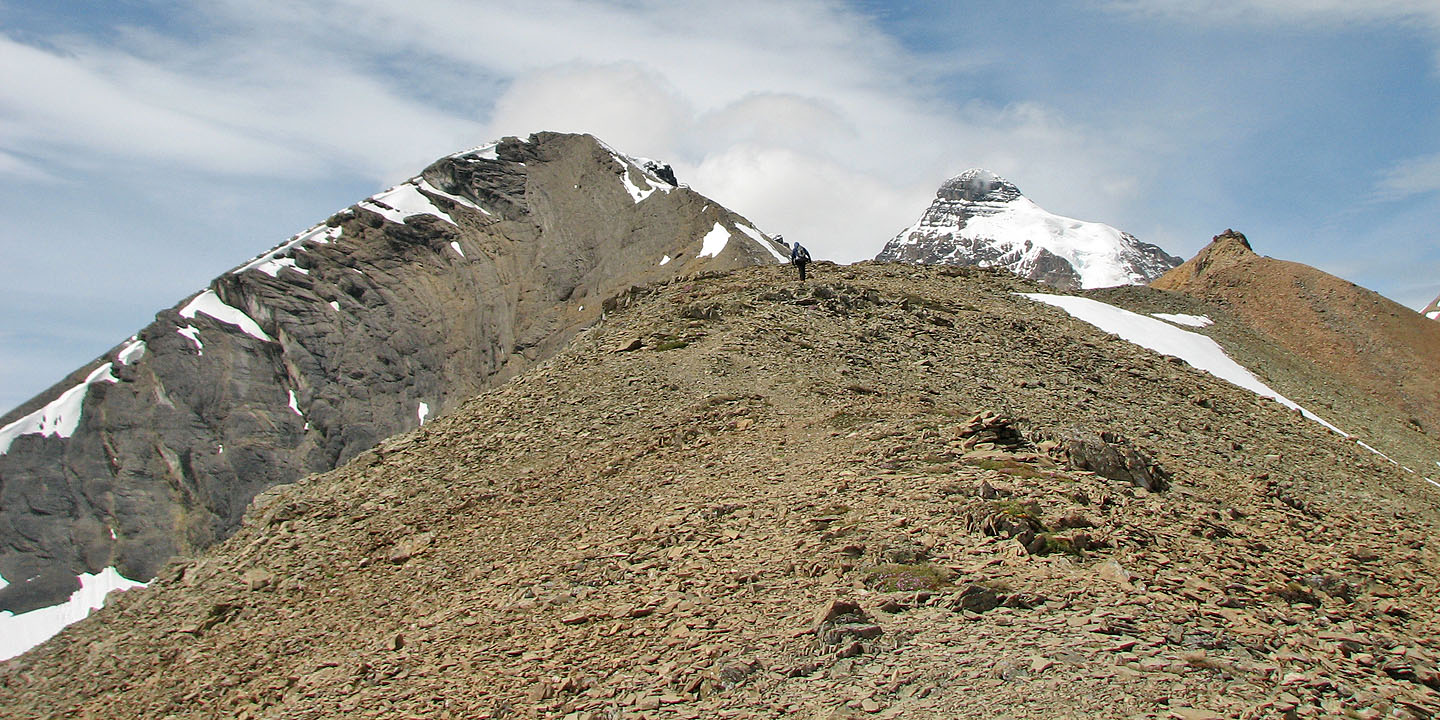 After a stiff climb to this point, the summit is seen on the right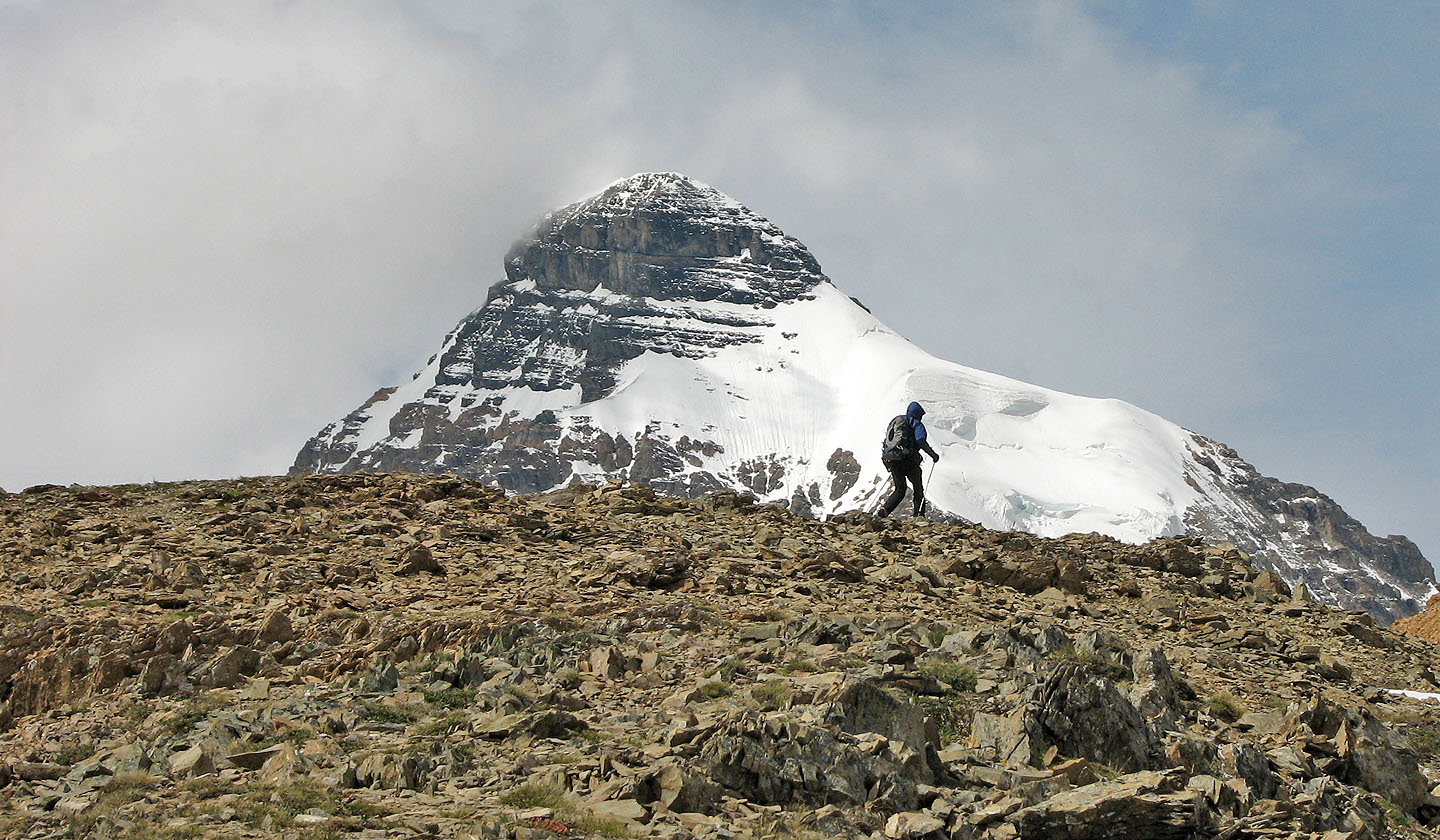 Mount Athabasca fills the background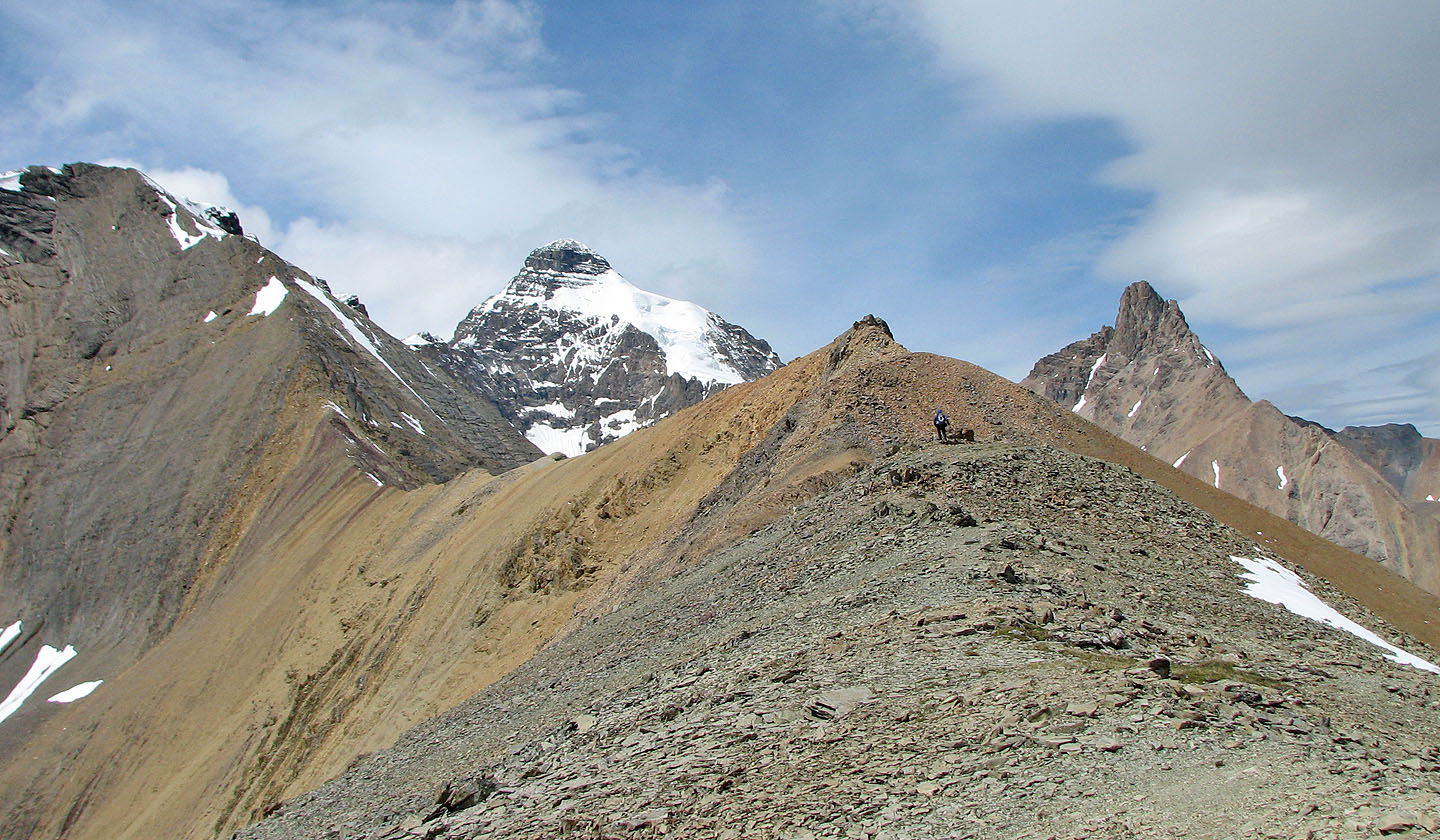 There were a few ups and downs before we reached the summit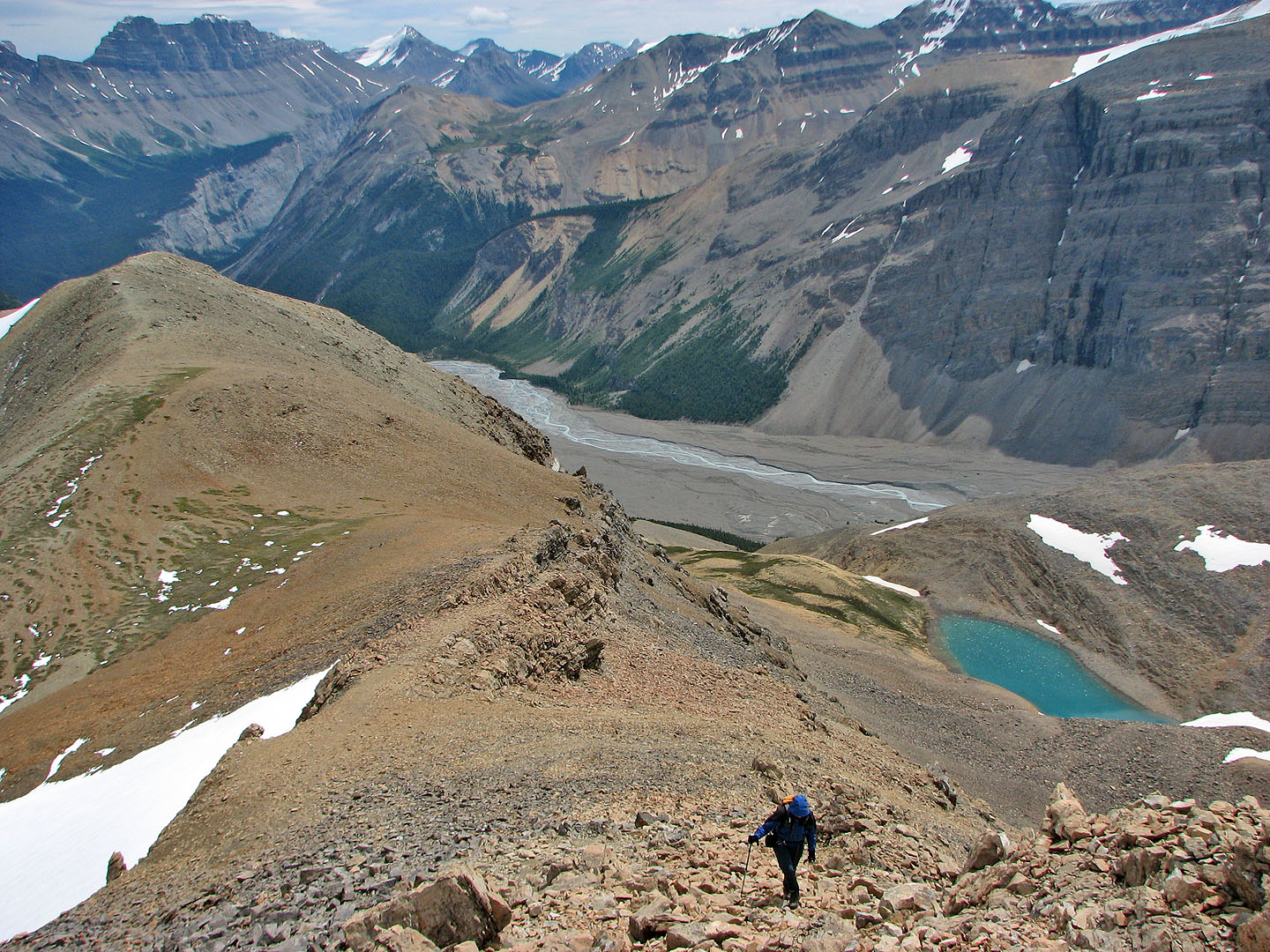 Looking back along the ridge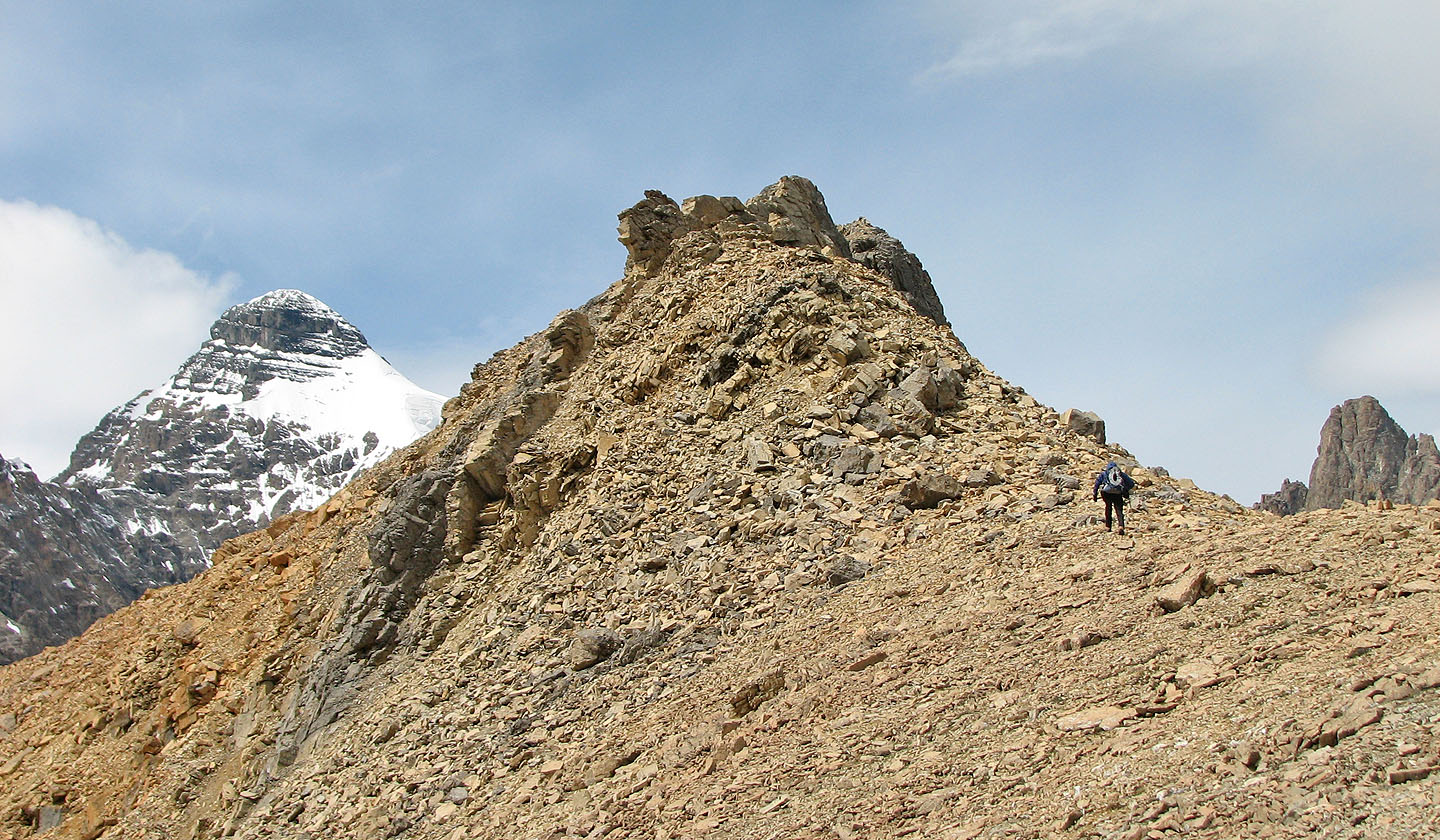 Almost at the summit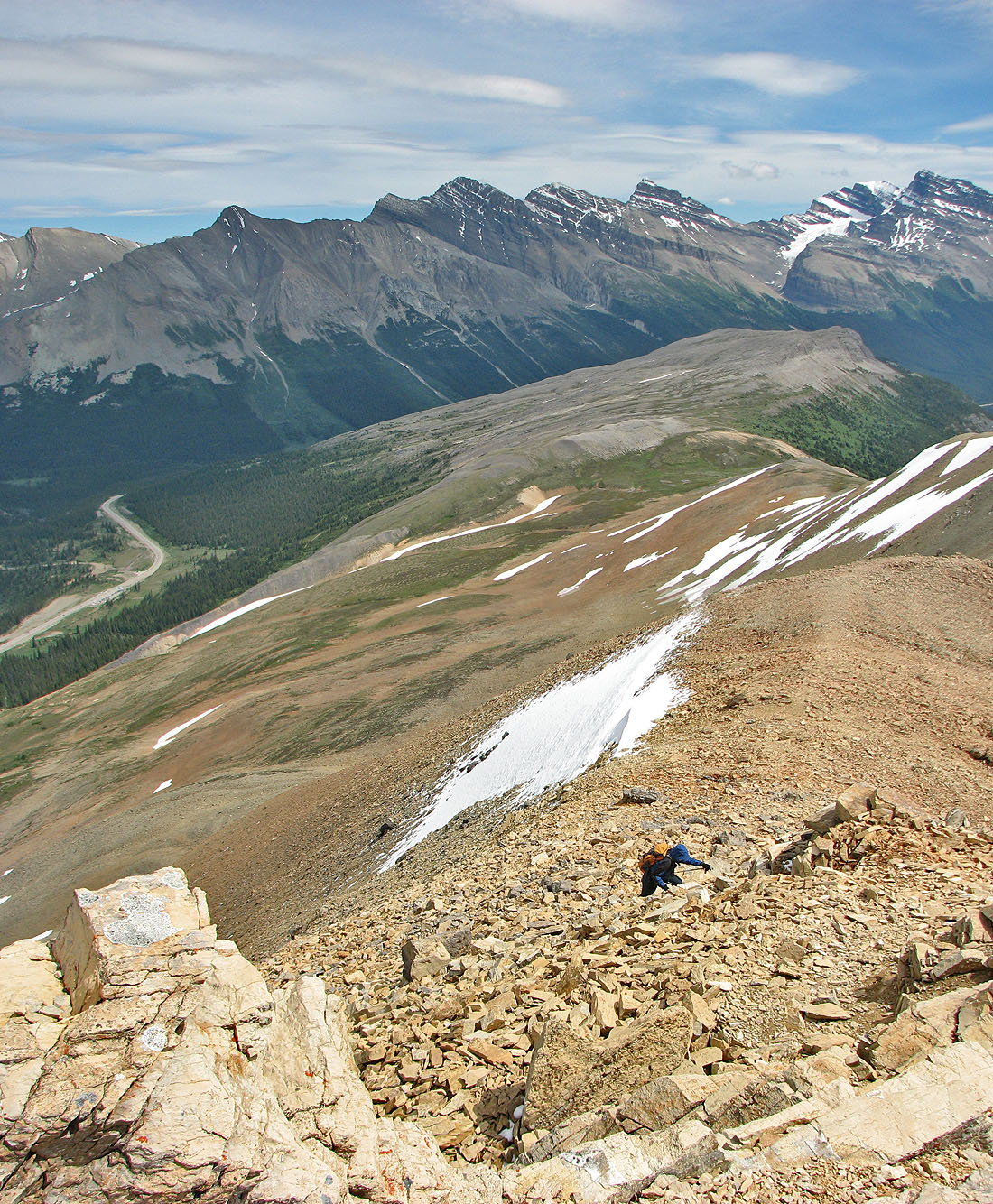 Some easy scrambling to reach the summit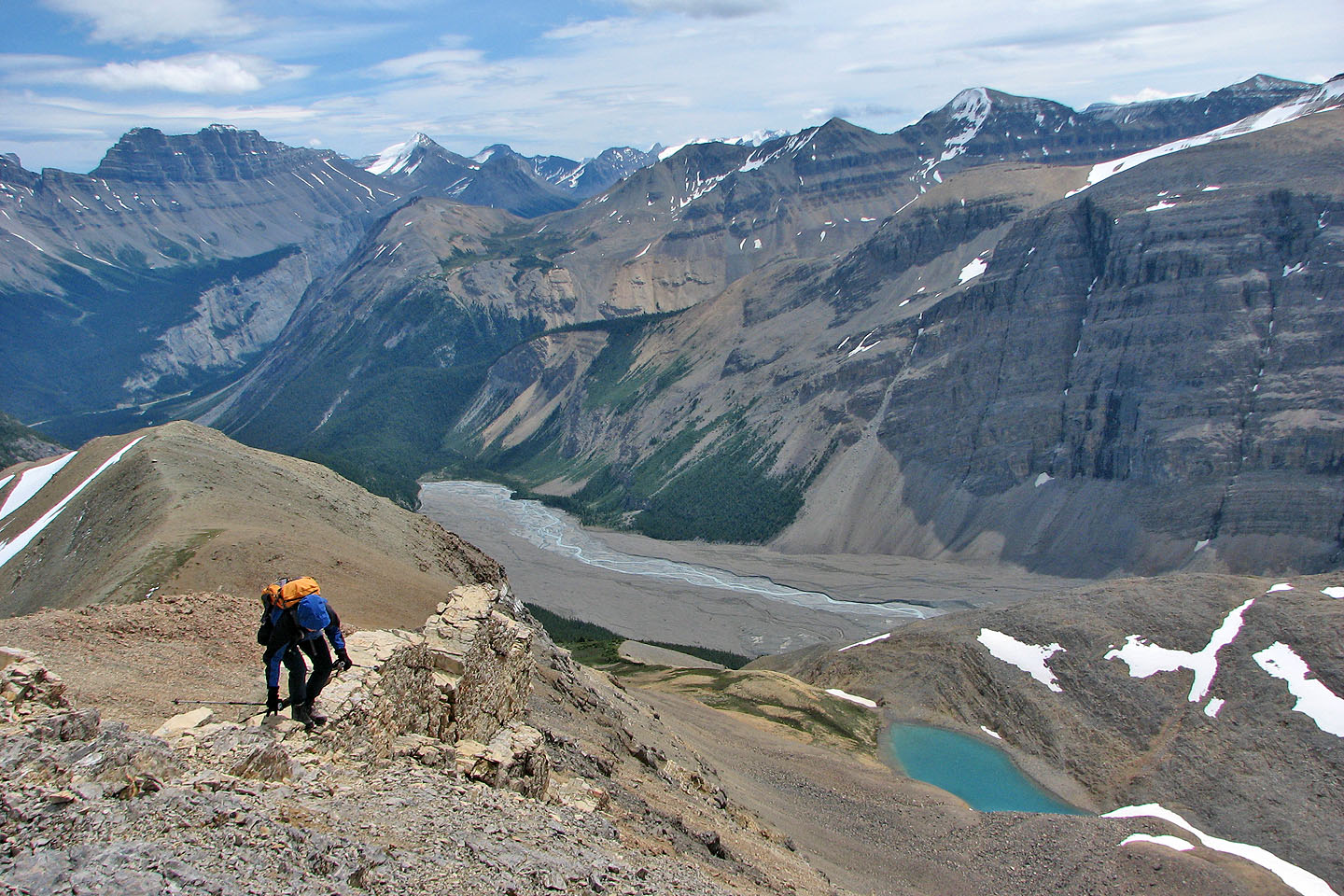 Dinah climbs over a rock band below the summit

On the summit, cairn on the right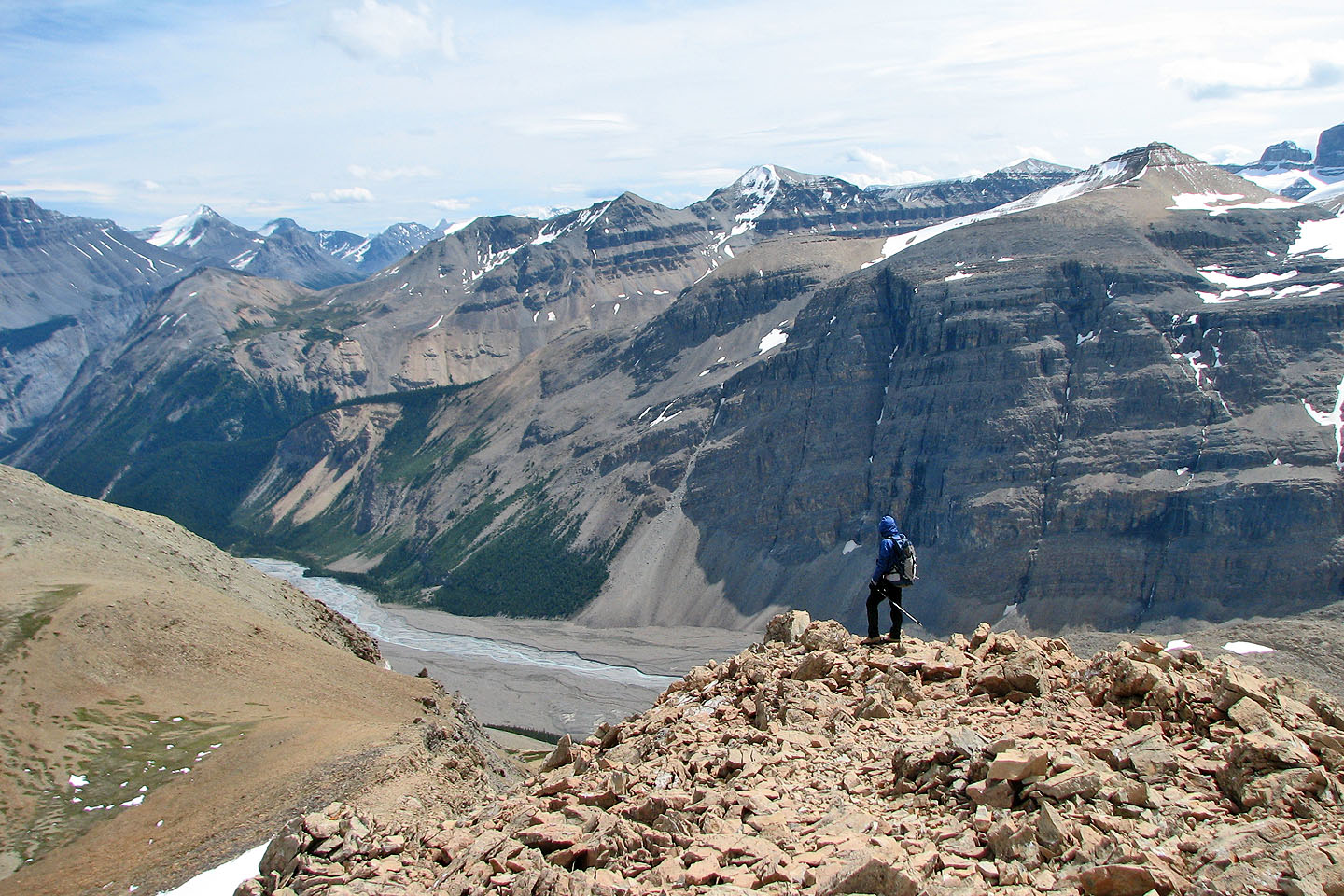 View to the southeast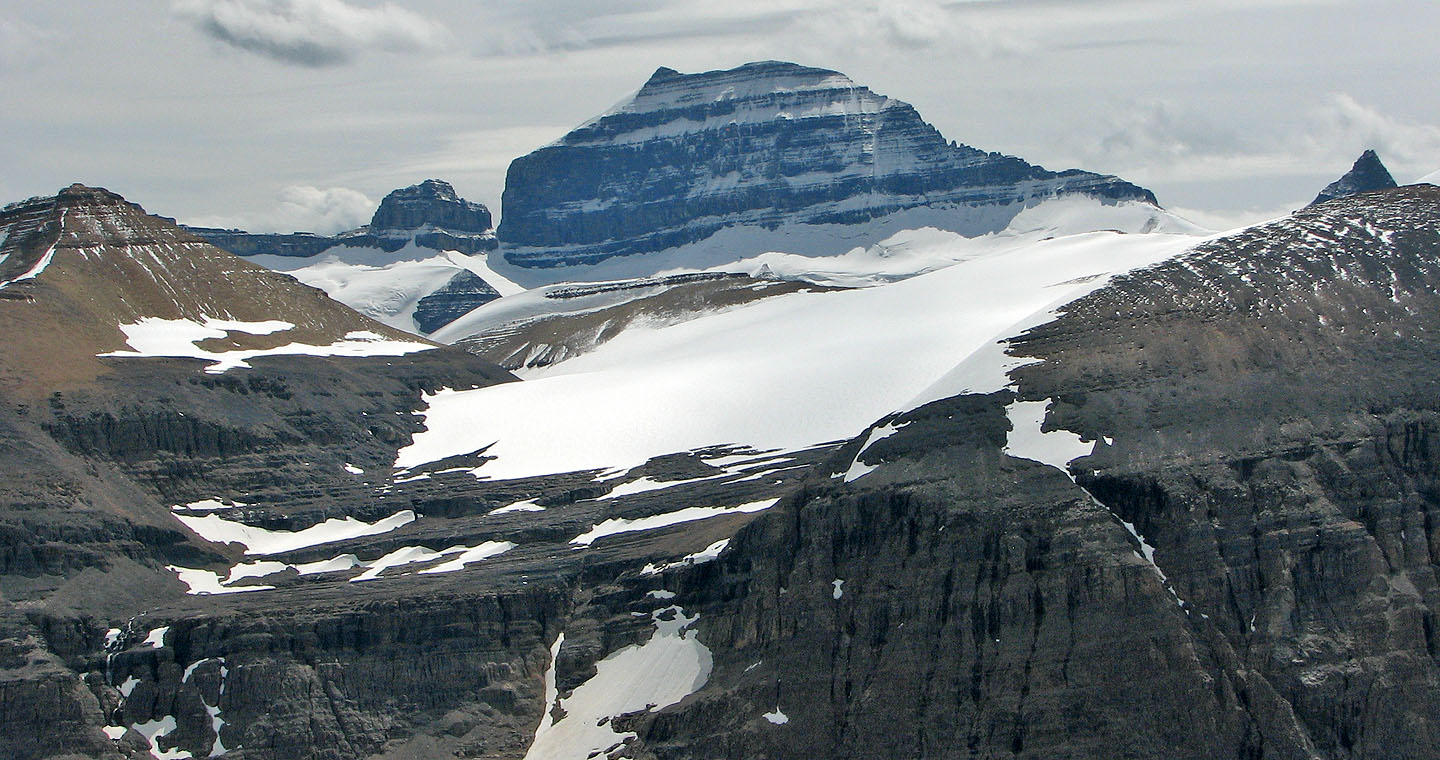 Mount Saskatchewan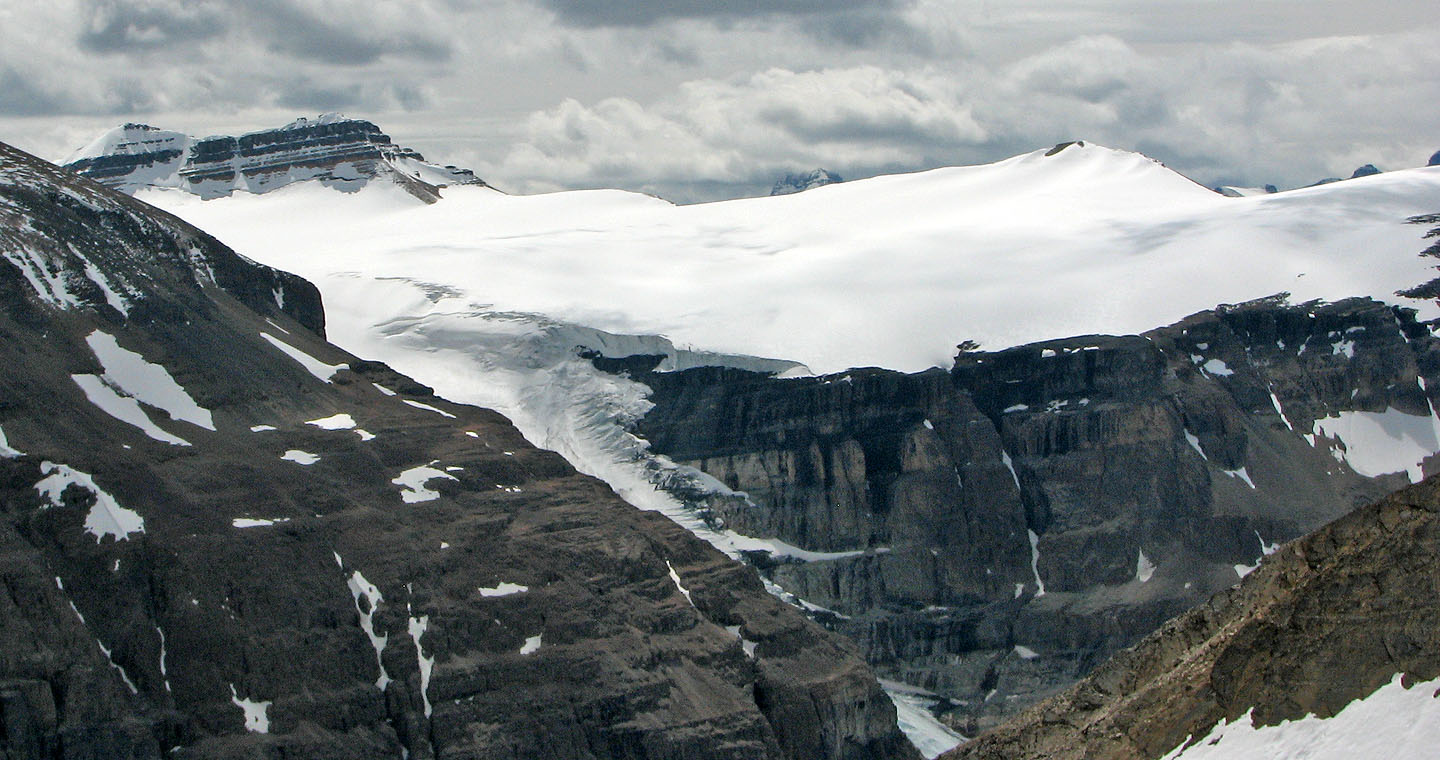 Terrace Mountain (left)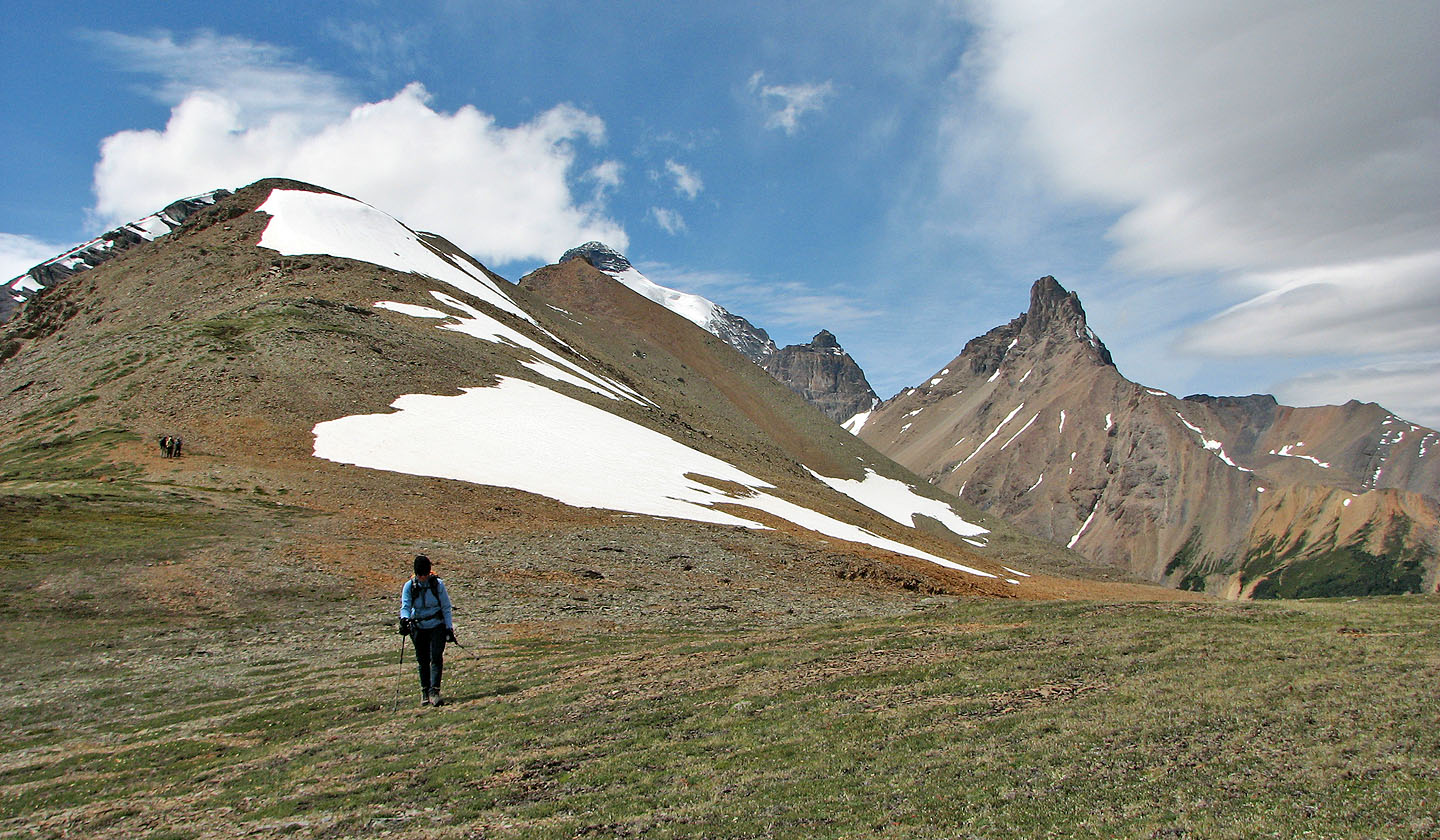 Heading back to the saddle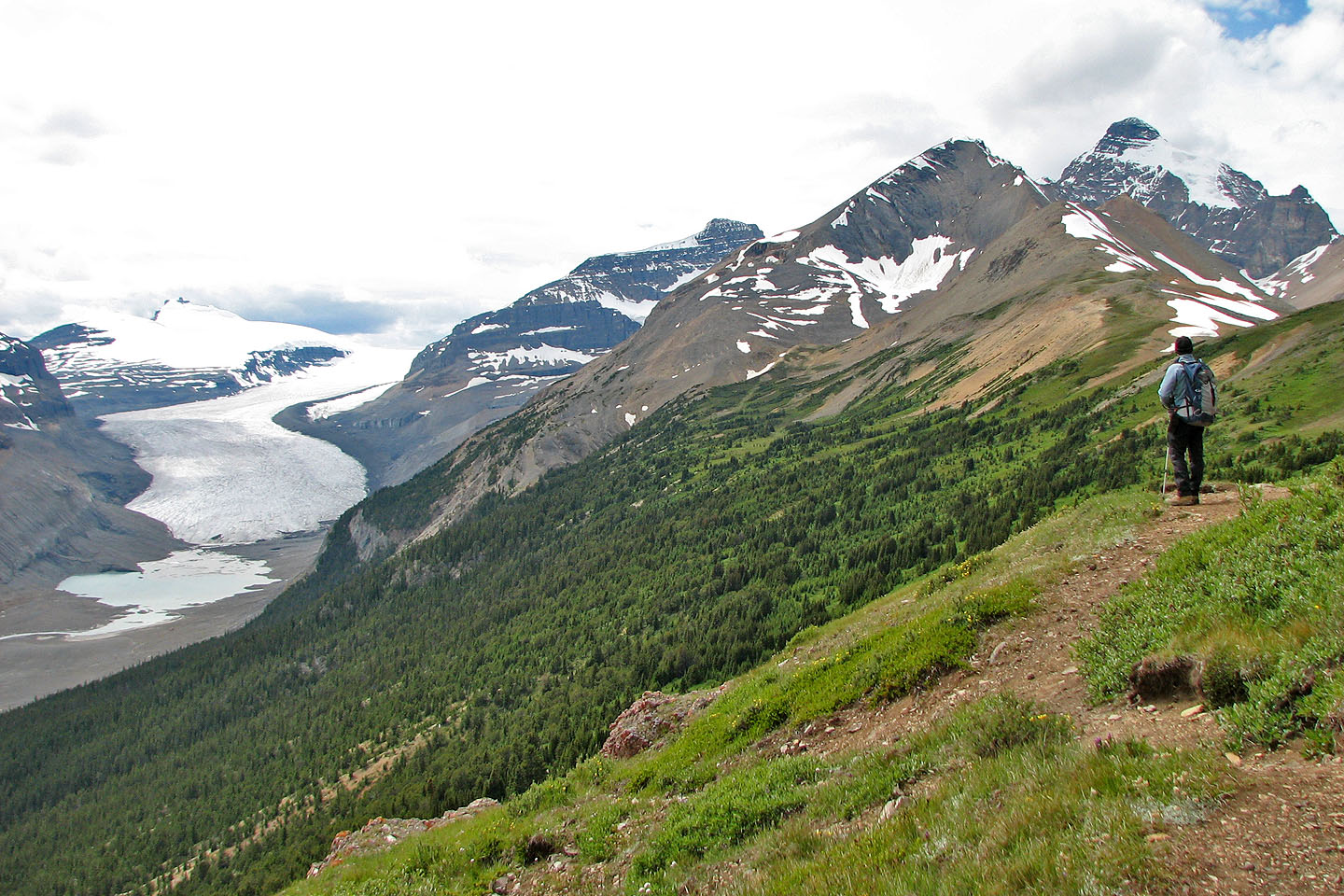 We followed the trail for Parker Ridge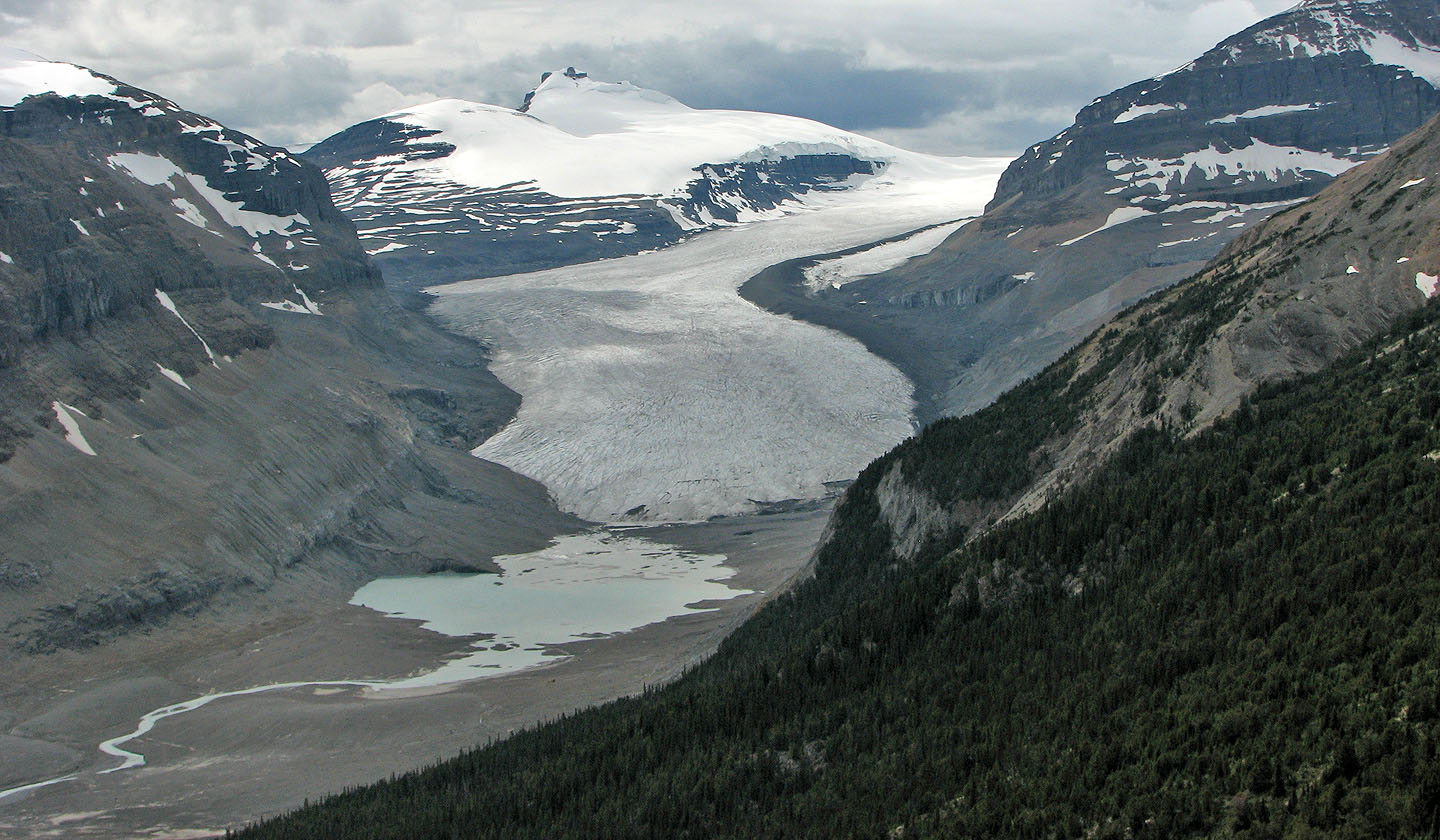 Castleguard Mountain overlooks Saskatchewan Glacier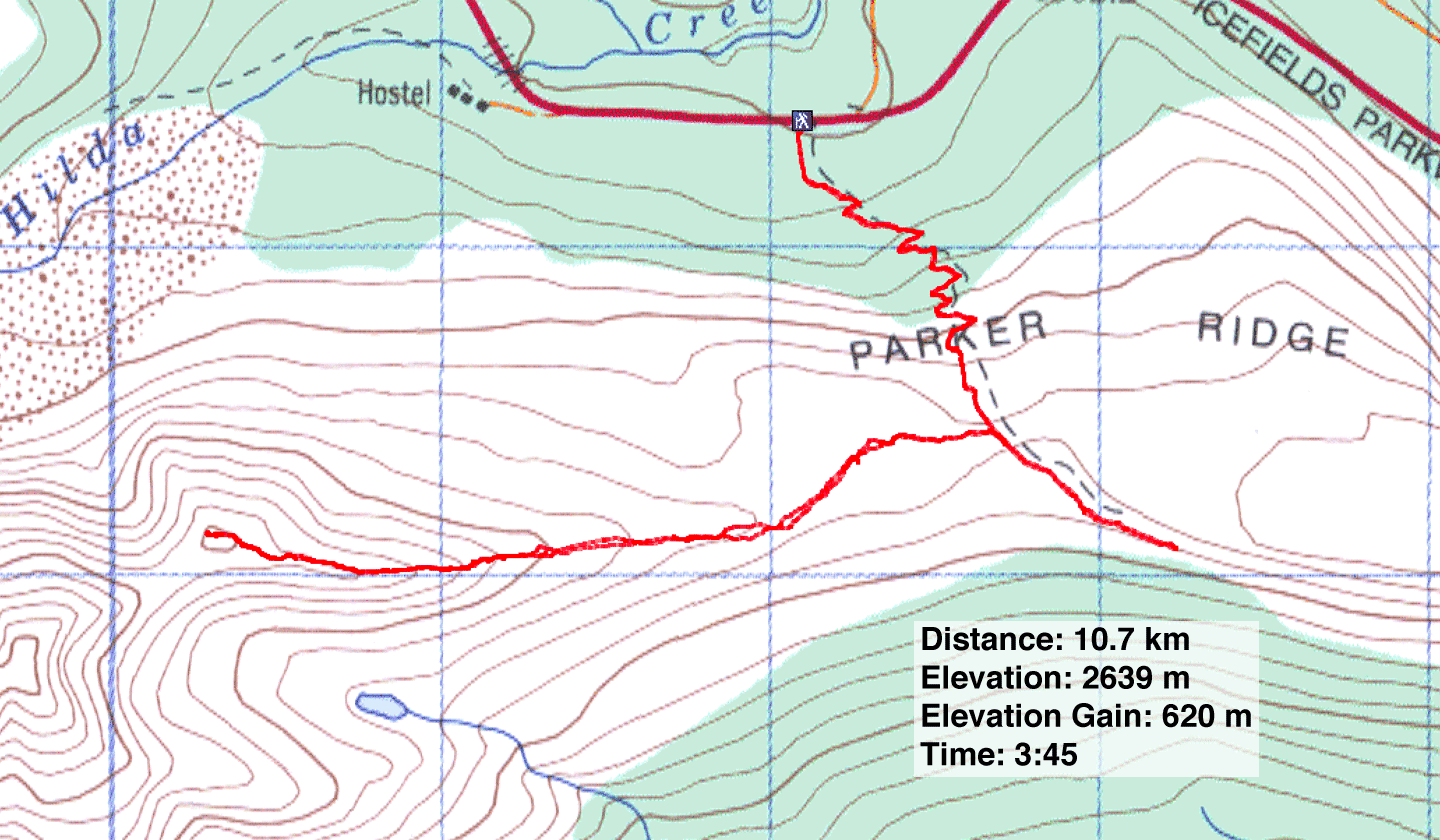 83 C/3 Columbia Icefield