bobspirko.ca | Home | Canada Trips | US Trips | Hiking | Snowshoeing | MAP | About

Nigel Pass
Banff National Park, Alberta
July 29, 2017
Distance: 17.0 km
Cumulative Elevation Gain: 420 m
Nigel Pass probably sees more backpackers than day hikers. At least that's what Zora, Dinah and I found when we hiked it. But Nigel Pass is a worthwhile destination in itself, and unlike backpackers who simply pass over it, we had time to walk its length and enjoy the stretch of rock and alpine meadow that ends above a heart-shaped tarn.
The trip begins with a mindless walk up a 2 km road to Camp Parker. Other than some historic corrals, there is little to see along the way. At the end of the road, we turned onto a trail that leads to two bridge crossings in succession before entering the woods. Eventually, the trees loosened their grip on the scenery, and the vastness of Nigel Creek Valley hit us. Ahead we caught glimpses of the beige rocks marking Nigel Pass.
When we reached the rolling pass, we left the trail and wandered through meadows and along striated rock to the west end. Below us, Brazeau River Valley extended north while a nearby tarn sat at the west end of the pass. After a break, we made our way back to the trail. As hikes go, this is an easy trip with good scenery for little effort.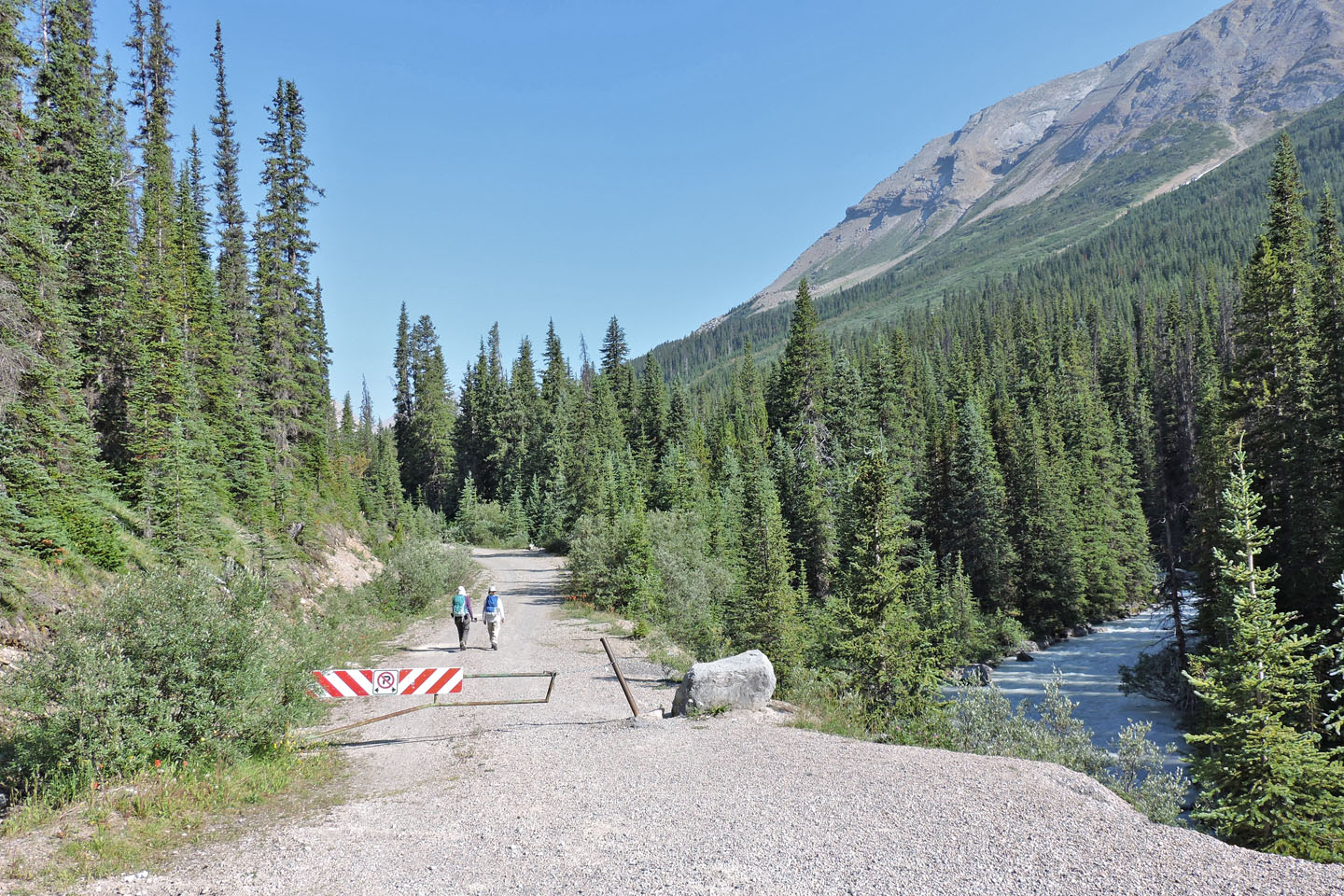 Starting down the road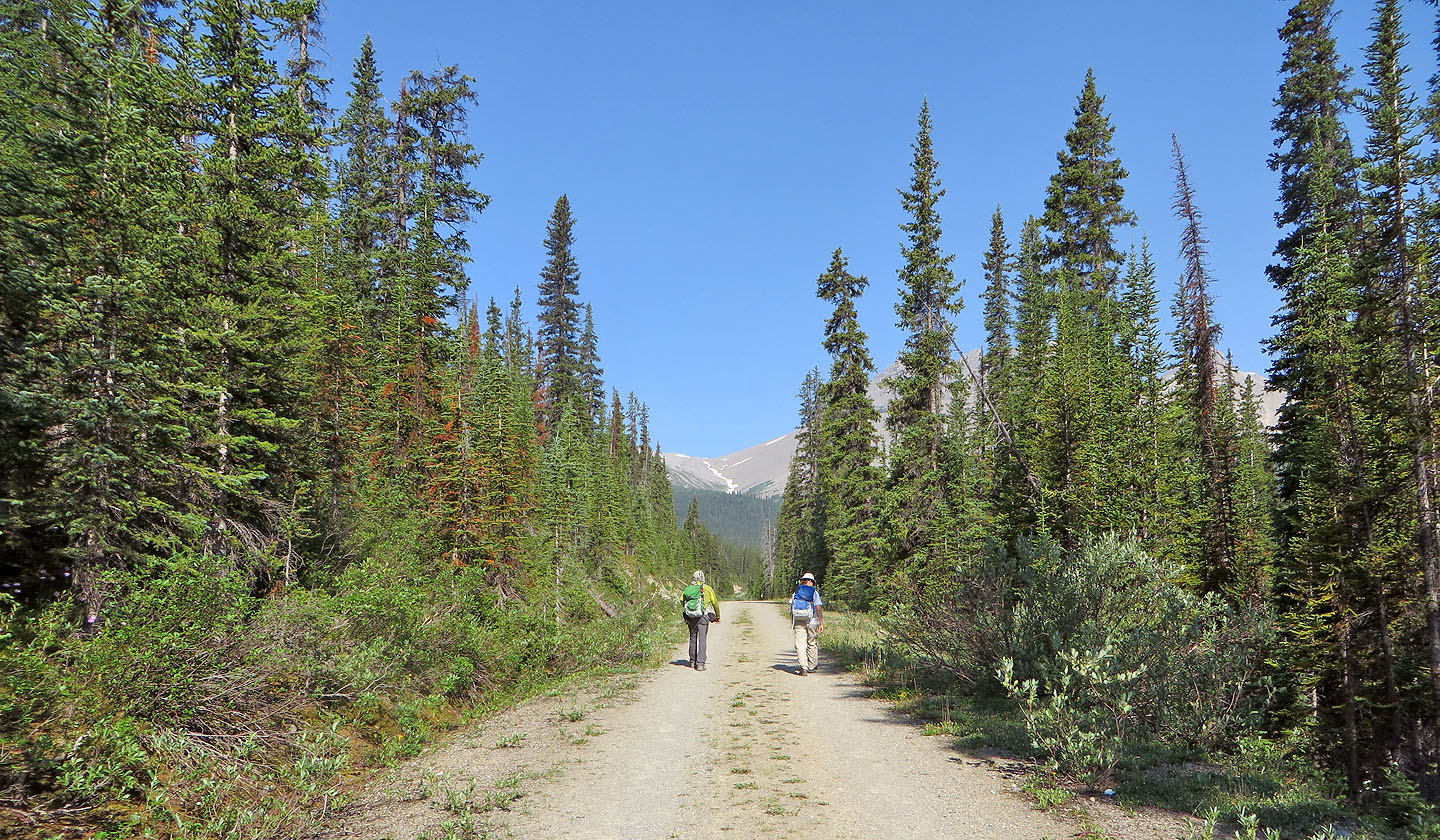 There is nothing to see along the road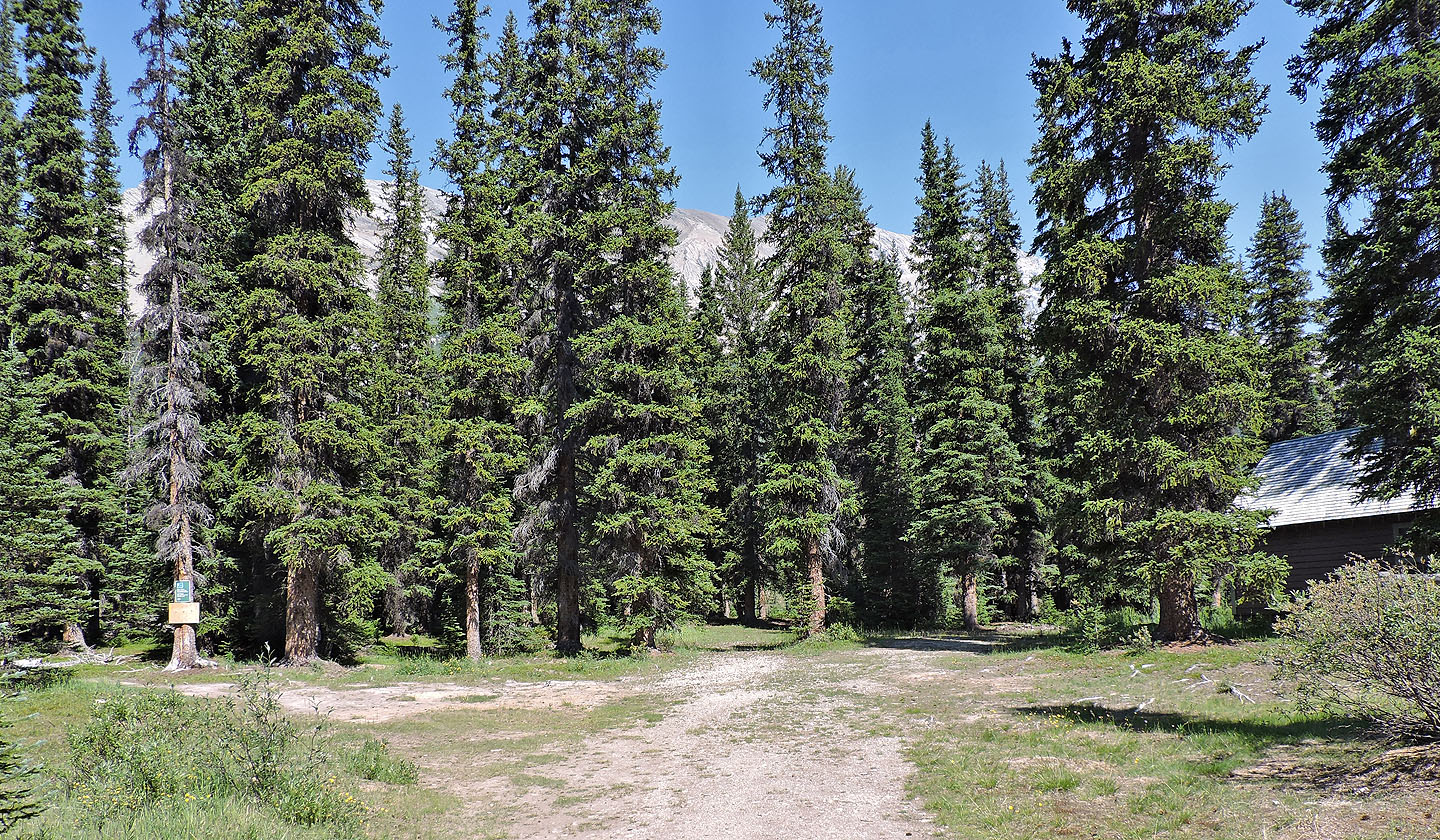 The road ends at Camp Parker. The trail starts on the left.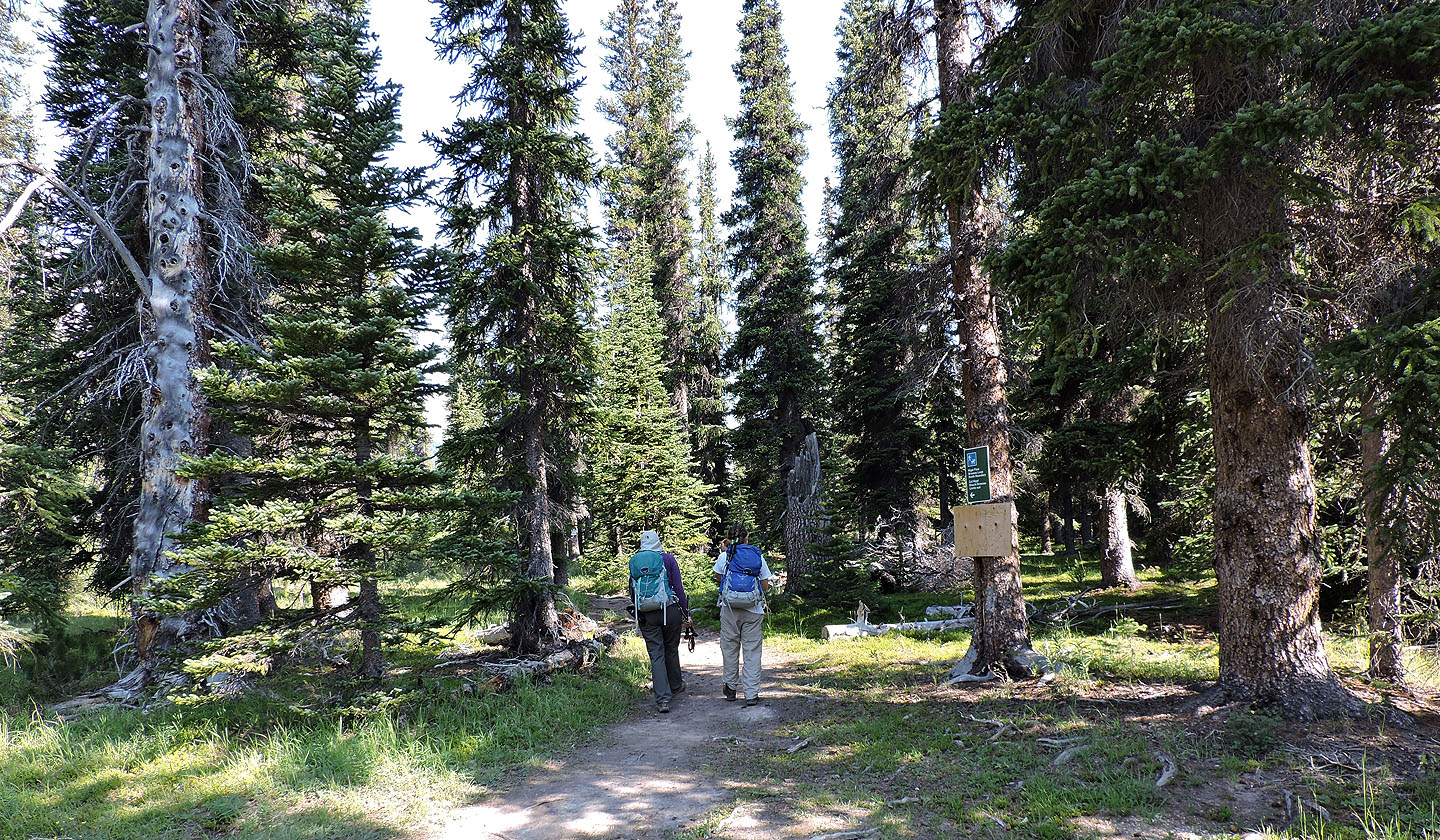 Starting down the trail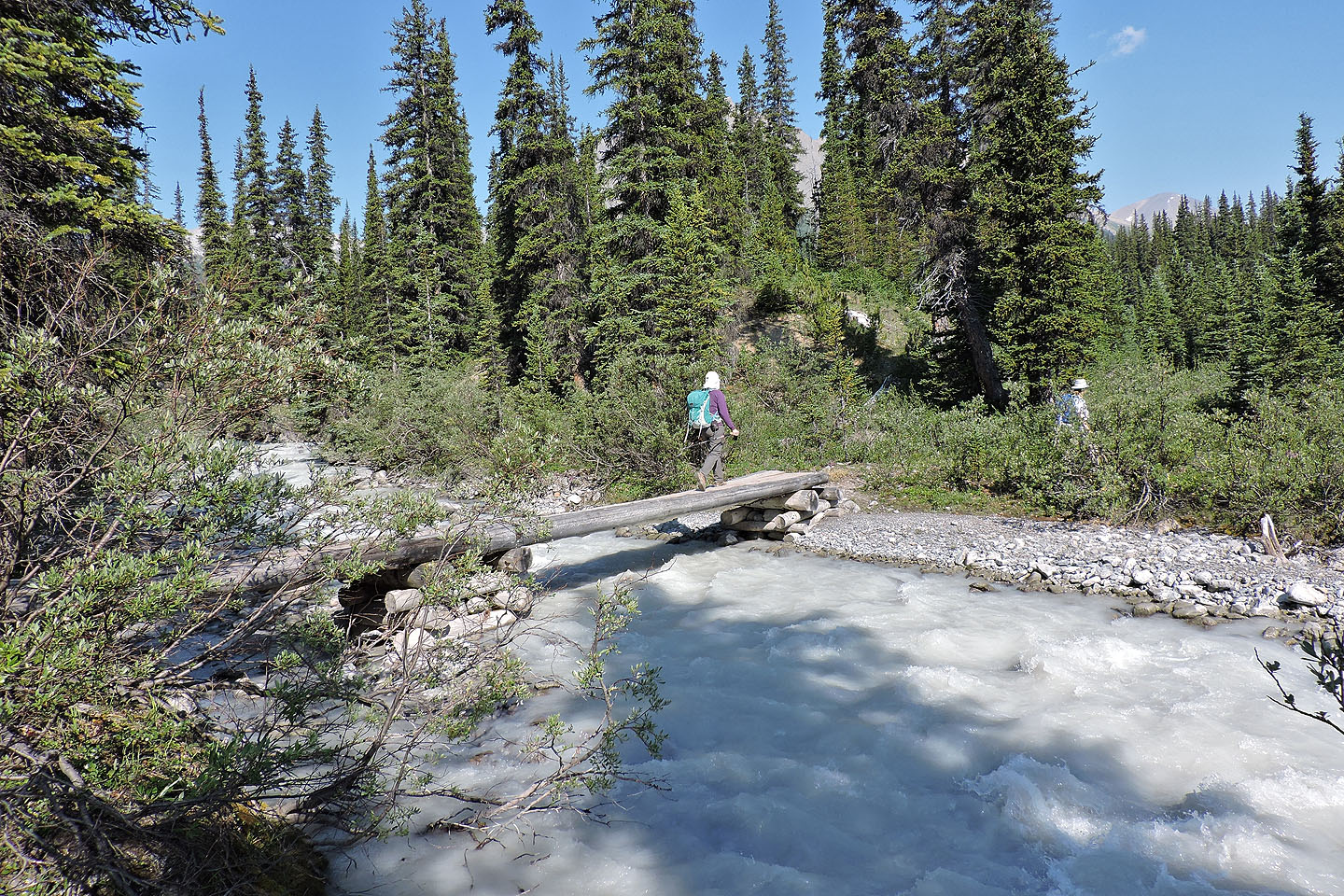 Crossing a bridge over Hilda Creek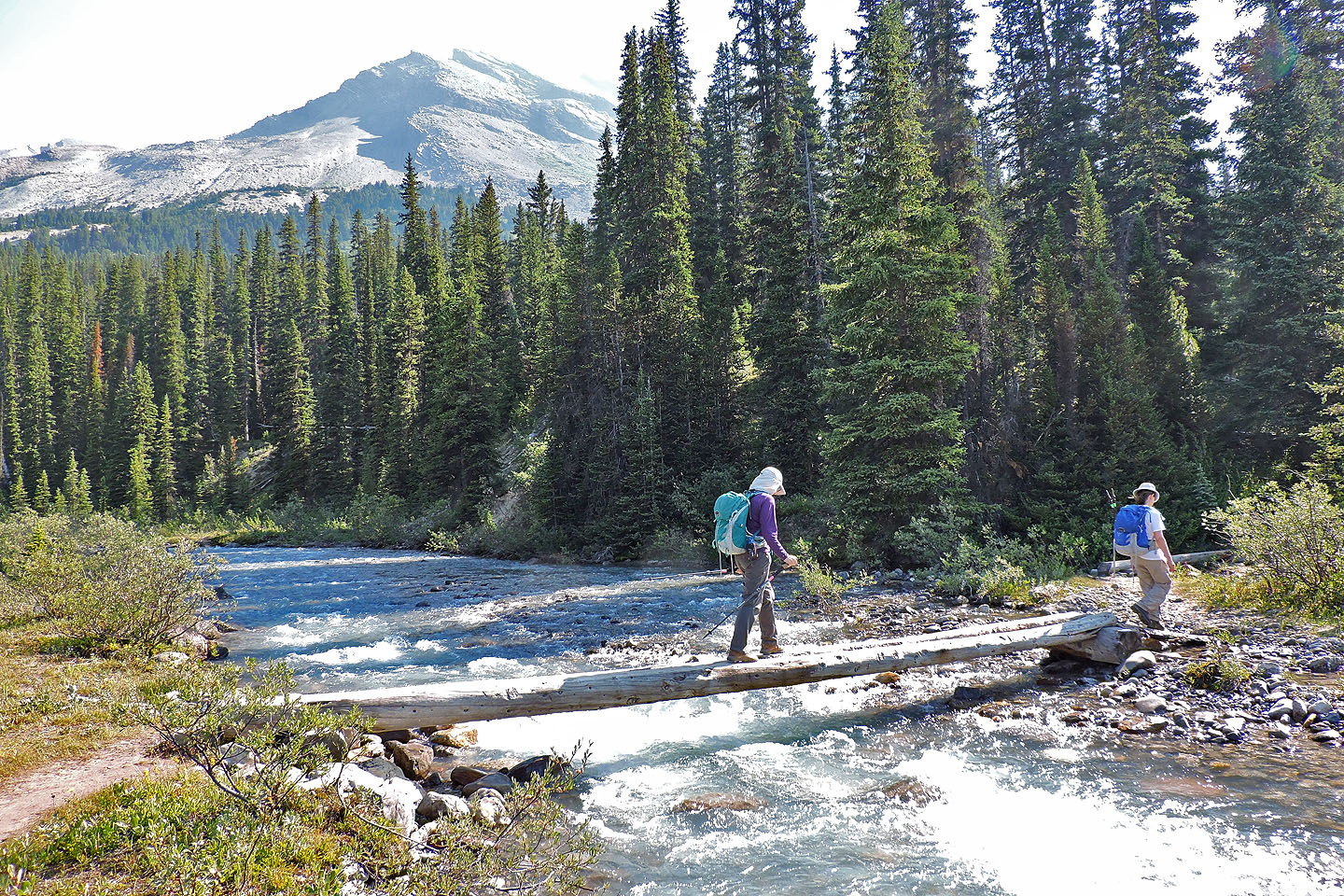 We crossed Nigel Creek a couple of minutes later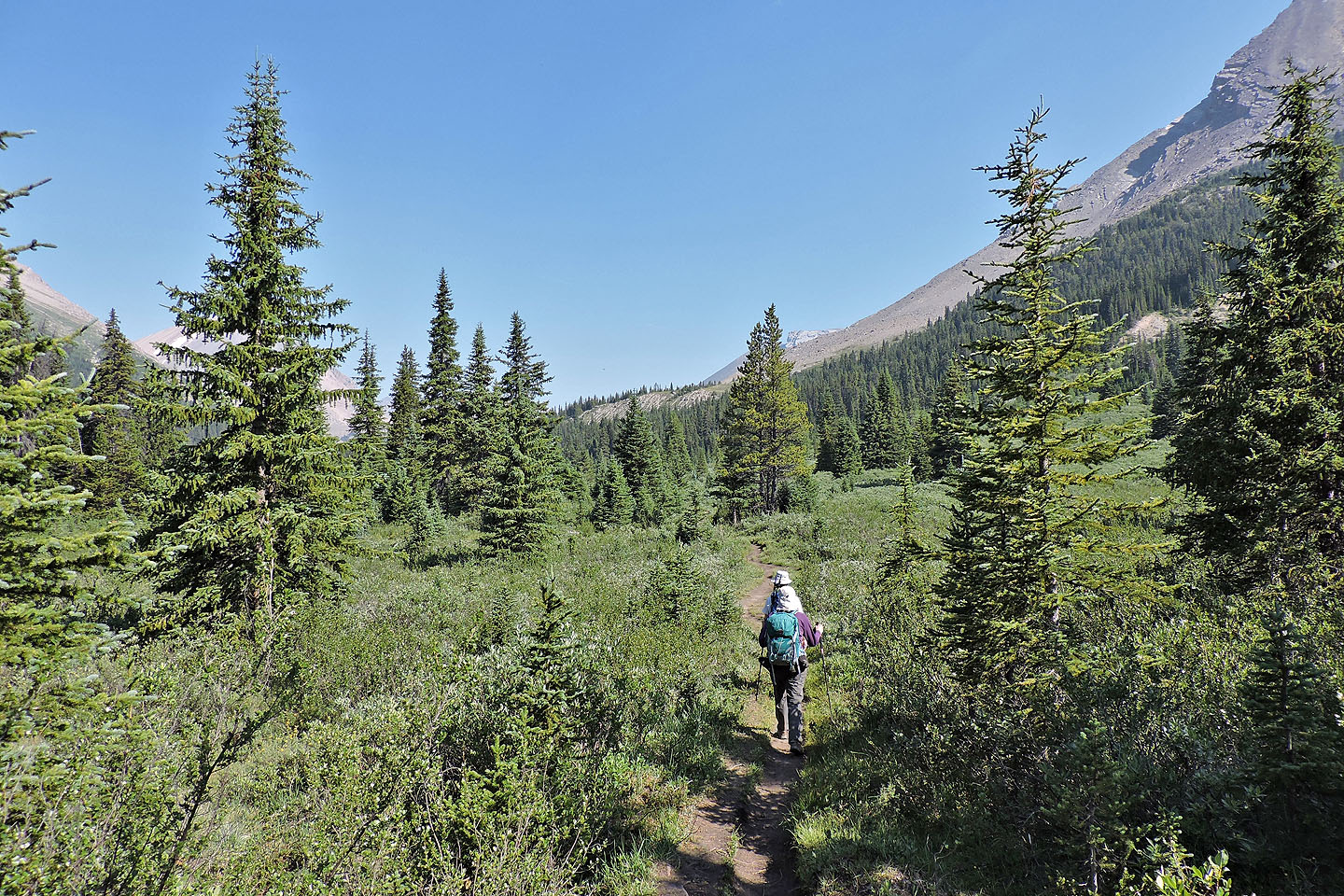 After the trail meanders though the woods, the scenery opens up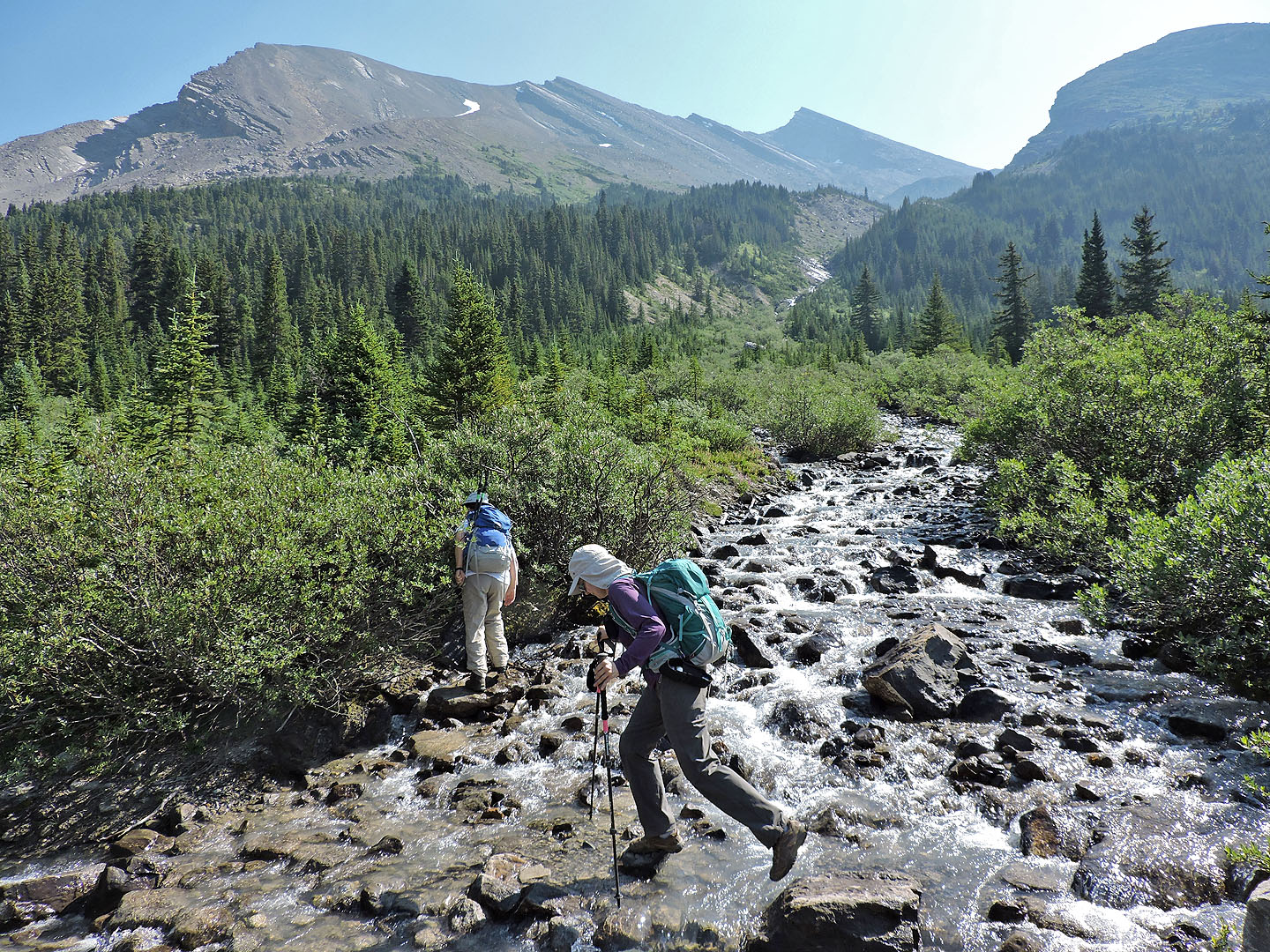 Crossing a stream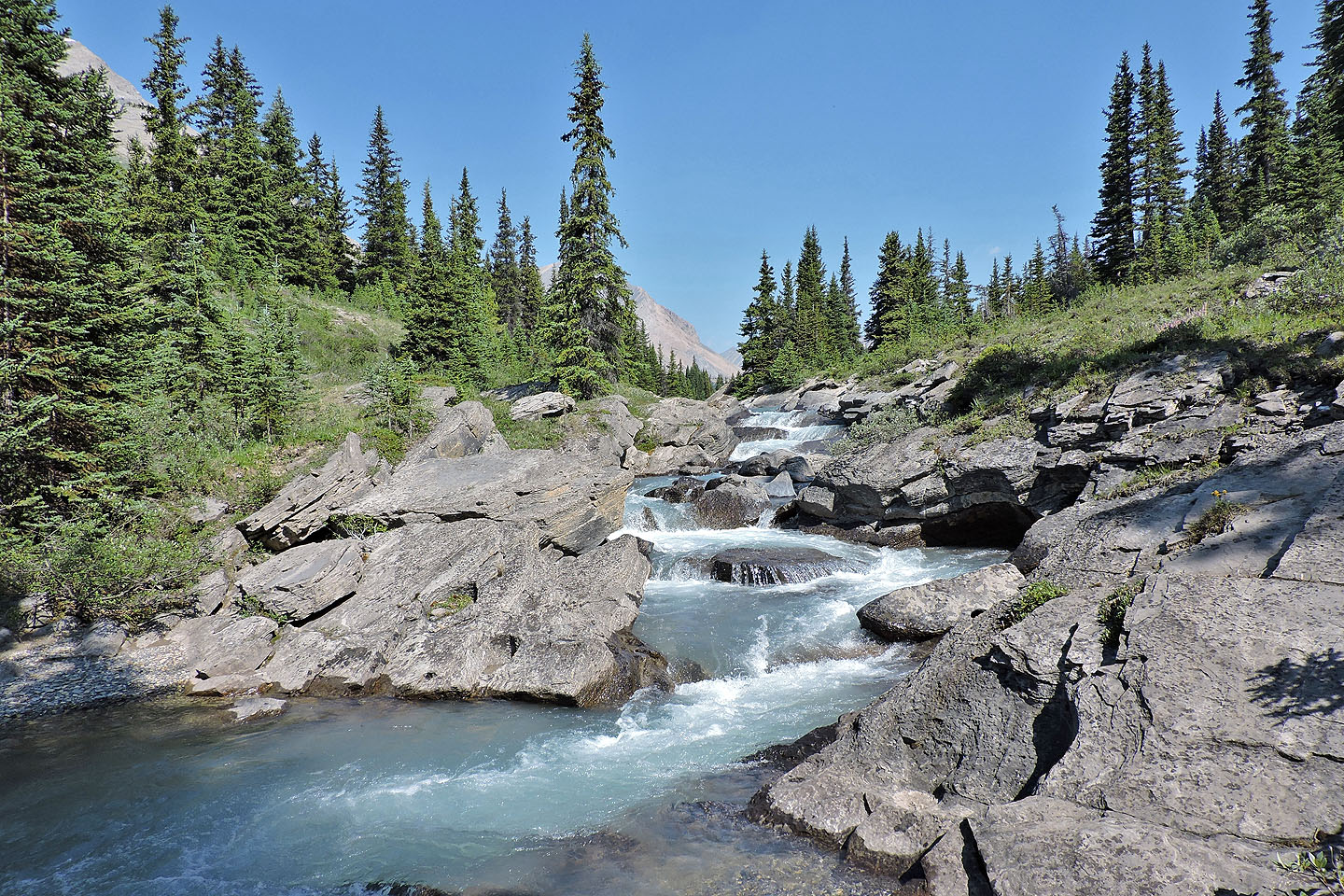 We took a break at these cascades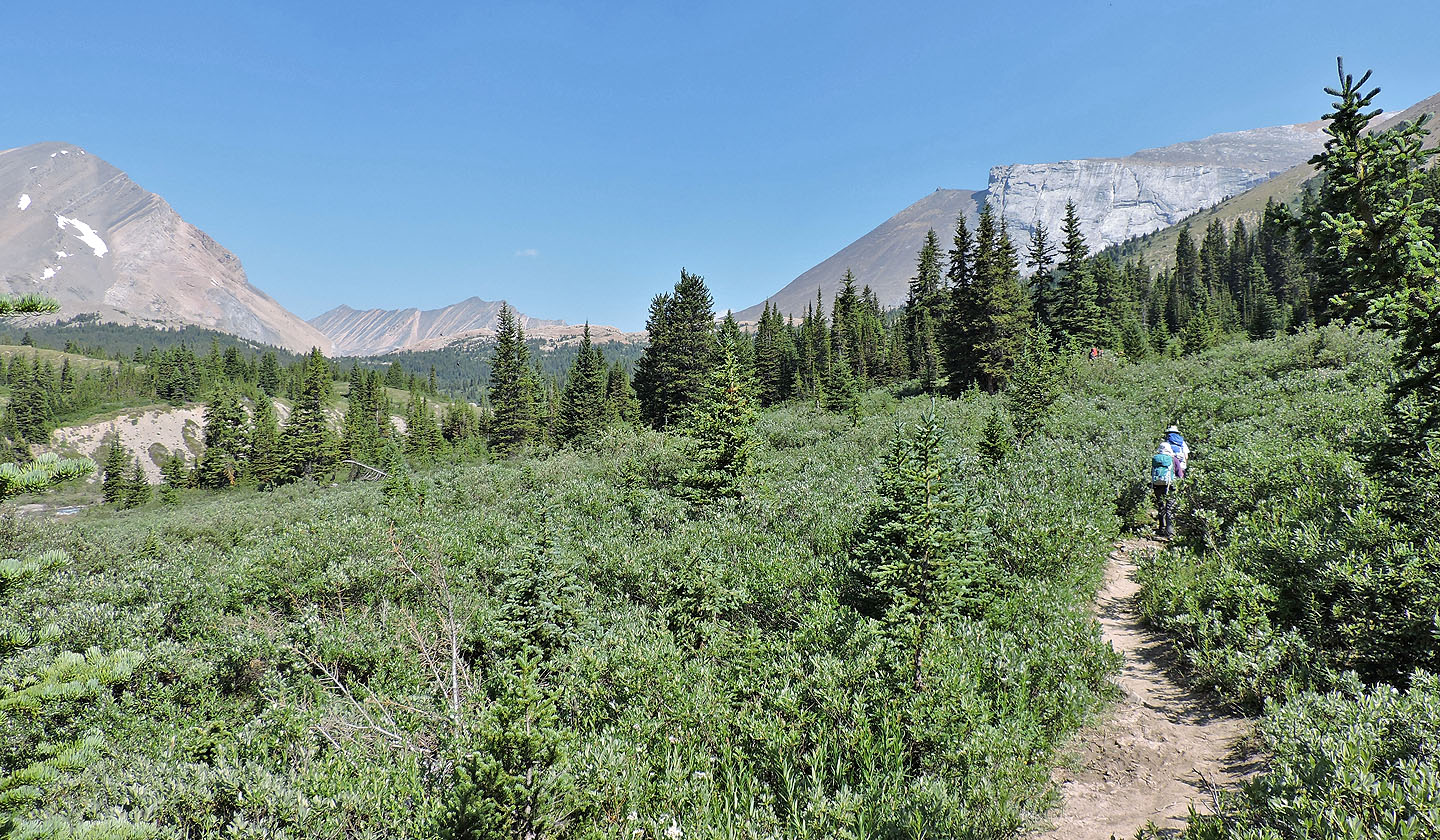 We got our first look at the pass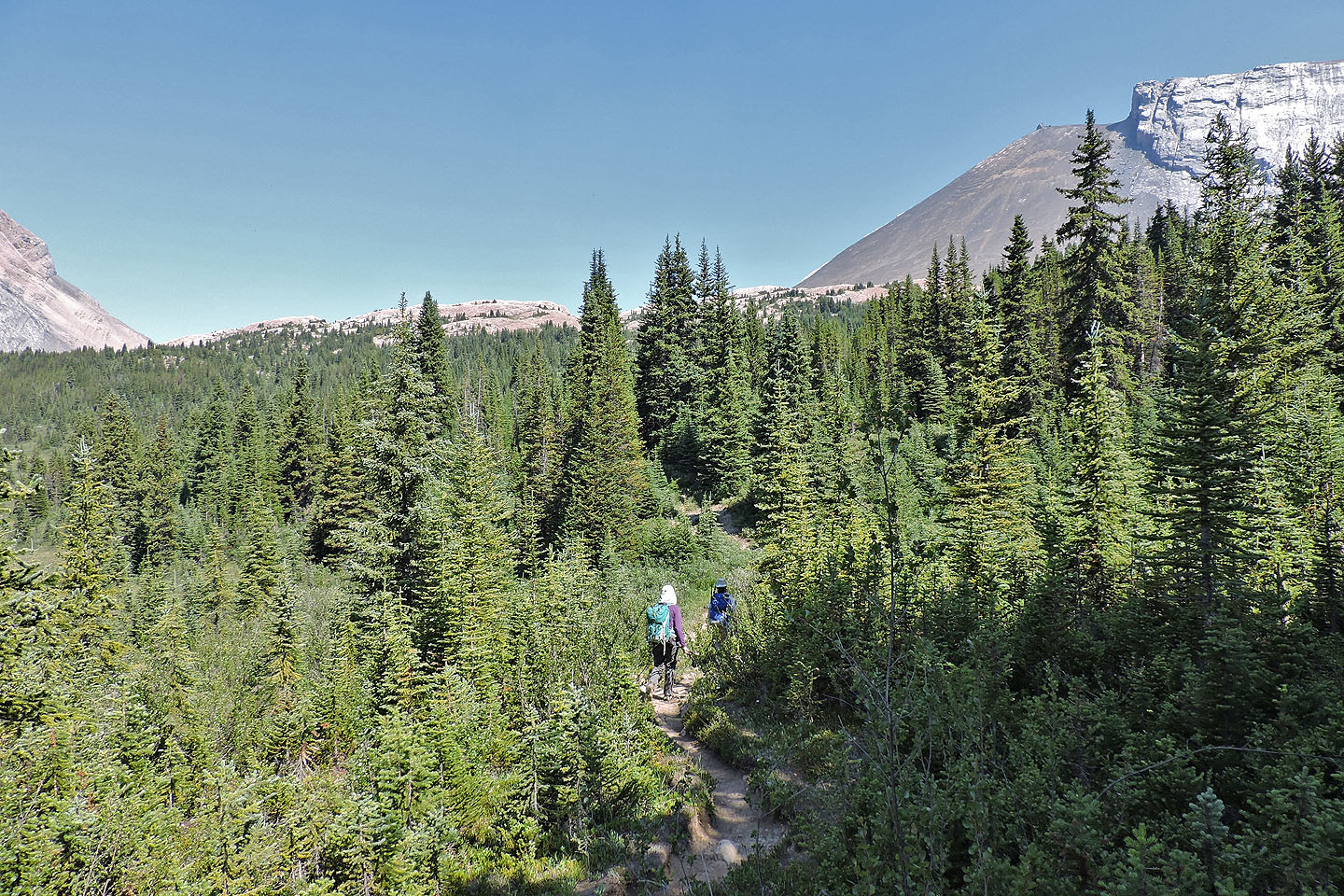 The pass appears ahead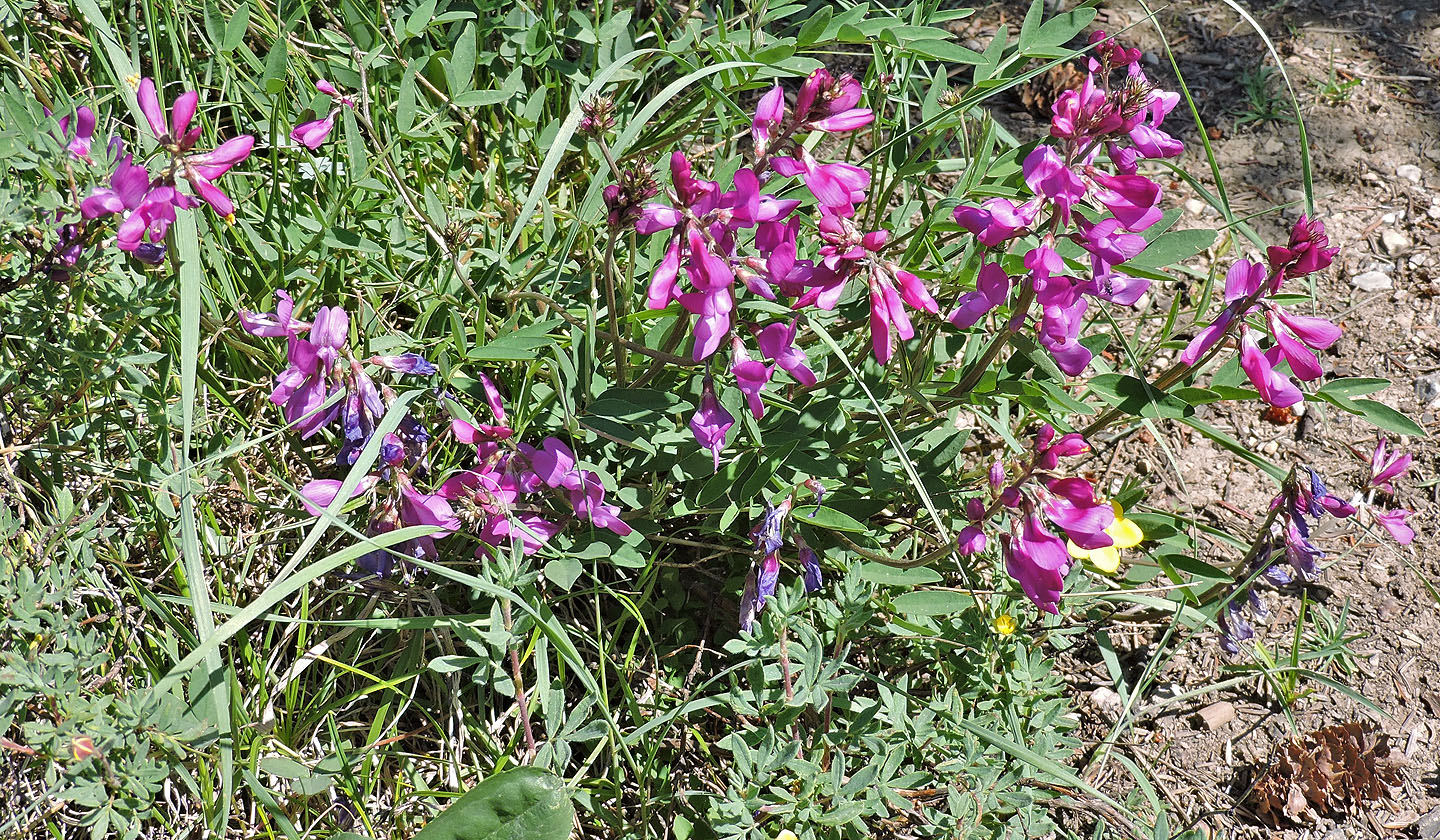 Northern sweetvetch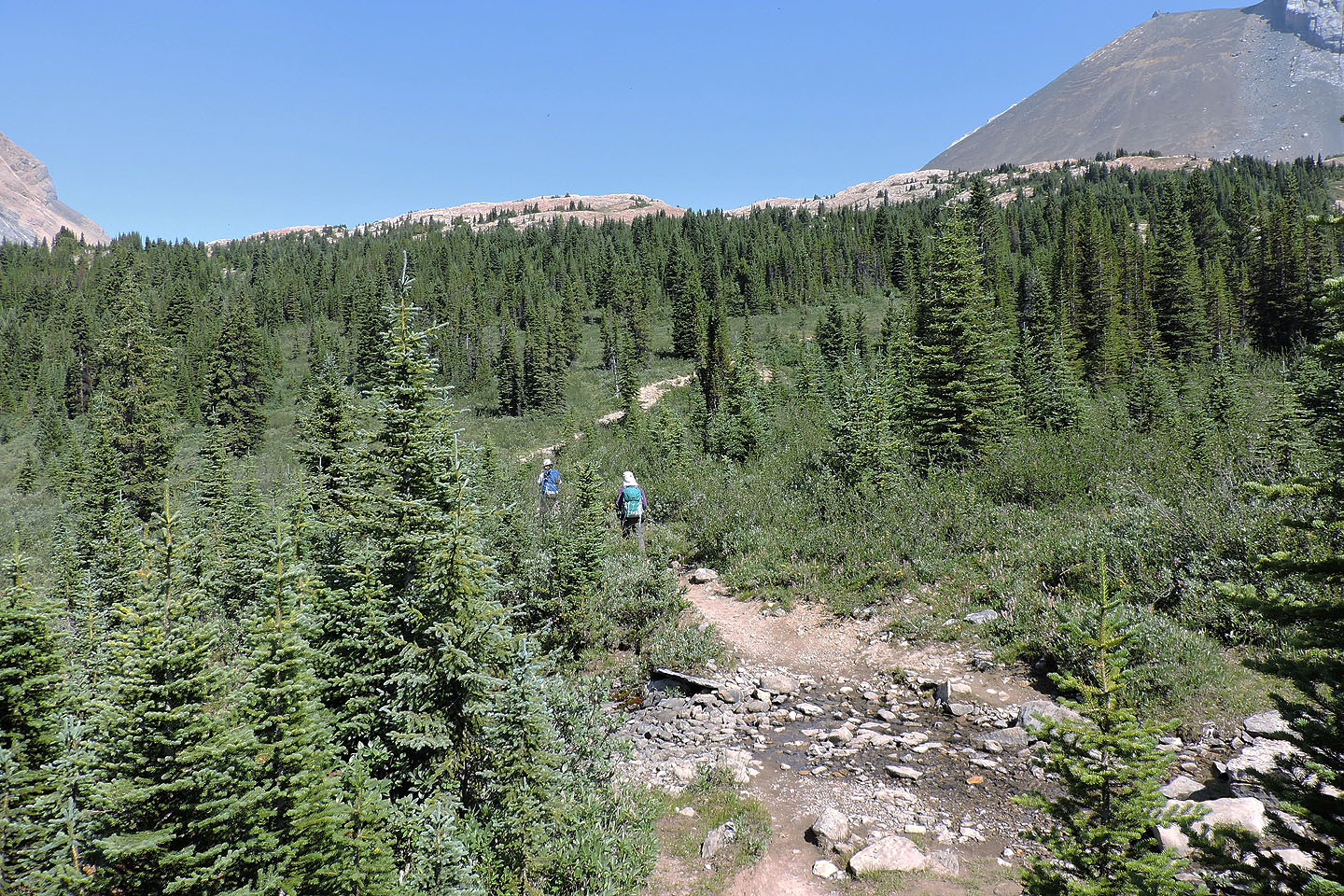 Not far now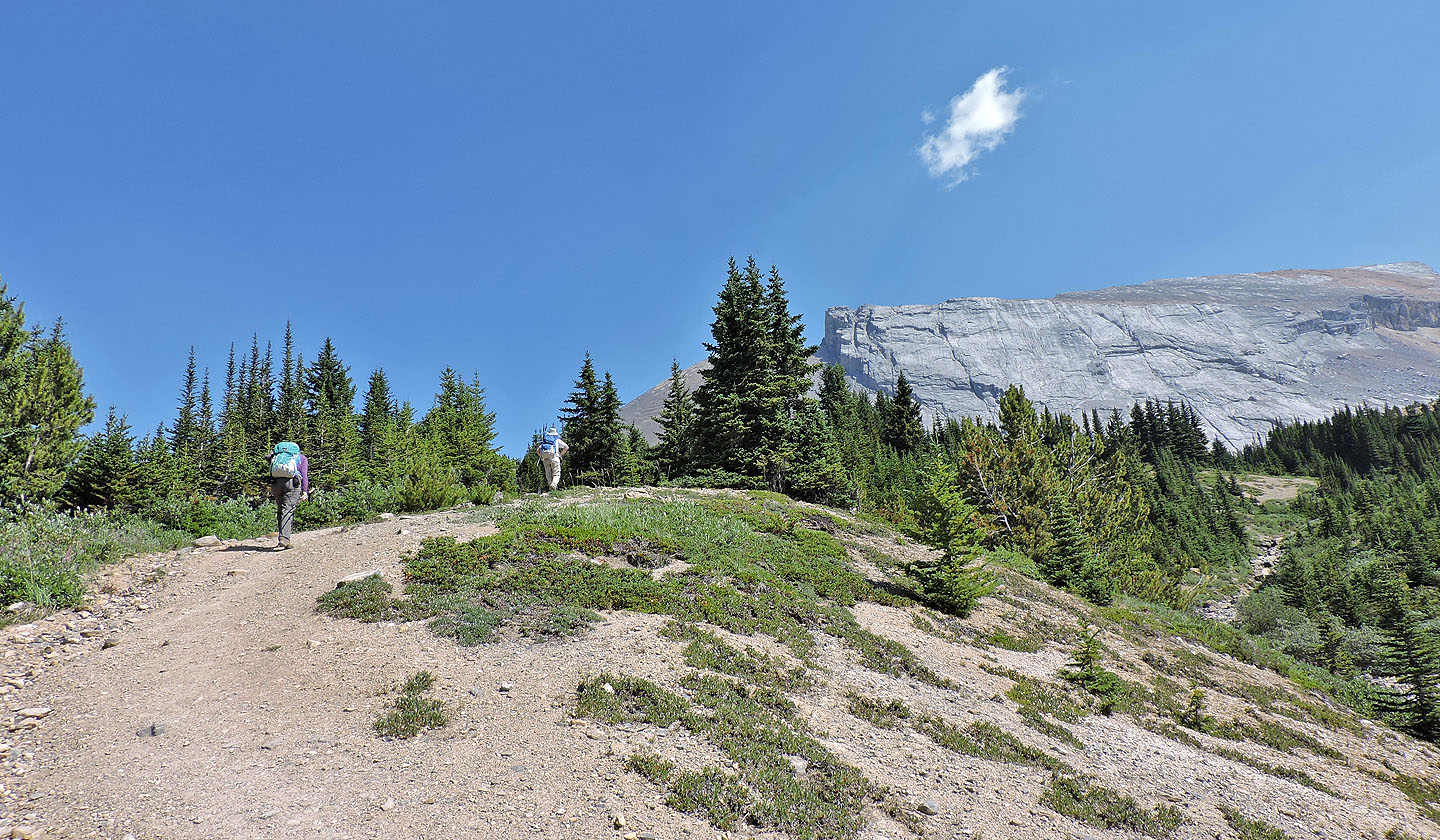 This is as steep as the trail gets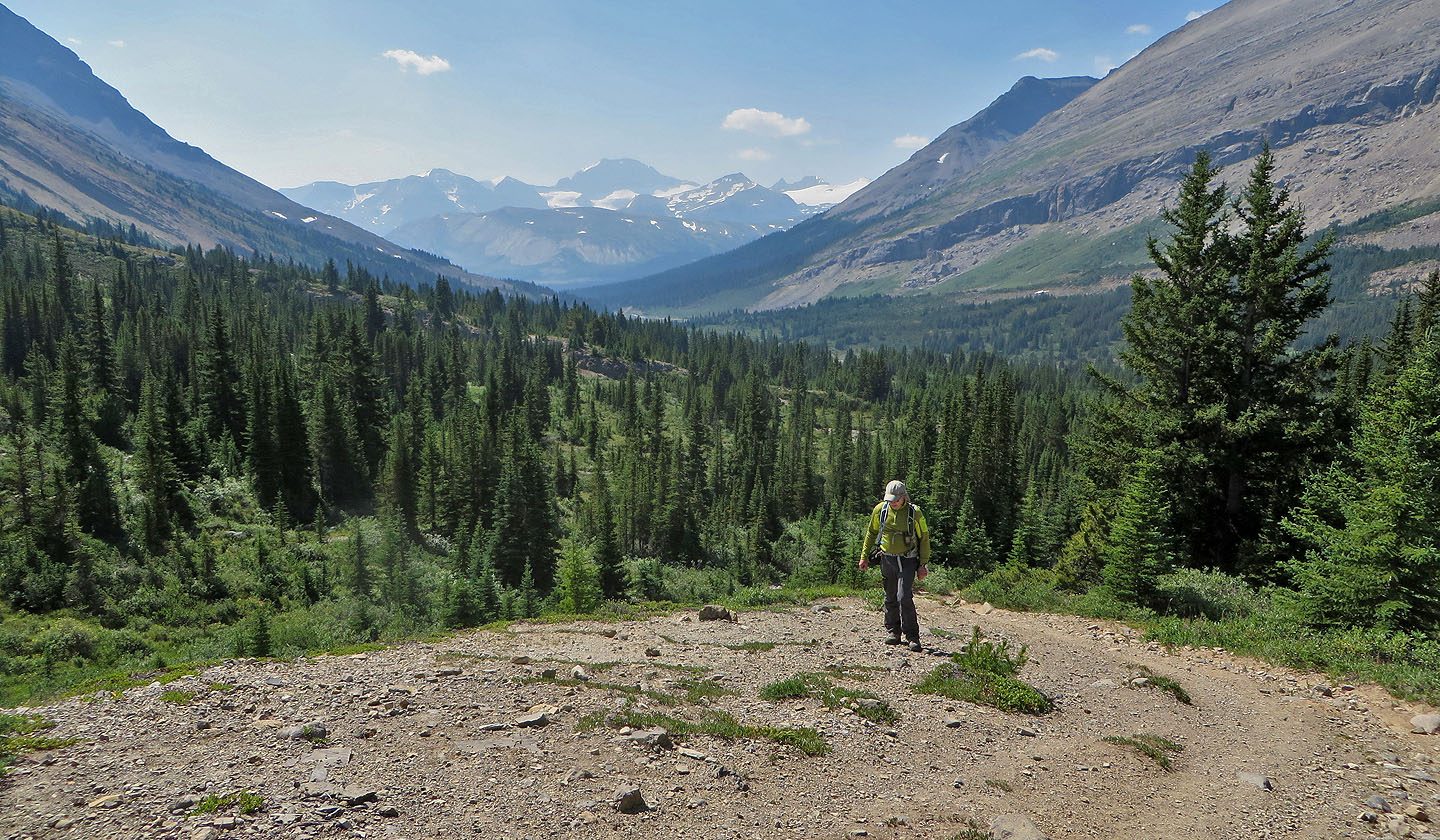 Behind us, Parker Ridge is barely visible because of a smoky haze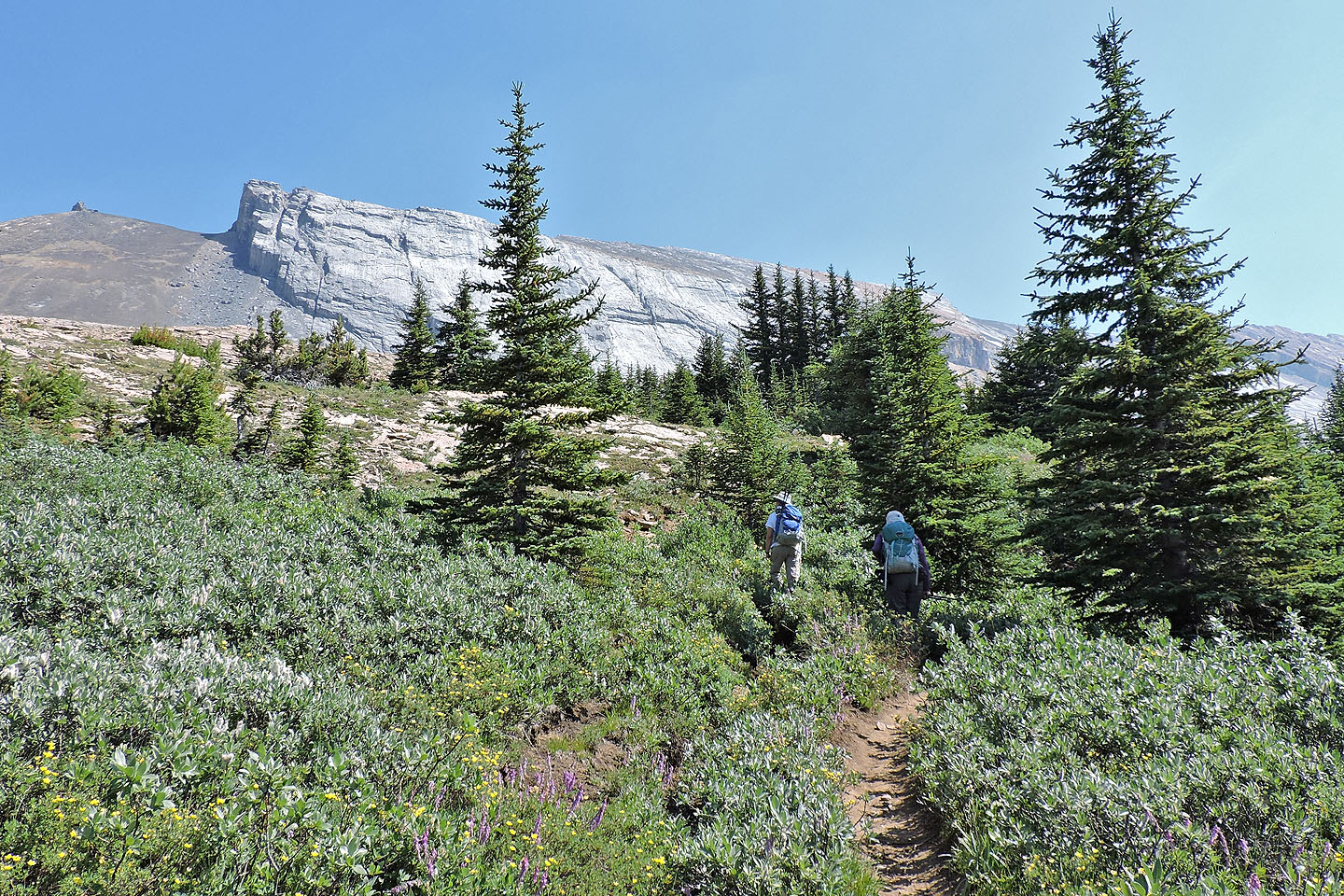 At the pass, we exited the trail after it turned right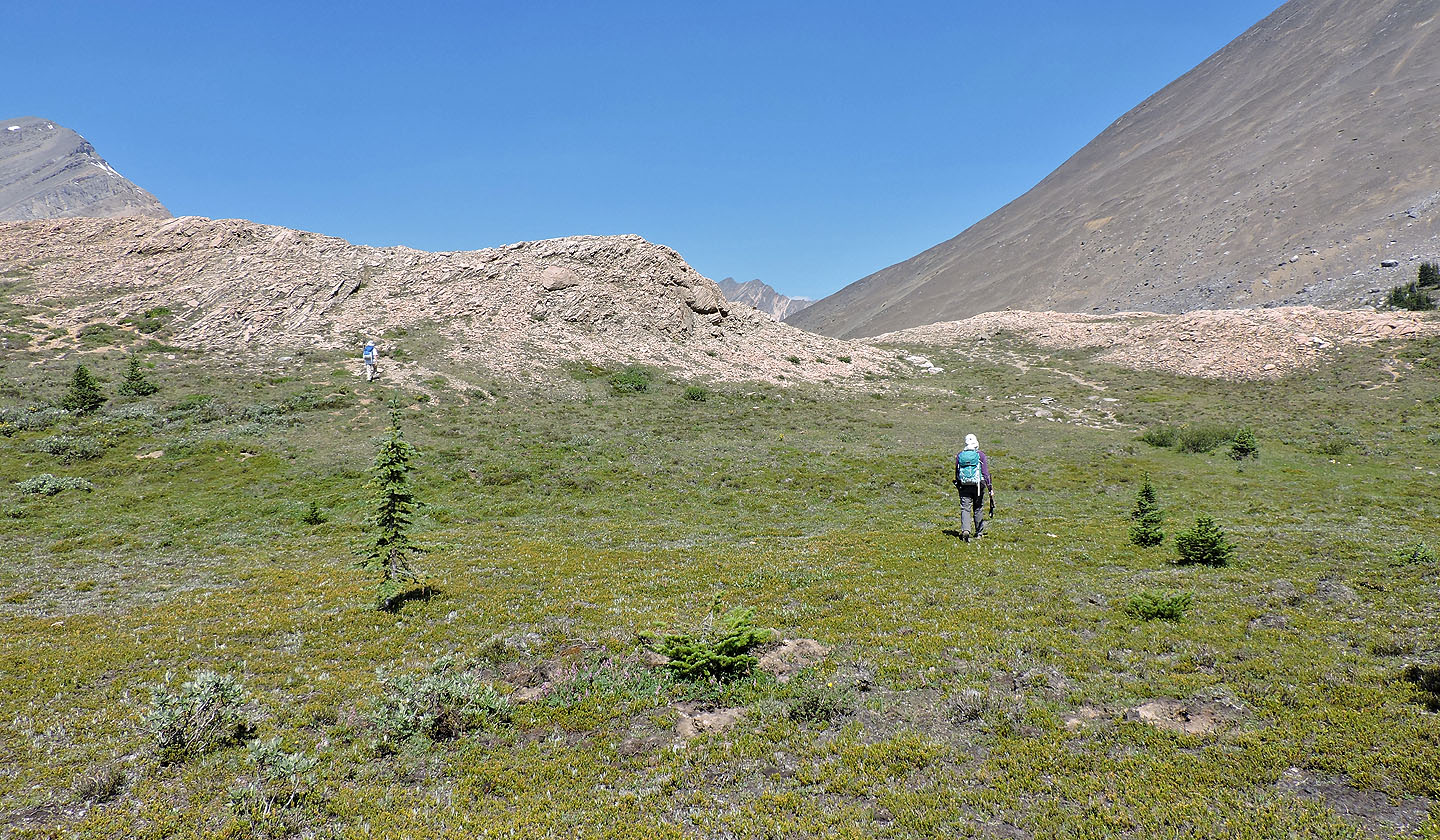 The pass is quite broad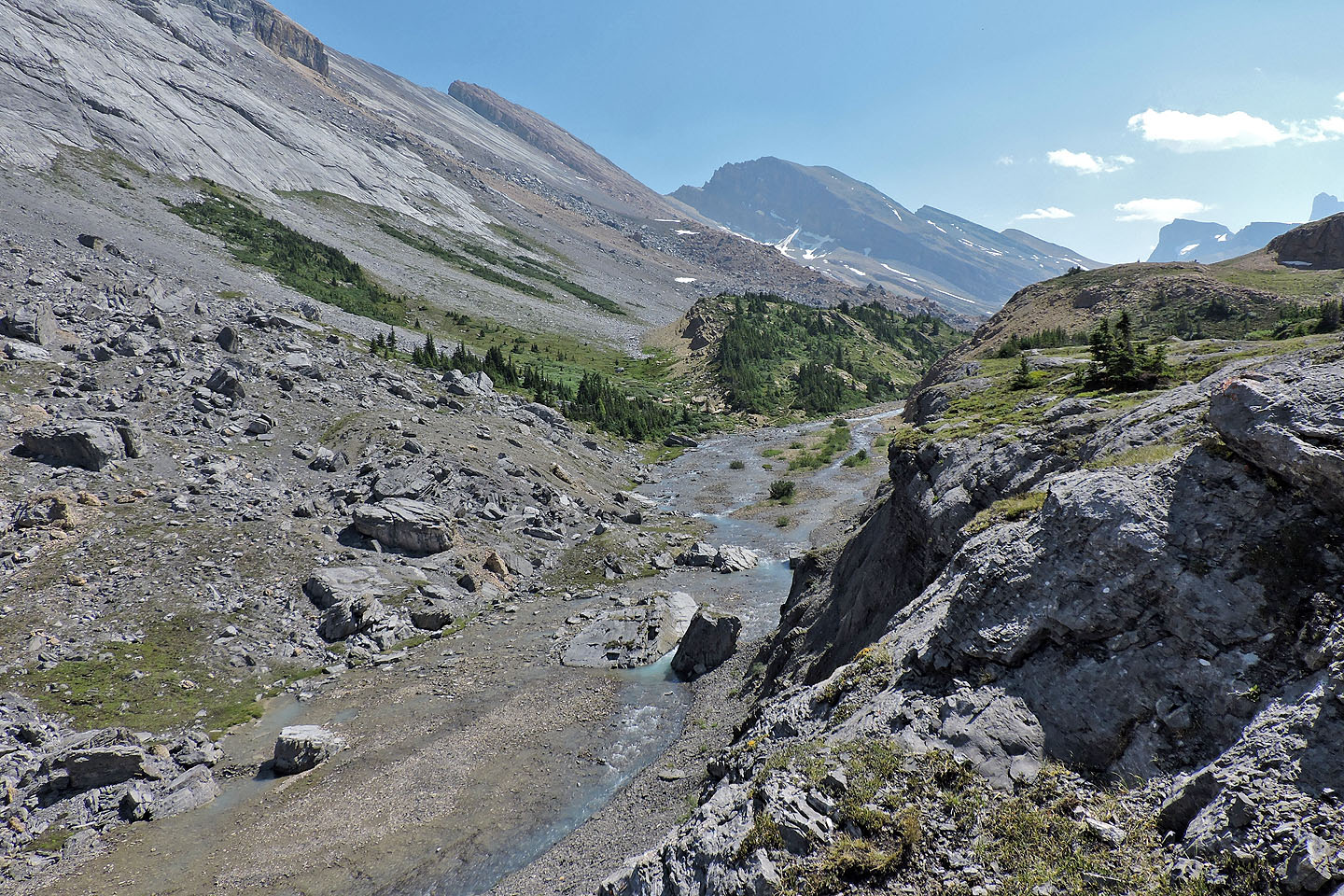 The trail continues over the pass and crosses Brazeau River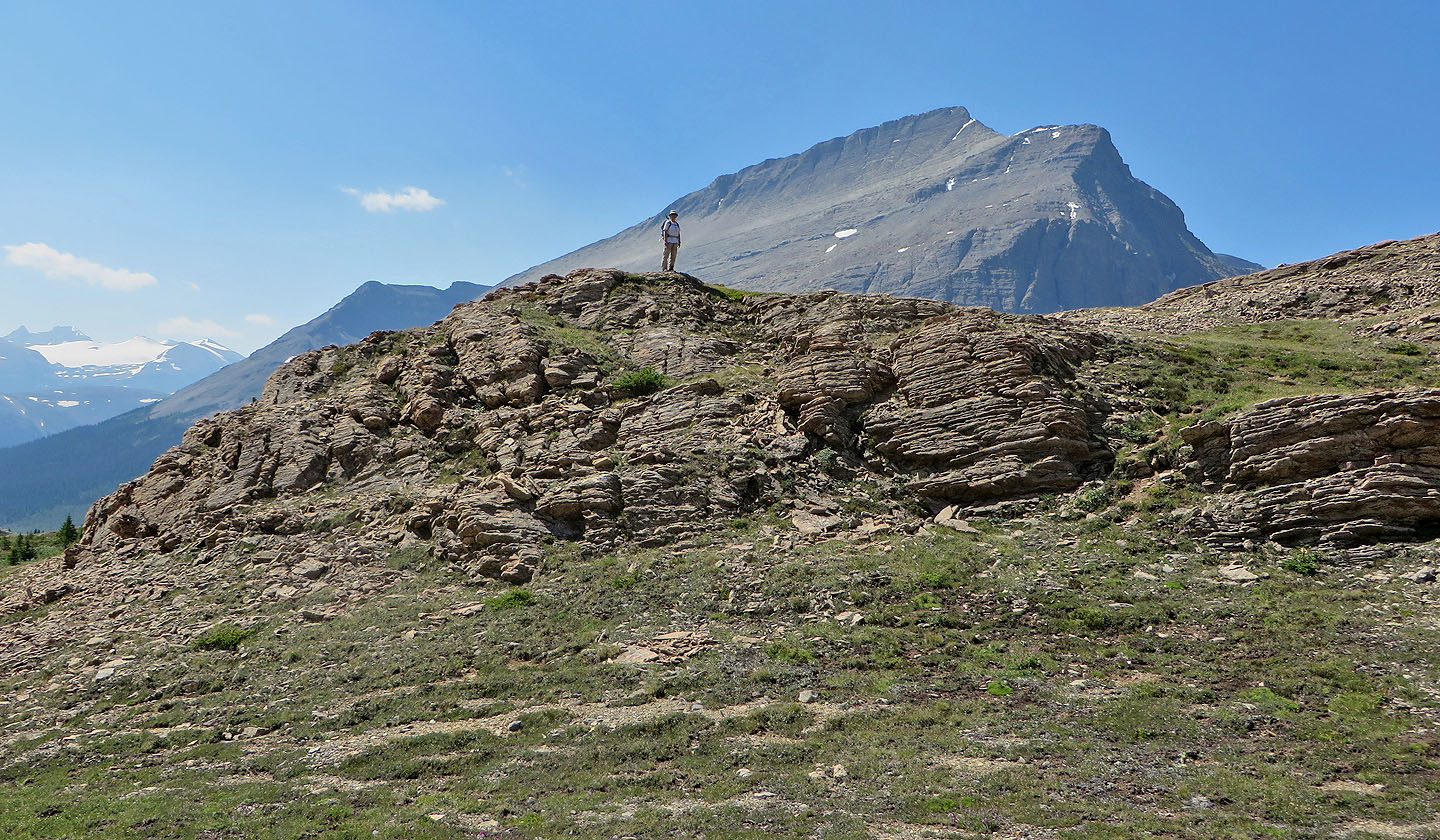 Zora starts hiking along the pass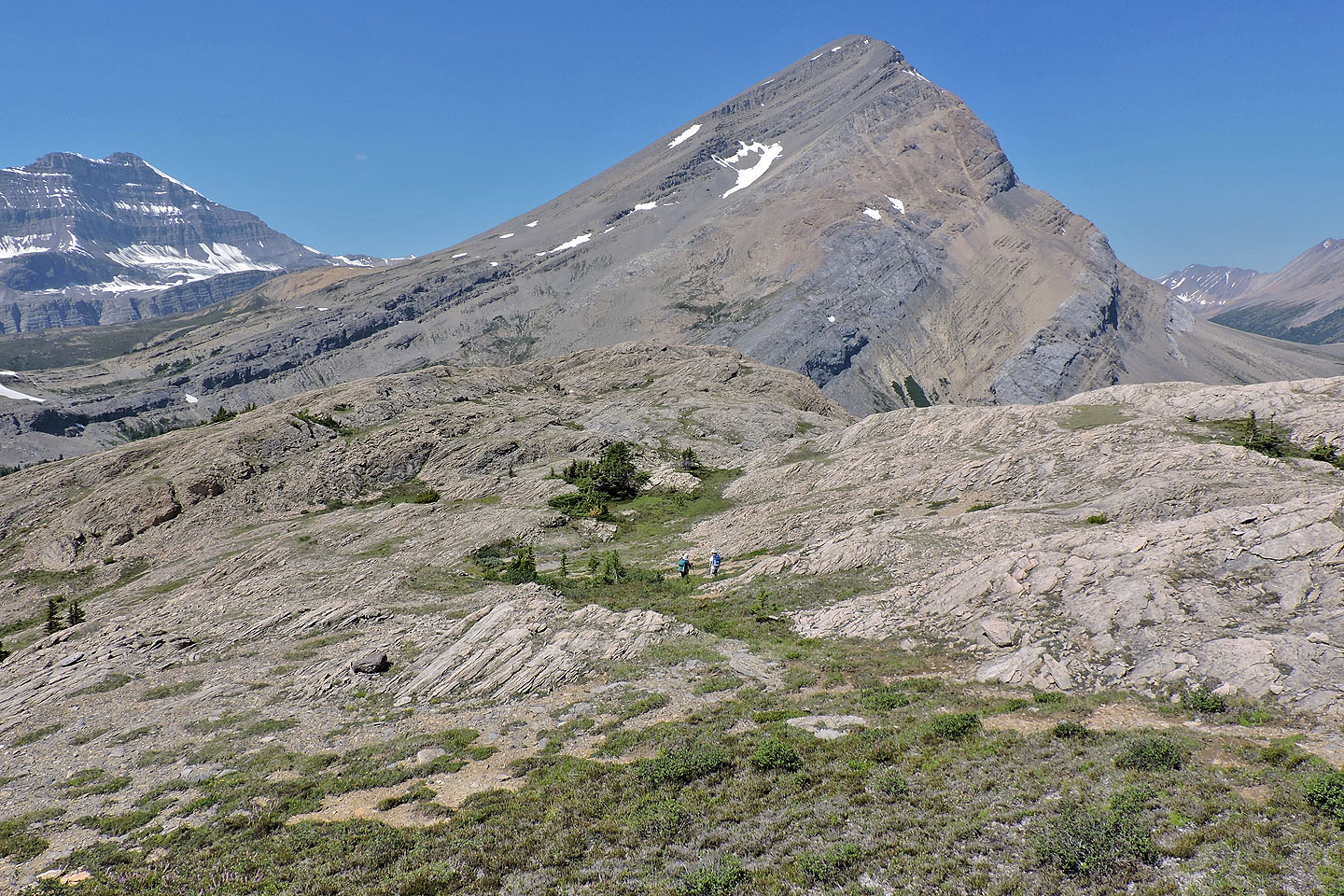 Dinah and Zora appear in the centre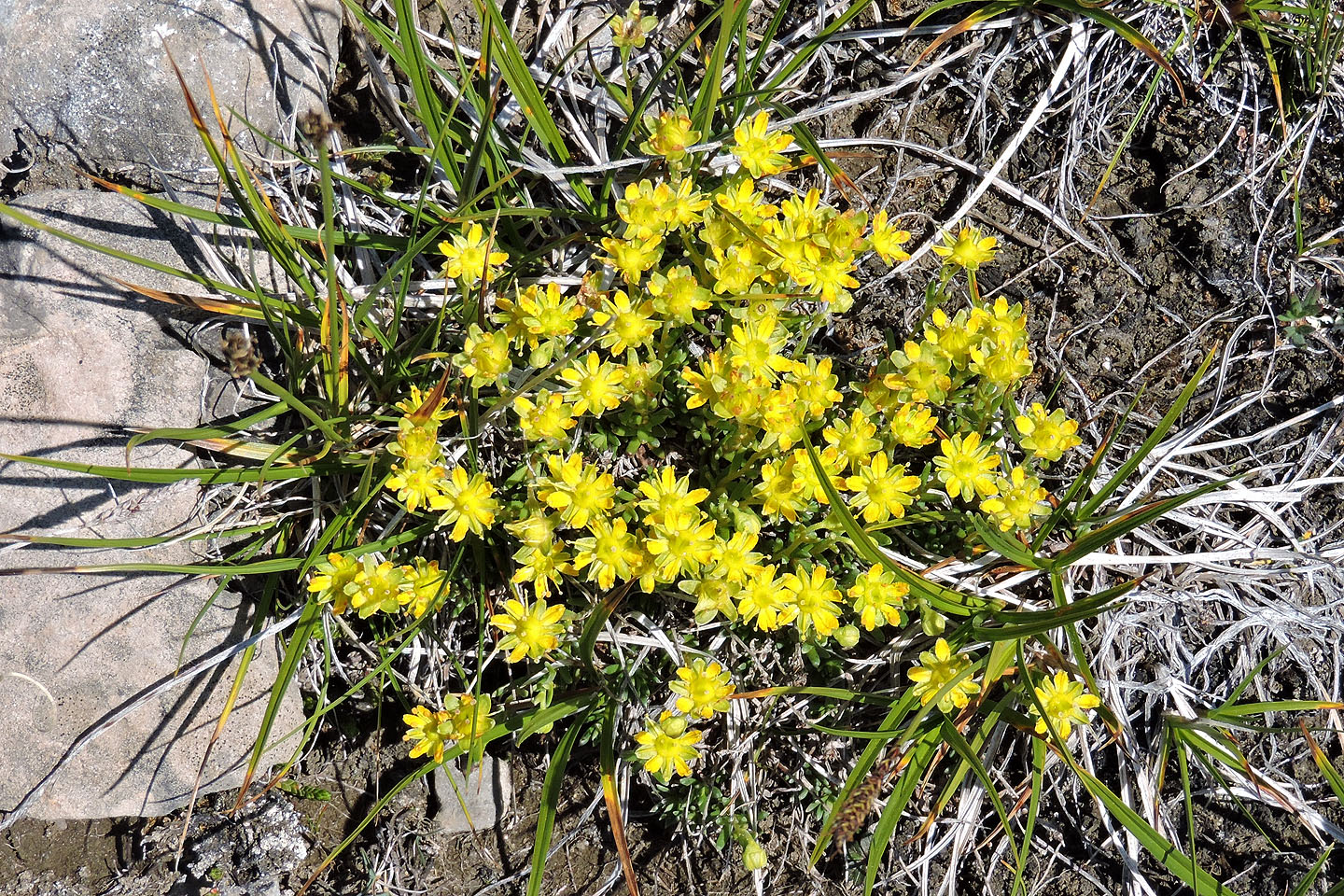 Yellow mountain saxifrage were common on the pass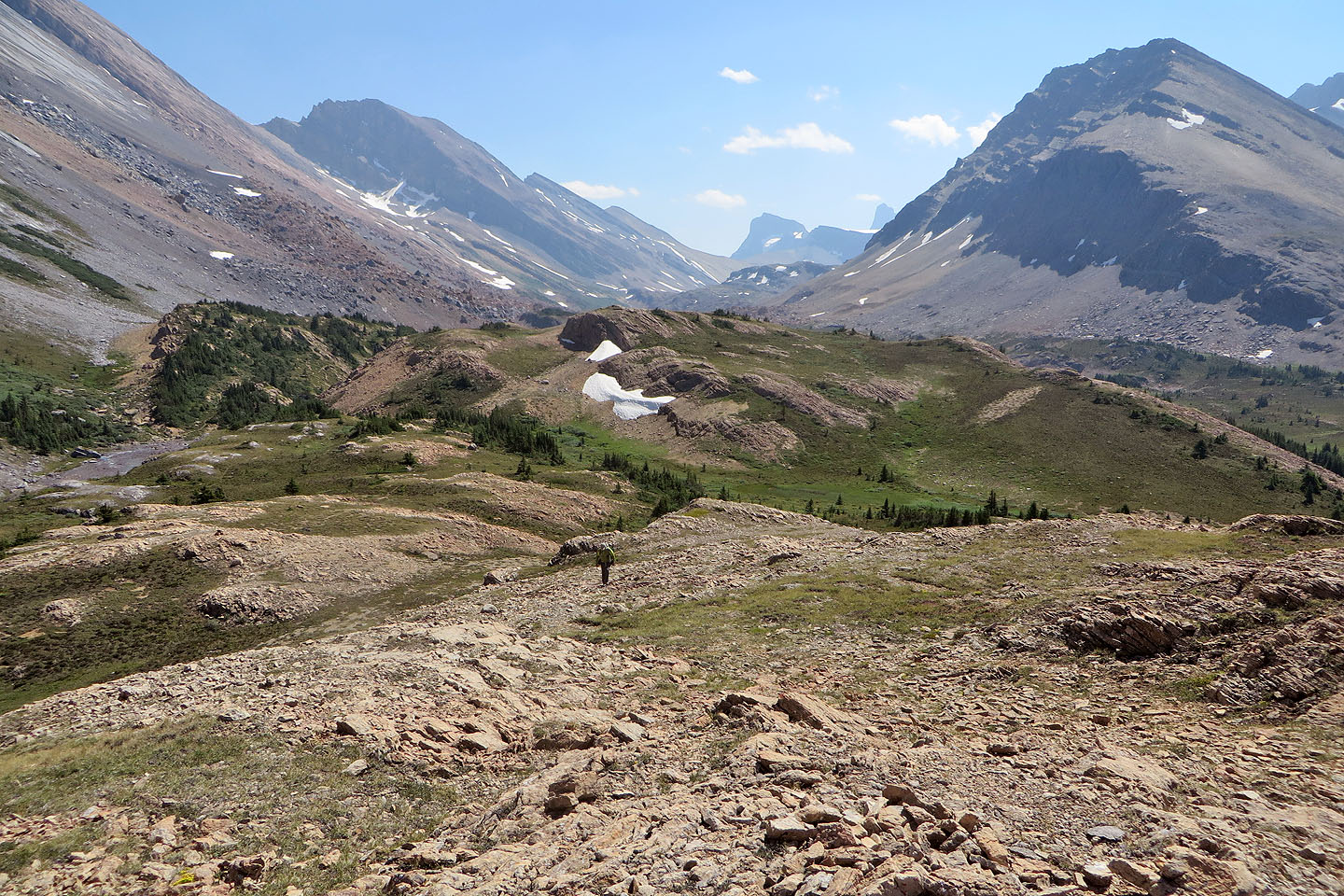 I followed behind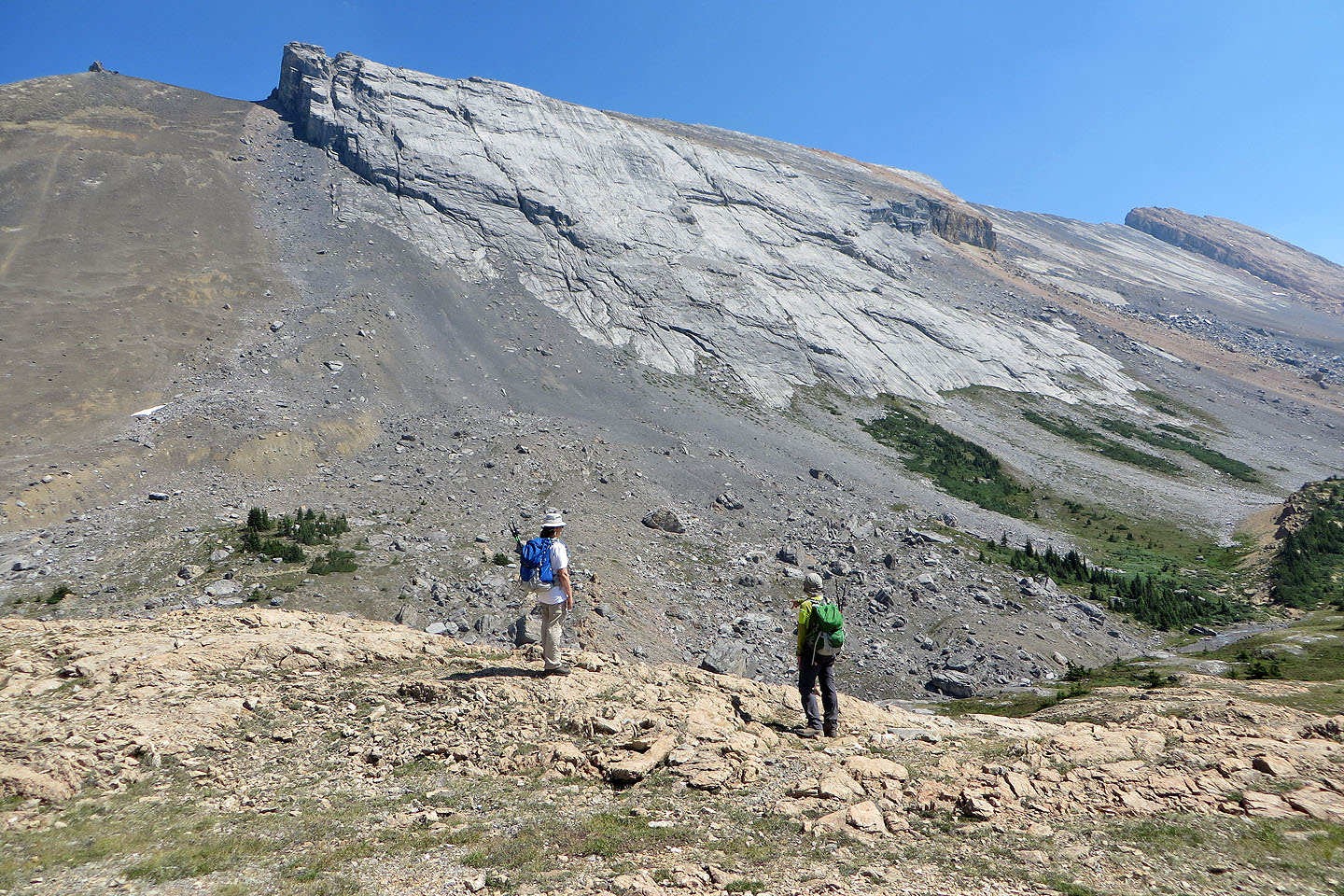 We were fascinated by this enormous rock face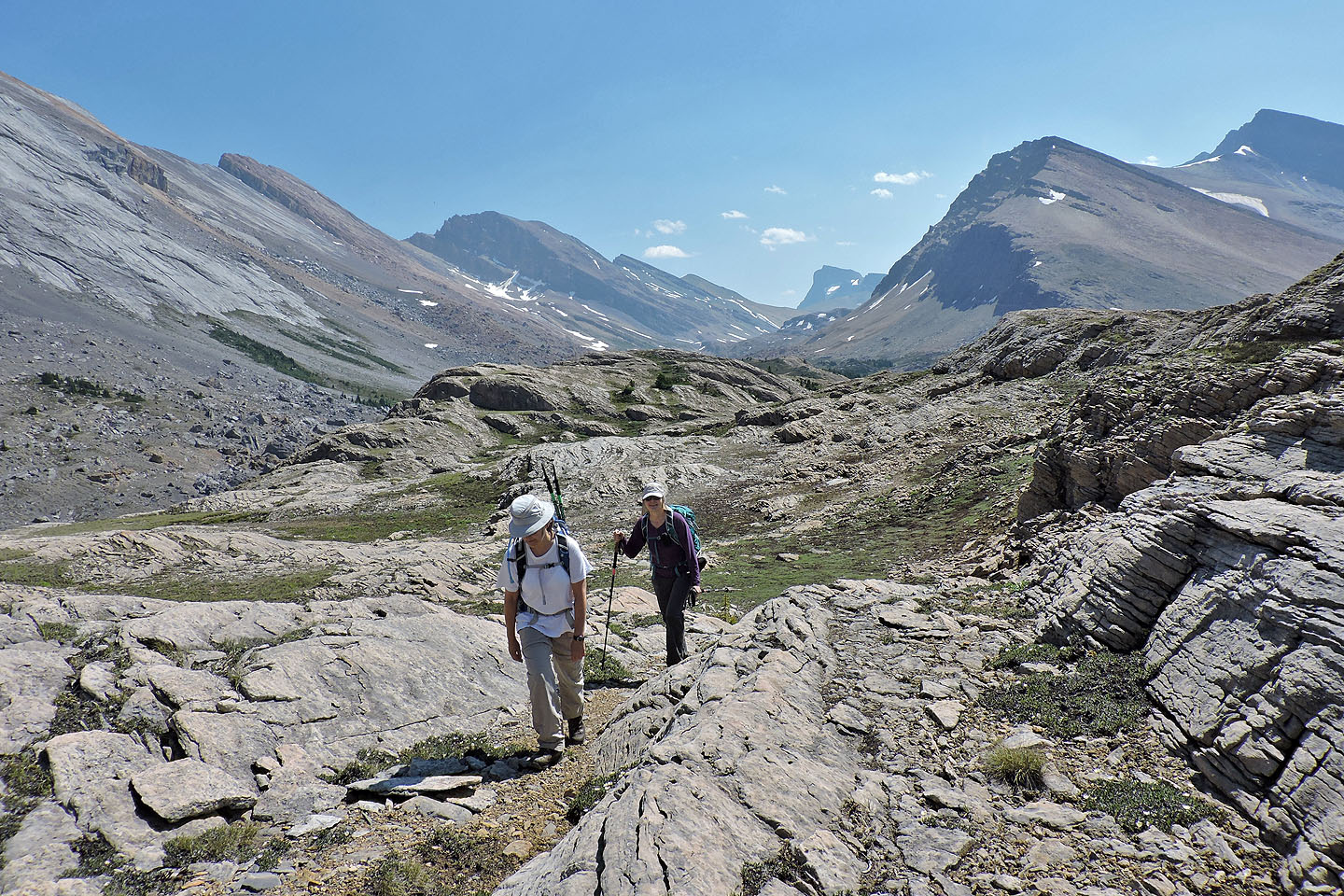 No scrambling here, just a hike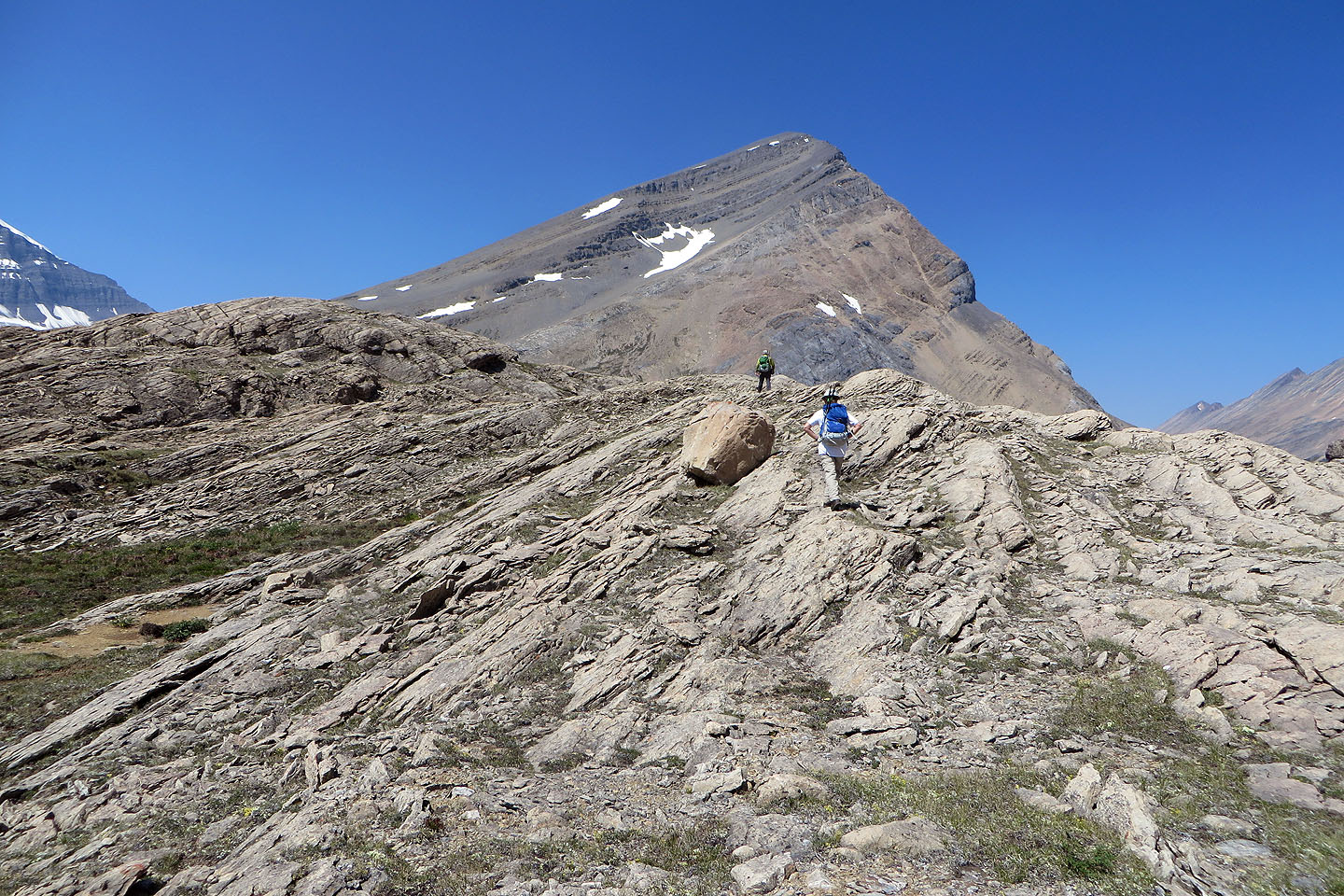 The west end is slightly higher than the east end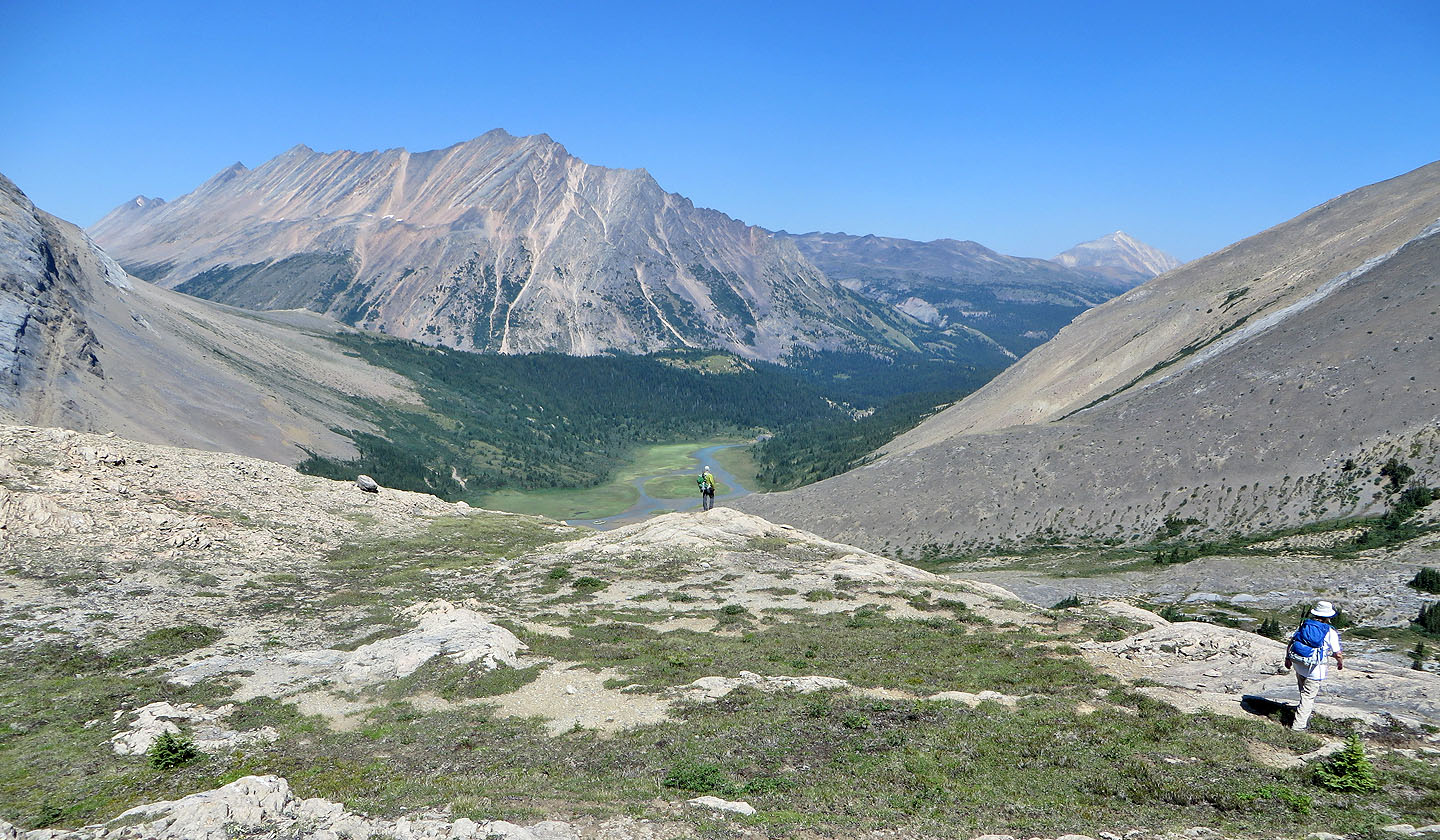 I stopped to look north down the Brazeau River Valley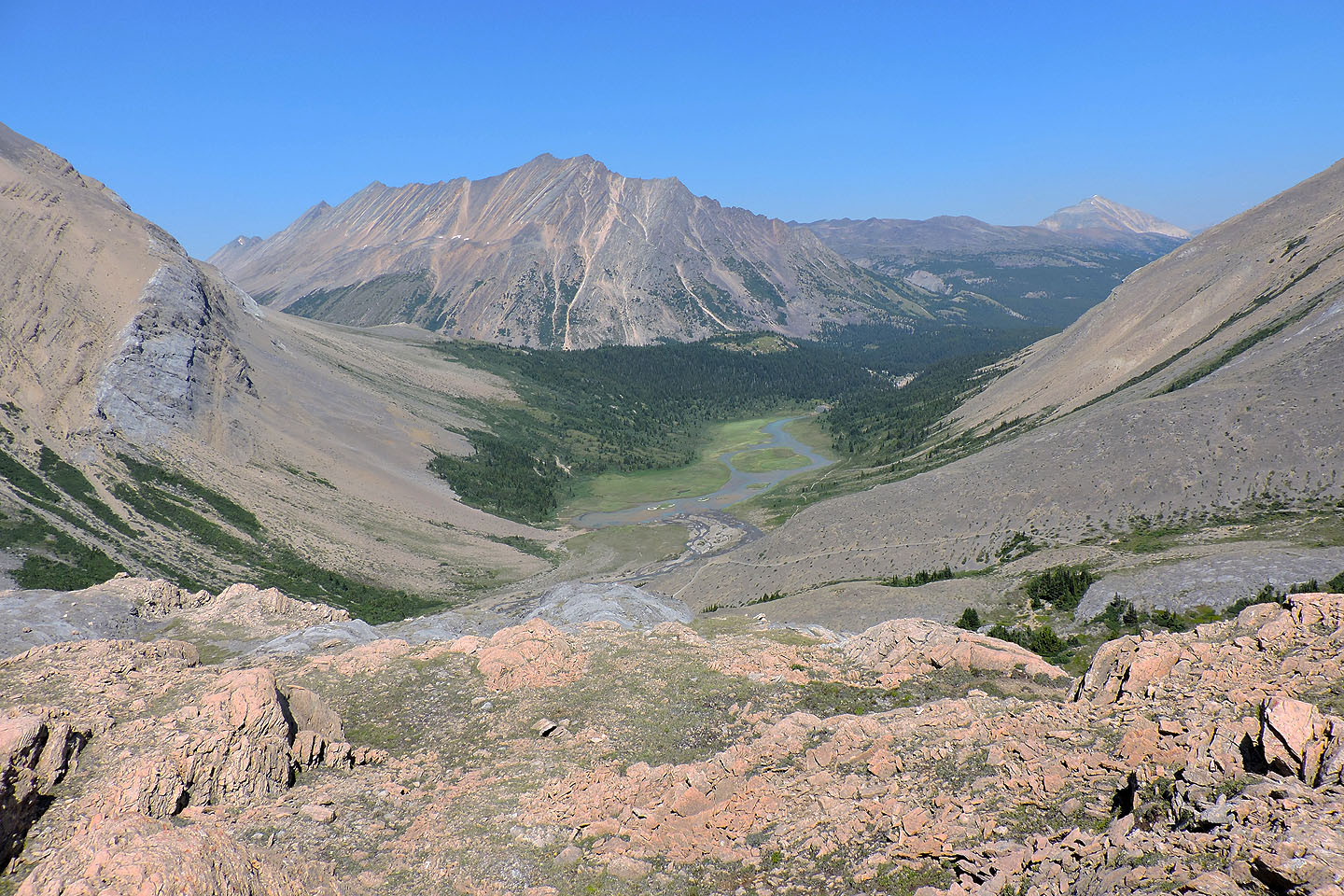 A closer look at the valley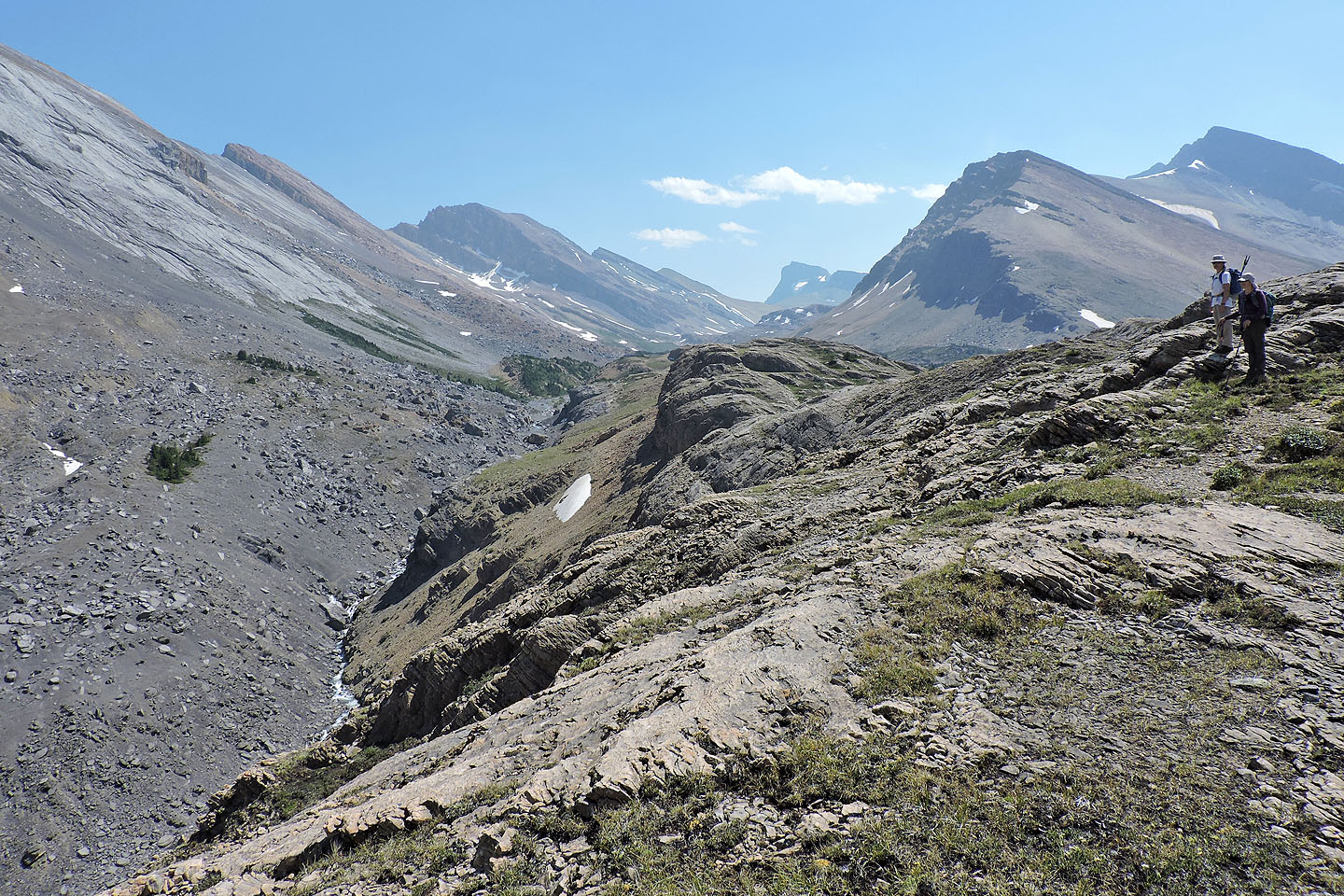 Looking up the river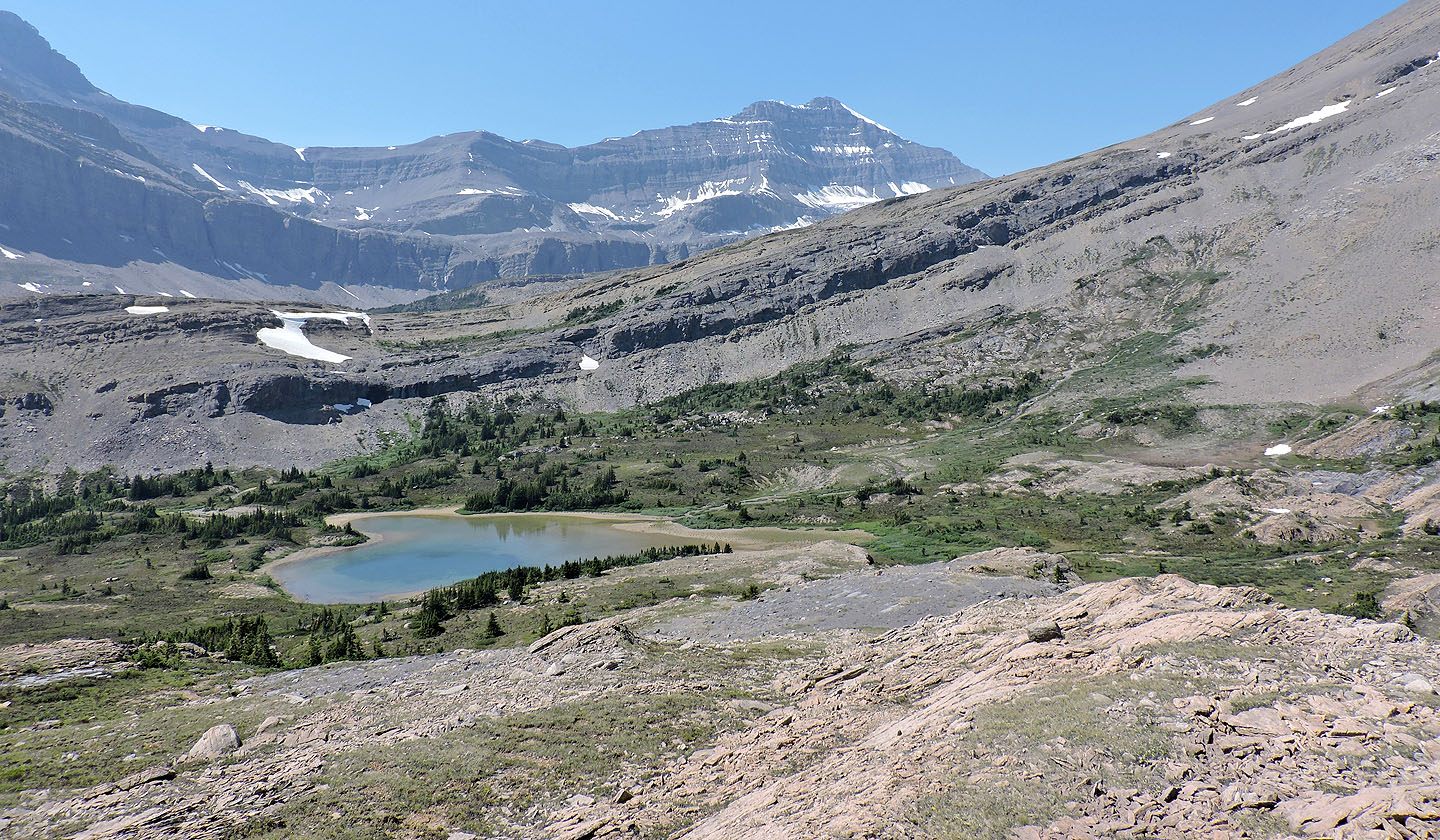 A tarn sits at the west end of the pass. Nigel Peak above. Mouse over for a close-up of the tarn.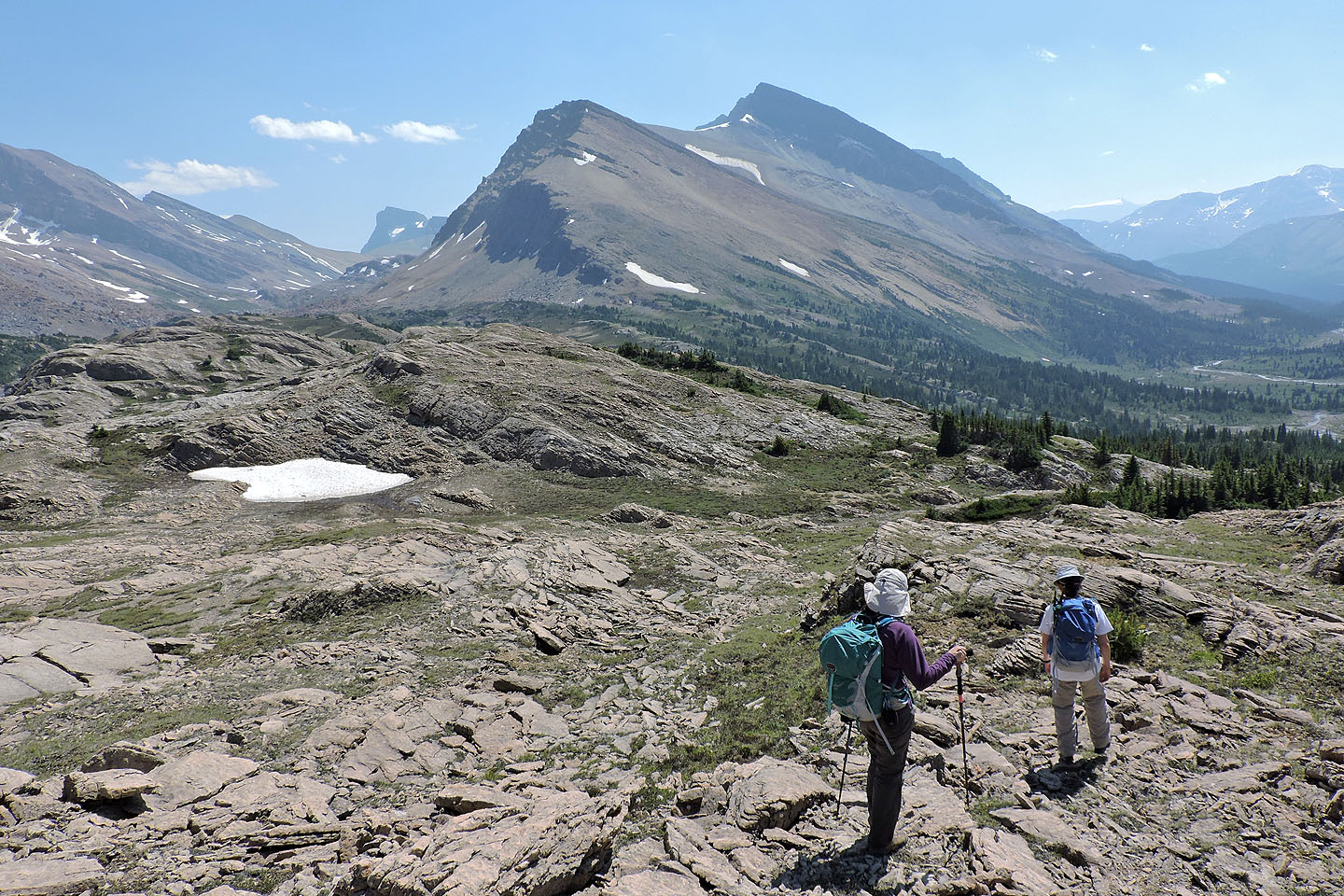 Heading back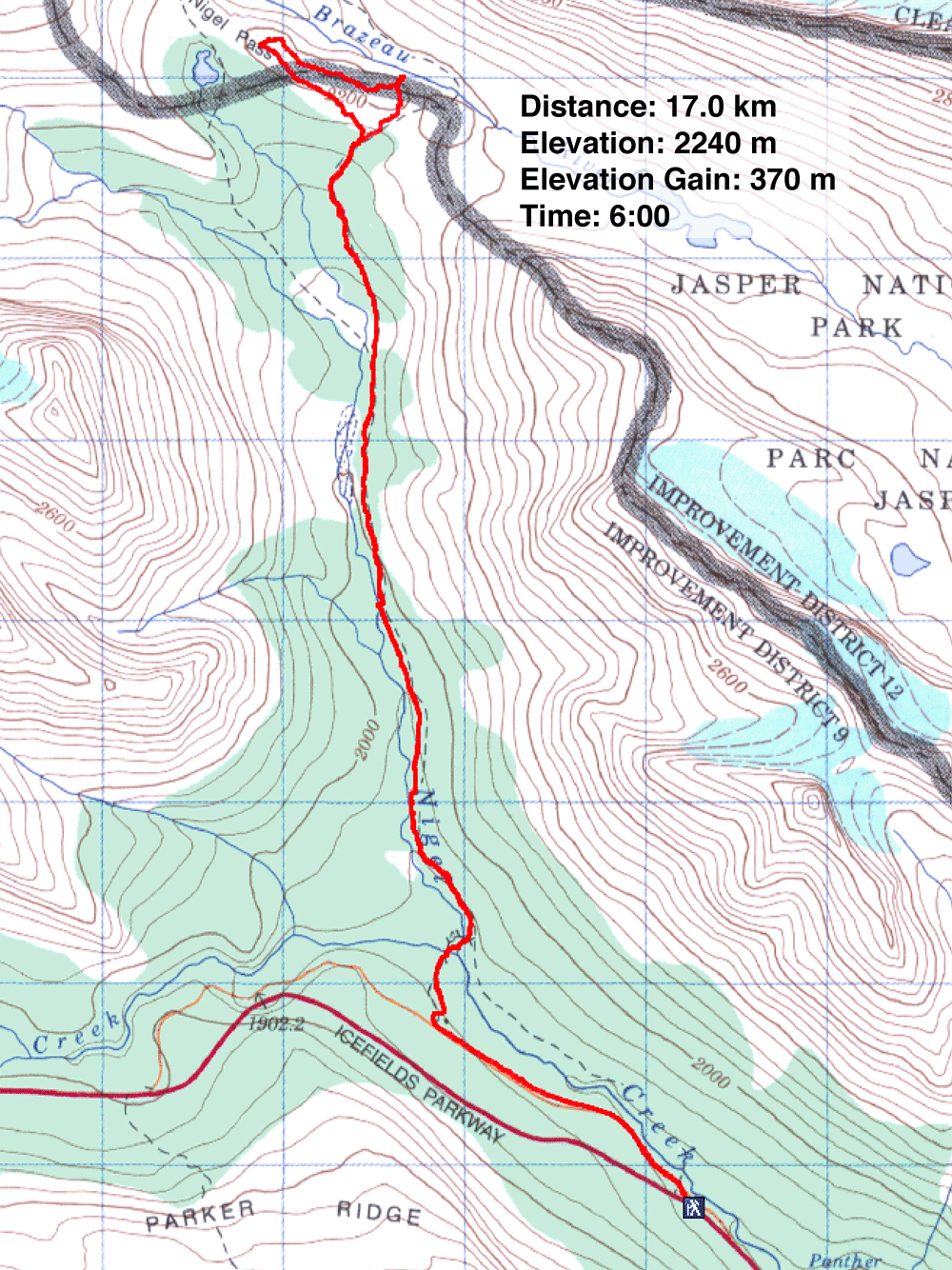 83 C/3 Columbia Icefields