bobspirko.ca | Home | Canada Trips | US Trips | Hiking | Snowshoeing | MAP | About

"Raptor Peak" and Spread Eagle Mountain
(attempt)
Castle Provincial Park, Alberta
May 13, 2005
On our attempt on Spread Eagle Mountain, Dinah and I climbed a bump on the north ridge. 14 years years later, Dave McMurray named this hill, "Raptor Peak." While we easily reached Raptor Peak, we were thwarted by steep rock and turned around on Spread Eagle Mountain.
We parked at the bridge over Spionkop Creek on Yarrow Road and headed up the wooded slope. Soon came across a good animal trail. The trail follows the ridge above the creek and crosses two side creeks before climbing. Eventually it meets a 4WD road that climbs up Raptor Peak.

Along the way we were amazed by the profusion of flowers, especially glacier lilies, kittentails, shooting stars and prairie crocuses. We also saw deer which might explain the animal trails.

After reaching Raptor Peak, 2040 m, we continued up the ridge to Spread Eagle Mountain. The ridge began as a scree slope, but higher up we encountered a cliff band. Towards the middle of the slope where there was a shallow gully, the cliff band narrows. It looked promising from a distance, but up close I was rebuffed by overhanging rock. Snow and running water didn't help matters.

Looking for another spot, I hiked along the base to the higher cliff band where I came across a chimney I hadn't noticed before. There were some good steps, although I had to clear snow and debris off them. About 3 or 4 metres below the top of the chimney, however, I decided to turn back. It was steeper here, and the steps were fewer and smaller. This last section is best handled in dry conditions.
At least we managed to tag a minor point. And four years later, we returned to climb Spread Eagle Mountain using a west approach.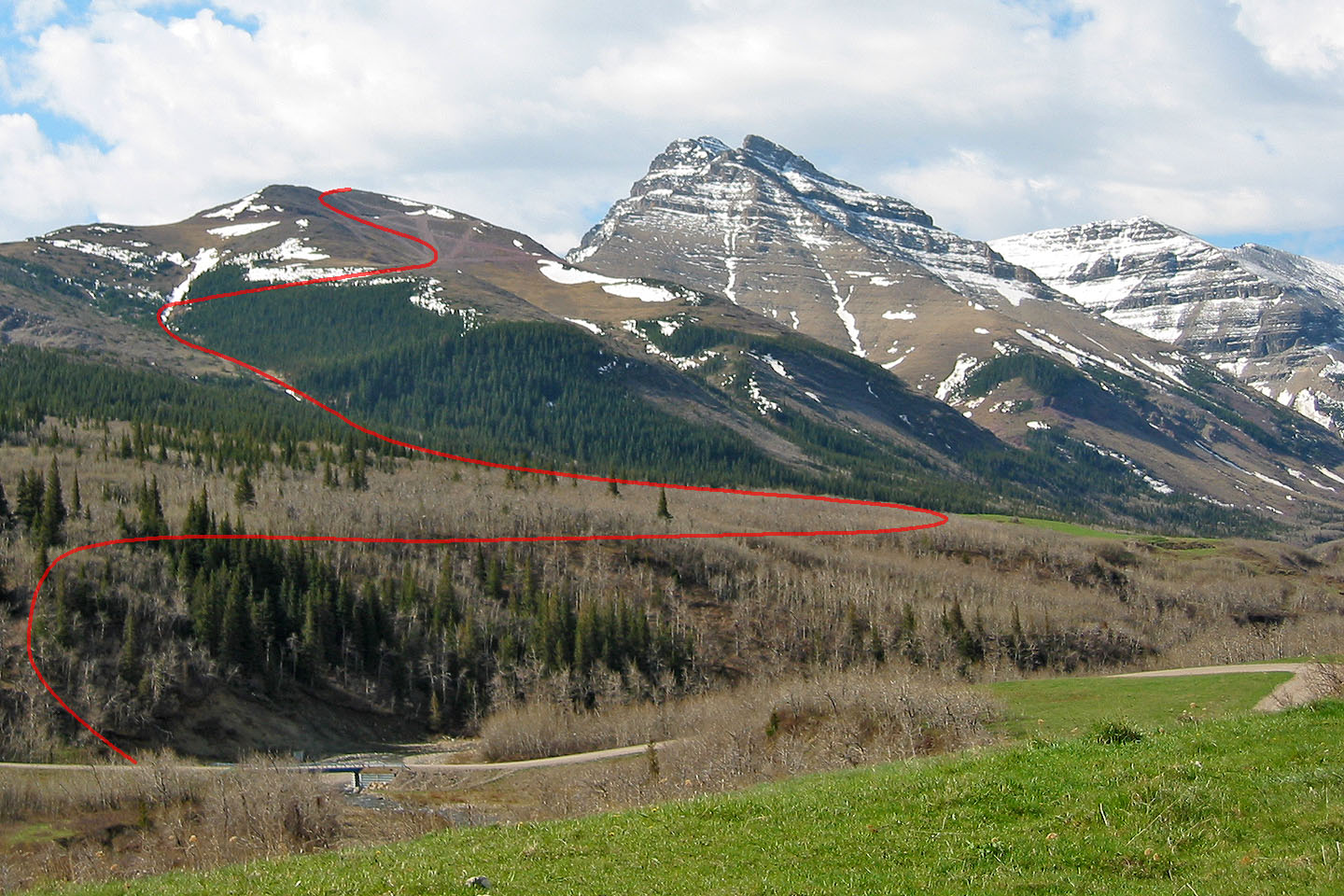 Our approximate route to Raptor Peak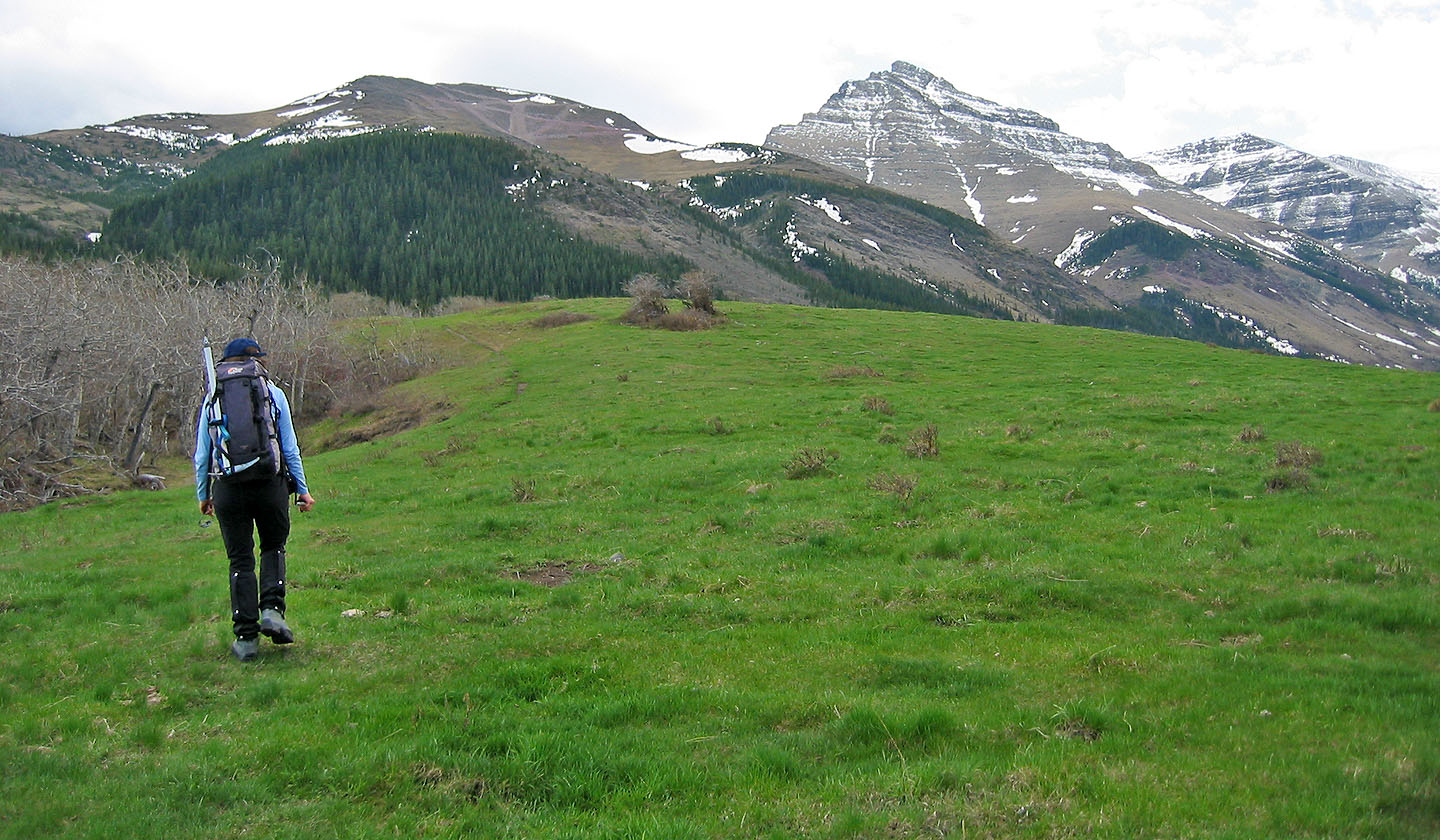 We broke out into the open for short distance before heading back into the trees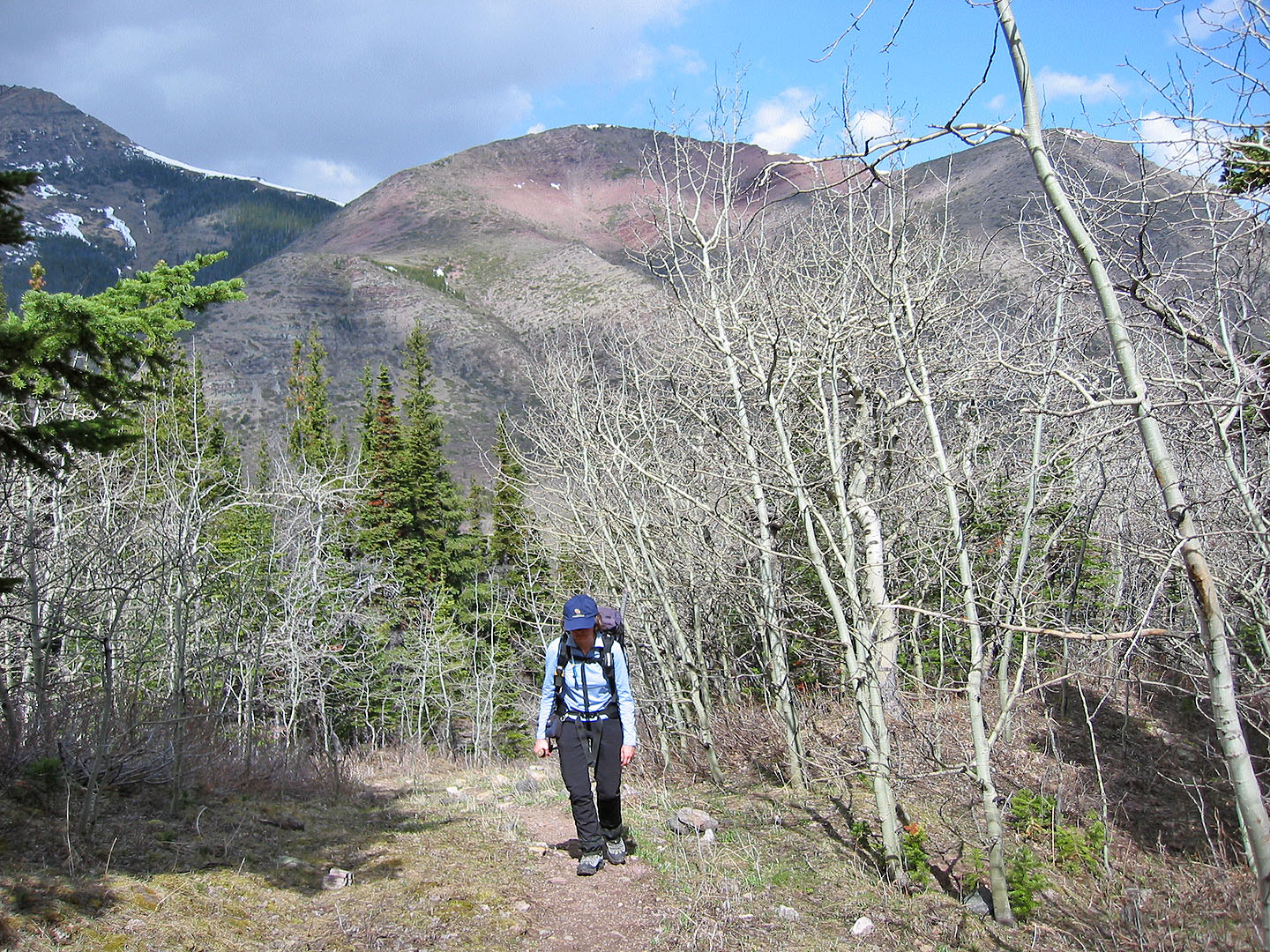 Following an old road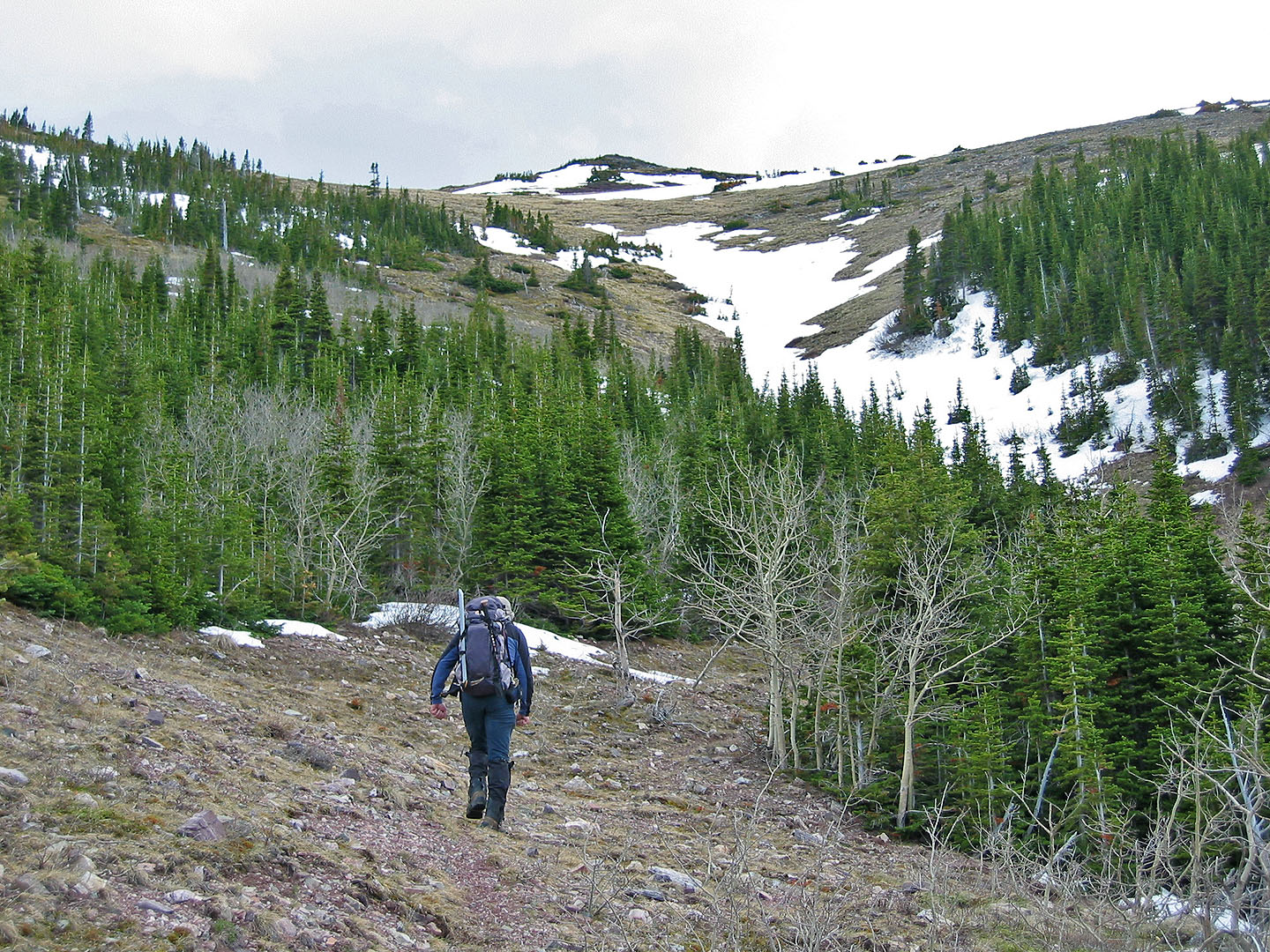 On the road to Raptor Peak. The road makes a sharp right here.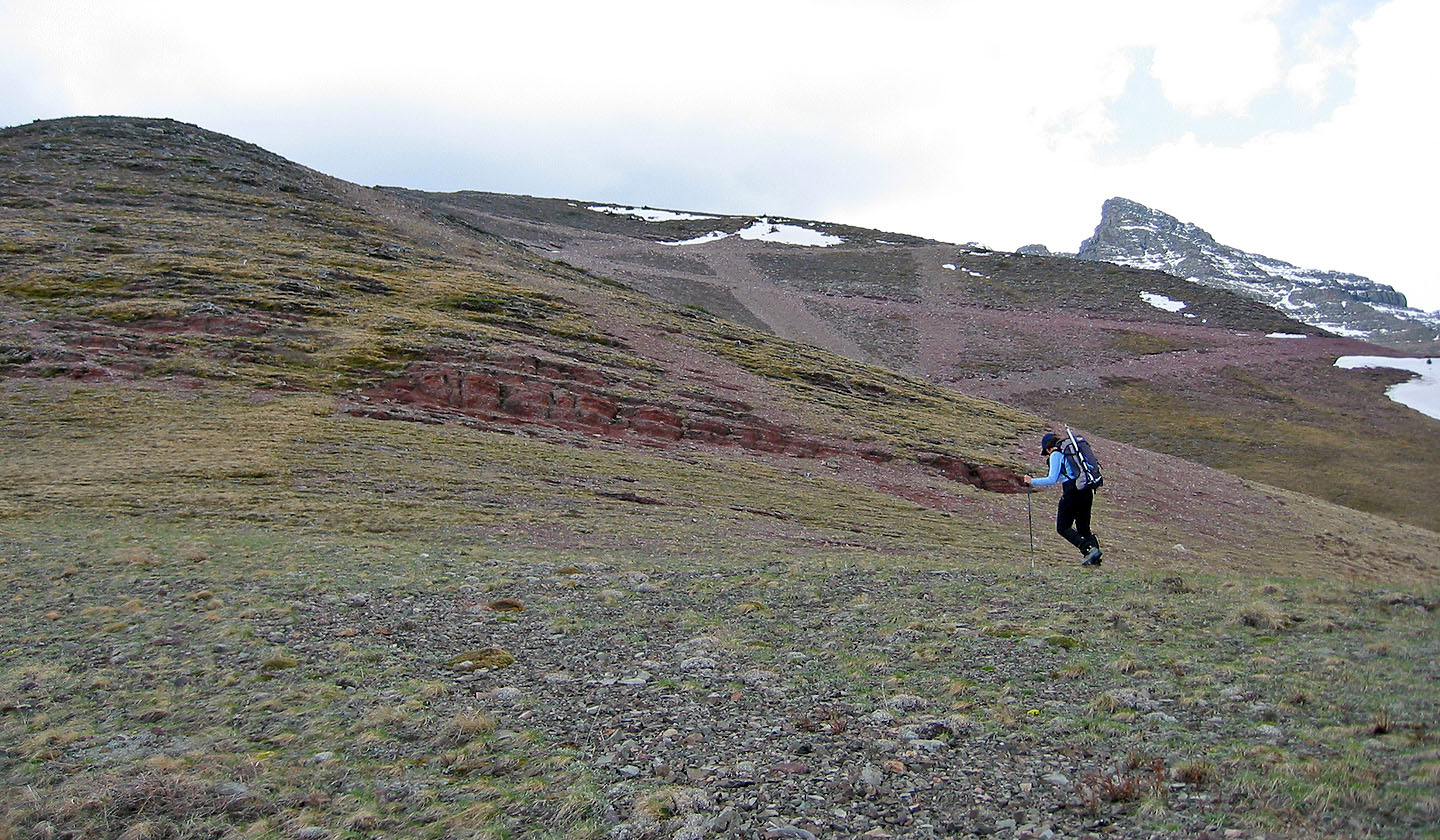 Hiking up Raptor Peak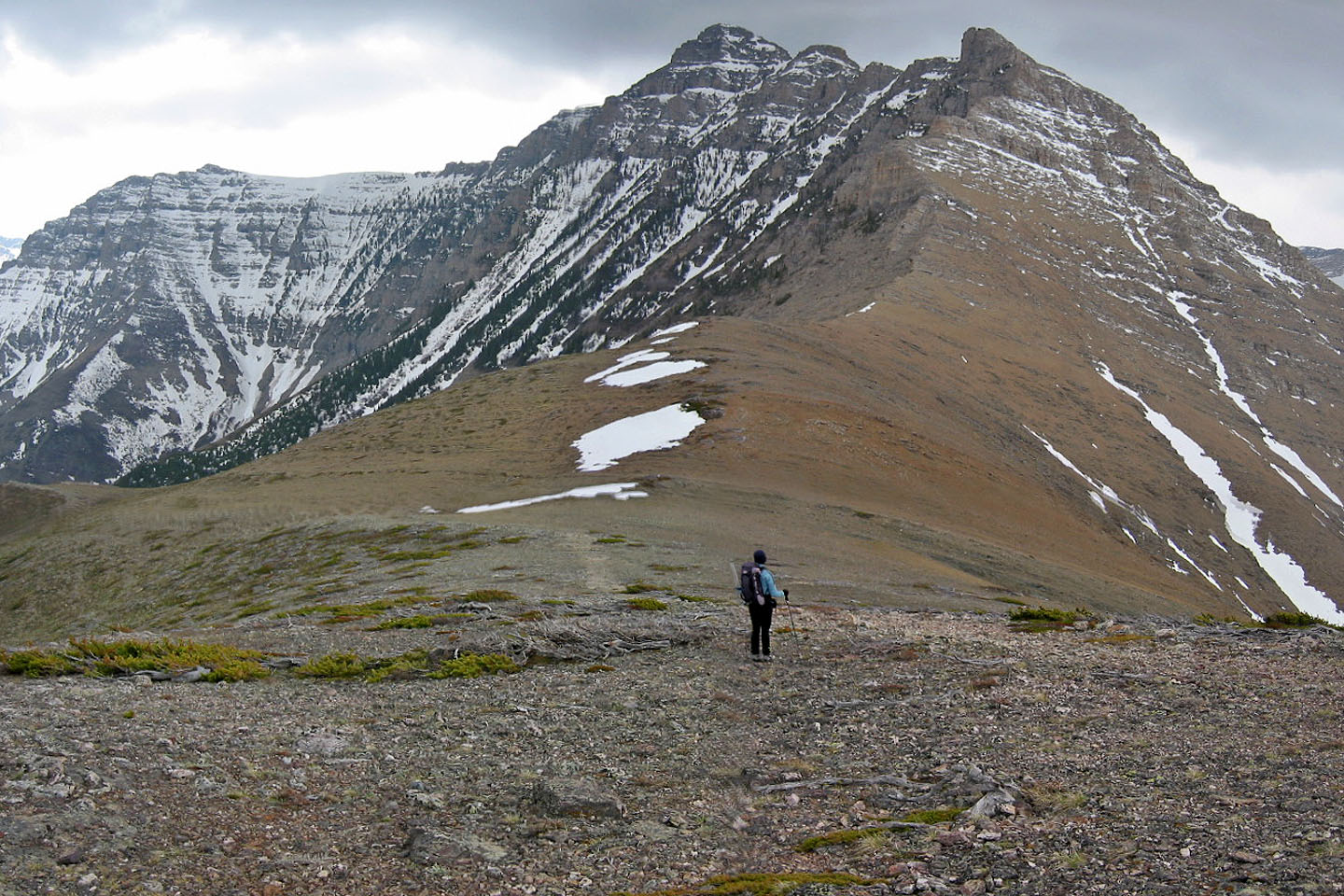 We finally got a good look of our objective from Raptor Peak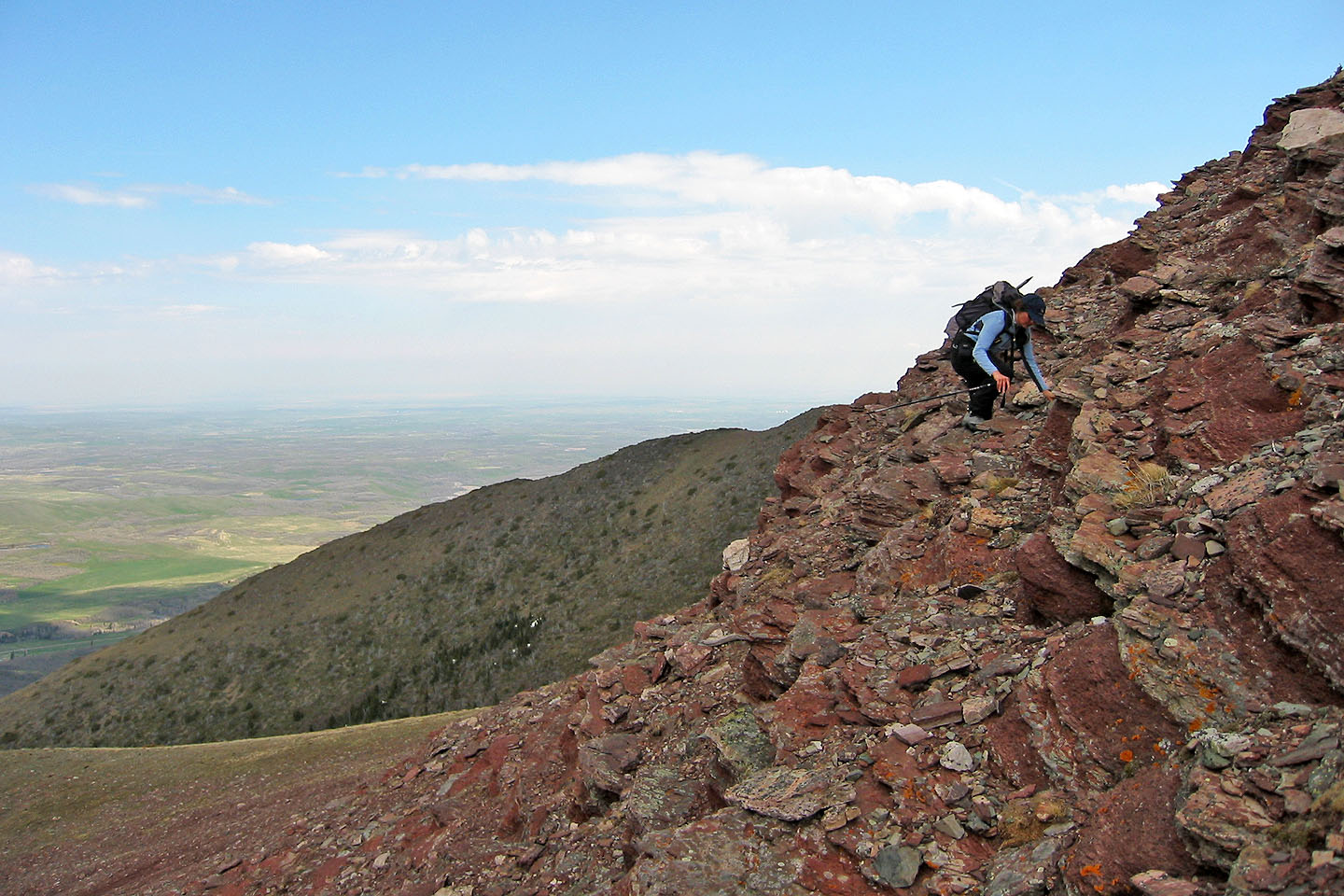 Scrambling up the colourful rocks on the lower slope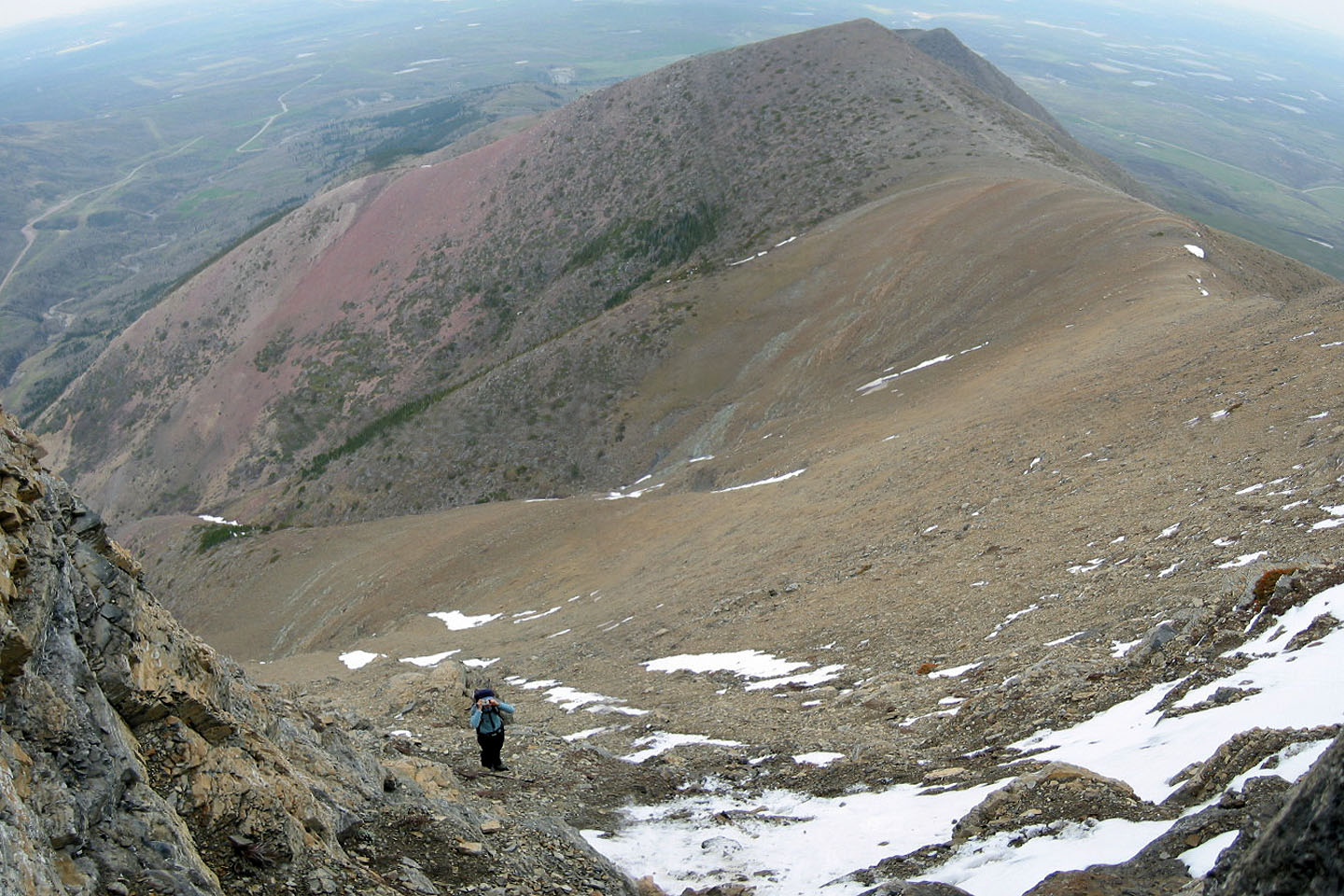 Looking back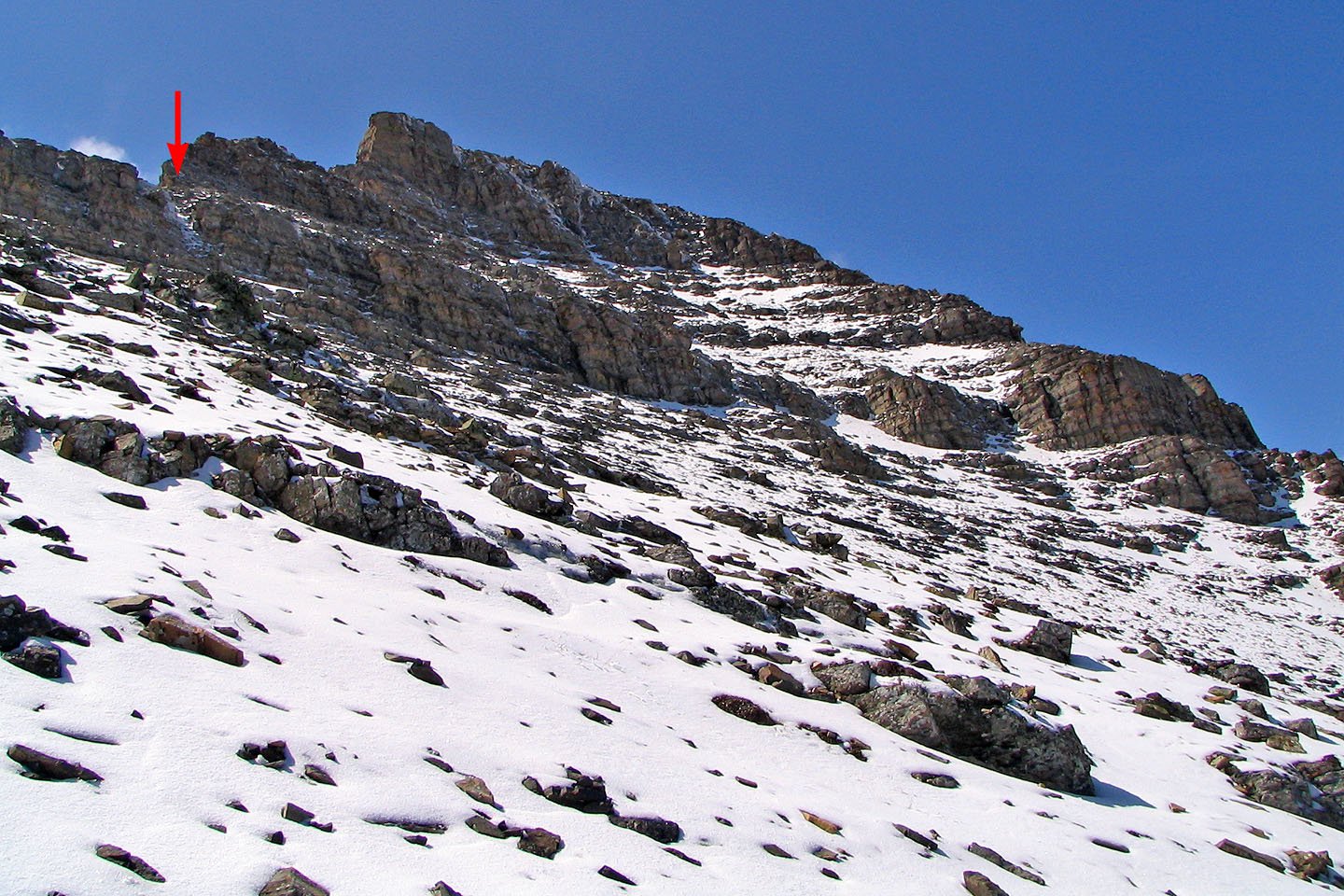 I tried five weaknesses in the low cliff band, but the chimney on the left seemed best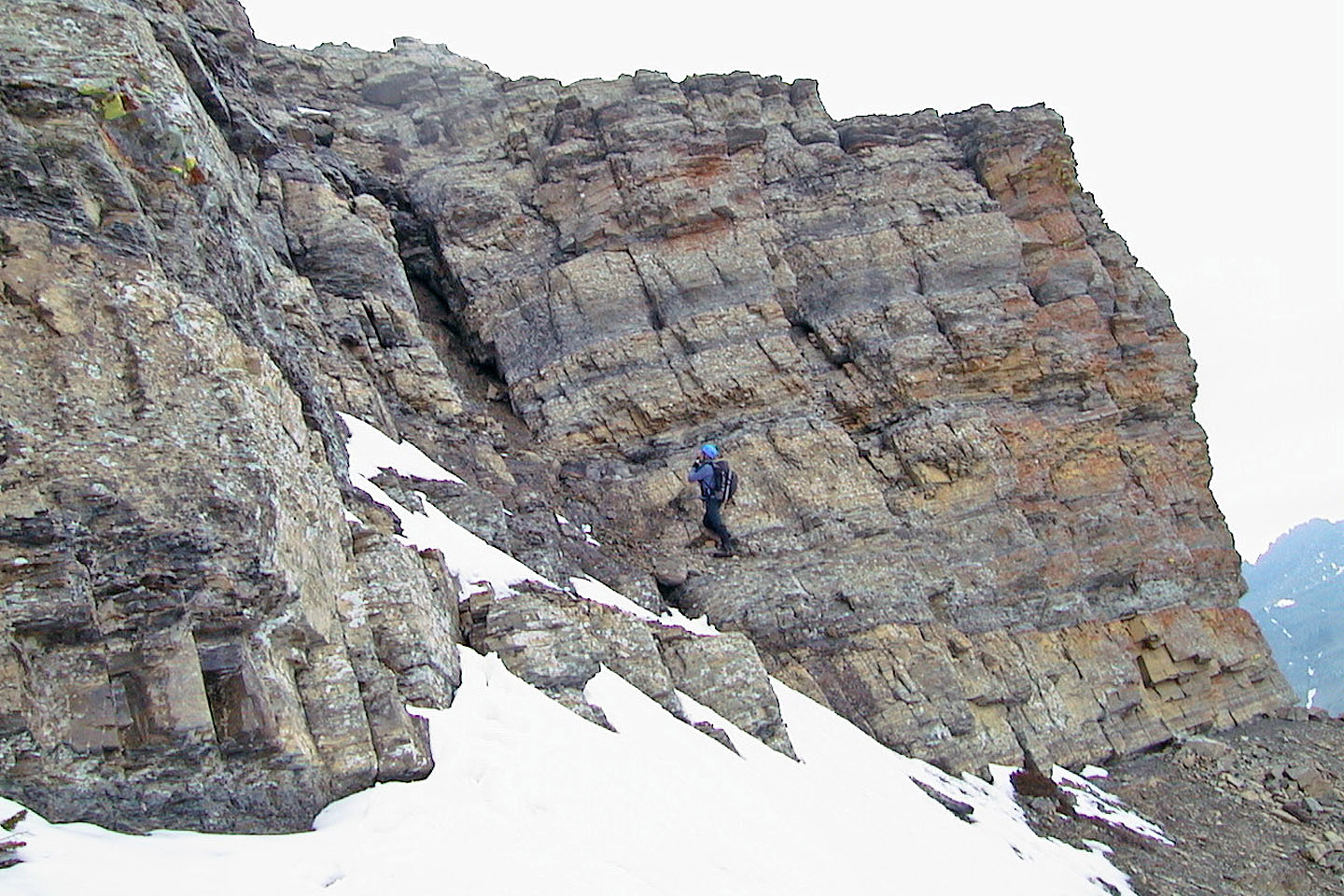 Here I tried getting up the second weakness...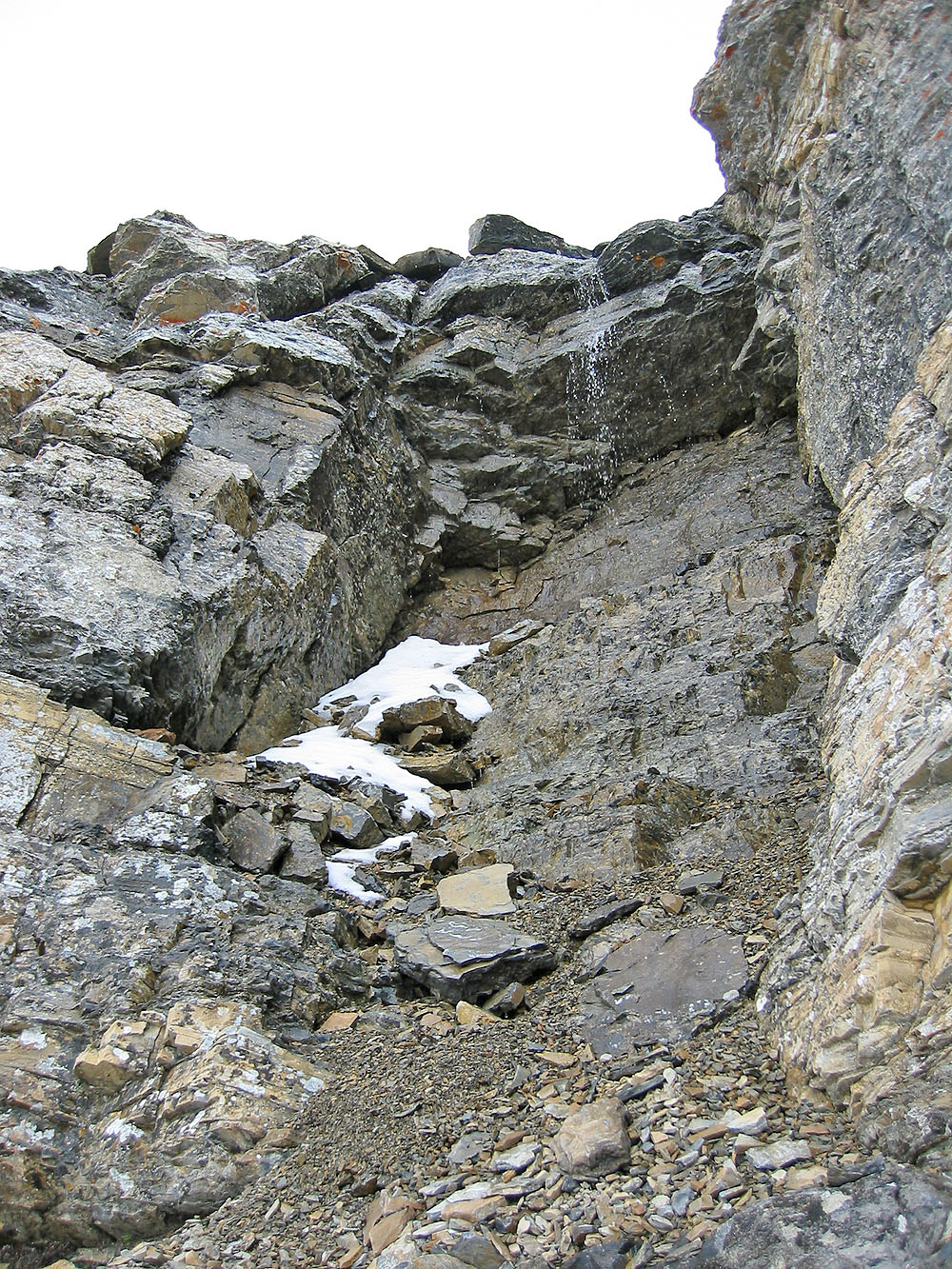 ...but the overhanging rock stopped me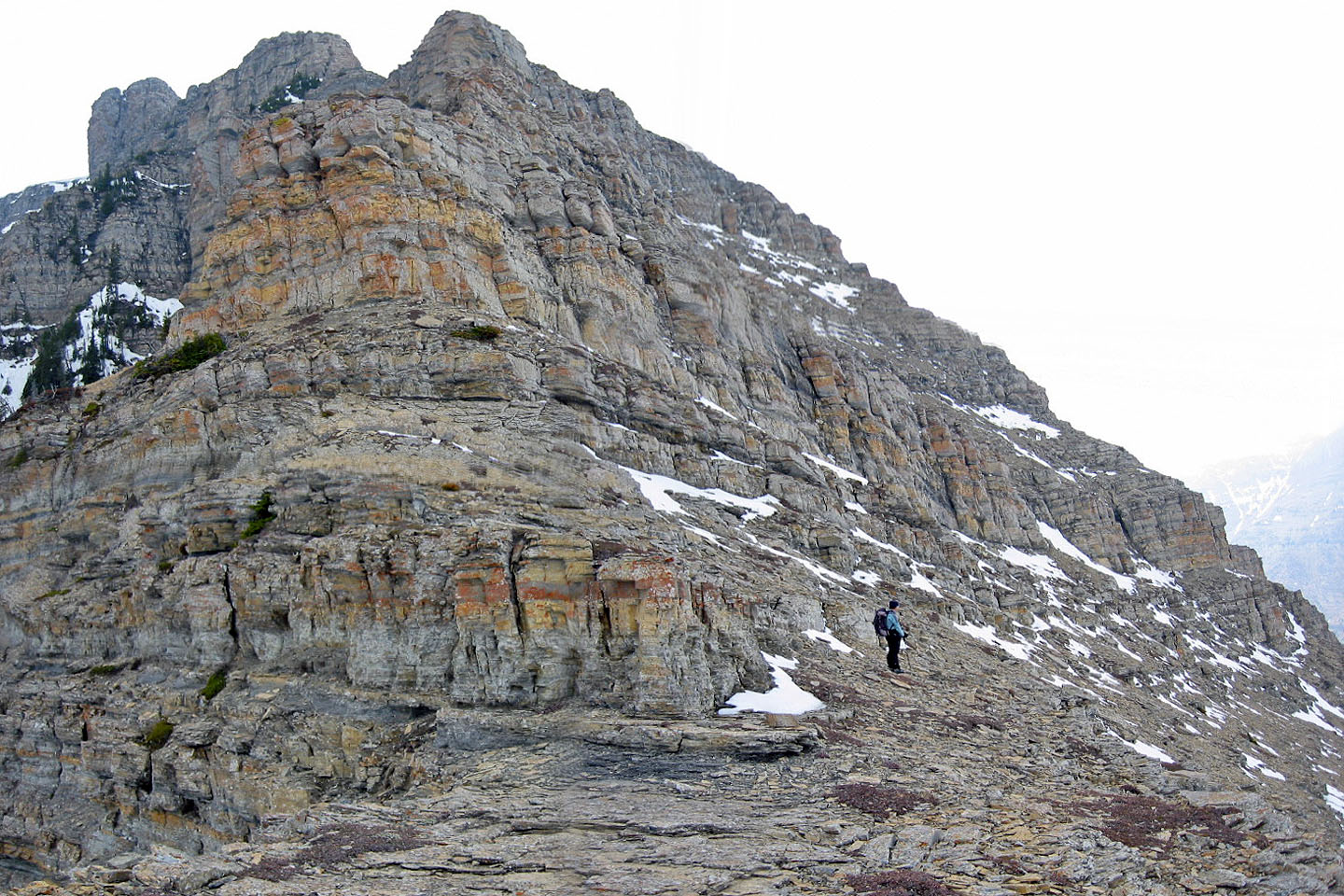 A look at the cliff band: the chimney is at the 11:00 o'clock position from Dinah.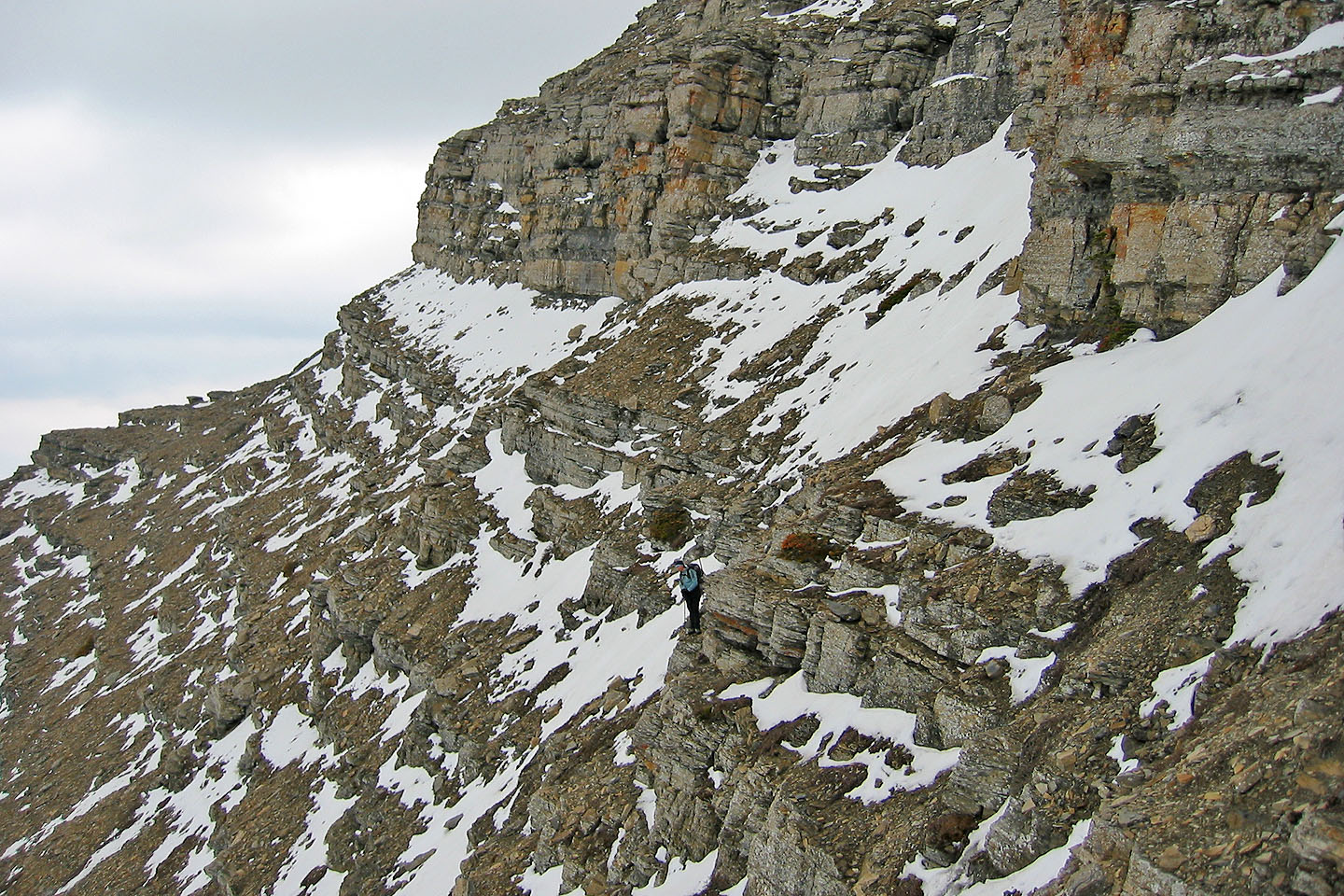 Dinah waited at the bottom while I searched for a way up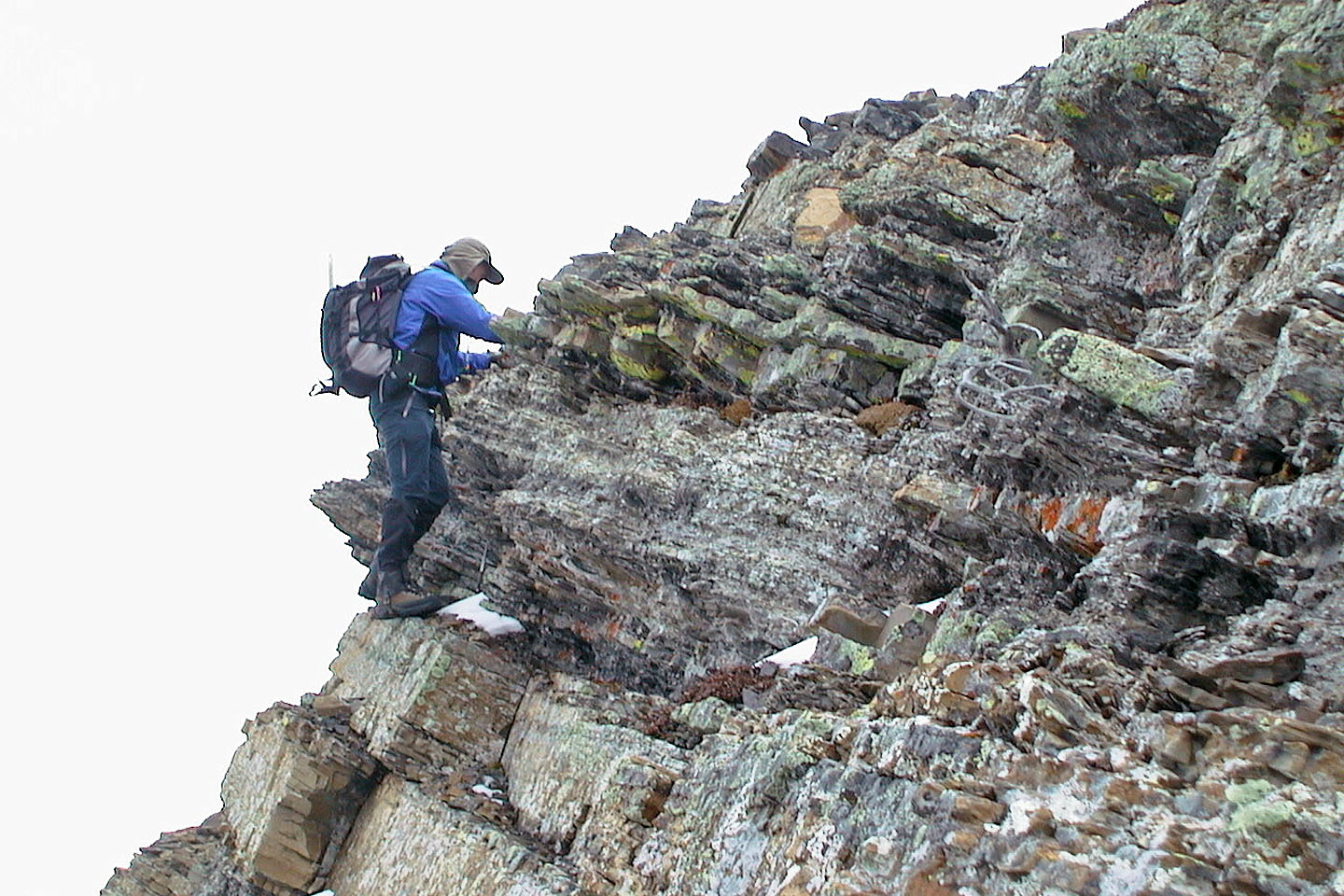 Typical of the rock we scrambled up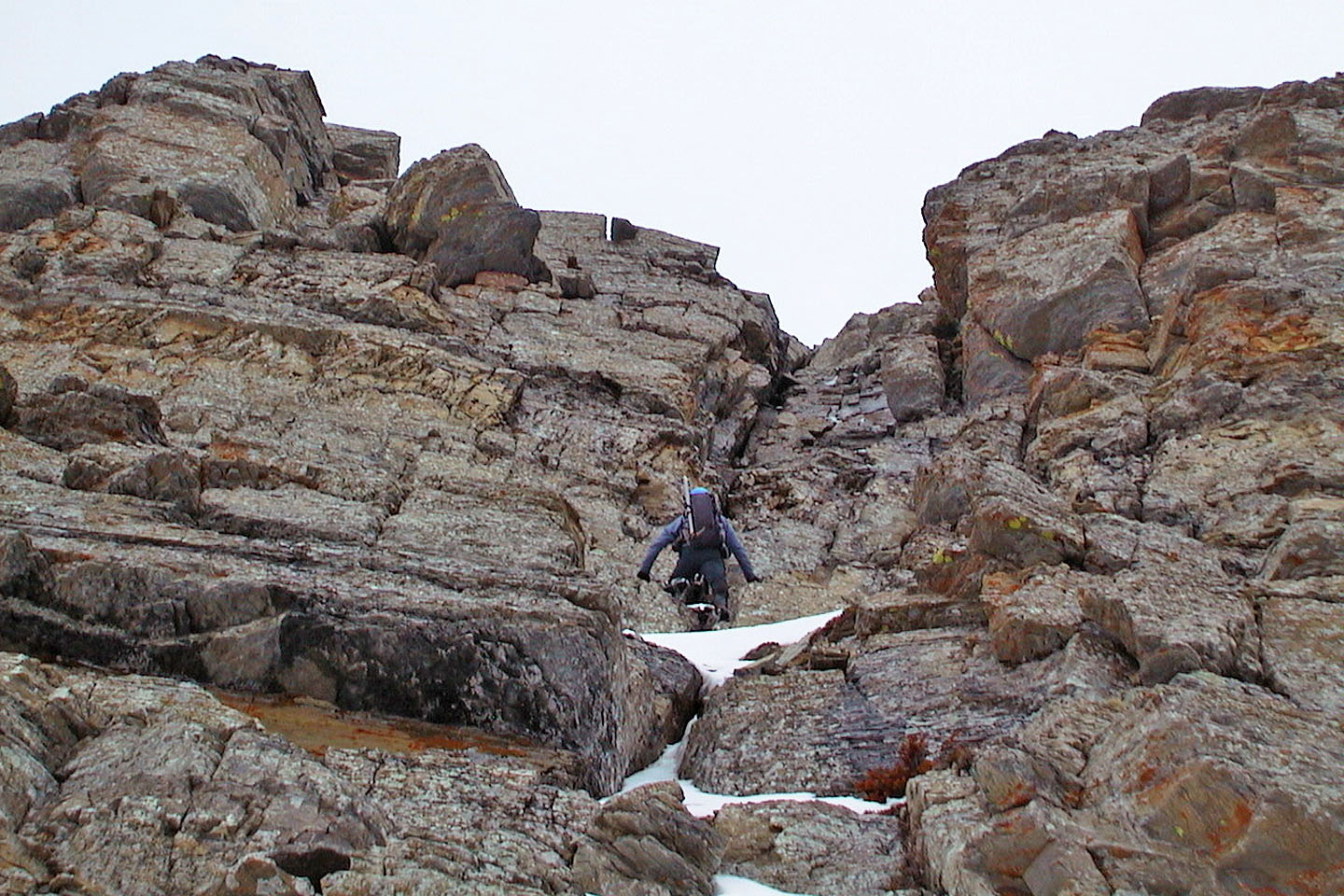 Starting up the chimney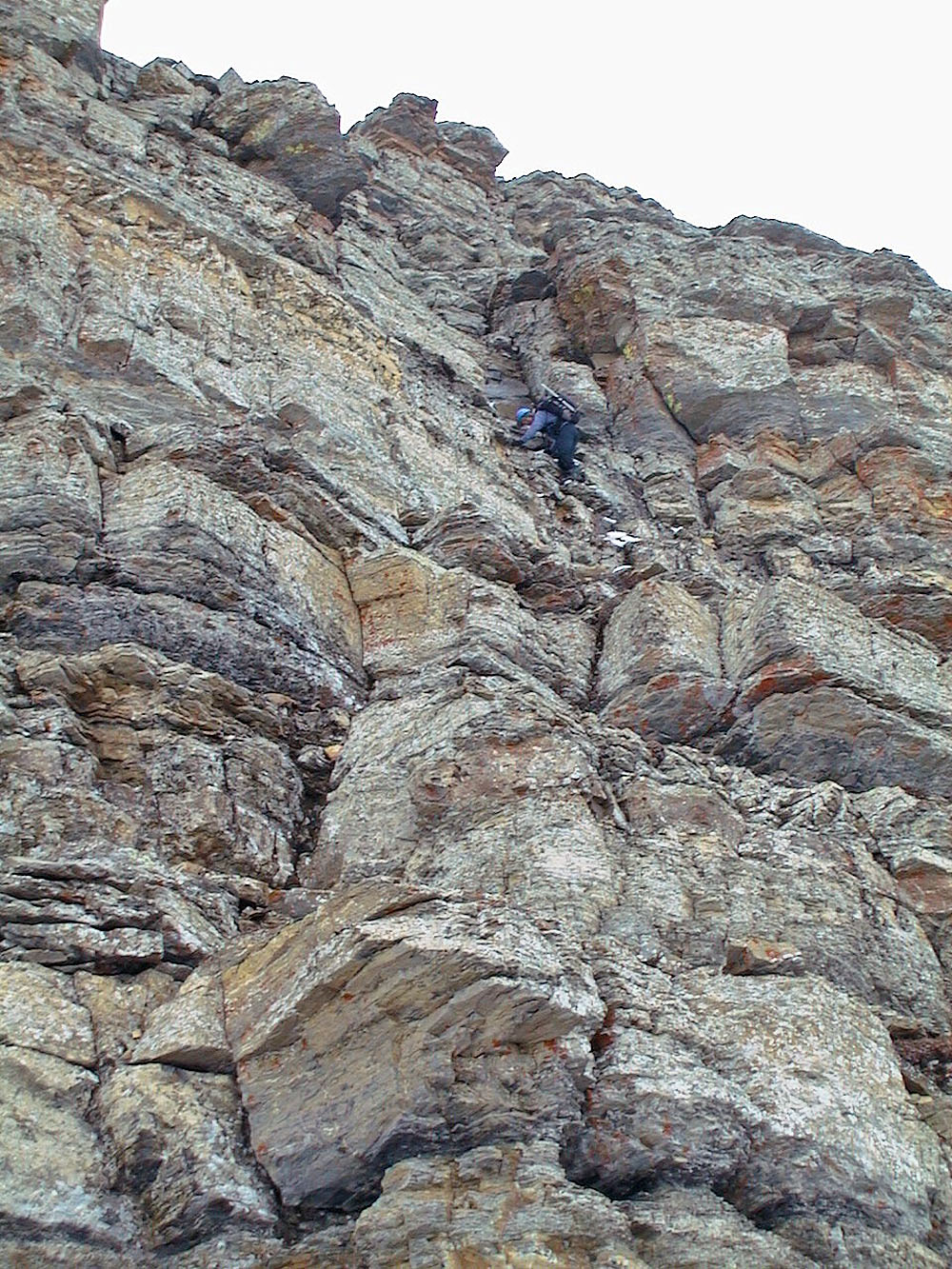 Side view of the chimney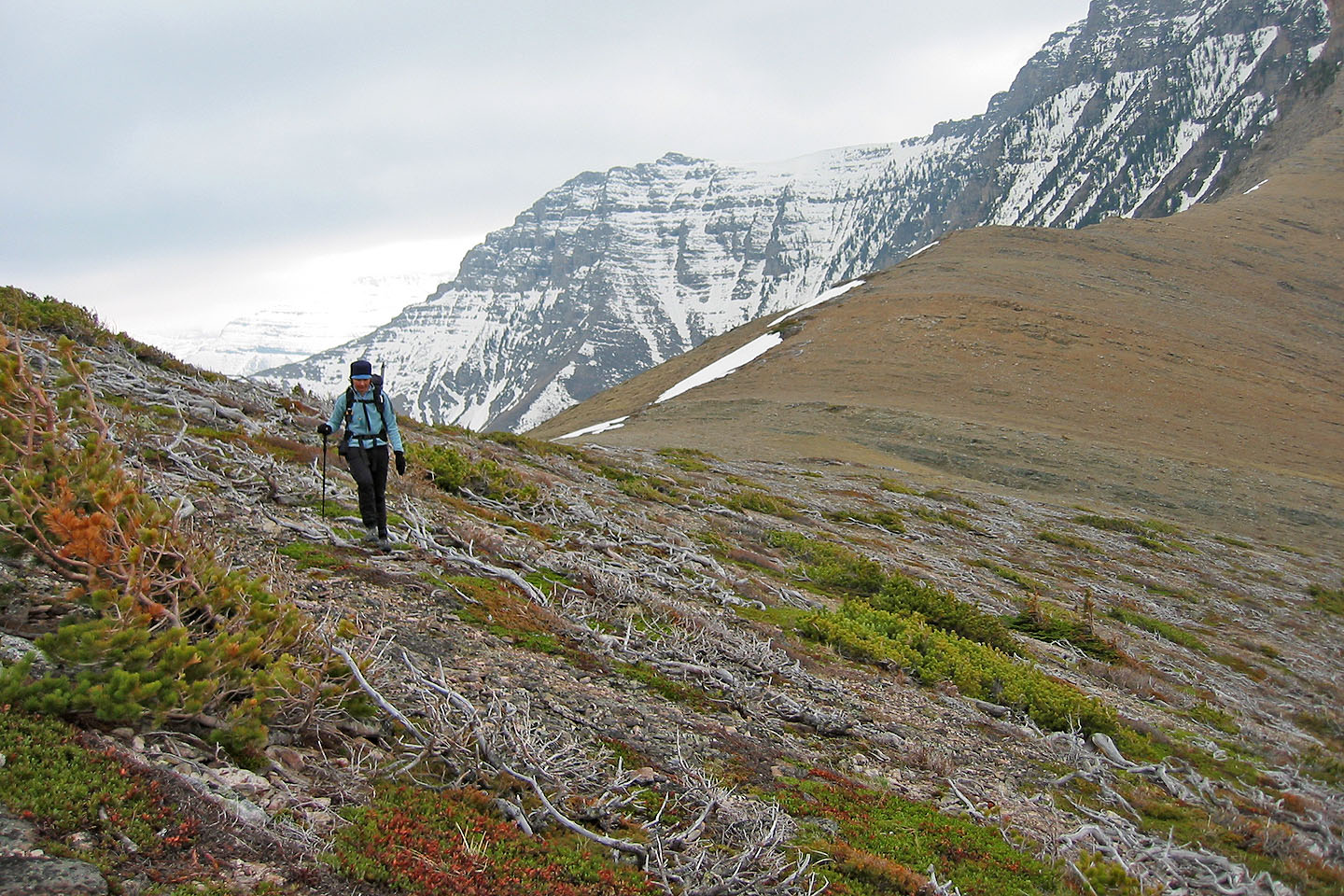 Heading back after being rebuffed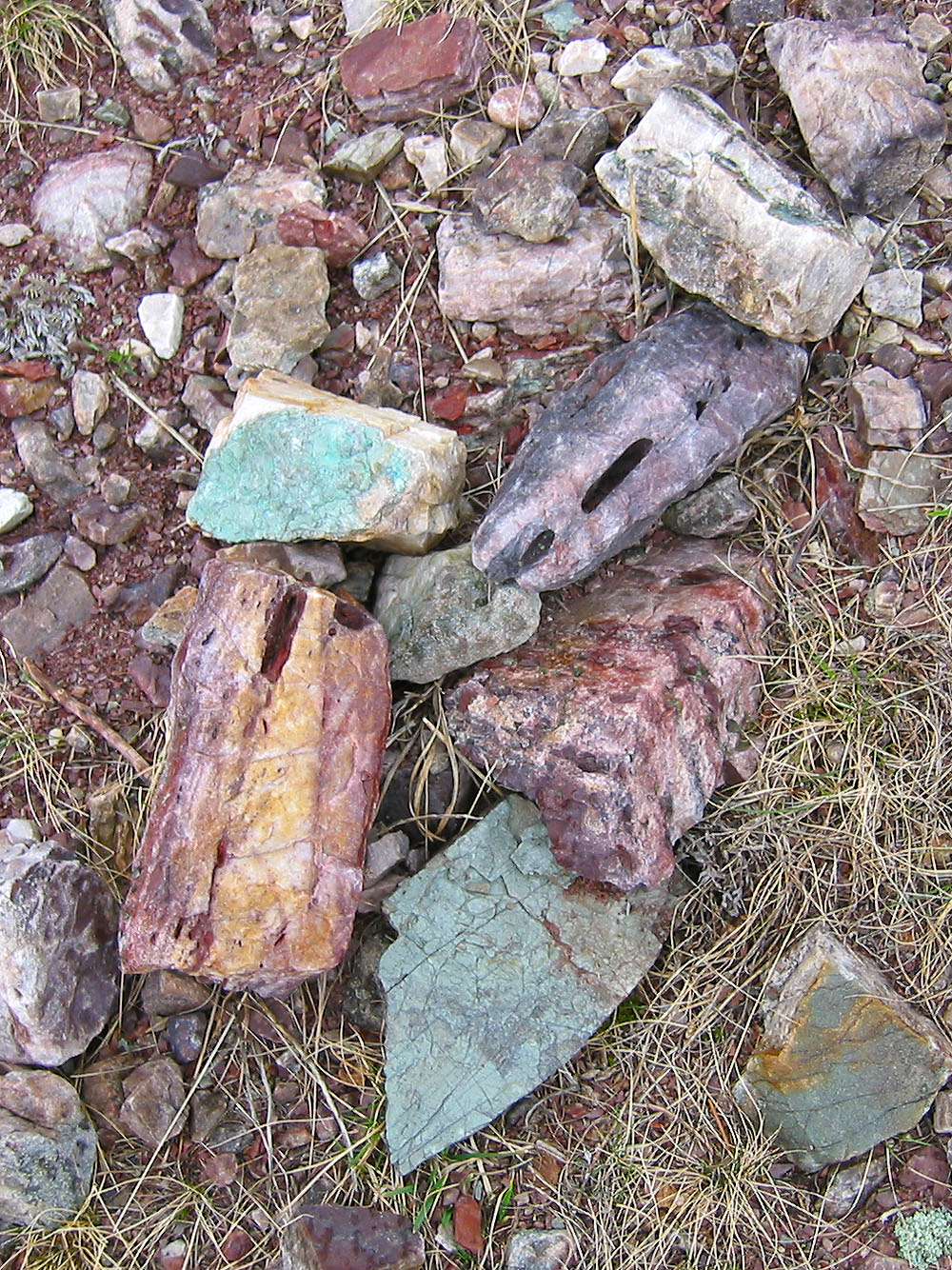 Pick a colour, any colour, and you'll likely find it on this mountain!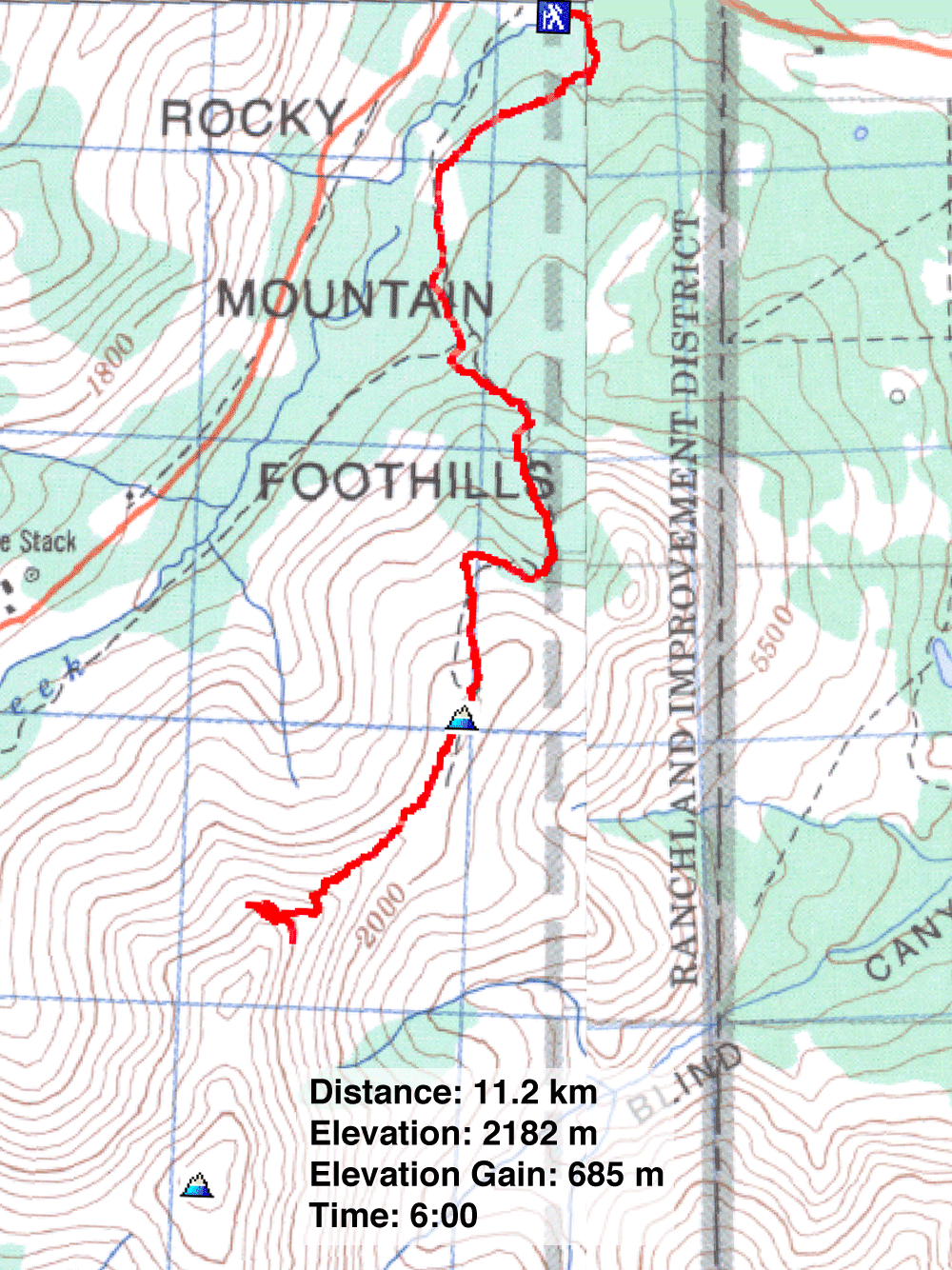 82 G/1 Sage Creek, 82 G/4 Waterton Lakes