bobspirko.ca | Home | Canada Trips | US Trips | Hiking | Snowshoeing | MAP | About

Powderface North Ridge
Kananaskis, Alberta
May 14, 2022
Dinah and I have been up Powderface Ridge a few times, but never have we visited the North Ridge. With this objective in mind, we ventured up Powderface Creek trail. But we didn't take the trail all the way to Powderface Pass. Instead, we took a pleasant shortcut that knocked off several hundred metres. With us were Christine, Suzy and Glenda.
Had we waited one more day, the seasonal gate on Highway 66 would have opened, and we could have parked at the trailhead. So we parked on the roadside behind dozens of cars and walked to the trail. In the valley, the trail was mostly dry, but when it began climbing to the pass, we encountered persistent snow.
Thankfully, we didn't stay on the trail, and we only had to cross 50 m of the forest before emerging onto an expanse of meadow. We welcomed the dry meadow and views it provided, a stark contrast to the snowy, forested trail we had been on. We cruised up the grassy slope to the ridge.
We reached a rocky crest about a kilometre south of our objective, hidden by a false summit. We ascended the false summit where we had views of snow-capped mountains. The true summit appeared uninspiring, covered in trees. However, the open ridge ahead invited us to continue to the top, so we did. We didn't linger on the cramped, viewless summit and soon turned around. We considered following the ridge to the pass, but the shortcut was too attractive to ignore, so we returned the same way.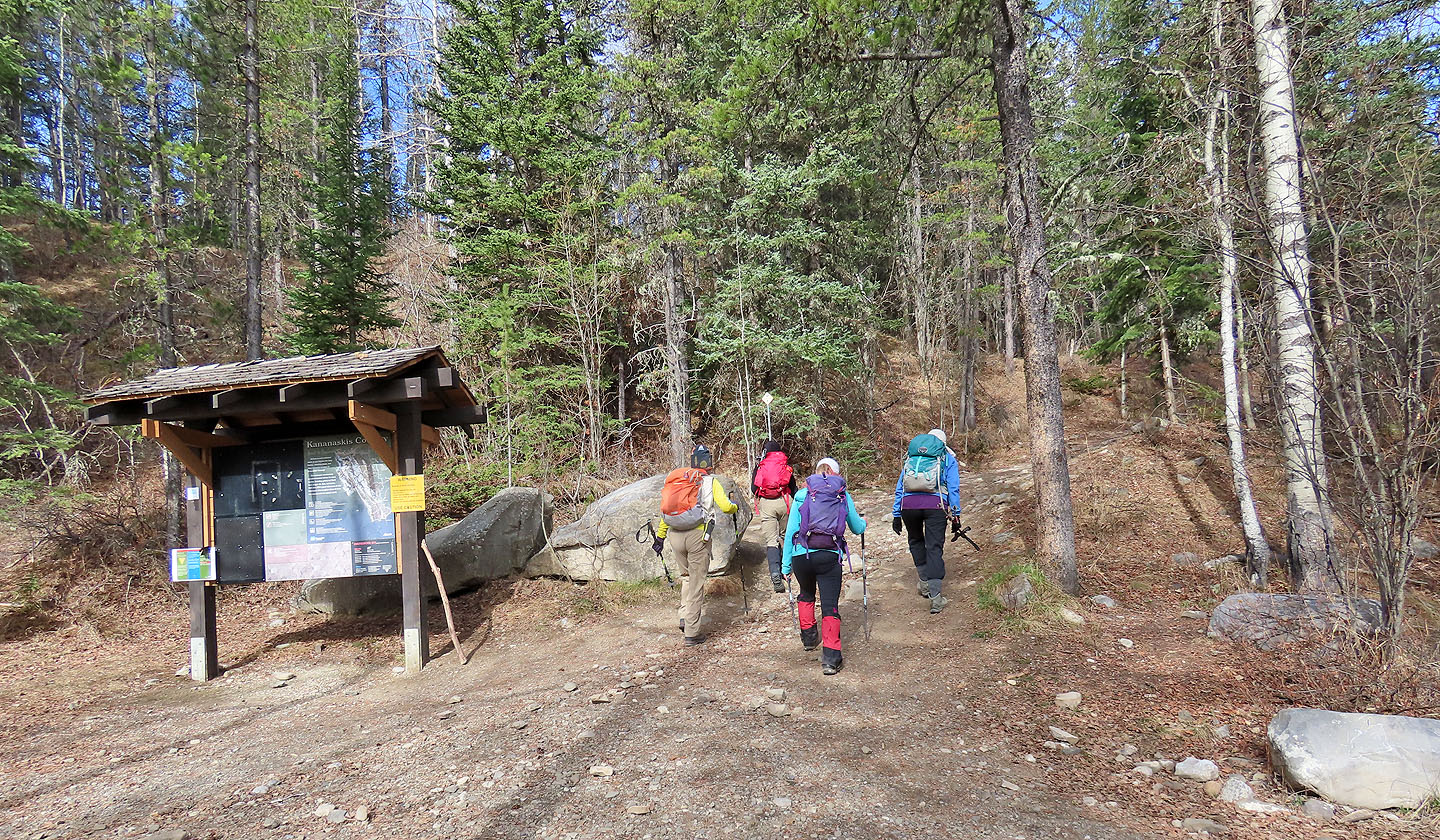 Starting up Powderface Creek trail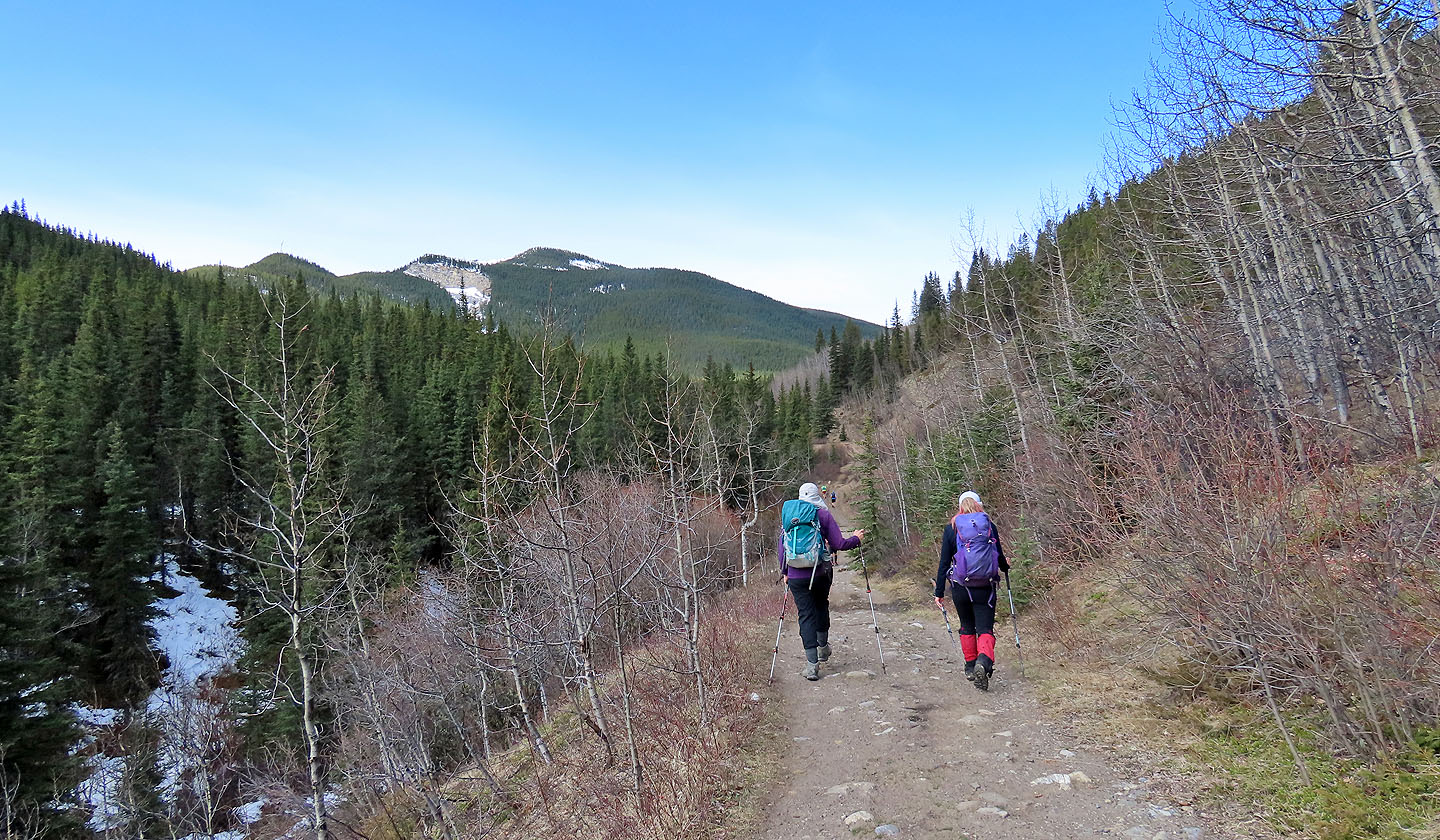 The trail was dry for the first few kilometres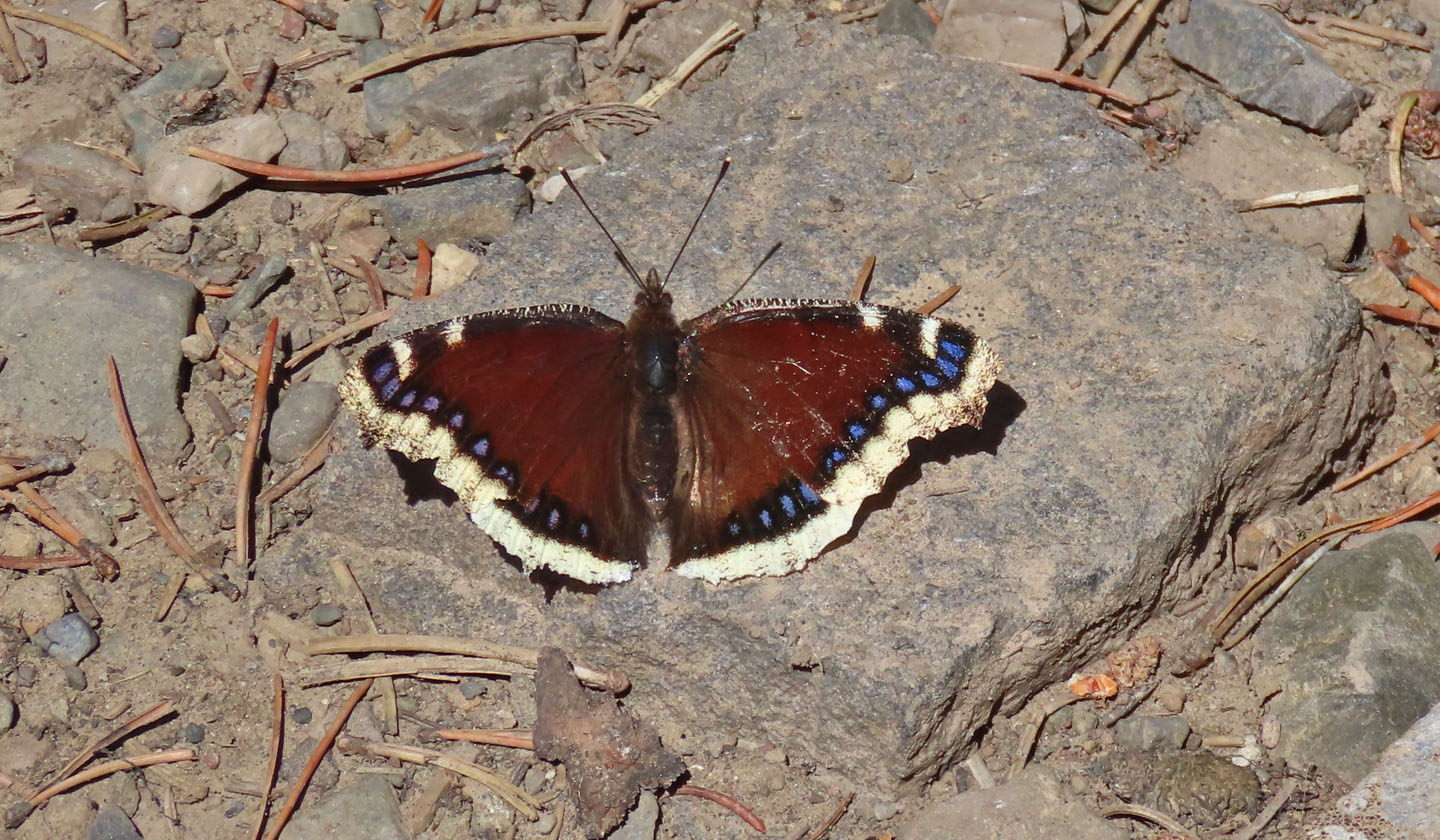 Morning cloak butterfly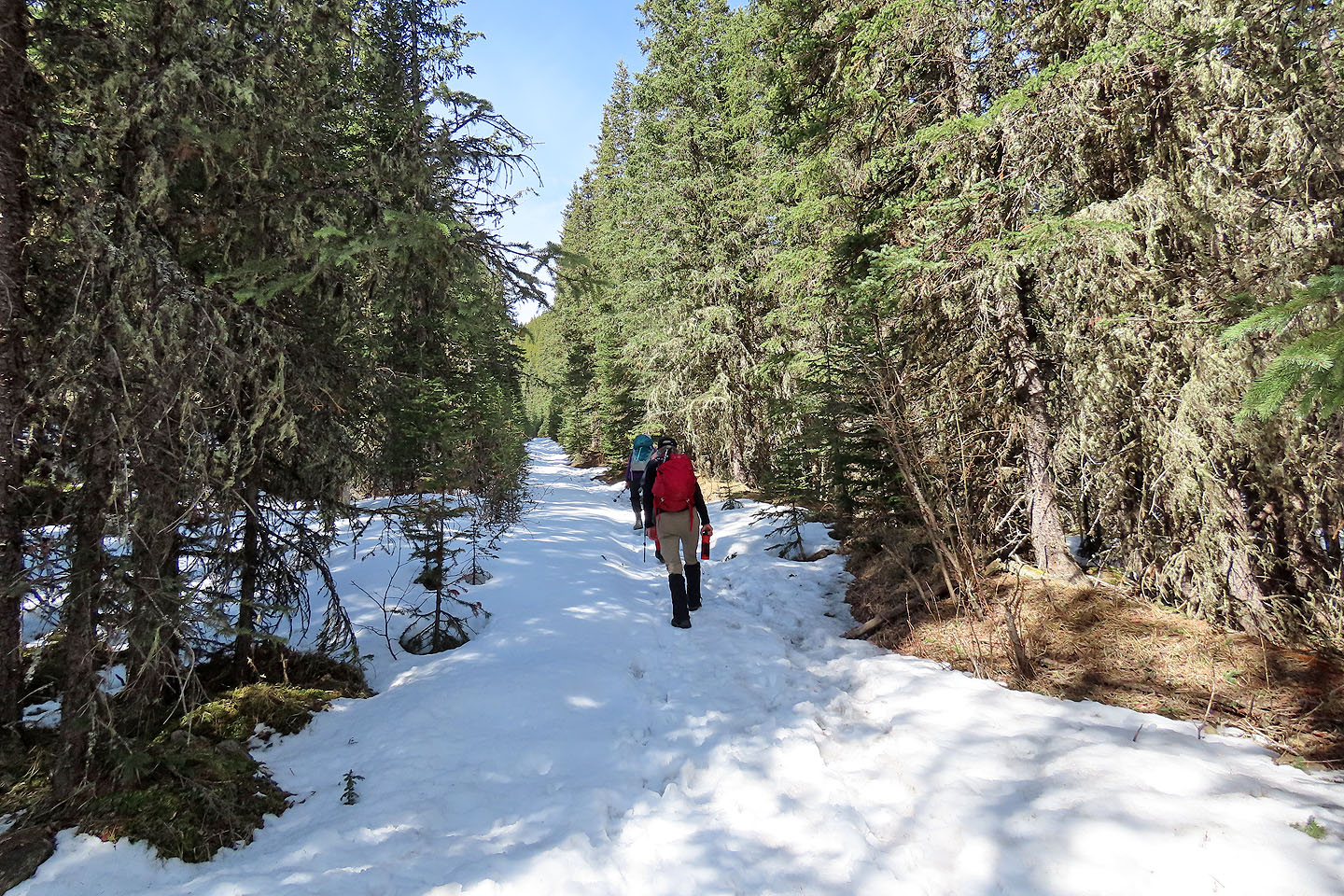 The snow becomes nearly continuous as it climbs to Powderface Pass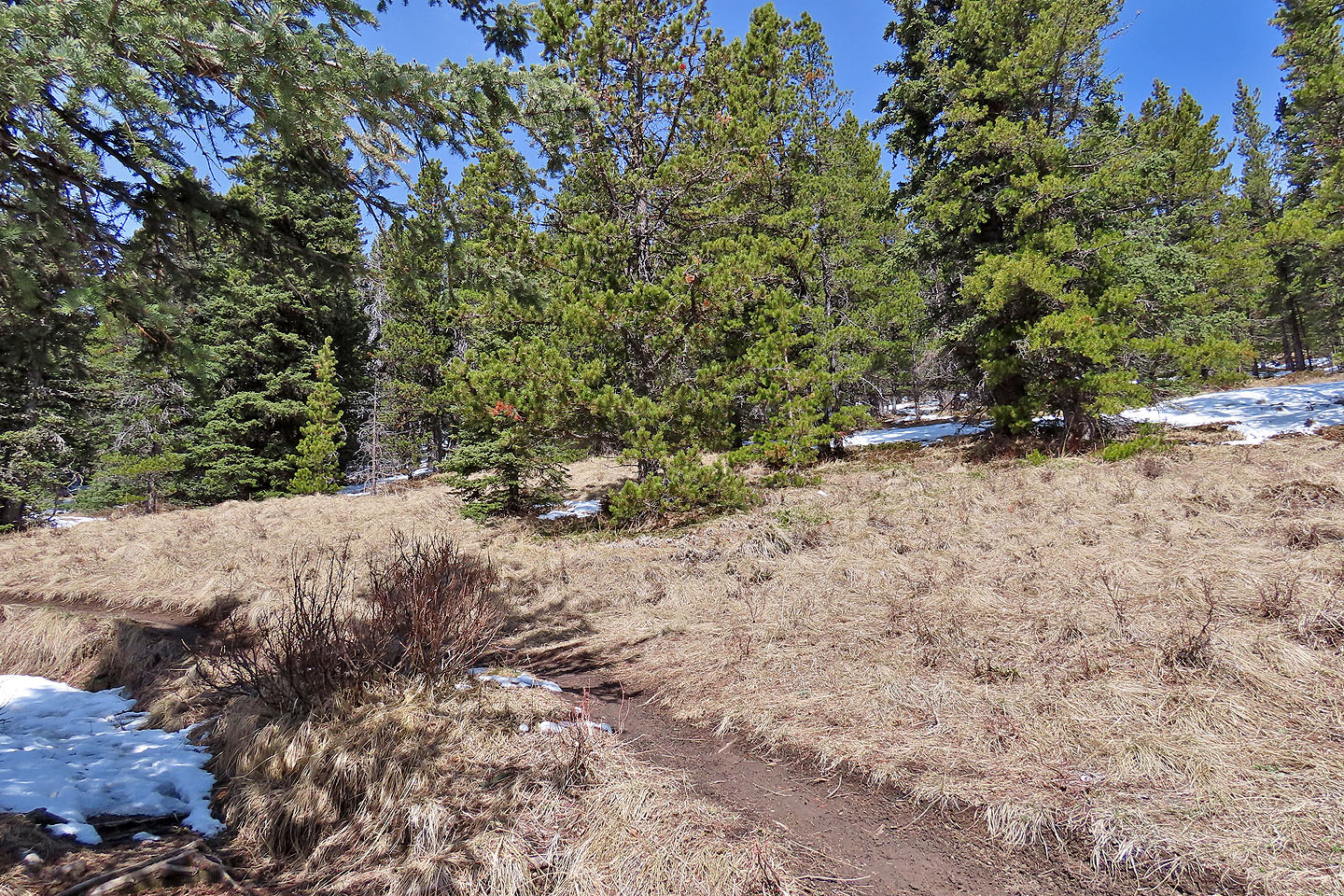 We left the trail where it turns left at a glade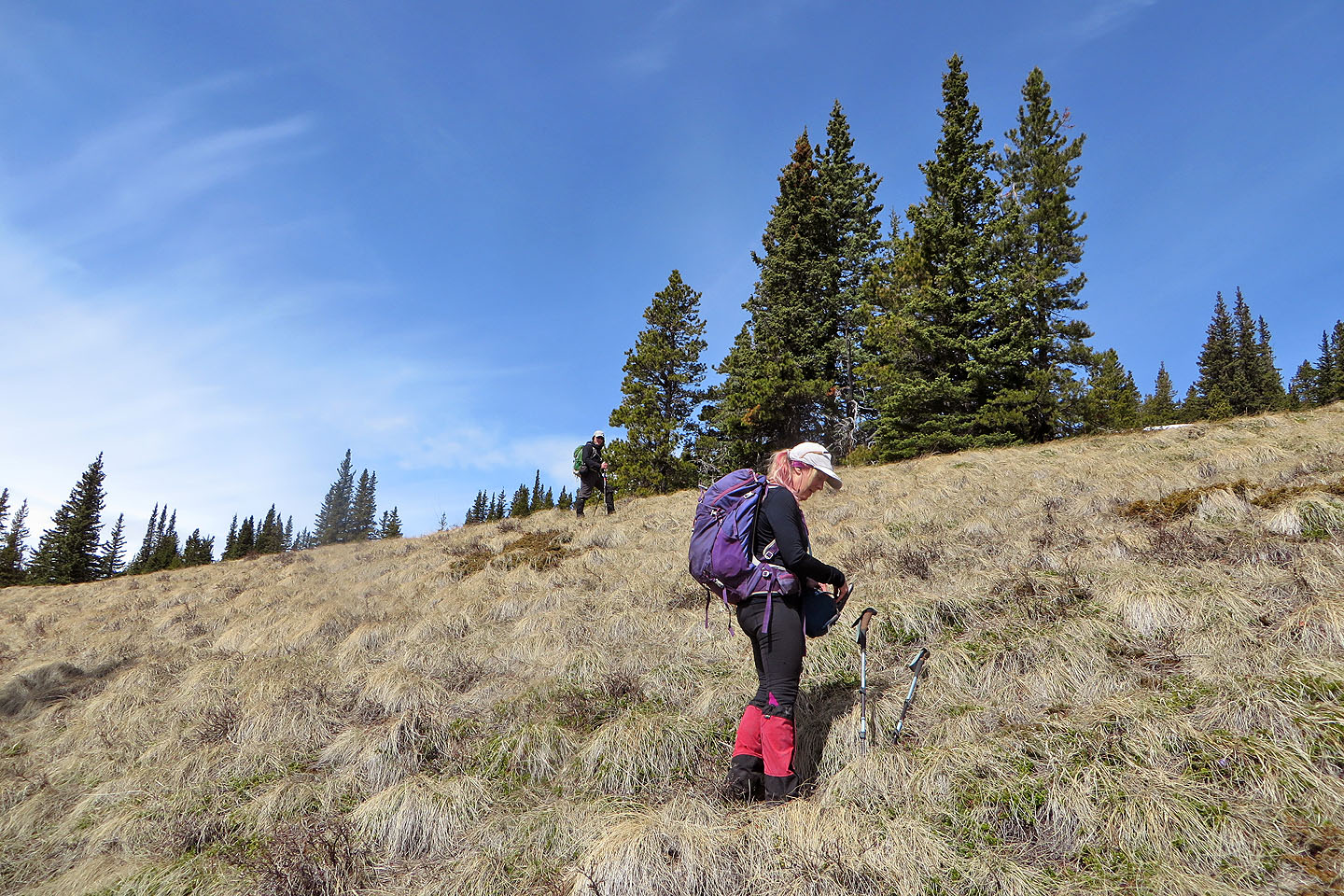 Five minutes after leaving the trail, we reached the edge of the meadow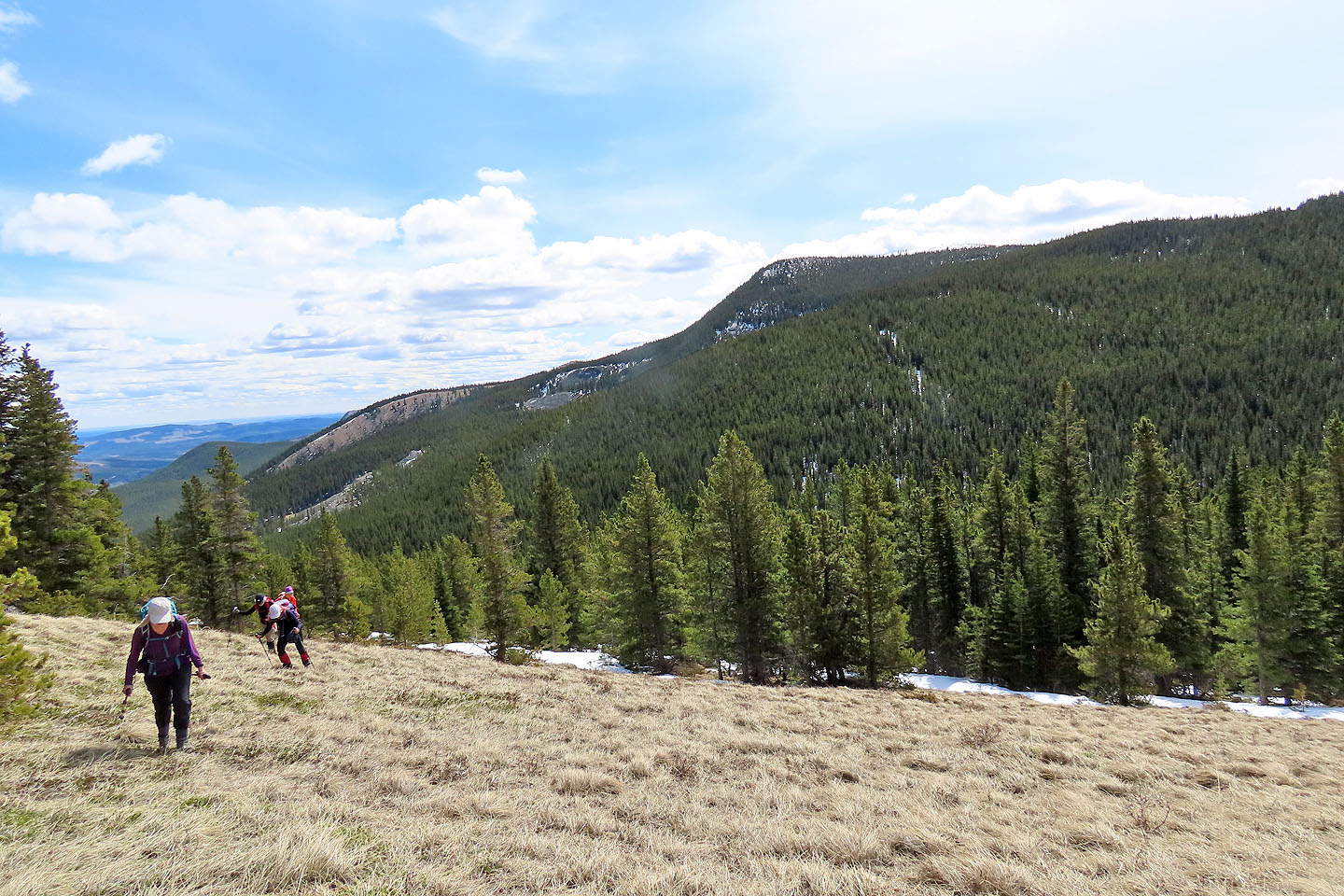 Looking back as we climbed the meadow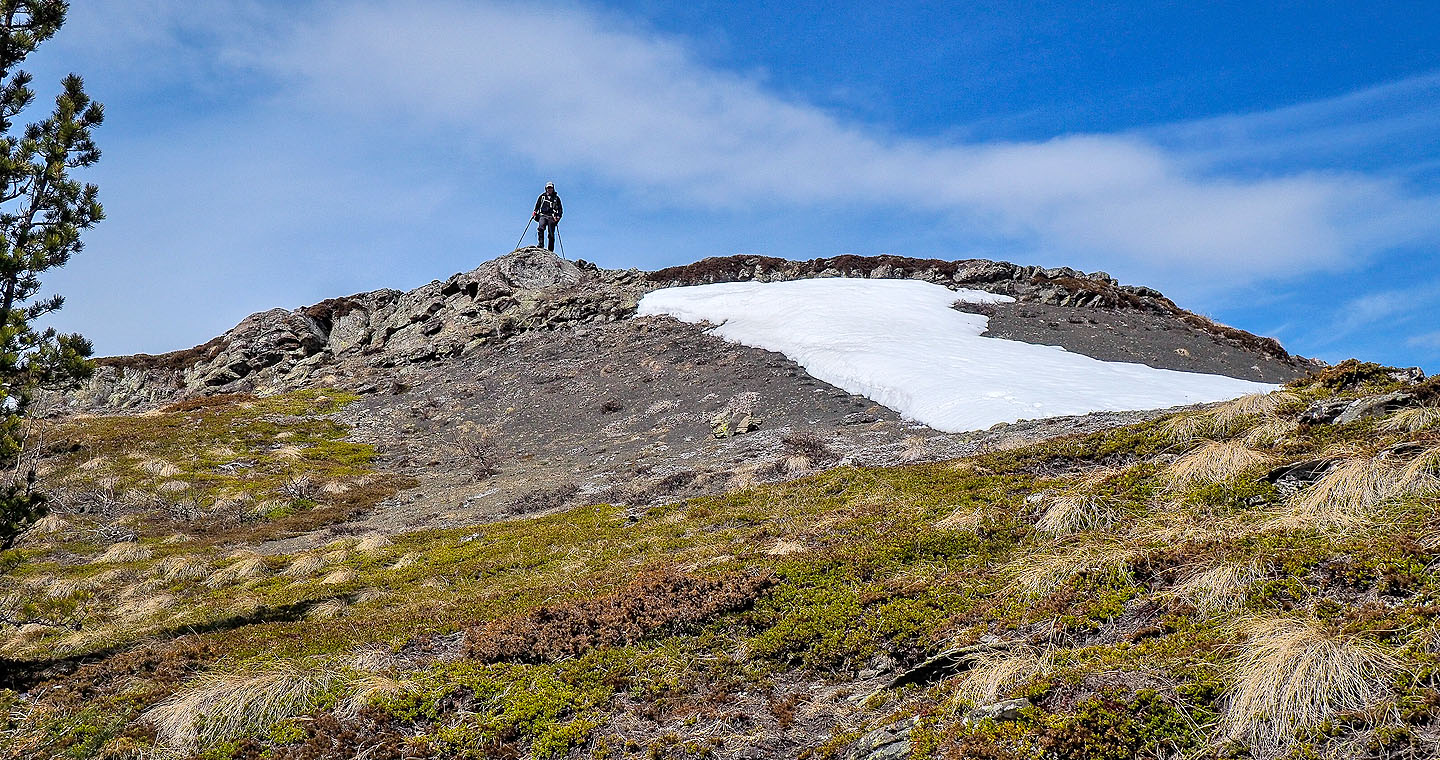 On the ridge crest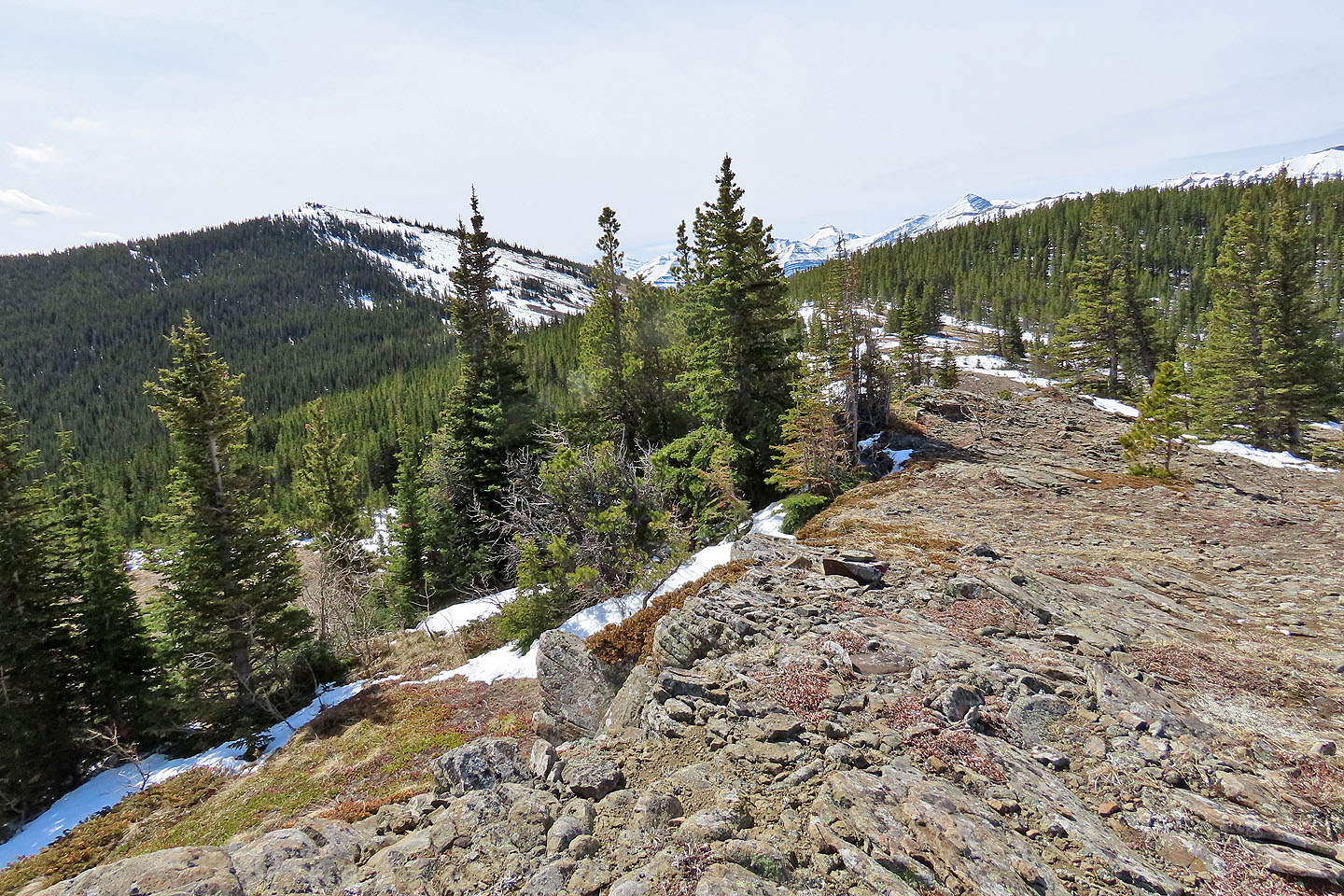 Looking south toward Powderface Pass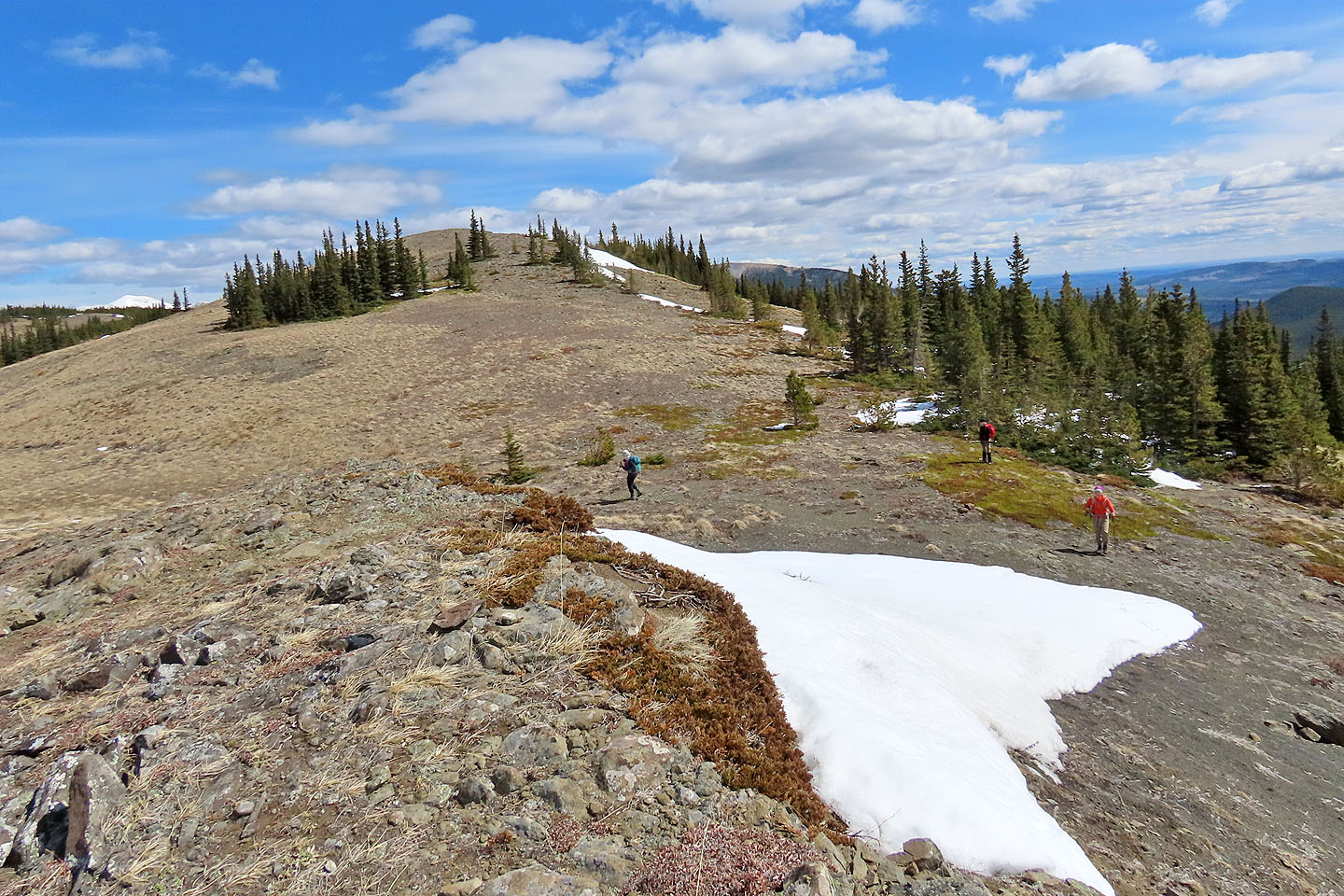 Looking north at the false summit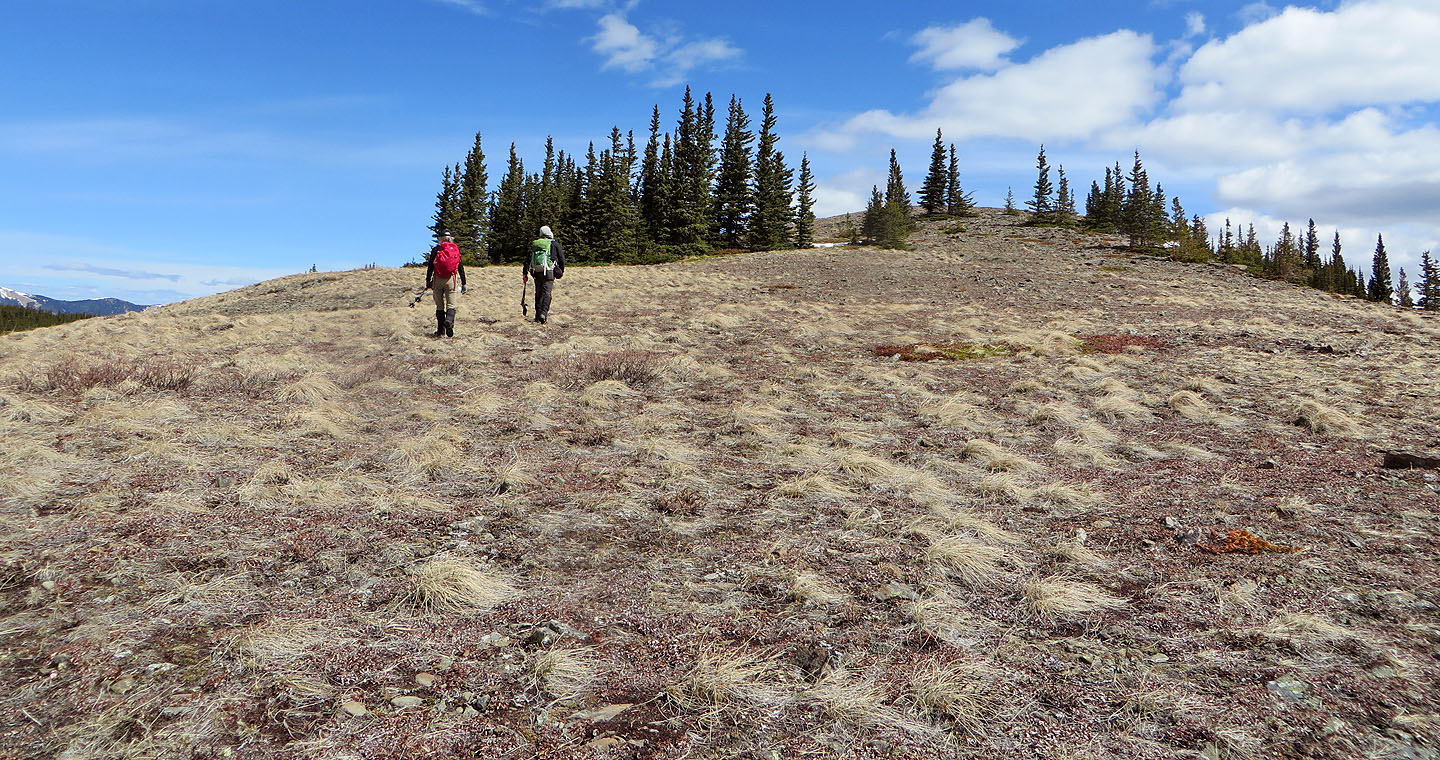 We headed to the false summit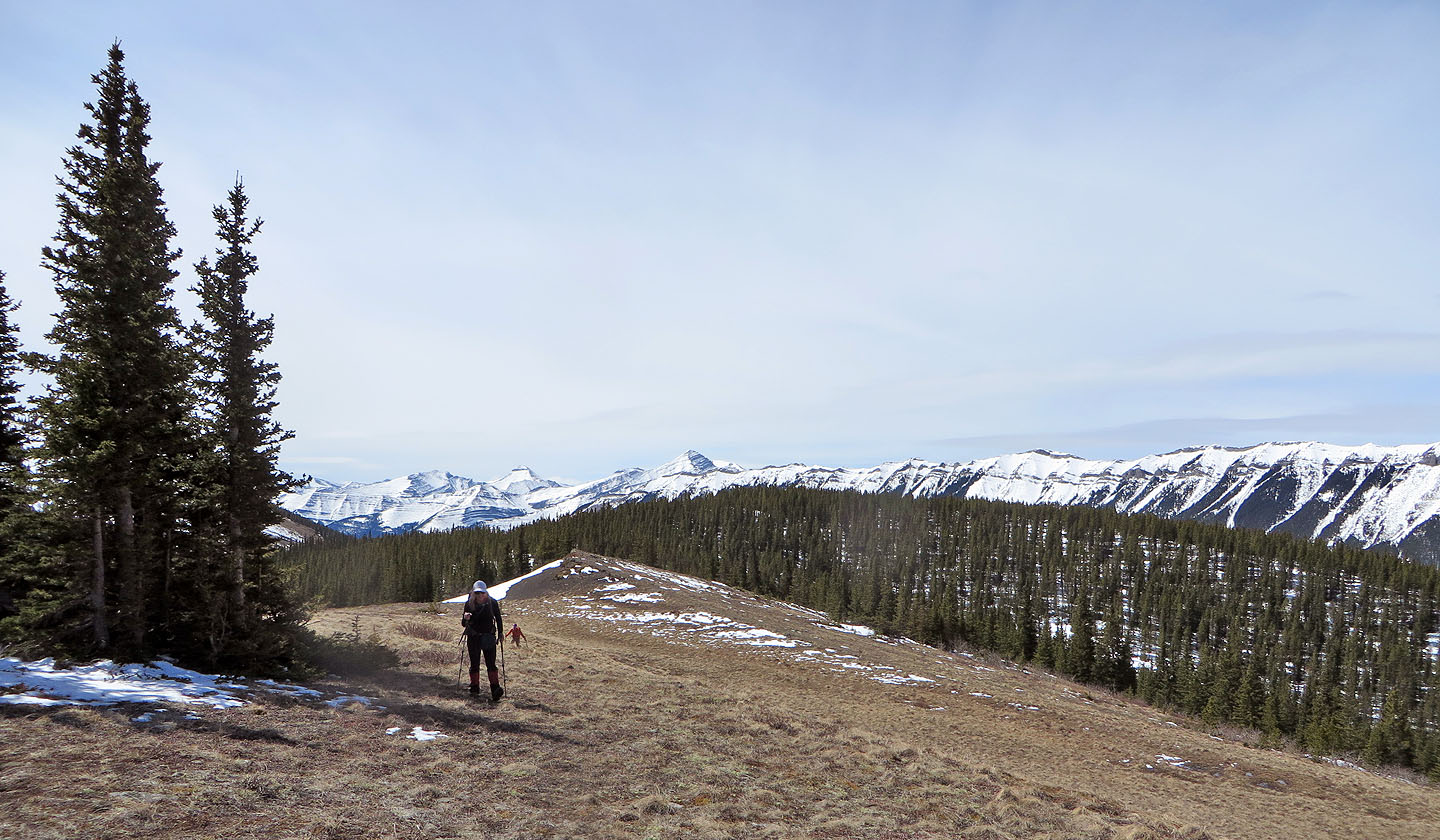 Looking back. Banded Peak appears above Christine. Nihahi Ridge extends right.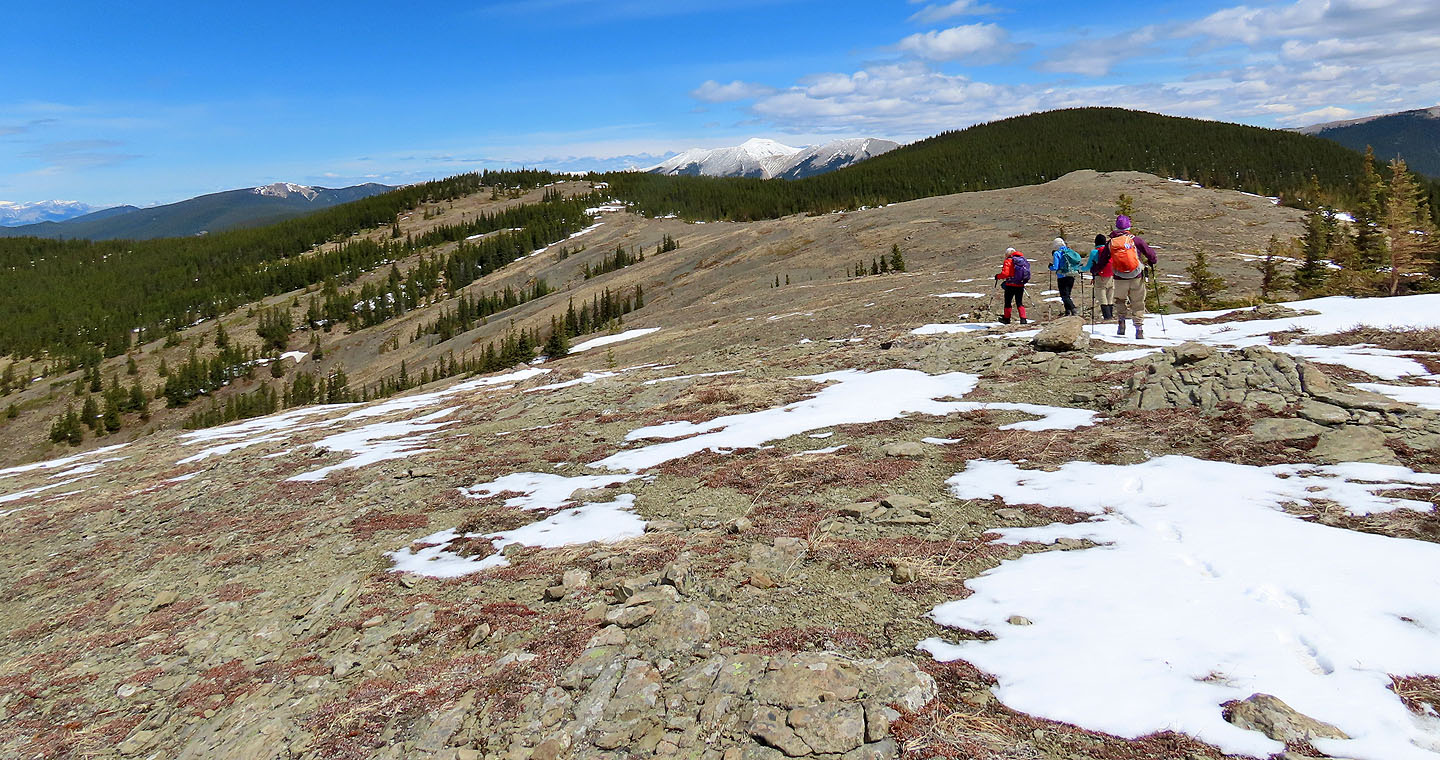 We made our way to the summit on the left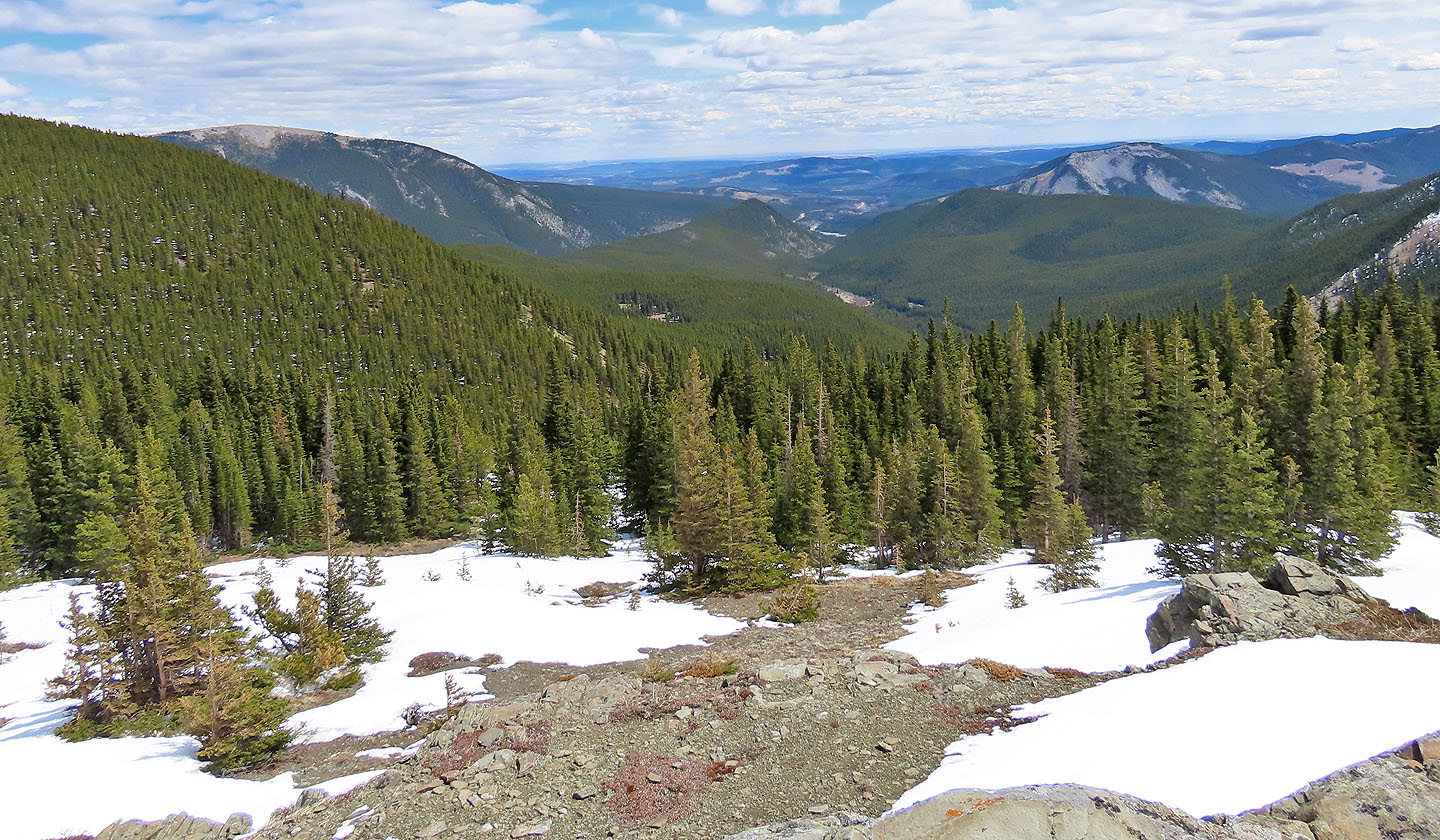 Looking east at Prairie Mountain, Vents Ridge and Îyarhe Îpan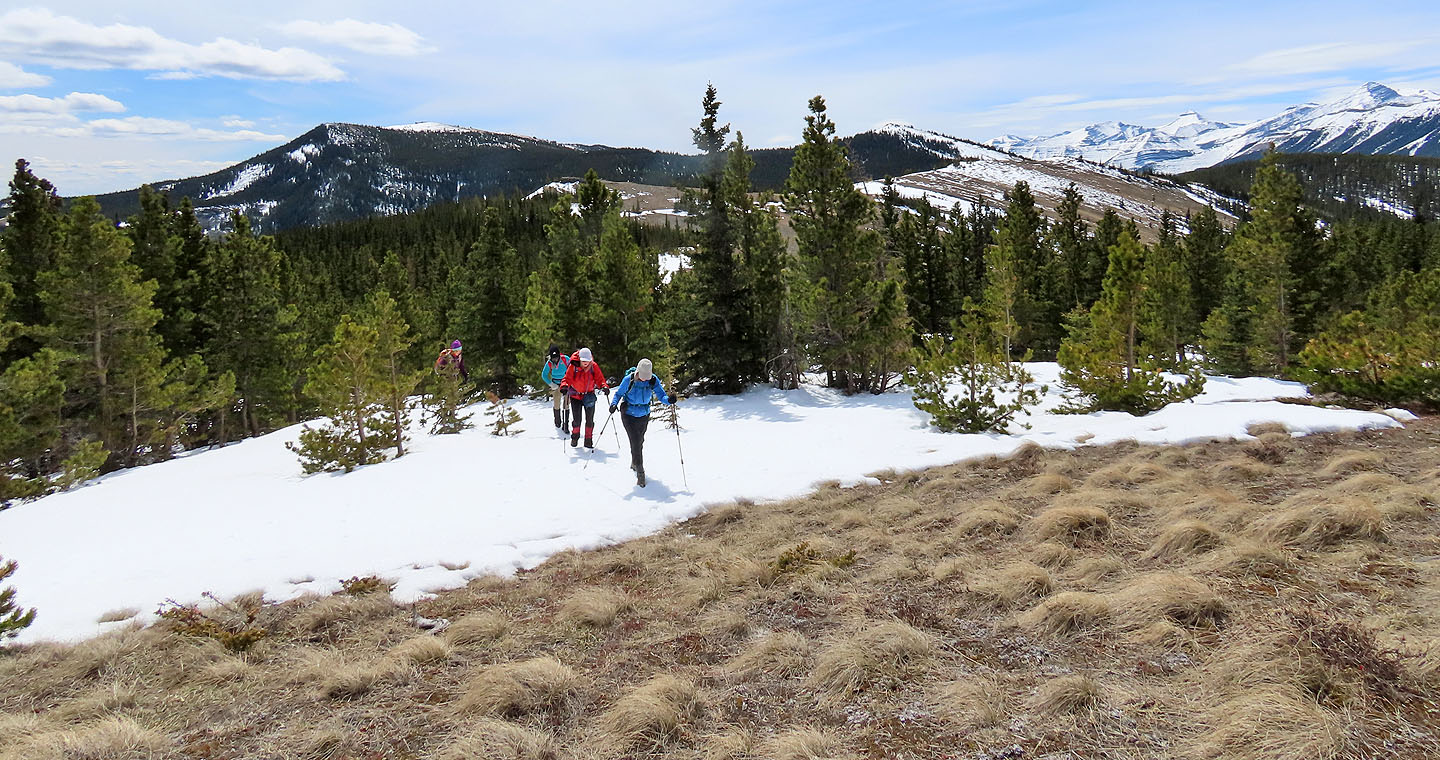 Looking back as we made our way to the summit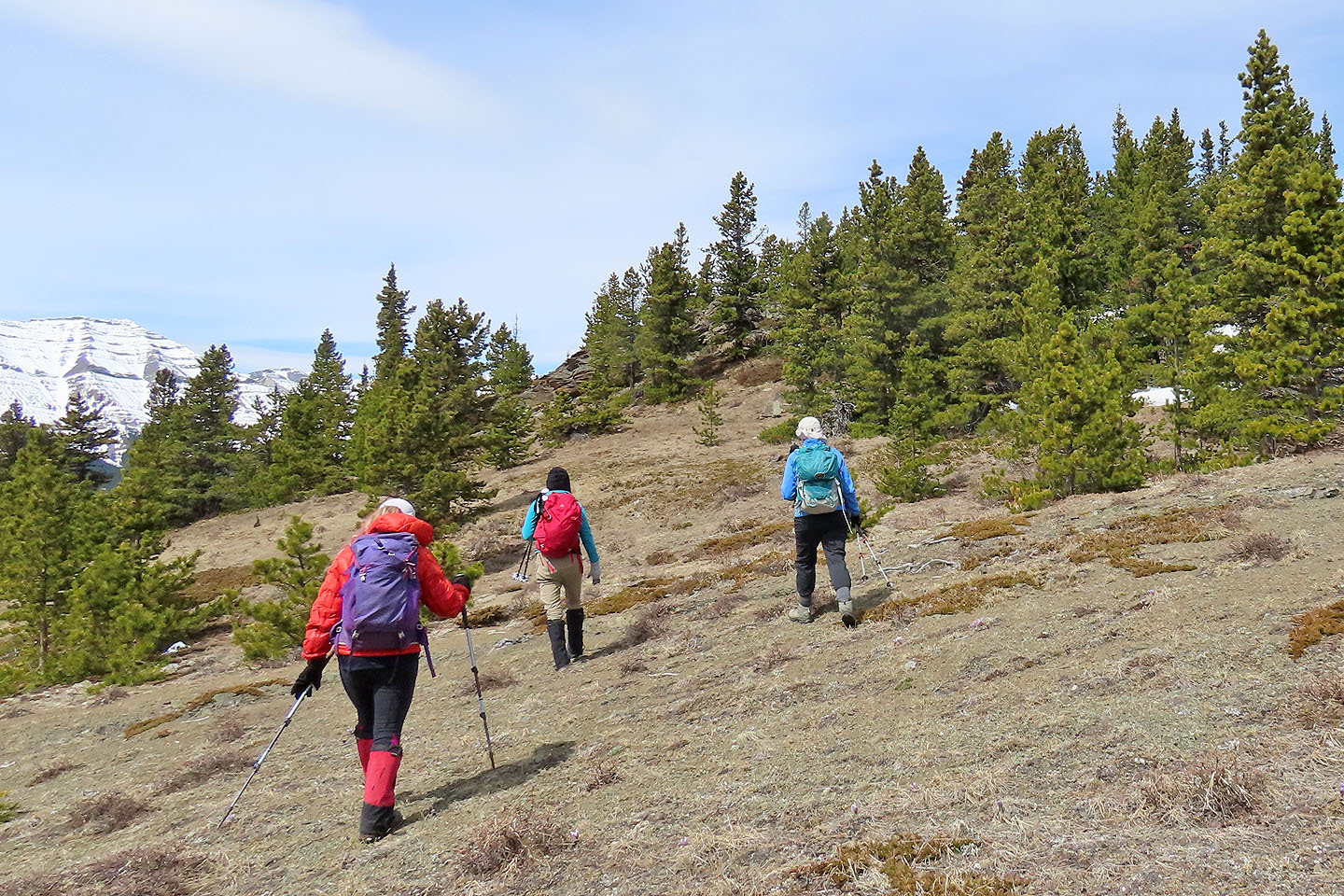 The summit is hidden in trees

Glenda tries out the stone bench below the summit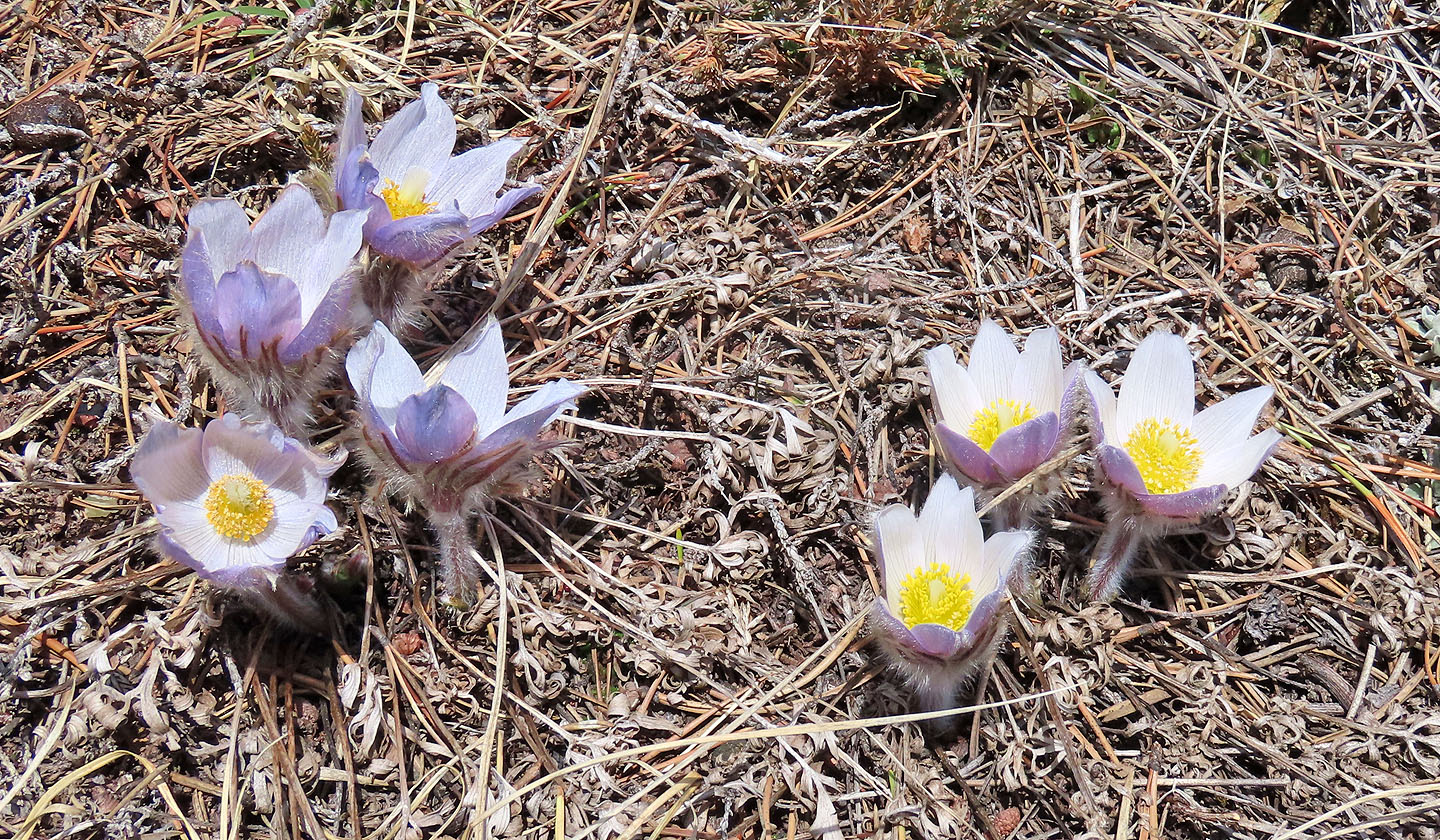 Nearby are prairie crocuses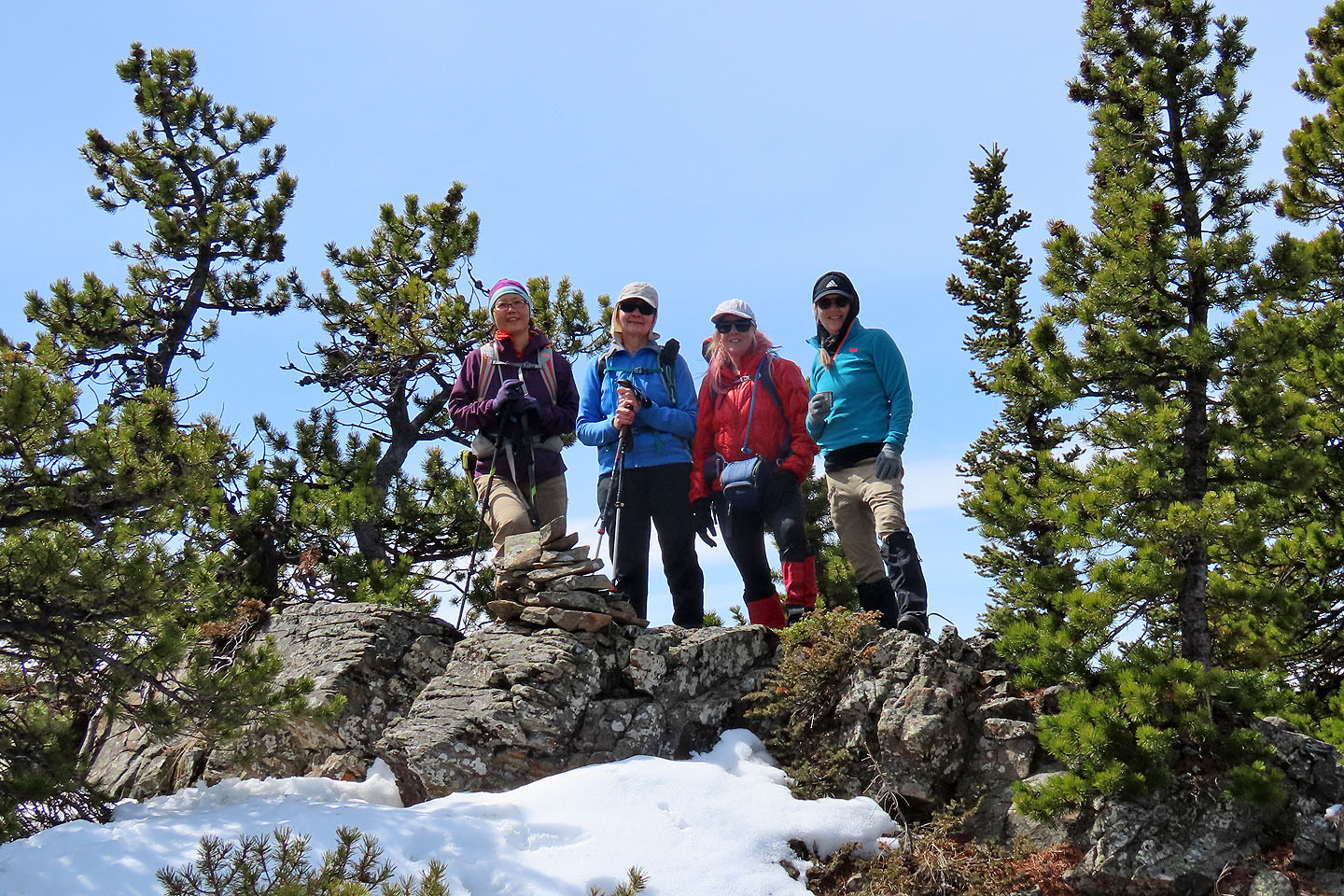 Suzy, Dinah, Christine, and Glenda stand next to the summit cairn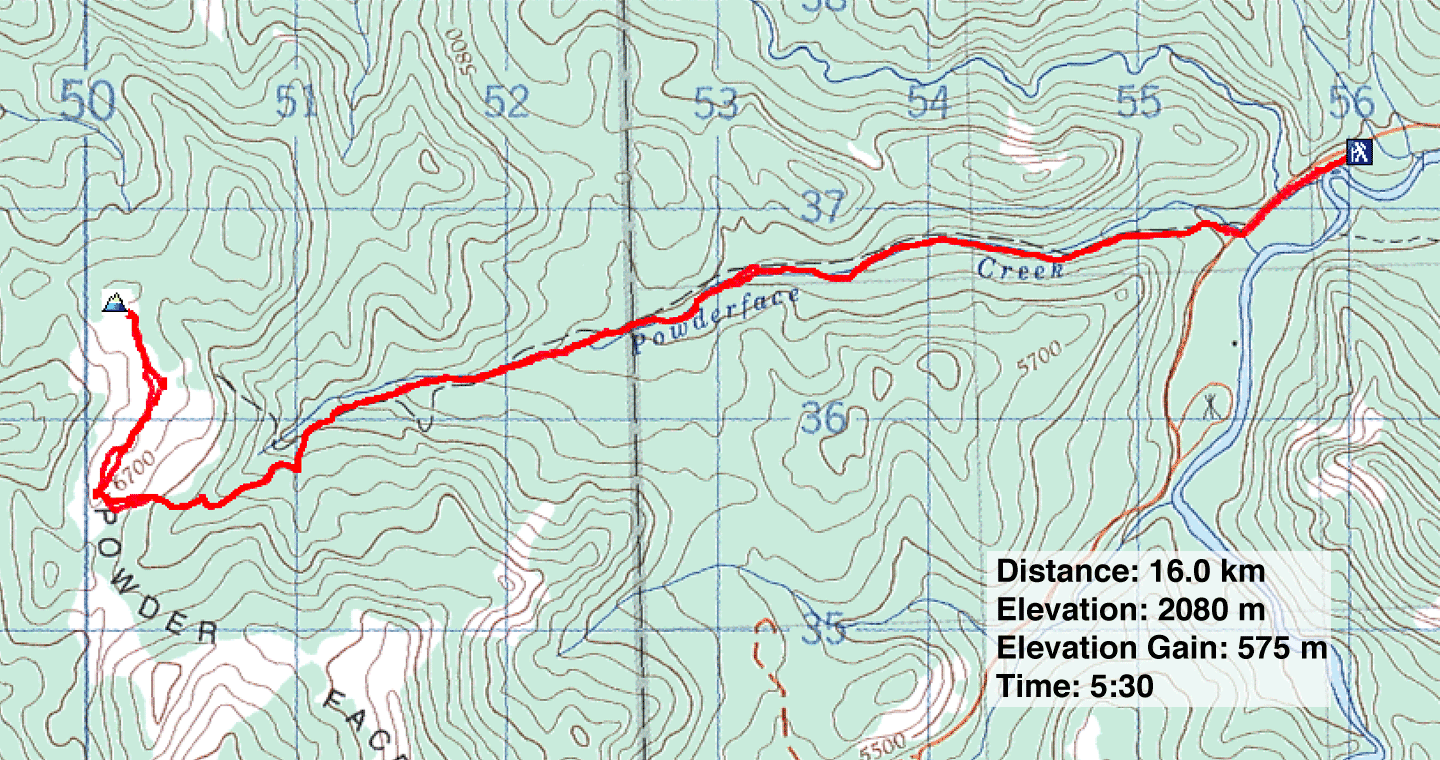 82 J/15 Bragg Creek