bobspirko.ca | Home | Canada Trips | US Trips | Hiking | Snowshoeing | MAP | About
Exshaw Mountain
Kananaskis, Alberta
November 30, 2013
Distance: 3.8 km
Cumulative Elevation Gain: 480 m
Short of a yeti encounter, there is little that could turn the humdrum hike up Exshaw Mountain into a gripping ascent. Most of the route comprises a gentle ramp with little variation. And what scant views there are, are mostly confined to the southwest, and even then are strangled by trees as you approach the summit, the very place you expect the best scenery.
Despite the small mountain's drawbacks, however, it's an attractive trip when time is short and snow impedes other objectives.
Dinah and I parked at the Exshaw Creek parking lot, nearly all of which was swallowed up by the June flood waters which have greatly broadened the creek, or at least the creekbed. The footbridge wasn't in service, but we simply walked across the dry creekbed. The trailhead was a few minutes away, accessed from a side street.
The trail starts up the right side of a drainage and soon splits. The path on the right faded fast, but it pointed us in the right direction. The only error possible – and we managed to do it – is to stray too far right and miss the ramp. But a short traverse brought us back on track. We tramped to the snow line and then post-holed to the summit of Exshaw Mountain. From the treed summit we could see nothing at all. But the hike afforded us some exercise, and a peak we hadn't done before.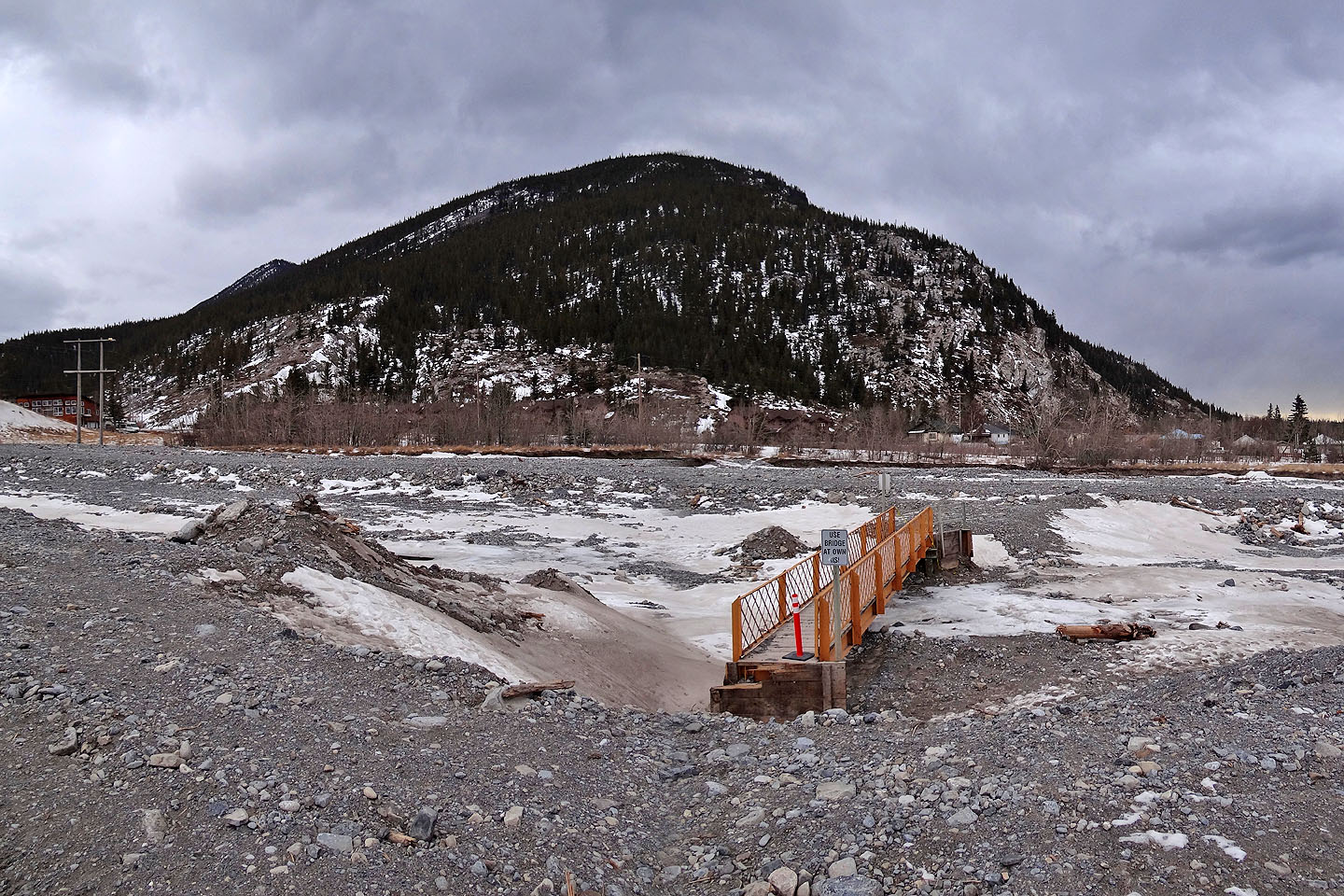 Exshaw Mountain from the trailhead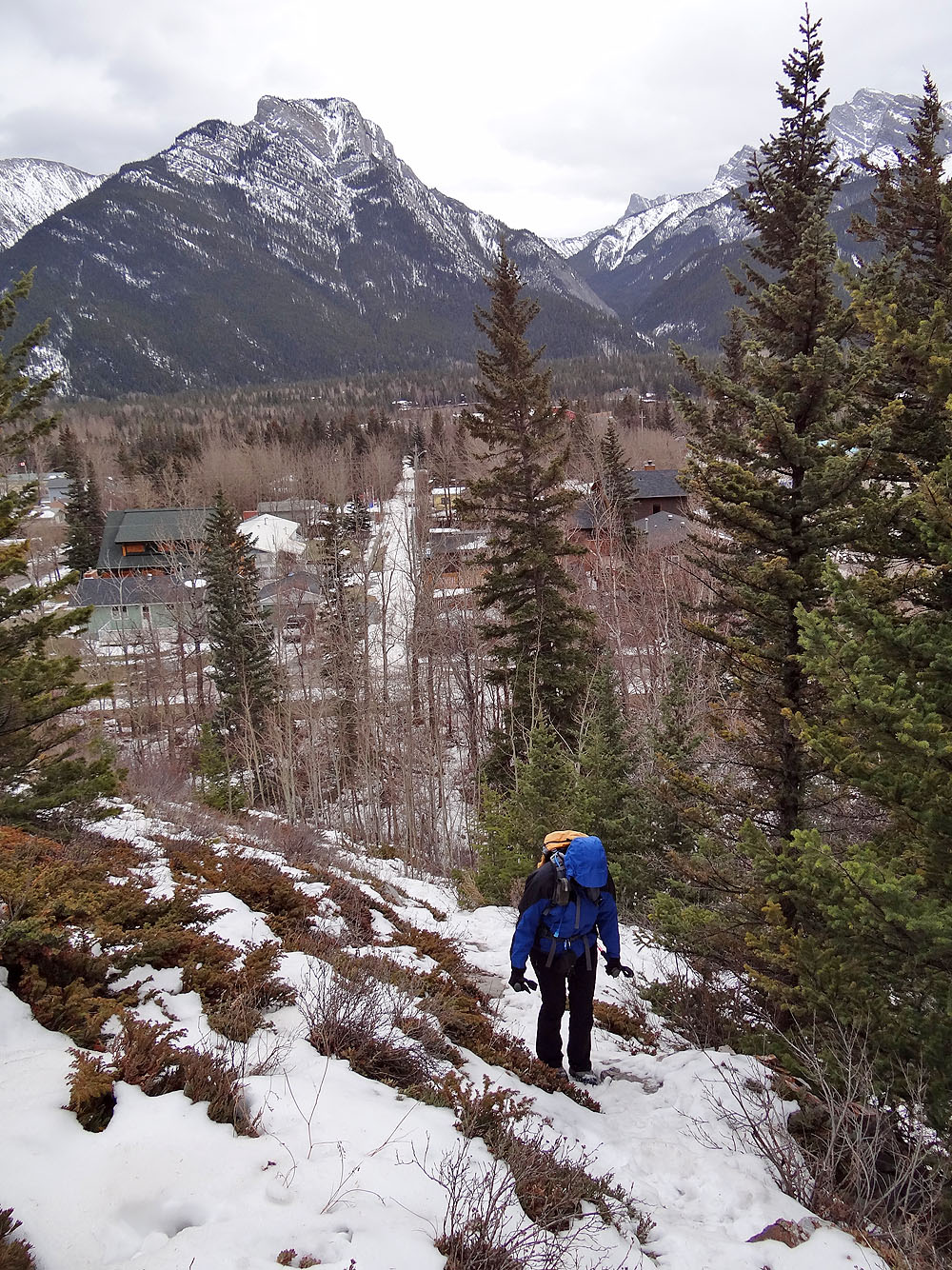 Starting up the trail. Heart Mountain in the background.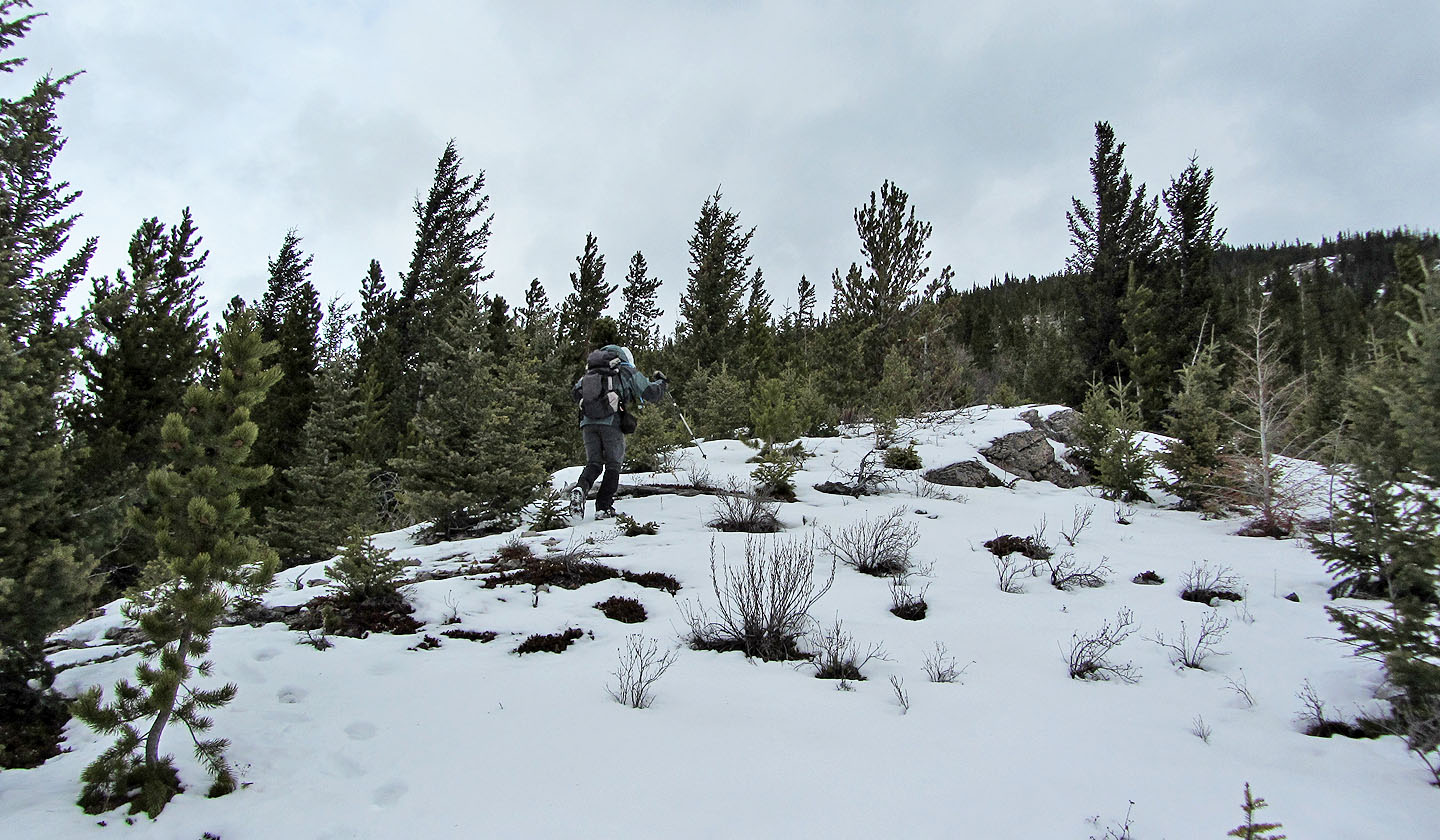 Hiking up the ramp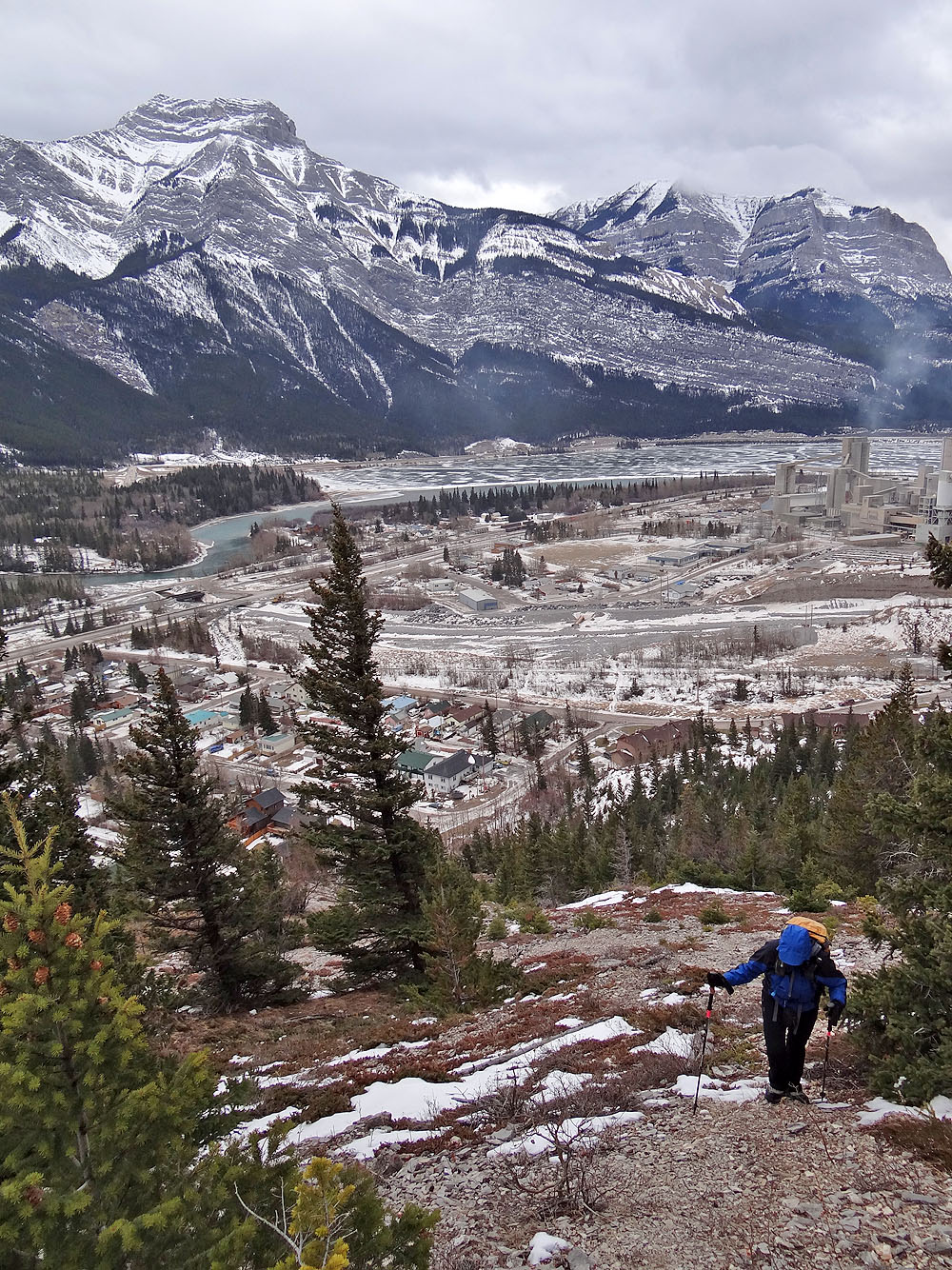 Looking down at the hamlet of Exshaw. The footbridge is in the centre.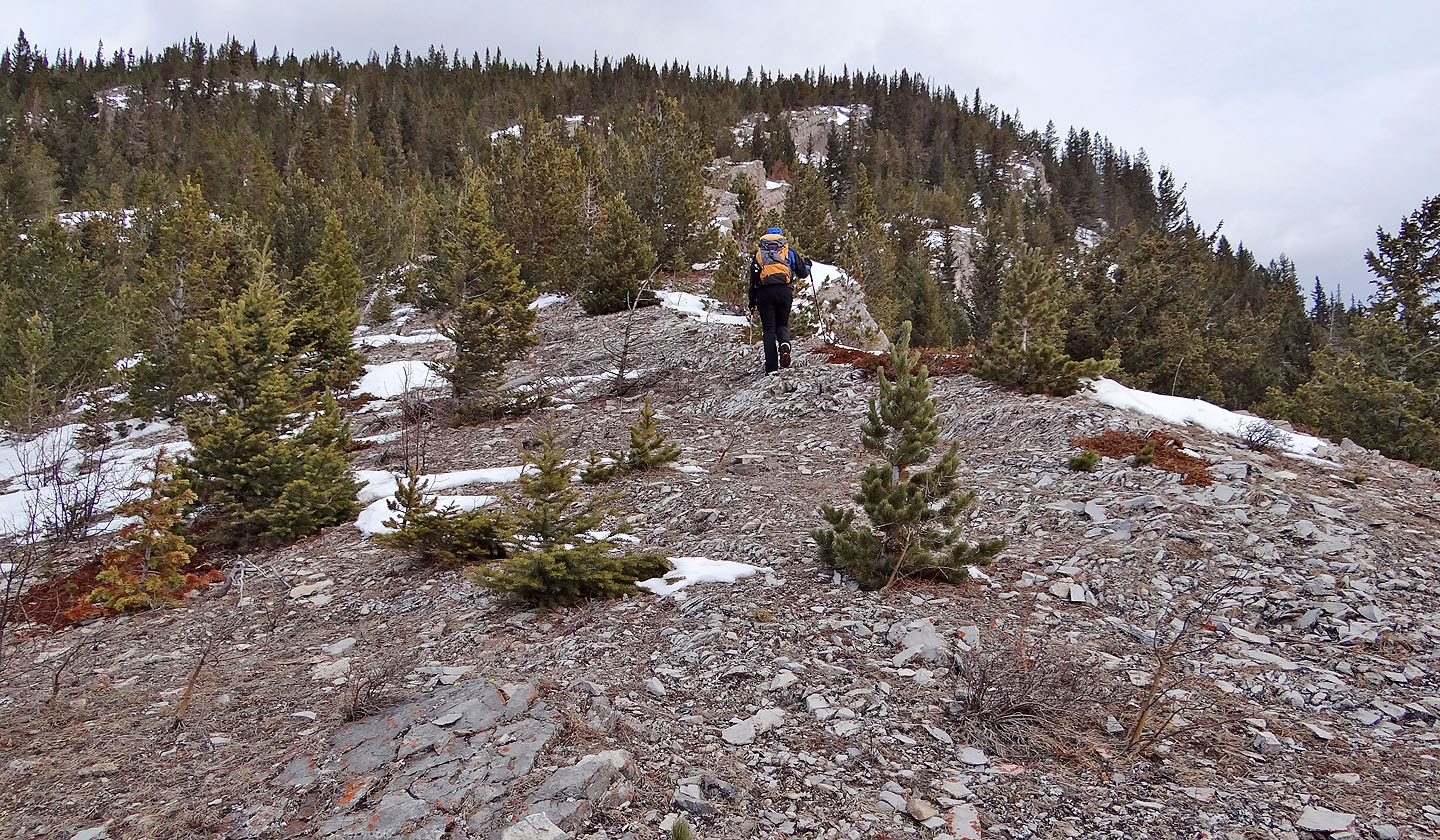 The ramp follows alongside cliffs on the right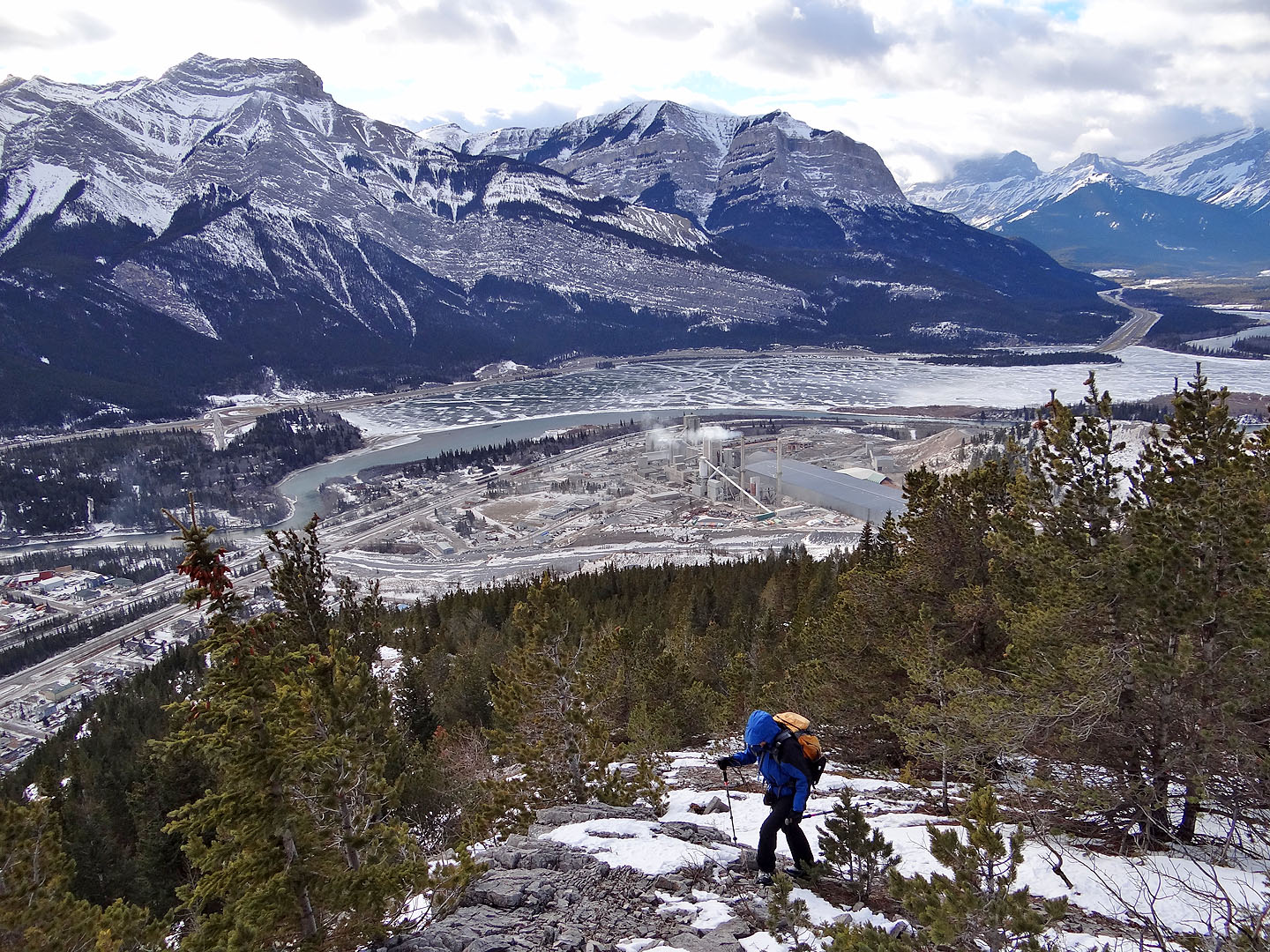 Looking back at Pigeon Mountain in the centre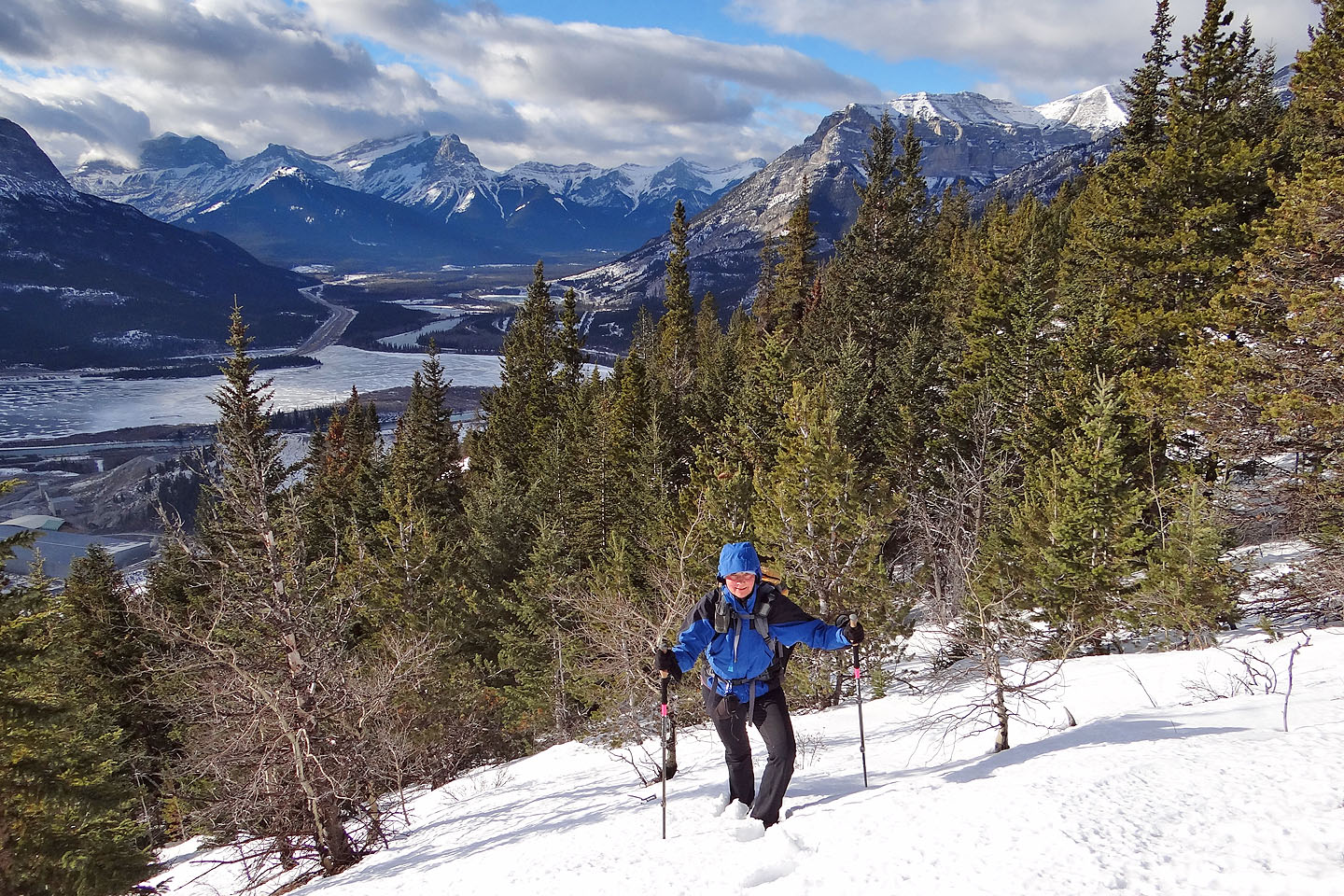 The sun appeared just when we hit deeper snow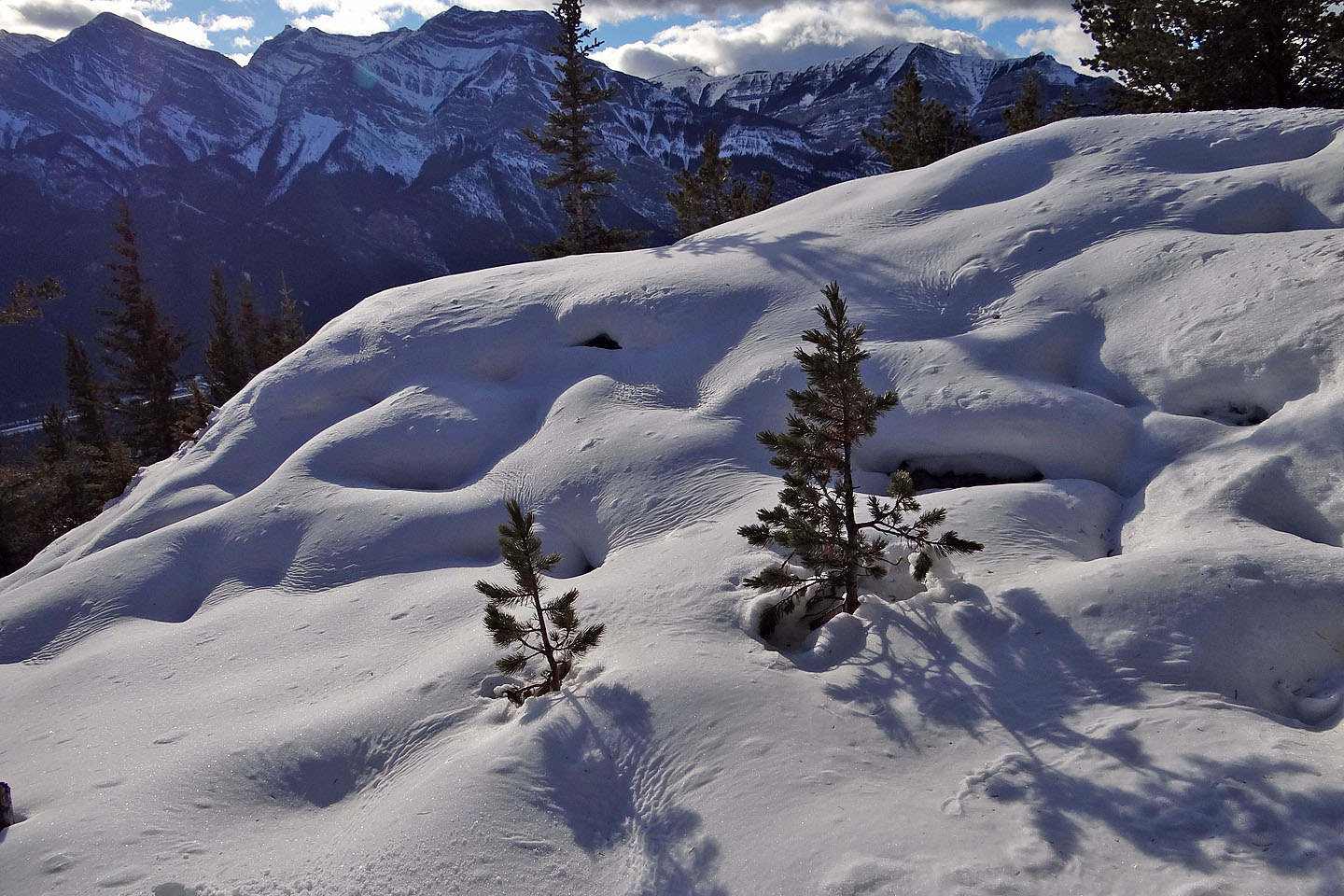 The snow is strangely wrinkled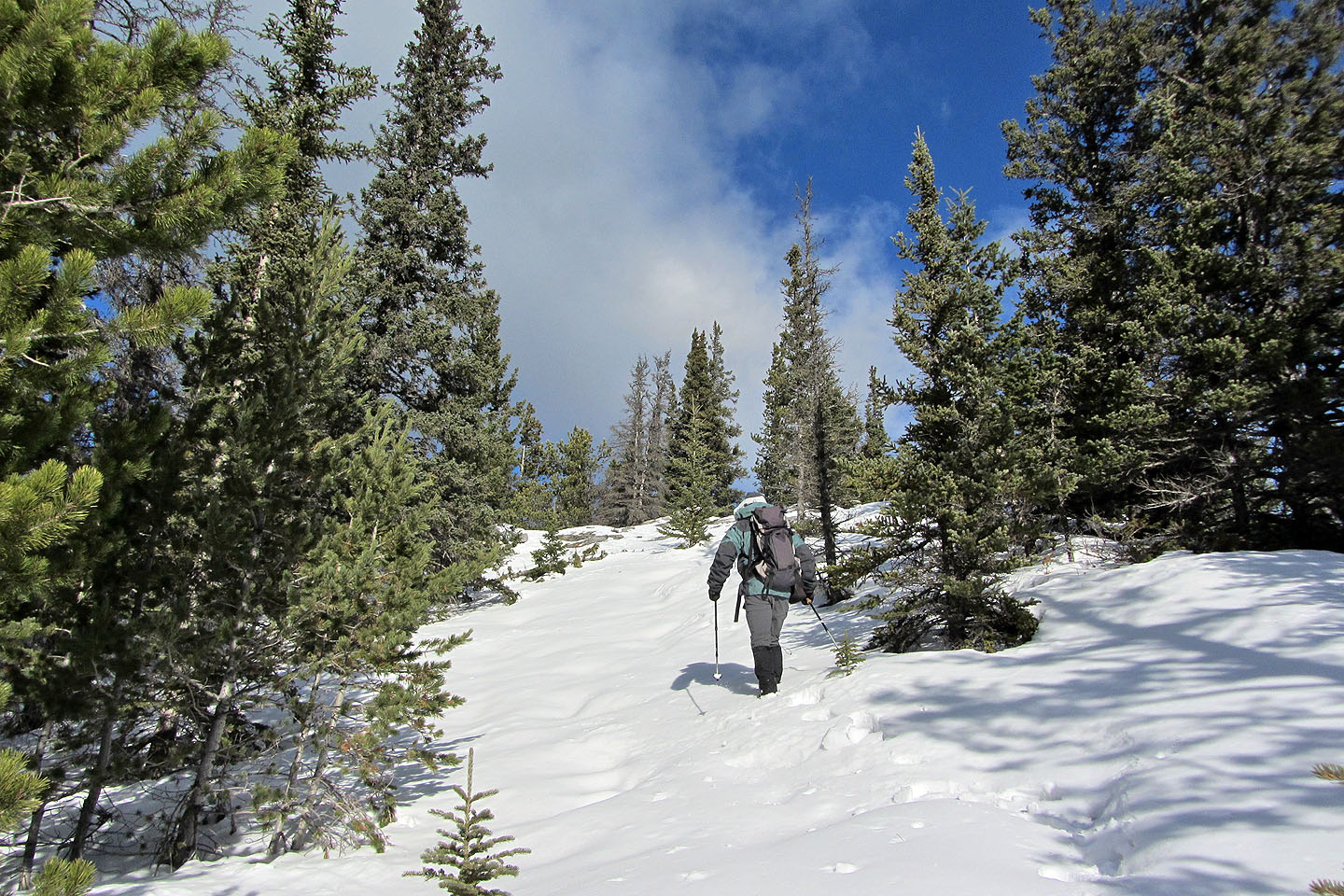 The grade eases near the summit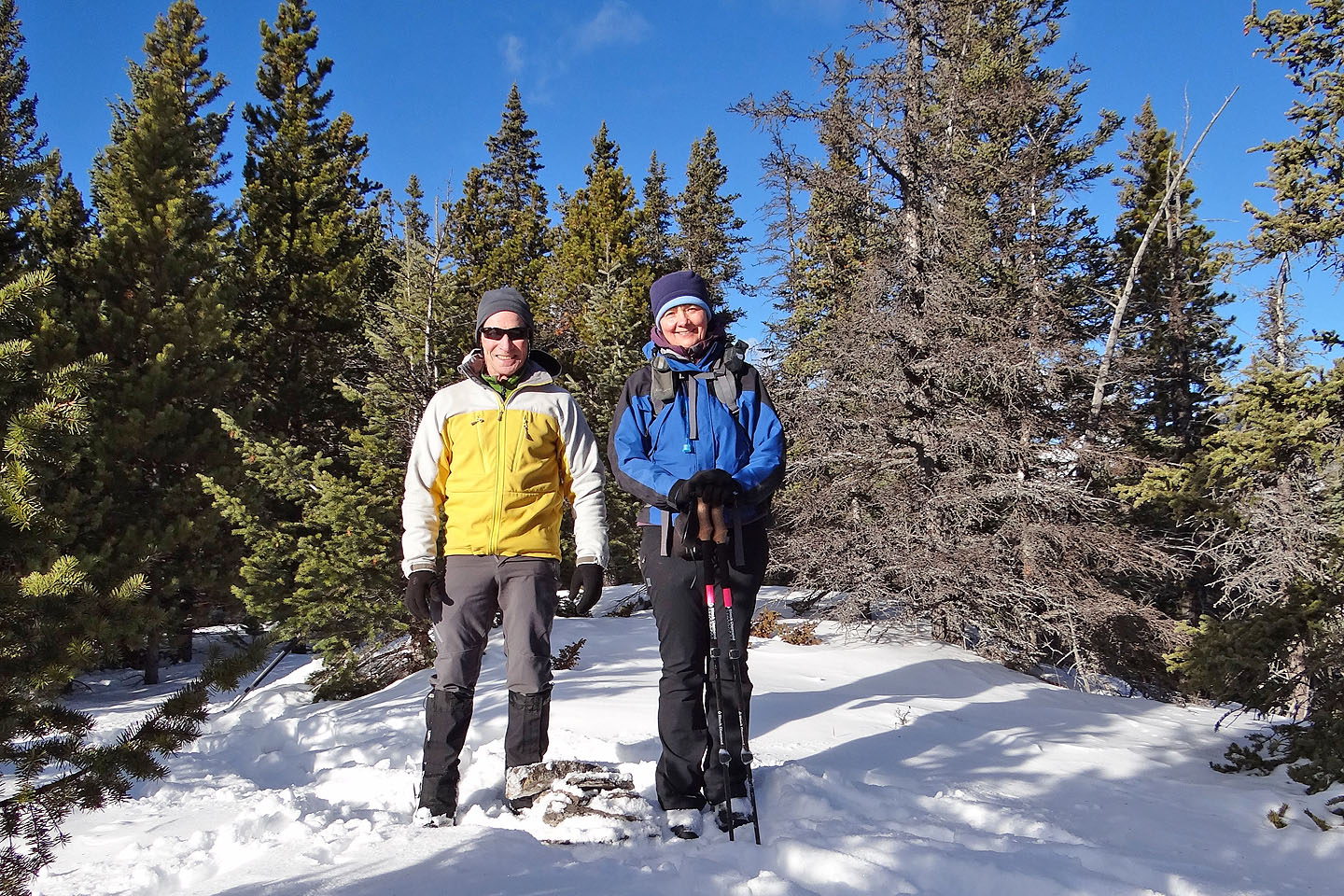 Standing next to the summit cairn