bobspirko.ca | Home | Canada Trips | US Trips | Hiking | Snowshoeing | MAP | About

Fortress Ridge
Kananaskis, Alberta
September 24, 2005
Distance: 10.9 km
Cumulative Elevation Gain: 850 m

Fortress Ridge was a short trip when we did it, but that was before they closed the 16-km access road to vehicles. We drove to the upper parking lot on Fortress Ski Hill and started our hike there. We didn't understand the instructions for the start of the trip. I don't ski, and neither Dinah nor I have been to Fortress Ski Hill before, so we were at a loss as to where the "upper terminal of Farside double chair" was. But after climbing up the ridge above the parking lot, we spotted the first summit, "Baldy," and headed towards it. It meant losing the 100 m we had gained from the parking lot!
We were blessed with a beautiful fall day. The blue sky set off the yellow larches, optimum conditions for enjoying a ridgewalk on Fortress Ridge.
Once on the first summit, (Gillean Daffern calls the four high points "summits") the hike unfolds as in the guidebook. There appears to be a trail at least some of the way, although we couldn't be sure since we spent much of the time hiking on snow. The scrambling at the col before the fourth summit is indeed easy.
We gained only 364 m and not the 550 m that the book states, although the elevation lost and regained probably accounts for the difference. We were surprised too that the highest point is the first summit (2365 m) and not the fourth summit (2333 m).
On the return we opted not to ascend back up the first summit and instead skirted below it.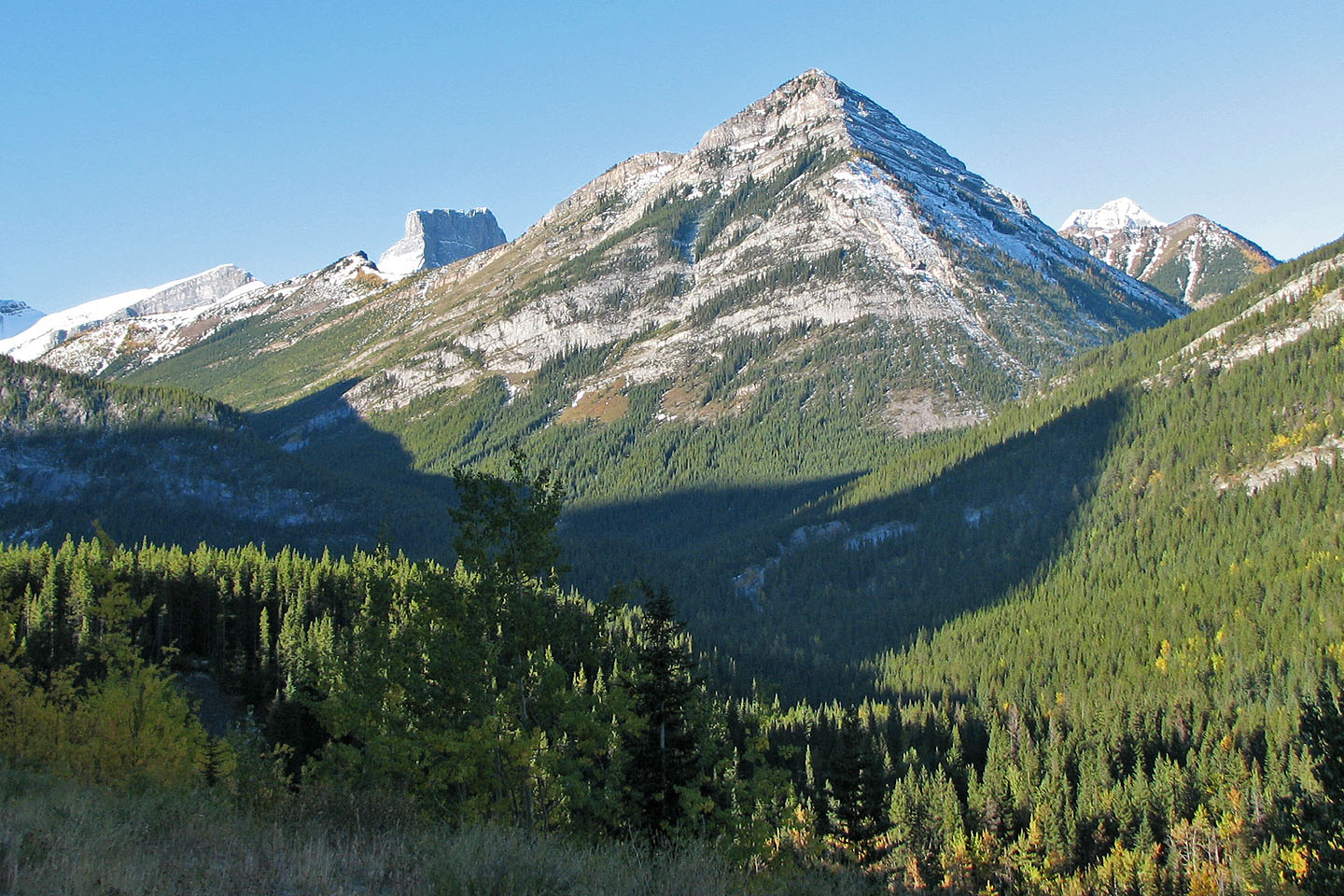 View of Fortress Ridge from the highway. Fortress Mountain is on the left.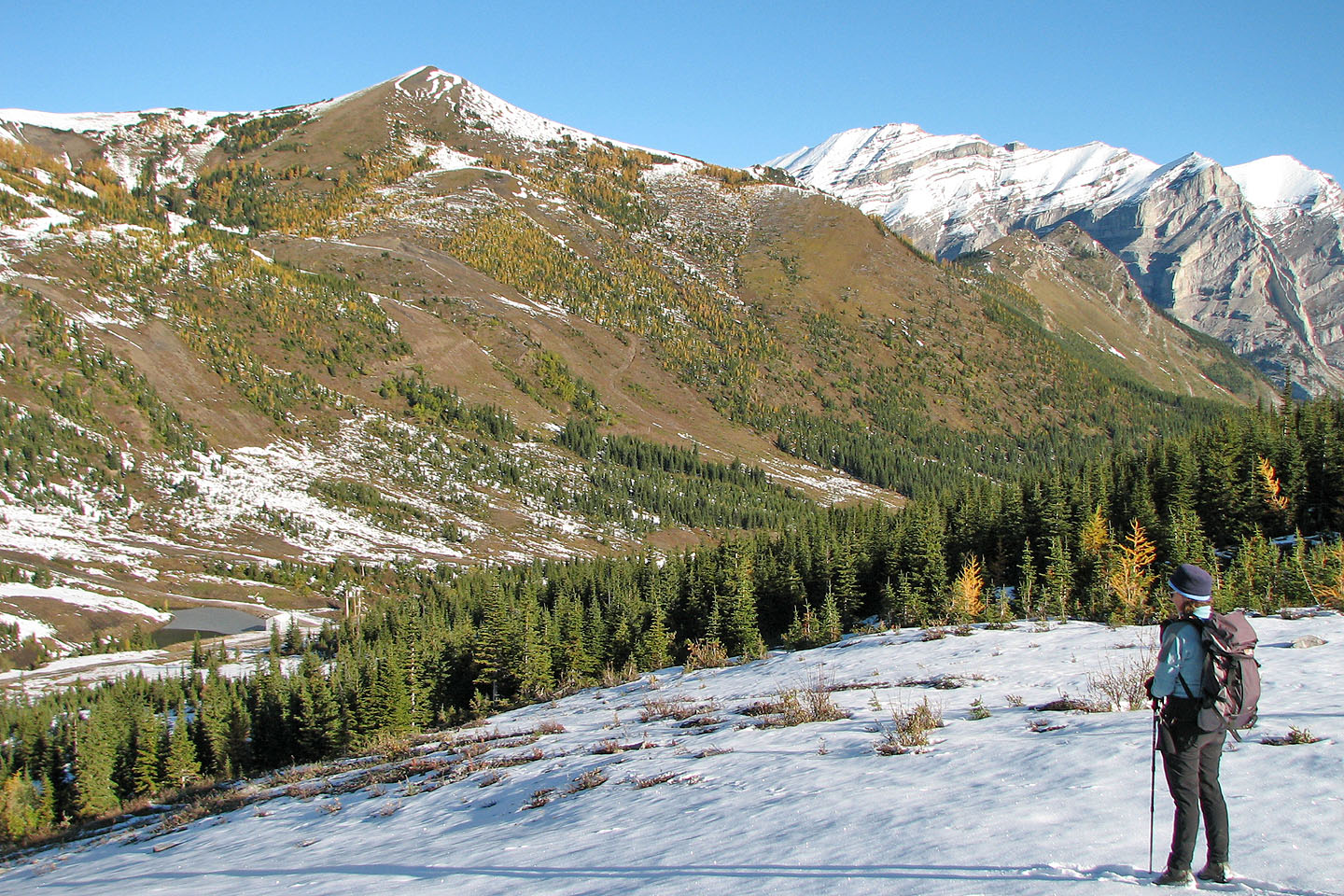 Dinah casts a long shadow as she studies Fortress Ridge. Baldy is prominent here.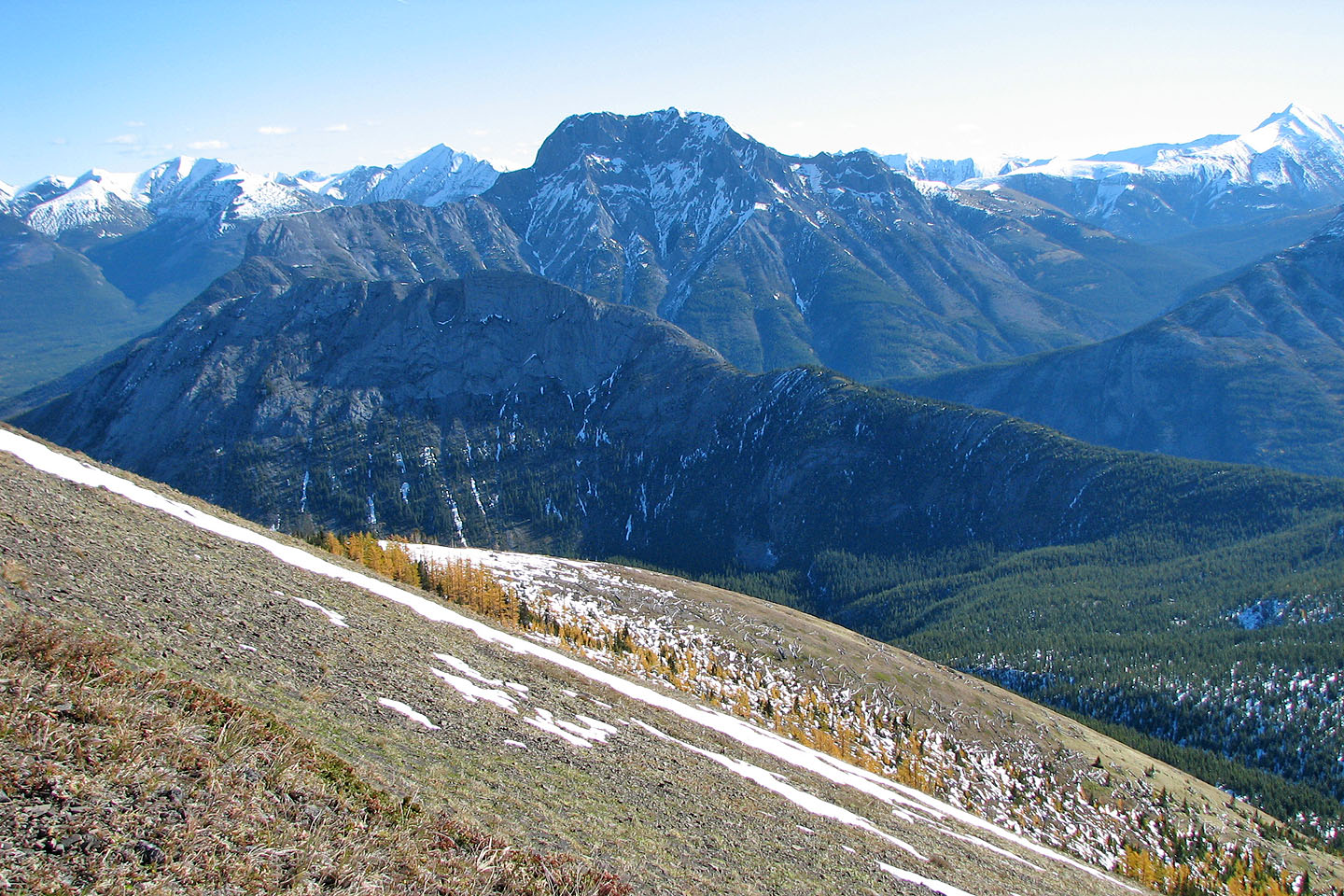 Looking at The Spoon Needle and the Wedge as hiked up Baldy


The view from Baldy, the highest point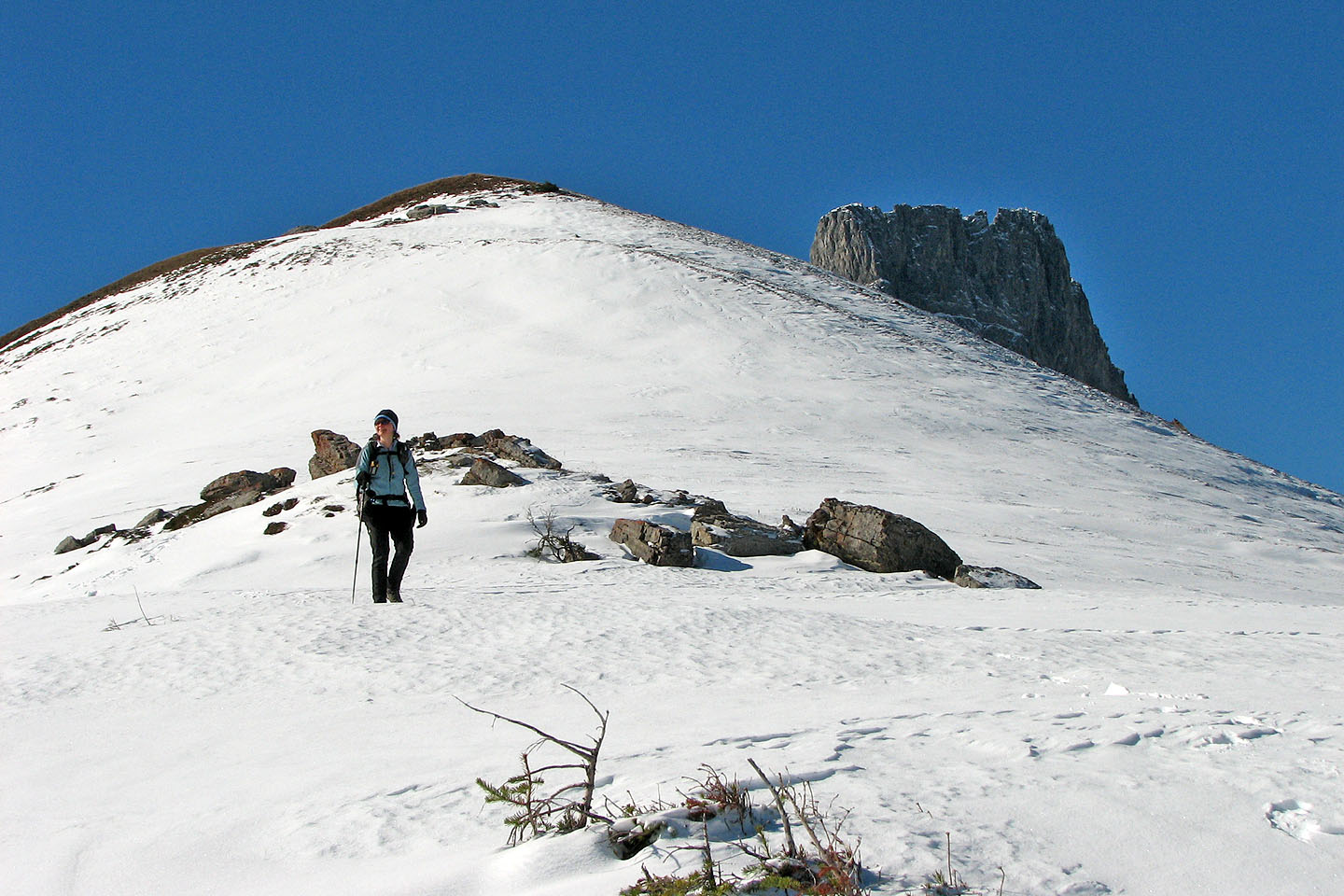 Heading down from Baldy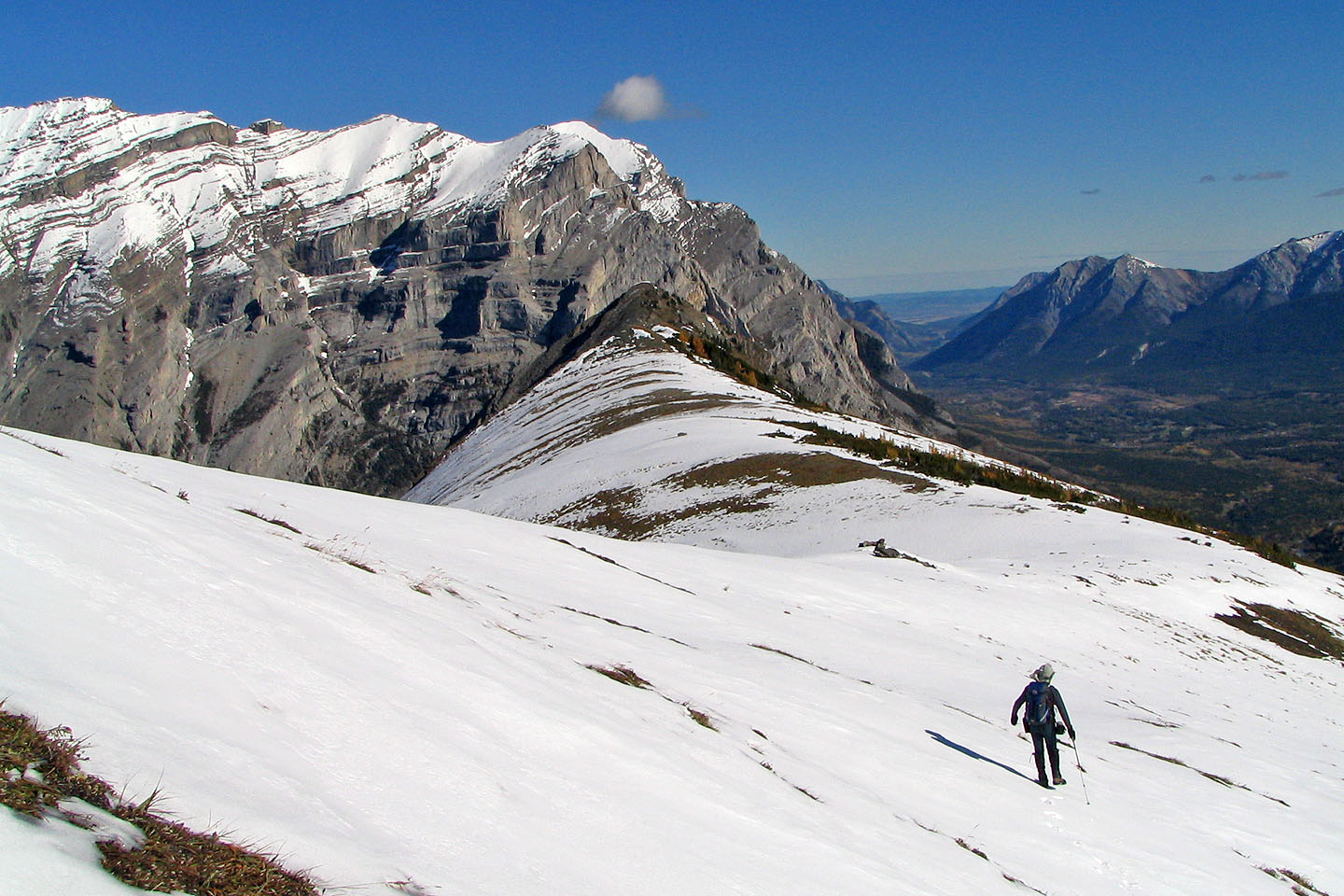 Descending the first summit, Baldy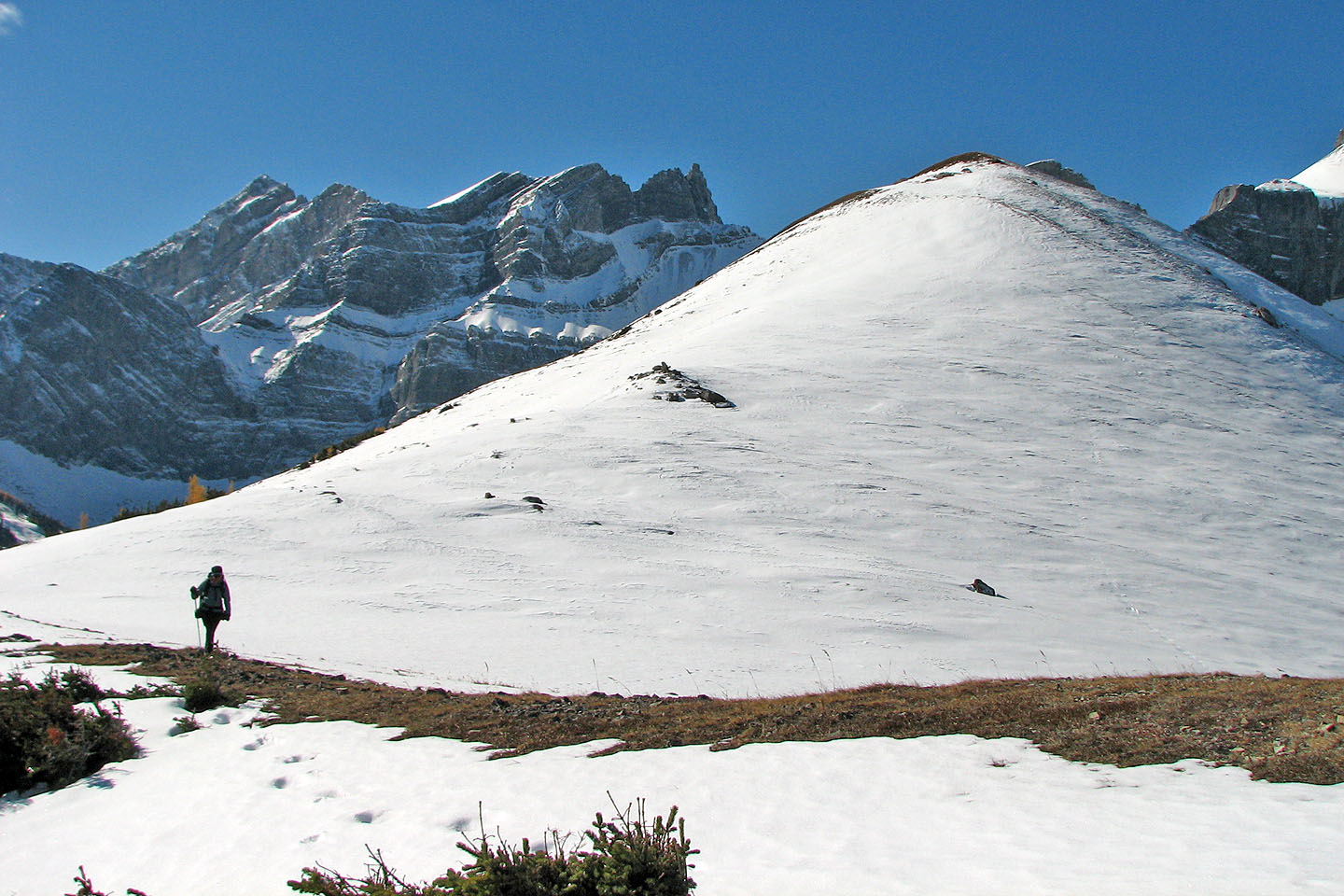 Looking back at Baldy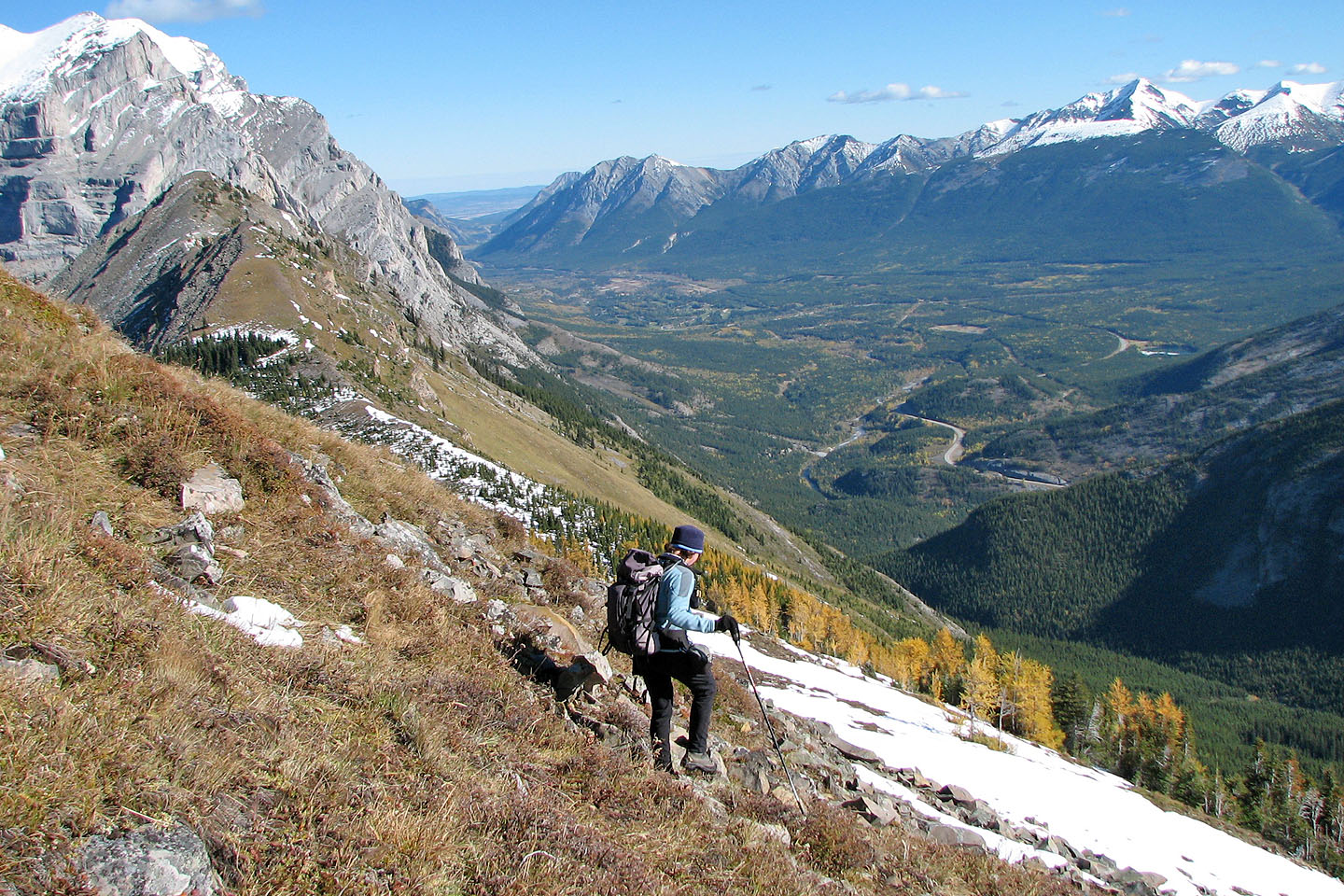 Coming down from the second summit, third and fourth summits ahead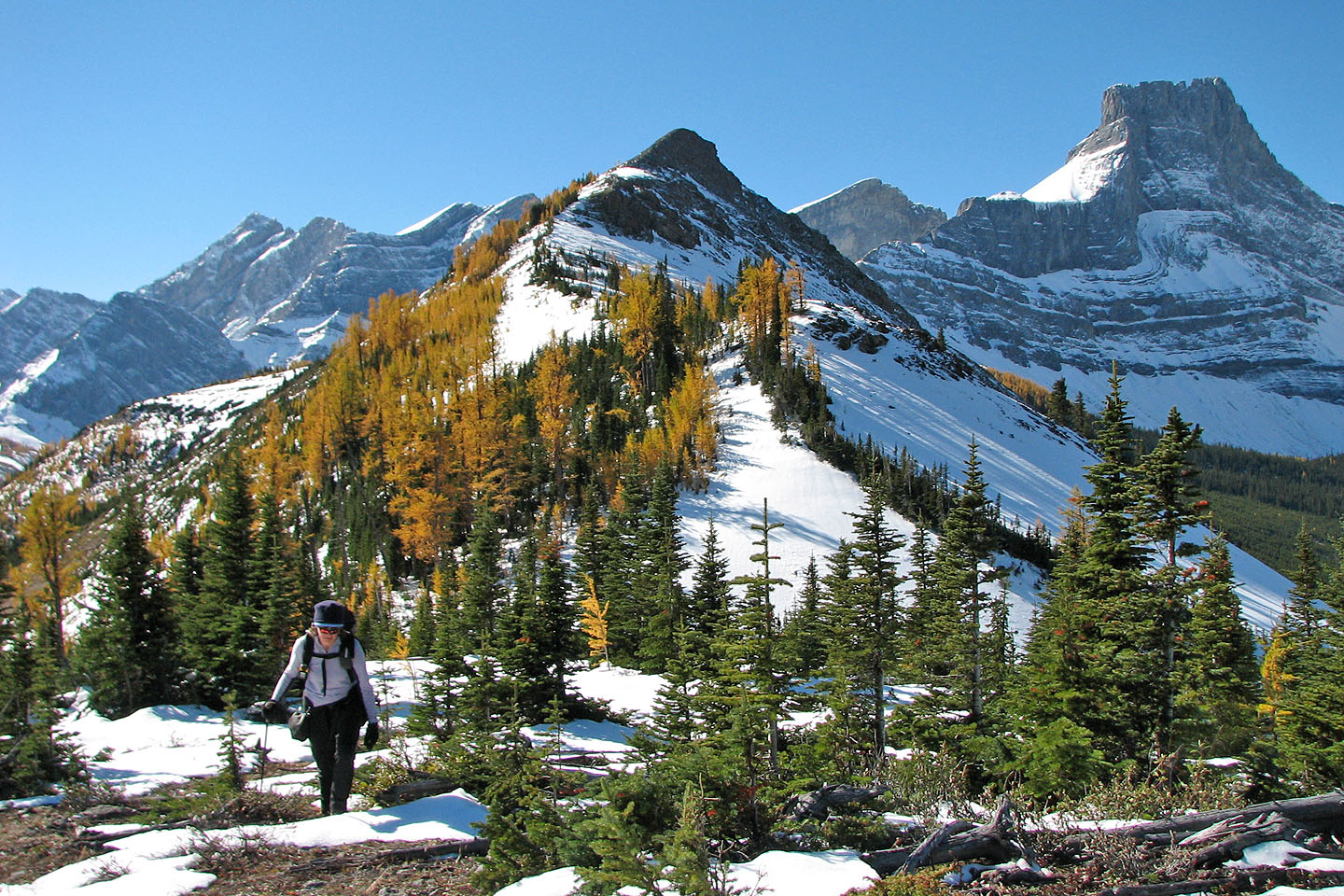 Looking back at the second summit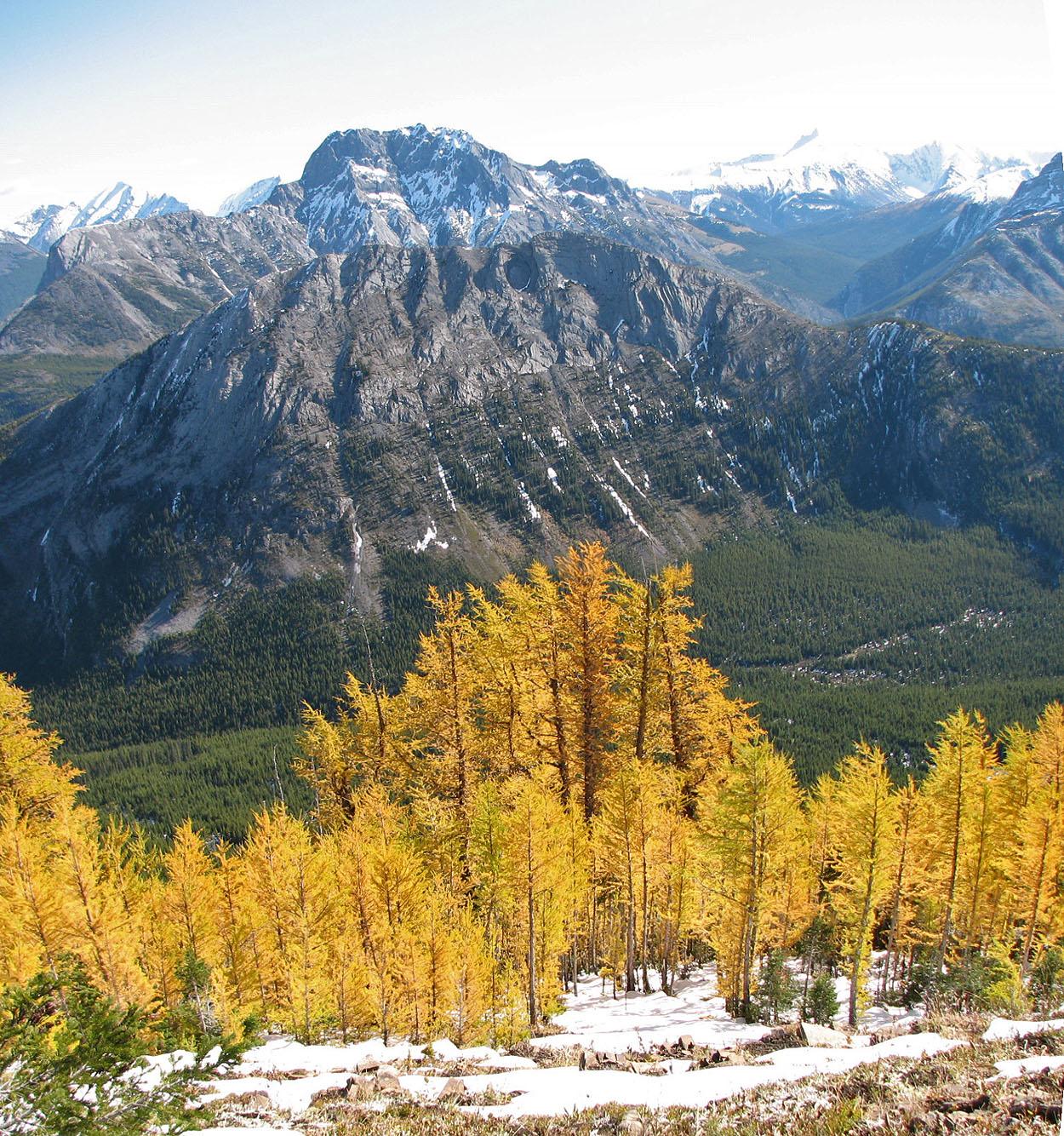 From front to back: larches, The Spoon Needle, The Wedge.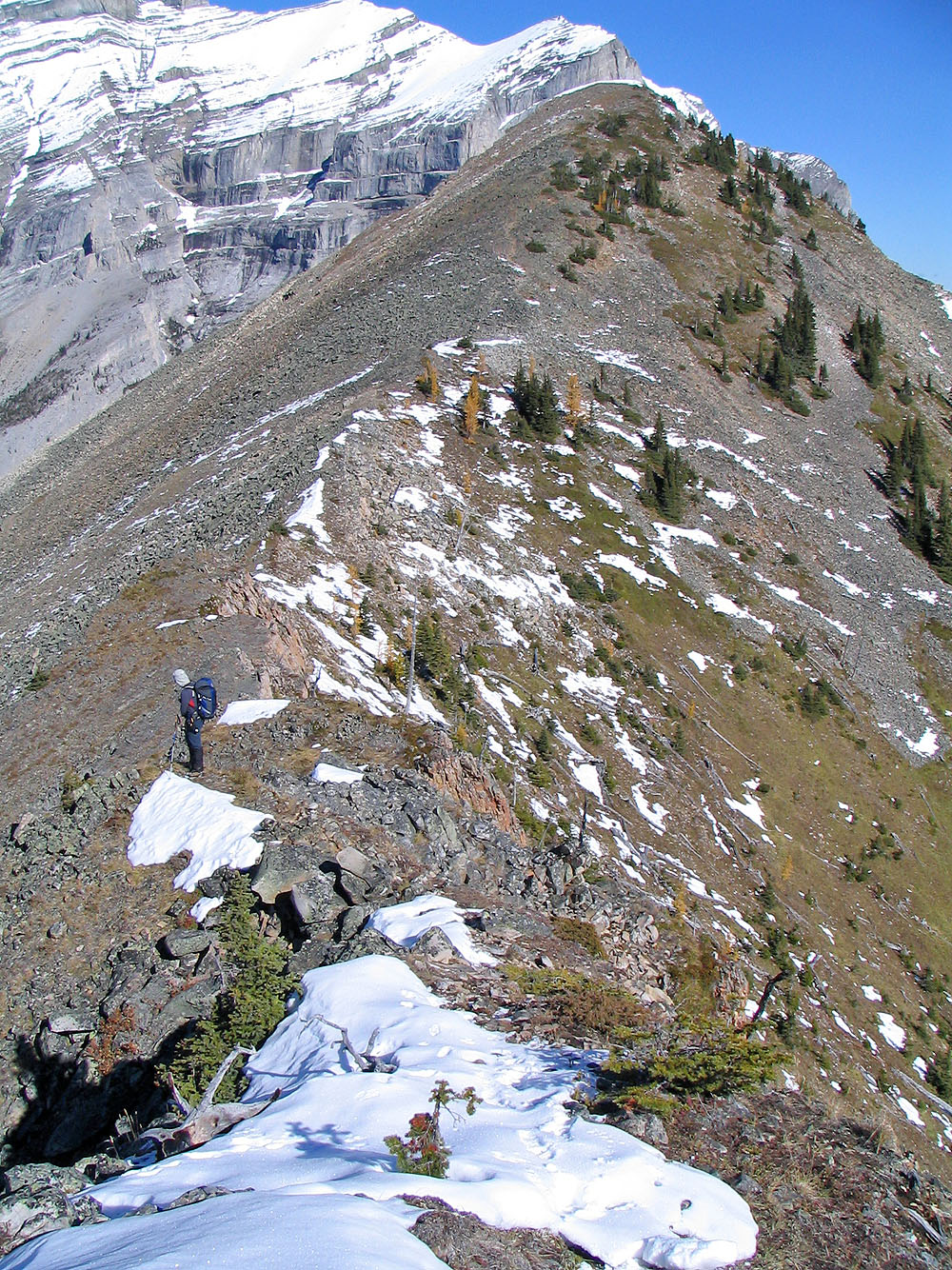 Coming up to the third summit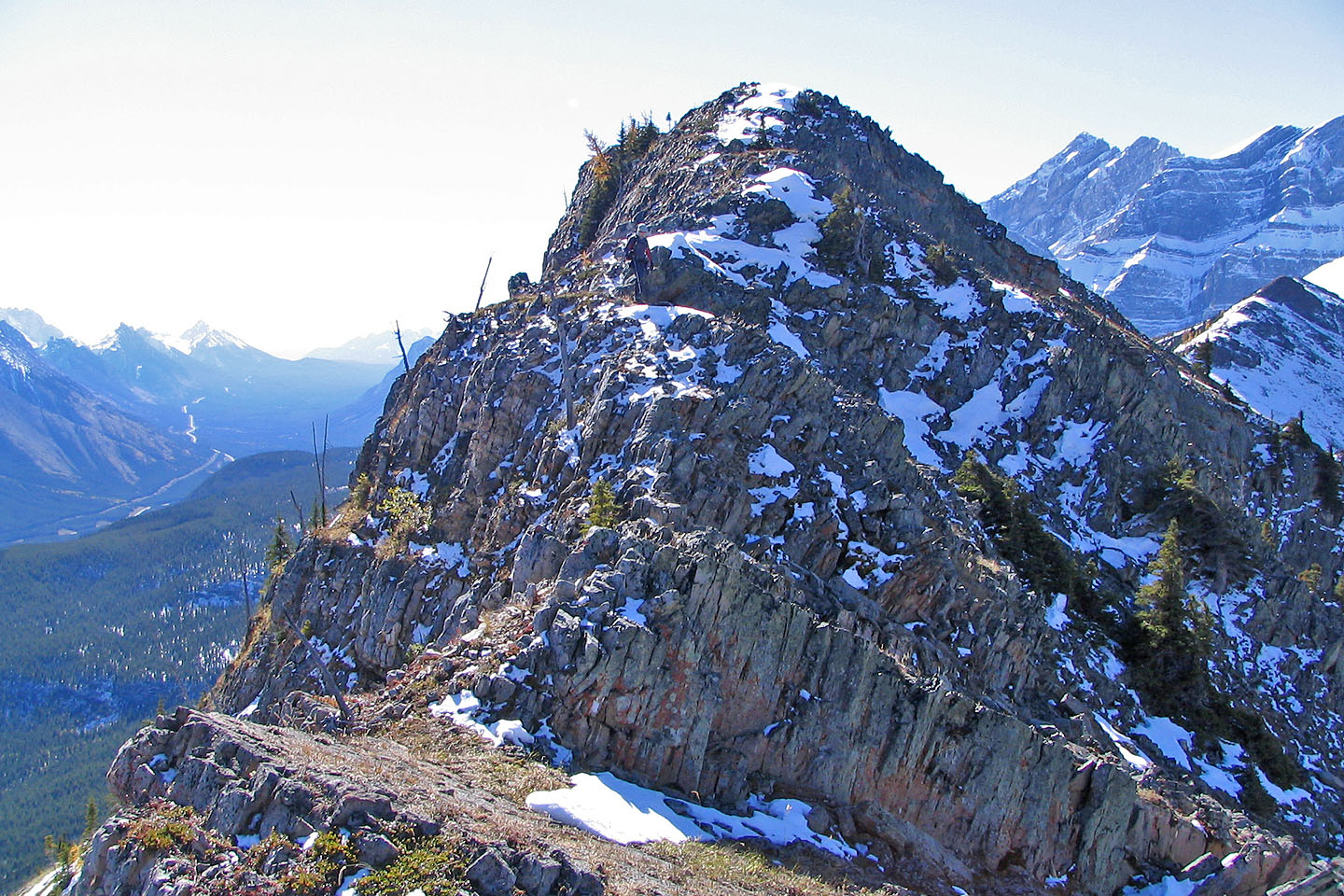 Easy scrambling to the col between the third and fourth summits (I'm a third of the way down)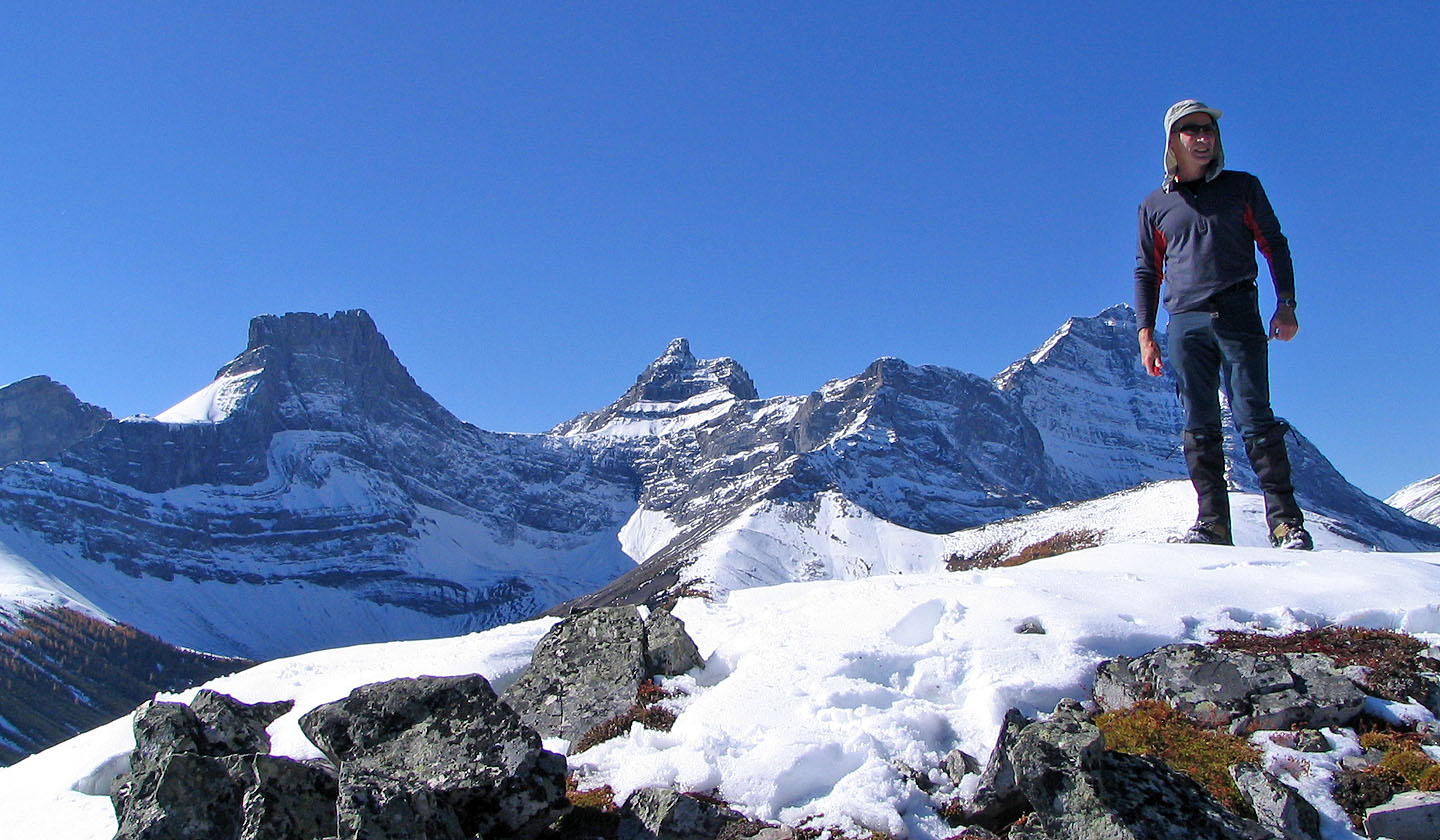 On the fourth summit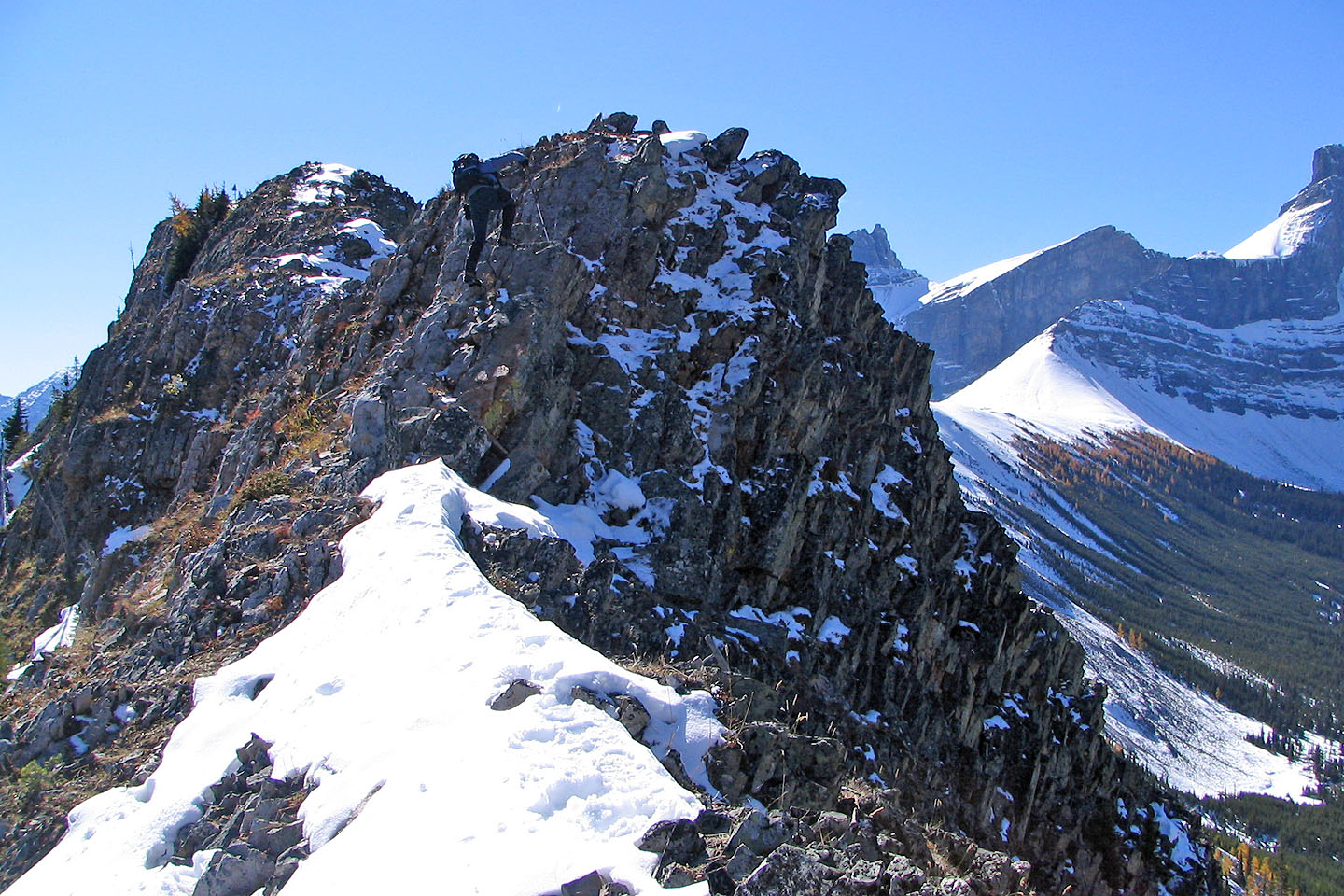 Heading back along the ridge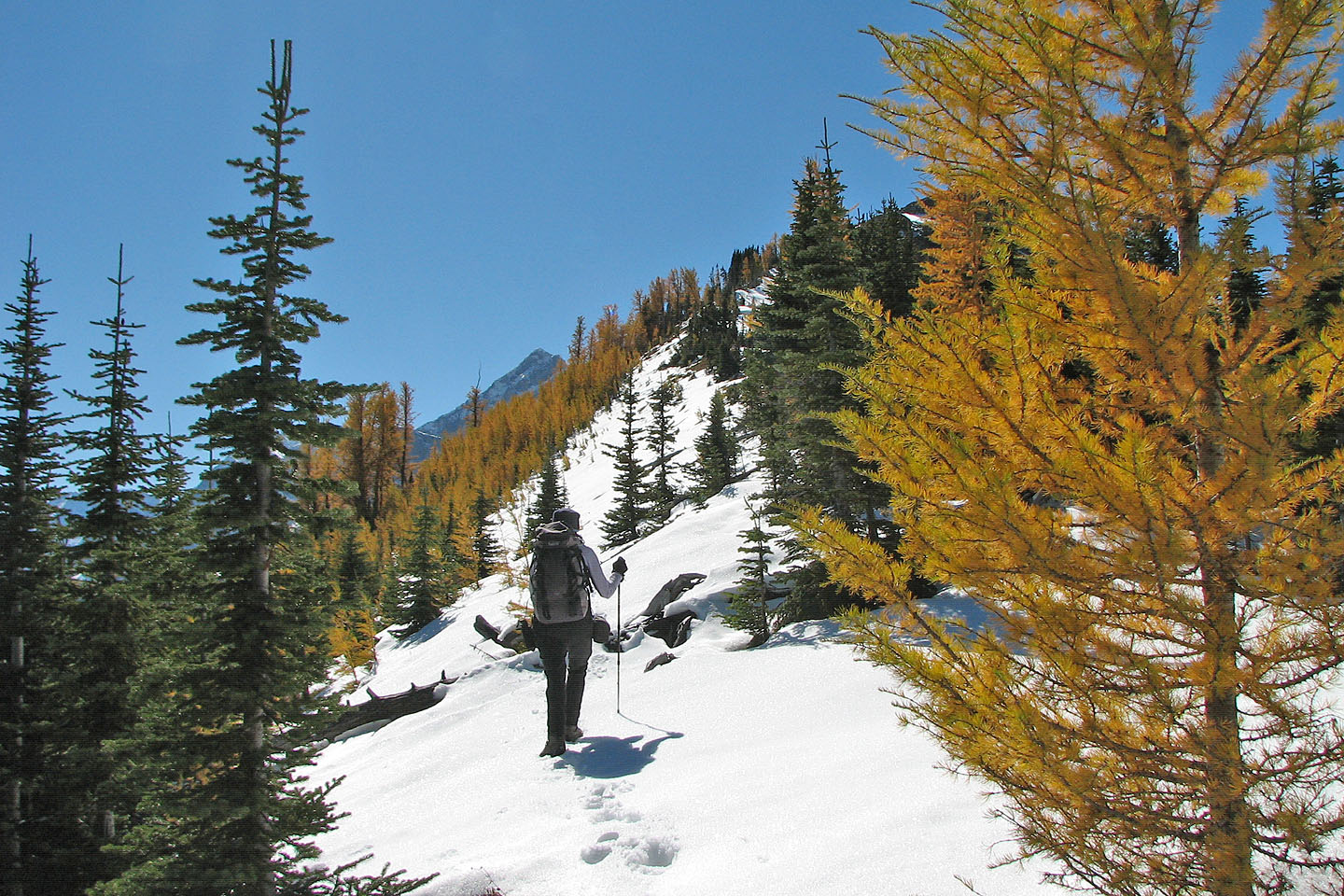 Passing by larches on the way back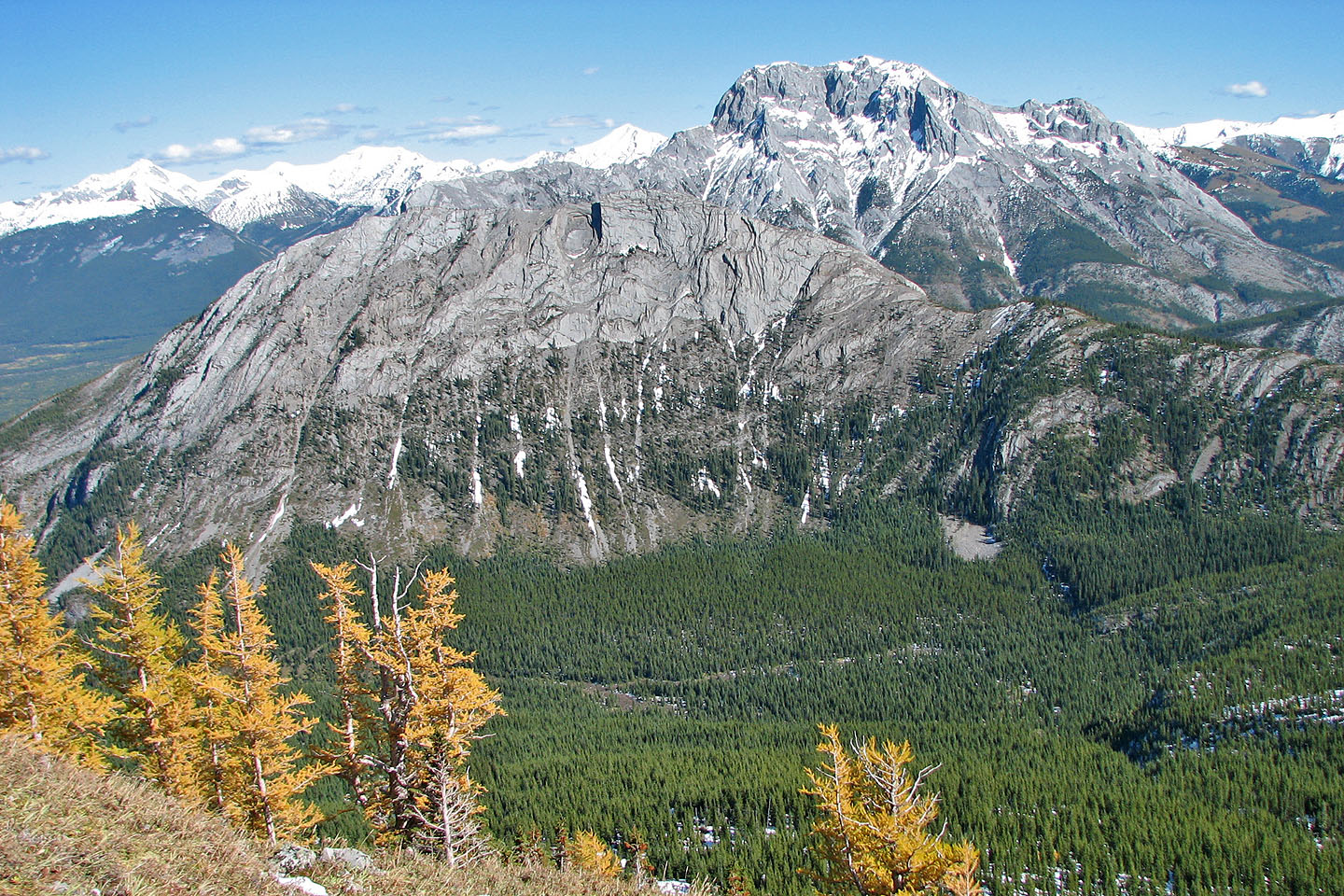 A closer look at Spoon Needle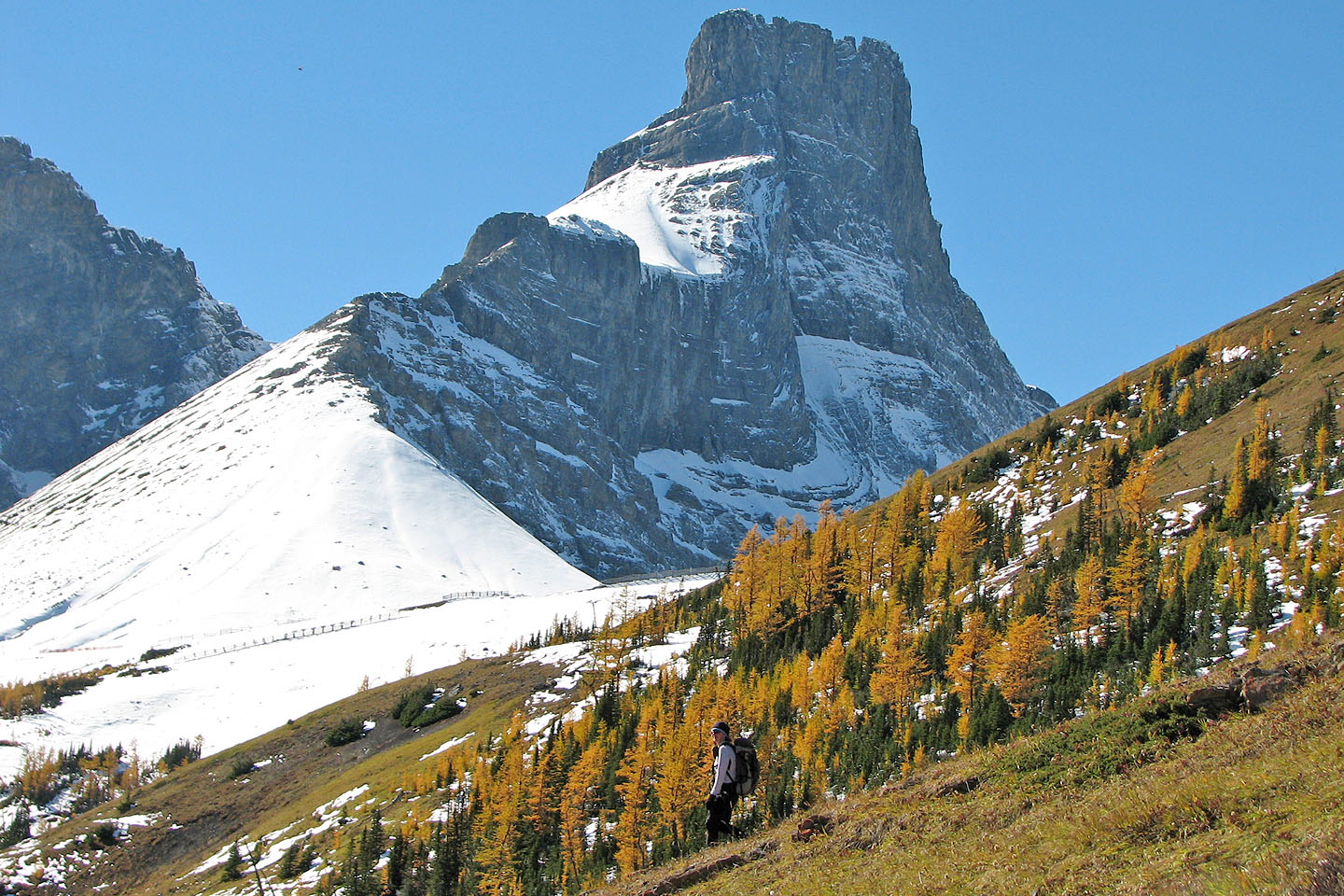 Fortress Mountain as we skirted below Baldy on the return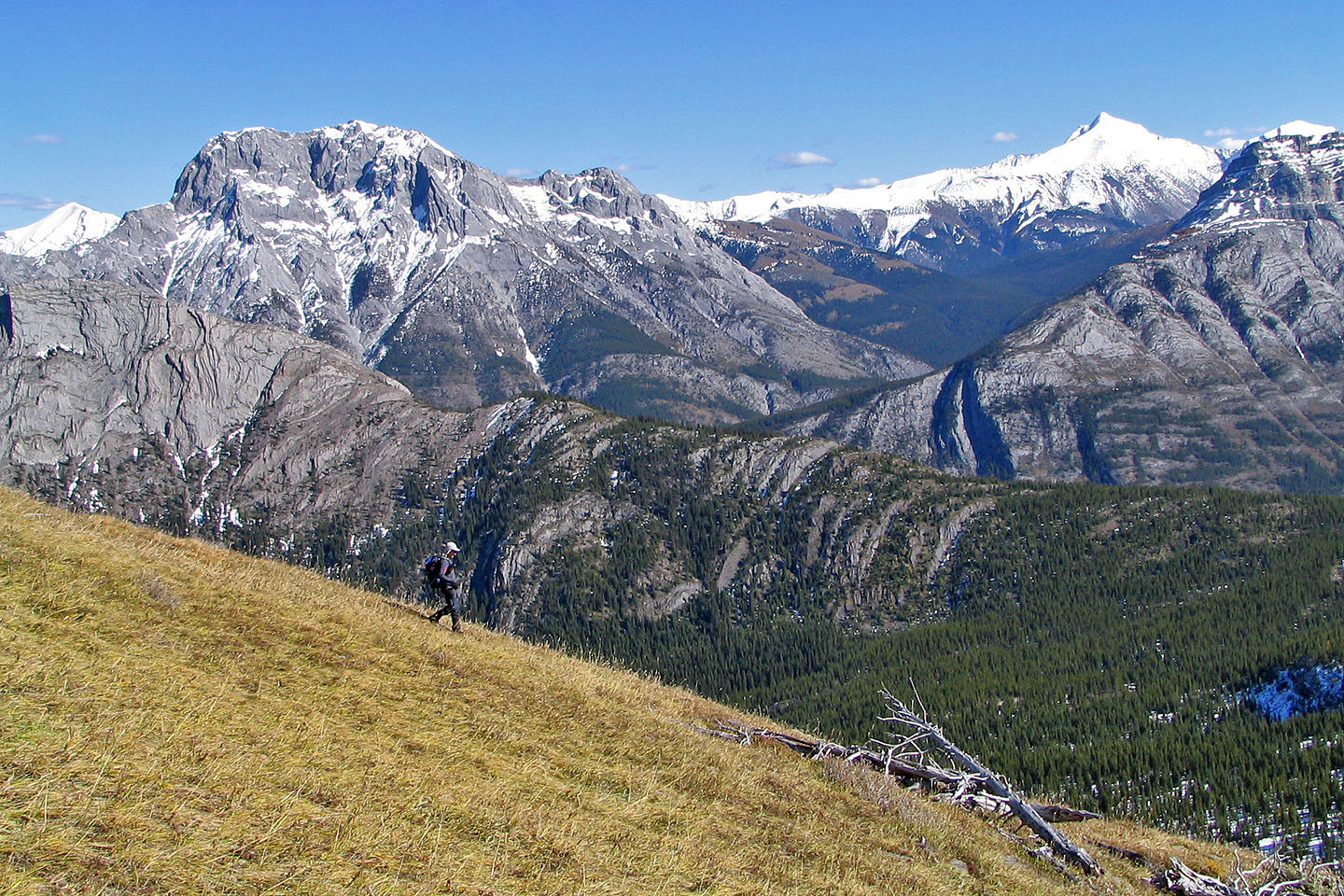 Cruising down the grassy slope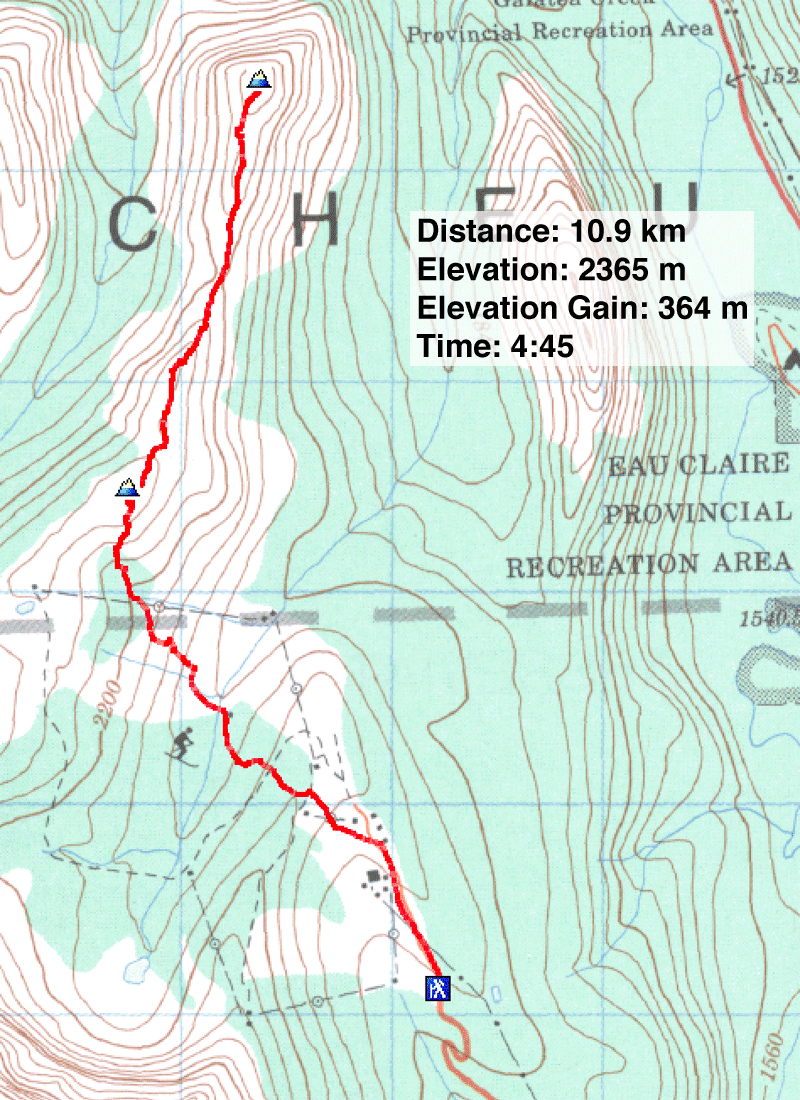 82 J/14 Spray Lakes