bobspirko.ca | Home | Canada Trips | US Trips | Hiking | Snowshoeing | MAP | About

Carbondale Hill
Castle Provincial Park, Alberta
December 24, 2005
Distance: 9.0 km
Cumulative Elevation Gain: 445 m
I looked forward to hiking up Carbondale Hill for the views of the mountains west. Unfortunately Dinah and I saw nothing of these mountains because of low cloud cover. The hike itself was humdrum and the weather miserable. Although not very cold, rain whipped by high winds made for an unpleasant journey.
The road to the trailhead was gated, so we had to walk a kilometre to the trailhead. The trail is actually a 4X4 road leading to the lookout on the summit. But we soon tired of the road and left it to follow the ridge to the lookout on the summit. Because of the rain, I could only take a panorama looking east
Had been a nicer day, I'm sure I would have presented a more favourable trip report. Nonetheless I think Carbondale Hill is a worthwhile off-season hike.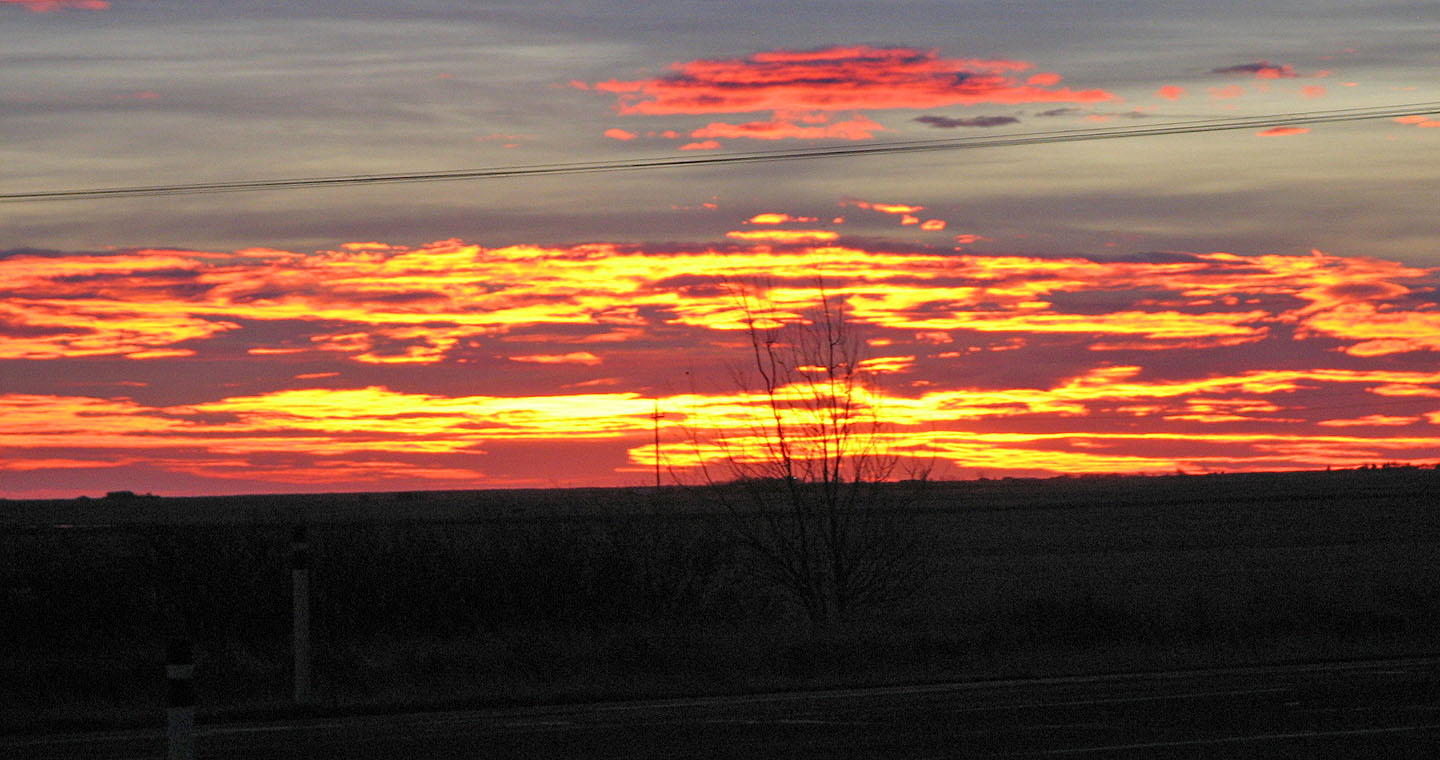 Molten sunrise as we drive to the trailhead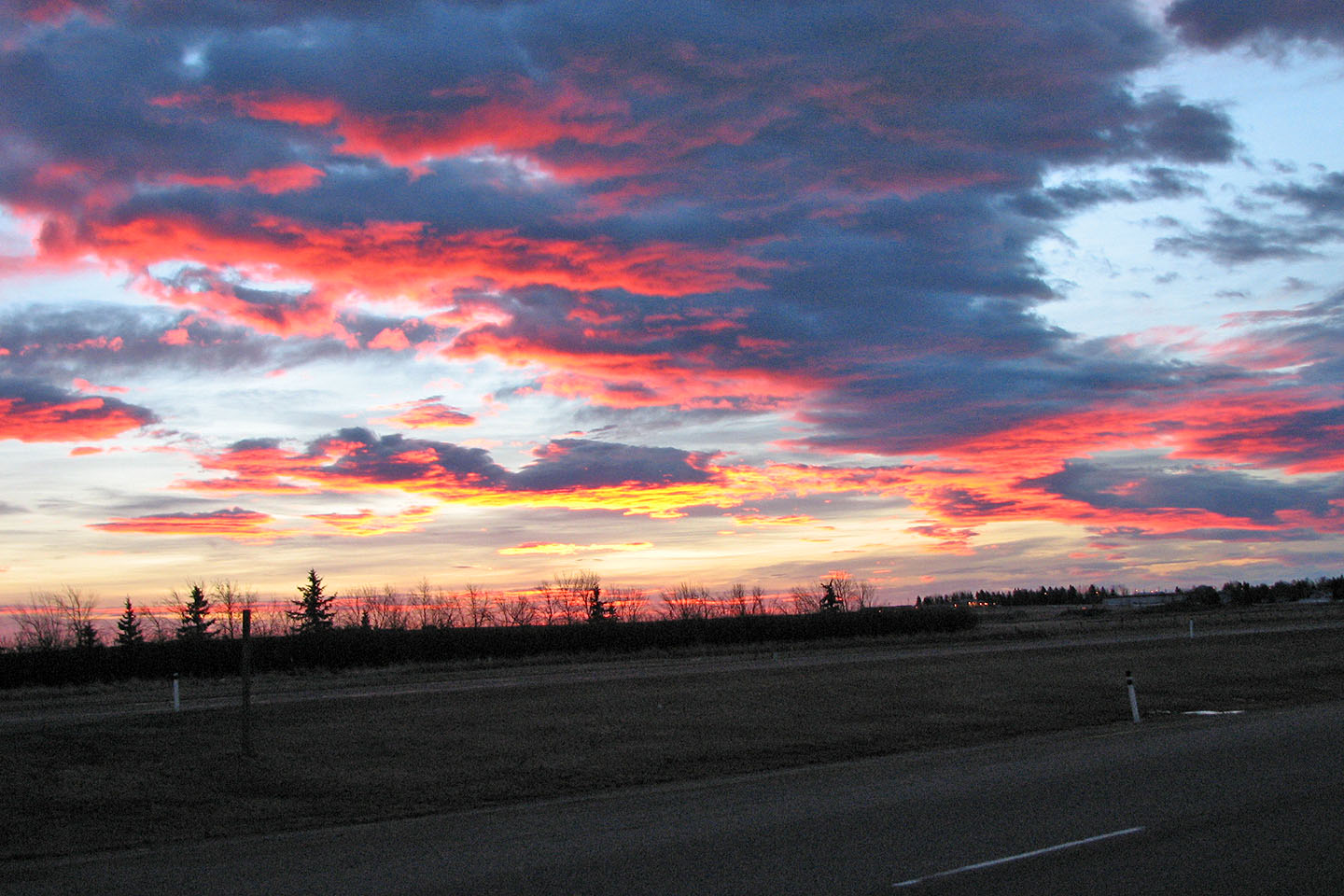 Minutes later, sunrise turns from yellow to red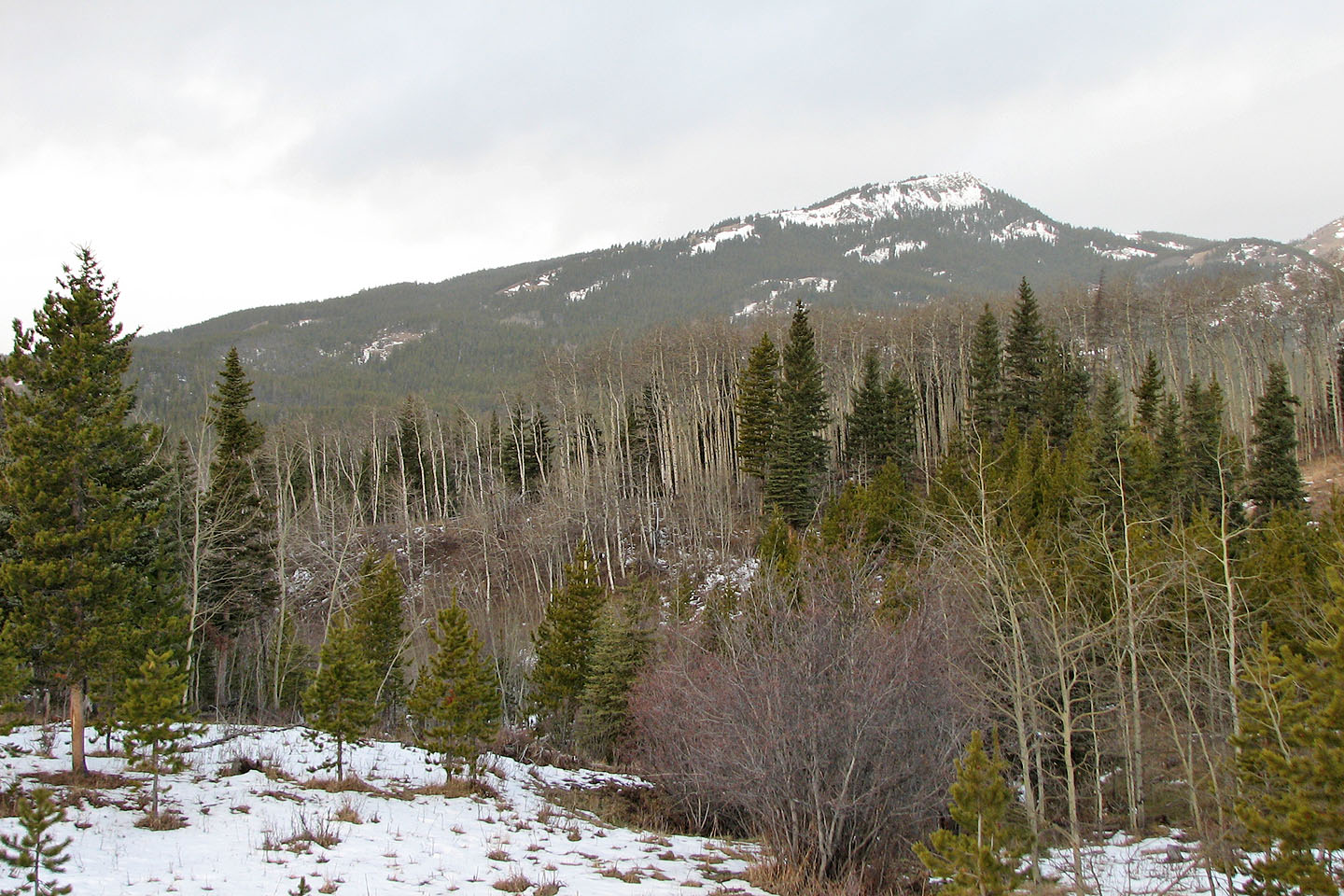 Carbondale Hill from the road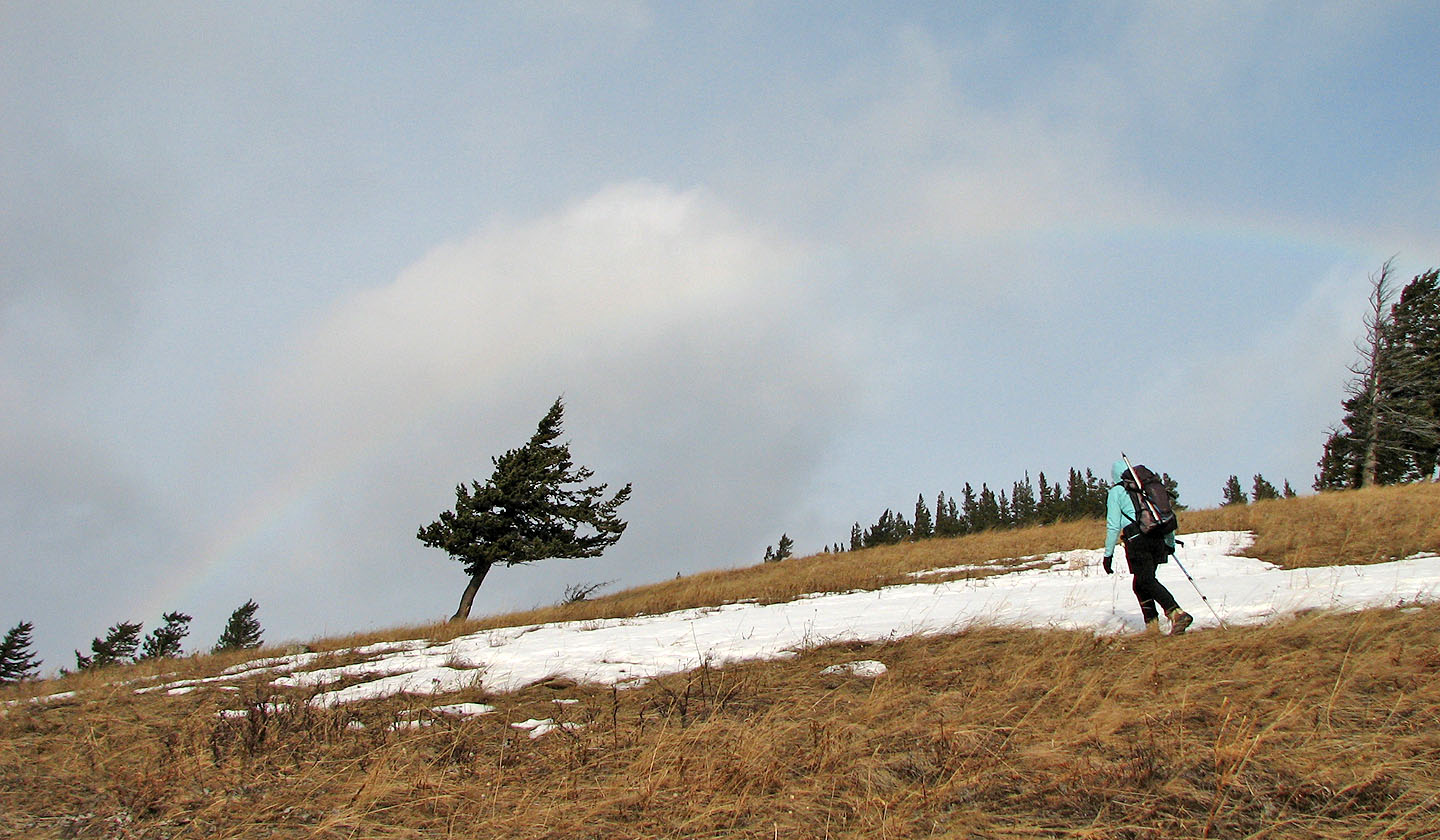 Faint rainbow arches over a leaning tree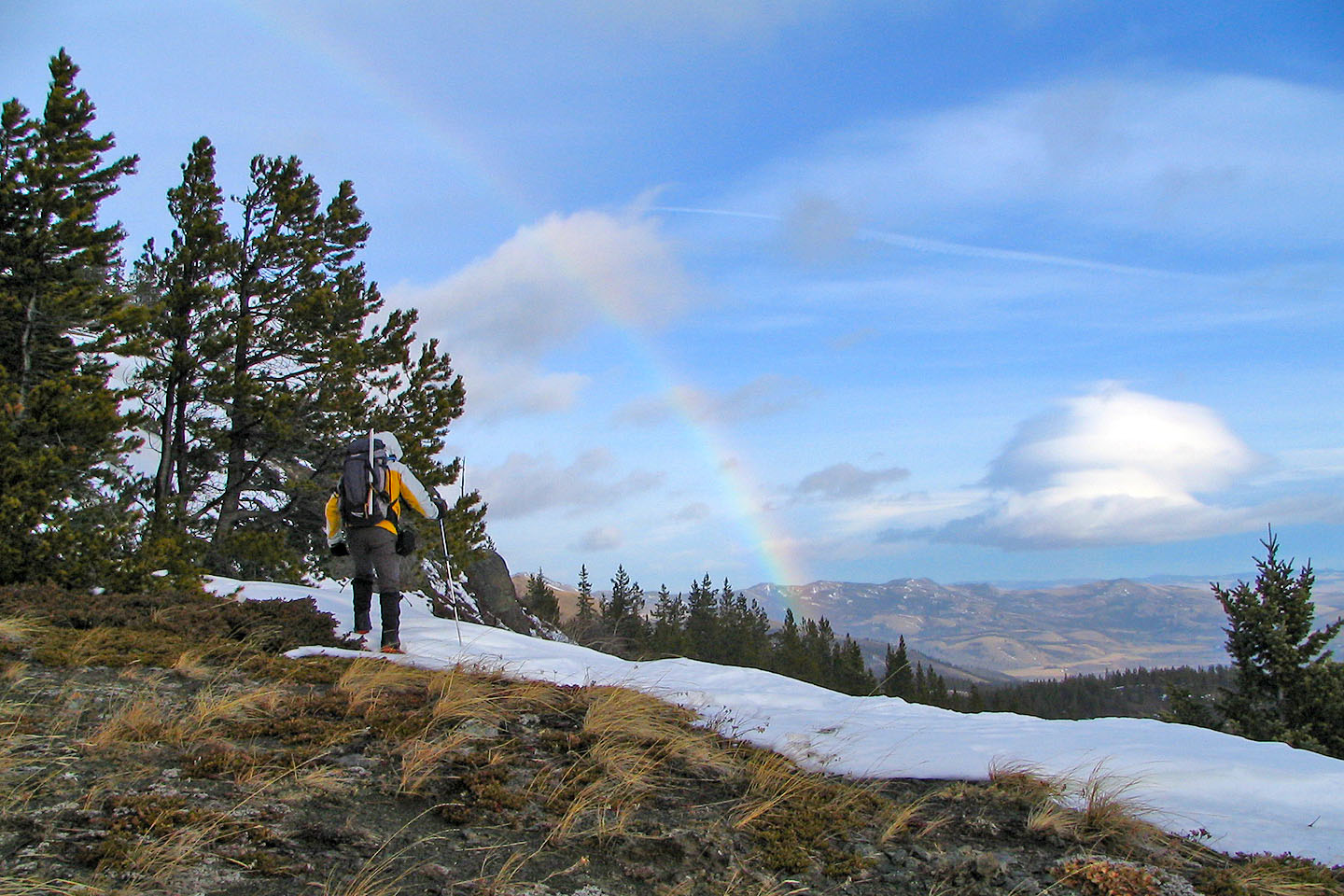 Rainbow and mushroom-shaped cloud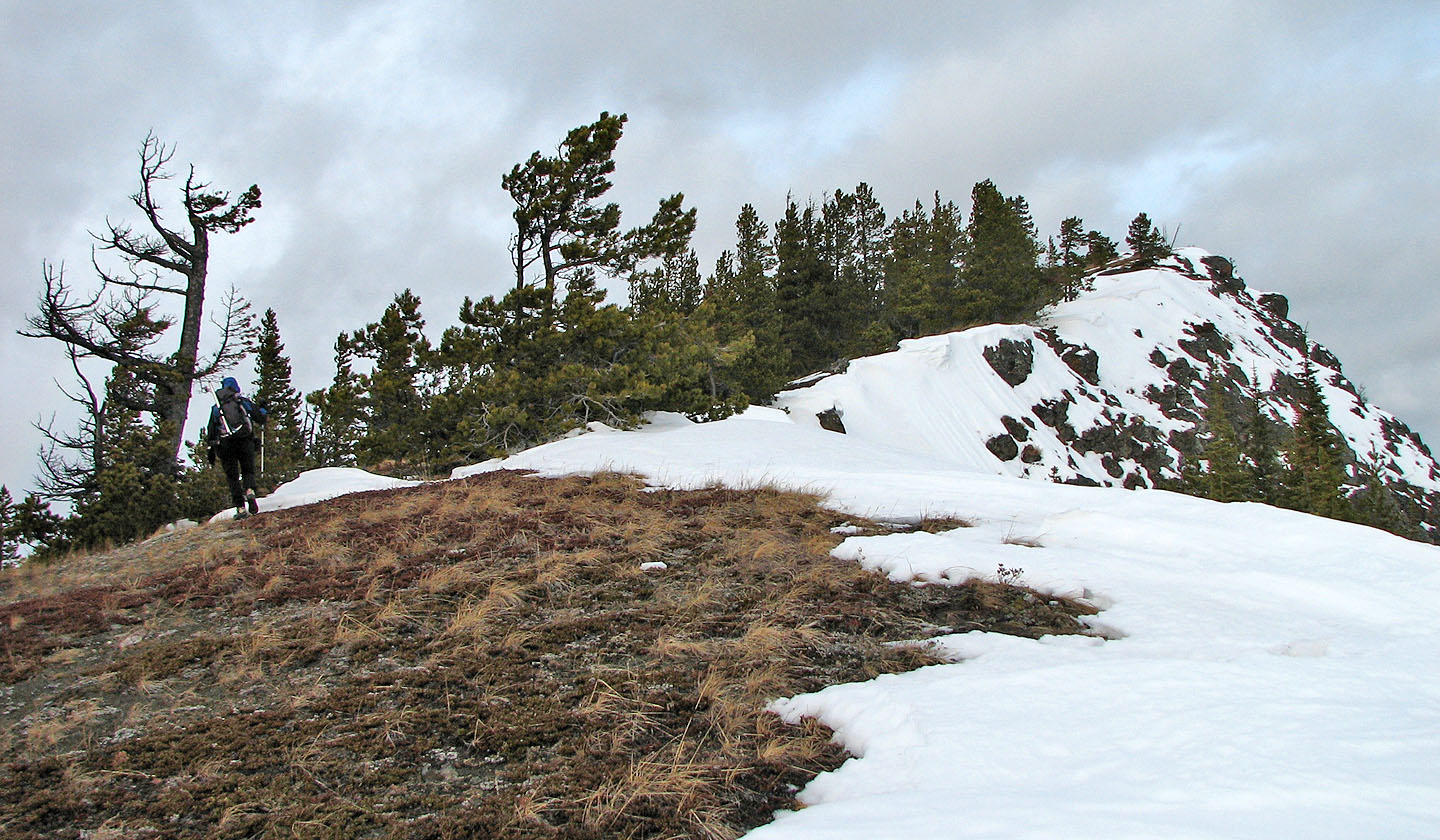 Minutes away from the top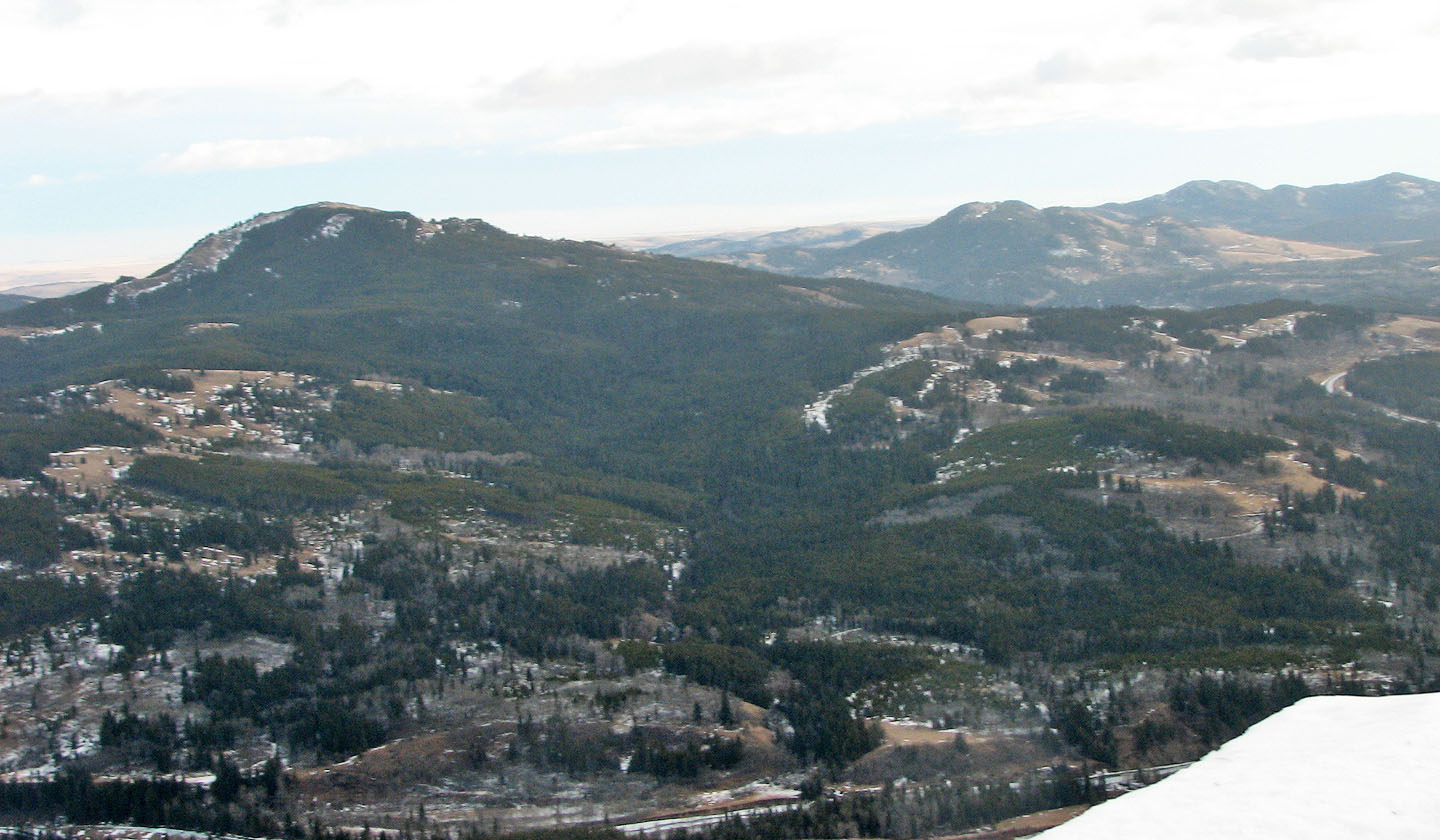 Mount Backus to the east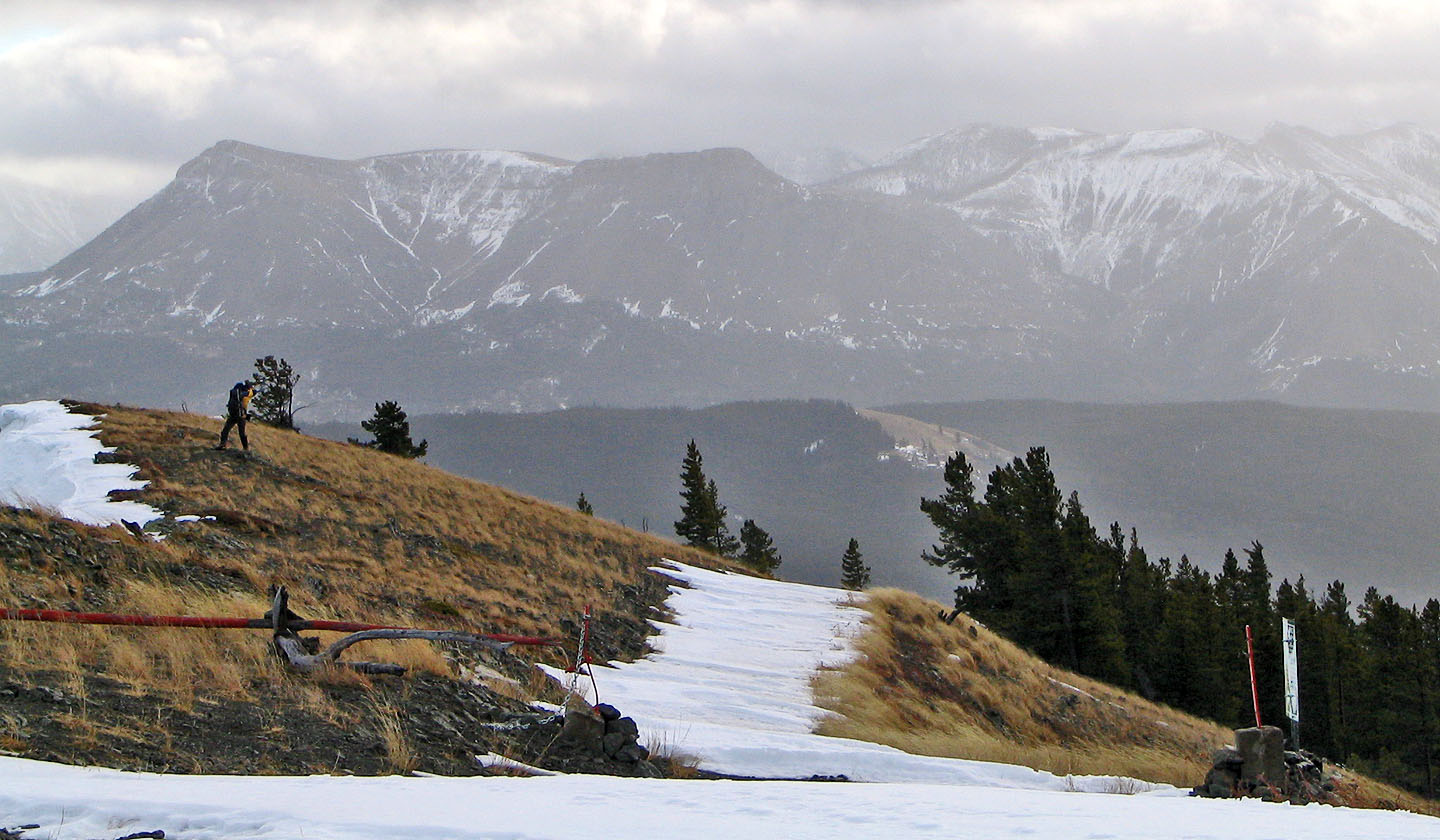 Looking south at Table Mountain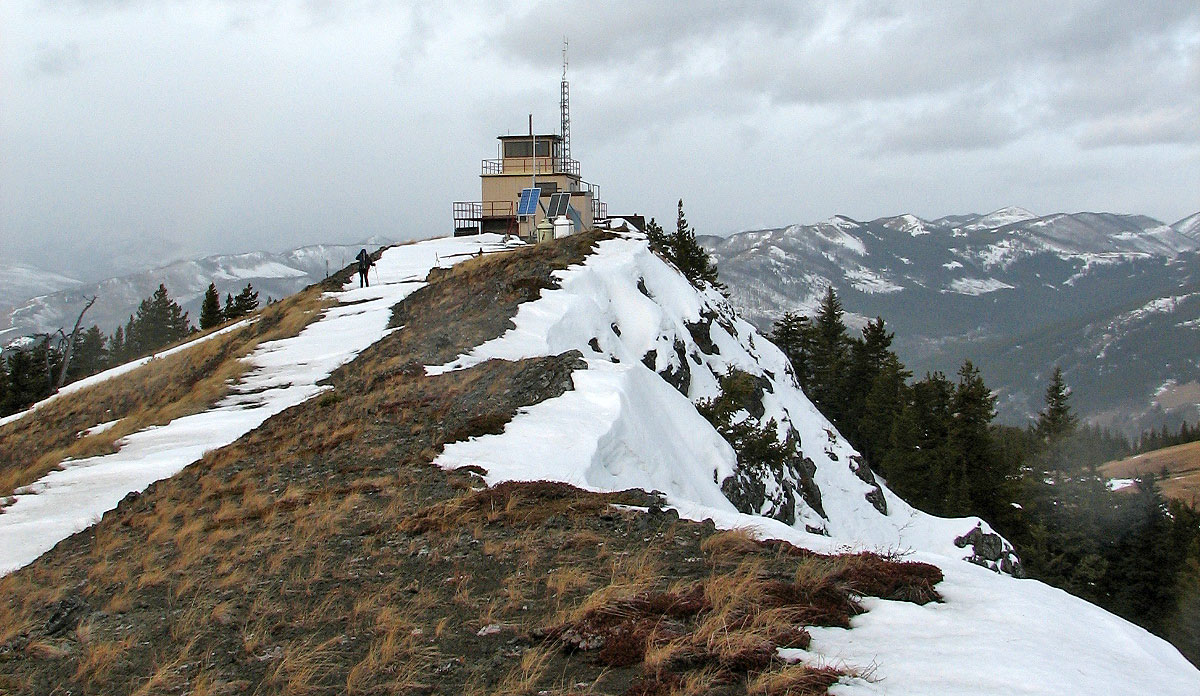 Carbondale Lookout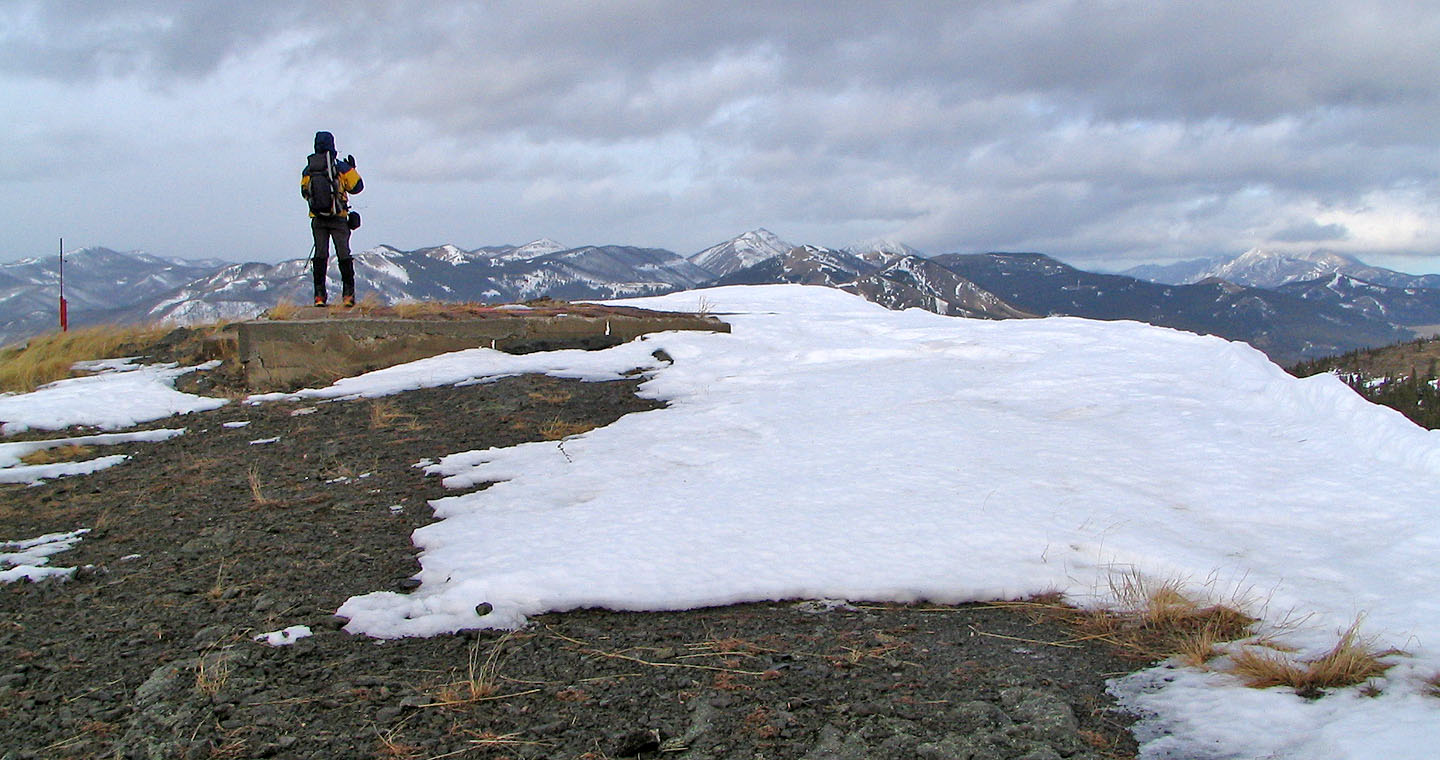 Standing on the helicopter pad. Hillcrest Mountain on the right.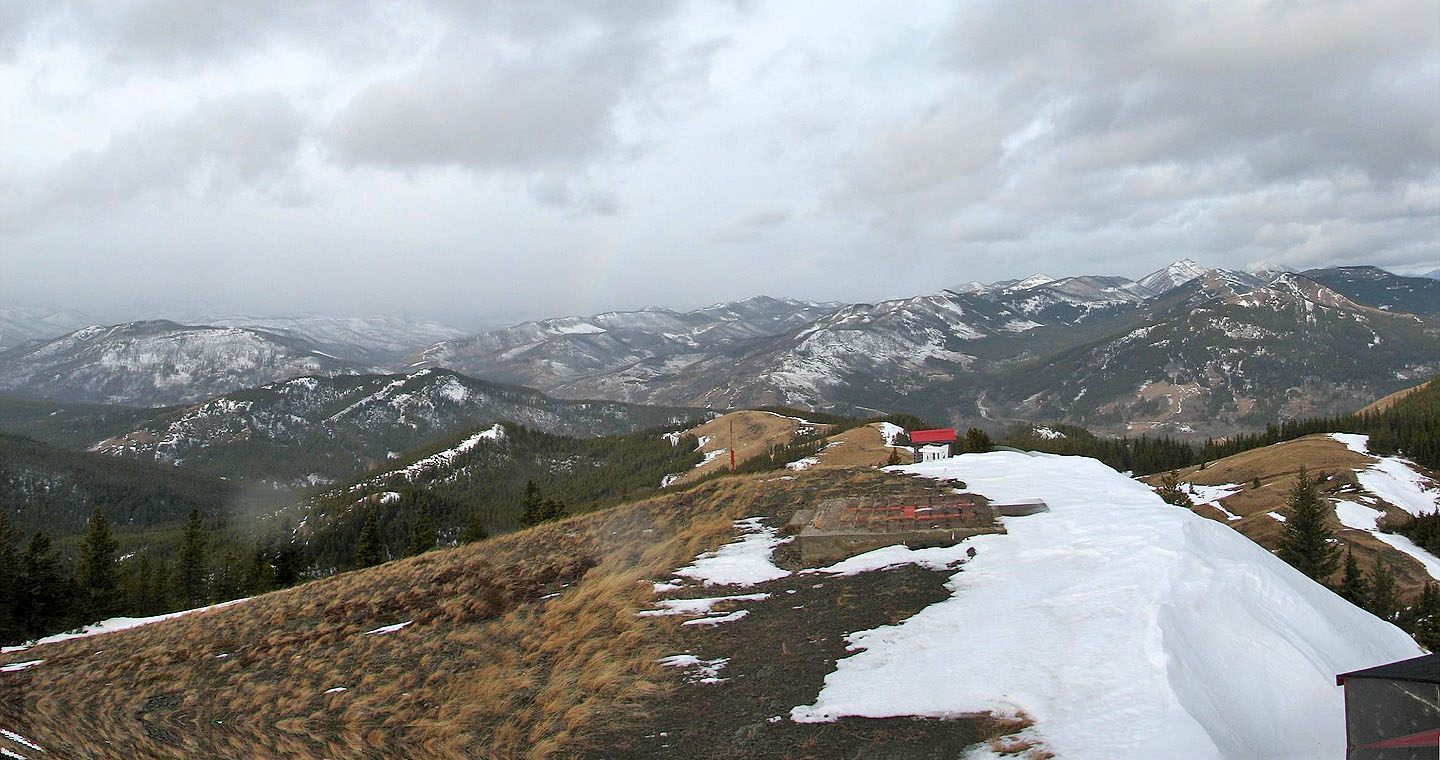 Looking northwest along the ridge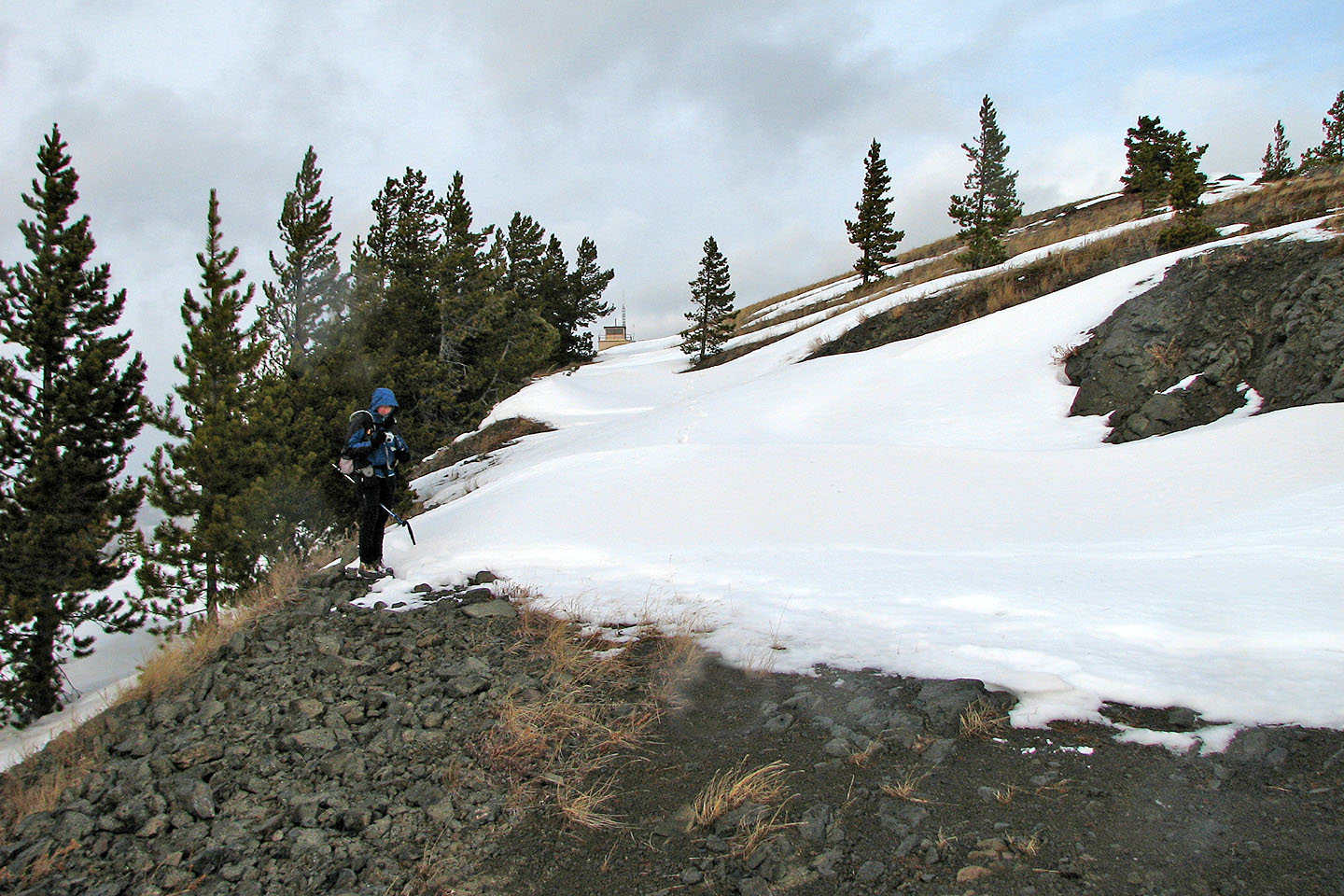 Looking back at the lookout on the descent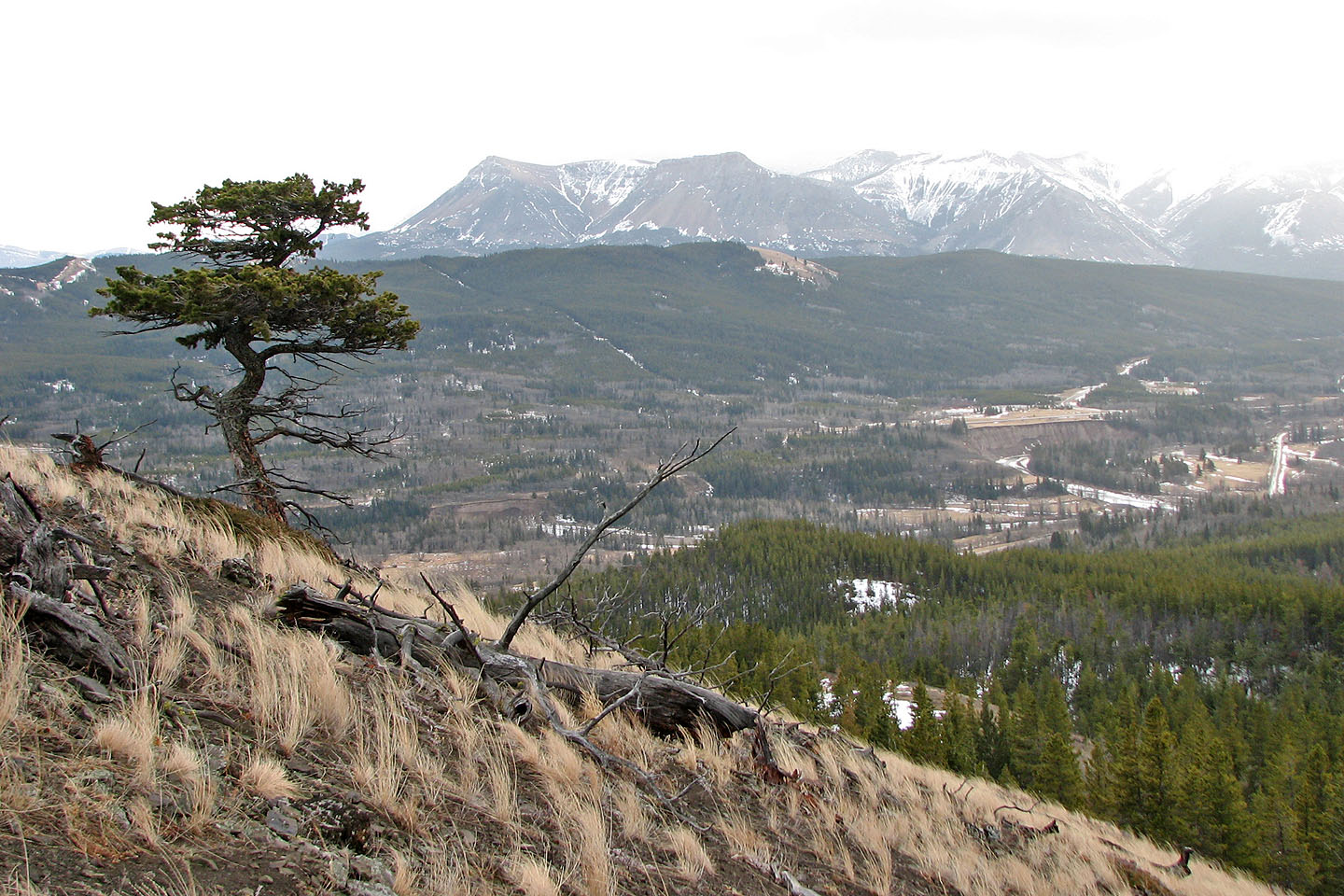 Another view of Table Mountain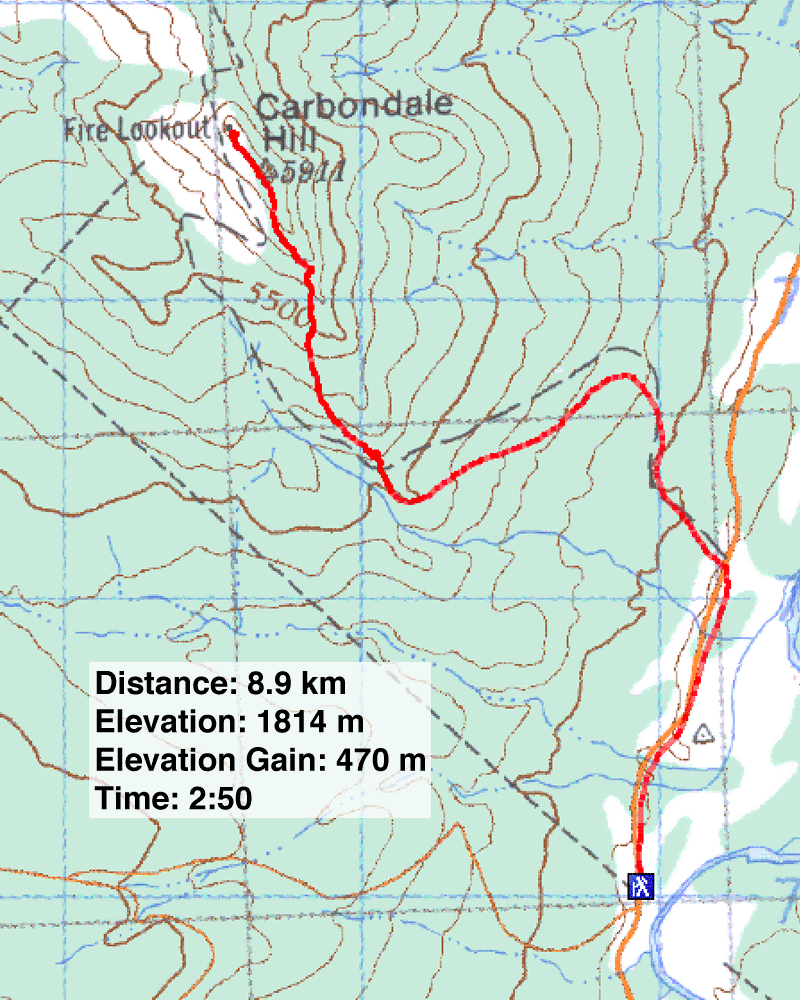 82 G/8 Beaver Mines