bobspirko.ca | Home | Canada Trips | US Trips | Hiking | Snowshoeing | MAP | About

Arnica Ridge
Banff National Park, Alberta
September 21, 2021
Dinah and I took advantage of fine autumn weather to view larches on the ridge overlooking Arnica Lake. A popular trail reaches the lake and continues to Twin Lakes after going over a saddle. But on the saddle, a side trail leads to the ridge where you can look down at both Arnica Lakes and Twin Lakes.
Although it was a weekday, the small parking lot quickly filled and cars parked on the roadside. While we didn't expect to find solitude on our trip, the number of hikers surprised us. A group from Invermere – 21 in all – set off at the same time as we did, forcing us to play leapfrog with them when they or we stopped along the trail. They called their objective "Arnica Ridge," so I'll do the same. But there were also several small groups on the trail, including a few backpackers. We recognized one backpacker, Isabelle, as we met her at Galatea Lakes less than two weeks ago!
From the trailhead, the trail drops 135 m to Vista Lake before steadily climbing 550 m to Arnica Lake. Well up the trail, we saw our first yellow larch, but the densest grove of larches wouldn't appear until we reached Arnica Ridge. At Arnica Lake, we stopped for lunch by the still, dark-blue water before continuing up the trail. Here, the nature of the trail changed, becoming wet and muddy in spots. But in a short time, we reached the saddle and found the narrow trail to Arnica Ridge. We appreciated the yellow larches lining the trail, but surrounding peaks also competed for our attention. After spending time on the ridge, we headed back, going against groups still coming up. Again and again, hikers asked us how far was it? We told them but recommended hiking above the lake to Arnica Ridge where they would find the best views and the most larches.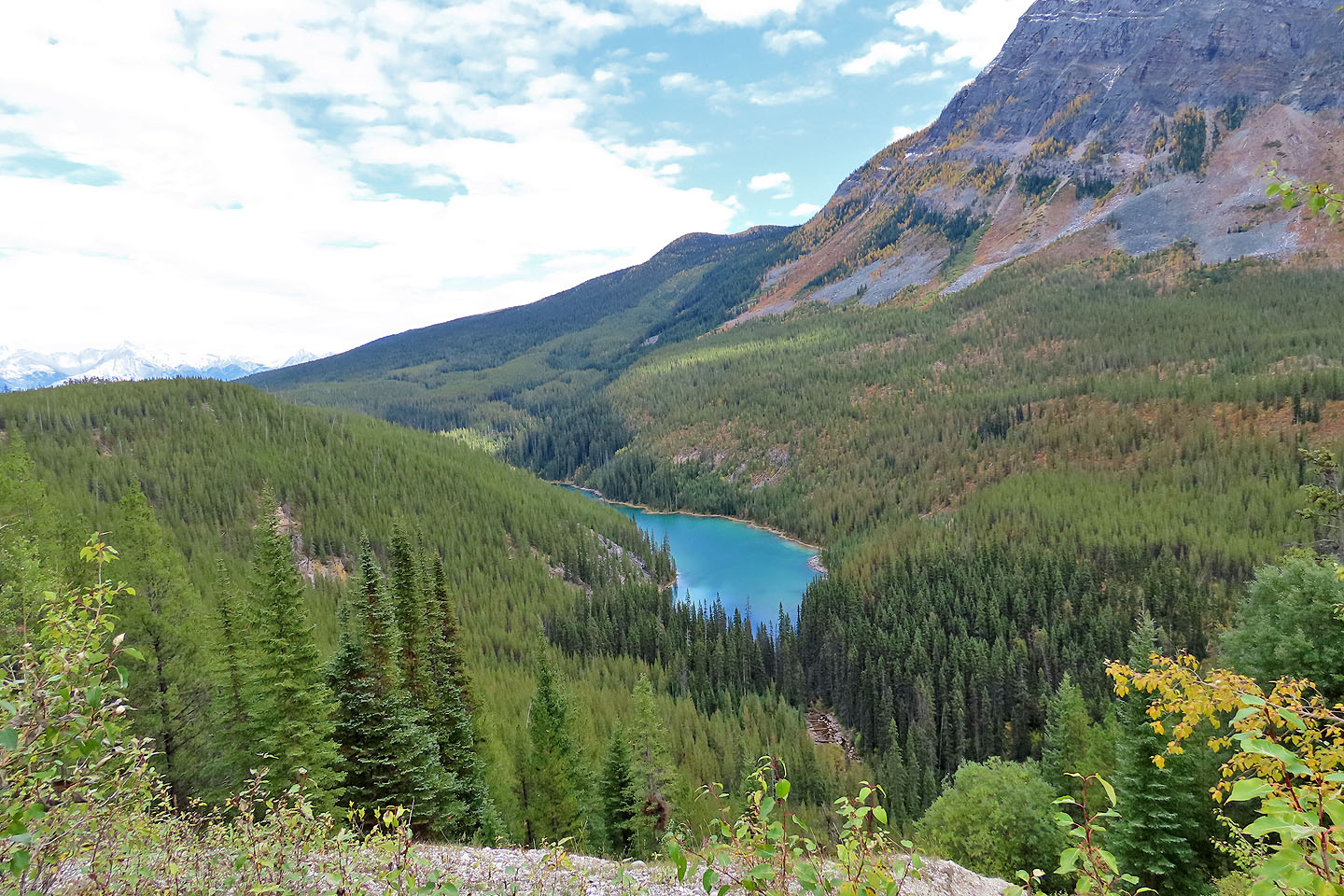 View of Vista Lake from the parking lot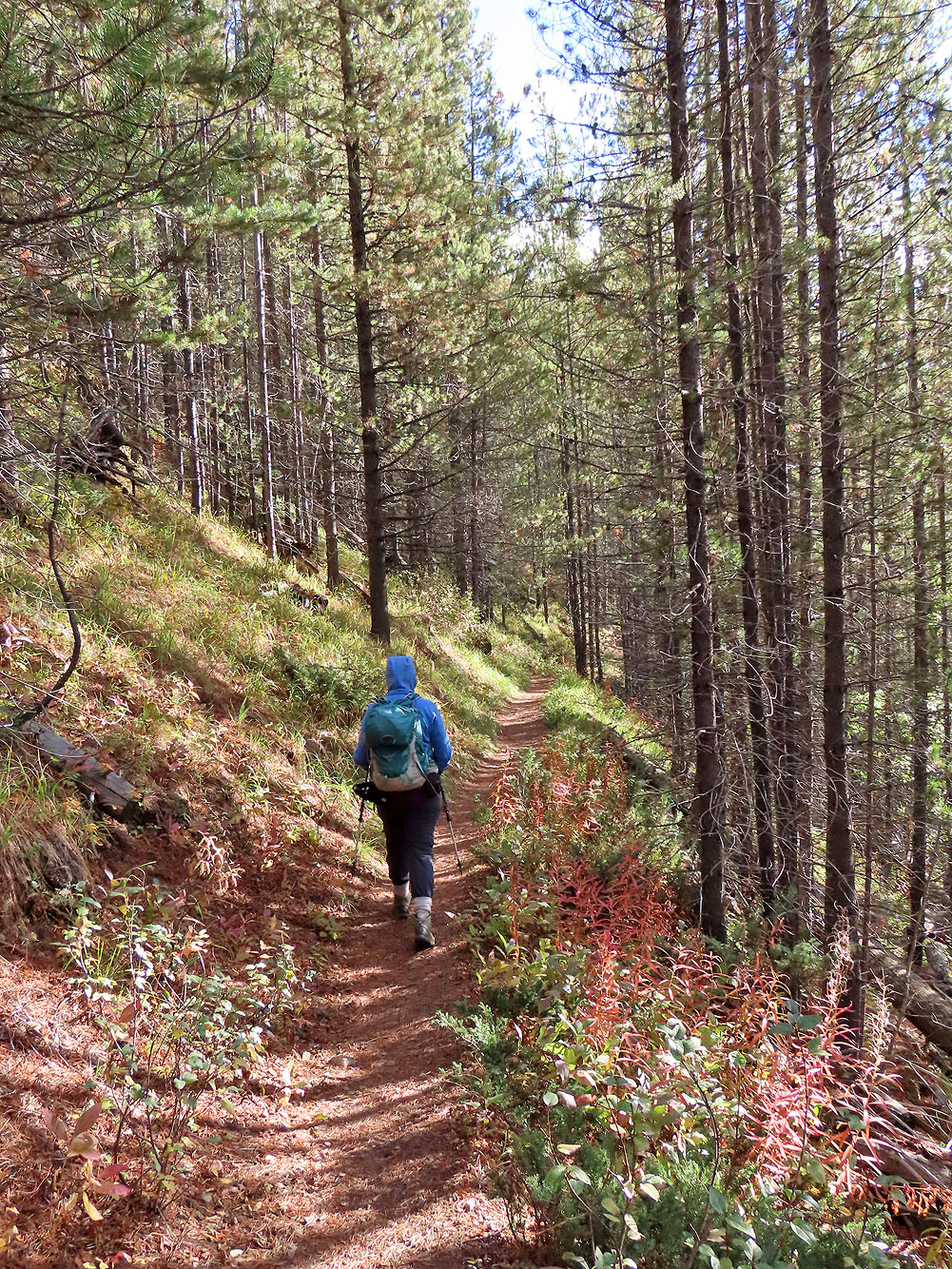 Hiking down to the lake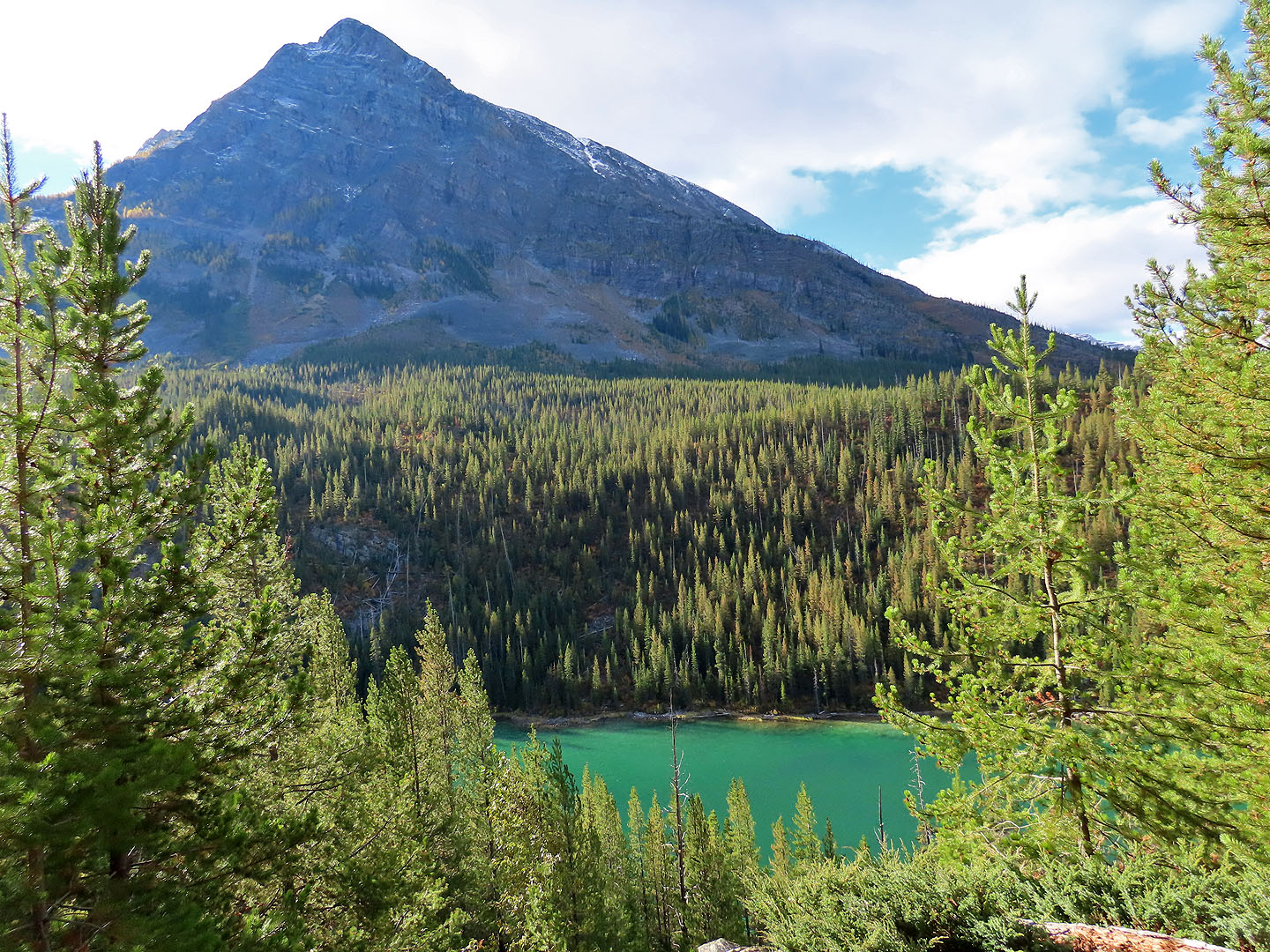 A break in the trees permitted a view of the lake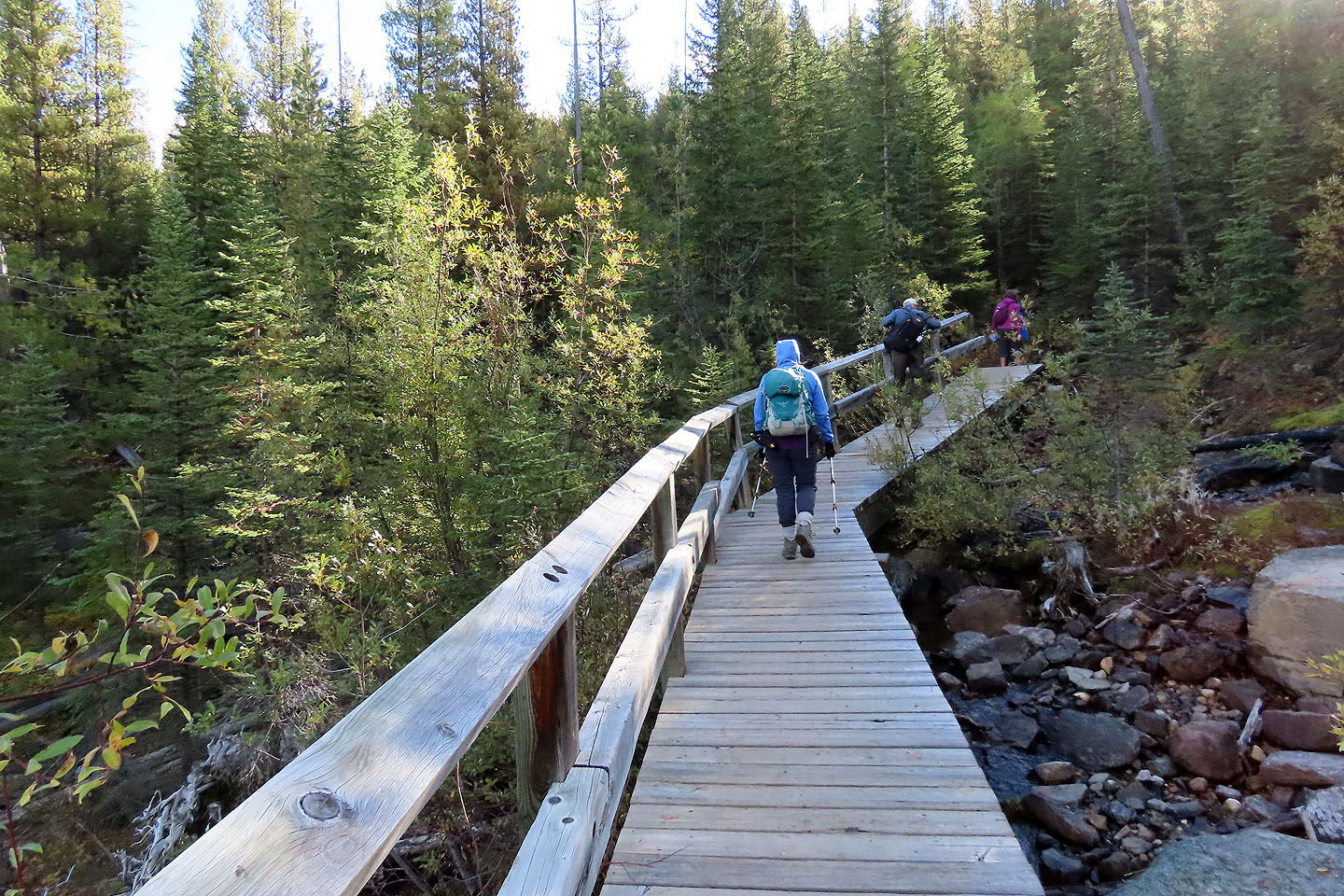 After the lake, the trail crosses a long boardwalk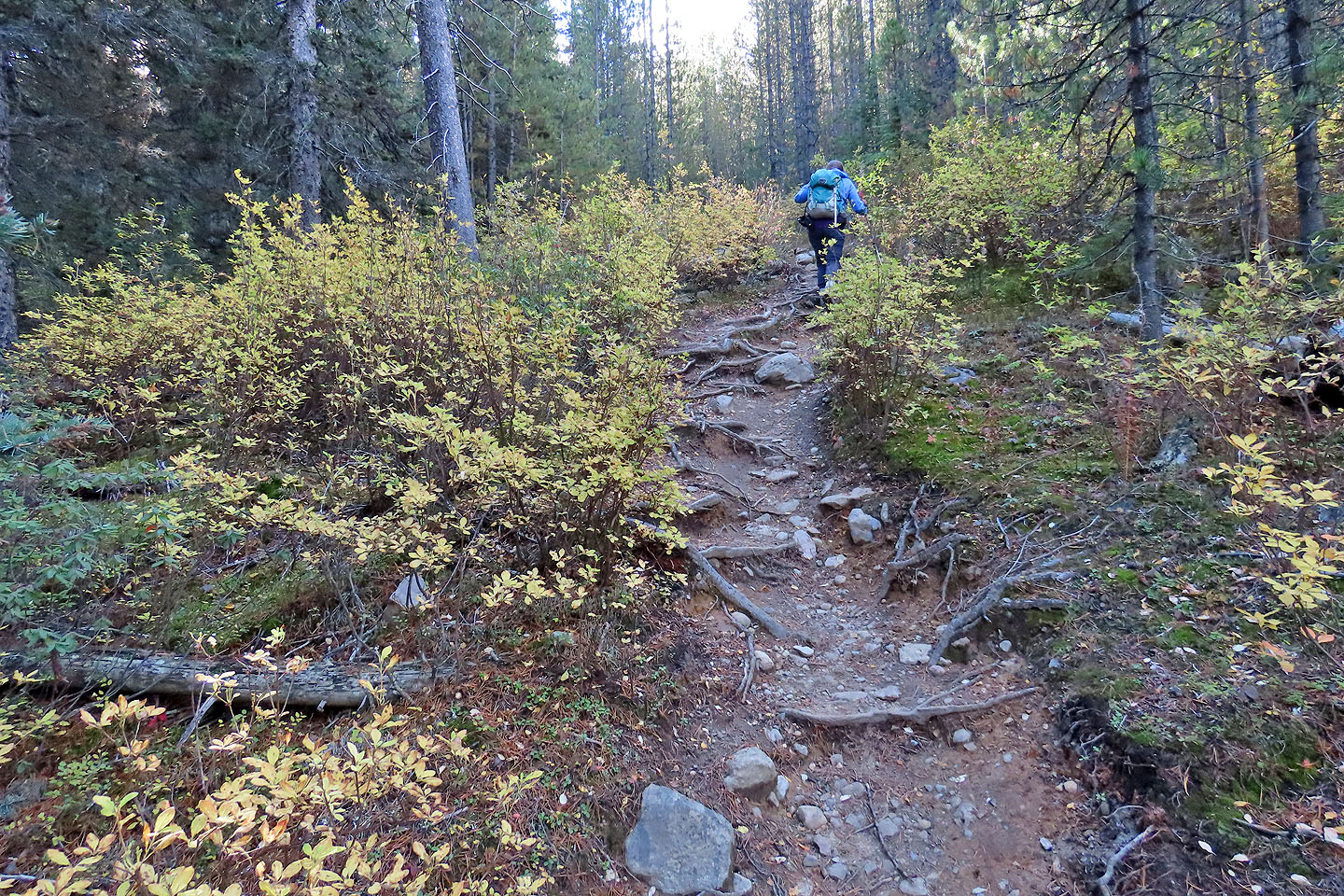 Continuing up the trail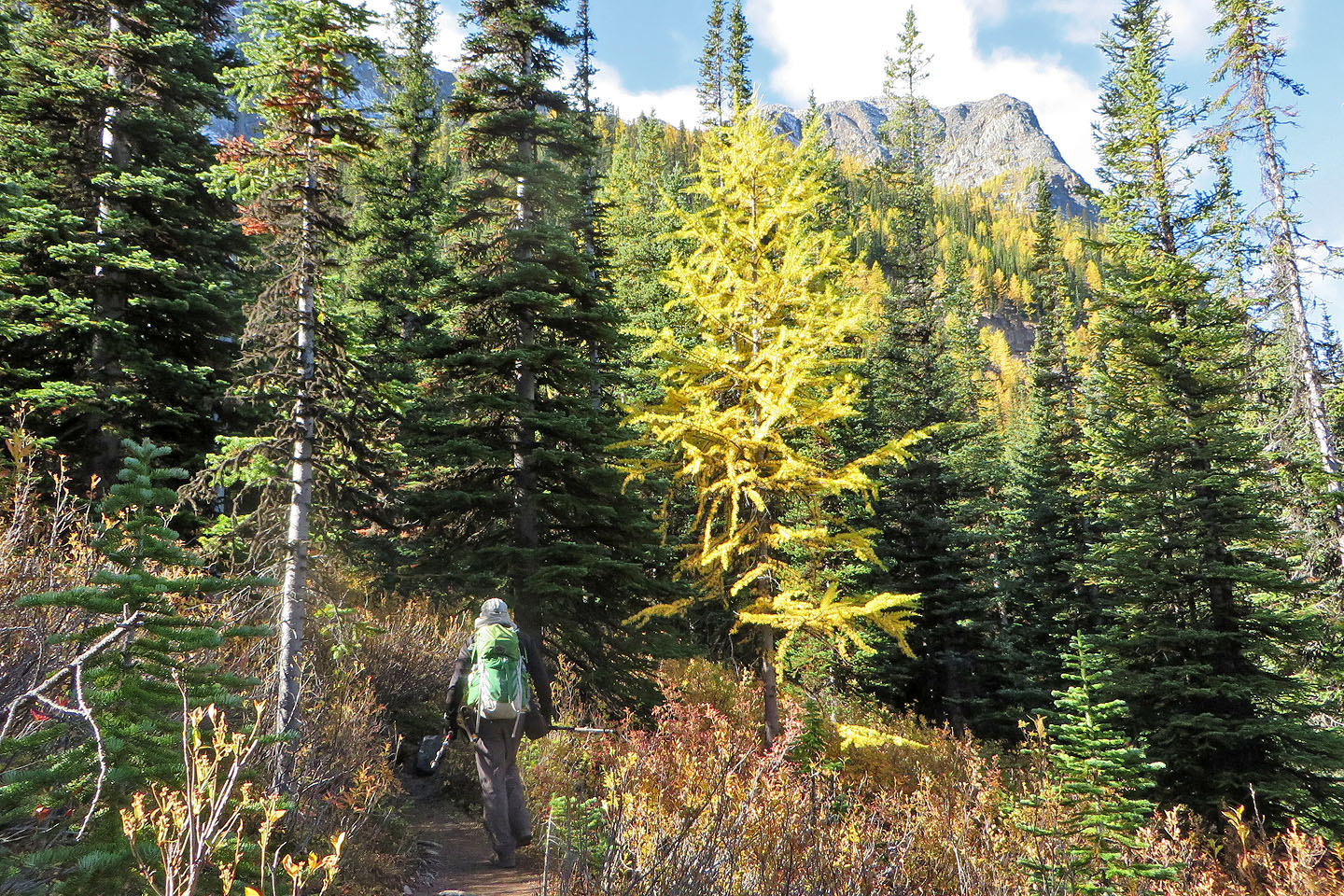 We started seeing larches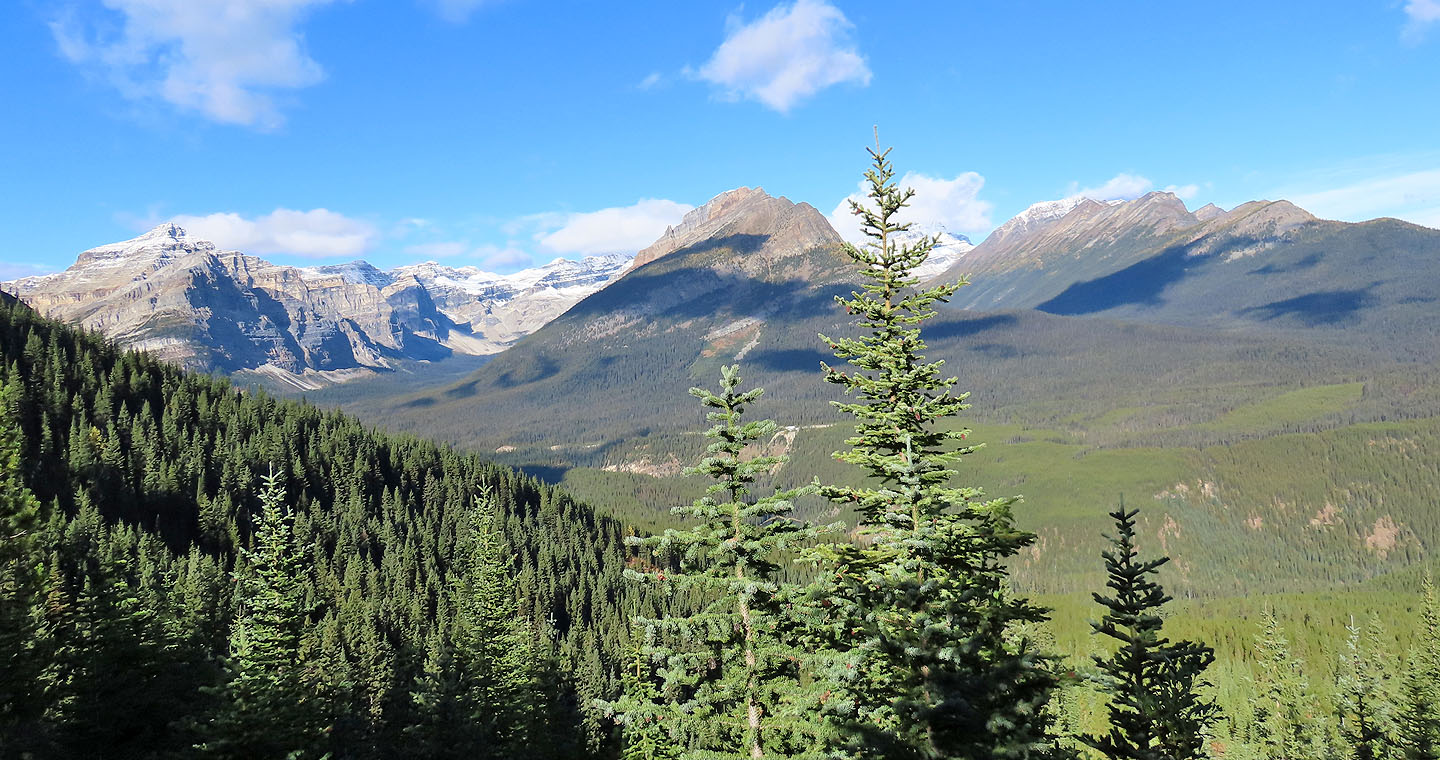 Behind us are Mount Whymper, Boom Mountain and Mount Bell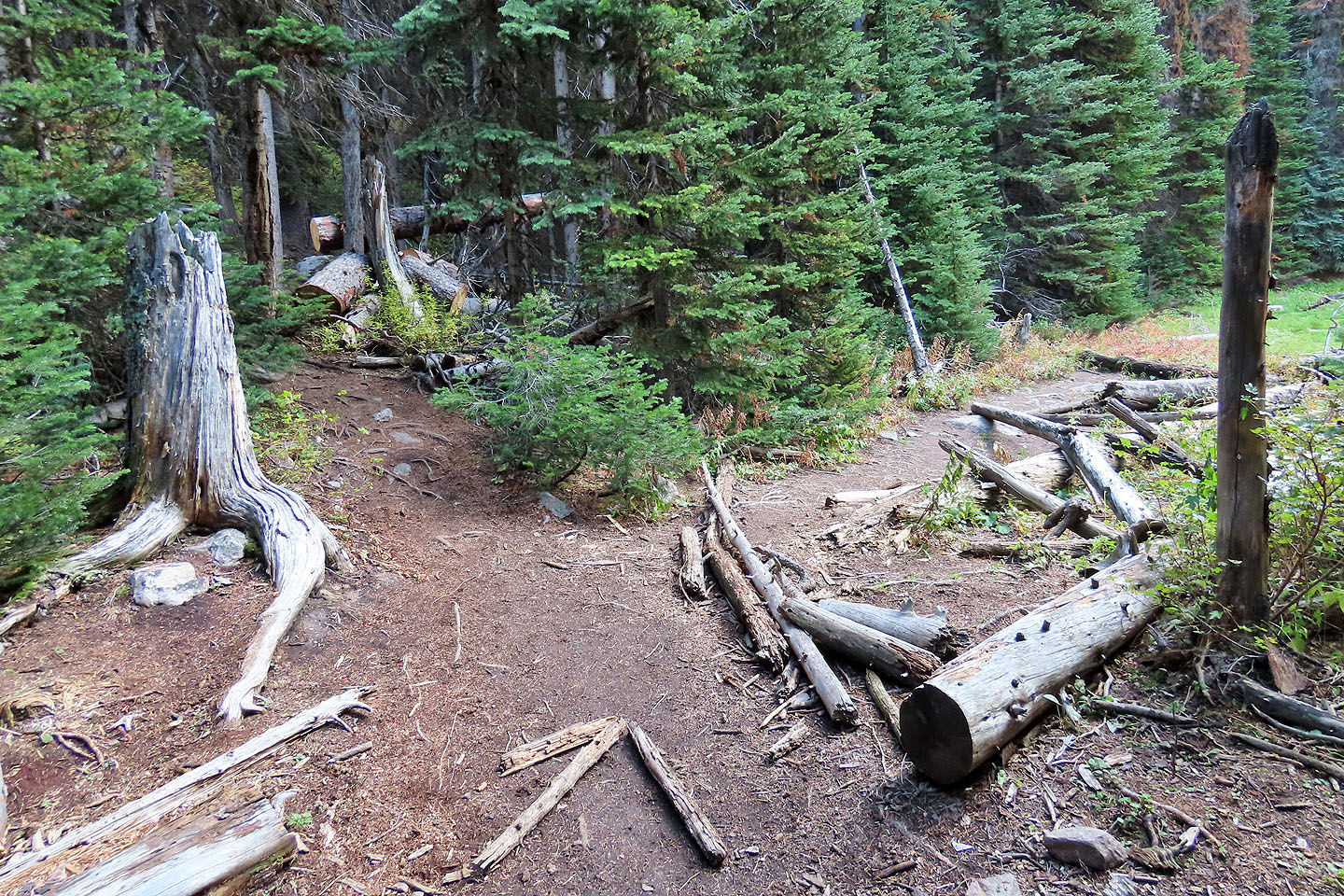 The trail splits only to rejoin after a meadow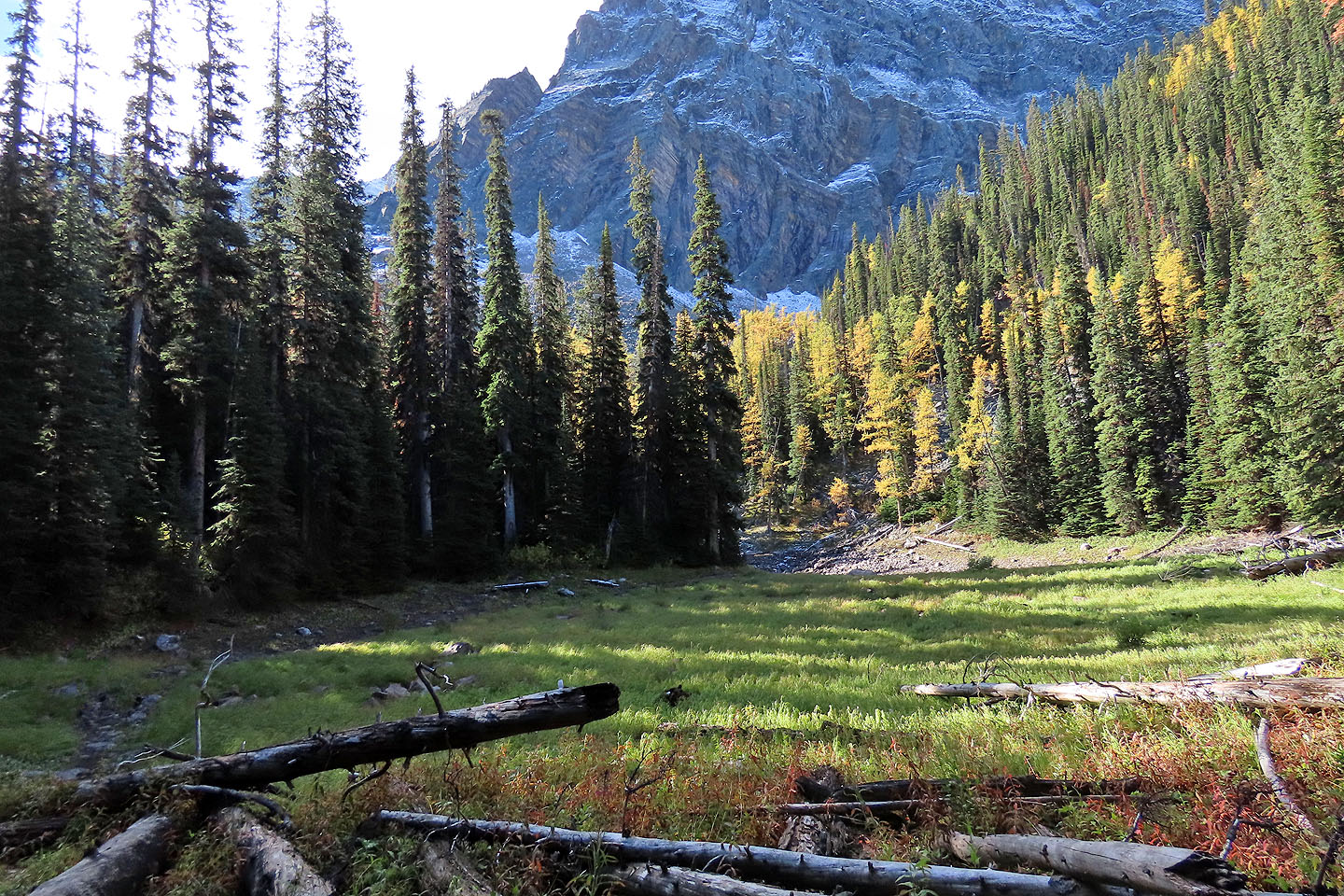 The meadow


Arnica Lake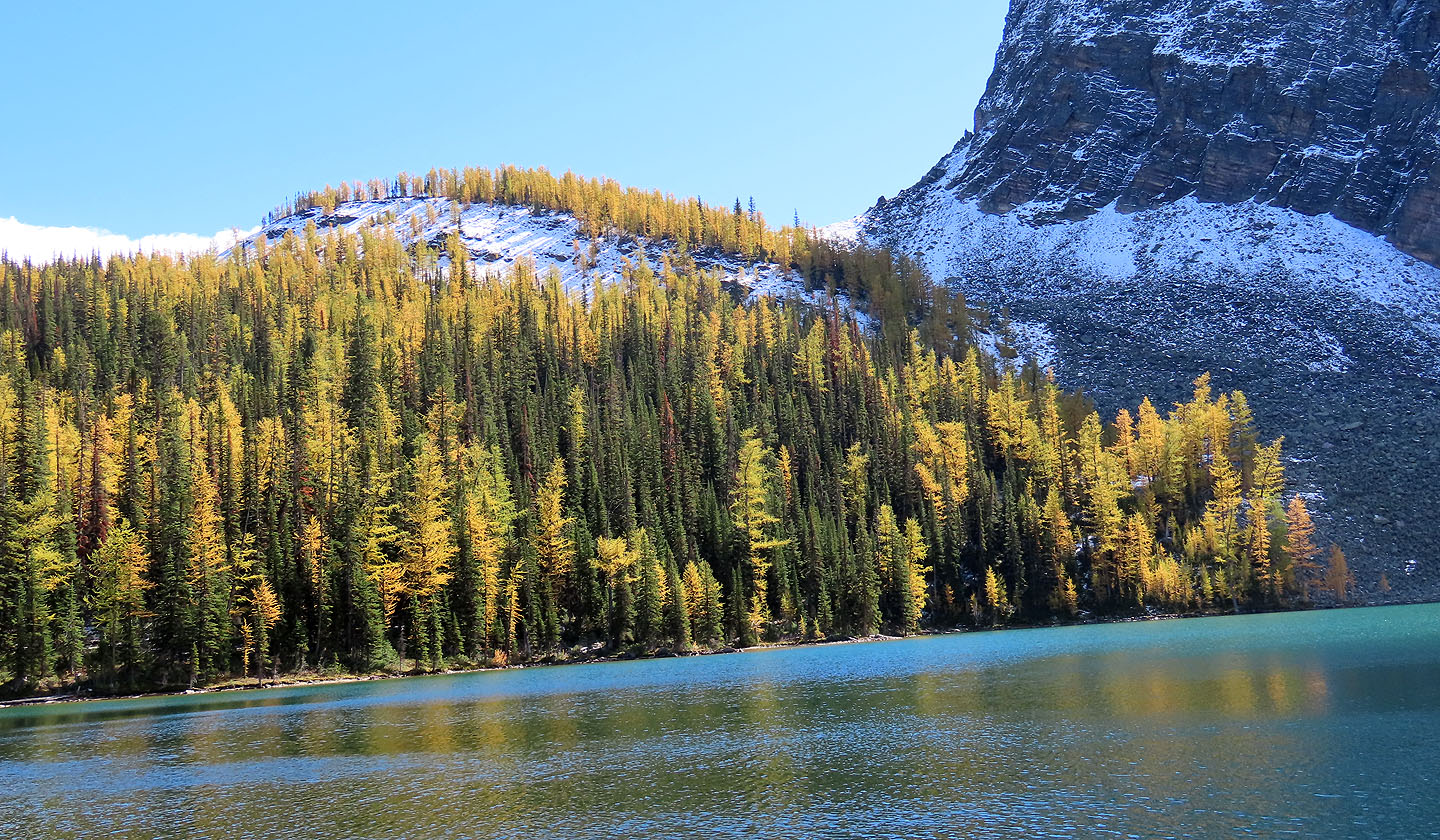 Arnica Ridge rises above the lake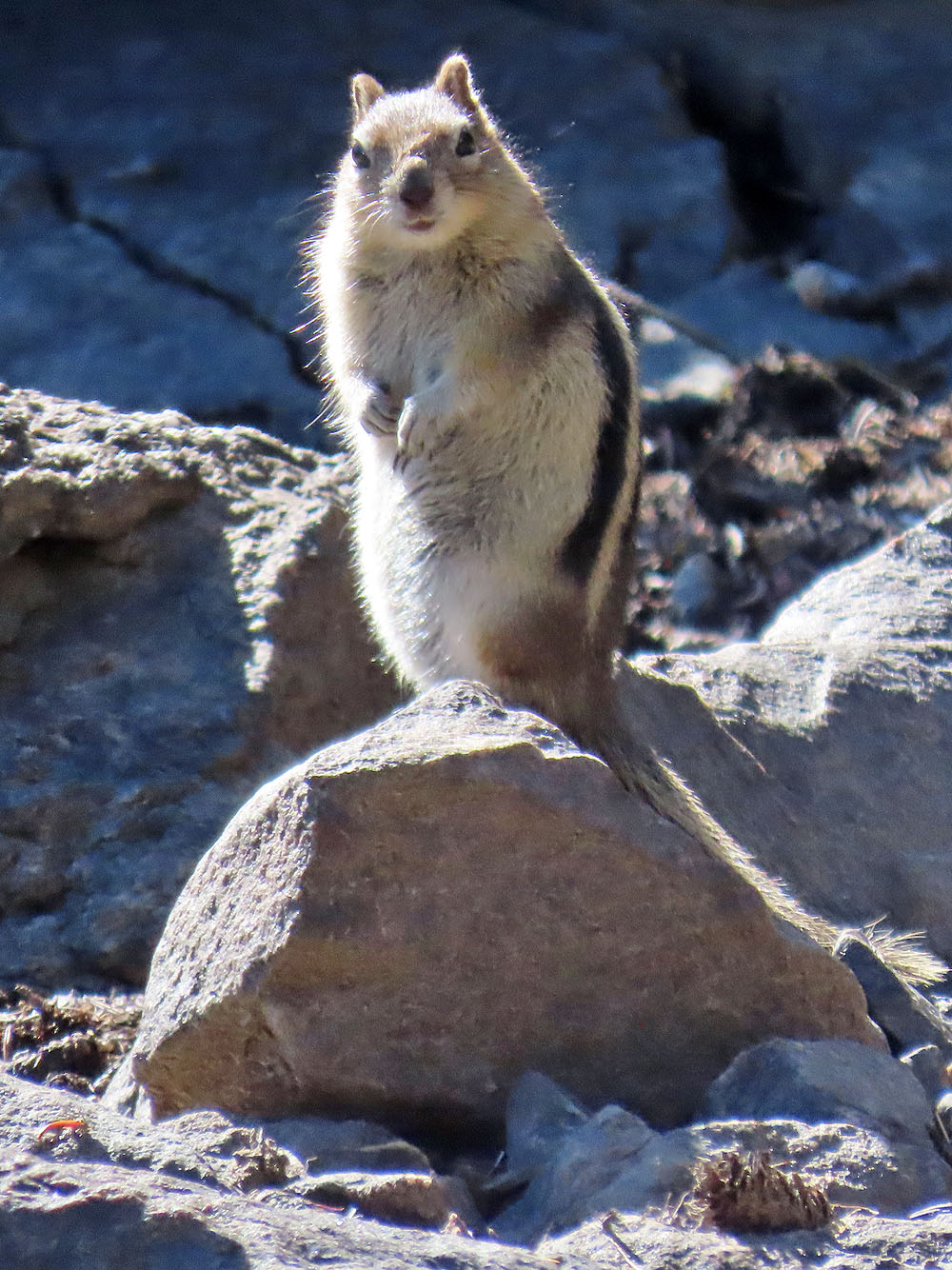 A chipmunk stared at us as we passed by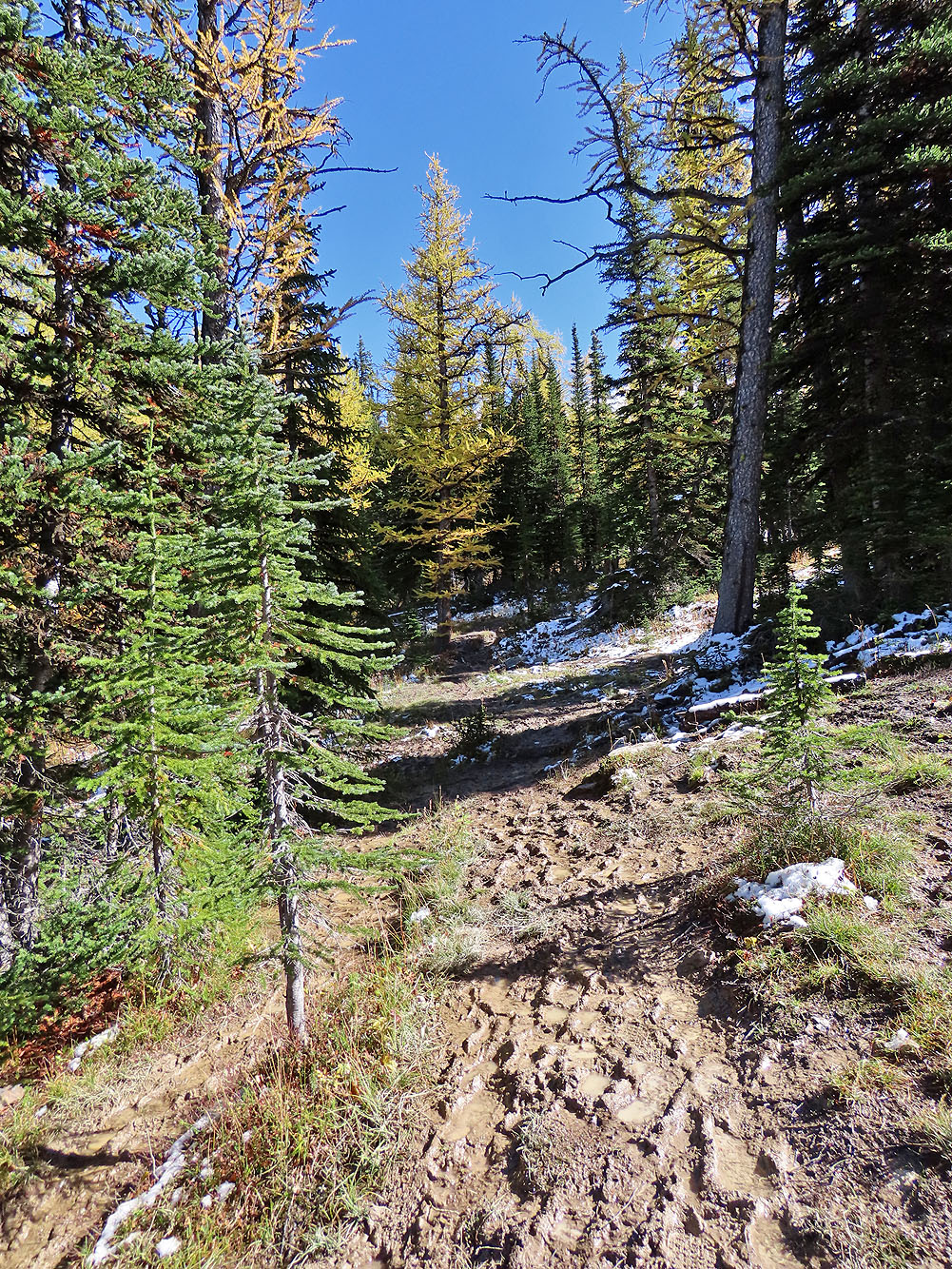 After the lake, the trail was muddy in places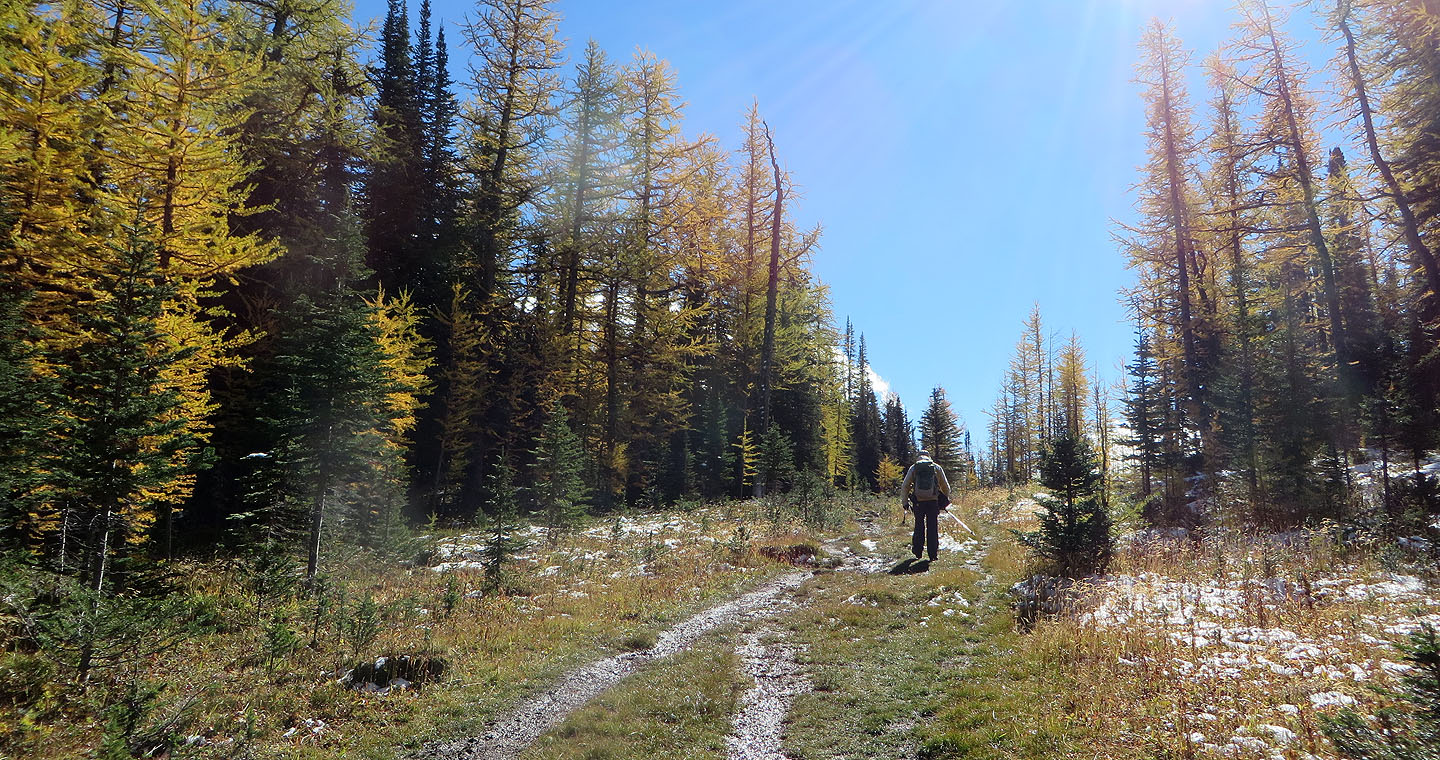 At the top of the pass, we'll find a trail on our right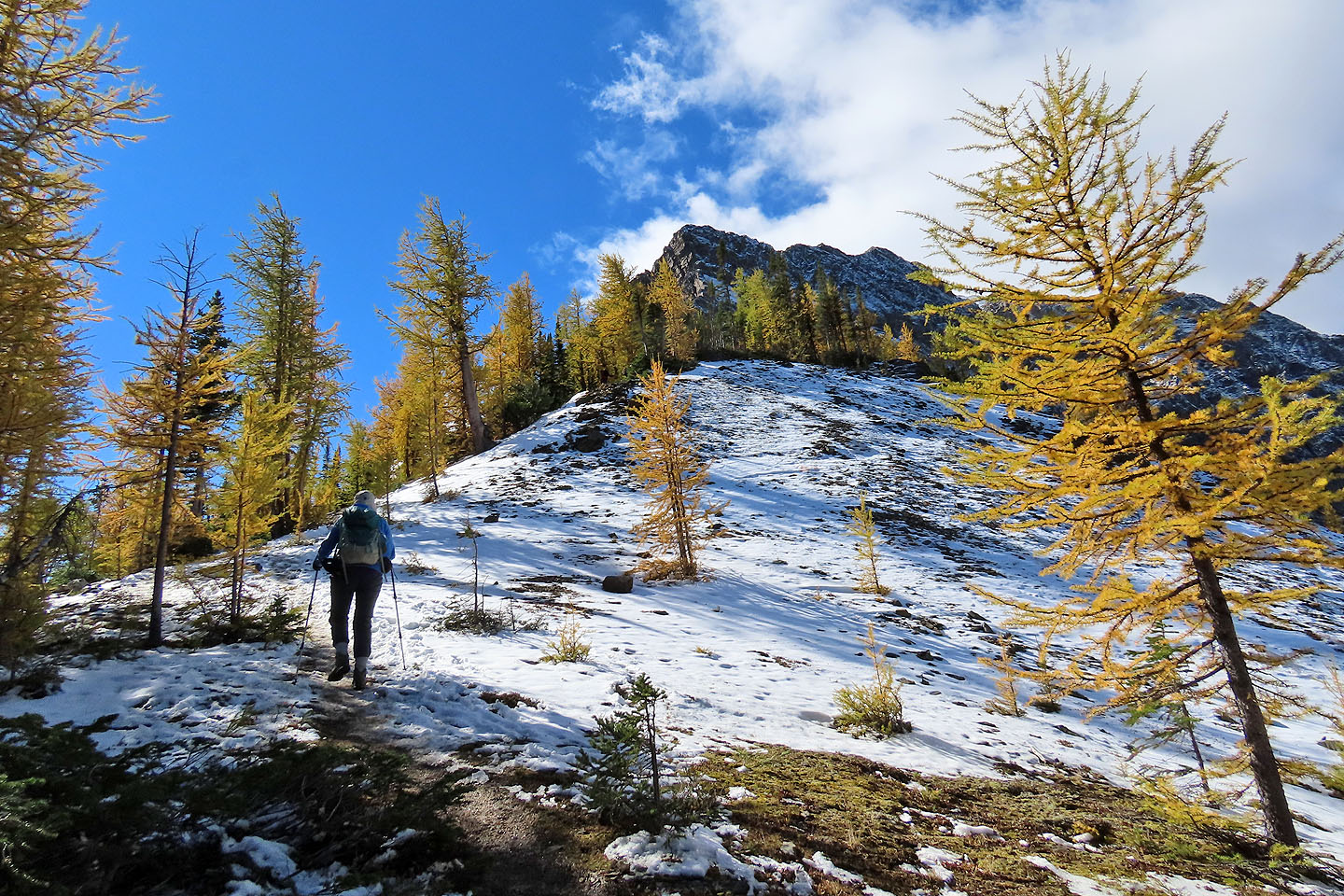 Hiking up the ridge trail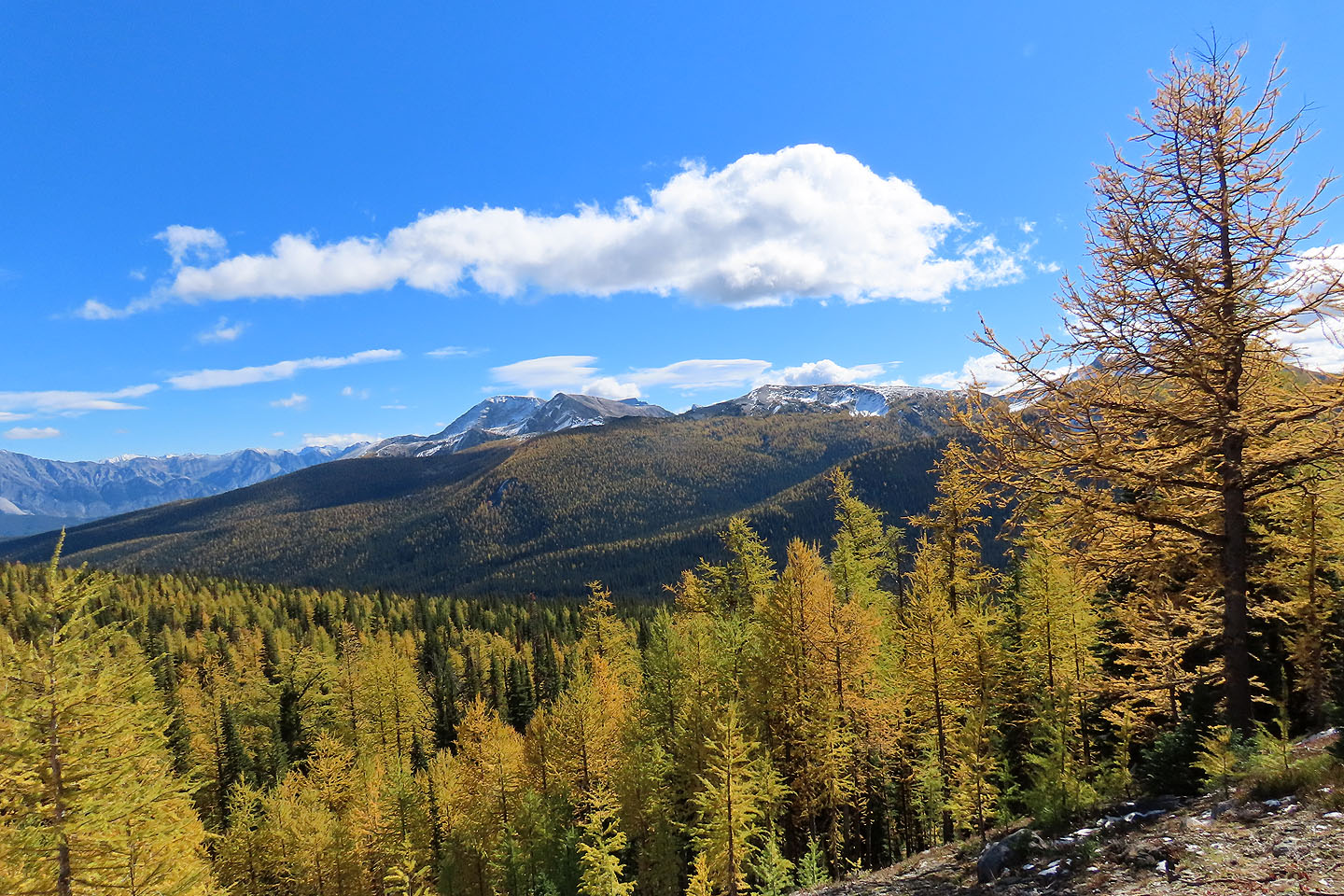 Looking east

Looking down at Arnica Lake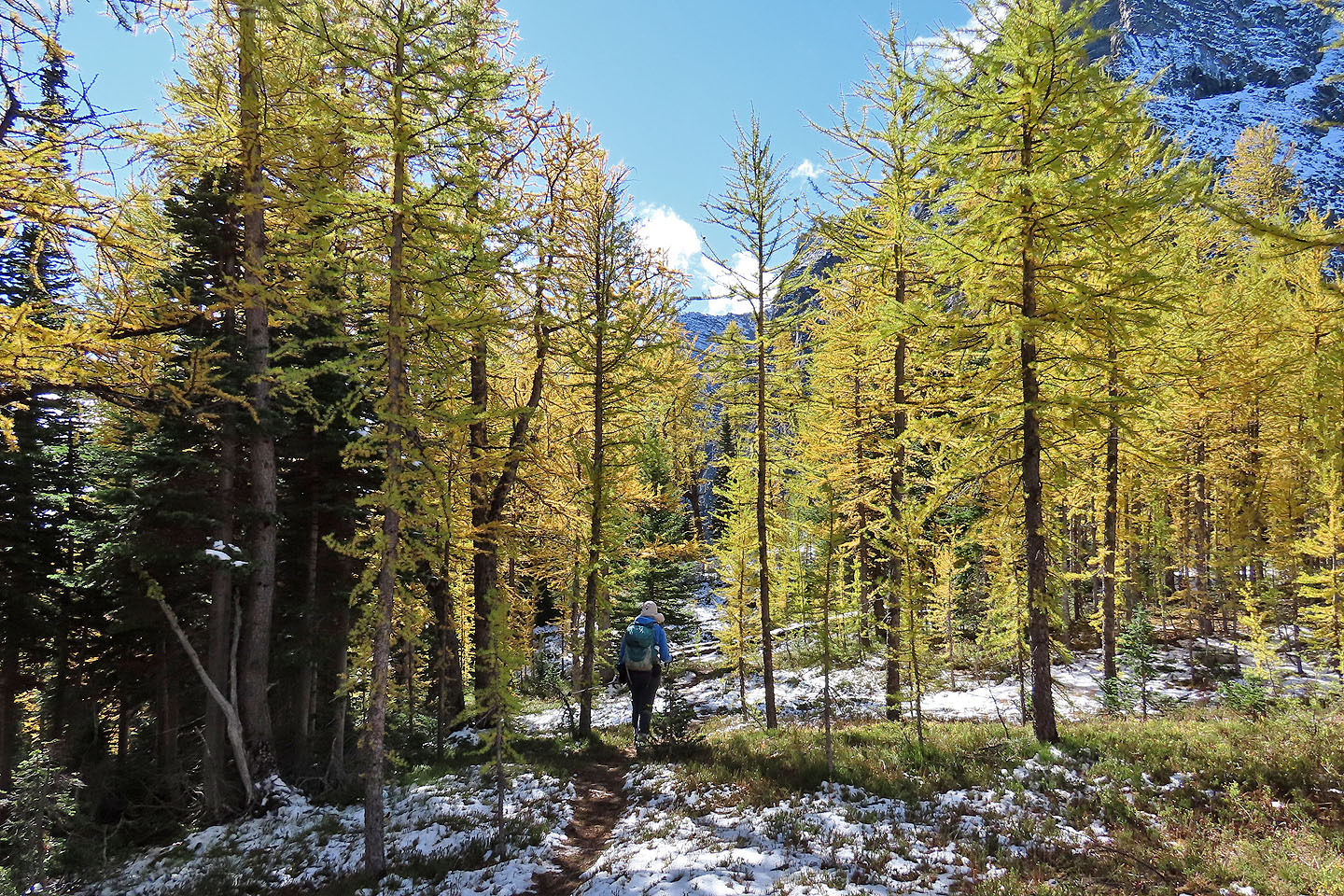 We continued along the ridge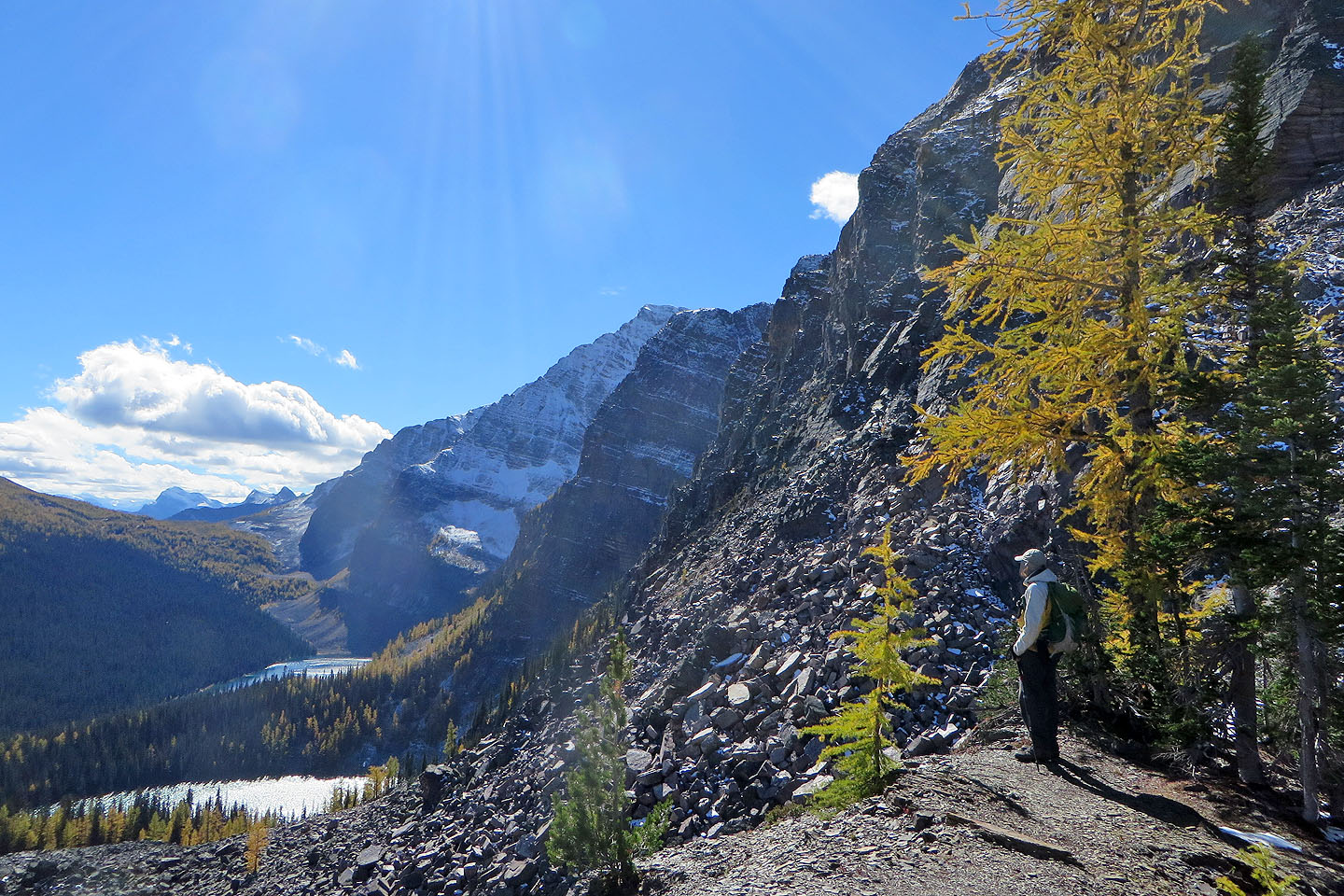 Looking down at Twin Lakes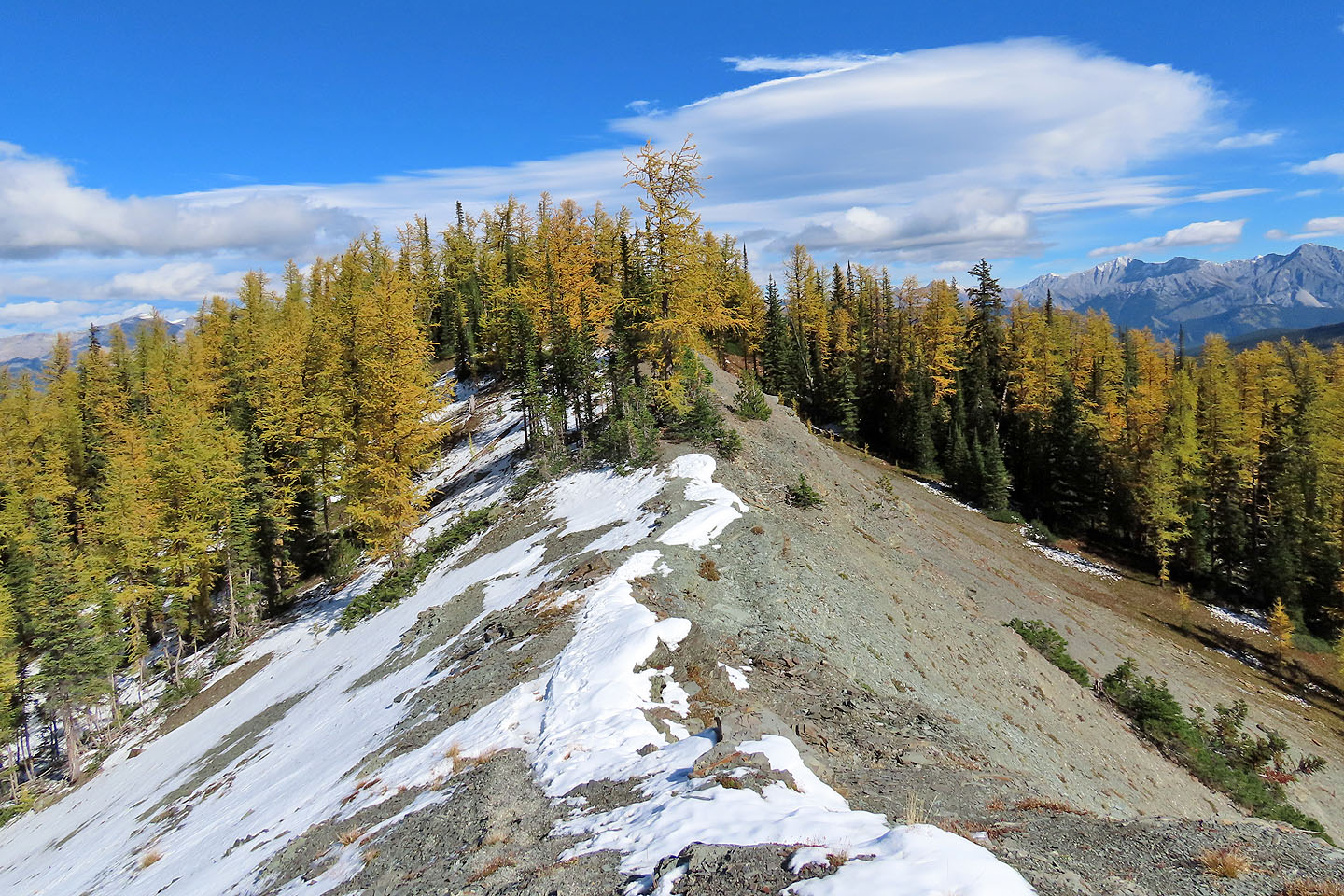 Looking back after walking to the end of the trail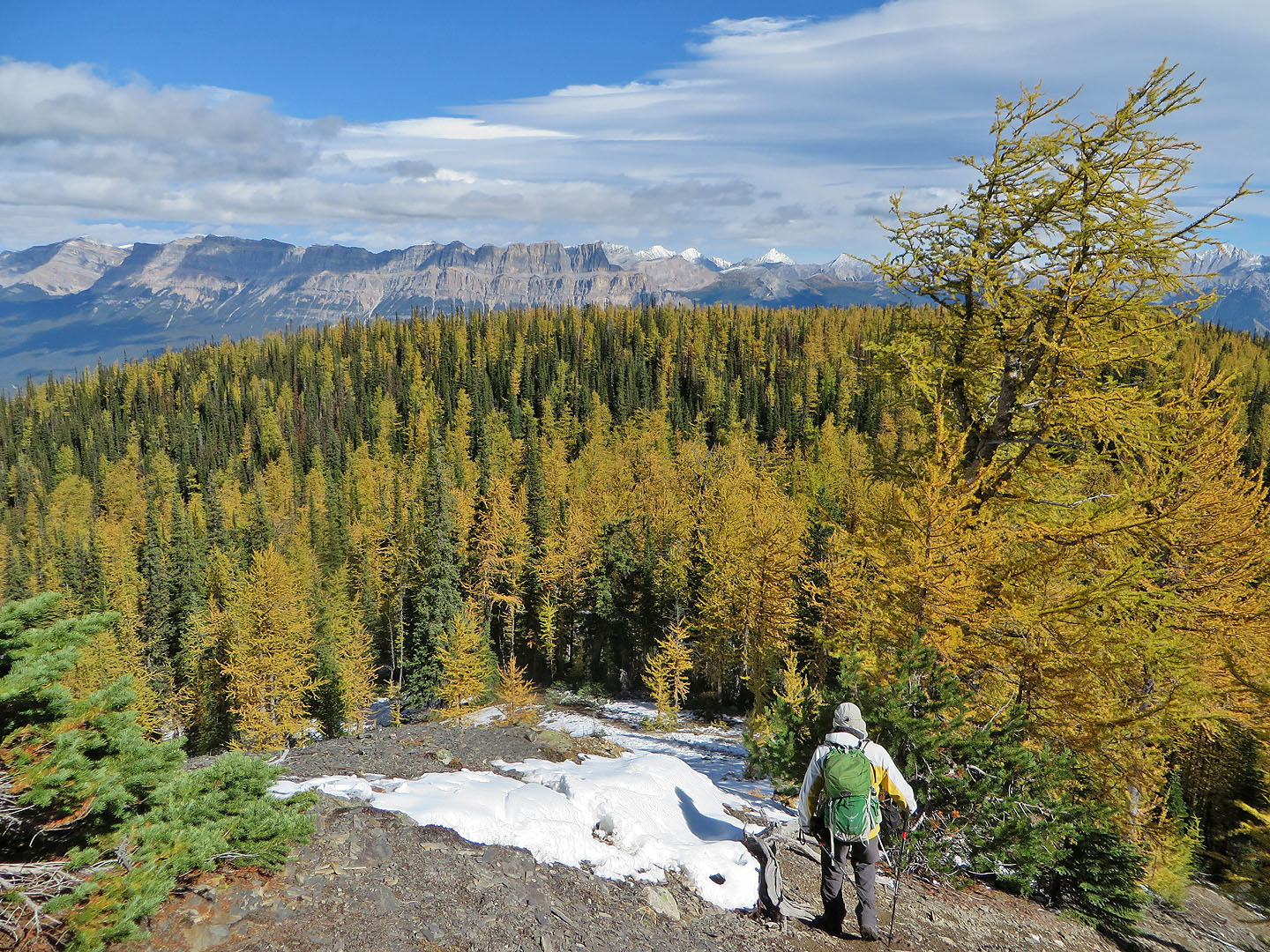 Going back down the ridge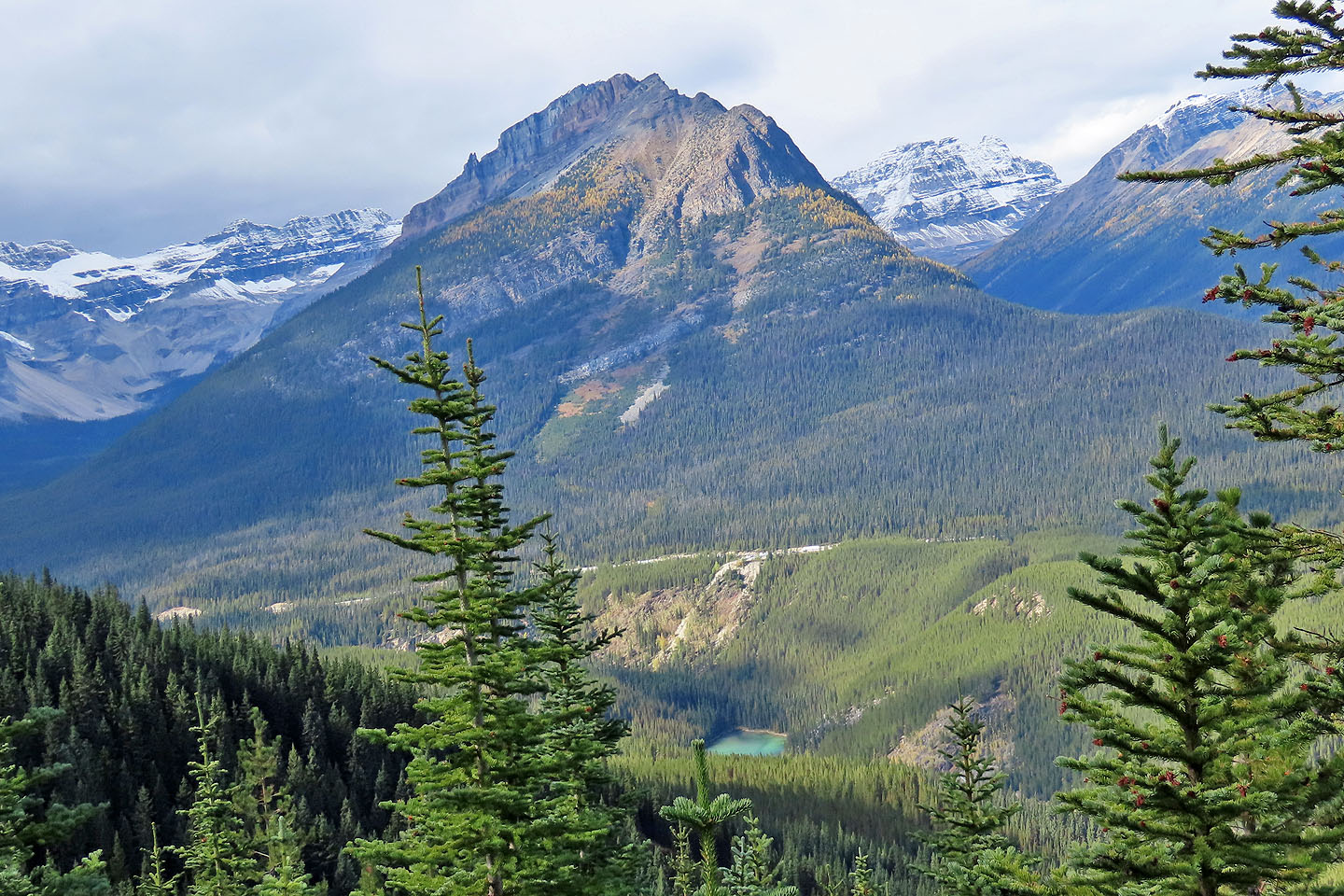 Vista Lake lies far below as we headed back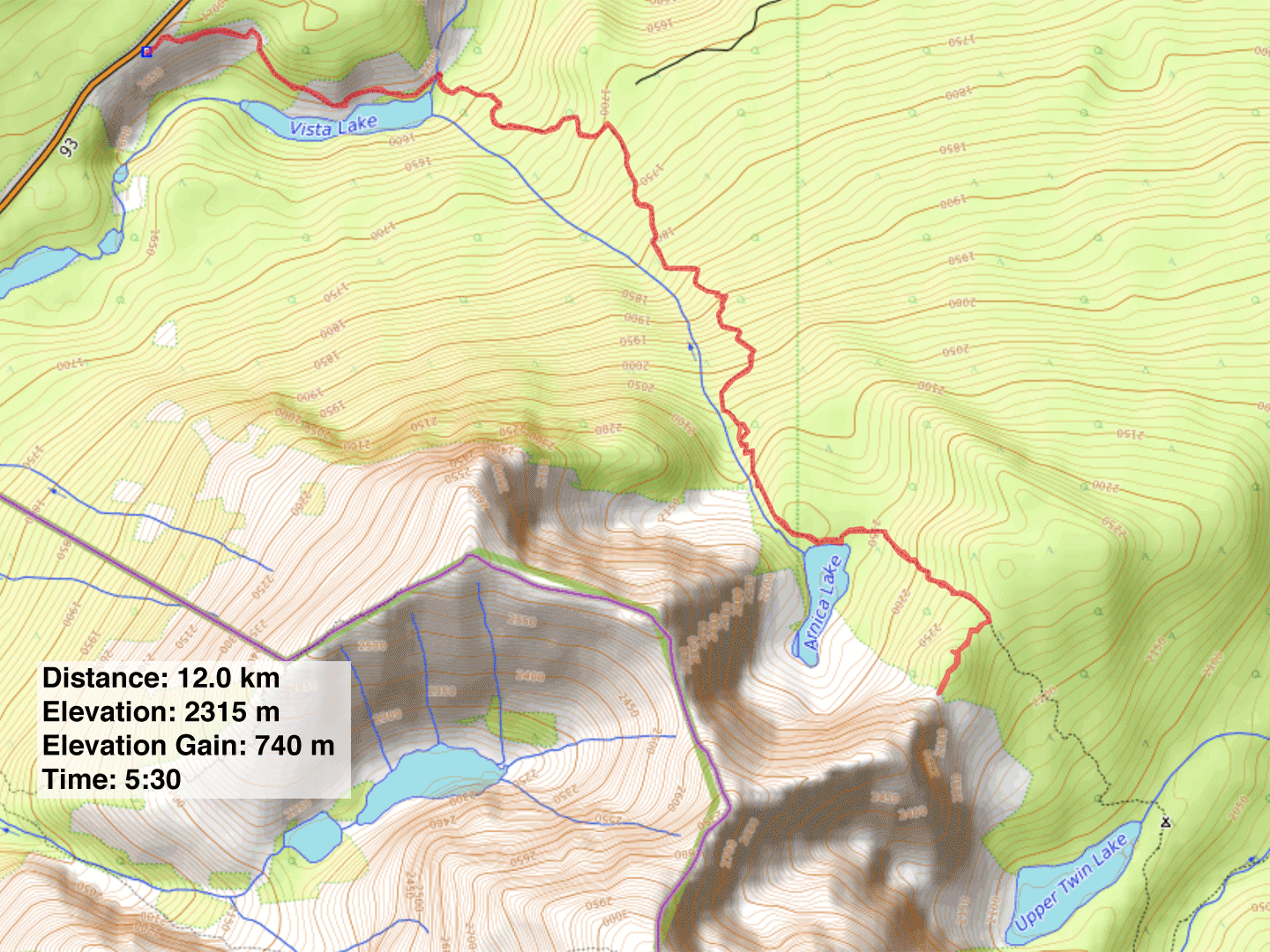 OpenTopMap