bobspirko.ca | Home | Canada Trips | US Trips | Hiking | Snowshoeing | MAP | About


Panorama from our turn-around point
Mount Field (attempt)
Yoho National Park, B.C.
September 20, 2003
Mount Field is considered an easy scramble, so Dinah and I didn't expect to have any trouble climbing it even though it was late in the season. However, when we reached the snow-covered crux, we were stymied: it appeared too steep and slippery to scramble up. And since it was an easy scramble, we hadn't brought helmets. It seemed prudent to abort even though we were only 40 m below the summit. We returned in 2005 and easily ascended Mount Field in dry conditions.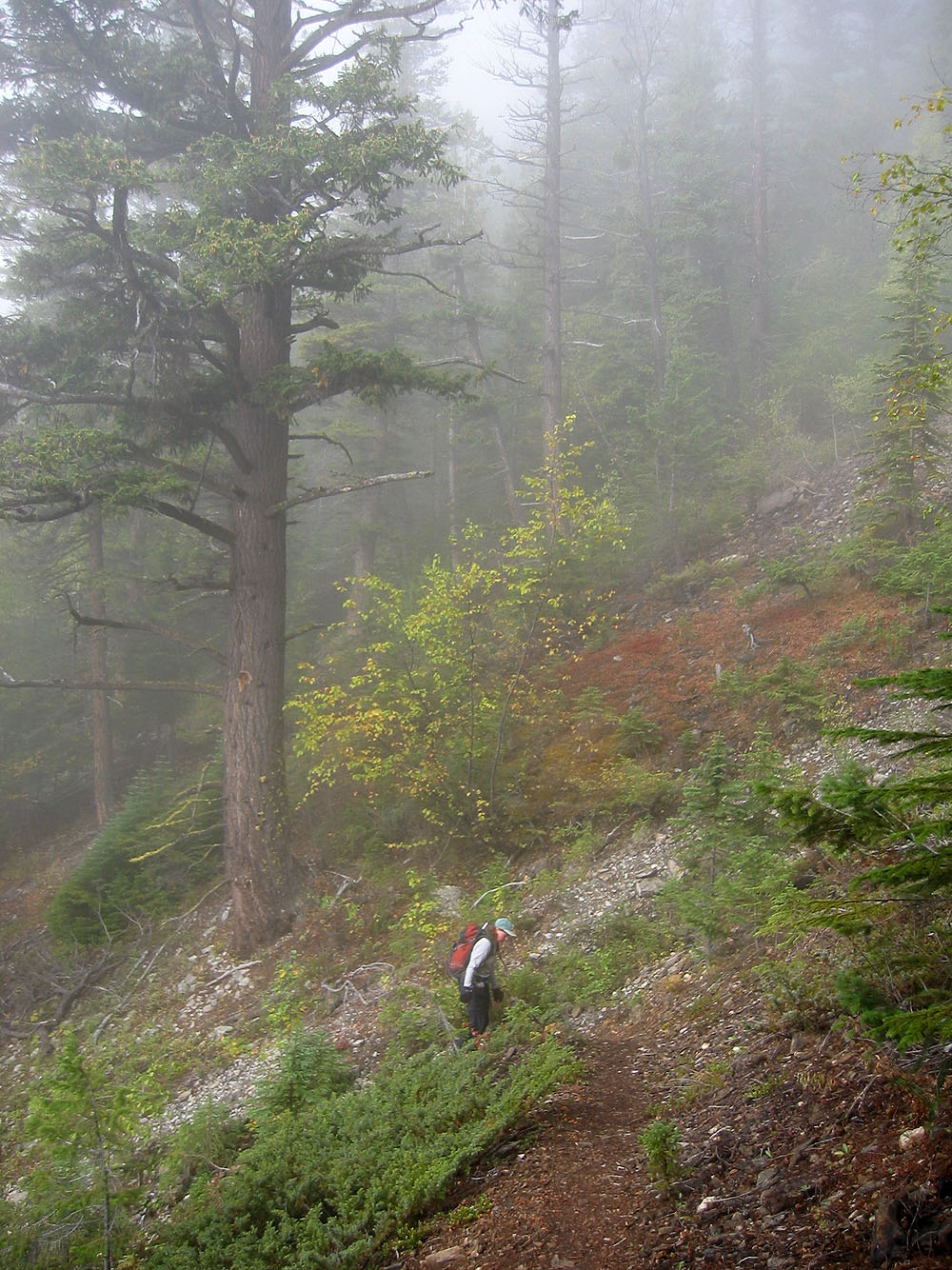 Hiking up the trail in the mist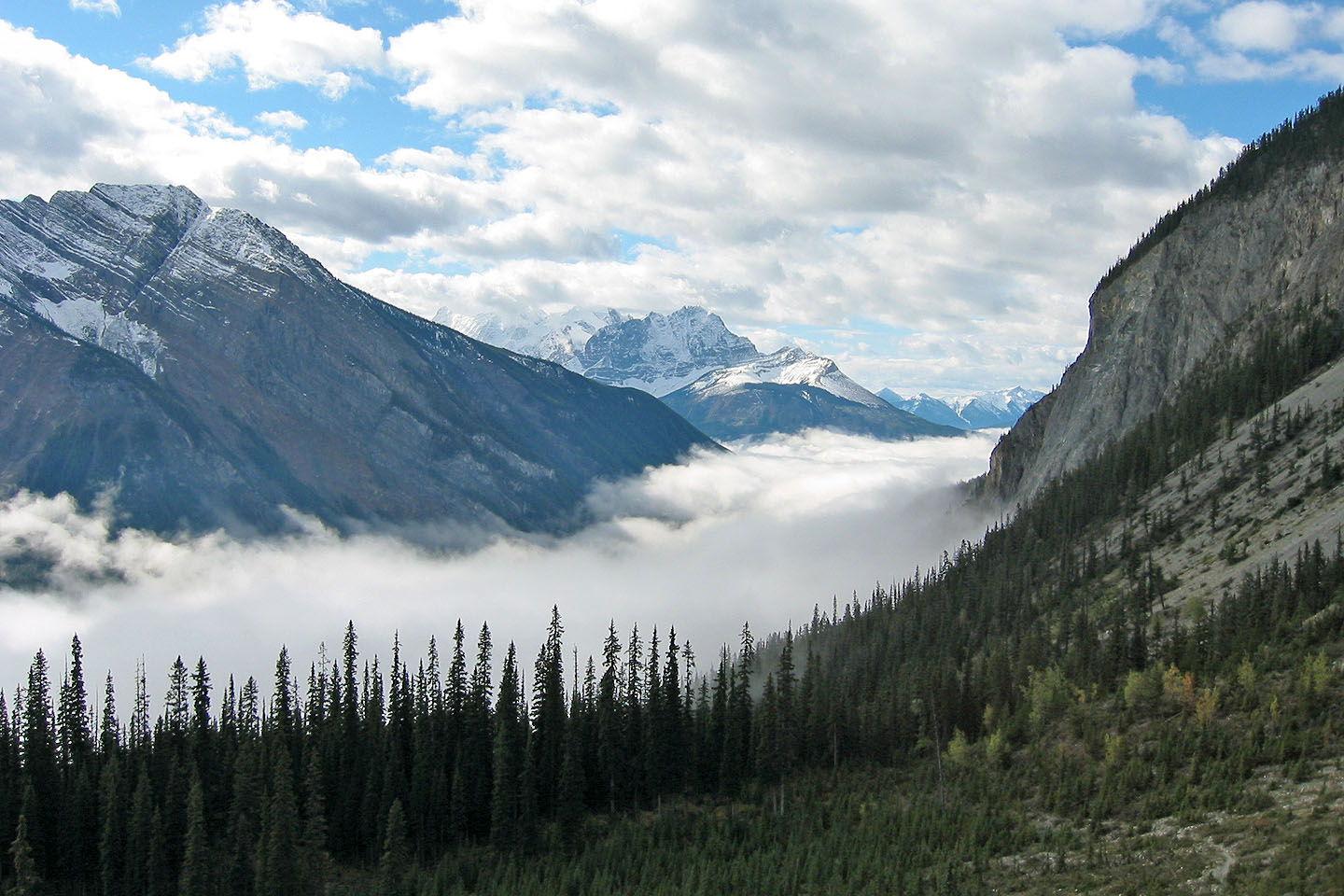 After ascending a few hundred metres we saw why the trail was so misty!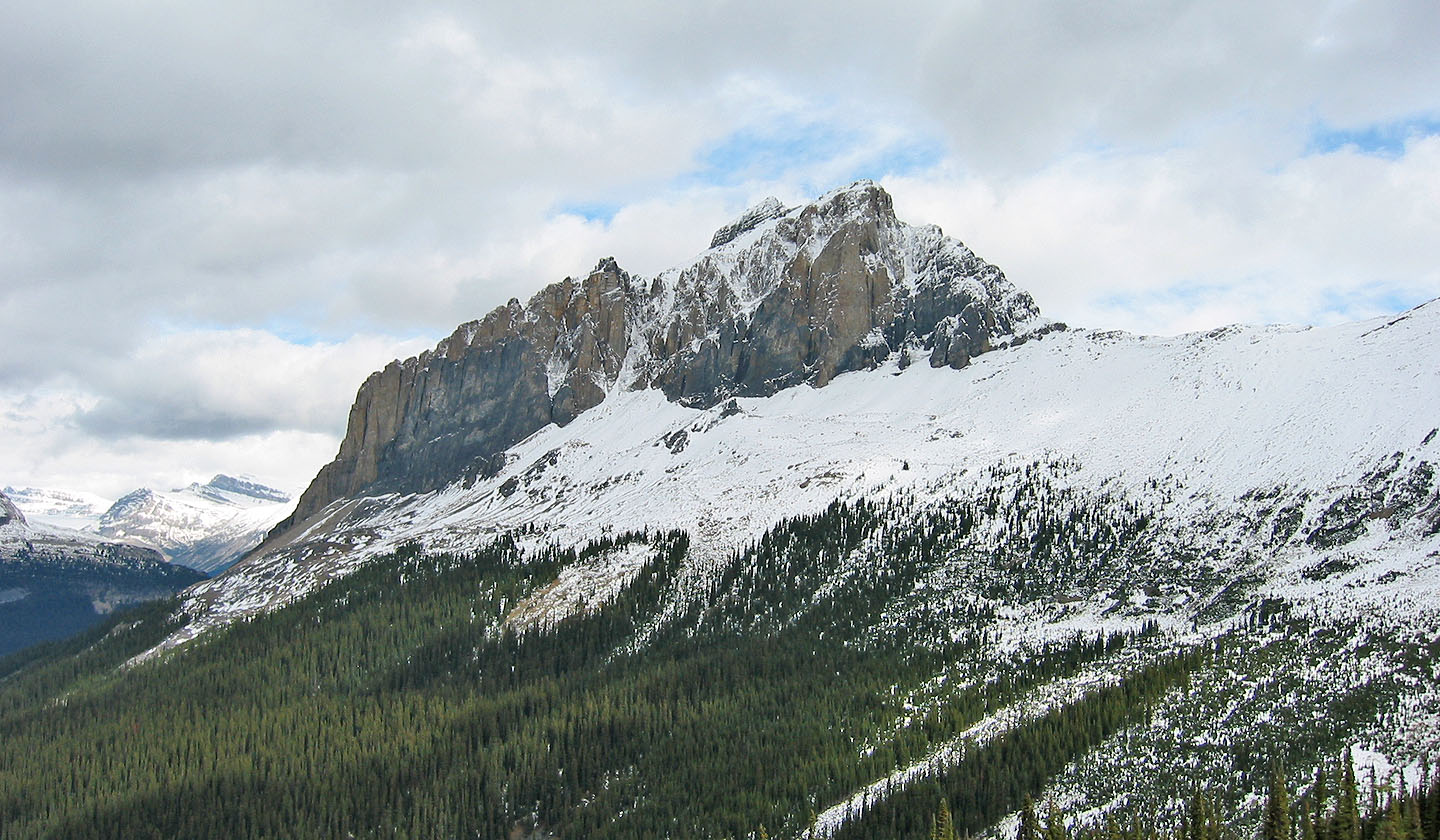 Wapta Mountain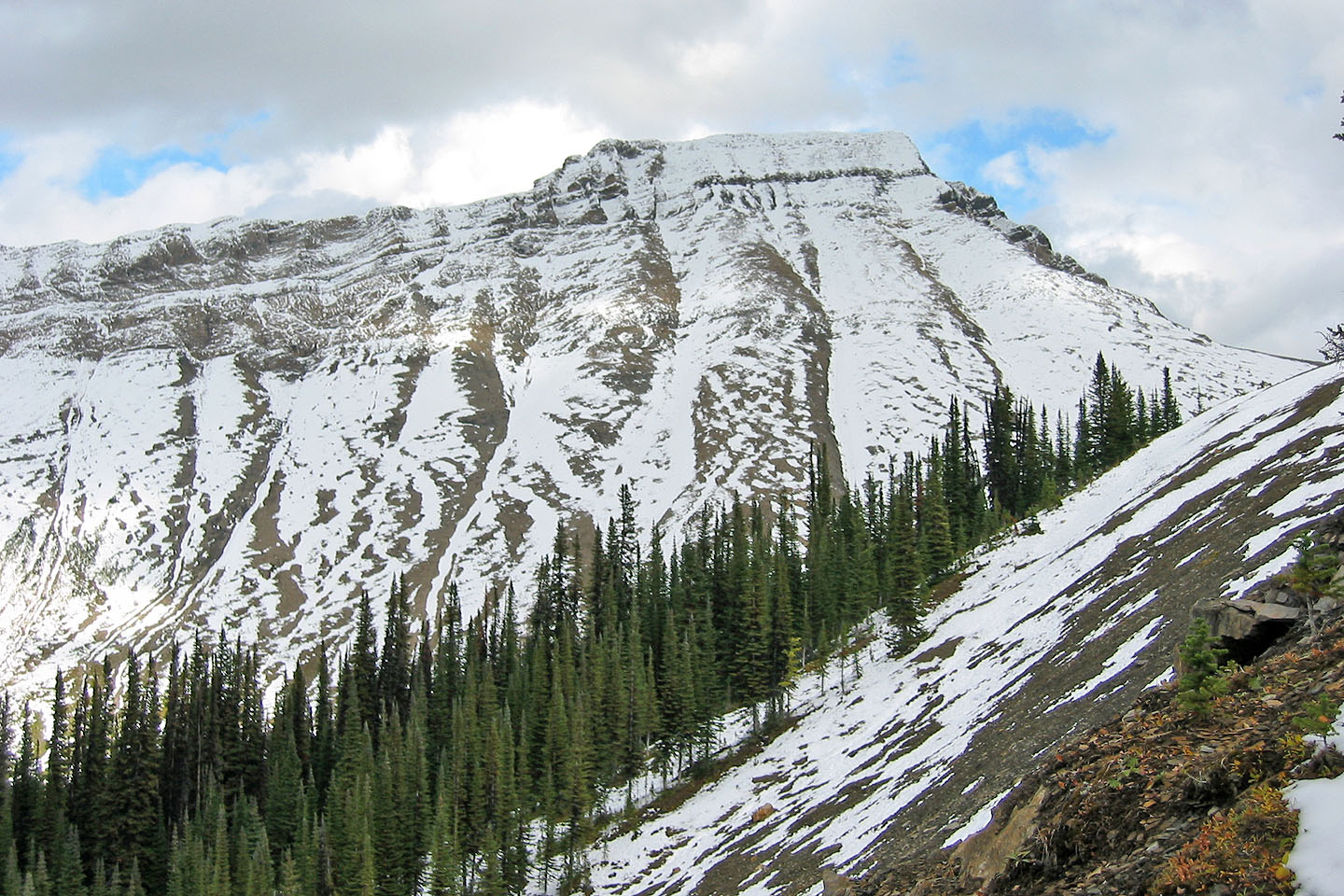 Mount Field in our sights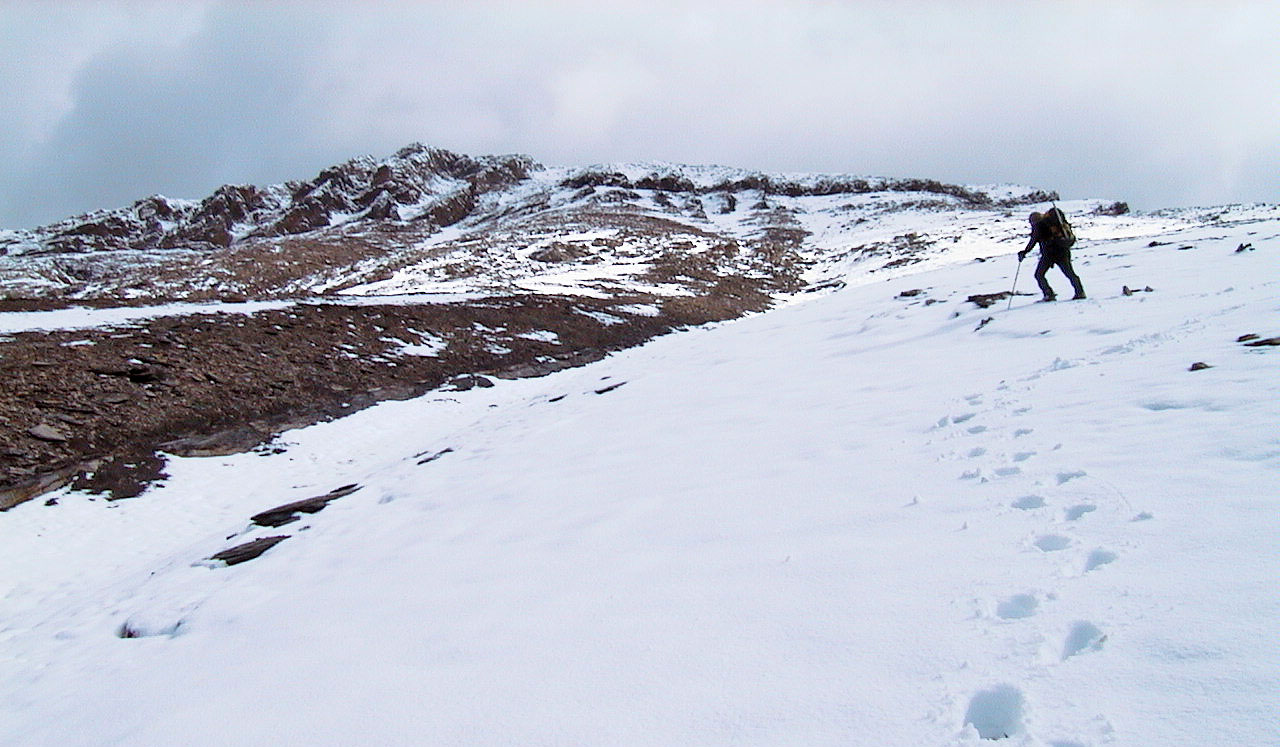 On the lower slopes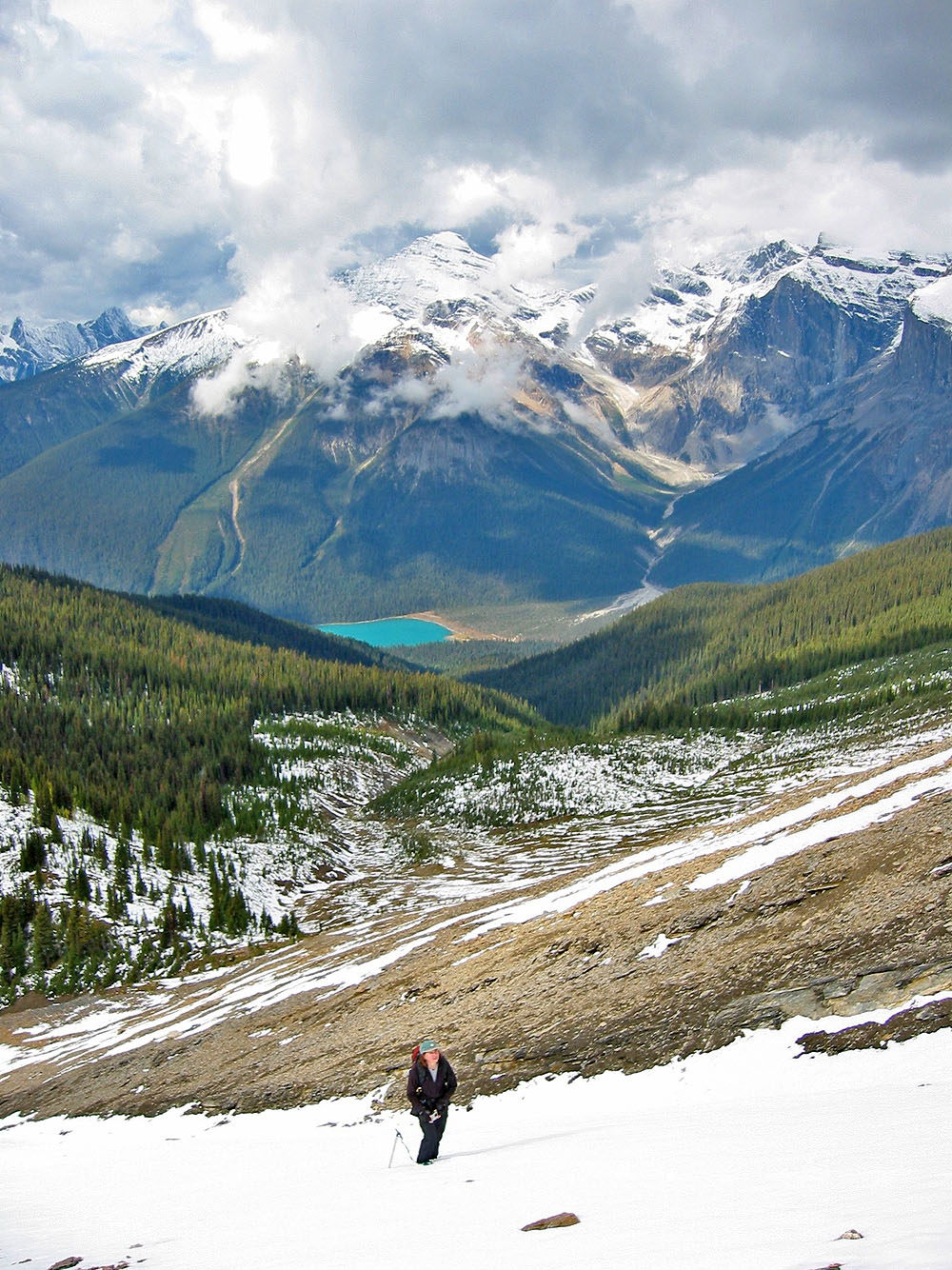 Looking back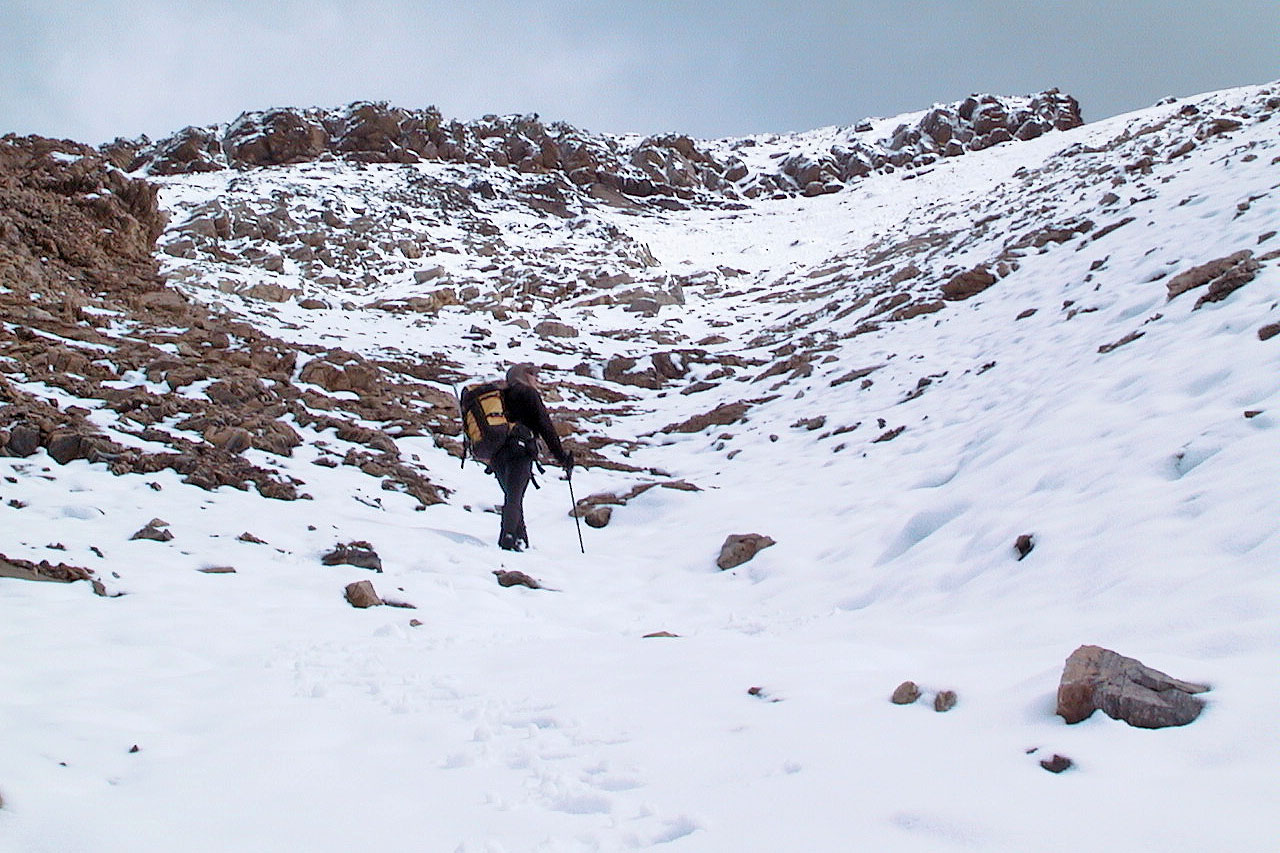 We worked our way right to gain the ridge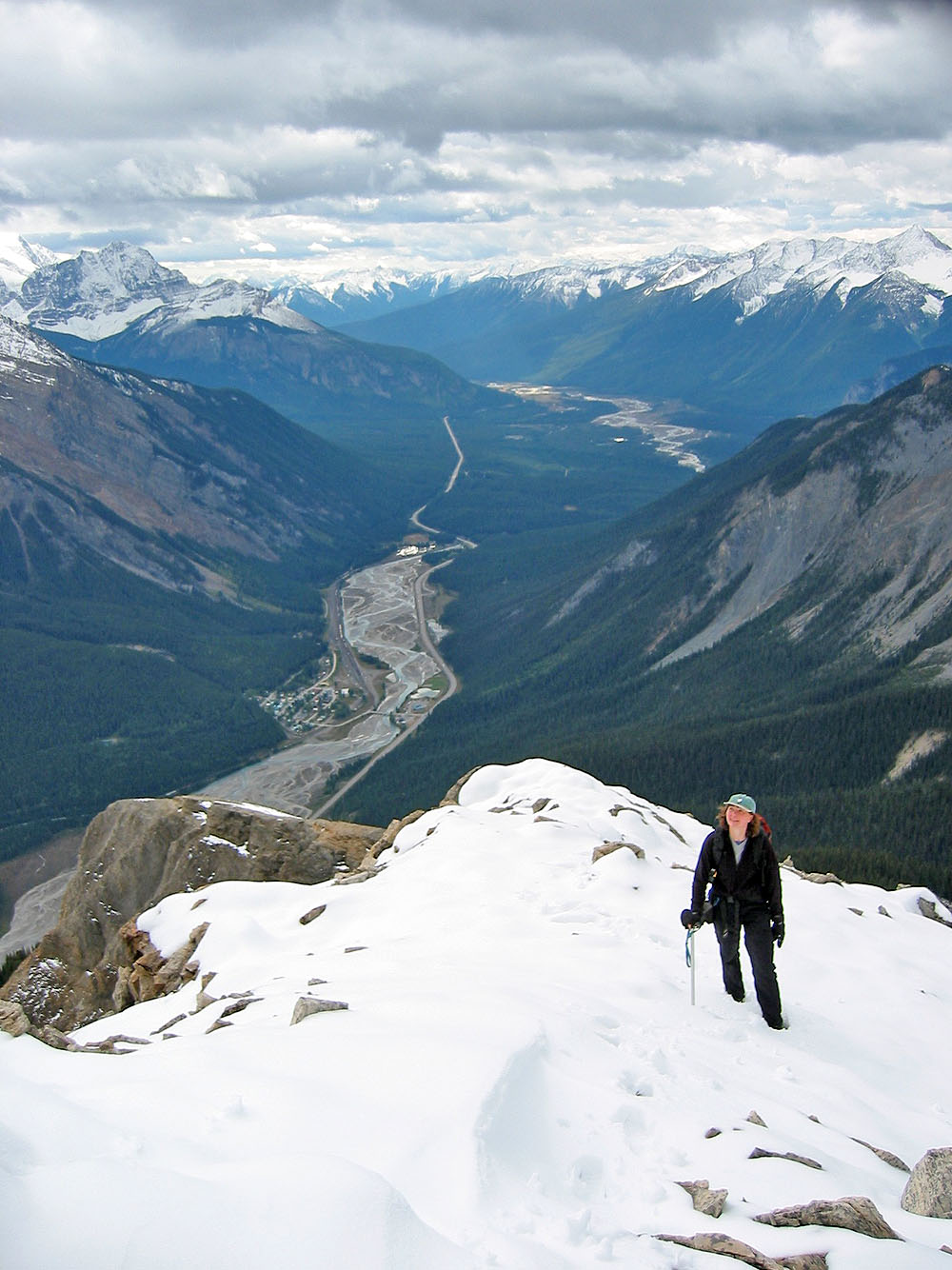 On the ridge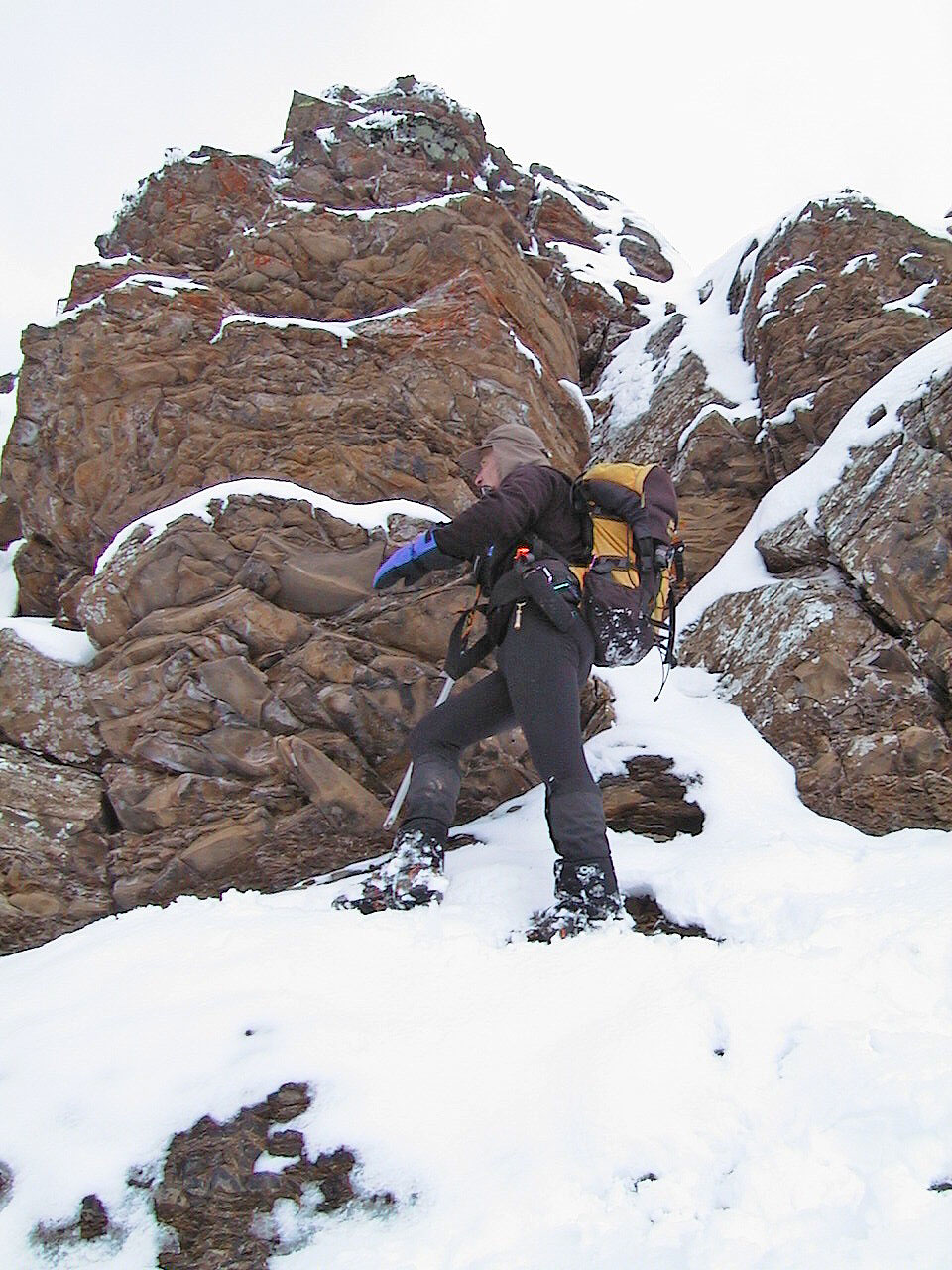 Checking out the scrambling route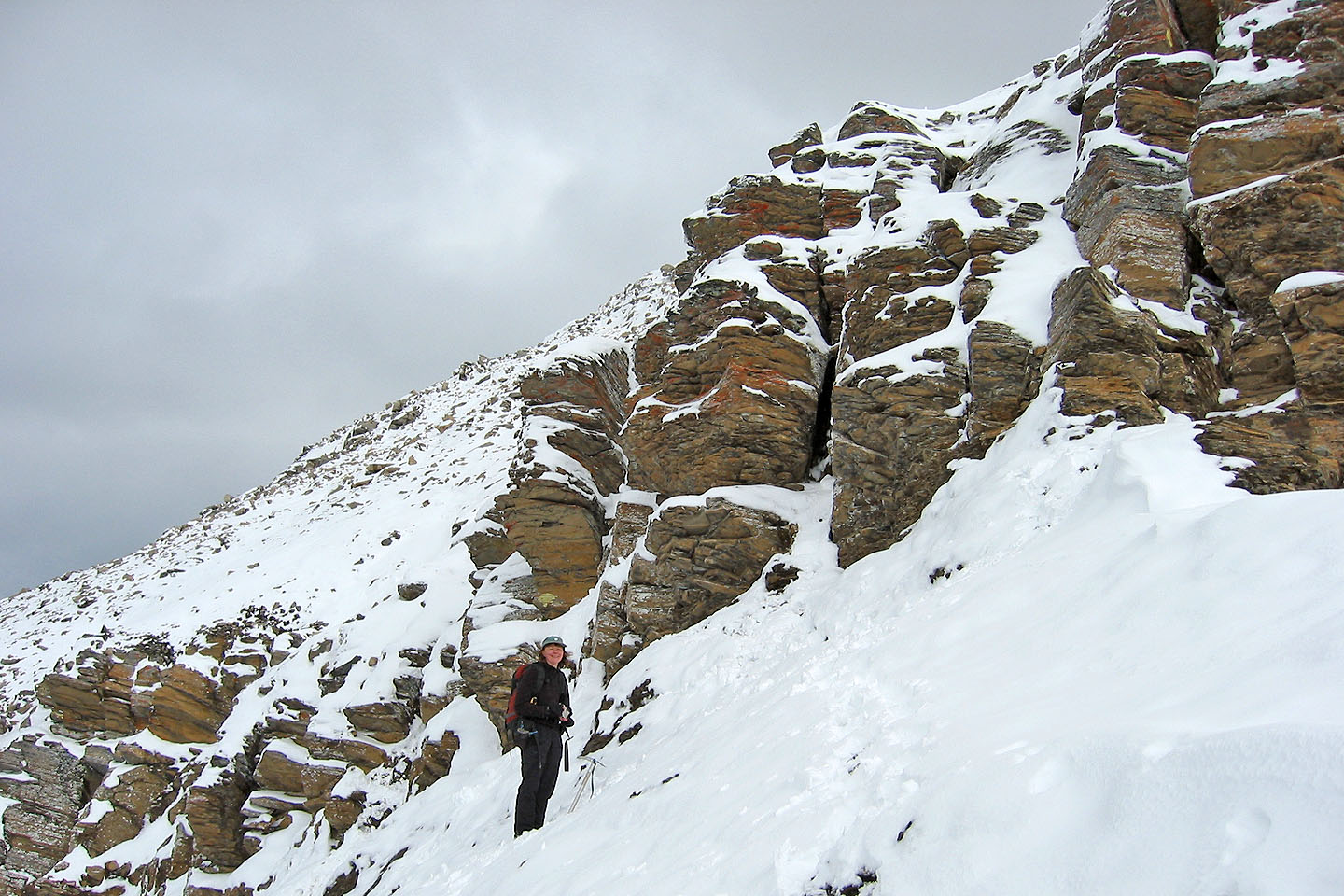 The cliff band was full of snow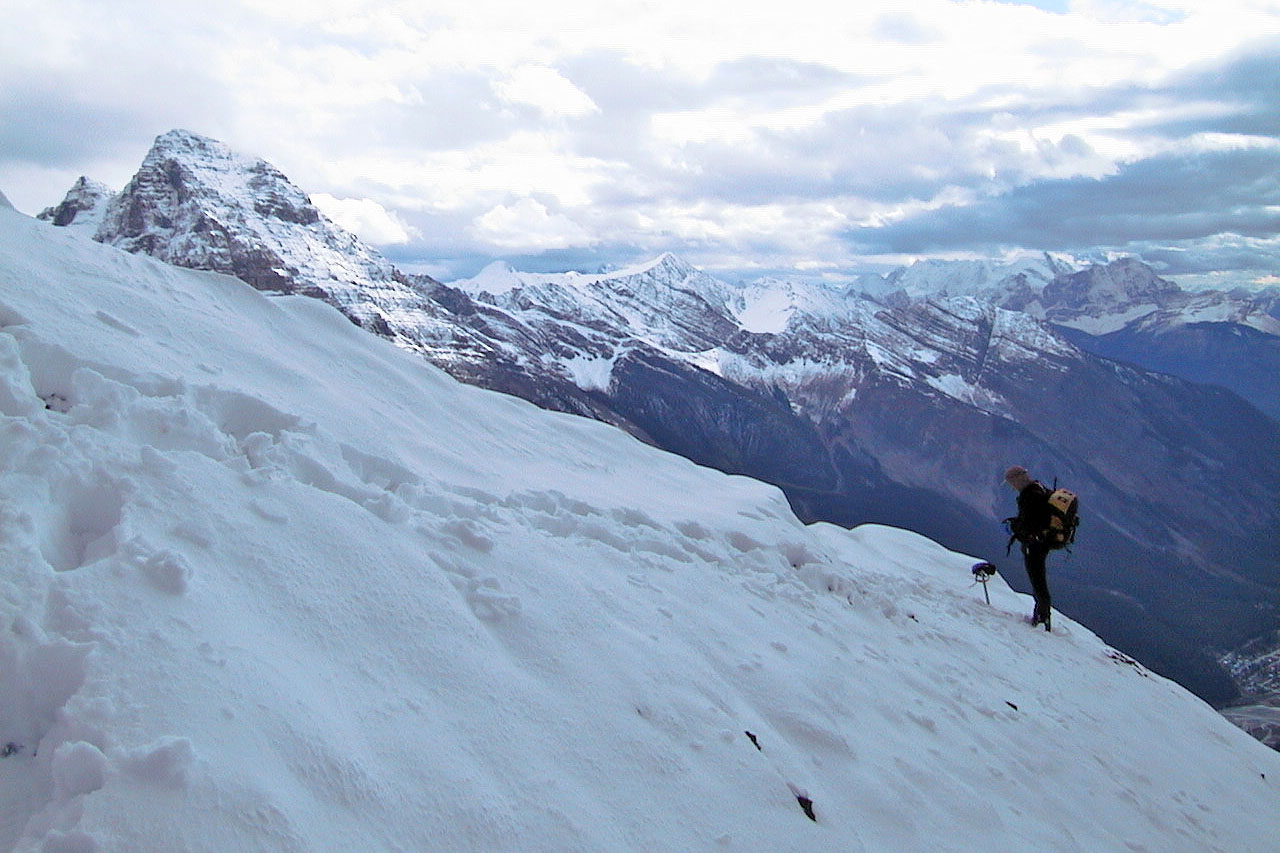 We decided to turn back because of the snow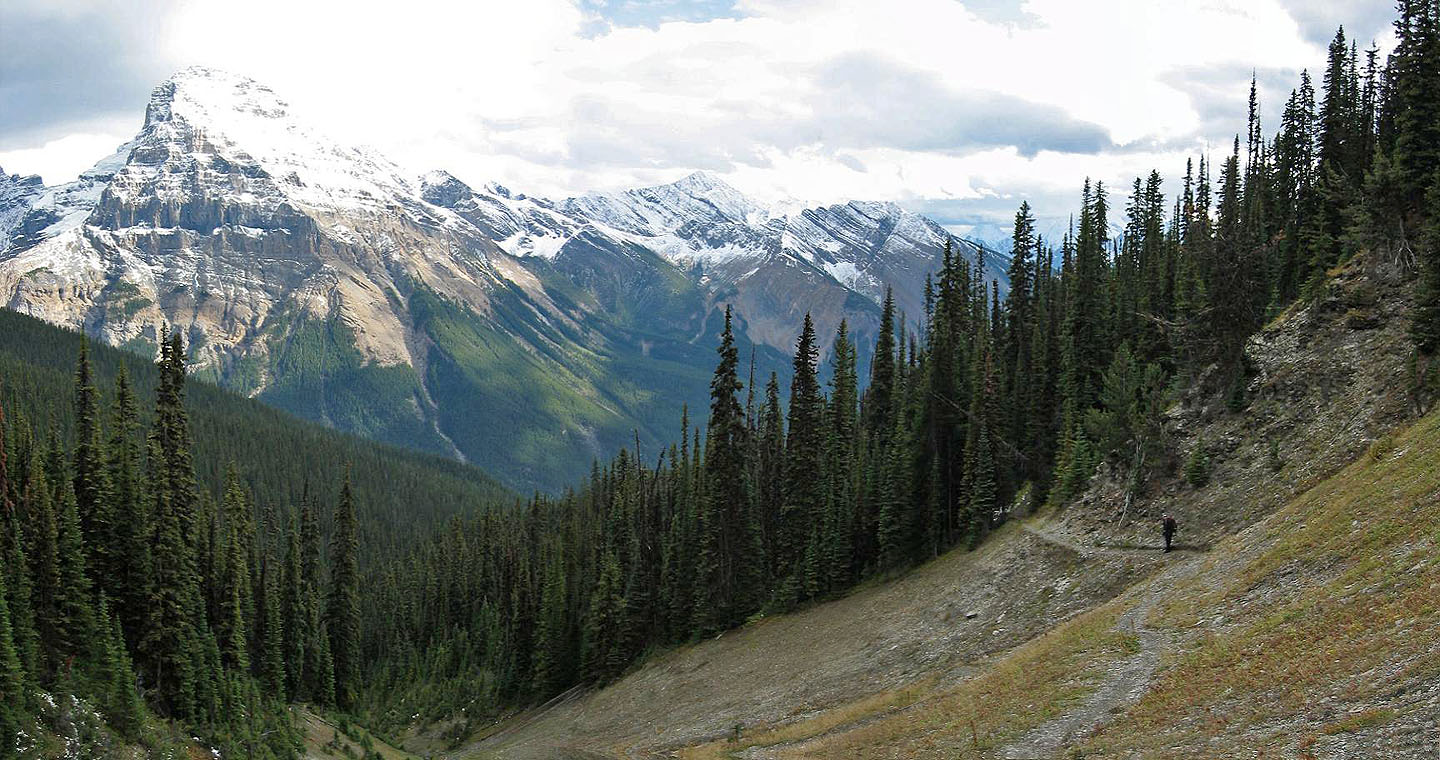 Heading back down the trail