bobspirko.ca | Home | Canada Trips | US Trips | Hiking | Snowshoeing | MAP | About

Nihahi Ridge South Summit
Kananaskis, Alberta
June 11, 2016
Distance: 11.7 km
Cumulative Elevation Gain: 780 m
Twelve years ago, Dinah and I traversed the entire length of Nihahi Ridge. We recall little of the start of that trip largely because we were so focused on the traverse. As a result, we took few photos of the approach. So climbing the South Summit of Nihahi Ridge was a good way to refresh our memories.
The closest parking lot was already full when we arrived, but we took in stride the five-minute penalty for having to park a little farther away. A twenty-minute walk up Little Elbow Trail brought us to the side trail going up the south end of Nihahi.
We followed the trail as it ascended through the forest and passed through a couple of delightful clearings before bringing us to a scree slope on the east side of the ridge. Here, we kept to the main trail and ignored trails branching left. All trails, however, appear to converge beneath a cliff band. A short scramble overcomes the cliff band.
The trail continues to a rocky ridge. Rock walls guard the east side of the ridge, but a chute provides an easy scramble up. A knot of hikers gathered below the chute. As we passed them, we heard them complaining about the wind on the ridge above. Sure enough, after ascending the chute, strong winds on the crest were a sharp contrast to the dead calm just below. The wind, steep slabs and mild exposure on the crest discouraged just about everyone from staying long or venturing far, including Dinah and I.
I stopped just before the slabs rise sharply, about 100 horizontal metres short of the summit. (Gillean Daffern marks the South Summit as 482303 but it's actually 481305.) Before retreating, I took a panorama, an uneasy task as the buffeting wind kept throwing me off balance.
Dinah and I followed the trail back. The farther down we dropped, the more hikers we encountered. Everyone and their dog and their child headed up the trail. We realize now, doing the one-way traverse is a sure-fire way to avoid the crowds on Nihahi Ridge.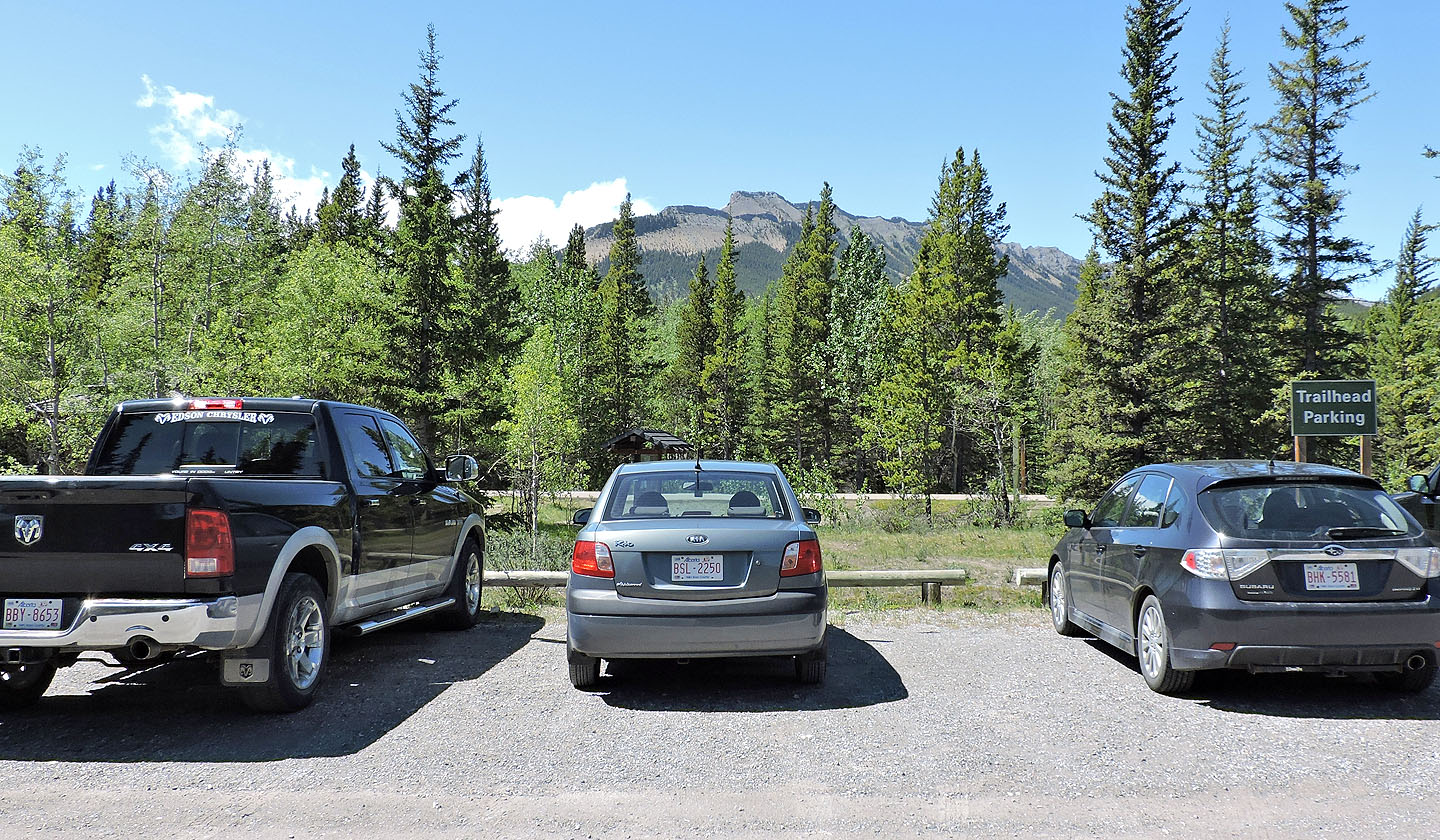 South Summit of Nihahi from the trailhead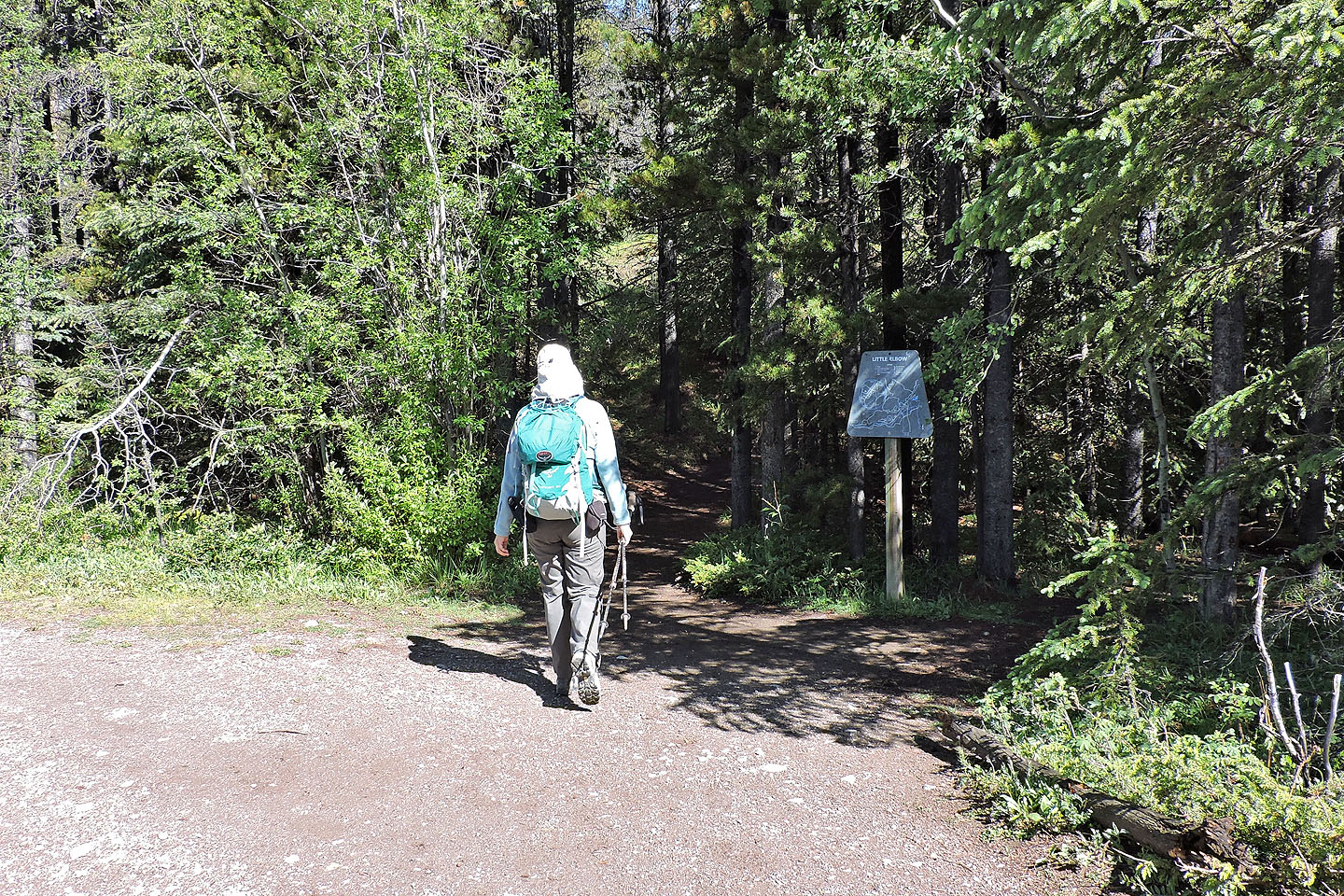 After following Little Elbow Trail for 20 minutes we turned onto a side trail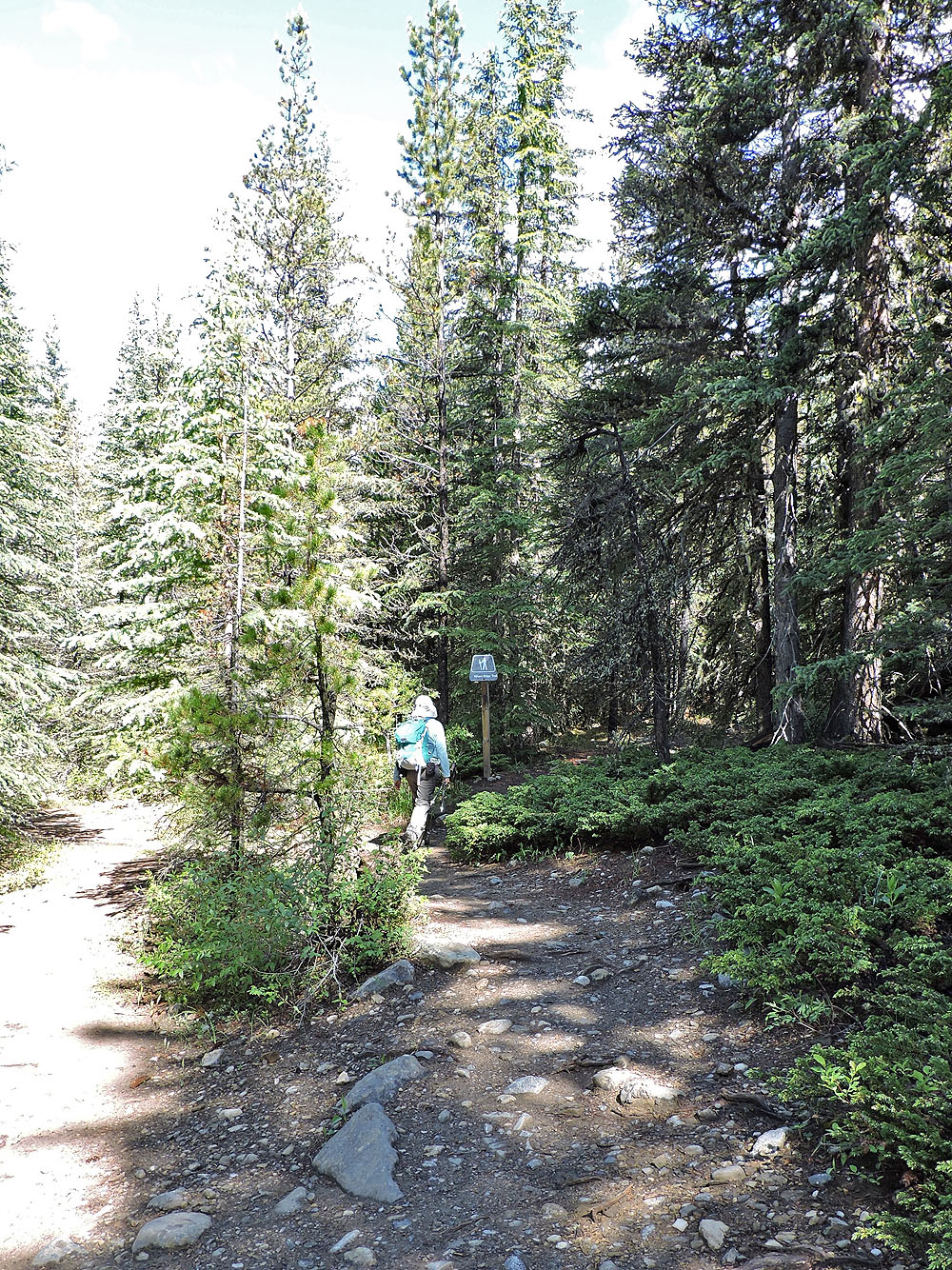 A few minutes later we turned onto Nihahi Ridge Trail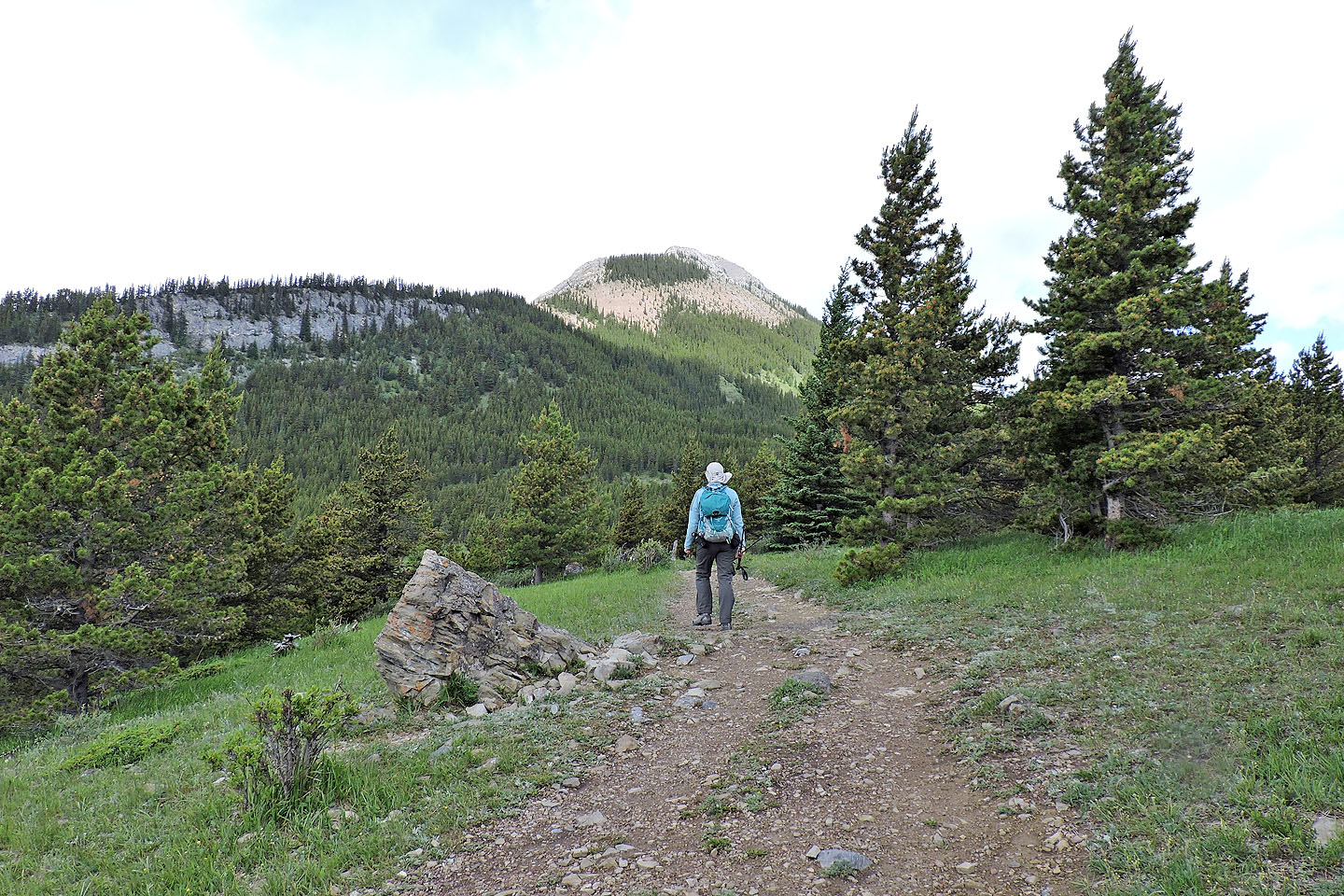 After meandering through trees the trail cuts through a clearing with Nihahi Ridge ahead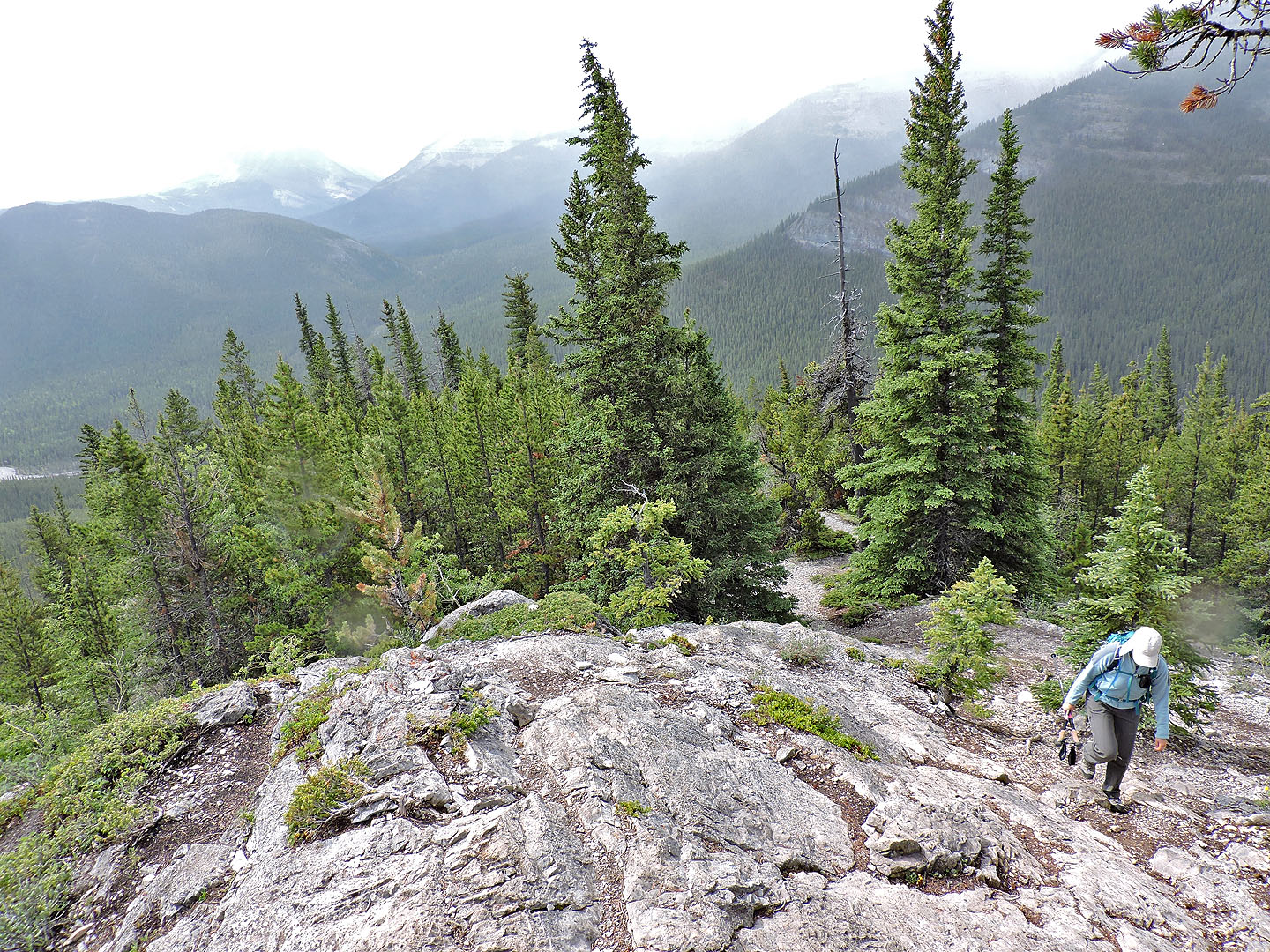 Light showers in the area blunted the scenery to the south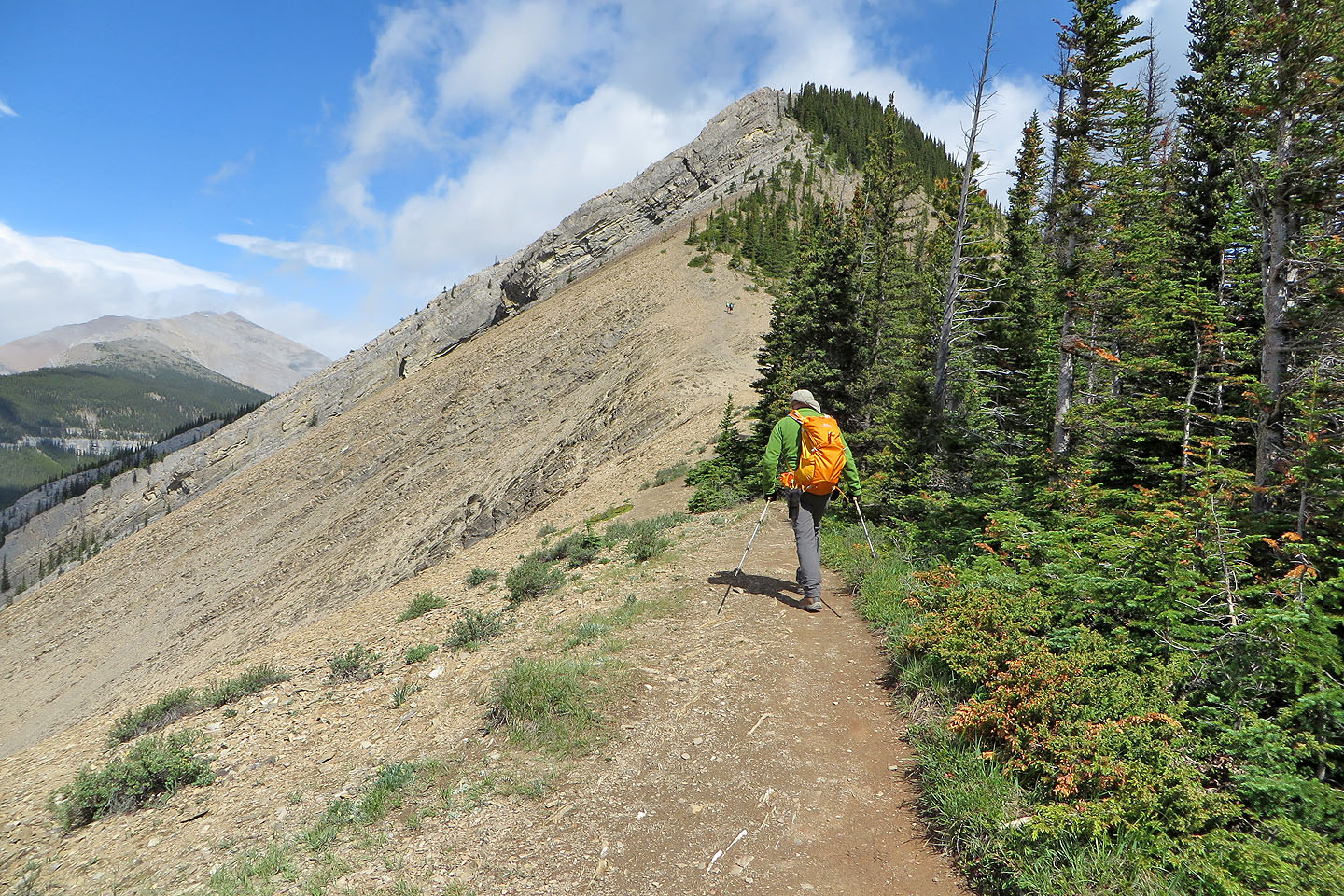 The sky began clearing as we headed to the rocky south end of the ridge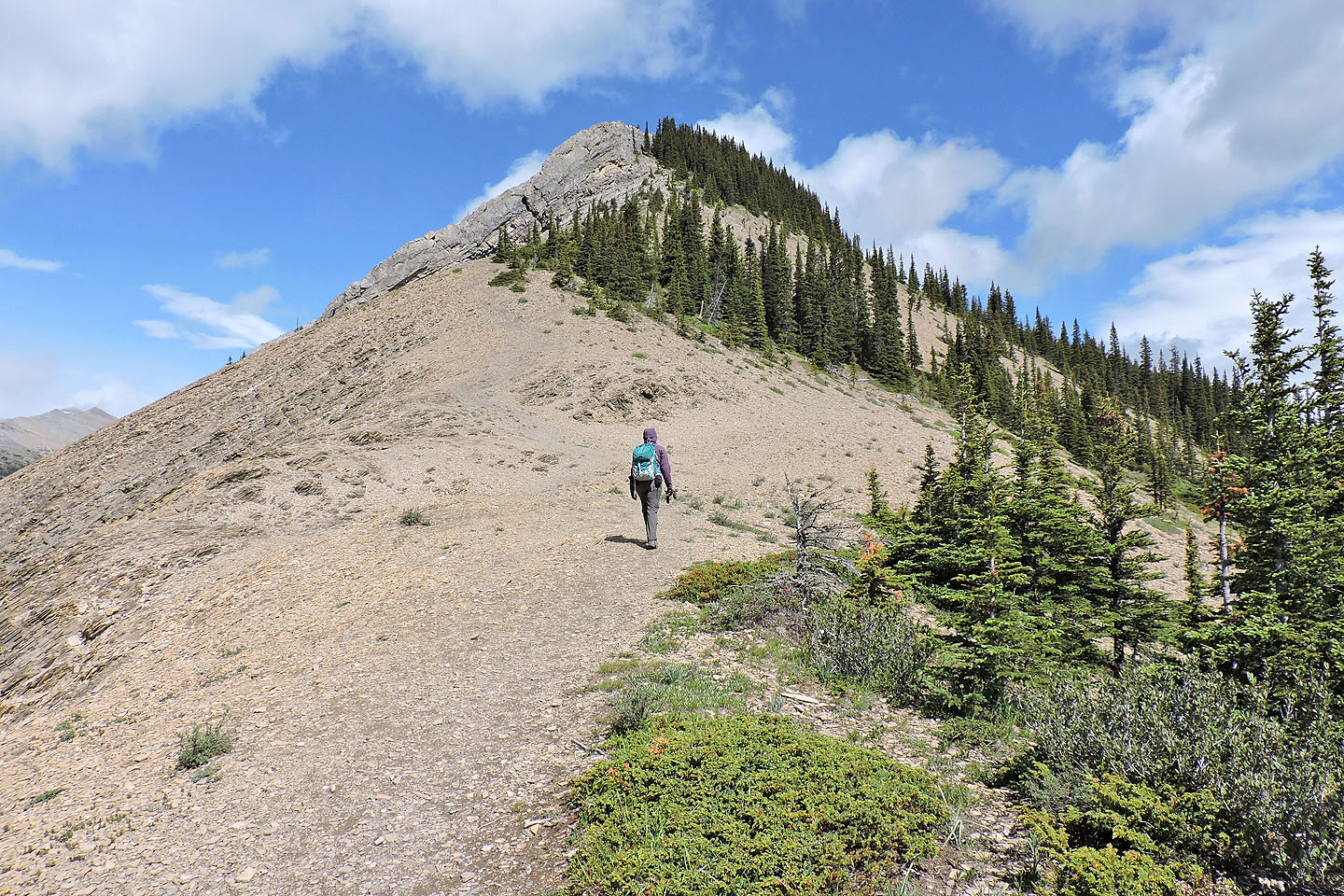 After the trees ahead, the trail turns onto the scree slope on the right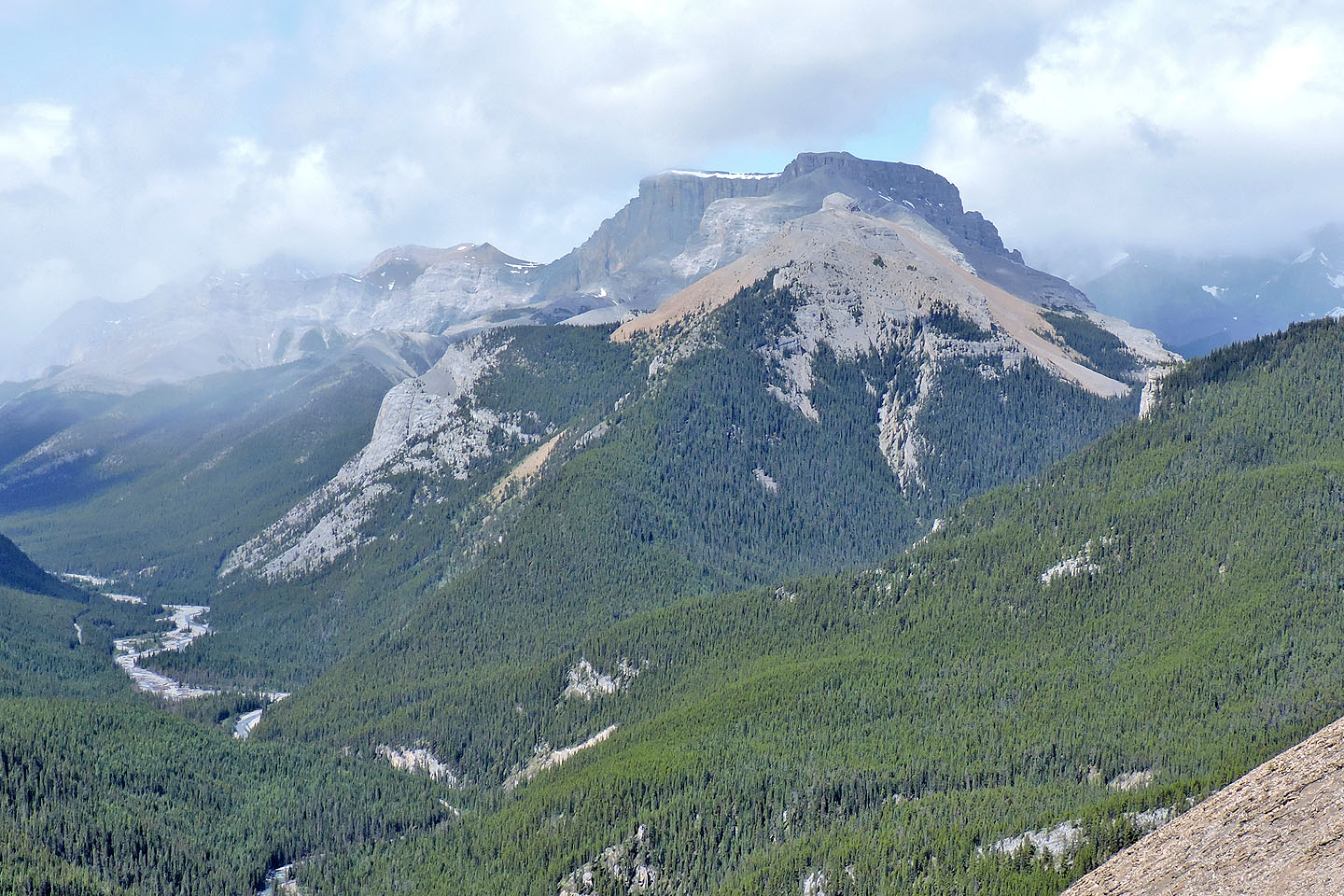 Mount Remus lies west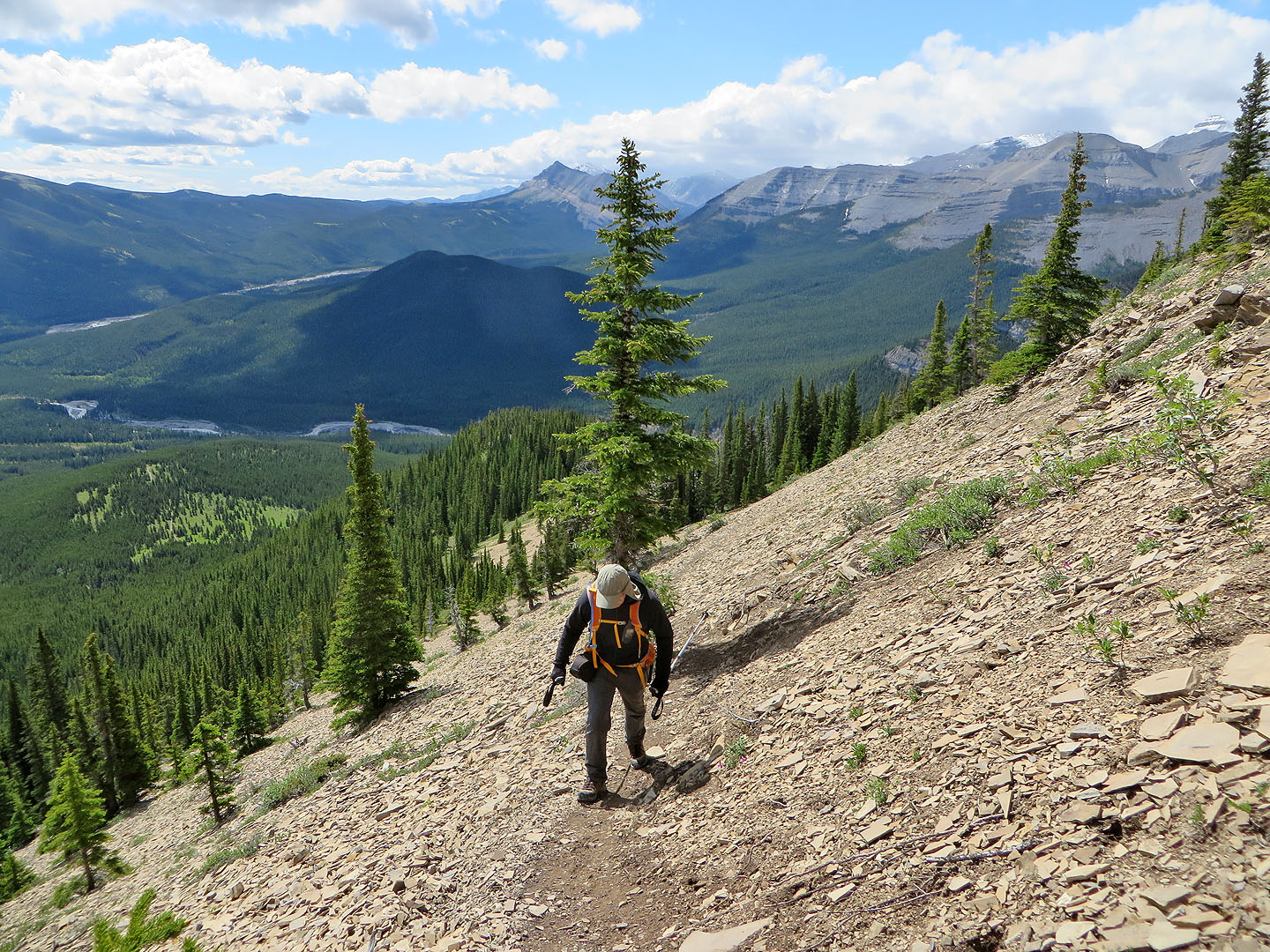 On the scree trail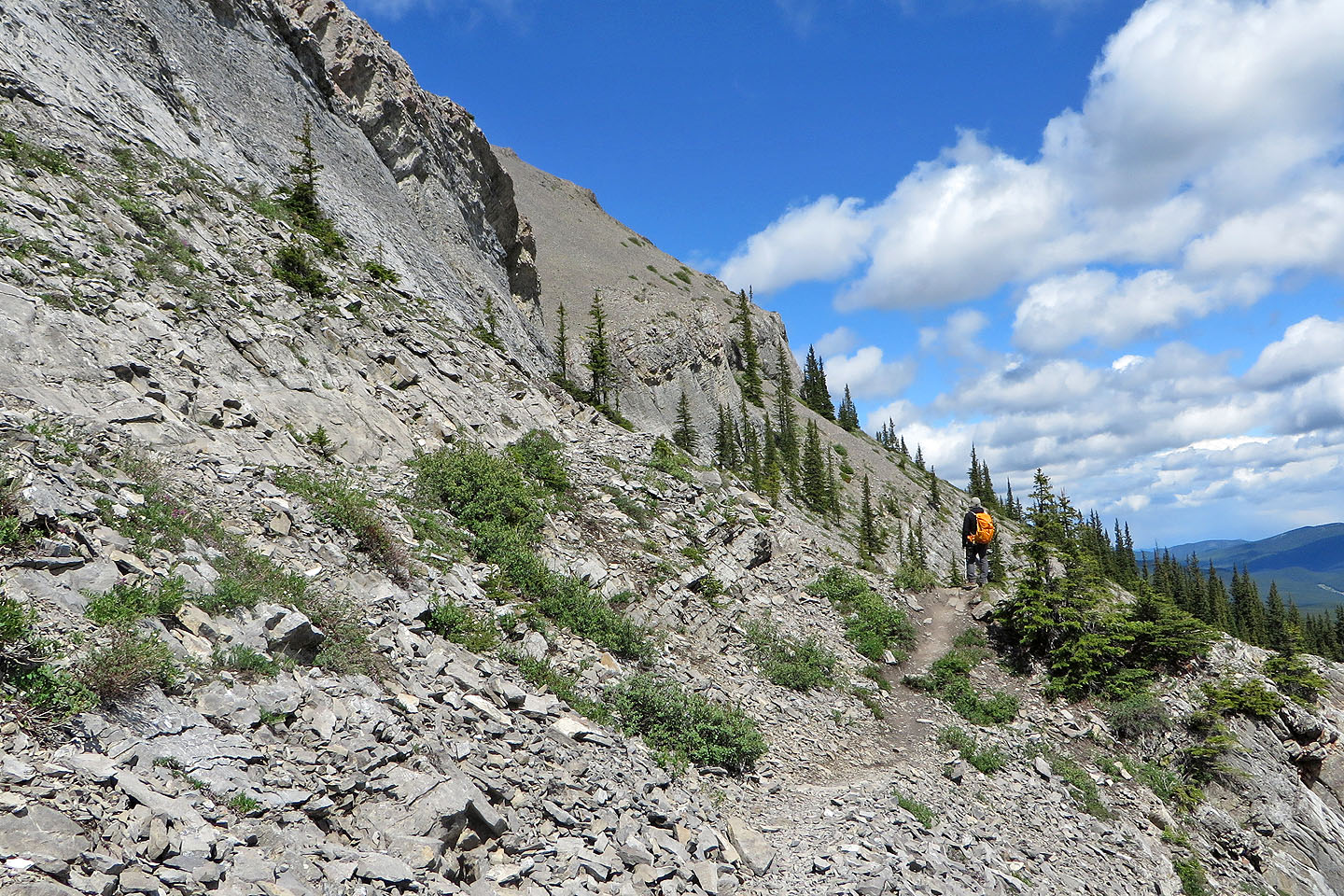 After the scree slope, the trail hugs the base of a cliff band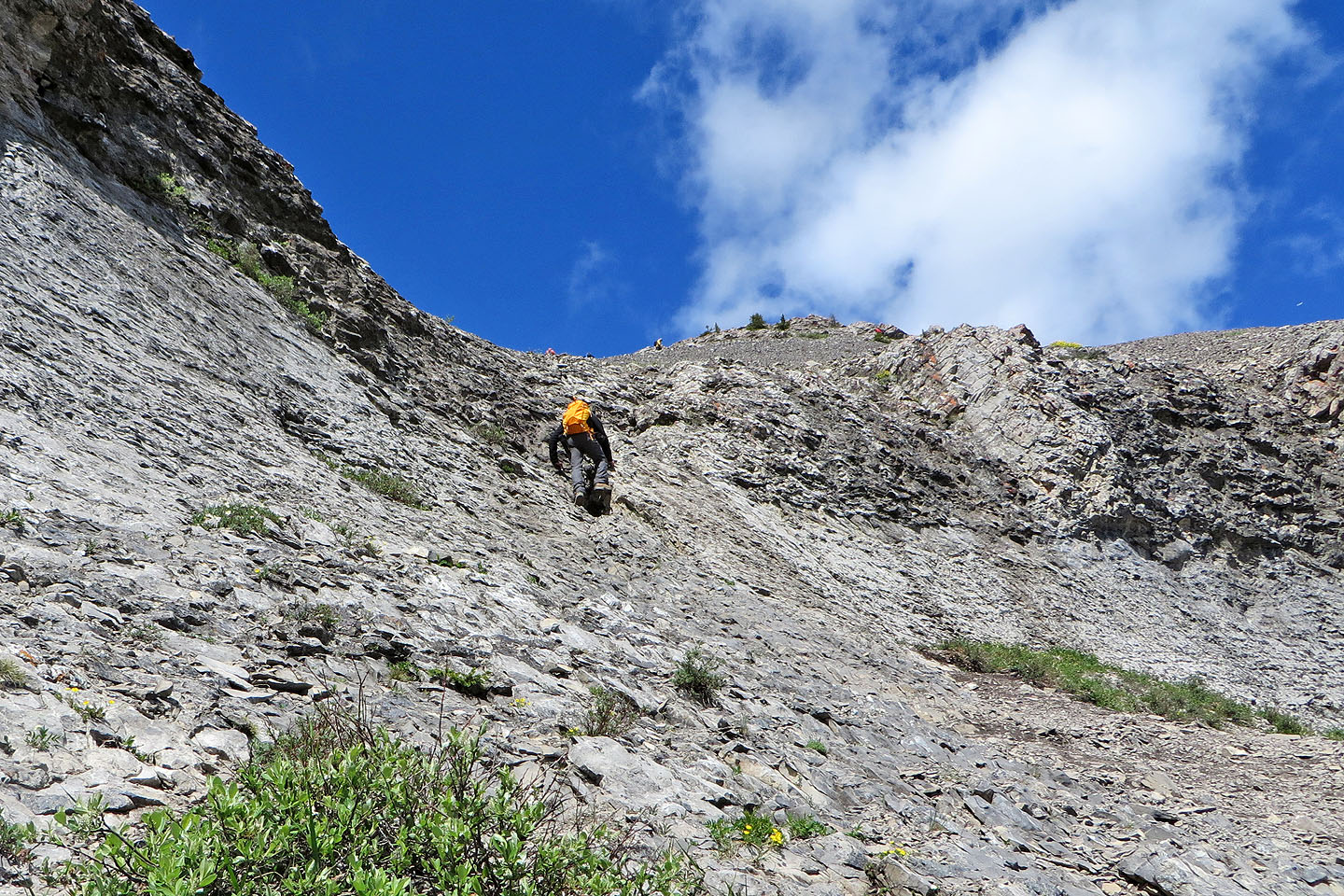 A short scramble breaches the cliff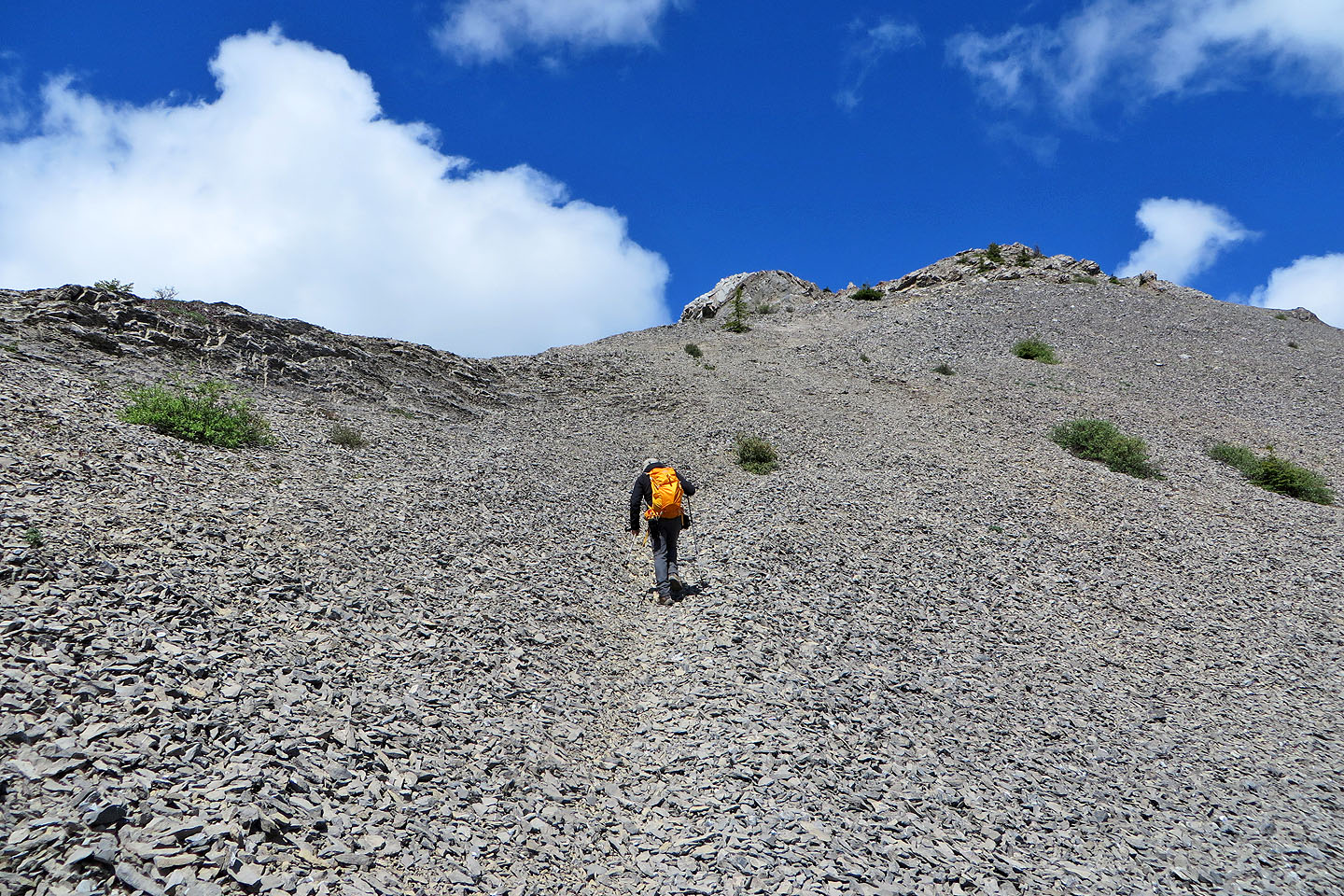 A scree trail leads to the ridge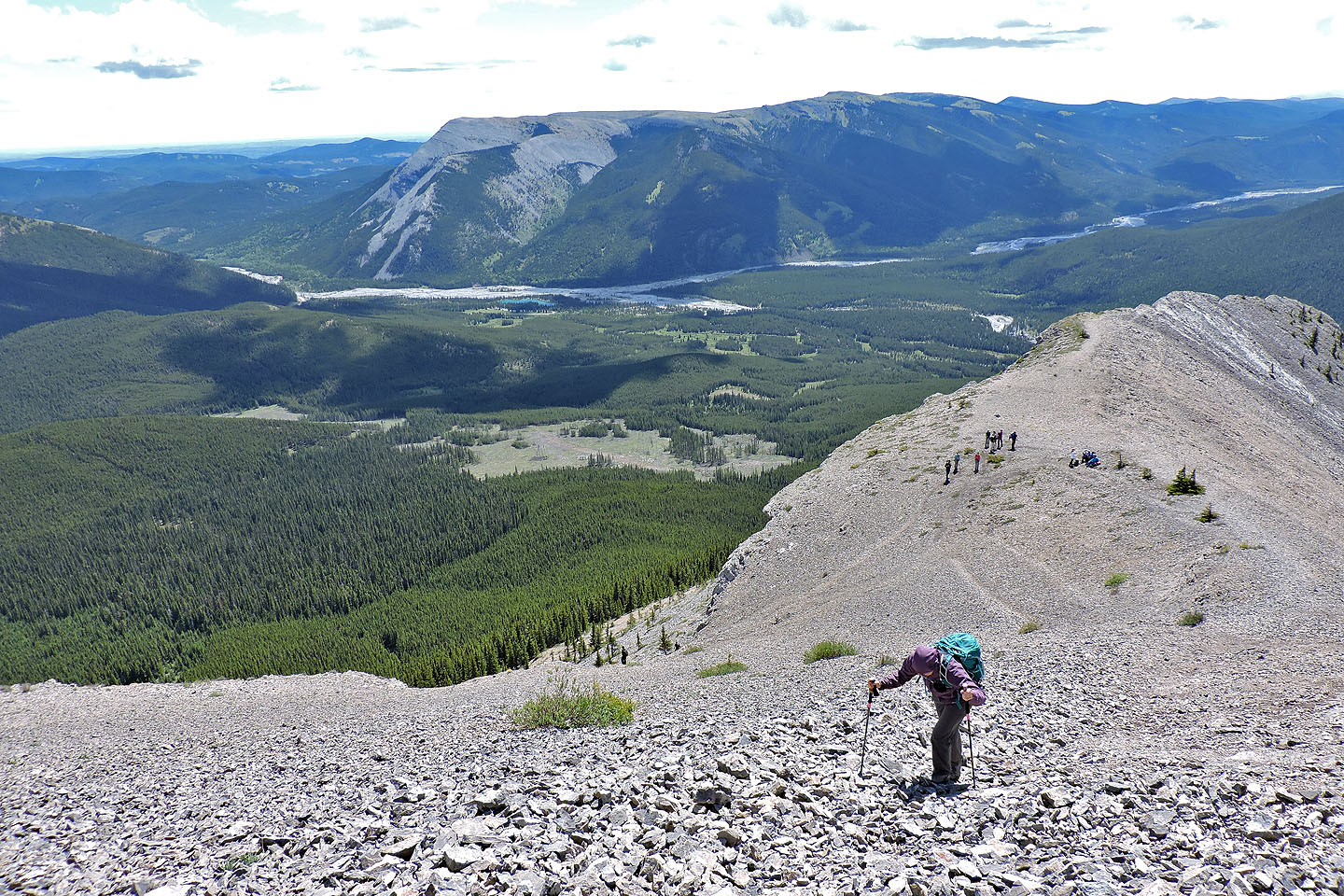 Looking back. Forgetmenot Ridge fills the background.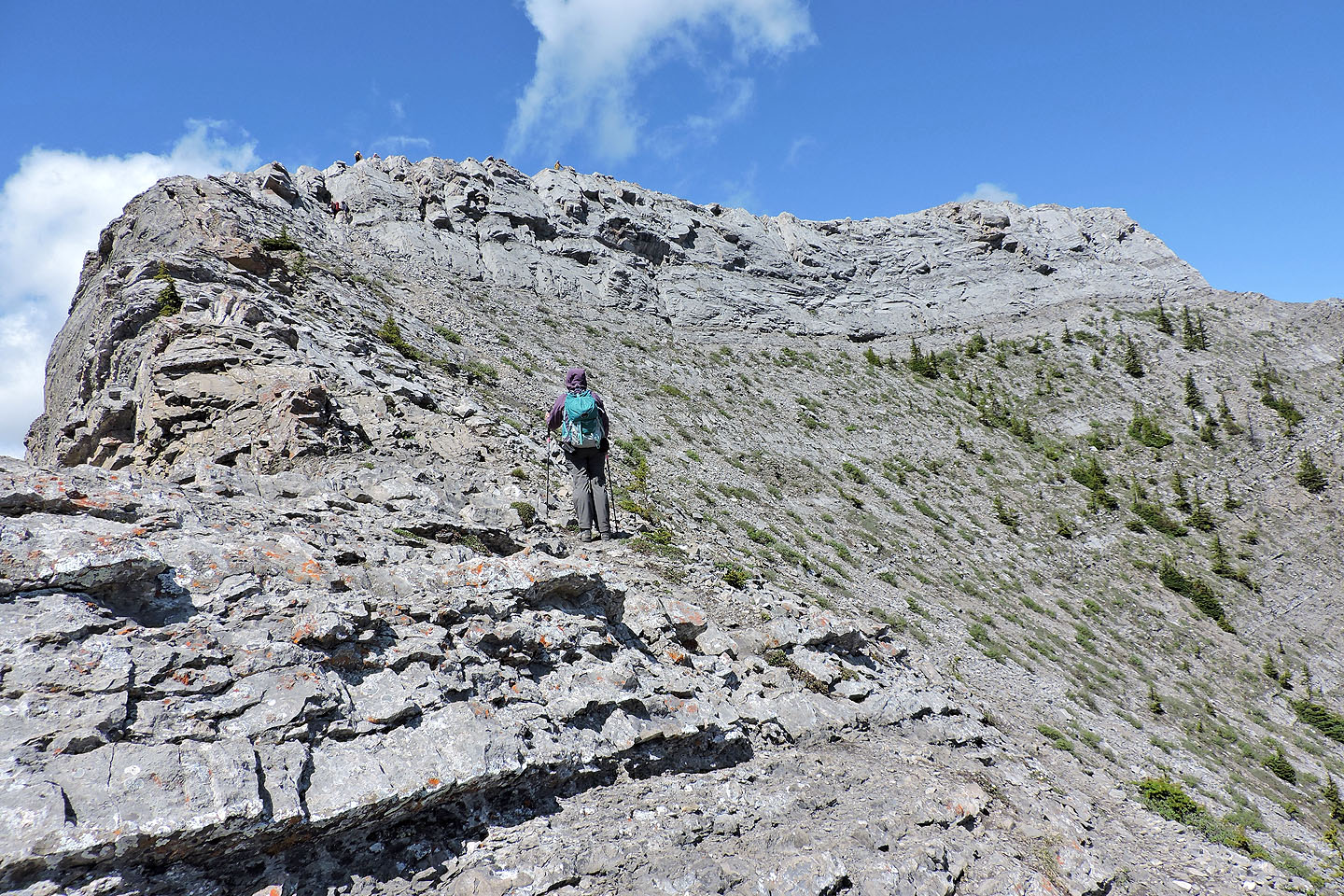 The trail leads to a short scramble at the end of the ridge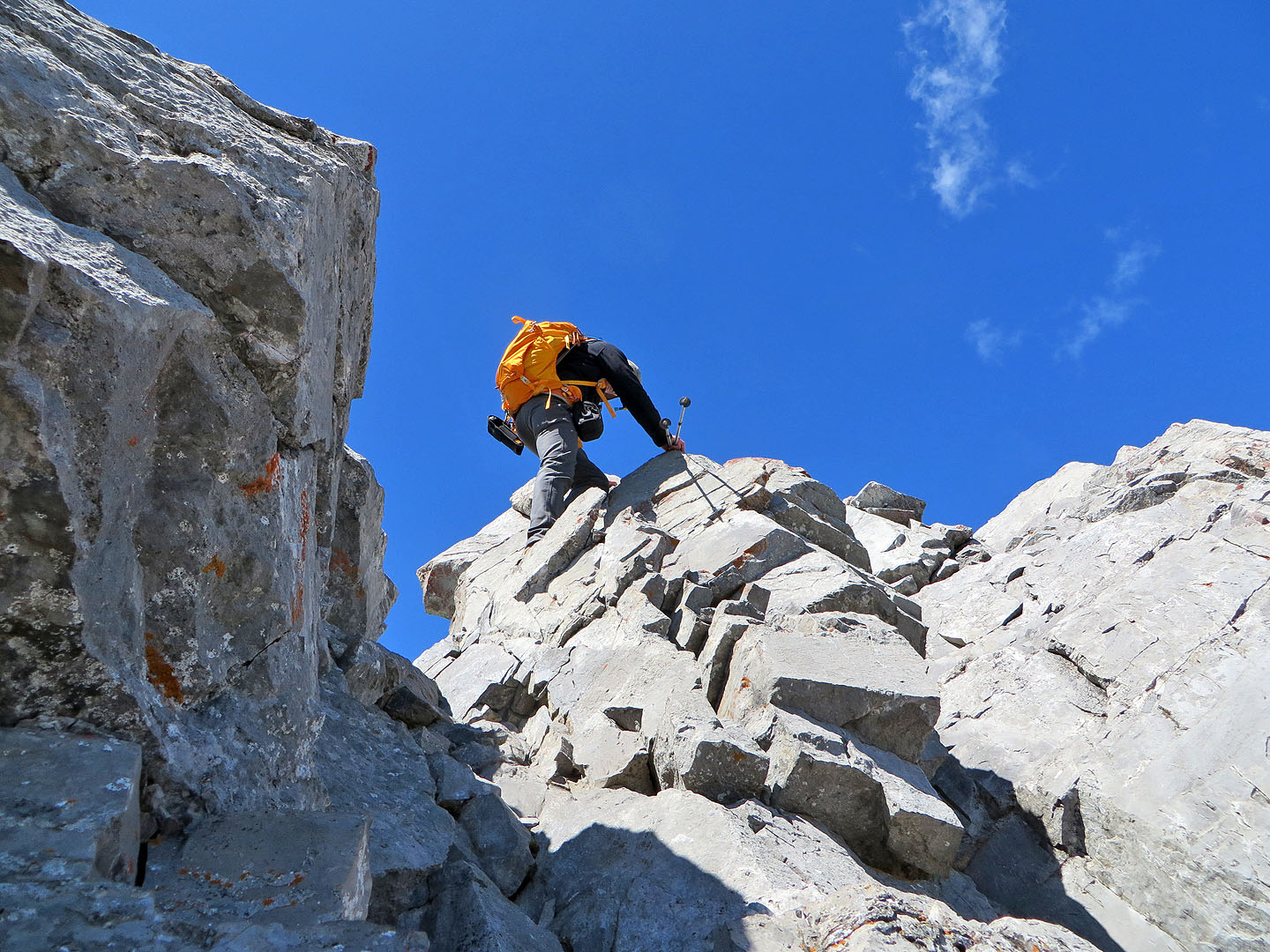 Scrambling up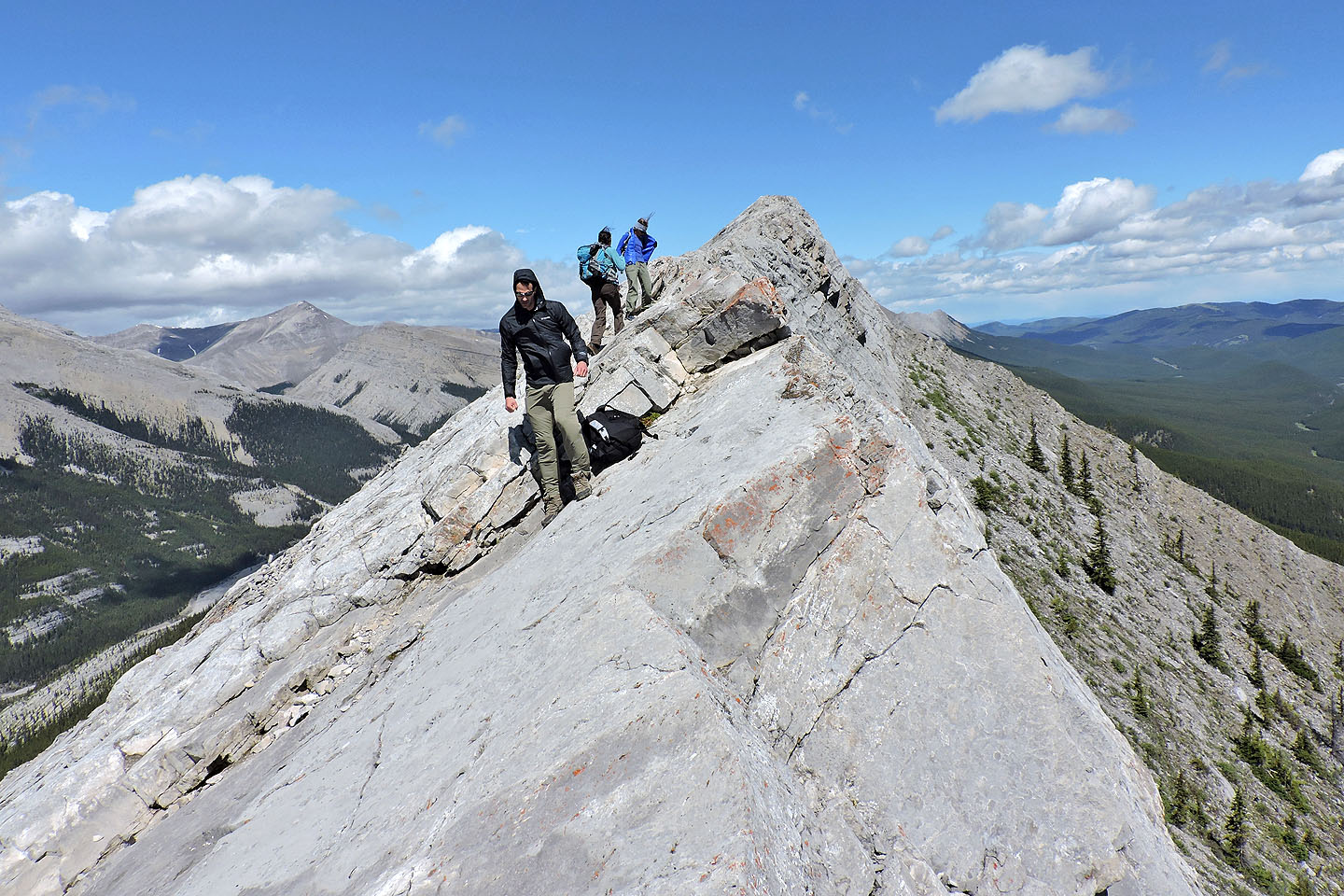 The South Summit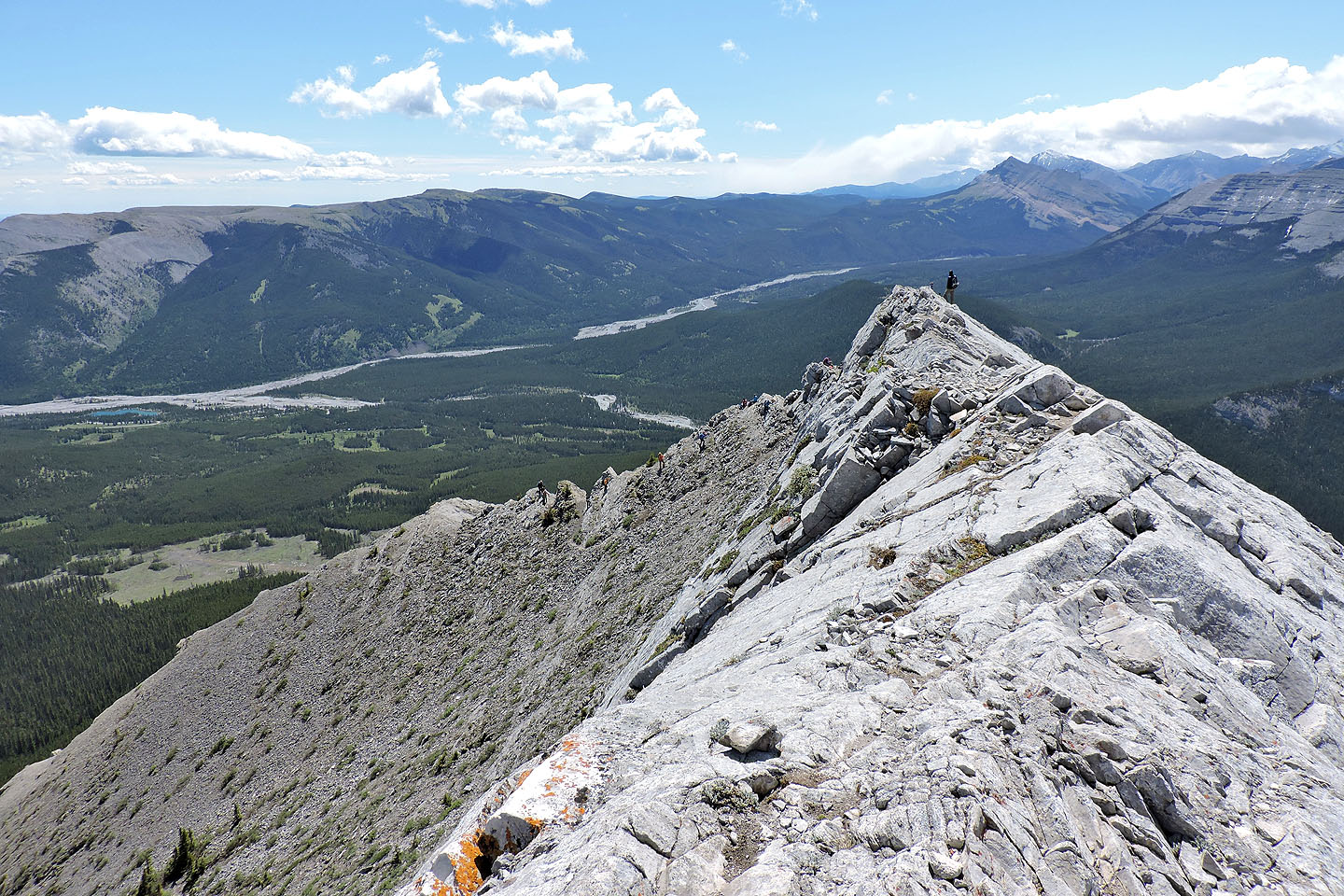 Looking back along the ridge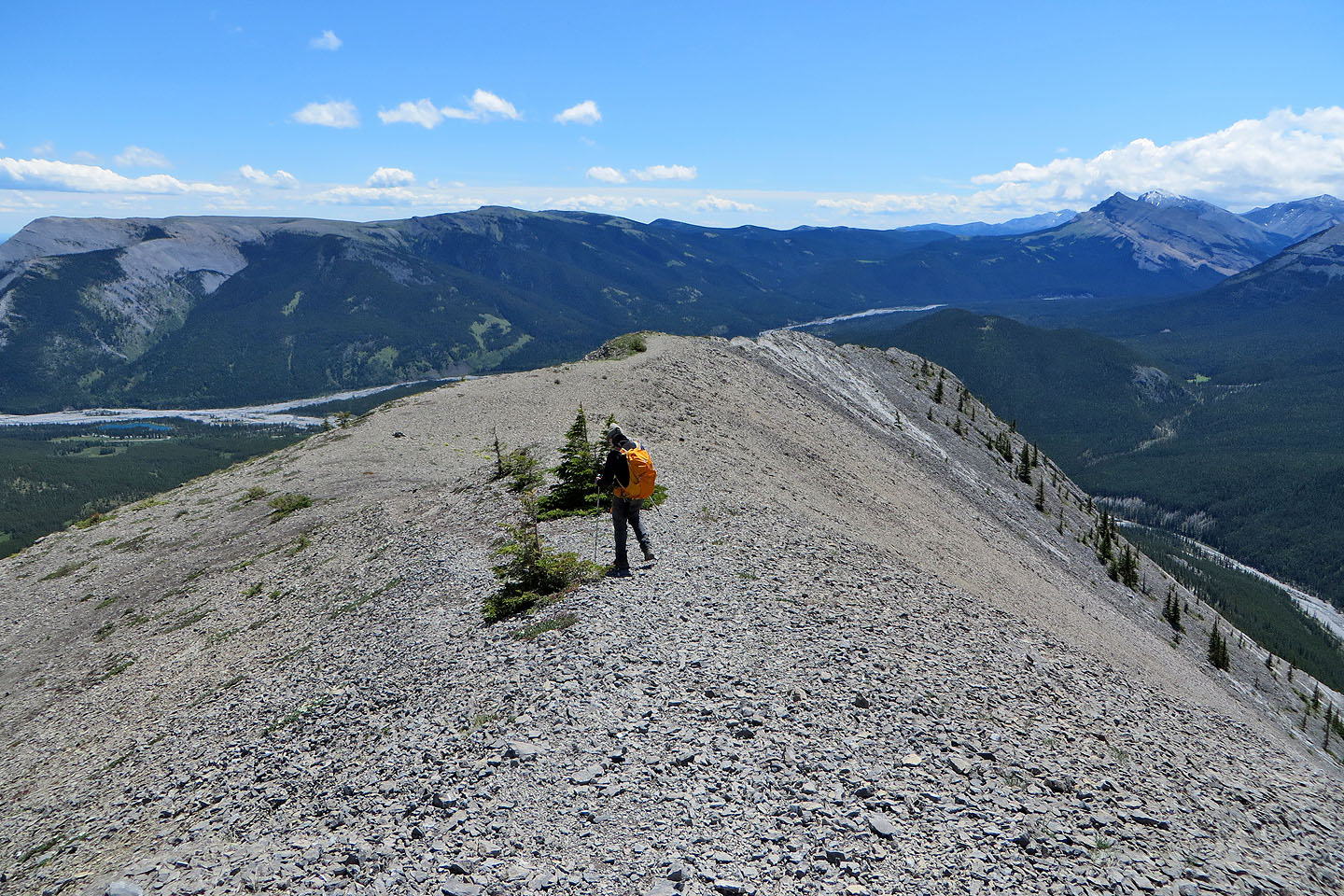 Heading back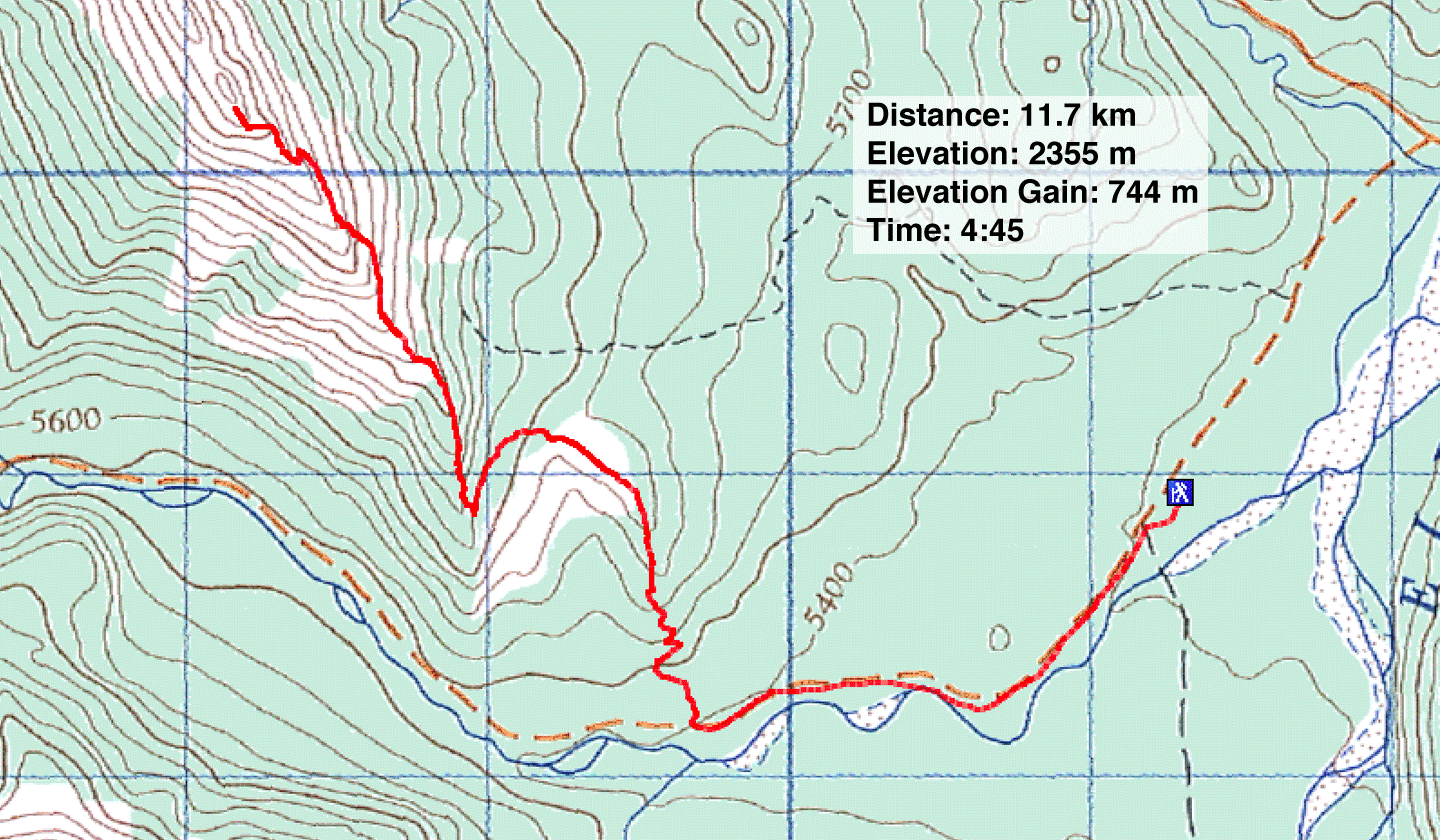 82 J/15 Bragg Creek