bobspirko.ca | Home | Canada Trips | US Trips | Hiking | Snowshoeing | MAP | ABOUT

Turtlehead Mountain
Turtlehead Peak
Red Rock Canyon NCA, Nevada
April 13, 2009
With an elevation gain of only 600 m over 3.2 km, Turtlehead Mountain (1928 m) is a quick trip (it took us 2.5 hours) with good views of nearby desert peaks. Beginning at Sandstone Quarry, the trail is wide and well-maintained as it crosses the flats, but once it starts to climb, it becomes narrower, rougher and splits into a few trails. The trail leads to a saddle and then ascends the backside of Turtlehead. This last section, from saddle to summit, looked easy but took longer than we expected. Although a popular and easy peak to ascend, we saw few people on the trail. But then it was a cool week day.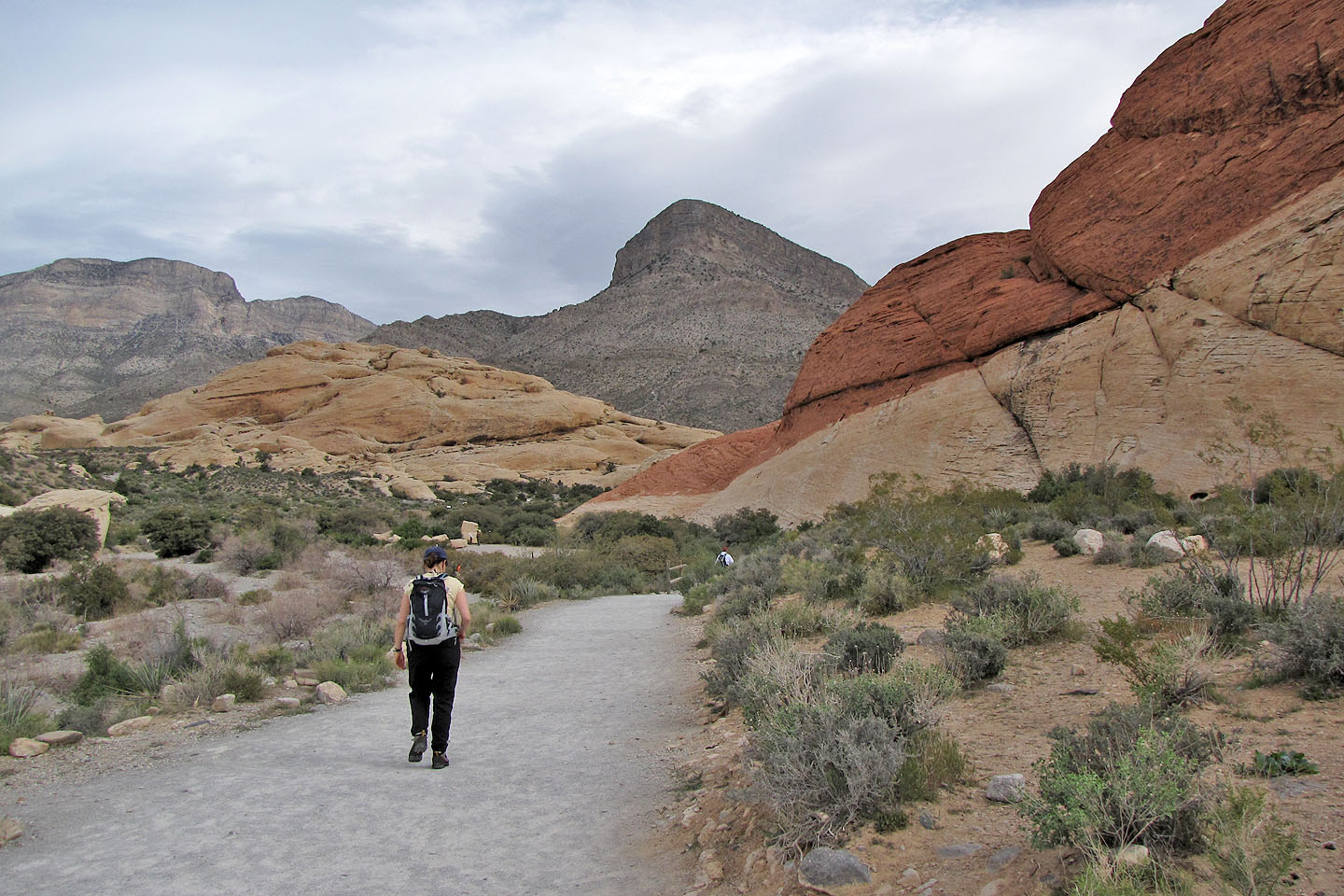 Starting up the trail, Turtlehead Mountain ahead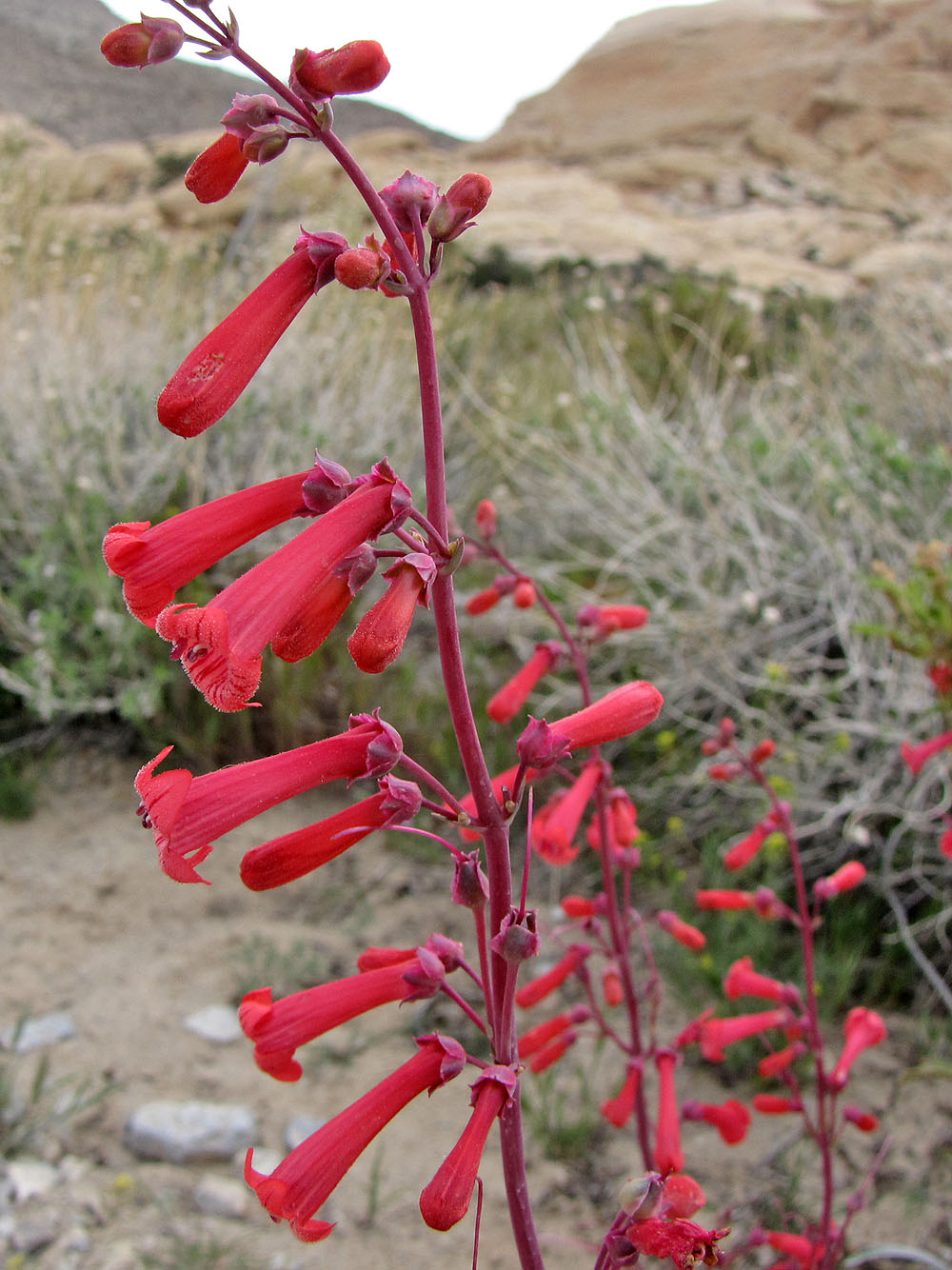 Skyrocket flowers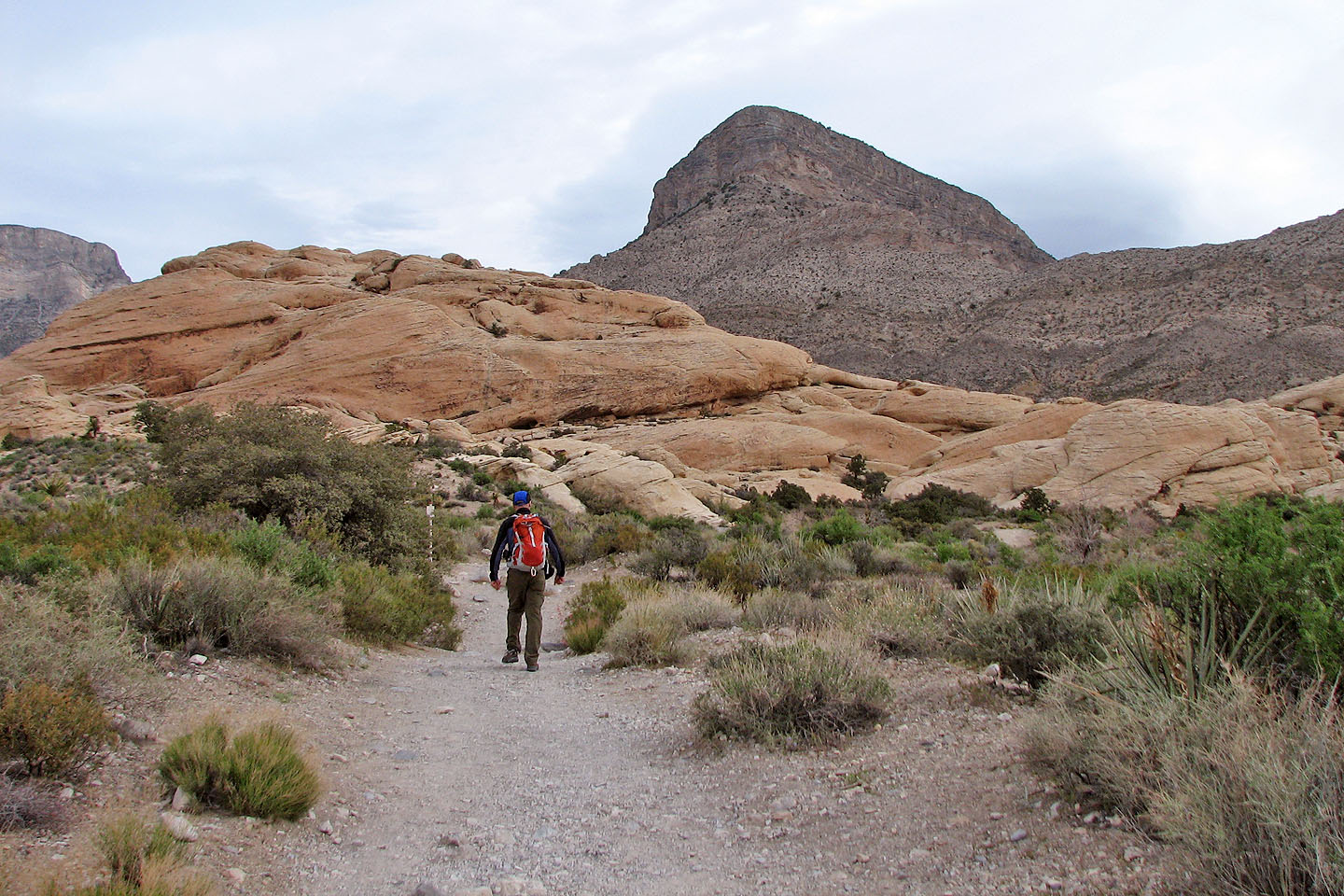 The good trail doesn't last long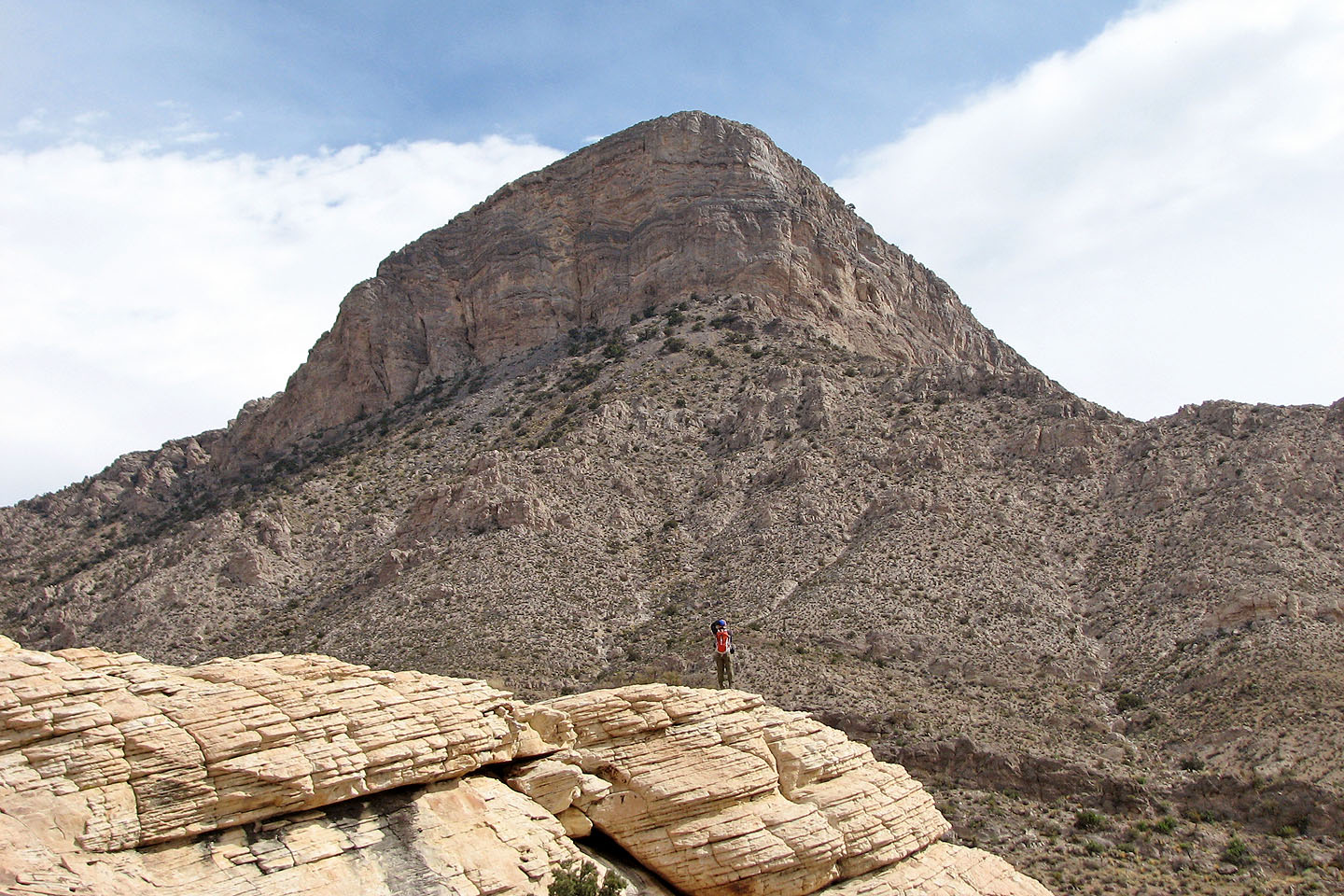 From my sandstone perch, I had a good view of Turtlehead Mountain (mouse over)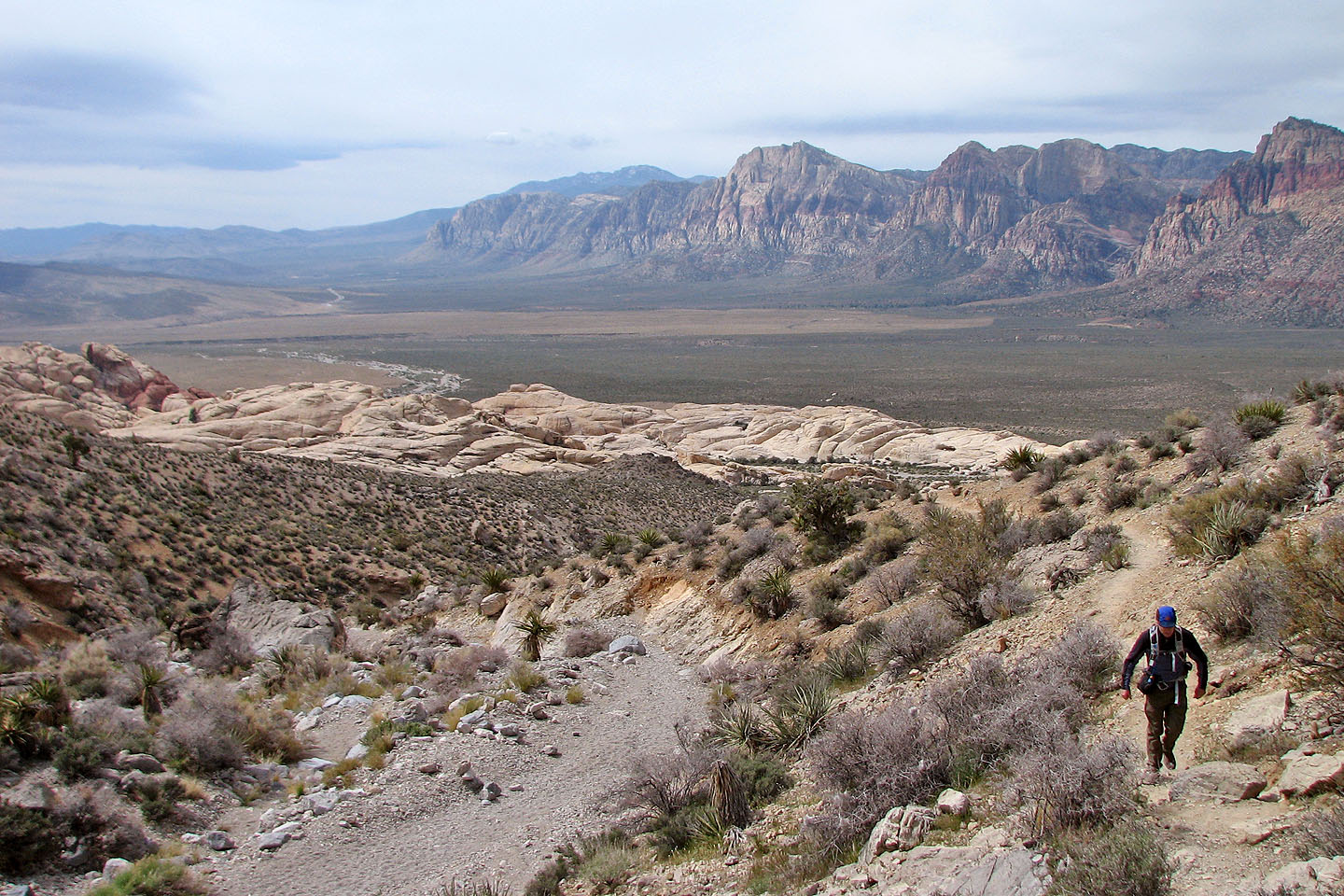 Looking back along the trail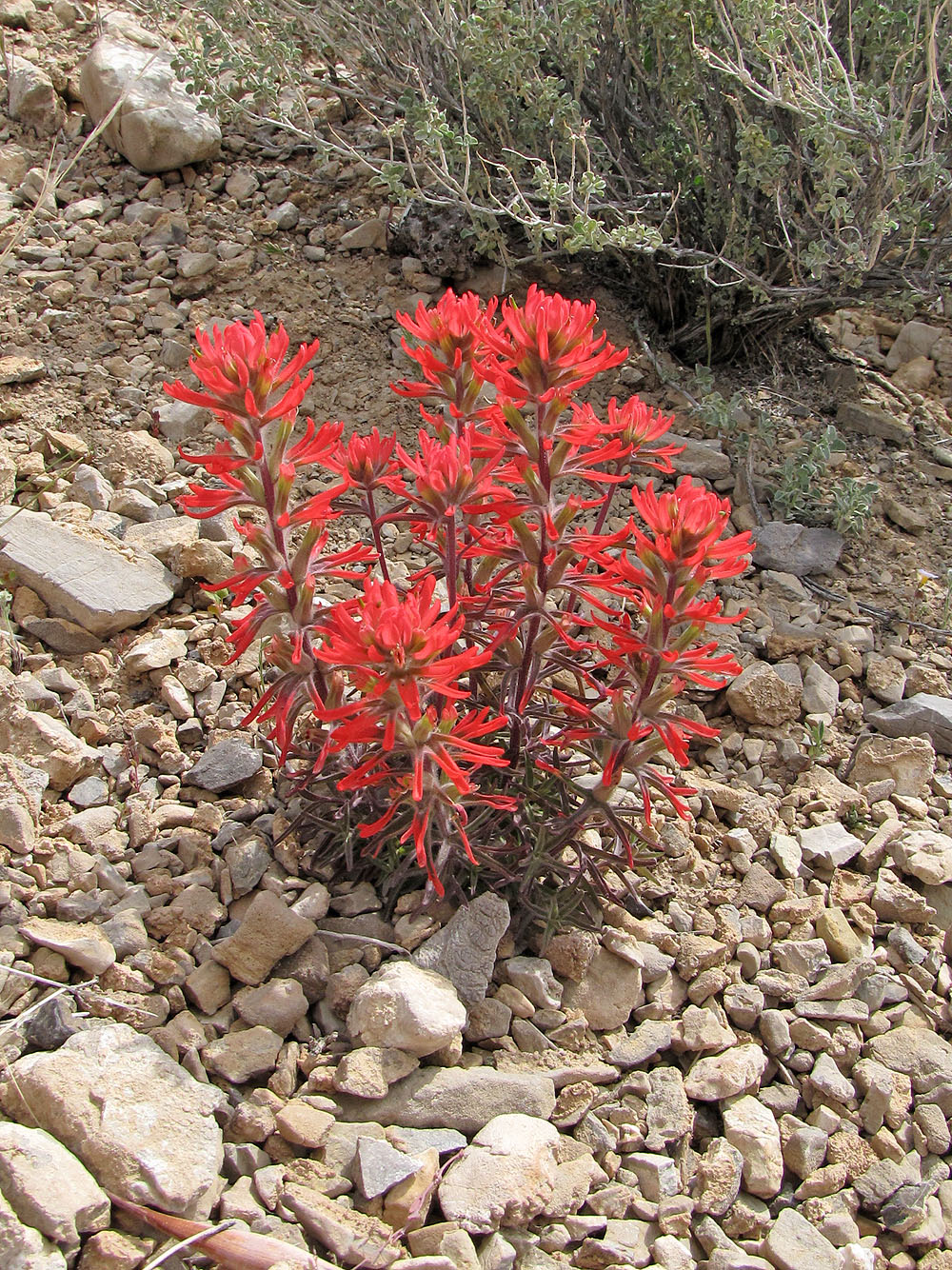 Indian paintbrush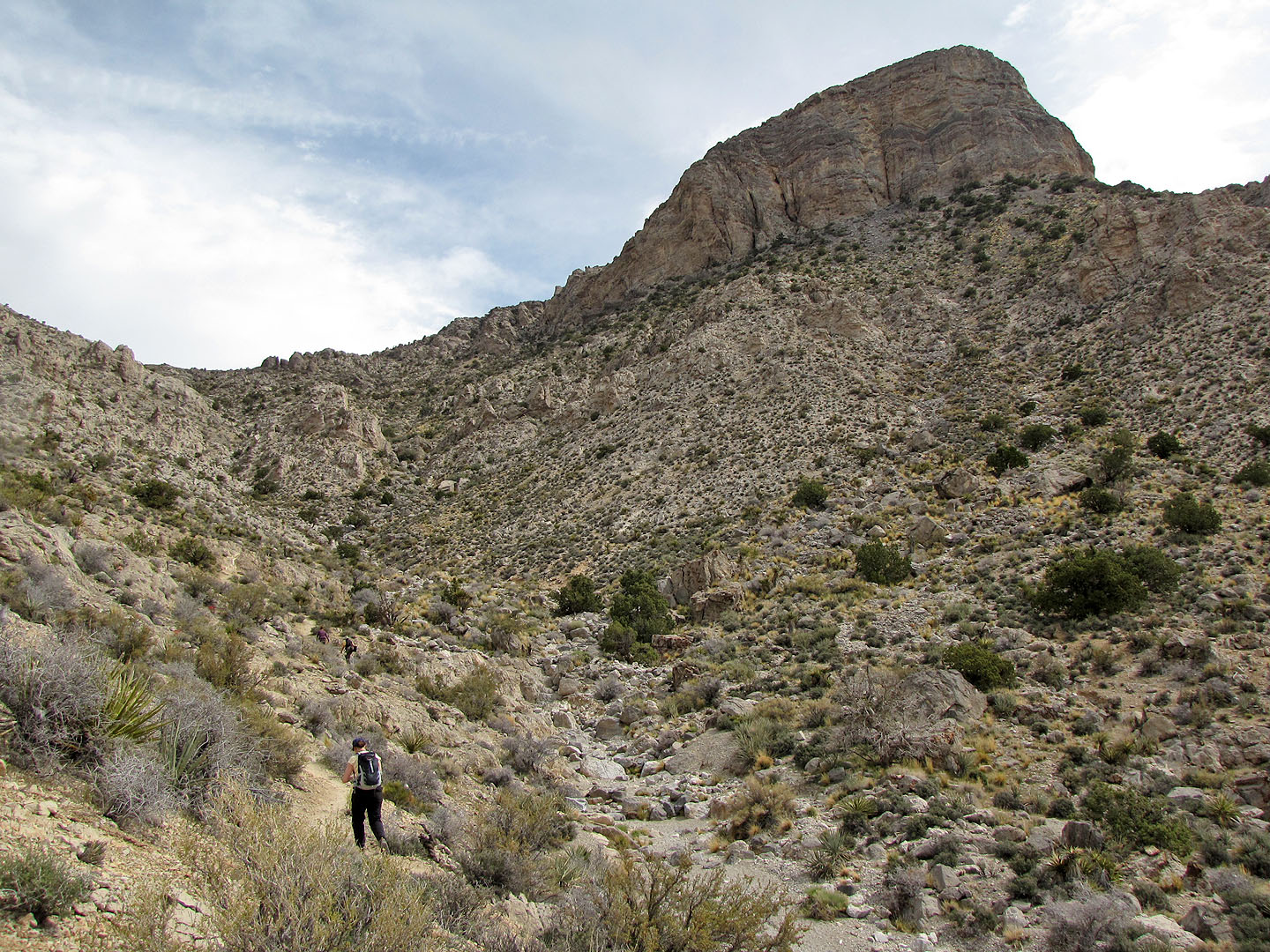 The route leads to the saddle and then runs up the backside of the mountain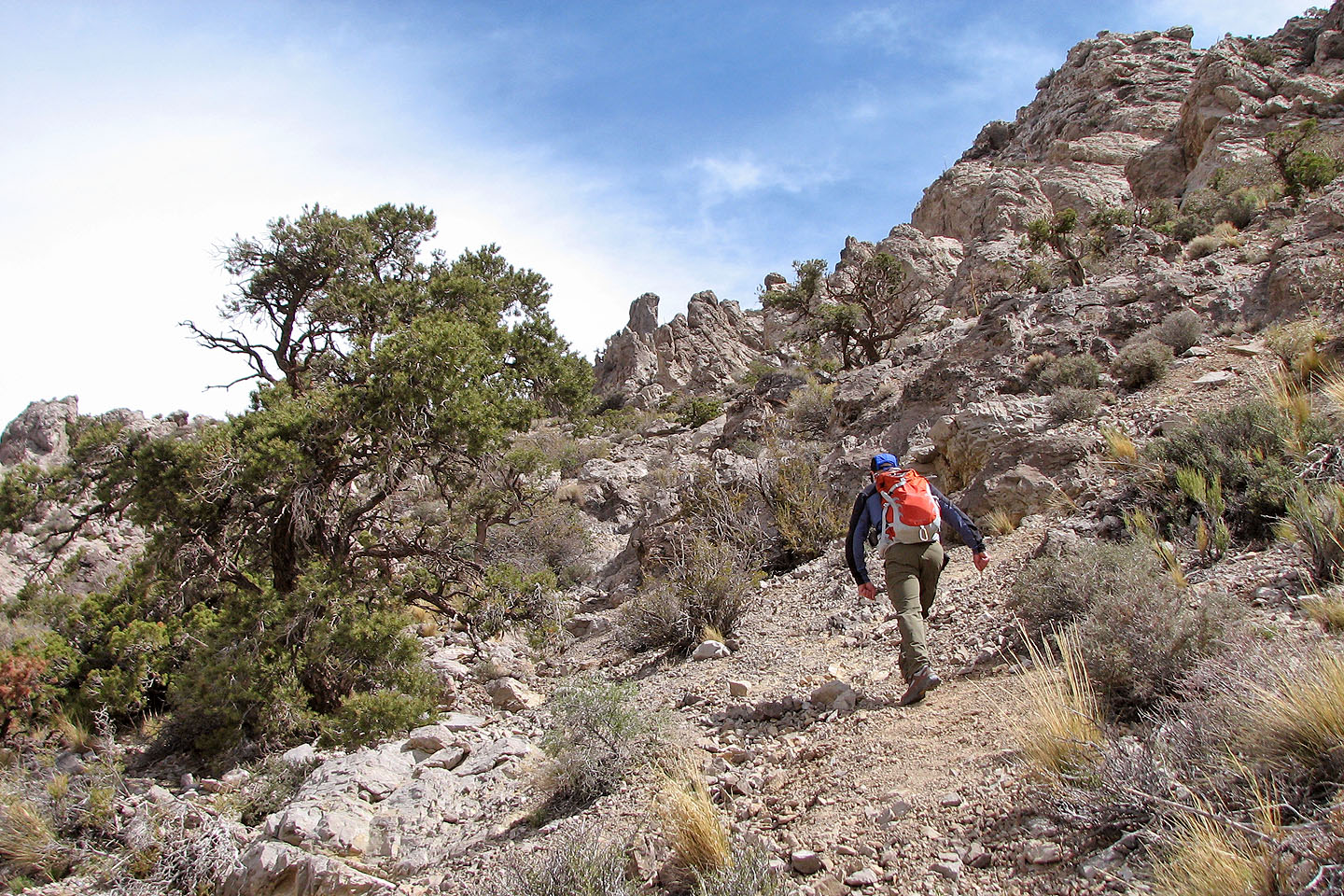 There are a few trails but we took one on our right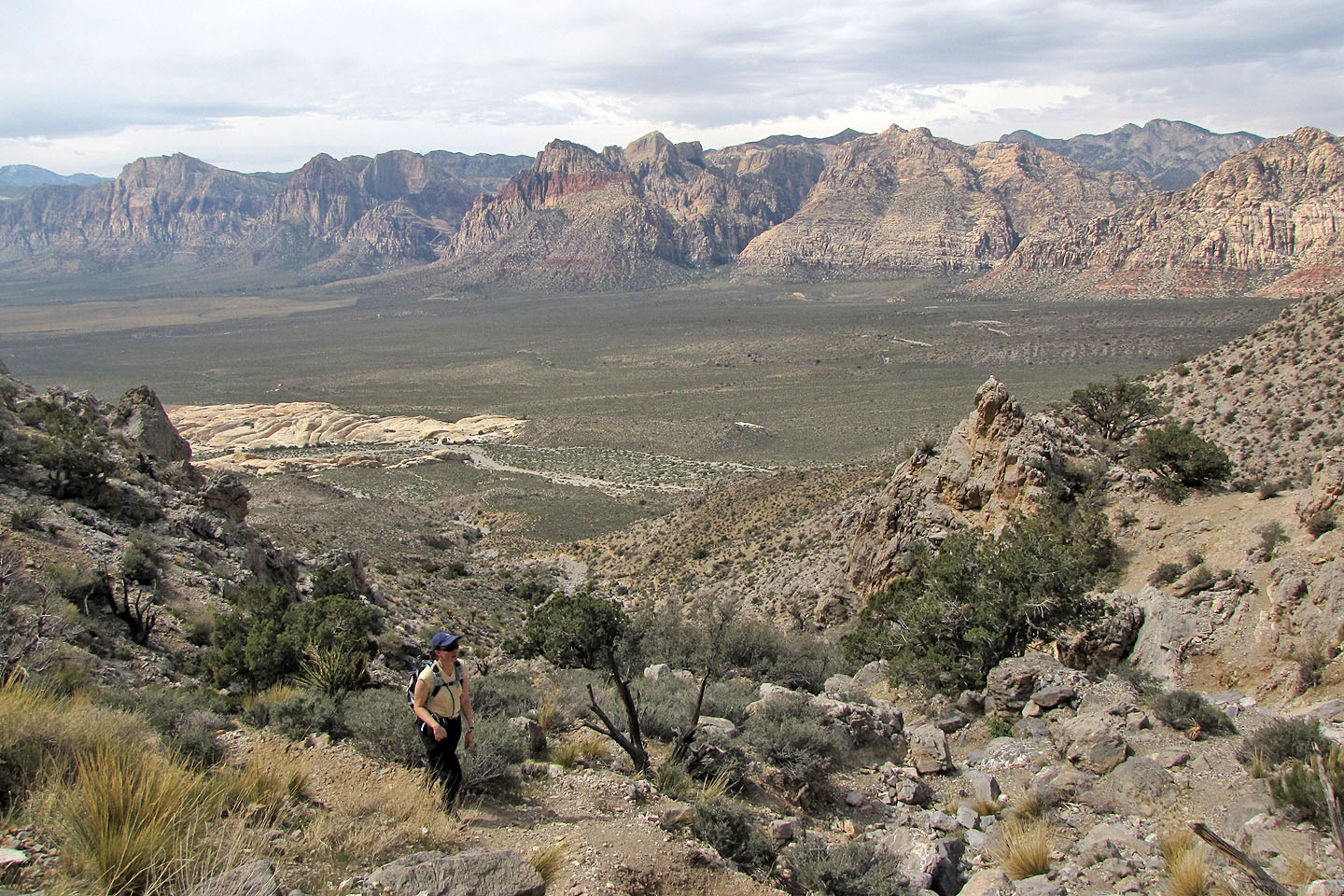 Looking across the valley toward Bridge Mountain (mouse over)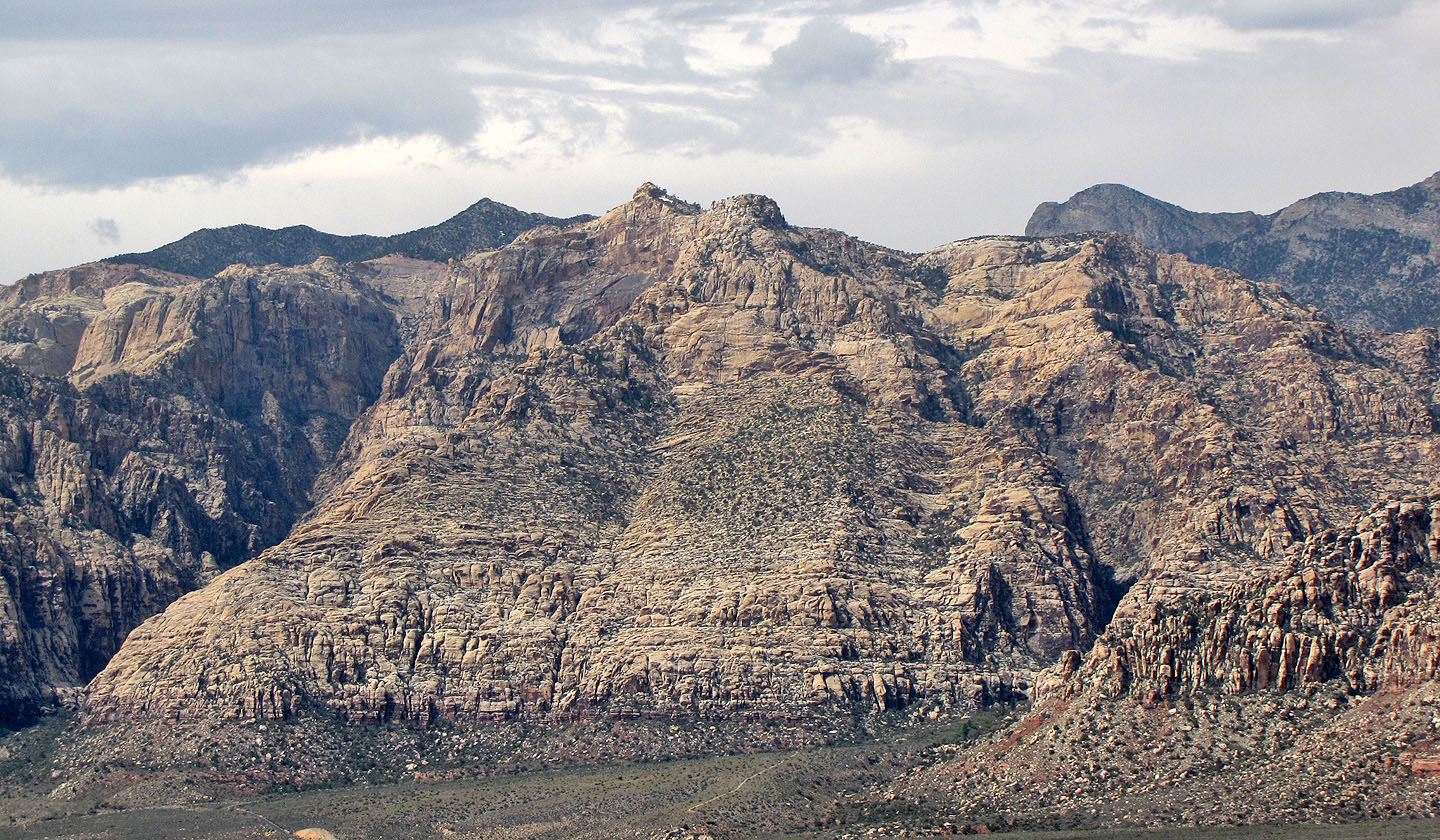 North Peak lies north of Bridge Mountain (mouse over for a close-up of the summit)

Interesting terrain near the saddle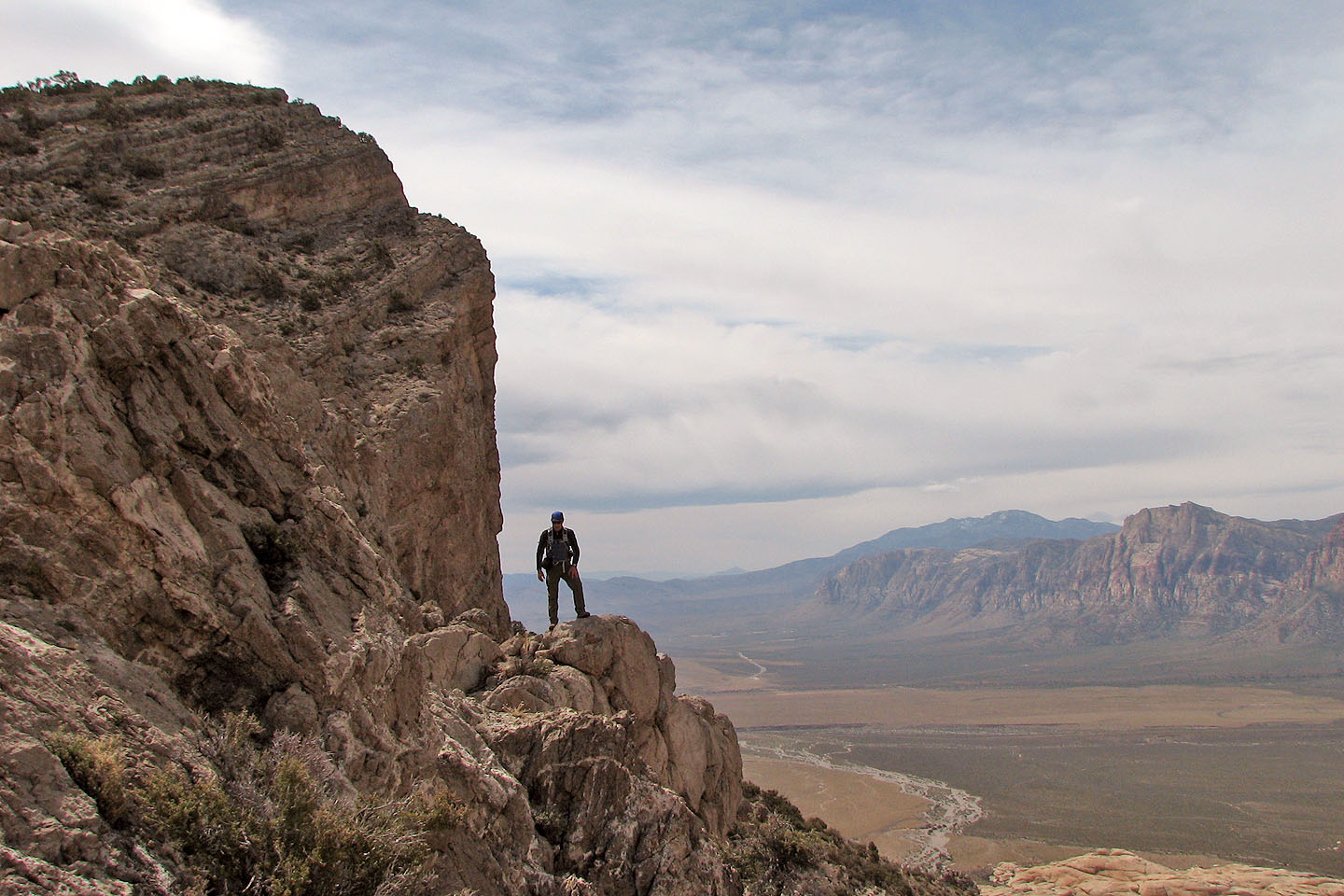 Another view across the valley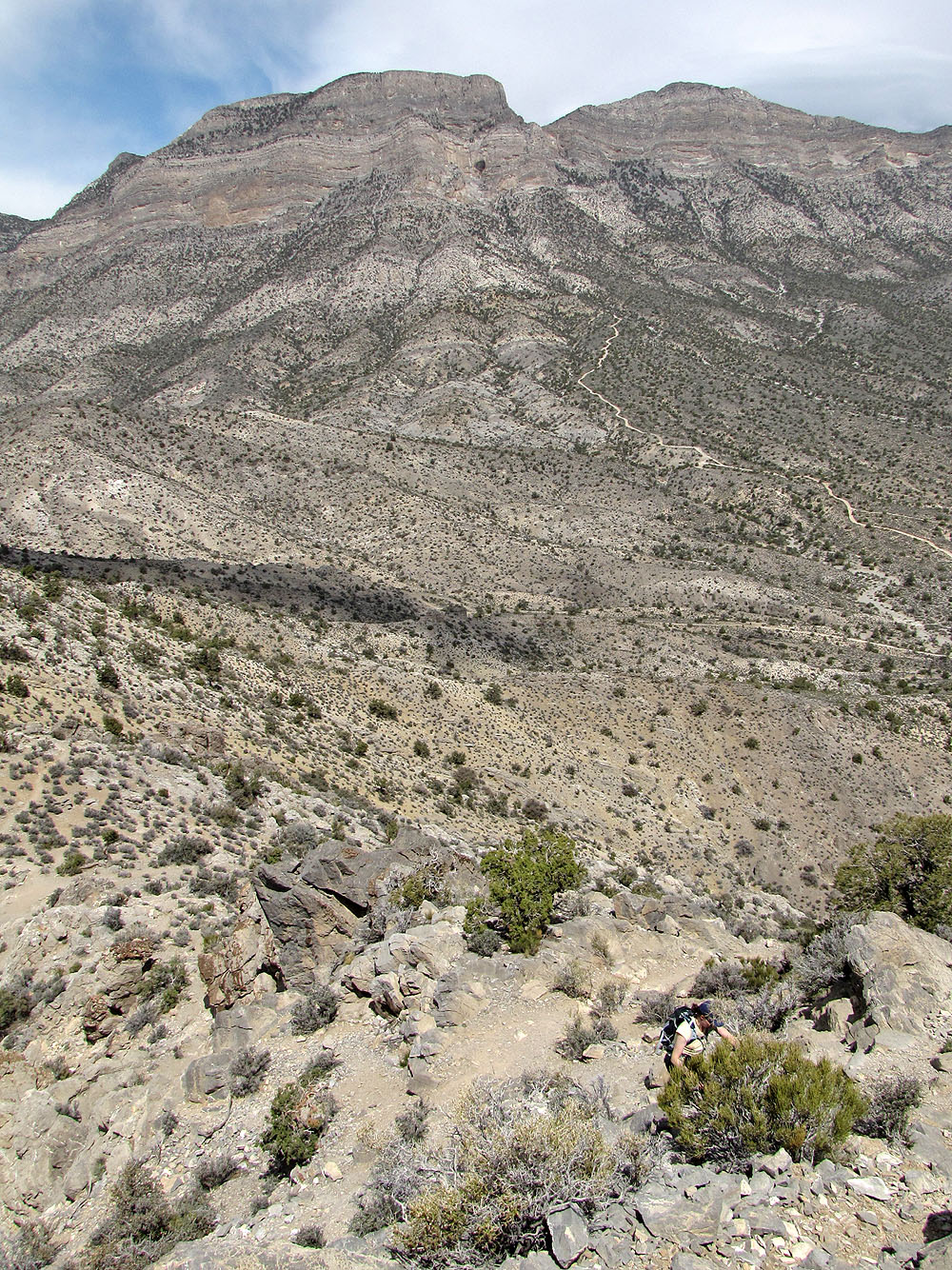 Ascending from the saddle. El Padre and Madre Mountain.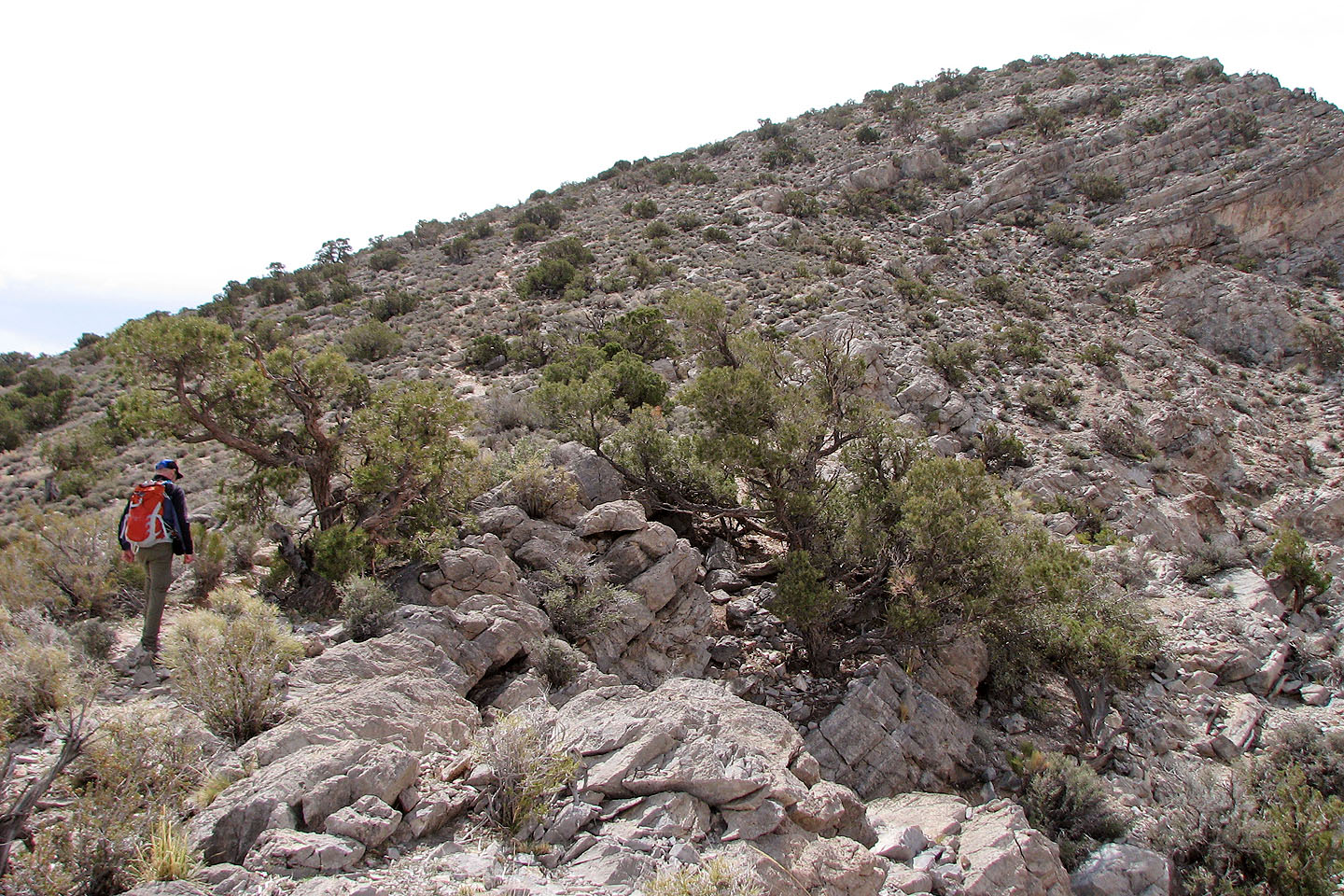 On our way to the summit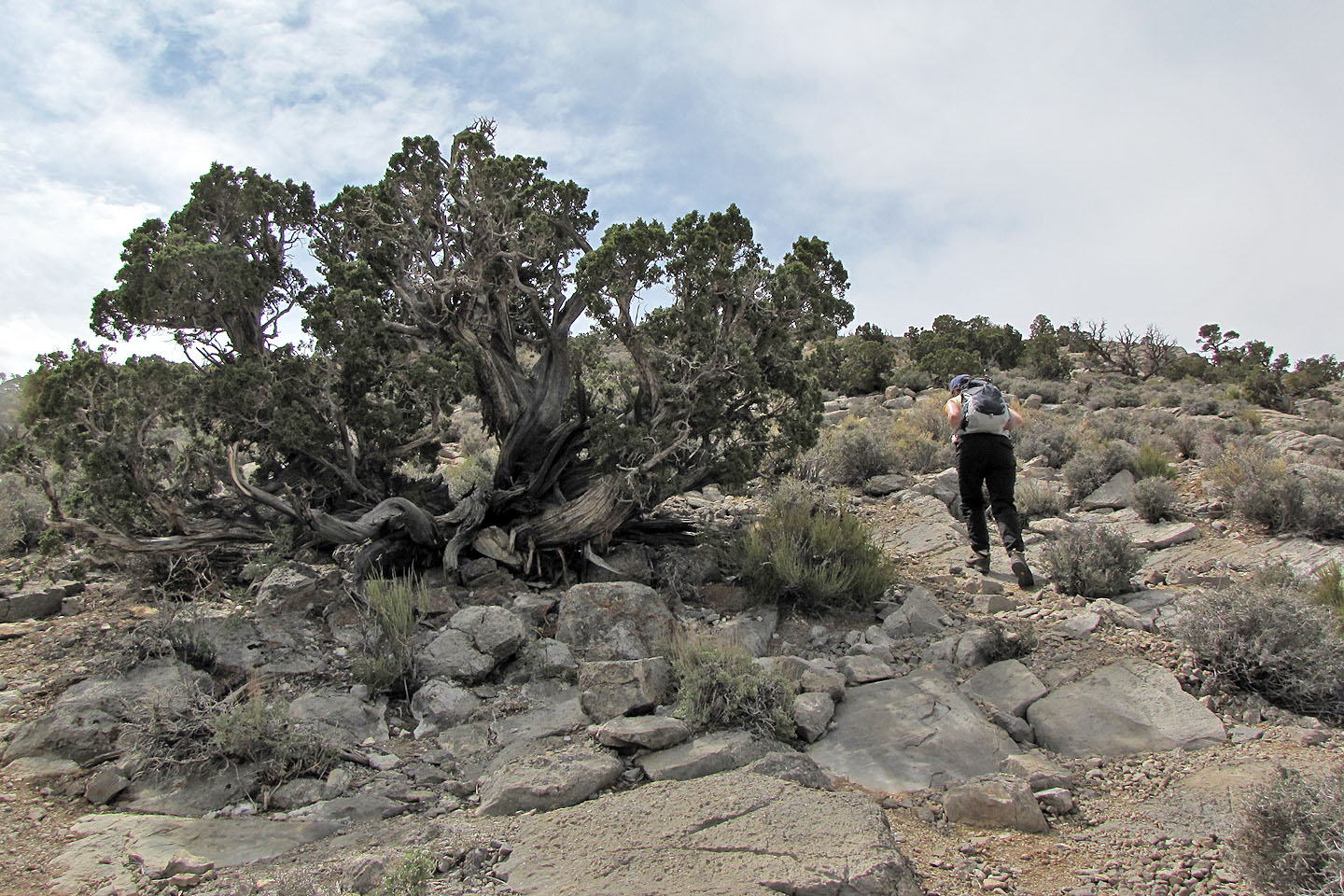 Hiking up the backside we passed an impressive cedar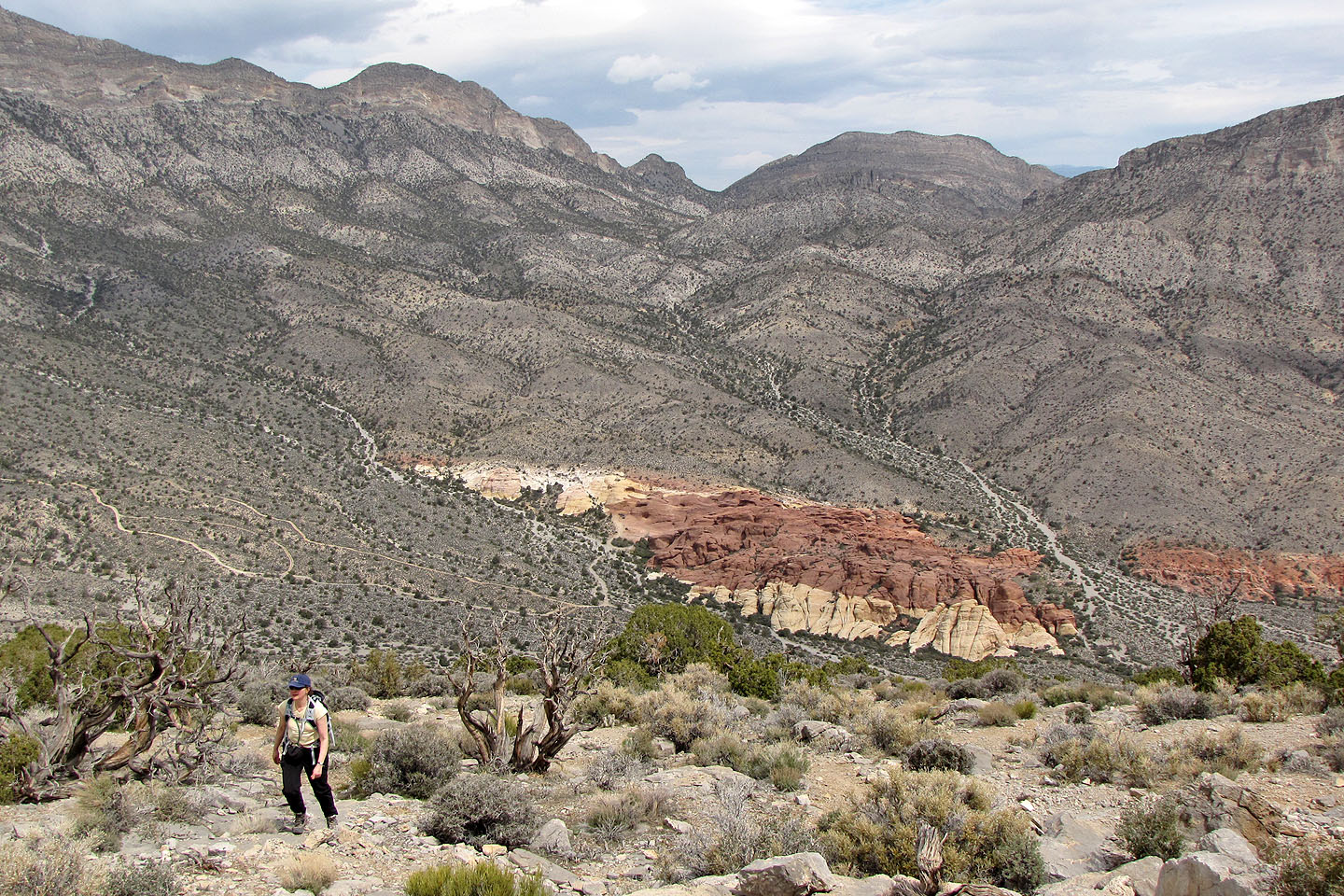 The view north of Turtlehead Mountain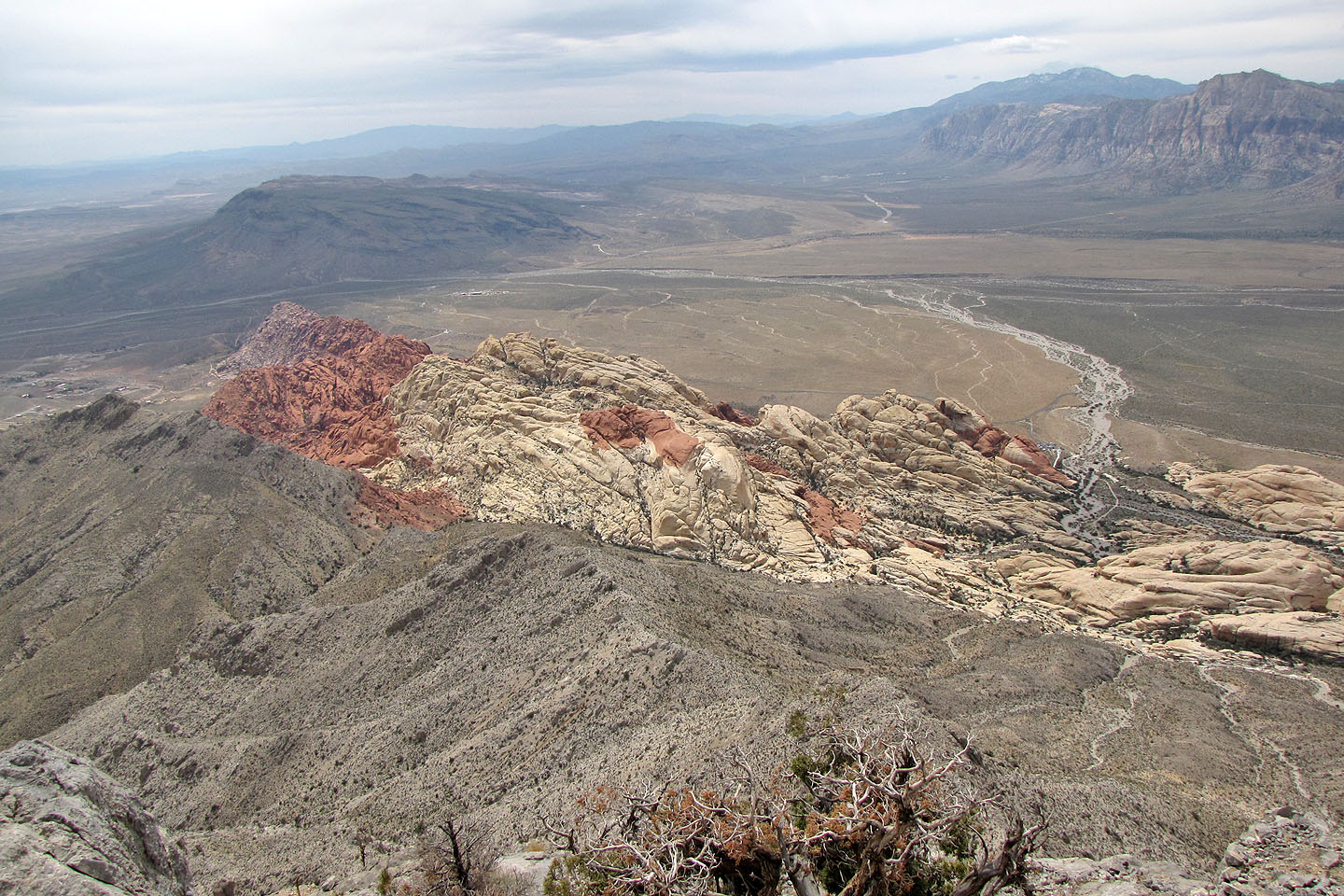 The colourful Calico Hills in the foreground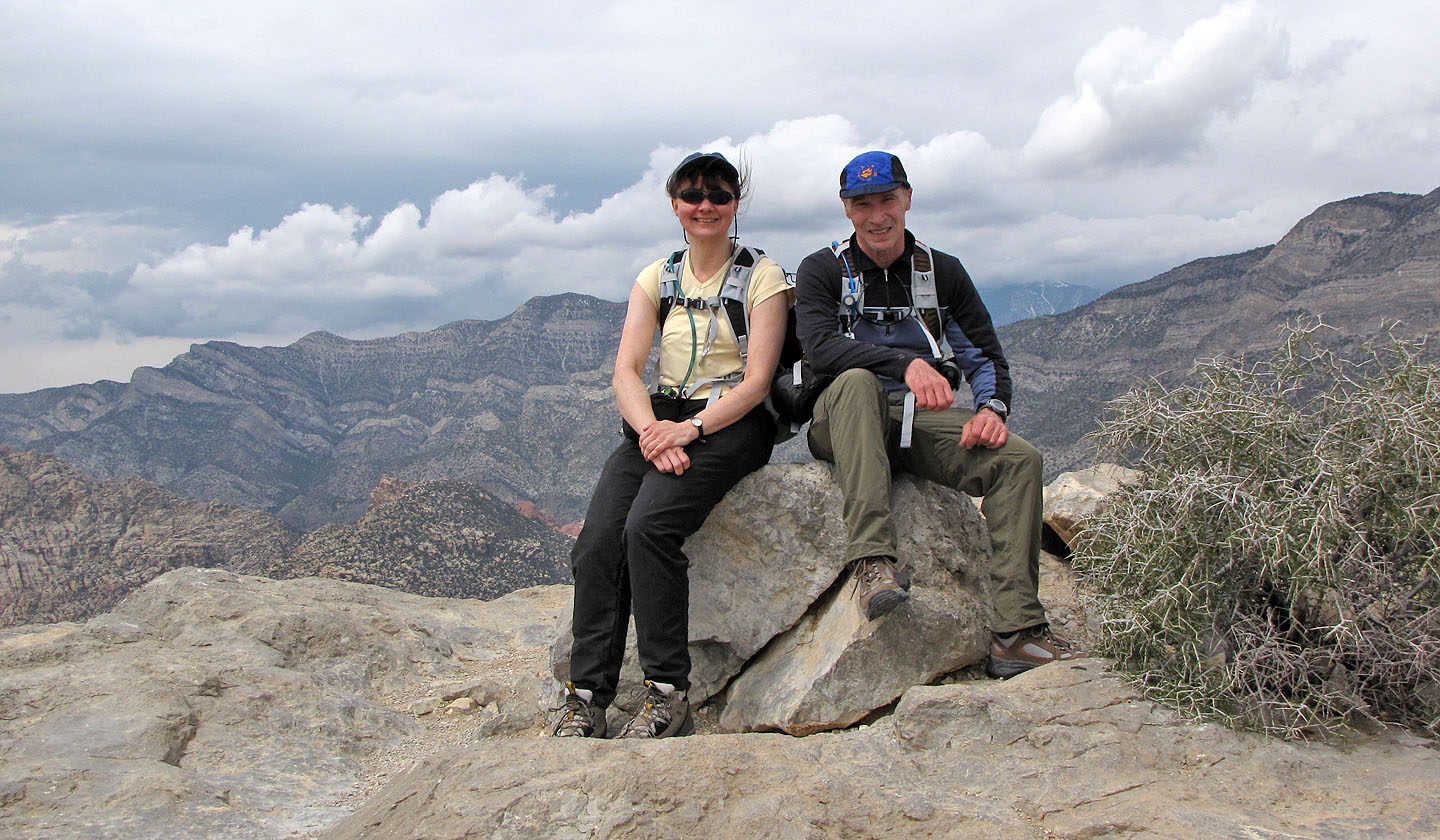 The summit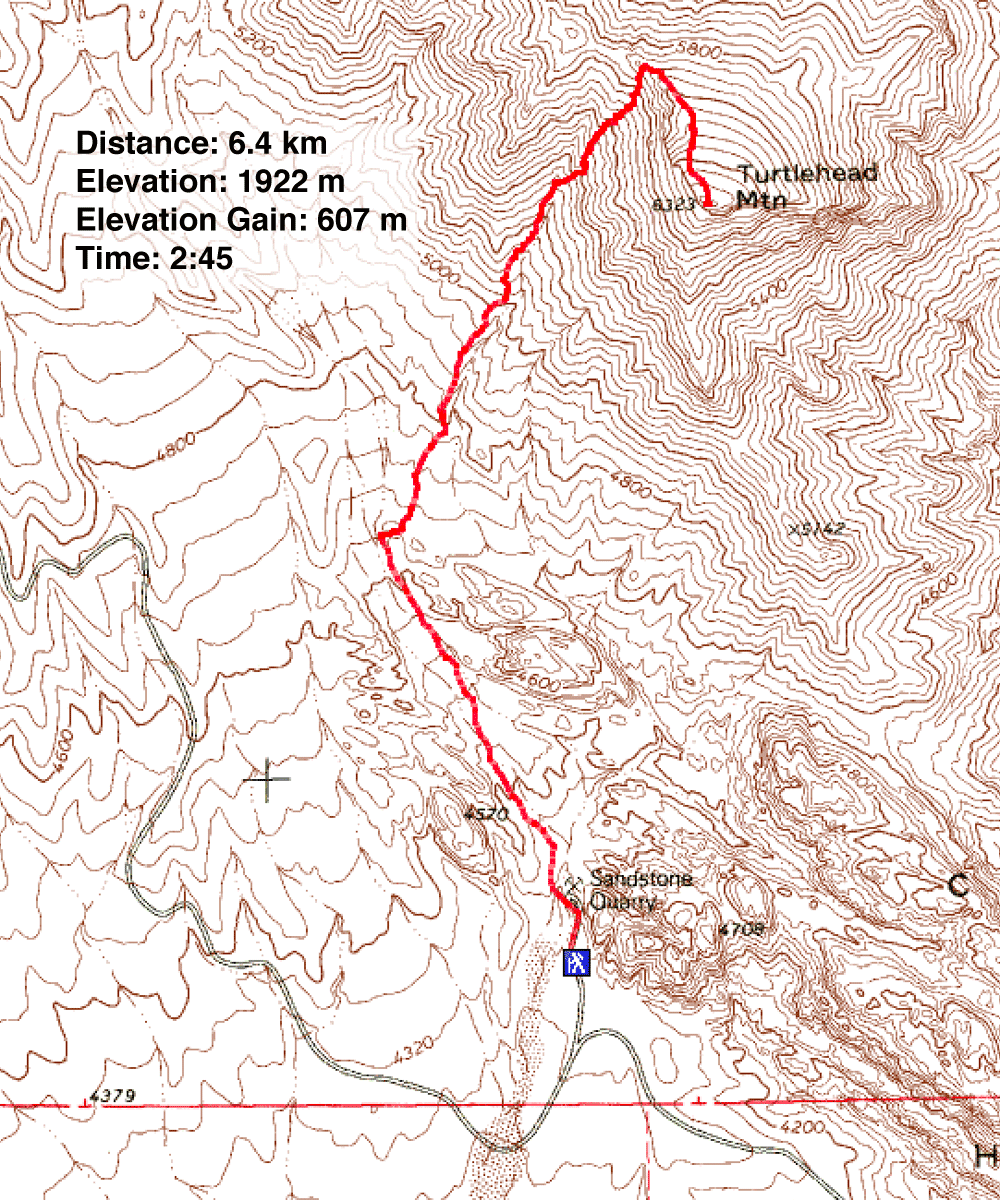 La Madre Mountain 1:24,000 Topo (4.0 mi, 6306 ft, 1991 ft)