bobspirko.ca | Home | Canada Trips | US Trips | Hiking | Snowshoeing | About

White Rock Springs Peak
Red Rock Canyon NCA, Nevada
November 6, 2010
White Rock Springs Peak will not be on the top of anyone's peak list in Las Vegas, but it serves well as a short, interesting summit to achieve. The route is described so well in Summitpost, there is nothing I can add. Really.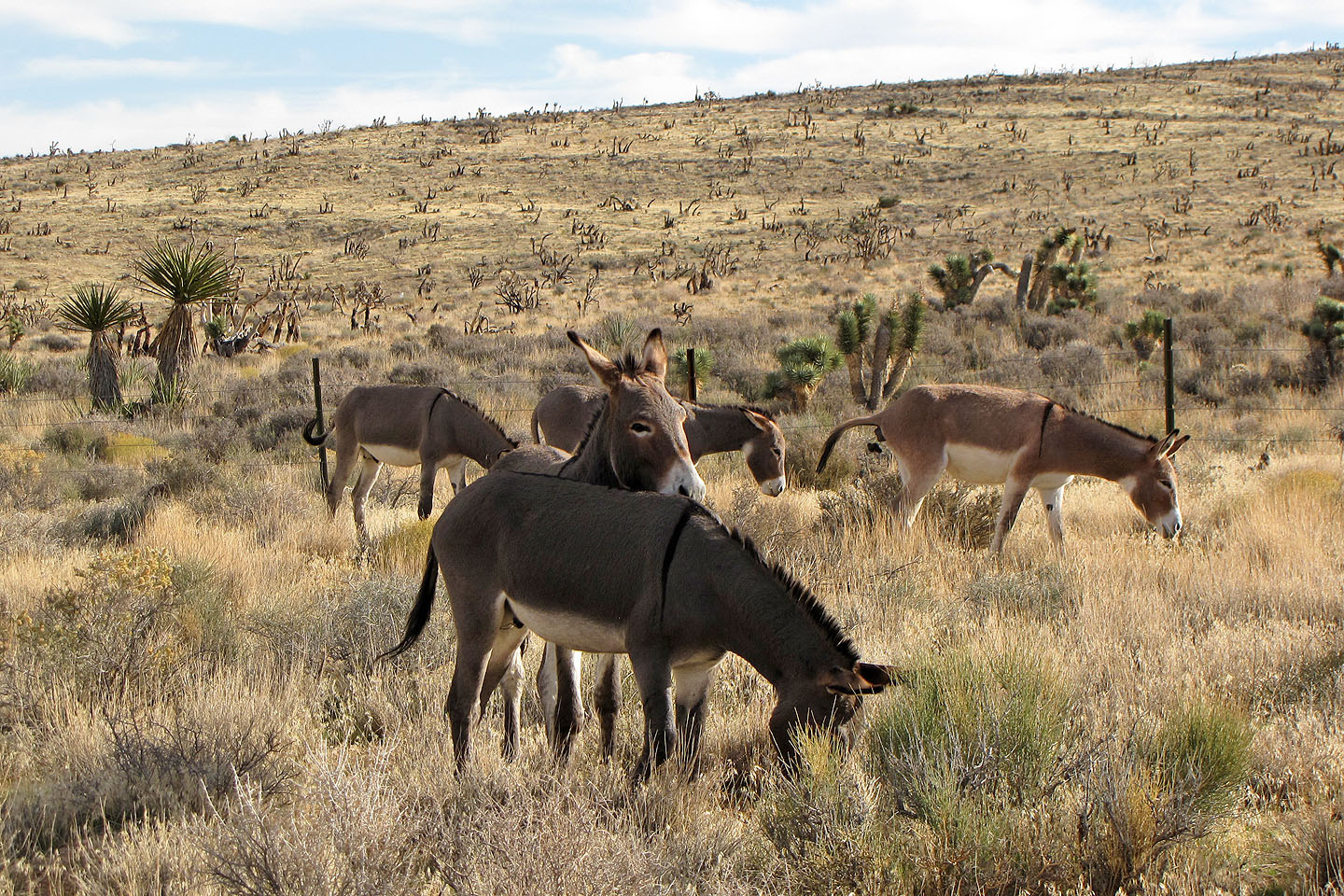 Feral mules are rarely spotted in Red Rock Canyon so we were fortunate to see them on our
way to the trailhead.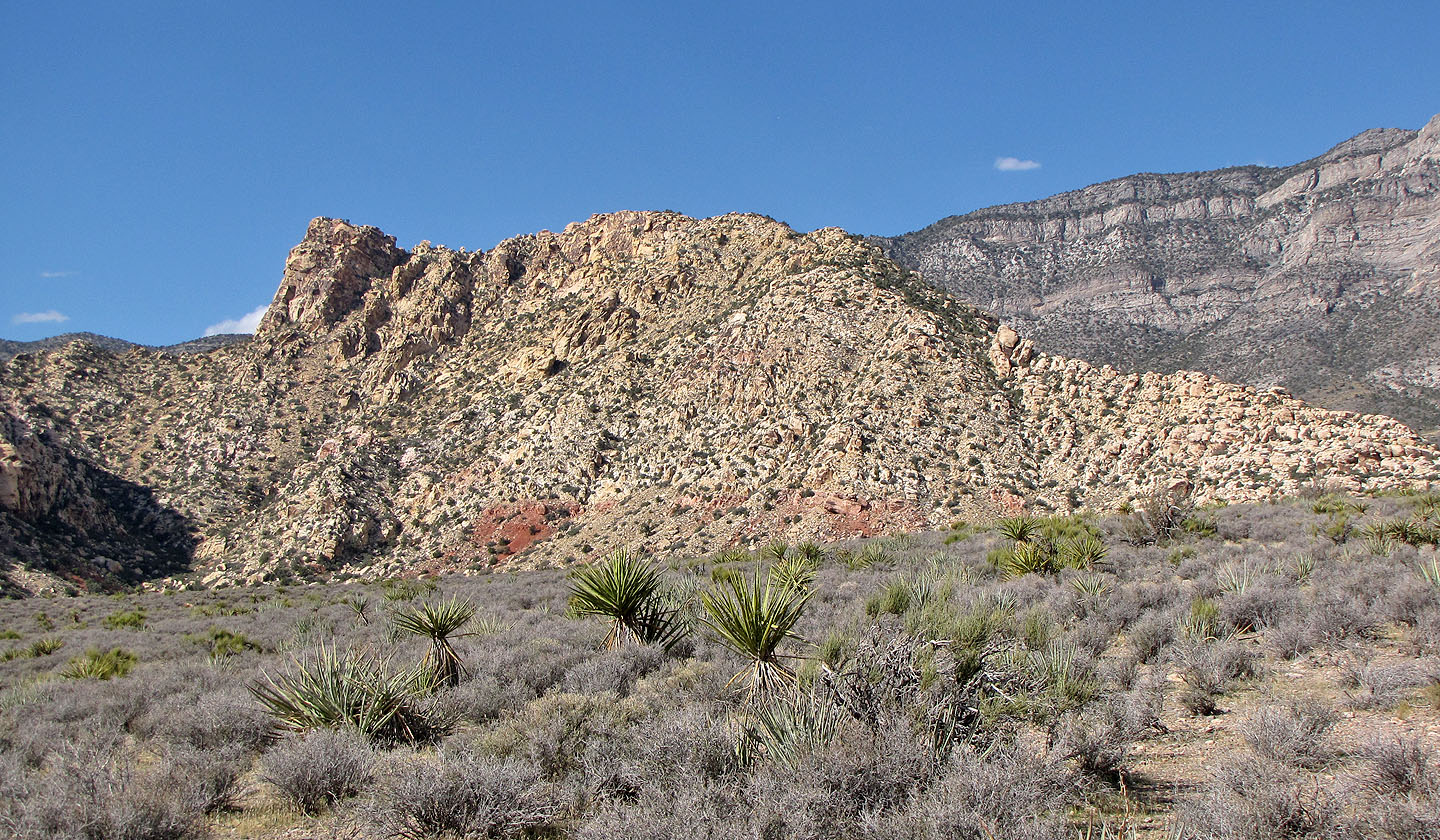 White Rock Spring Peak is dwarfed by White Rock Peak (mouse over).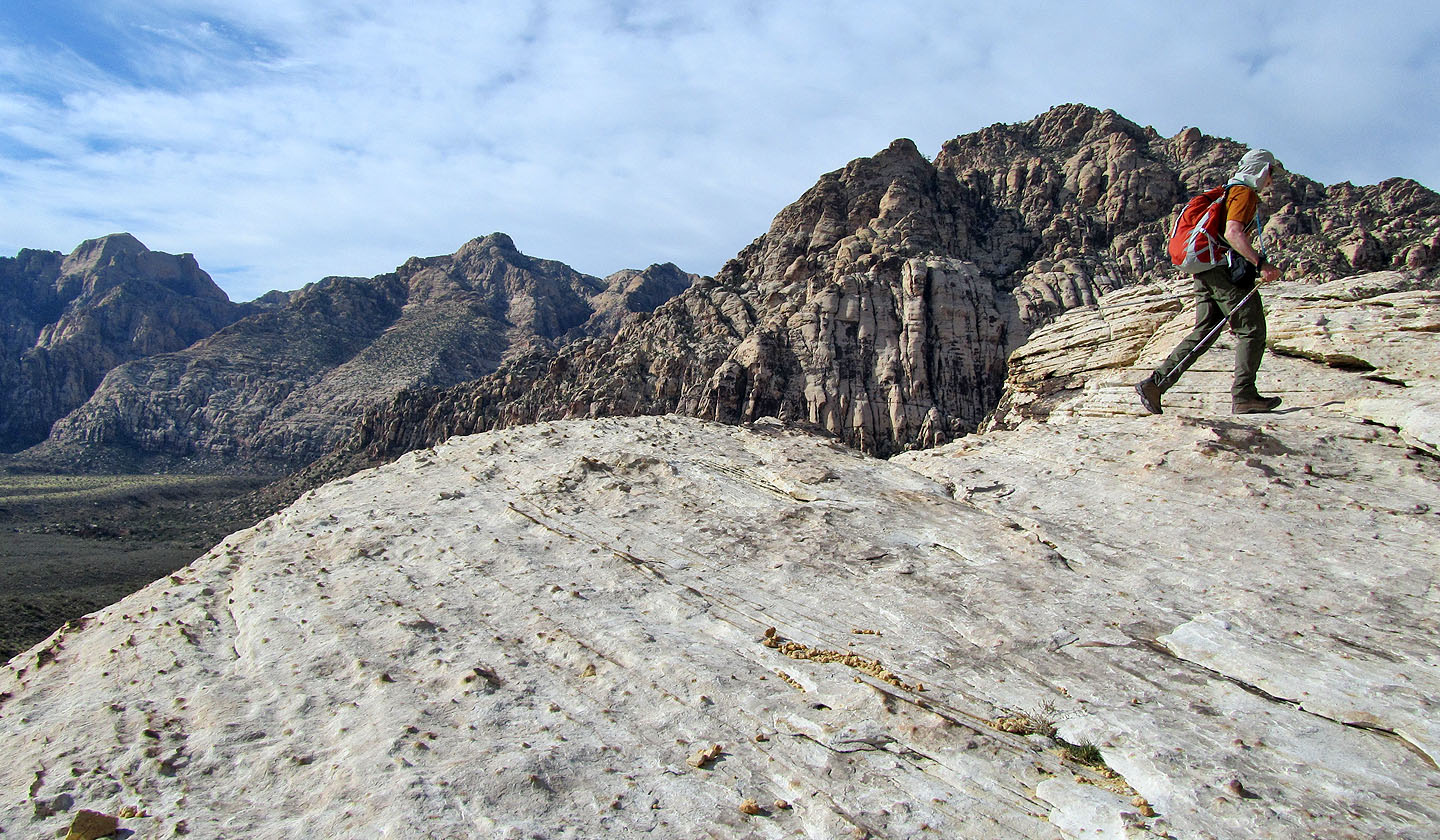 Two minutes after leaving the trailhead we start climbing.

And scrambling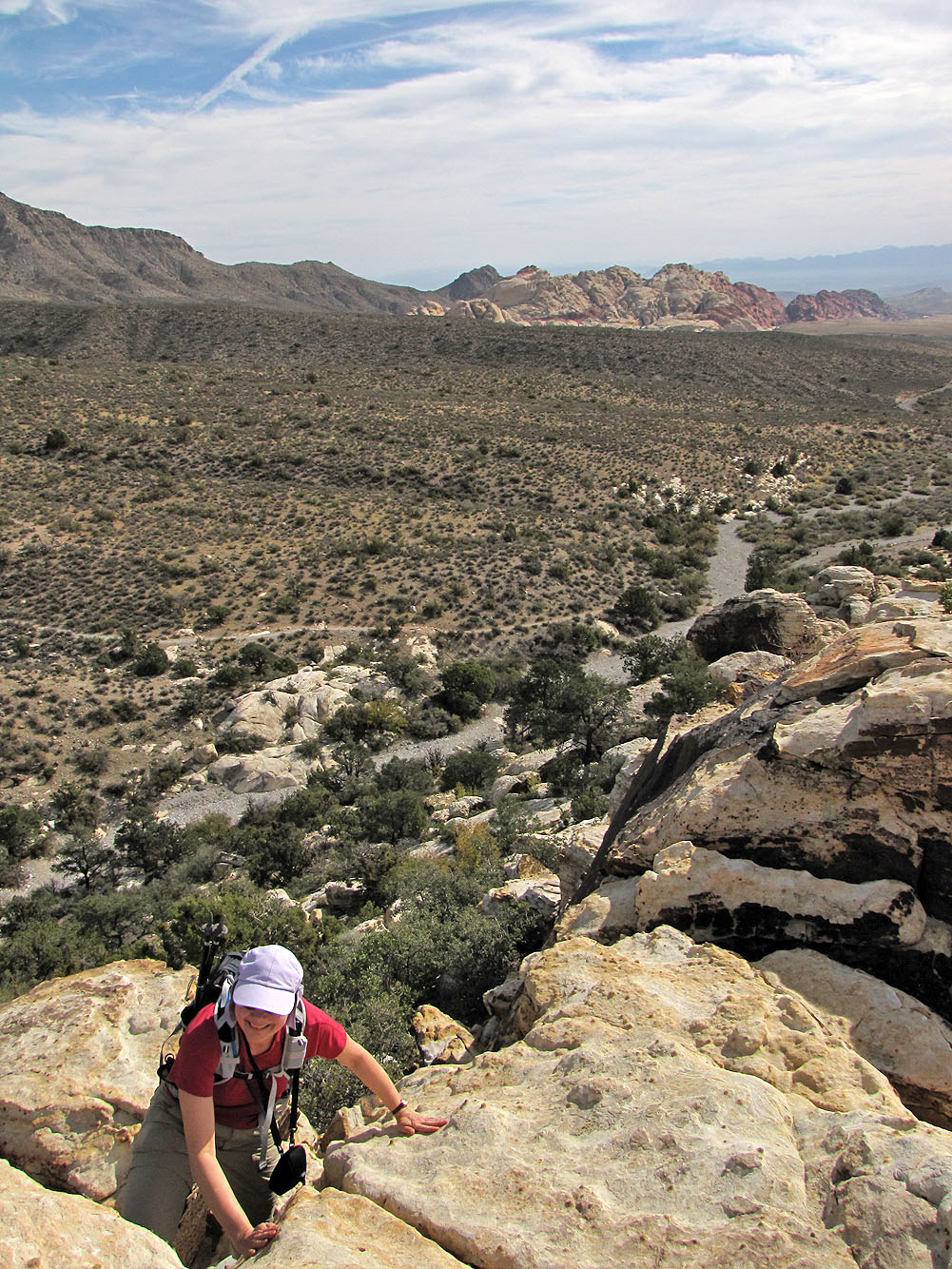 Already we are enjoying this tiny peak.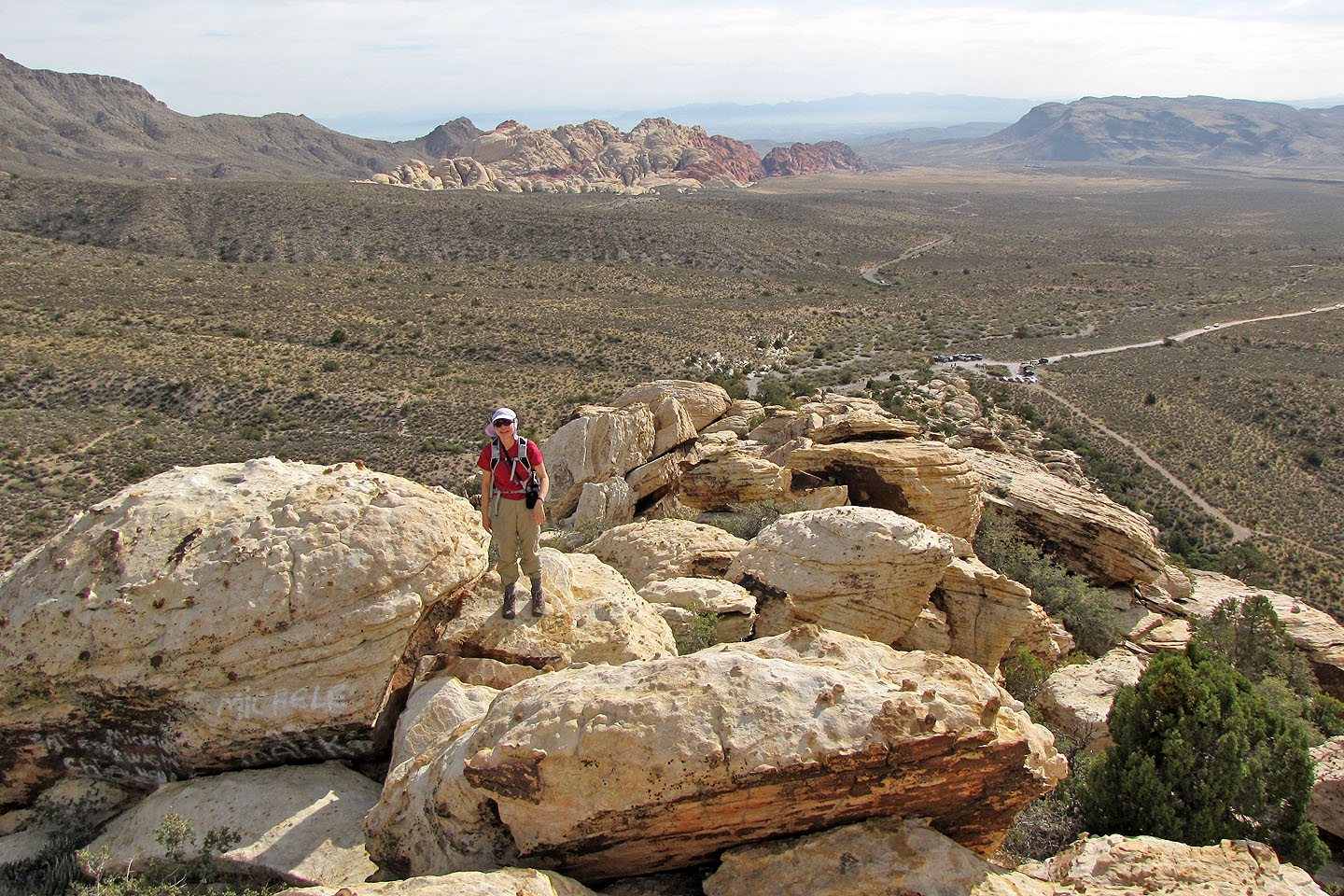 Calico Hills in the background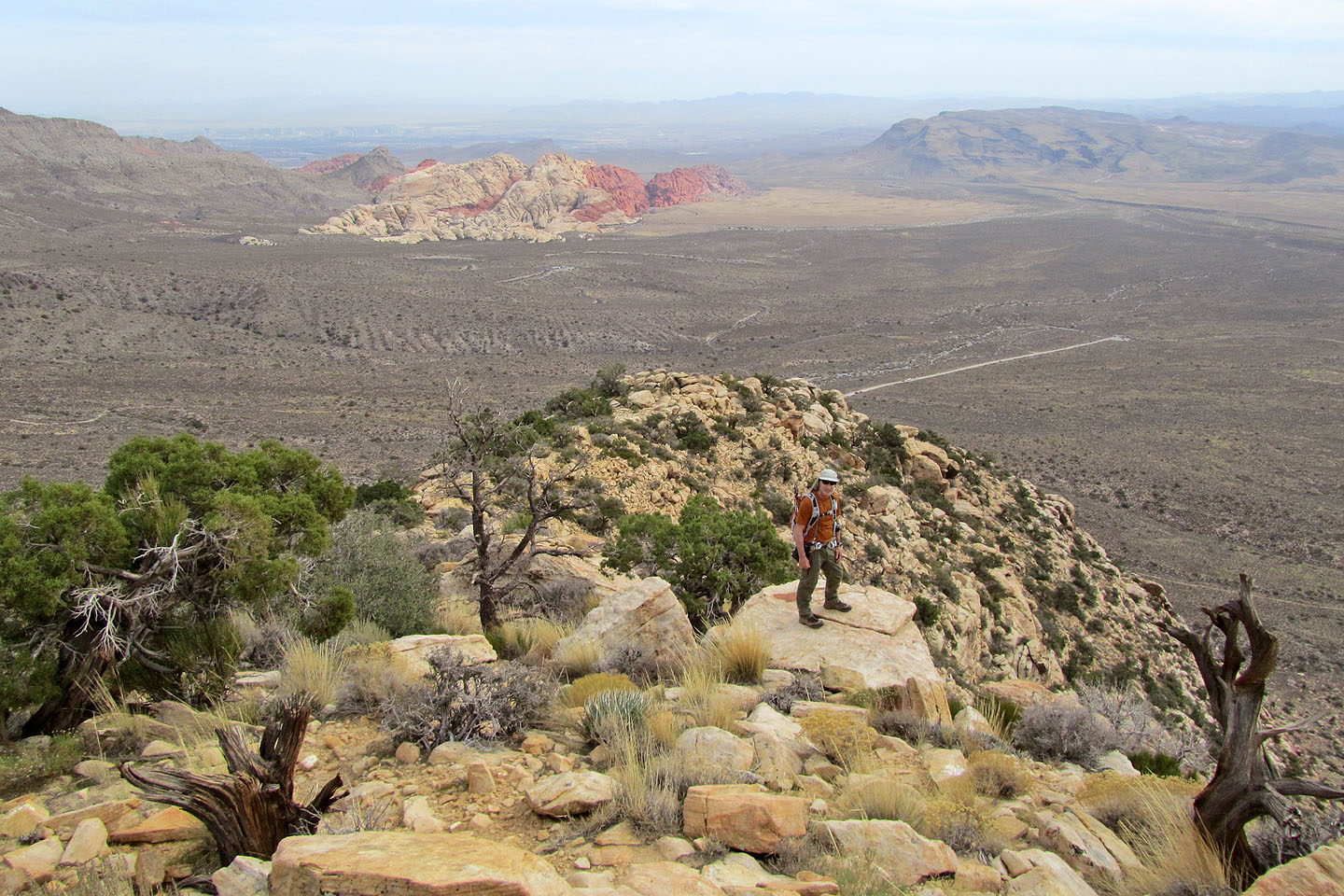 HIgher up, boulders give way to rock and vegetation.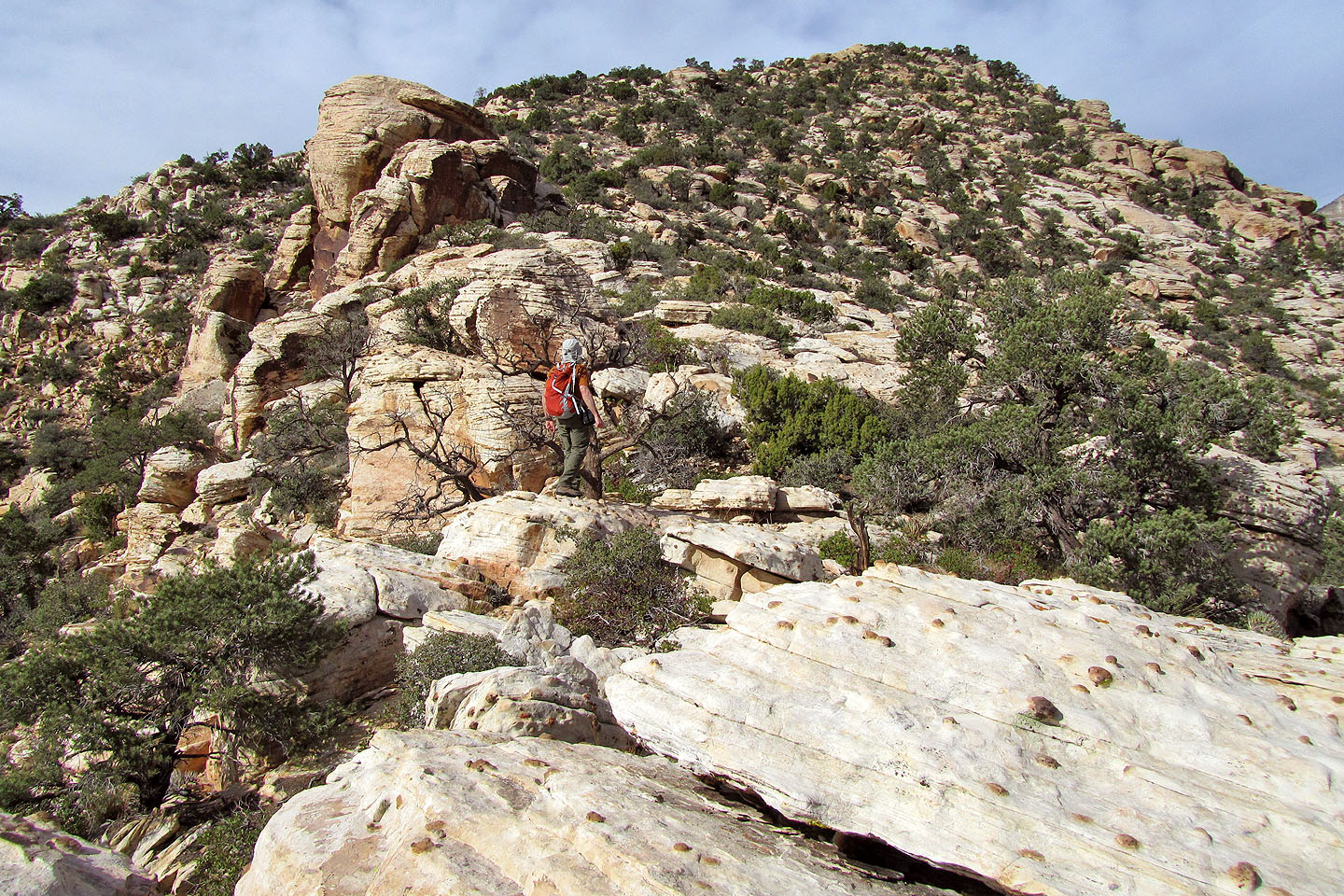 Heading to the false summit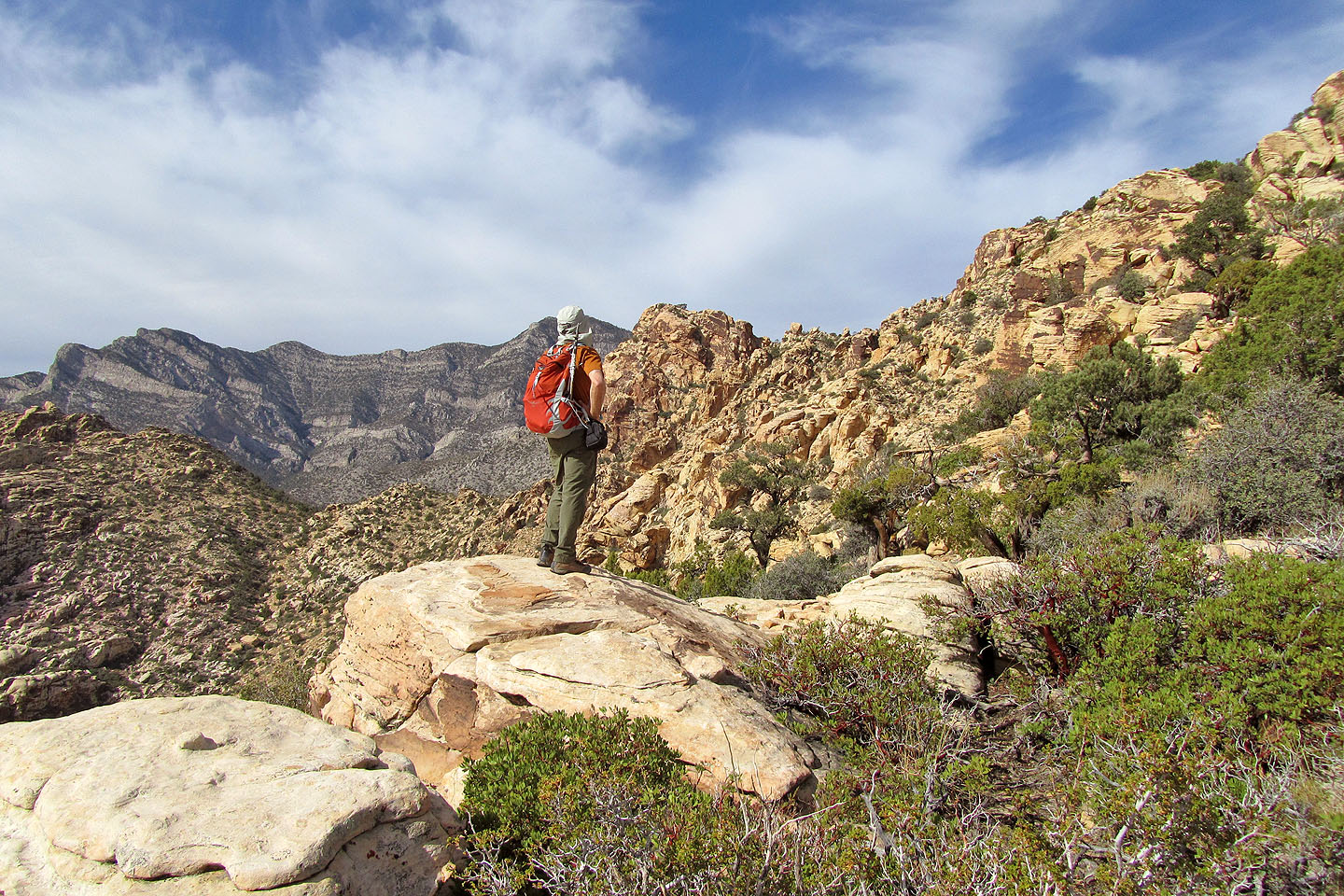 True summit is on the left.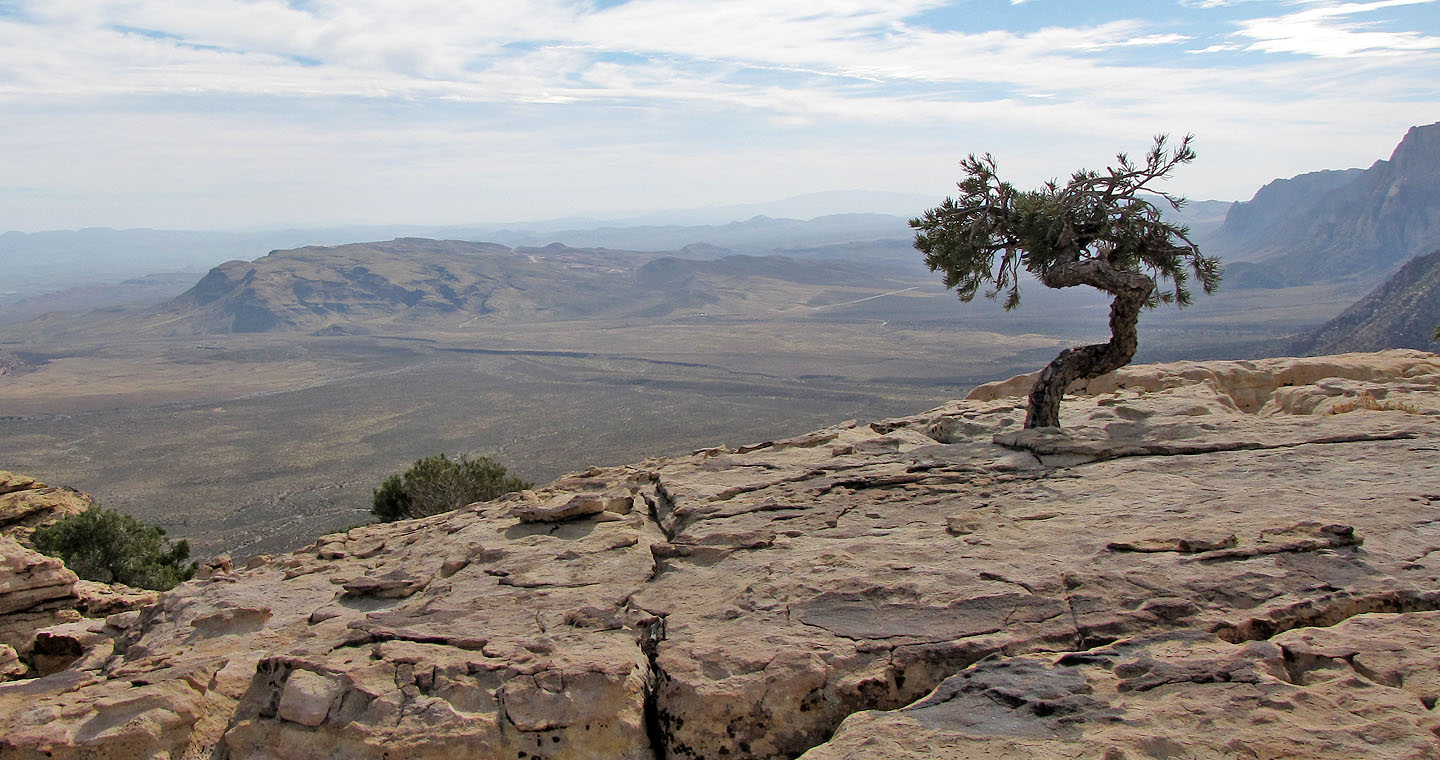 Blue Diamond Hill in the background. Tree is only knee high.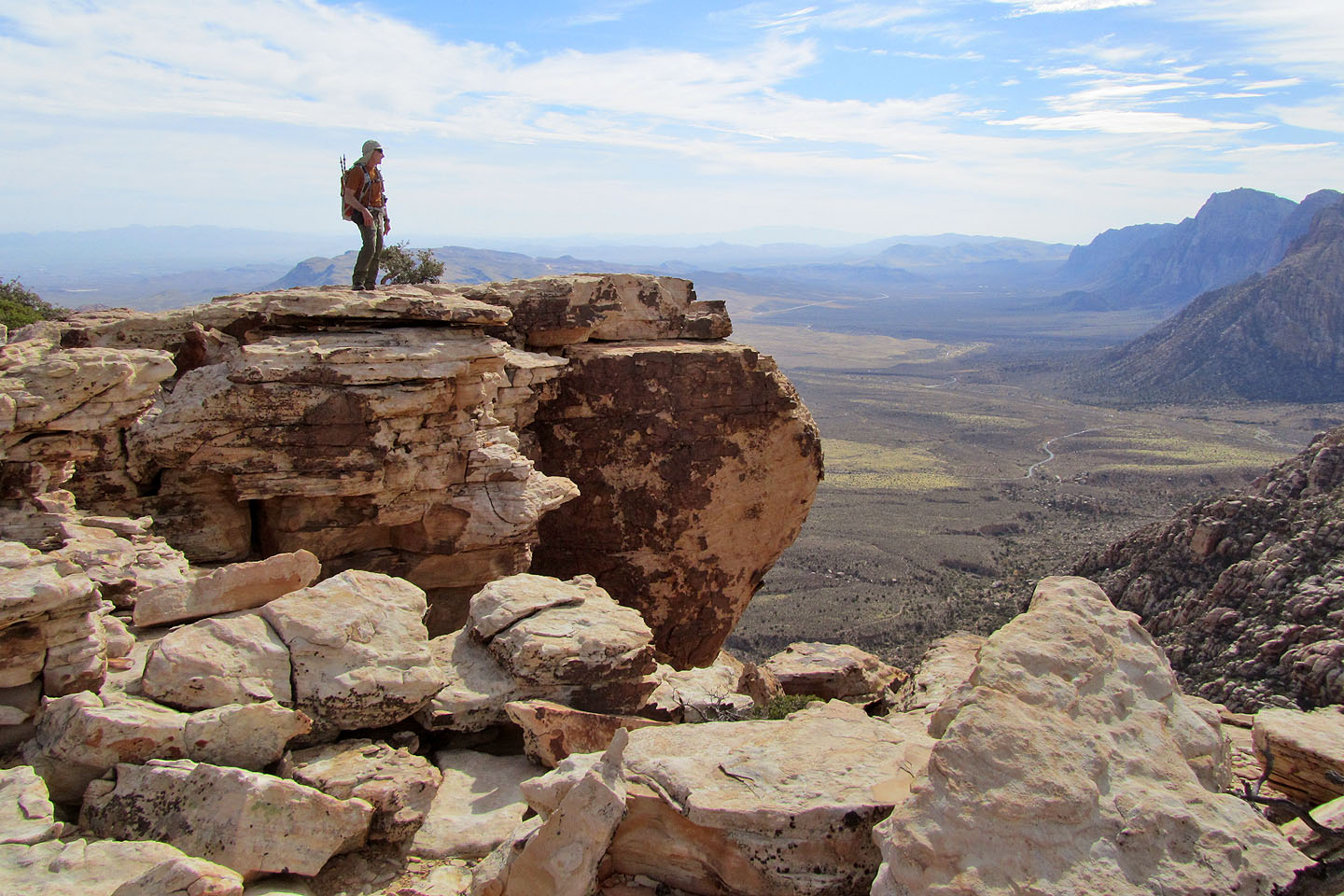 View of the valley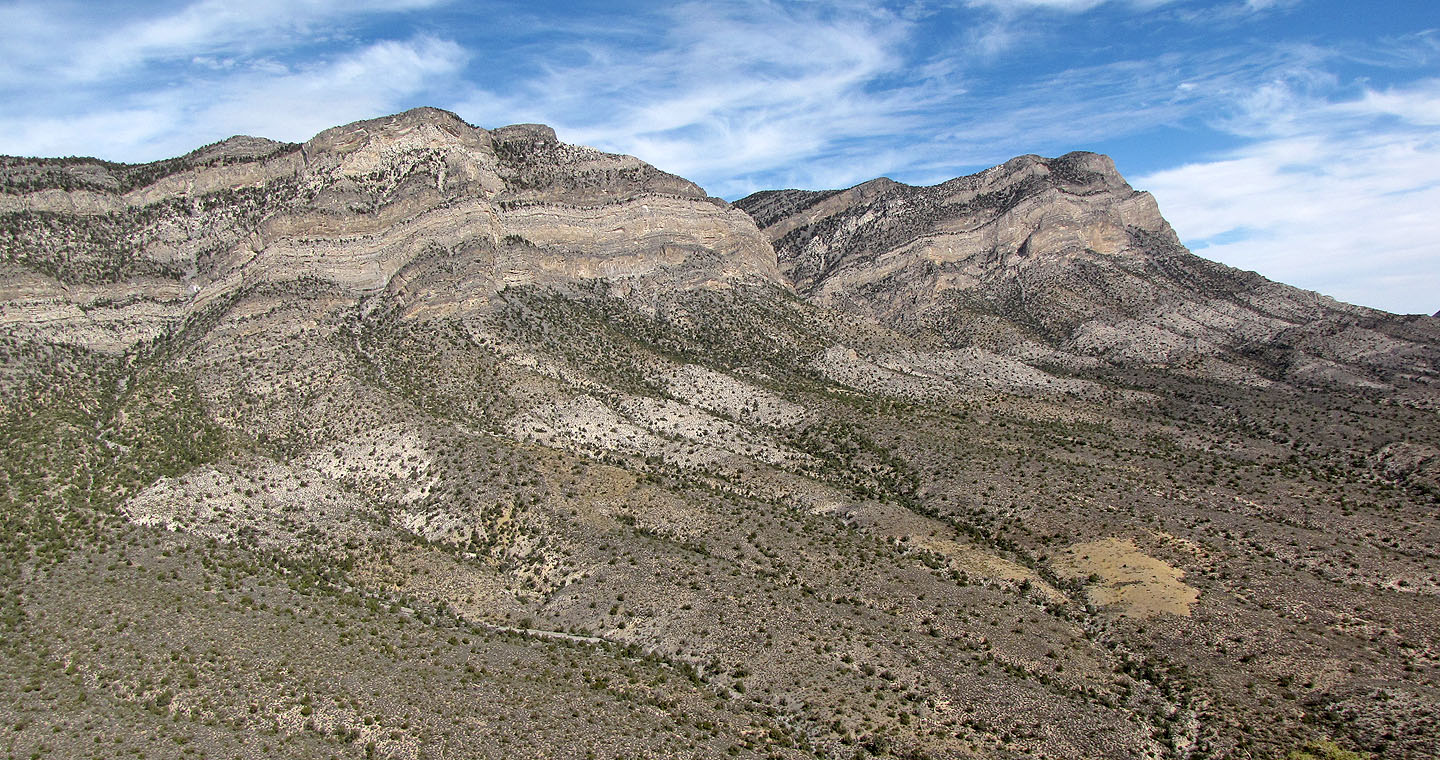 Le Padre and La Madre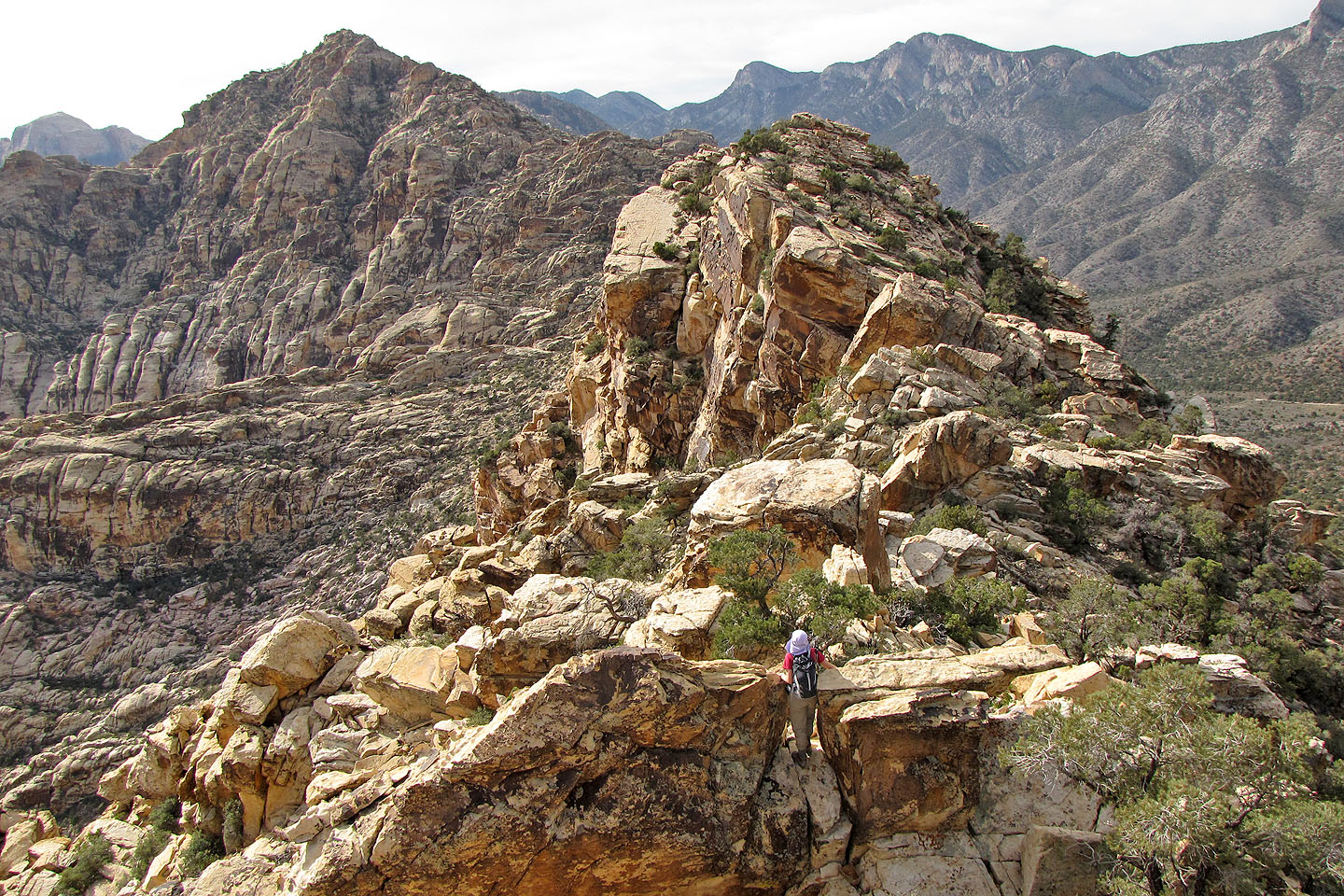 Heading to the summit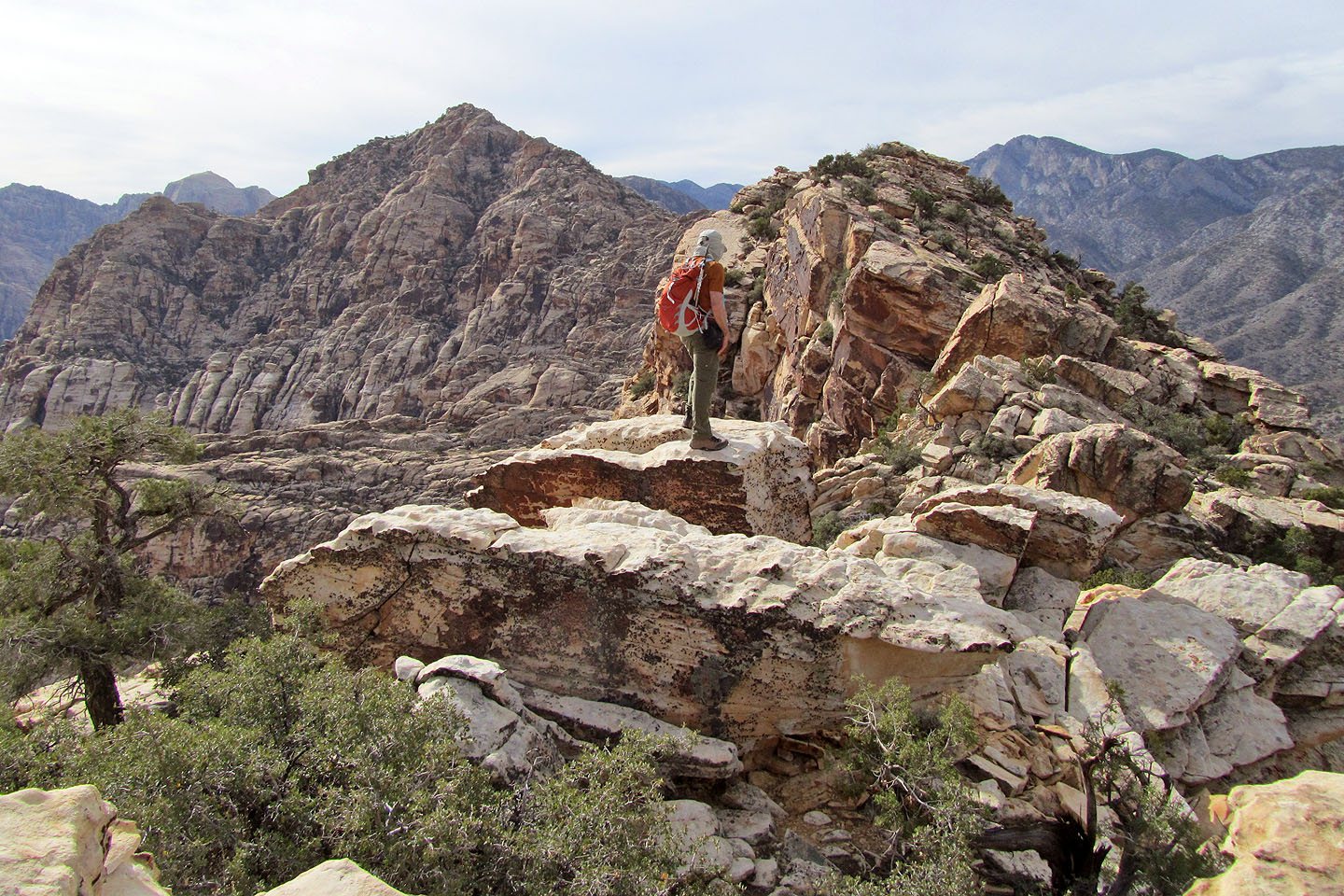 Eyeing the way there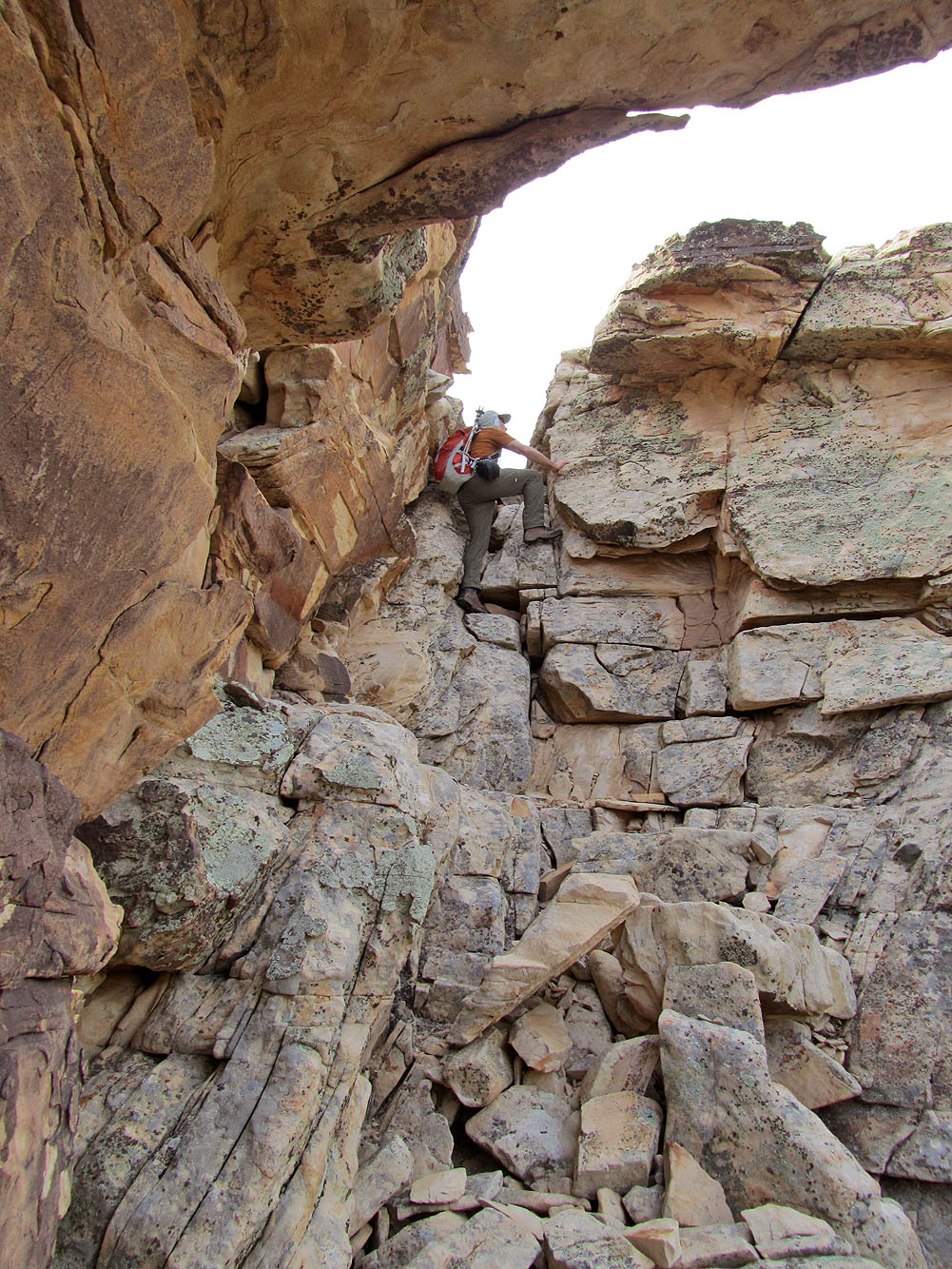 I tried to climb over this rock but there was a drop-off on the other side.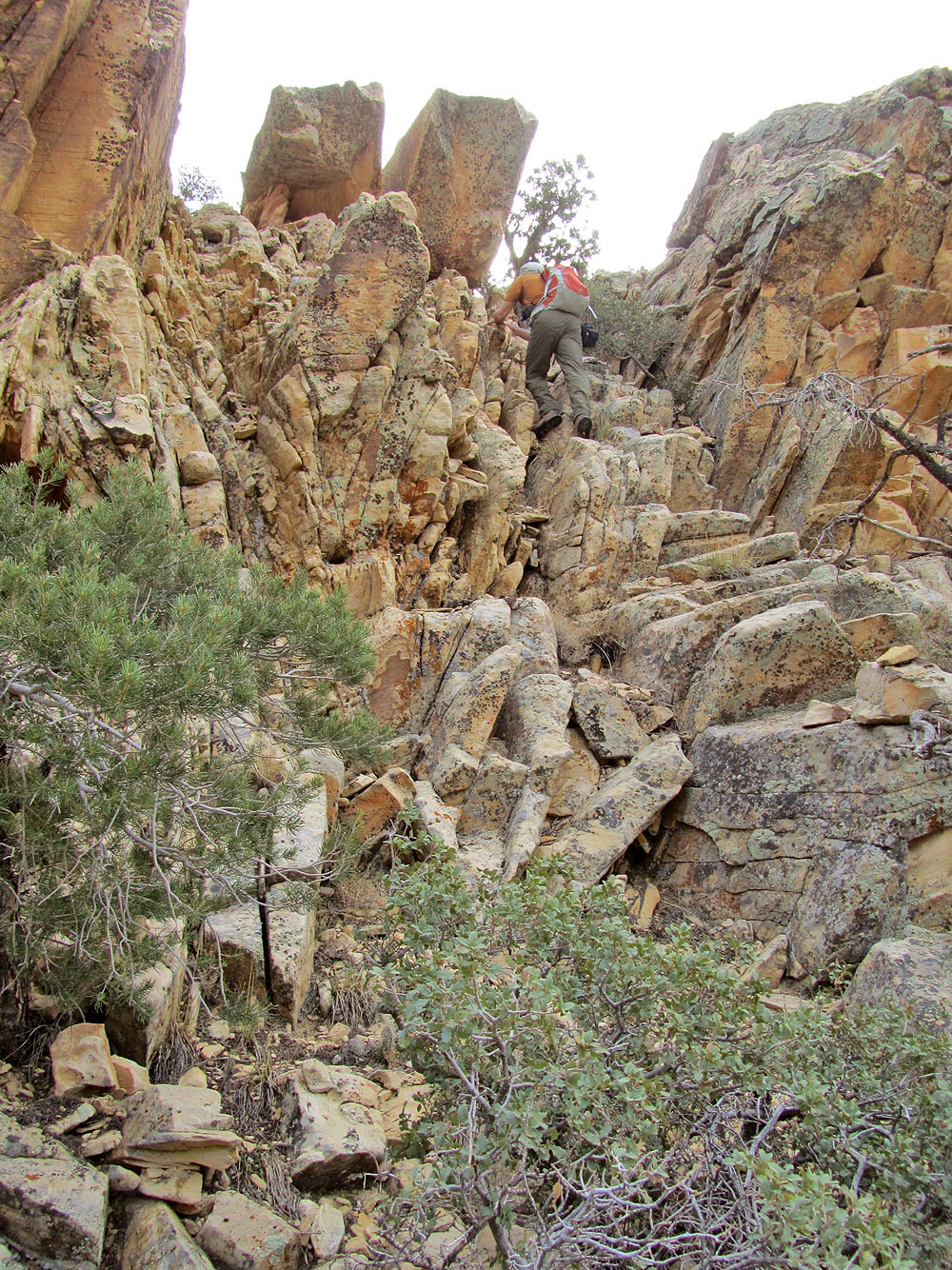 We dropped down on the right side and found more forgiving terrain.

On the summit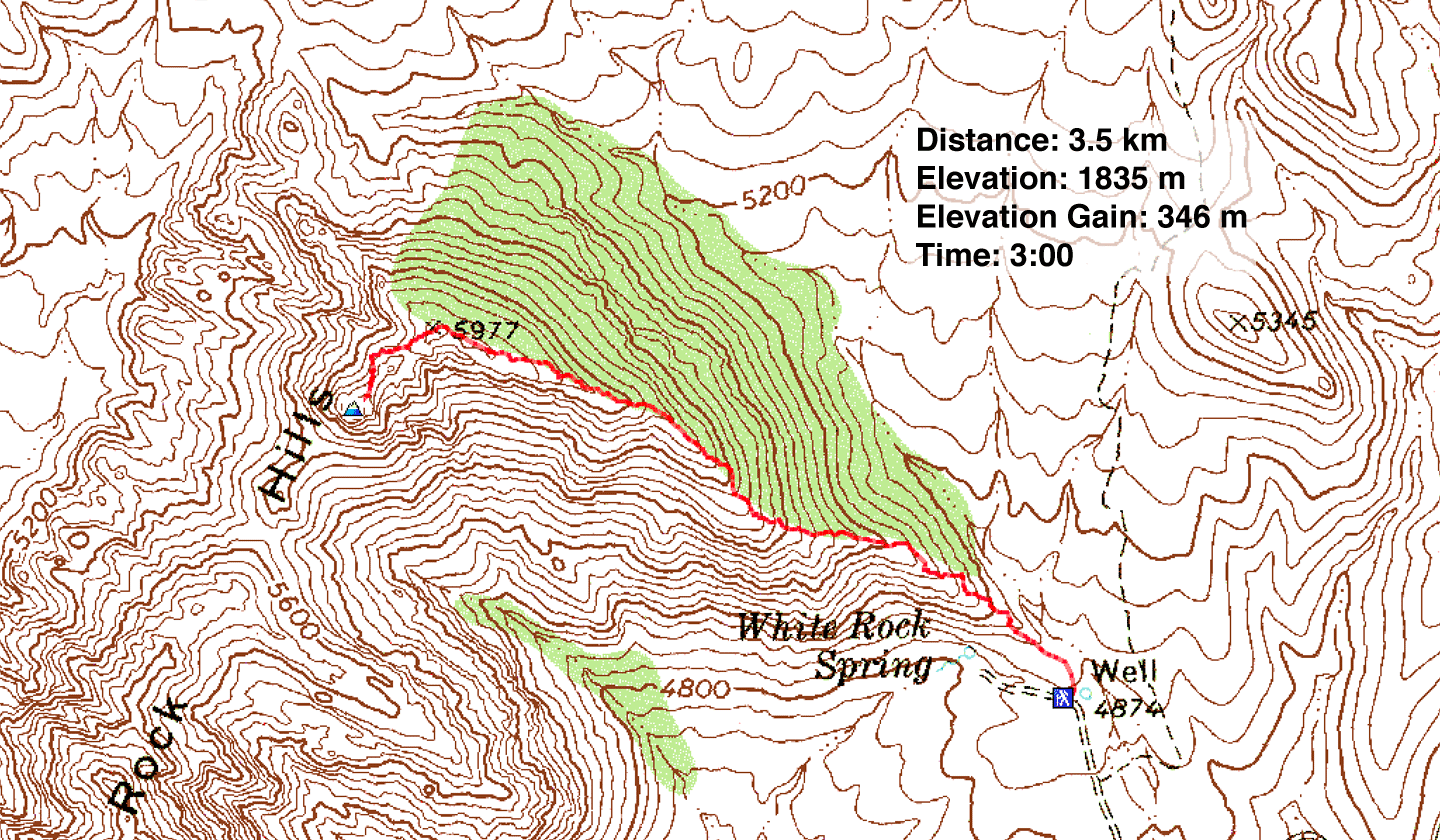 La Madre Mountain 1:24,000 Topo (2.2 mi, 6020 ft, 1135 ft)