bobspirko.ca | Home | Canada Trips | US Trips | Hiking | Snowshoeing | MAP | About

New Peak
Red Rock Canyon NCA, Nevada
January 16, 2013
Distance: 4.4 km (2.7 mi)
Cumulative Elevation Gain: 405 m (1329 ft)

Looking for a new peak to climb in Red Rock where Dinah and I have done several hikes and scrambles, we turned to New Peak, one of many high points there with unofficial names. The gentle curve of its ridgeline suggested a simple hike, but it offered a few surprises: it wasn't as easy as it appeared. Adept scramblers comfortable with exposure could tackle the summit head-on, but we found a way up the backside that was little more than an offtrail hike.
Our trip began in Calico Basin where we started up the trail that runs over the pass that separates New Peak and Kraft Mountain. When we reached the pass, we left the trail and started up New Peak. Vague trails made the excursion easy, and we stuck near the ridge until we drew close to the summit. Three outcrops on the ridge forced us down and right before we reached the base of the summit. I started scrambling up but found the rock steeper and more exposed than it appeared from below. It looked so easy!
I turned back and caught up with Dinah. She had started working her way below the summit on the north side. We found trails here; clearly we weren't the first to tackle the summit from the other side. We had no trouble gaining the ridge and hiking along it to the top of New Peak, a great vantage point to take in the colours of Red Rock.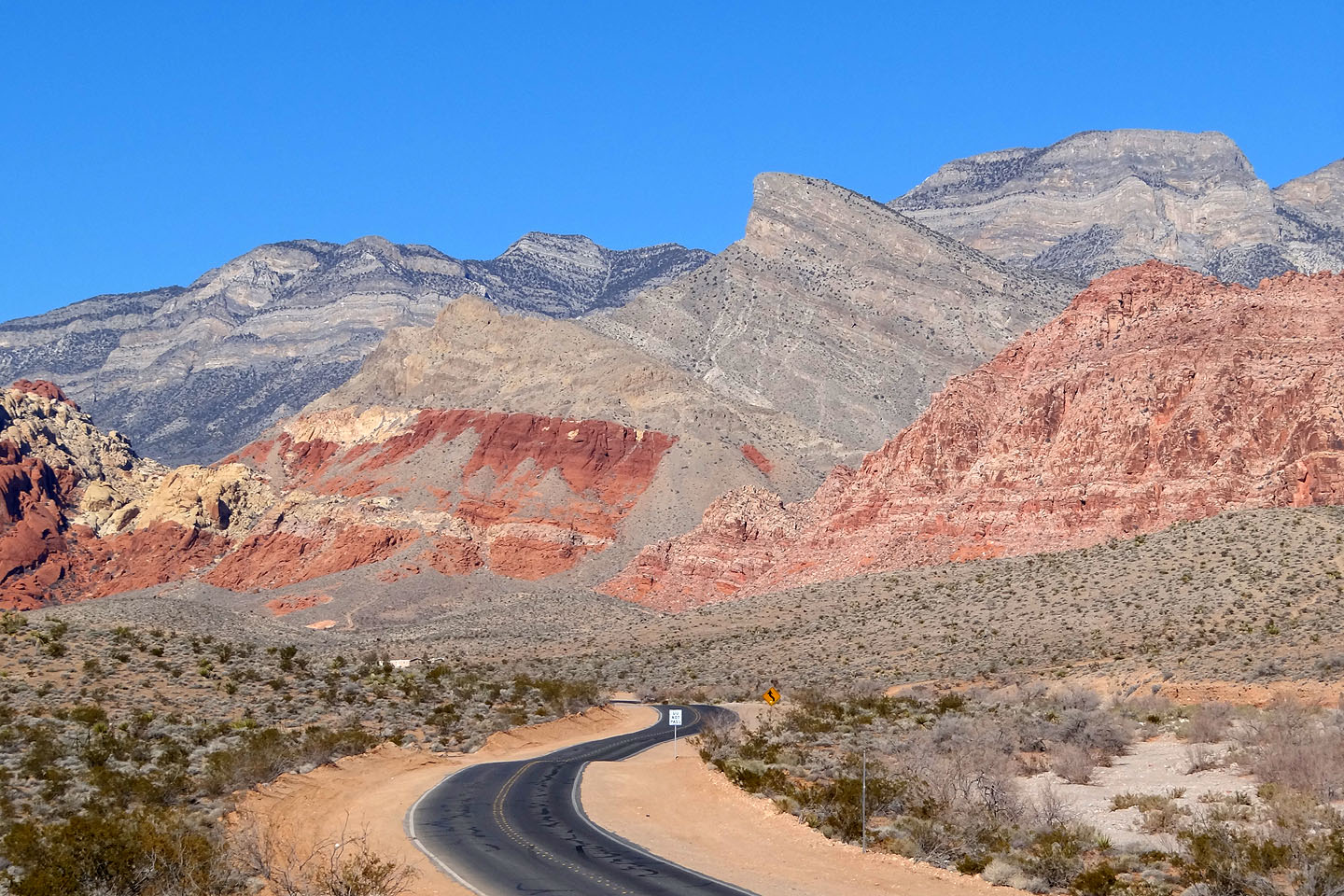 Calico Basin (mouse over to see peak names)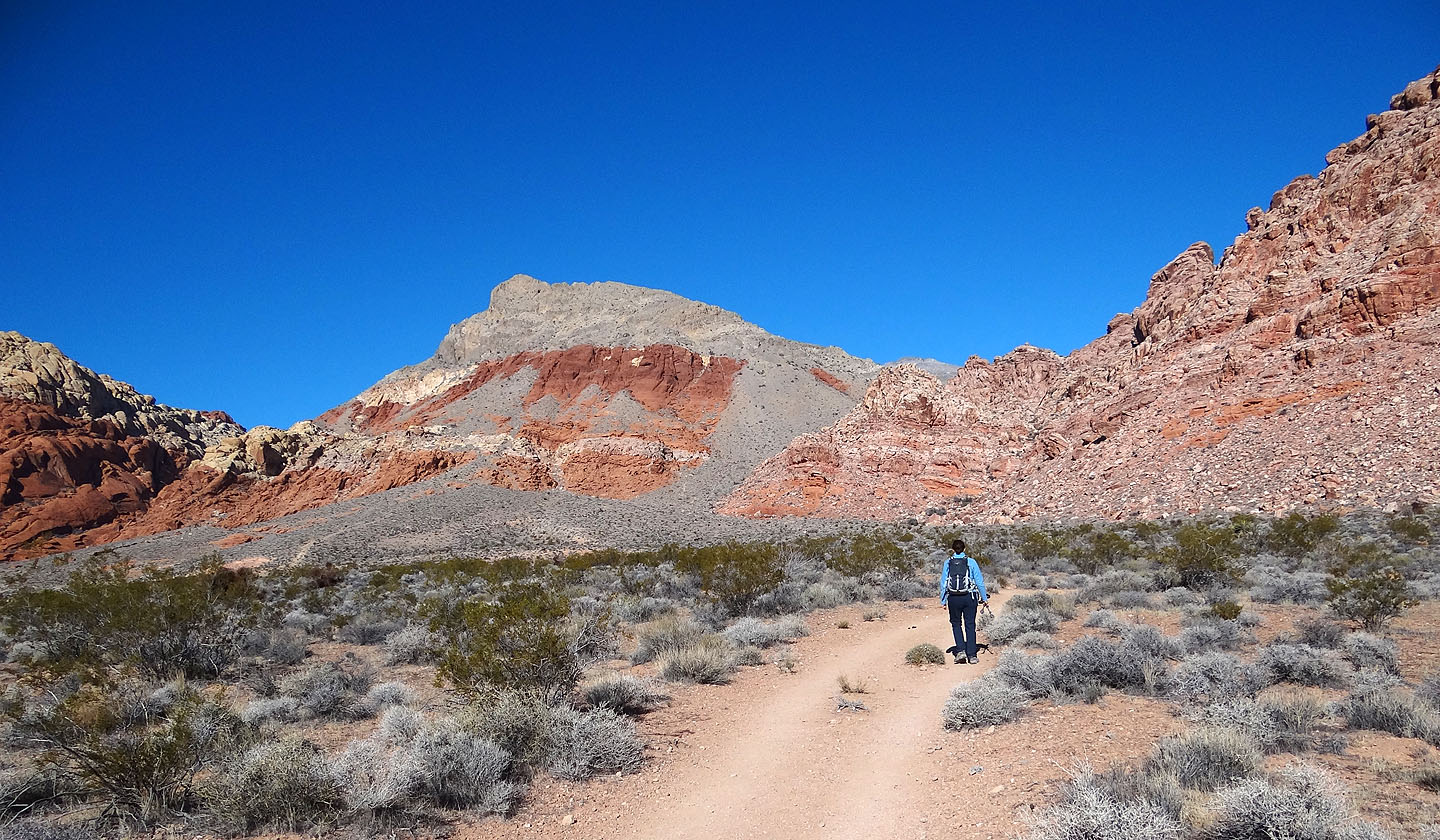 The trail to the pass. New Peak ahead.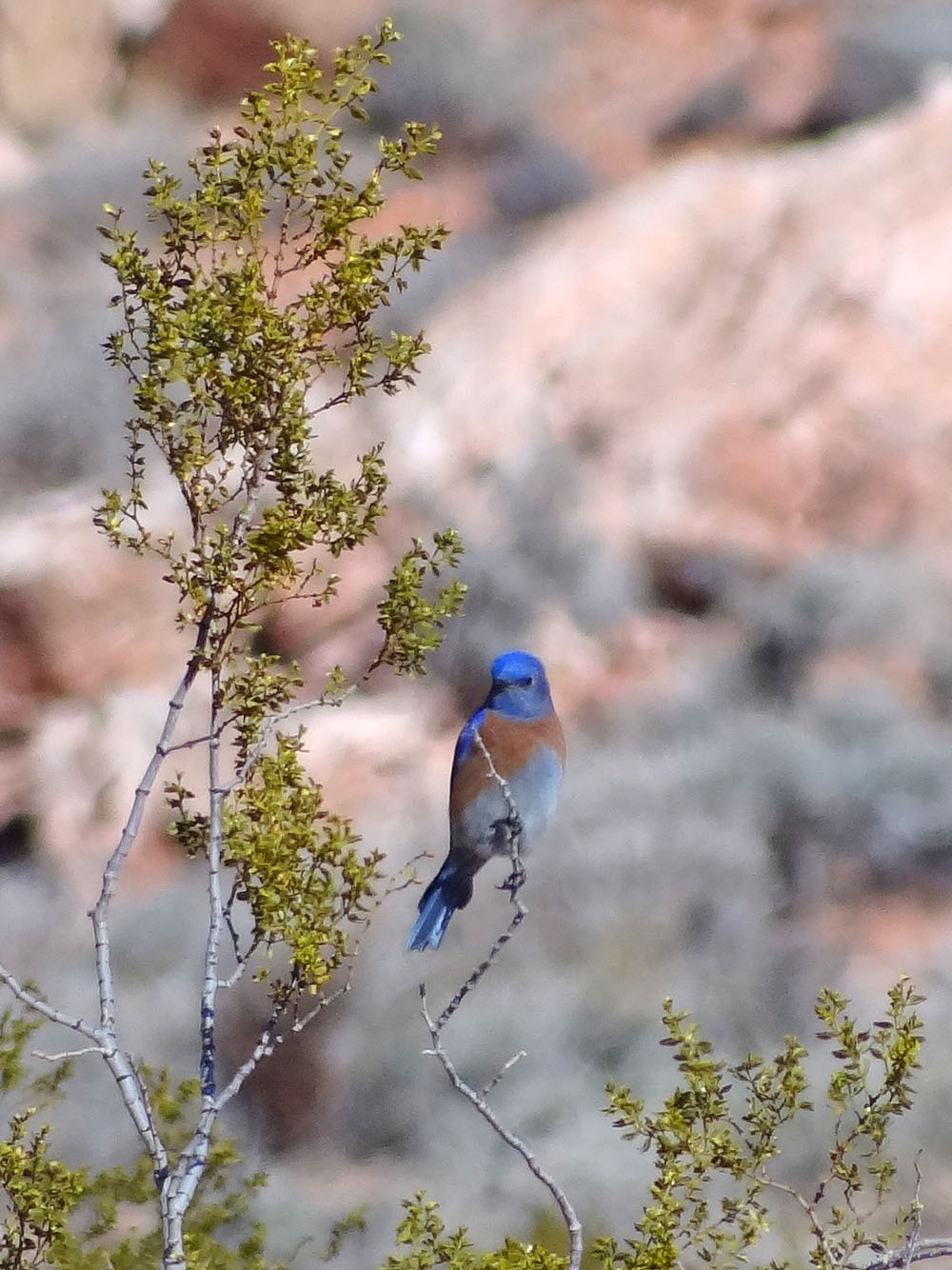 Western bluebird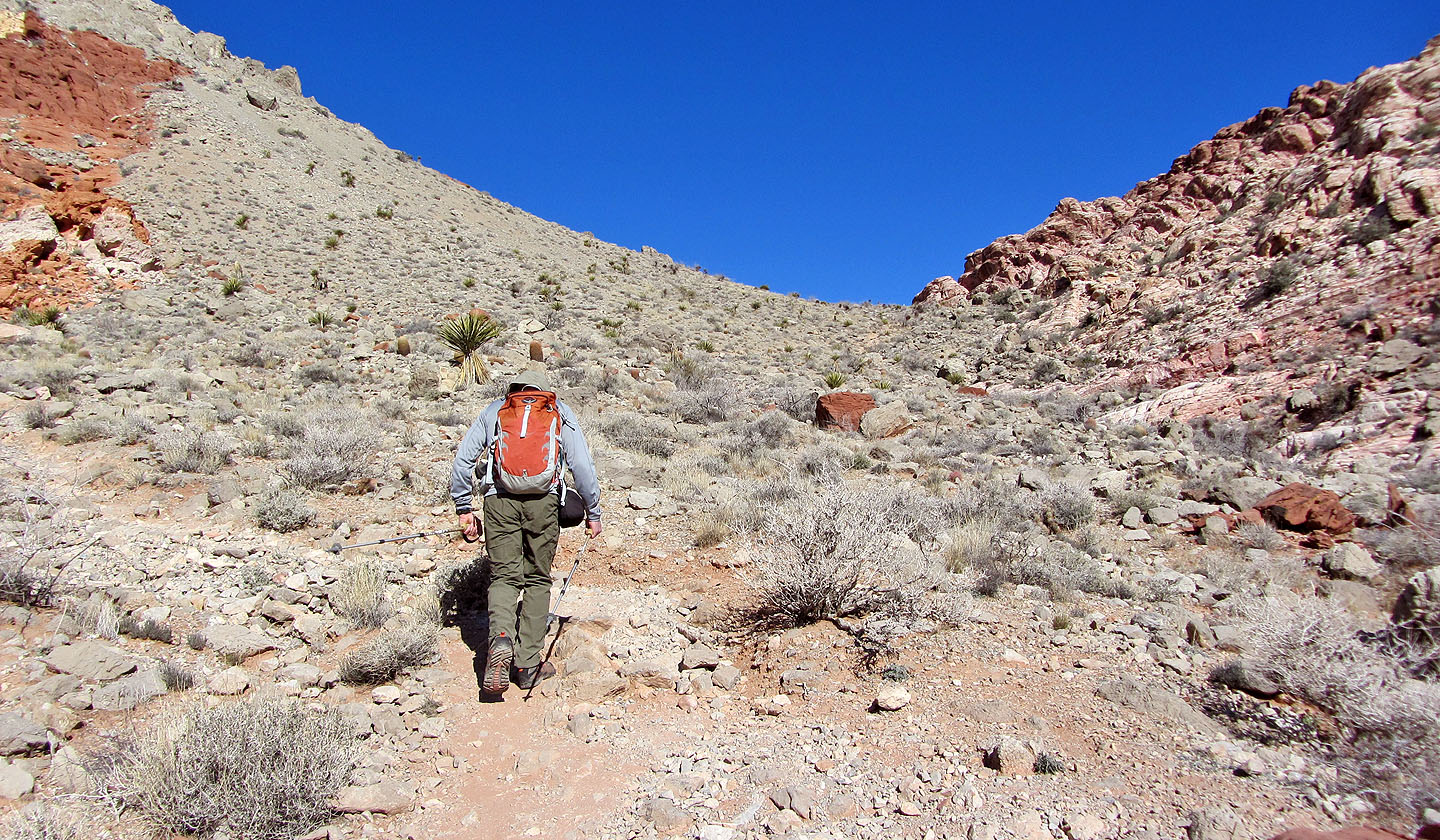 Hiking to the pass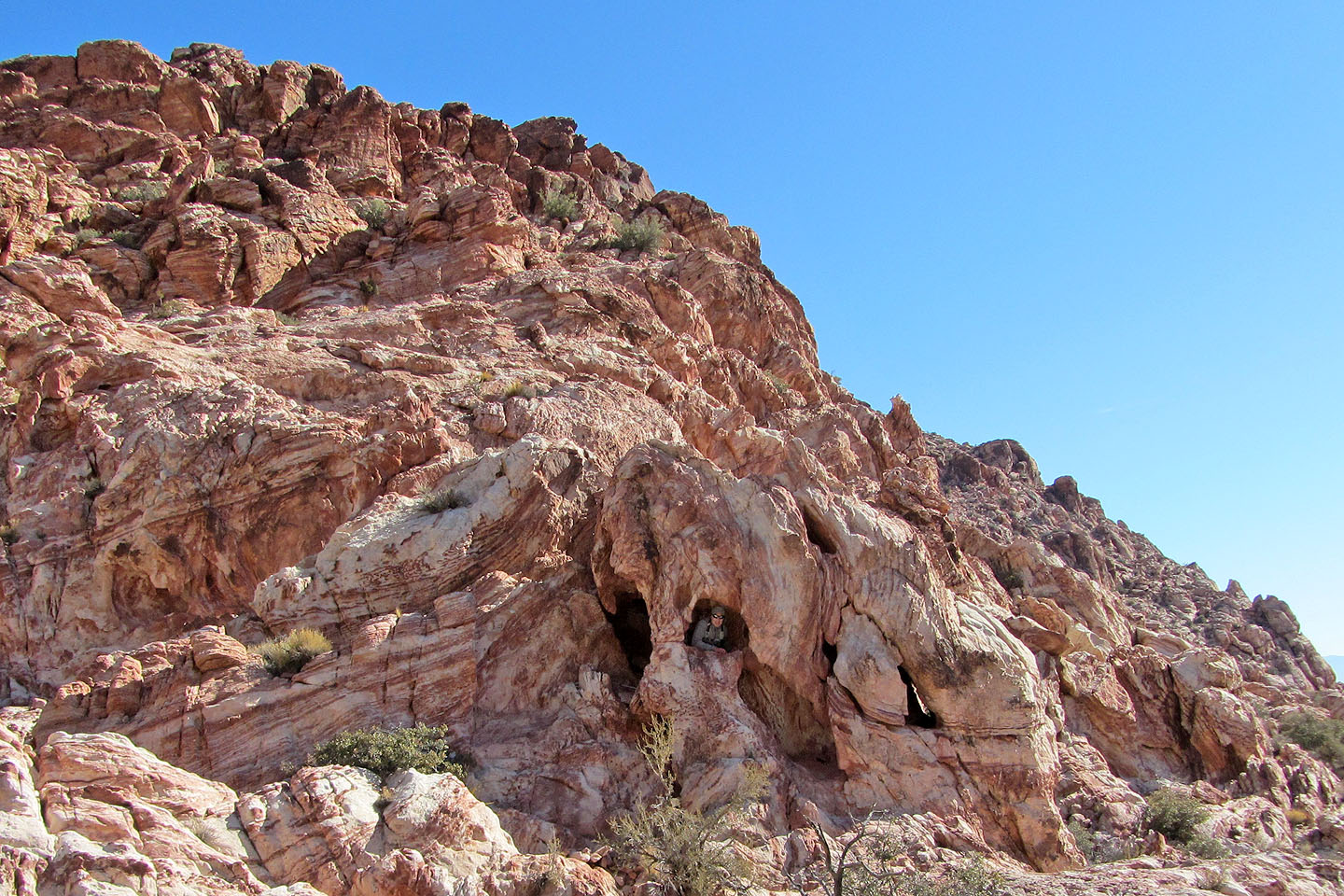 Checking out a shallow cave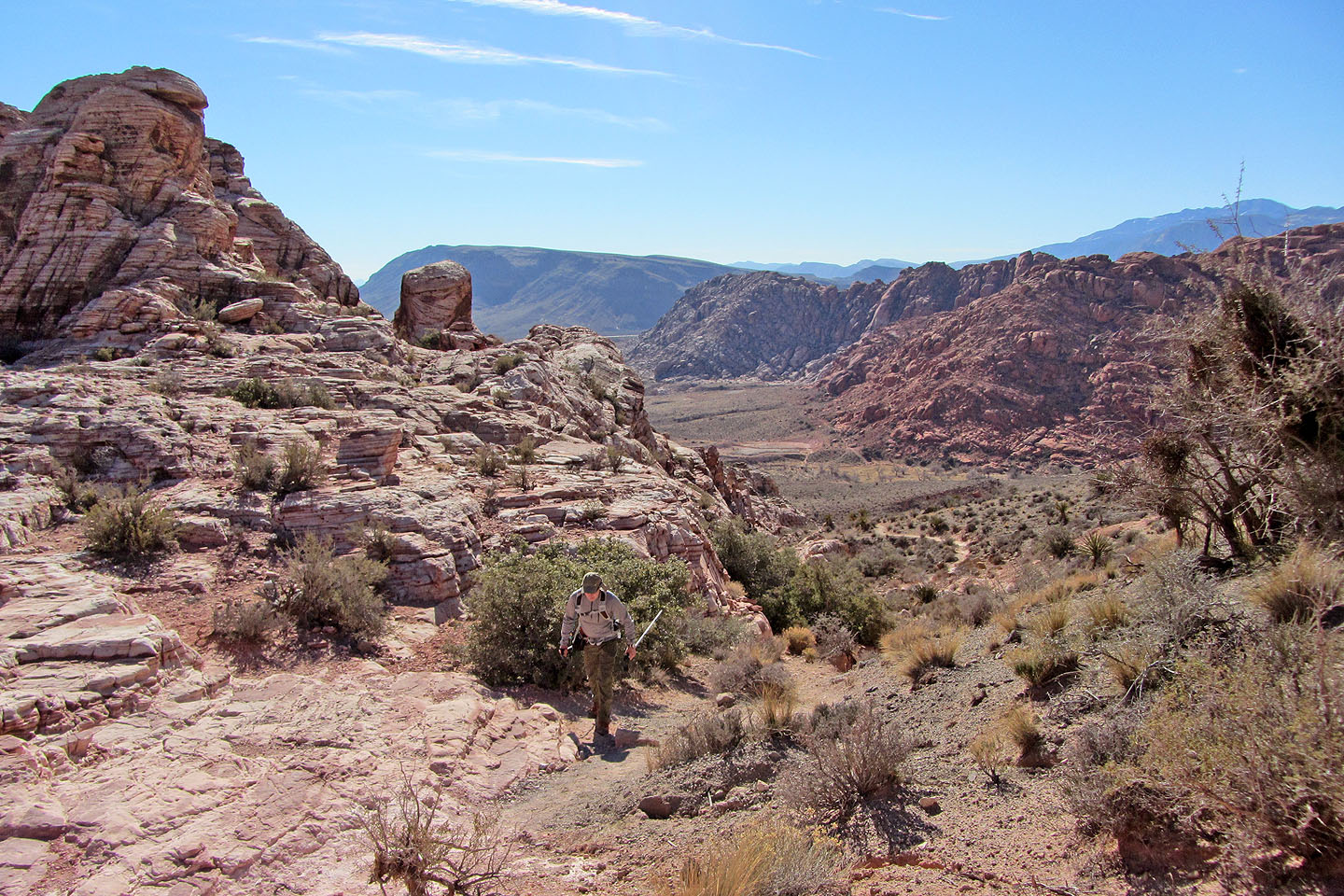 Looking back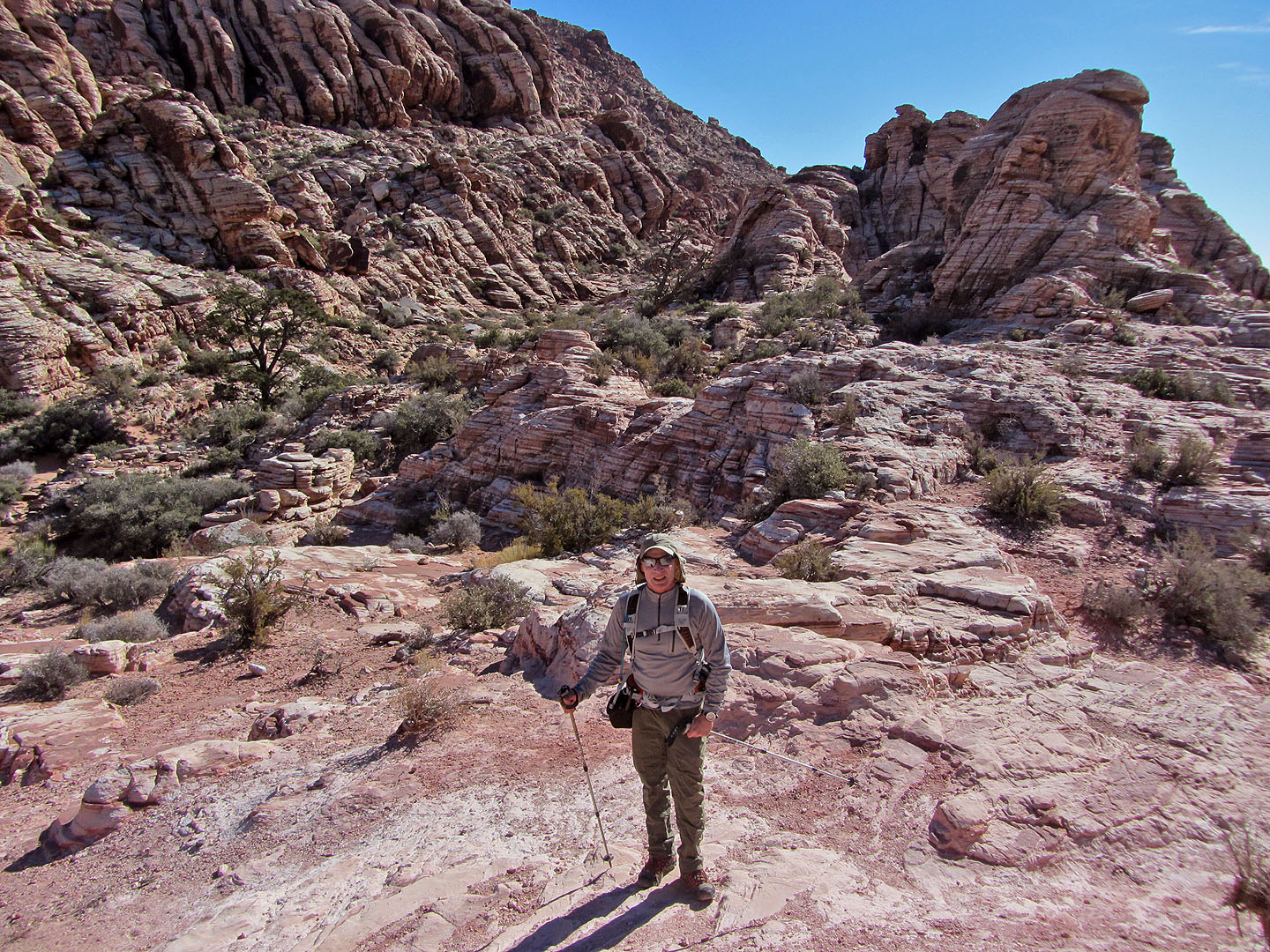 On the pass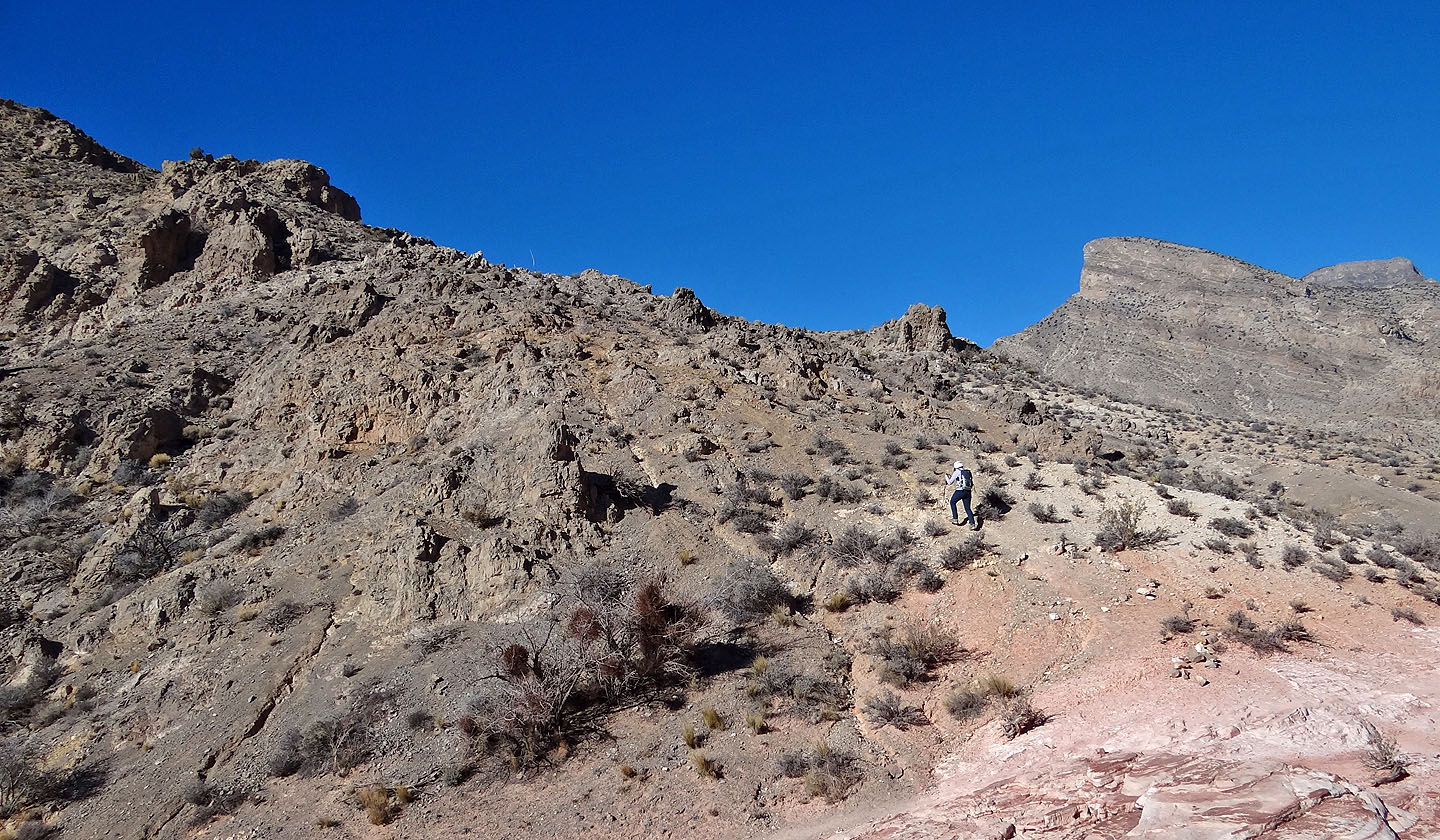 Dinah starts up New Peak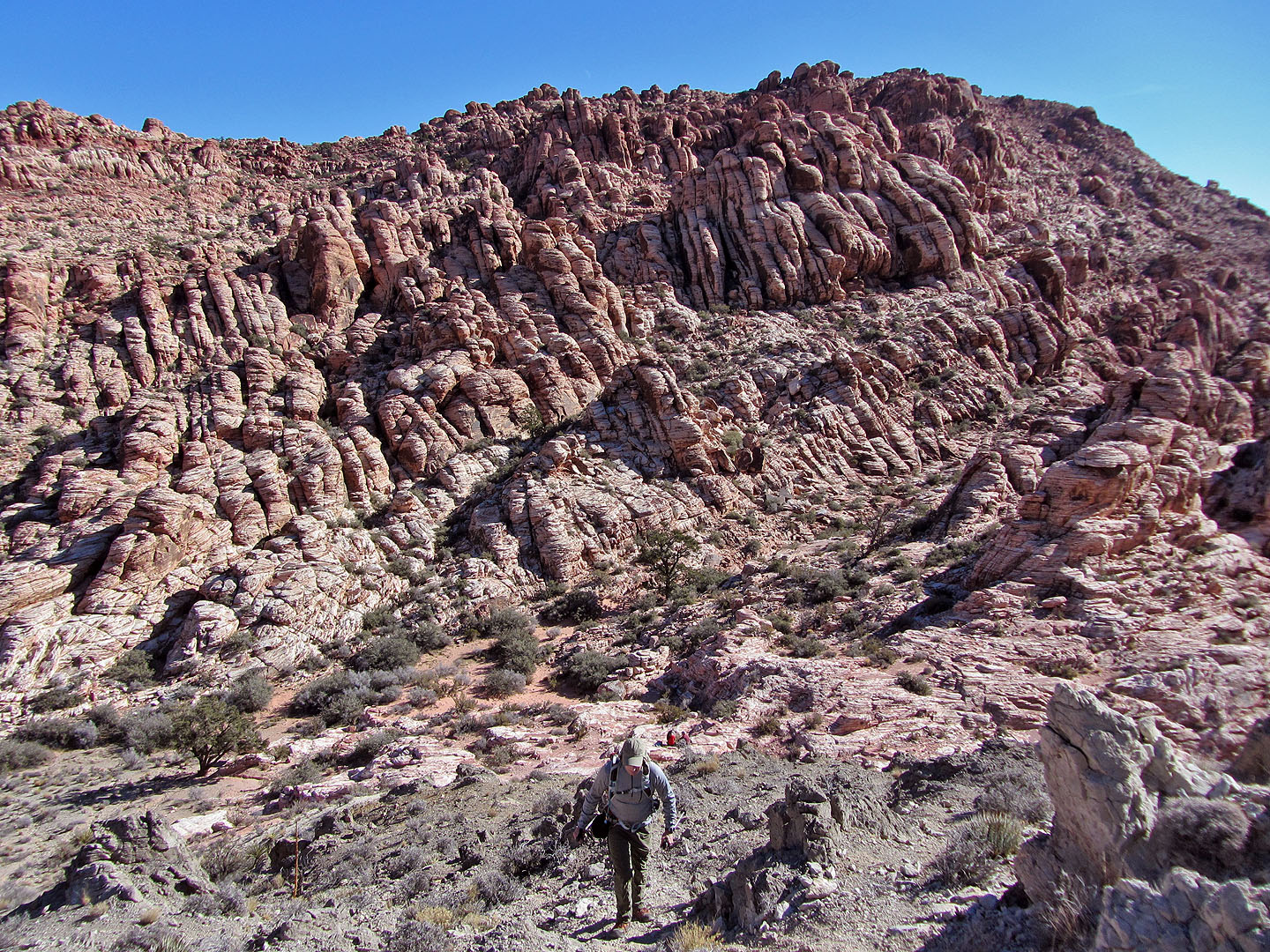 Looking back at Kraft Mountain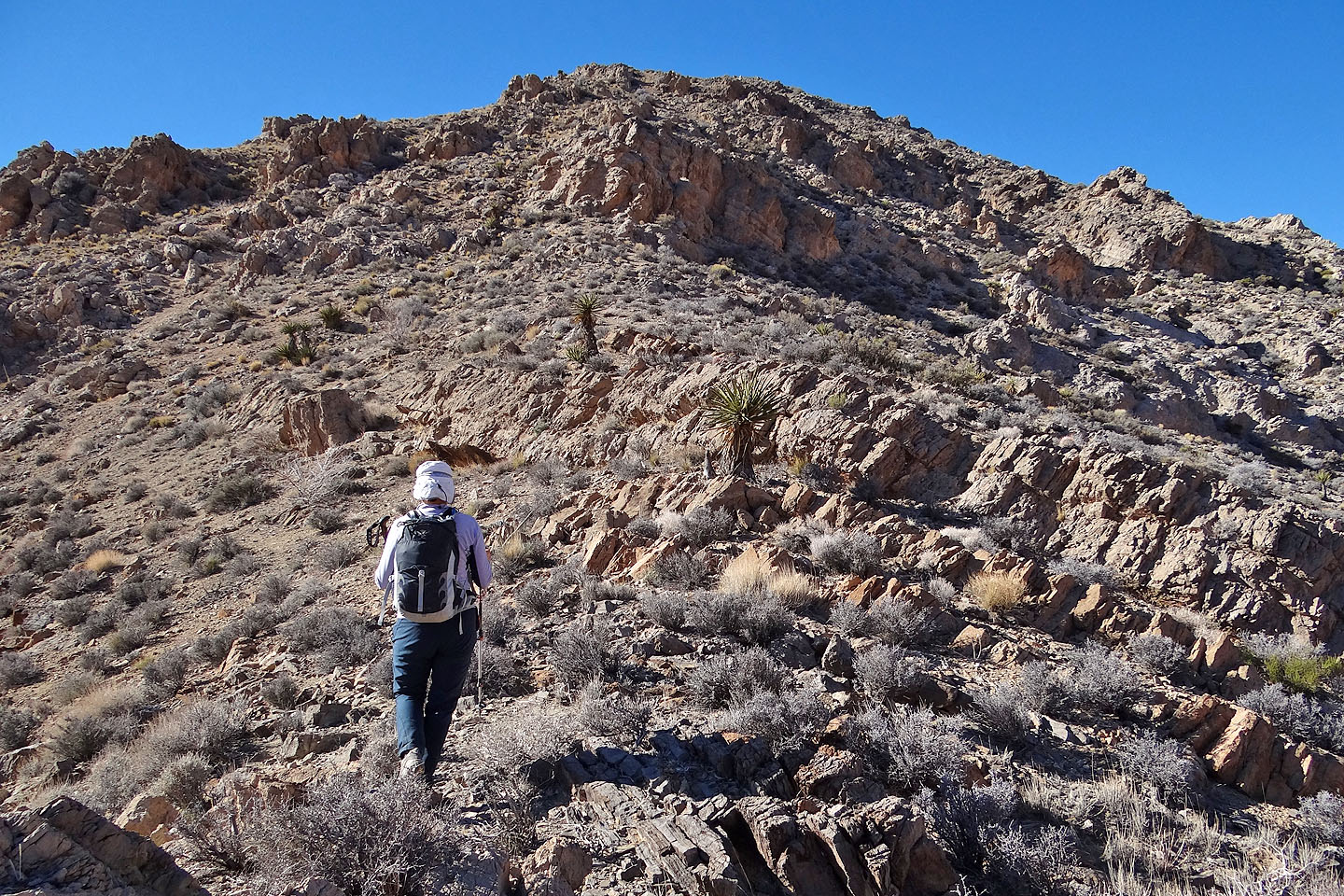 The climb is straightforward at first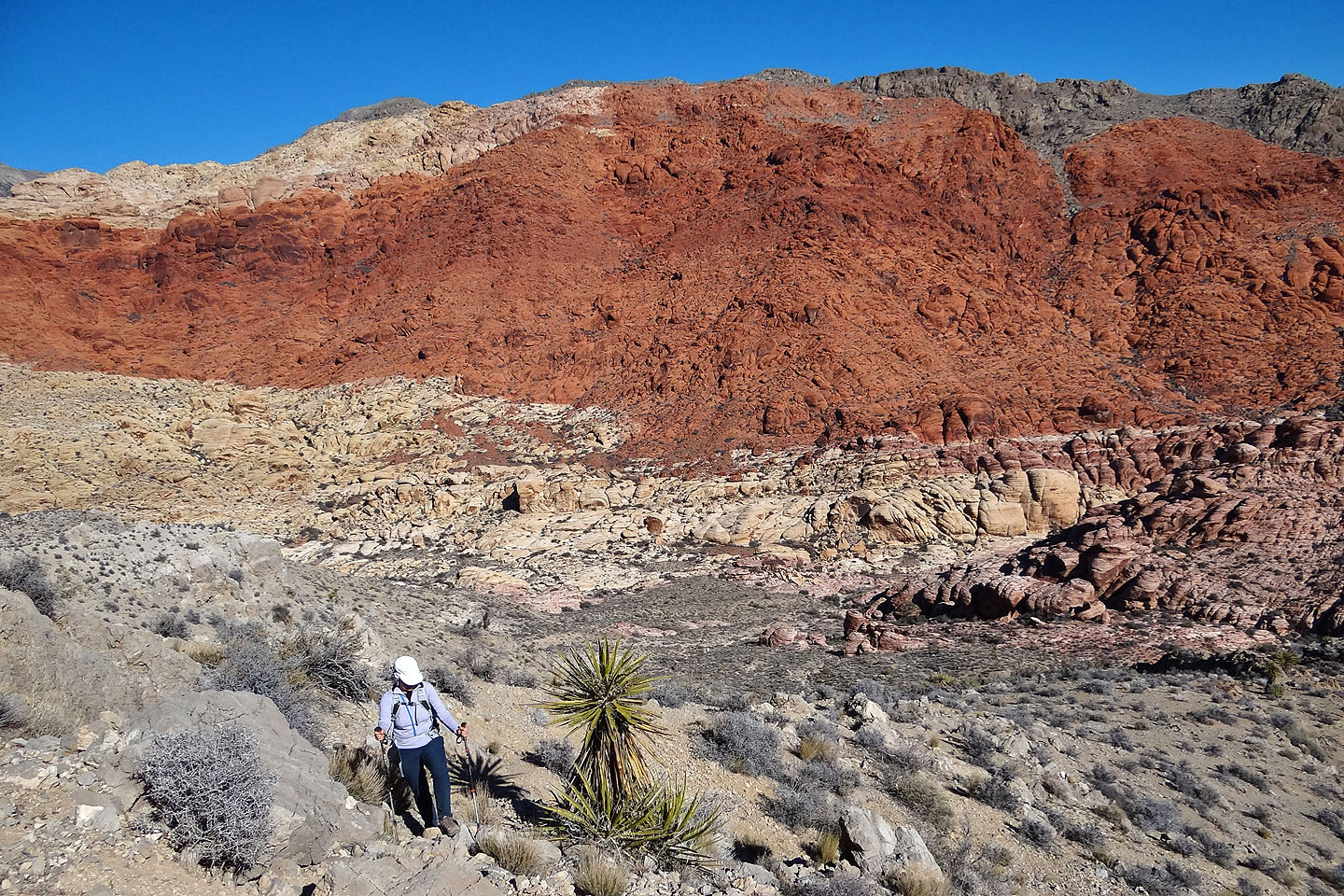 The view northeast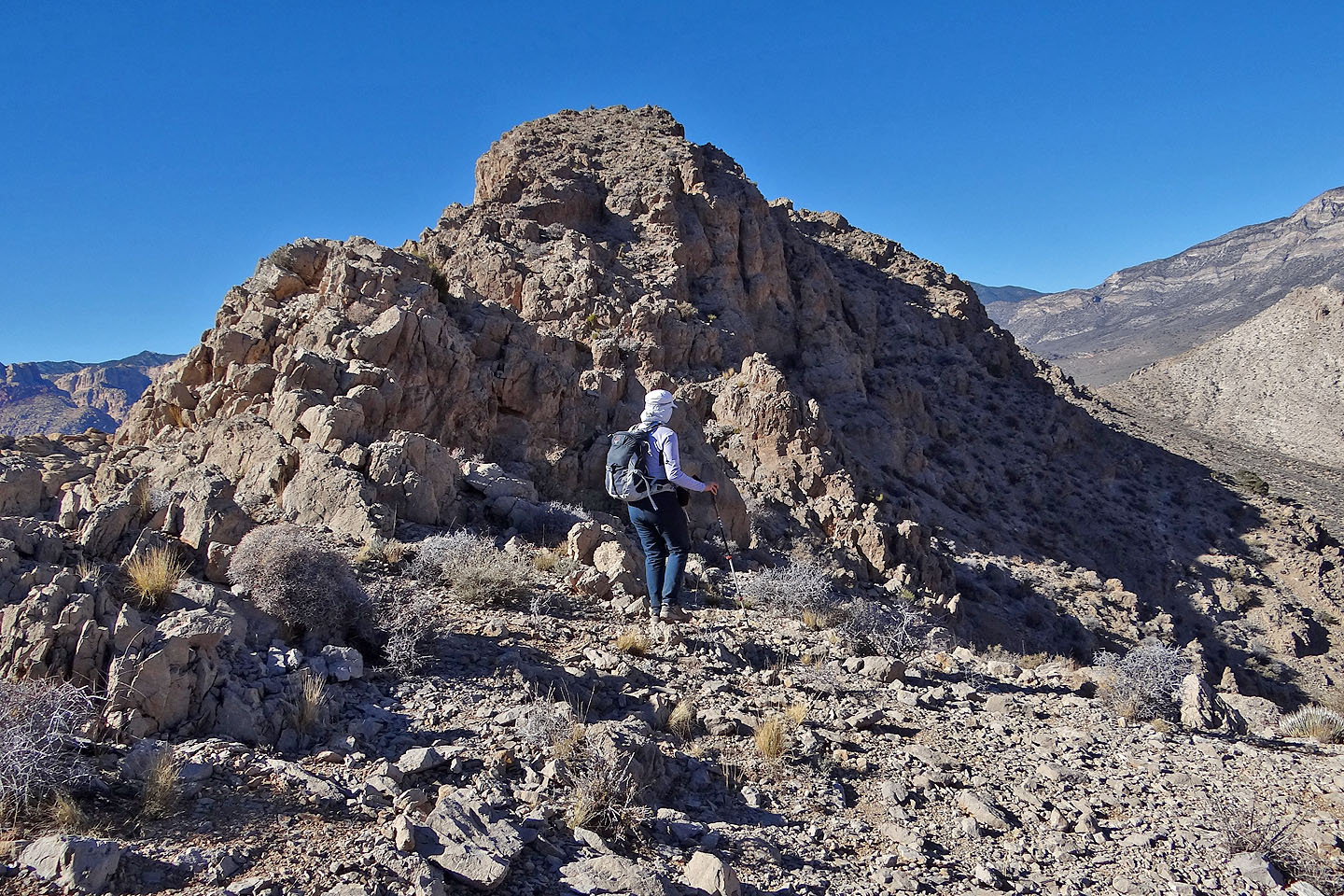 We avoided the outcrops before the summit by going right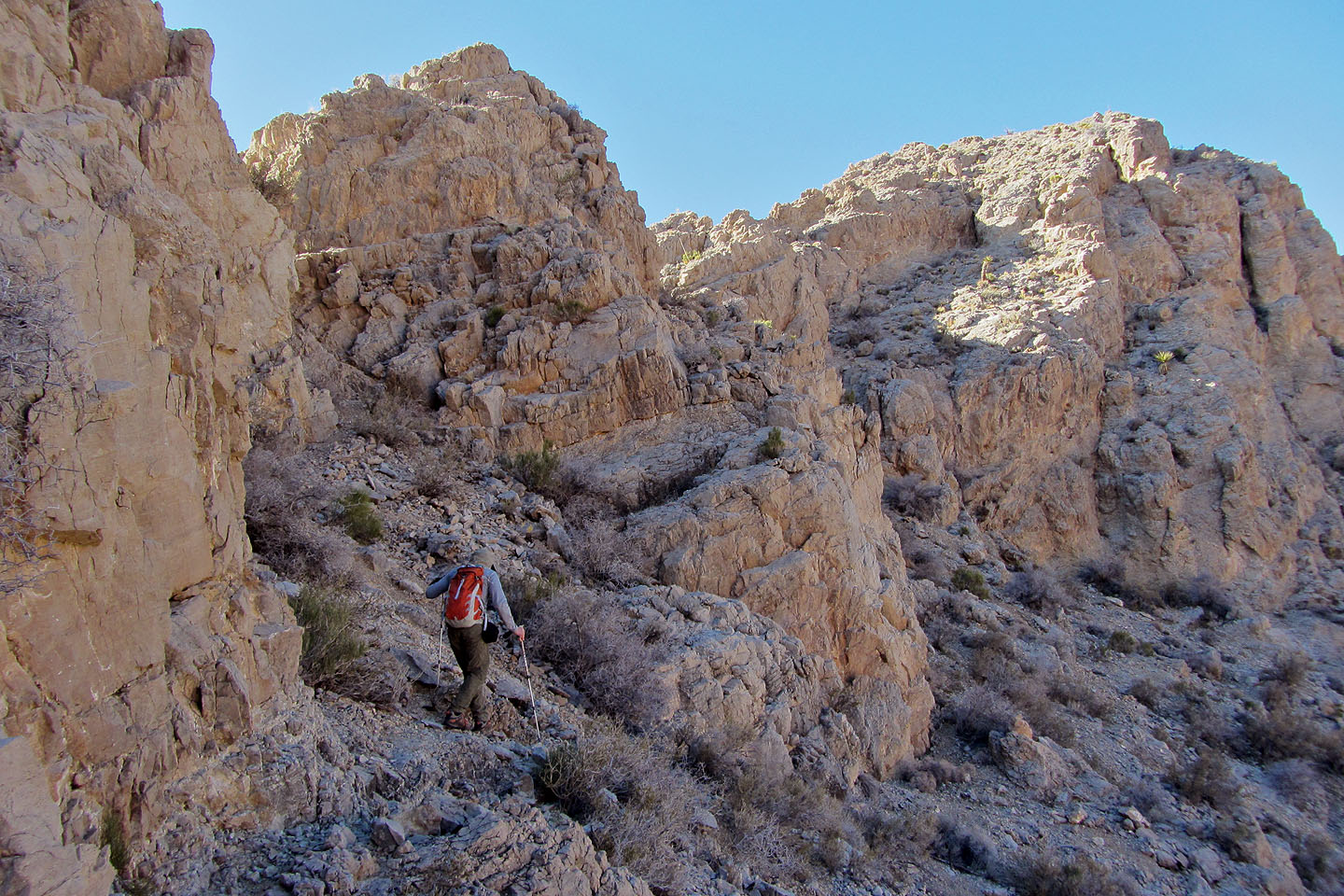 The summit (right)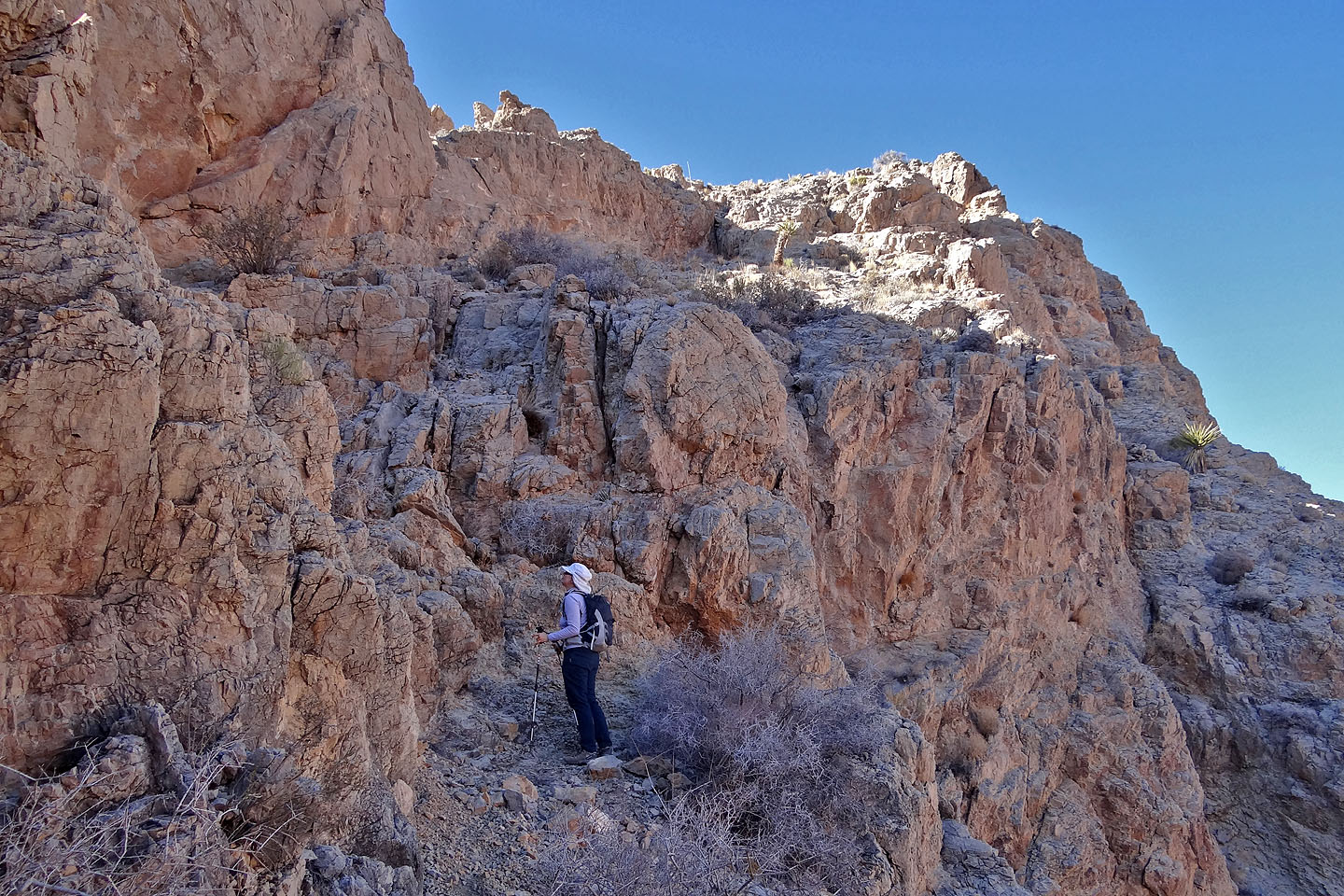 I gained the ridge above Dinah but soon turned back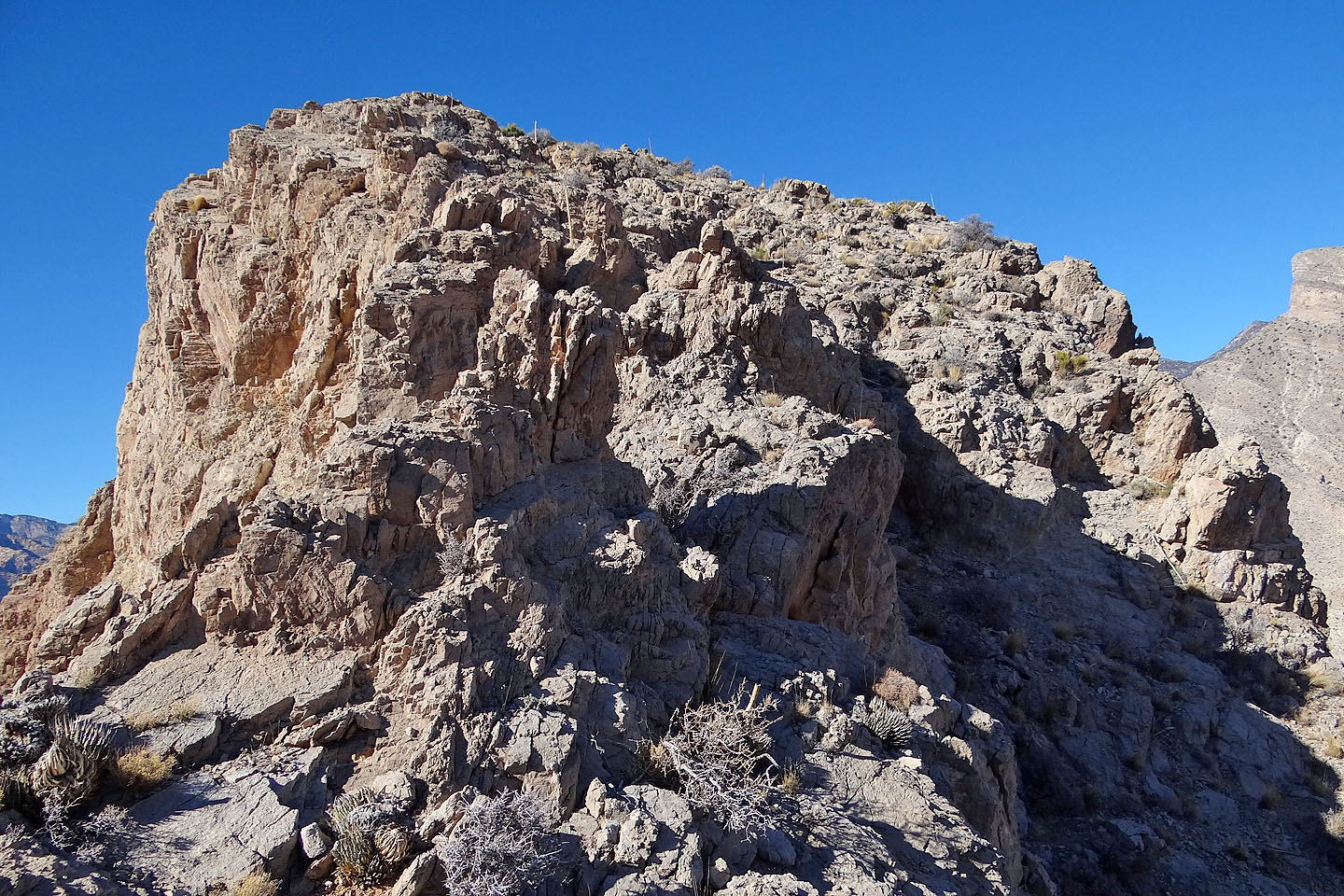 This is as far as I got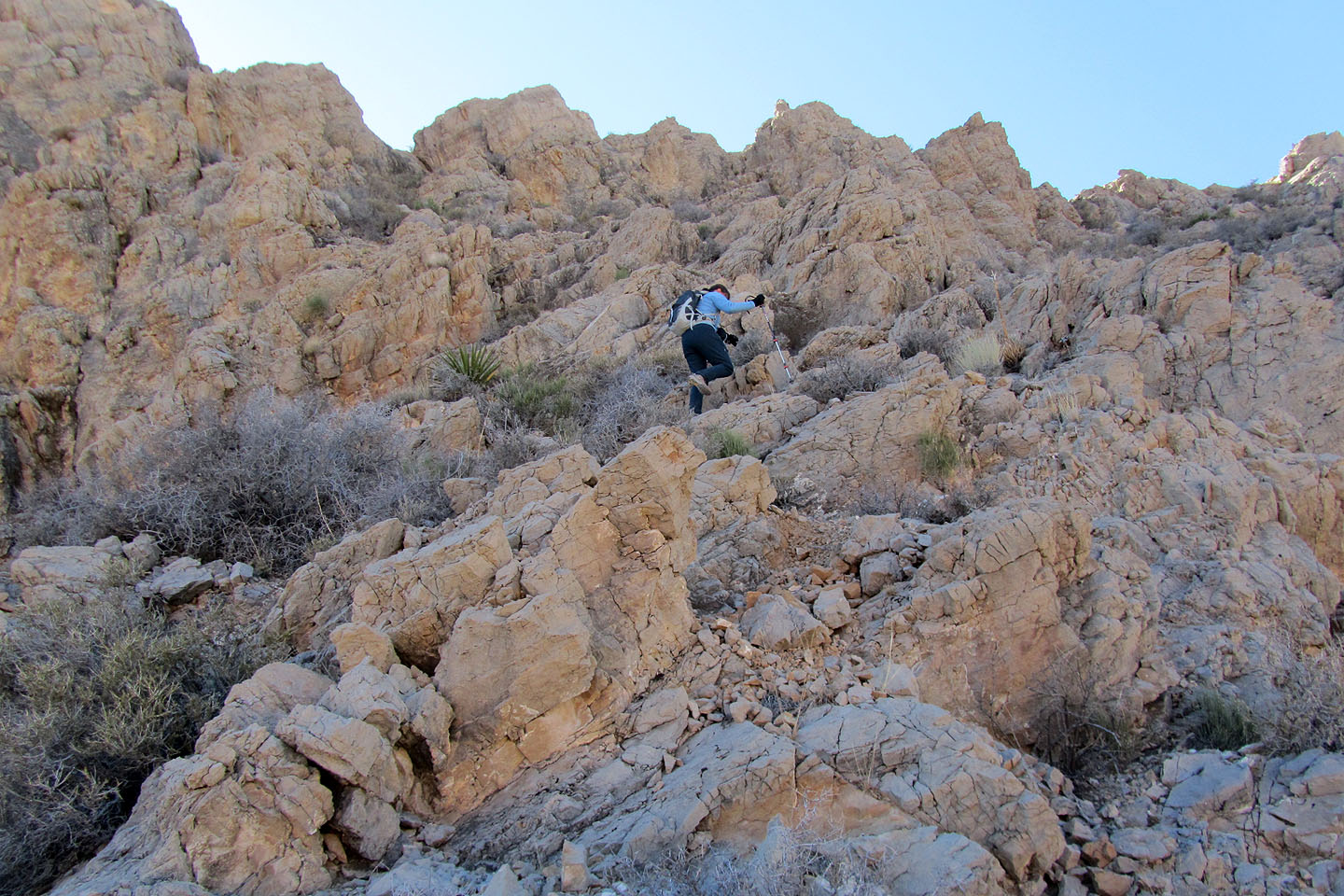 Hiking up to the ridge on the west side of the summit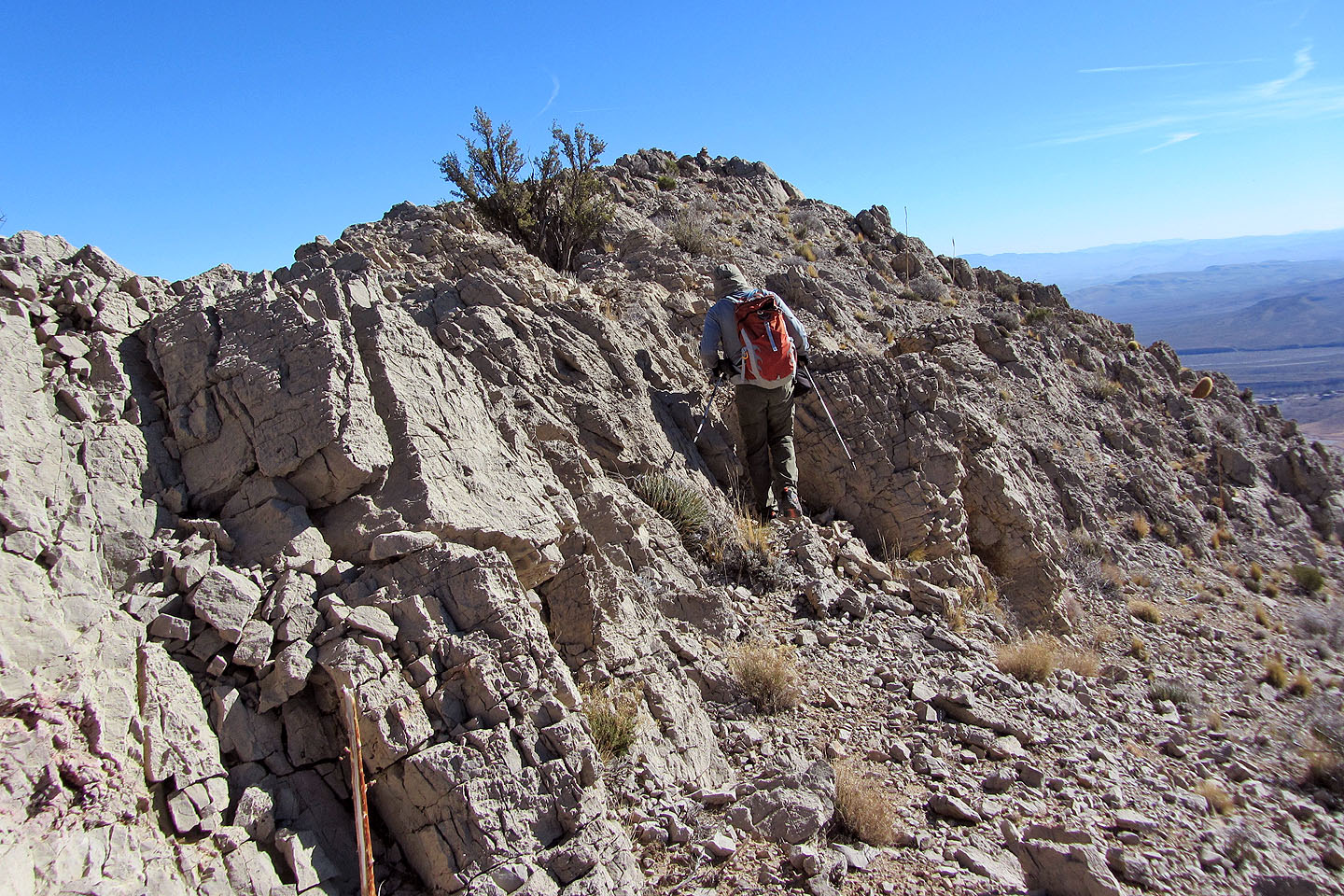 The summit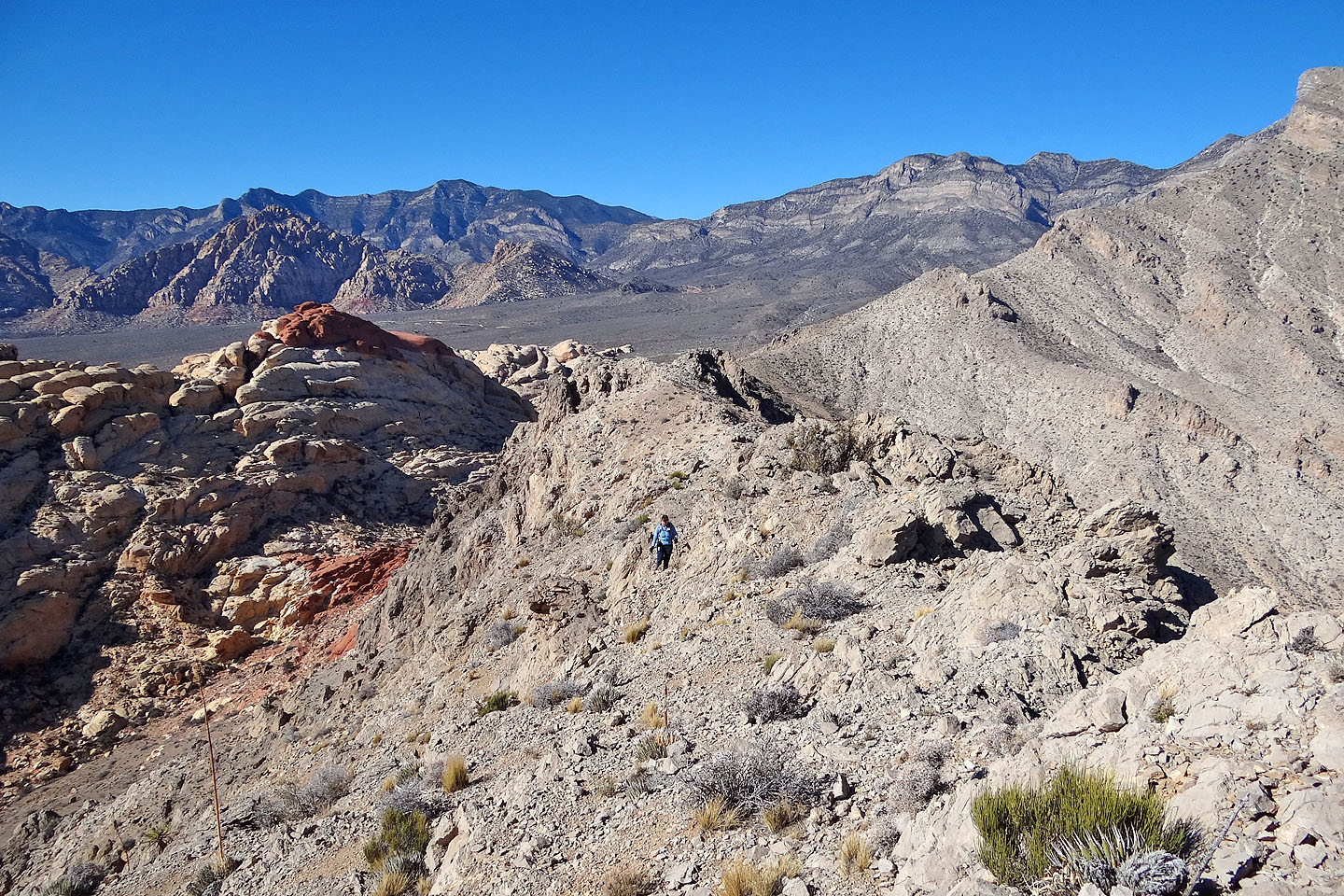 Looking back along the ridge. Redcap (aka Turtlehead Jr.) on the left.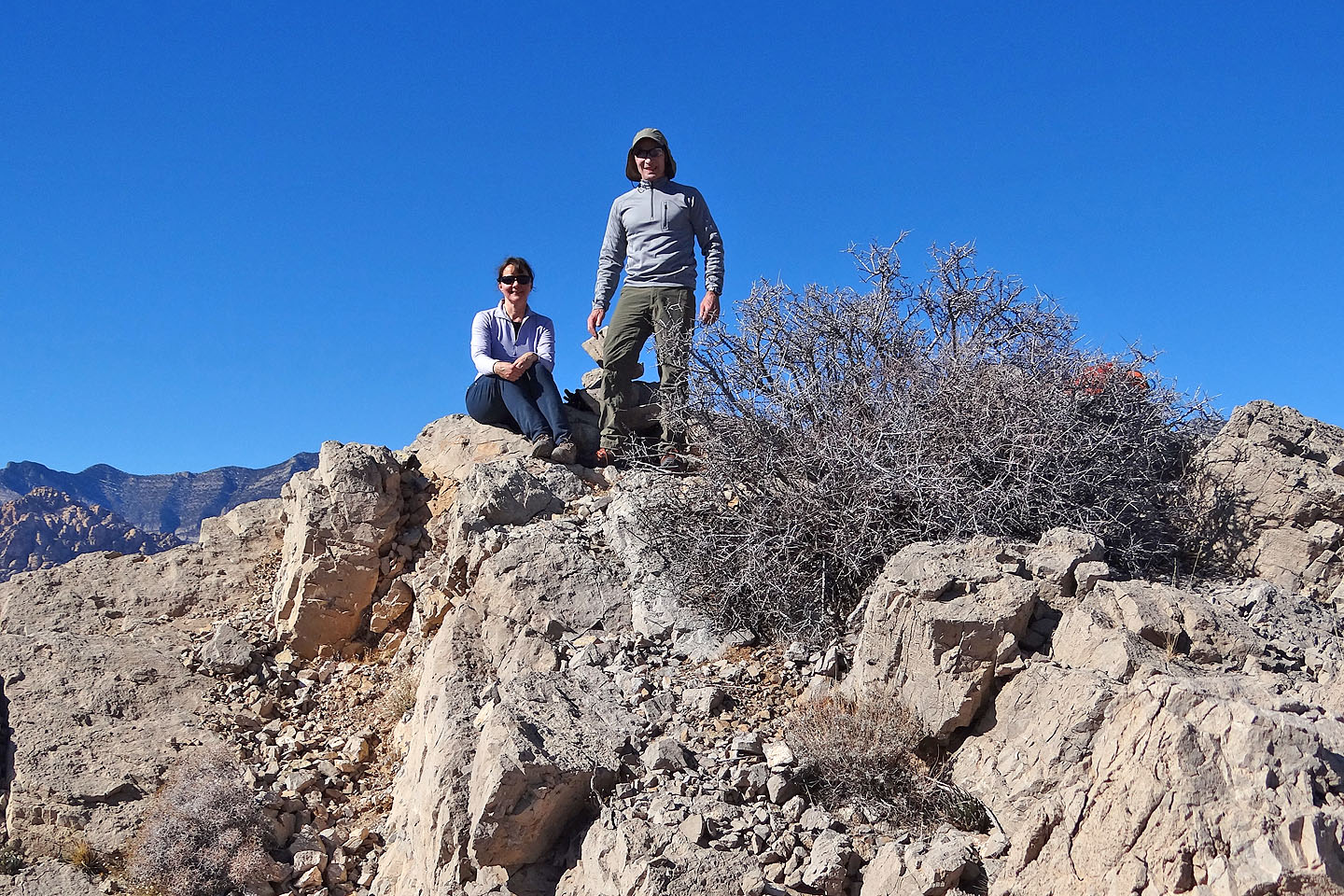 On the summit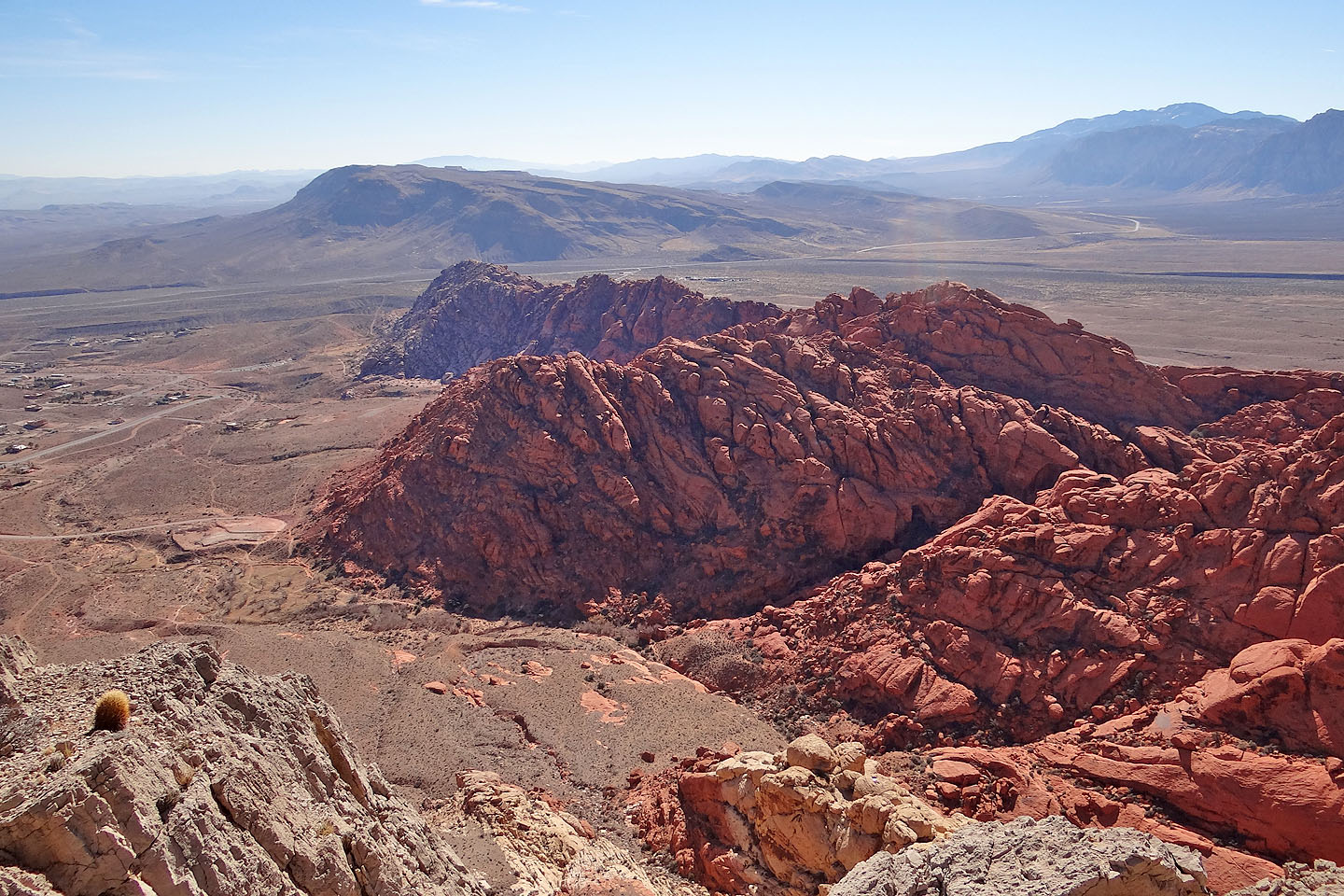 Looking down at Calico Hills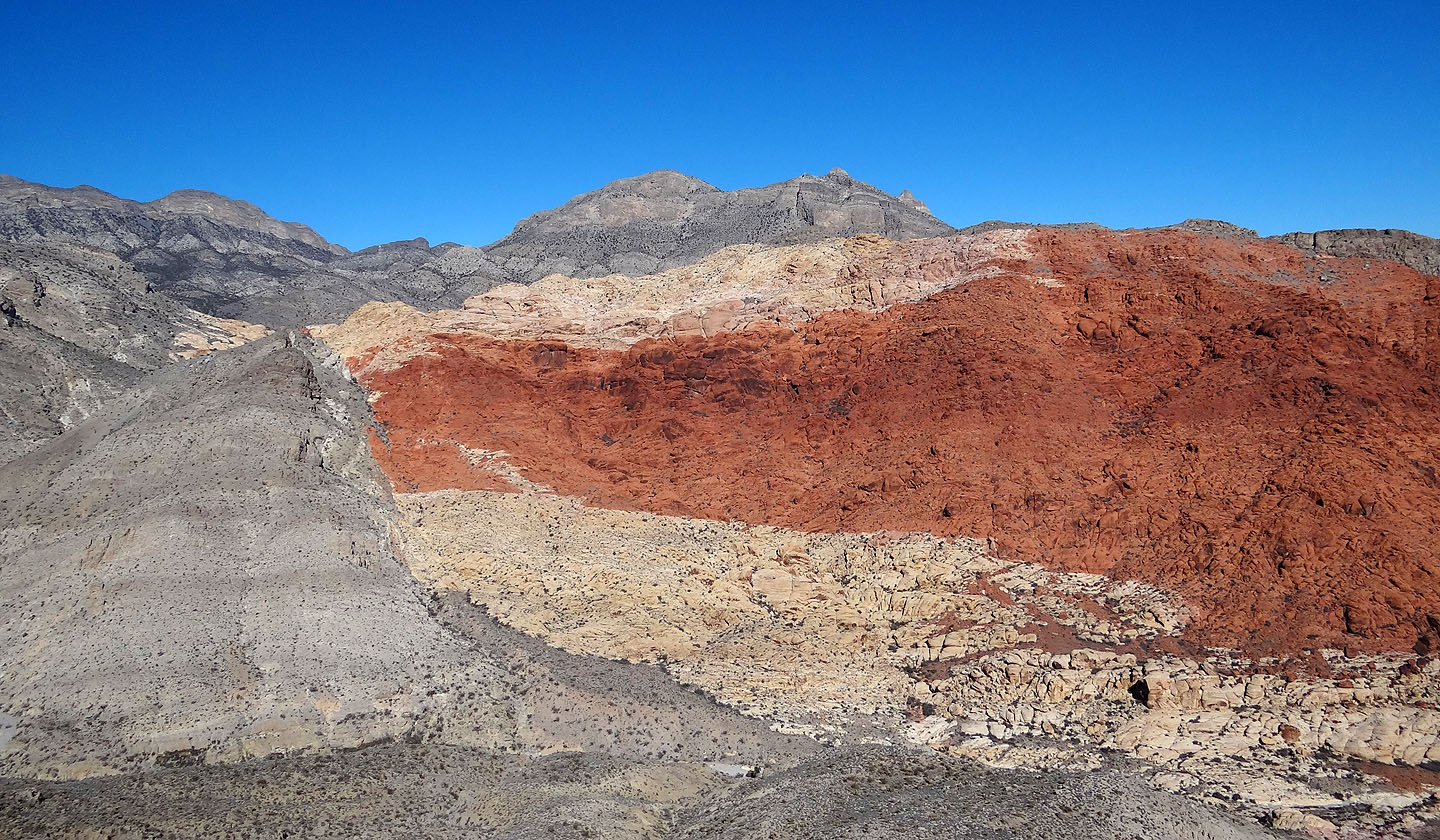 Damsel Peak

Dinah starts back from the summit. Turtlehead Peak on the right.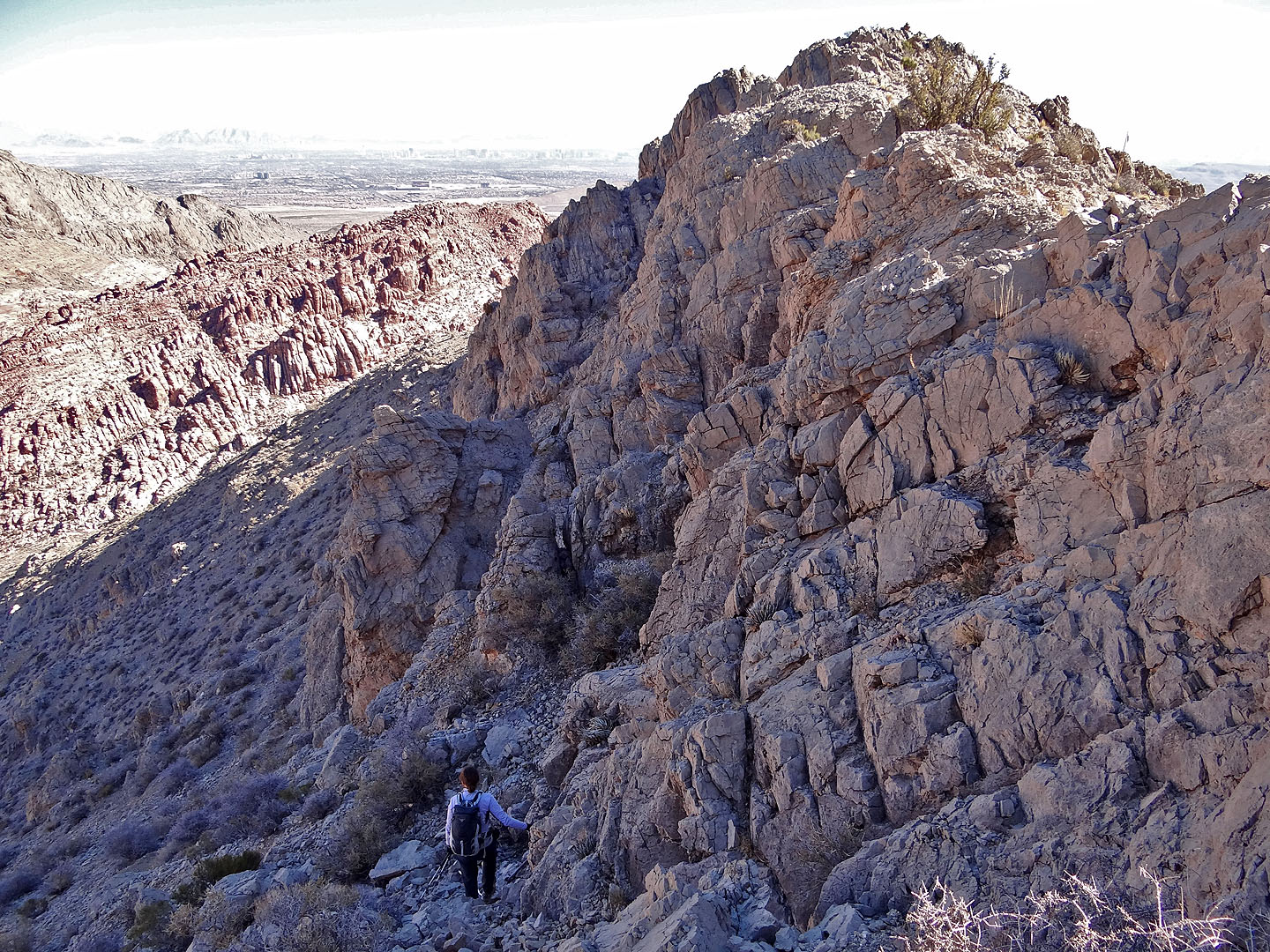 Heading back to the saddle. The summit is above Dinah.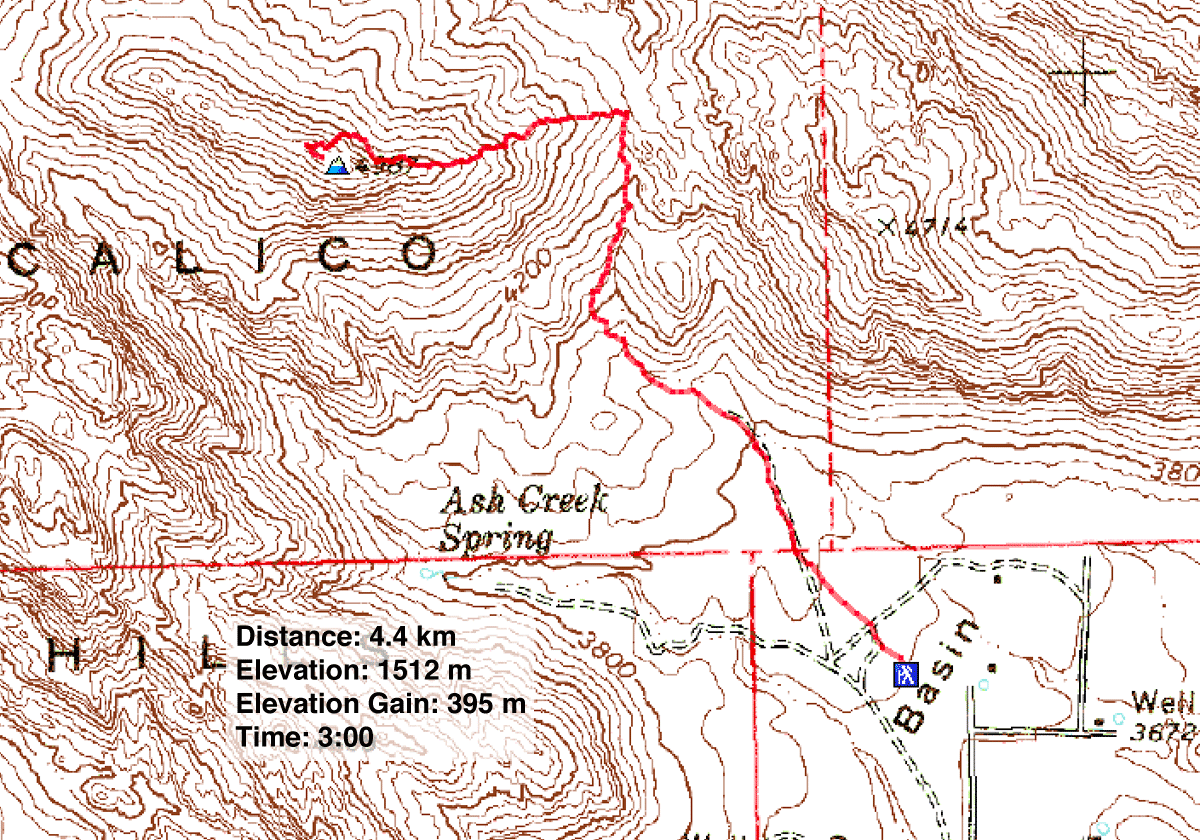 La Madre (2.7 mi, 4961 ft, 1296 ft)