bobspirko.ca | Home | Canada Trips | US Trips | Hiking | Snowshoeing | About
Fossil Mountain
Skoki, Banff National Park, Alberta
September 5, 2004
Despite the long approach, Fossil Mountain can be done easily as a day trip and the views are worth it. We followed the route described in the Scrambles book and encountered no difficulties.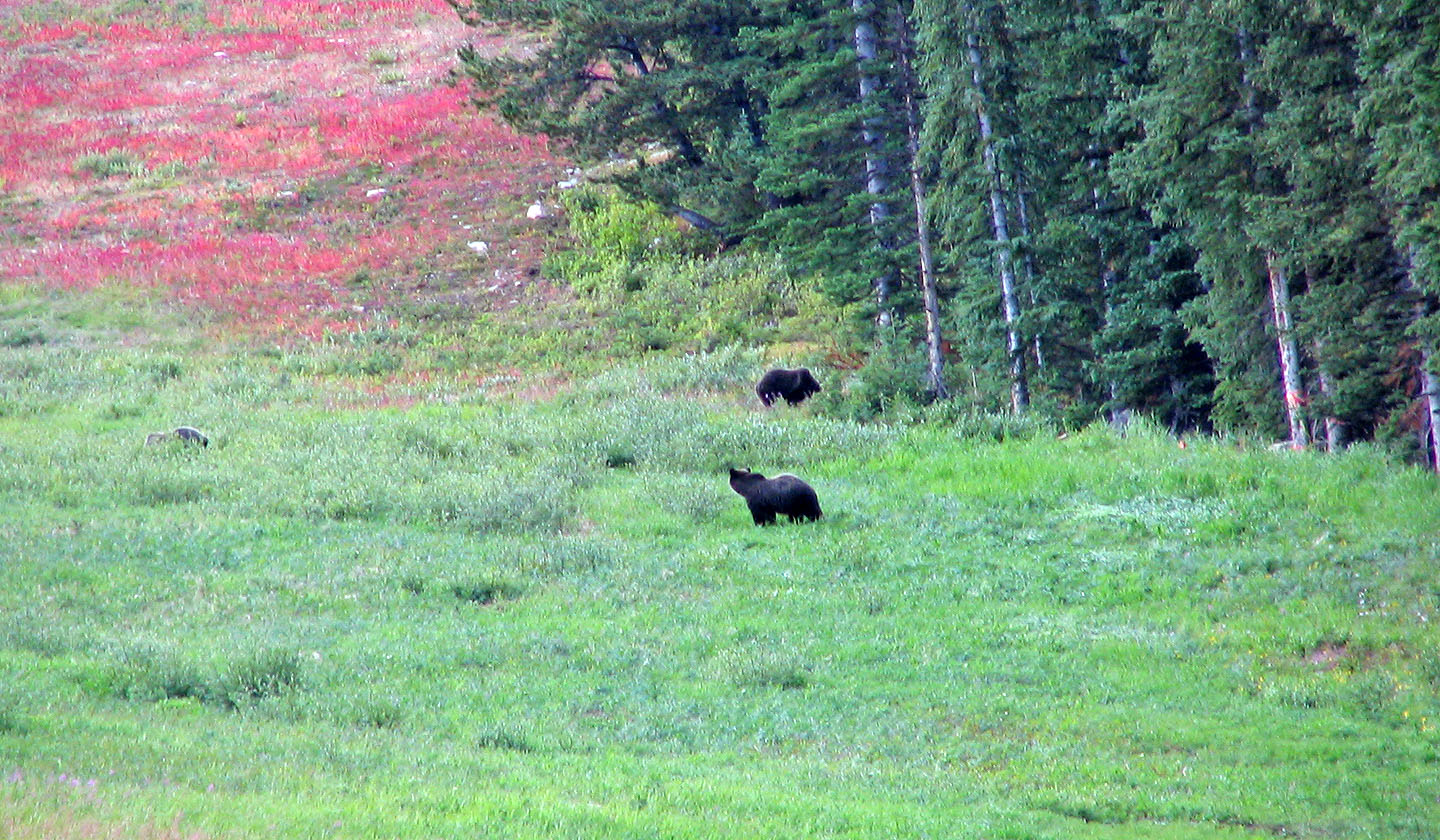 At the end of the road, we saw a silver-back (left, partly hidden) and two black grizzlies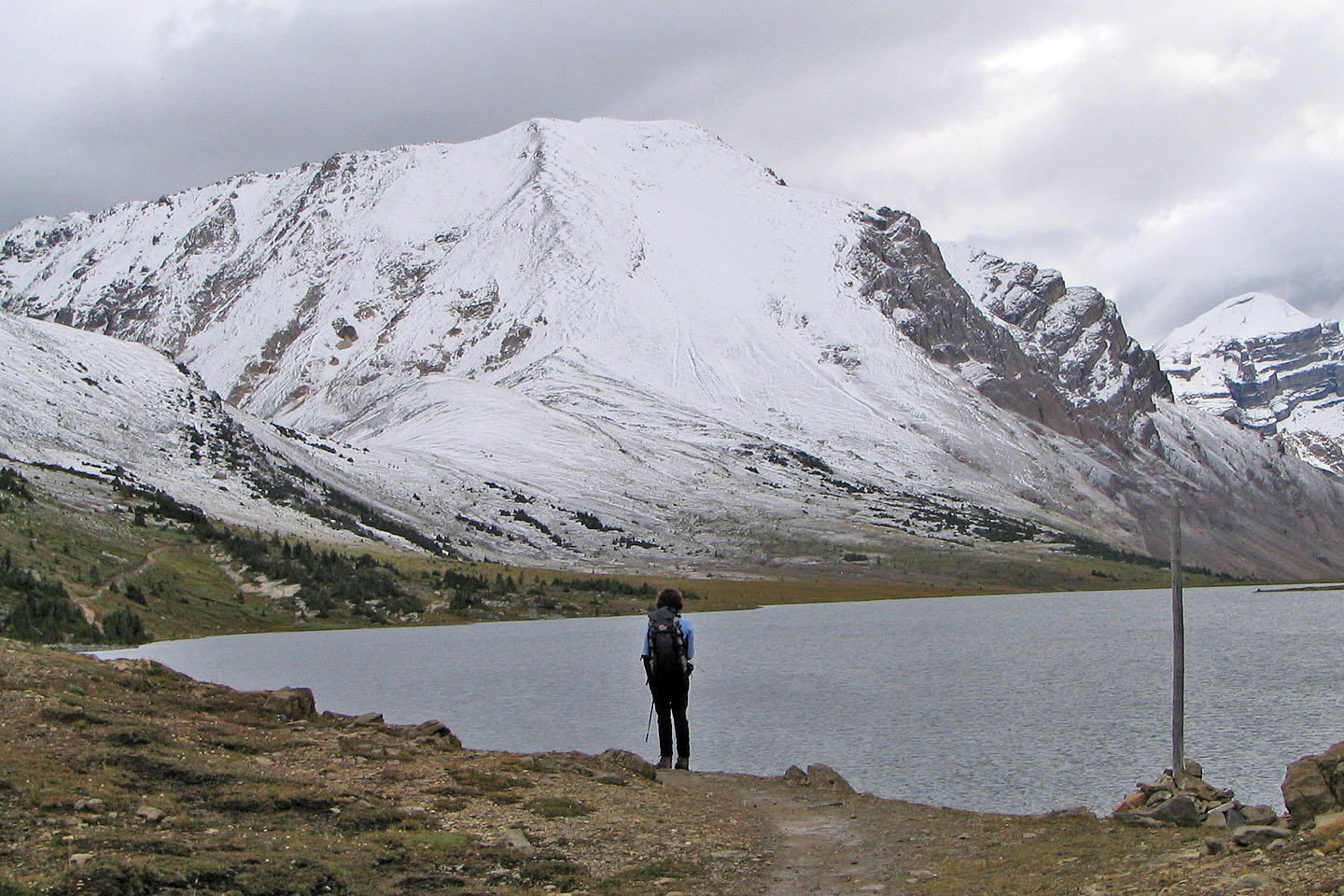 Fossil Mountain seen from Boulder Pass. Deception Pass is the low point left of Ptarmigan Lake.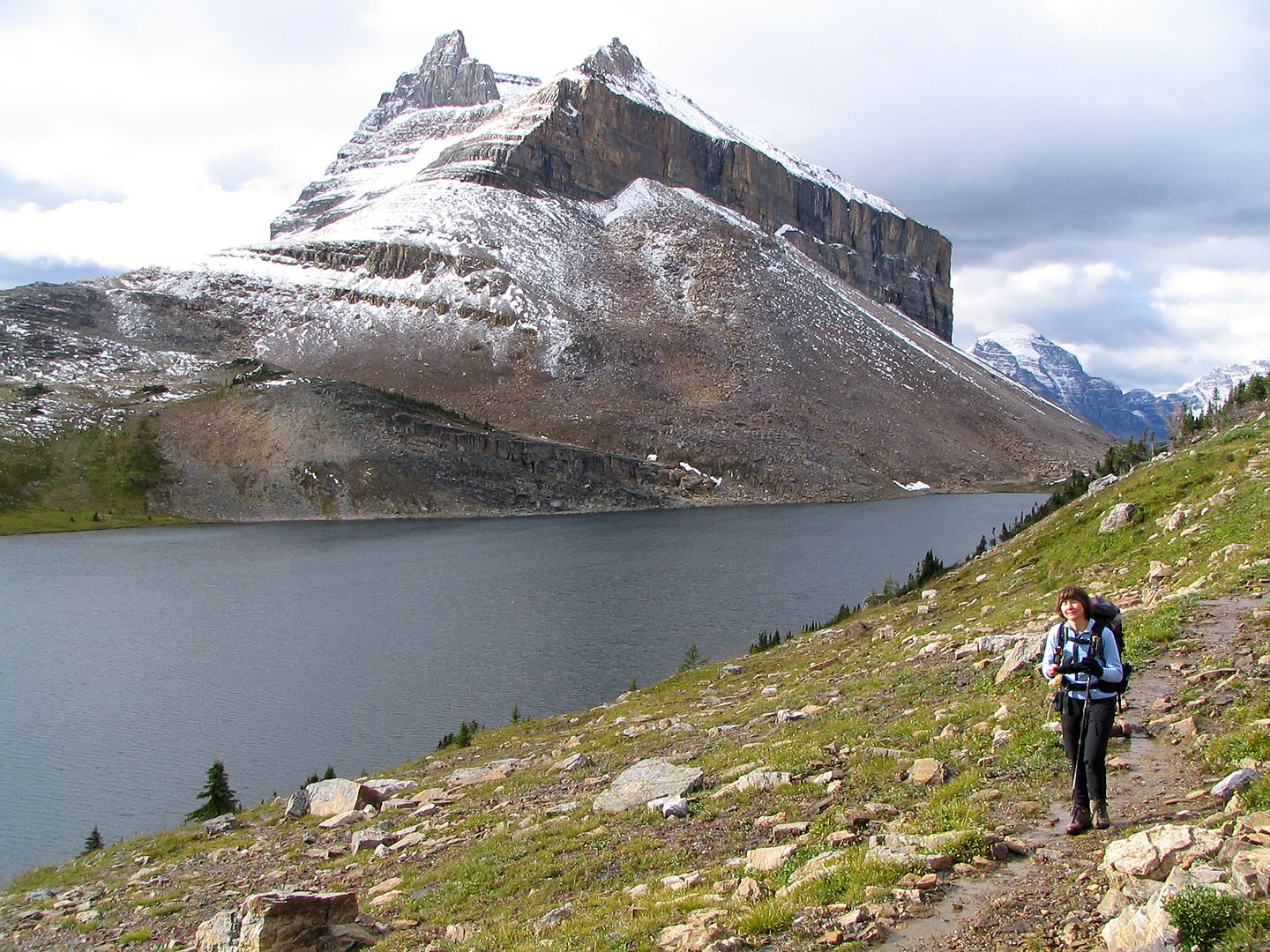 Mount Redoubt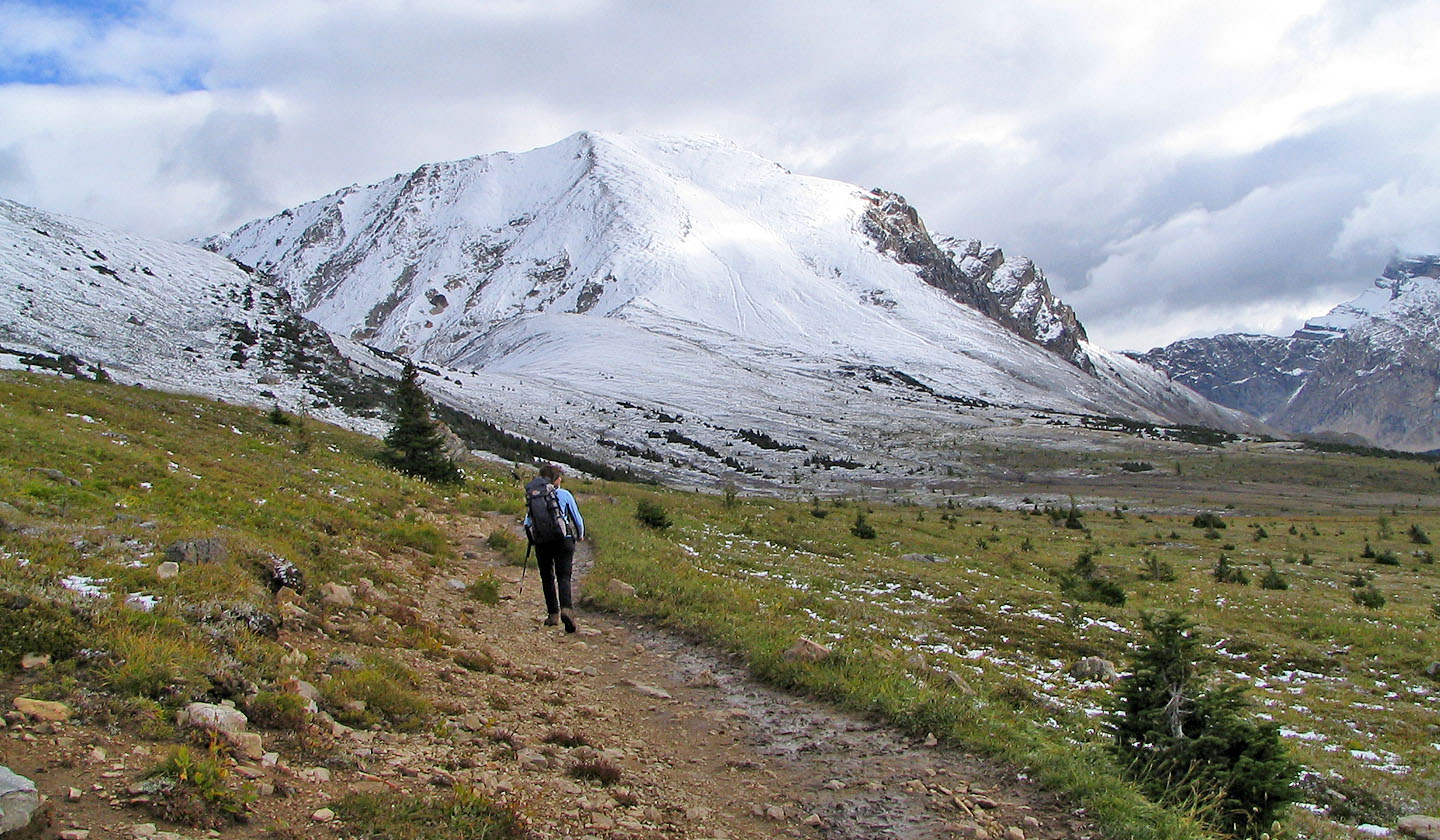 Hiking up the trail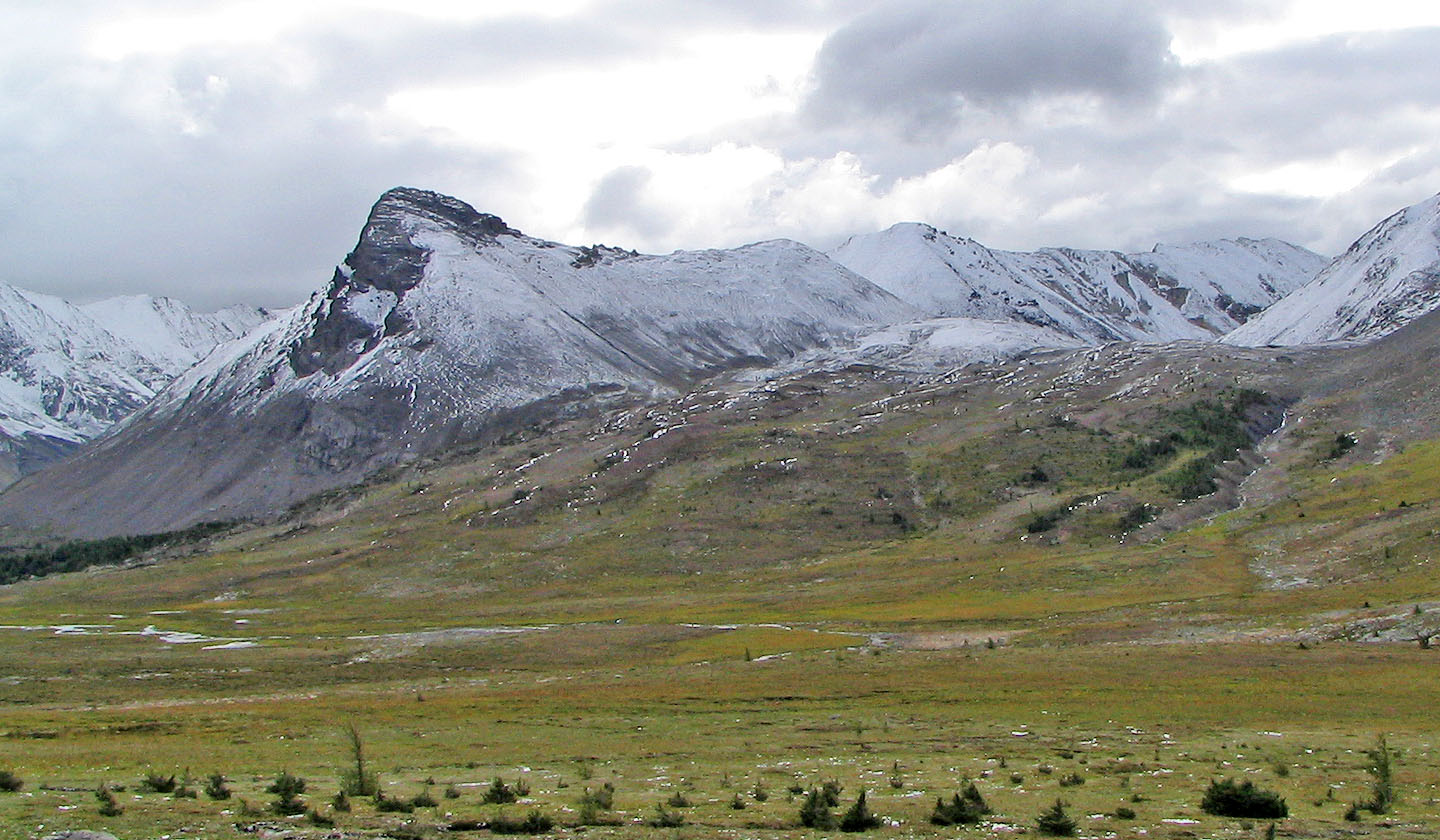 Anthozoan and Brachiopod Mountains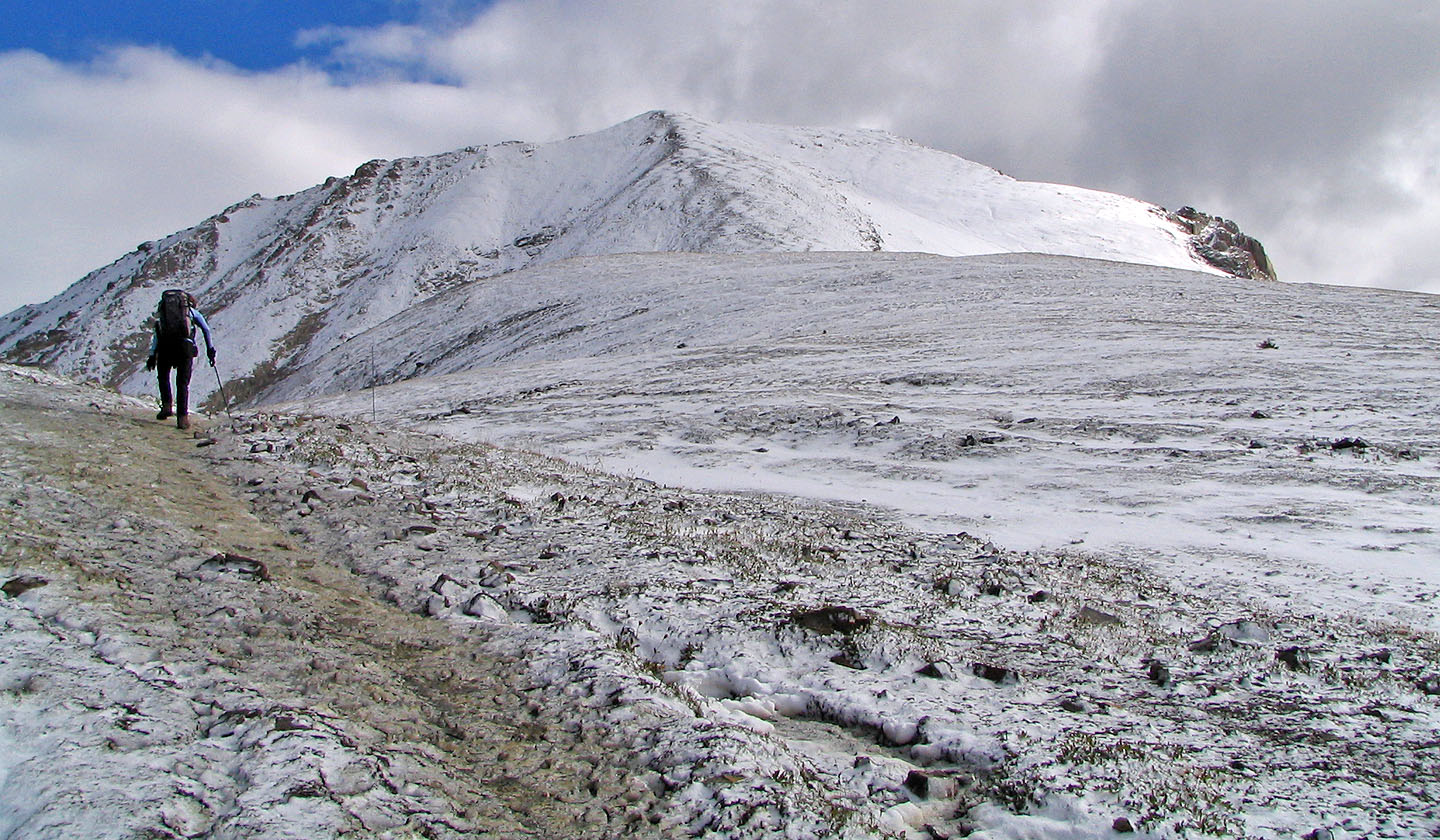 From Deception Pass the grade to the top of Fossil Mountain looked easy, but the view is deceptive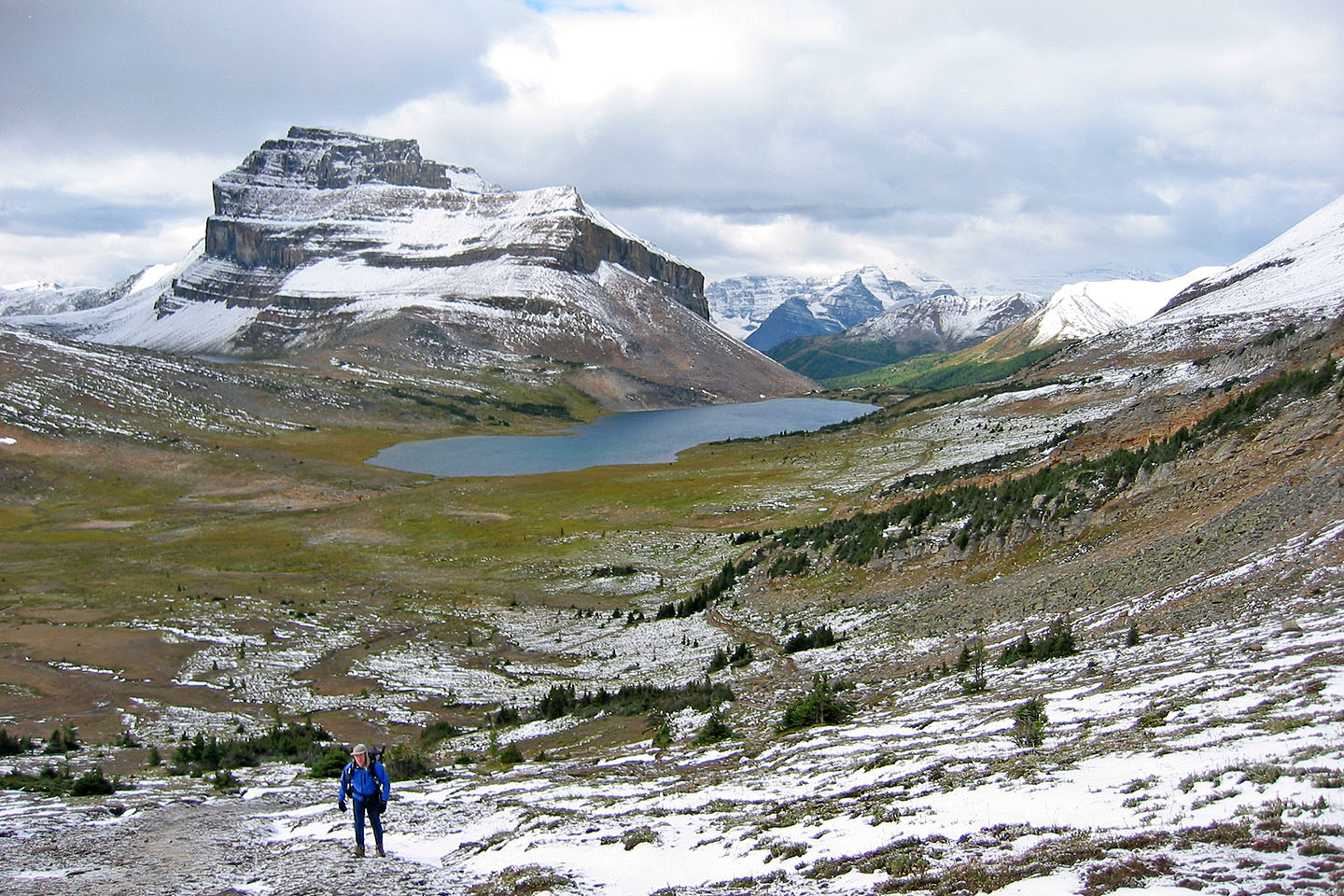 Looking back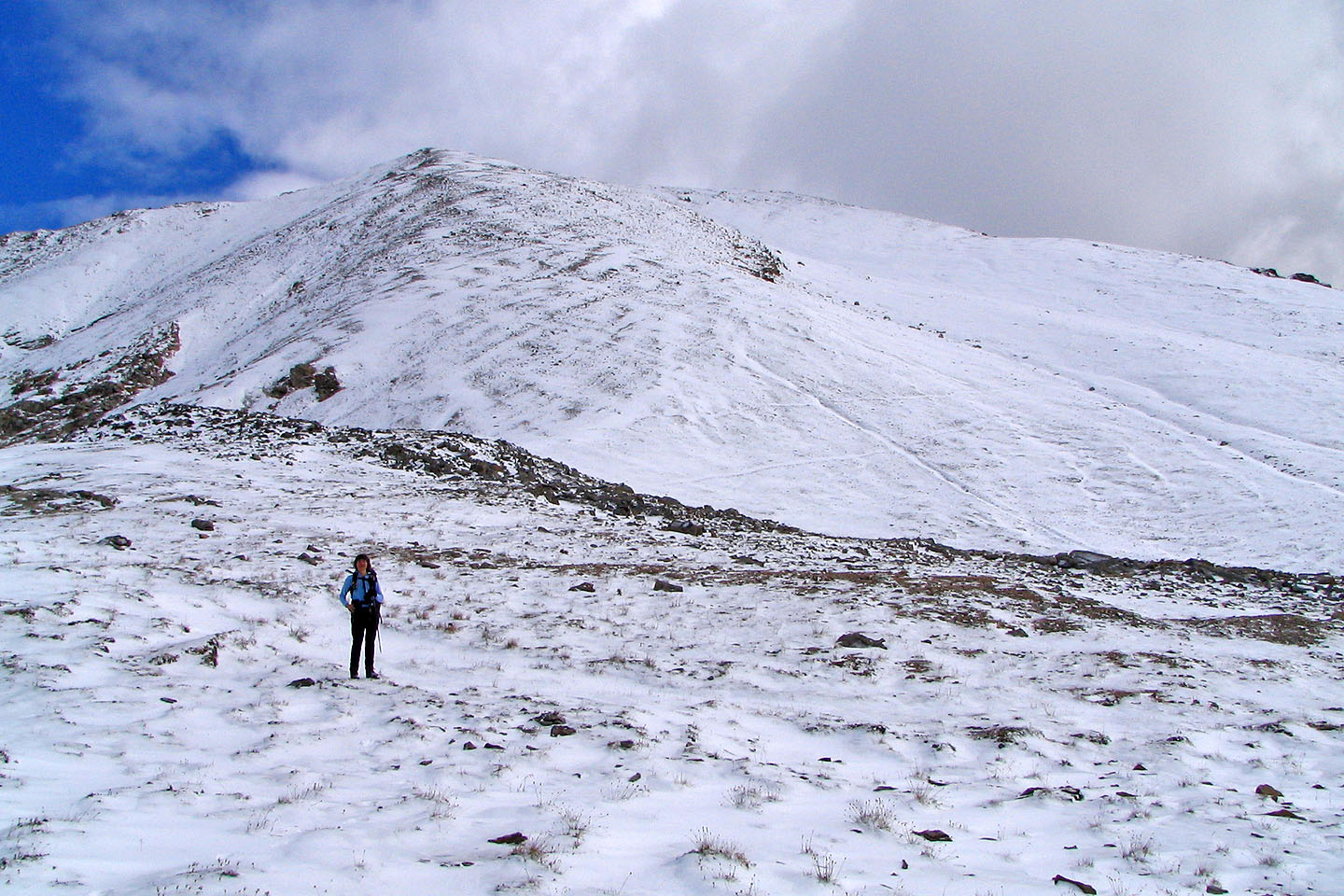 The gentle lower slopes of Fossil ahead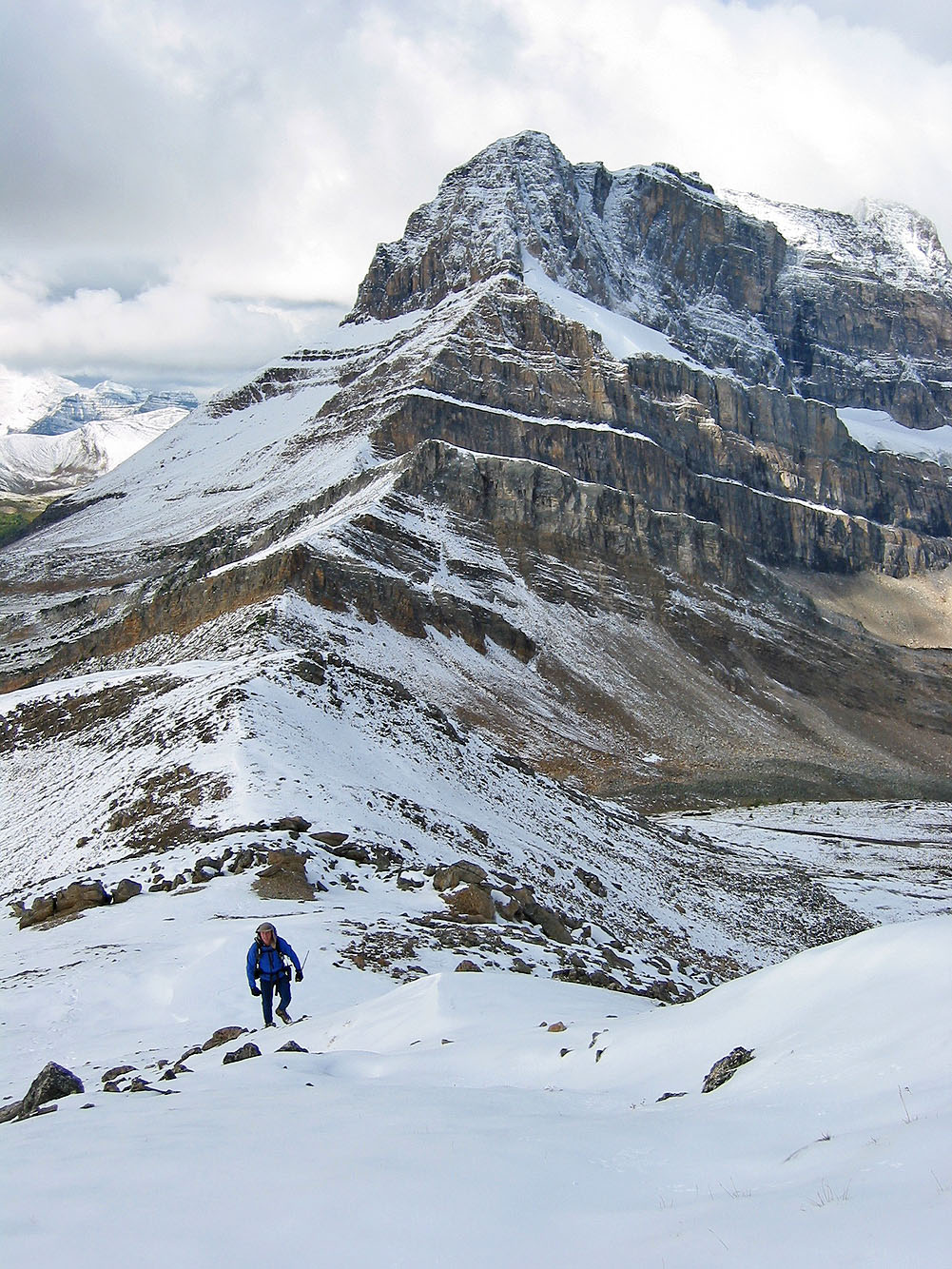 On the ridge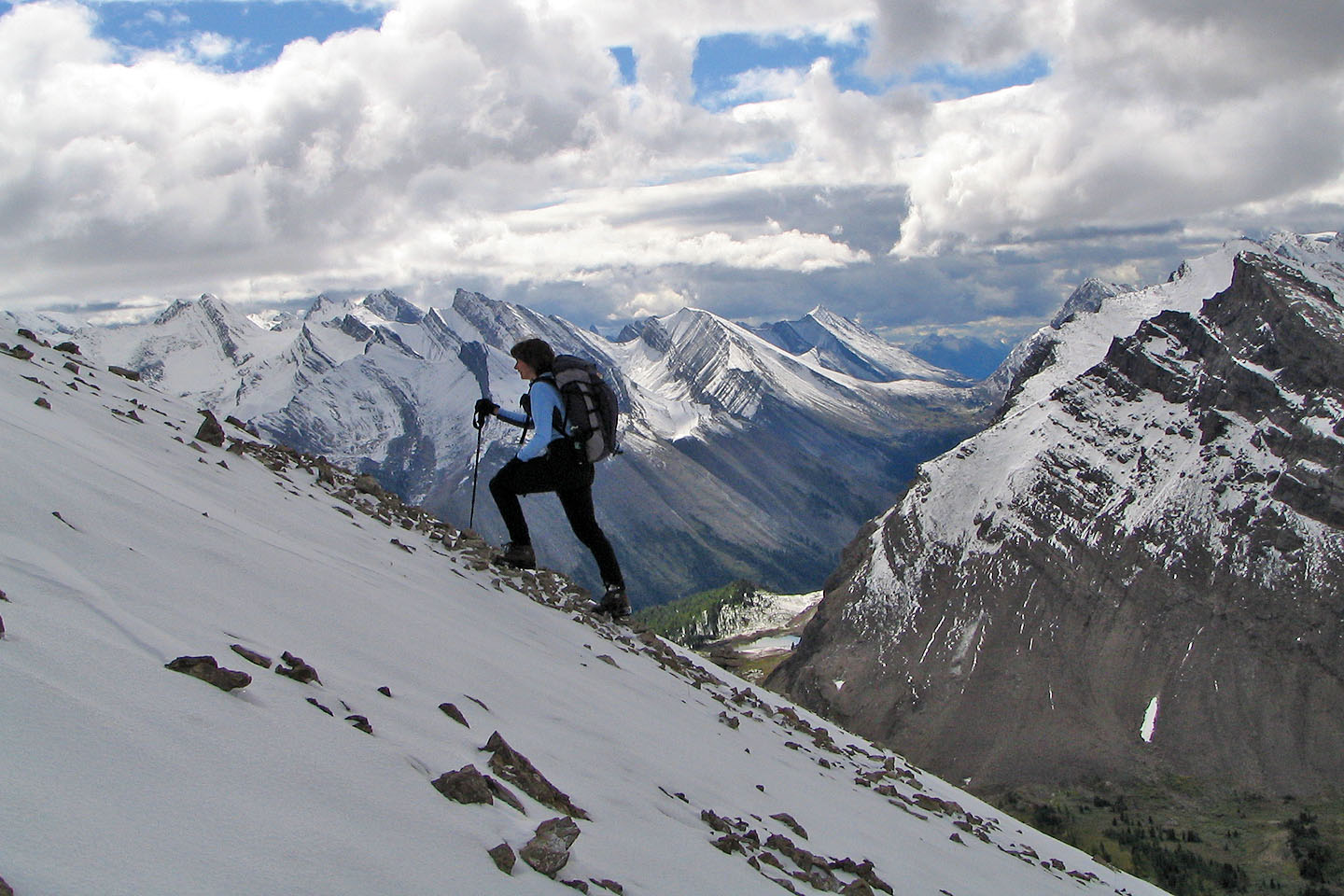 The grade steepens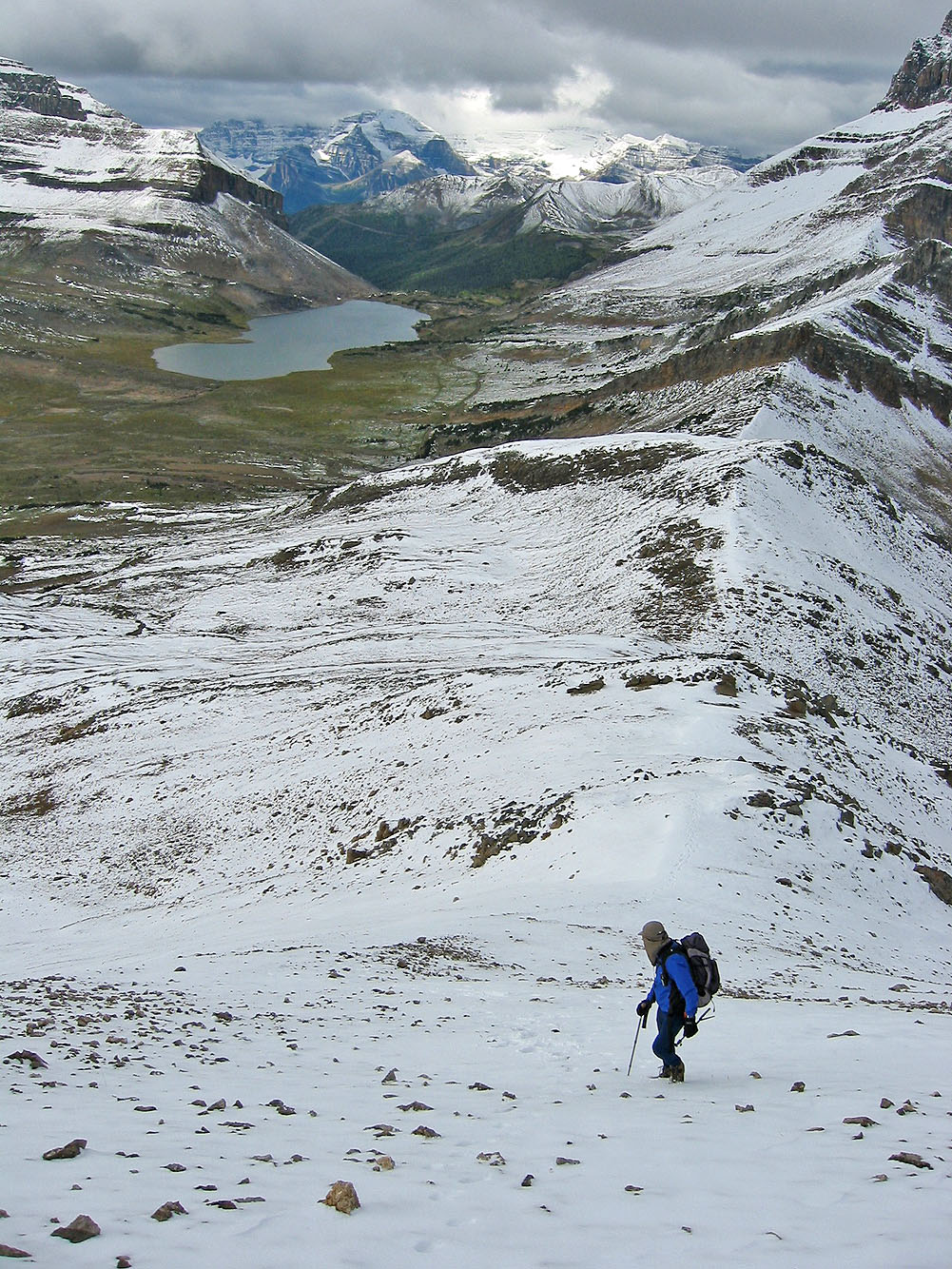 Looking back at Ptarmigan Lake and Boulder Pass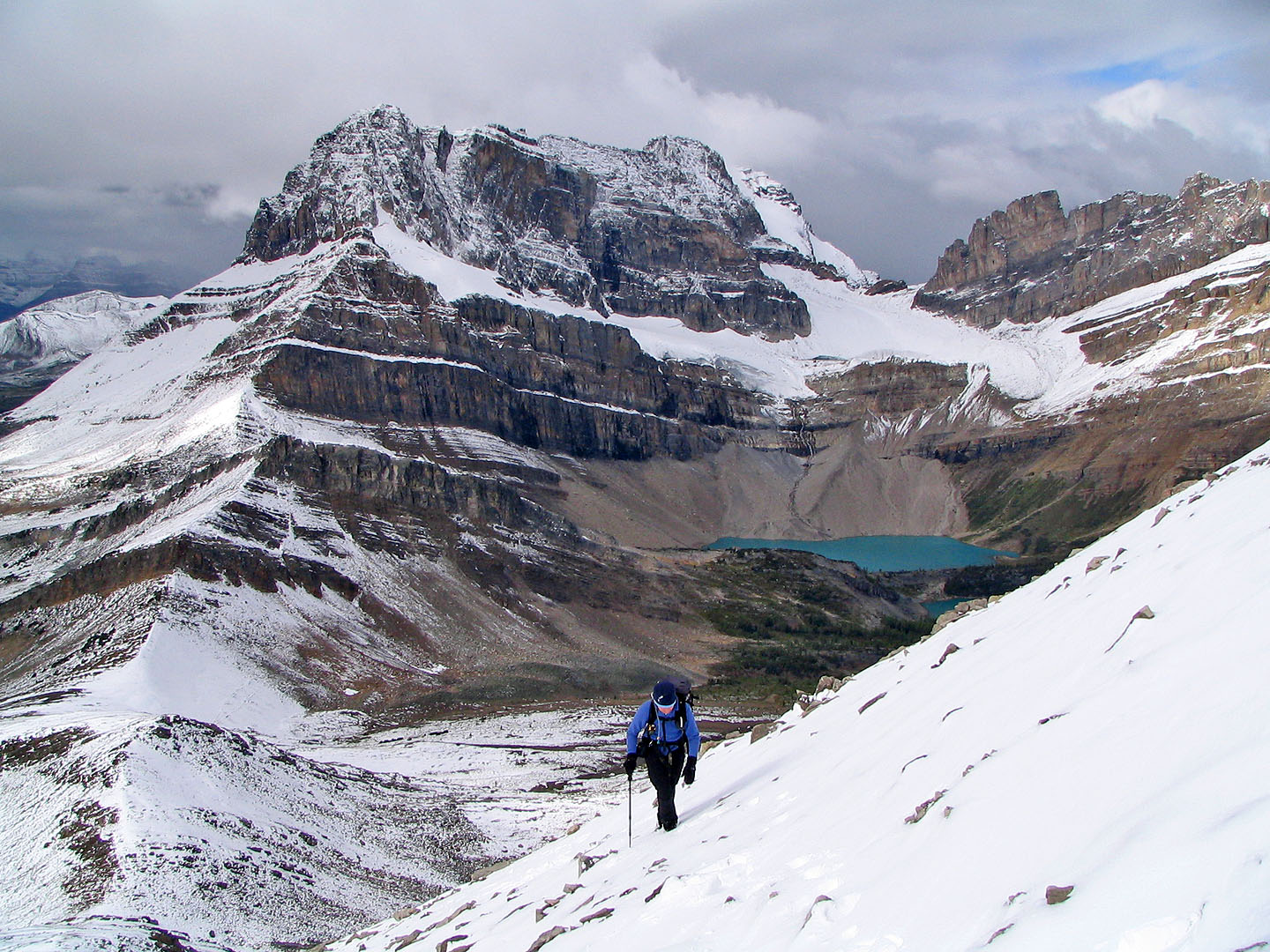 Stumbling up snow-covered loose rock on Fossil Mountain with Ptarmigan Peak in the background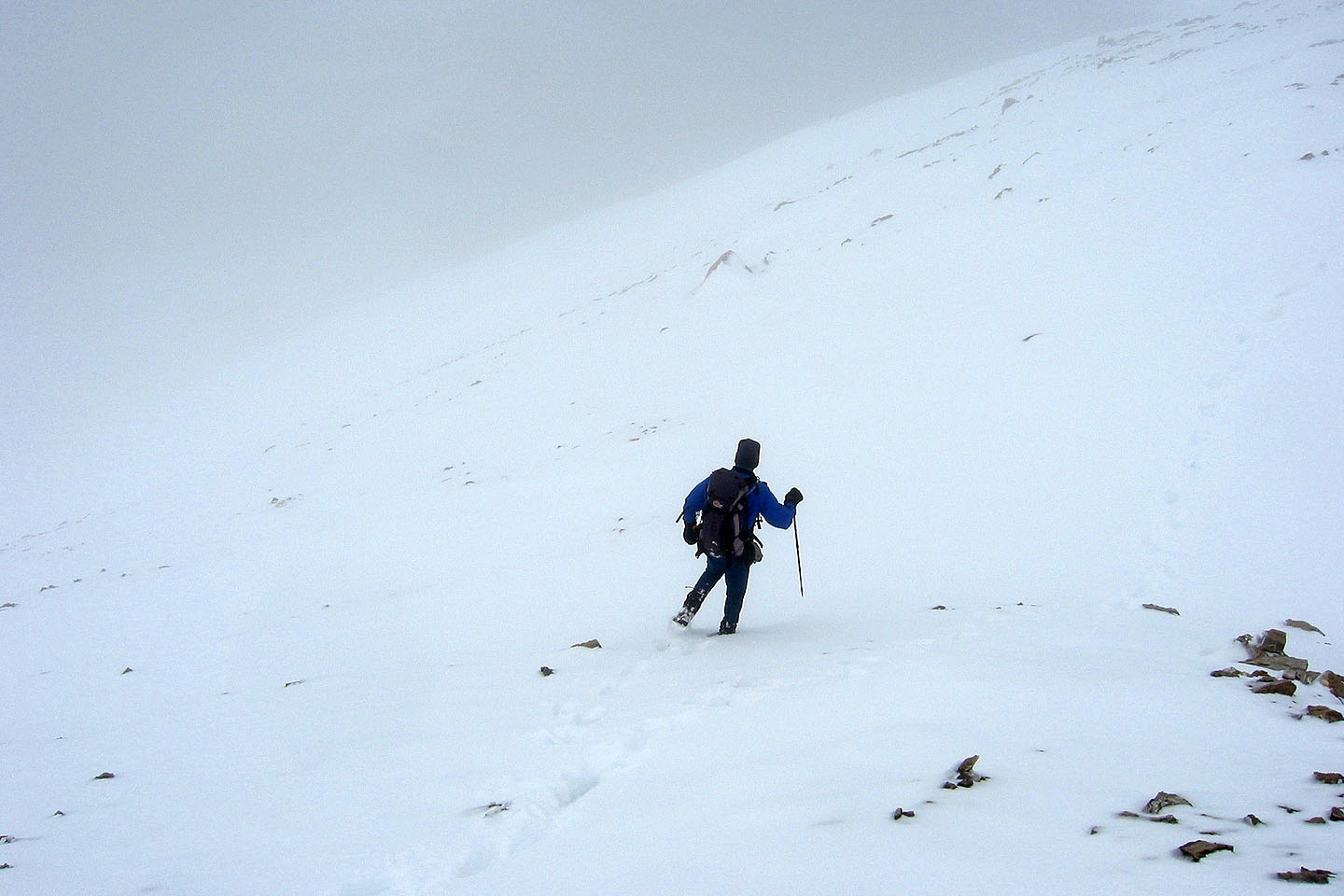 Higher up, the snow becomes deeper and mist rolls in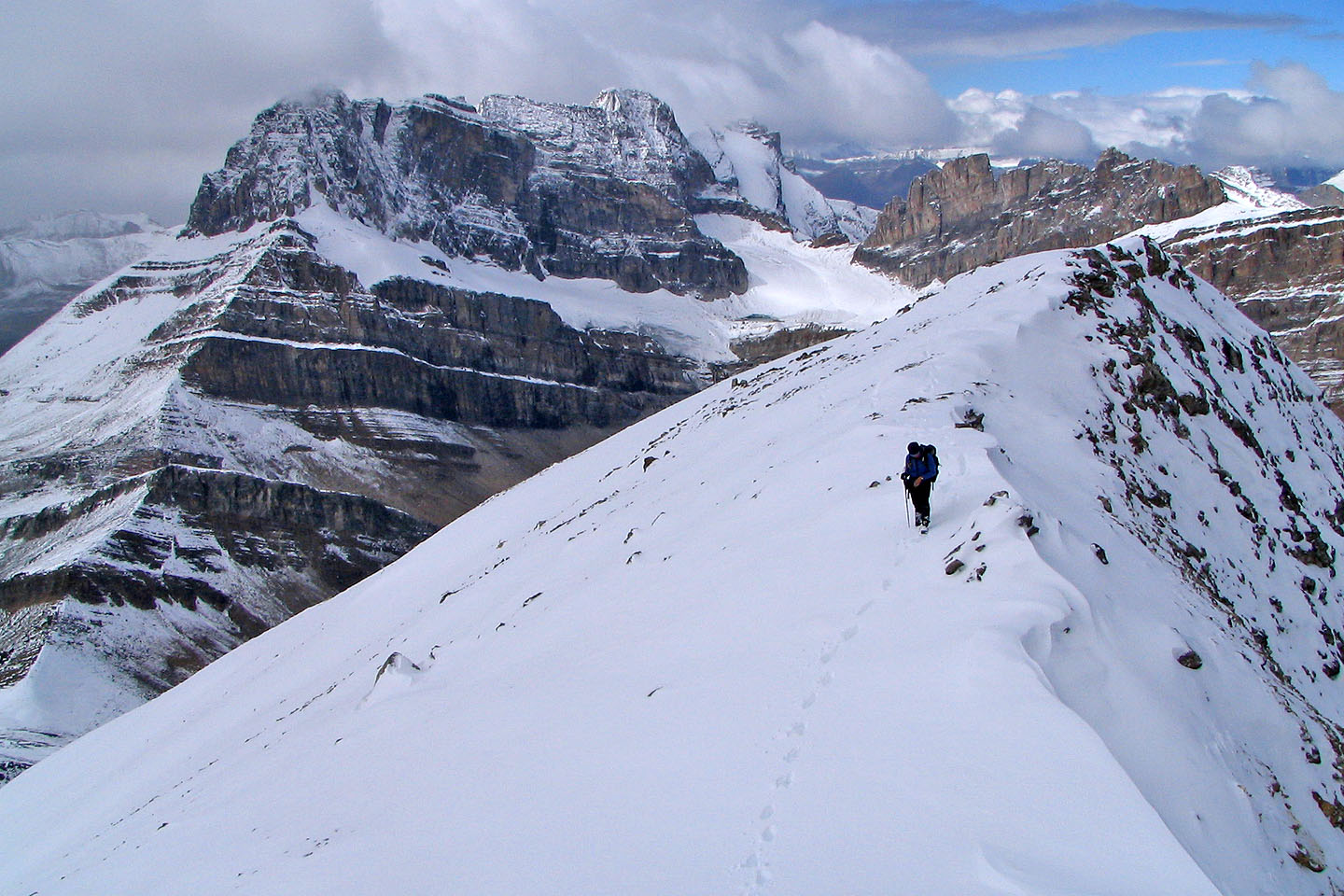 Nearing the summit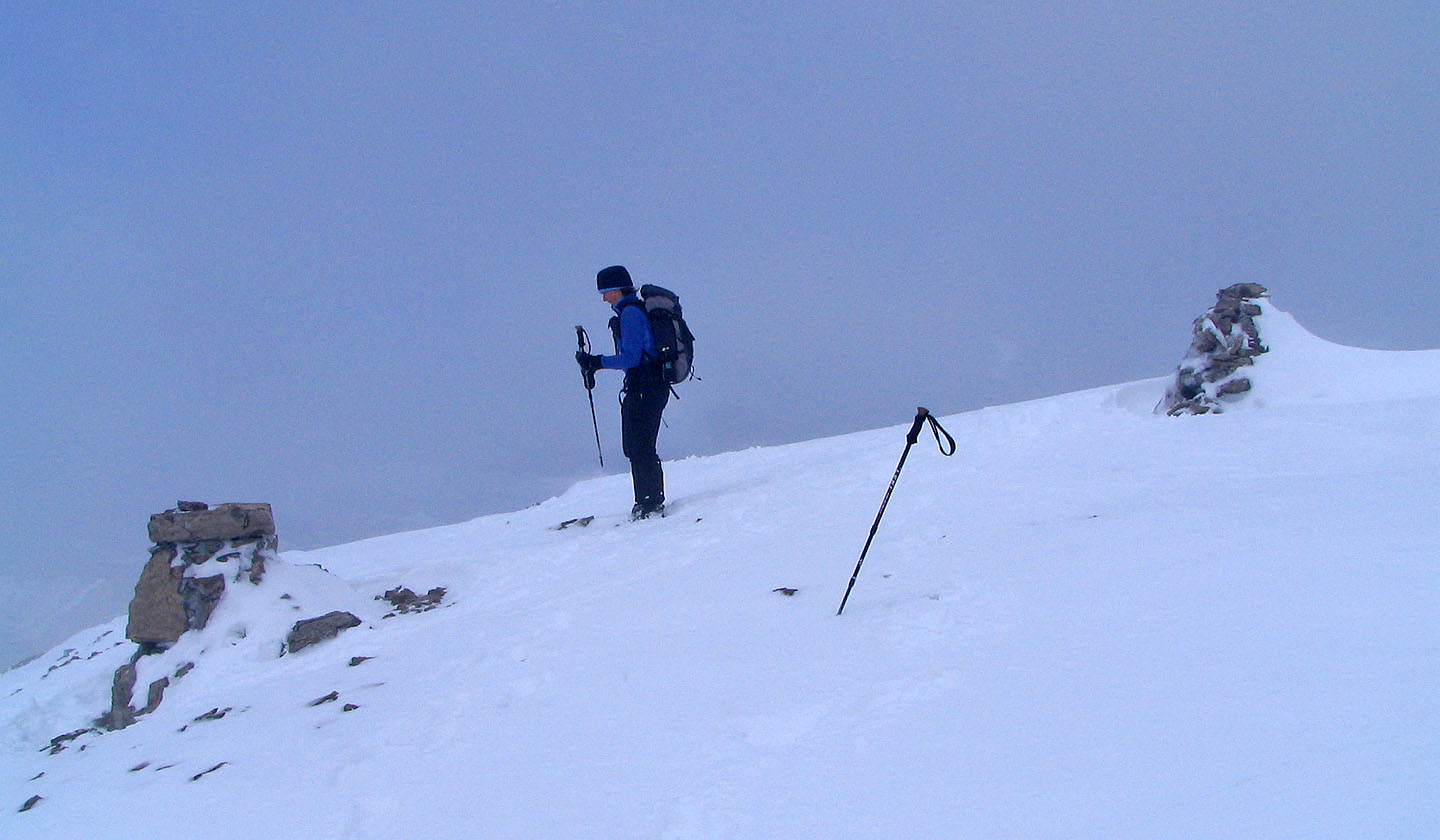 Dinah stands between the memorial and summit cairn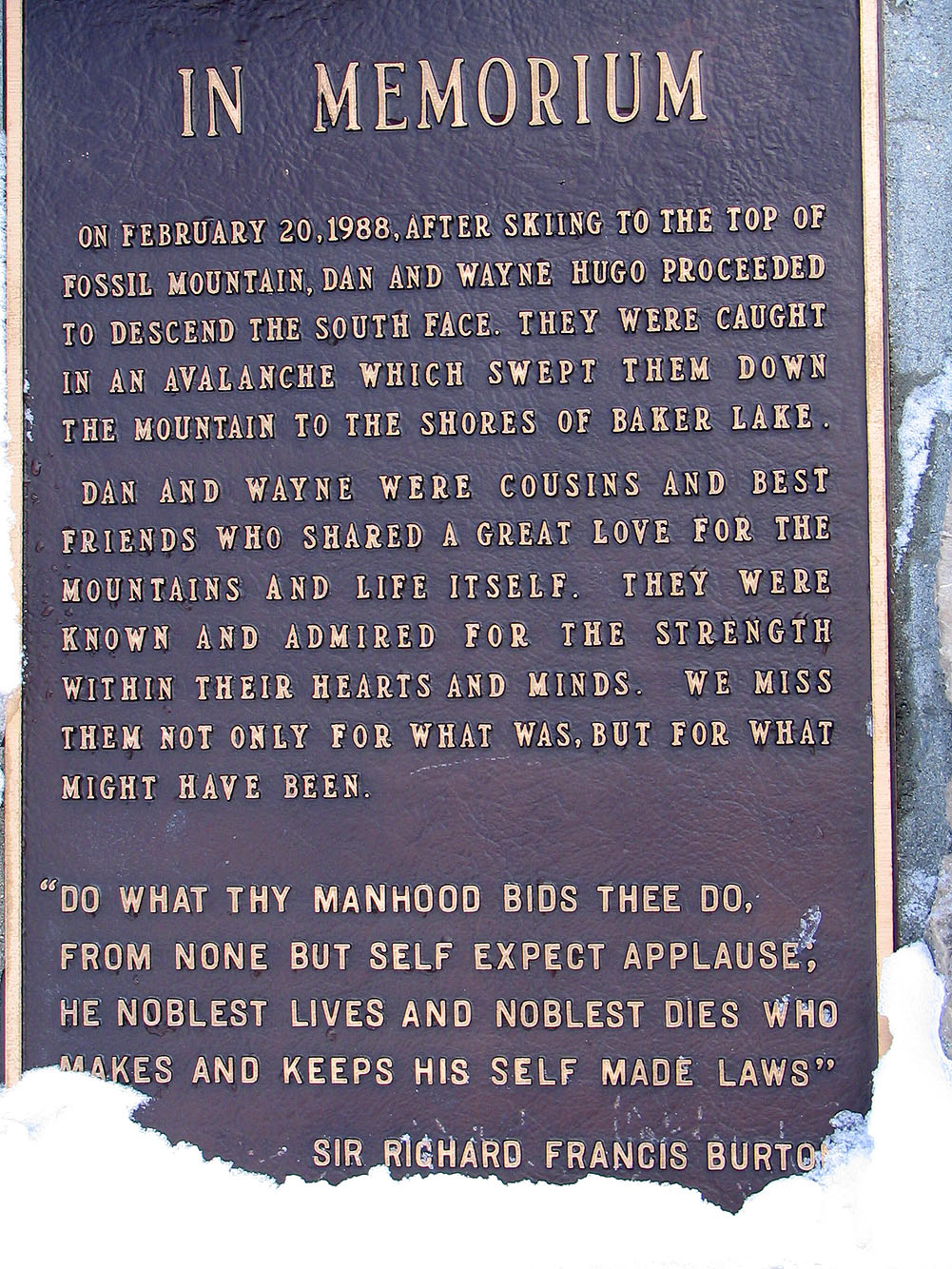 The memorial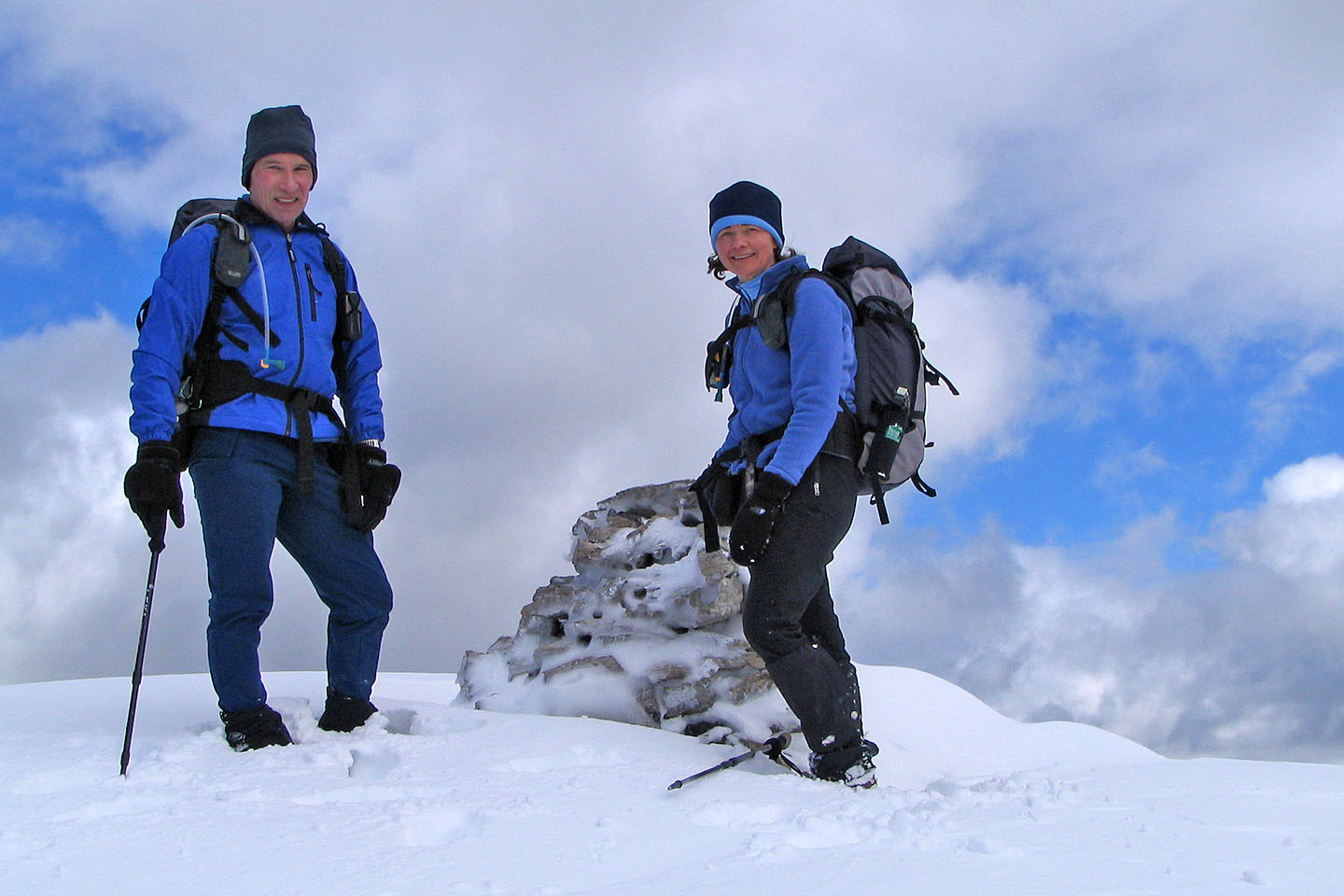 On the summit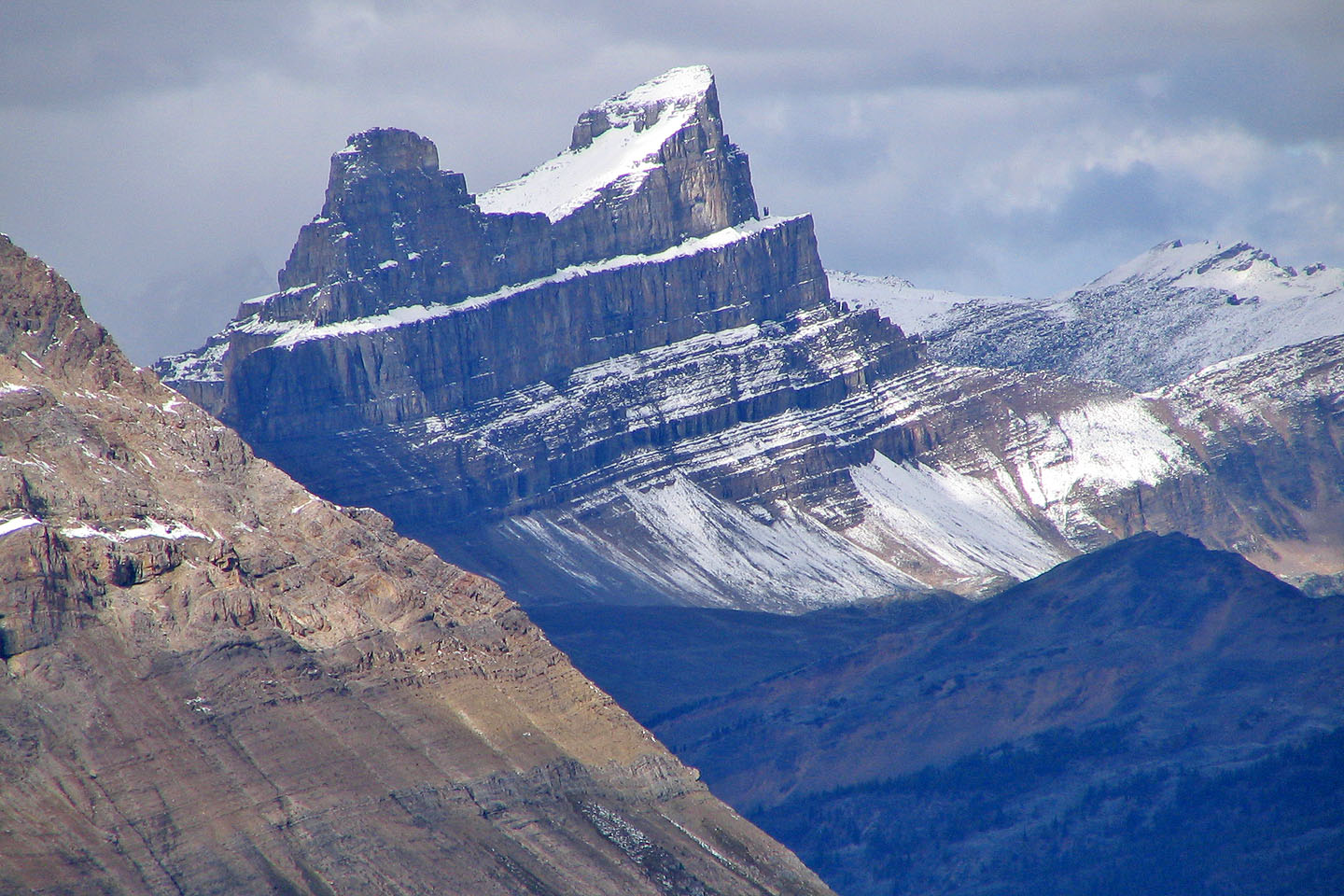 Molar Mountain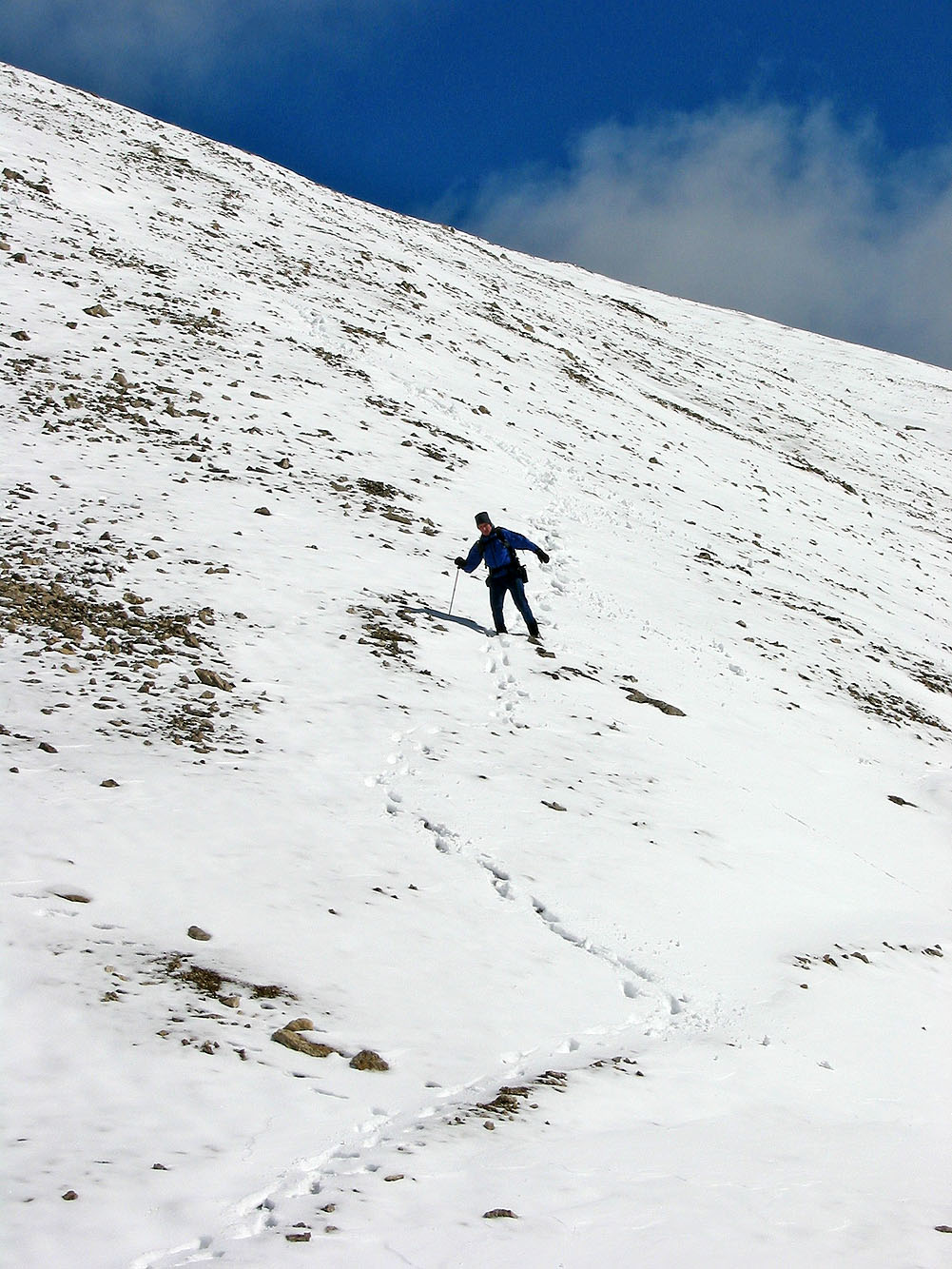 Heading back down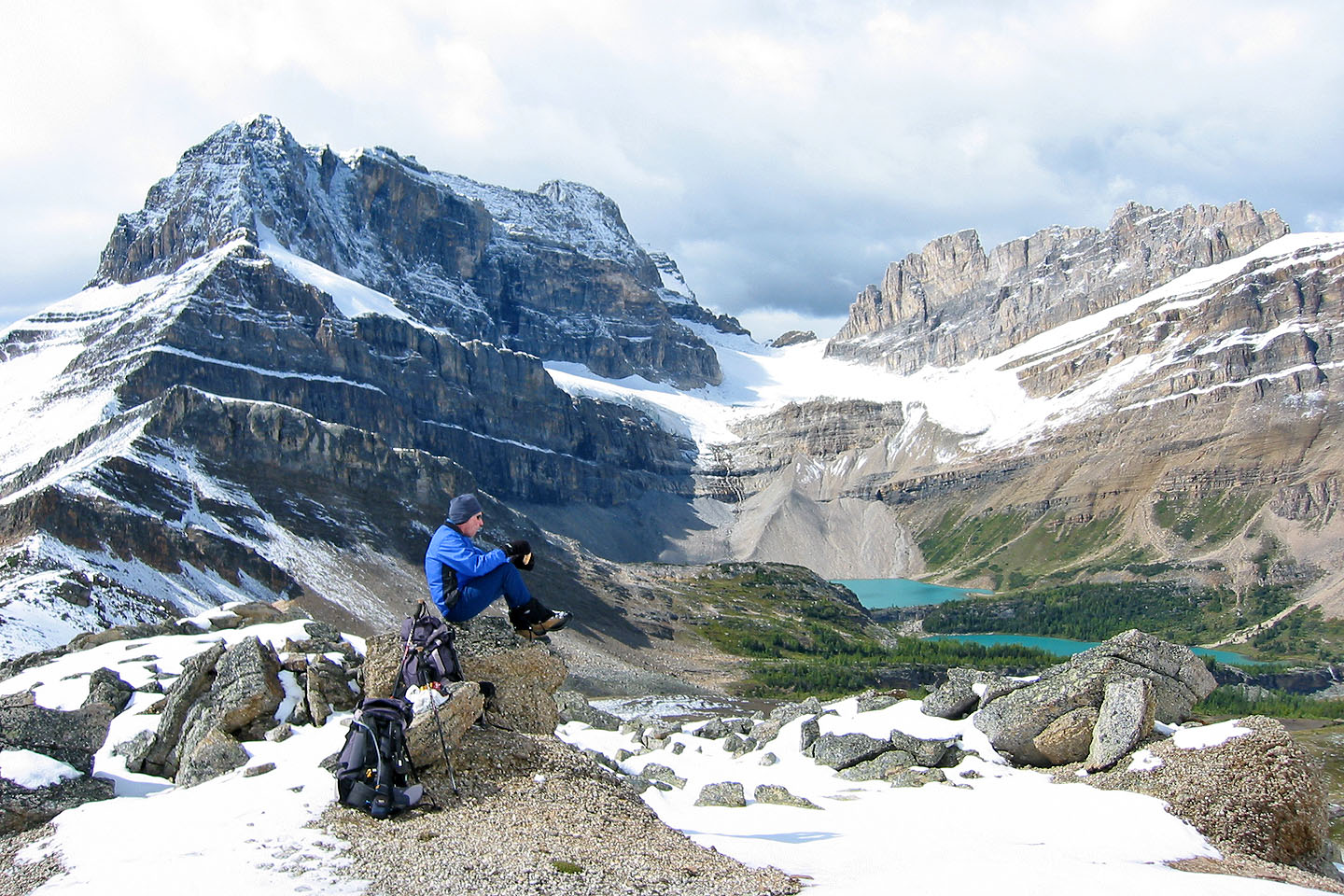 Taking a break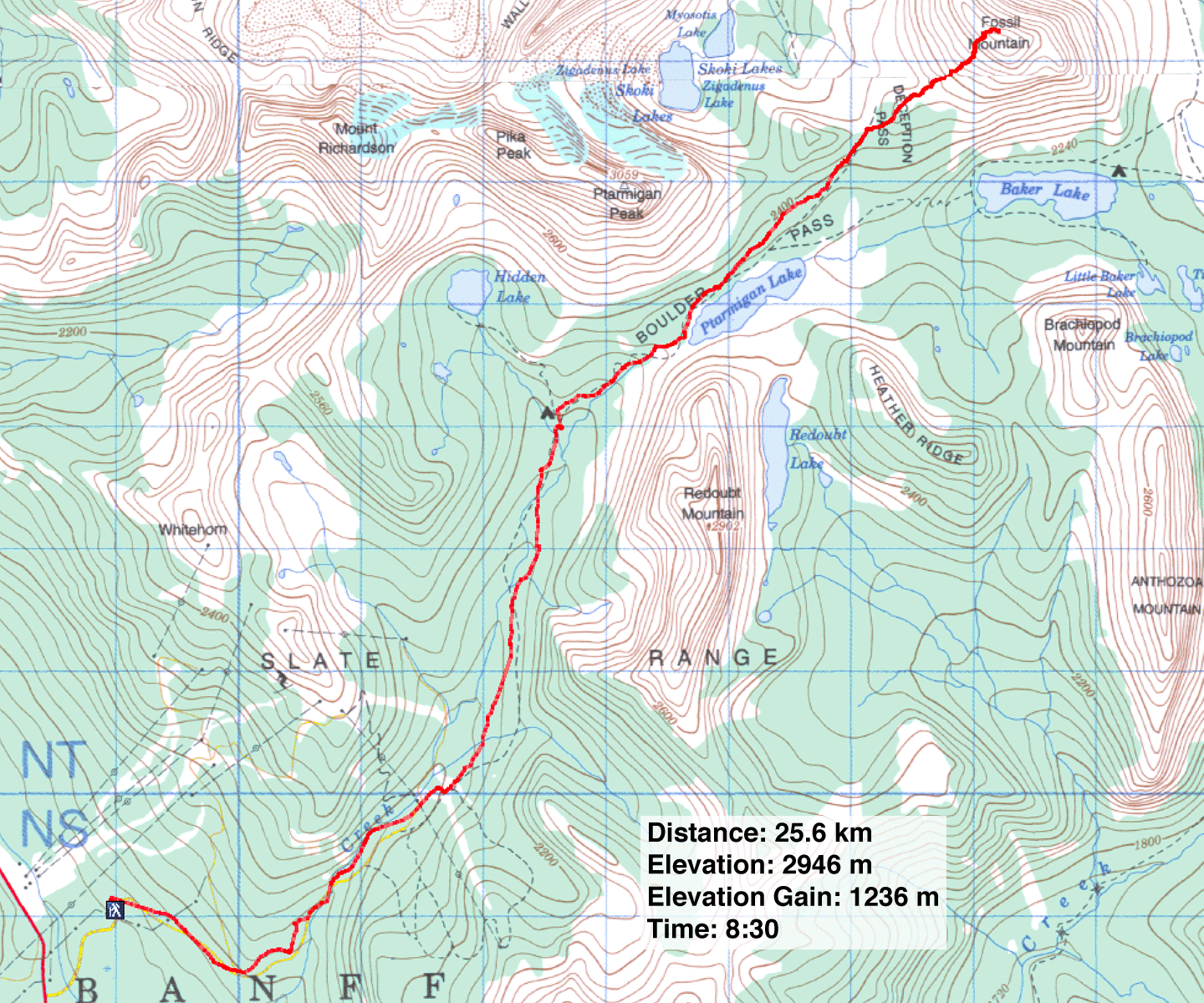 82 N/8 Lake Louise and 82 N/9 Hector Lake