bobspirko.ca | Home | Canada Trips | US Trips | Hiking | Snowshoeing | MAP | ABOUT

Mount Redoubt
Skoki, Banff National Park, Alberta
September 6, 2003
Instead ascending the northwest ridge of Mount Redoubt as described in the Scrambles book, we took a more direct route using the west slopes. Our approach started at Fish Creek parking but avoided going all the way to Hidden Lake. On the trail going to Hidden Lake, we turned off at the drainage where a plank bridge crosses a stream (562017) in a semi-open area. This is the second planked crossing along the trail, the first being in the trees.
We followed the drainage as it turned left until we reached a clearing at the base of the mountain. An obvious gully leads to a col. A break in the cliffs on the left took us to the ridge and then to the summit block. We scrambled up a break on the west side of the summit block to gain the summit.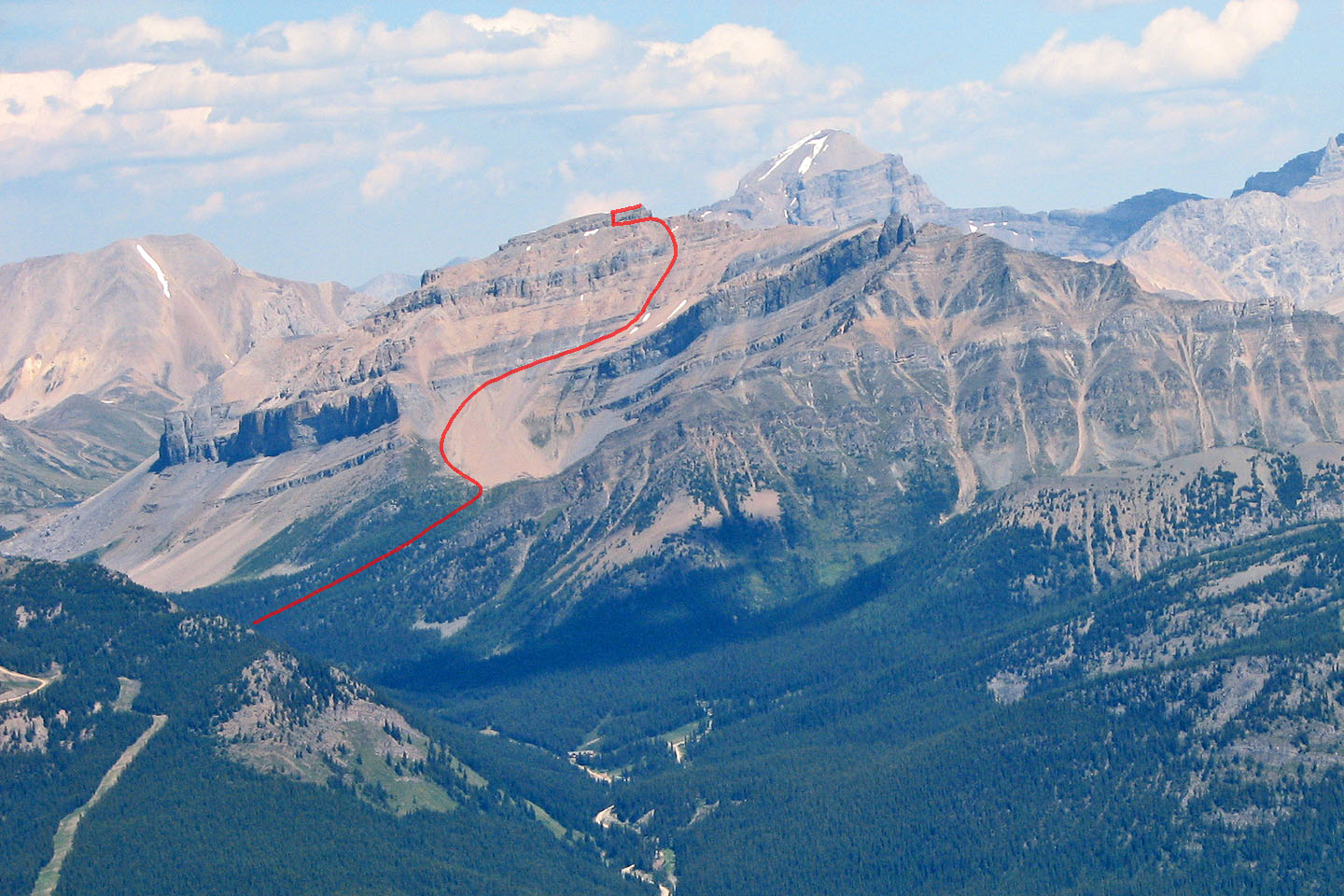 Our approximate route as seen from Sheol Mountain

The ascent drainage seen from the trail. There's a faint path left by the trees.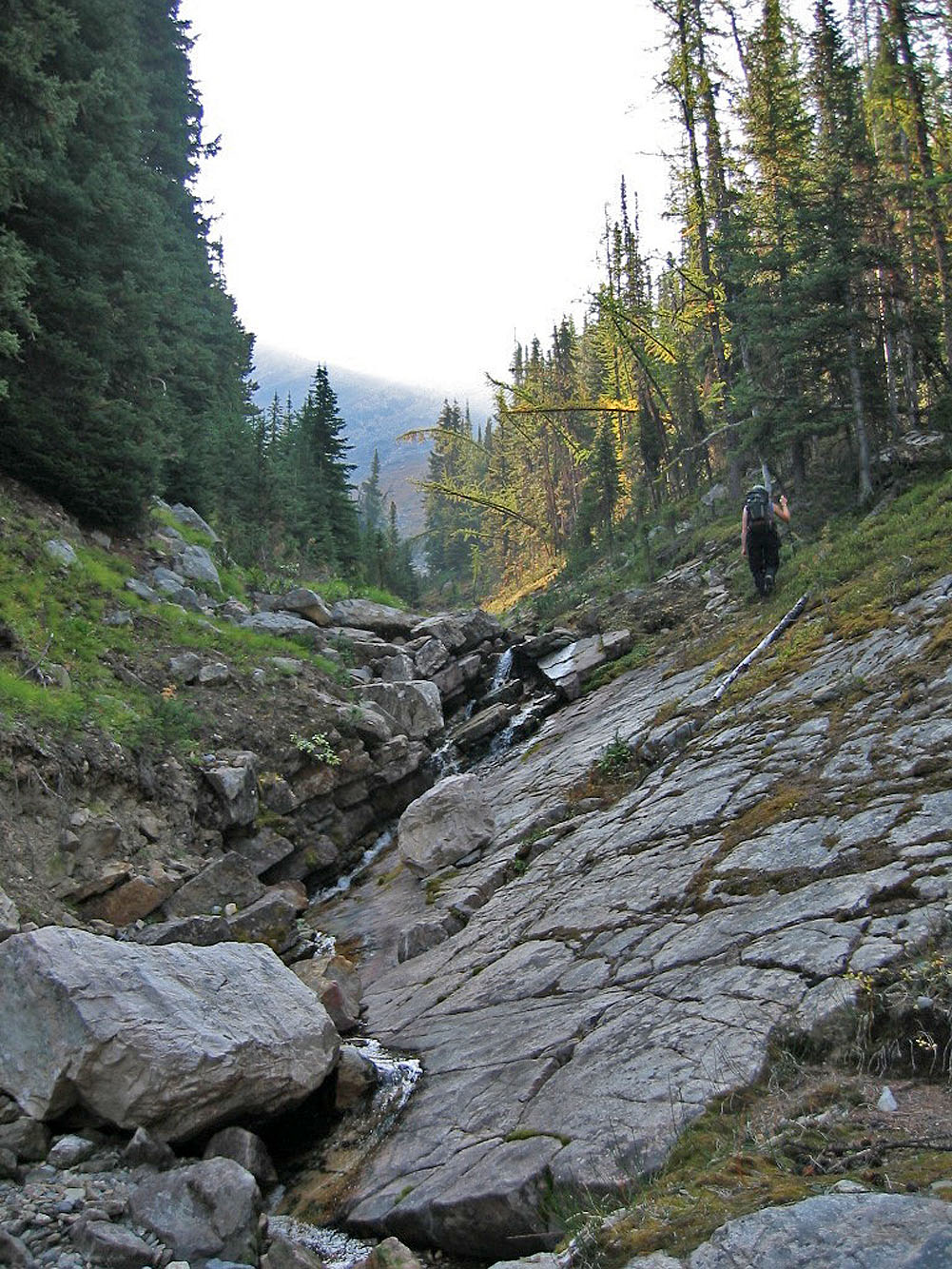 View of the drainage after scrambling up the rocks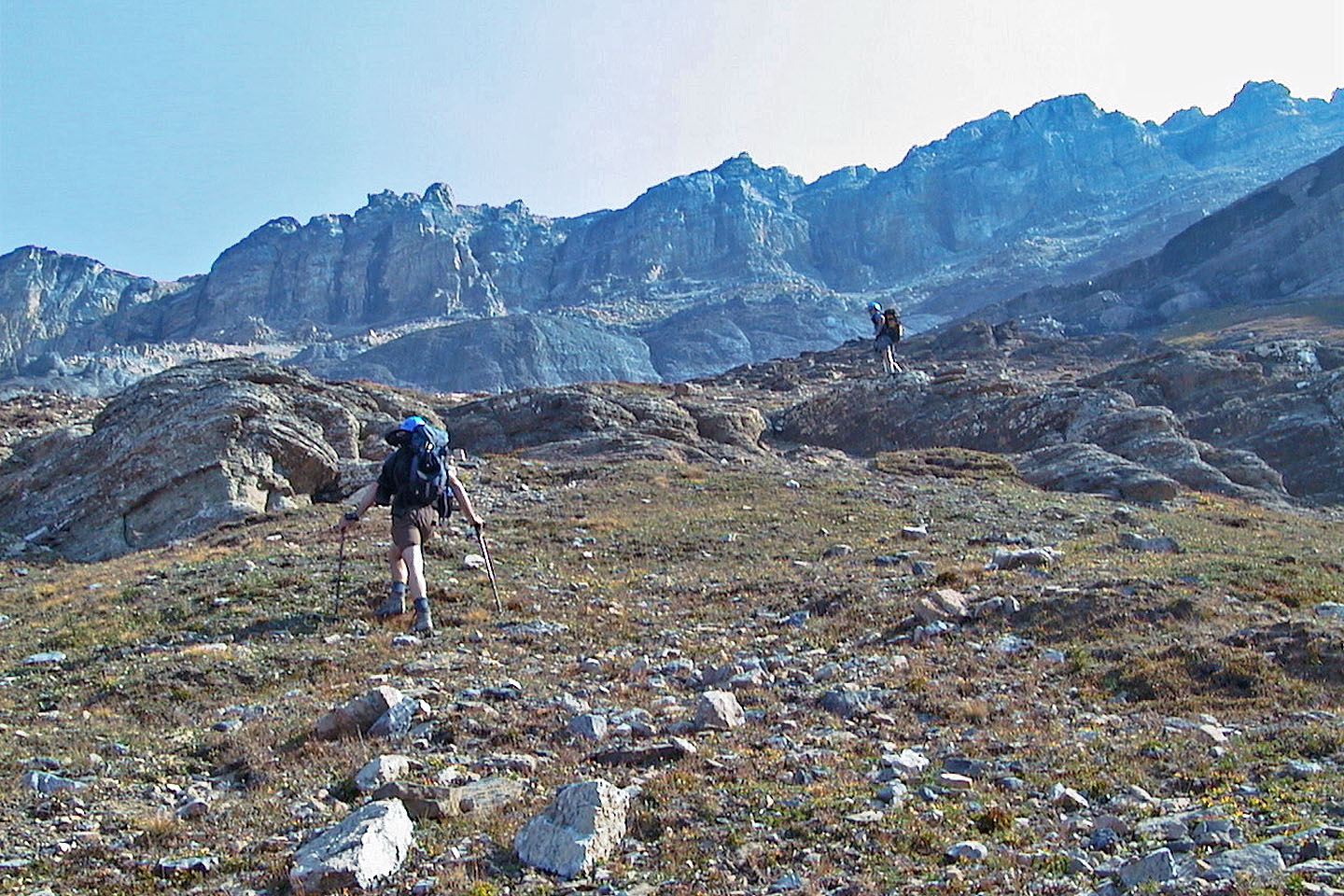 Around the corner, we ascended a ridge on the left side of the drainage where it opens up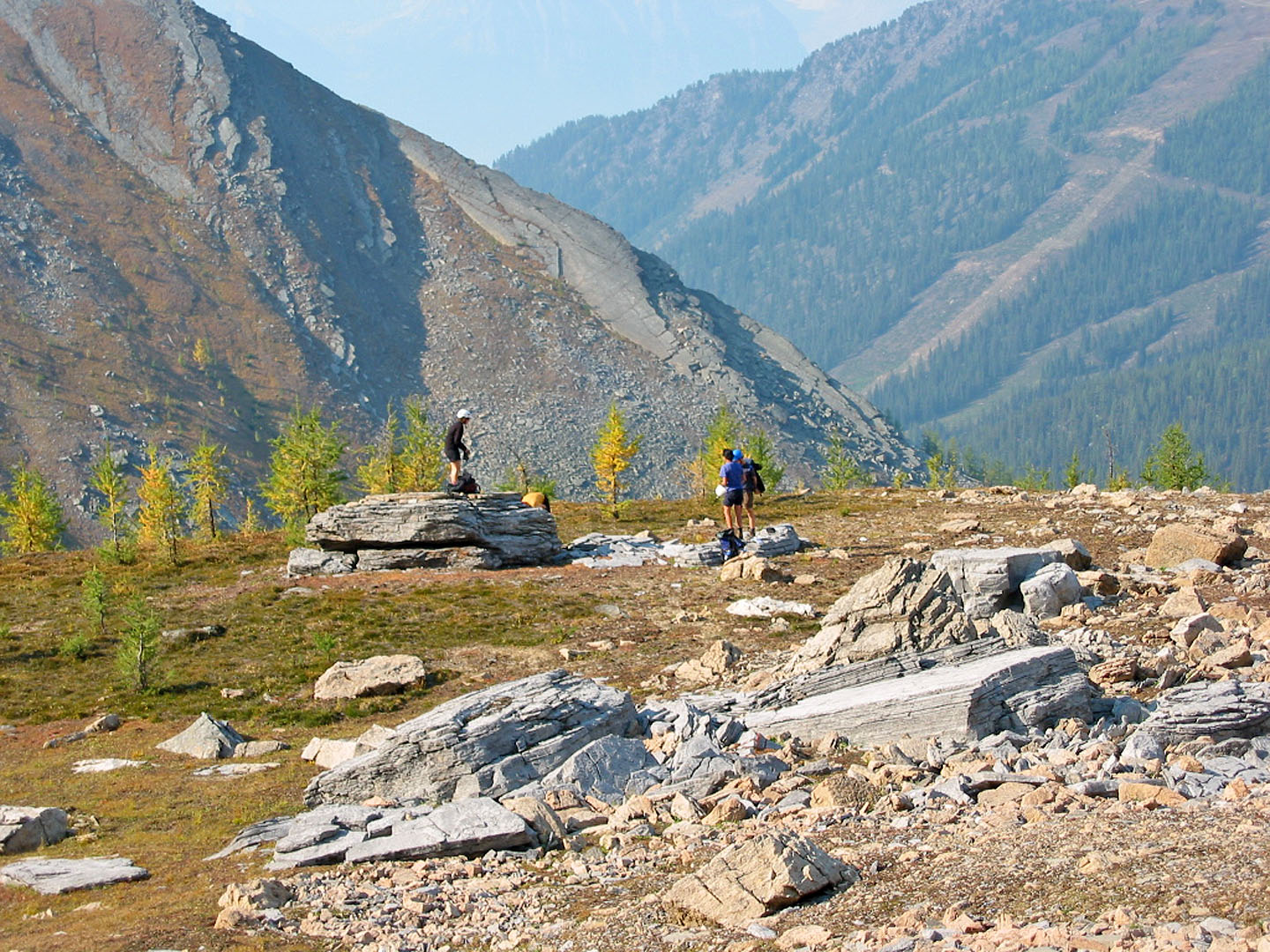 A flat clearing above the gully before the scree provided a nice rest spot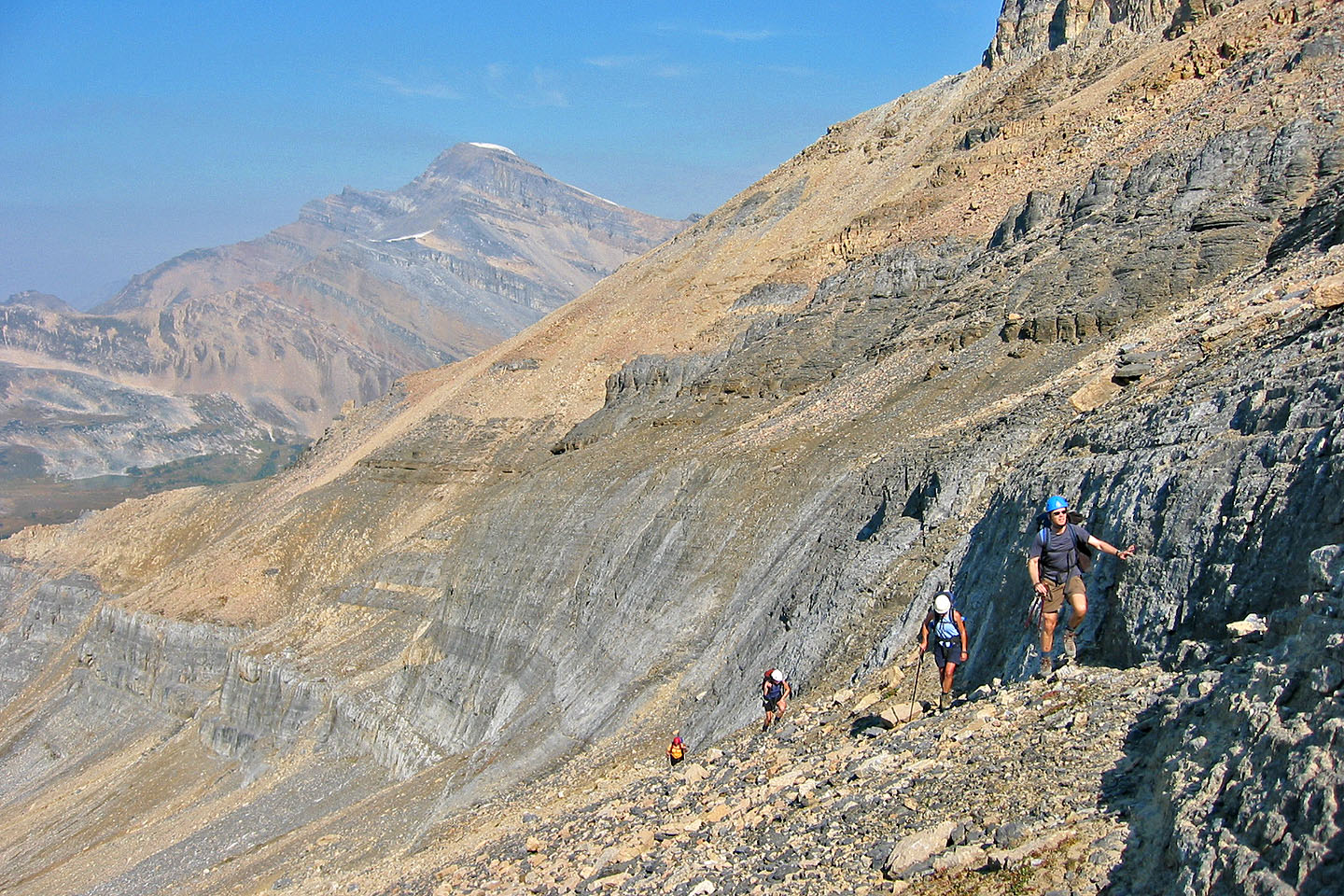 We'll soon leave the scree bowl and start scrambling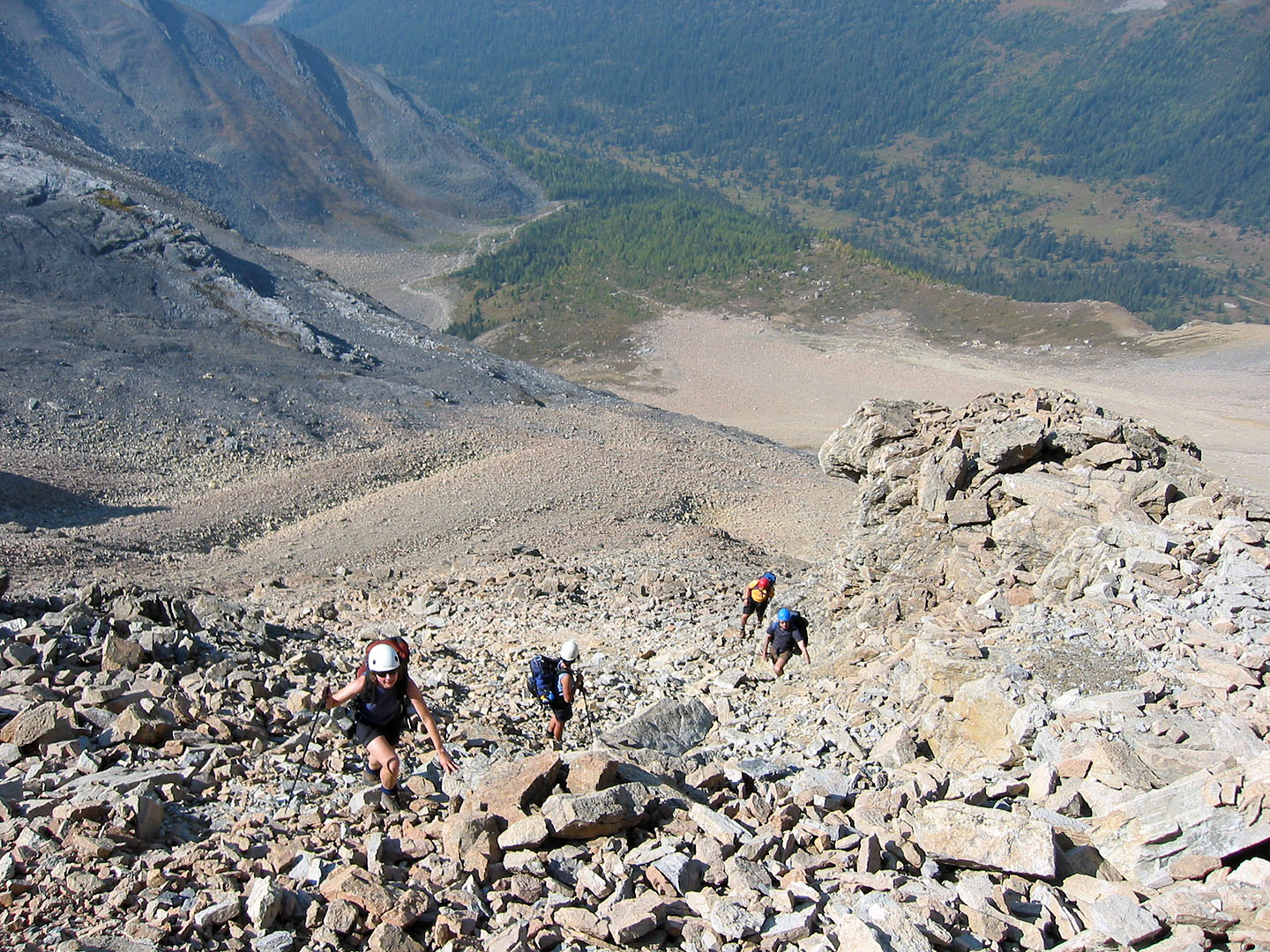 Heading up to the ridge from the basin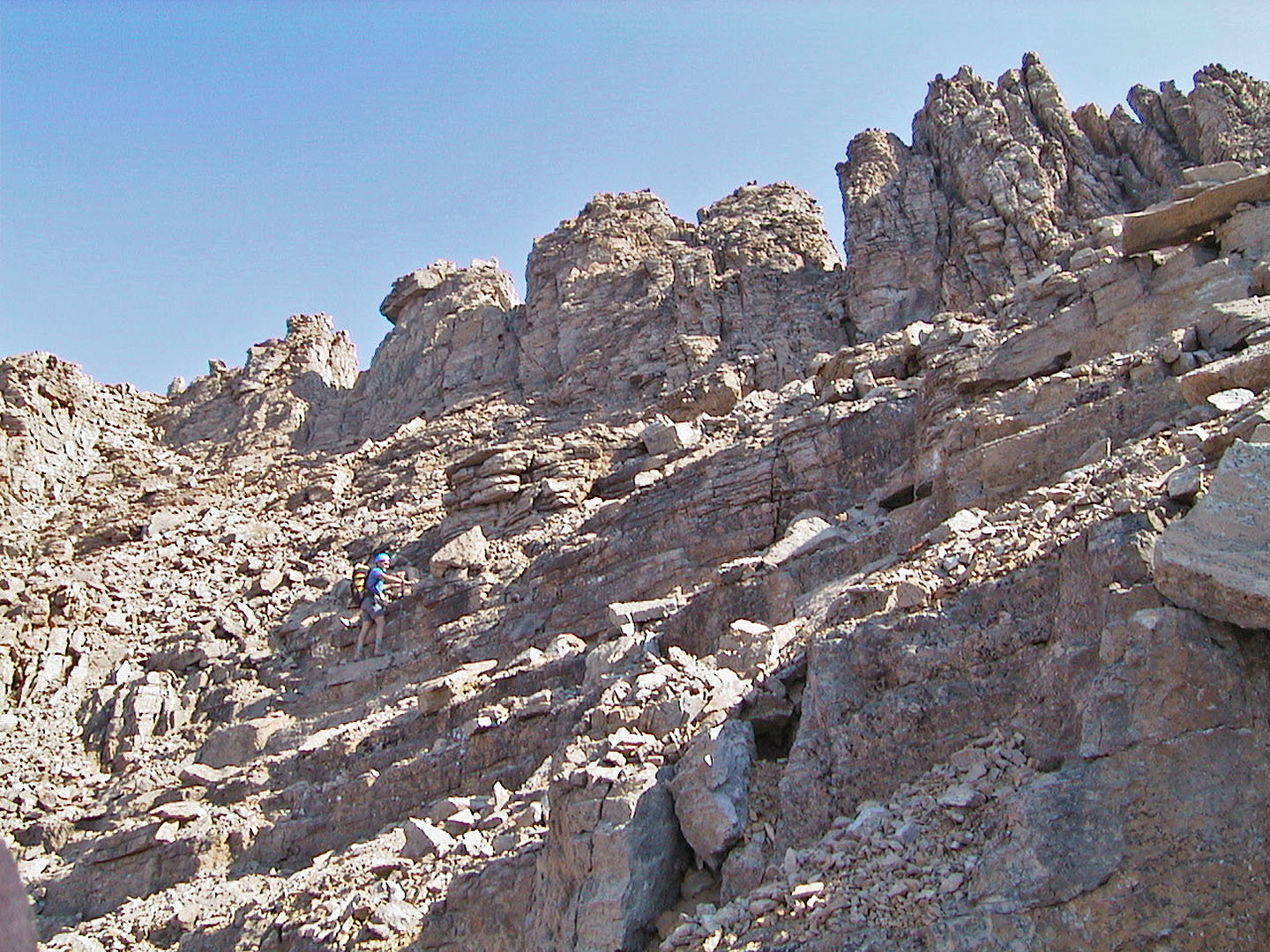 Scrambling up to the ridge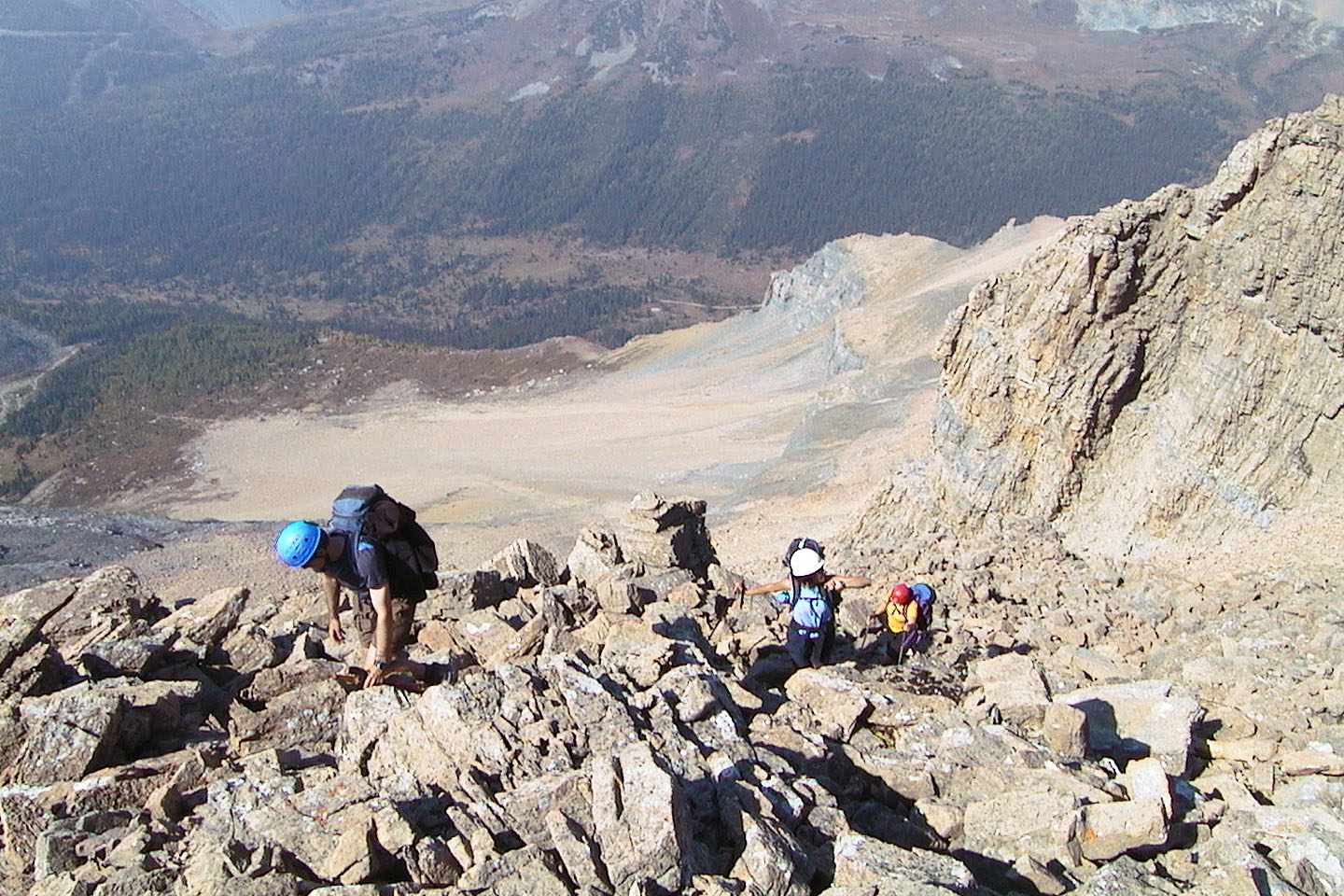 Looking back a short time later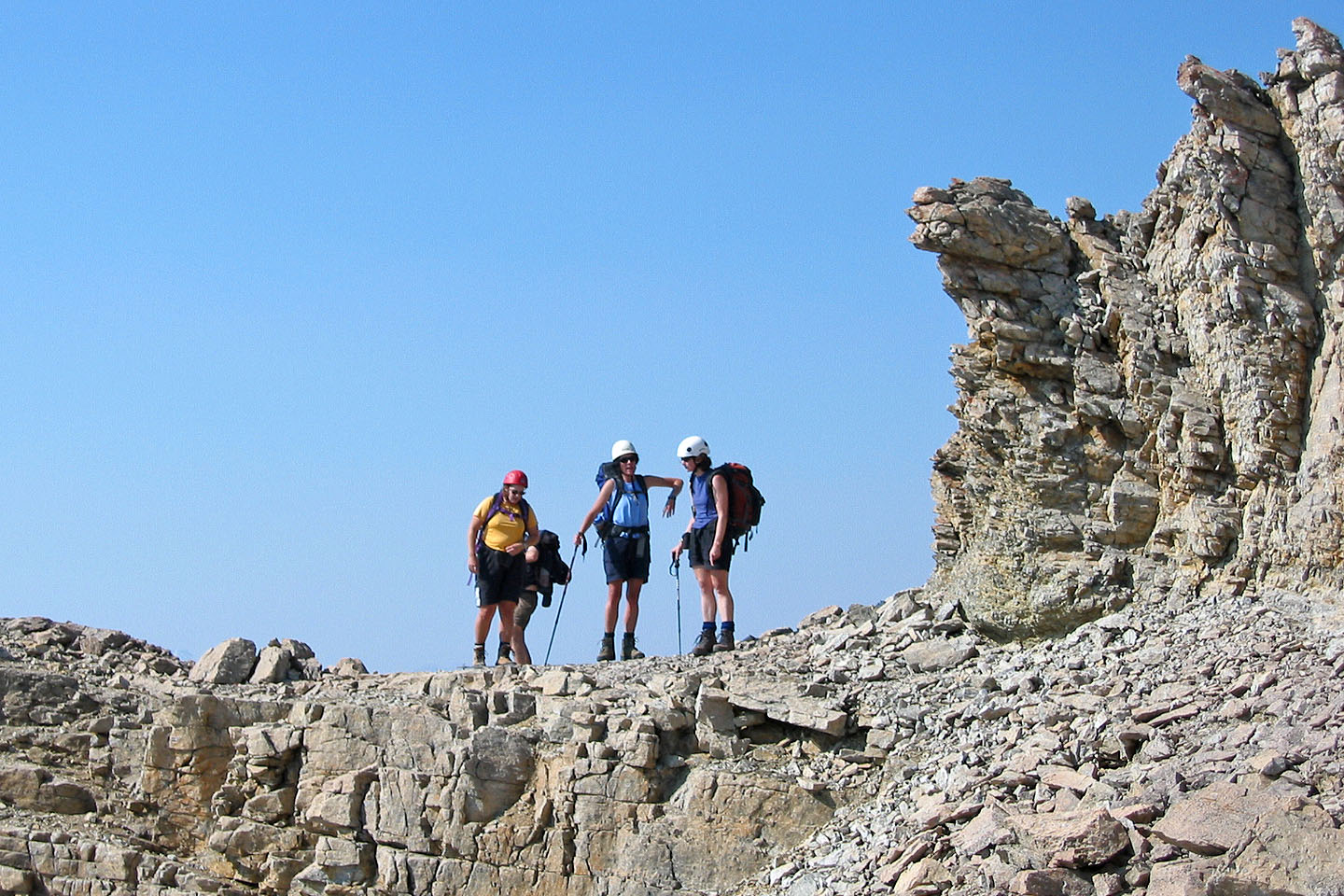 Pausing on the ridge crest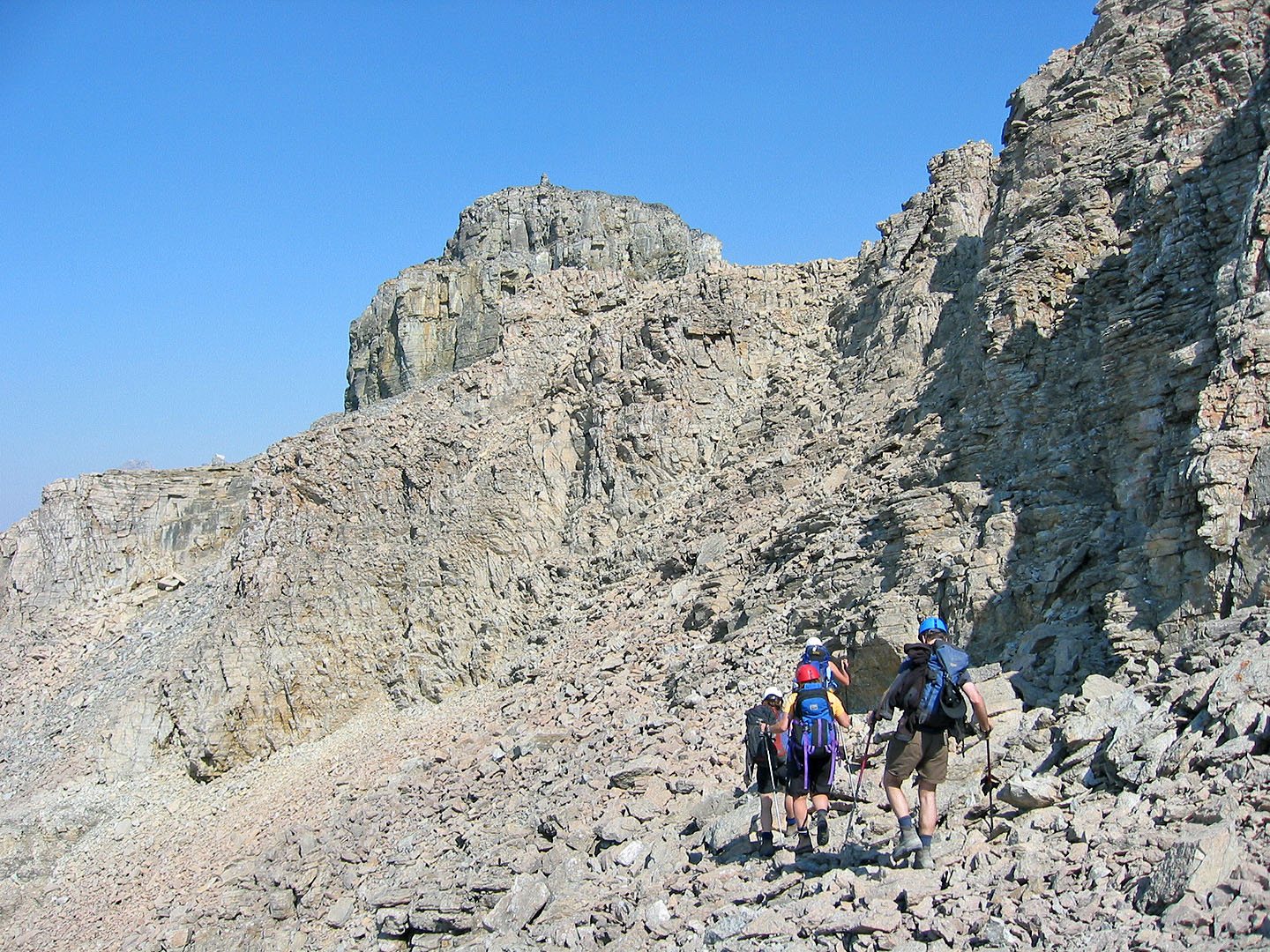 Heading to the summit block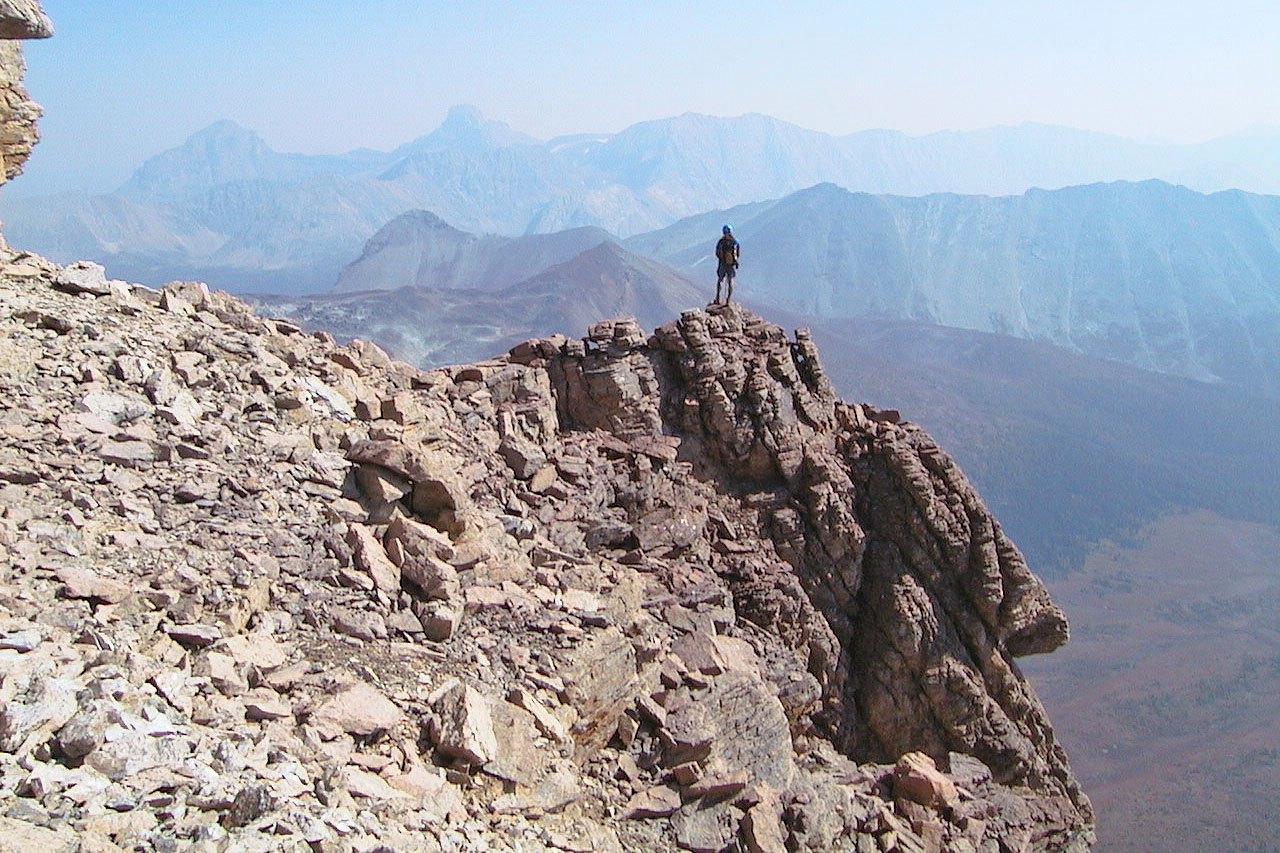 The haze made it difficult to see much of anything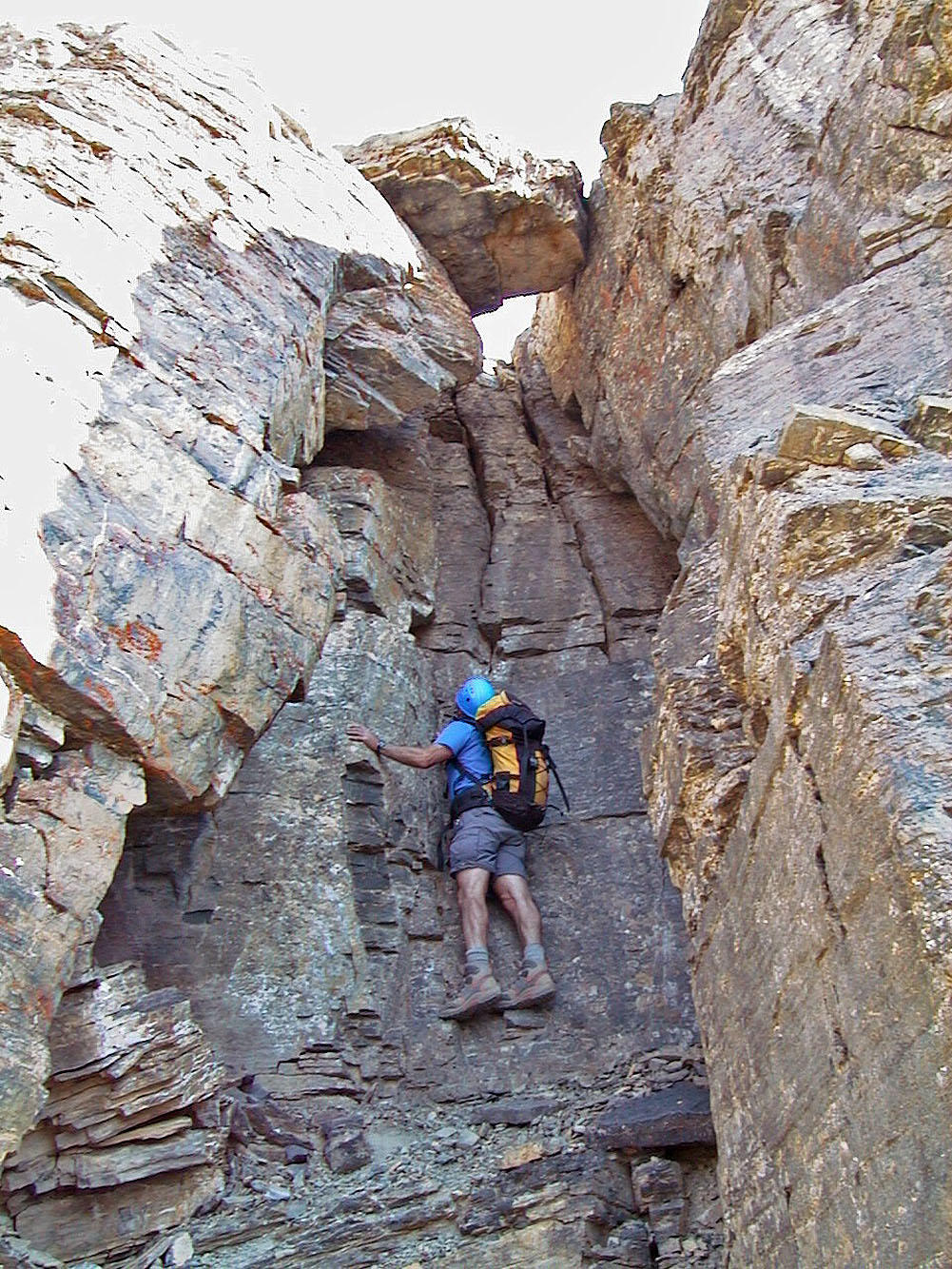 Checking out a way up to the summit block, which we didn't use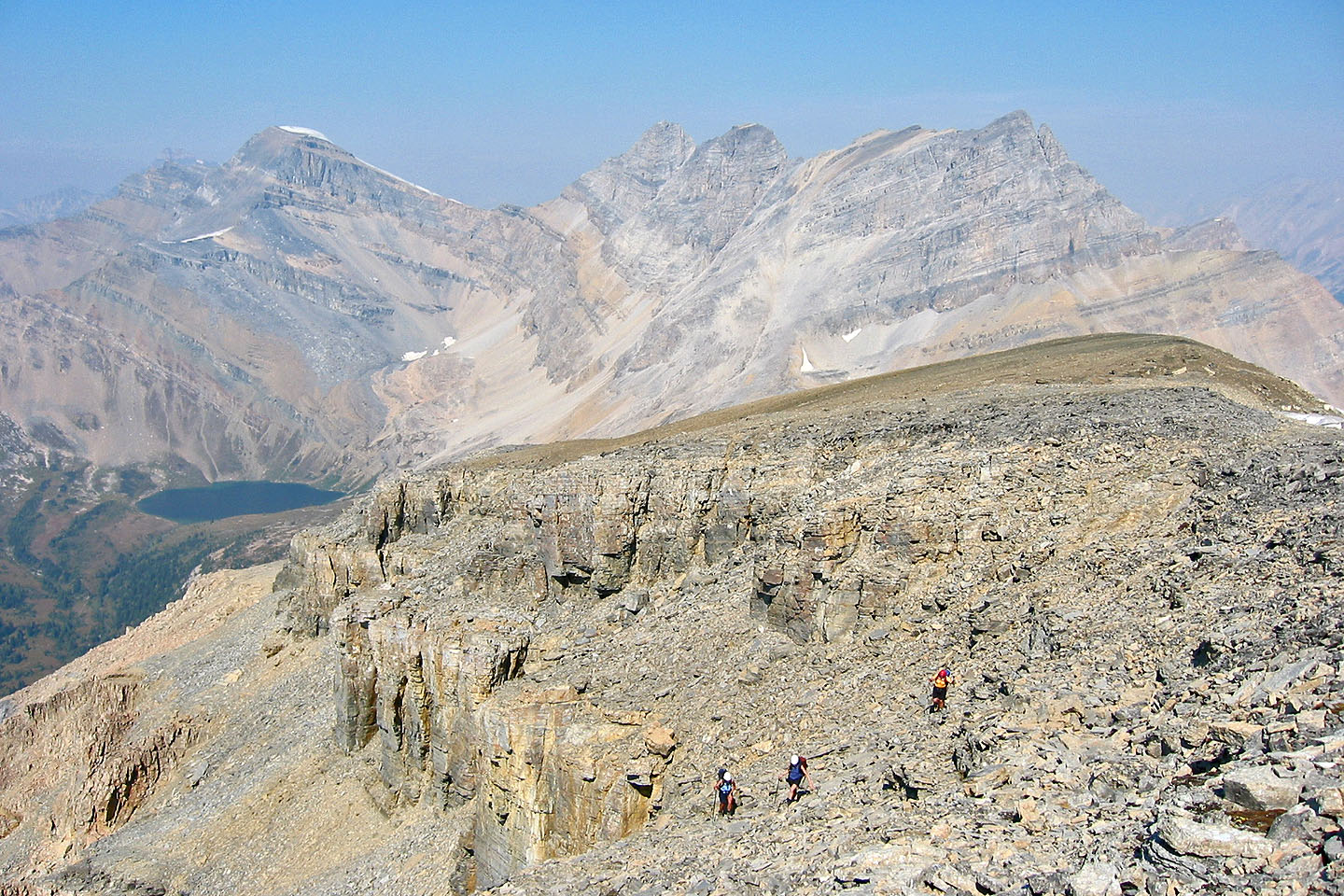 Looking back after gaining the summit block. Mount Richard, Pika Peak and Ptarmigan Peak in the background.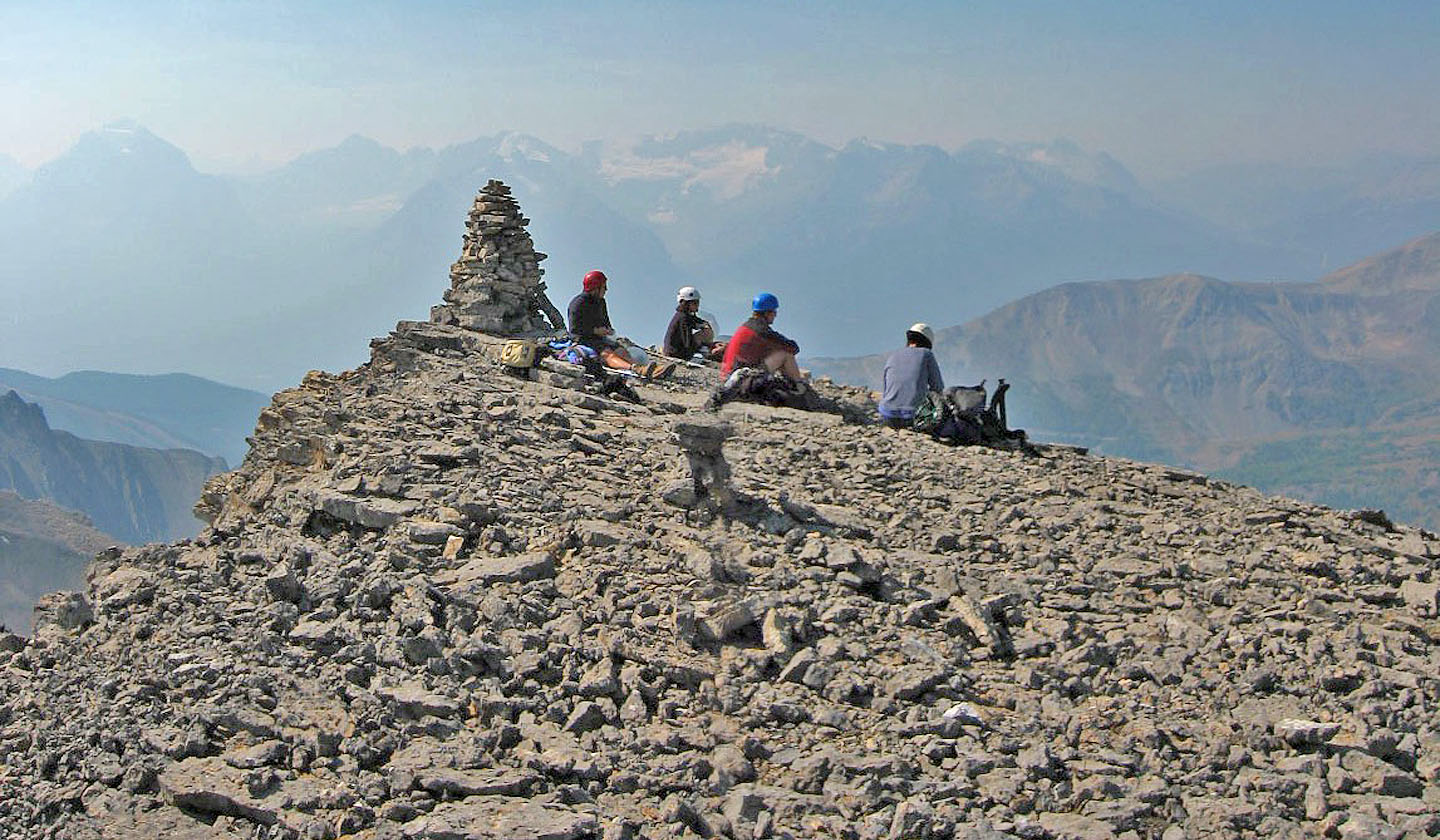 Relaxing by the summit cairn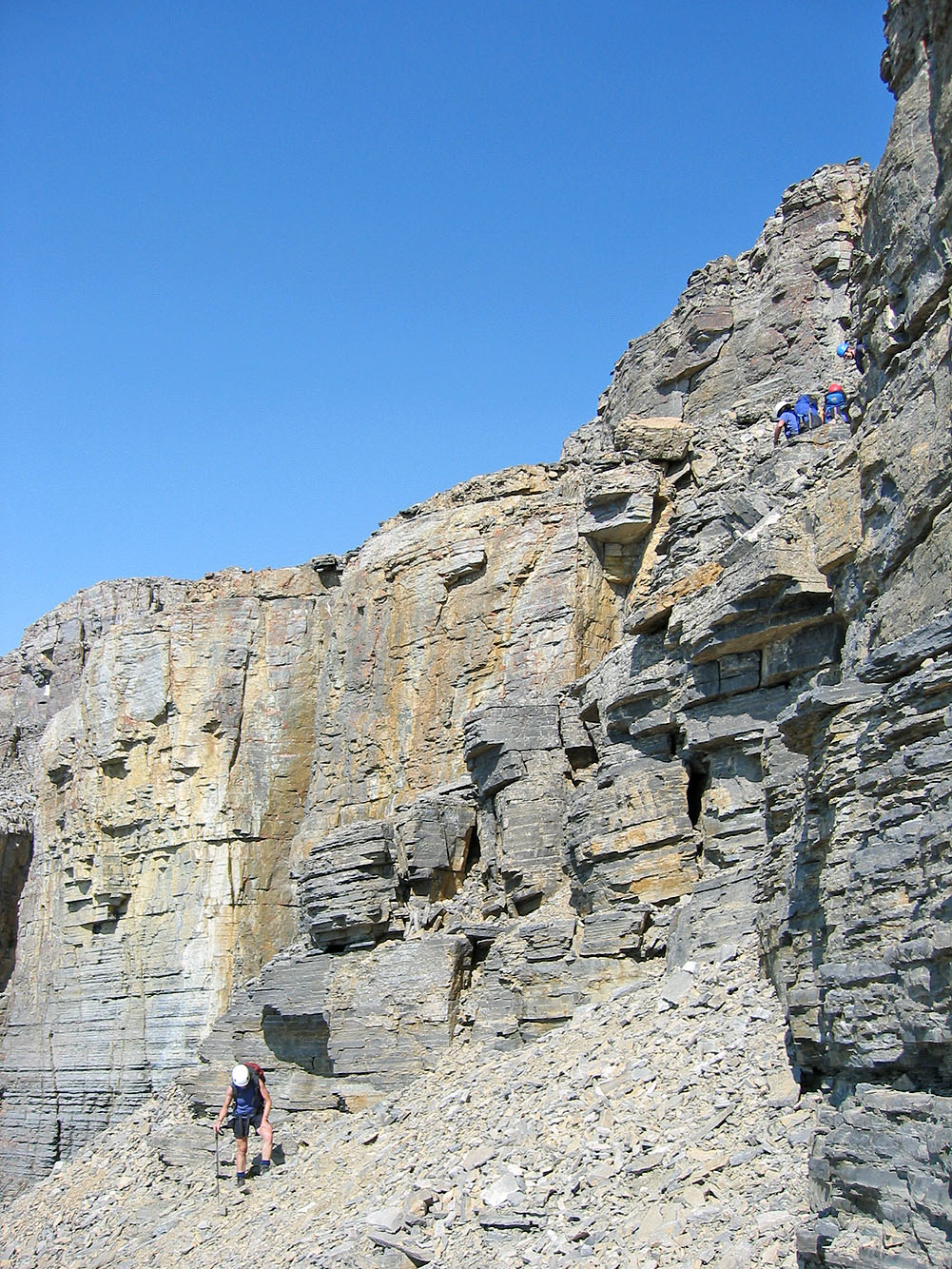 Descending the summit block, a difficult scramble here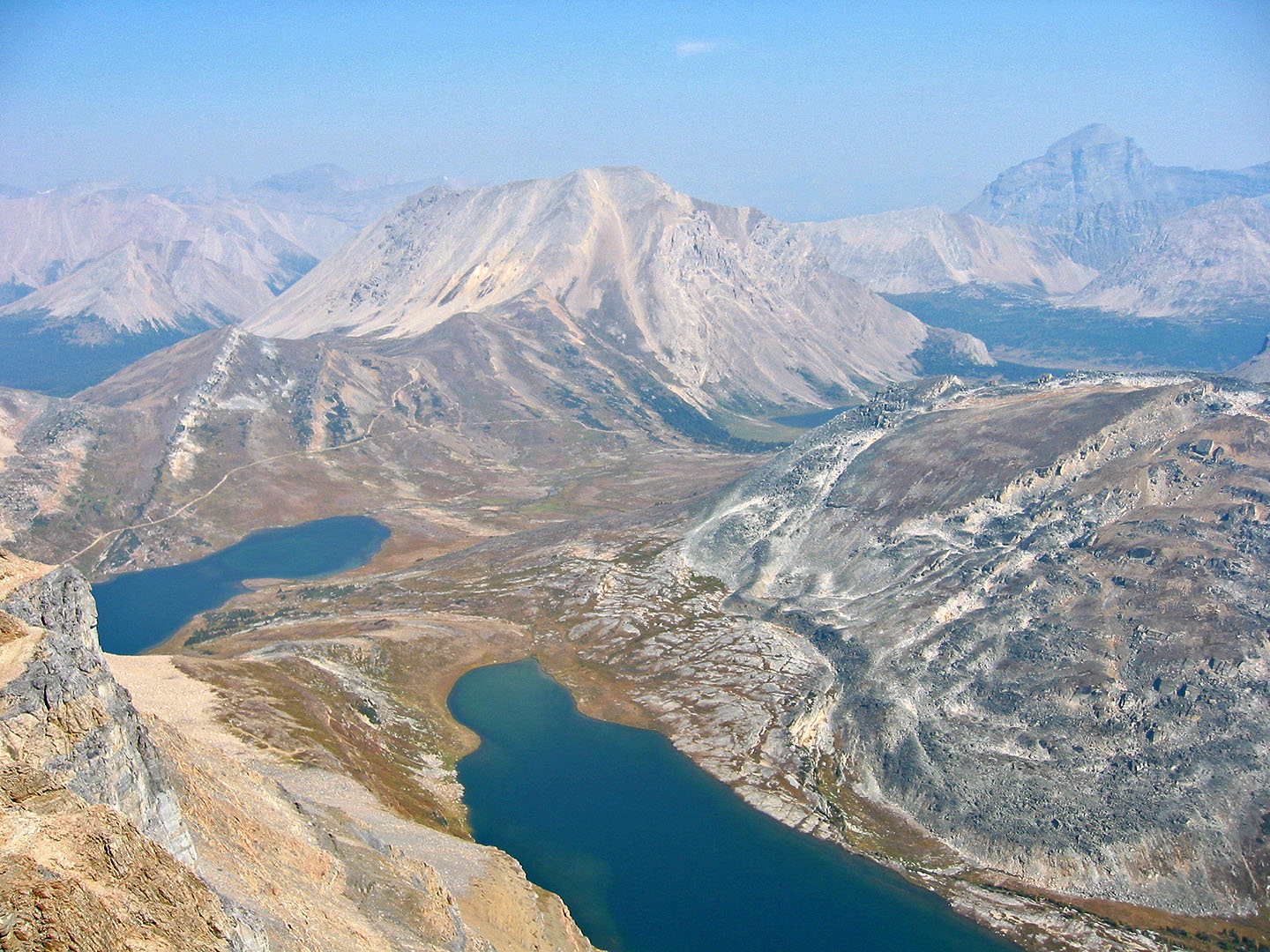 Fossil Mountain (centre) rises above Ptarmigan and Redoubt Lakes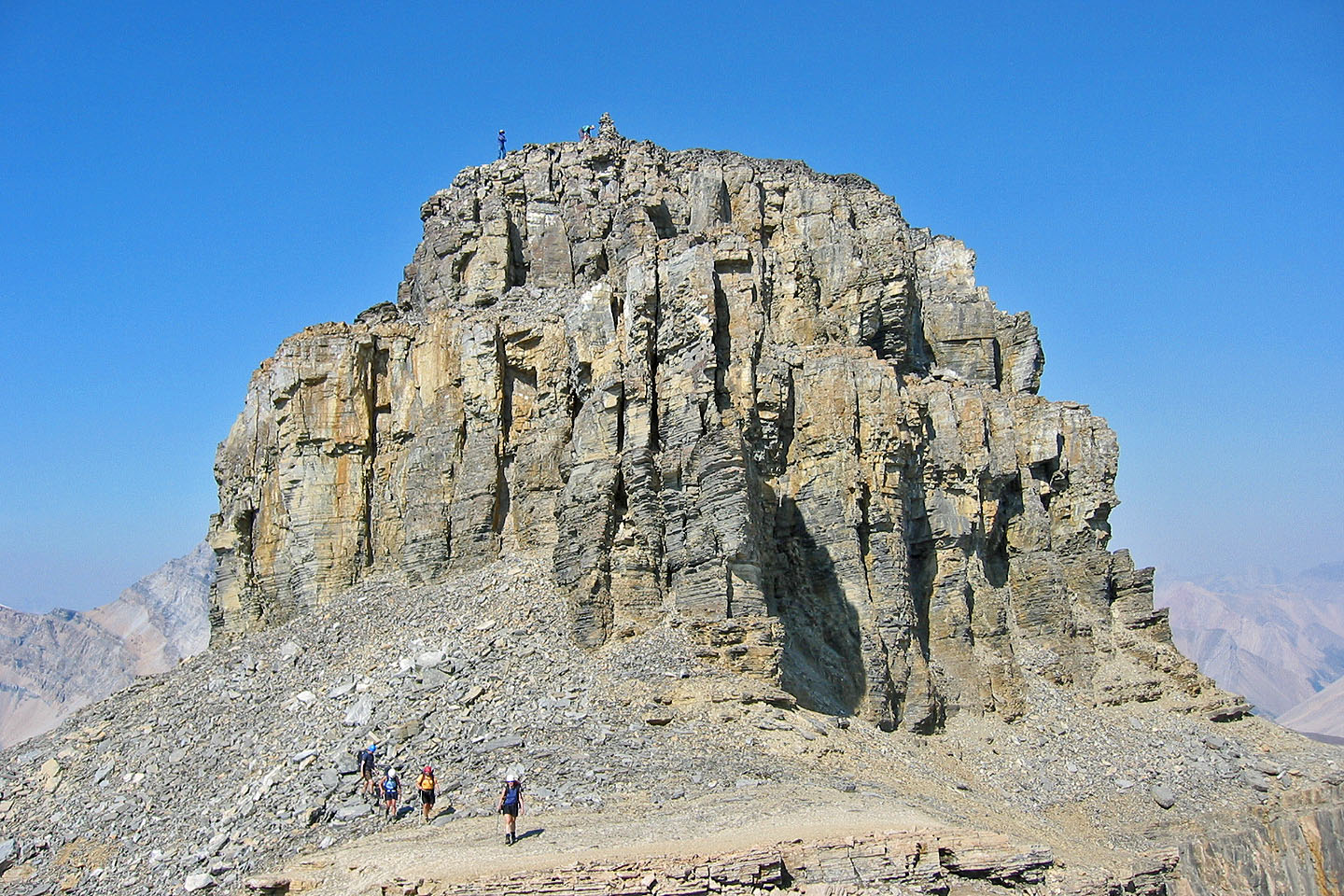 Leaving the summit block. Note the figures on top, not part of our group.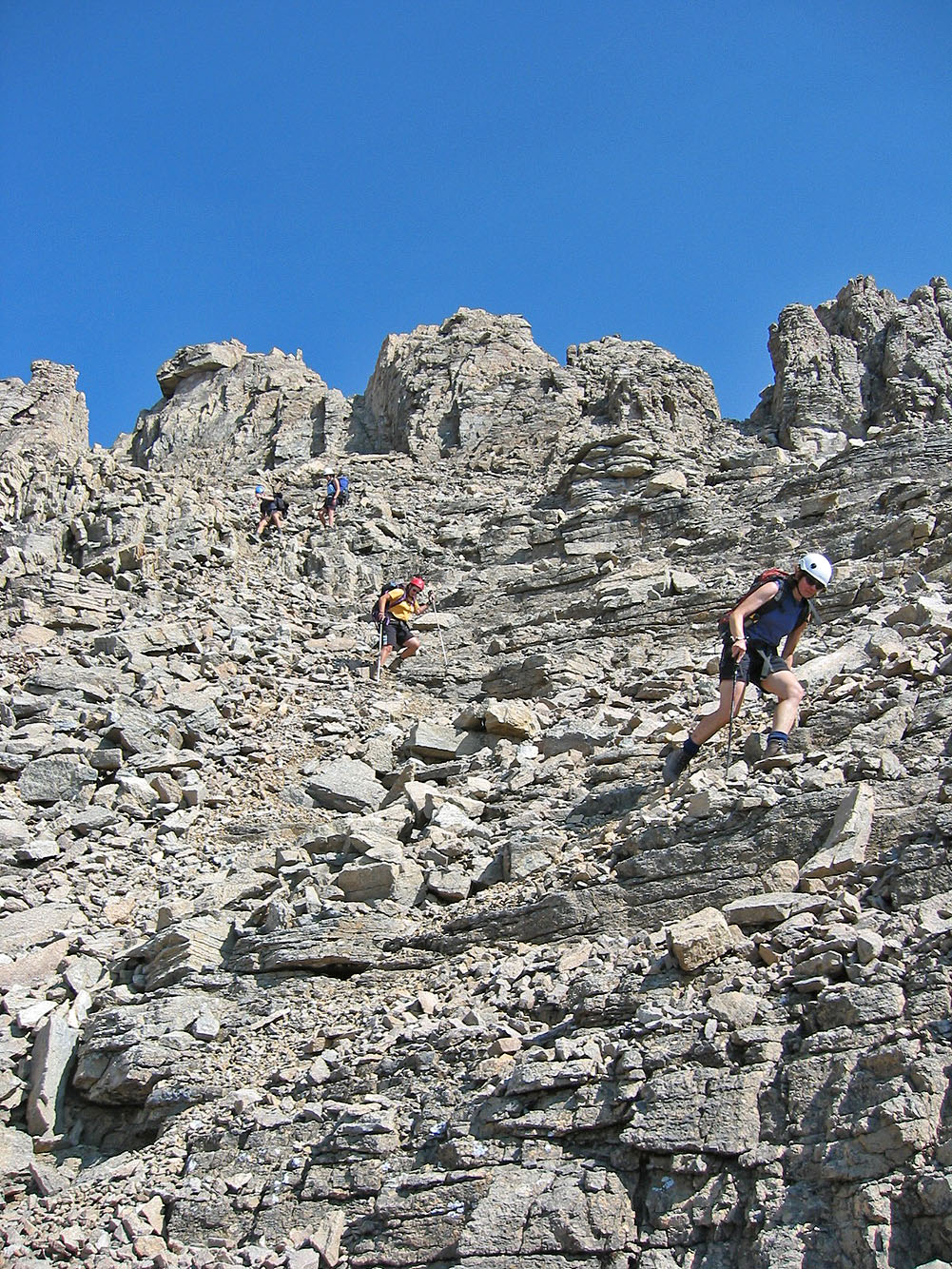 Heading back down from the ridge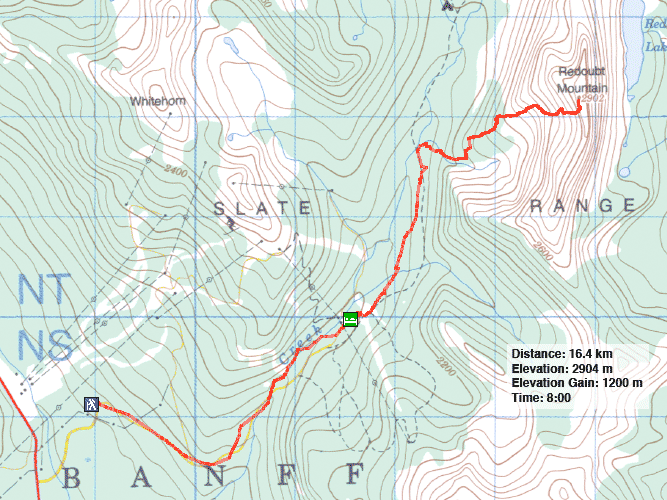 82 N/8 Lake Louise