Wendell Mountain (attempt)
Kananaskis, Alberta
June 2, 2007
After climbing the East Peak of Wendell, we decided to go after Wendell Mountain itself using Andrew Nugara's website account of his ascent. Starting from Yamnuska Mountain parking, we hiked over the east end of Yamnuska to the CMC Valley. We followed the valley eastward to the drainage west of Wendell Mountain. We slogged up a scree slope until we reached the rocky ridge that we scrambled up, reaching a point between two pinnacles. That's as far as we got.
A couple of navigational errors cost us time, but mostly it was the heat that stopped us. The hot weather slowed Dinah considerably and drained her of energy. By the time we reached the ridge, we realized we needed to conserve our energy for the long return back.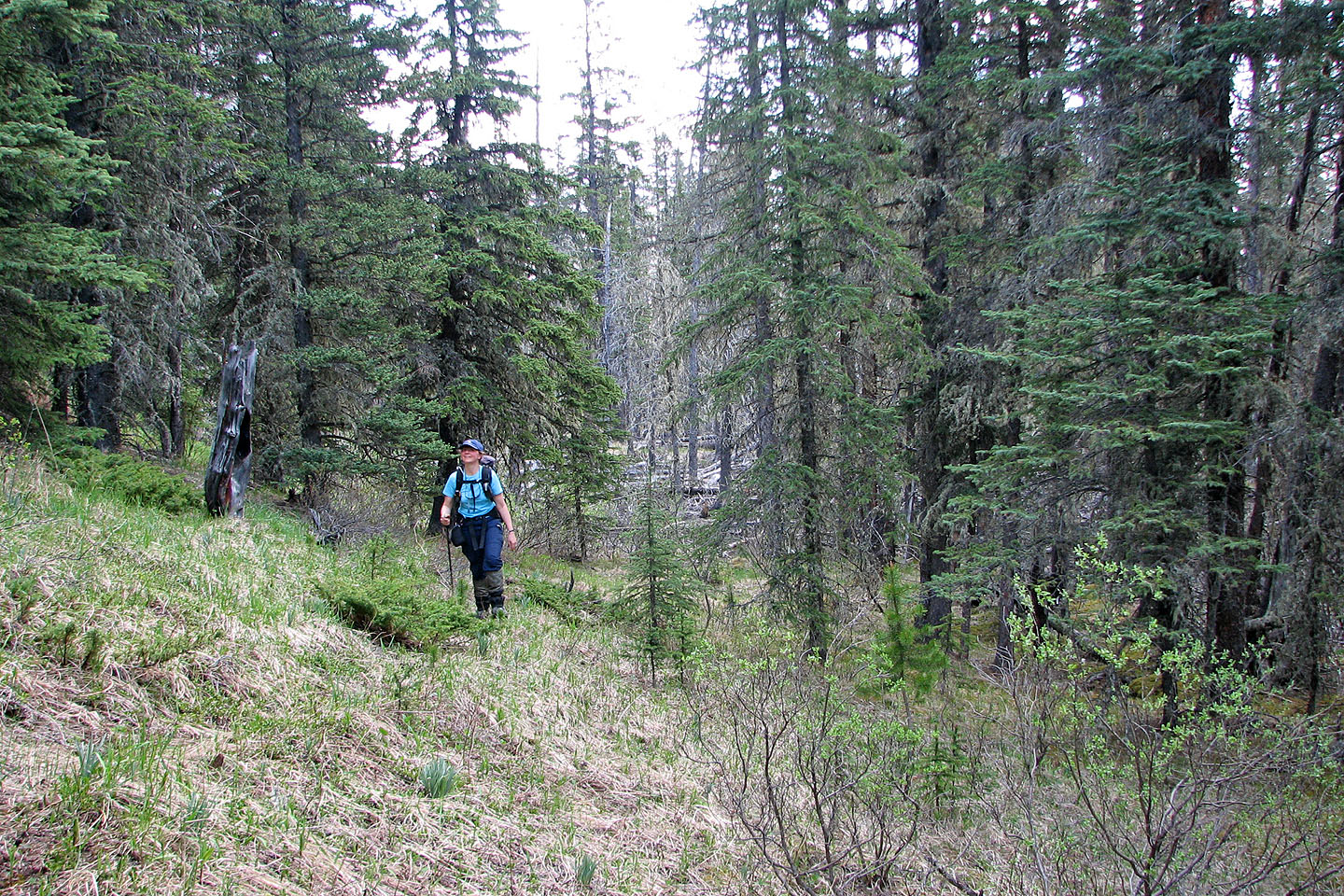 Easy bushwhacking at the west end of the valley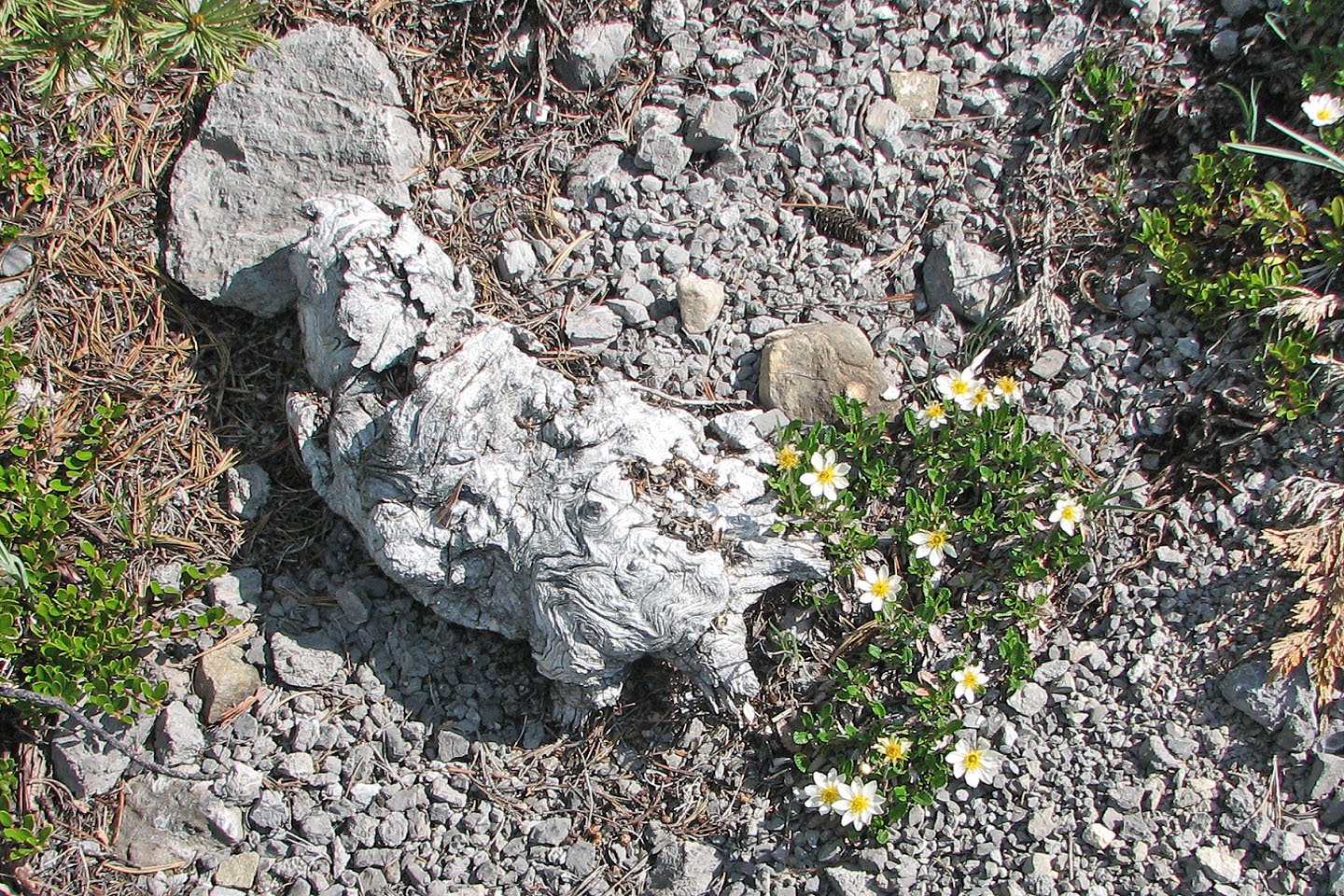 White Dryad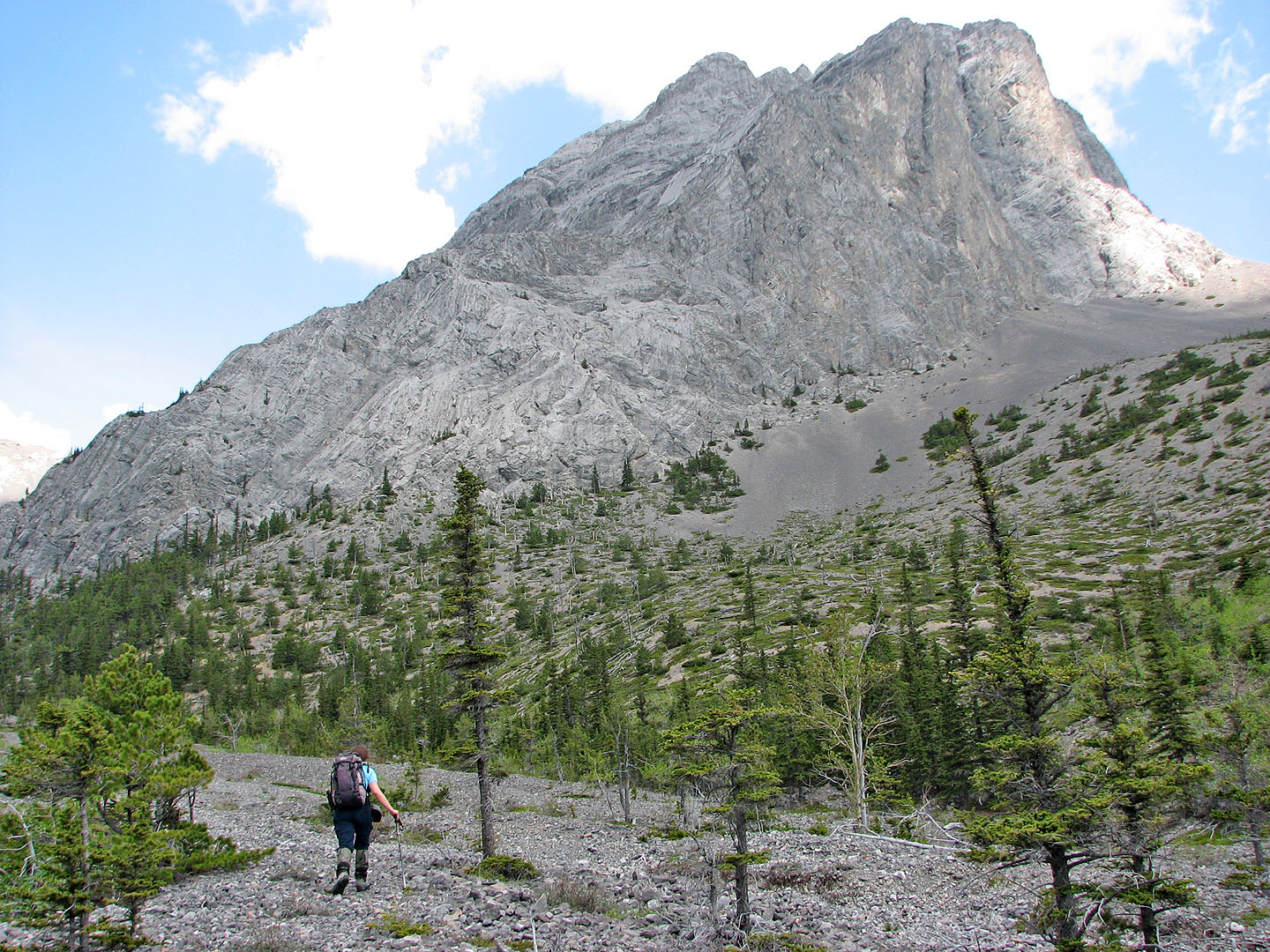 We head to the basin left of Wendell Mountain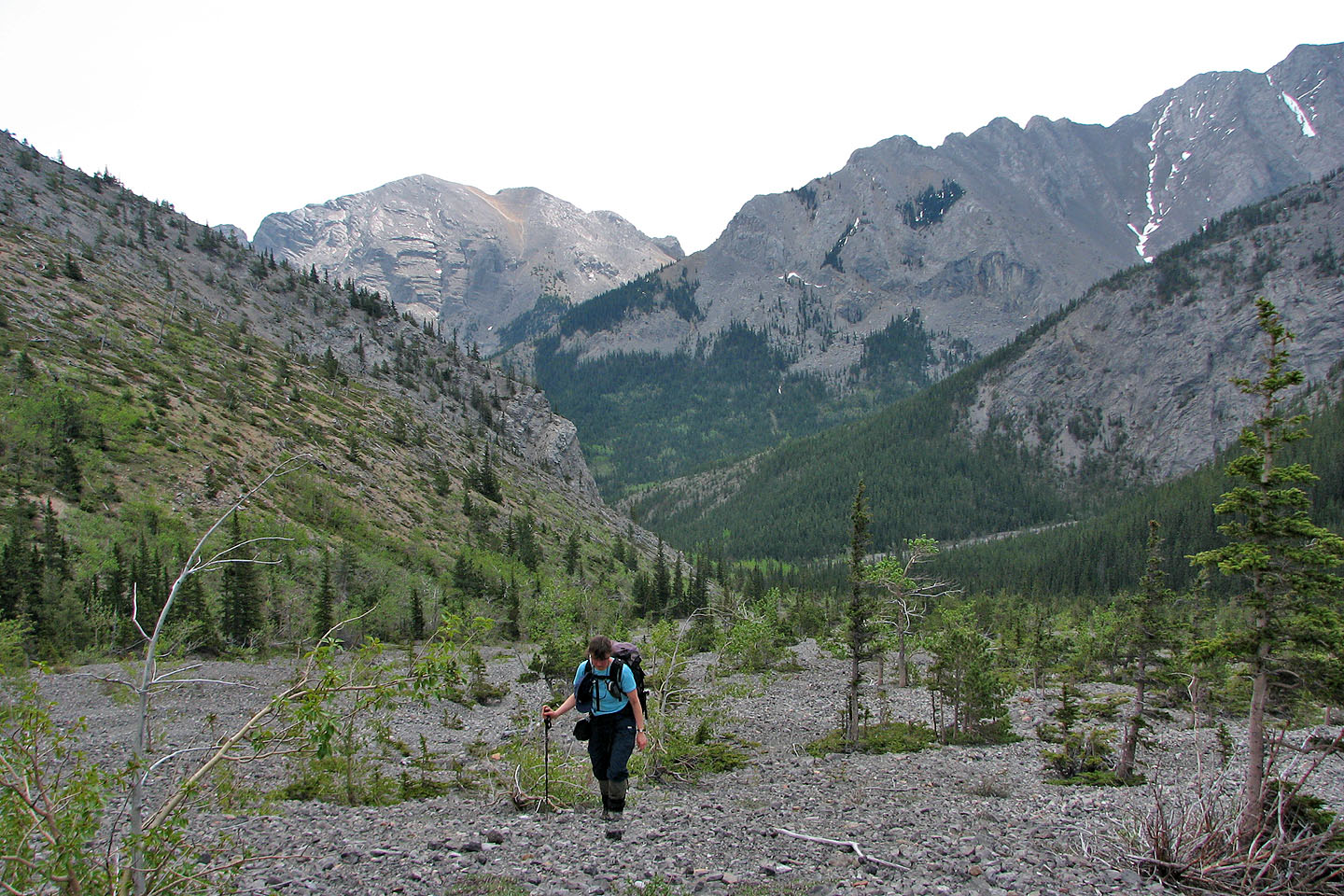 Looking back, Yamnuska in the background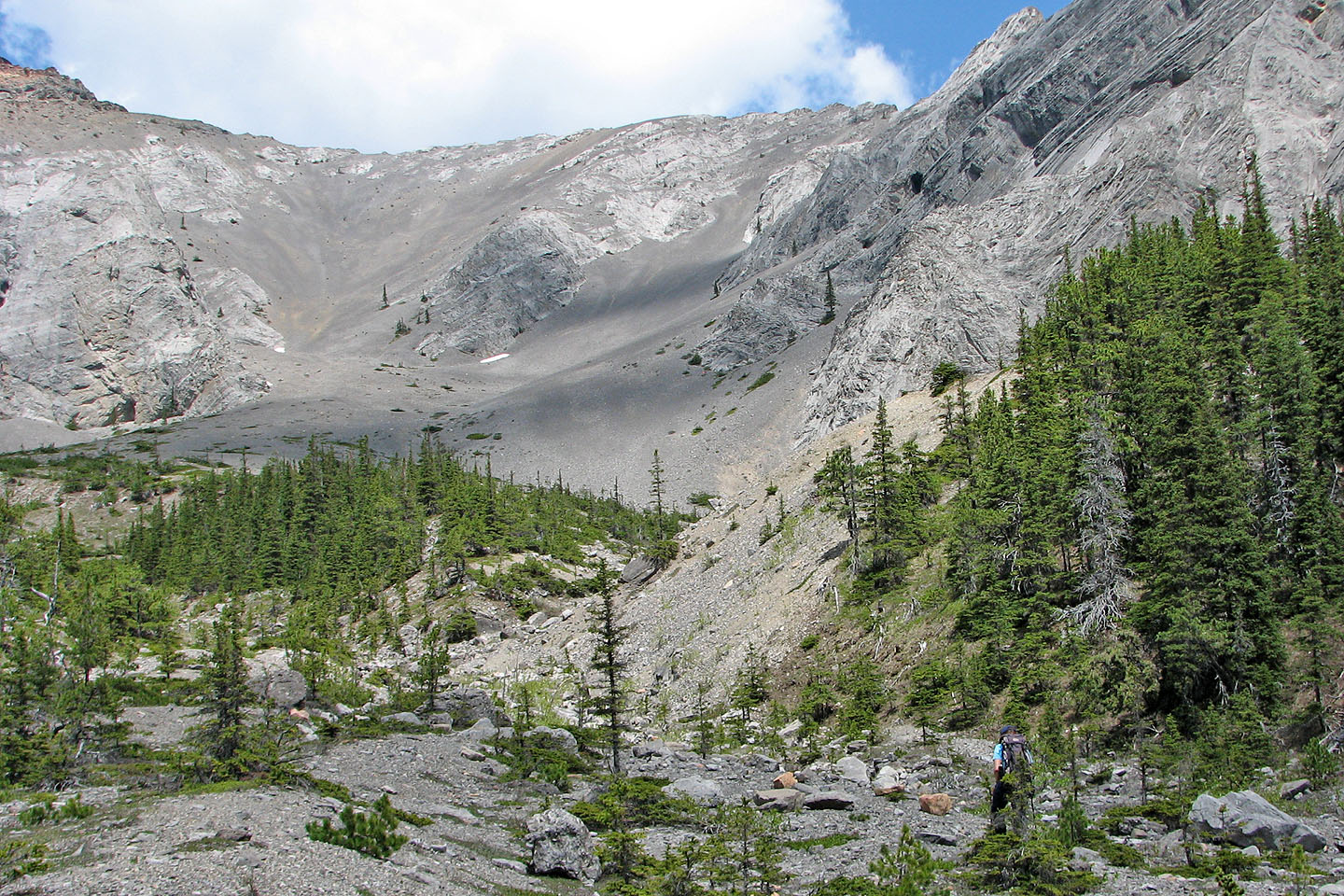 Approaching the scree basin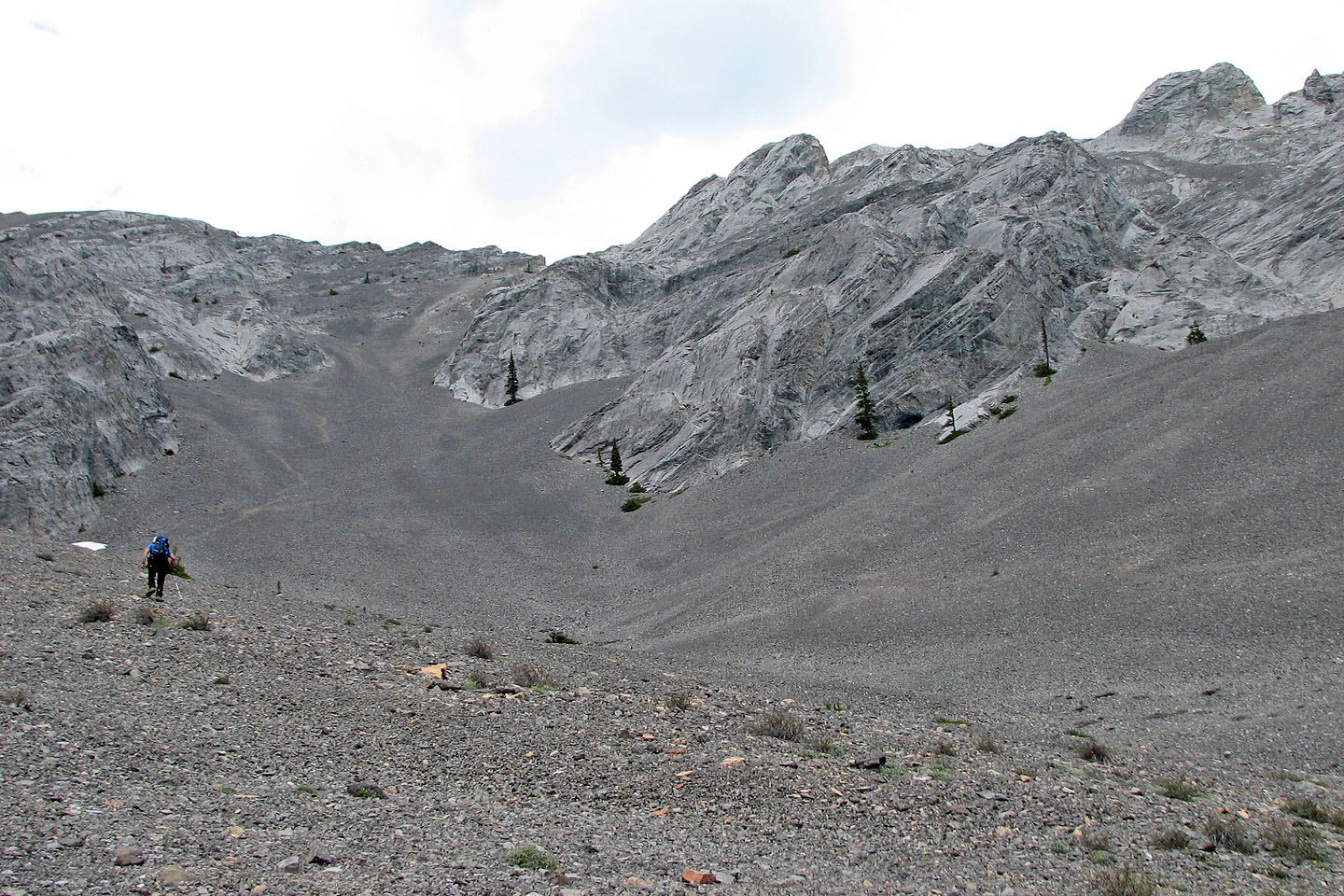 We head up the scree on the left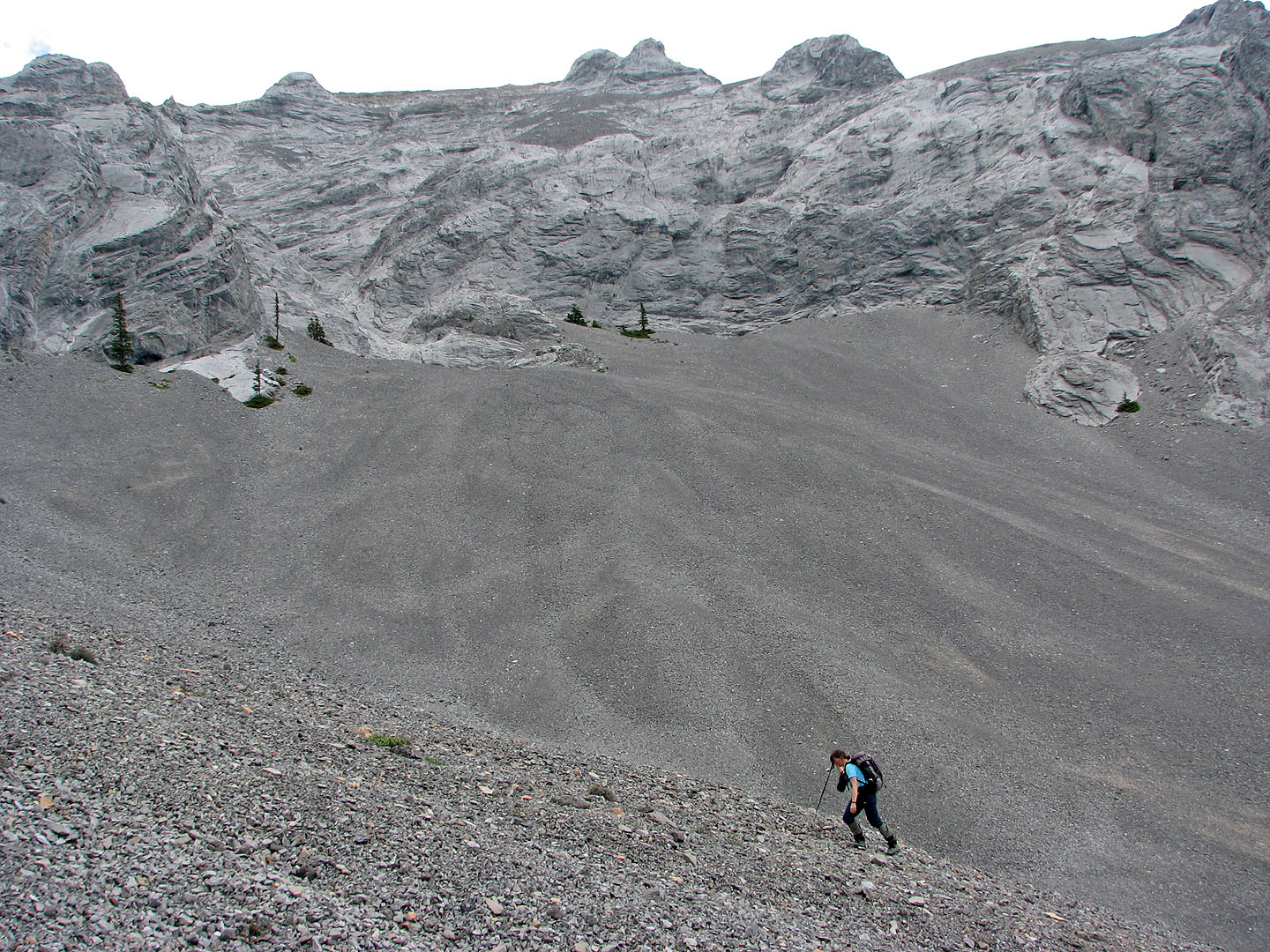 Cliff bands on our right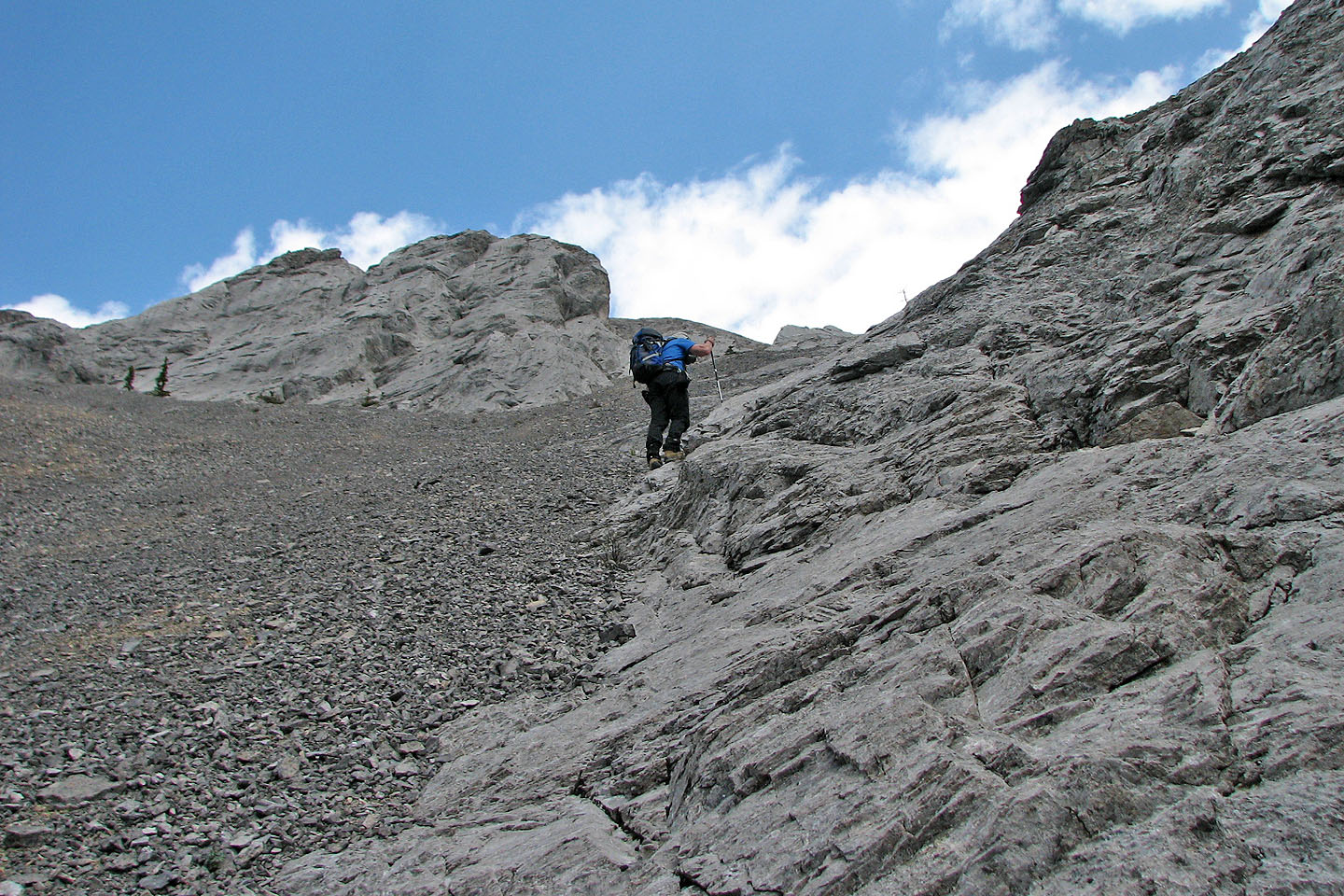 Near the ridge we hug the rock on the right.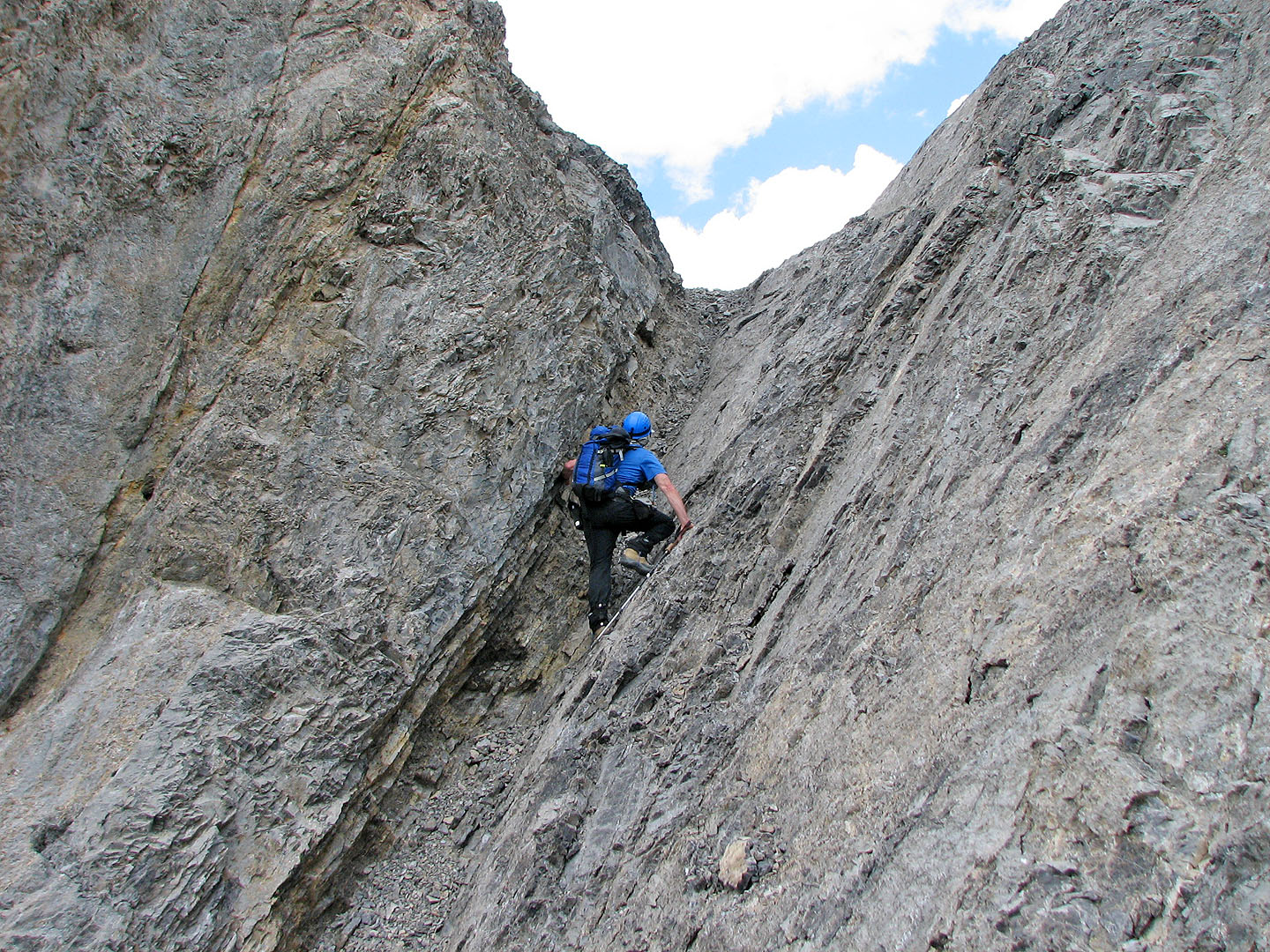 Scrambling up a chimney to the ridge (mouse over to look back)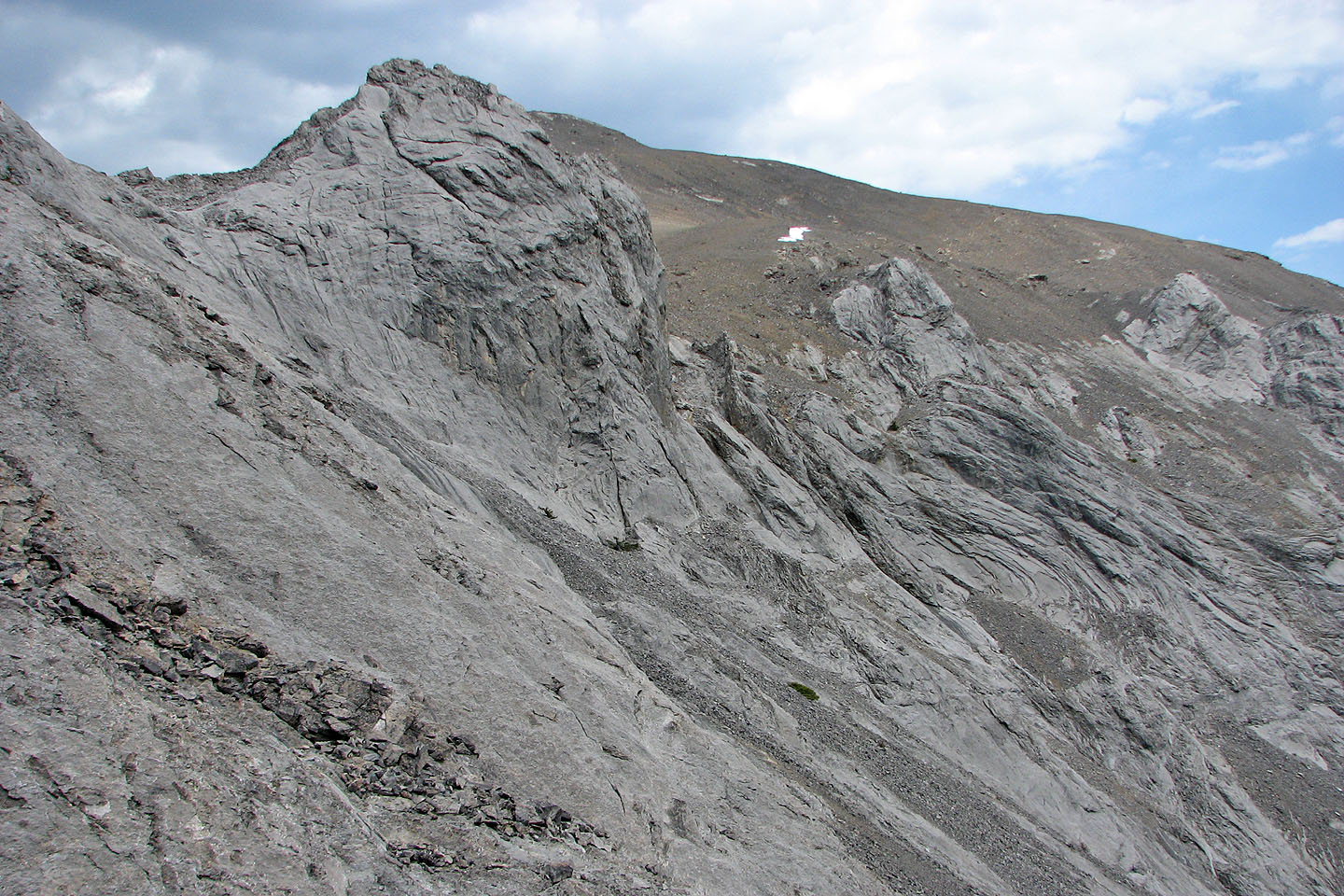 Second pinnacle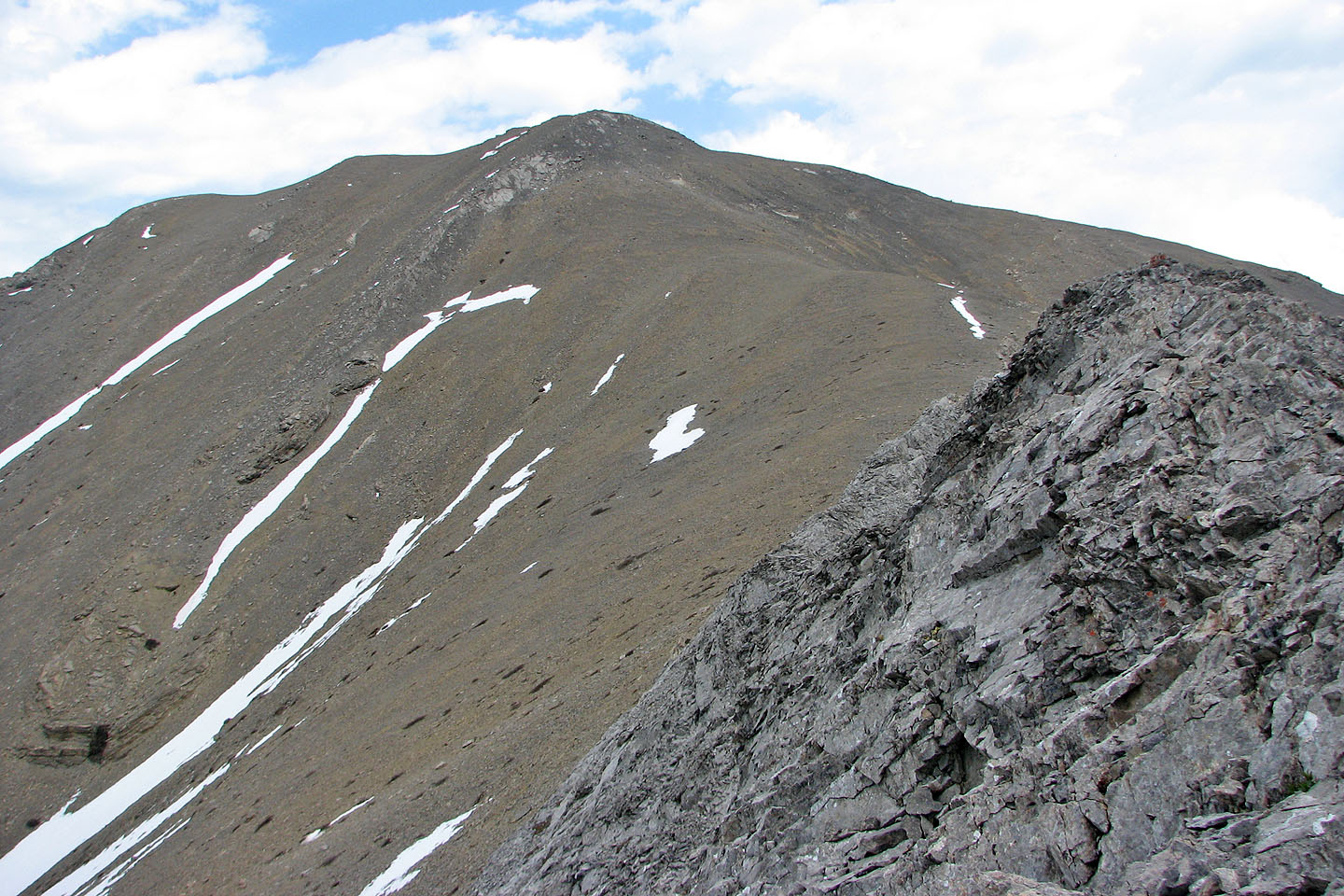 Looking along the ridge toward the false summit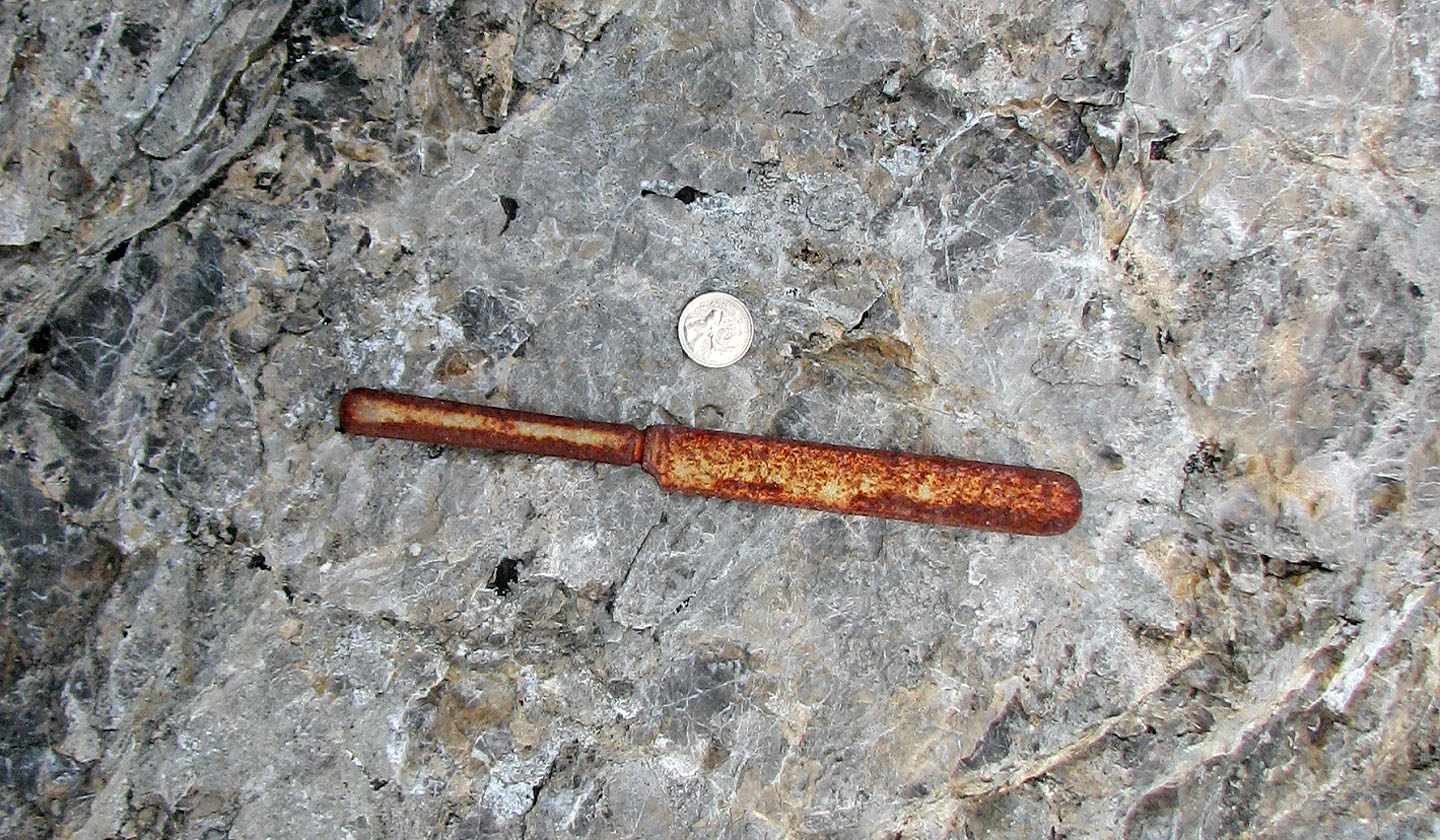 We found this huge (24 cm), ancient dinner knife on the ridge.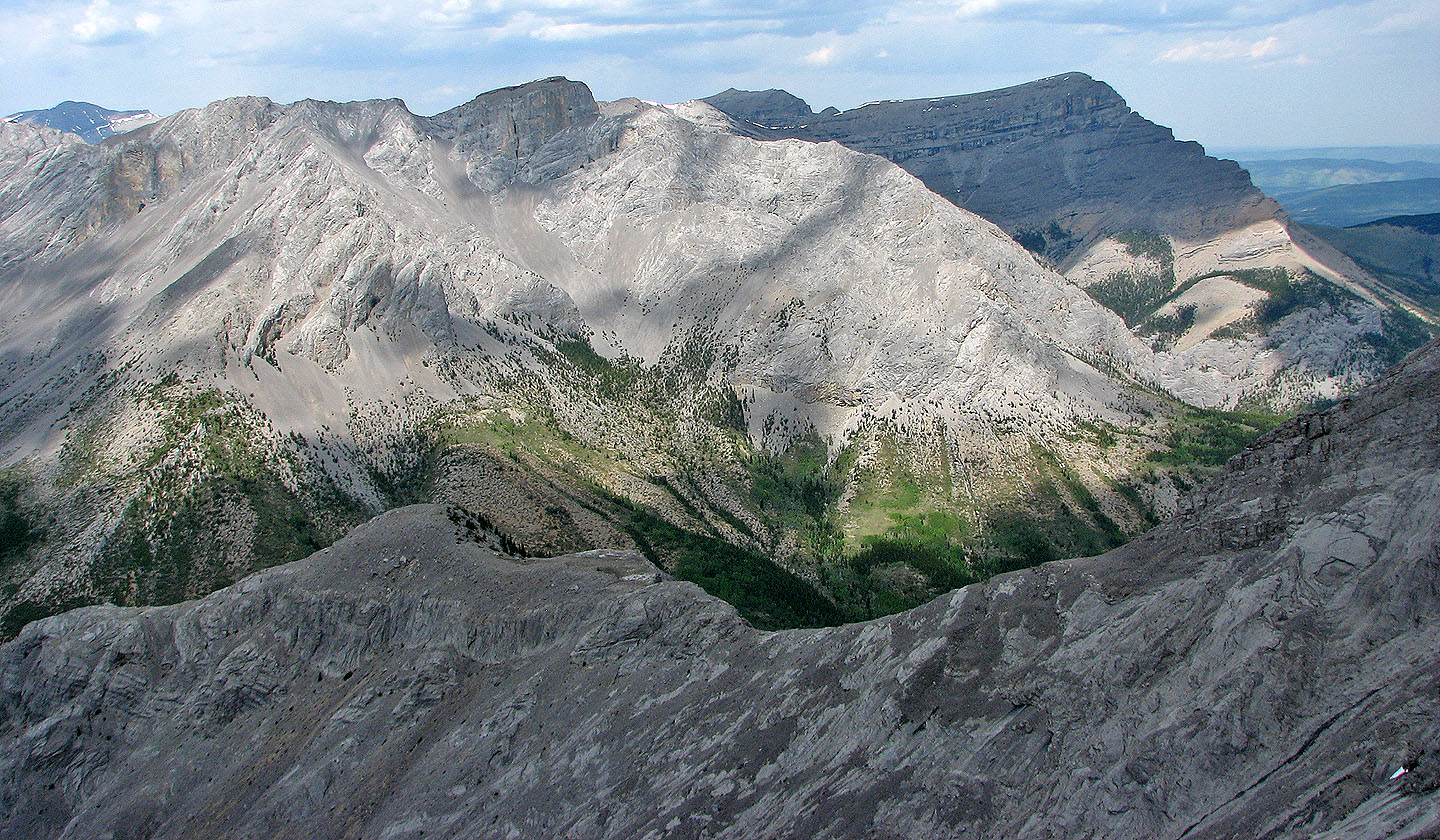 Association Peak on the right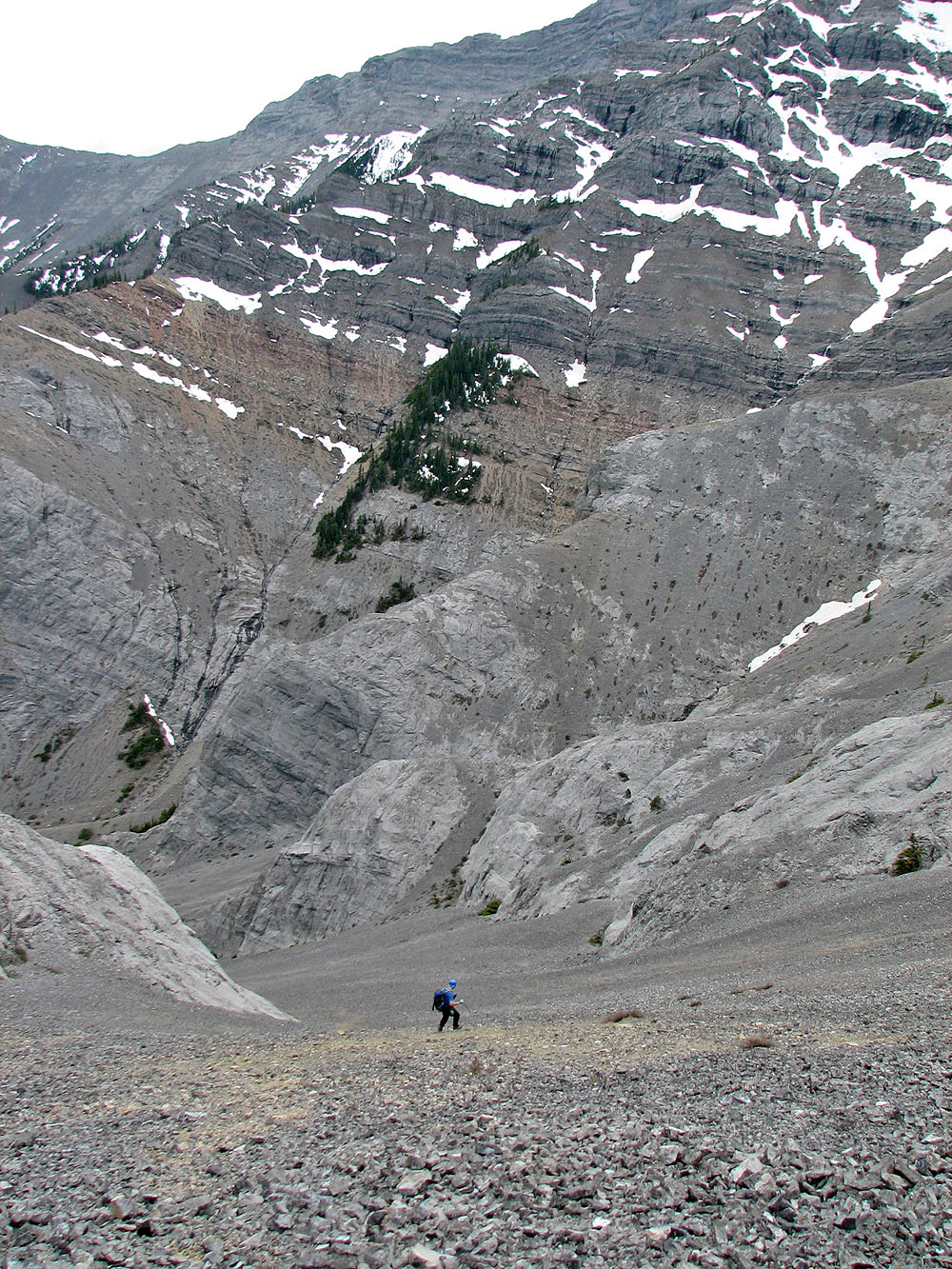 Descending the scree slope