Lakeview Ridge
Waterton, Alberta
October 1, 2011
When Brandon from the Calgary Scrambling and Mountaineering Club contacted me and suggested we get together for a trip on Saturday, I agreed. I had never met Brandon but had followed some of the trips he had organized with the Club. Which mountain we would climb was another matter. The weather forecast called for rain throughout much of Southern Alberta, but Waterton held the promise of the driest conditions. We settled on a short hike up Lakeview Ridge. We would only traverse the West Ridge, however, and not the lower East Ridge.
As we drove through Pincher Creek on our way to Waterton, it began to rain and we wondered if we should even attempt a hike. But when we arrived at the trailhead, the rain auspiciously ceased, so we set off up the Horseshoe Basin Trail.
Horseshoe Basin Trail is a no-nonsense trail. Well defined and free of junctions and forks, it's impossible to get lost on it. The trail climbs over a rise, crosses a creek and continues to the Galwey-Lakeview col. But we followed it only to the creek. After crossing the creek we climbed the south end of Lakeview Ridge and followed the ridge crest.
It had been cloudy during our hike, but after we reached the summit the sun made a weak appearance, although it wasn't enough to warm us up. Brandon and I had to don an extra layer.
After descending to the Galwey-Lakeview col, we reached Horseshoe Basin Trail and followed it back. We weren't spared from rain, however; it rained nearly all the way back to the creek. Belatedly, in the last hour of our trip, the sun came out and followed us back to the trailhead.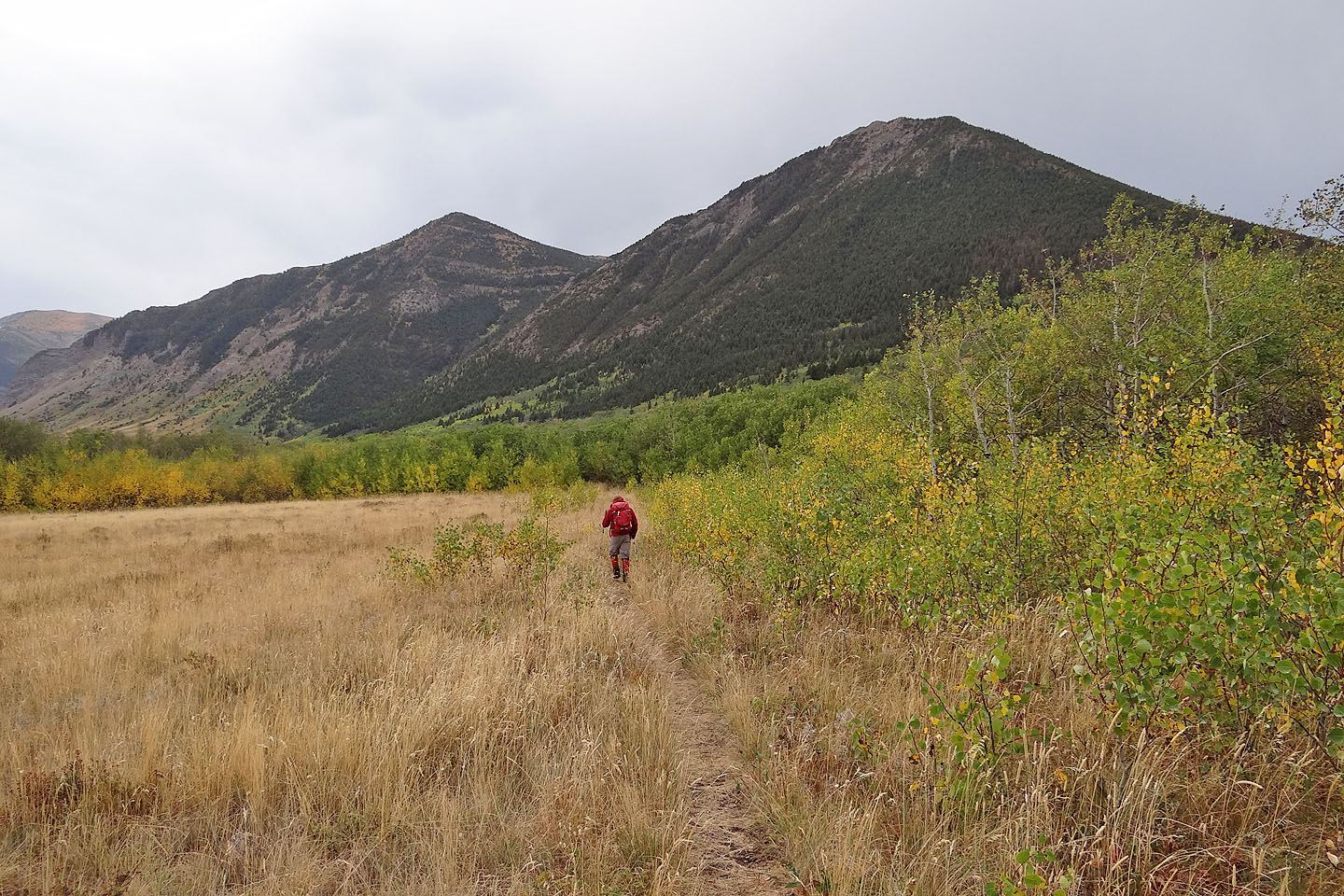 On Horseshoe Basin Trail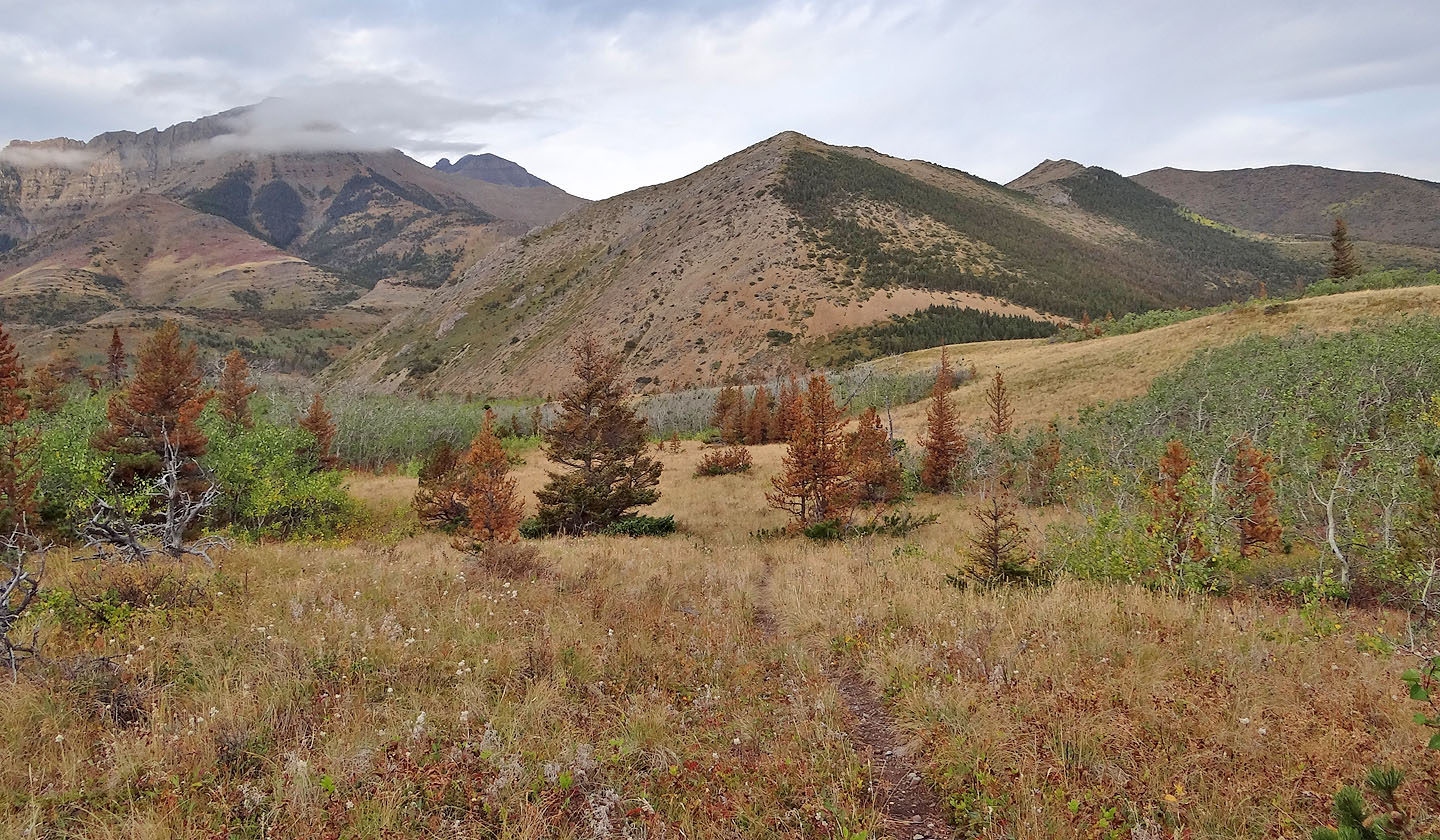 Lakeview Ridge on the right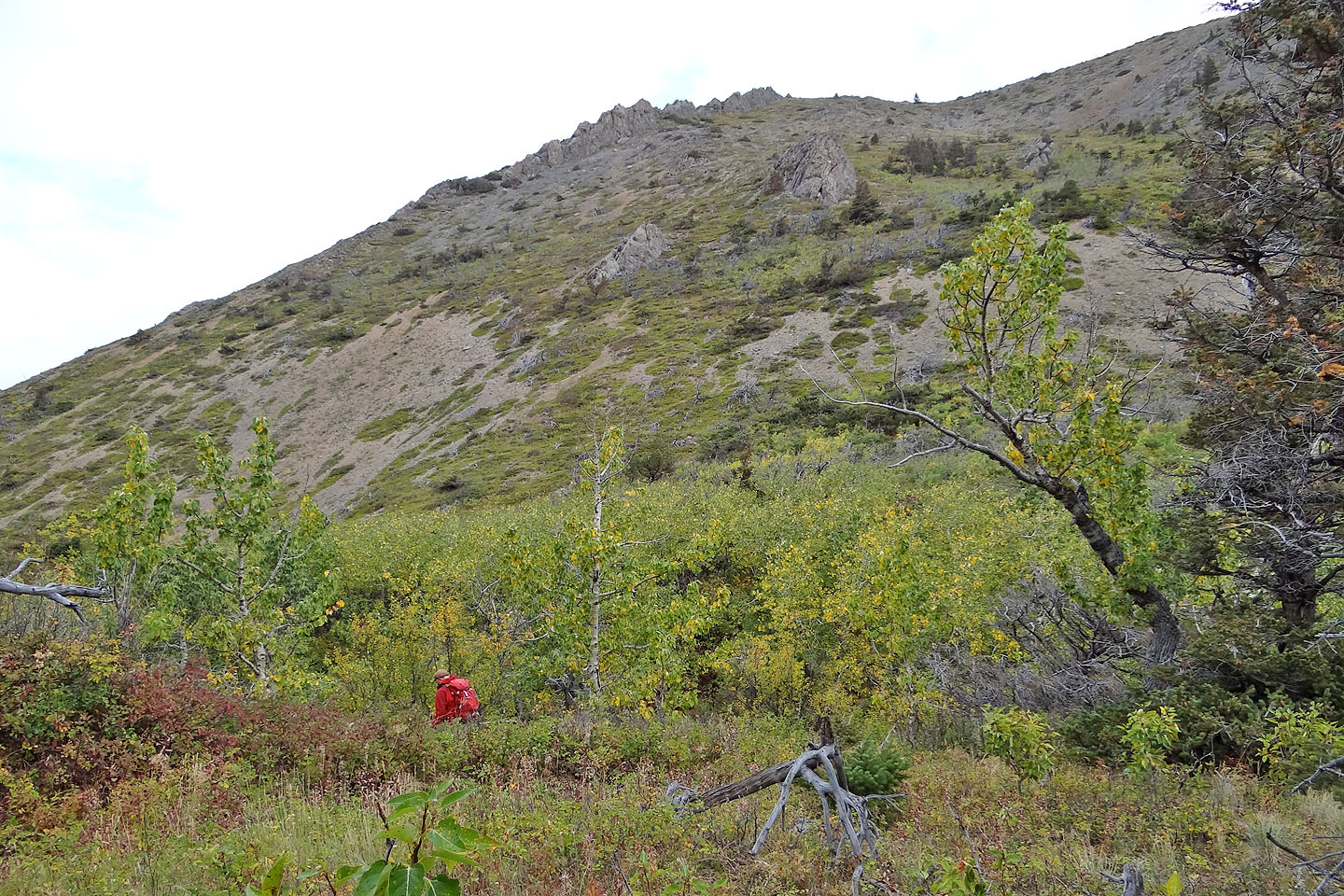 At the base of the ridge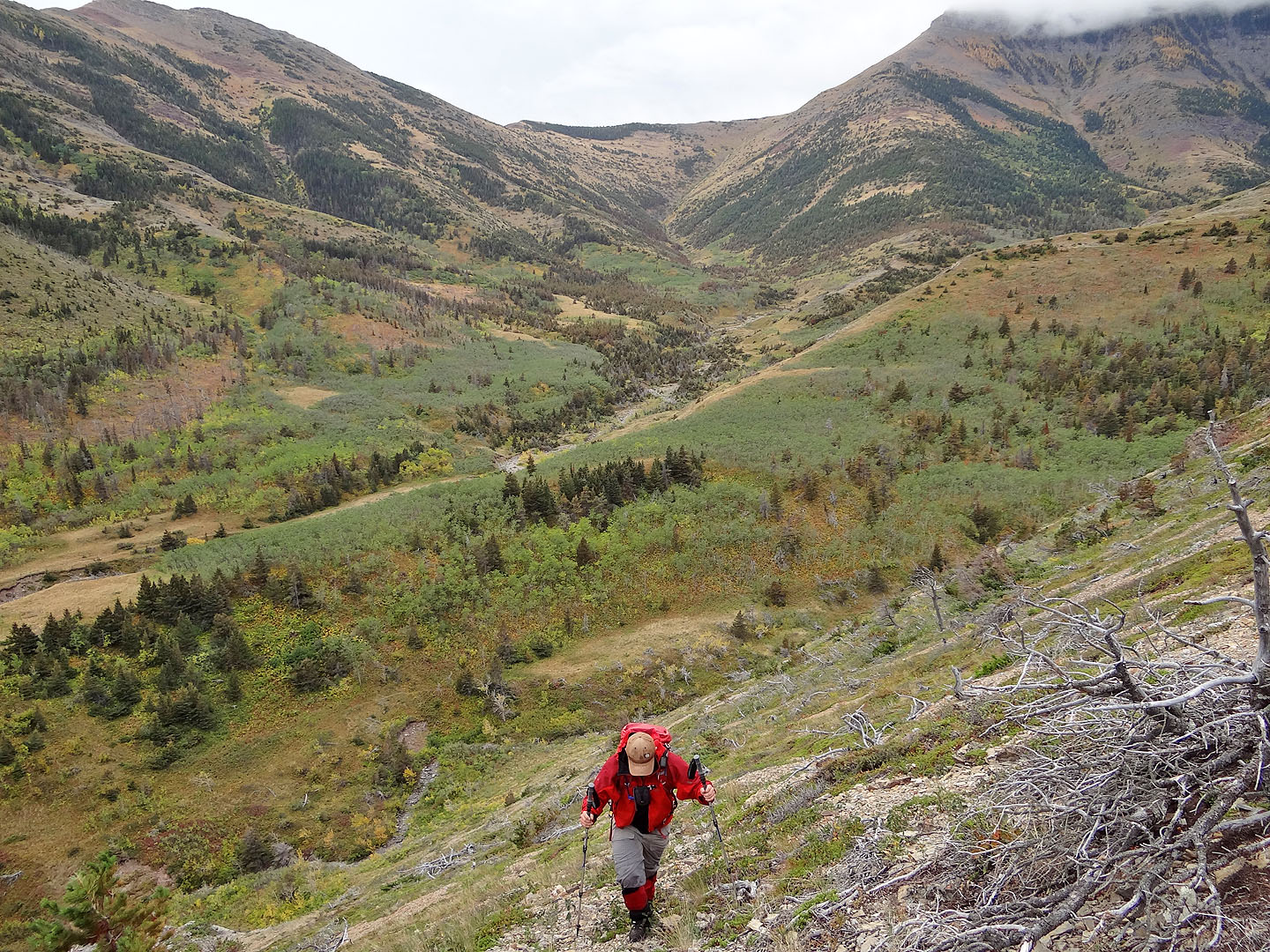 Looking down at Horseshoe Basin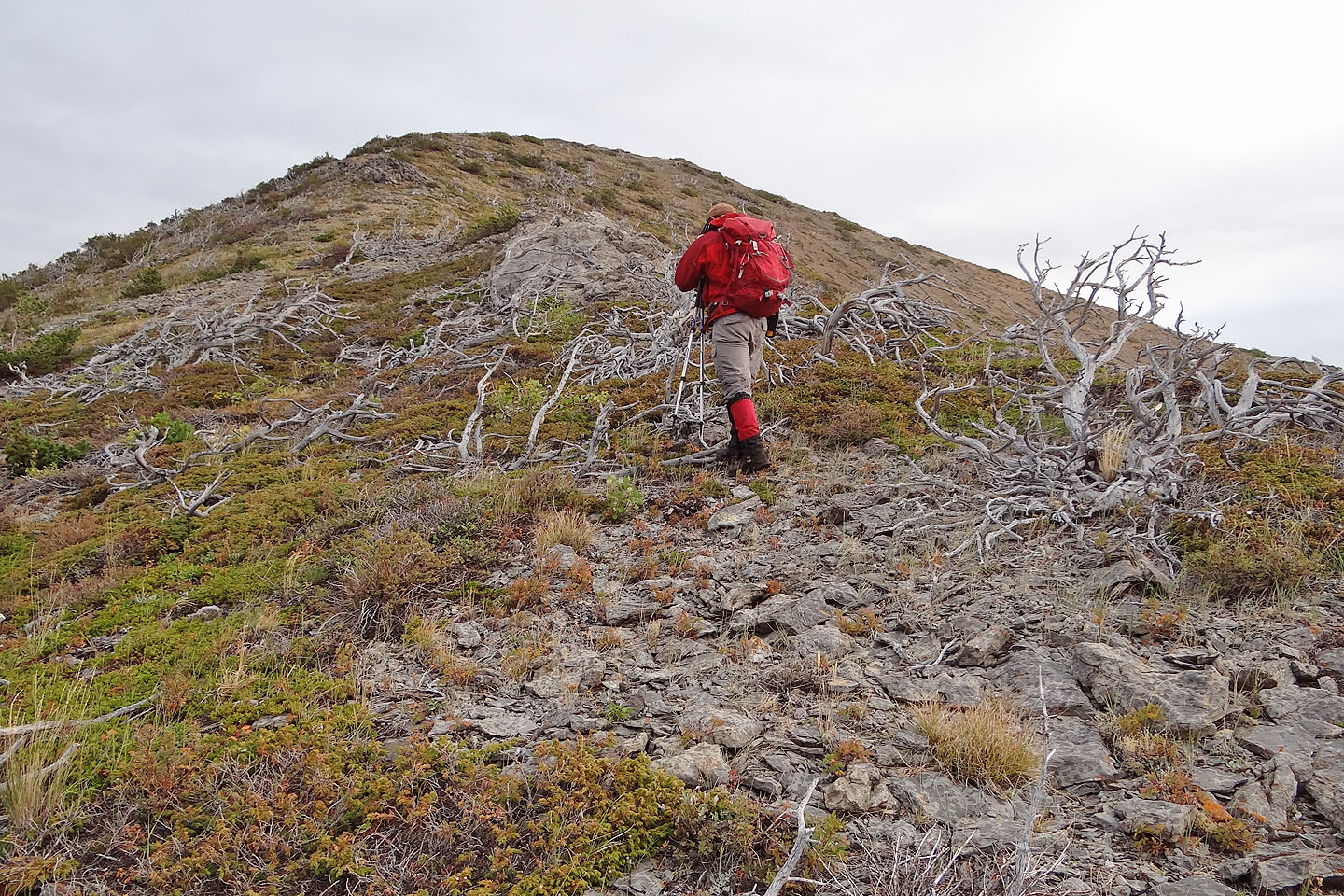 Almost on the crest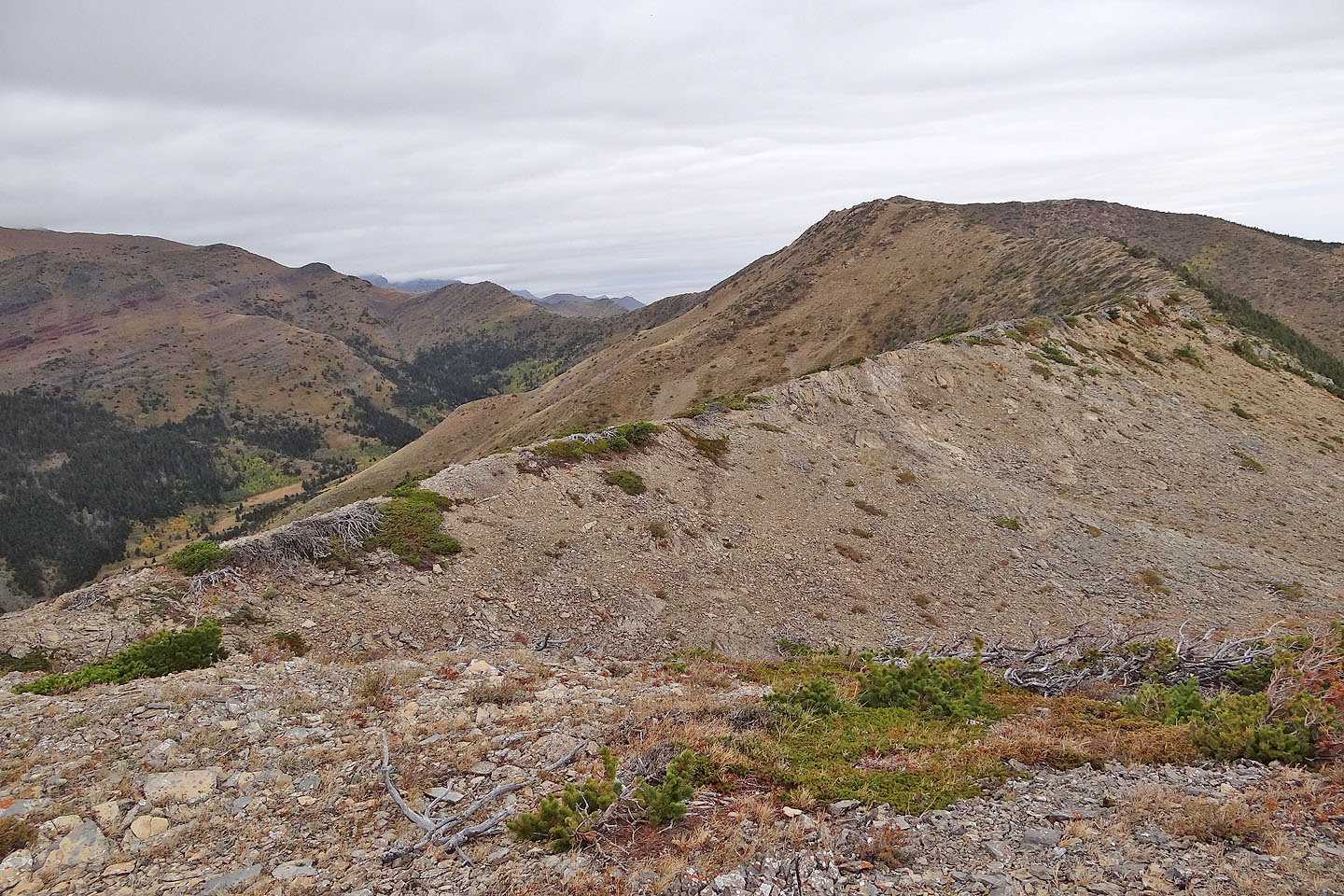 The ridge snakes to the summit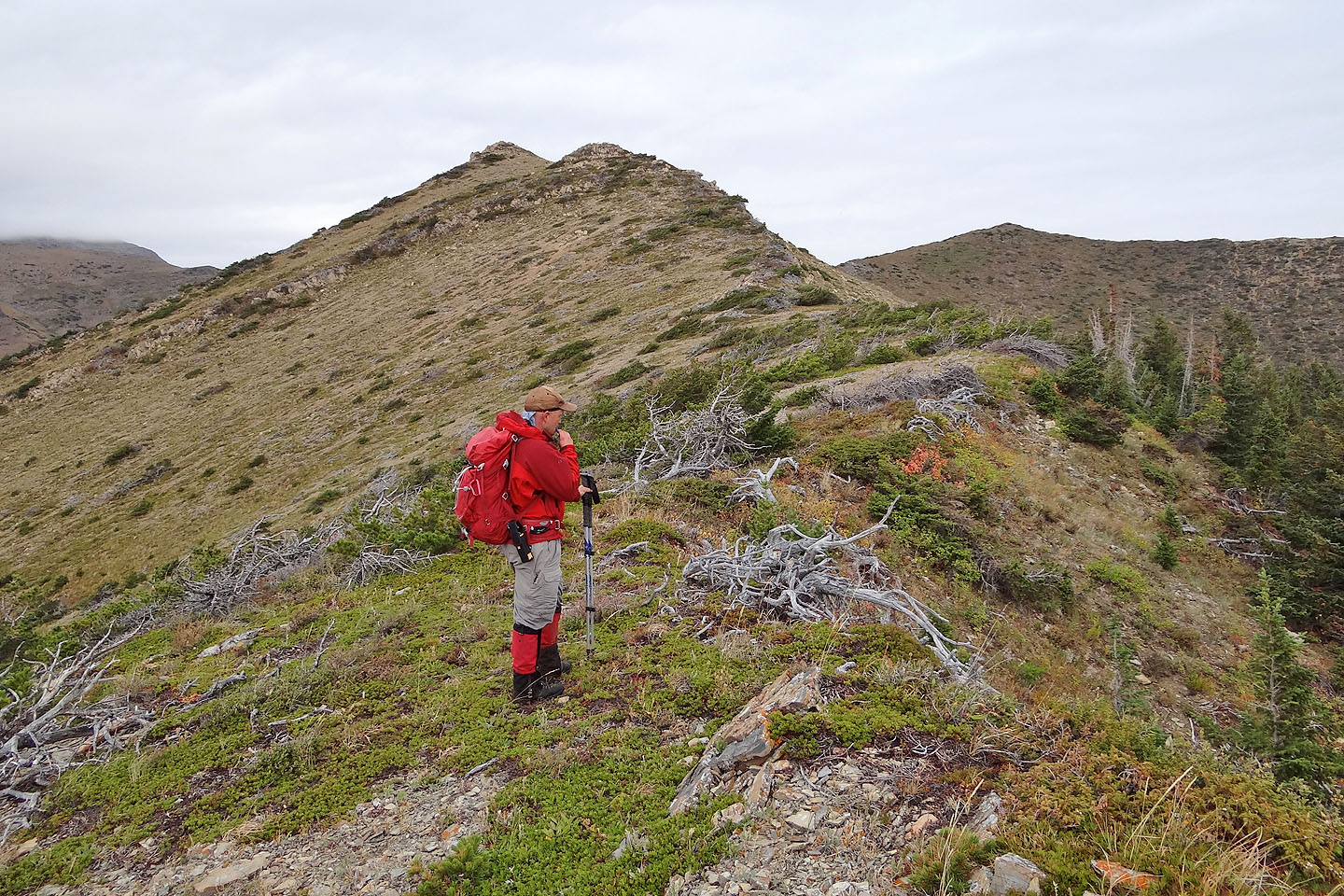 Summit is on the right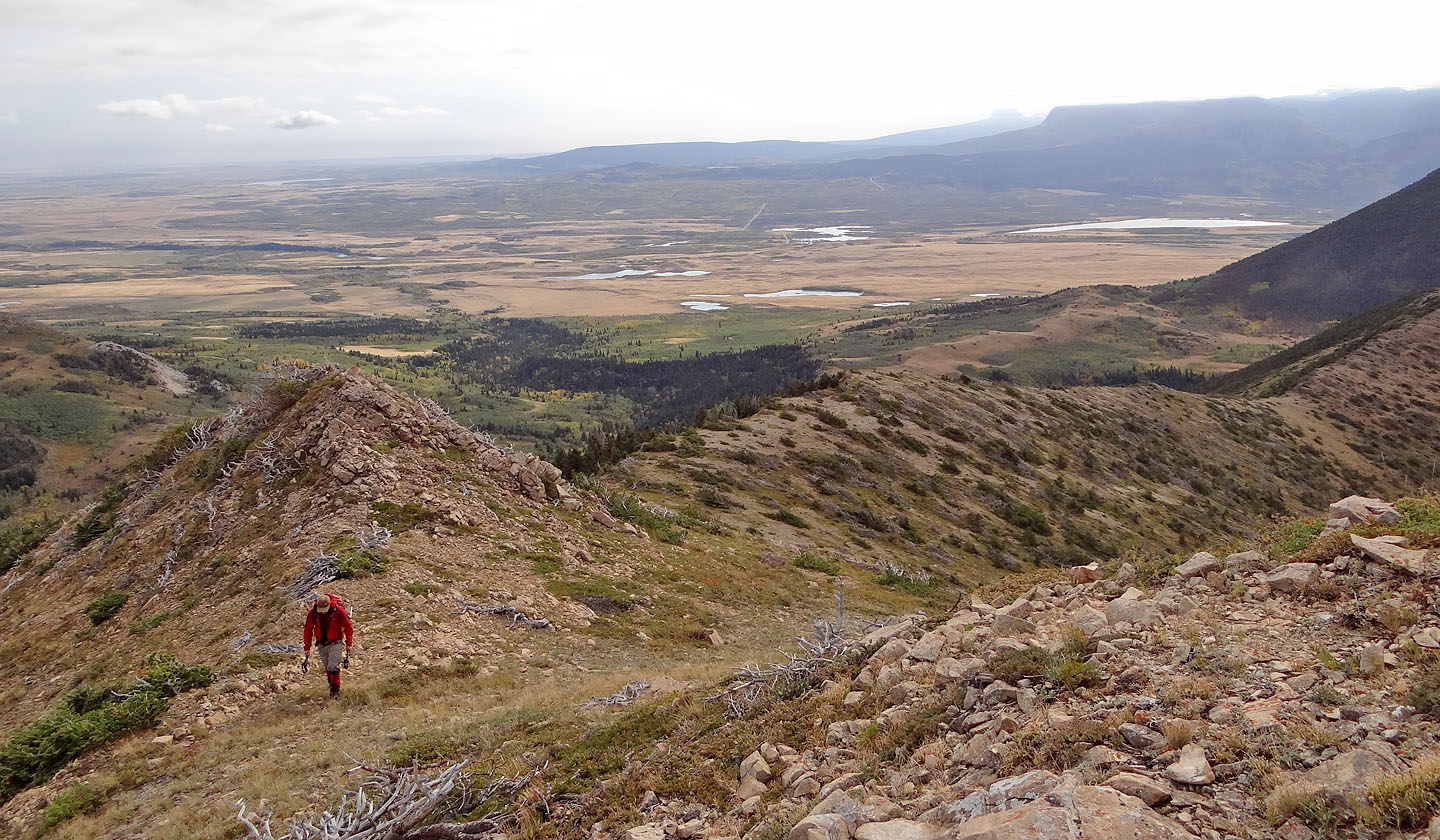 Looking back along the ridge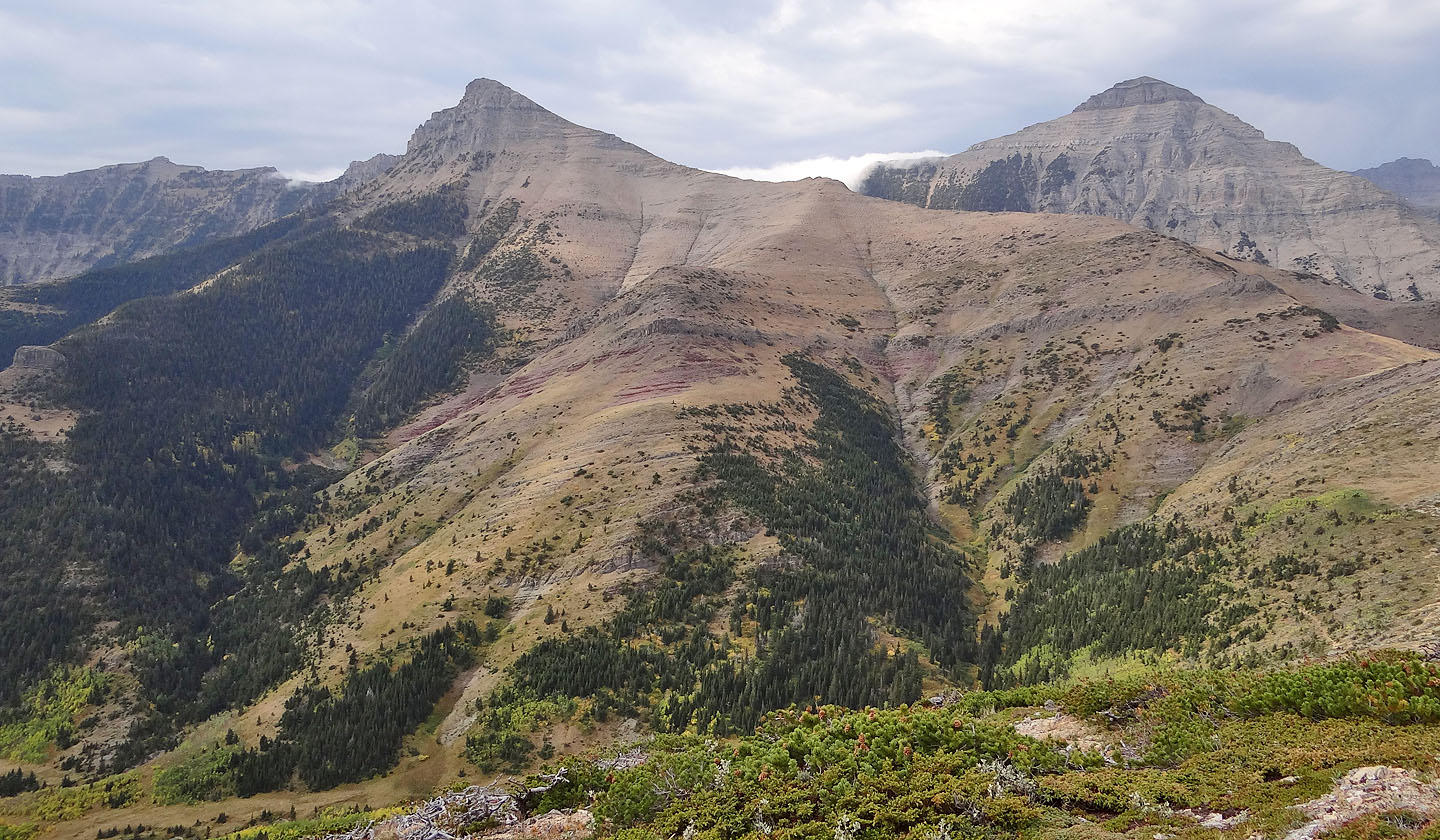 North Peak of the Galwey Massif in the foreground. Right: Mount Dungarvan (mouse over).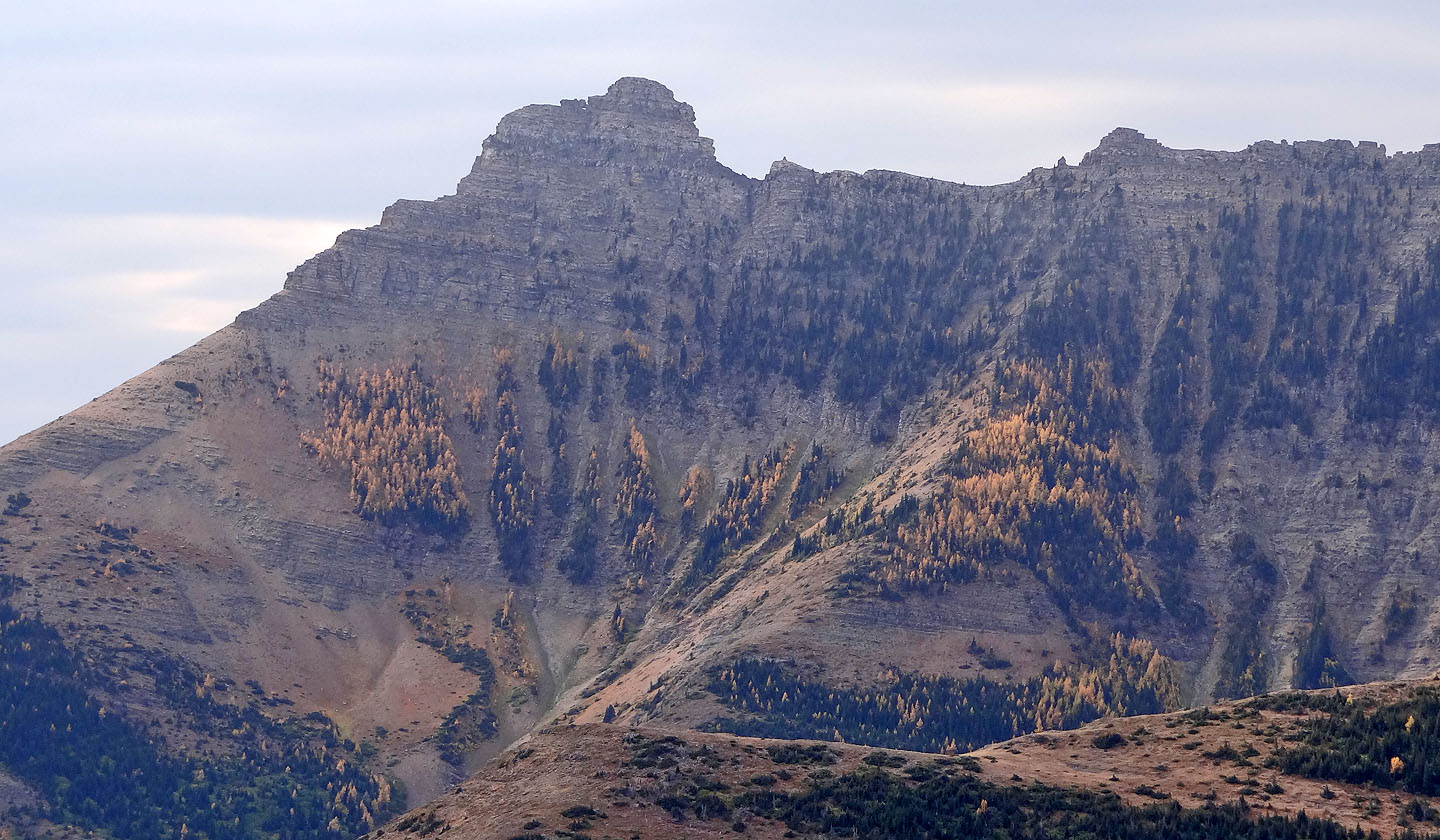 We could just make out the summit window on Mount Galwey (mouse over)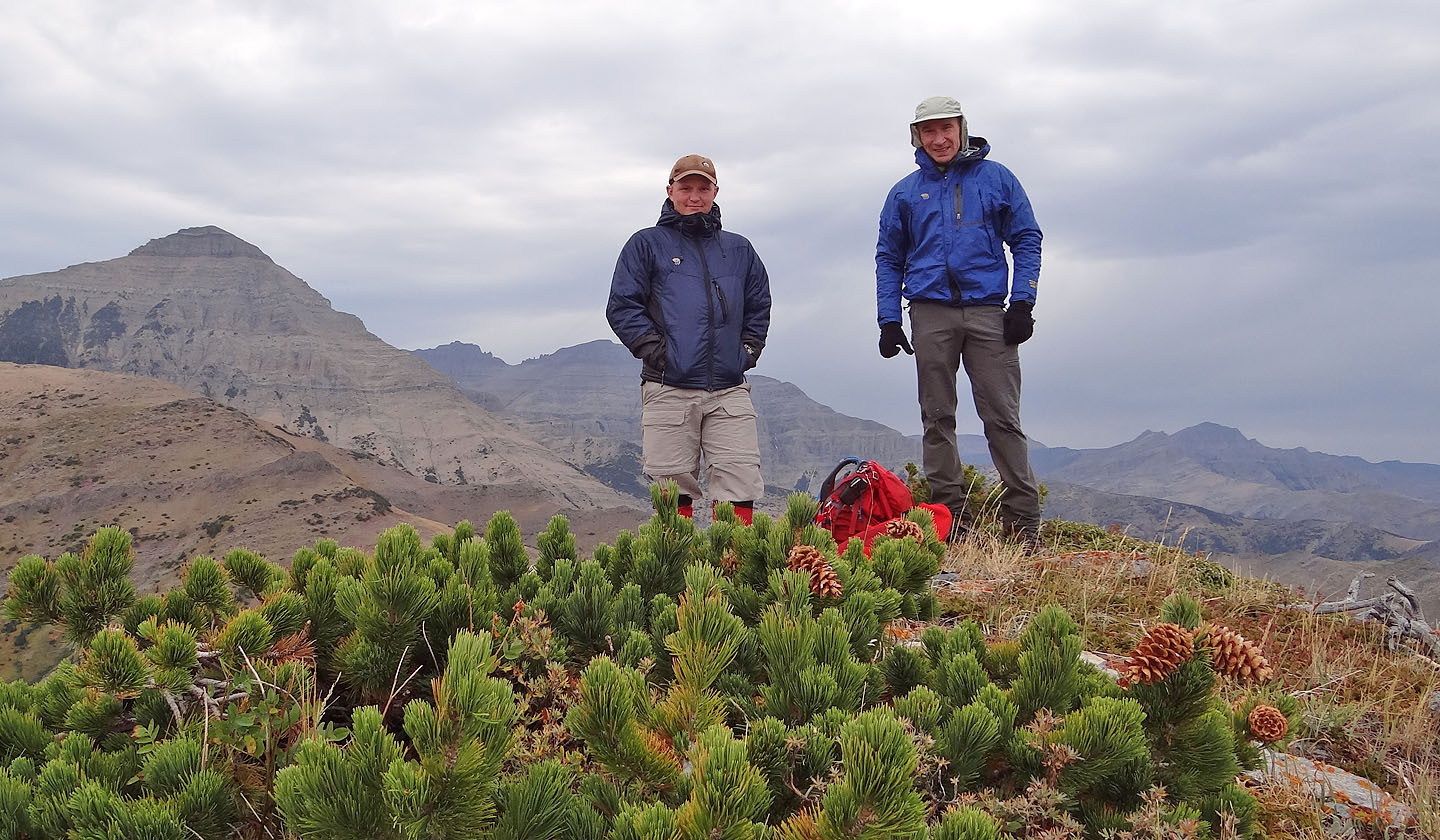 Brandon and me on the summit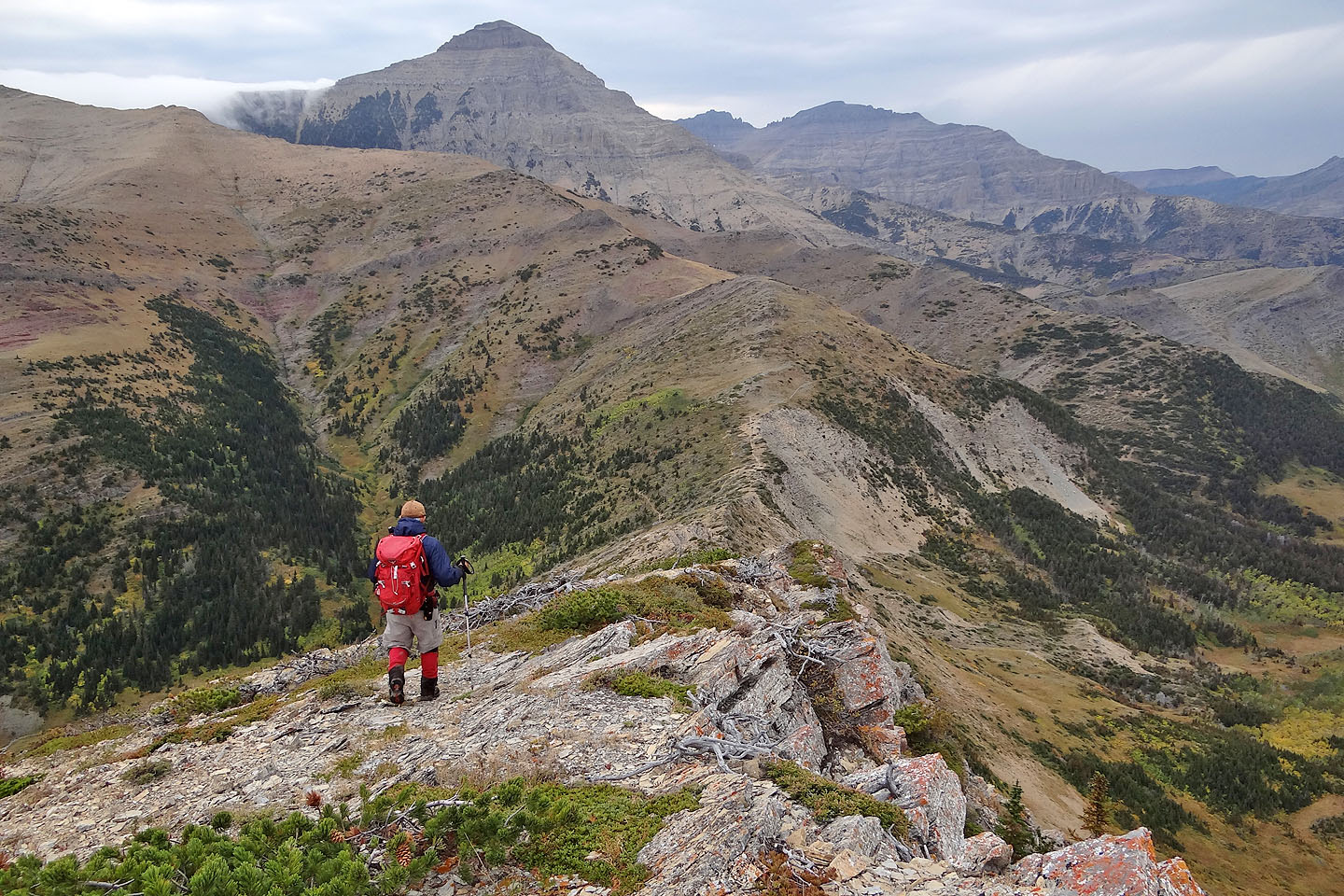 Brandon heads to the col

The trail drops down to the valley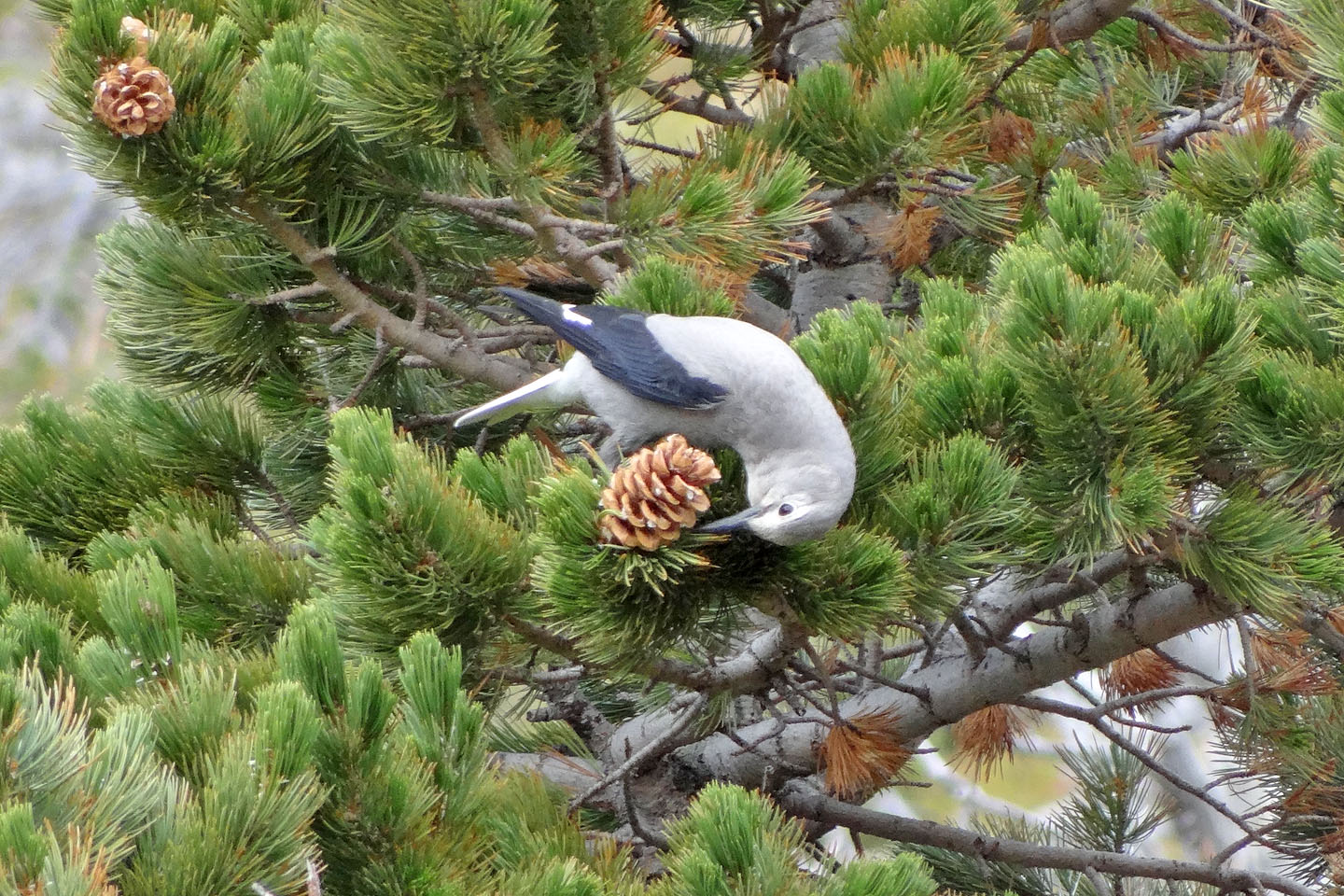 Clark's Nutcracker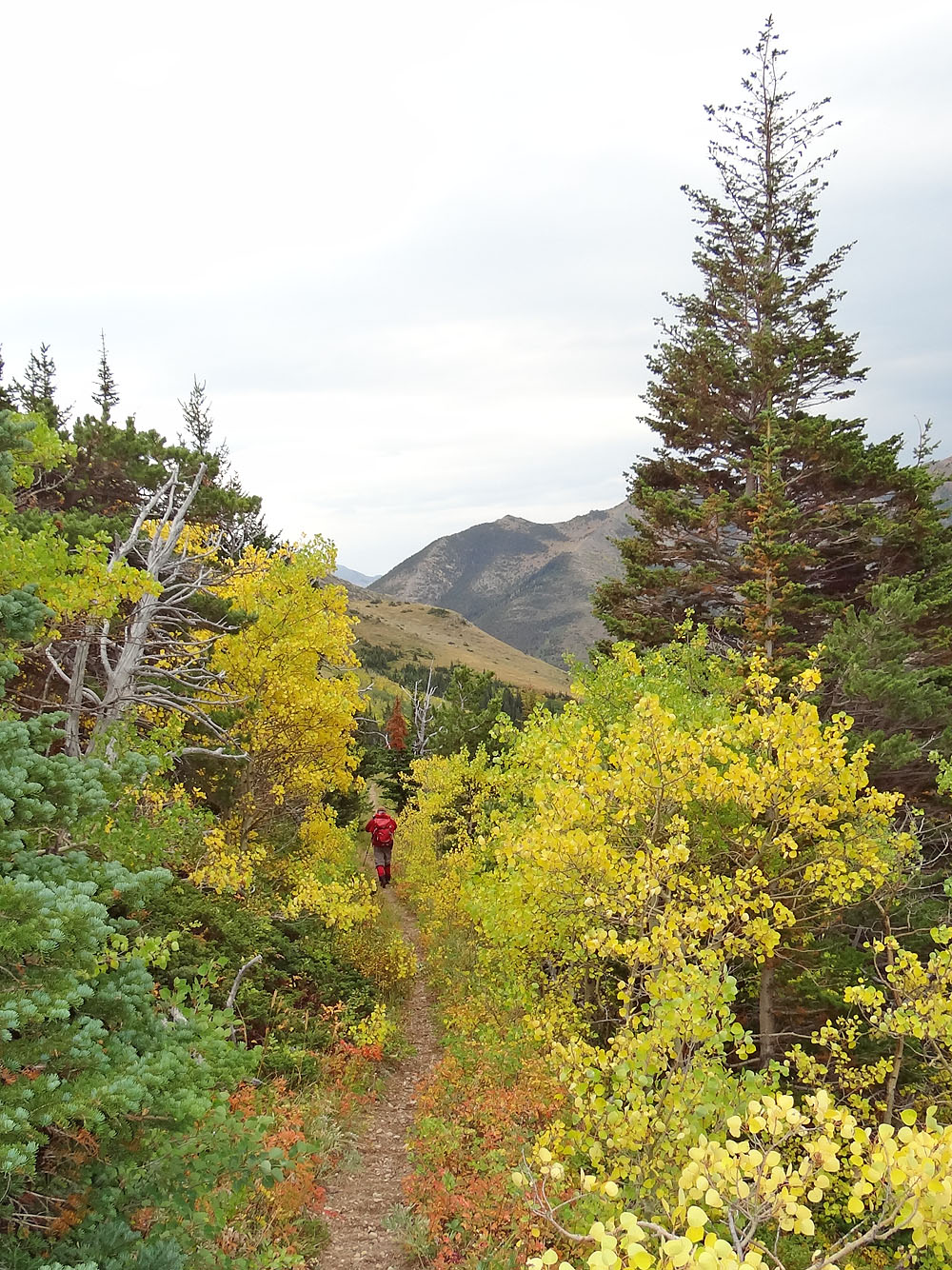 Autumn colours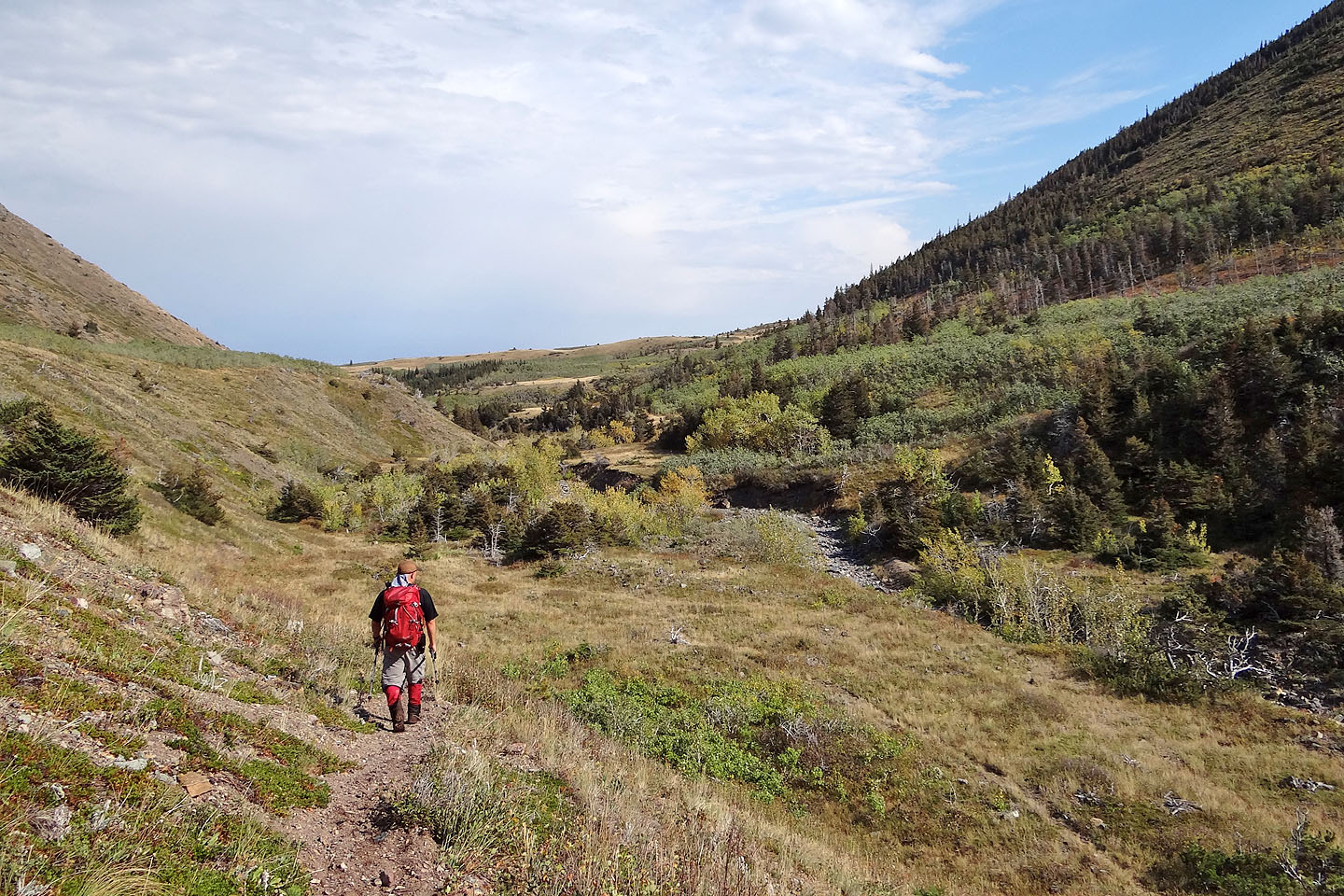 Almost back at the creek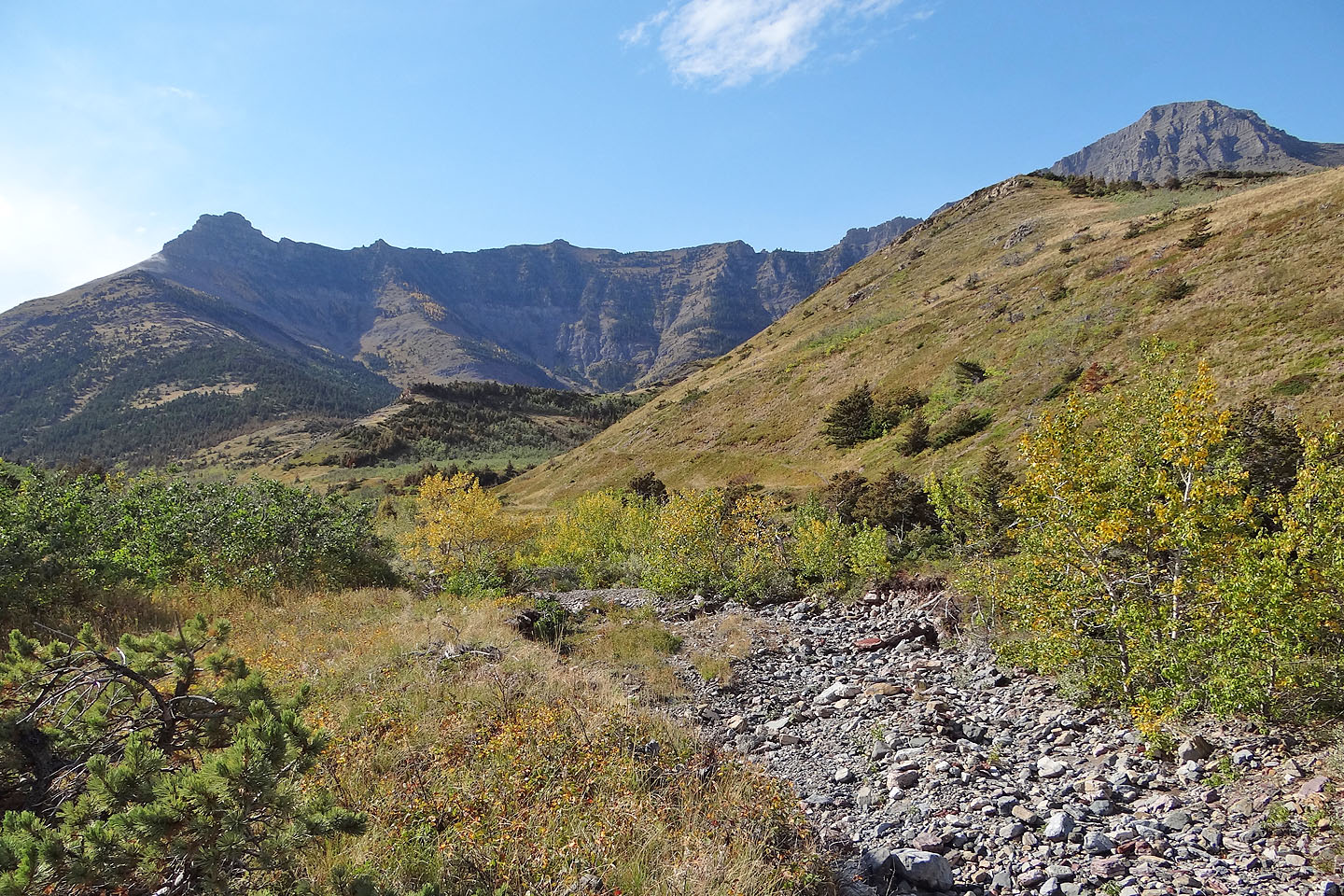 The creek was dry on this trip, but when I attempted it three years ago in June, the water was
too fast and deep to ford (mouse over).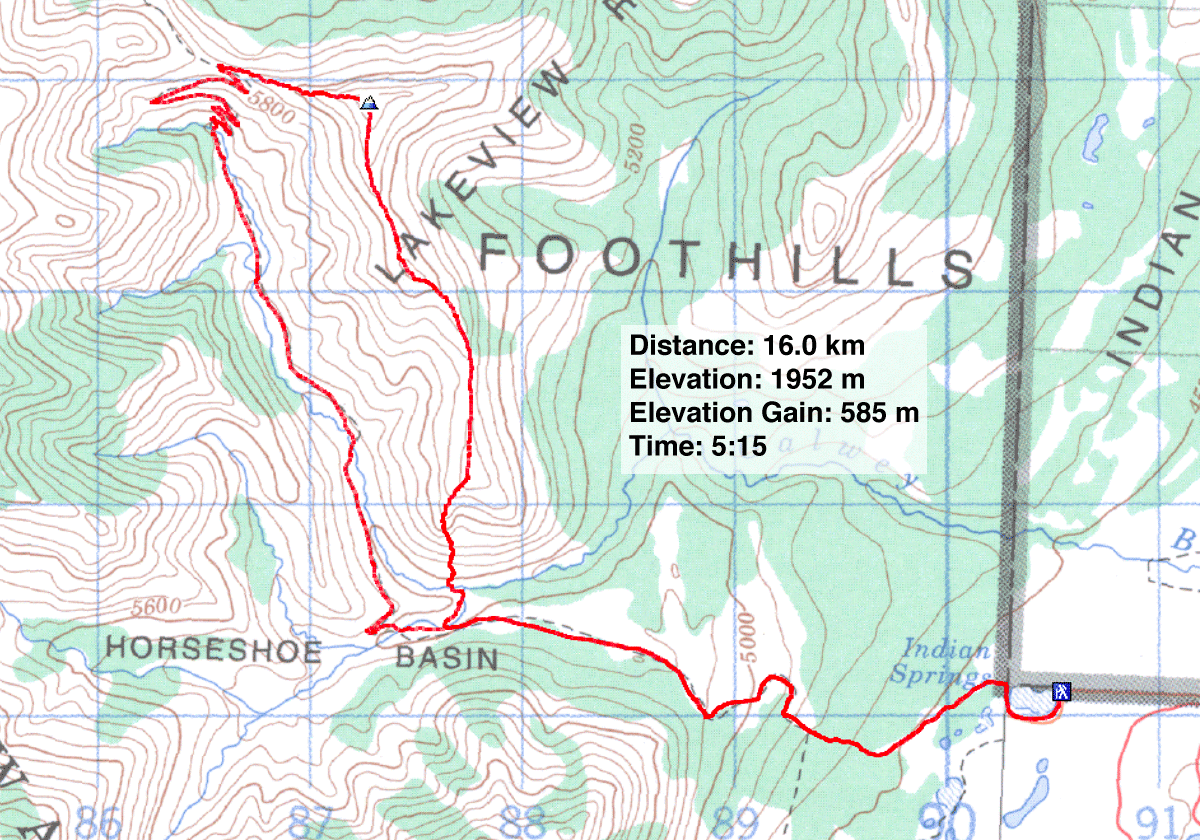 82 H/4 Waterton lakes