Panorama taken in June when it was easy to reach the summit. A lone figure is on the summit.
The lower summit on the left is easily reached.
Wasootch Peak
Kananaskis
March 20, 2005
I stumbled across this trail by accident. It's a mystery that such a well-defined trail doesn't appear in any guidebooks, has a hidden trailhead and leads to an unnamed peak. When I first reached the summit in 1999, the register indicated that two busloads of high school students from Winnipeg had reached the peak. But the last time I was there, there was no register. The peak is unnamed but some refer to it as Wasootch Peak.
Drive south on Highway 40, 22.8 km from the Trans-Canada Highway (about 300 m north of the turnoff to Kananaskis Village) and park by the Alberta 40 North sign on the east shoulder. Among the trees you'll see a stony creekbed. This is the trailhead.
Walk on the creekbed keeping left and look for a trail marked with red flagging. A well-trodden path follows the left bank of the unnamed creek. You may notice some aluminum mouse traps along the trail. When I was there in 2000, I learned that the mice population had been monitored there for the past 15 years. Mice are nocturnal so the traps are set in the evening, using grain and raisins for bate, and emptied the following morning.
After about ten minutes of hiking the trail leaves the creek and rises above it. You'll soon leave the creek and climb high above it. About 2 kilo meters from the trailhead, you'll break out of the trees into scrub and rocks. In some places you may lose the trail, but if you stay on top of the ridge you should have no trouble staying on route.
Once you reach the alpine level, the summit comes into view. The trail
turns left and becomes a scree slog but you may be able find solid purchase on either side of it. However, you'll appreciate the scree path for a quick descent. Just before you reach the top, you can either scramble up 2 m of rock or go through a break in the rock wall just below it.
From the summit looking west you'll see Mount Allan. Below you, about a kilo meter away to the northeast, is Wasootch Tower. To the east is the Fisher Range.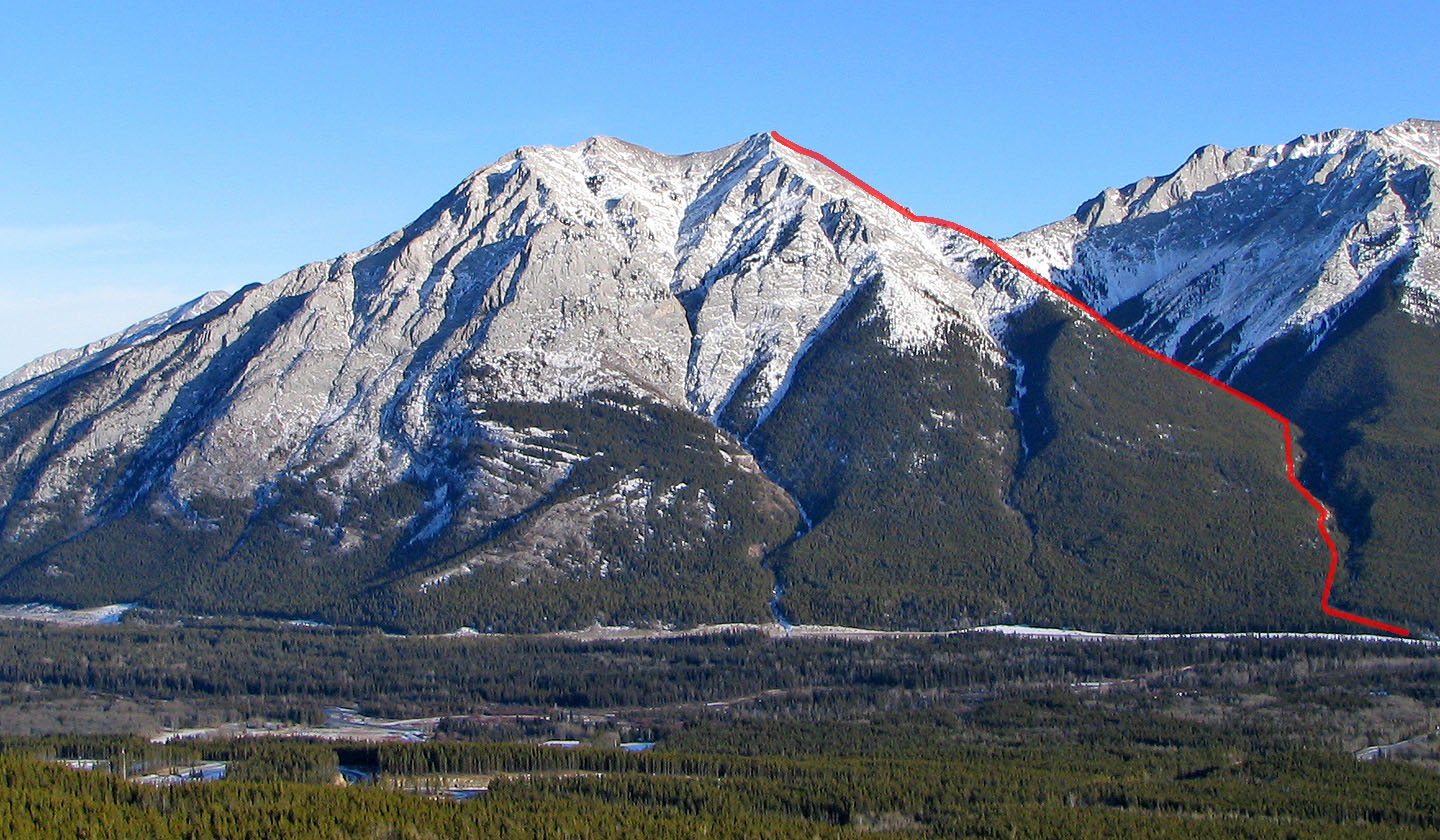 Route up Wasootch Peak as seen from Mount Allan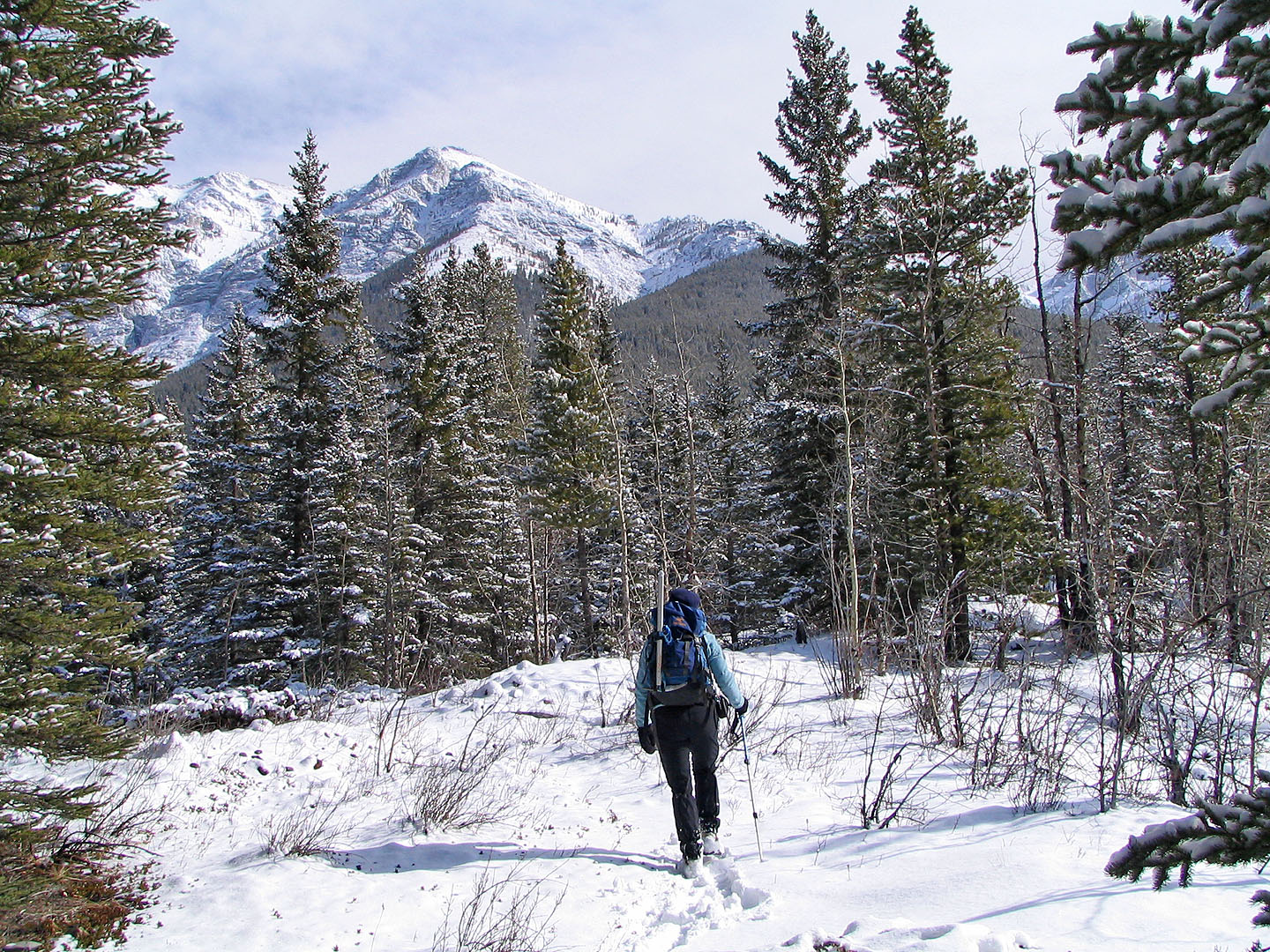 Starting out on the creekbed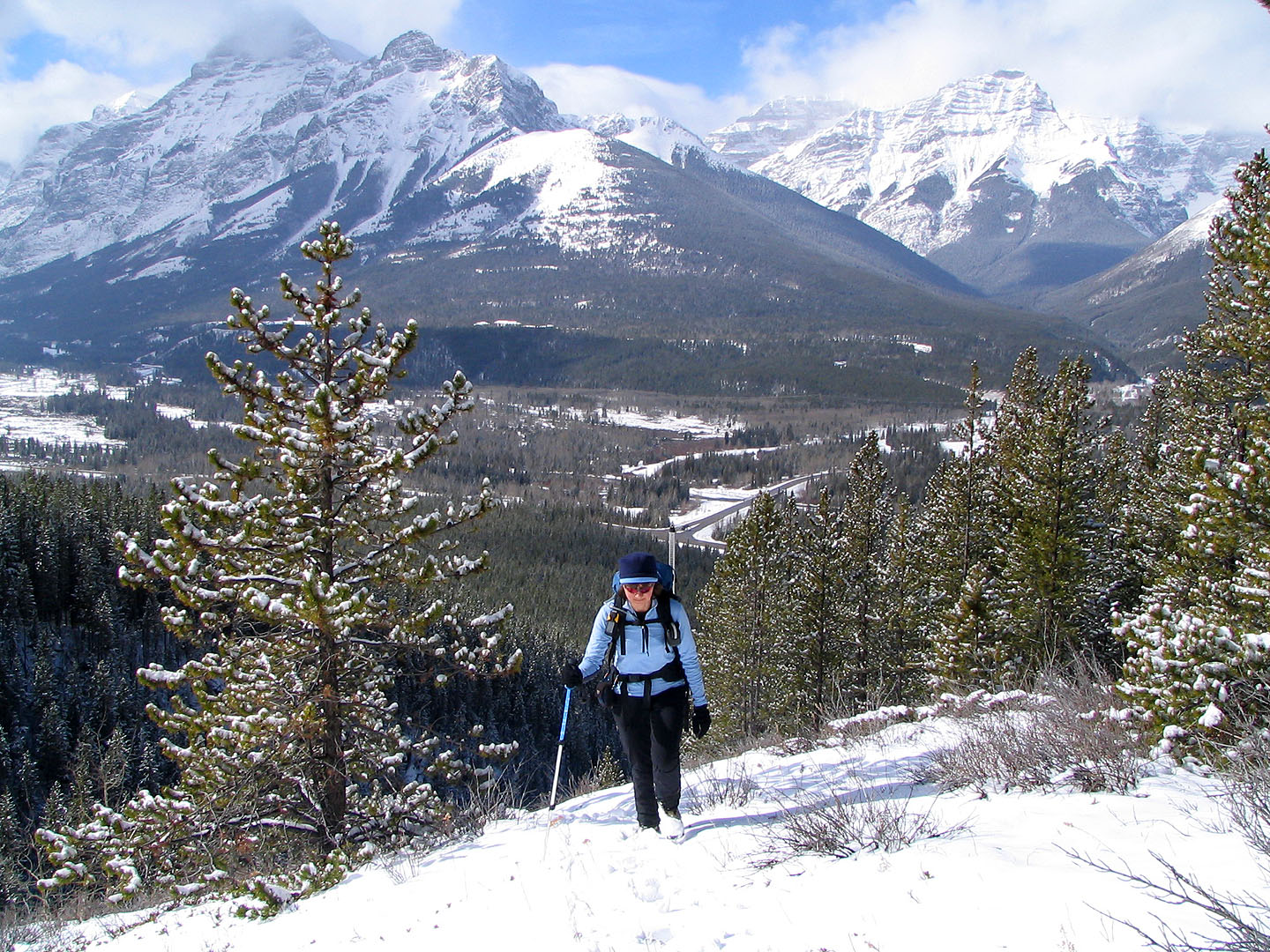 Most of the lower trail is in the trees but there are a few breaks along the way.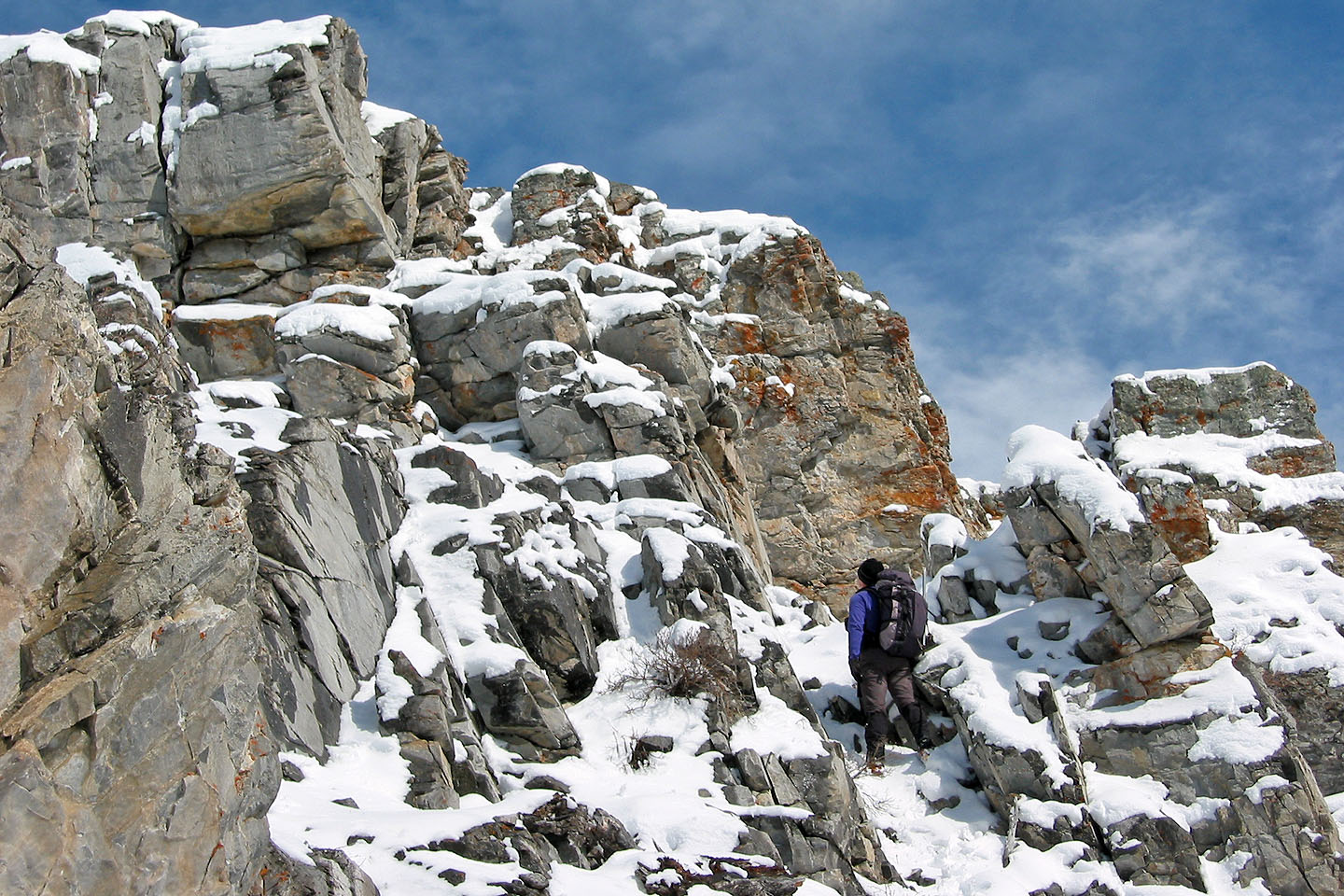 There is little scramble to do and none of it difficult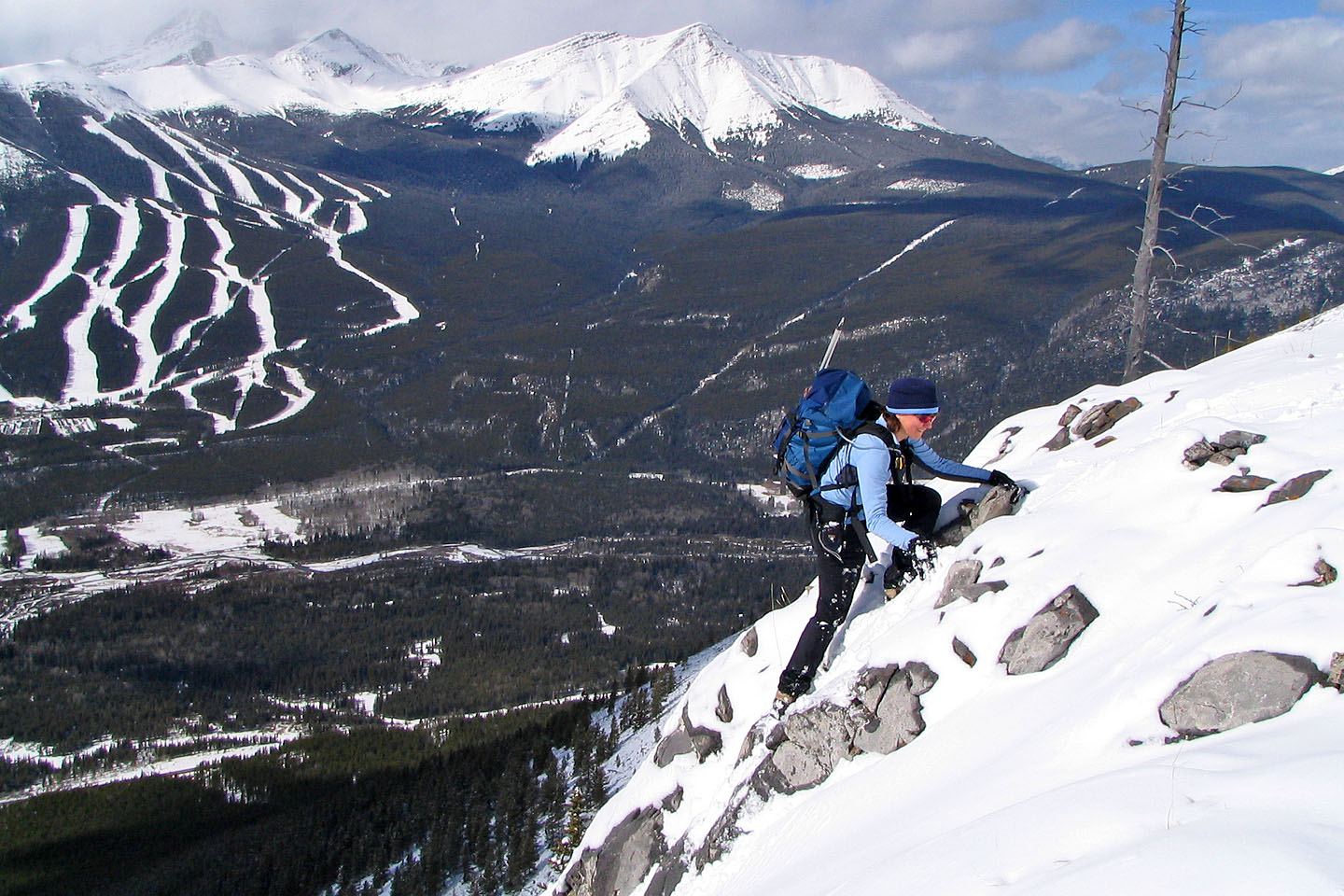 Mount Collembola in the background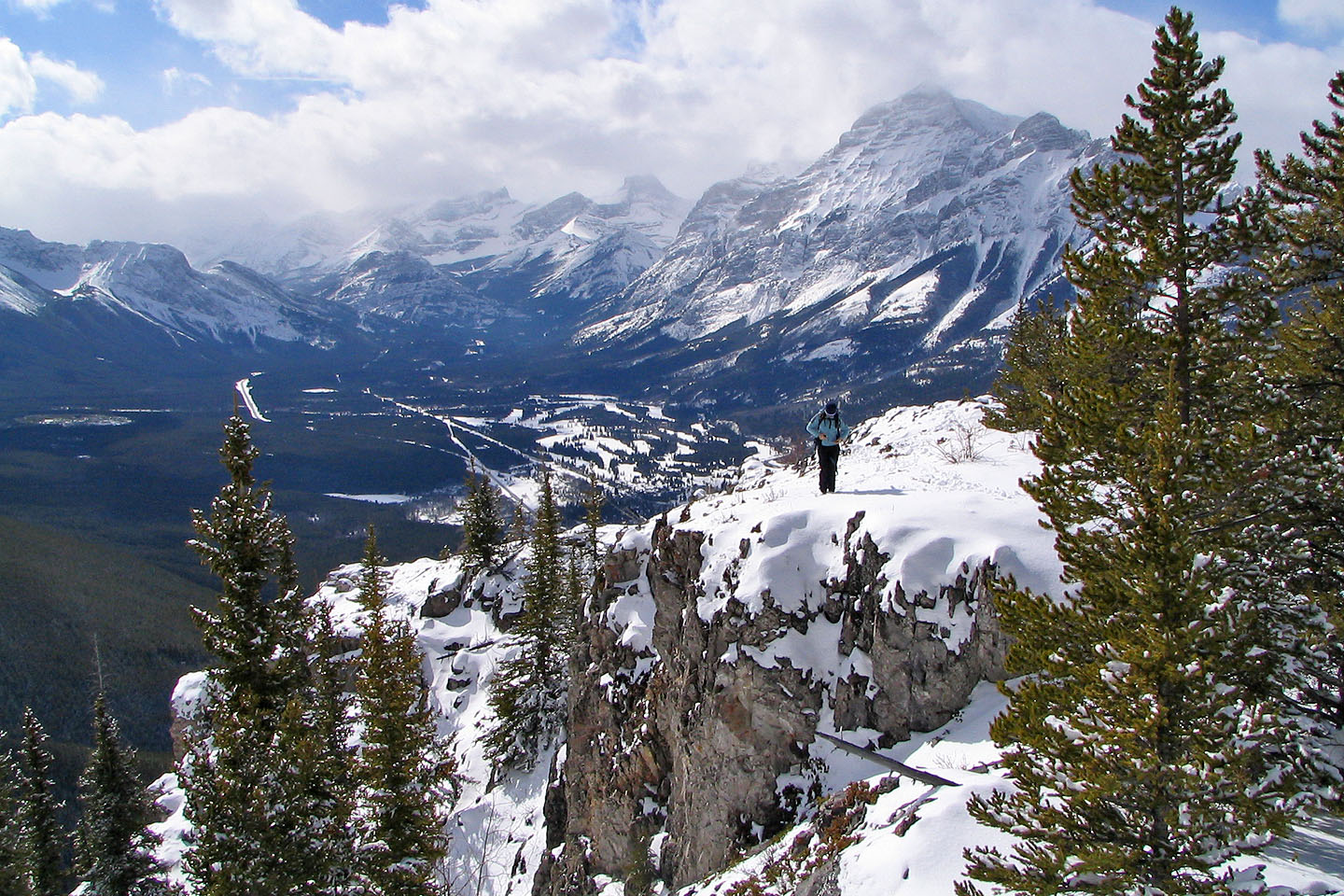 Looking back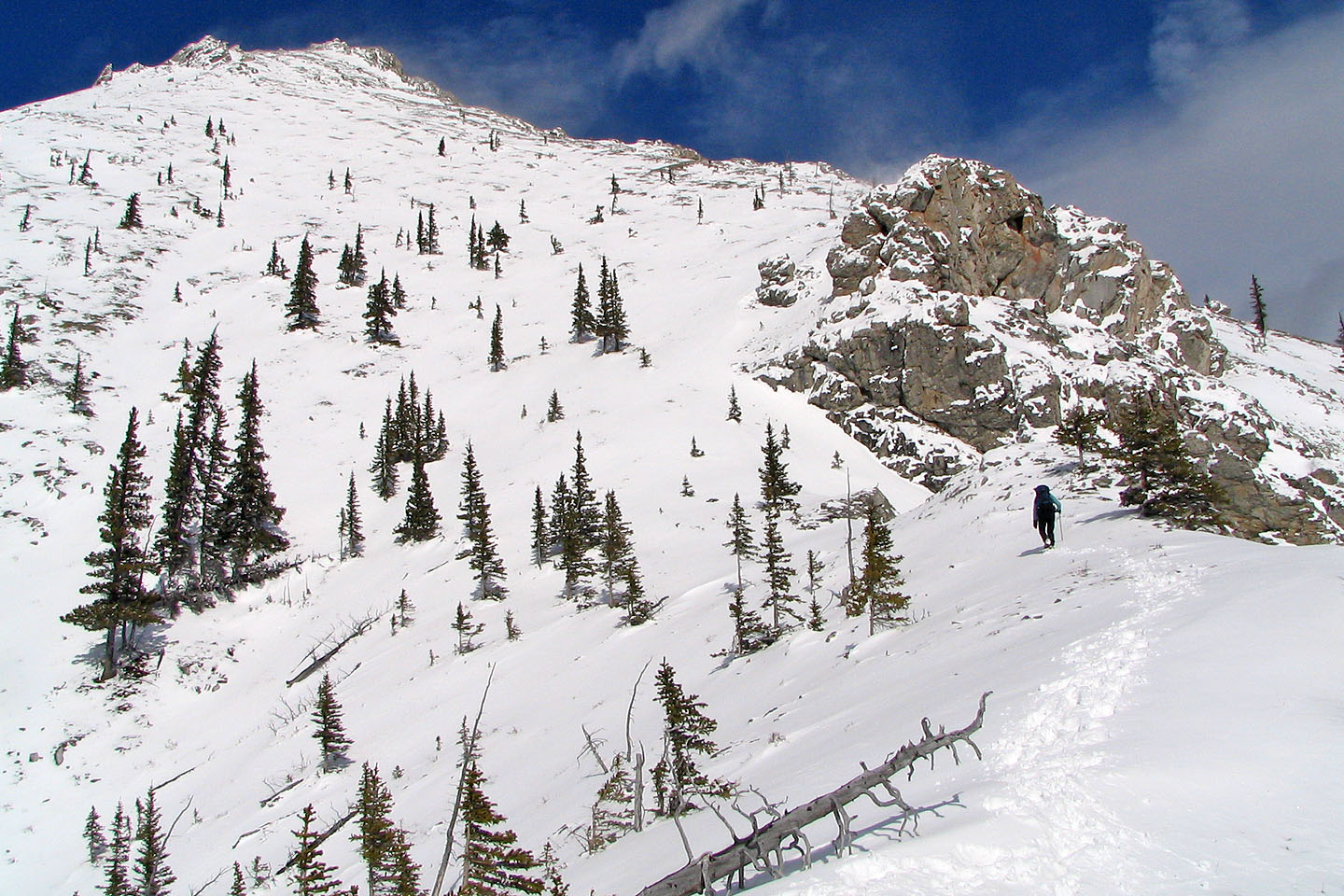 The final push to the summit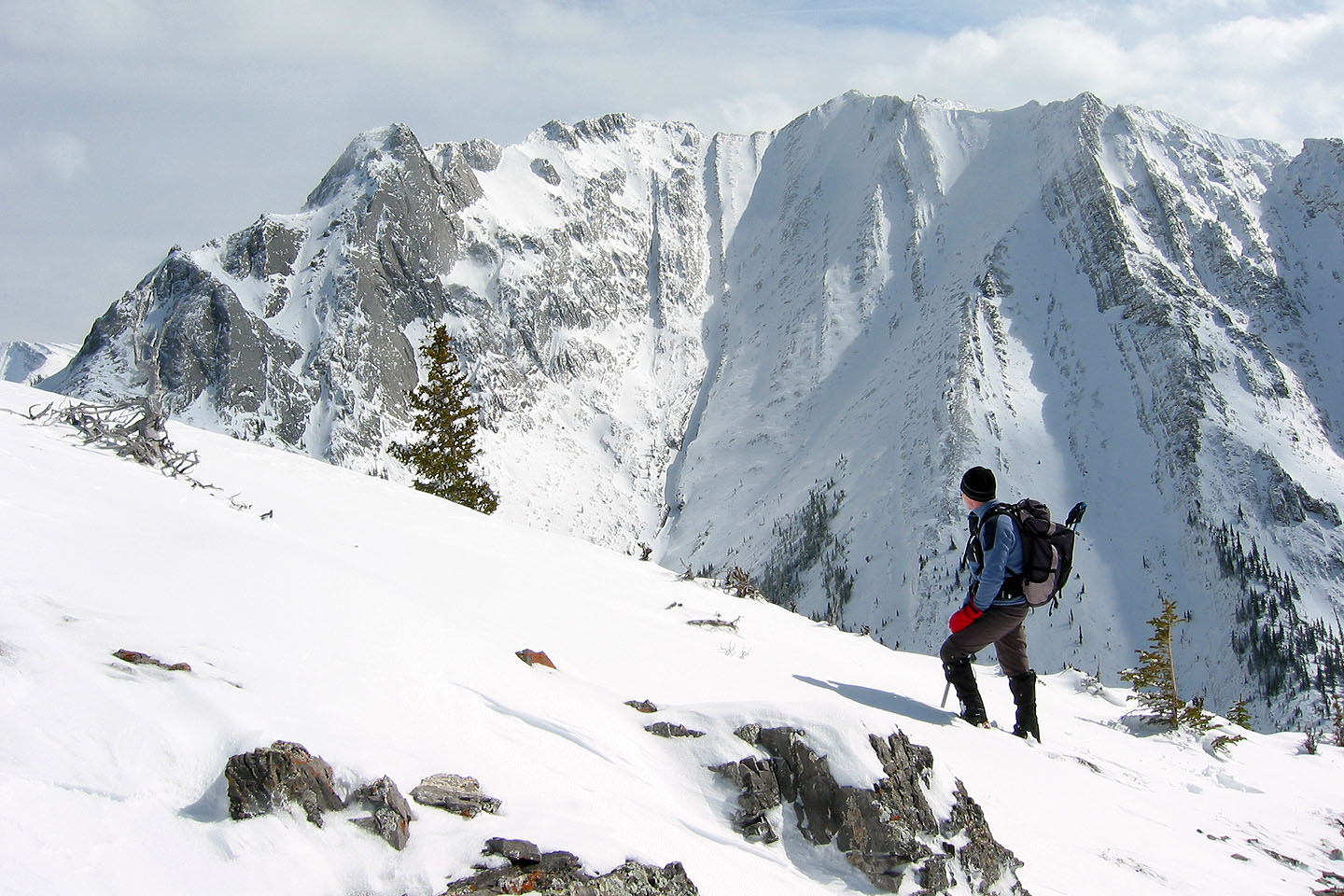 Kananaskis Peak in the background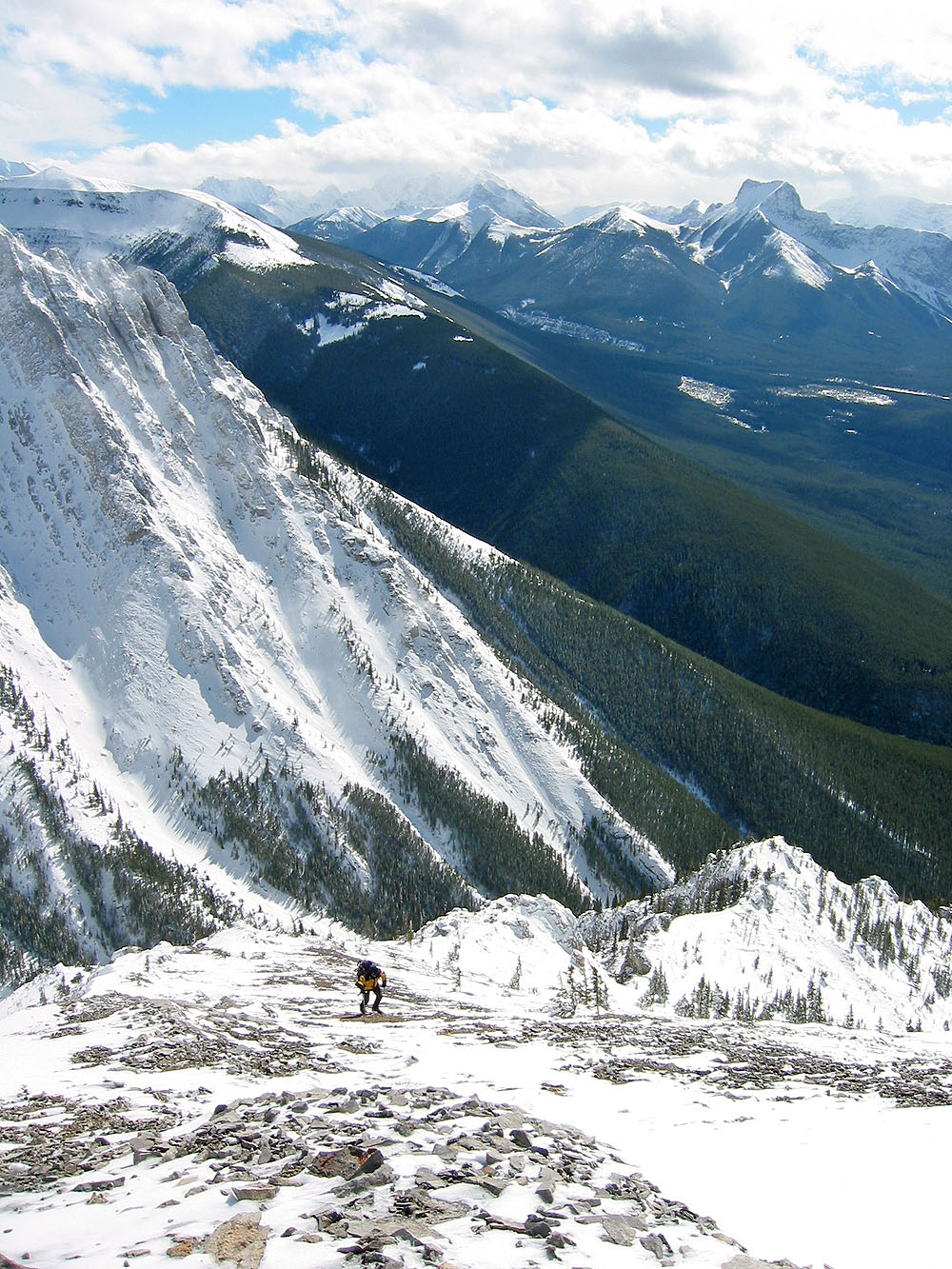 Looking back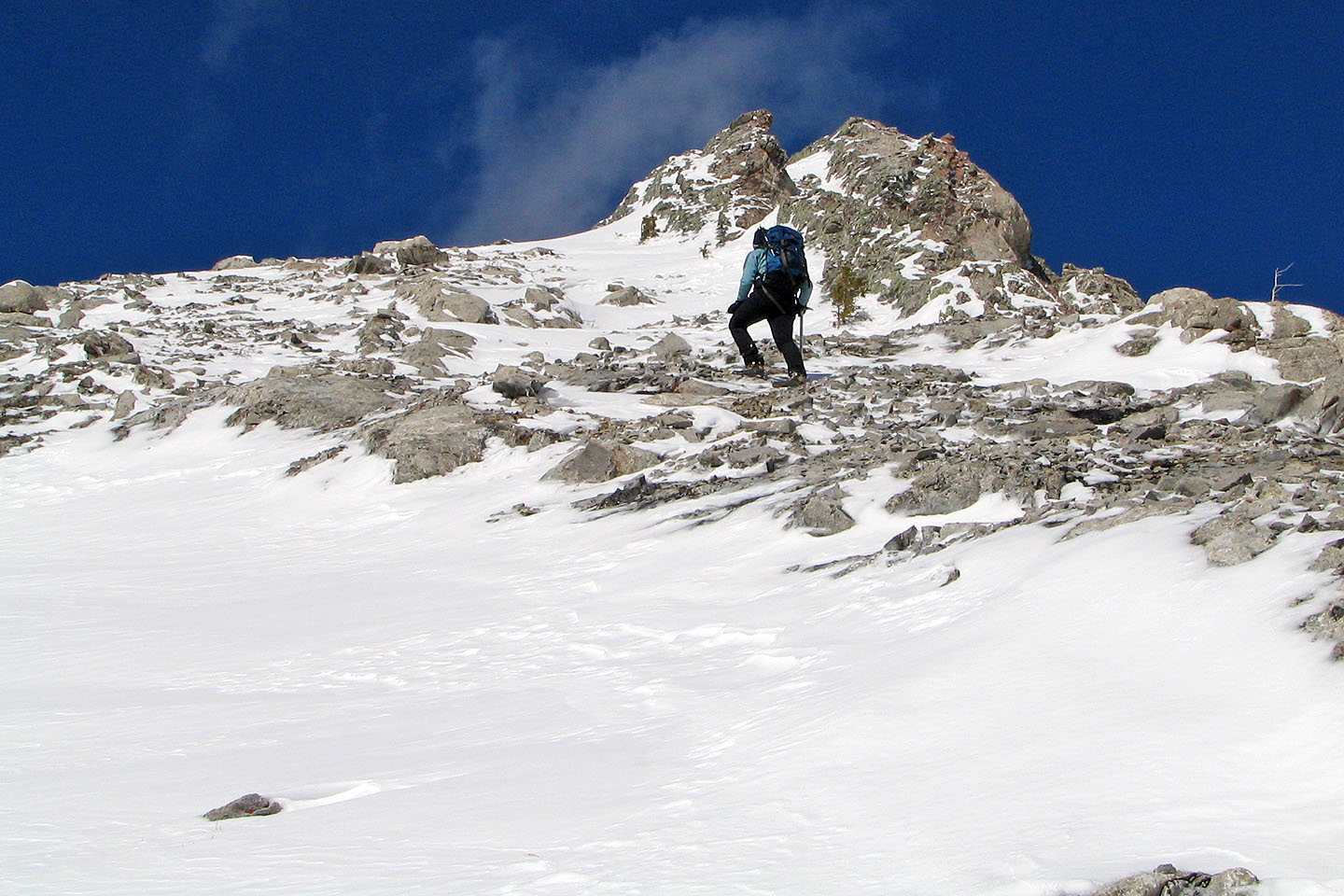 Just below the summit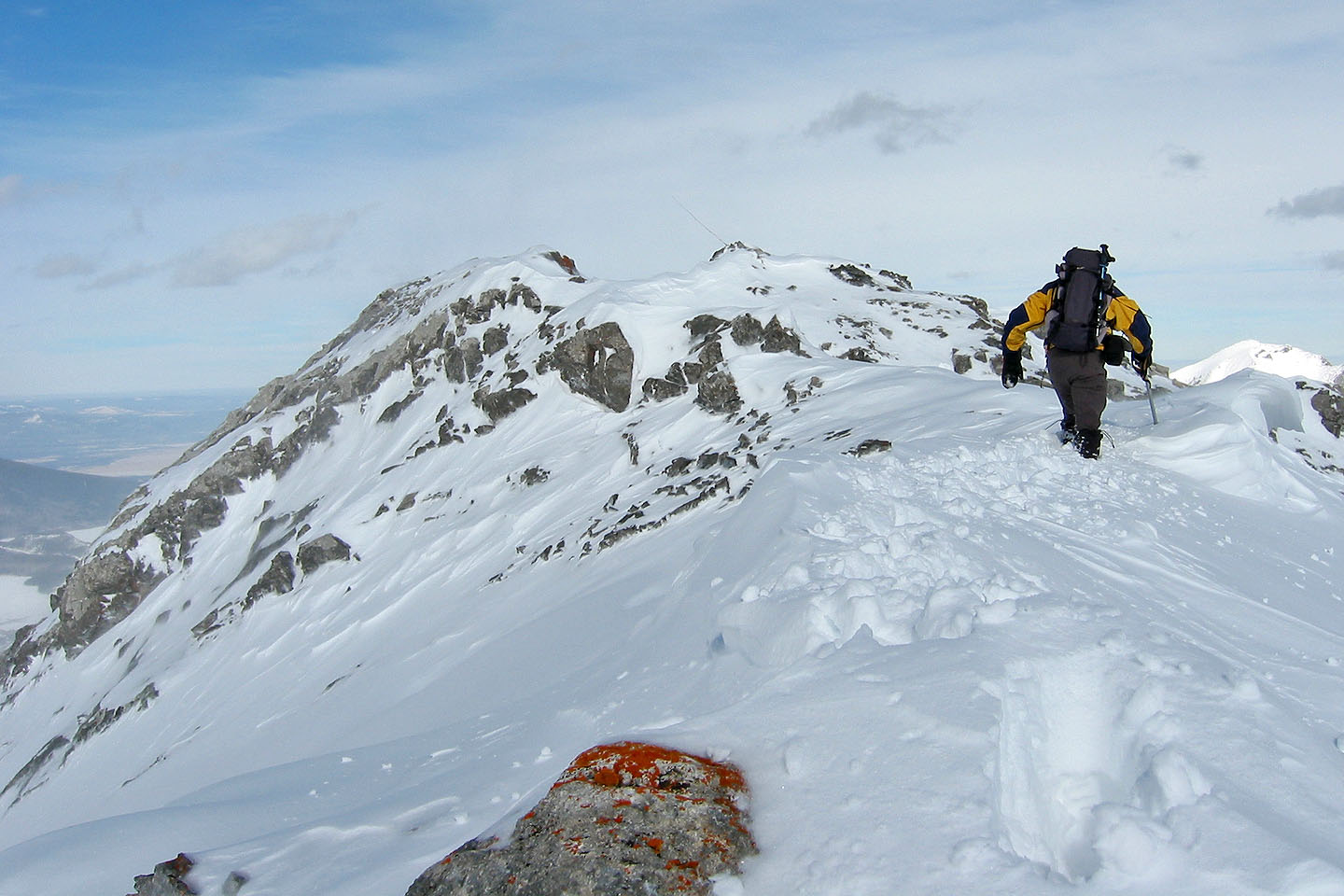 The summit cairn is in the centre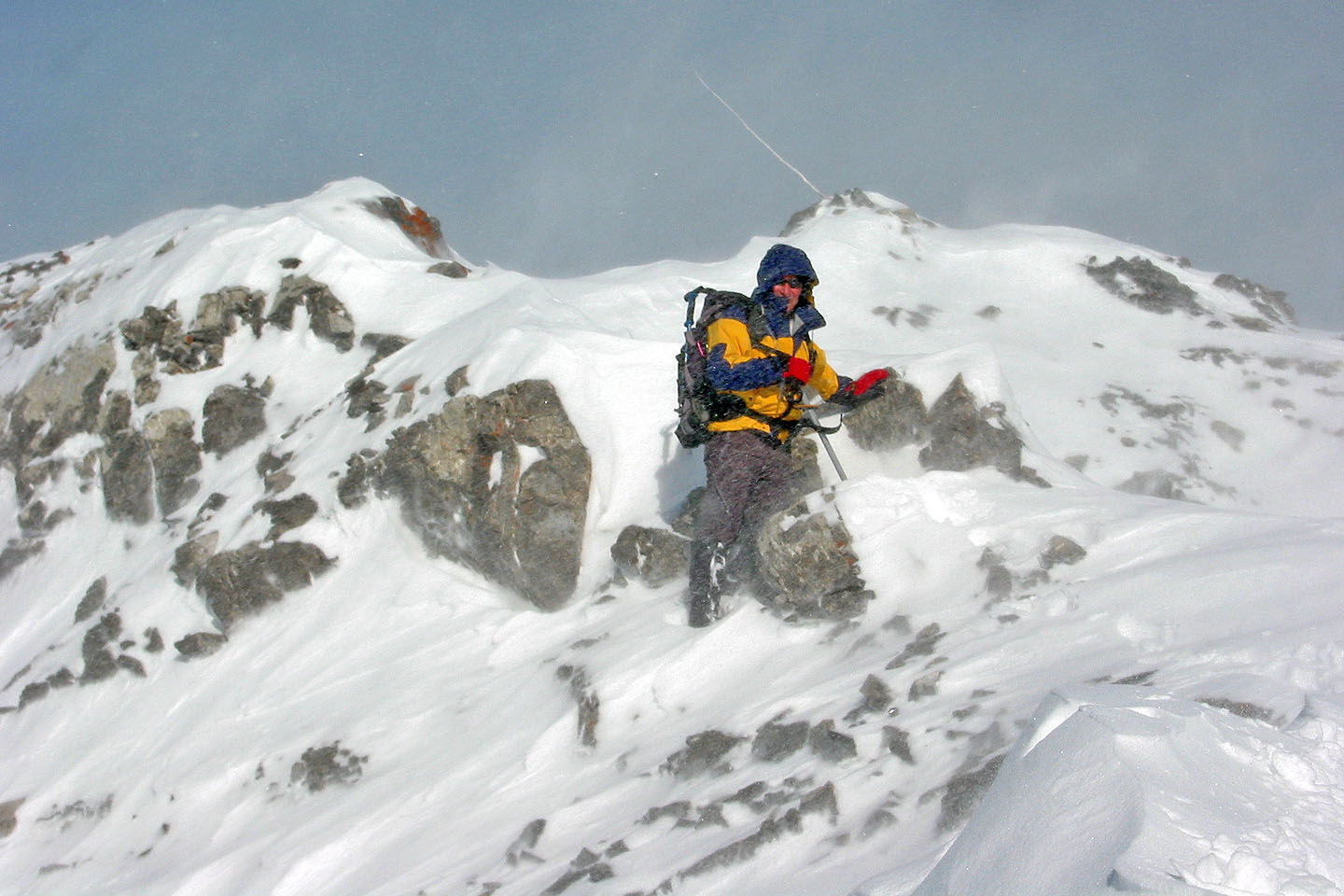 We turned back because of a cornice and exposure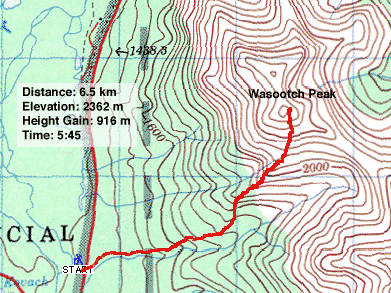 Map 82 J/14 Spray Lakes Reservoir