bobspirko.ca | Home | Canada Trips | US Trips | Hiking | Snowshoeing | MAP | About

Red Ridge
Kananaskis, Alberta
August 9, 2003
We set out to explore a possible ascent of Mount Bogart from the west. The usual approach is east from Ribbon Creek, but it's long and uninspiring. A west approach via Red Ridge would also be long, but at least it appeared interesting.
After hiking 4.2 km up the northwest ridge, we reached the summit of Red Ridge where I took the above panorama. Sitting at 2650 m, 920 m above the trailhead, however, it wouldn't be the highest point we reached.
We continued along the ridge, hoping to reach the west ridge of Mount Bogart, but we ran into an insurmountable cliff band. We ended up on a high point (GR221408) that was 150 m higher than Red Ridge. We couldn't continue on to the west ridge as I had hoped but this trip set the foundation for another, more likely way to the west ridge of Mount Bogart. However, Red Ridge is a delightful hike in its own right! It's such a gentle grade that we returned to climb it as a snowshoe ascent.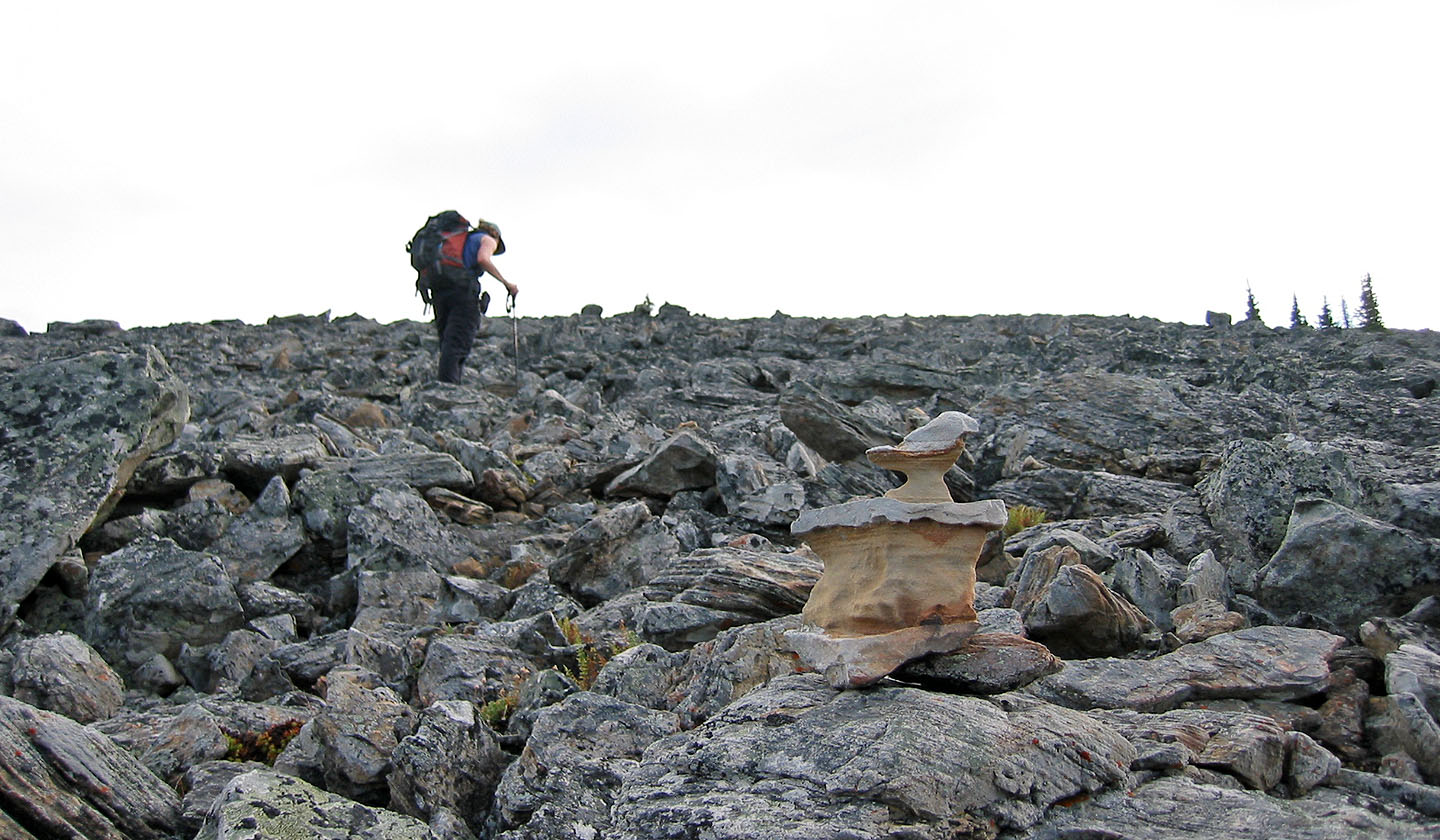 On the lower slopes after leaving the trail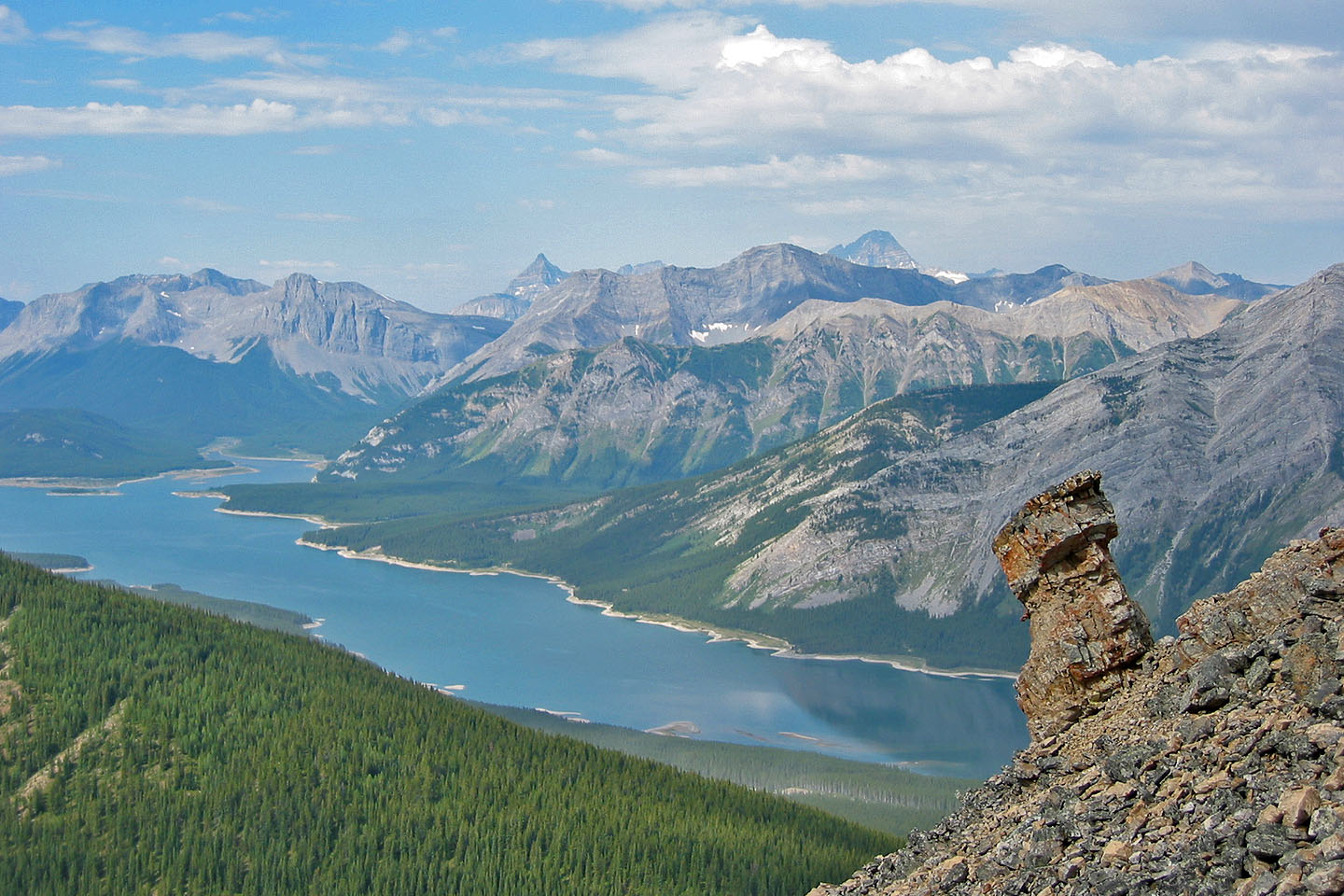 Spray Lakes behind us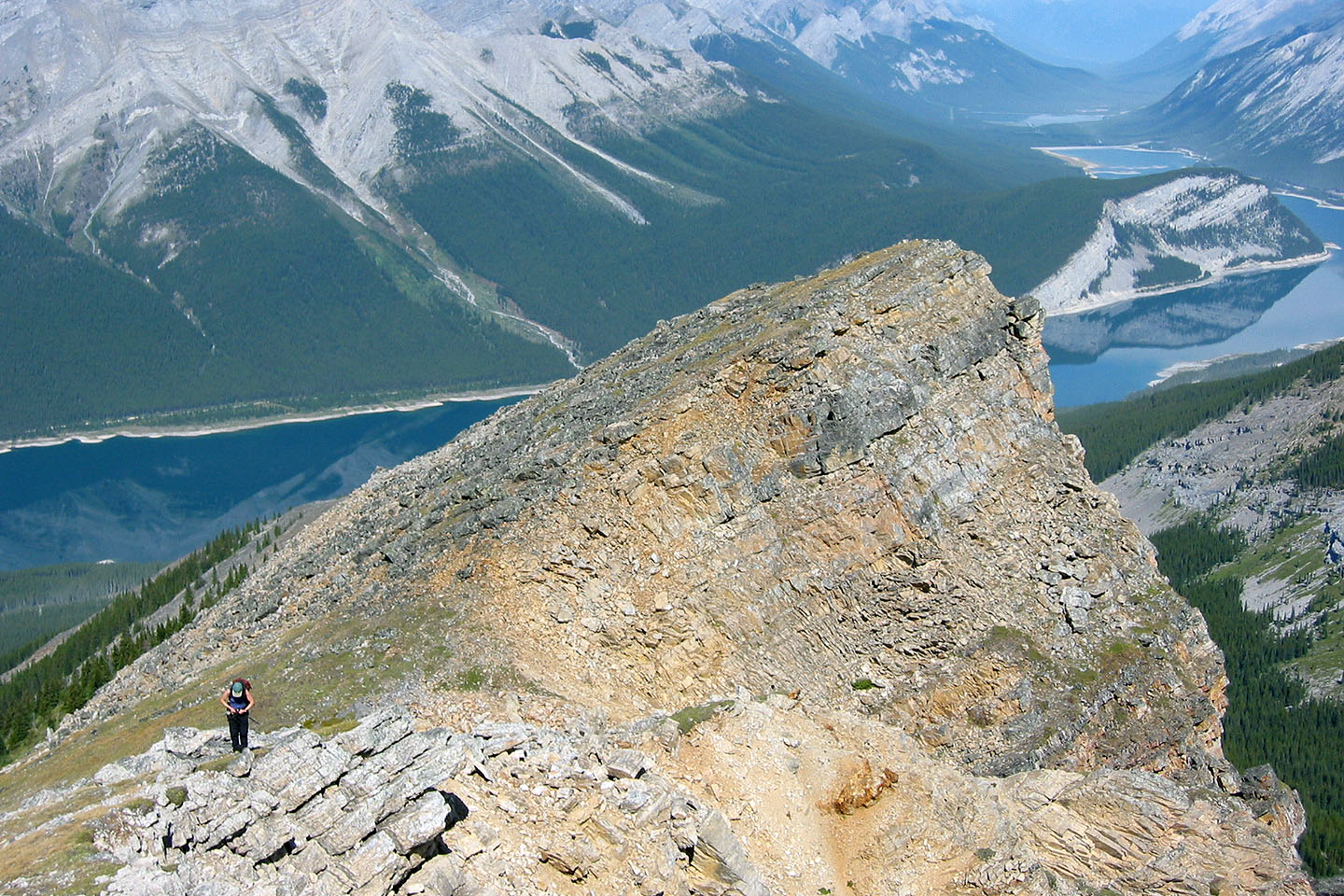 Easy hiking along the ridge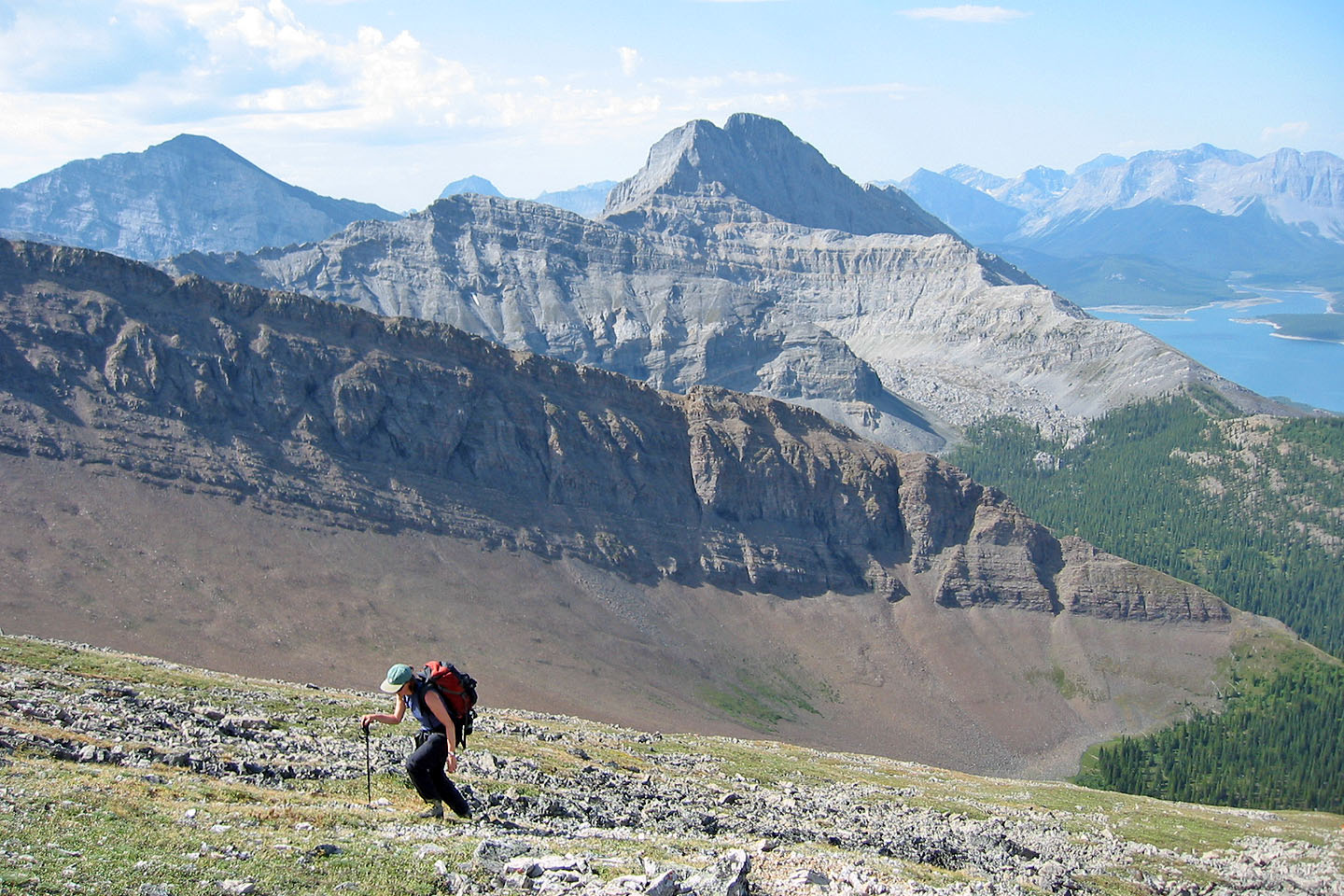 Mount Buller dominants the background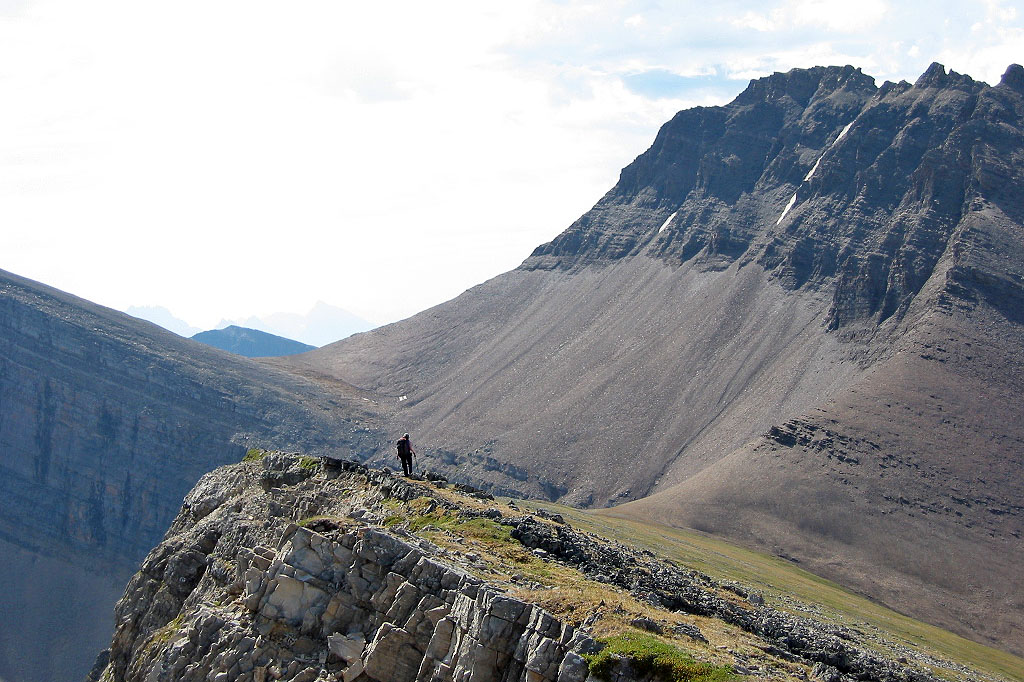 On the summit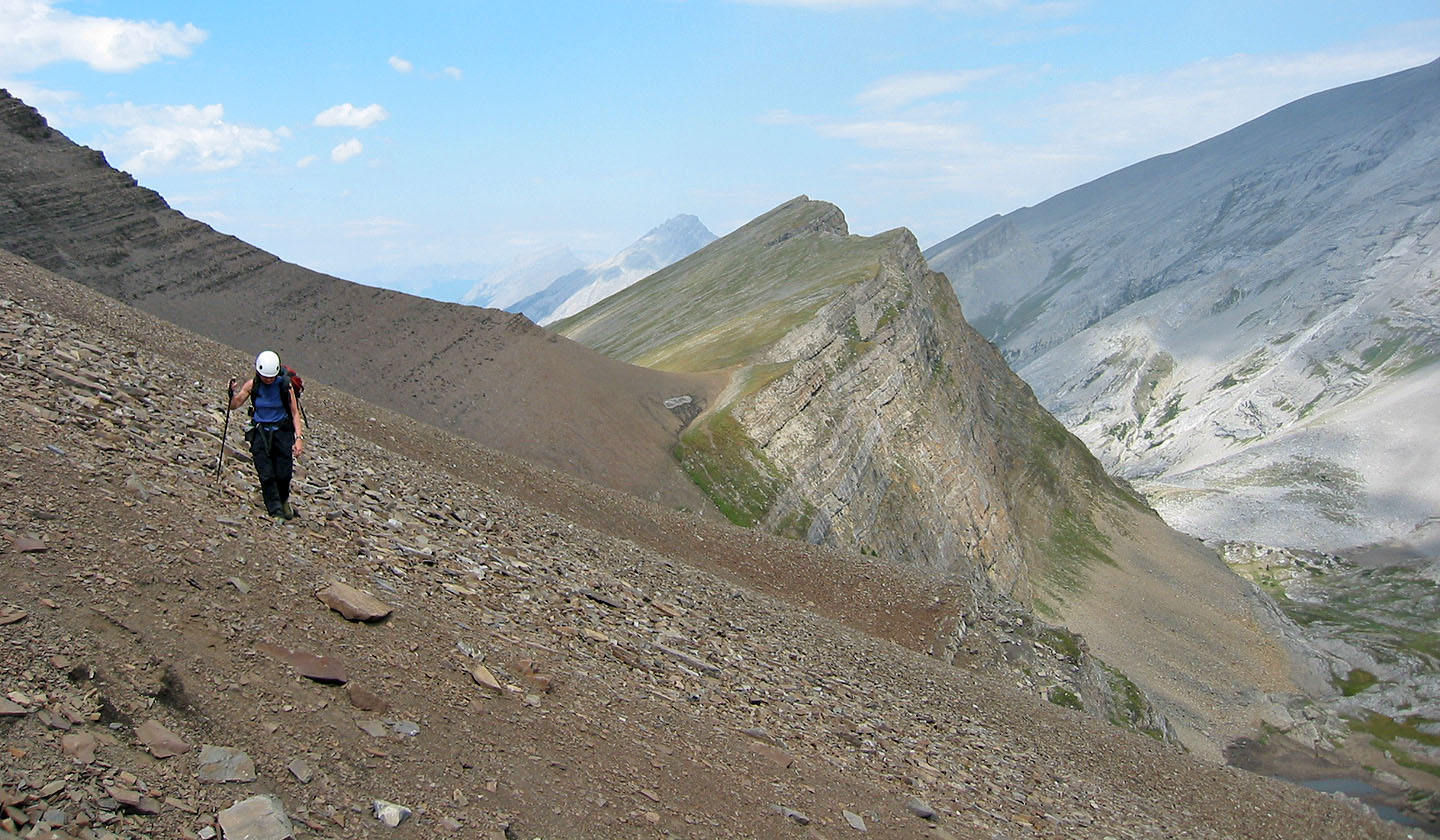 View of the summit after leaving it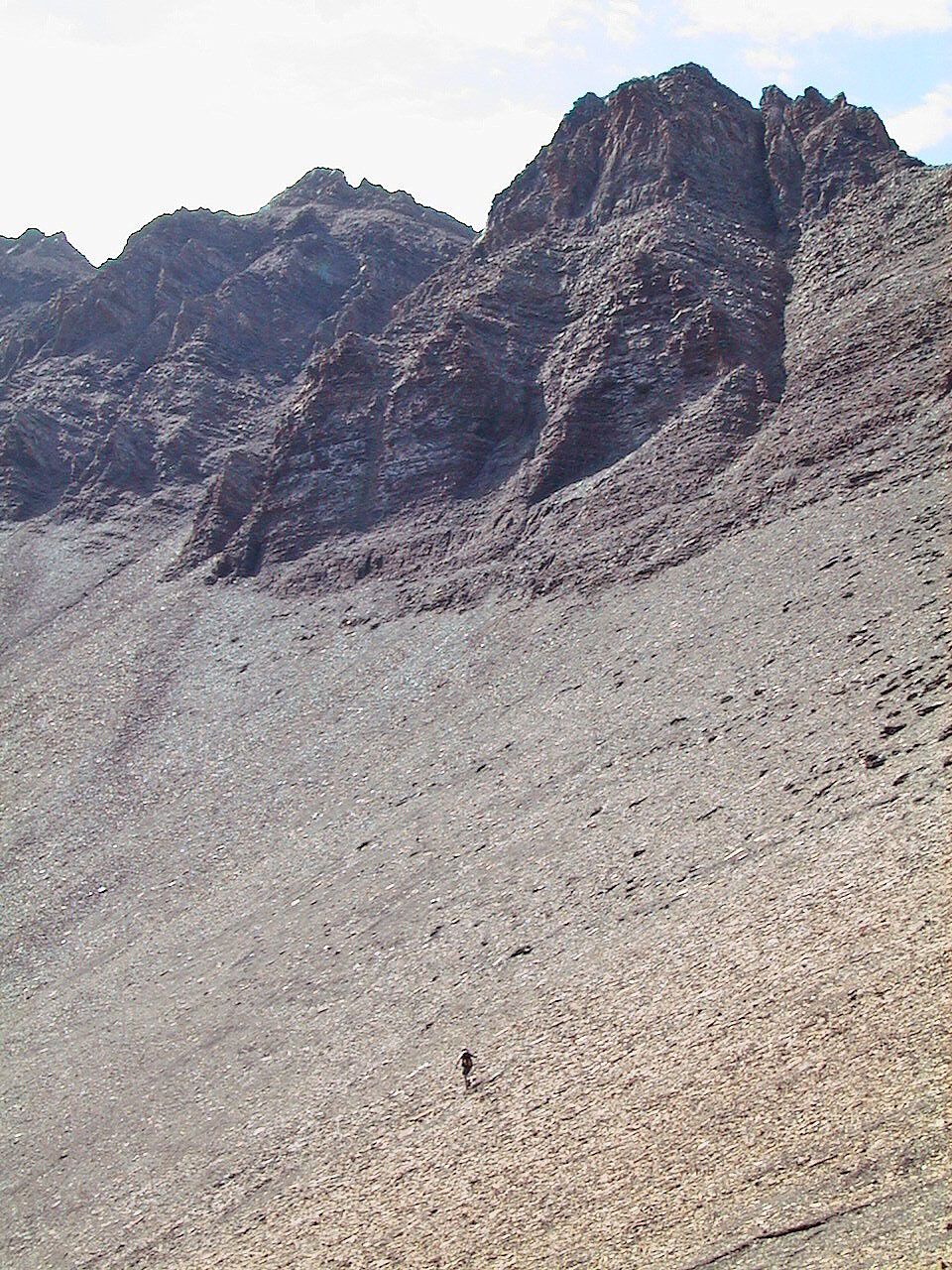 Dropping down a huge scree slope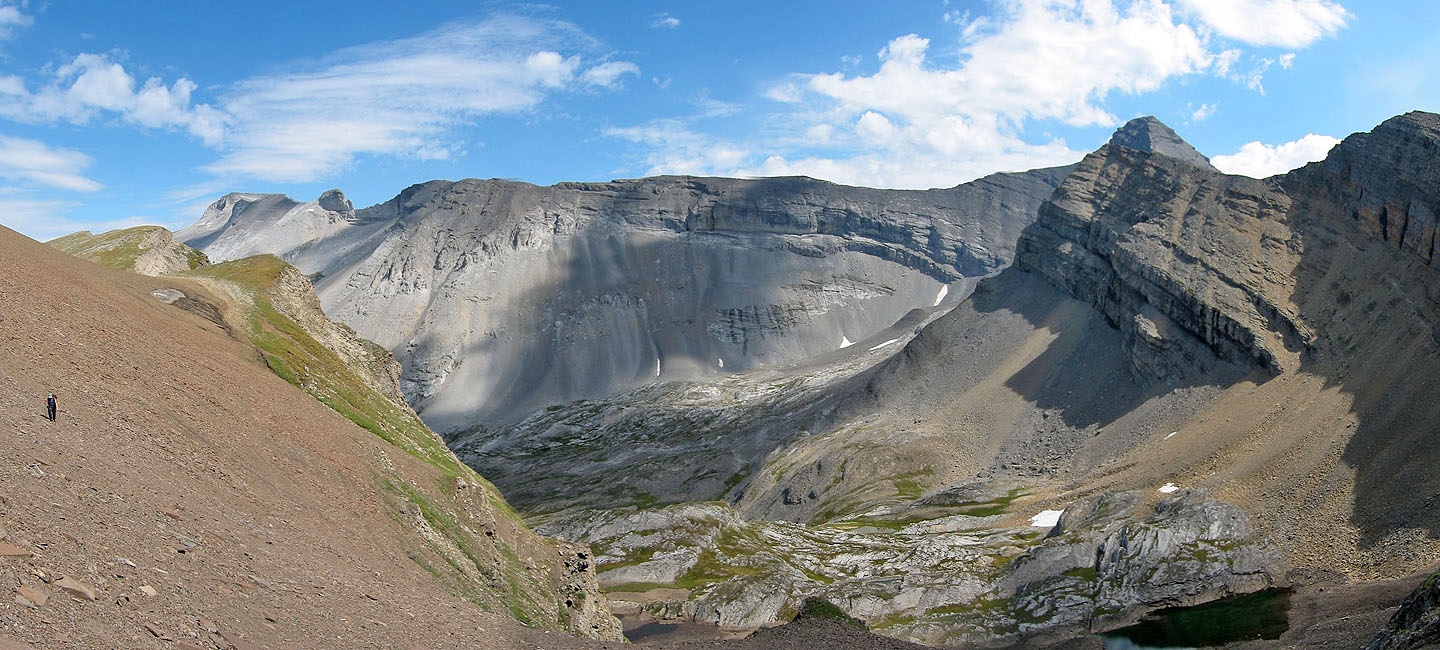 We reached the high point second from the right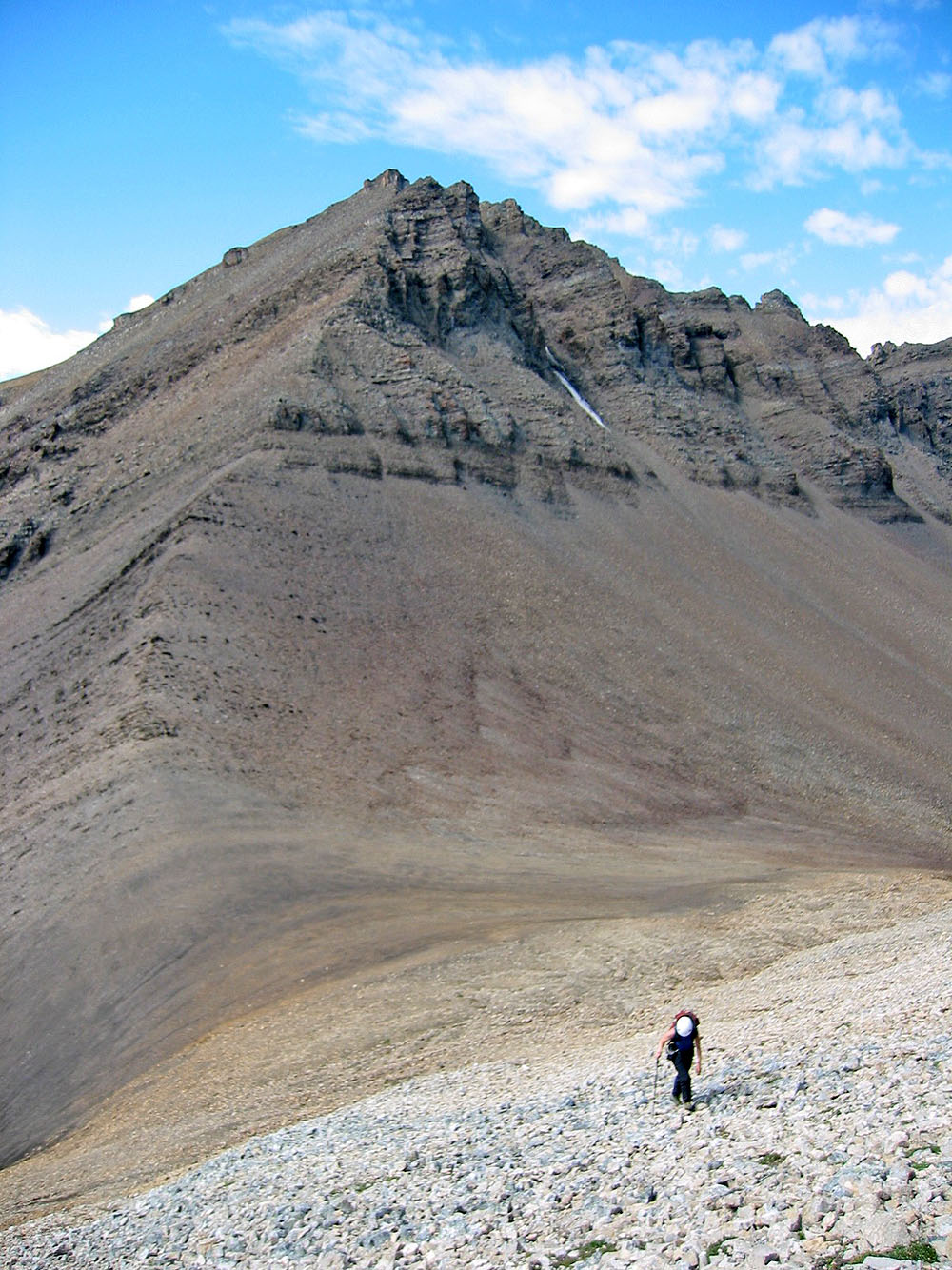 Starting up a ridge. Unnamed peak behind.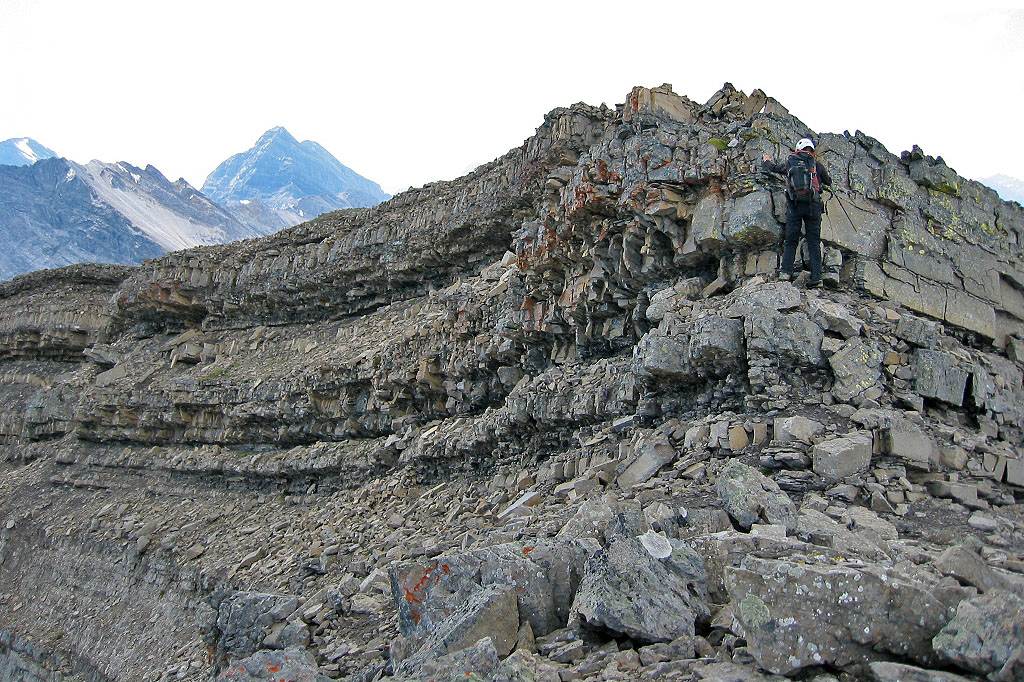 Downclimbing a short cliff band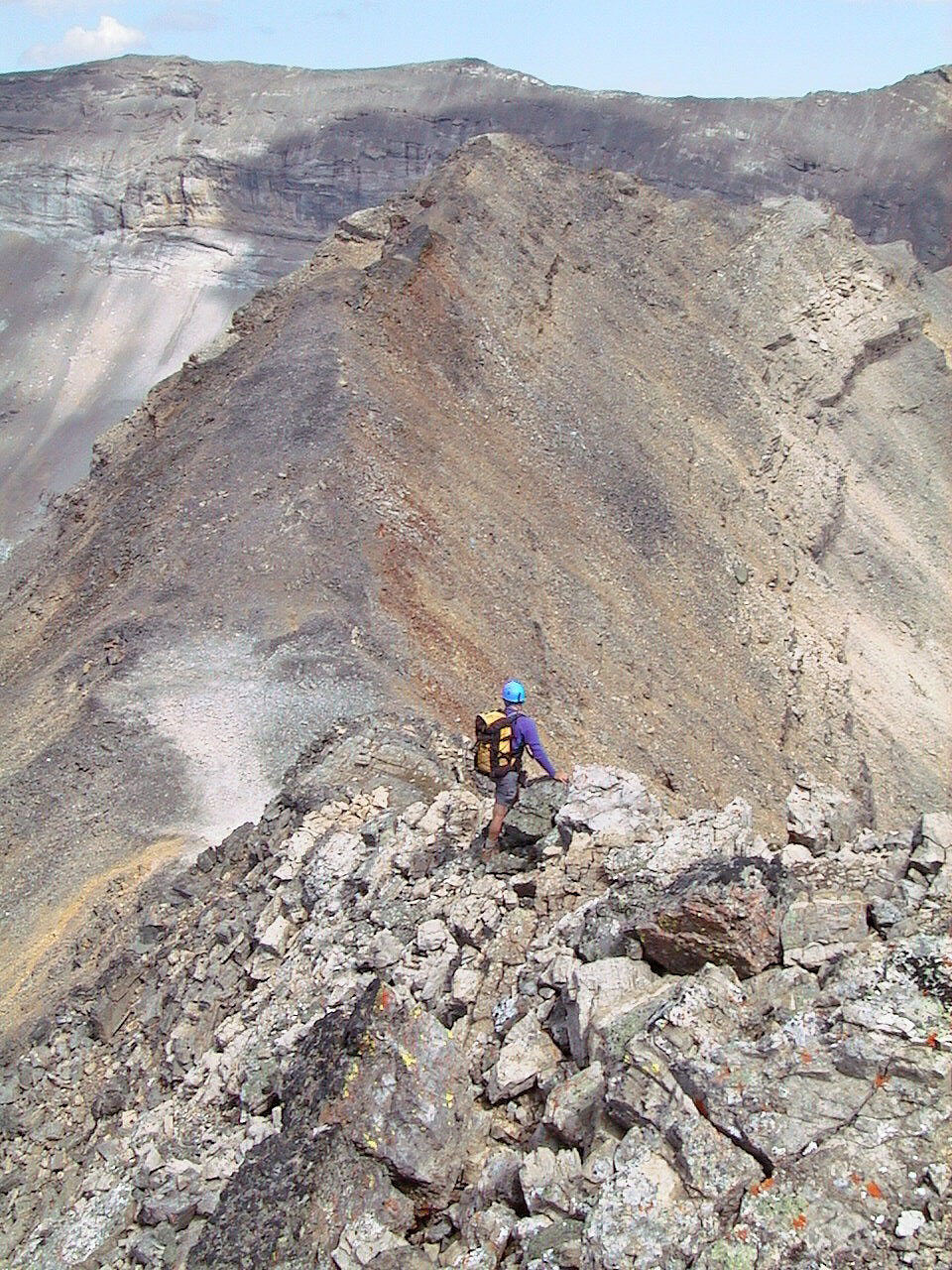 As far as we got. We couldn't continue along the ridge ahead because of a cliff band.

Mount Bogart and it's striking west ridge seen from our turn-around point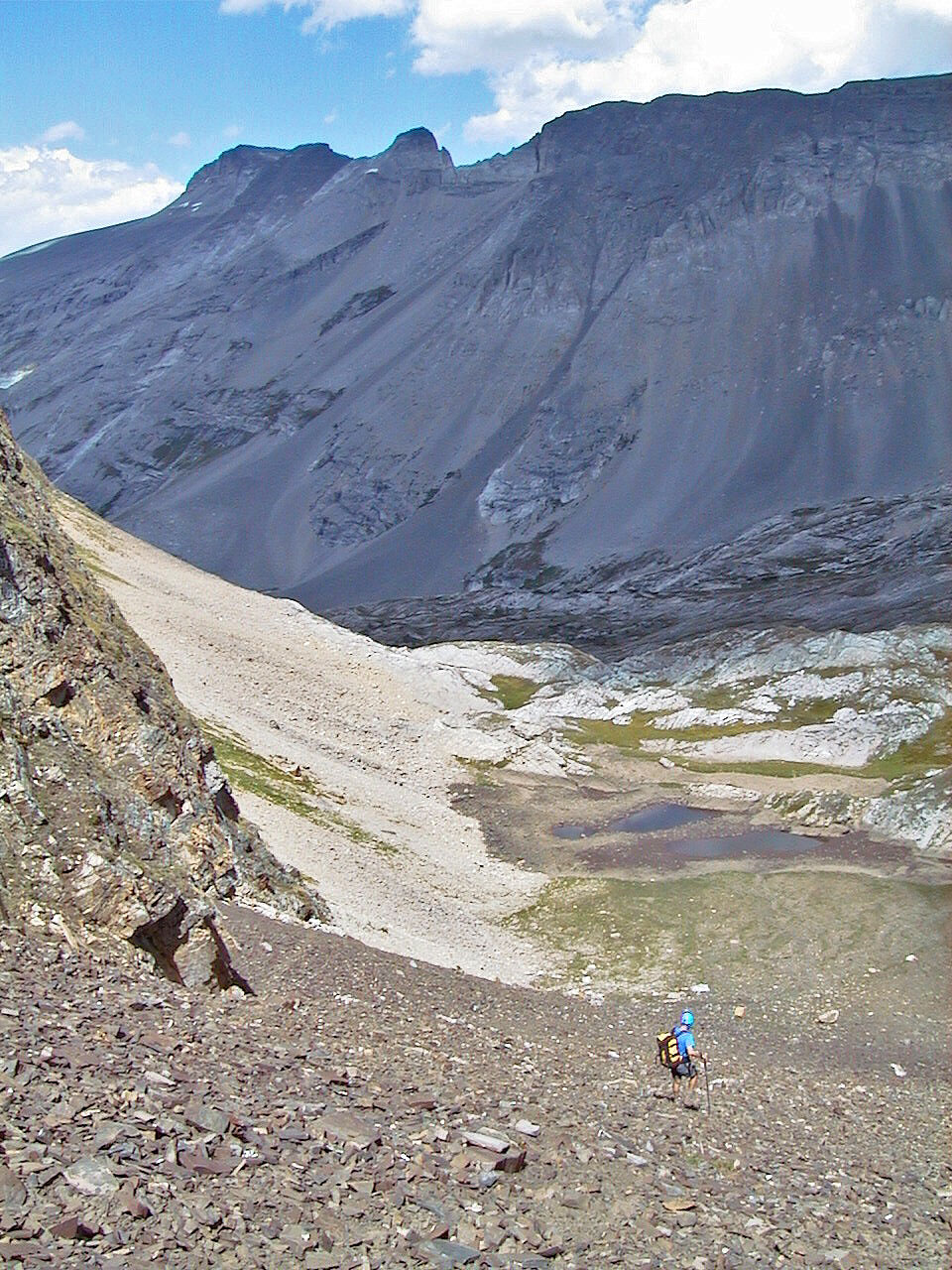 Heading down to the tarns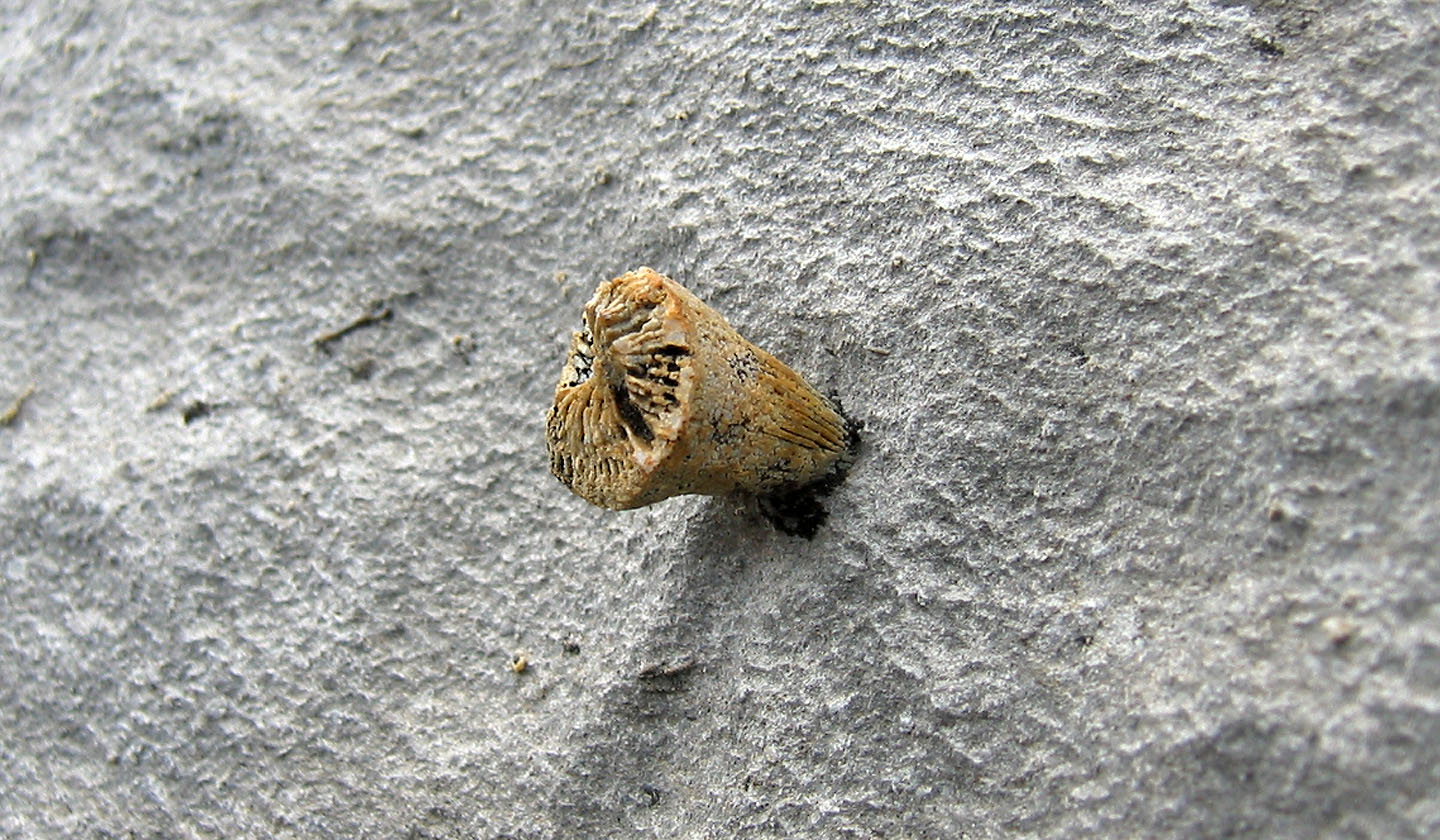 Fossil looks like a nail driven in a rock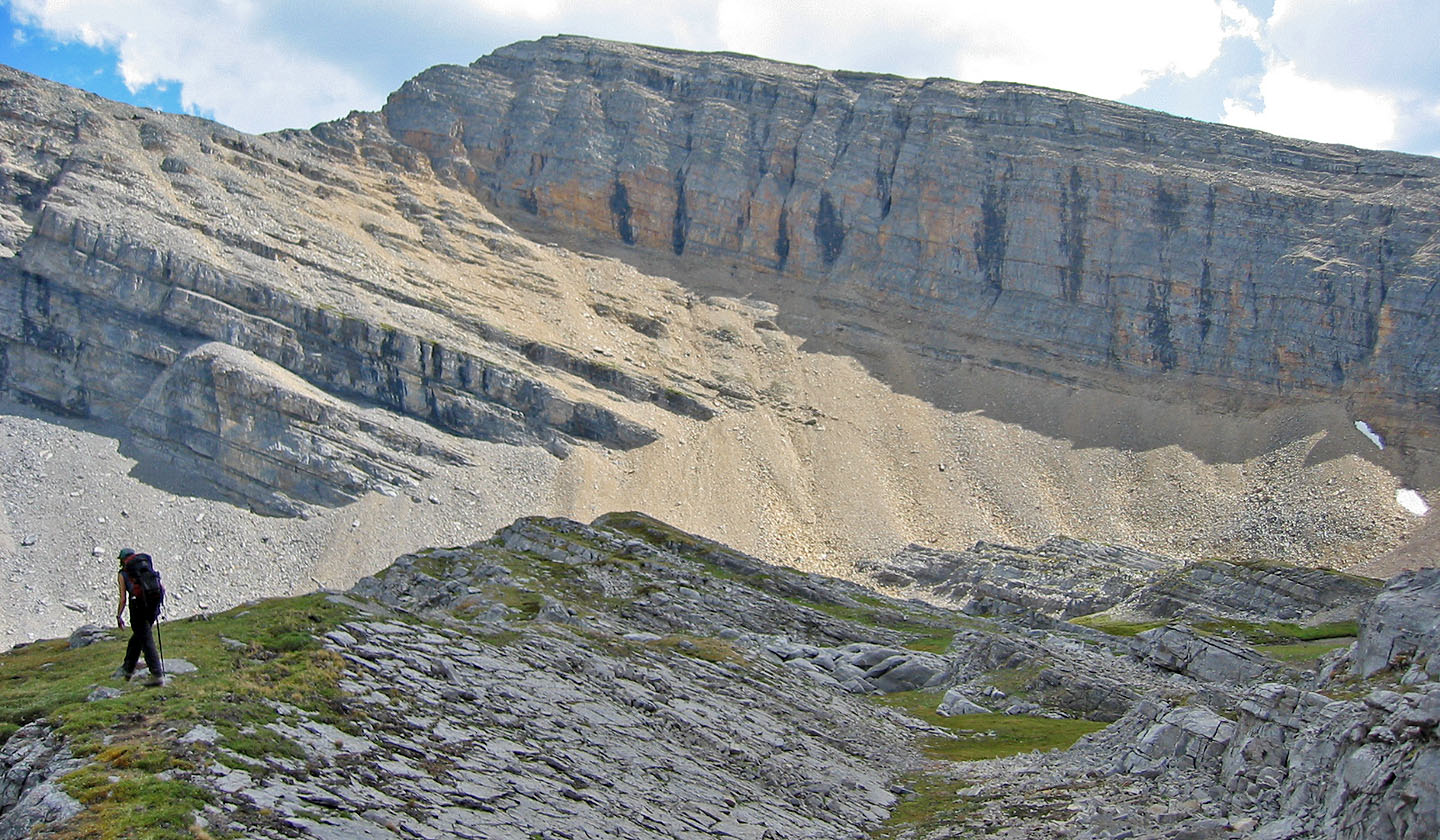 The likely way to reach the west ridge is to the col on the skyline. We reached the high point on the right but cliff bands barred the way to the col.
A family of marmots (mouse over for close-up)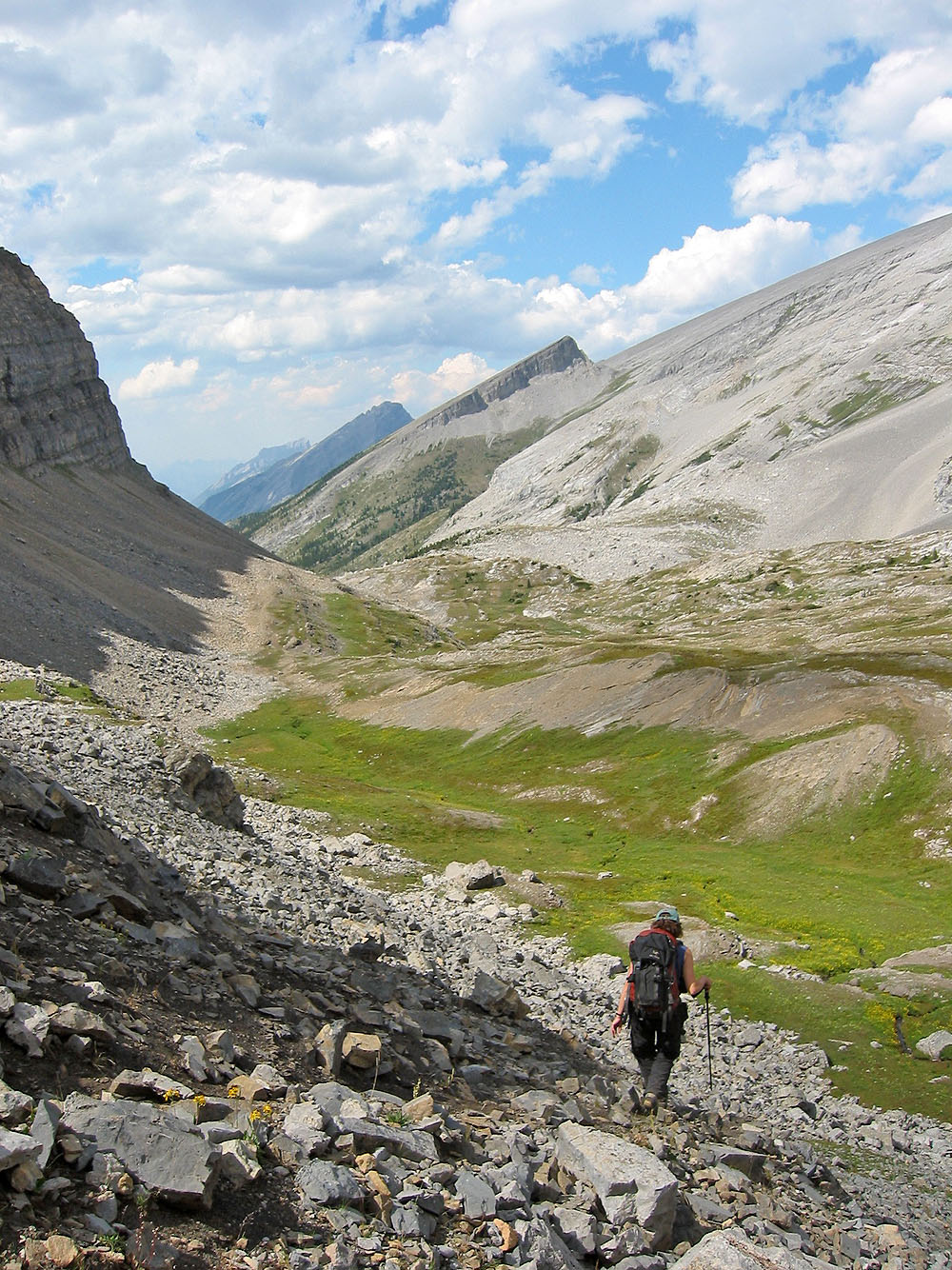 Following the Sparrowhawk Tarns trail back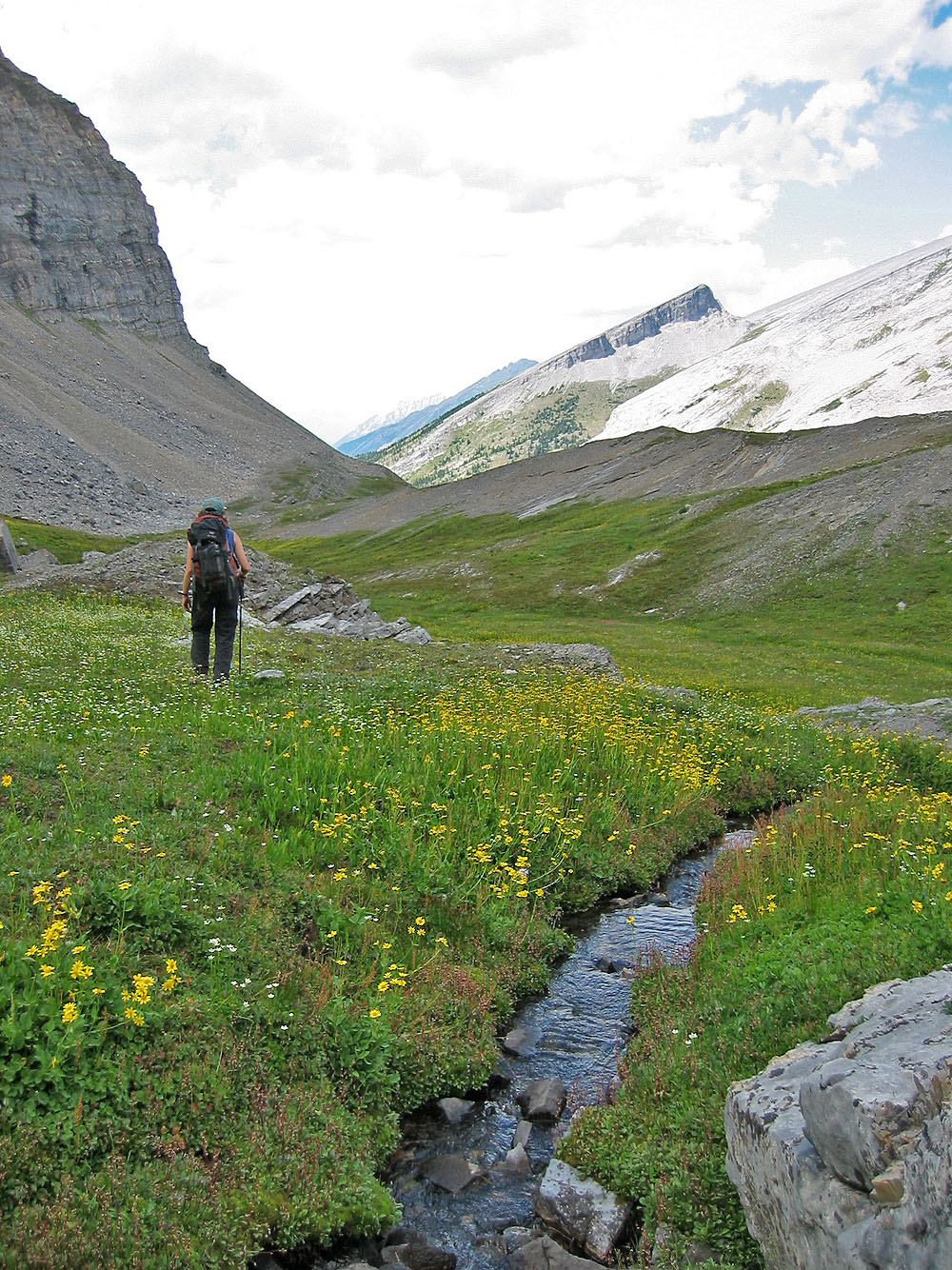 Heading back to our car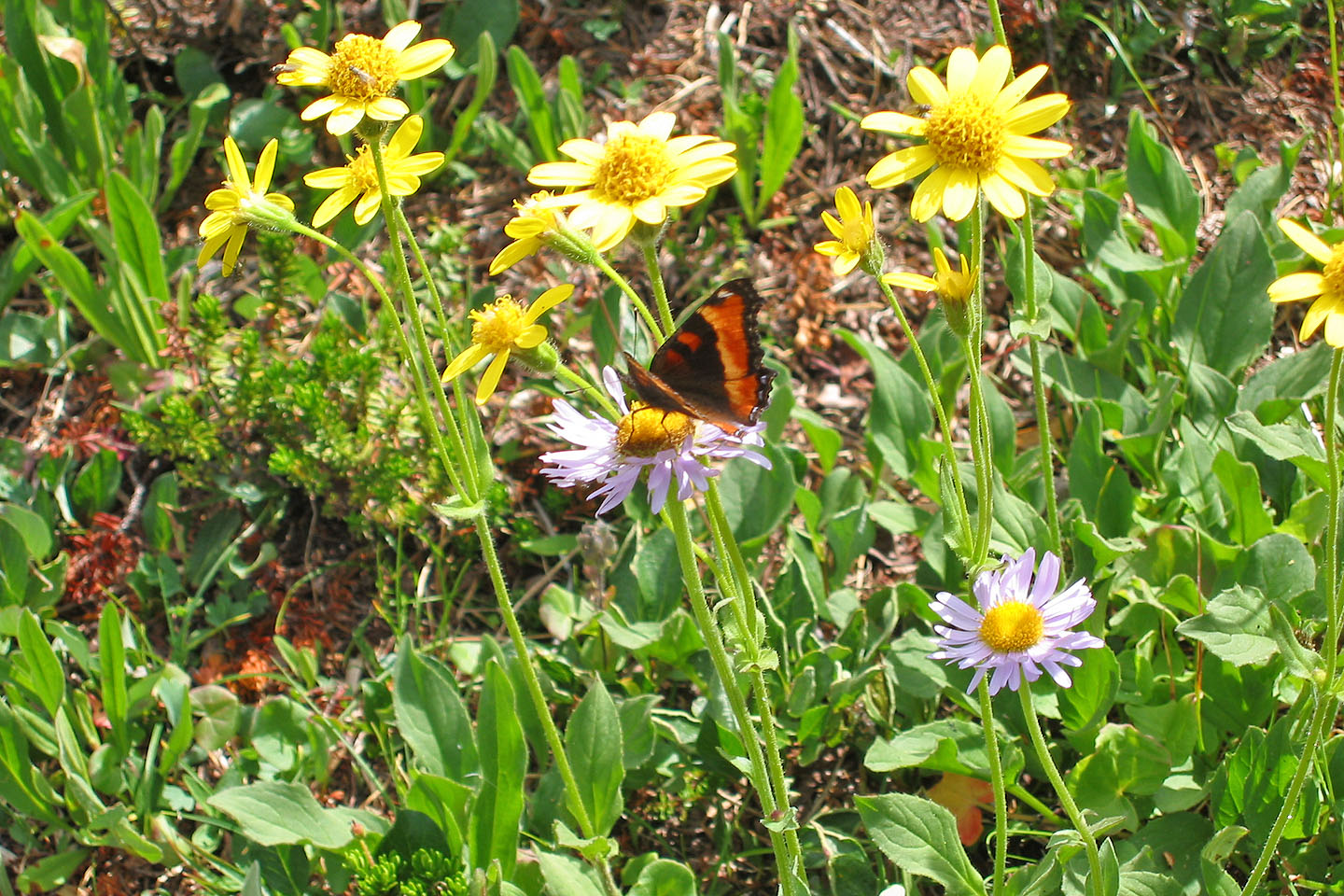 Butterfly on a purple fleabane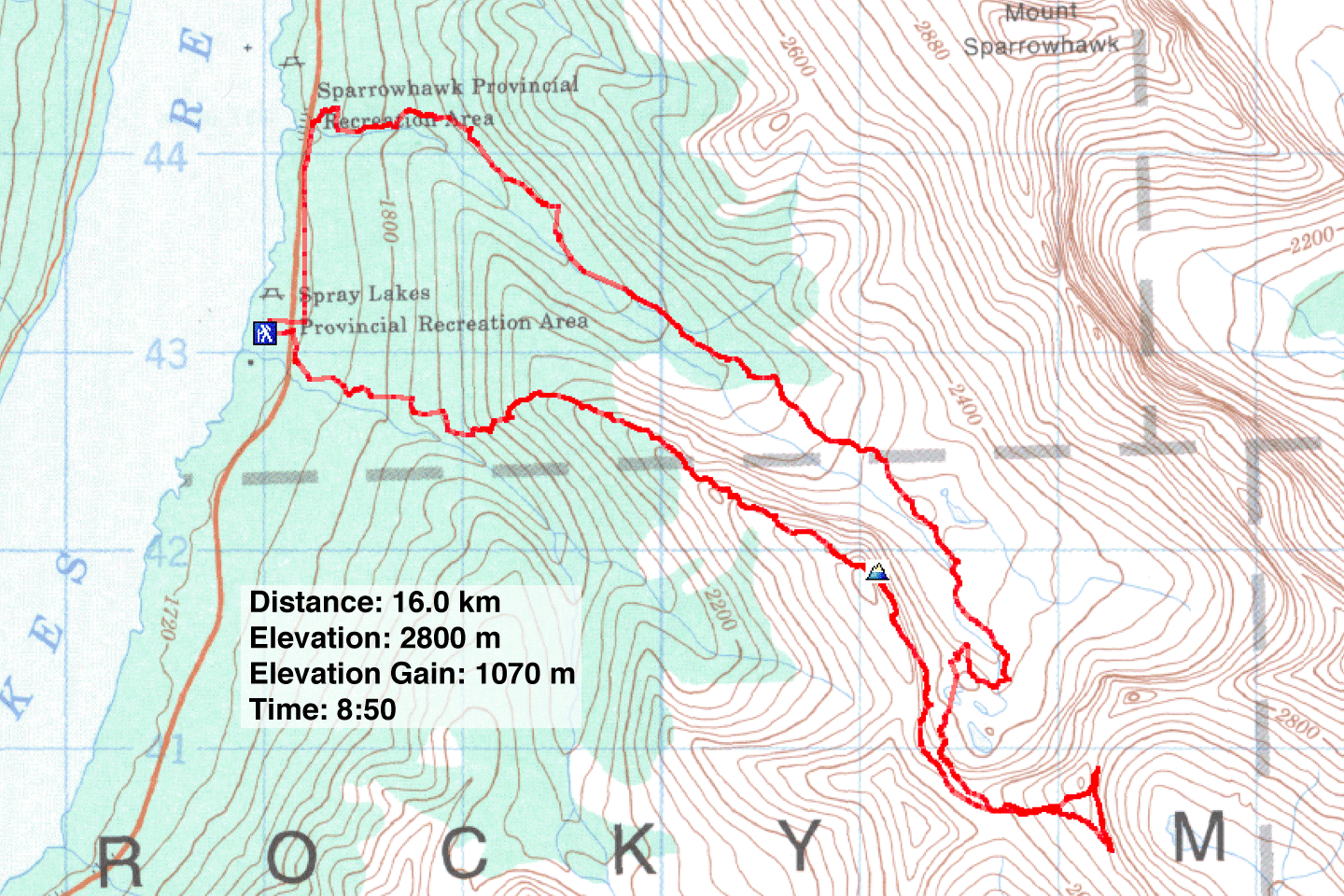 82 J/14 Spray Lakes