Bow Peak
Icefields Parkway, Alberta
September 12, 2009
Our hike up Bow Peak played out exactly as described in Don't Waste Your Time in the Canadian Rockies. There were no surprises and the views lived up to the premiere rating that the book gave.
After we parked at the designated spot and walked 300 m down the highway to the trailhead, I realized I had forgotten my camera in the car. After running back to retrieve it, it occurred to me that there was ample parking off the pavement at the trailhead, so I drove to trailhead and parked there.
We hiked down a good trail to the Bow River and forded the calf-deep water. Because of the tree canopy there was little to see until we reached the pass. From the pass, however, we looked north at the peaks lining the Icefields Parkway corridor.
We started up the boulder slope, heading toward what later proved to be a false summit. From it, an easy ridge walk led to the highest point on Bow Peak.
It was a remarkably warm day and we didn't require jackets for the entire trip, including the summit. Having climbed several peaks on the east side of the parkway, we now enjoyed seeing them from the west side.
Rather than come down the boulder slope, we used a scree gully to quickly return to the trail on the pass. We made our way back to the car, startling a grouse in the process.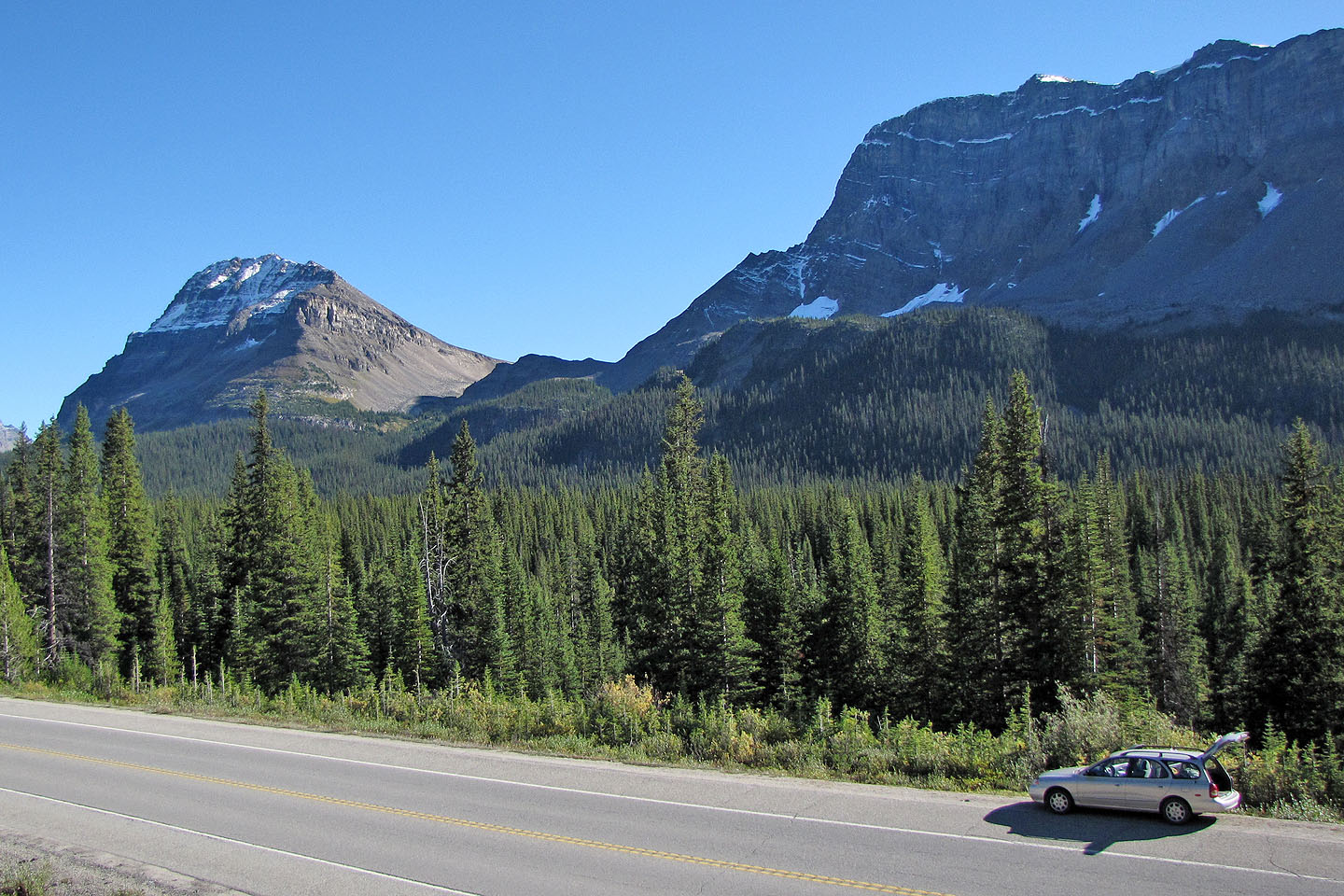 Bow Peak (left) seen from the trailhead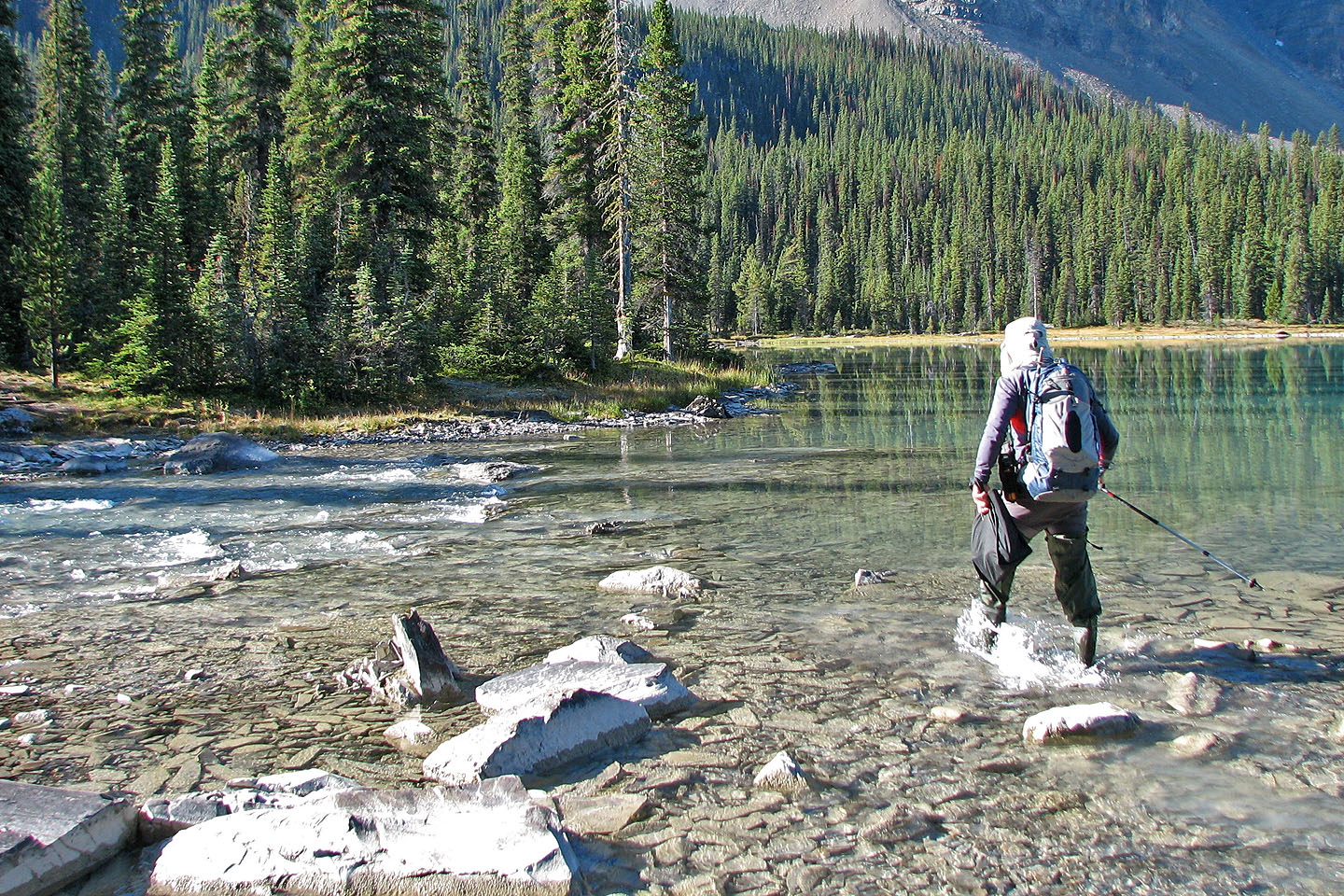 Fording the creek (mouse over for another view)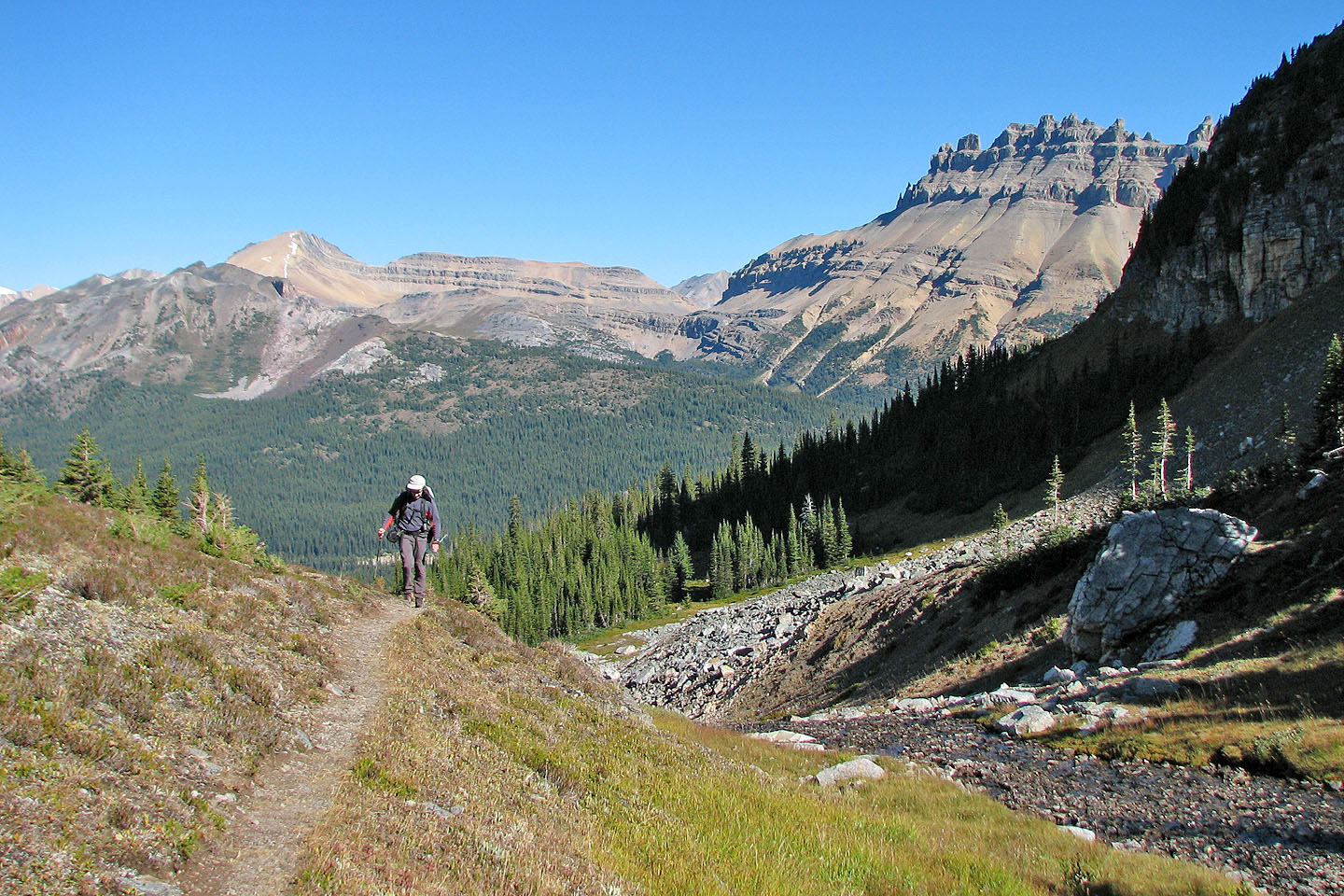 Reaching the pass. Cirque Peak (left) and Dolomite Peak (right)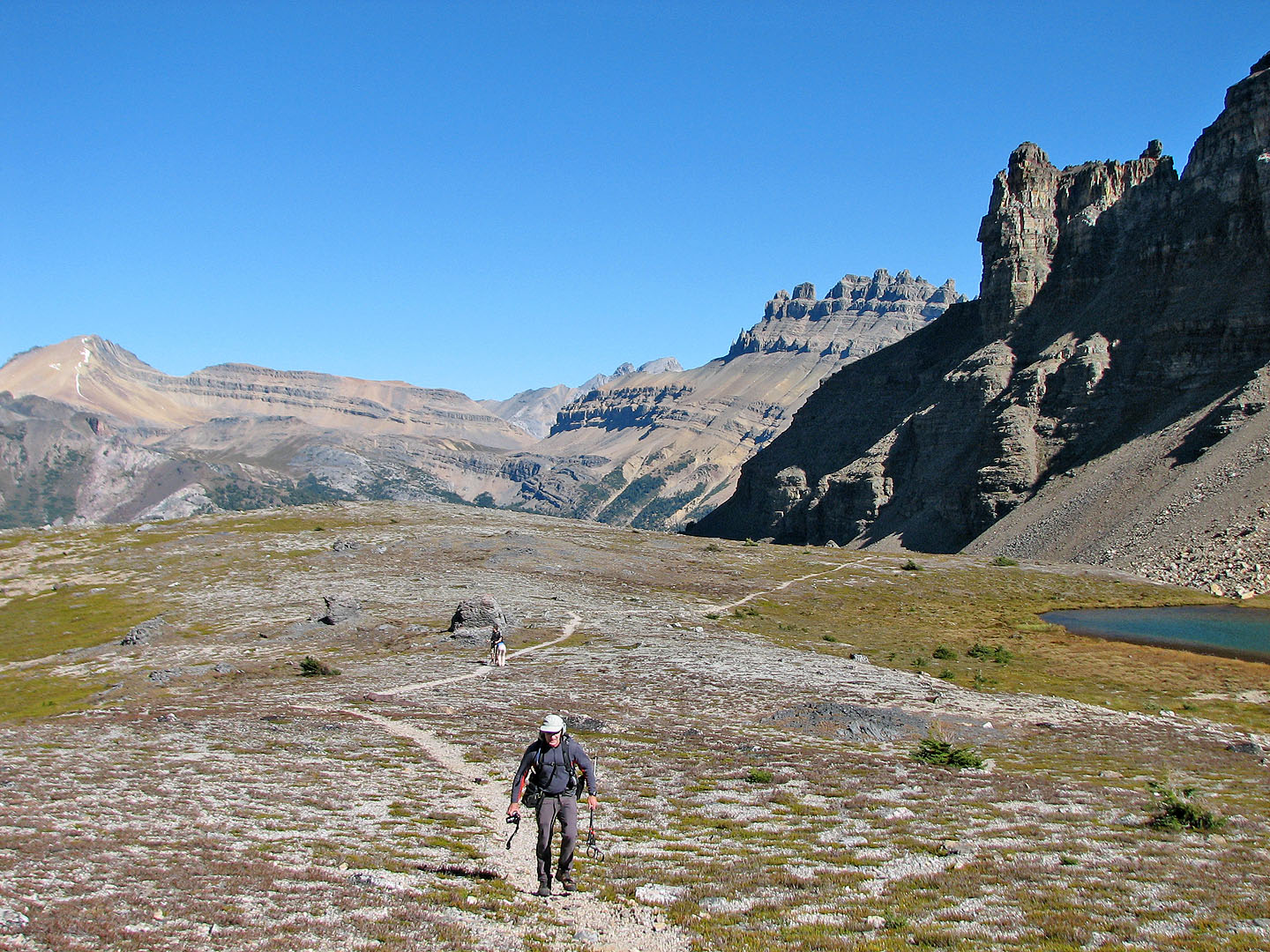 On the pass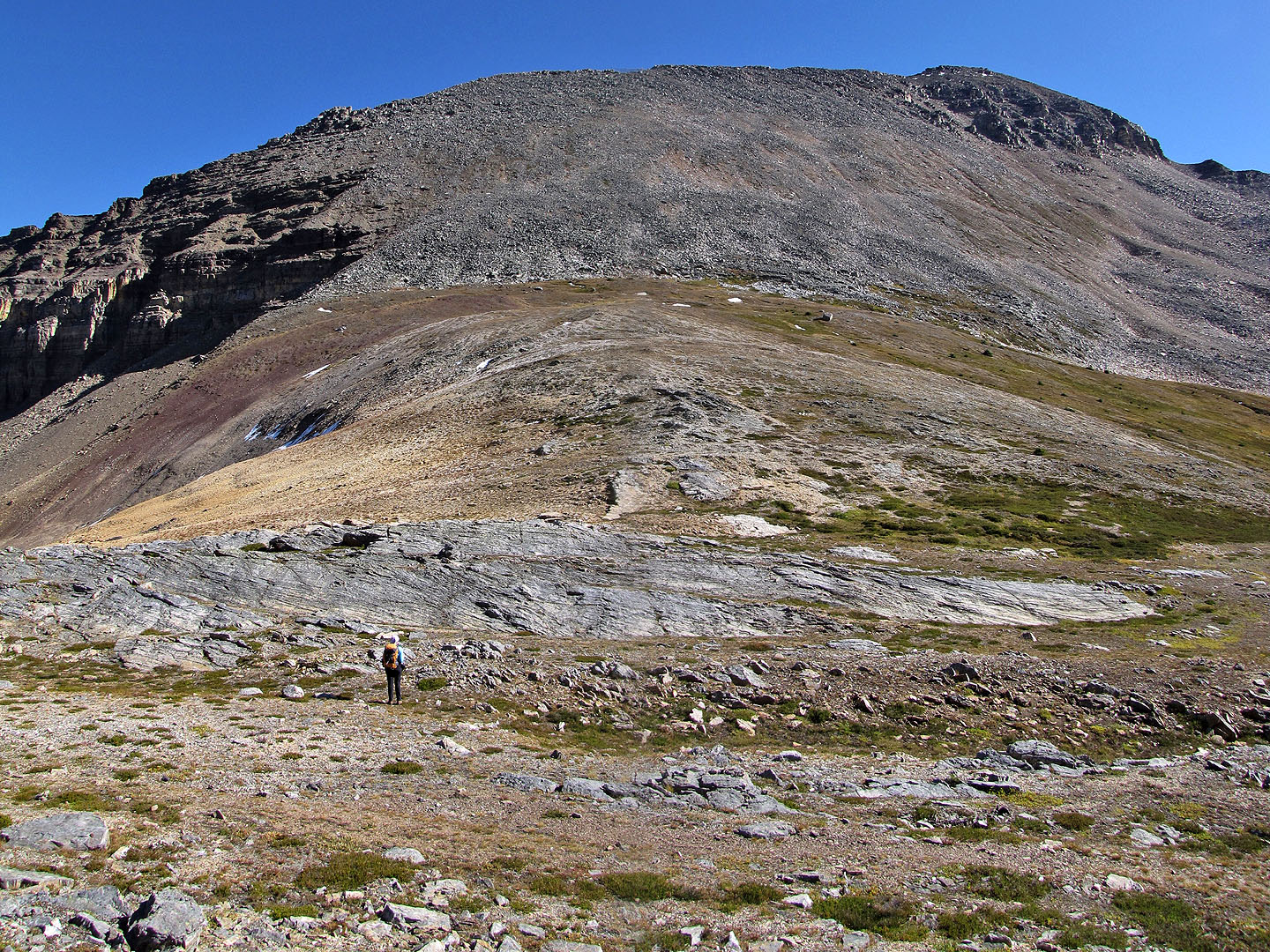 Bow Peak from the pass (click for a larger image)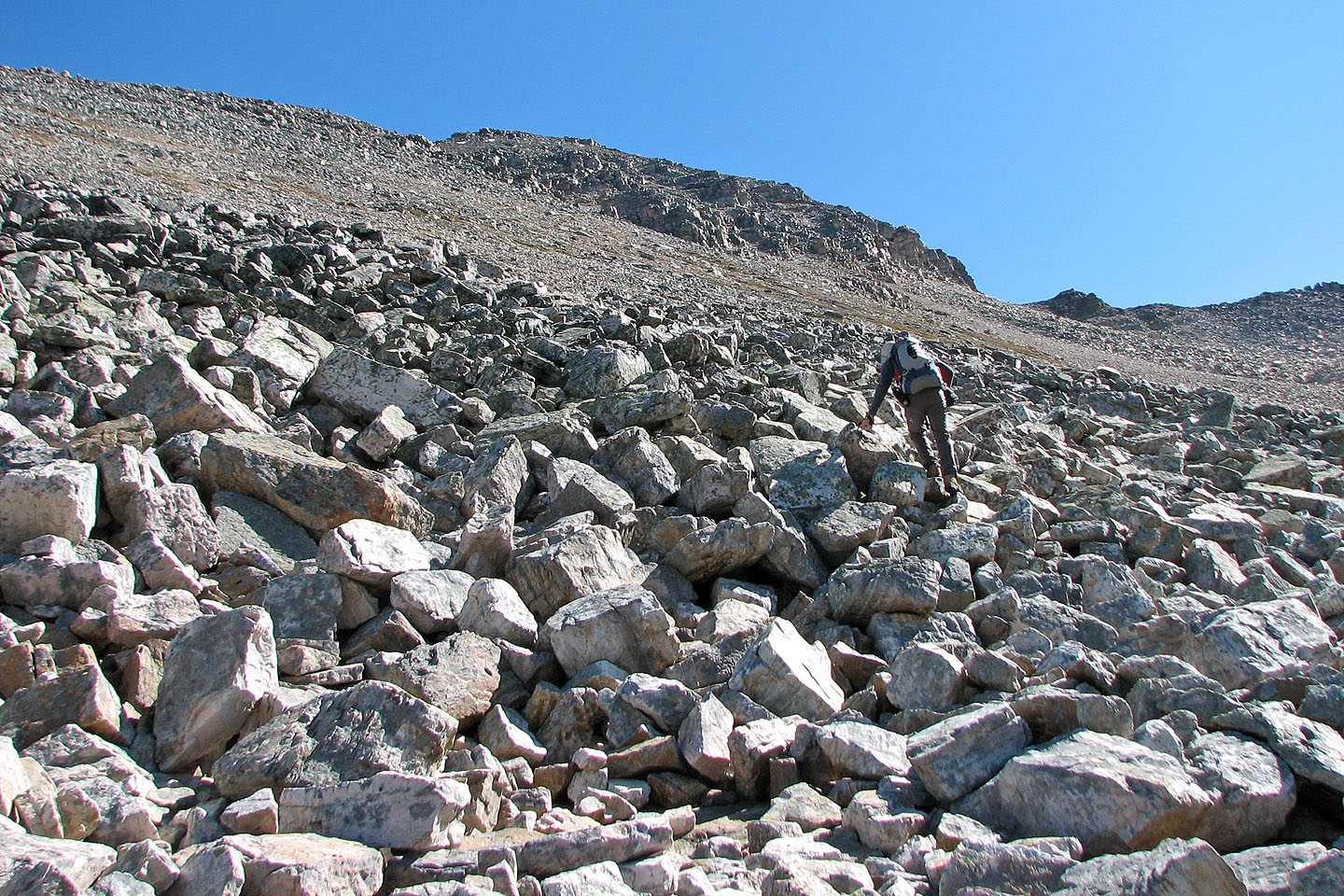 Scrambling up the boulders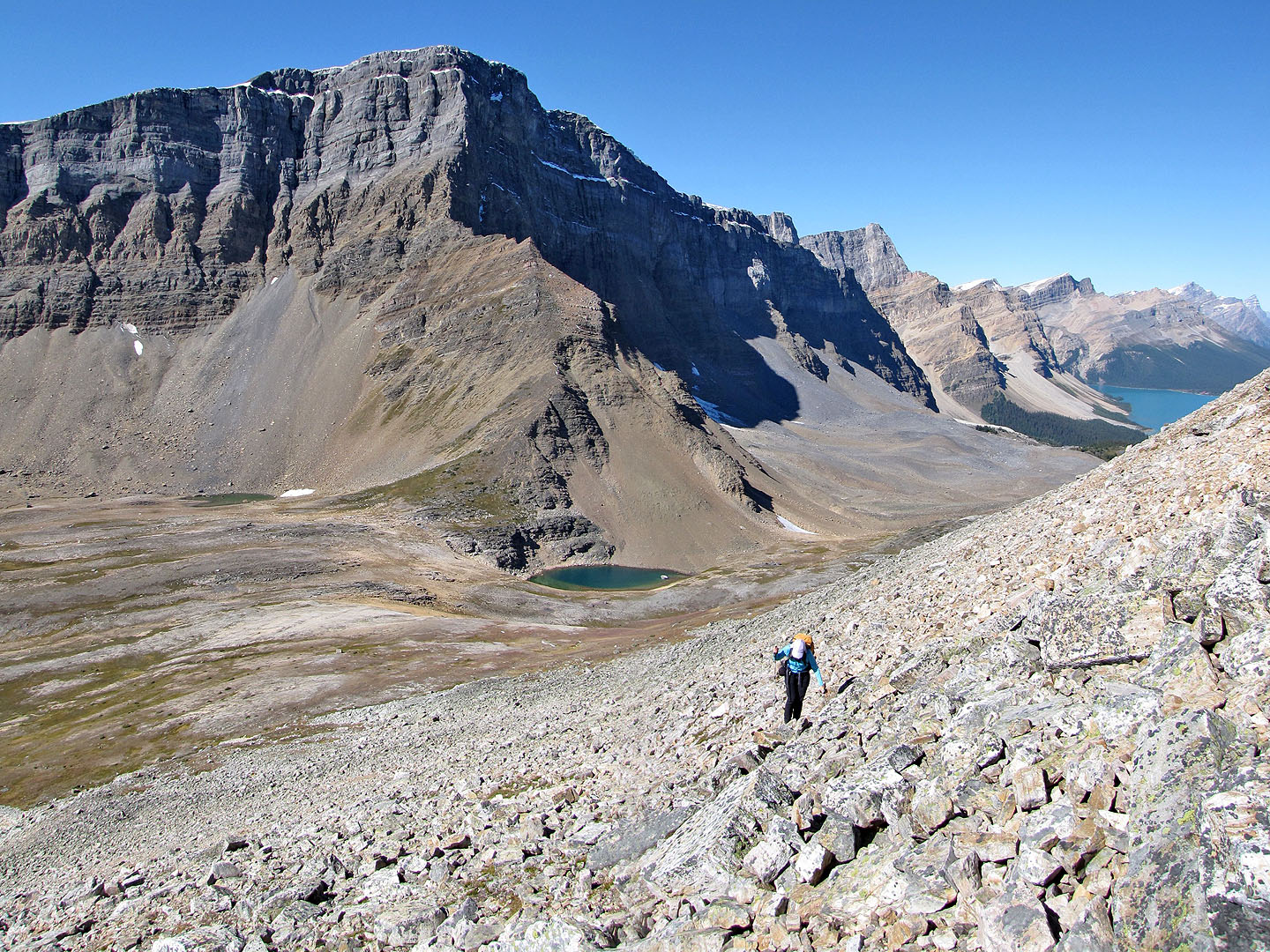 Looking down at the pass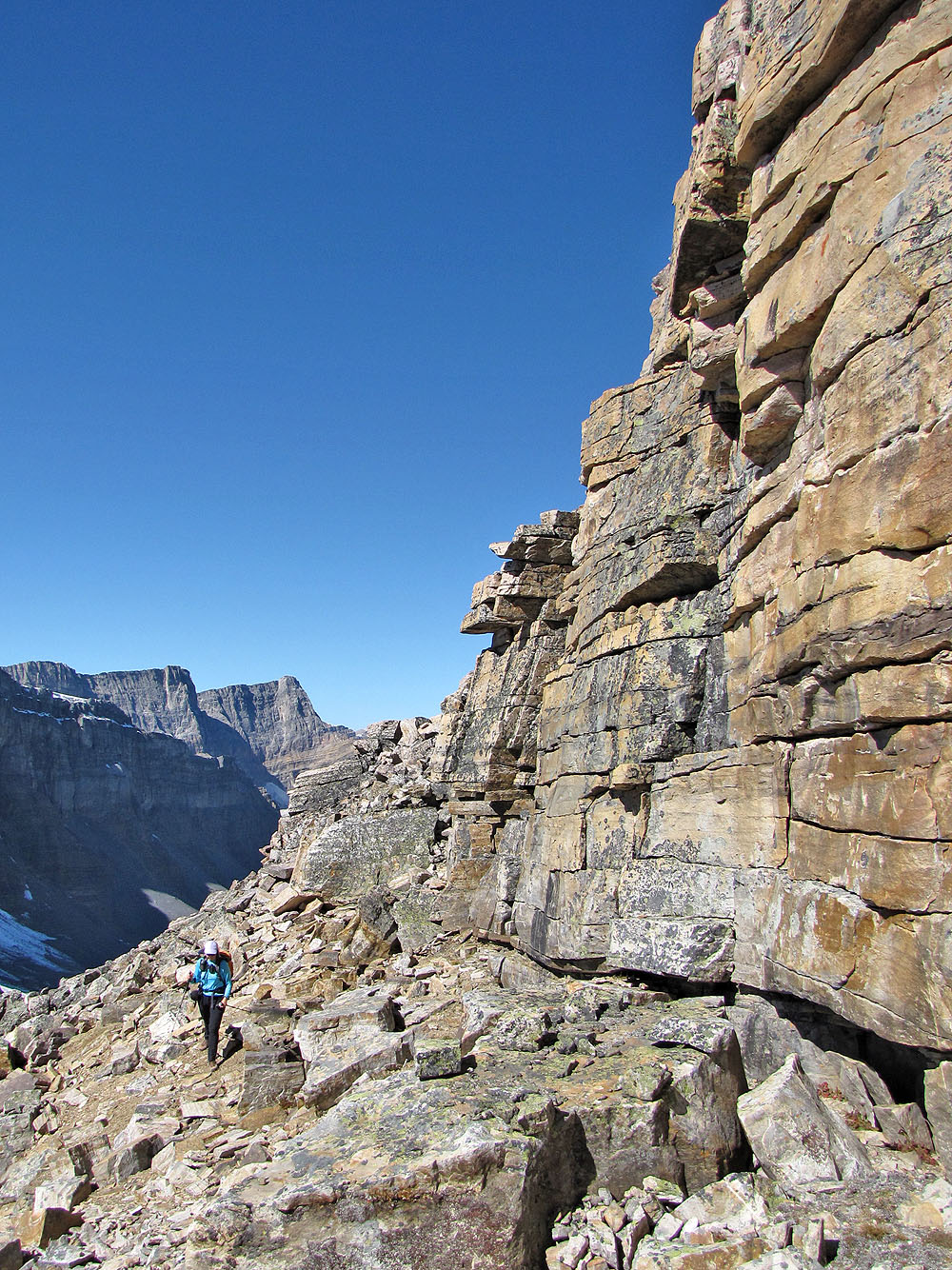 Passing a rock wall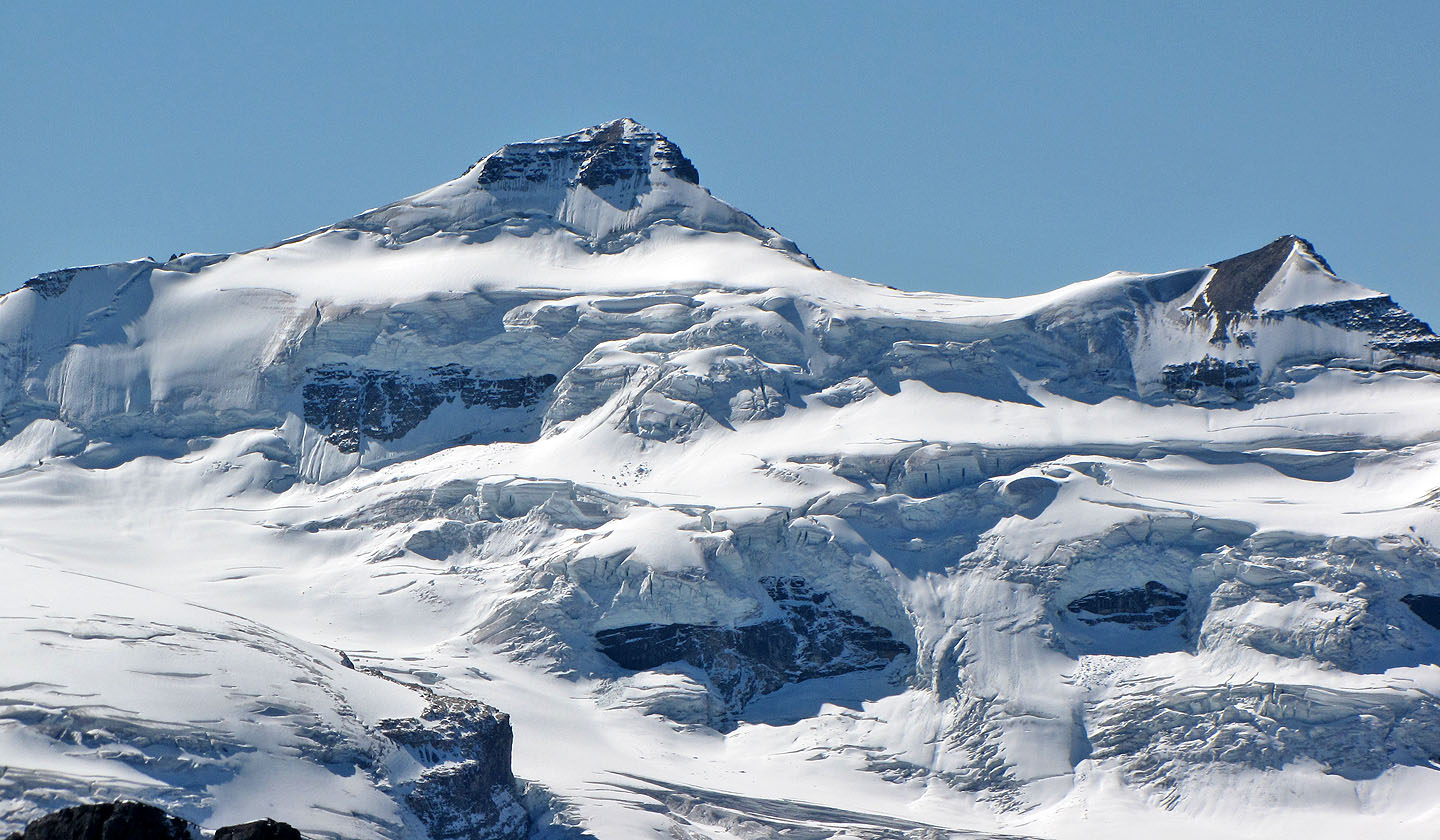 Mount Balfour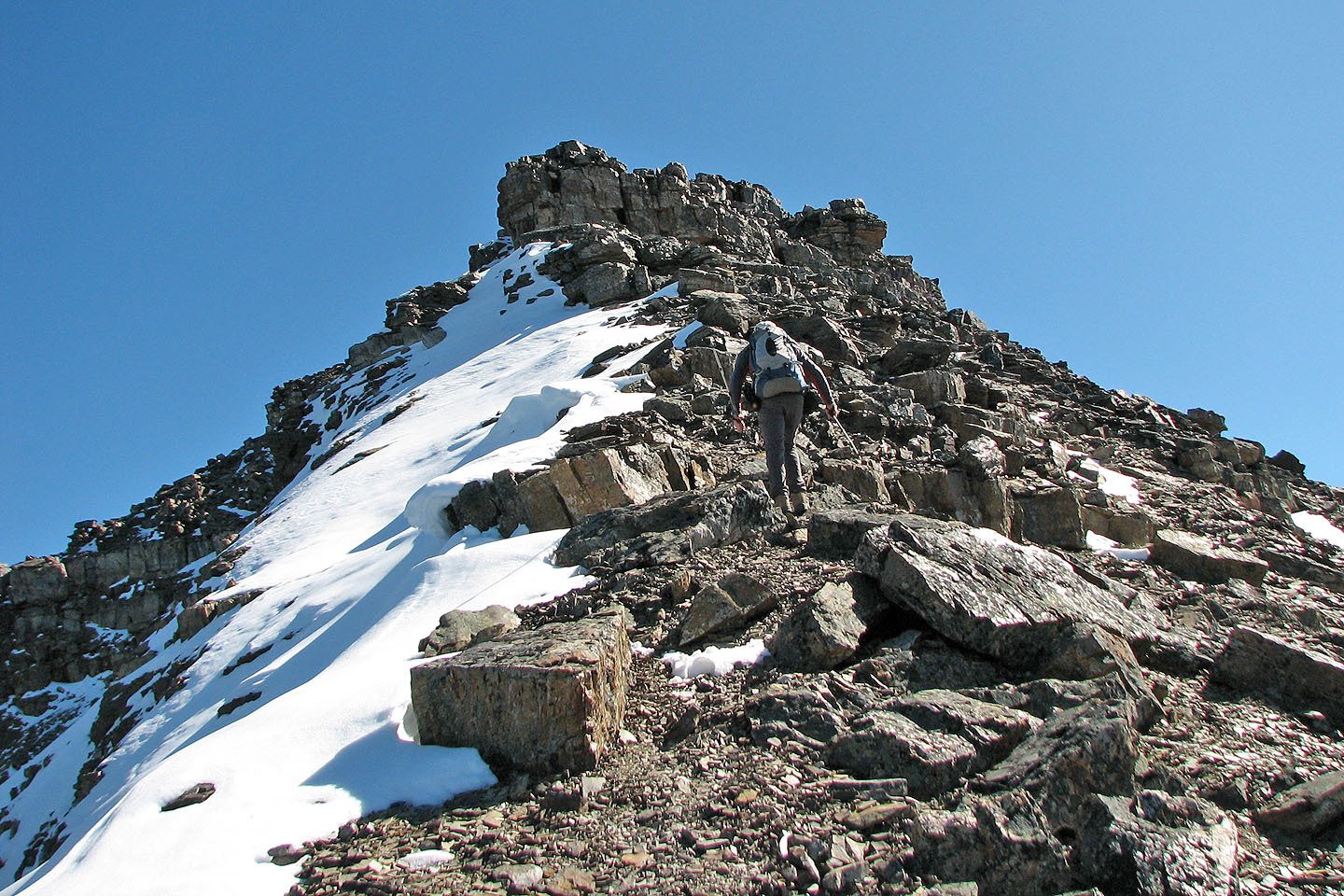 On the ridge heading to the false summit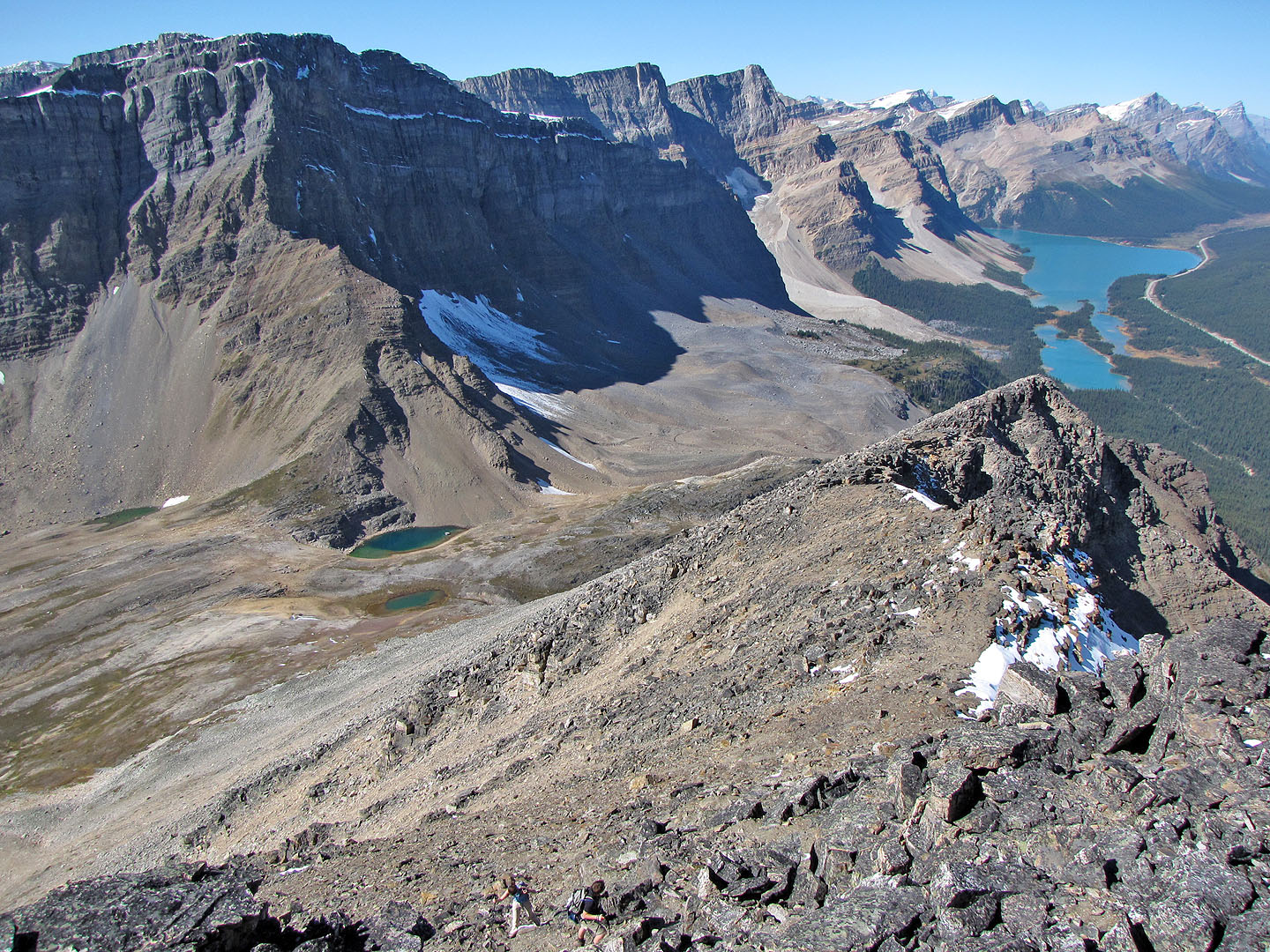 Looking down at the pass and Bow Lake (click for a larger image)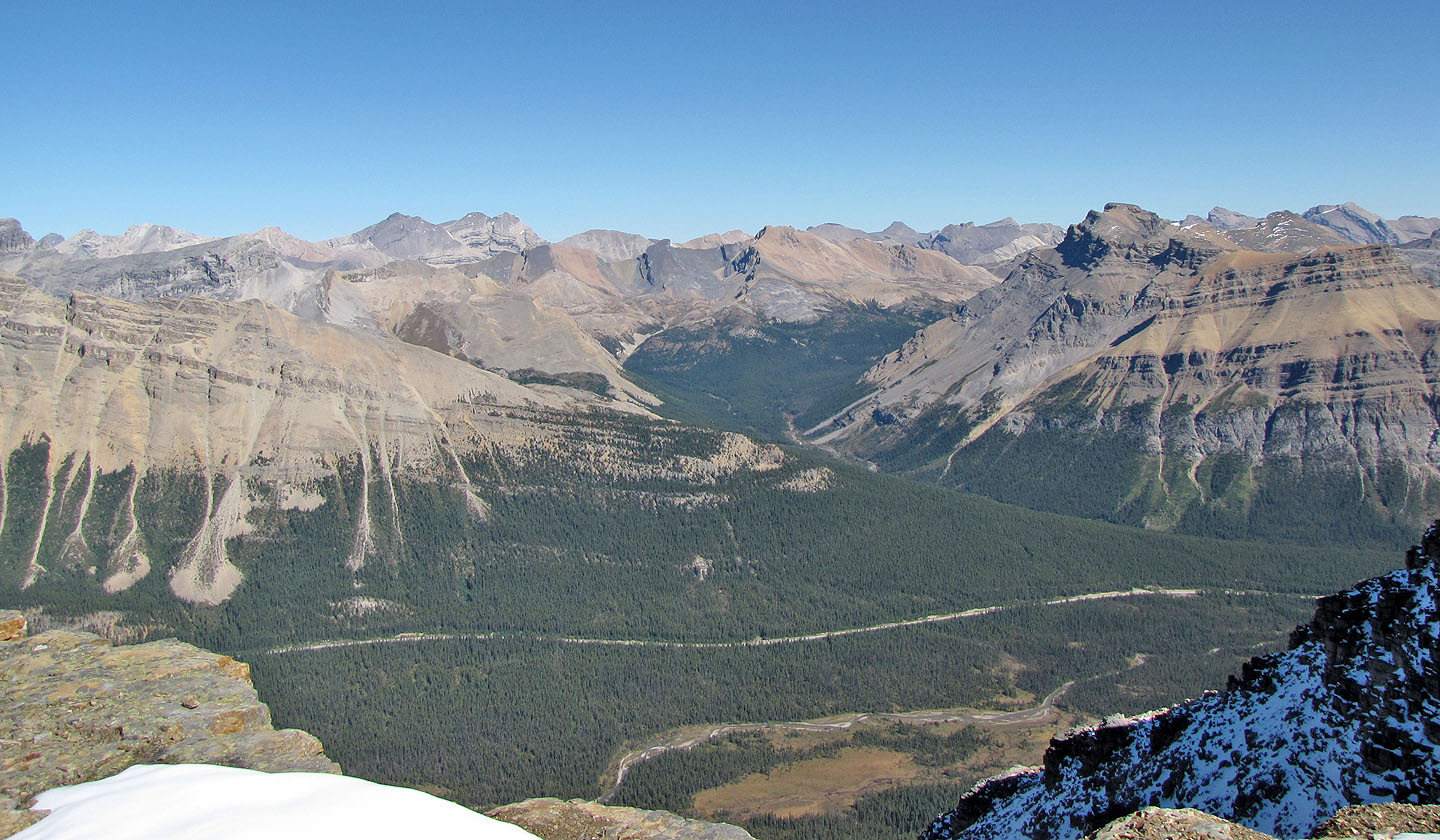 Mosquito Peak (centre, mouse over for a close-up) and Noseeum Mountain right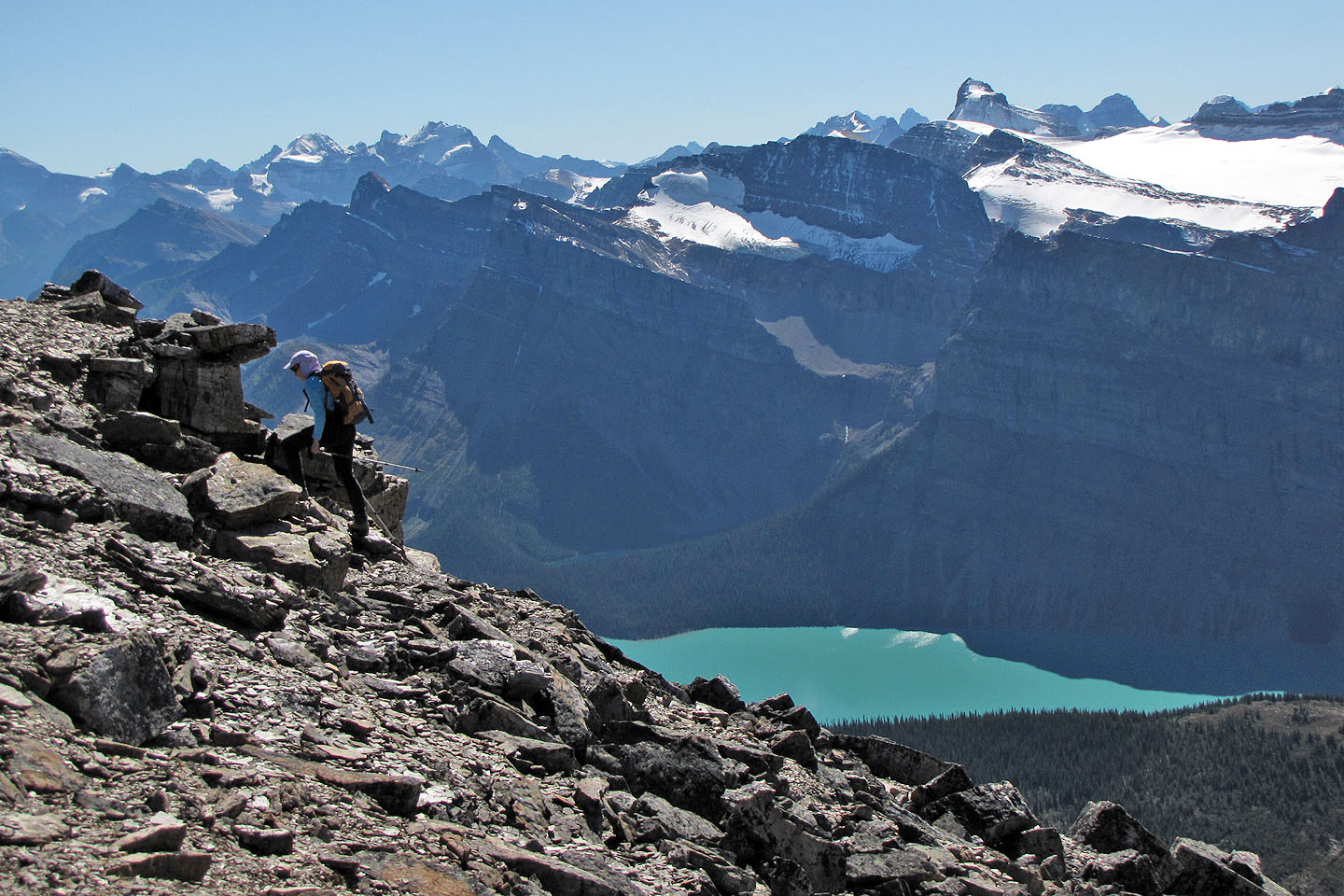 Mount Daly (mouse over) and Hector Lake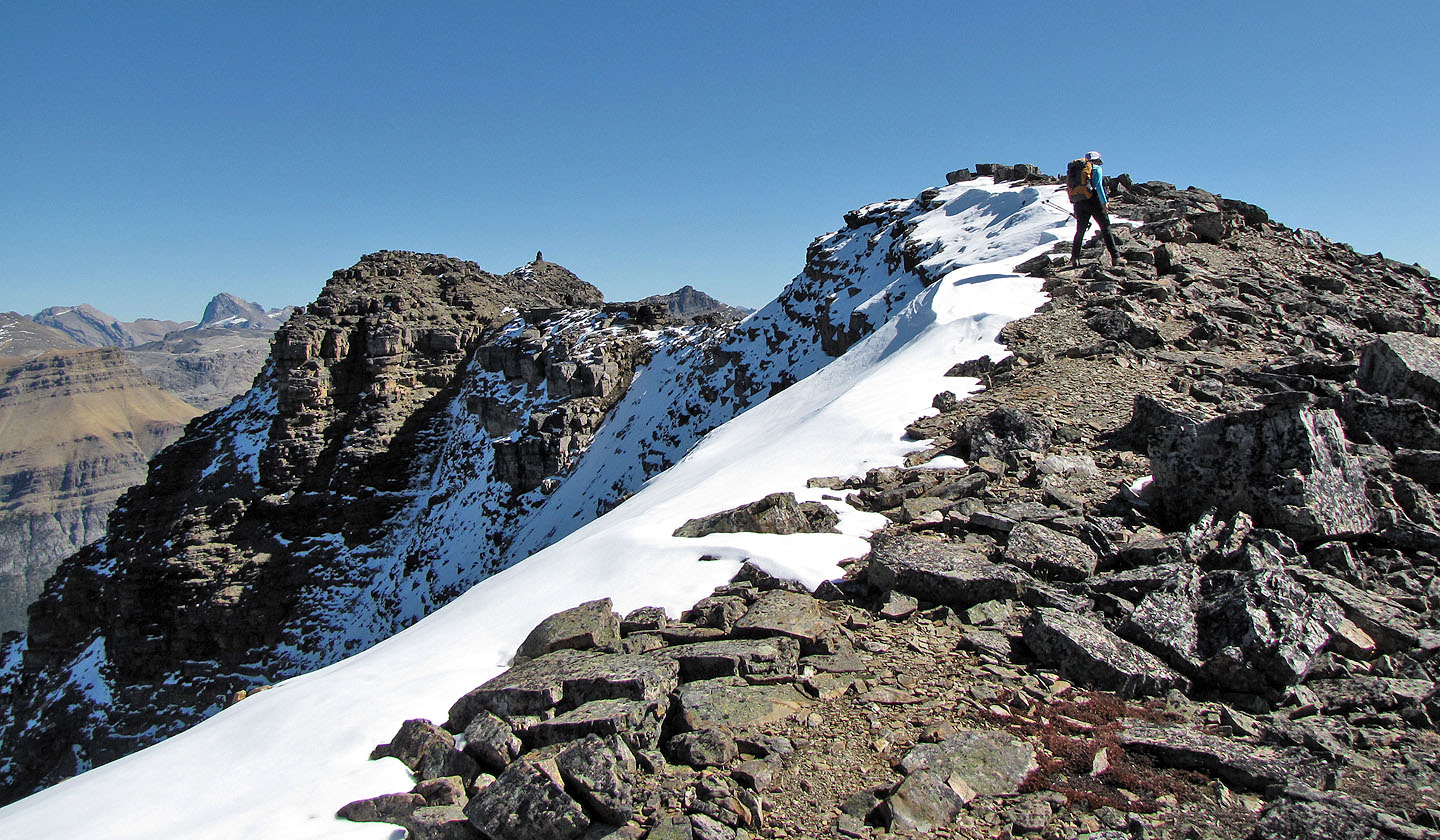 The ridge walk to the summit (click for a larger image)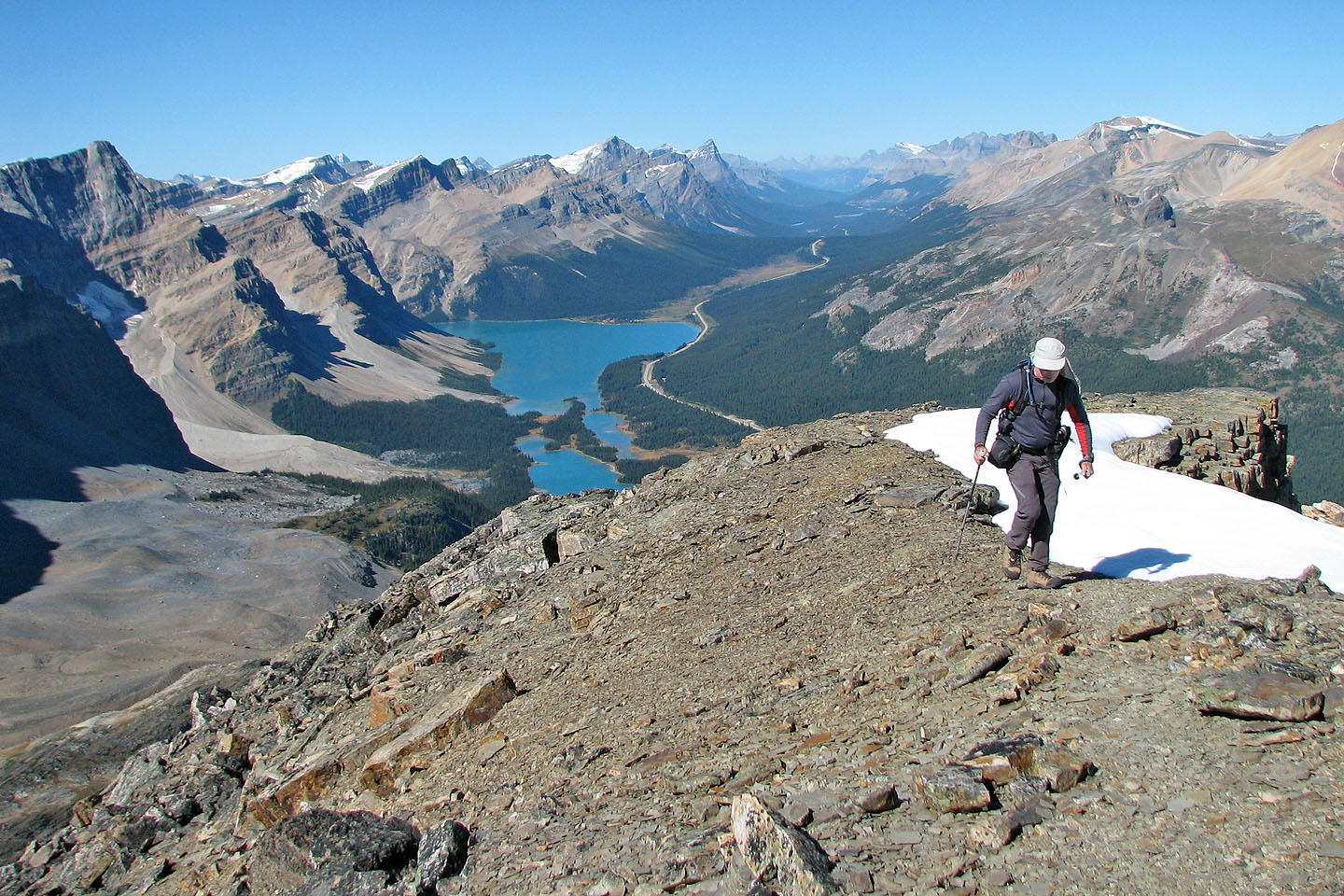 Views north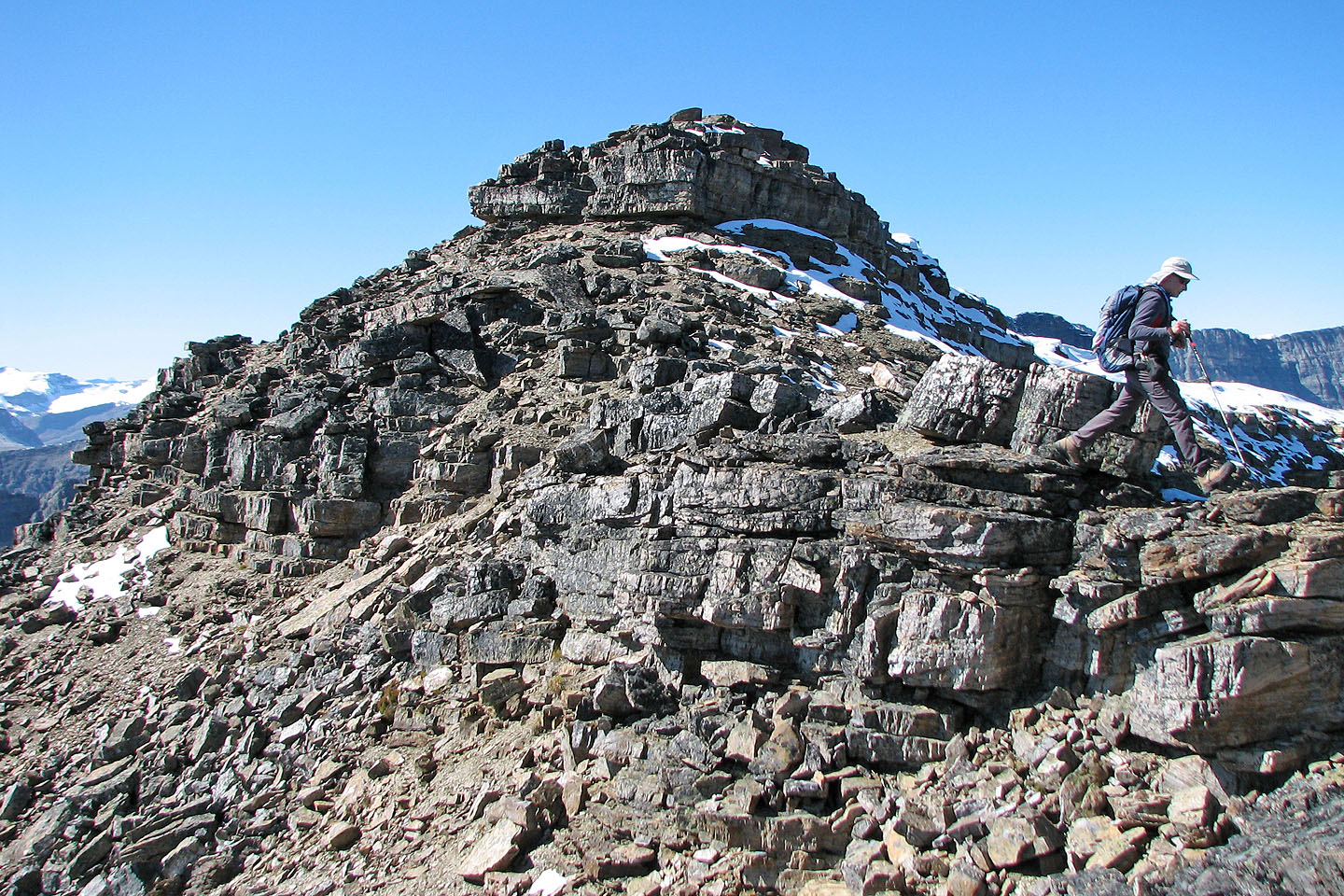 Leaving the false summit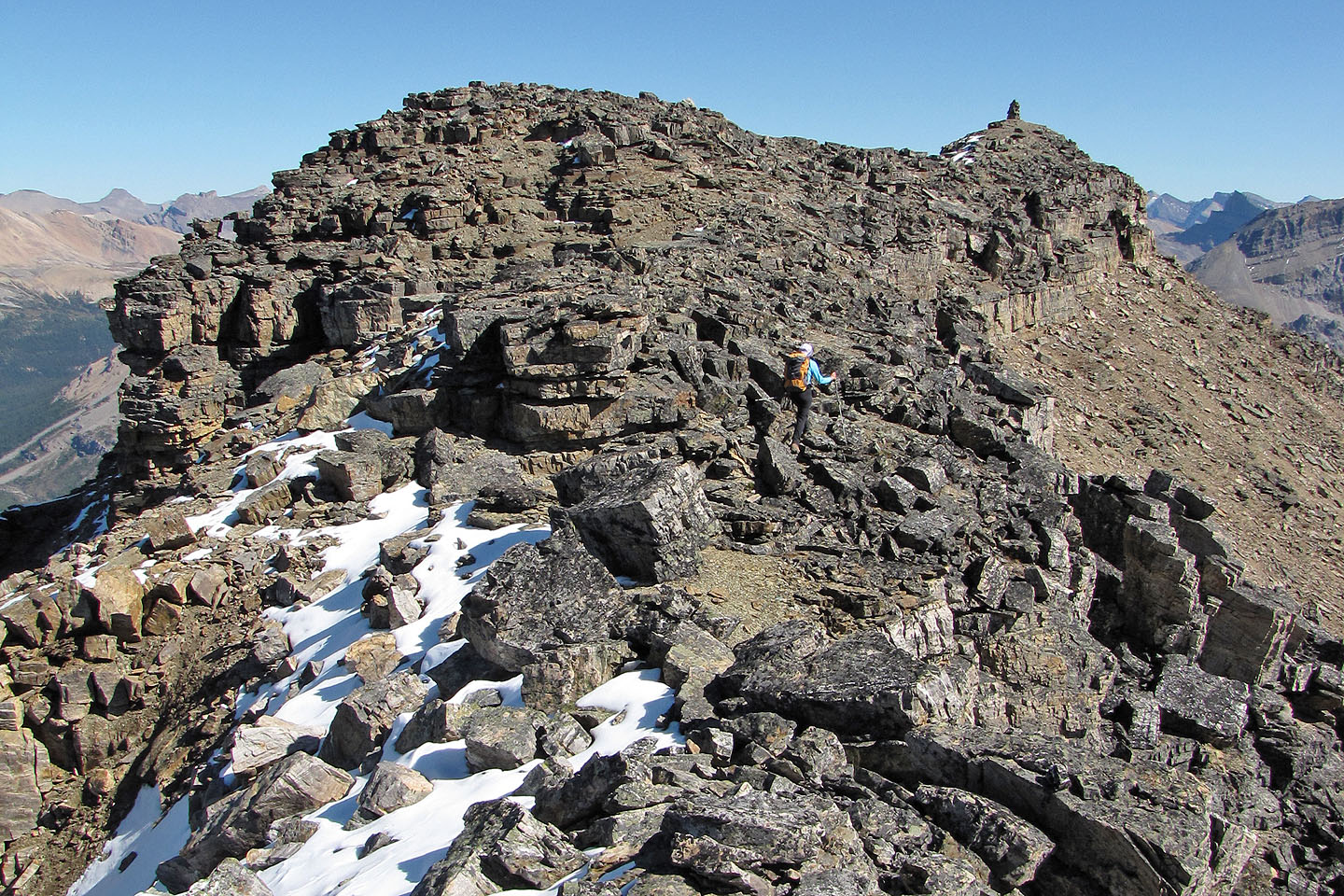 Almost there!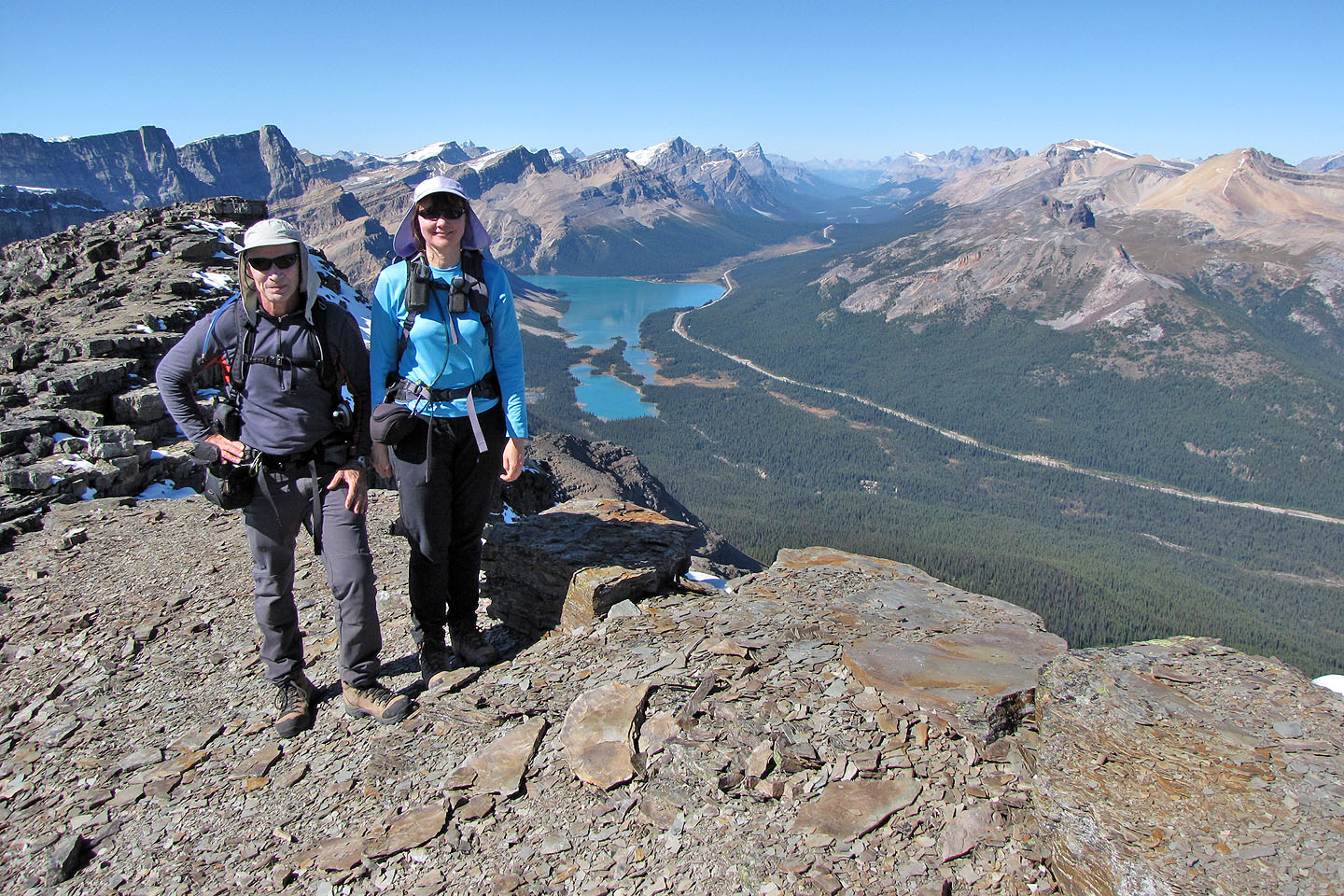 On the summit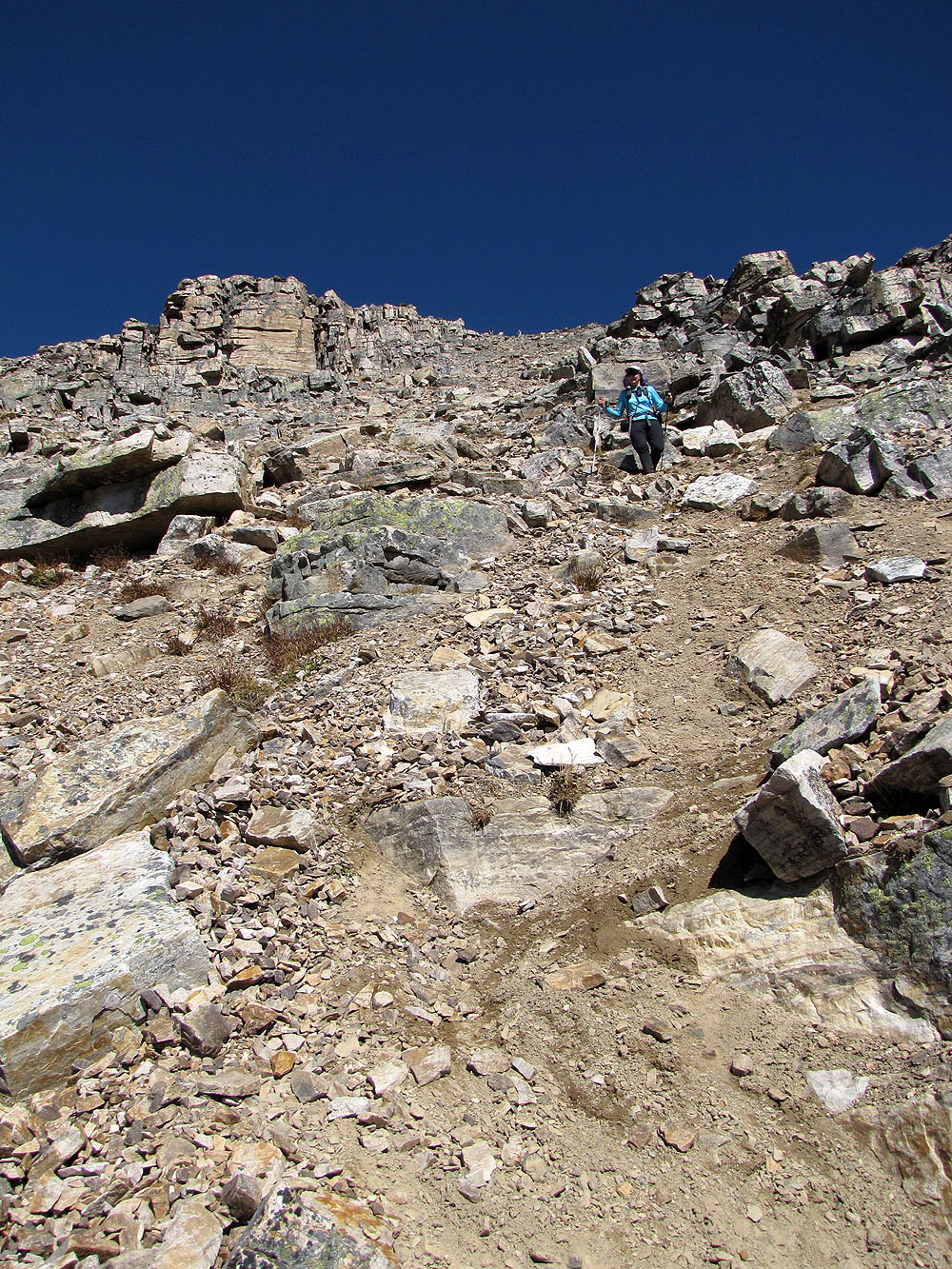 Descending the scree gully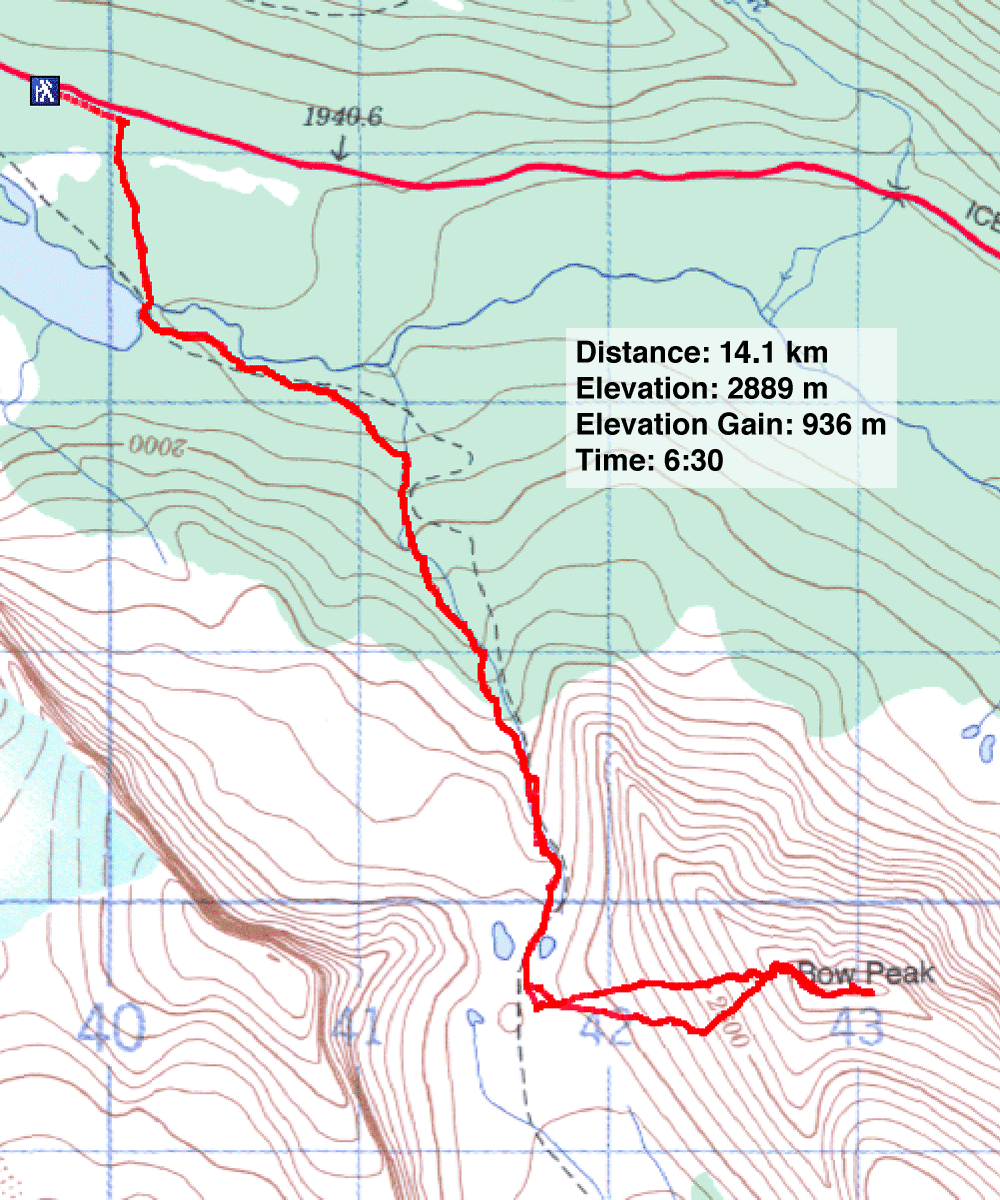 82 N/9 Hector Lake