Mount Daly
Field, B.C.
June 22, 2001
A long day but with interesting views along the way. Unfortunately, however, we summited under poor weather conditions. The summit itself was buried under a huge cornice and required care in ascending. The ridge was in fog, preventing me from taking a panorama.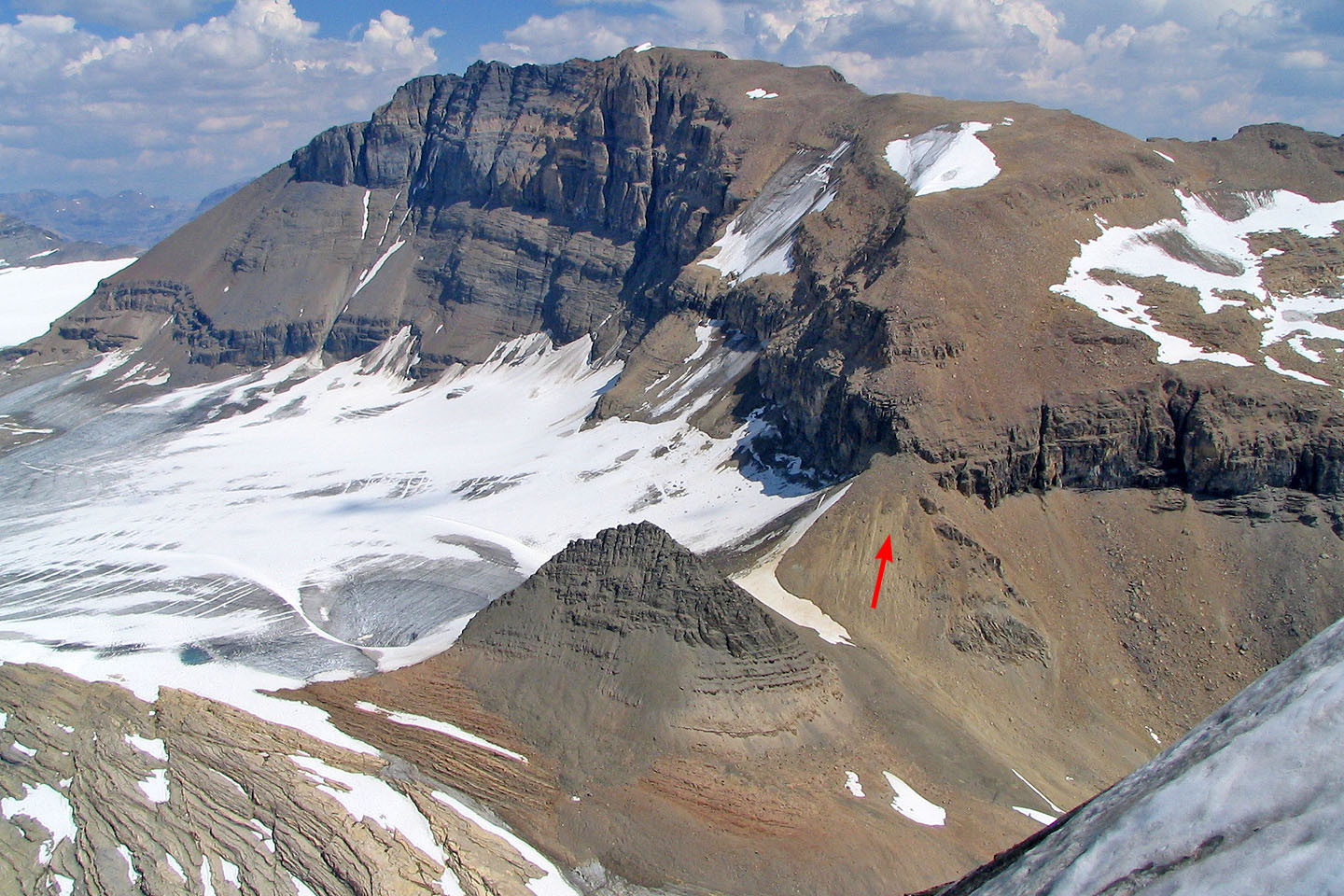 Mount Daly seen from Mount Niles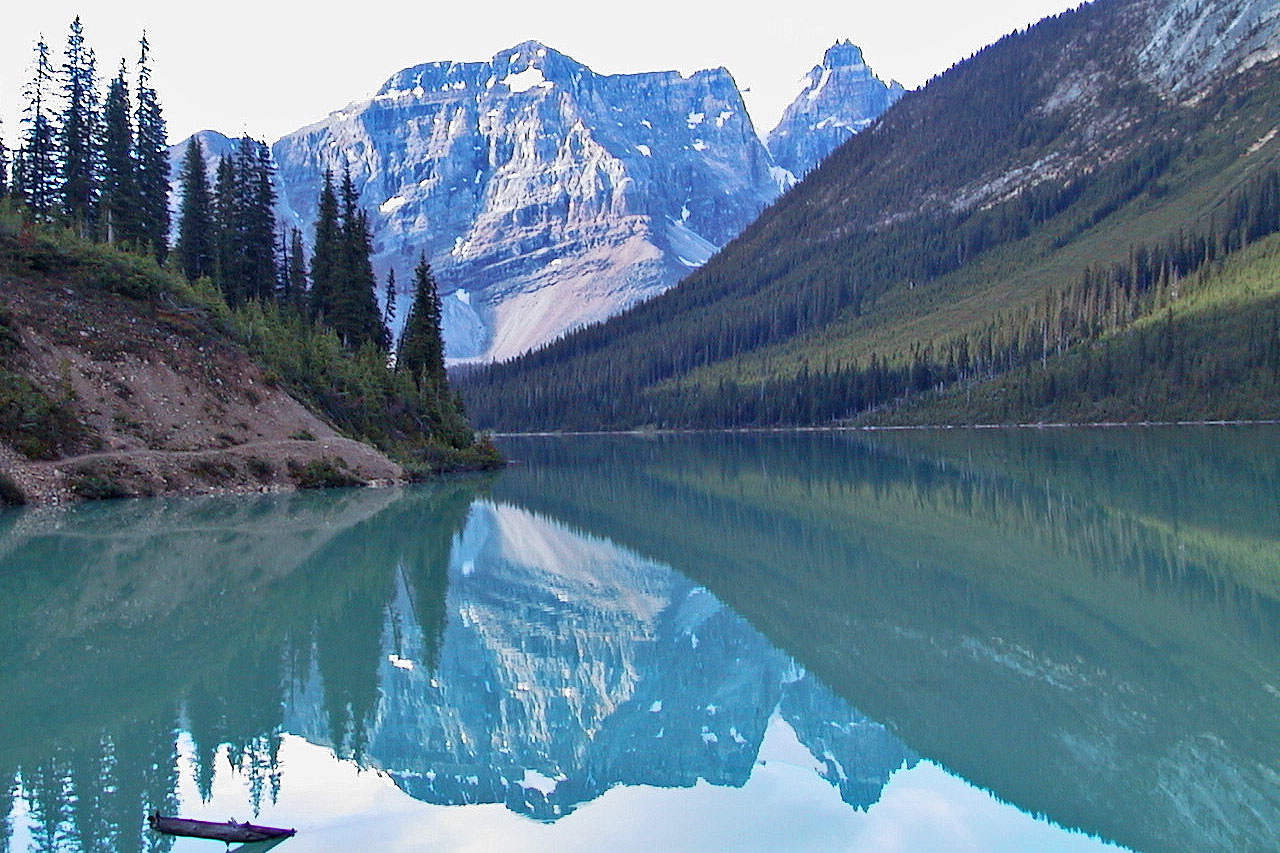 Looking back at Sherbrooke Lake, trail is visible left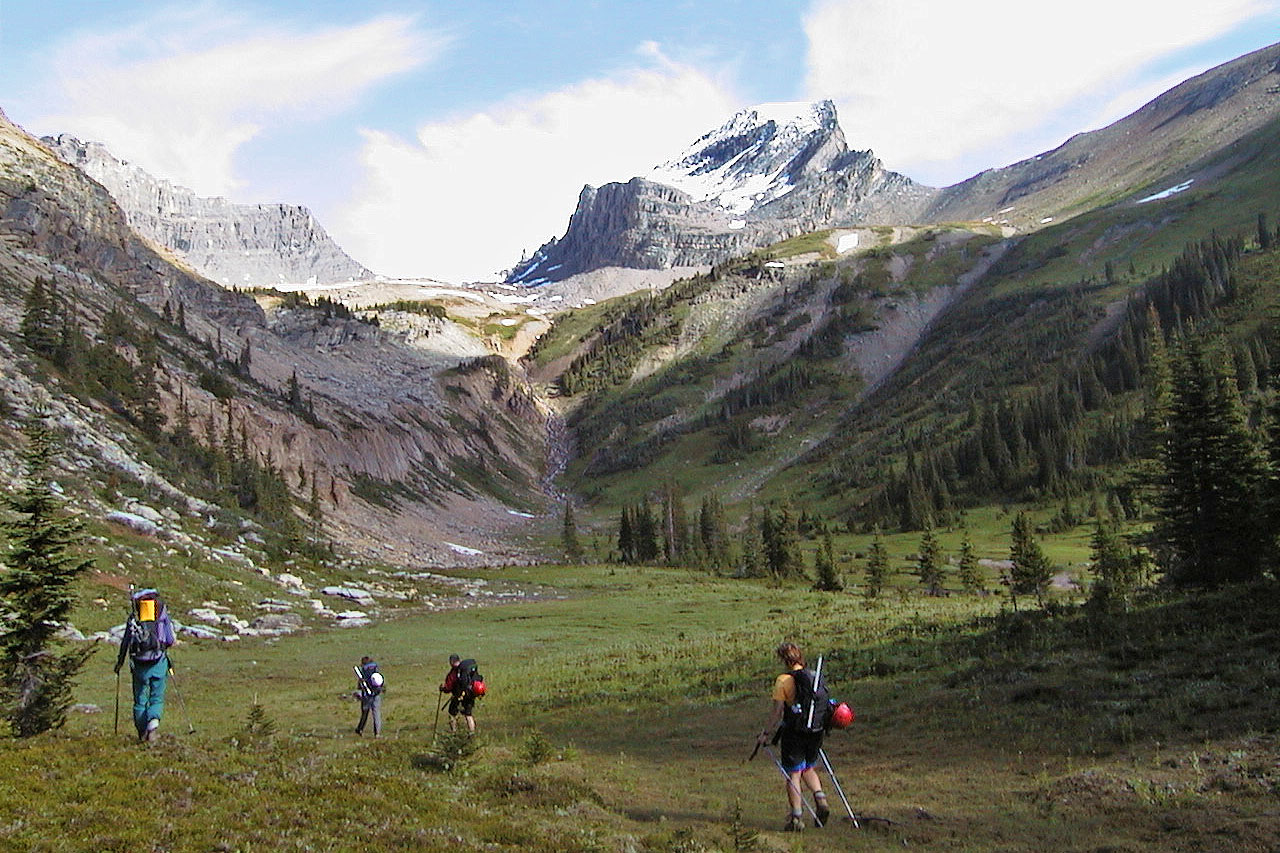 Mount Niles overlooks the meadow. Mount Daly is out of sight here.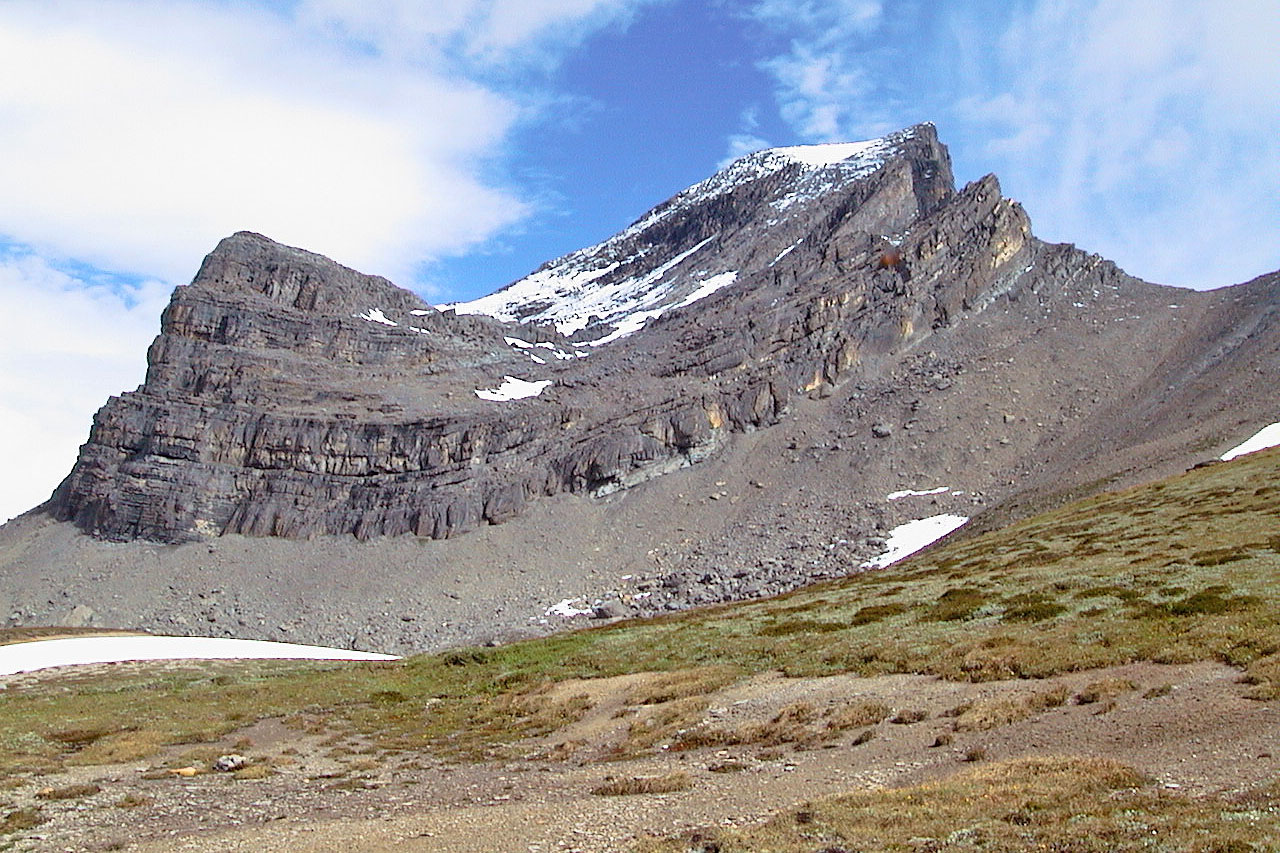 We passed by Mount Niles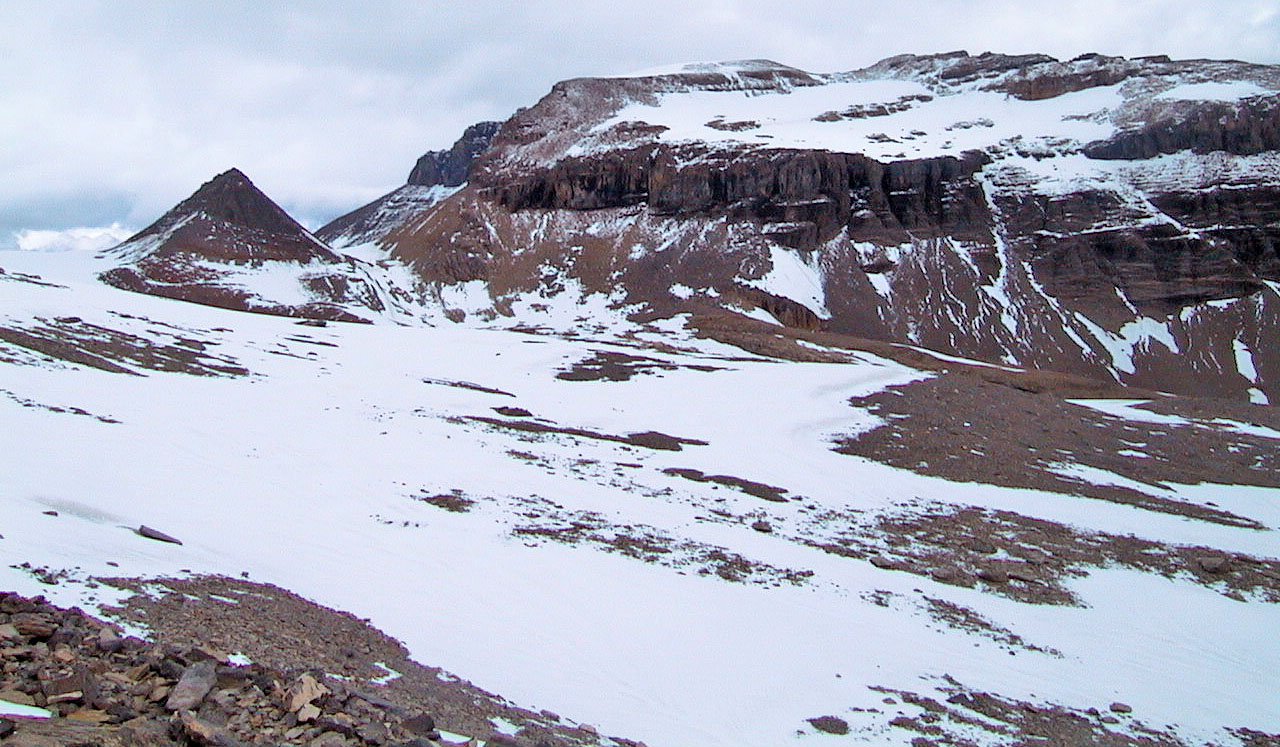 Mt Daly centre: after hiking around the "pyramid" on the left, we scrambled up the slope.
(mouse over to look back)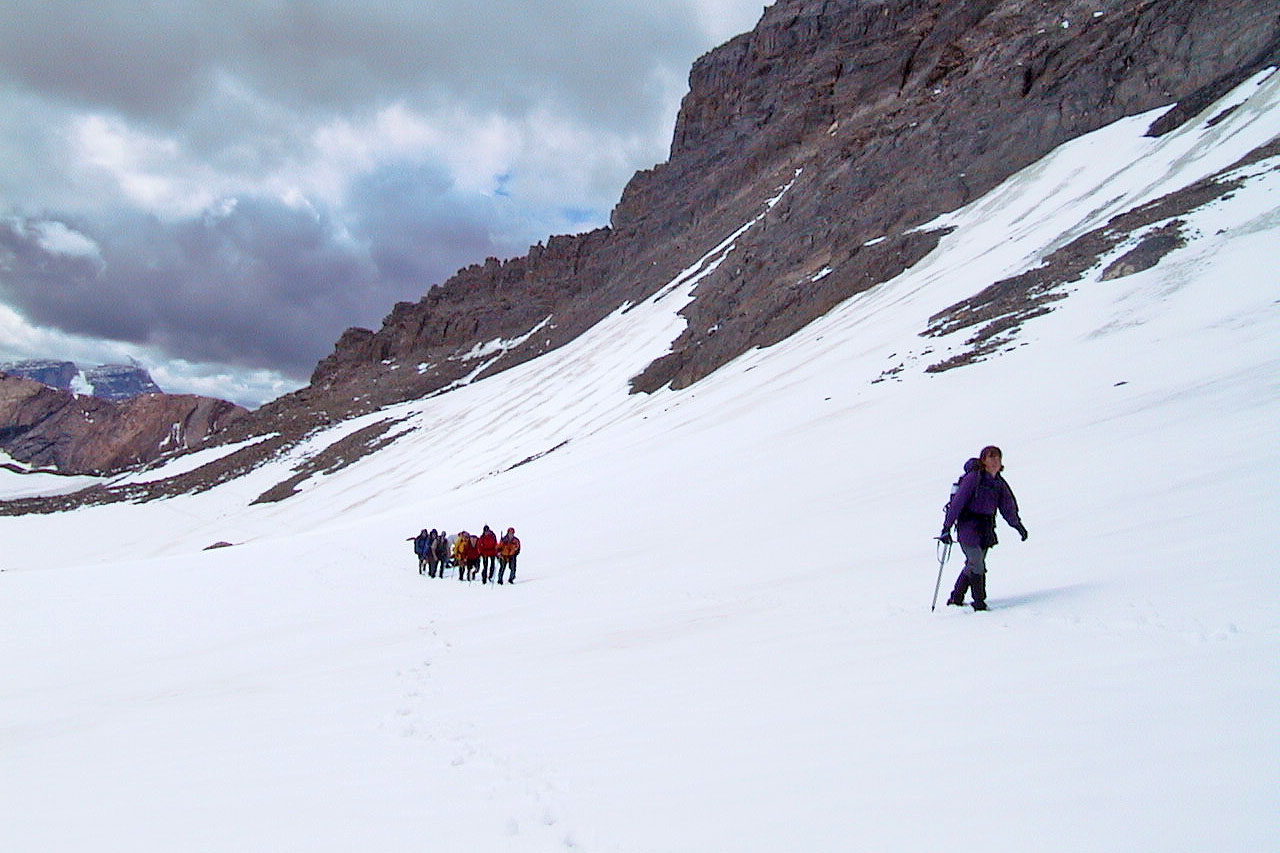 Plenty of snow to cross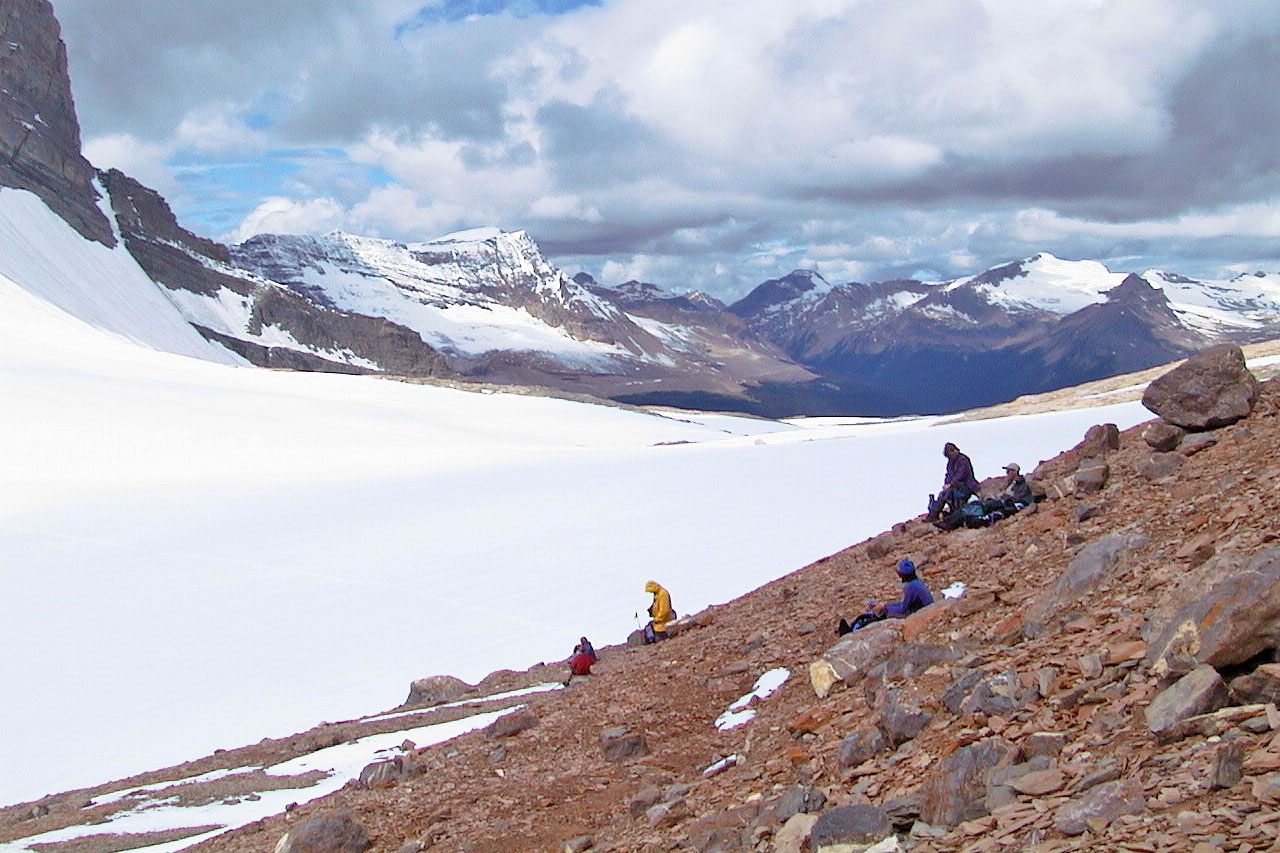 Taking a break partway up the slope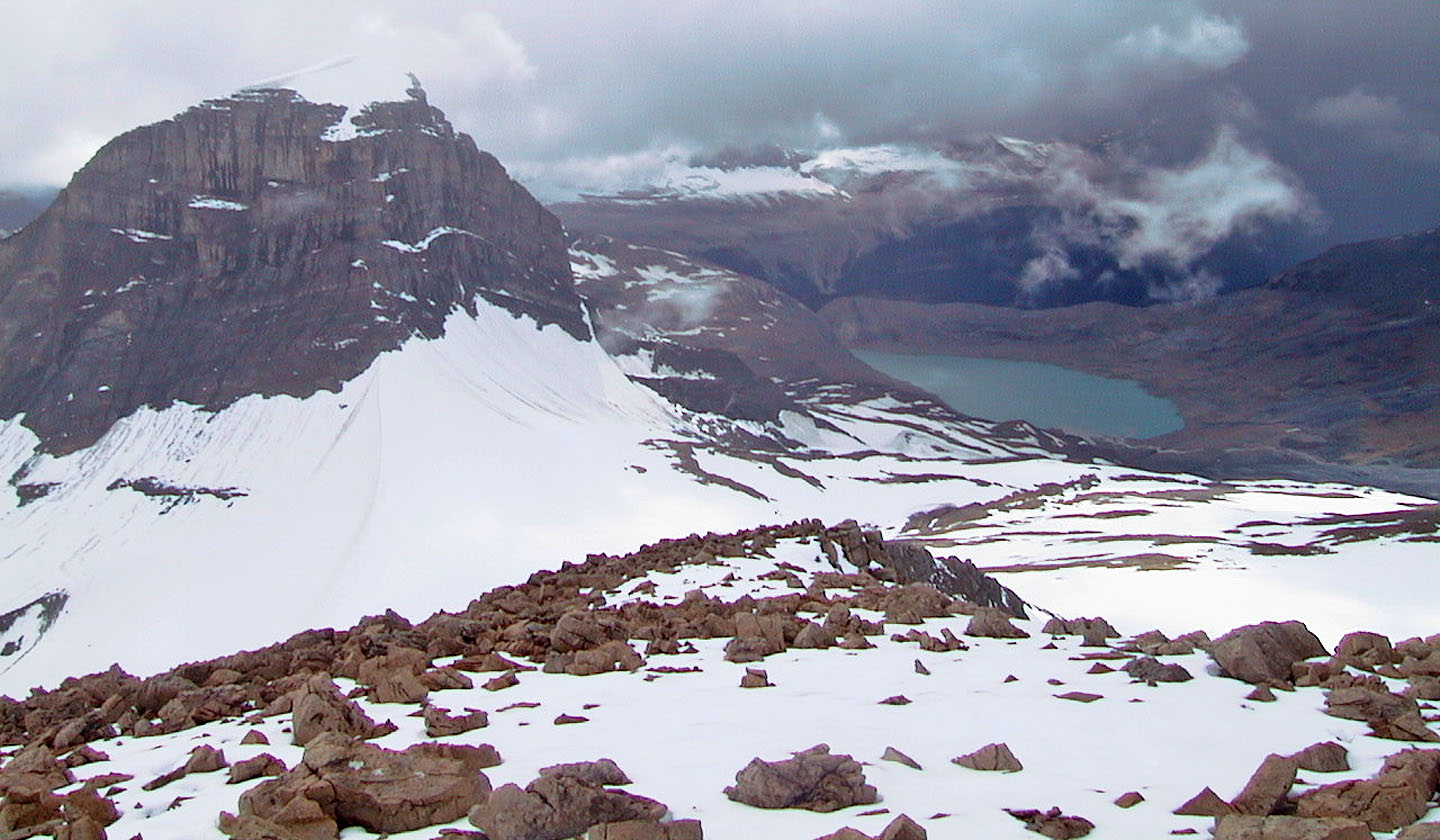 Plenty of loose rock on the slope we climbed. Mount Niles in the background.

Looking down at Sherbrooke Lake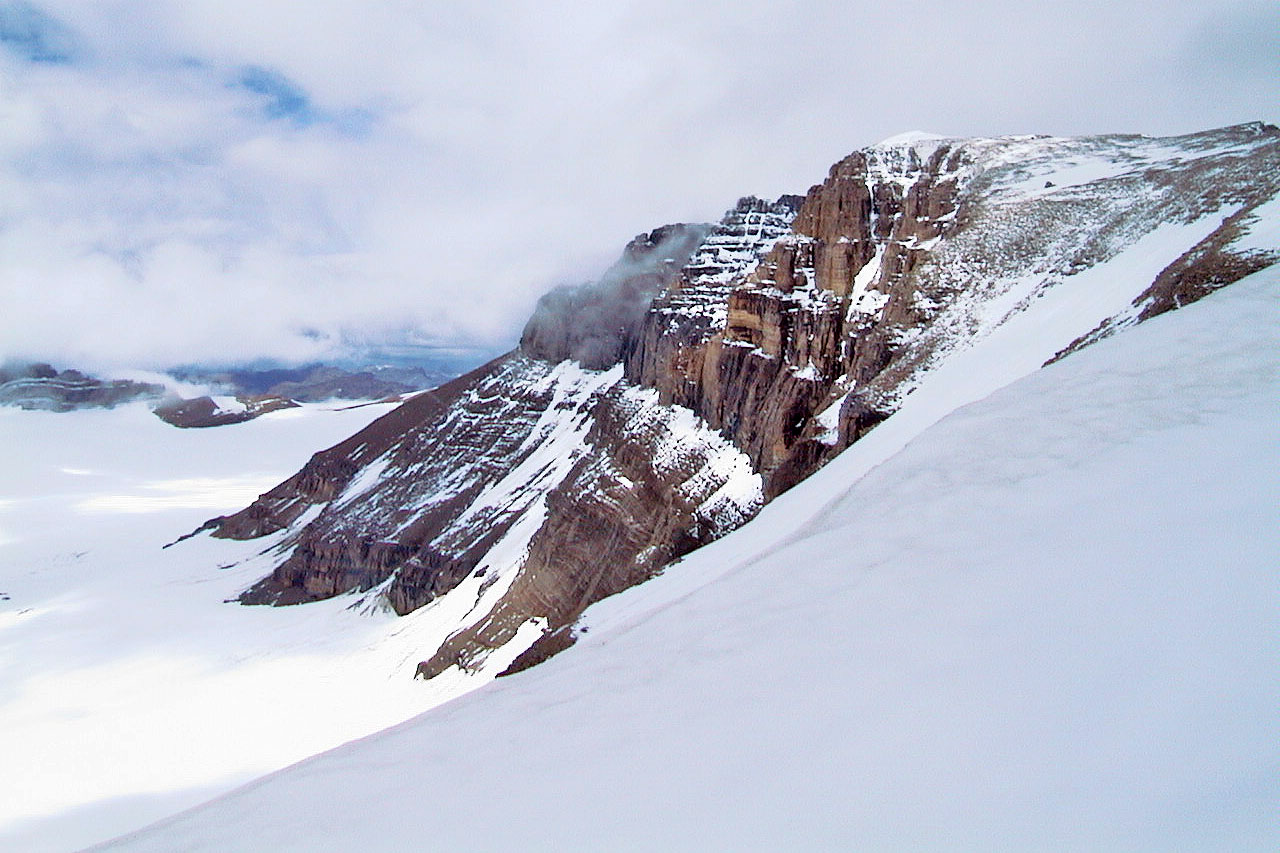 The long ridge of Mount Daly. The snow-capped summit is a considerable distance away.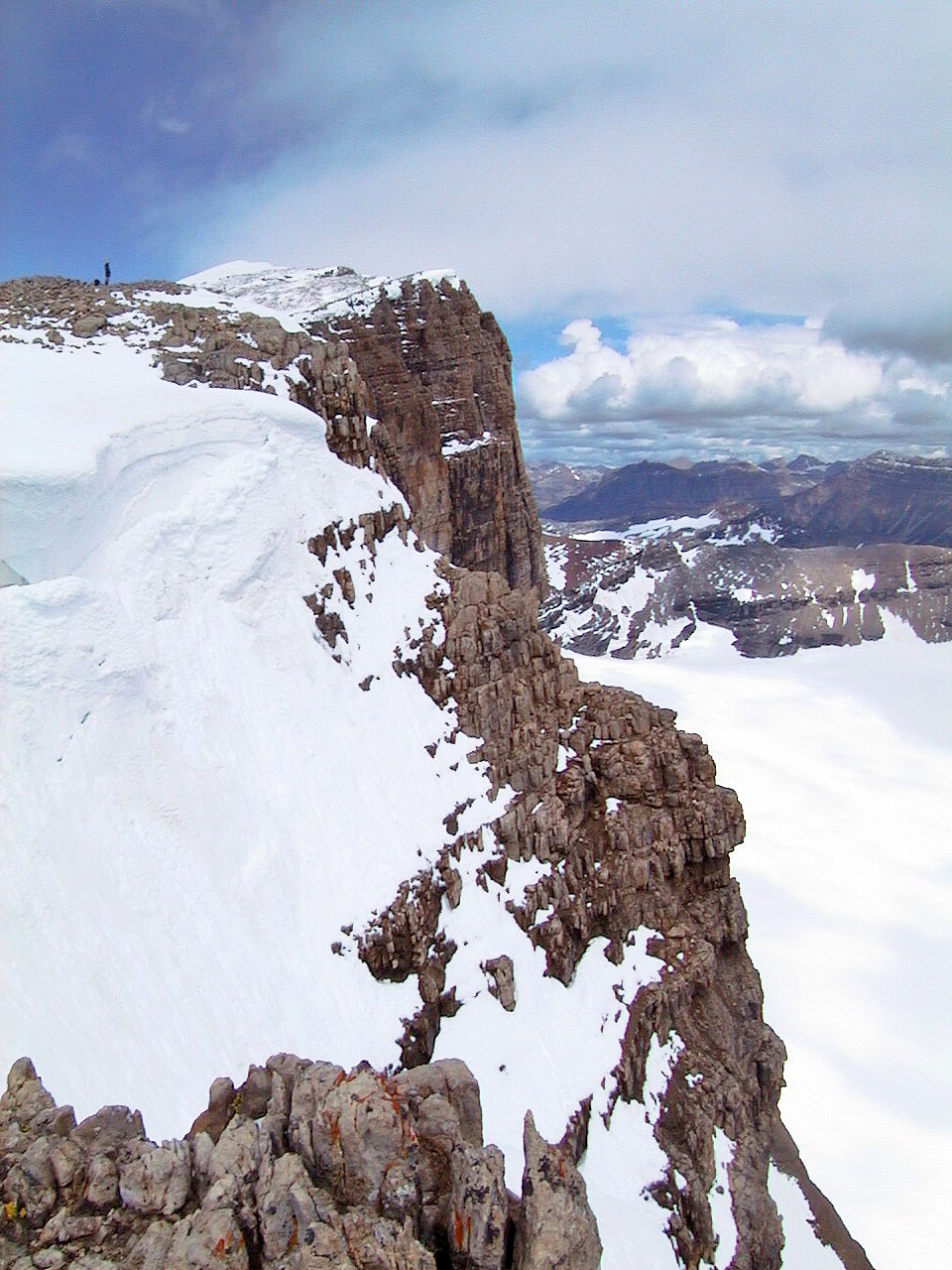 Looking north towards the summit. Note the figure on top.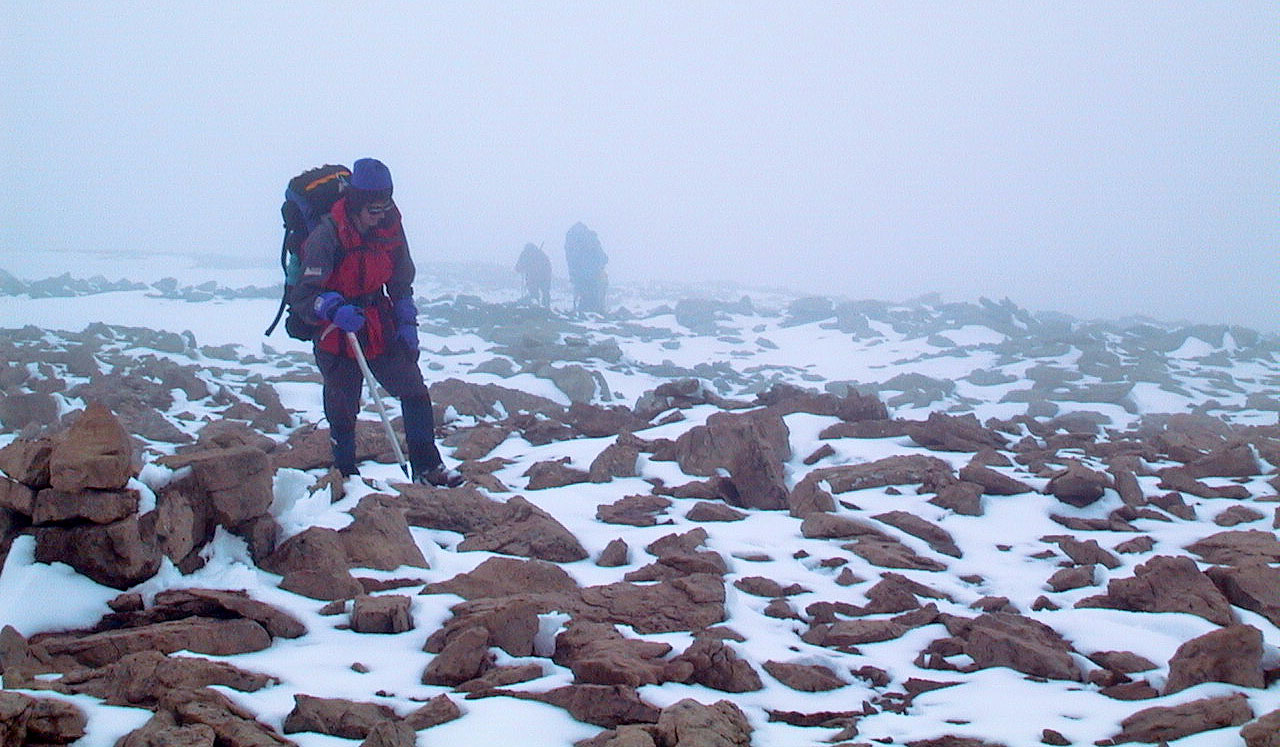 As we approached the summit clouds move in.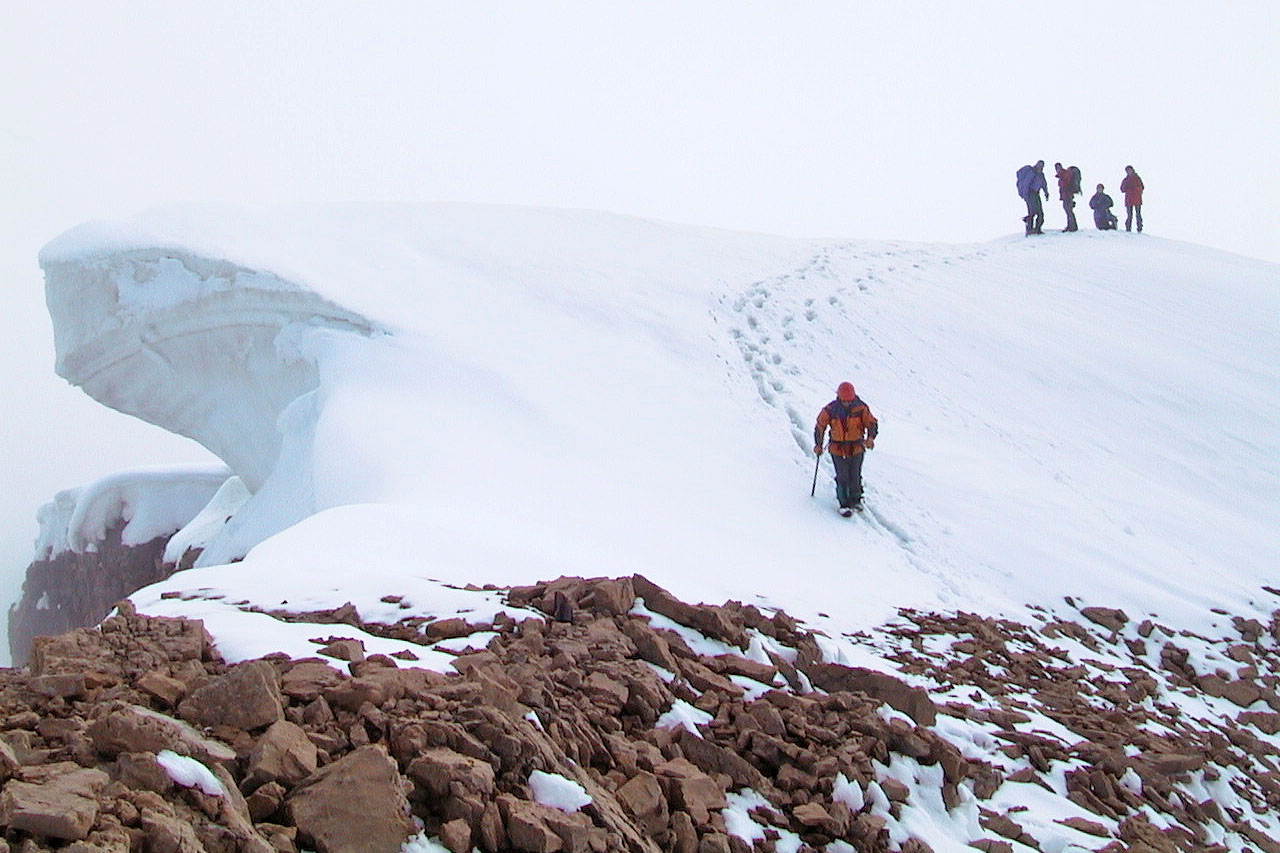 The snow-capped summit

The view of the ridge past the summit lasted only a few minutes (mouse over)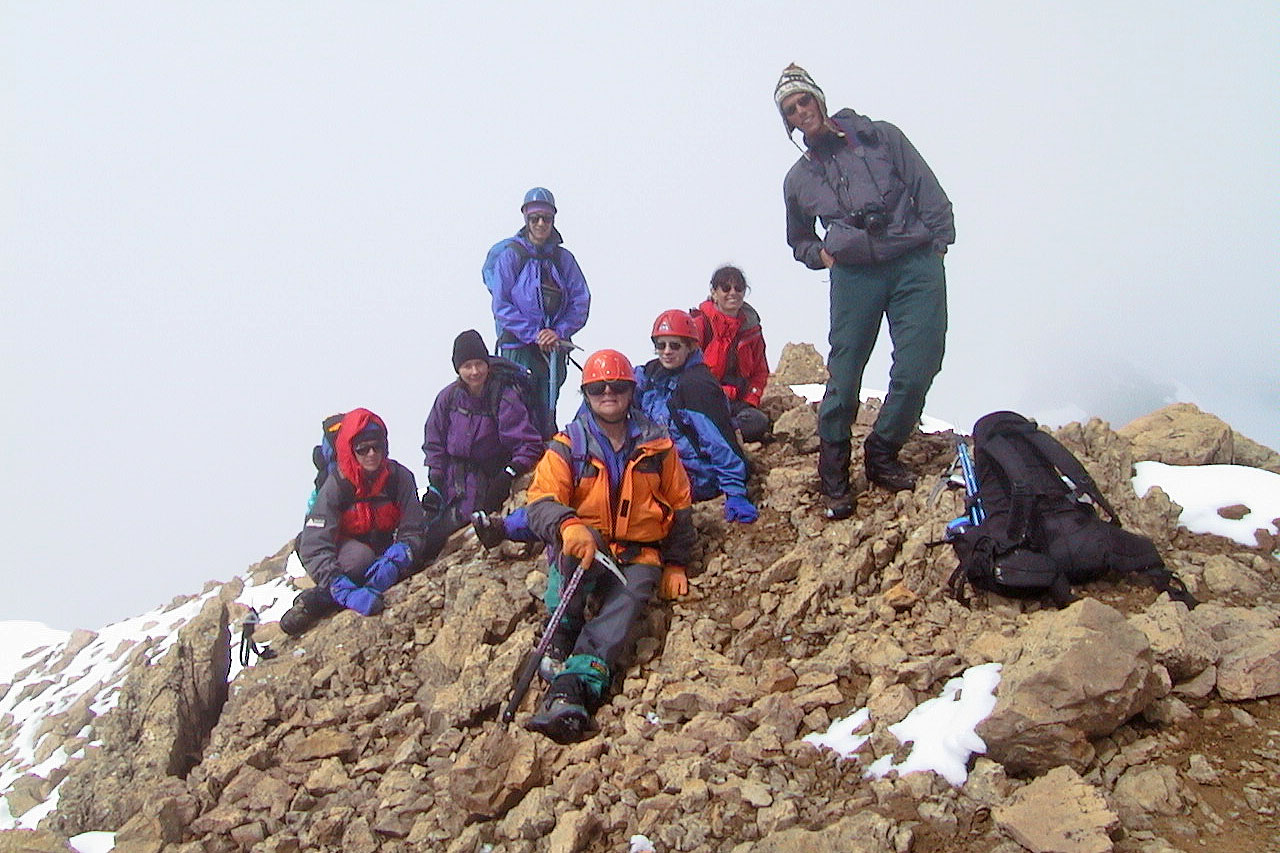 Group shot on the summit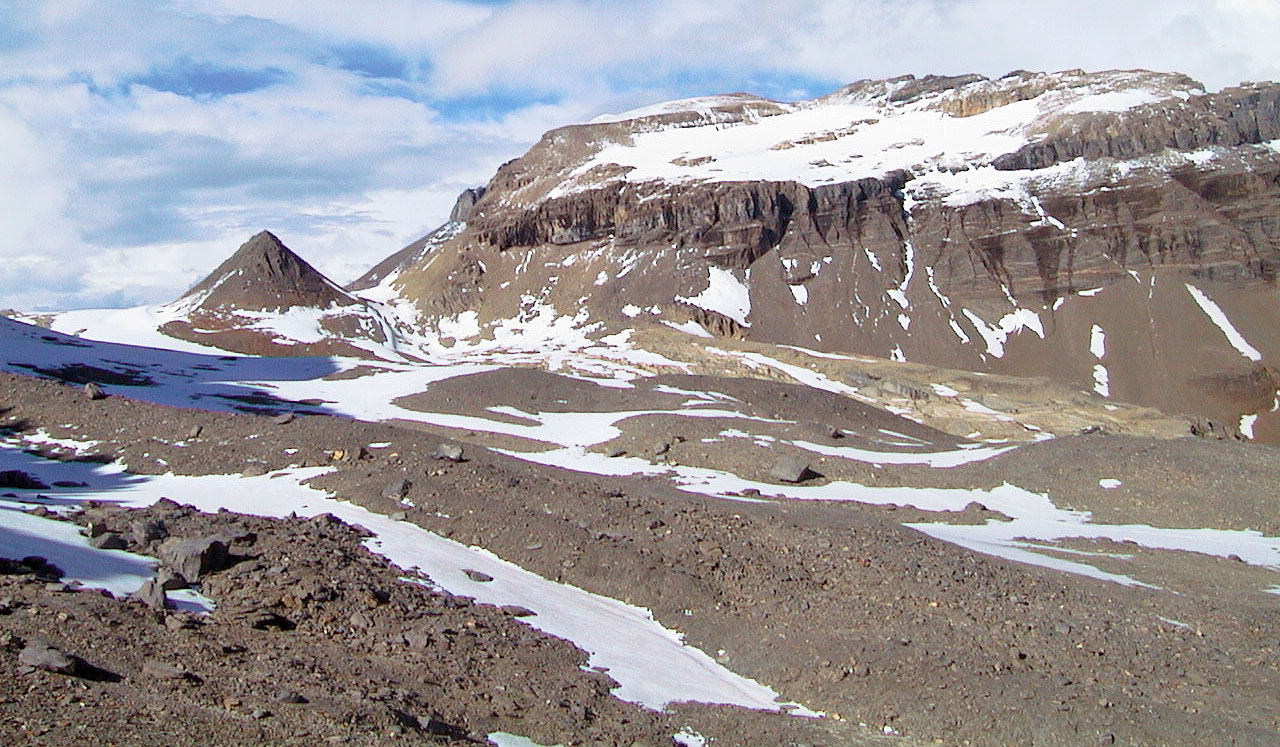 On the way back, we had a clear view of Mount Daly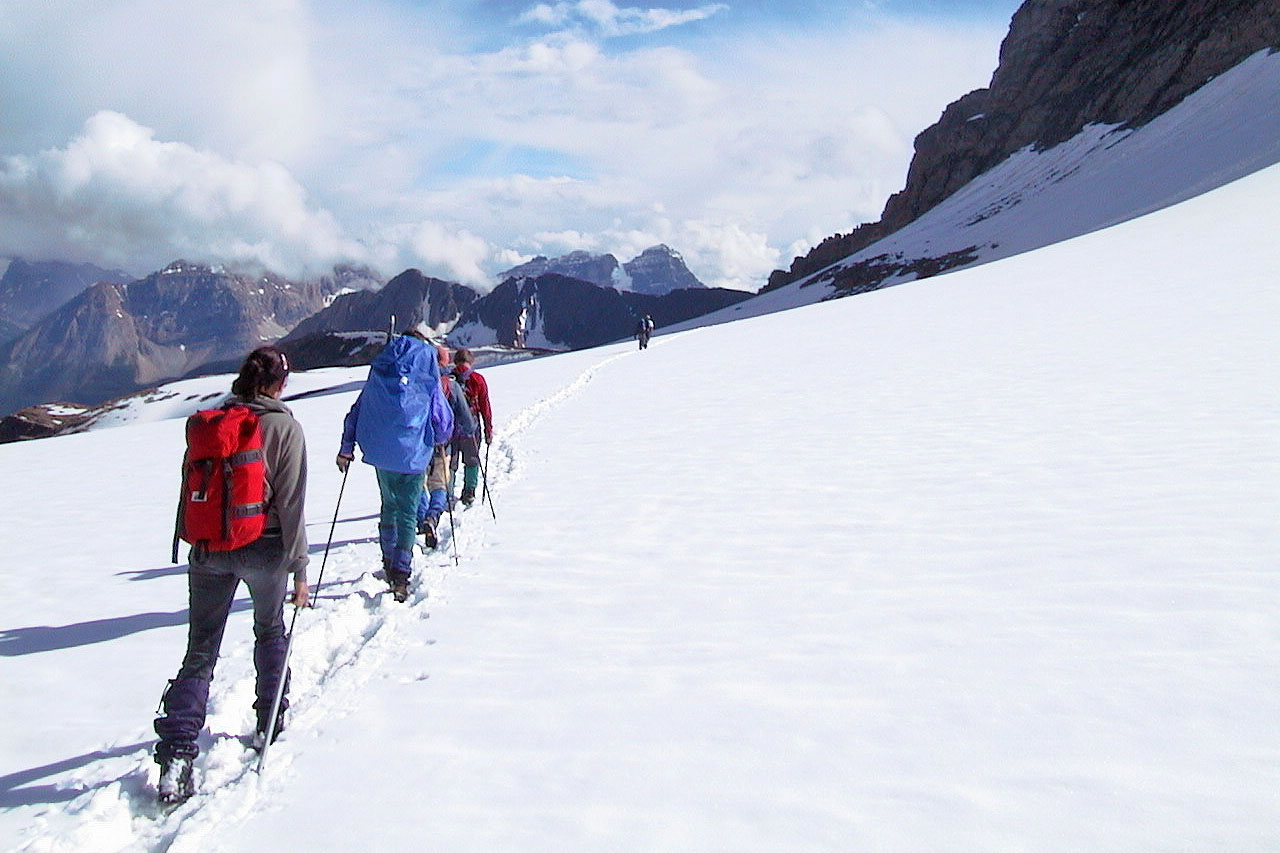 Heading back across the snow field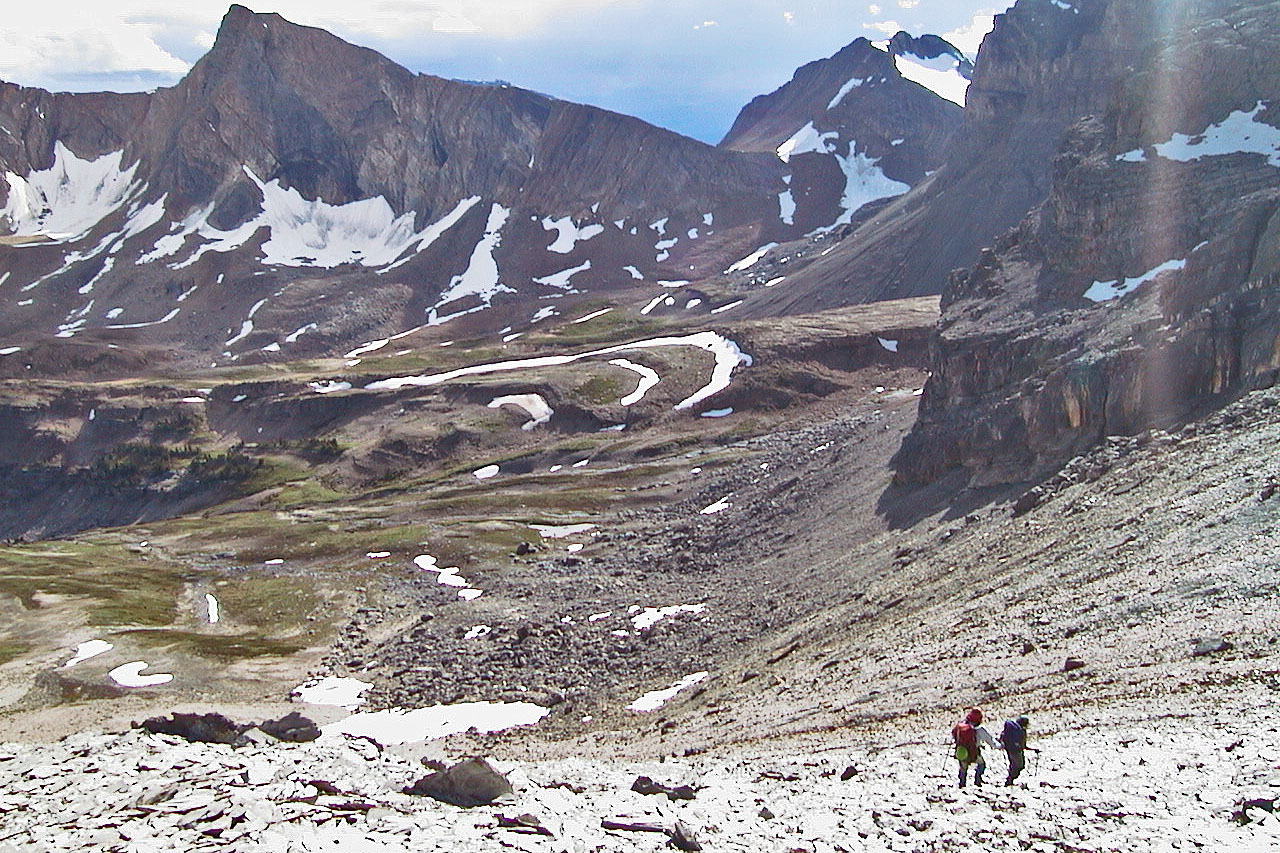 Going down to Niles Meadow

82 N/9 Hector Lake, 82 N/8 Lake Louise