Mist Mountain II
Kananaskis, Alberta
August 22, 2009
There are few Kane peaks that Dinah and I have not both done and Mist Mountain is one of them. Although new to Dinah, it's been ten years since I visited the peak. We followed the "usual route" described in the Kananaskis Country Trail Guide. Unlike my 1999 trip, we didn't visit the warm springs.
The trip unfolded much like the book describes. We had no difficulty routefinding; trails leading to the col and the cirque were well-trodden. We plodded up the broad south face to gain the ridge that leads to the false summit. After the false summit, it was a quick, easy ridge walk to the true summit.
It was too cold and windy to linger on top, so we descended the scree slope to the cirque bottom and took our first break of the trip on the boulders there before hiking back.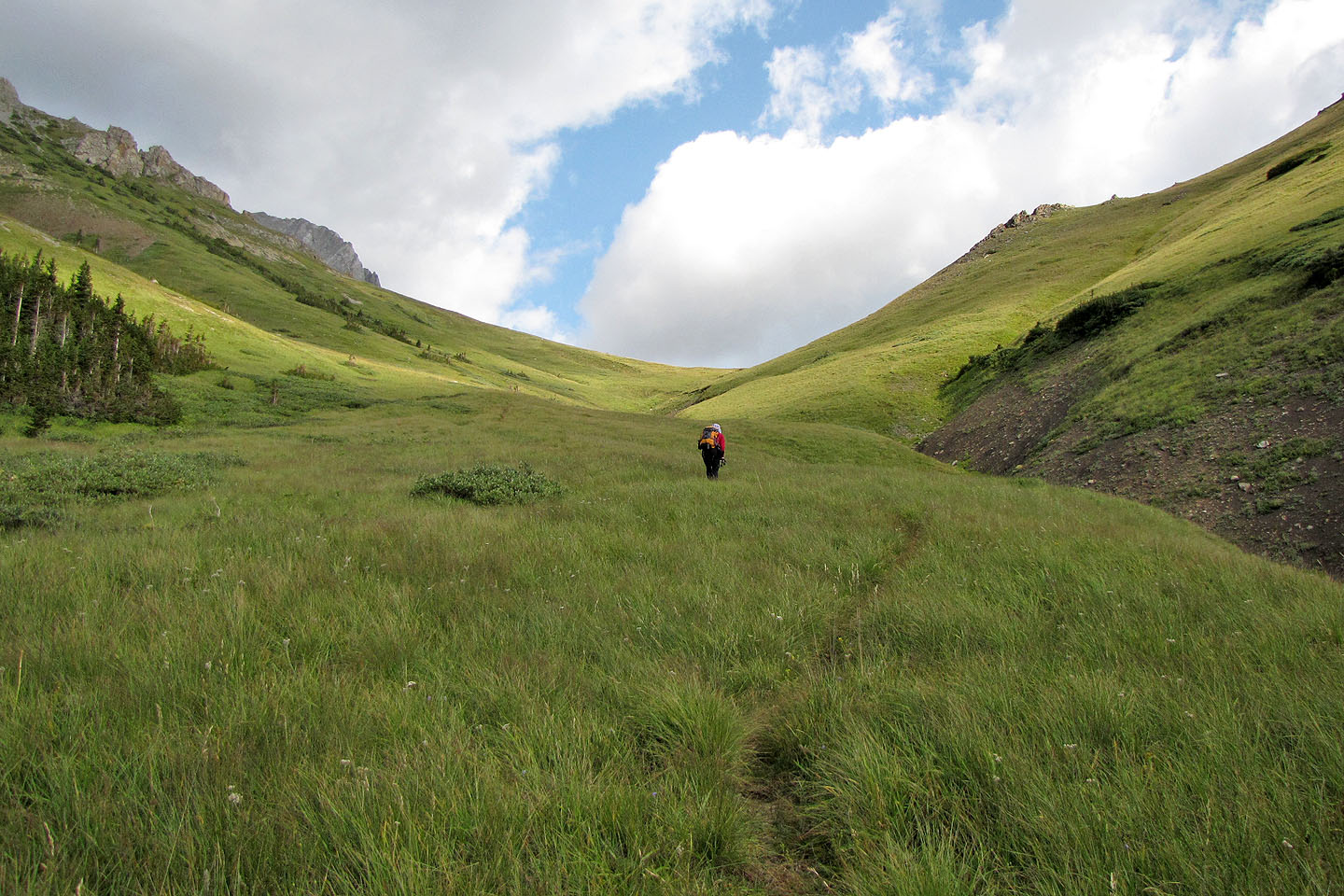 Heading to the col after coming out of the trees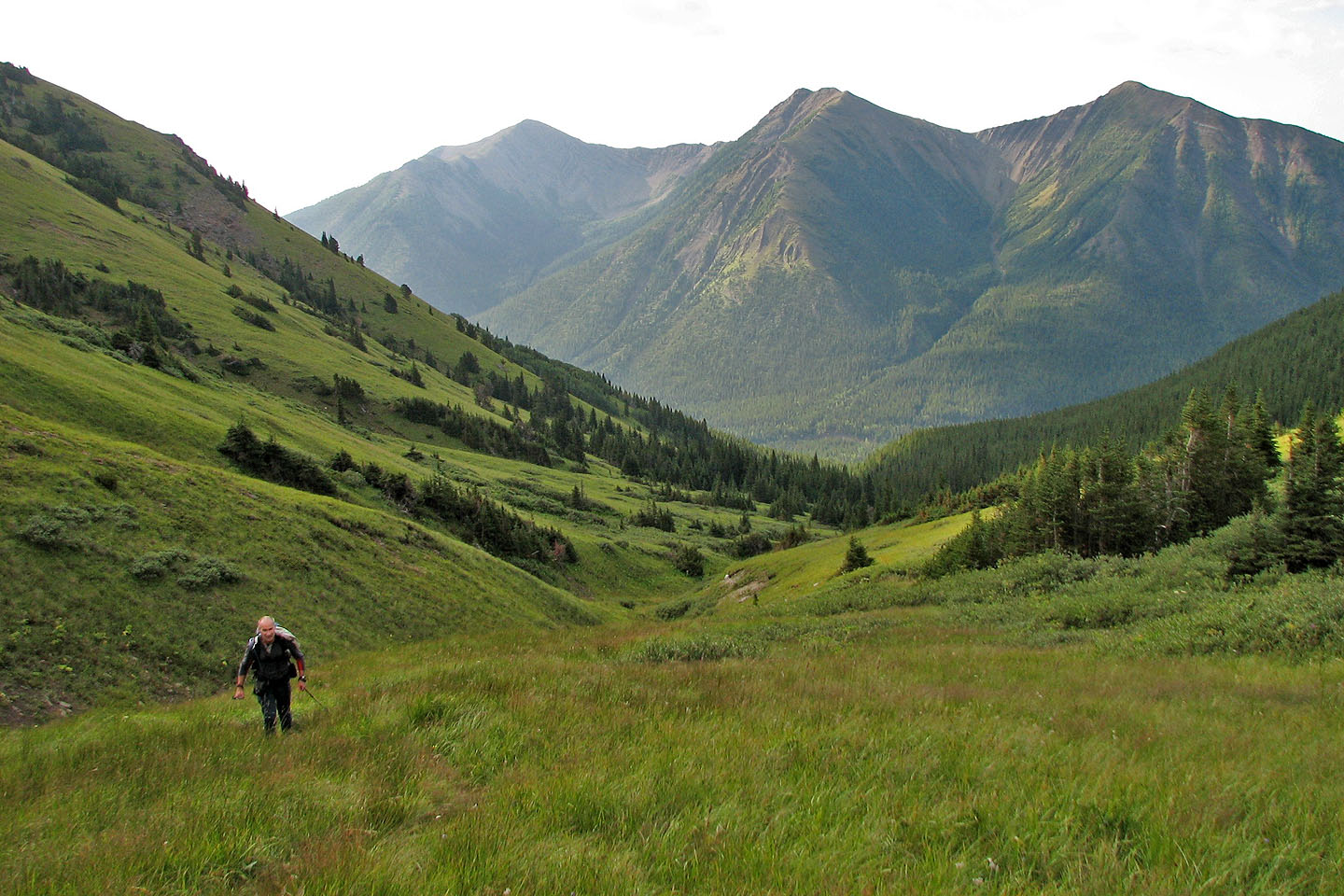 Odlum Ridge behind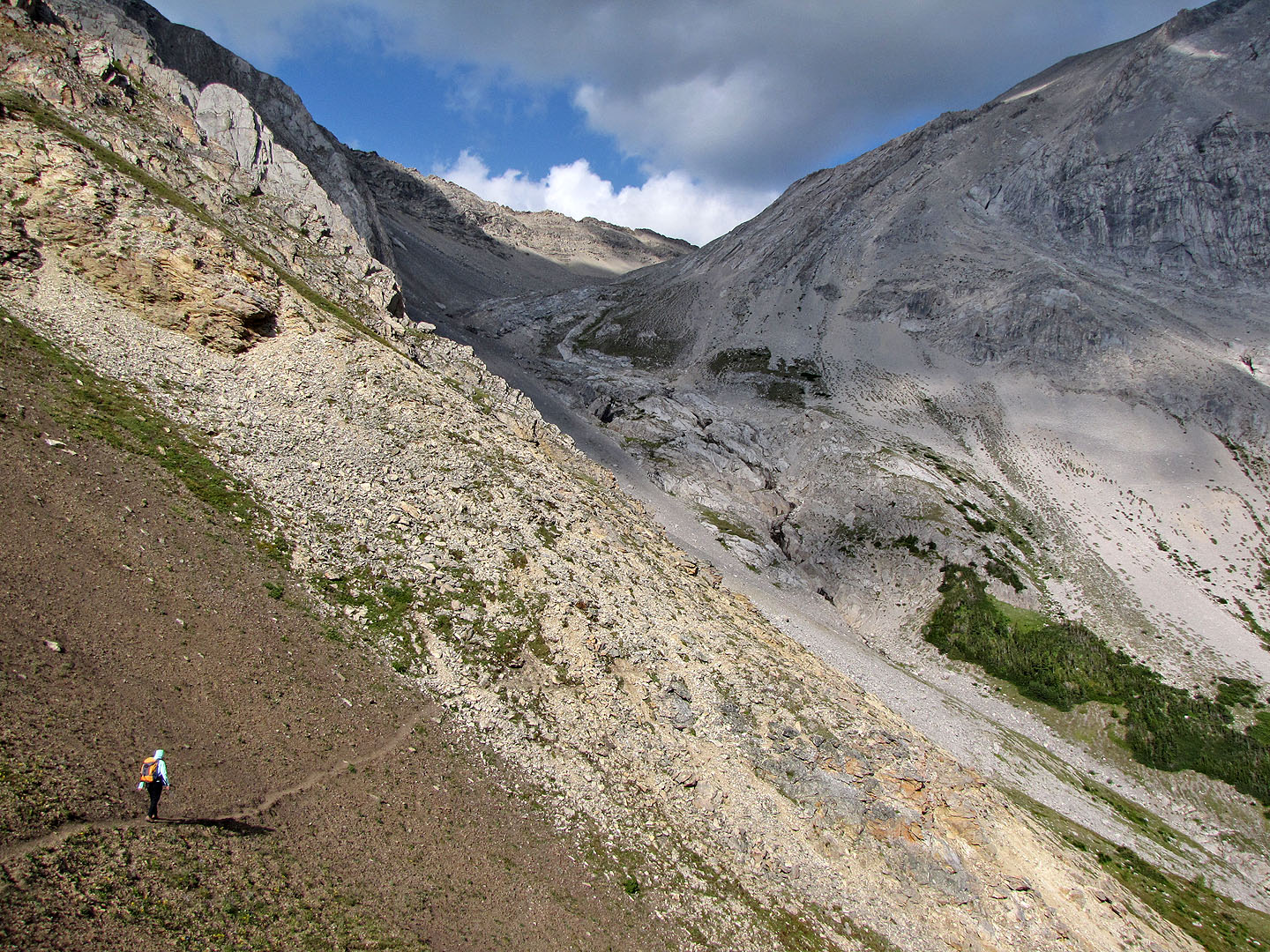 After climbing above the col, the way is obvious.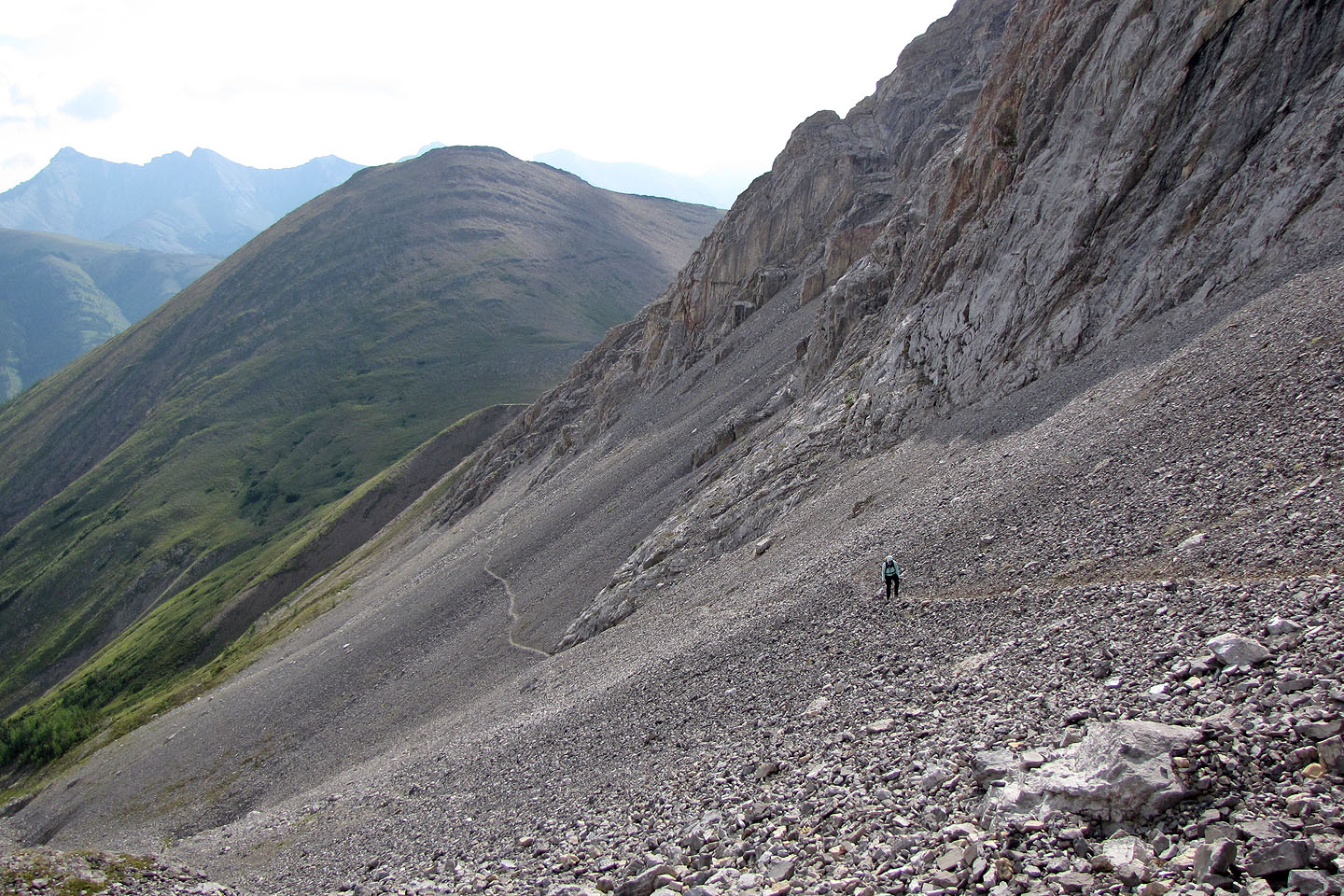 Looking back at the col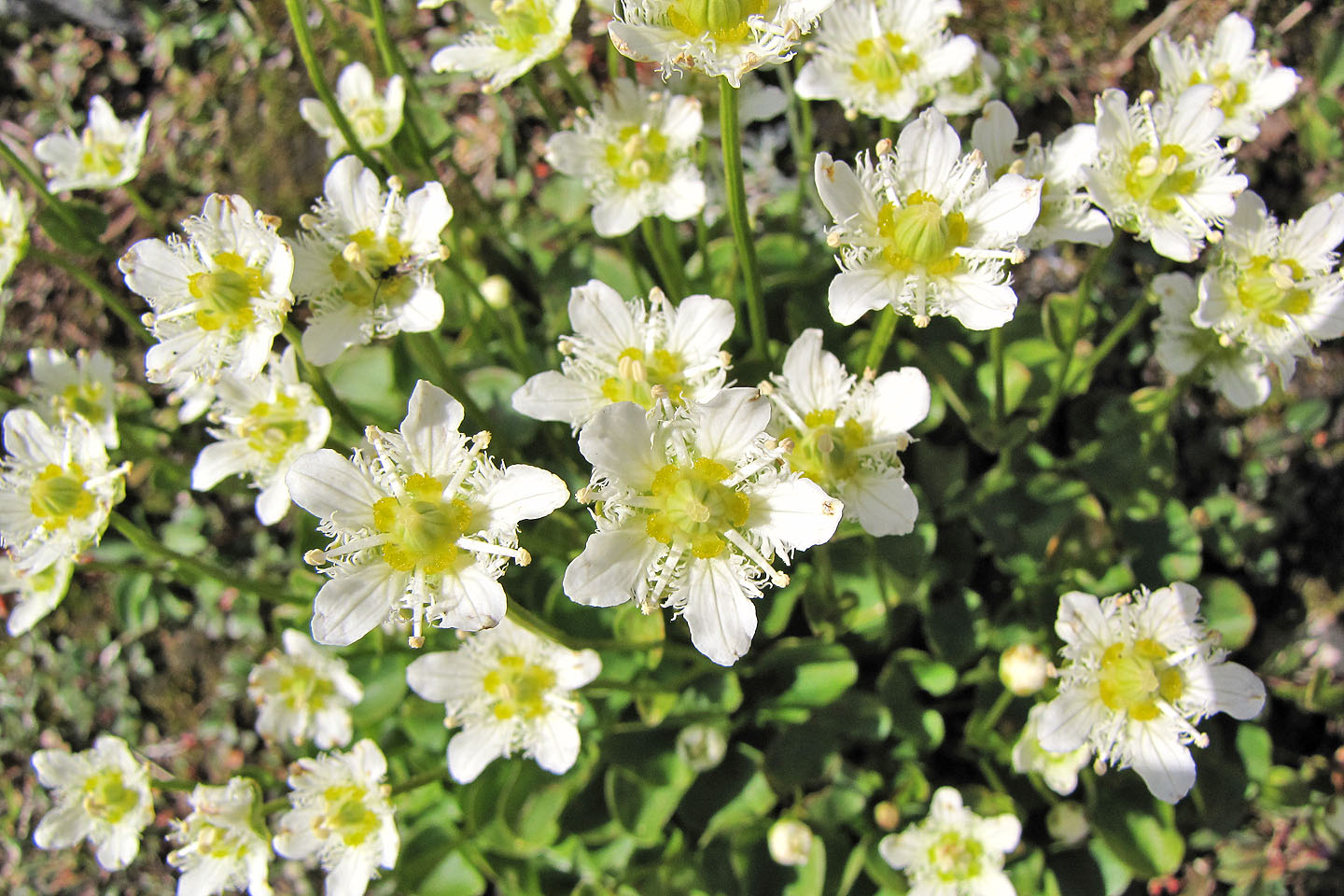 Fringed Grass-of-Parnassus (mouse over to back up)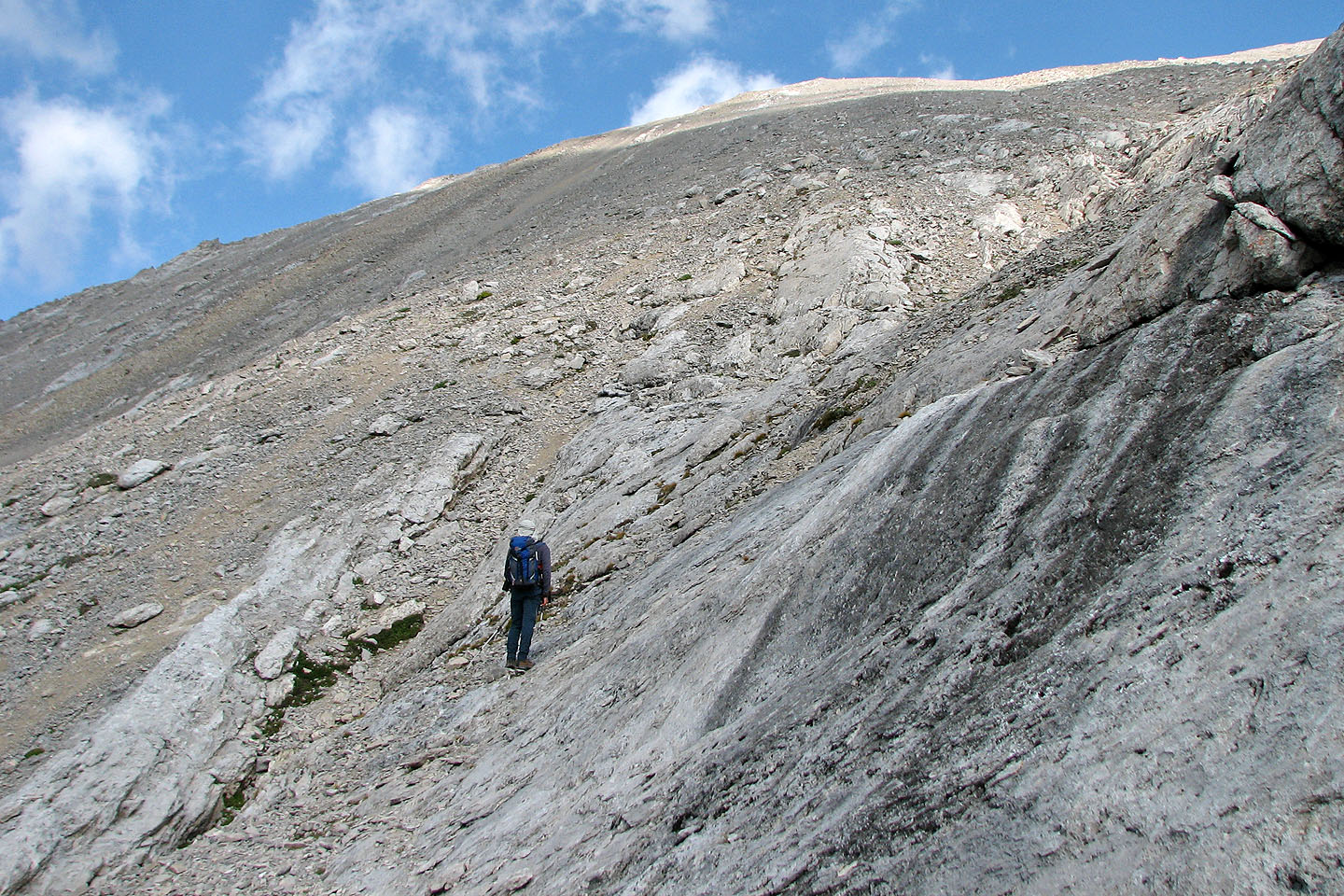 The broad south slope leads to the ridge high above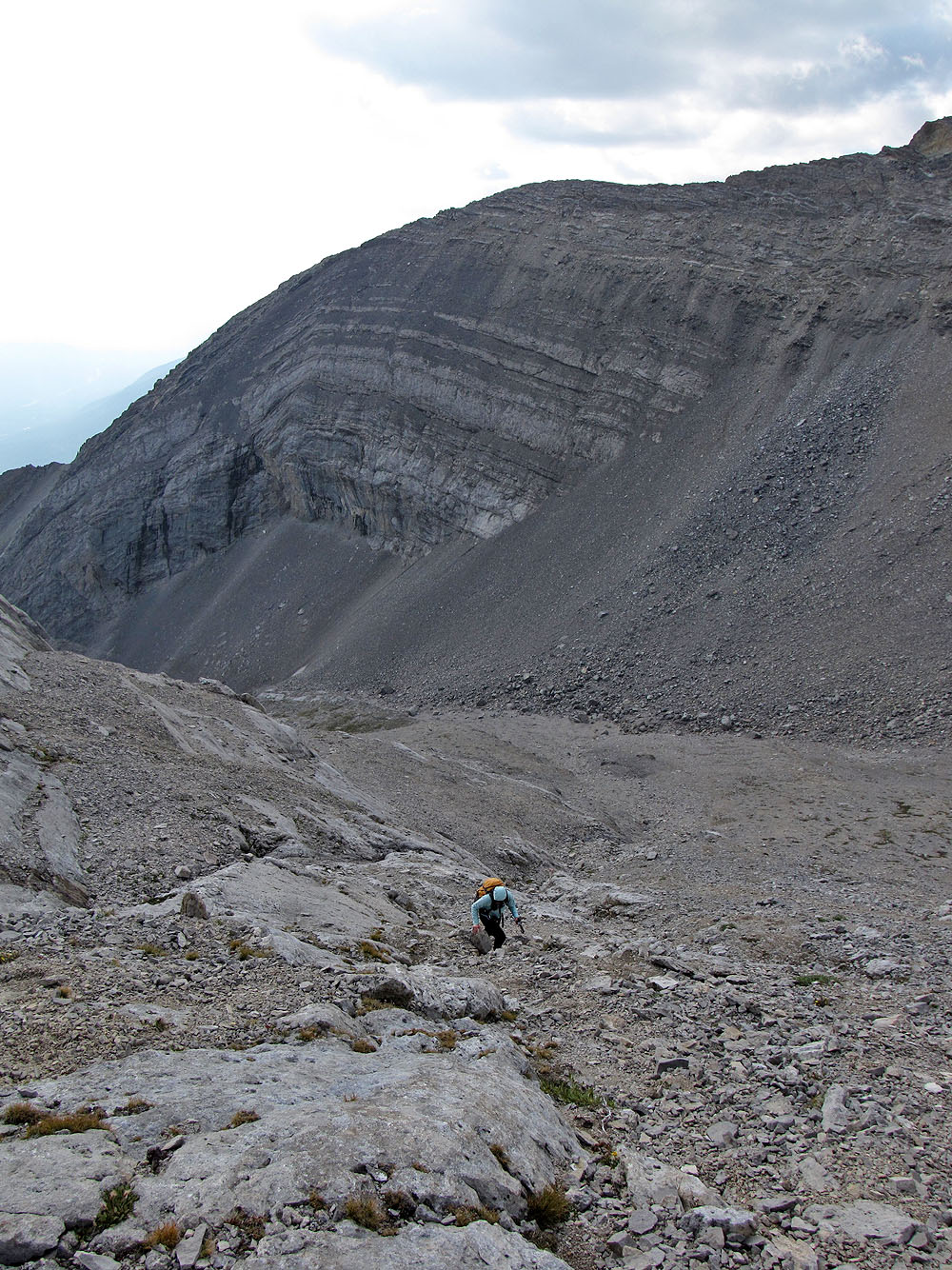 Starting up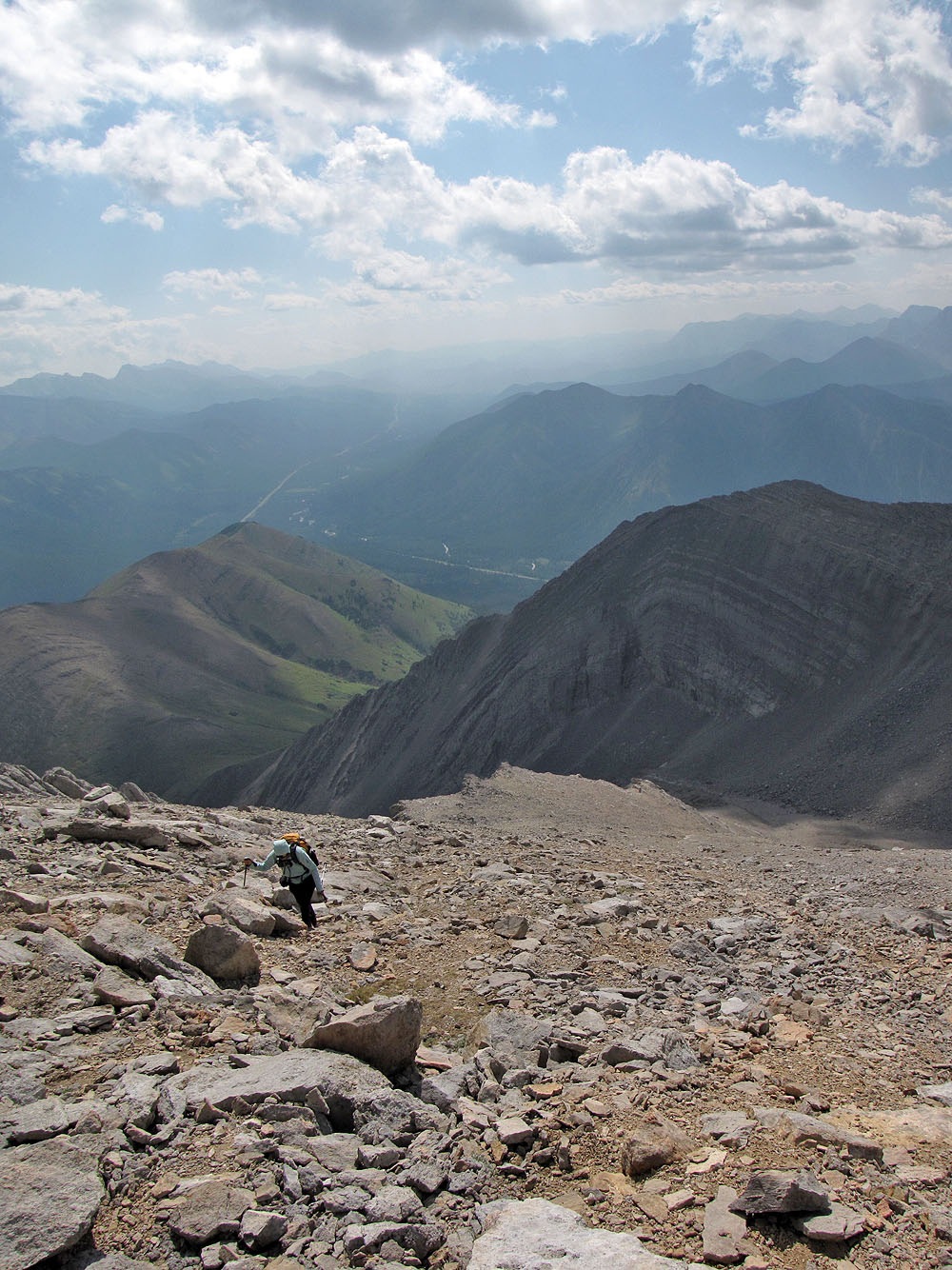 Looking back as we near the ridge crest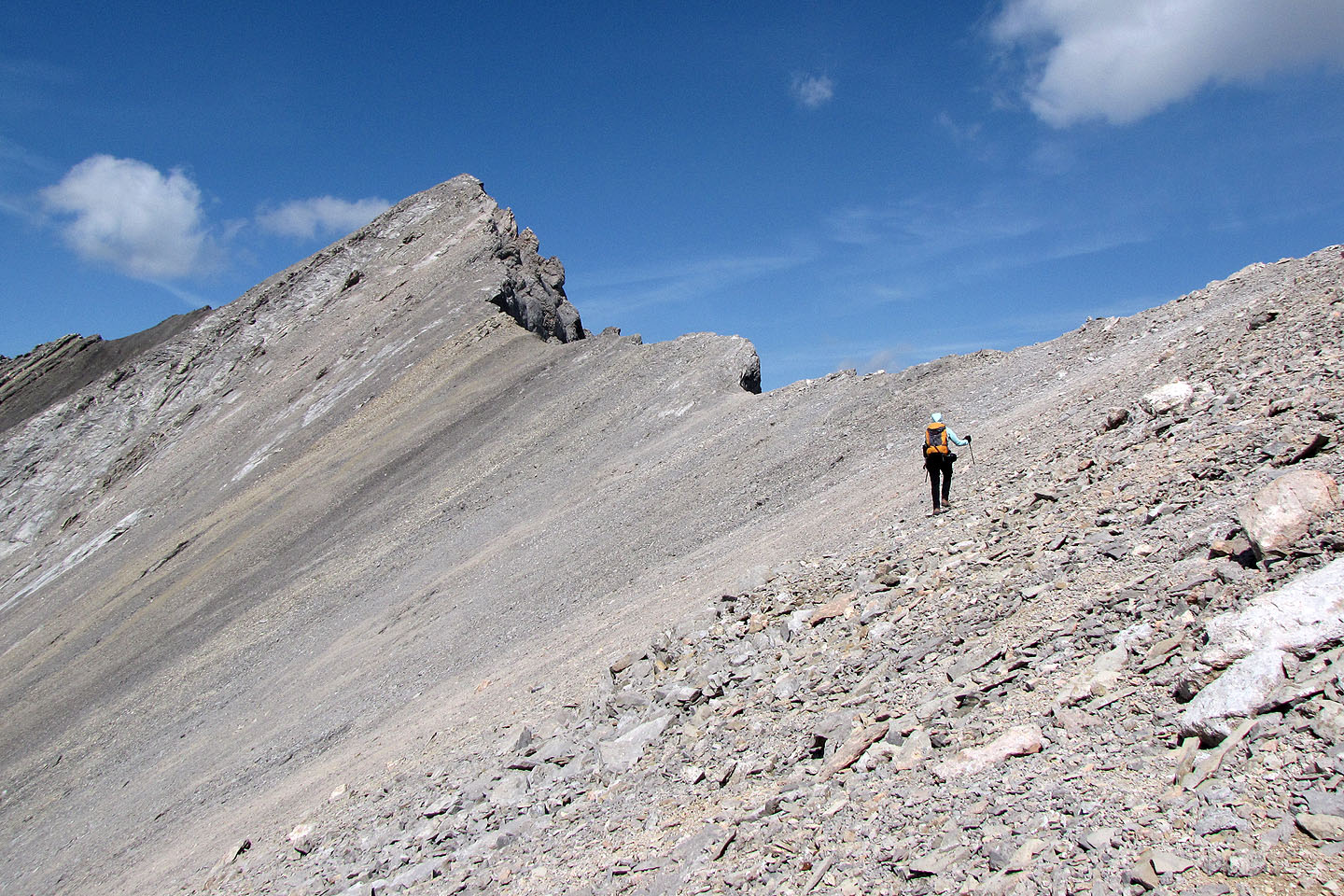 On the ridge going to the false summit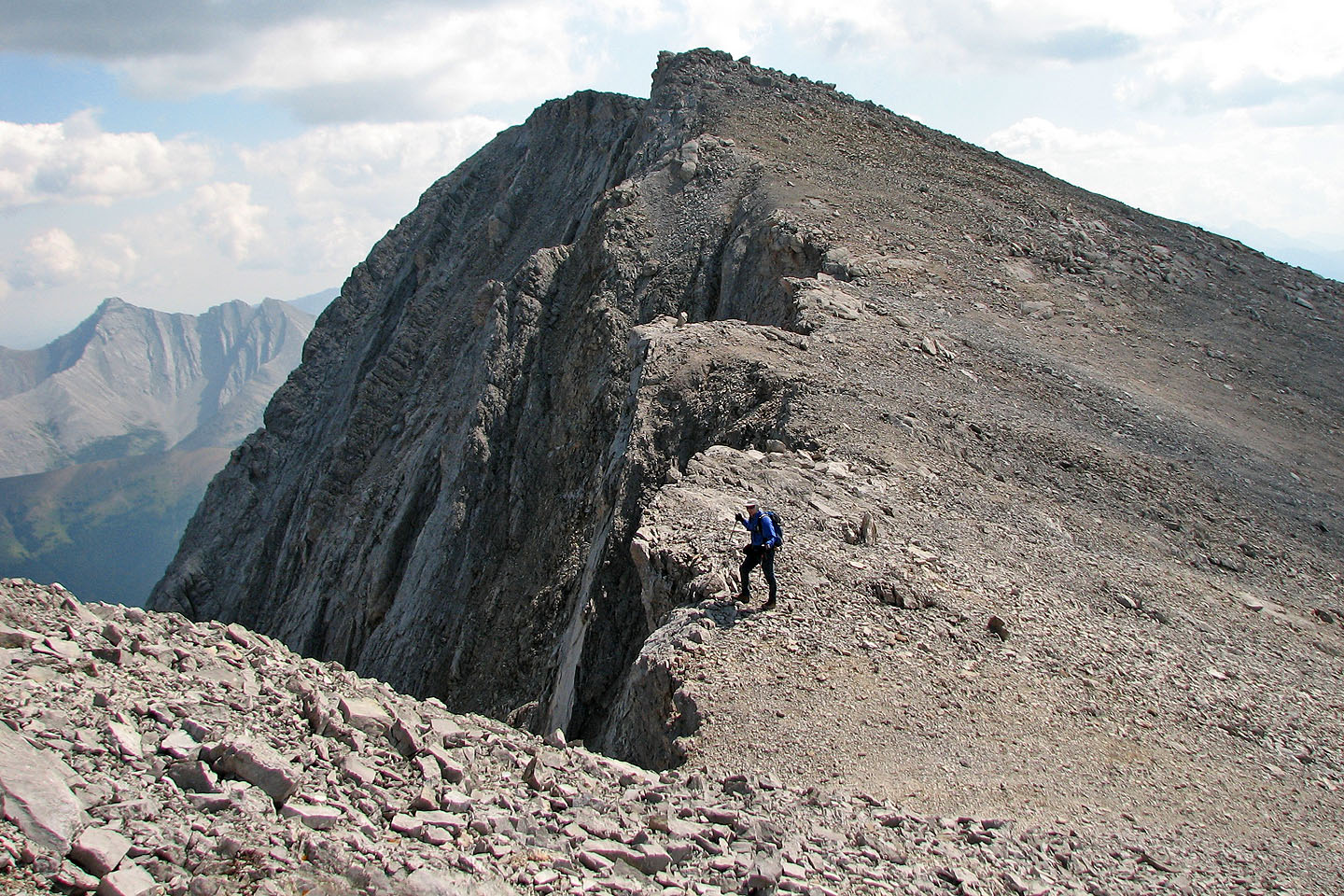 Big drop on the other side

Closing in on the false summit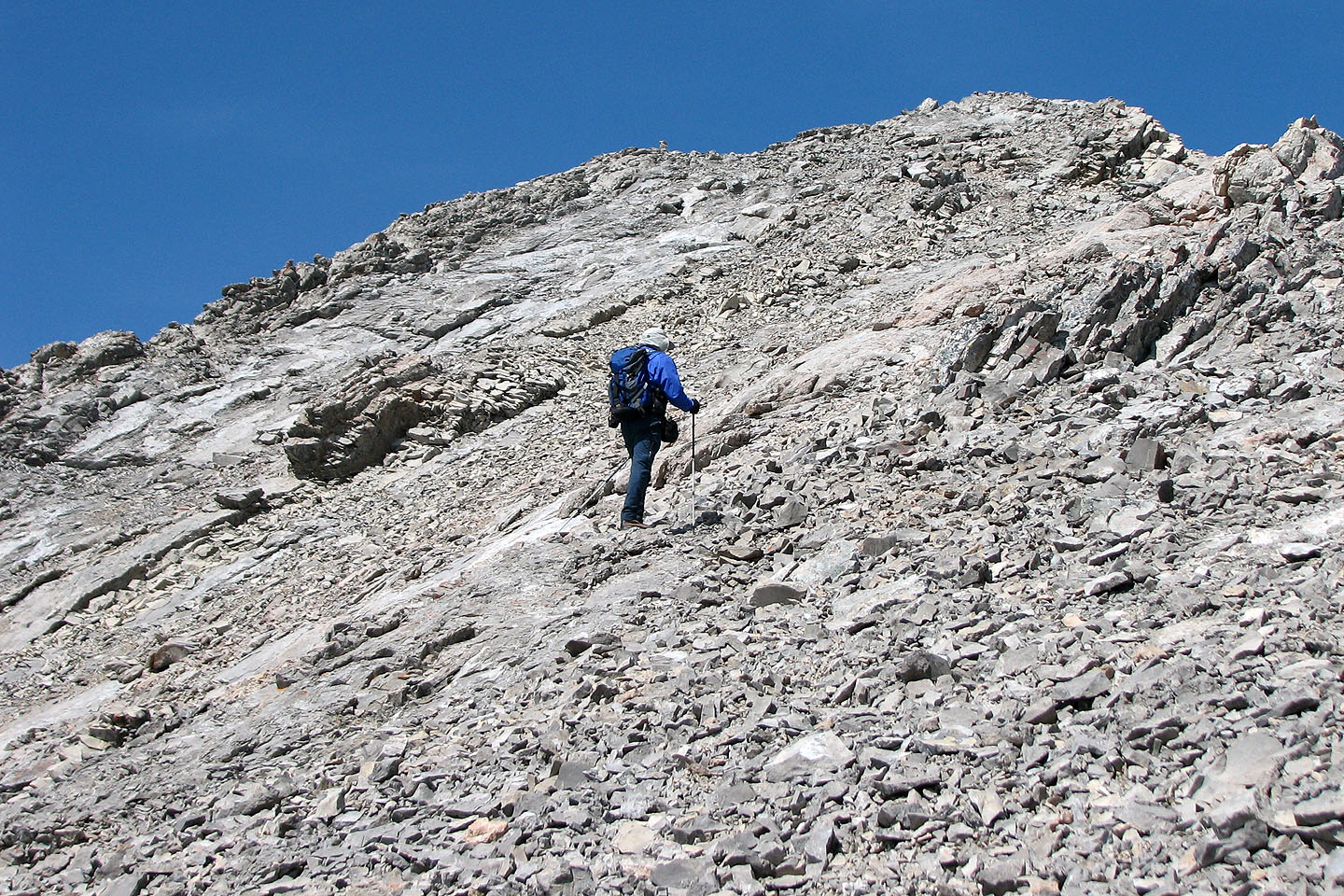 The false summit wasn't as steep as it first appeared.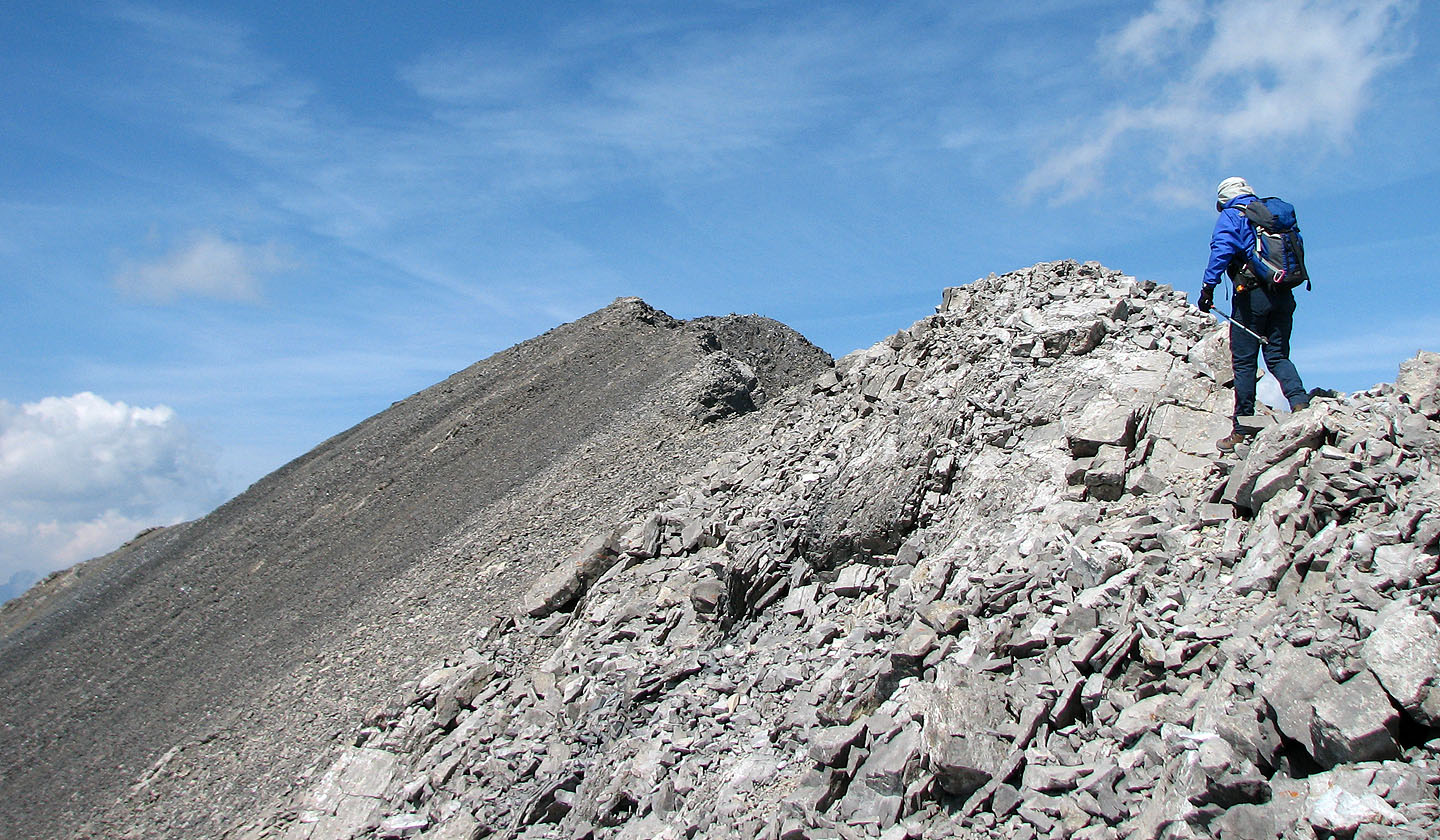 From the false summit, we followed the ridge to the true summit.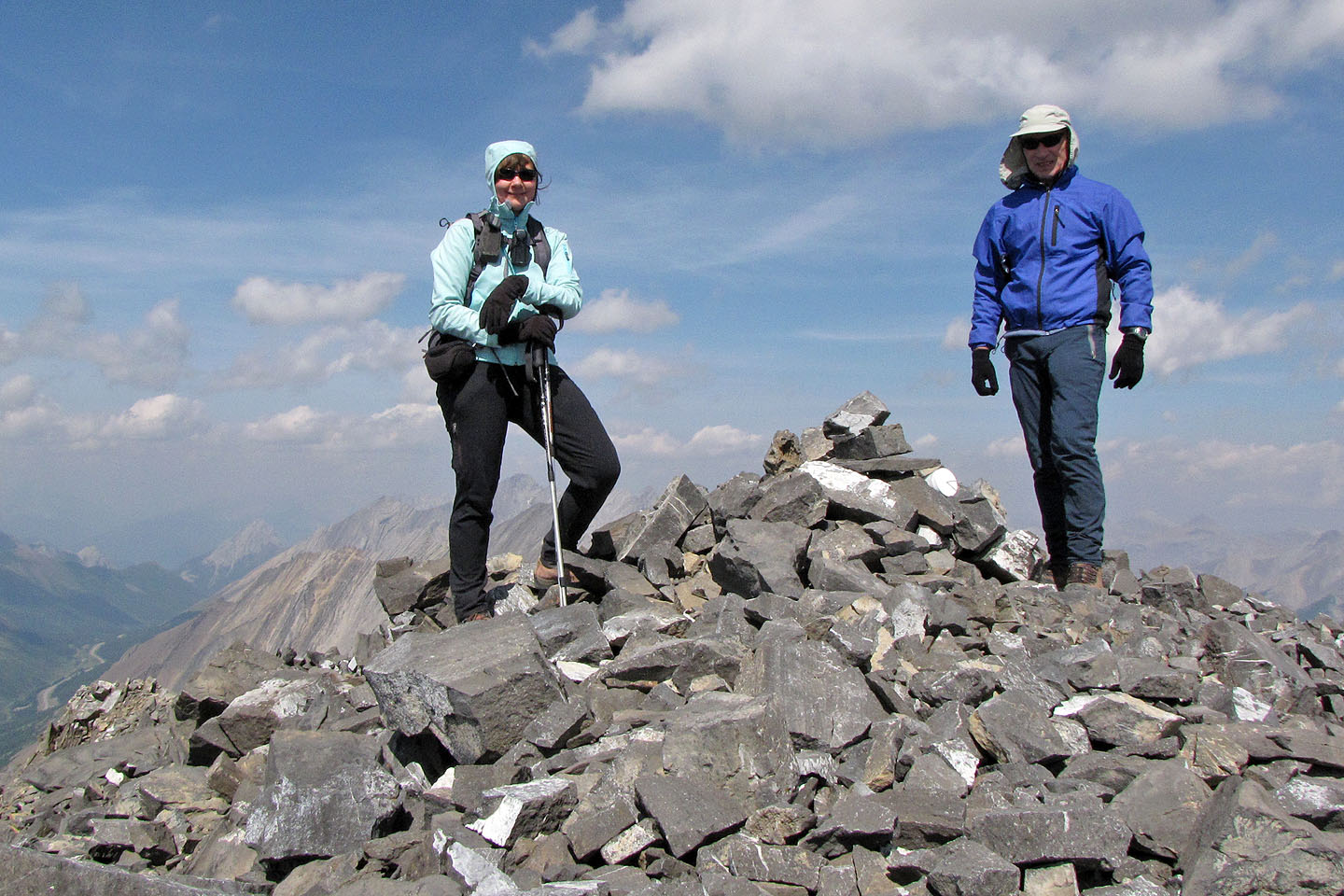 On top of Mist Mountain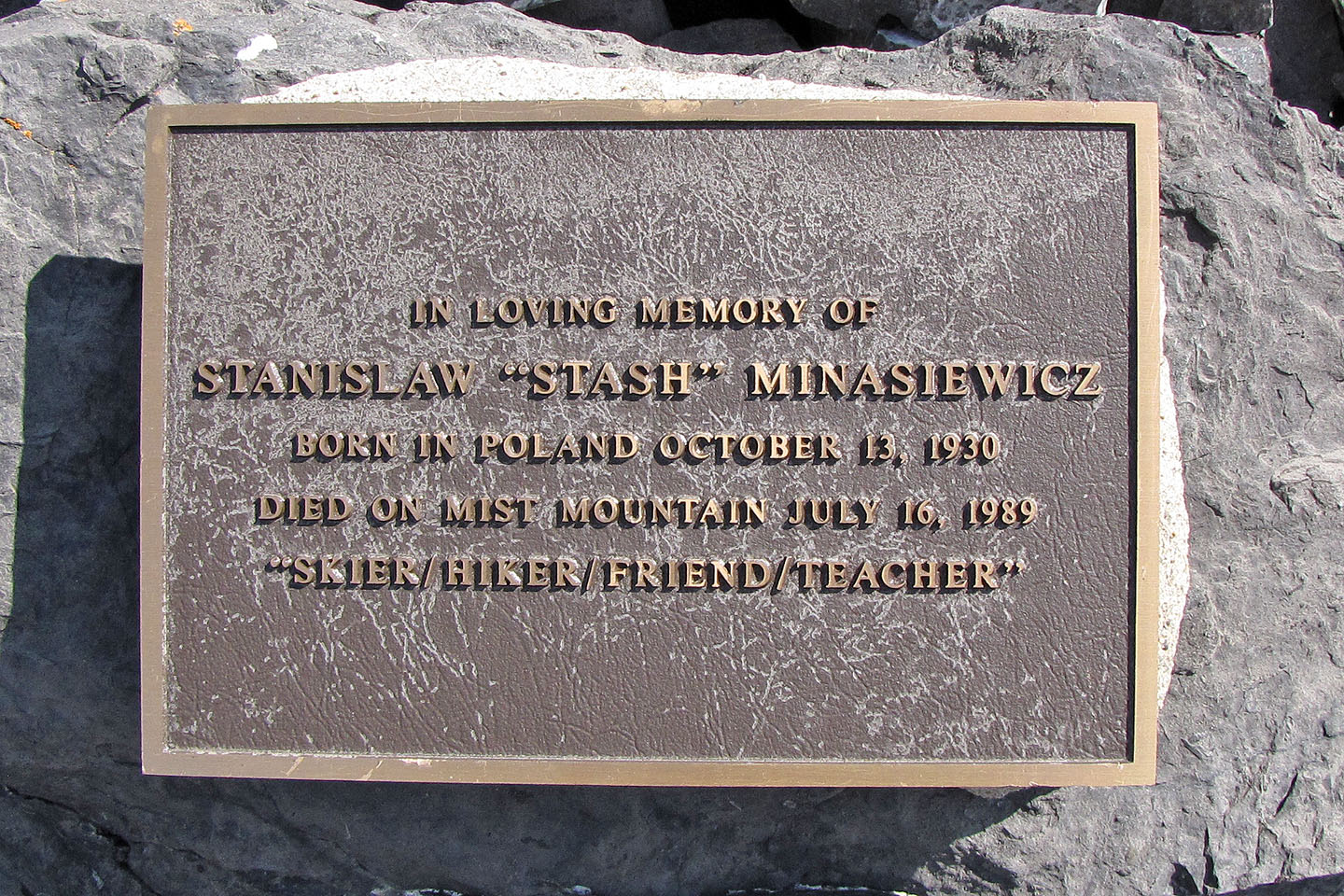 Summit memorial: the hiker was killed by lightning on Mist Mountain.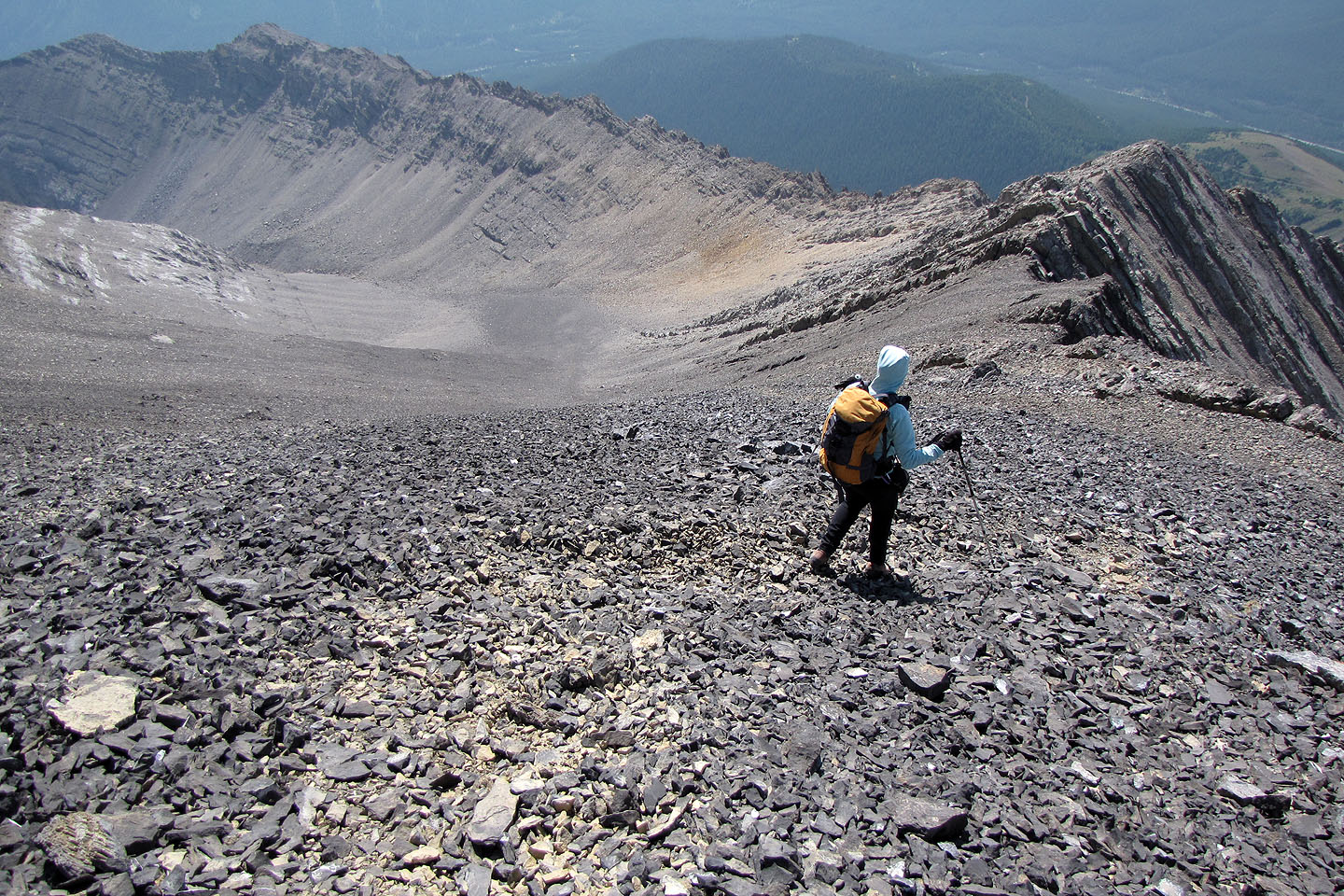 Descending the scree gully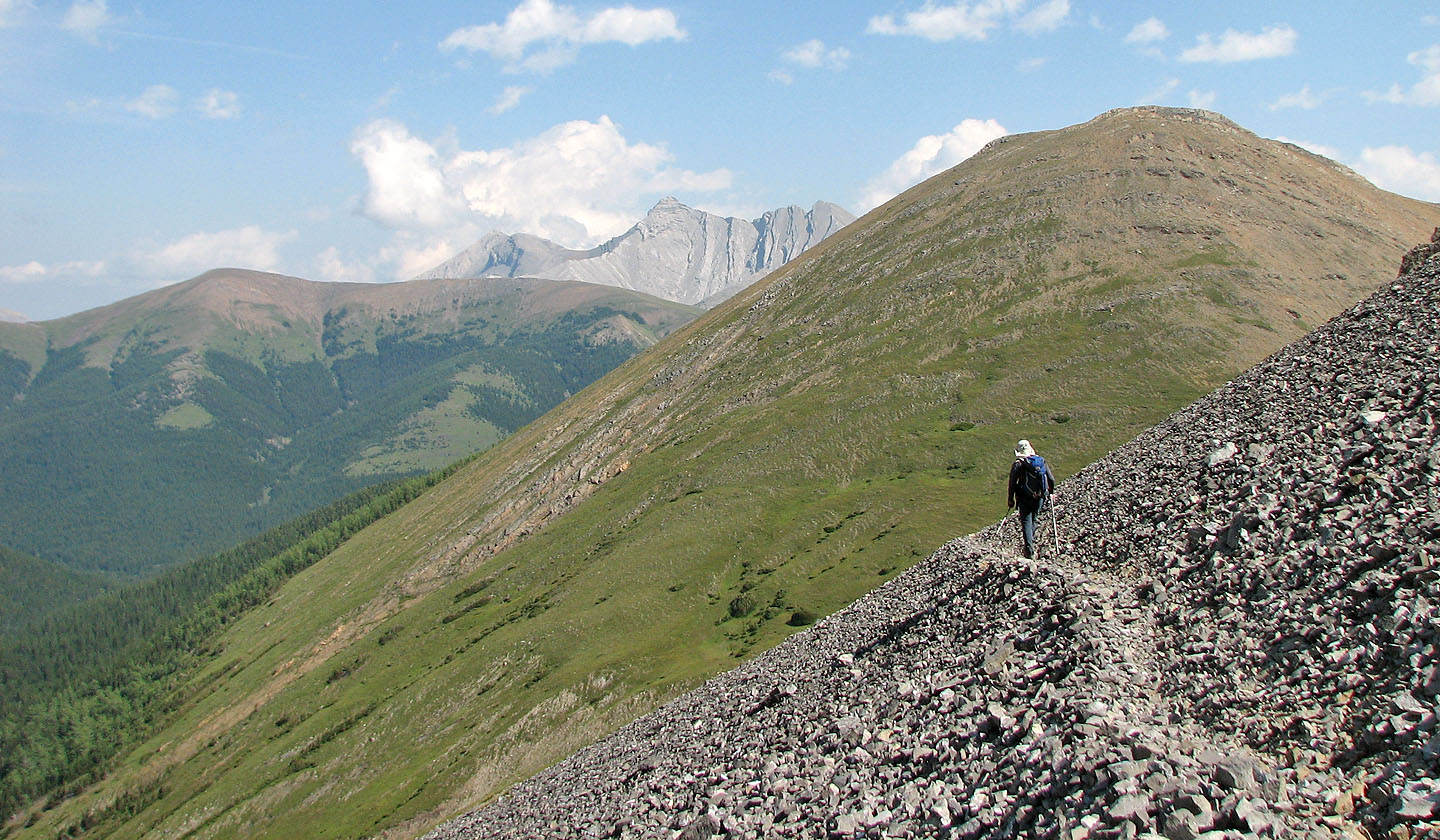 Heading back to the col. Mist Ridge on the left.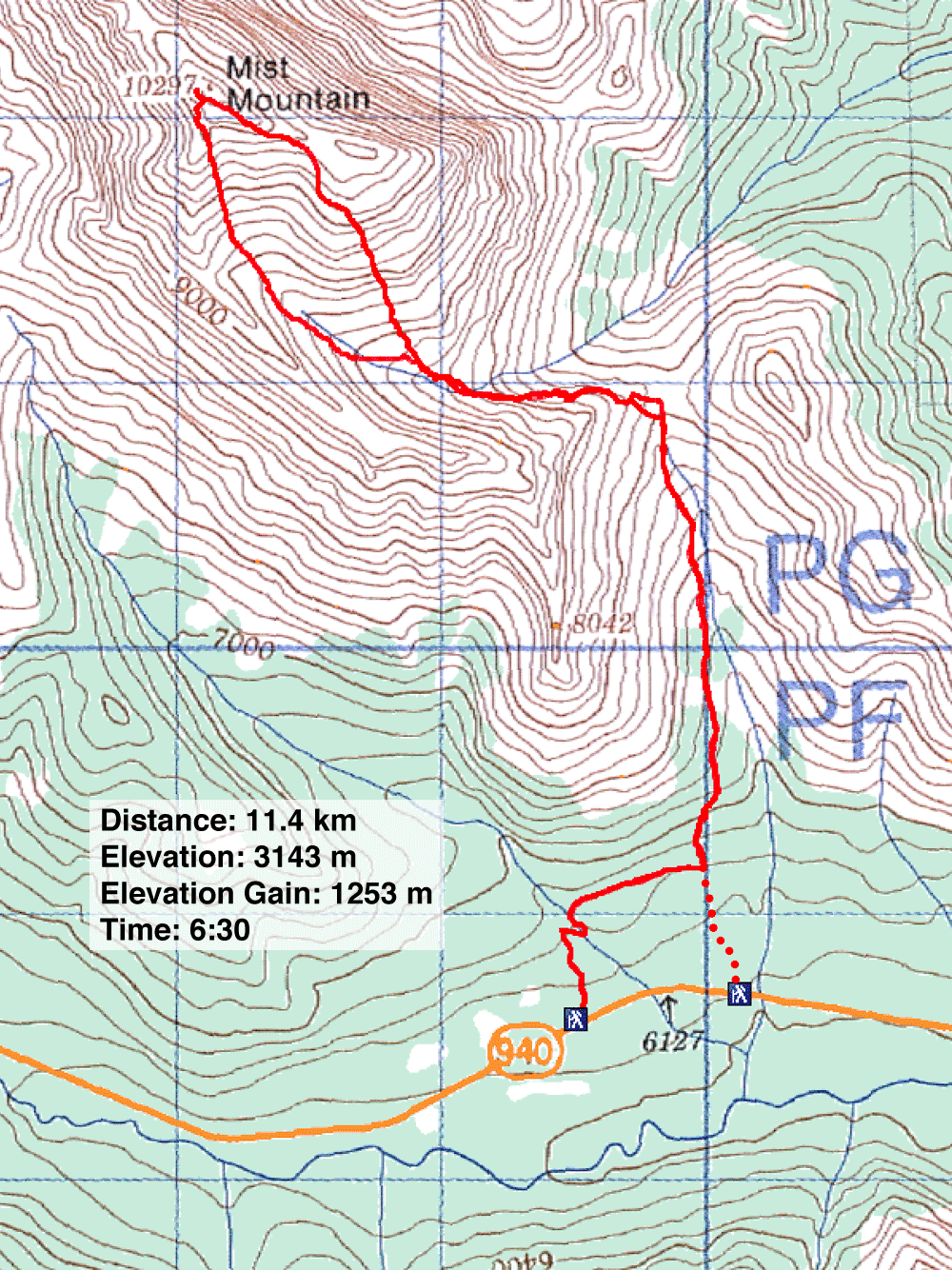 82 J/10 Mount Rae