bobspirko.ca | Home | Canada Trips | USA Trips | Hiking | Snowshoeing | MAP | About

Helena Ridge
Banff National Park, Alberta
September 27, 2003
Despite the long approach to Rockbound Lake, I've always enjoyed the Castle Mountain area and Helena Ridge was no exception. Caroline, Dinah and I had no difficulties following the route from the Scrambles book.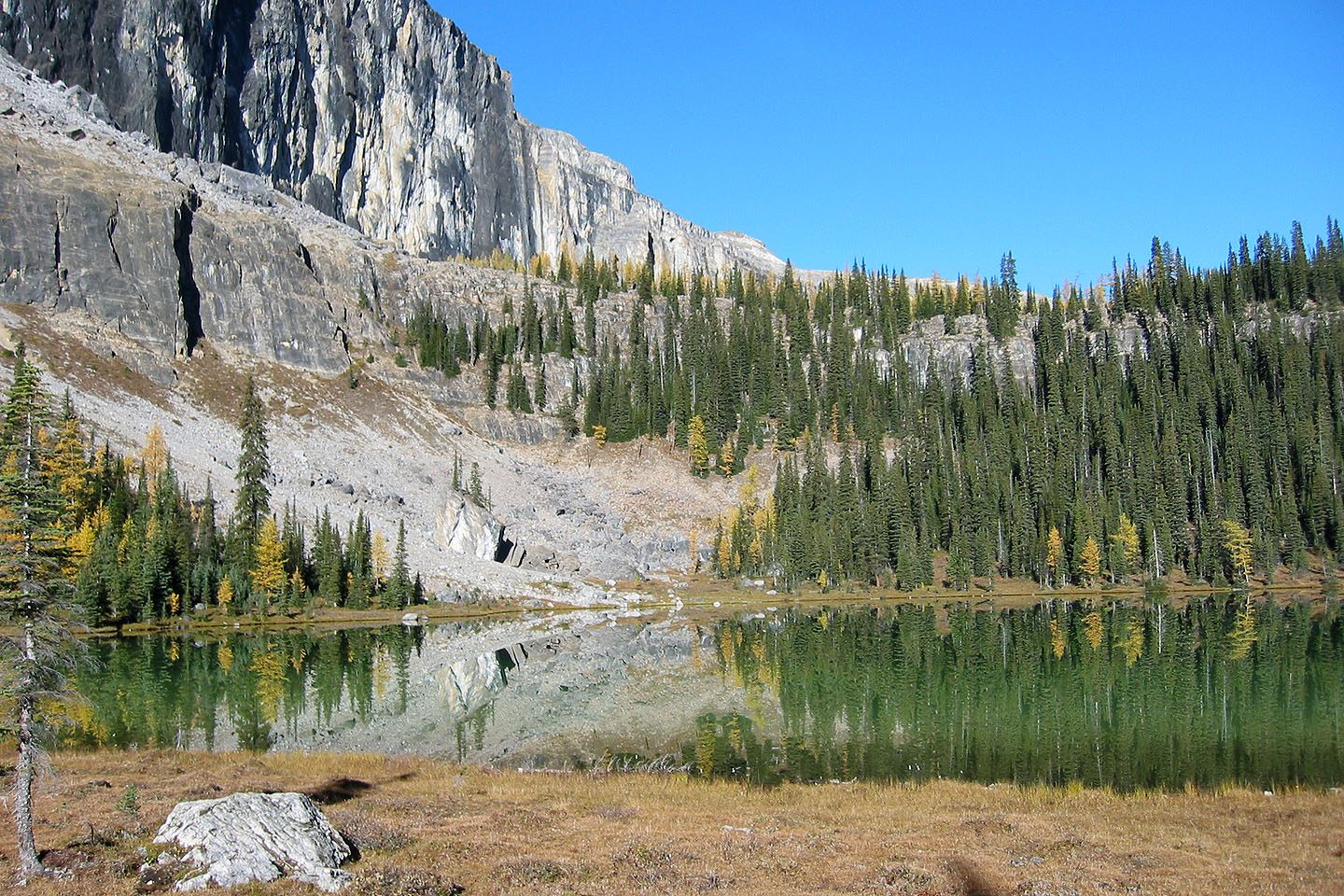 For a brief time, Tower Lake was so calm it acted like a huge mirror. The perfect reflection was disorienting.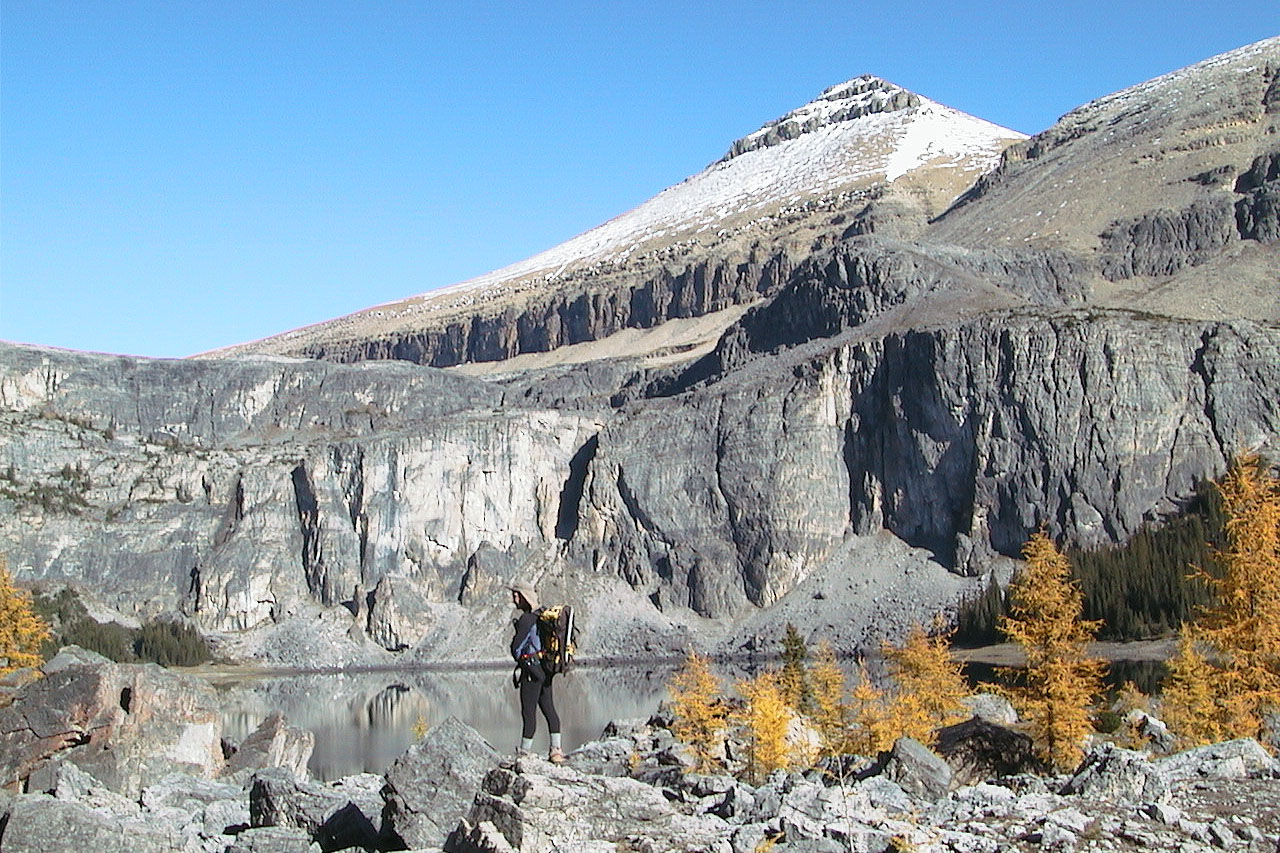 Helena Ridge seen from Rockbound Lake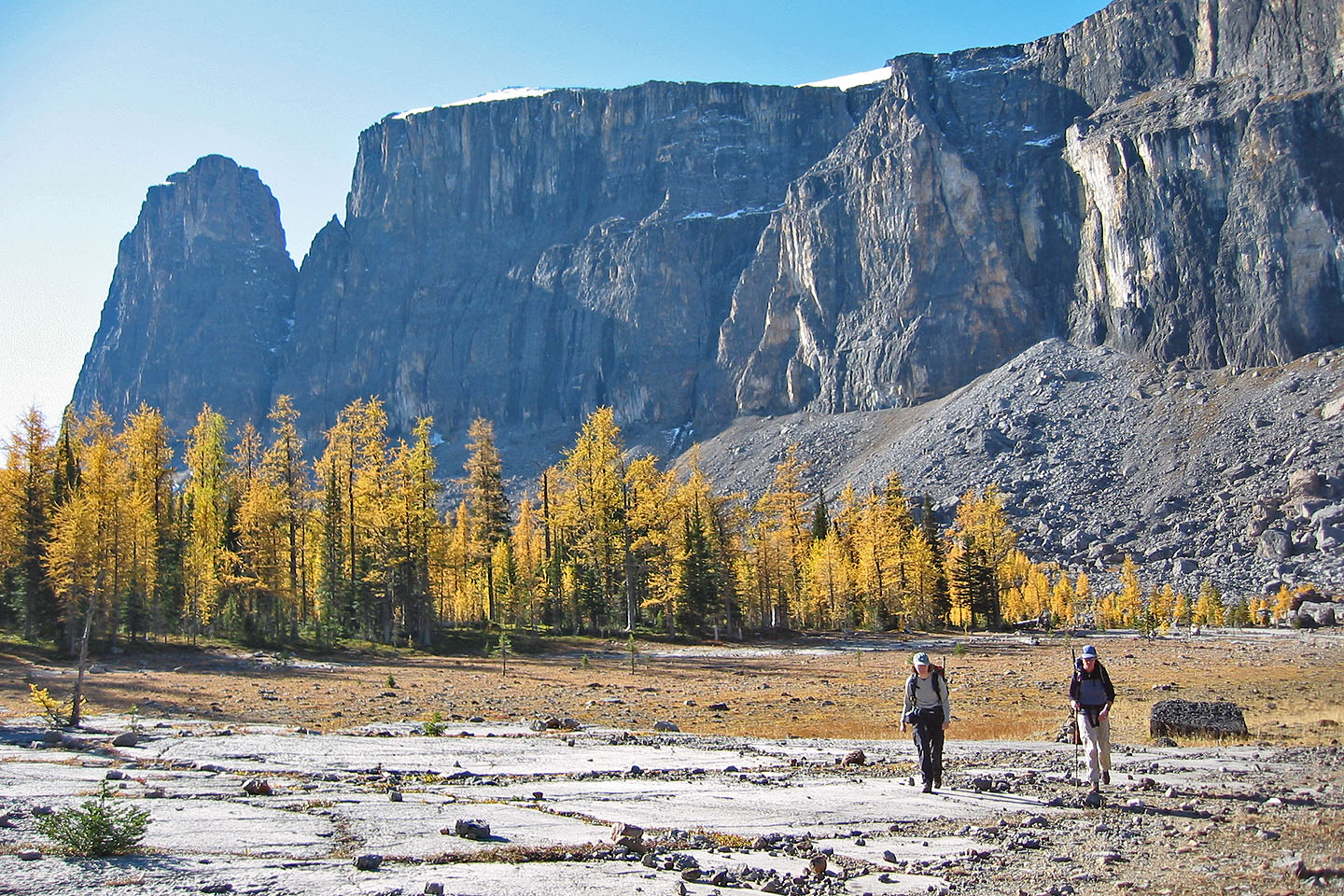 Walking on the flats by the lake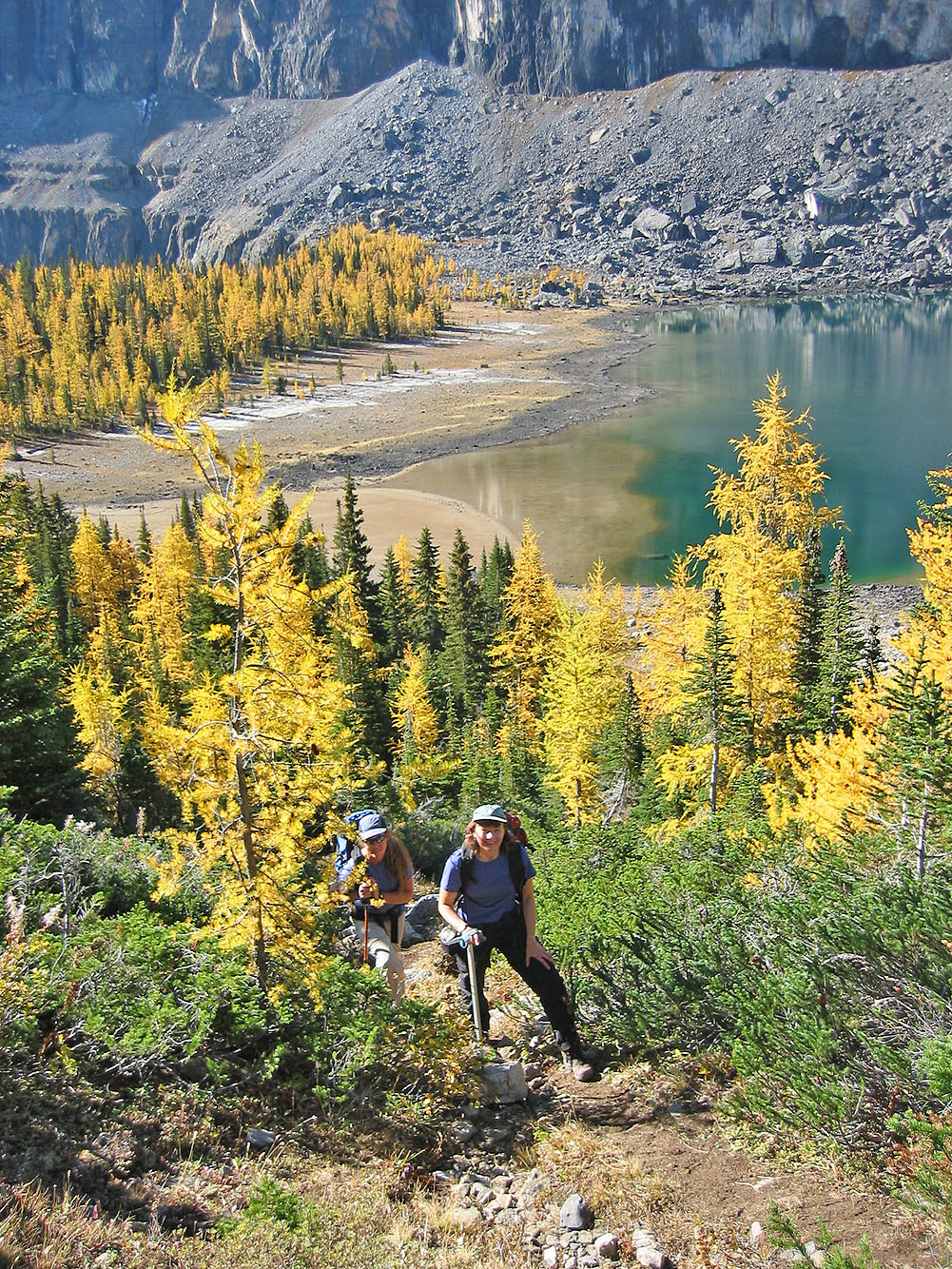 Hiking up through the larches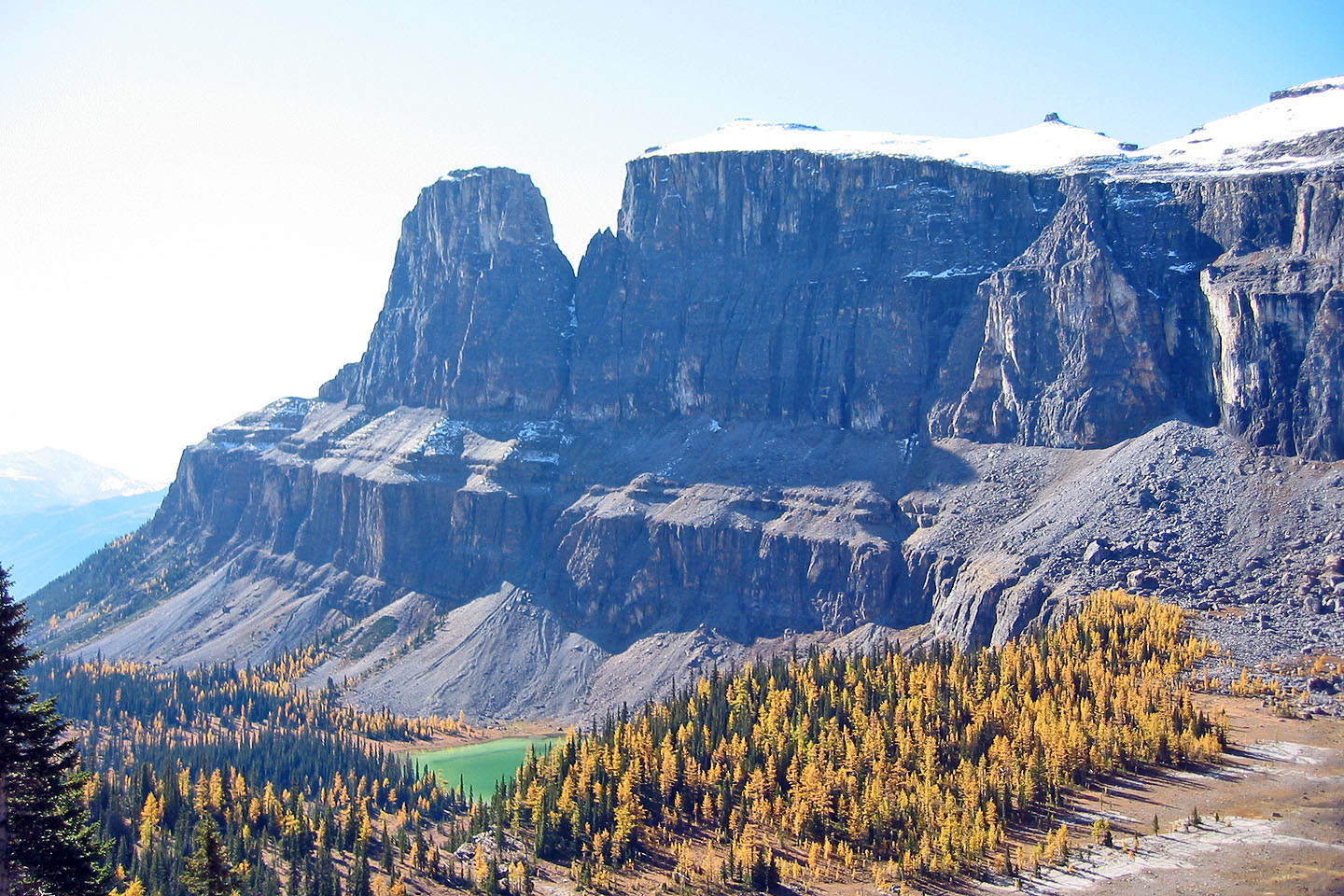 Eisenhower Tower and Castle Mountain

We stopped to take a break above the basin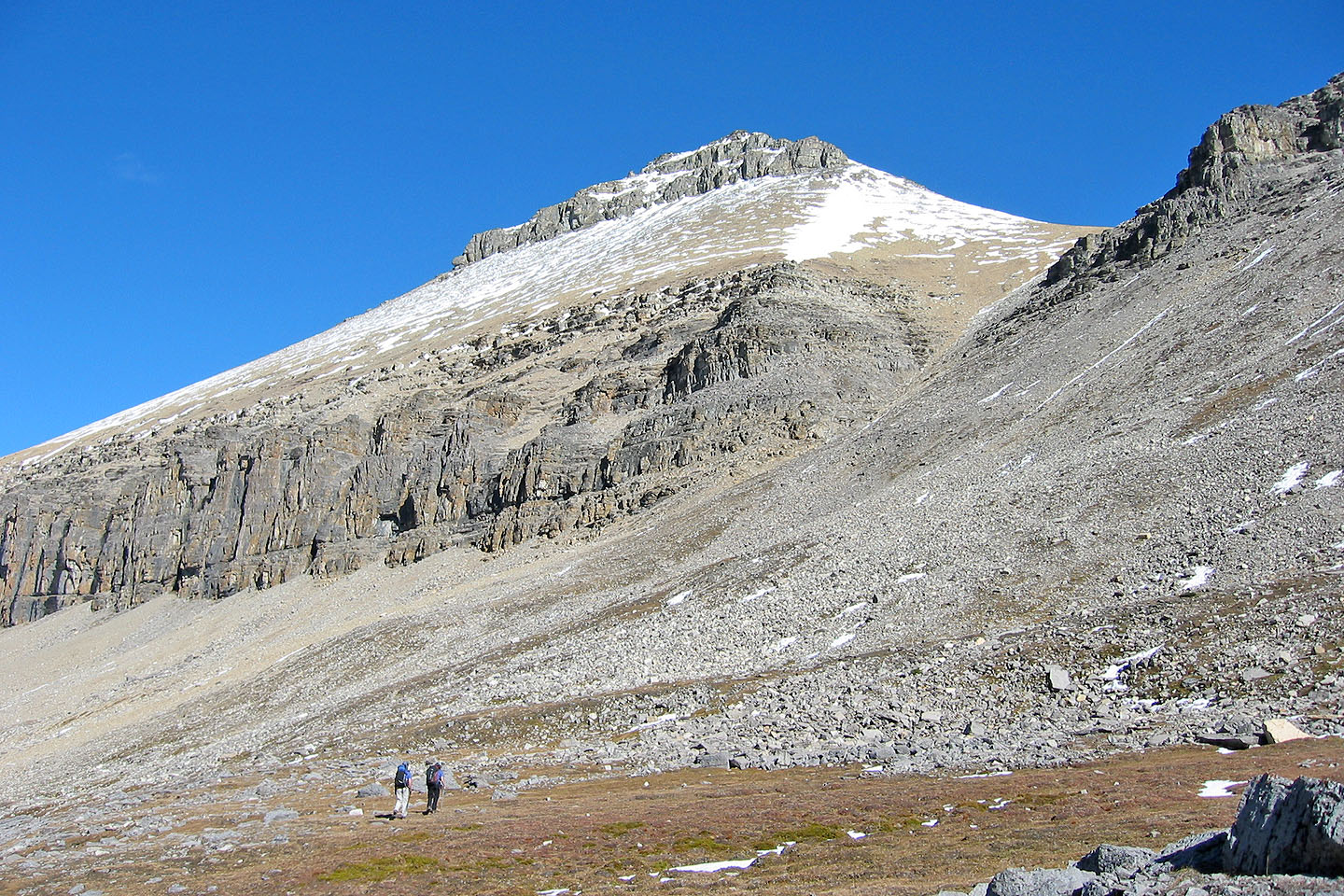 A vague trail takes you to the col on the right then up to the summit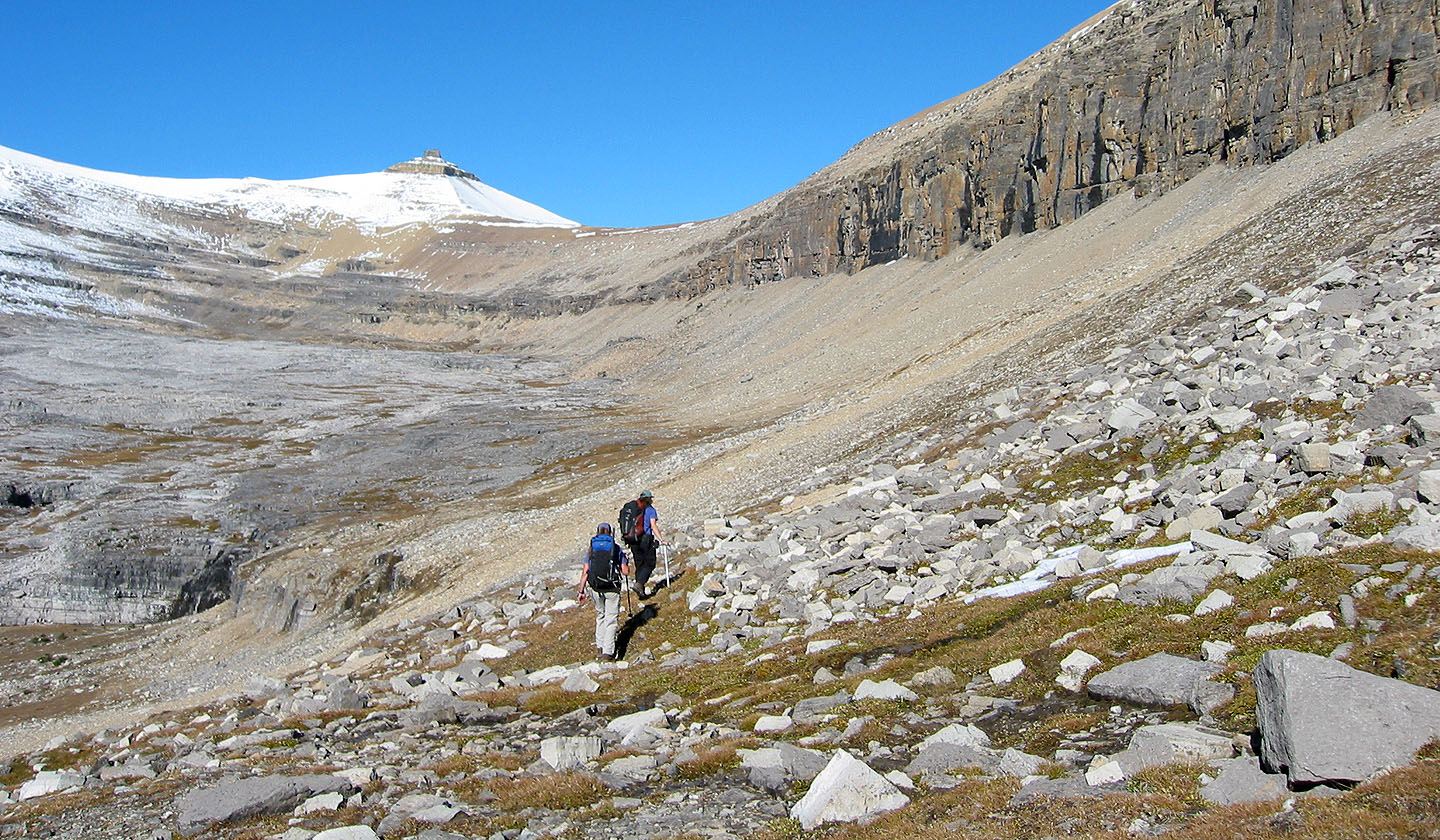 Stuart Knob in the background

Working our way up the rubble on the lower slopes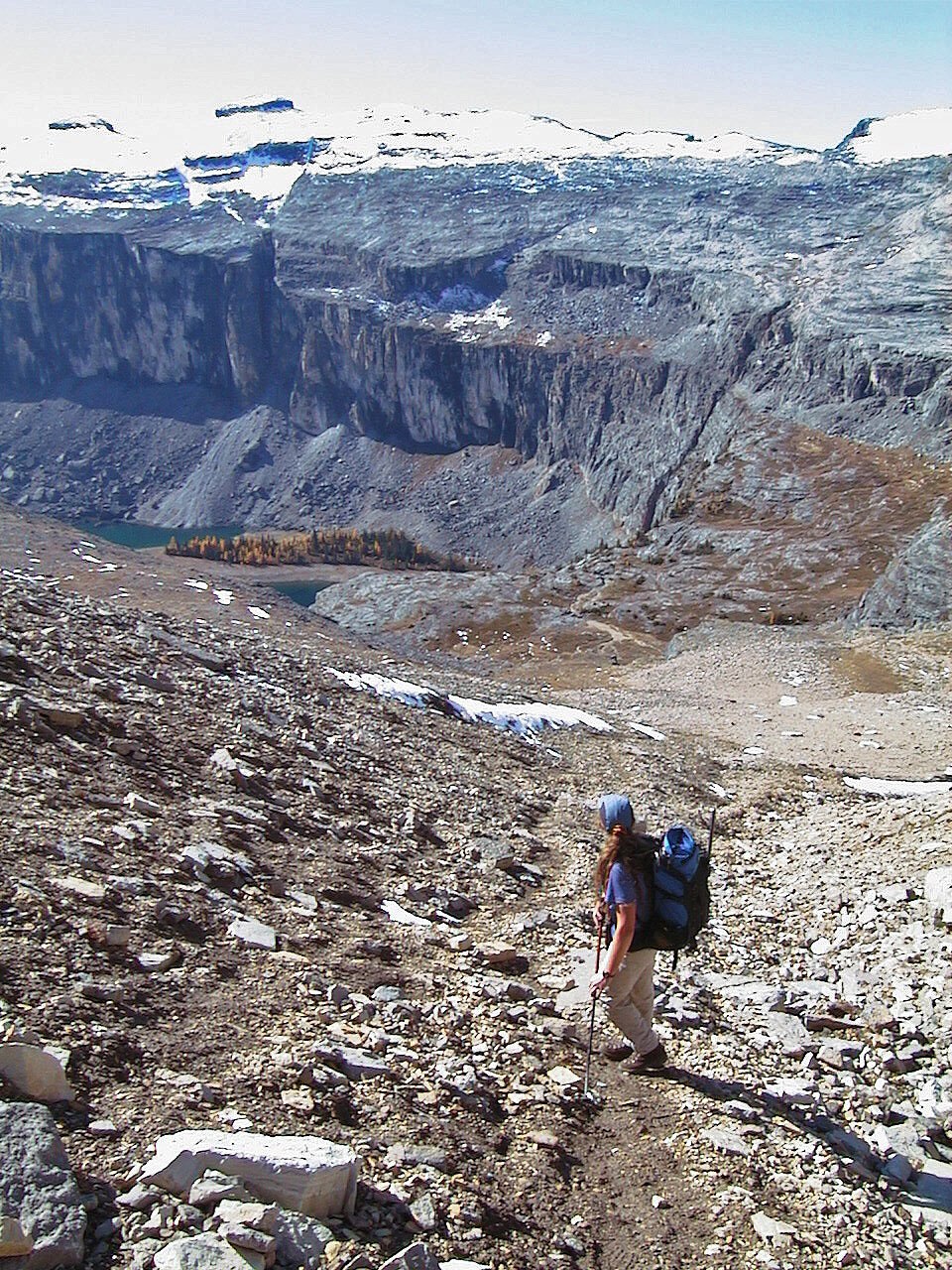 Looking back down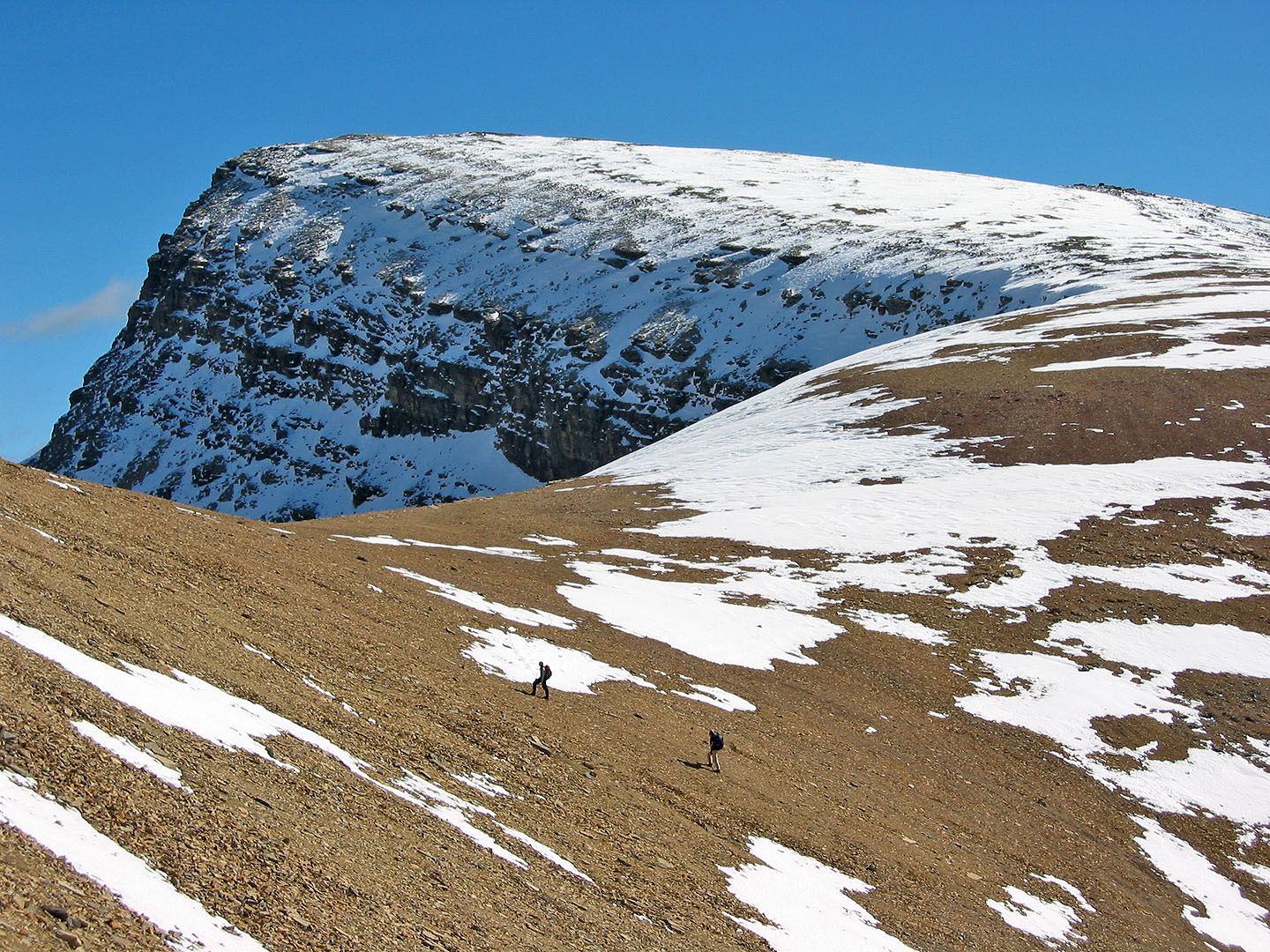 On the broad saddle below the summit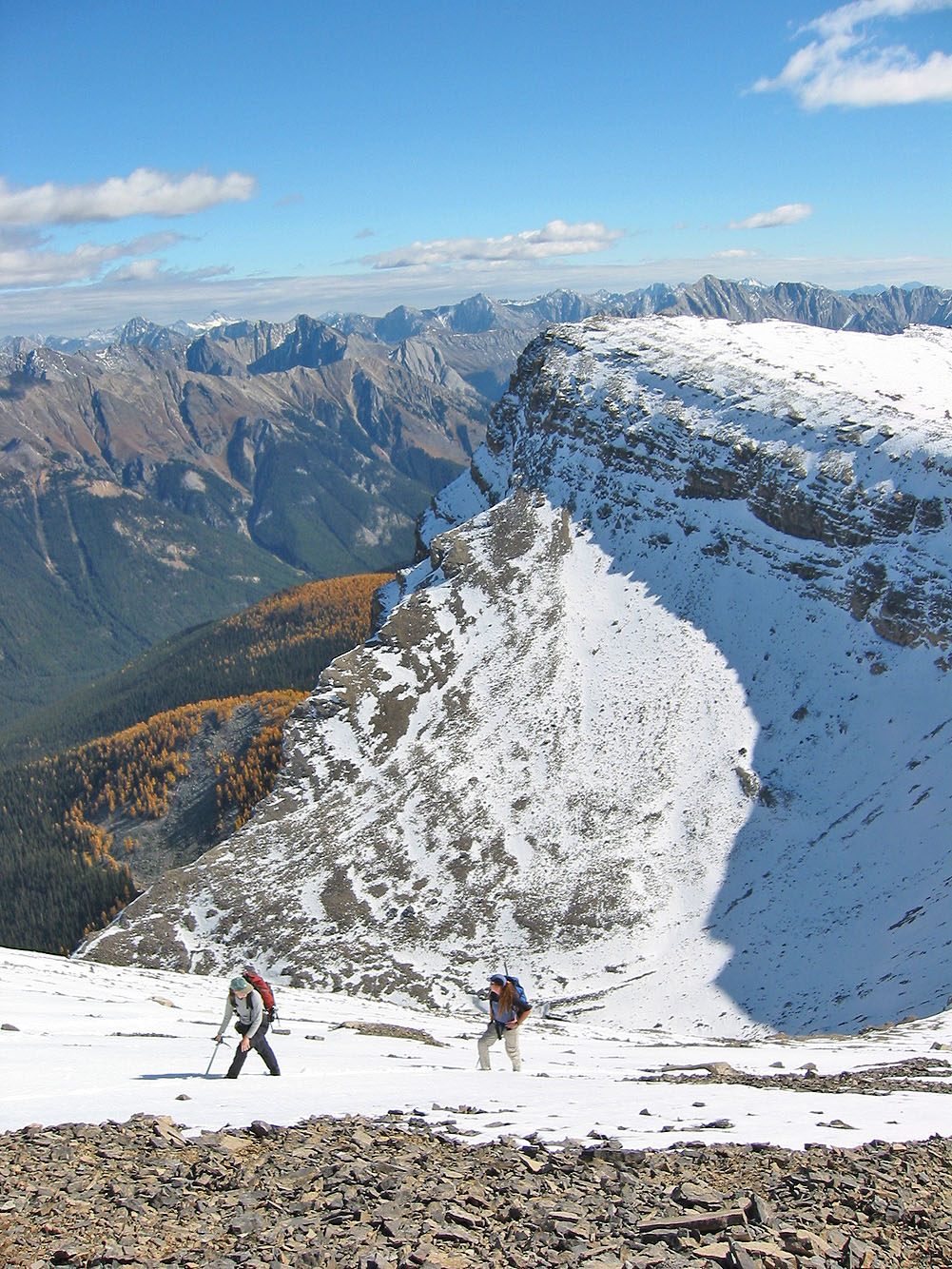 Final hike to the summit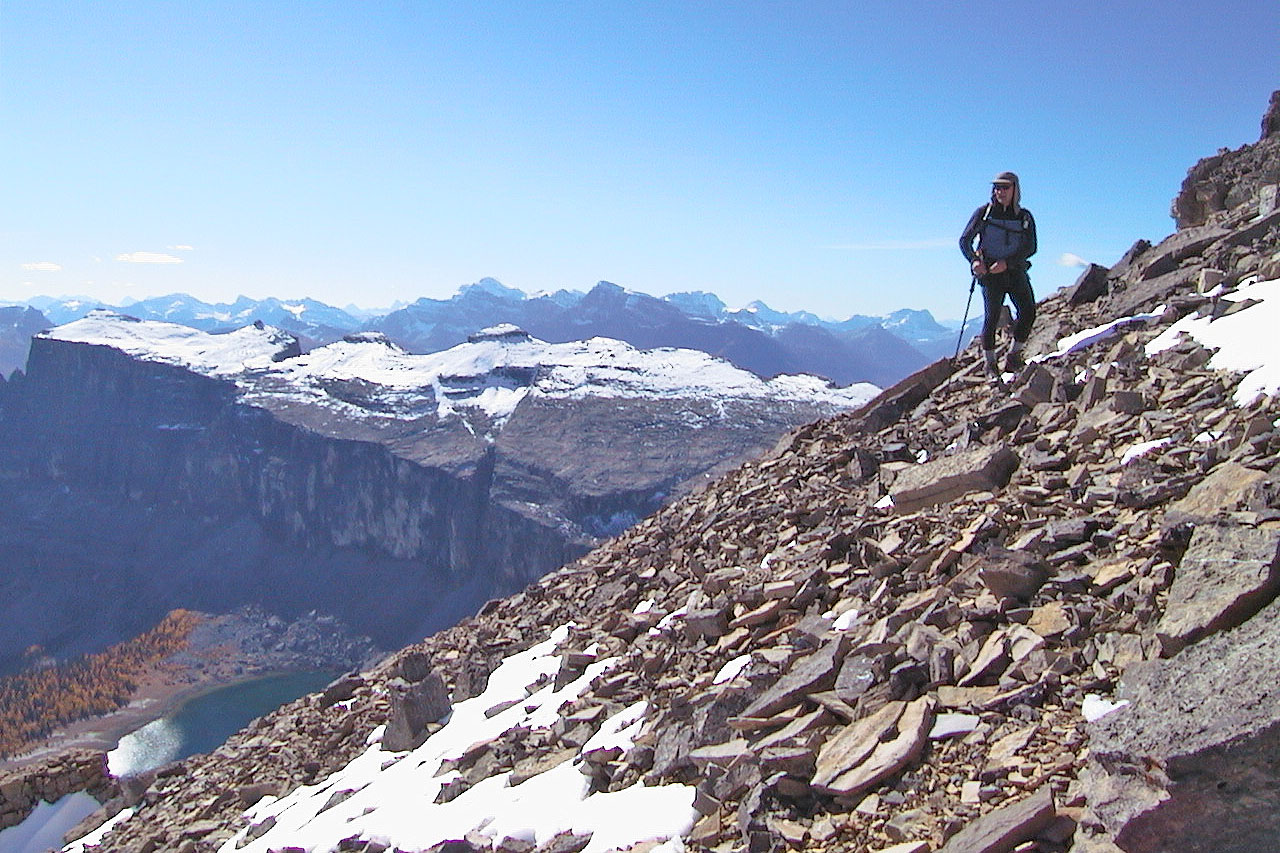 Almost at the summit. Castle Mountain behind.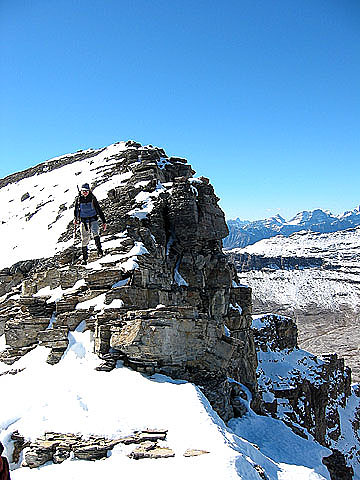 Coming down from the summit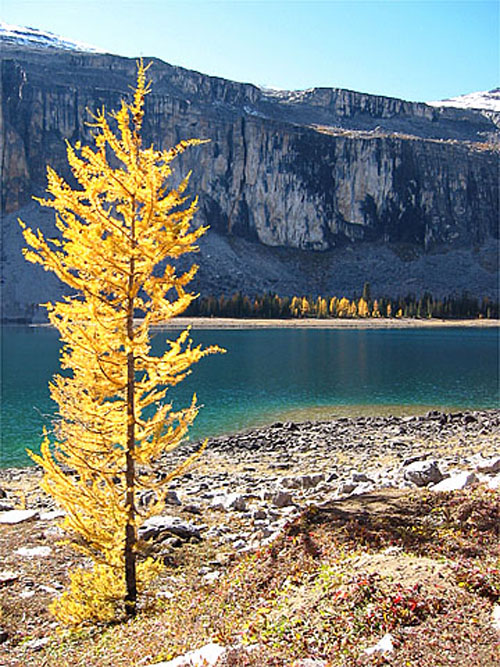 Back at Rockbound Lake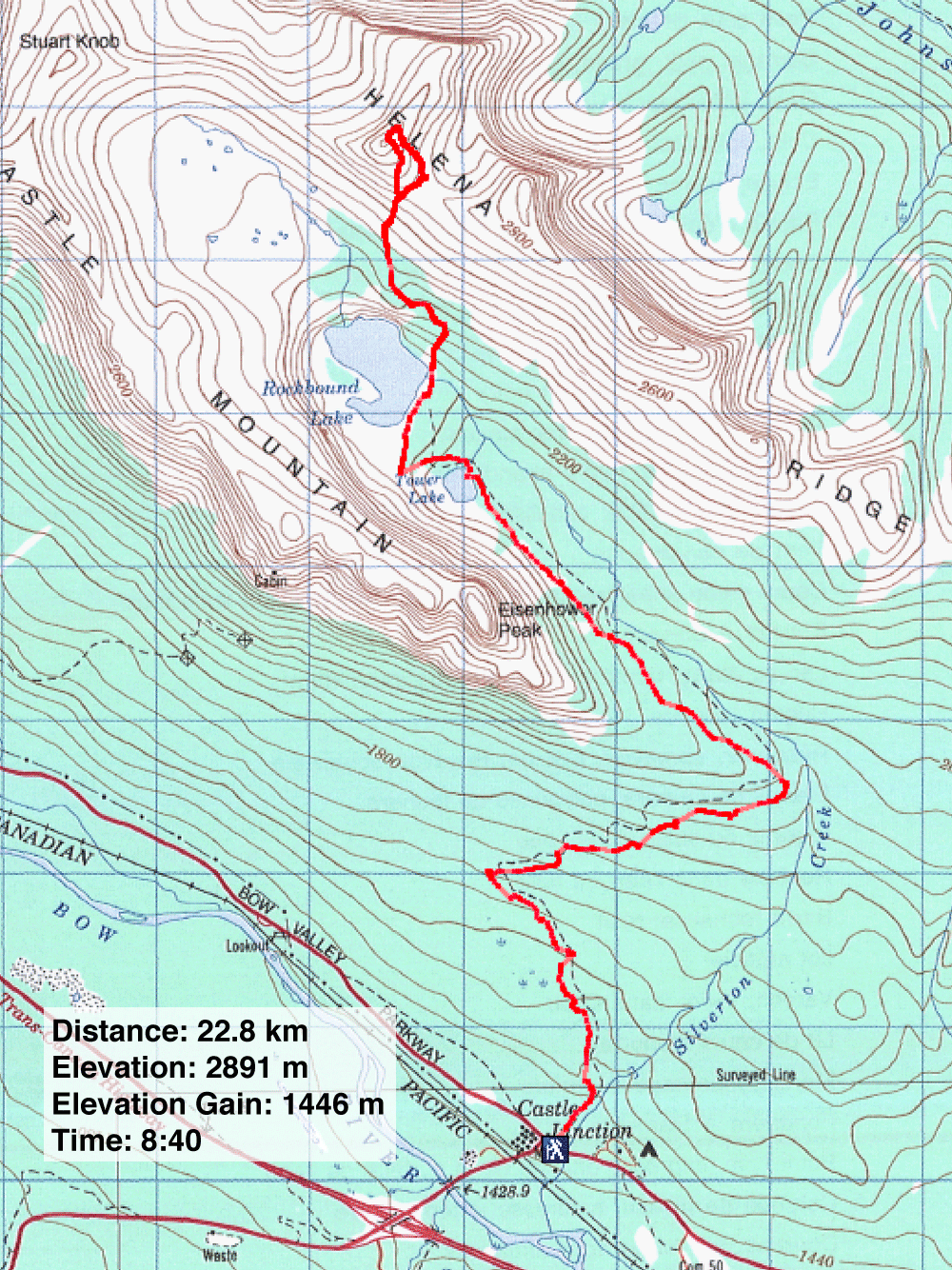 82 O/5 Castle Mountain