Castle Mountain
Banff, Alberta
June 29, 2001
A long approach leads to inspiring views on the summit of Castle Mountain. We didn't do any scrambling; this is a trip that's done for the scenery. Dale, Anita, Dinah and I had also planned to climb Stuart Knob, but it was a warm day and we all ran out of water.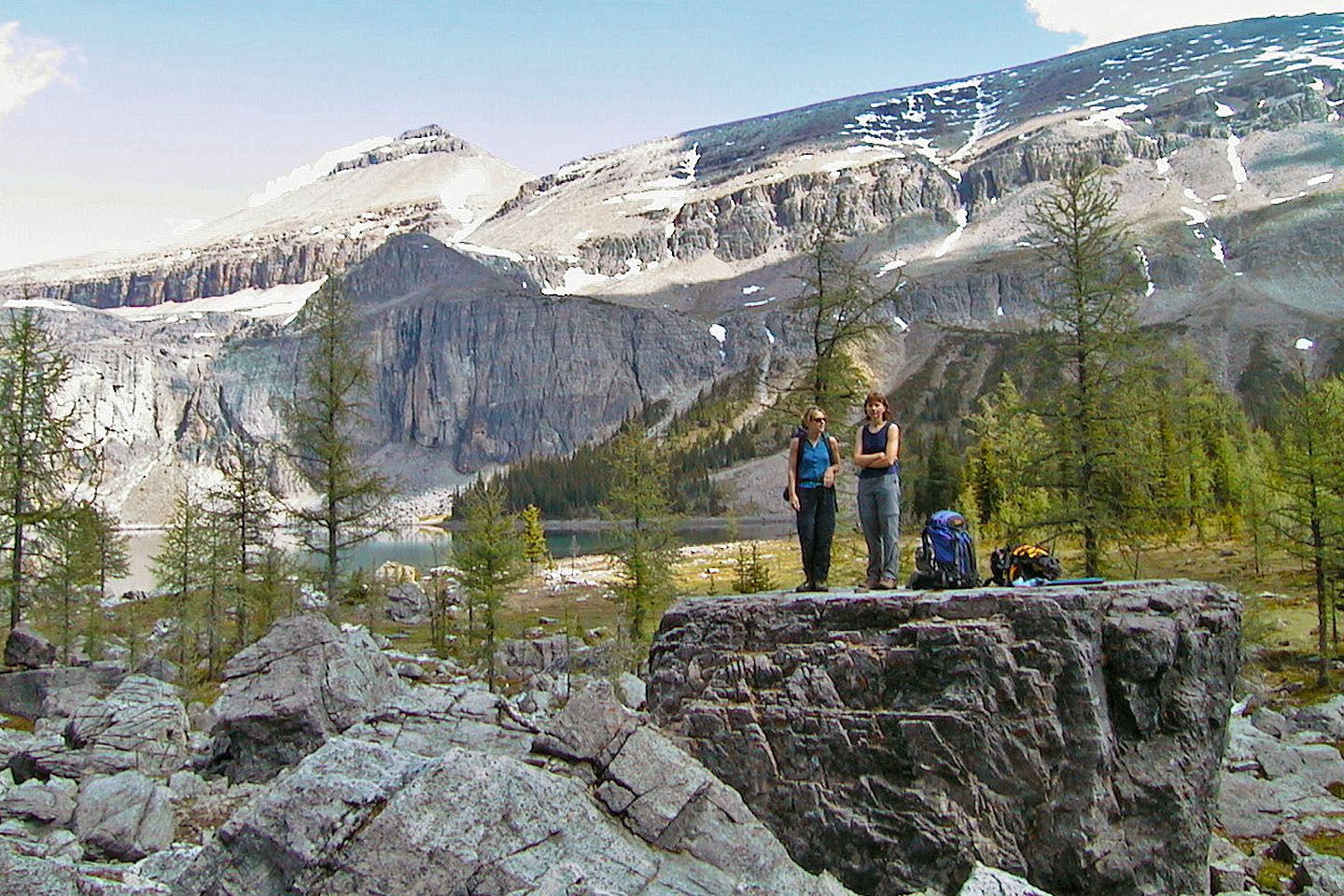 Near the shore of Rockbound Lake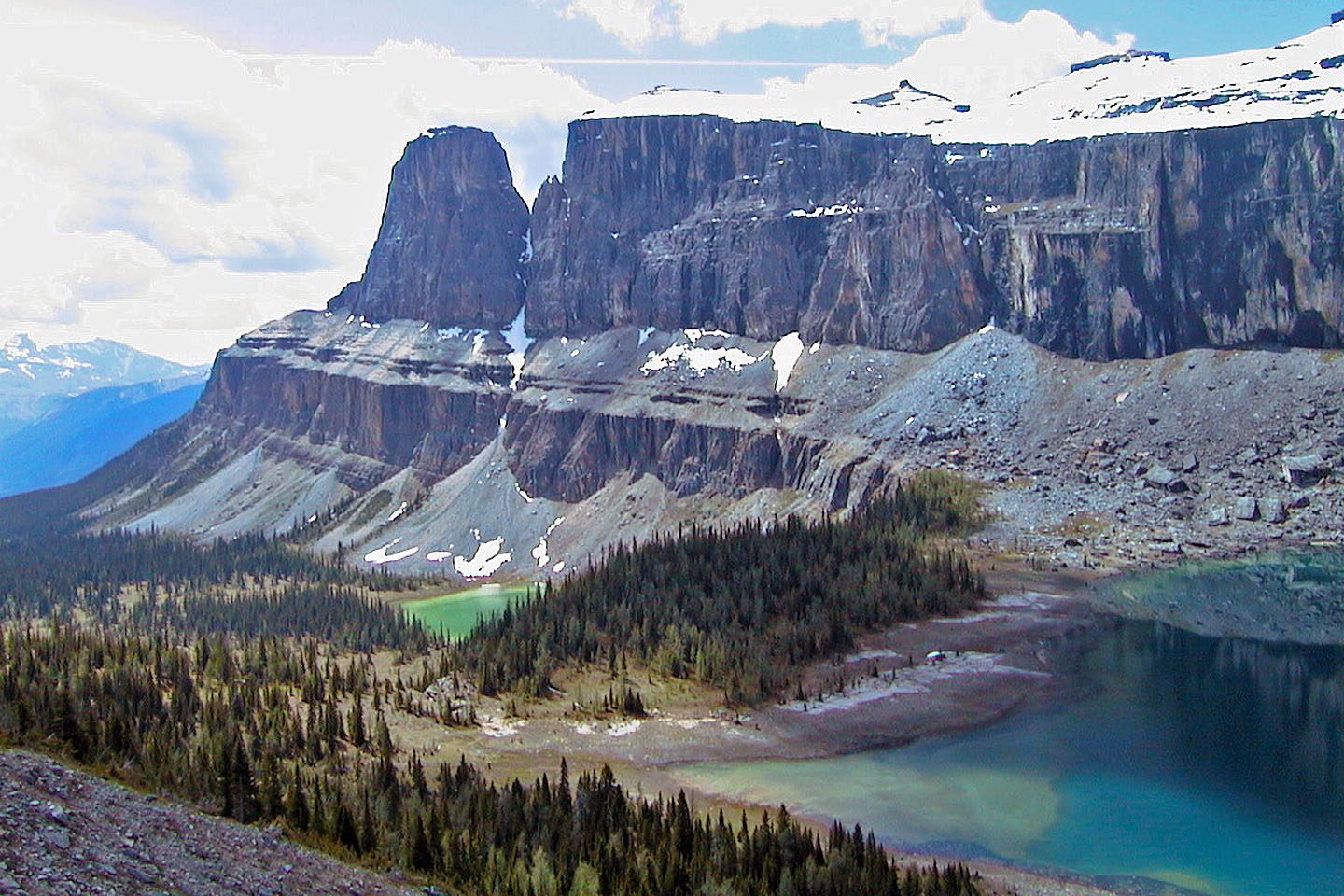 A view of Castle Mountain en route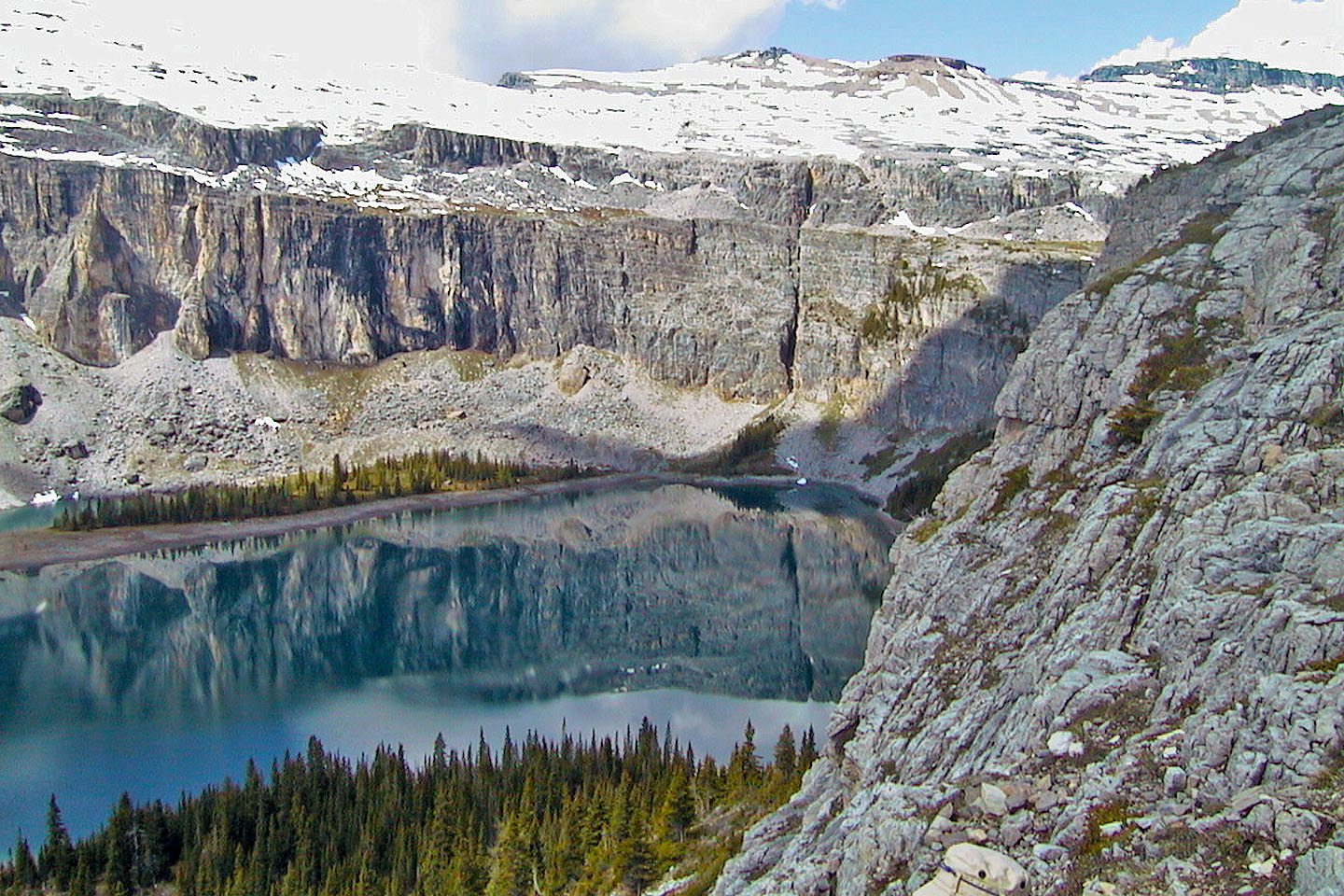 We'll circumvent the lake on the cliffs above it

Crossing a stream in the basin

Looking southeast at Rockbound Lake

Taking a break below Stuart Knob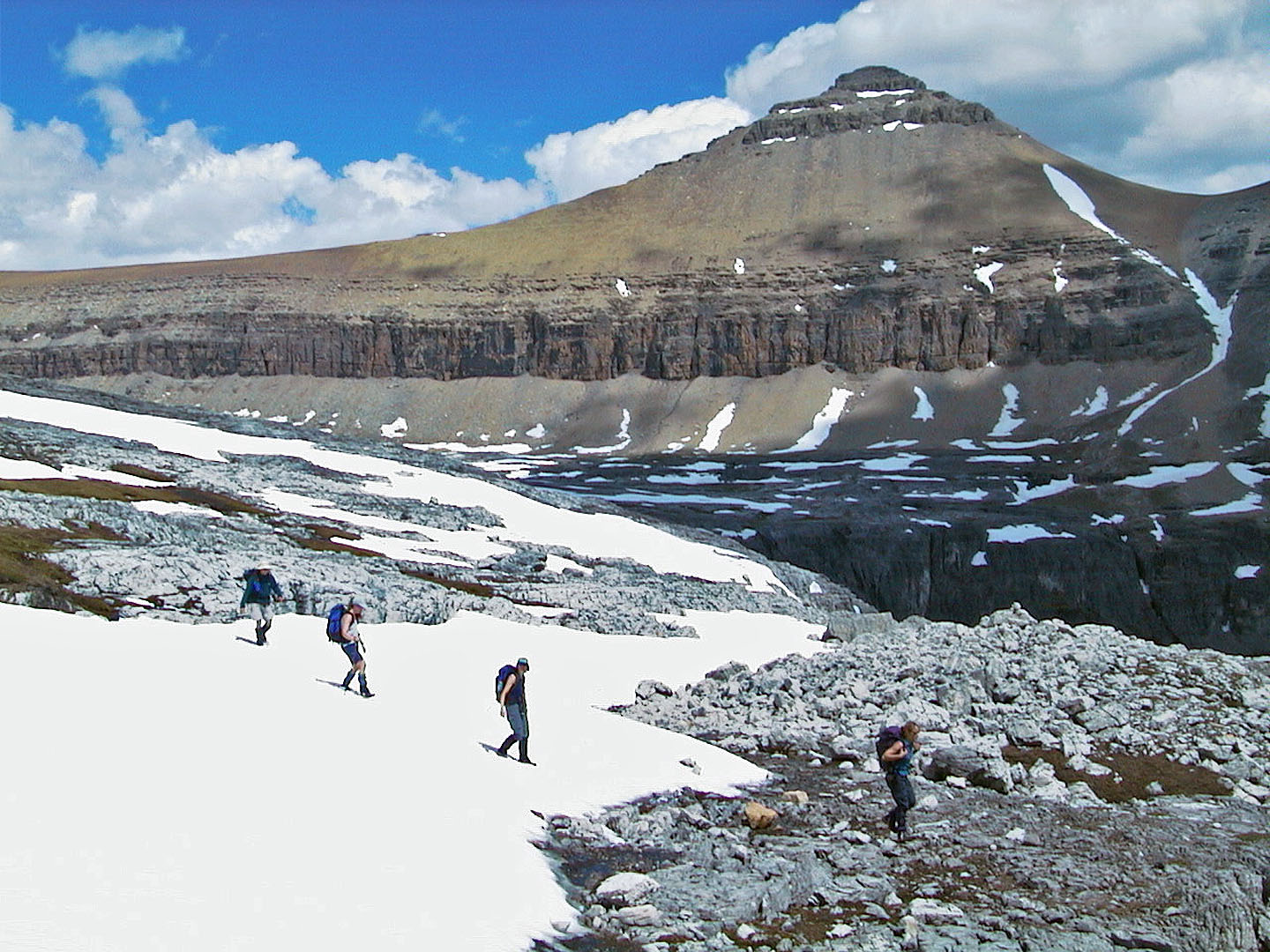 Helena Ridge in the background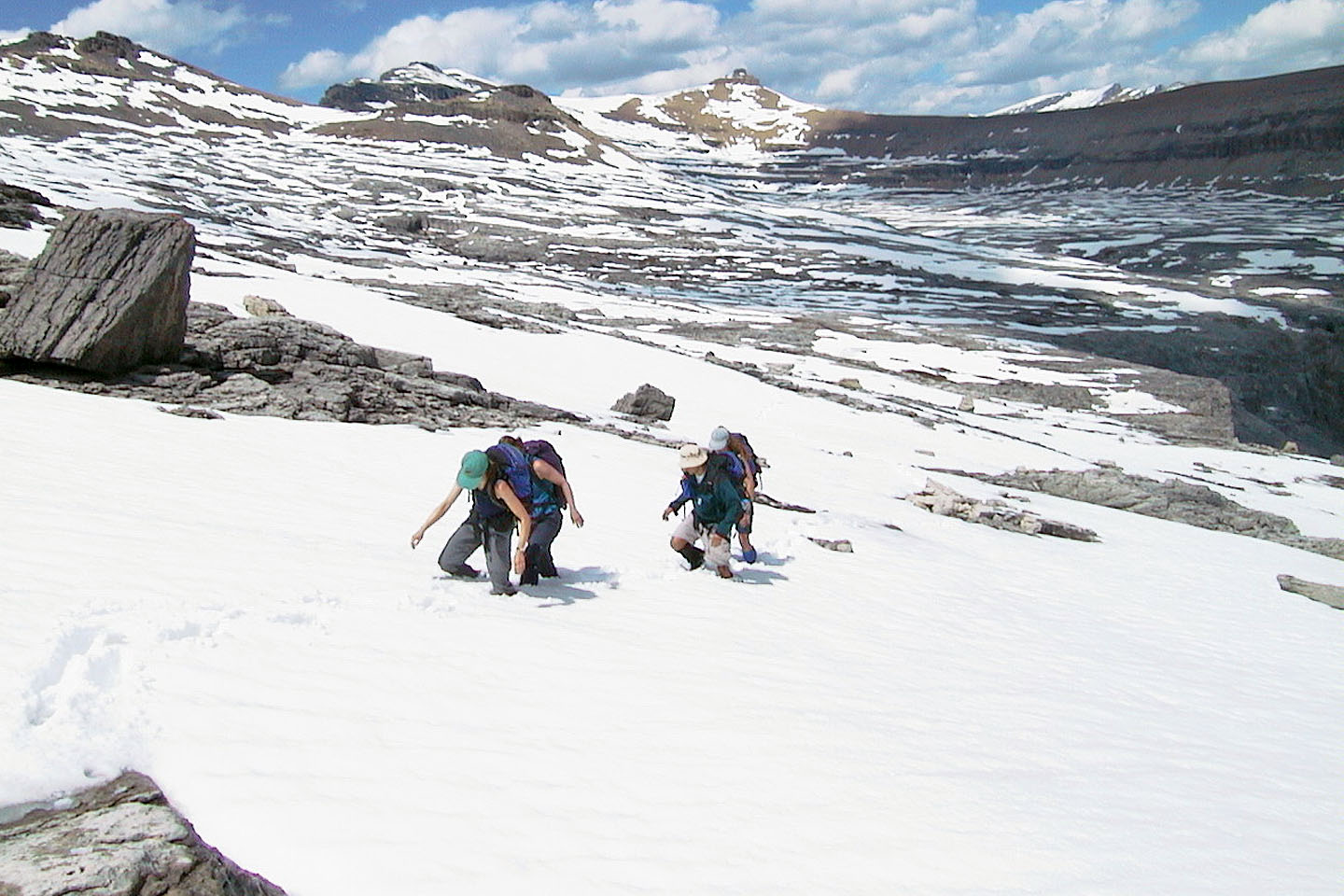 We encountered deep snow as we neared the summit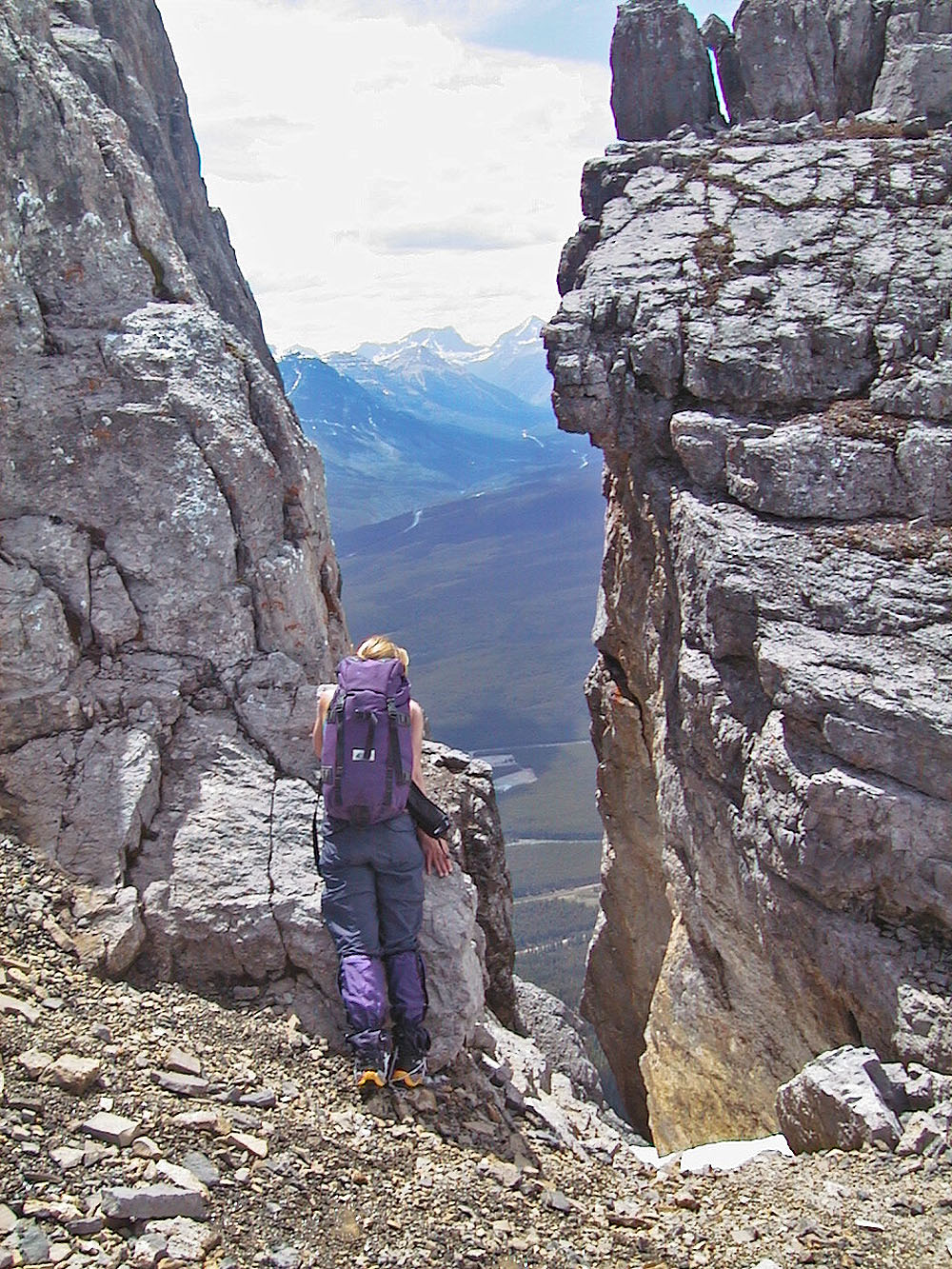 Anita peers down at Bow Valley from the ridge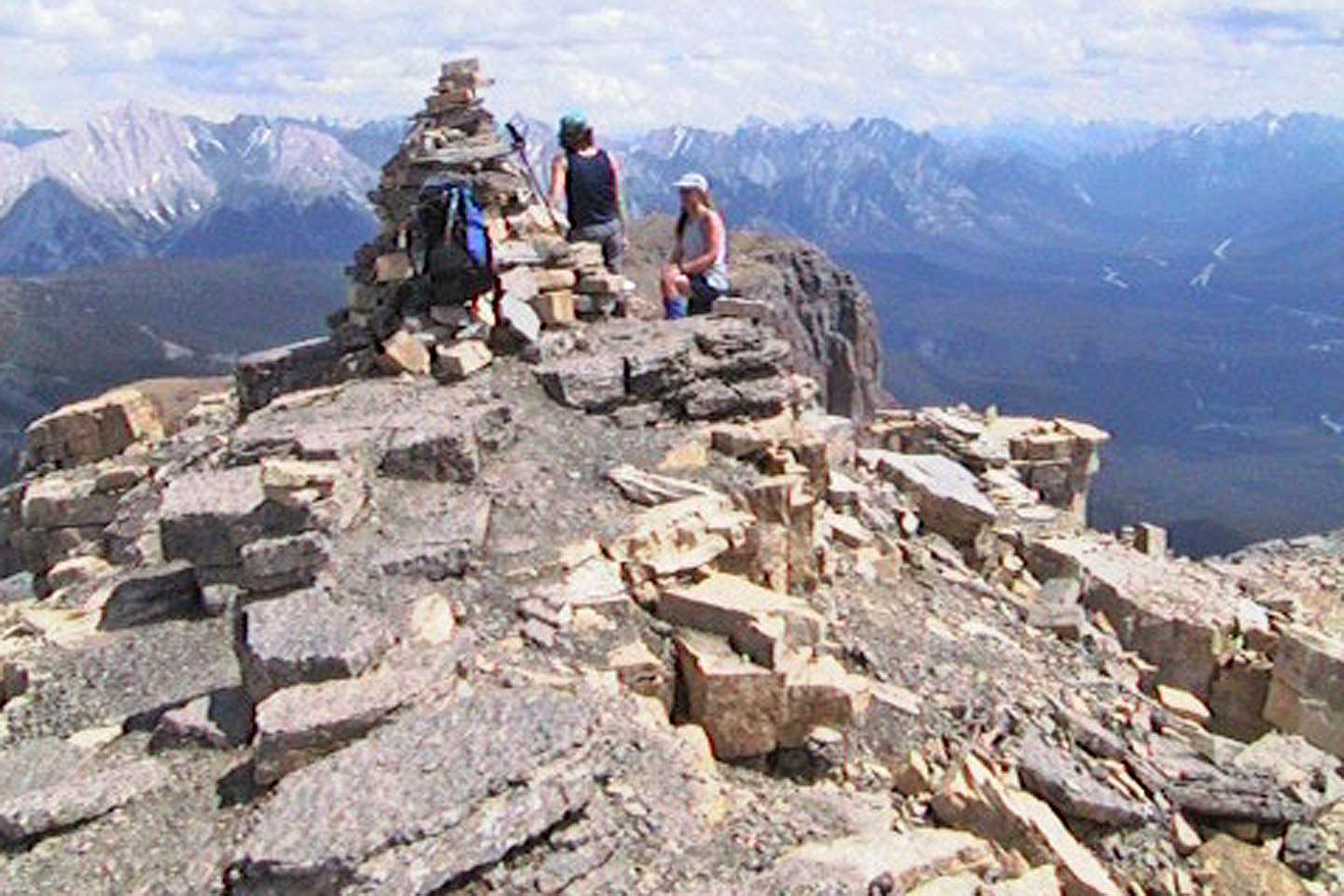 On the summit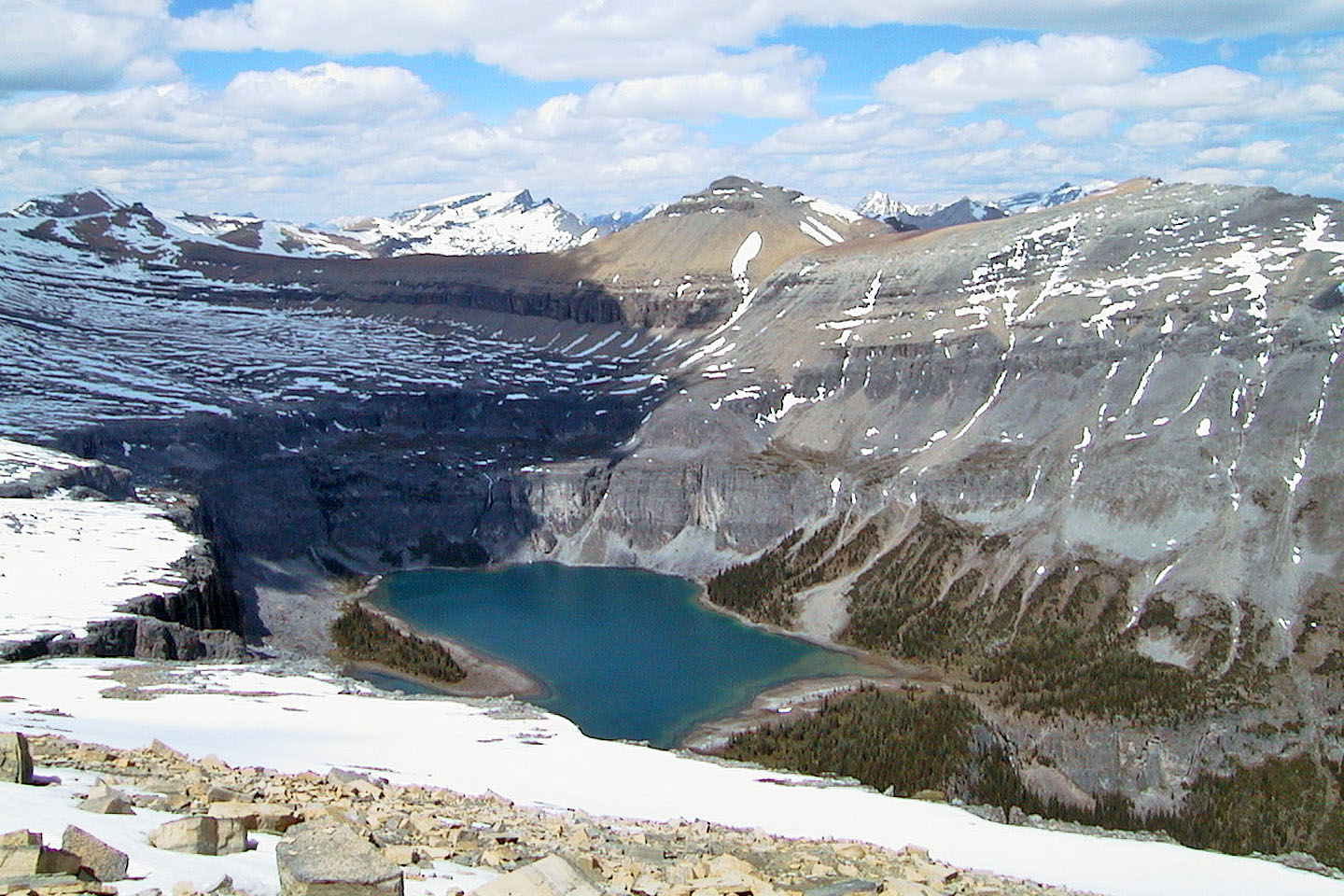 Looking north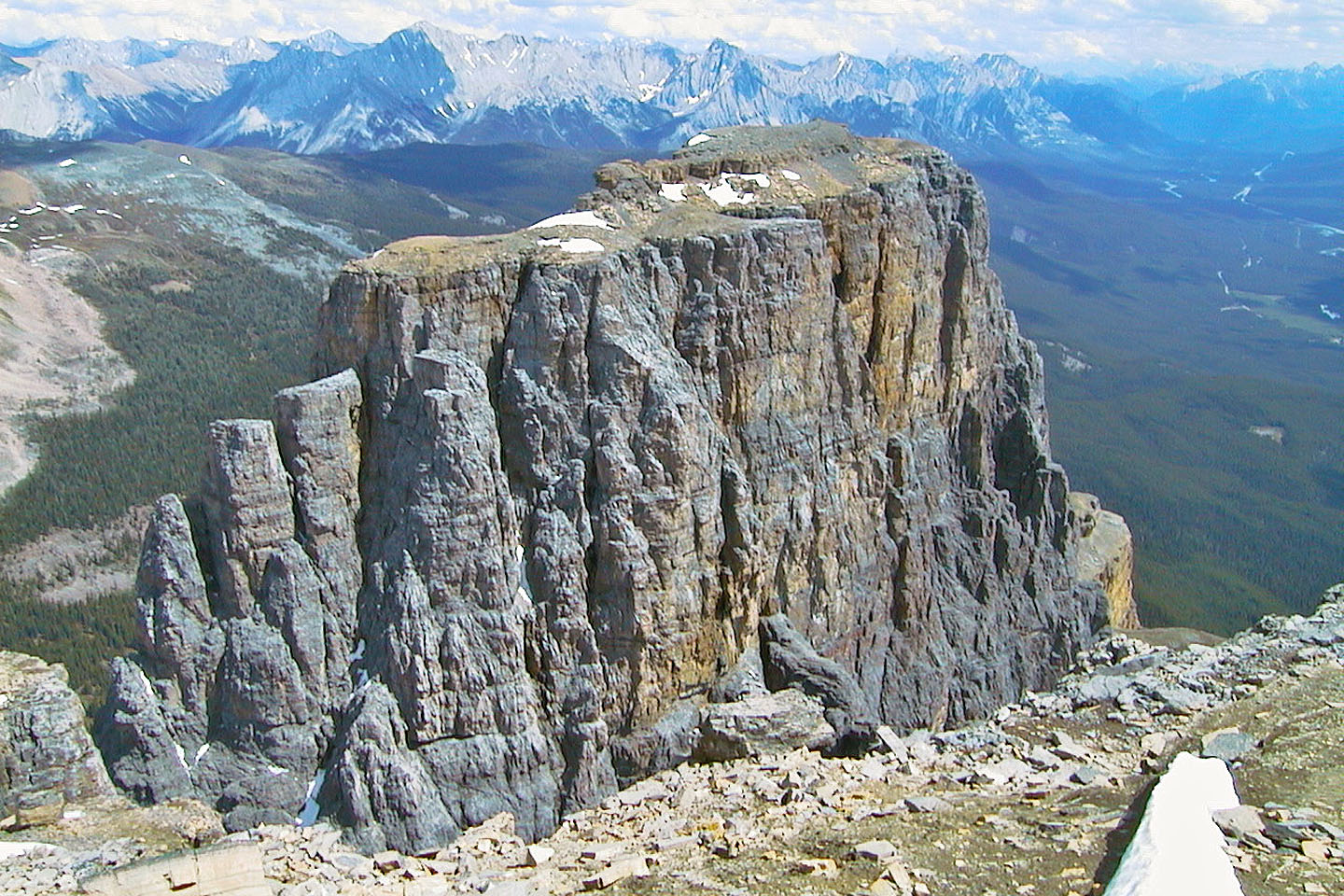 Eisenhower Tower seen from the summit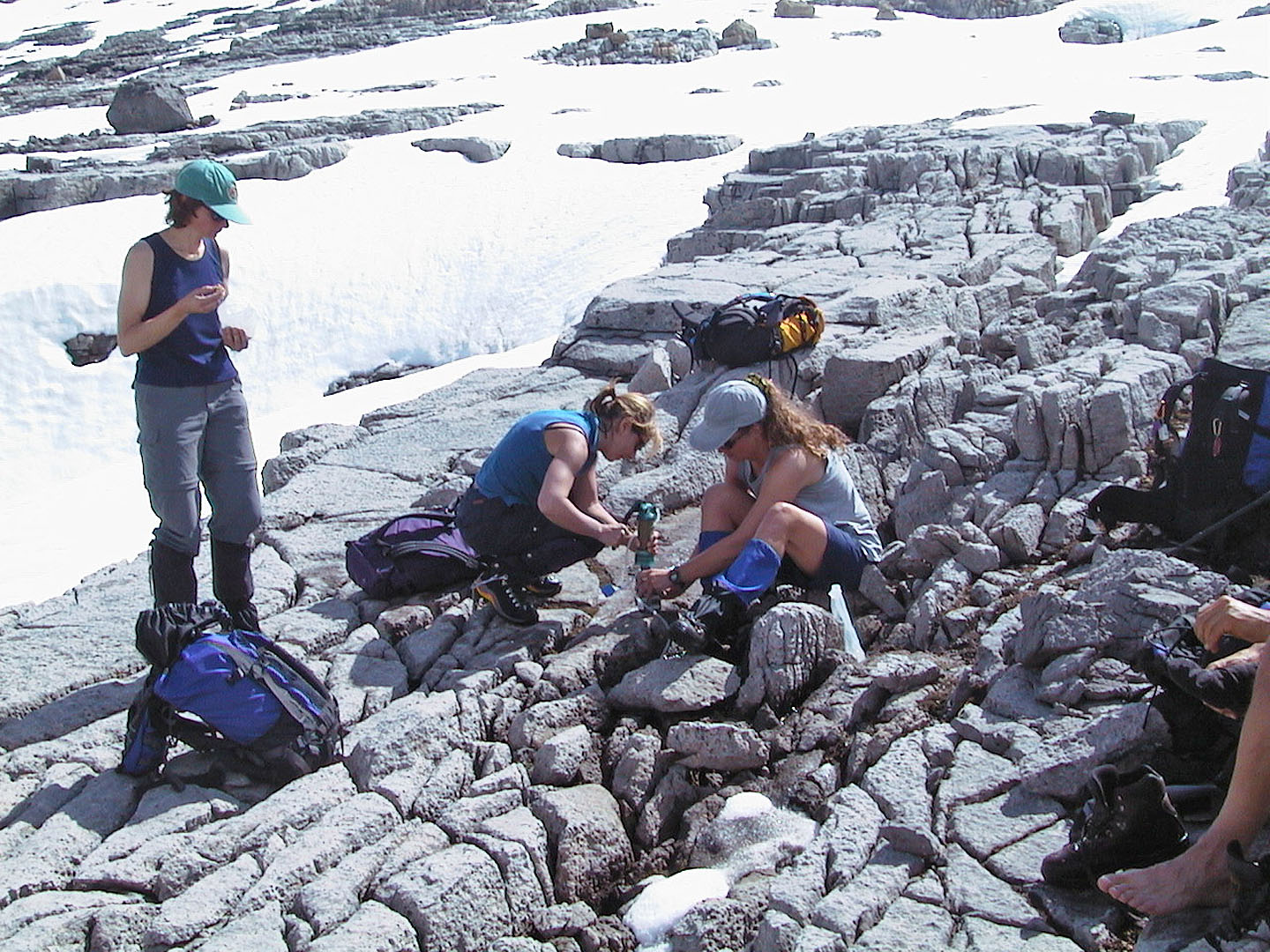 When we ran out of water, we were forced to descend to find water from melting snow.
Anita can be seen here using a water filter.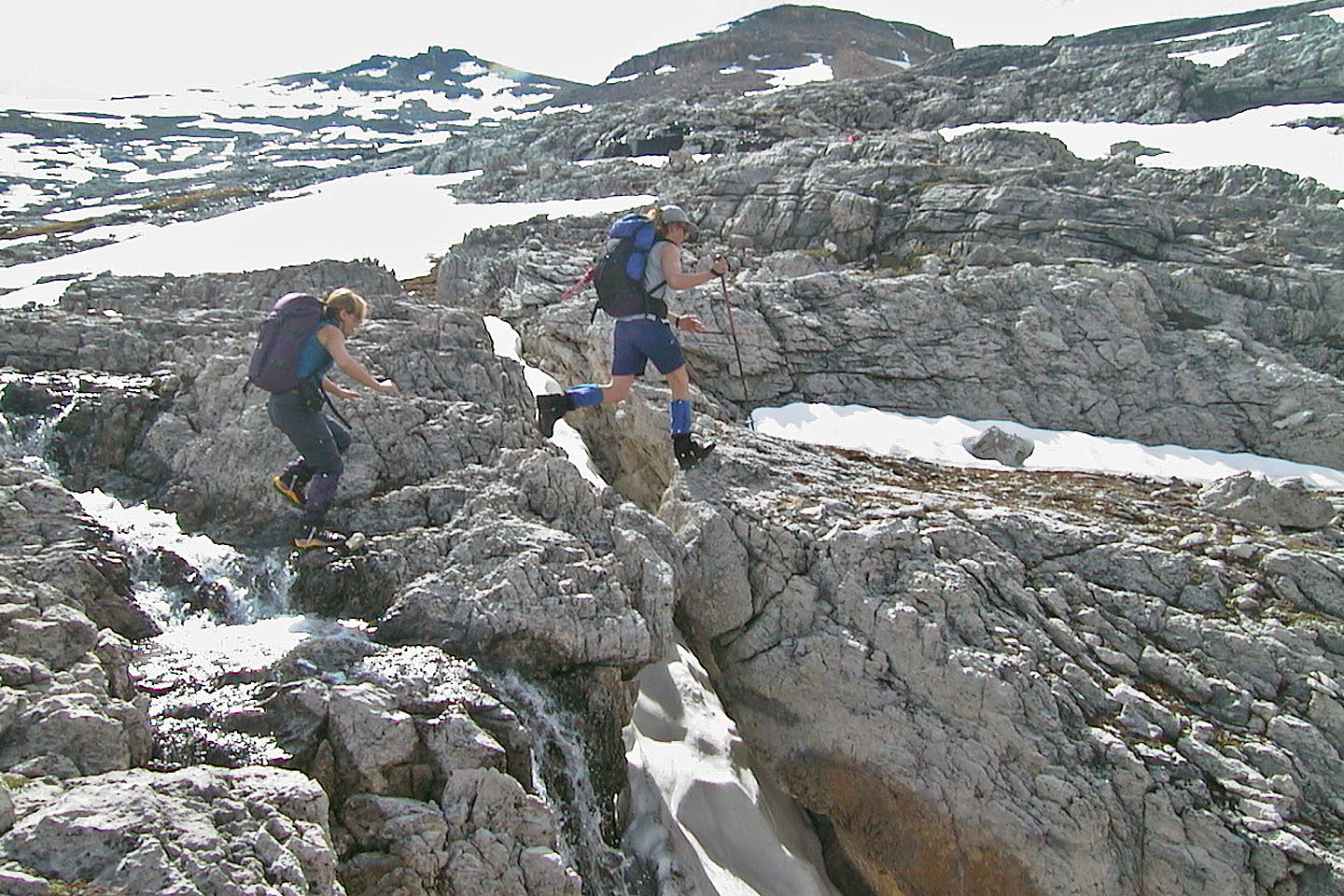 Crossing a bridge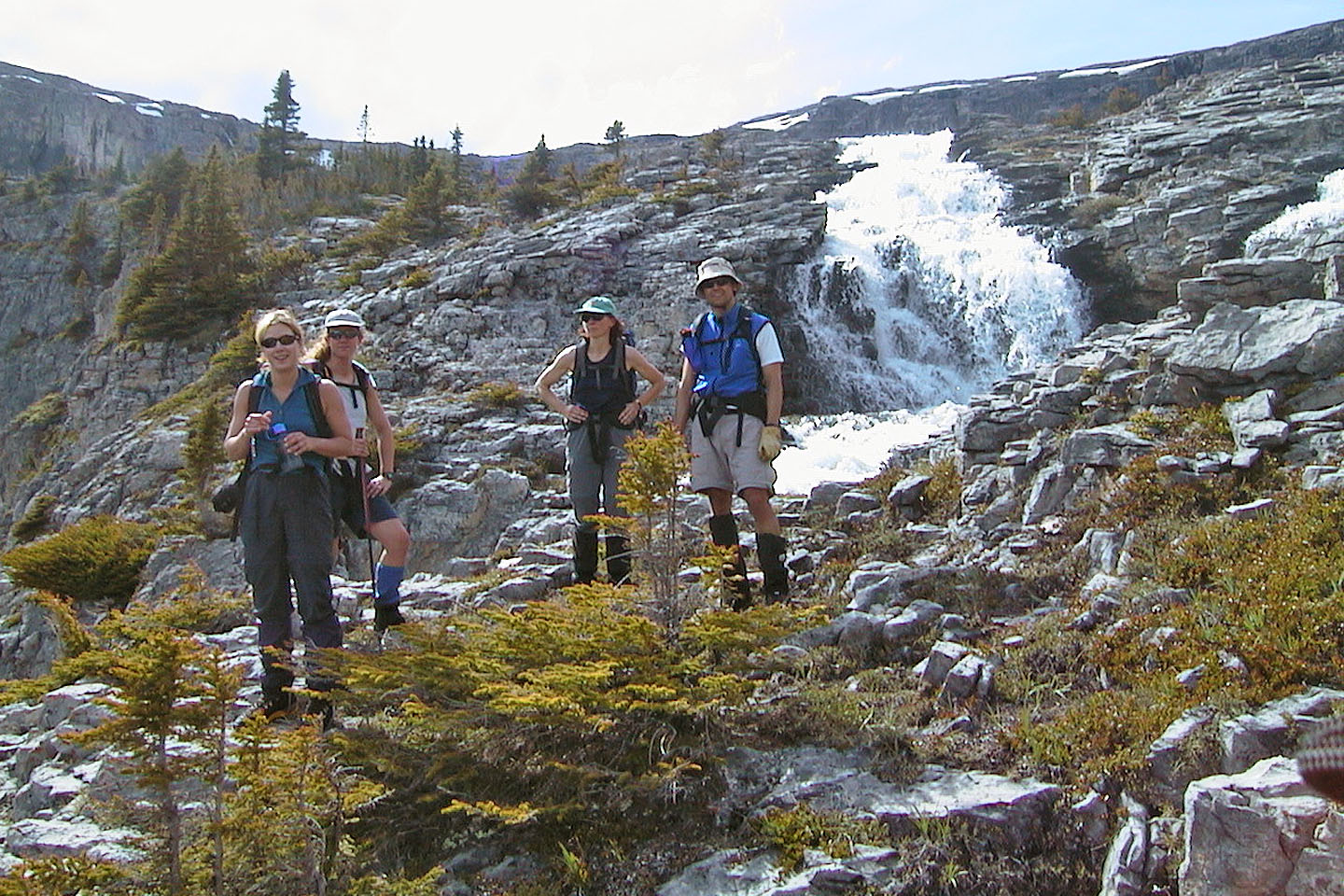 Anita, Carolyn, Dinah and Dale pause by a waterfall on the descent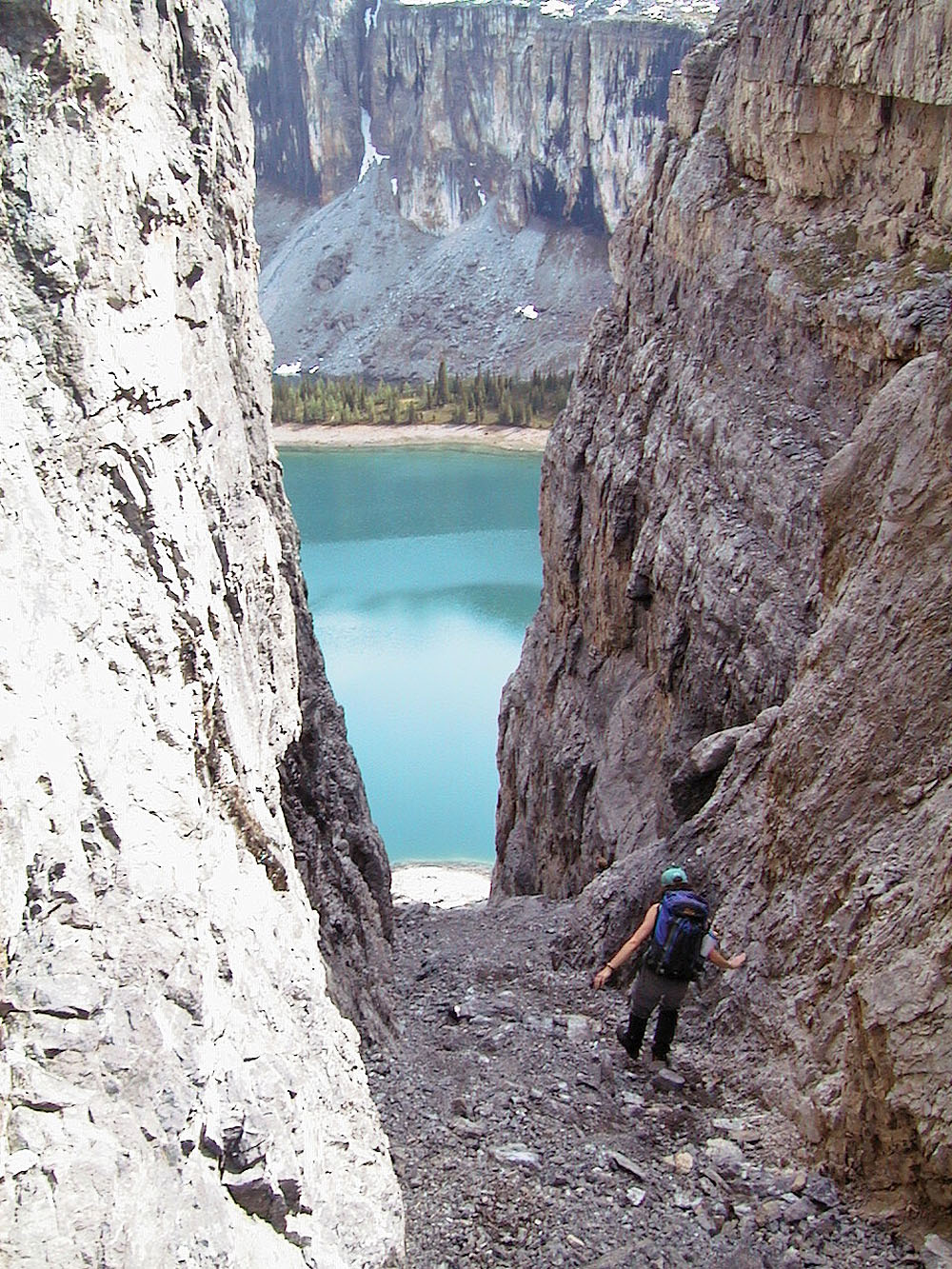 This scree chute provided a quick return to Rockbound Lake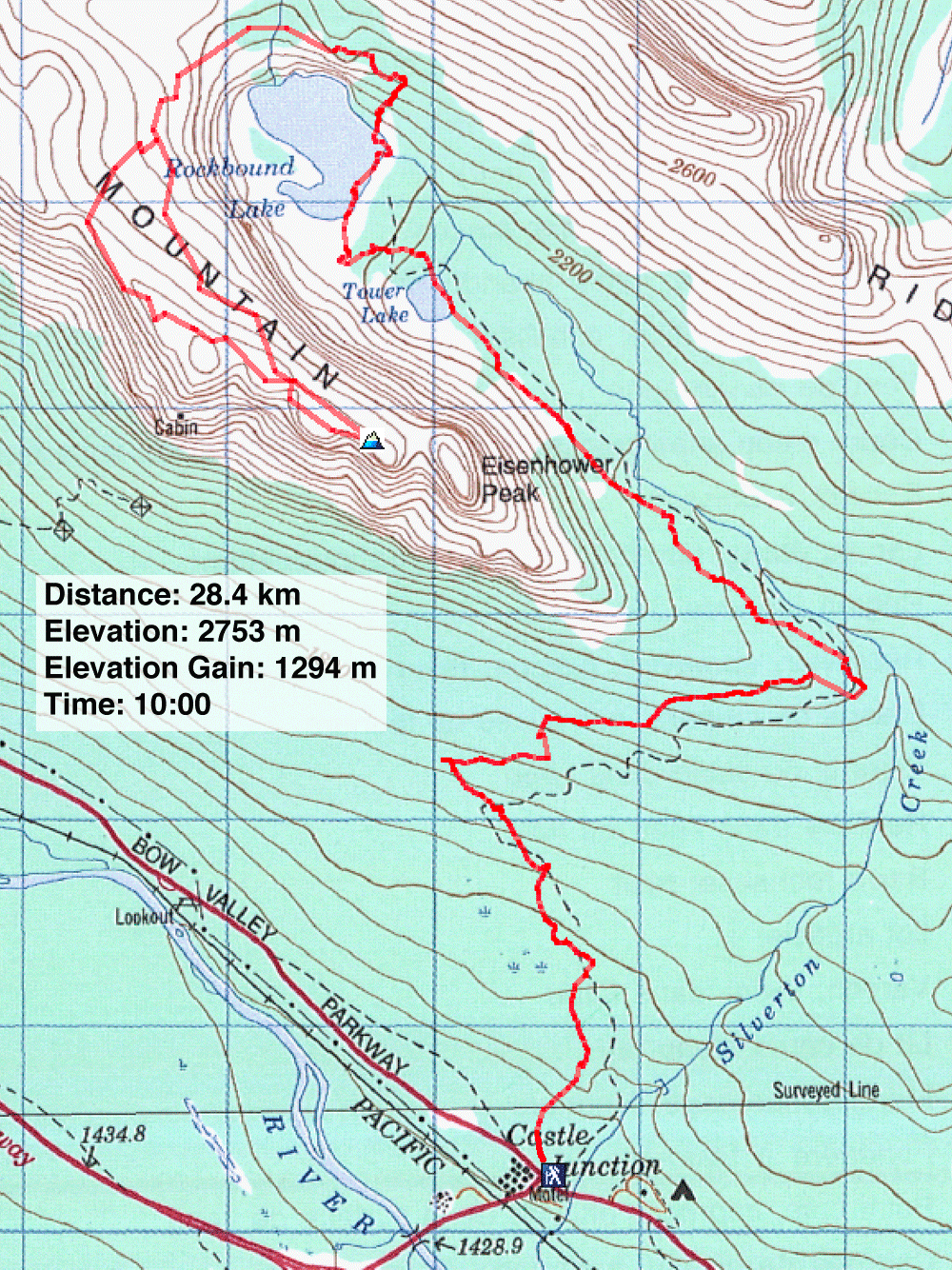 82 O/5 Castle Mountain