bobspirko.ca | Home | Canada Trips | US Trips | Hiking | Snowshoeing | MAP | About

Josie's Ridge
Bridger-Teton National Forest, Wyoming
September 11, 2023
Distance: 6.5 km (4.0 mi)
Cumulative Elevation Gain: 377 m (1237 ft)
At first glance, Snow King Mountain seems like a worthy hike, but a close look quickly dispels that idea. Buildings and towers clutter the summit which overlooks an unsightly ski slope. In contrast, the west ridge, Josie's Ridge, is clear of manmade structures. A trail runs through pristine meadows, and forests and along the ridge before reaching its rocky, little summit.
The hike begins on the edge of the Town of Jackson. Dinah and I parked next to the UPS building and crossed the street to a trailhead for Russ Garaman Trail. After following the paved path for 500 m, we came to the trailhead for Josie's Ridge. We followed the dirt path as it gently climbed meadows before turning into the forest. It soon emerges into a clearing. Short switchbacks led us back into the trees and to a saddle. From there, we followed the ridge trail to the summit. From the top, we gazed across Jackson Hole at the Tetons. But more meaningful to us were Mount Elly and Mount Glory where we had been just days ago.
From the summit, the trail continues another 300 m to the end of the ridge where we caught an expansive view of the valley. After taking our fill of the sights Josie's Ridge had to offer, we followed the trail back. This was a busy trail. We saw locals, many with dogs, on the path. It speaks volumes for the popularity of Josie's Ridge.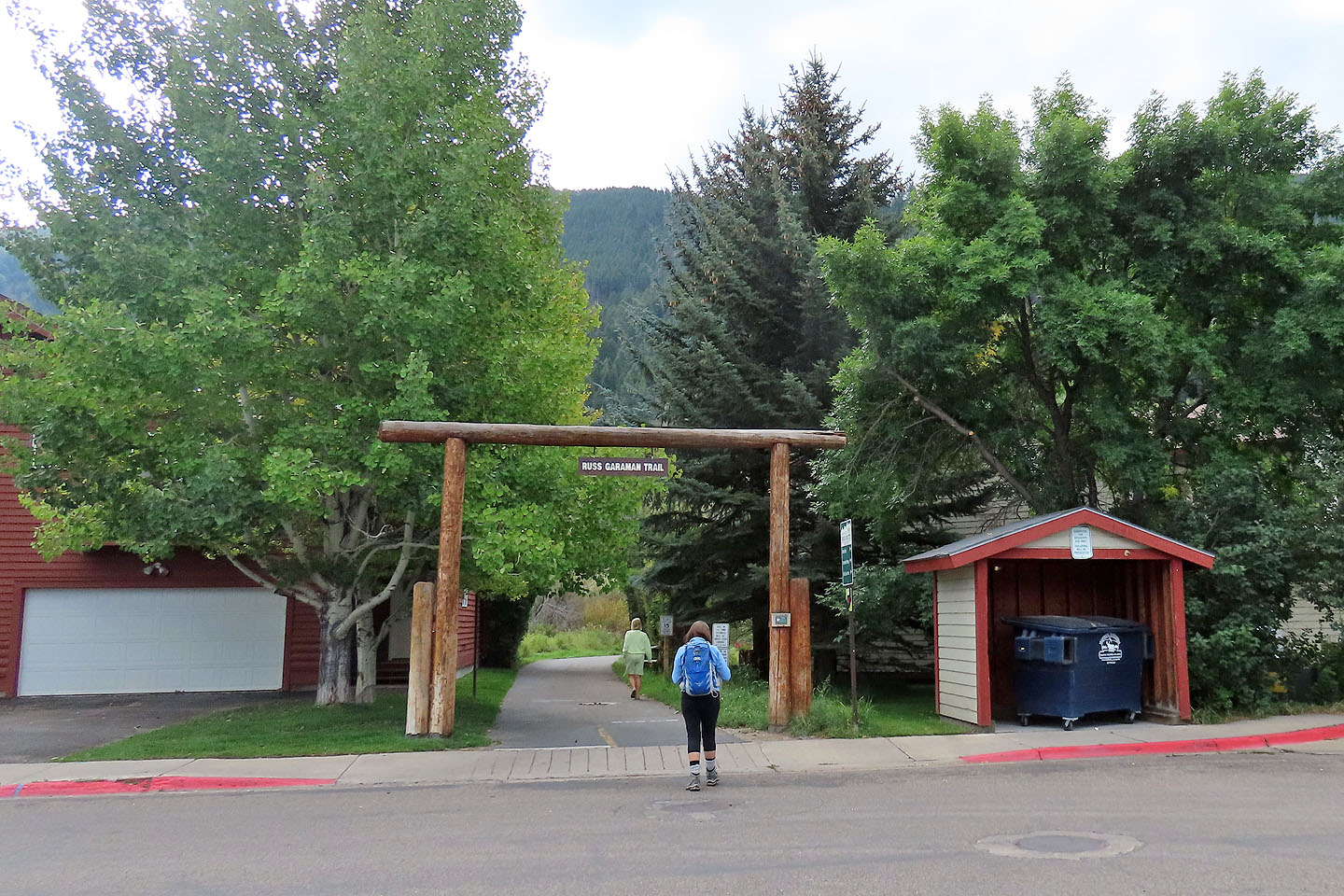 The hike begins on Russ Garaman Trail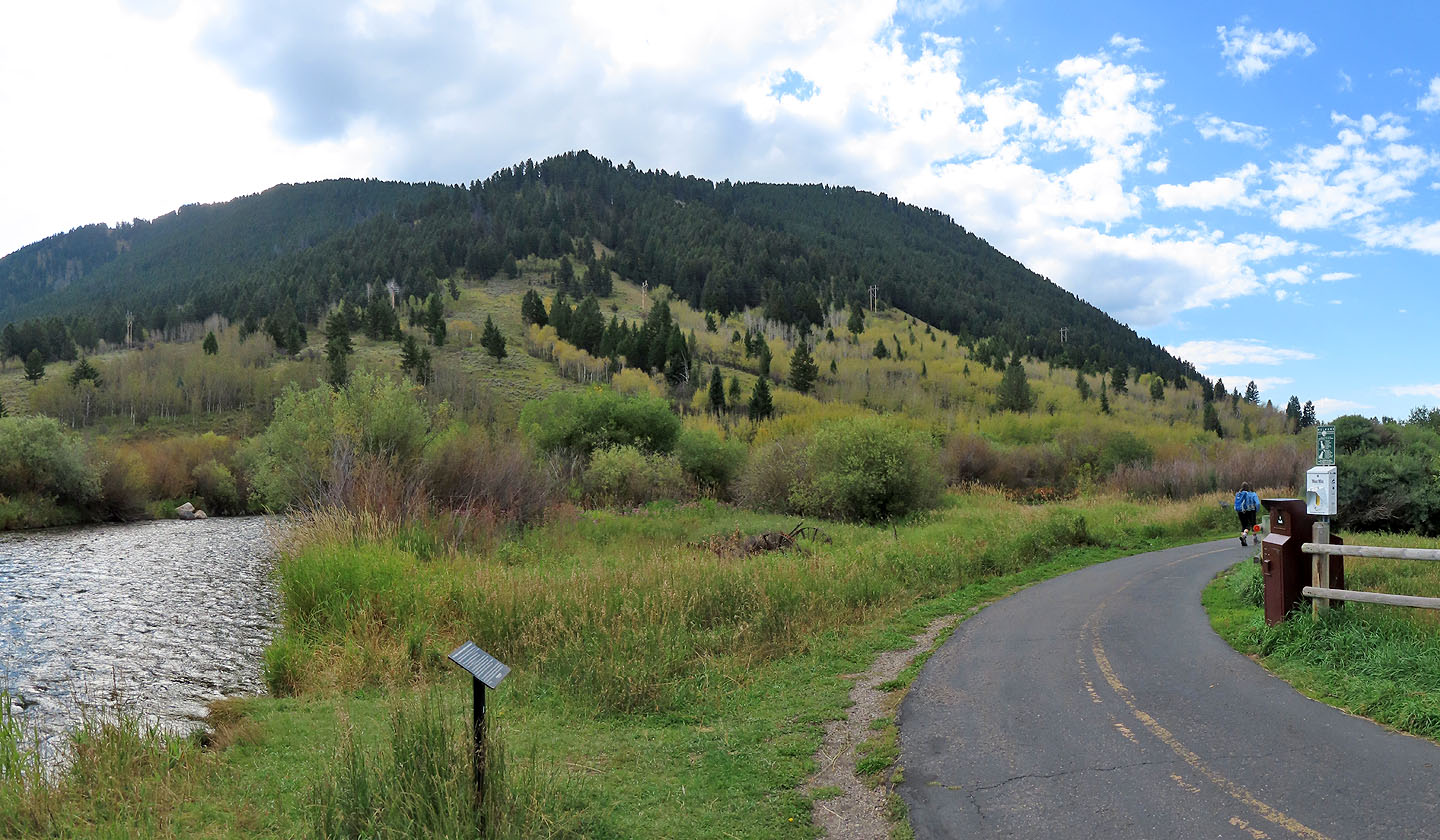 The path follows Flat Creek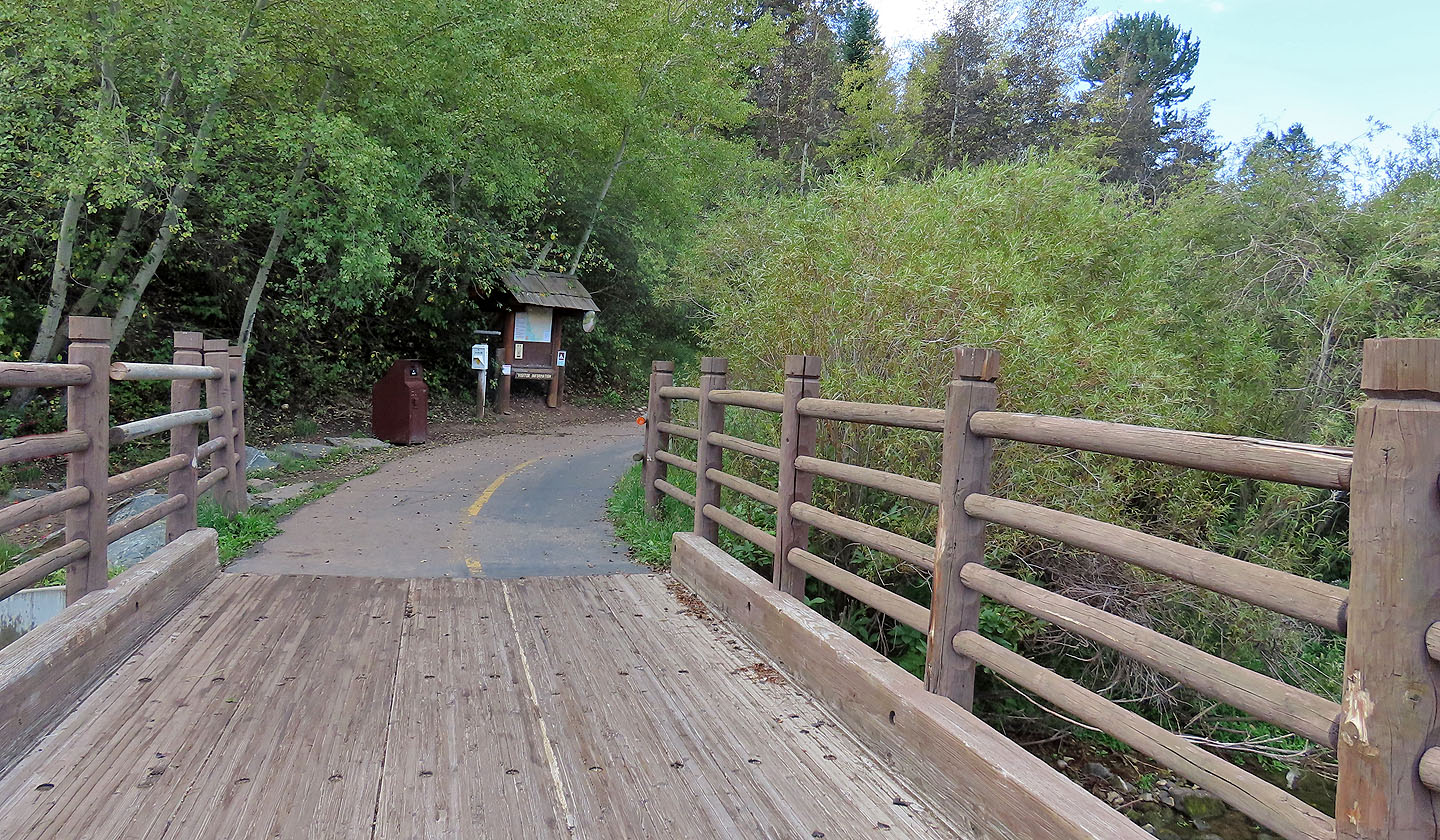 Josie's Ridge Trail begins after the bridge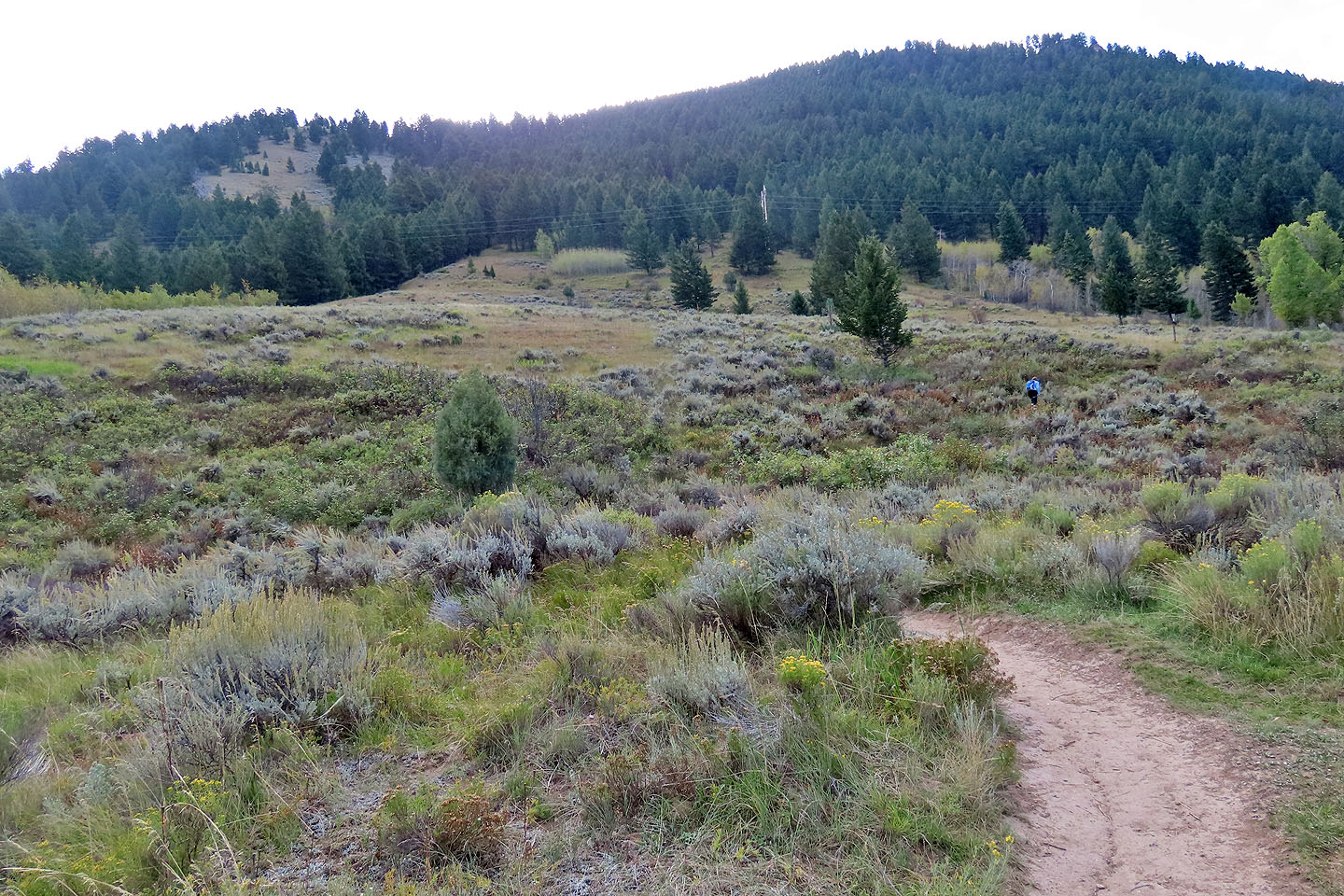 The trail crosses a meadow before turning left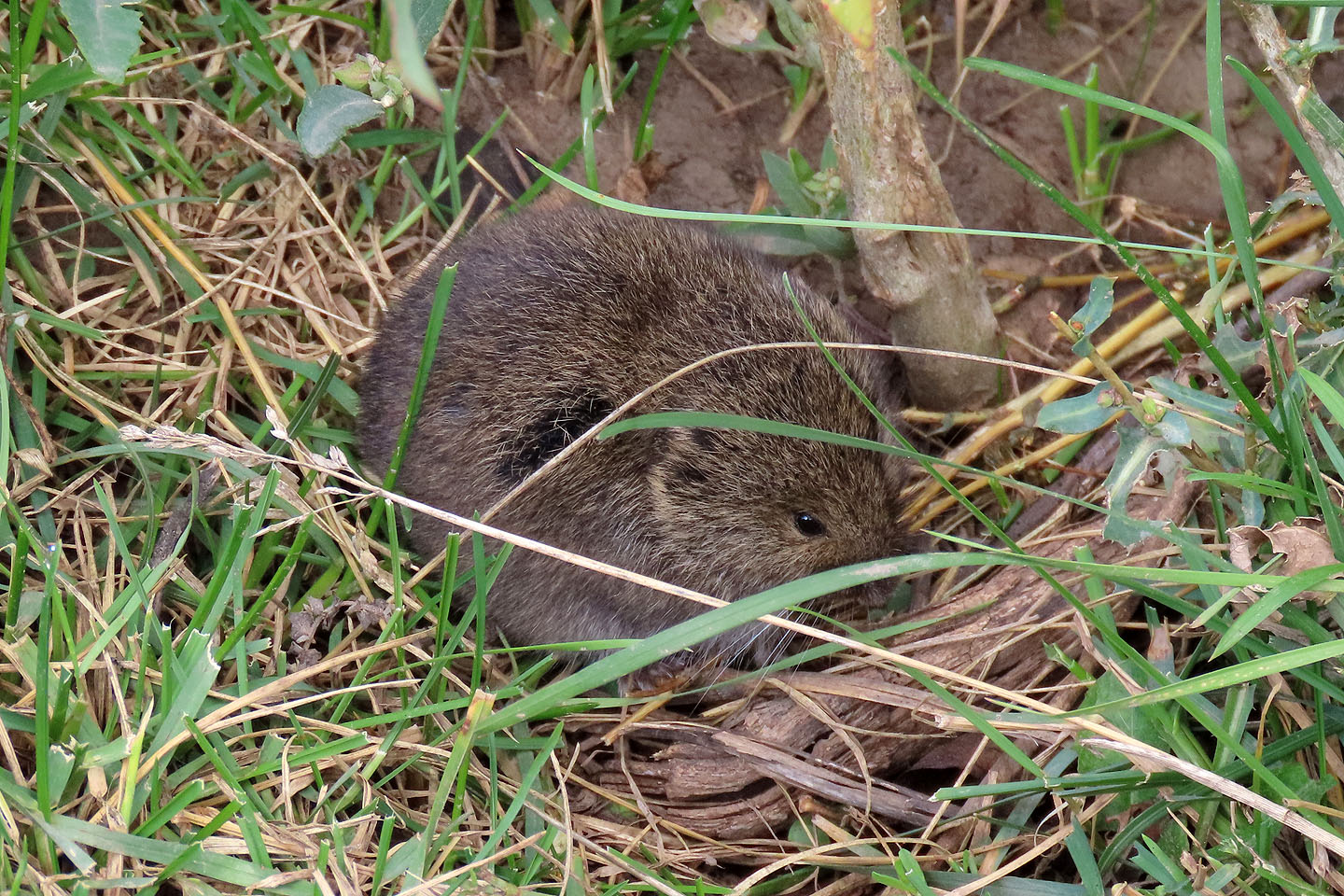 A mouse beside the trail ignored us even though we were only a couple of feet away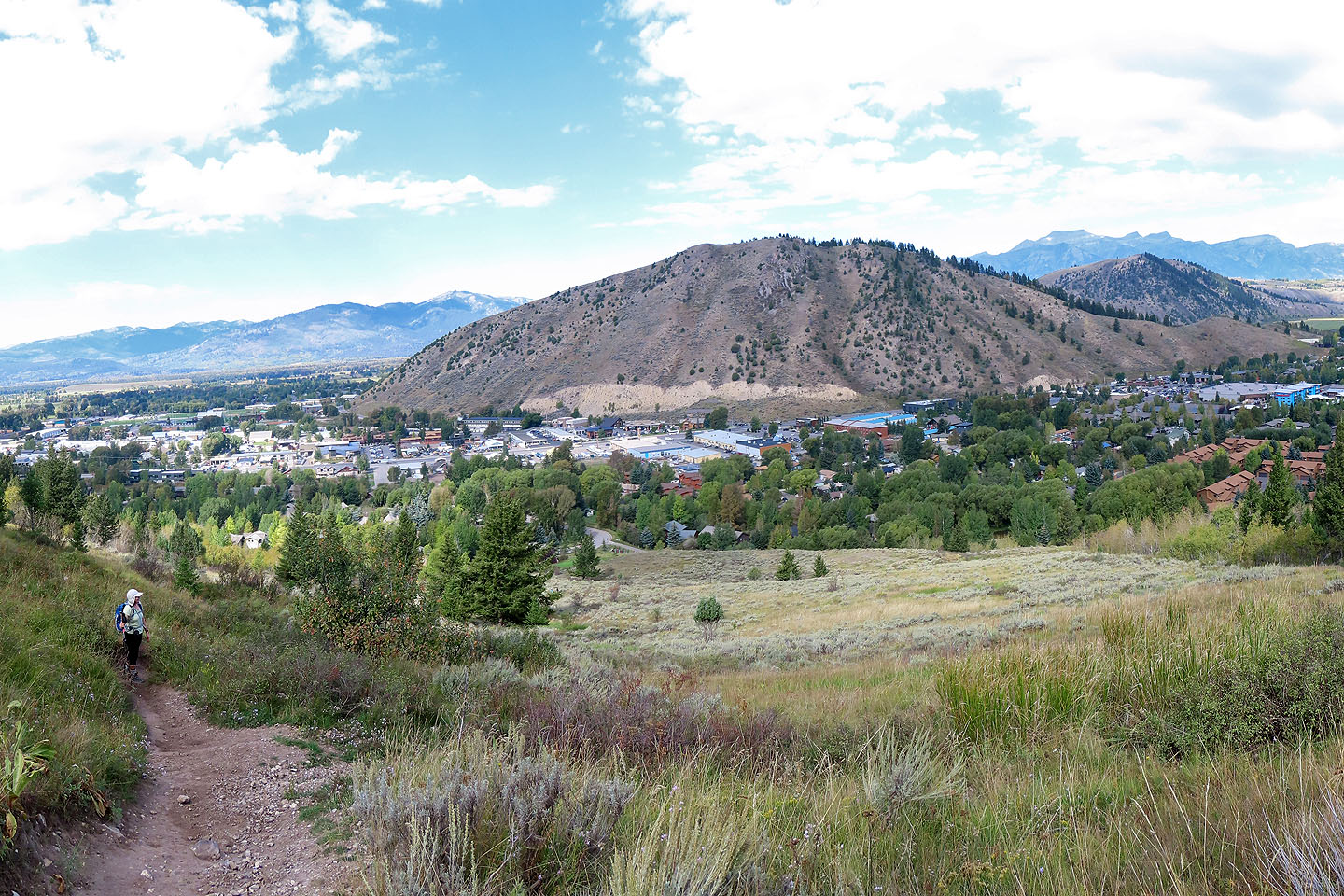 Looking back after the trail started climbing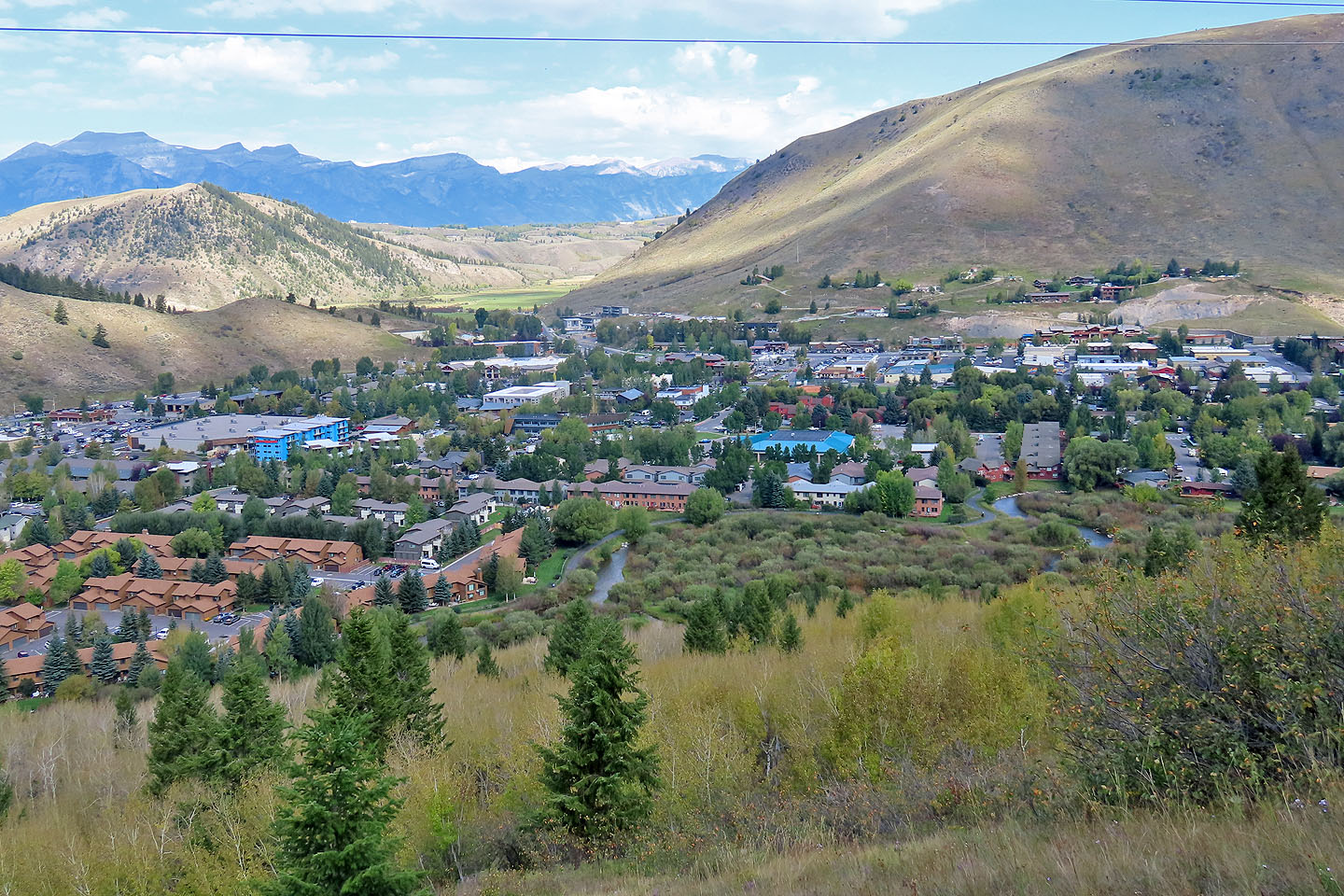 We parked by the building with the blue roof near the centre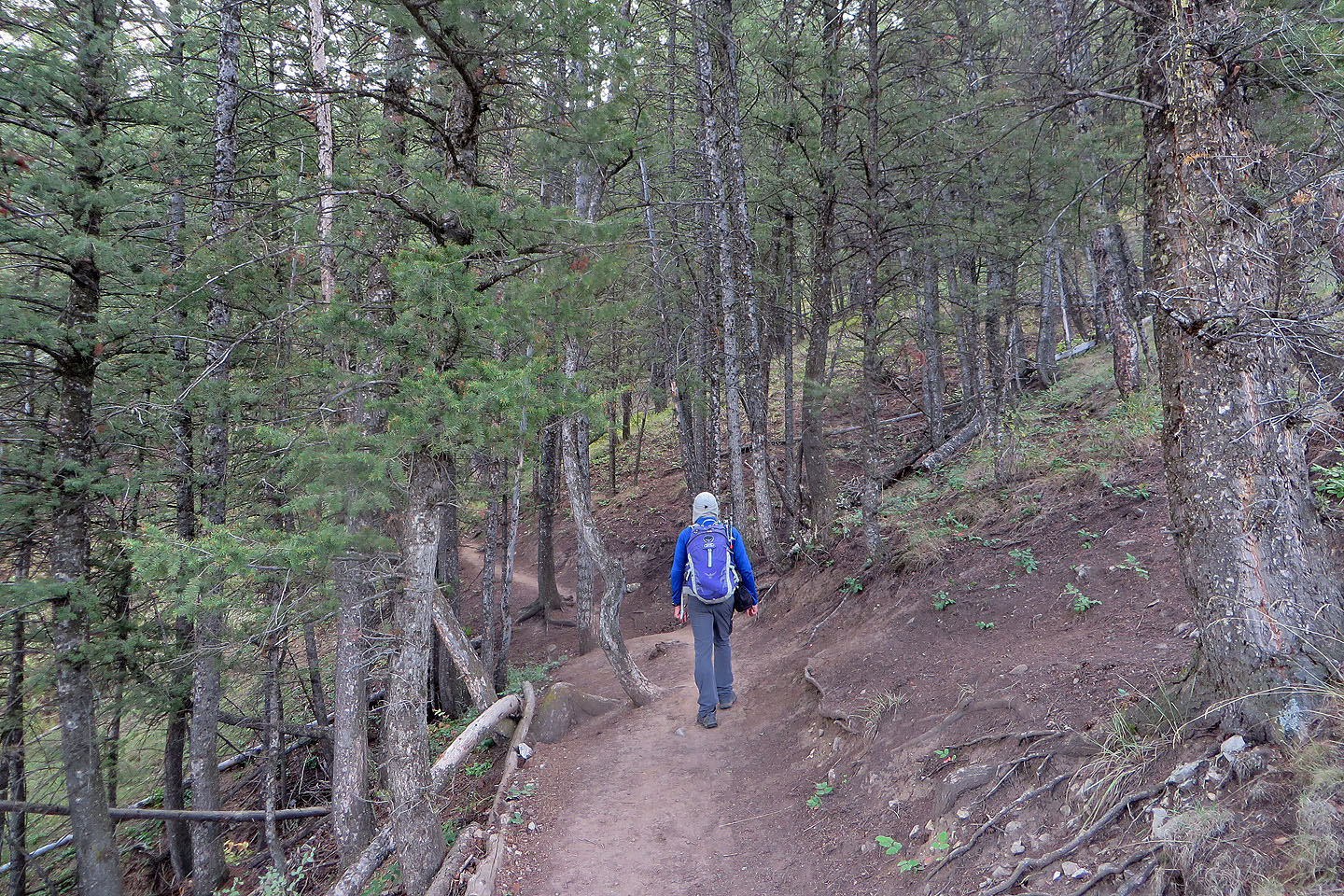 The trail briefly enters the trees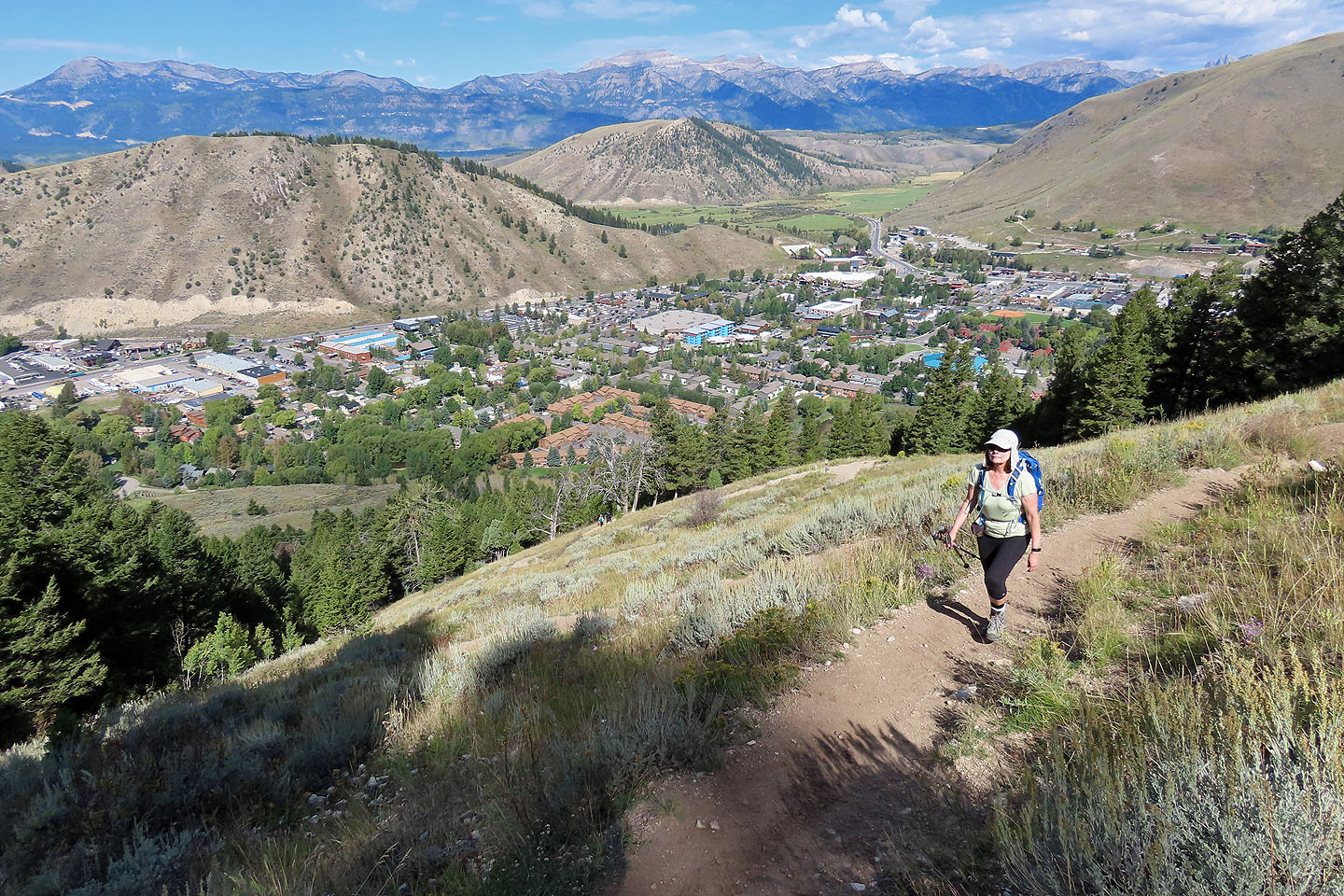 We hiked up several switchbacks in the clearing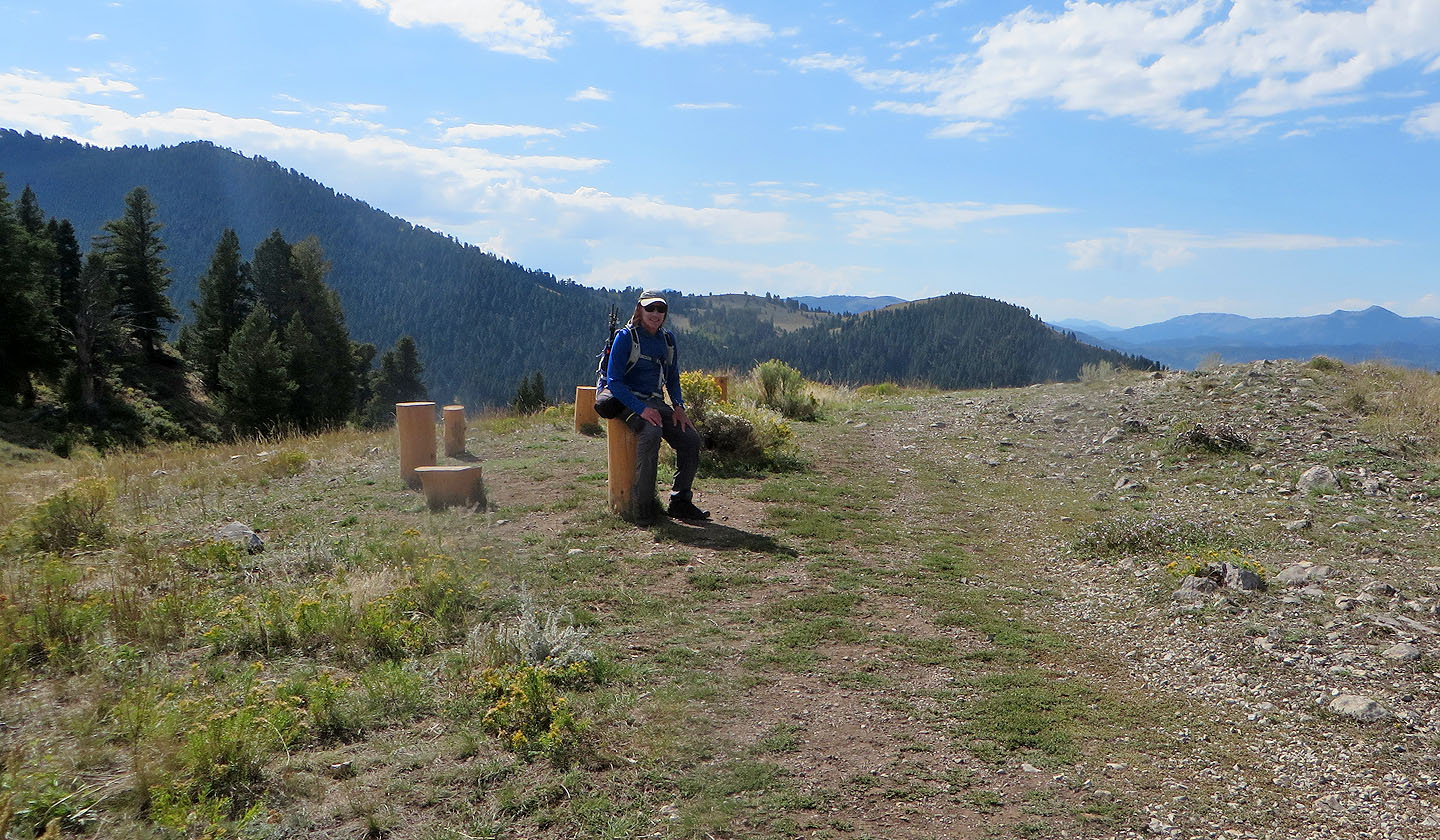 Logs on the saddle offer a respite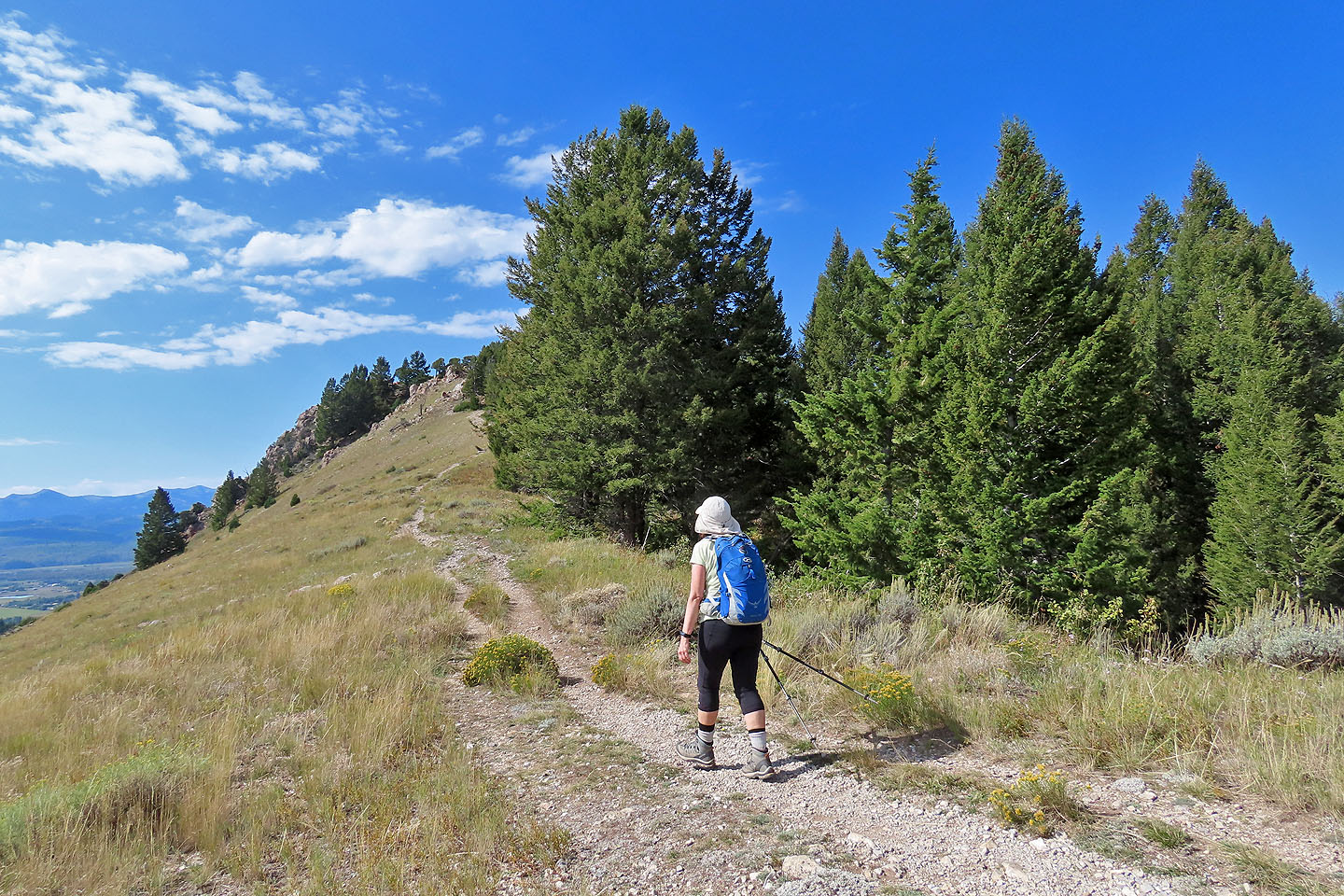 We continued up the ridge to the summit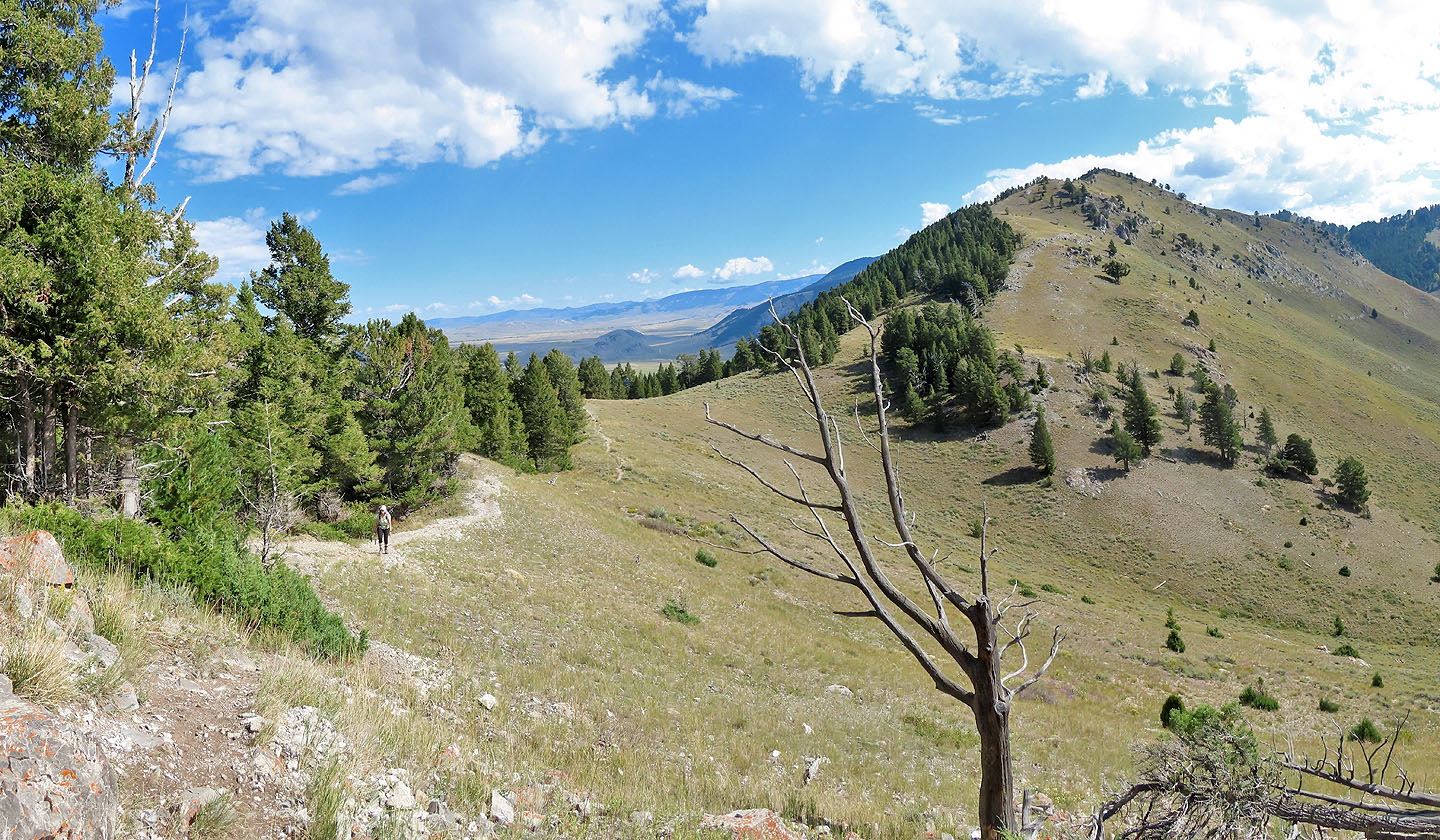 Looking back at the saddle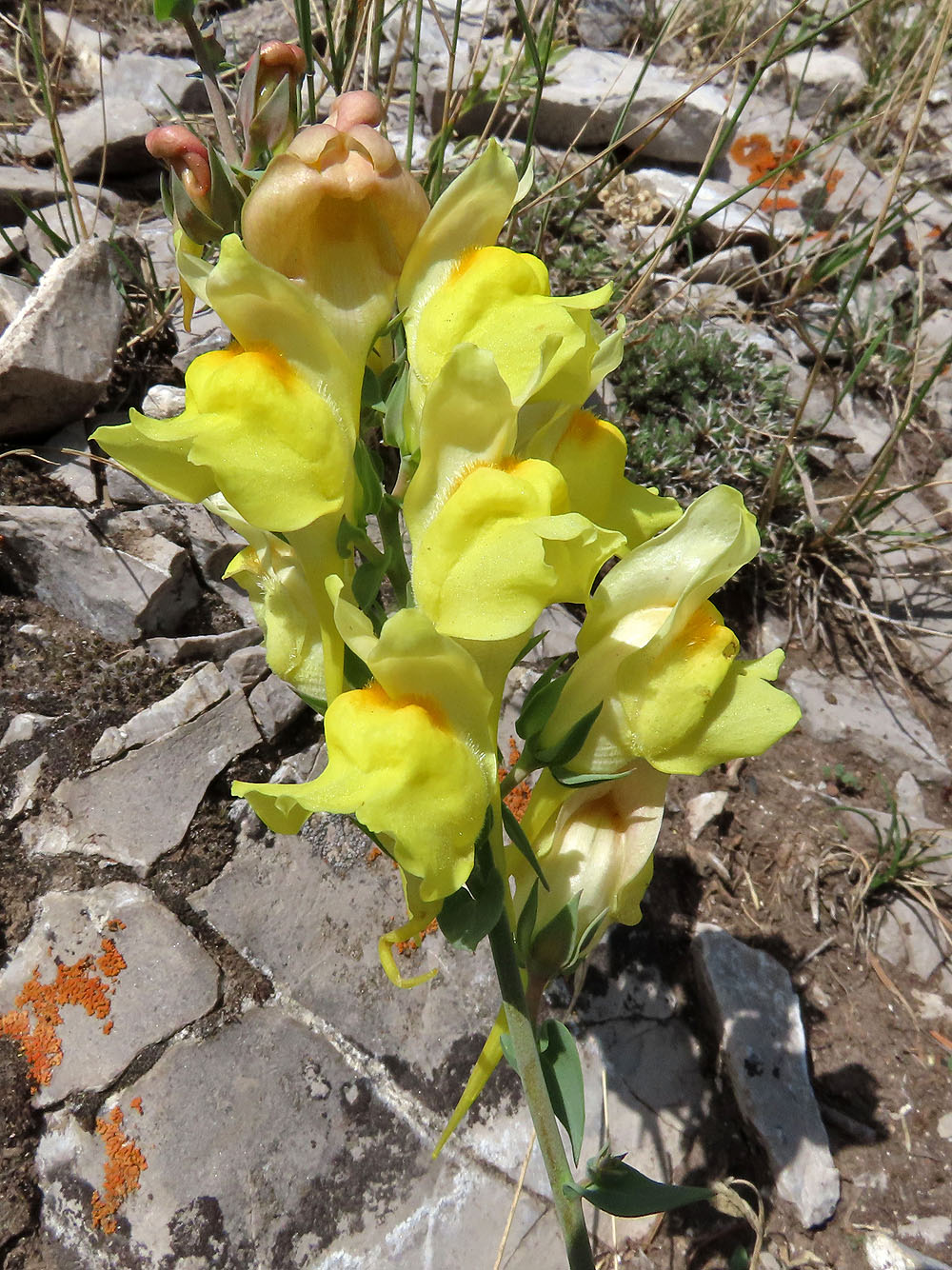 Toadflax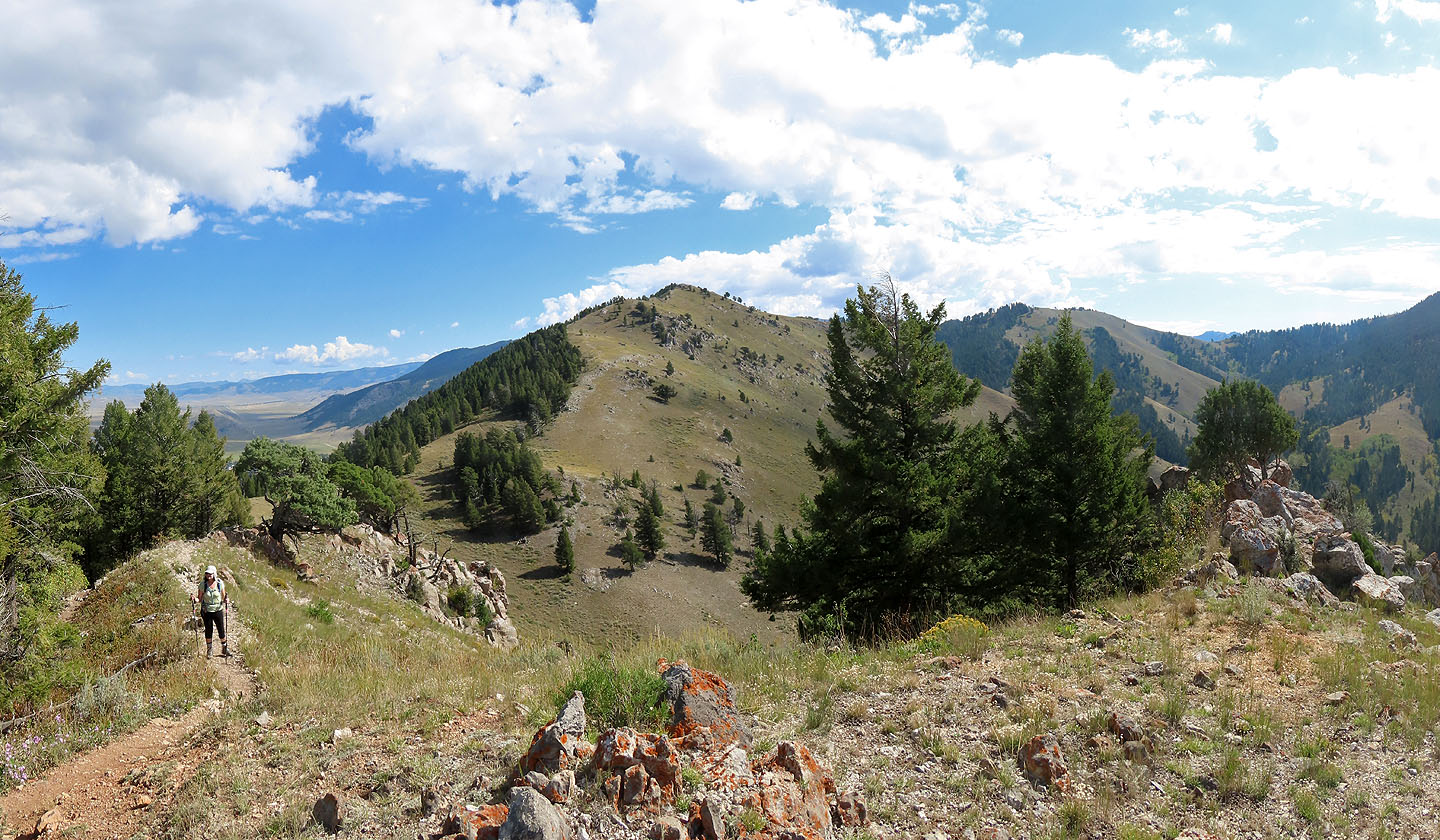 Looking back before reaching the summit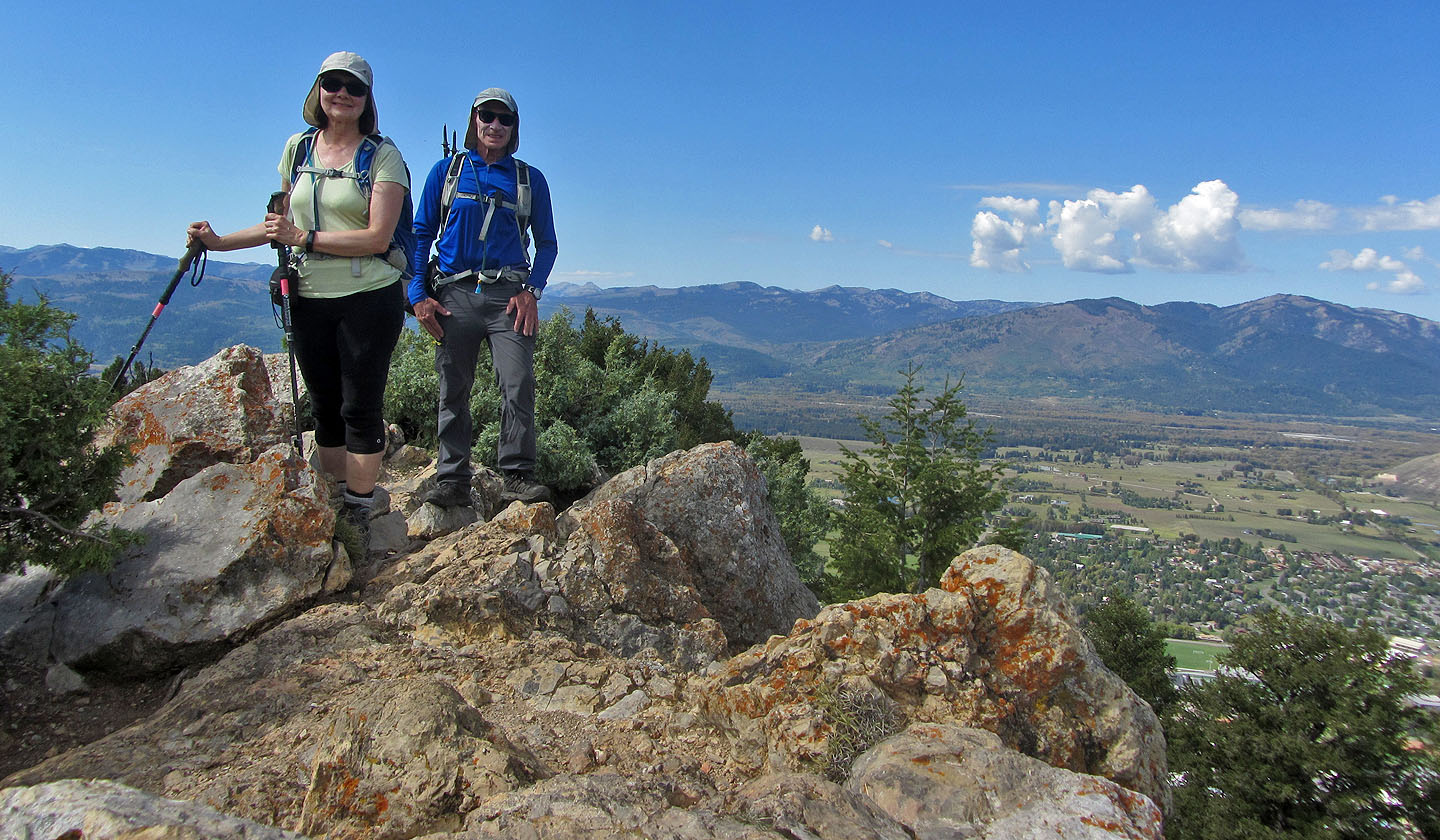 Standing on the rocky top
Mount Elly and Mount Glory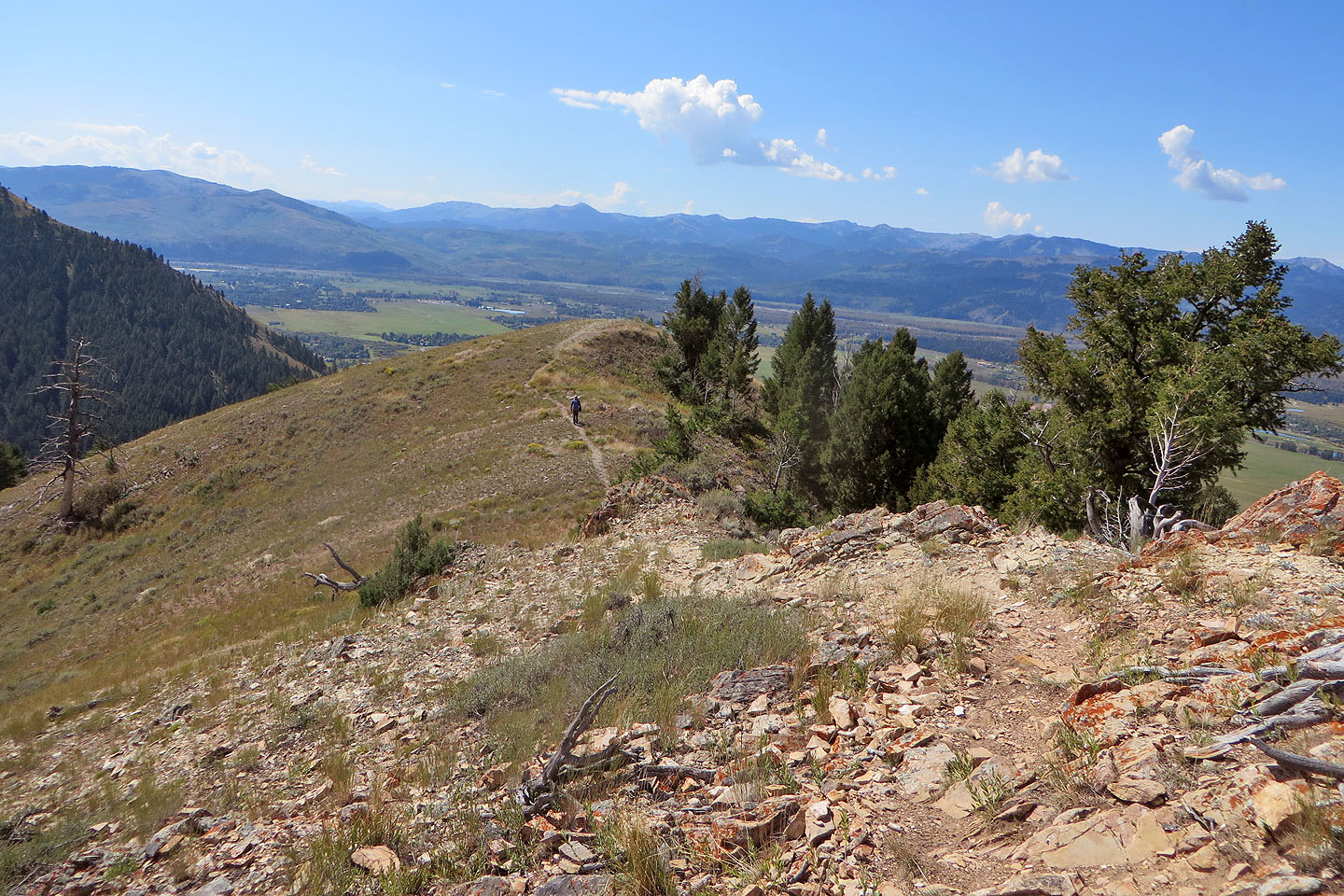 We walked to the end of the ridge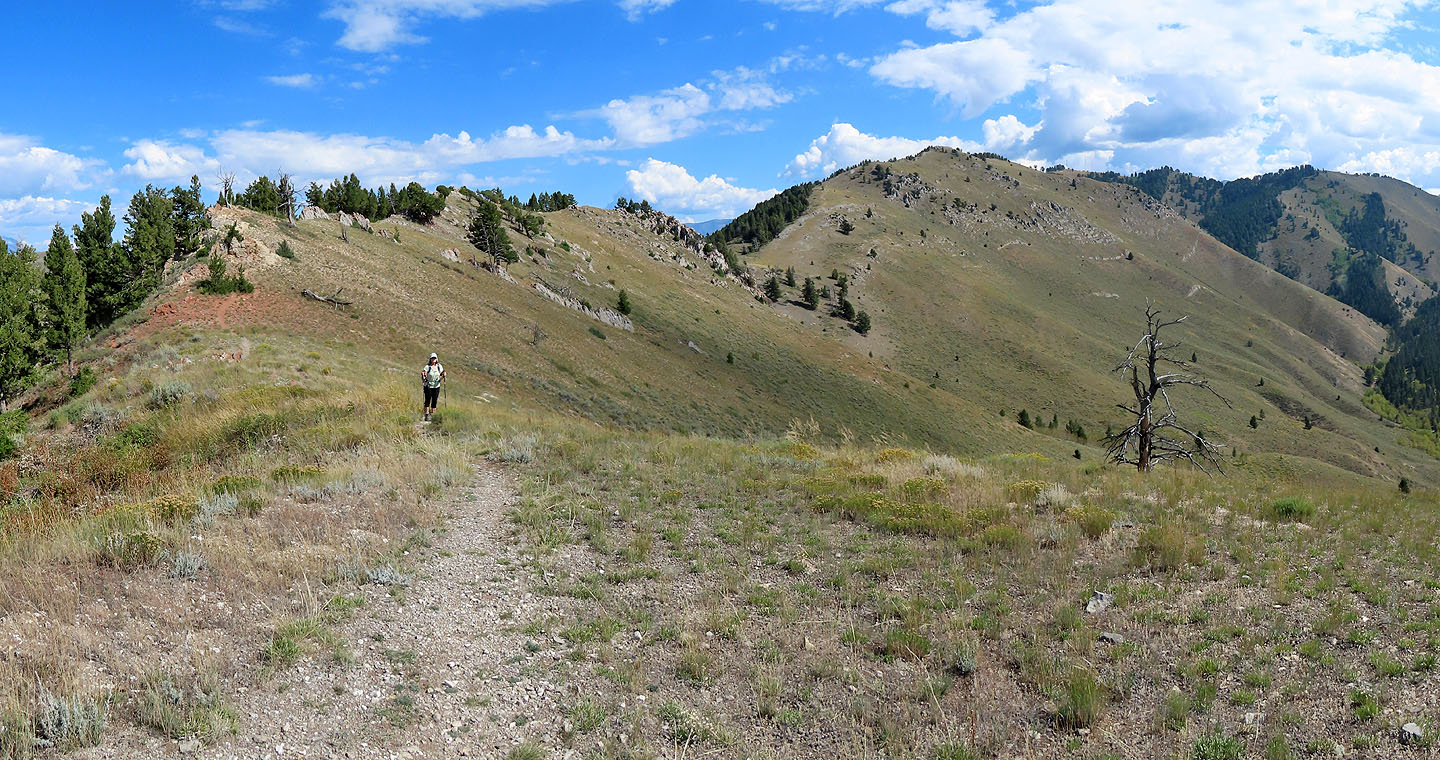 Although higher than Josie's Ridge, the structures on Snow King Mountain make the summit unattractive (mouse over for a close-up)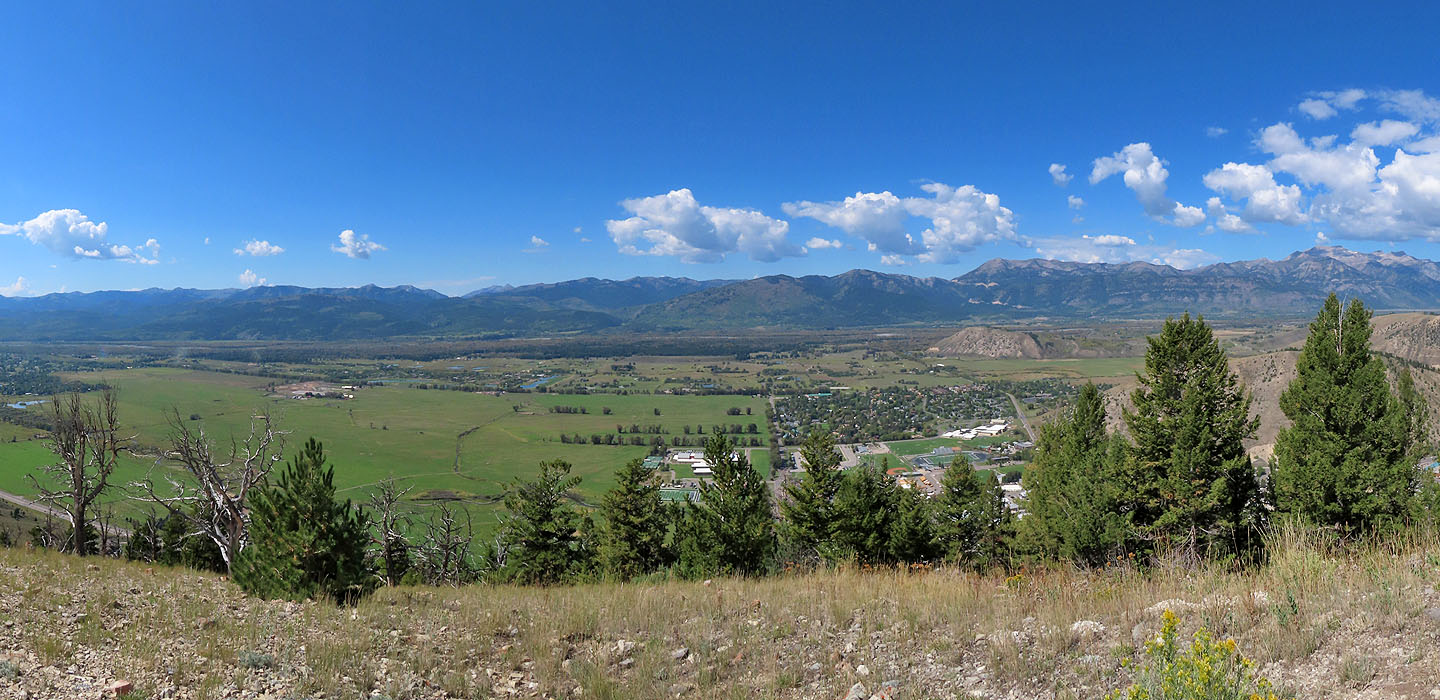 View from the end of the ridge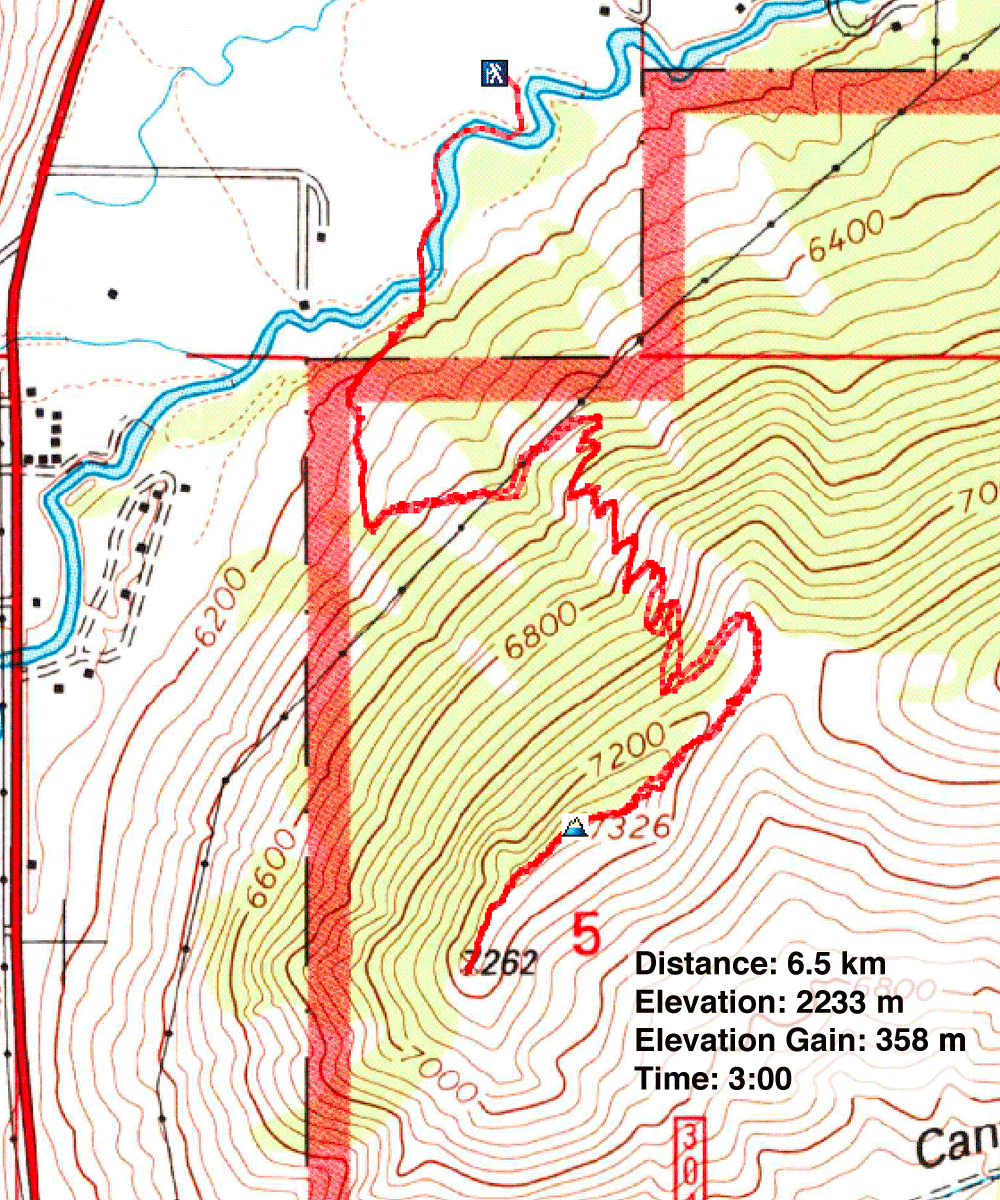 Jackson Topo (3.6 mi, 7362 ft, 1247 ft)