bobspirko.ca | Home | Canada Trips | US Trips | Hiking | Snowshoeing | MAP | About

Mount Glory
aka Glory Peak
Caribou-Targhee National Forest, Wyoming
September 10, 2023
Distance: 3.0 km (1.9 mi)
Cumulative Elevation Gain: 500 m (1640 ft)
Despite towering over 3,000 m, Mount Glory is a quick hike. The route is incredibly simple. A short but steep trail runs nearly straight up from Teton Pass to the summit. There are no turns and no noticeable switchbacks. The only peril is crossing the highway from the parking lot at Teton Pass to the trailhead. The road on either side of the pass drops off sharply so there is little warning should a vehicle appear.
Dinah didn't join me on my climb up Mount Glory and instead chose to hike Mount Elly. A single parking lot serves both hikes. Since we had cell phone coverage here, we kept in touch. While I climbed Glory, Dinah hiked up Elly.
The path to Glory isn't easy. The trail is steep and much of it is covered in stones that act like ball bearings making it slippery. I slowly climbed the trail as it followed the edge of the forest before reaching the open summit. The views on top were superb and far-ranging. Nearby 3332 m Rendezvous Peak interrupted the view north, but in all other directions, I could see for miles and miles. Mount Elly spread out below me, although Dinah was impossible to spot because of the distance.
Coming down was a bit treacherous. Even using trekking poles, I sometimes slipped on the stony trail. Even so, I hurried down and reached our car almost at the same time as Dinah.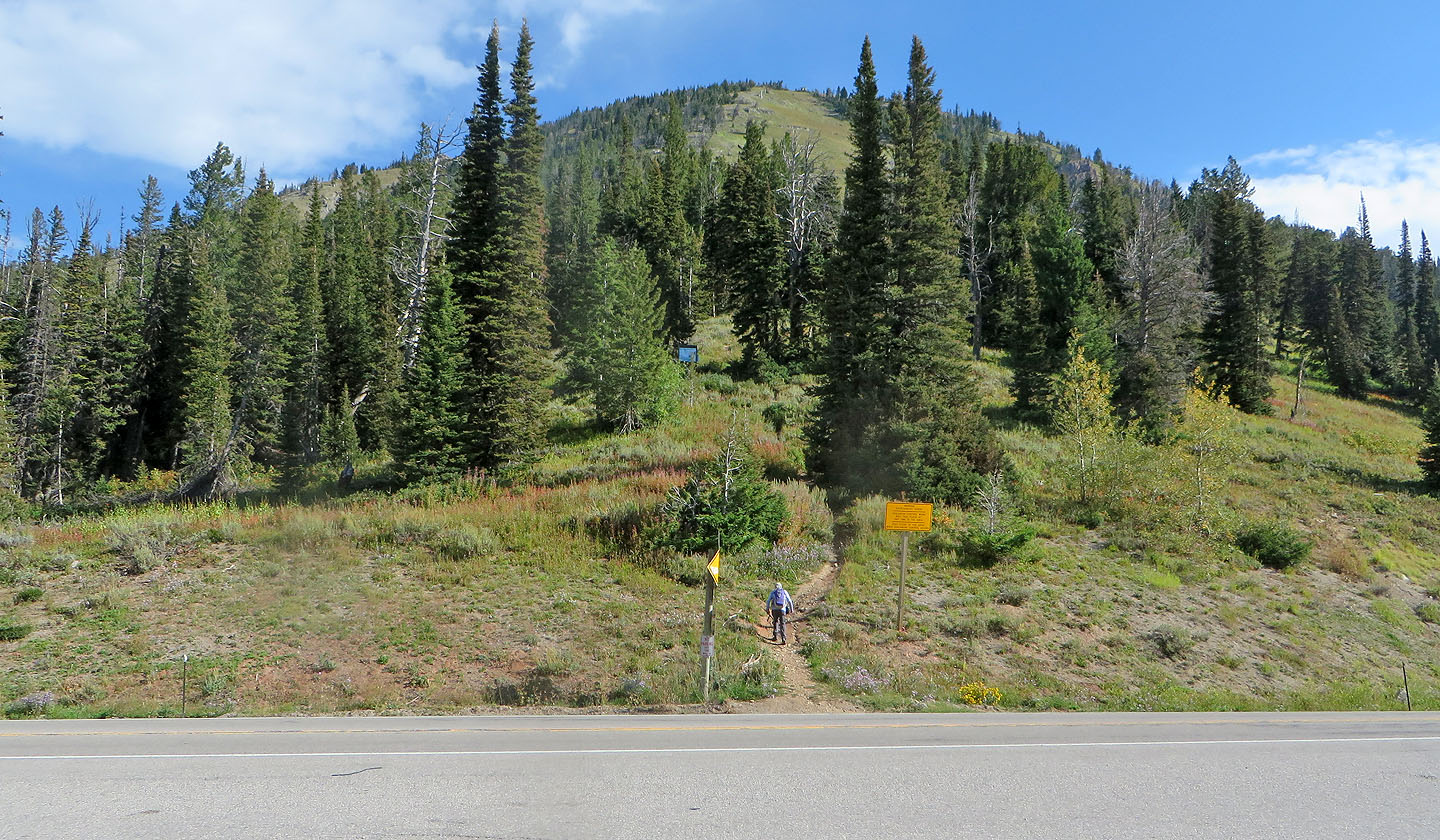 After crossing the road, I started up the trail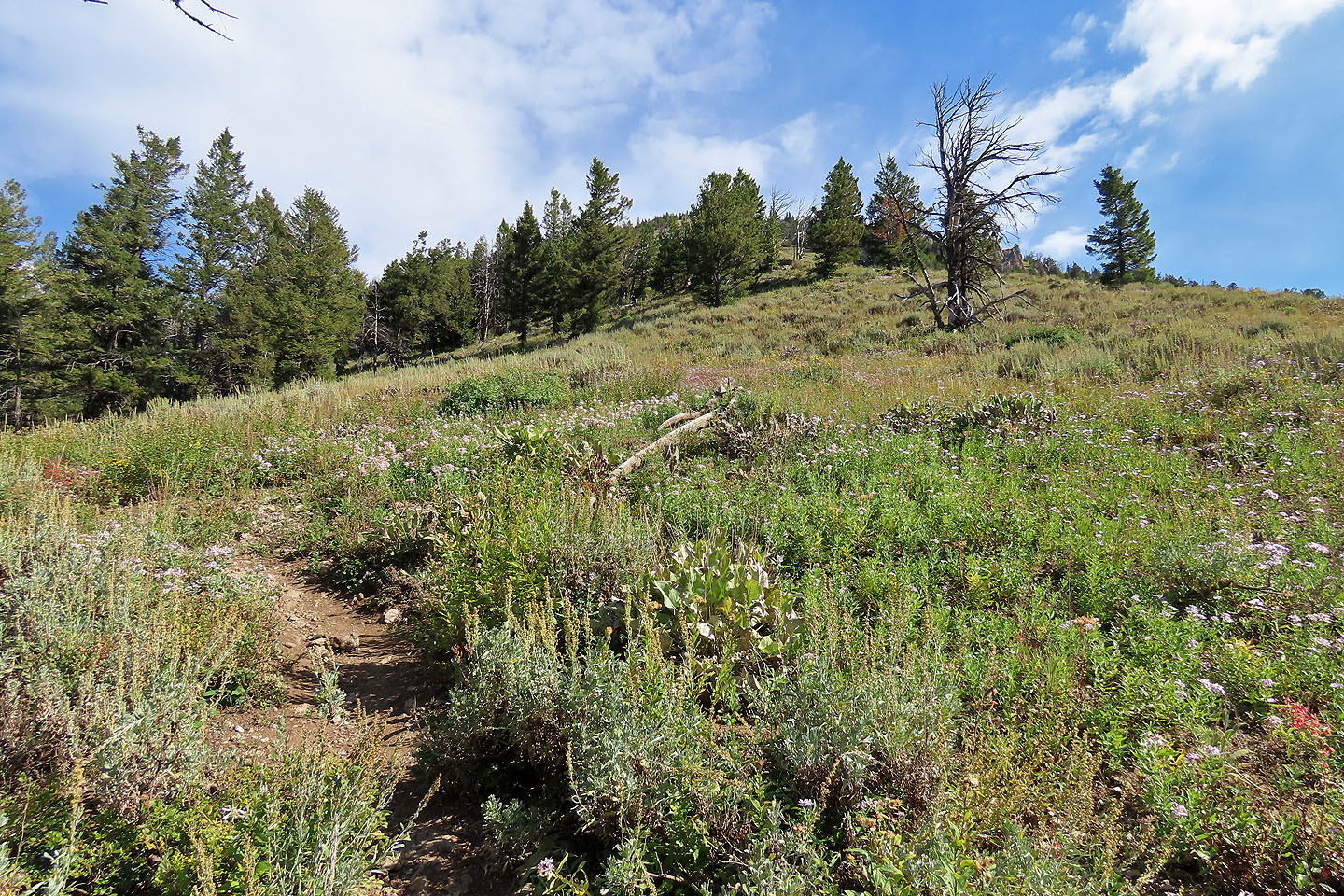 The trail keeps close to the edge of the trees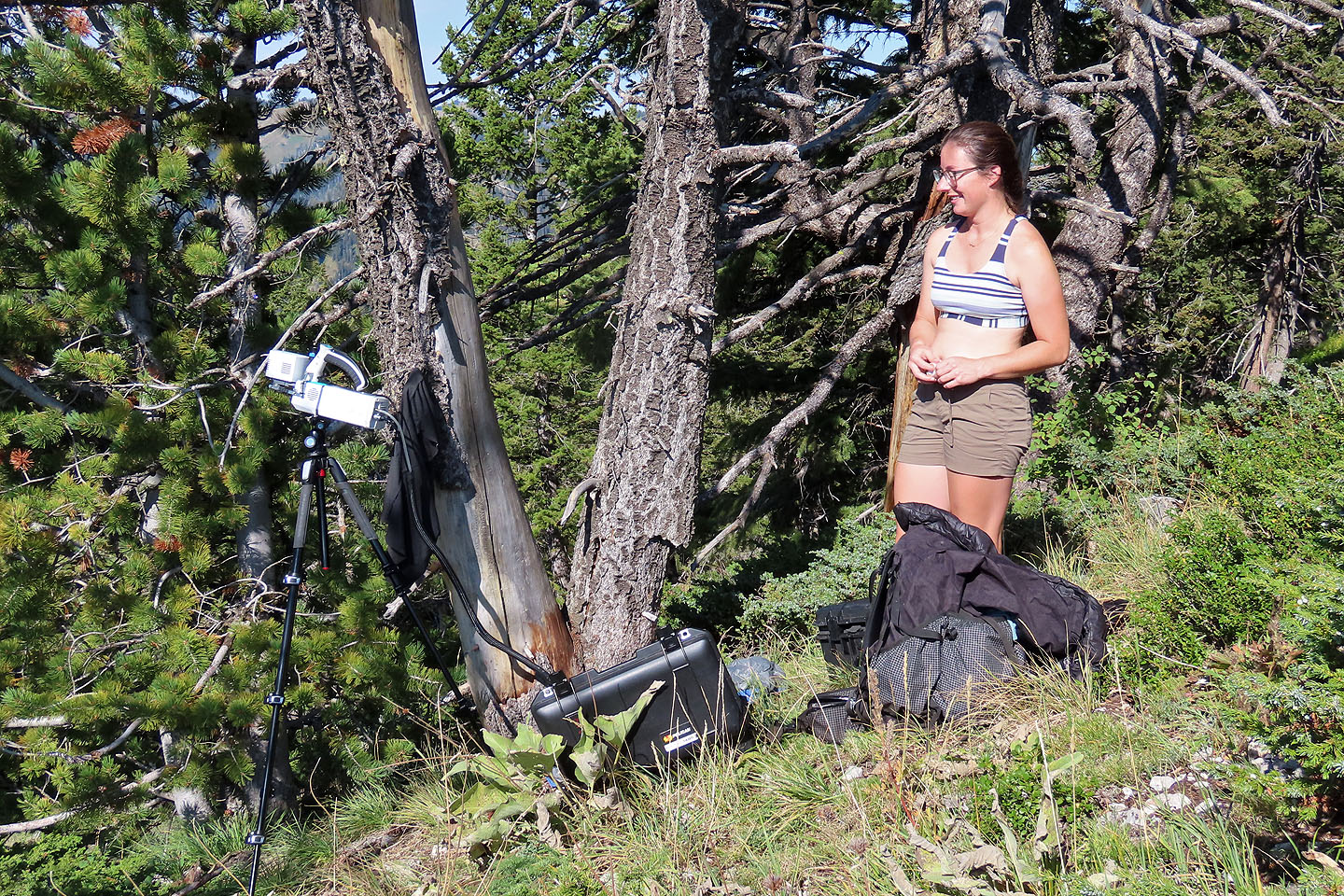 I stopped to talk to a Montana University Ph.D. student who was gathering photosynthesis data, measuring CO2 and H2O levels that the trees give off. The data will show how well each species is doing at different elevations. It takes an hour and half per tree, and she does four trees a day.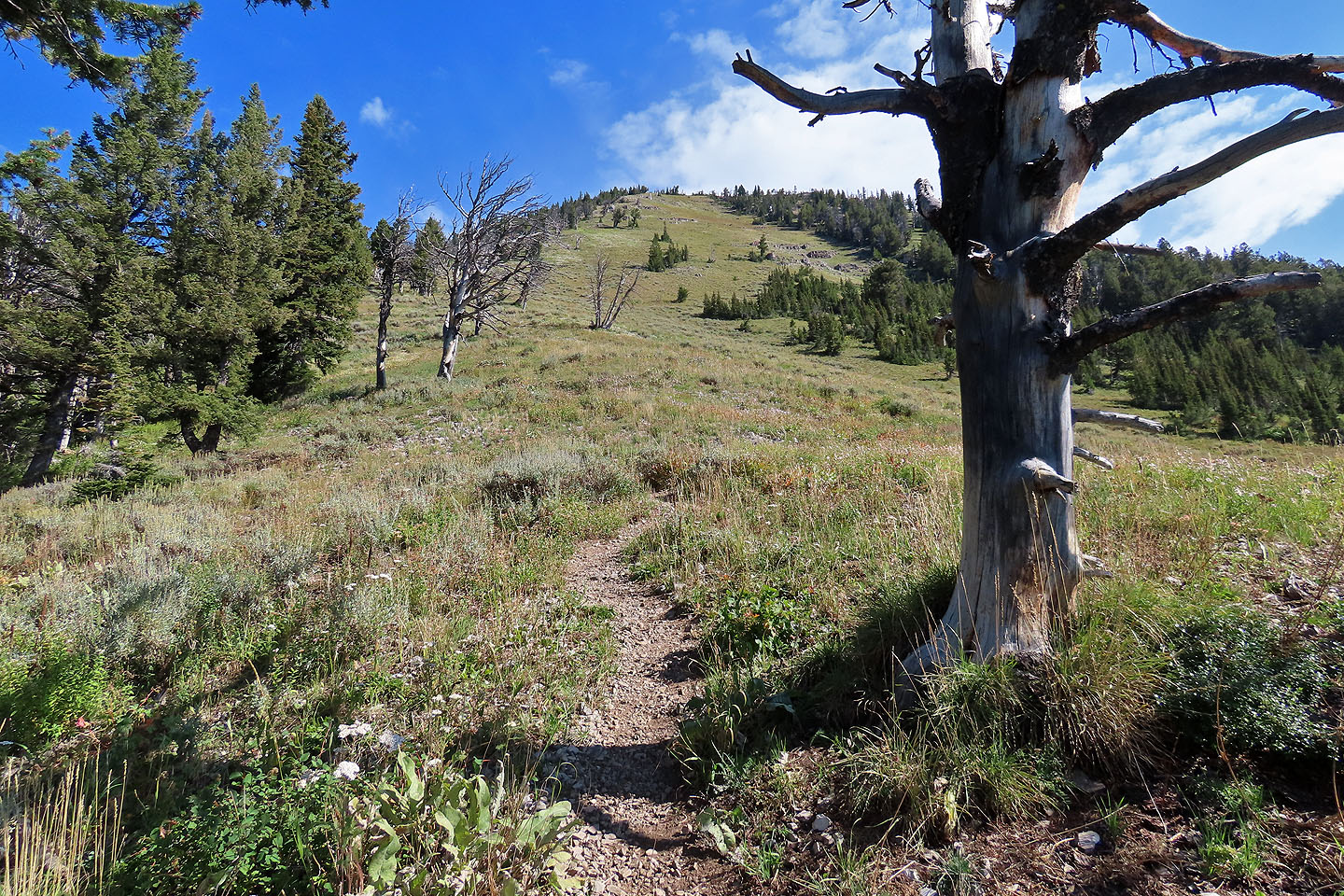 The summit is not yet in sight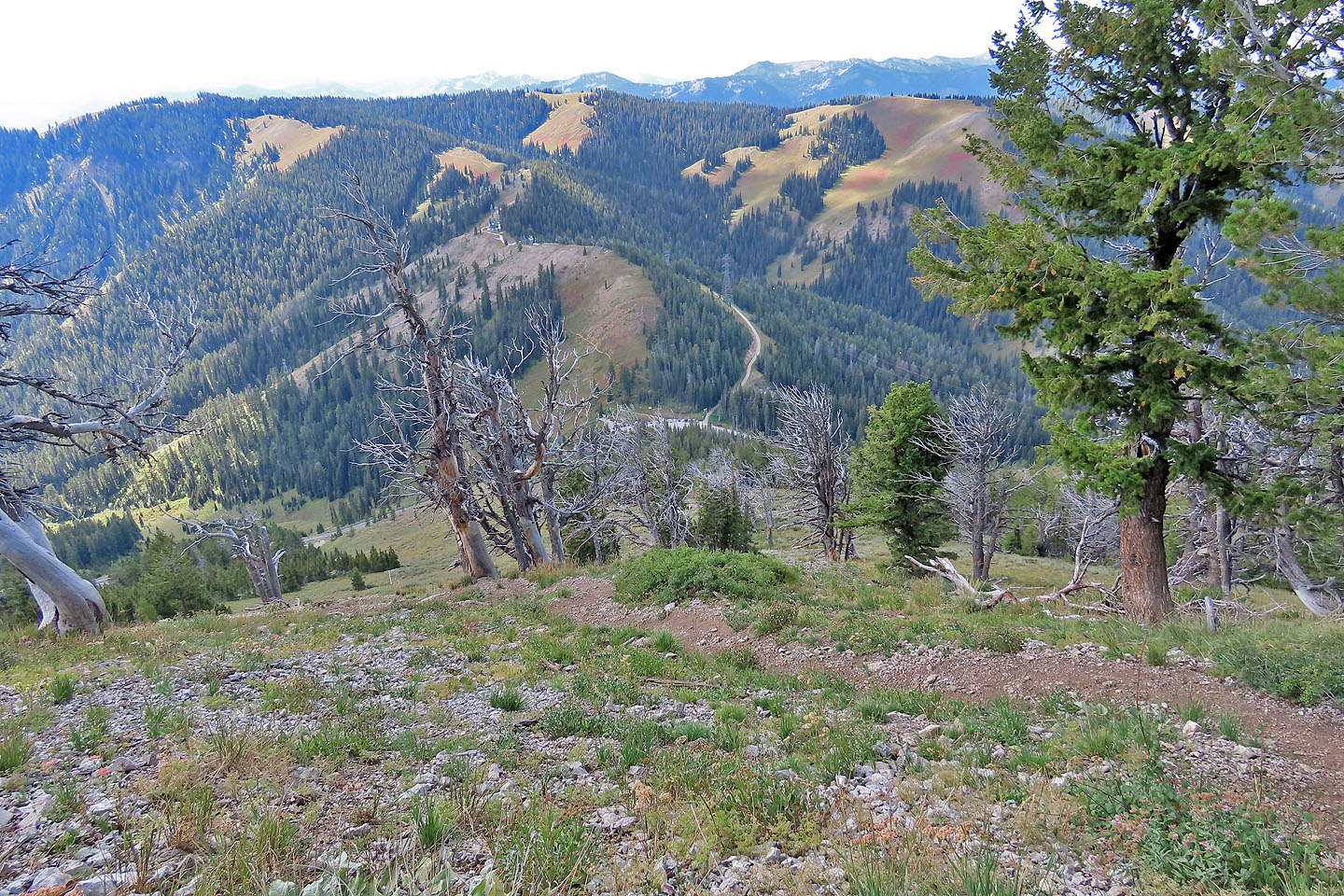 Looking down at the parking lot from the halfway point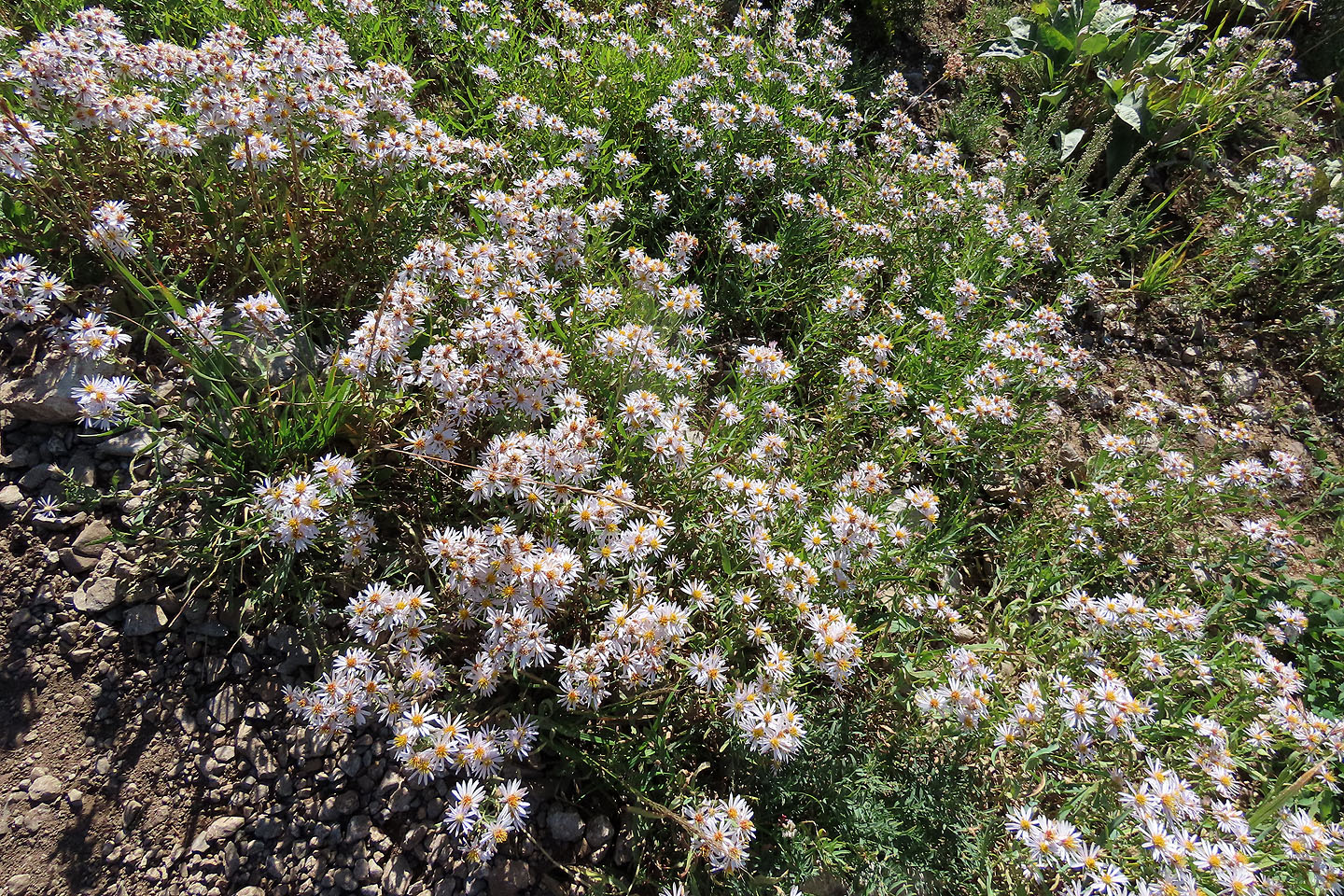 Asters lined the trail (mouse over)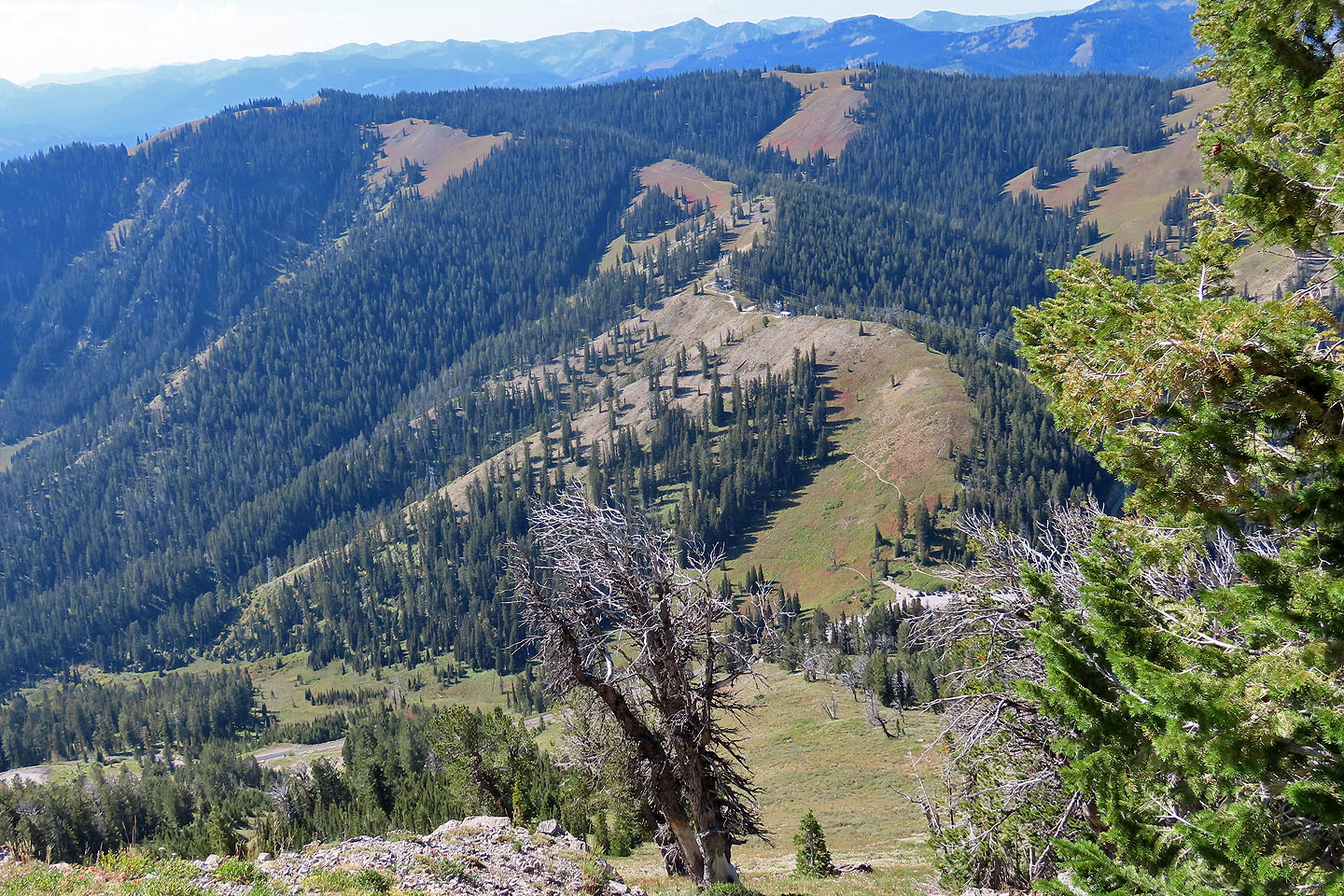 On her way to Elly, Dinah reached the buildings near the centre of the photo (mouse over to zoom in)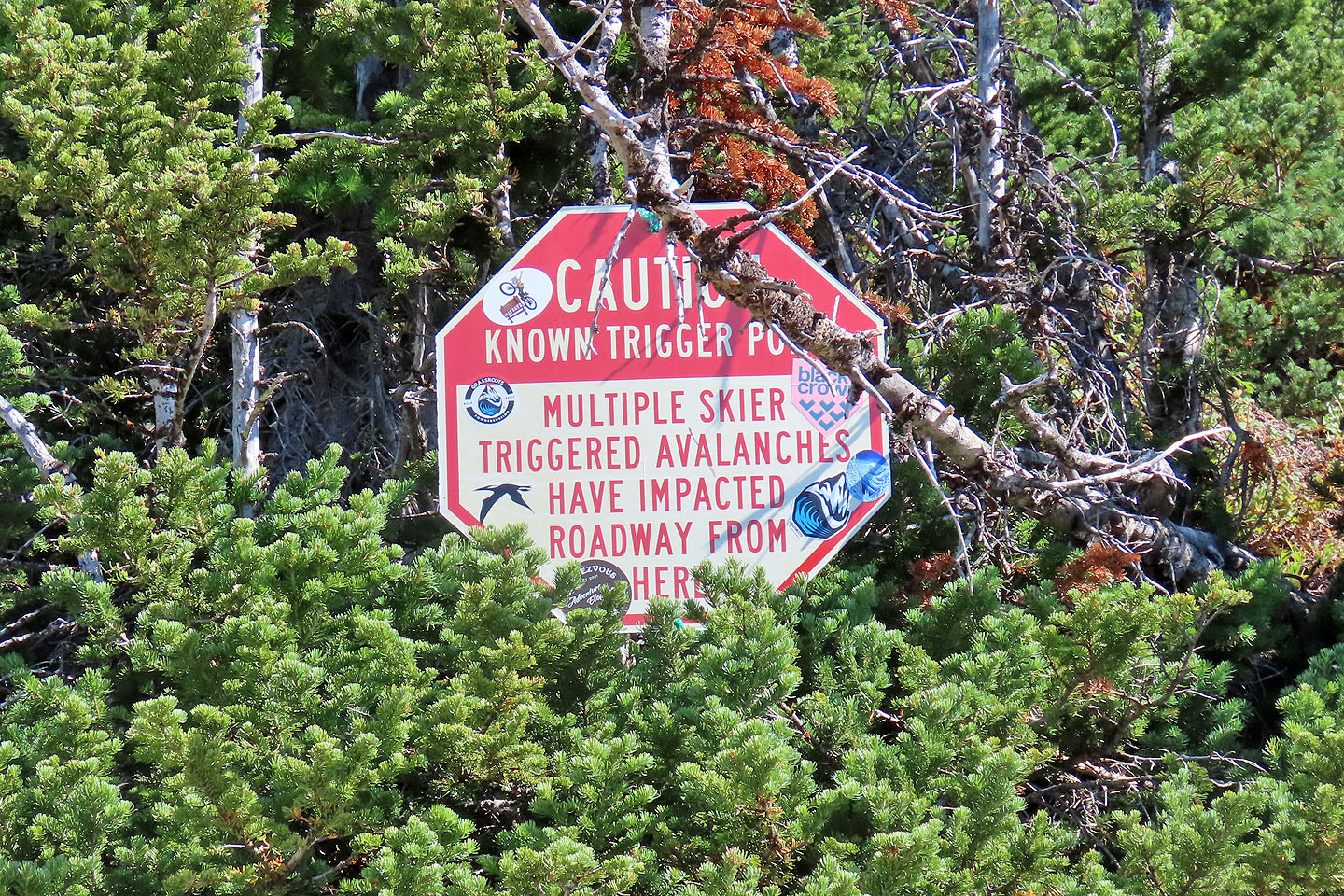 A sign warns of causing avalanches that could reach the road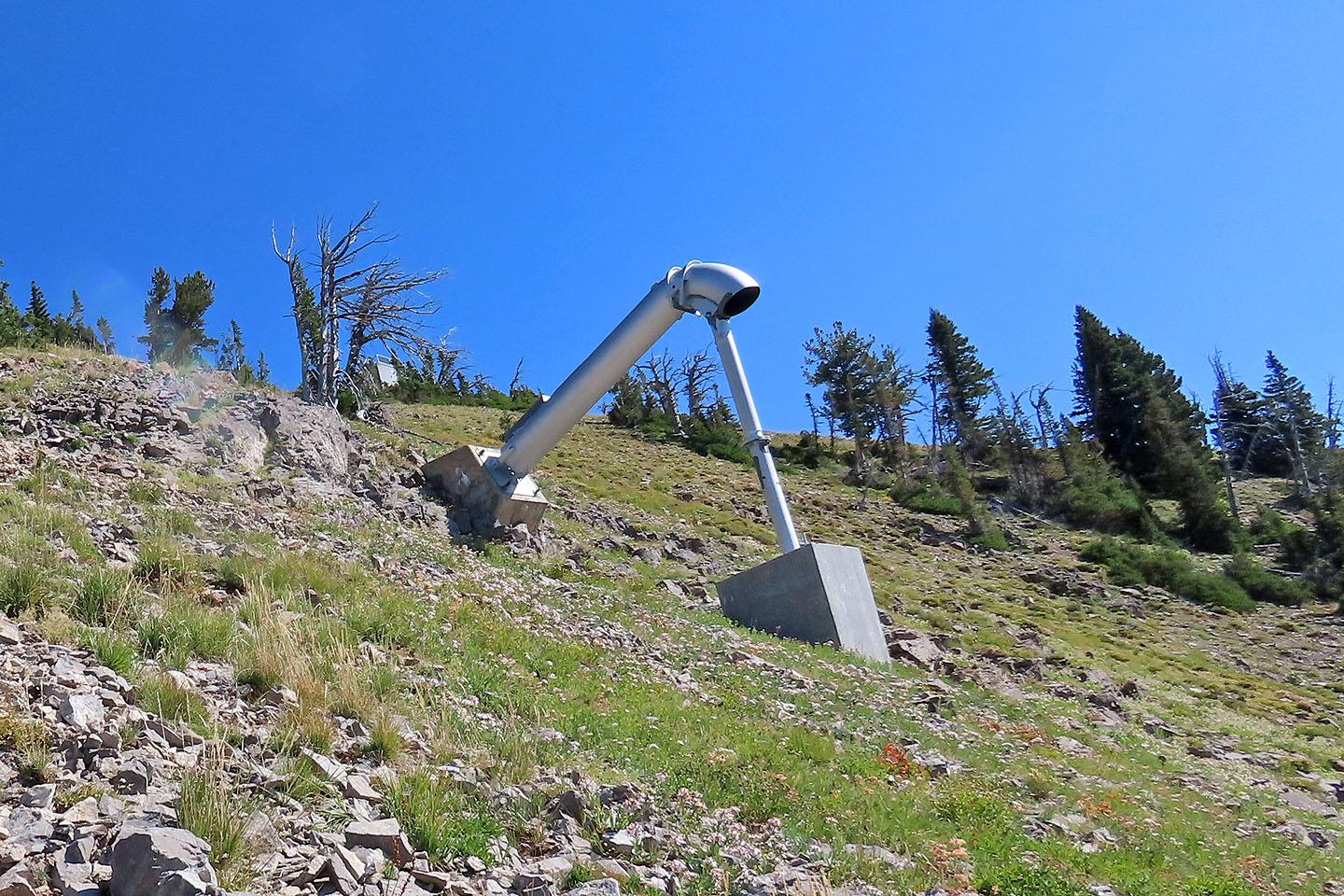 Avalanche control systems are positioned at avalanche start zones and are remotely detonated above the snowpack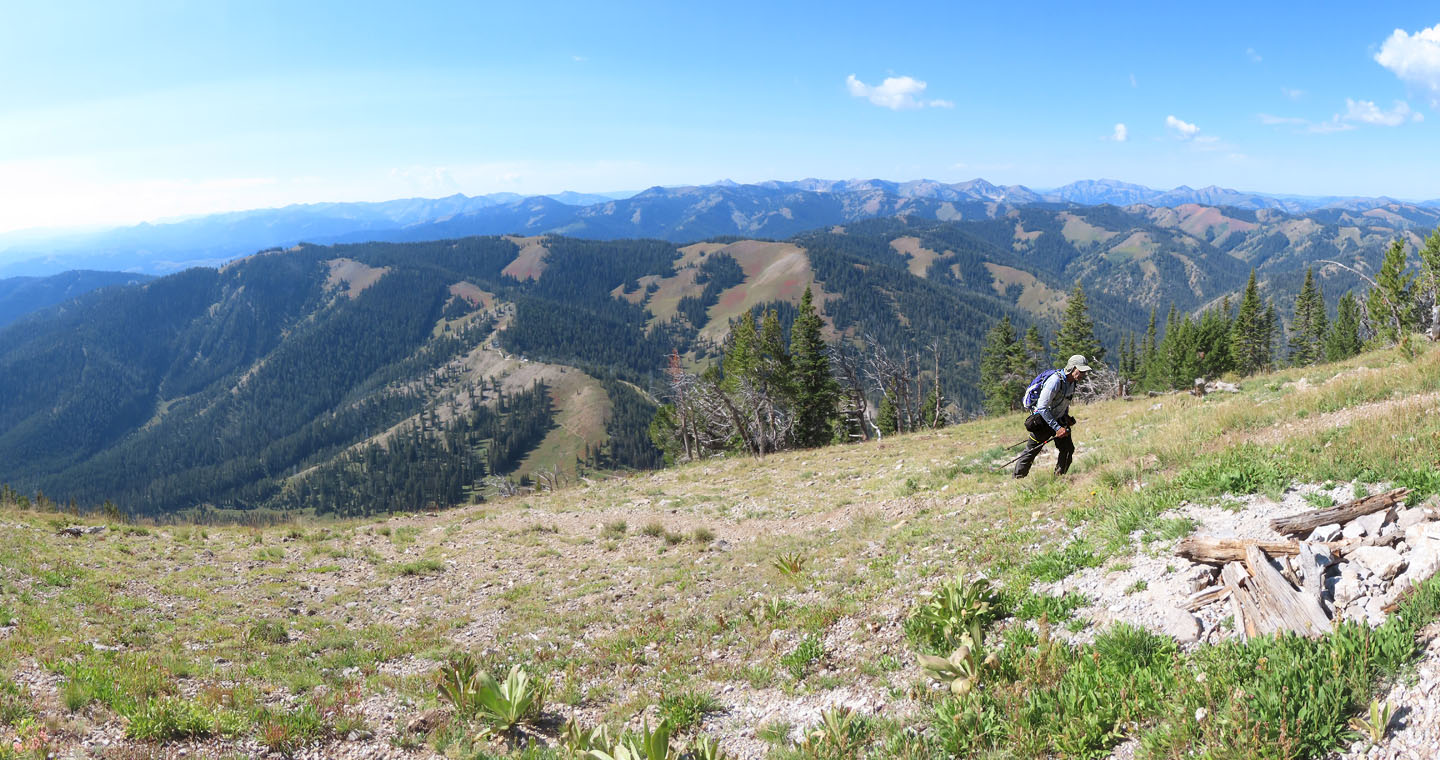 Getting close to the summit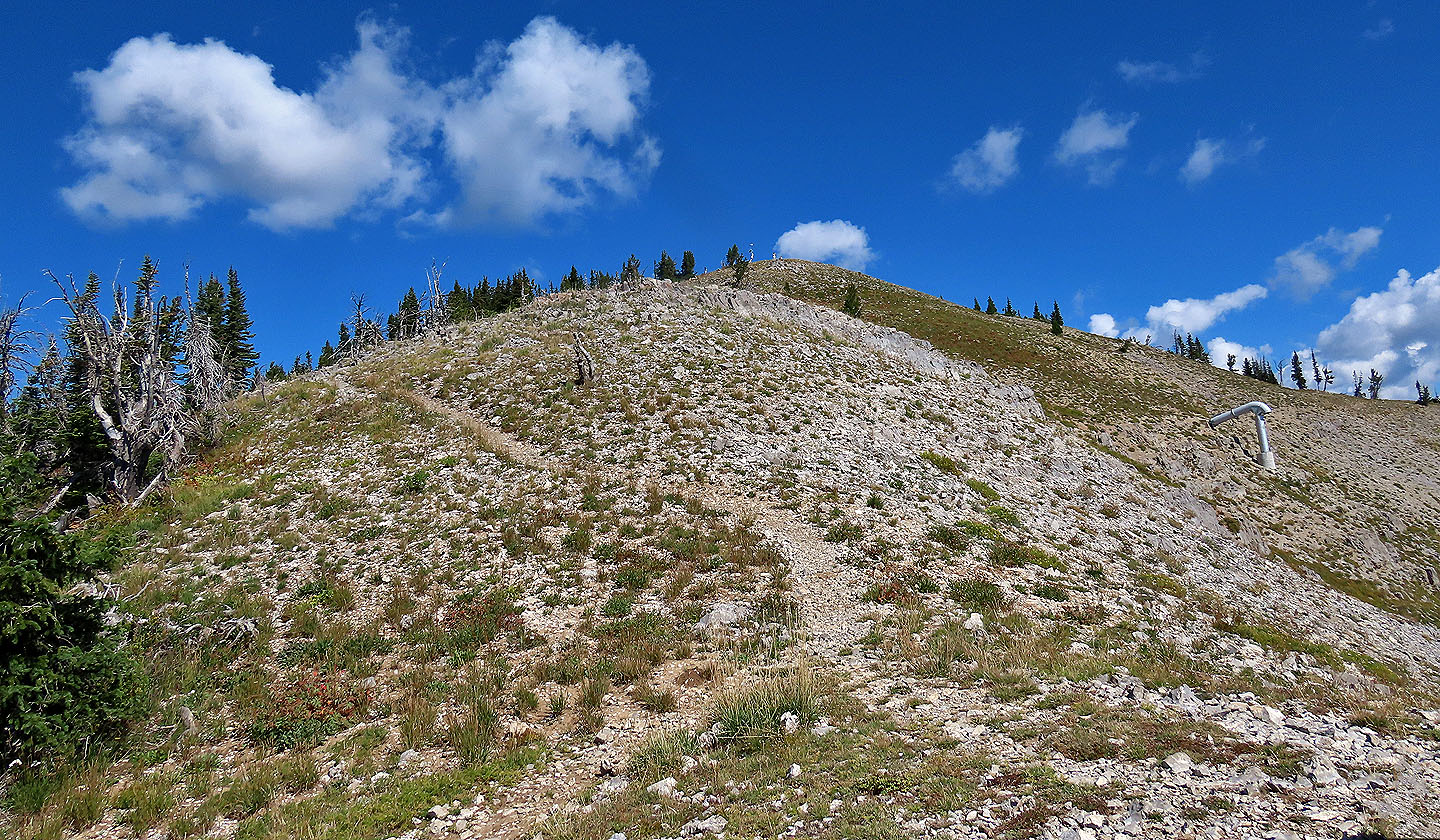 The top of Glory is finally in sight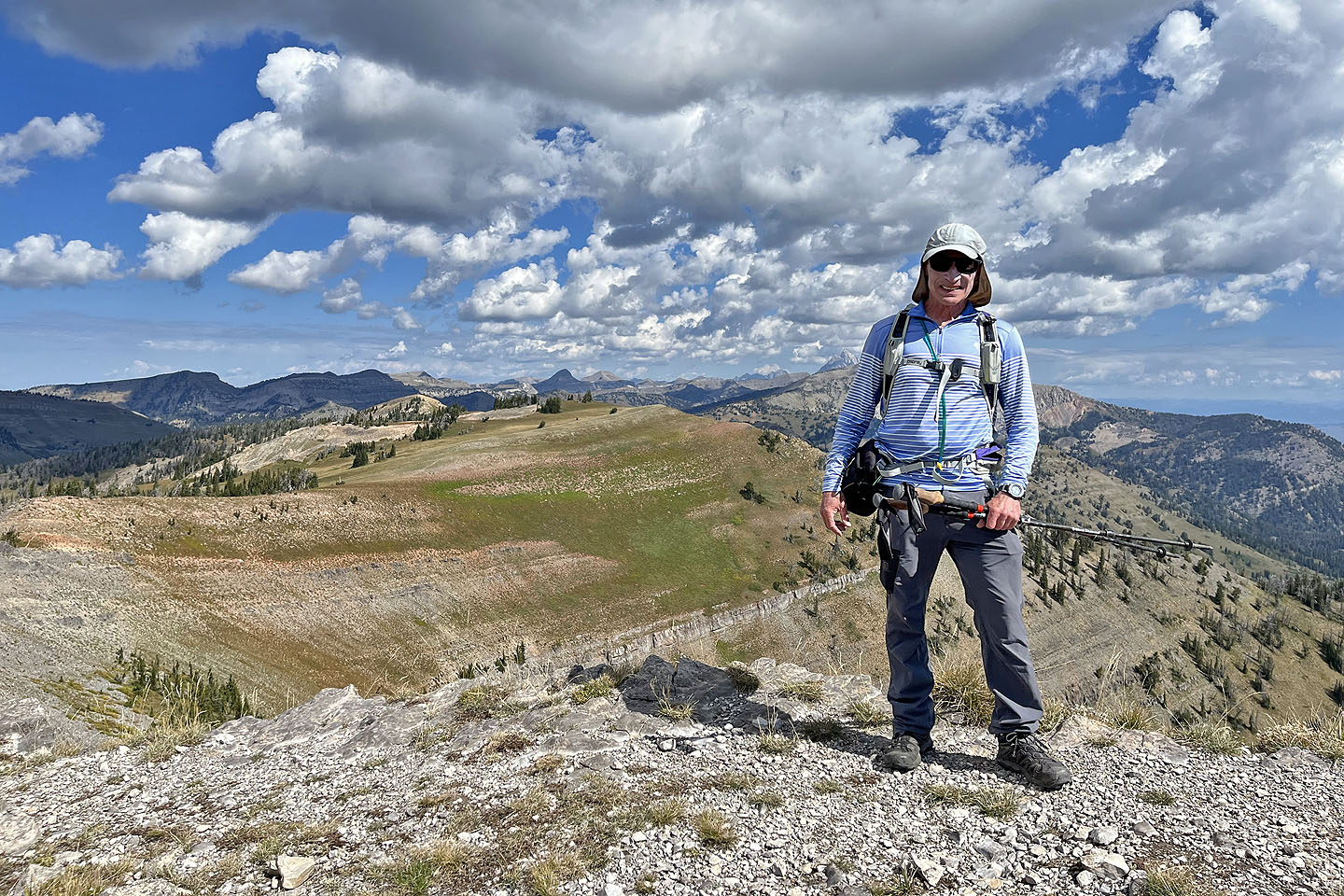 Standing on the summit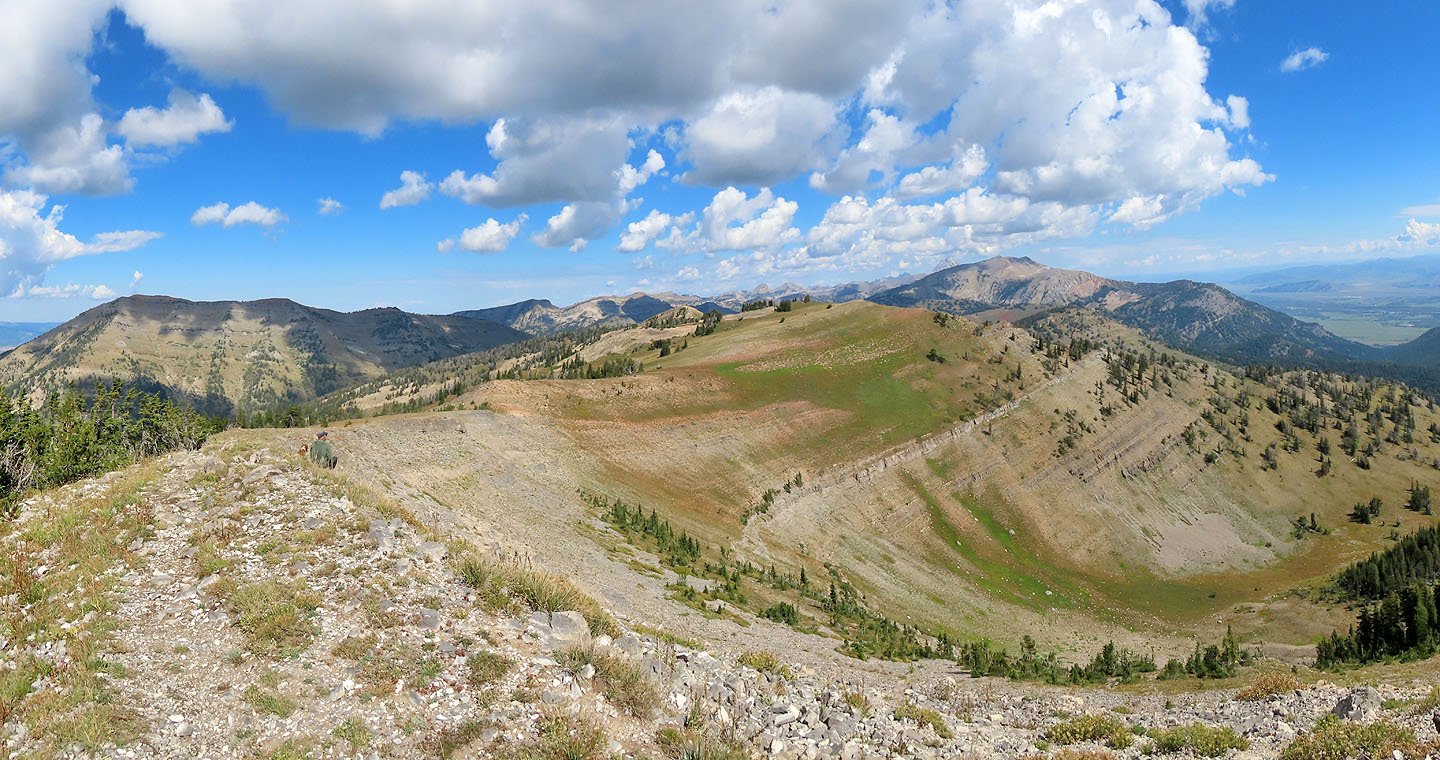 Looking north along the ridge. Taylor Mountain left and Rendezvous Mountain right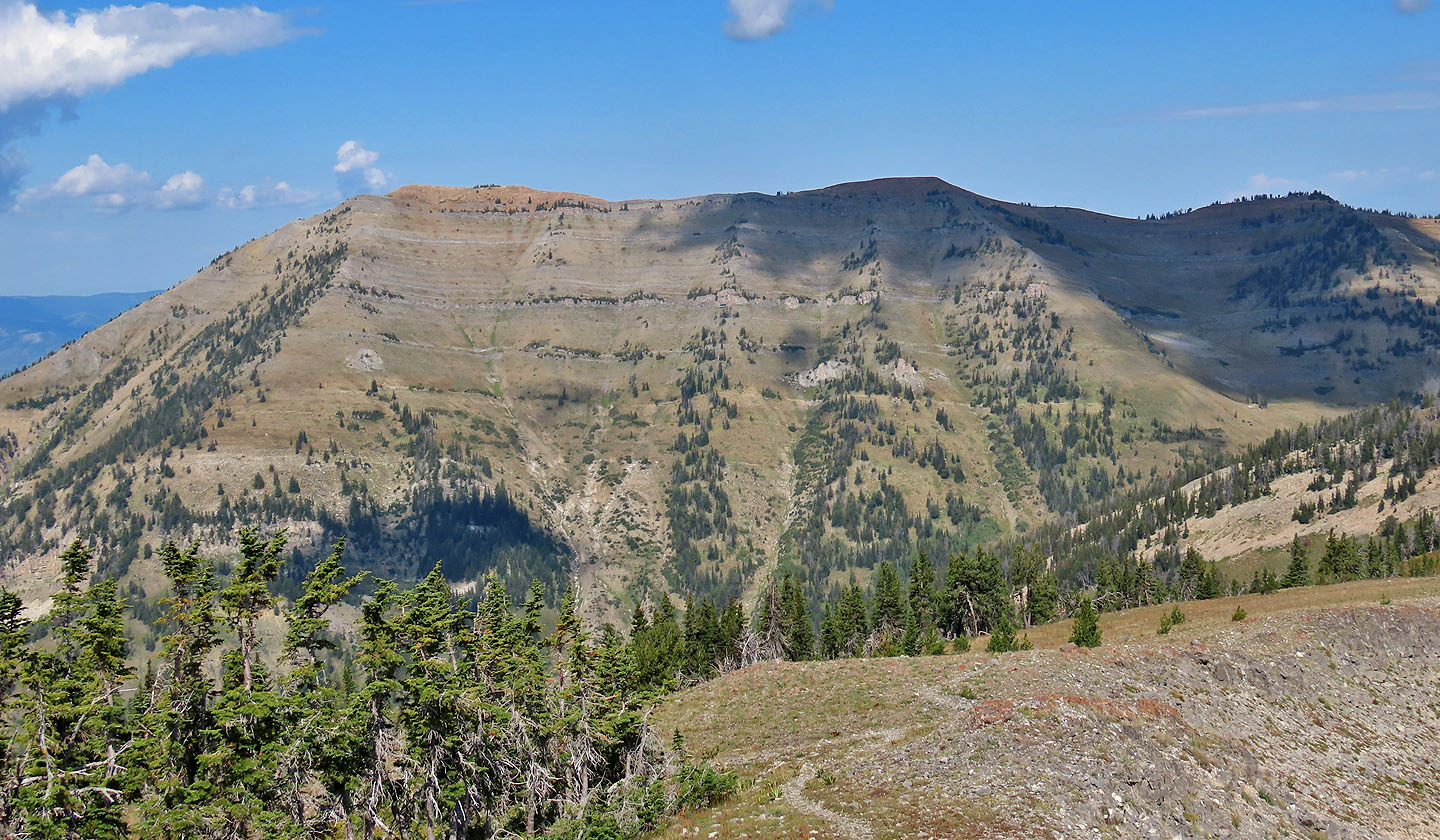 A closer look at Taylor Mountain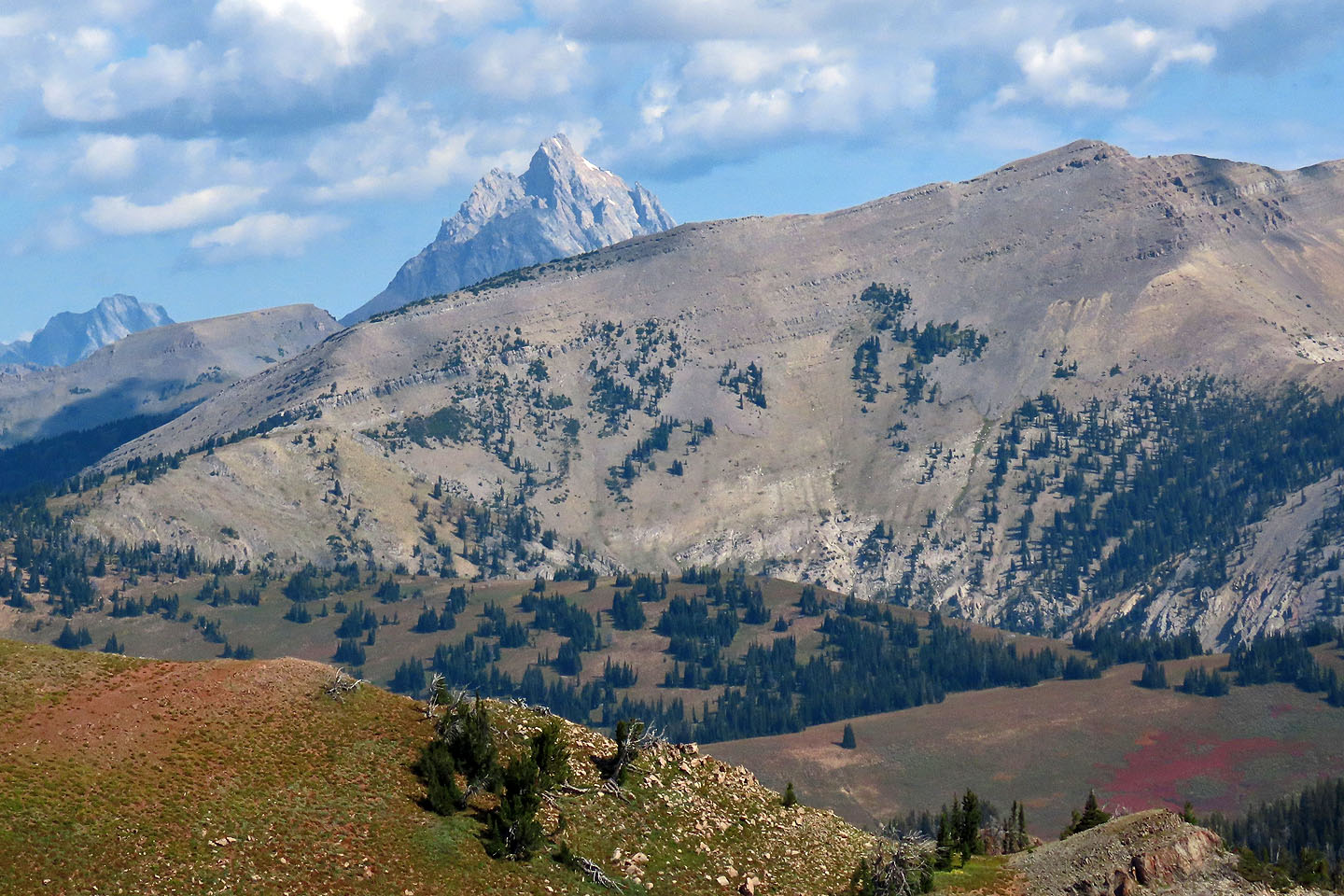 Grand Teton rises behind Rendezvous Mountain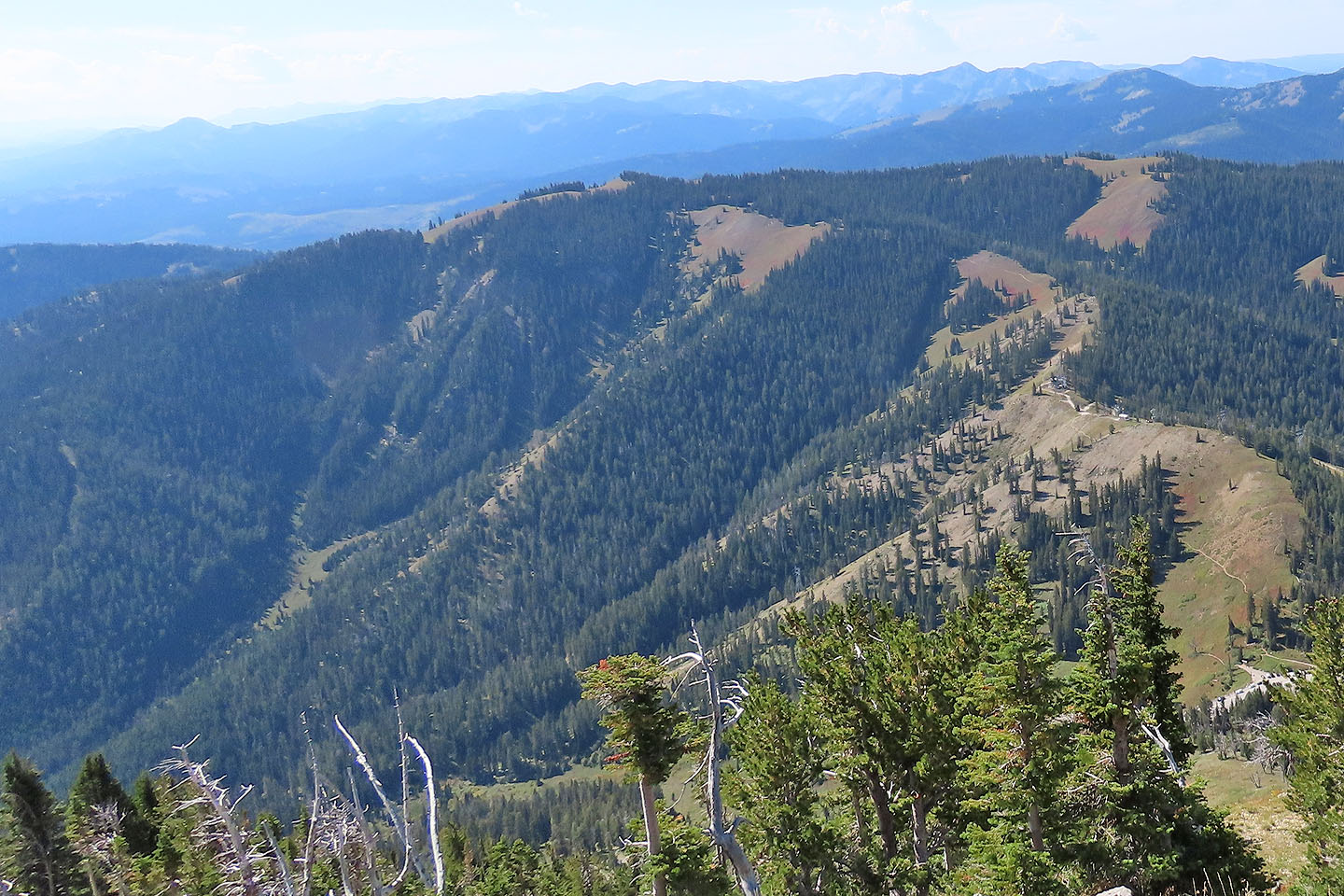 Looking at the summit of Mount Elly (centre) 3 km away, I couldn't see Dinah with my naked eyes, but my camera zoom picked her up (mouse over).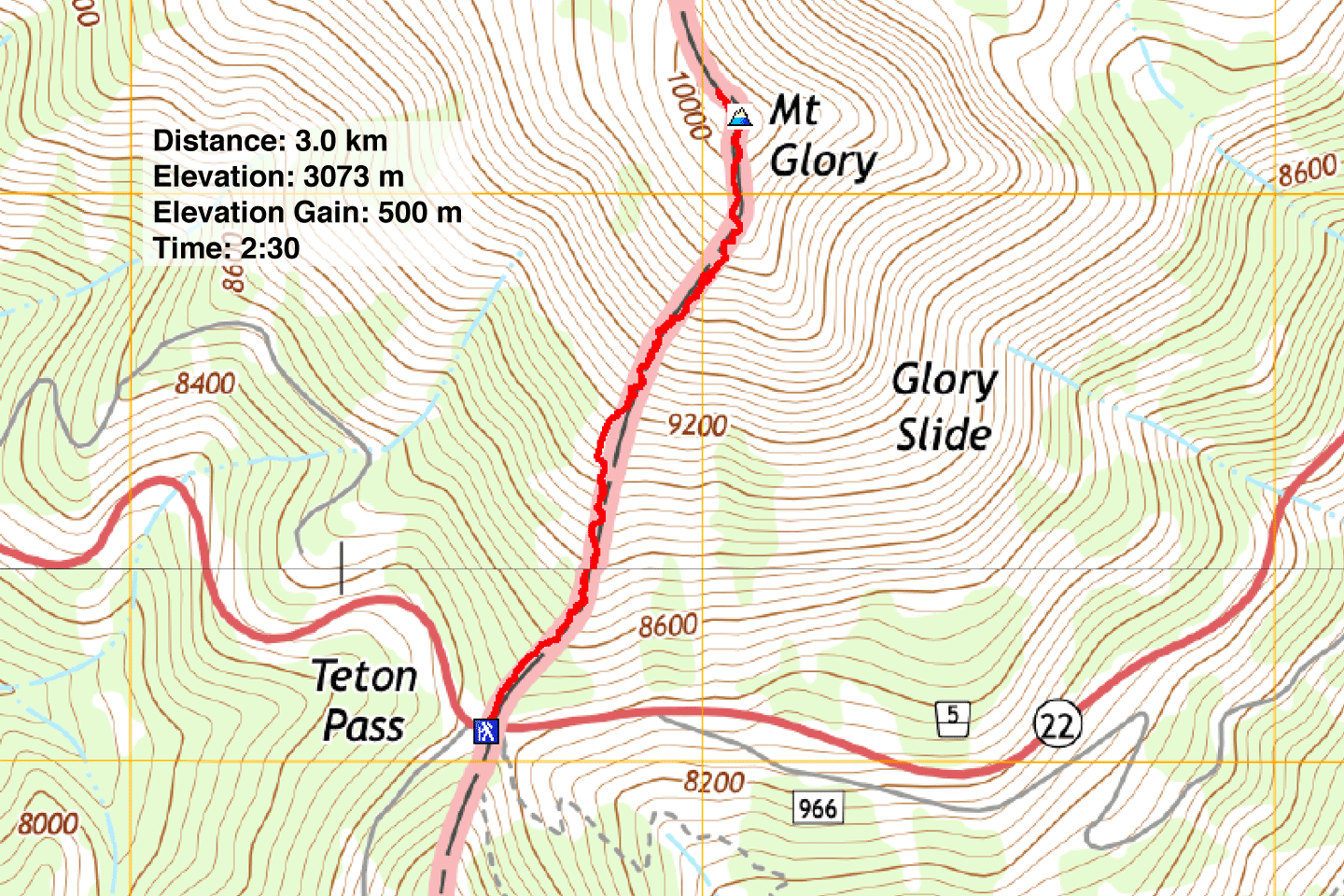 Rendezvous Peak and Teton Pass Topos (1.9 mi, 10,082 ft,1640 ft)