bobspirko.ca | Home | Canada Trips | US Trips | Hiking | Snowshoeing | MAP | About

Taylor Mountain
Caribou-Targhee National Forest, Wyoming
September 18, 2022
Distance: 14.0 km (8.7 mi)
Cumulative Elevation Gain: 975 m (3199 ft)
On the last day of our stay at Idaho Falls, Dinah and I drove an hour and a half to climb Taylor Mountain. The peak is touted for its 360-degree summit views, but the hike is no less inspiring. Beginning on Coal Creek Trail, the route gently climbs a valley with forests and meadows before tackling the open saddle north of the summit. The final section to the top is a delightful, open ridgewalk.
Under a blue sky with few clouds, we started up the wooded trail that later gave way to expansive meadows. In the last meadow, the trail forks and we turned left. We hiked up the trail to the saddle while Mormon crickets jumped out of our way. After the saddle, the trail disappears in rocks on a high point.
The summit was still far away, and we followed the undulating ridge to the next point, a stretch of orange talus. Of the hikers we saw, most turned around before this point. Although not a hands-on scramble, trekking poles are useful on the loose rocks.
We hit two more rocky sections before reaching the gentle summit bump. Far to the north, we could view Grand Teton, its towering summit hidden in clouds. Clouds had been building all day, but thankfully we stood on top of Taylor Mountain in bright sunlight. Then it was time to go. We followed the trail back, passing several hikers who had started later in the day.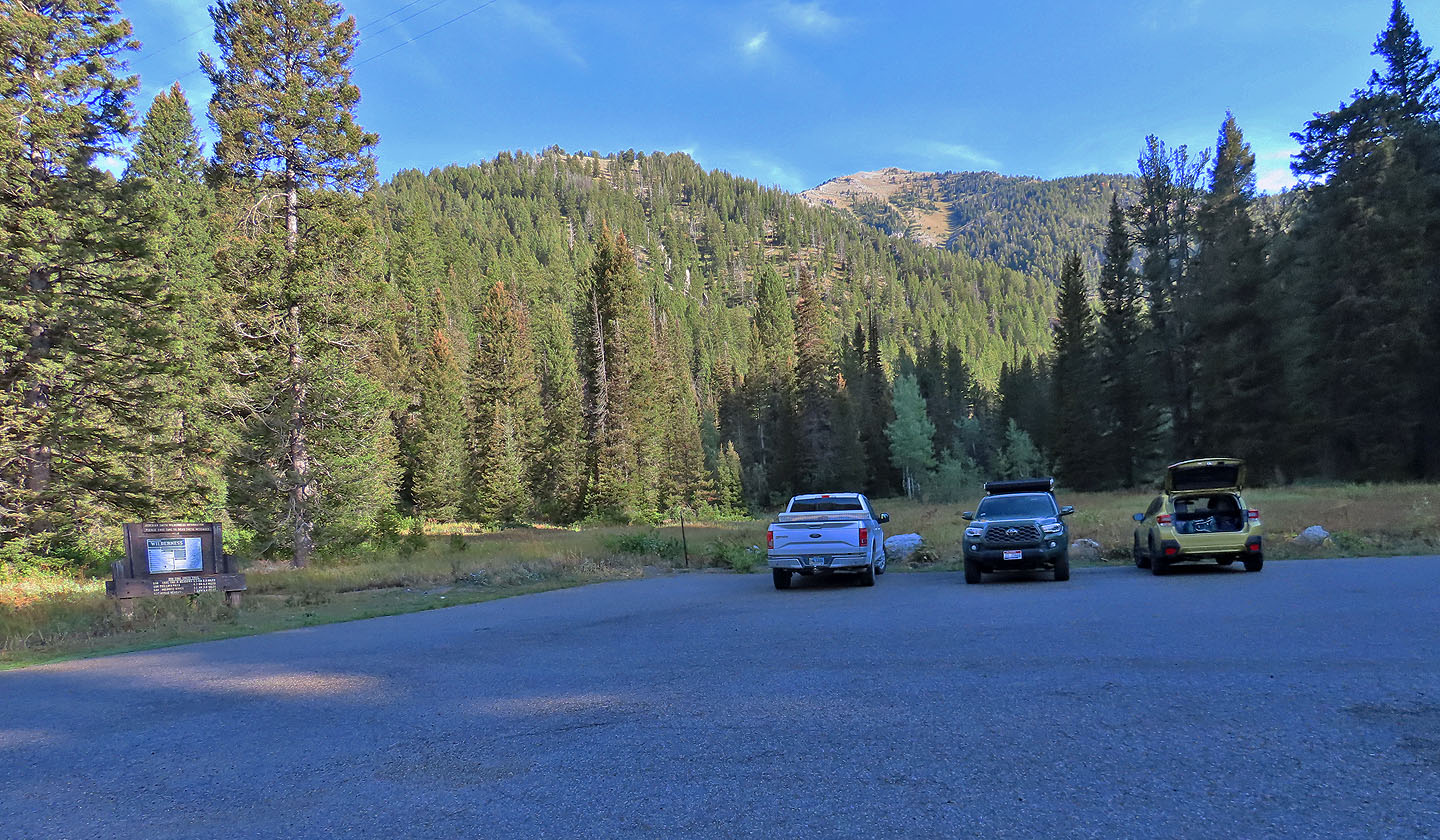 Taylor Mountain seen from the trailhead. The trip begins with crossing a bridge on the left.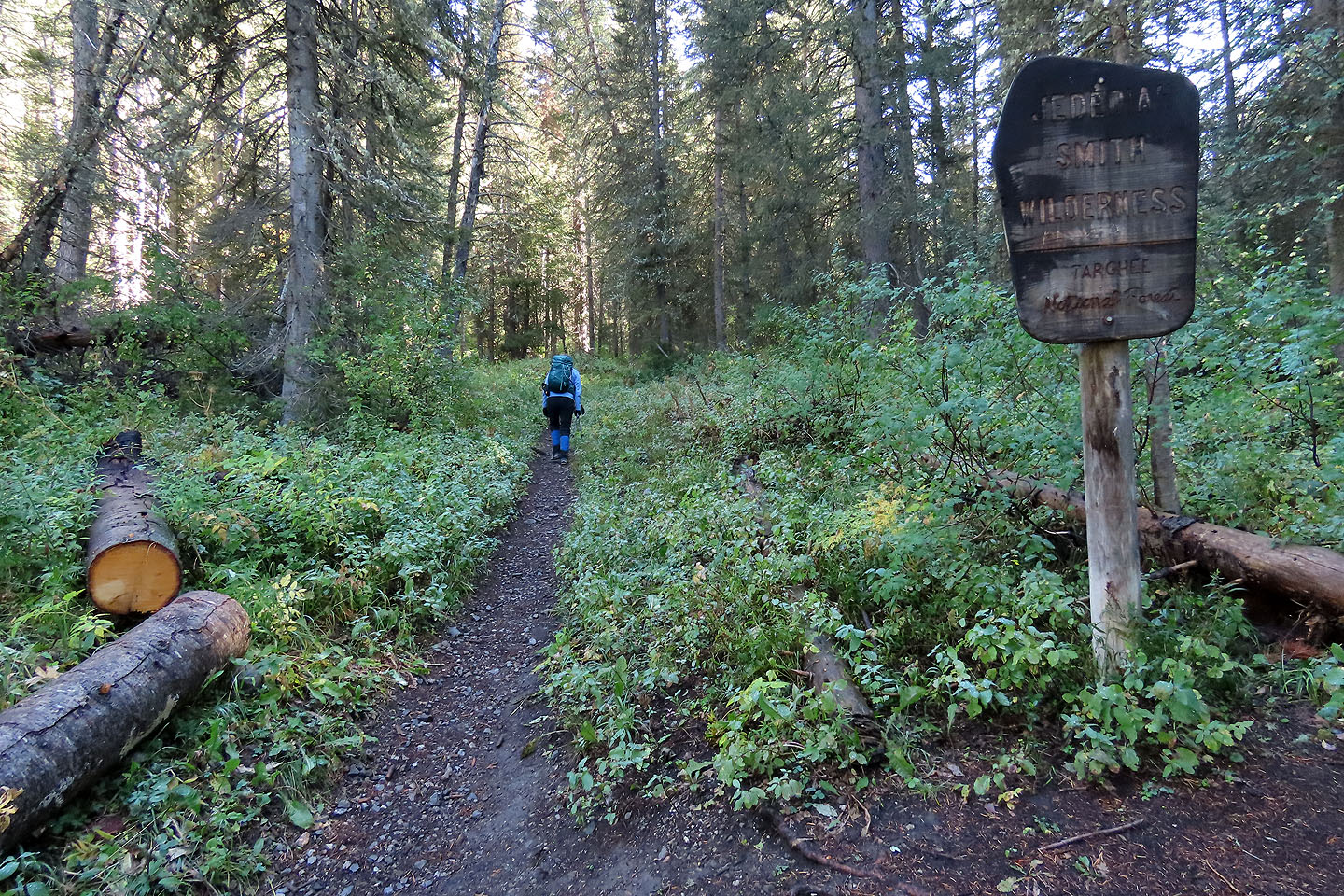 After hiking for a few minutes, we passed a sign (mouse over to read)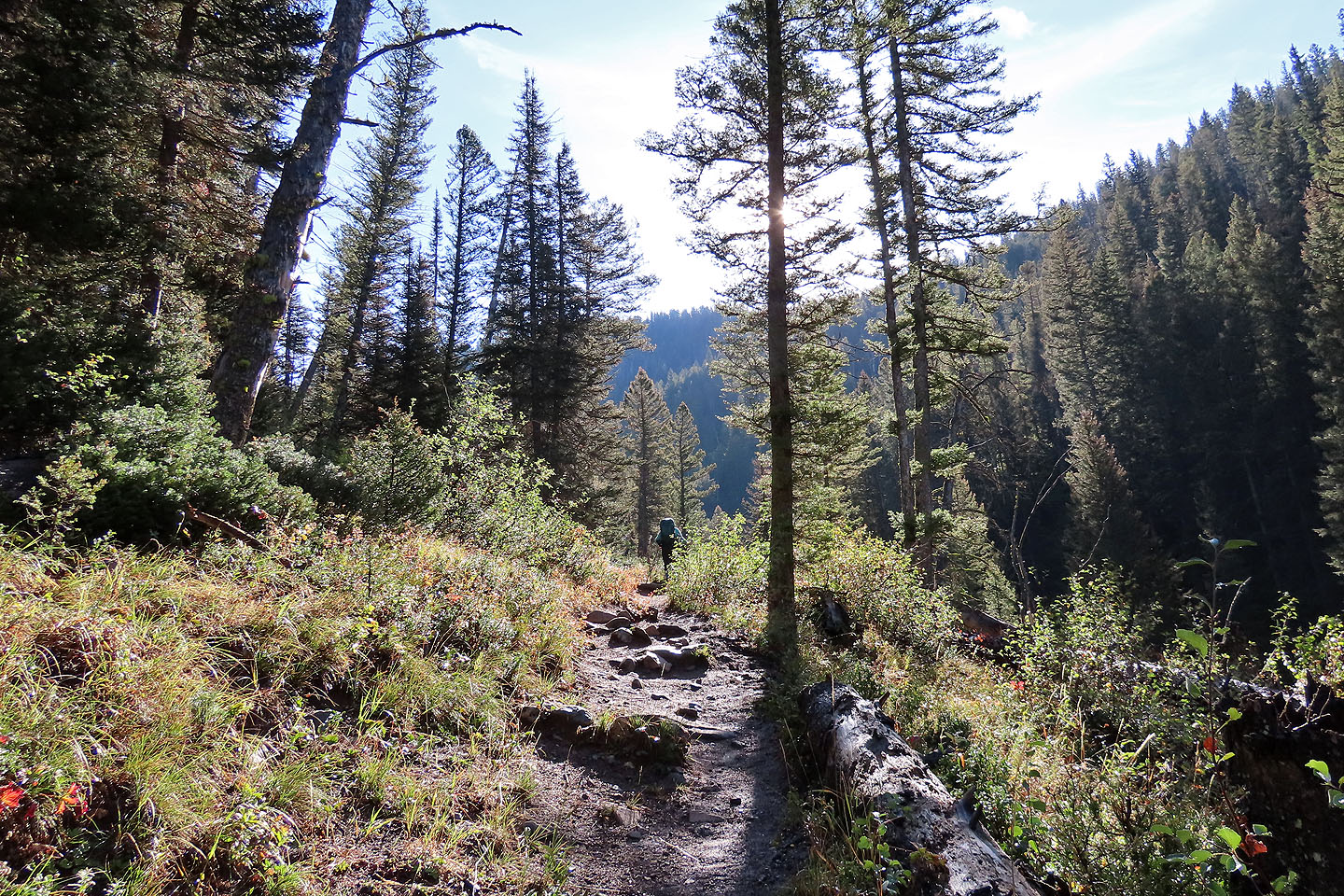 The trail passes through forest for the first few kilometres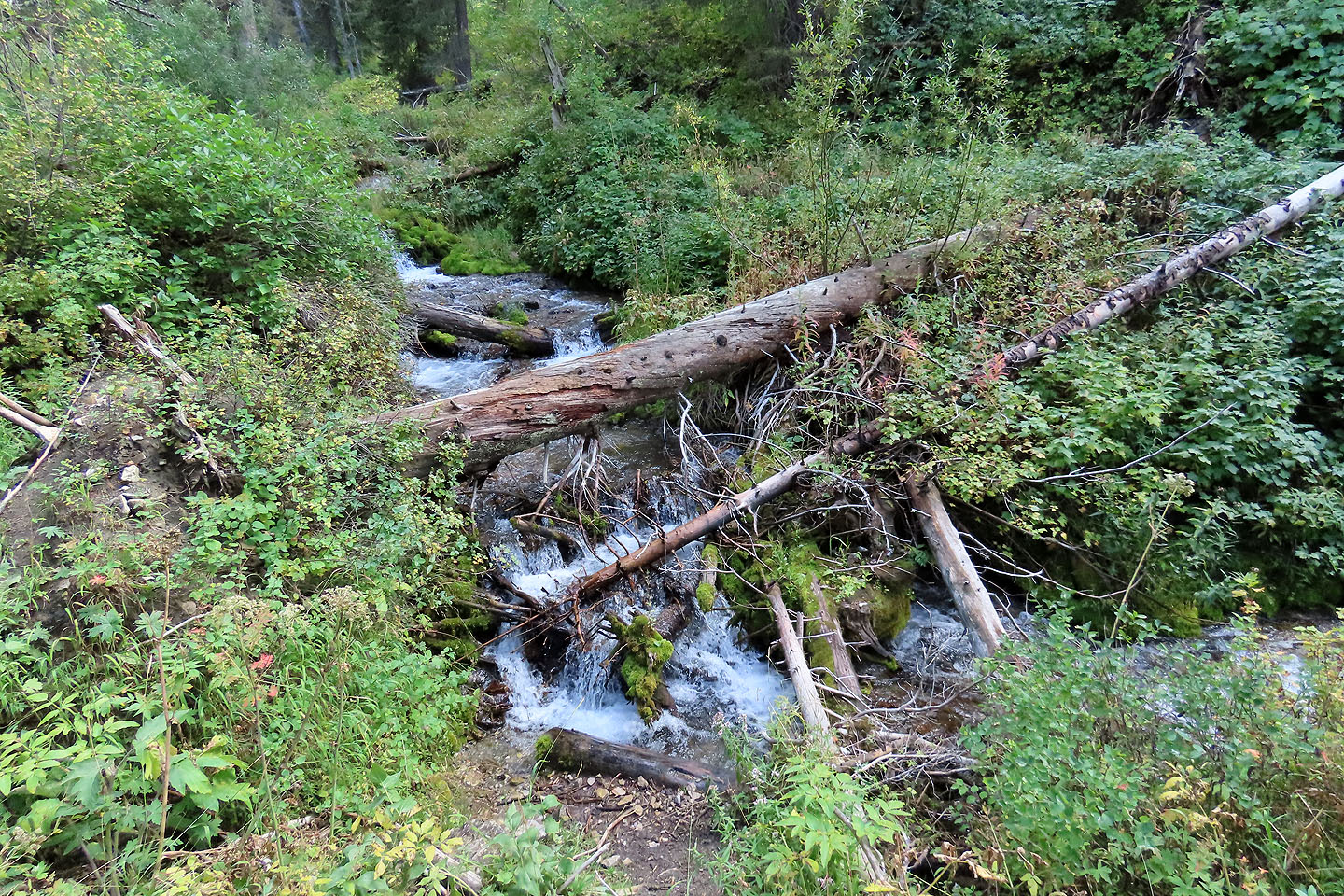 The trail follows Coal Creek although there were few views of it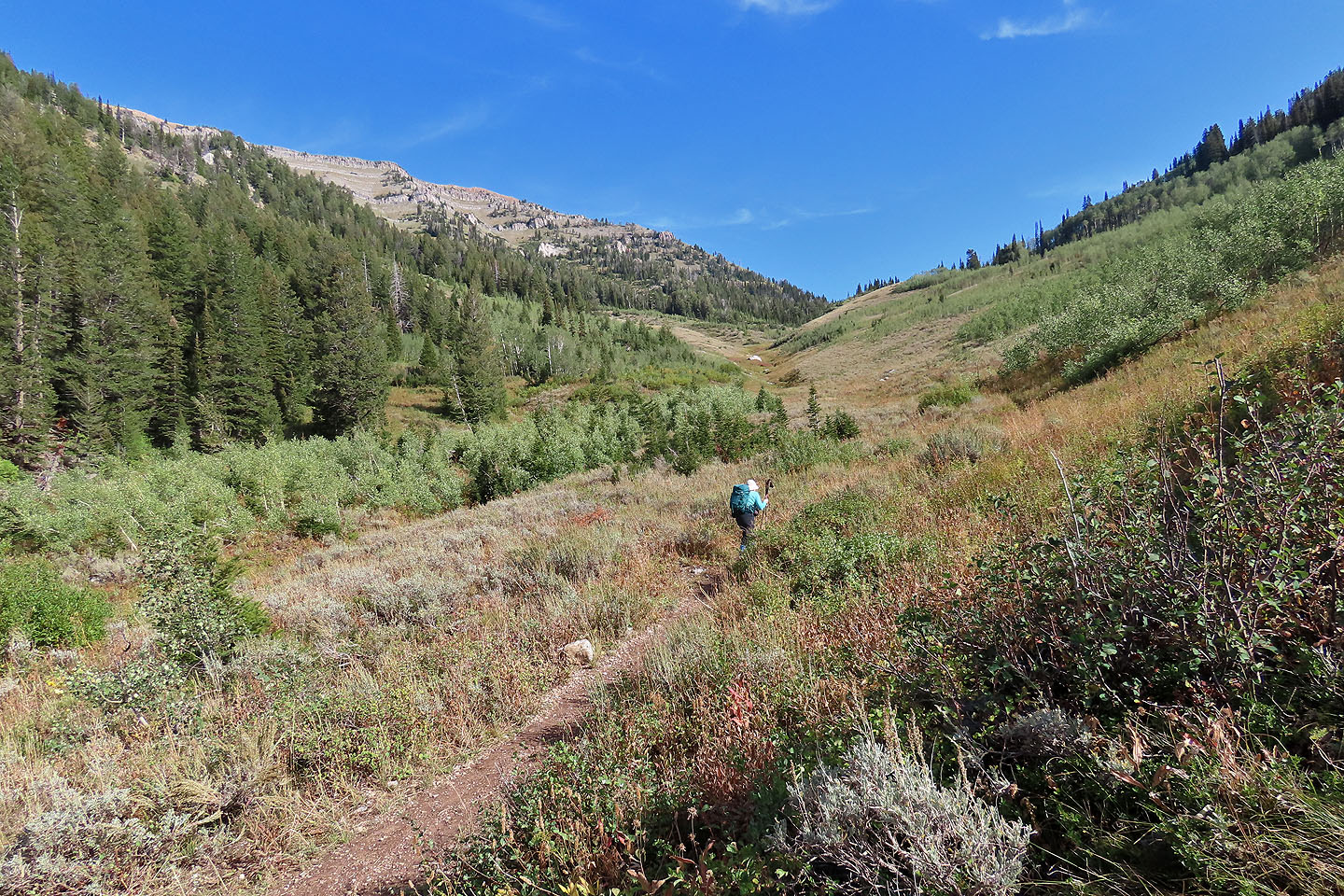 The trail passes large meadows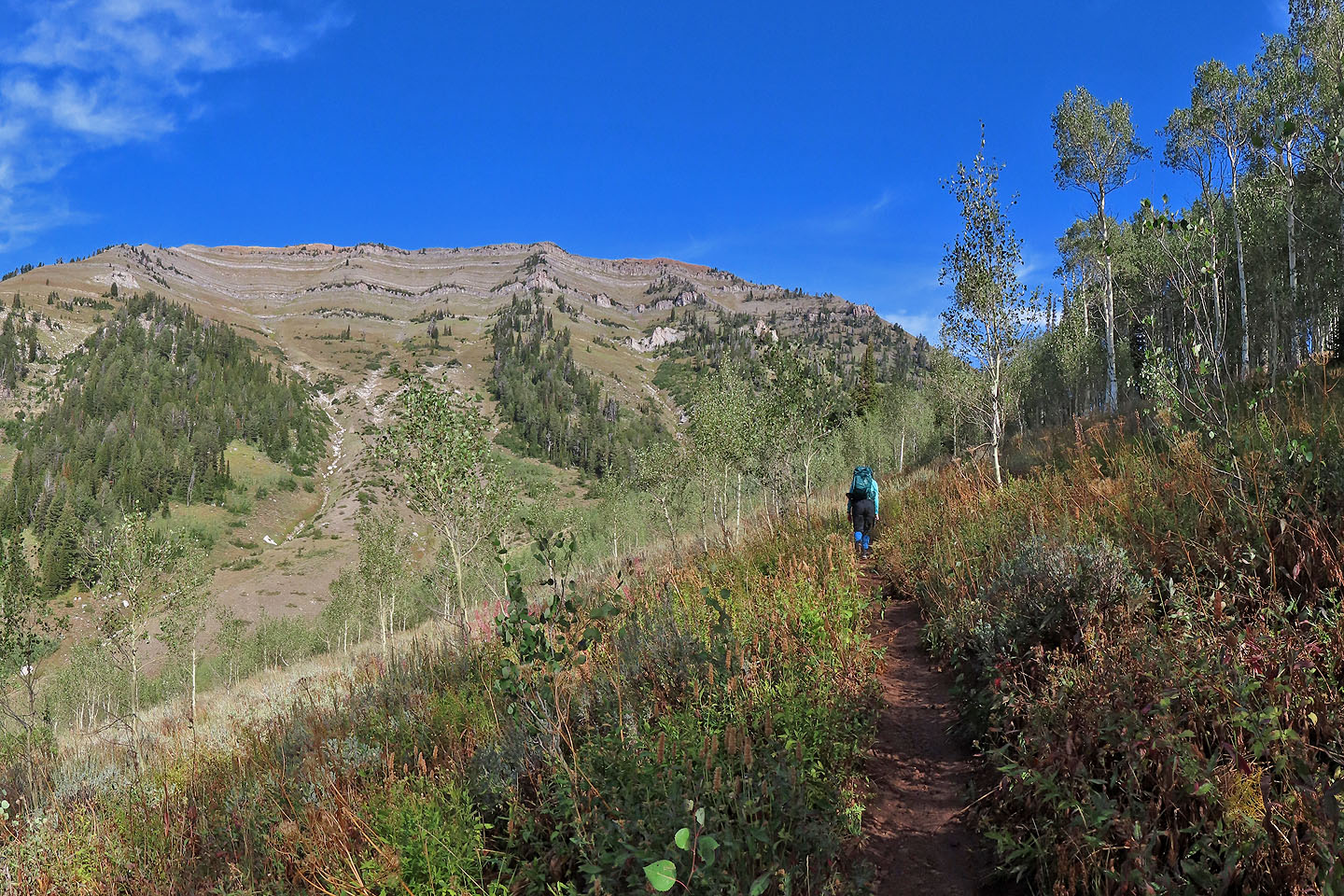 We'll later hike along the ridge on our left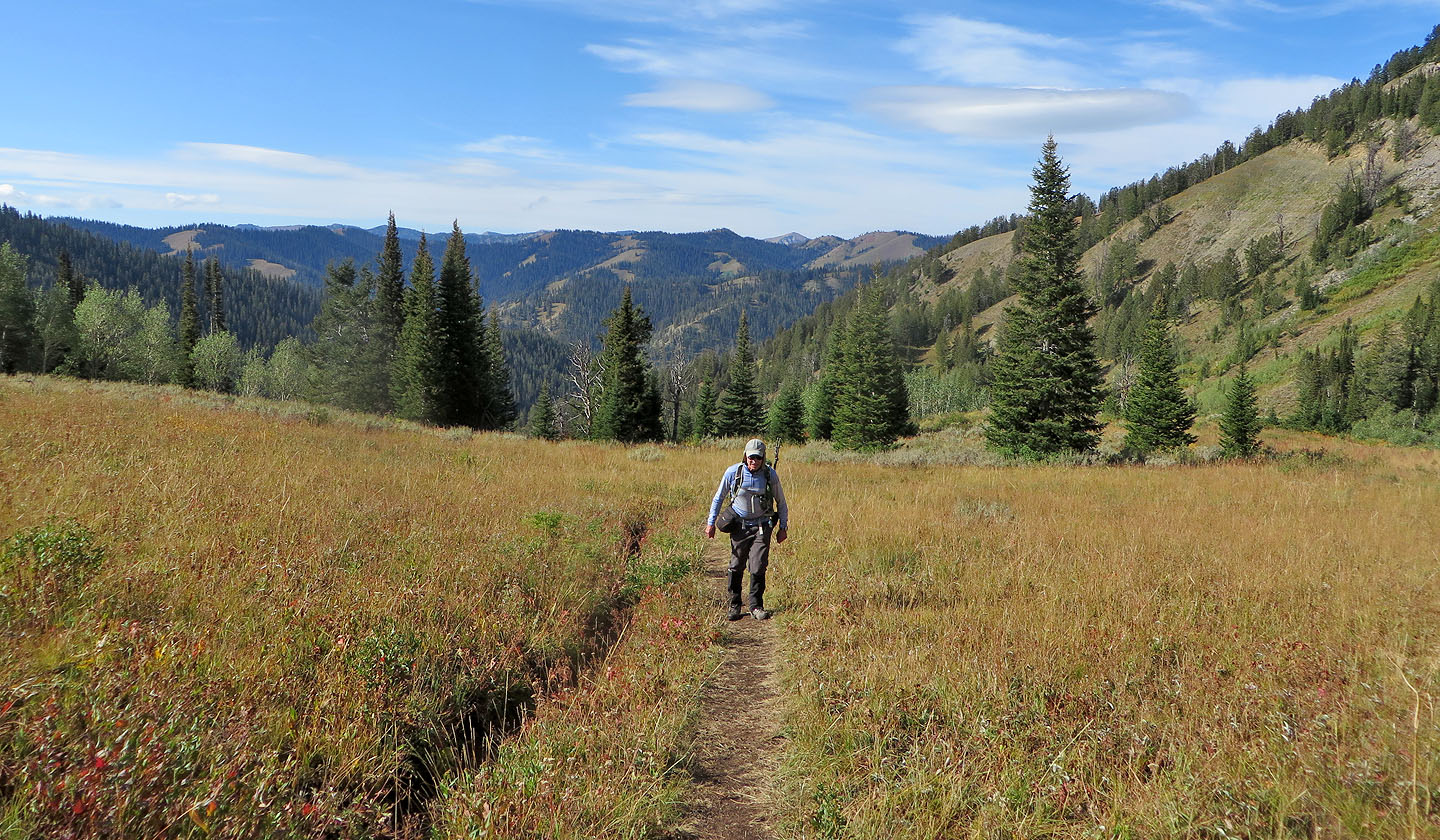 Looking back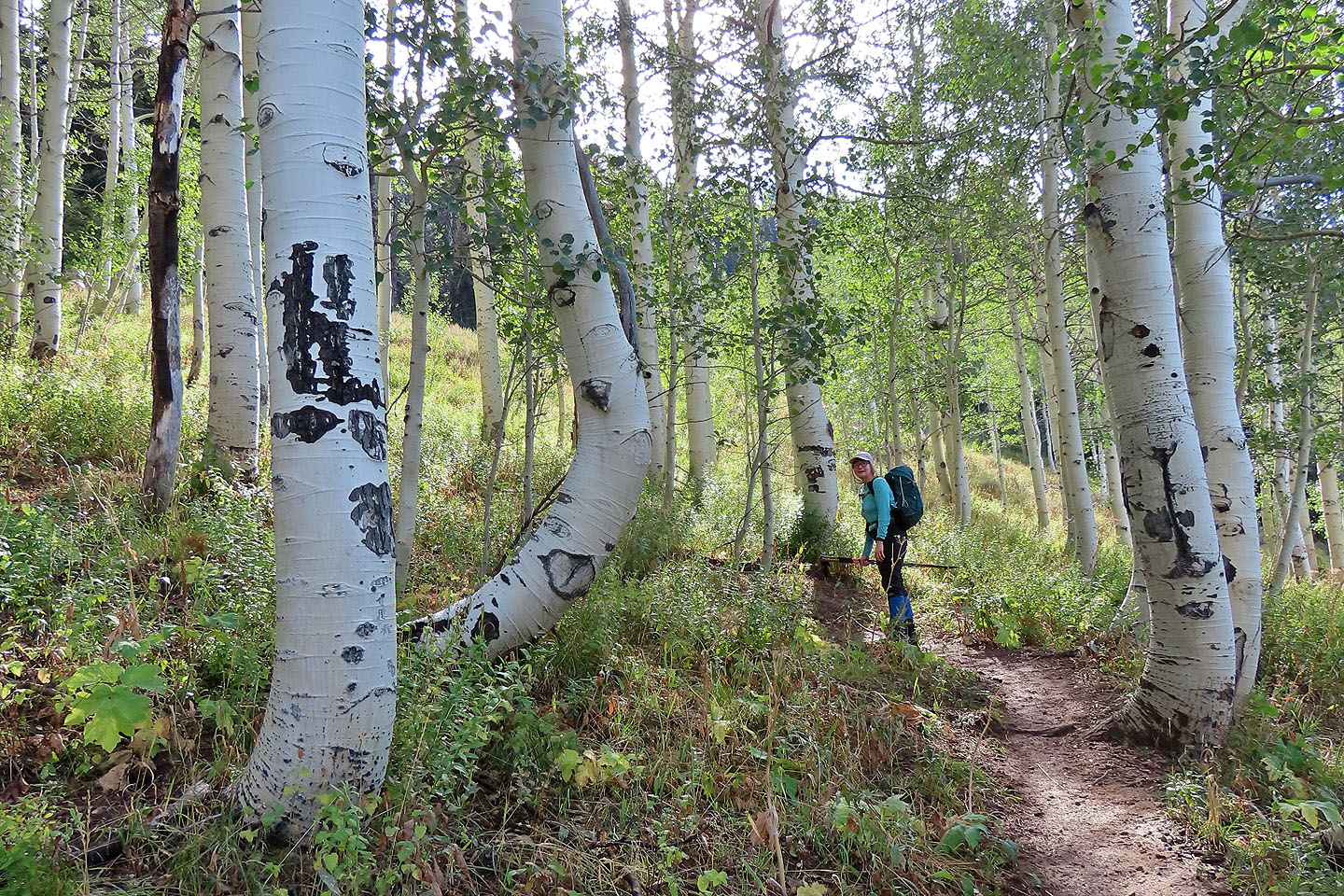 We passed aspens with thick trunks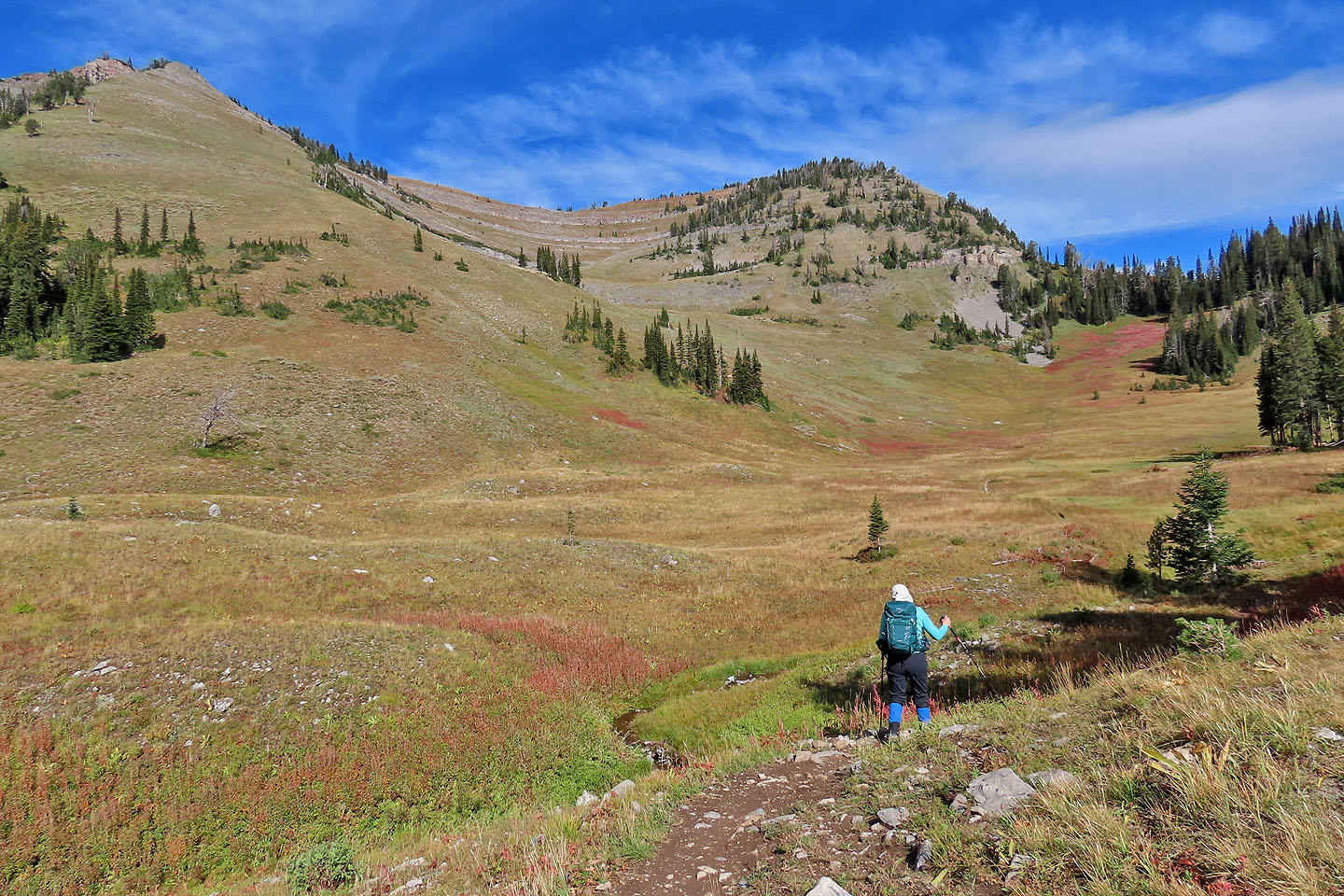 The trail climbs to the saddle on the left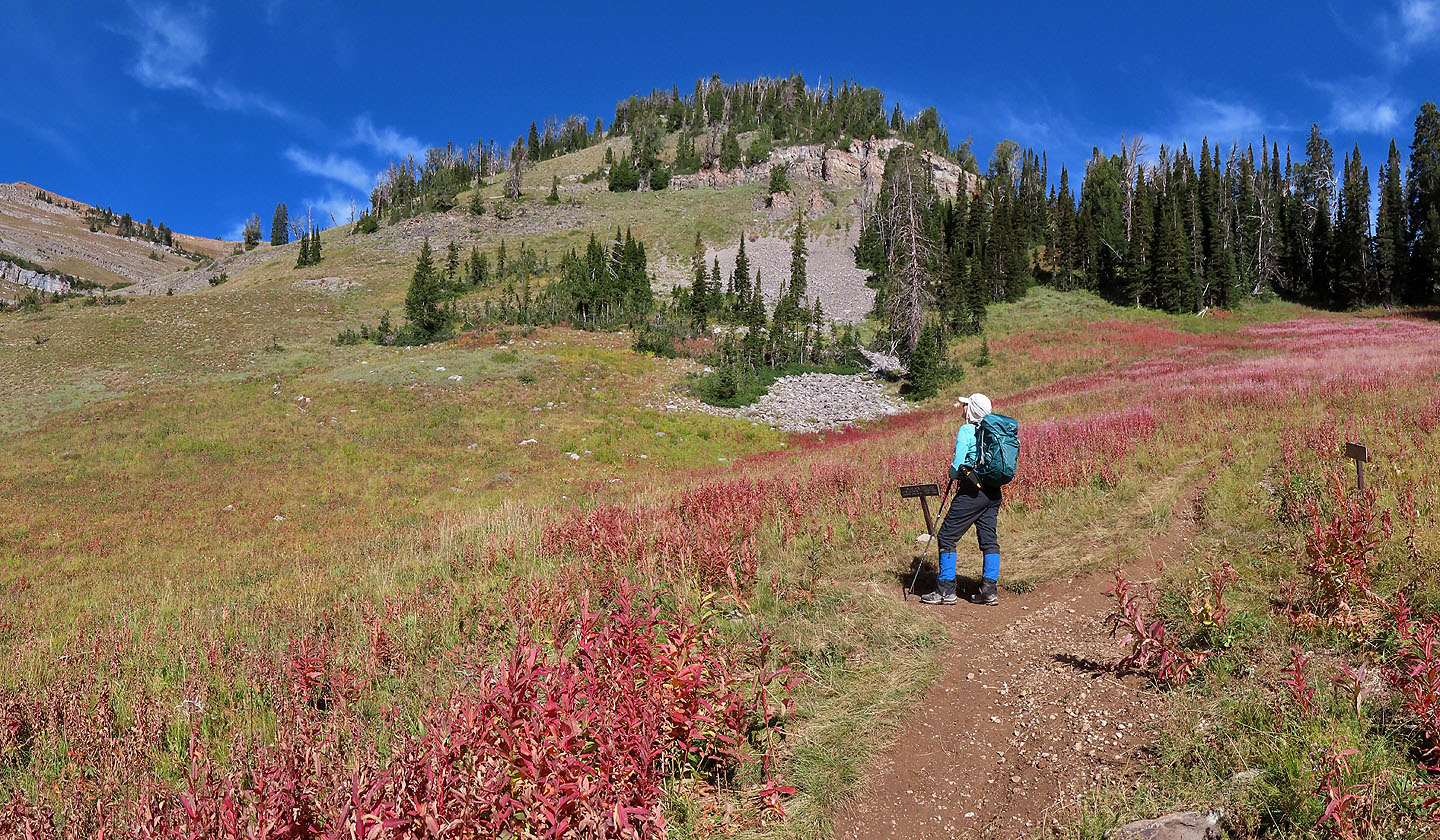 We came to a fork with two signs (mouse over)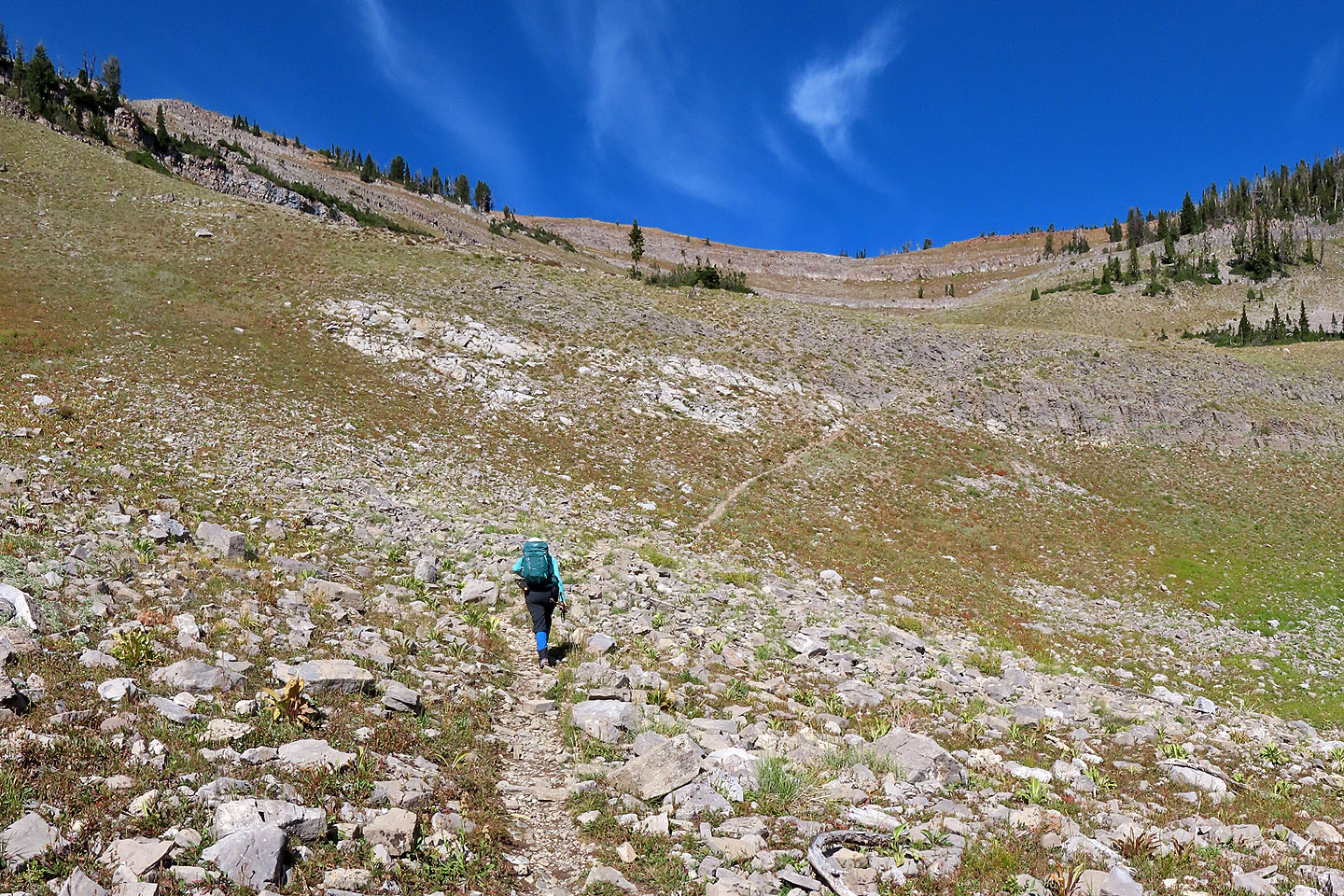 Following the trail to the saddle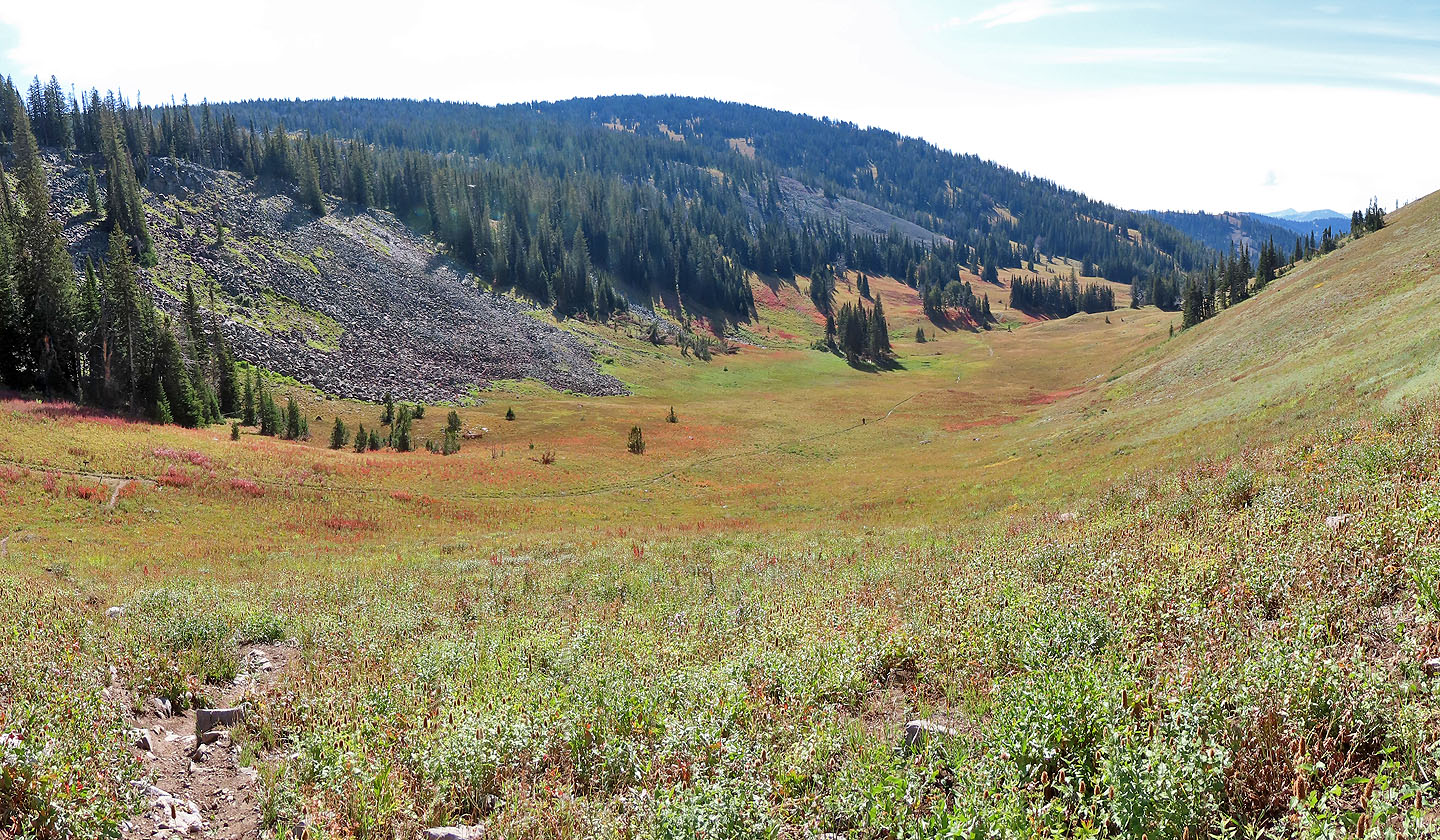 Looking back, fork is seen left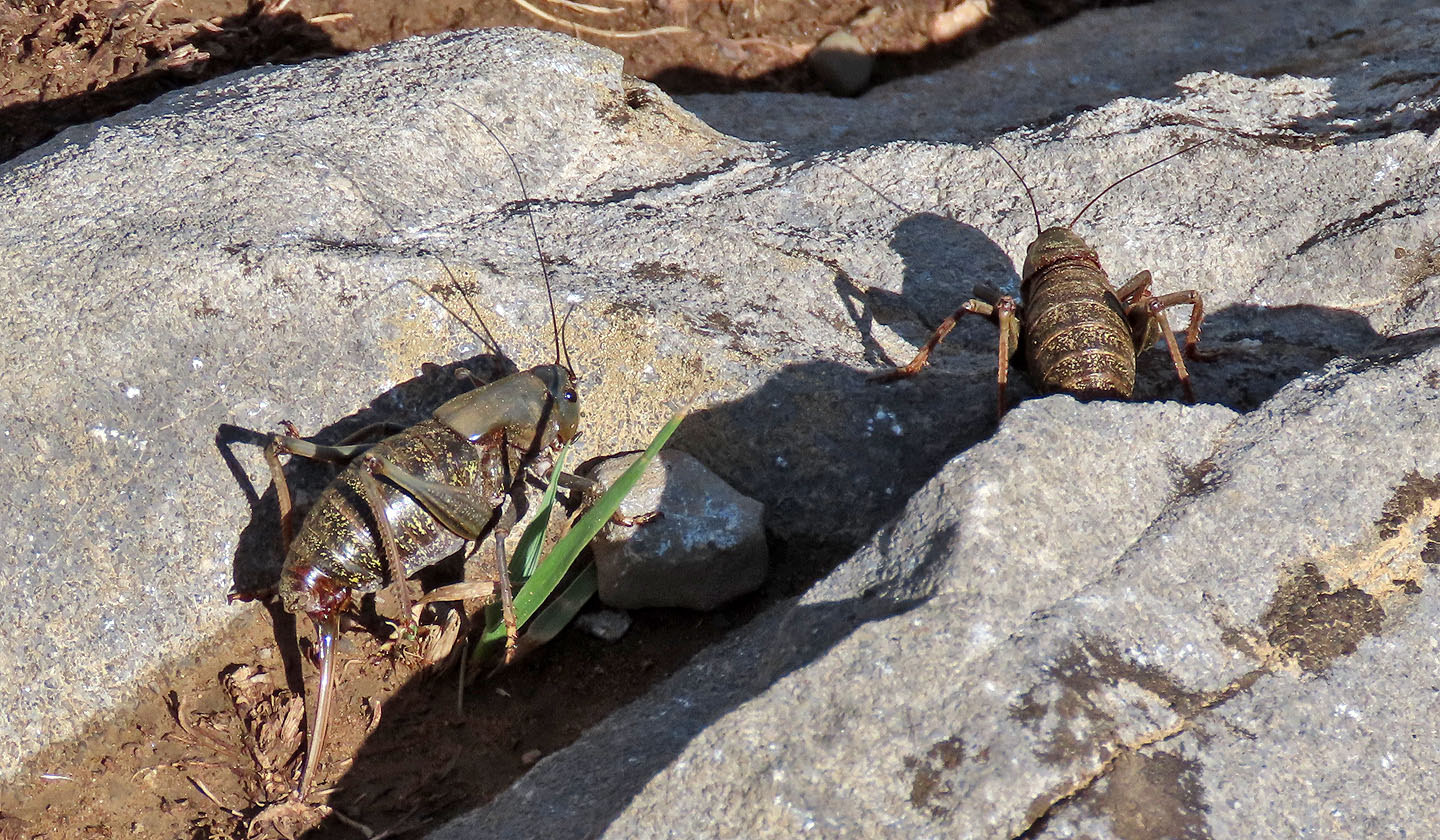 Mormon crickets, some as long as 1.5 inches, jumped off the path as we hiked up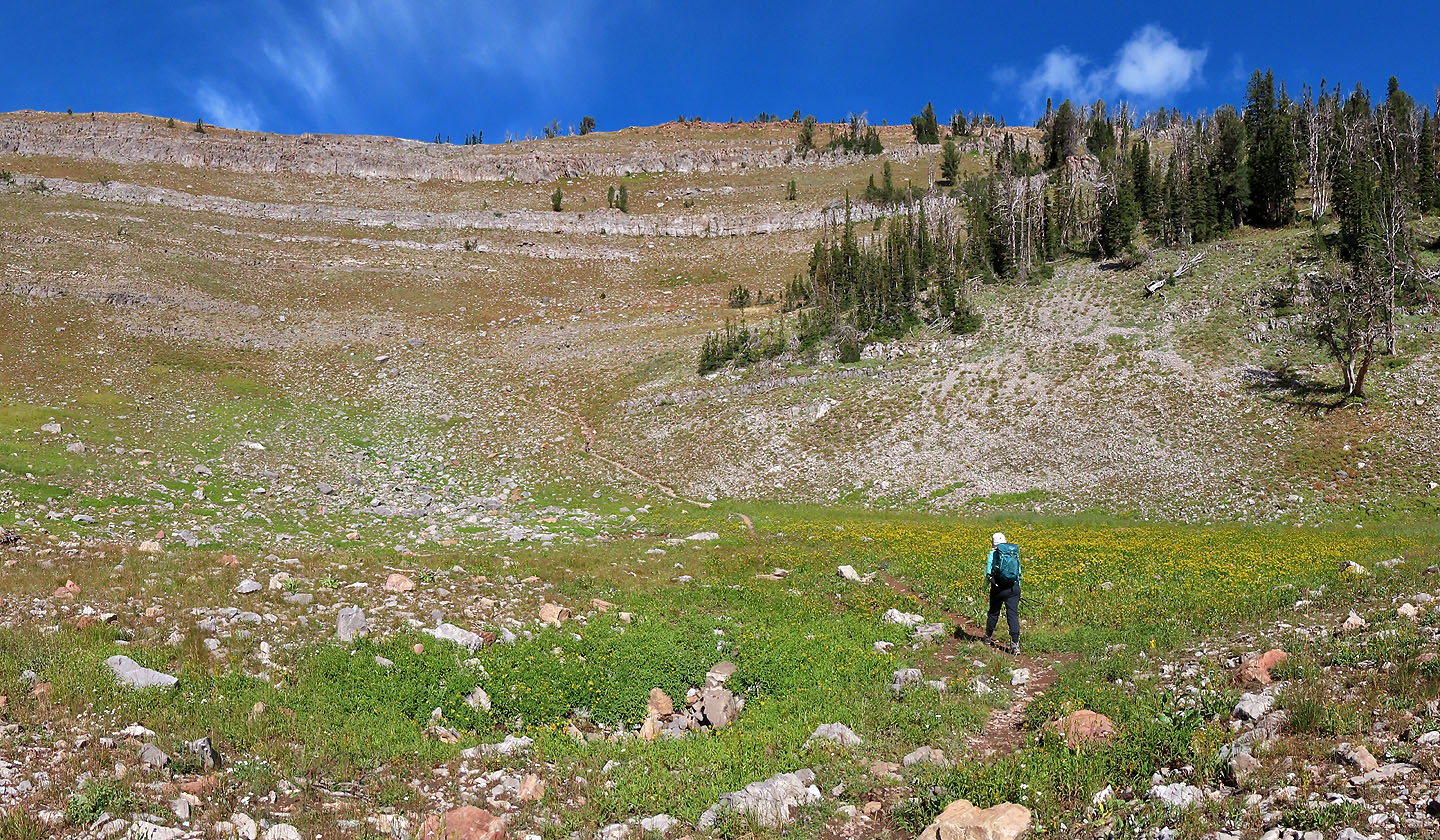 The trail turns to enter the trees on the right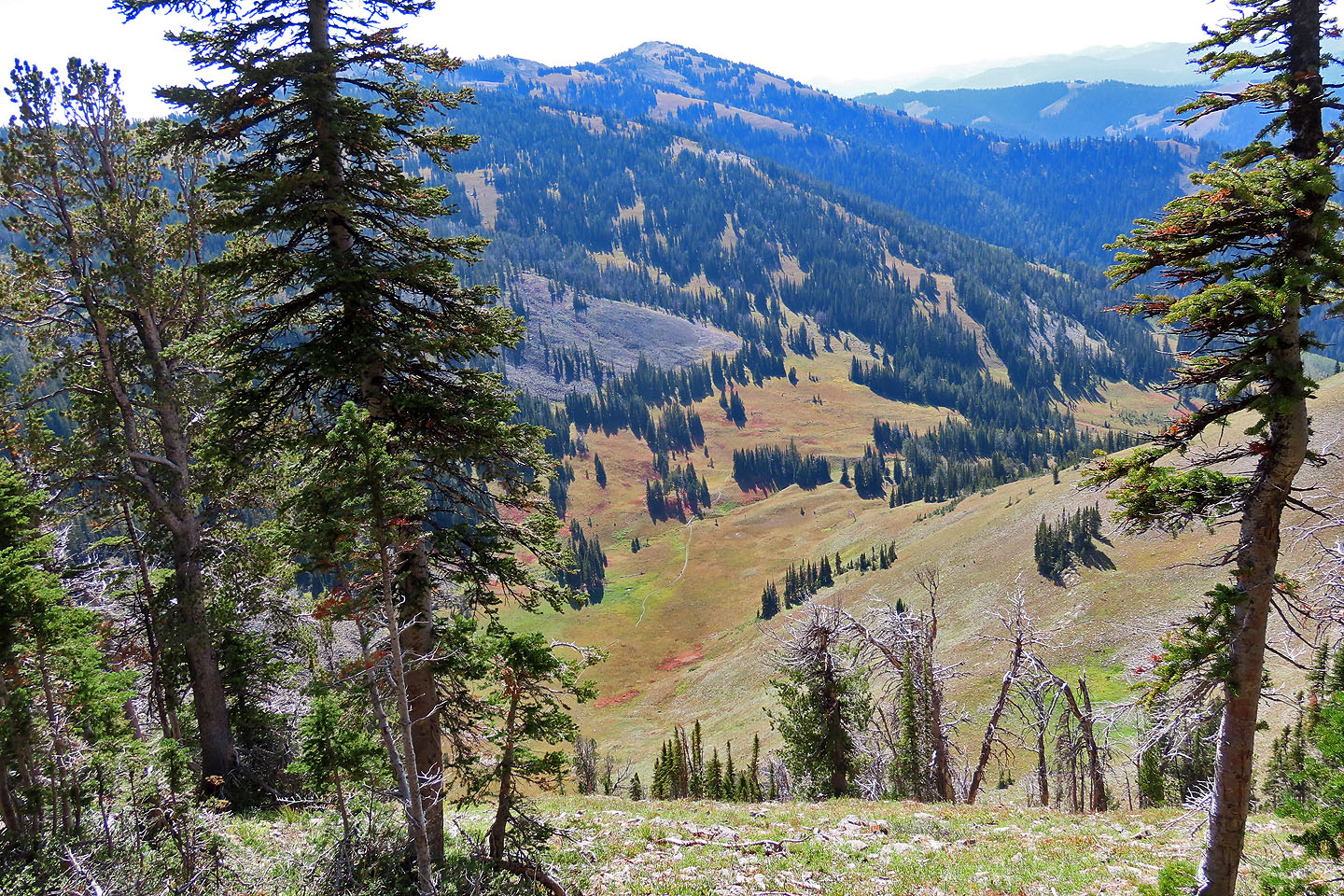 Far below, a man hikes in the meadow (mouse over to zoom in)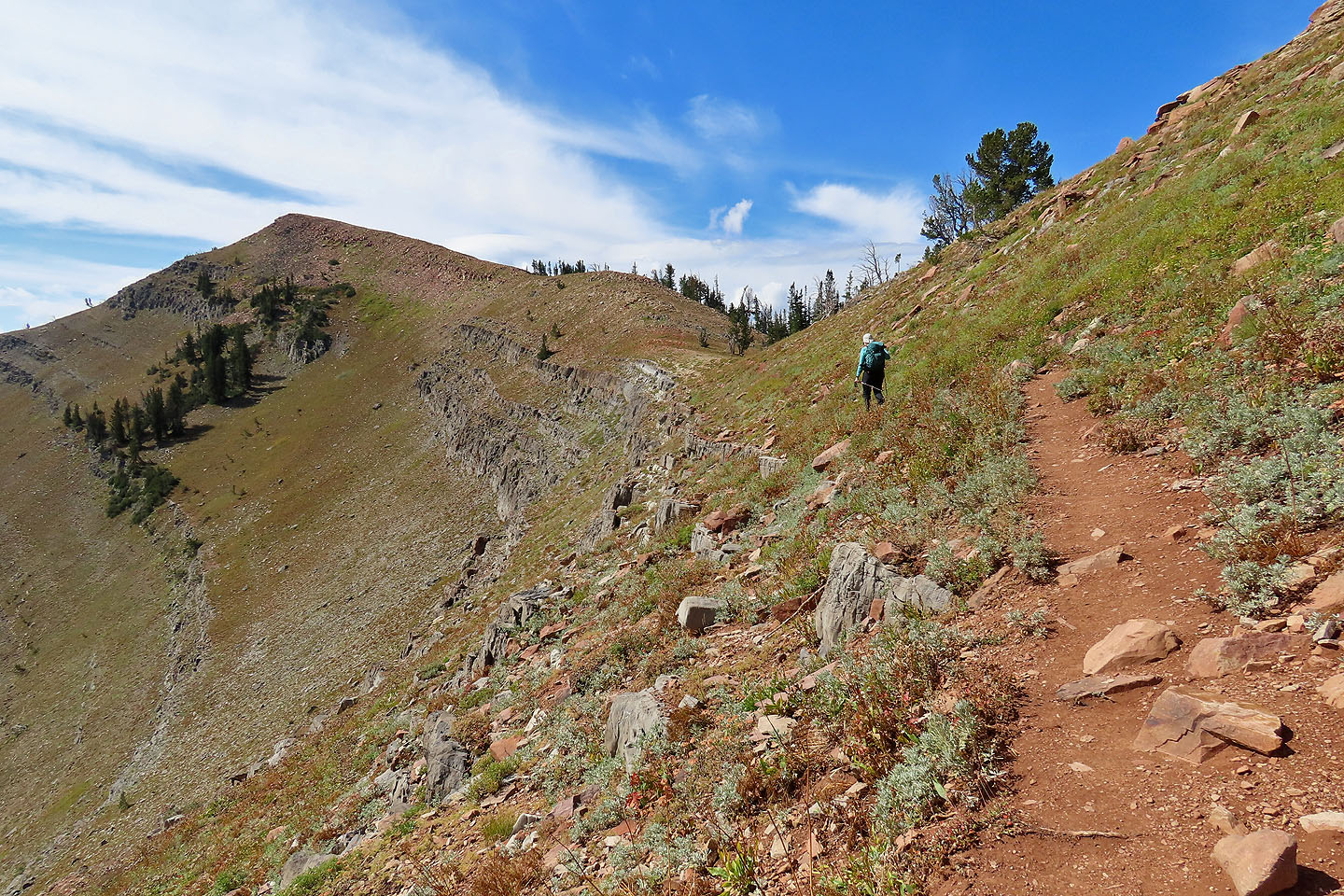 Coming up to the saddle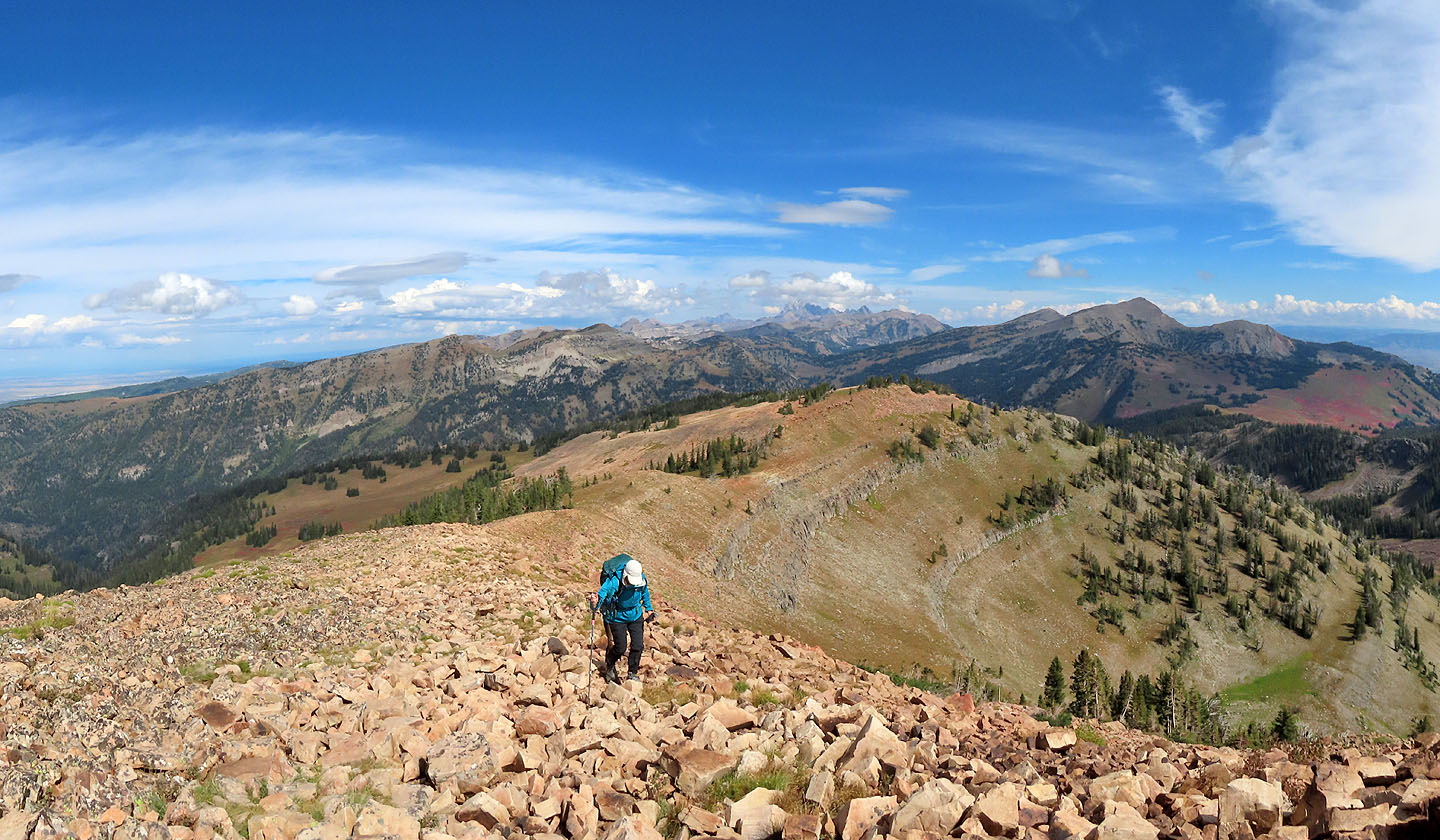 Looking back at the saddle after reaching the first high point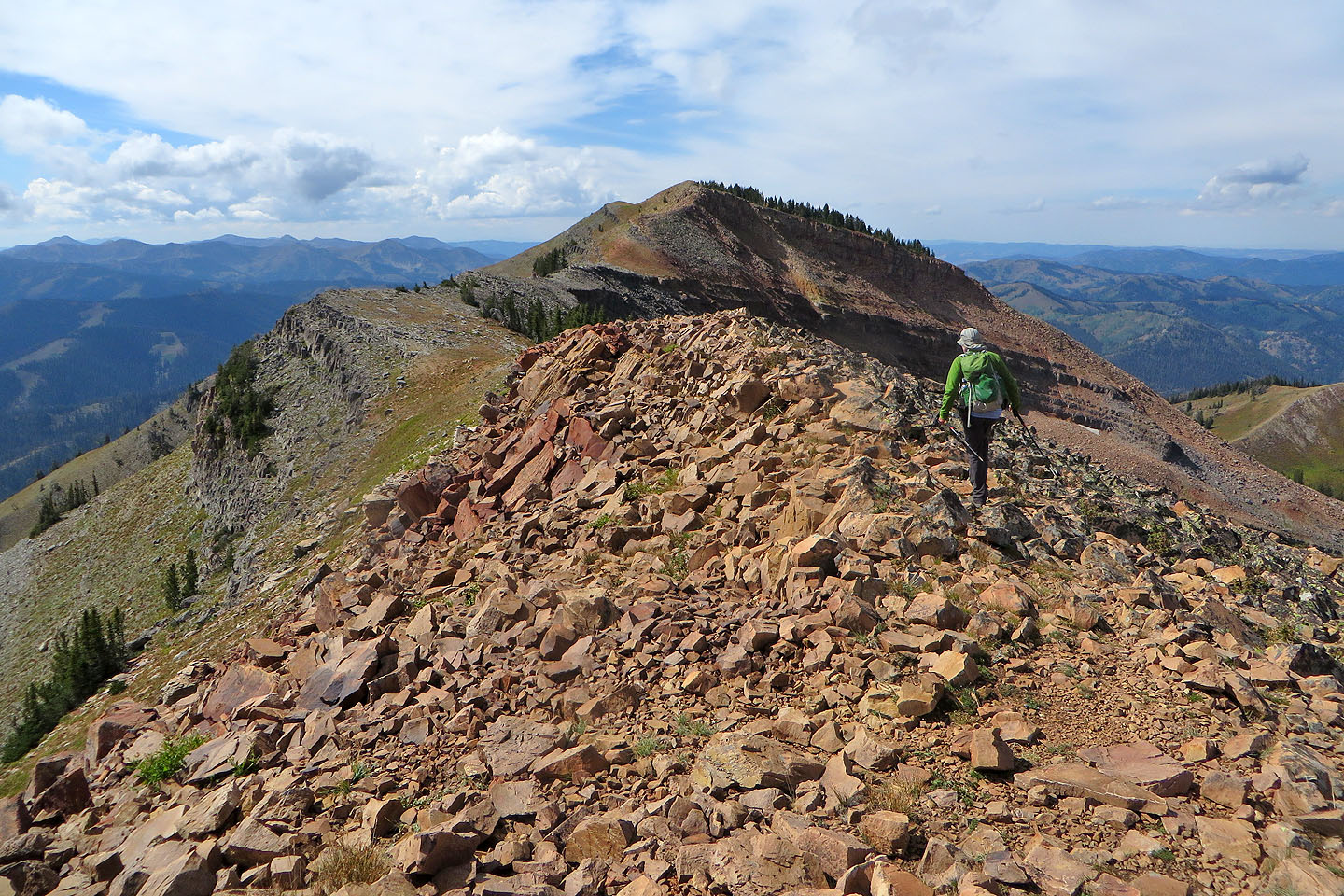 On the next point, we saw the summit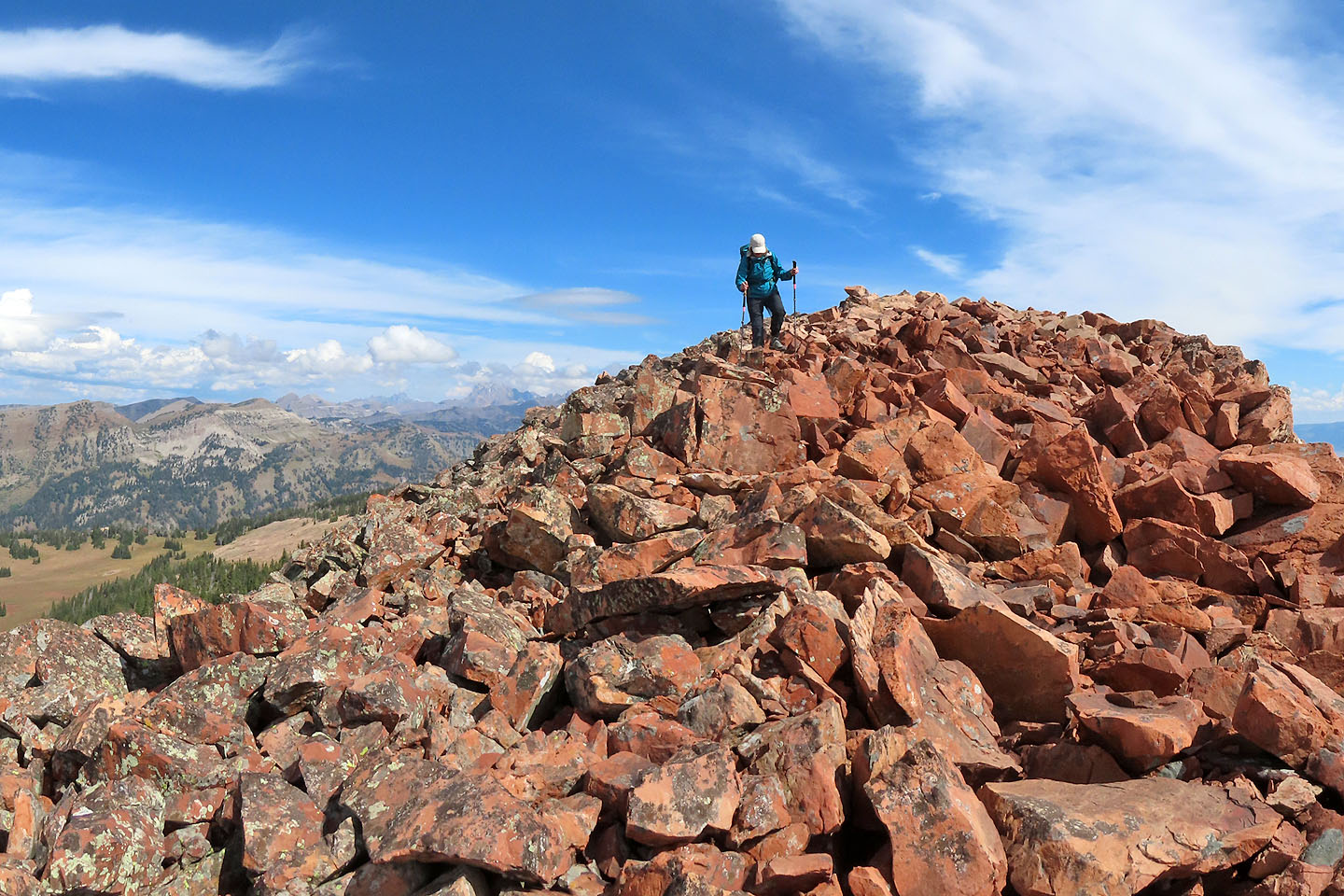 Dinah makes her way down the rocks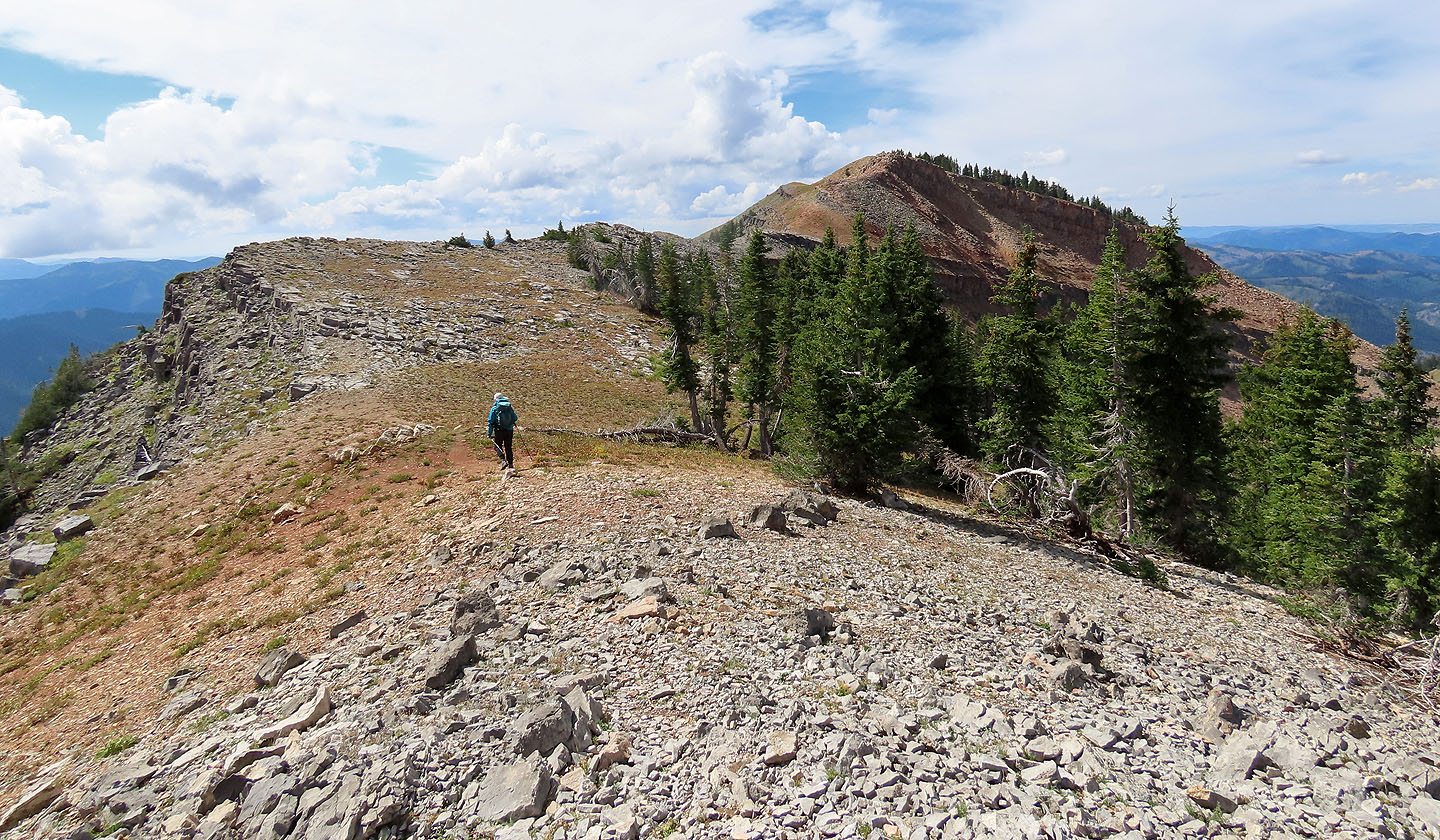 Continuing to the summit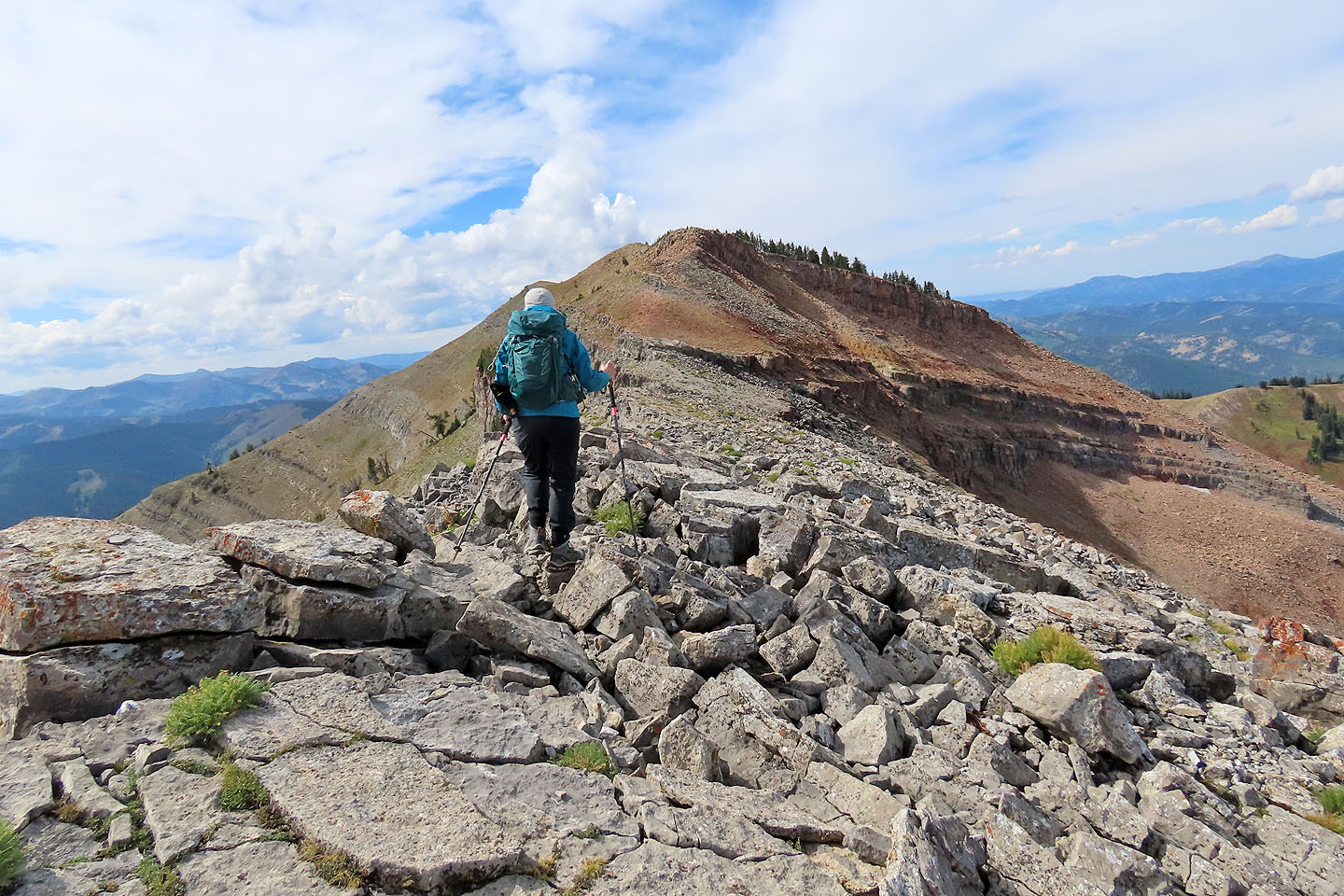 The summit is the centre bump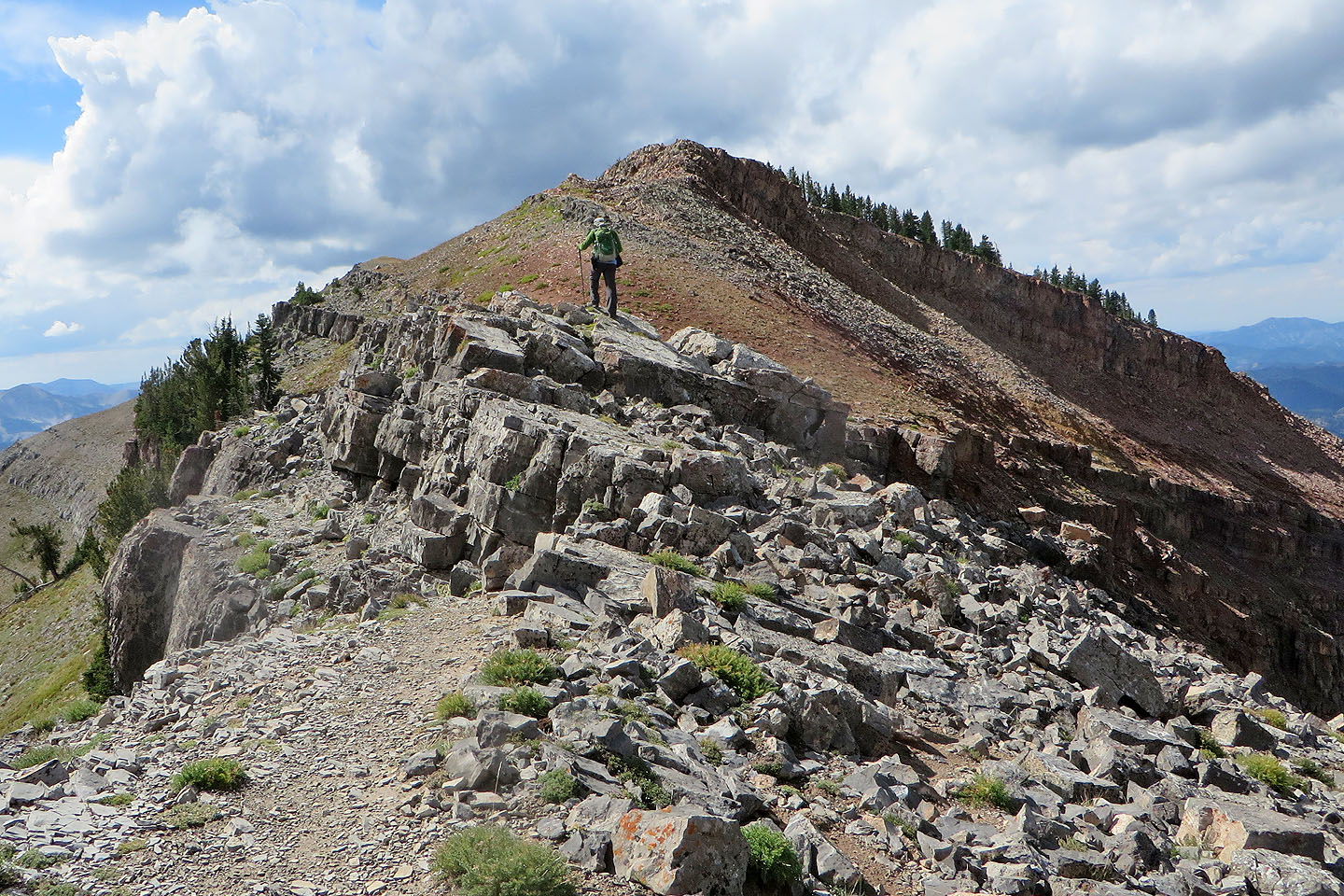 The brown bump ahead is steep but short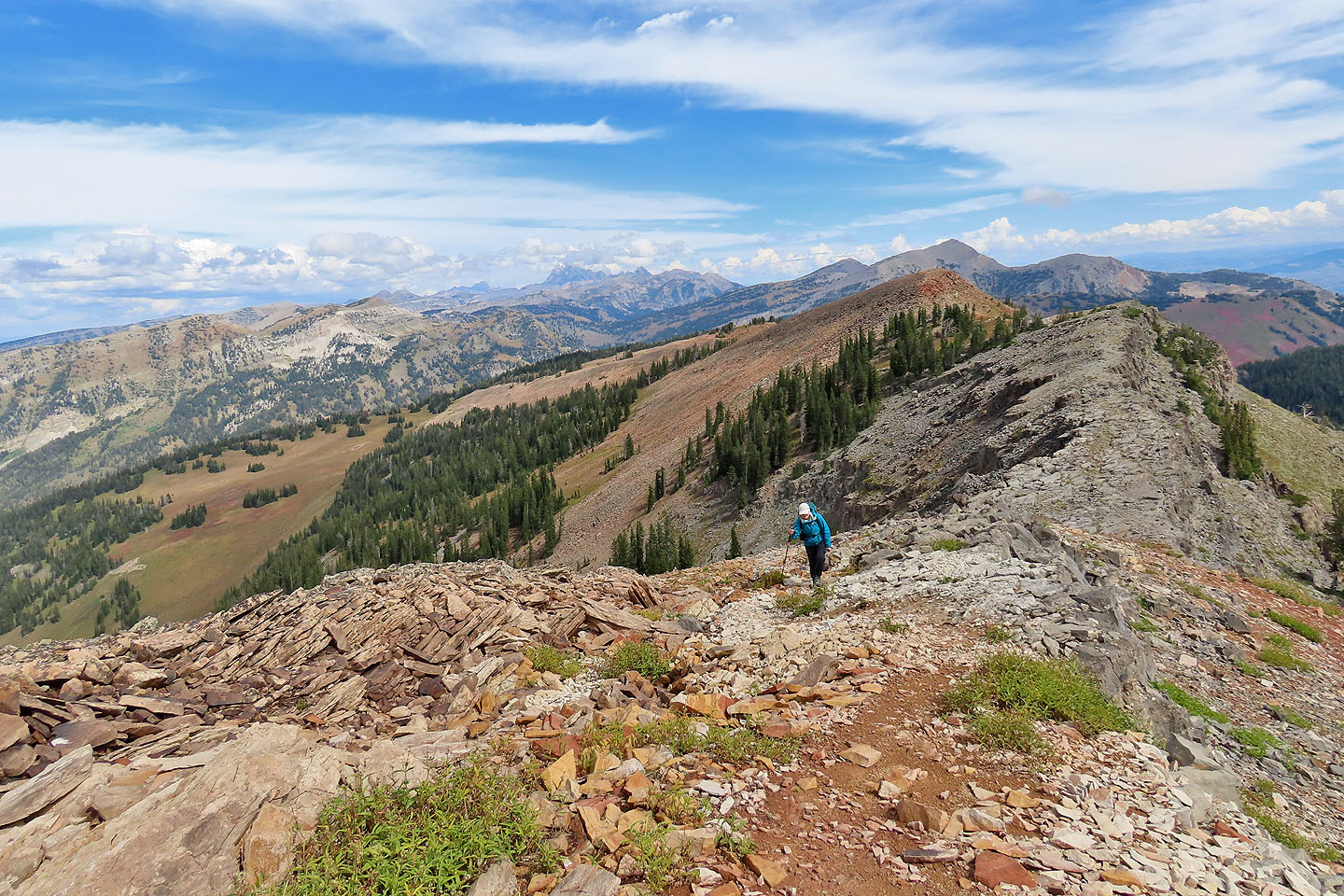 Looking back along the ridge. Grand Teton is in the centre.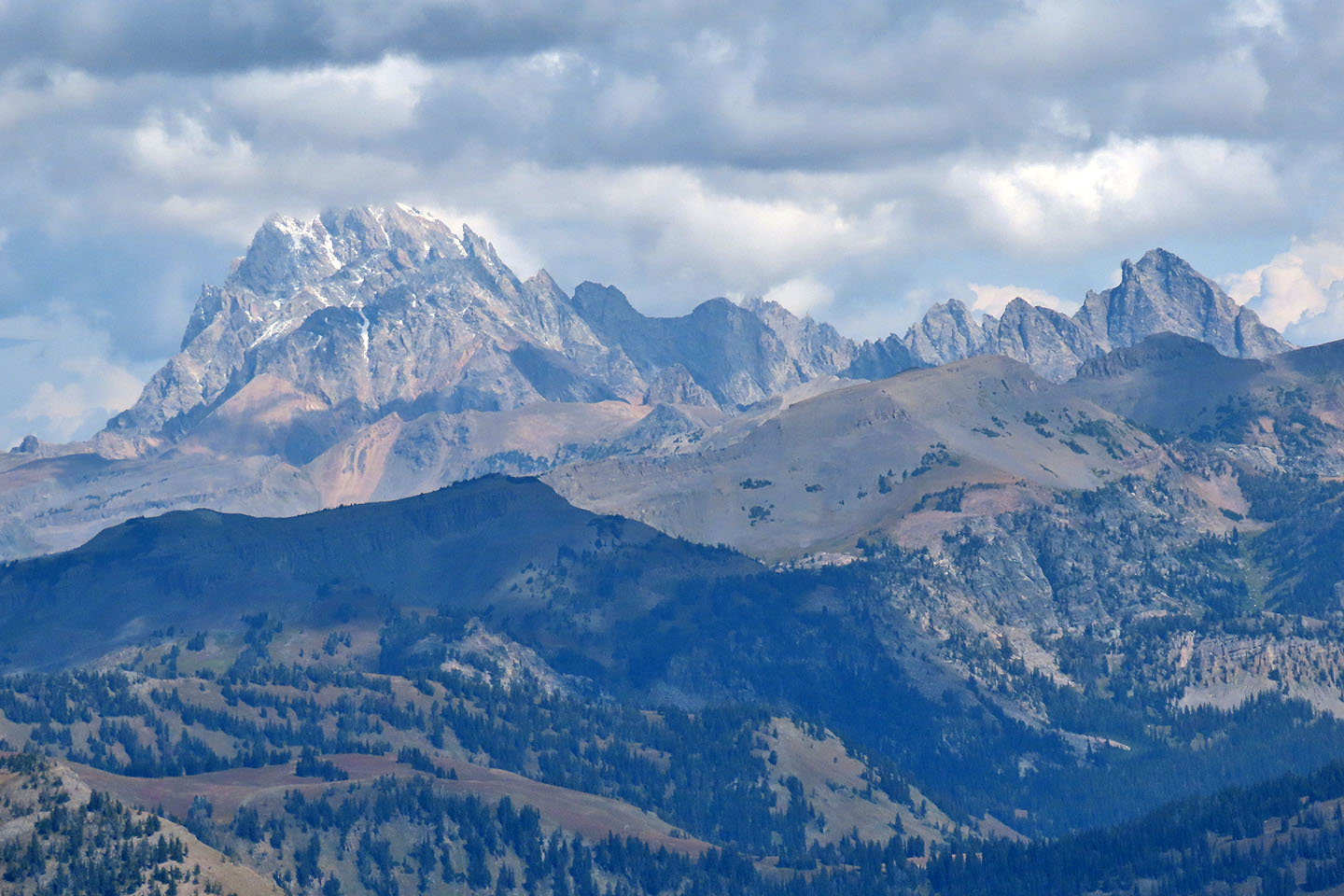 A close look at Grand Teton (4199 m)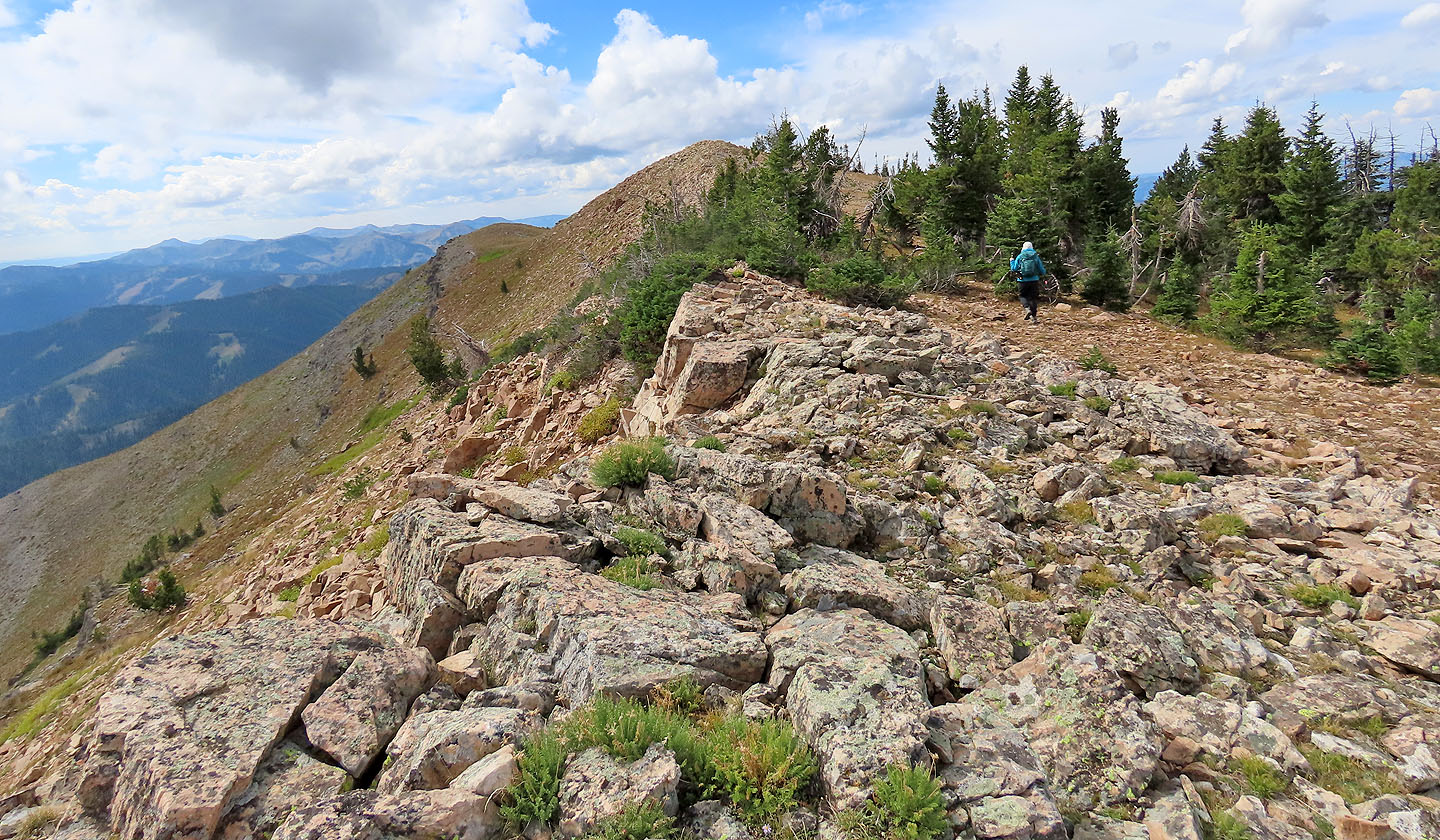 Closing in on the summit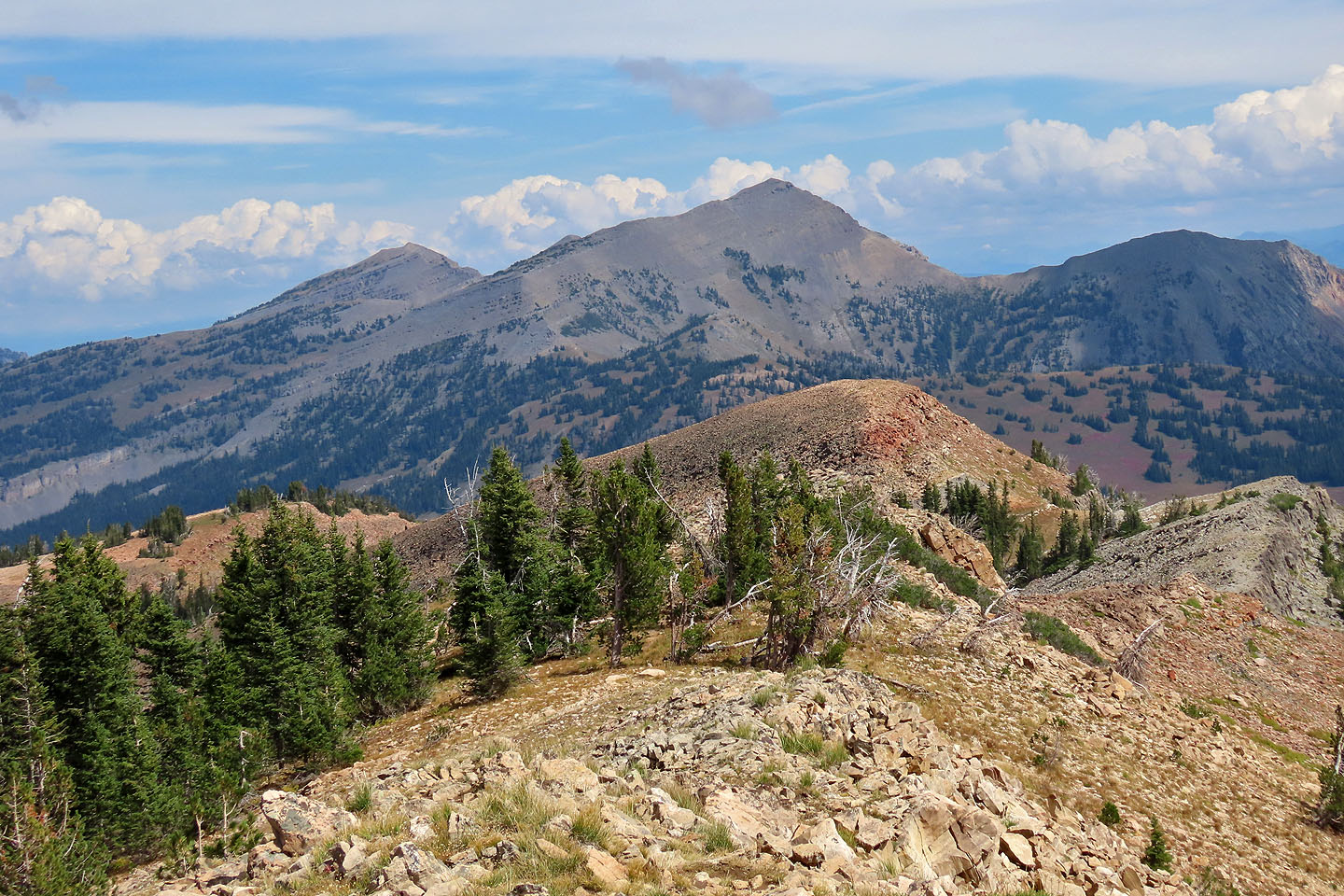 Behind us is Rendezvous Peak (3332 m)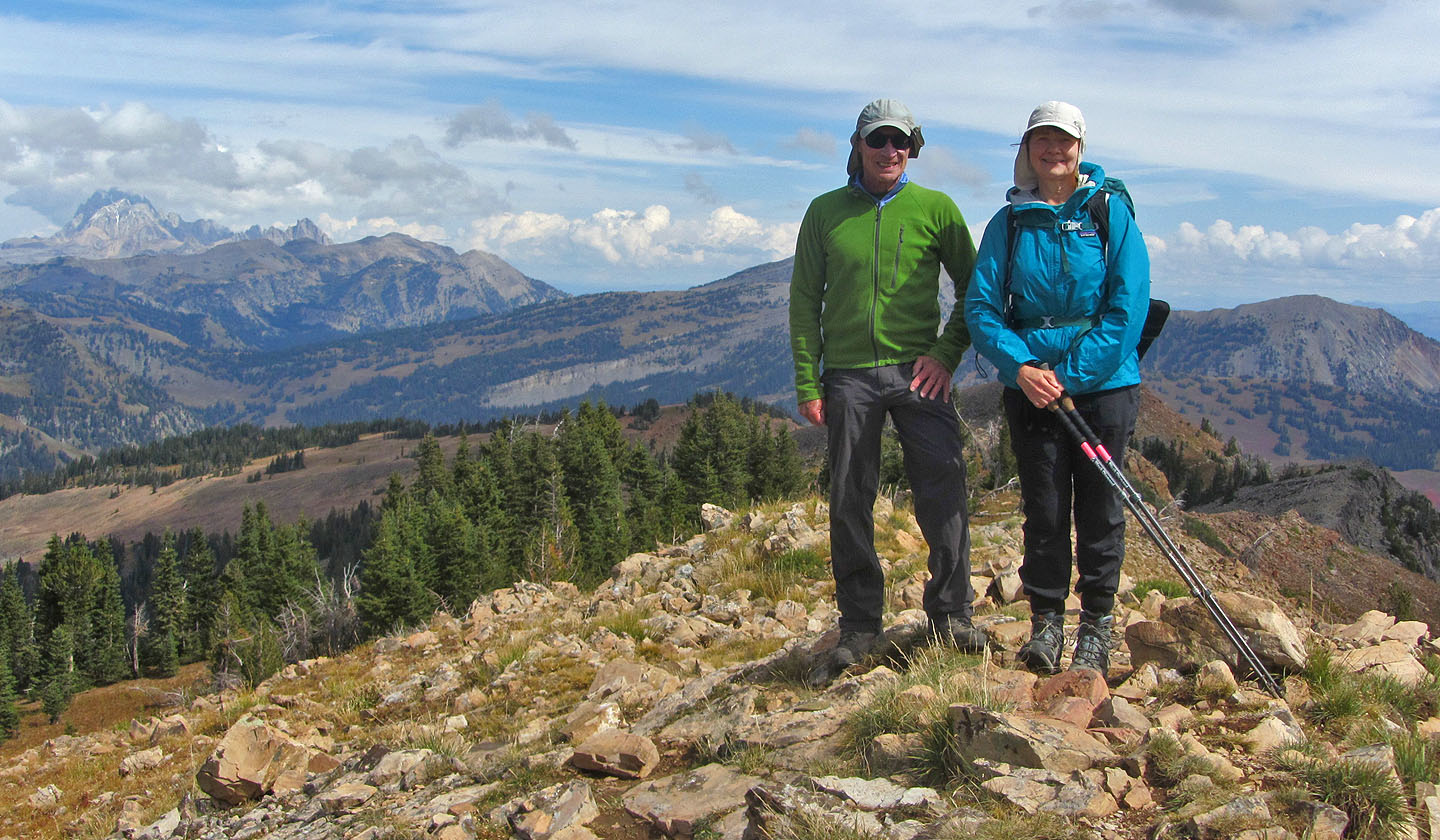 Standing on the summit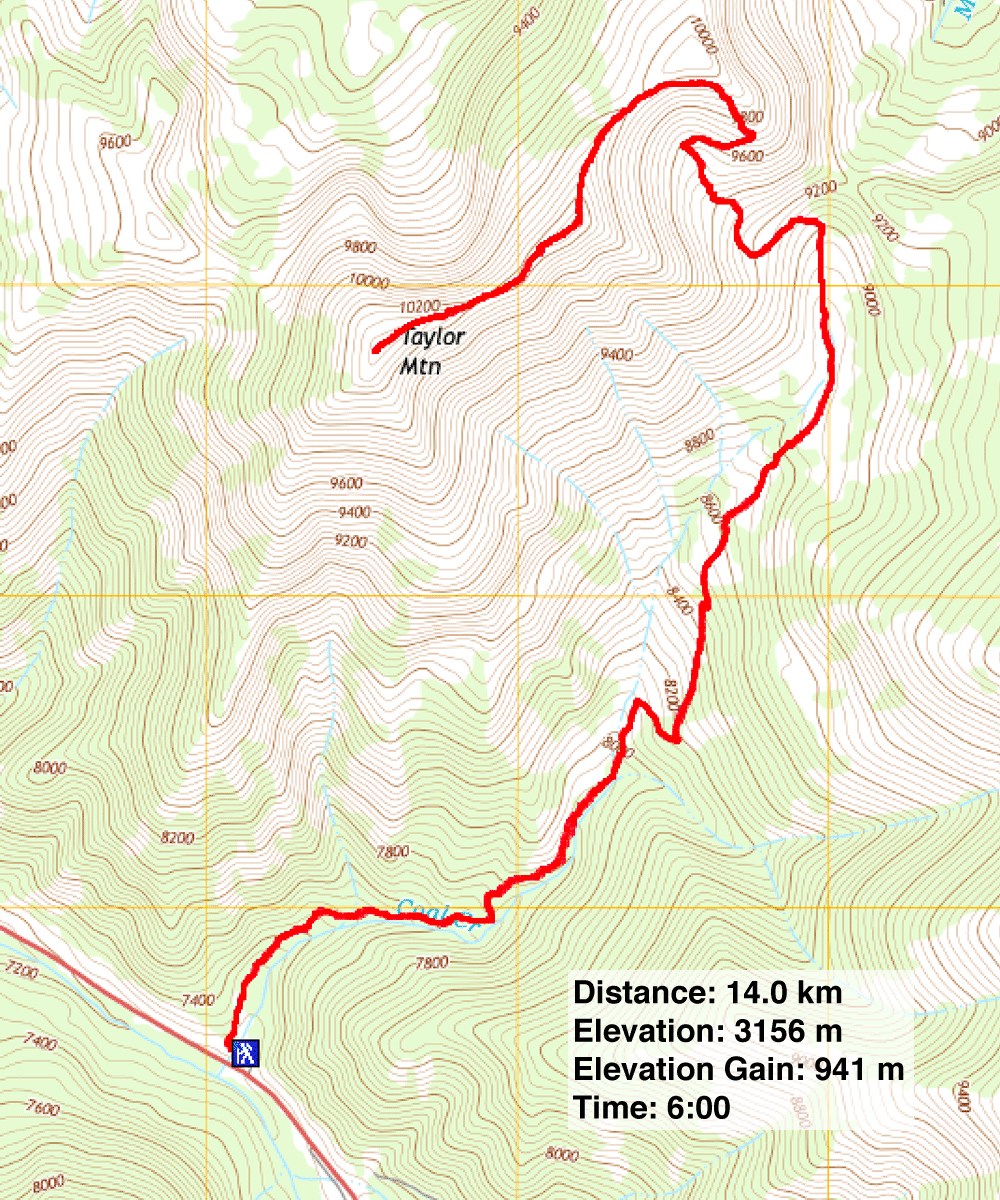 Rendezvous Peak (8.7 mi, 3156 ft, 10354 ft)