bobspirko.ca | Home | Canada Trips | US Trips | Hiking | Snowshoeing | MAP | About

Mount Marcy
Adirondack Mountains, New York State
October 5, 2007
After climbing the second-highest peak in the Adirondack Mountains the day before, Dinah and I set off to do the highest peak, Mount Marcy, using the Van Hoevenberg Trail. Although it's not much higher than Algonquin, Marcy has a longer, easier approach.
It was our second day in the Adirondacks and like the first day, it was hot, a record-breaking 26°C. (We were fortunate with the weather; the previous month saw the Adirondacks hit with snow.) Hoping to avoid the crowds and the midday heat, we started up the trail before 8:00 am. A popular peak, the mountain sees as many as 50 people an hour. Fortunately, this being a Friday, we encountered few people.
There was little elevation gain for the first section of the trail, and everywhere the fall colours filled us with awe. When the trail began to climb, however, the colourful deciduous trees gave way to evergreens. These trees blocked the views for the most part. Near the top, however, the trail rises above the treeline and follows rock slabs to the summit.
From the top of Mount Marcy, haze dimmed the view of distant peaks. After a half-hour stay on the summit, we started back down. We didn't look forward to the descent since there's little to see in the trees, but we did stop to walk to Indian Falls a short way from the trail. Although it was full of people, it was a pleasant place to take a break. Continuing down, we made it back to the trailhead less than 8 hours after setting off. Mount Marcy was the last peak we bagged in the Adirondacks during our short stay in Montreal.
When it comes to majestic peaks, the Adirondacks are no match for the Canadian Rockies near our home in Calgary, Alberta, but the fall colours in New York State outshine anything seen in the Rockies. In fact, autumn is the busiest time in the Adirondacks.

MOVIE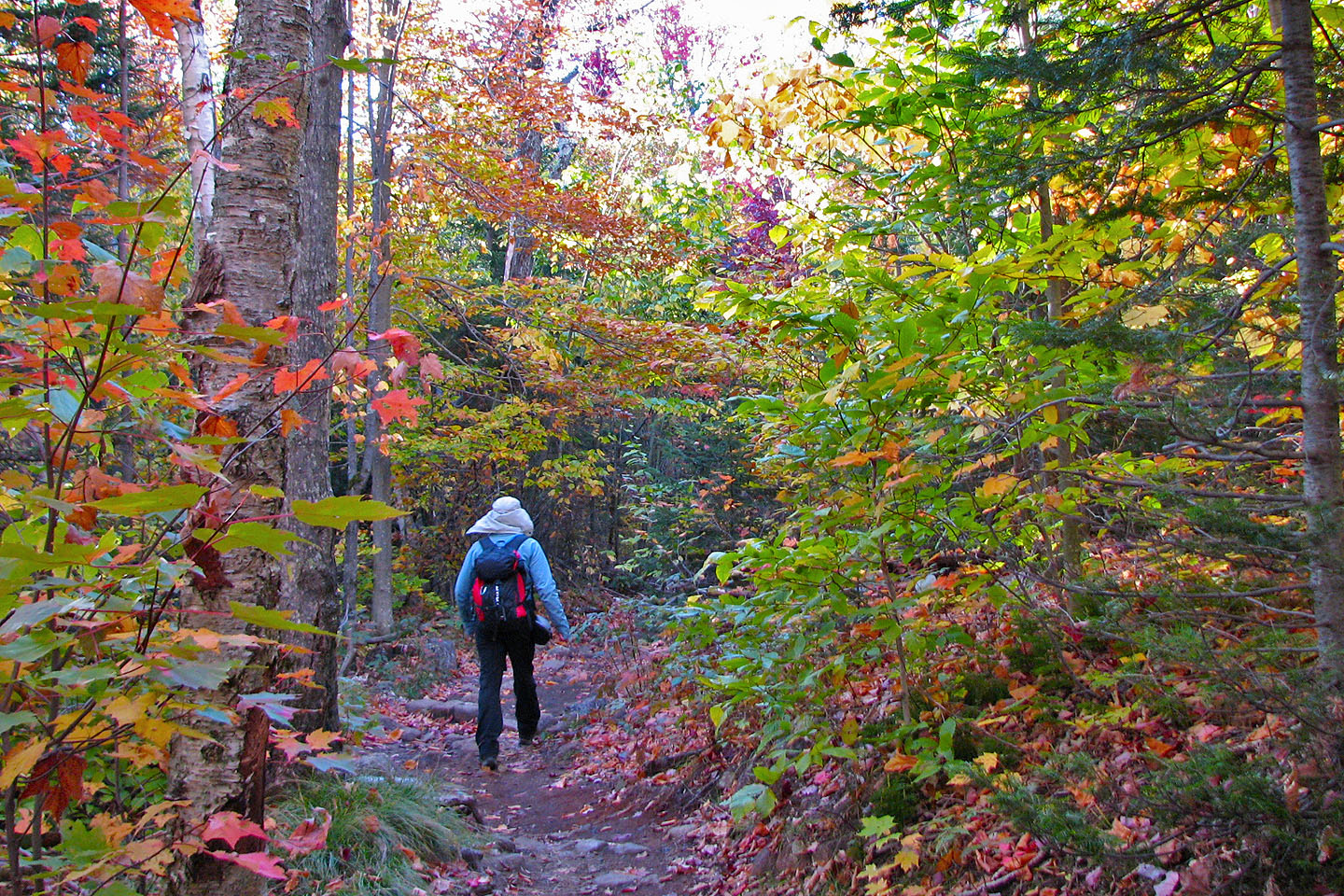 Hiking on Van Hoevenberg Trail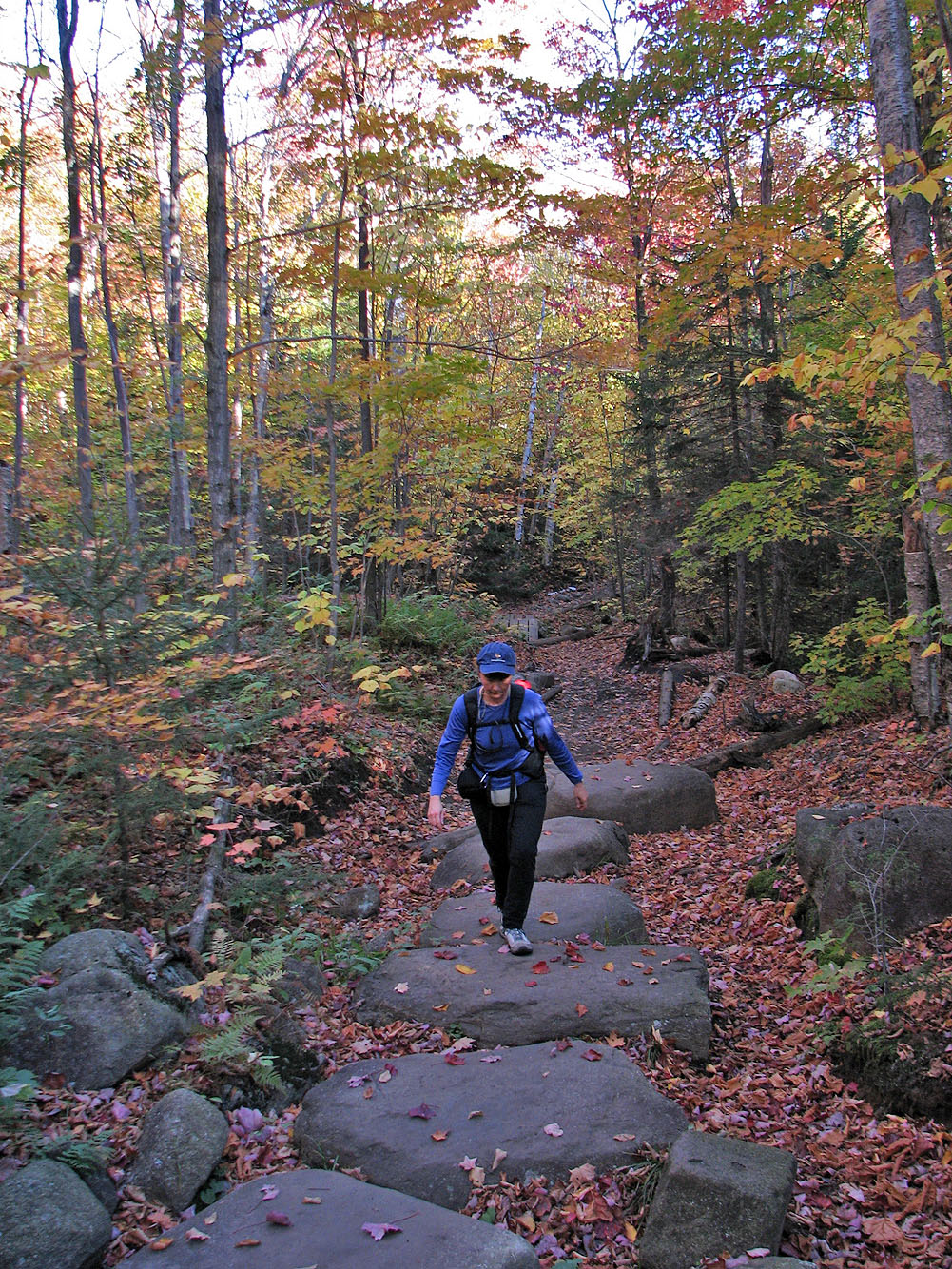 Stone walkway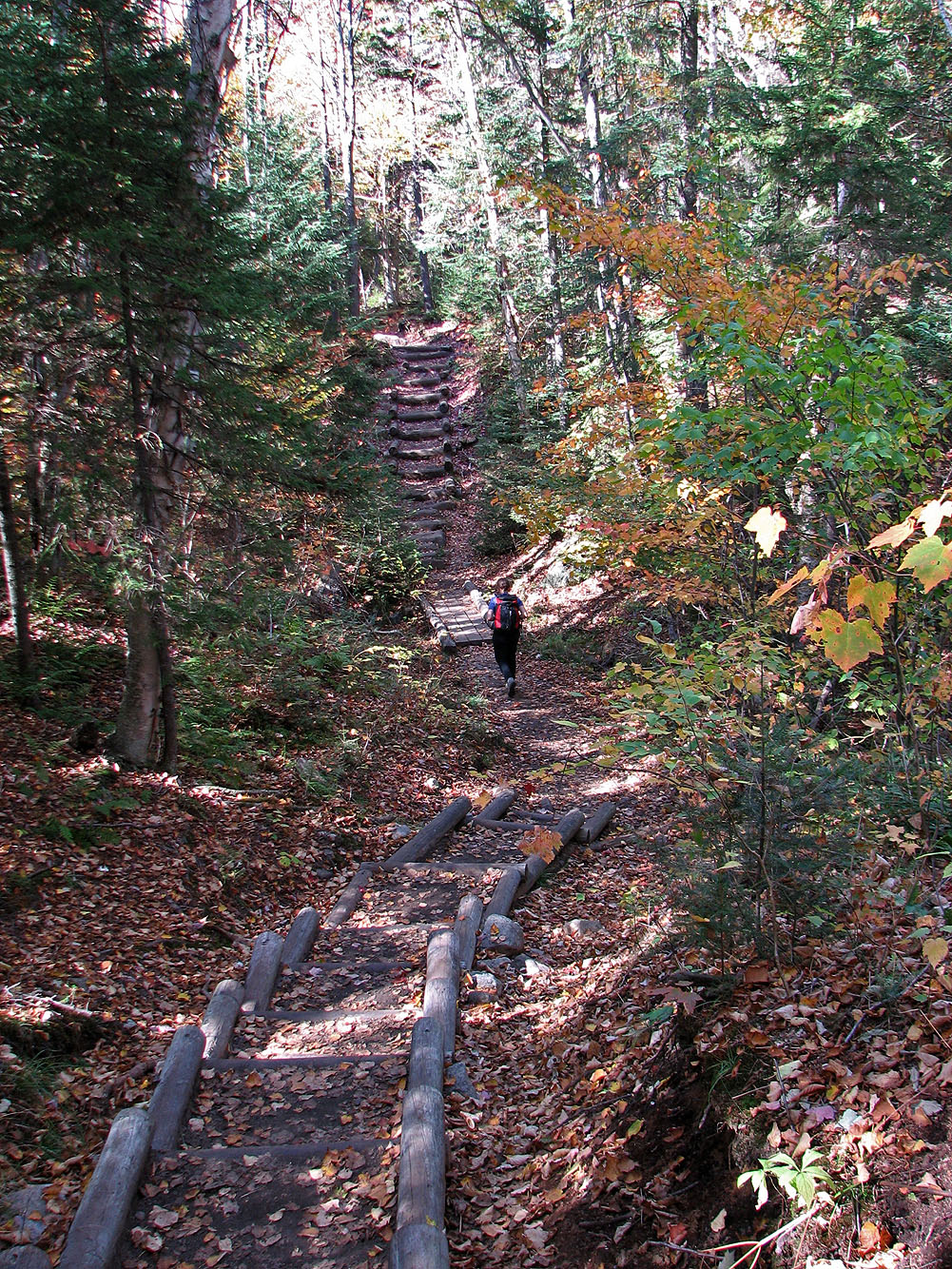 Stairs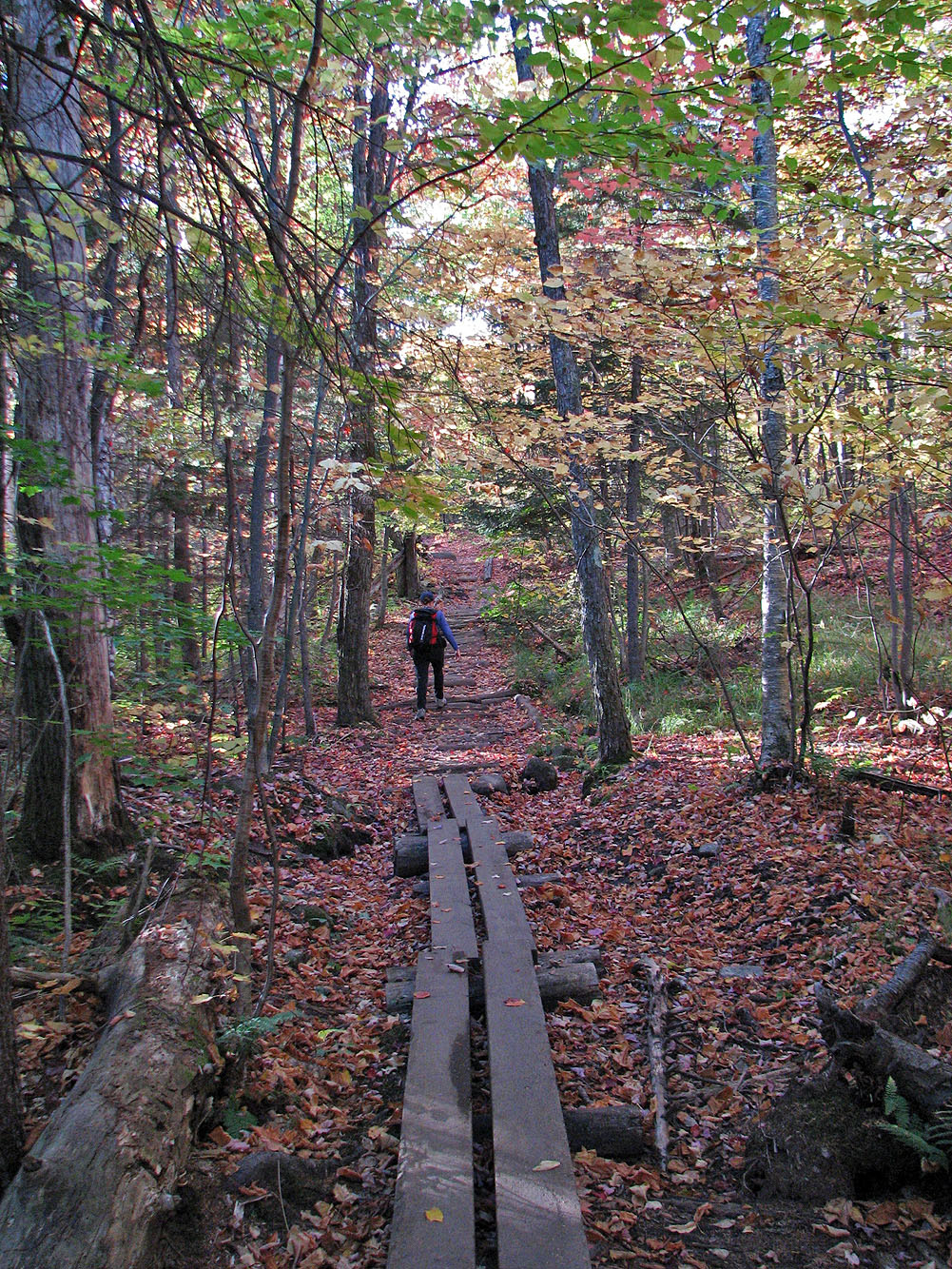 Planks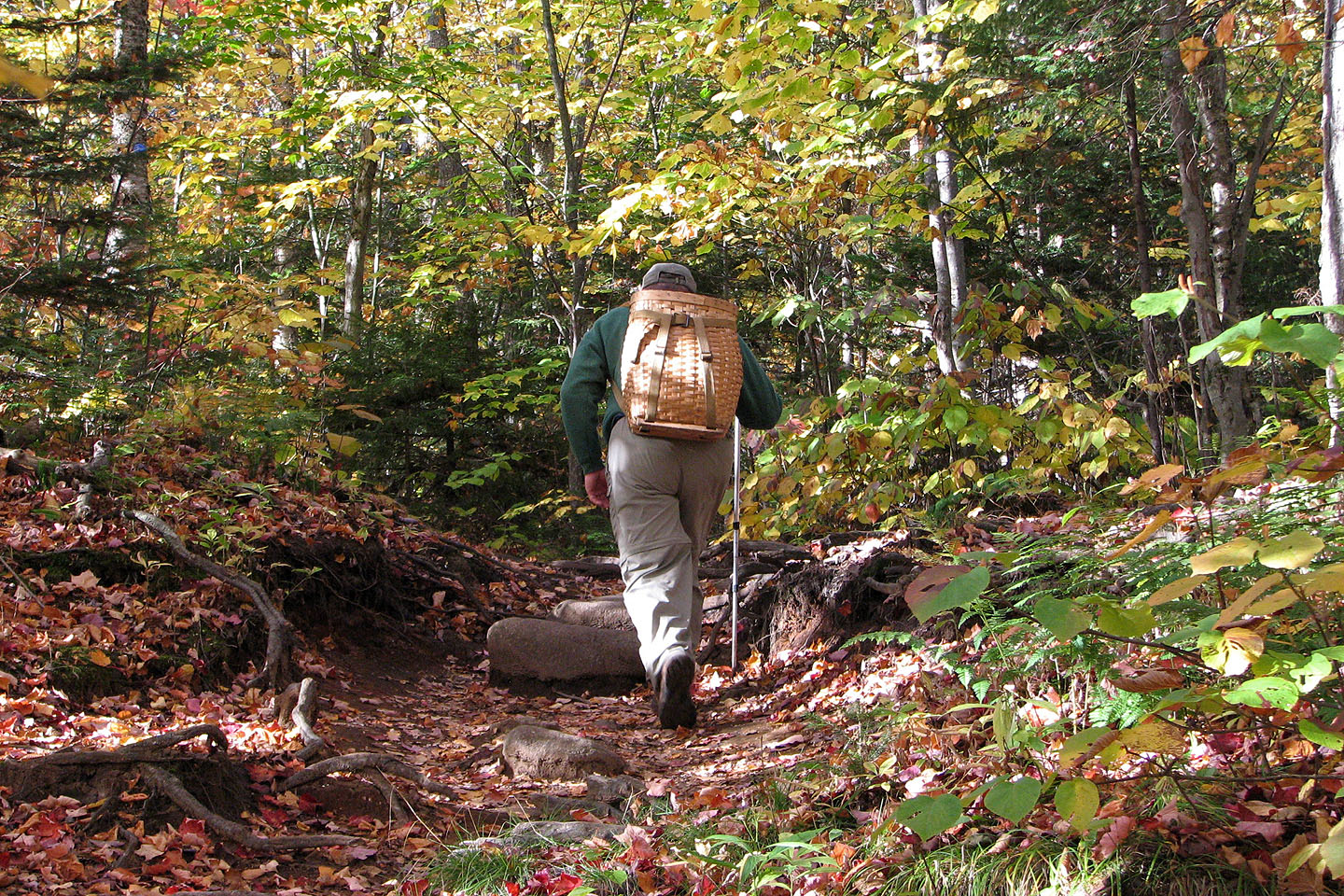 Hiker with a 40-year-old wicker pack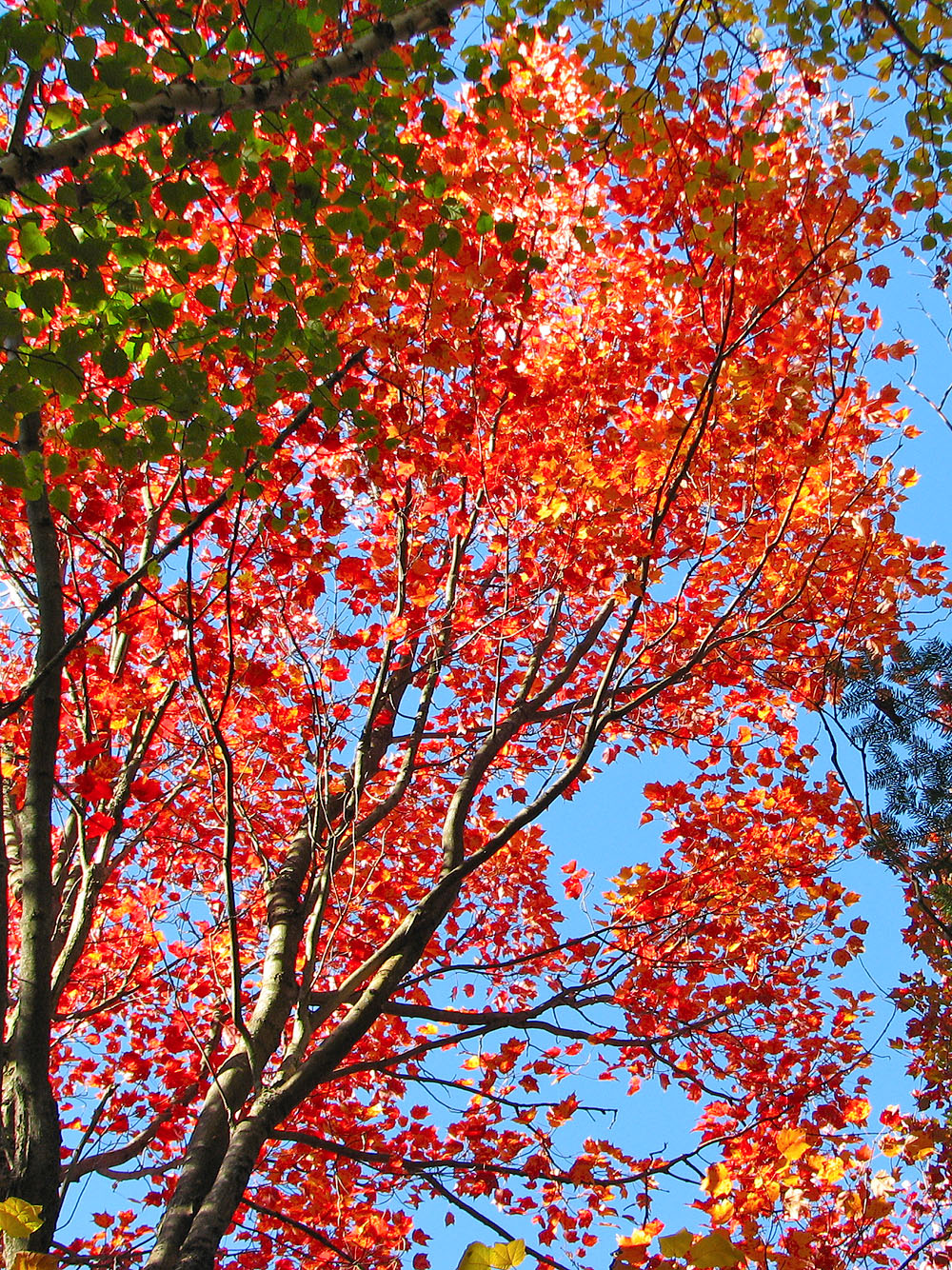 Brilliant colours along the way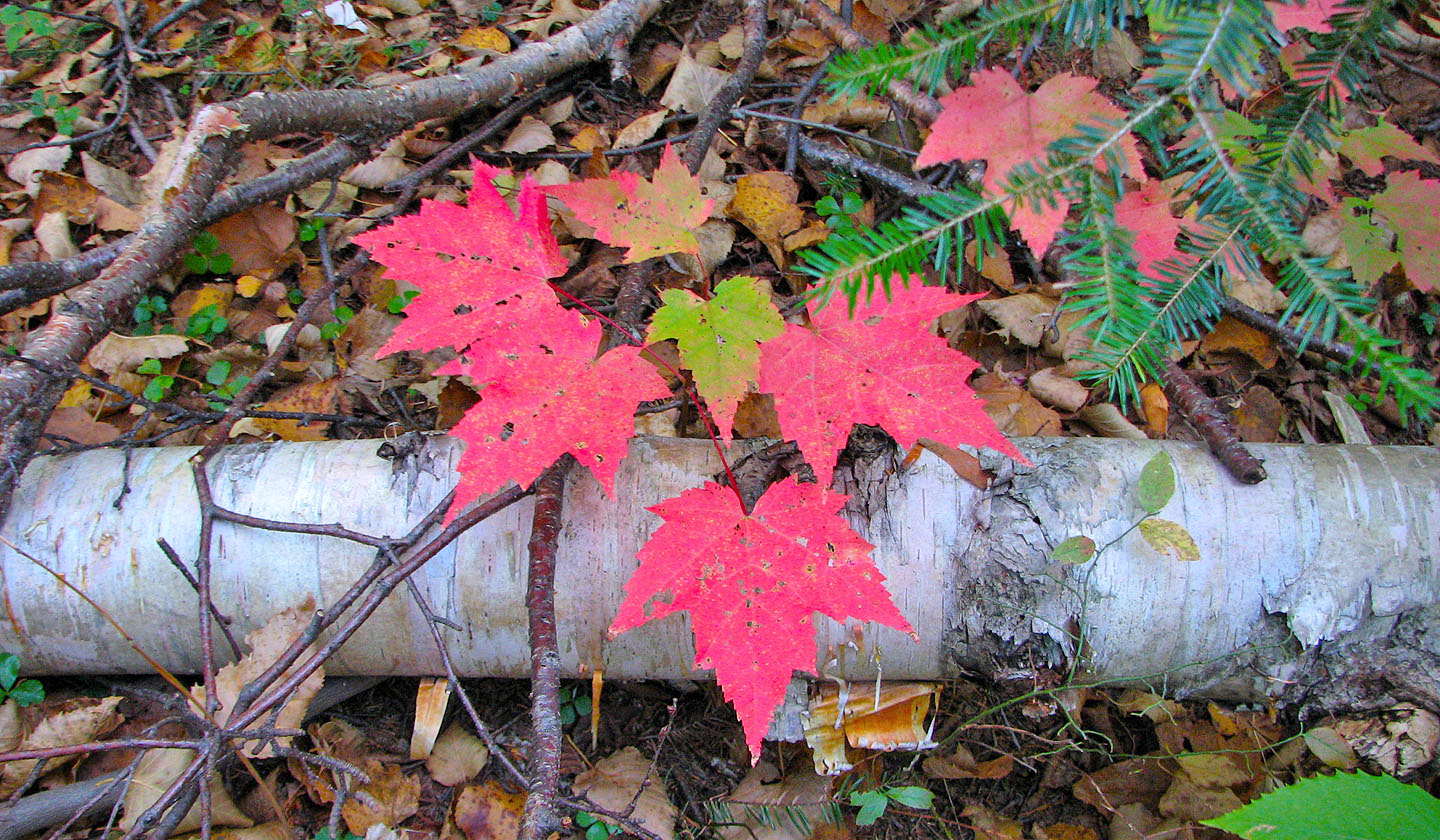 Maple leaves by a birch log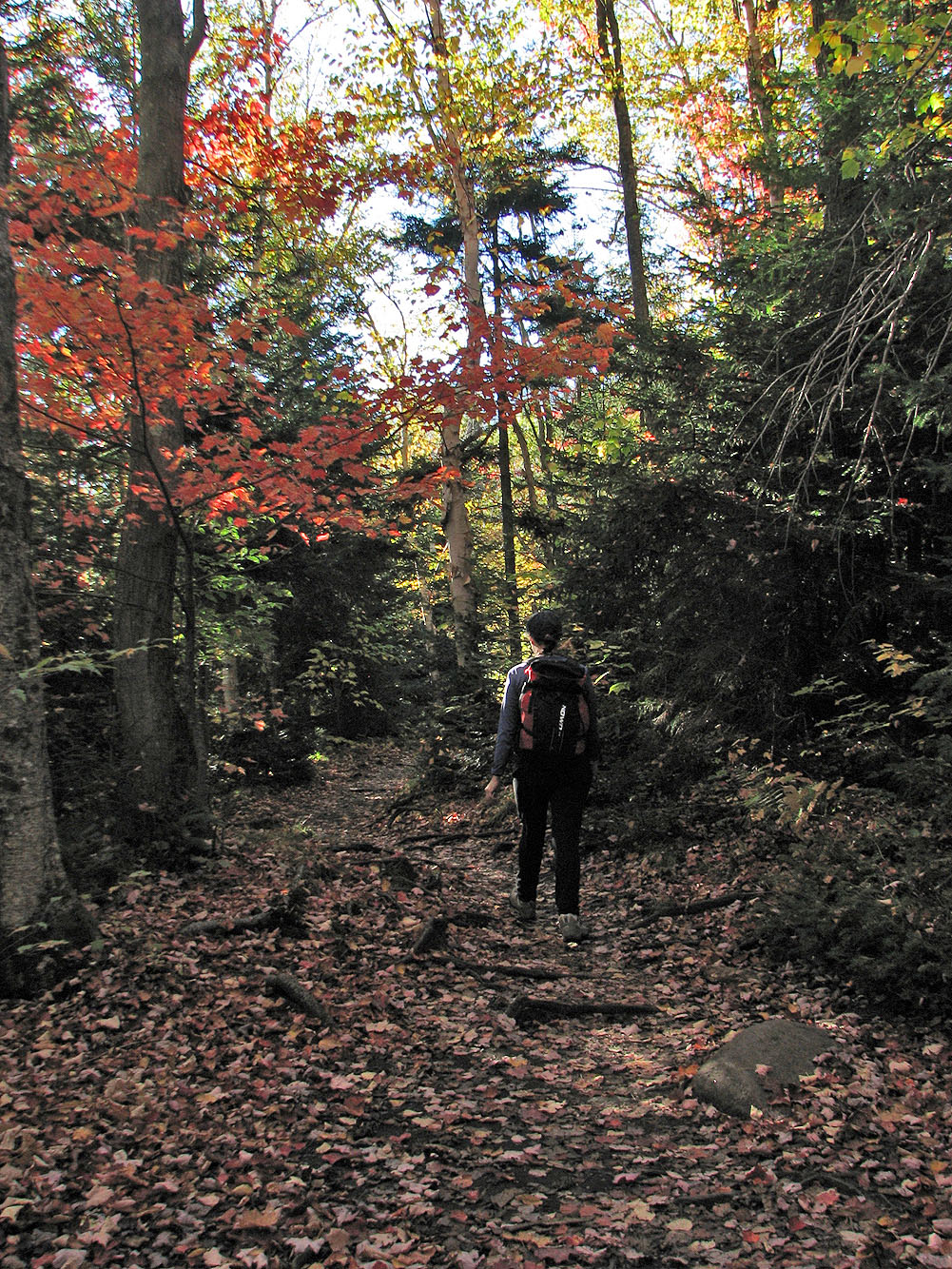 The trail narrows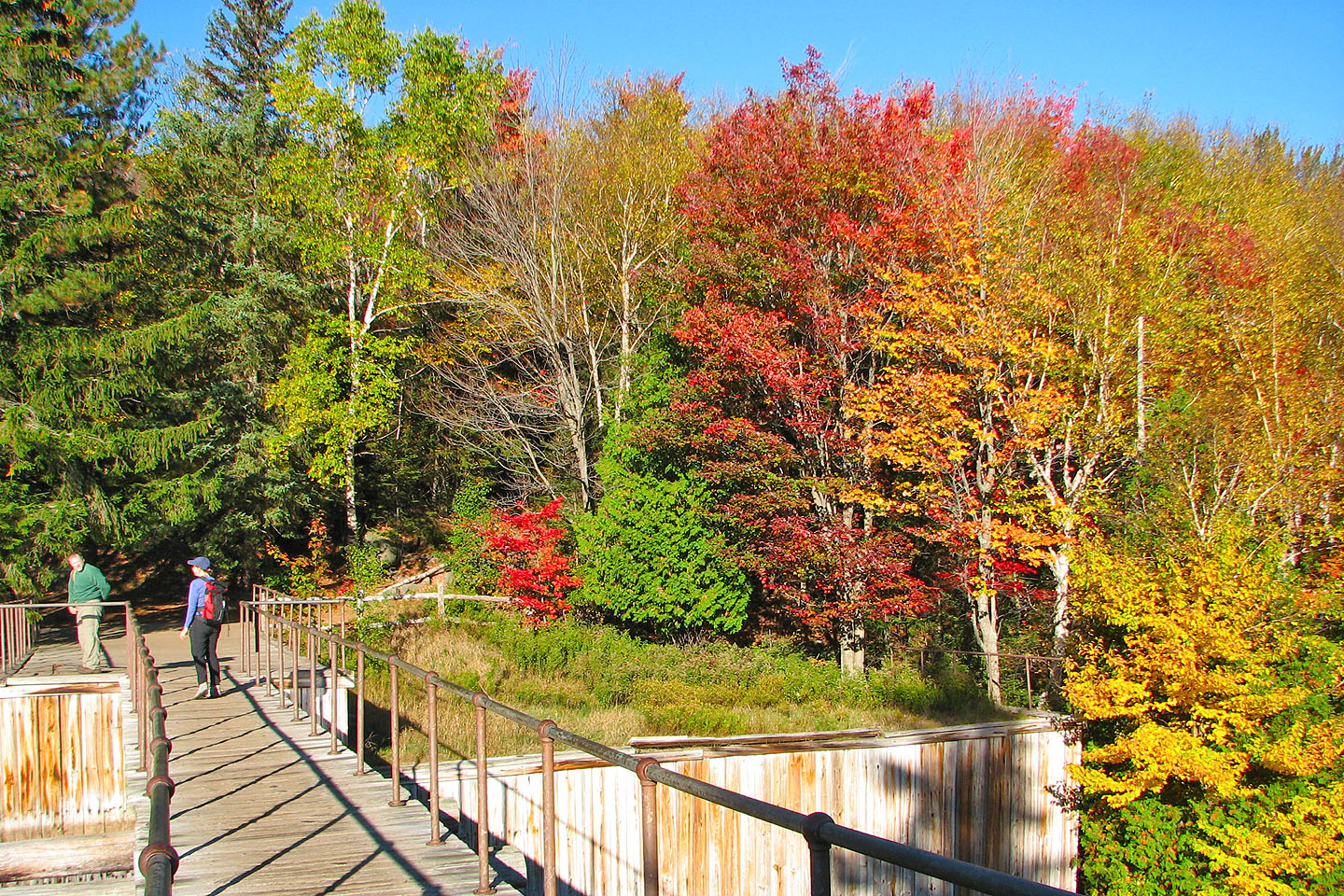 Marcy Dam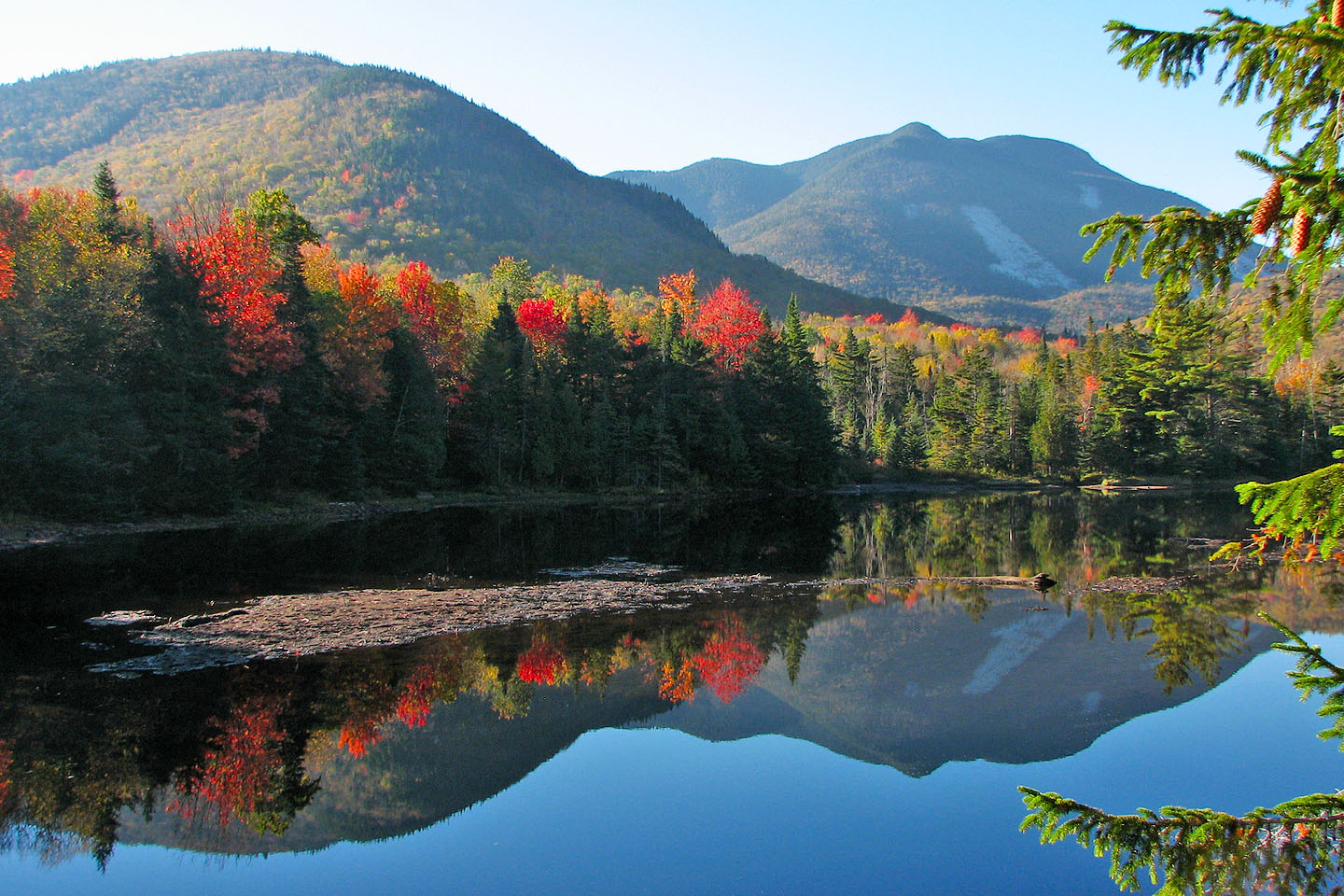 View from the dam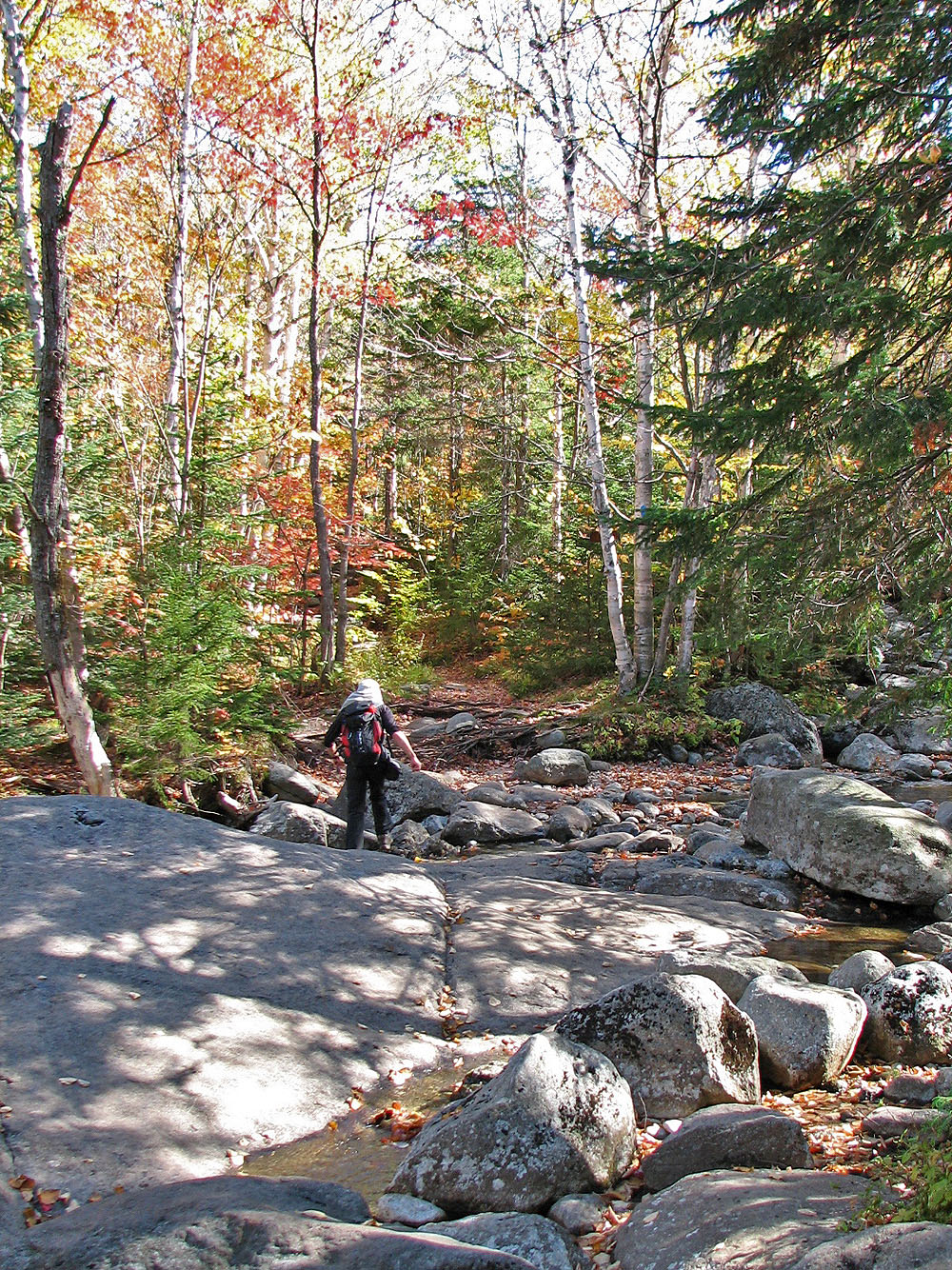 Crossing a stream (there's also a bridge for crossing when the water is high)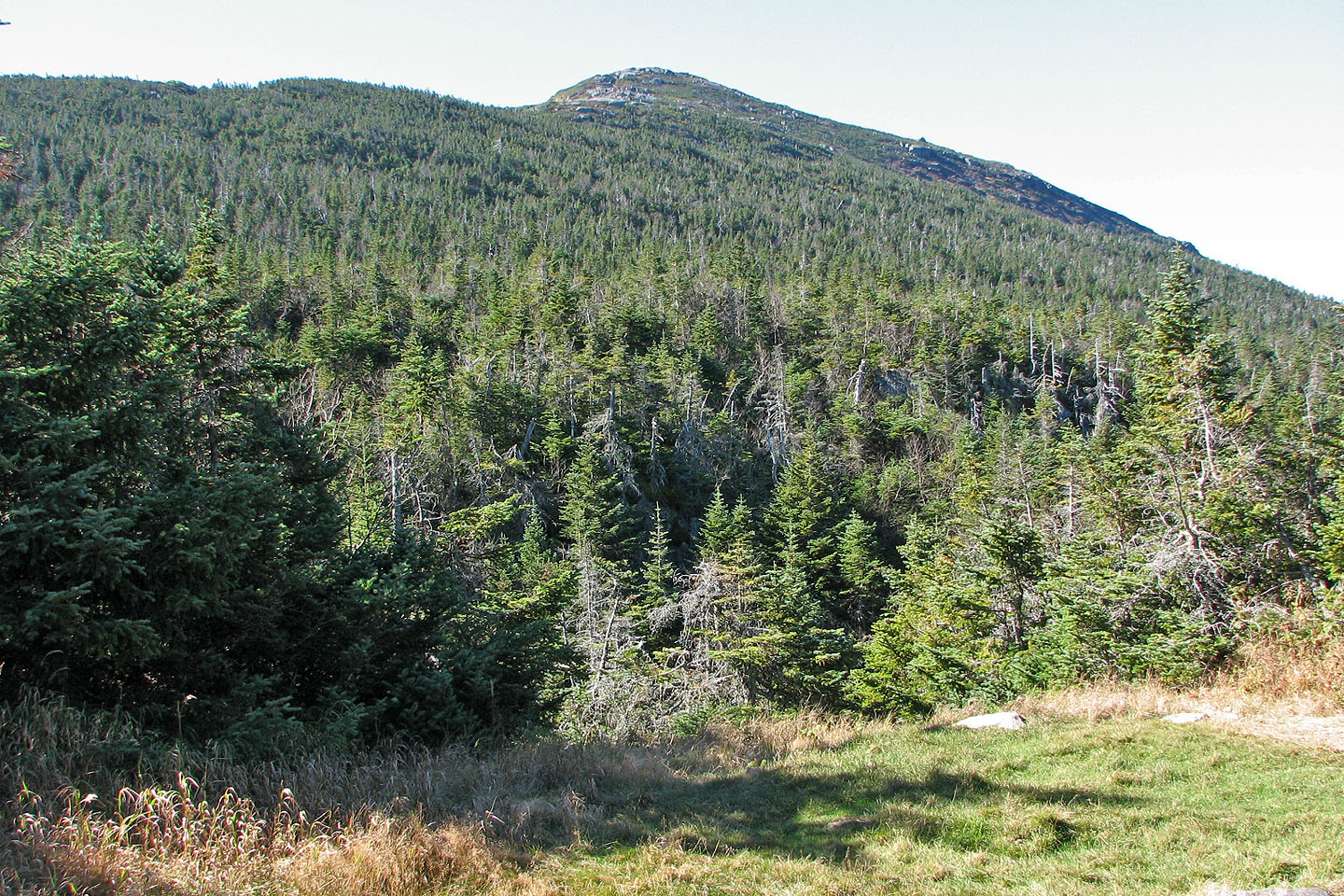 First clear view of Mount Marcy from the trail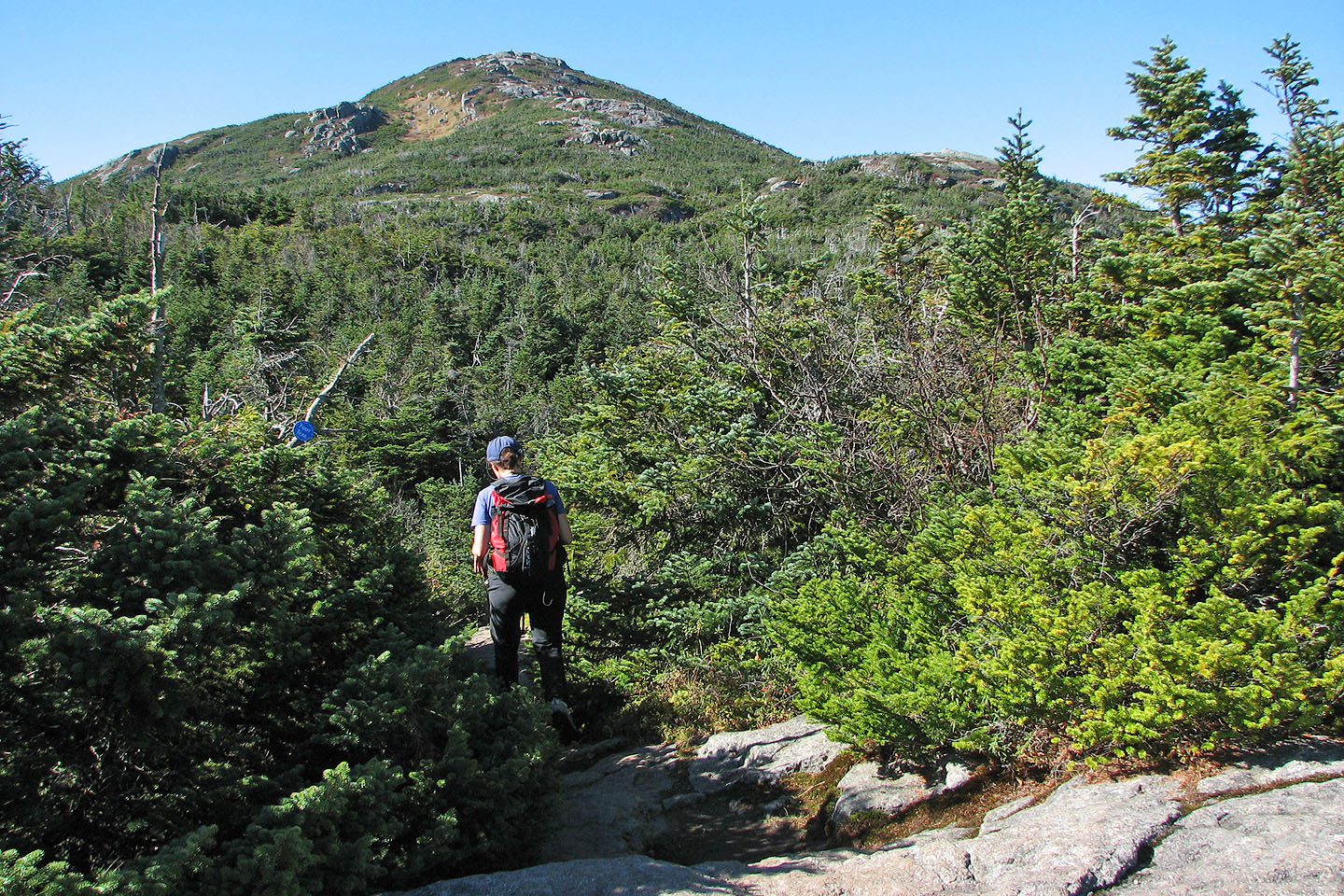 The summit ahead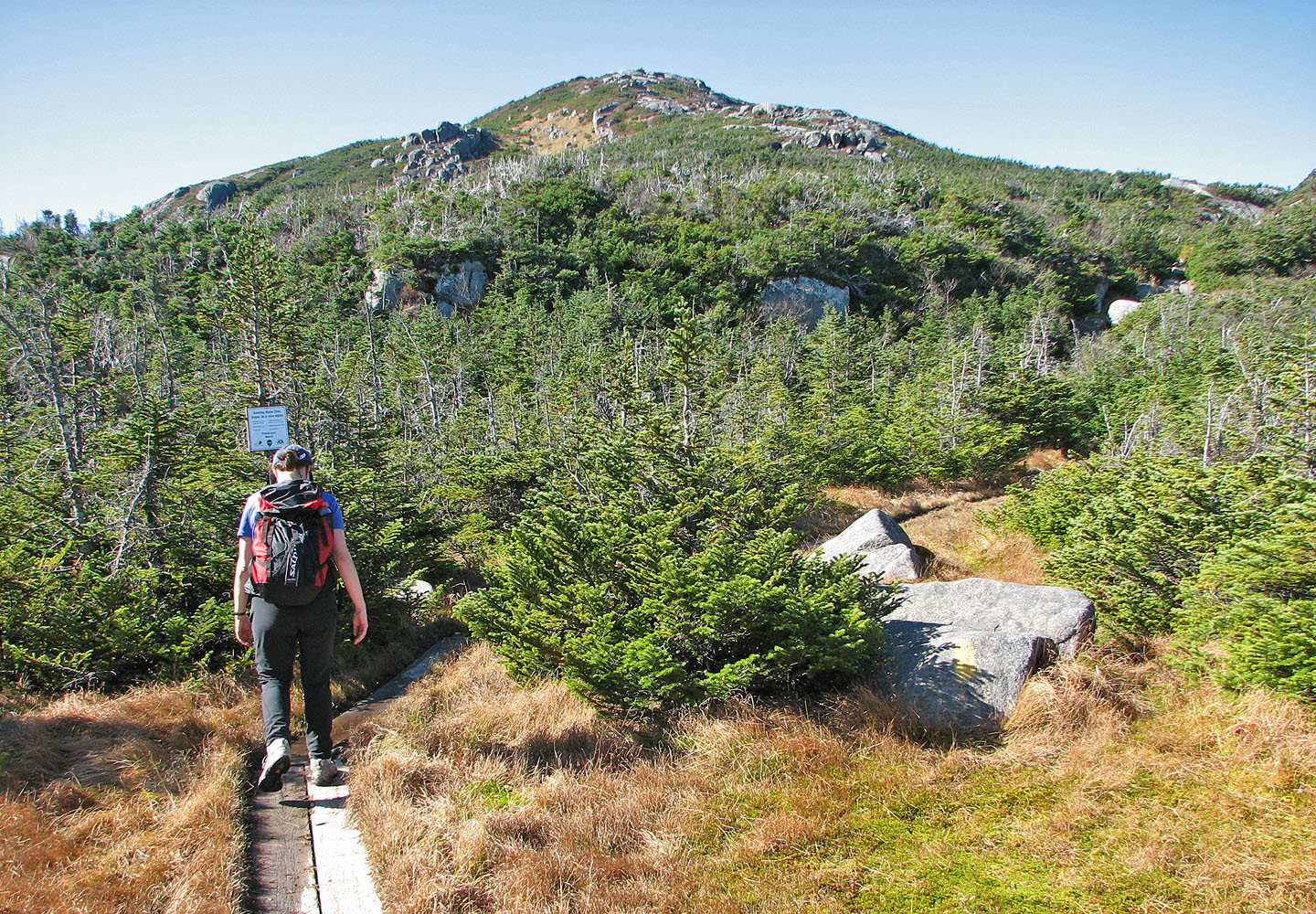 Last planks before the summit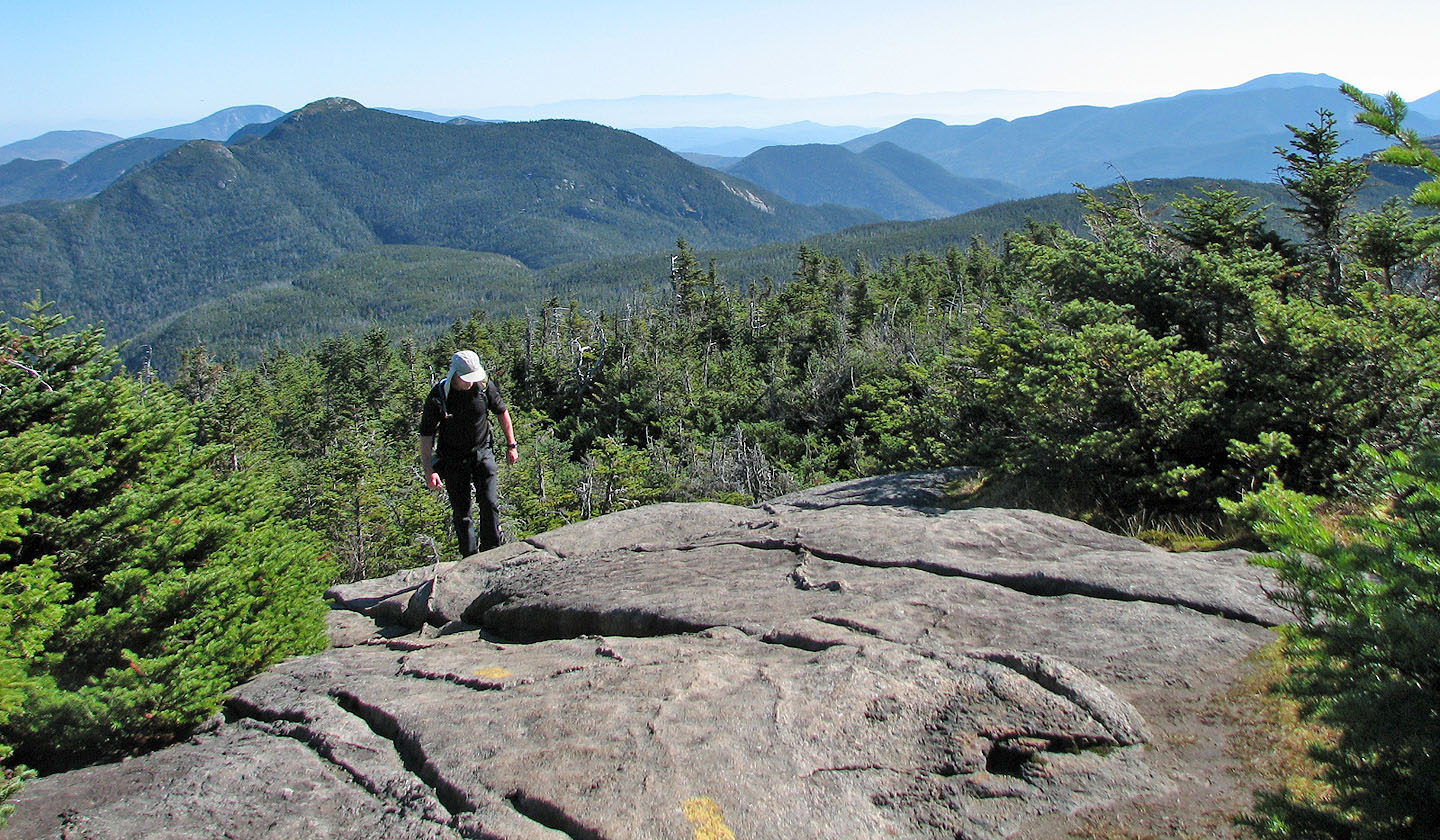 On the left, Phelps Mountain, 32nd highest peak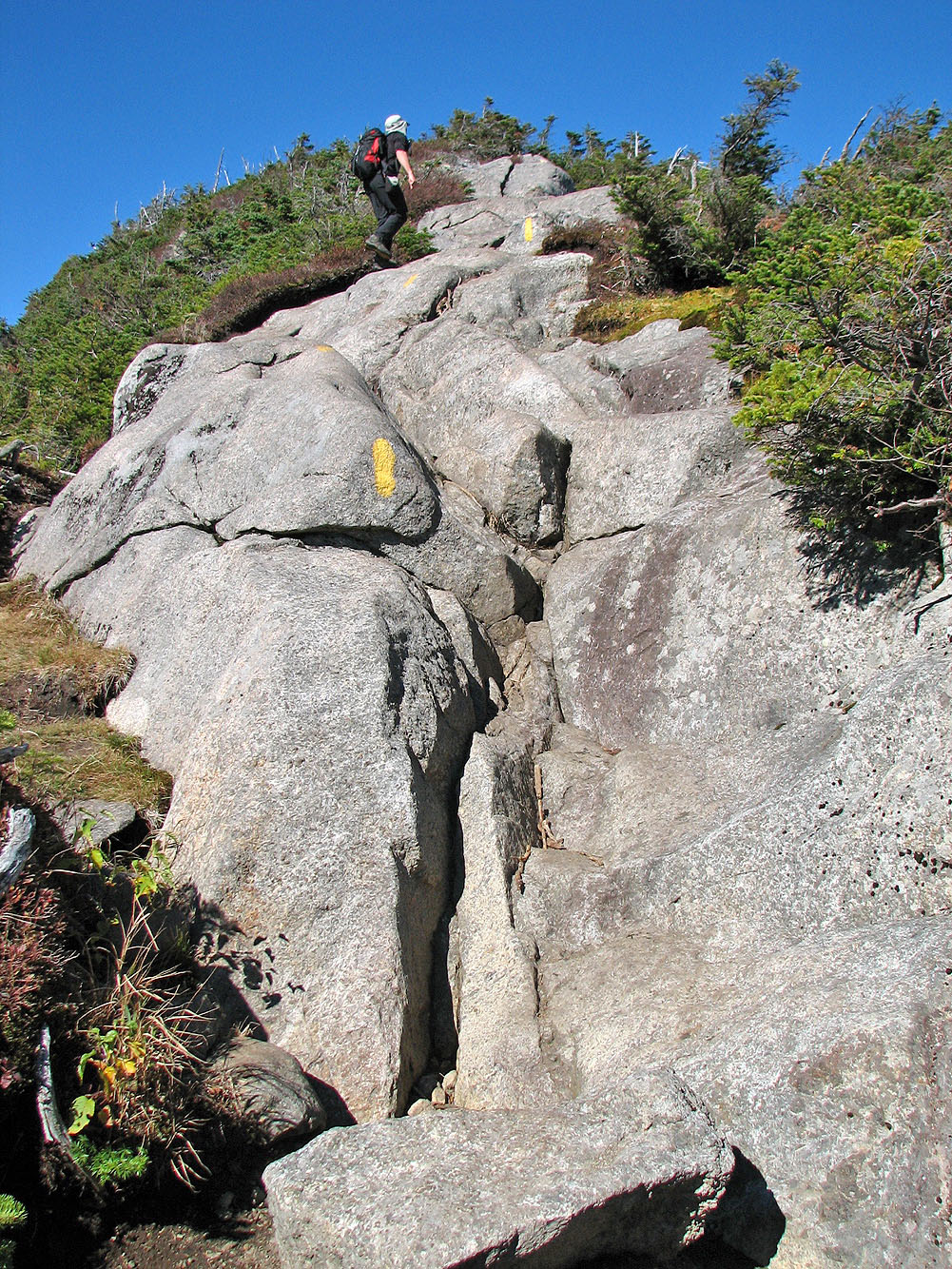 The only section that required scrambling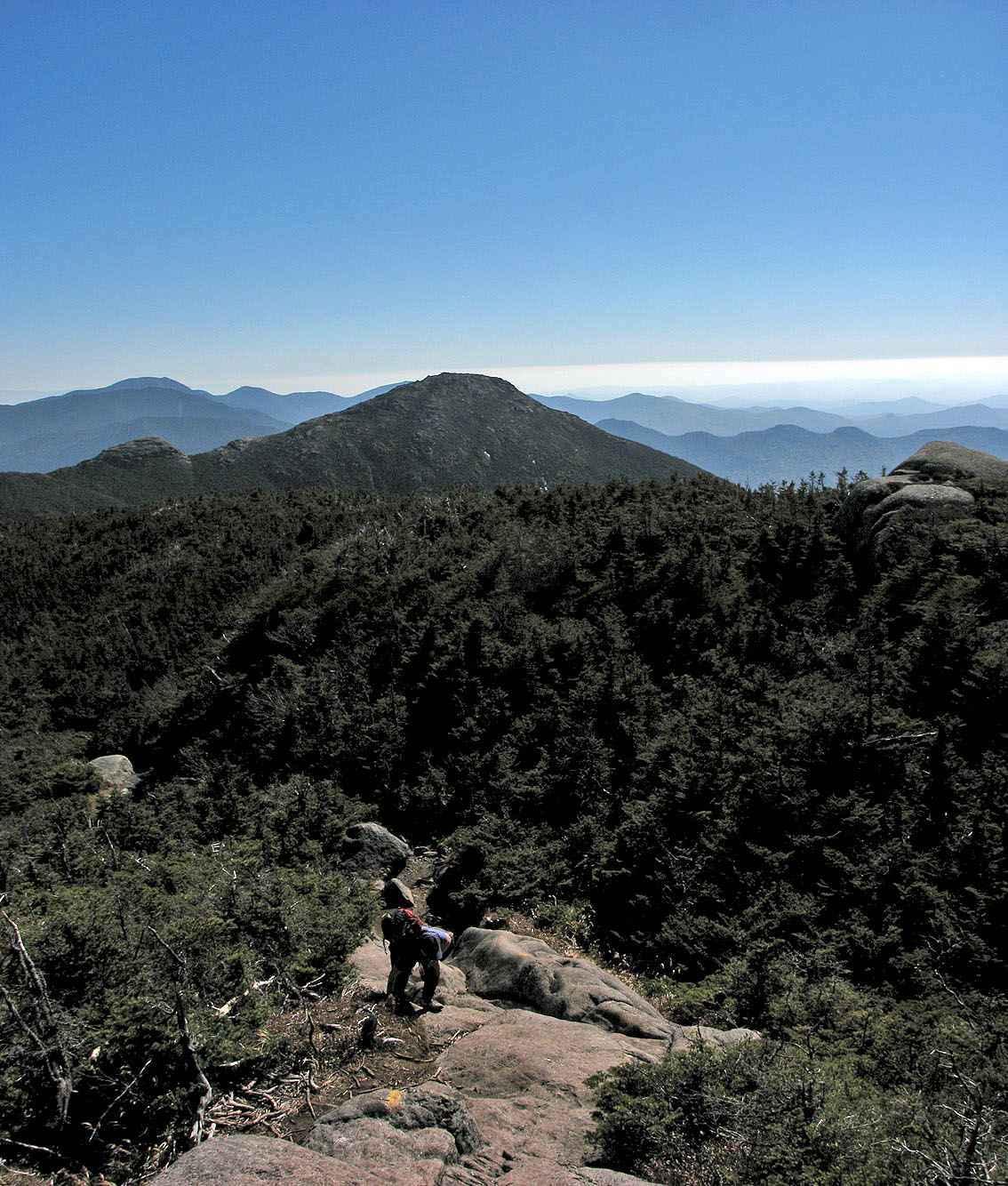 Mount Haystack, third highest peak in the Adirondack Mountains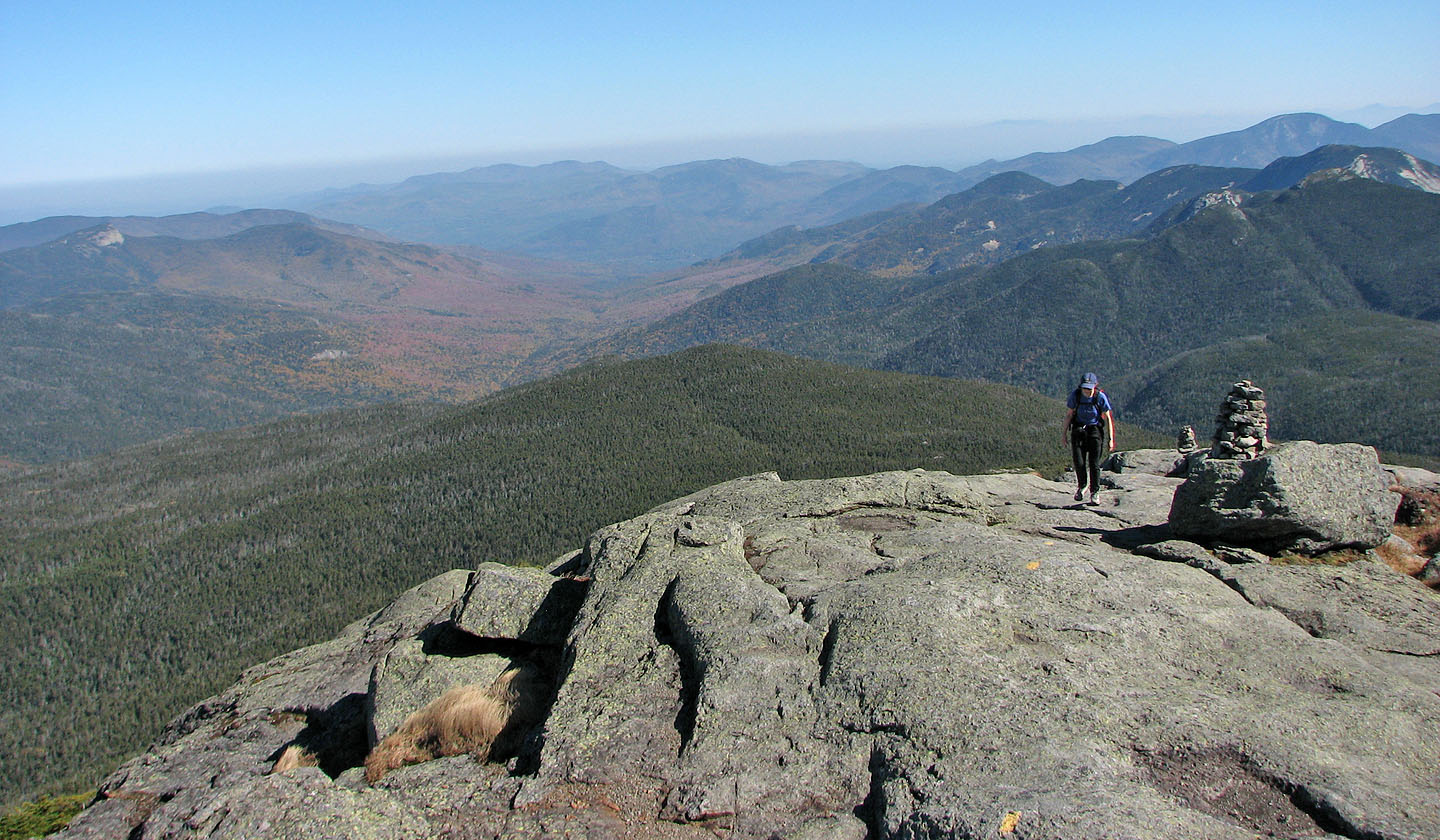 Cairns and yellow paint mark the trail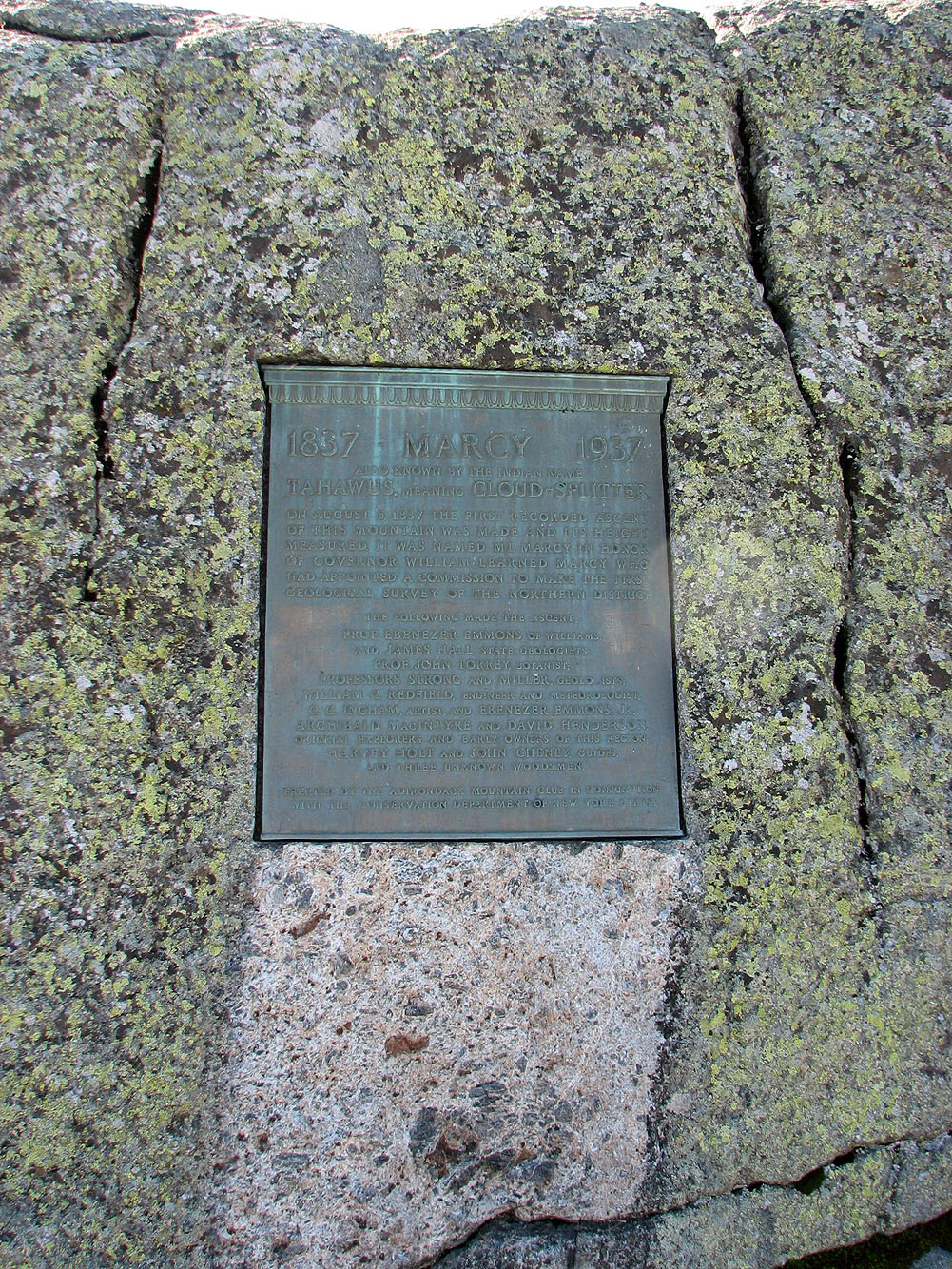 Plaque on the summit (mouse over for a close-up)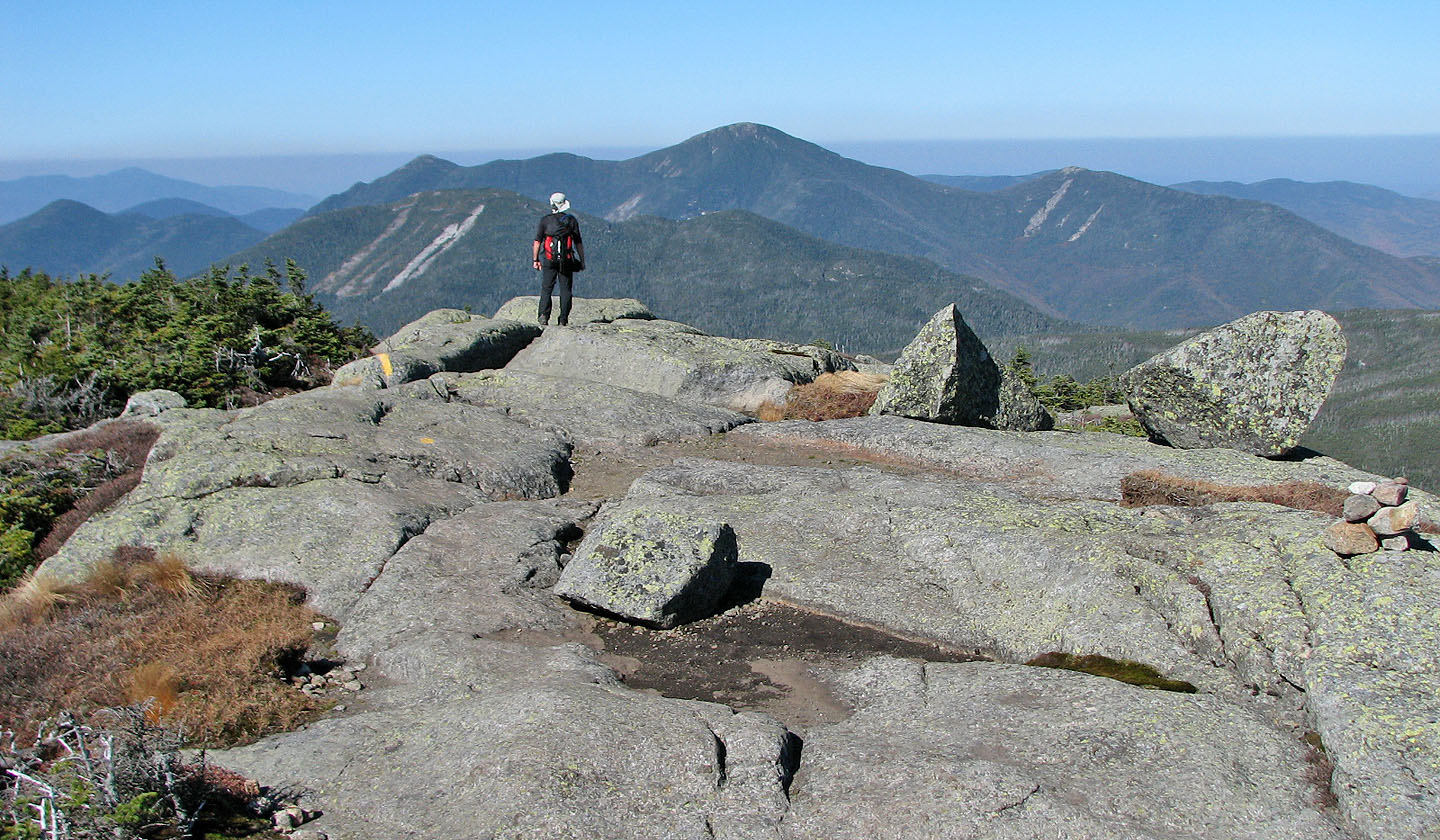 Coleman (foreground), Algonquin and Wright Peaks (mouse over for a close-up)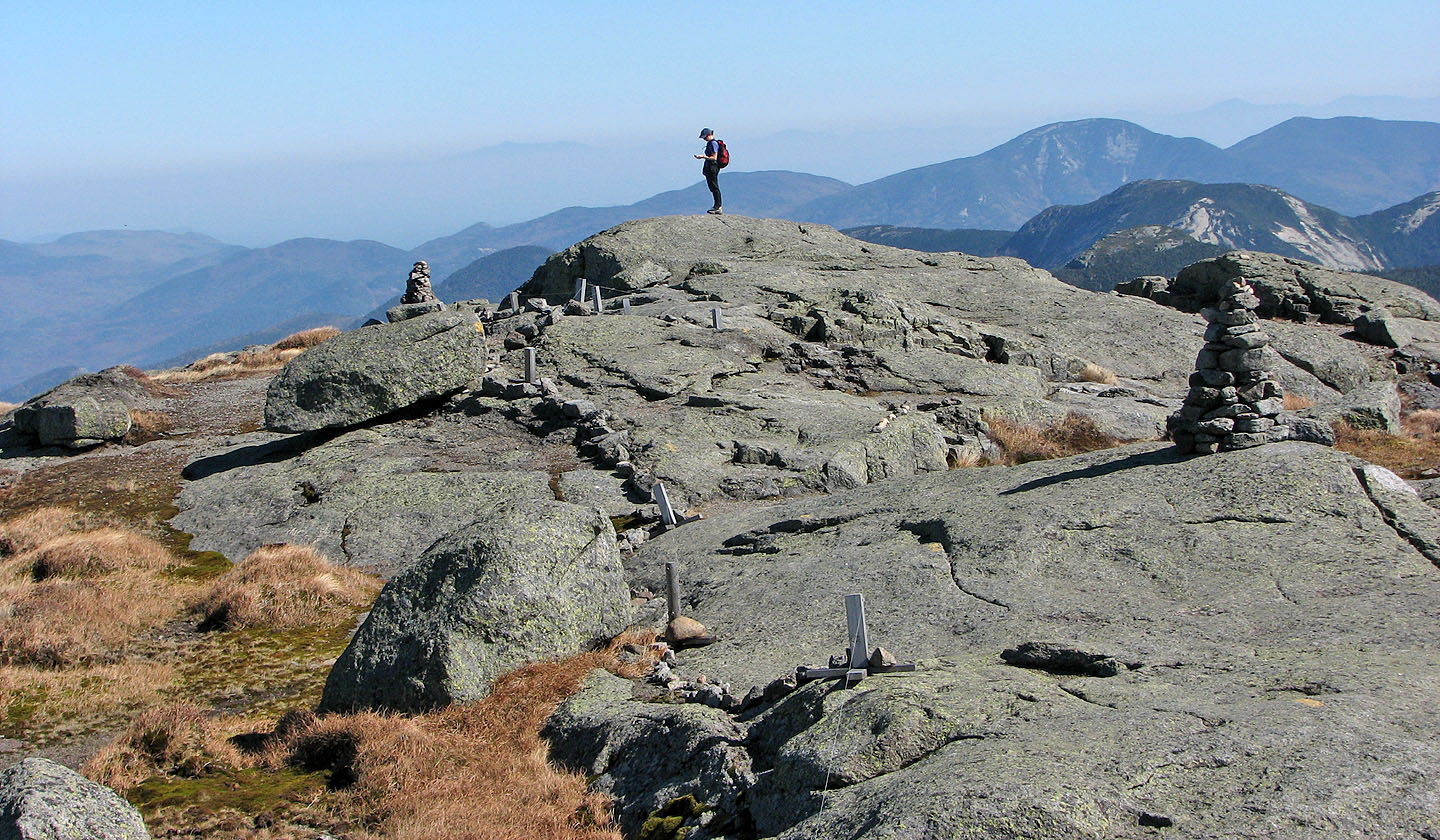 Dinah checks her GPS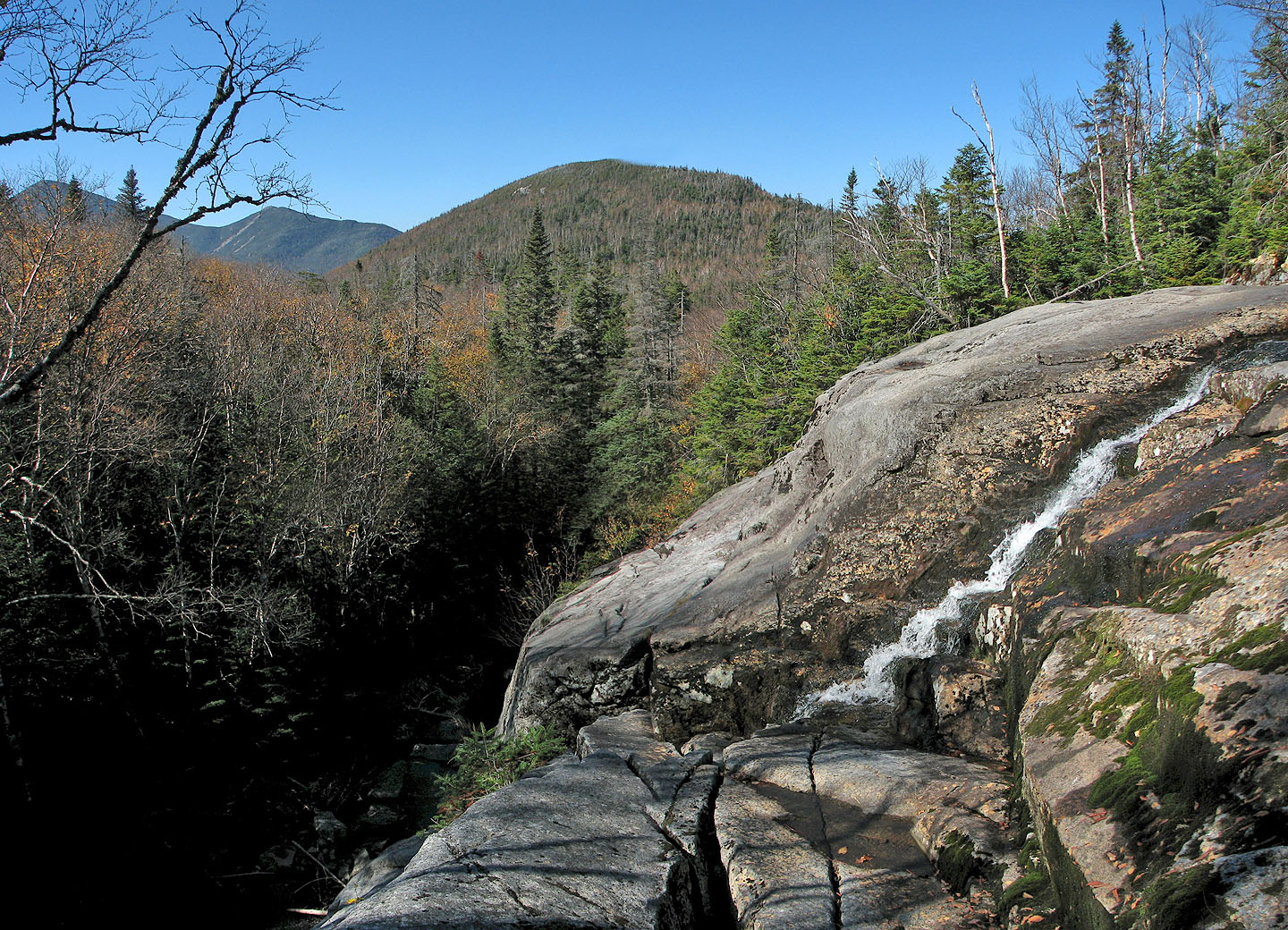 Indian Falls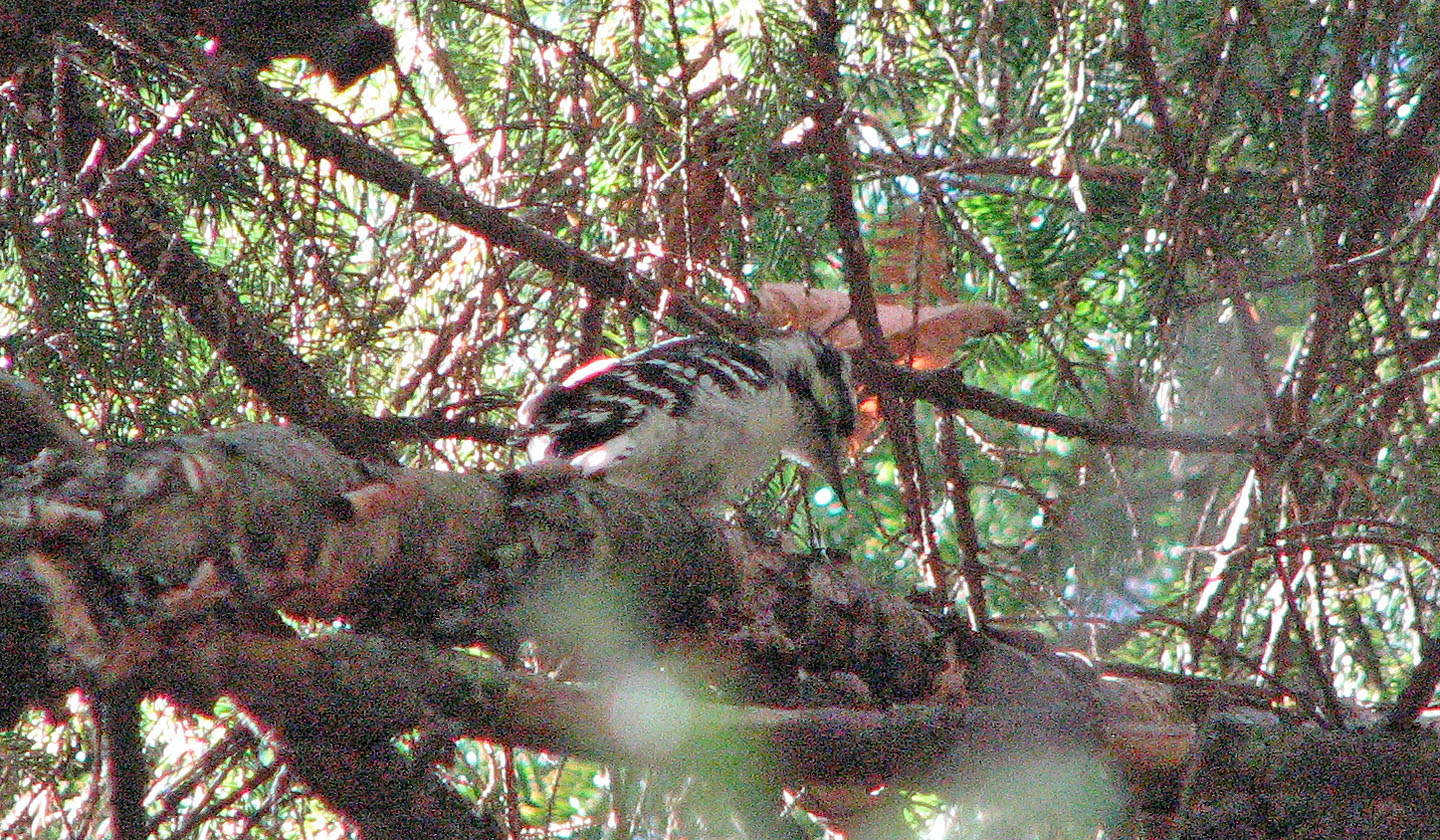 Woodpecker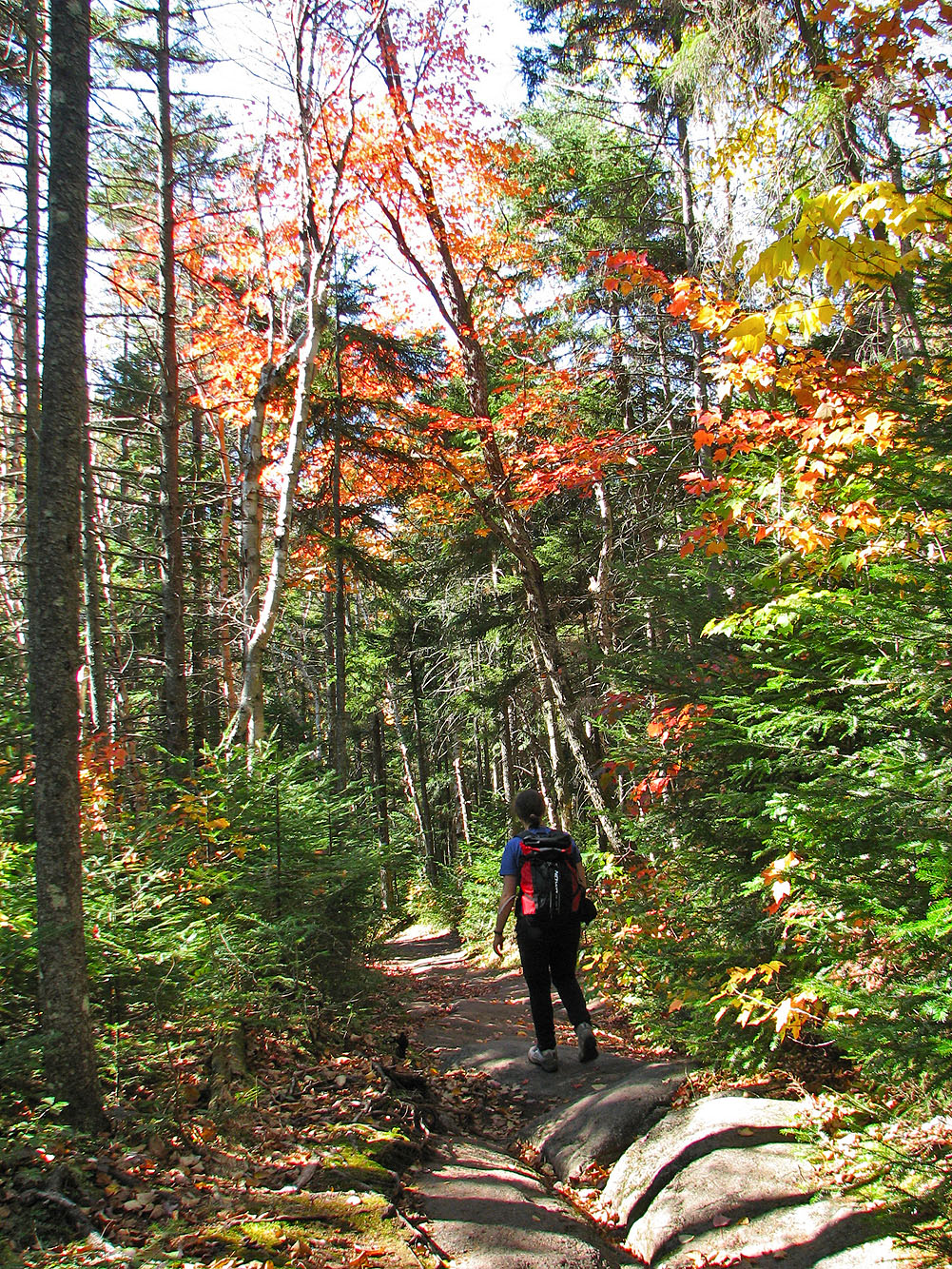 Back into the fall colours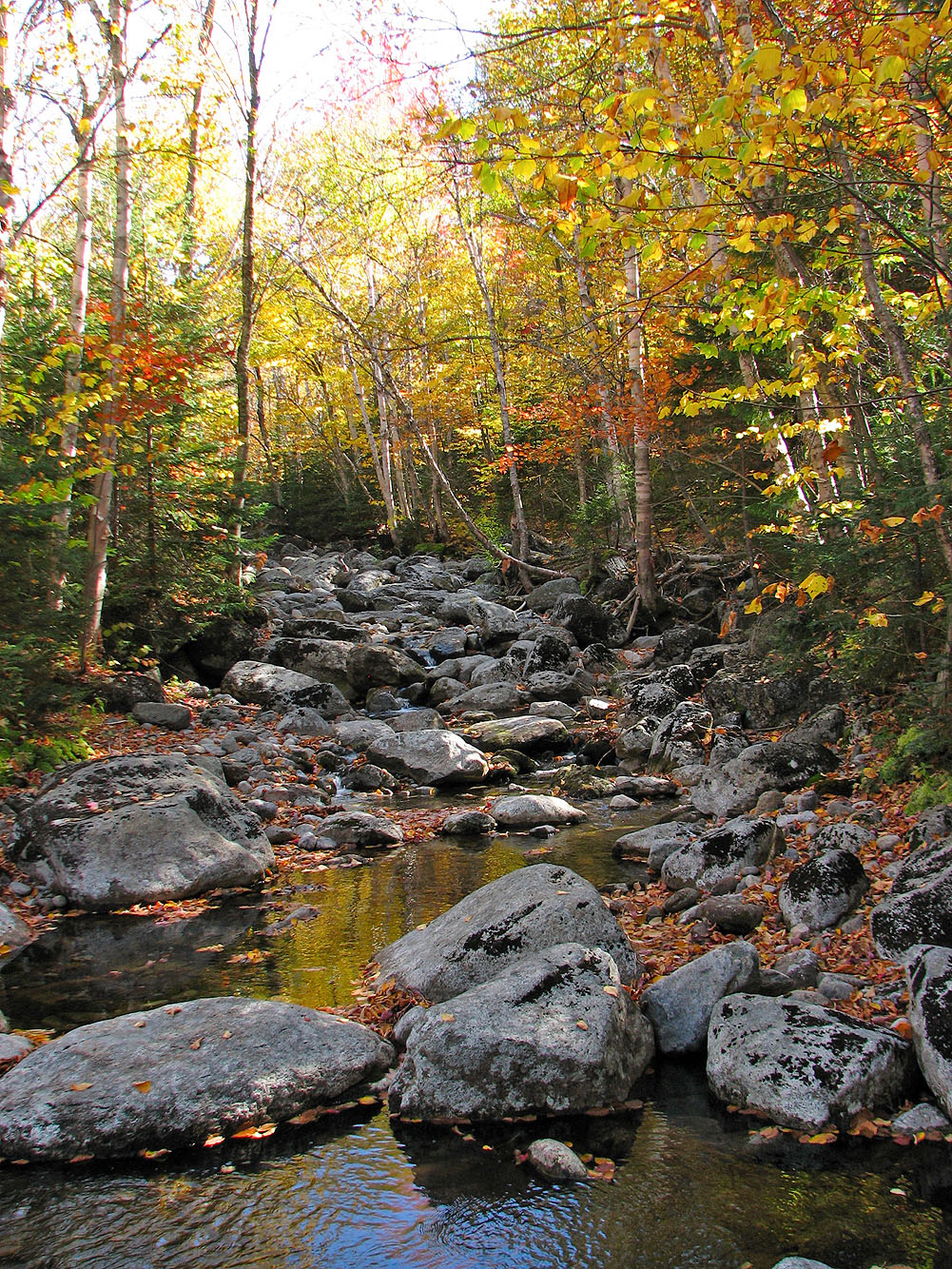 Rocky trail section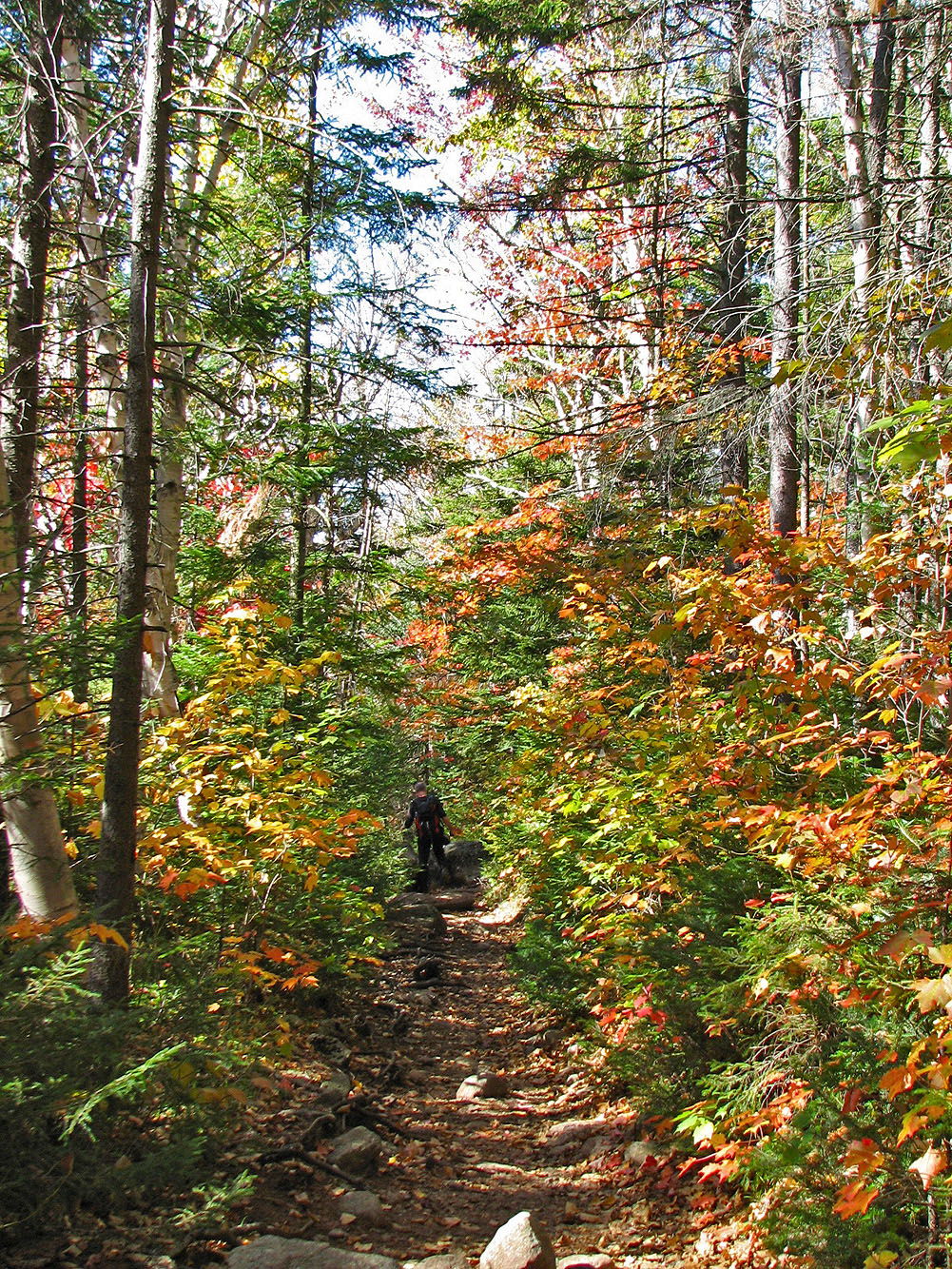 More fall colours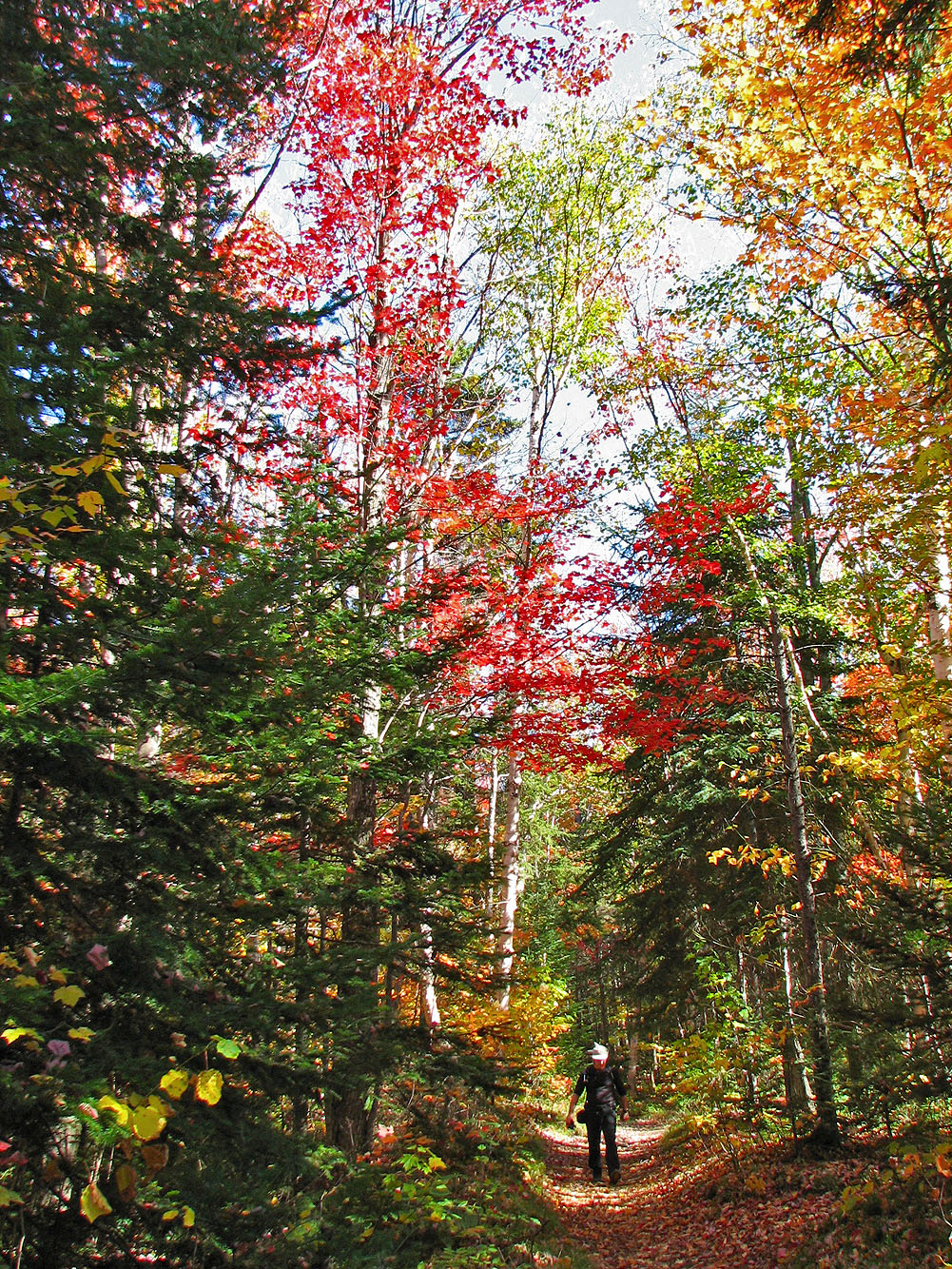 More colourful scenery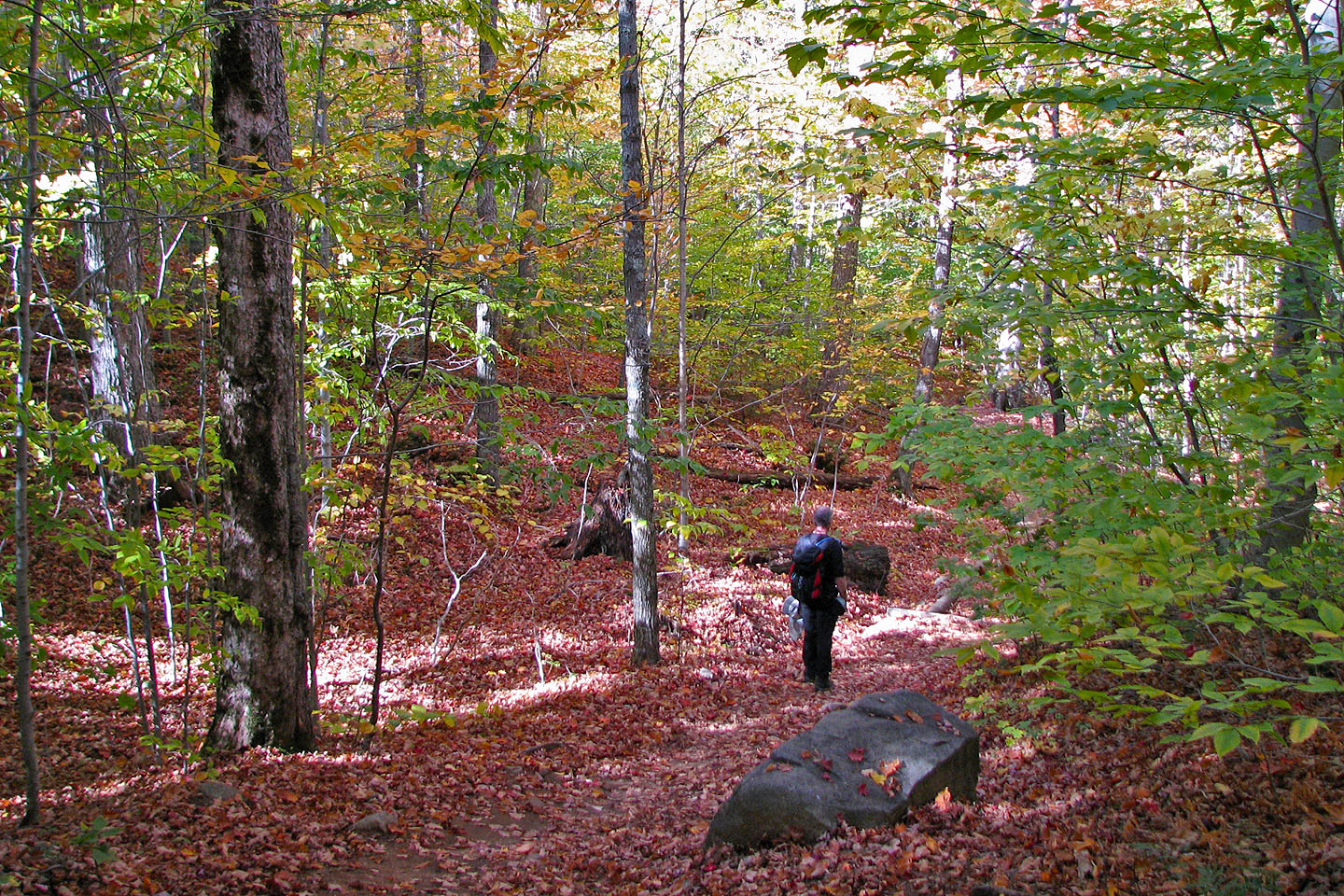 Red leaves litter the ground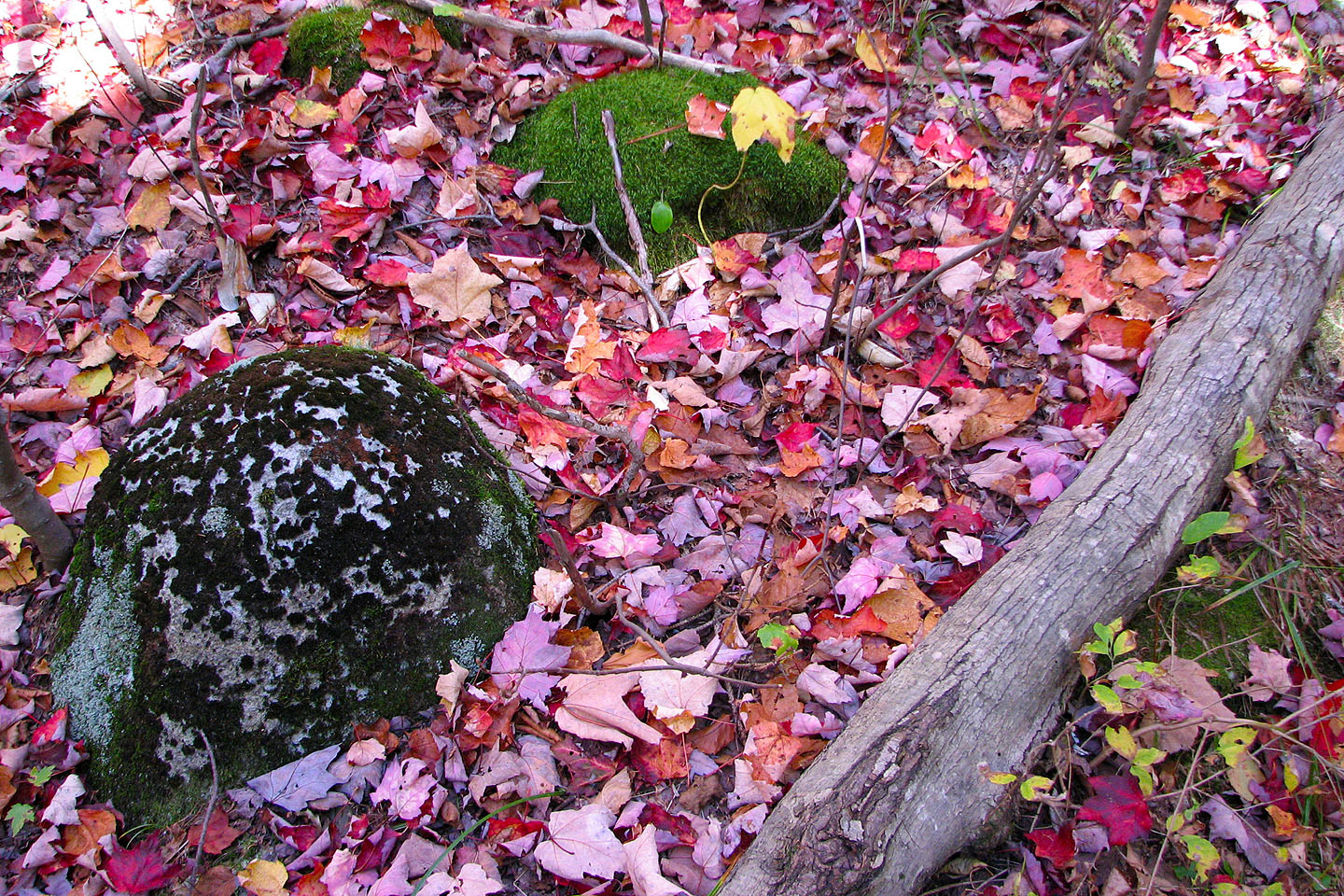 Forest floor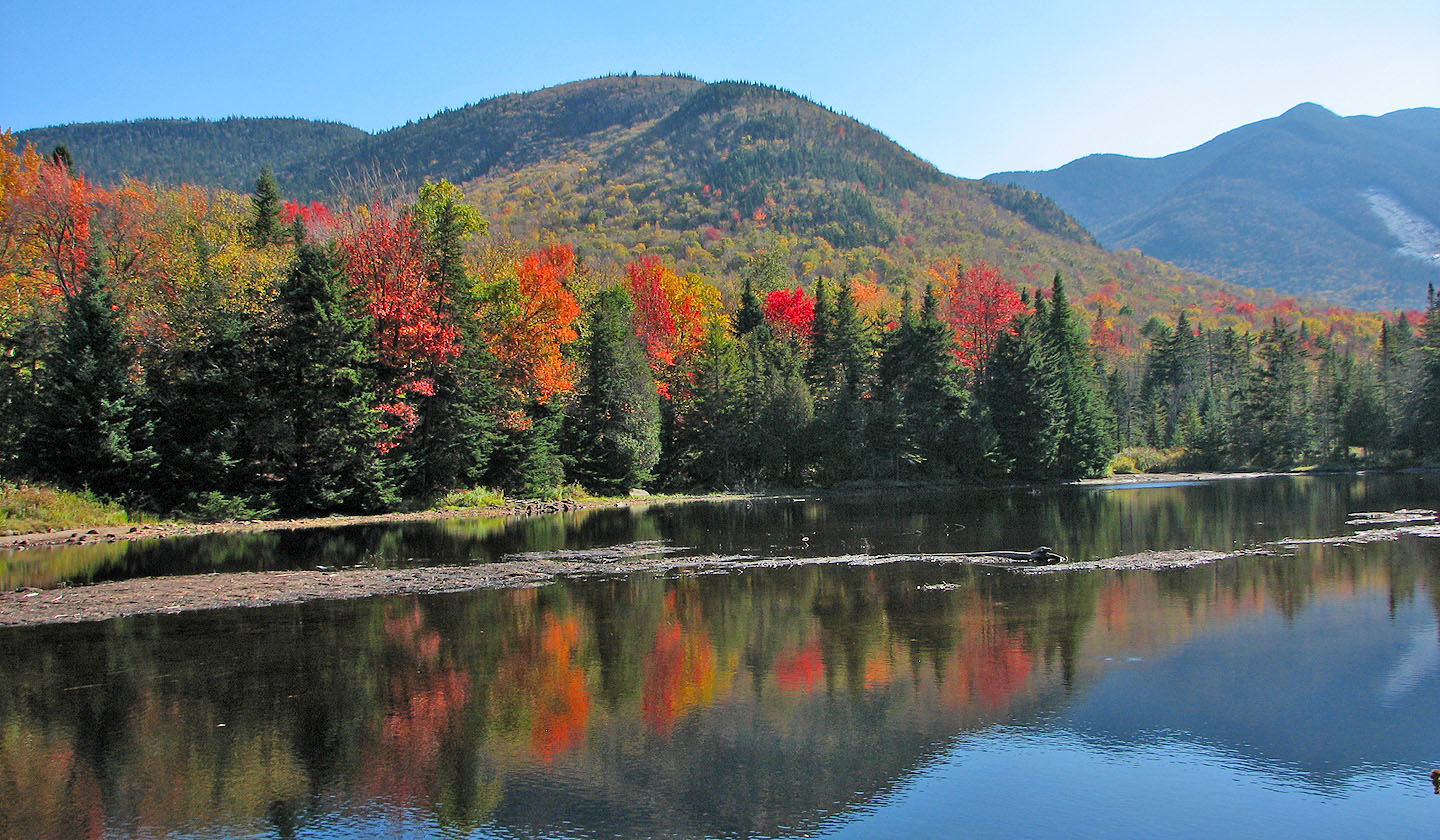 Another view from Marcy Dam on the return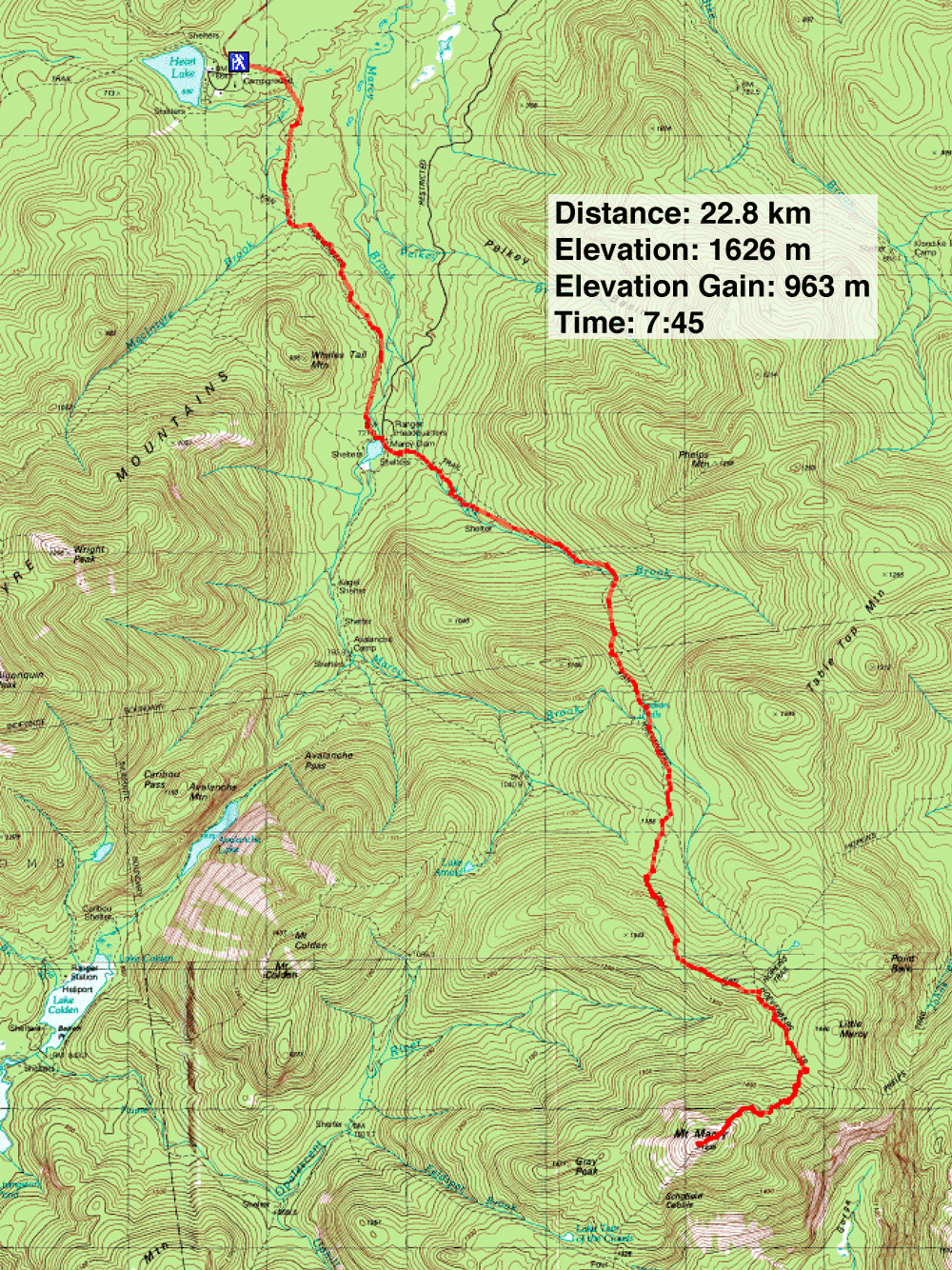 Clean Valley, Mount Marcy Topos (14.2 mi, 5335 ft, 3159 ft)