bobspirko.ca | Home | Canada Trips | US Trips | Hiking | Snowshoeing | MAP | About


Panorama from the high point near the arch
Top of the World
Valley of Fire, Nevada
January 18, 2015
Unlike most attractions in the Valley of Fire, Top of the World Arch is out of the way and involves some routefinding, but the scenery throughout the hike is gorgeous and the sandstone arch itself is impressive. From the arch, it's a short climb to a high point: Top of the World.
Dinah and I parked at Parking Lot #1, the first one after Rainbow Vista. First we needed to reach the main wash below us. We did this easily by following a minor side wash. Once in the main wash, we followed it as it meandered around outcrops before ending in a blind canyon. We climbed out using a ramp on our left.
From the top of the ramp, we followed low sandstone ridges to get around an enormous tongue of rock. After rounding the tip of the tongue, we dropped onto the sandy floor of a canyon. Several sandstone ribs came into view, but not the one that we wished to climb. We hiked farther up the canyon before spotting a likely rib to go up and over. The arch lay just beyond this rib on the other side of a basin but hidden.
After coming down off the rib and crossing a sandy basin, we hiked up a sandstone slope. Soon we were looking down at the Top of the World Arch. A short distance to our right, a high point beckoned. We made our way there to pose for a summit shot and took a panorama (above) before venturing down to the arch. The arch isn't on top of a mountain let alone on top of the world, but the huge, white arch is well worth seeing. We viewed it from all angles before heading back.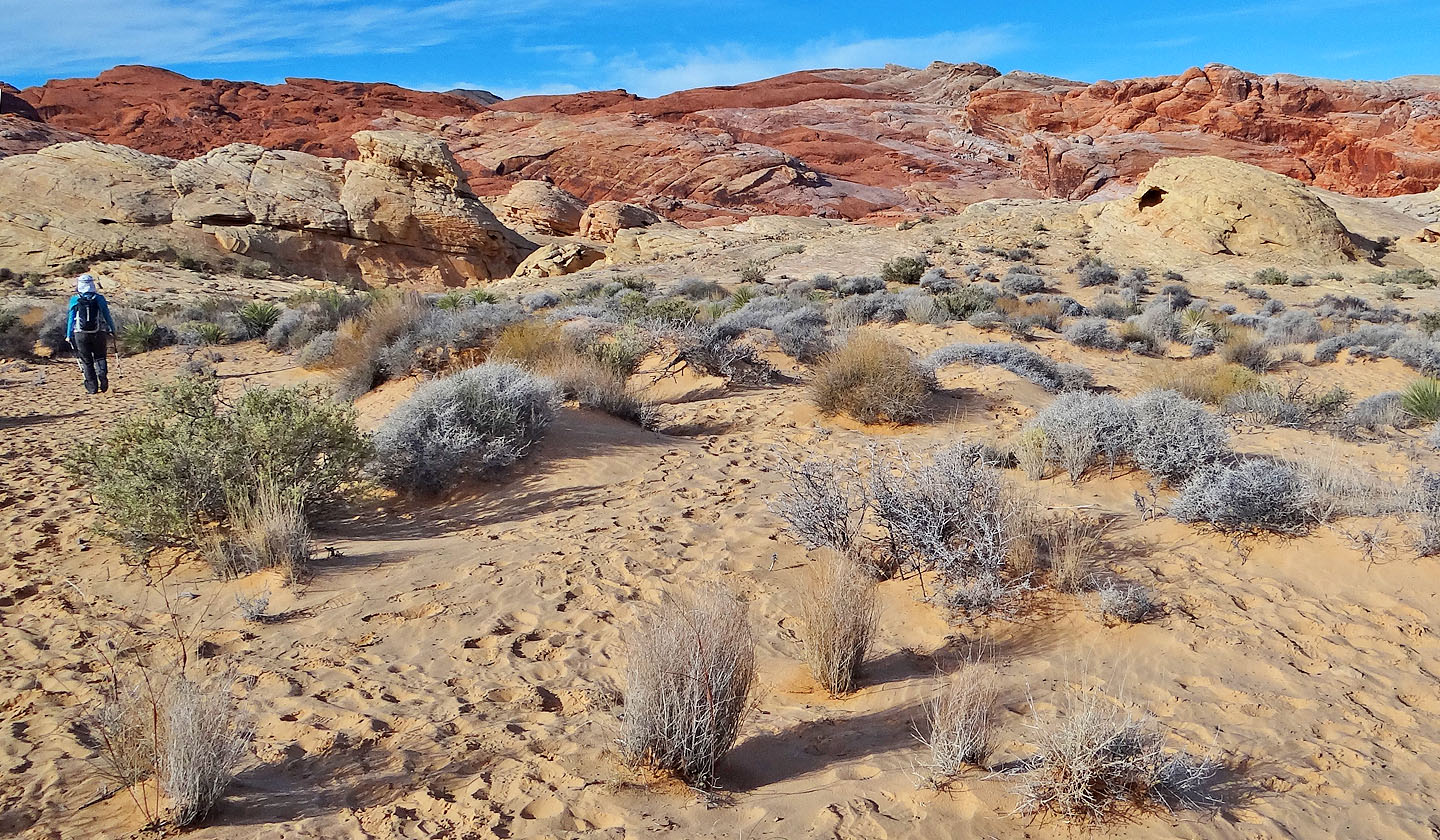 From the parking lot we headed southwest to reach a nearby side wash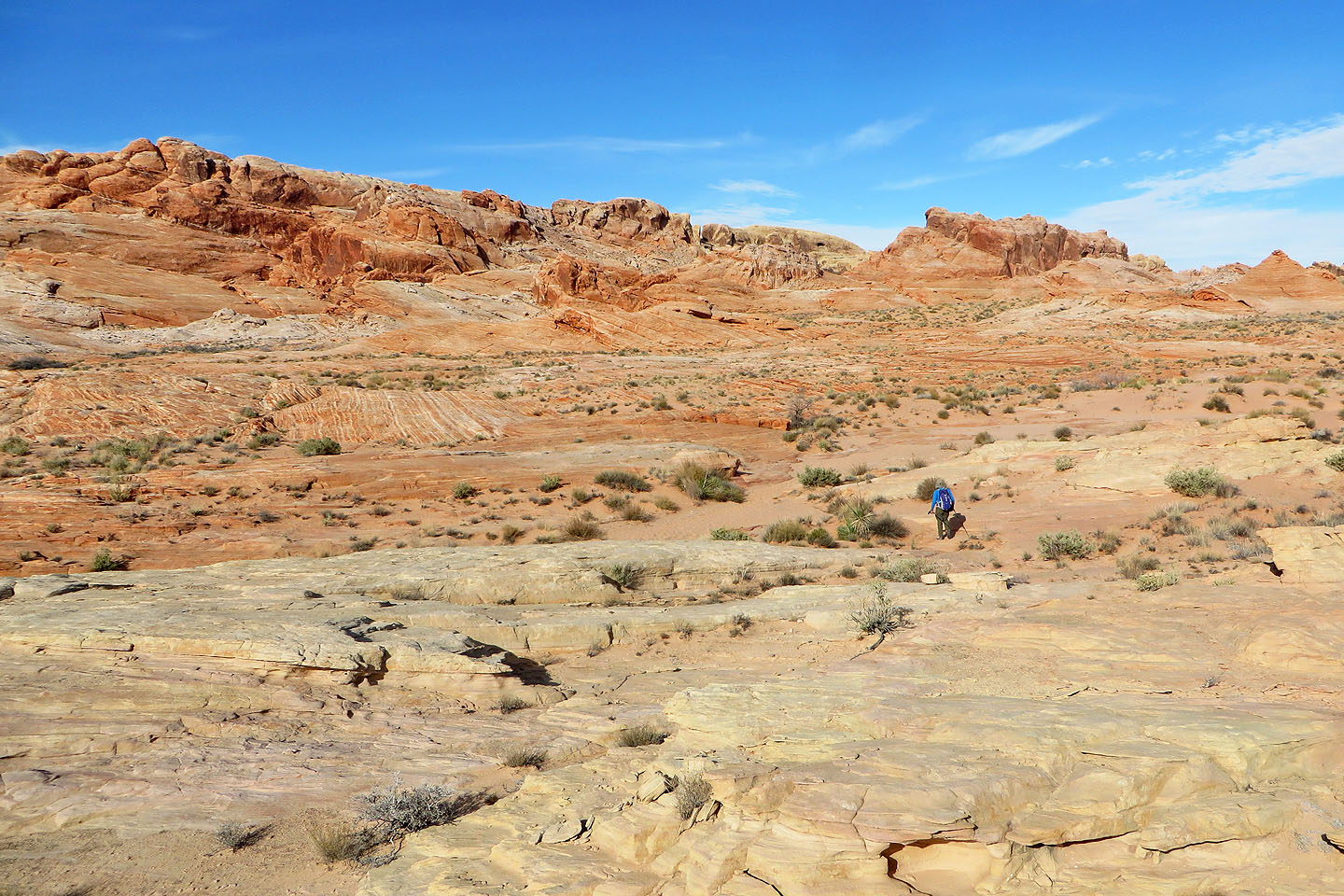 We followed the side wash to the main wash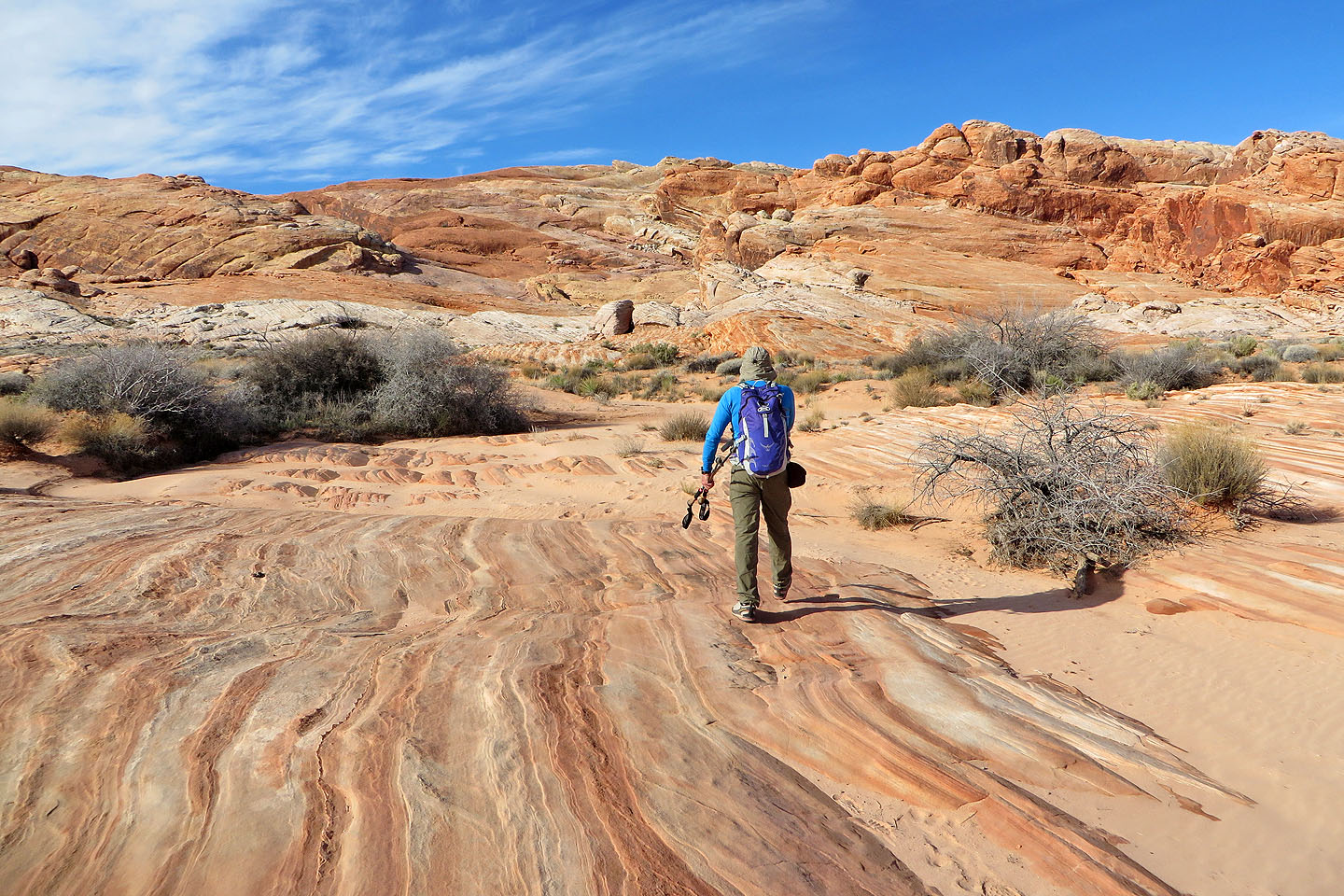 Hiking in the main wash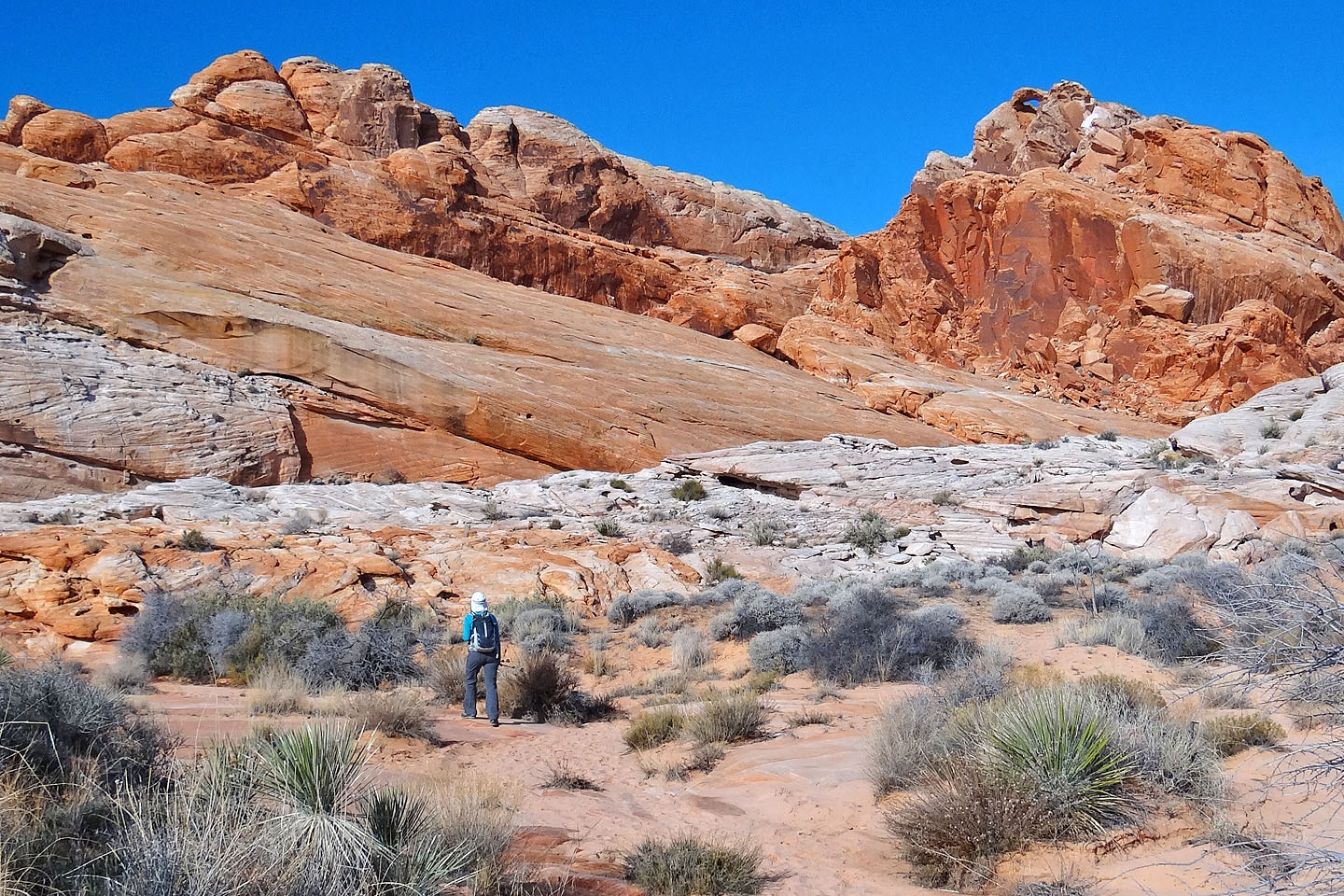 A window appeared on our right (mouse over)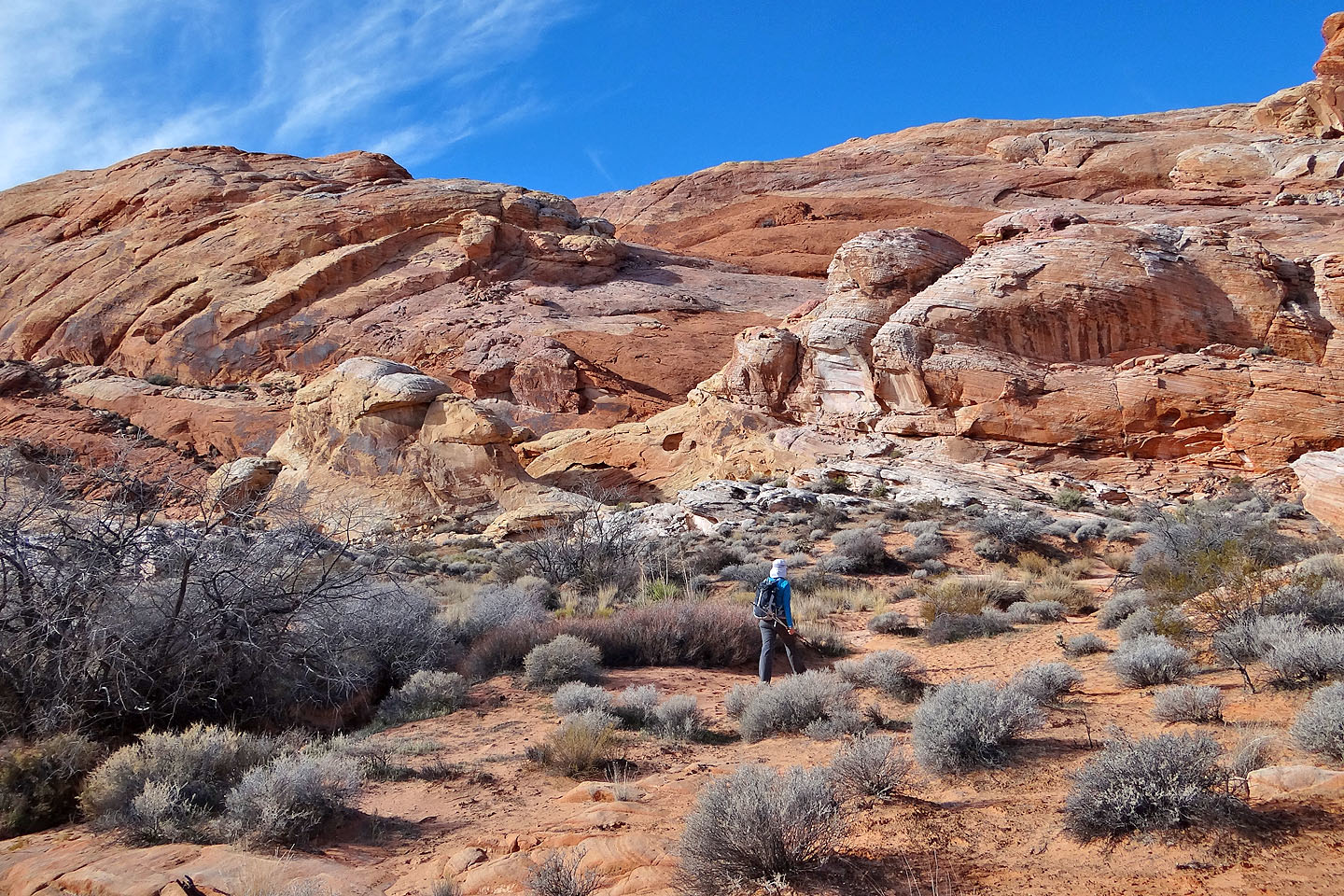 The wash winds around the rocks ahead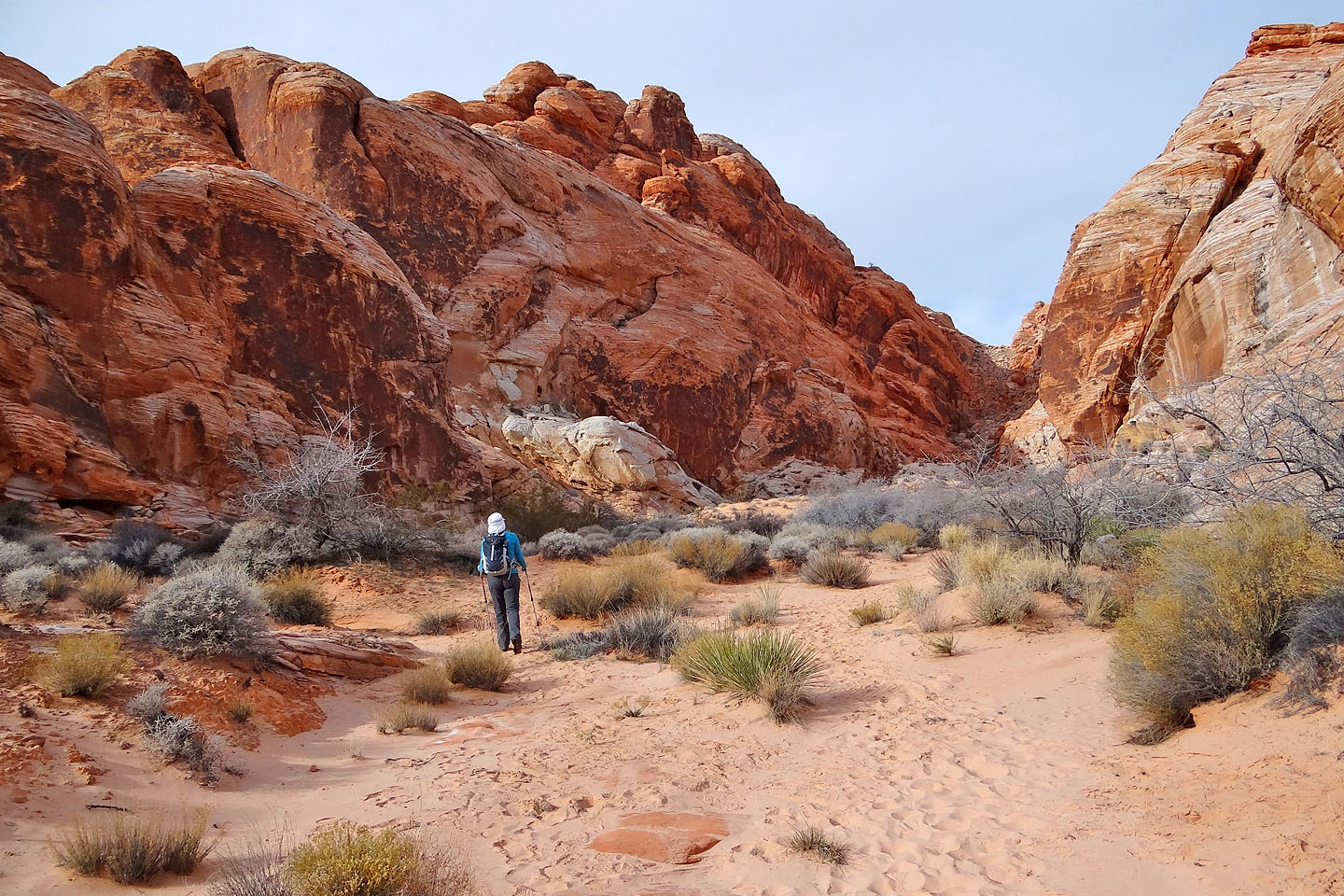 It ends in a blind canyon but on the left is a hidden ramp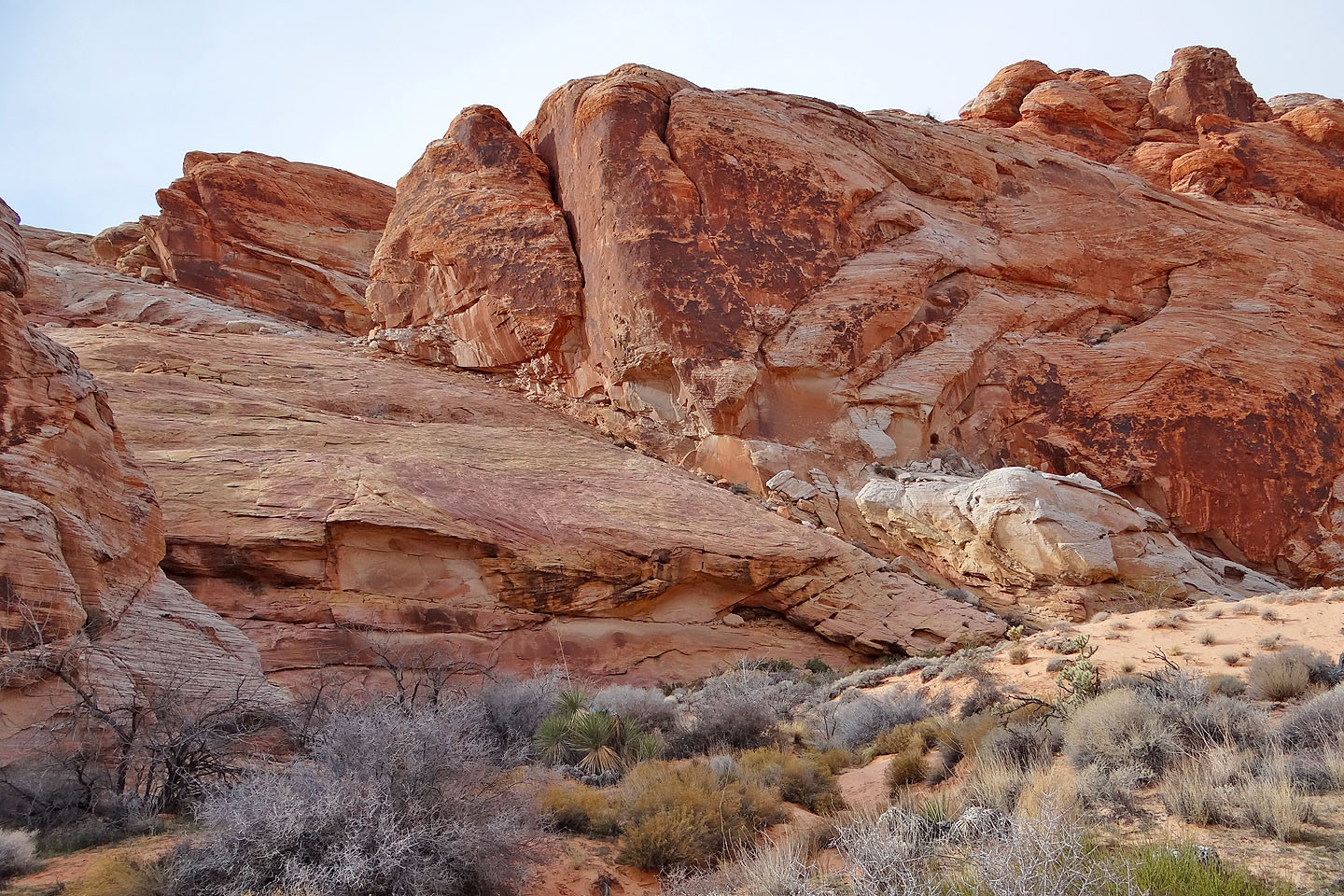 The ramp comes into view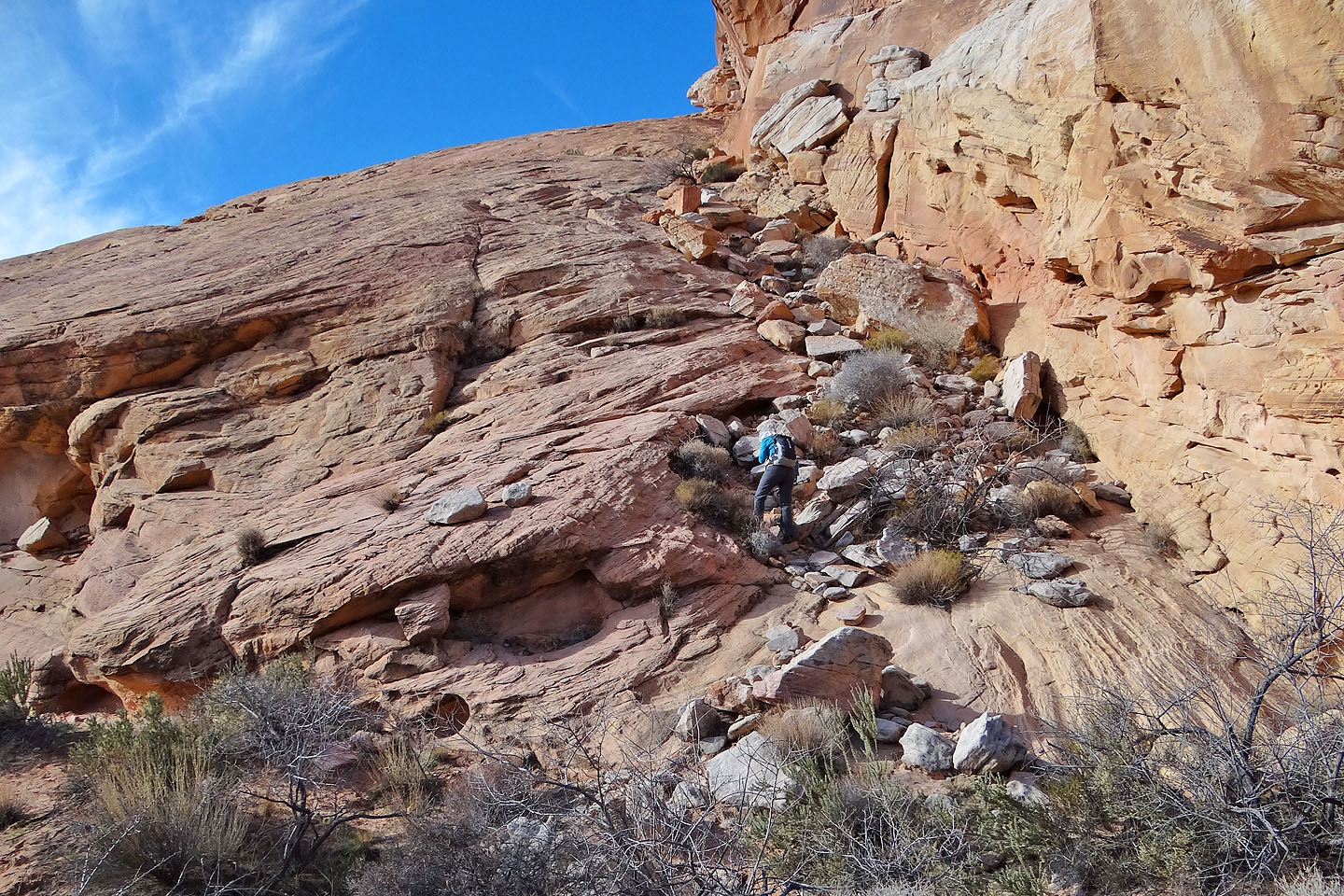 Starting up the ramp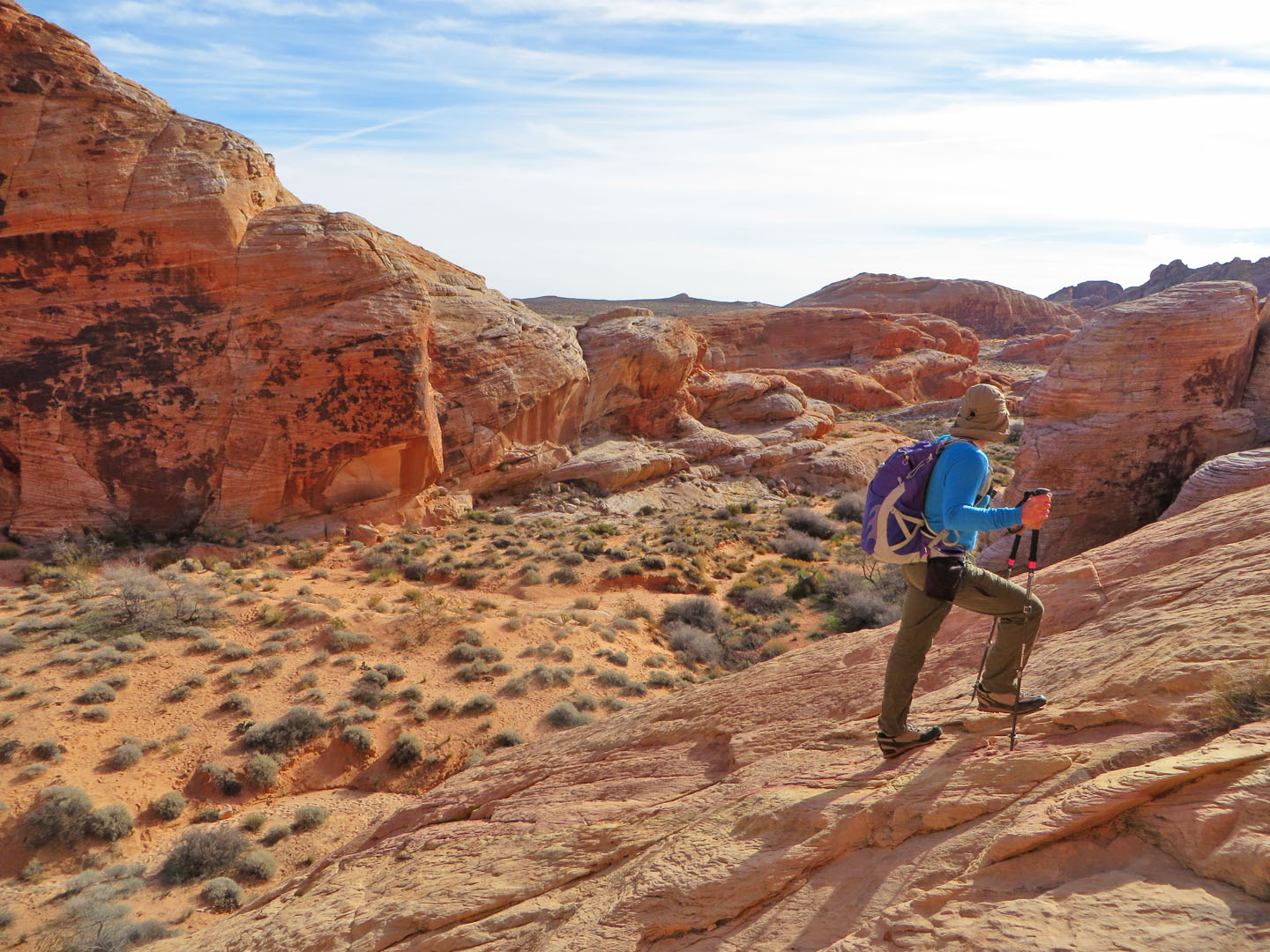 Looking down at the wash from the ramp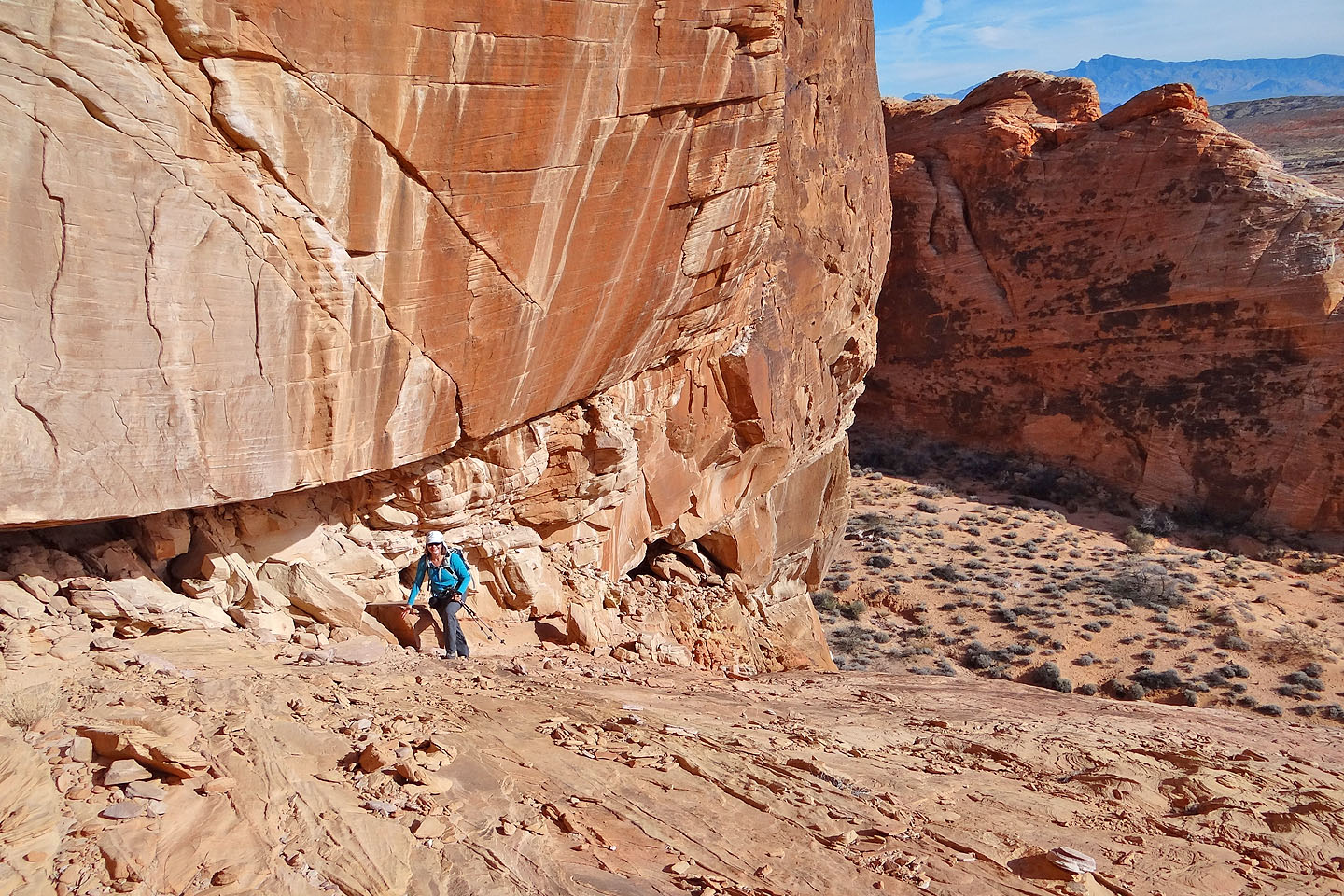 The ramp steepens near the top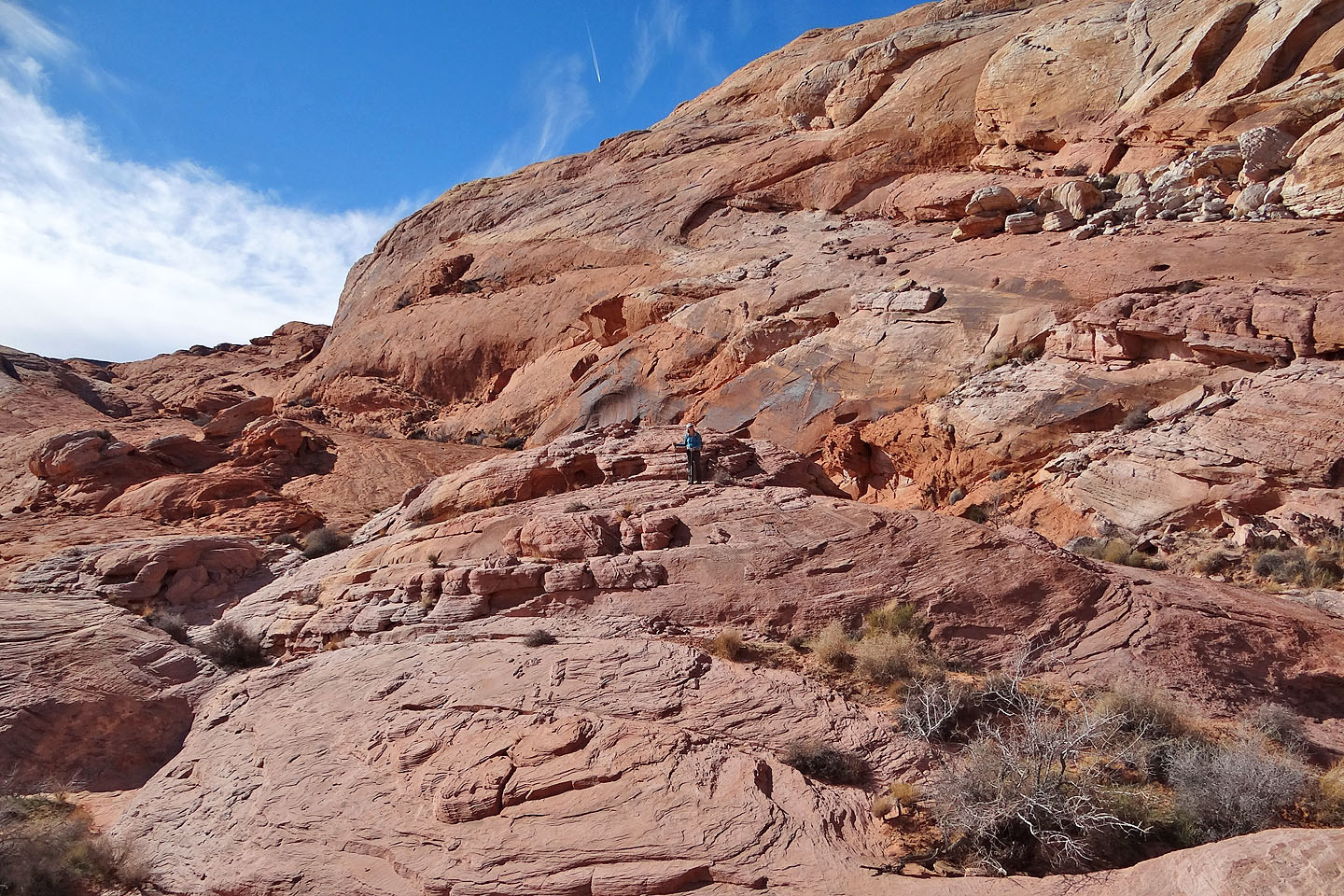 After reaching the top of the ramp, we followed low ridges to get around the enormous tongue of rock towering above us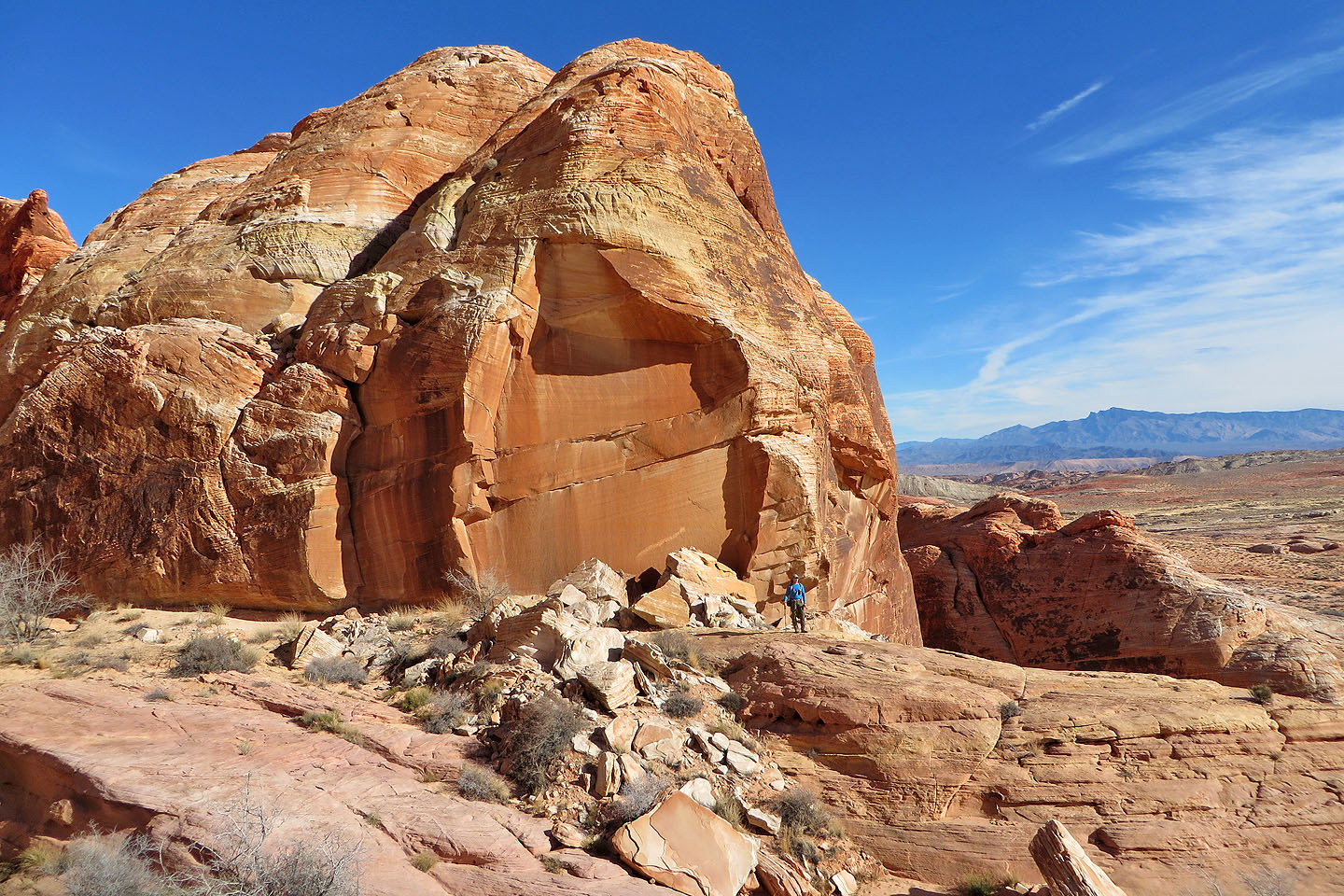 Looking back at the top of the ramp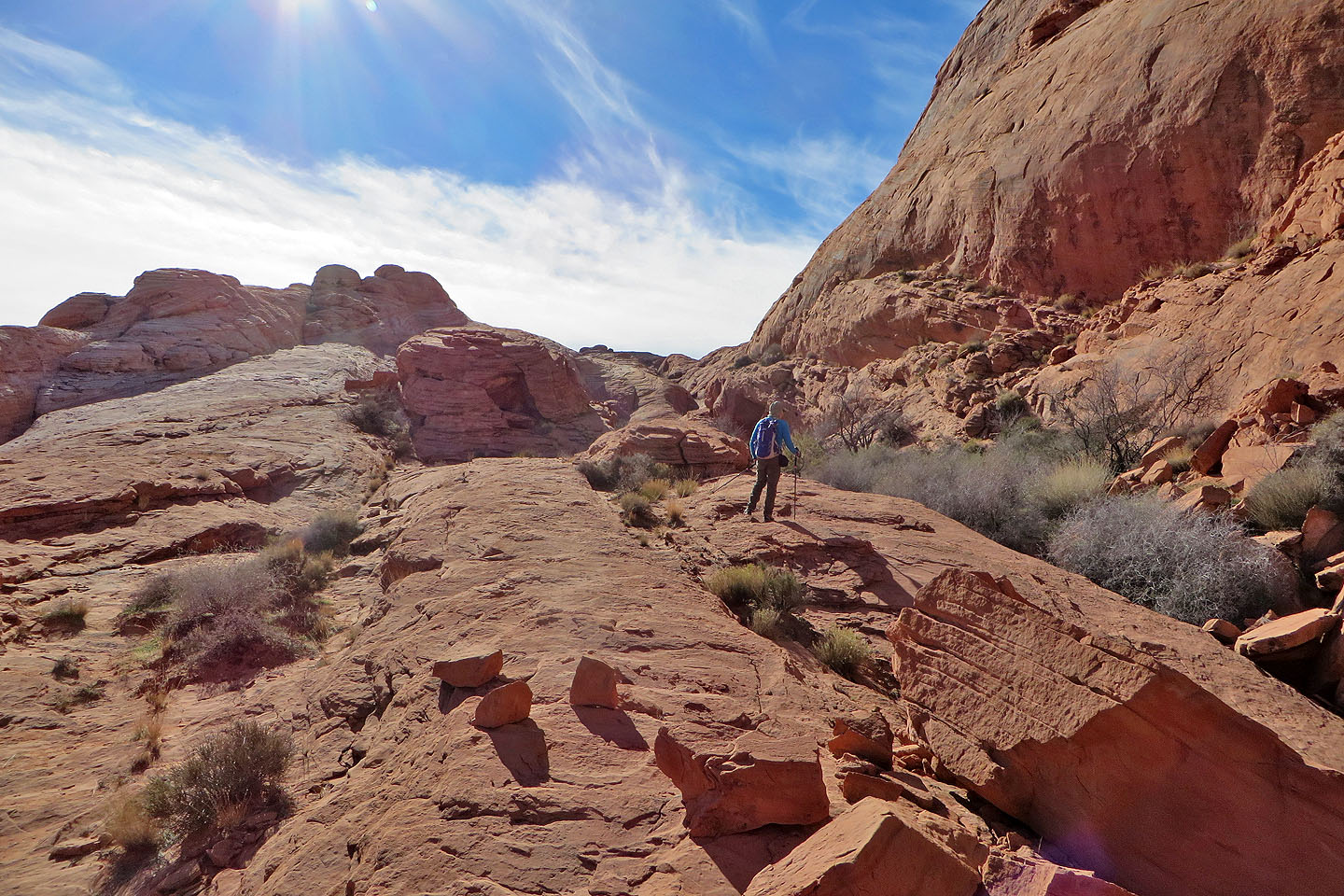 On the low ridges. The wash on the right is hopelessly full of catclaws. Don't even try.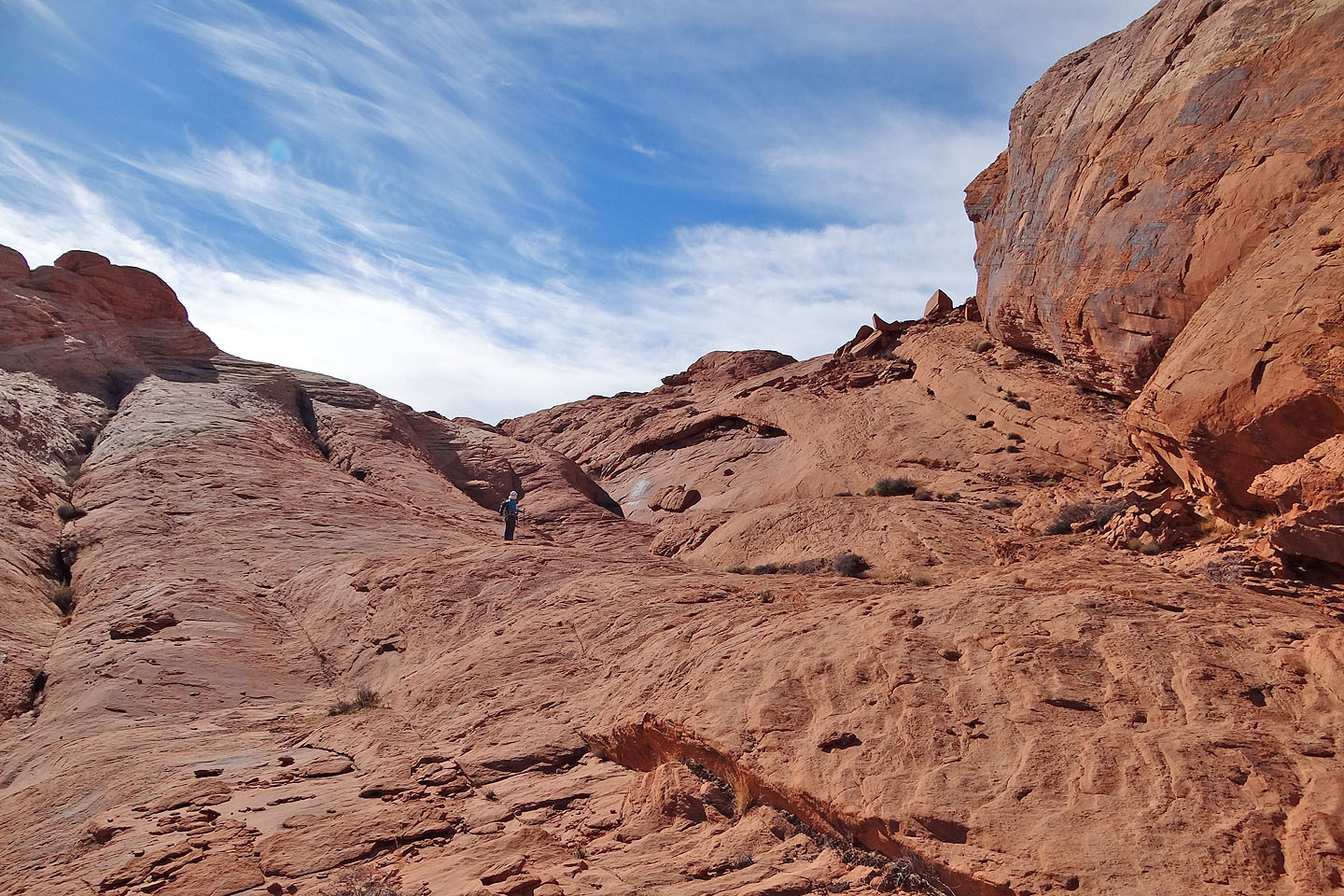 The end of the rock tongue is in sight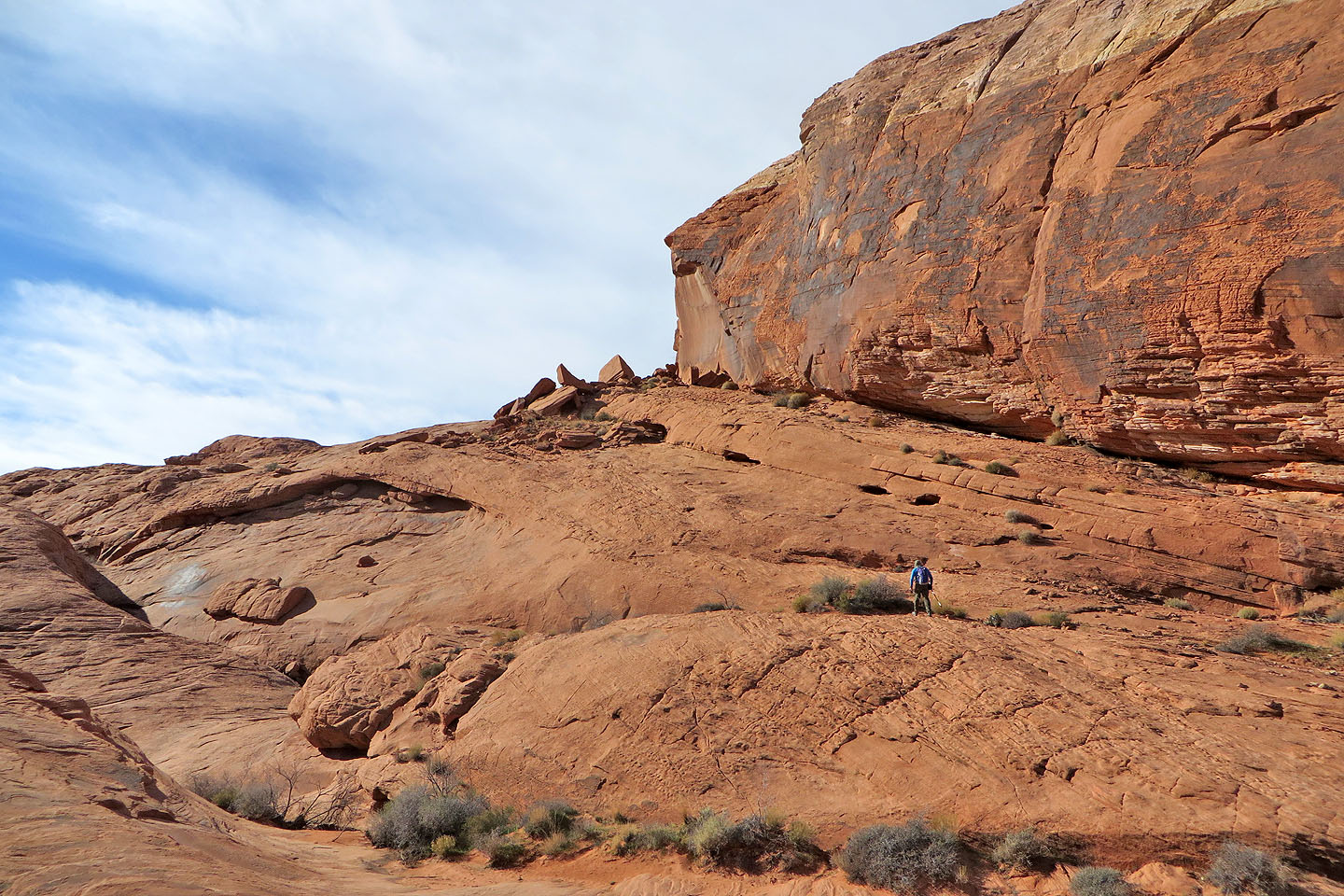 Going around the tip of the tongue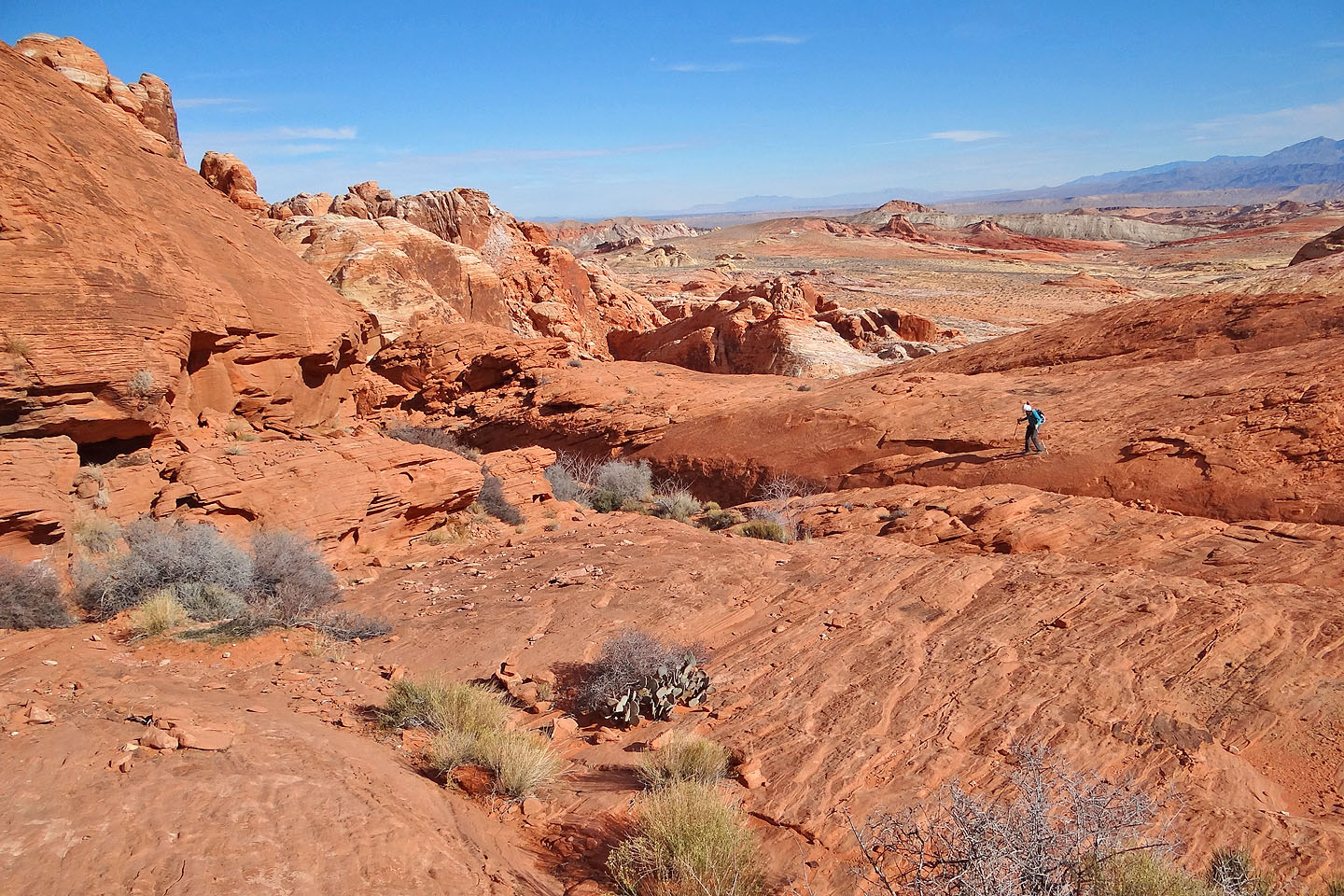 Looking back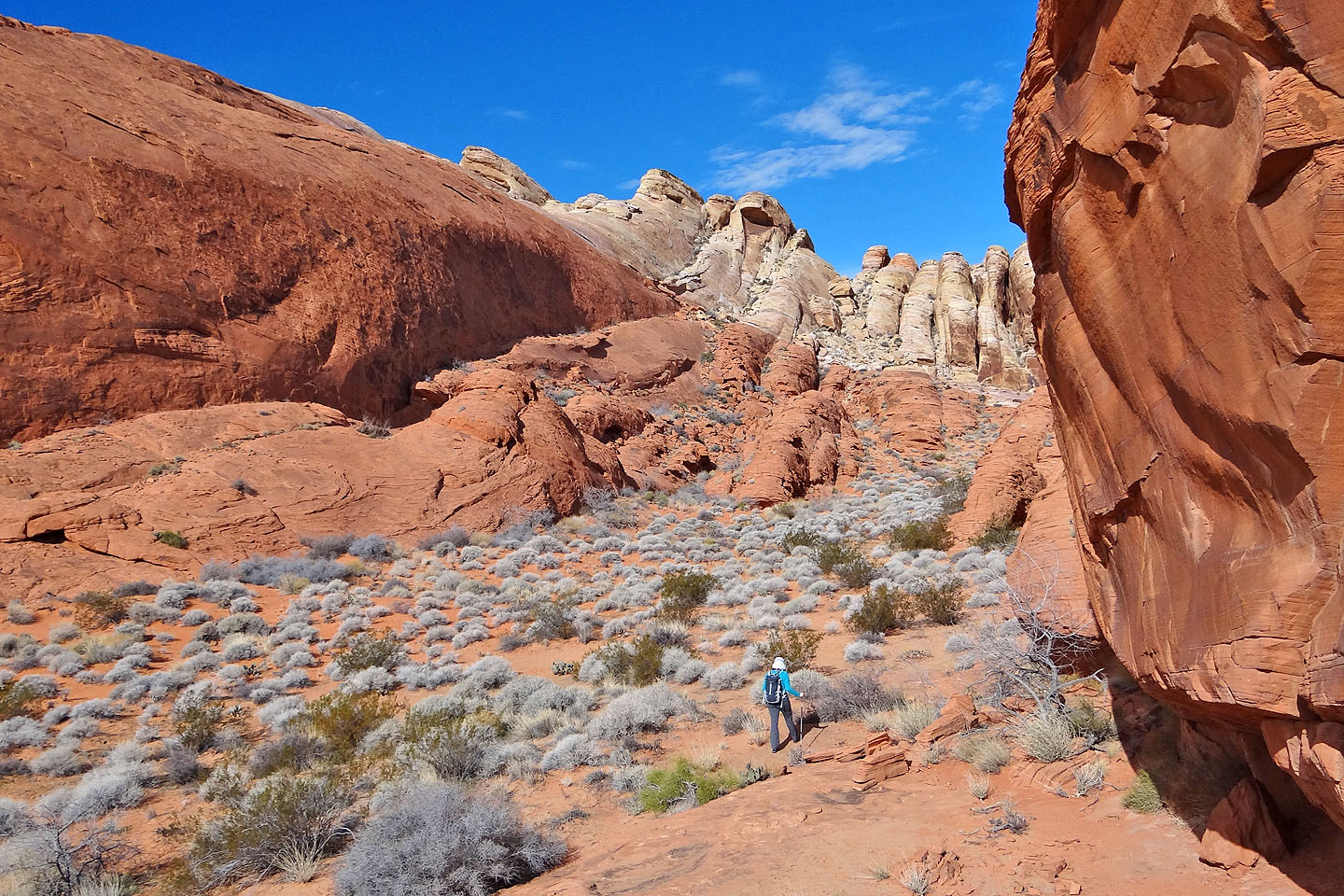 Around the corner, the ribs came into view but the one we want is well back, hidden from view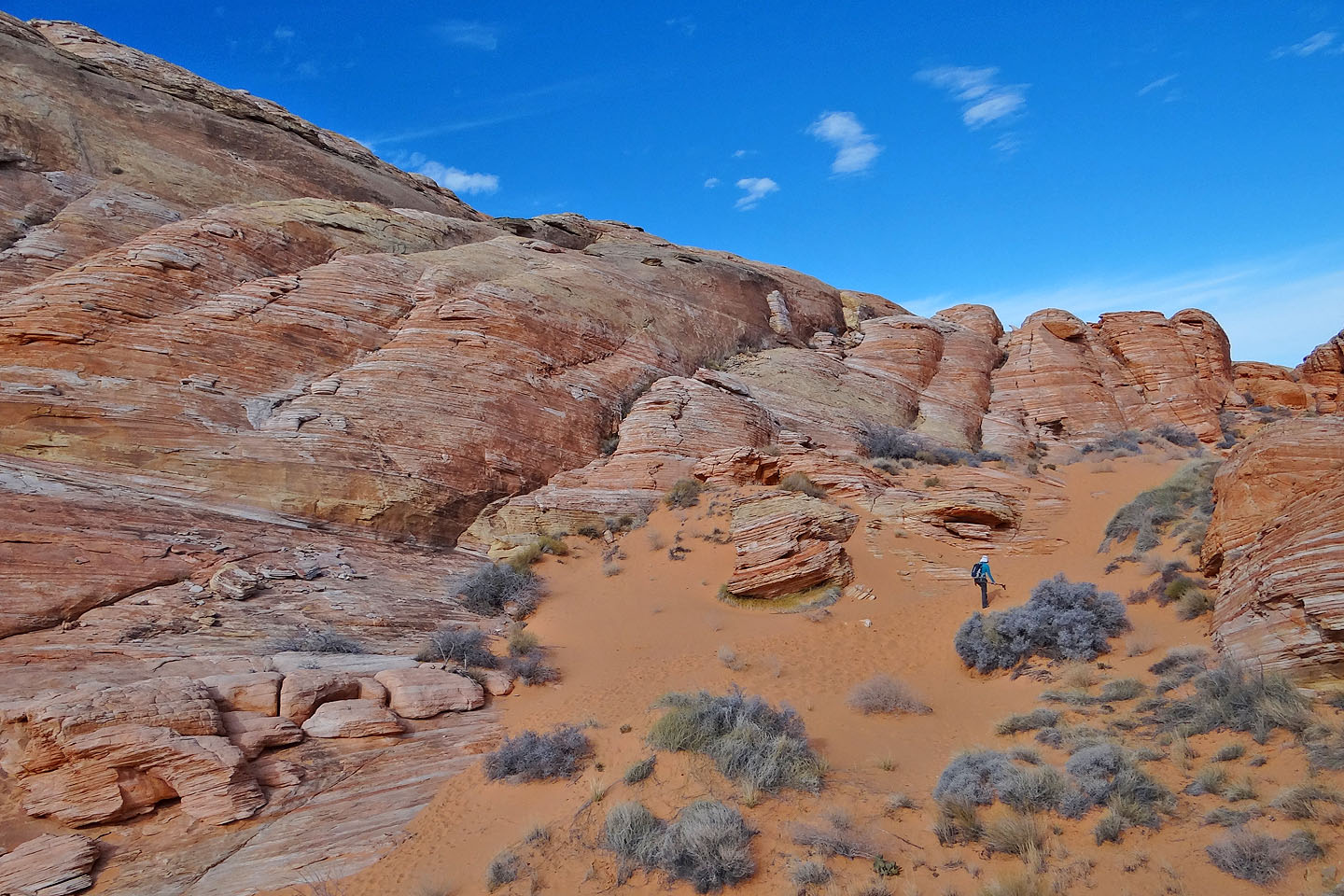 We climbed the small rib above Dinah; it tops out lower than the others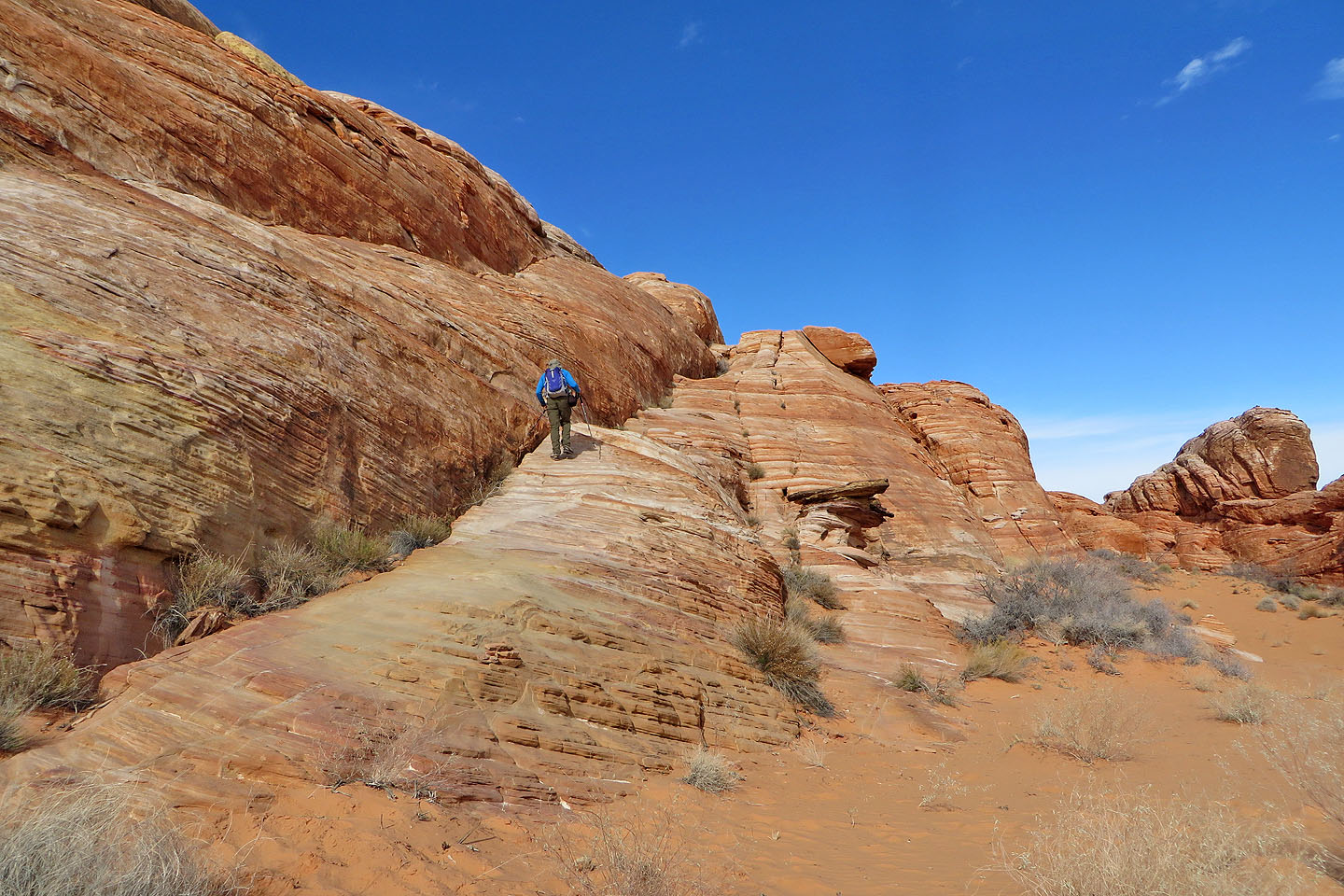 Starting up the rib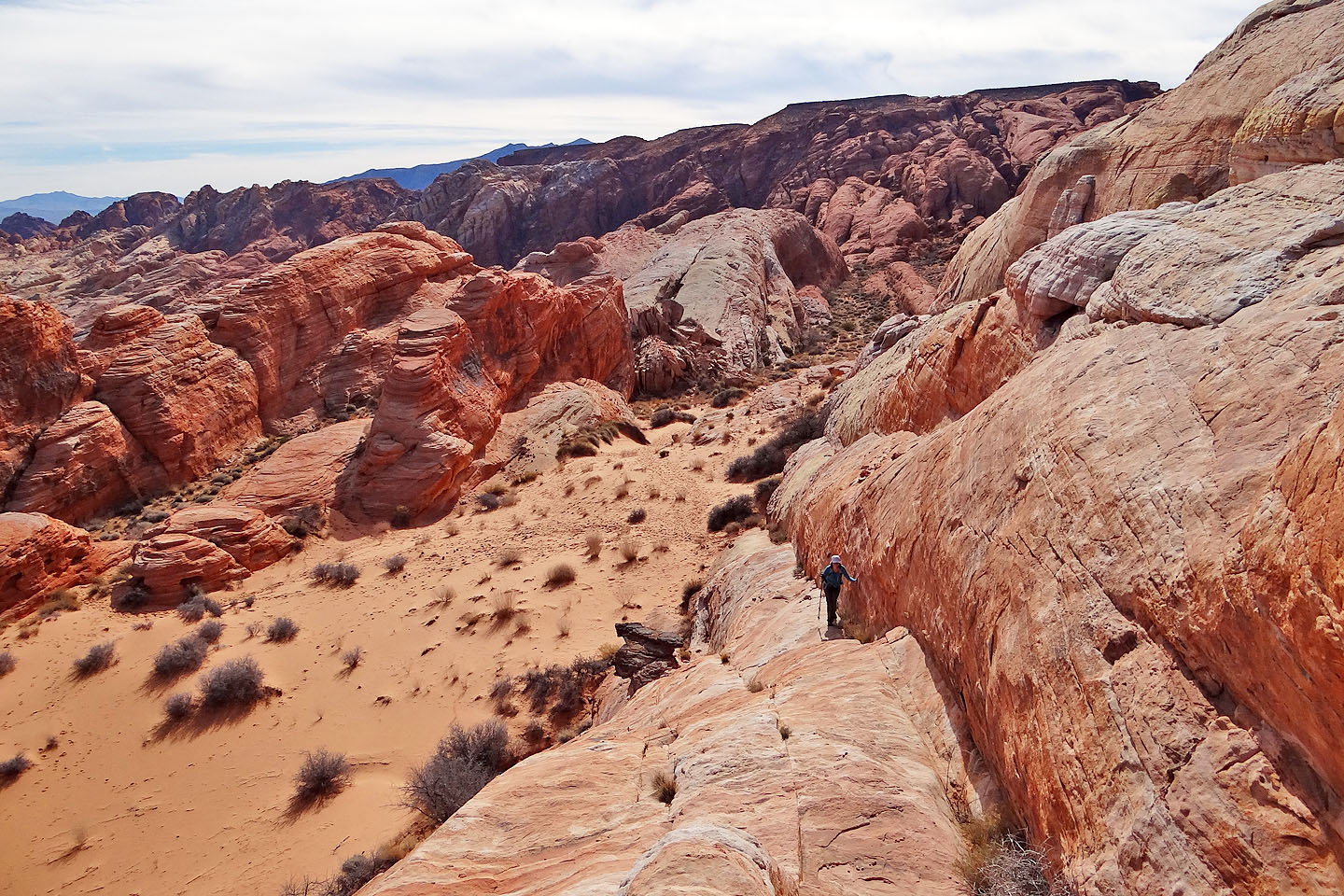 Looking down the rib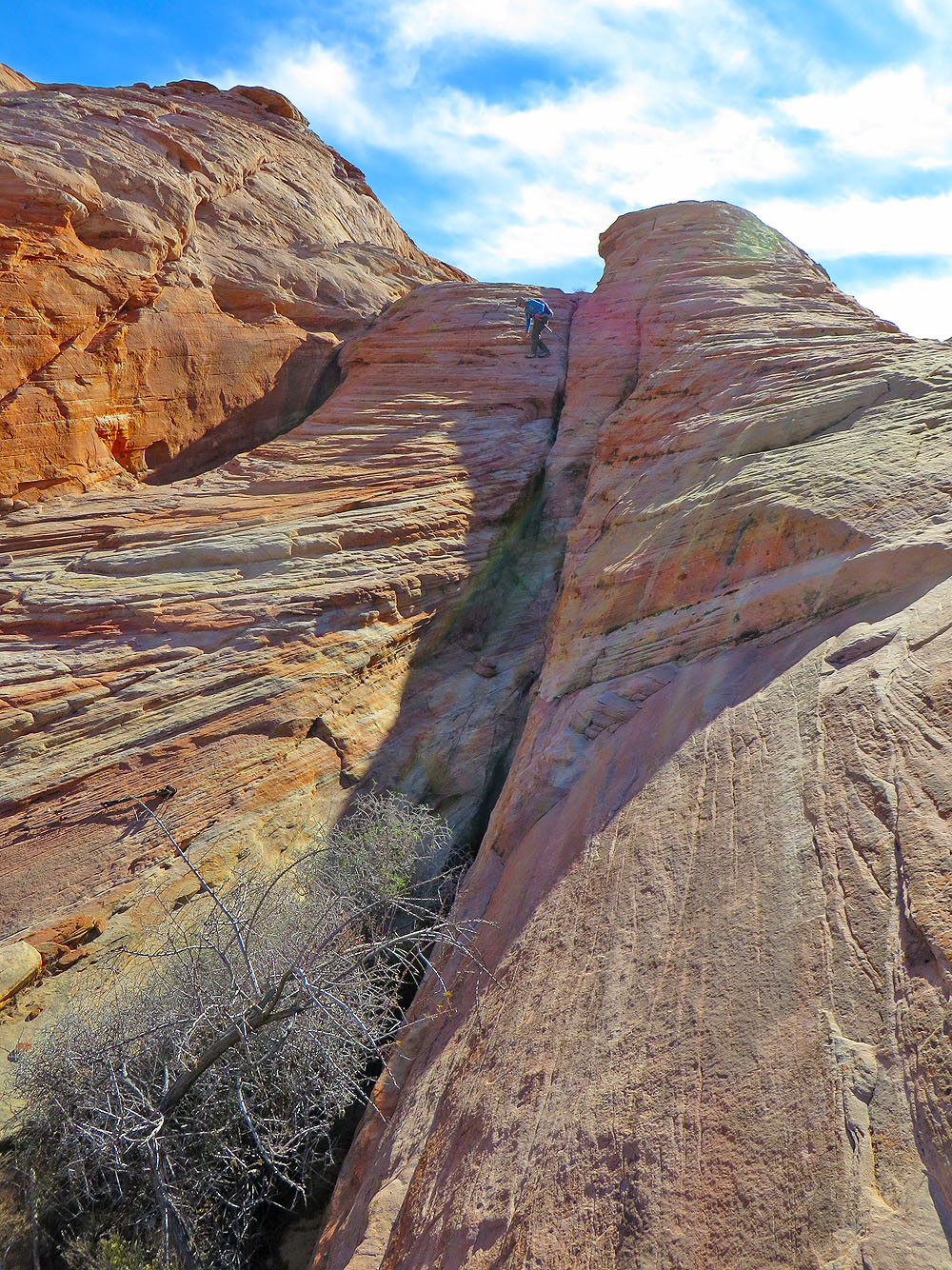 Coming down the other side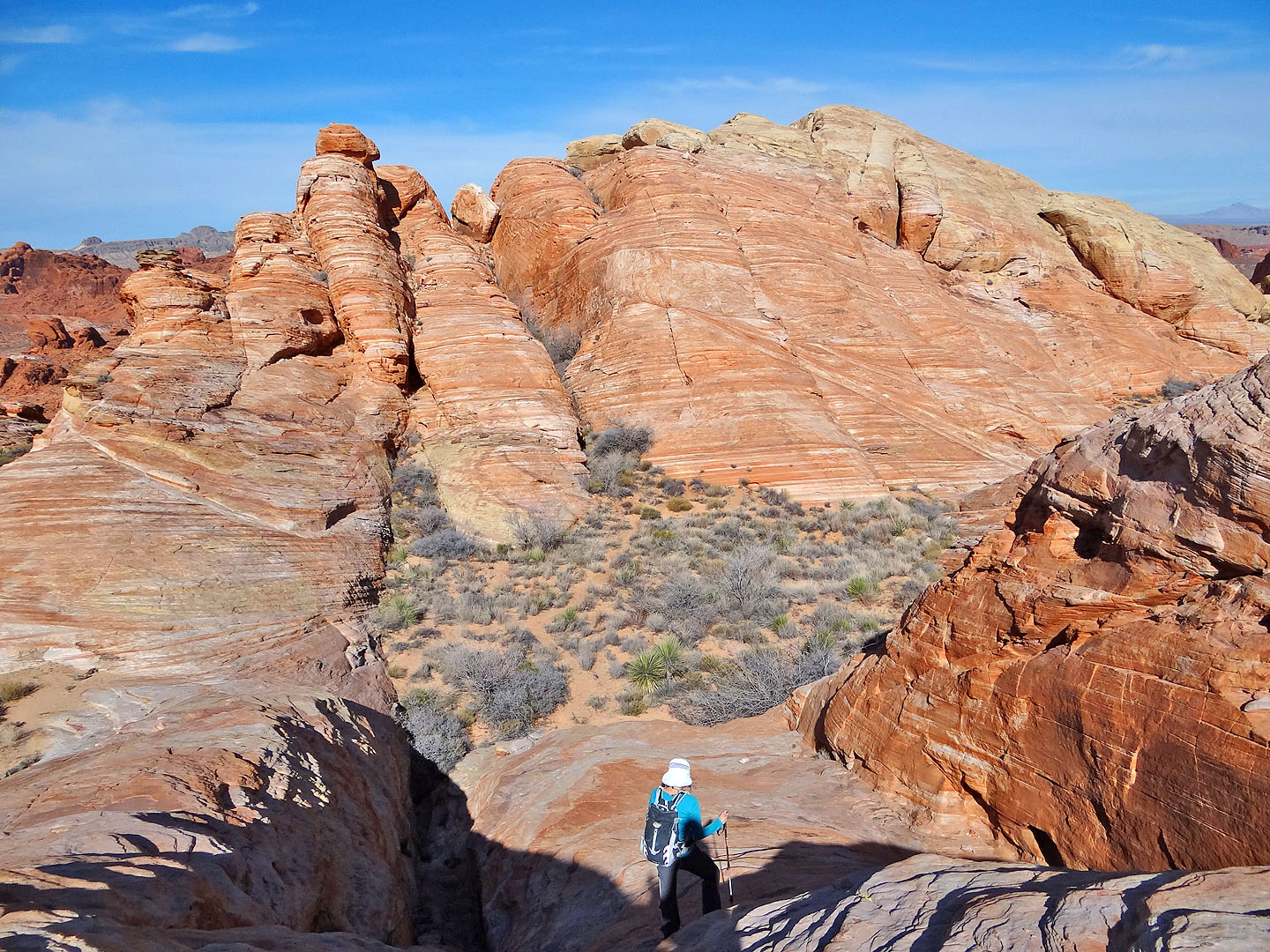 The arch can't be seen from here, but it's directly above Dinah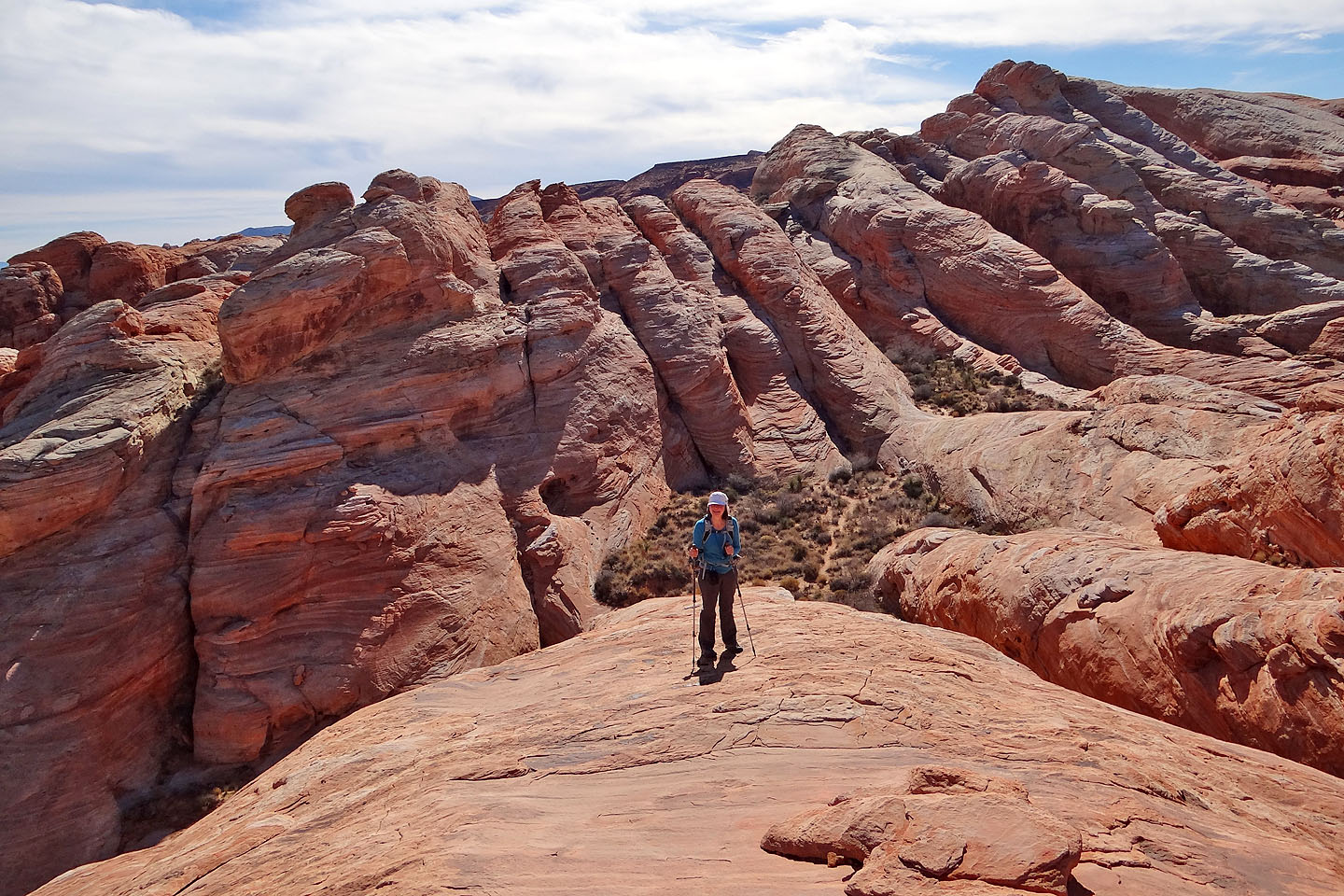 Looking back as we head to the arch. Of the three ribs behind Dinah, we descended the middle one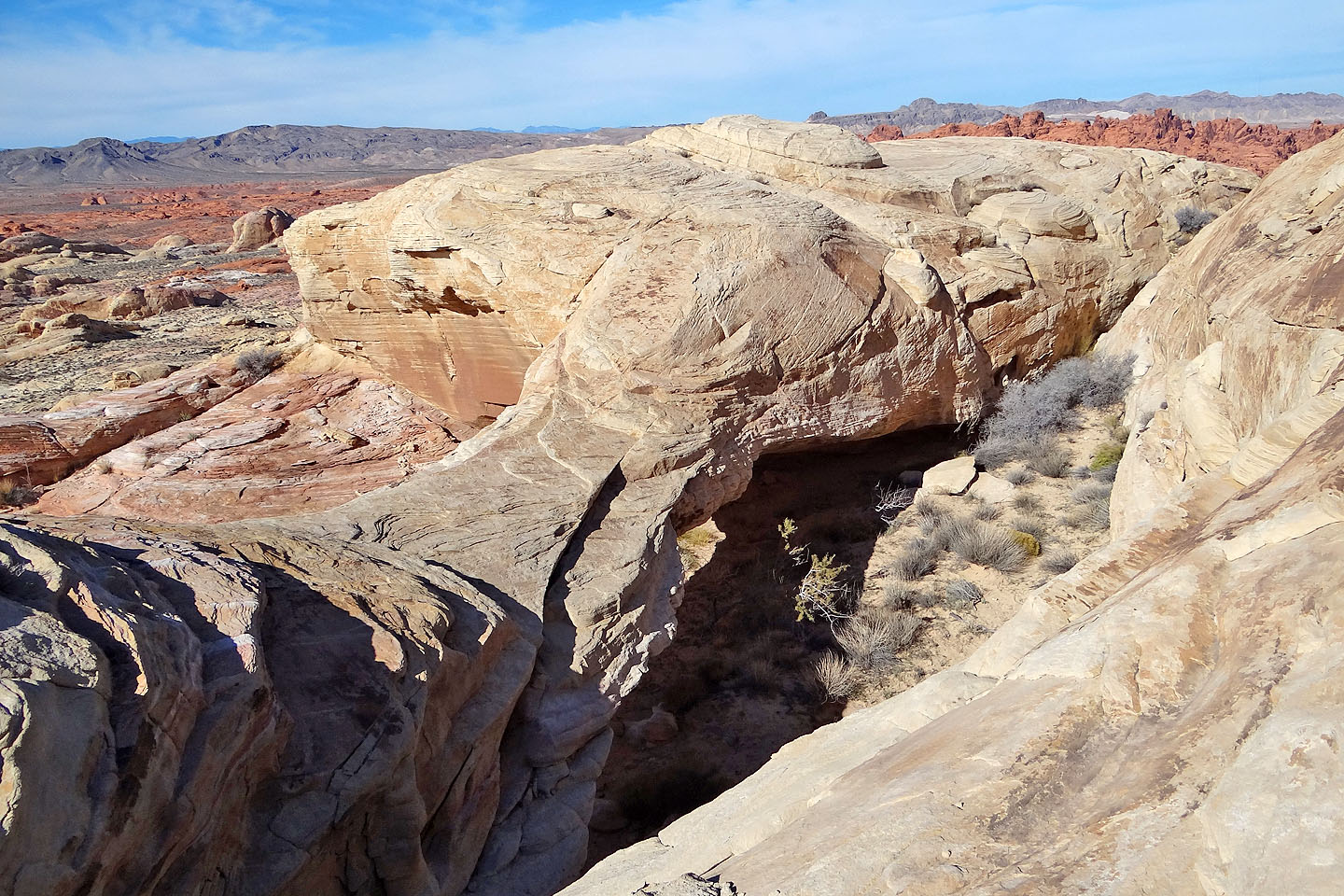 Our first look at the arch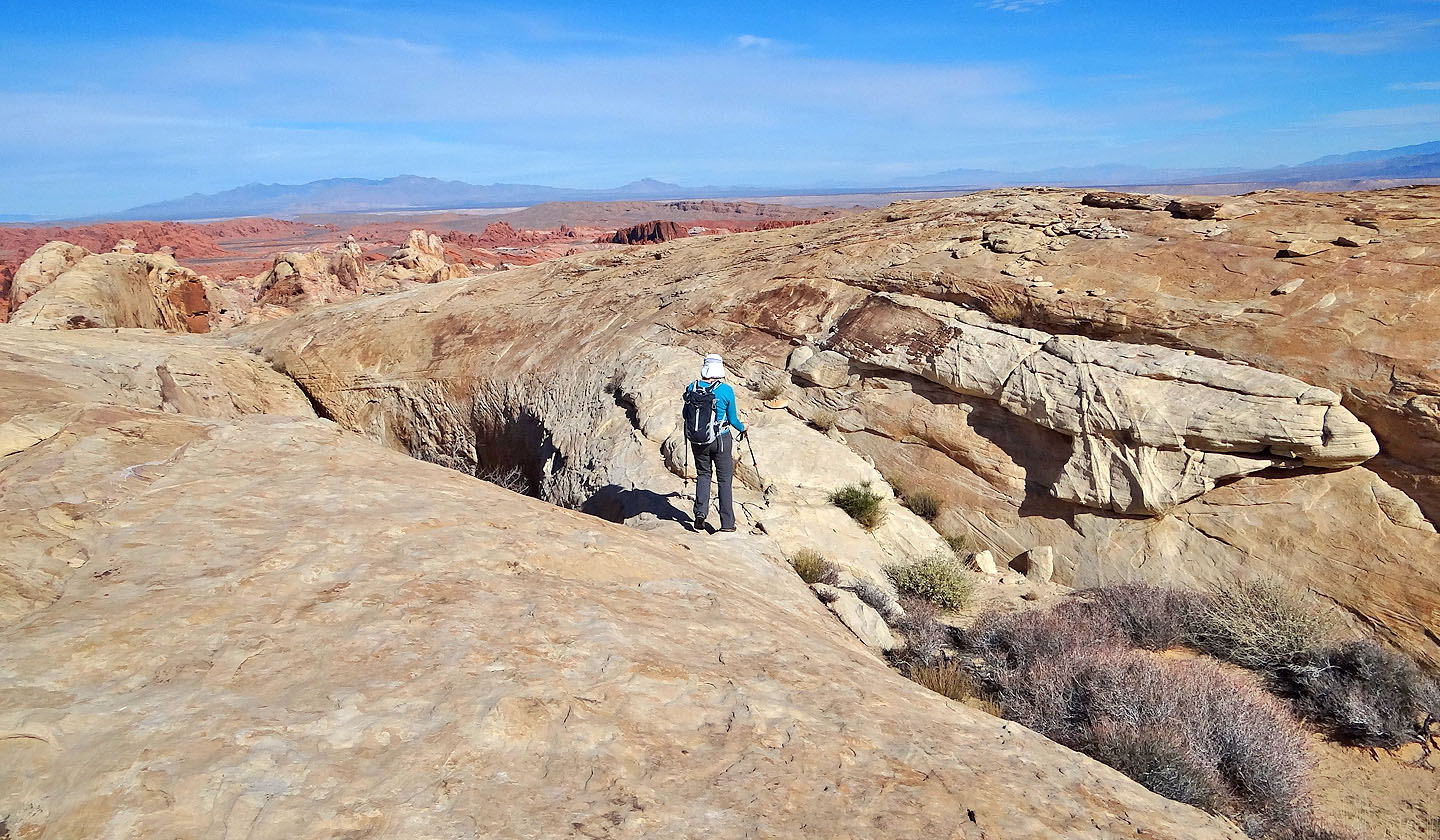 Before visiting the arch, we made our way to a nearby high point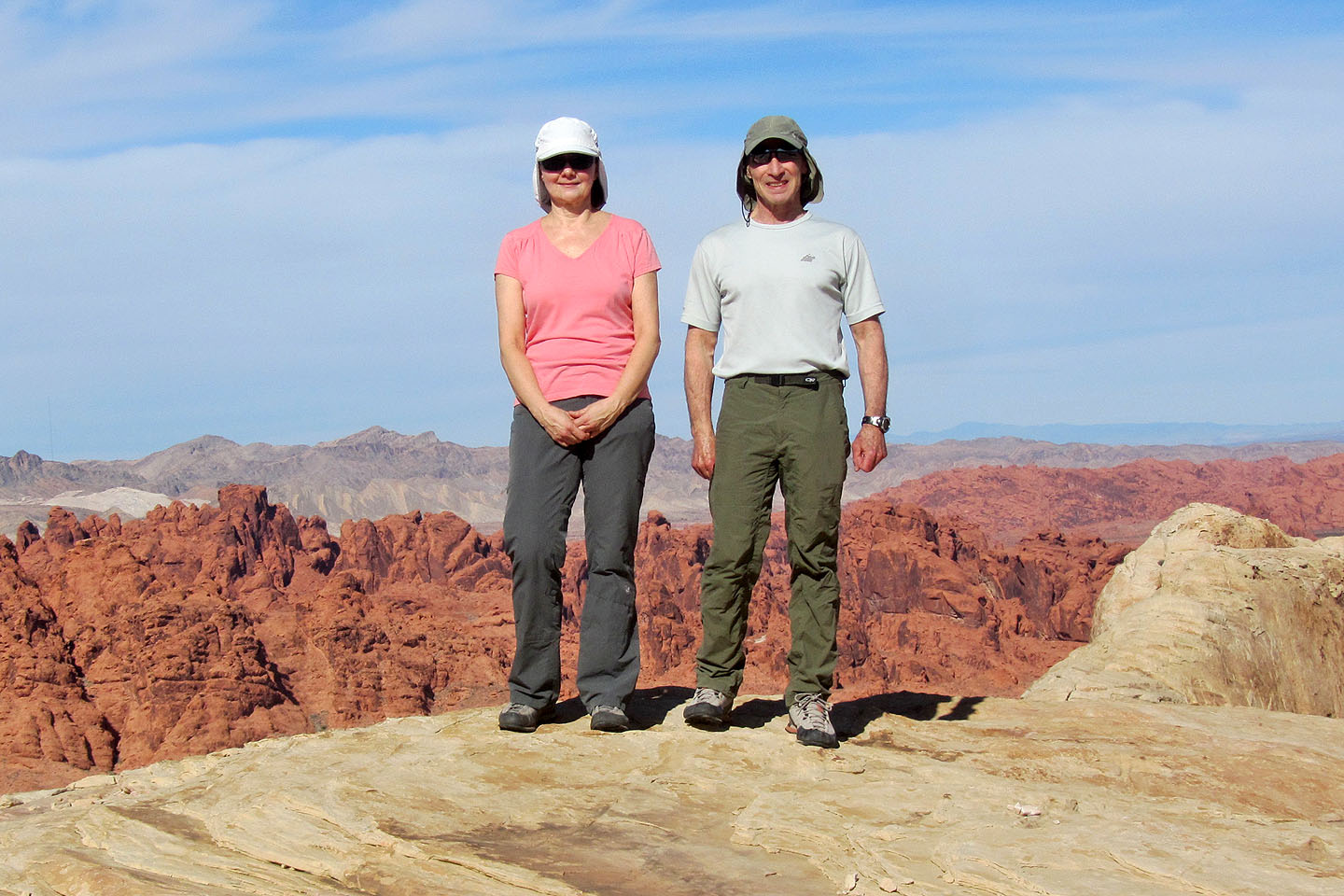 On the summit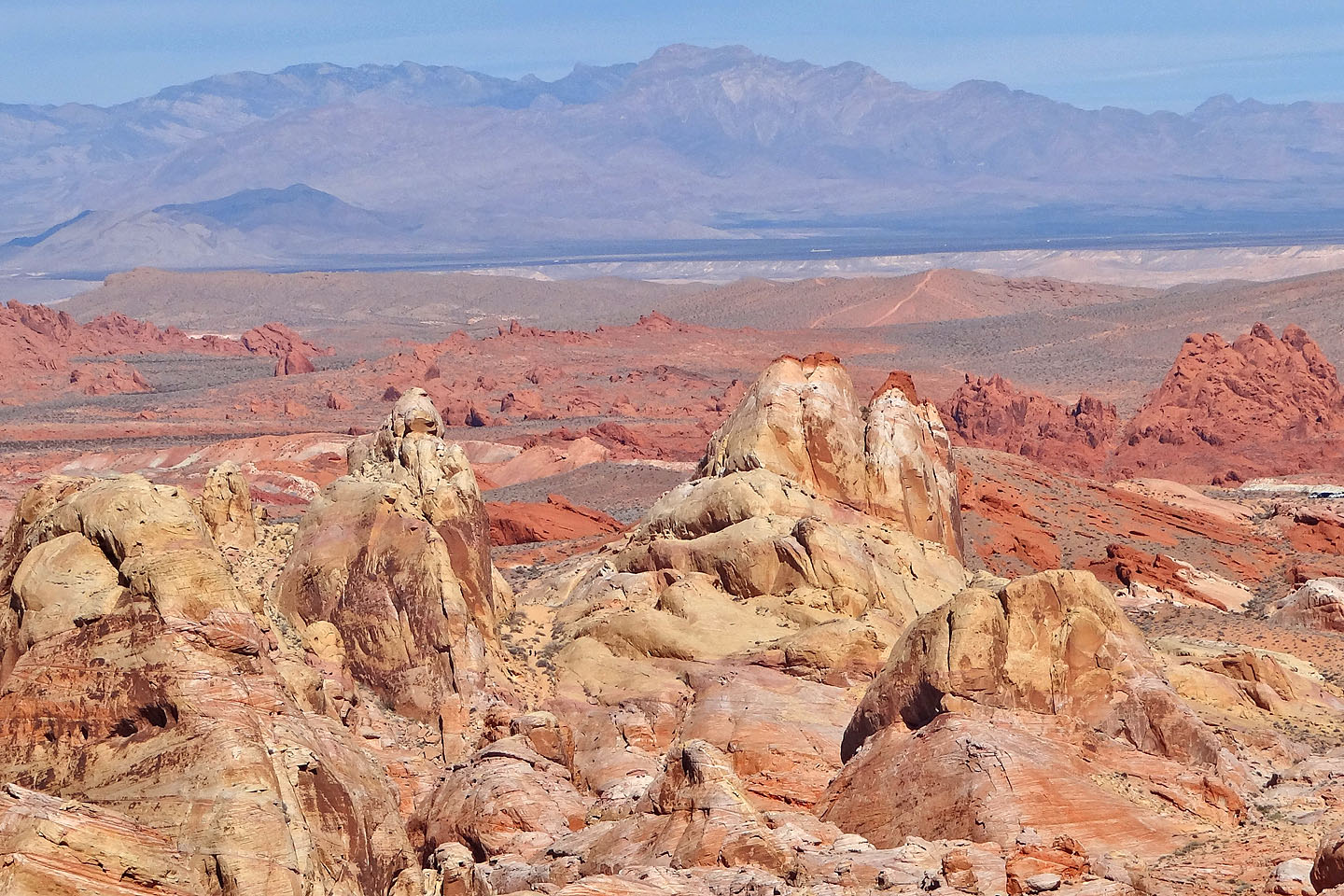 To the north are the White Domes with Moapa Peak setting the background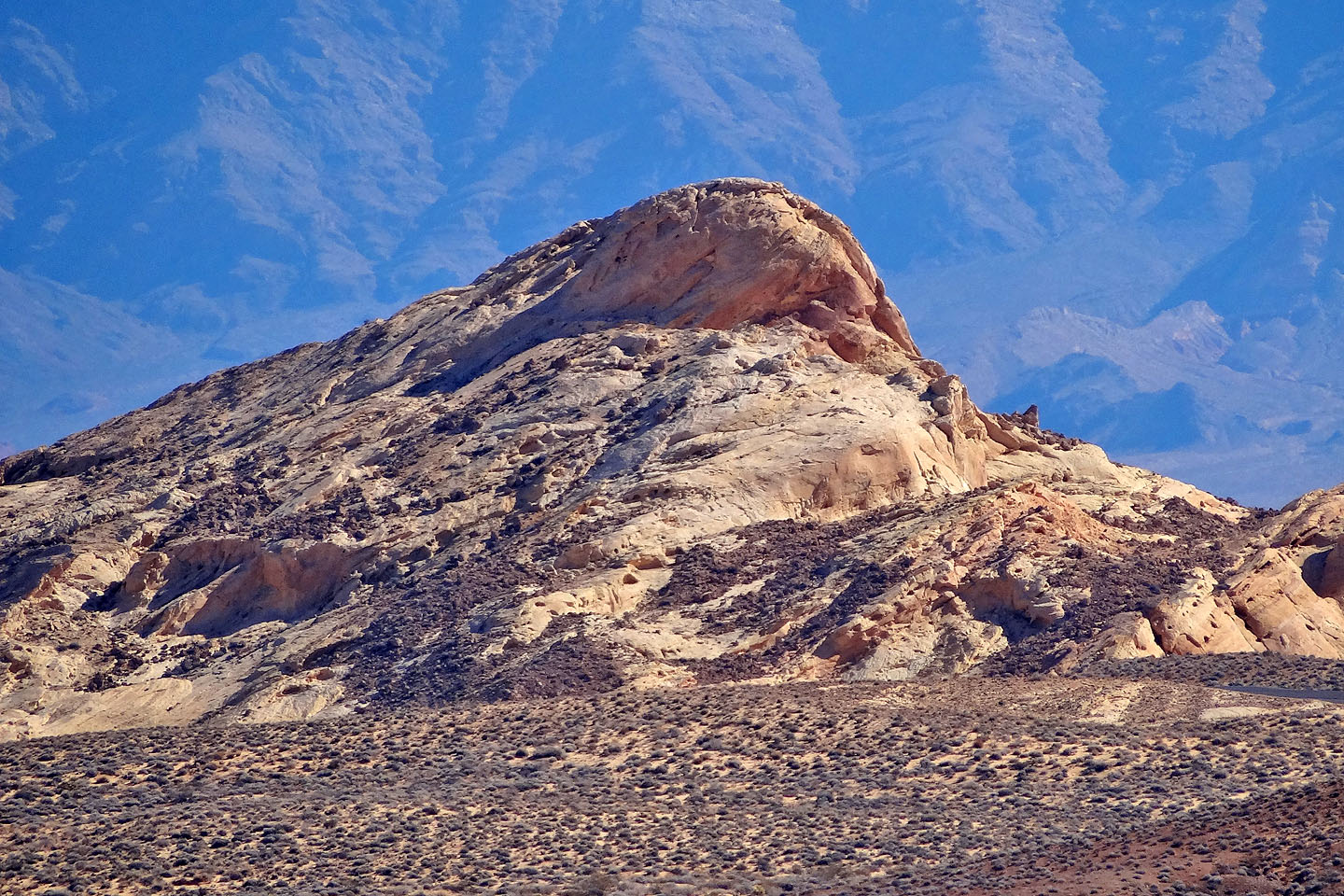 Silica Dome lies southeast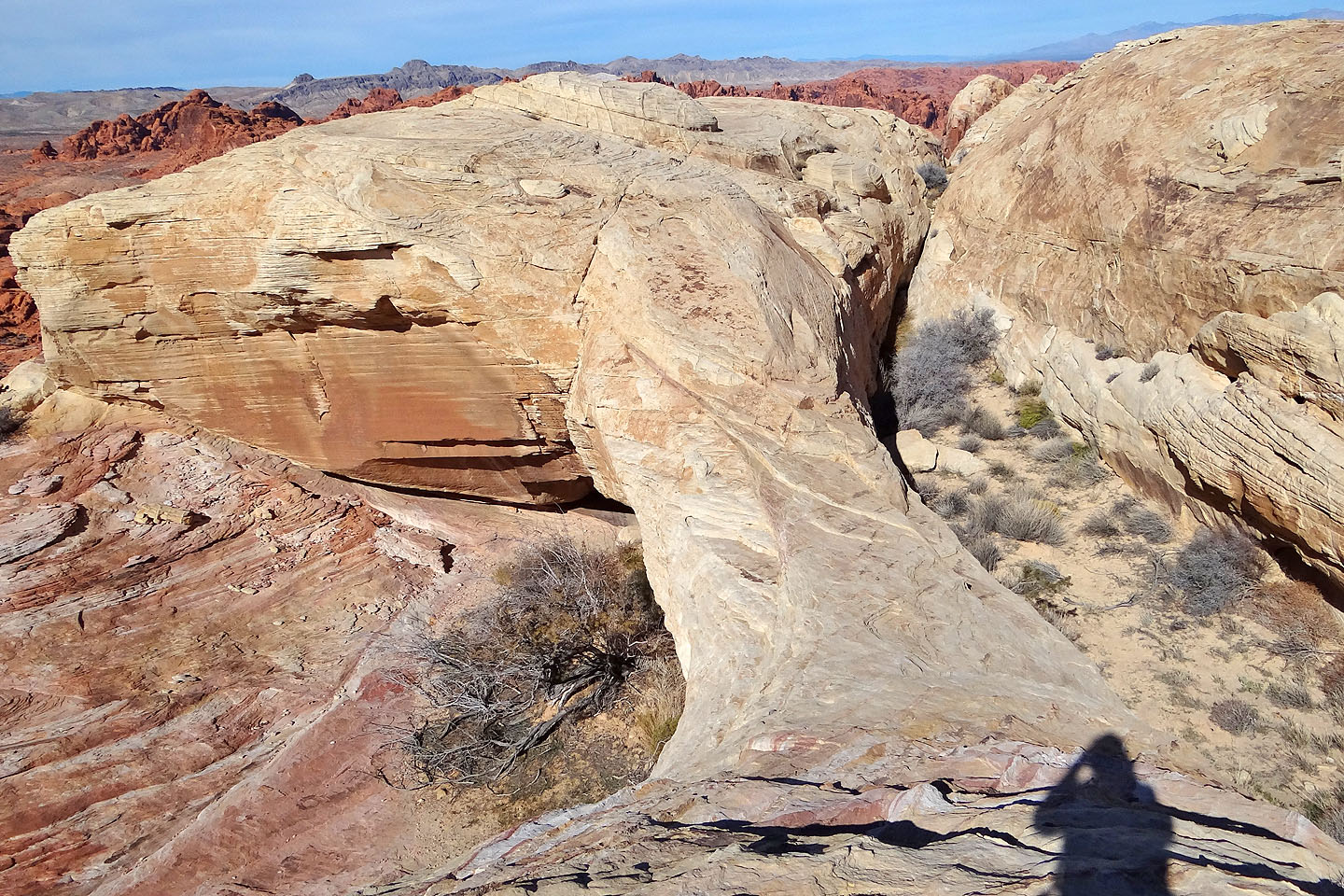 Looking down at the arch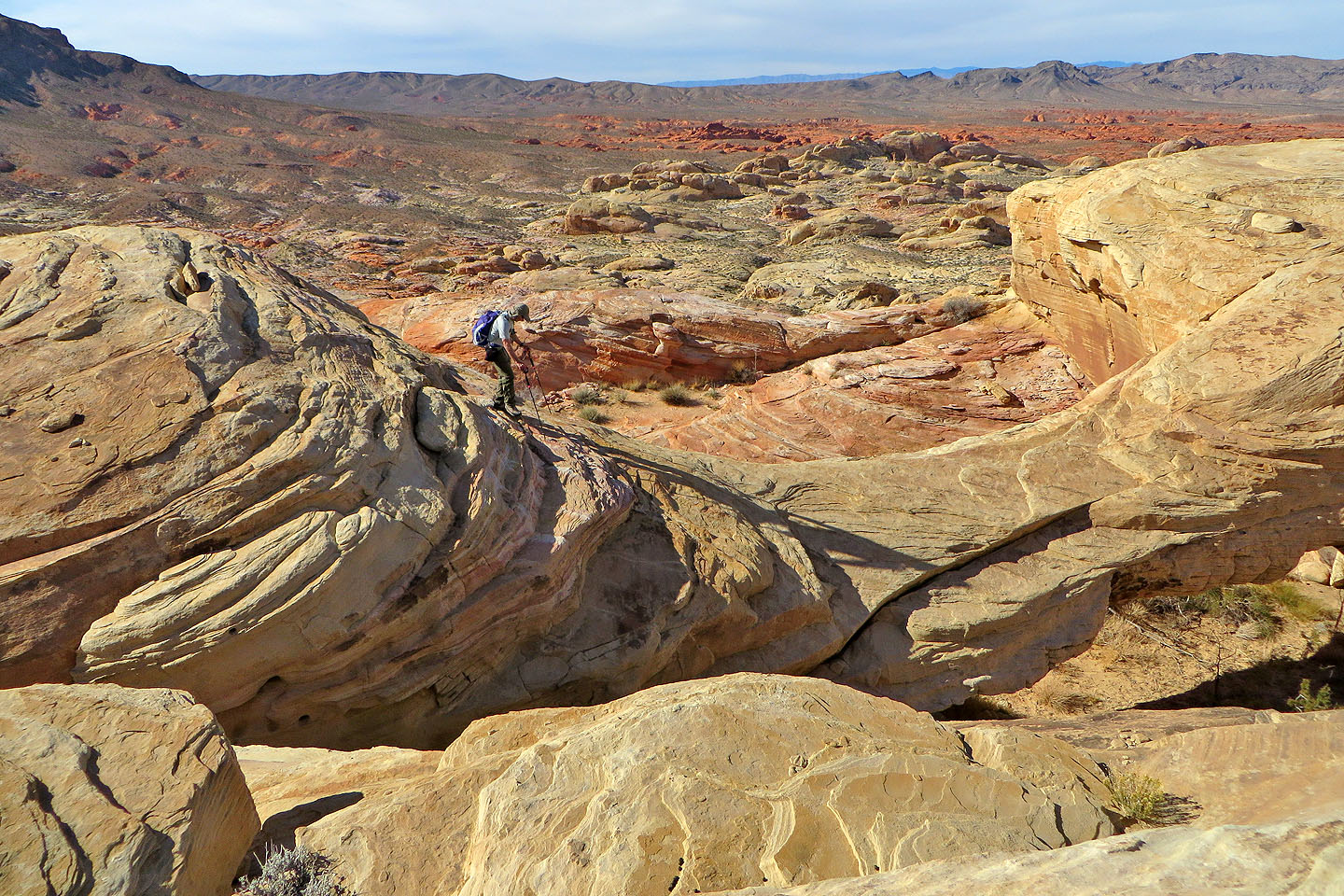 I carefully made my way down to the arch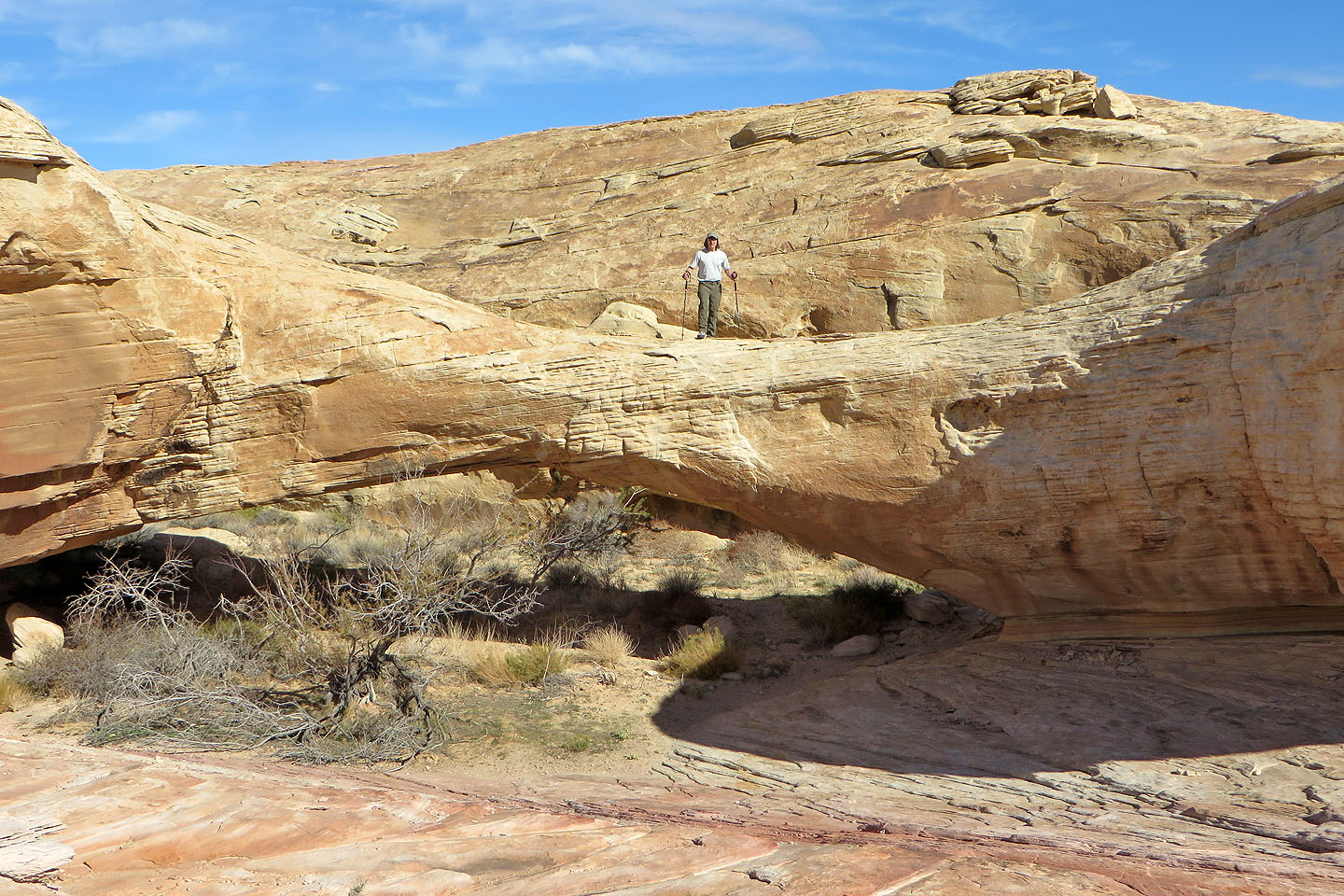 Standing on Top of the World Arch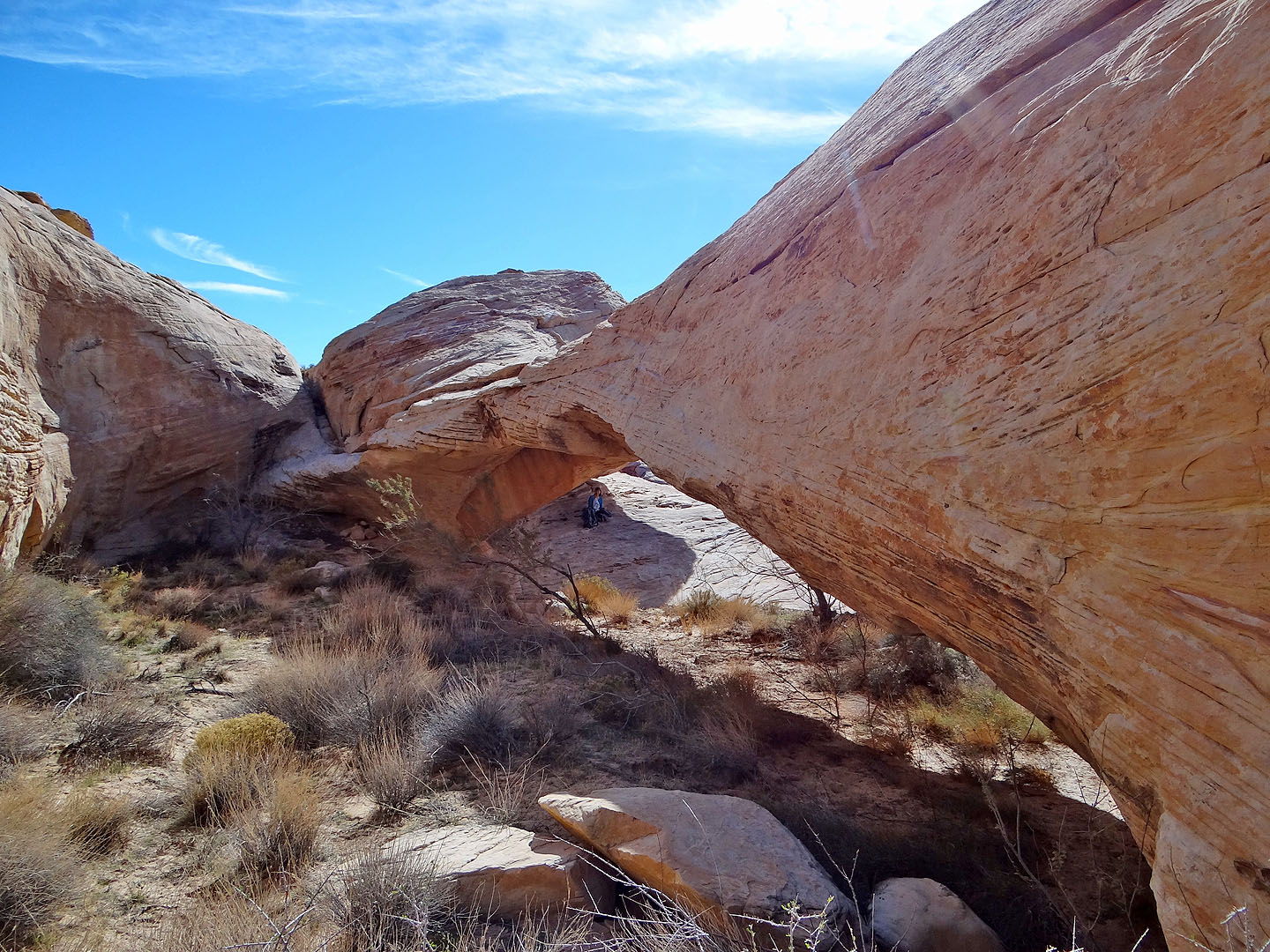 Dinah relaxes in the shade of the arch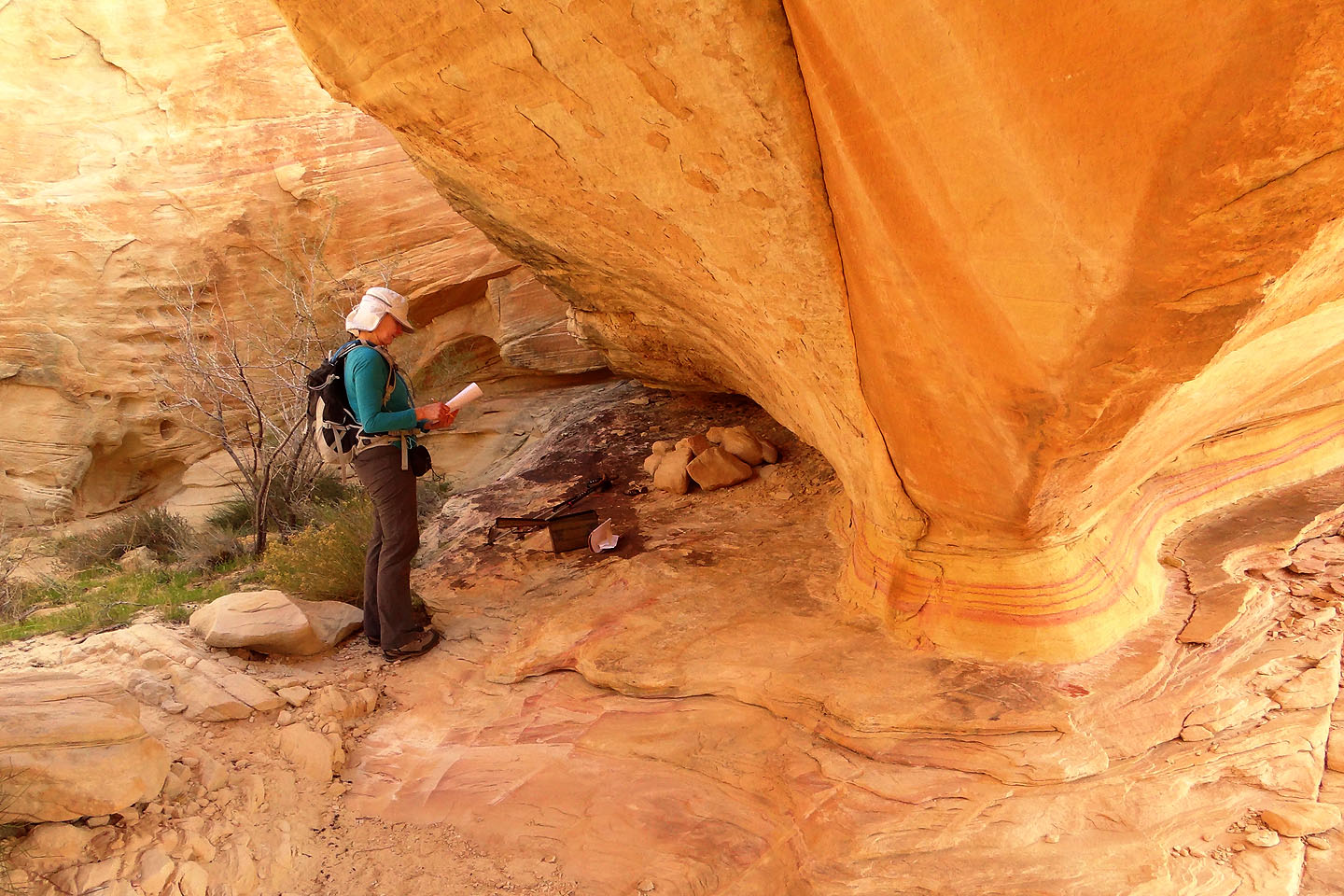 Dinah reads the register under the arch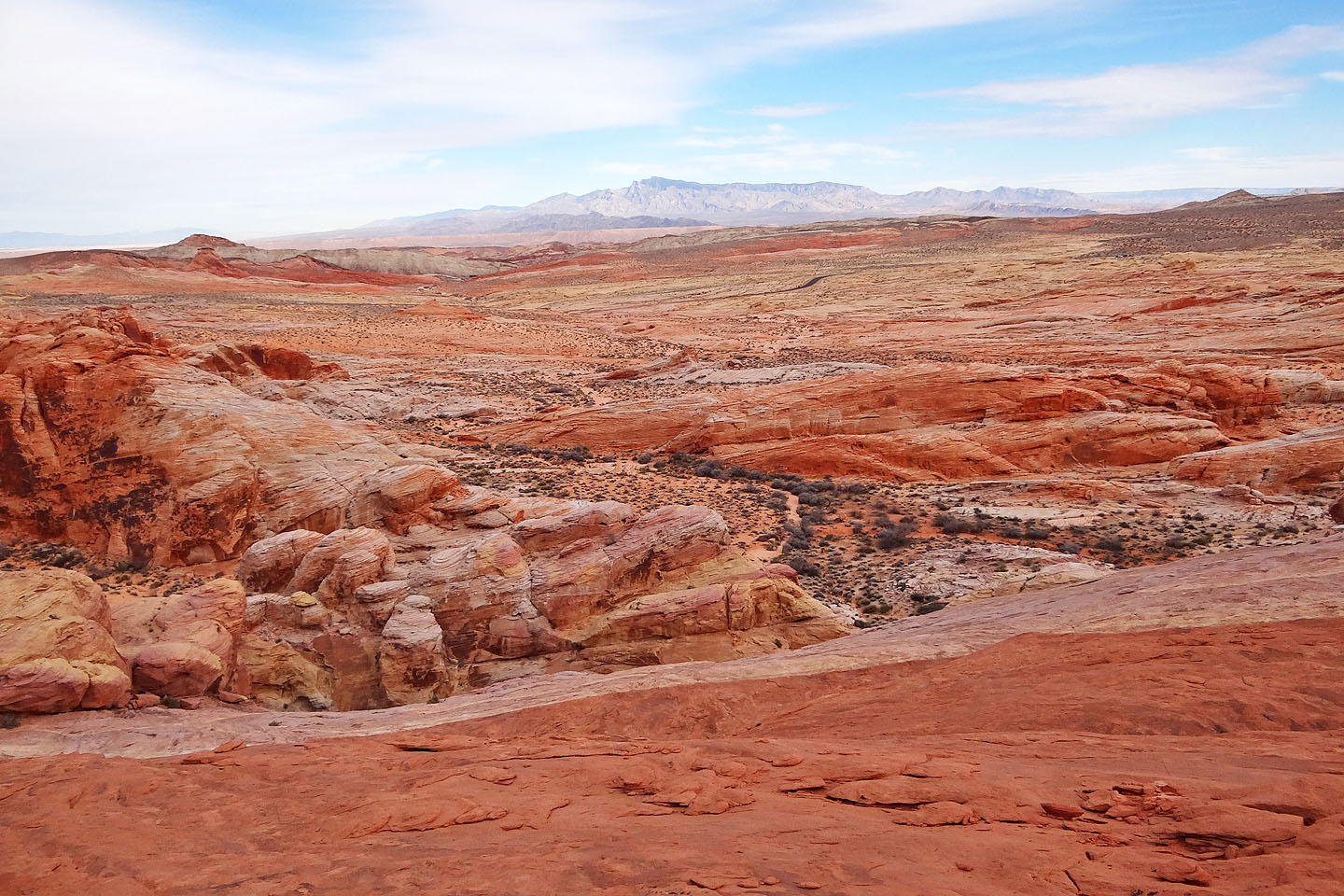 A parting shot taken on the way back before descending back down to the wash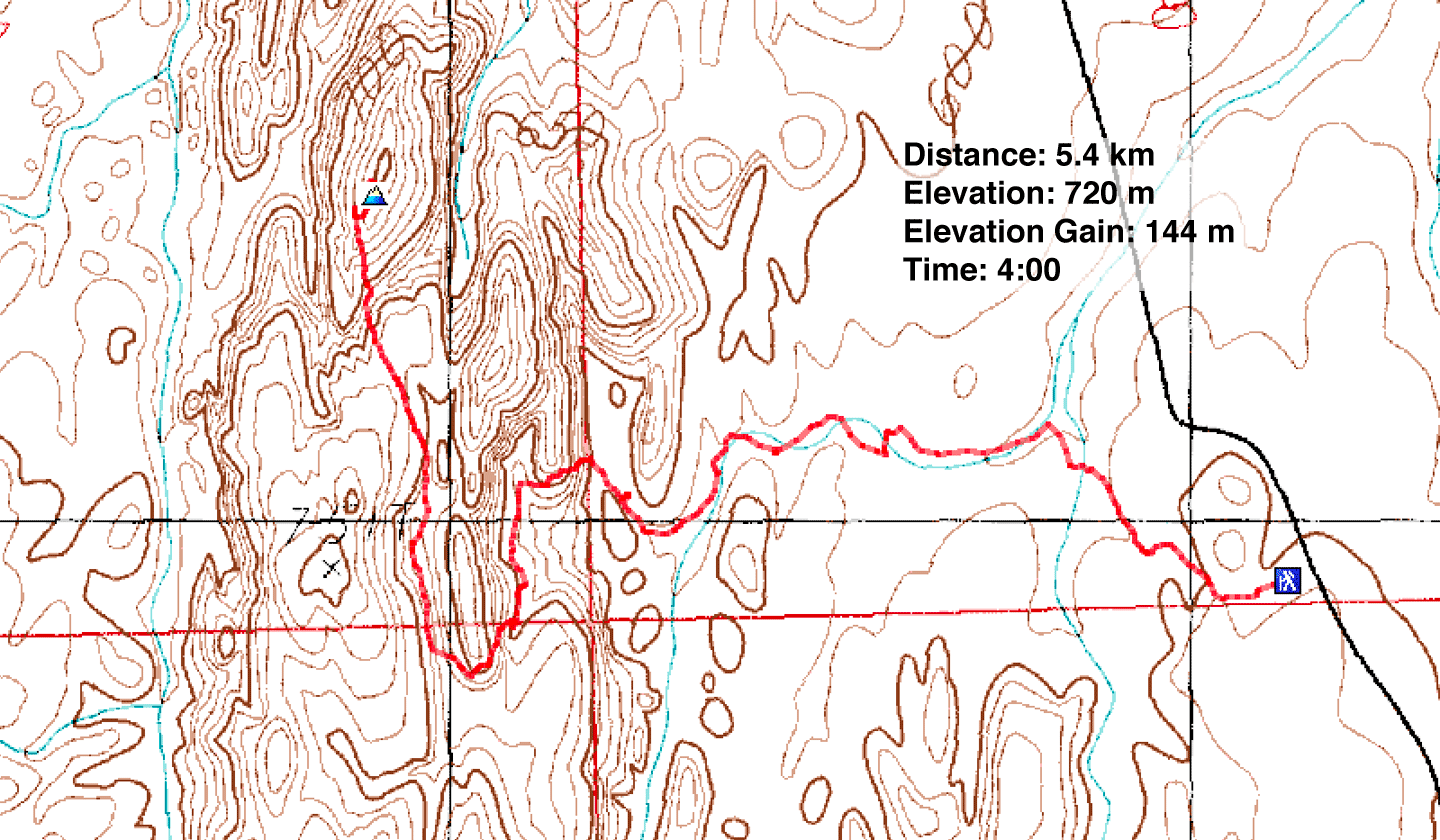 Valley of Fire West Topo (3.4 mi, 2362 ft, 472 ft)