bobspirko.ca | Home | Canada Trips | US Trips | Hiking | Snowshoeing | MAP | About

Silica Dome
Valley of Fire, Nevada
January 19, 2014
Silica Dome may be better described as a large feature rather than a small peak in the Valley of Fire, but its distinctive shape attracts enough attention to merit a viewpoint and trailhead half a mile away. Too close and easy, I thought, to make it a worthwhile route. A longer, more challenging trip can be had by starting from Rainbow Vista trailhead.
Our route would take us down Fire Canyon, but before reaching the canyon, Dinah and I took a side trip to see Fire Canyon Arch. Guided by a waypoint, we climbed over a short ridge and after a brief search, we not only came upon a small arch but got our first look at Silica Dome. Then we returned to the trail and followed it to where it ended at Fire Canyon Overlook.
We couldn't drop directly down to the canyon floor, but after backing down the trail a bit, we easily reached the canyon bottom. Fire Canyon veered right, but we continued straight ahead, scrambling over a headwall to reach a small wash. This wash runs into a major wash that took us to the base of Silica Dome. We easily scrambled up the east slope to the summit. As tiny as Silica Dome is, it's higher than the surrounding landscape. The views were grand and colourful.
Rather than return the same way, we tried making our way directly to Fire Canyon Arch. Faced with a maze of washes and ridges, the route, as I expected, was fraught with difficulties. We managed well enough until we encountered a chasm we had no hope of crossing and were forced to detour around it. However, we eventually found our way back to Fire Canyon Arch and Rainbow Vista.
I suspect the attraction of any destination in the Valley of Fire takes a backseat to the feature-laden journey of getting there, where every corner holds stunning landscape, unusual sandstone formations and striking colours, and our hike to Silica Dome was no exception. We found it fascinating every step of the way.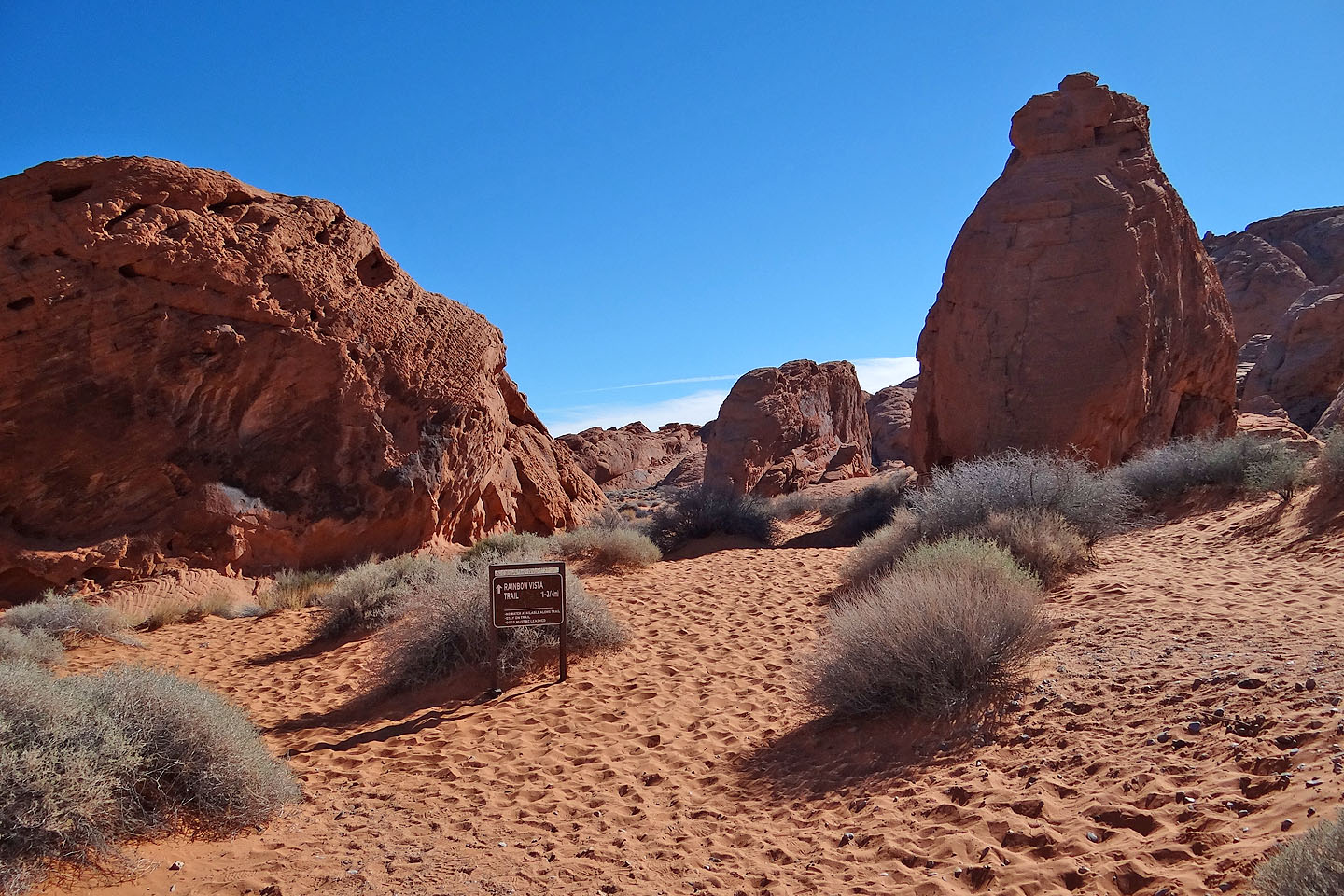 Rainbow Vista trailhead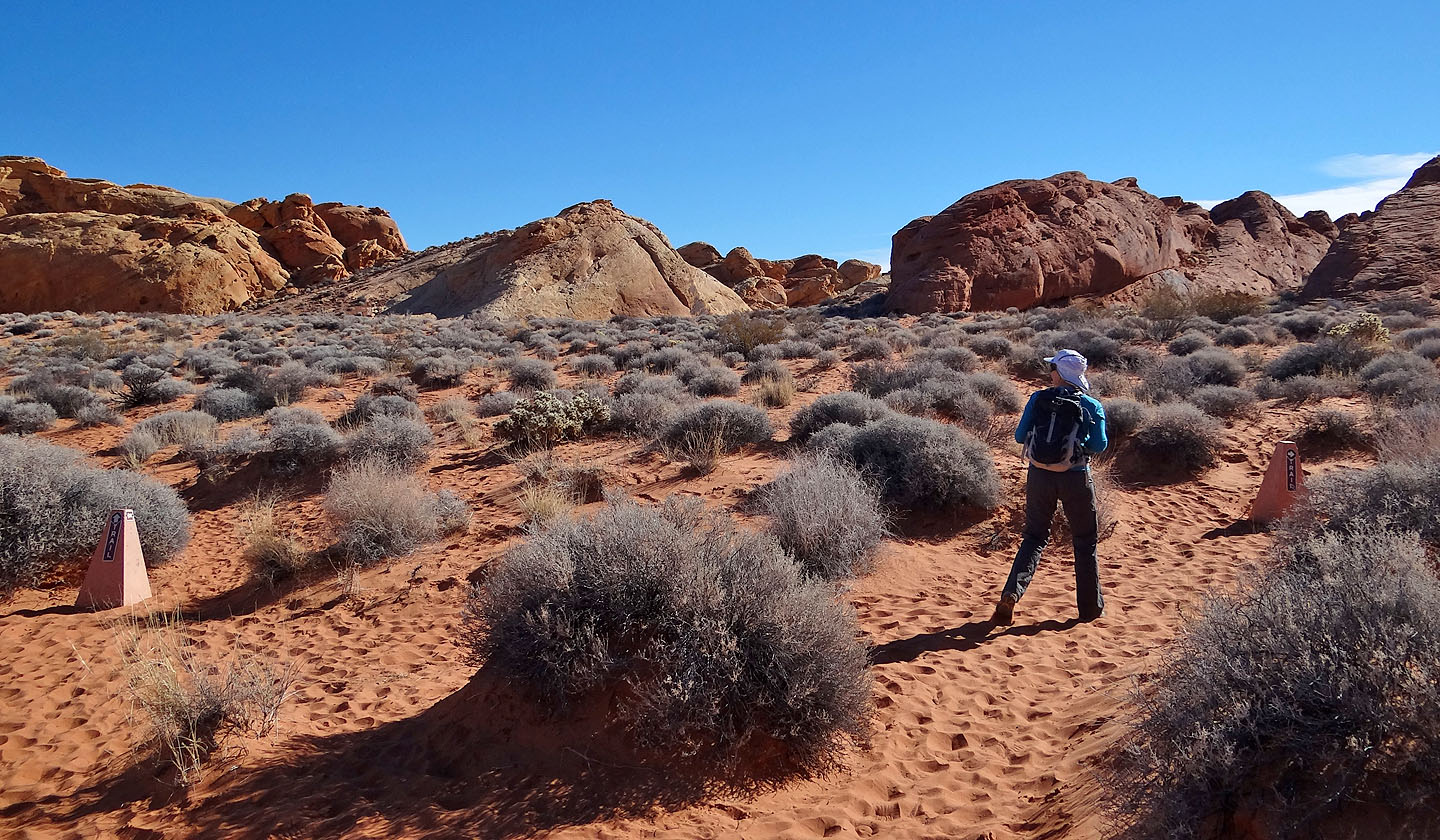 The Rainbow Vista trail makes a short loop around desert flats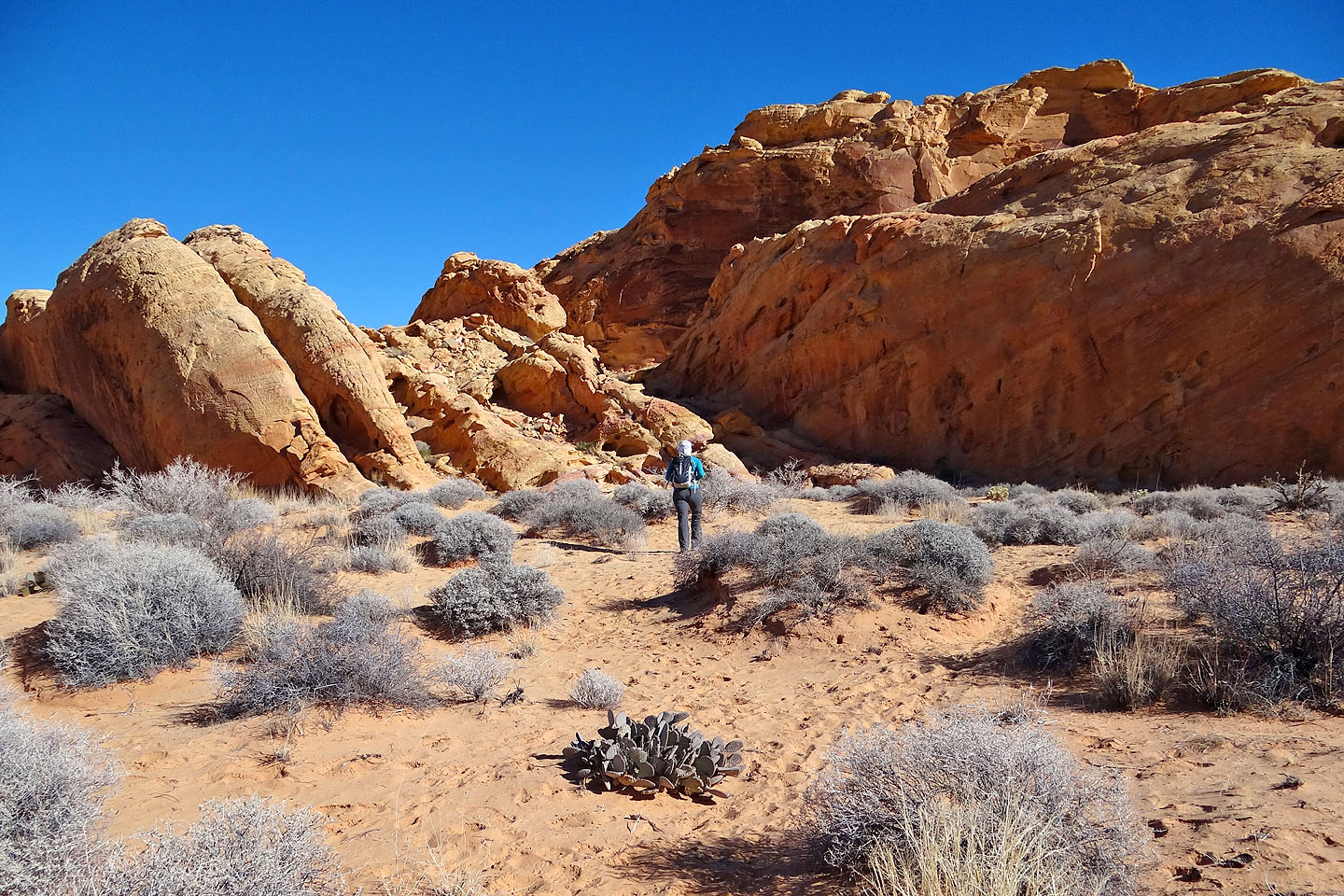 Fire Canyon Arch lies on the other side of this rise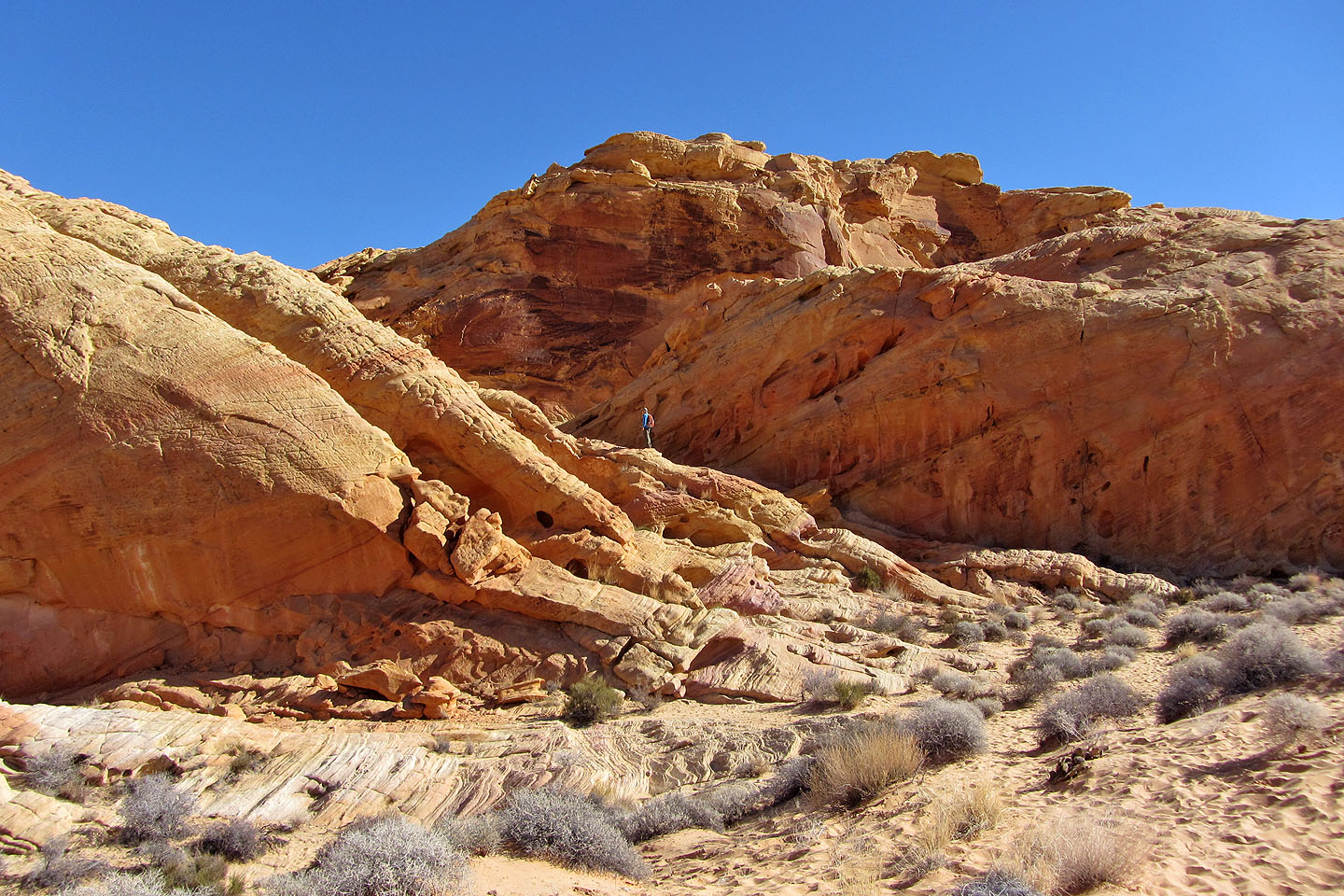 Going over the rise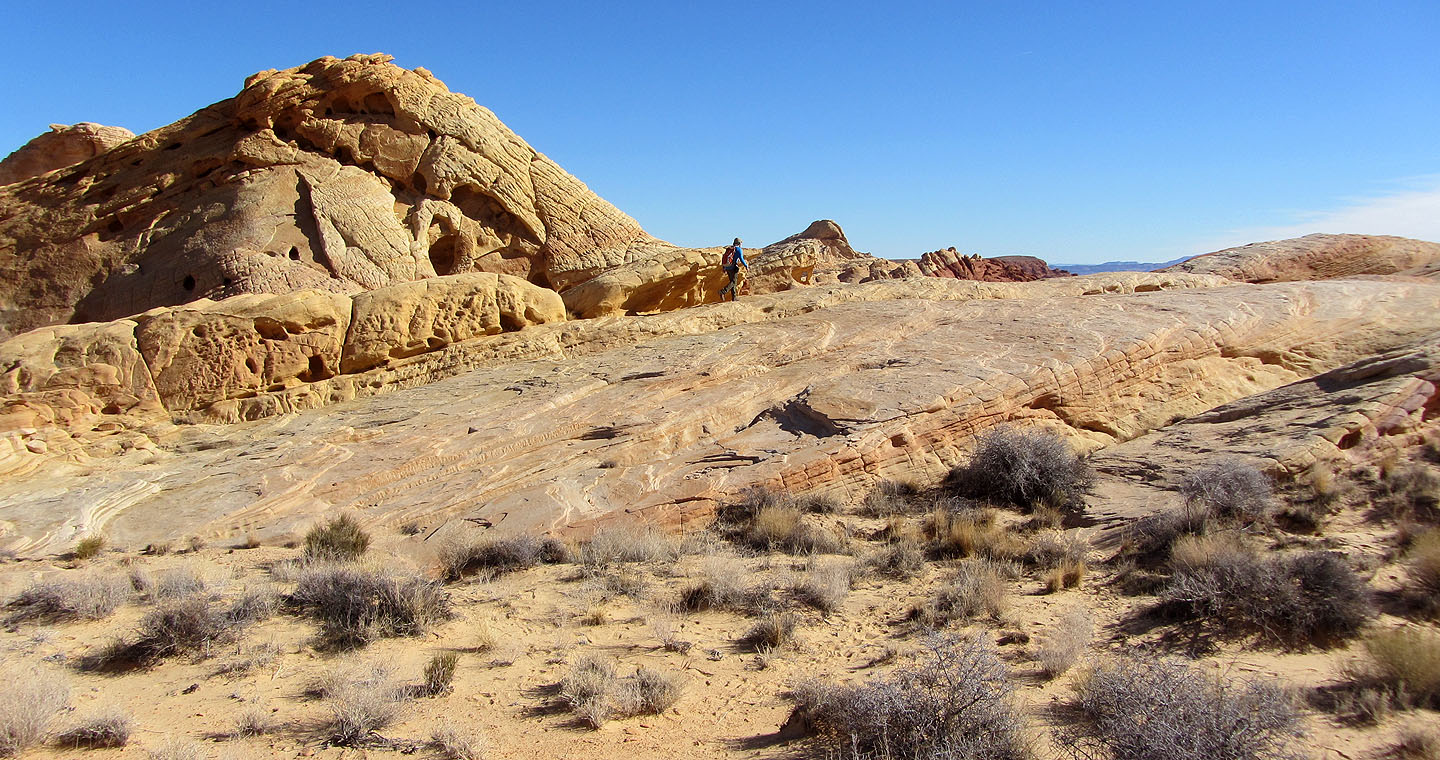 Looking for the arch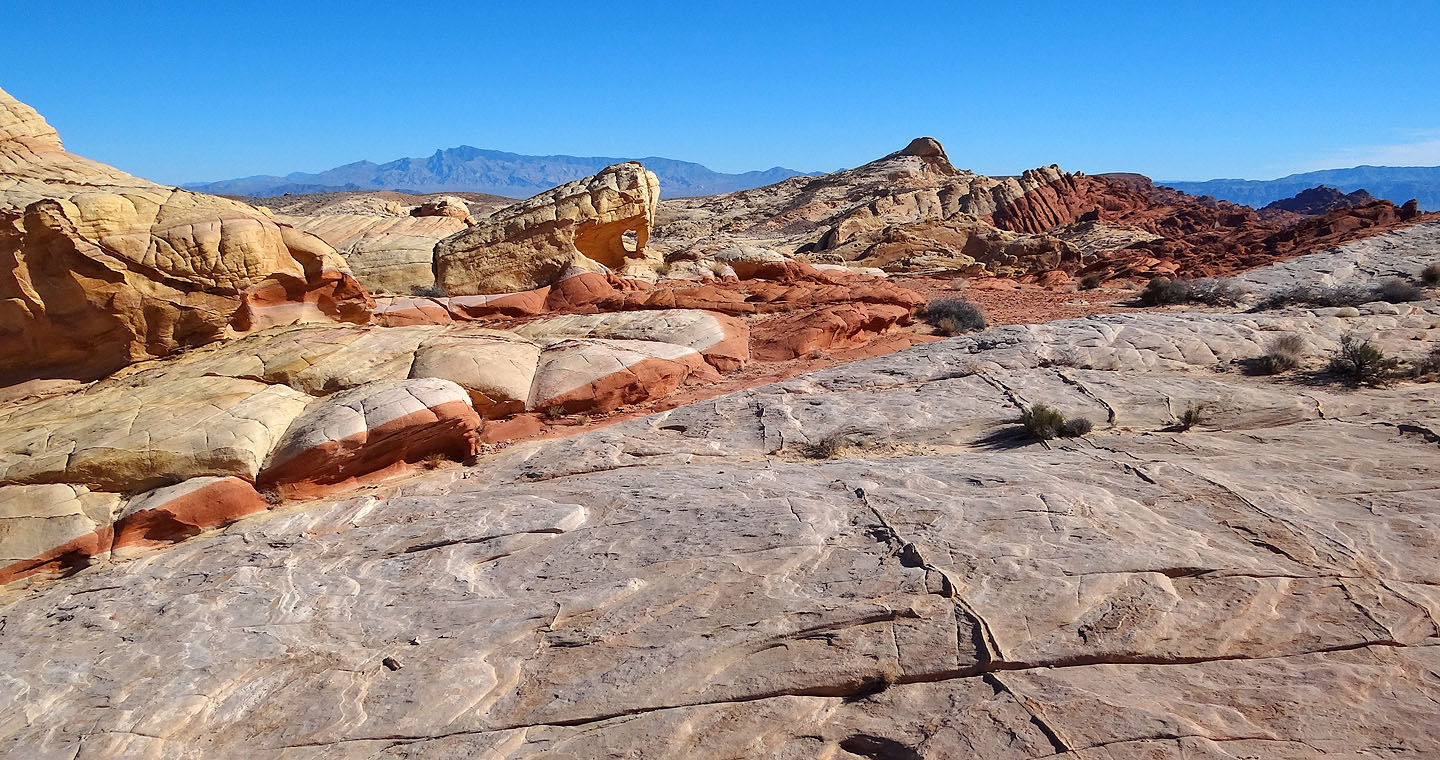 Fire Canyon Arch and Silica Dome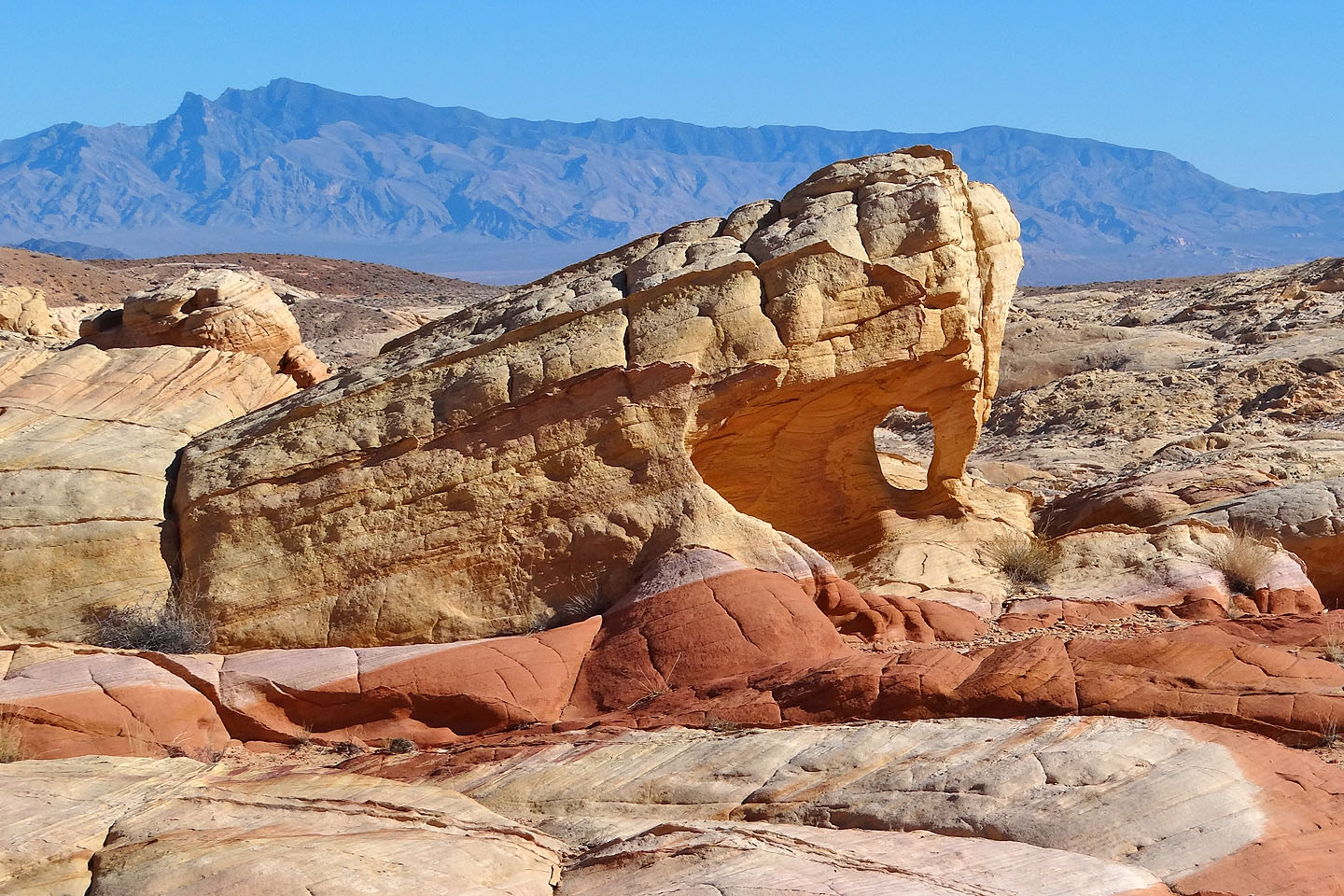 Close look at the arch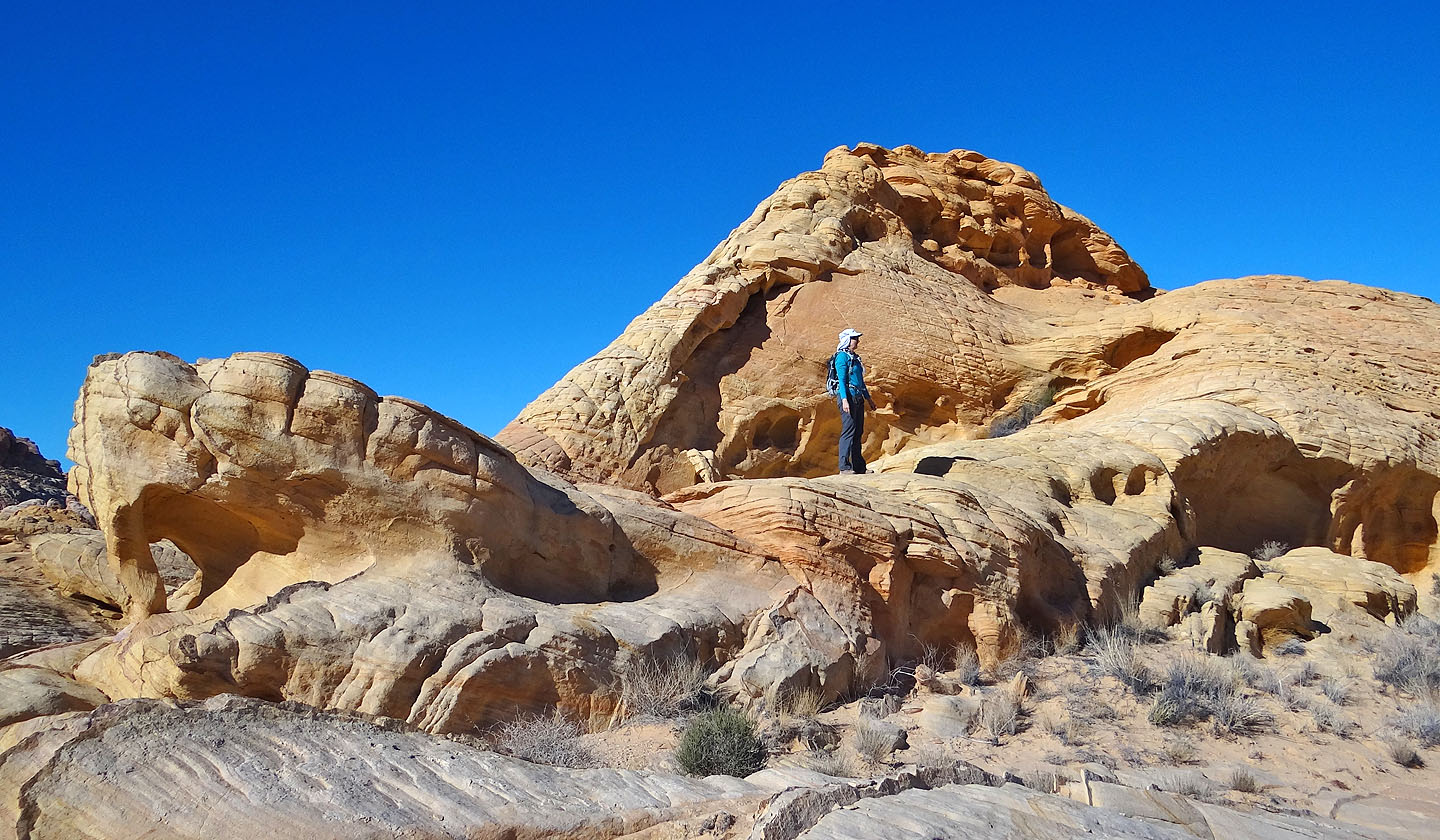 View of the arch from the other side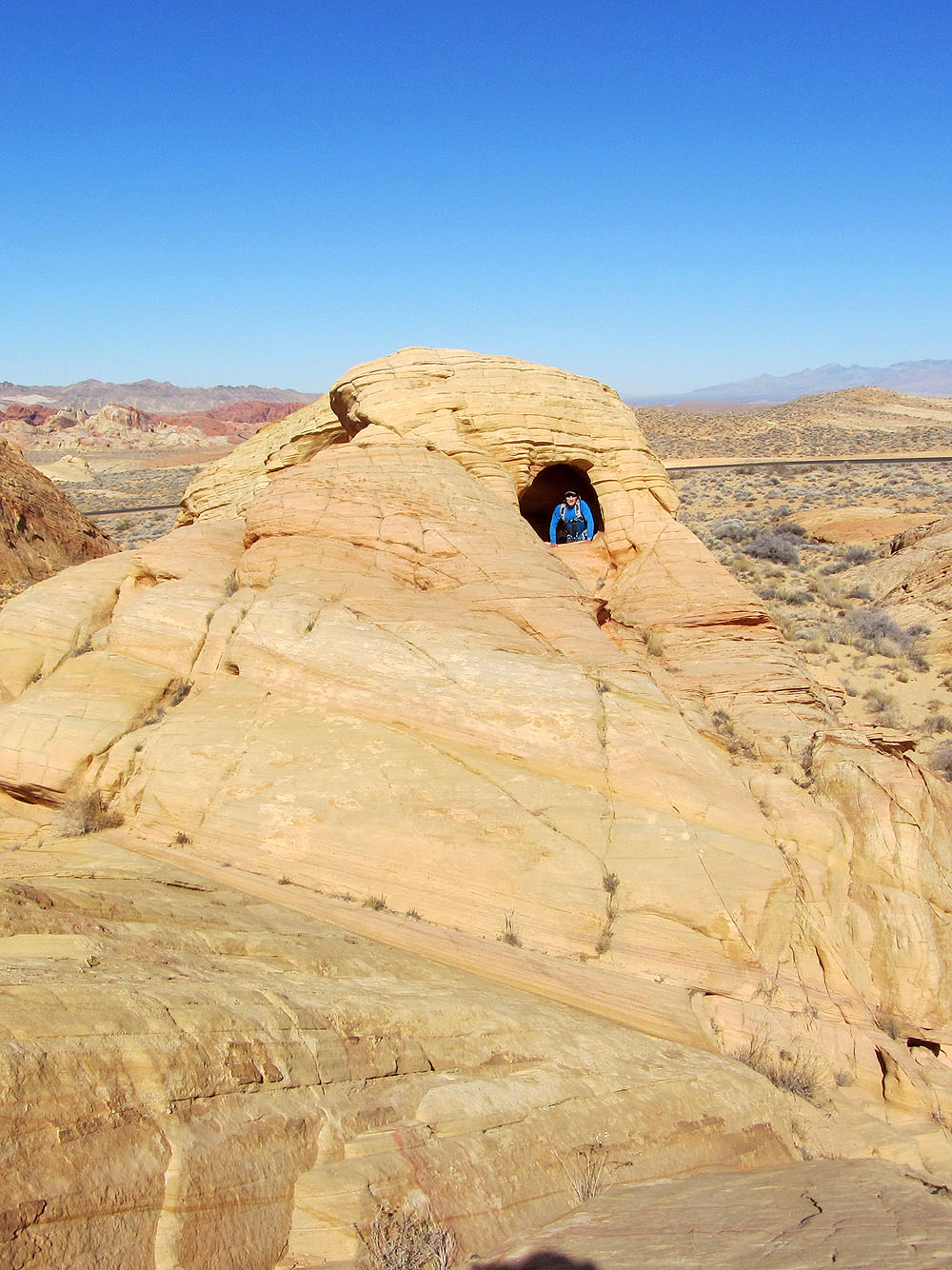 Checking out a cave (mouse over to see out of the cave)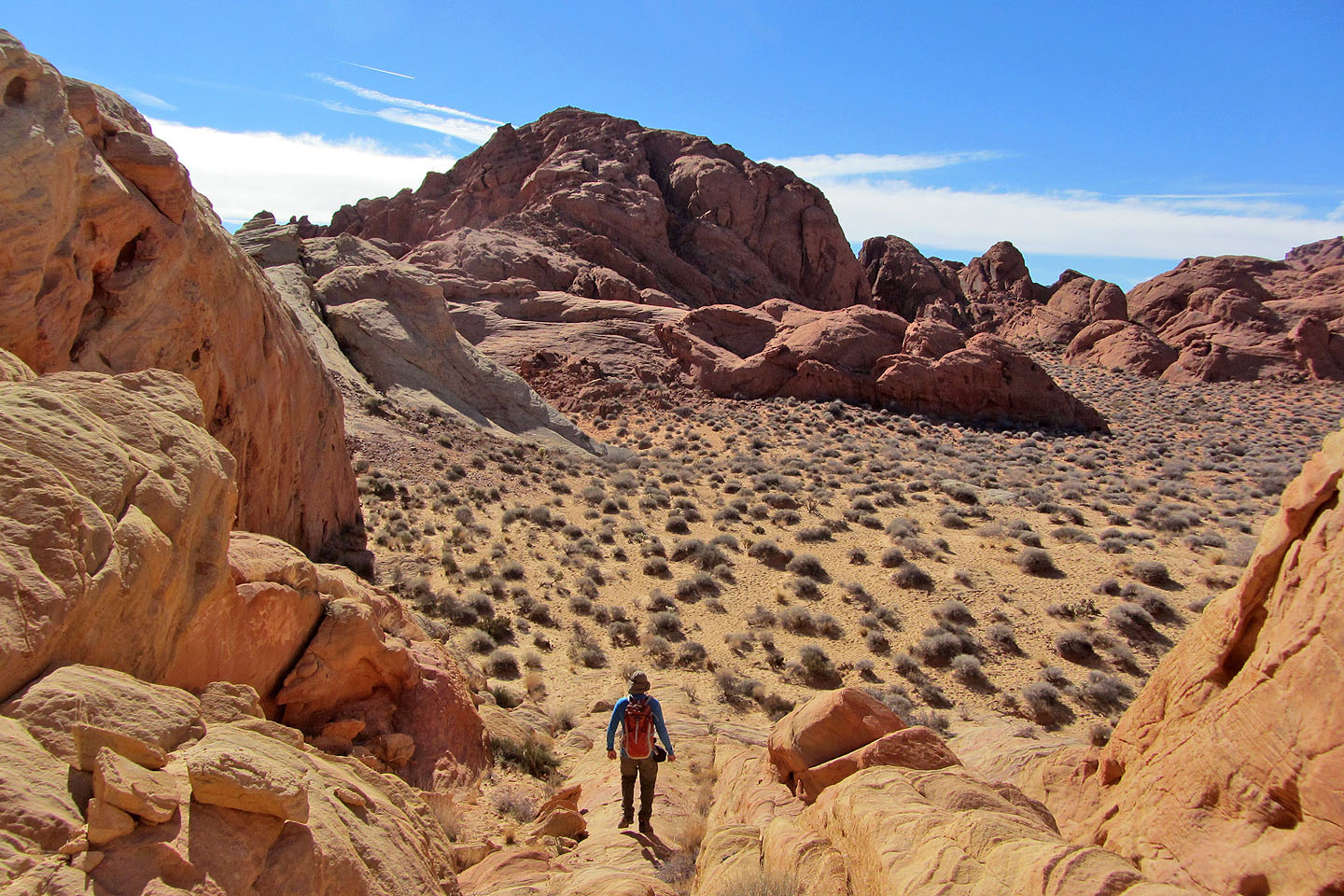 Going back down the rise. Fire Canyon is left.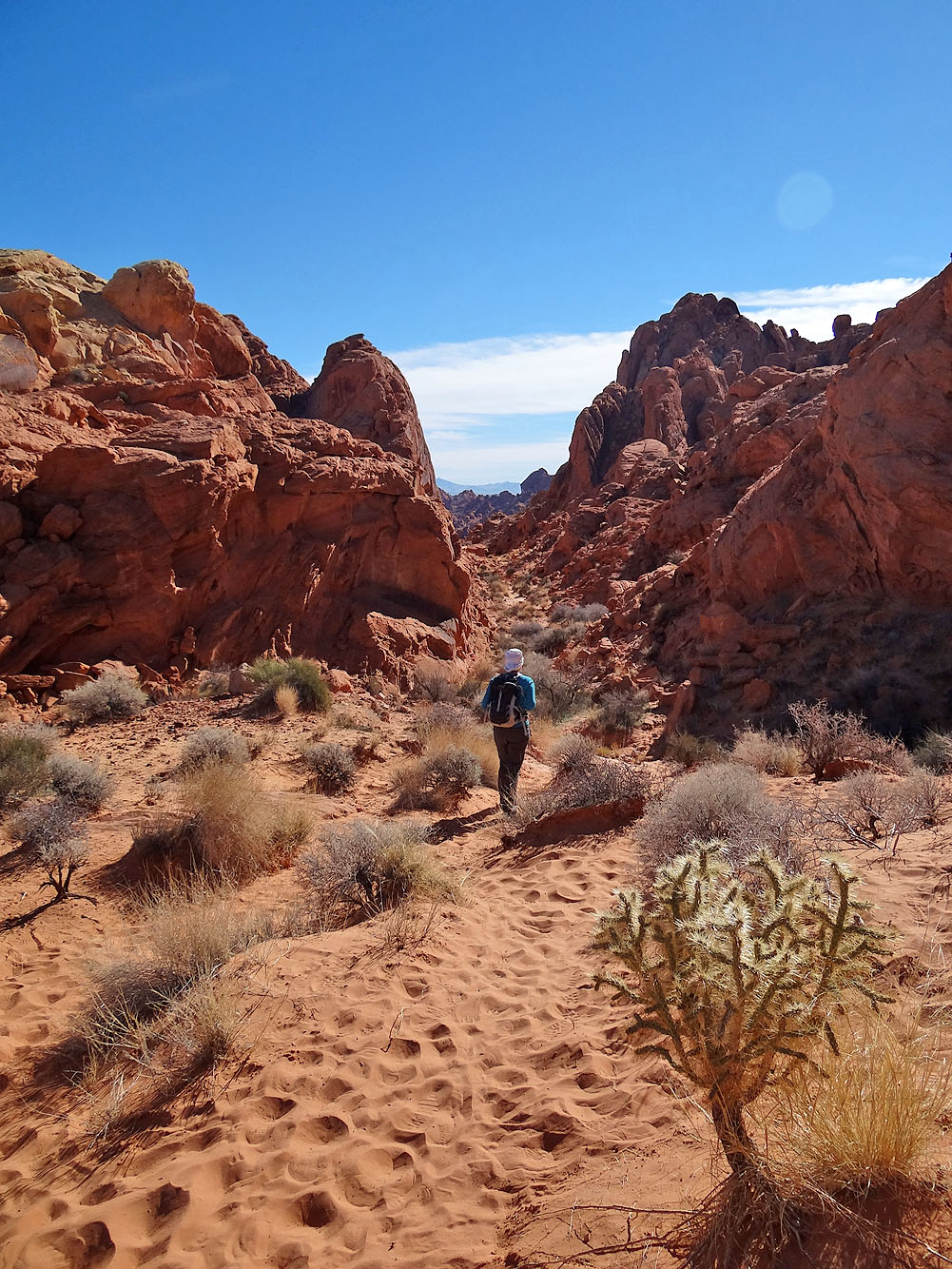 Fire Canyon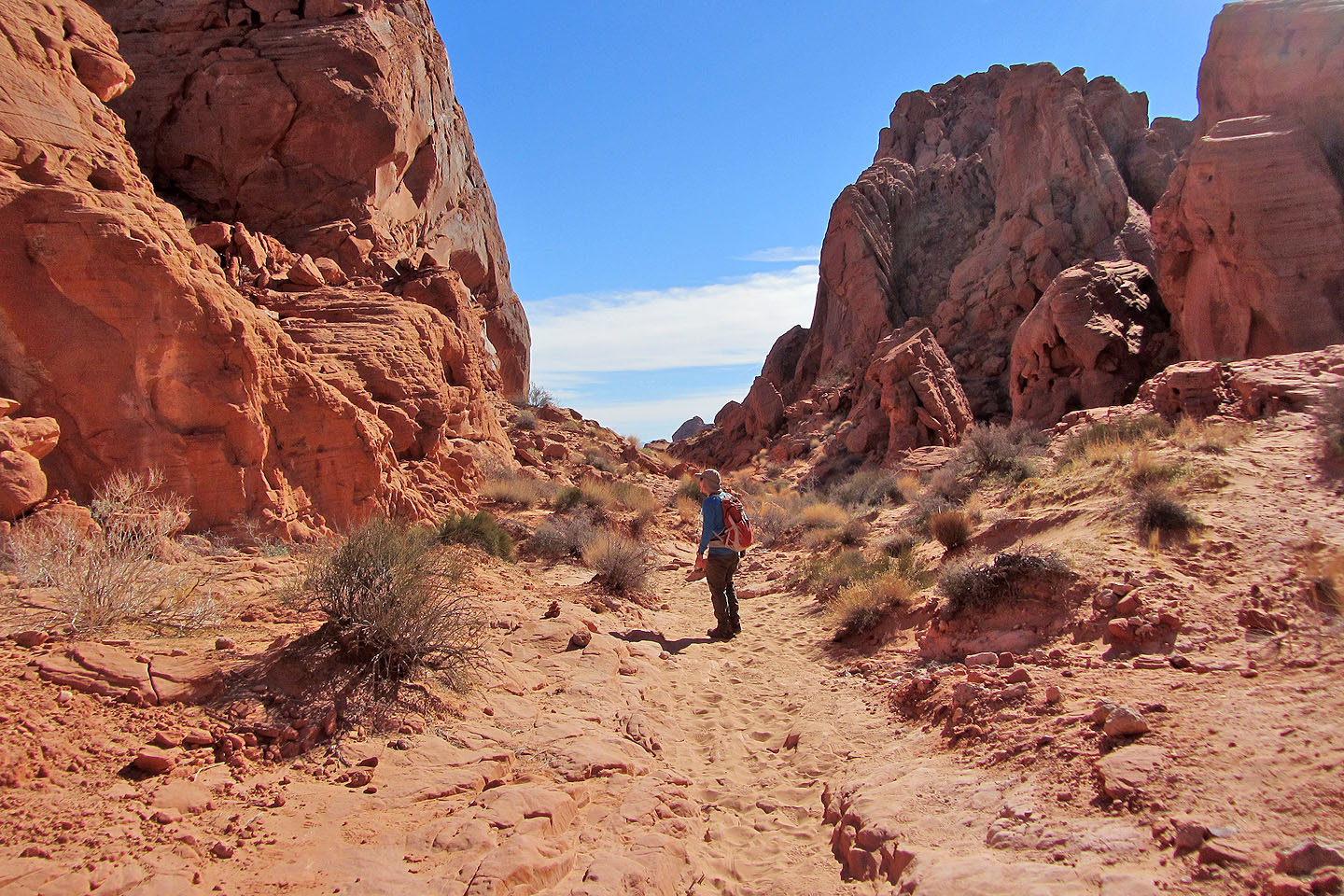 Following a trail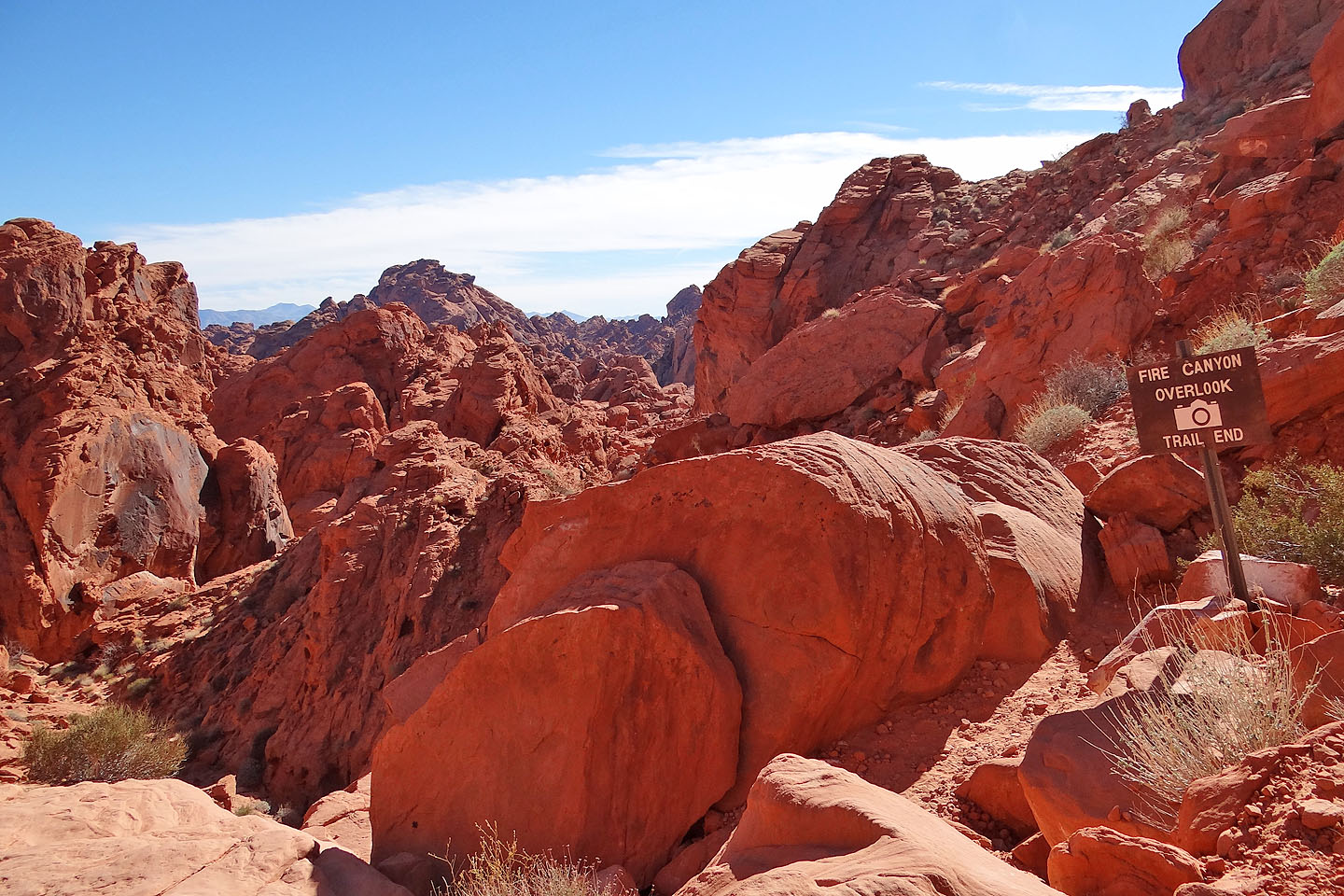 The trail ends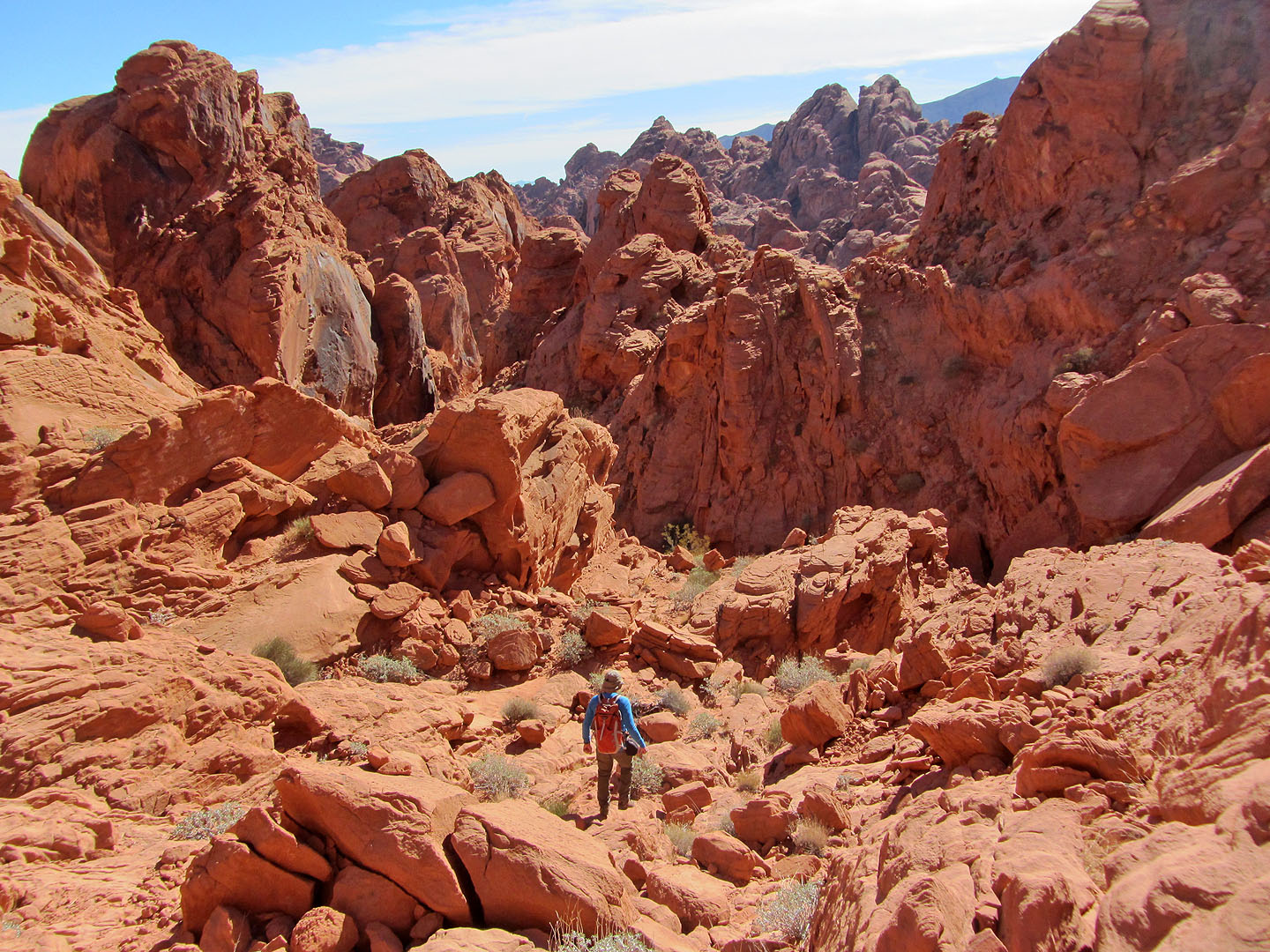 From the trail end it's too steep to reach the canyon, so we backed down the trail a bit and found an easy way down (mouse over to look up our climb)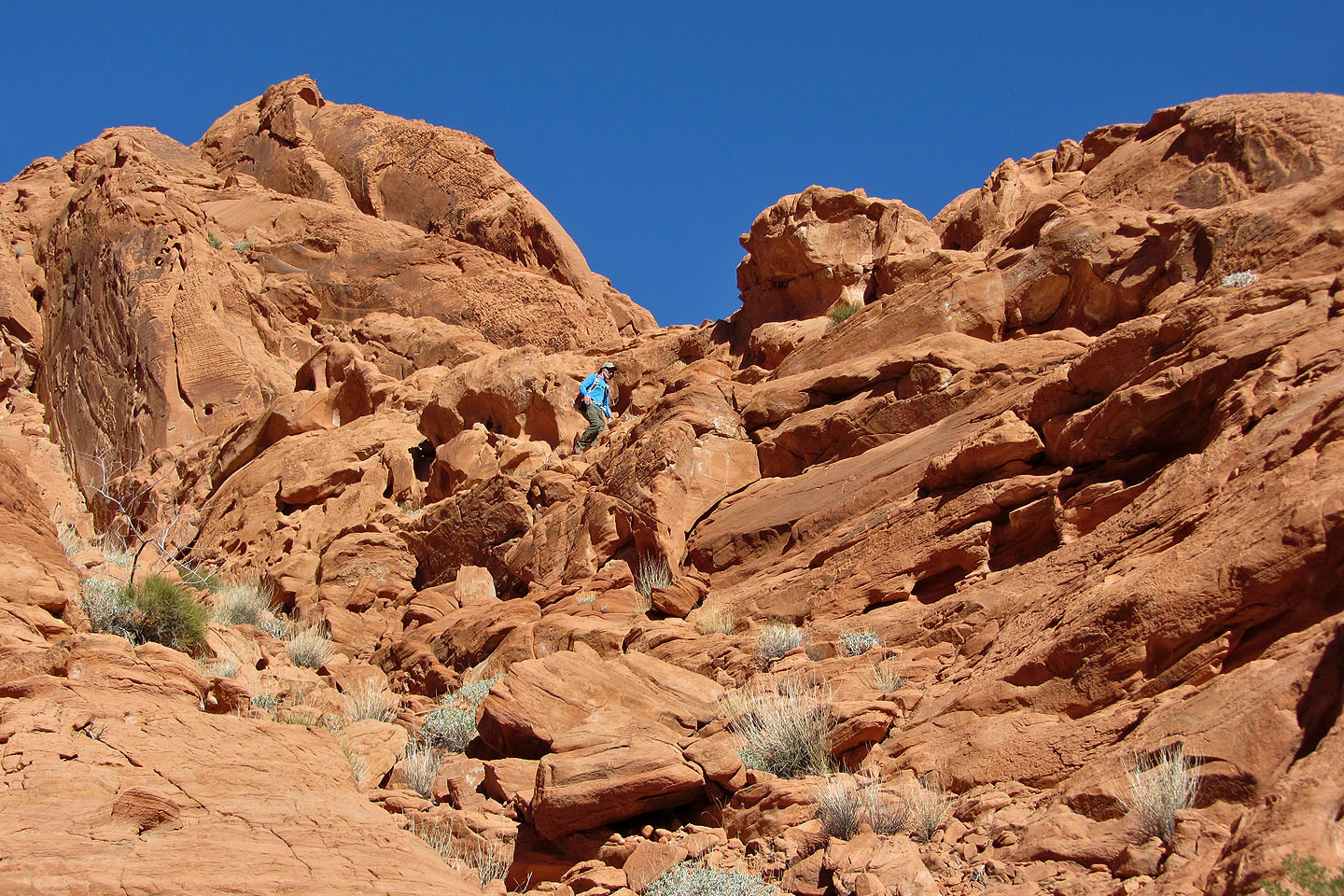 Fire Canyon turns right, but we kept left and scrambled over this headwall to reach a wash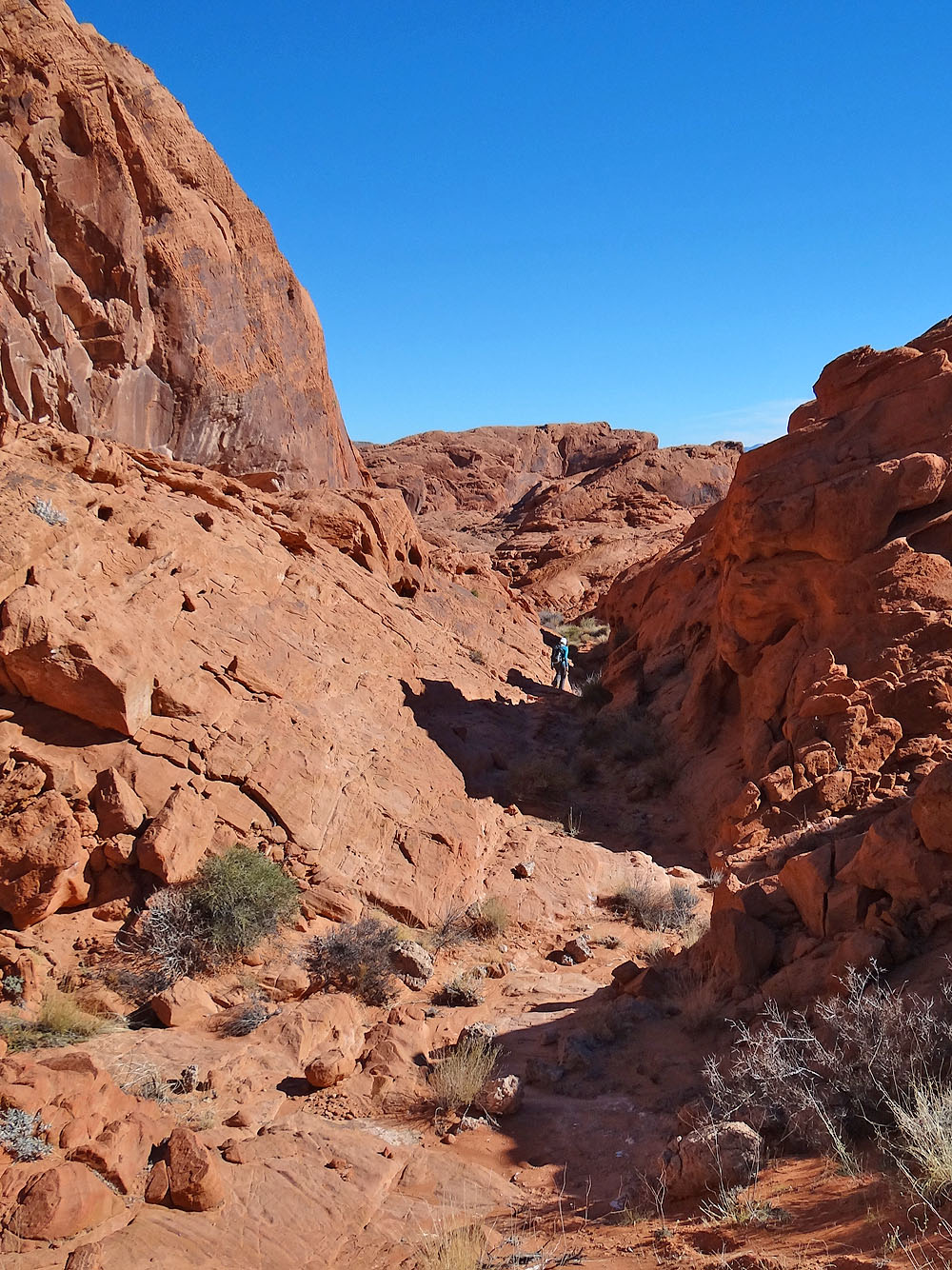 The wash hits another wash at a right angle which will take us to the
base of Silica Dome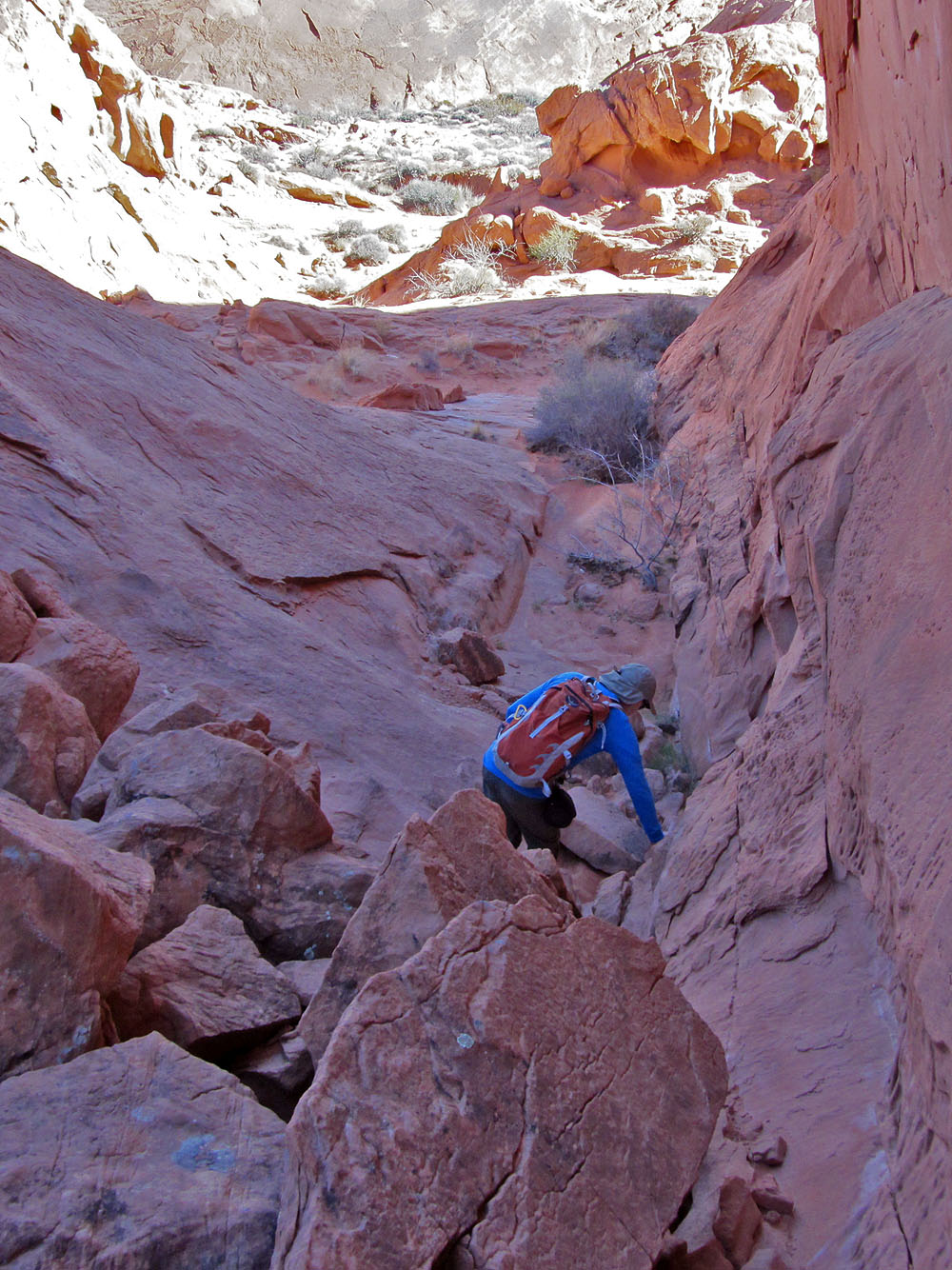 The next wash is ahead (mouse over to look back)


Heading down the next wash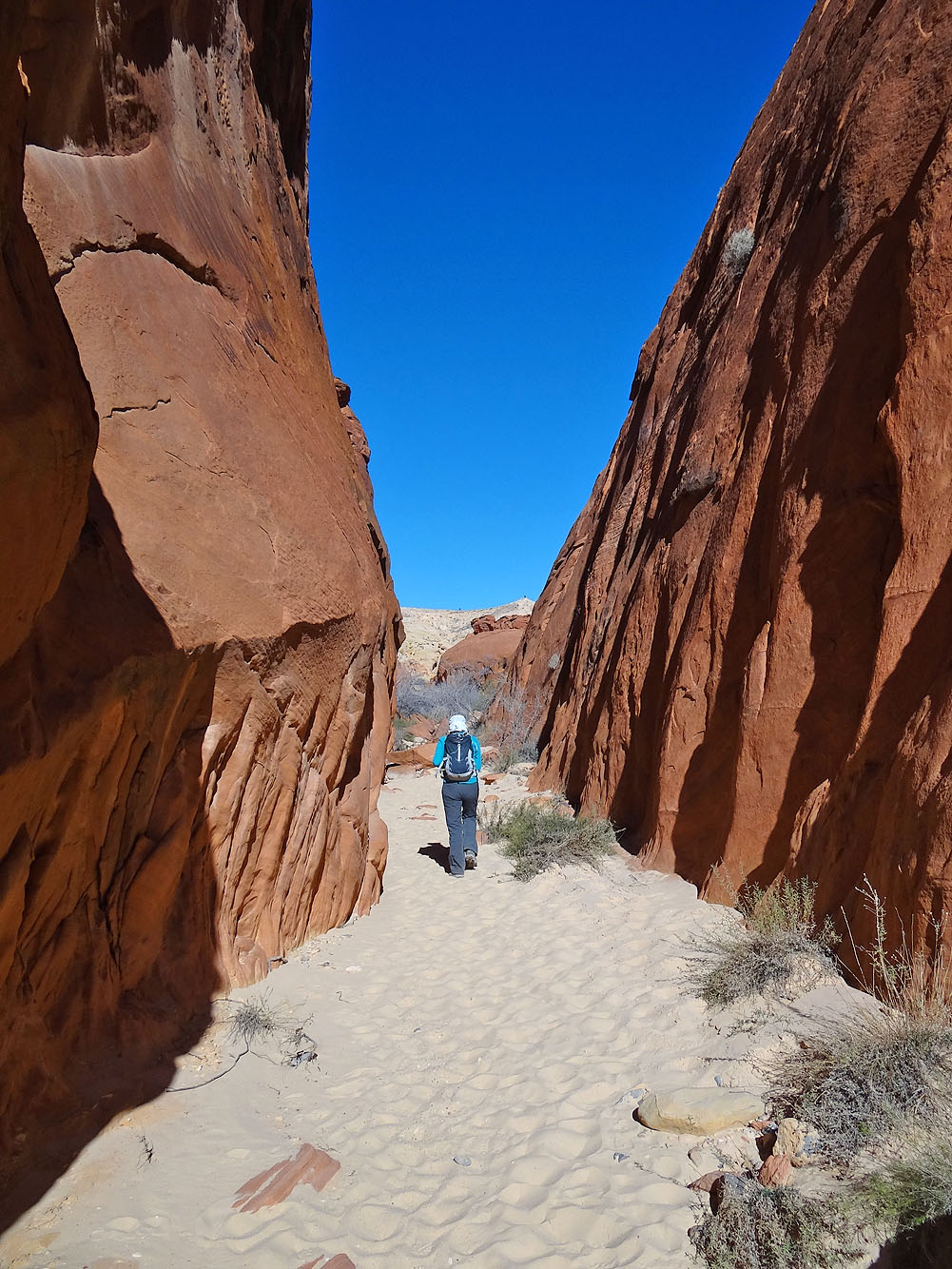 We walked through a brief canyon

Silica Dome from the wash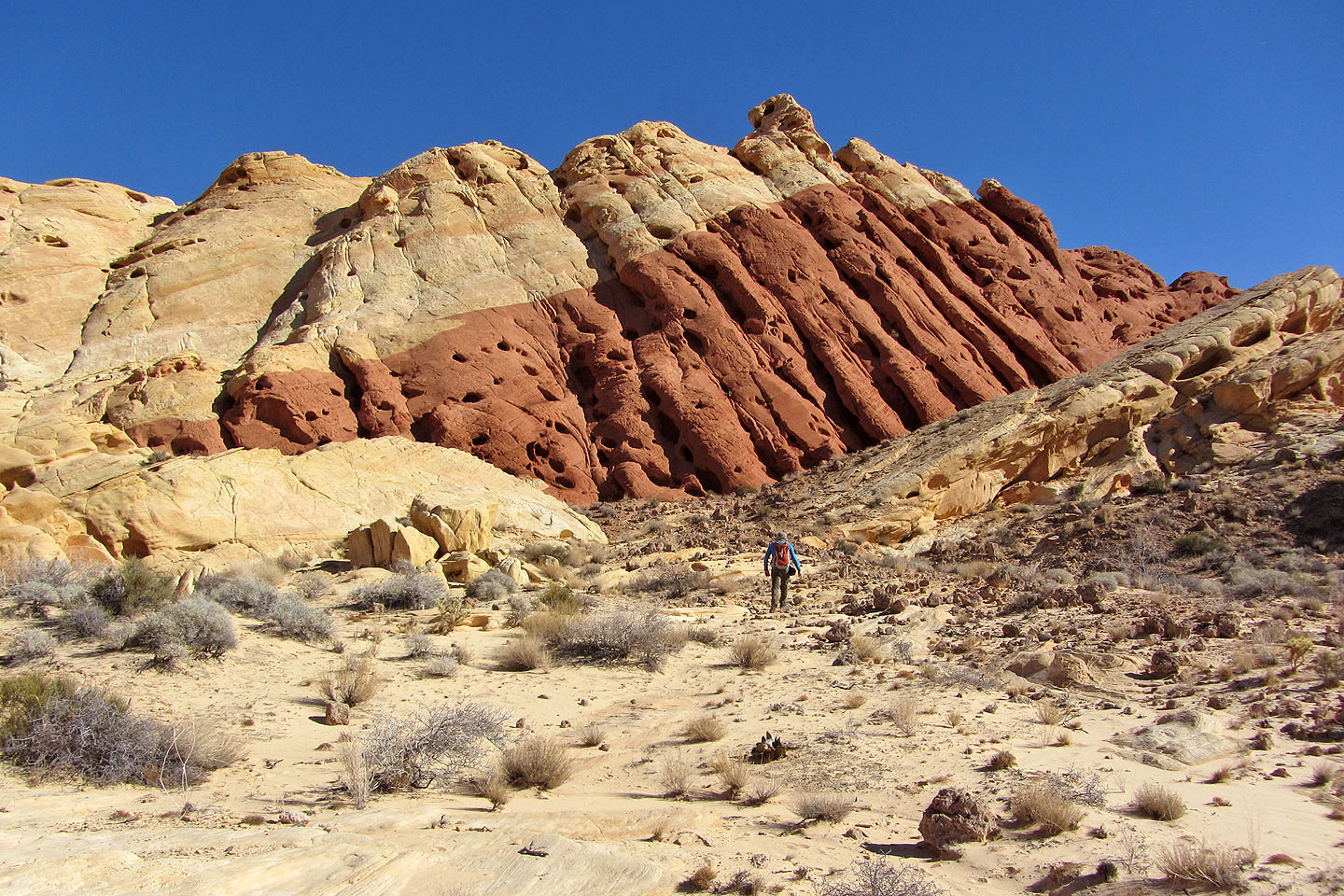 We headed to the base of the mountain where we found a hidden wash on our left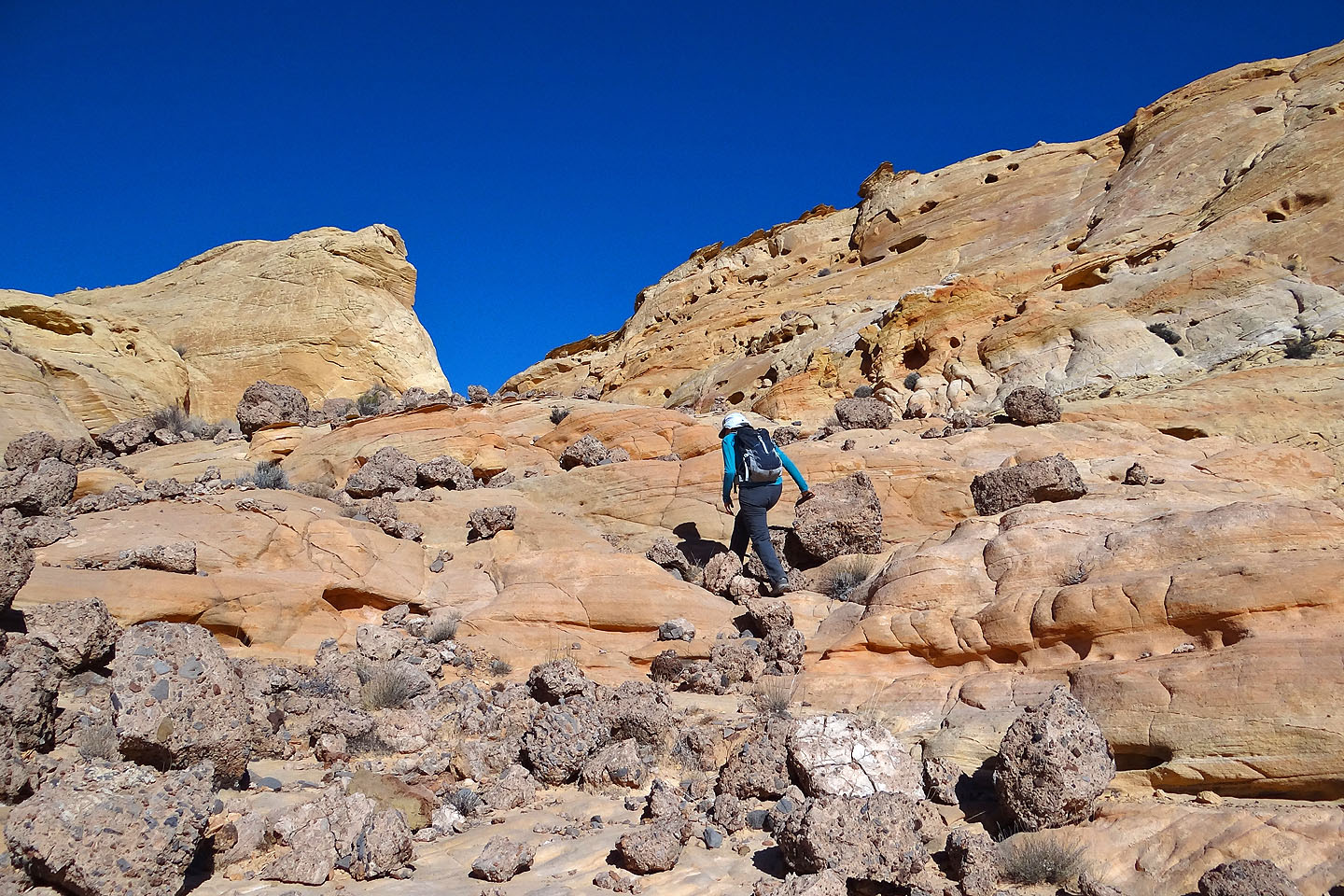 Hiking up the wash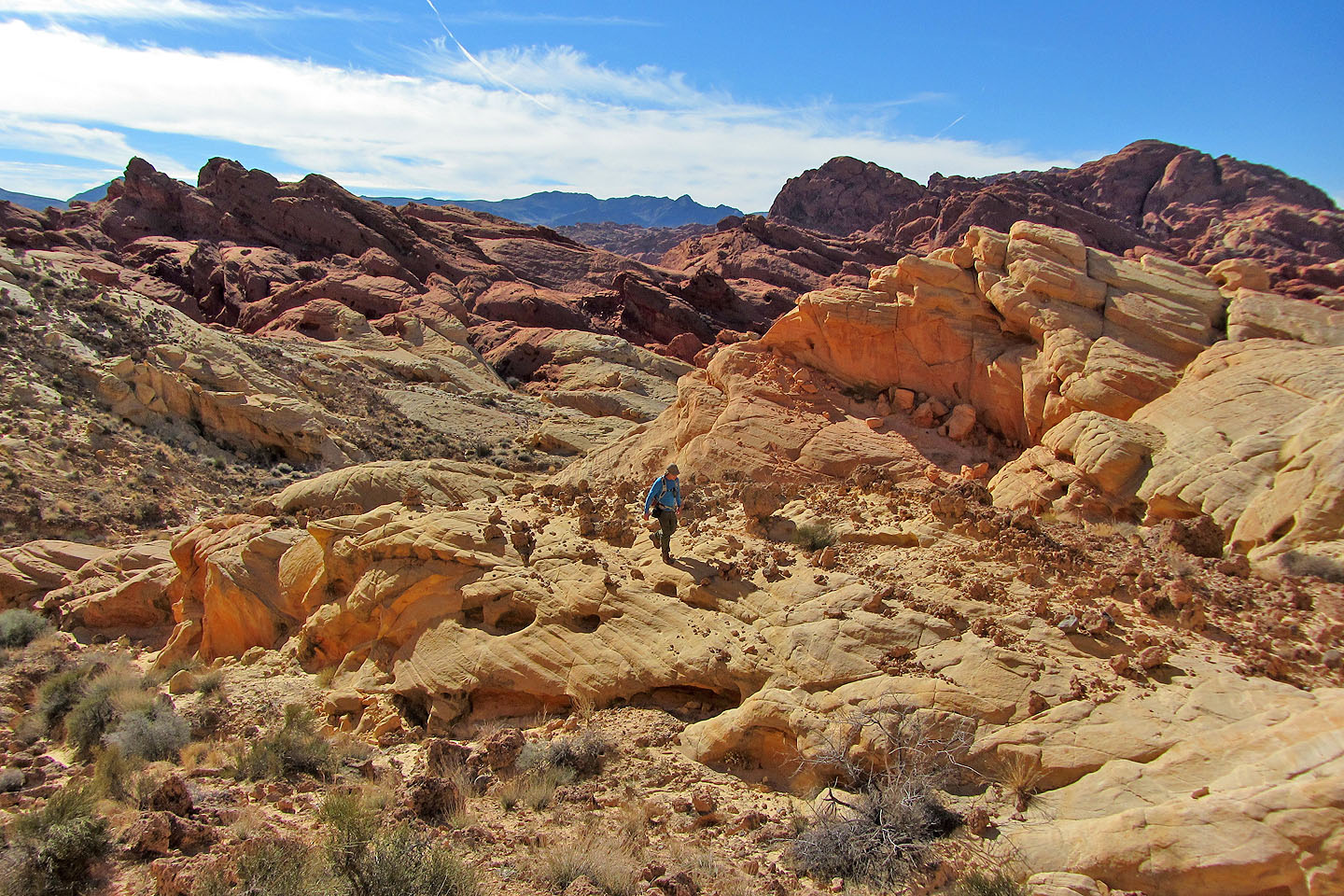 Looking back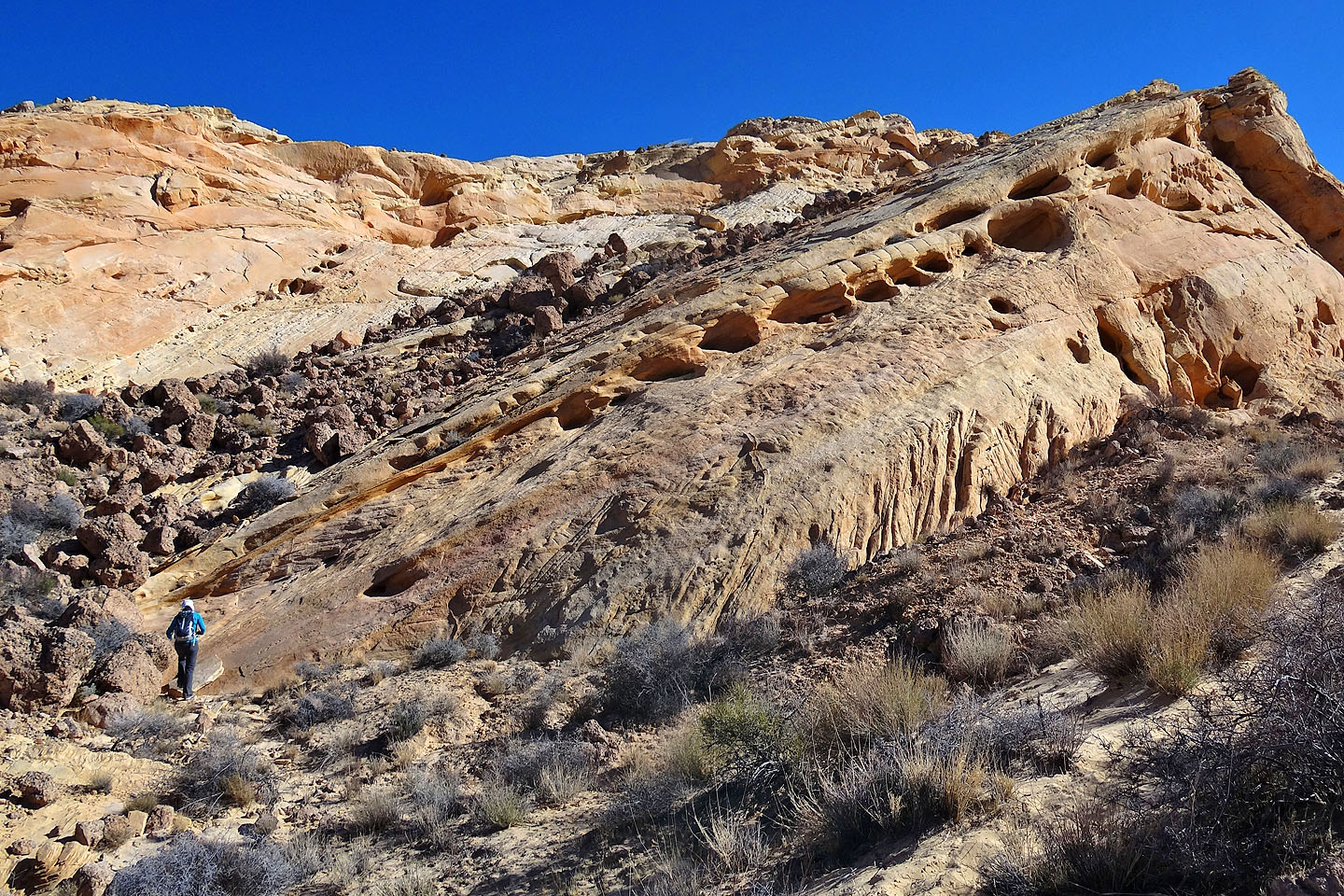 Around the next bend we found easy slopes to ascend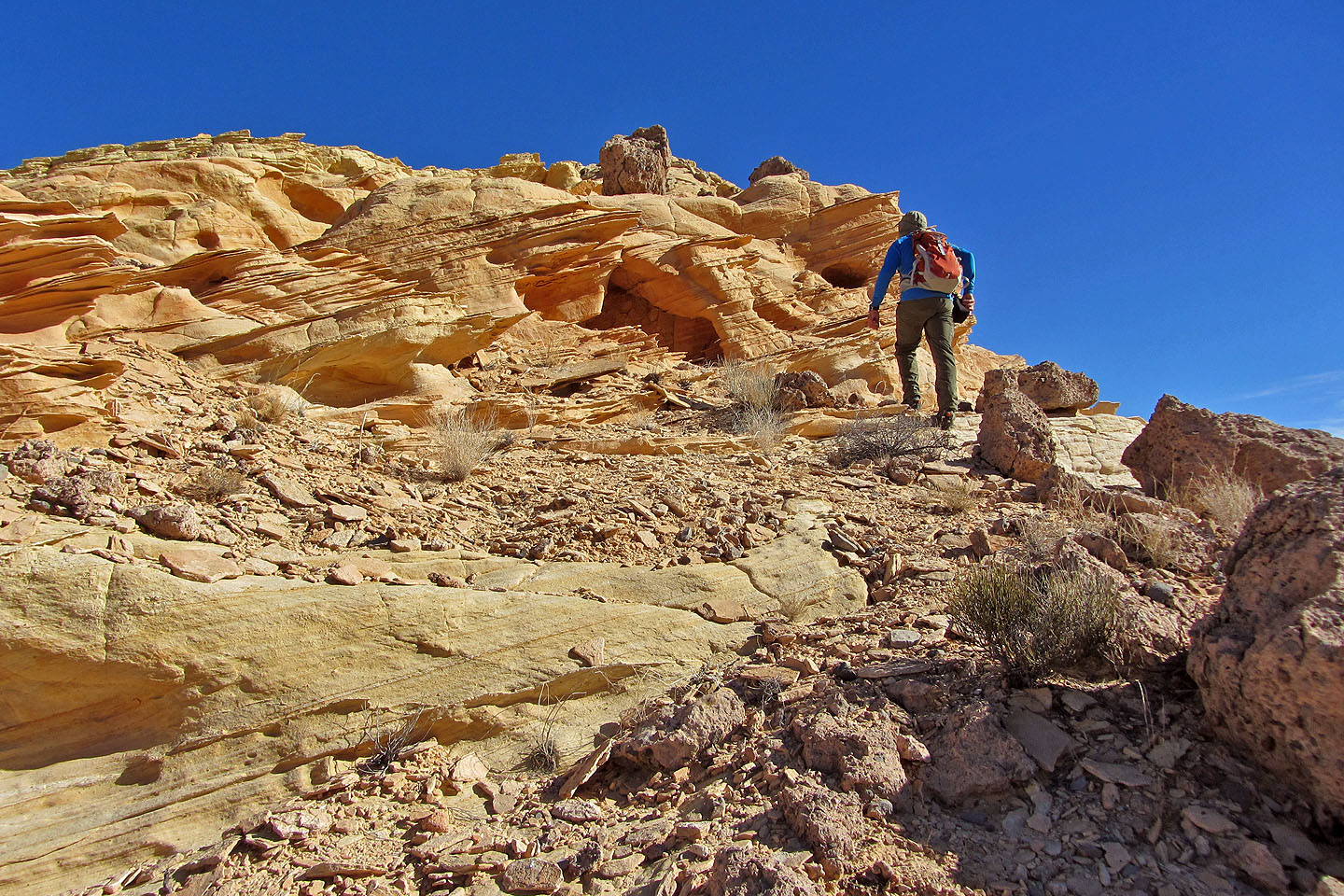 Delicate rock (mouse over for a closer look)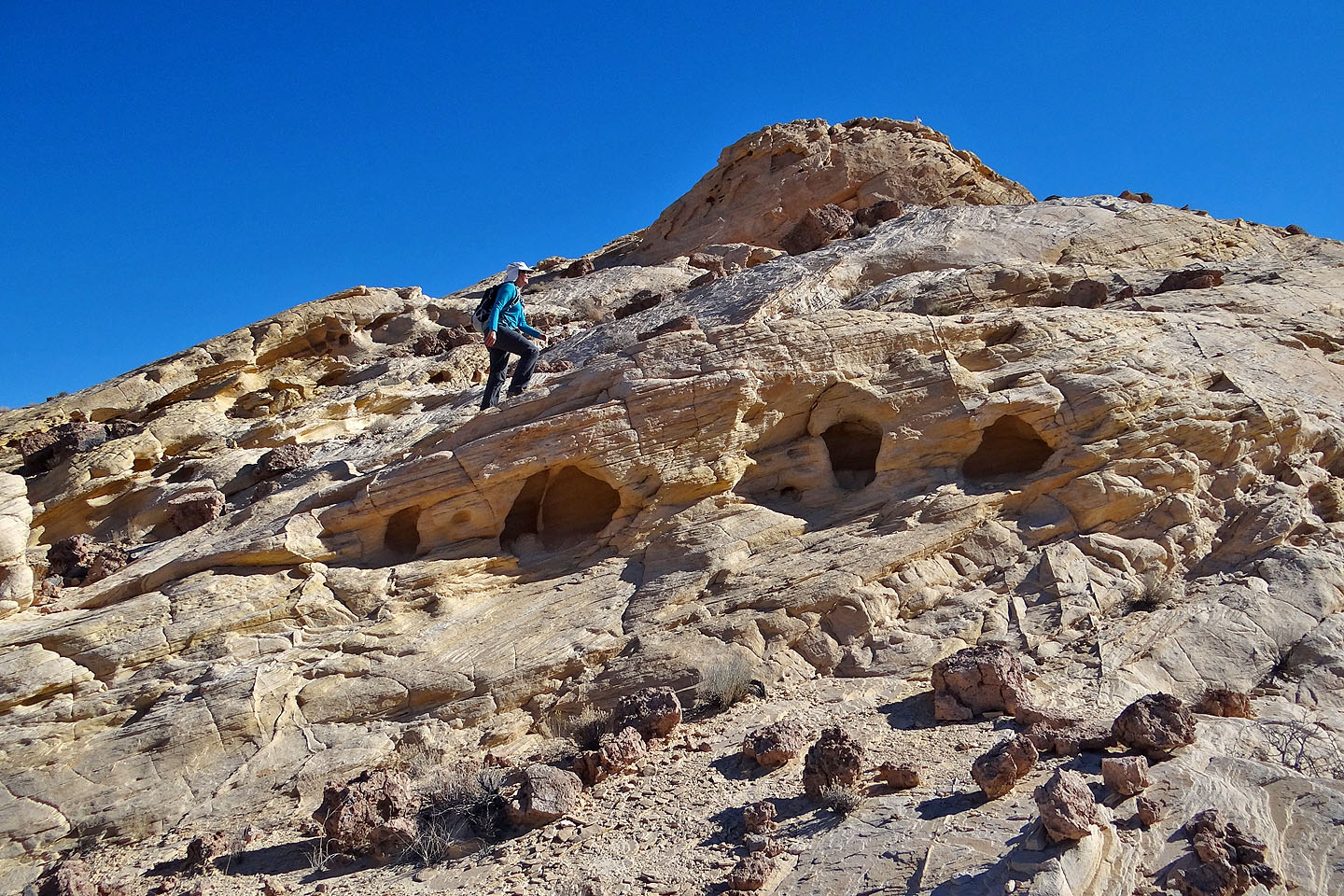 The summit dome comes into view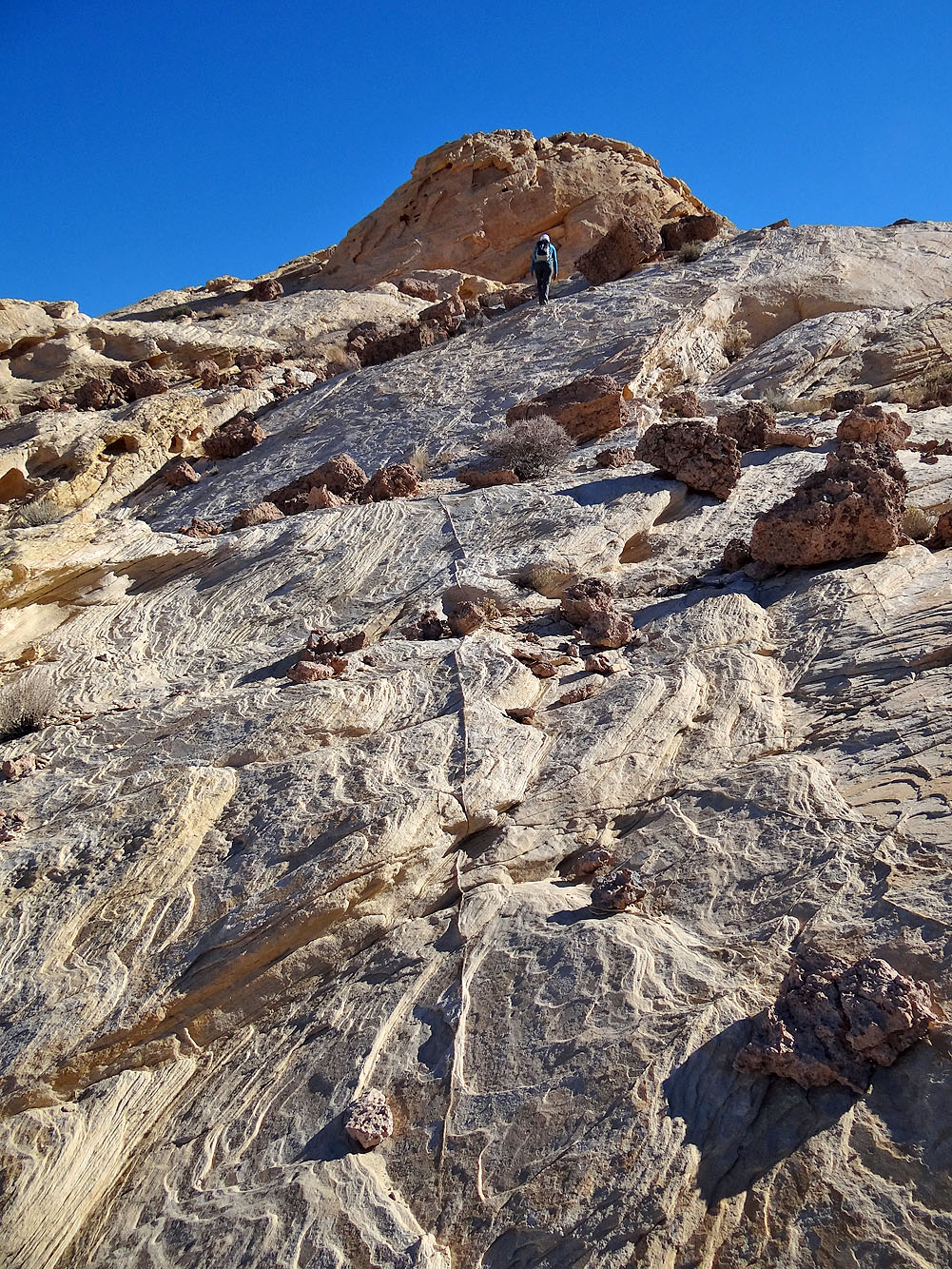 Slabs below the summit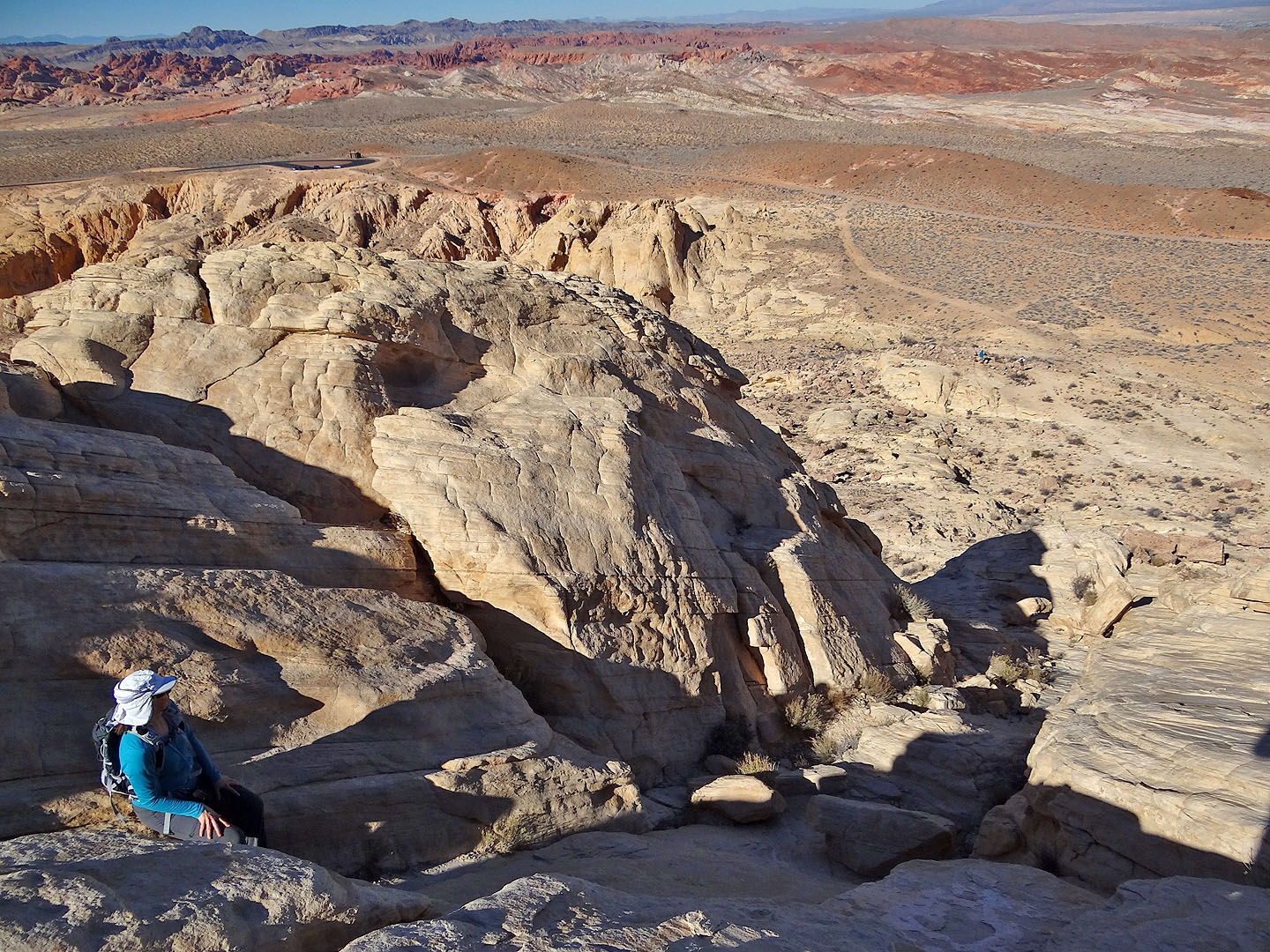 Looking down the scramble section below the summit. Silica Dome parking lot is visible in upper left. From there it's a short walk to the base of the dome.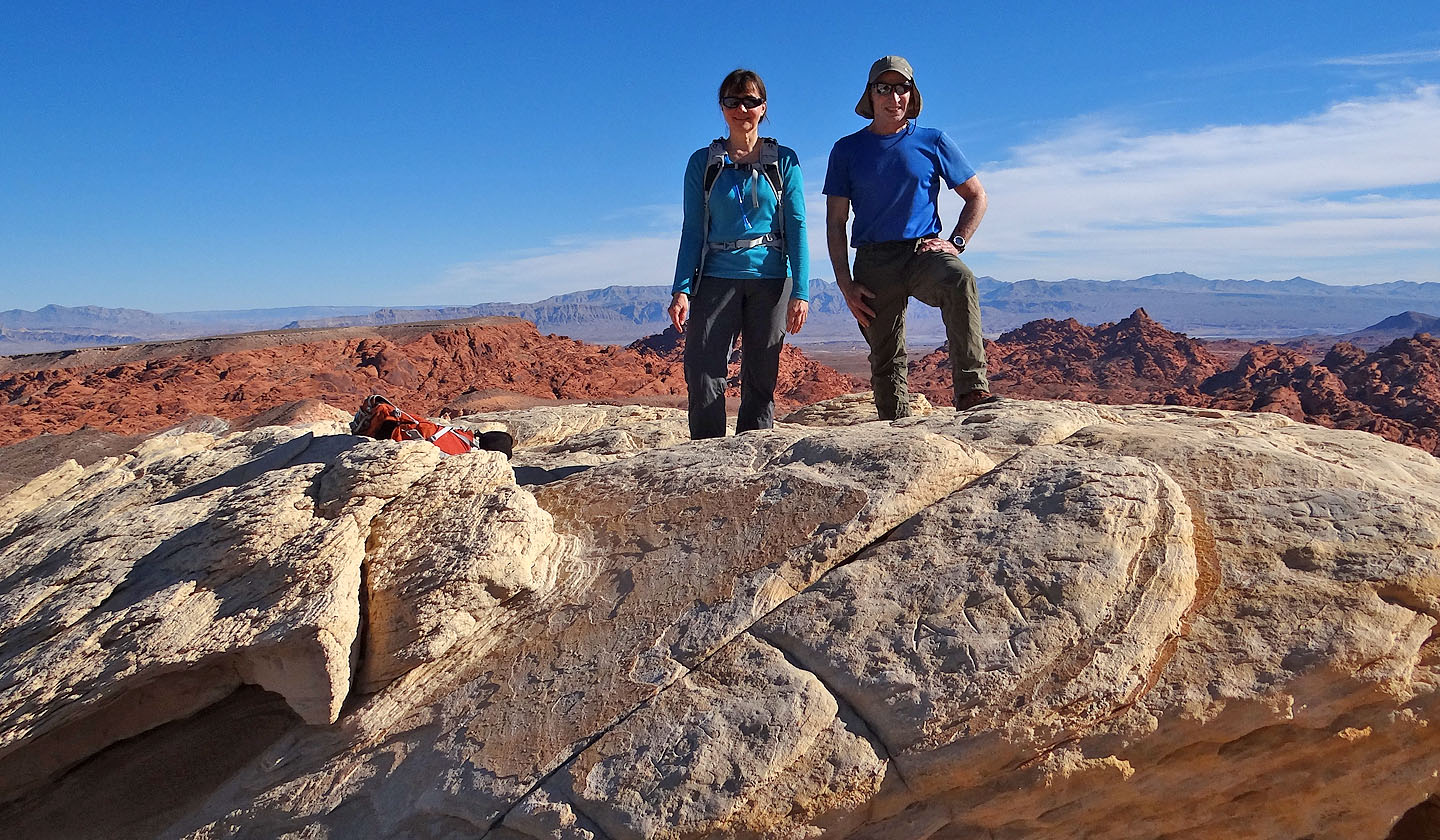 On the summit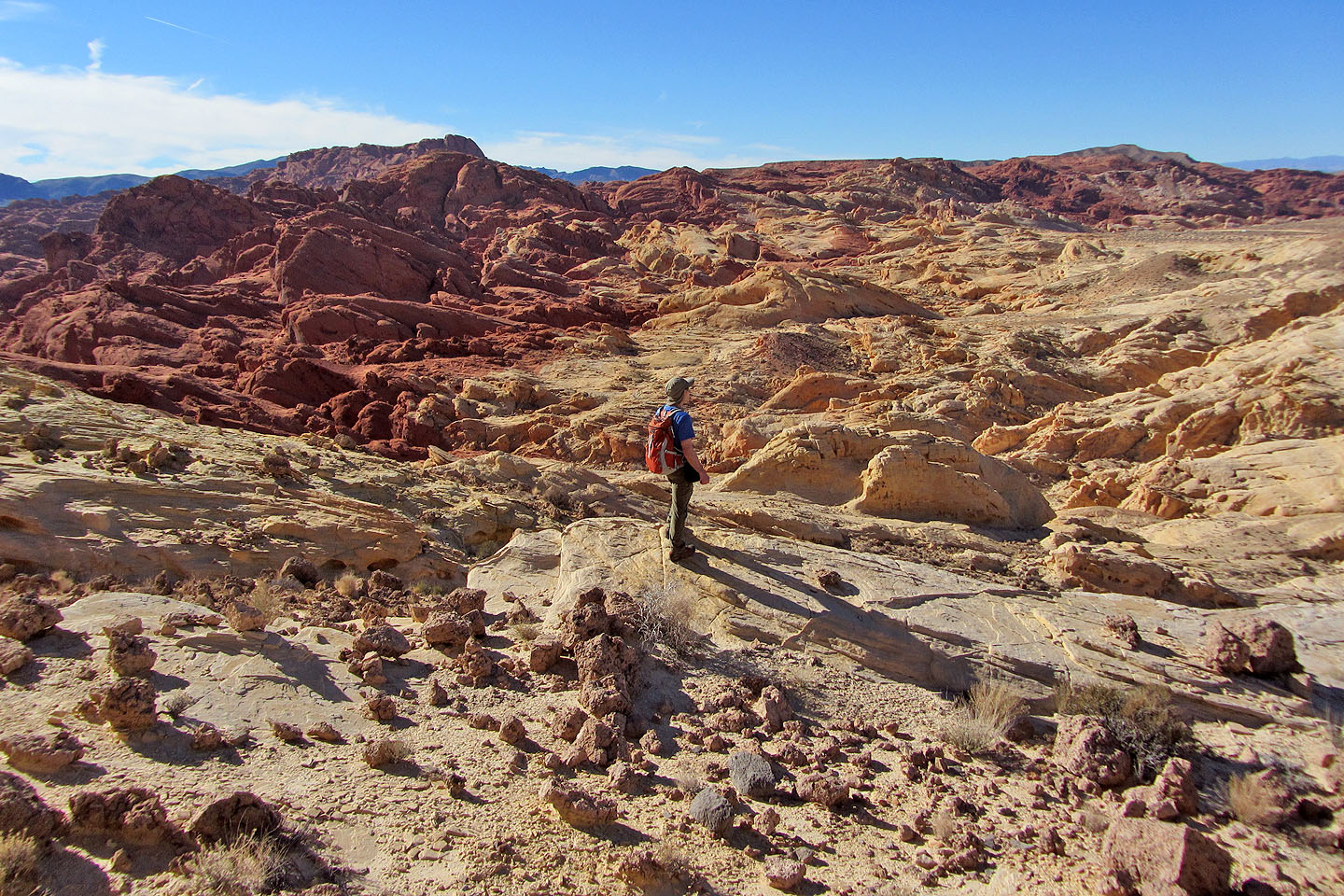 Hopelessly trying to determine a direct route back to the arch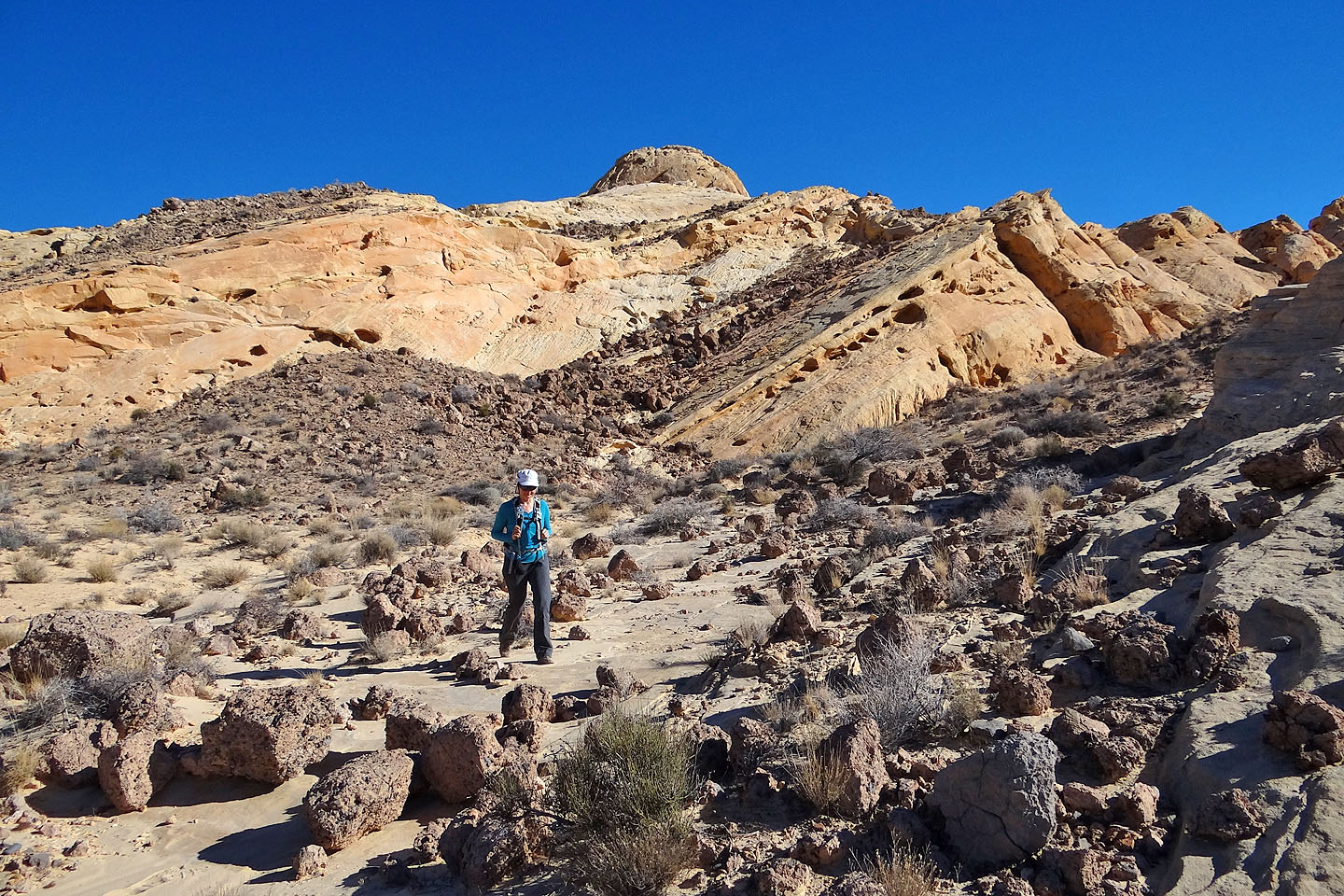 Heading back down to the wash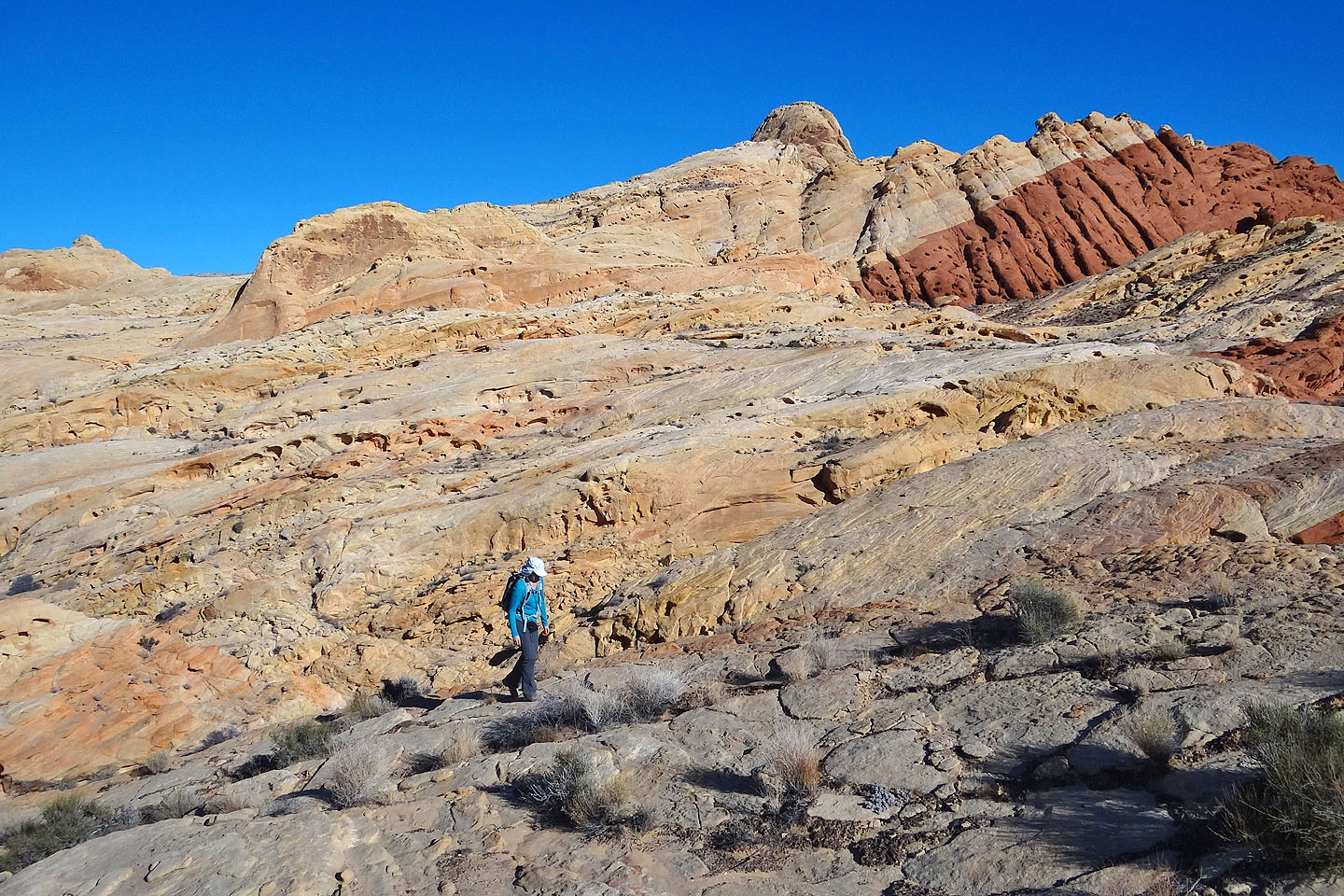 Looking back after reaching the other side of the wash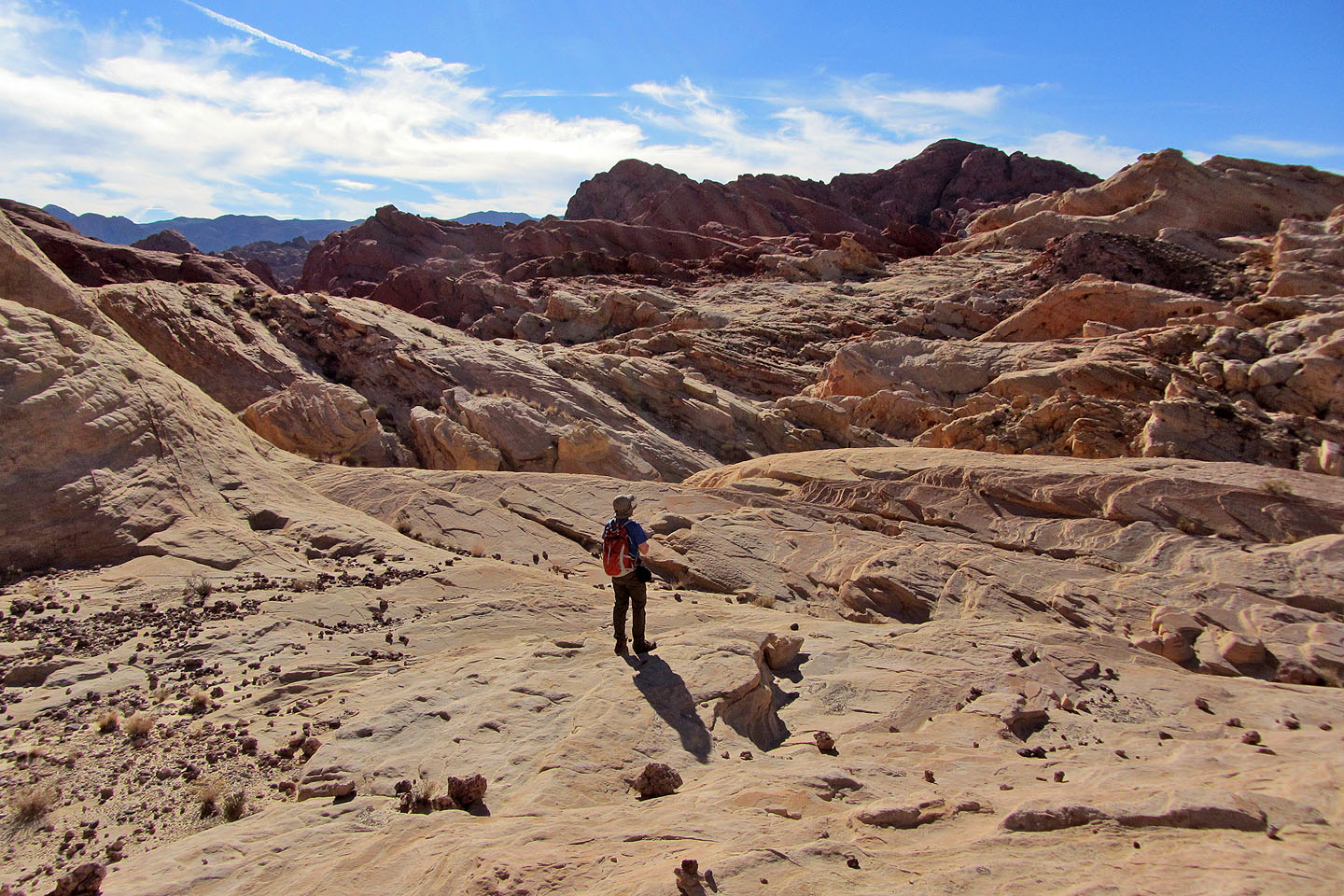 Routefinding still appeared hopeless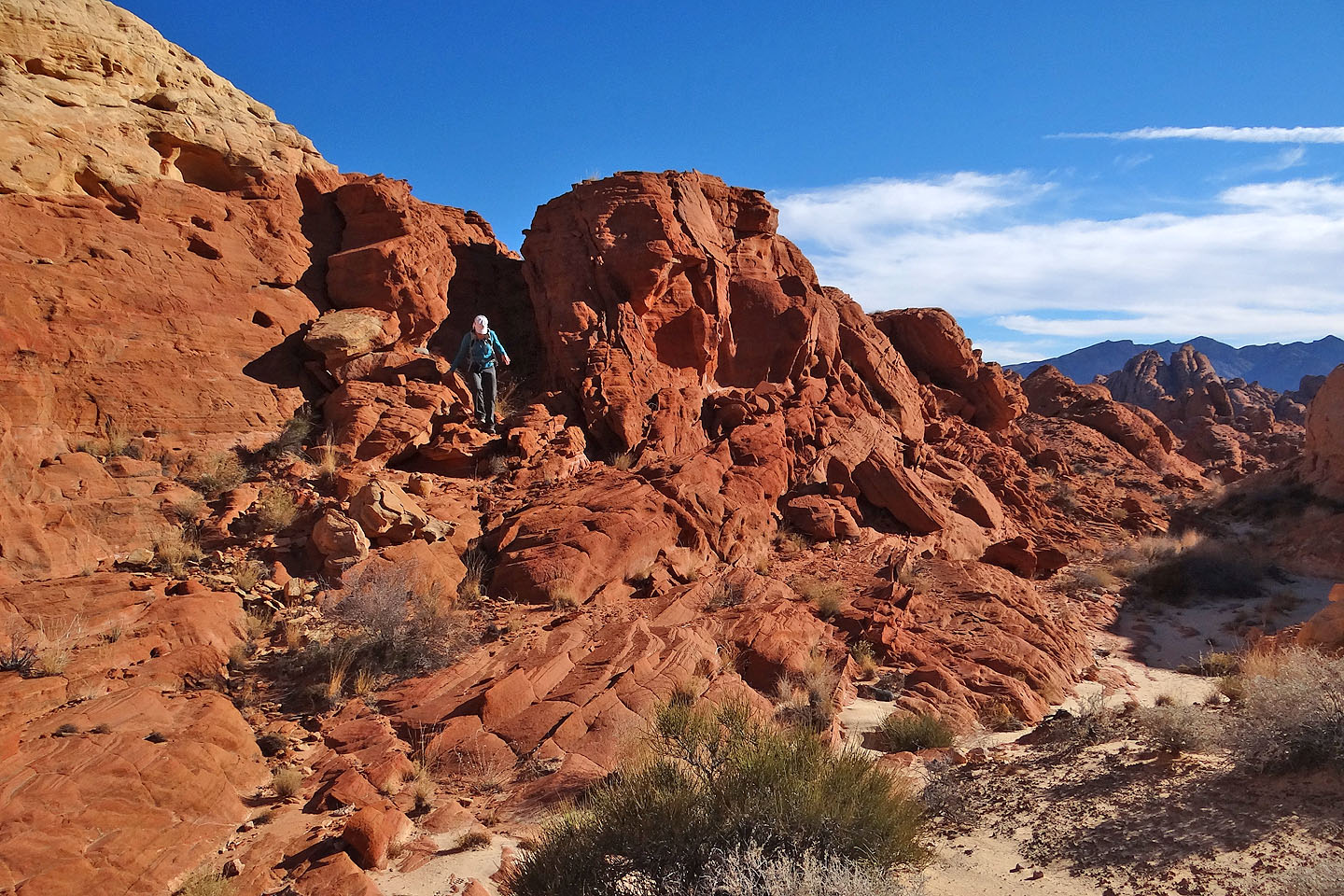 Our route took us over ridges and across washes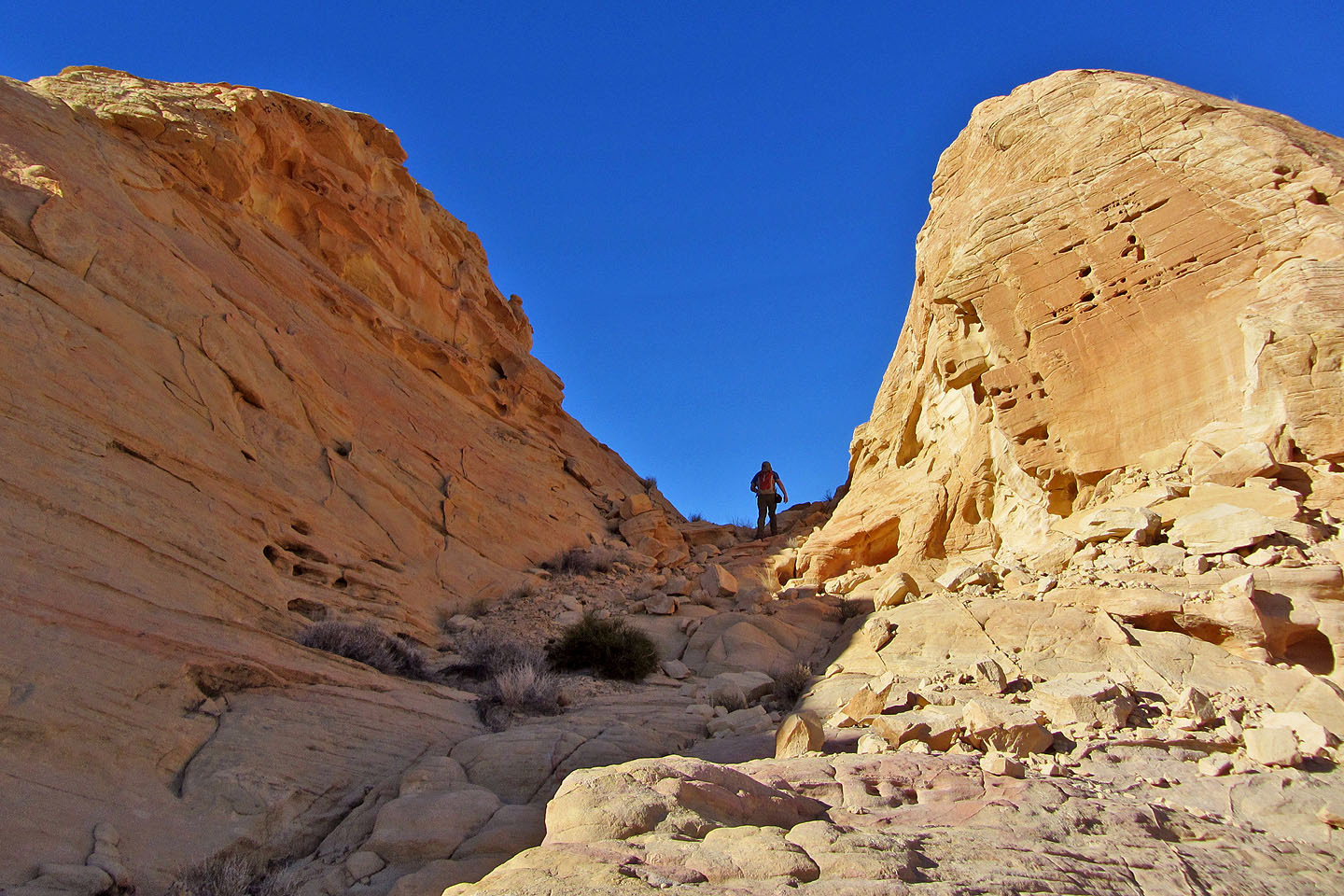 Steep terrain forced us to climb high and to the right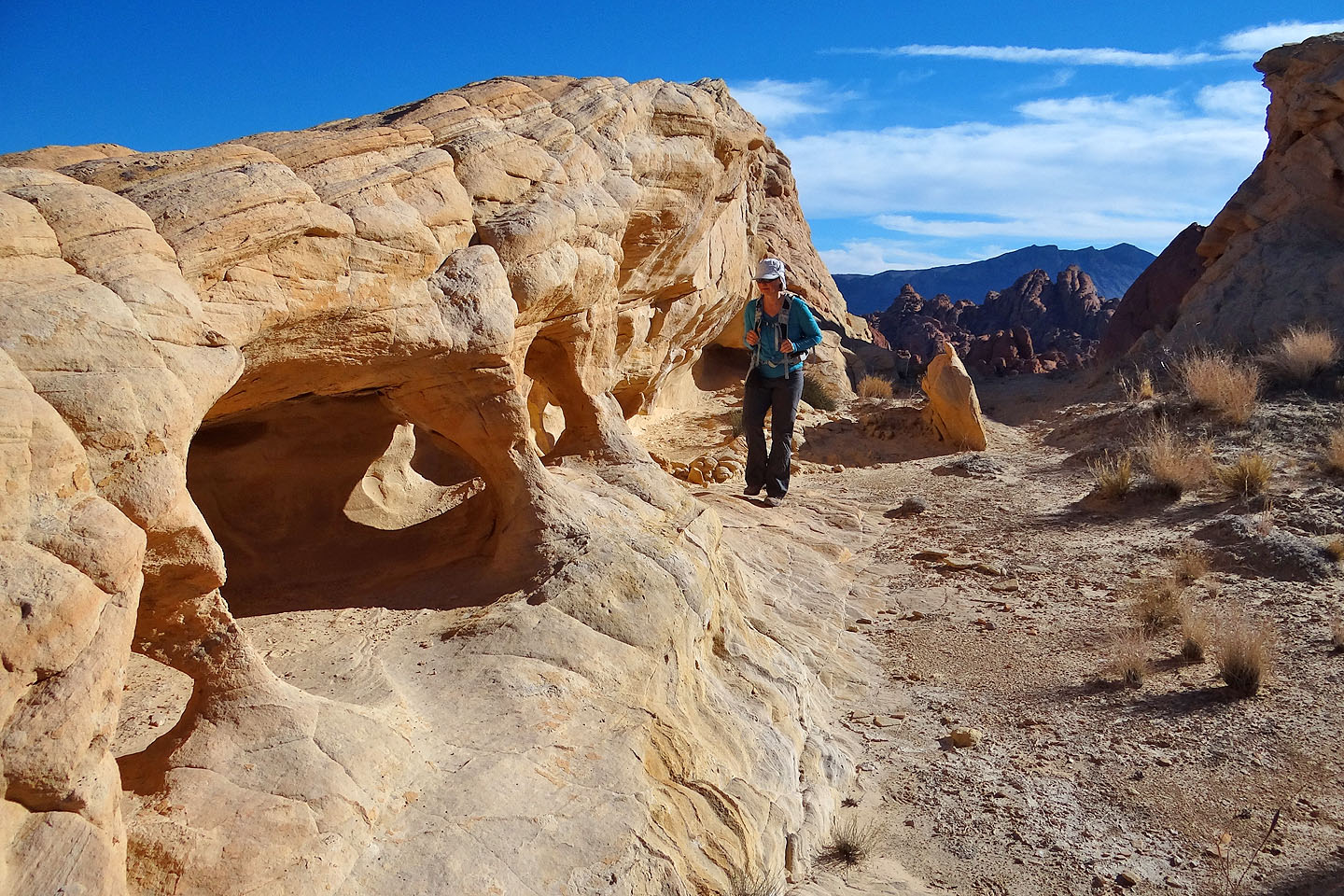 We passed a series of tiny arches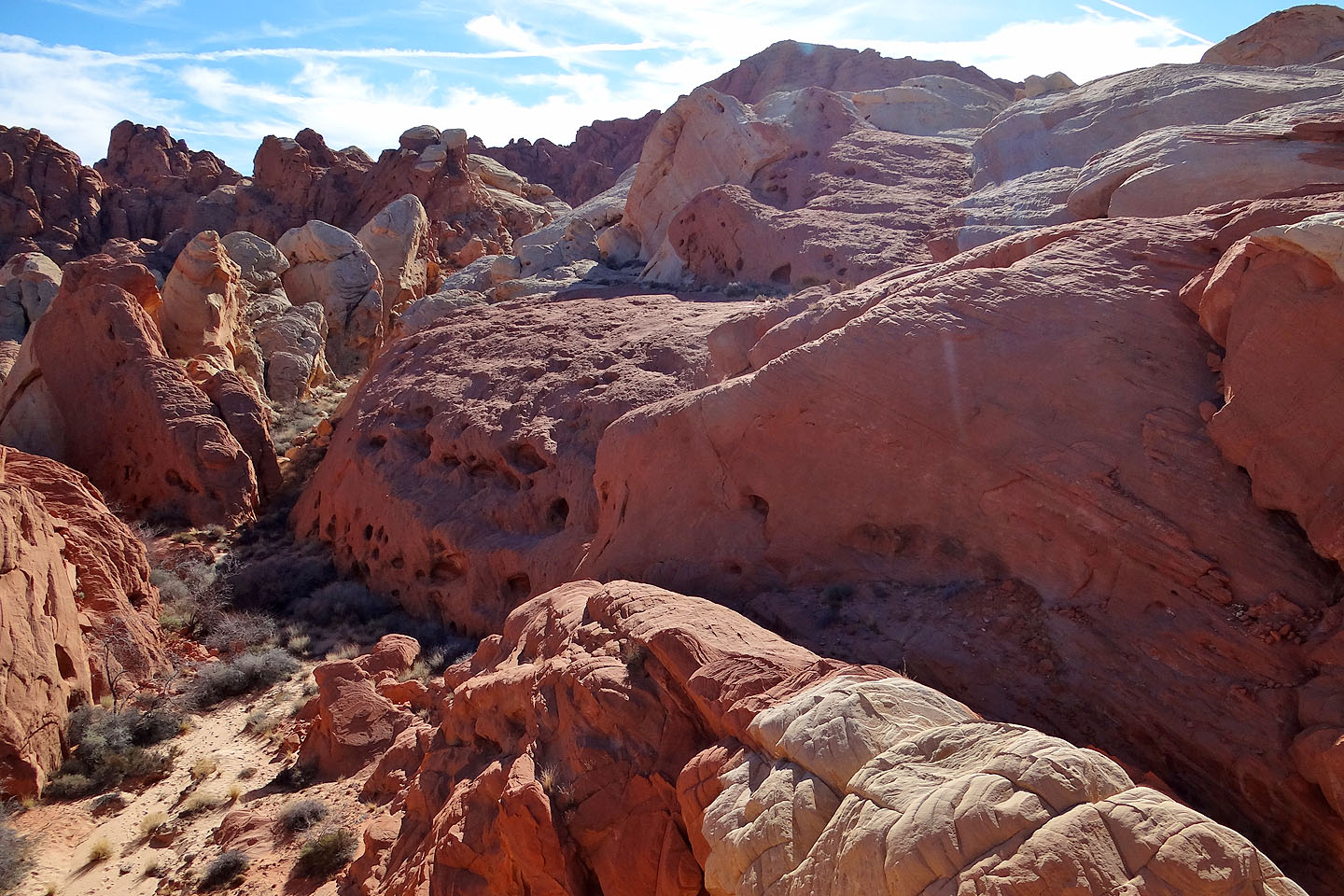 There appeared no way to cross this chasm so we went around it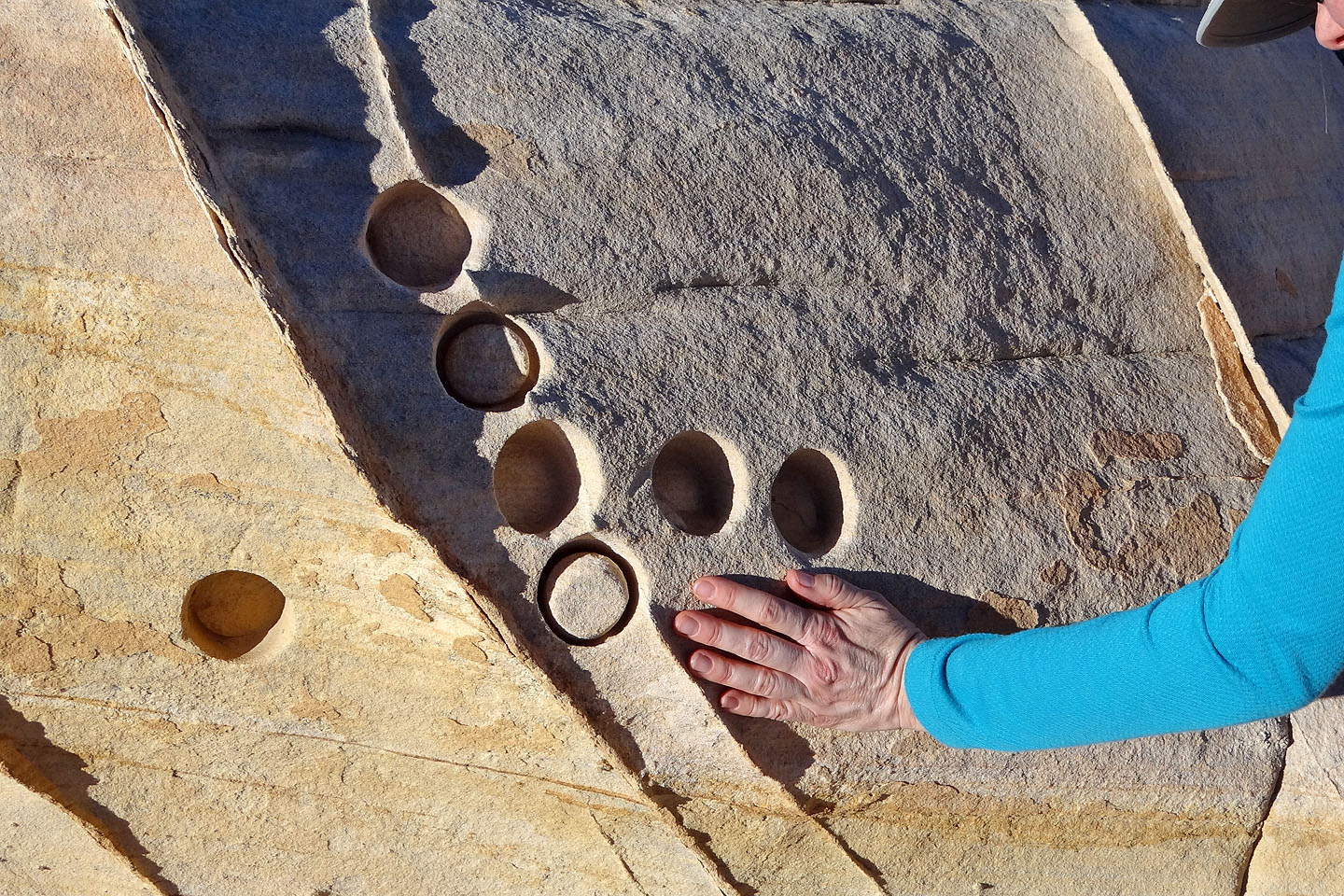 Looks like someone has been drilling here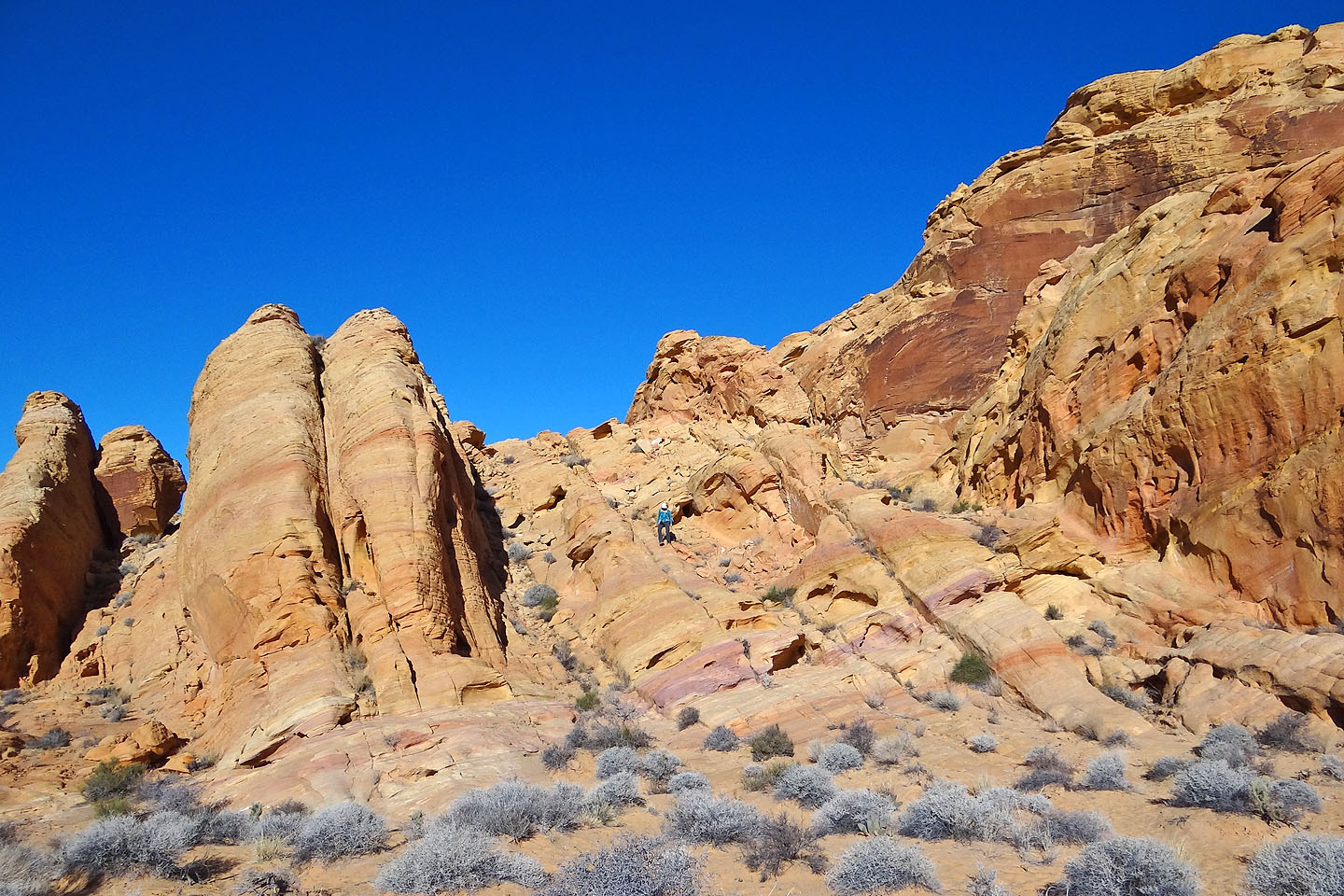 Coming down the rise near the arch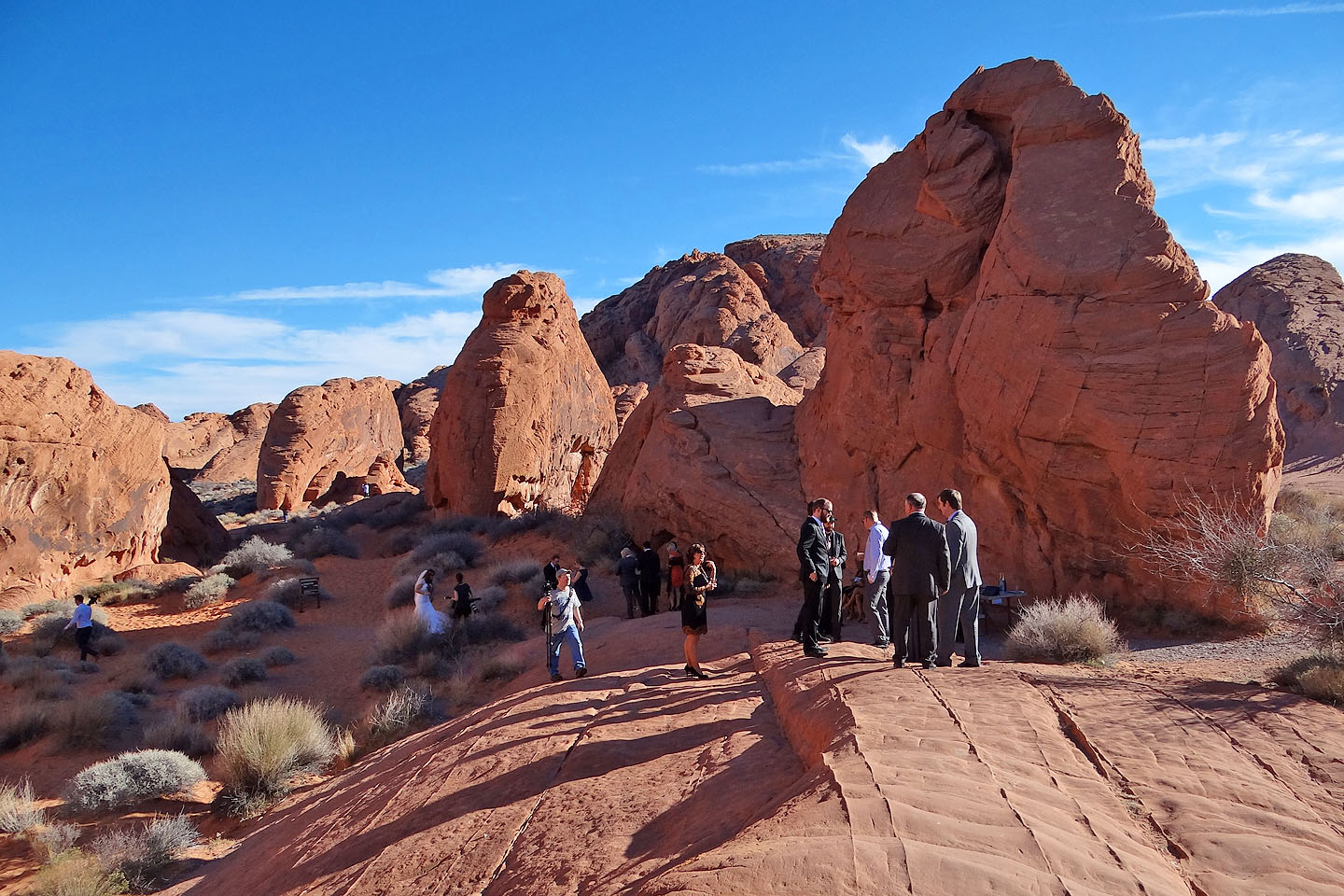 Back at the trailhead a wedding celebration is taking place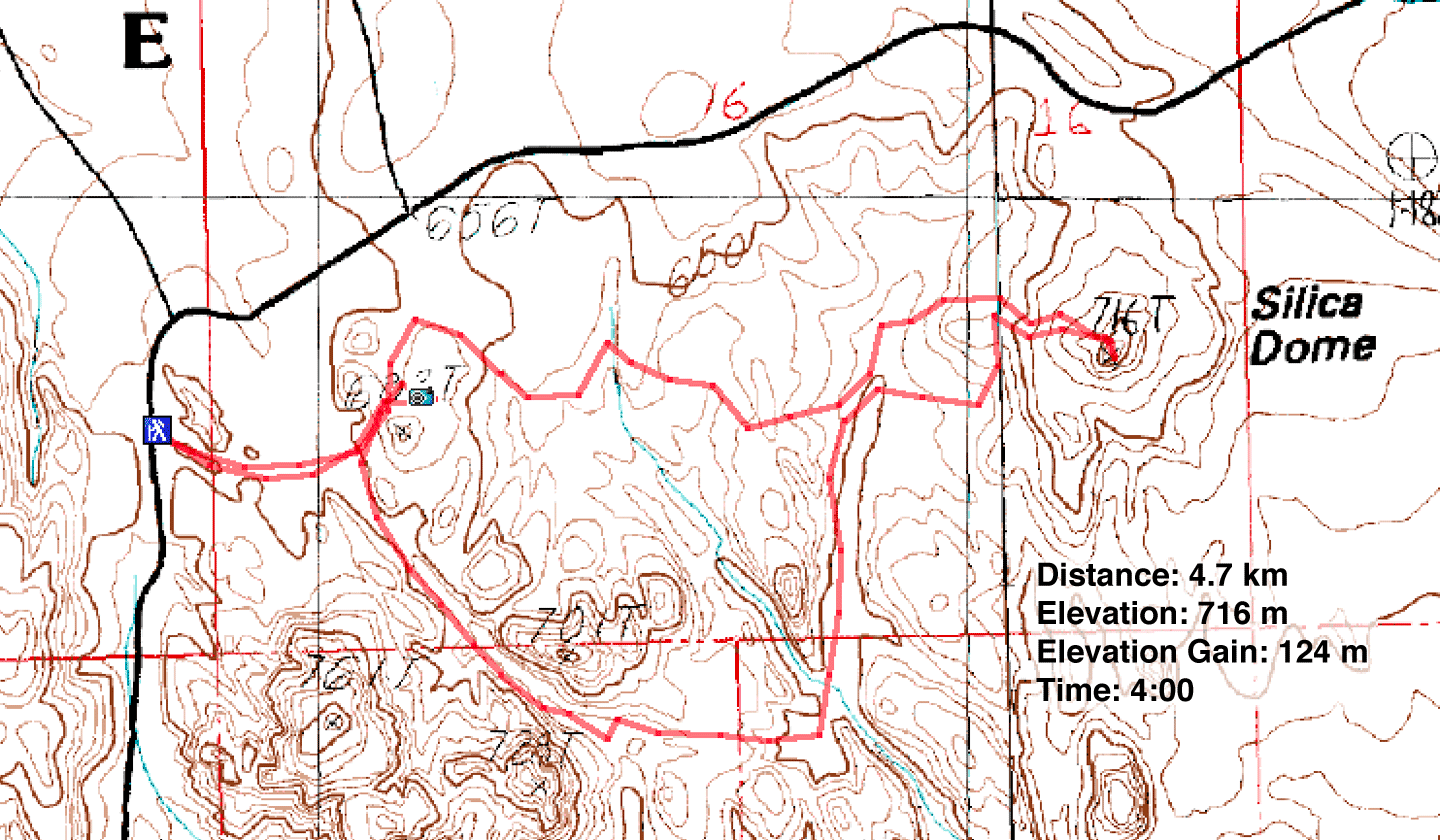 Valley of Fire East, Valley of Fire West Topos (2.9 mi, 2349 ft, 407 ft)