bobspirko.ca | Home | Canada Trips | US Trips | Hiking | Snowshoeing | MAP | About

River Mountain
Boulder City, Nevada
April 20, 2016
Distance: 7.0 km (4.3 mi)
Cumulative Elevation Gain: 345 m (1132 ft)
After climbing Red and Black Mountains near Boulder City last year, it was only natural that Dinah and I return to do the slightly higher River Mountain to the north. This short hike is not particularly scenic – more of a leg-stretcher when time is short, and you feel the urge to sign a summit register.
Unlike Red and Black, we didn't start River from the city. Instead, we drove up Bootleg Canyon Road, a smooth, dirt road that is a continuation of Canyon Road off of Hwy. 93. We parked in a parking lot on the west side of Red Mountain. From there, we set off on foot down a 4WD road on our left, dropping 70 m down to the broad desert valley below.
Dirt roads crisscross much of the area so it was easy to link together a few of these to create a walking route. The valley was unremarkable except for being remarkably dull. Cactus and yucca that prettify other desert landscapes are virtually missing here. We rarely saw any cactus, and all appeared stunted. A solitary yucca adorned the centre of the valley. No flitting birds or scurrying lizards caught our eye.
So we welcomed a change of pace when we left the road and started hiking up the southwest ridge. The trailless ascent over rocks and through knee-high bushes led us to the summit. There we found a register in a metal ammo box and a worthwhile view of Lake Mead. After a short stay, we continued to the end of the ridge before following a trail down to the saddle on our right.
At the saddle, we had lunch in the shade of a huge hydro pole, one of many strung across the desert here. After lunch, we followed a powerline road back to the valley, back to a road we had been on earlier. We walked back up to the parking lot. So quick was this trip that we were back in Vegas before the mid-week rush-hour began.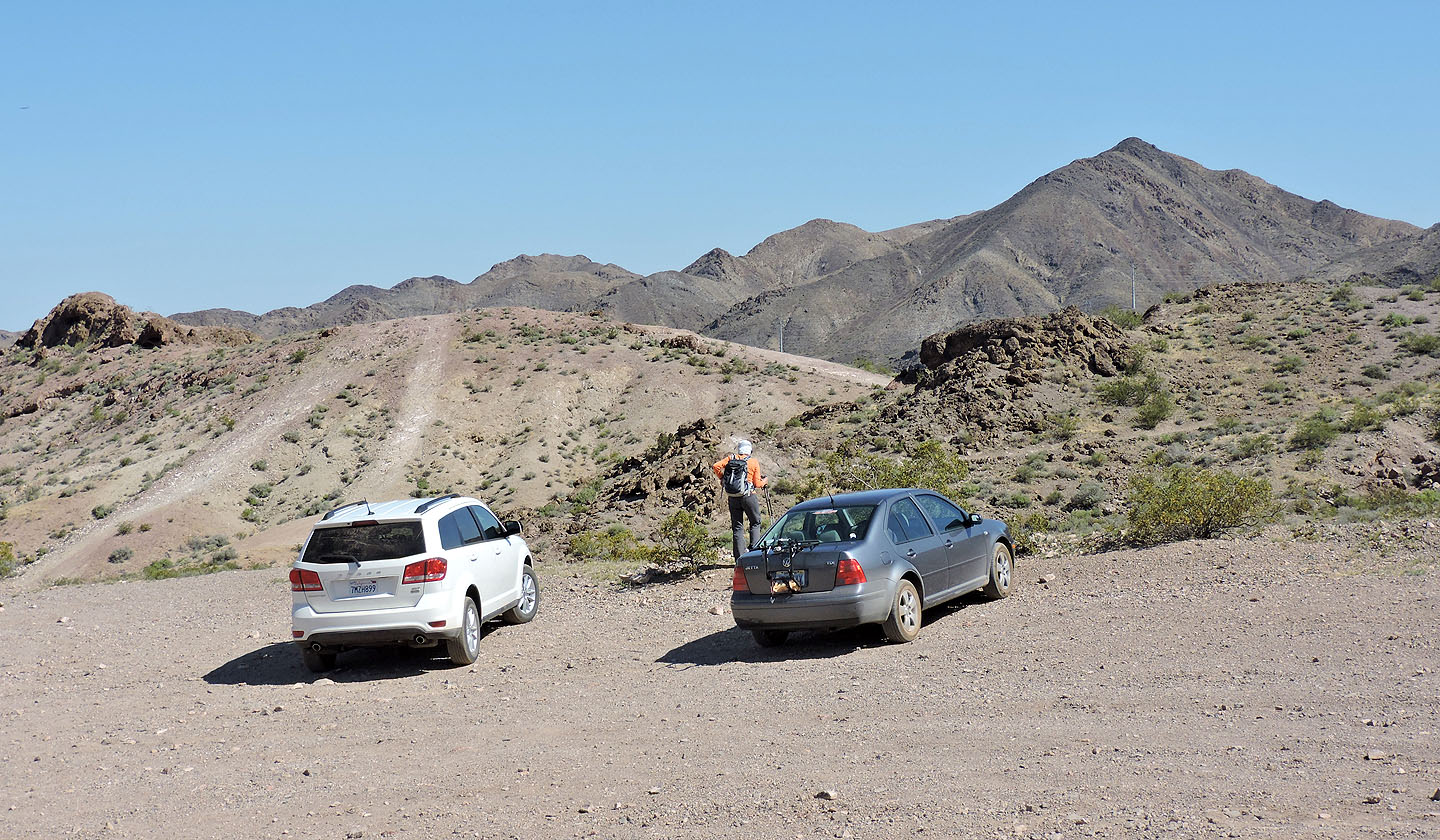 River Mountain seen from the parking lot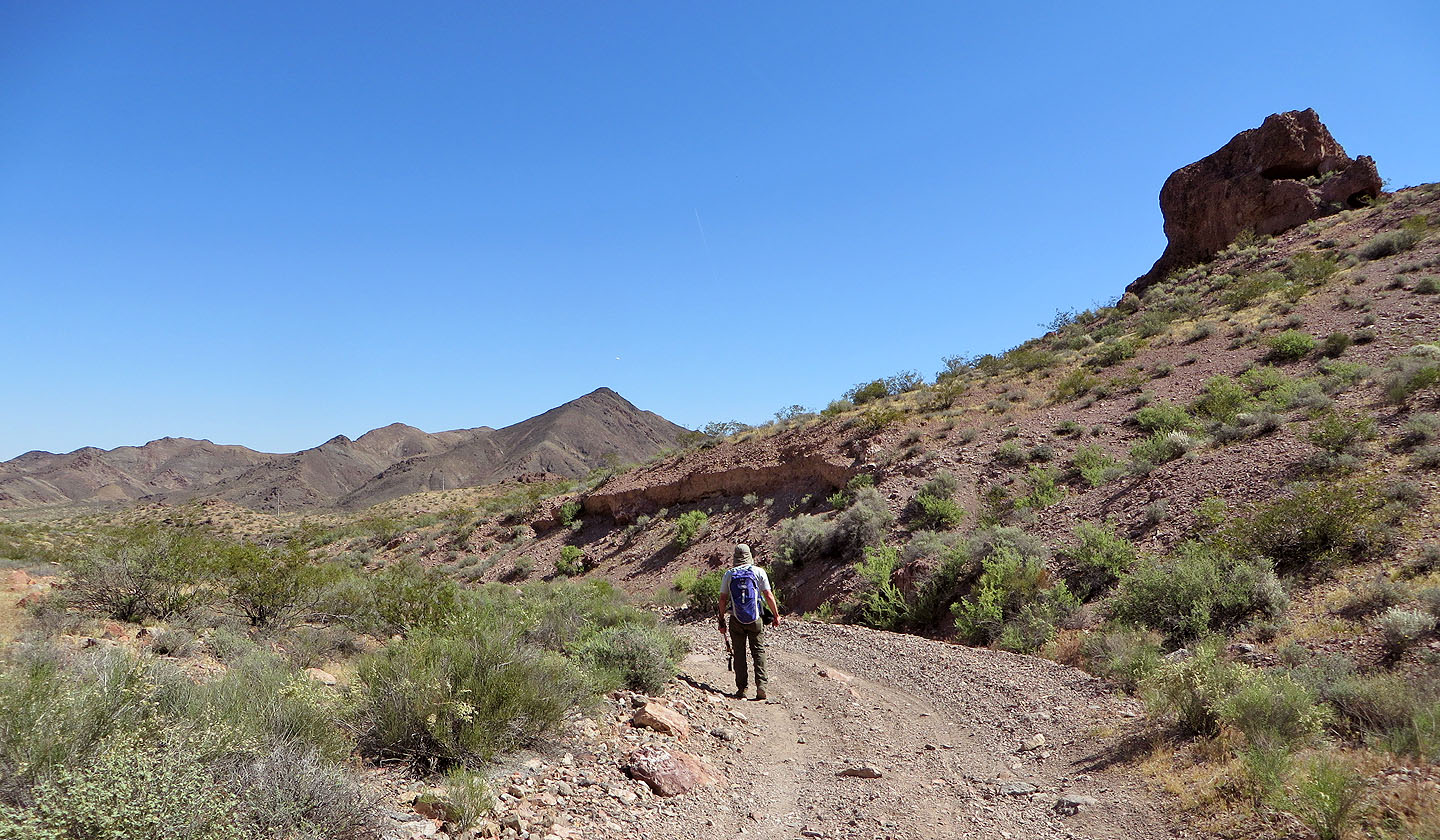 Walking down the road to the valley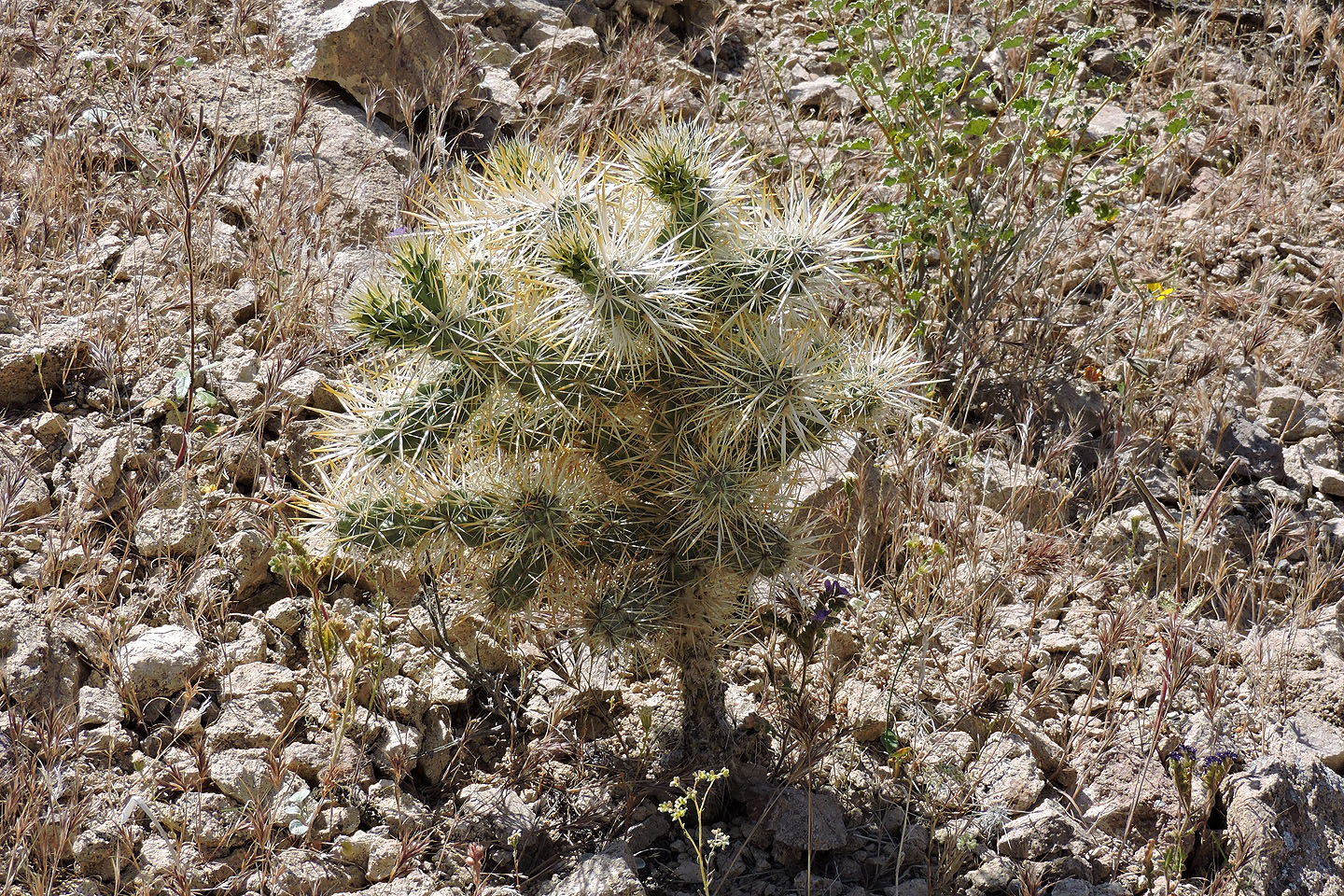 What few cactus we saw – like this cholla – were small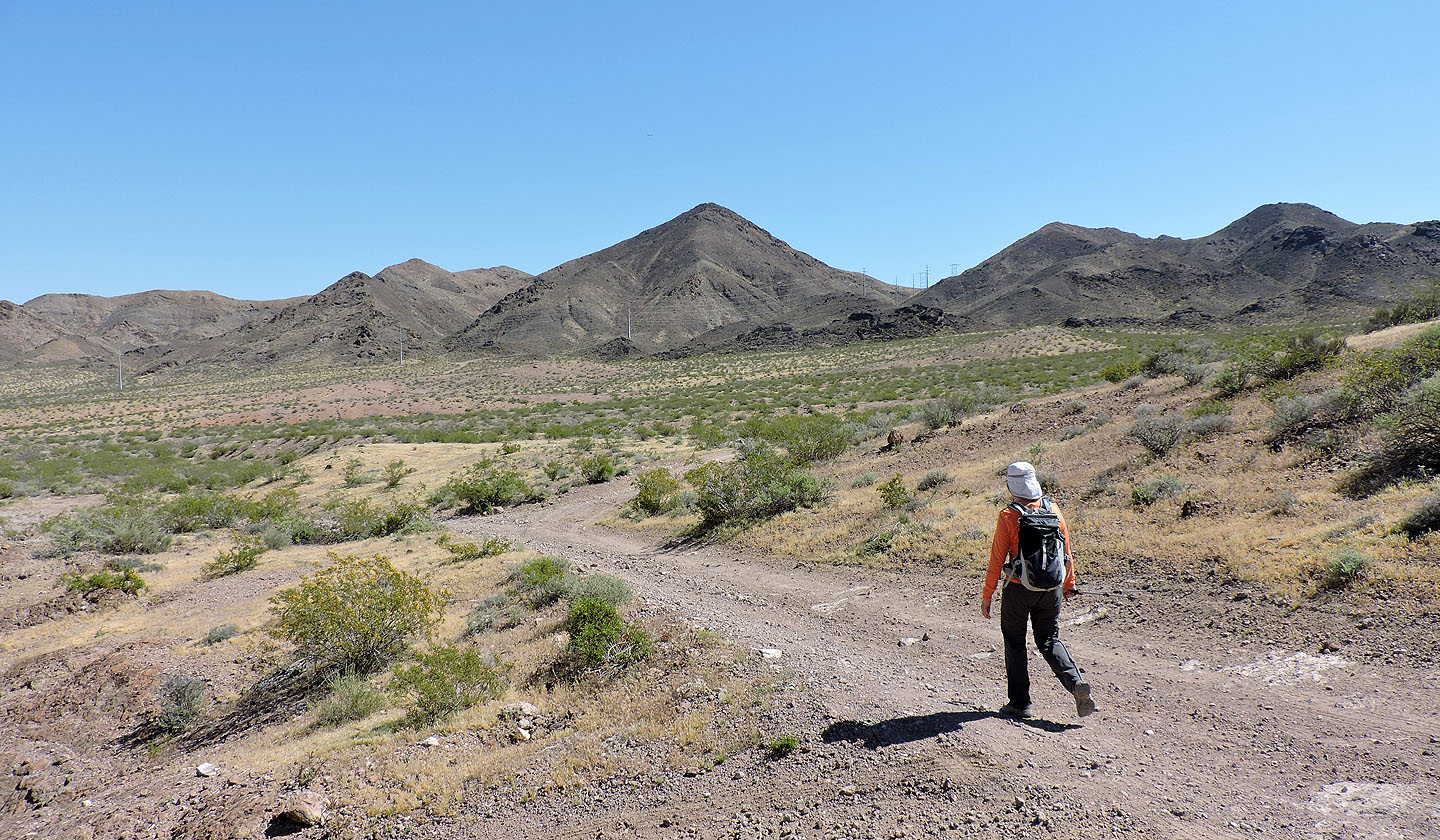 We followed roads to River Mountain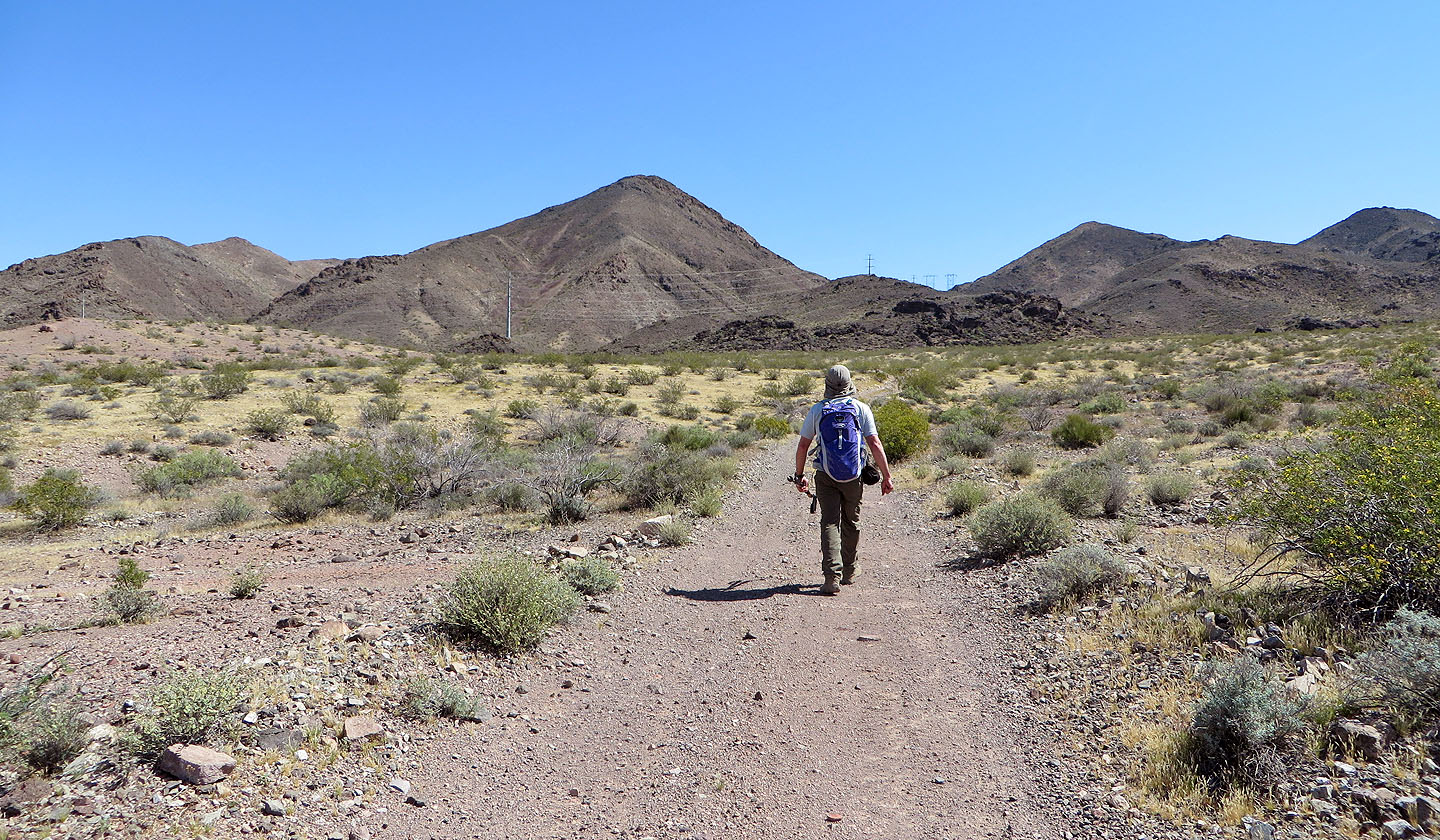 We'll end up at the base of the northwest ridge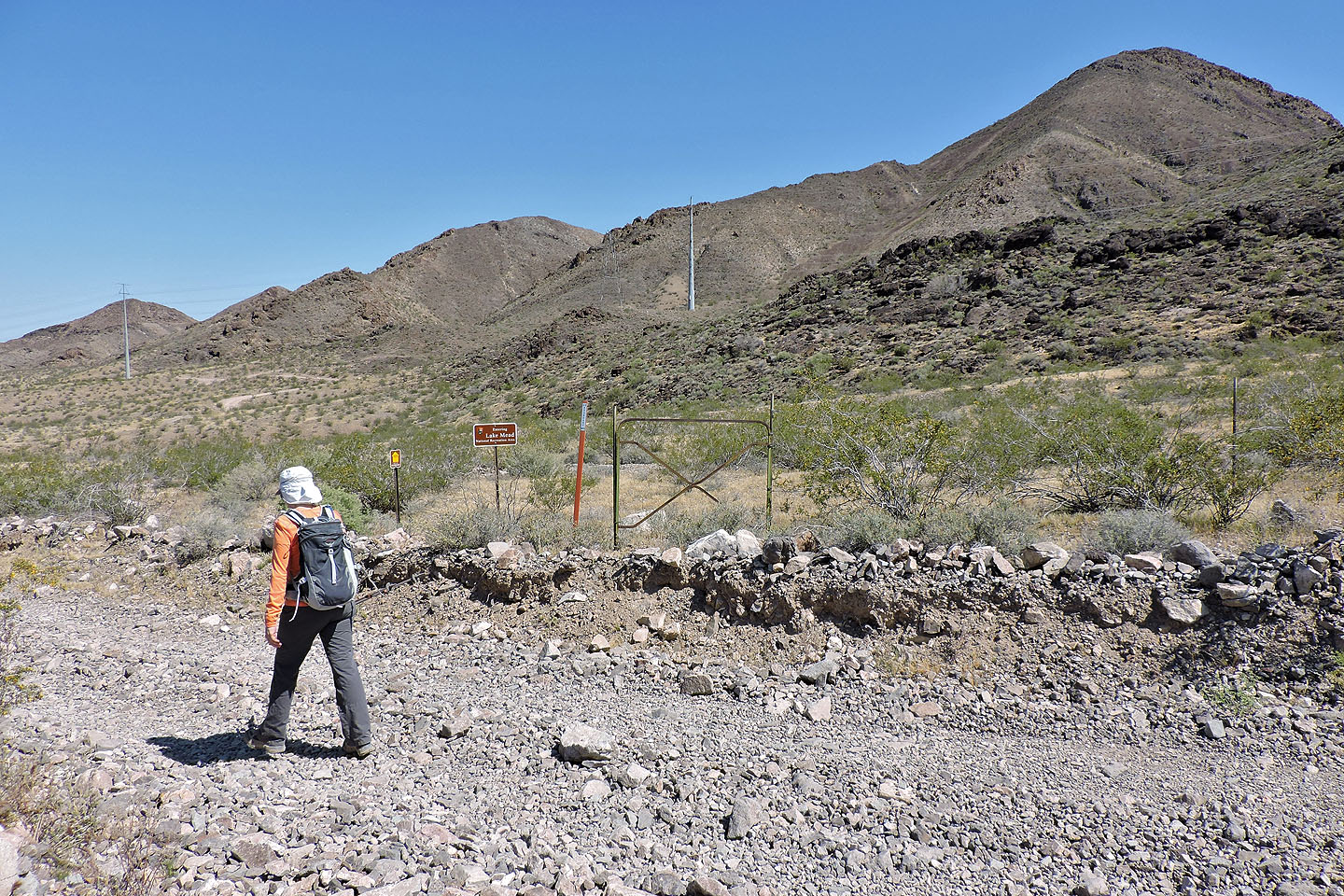 A sign indicates we are entering Lake Mead National Recreation Area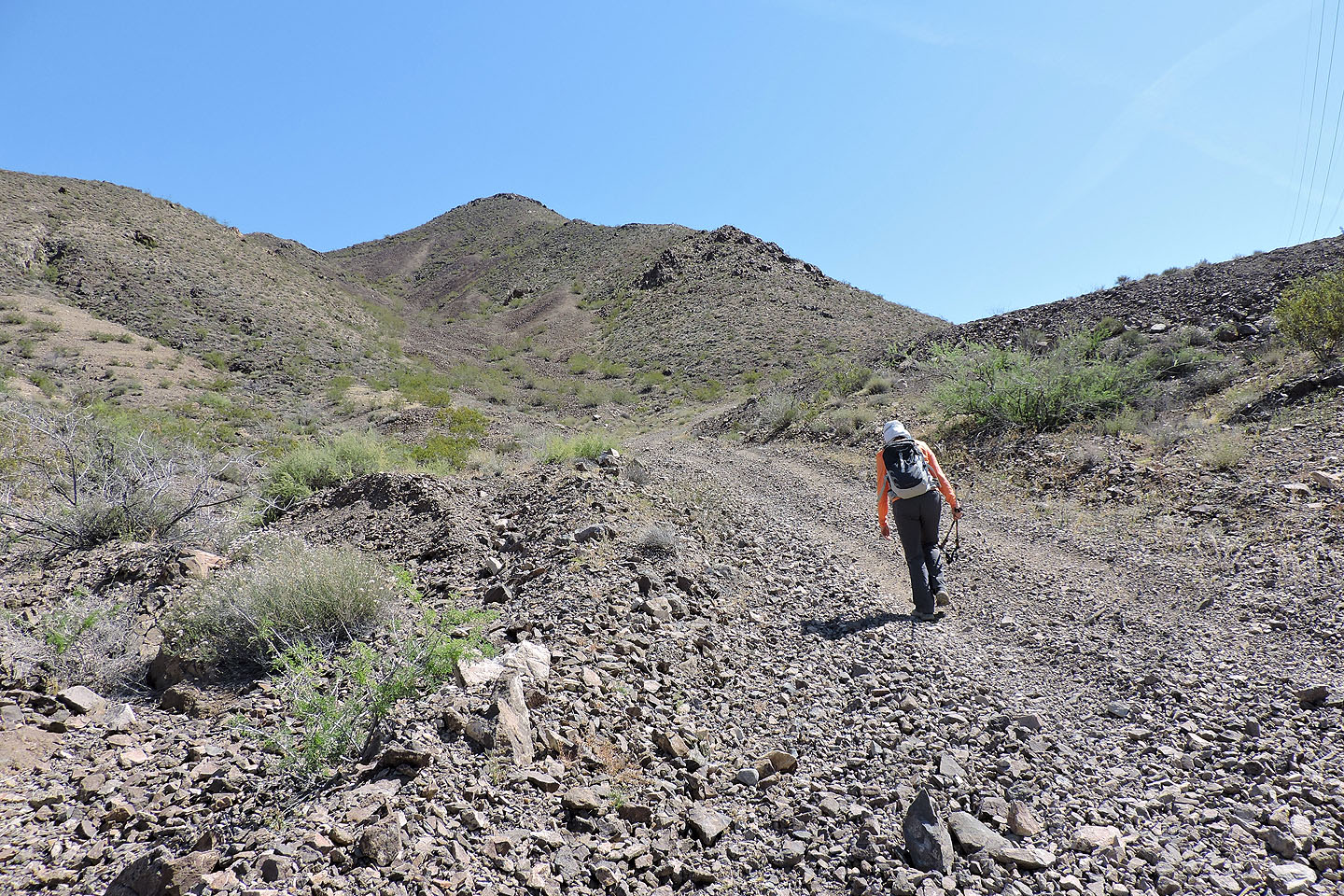 Walking up the last road to the southwest ridge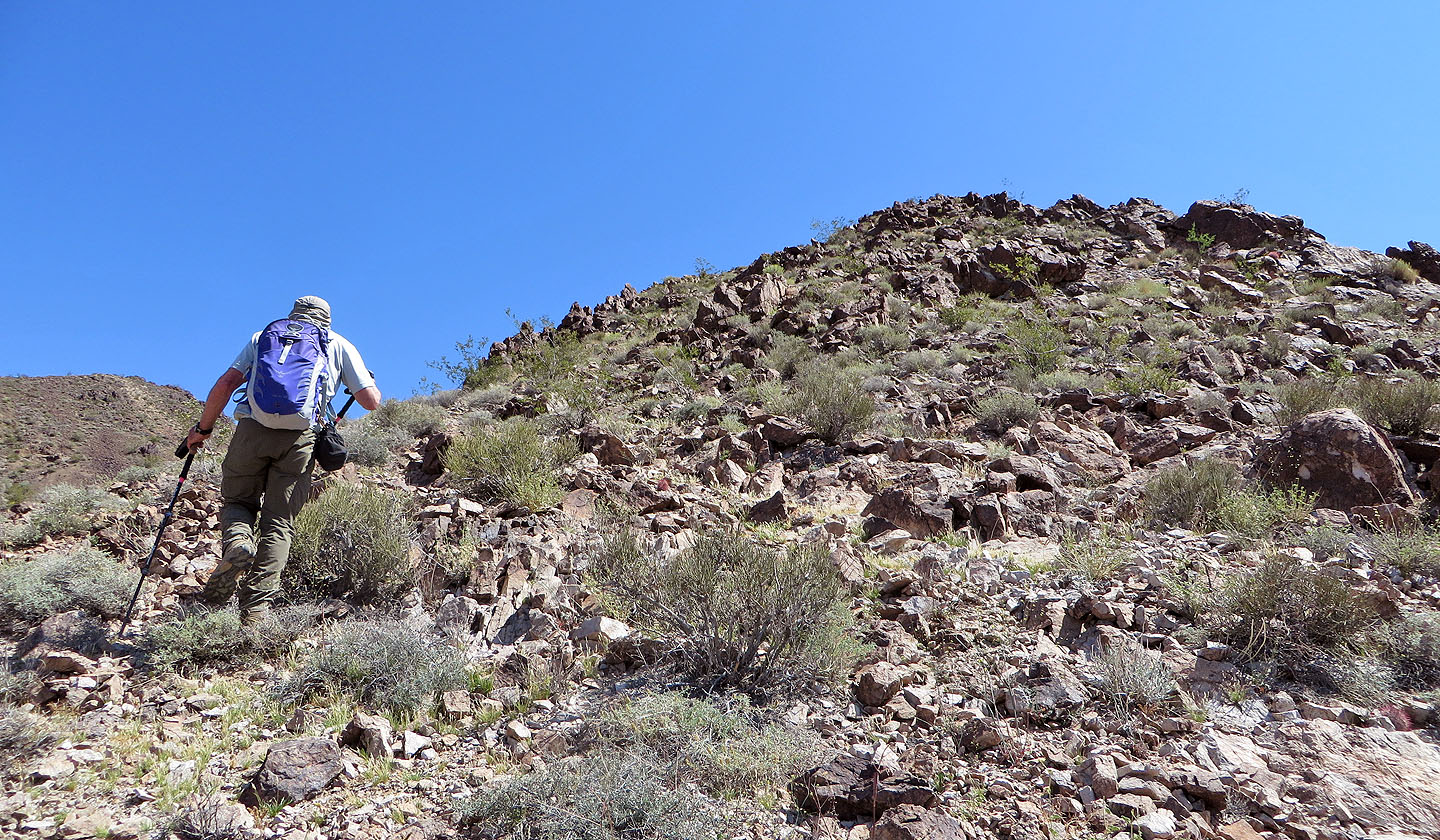 Starting up the ridge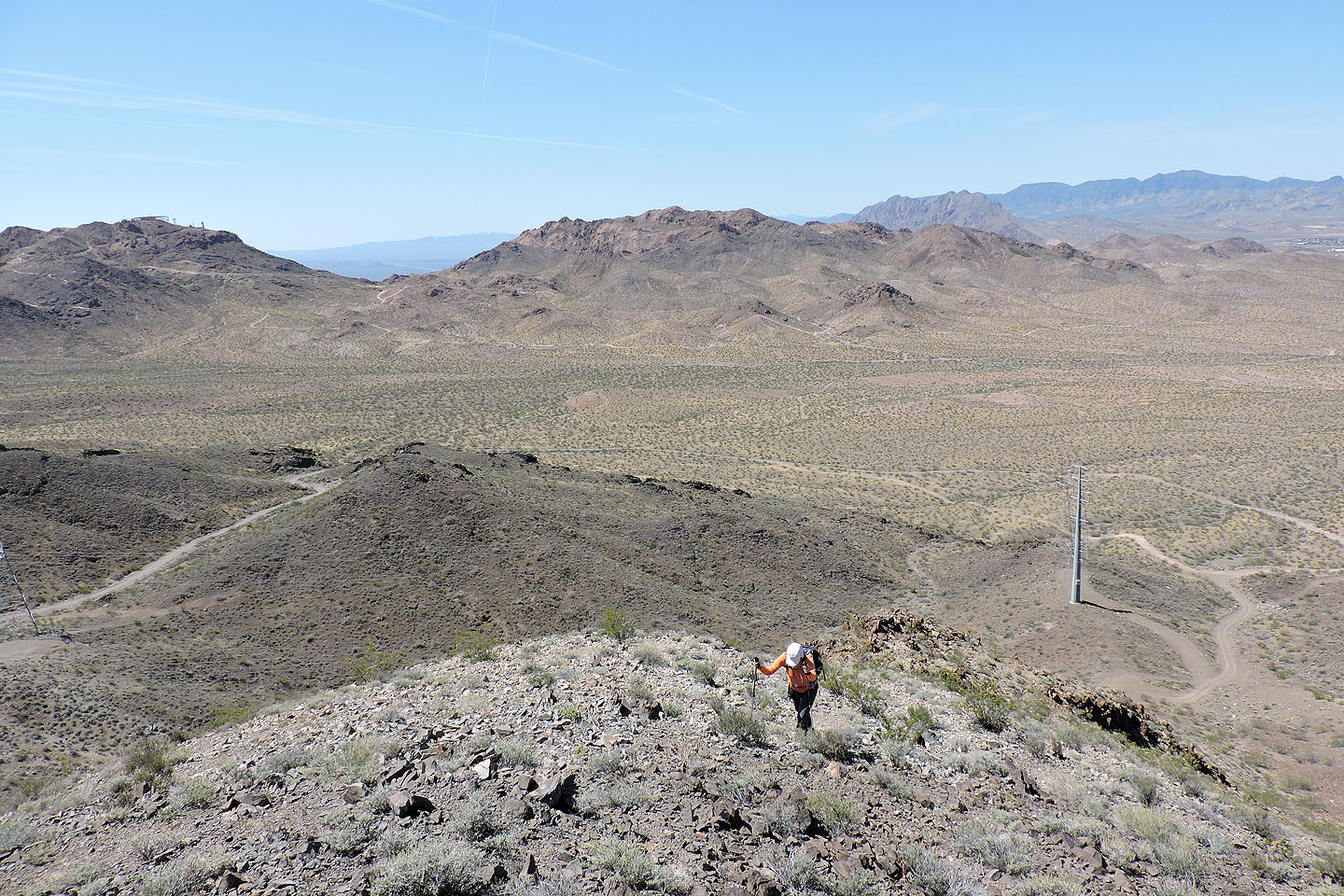 Looking back: we came up the road on the right but descended on the road on the left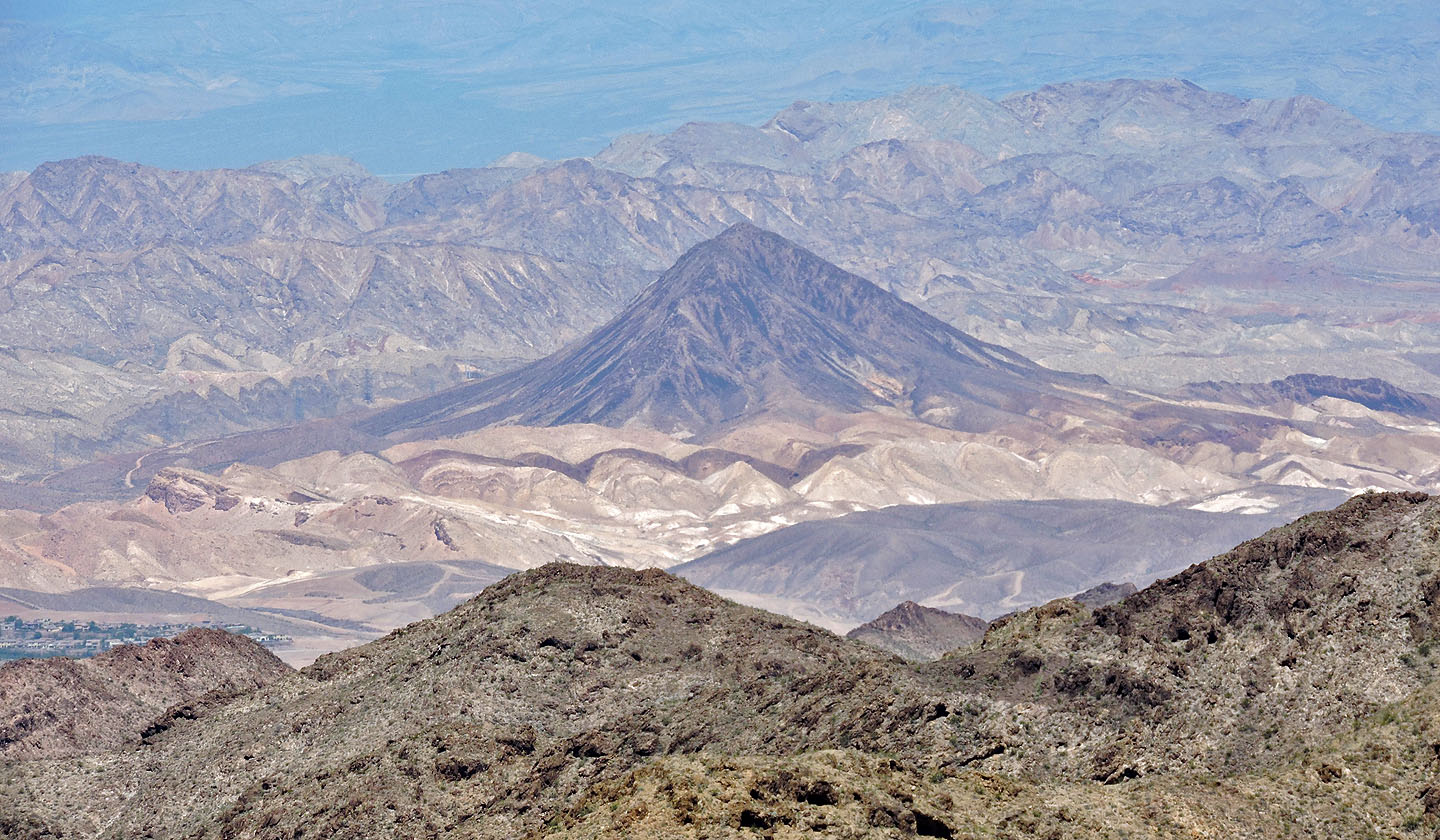 Lava Butte lies north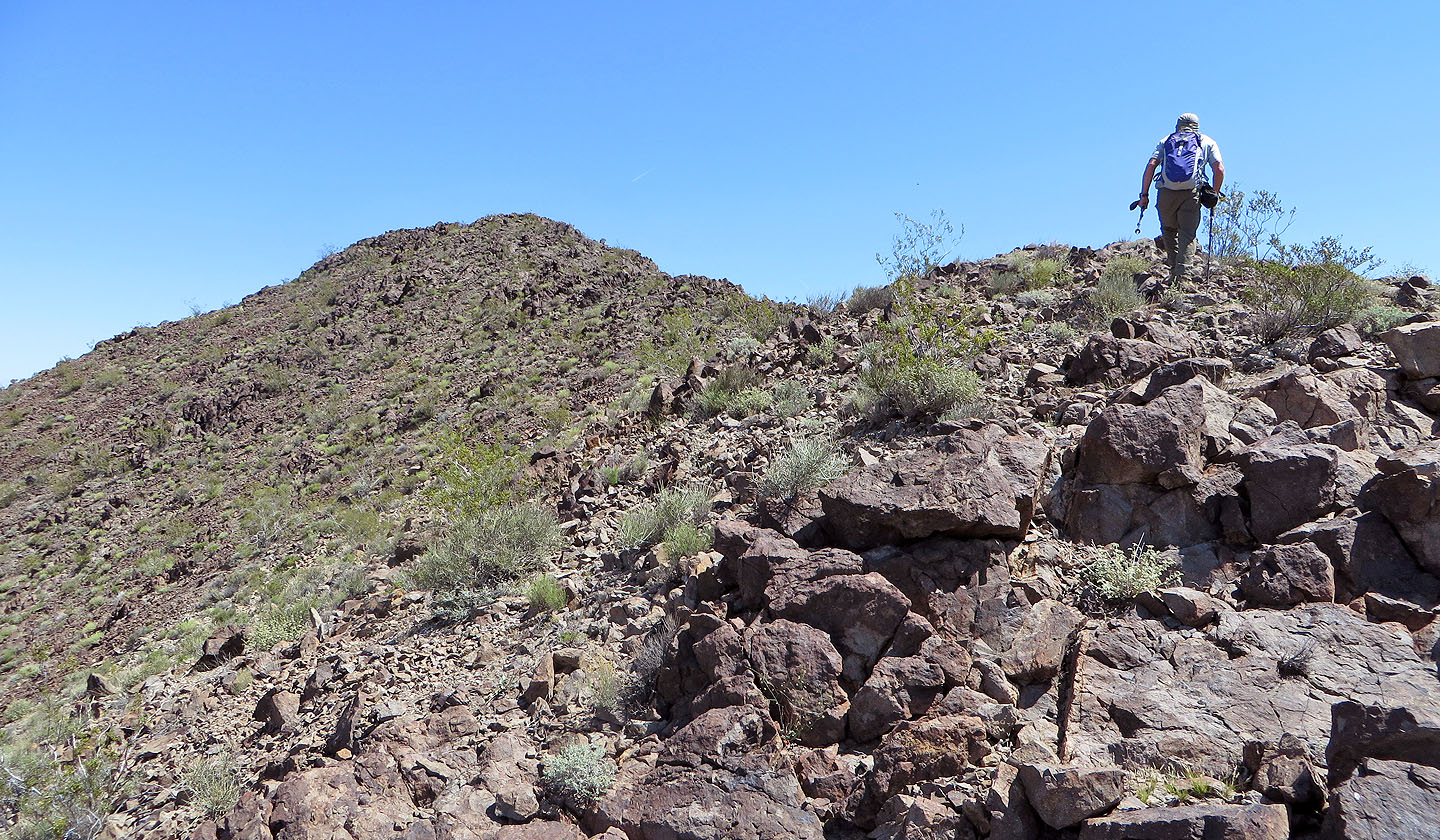 After encountering a couple of false summits, the true summit comes into view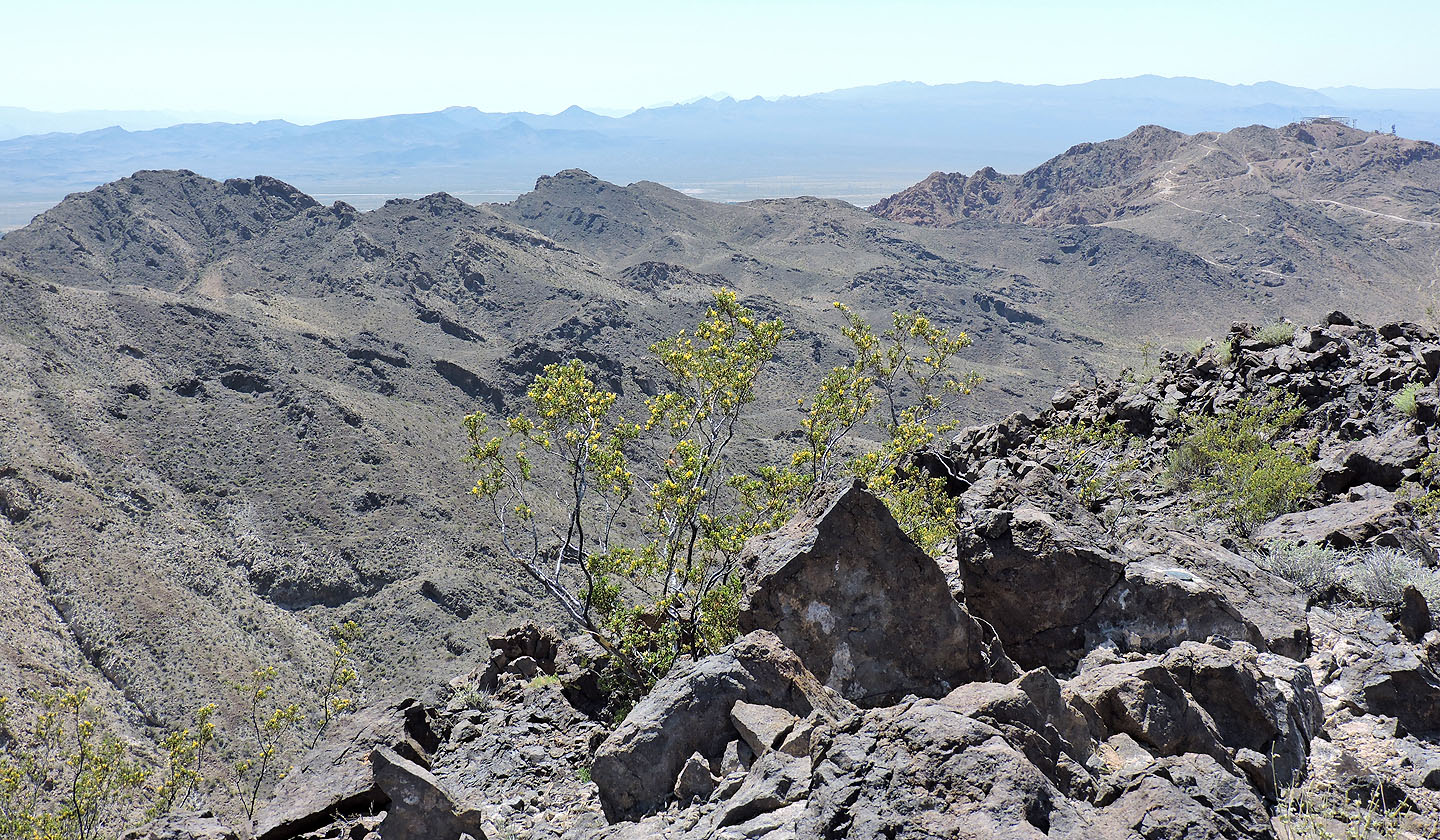 Far left and far right are Black Mountain and Red Mountain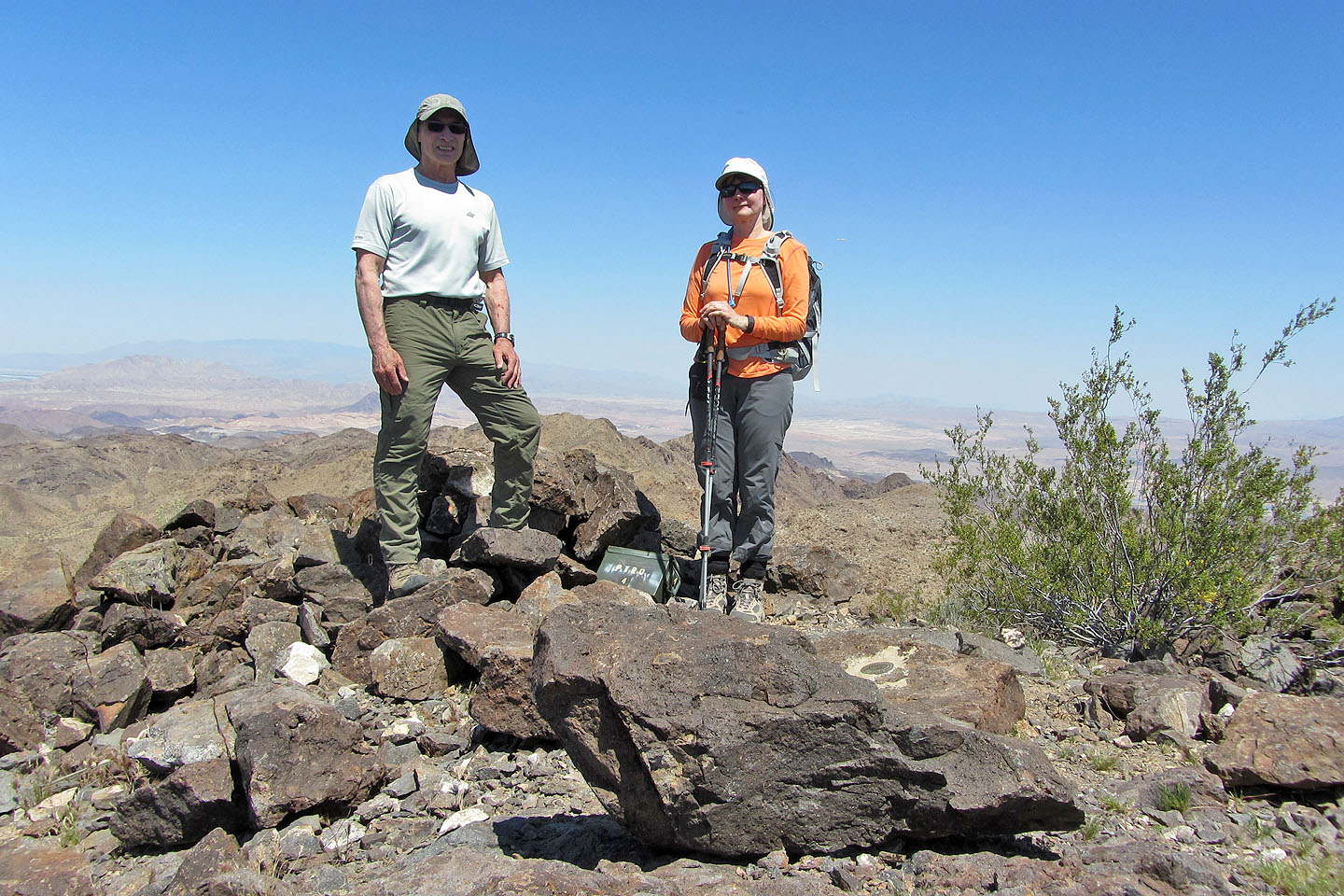 The green ammo box holds the summit register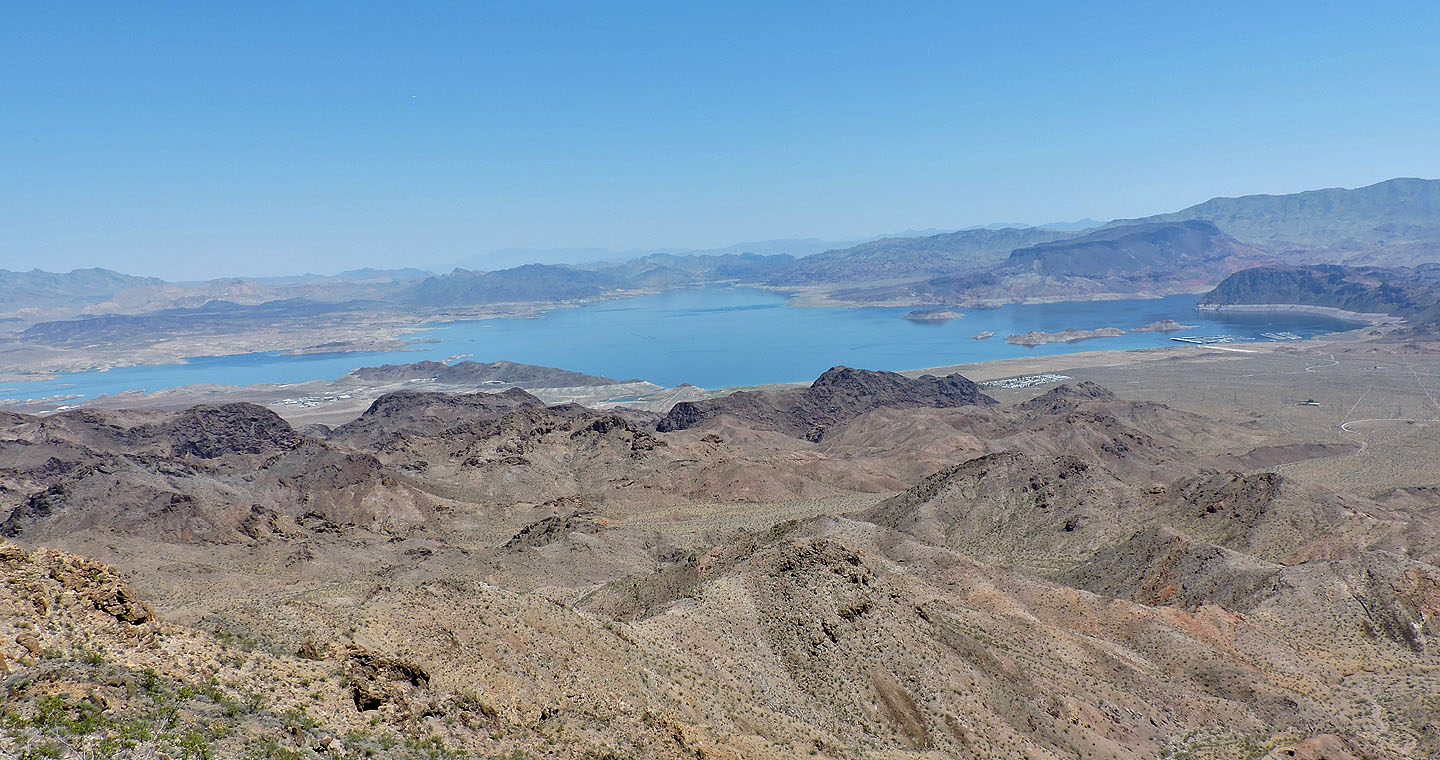 Lake Mead. Fortification Hill on the left.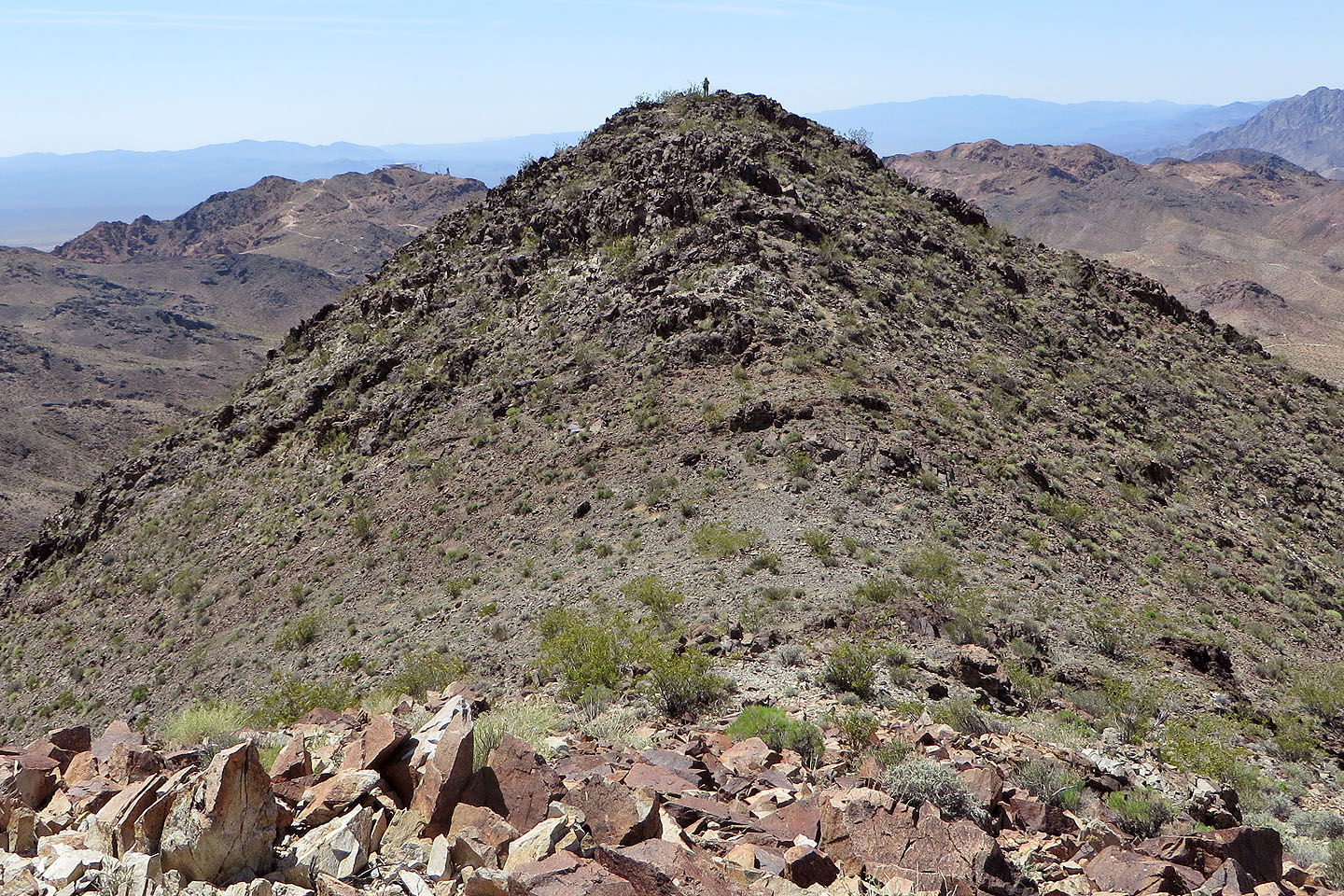 Dinah continued along the ridge and took this photo of me on the summit (mouse over for a close-up)

Heading down to a saddle where we will walk down a road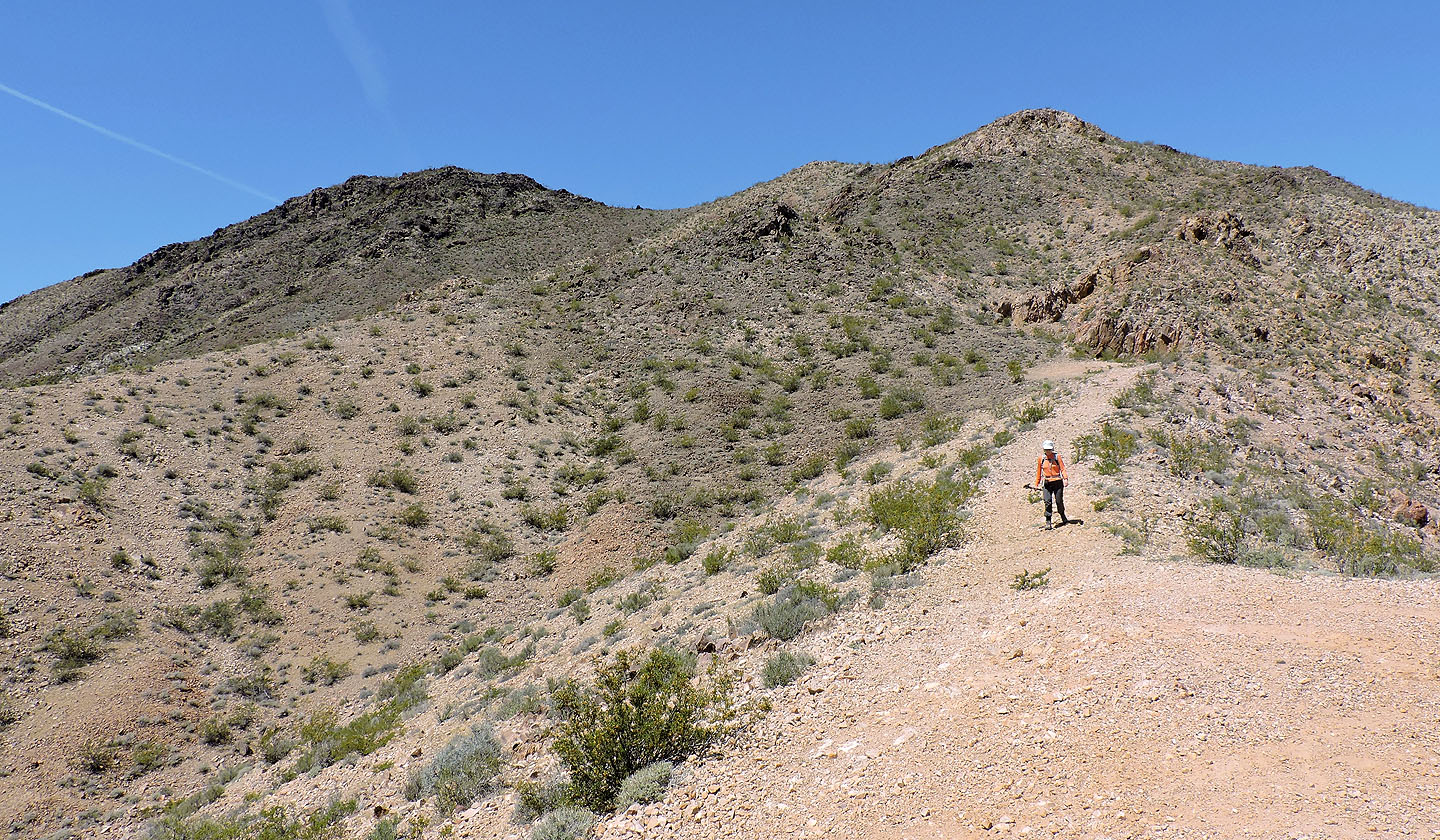 Looking up at the summit (left) from near the saddle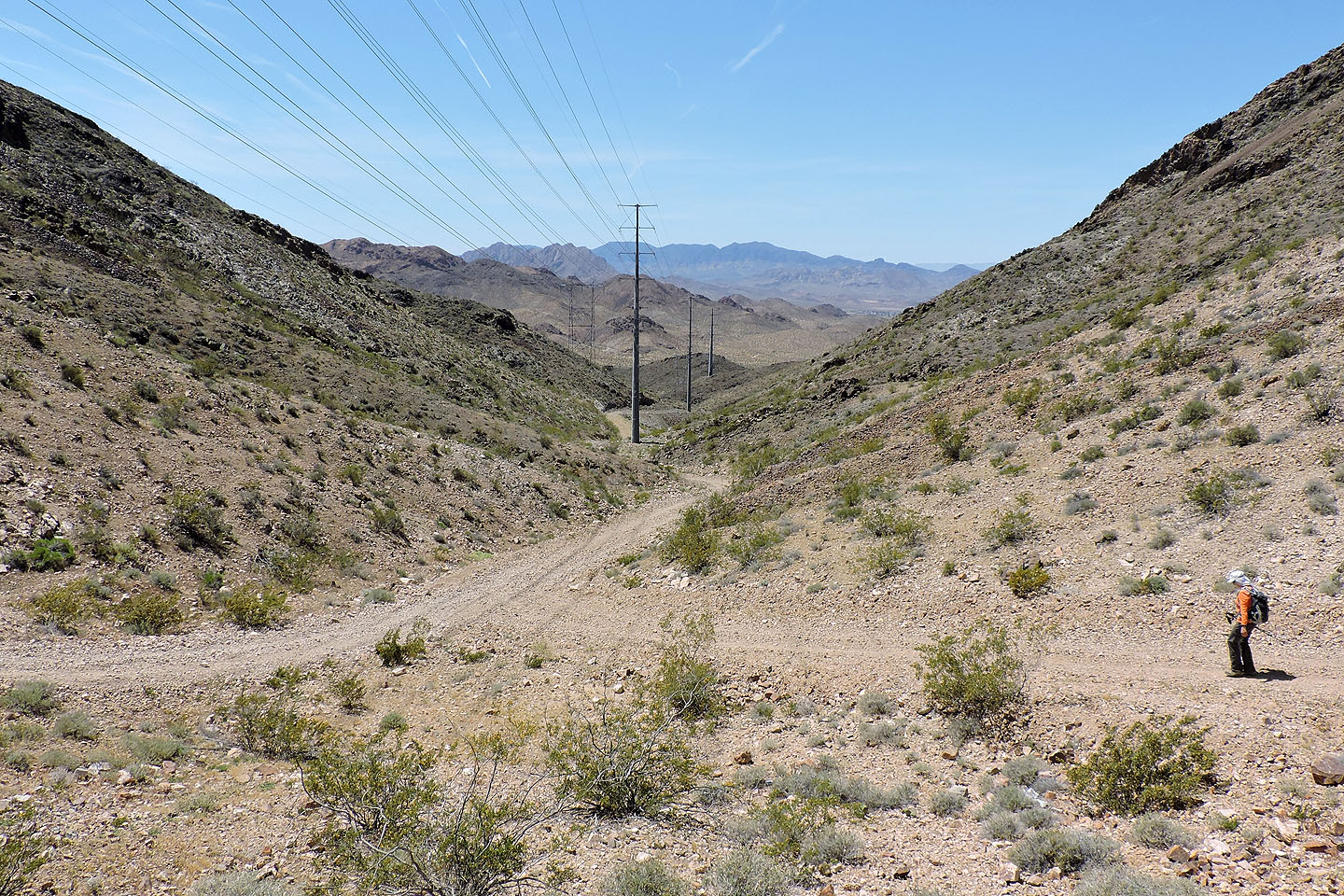 This road leads back to the valley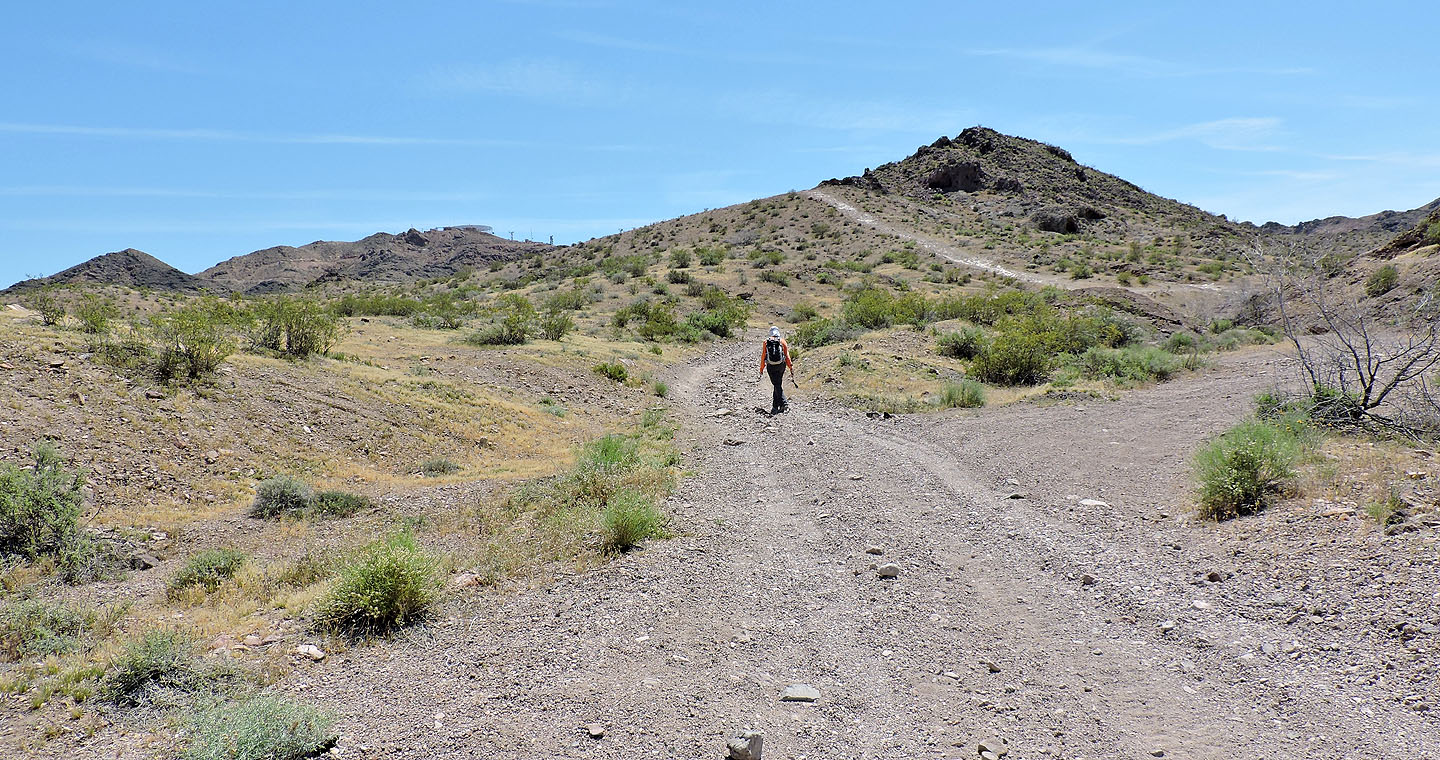 Walking back up the road to the parking lot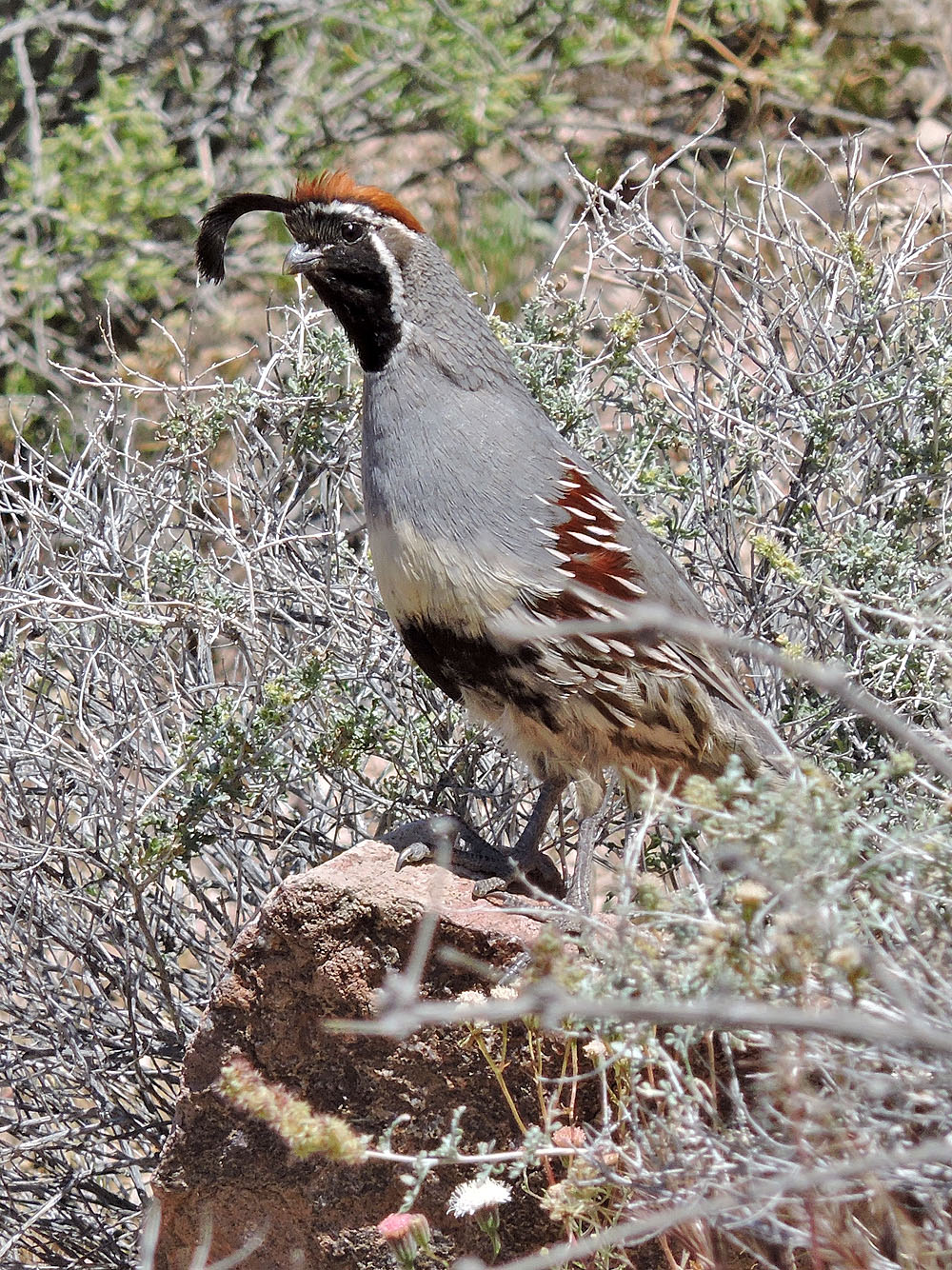 Gambel's quail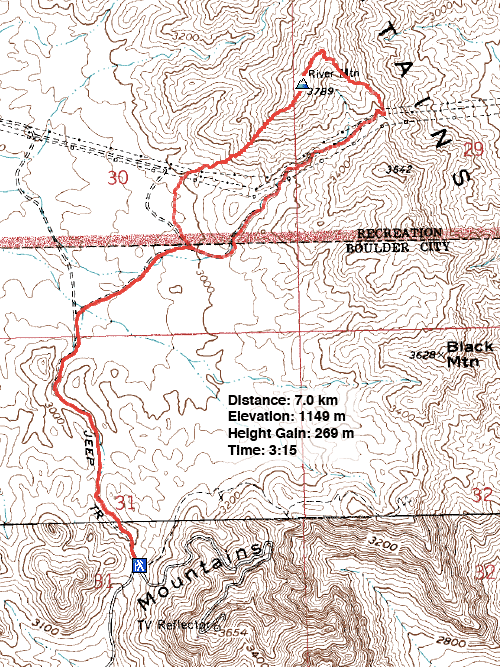 Boulder City and Boulder Beach (4.3 mi, 3770 ft, 883 ft)