bobspirko.ca | Home | Canada Trips | US Trips | Hiking | Snowshoeing | MAP | About


View from Redstone Peak
Redstone Peak, Mystery Cairn and Vista Peak
Lake Mead NRA, Nevada
April 15, 2009
At 1068 m, Redstone Peak is the highest peak in Redstone Park, east of Las Vegas. It's also one of a few peaks closely grouped. These peaks are so minuscule and close to one another that it's a wonder why they are all named. We hiked a loop that included Redstone, Mystery Cairn and Vista Peaks. Vista Peak is the highest. We got the idea from Summitpost.
A downturn in weather had us starting in jackets and gloves with a temperature of just 9°C, and it didn't get much warmer than that. We stayed on the trail that loops around the red rocks before leaving it to hike offtrail to the three peaks.
There were no difficulties, and we could have easily added more peaks – Tall Cairn, East Redstone and Horn Toad – to our loop, although these smaller peaks probably wouldn't have added any views. Not only did we enjoy the far-reaching scenery, but also delighted in seeing the cactus blooms and occasional lizard at our feet. And then there were the stunning red sandstone outcrops, worth a visit even if one doesn't climb peaks.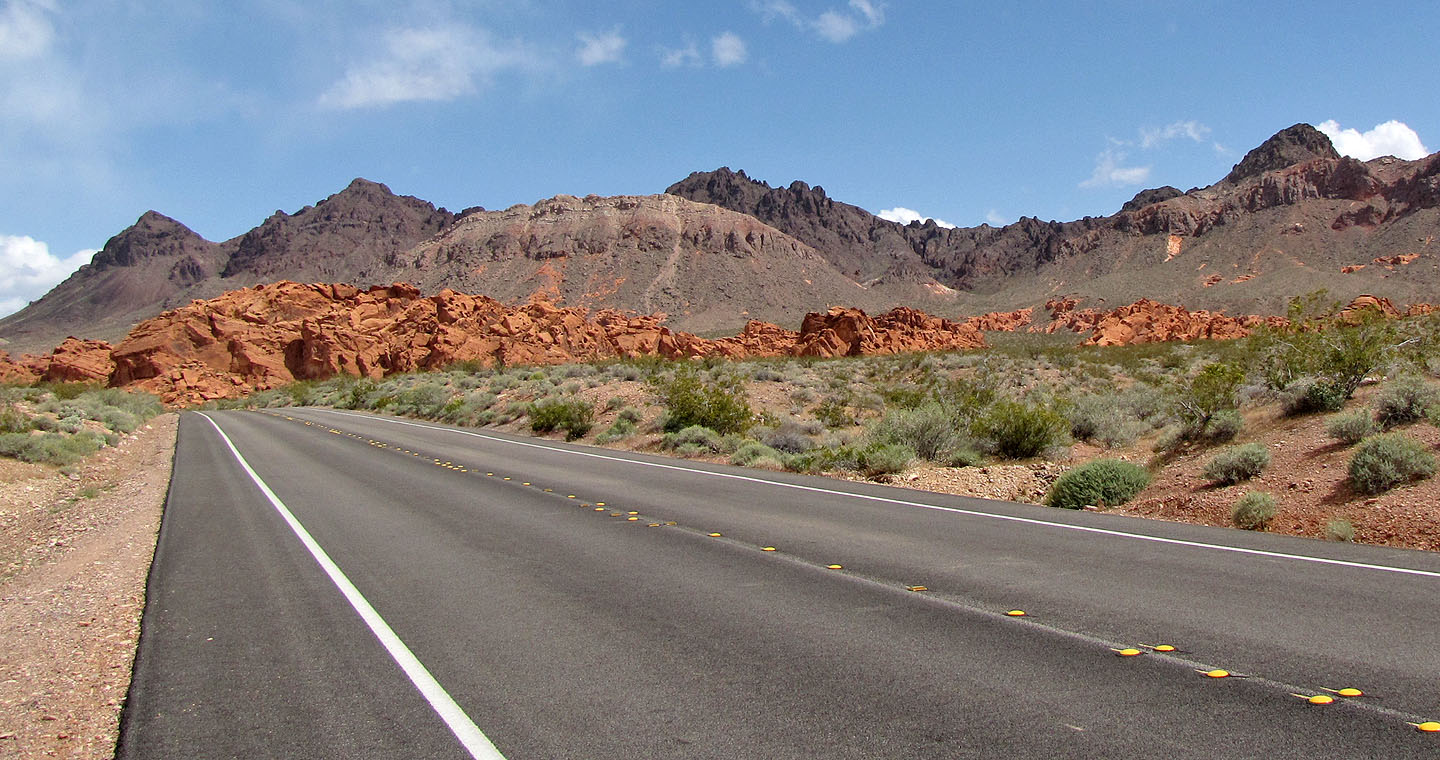 Left to right (black-topped peaks): East Redstone, Redstone, Mystery Cairn and Horn Toad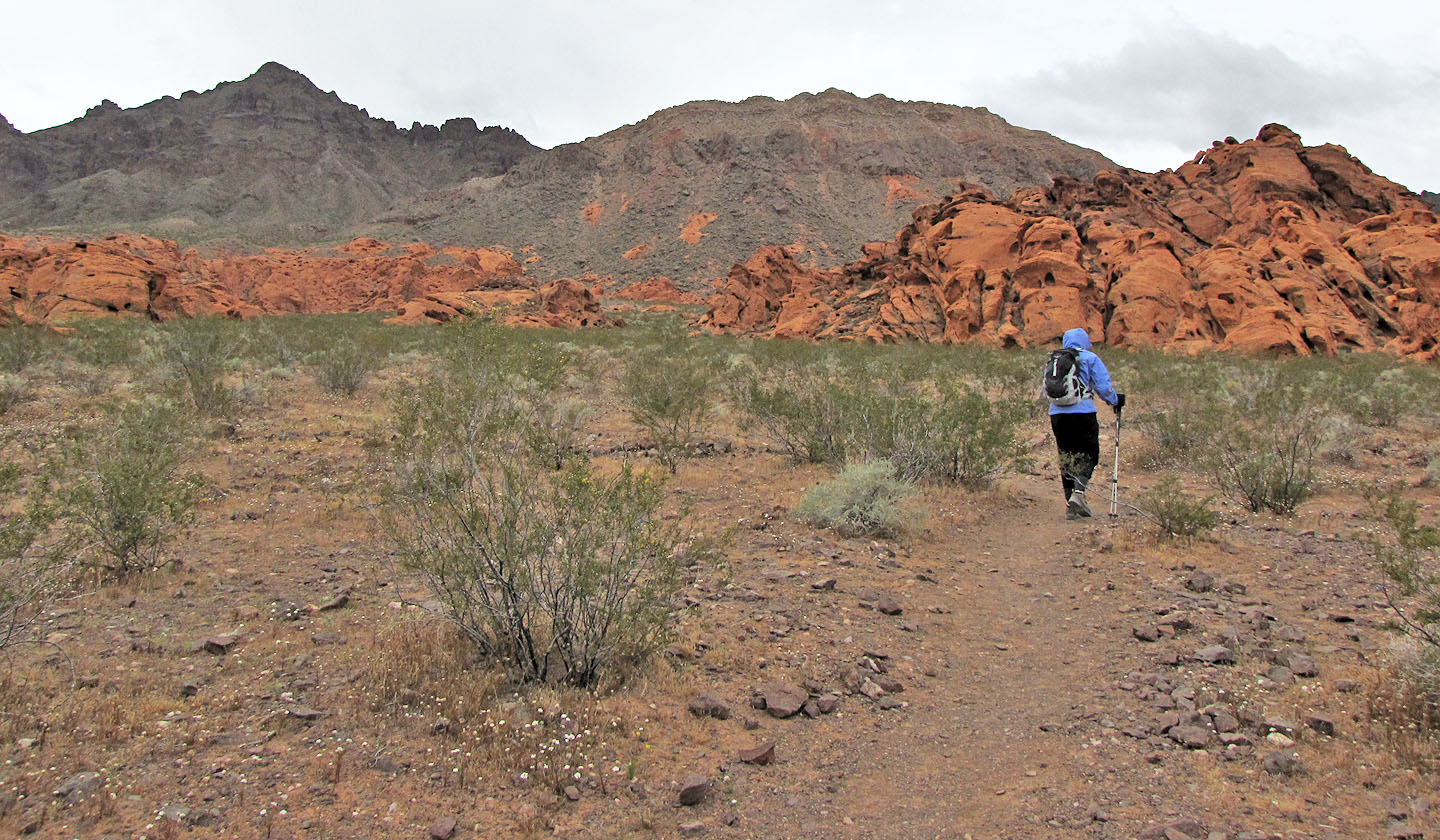 Starting up the trail, Redstone Peak on the left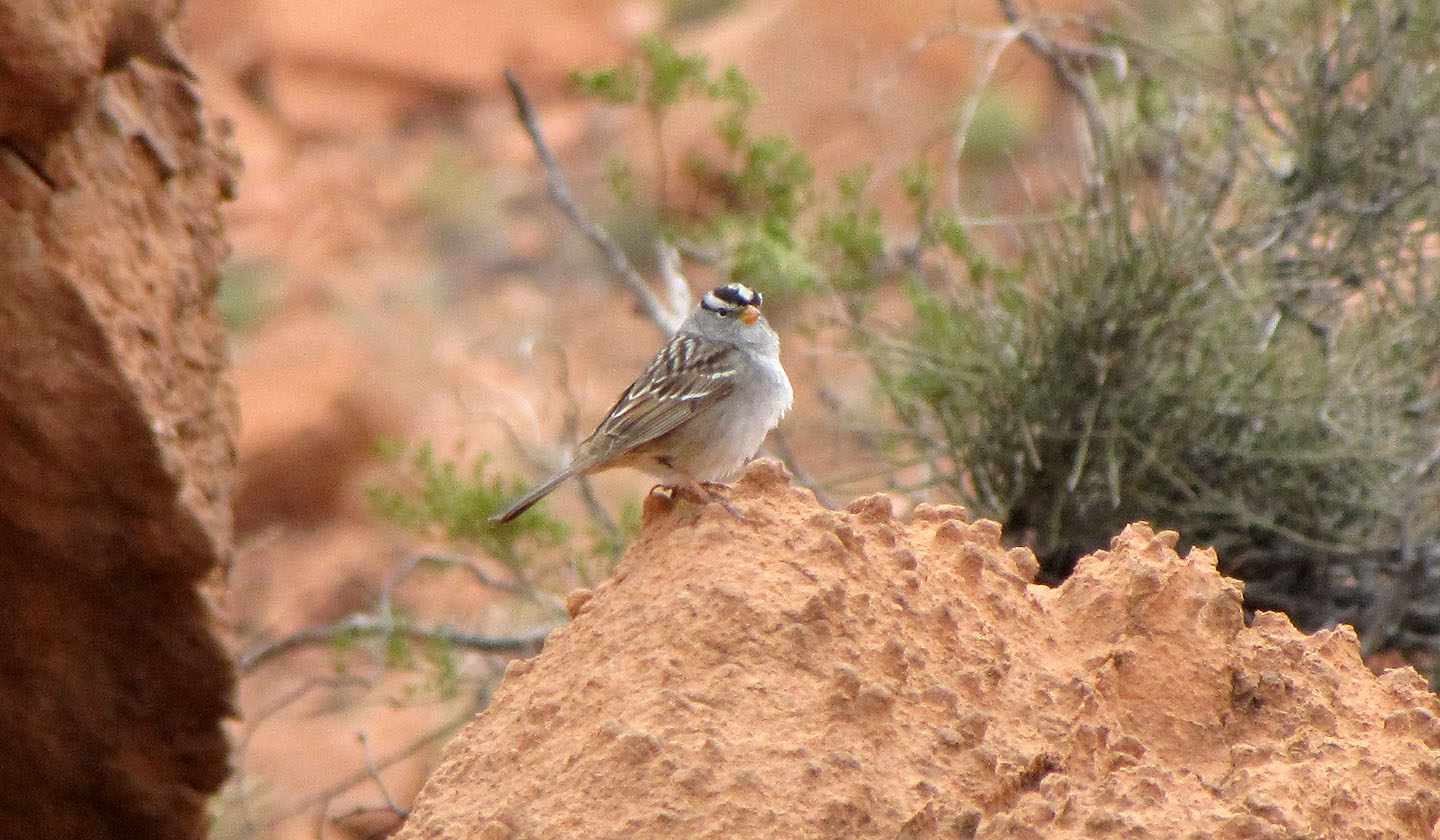 White-crowned sparrow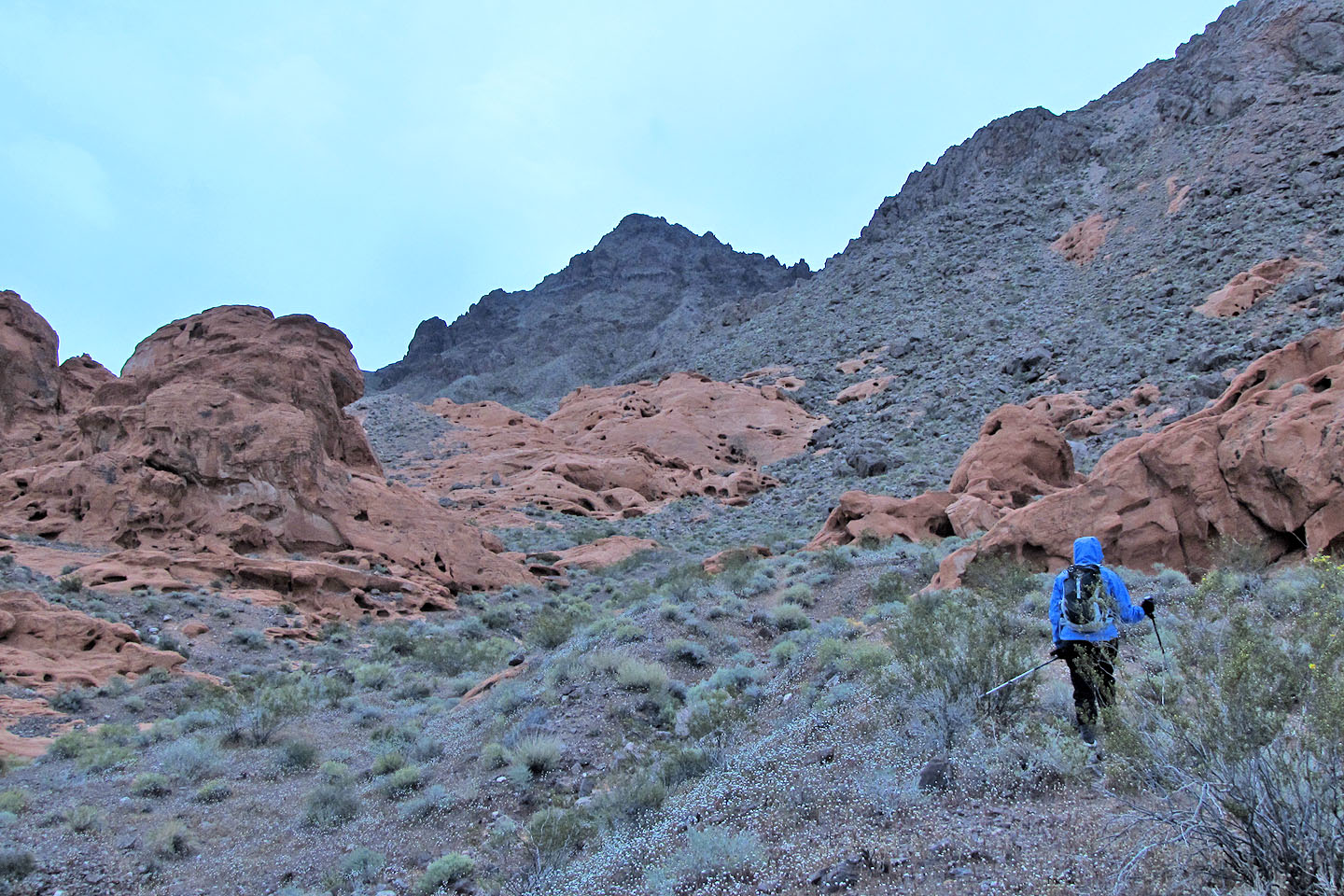 We soon left the trail and hiked off-trail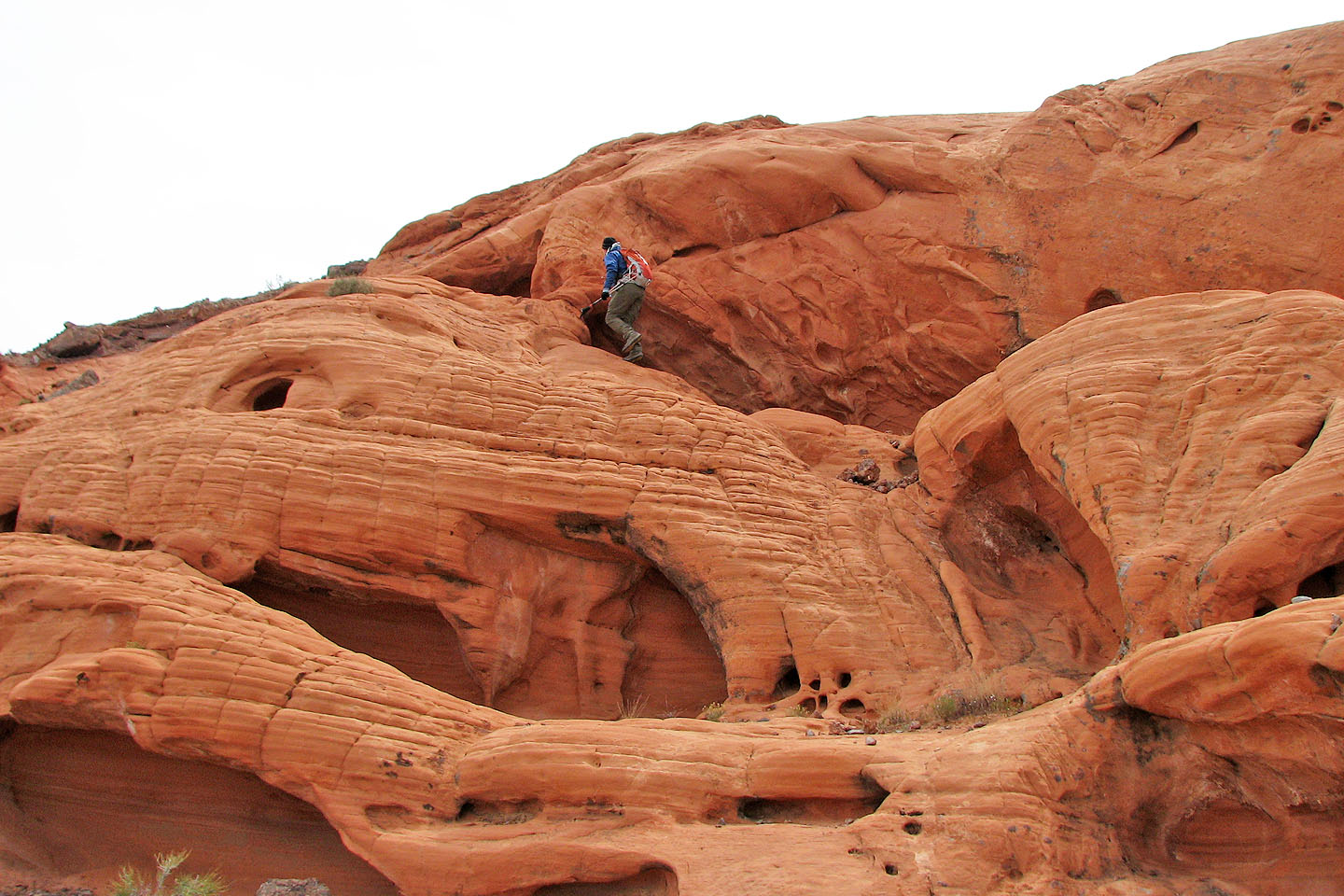 Scrambling up red rocks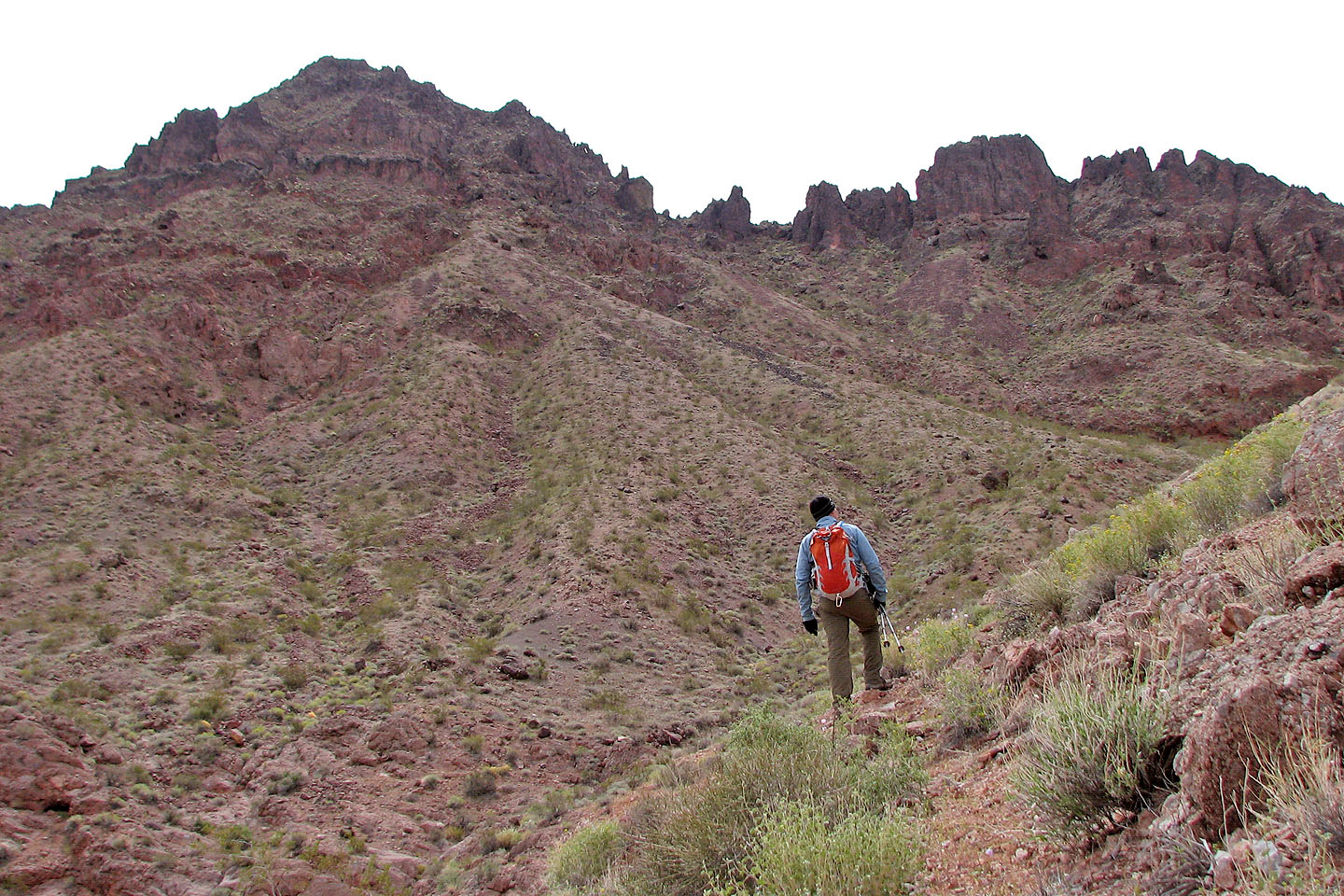 We headed to the saddle to the right of Redstone Peak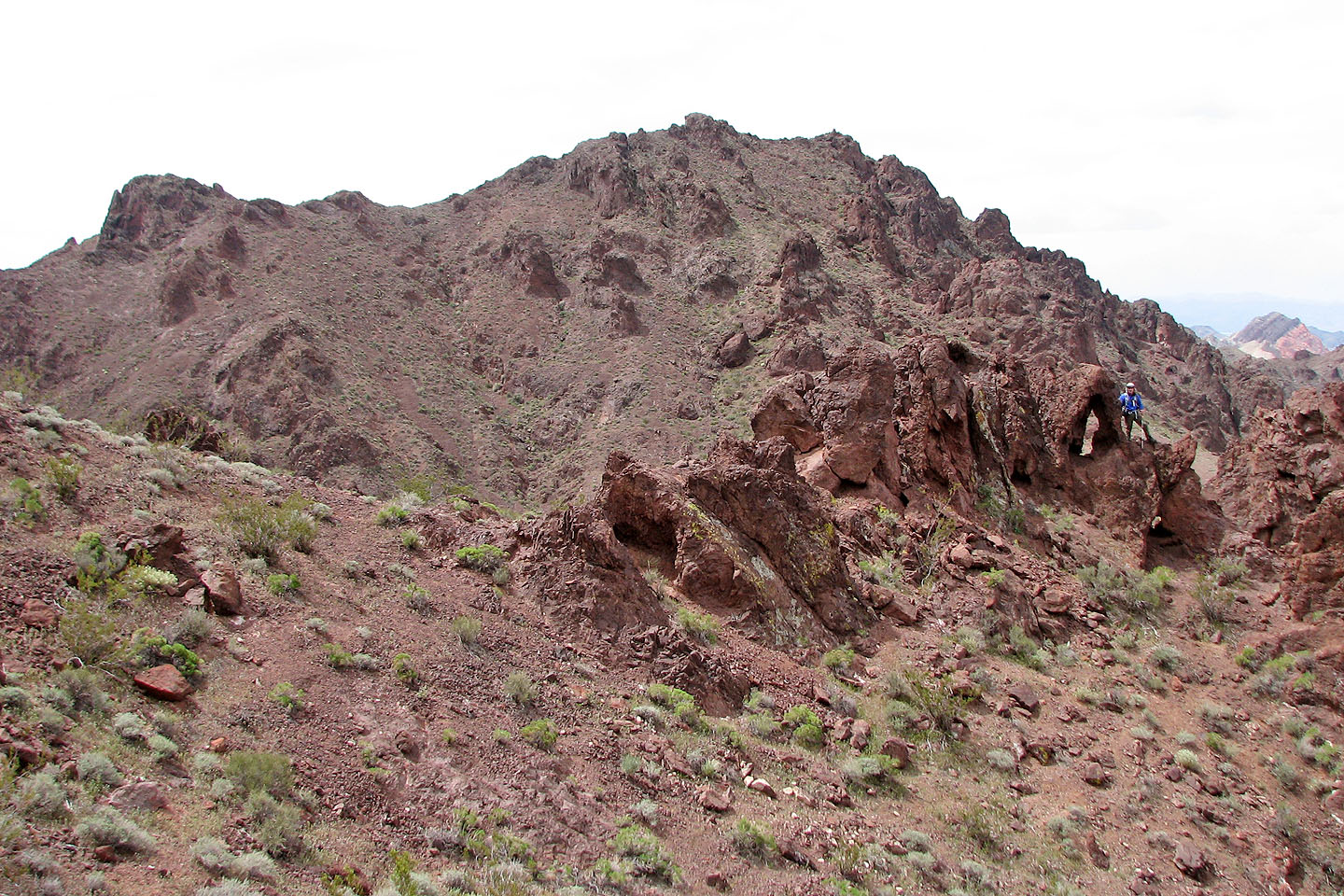 Checking out a window (mouse over for a close-up)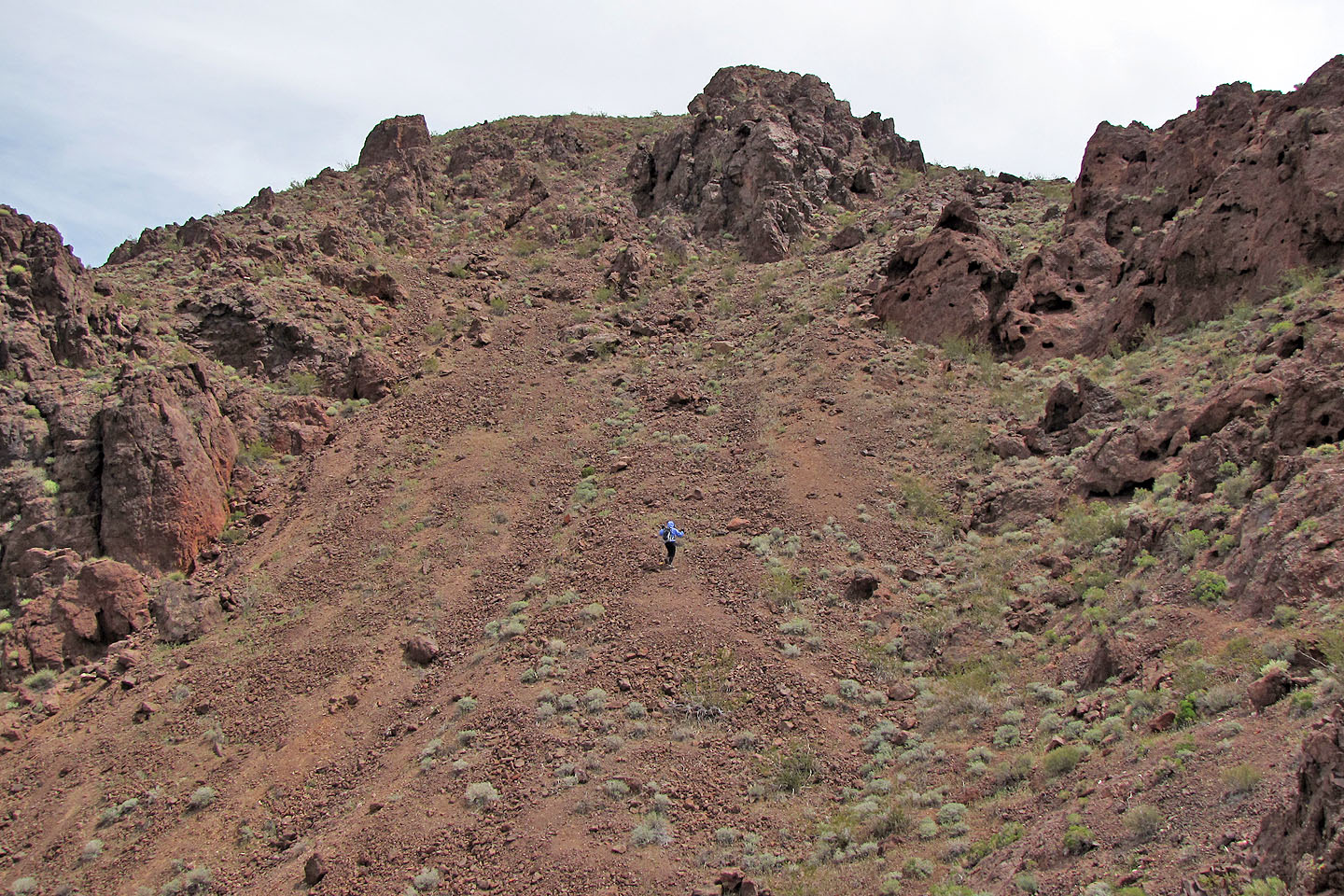 Heading to the summit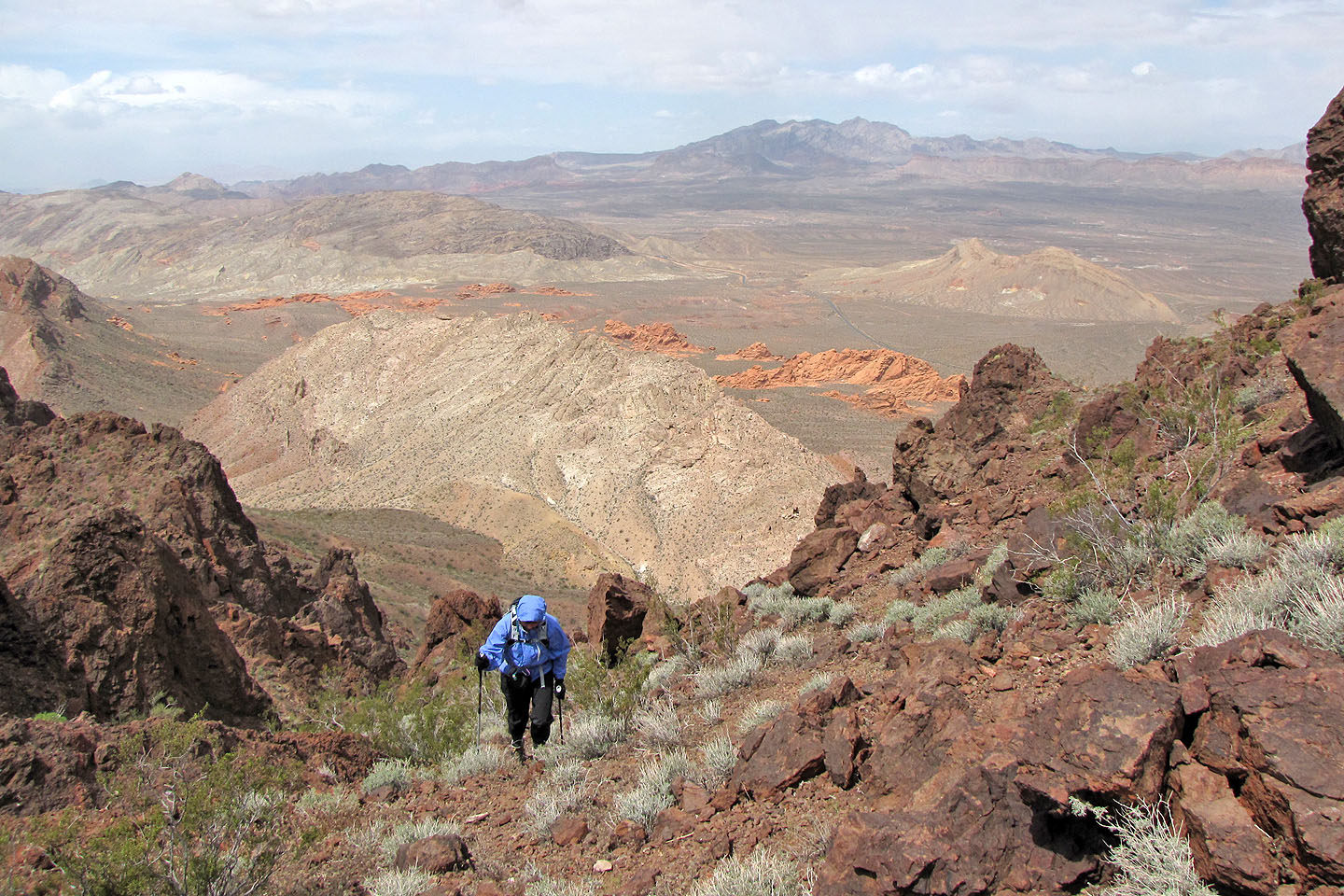 Looking back before reaching the summit of Redstone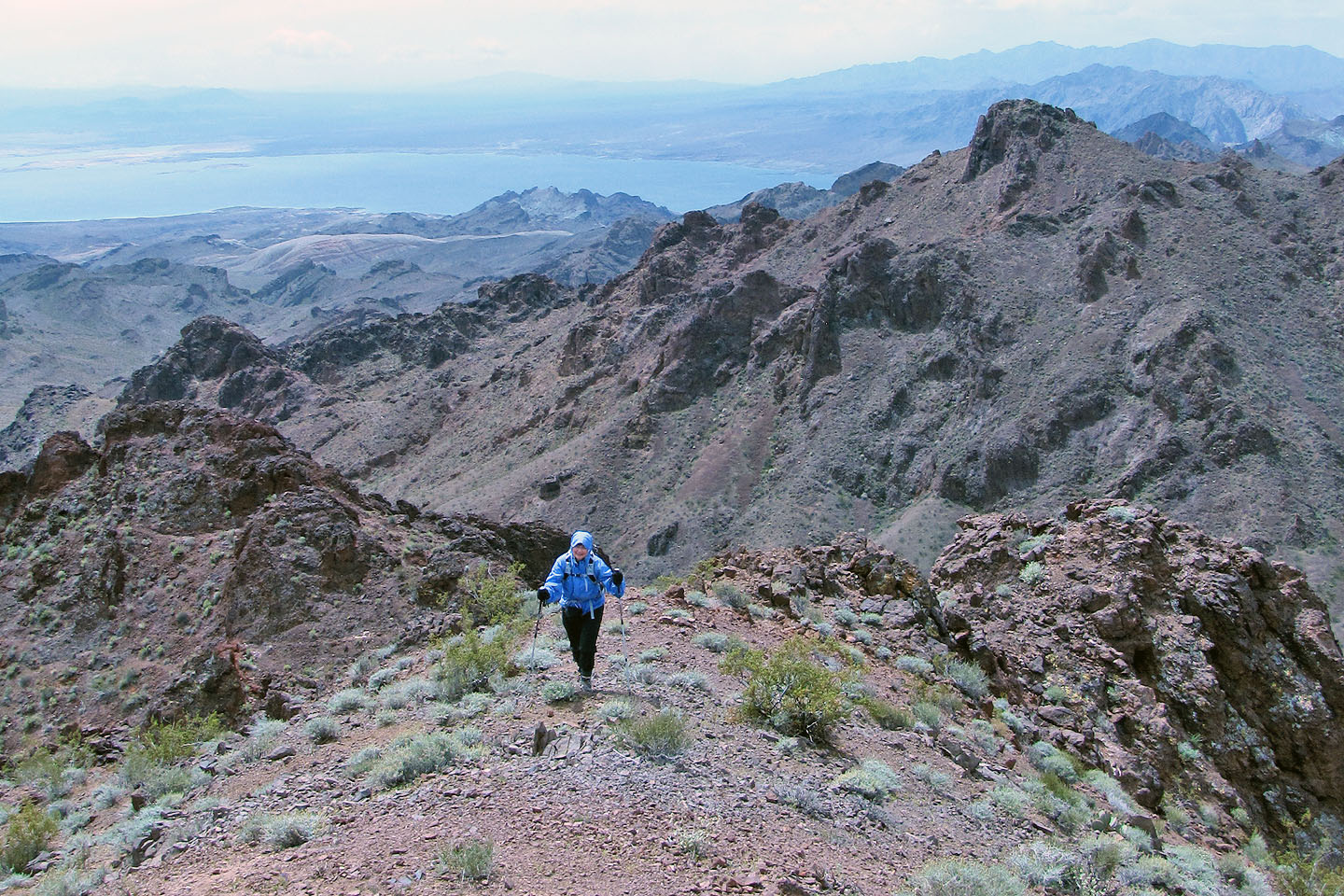 On the summit of Redstone Peak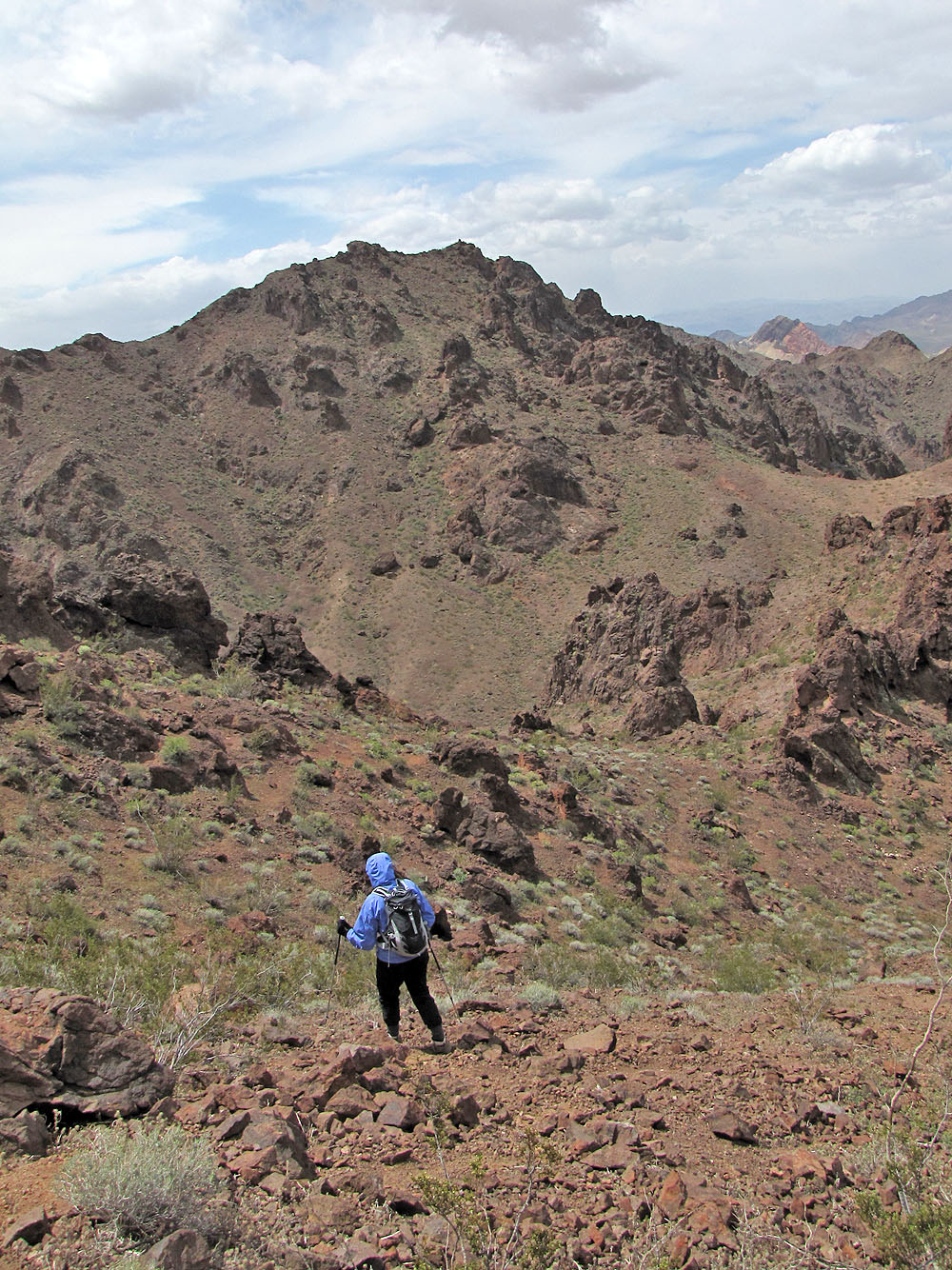 On our way to Mystery Cairn Peak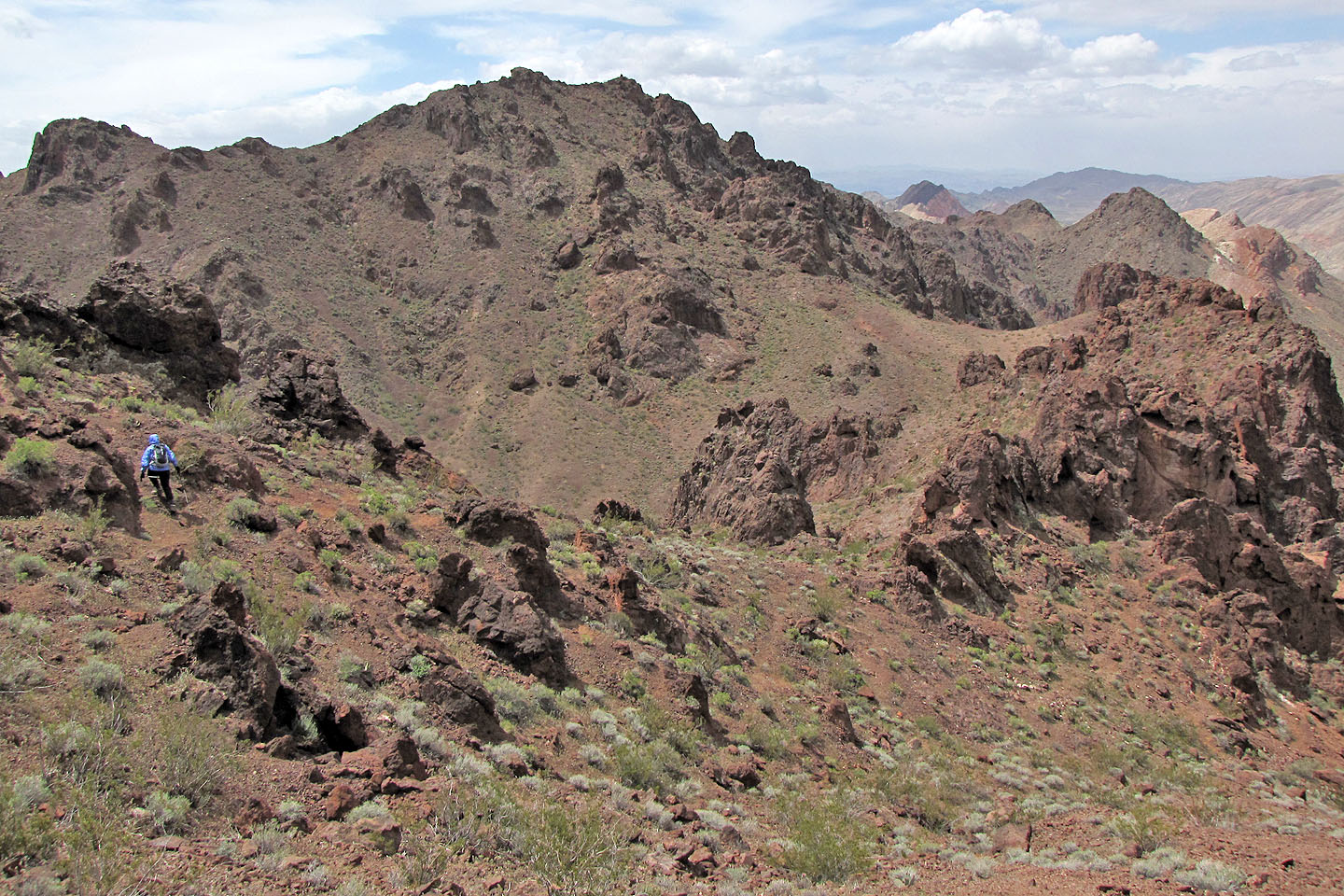 Vista and Mystery Cairn Peaks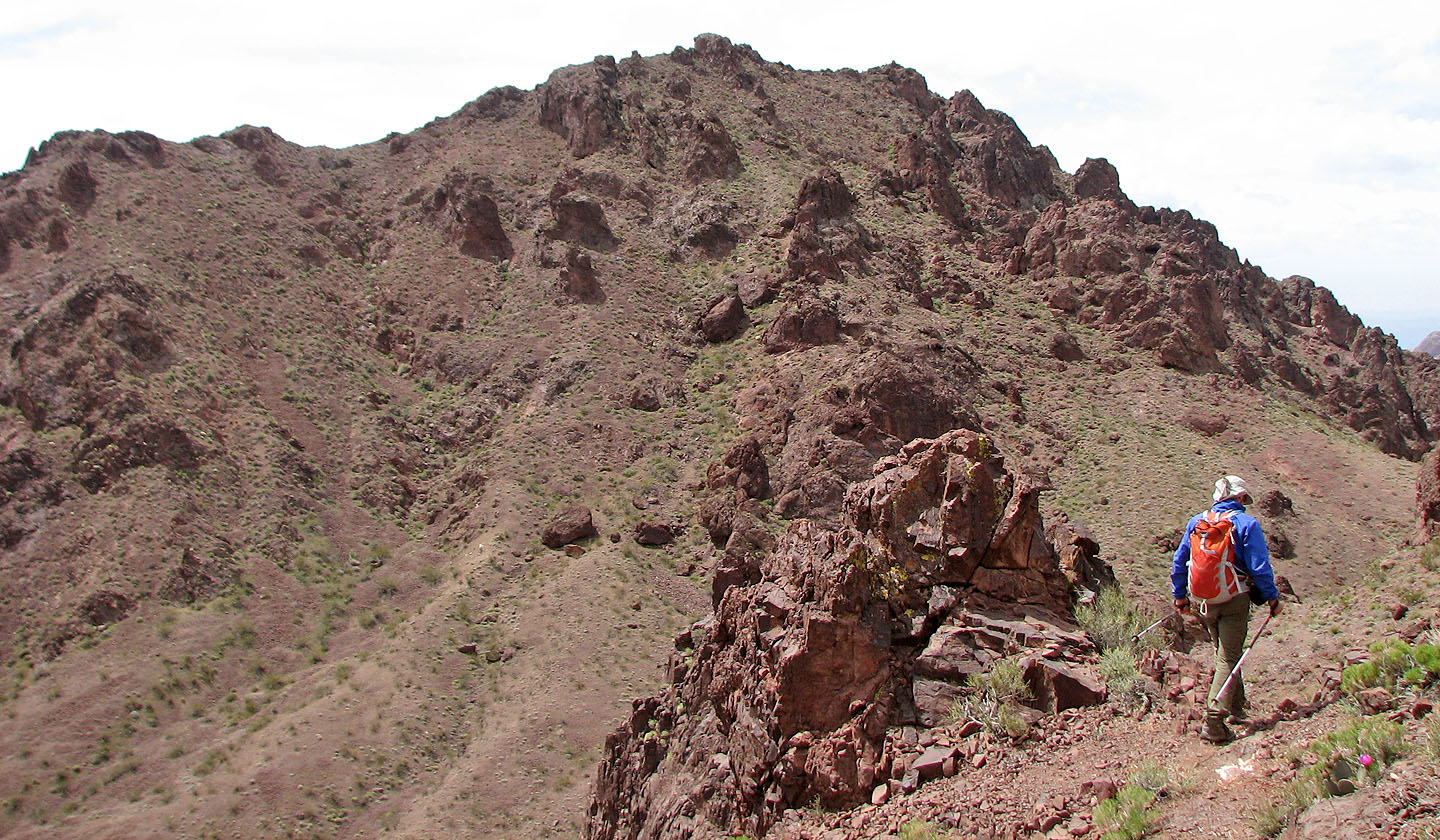 Heading to Mystery Cairn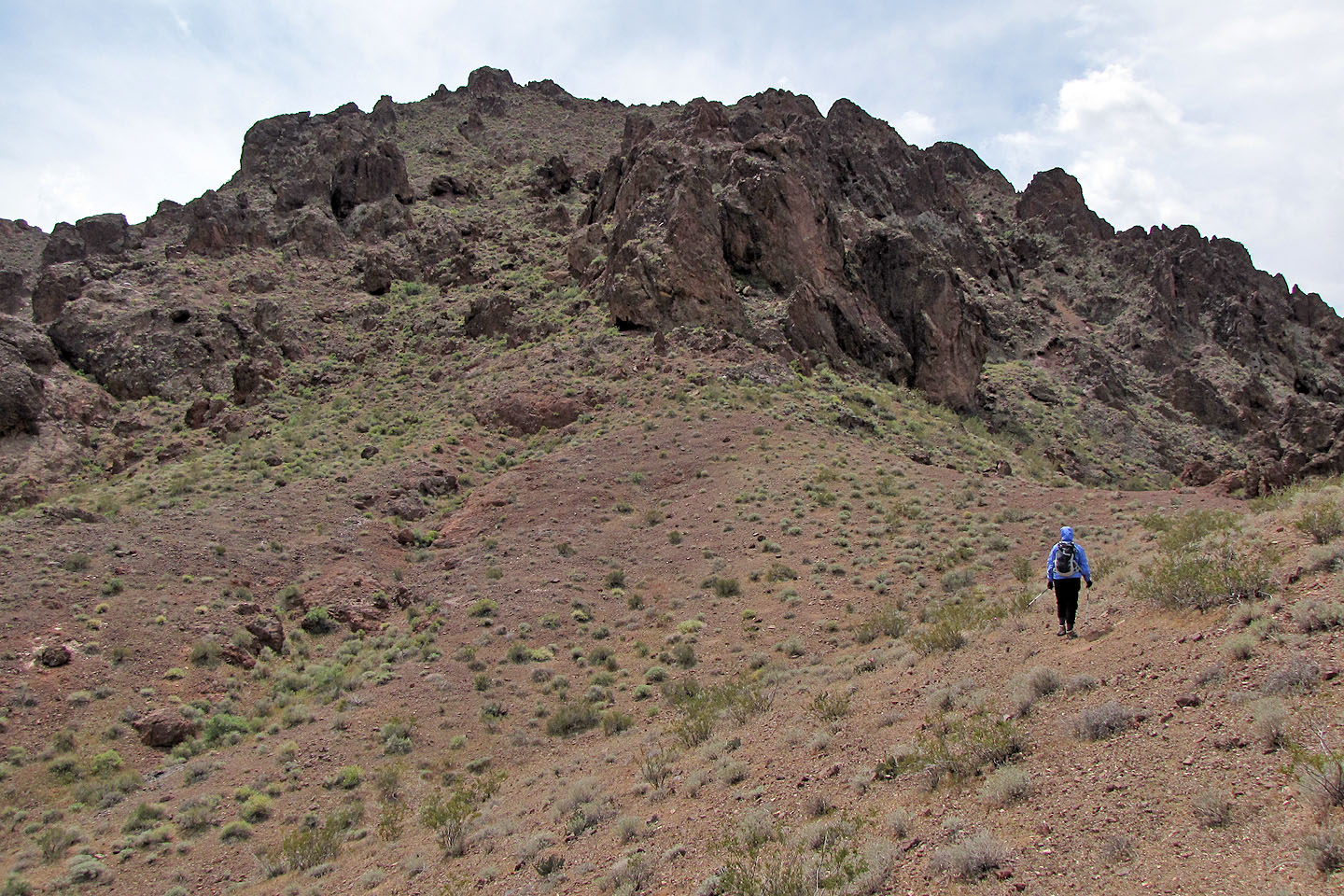 After reaching the saddle we started up to Mystery Cairn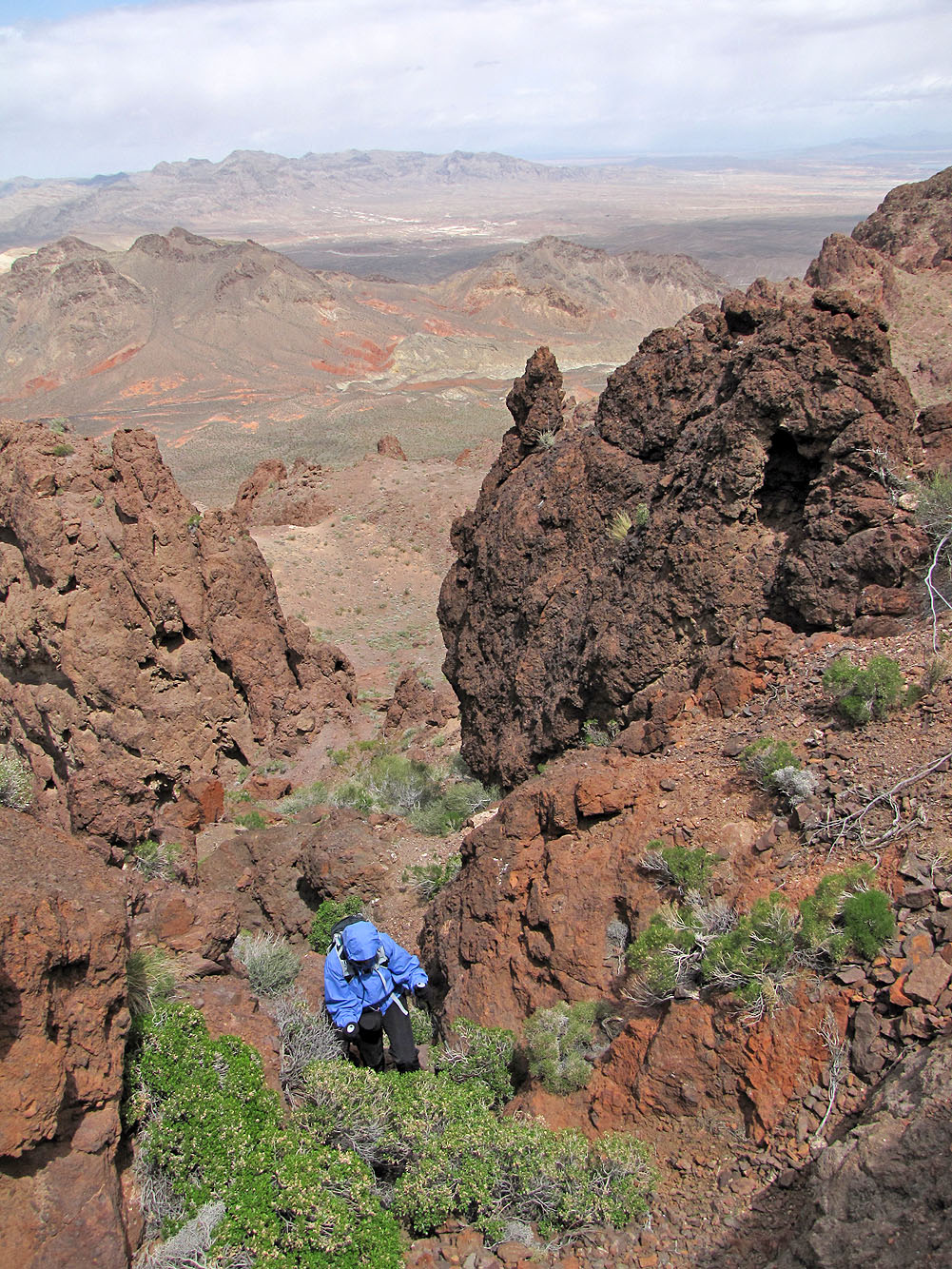 Climbing up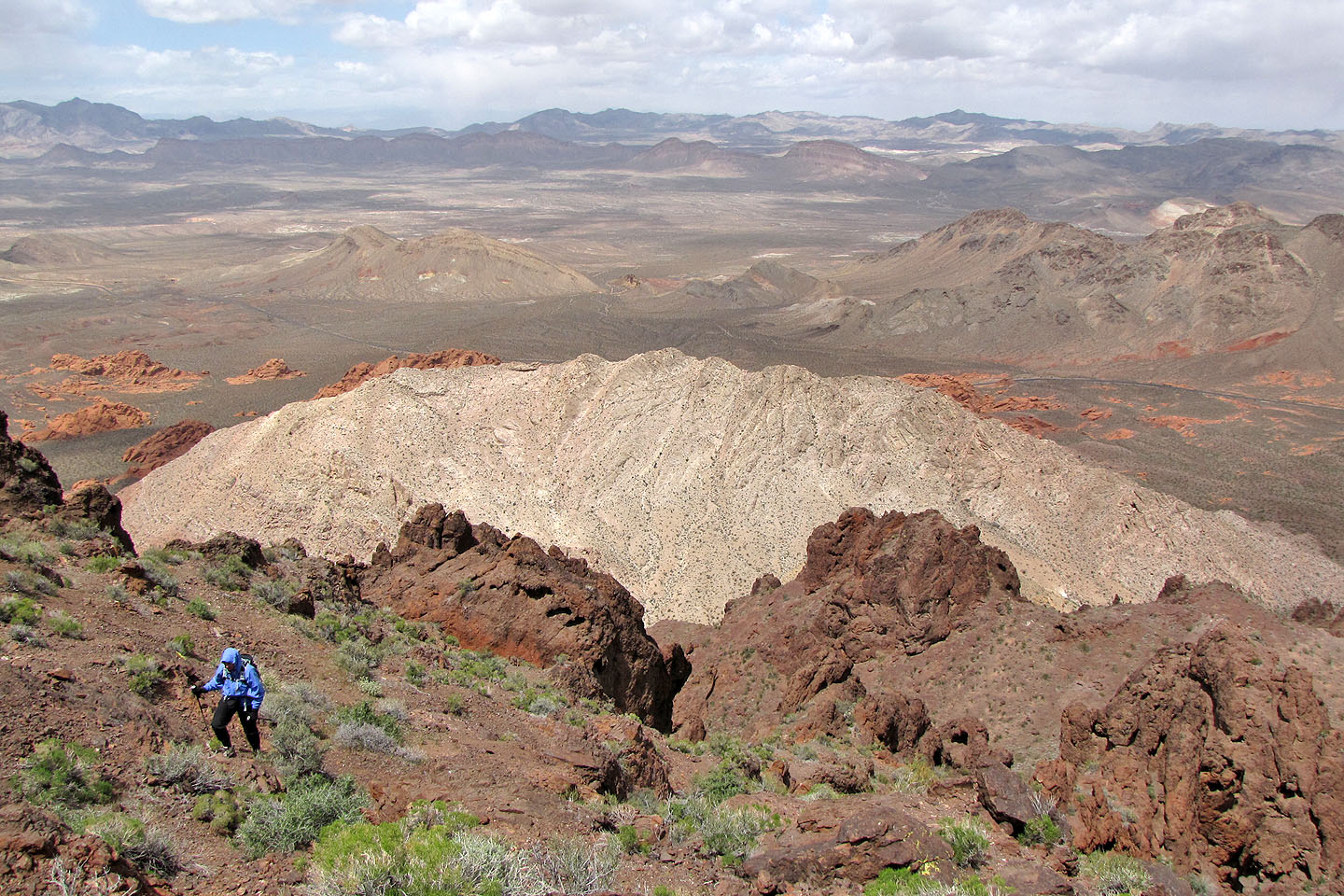 The view north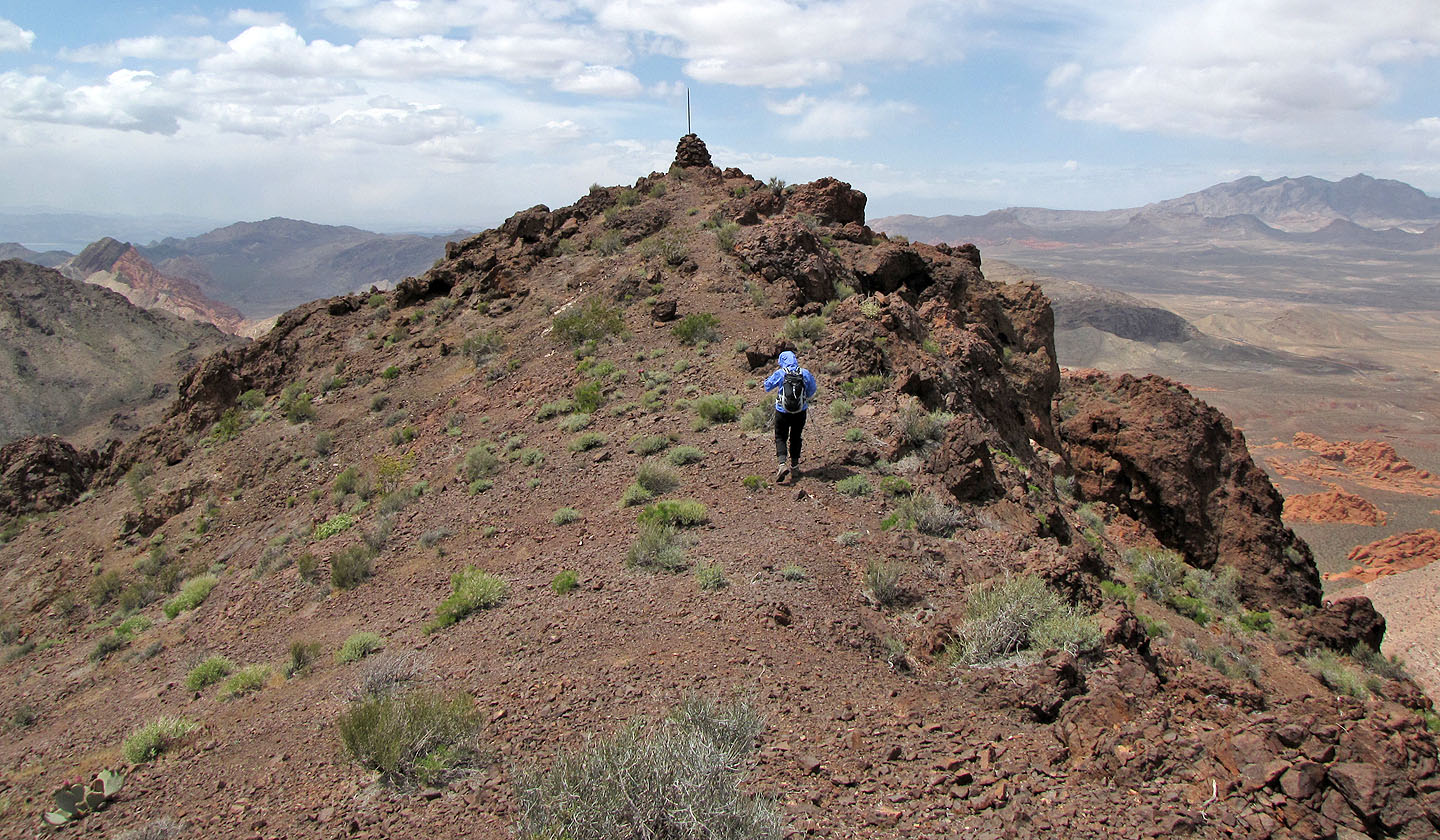 A huge cairn tops the mountain

Posing on top of Mystery Cairn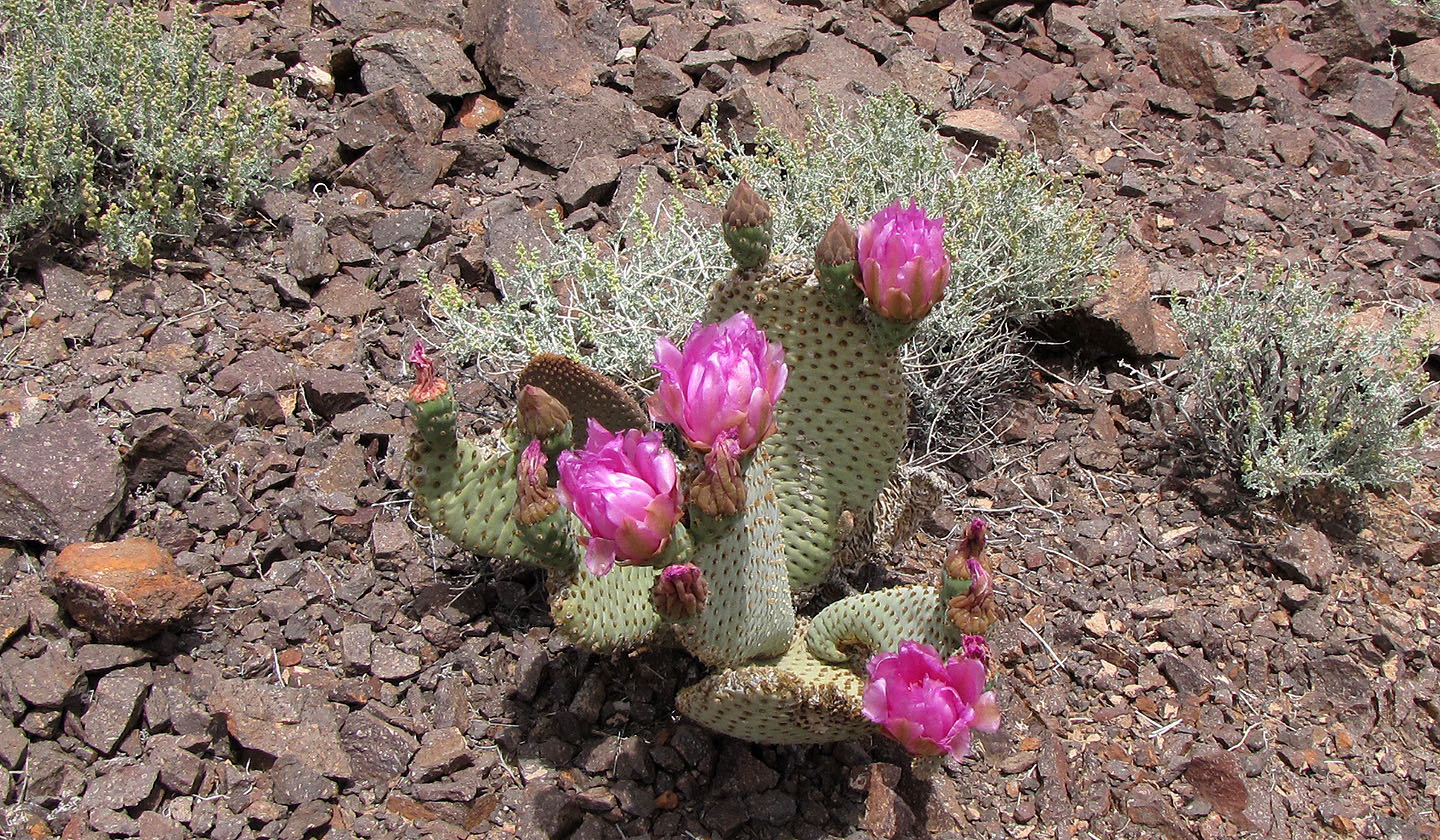 Lacking obvious spines, Beavertail cactus appears harmless but bear nearly invisible prickles that are painful when they become embedded in your skin. I learned that the hard way!



Lake Mead set the backdrop as we headed for Vista Peak


View from Vista Peak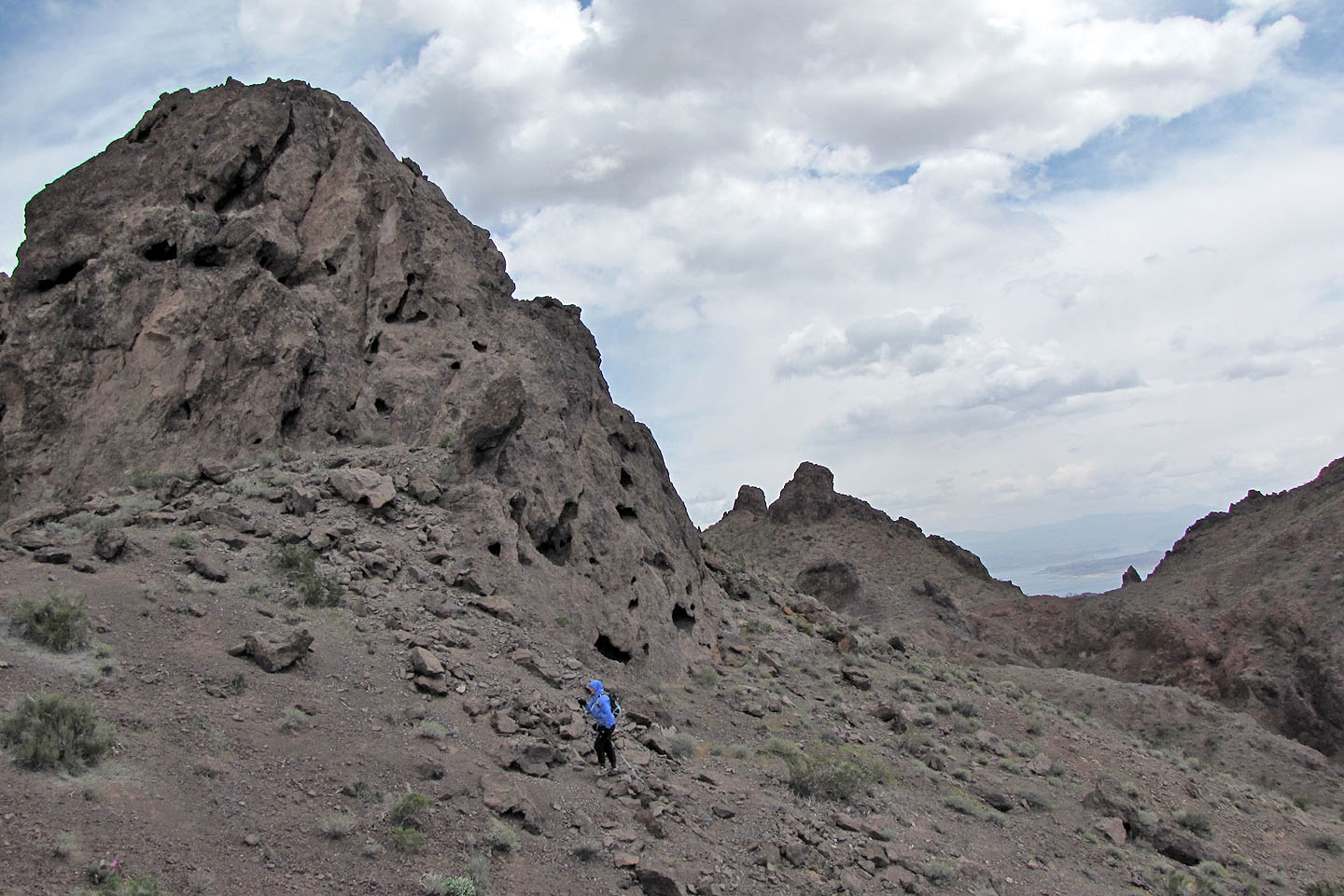 Heading down, we passed a rock buttress full of holes. I inspected one of them (mouse over).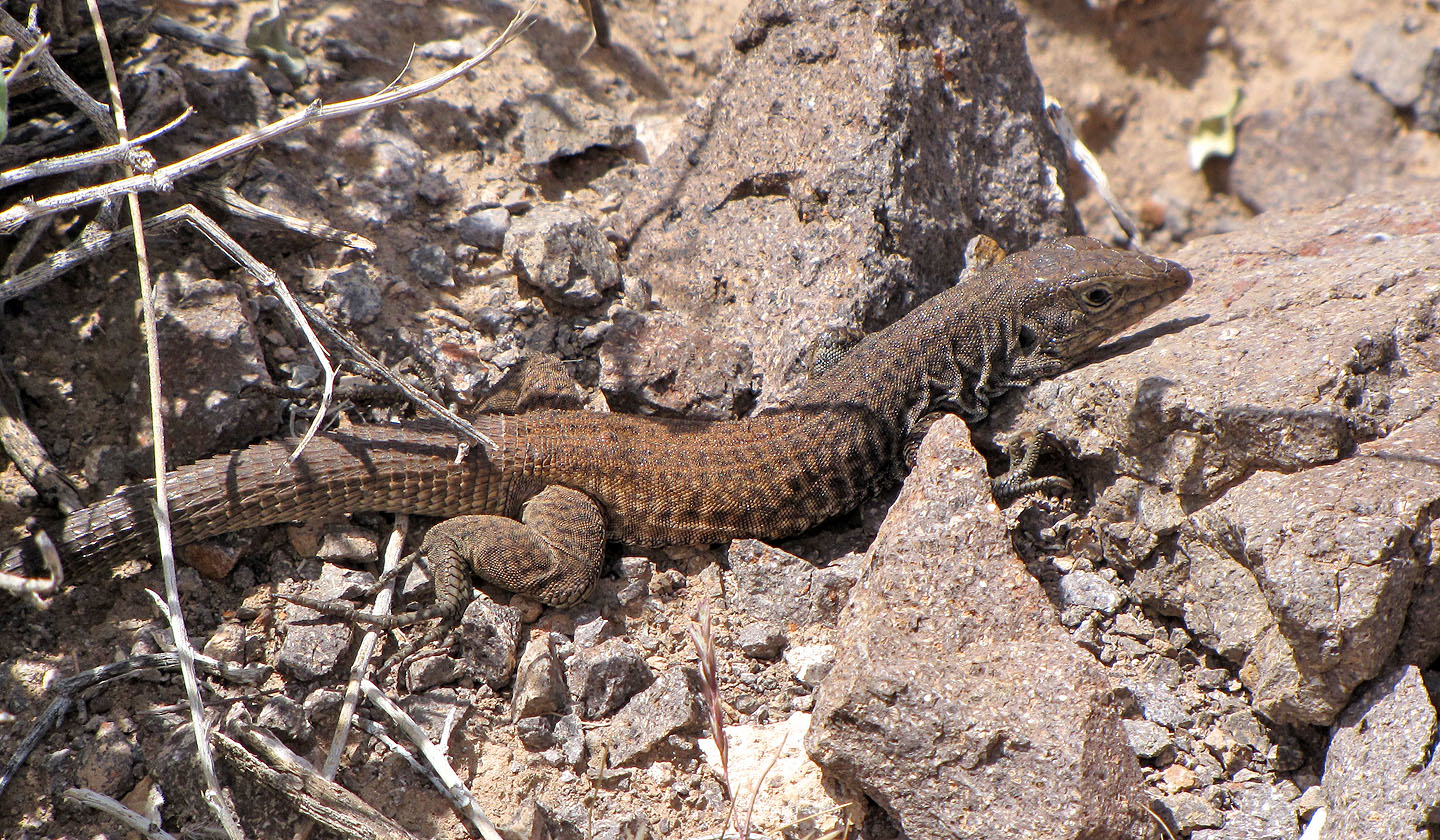 This is the largest lizard we've seen so far (mouse over for a close-up)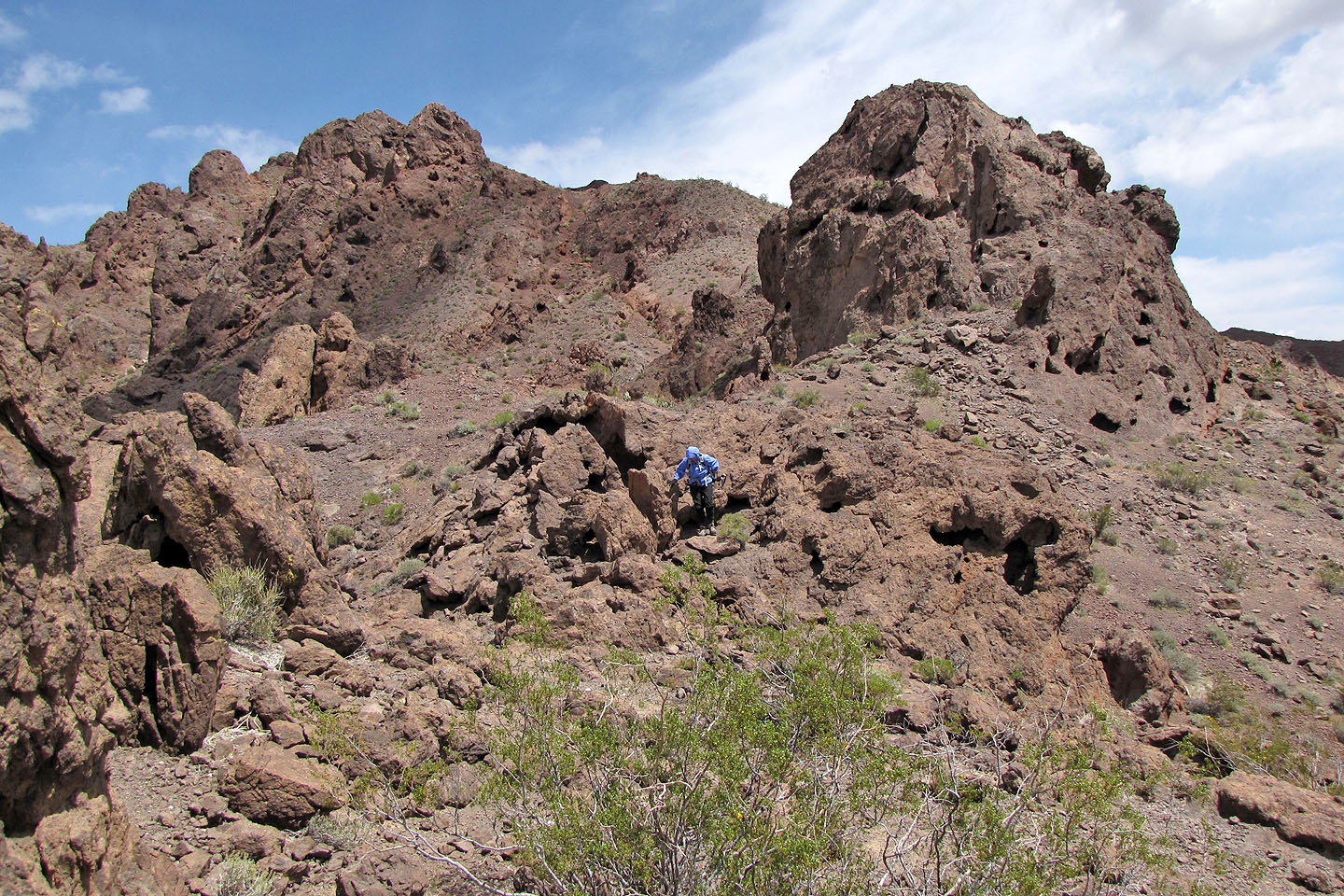 Heading down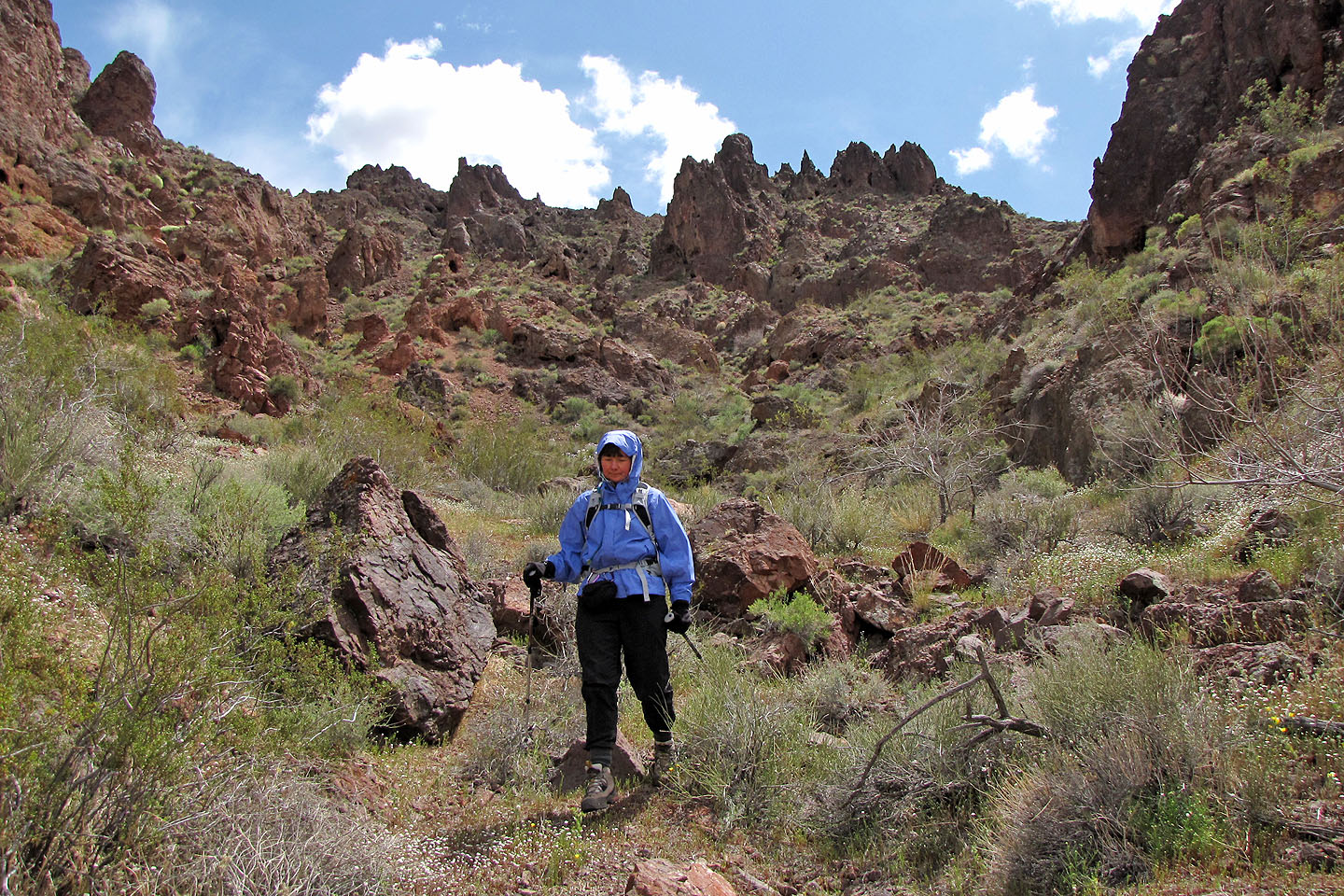 Skyline shows jagged rocks

Going back to Redstone picnic area

Easy travel at the bottom

We passed by Little Pyramid and Horn Toad Peak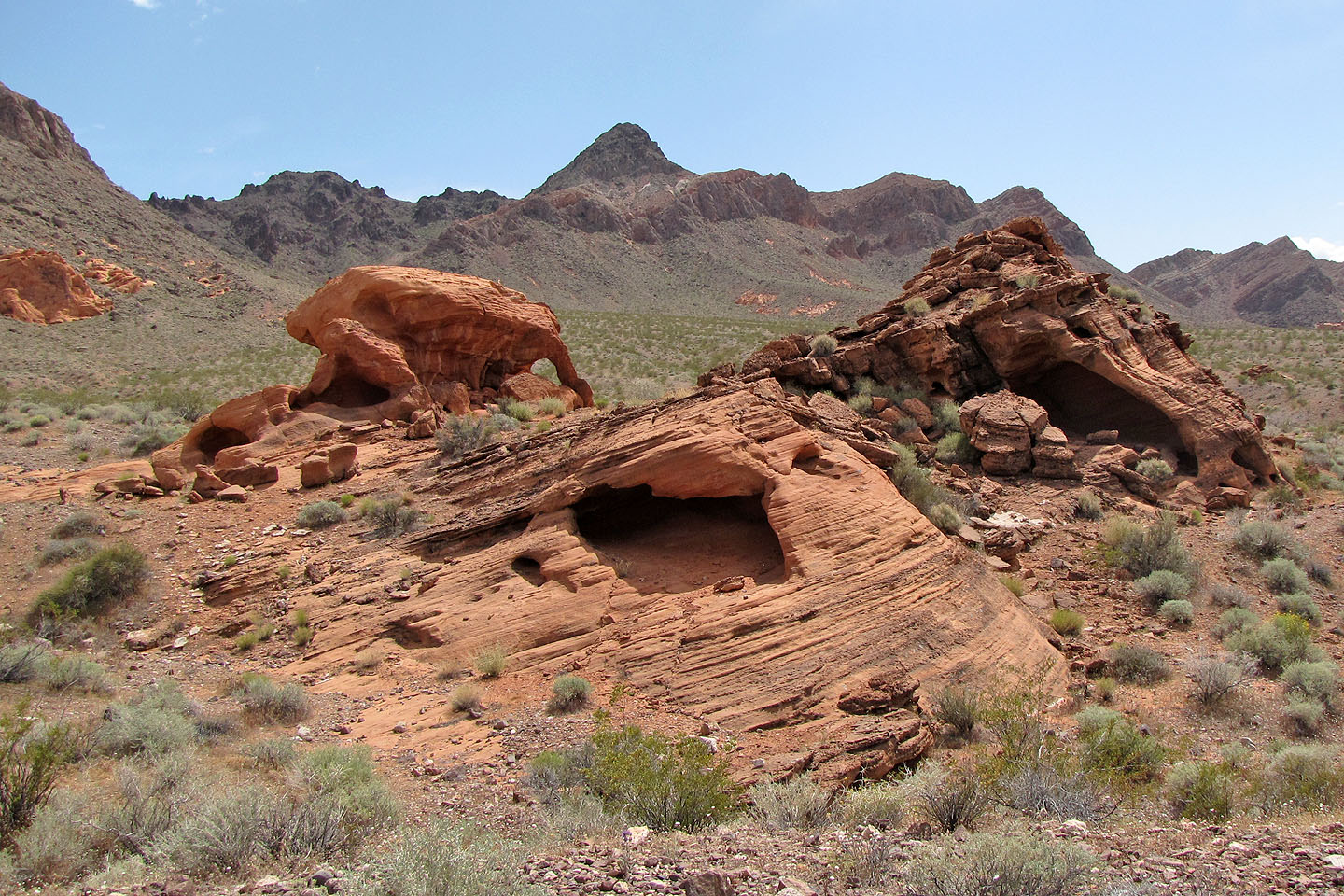 Looking back from the edge of the red rocks at Horn Toad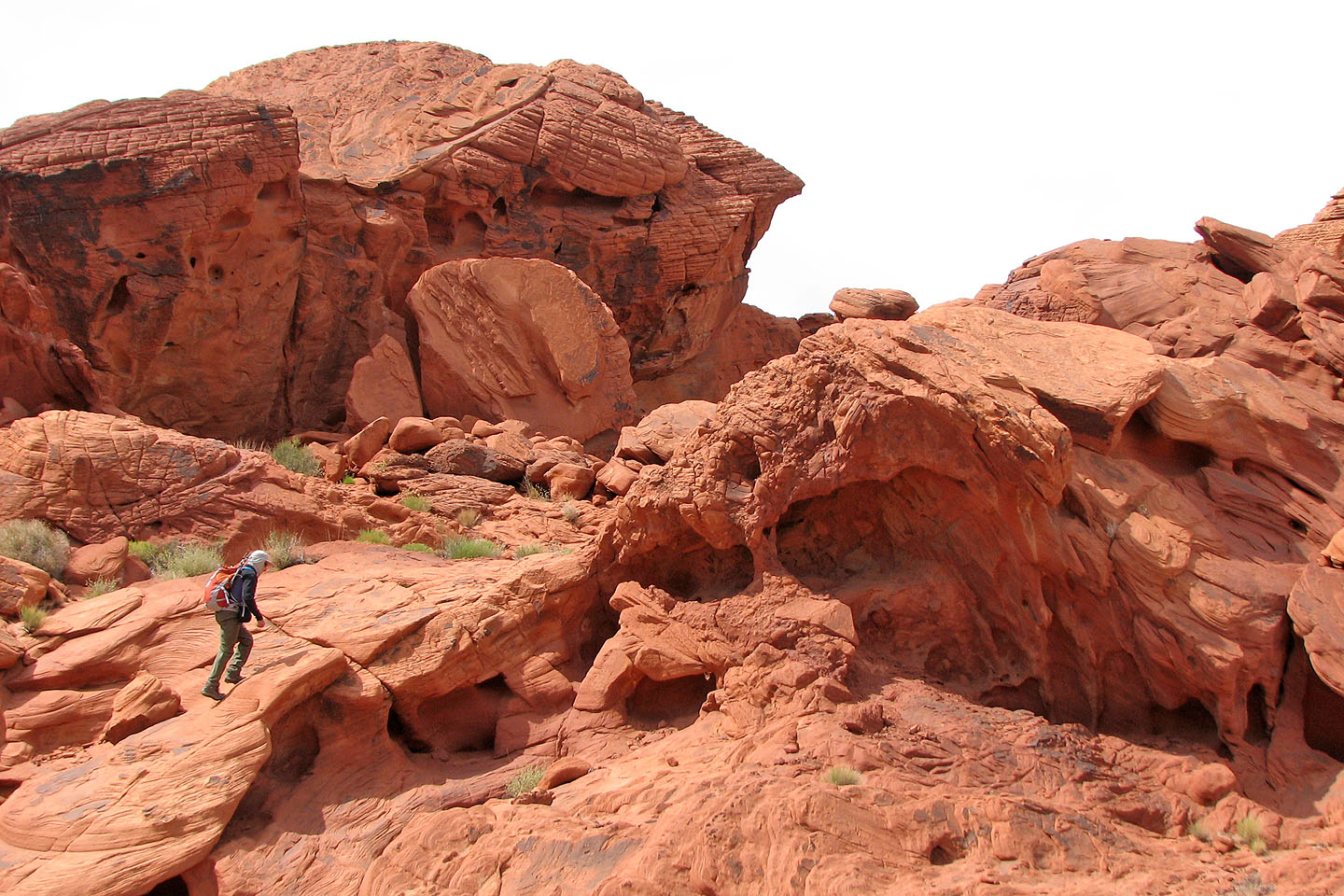 Exploring the rocks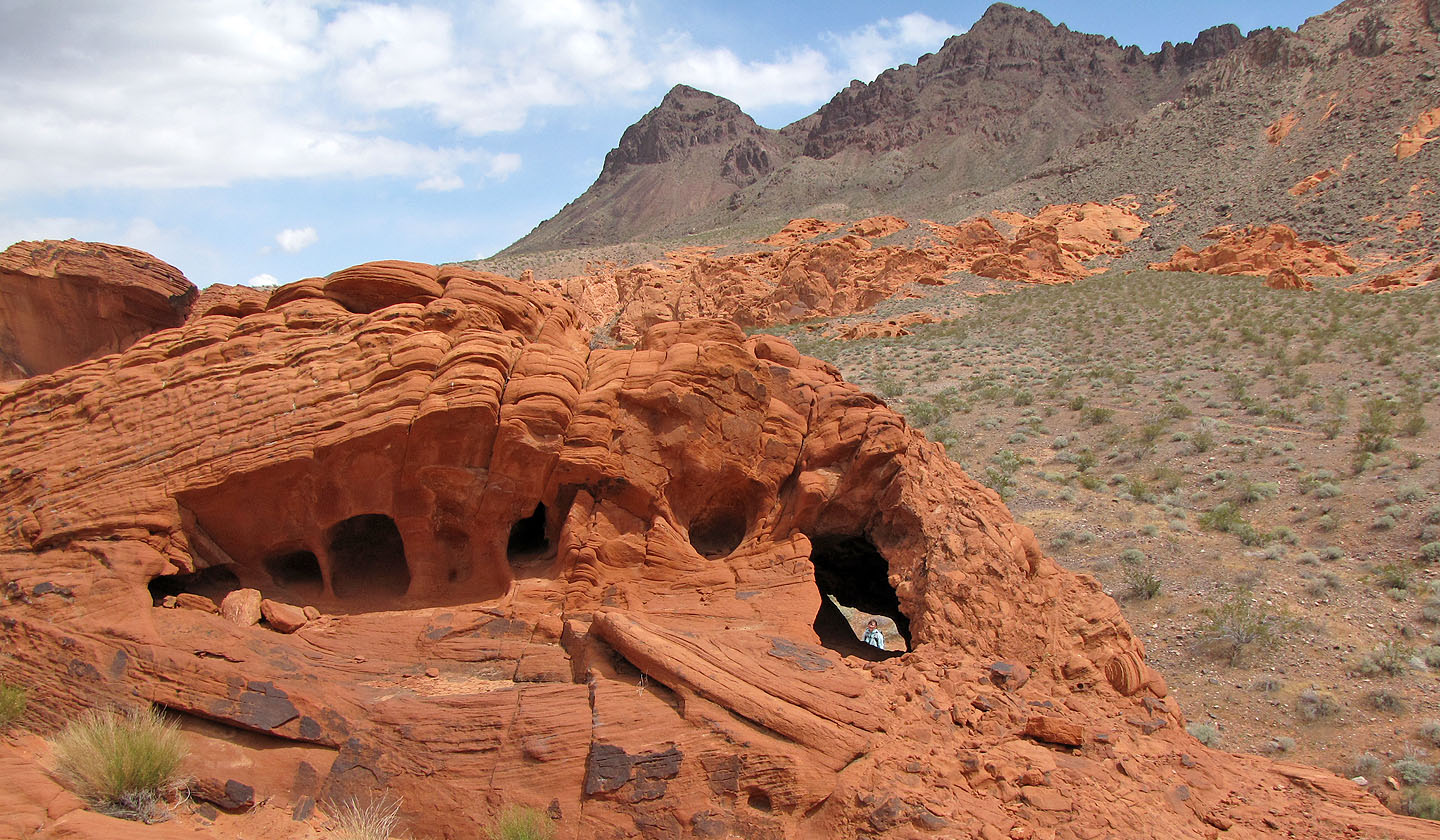 Dinah peers through a window. East Redstone and Redstone behind.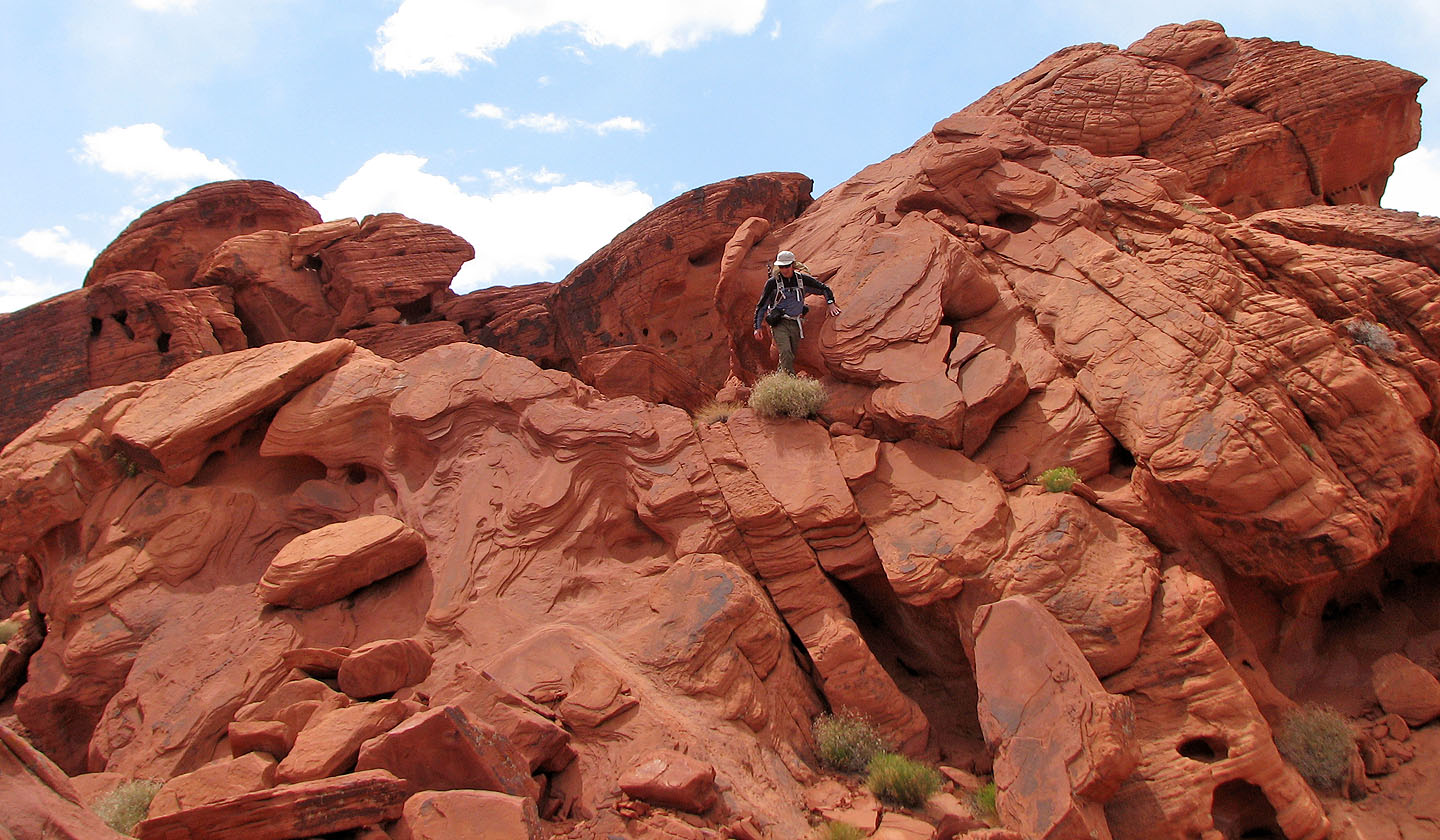 More cool rock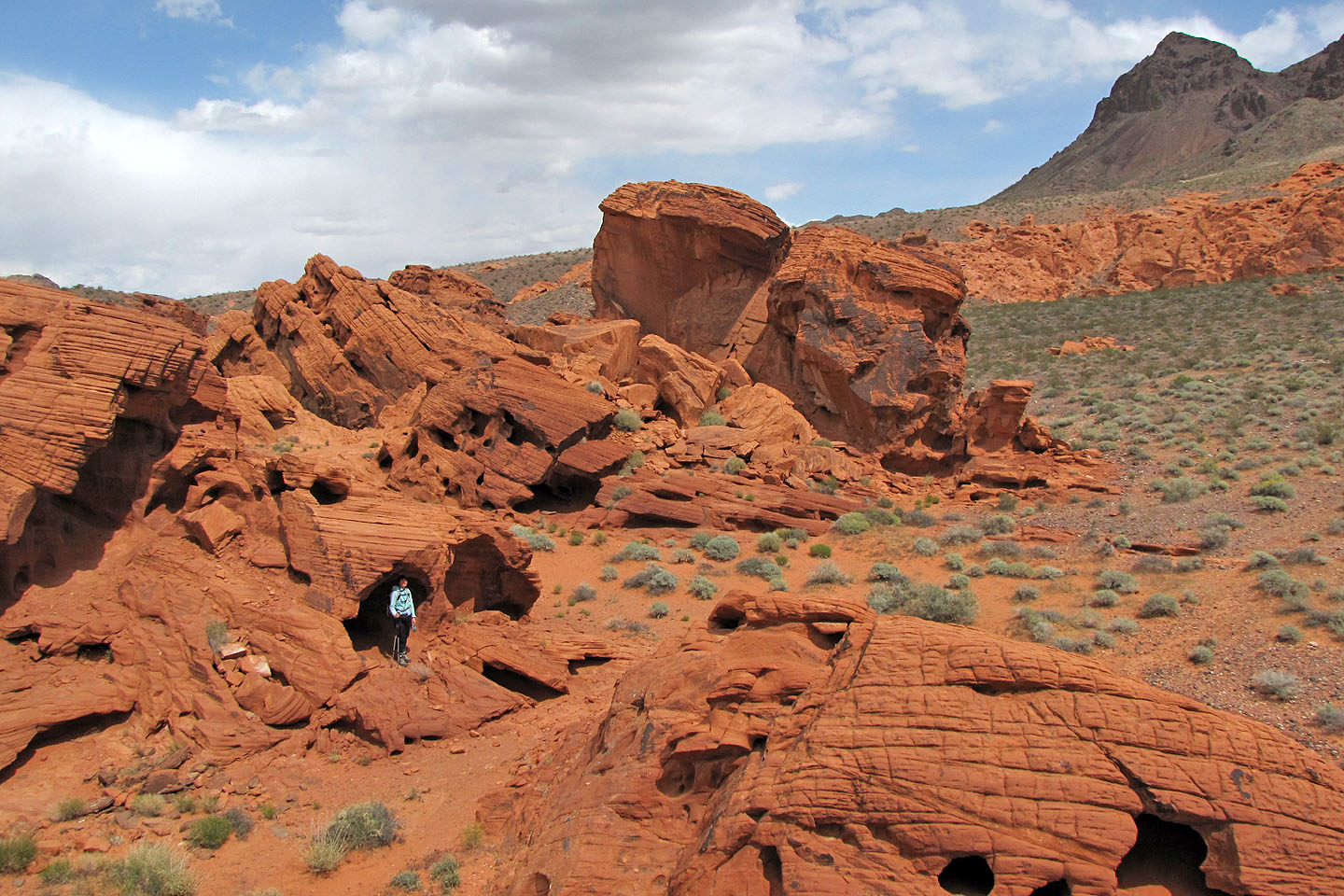 Dinah stands in an opening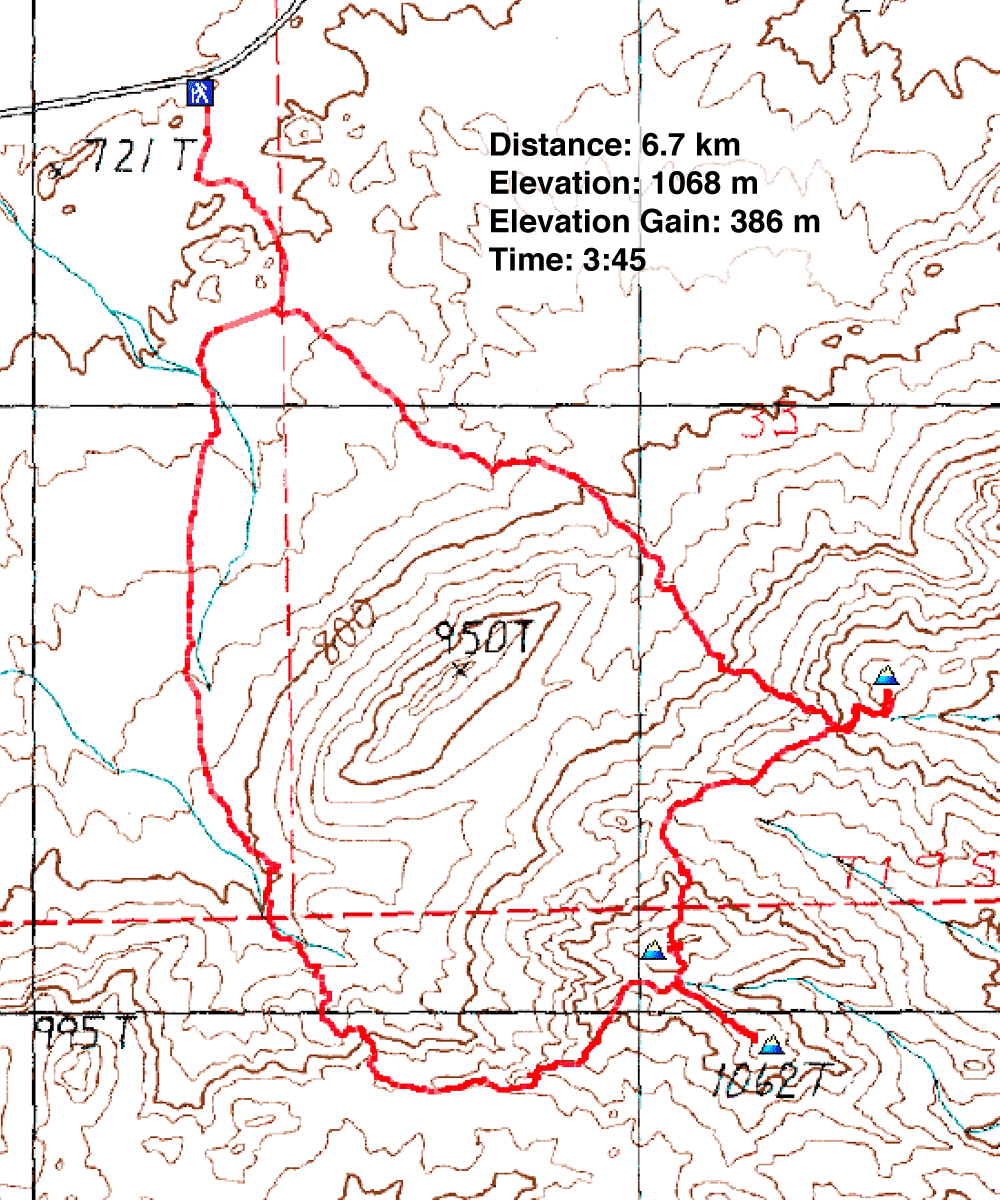 Boulder Canyon Topo (4.2 mi, 3504 ft, 1266 ft)