bobspirko.ca | Home | Canada Trips | US Trips | Hiking | Snowshoeing | MAP | About

Pinto Ridge
Lake Mead NRA, Nevada
October 2, 2019
Pinto Ridge is a minor point easily accessed from Northshore Road. It's a short, class 2 hike, short enough to tack onto nearby Razorback Ridge for a full day trip, but we had already climbed that.
Shin, Dinah and I parked at a pullout and walked 200 m up the road before leaving it. We followed the rim of a canyon until we could easily drop into it. The canyon leads to a saddle east of the summit of Pinto Ridge. But we didn't follow the meandering canyon all the way; we left it to take a brief shortcut. We hiked up a wash and climbed a ridge before returning to the canyon. We went up the bushy canyon to the saddle and then started up the broad, east slope below the summit of Pinto.
On the summit, we paused for lunch while gazing at distant views of Lake Mead and the Bowl of Fire. Afterwards we started back down. Instead of taking the shortcut, we tried following the canyon down. However, this proved to be impossible because of a huge drop-off in the canyon. Keeping high on an open slope, we hiked around it before finding a spot to drop back into the canyon. Even after that, the canyon refused to be friendly, and we were forced to detour other drops. We appreciated the variety in coming back a different way, but in retrospect, it would be easier to ascend this canyon section and take the shortcut back.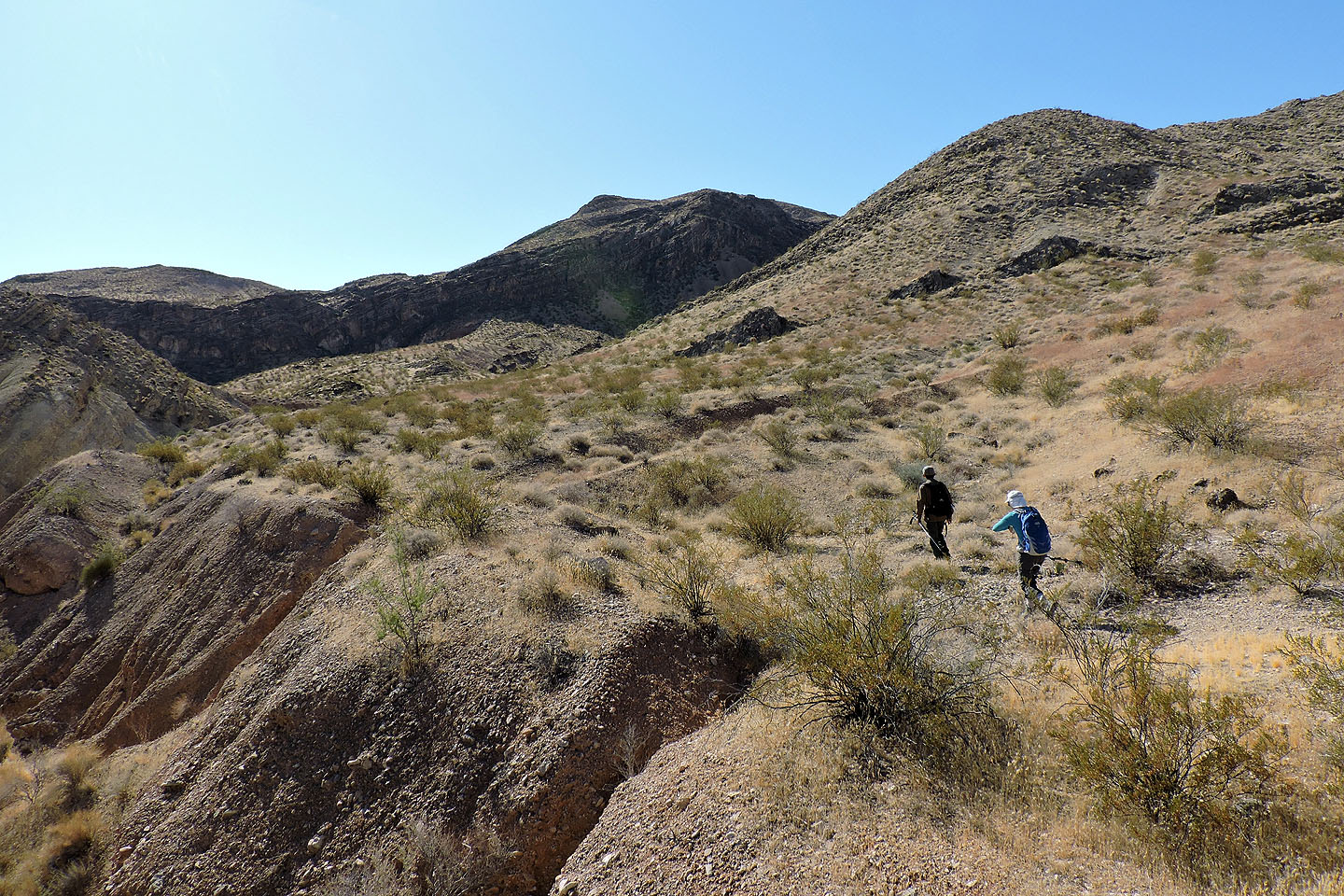 After walking up the highway we started up the right side of a canyon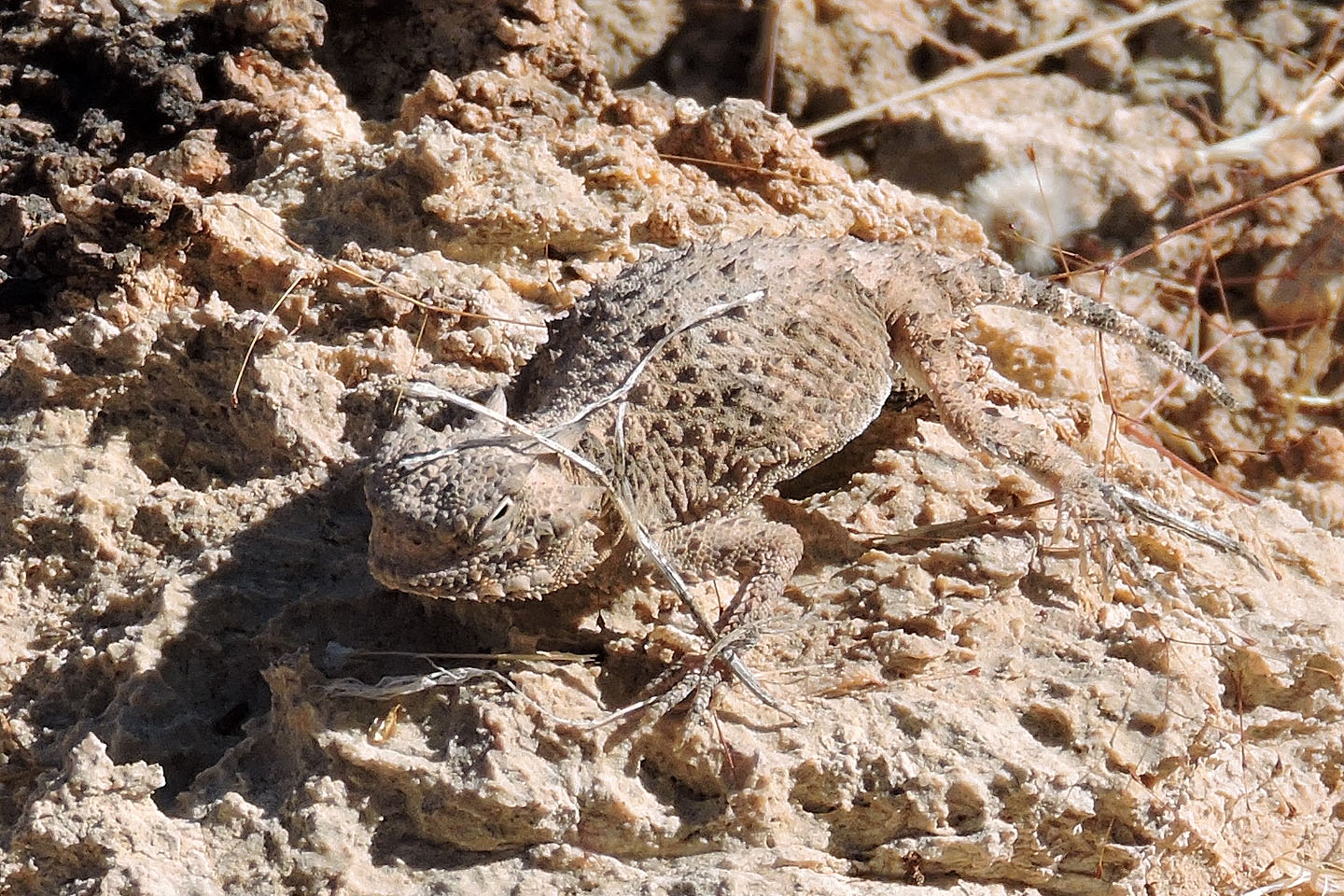 We came across a young horned lizard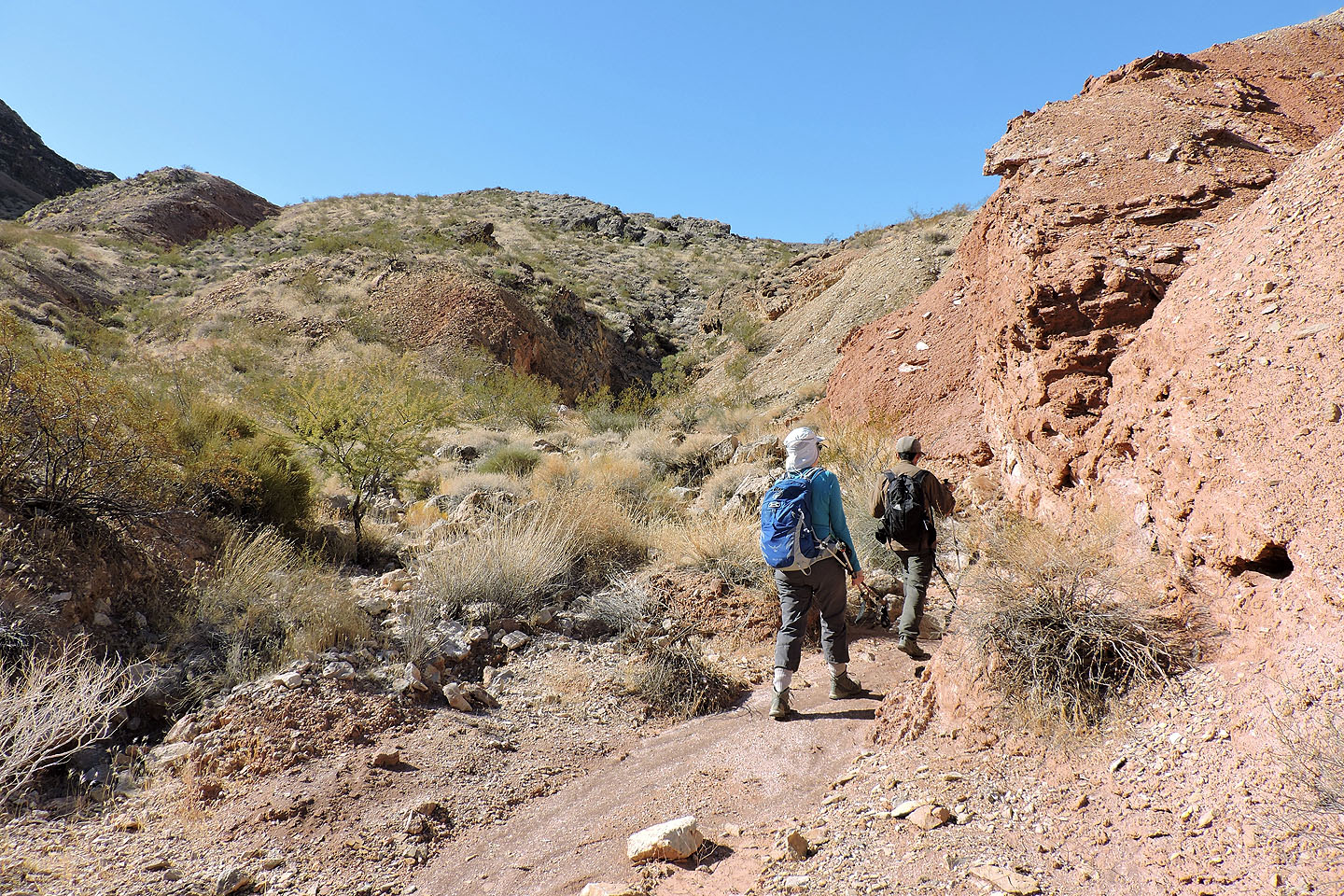 Hiking up the canyon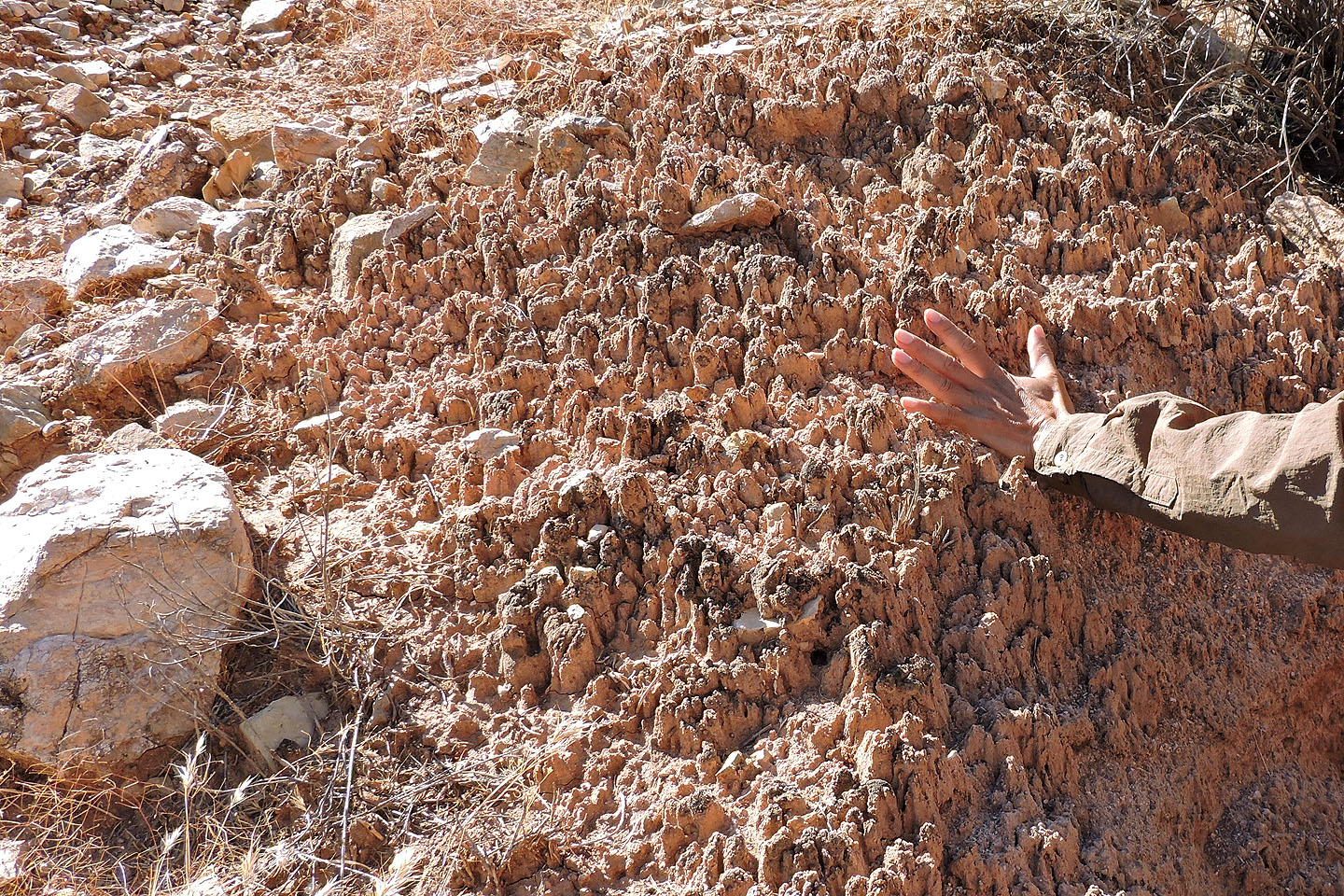 Cryptobiotic soil crust: sensitive communities of living organisms can take centuries to recover if disturbed. Shin's hand shows the size of this community.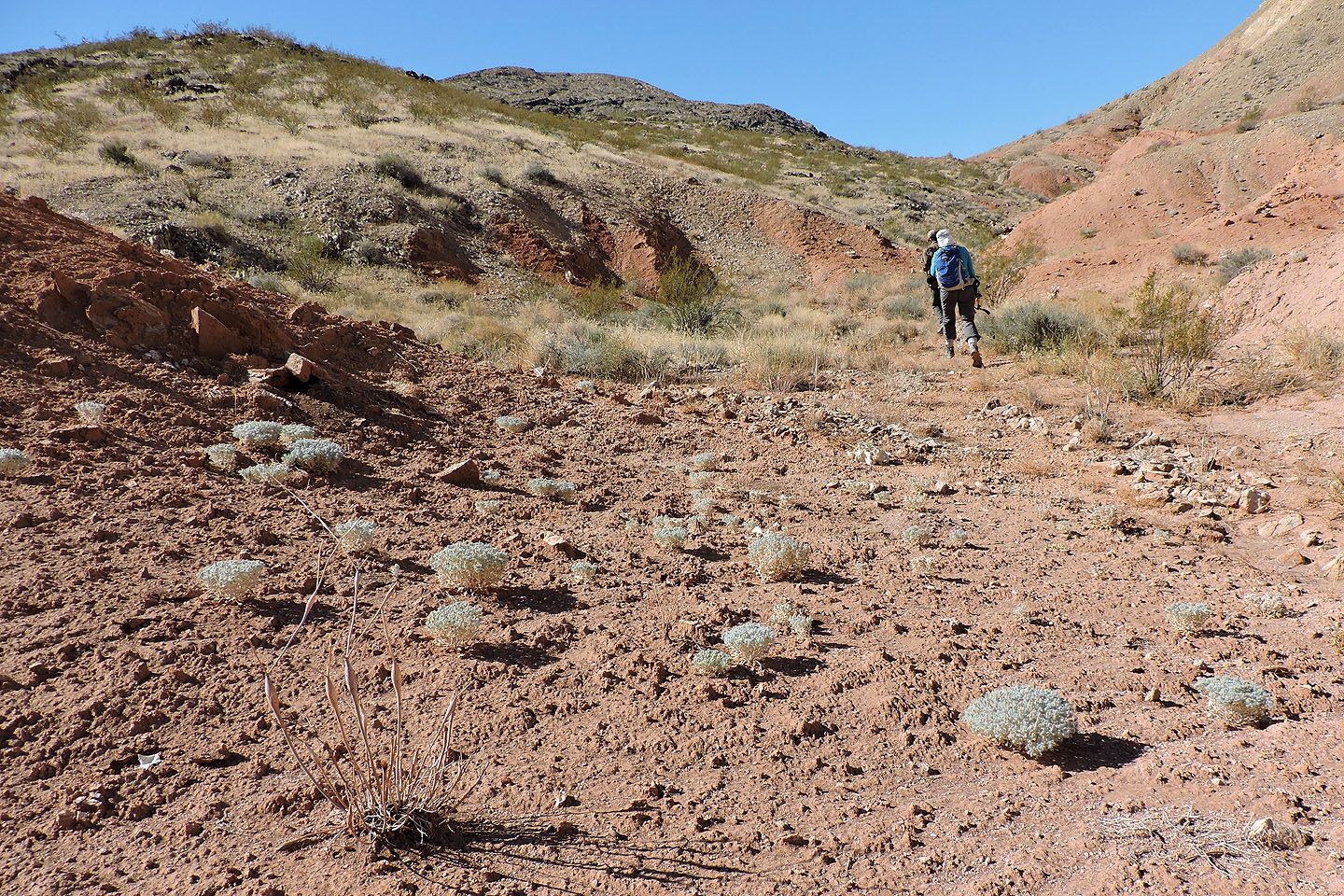 We'll soon leave the wash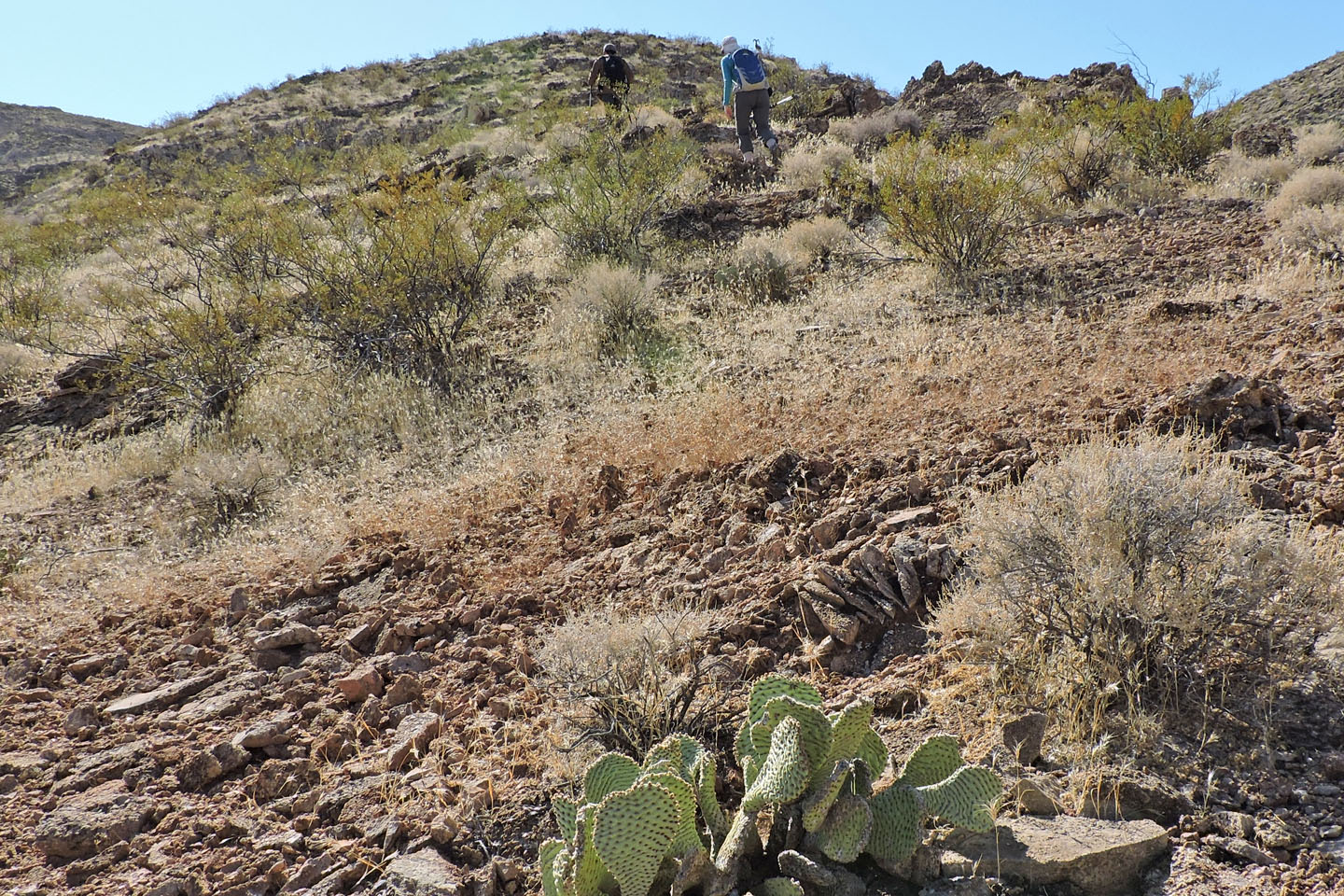 Starting up the ridge. The tiny figure above Dinah's right shoulder is a big horn sheep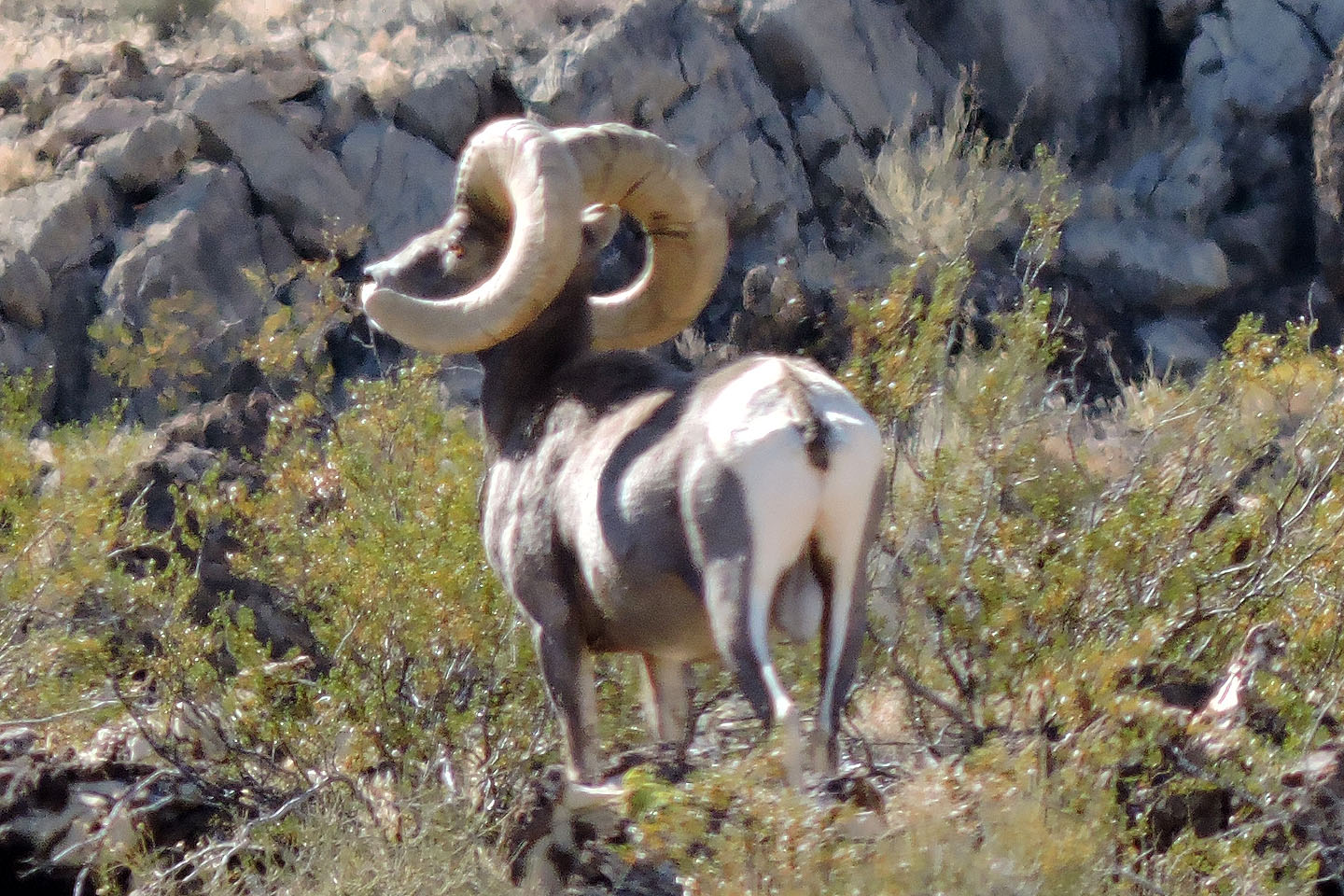 The sheep displays massive horns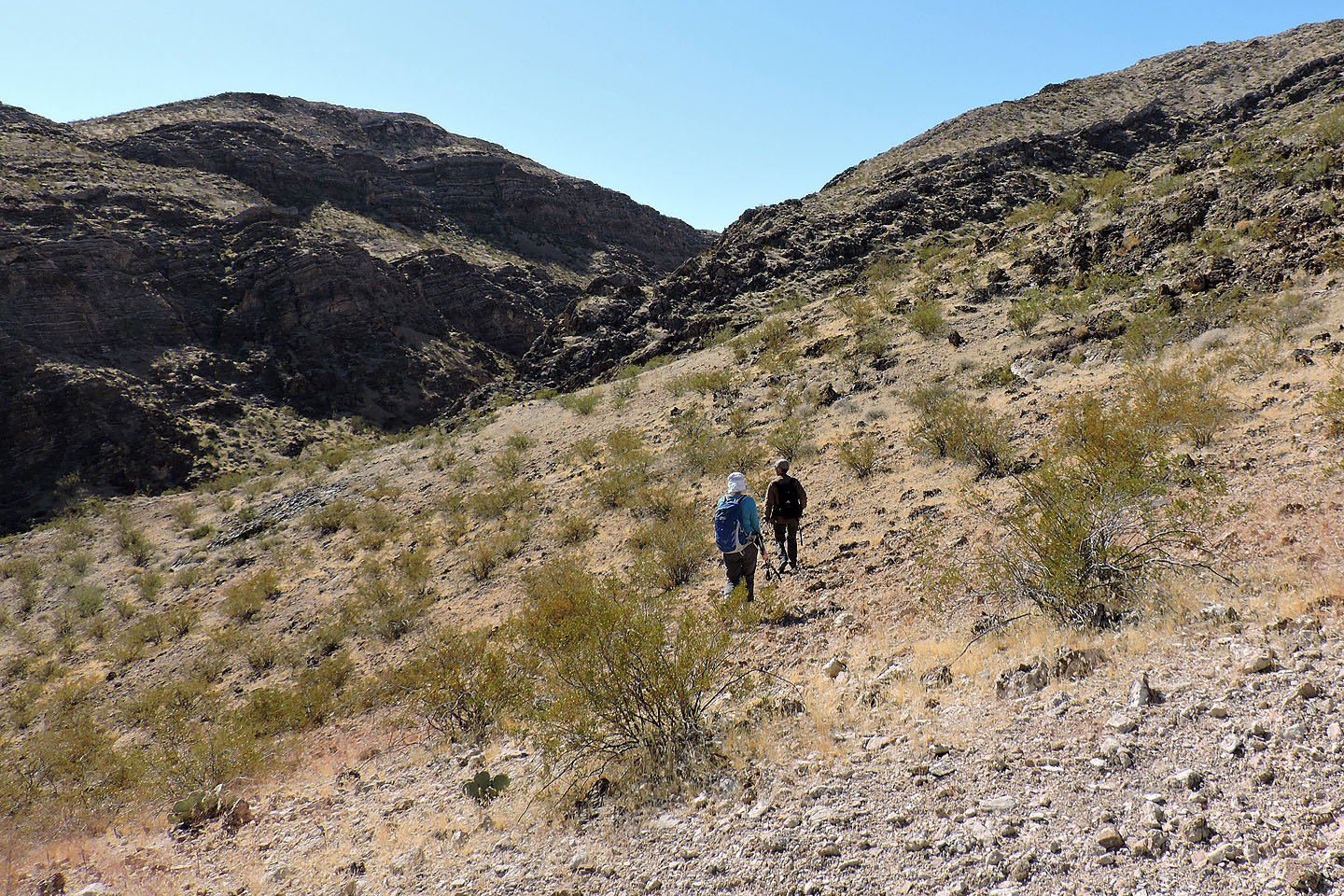 After following the ridge a short distance, we dropped into the canyon on our left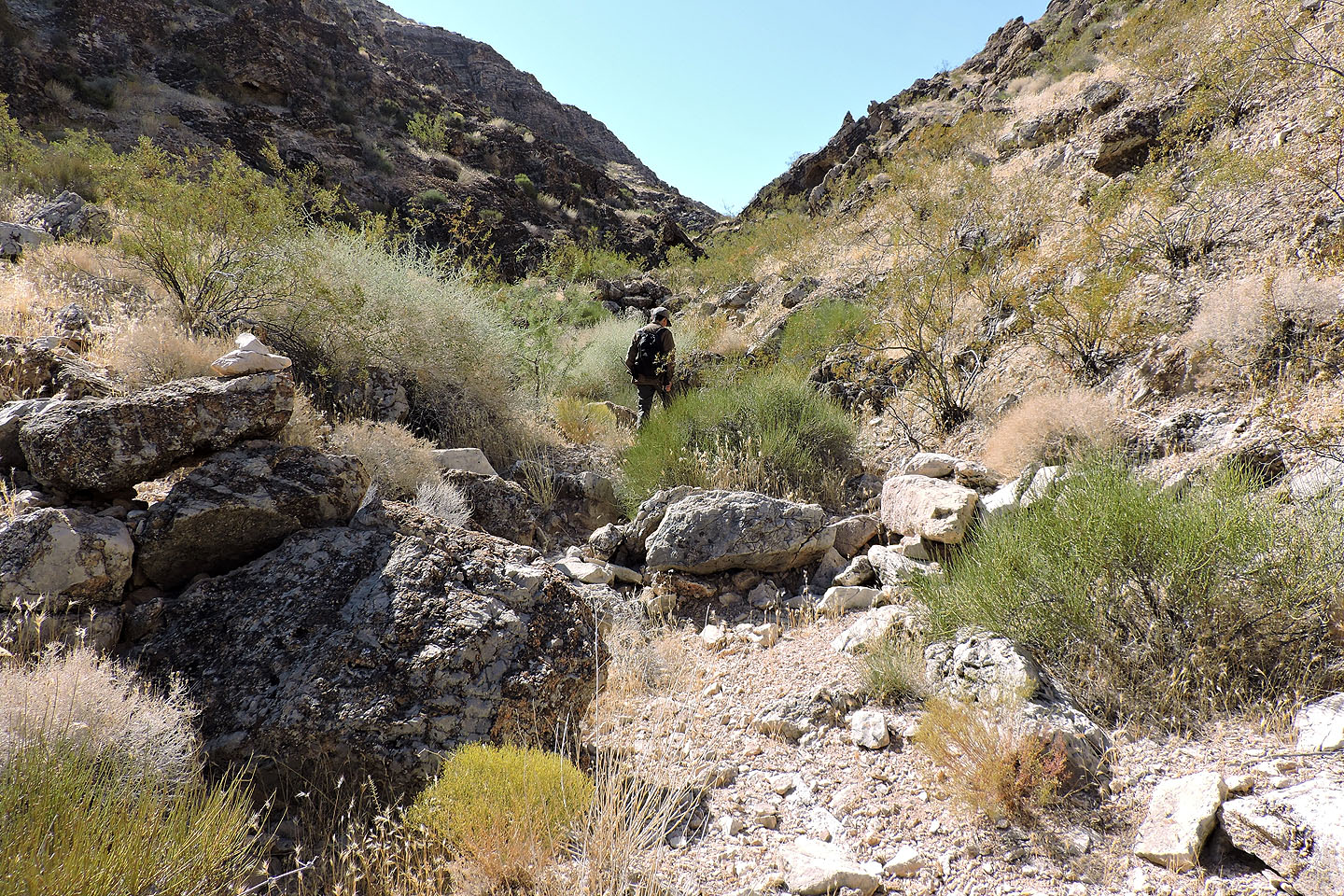 Hiking up the canyon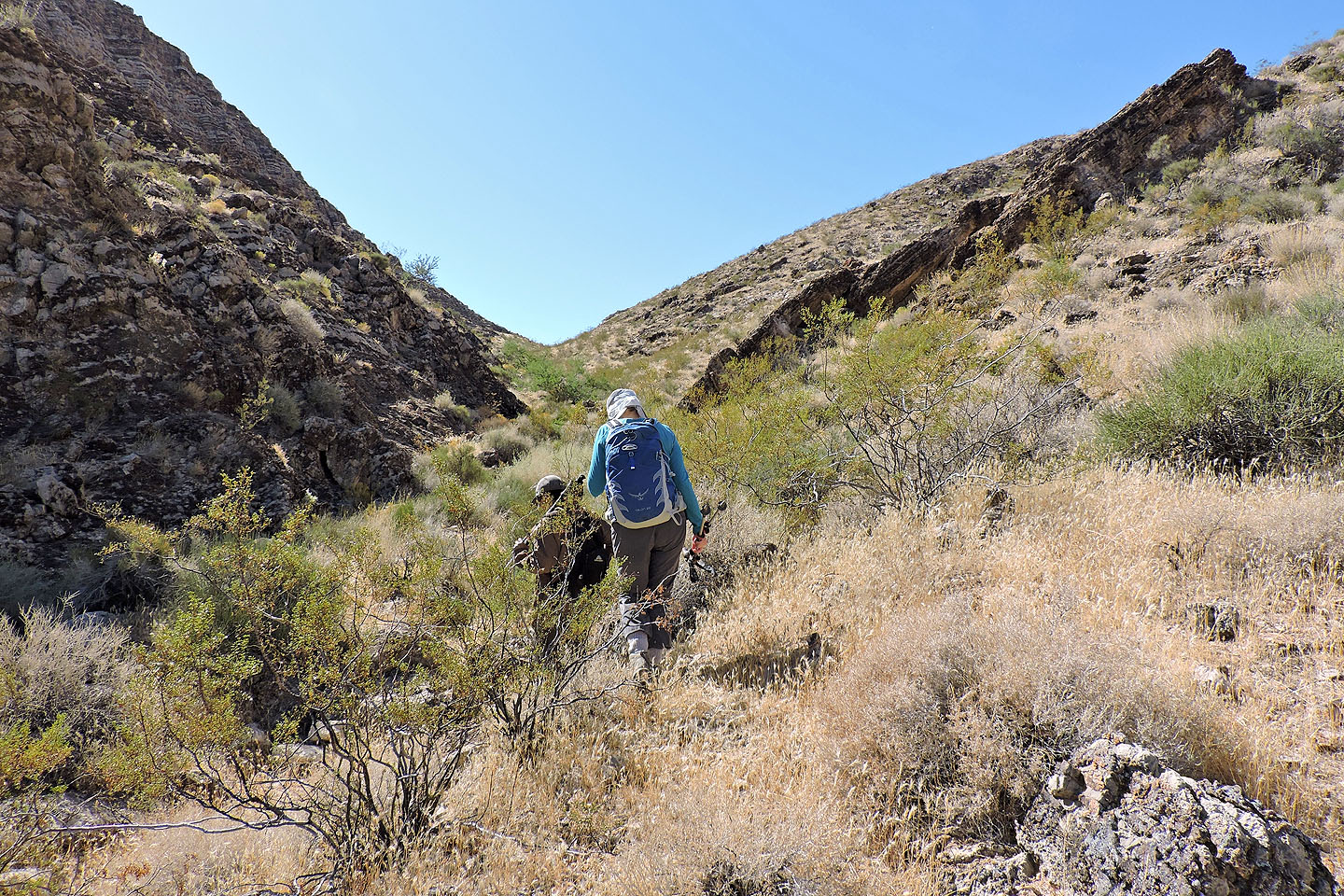 We'll start climbing up Pinto when we reach the saddle ahead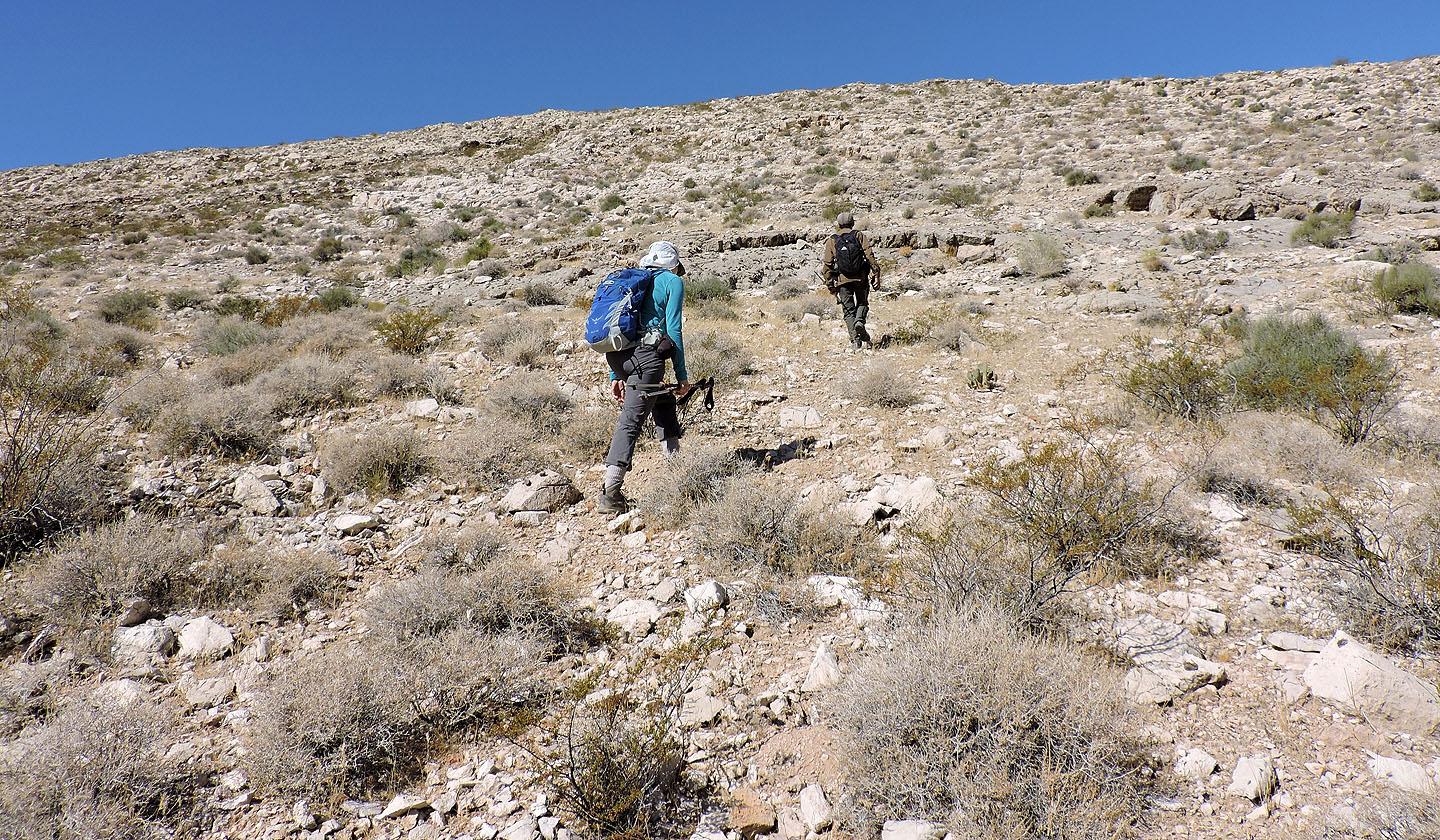 Starting up from the saddle. There is little variety on the broad, east slope.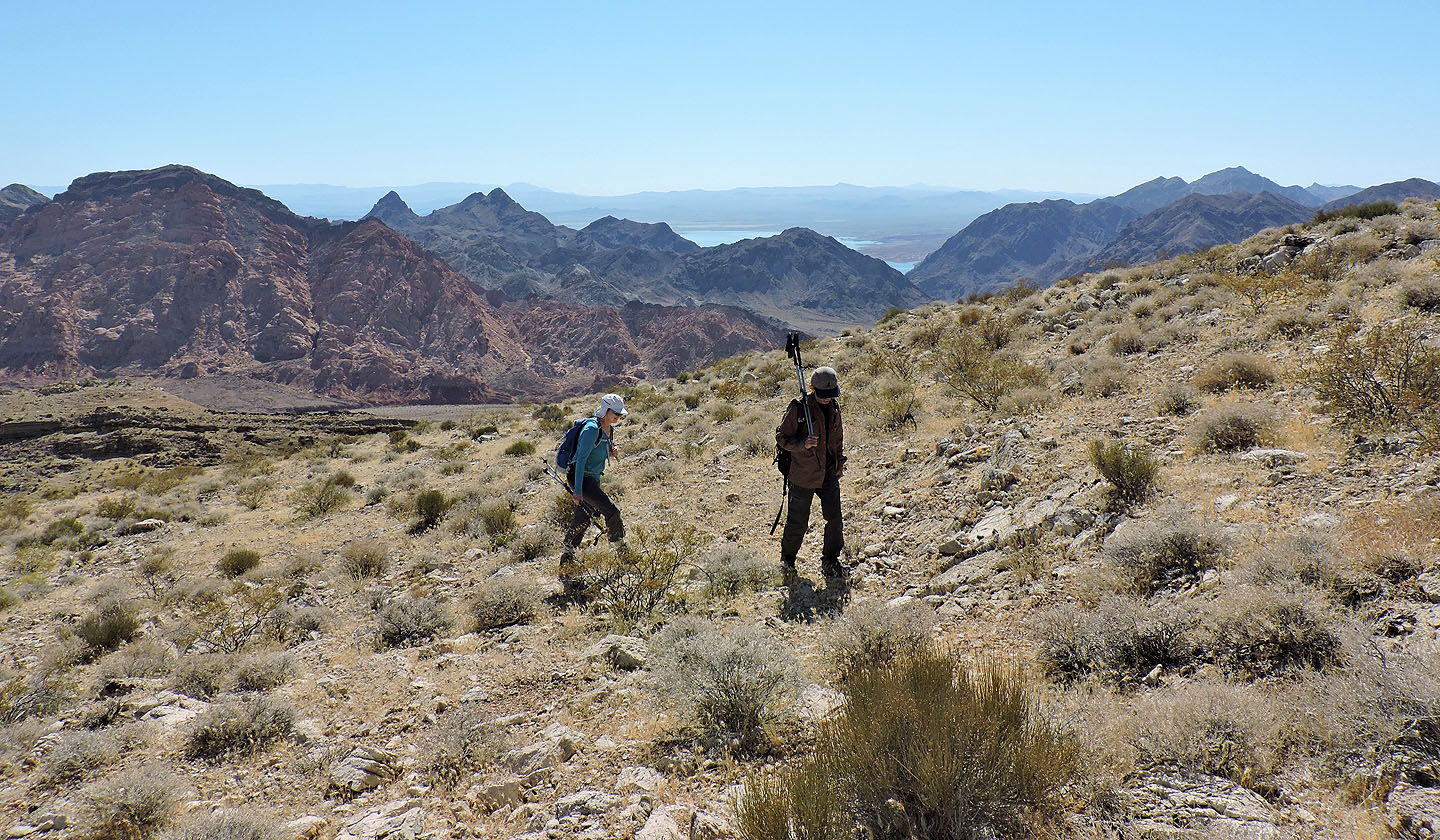 Lake Mead comes into view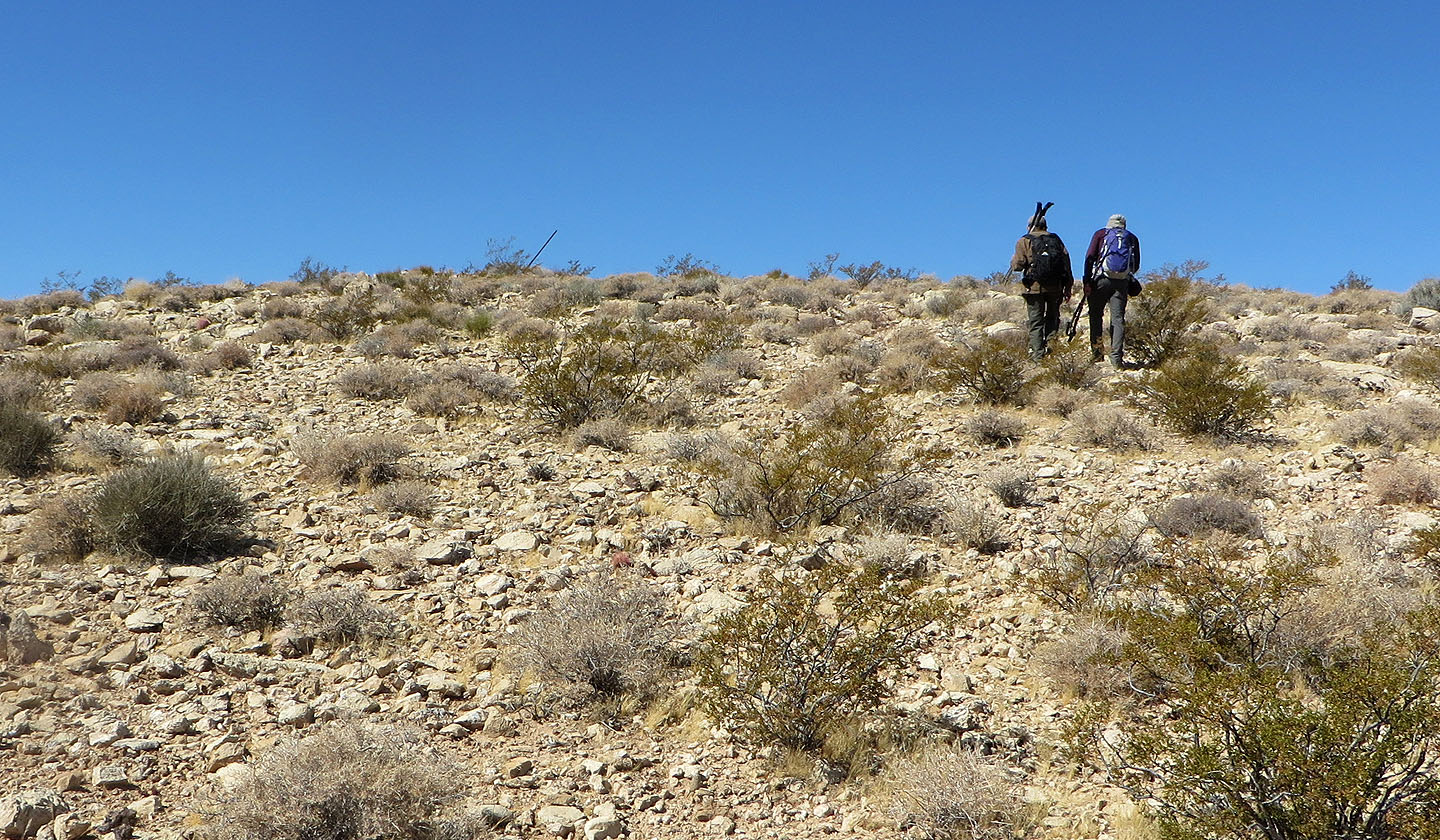 We're almost on the summit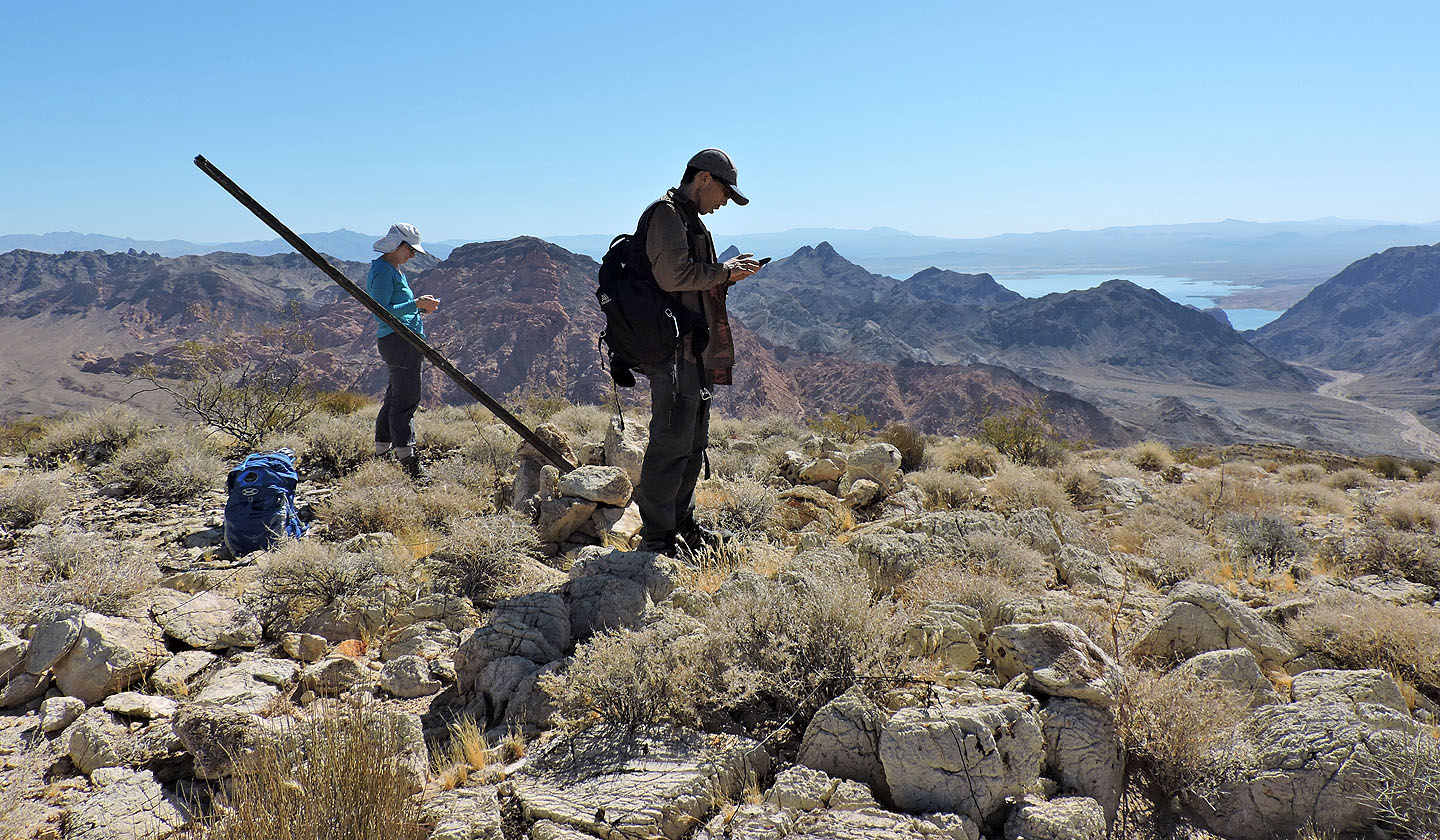 Dinah and Shin checked their phones when they realized they got a signal on the summit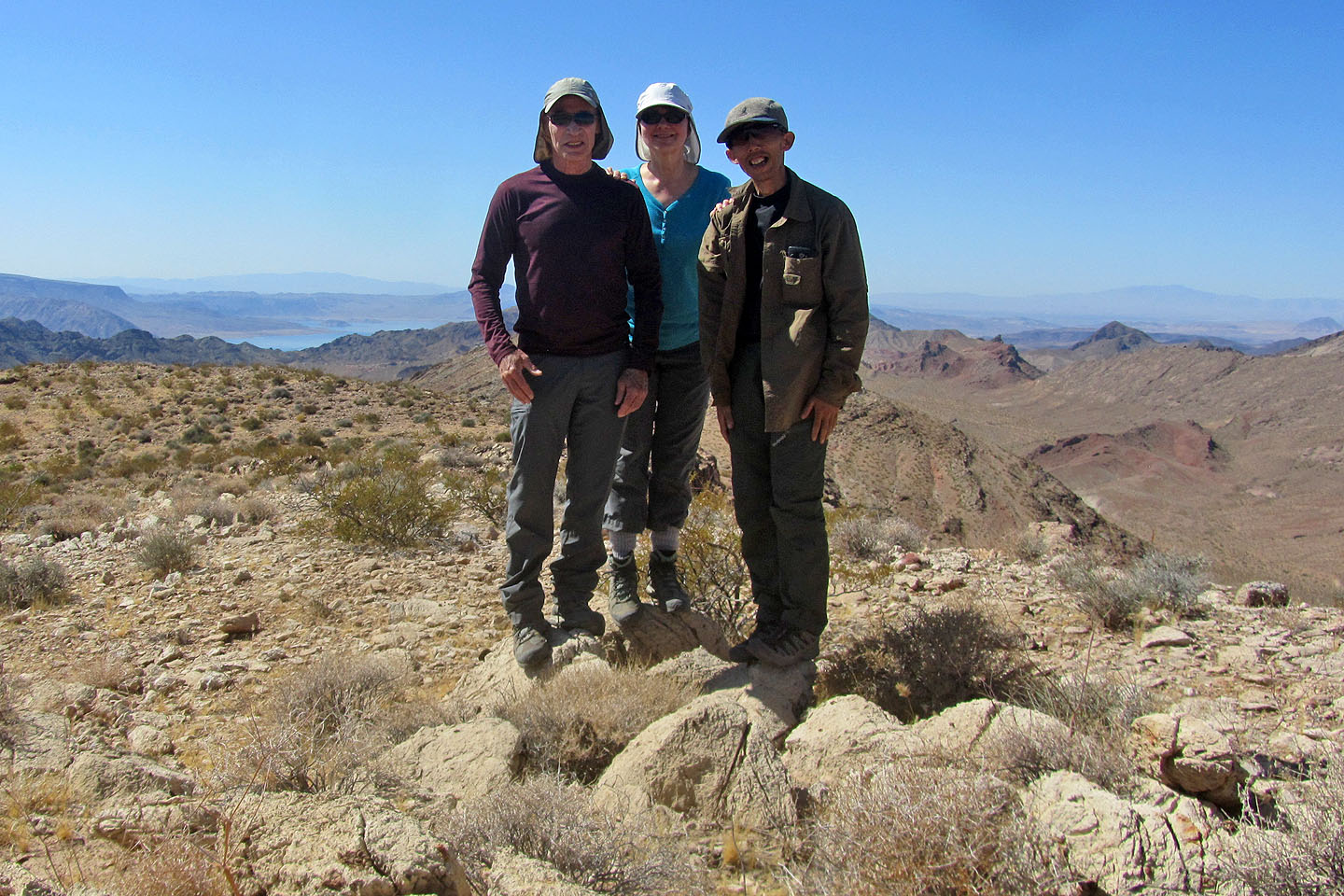 Posing on the summit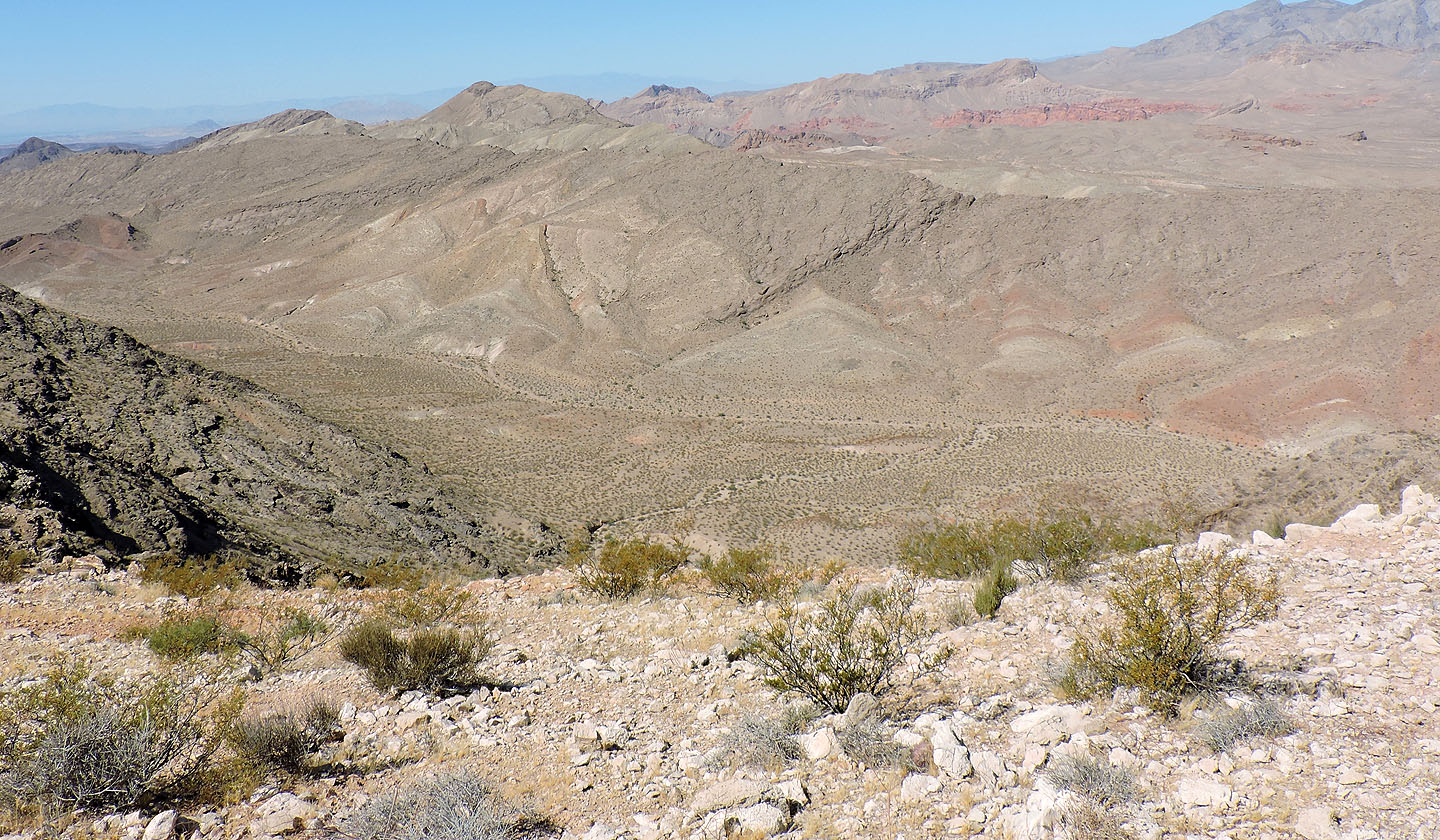 Razorback Ridge is a short distance away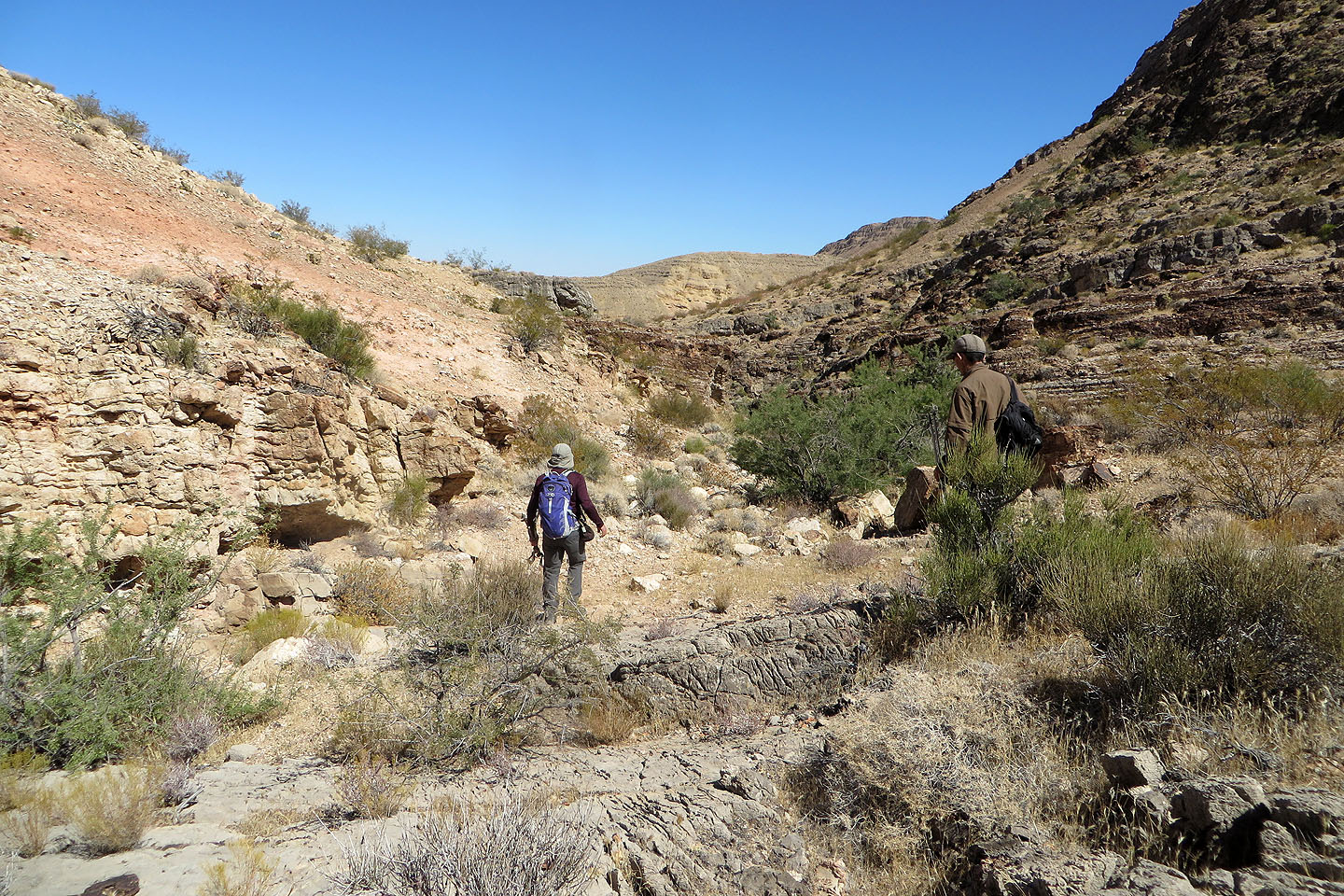 We tried to follow the canyon back down, but were stopped by a drop off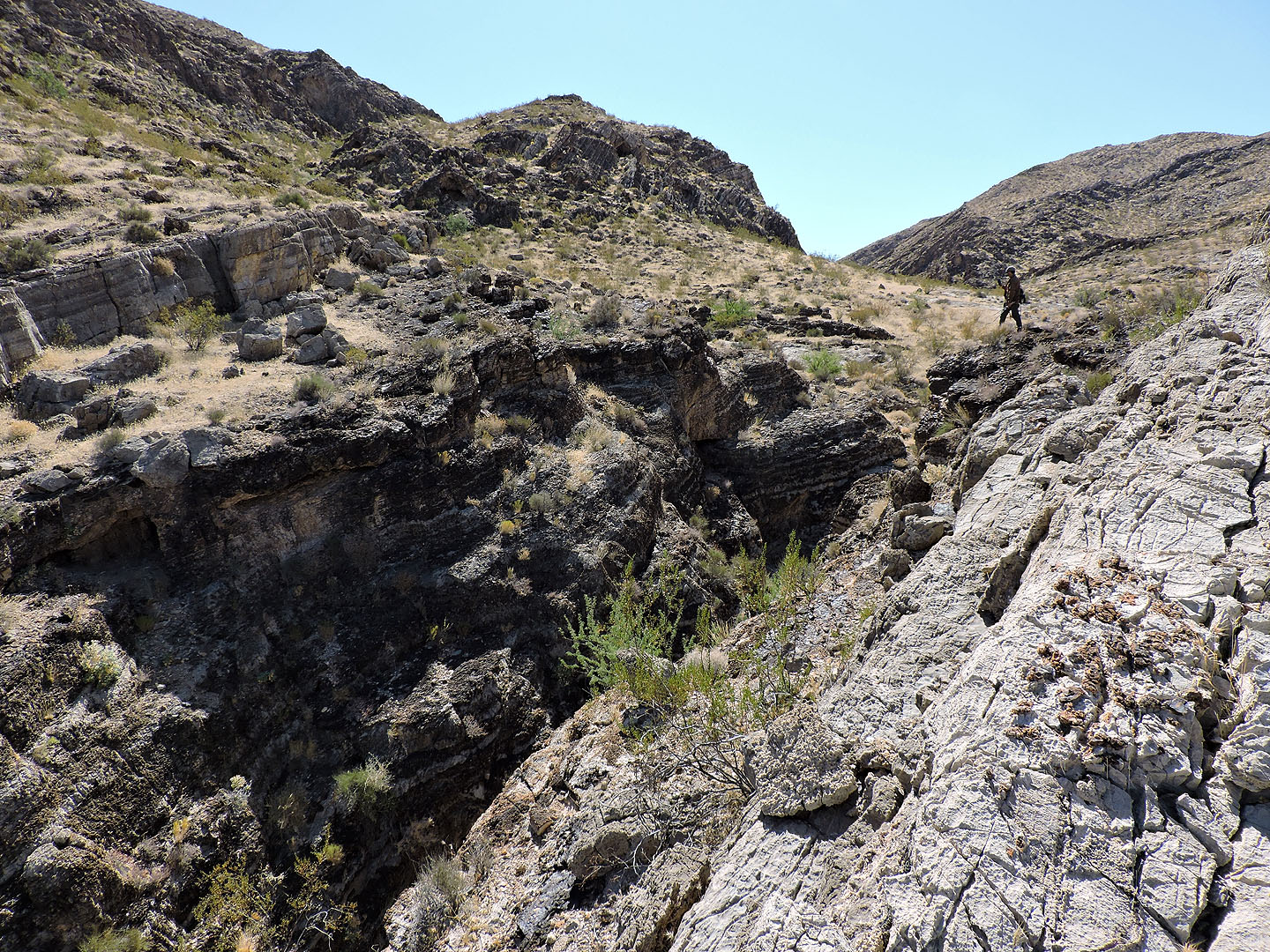 Shin stands above the deep canyon we bypassed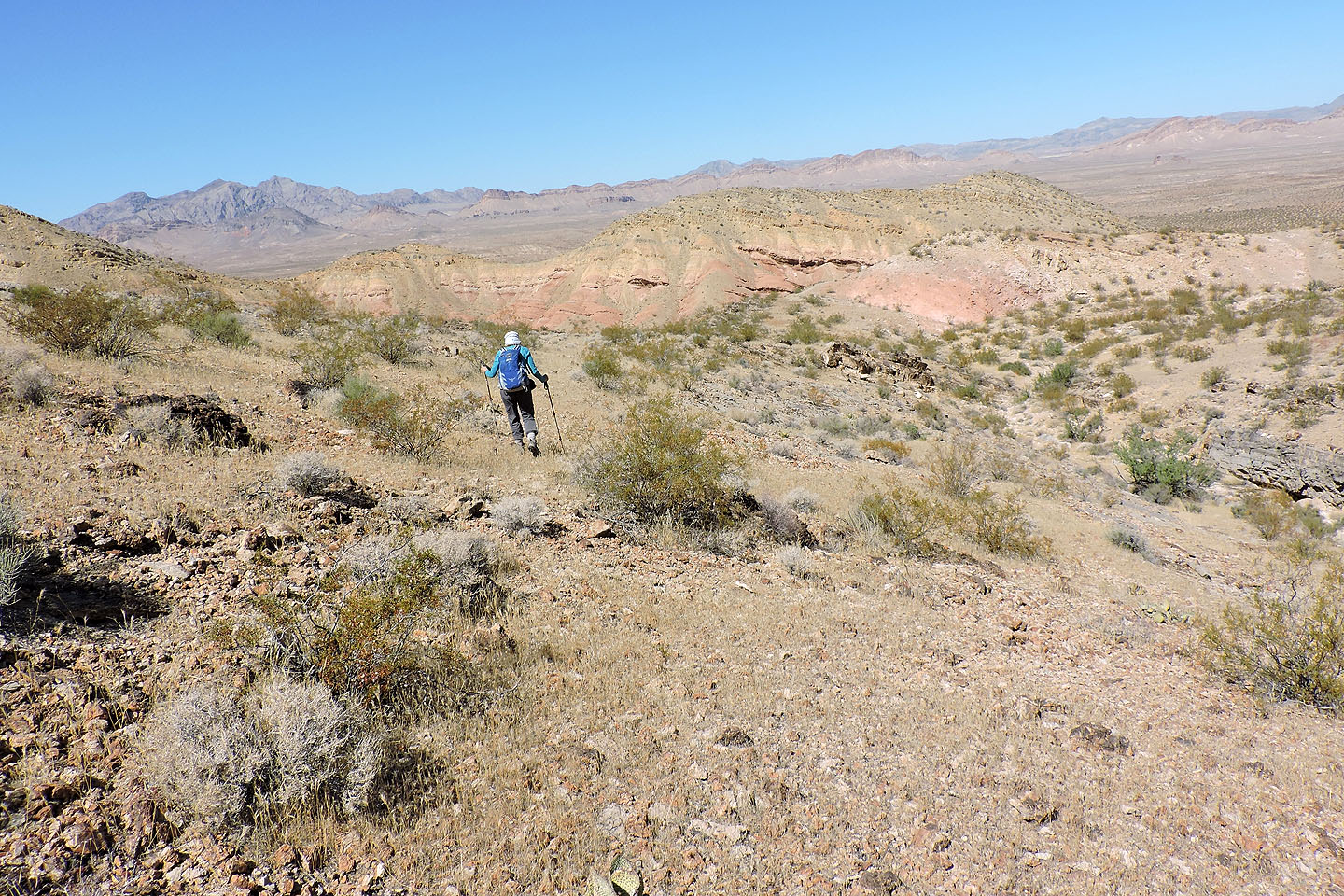 We stayed well above the canyon until we could drop back into it

We followed the canyon back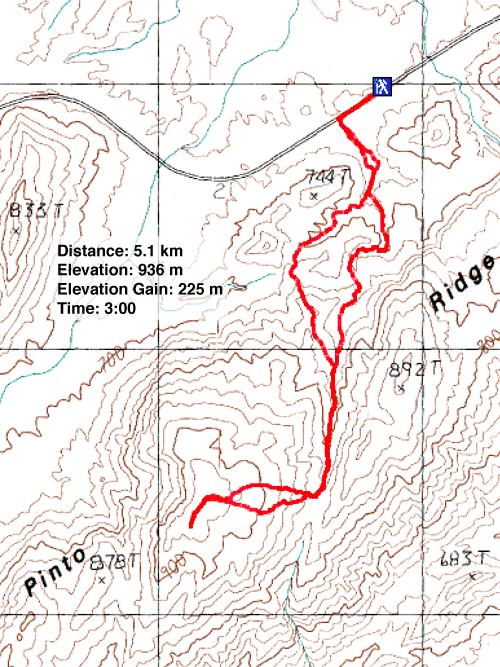 Boulder Canyon 1:24,000 Topo (3.2 mi, 3071 ft, 738 ft)