bobspirko.ca | Home | Canada Trips | US Trips | Hiking | Snowshoeing | MAP | About

Northshore Peak
Lake Mead NRA, Nevada
May 1, 2010
After checking out of the Desert Rose Resort (a very enjoyable stay with all the amenities of a condo; rated #4 by Trip Advisor), we had time for a quick trip before we caught our plane back to Calgary. Although there are several small peaks to choose from near Las Vegas, we settled on Northshore Peak. We followed the East Ridge route as described on Jim Boone's website, Hiking Around Las Vegas.
Travel was easy for the entire trip, mostly offtrail hiking. Just before the summit there's a drop in the ridge that we avoided. We dropped down the south slope a short ways before regaining the ridge.
The views were fine on top, but we didn't have time to linger. For our descent, we came down a slope west of our ascent route. A canyon forced us to keep west until we reached the highway and walked back to our car.
Although a minor peak, Northshore Peak provided a nice finish before we left Las Vegas.

Northshore Peak from the parking lot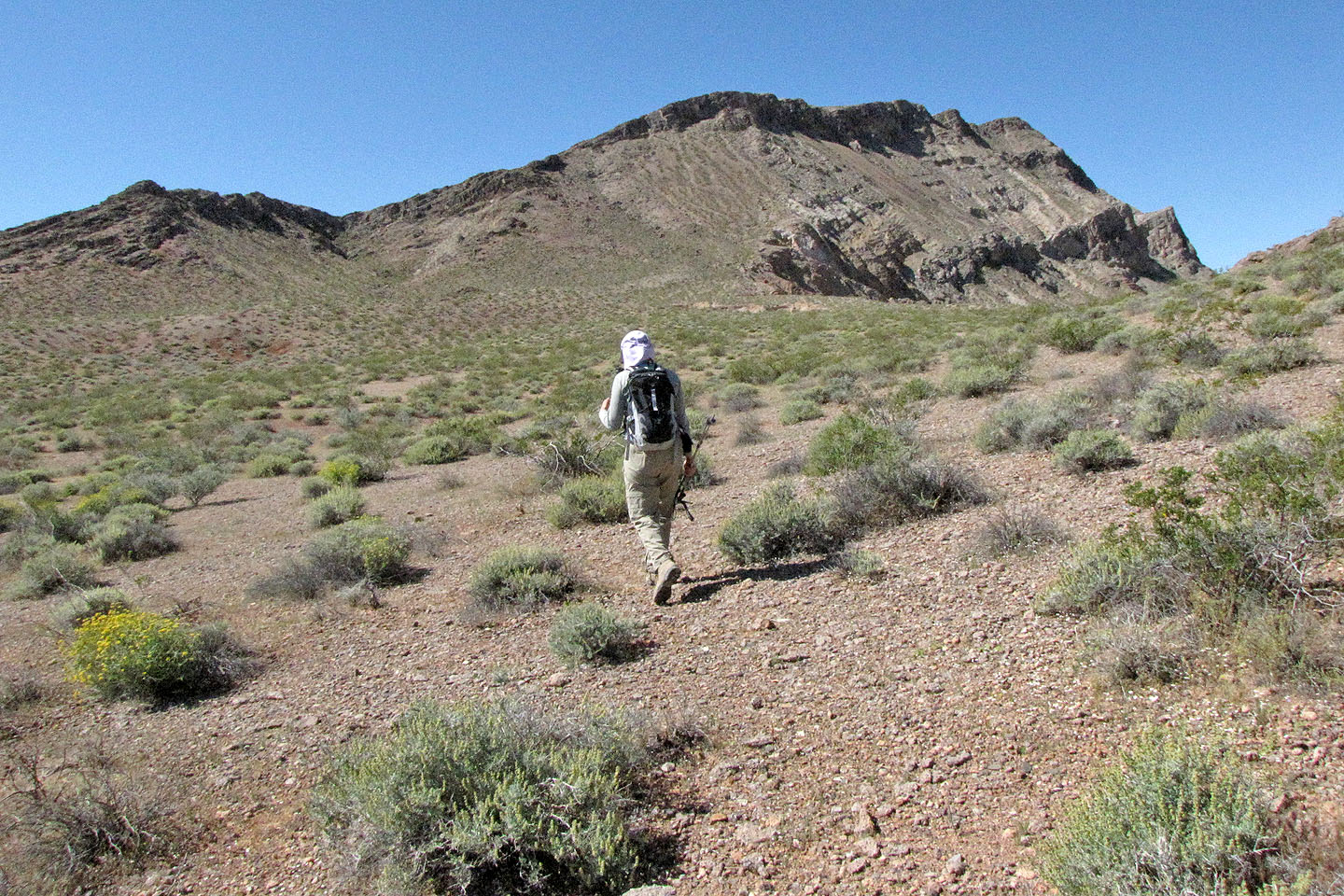 We ascended the little ridge far left but came down the open slope above Dinah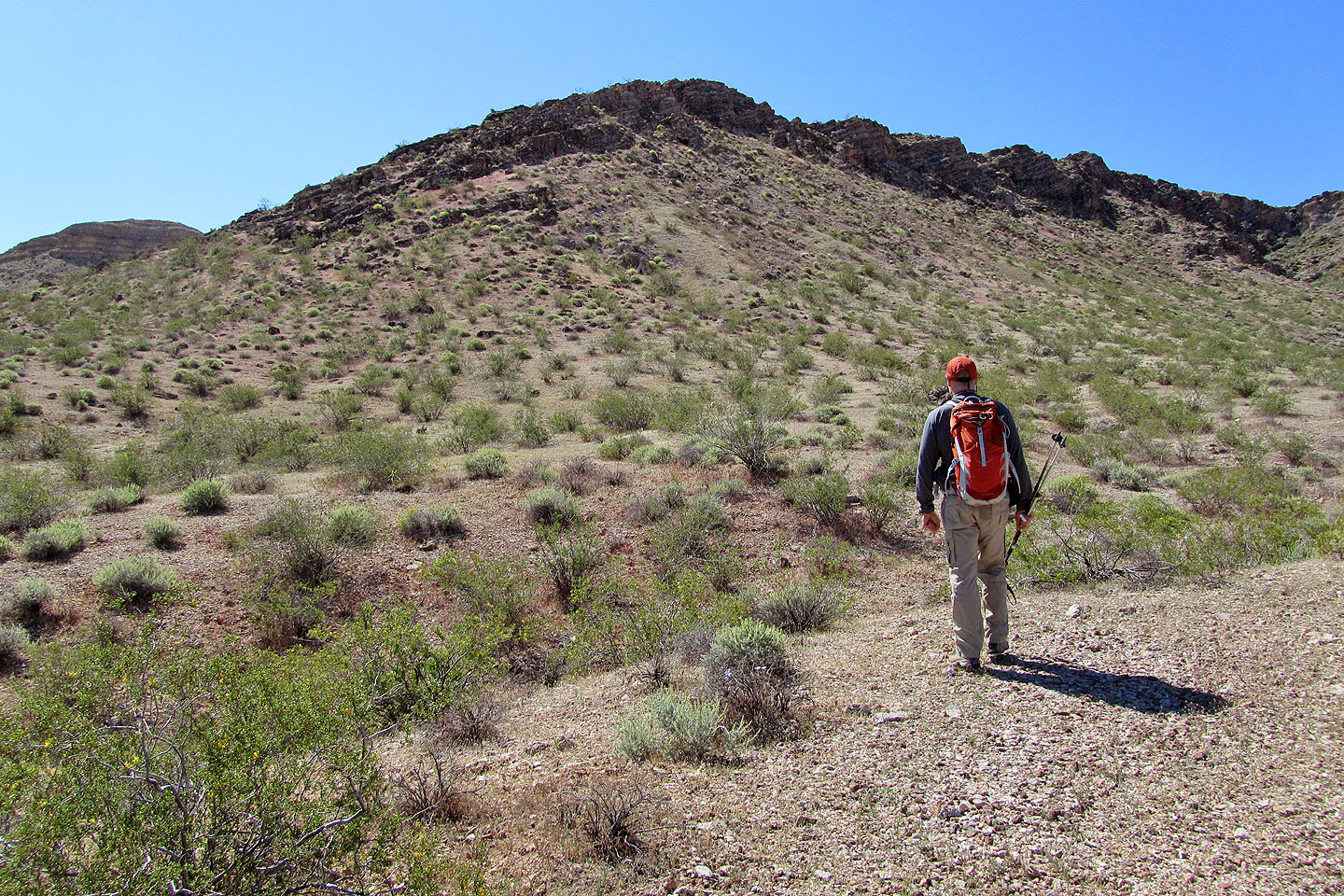 Heading to the little ridge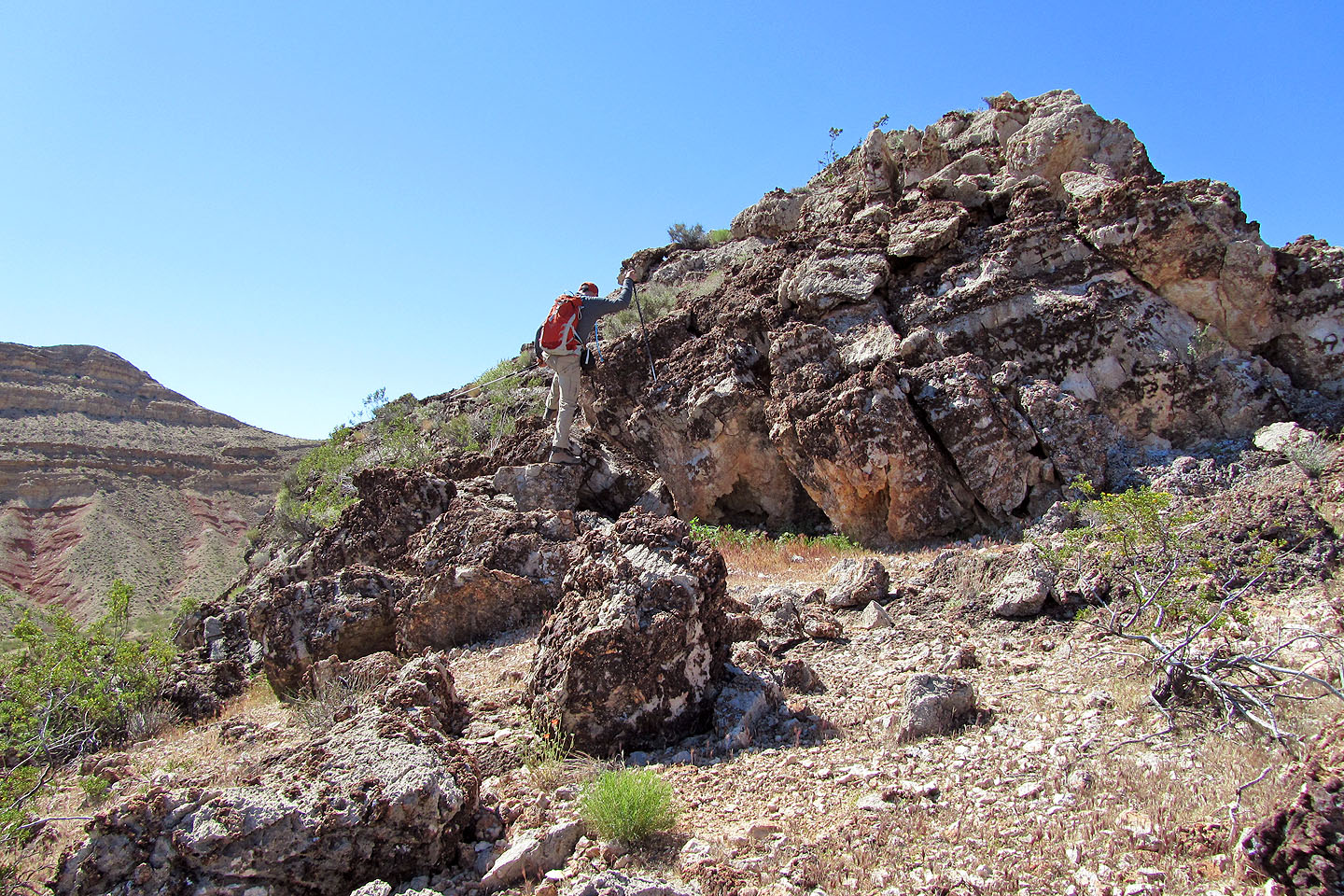 Easy ascent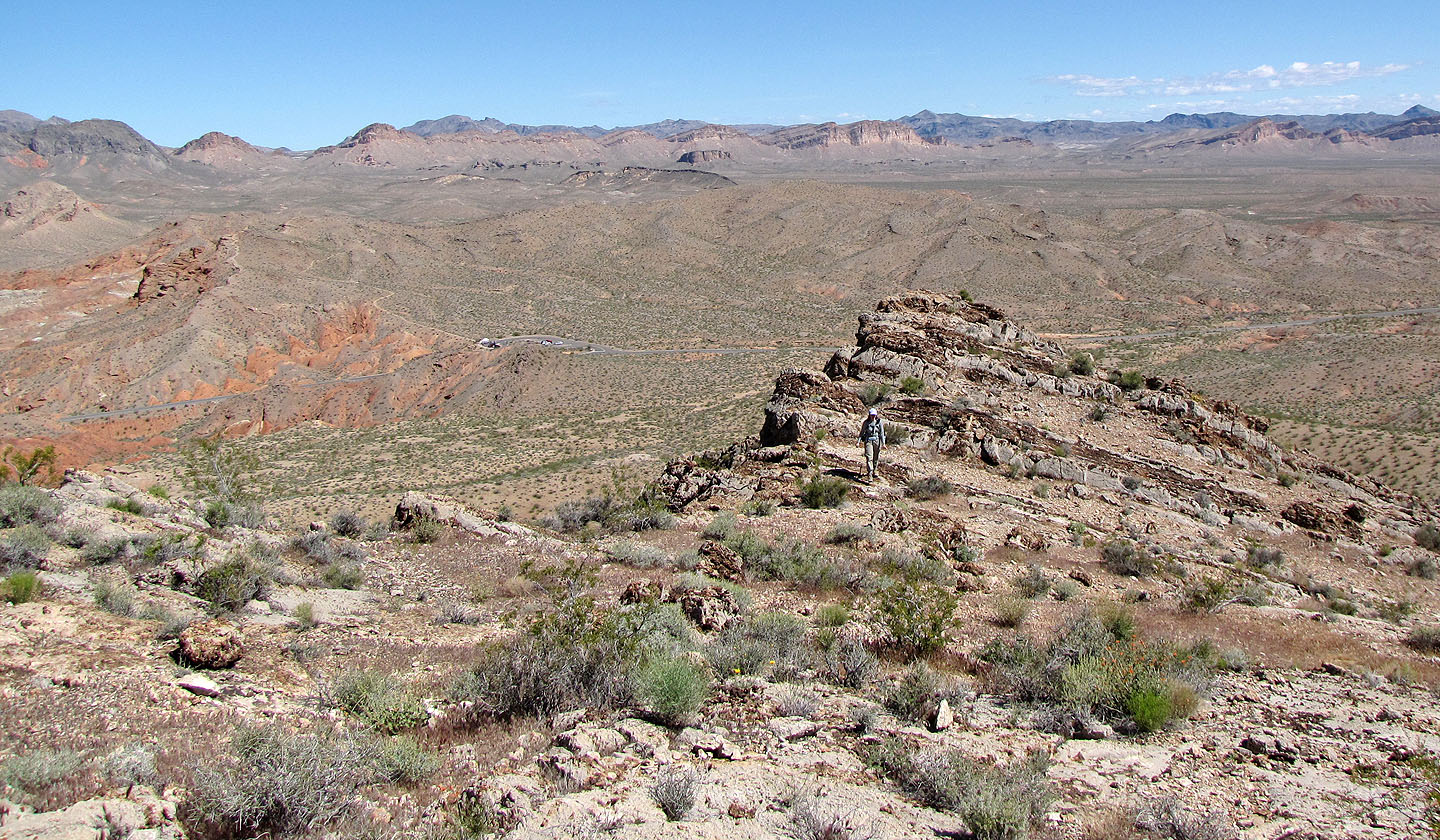 On the little ridge, great views to the north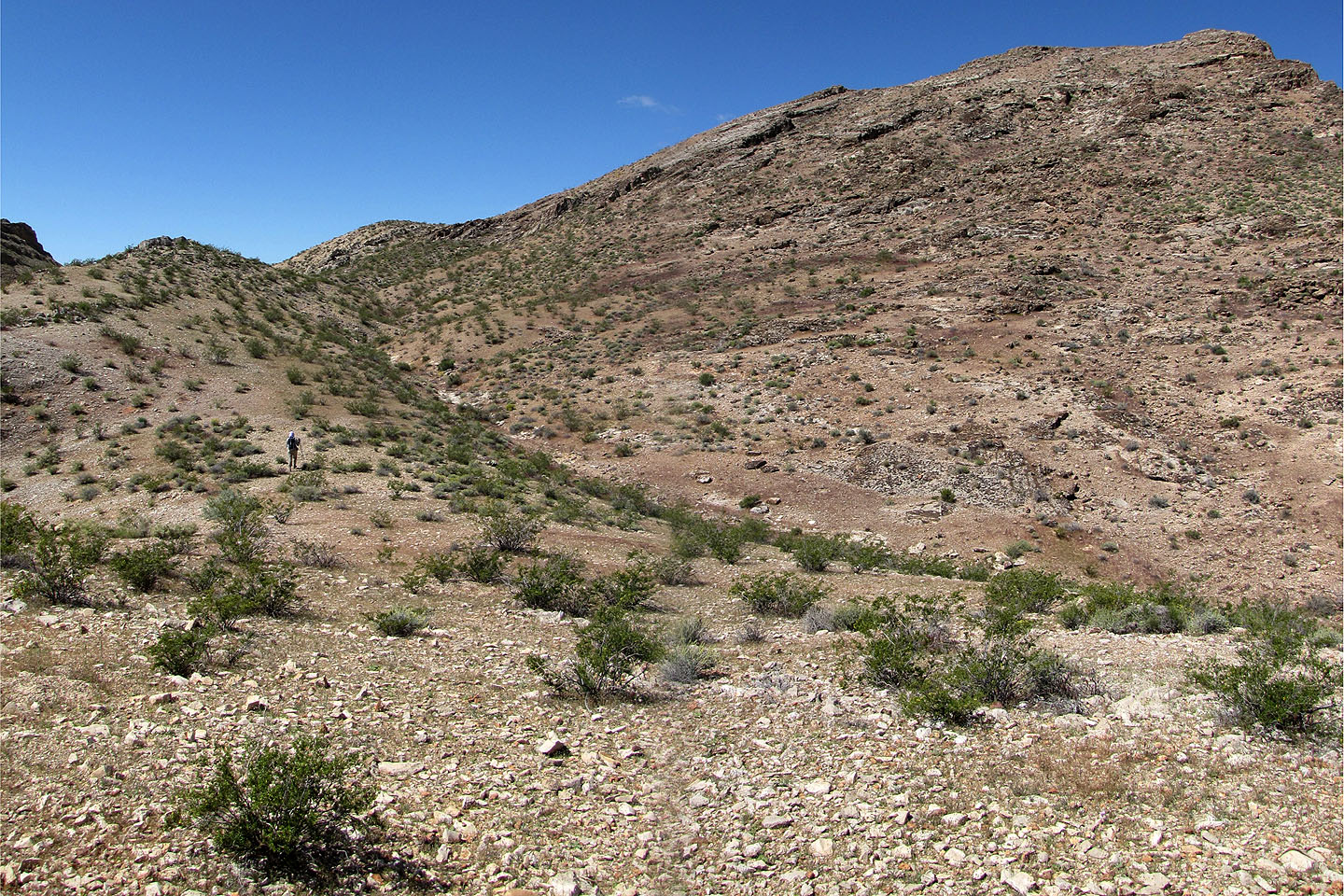 After the little ridge, we kept left but could have ascended the mountain anywhere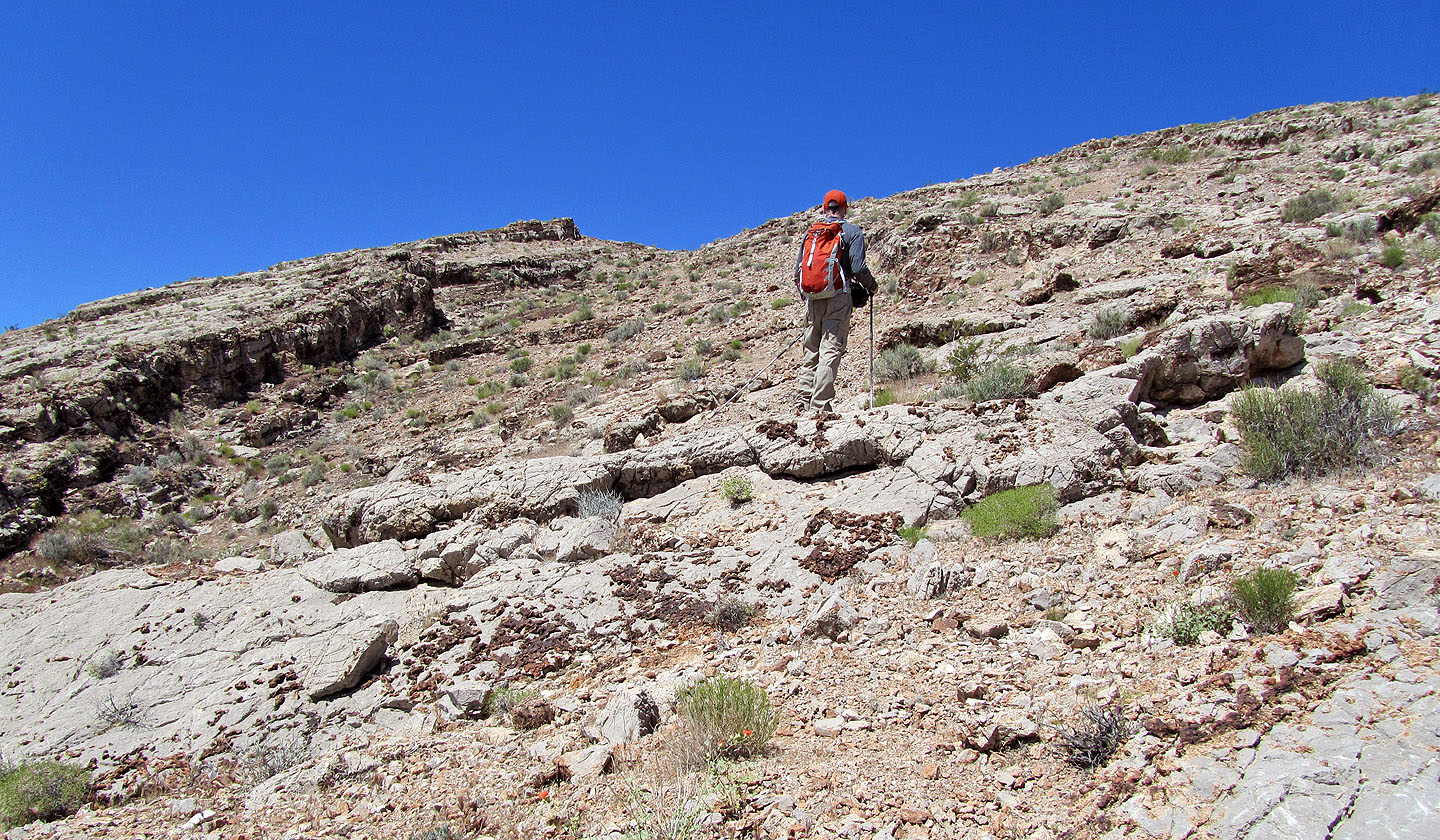 Heading up to the main ridge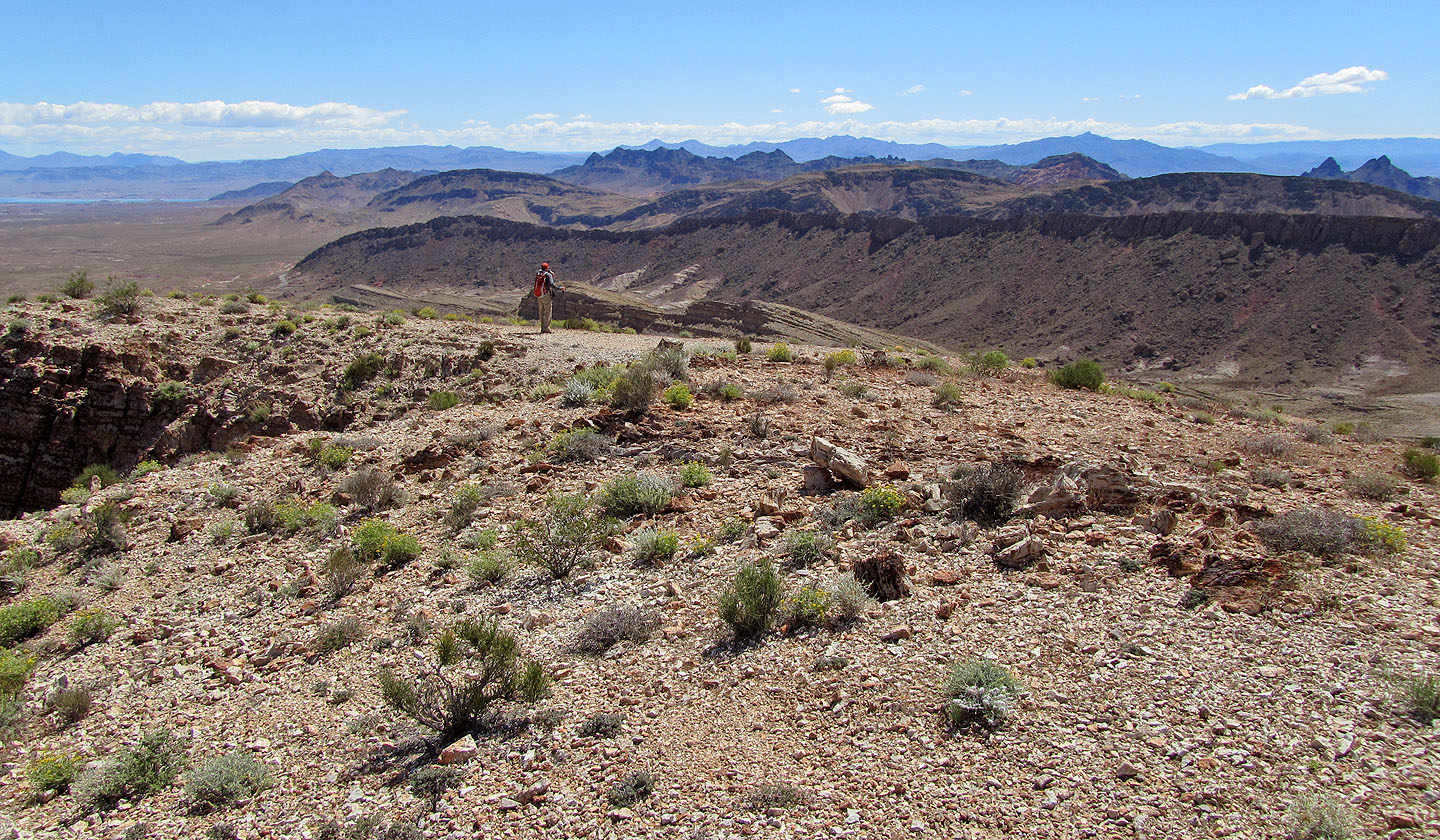 View to the east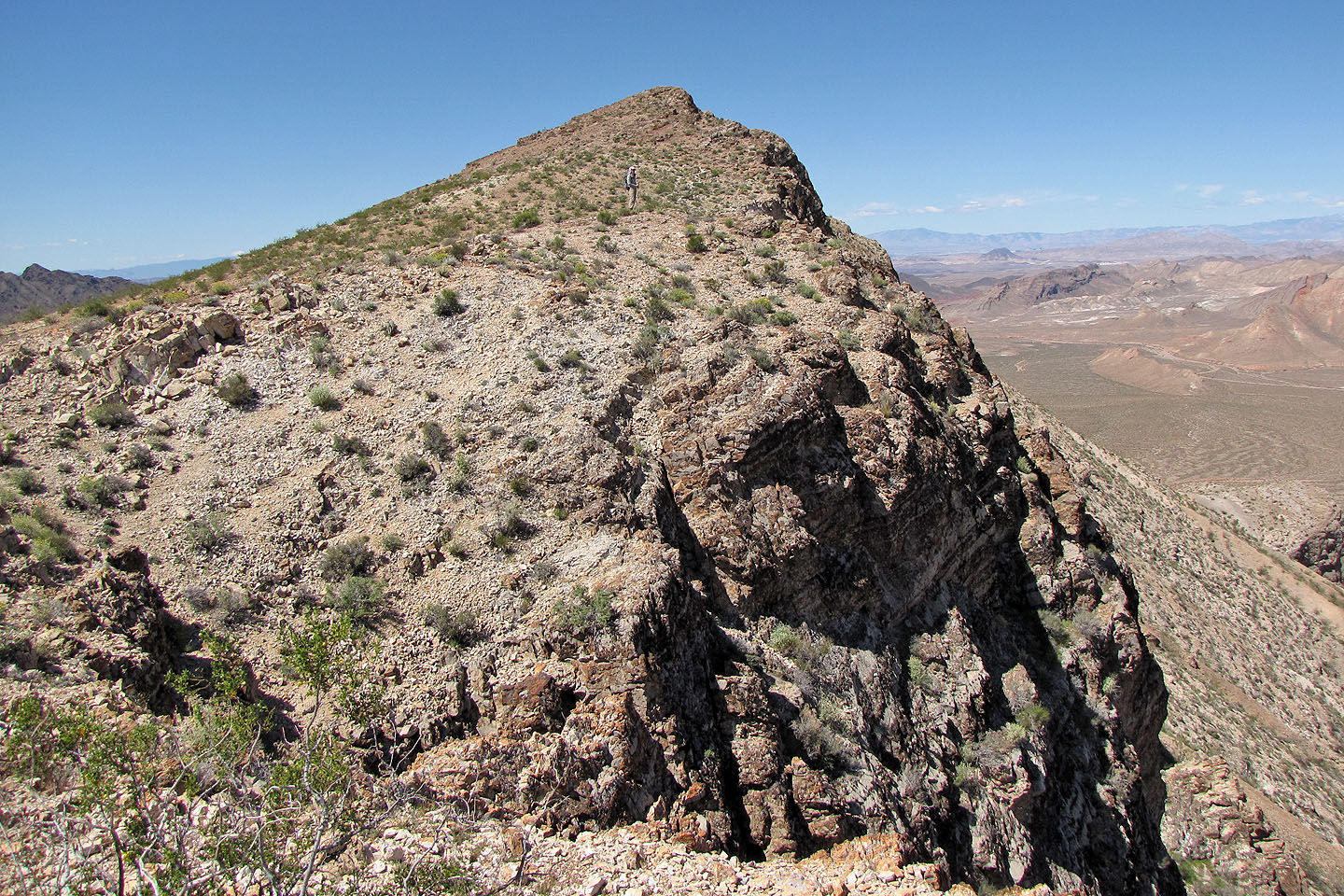 Heading to the false summit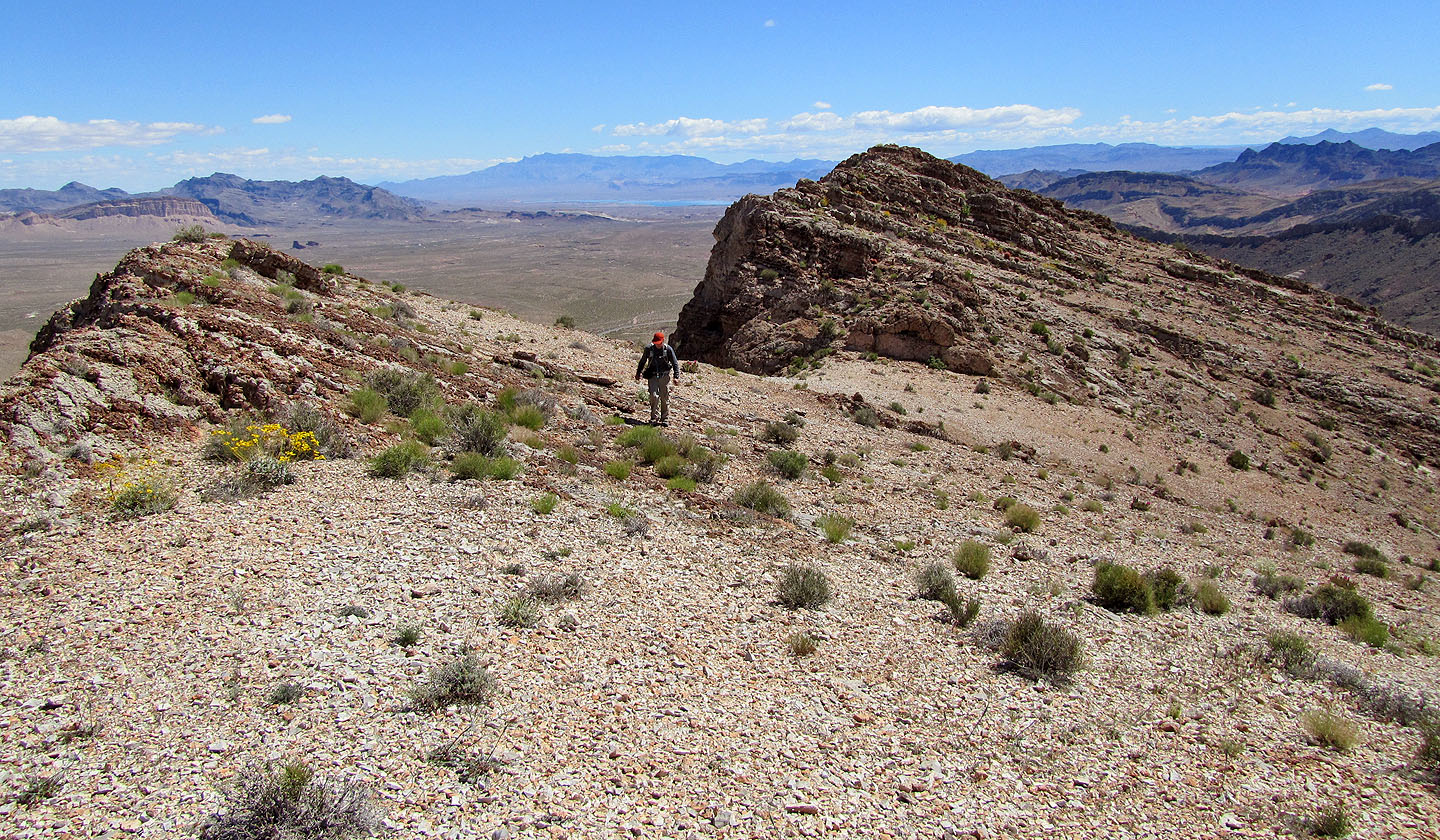 Following the ridge crest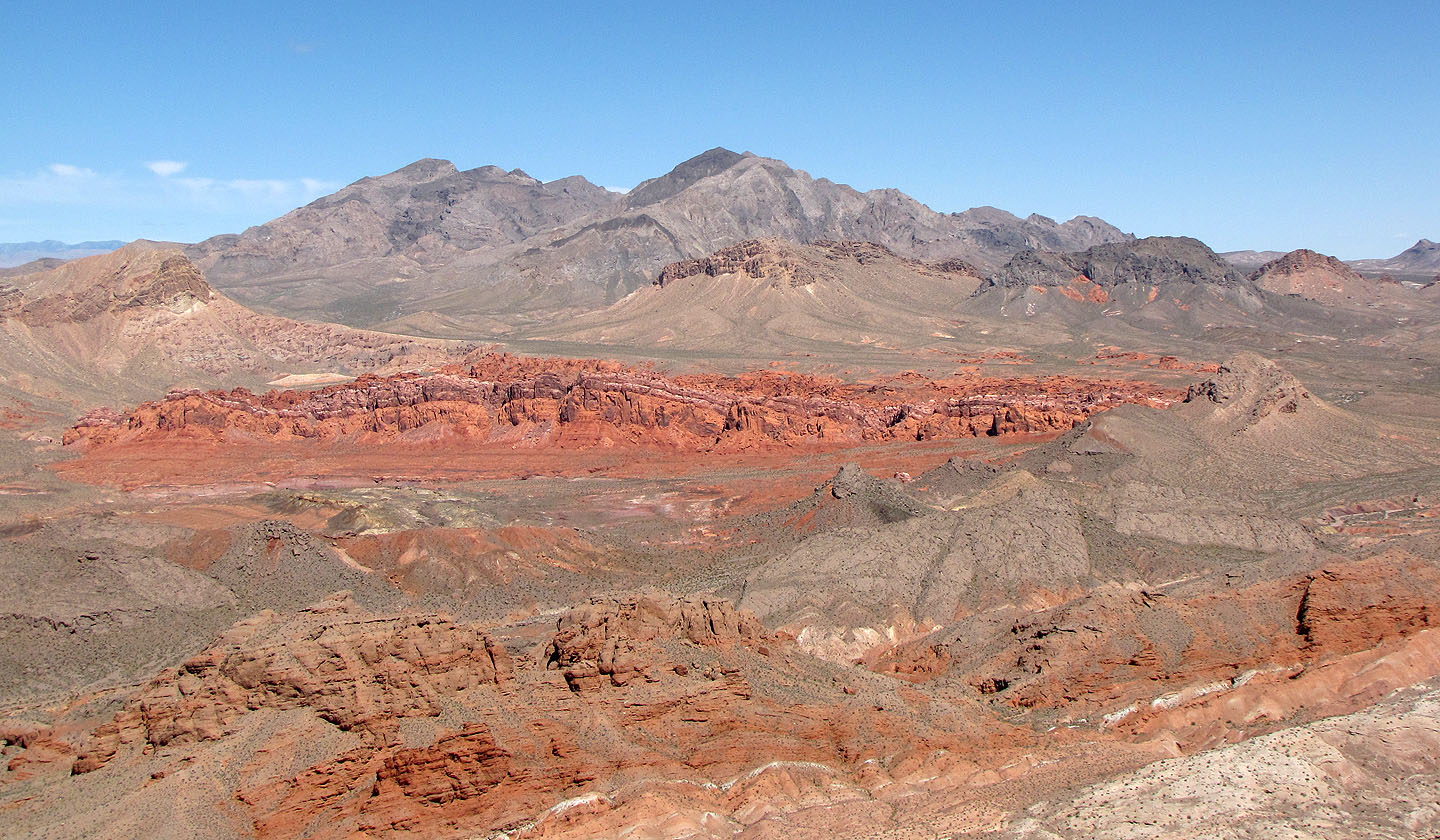 Muddy Peak and Muddy Mountain rise above the Bowl of Fire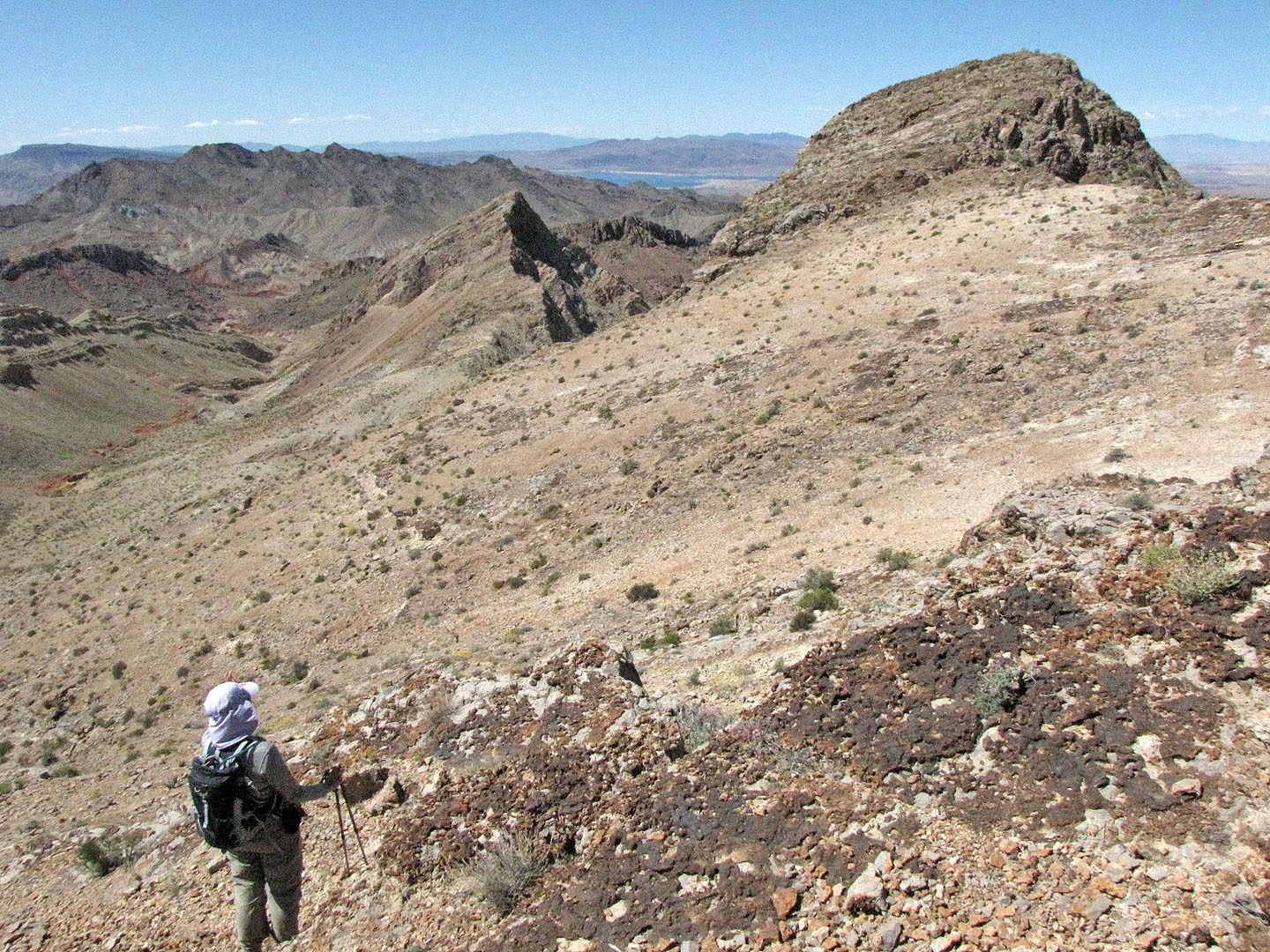 There's a drop-off before the summit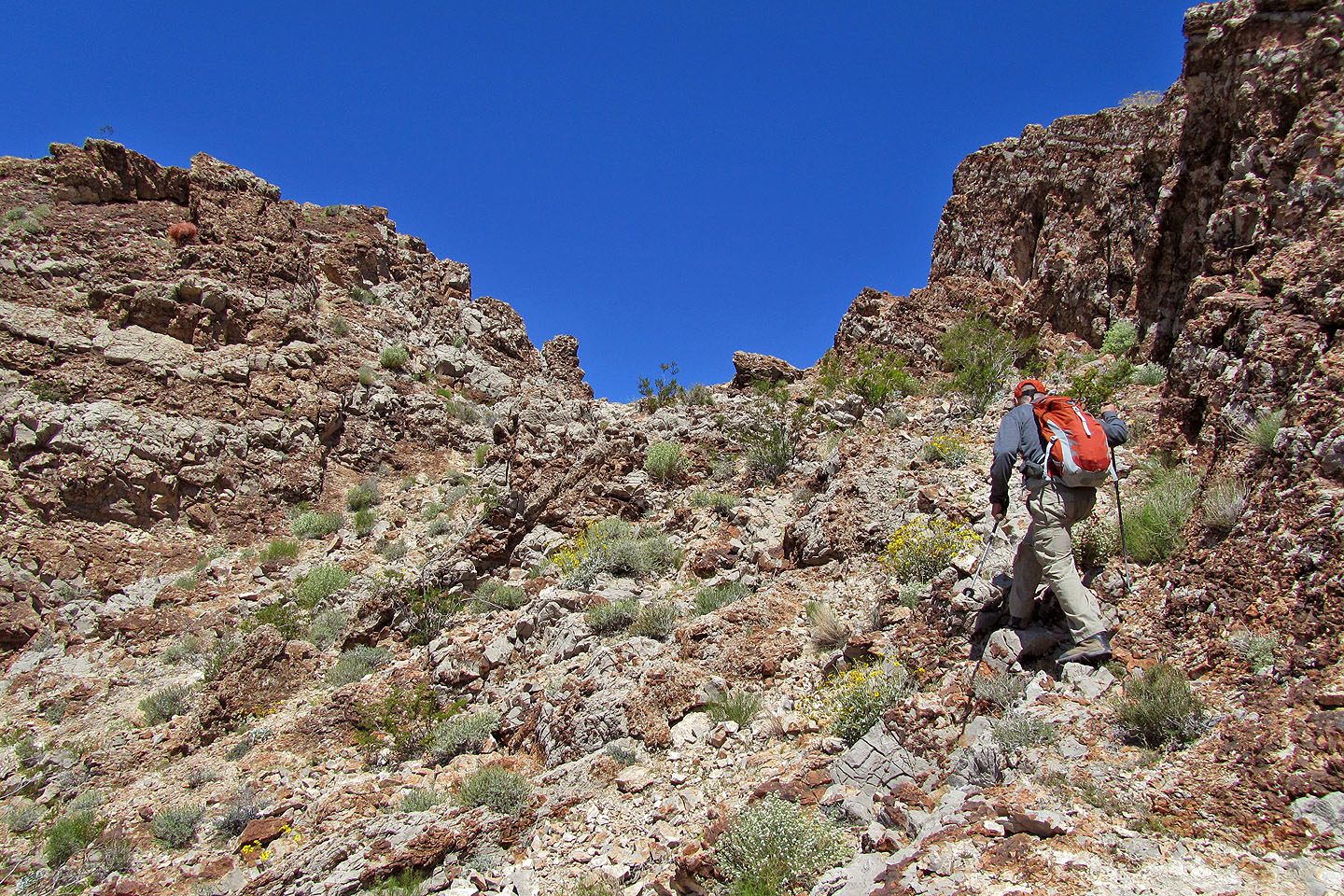 Going around the drop-off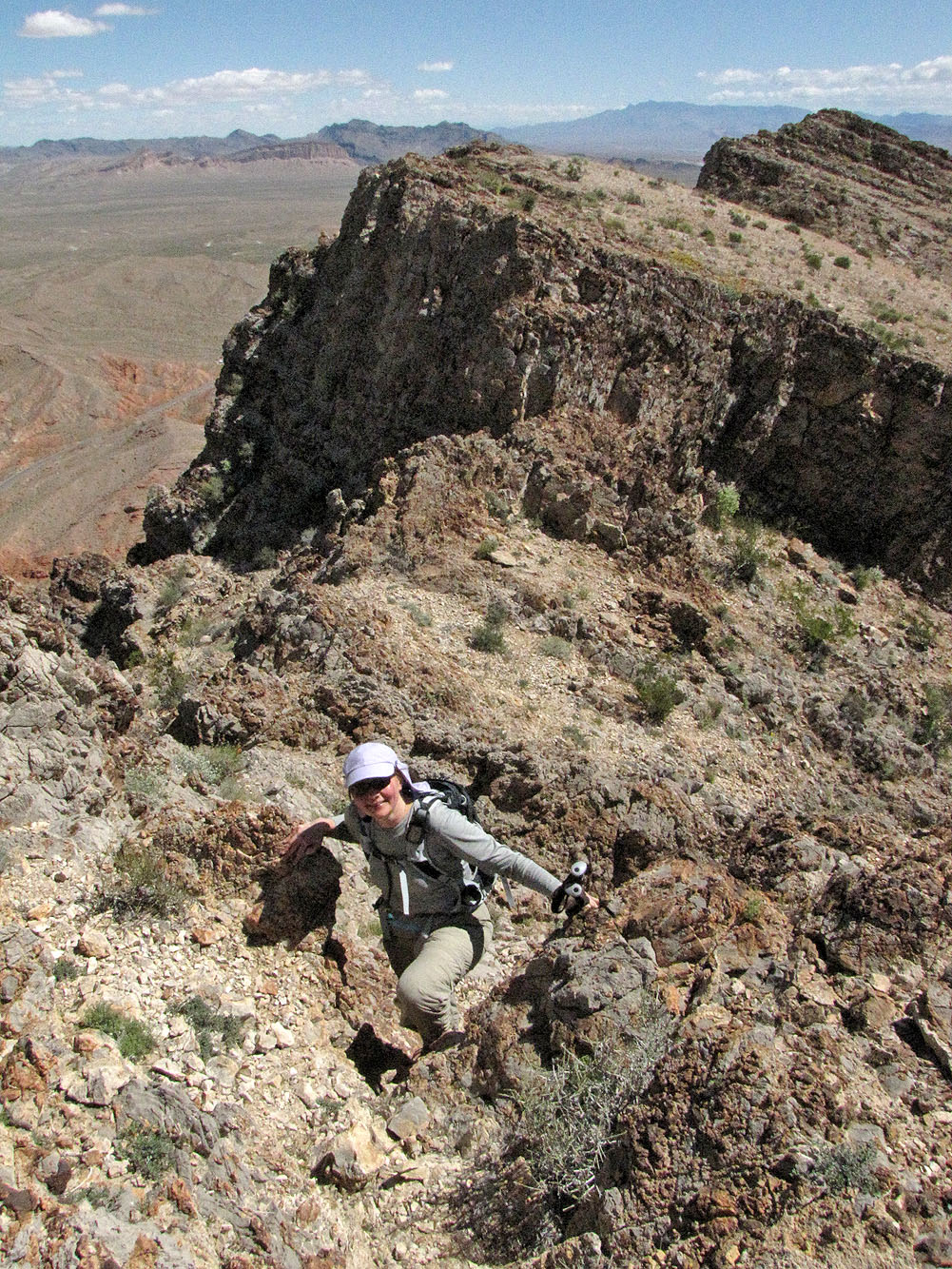 Regaining the ridge crest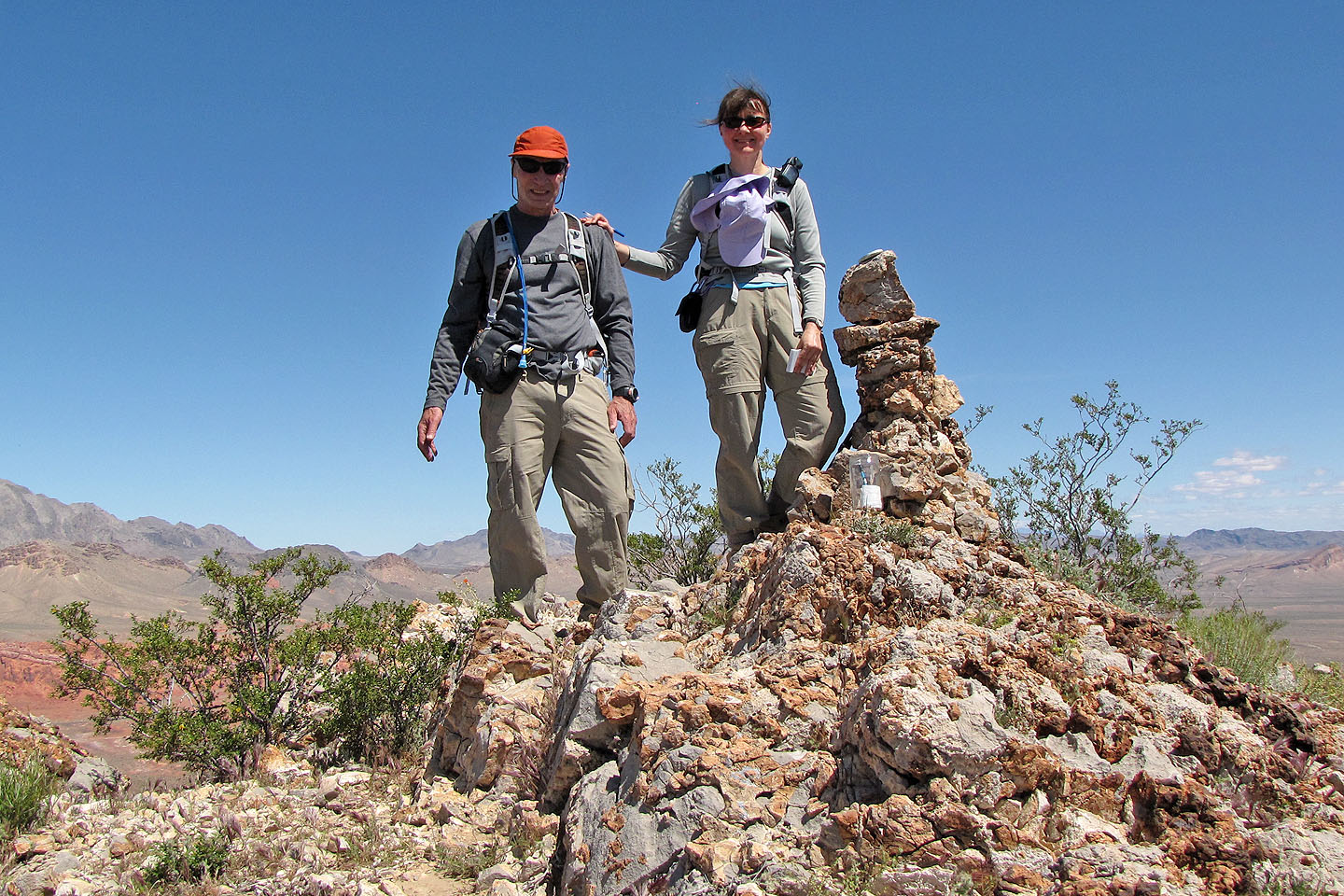 On the summit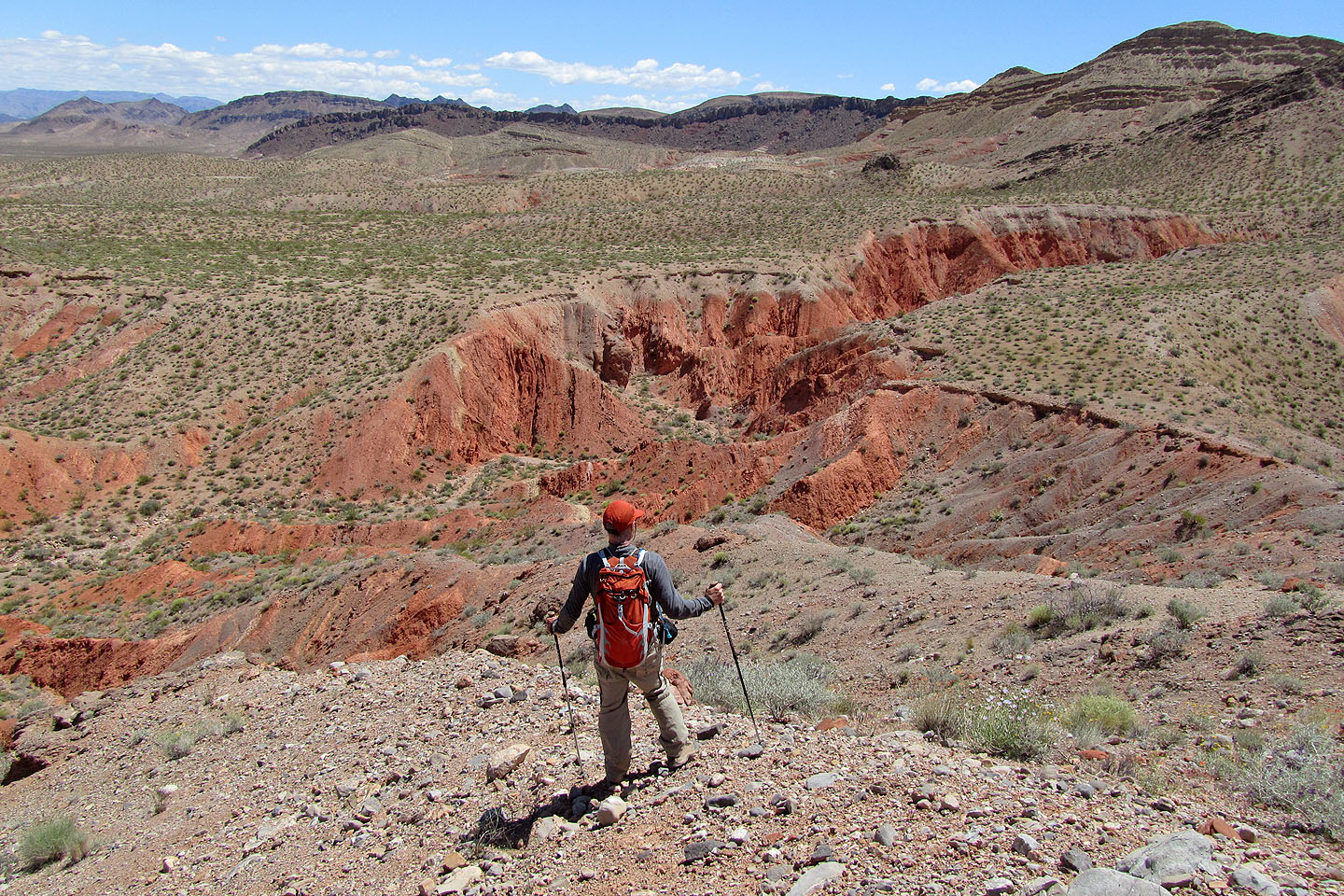 Our route circumvents this canyon on either side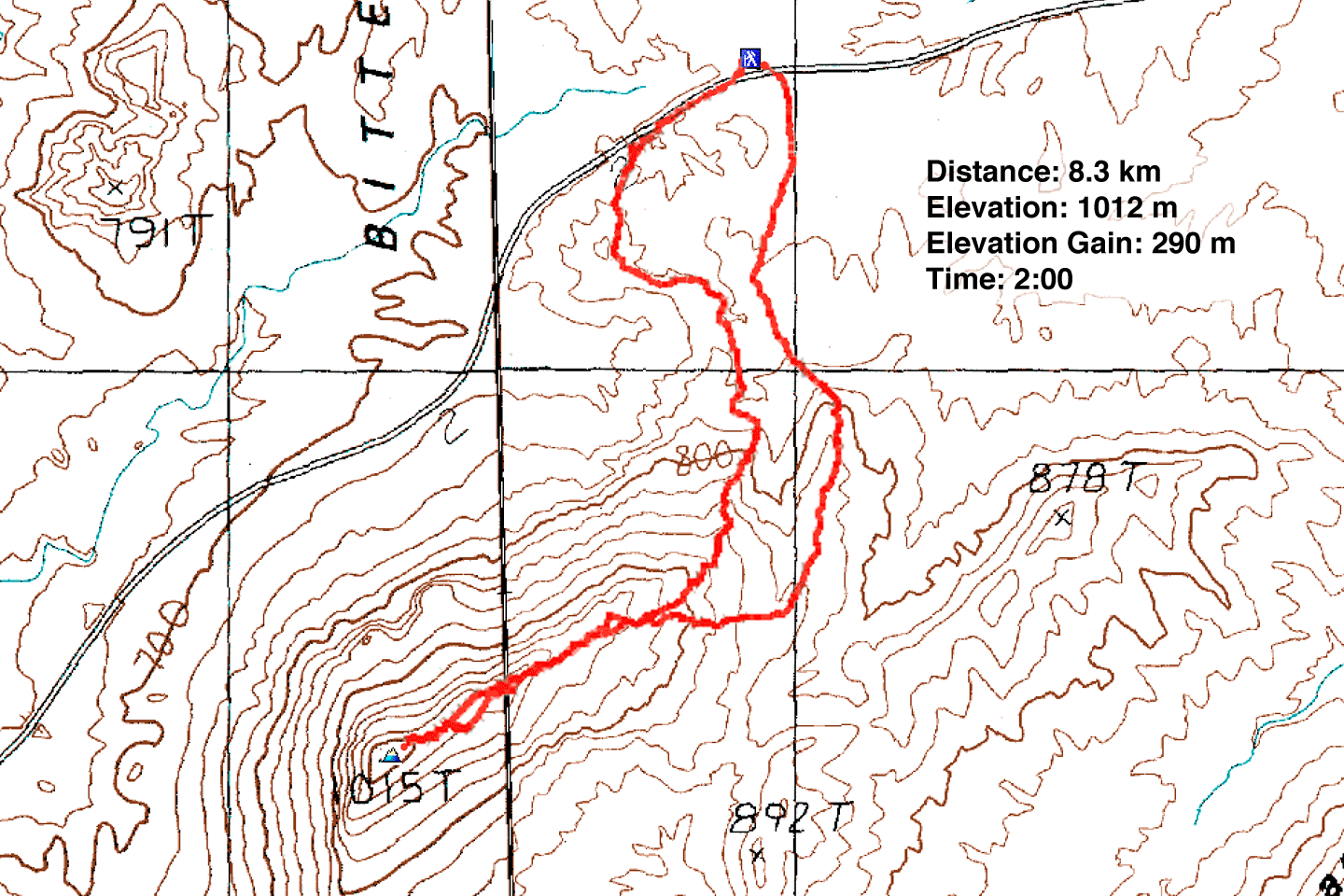 Calville Bay and Boulder Canyon Topos (5.2 mi, 3320 ft, 951 ft)