bobspirko.ca | Home | Canada Trips | US Trips | Hiking | Snowshoeing | MAP | About

Muddy Mountain
(aka Muddy High Point, Muddy Benchmark)
Lake Mead NRA, Nevada
November 18, 2011
When Dinah and I first visited Lake Mead National Recreation Area, we thought Muddy Peak was the highest mountain in the area, and we had our sights set on ascending it. Later we realized that an adjacent peak, Muddy Mountain, is higher even though it isn't named on the map. Joining us on our adventure were Shin and his friend Adrienne.
With Shin navigating, I drove up the winding 4x4 roads to the trailhead. At times, deep sand threatened to immobilize our Ford Escape rental, but we made it to our starting point. Then the four of us set out for Muddy Mountain. Shin led us up Lovell Wash, along desert flats and then through Lovell Canyon. The latter was especially cold and windy and seemed to take a long time. We were hampered by the soft gravel underfoot in the canyon, but we never encountered any mud on Muddy Mountain. We were thankful to ascend out of the canyon – some enjoyable, easy scrambling here – onto the grassy saddle north of the summit where it was warmer and less windy. Shin had set a fast pace so that we reached the summit in about 3.5 hours.
The vistas from the top of Muddy Mountain surpassed many that I've seen from other desert summits. Even Shin, an avid climber of numerous peaks, was surprised and said it was among the best summit views he's seen. After spending half an hour on the summit, we returned the same way we came up. The plod back seemed interminable, but Dinah and I soon talked about returning to ascend Muddy Peak.
KML and GPX Tracks
Shin's Photos

Ten metres from the car, we spotted a Mojave tarantula (mouse over for another view)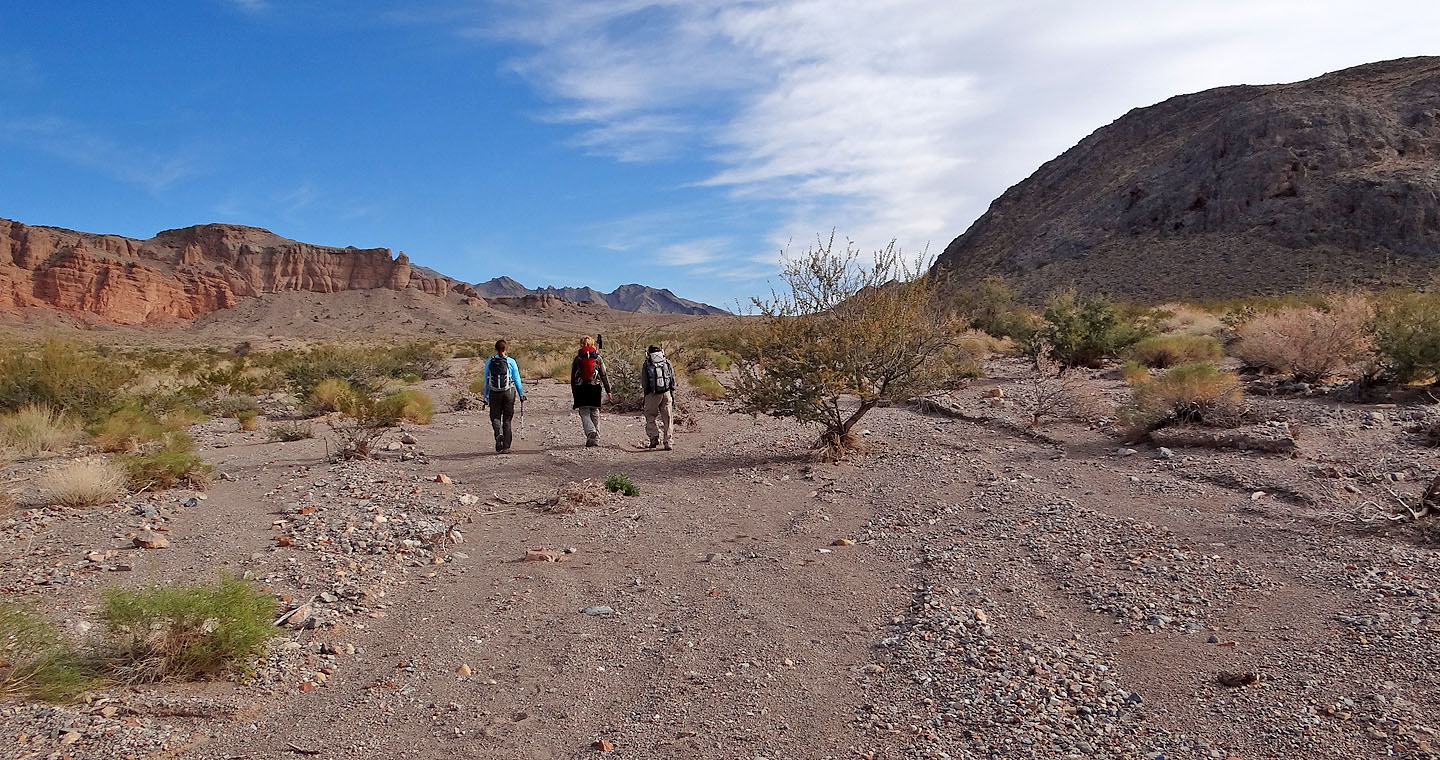 Hiking up Lovell Wash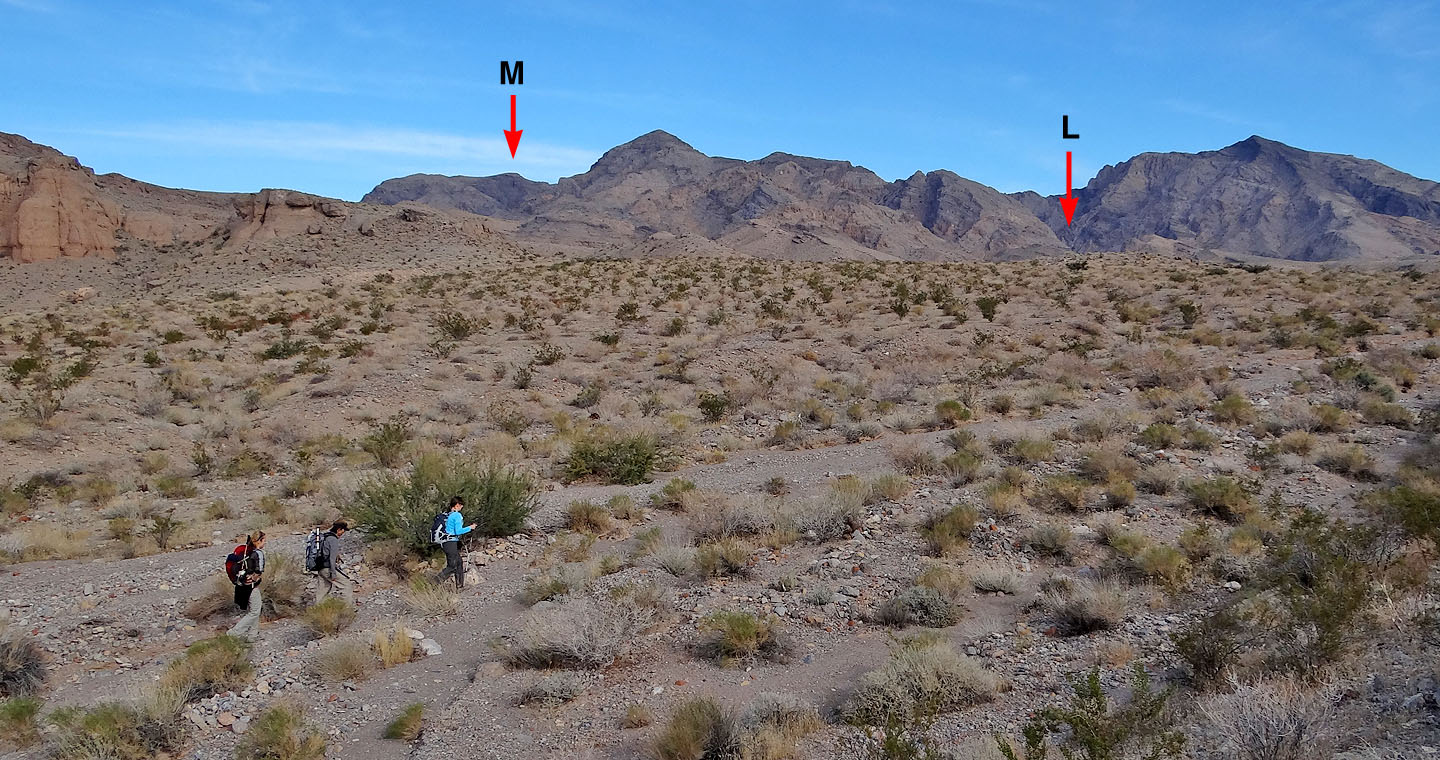 A half hour into our trip, Muddy Mountain and Lovell Canyon are still far away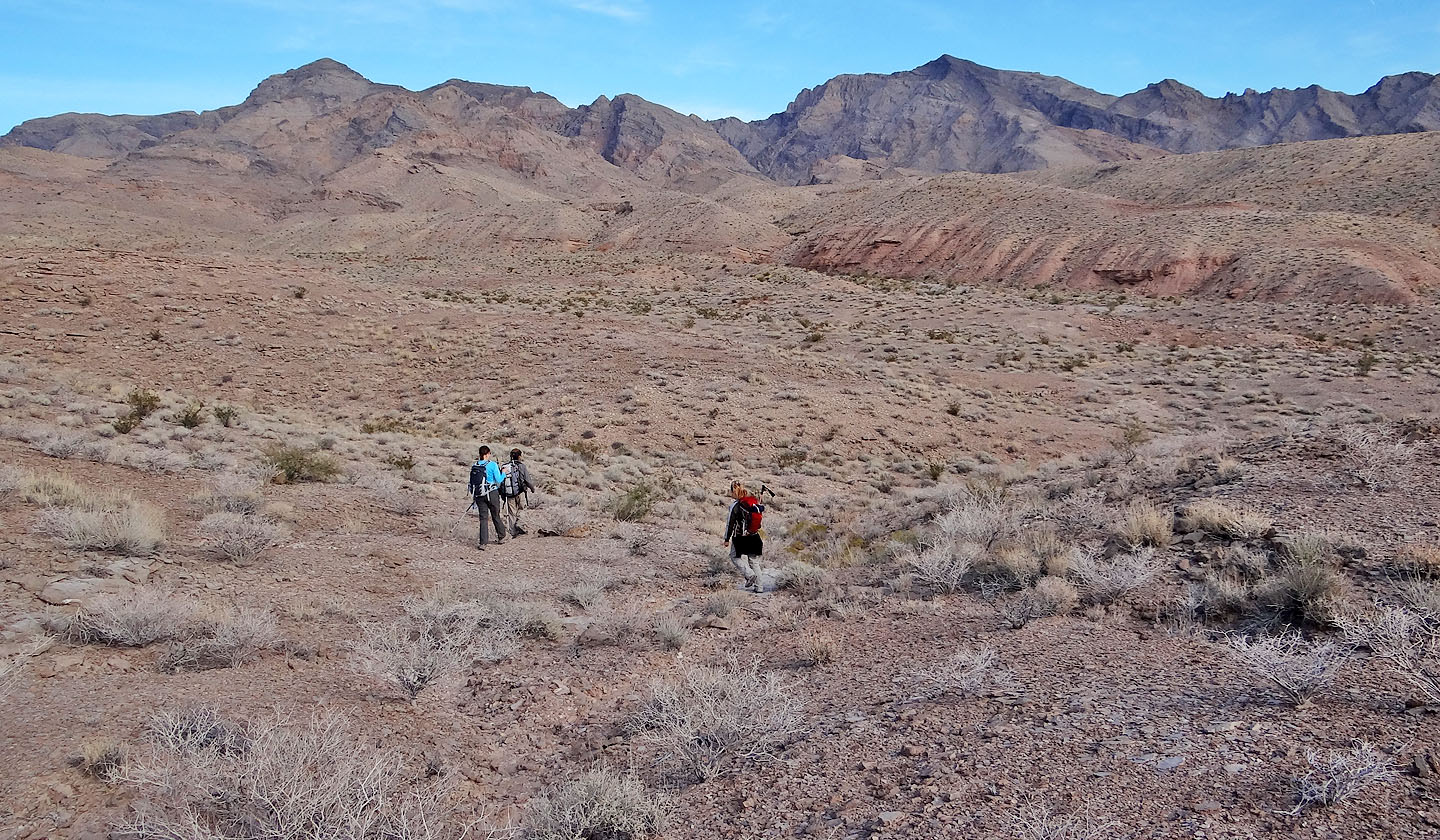 We came down over a low saddle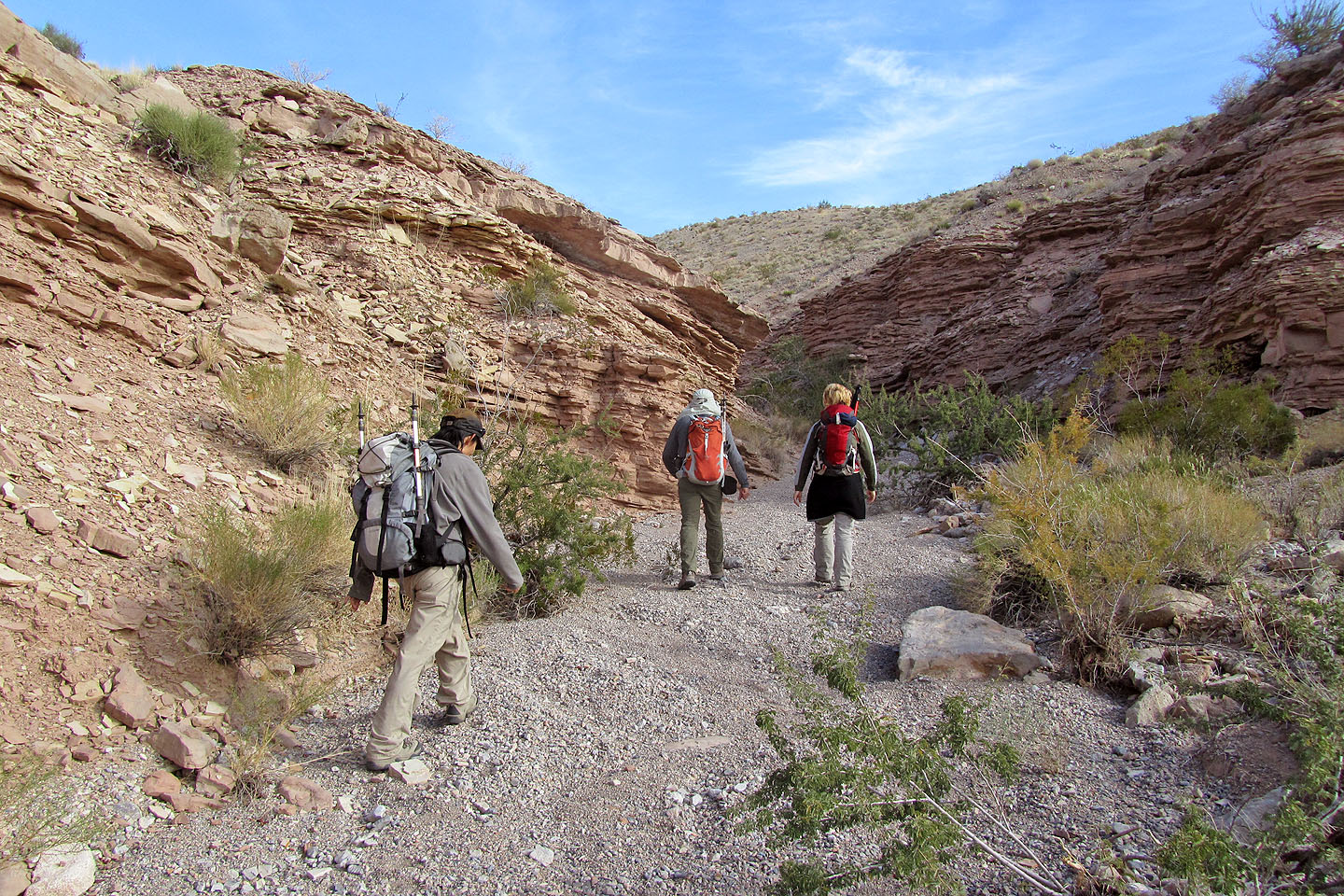 Hiking up a wash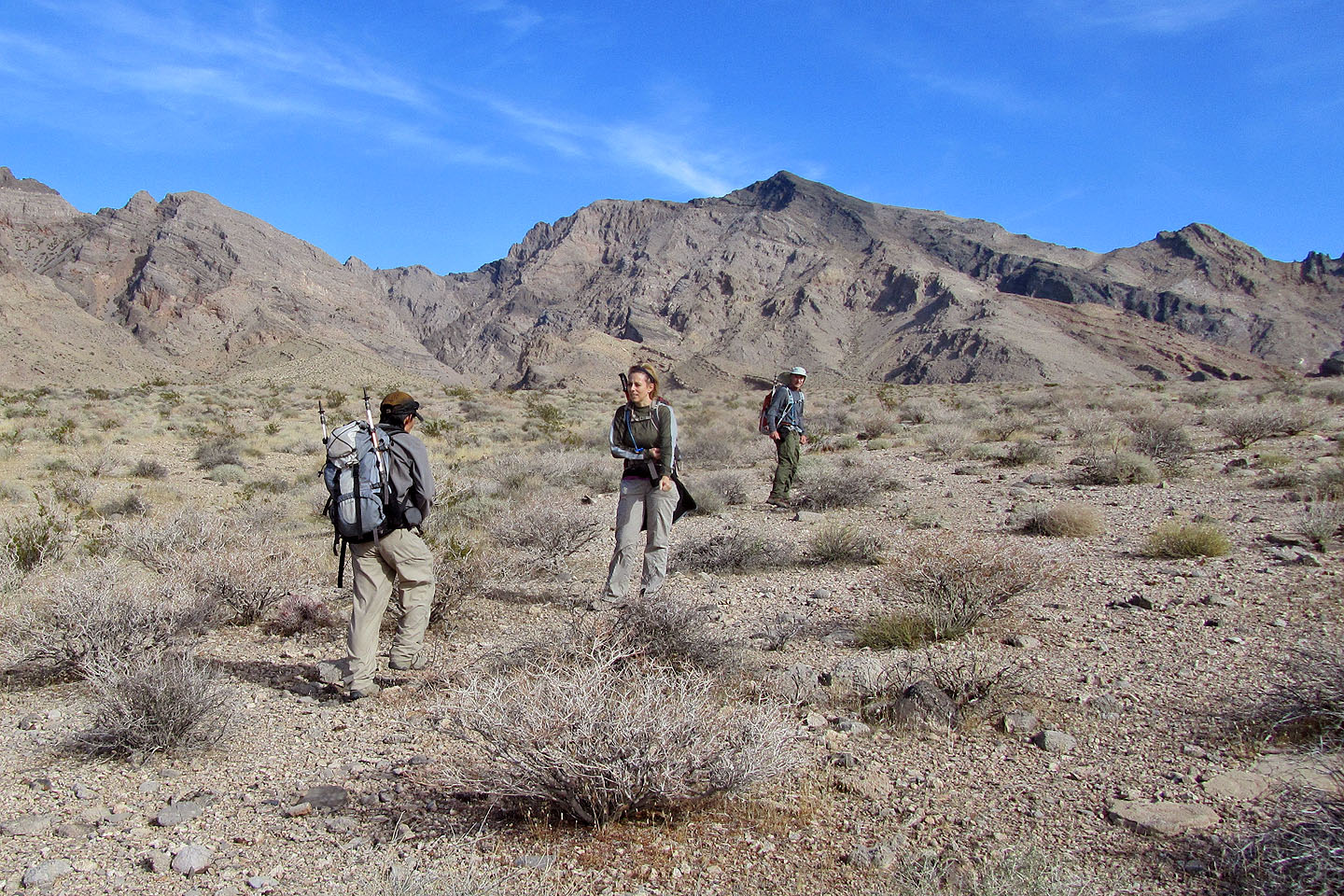 Crossing the flats to reach Lovell Canyon

Looking back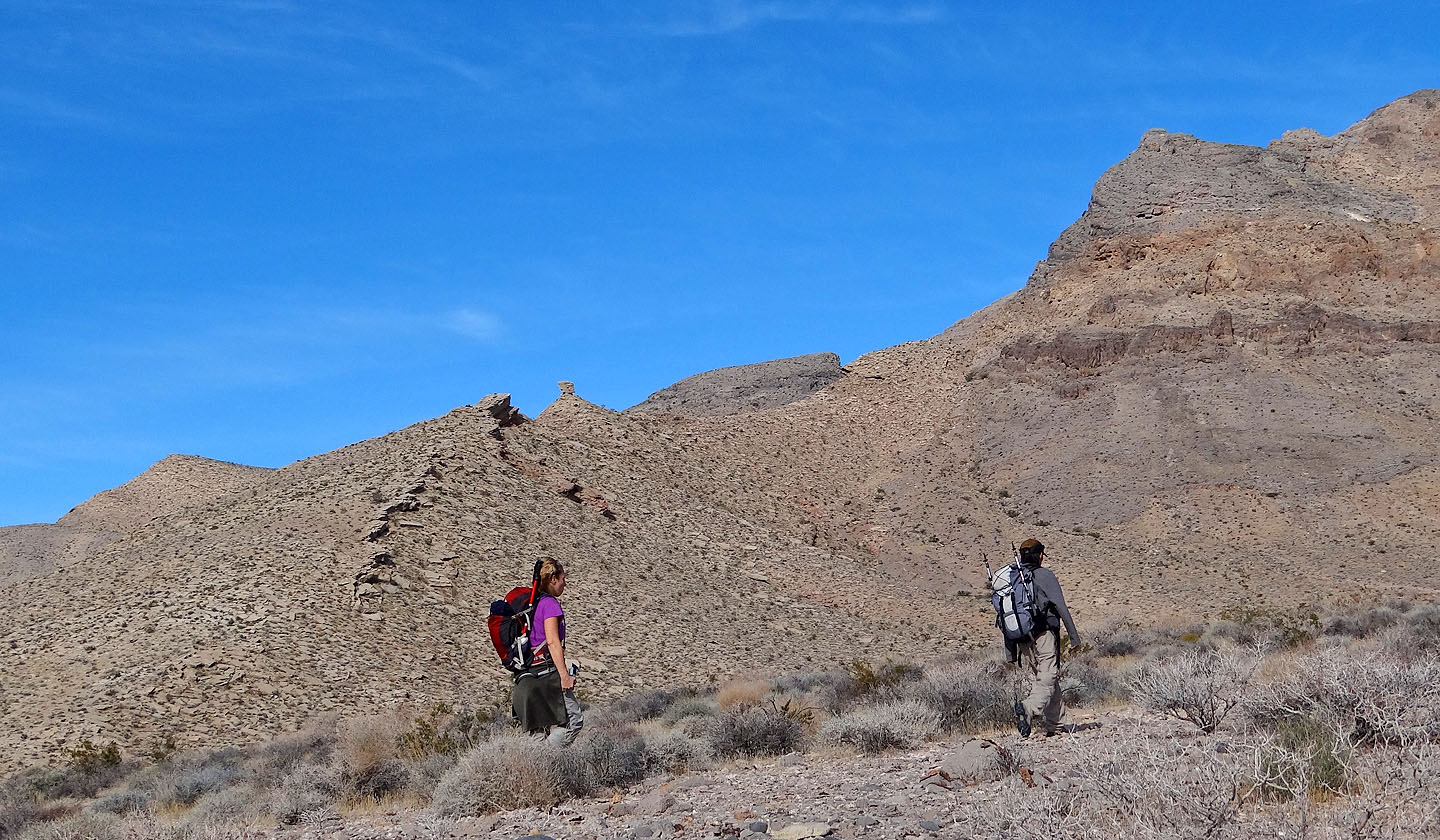 Above Adrienne a rock balances on a point (mouse over for a close-up)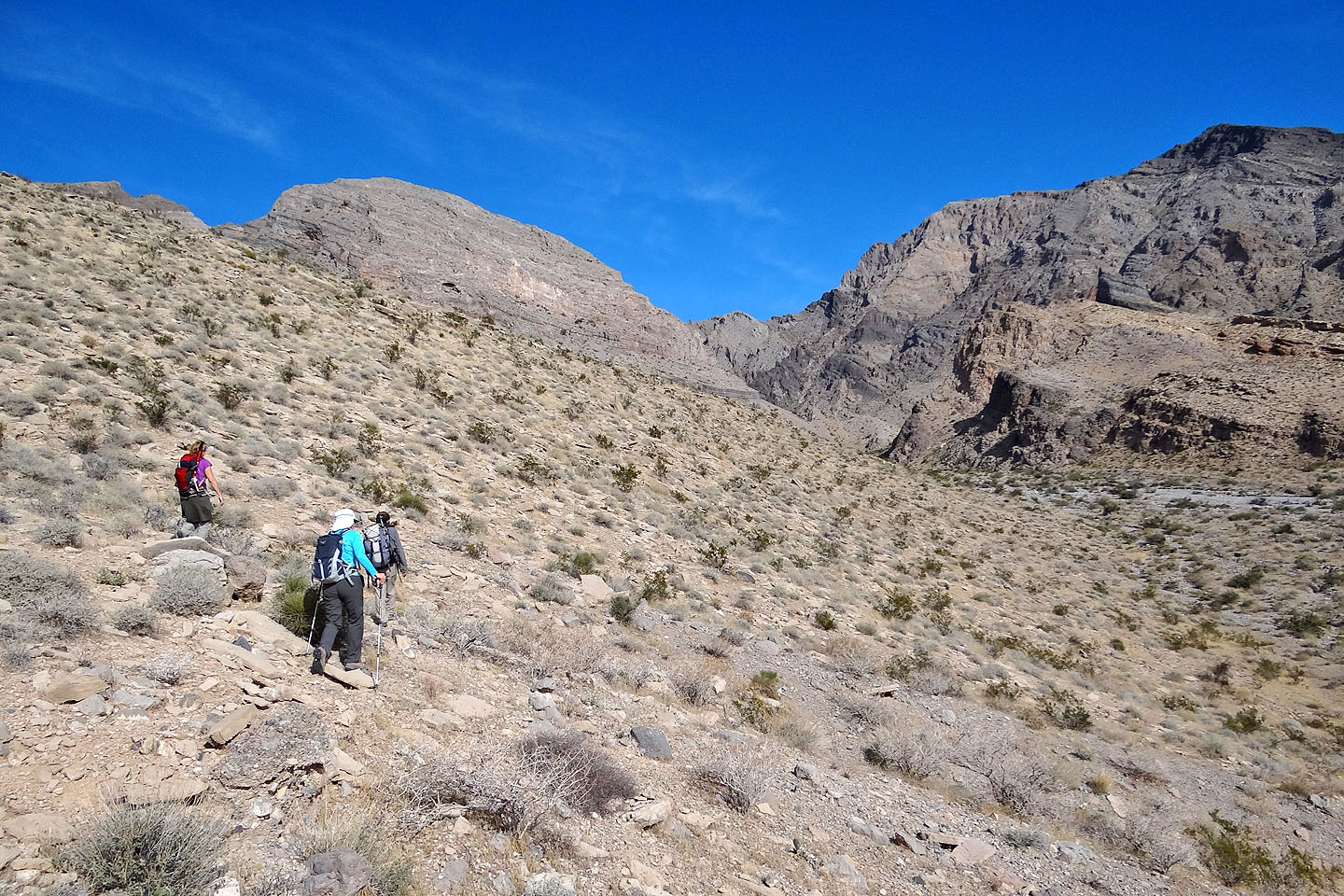 Almost at the entrance to Lovell Canyon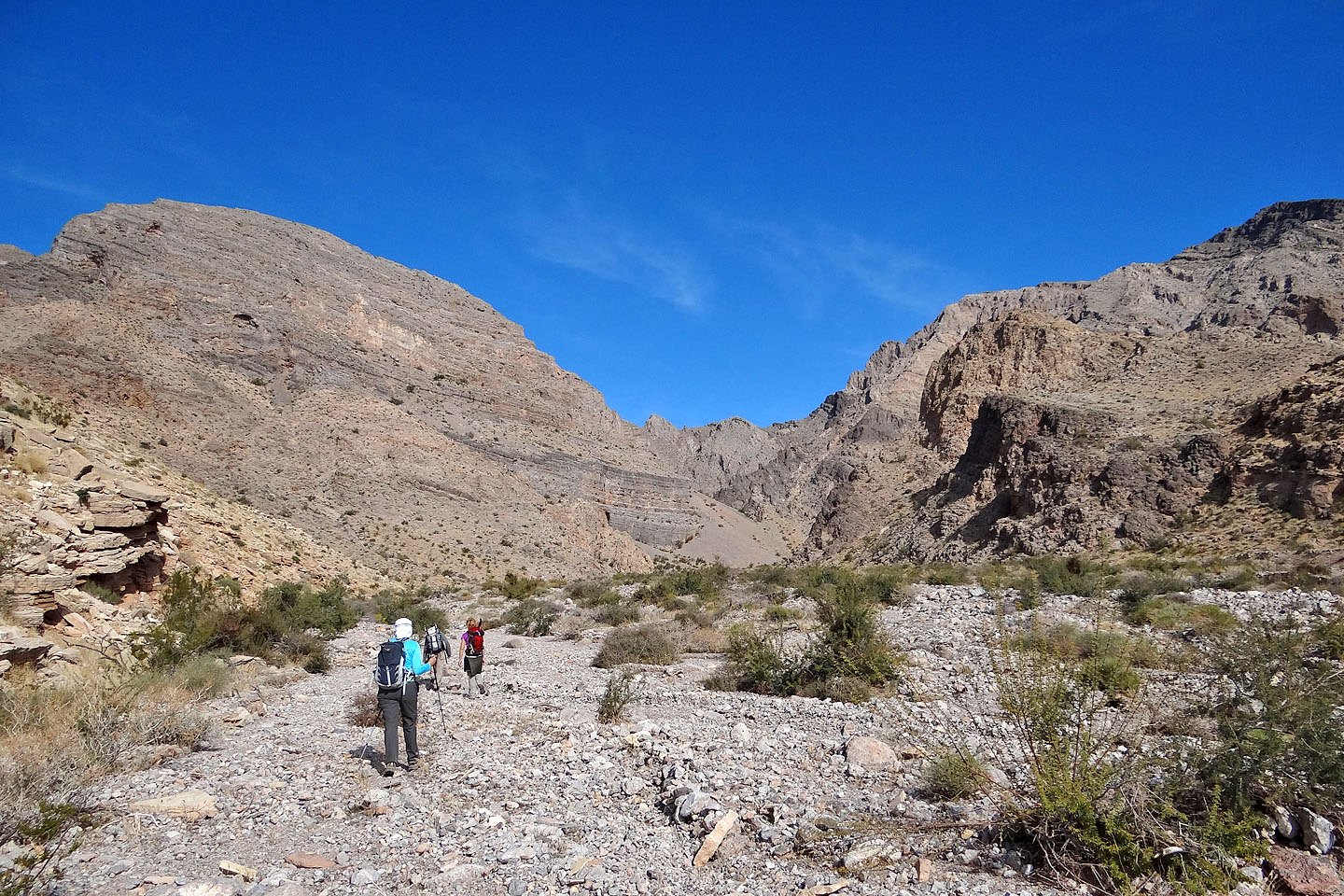 Hiking up the wash leading to the canyon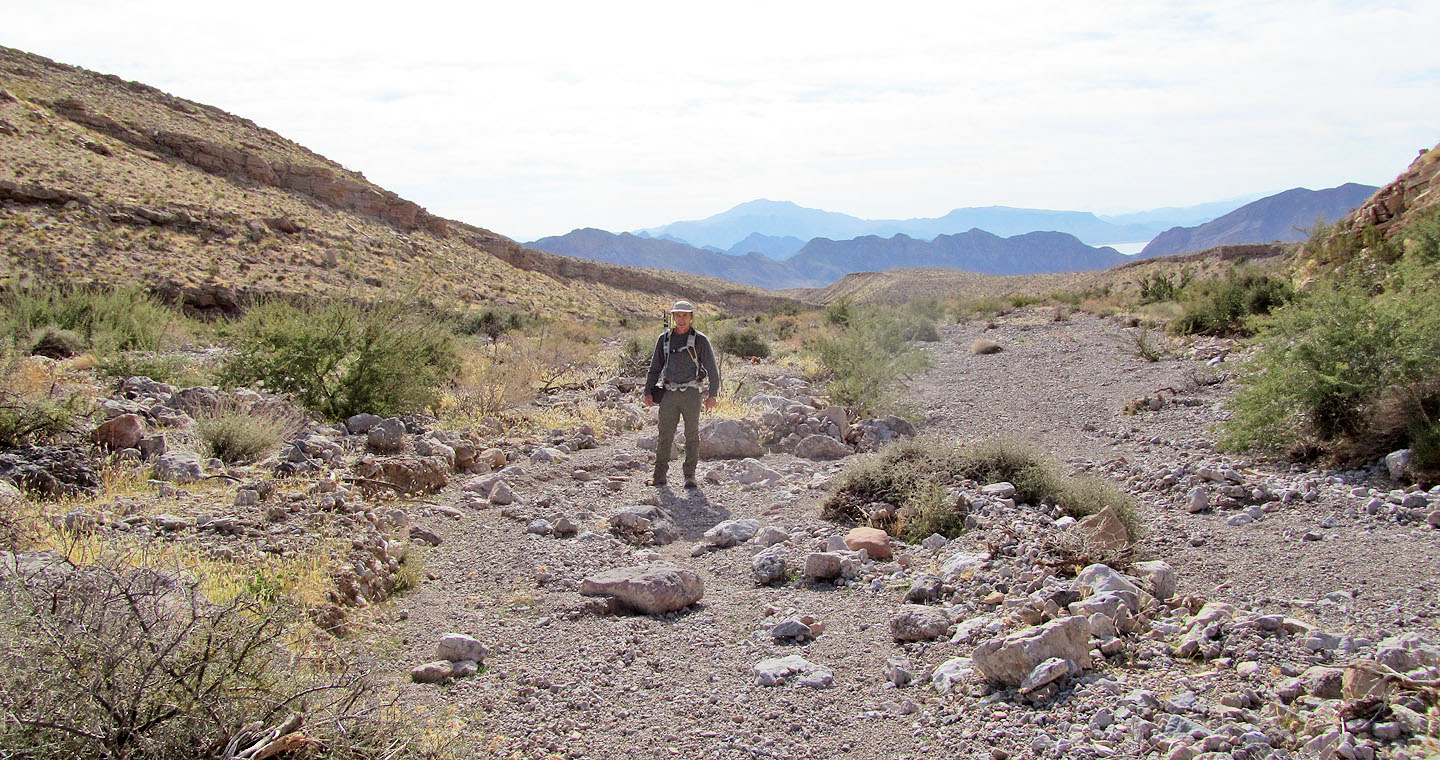 Looking back, Lake Mead is visible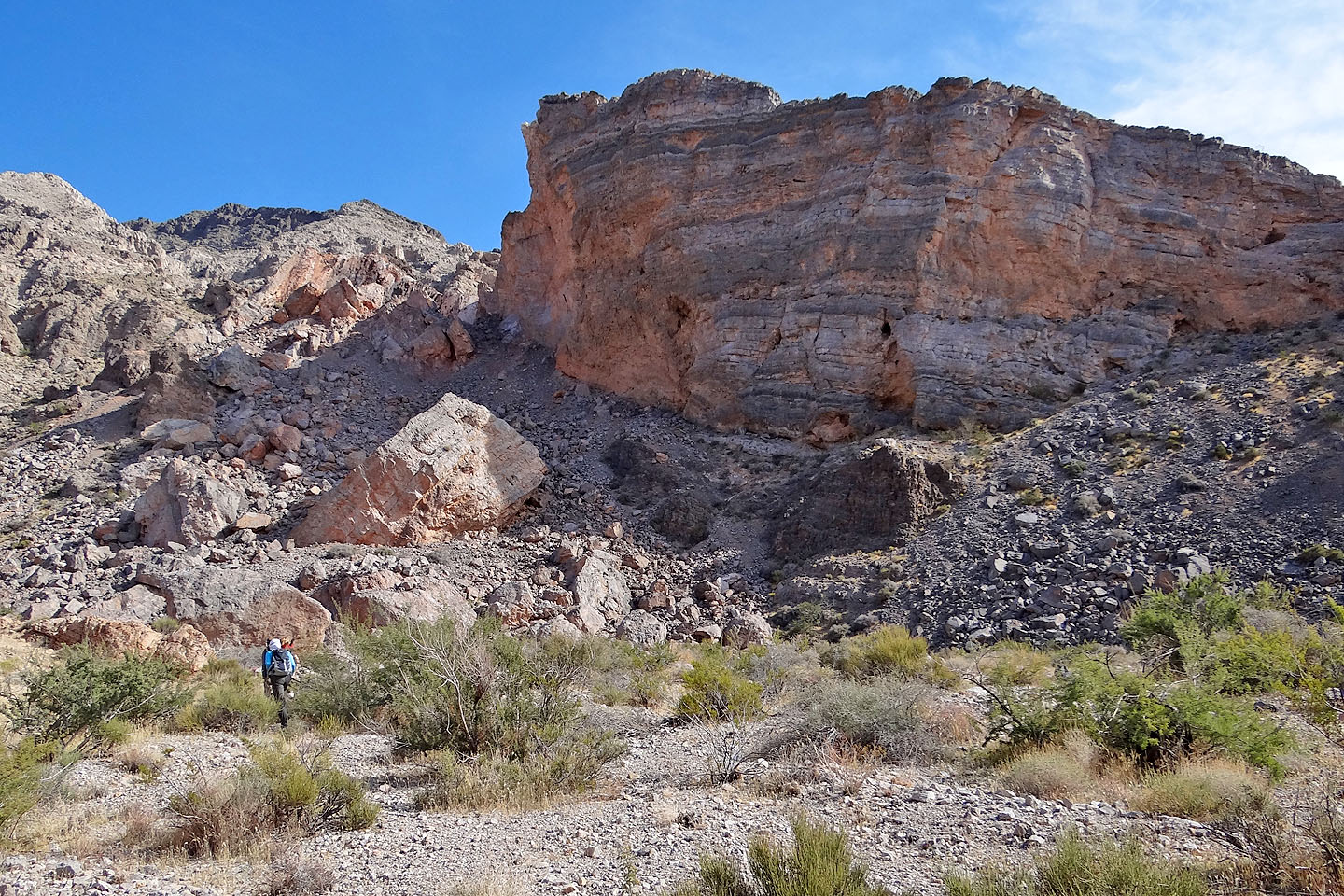 Impressive rock wall at the start of the canyon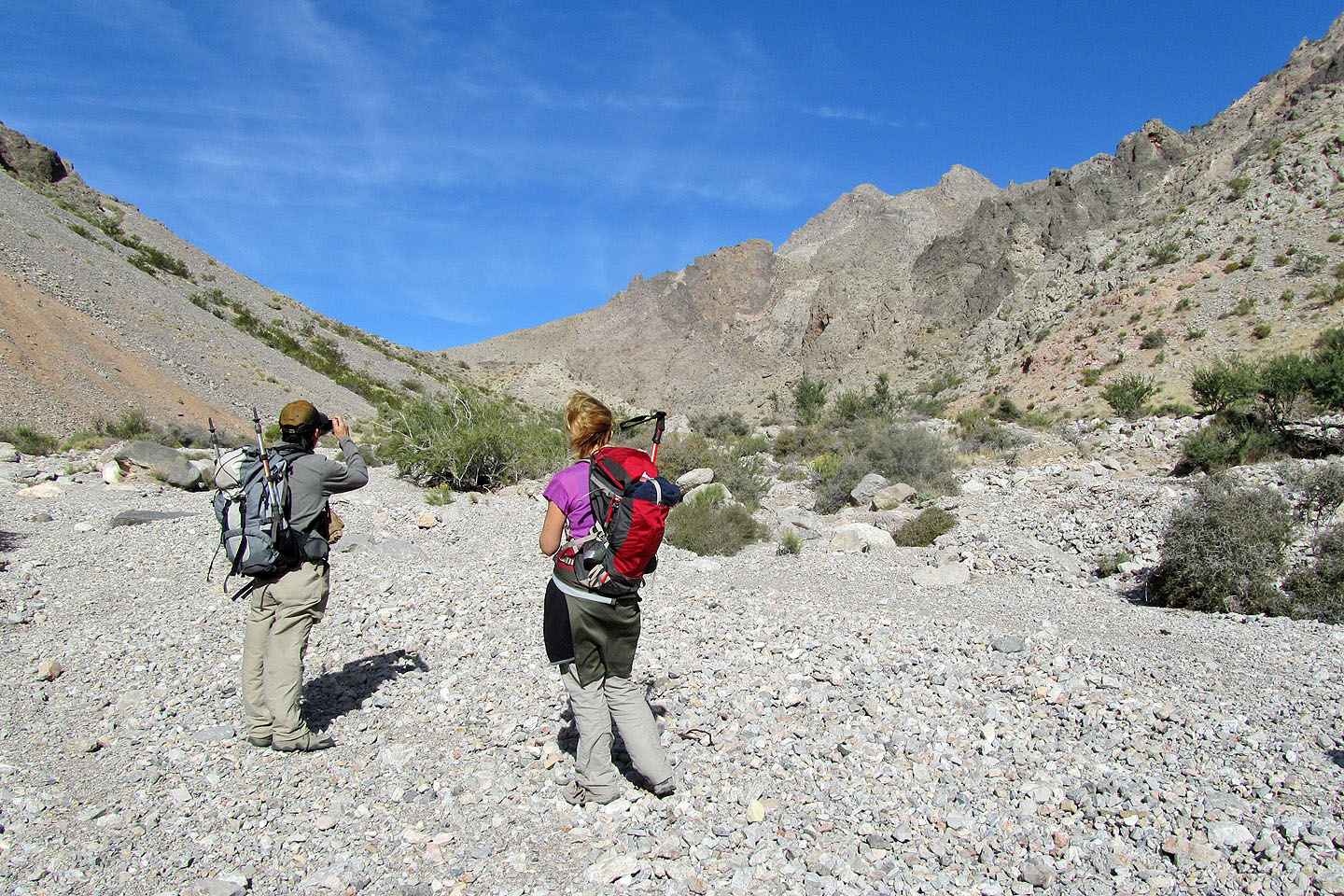 Shin stops to take a photo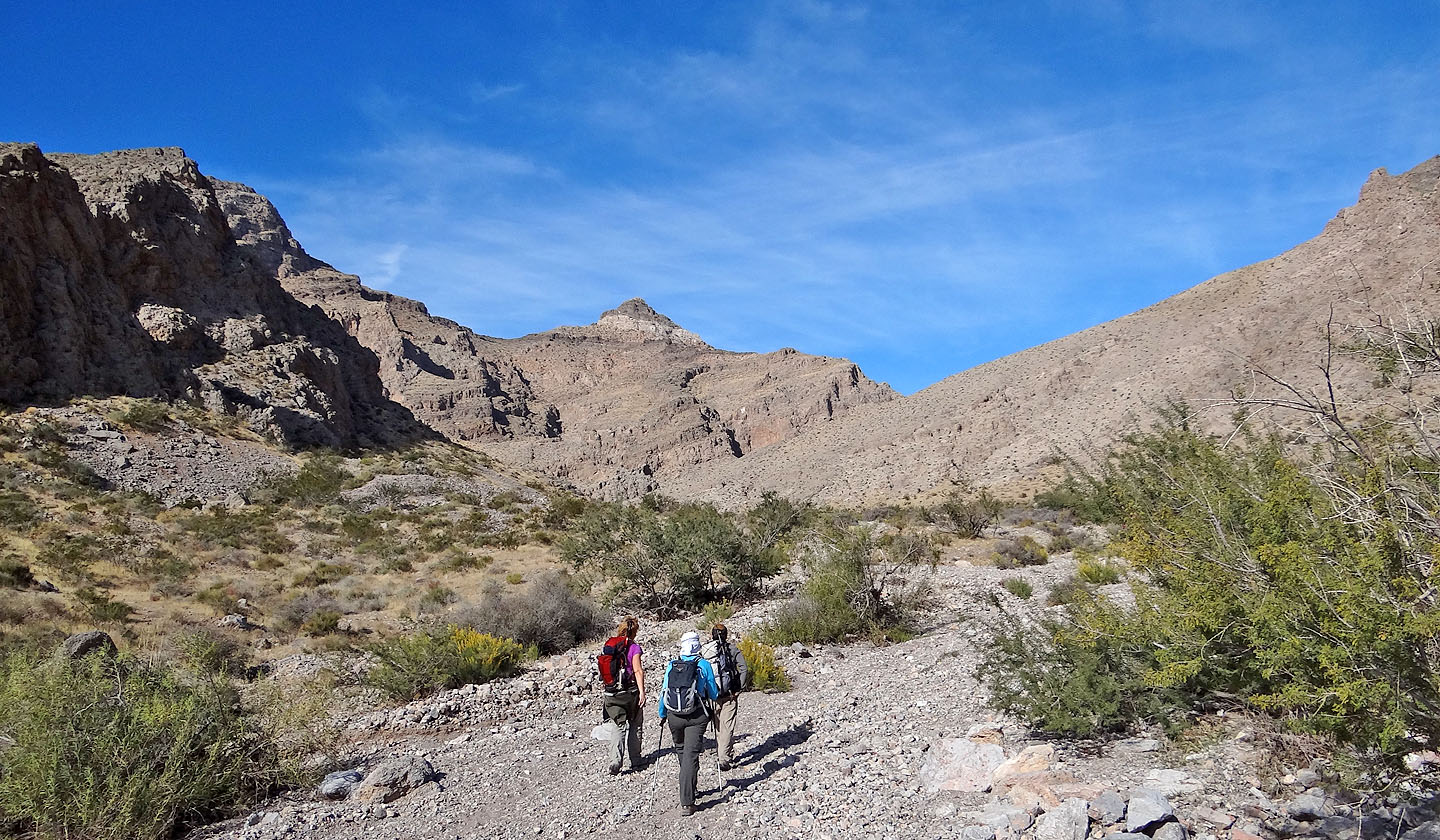 We followed the winding canyon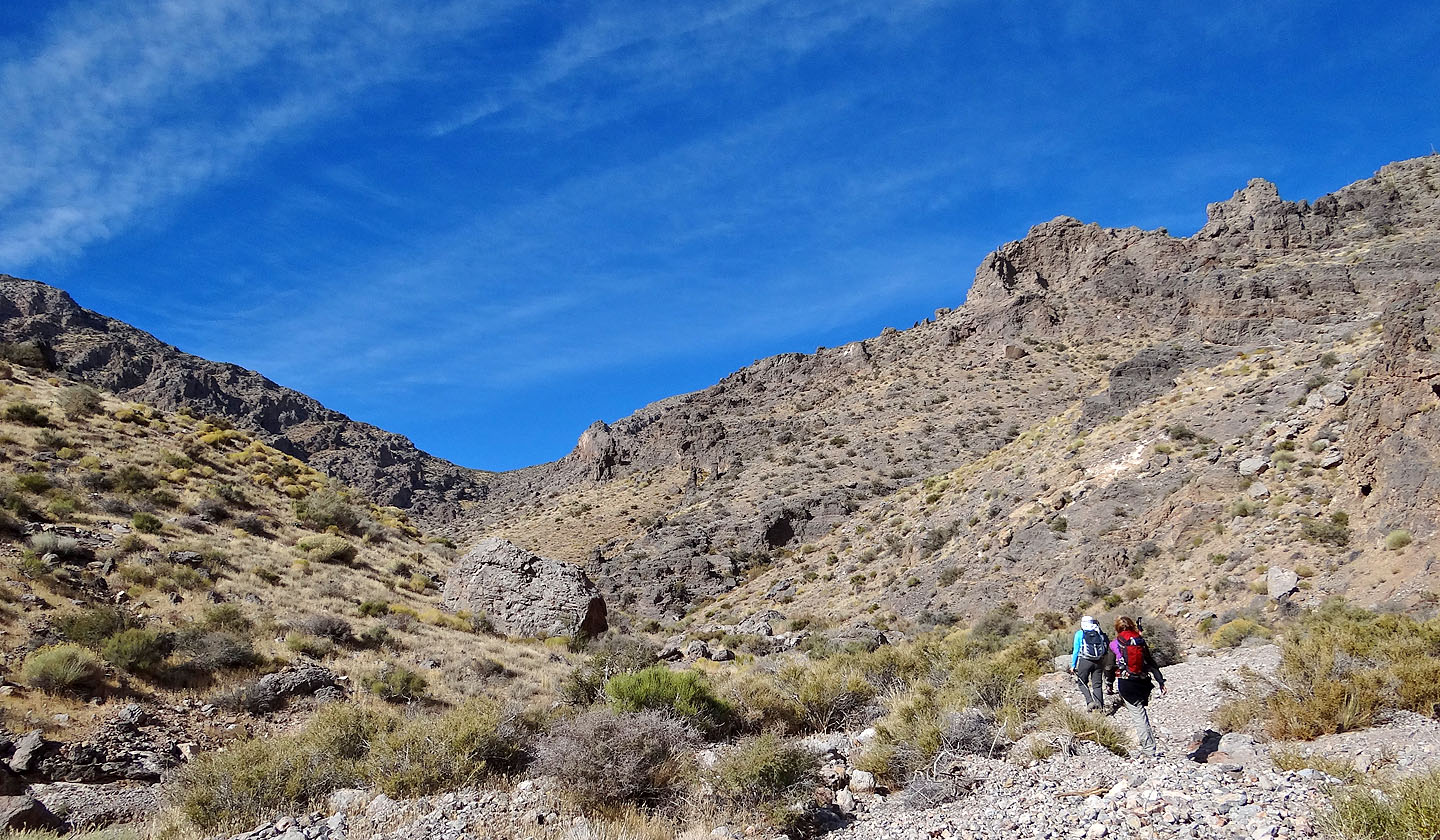 The saddle came into view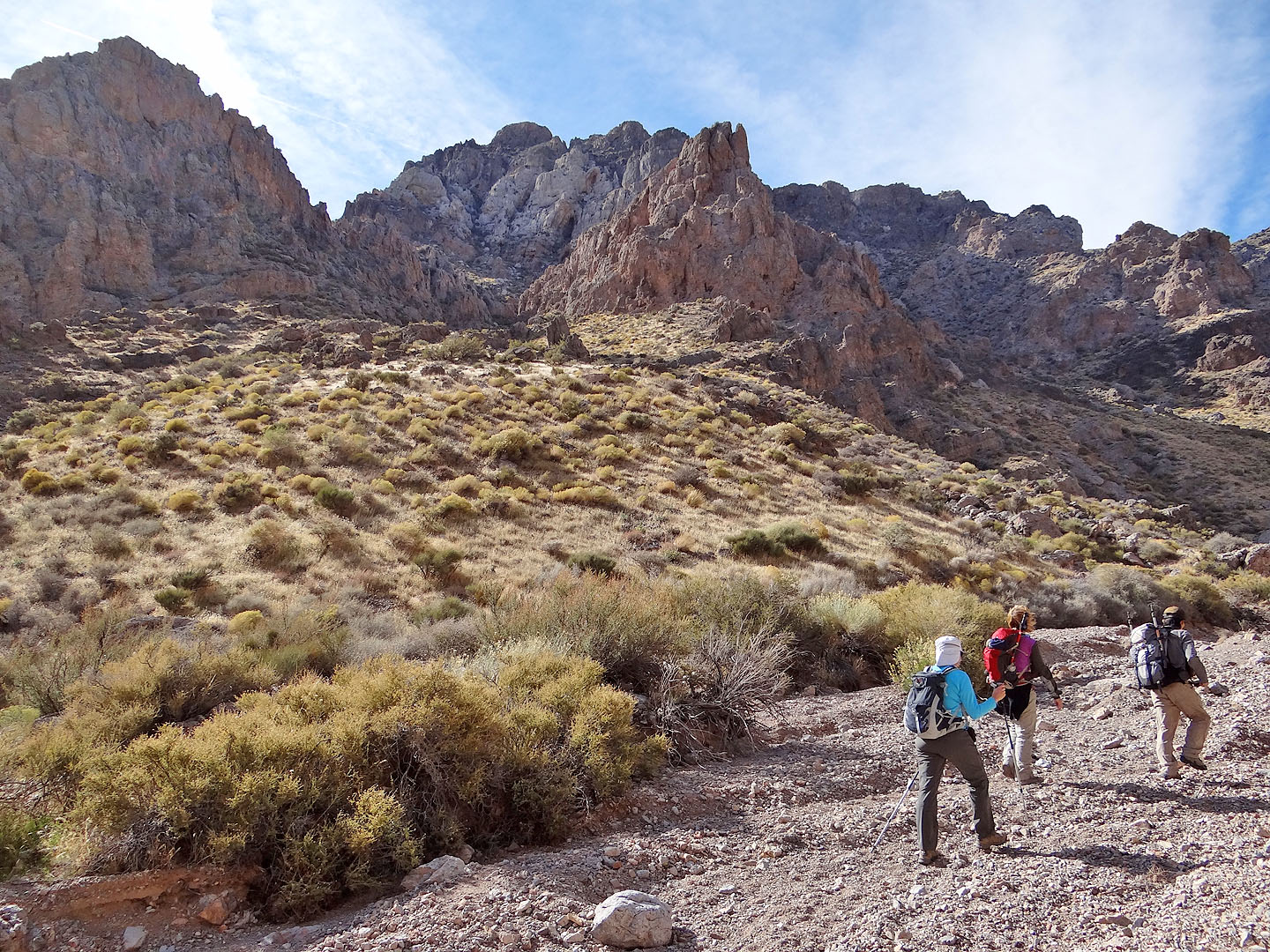 Some great scenery in the canyon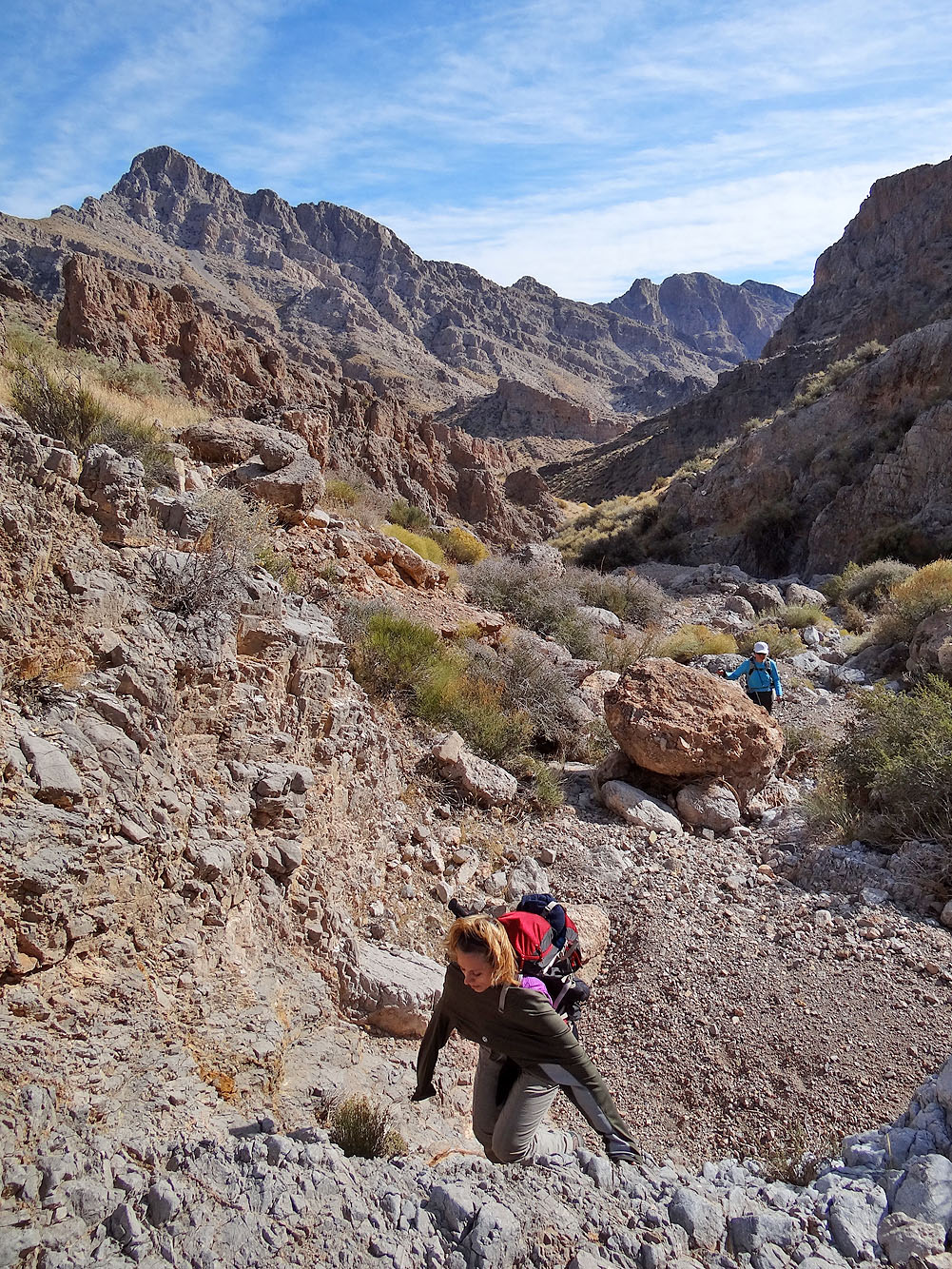 Looking back as we started our ascent to the saddle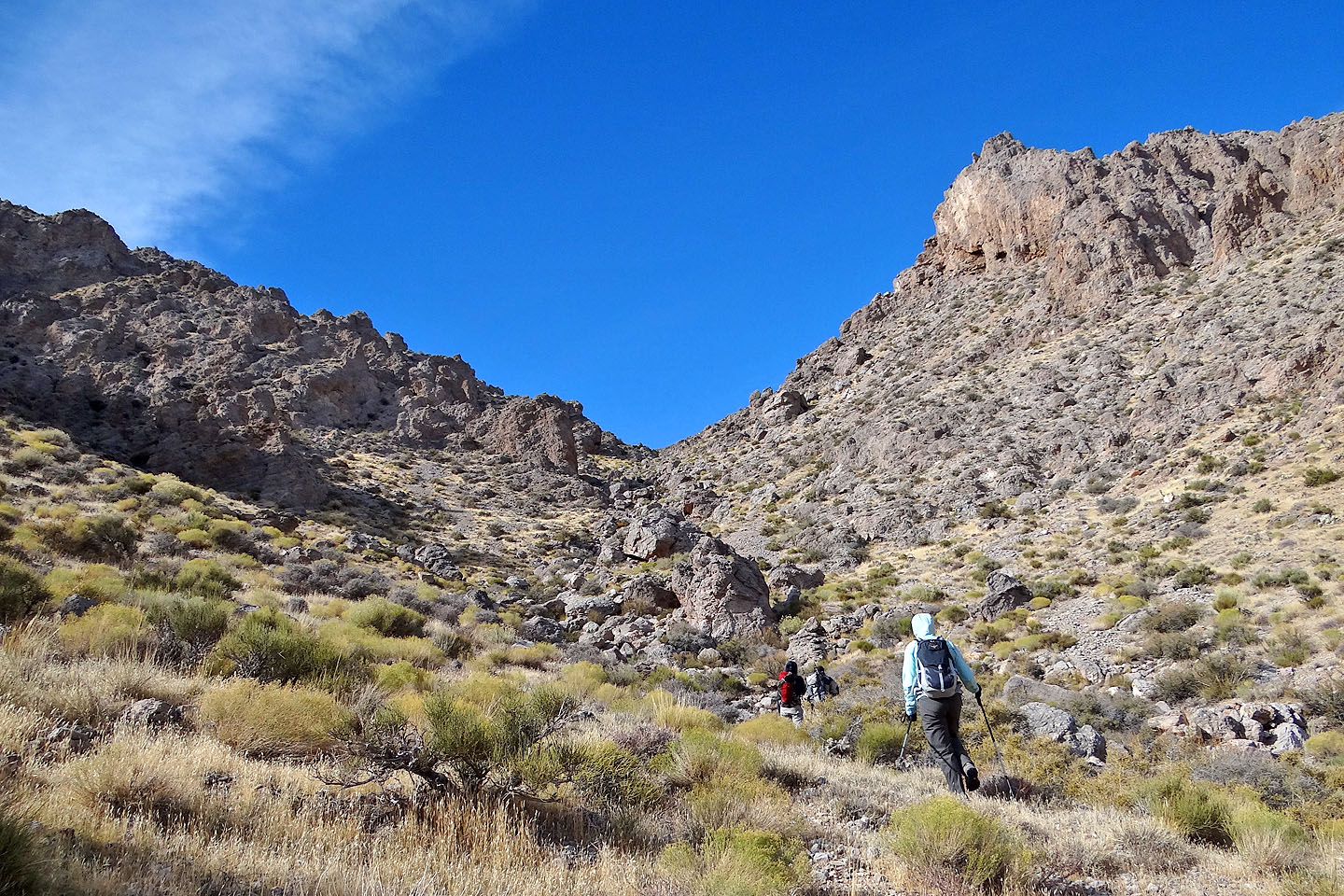 Still a long way to the saddle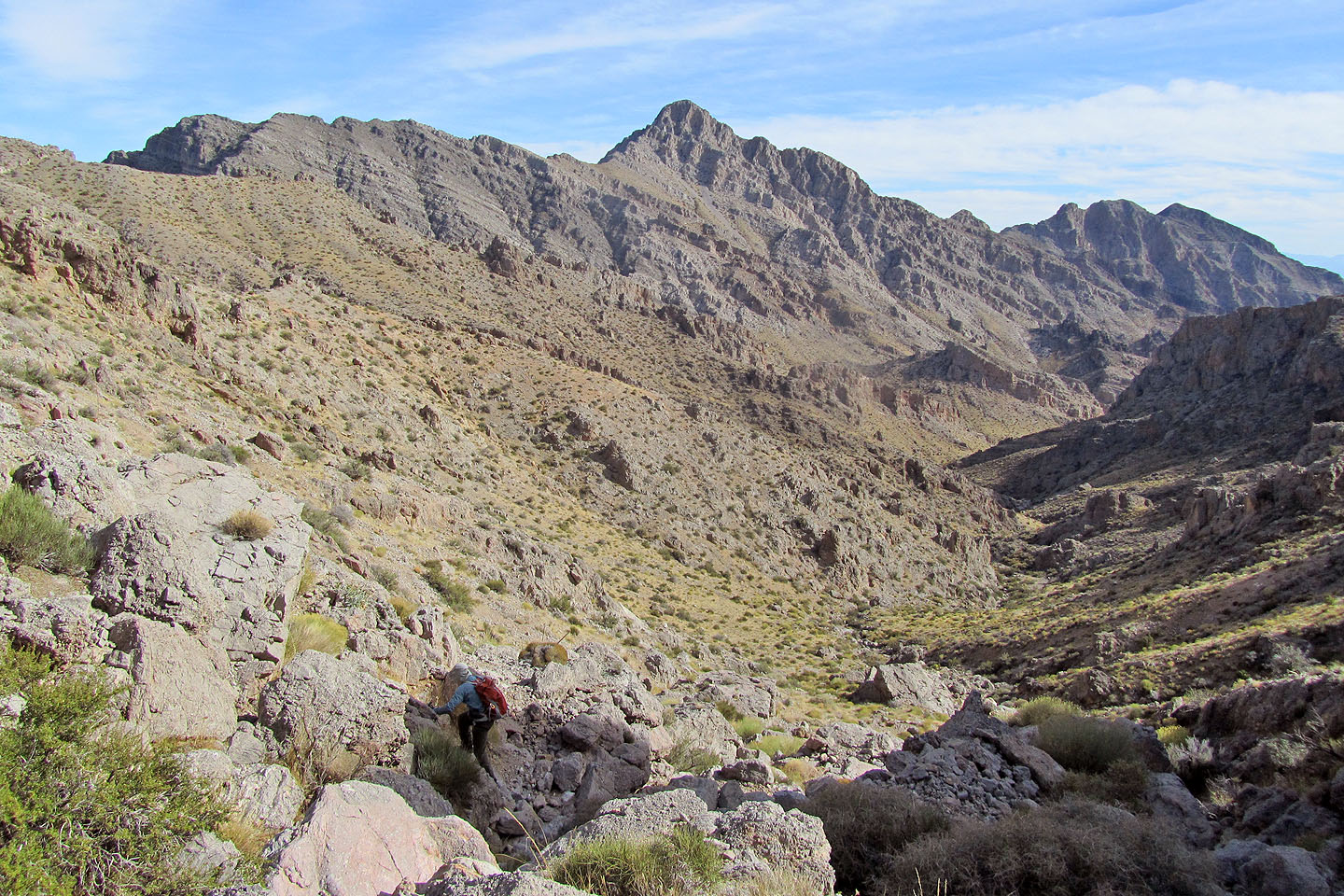 Looking back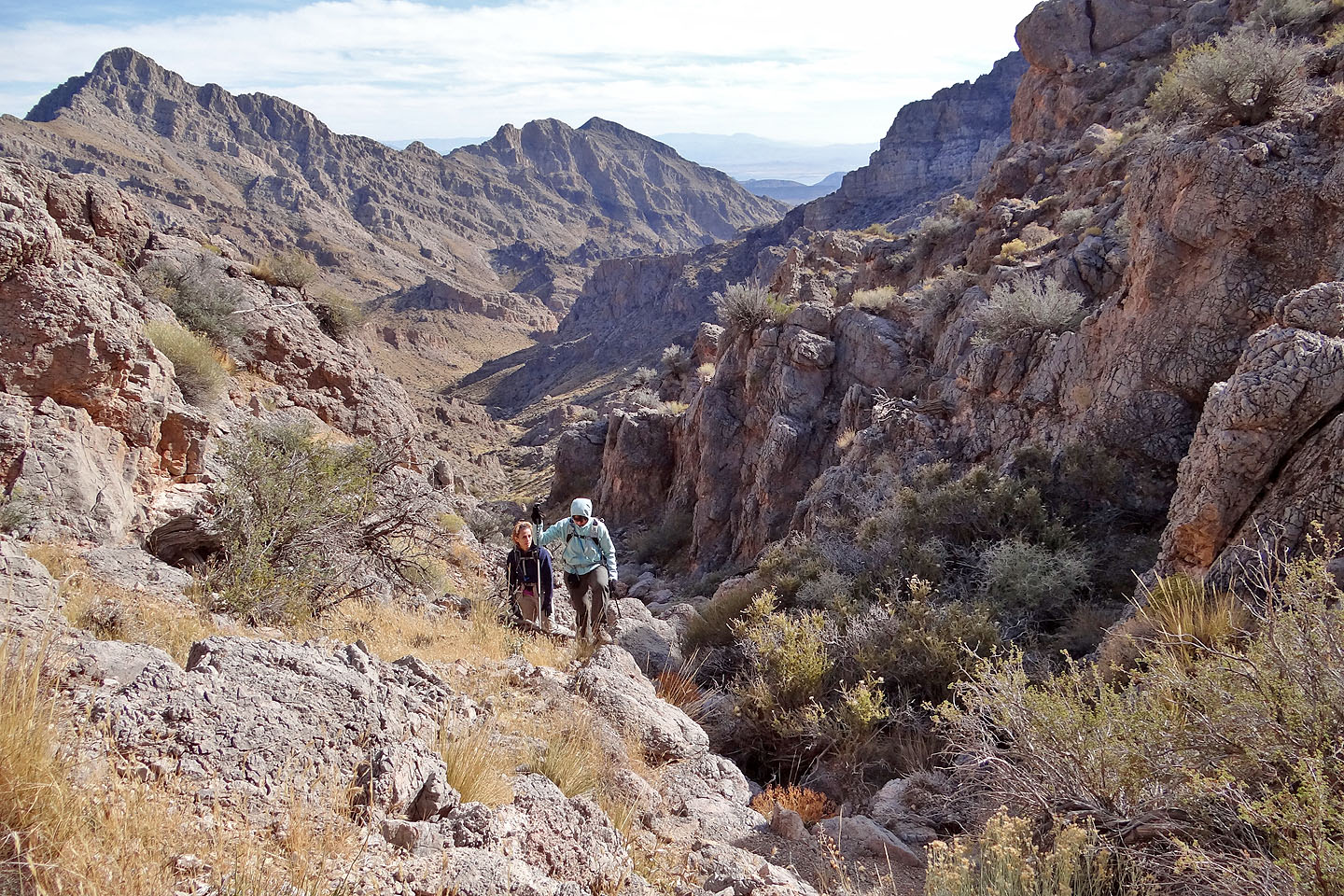 The canyon narrows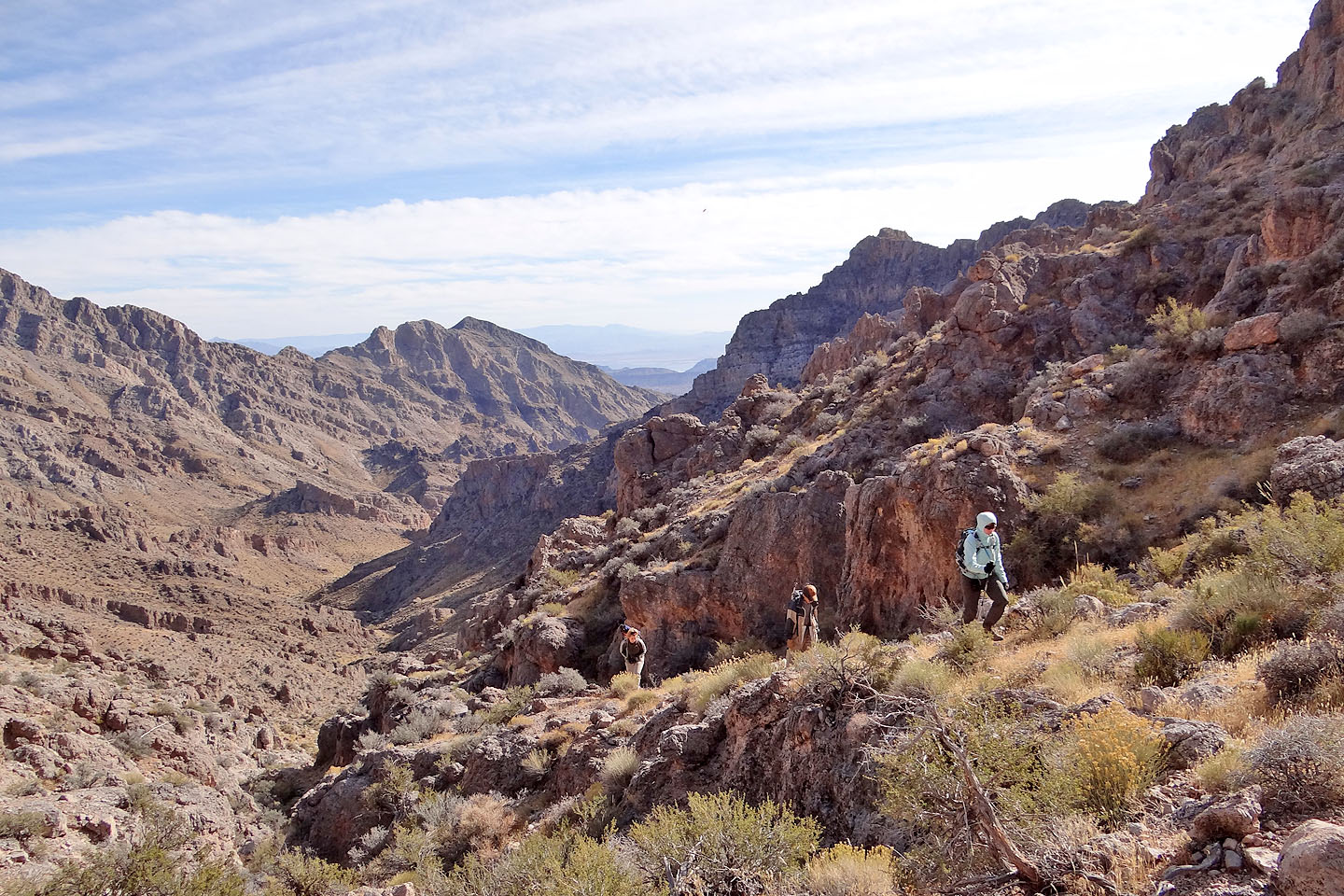 Travel became easier from here to the summit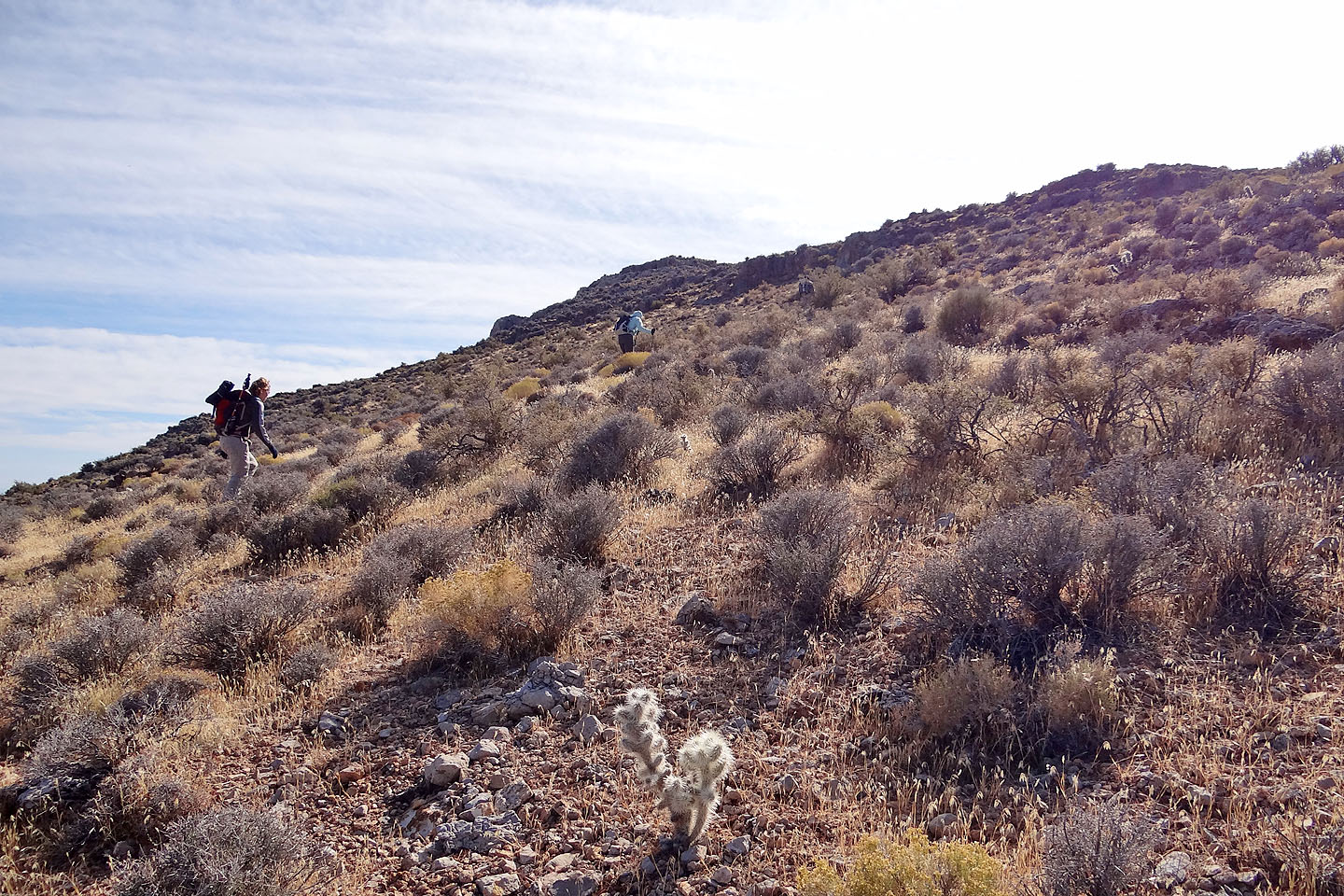 Heading to the summit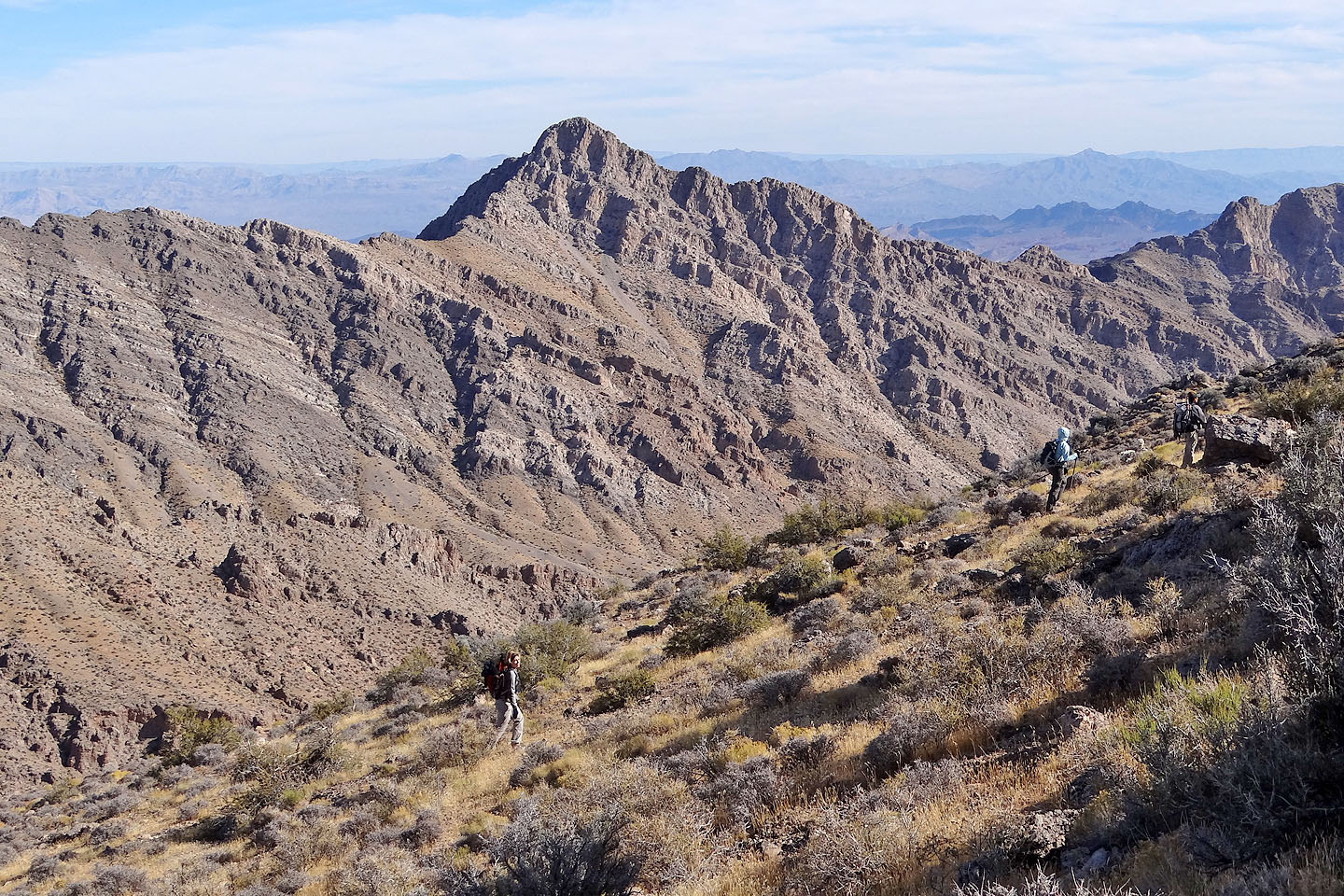 Muddy Peak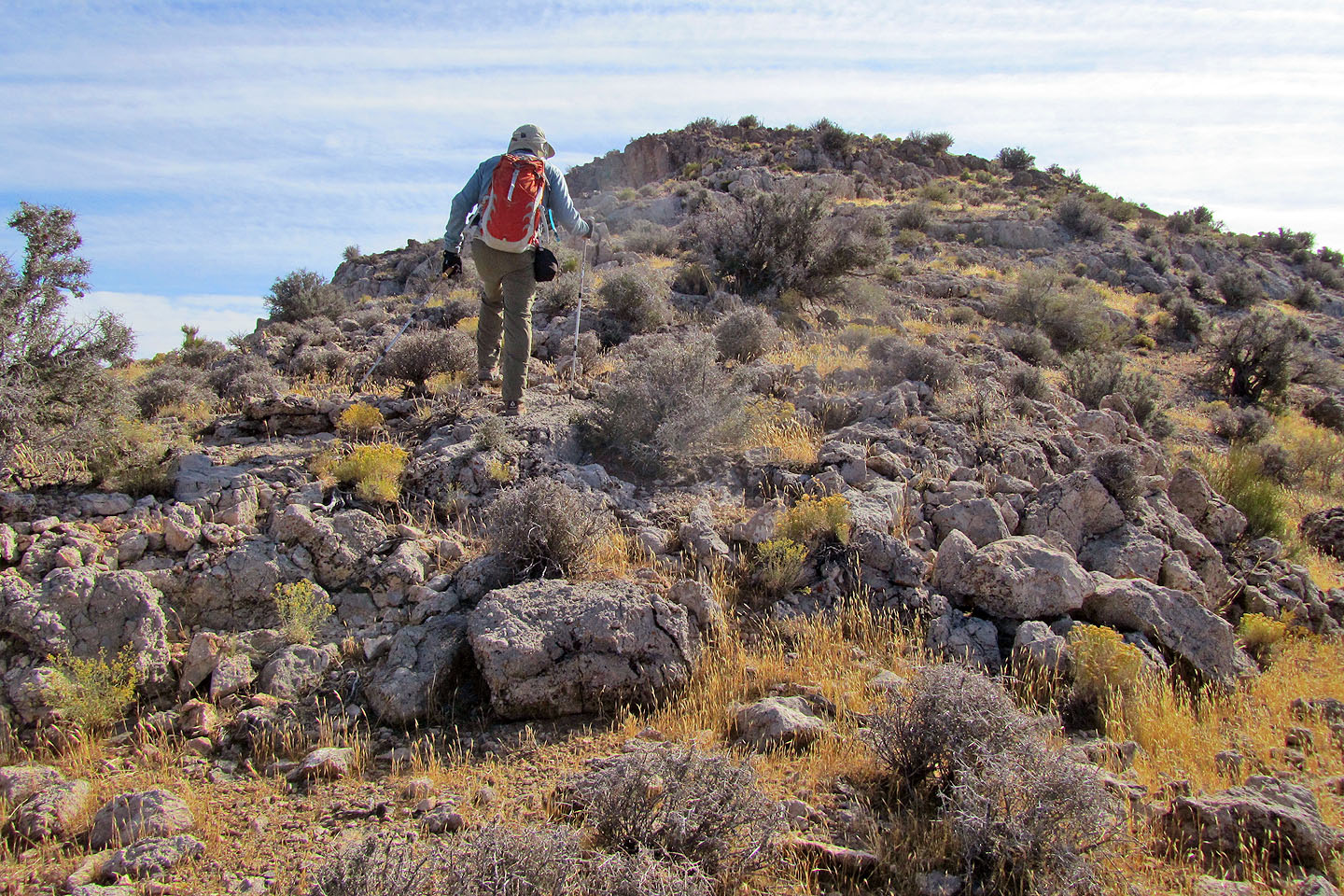 Closing in on the summit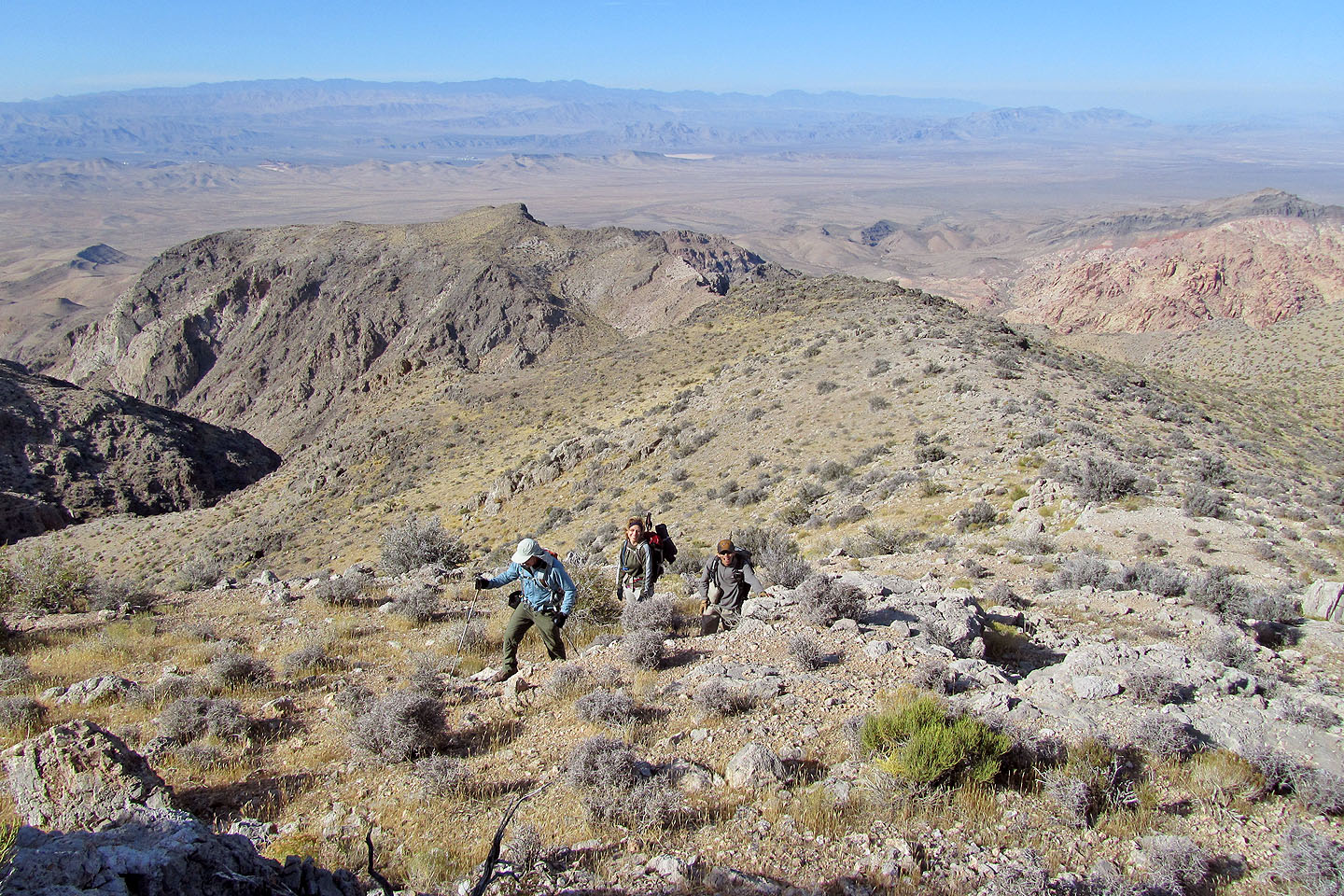 Looking back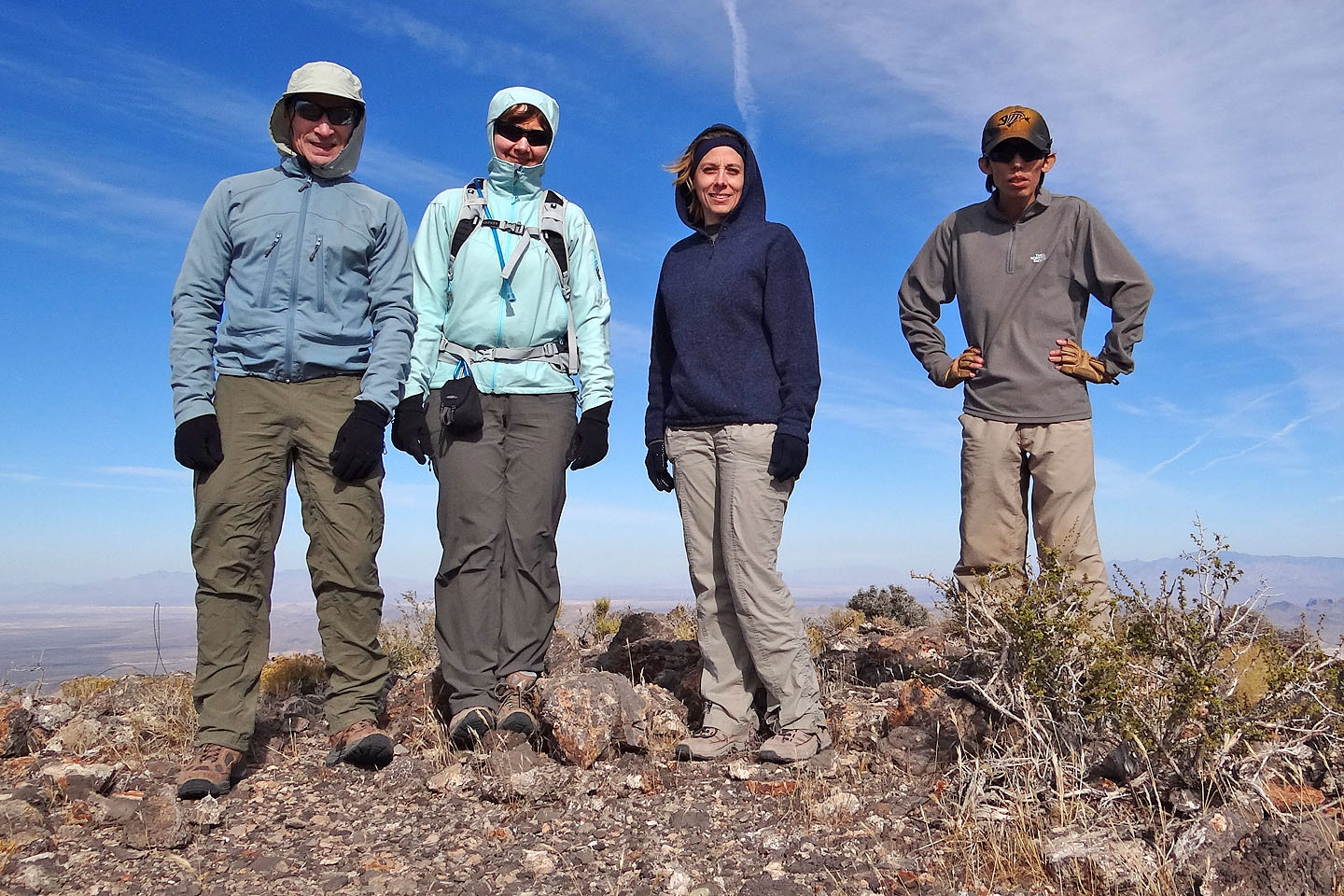 Group summit shot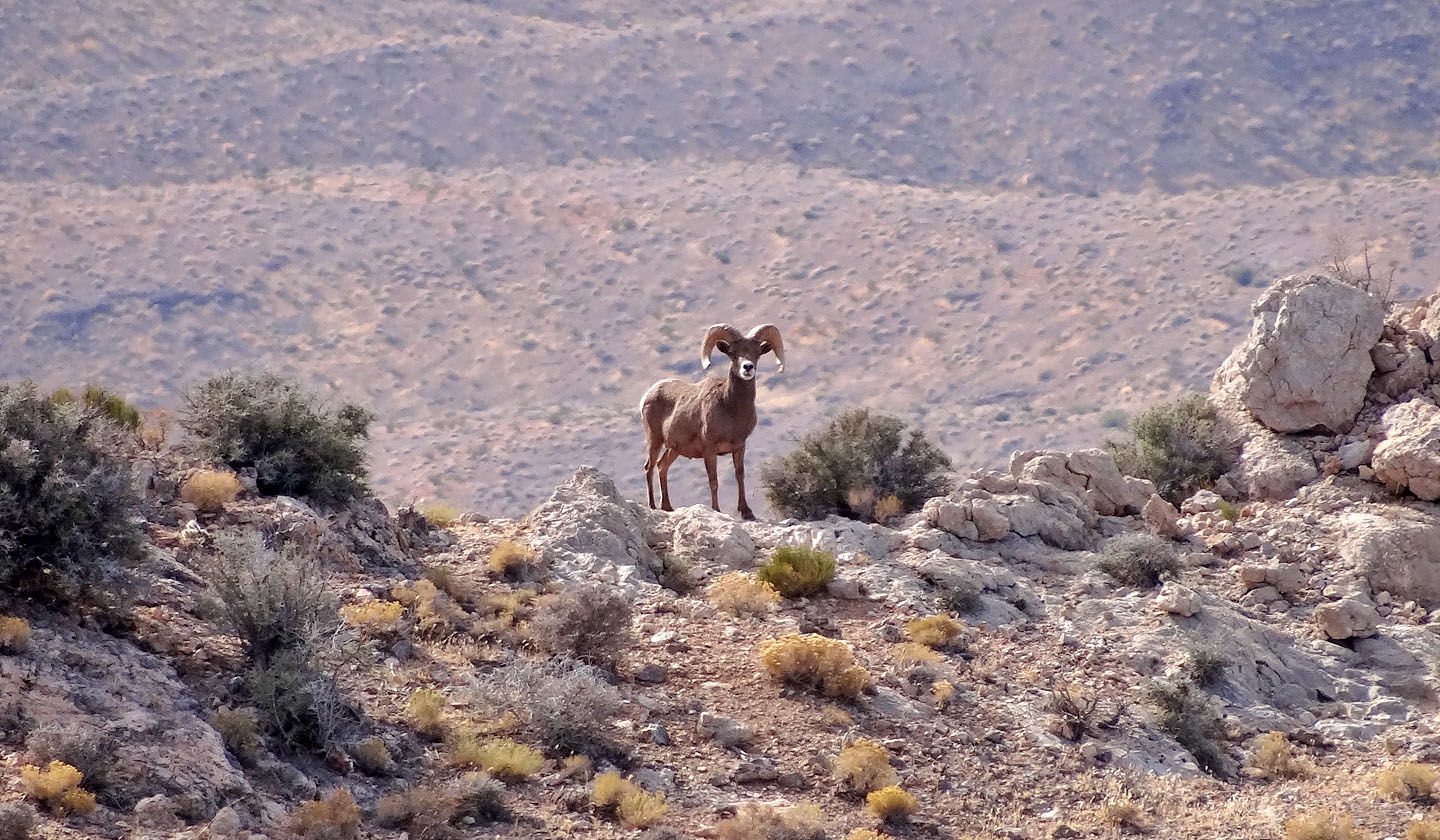 A ram watched us from afar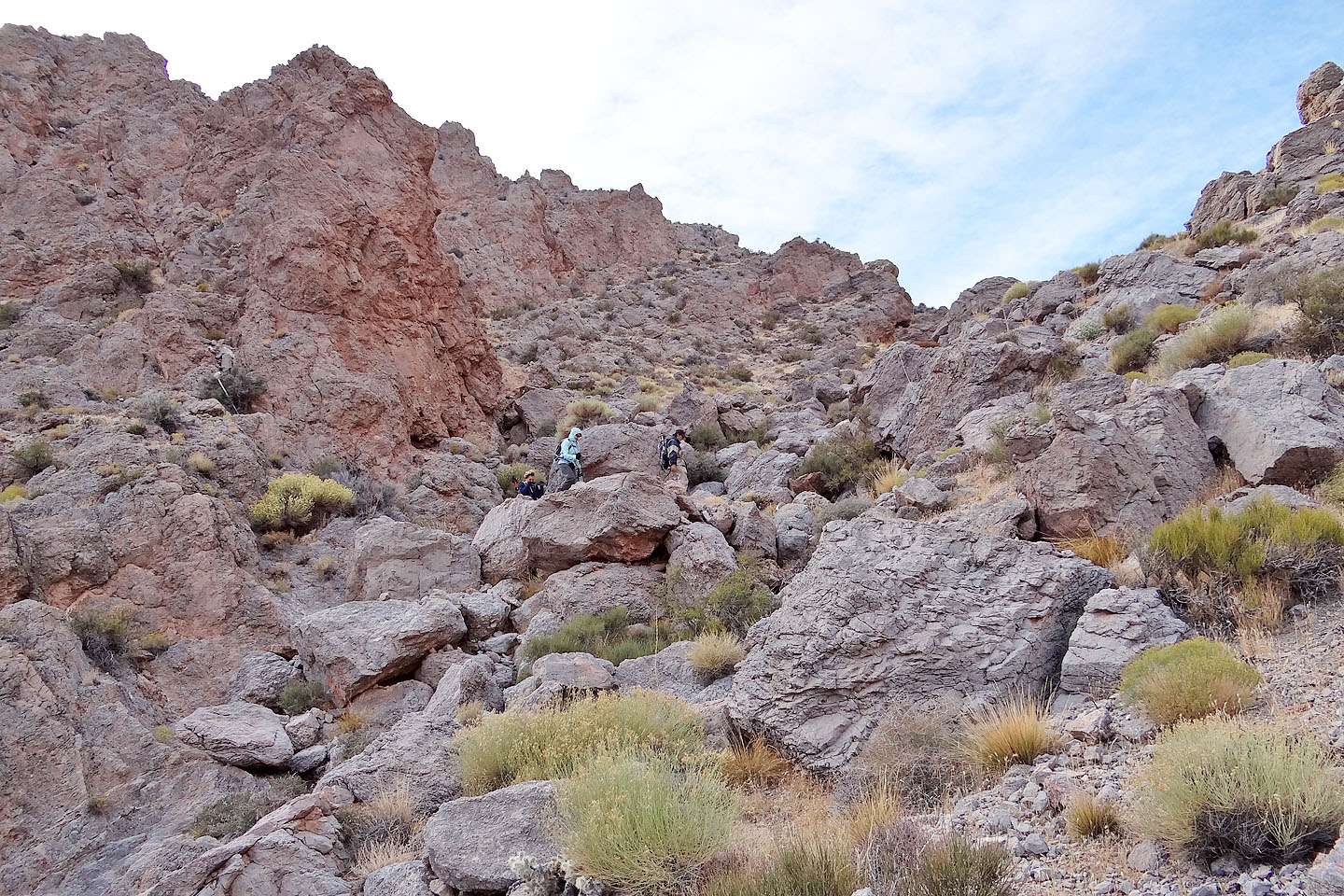 Coming back down from the saddle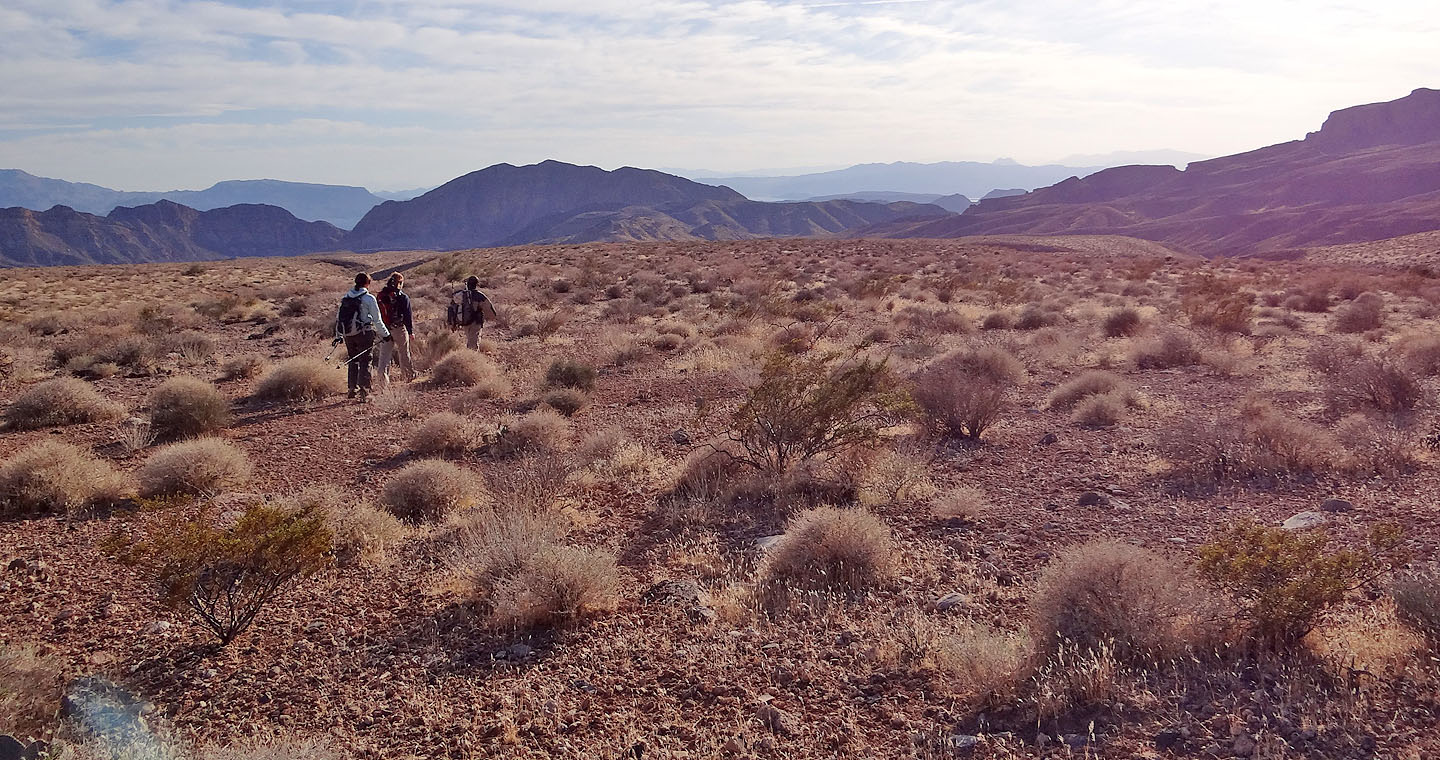 Hiking back across the desert flats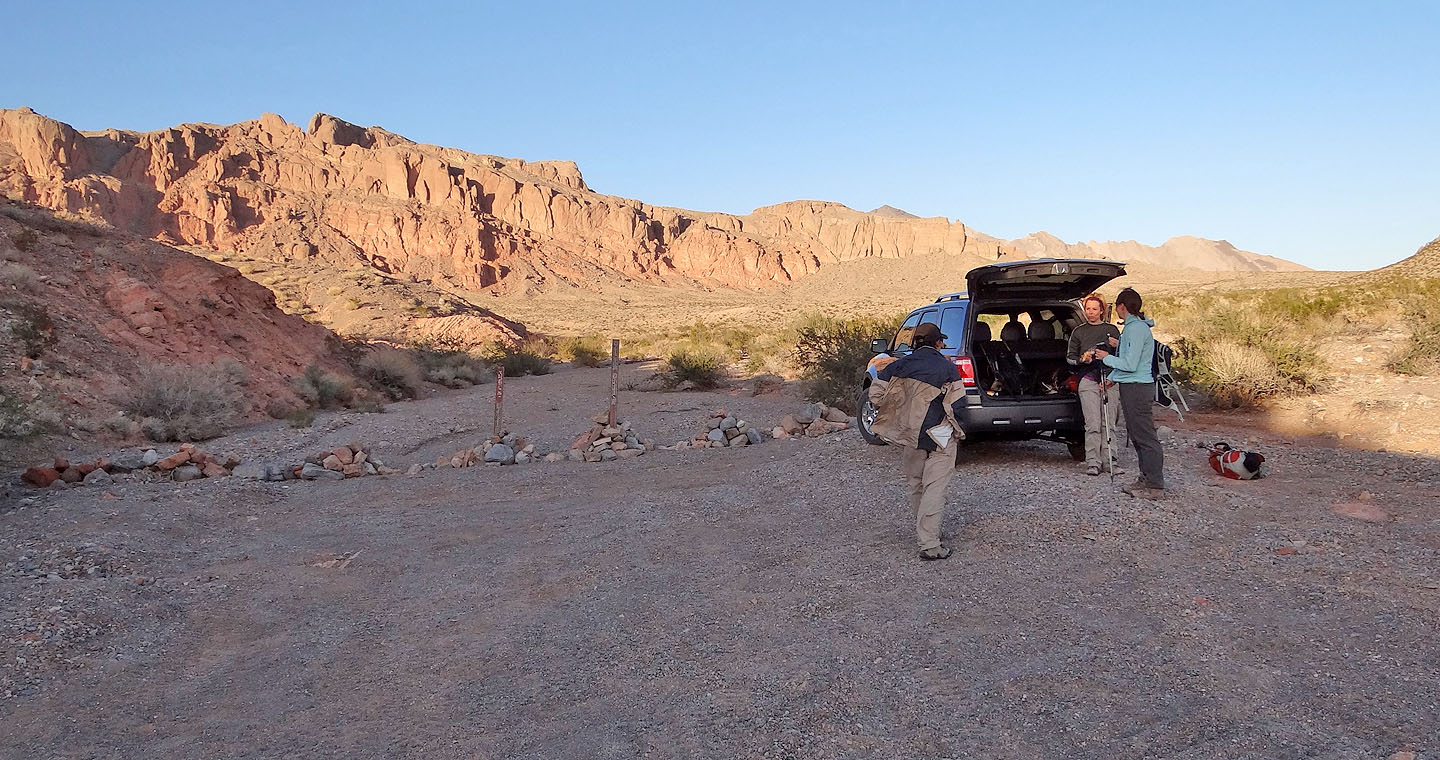 Back at the trailhead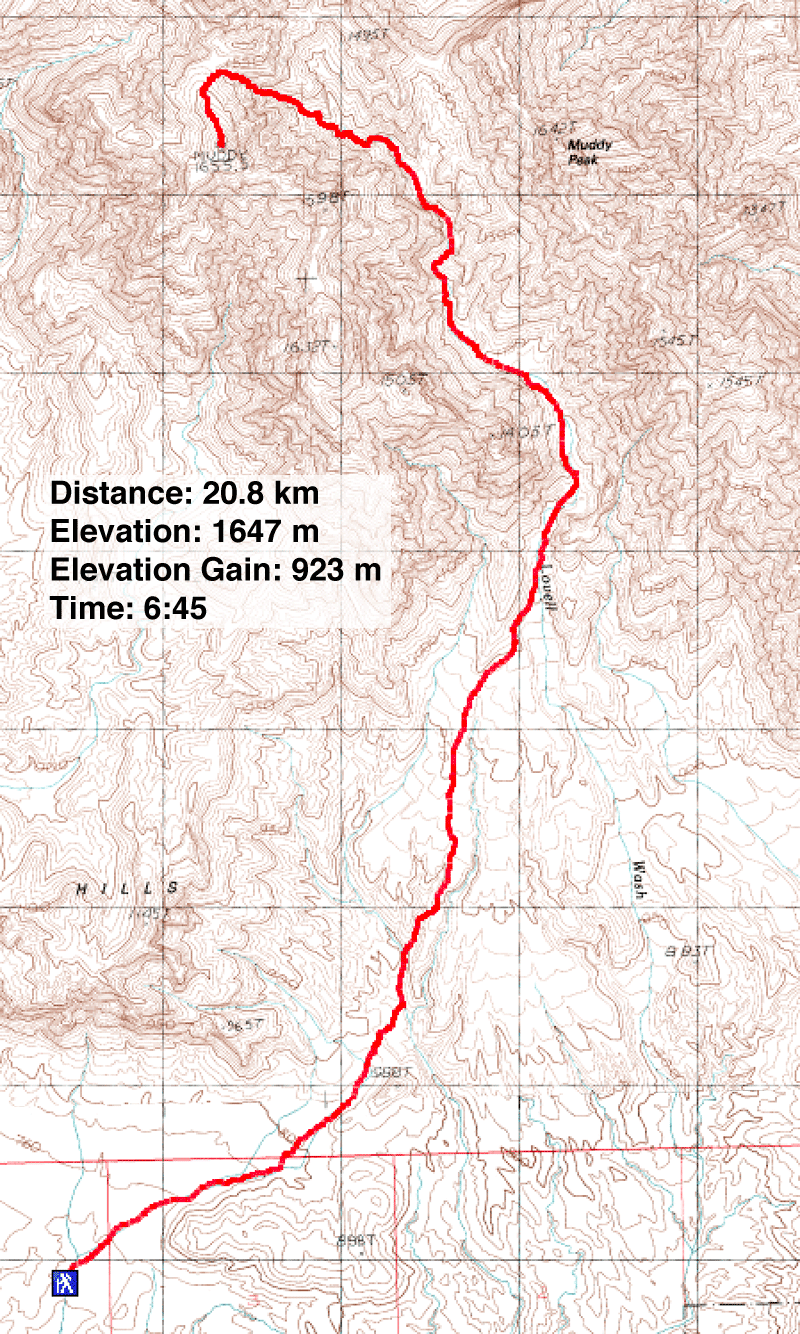 Muddy Peak, Calville Bay Topos (12.9 mi, 5404 ft, 3028 ft)