bobspirko.ca | Home | Canada Trips | US Trips | Hiking | Snowshoeing | MAP | About

Manganese Peak
Lake Mead NRA, Nevada
January 19, 2015
Among desert peaks, Manganese Peak doesn't stand out. It's neither high nor challenging, and it doesn't offer exceptional scenery. But it is a short, pleasant class 2 climb amid colourful rocks in a land known for ancient volcanoes.
The hike up Manganese begins well along Boathouse Cove Road. Shin, Dinah and I drove our rented 2WD Jeep Patriot as far as we dared up the rough road before parking on a rise. We then set off down the road on foot. That's right, down the road. We lost nearly 100 m of elevation before we began climbing. After covering over 2.5 km of dirt road, we peeled off it and made our way to a wash. The wash, in turn, led to a low saddle. After going over the saddle, we gained Manganese's north ridge. We easily followed it to the top.
On the summit we met a solo hiker, Kay Komuro. It turns out, she and Shin know each other as they've hiked together in the past. A self-proclaimed peak bagger, Kay's knocked off many mountains around Lake Mead and hoped to climb nearby Stack Ridge right after Manganese.
The four of us ended up coming down Manganese Peak together but parted ways below the saddle. Kay went on to attempt Stack Ridge (she didn't succeed). Shin, Dinah and I hiked back to our car. It was a nice little outing, and we'll return to do more peaks around Lake Mead. But if any of them require driving a long way up Boathouse Cove Road, we'll be sure to rent a 4WD SUV.
Postscript: Several weeks after this posting, Kay emailed me and suggested I should use the name Jimbilnan Wilderness High Point and not Manganese Peak which lies south, as Peakbagger.com indicates. So I asked Harlan Stockman as we used his web page. He replied: "Peakbagger is definitely wrong. The peak we summited had a register saying it was Manganese Peak. The register had been placed there quite some time ago by the Booths who named the peak after Manganese Wash. The register disappeared a few years later."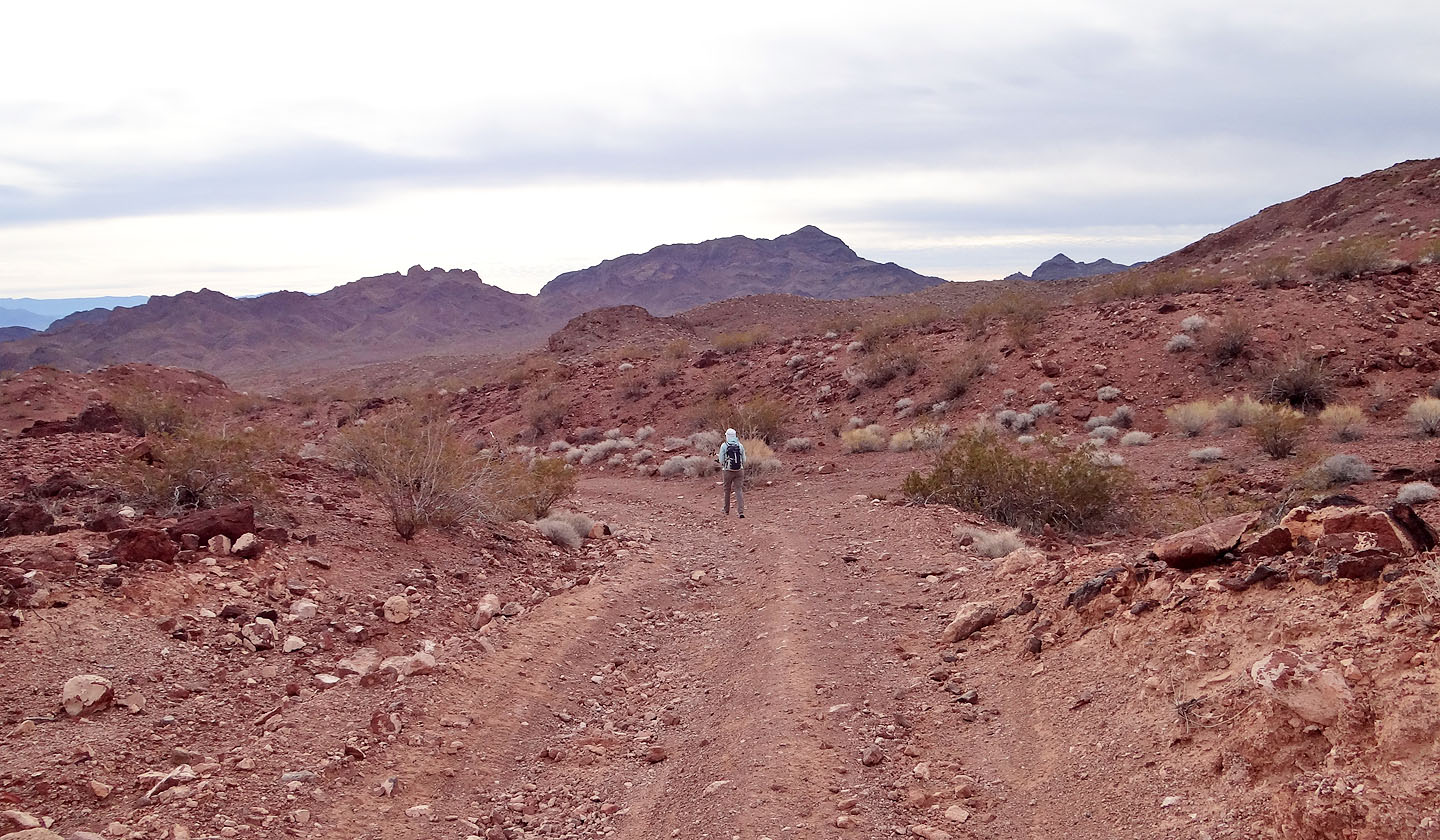 From our starting point, Manganese Peak appears ahead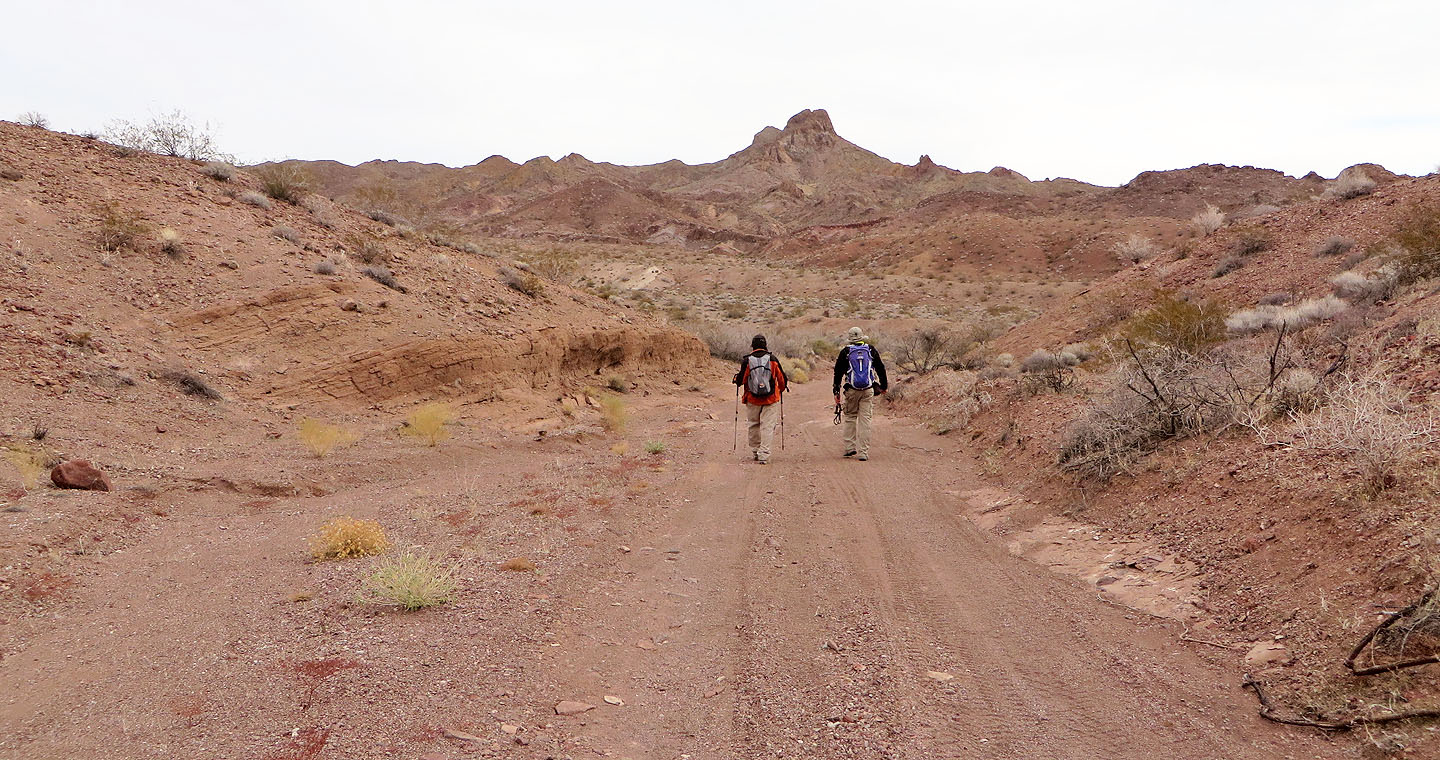 Going down the road we'll lose 100 m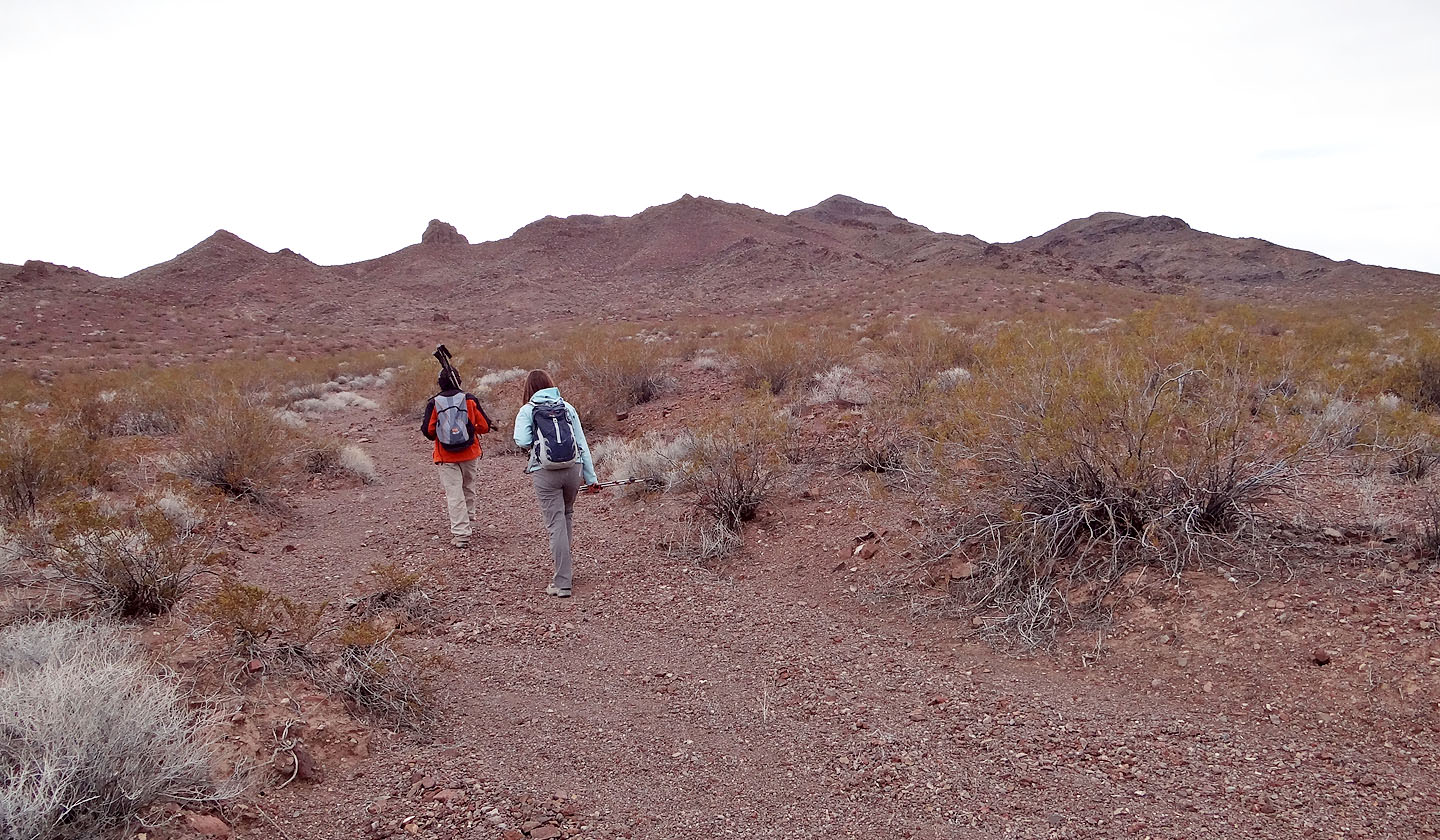 After leaving the road we set off up a wash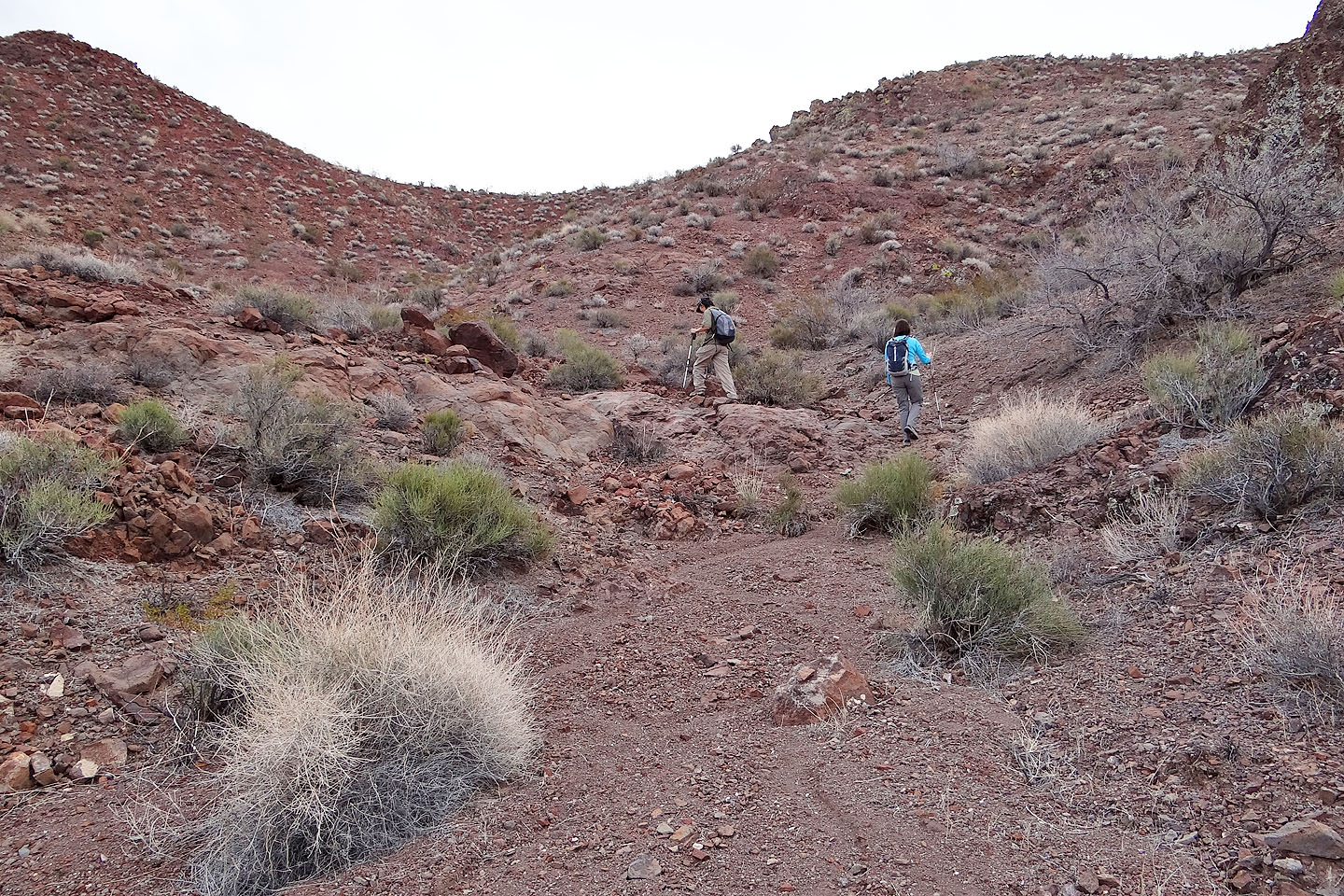 The wash leads to a saddle that we'll drop over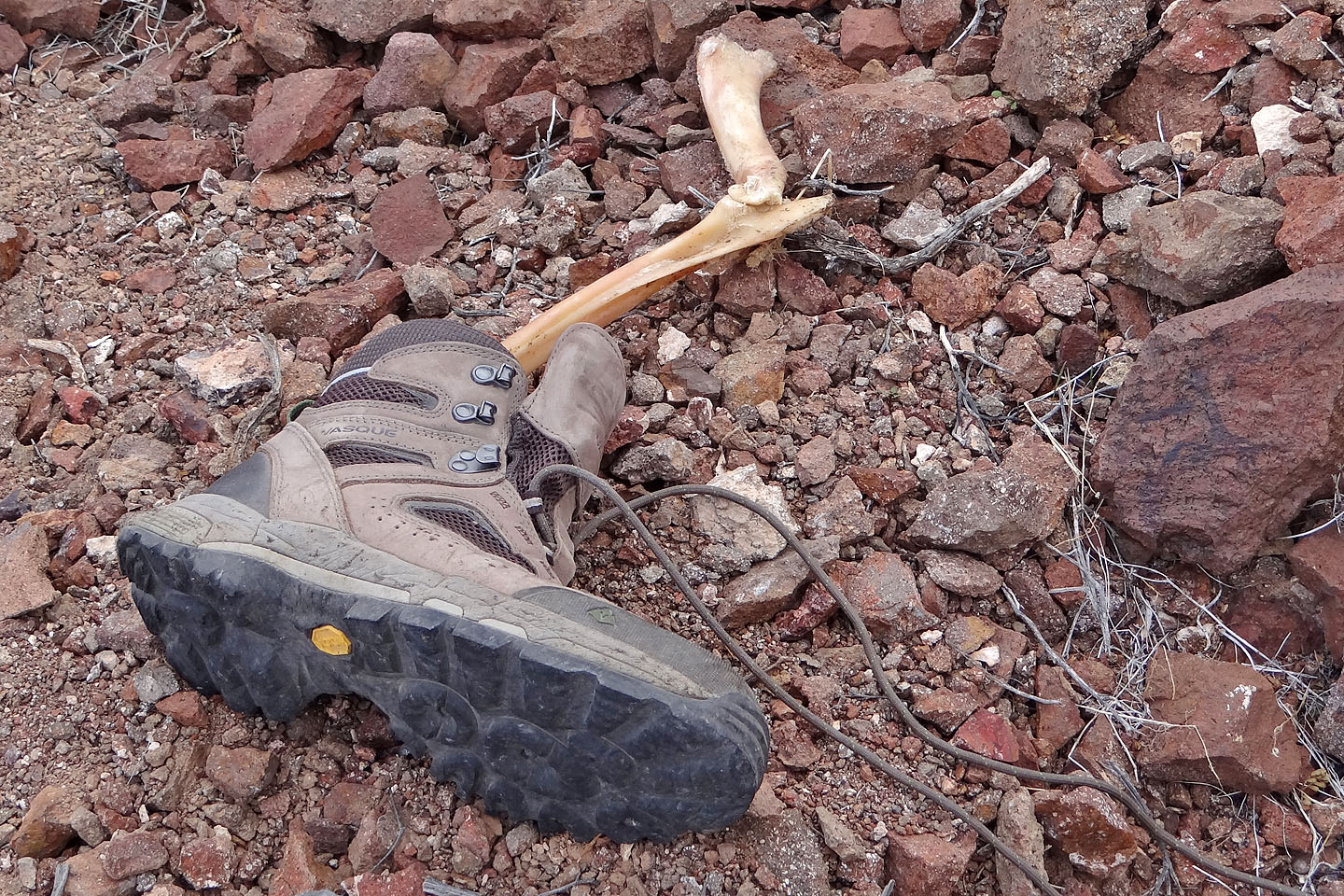 We came across the remains of a hapless hiker, surprising to find on such an easy hike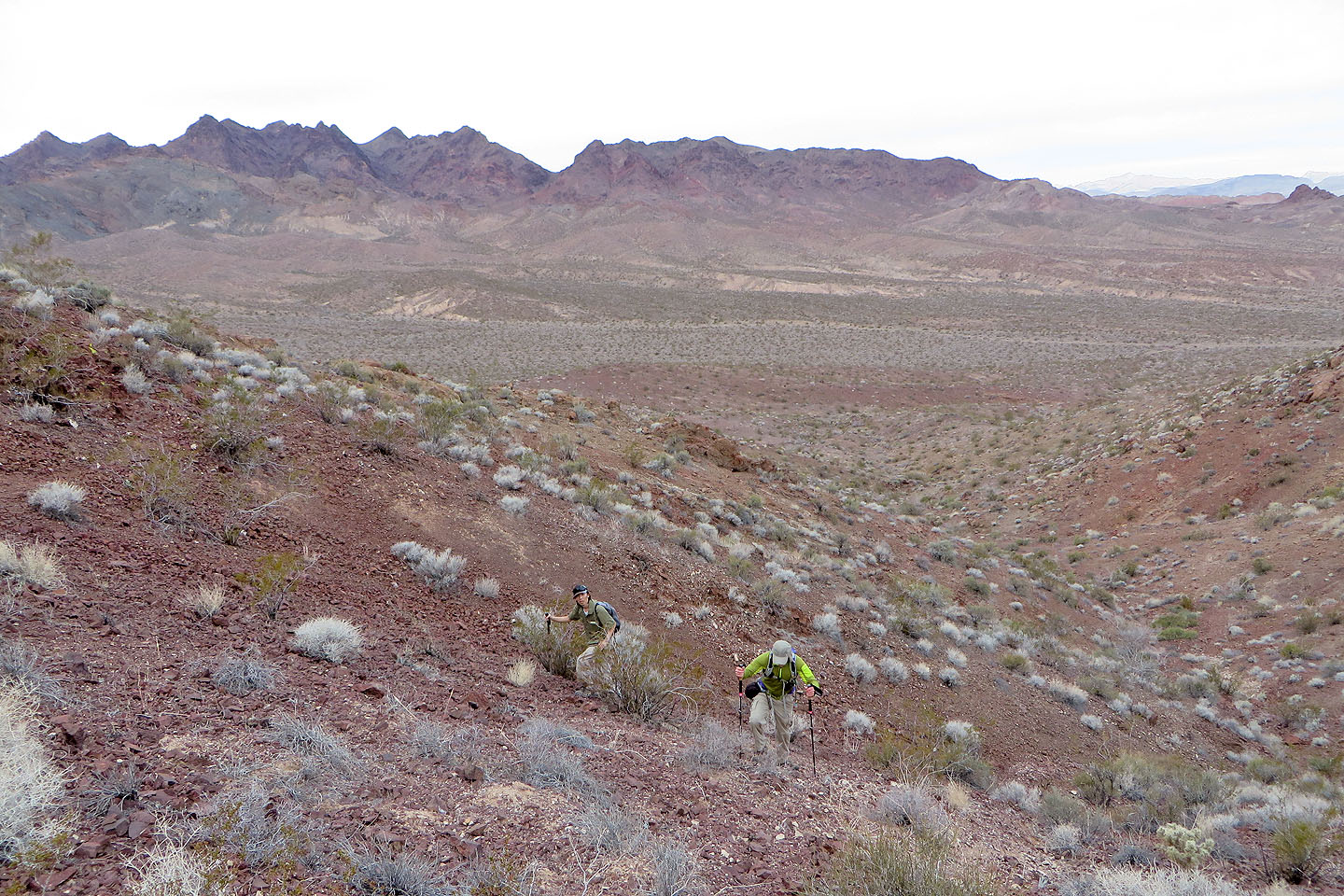 Looking back as we ascended the saddle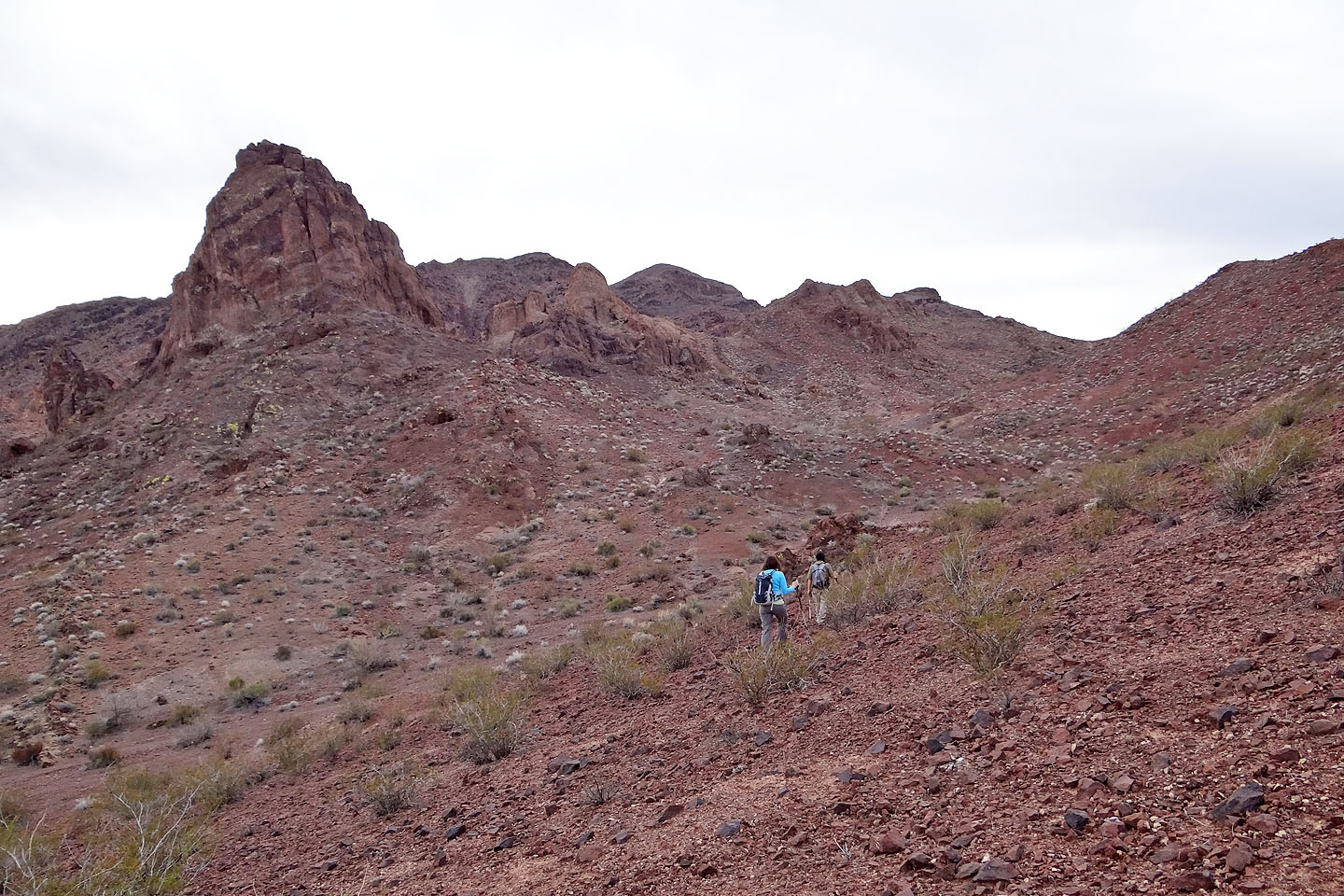 On the other side of the saddle the ridge we need to reach is on our left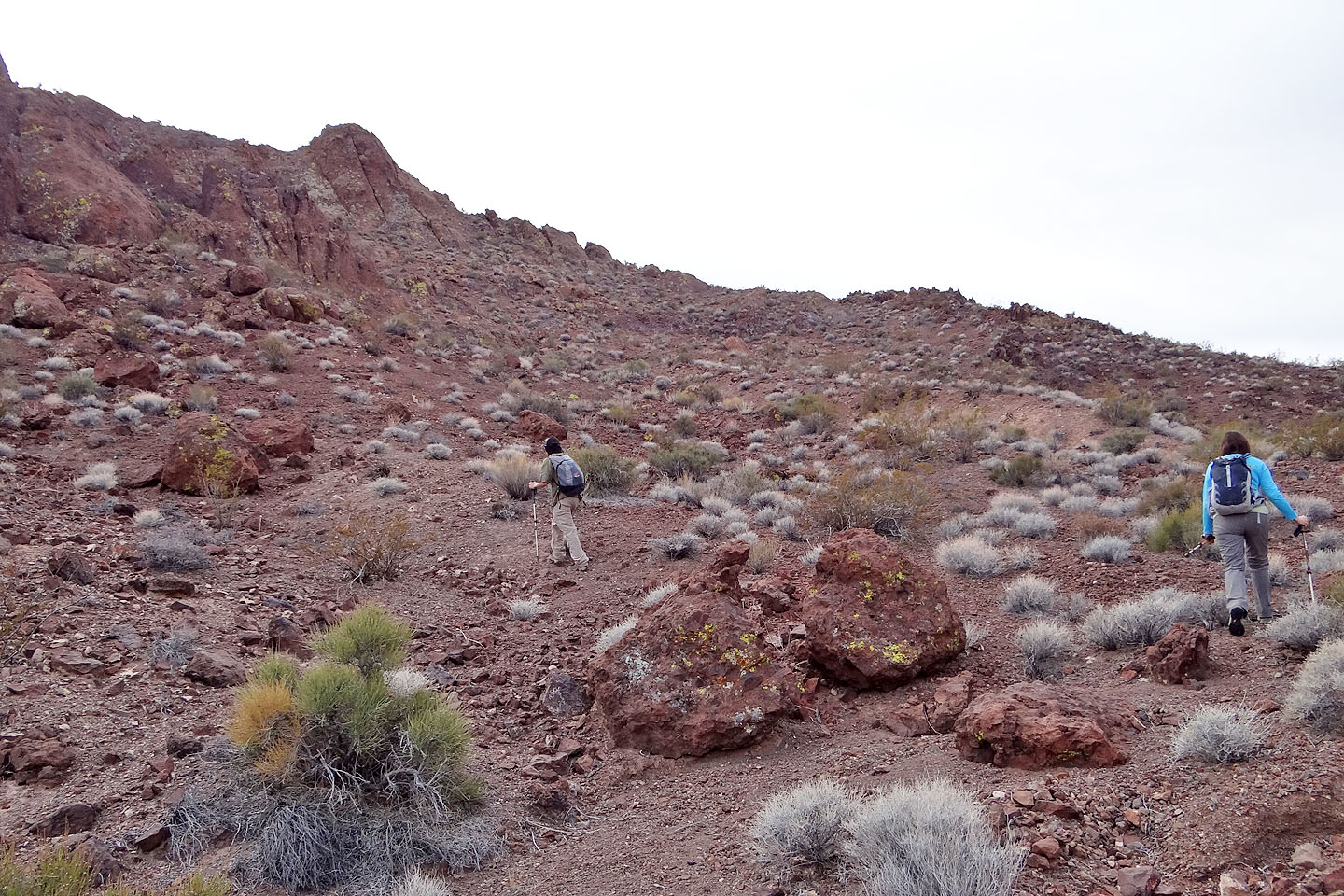 We hiked well up a wash before heading to the ridge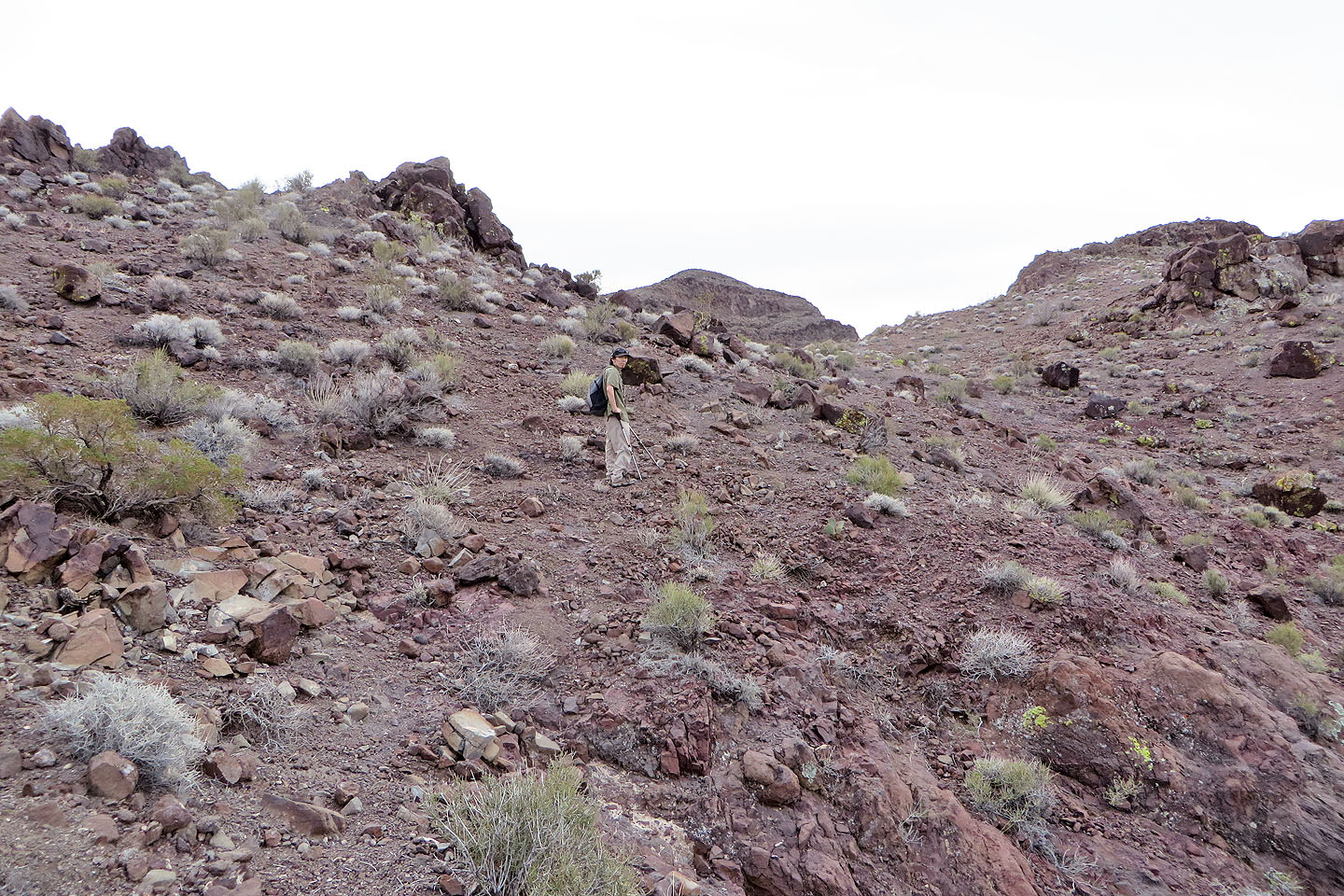 Before reaching the ridge crest, we can see the summit of Manganese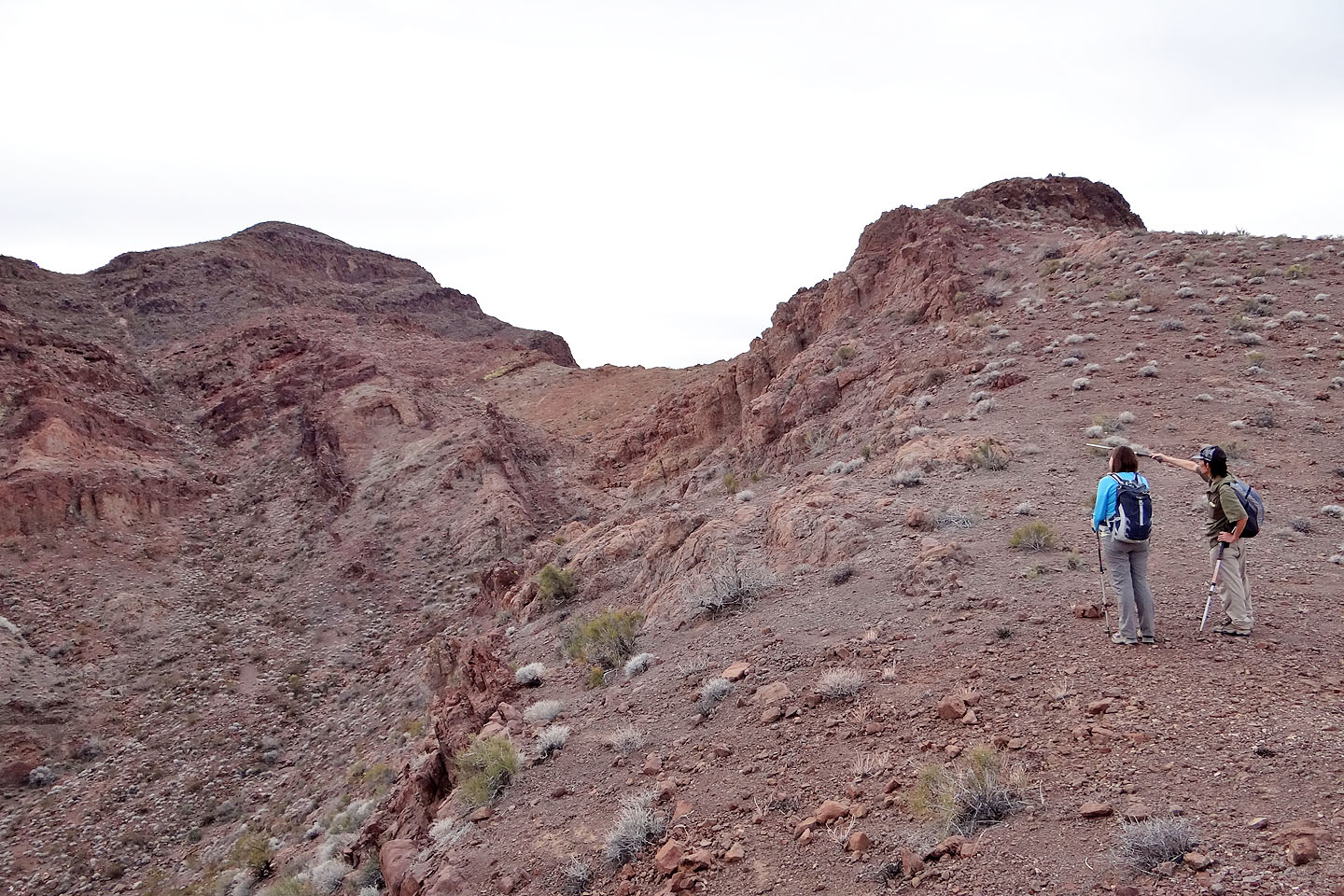 From the ridge we studied the route to the summit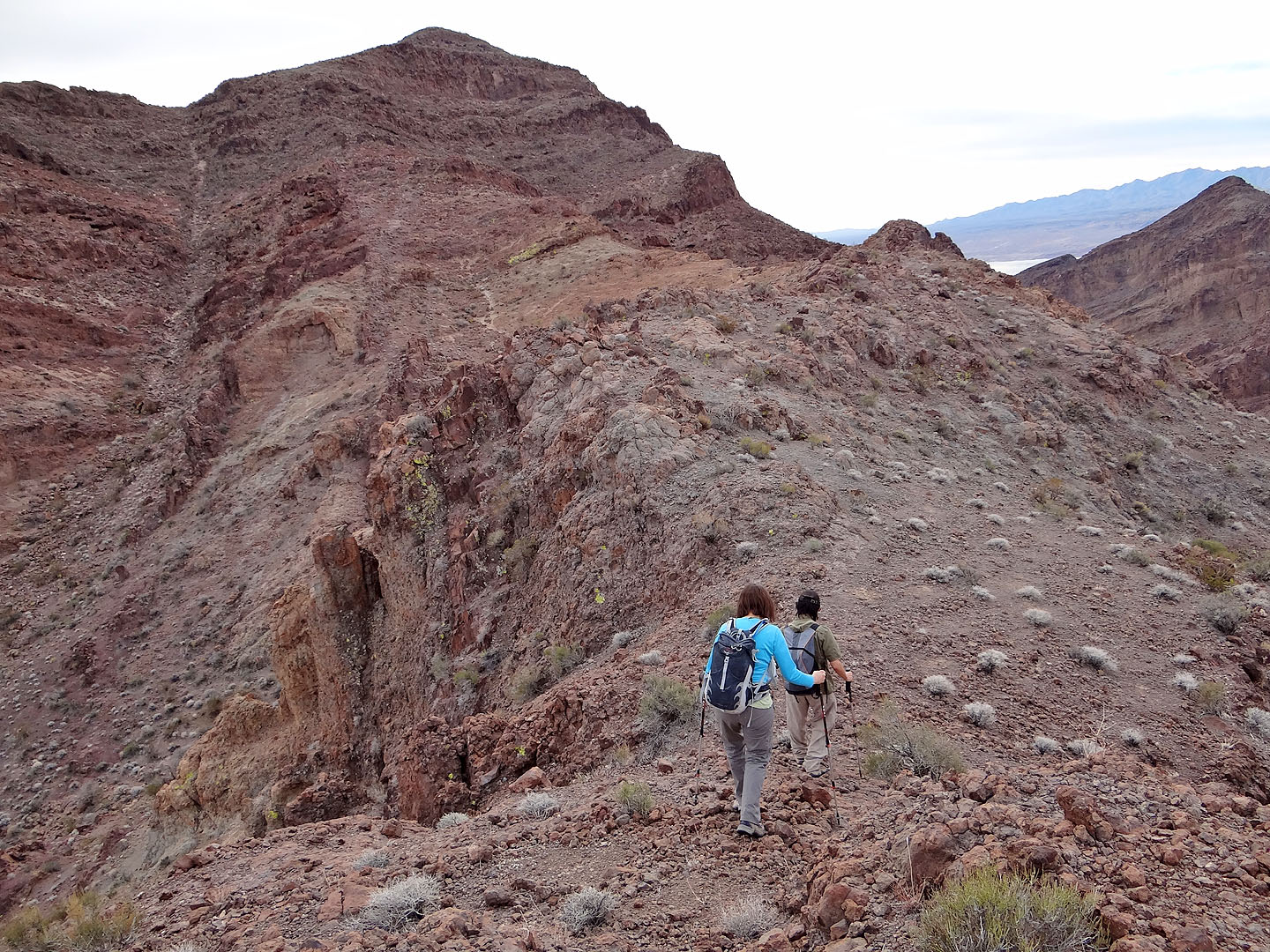 We headed to a weakness in the cliffs just right of the saddle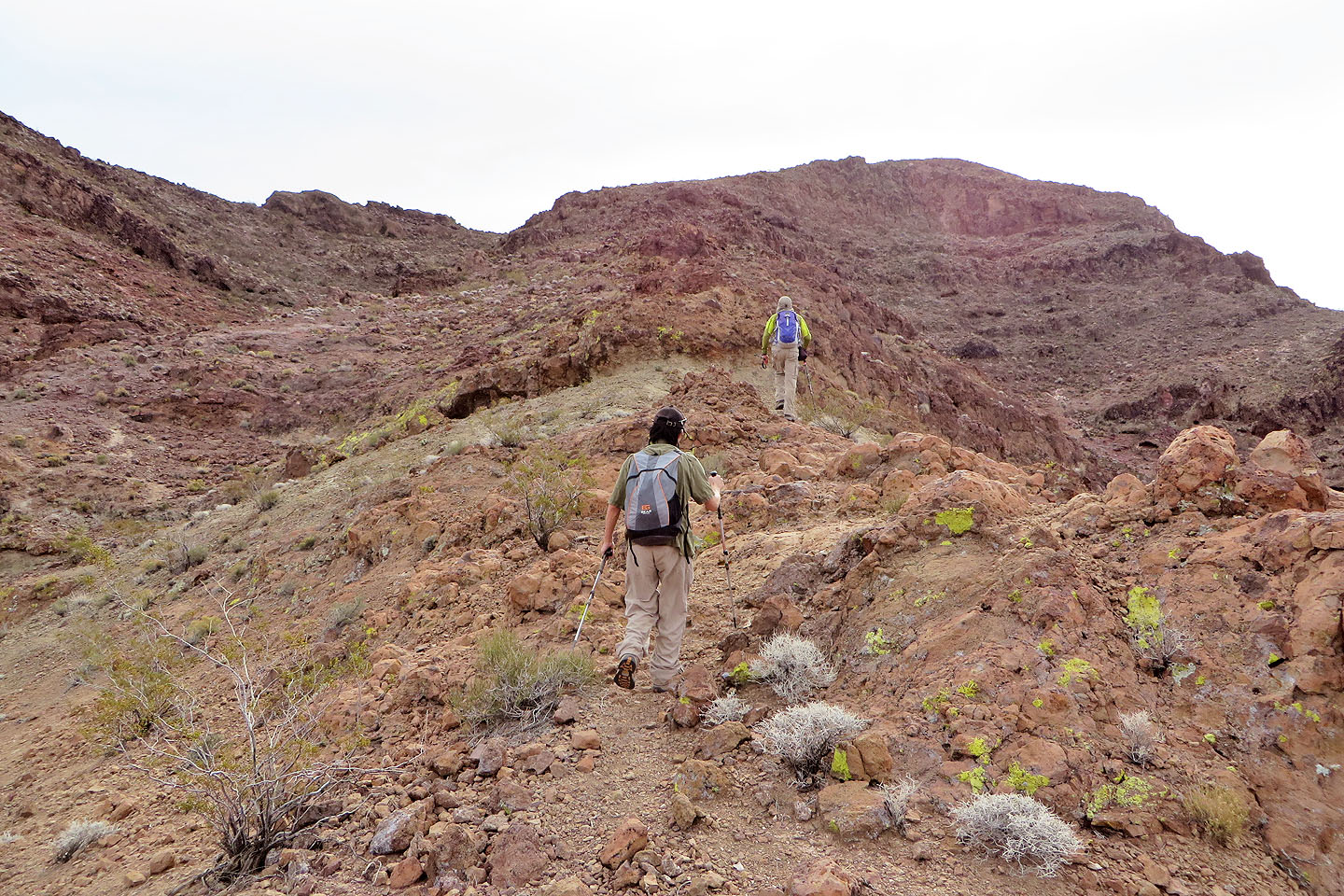 Heading toward the saddle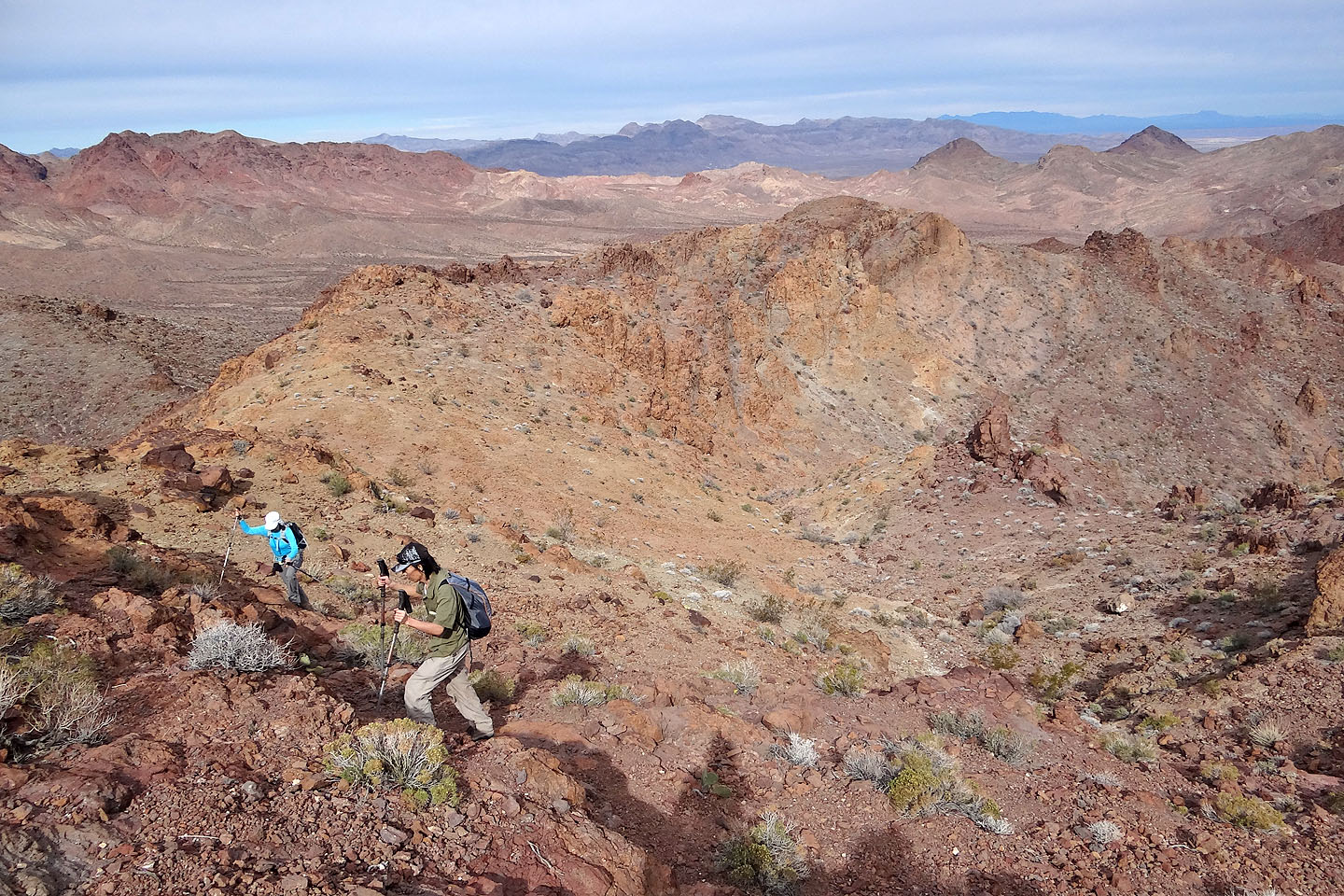 Looking back at the ridge we traversed. The two dark points on the right are Mystery Cairn and Redstone Peak.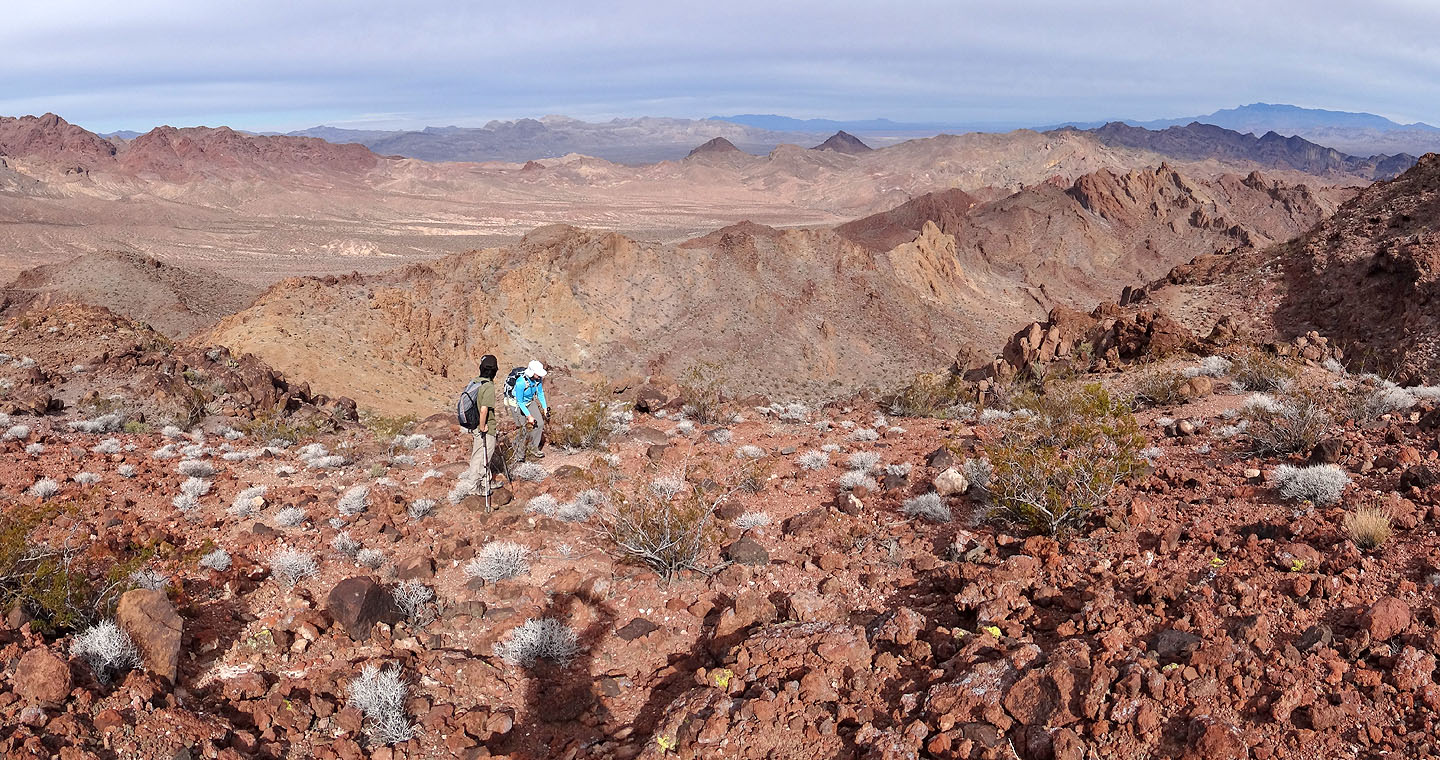 Far-reaching views as we approached the summit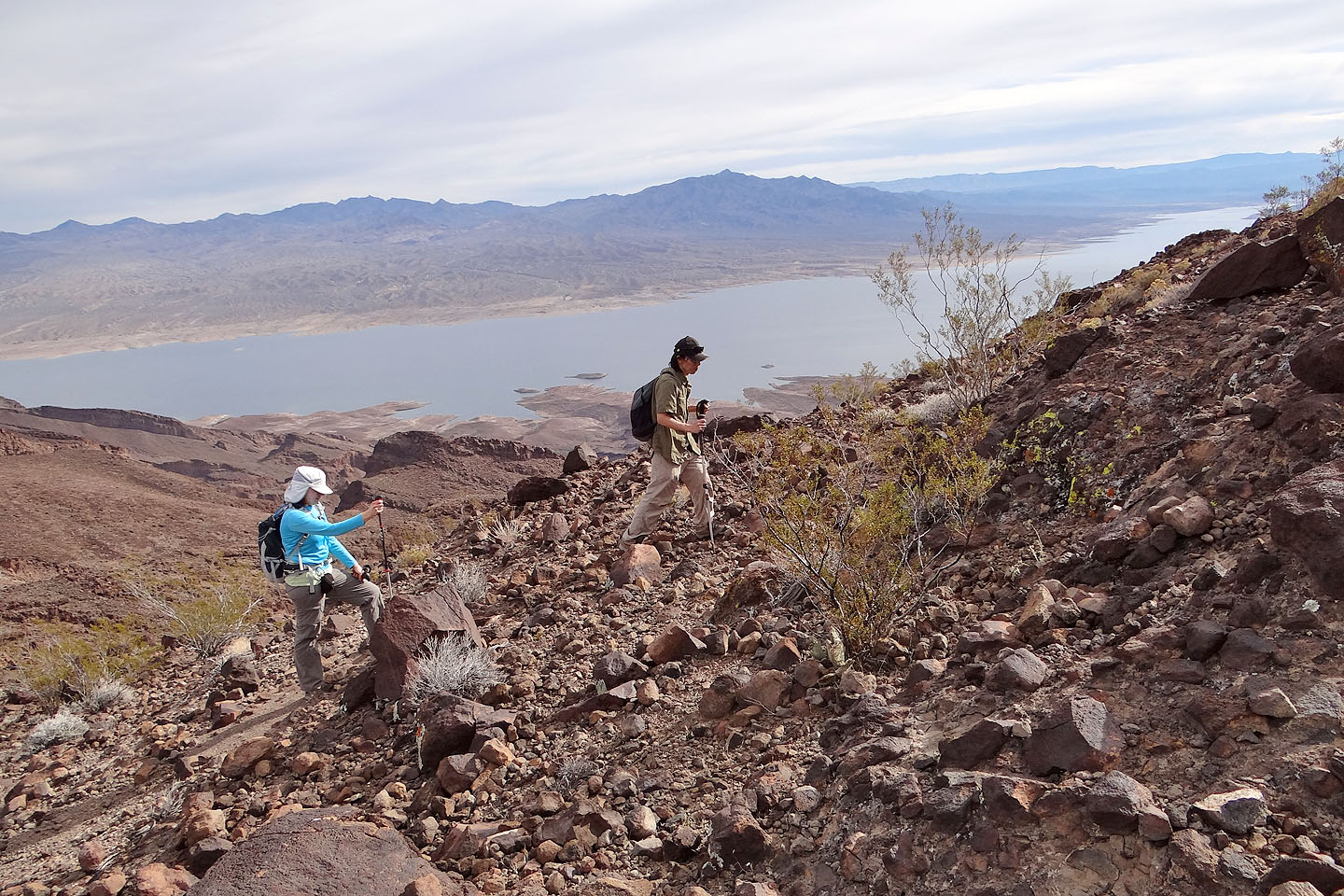 Lake Mead came into view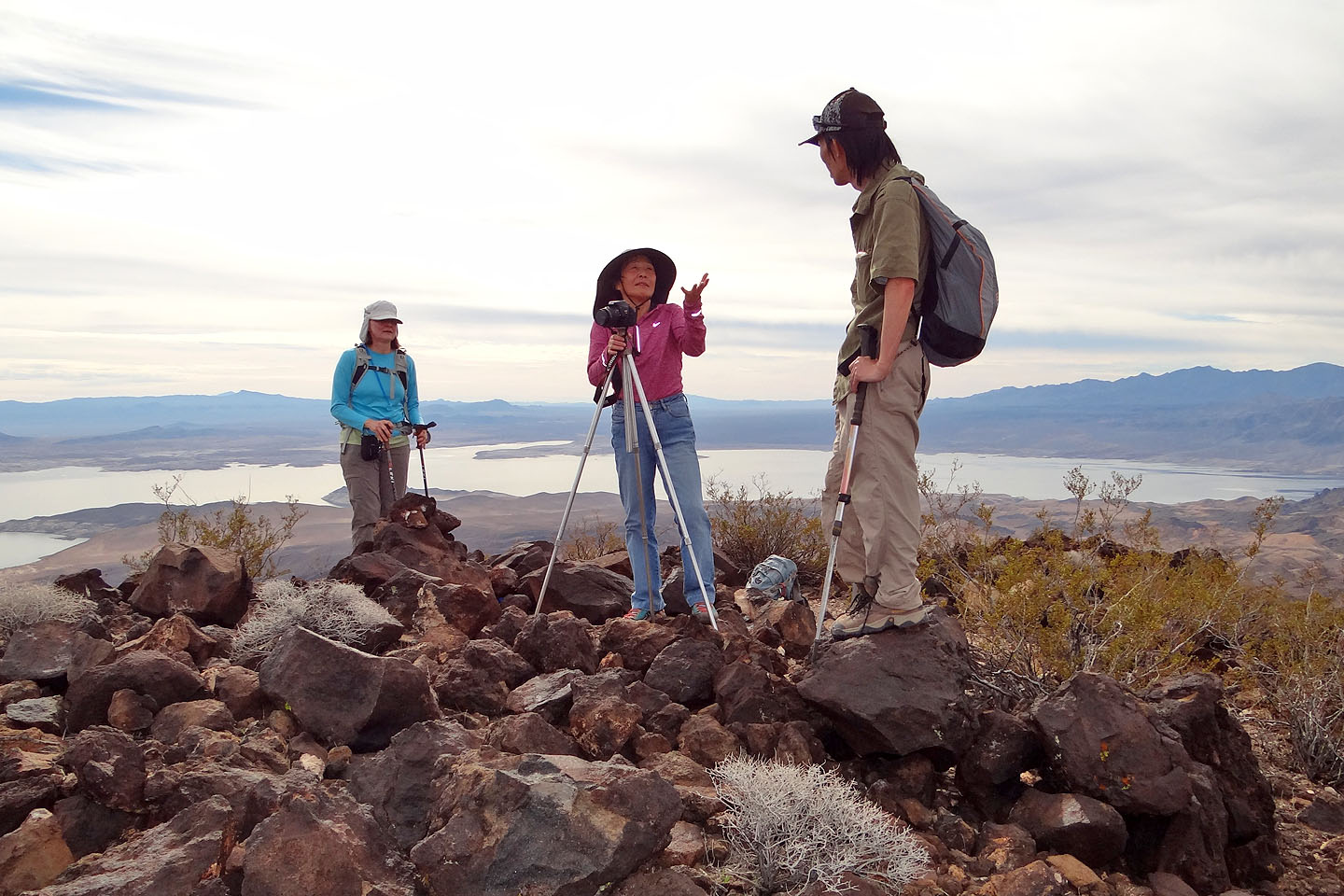 We met Kay on the summit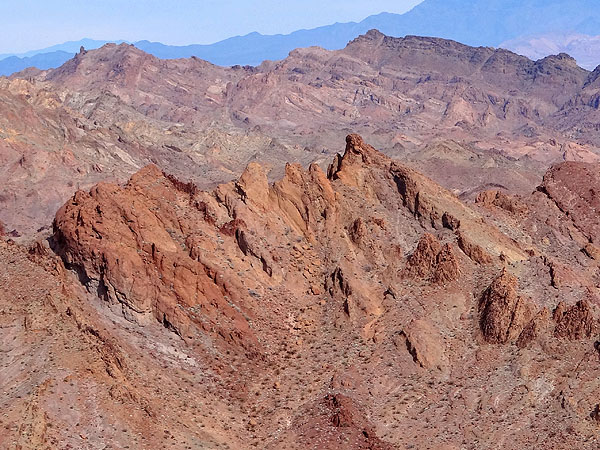 Kay wanted to attempt Stack Ridge, seen here in the foreground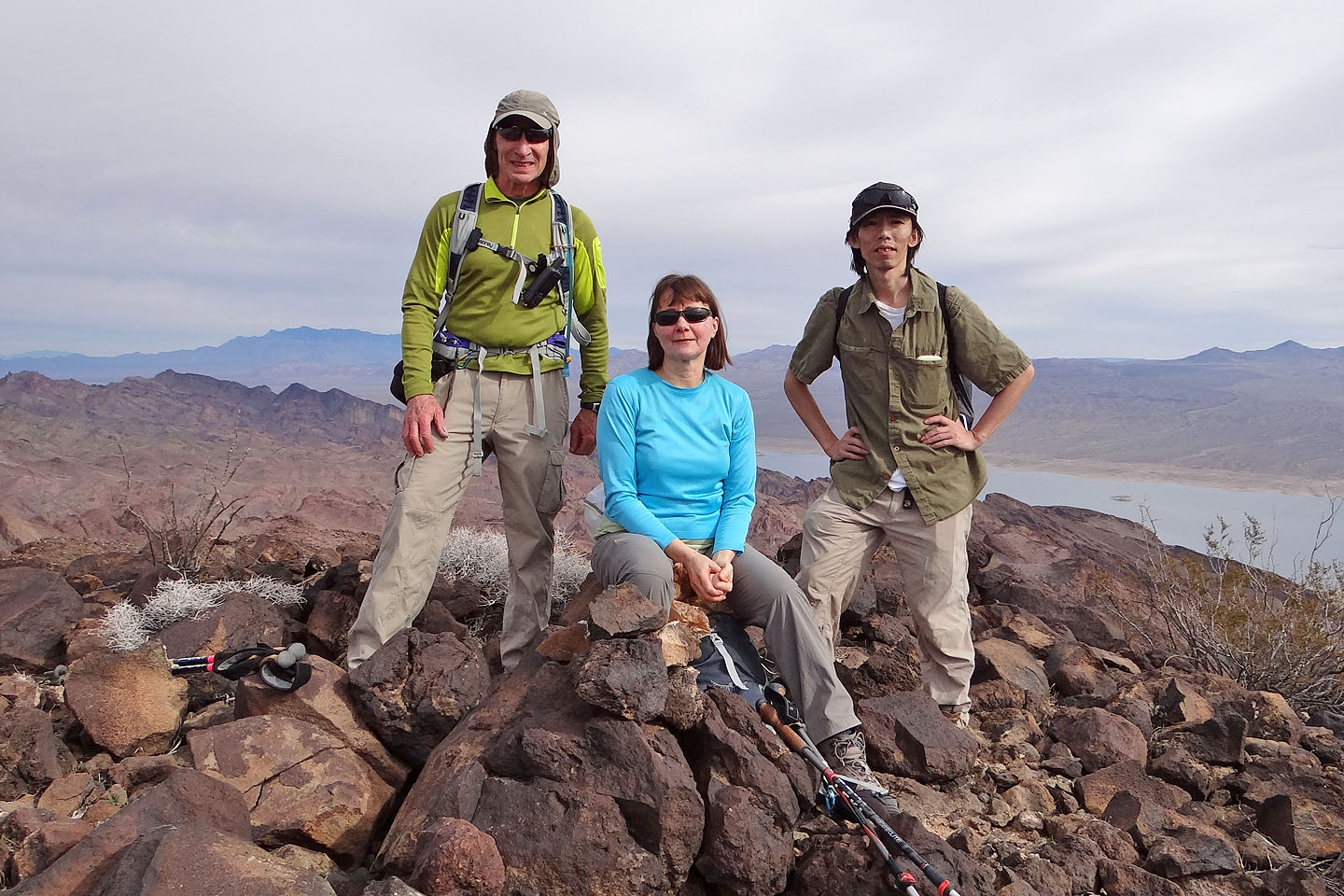 Posing next to the summit cairn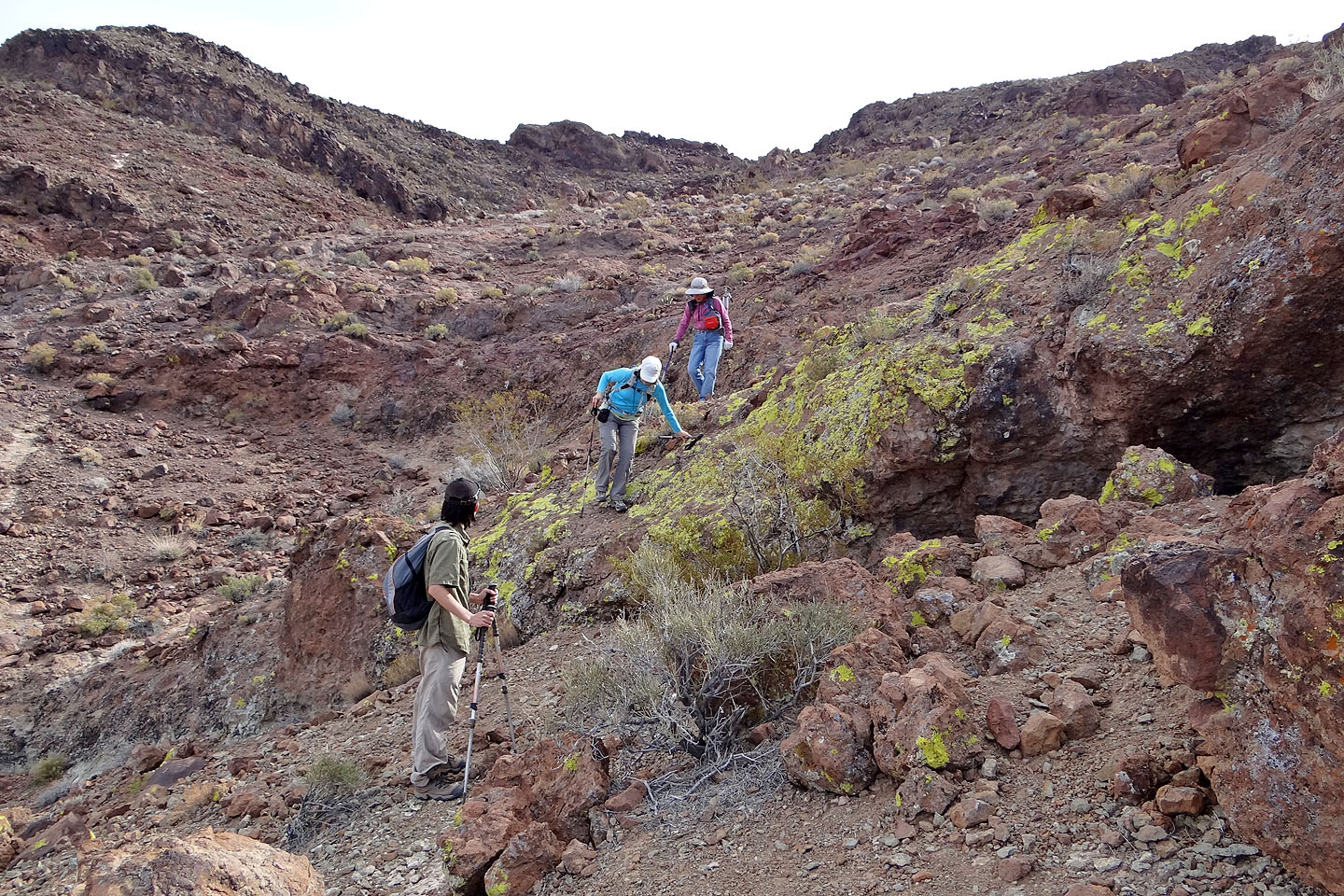 Heading back down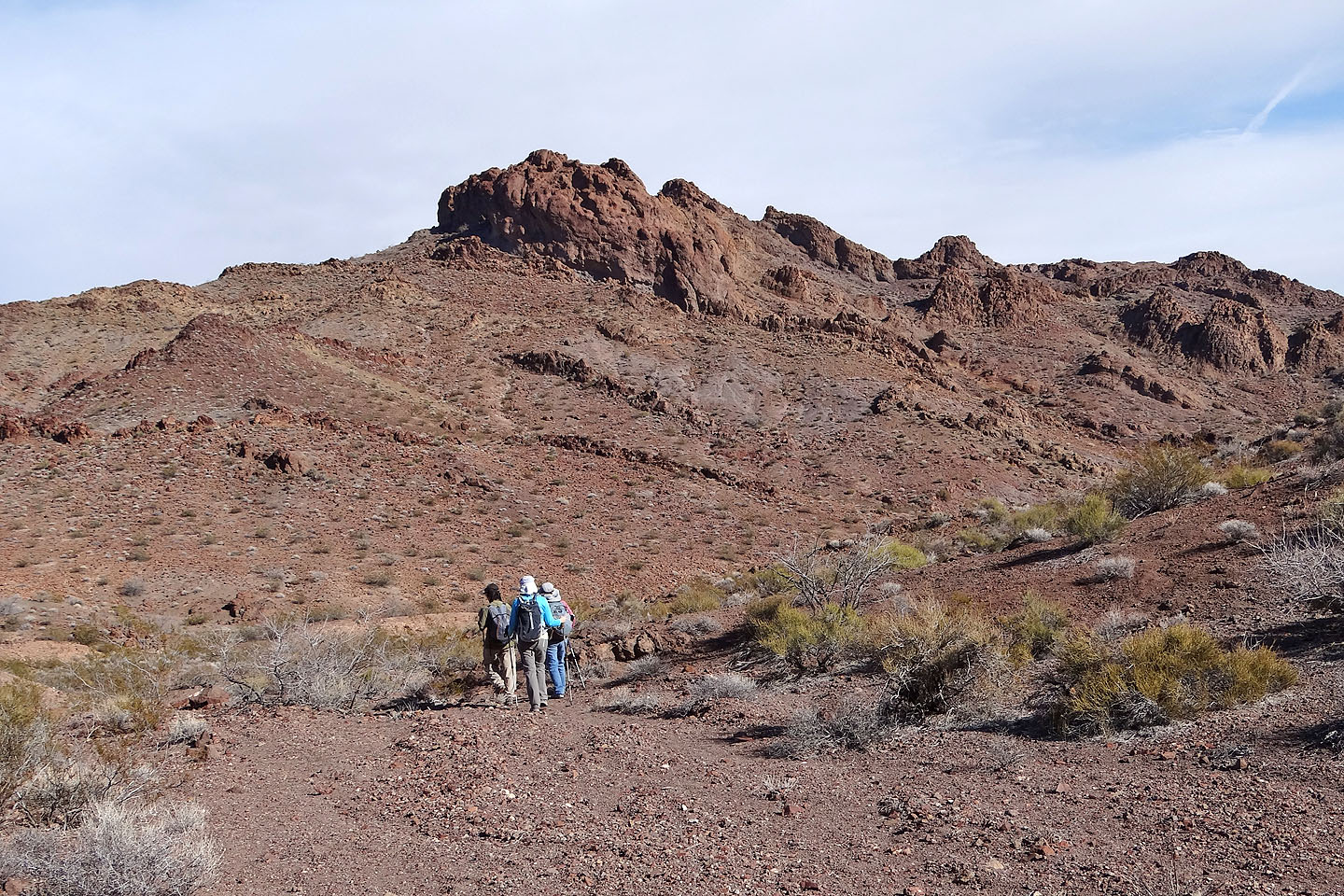 We parted just below the saddle; Kay went on to attempt Stack Ridge seen ahead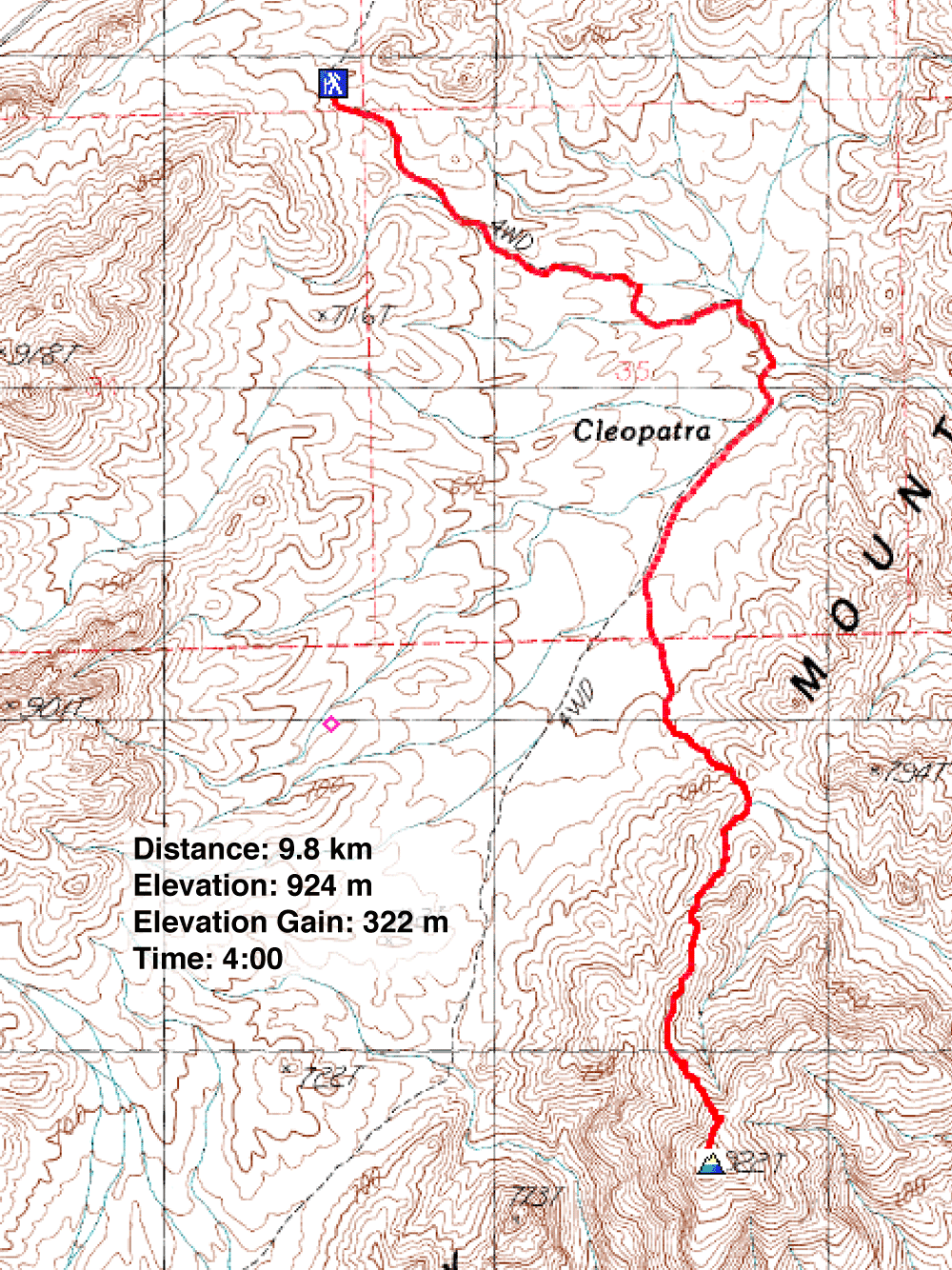 Middle Point Topo (6.1 mi, 3031 ft, 1056 ft)