bobspirko.ca | Home | Canada Trips | US Trips | Hiking | Snowshoeing | MAP | About
Hogback Ridge
Red Rock Canyon NCA, Nevada
September 29, 2012
Distance: 2.5 km (1.6 mi)
Cumulative Elevation Gain: 135 m (443 ft)
With only couple of hours to spare in the morning, Dinah and I drove to Red Rocks and took in a minor ridge. Very minor. Although Hogback Ridge rises merely 135 m above the trailhead, its central location provides a good vantage point to view many of the peaks in Red Rocks. To hike it, take the White Rock Road from halfway around the Scenic Loop Road and start up the Keystone Thrust Trail. Afterwards, we stopped at the info centre to see the desert tortoises.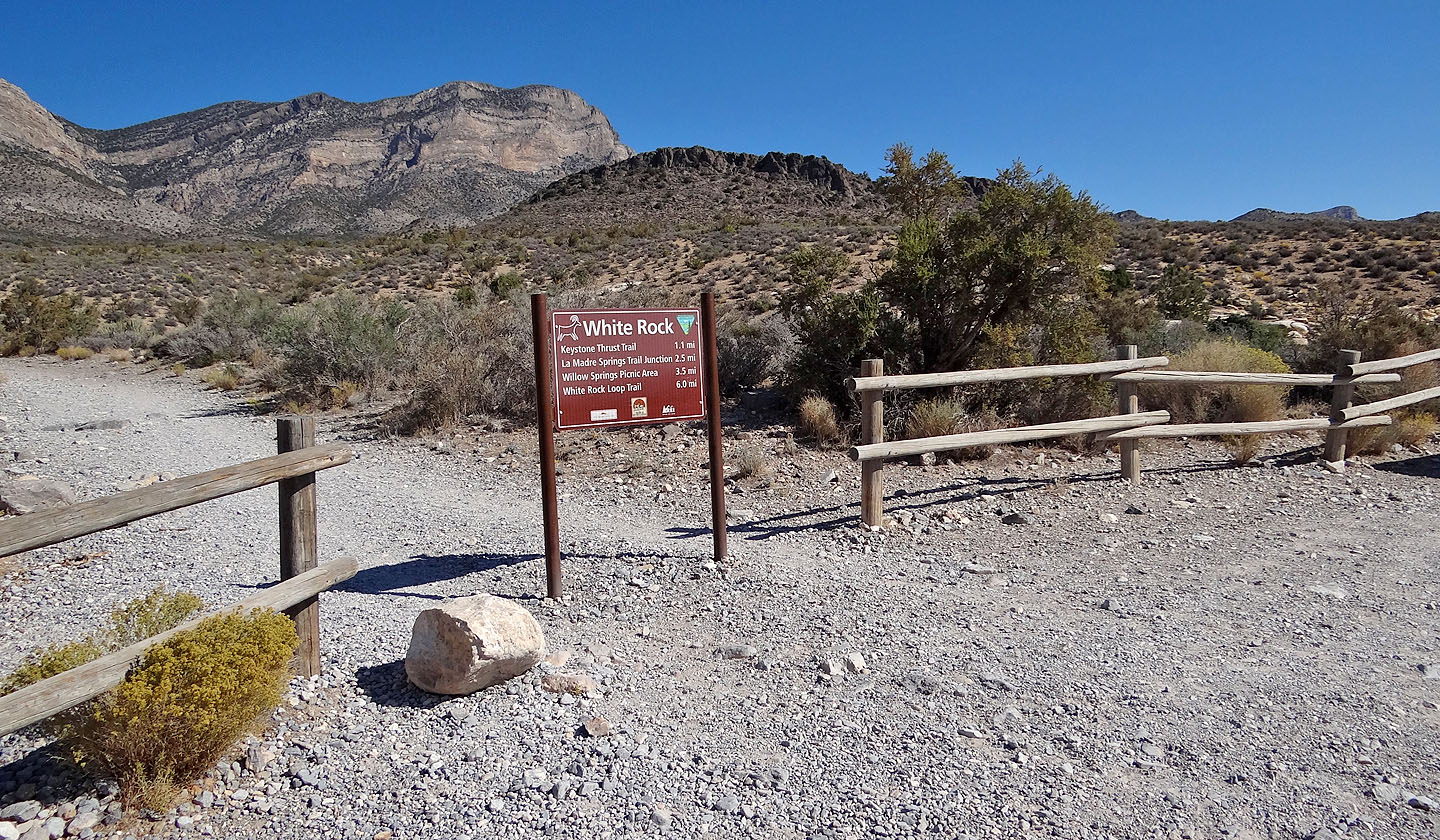 Hogback Ridge is a short hike from the trailhead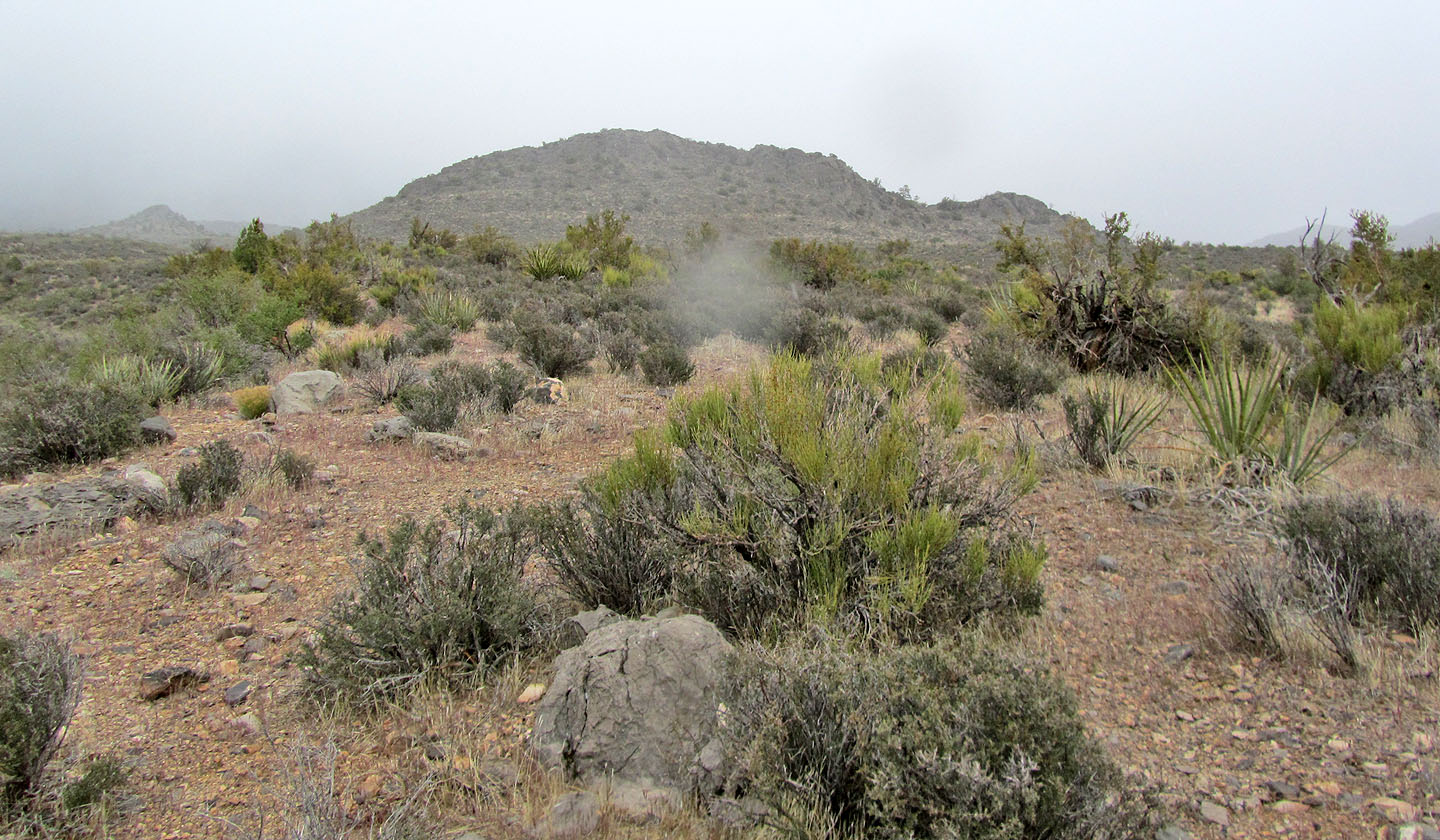 Surprisingly, this was our second attempt. When we tried it in April we were unprepared for cold, wet weather. But even if had brought rain jackets and warm clothes, the views were whited out.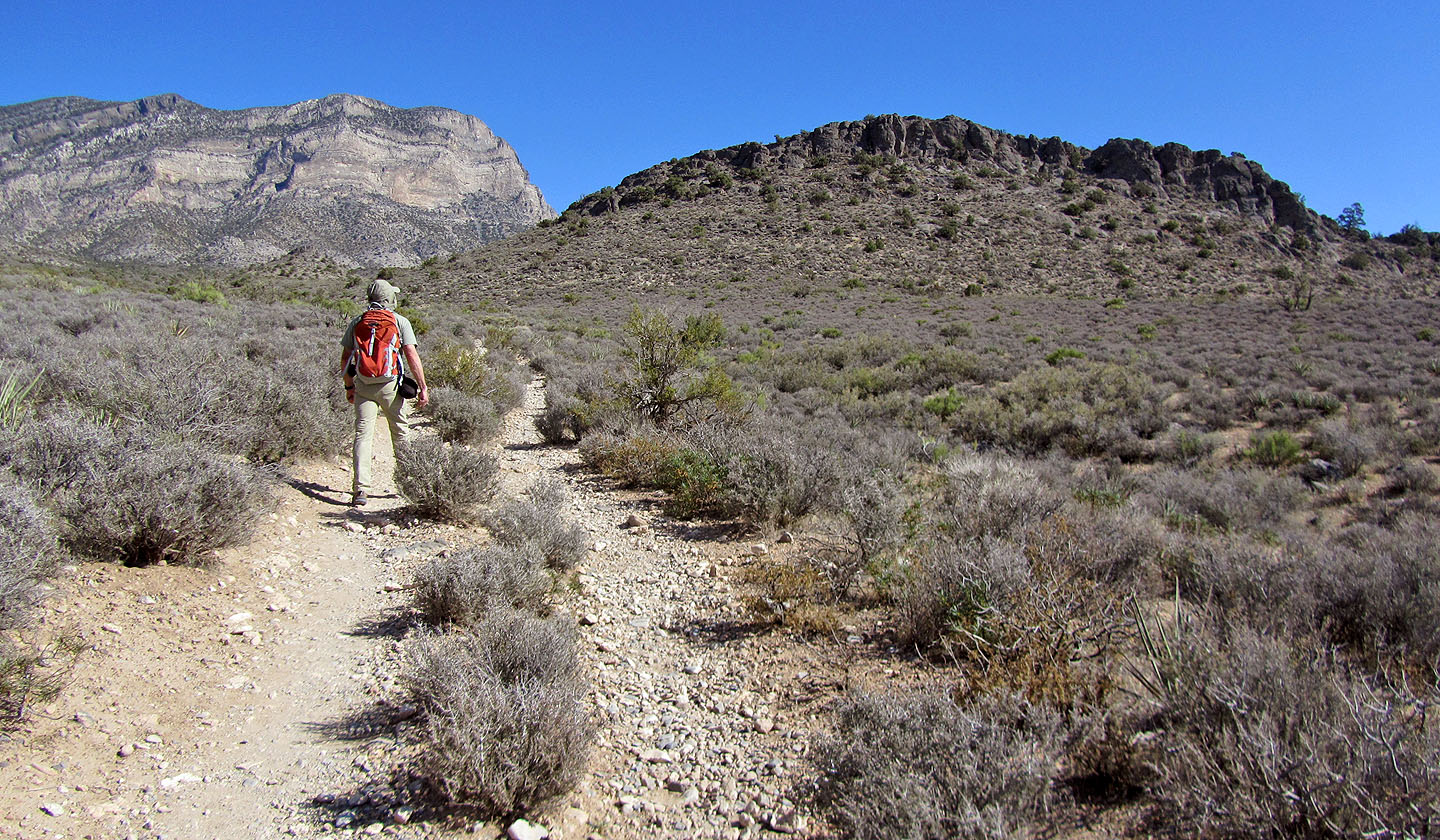 The trail winds around to the back of the ridge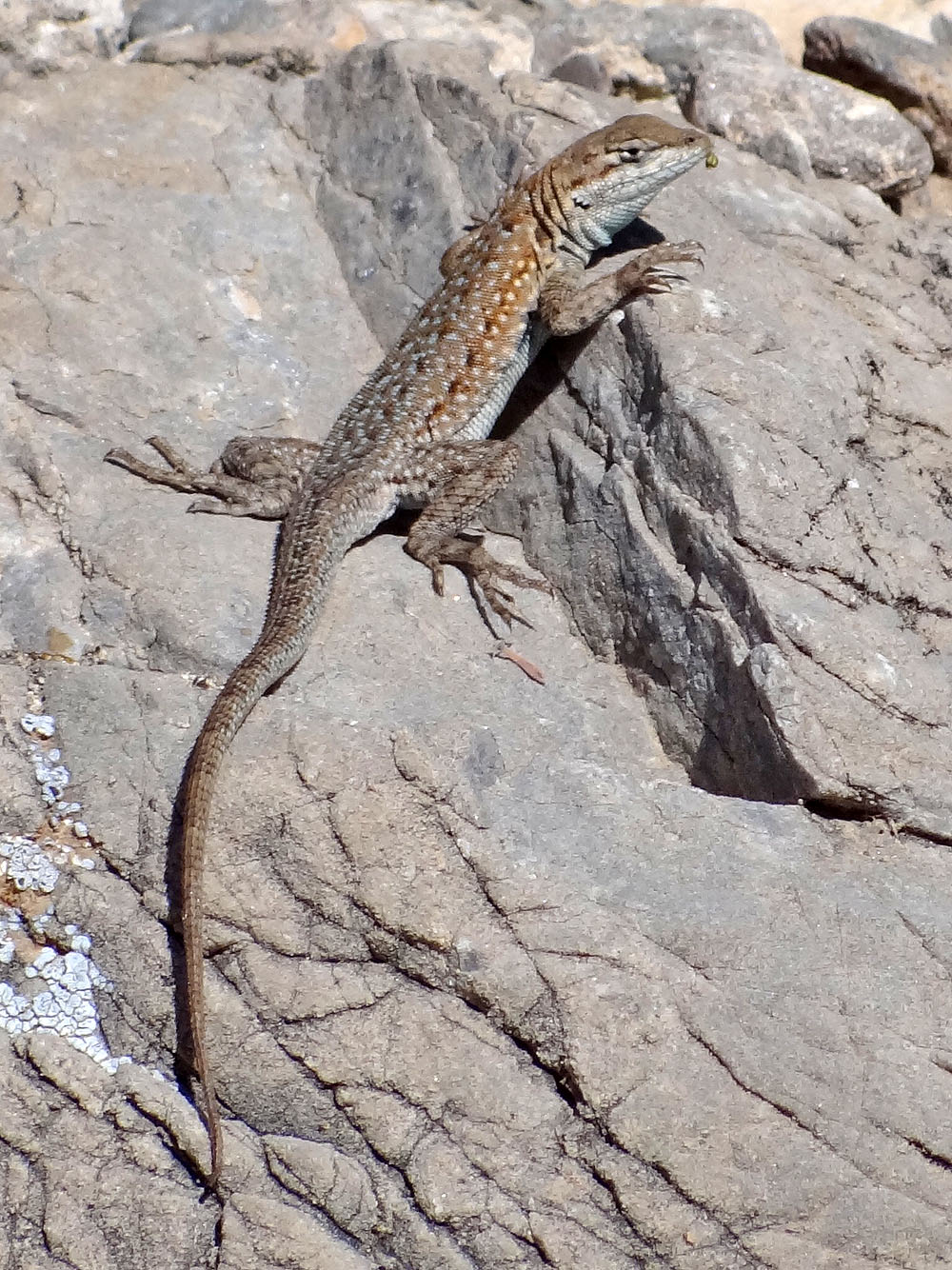 Lizards such as this one, scampered out of our way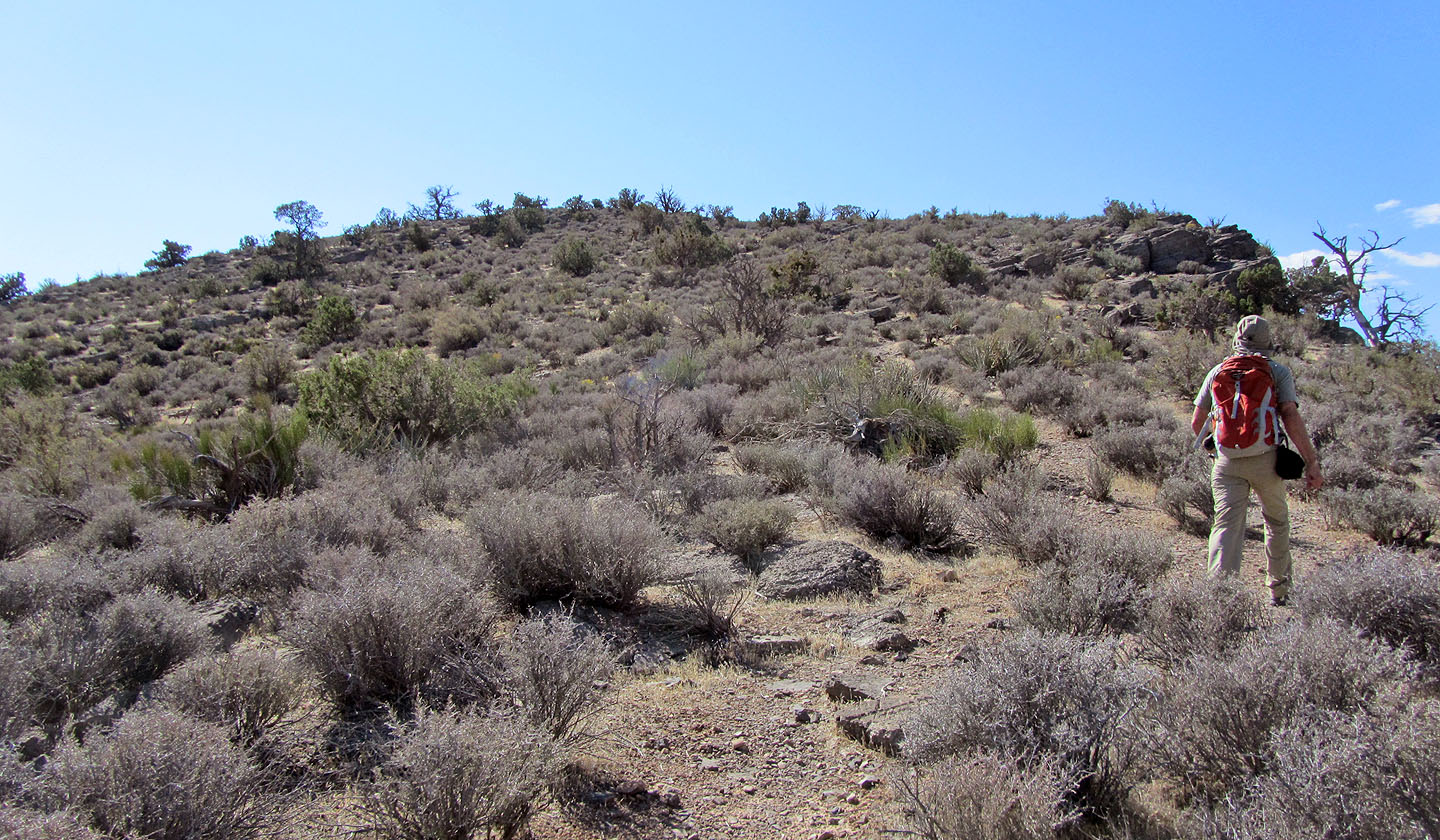 The backside is a gentle grade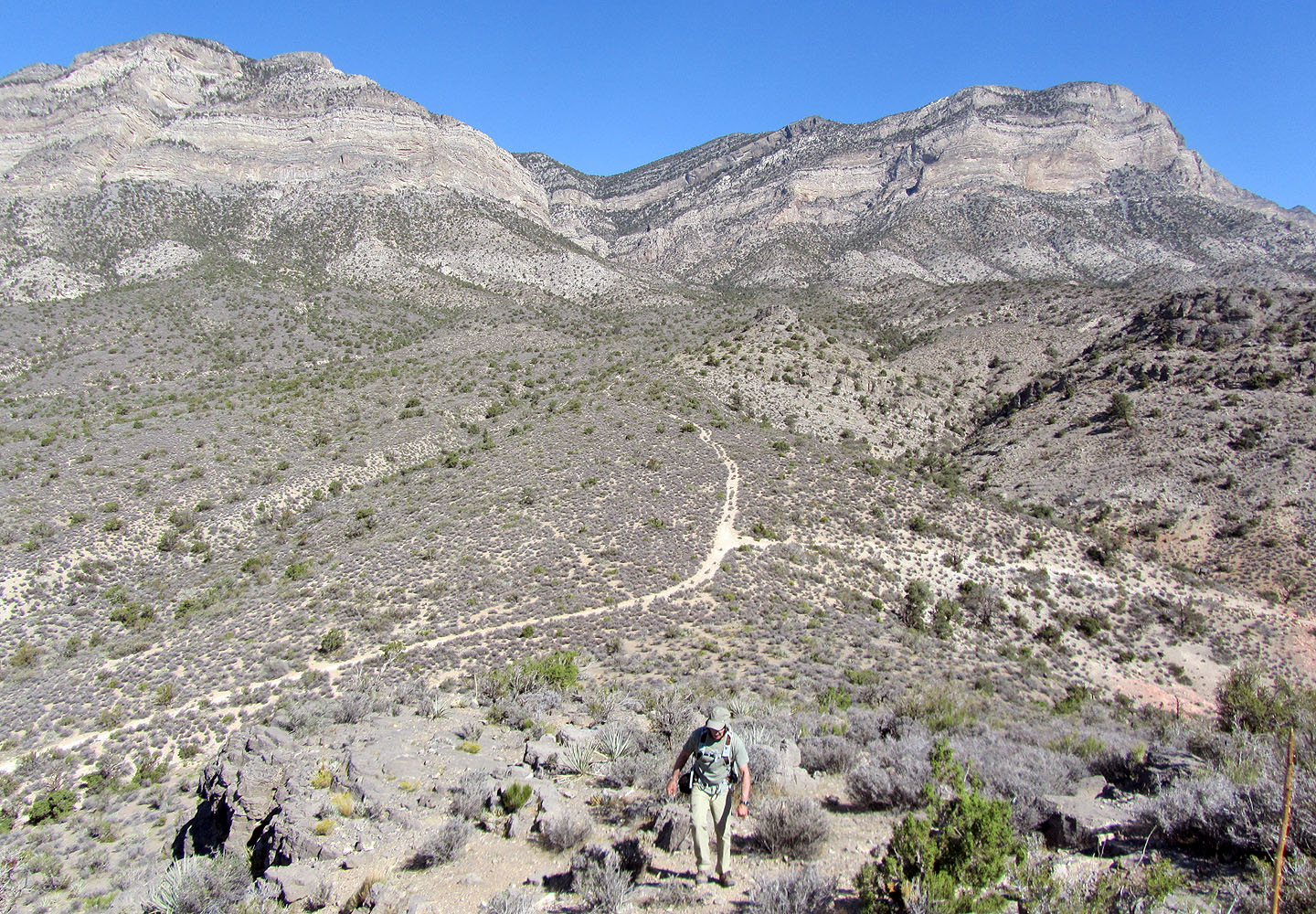 Looking back: El Padre Mountain on the right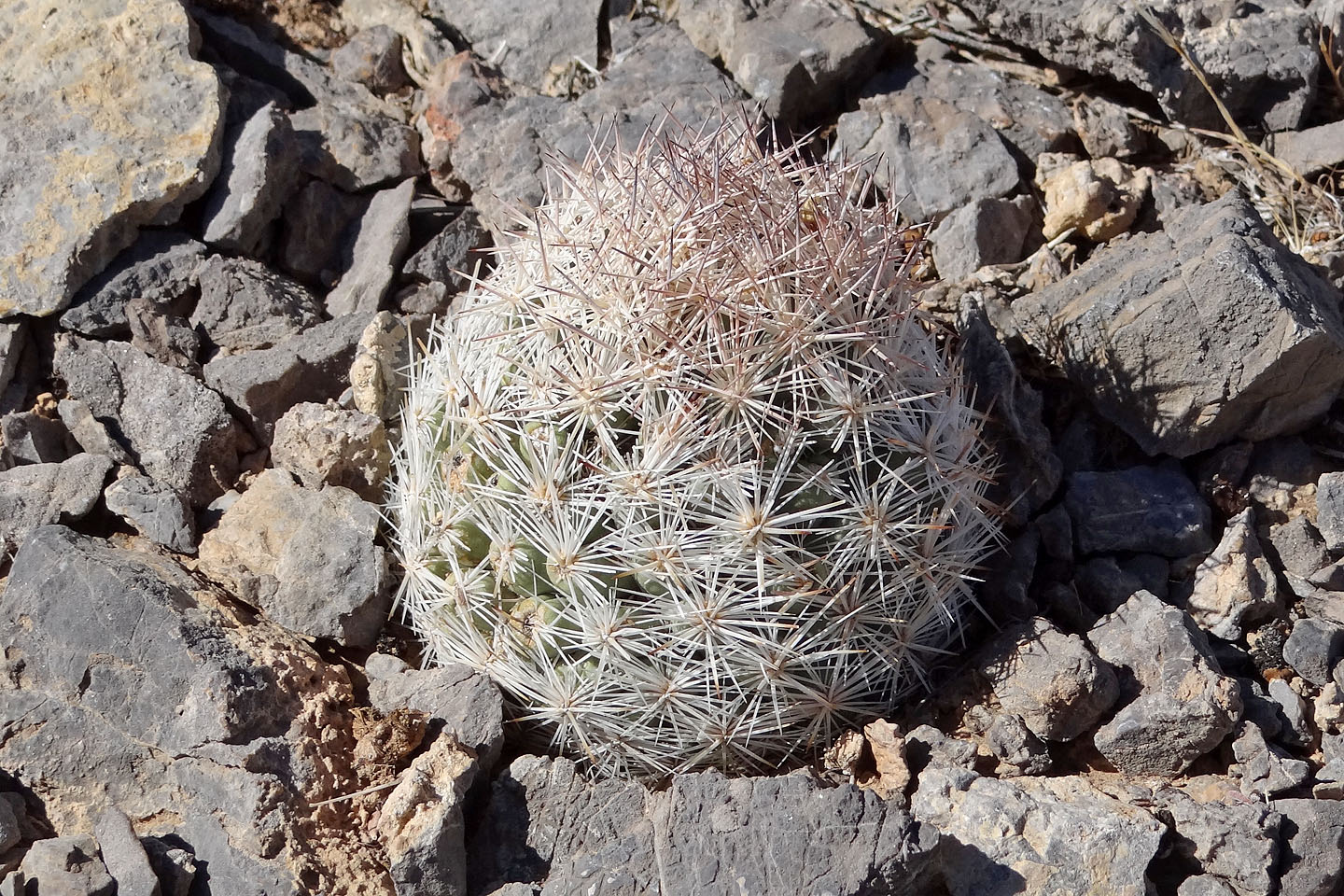 Pincushion cactus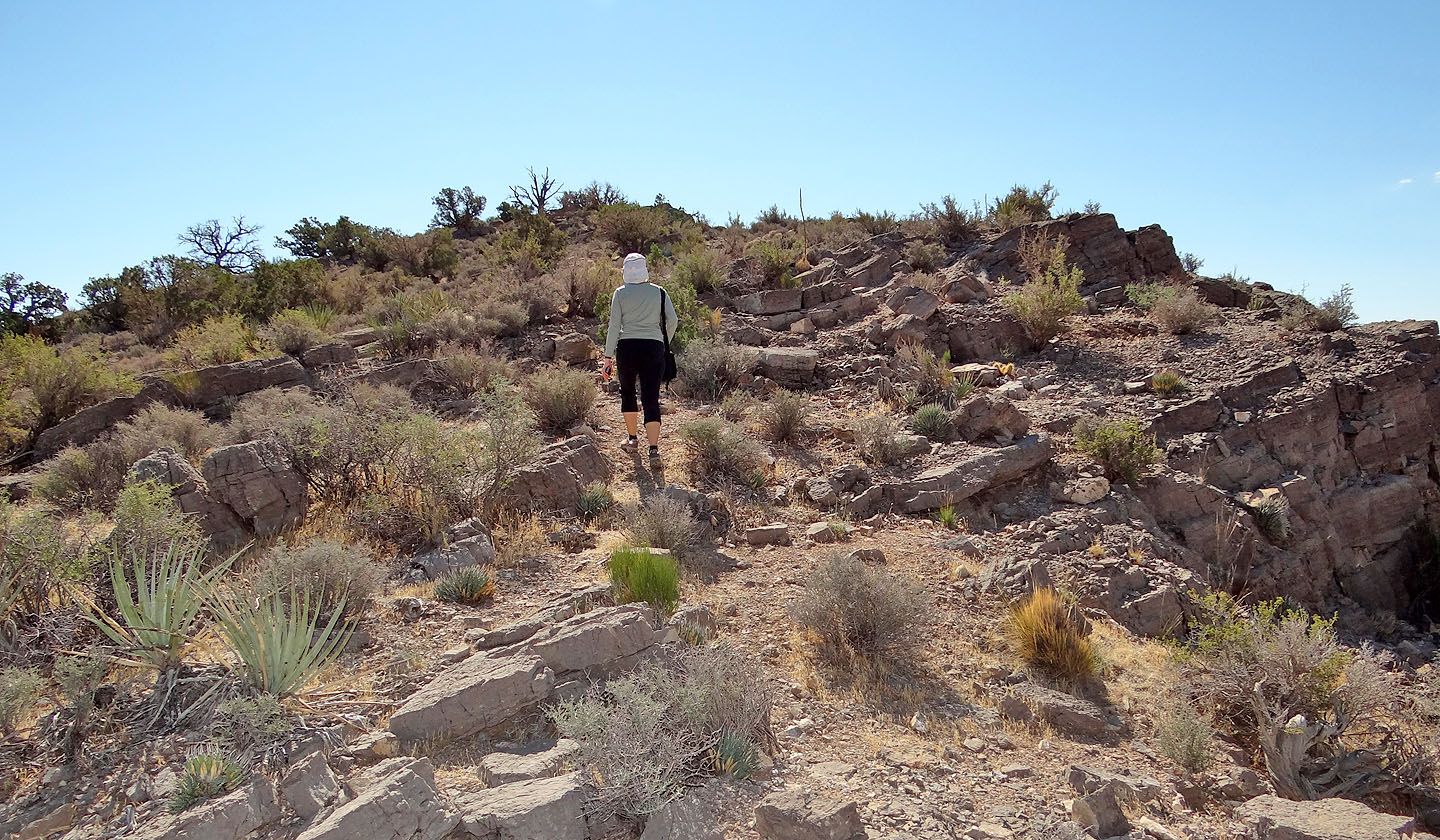 Heading to the summit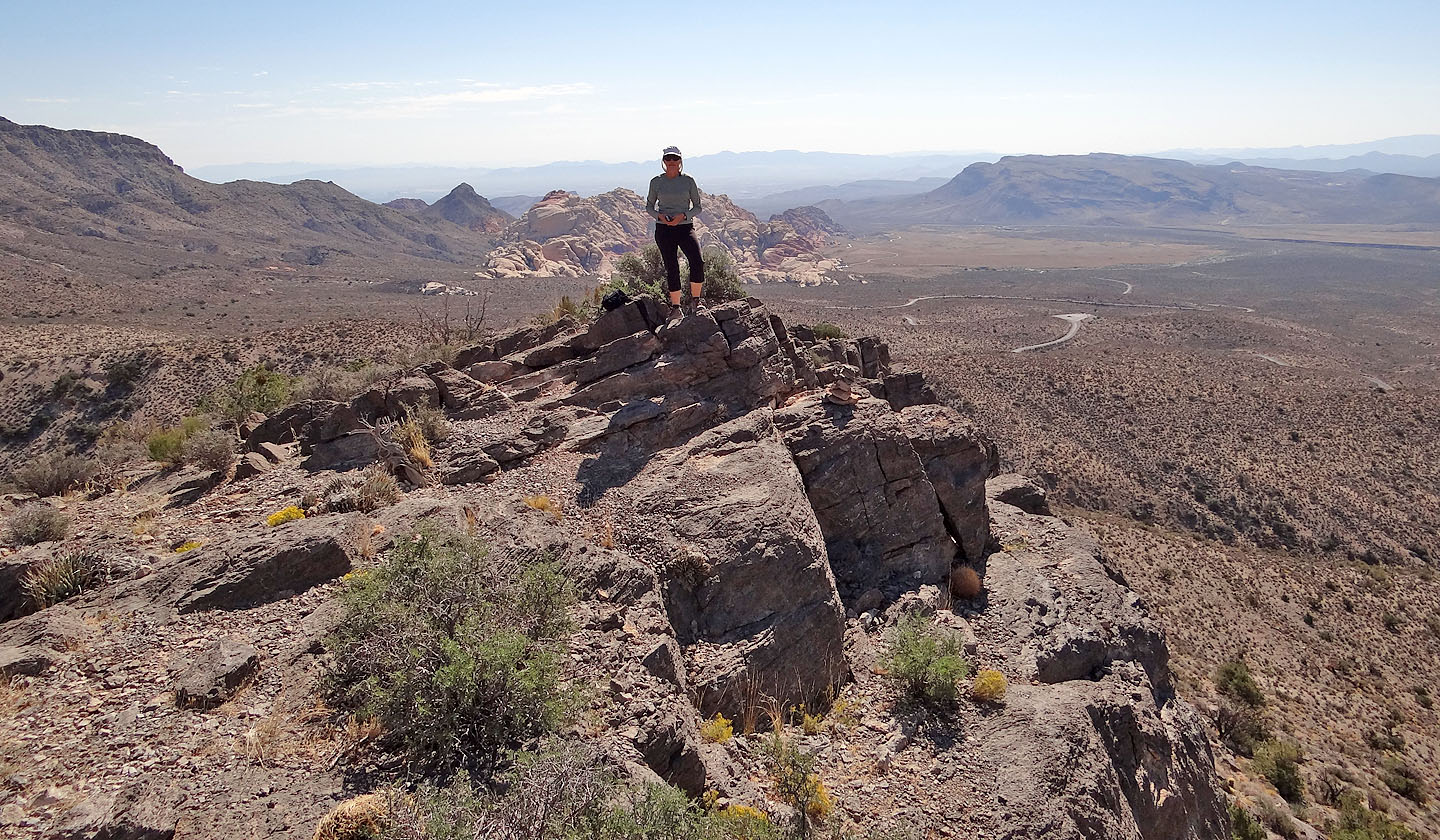 On the summit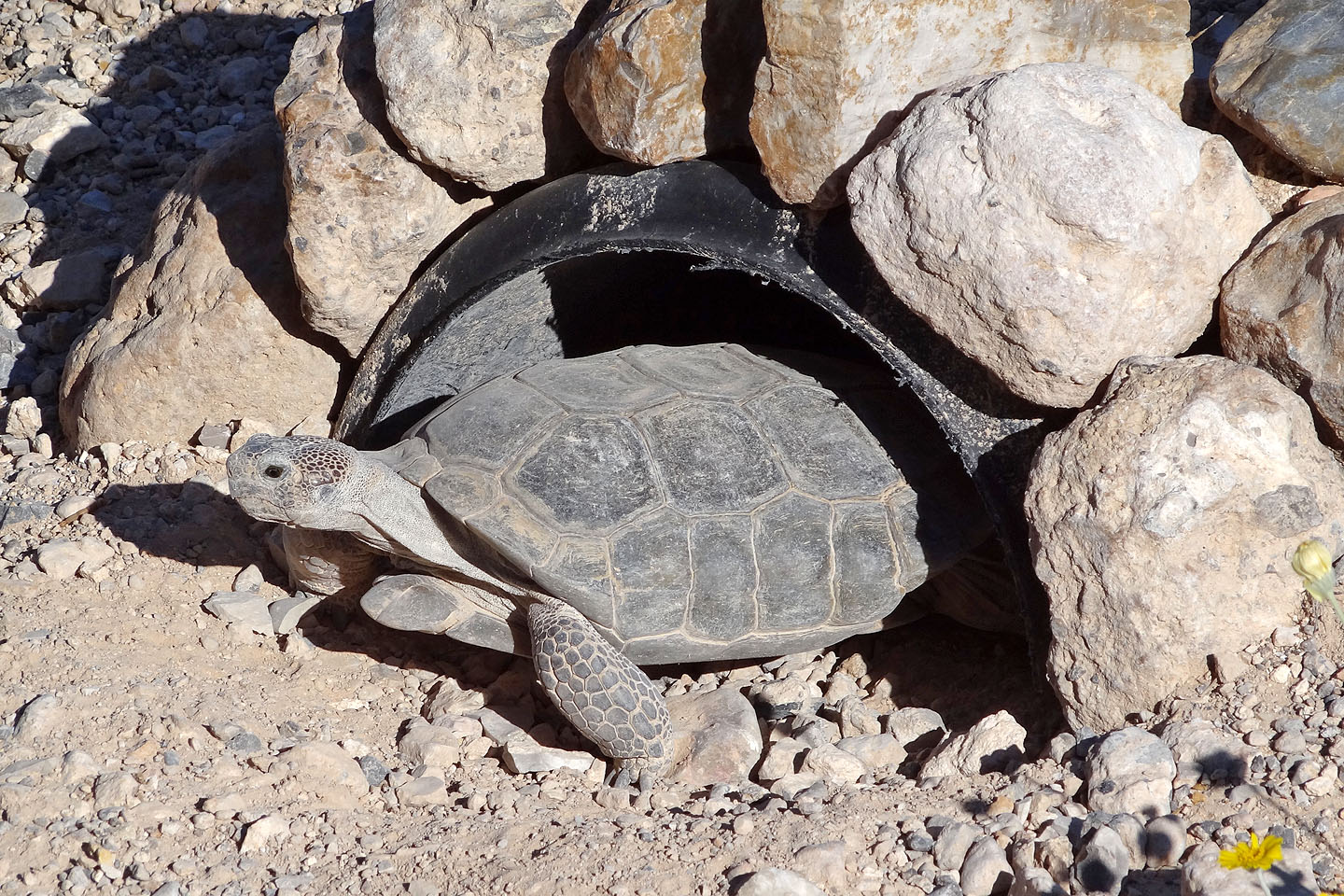 It was worth stopping at the Red Rock Canyon visitor's centre to see the desert tortoises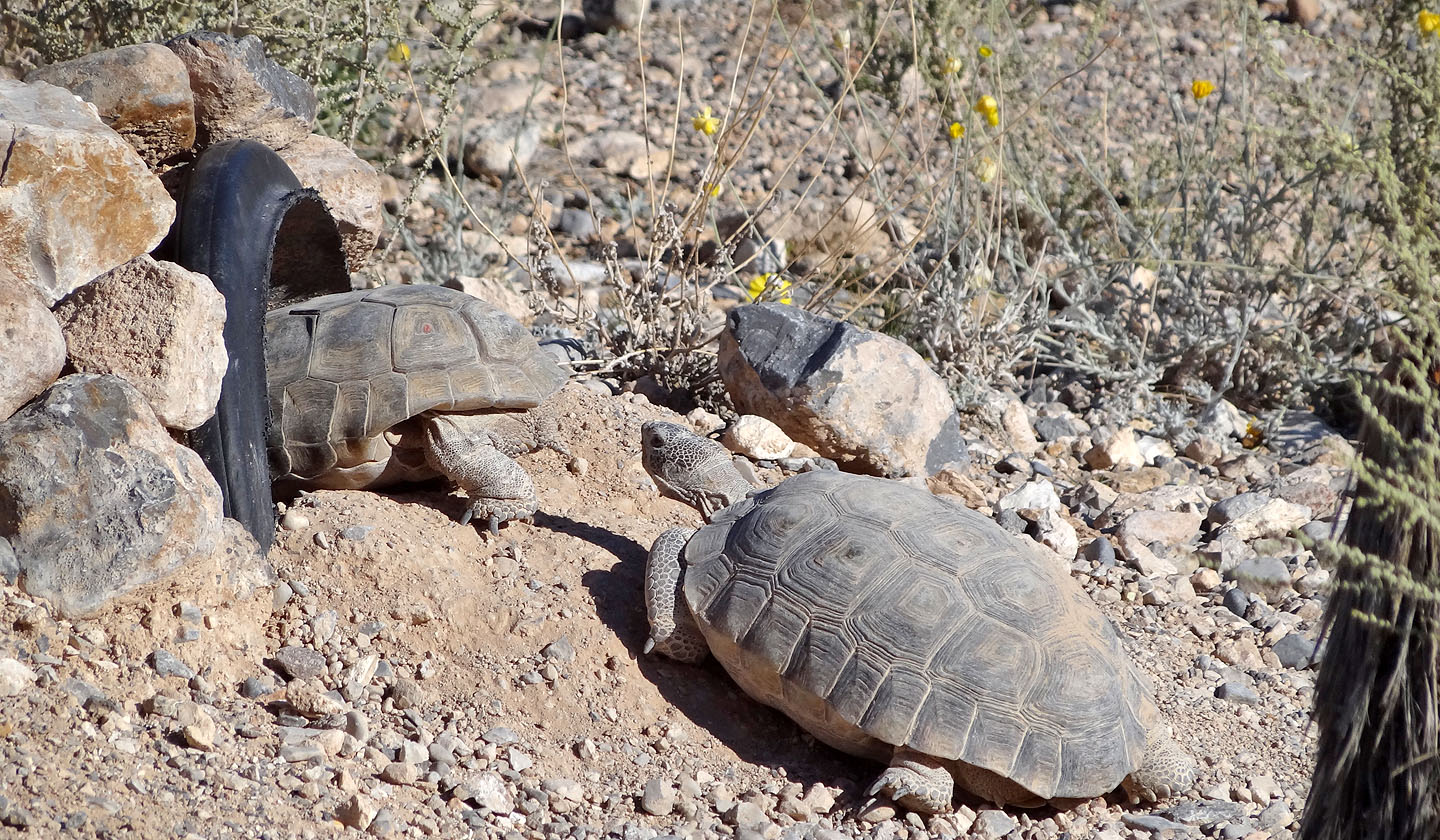 Two enter a burrow