bobspirko.ca | Home | Canada Trips | US Trips | Hiking | Snowshoeing | MAP | About

Frenchman Mountain, North Summit
Las Vegas, Nevada
April 22, 2009
Distance: 9.0 km (5.6 mi)
Cumulative Elevation Gain: 490 m (1608 ft)
Another hot day in Las Vegas left me with limited options for a climb, so I settled on ascending a minor peak at the east edge of the city. Frenchman Mountain is known for its view of the city.
The hike began on a steep road so full of loose rock it was like ascending a scree slope. I passed a man coming down who did both summits. When he told me that the South Summit was fenced off, I decided to climb only the North Summit (later I learned it's possible to go around the fence). With no approach and an elevation gain of 433 m, this would be a quick trip which suited me fine as it was already hot in the morning.
When I reached the North Summit I found power poles prevented me from taking a panorama. So I dropped down to the road and ascended 70 m to the nub east. This lesser peak, clear of man's handiwork, afforded an unobstructed panorama as well as a feeling of solitude.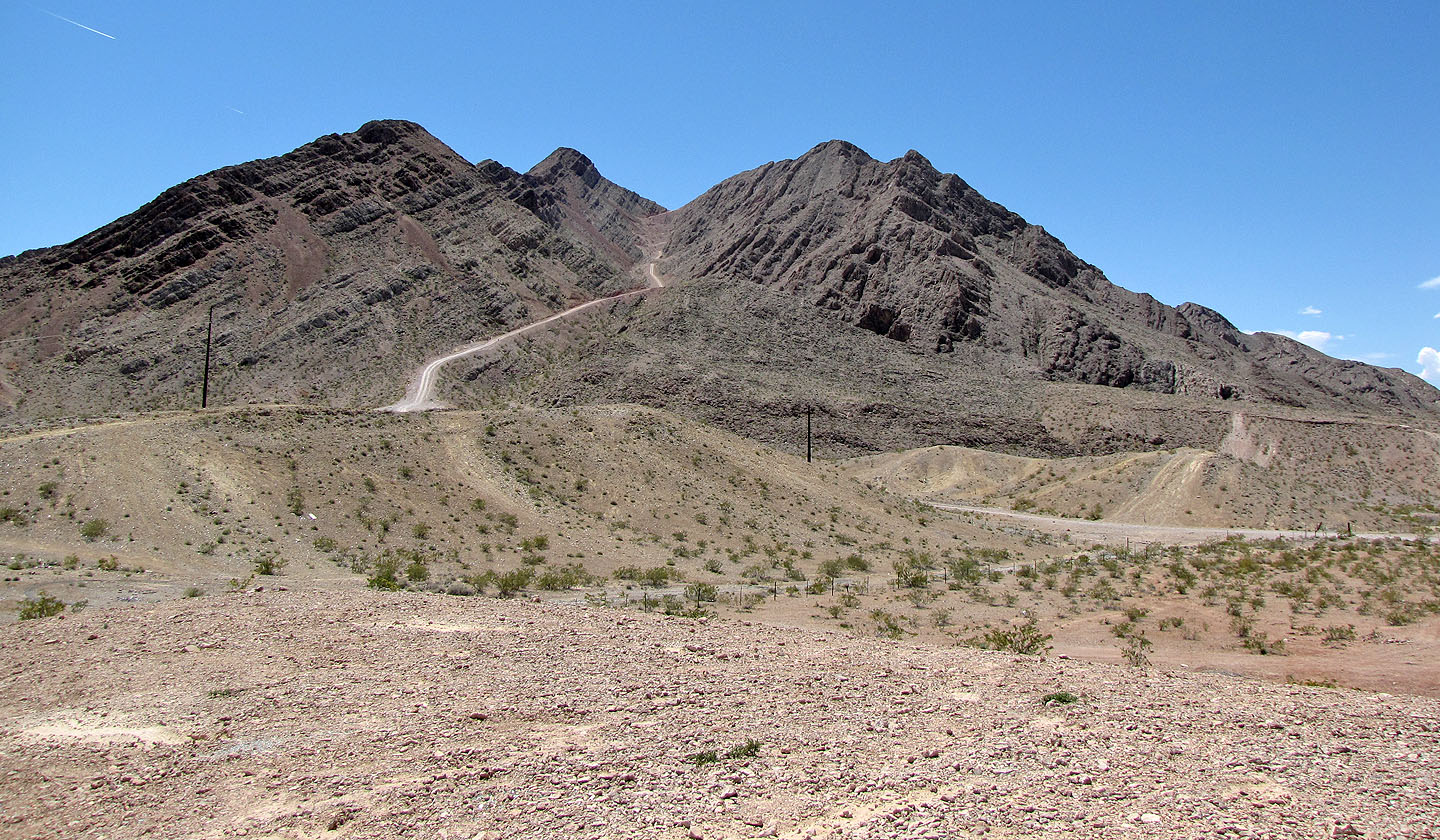 The North Summit (right) seen from the highway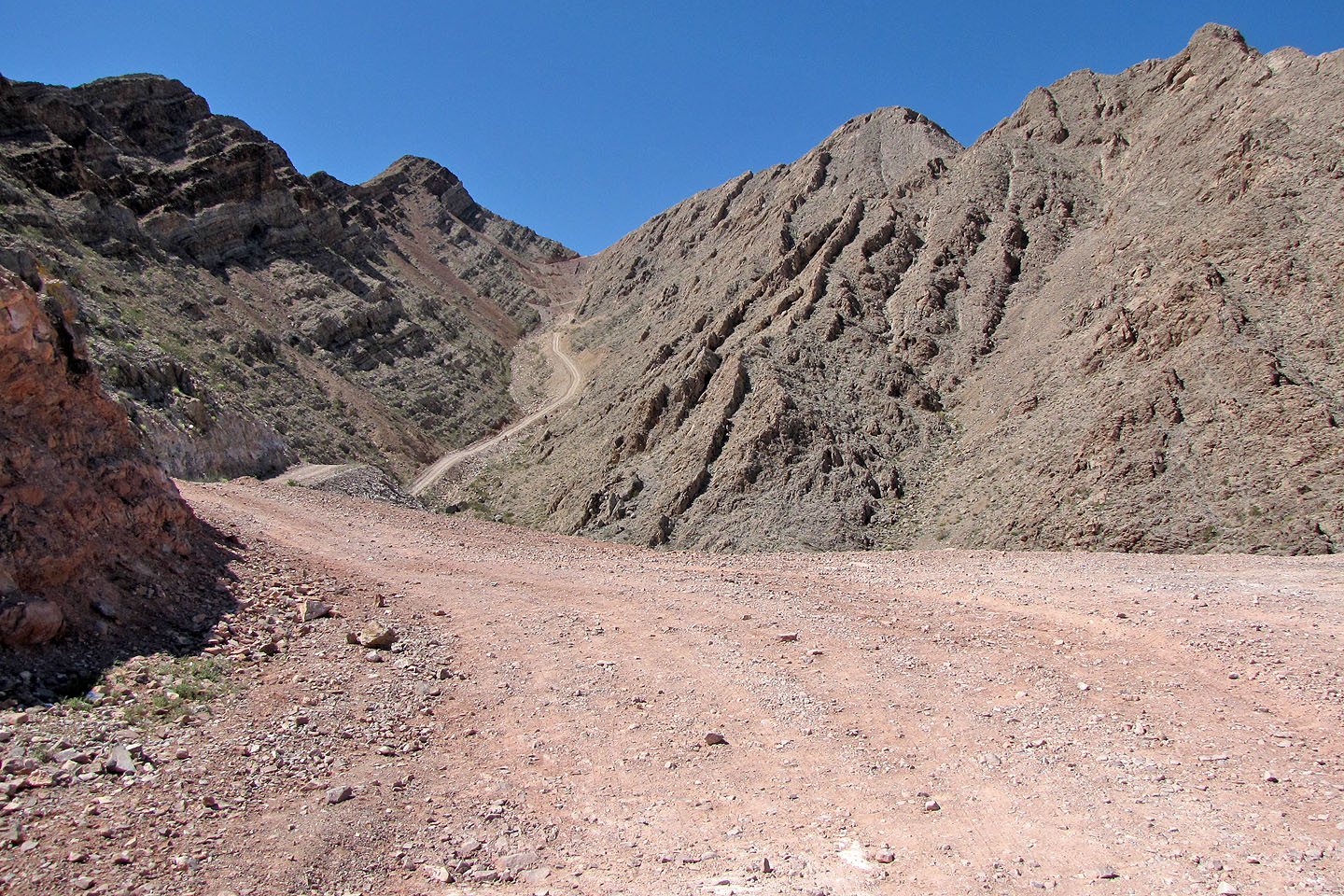 The road continues over a saddle to the South Summit but I settled on climbing the North Summit (right) and east peak (left).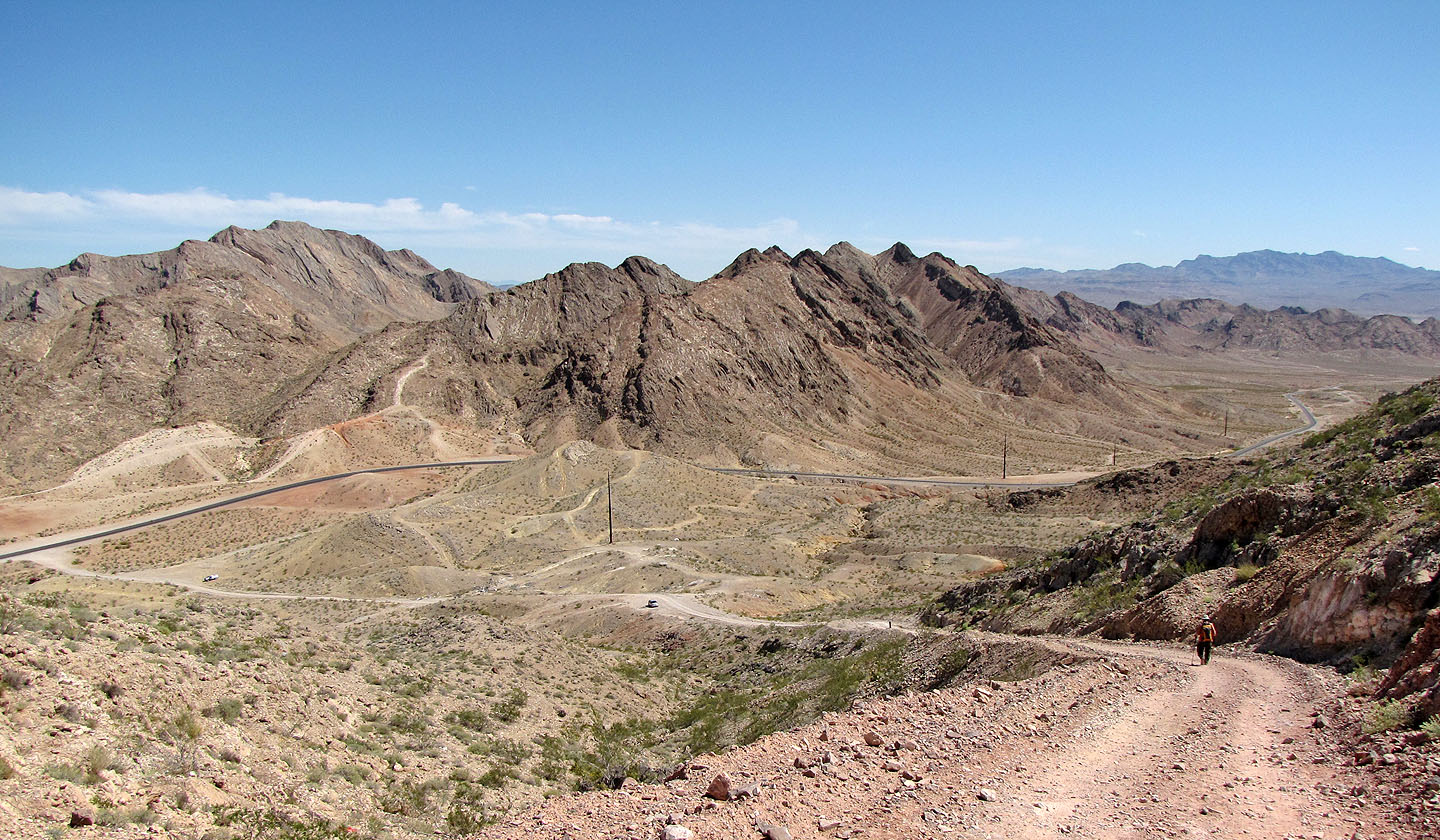 A hiker descends the road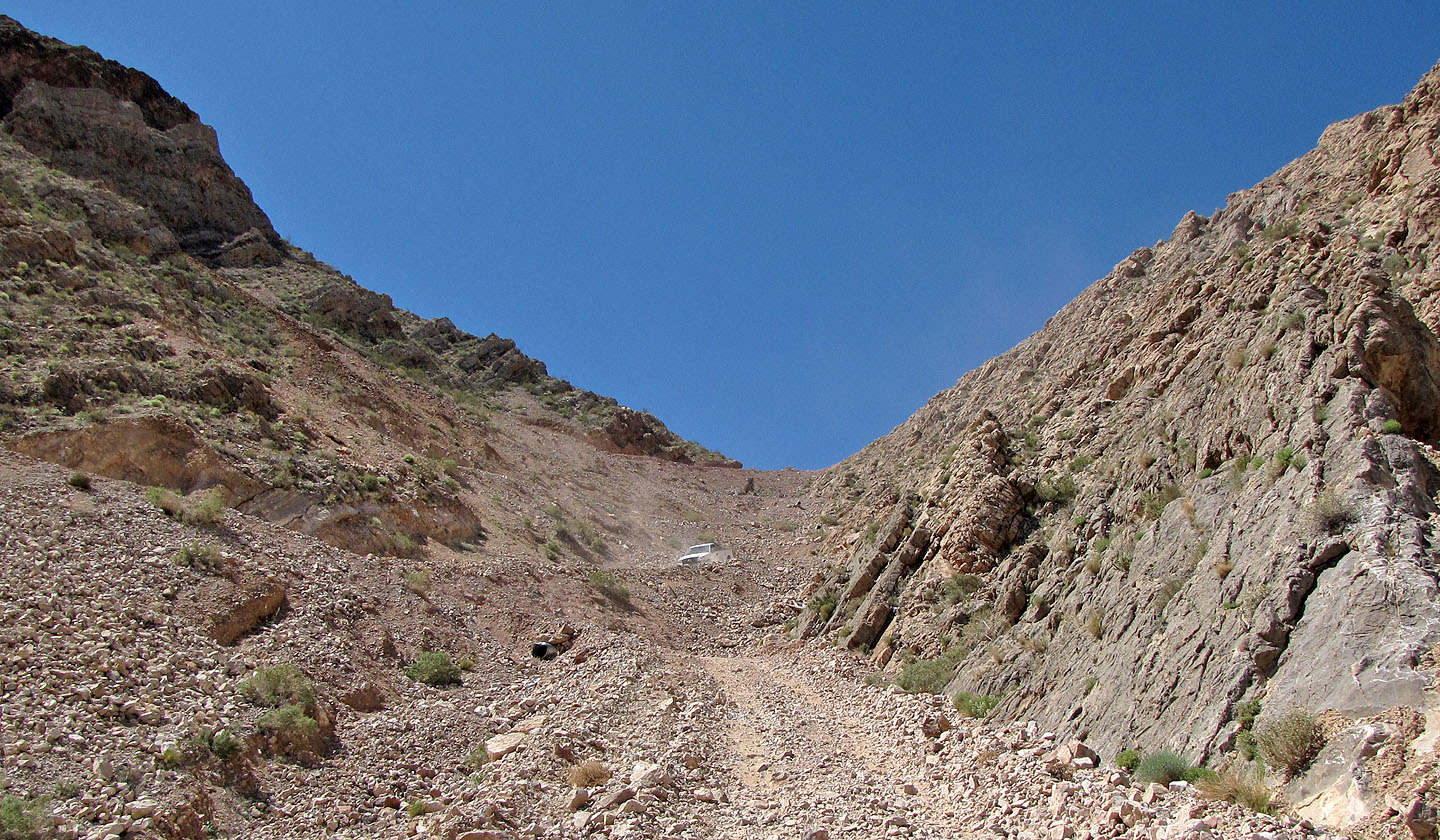 A truck drives up a switchback backwards. Vehicles can only back up at the end of a switchback as there is no room to turn. Ergo, every other switchback is driven backwards.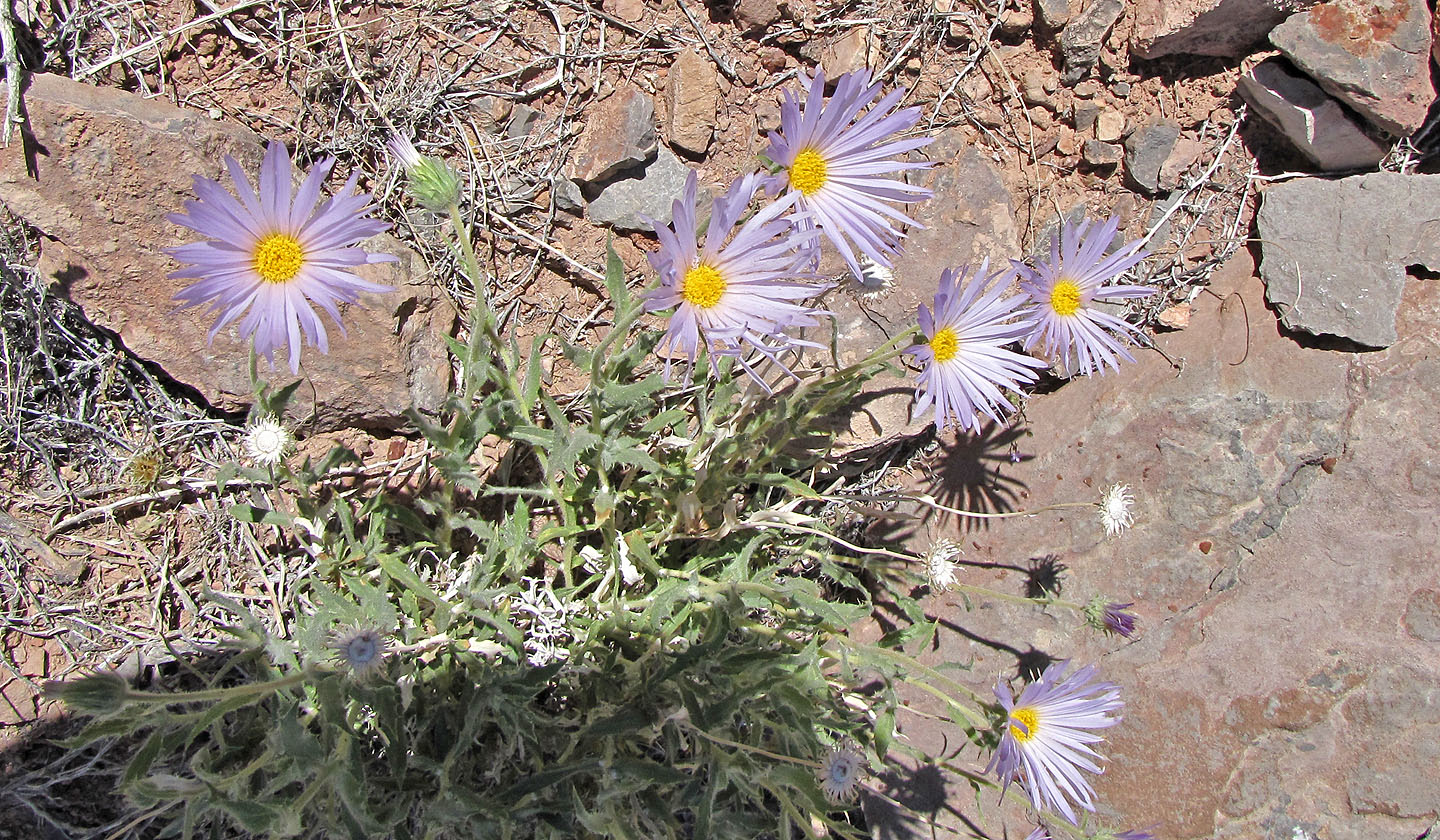 Unknown flower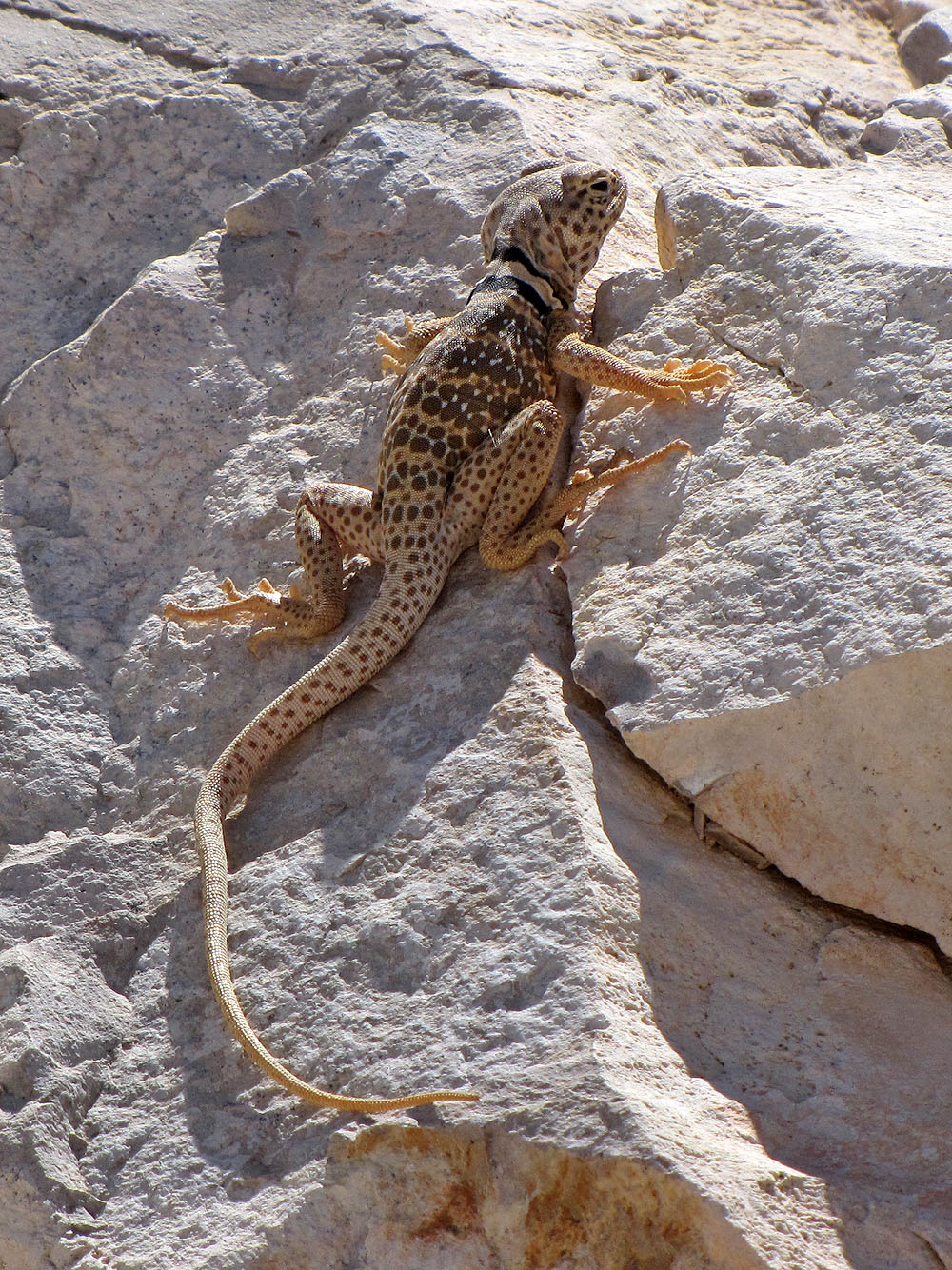 Great basin collared lizard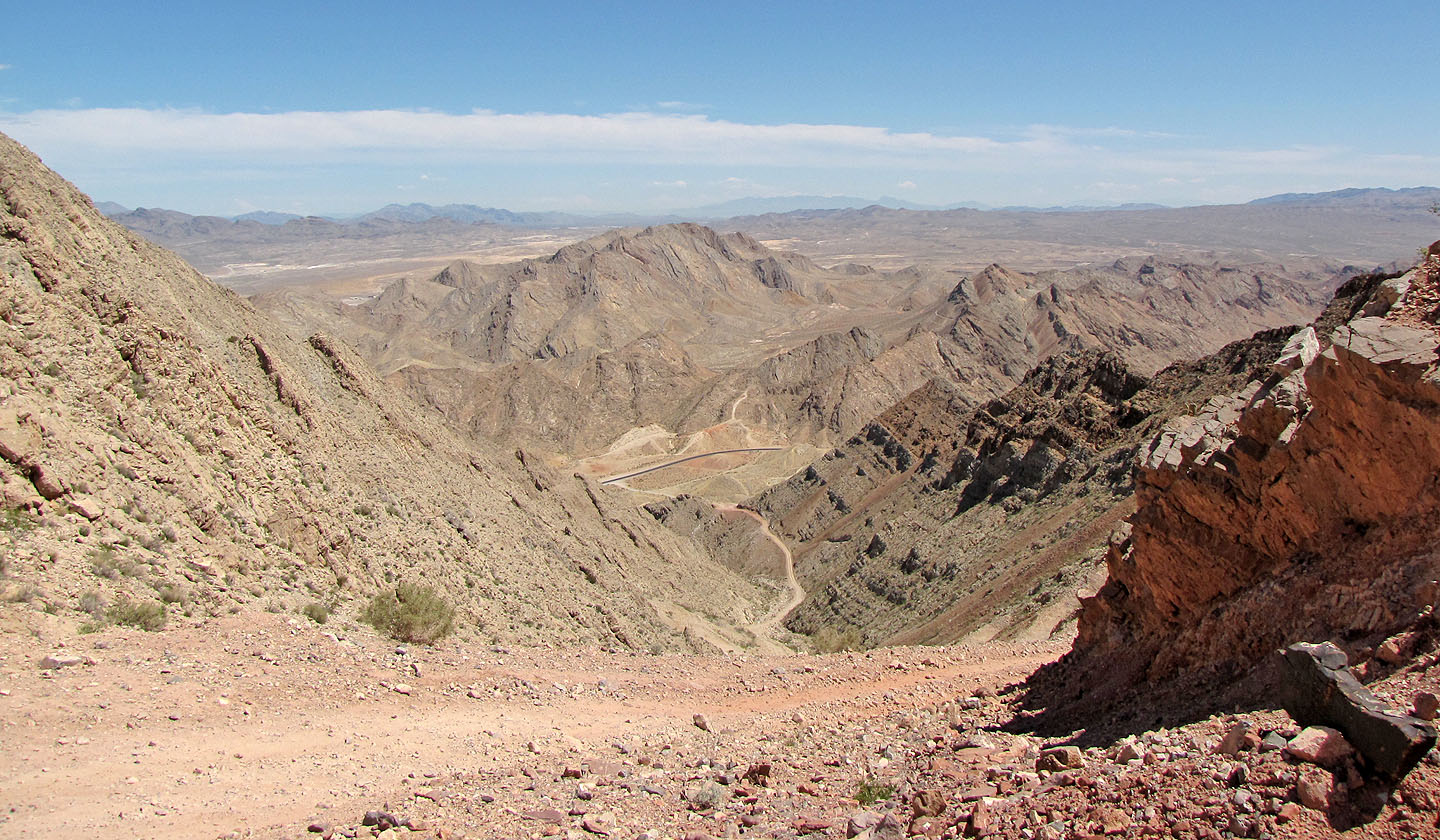 Looking down the road I hiked up. Sunrise Mountain in the background.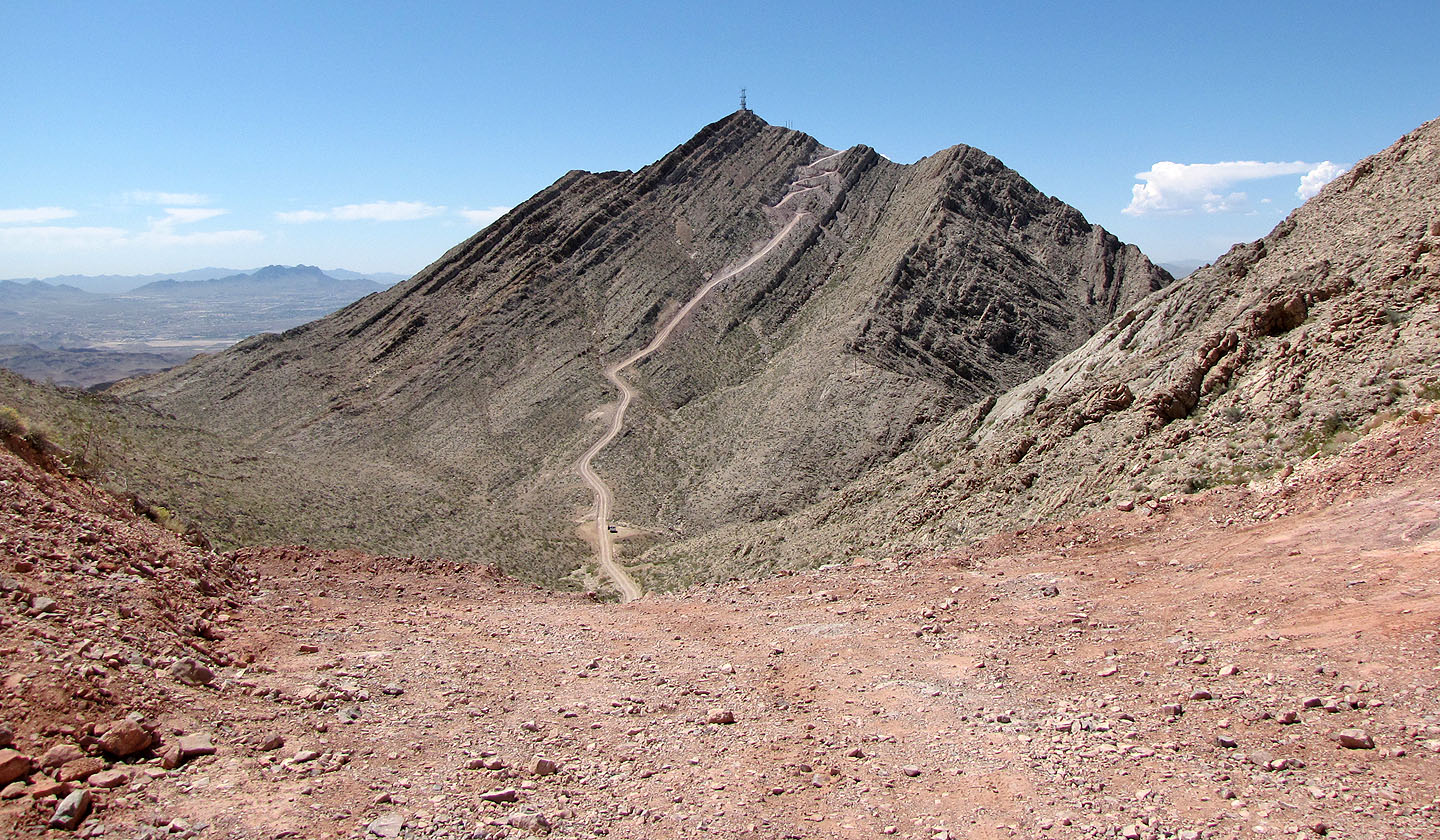 The South Summit (mouse over for a close-up)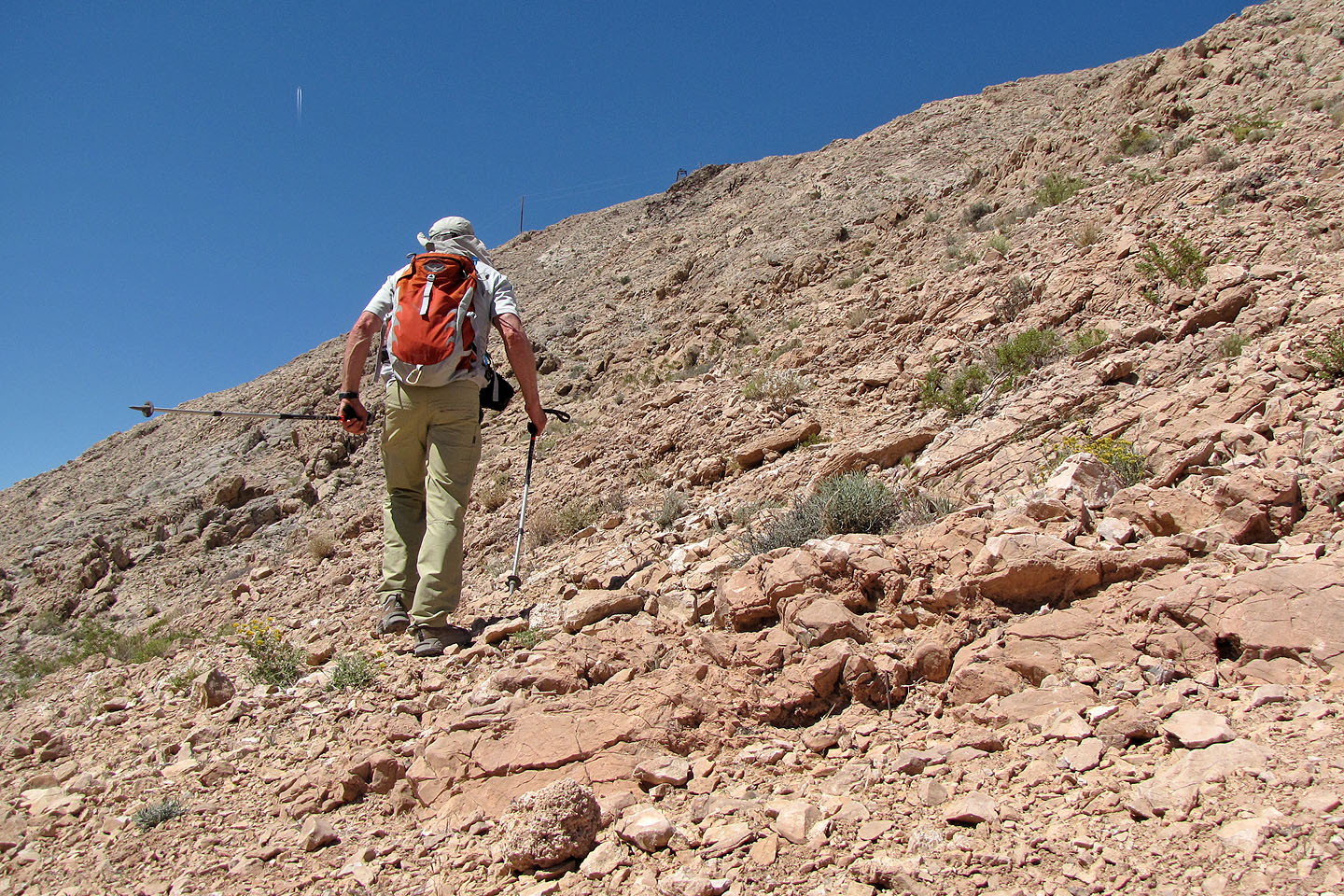 I left the road and started up for the north summit (the dark rocks on the skyline).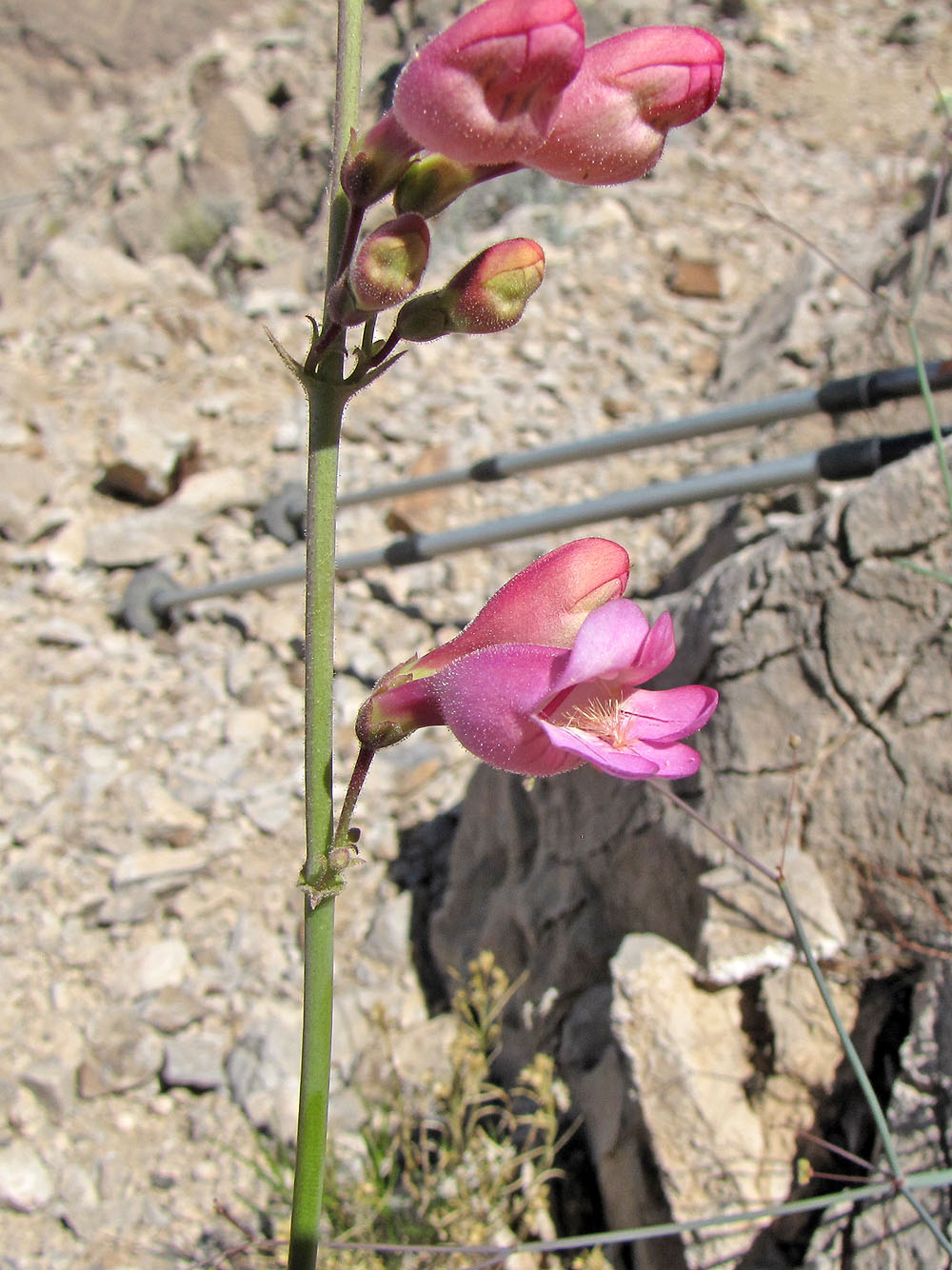 Another unknown flower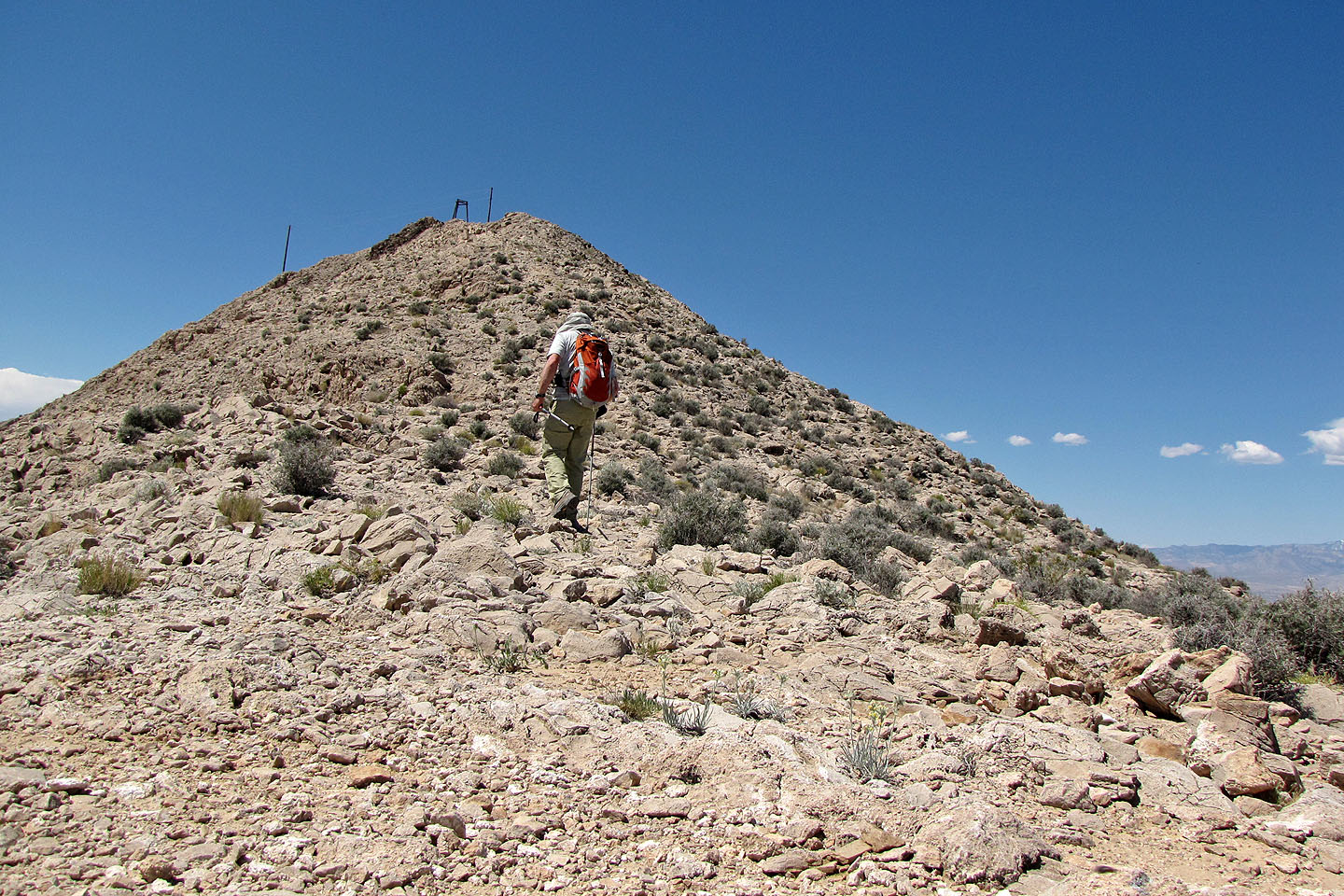 I'm disappointed to see poles on the top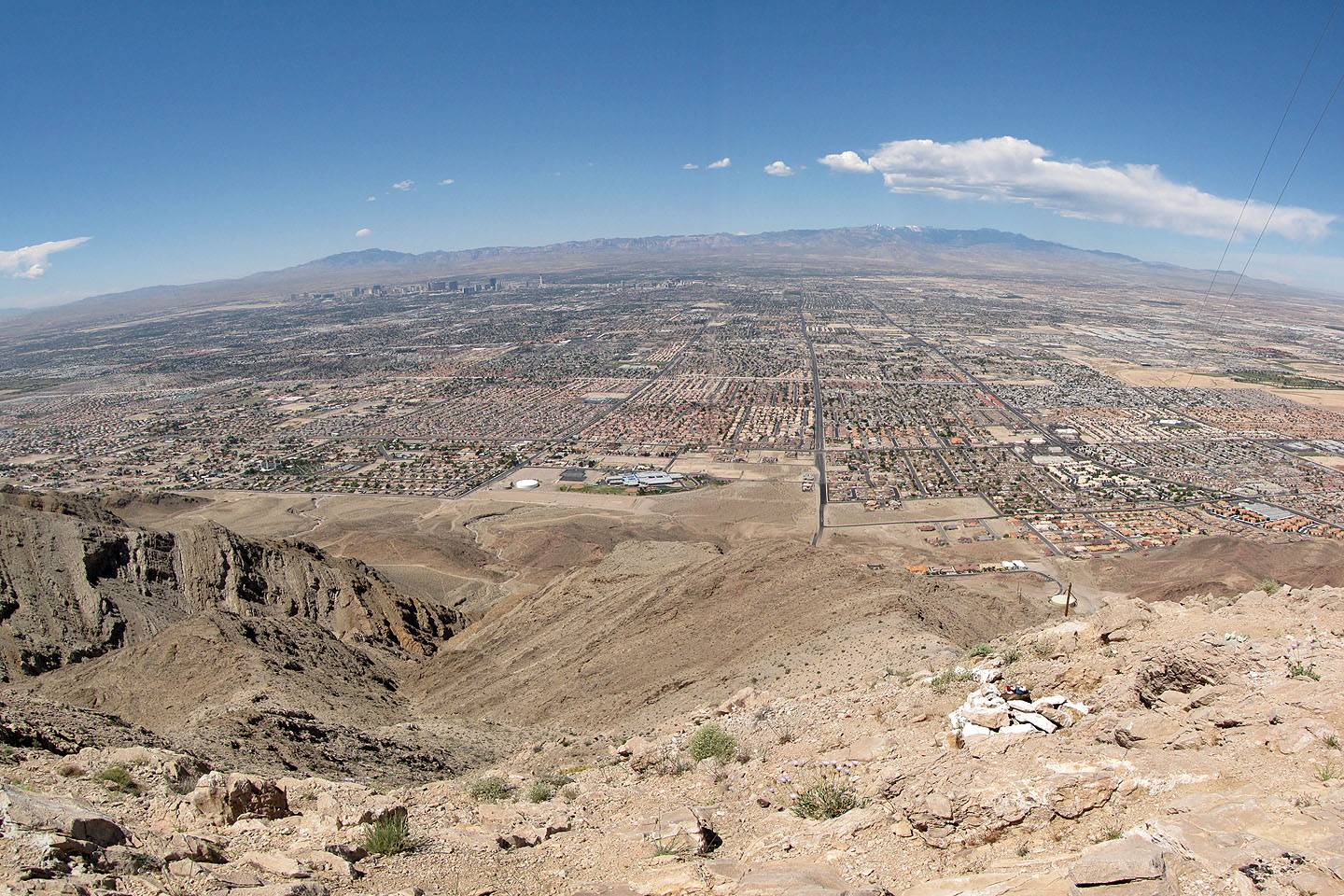 Looking down on the city. Spring Mountains are on the right.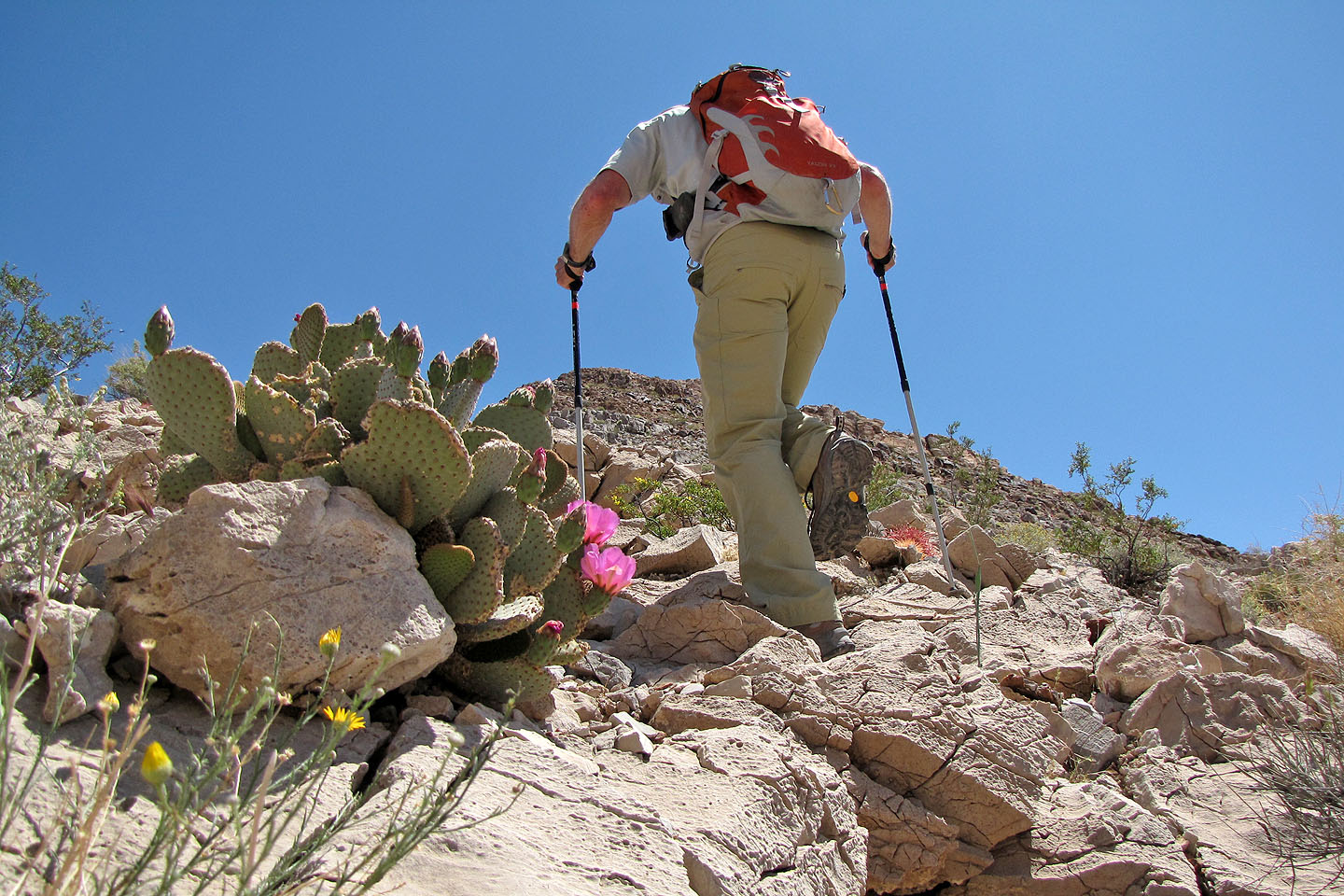 Heading to the east peak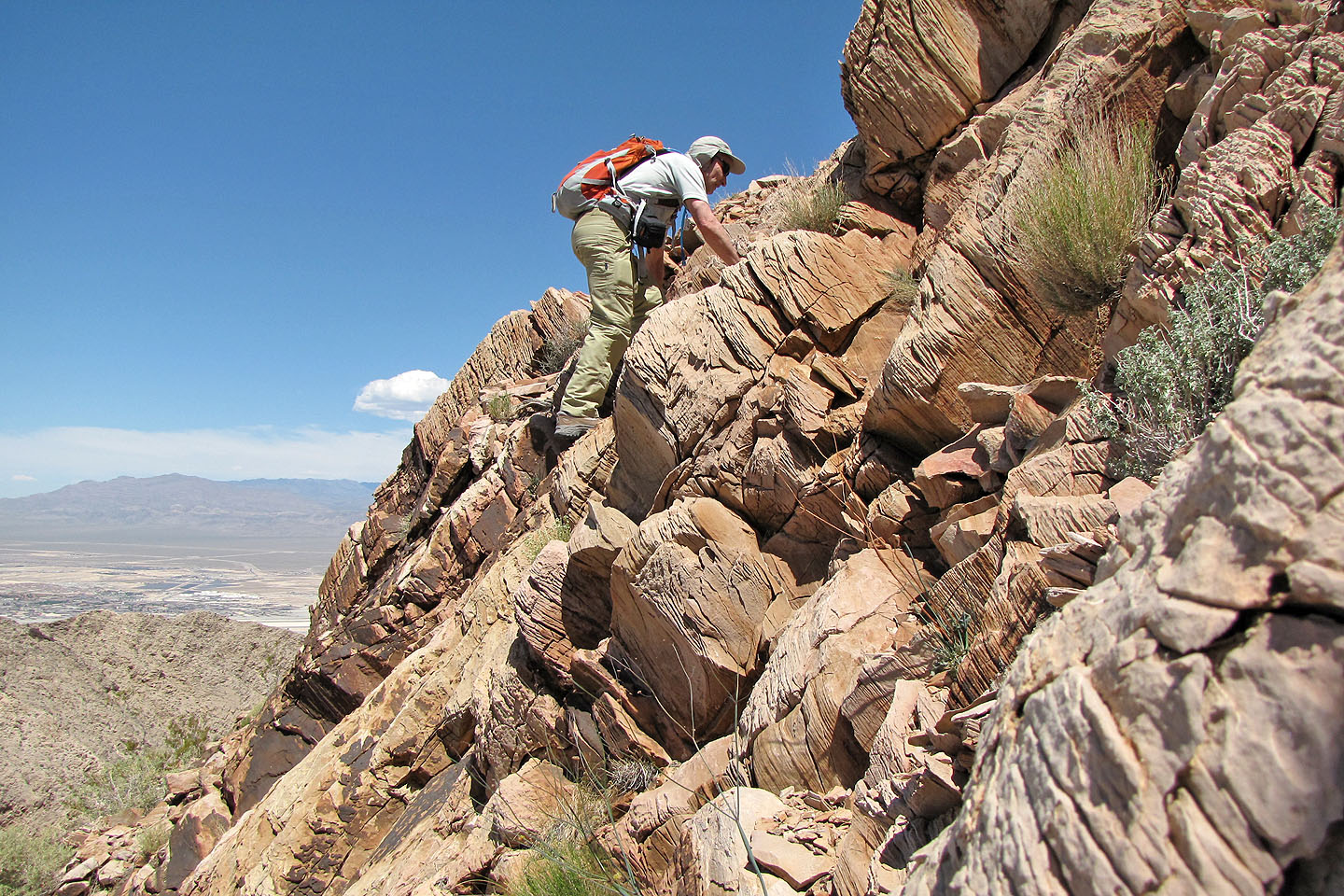 I did a little scrambling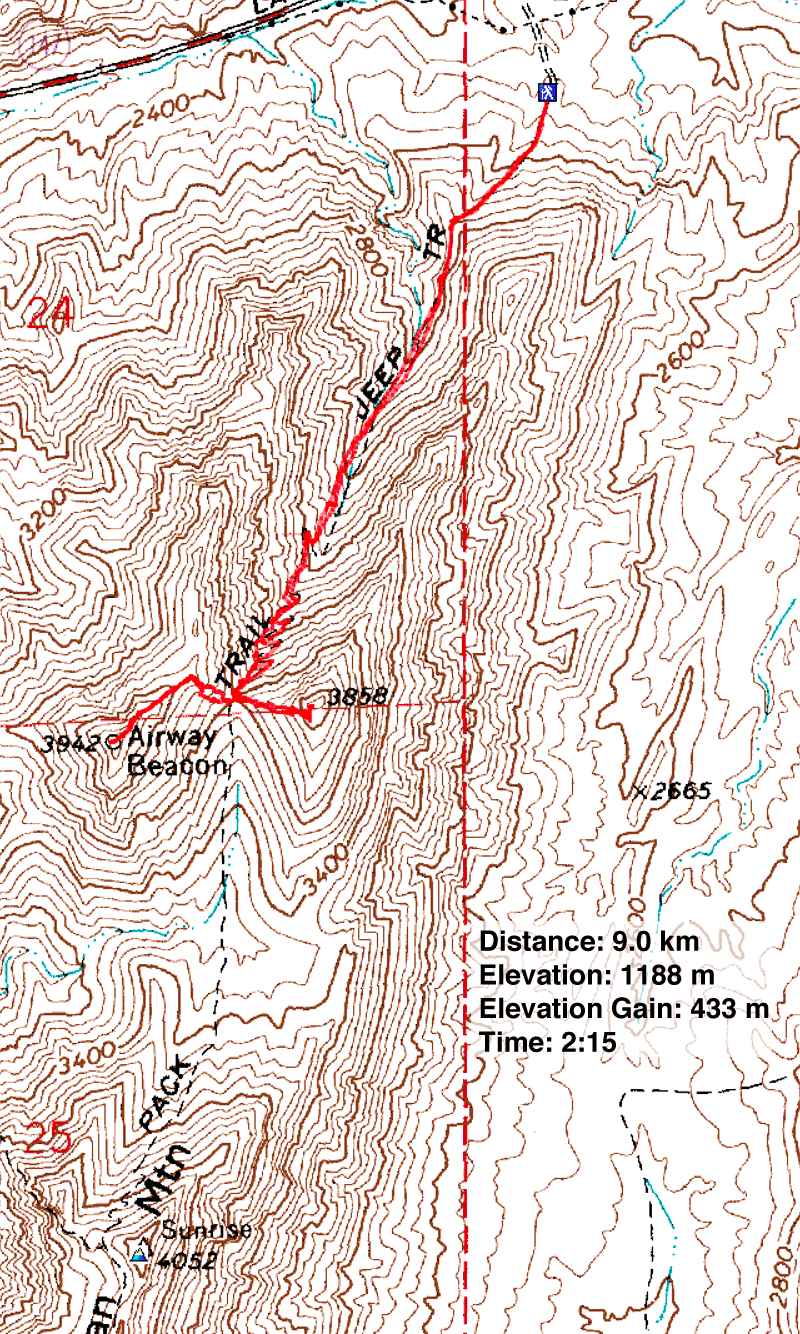 Frenchman Mountain (5.6 mi, 3898 ft, 1421 ft)