bobspirko.ca | Home | Canada Trips | US Trips | Hiking | Snowshoeing | MAP | About

Sugarloaf Mountain
San Bernadine Valley, California
April 23, 2022
After Sugarloaf Lookout (Alberta) and Sugarloaf Peak (Arizona), Sugarloaf Mountain was our third, sweet spot. Not only was this a quick trip for Dinah and me, it was less than 10 minutes from our hotel in Riverside. The mountain, which is little more than a grassy hillock with a few rocks and bushes thrown in, rises above San Bernardino Valley.
We started up the trail at the edge of a residential area and soon reached a saddle. We turned left and continued up a gentle incline. Ahead, however, the grade steepens considerably. Dinah decided to hang back while I continued to the summit. Below me, I saw urban sprawl stretching across the valley. A hummingbird with a red cap zipped passed, perhaps the same one Dinah and I had seen earlier.
On the summit, I had a grand view of distant peaks. I could see 3500 m San Gorgonio Mountain to the northeast, still covered in snow. Then I followed the trail down to join Dinah on the lower slope, and we completed our little hike. It's nice to know that in the bustling city of Riverside, tranquility can be found on Sugarloaf Mountain.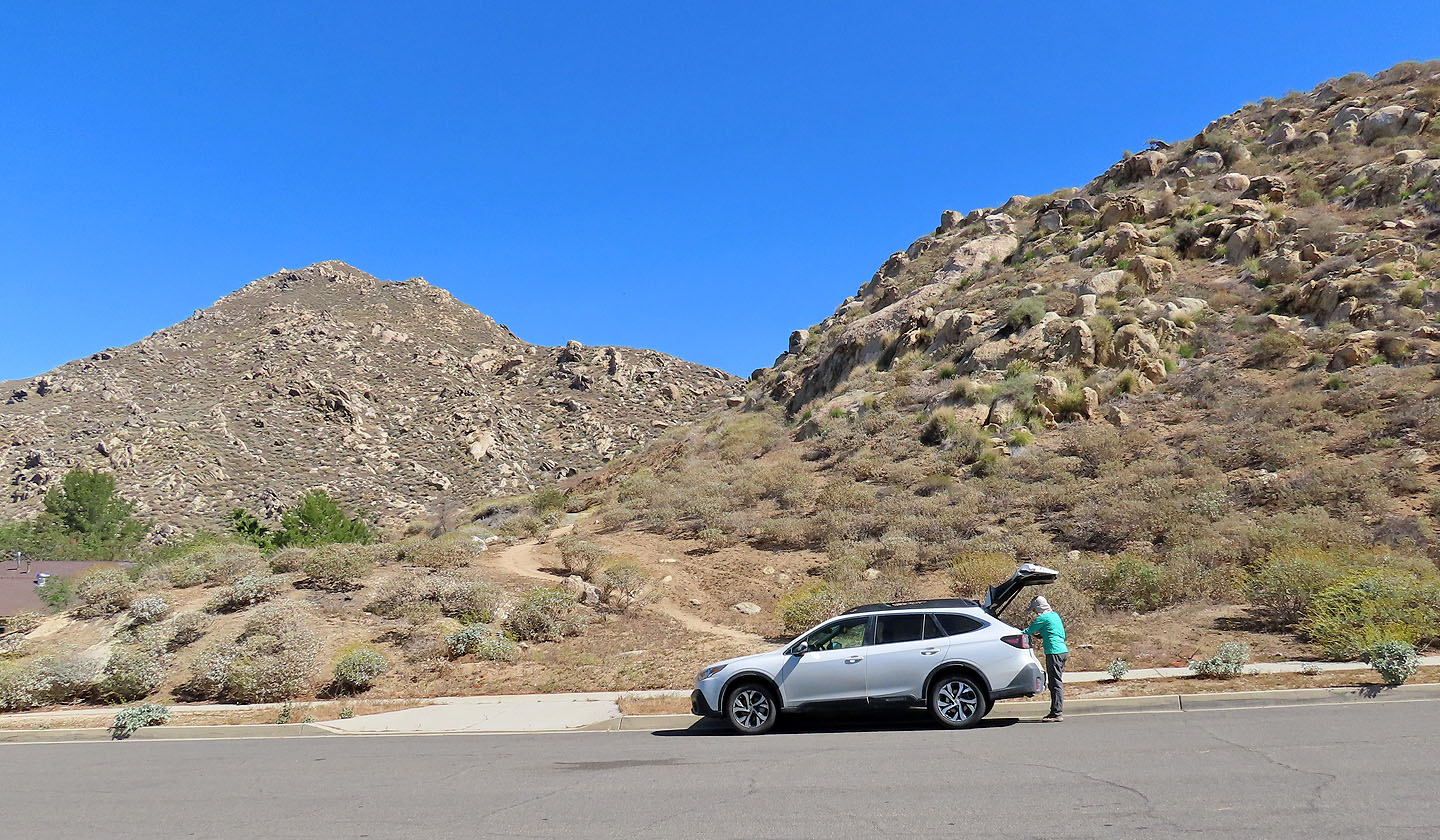 We parked at the trailhead in sight of Sugarloaf Mountain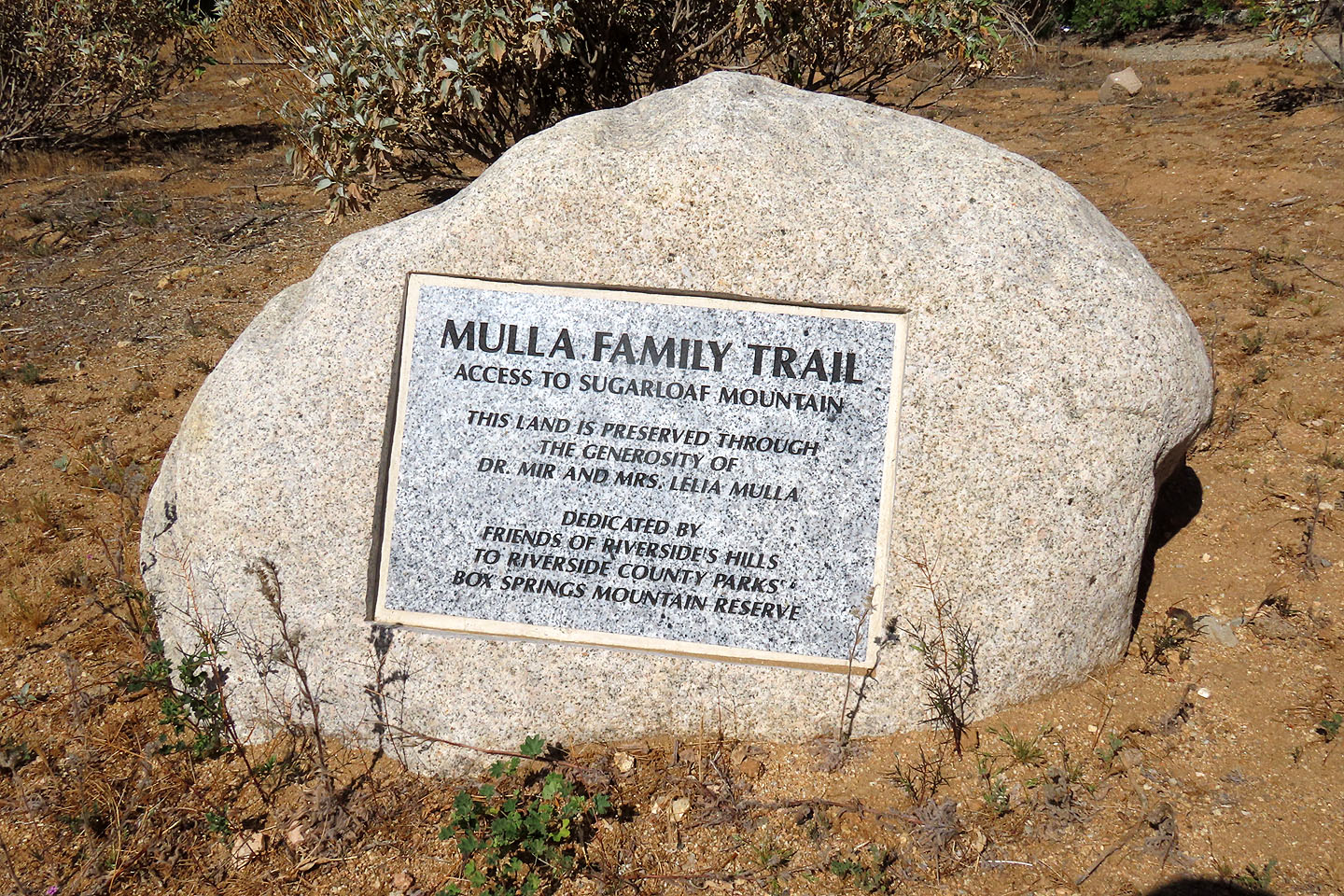 A dedication sits at the start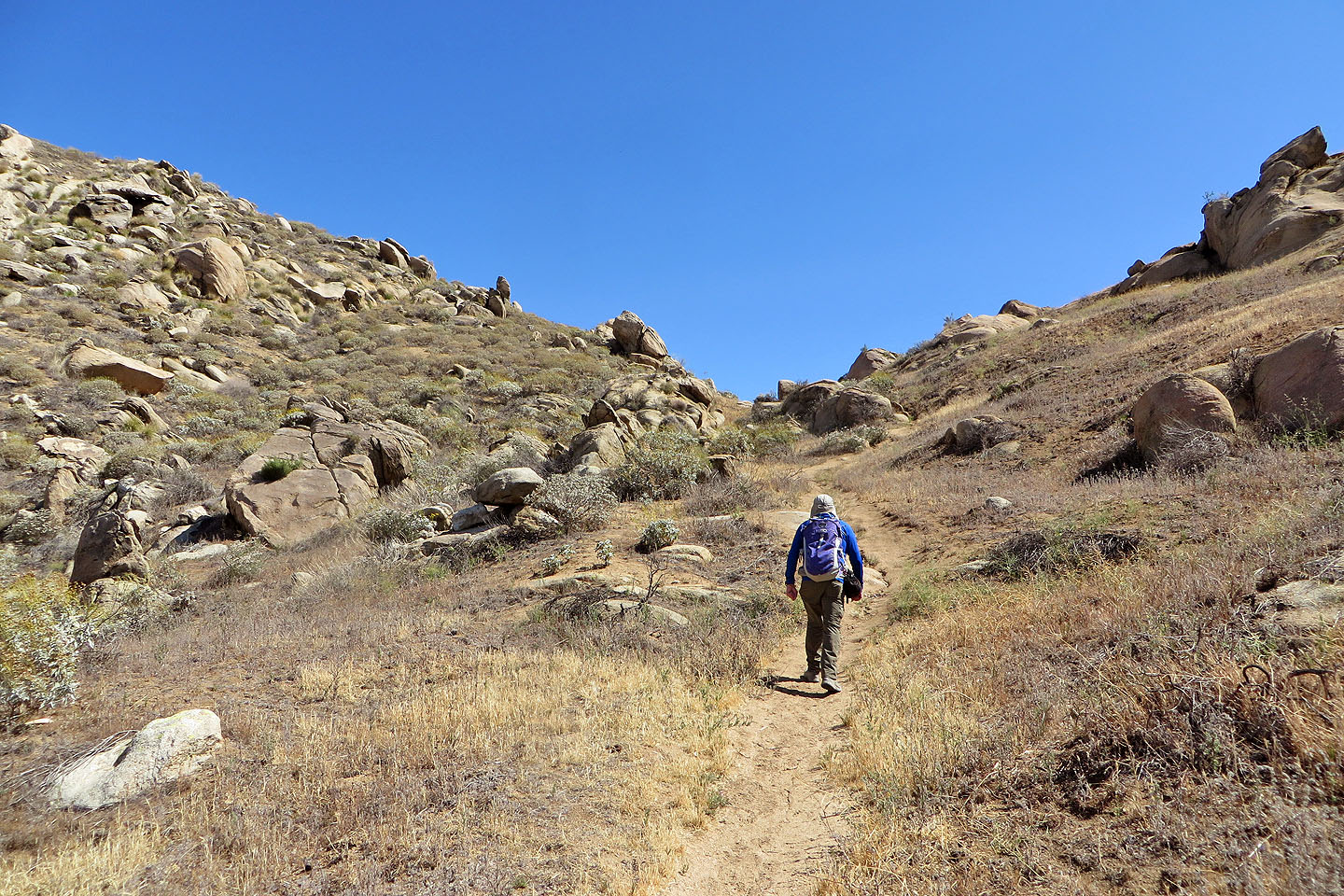 The trail soon reaches a saddle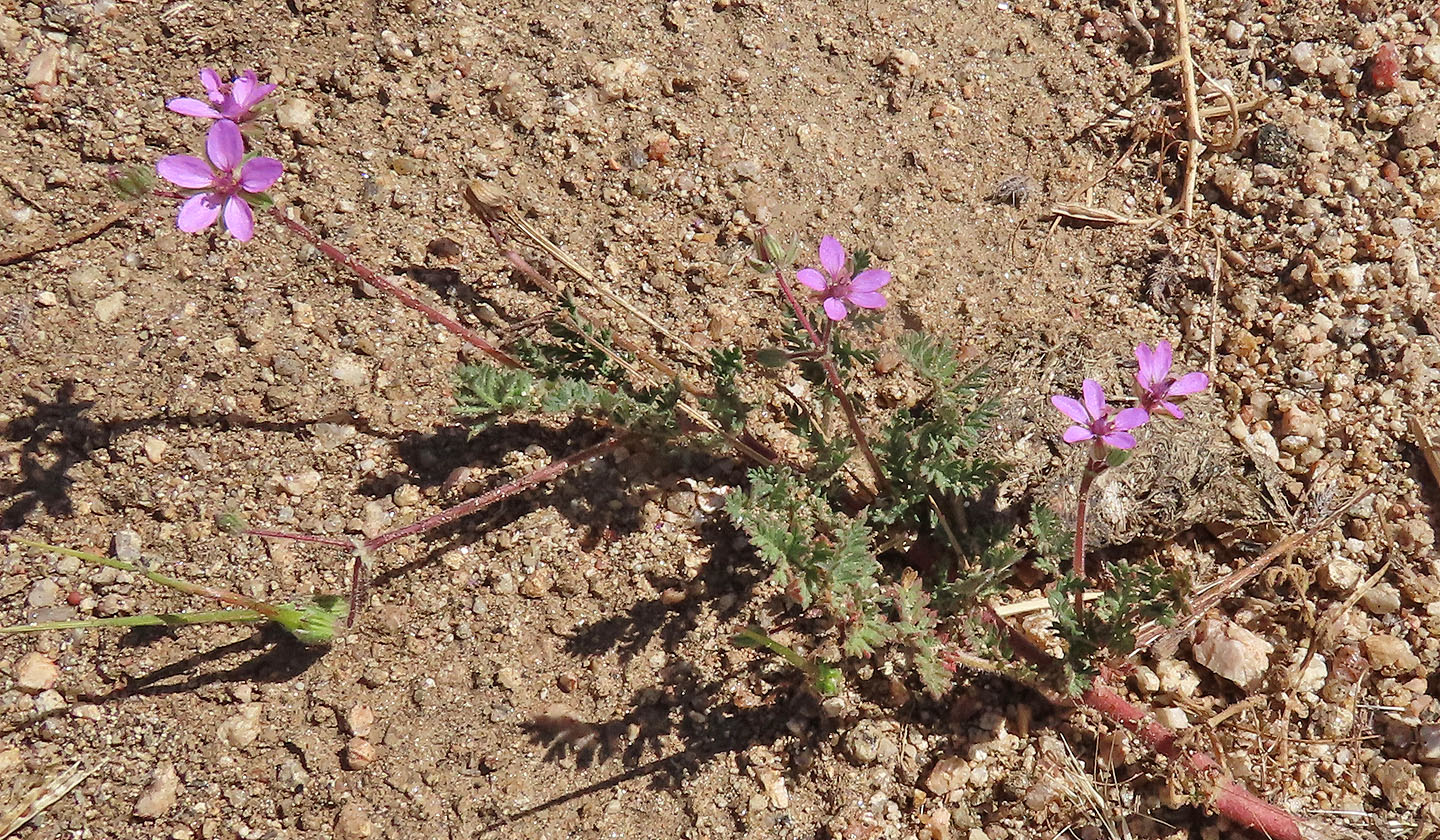 There were a few tiny flowers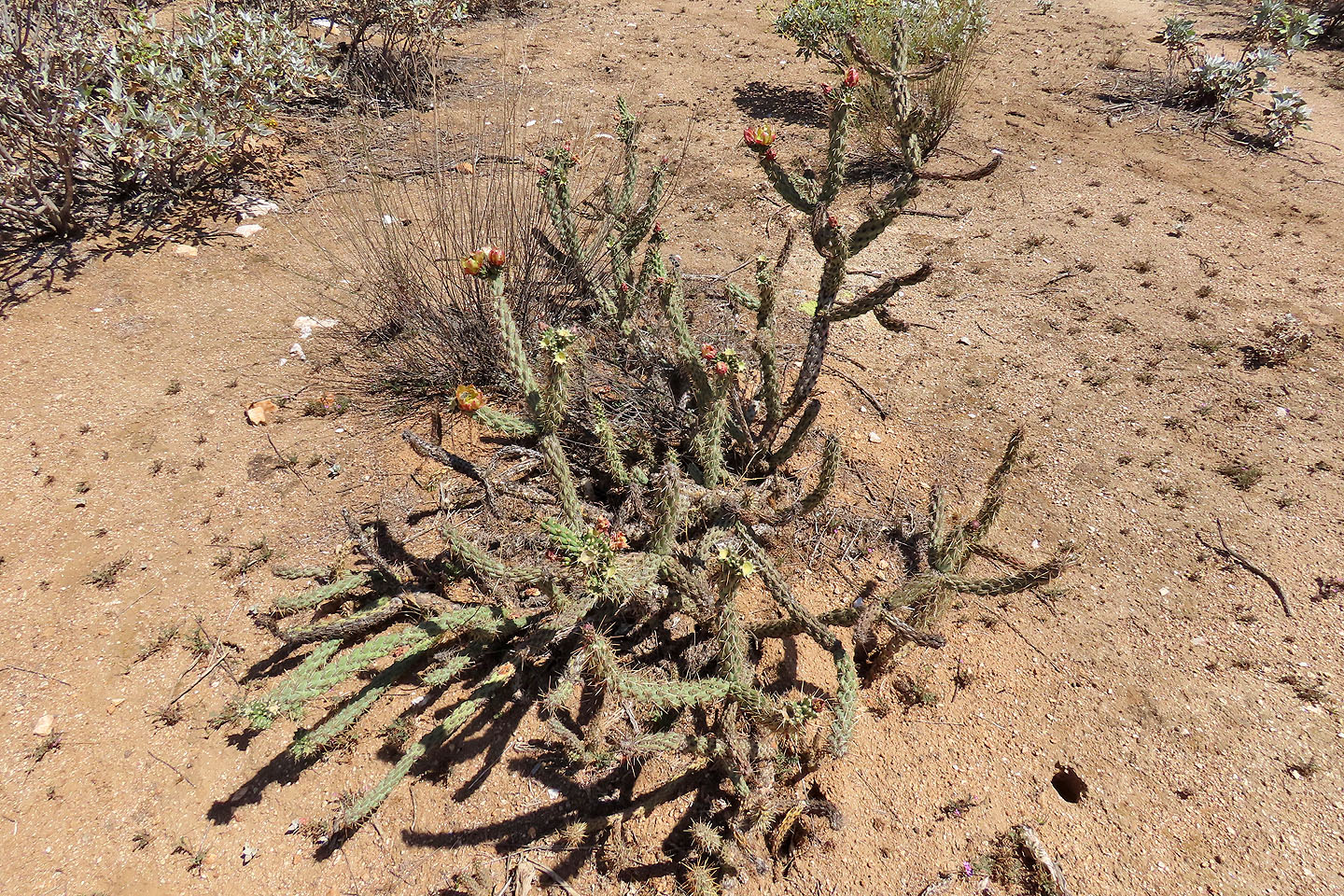 Some cactus like this cholla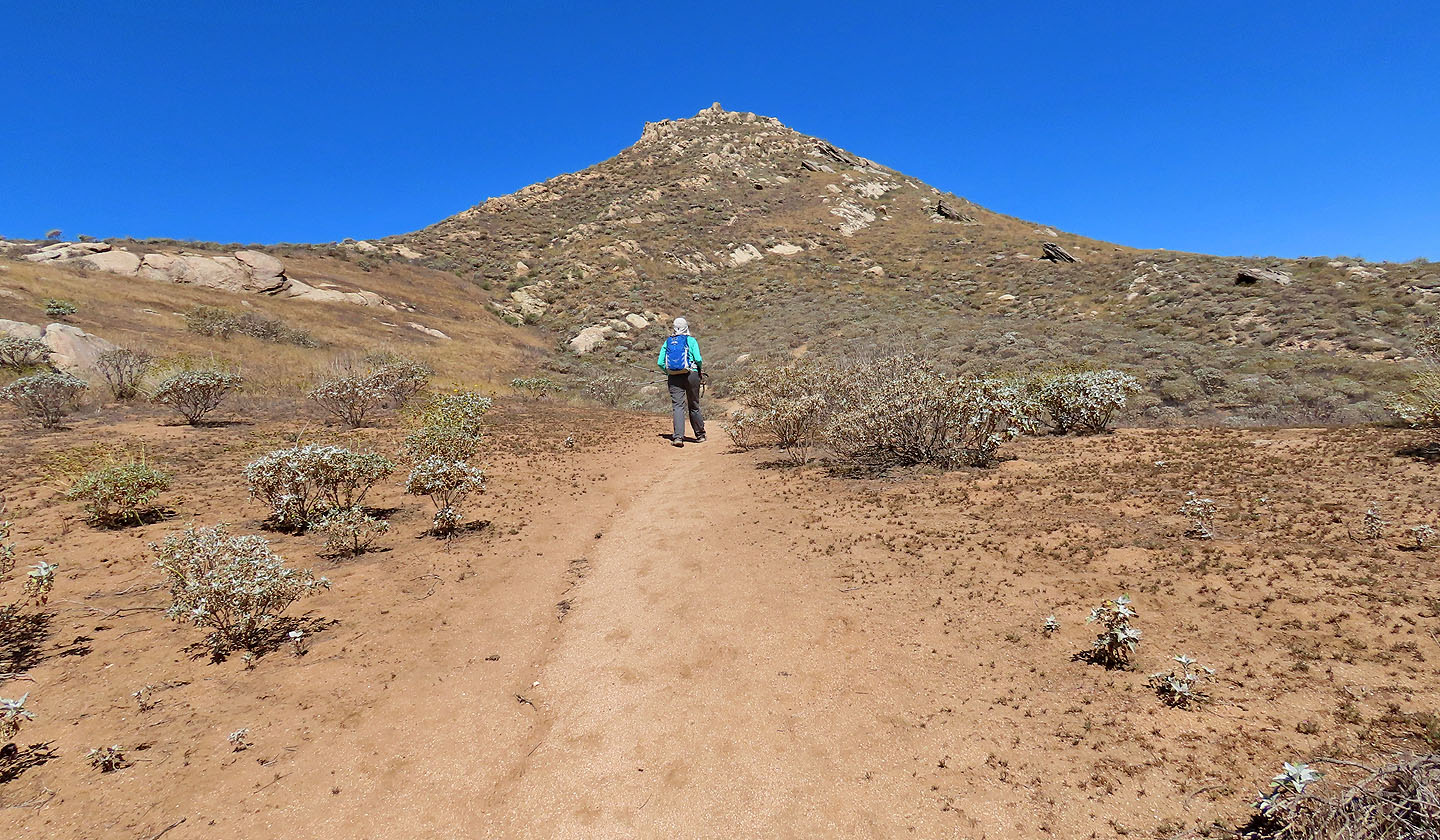 The trail turns to climb the ridge on the left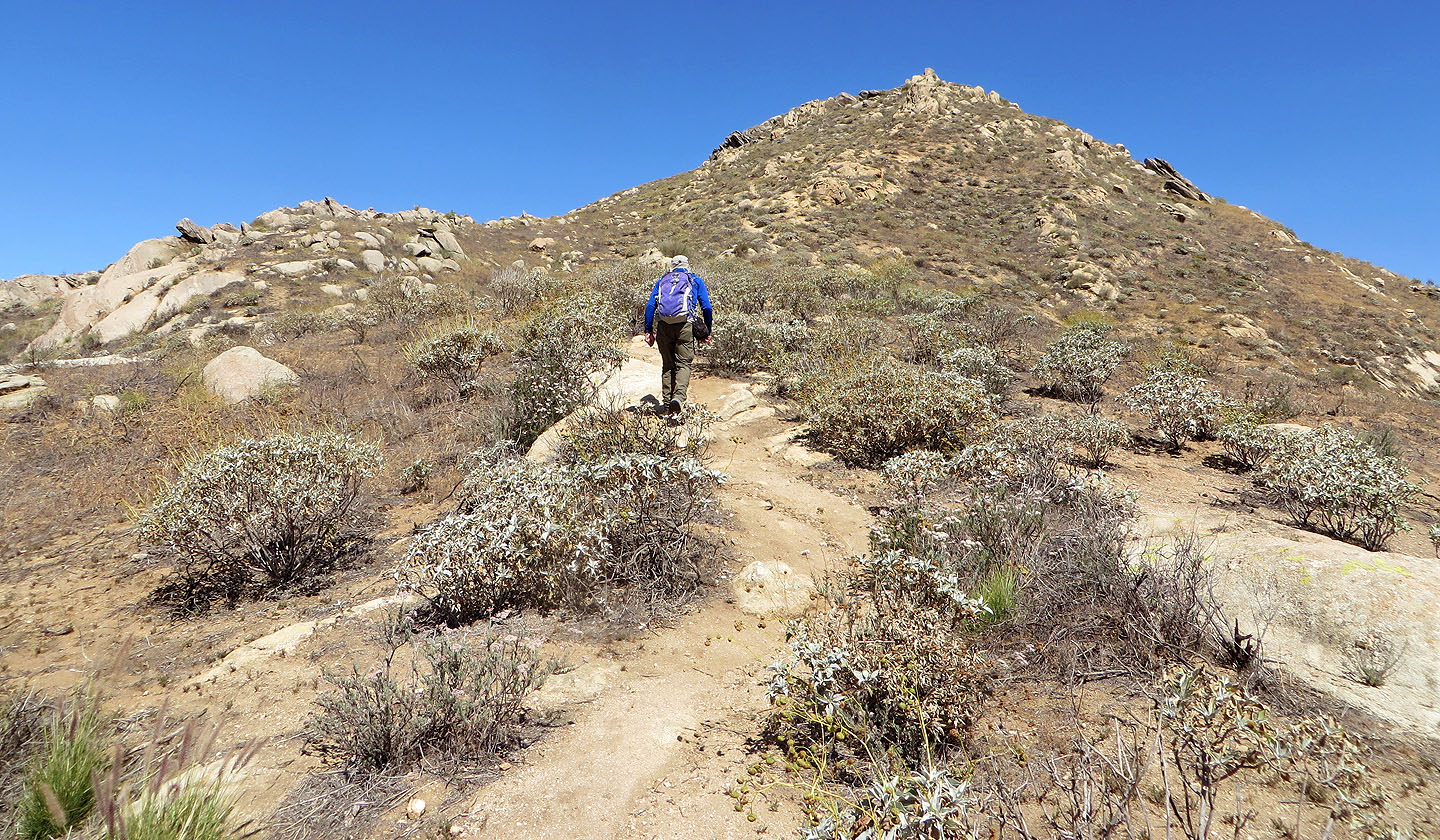 The trail will soon steepen. Ahead is a false summit.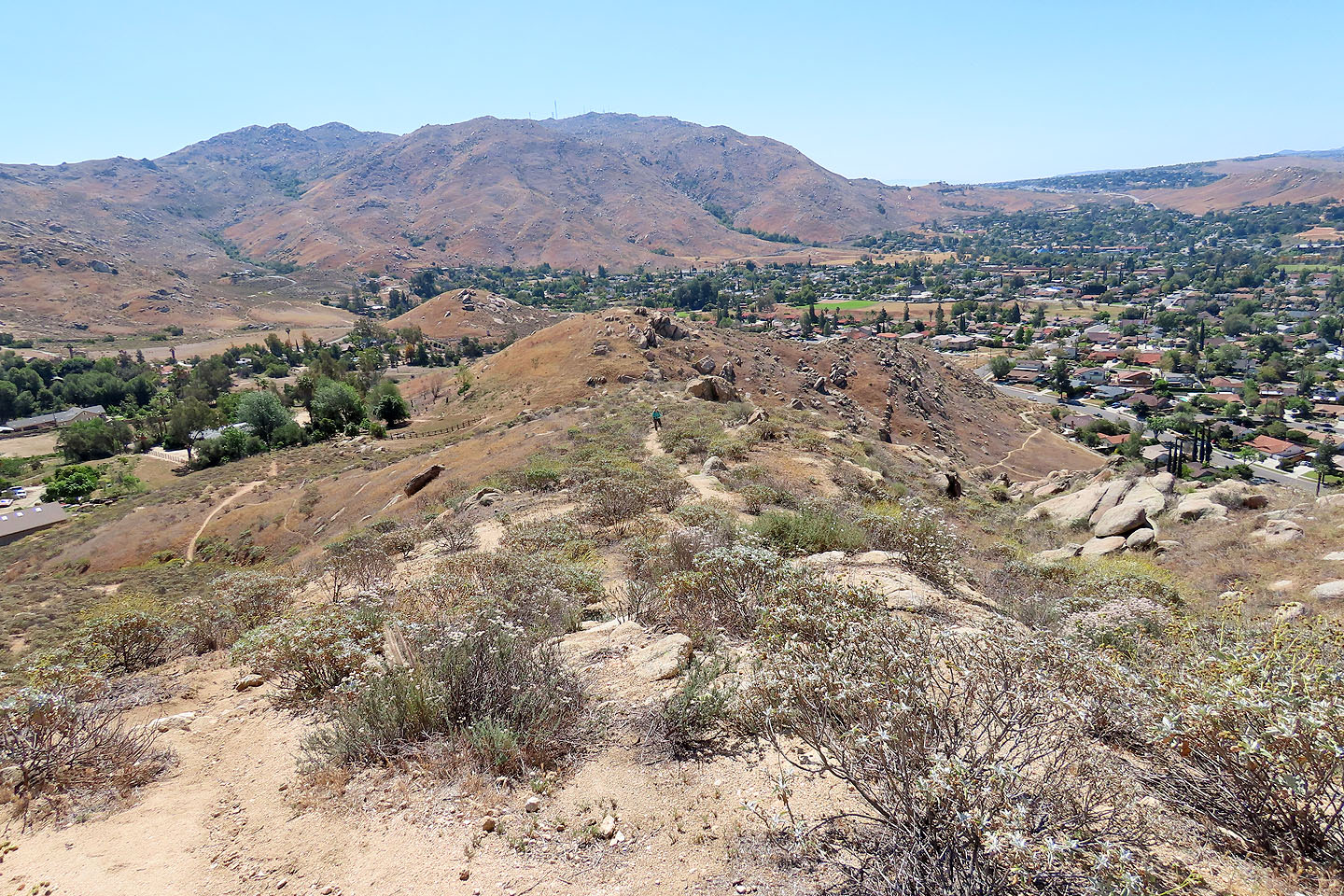 Looking back. Dinah is in the centre.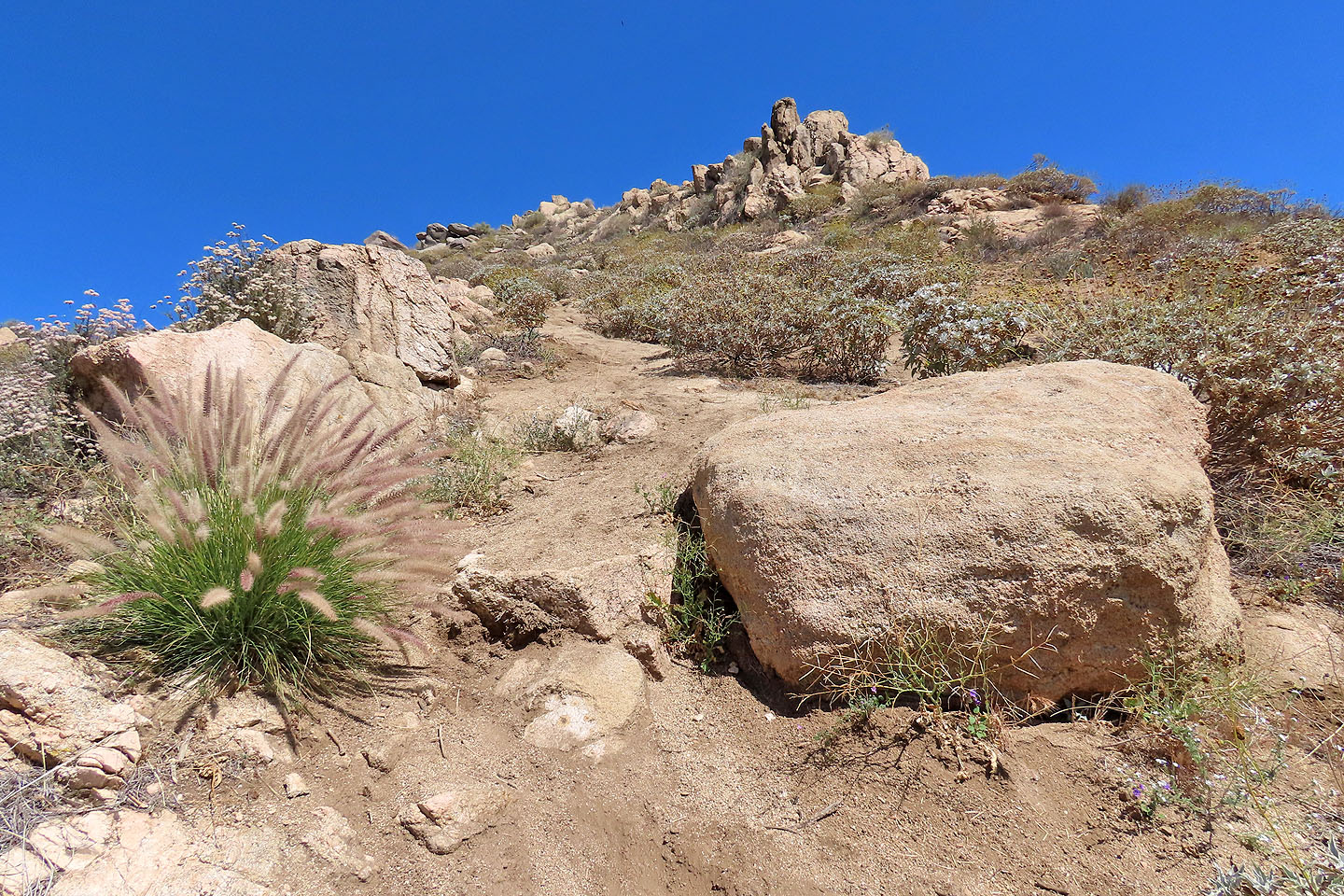 Looking up the trail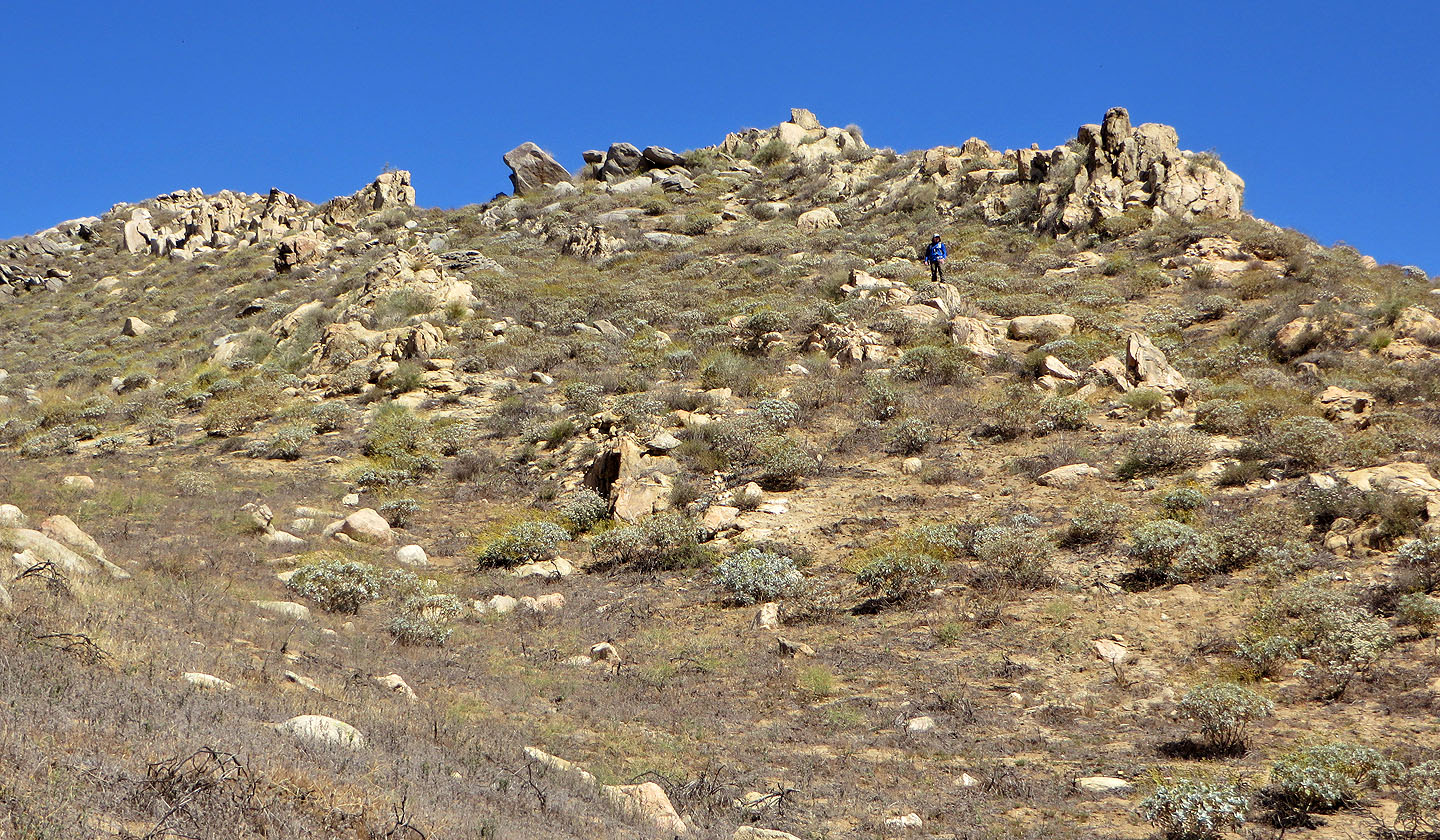 I'll disappear from Dinah's view when I go over the false summit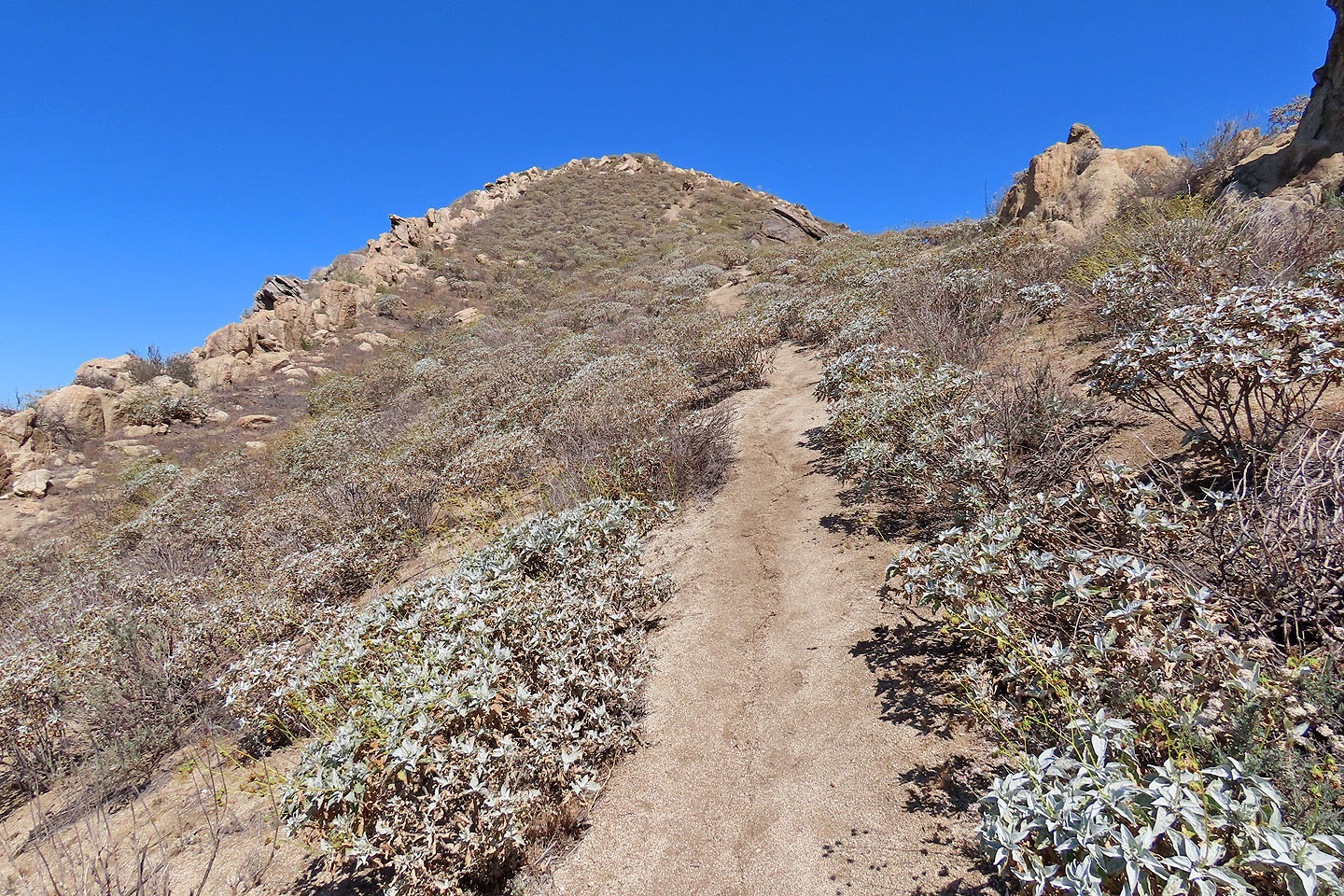 After the first false summit, there's another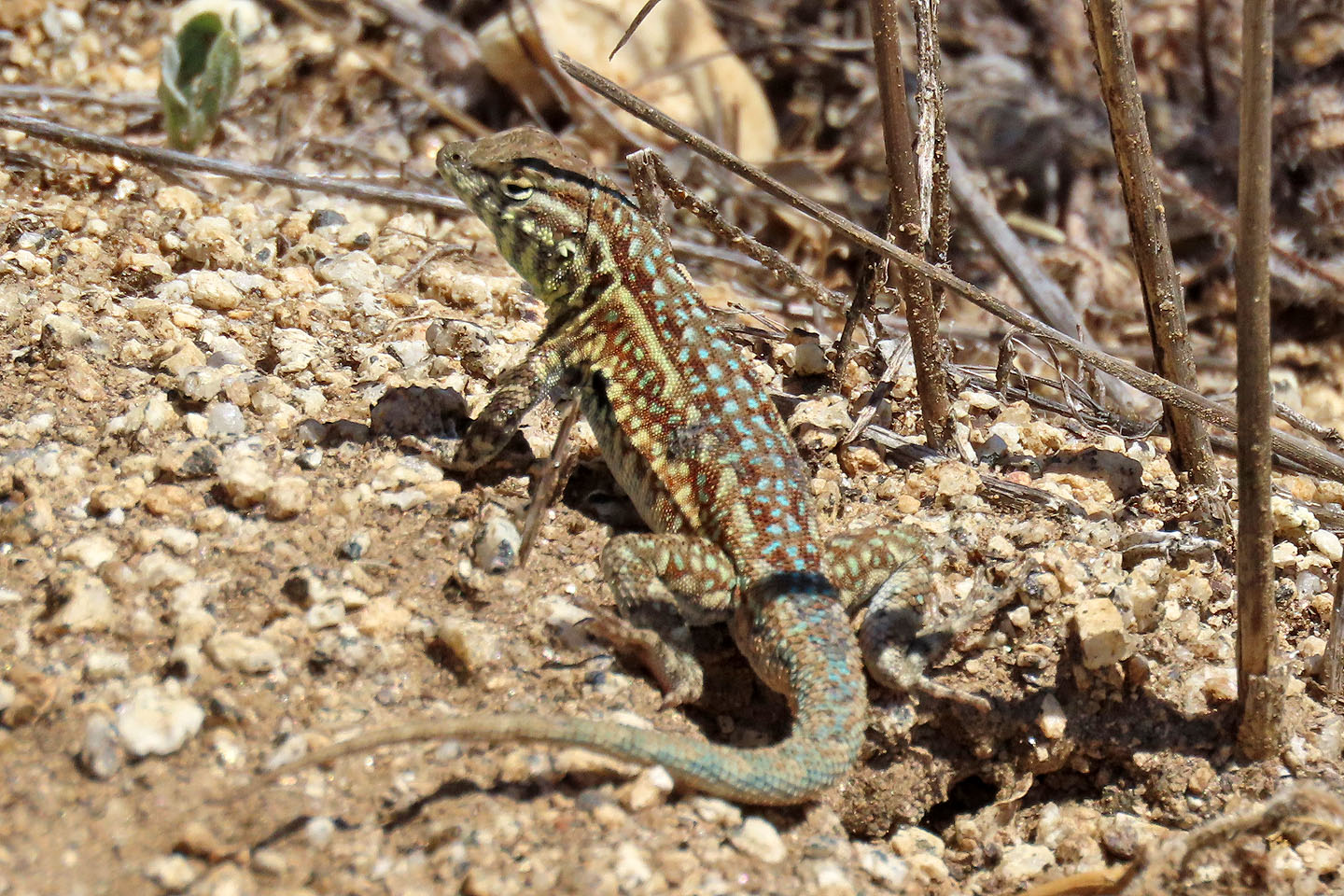 A small lizard keeps an eye on me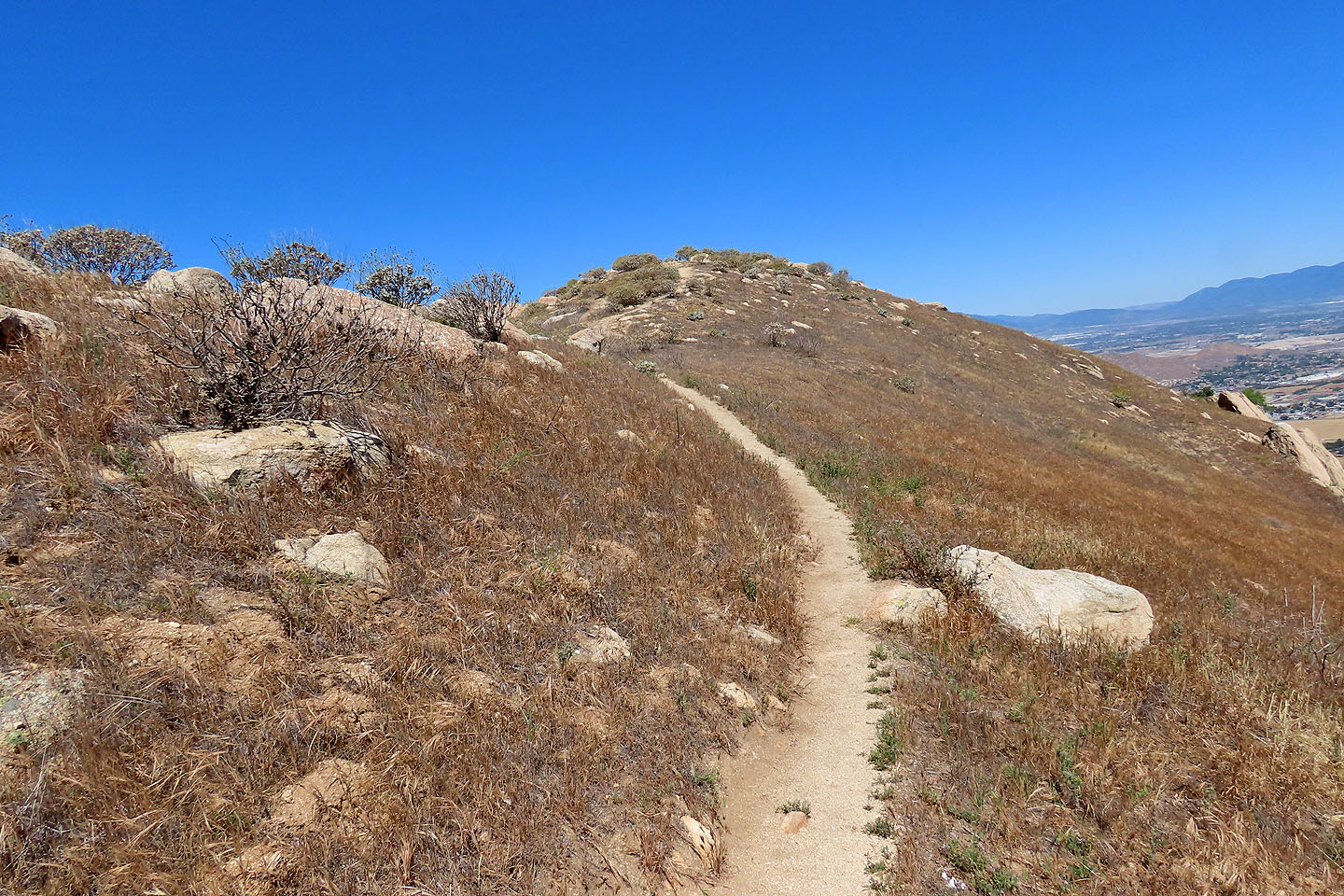 Finally the summit comes into view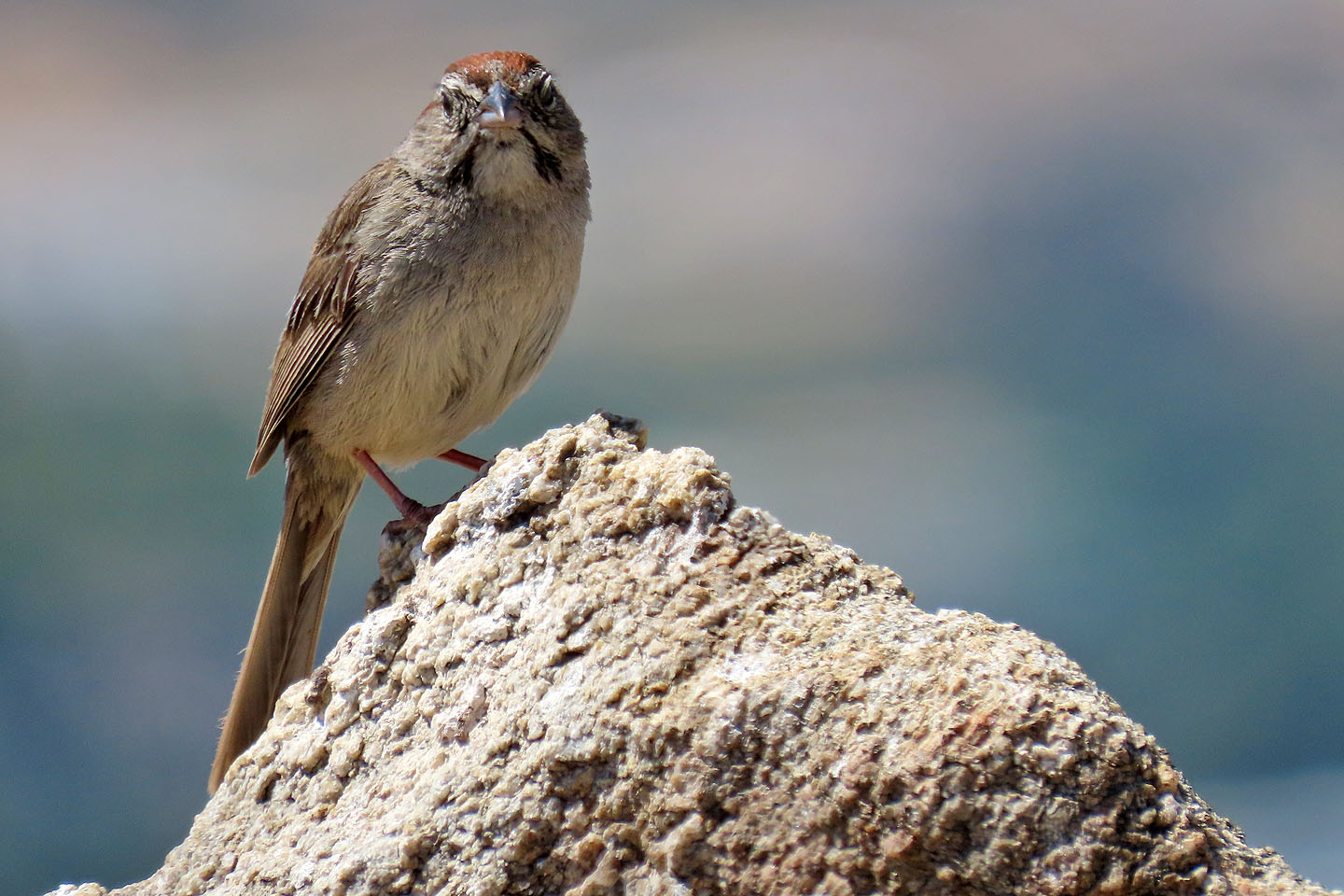 A sparrow stares at me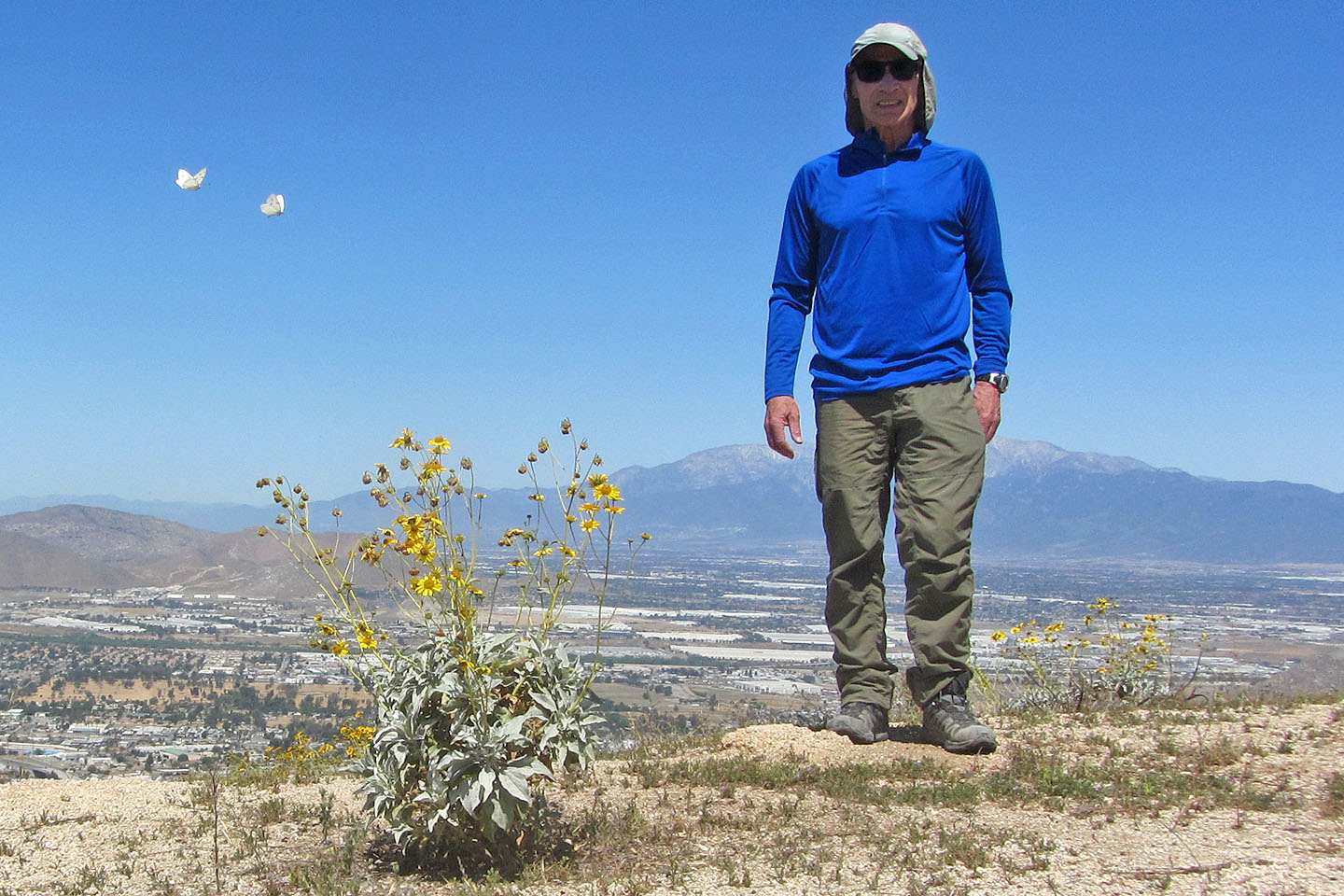 Butterflies joined me on the top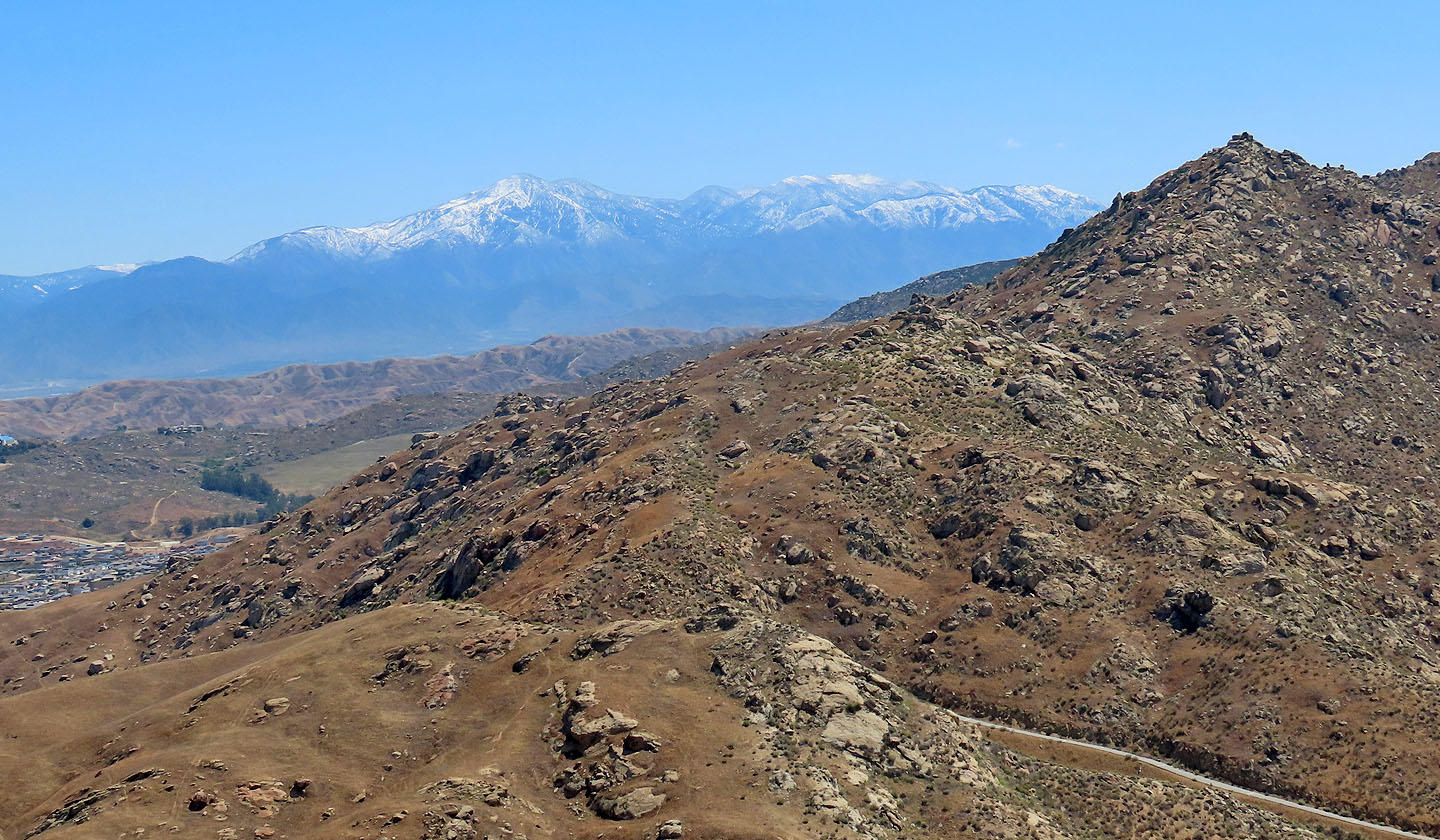 San Gorgonio Mountain appears in the distance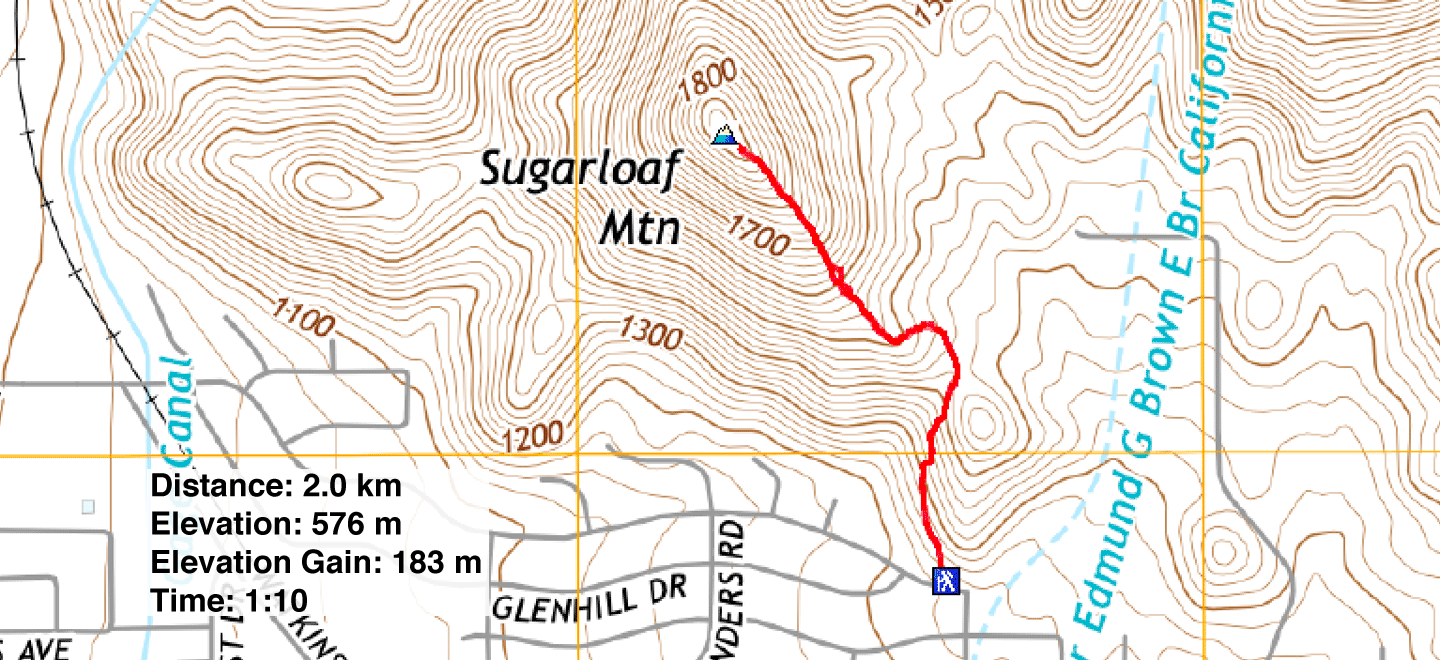 Riverside East Topo (1.2 mi, 1890 ft, 600 ft)