bobspirko.ca | Home | Canada Trips | US Trips | Hiking | Snowshoeing | Map | About


Panorama from Murray Hill
Cahuilla Peak and Murray Hill
Palm Springs, California
January 24, 2020
With a trailhead on the doorstep of Palm Springs, a mere five-minute drive from our hotel, Cahuilla Peak and Murray Hill are easily accessed. And easily hiked because of signposts and excellent trails. There are other approaches for Murray Hill, but we chose Carstin and Clara Burgess Trails. This way, we could knock off Cahuilla Peak, a subpeak, en route to Murray Hill.
After parking in a cul-de-sac, Dinah and I started up Carstin Trail. The trail quickly gains the ridge, providing a nice view of Palm Springs. In a short time, we were standing next to a huge pile of rocks, the summit cairn of Cahuilla Peak.
For Murray Hill, we had to backtrack a tiny bit and get back on Carstin Trail. The trail drops down but soon rises above Cahuilla. A small drop reaches a junction where Carstin Trail ends and Clara Burgess Trail begins. The trail mostly follows a ridgeline, curling around to reach the top of Murray. The summit rises to a point and looks more like a peak than a hill. But any pretense of being a peak disappeared when we saw picnic tables on top.
We encountered a few people along this trip, and the summit was no exception. A guy who mountain biked to the top told us he saw a rattlesnake here two weeks ago. But basking in the 25 C temperature, we probably appreciated Murray Hill more than anyone else that day. The previous week, our home in Calgary, Alberta, saw temperatures below -30 C!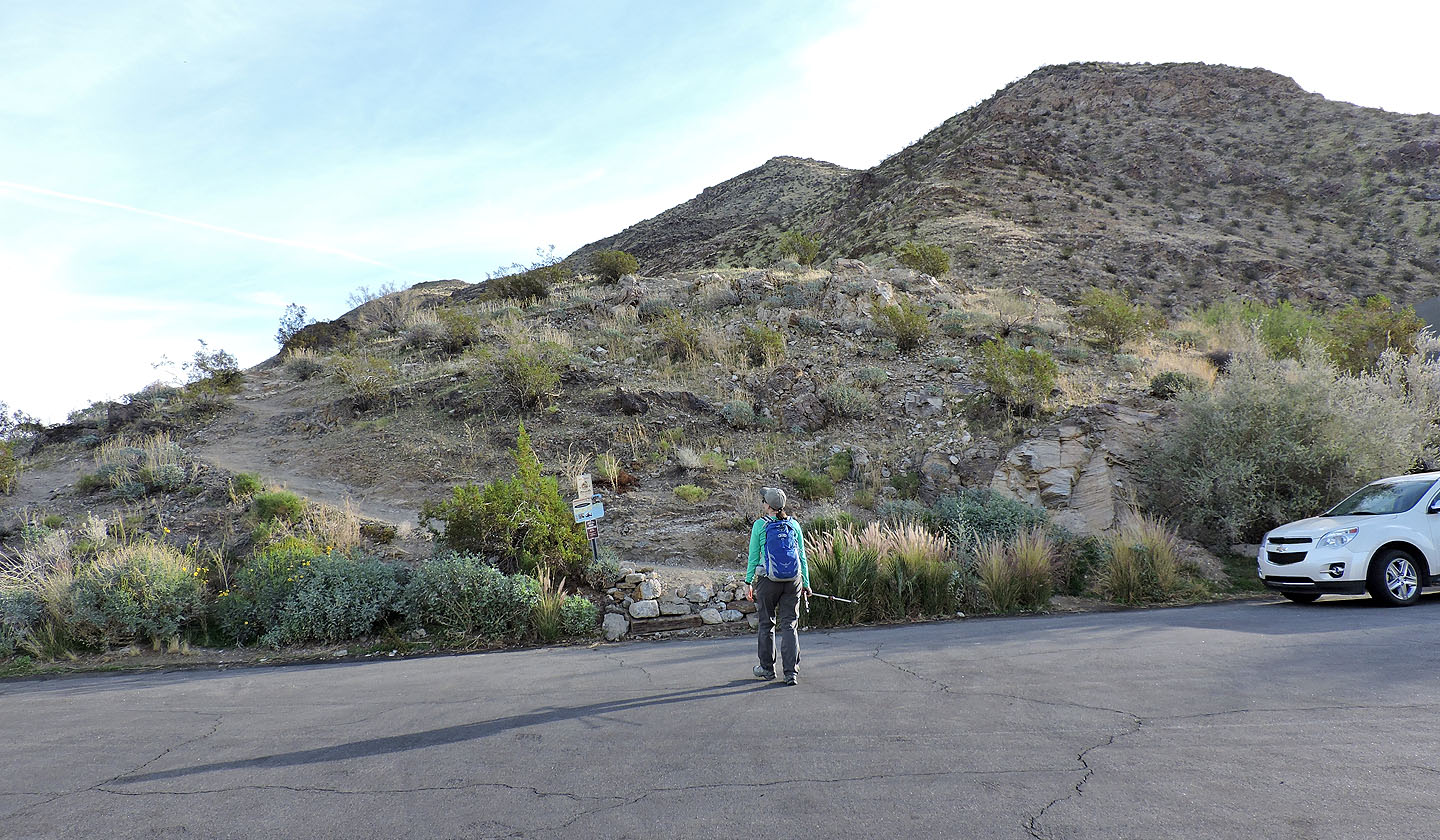 Starting up the trail for Cahuilla Peak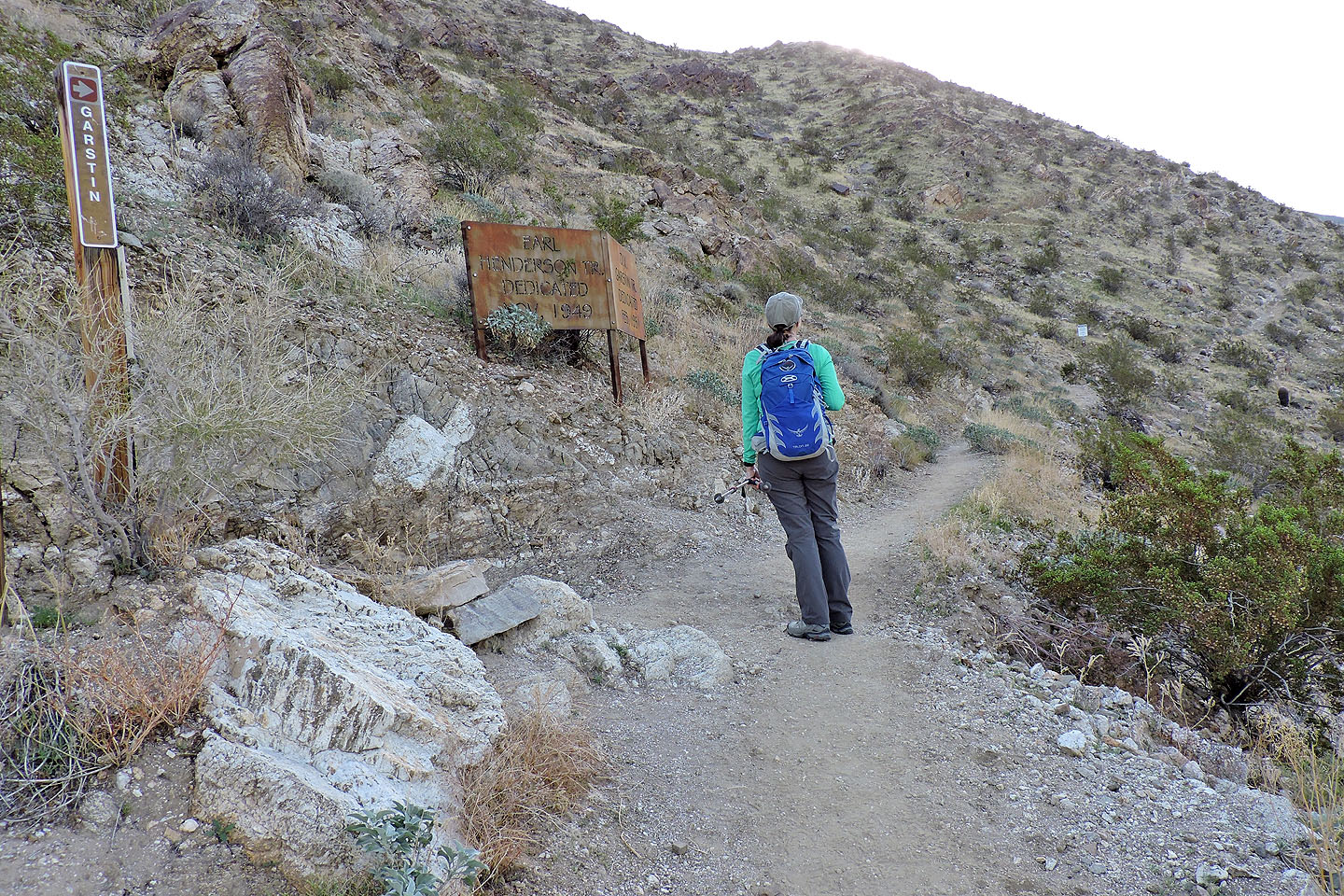 A few minutes after starting out we came to a fork: Left for Earl Henderson Trail and right for Carstin Trail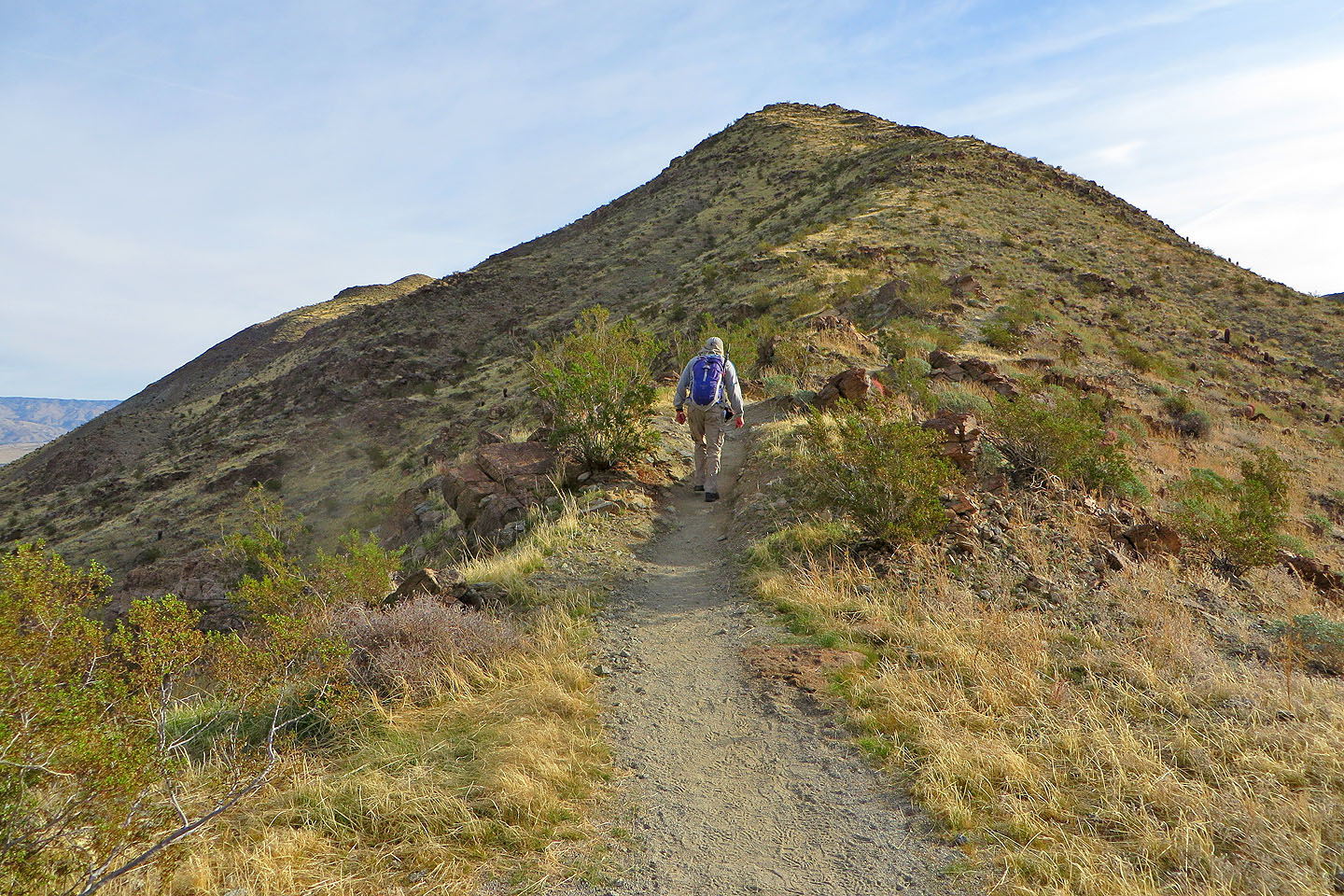 After climbing a few switchbacks, the trail reaches the ridge crest. A false summit is ahead.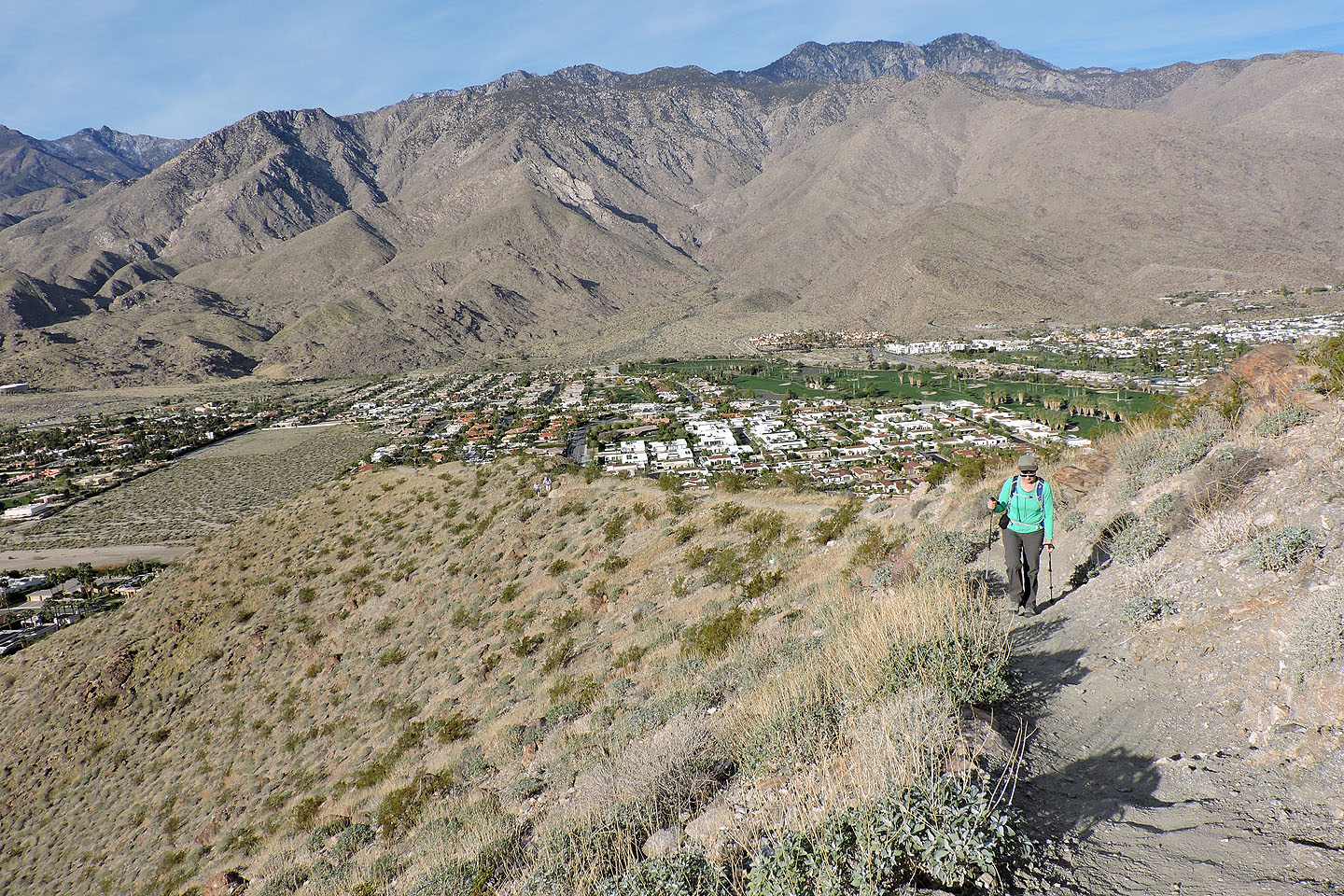 Behind us is Palm Springs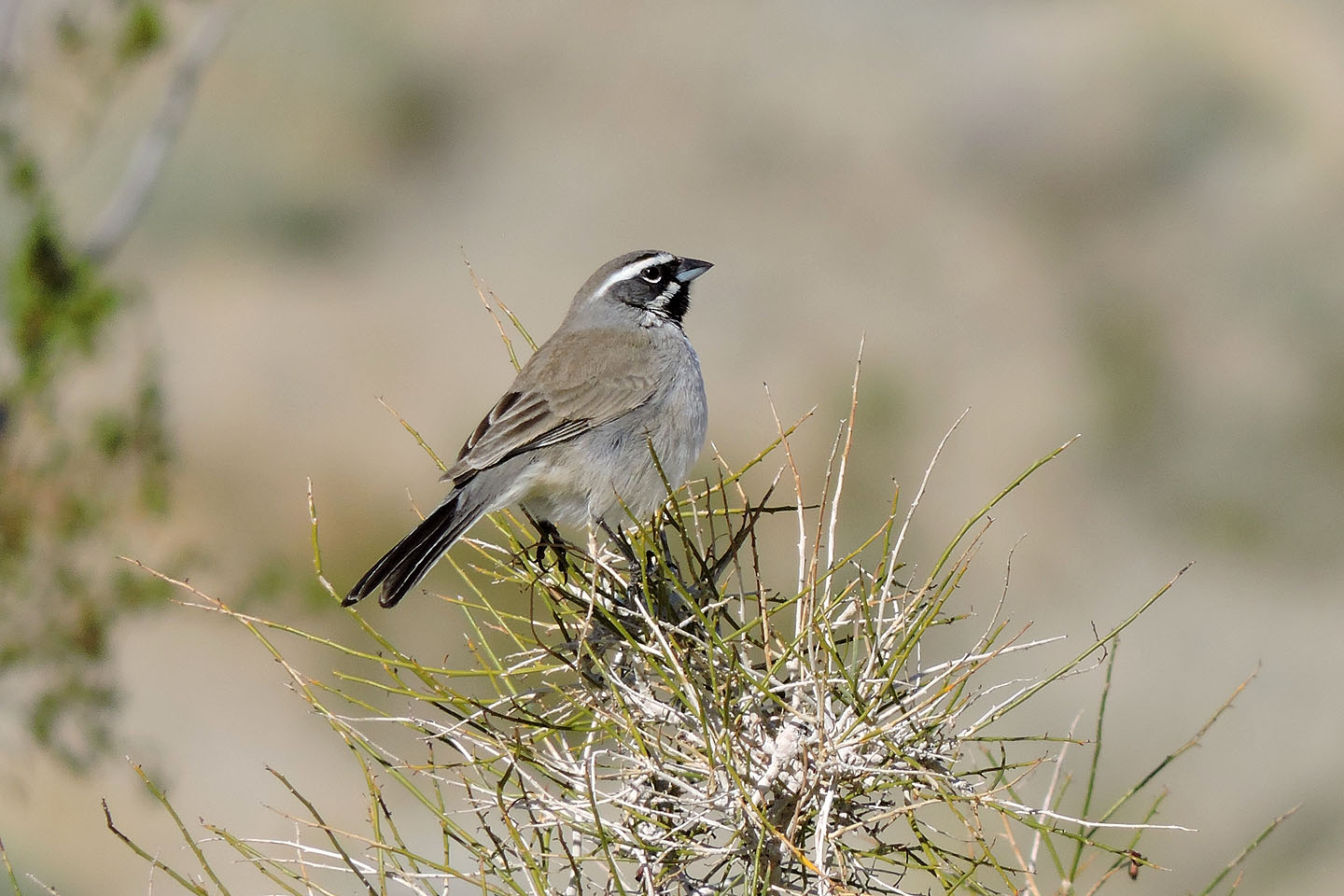 Black-throated sparrow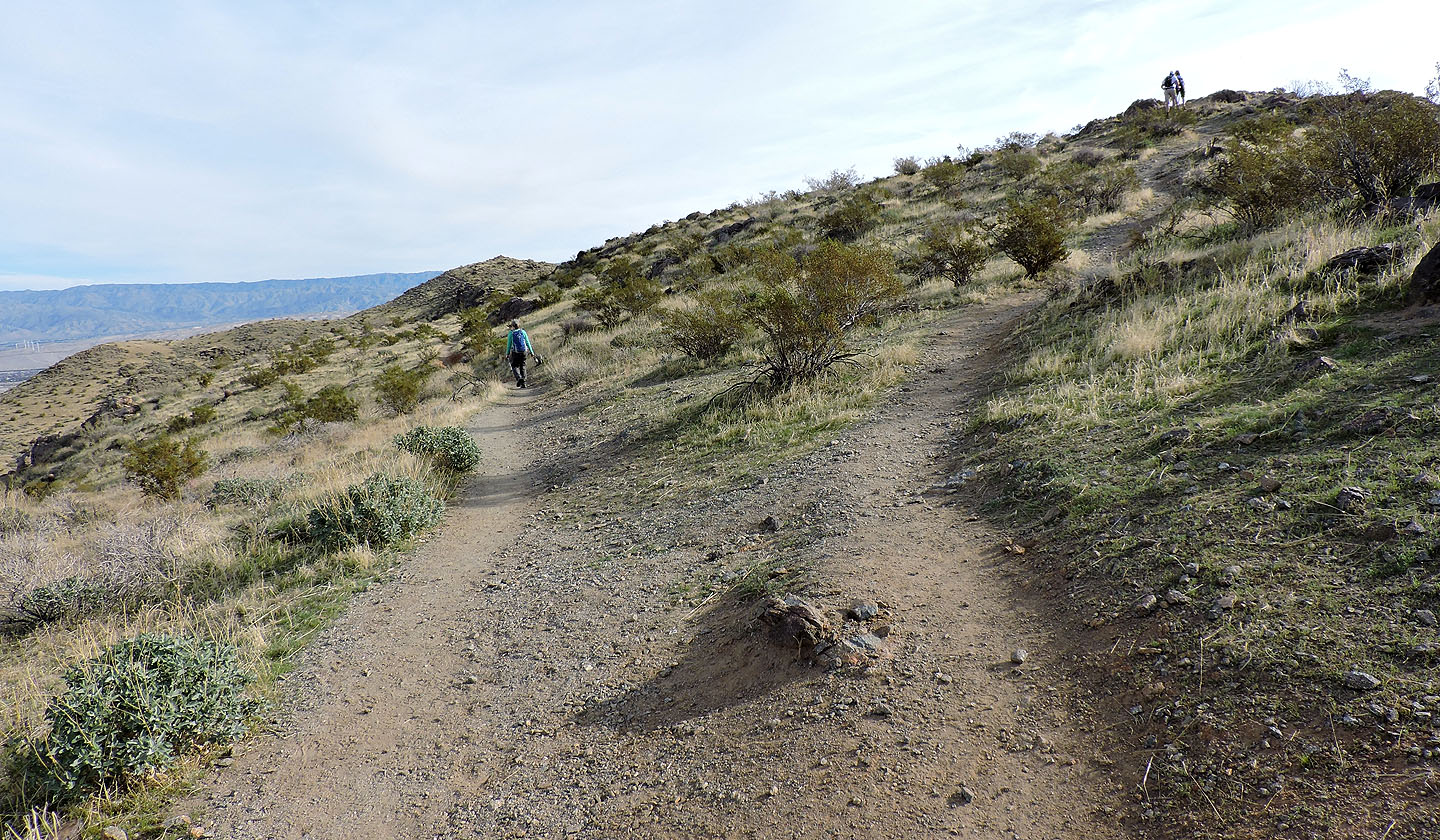 A side trail goes over the false summit, but we kept left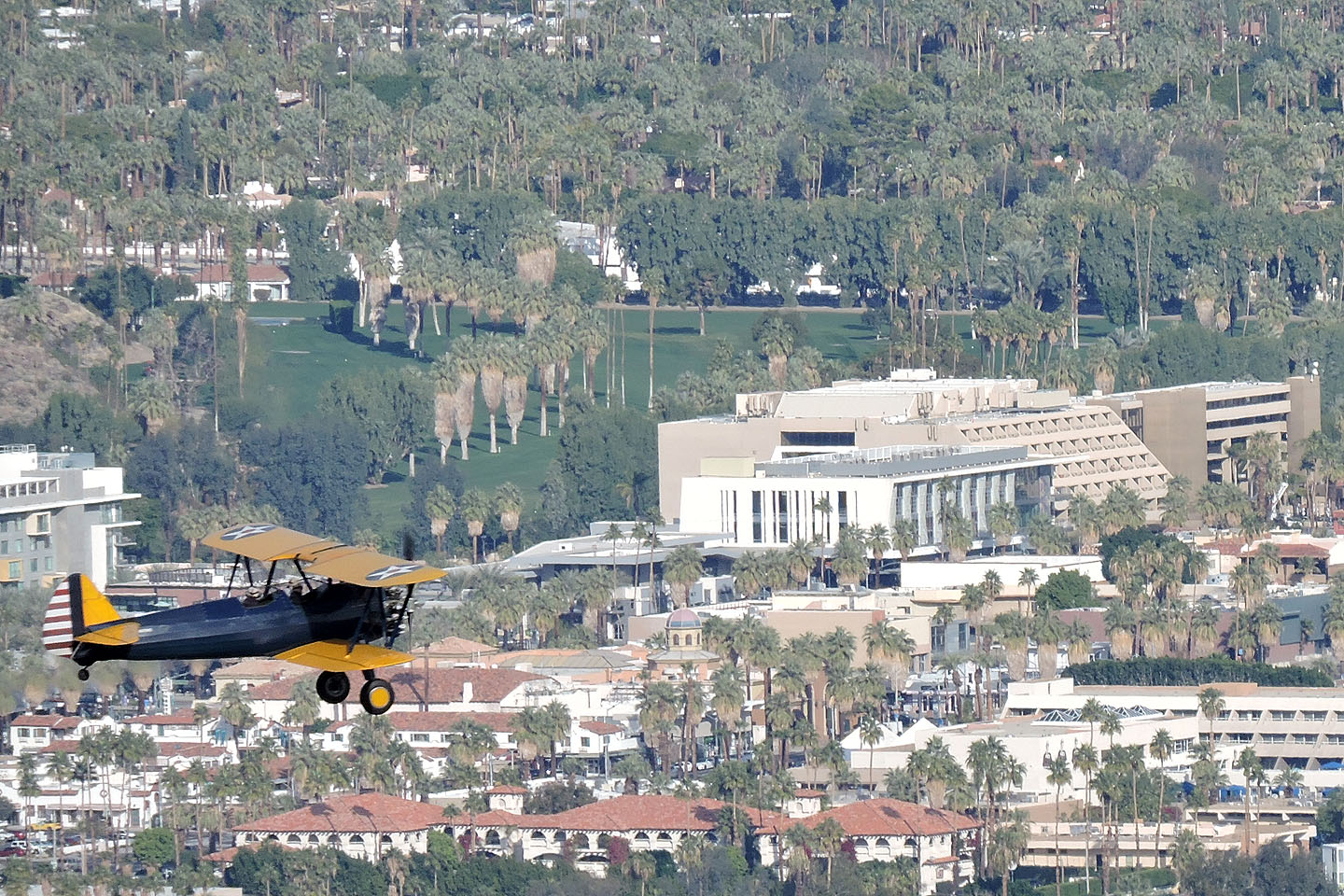 A biplane flew over the city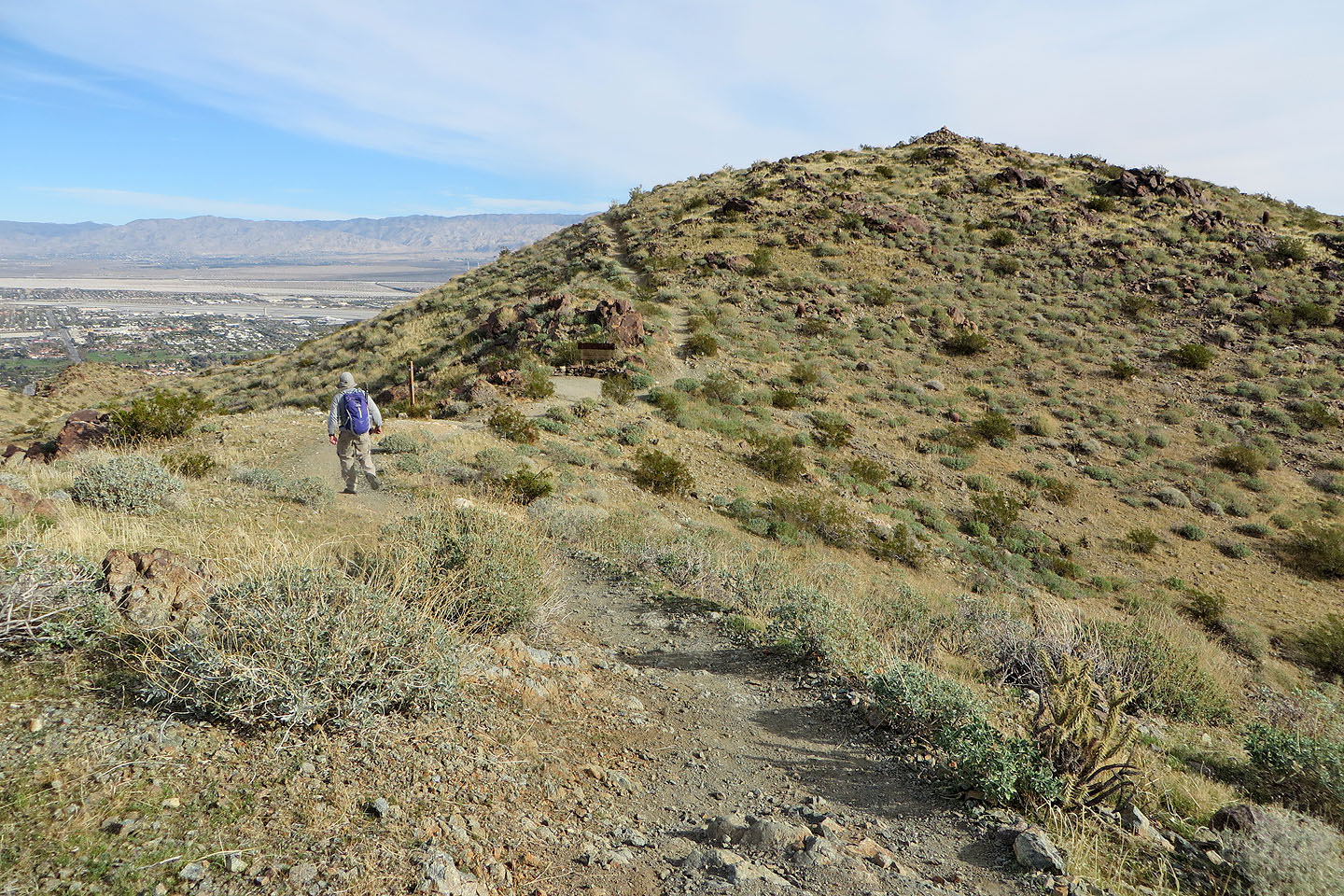 Cahuilla Peak ahead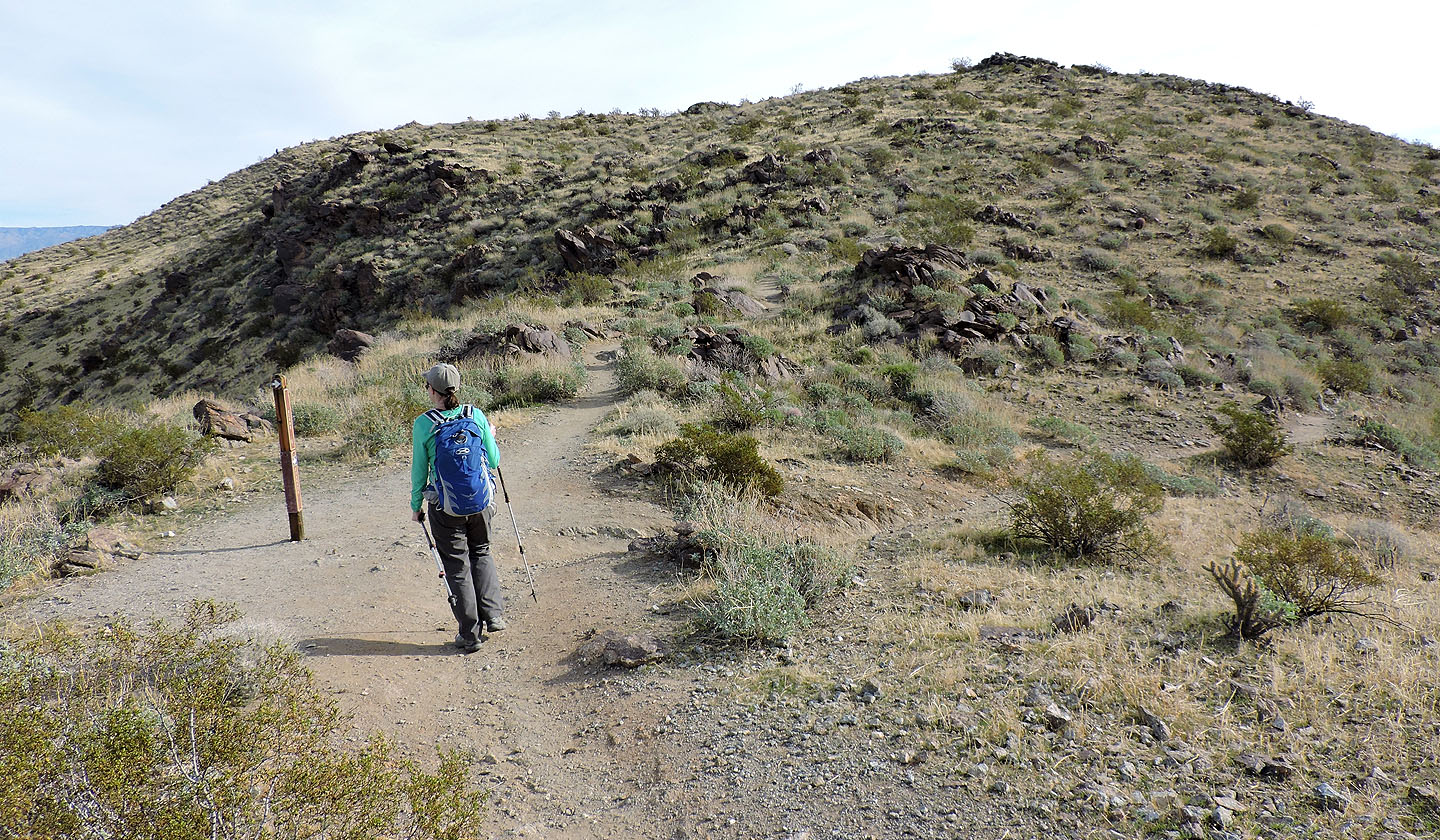 Carstin Trail turns right here, but there's a trail to the top of Cahuilla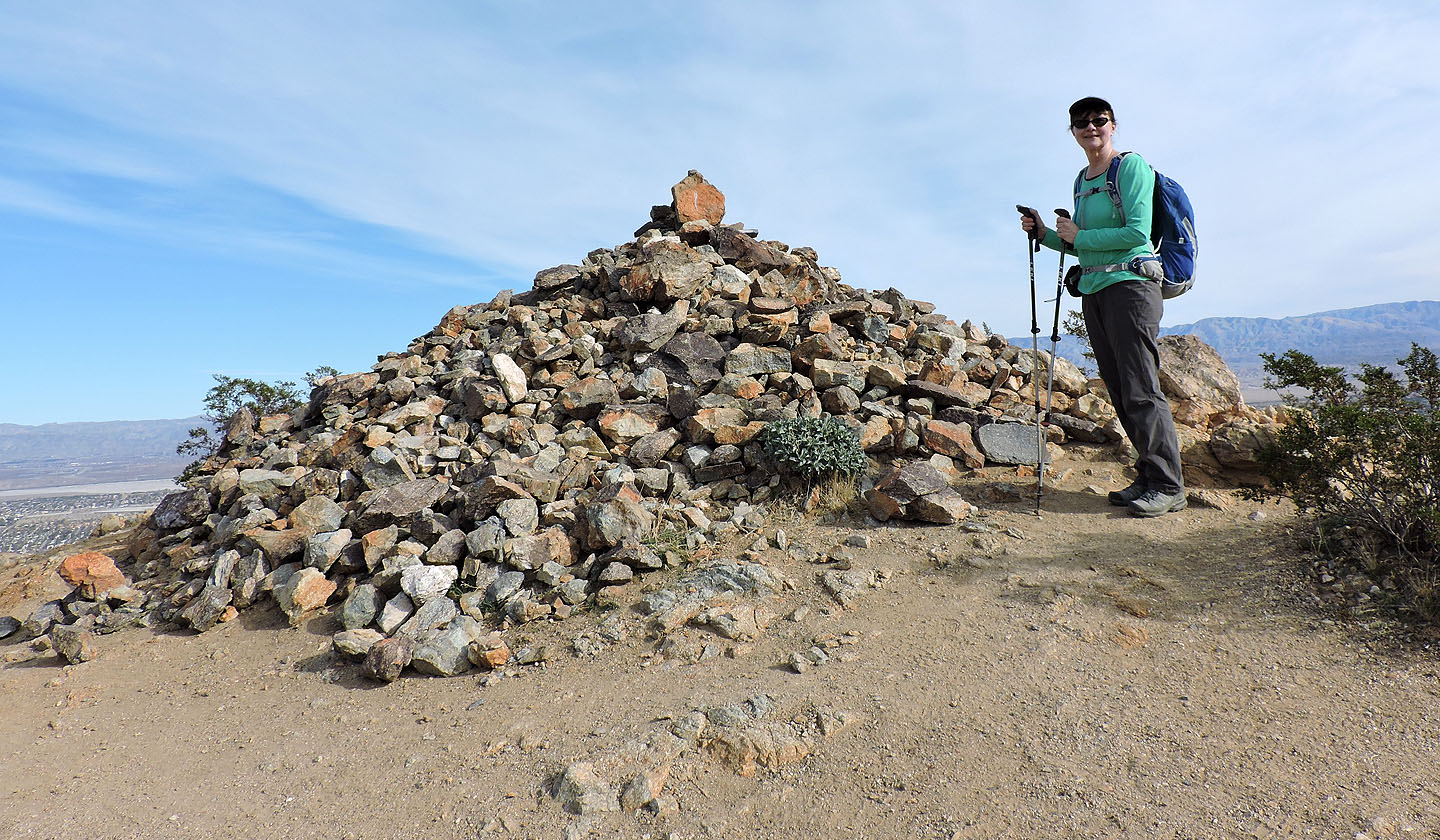 Cahuilla has one of the largest summit cairns we've seen


Panorama from Cahuilla Peak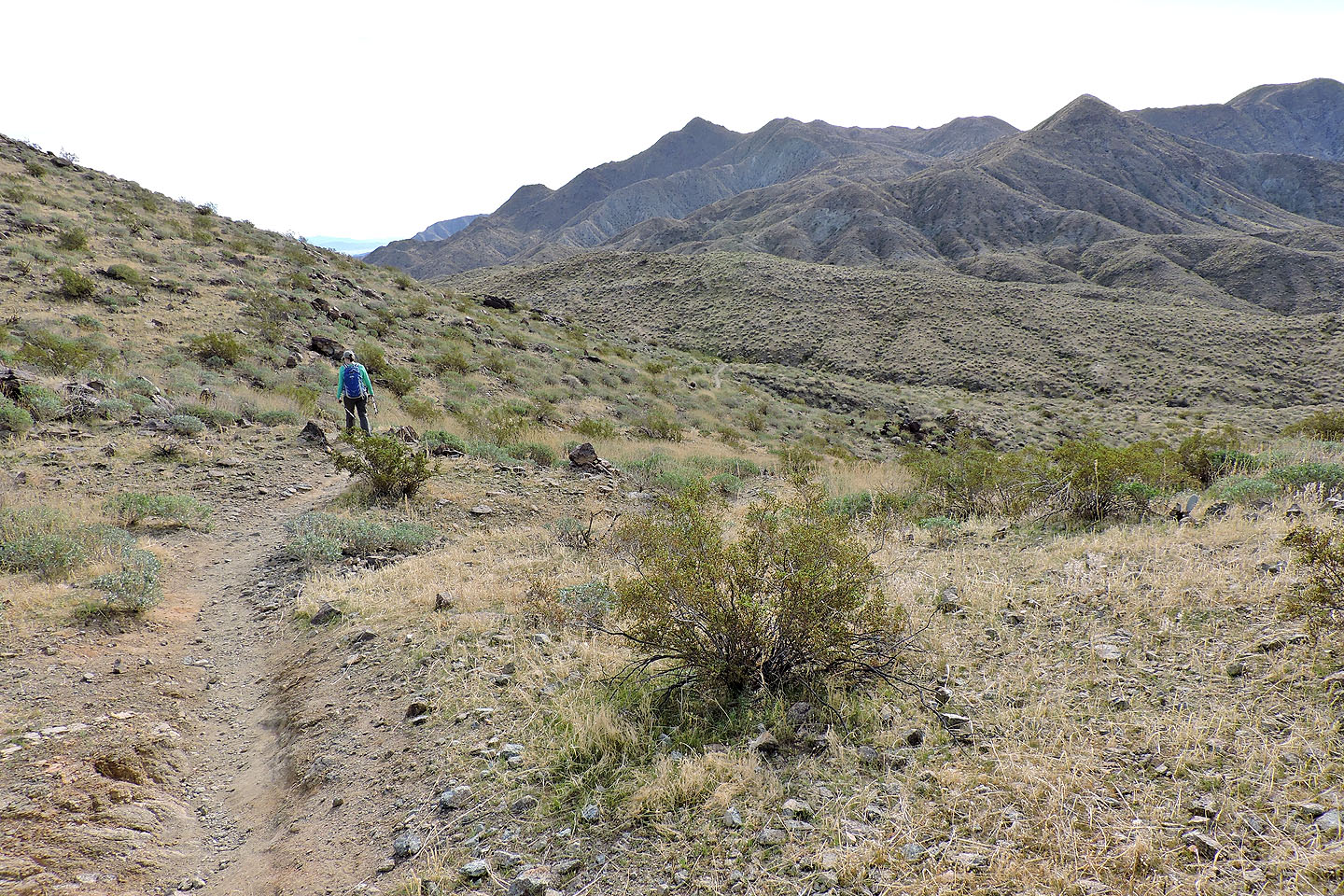 Back on Carstin Trail, heading to Murray Hill (centre)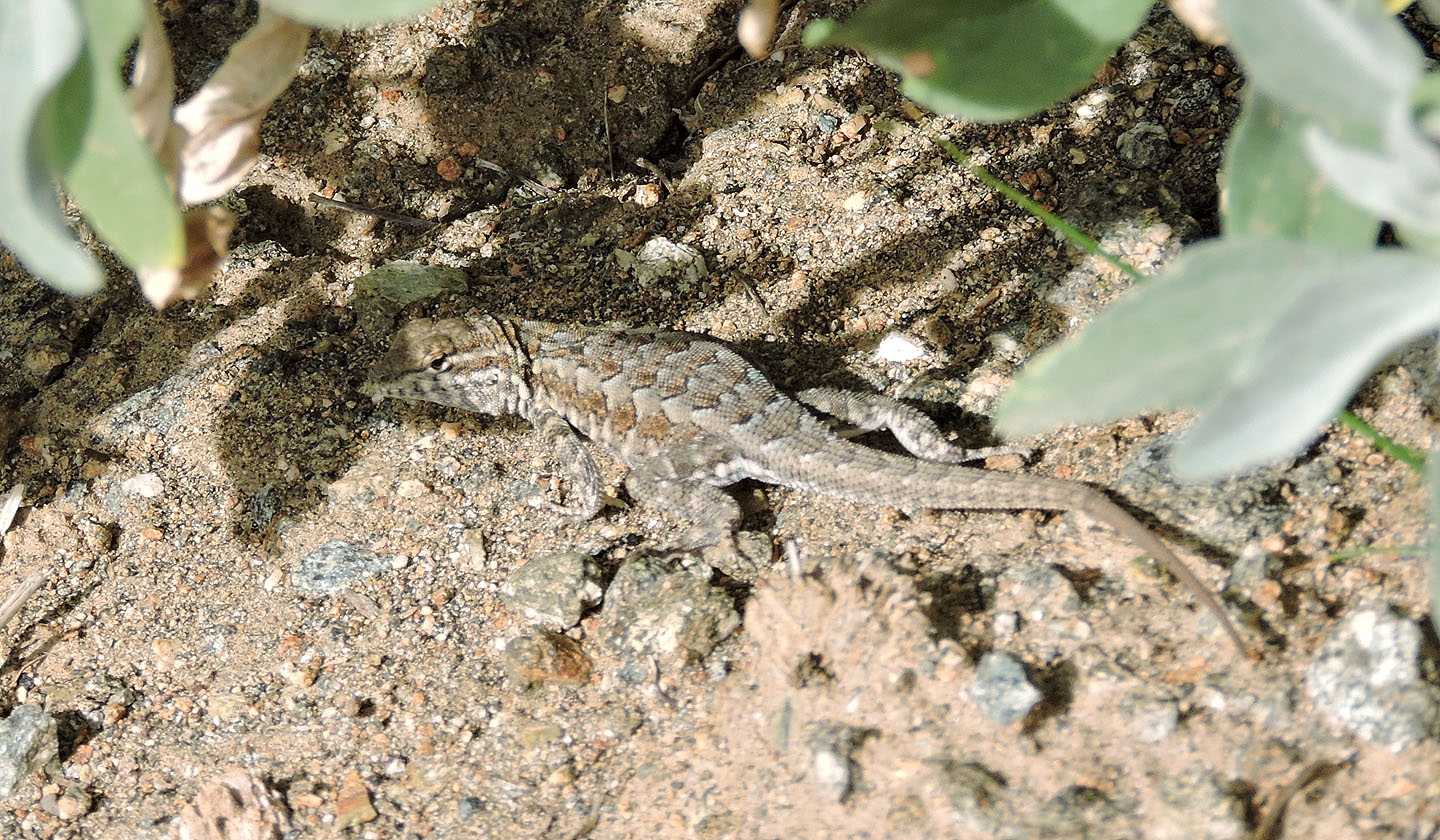 We saw several small lizards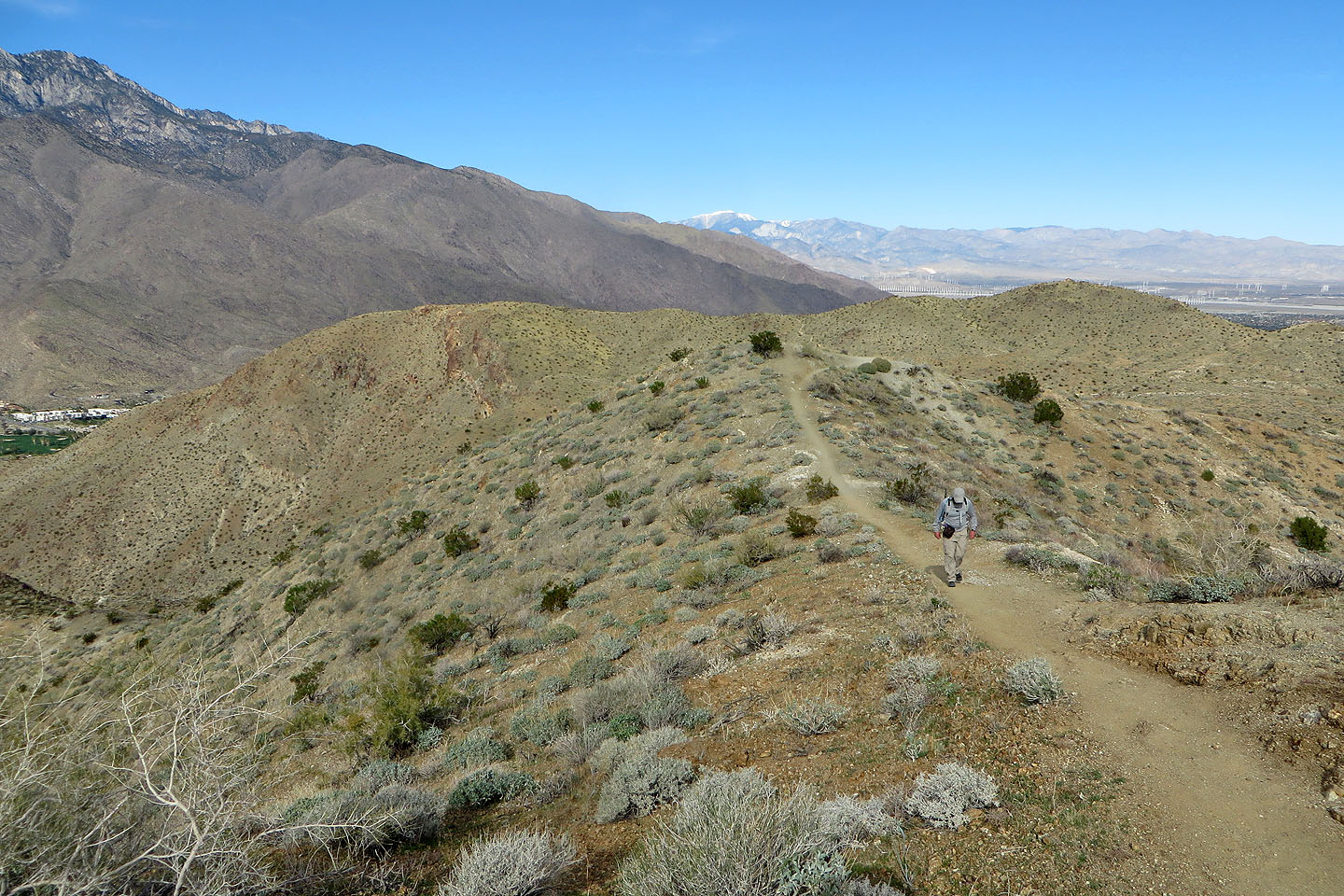 Cahuilla Peak is now well behind us, on the right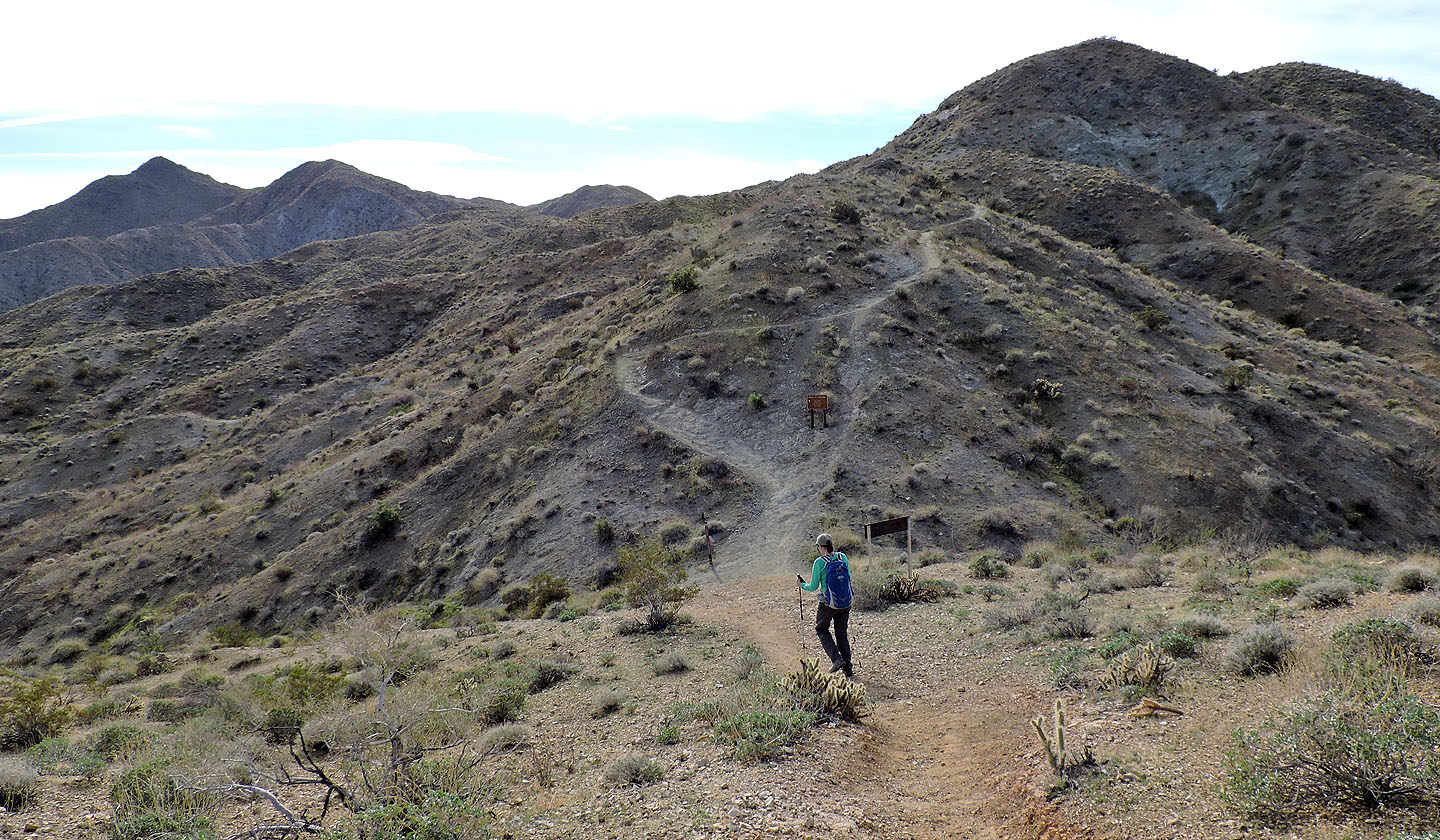 Coming to a four-way junction. We kept straight, on Clara Burgess Trail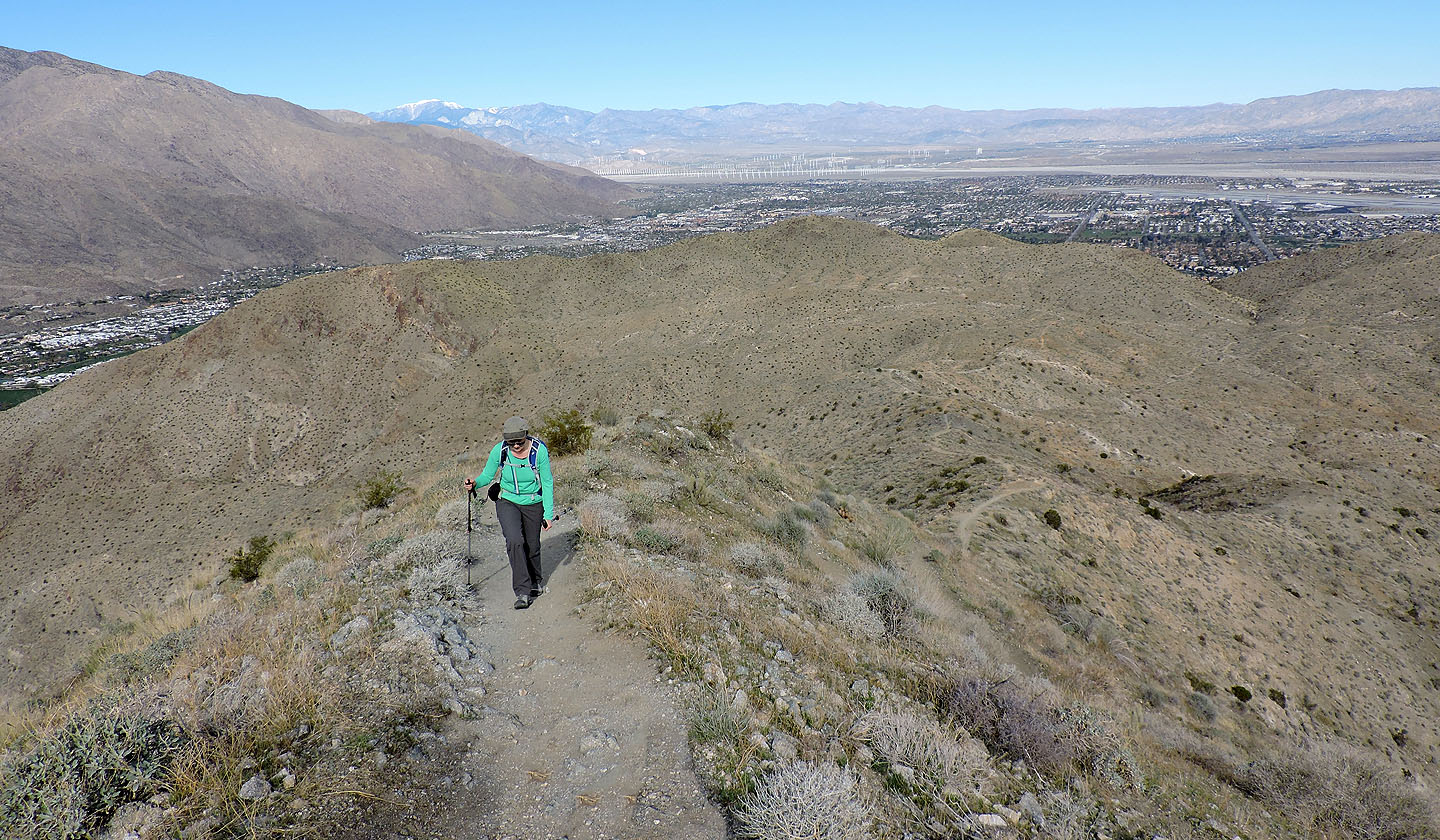 Snow-covered Mount San Gorgonio appears in the backgroround (mouse over)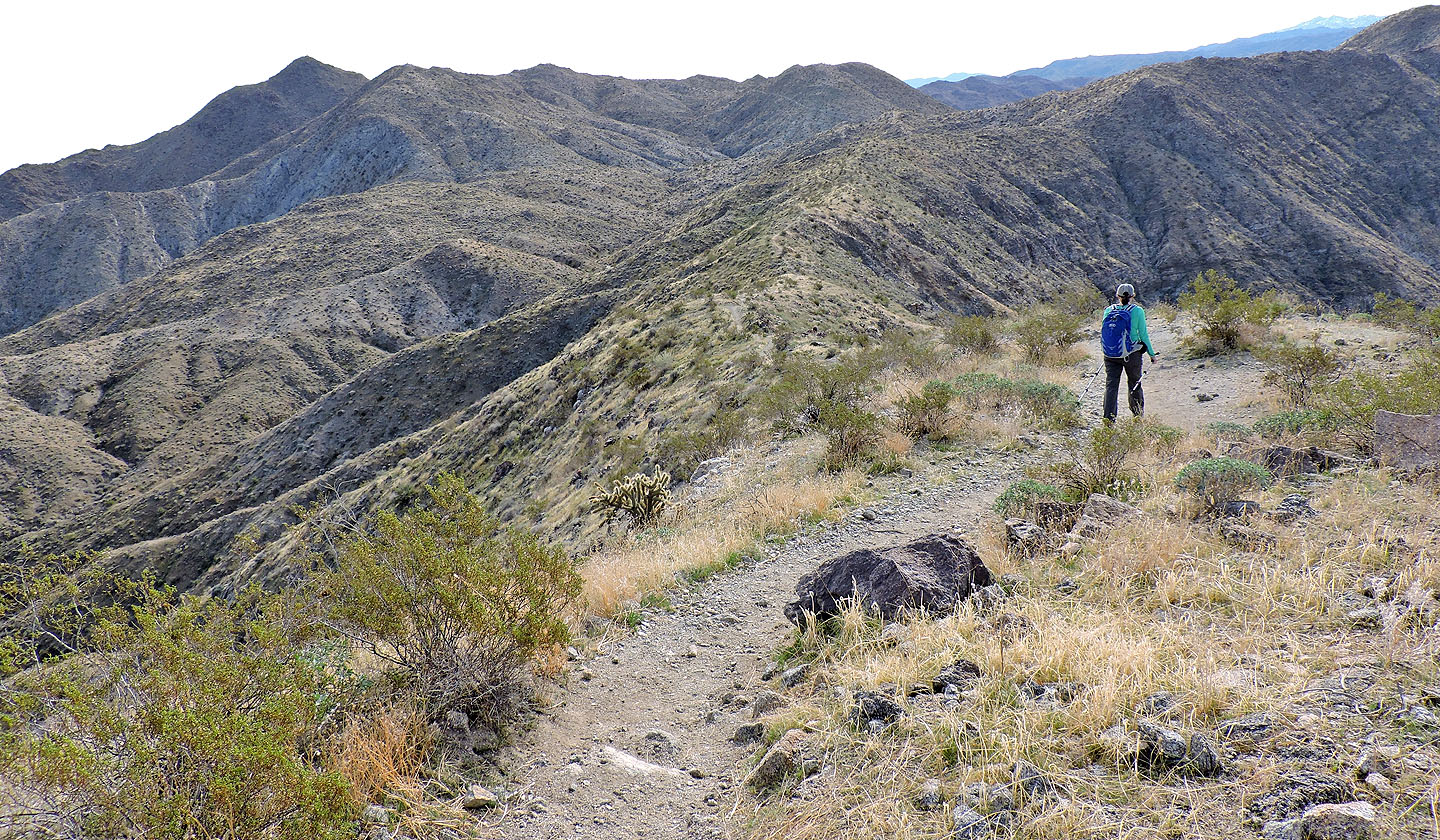 Murray Hill (far left) still appears far away

Barrel cactus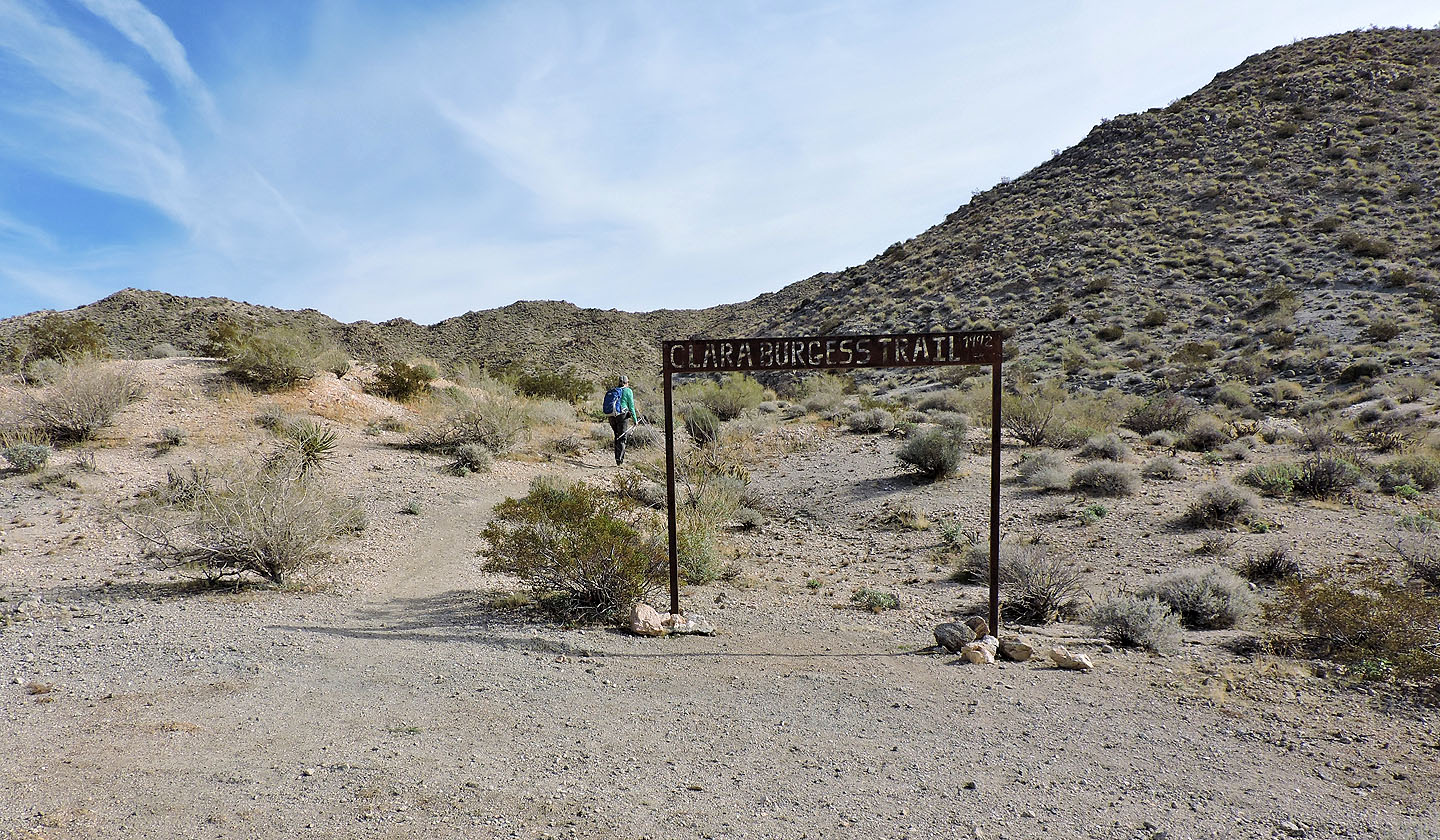 Another junction with Clara Burgess Trail ahead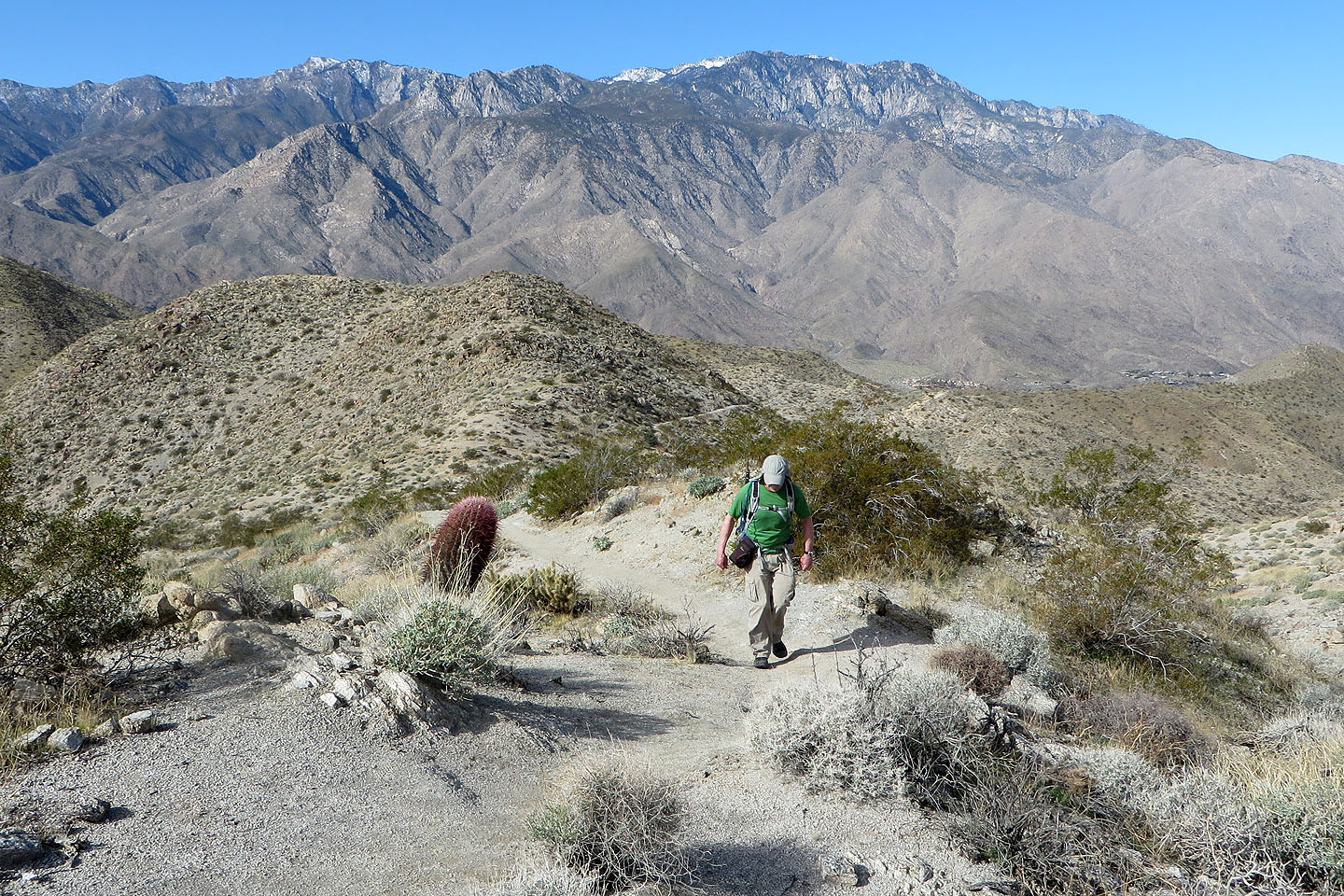 Mount San Jancinto in the background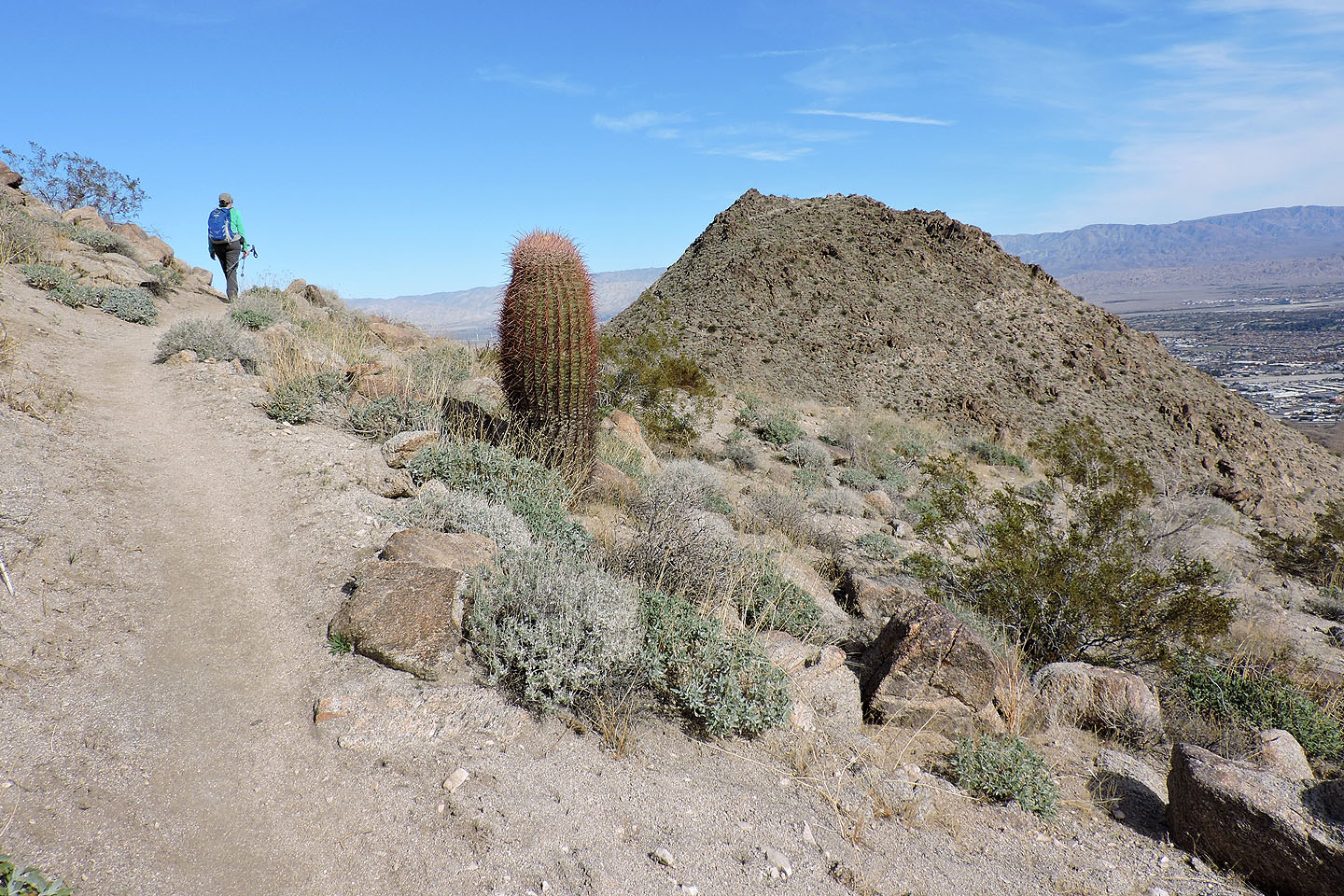 Murray Hill comes into close view

Switchbacks lead to the summit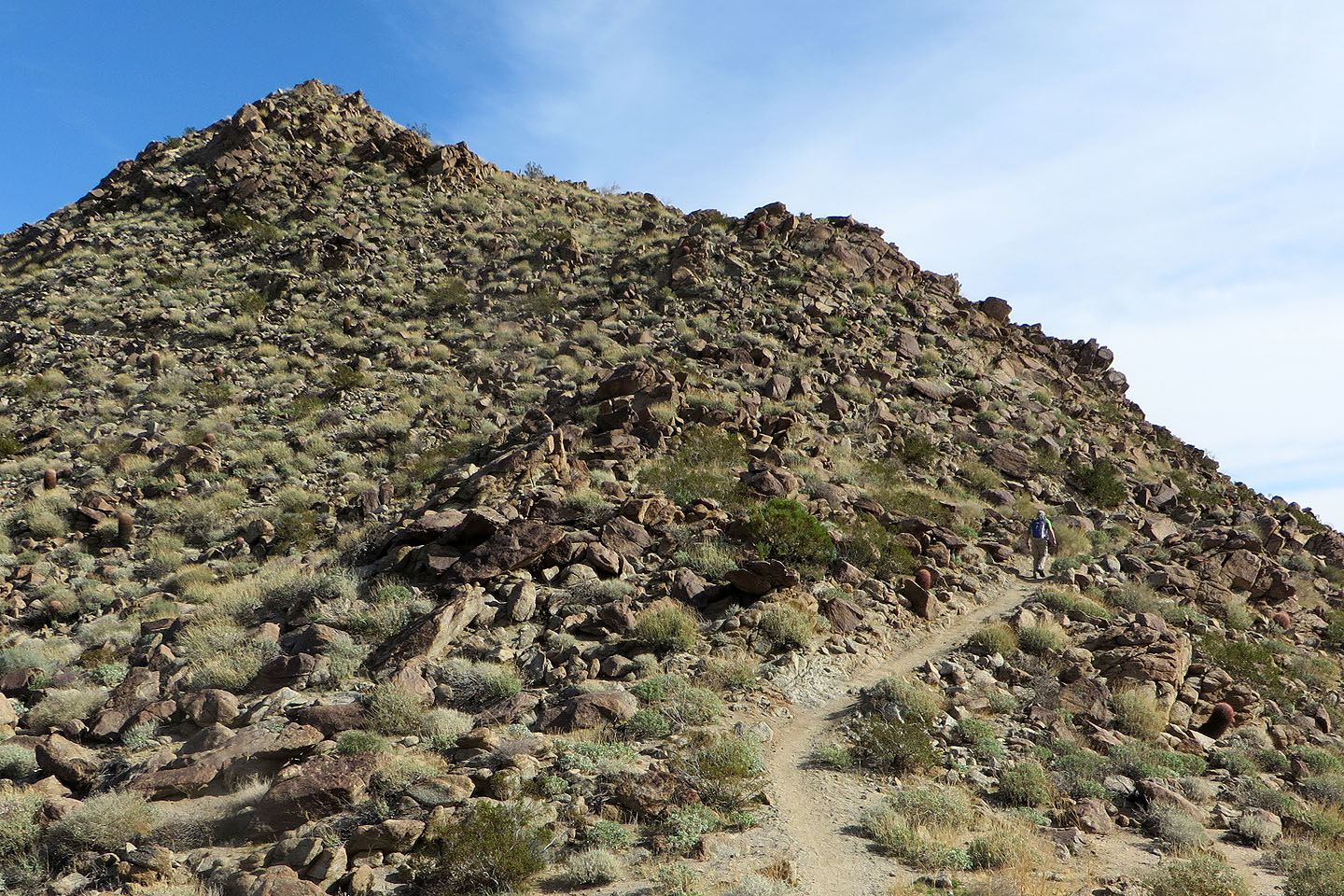 Going up the switchbacks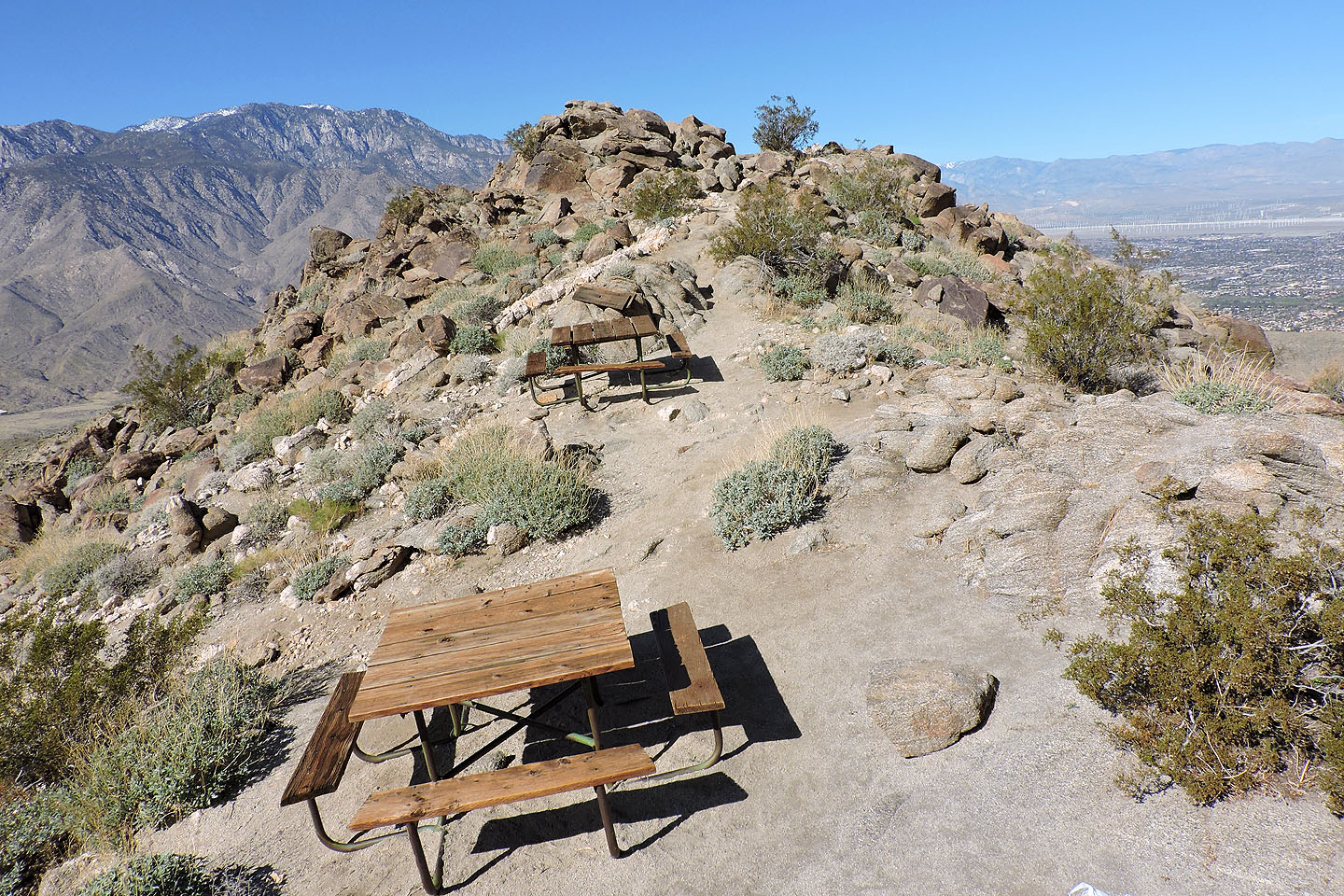 Picnic tables on the summit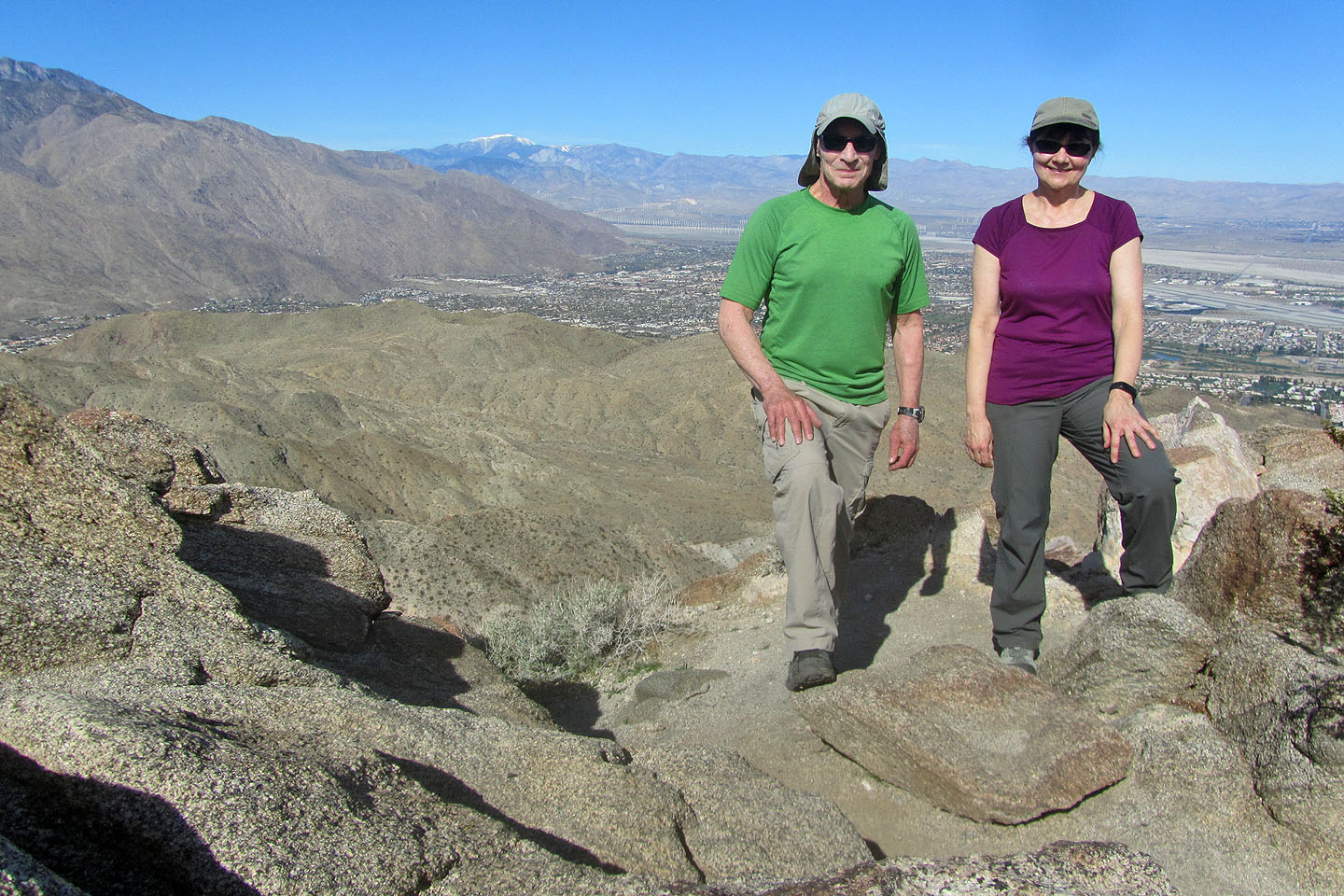 Standing on top of Murray Hill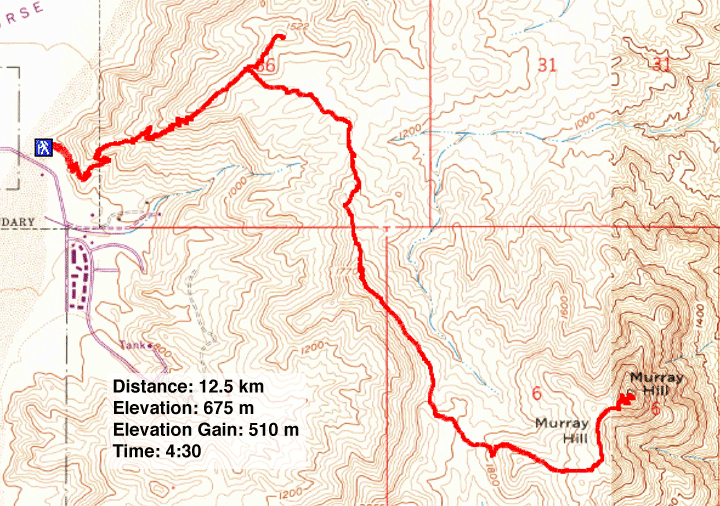 Palm Springs and Cathedral City Topos (7.8 mi, 2215 ft, 1673 ft)