bobspirko.ca | Home | Canada Trips | US Trips | Hiking | Snowshoeing | MAP | About

Asbestos Mountain
San Jacinto Mountains, California
January 23, 2020
Distance: 4.5 km (2.8 mi)
Cumulative Elevation Gain: 354 m (1161 ft)
We were looking for a reason to drive the scenic Pines to Palms Highway (SR 74) and found it in Asbestos Mountain. The small peak lacks a good trail, but a route is well-marked with cairns, or "stone ducks" as the locals call them. The climb, when followed carefully, never exceeds class 2.
Pines to Palms Highway runs from Palm Desert almost to the Pacific Coast. But Dinah and I drove only a fraction of that, not even far enough to see pines. But what we did see was the twistiest highway we've driven on, a two-lane road with hairpin turns cutting into a steep mountain slope.
Eventually, we turned off the highway and after taking a couple of dirt roads, we parked at the end of Jeraboa Road. A dirt road continues to Asbestos Mountain, but it's better left to 4WD vehicles. We walked up the road.

Whether you walk or drive, take the right fork after 500 m. After another 500 m, the road ends at the base of the mountain. A faint trail runs northeast. Follow the trail and look for cairns as you near the mouth of the ascent canyon.

The route is well-thought-out and almost certainly the easiest way up the mountain. Once you're on the track, follow the cairns diligently. After going up the canyon, the route climbs left of a pinnacle. After passing the pinnacle, the pile of rocks comprising the summit comes into view. I scrambled up the front while Dinah followed cairns that led her up the backside without resorting to scrambling. We spent several minutes on the summit, enjoying the mountain views before following the cairns back down.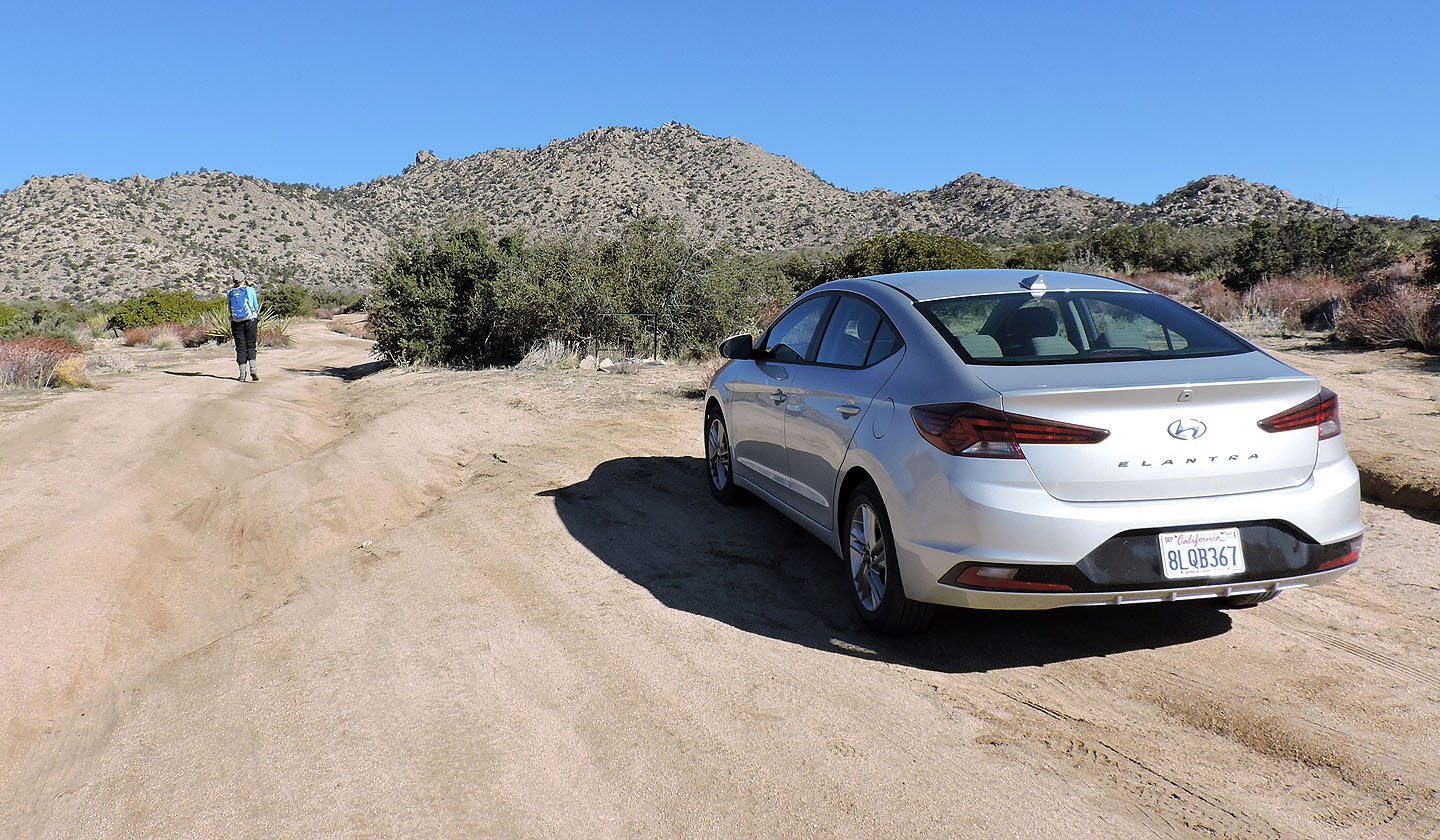 Starting up the road with Asbestos Mountain ahead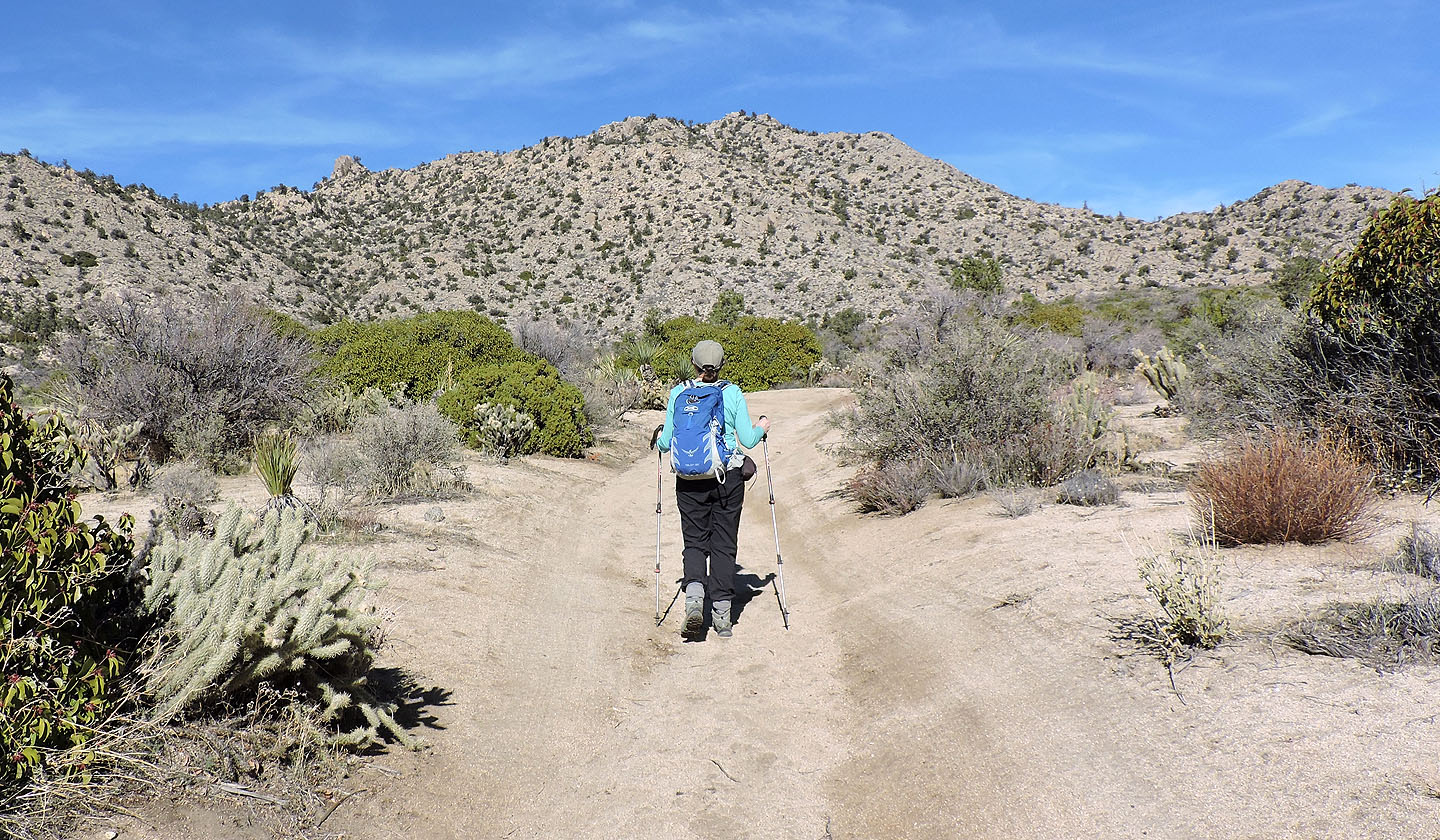 The route goes left of the pinnacle on the skyline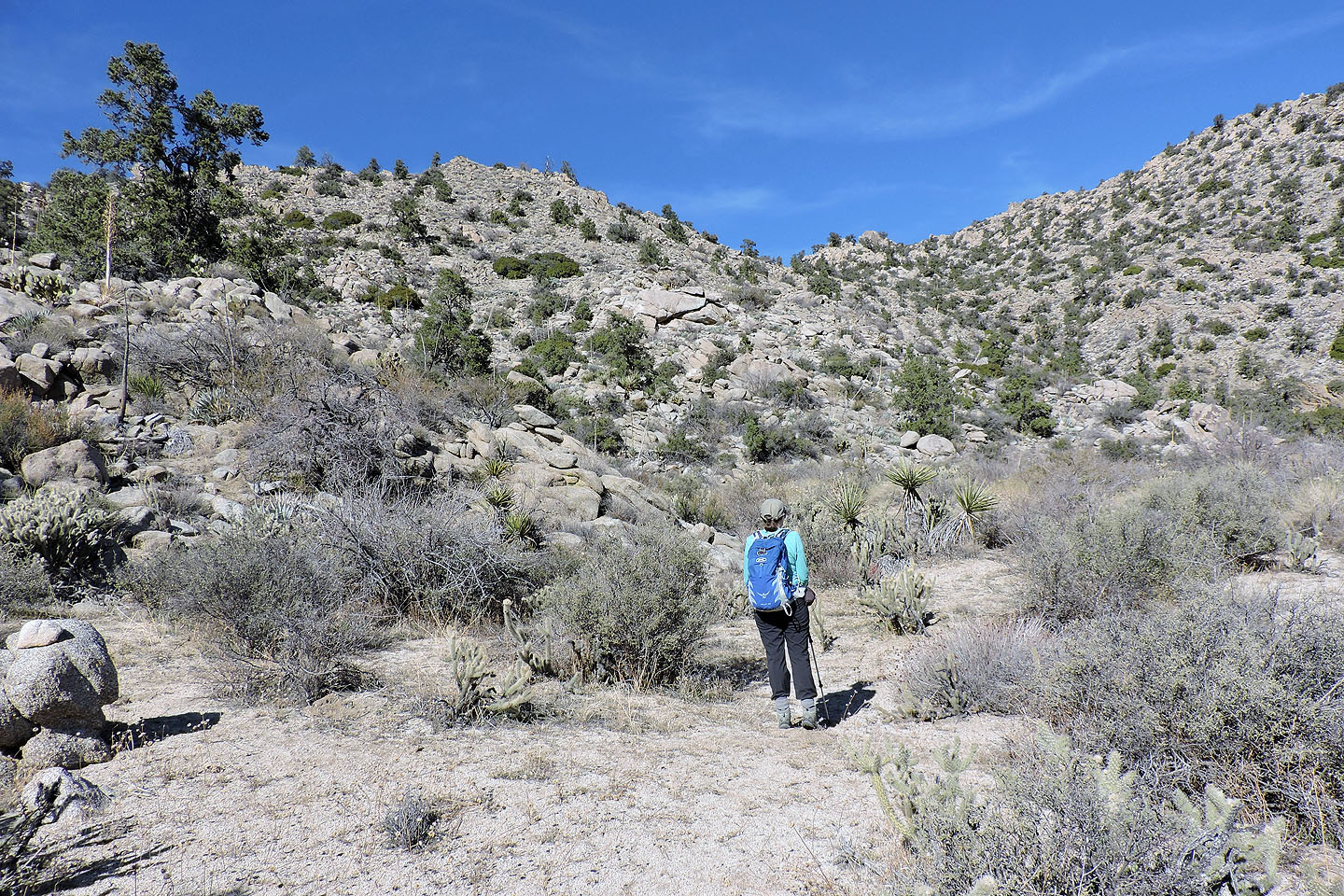 At the end of the road a faint trails lead to the canyon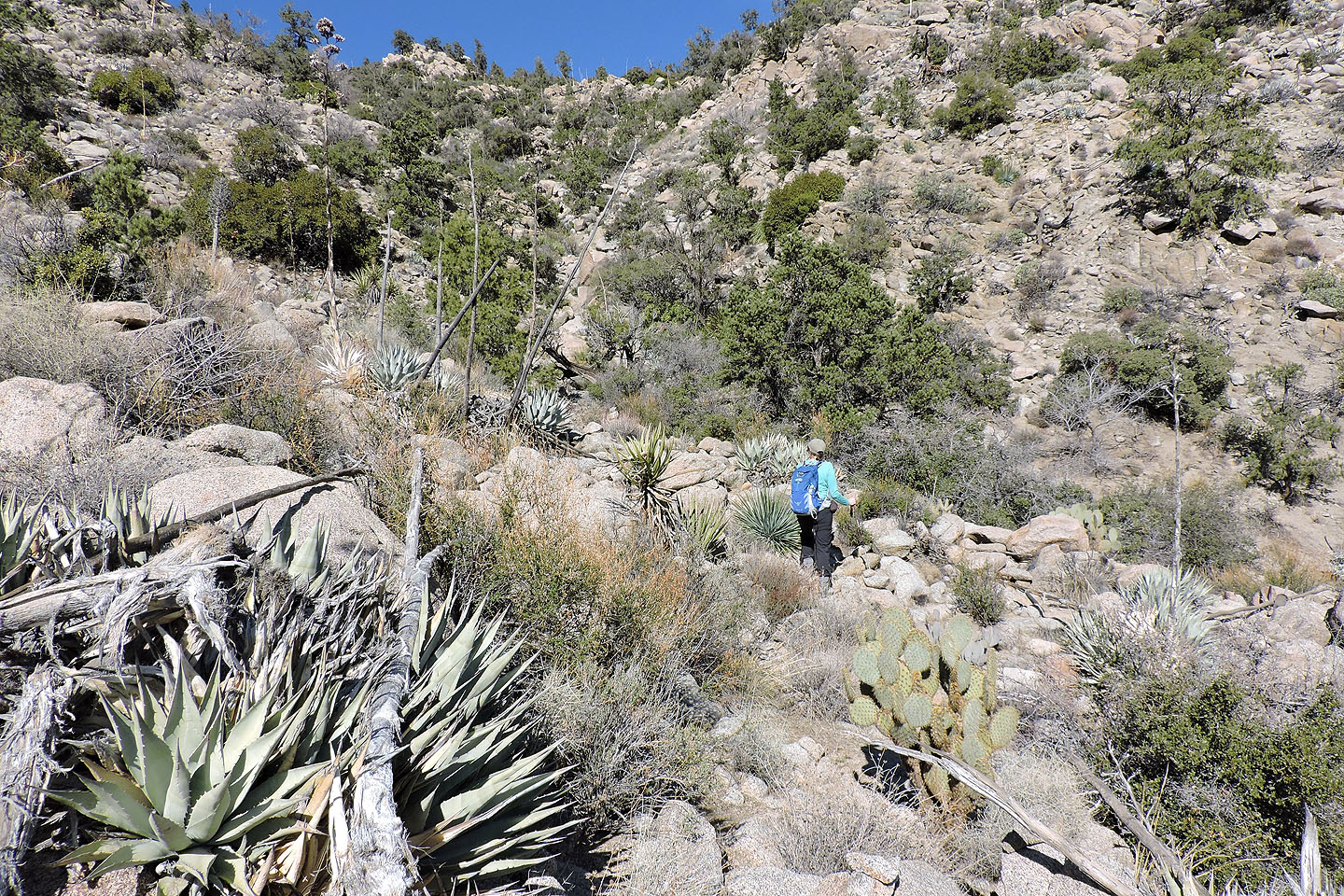 After the trail disappears, look for cairns leading to the canyon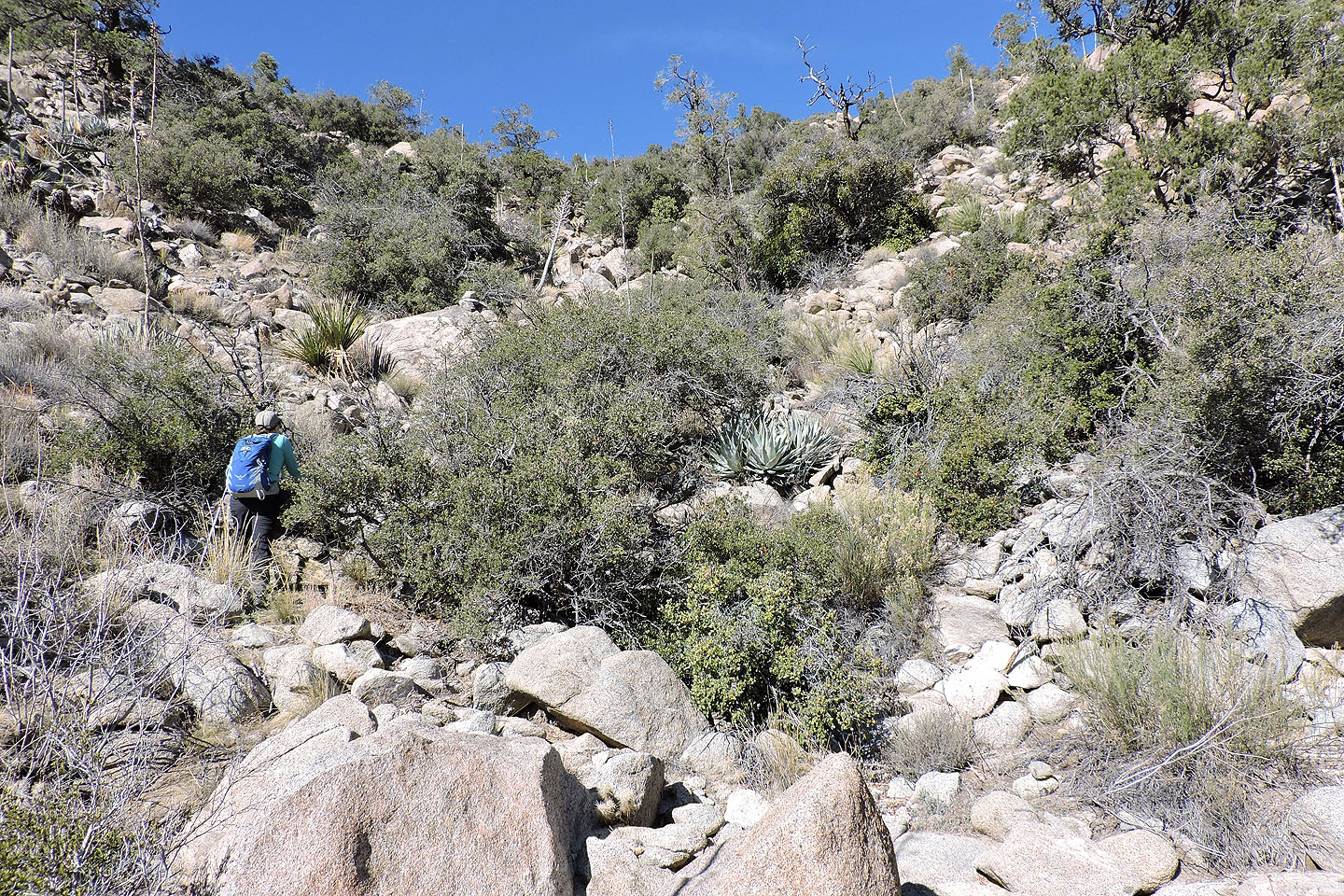 Starting up the canyon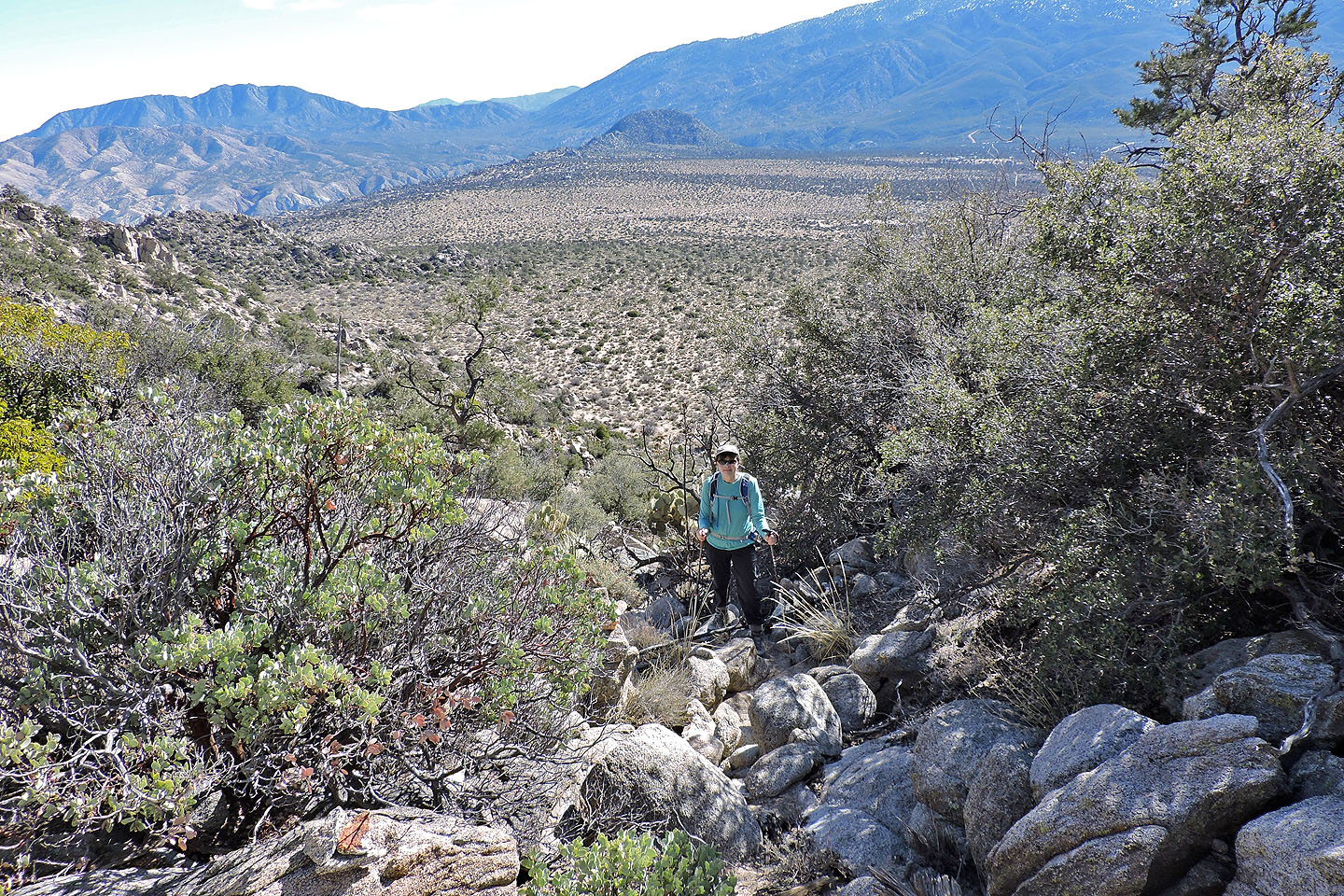 Looking back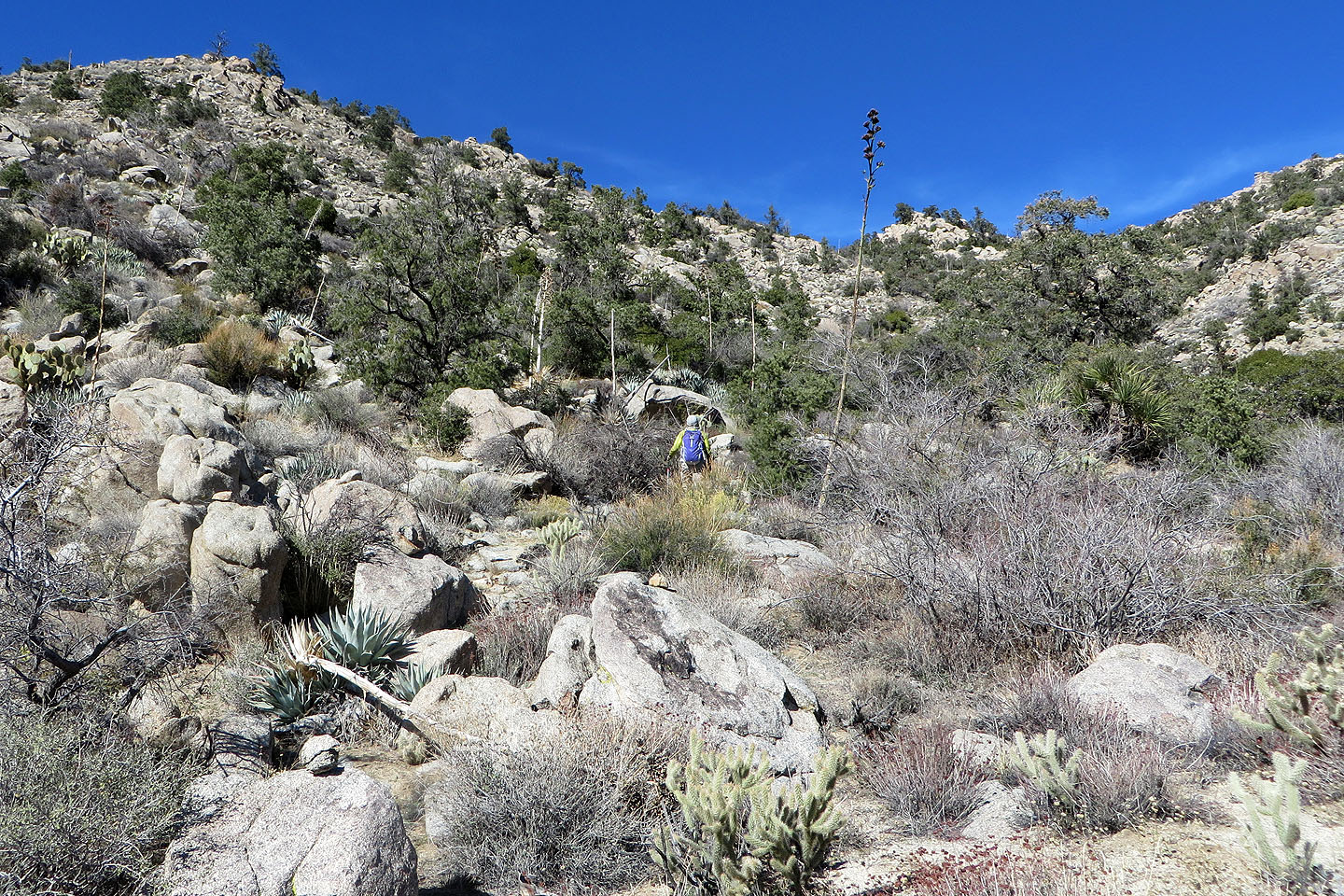 Cairns, usually just one or two rocks sitting on a boulder, appear along the route every several metres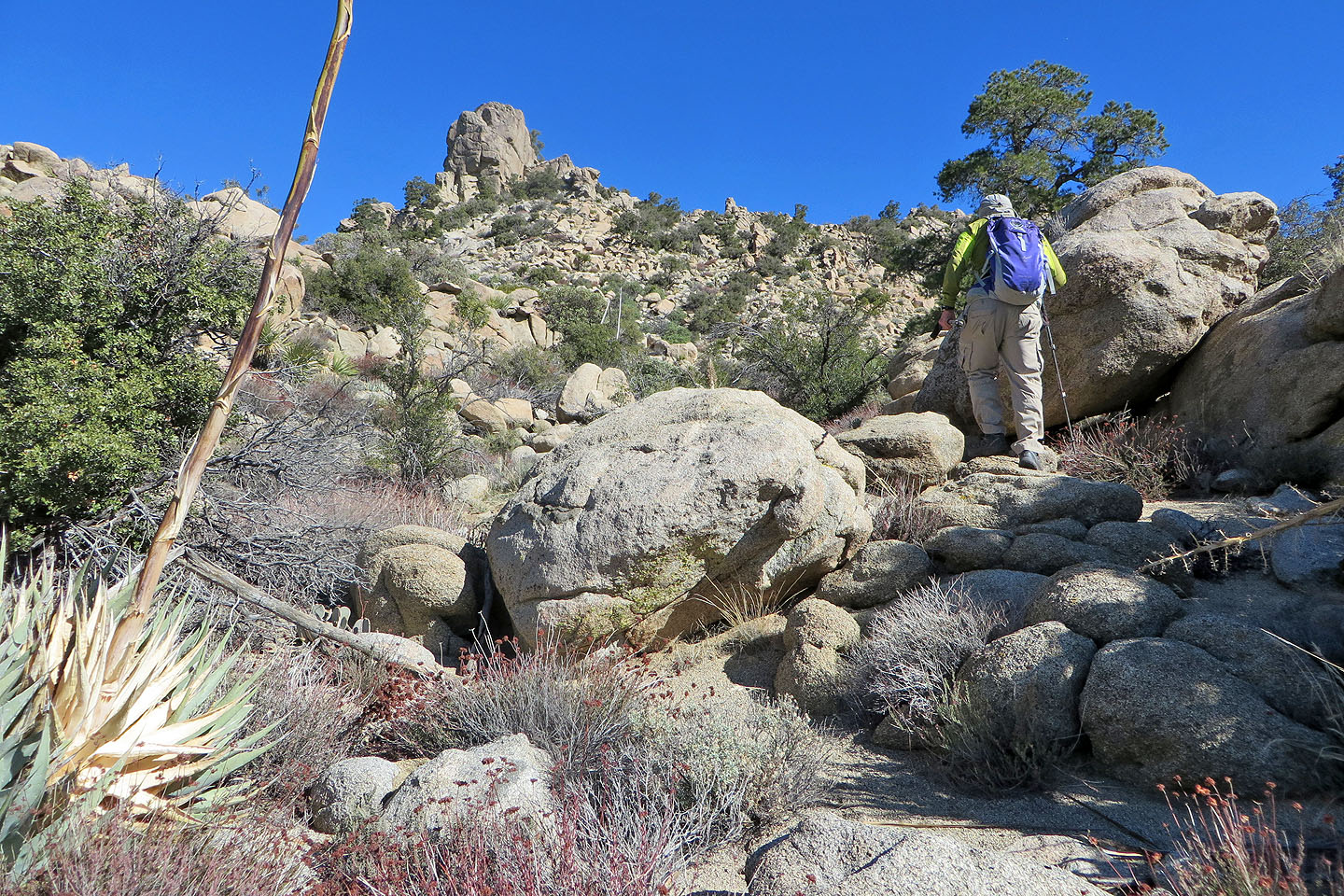 Coming up to the pinnacle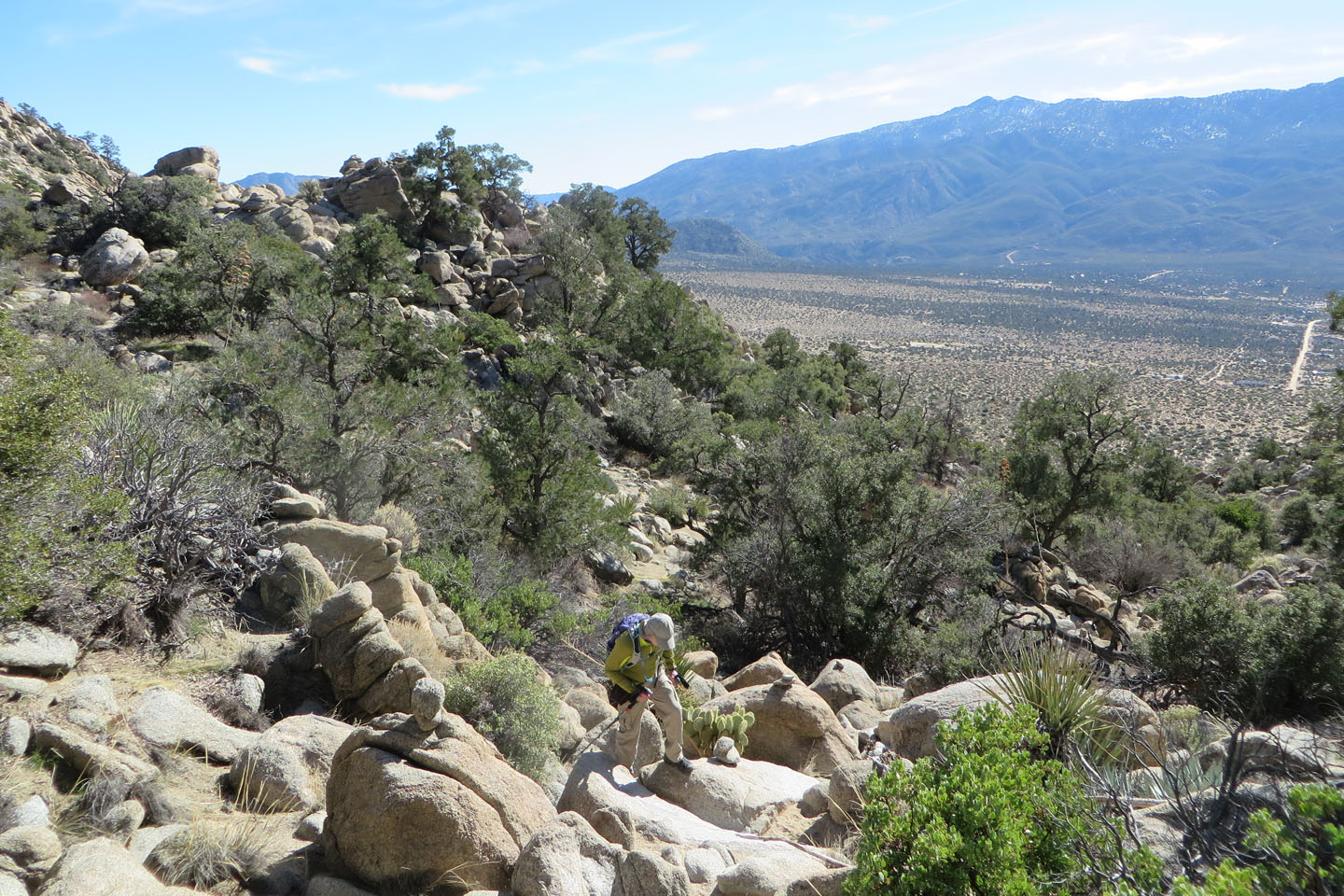 Looking back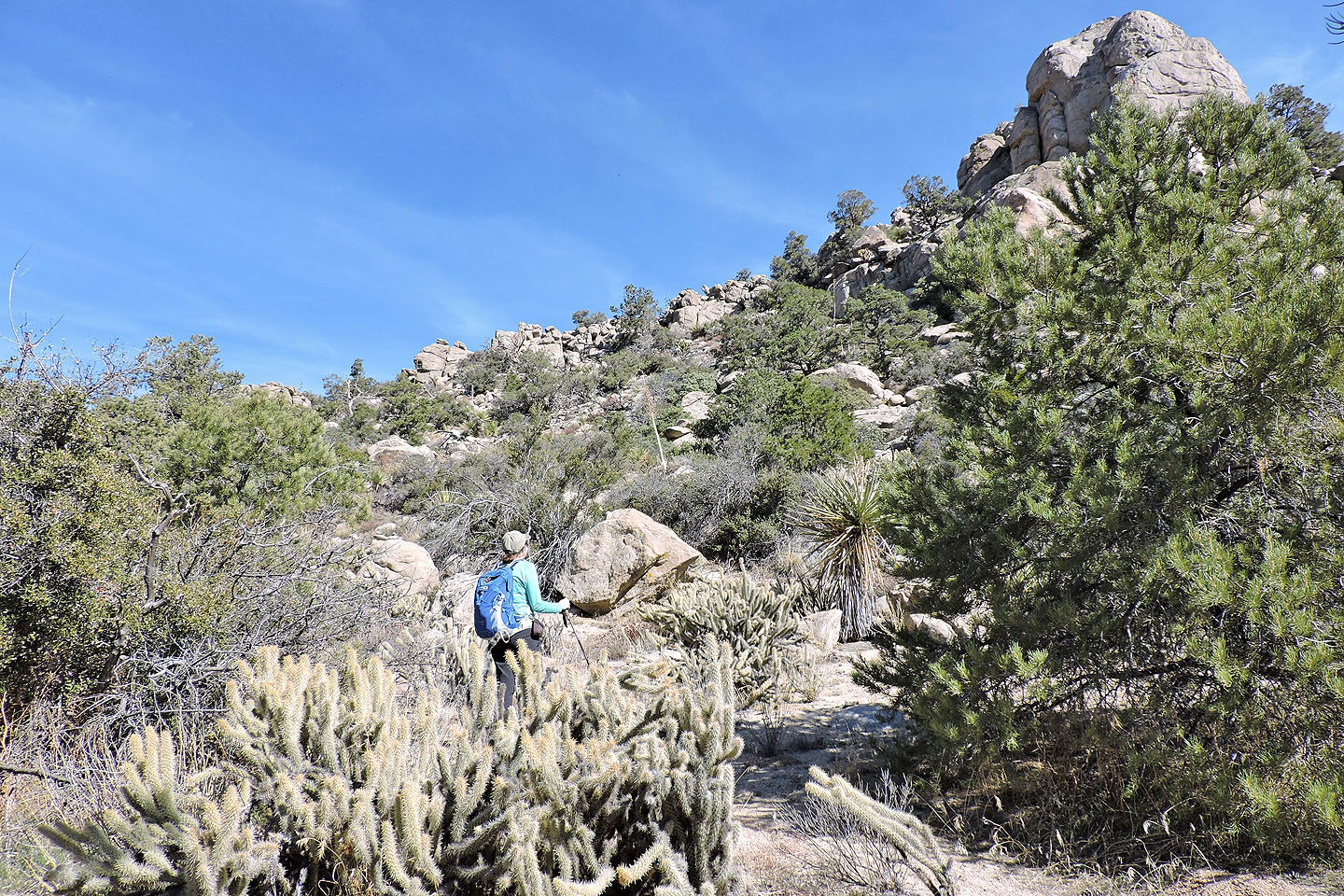 The route climbs left of the pinnacle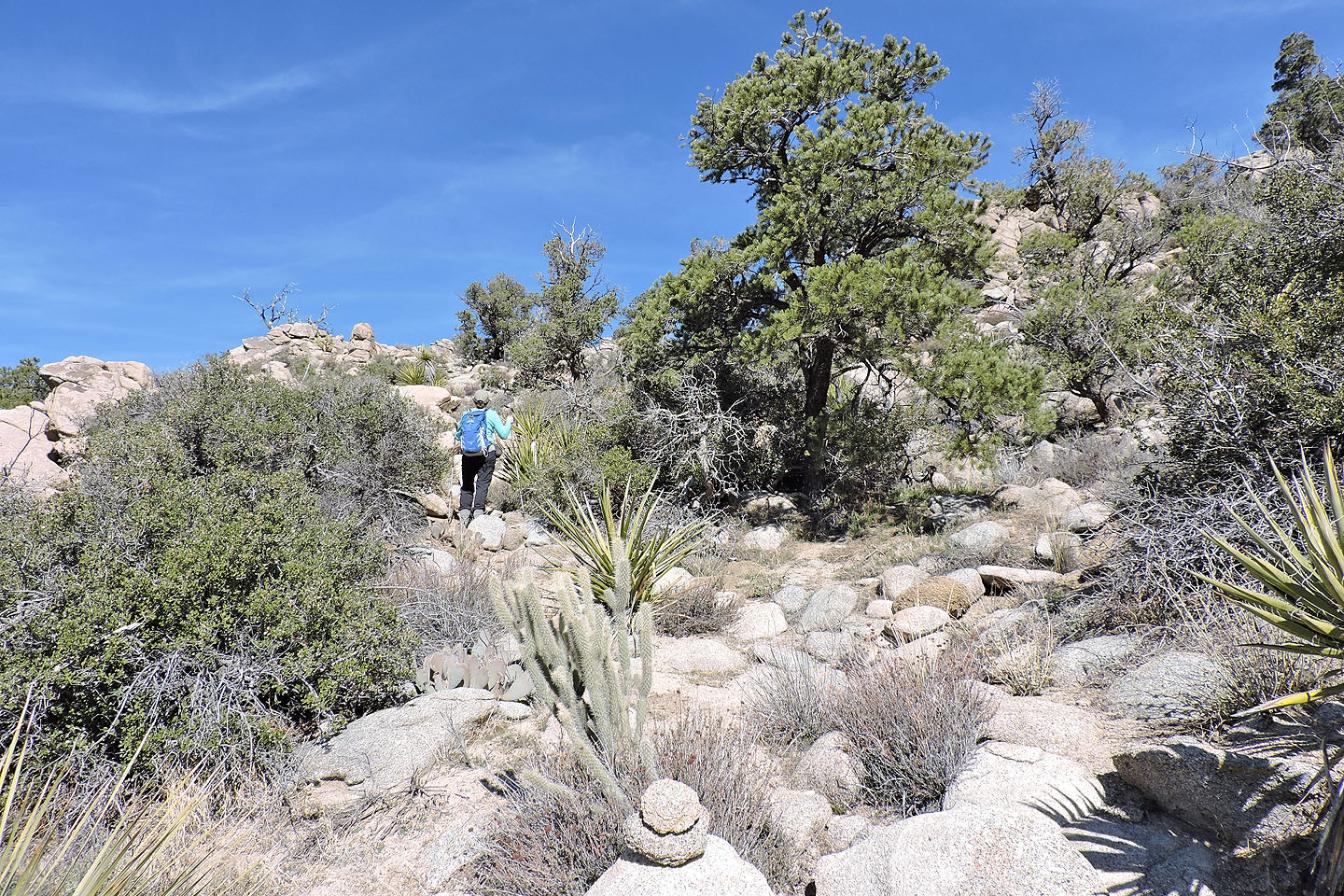 Keeping on track by following the cairns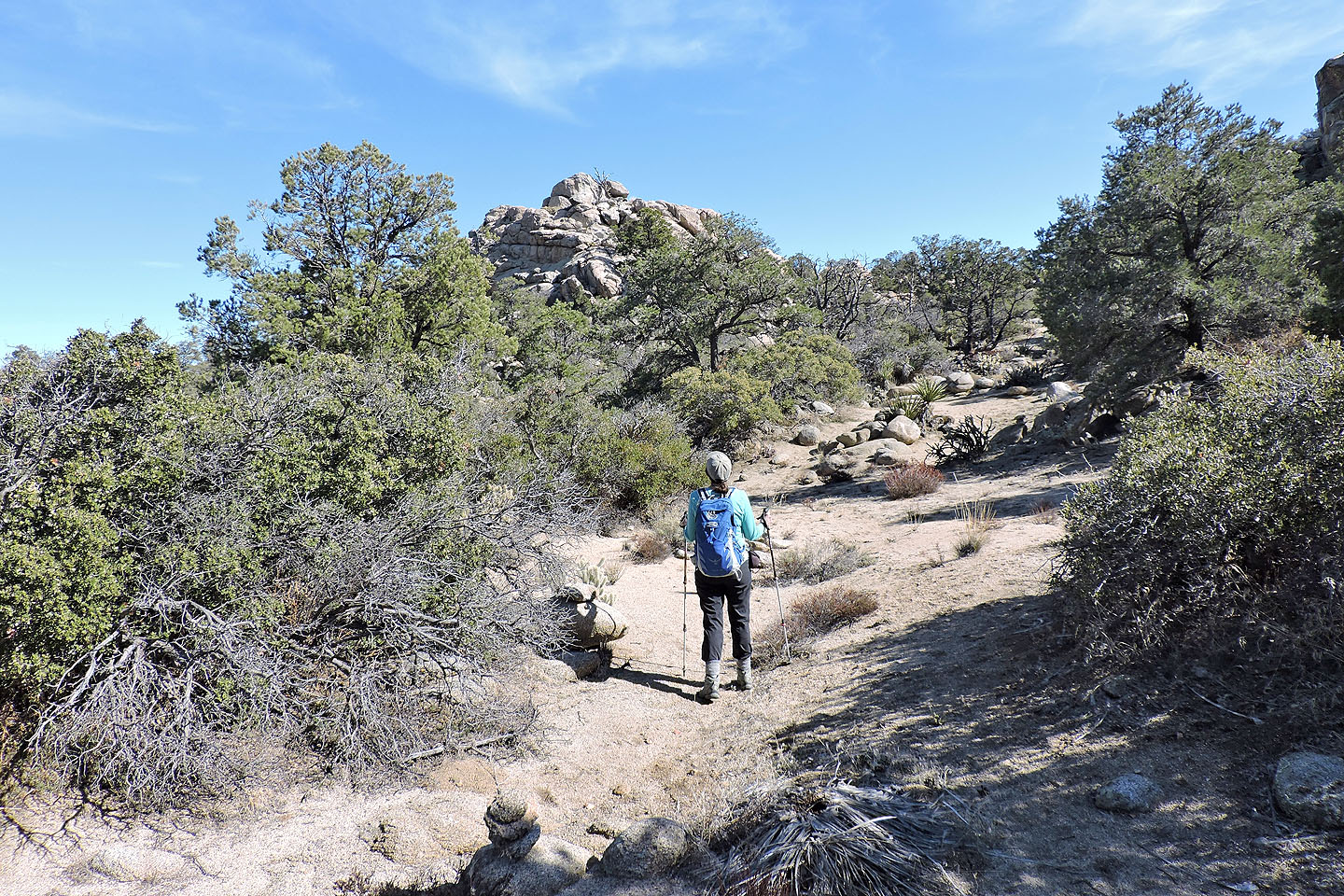 The summit is a pile of boulders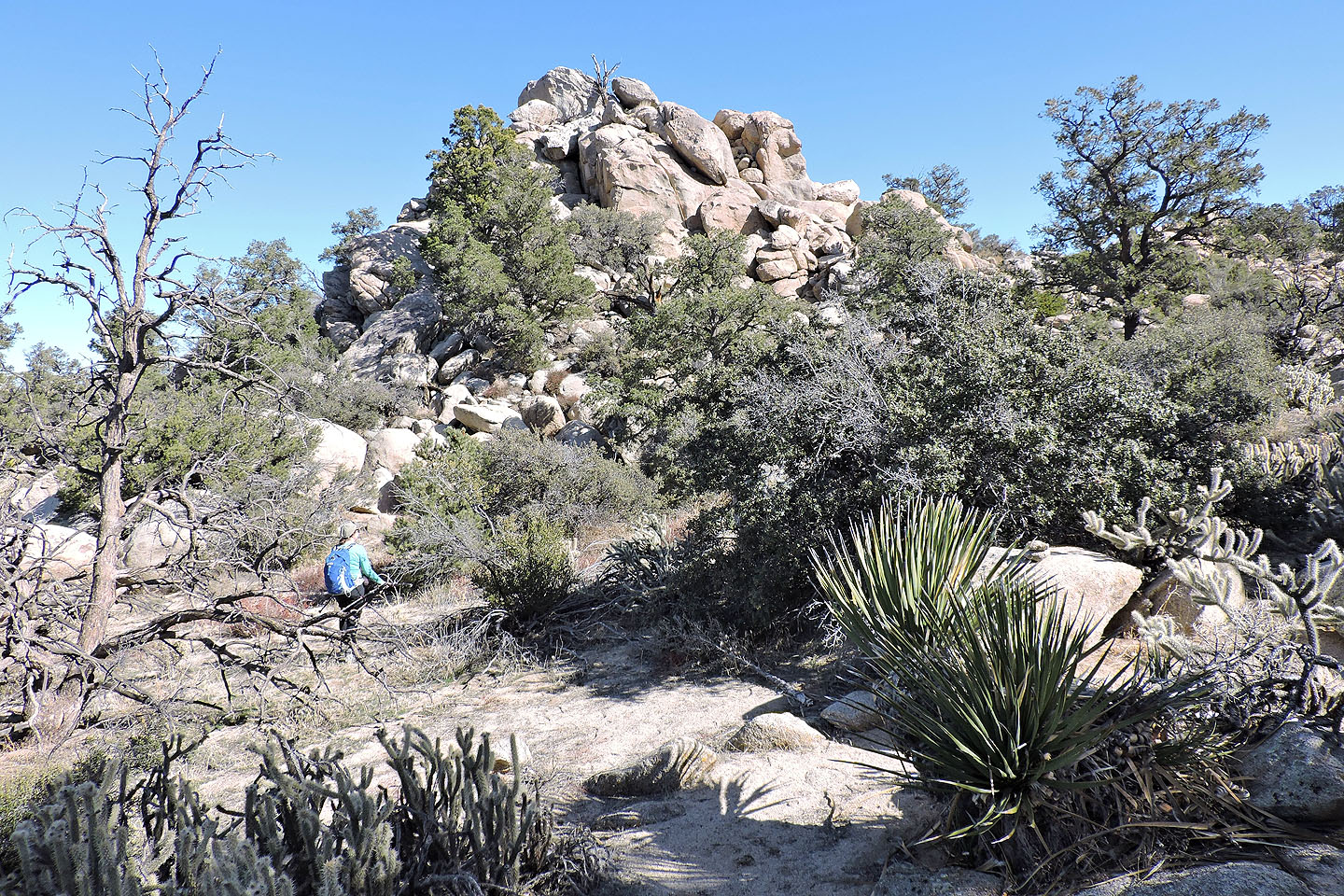 The route runs to the right and behind the summit boulders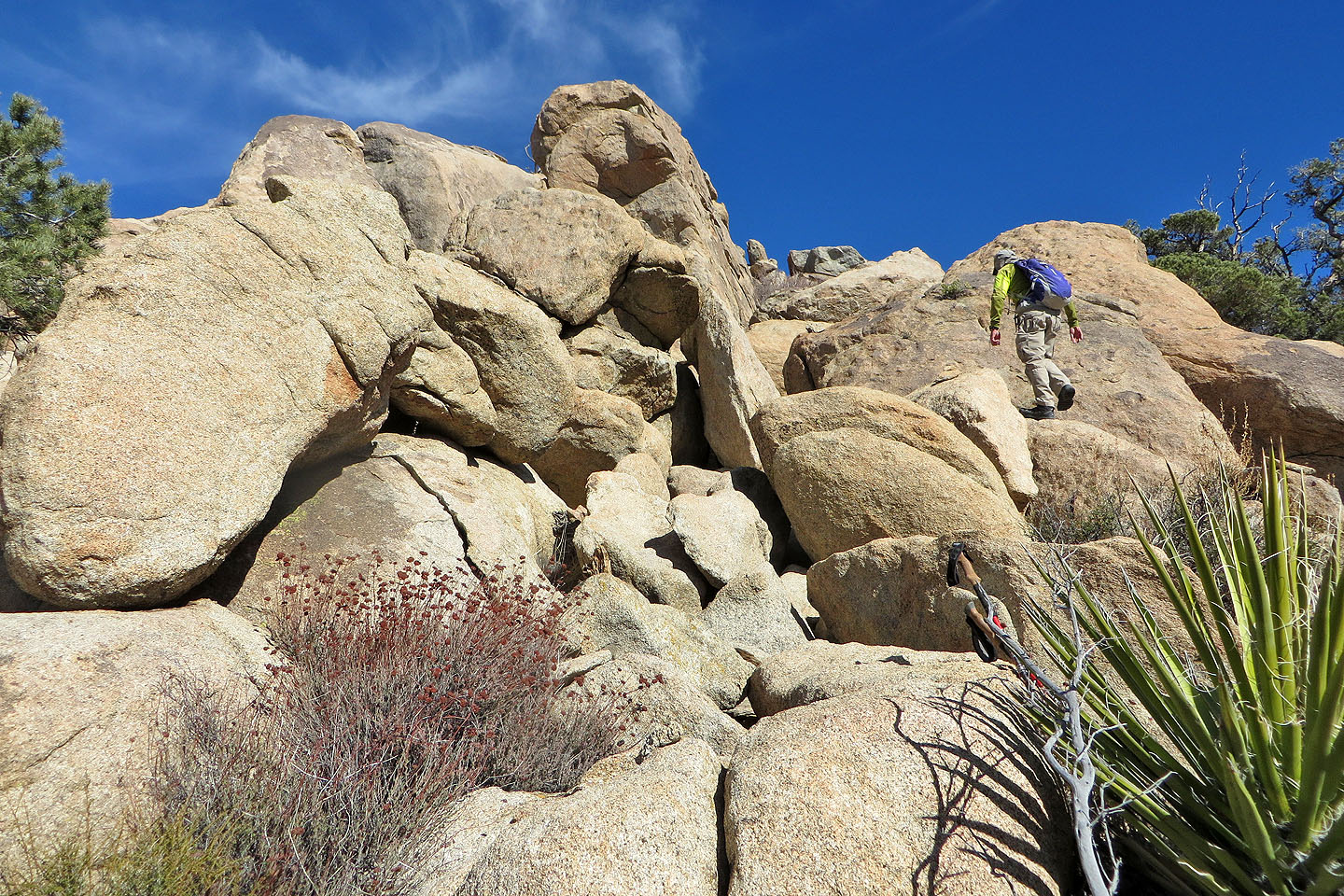 I scrambled up the front side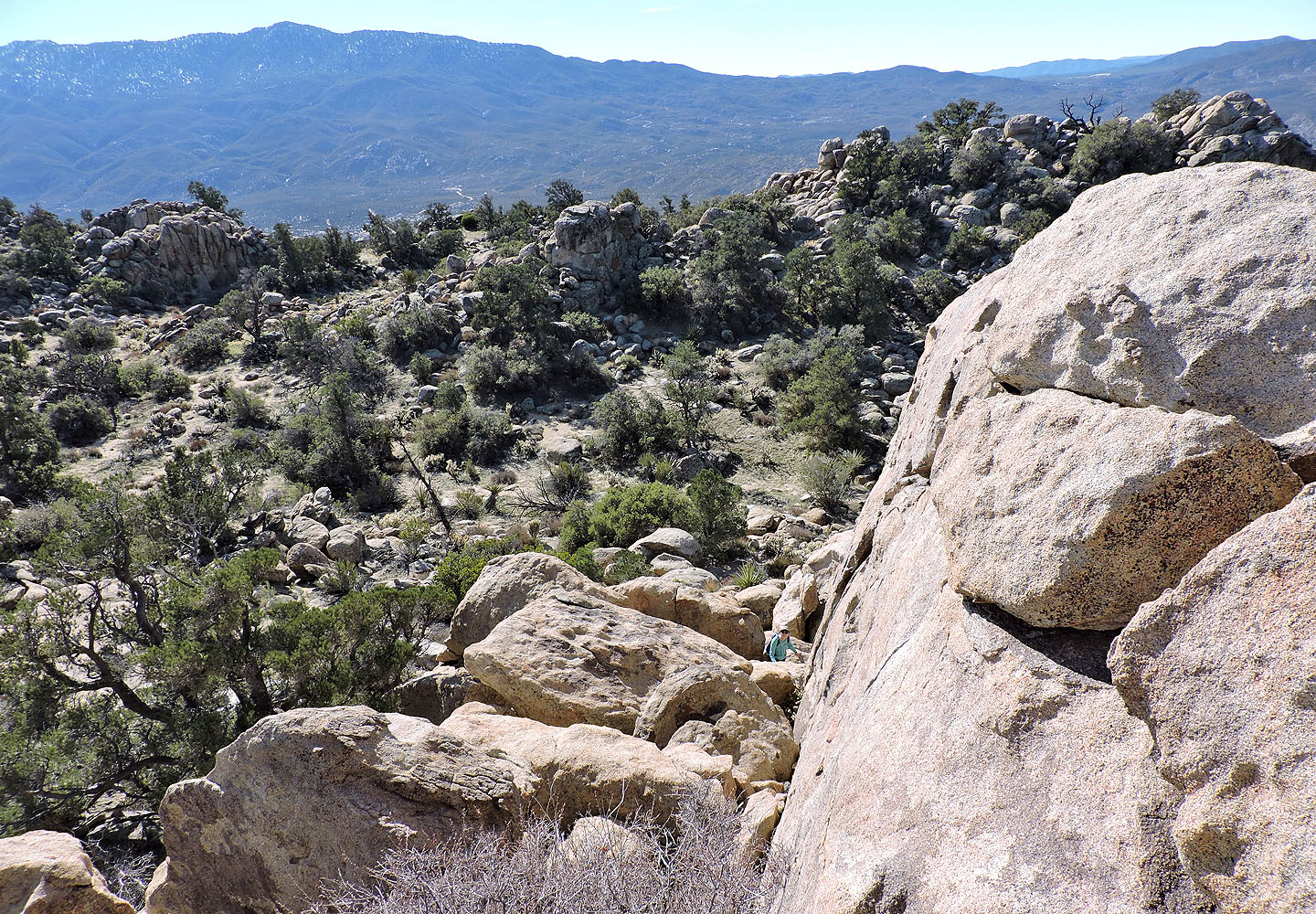 Looking down from near the summit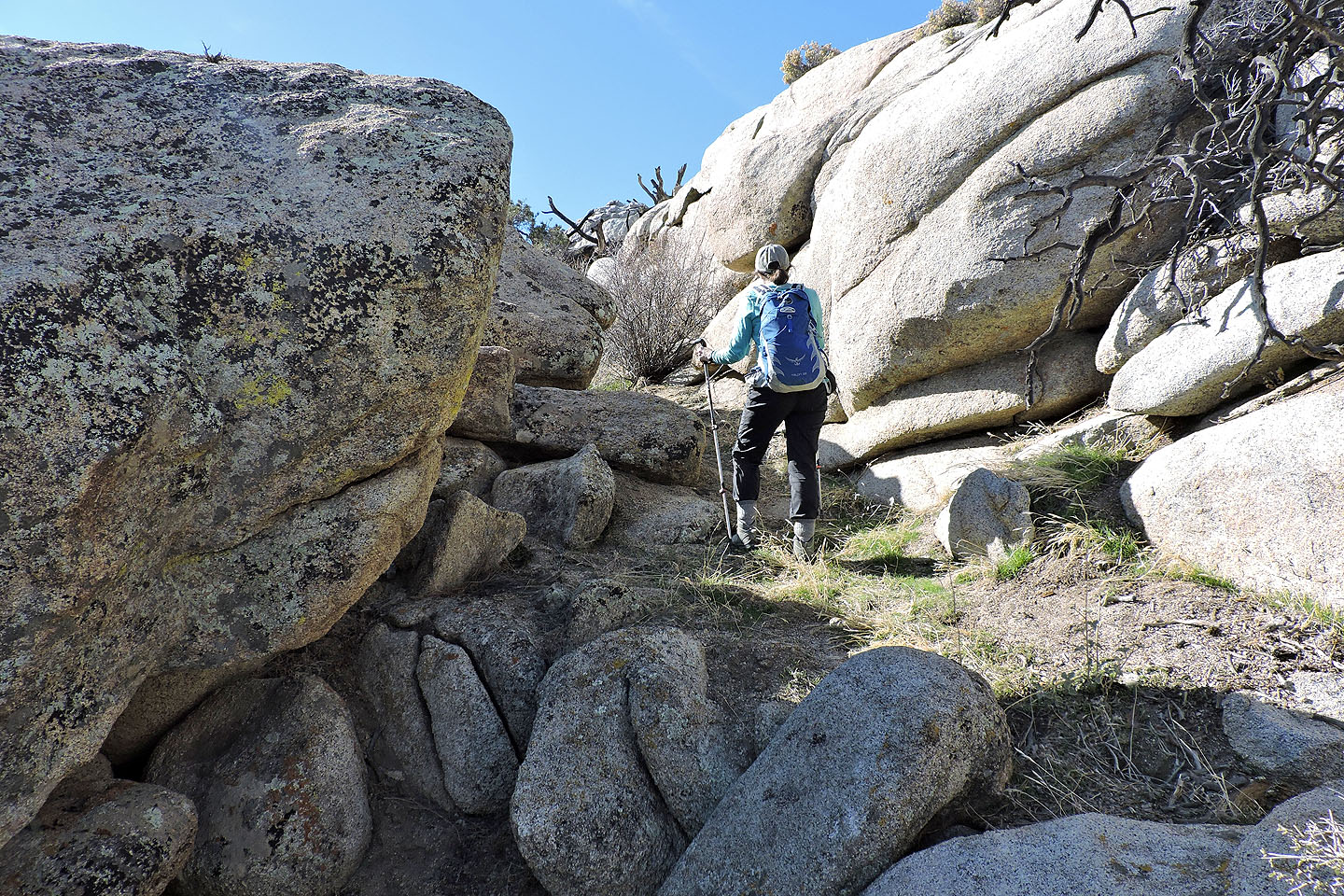 Dinah followed cairns to a chute on the backside of the summit and simply hiked up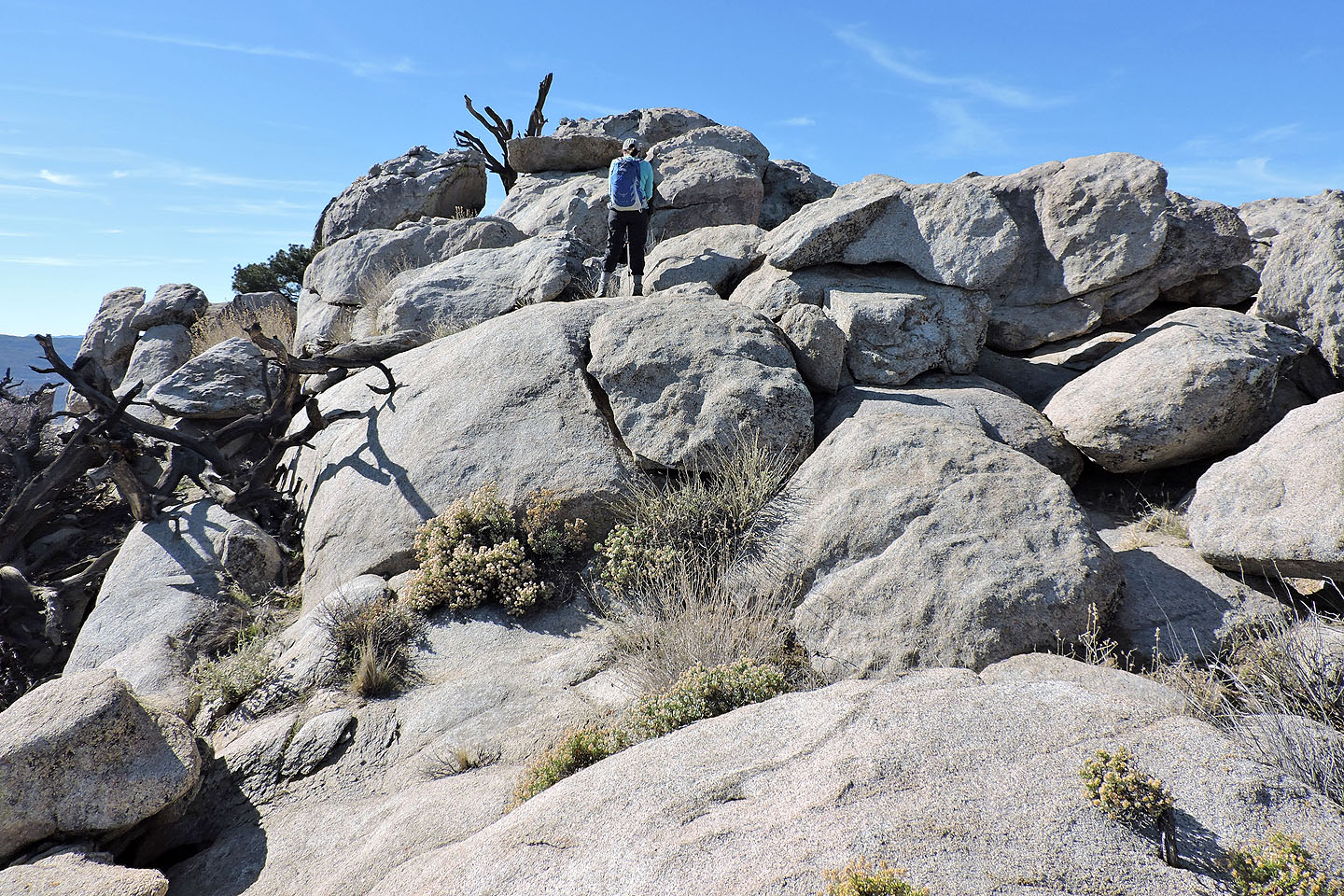 Dinah approaches the summit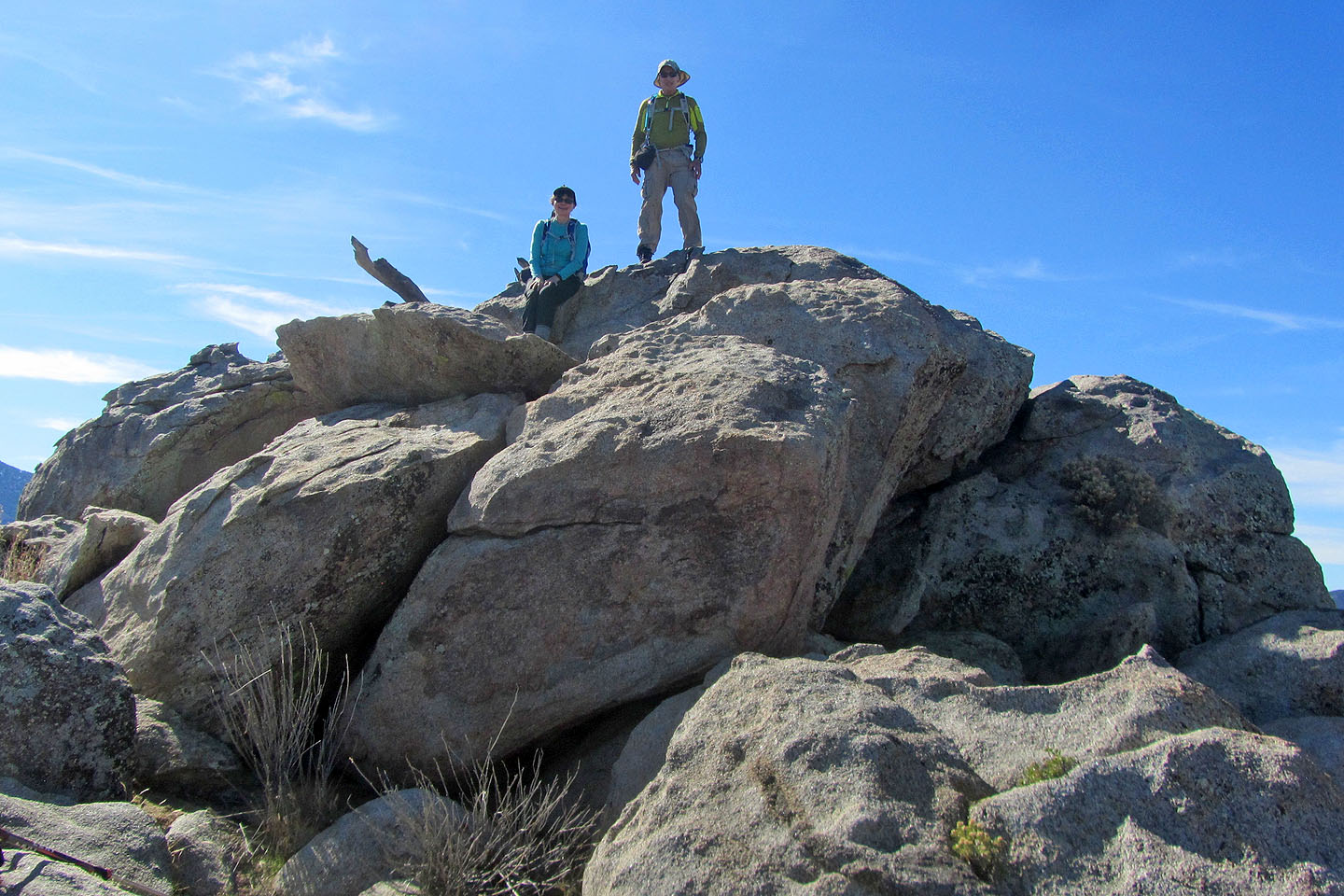 Posing on Asbestos Mountain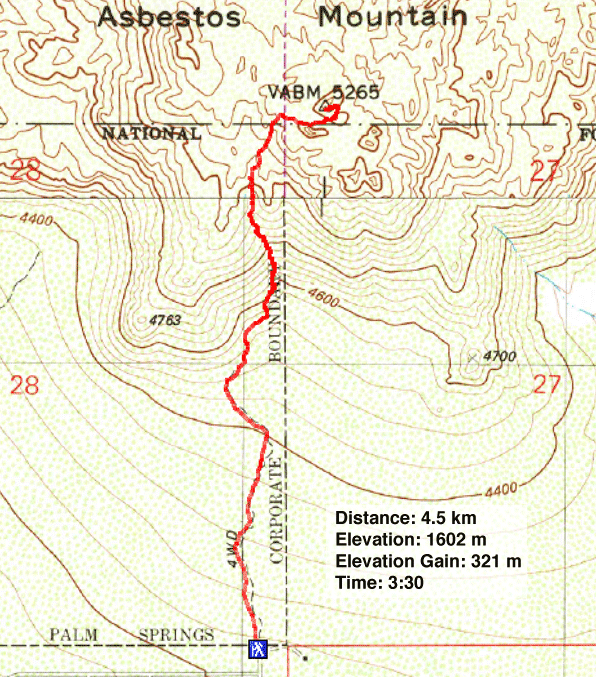 Rancho Mirage, Toro Peak (2.8 mi, 5256 ft, 1053 ft)