bobspirko.ca | Home | Canada Trips | US Trips | Hiking | Snowshoeing | MAP | About

Camelback Mountain
Phoenix, Arizona
January 24, 2023
Distance: 4.1 km (2.5 mi)
Cumulative Elevation Gain: 400 m (1312 ft)
Dinah and I hadn't planned on climbing Camelback Mountain when we set out that day, but when our morning activities took longer than expected, we only had time for an unplanned short hike. Camelback Mountain was nearby and a quick hike, but being ill-prepared, we could only locate the trailhead for the more difficult Echo Canyon trail instead of the easier Cholla Trail.
The mountain lies in the heart of Phoenix. Camelback is not just popular; it is congested. A steady stream of hikers tramped up and down the trail when we were there. We passed one group comprising about twenty hikers.
We parked at Echo Canyon trailhead and started up the busy path. After several minutes, we came to a steep rock section. Dinah, because of her bad knees, turned back. I continued up.
Echo Canyon Trail is indeed steep, and rocky sections call for selecting places for your hands and feet. Going up or down, everyone steadied themselves by grabbing rocks. I wished I had brought my trekking pokes.
But it is a short hike, and I was soon on the summit, sharing views of the city with perhaps 20 others. The constant flux of people on top made it impossible to effect a 360° panorama, so I settled on a view to the north. Finding the summit crowd unsettling, I didn't linger. I quickly headed back down and joined Dinah in the parking lot.
Given the crowds and the city stretching in all directions, it's hard to put a positive spin on Camelback Mountain. I'd rather have solitude, and view desert flats and mountain ranges from a summit. But the trailhead is easy to locate in Phoenix, and it is a short, fun climb.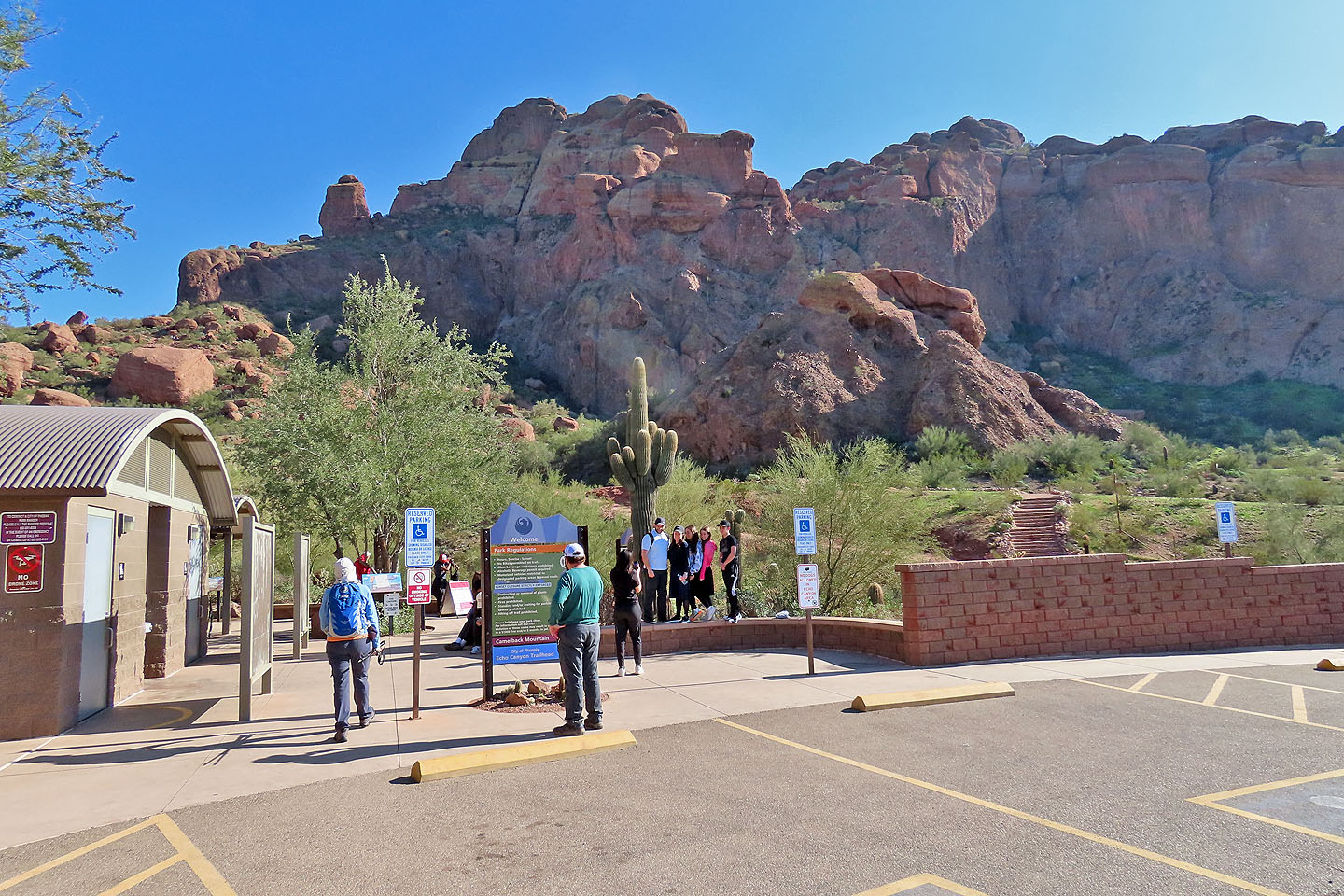 The trailhead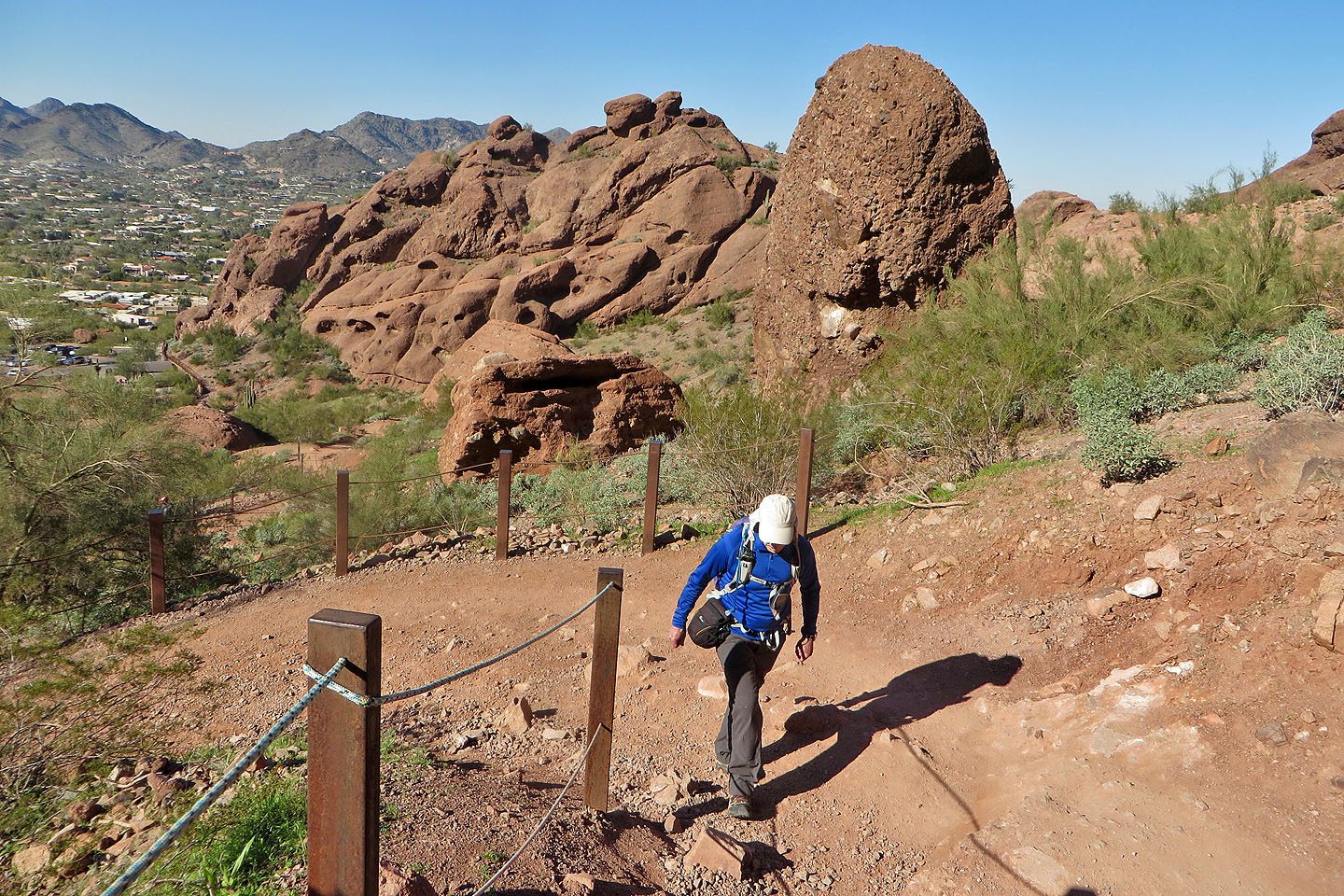 Going up the trail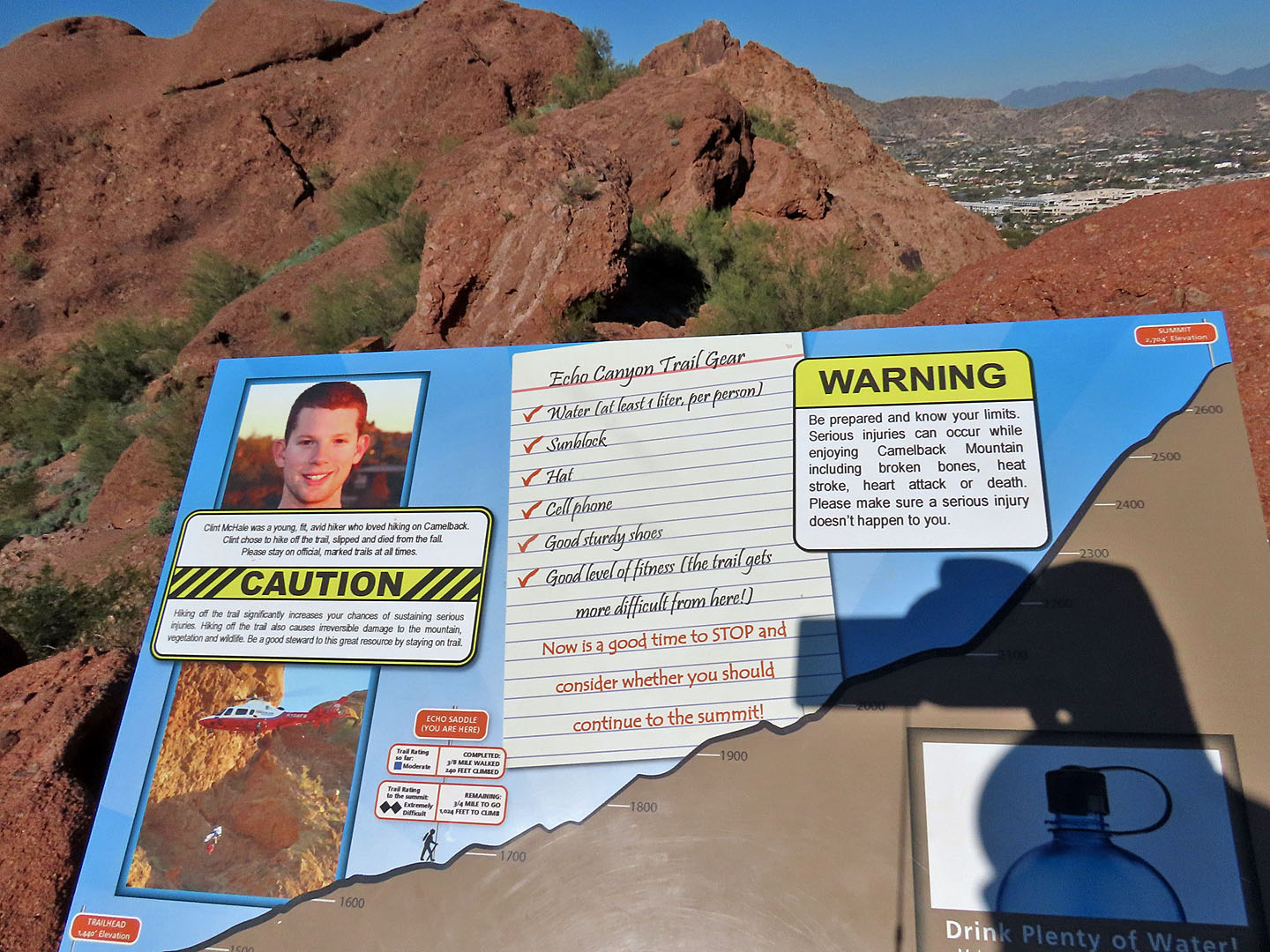 A sign warns of serious risks such as falling and heat stroke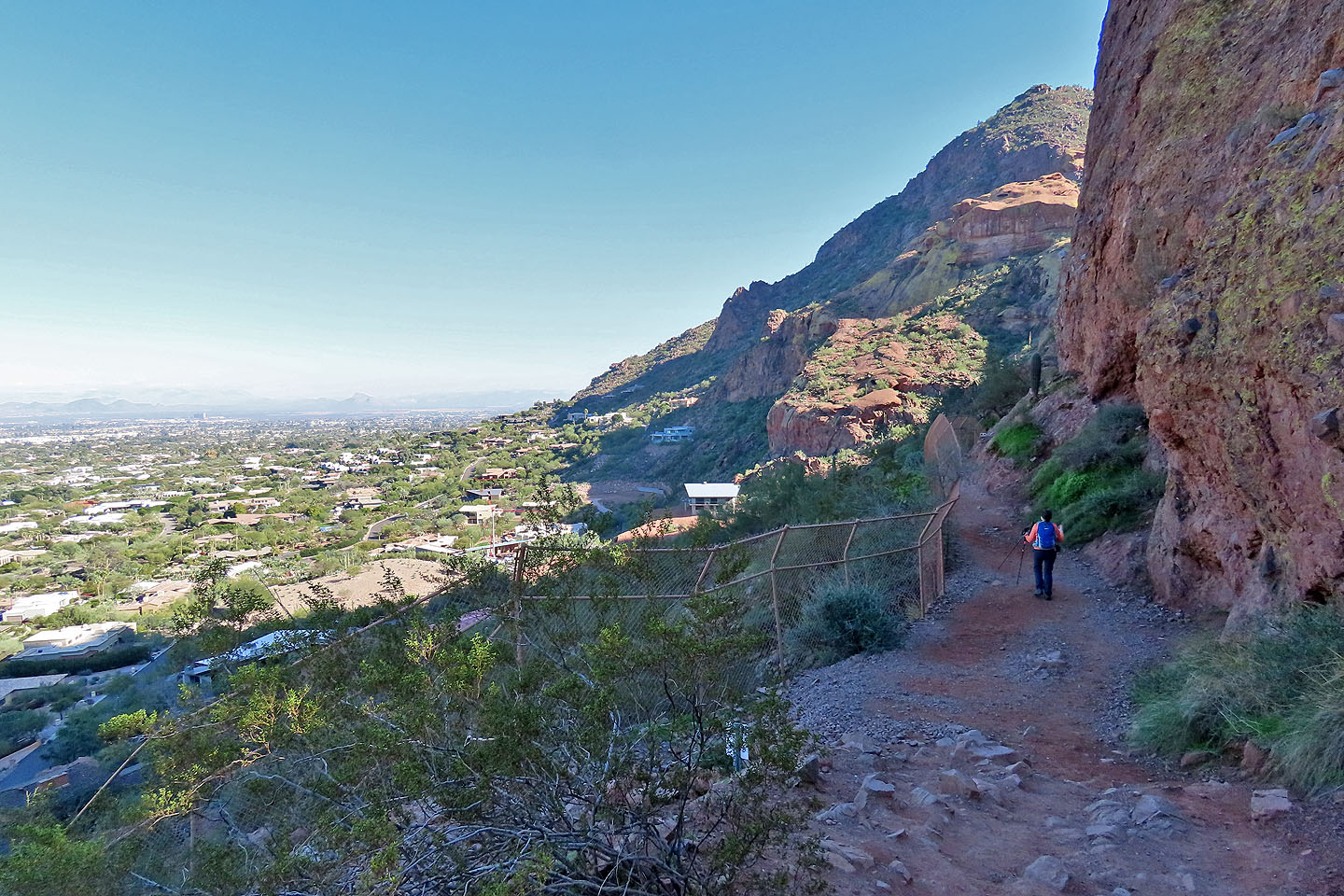 A fence guards a trail section. The summit appears ahead.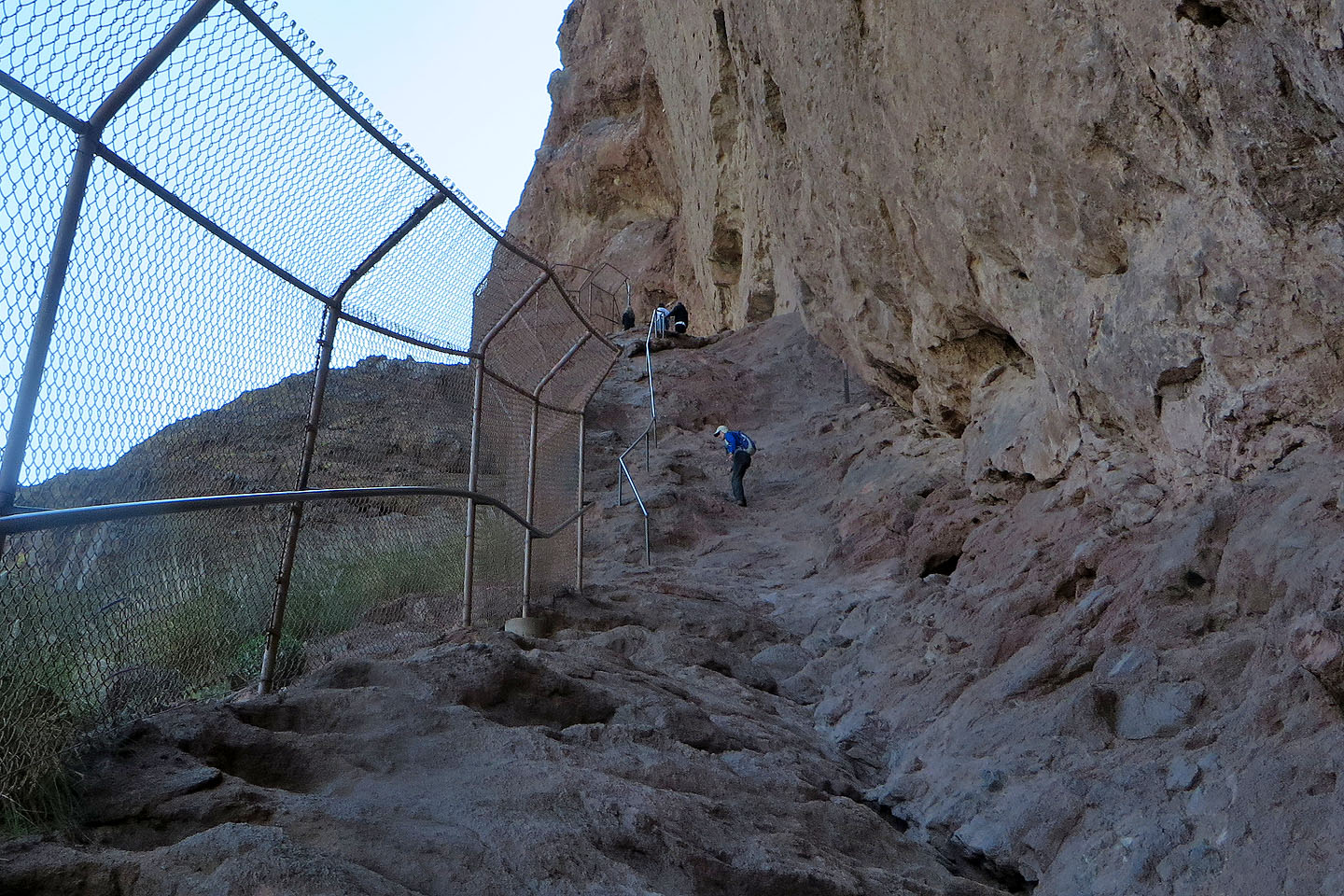 A handrail aids in climbing a steep section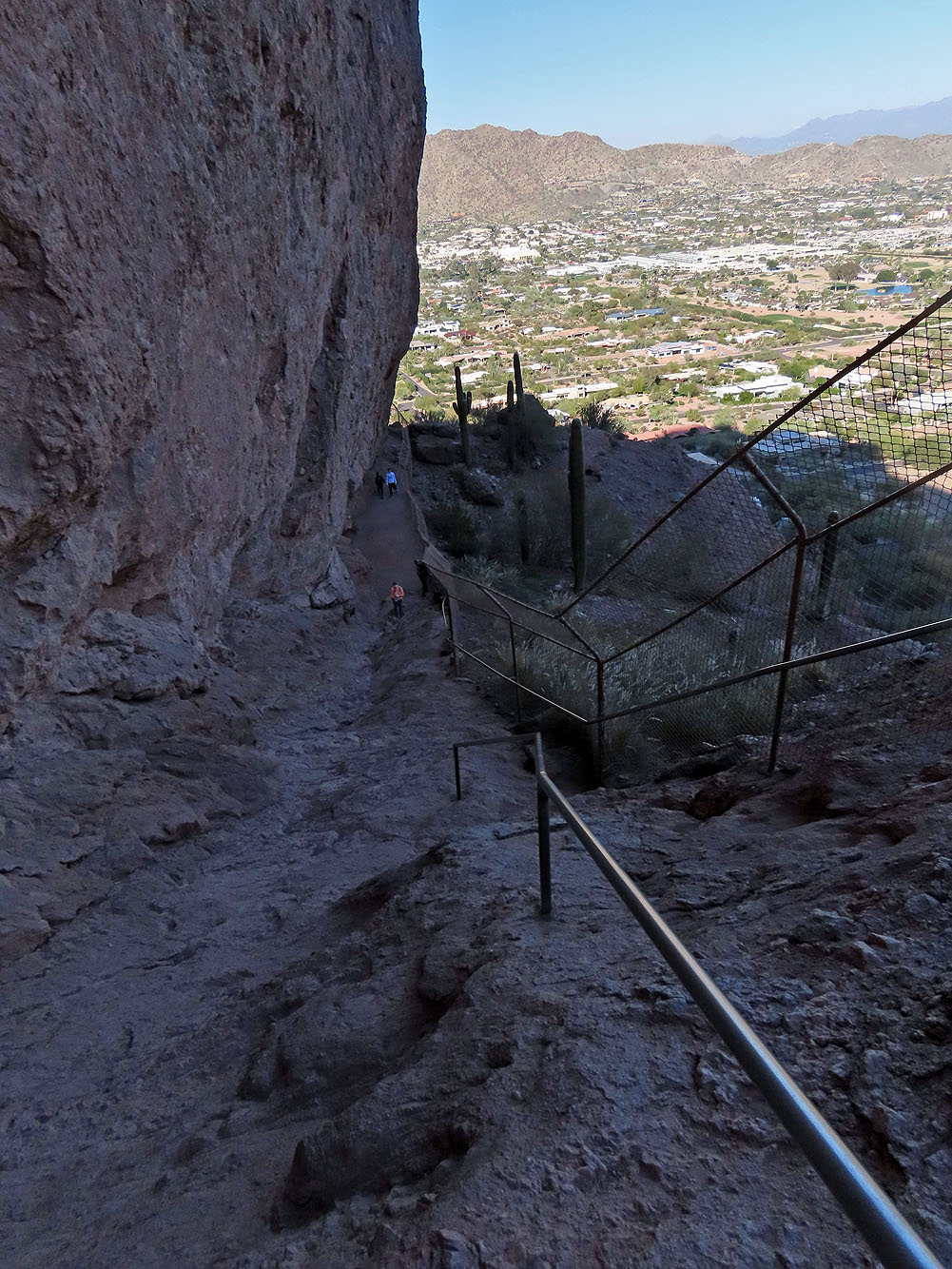 Dinah (centre) turned around here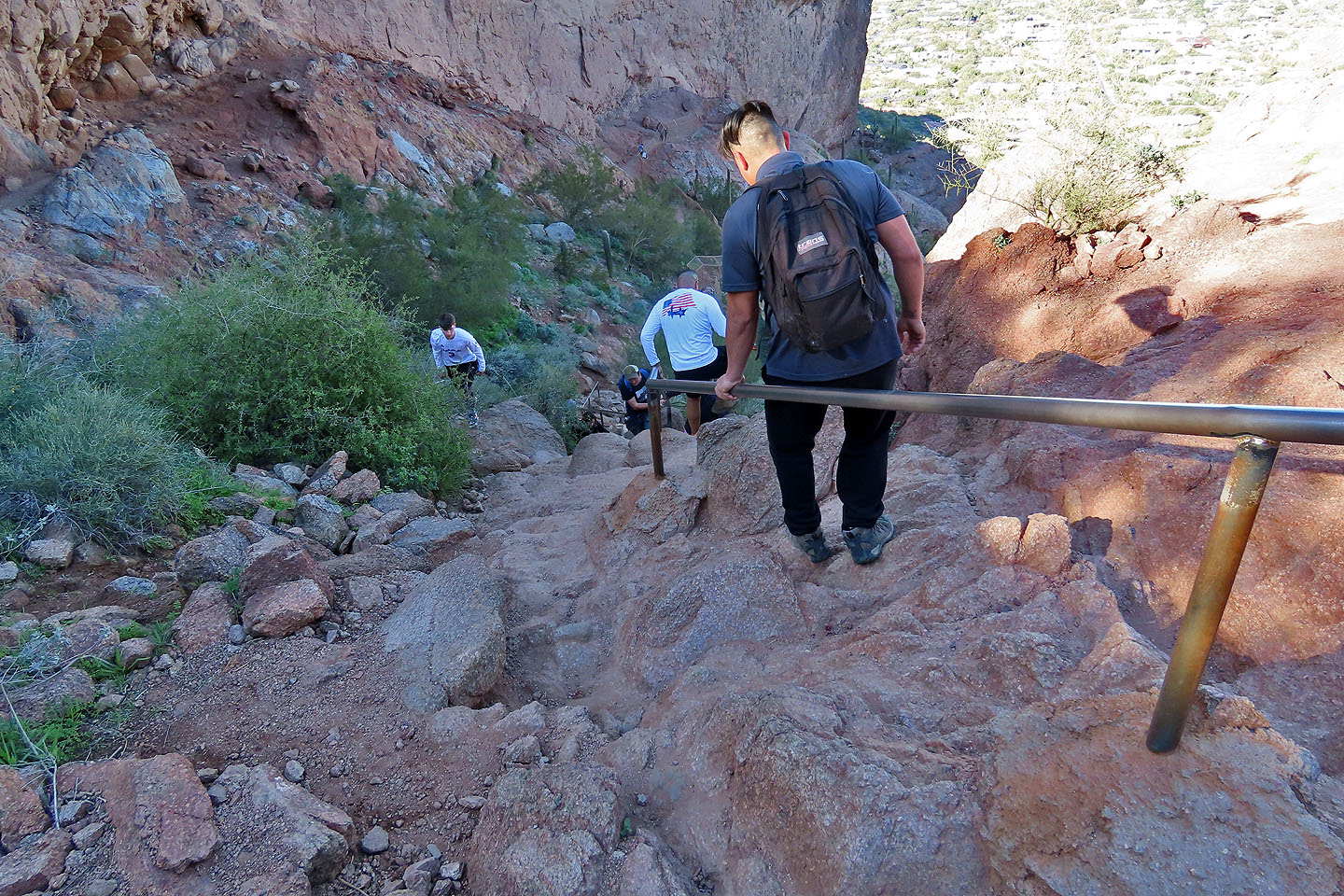 Another handrail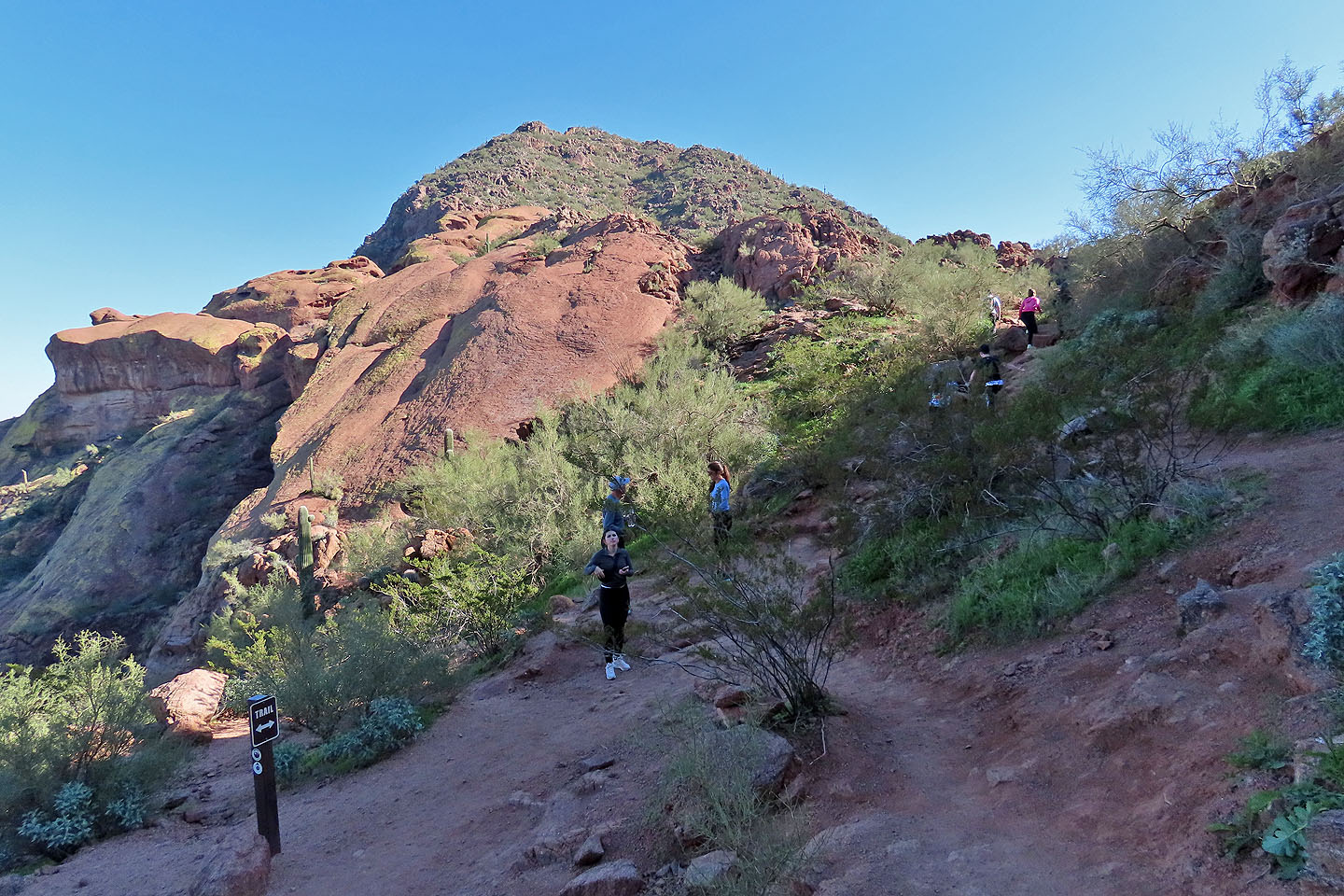 Coming to the saddle before the summit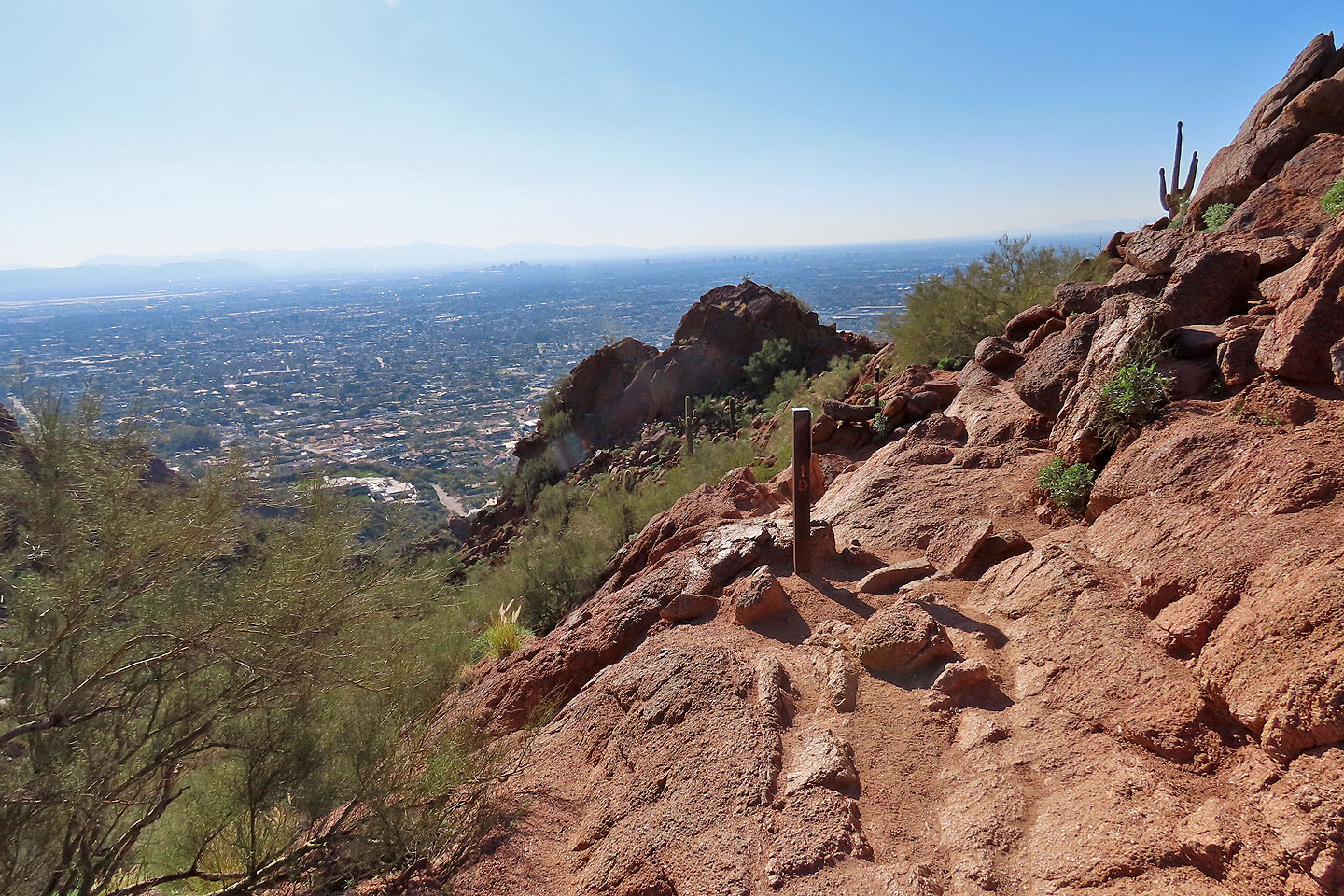 View from the saddle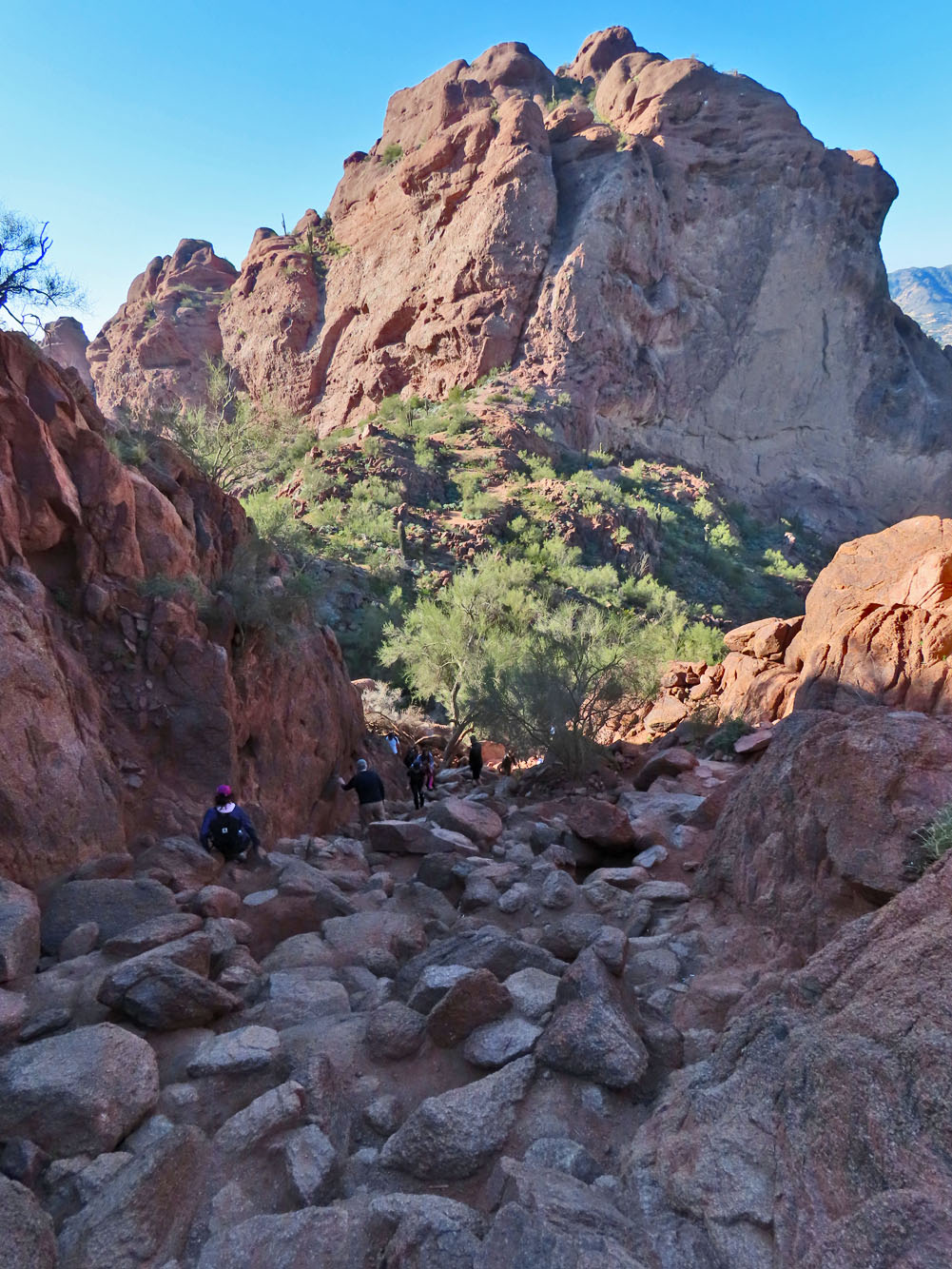 Looking back at the saddle. The large rocks made hiking slow and awkward.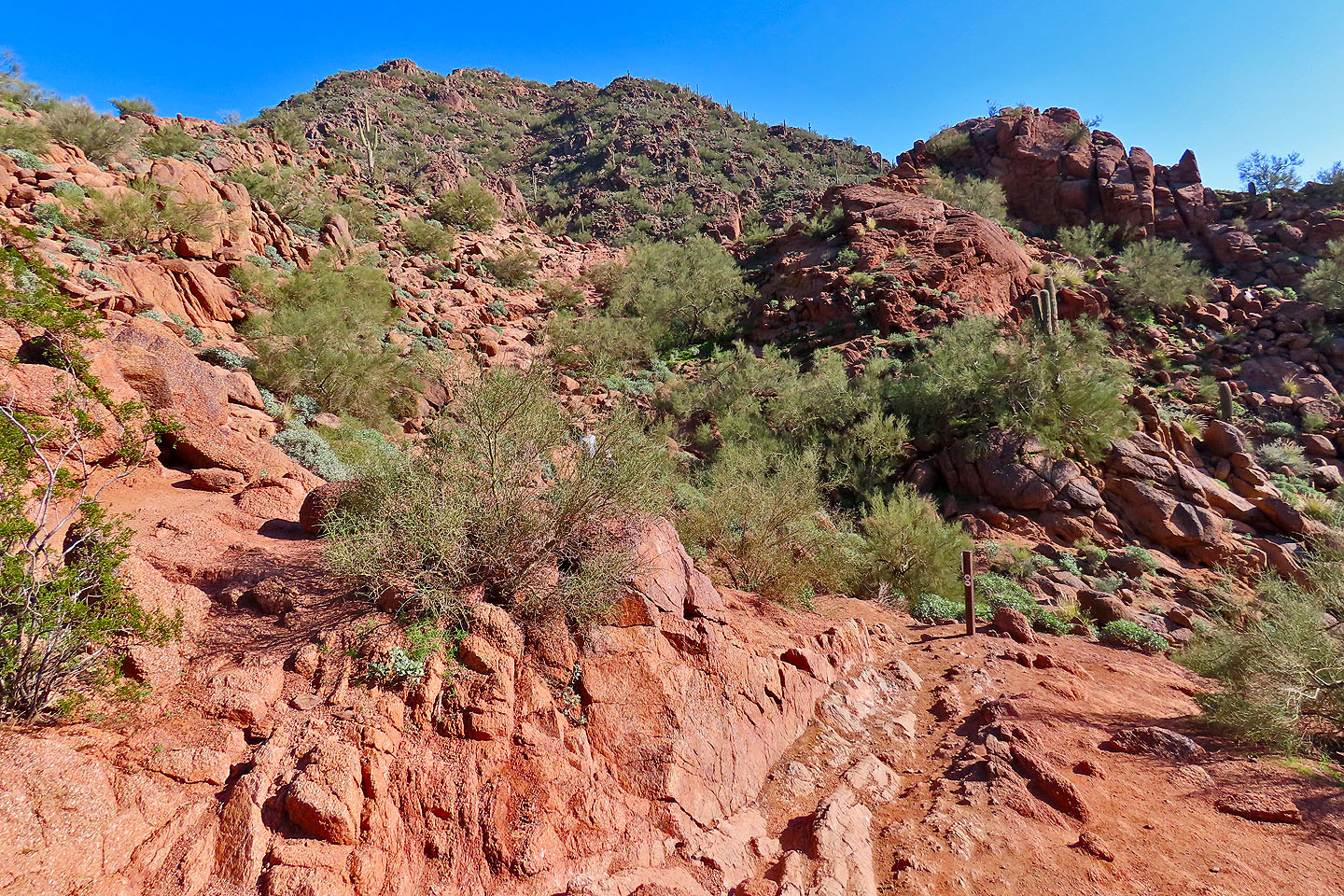 The summit still looks far away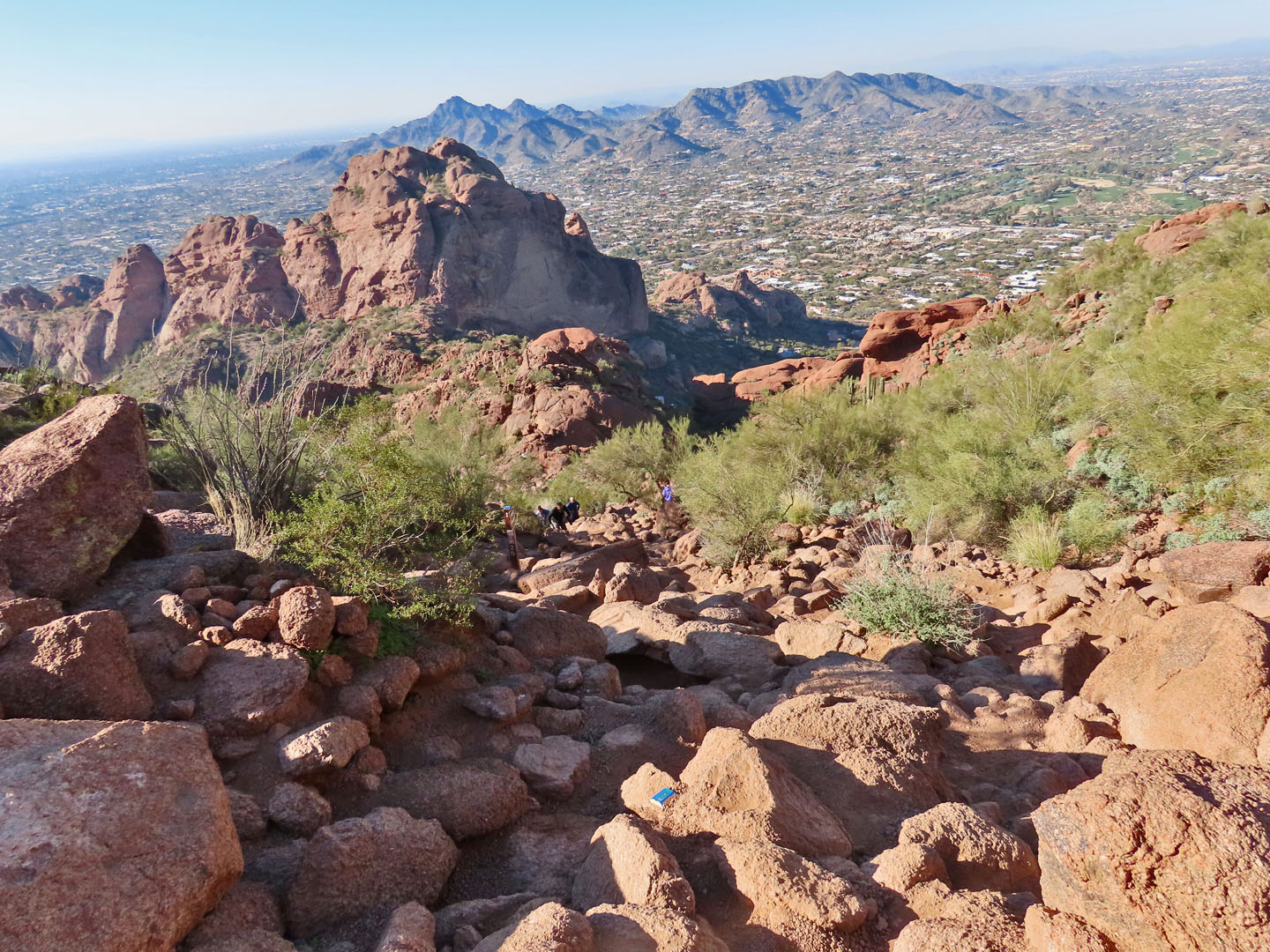 Another rocky section. Blue markers indicate the trail.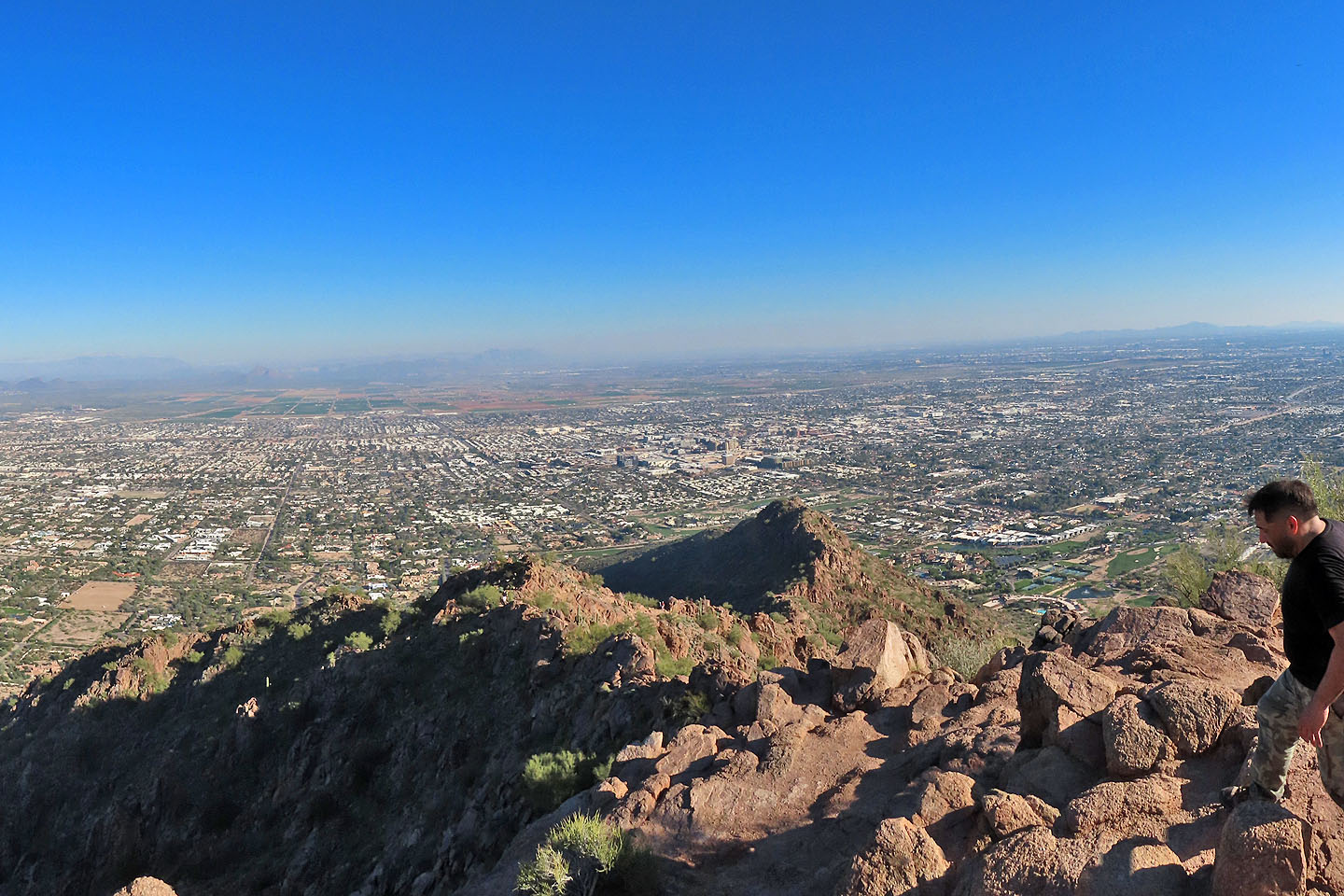 With 20 or so people roaming the summit, unobstructed photos were difficult to take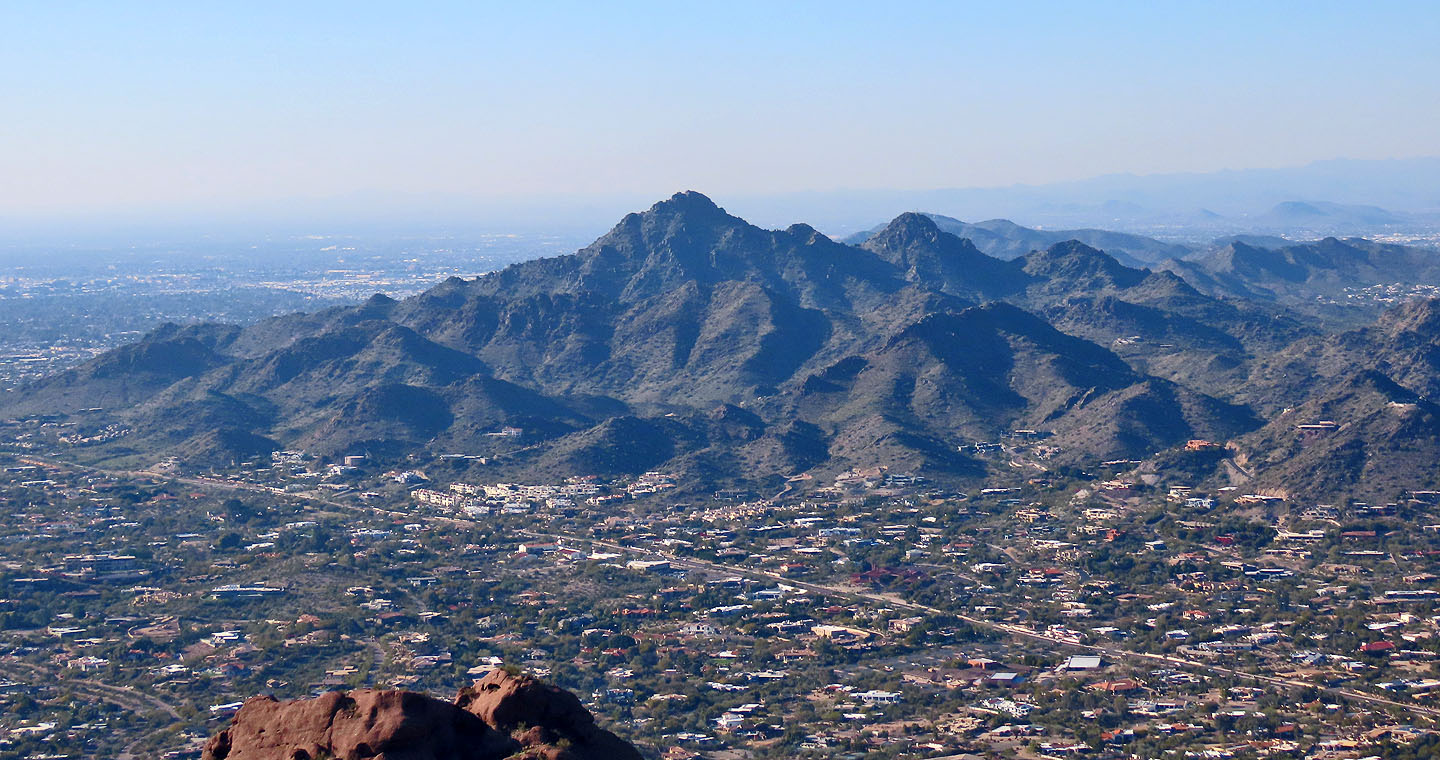 Piestewa Peak, another popular city summit, lies northwest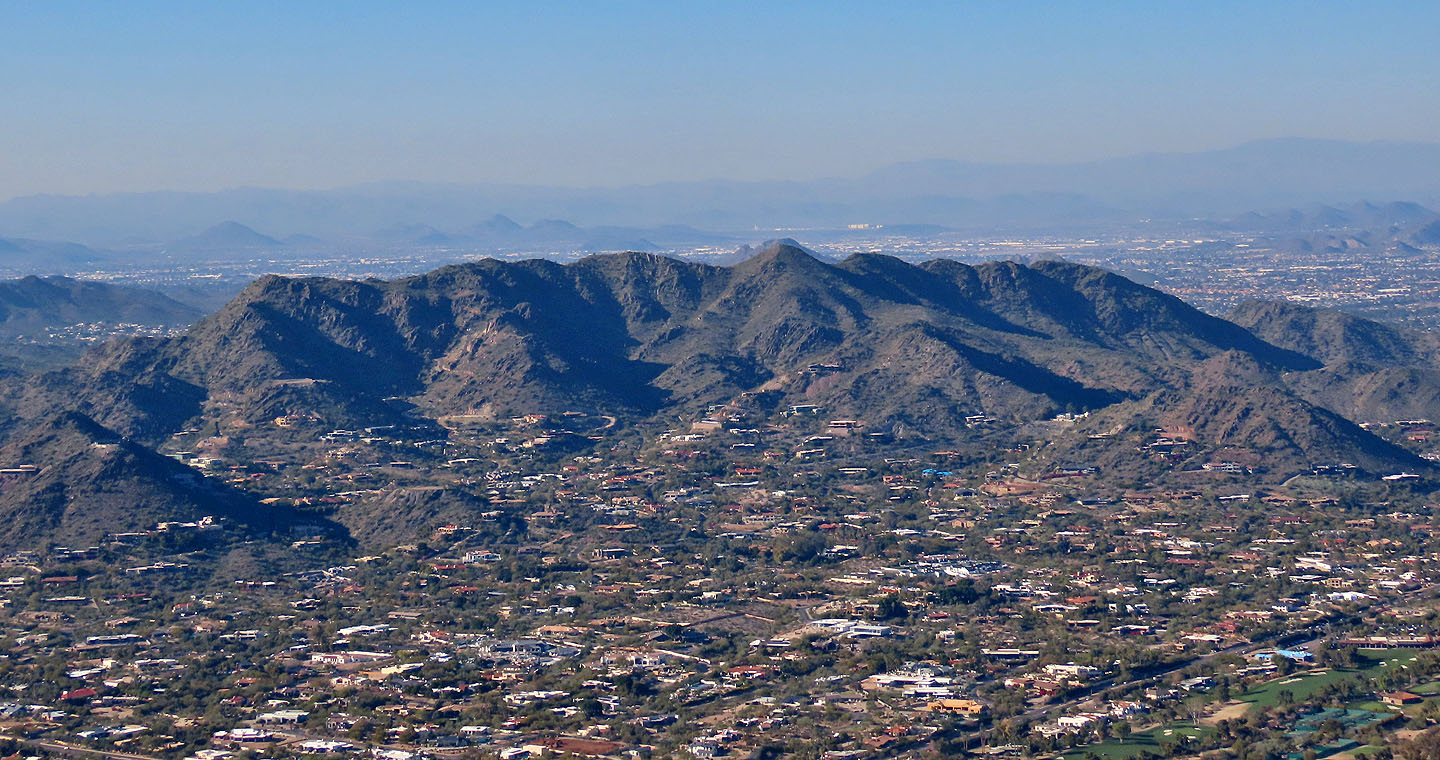 Dixie Peak is north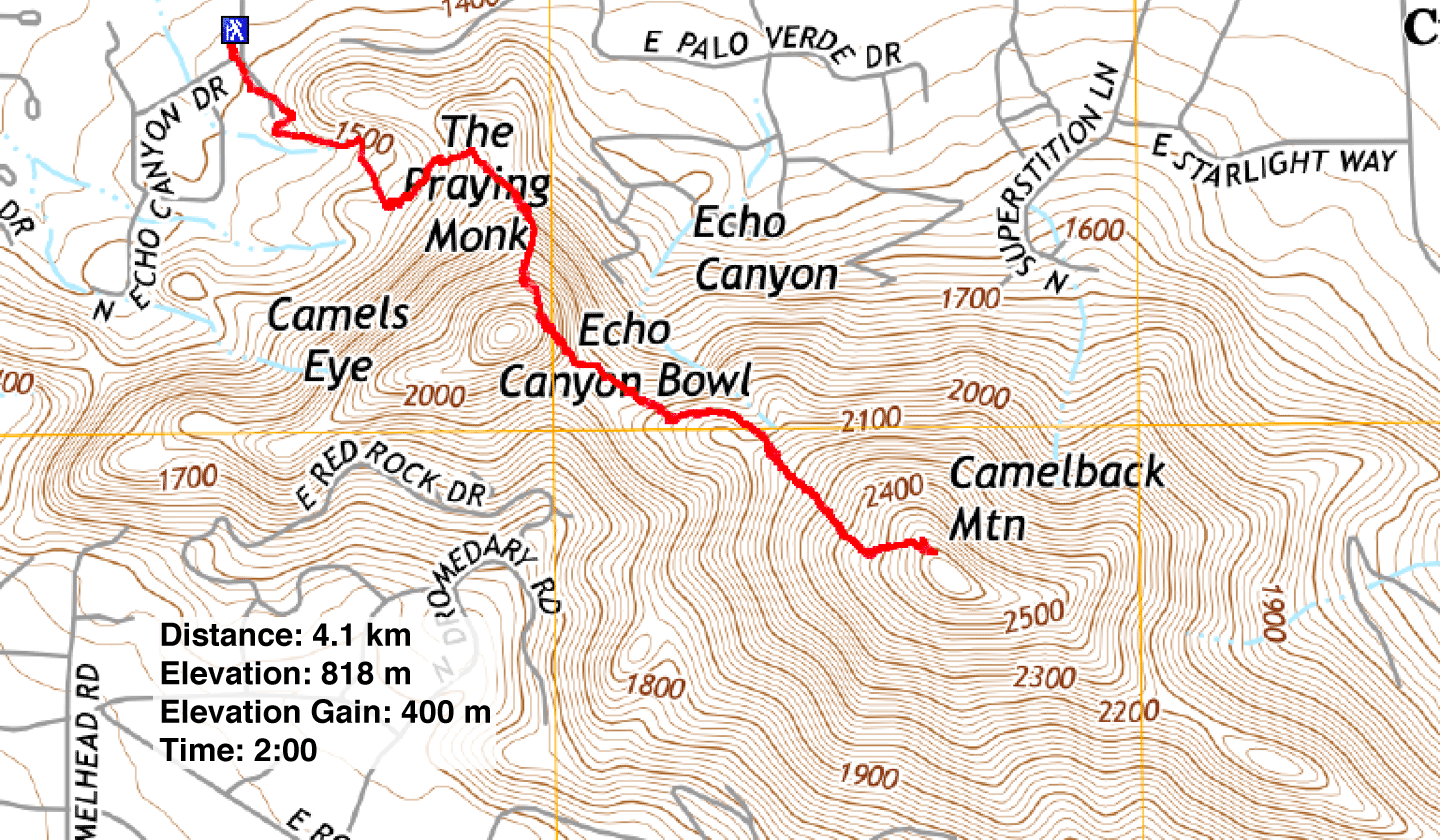 Paradise Valley (2.5 mi, 5965 ft, 1312 ft)