bobspirko.ca | Home | Canada Trips | US Trips | Hiking | Snowshoeing | MAP | About

Aspen Peak
Hualapai Mountains, Arizona
April 13, 2019
Distance: 10.0 km (6.2 mi)
Cumulative Elevation Gain: 520 m (1706 ft)
Since climbing Hualapai Peak in 2014, Dinah and I had some unfinished business to do in the area: Aspen Peak. It's feasible to climb Aspen Peak and Hualapai Peak in one day, but when the weather turned adverse after summiting Hualapai, we pulled the plug on Aspen. So in Aspen Peak, we had an excuse to return to Hualapai Mountain Park, a park that stuck in our minds for its unusual scenery.
The park's free map supplies the route: it shows Aspen Peak smack in the middle of Potato Patch Loop trail. A side trail from the loop heads to the peak but stops at Dean Peak Overlook, 200 m short of Aspen's summit. But with a little routefinding and a little scrambling, one can cover that distance easily.
Unlike Hualapai Peak, Dinah and I did Potato Patch Loop counterclockwise so we caught things we missed when we did it clockwise. But whatever direction the loop is taken, thick forest limits far-ranging views. Indeed, Hualapai means "people of the tall trees." But massive granite boulders strewn throughout the park provide a fantastic setting. No need to look farther afield.
After going almost halfway around the loop, we turned onto Aspen Peak trail and hiked to Dean Peak Overlook. Continuing up the ridge after the overlook, we found a use trail that leads to a shaded level spot. We scrambled up some boulders and made our way to the summit.
The highest point on Aspen Peak is a boulder on the left. A boulder next to it provides a steep ramp to reach it. I climbed the ramp rock and balanced on its tiny top, but getting onto the summit boulder just 3 or 4 feet higher was out of the question for me: a small gap between the boulders and a lack of handholds dissuaded me from going higher. I took a panorama from the lower rock.
After taking photos and having lunch, we retraced our steps back to the Aspen Trail/Potato Patch Loop junction. We turned left to hike the rest of the loop. It added a kilometre and 50 m of elevation gain/loss than if we had gone back the same way, but it was worth the added scenery.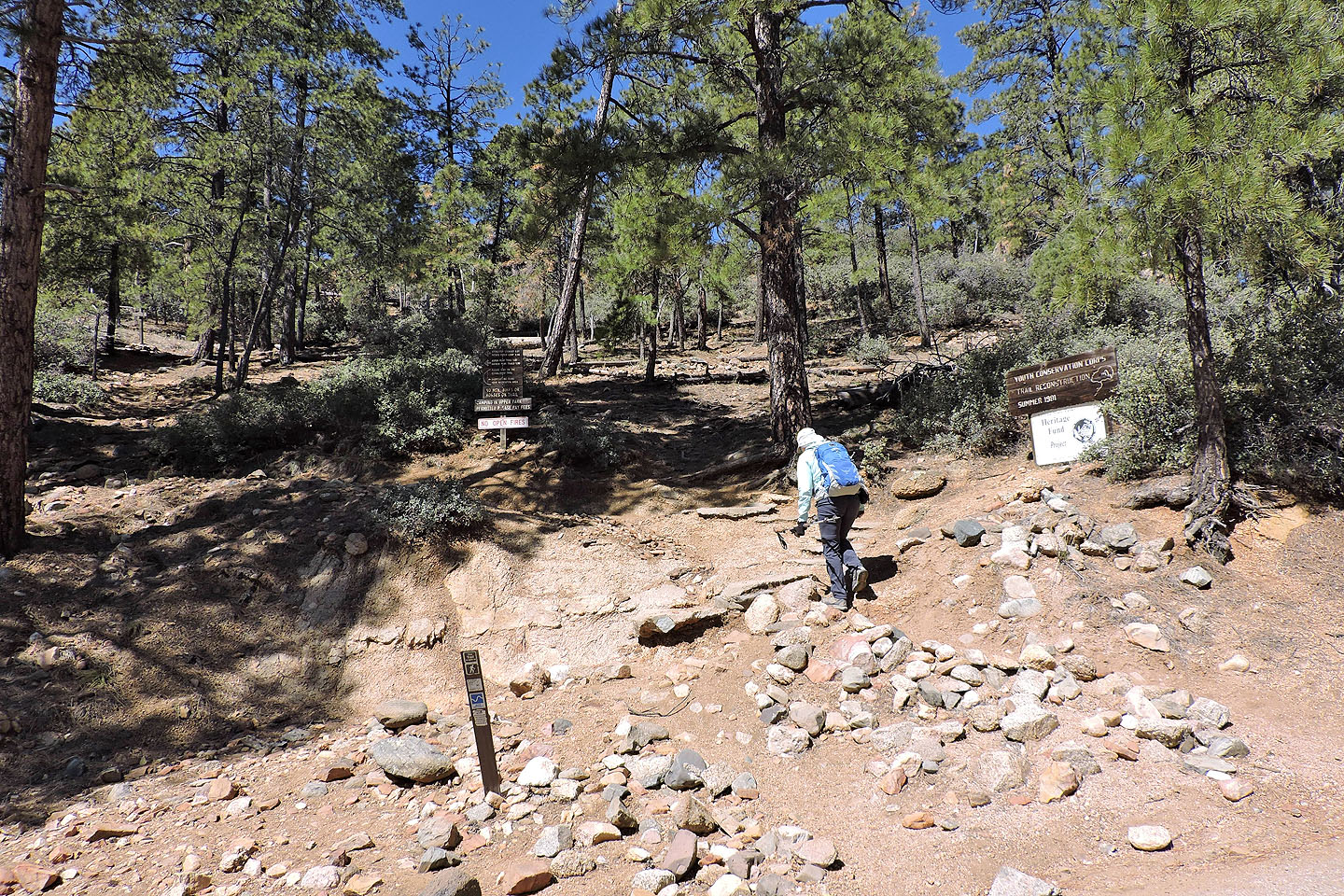 Starting up the trail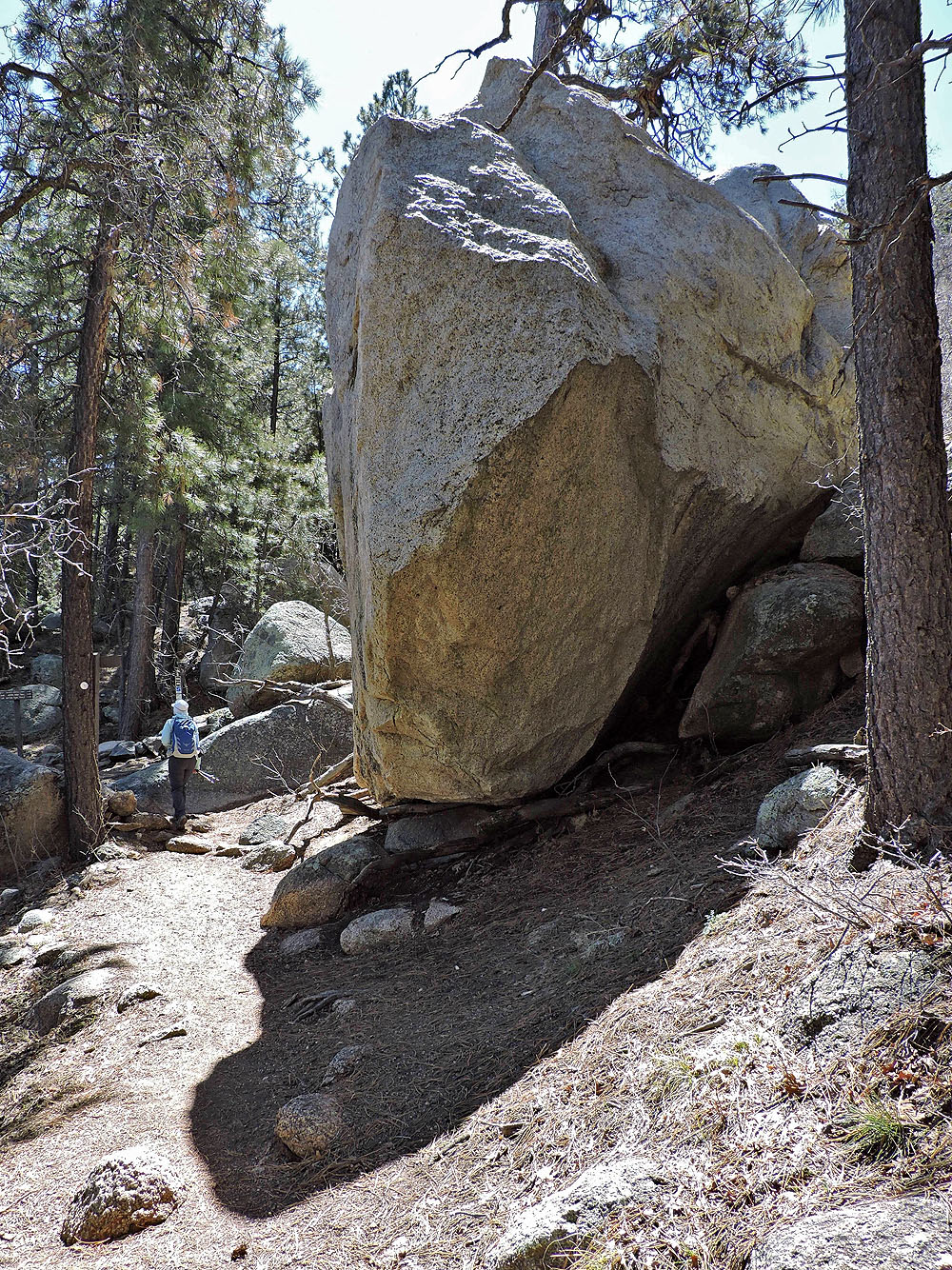 At the junction for the loop, we turned right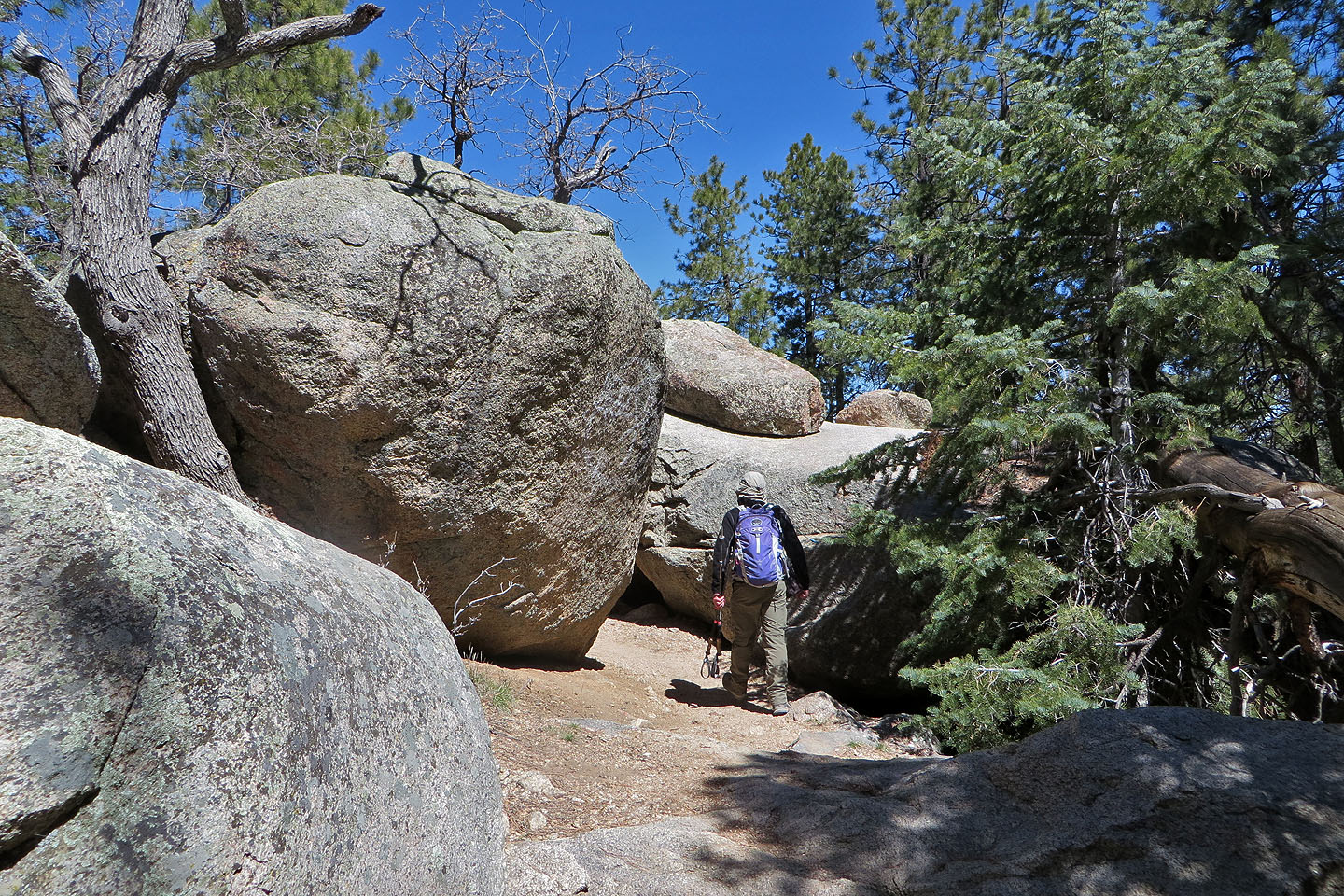 Huge granite boulders are everywhere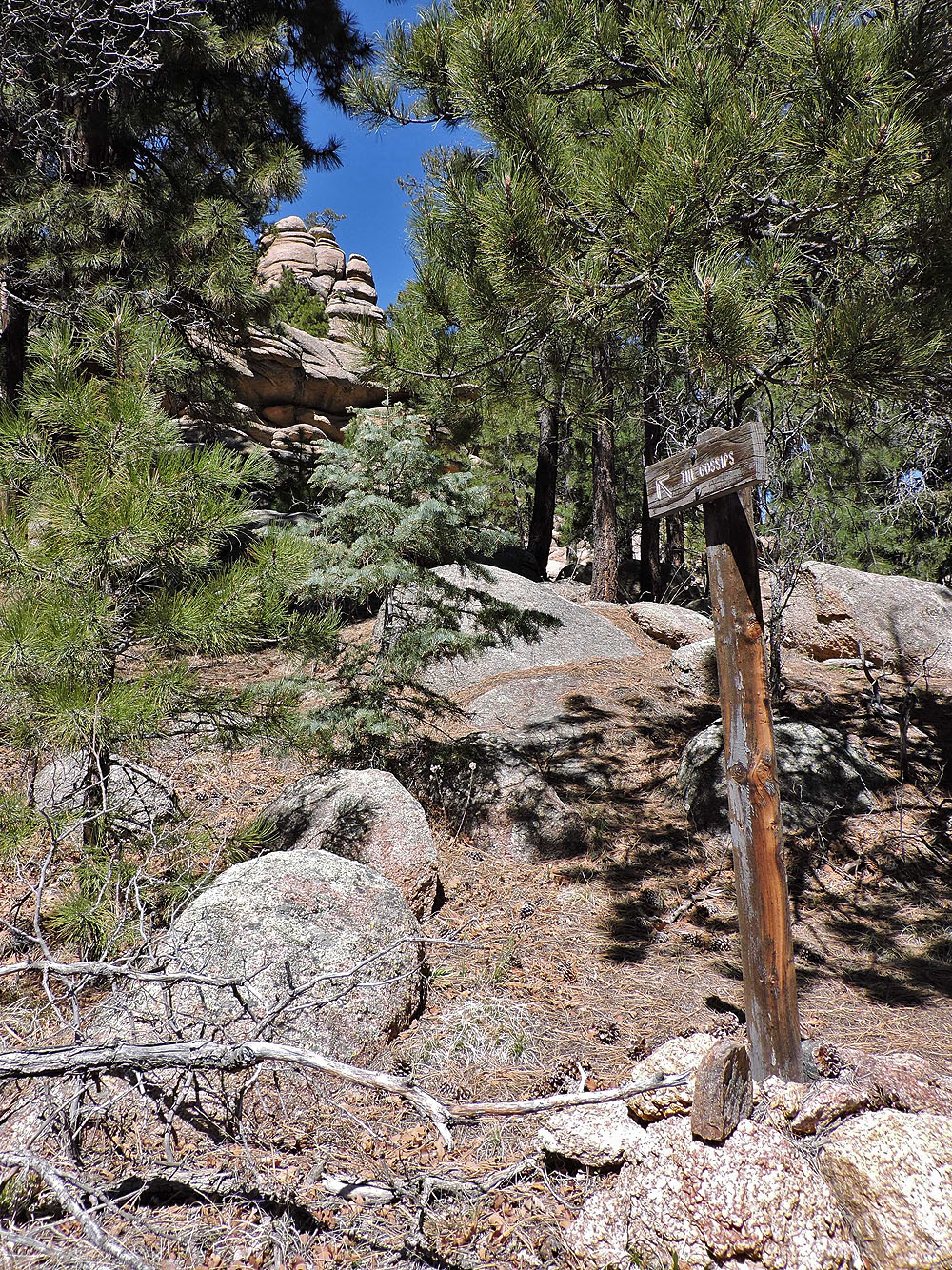 The trail climbs above a rock pile called "The Gossips"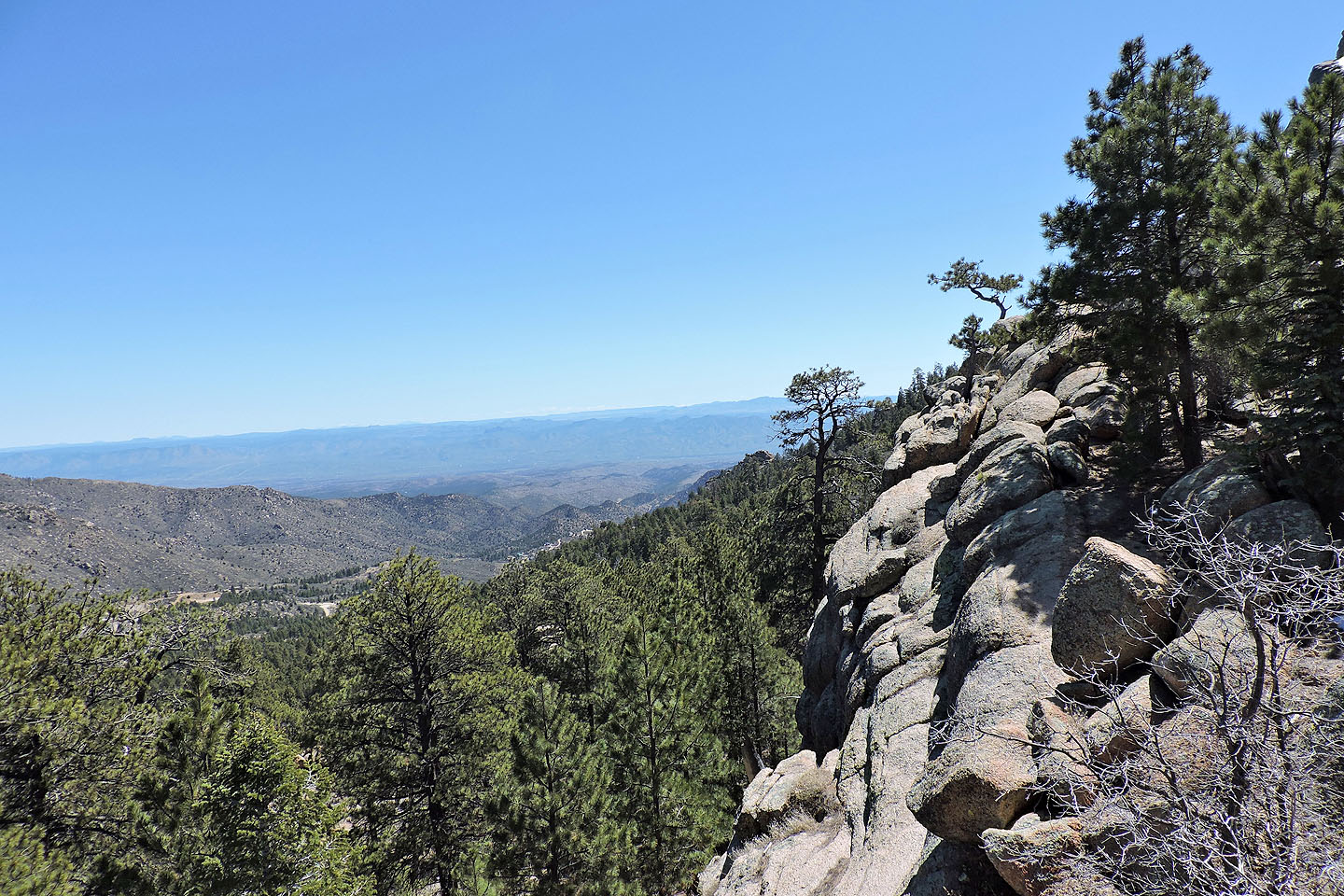 Breaks in the trees allow some far-ranging views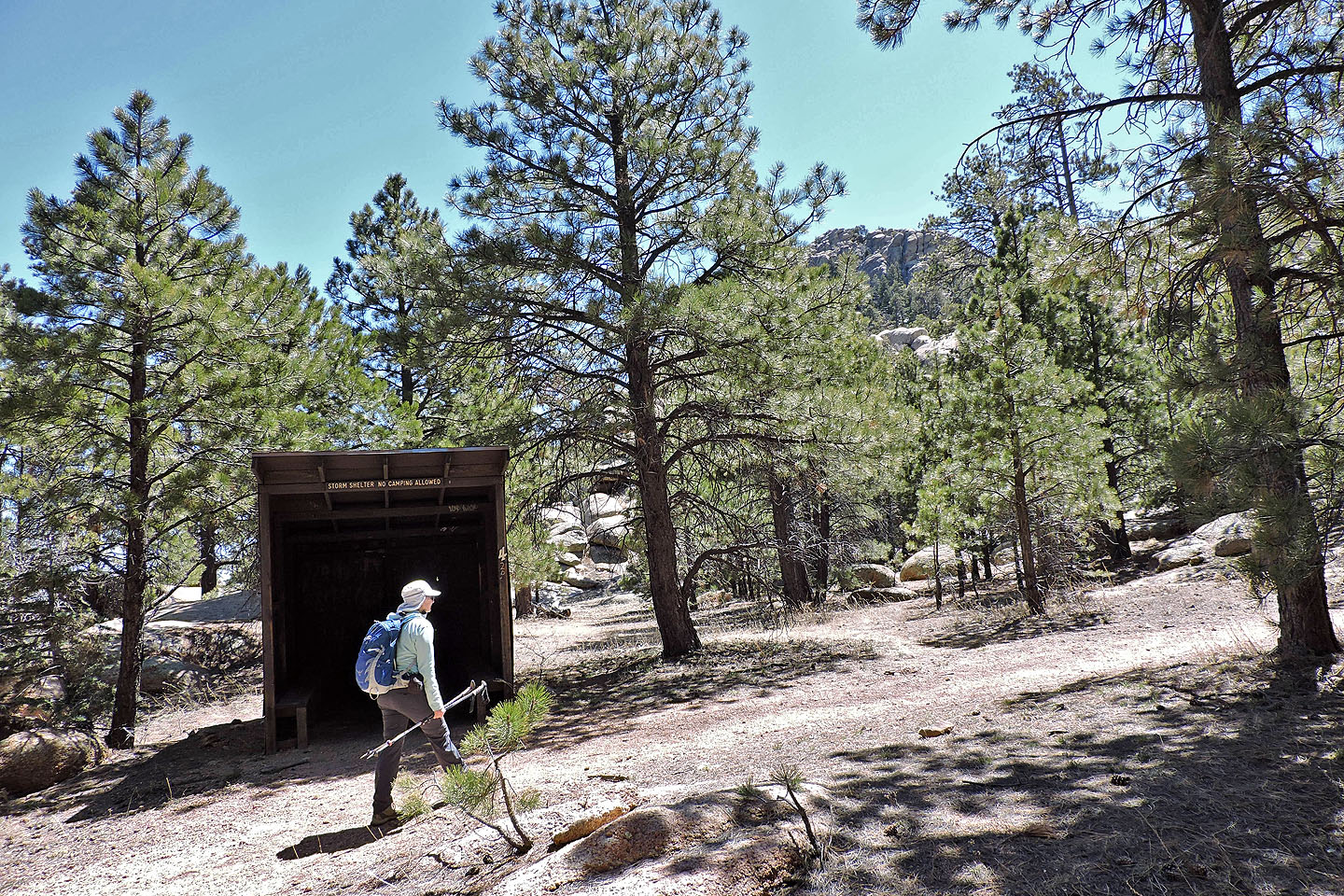 One of two storm shelters we passed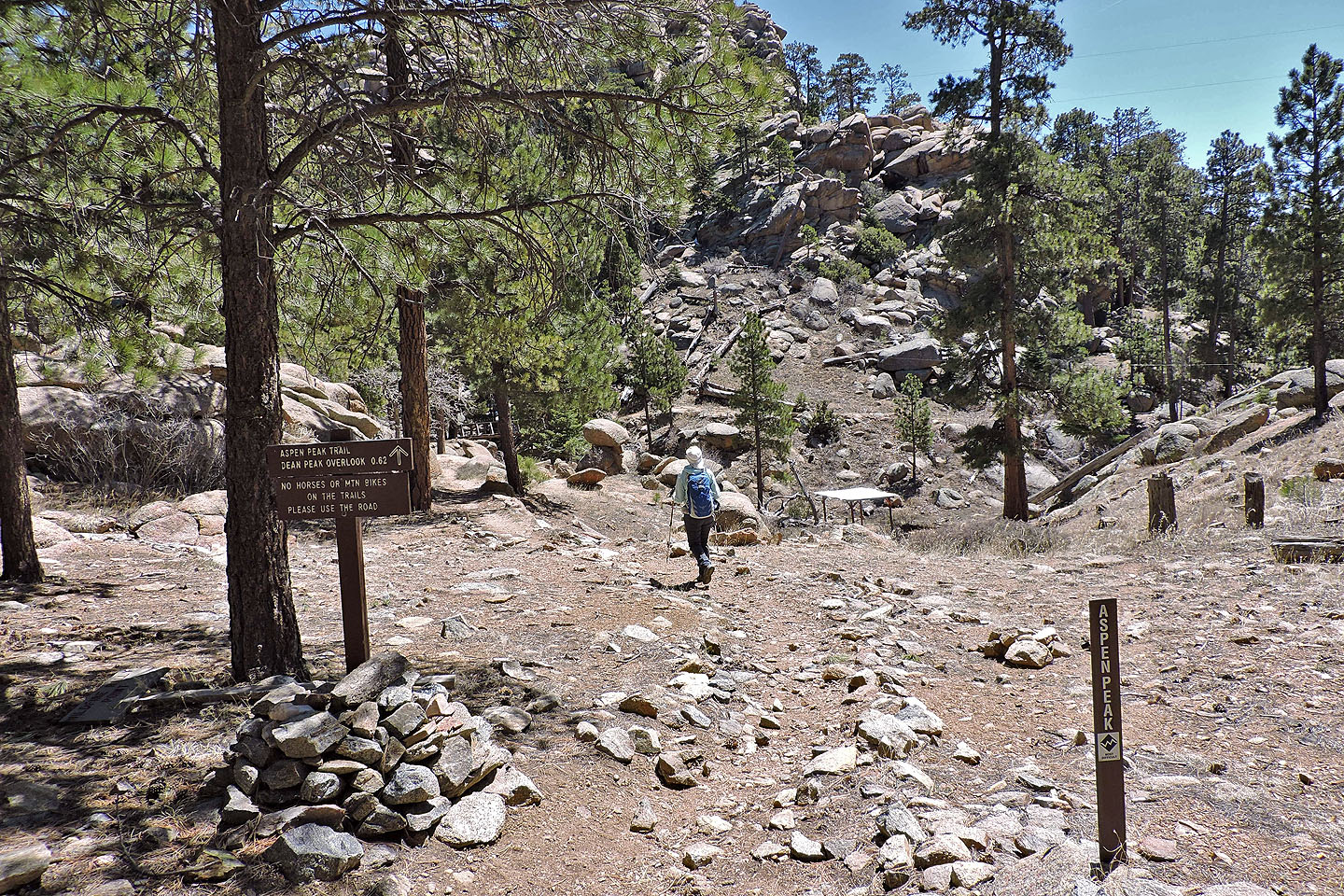 We left the loop here to climb Aspen Peak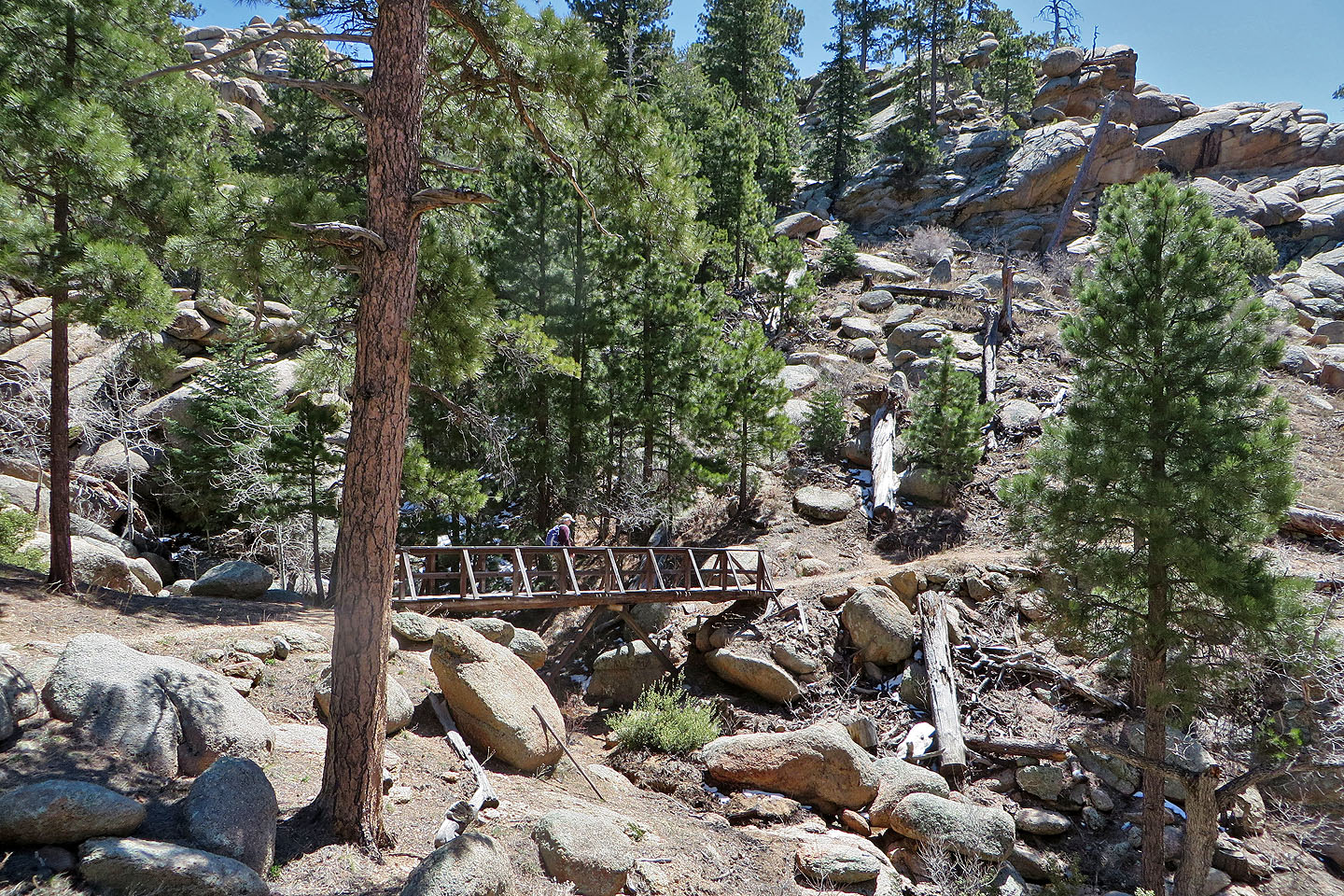 We soon crossed a bridge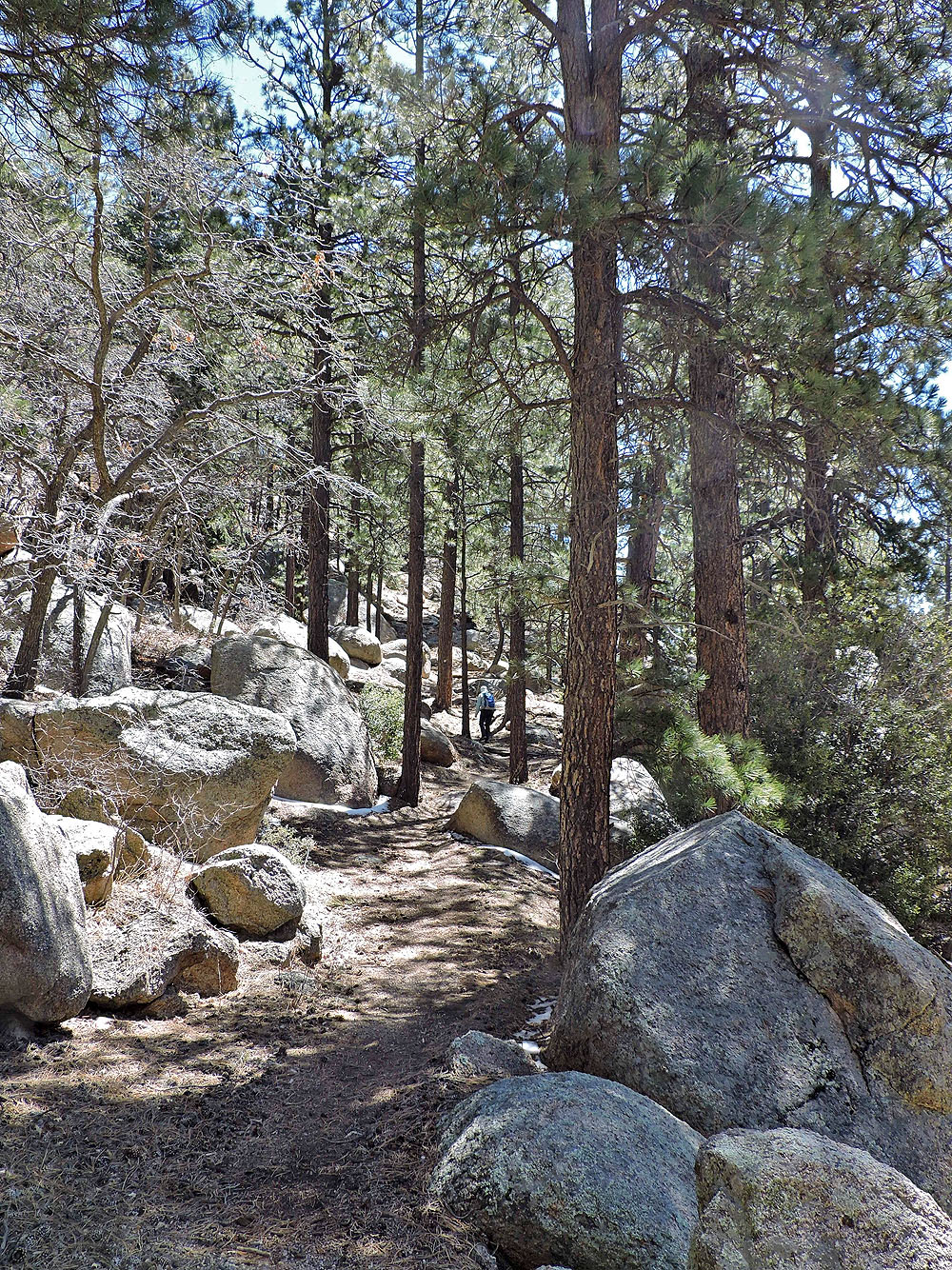 Continuing up the trail to Aspen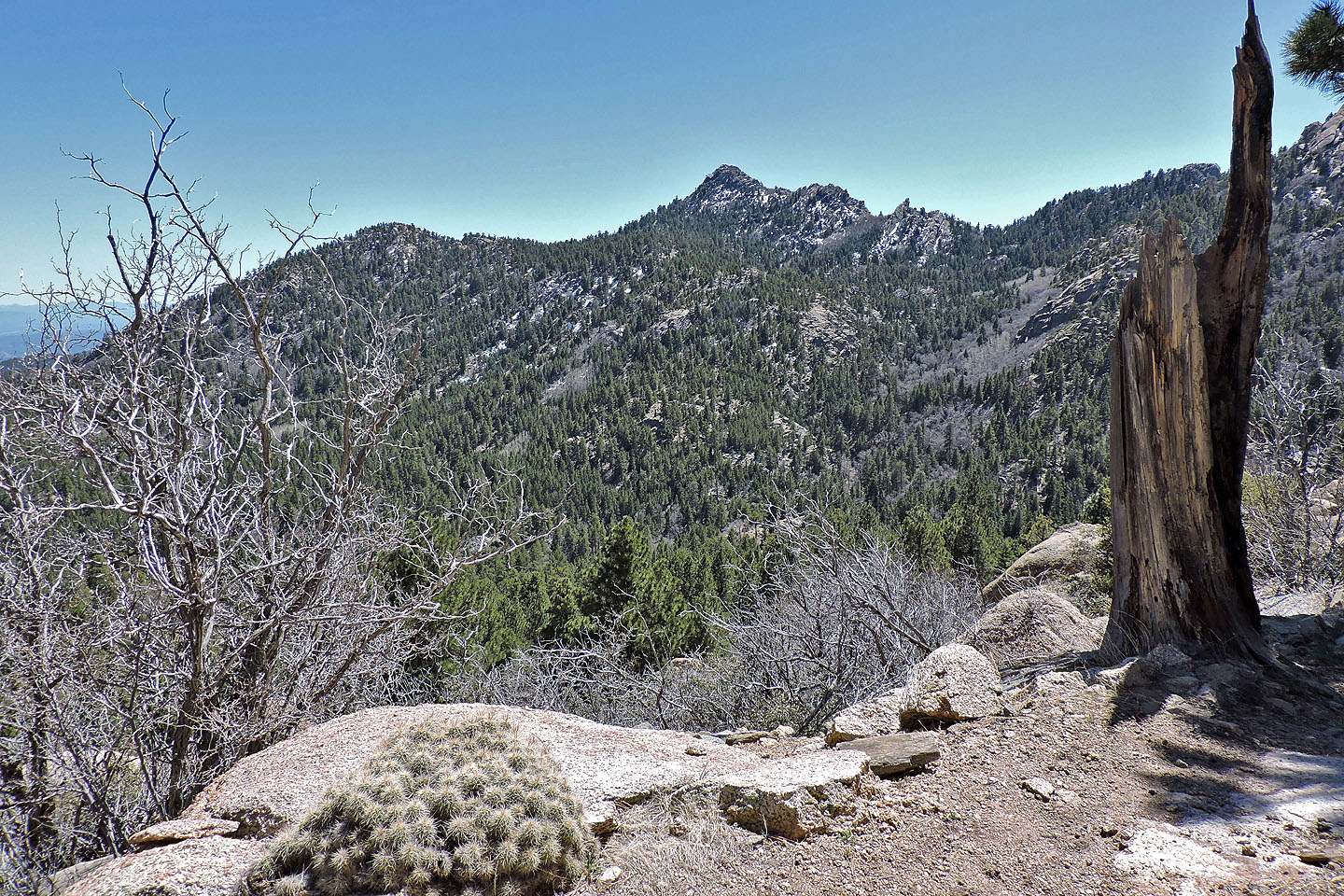 Hualapai Peak is behind us

Occasionally trees give way to rocks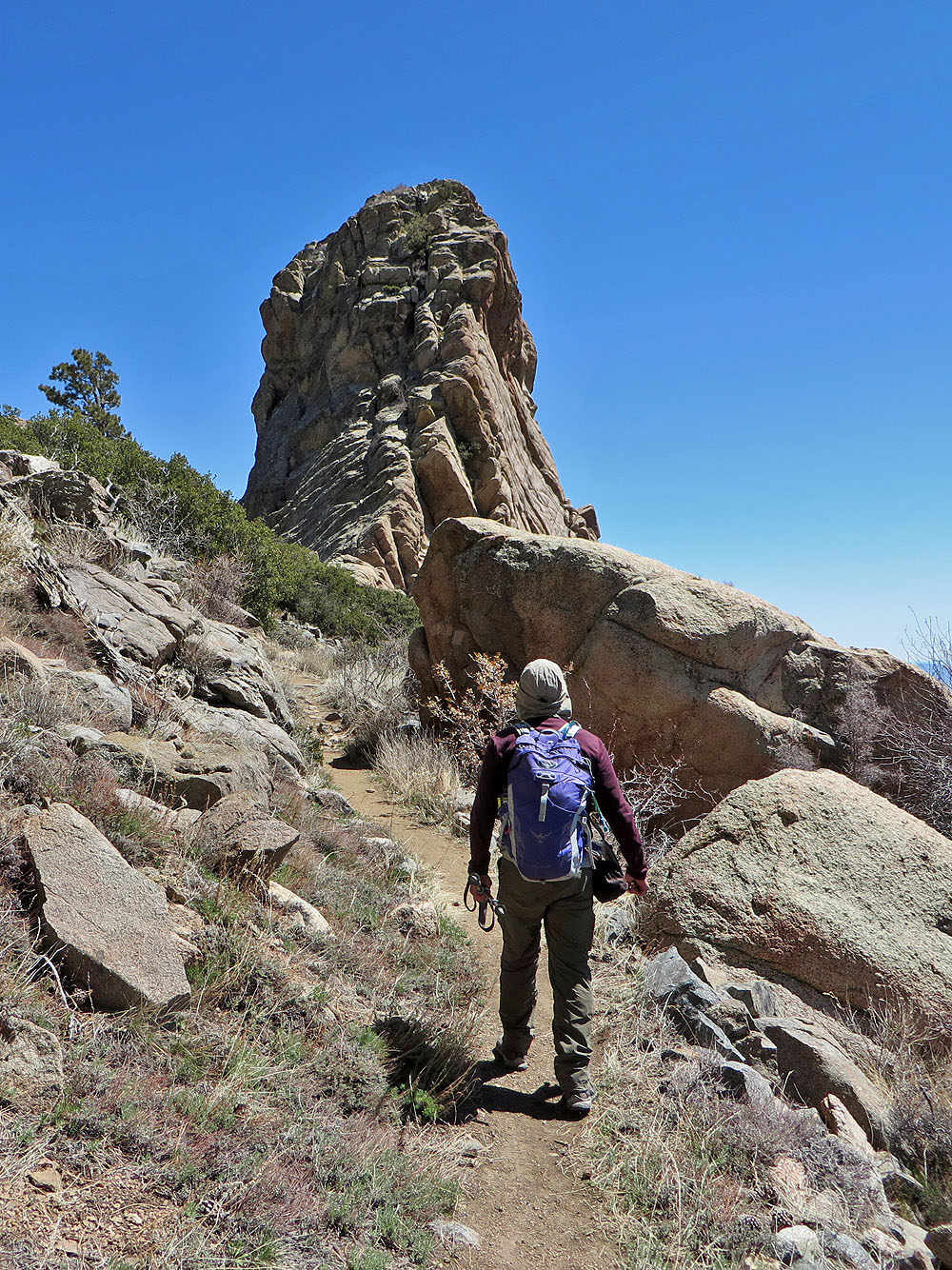 The trail swings by an enormous pillar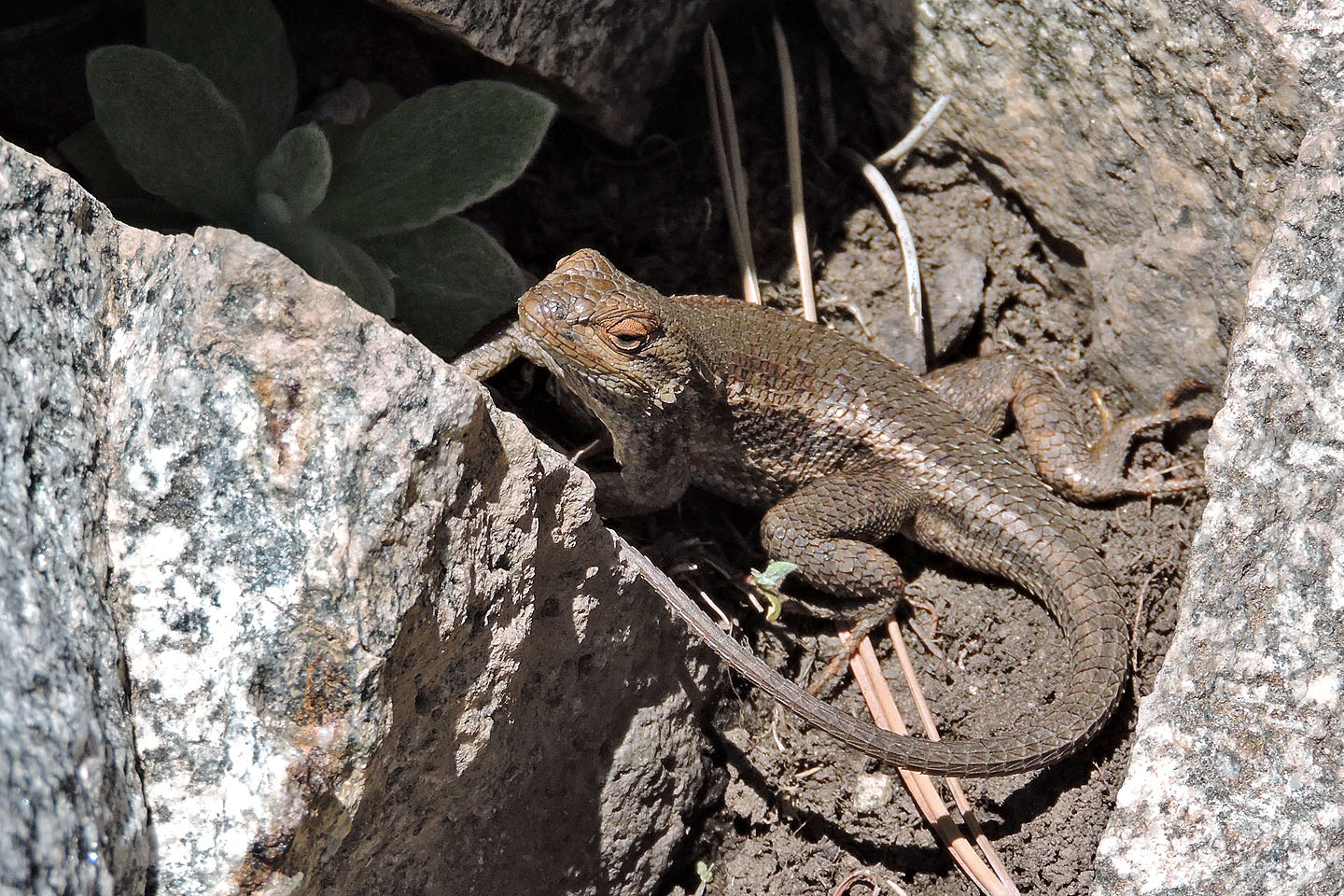 Spiny lizard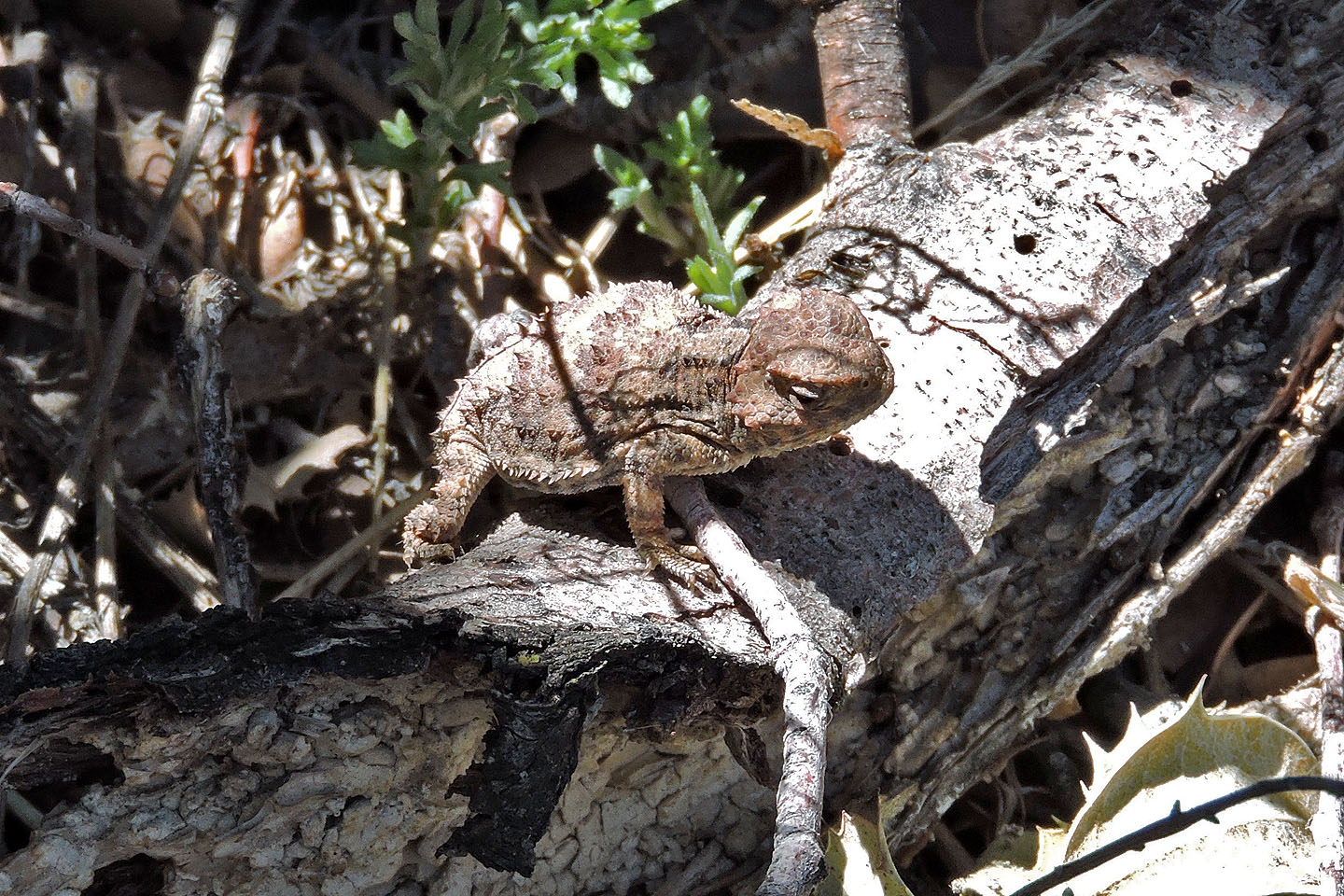 A young horned lizard, not much bigger than a toonie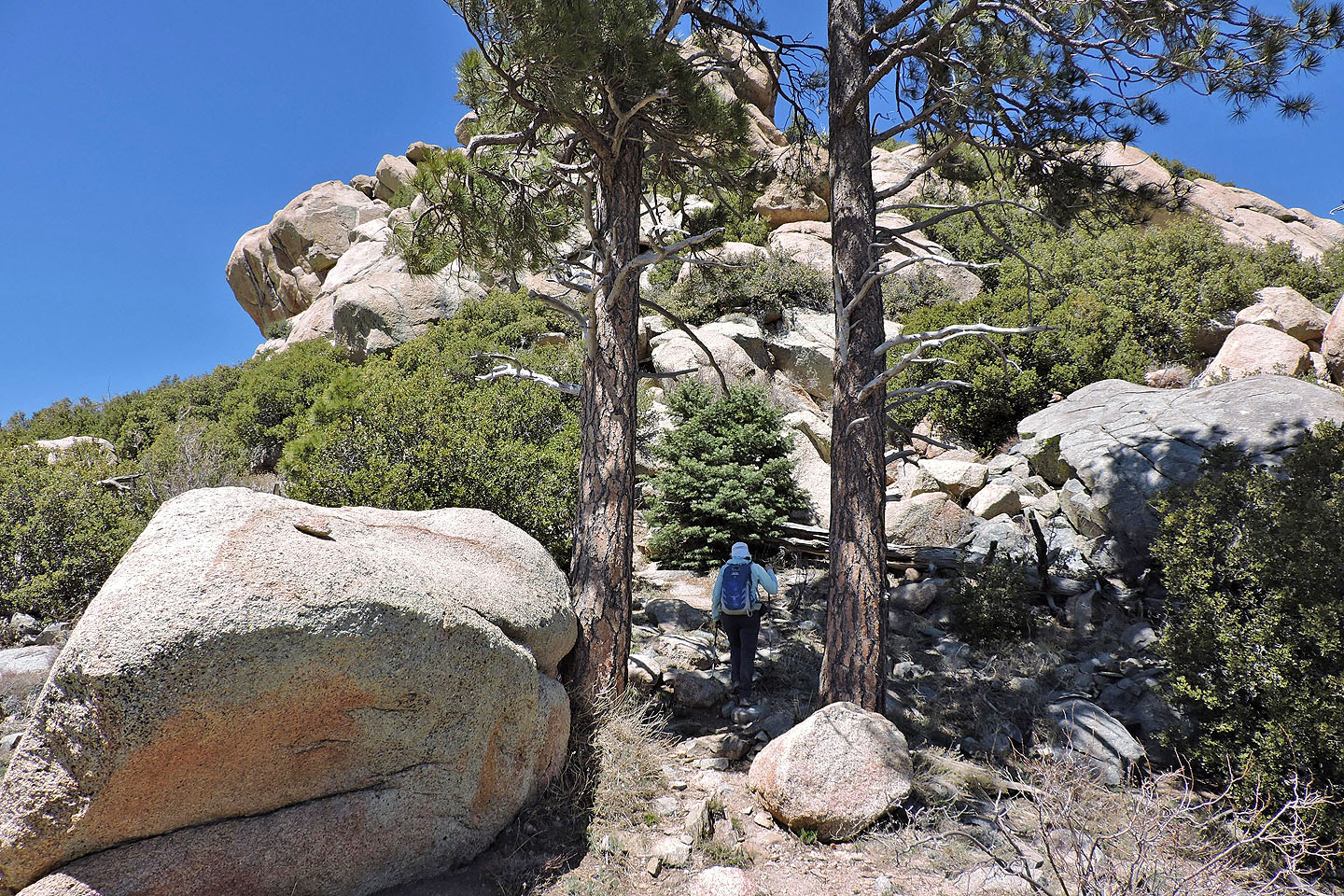 From Dean Peak Overlook we continued climbing to the summit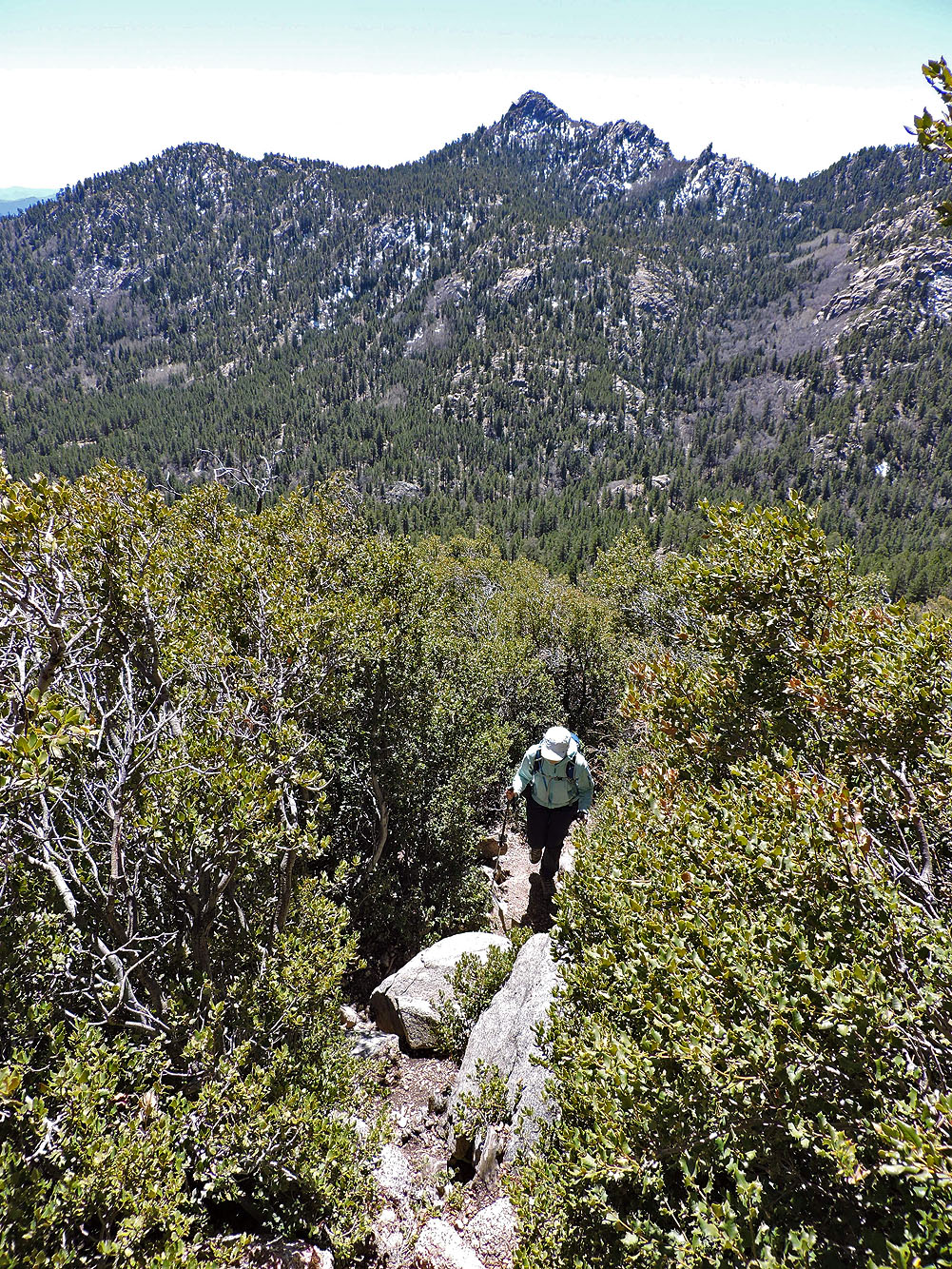 We followed a use trail through dense scrub oak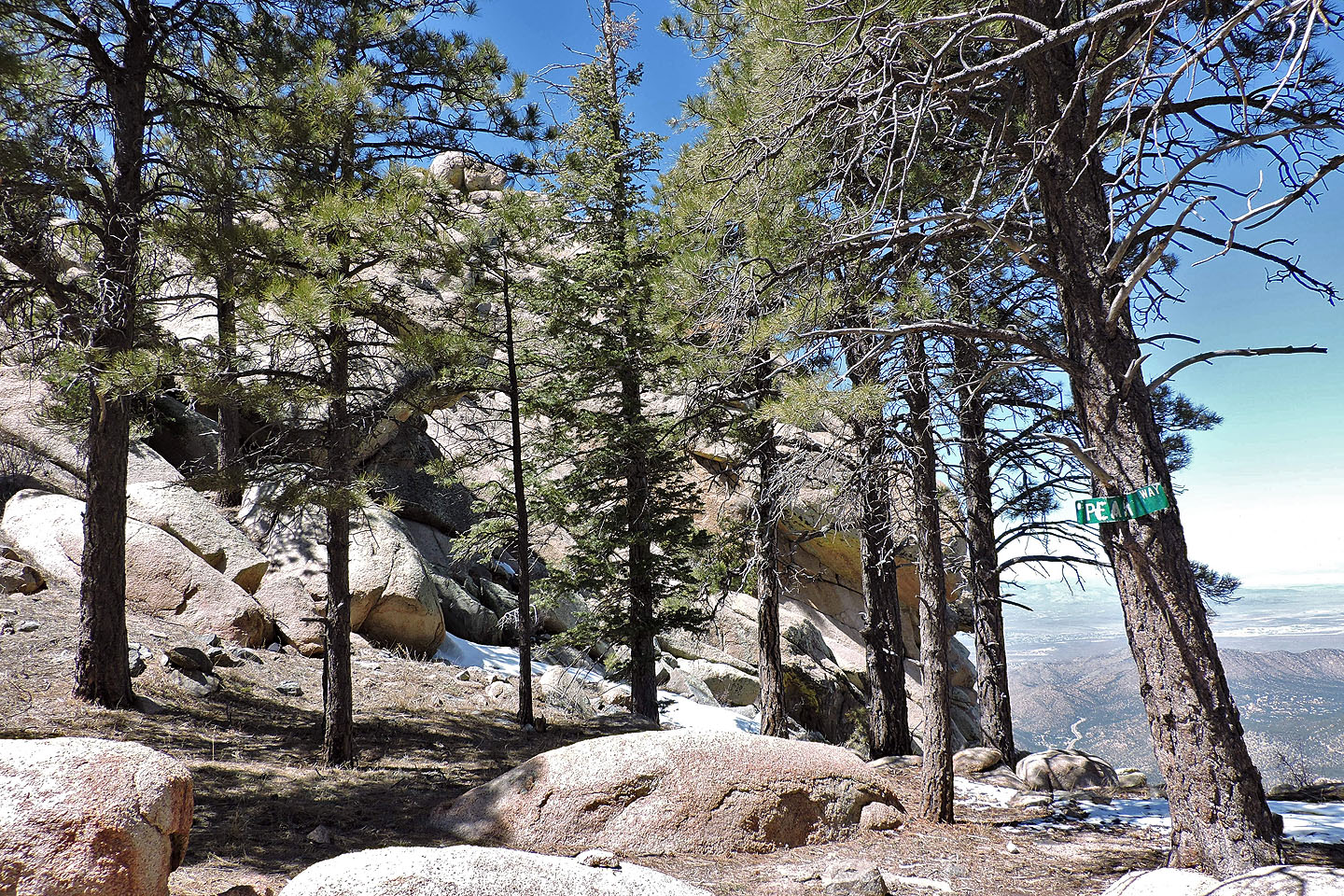 A sign reads "Peak Way" whatever that means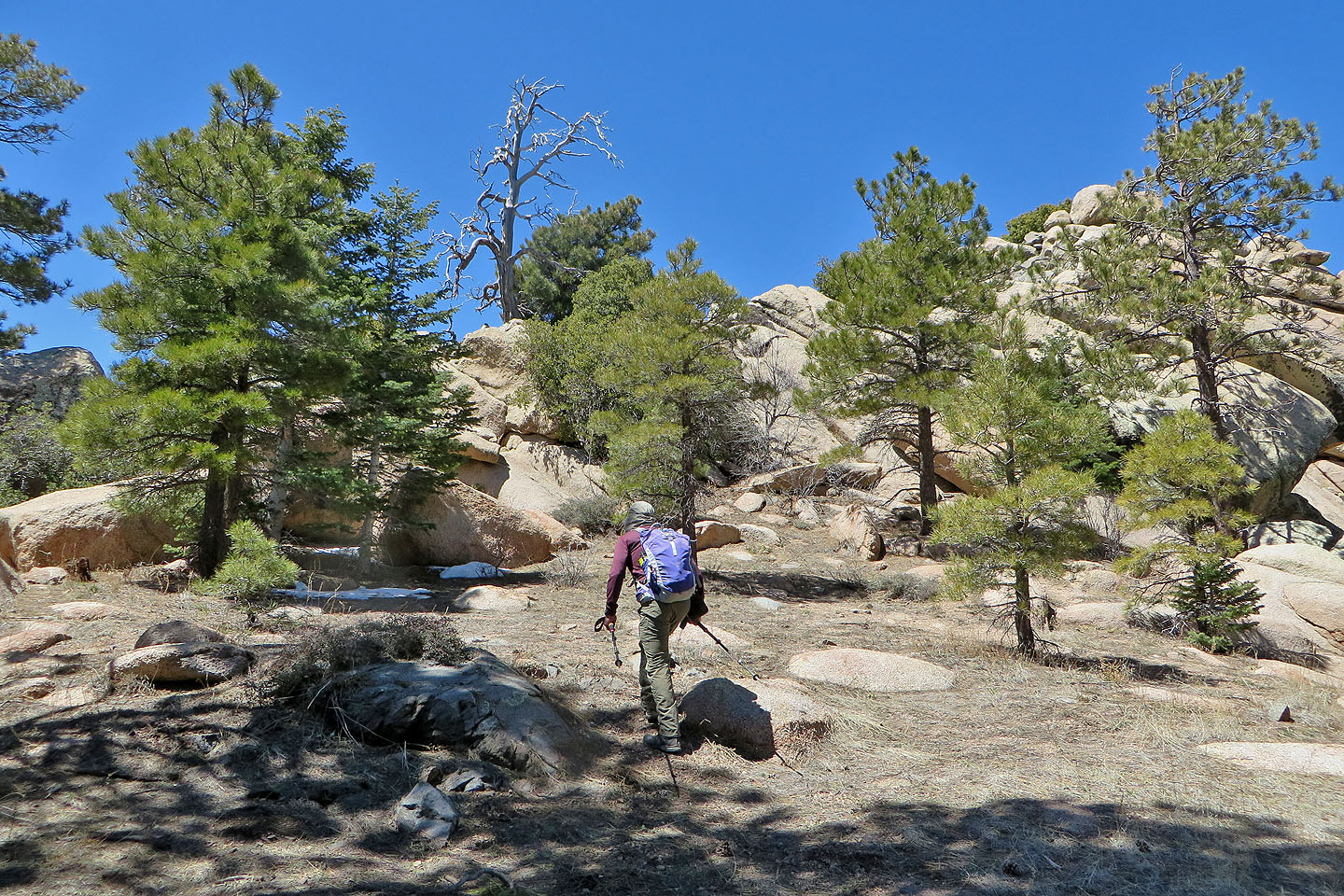 When the ridge leveled off, we made our way to the end of some boulders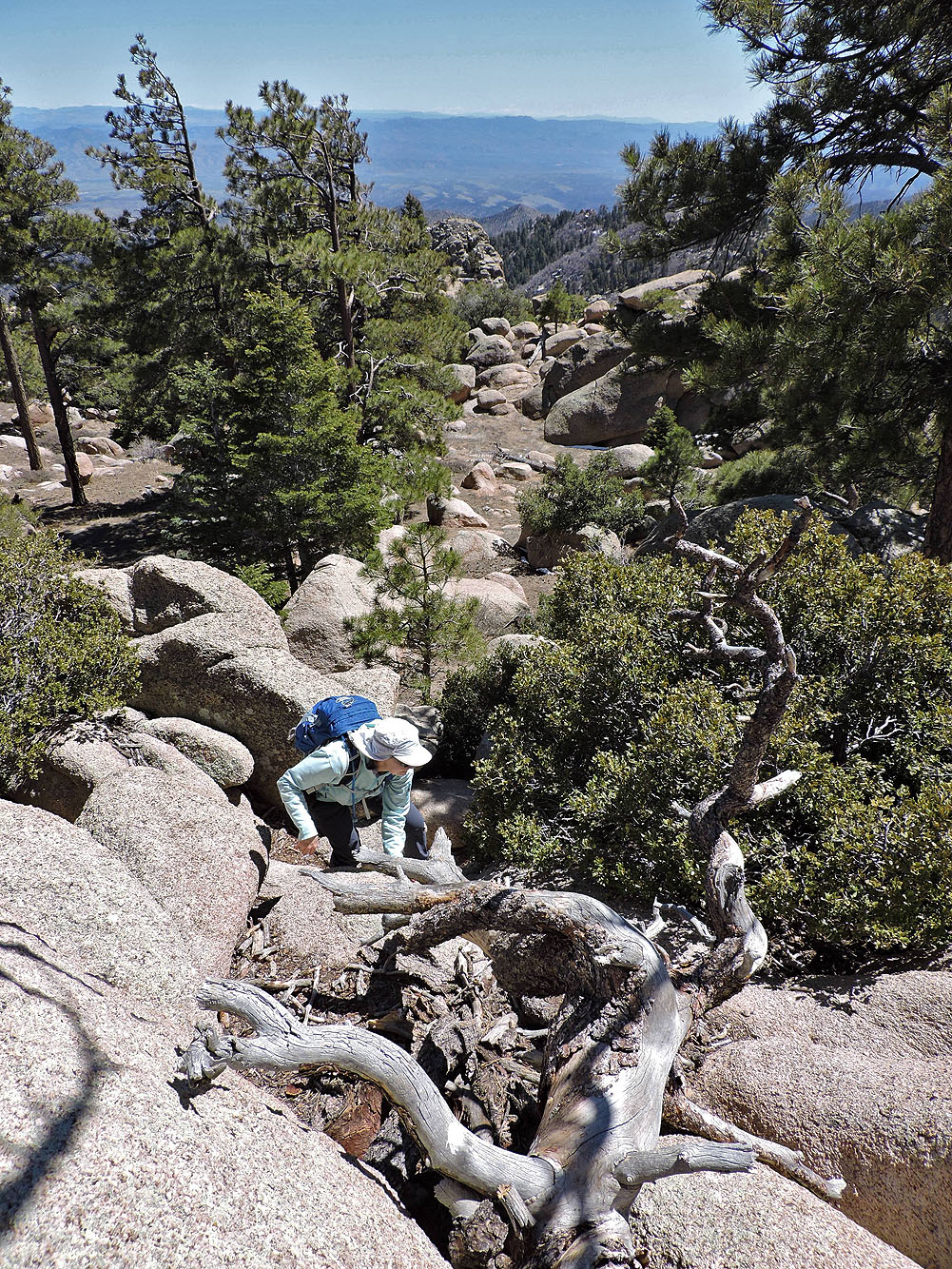 A brief scramble took us to the next level

A tree partially hides the summit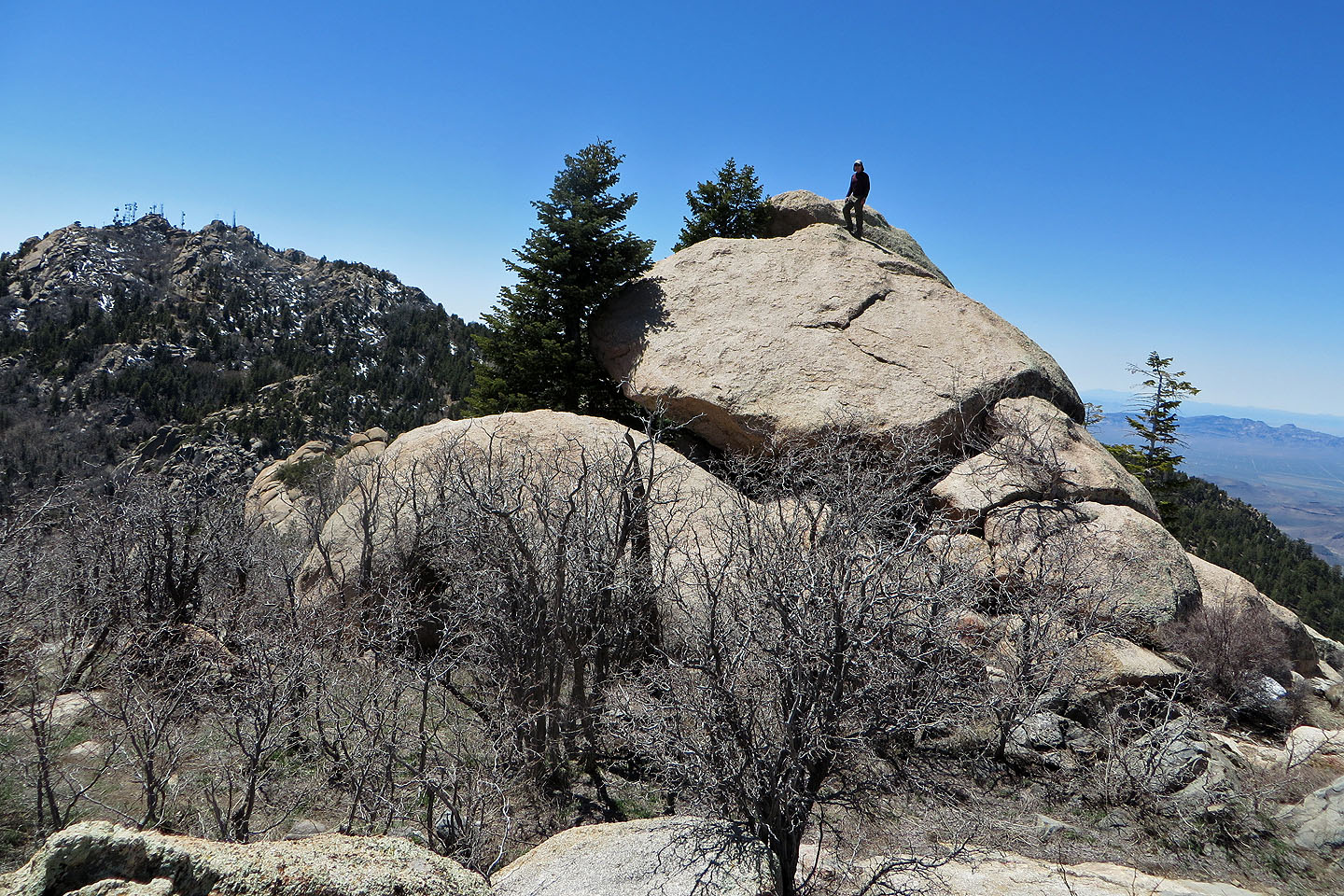 This is as high as I dared climb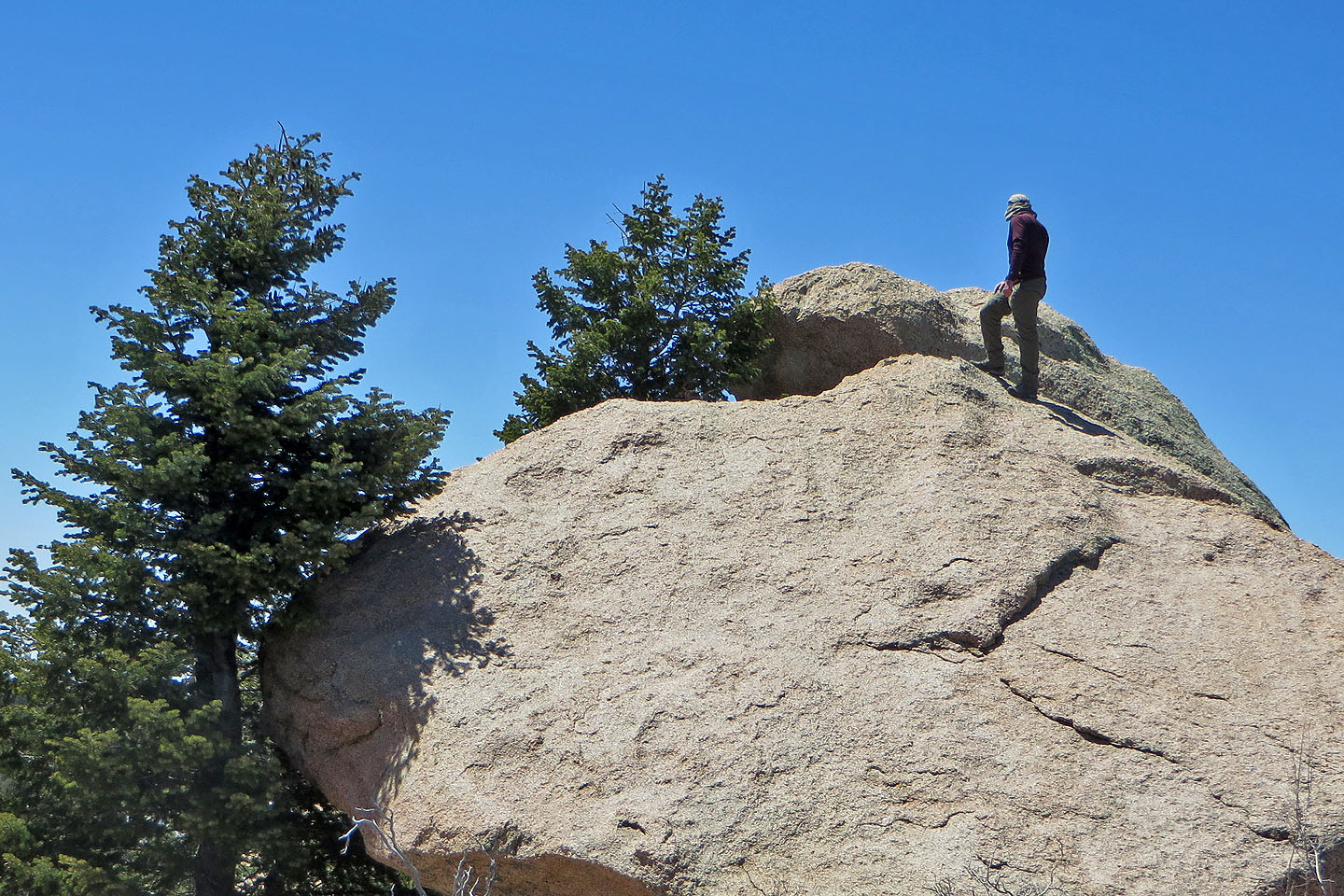 There's a small gap between the boulders and no handholds on the highest boulder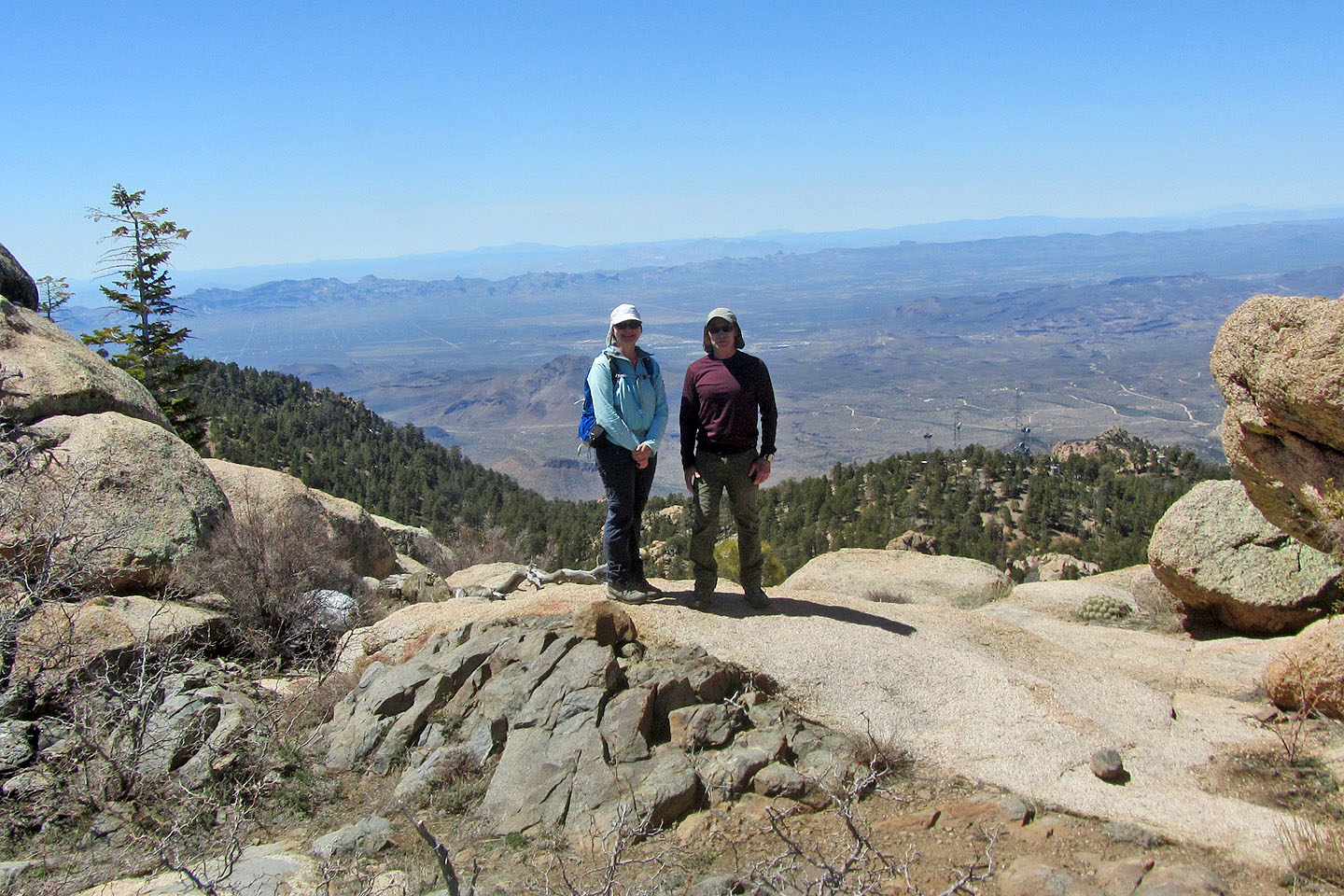 Posing on Aspen Peak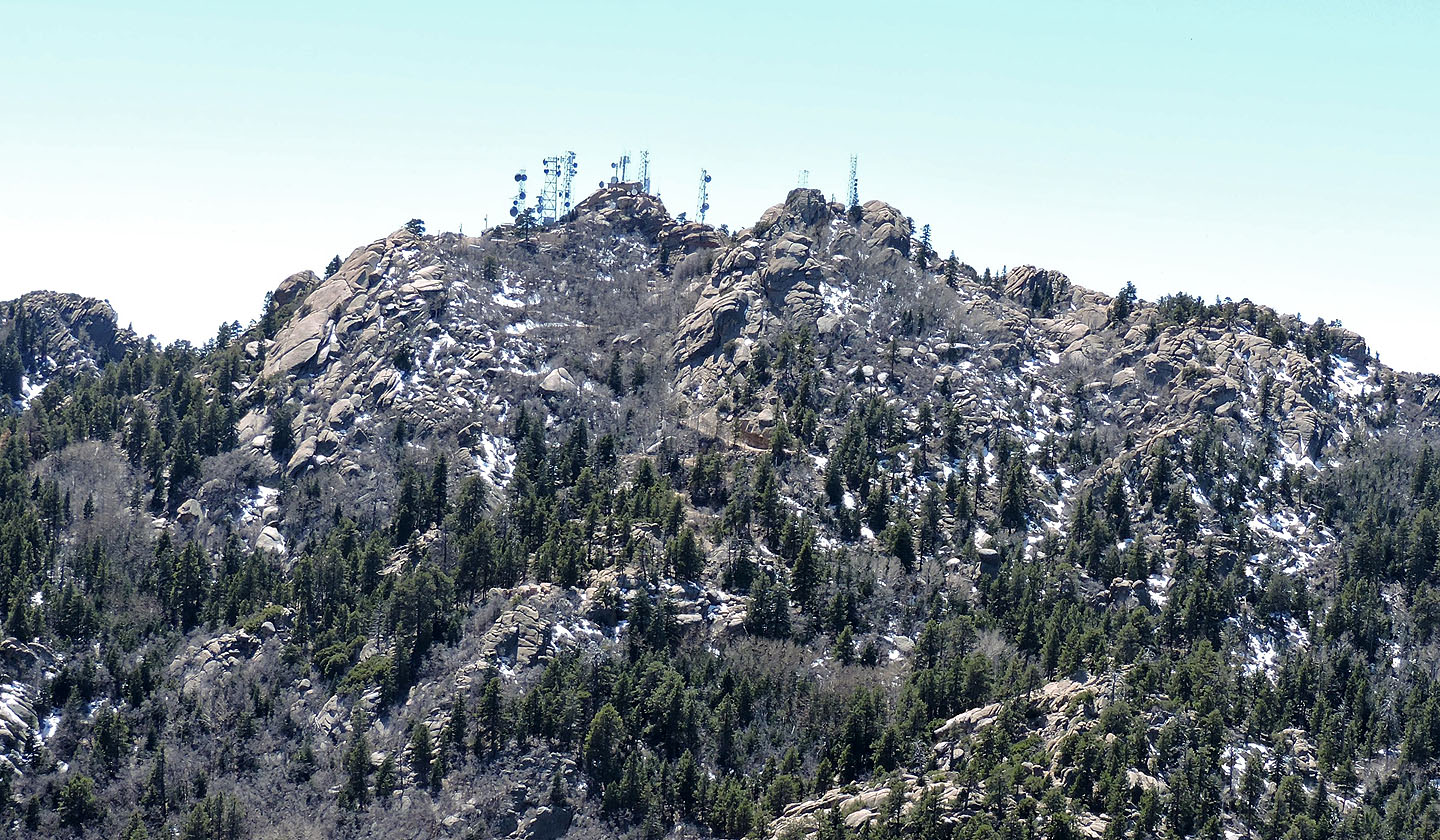 Nearby Haydon Peak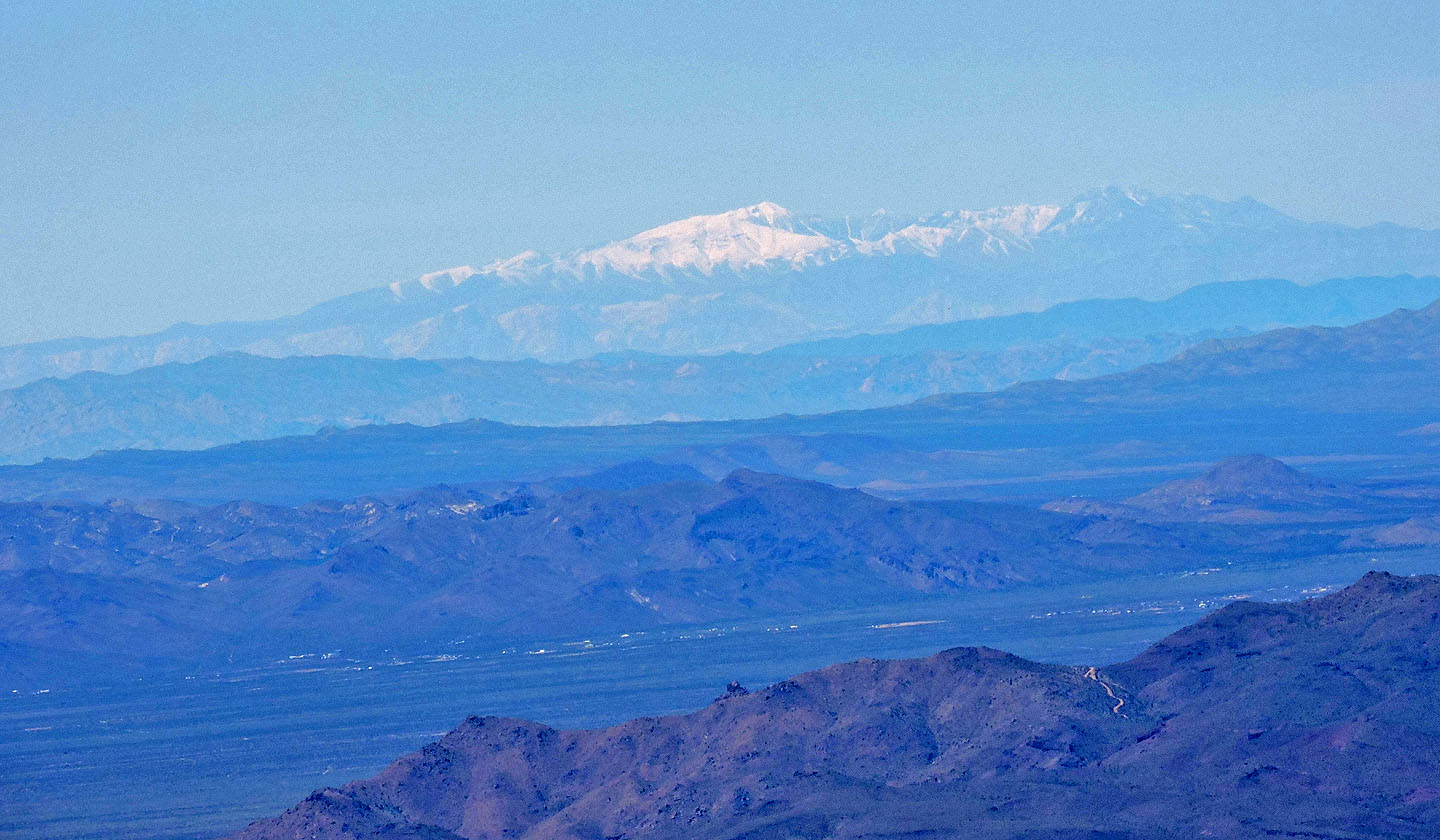 Humphrey's Peak is 200 km away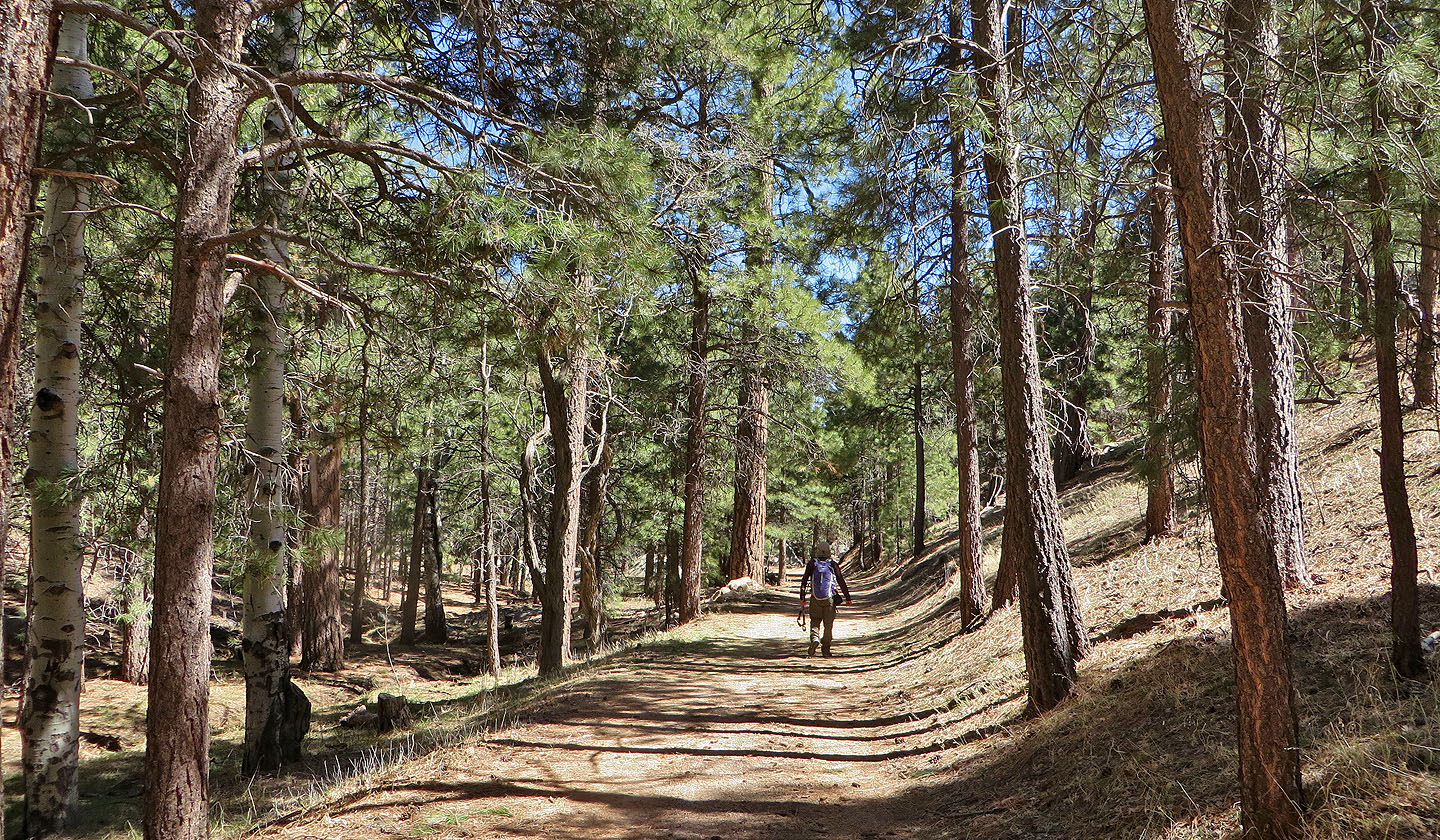 Continuing along Potato Patch Loop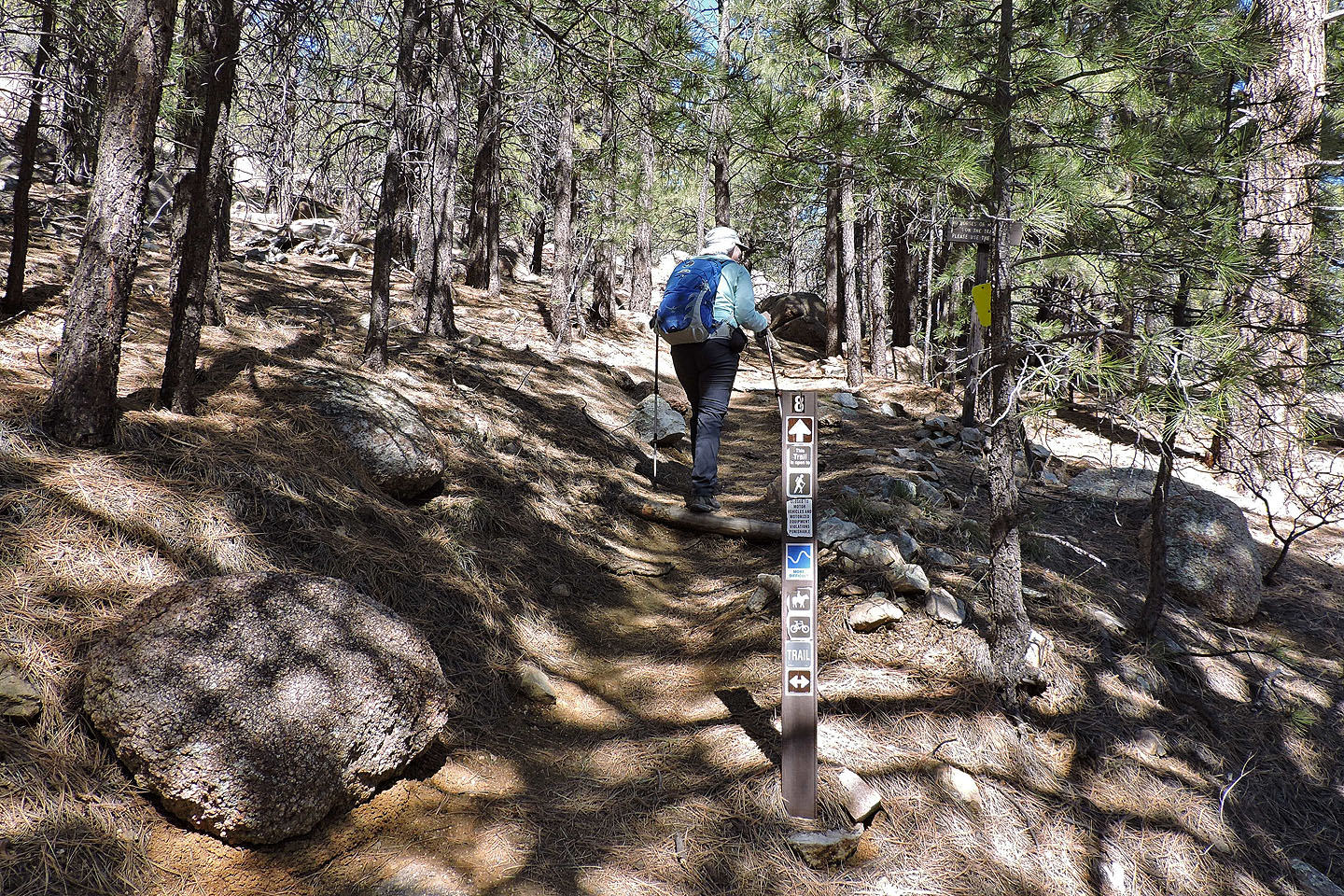 People often miss this turn, where the route leaves the road for a single track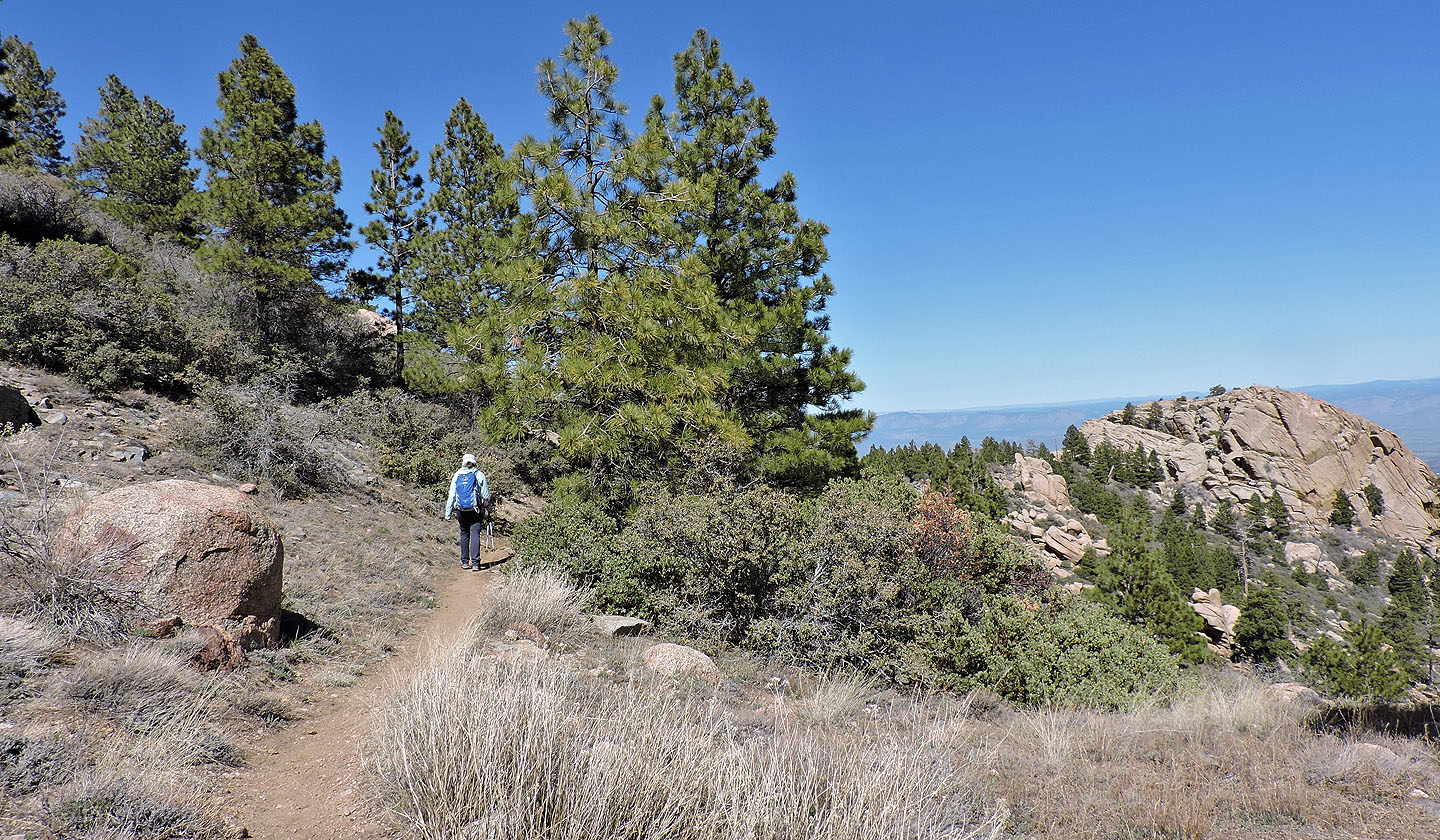 The trail breaks free of trees for a time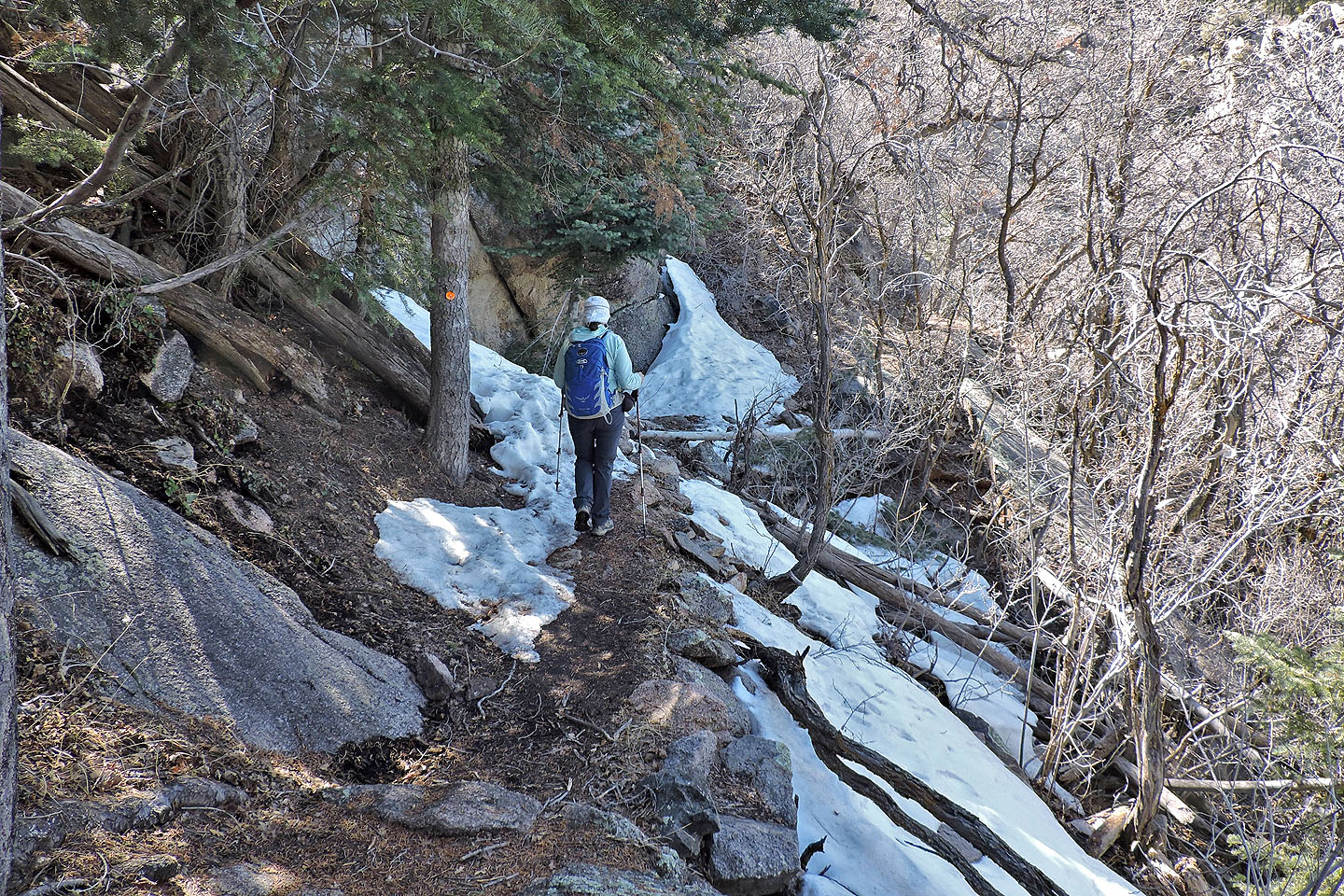 Still some lingering snow so you wouldn't want to hike Aspen Peak too early in the year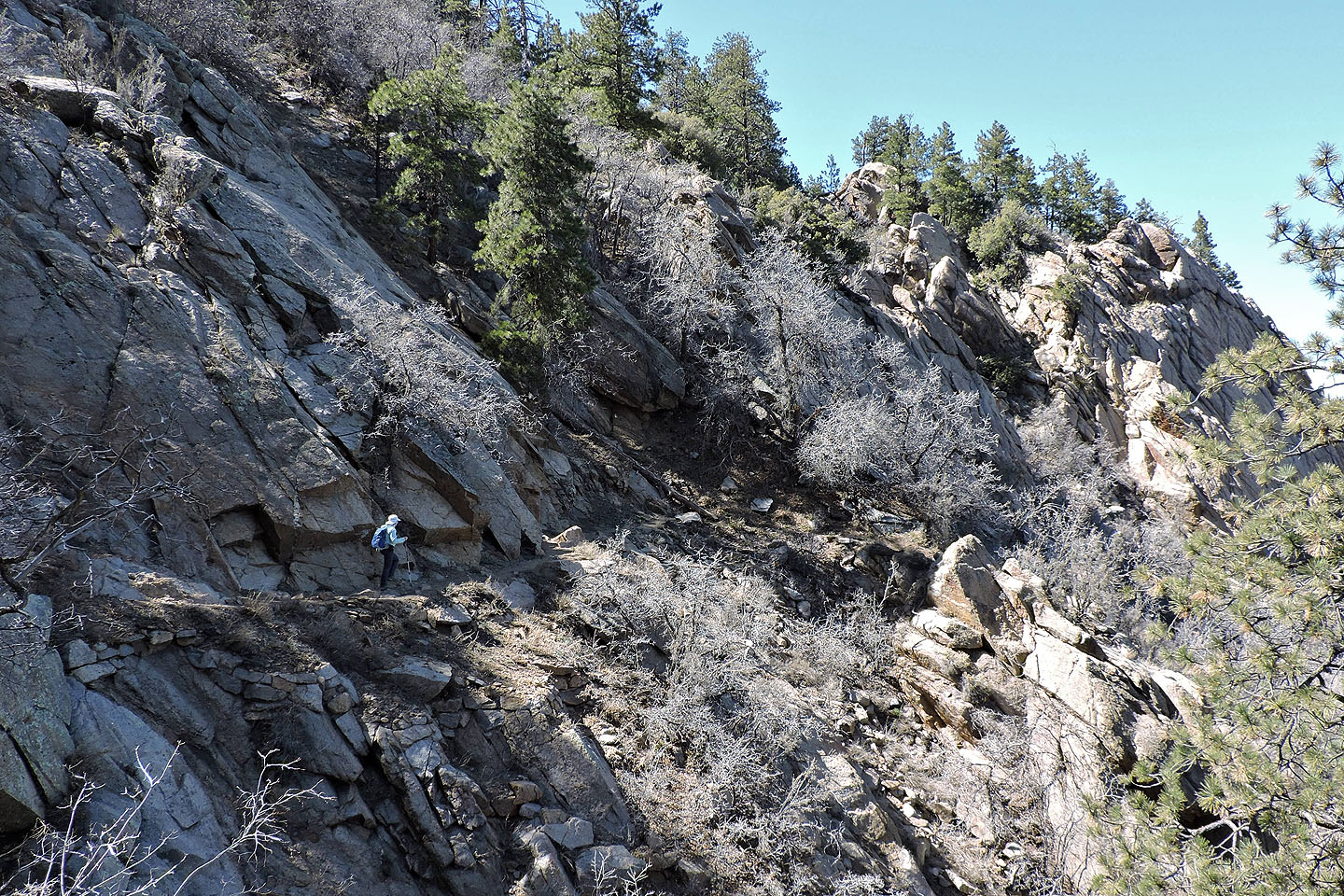 We'll soon be back at the fork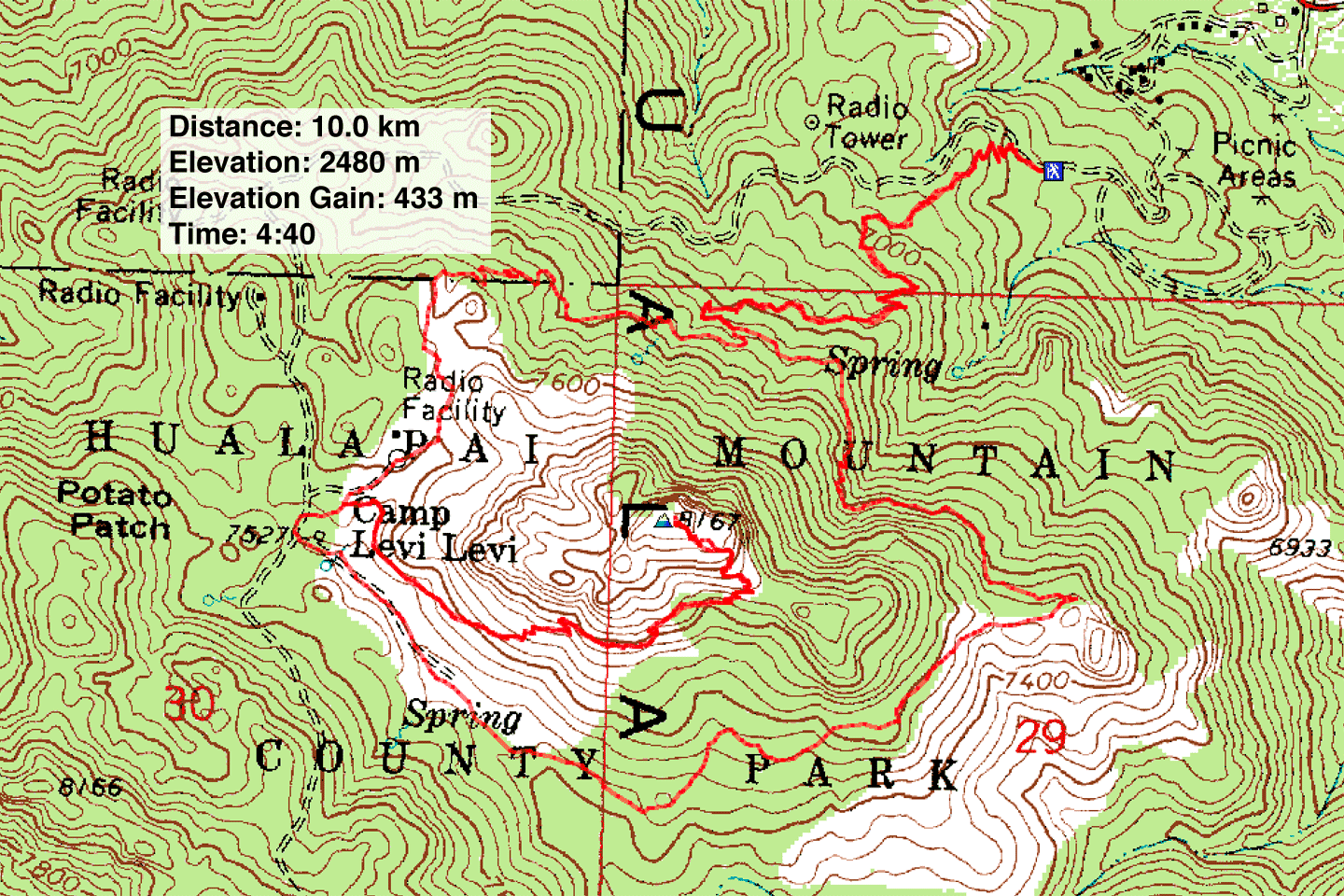 Hualapai Peak (6.2 mi, 8136 ft, 1421 ft)