bobspirko.ca | Home | Canada Trips | US Trips | Hiking | Snowshoeing | MAP | About
Hector South Ridge
Banff National Park Alberta
March 5, 2005
Distance: 8.6 km
Cumulative Elevation Gain: 950 m
The unnamed ridge south of Mount Hector makes for an enjoyable ridgewalk. Dinah and I used the same approach as Mount Hector South Peak, following the tracks we made the week before. After 1.5 km we left the track and headed up the north slope. In a short time, we were out of the trees and on the crest of the ridge. We ditched our snowshoes for the final stretch and followed the ridge to the highest point.
Unlike our last three snowshoe trips, the weather was uncooperative. We started under sunny skies but it soon became overcast and windy. By the time we returned to the car, it was snowing.

MOVIE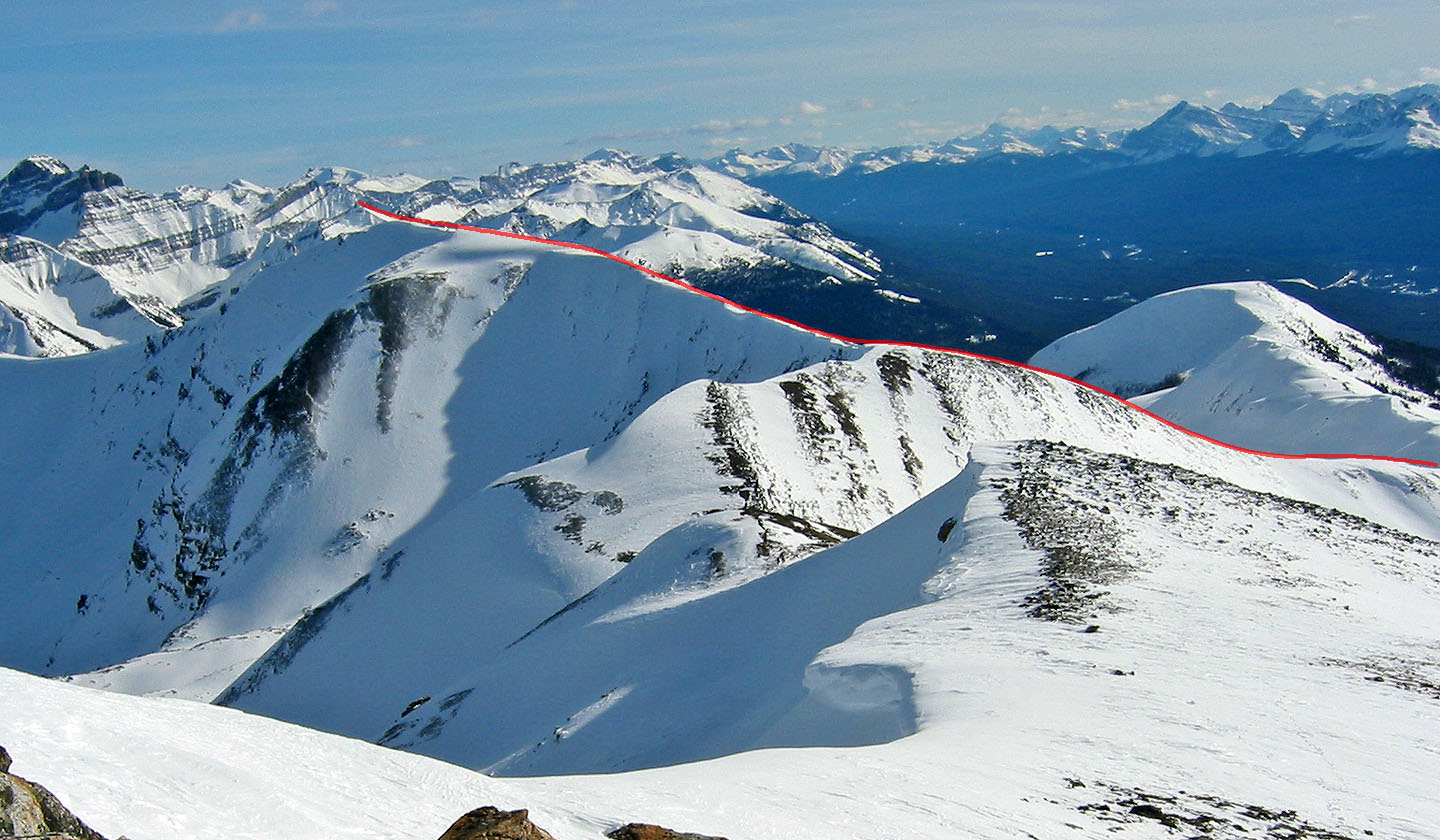 Looking at our route seen from our South Peak attempt): we followed the ridge while avoiding cornices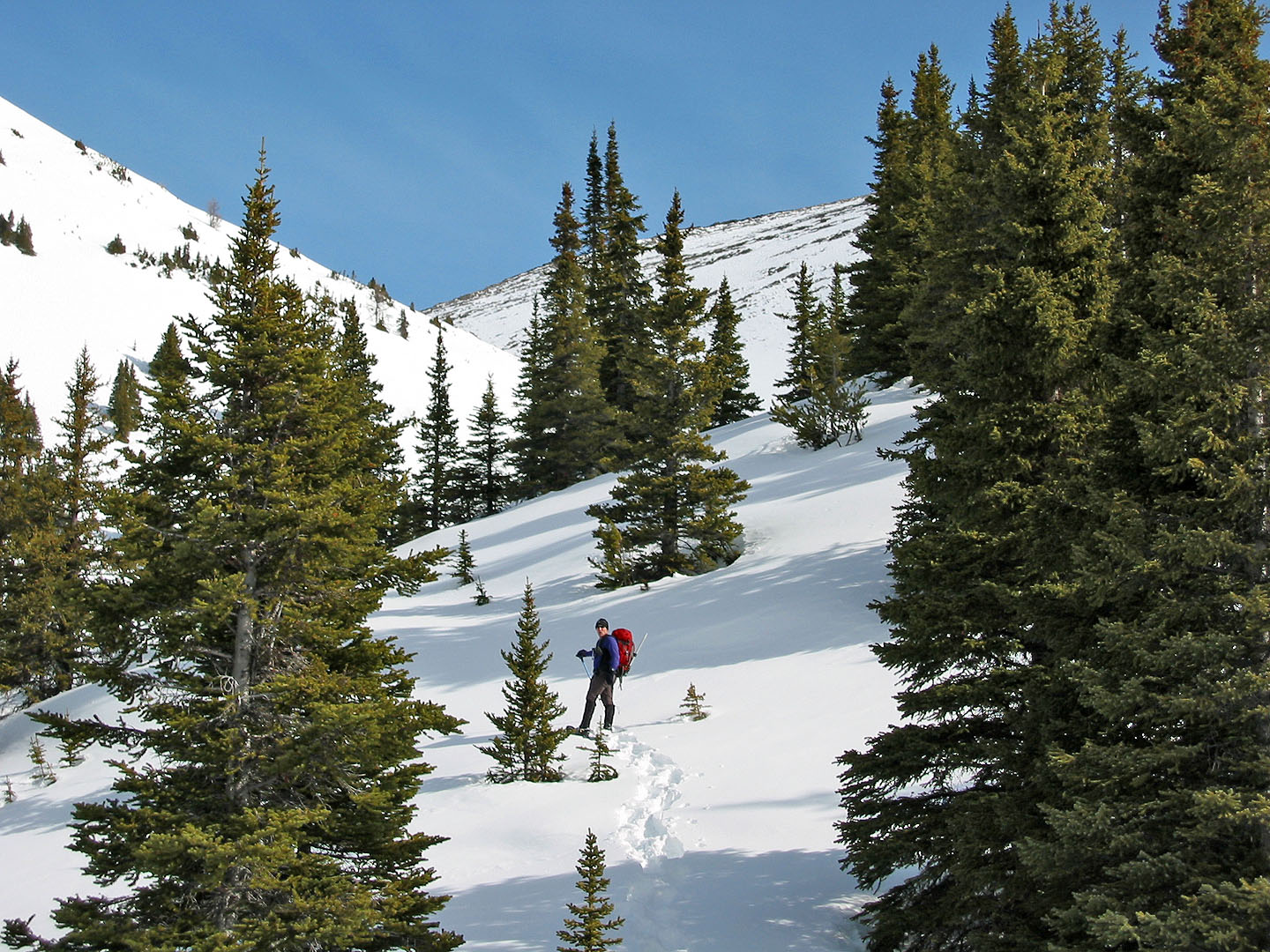 Heading up the lower slopes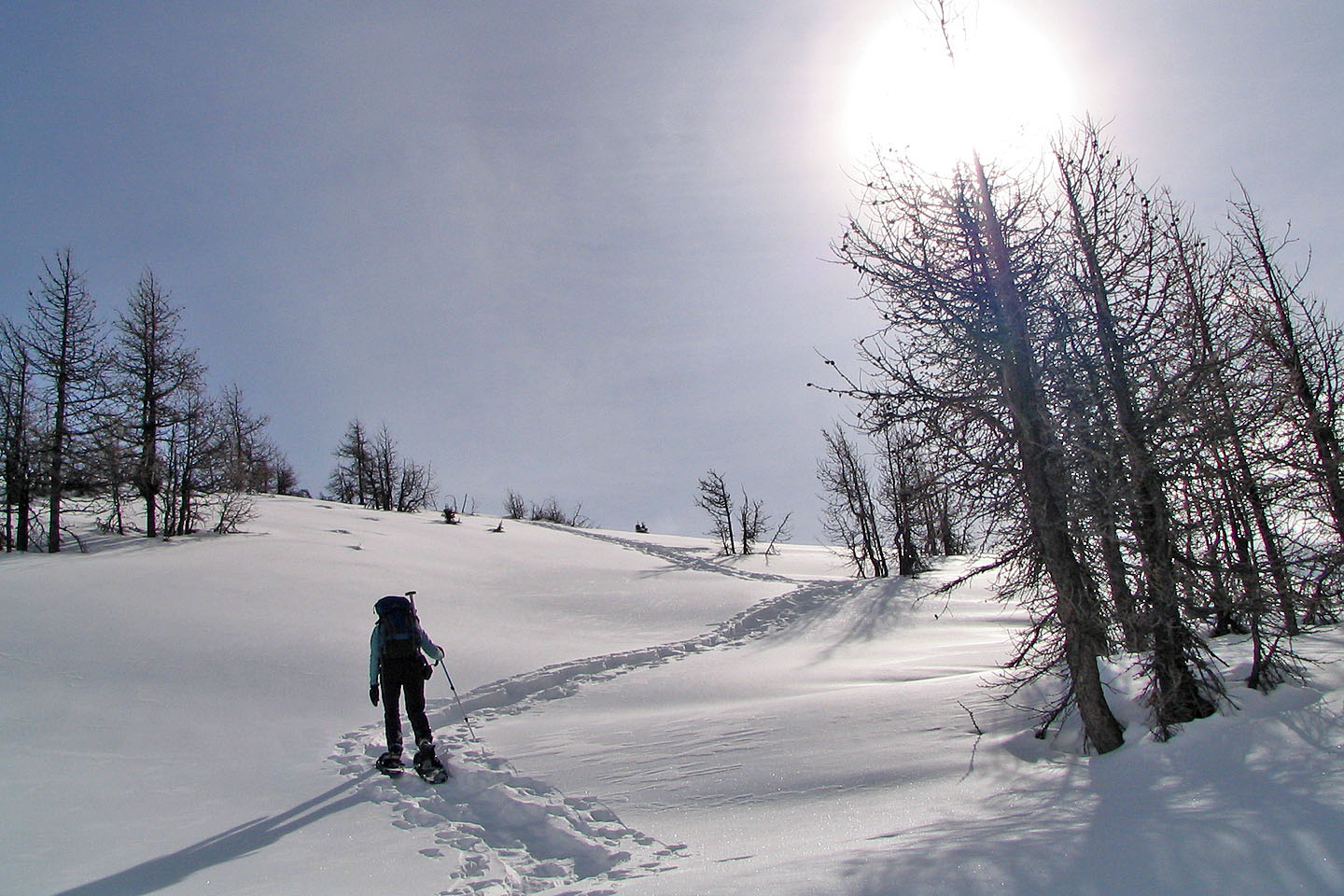 Snowshoeing through larch stands. We followed a trail that snowboarders made a week ago.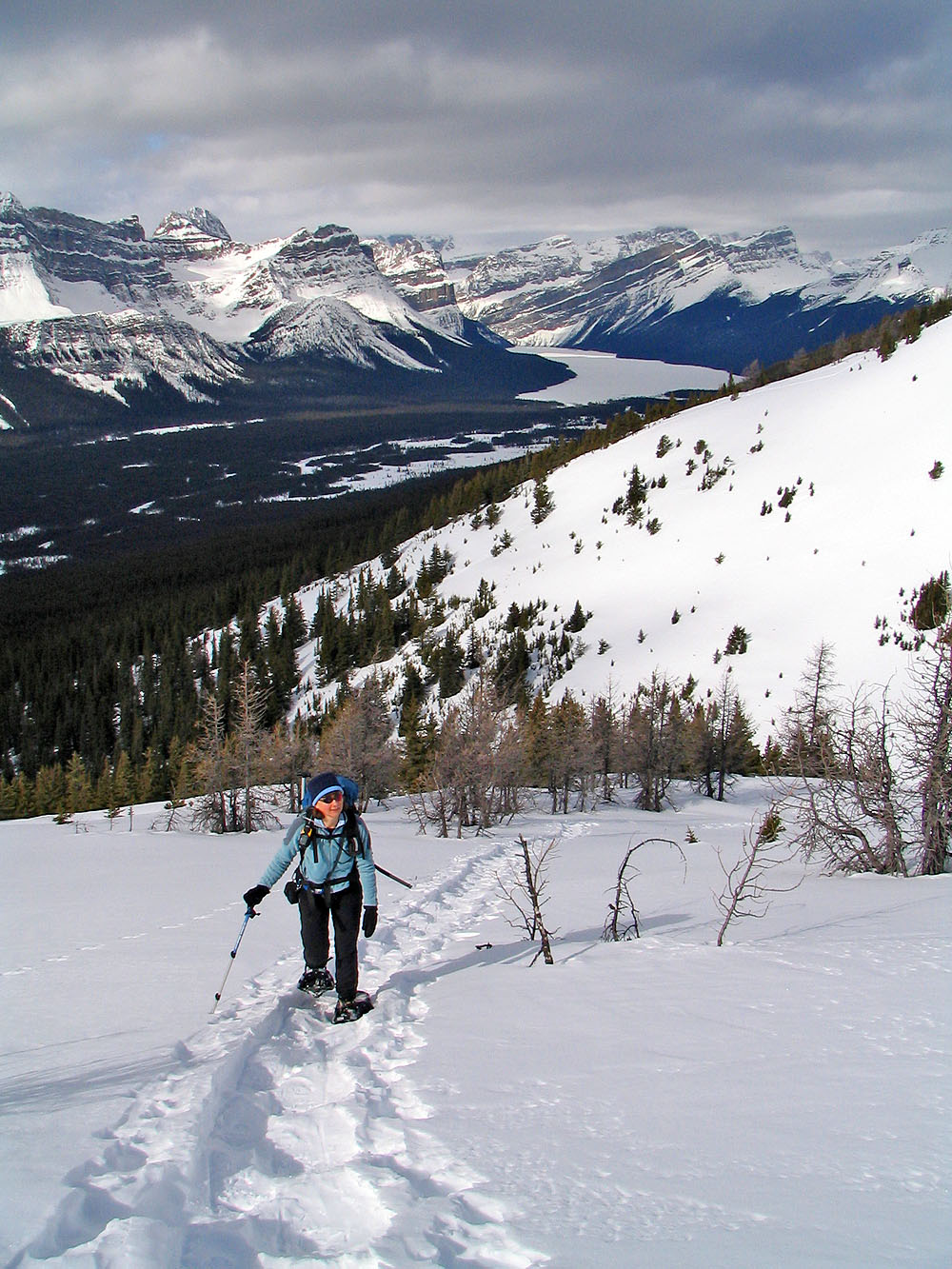 Behind is Hector Lake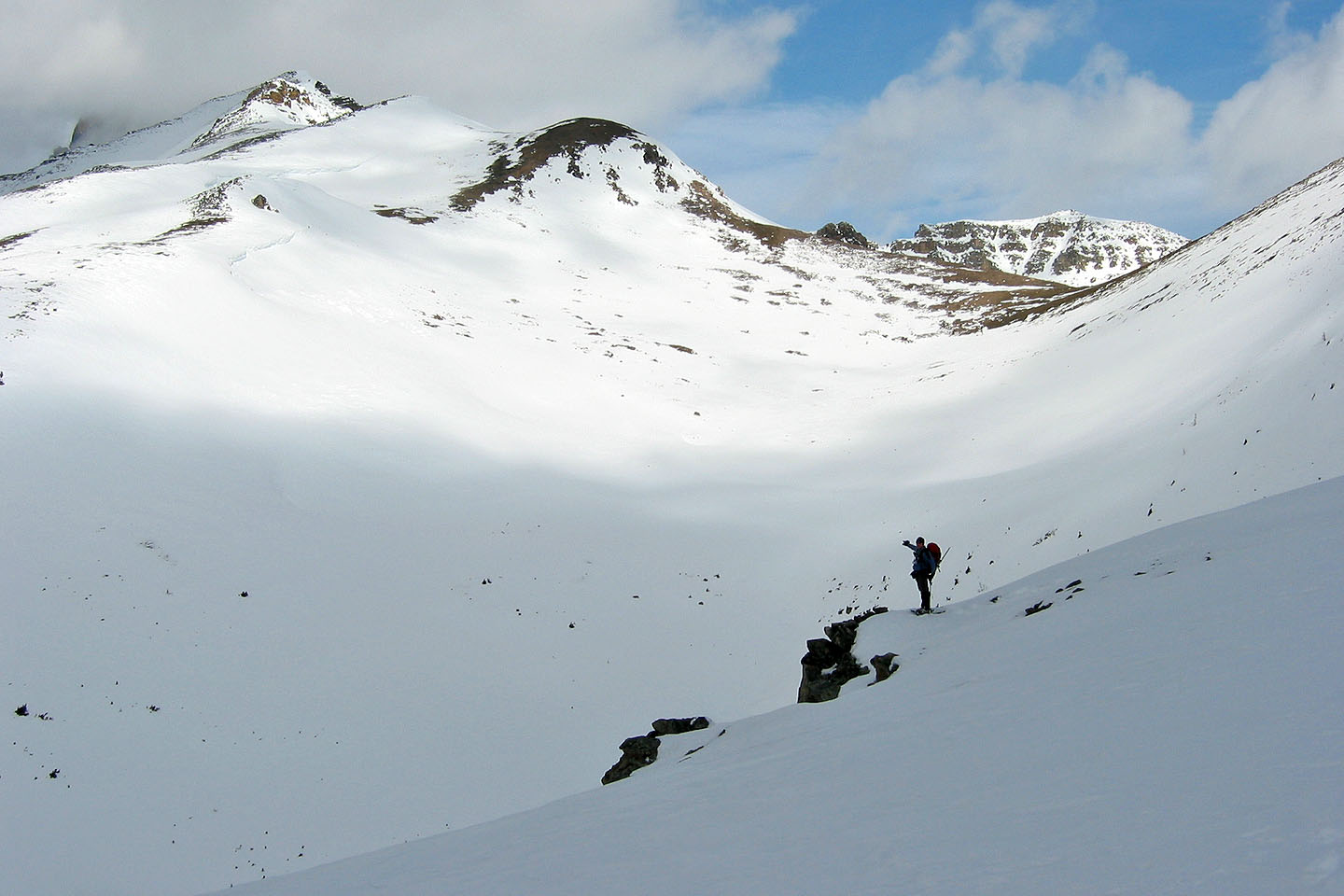 Looking at the ridge leading to the South Peak of Hector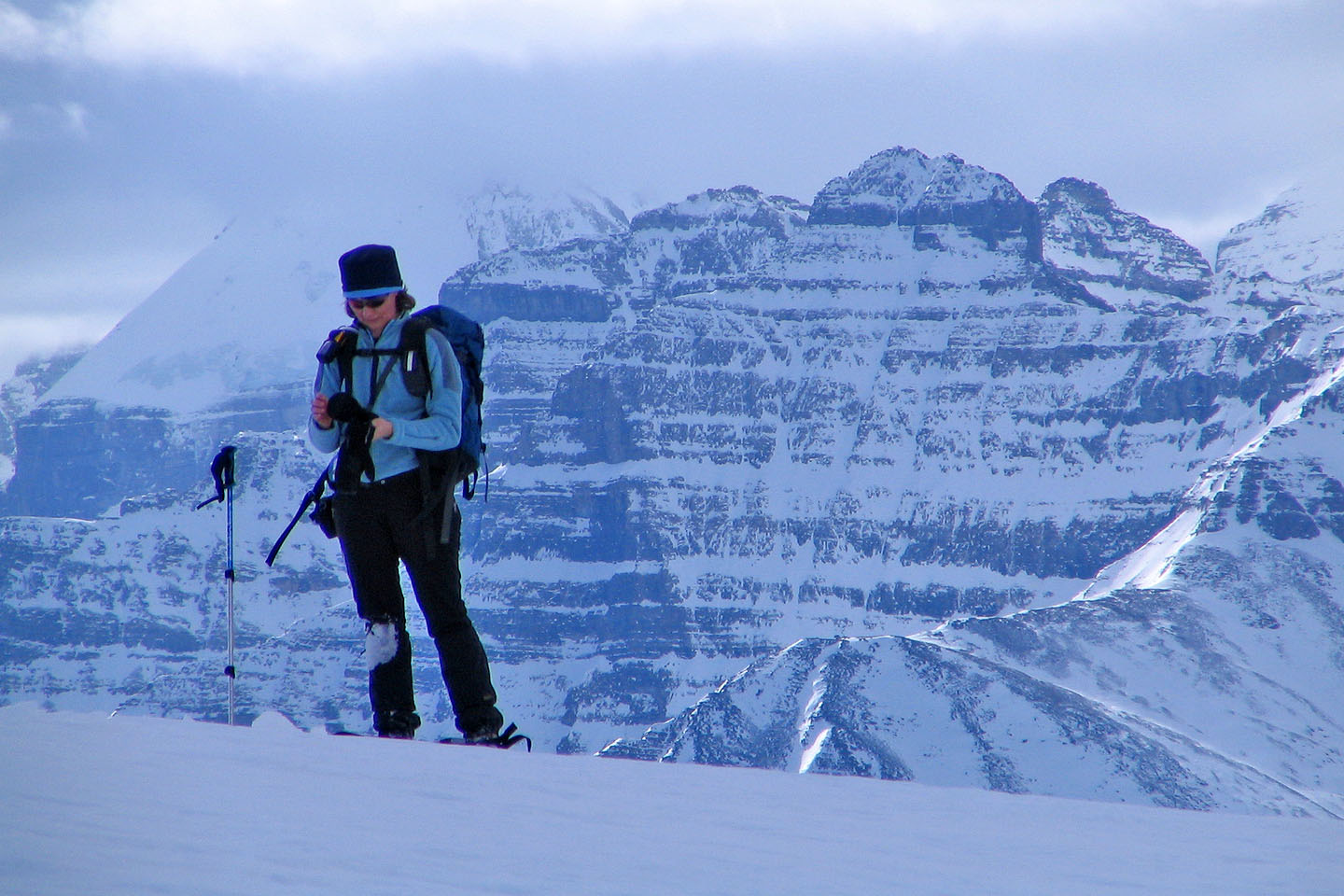 Dinah stops to add a layer to her hands

Lying west is the Waputik Range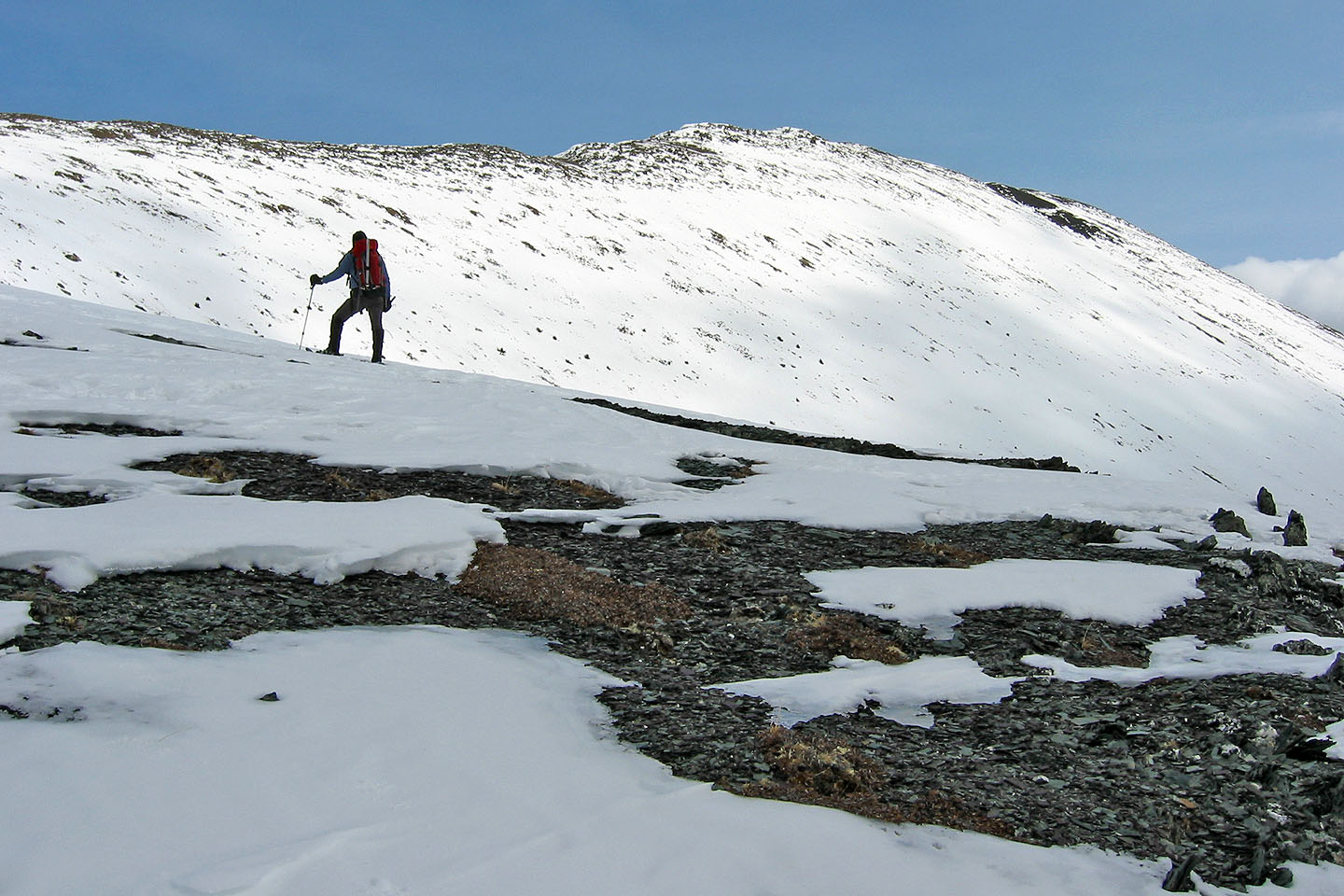 We'll follow the ridge to the end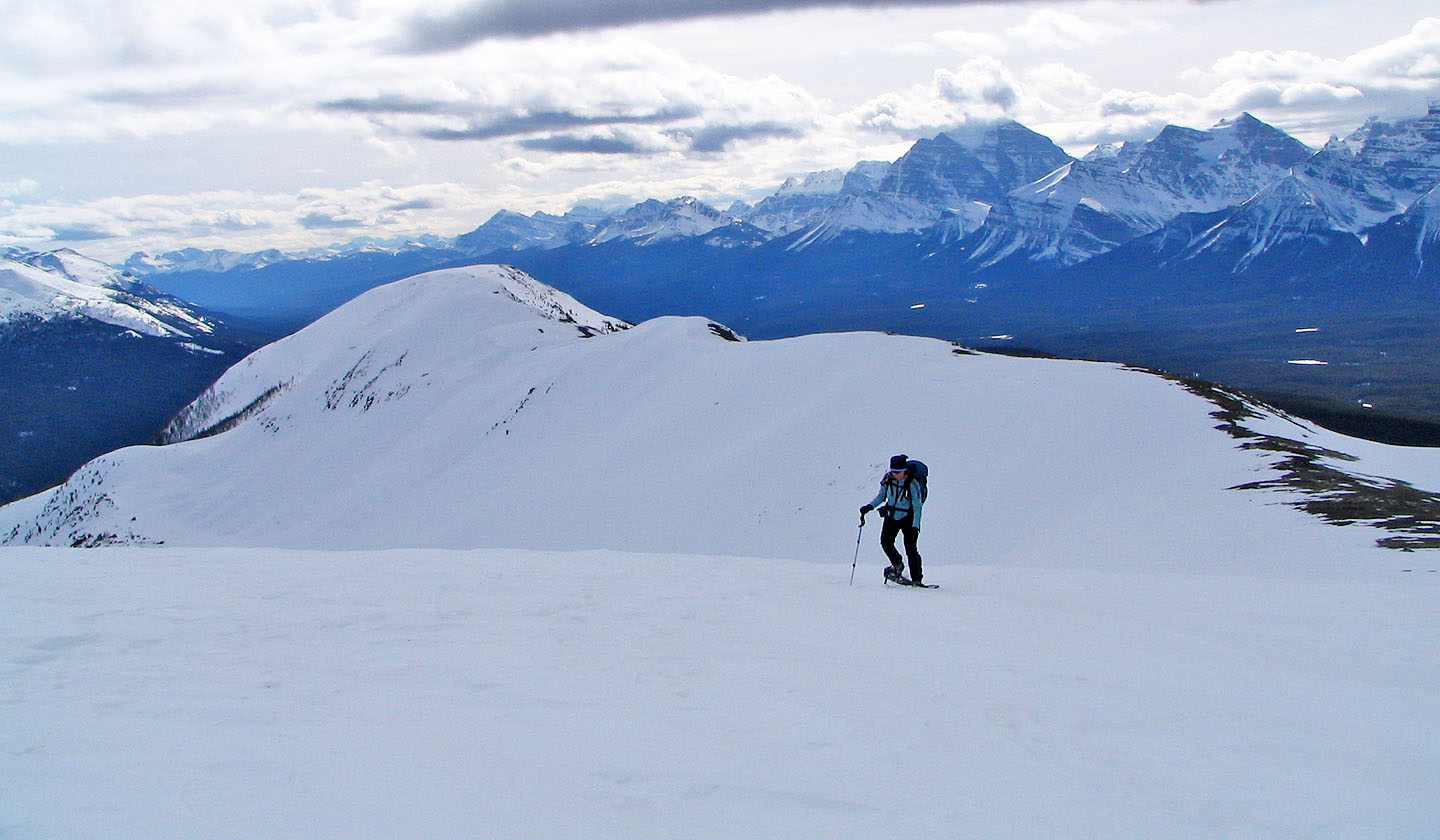 We passed the Lower South Ridge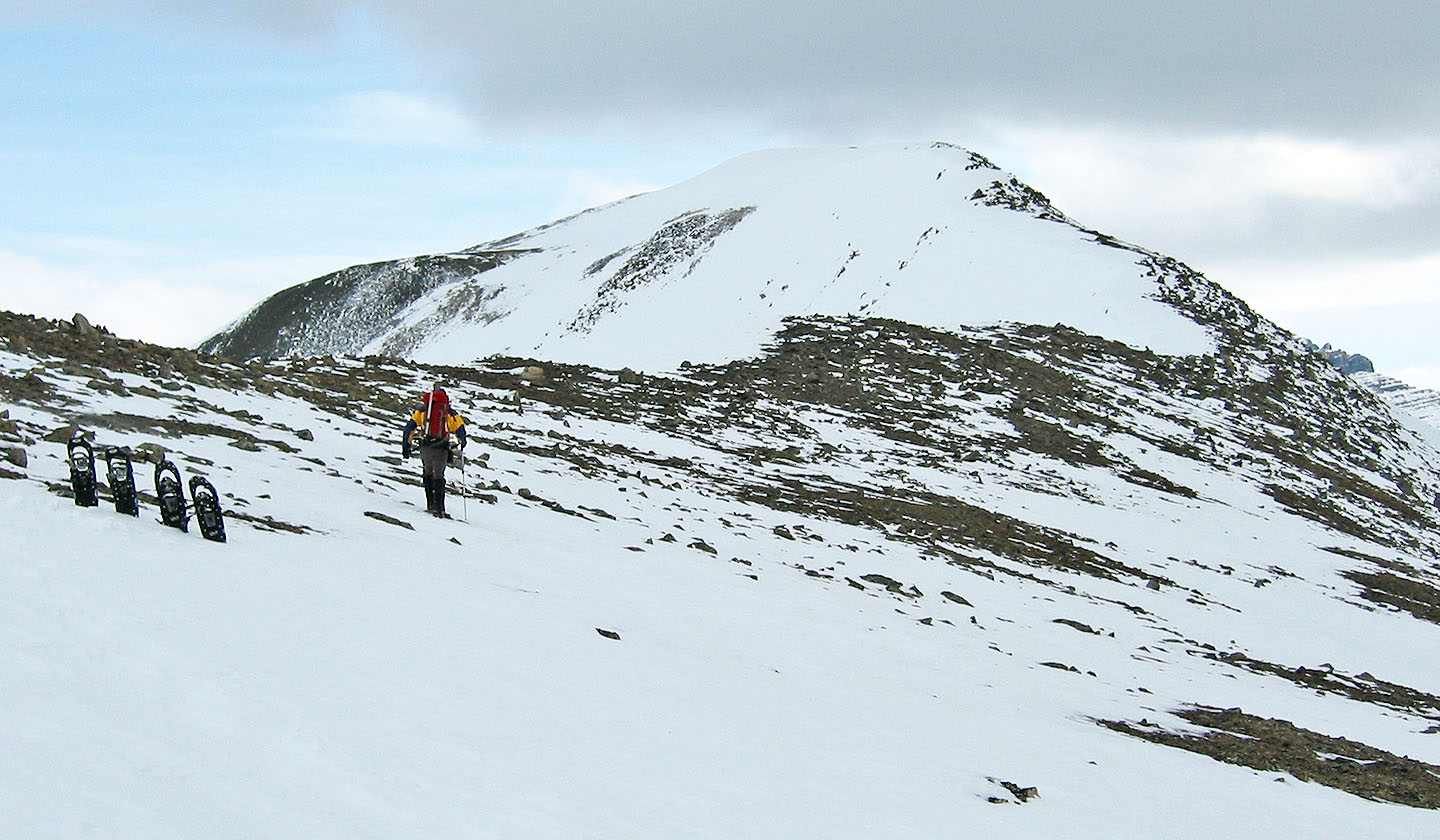 After climbing 800 m in snowshoes we left them behind and set off on foot. It's a kilometre to the summit from here. Ahead is a false summit.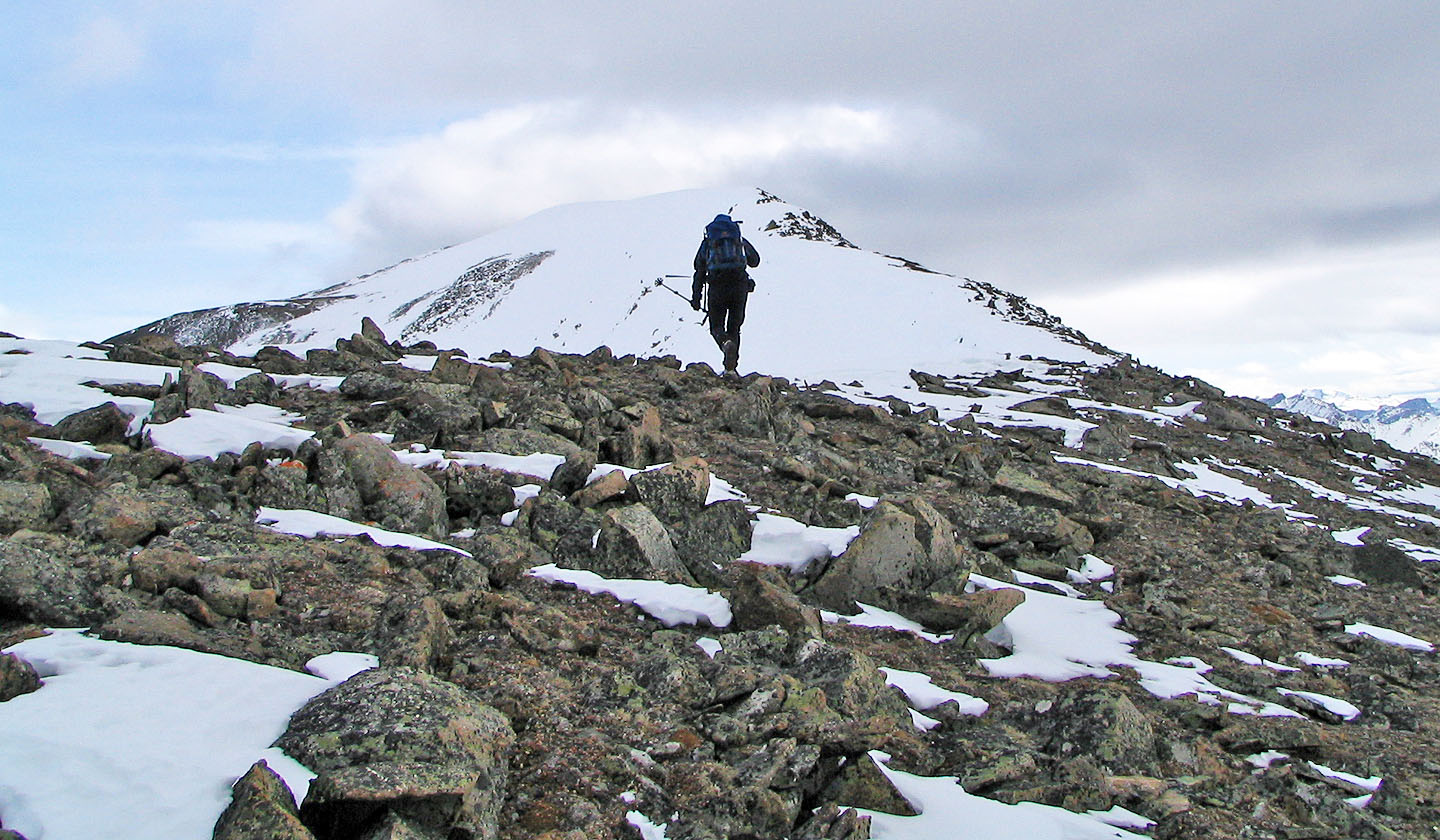 Having dropped our snowshoes, we tried to keep on the rocks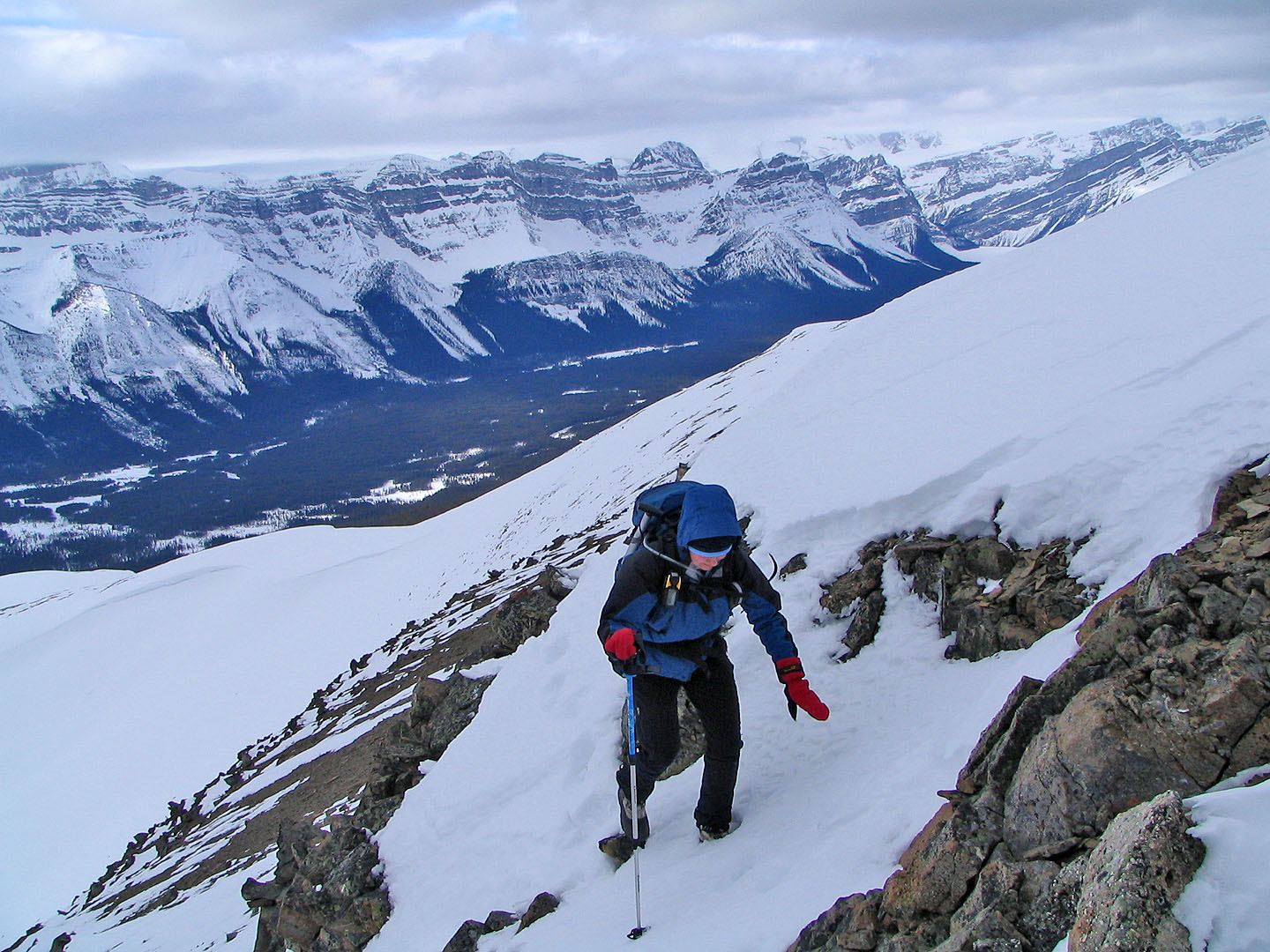 It's mostly a hike but here we had to negotiate some rocks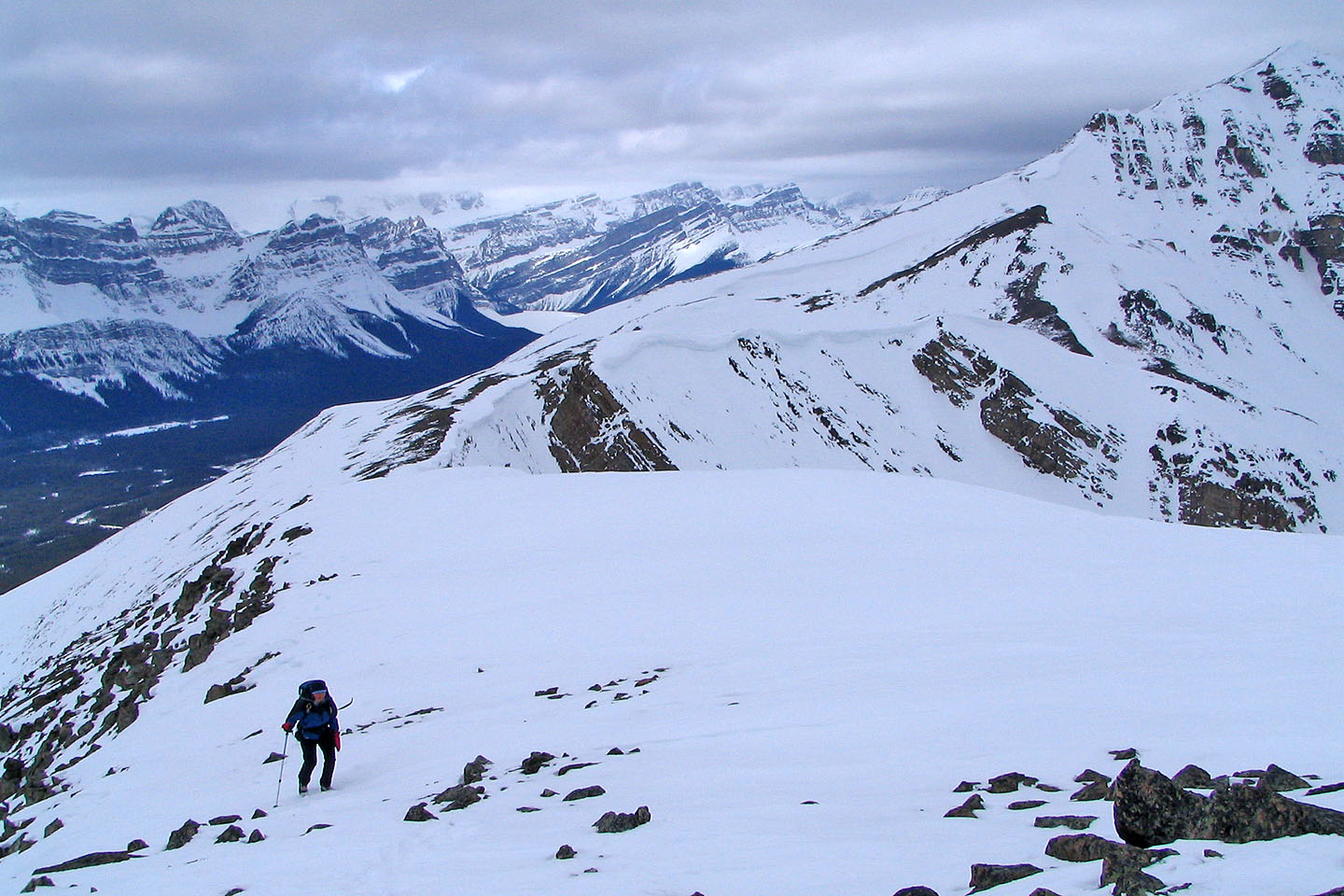 Back on the ridge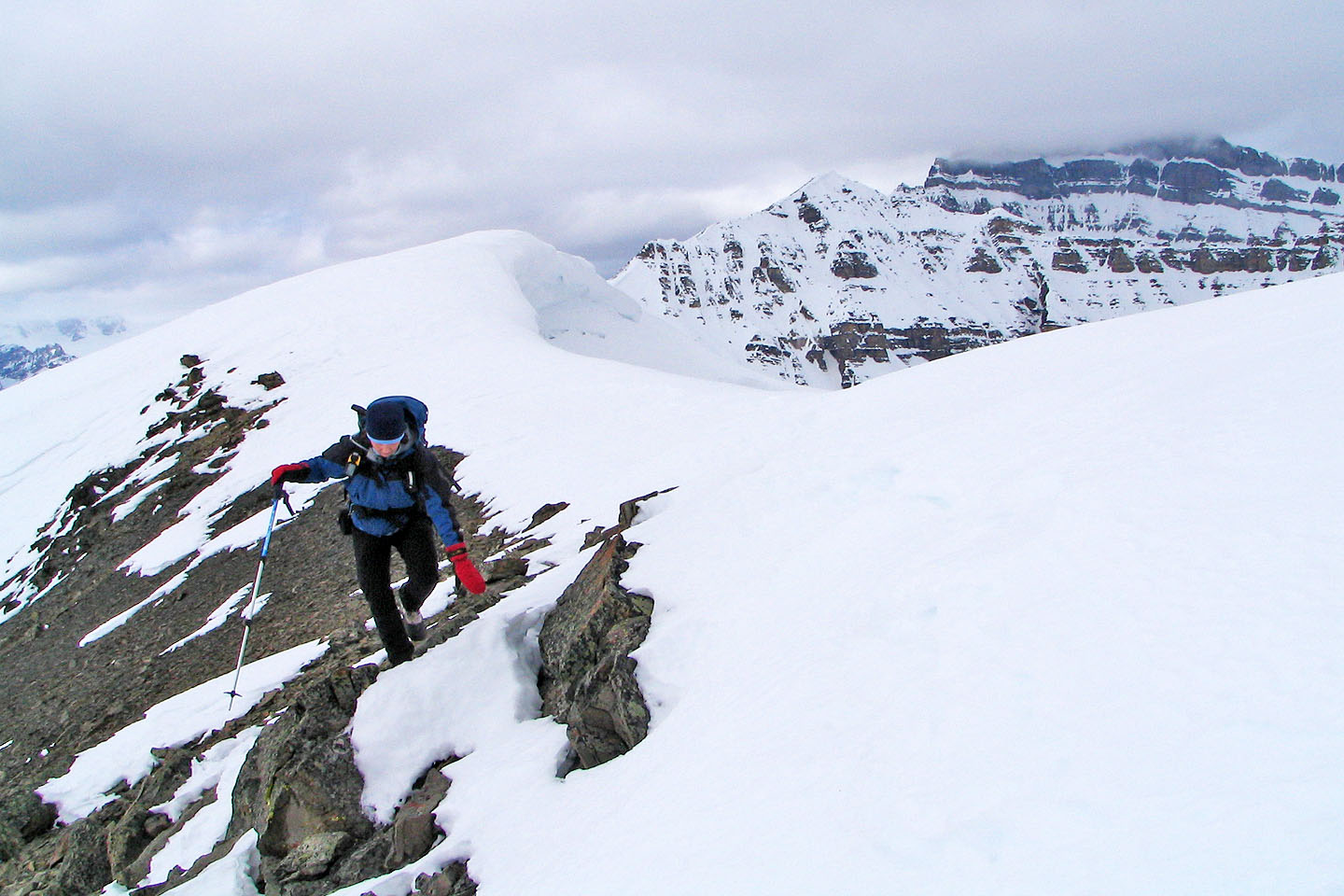 On the right is Mount Hector, its summit hidden by clouds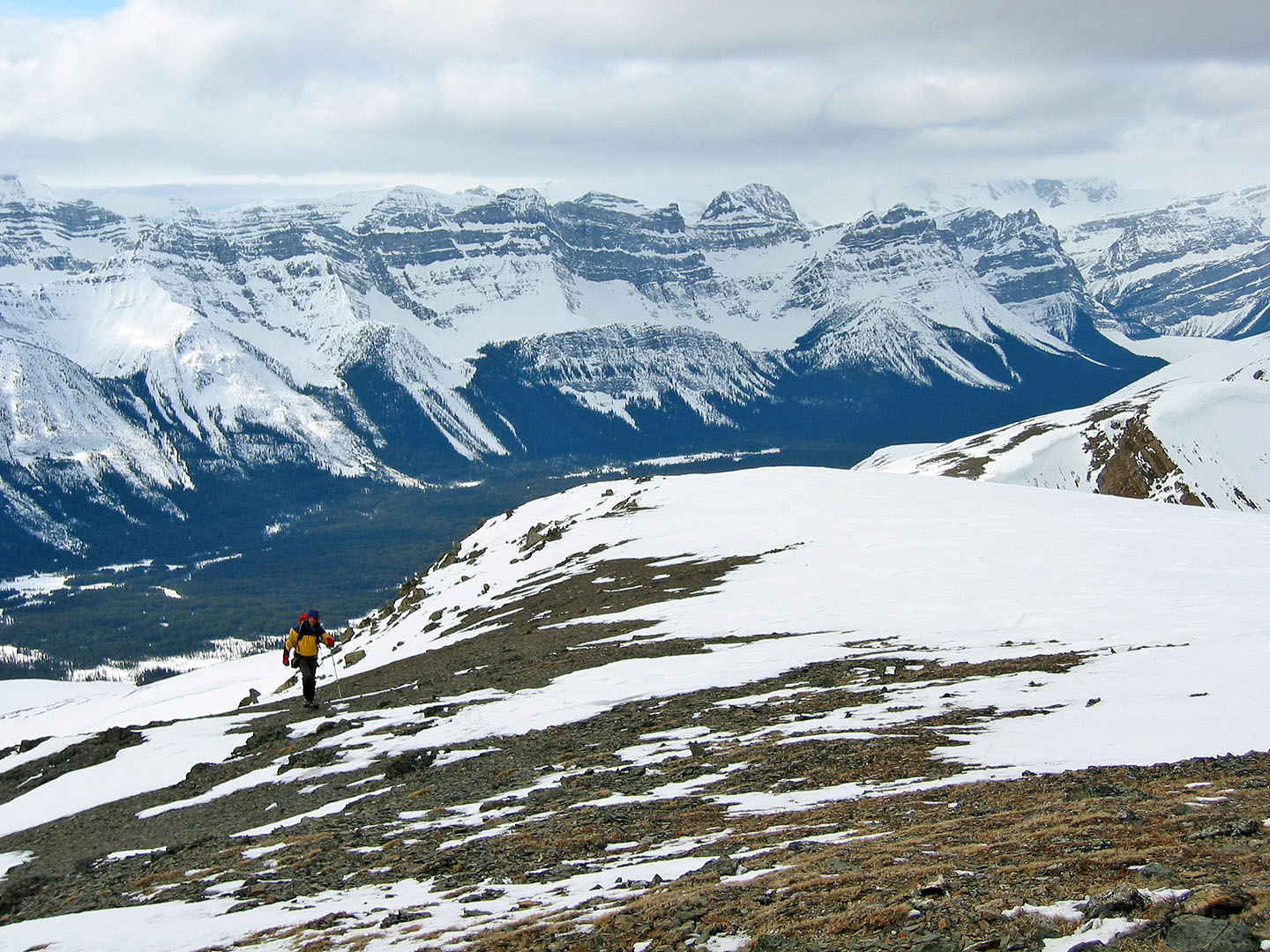 Looking back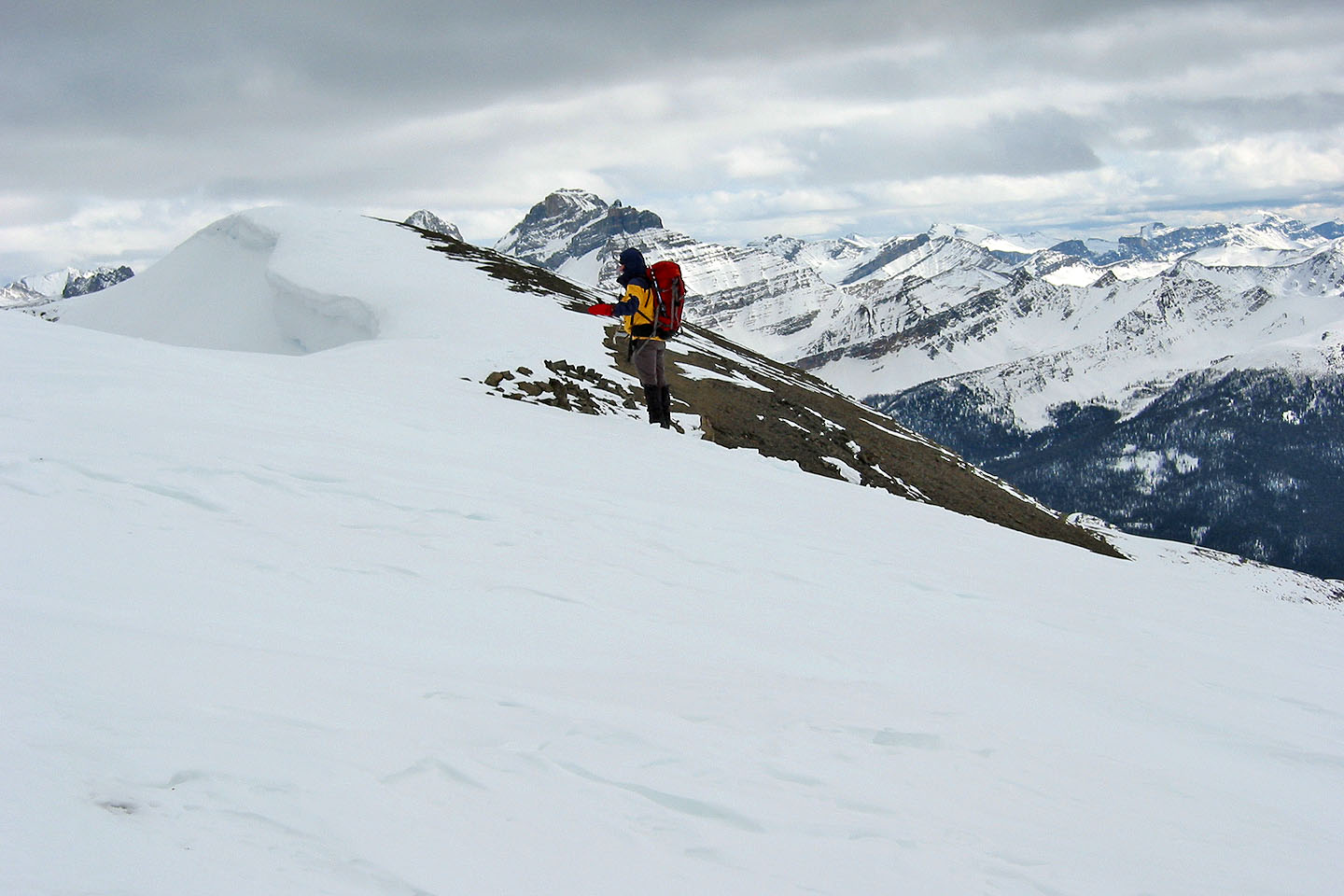 After encountering a few false summits we see the real thing ahead. A cairn marks it but it's mostly buried under snow.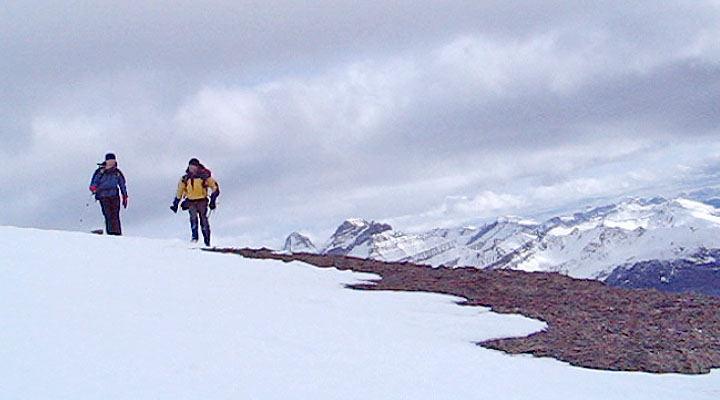 The summit cairn is barely visible, just a rock above the snow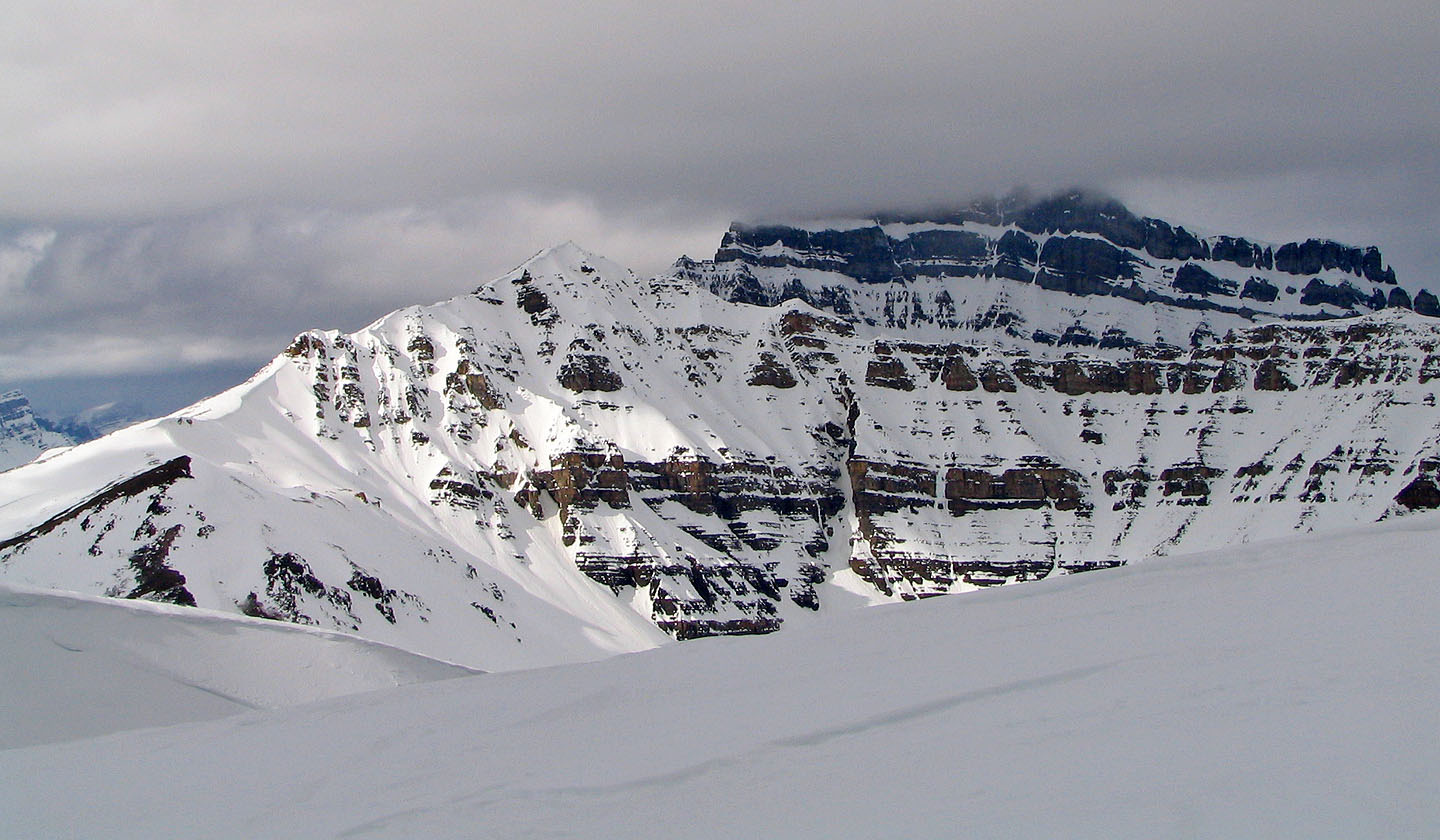 Mount Hector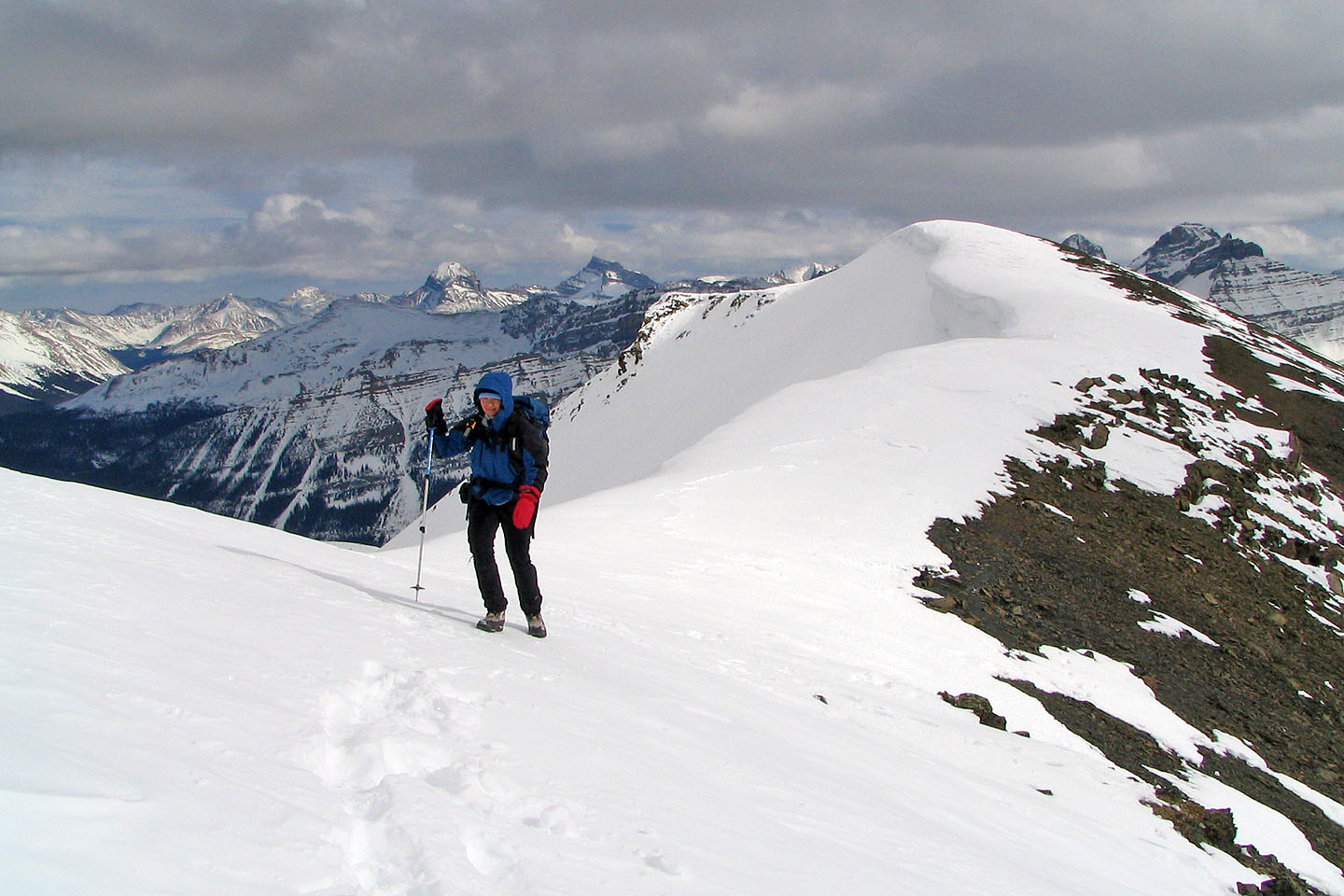 The sun made a brief appearance as we started back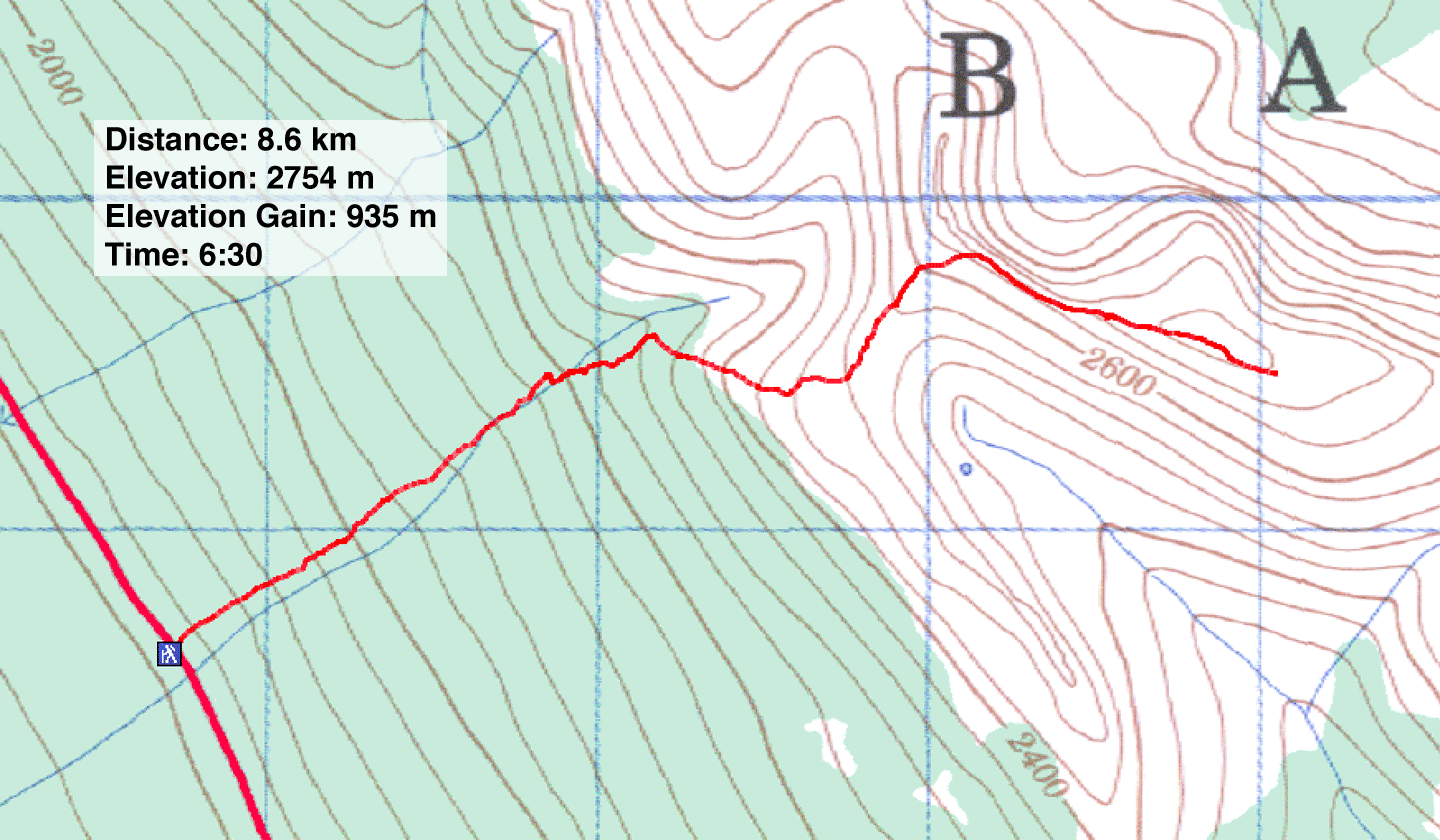 82 N/9 Hector Lake